Last week we took a first look at Wekfest Japan 2023; now it's time to focus solely on some of the standout import cars that caught my eye inside the brand new Port Messe Nagoya exhibition center.
As ever, the level of surprise was high, starting out with this W126 Mercedes-Benz 500 SEL wagon. Yes, you read right…
I'll admit, this one got me good. I initially thought it must be one of a very small production run, but if you know the W126, you'll be well aware that Mercedes-Benz never offered it in a wagon body style. As it turns out, this build is the result of a custom project dreamt up by HWA Astroid Wheels, and the look was achieved by using a number of parts from a W124 wagon.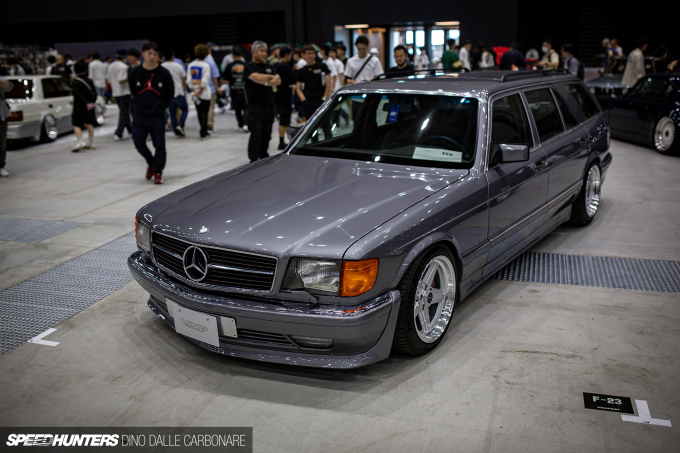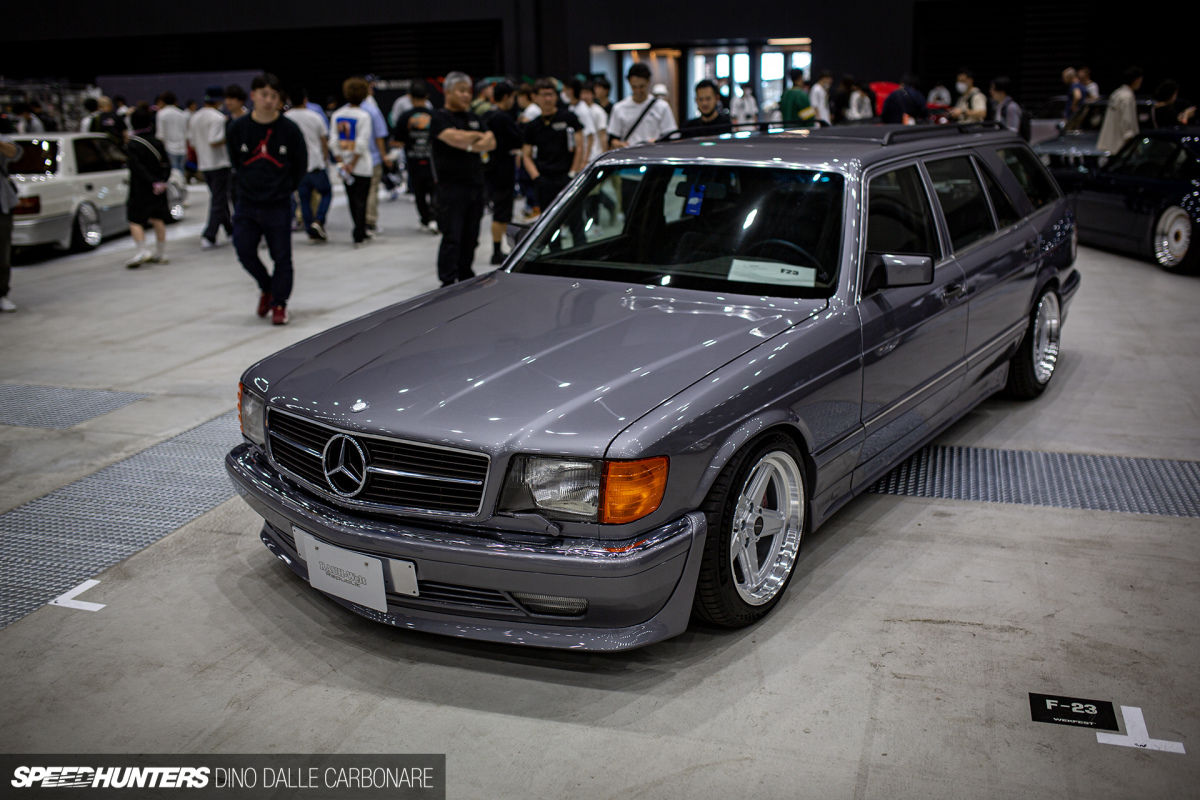 Up front, the SEC face swap gives this massive wagon a very unique appearance, while AMG Penta-inspired wheels by HWA at all four corners finish the build off beautifully.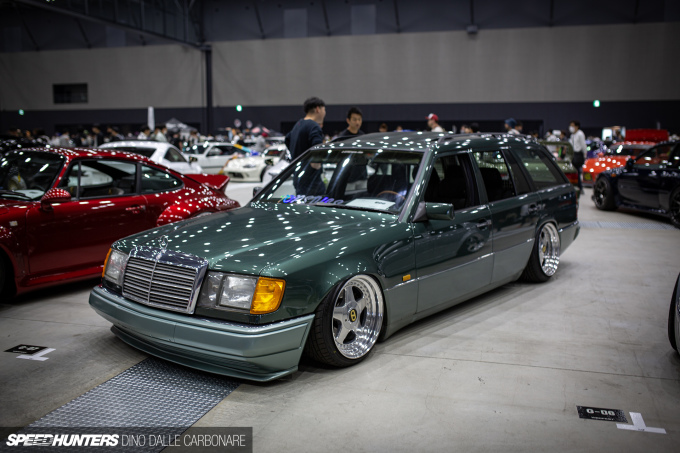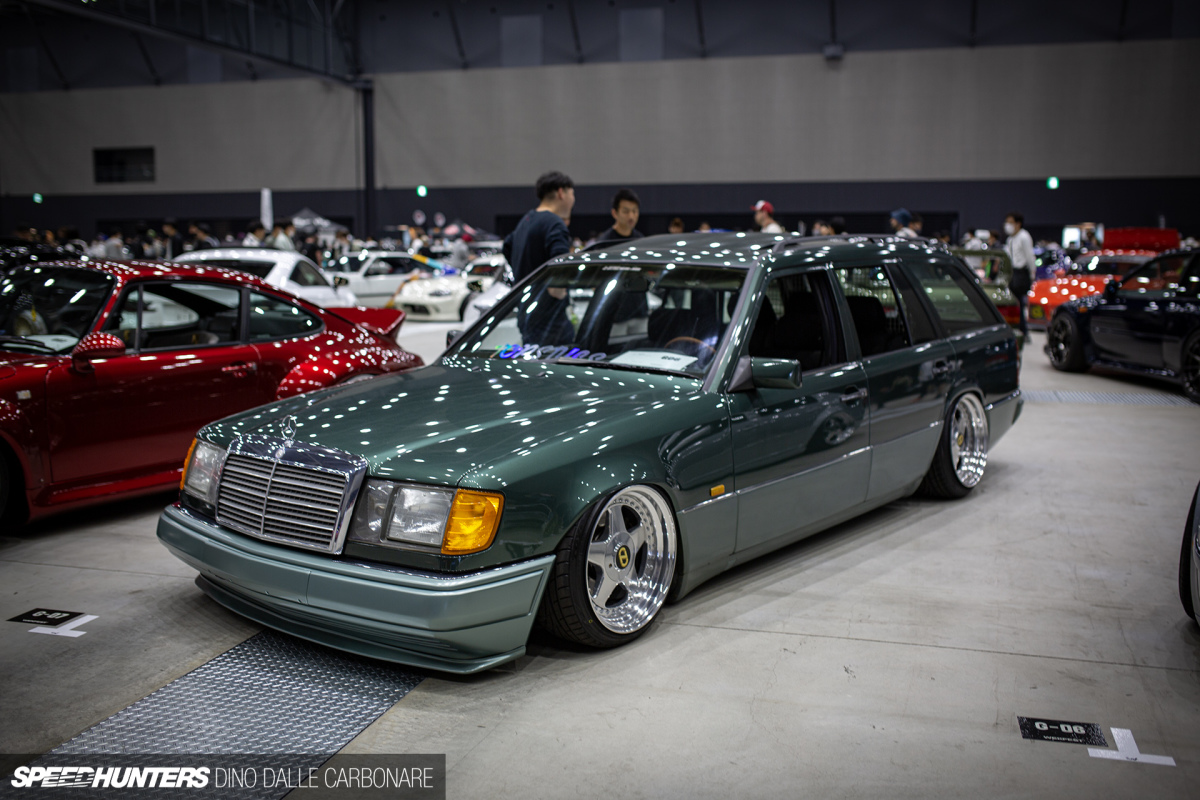 Sticking with the wagons for a moment, I couldn't not include this two-tone green W124 dropped over OZ Racing Futuras.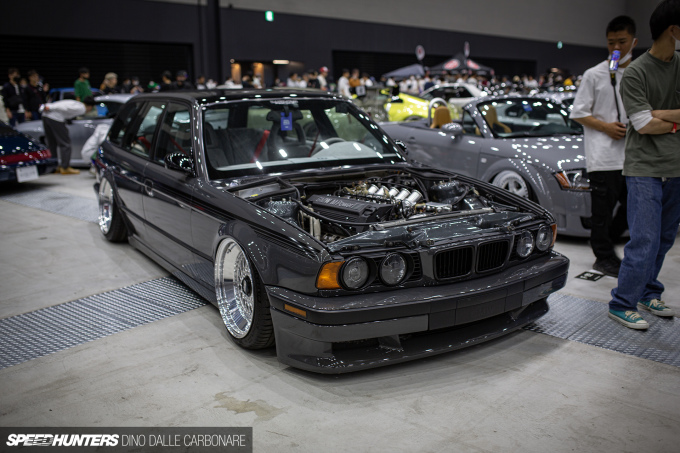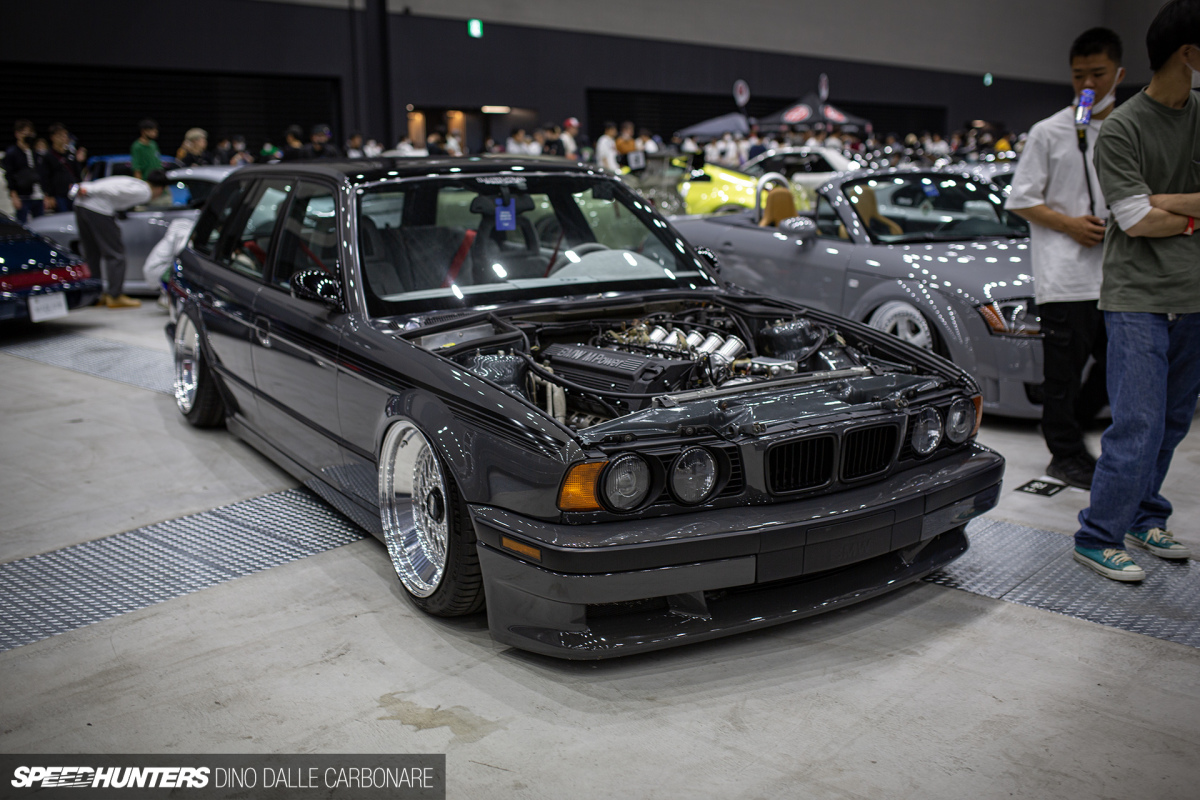 We've seen this E34 BMW wagon at a number Japan car shows over the last few years (Wekfest included), and it never gets old.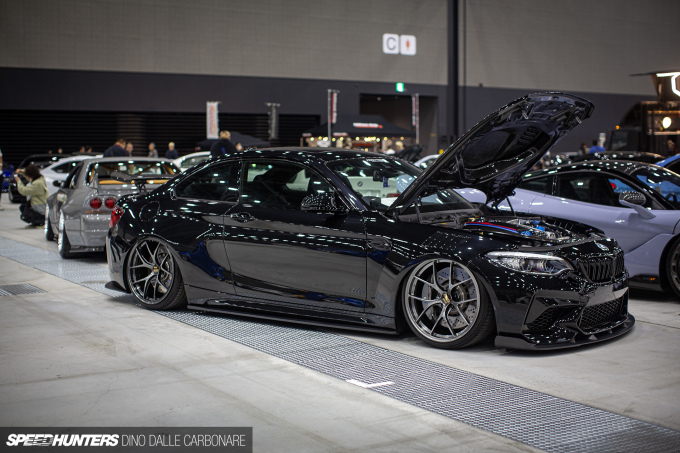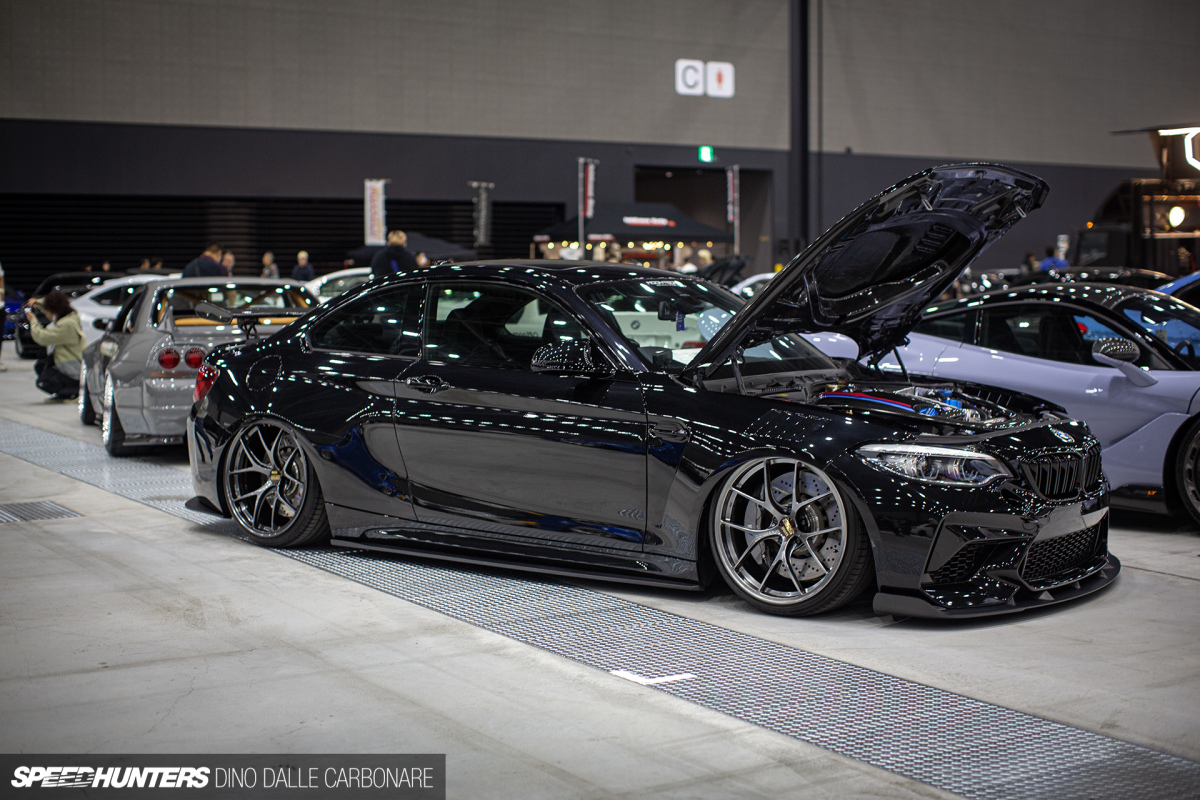 Moontech brought a bunch of cars out to Wekfest, including this suitably-slammed BMW M2. It's a nice change to see BBS RI-D wheels tucked inside the fenders, proving you don't need copious amounts of polished dish to get a nice look.
As you can see from the engine bay shot, performance hasn't been overlooked either, titanium pipework and a CSF Race charge-cooler hinting at some extra potential.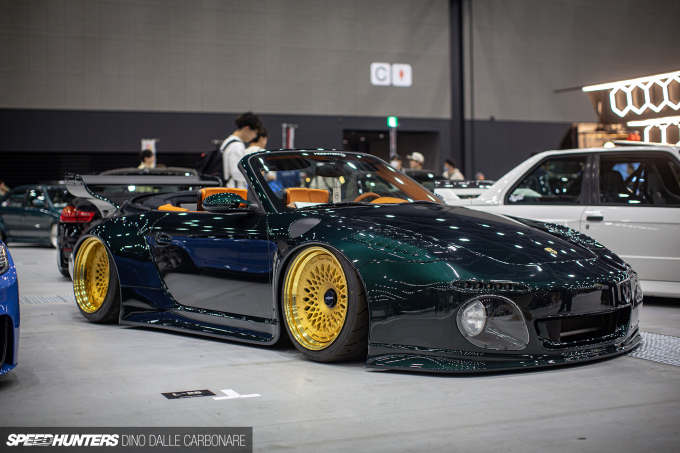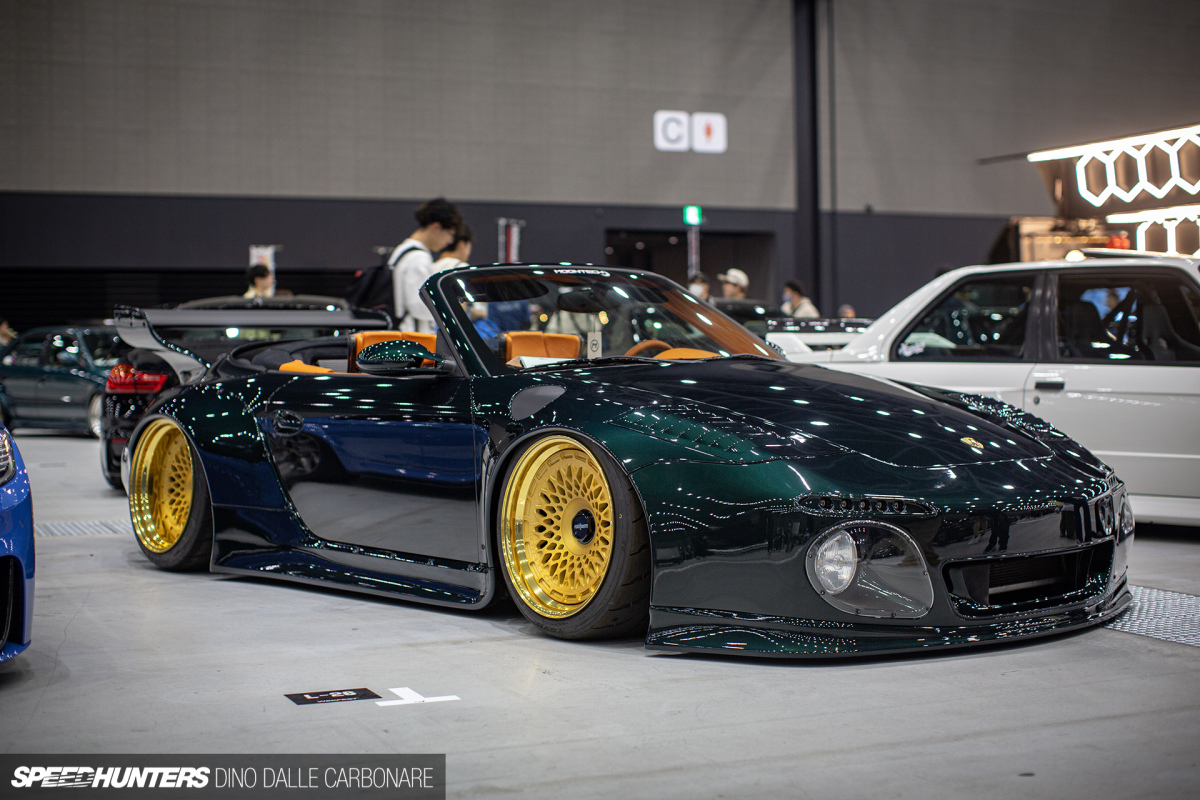 This Porsche 996 convertible – another Moontech creation – wears the Old & New kit very well. Seeing it was a great reminder that is an amazing conversion when executed well.
You'd have to be pretty gutsy to transform the look of your Porsche so drastically, but there's no denying the impact it makes.
In total Moontech style, no area of the car was overlooked in its creation. The green over almost-fluorescent orange reminds me of the GM LS V8-swapped E36 M3 they built some years back.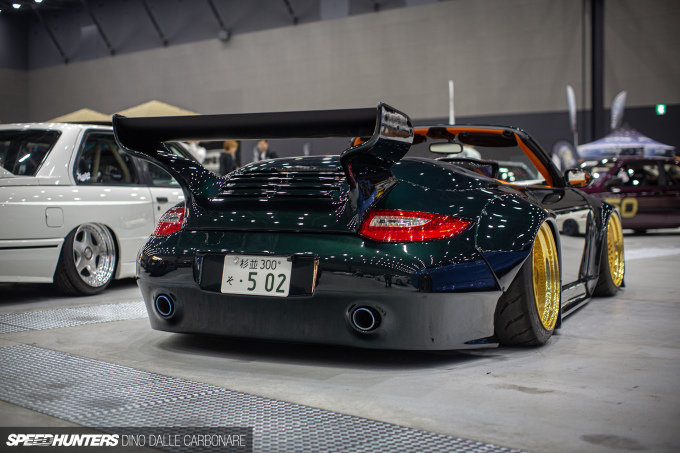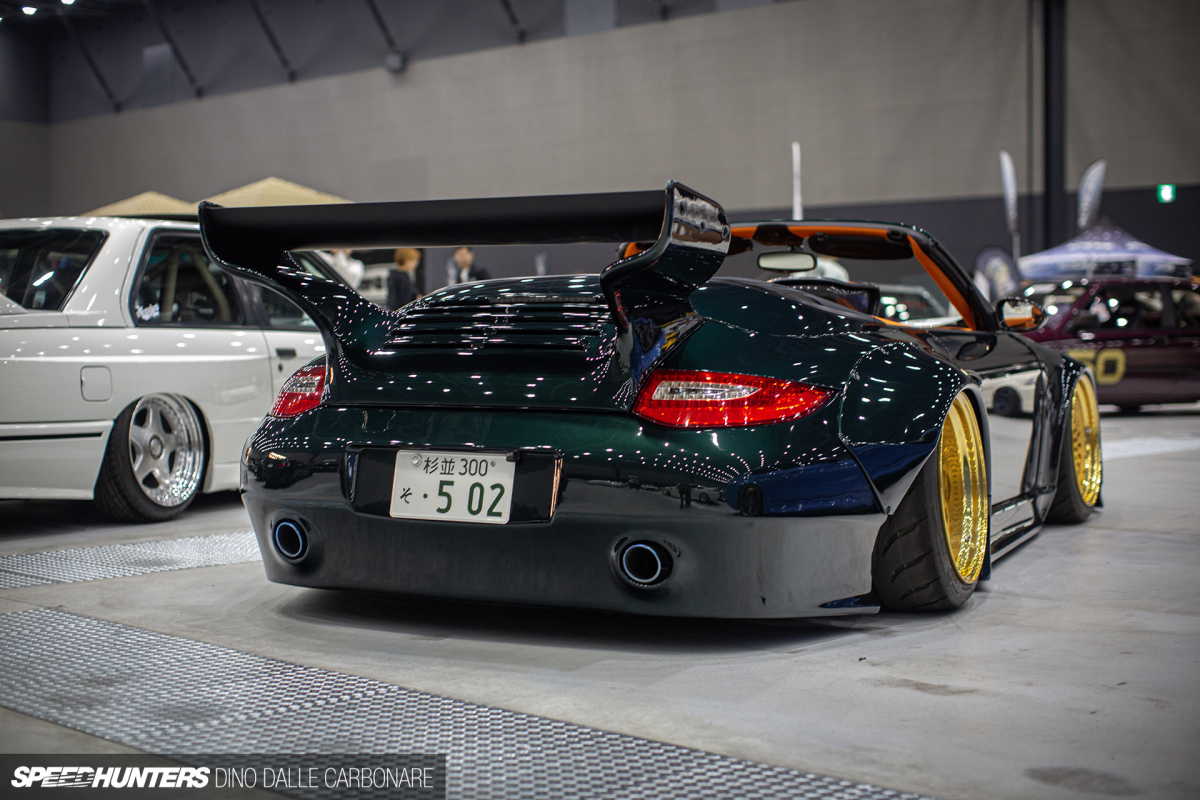 The stance is perfect and that rear wing adds just the right amount of drama at the rear to balance out the wild look.
This iDing Power-tuned E30 BMW M3 on OZ Racing Futuras is probably going to anger a few purists. What do you think?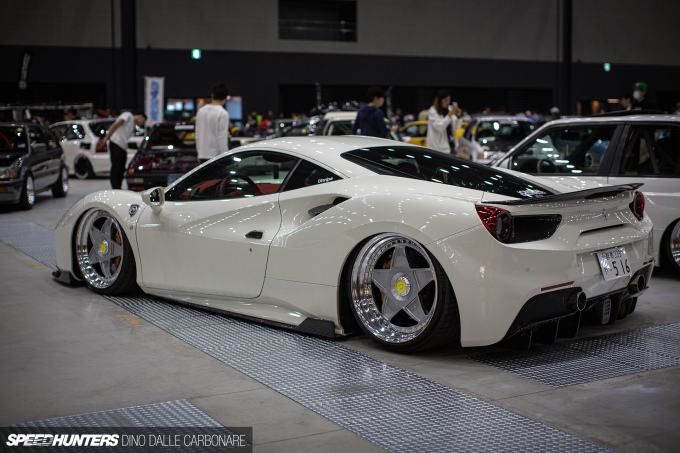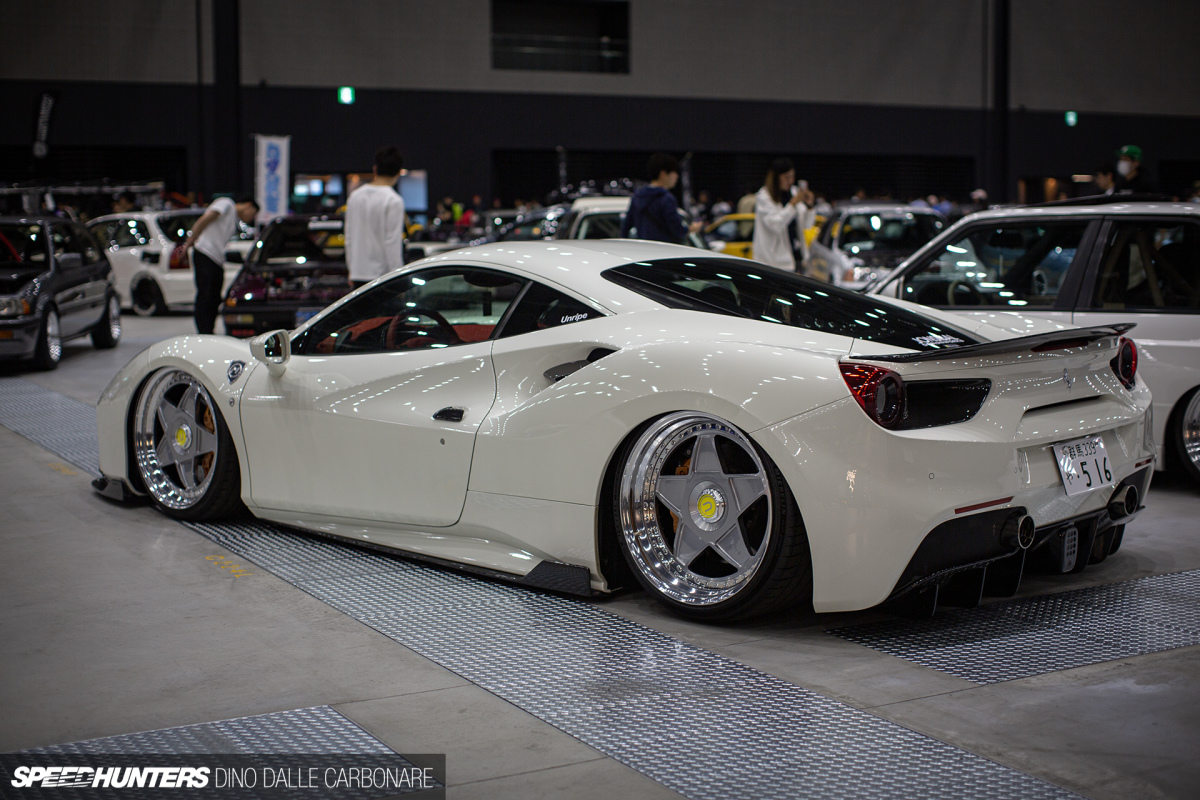 To finish off the Moontech import selection, here's their Ferrari 488 on air, which we first saw at Tokyo Auto Salon back in January. I'm a sucker for F40-style five-spokes on any car.
The Porsche showing at Wekfest Japan 2023 was as varied as it gets, starting off with a few nice 718 Boxsters. Five-spoke or mesh wheels is the question. Which style do you prefer?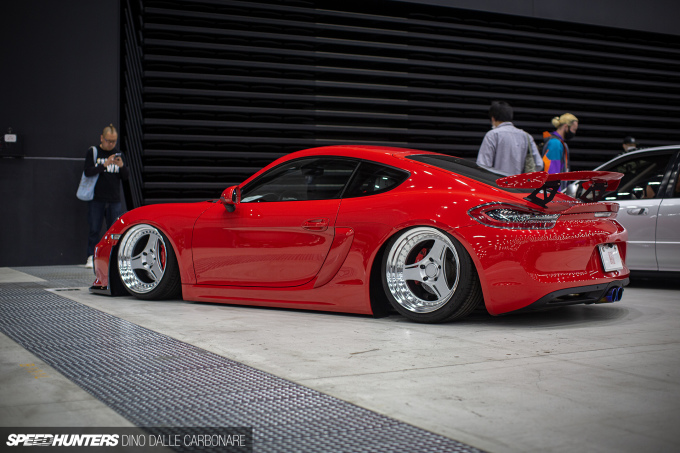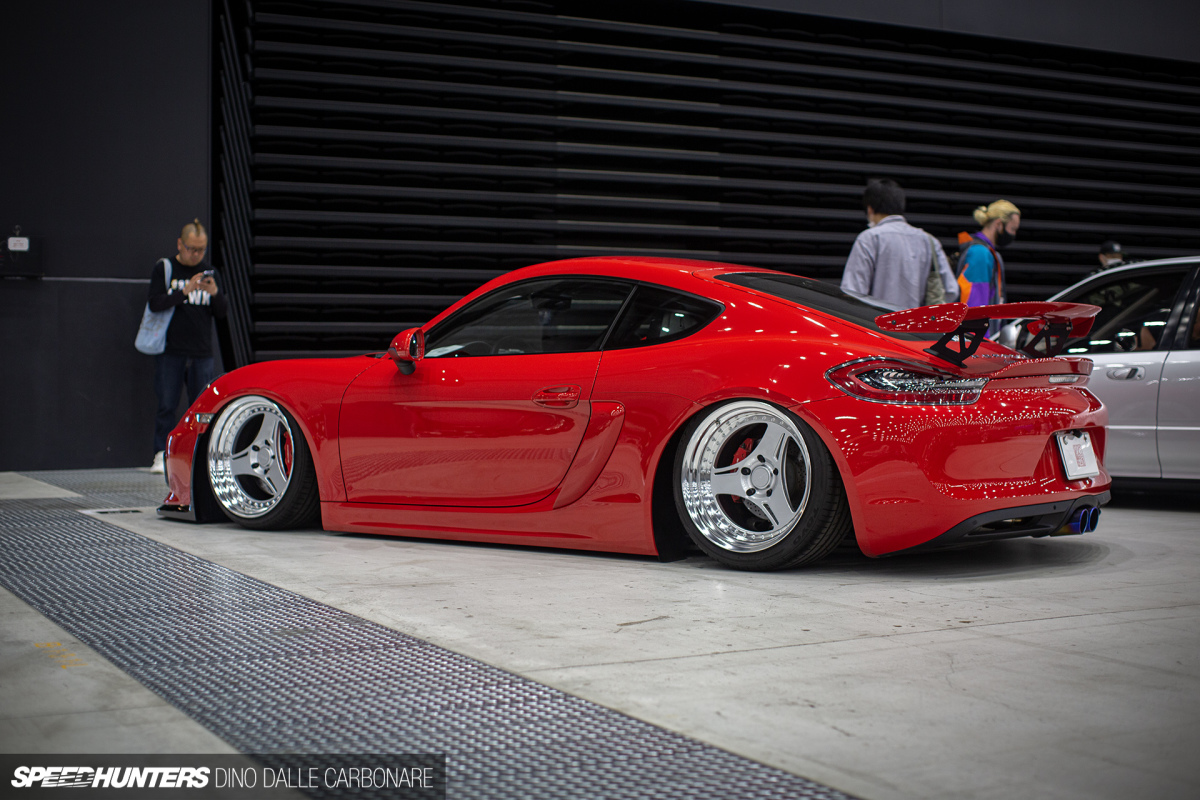 This Cayman's owner has gone down a route I never expected, fitting up a set of Yokohama Advan Oni 2-inspired 3-spokes.
There was a lot of Porsche air-cooled goodness around the place too, and we'll get to some of those cars further down the post.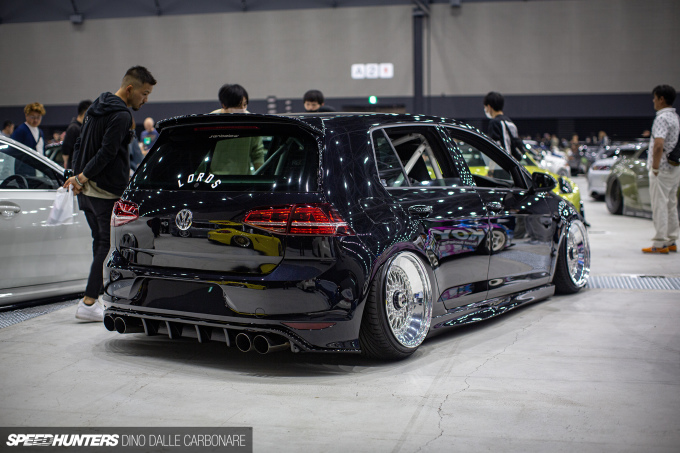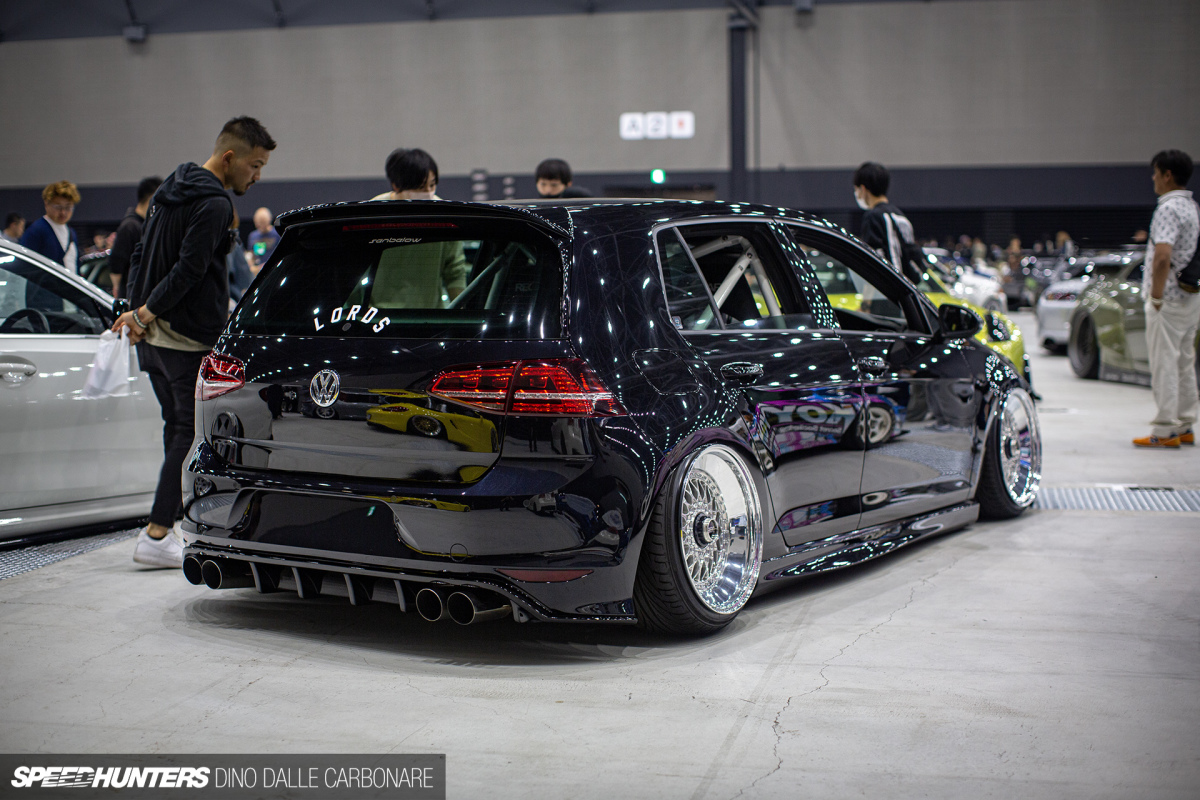 Out of all the VWs present at Wekfest – a few wild Beetles included – this Golf on triple step lip BBS RSs made the biggest impression on me.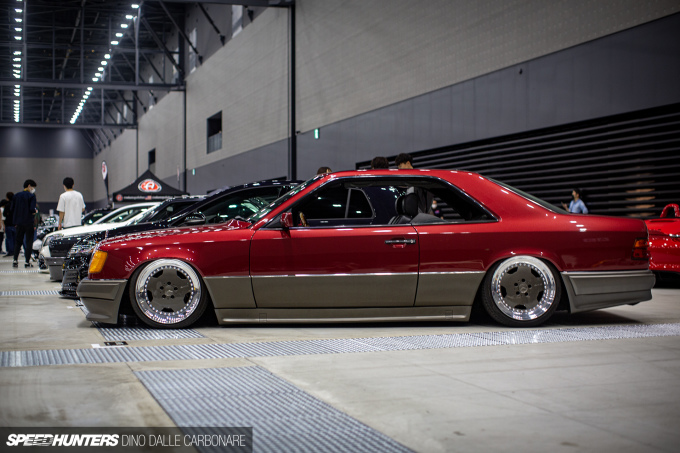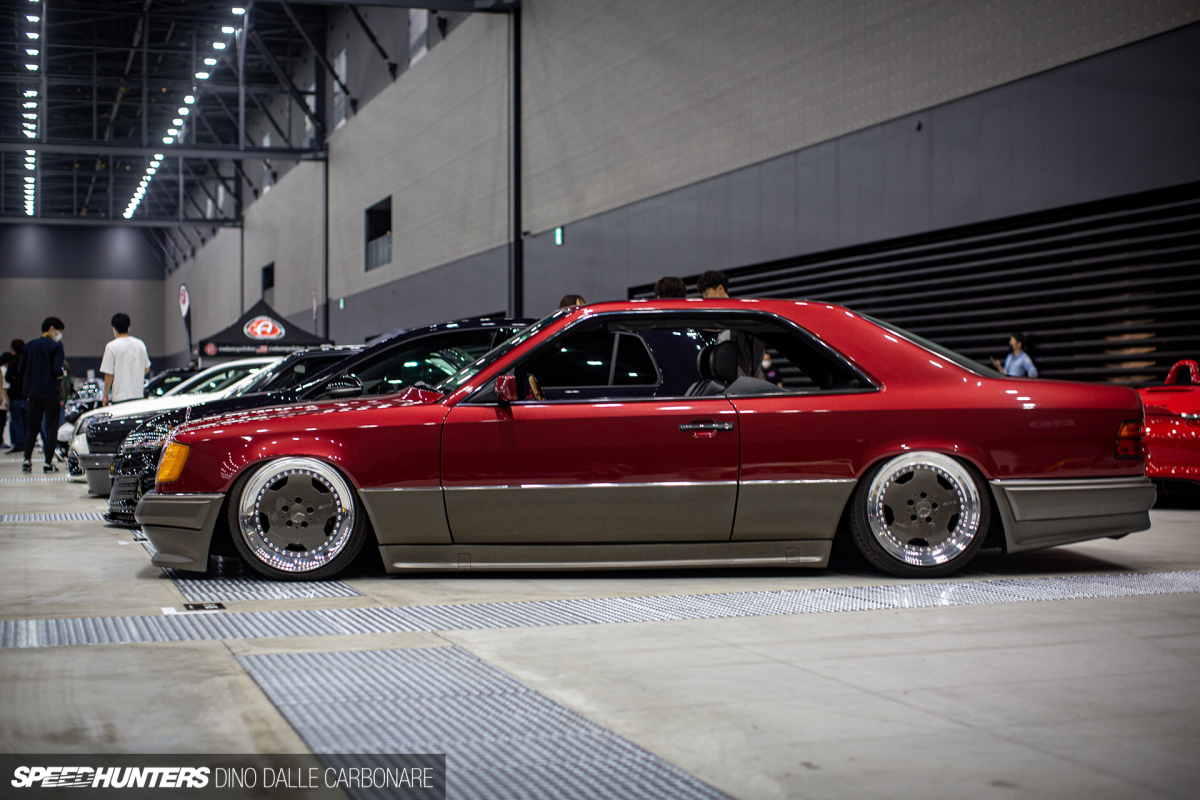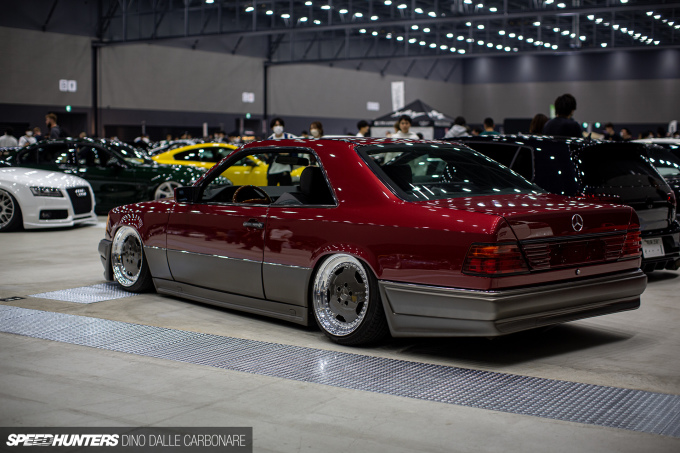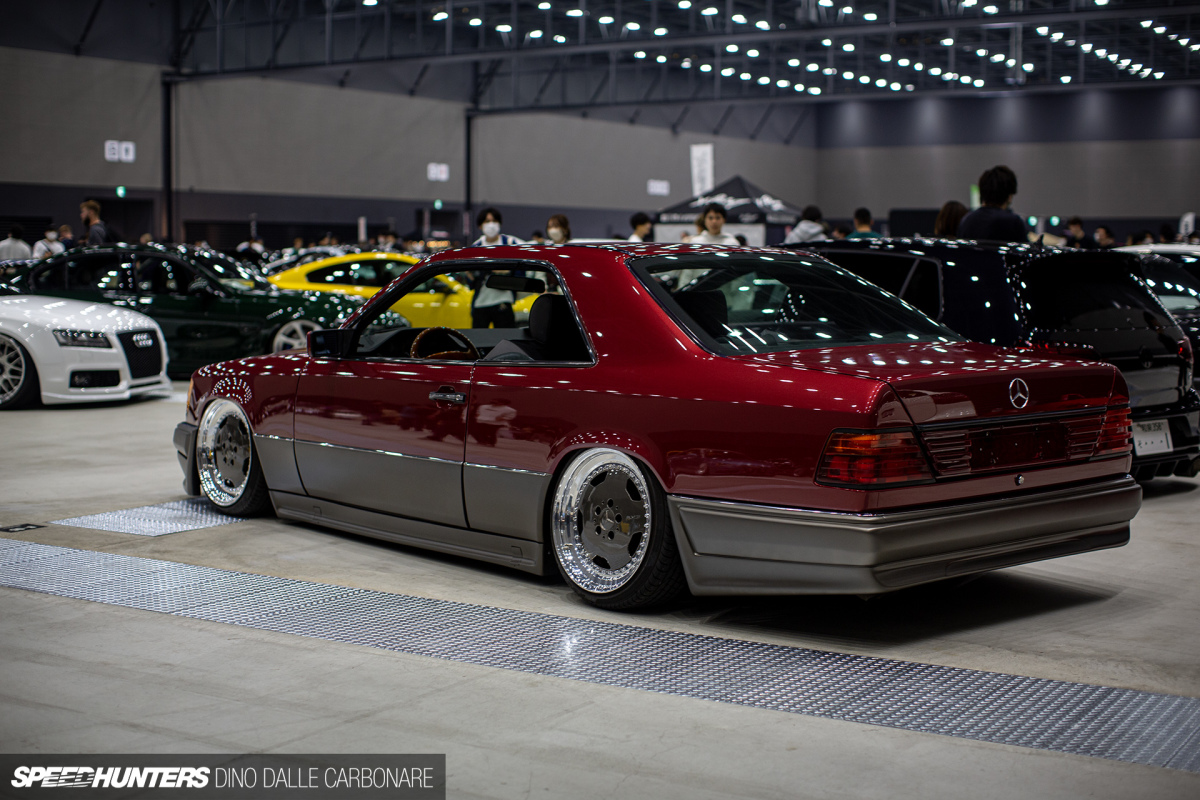 Back to Mercedes-Benz with two different flavors – a stunning two-tone W124 coupe, and a W201 2.3-16, AKA Cosworth 190 E.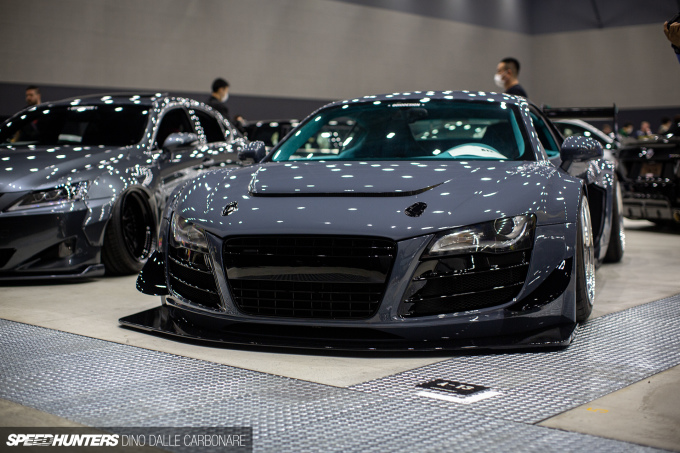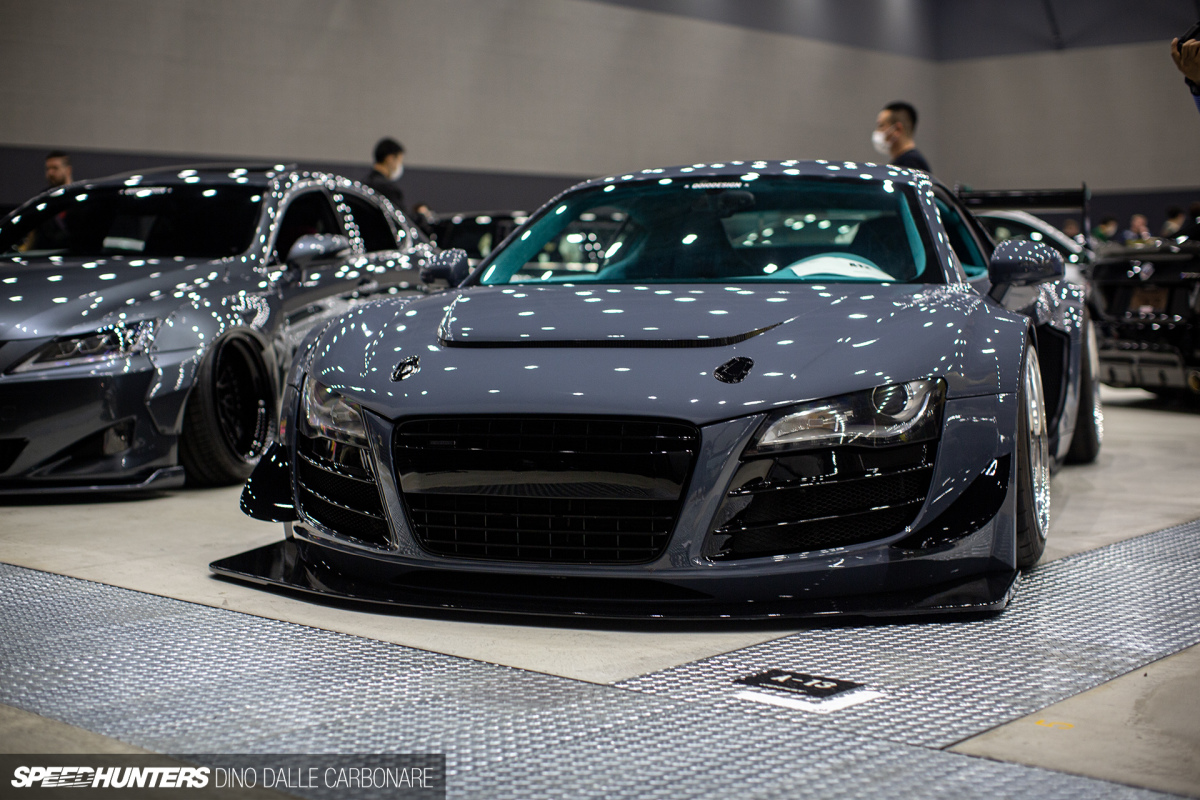 Japanese car culture serves up some amazing creations, but I often wonder why twin-turbo Audi R8 (and Lamborghini Gallardo/Huracán) tuning hasn't caught on here yet.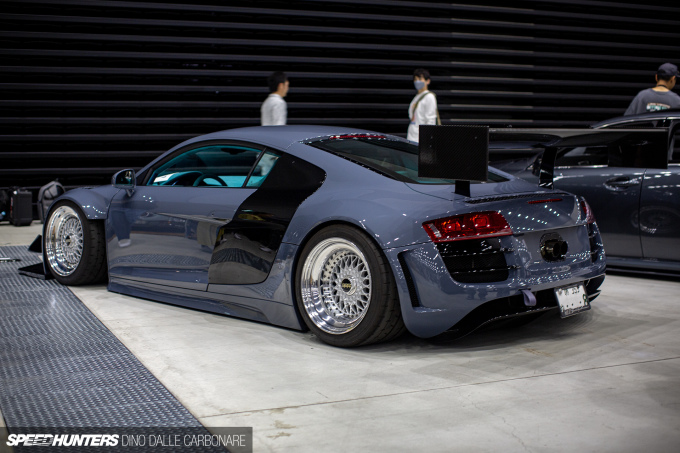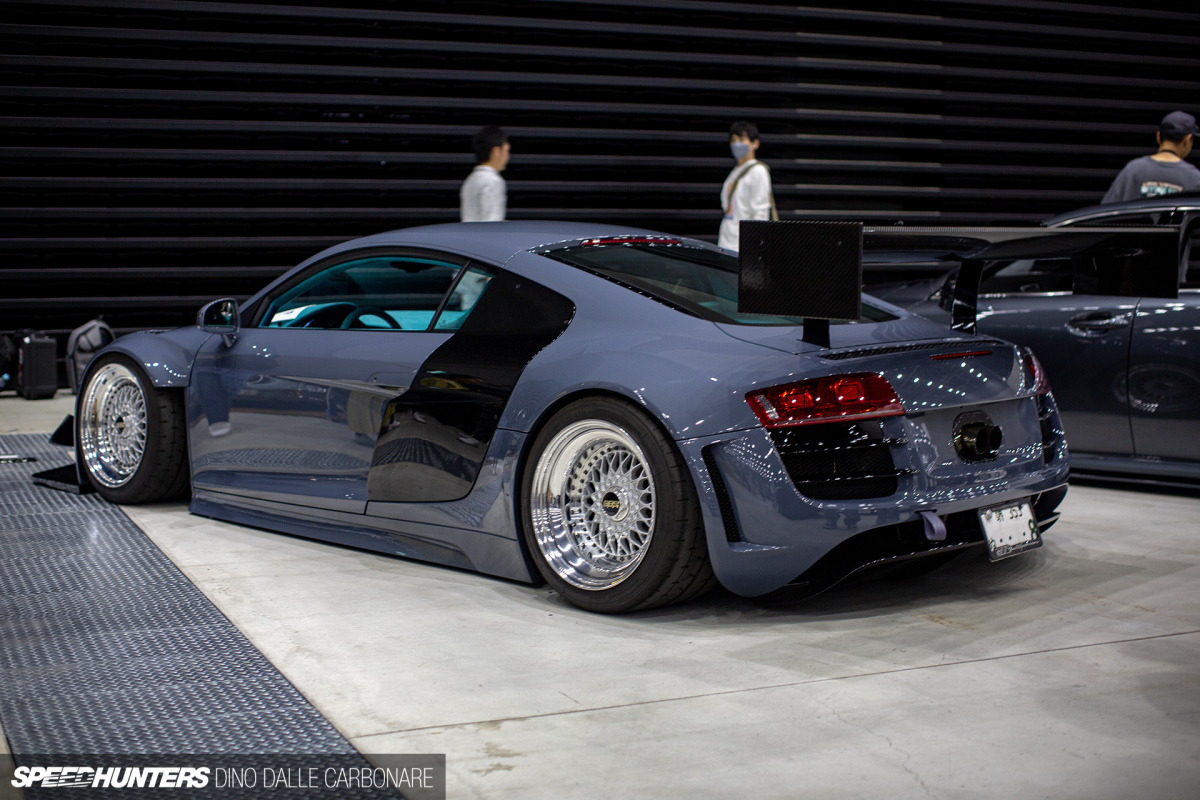 It seems all the rage in the US and other places, so I would love to see some high-horsepower R8 builds done in Japan. Nonetheless, there was this example on BBS rims with meaty tires that pretty much looked like a race car.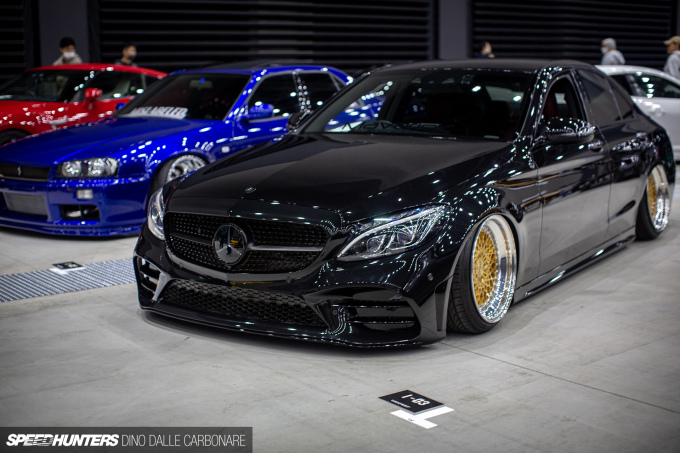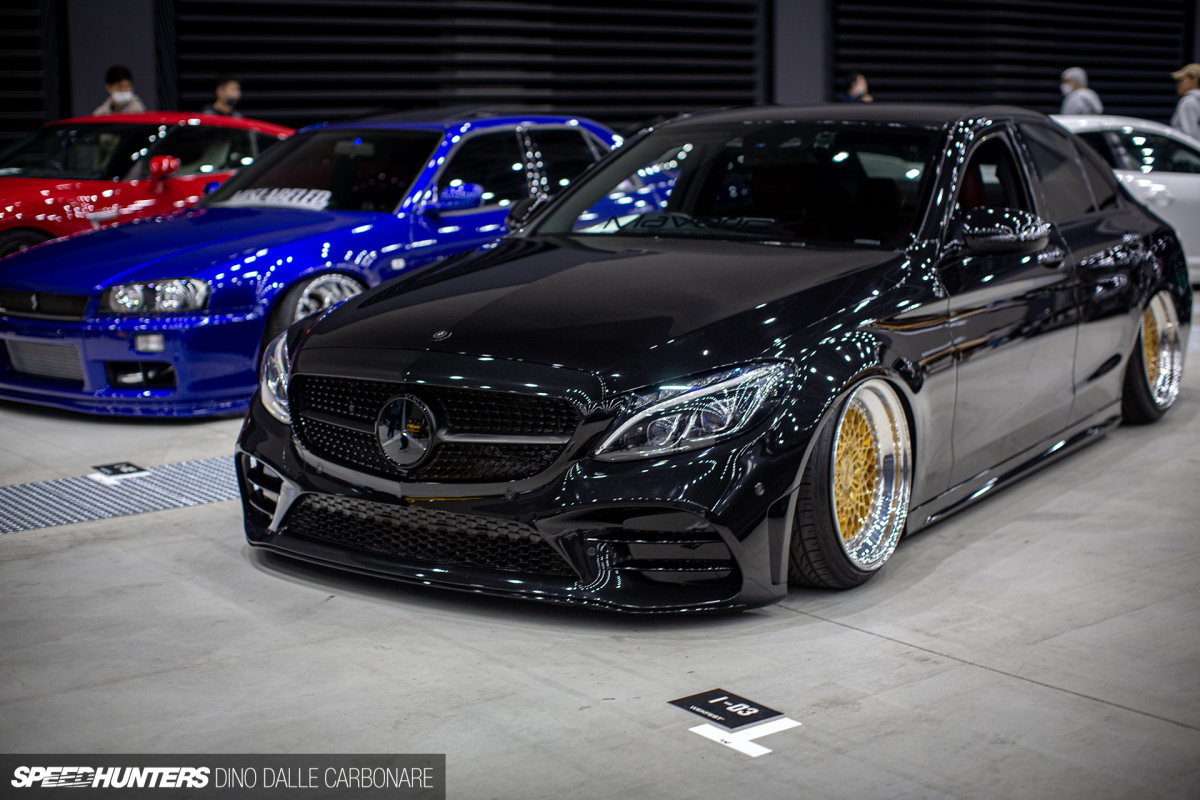 As Japan car manufacturers aren't offering as many performance sedans as they once did – at least tuneable ones – brands like Mercedes and BMW have really stolen this corner of the market, which means there are more and more tough four-door Euros on the road here. I'm not complaining.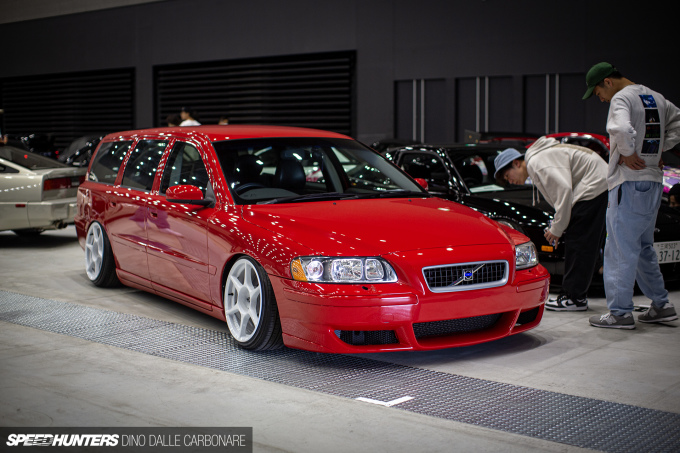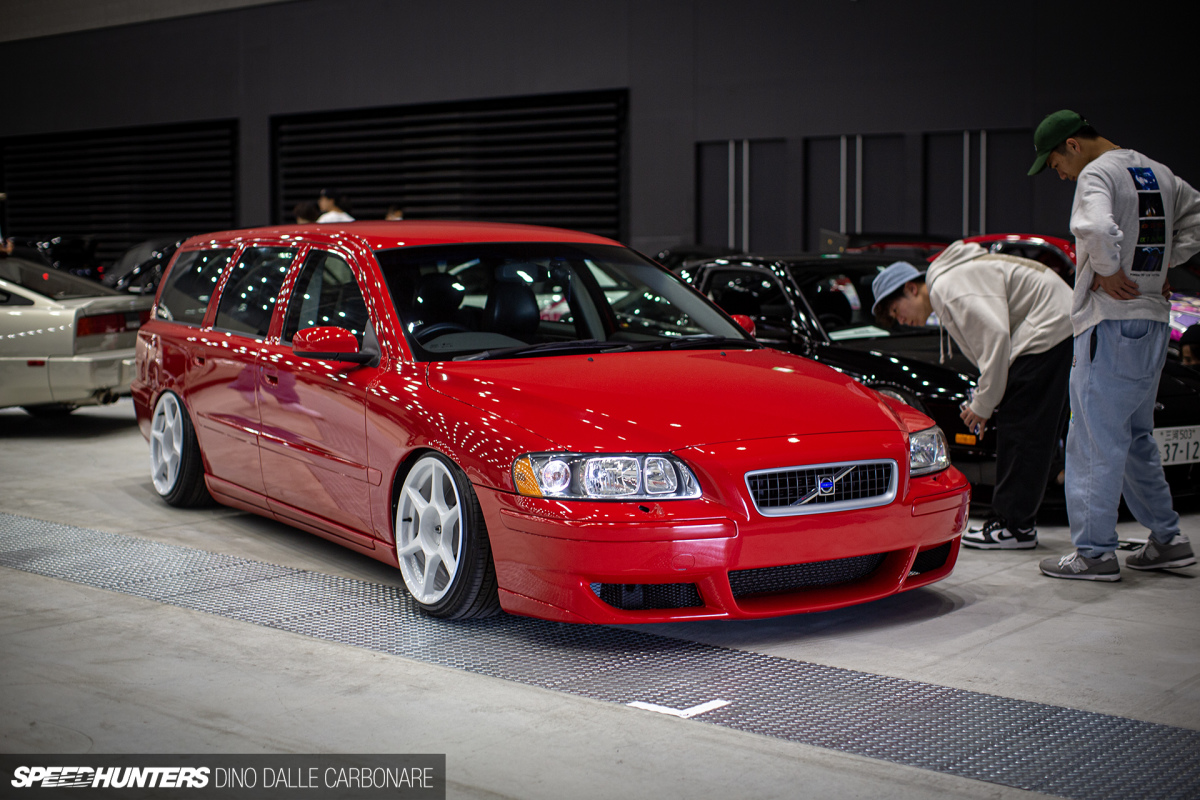 'On point' is a good way to describe this Volvo V70 wagon.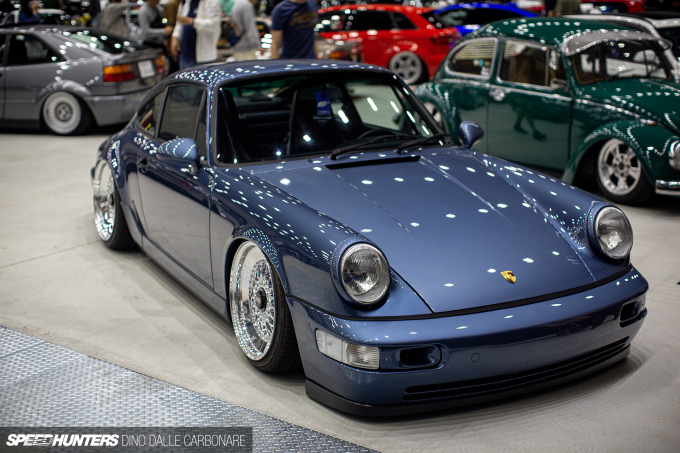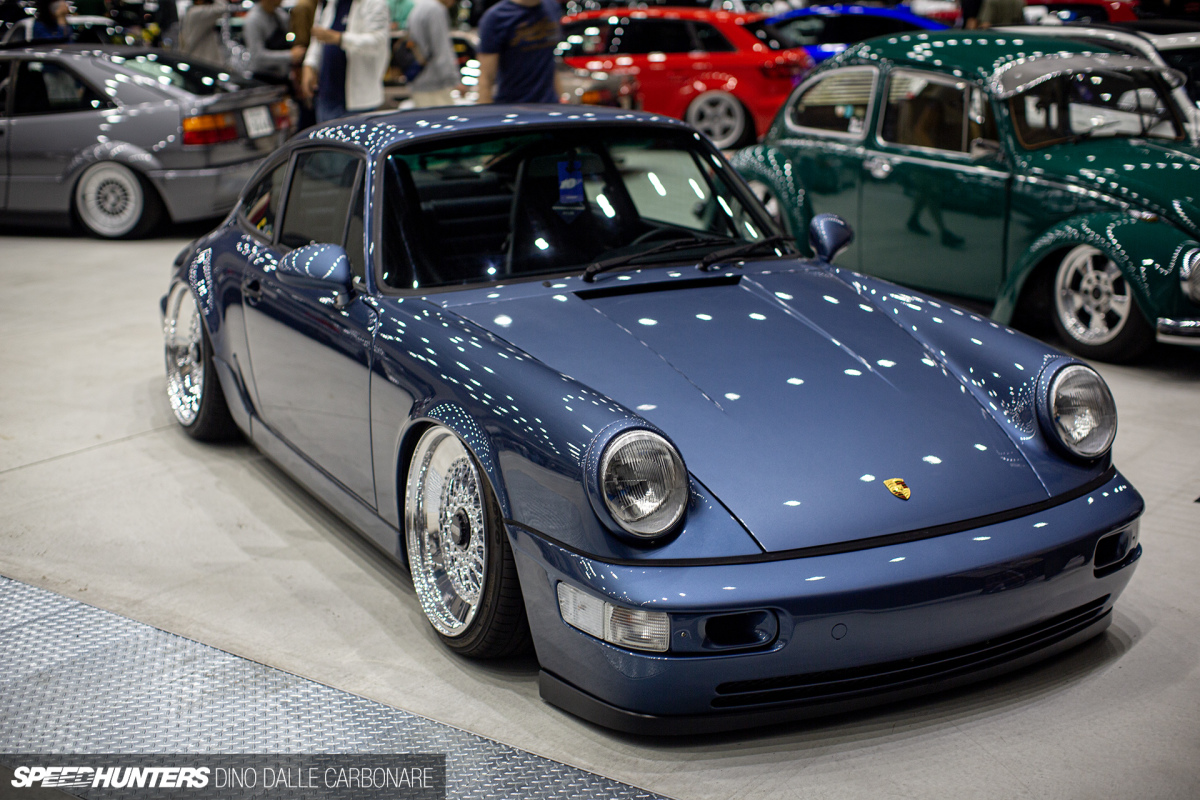 Porsche 964s were well represented at Wekfest, and all these stunning cars just made me feel that much more depressed at having not seen Project 964 for close to eight months now.
You'll notice a distinct lack of aftermarket wide-body conversions here. While fat FRP fenders add some real aggression to the 964, you can't deny how good a narrow-body looks with the right stance and wheels.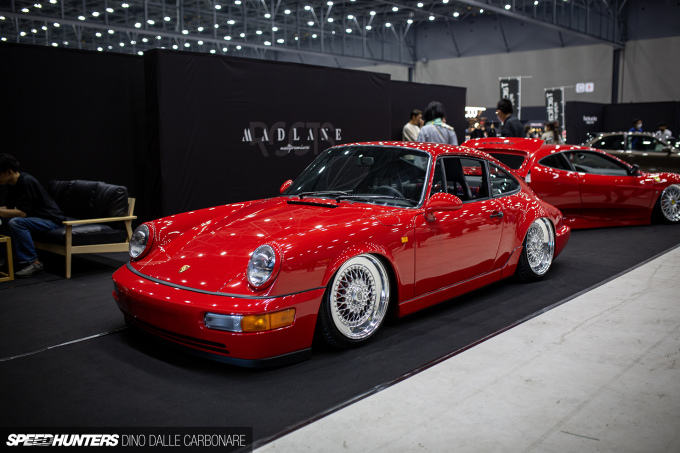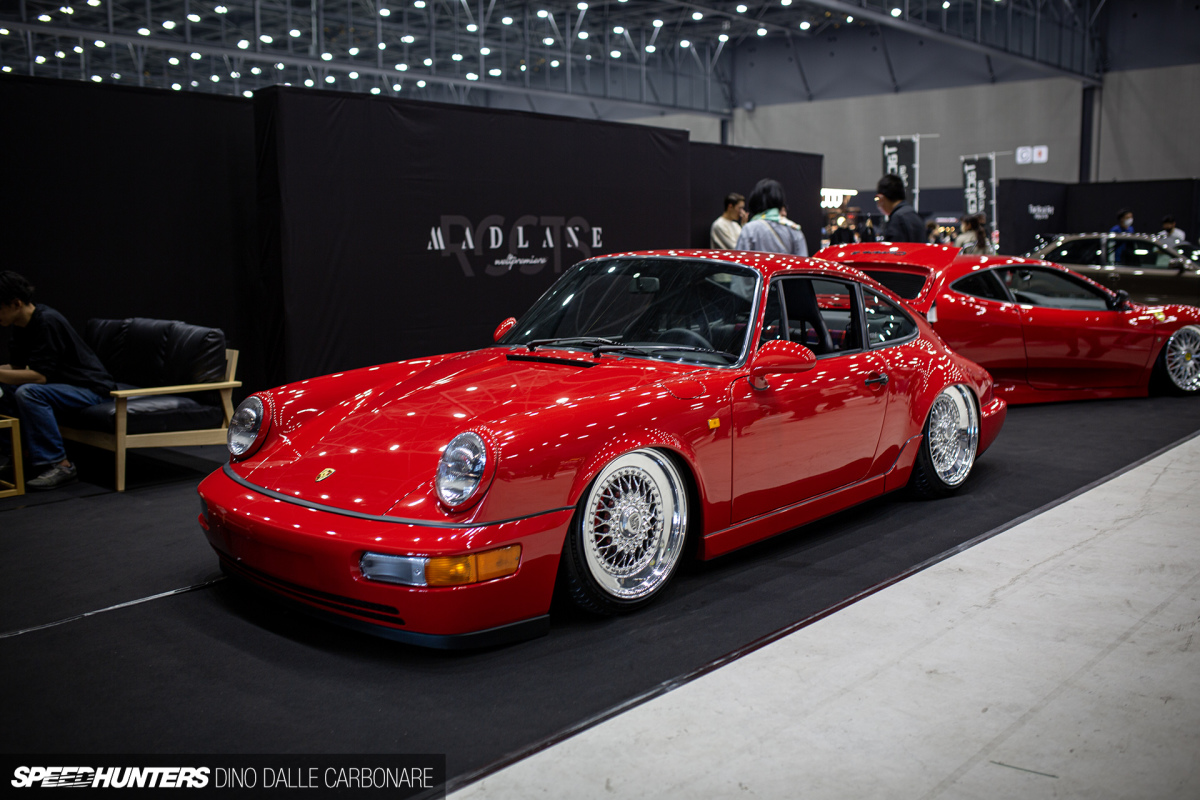 Of all the 964s on show in Nagoya, Madlane's creation was my favorite. Air suspension ensures the mesh wheels sit just right with only the upper portion of the rim sunken into the fenders.
An ITB conversion completely transforms the engine bay's appearance. I got goosebumps just looking at this thing; can you even imagine what it sounds like?!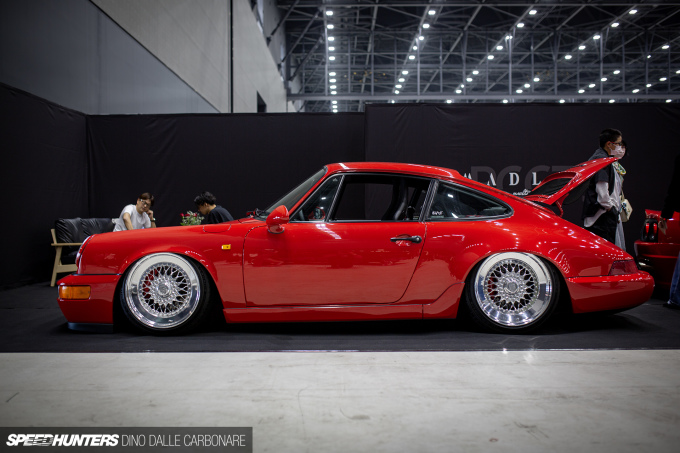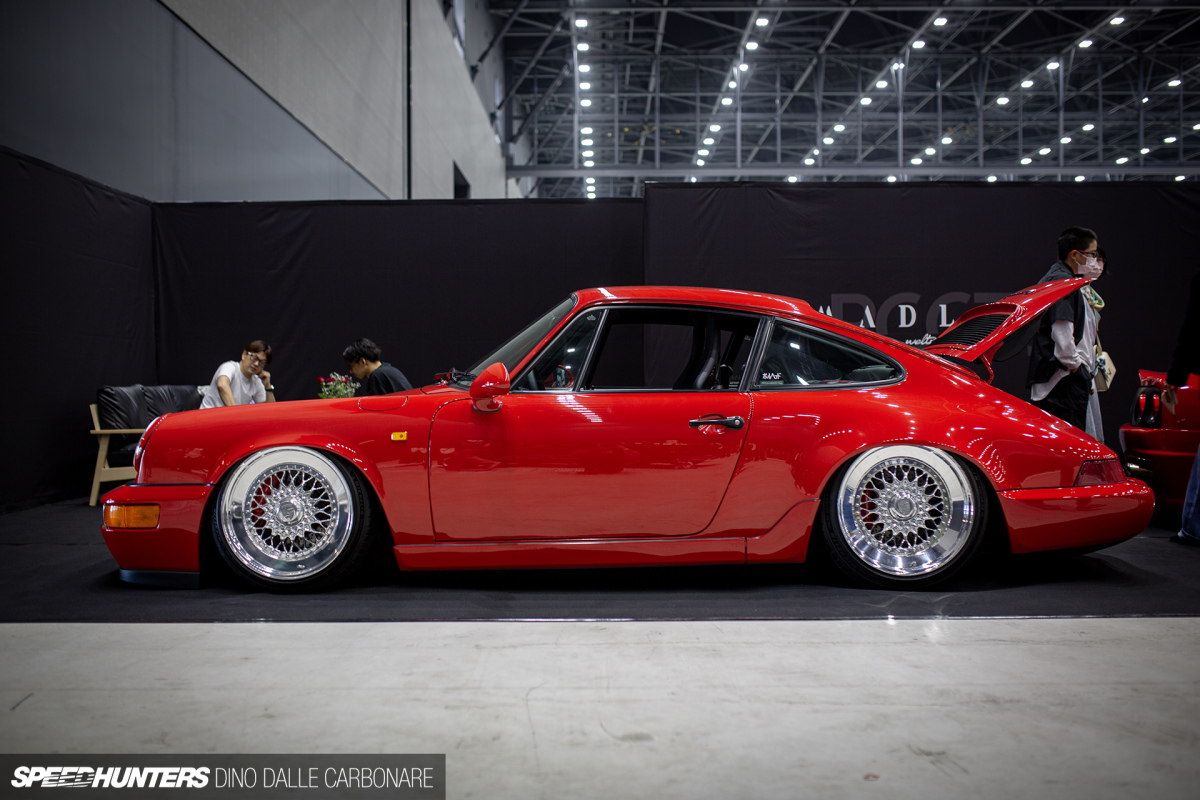 The interior is simple, but packed with all the right additions. Plaid upholstery is something you often see in resto-modded 911s, and this custom retrim was perfectly executed, both from quality and color coordination standpoints.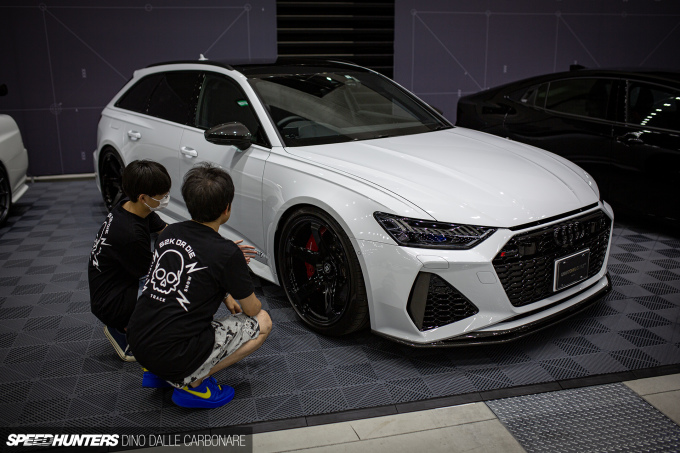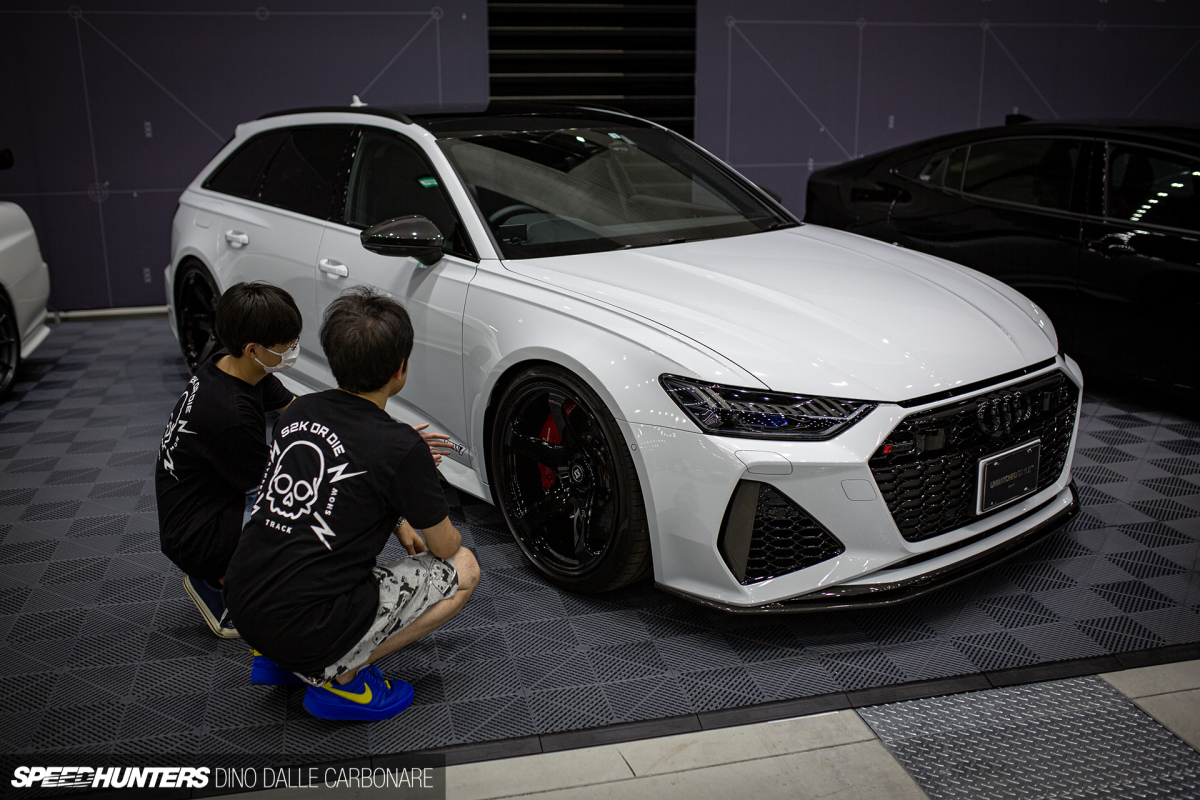 I'm sure I am not the only one who's wondered just how big wheels need to be in order to properly fill the arches of Audi RS models. I believe these were 22s!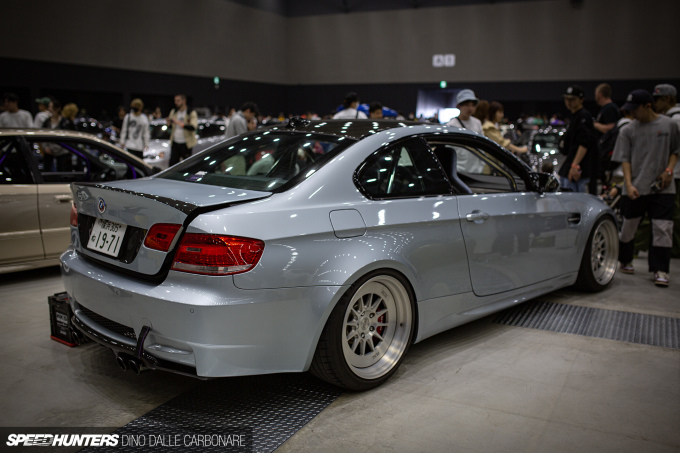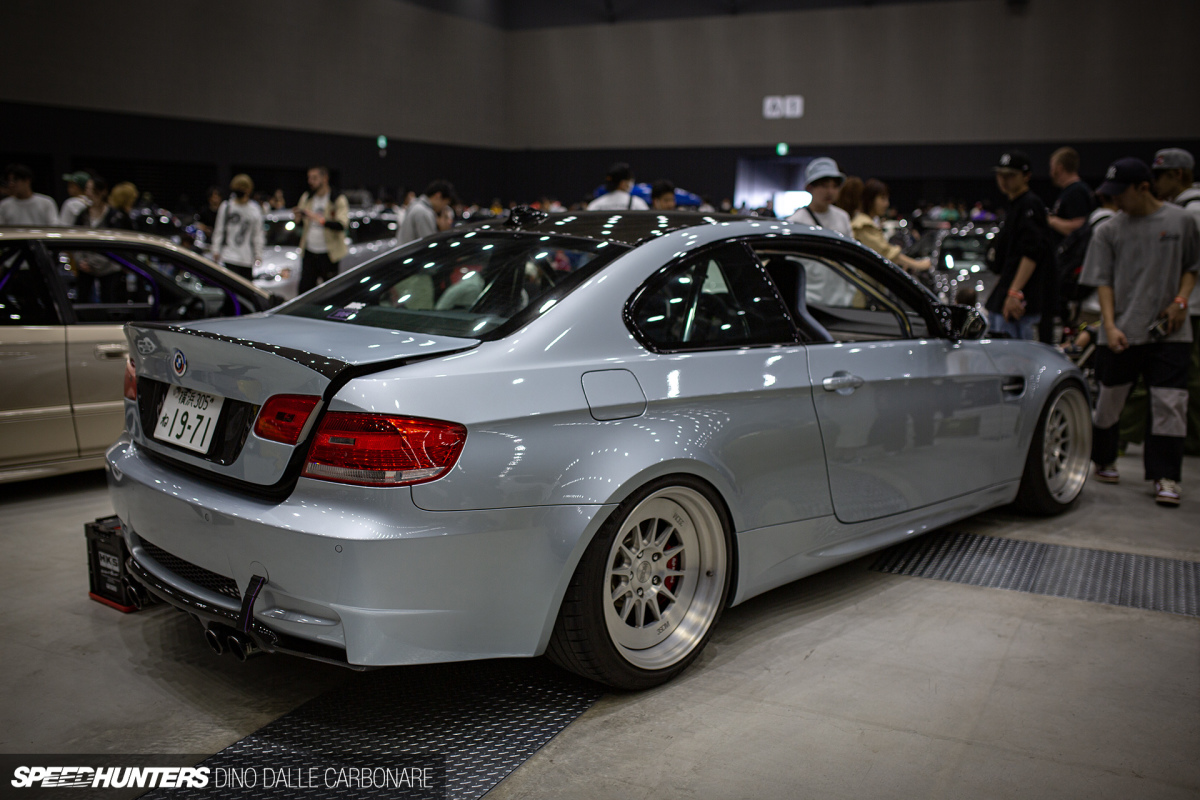 As I approached this E92 BMW M3 from the rear, I wondered why so many people were fixated with the front end…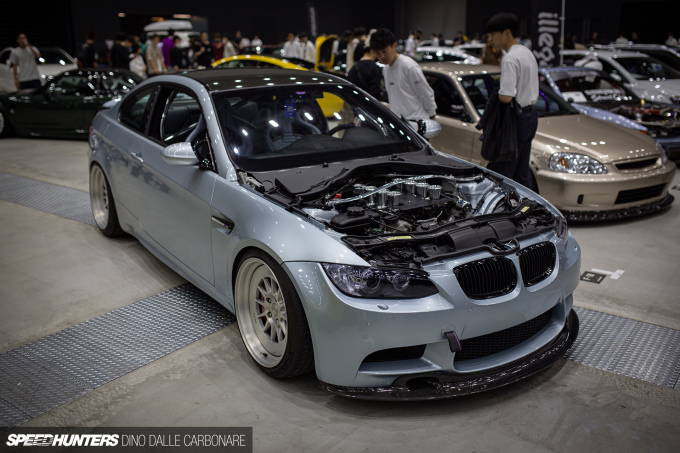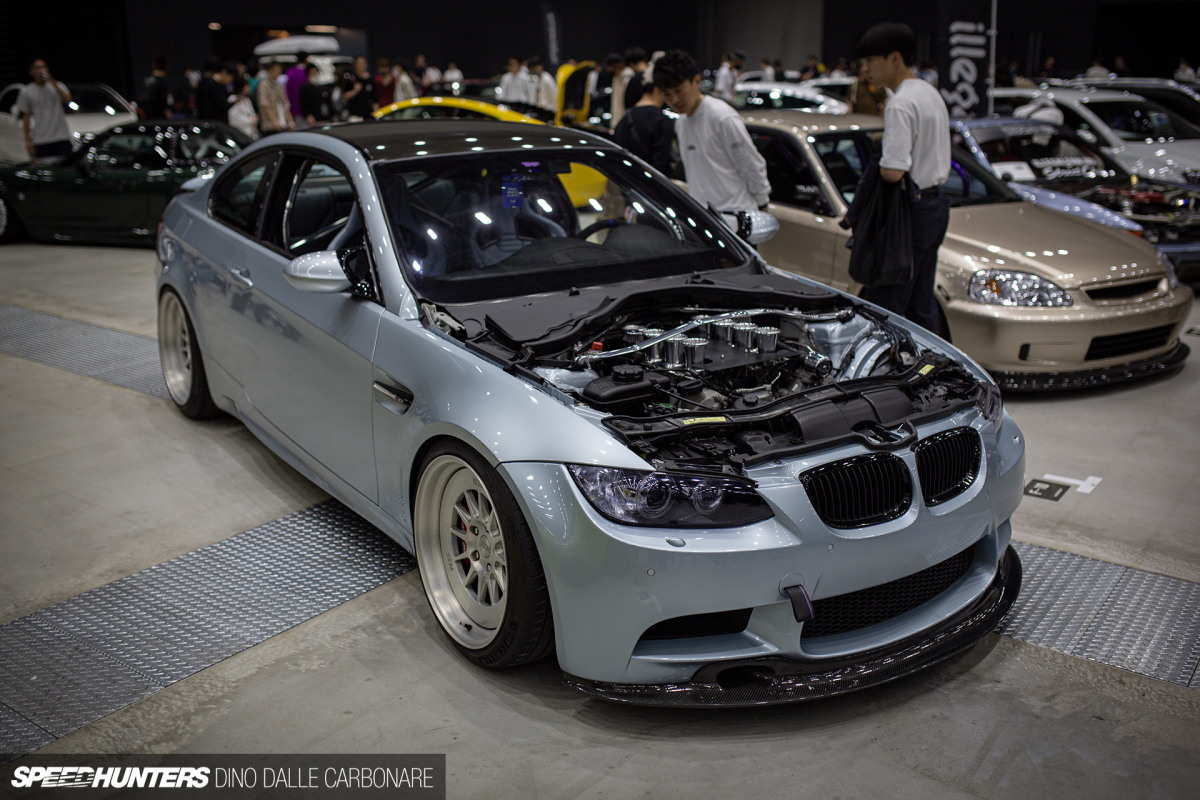 Ahh, that explains it.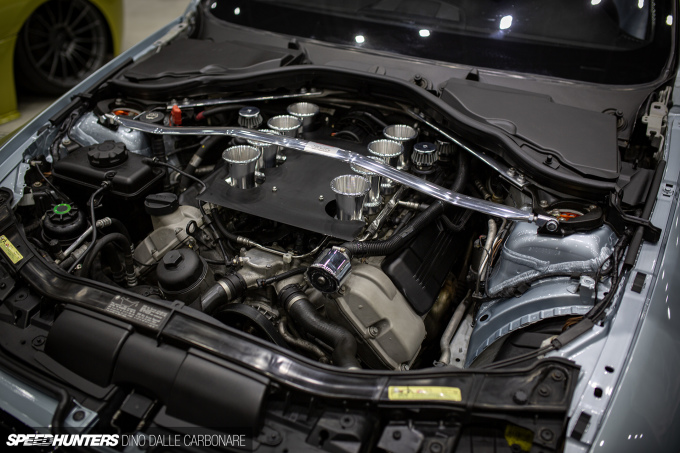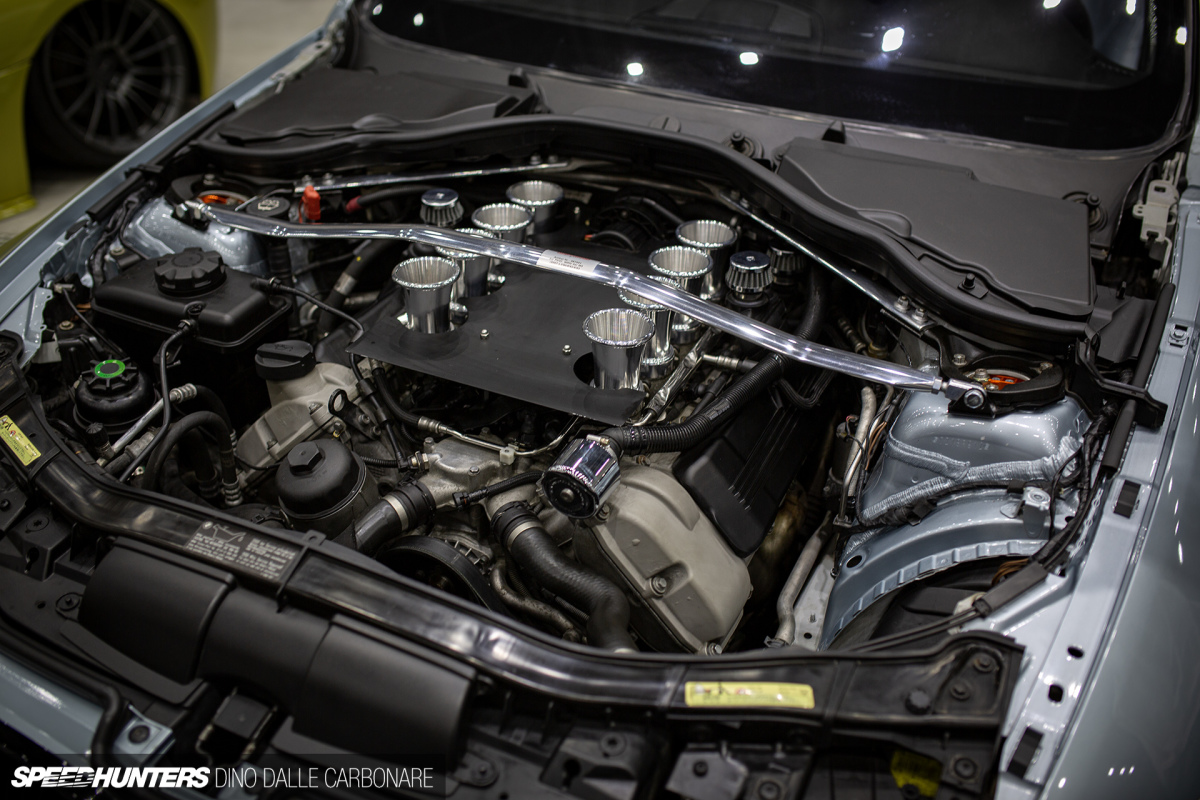 These engines sound fruity enough in stock form, so an aftermarket velocity stack combo for the factory ITB setup must unleash a serious symphony.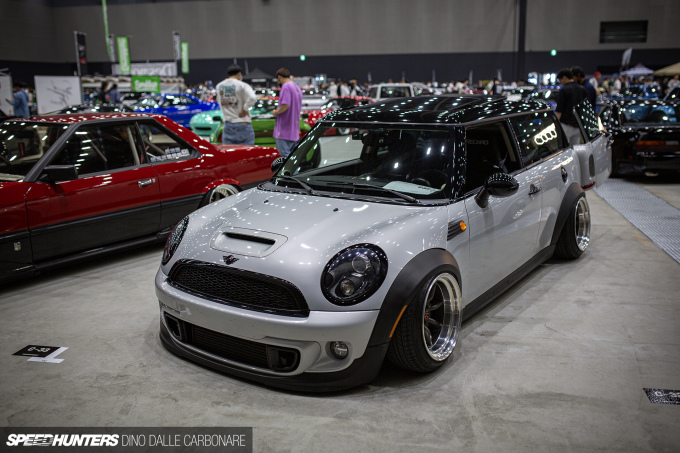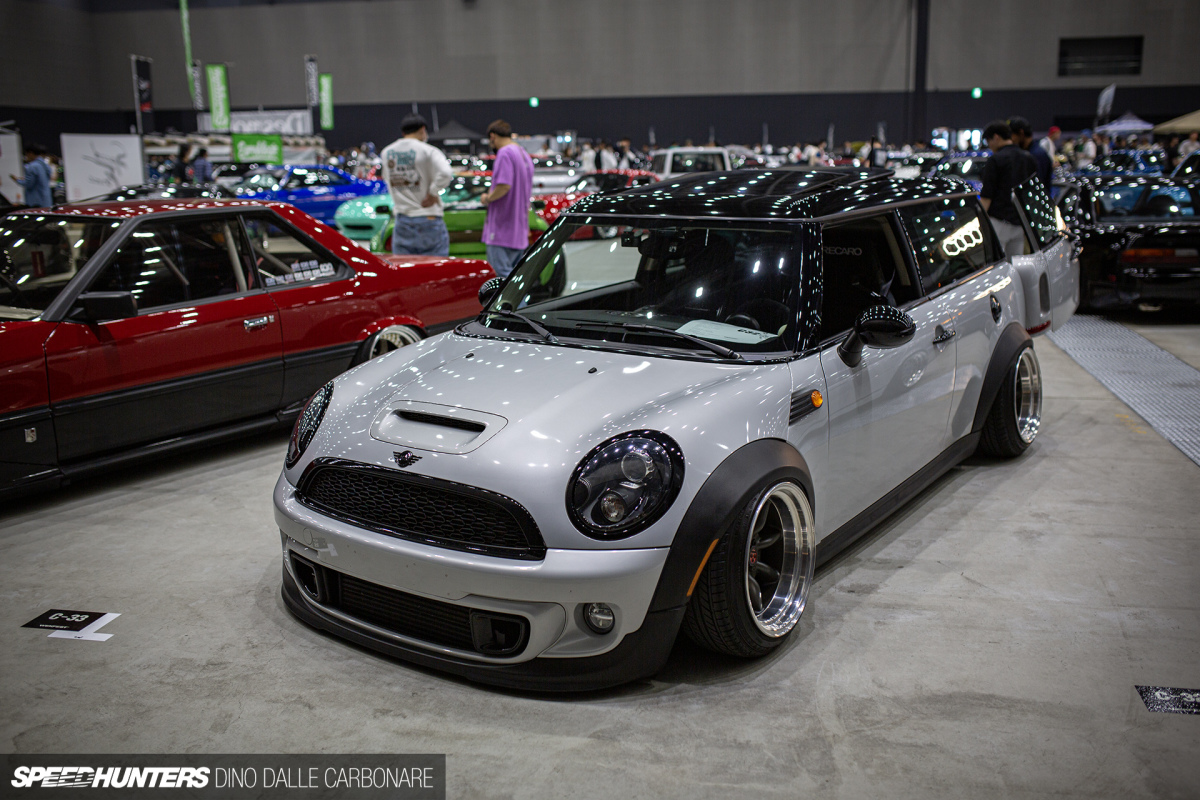 I couldn't possibly not include a MINI, especially when it's a Cooper S slammed over a set of RS Watanabe wheels. It's cool to see modern cars running this legendary rounded 8-spoke design, something made possible through Watanabe's every-expanding size and fitment list.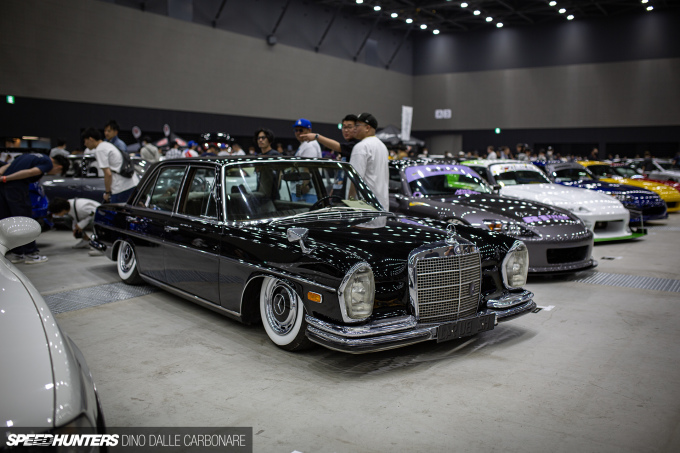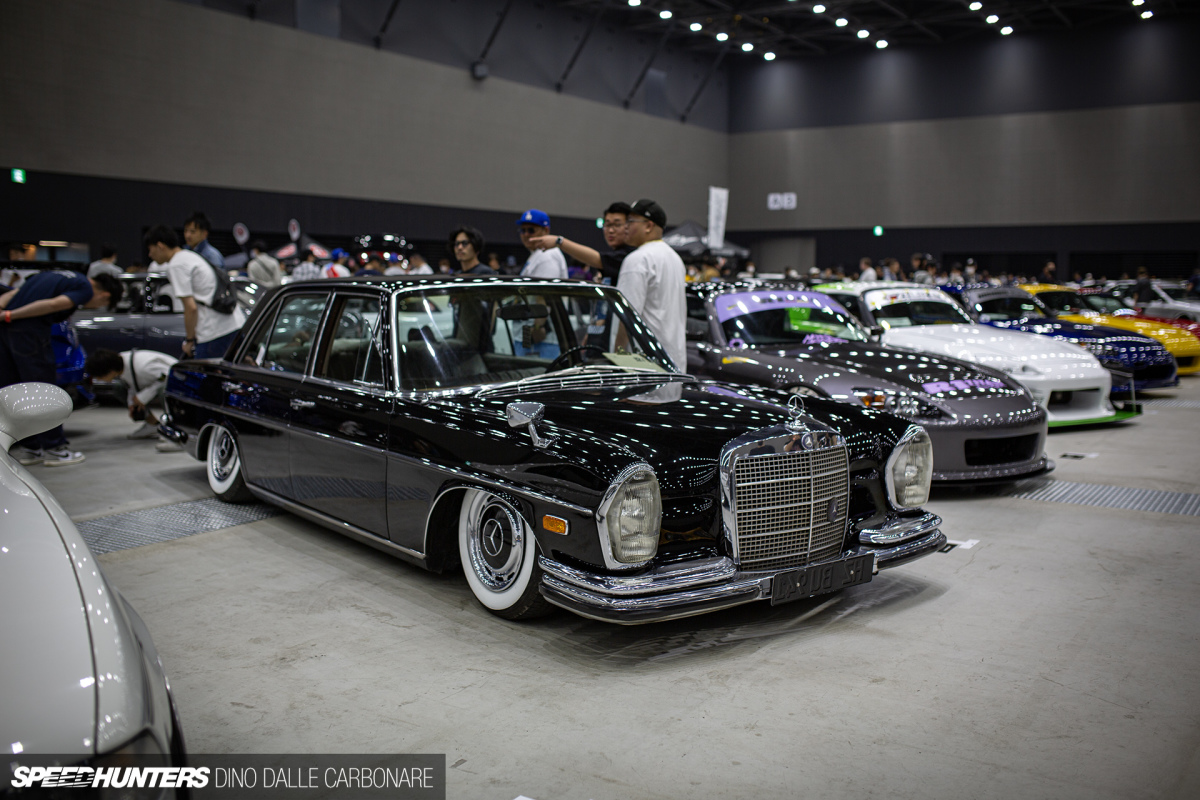 Sometimes you don't even need aftermarket wheels, though. Let me know in the comments section what other cars out there can pull off this look.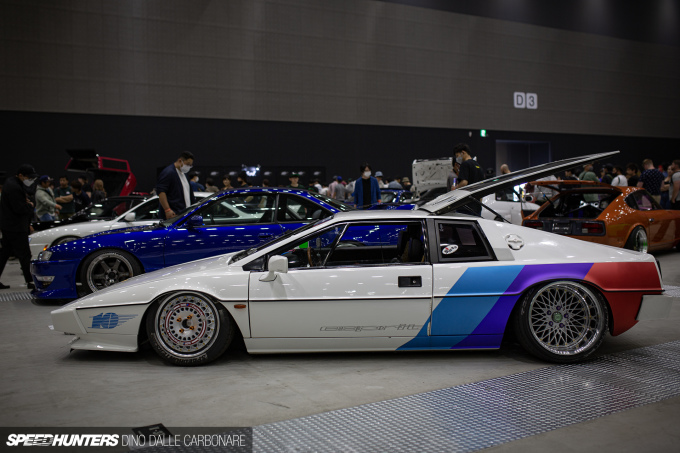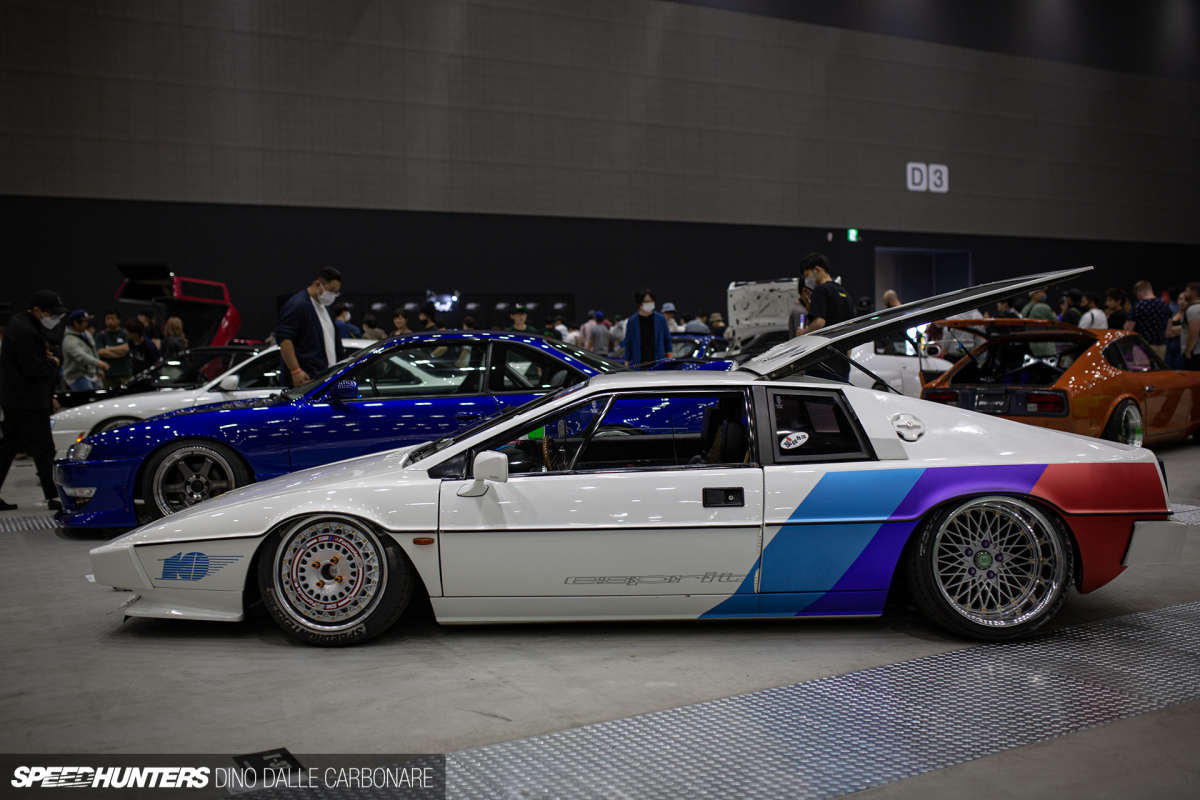 Giugiaro style with some JDM flair – enough said.
With this post and my first from Wekfest Japan 2023, I've still really only scratched the surface, so I want to end with a big 'best of the rest' event gallery post. Check back soon for that.
Dino Dalle Carbonare
Instagram: dino_dalle_carbonare
dino@speedhunters.com