If you caught my 2023 International Amsterdam Motor Show coverage last week, you'll know that I was pleasantly surprised by this event. It was my first time attending IAMS, and the show delivered on all fronts.
Netherlands' car culture is diverse, and that was reflected in all the builds on display at the RAI Amsterdam events center. For this follow up post, I picked a few of cars that piqued my interest for a closer look. Let's start with a slammed Lotus Elise…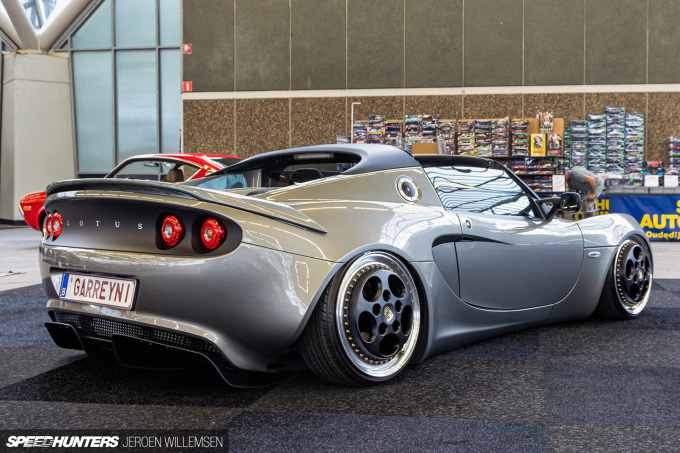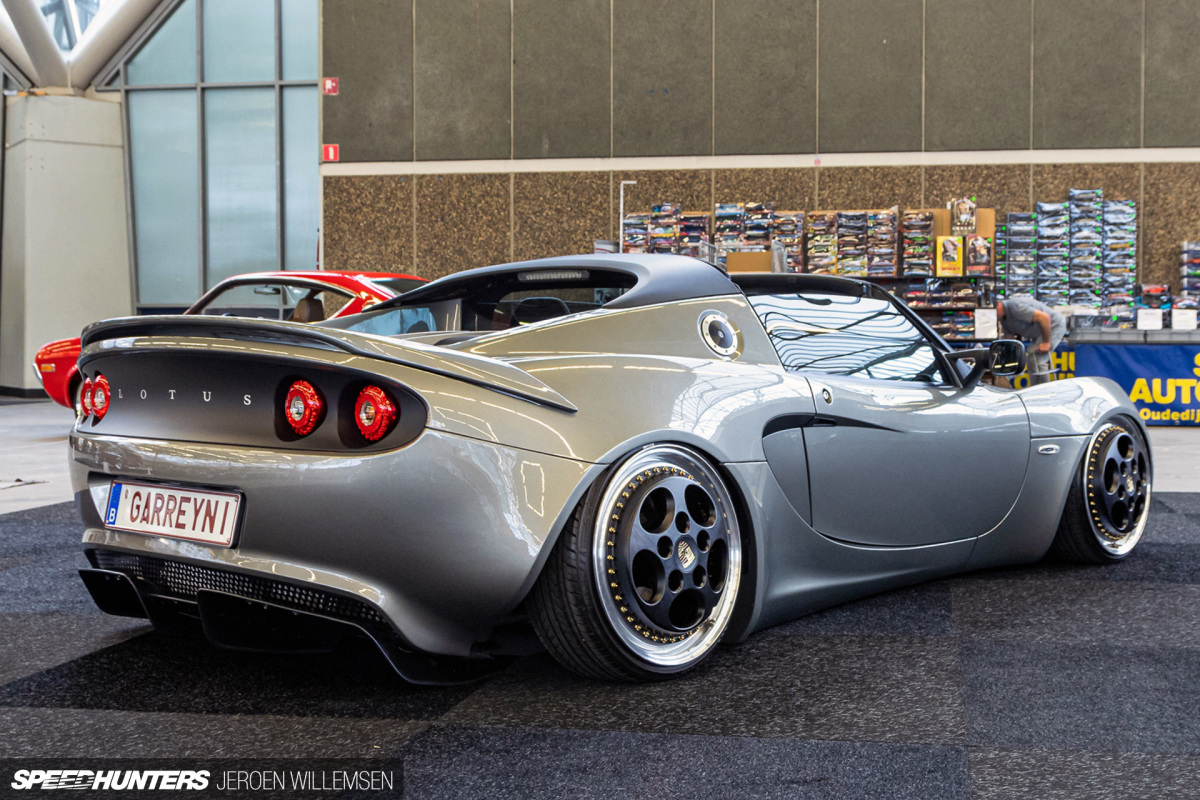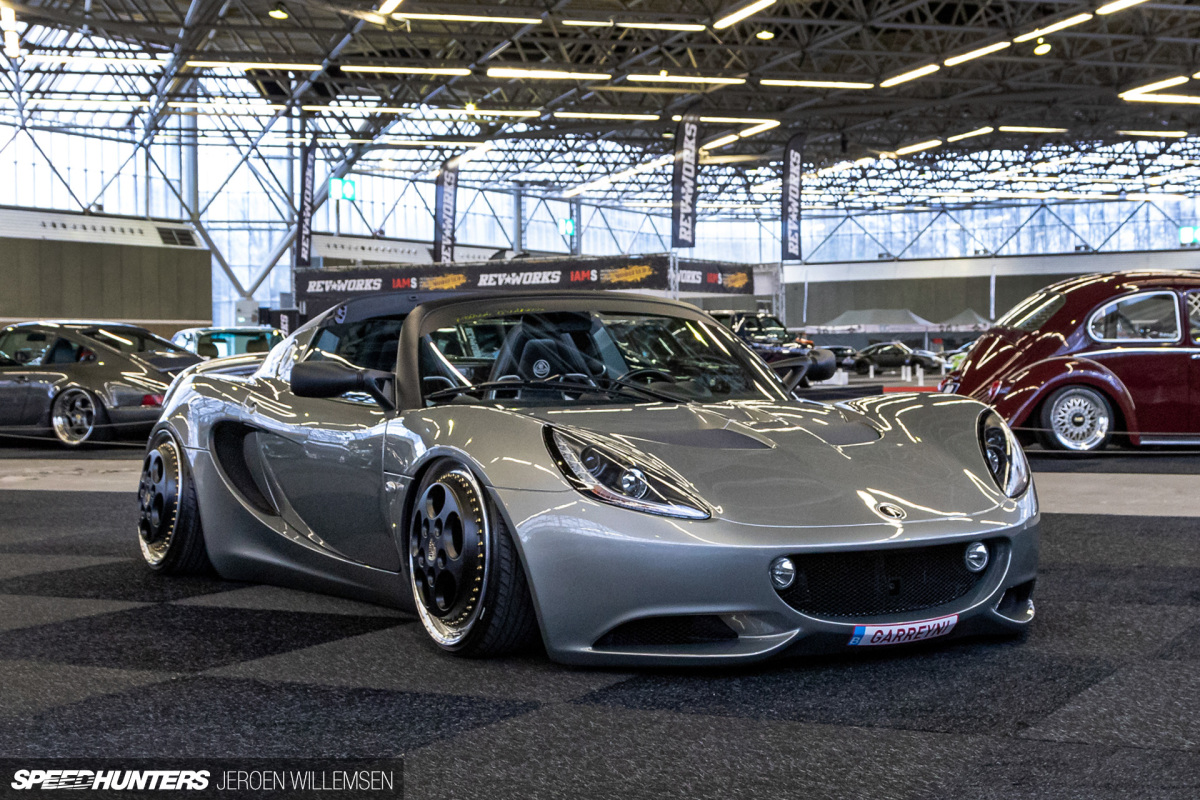 The Lotus Elise is something special, but with the addition of Air Lift Performance air ride from Kean Suspensions in Belgium and custom Porsche 3-piece wheels by Retro Wheelz, this 2015 example takes things to another level.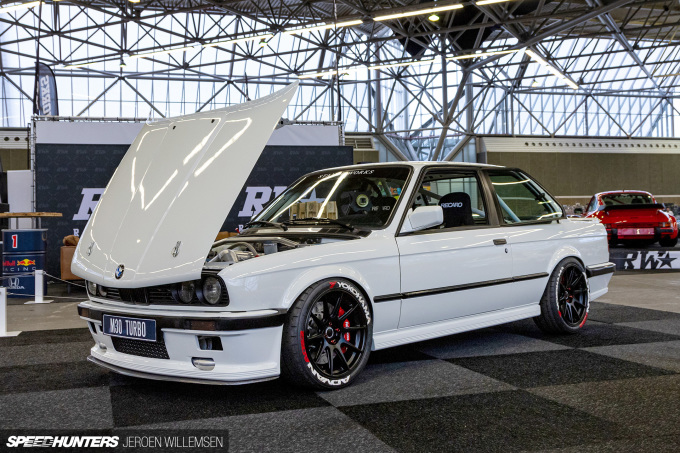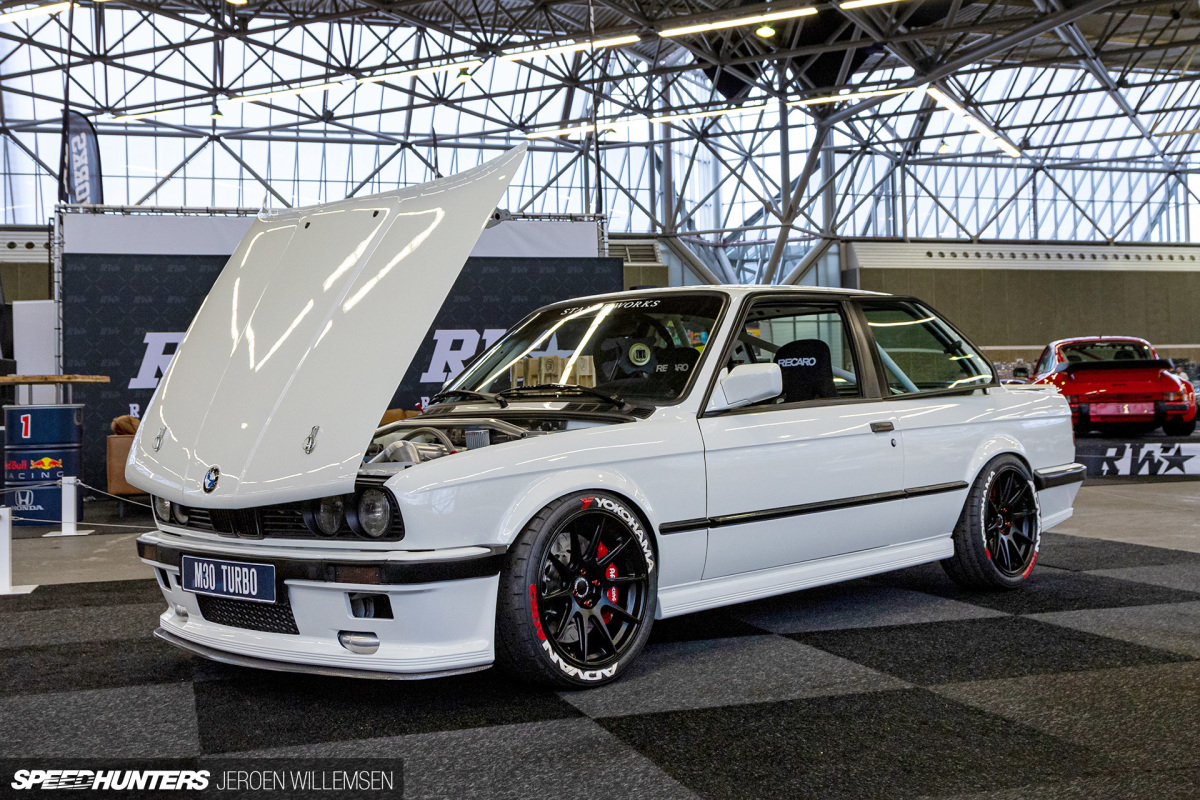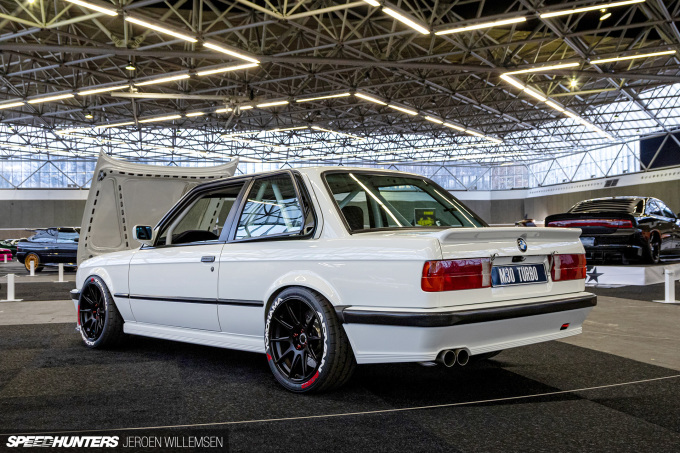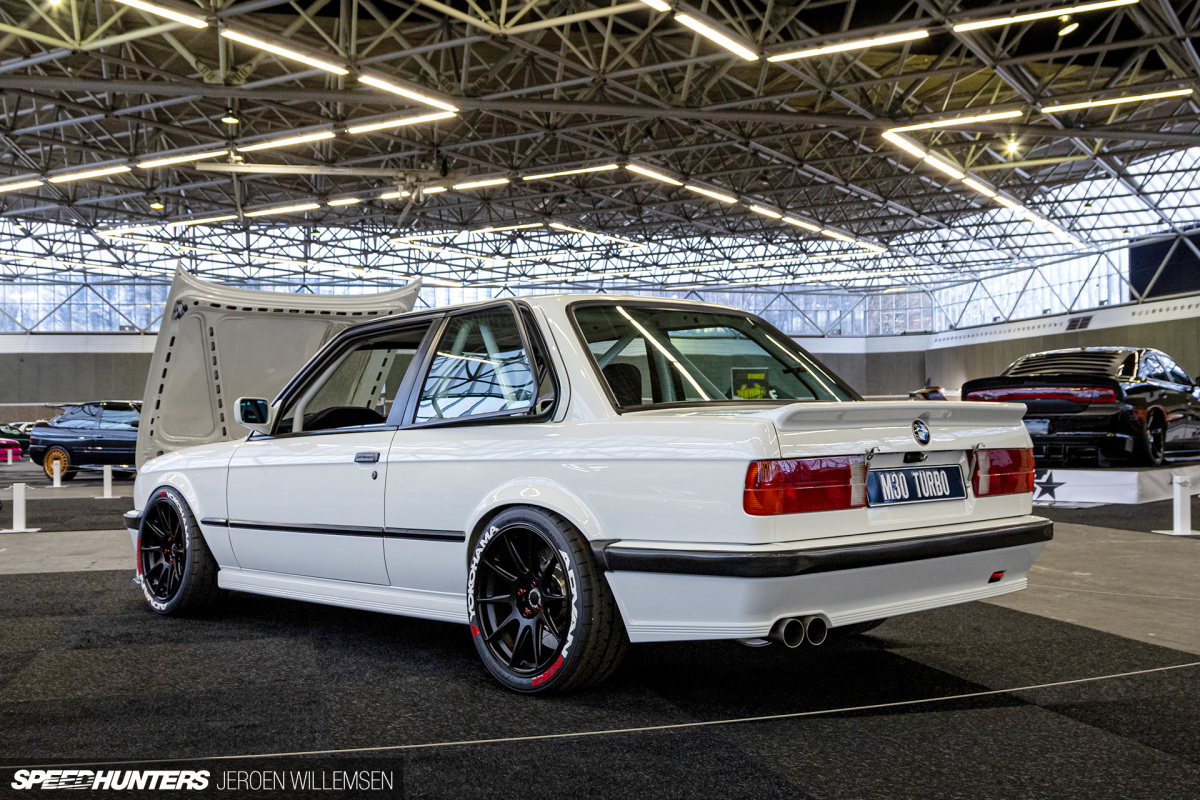 We don't need to tell you how popular the BMW E30 has become over the last while – their steadily increasing prices does that. Lightweight, rear-wheel drive with classic '80s styling makes the E30 ripe for tuning, and this example packs plenty of mods. I won't do a deep dive because there is too much to list and this one probably deserves a full feature of its own, but I will touch on the highlights: An M30B35 engine from a E34, Garrett GTX42 turbo, VEMS standalone ECU, Getrag gearbox with Samsonas shifter, AST 5100 coilovers, and a race-spec interior. The subtle Mtech 1 bodykit is a refreshing touch in this wide-body world.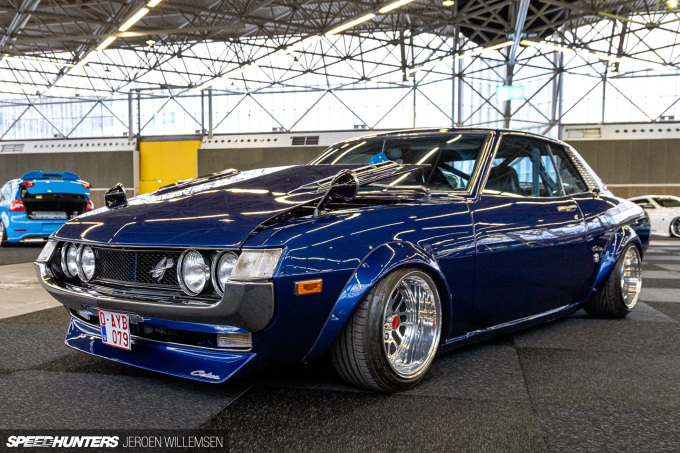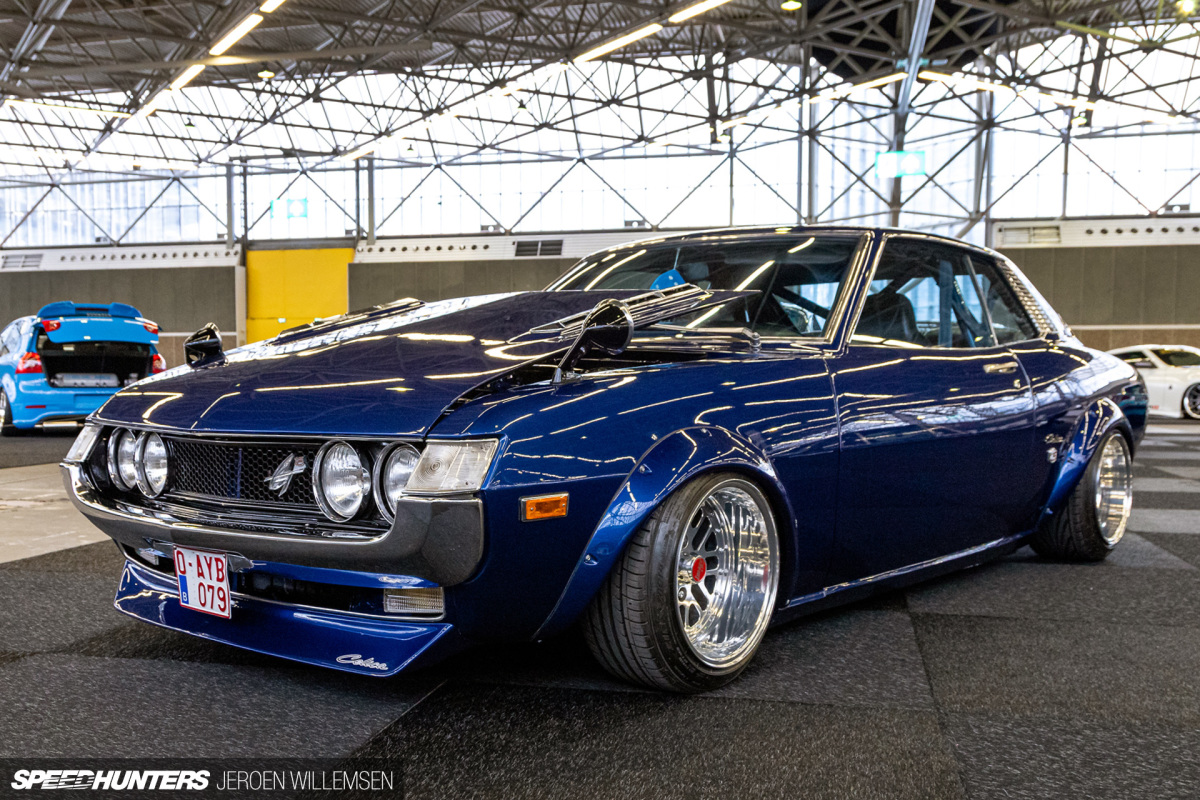 This TA22 Toyota Celica GT from Belgium has been around the scene for a while, but the coupe still draws me in with its classic '70s lines and tough stance. Bolt-on over-fenders and a deep chin spoiler set the scene, but the low ride height coupled with 14-inch Image wheels – 10-inch wide up front and 11-inch out back, with stretched tires all round – carry the look home. The color-matched roll cage inside the car is another neat detail.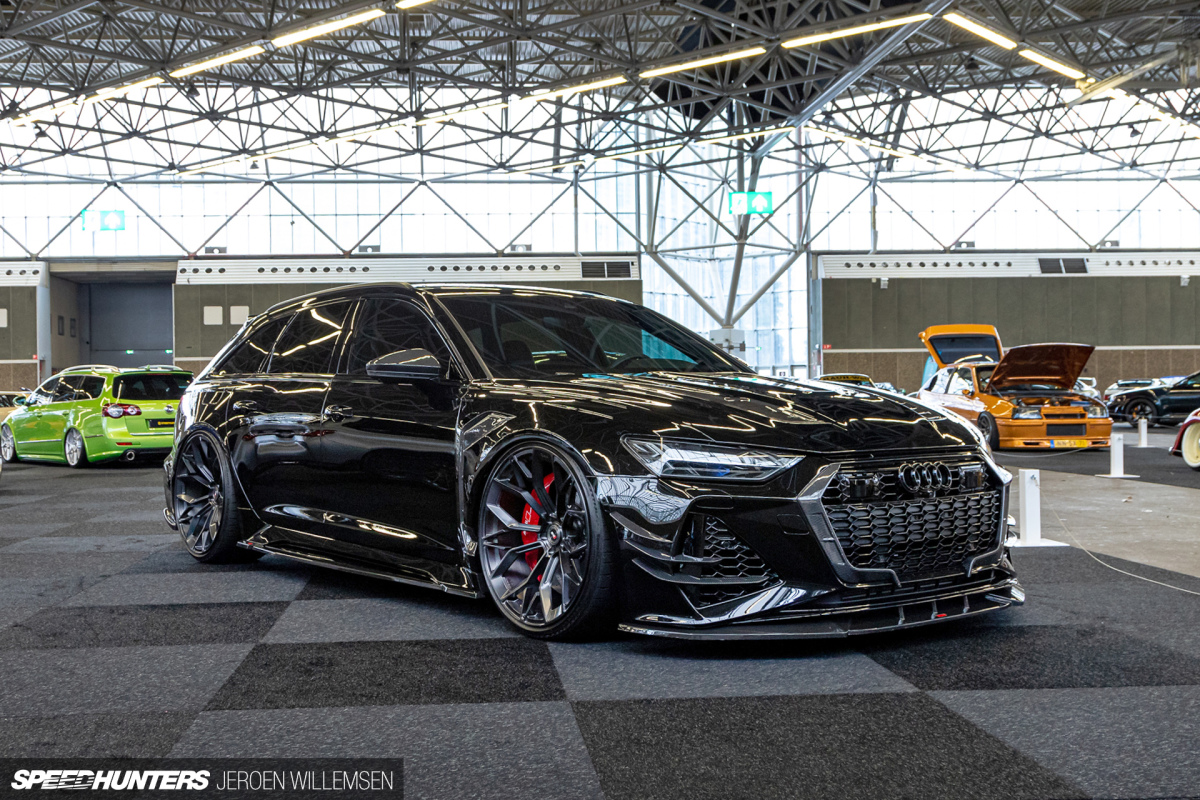 The next two cars I want to show you are owned by the same person. One is very modified and the other is well on its way. First up is the C8 Audi RS6 Avant, which from a visual standpoint alone looks menacing. The exterior features an Urban Automotive kit, which adds a front lower bumper apron, lower side sill extensions, an upper rear wing and lower deck lid spoiler, and a replacement rear diffuser. There's also custom carbon fiber fenders, a custom carbon fiber hood, plus grill inserts, canards and mirror caps all made from the lightweight composite material. Custom forged 23×12-inch wheels fill out the guards, while the low ride height comes courtesy of the RS6's factory air suspension option. This build isn't just cosmetics though; the Audi's 4.0L twin-turbo V8 engine and transmission have been given a serious tickle up with Power Division's 'Stage 3+' upgrade and other select performance parts, raising output from 591hp to 1,050hp.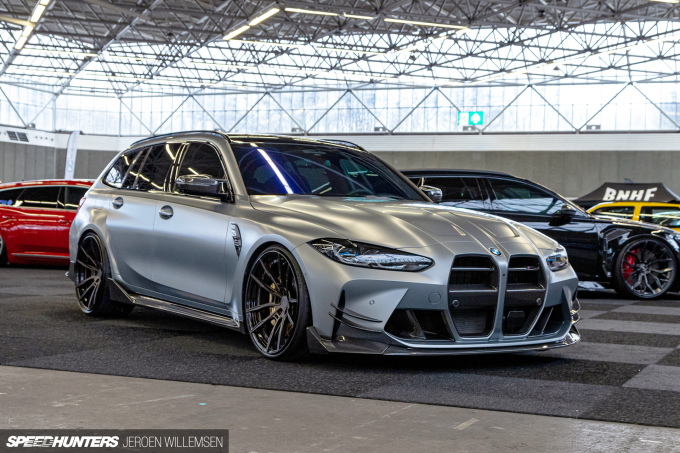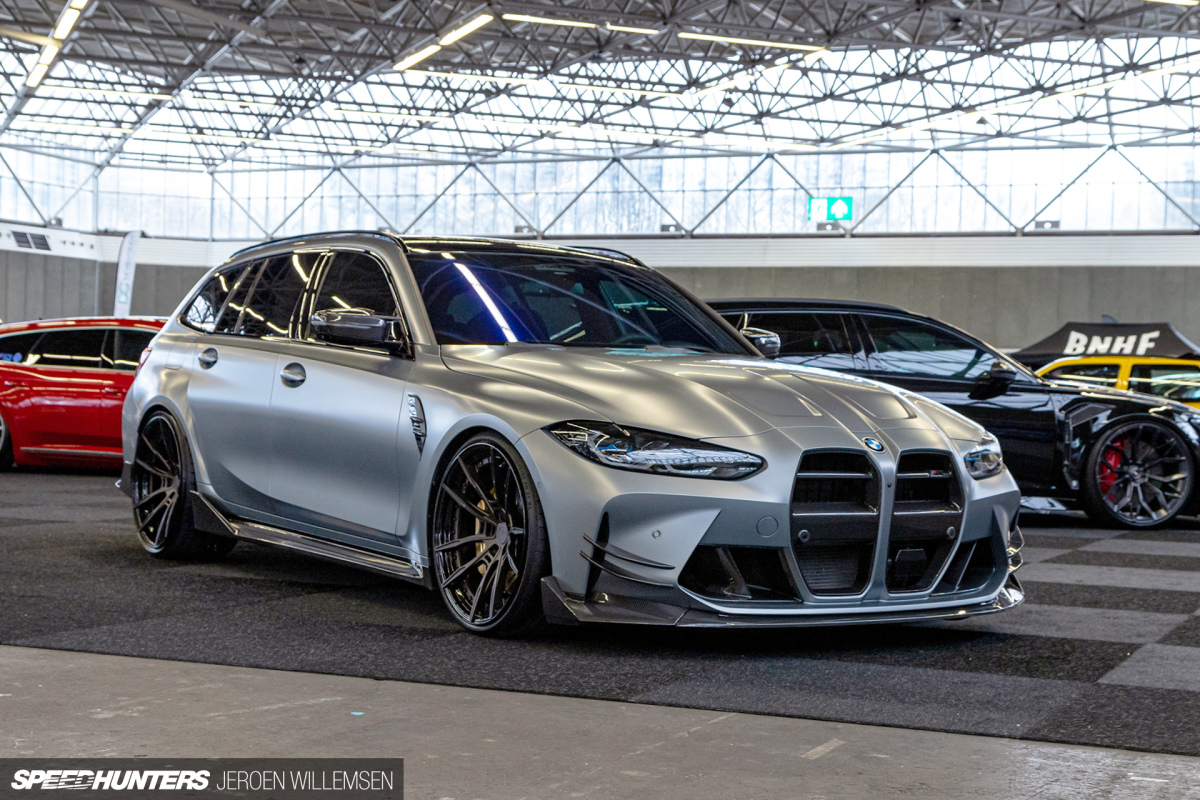 The RS6 – the quickest of its breed in the Netherlands – is currently up for sale, and this G81 BMW M3 Competition Touring is the owner's replacement. For now, the BMW only has some cosmetic enhancements – a front splitter, canards, side skirts, front wing inserts and rear valance, all in carbon fiber from JH Parts. The wheels are from Z Performance and measure 21×10.5-inch and 21×11.5-inch front and rear respectively. Performance-wise, the M3 is currently being fitted with a custom exhaust, but I'm sure the owner has much more in store for us.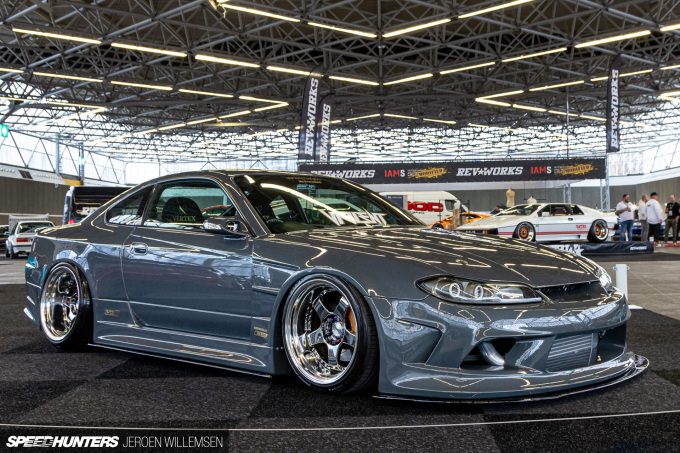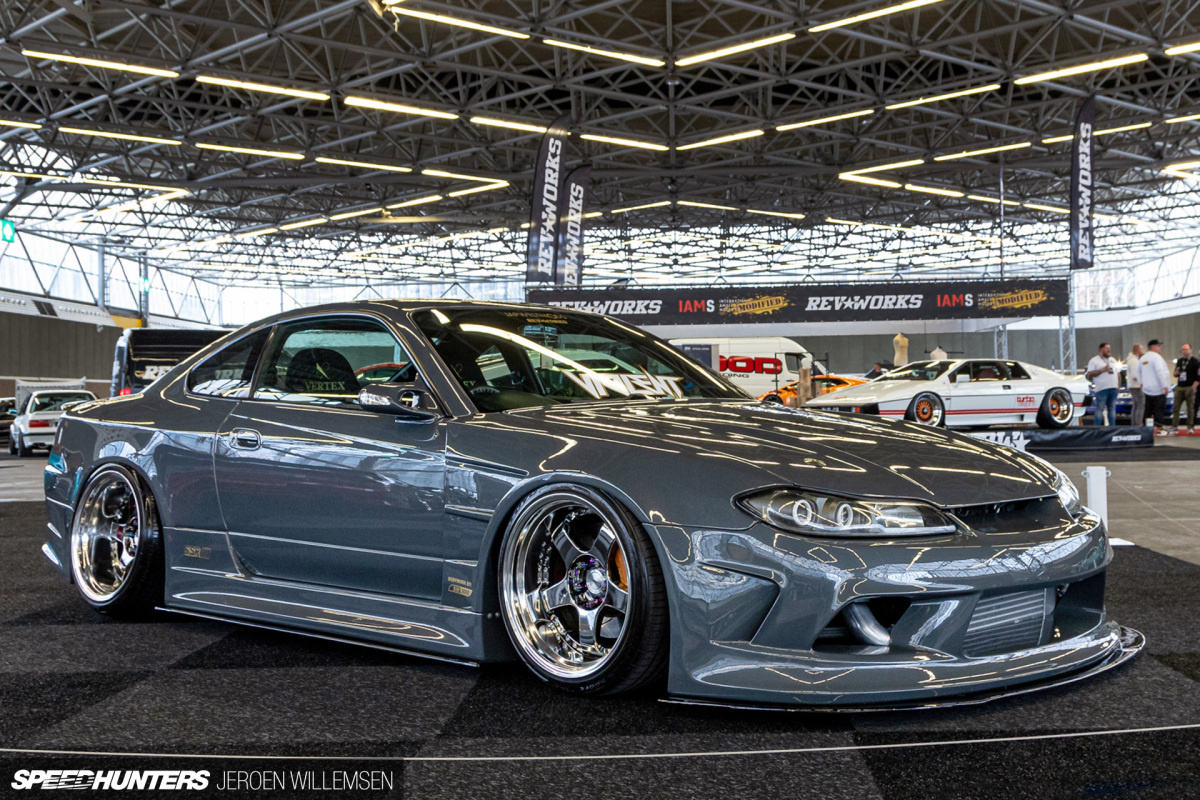 Finally, we have a very cool Nissan S15. The modification list reads like a good novel, so I'm just going to concentrate on the important bits – starting with the kit. Ever since Dino featured Nobuteru 'NOB' Taniguchi's personal Vertex Edge-kitted Silvia way back in 2013, it's been etched in my mind as the perfect S15. So seeing this kit fitted on a Dutch car makes me a happy man. Front and rear wheel tubbing and air suspension allows the Nissan to sit perfectly over its 18-inch SSR Professor SP1 wheels, while Ganador mirrors finish it off. The owner hasn't forgotten the performance side of things either, and the 'Blacktop' SR20DET up front runs a larger turbo, GReddy intercooler and a HKS Hi-Power exhaust system.
We'll wrap things up here, but see below for plenty more images of other standout cars at the 2023 International Amsterdam Motor Show.
Jeroen Willemsen
Instagram: jaccojeroen