I seem to say this every time a new DMEC season starts, but this year's Drift Masters European Championship promises to be the most thrilling yet.
Not only has 2023 series attracted a large number of seasoned drifting veterans, but there are no shortage of hungry up-and-comers, all ready to push their machines to the limit and teach the old dogs some new tricks. It was all on show during DMEC Round 1 at Mondello Park in Ireland the weekend before last.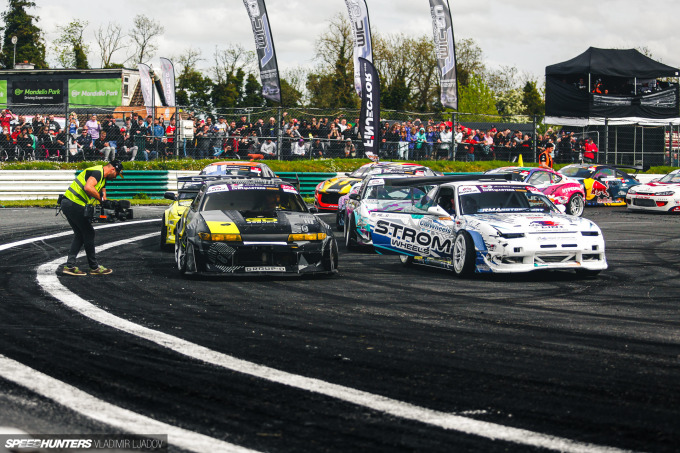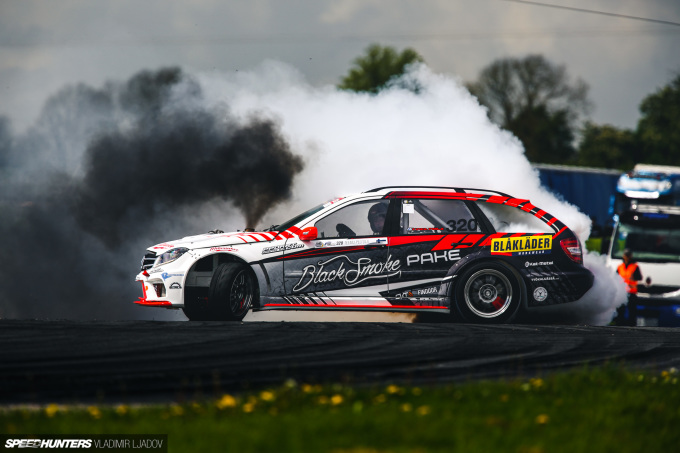 The fact that professional racing drivers are not only joining the DMEC competitor list, but stepping up their involvement and committing to the full season, is only adding to the spectacle. Dakar Rally regulars Jakub Przygoński and Eryk Goczał are good examples, as is the WRC's current and youngest ever world champion Kalle Rovanperä, who will be contesting four out of the six DMEC rounds alongside his Toyota Gazoo Racing WRT obligations.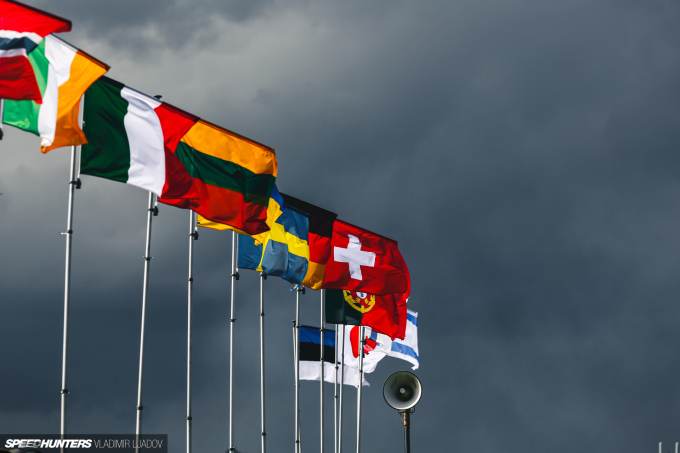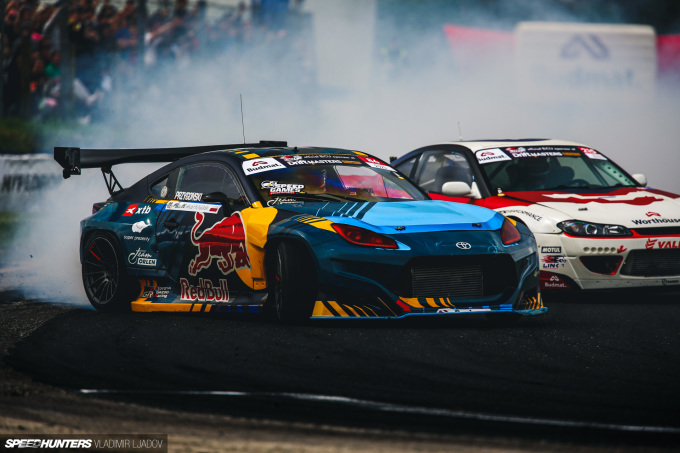 All told, Drift Masters has 50 drivers from 19 nations on its roster this year. The season is set to culminate in spectacular fashion too, with the final round being held at the PGE Narodowy stadium in Warsaw, Poland which has a seating capacity of almost 60,000. I still can't quite get my head around that.
For now though, it's back to Round 1…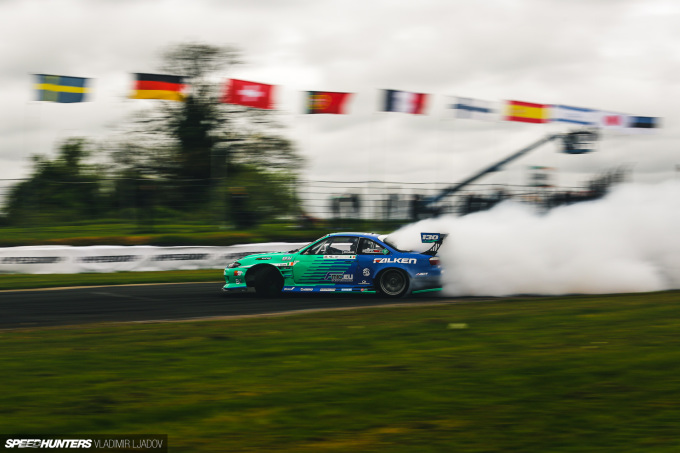 Once all drivers had got to grips with the classic Mondello Park reverse layout, it was time for qualifying where one driver immediately stood out: James Deane. Making a comeback as a wildcard driver, the Irishman defied all odds to secure a phenomenal 96-point run.
In a display of sheer Irish dominance, the Shanahan brothers proved that talent truly runs in their blood. Jack and Conor both attacked the track with surgical precision, each rewarded with a 94-point scorecard.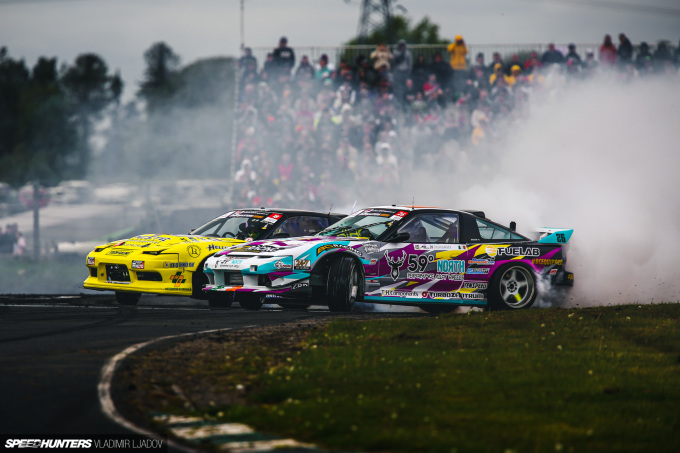 Everybody knows that it takes four leaves on a clover to initiate 'the luck of the Irish', and on this day it was newcomer Dylan Garvey who earned himself the fourth spot on the tournament table. Talk about making an entrance.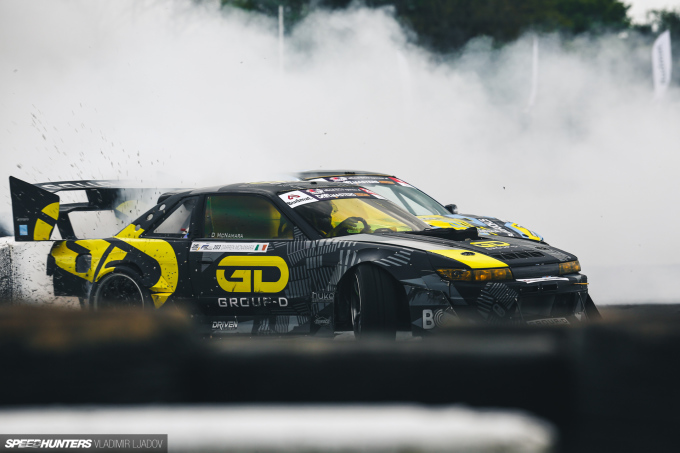 When Sunday arrived and the main event started, it brought about the closest tandem battles I have ever witnessed in person. The Top 32 tournament table had some wild match-ups, but the one I was most looking forward to was Irish drifting OG Darren McNamara versus Japanese fan-favorite Naoki Nakamura.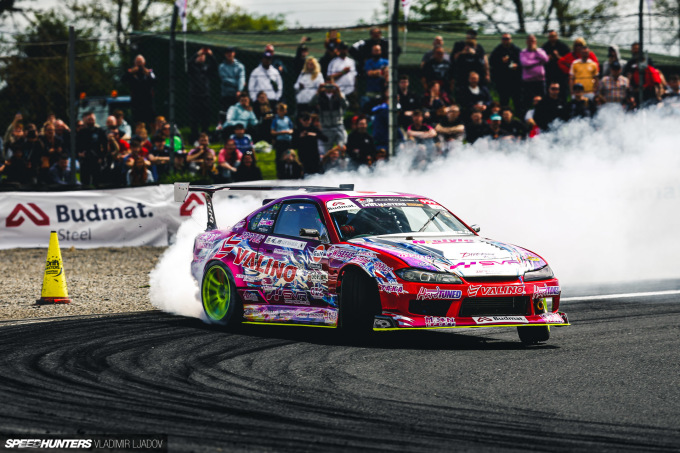 Unfortunately though, Nakamura was still chasing gremlins in his S15 Nissan Silvia from Saturday, so it was an easy win for D-mac. When the Japanese driver qualified the previous day, he did so after completing just one practice lap. That's talent for you.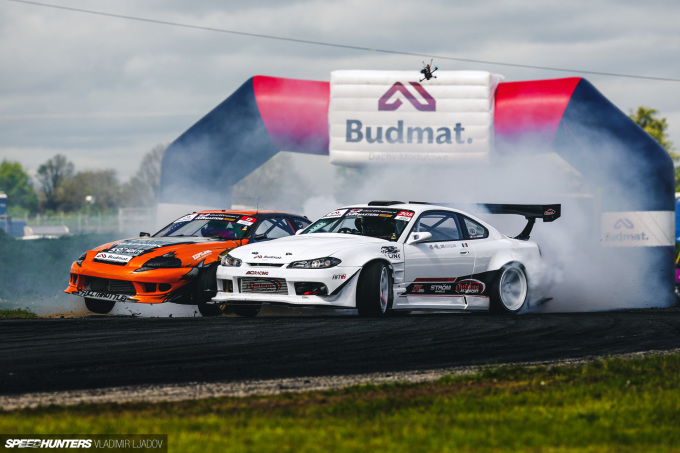 With that tandem in the books, I was genuinely uplifted to see young Norwegian driver Ørjan Nilsen battle Ireland's Kevin Quinn and take the win.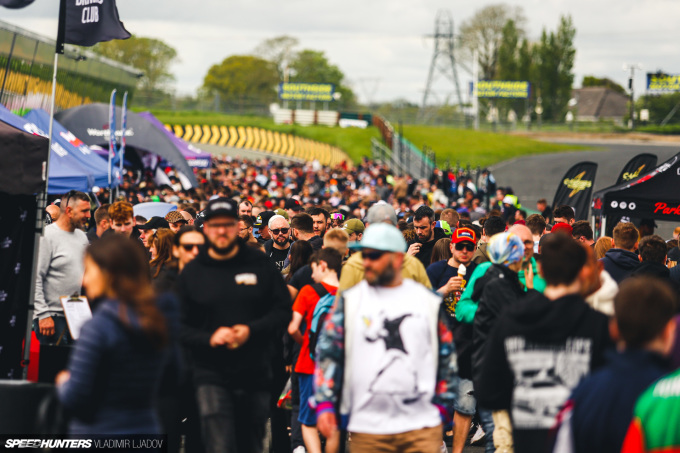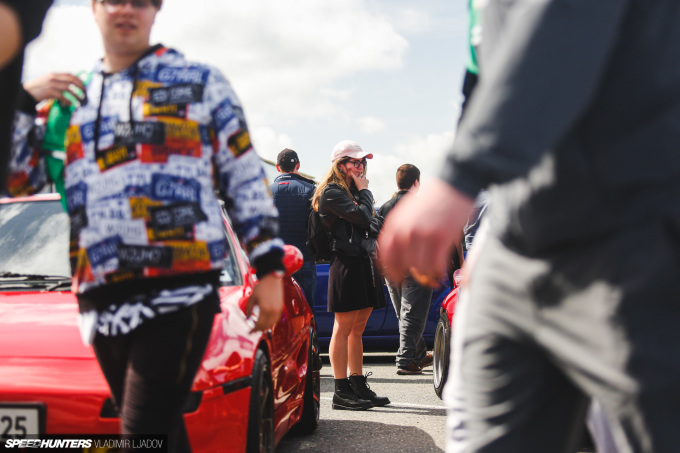 During the break before the Top 16 commenced, I decided to venture into the paddock, but quickly remembered that DMEC R1 2023 was a record-breaking, sold-out event. People were everywhere, so shooting cars was not going to happen. Instead, I focused my lens on the fans.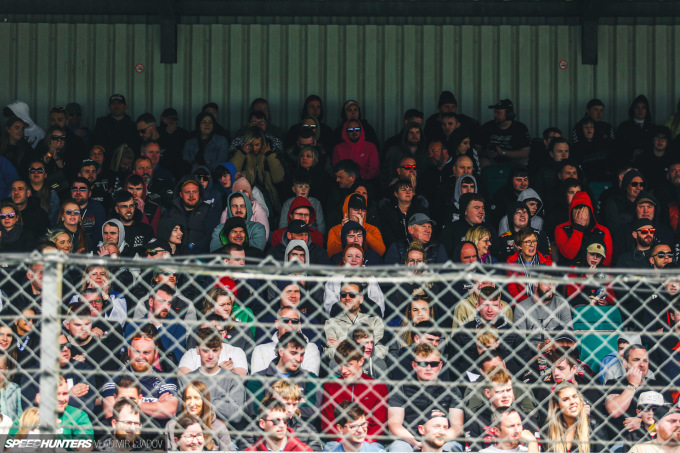 And Irish drift fans really are the best. Even the kids who demanded a high-five from anyone who passed them on the track side of the safety fence were genuine in their support of their favorite drivers.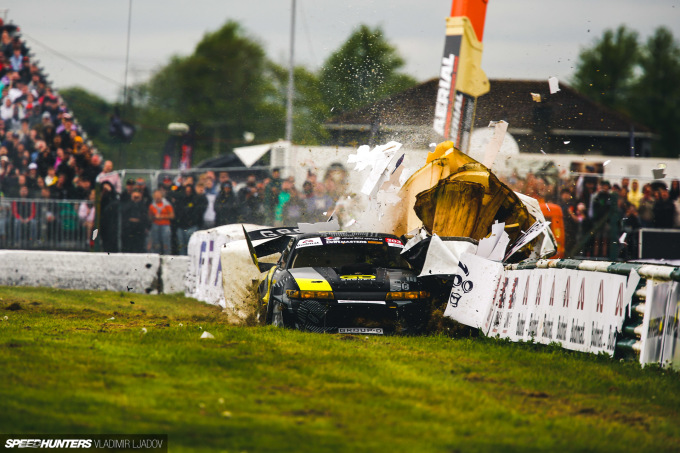 When the time came to resume the tandem battles, nerves seemed to get the better of some drivers. McNamara suffered the biggest crash of the weekend in his PS13 Nissan Silvia. I'm sure he's very thankful for the foam wall at the corner he went off.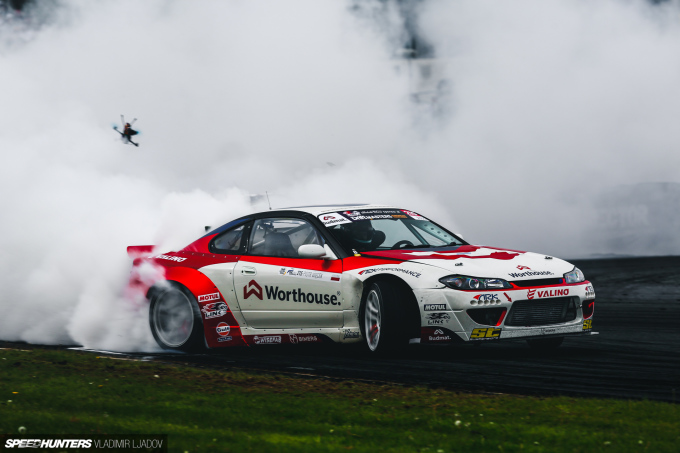 Reigning DMEC champion Piotr Więcek, on the other hand, was calm and very determined. The Polish driver had qualified seventh, but as the day went on he was just getting quicker and more precise. Więcek met Conor Shanahan in the Top 4, and after a fierce battle moved on to the final.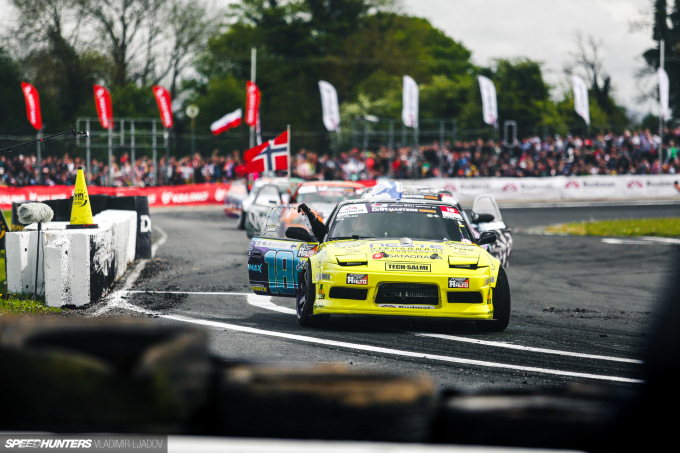 On the other side of the tournament bracket, blisteringly fast Finnish driver Lauri Heinonen power-slid a path to his very first DMEC final in his NASCAR V8-powered Nissan RPS13.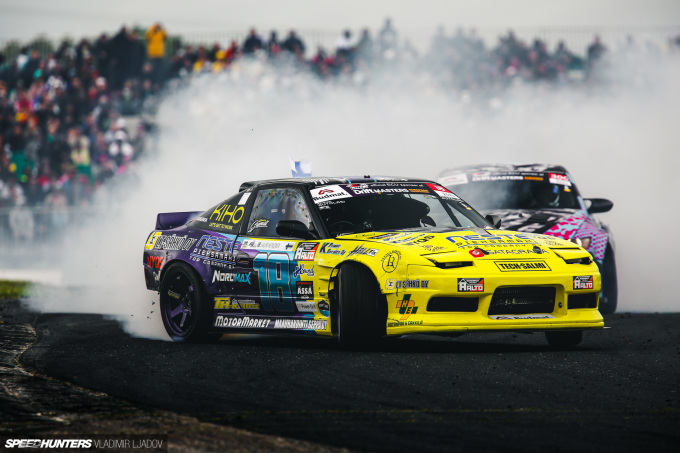 Heinonen's road to the final battle was far from easy though. He faced fellow Nissan S13 drivers Dylan Garvey and Duane McKeever, as well as Hungary's Kevin Piskolty in a BMW – all accomplished wheelmen.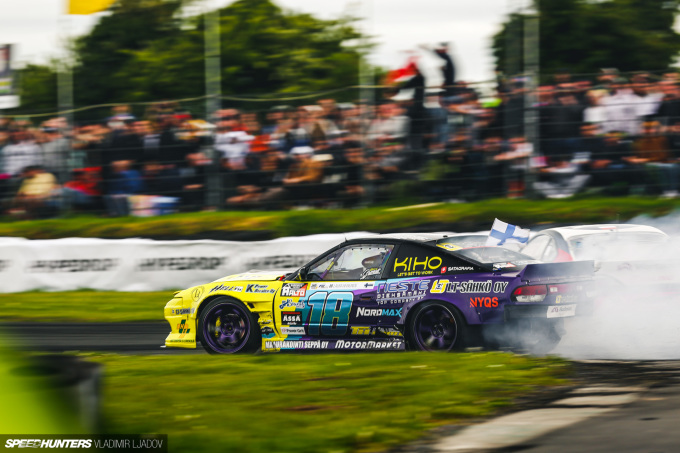 The moment of truth arrived earlier than expected for Więcek and Heinonen. The Finn's determined drive pushed him just a touch too far, and a faulty power steering caused him to veer off the track.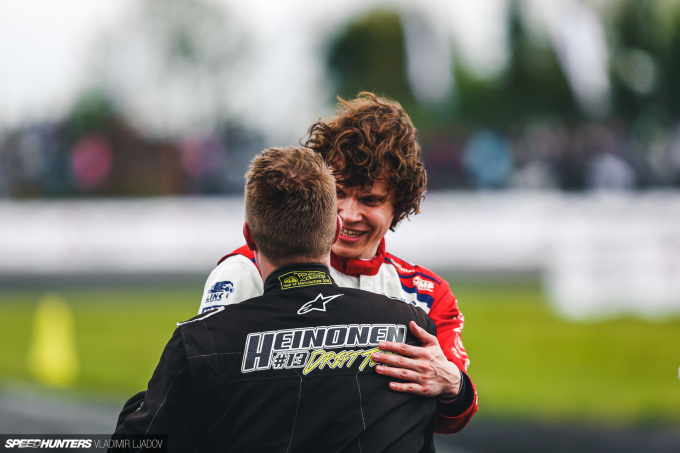 Więcek emerged triumphant, clinching the first round win. It was a bittersweet victory, overshadowed by the knowledge that Heinonen had driven to the absolute limit.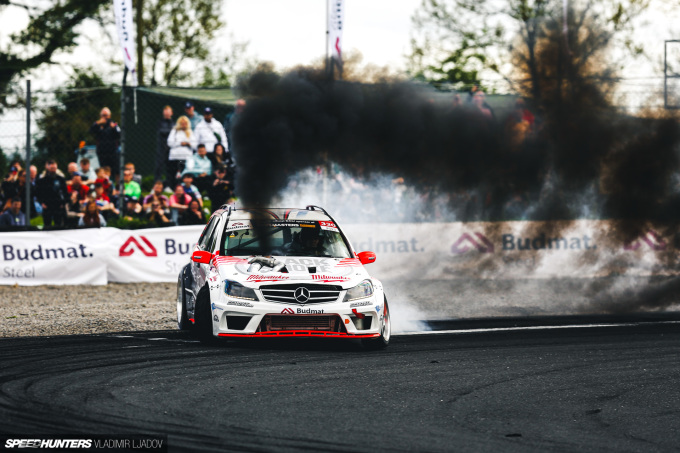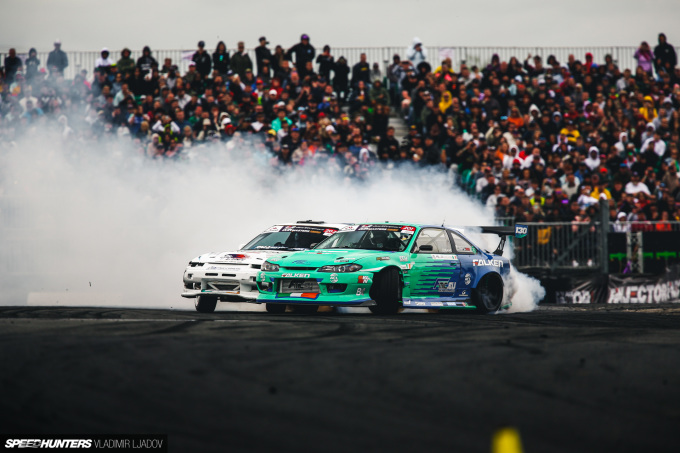 Like all top tier motorsport, the difference between glory and sorrow is razor-thin. Lauri Heinonen's effort, though ending in disappointment, showcased the true spirit of a competitor who left everything on the track. This chapter may not have belonged to the Finnish driver, but Heinonen will undoubtedly return stronger and hungrier for his very first DMEC round.
Until Round 2 in Sweden next month though, Piotr Więcek once again remains the man to beat.
Vladimir Ljadov
Instagram: wheelsbywovka
because@wheelsbywovka.com
www.wheelsbywovka.com