Modify Everything
After seeing a Lotus 2-Eleven with its body removed, Areg Balayan was immediately hooked on the idea of getting his own. However, you can't really get 2-Elevens in the United States, and you definitely couldn't drive one on the street. The Lotus Elise, though… well, that's a different story. Can you see where this is going?
Areg decided to start there, purchasing a clean 2005 model with 45,000 miles on the clock in 2015 and promptly began tearing it apart, starting with the clamshell bodywork and continuing all the way down to the engine itself. While he was swapping in the Honda power unit, Areg also ditched the suspension, brakes, wheels, interior, and pretty much everything else.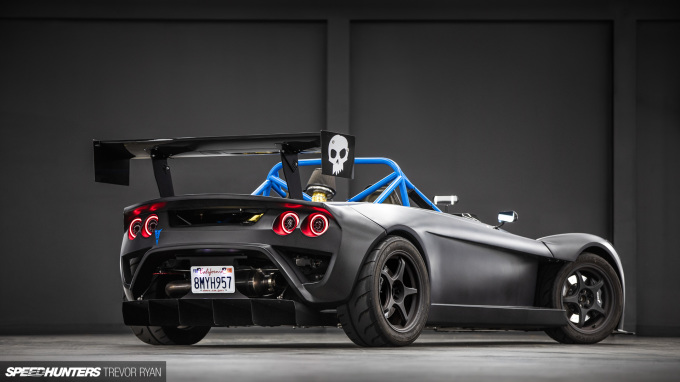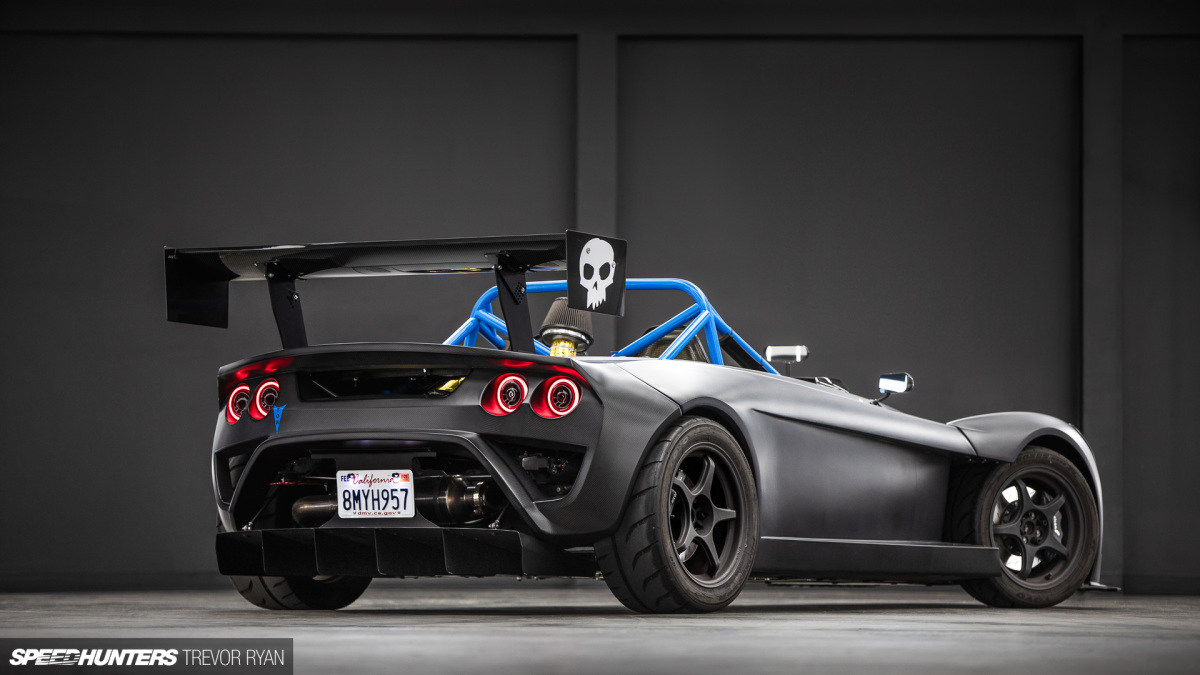 As he went, he says, "I realized just how small of a team designed and built the Elise, and I tried to reimagine and reengineer the pieces it felt like they skimmed over due to budget or scheduling constraints."
That's pretty good plan if you ask me, and while it might seem crazy the end result is actually fantastically executed. Oh, and it's all carbon fiber, I hope that's okay.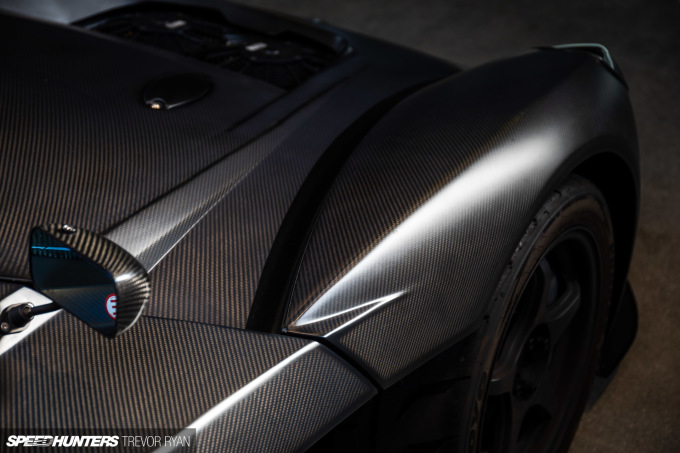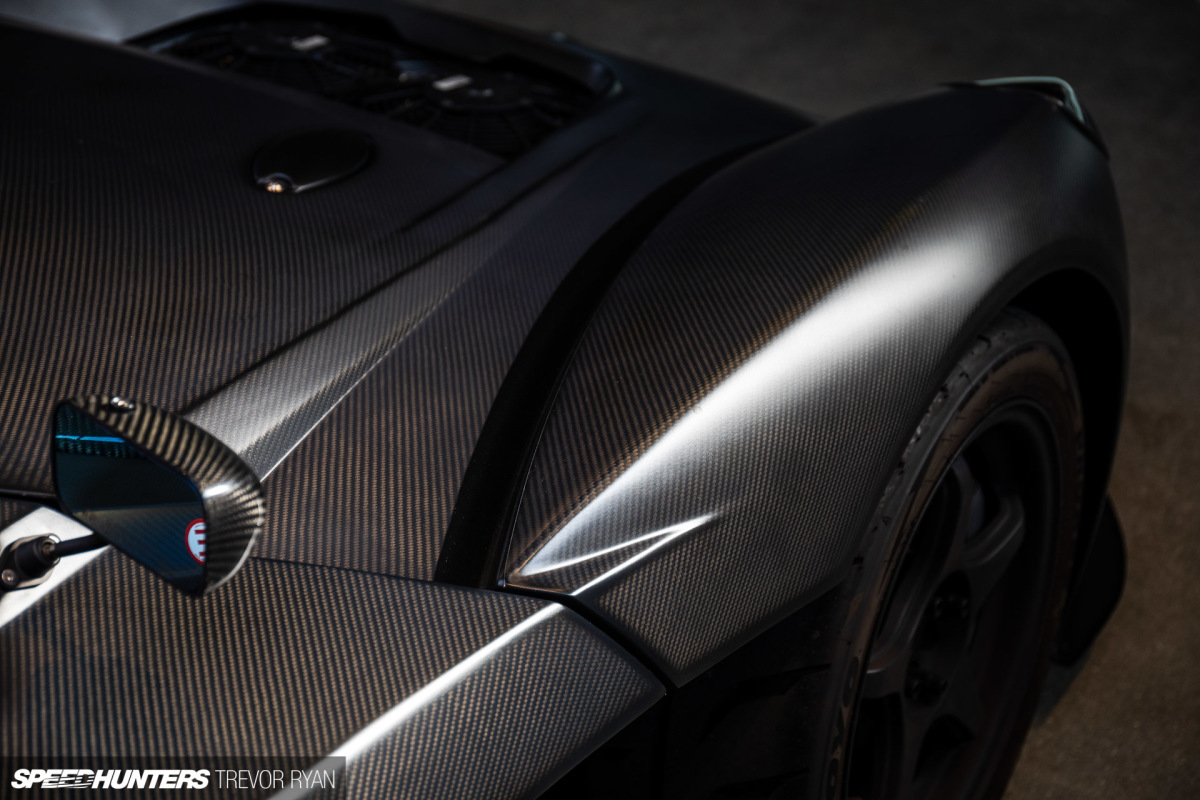 The carbon bodywork is a complete 211 wide-body from JG Racing, over which a matte clear-coat has been applied for the sake of longevity. By the same token, a paint-protection film was added around the wheel arches since this would be driven on the road.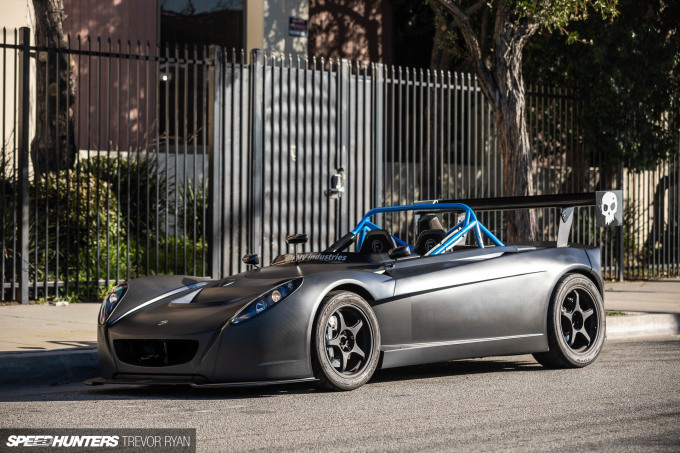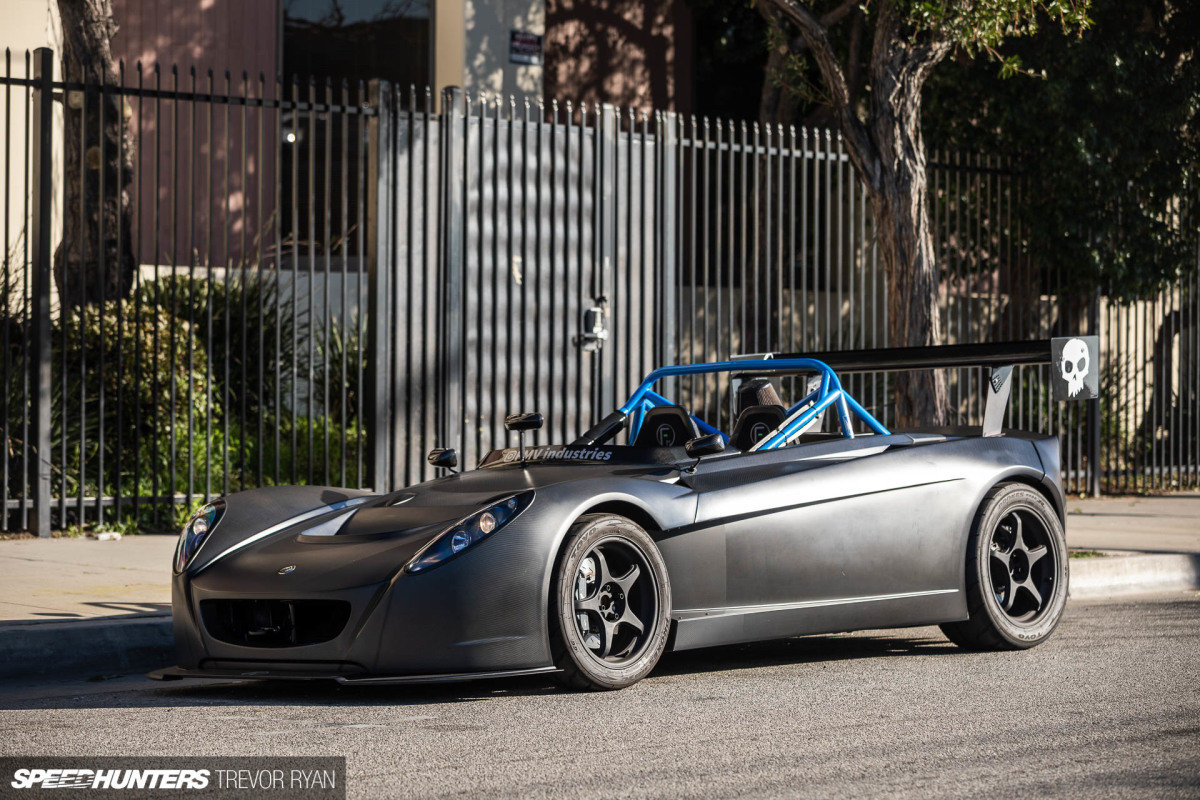 The wild-looking bodywork is accentuated with JG Racing's front splitter and tension rod kit, which is balanced by a huge APR Performance GT-250 carbon fiber wing at the rear. The rear also utilizes a Difflow five-element diffuser for additional suction to the tarmac.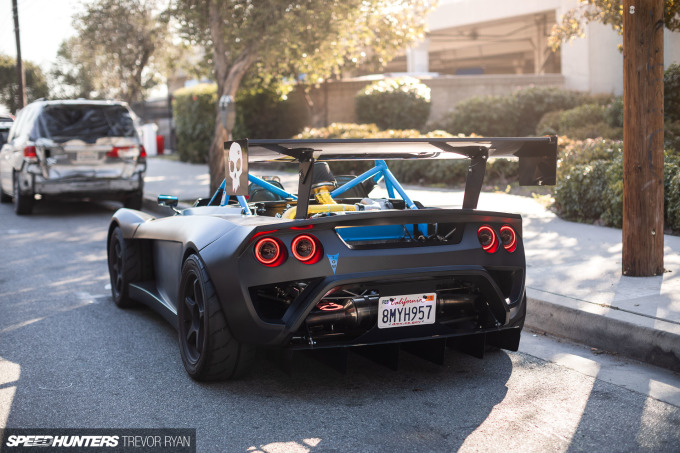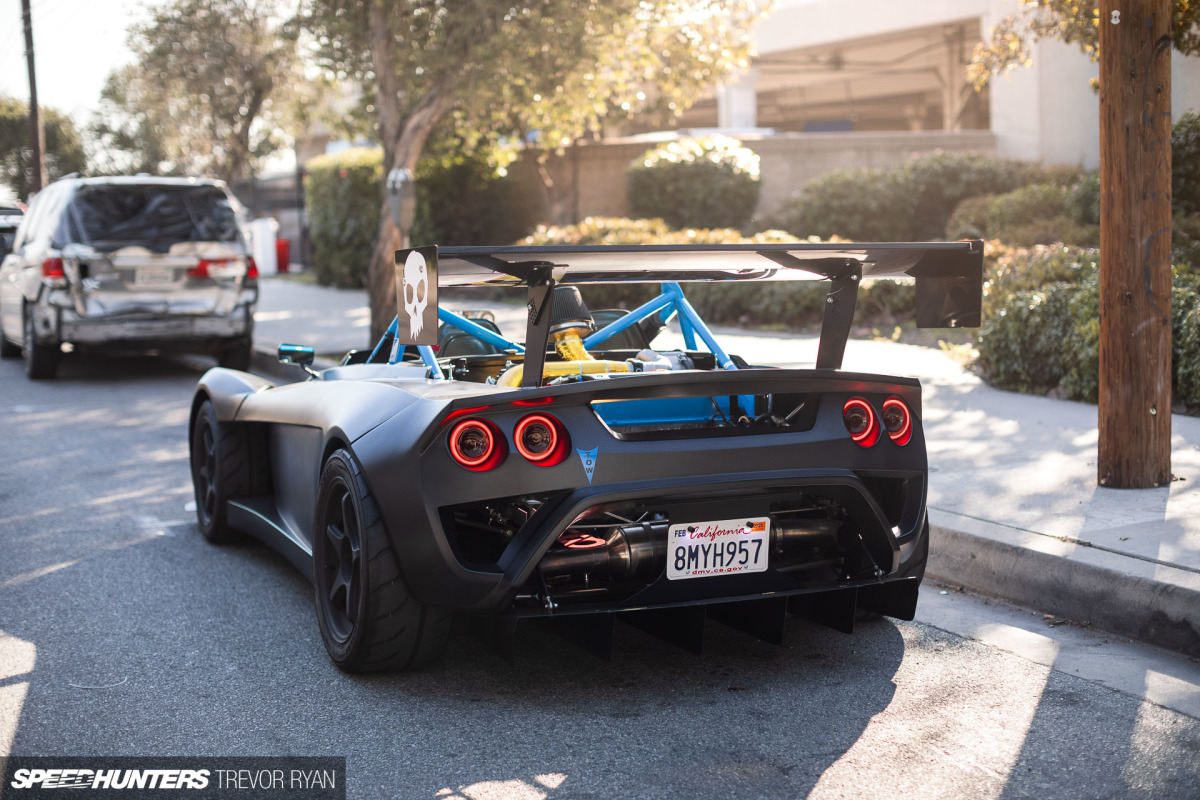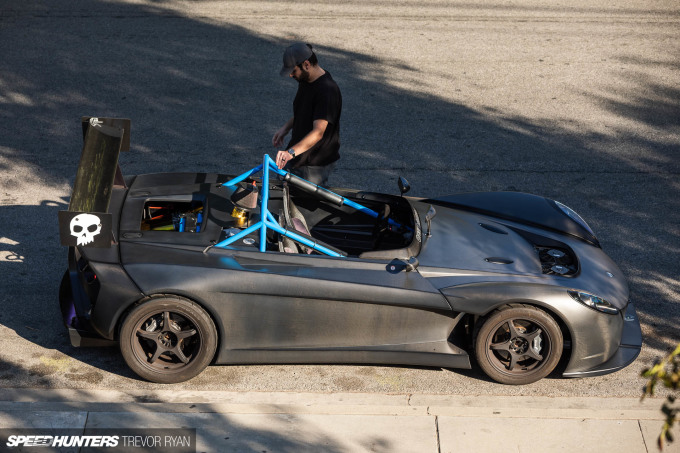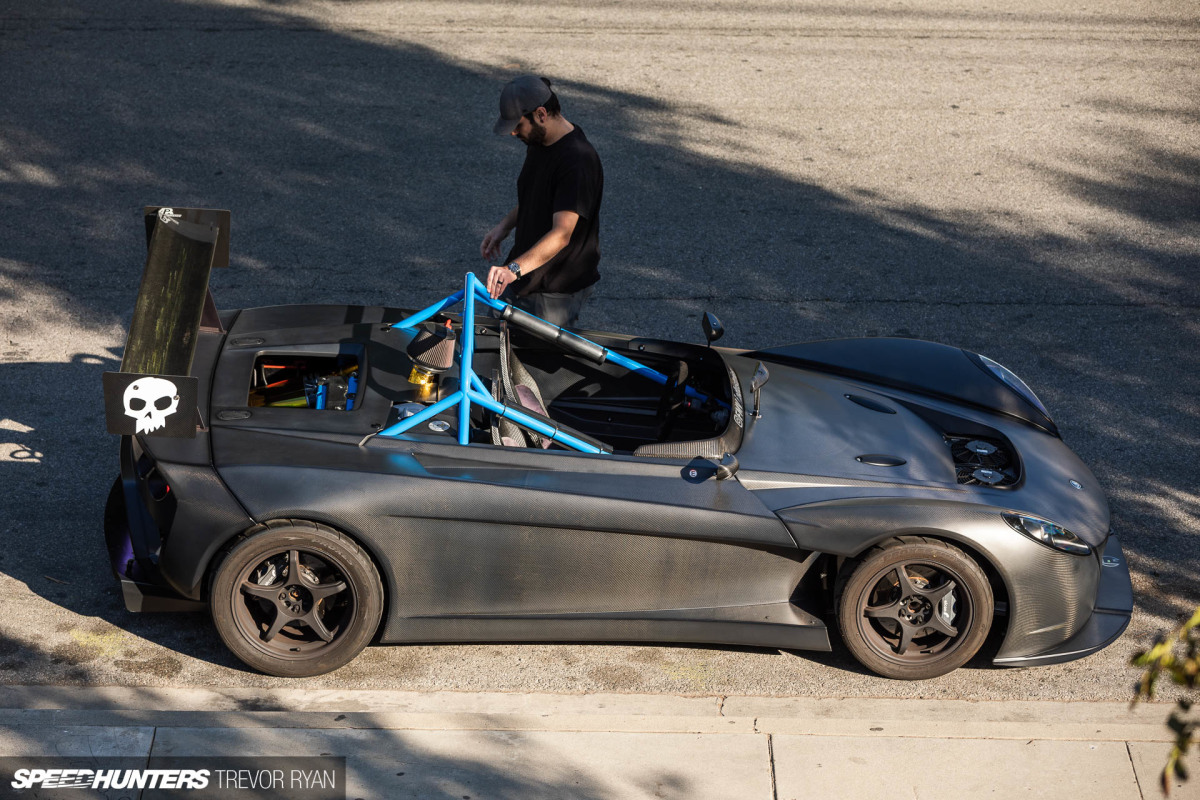 The taillights, headlights, mirrors and fuel filler have also been modified, and you might notice — like the factory 2-Eleven — there aren't any doors.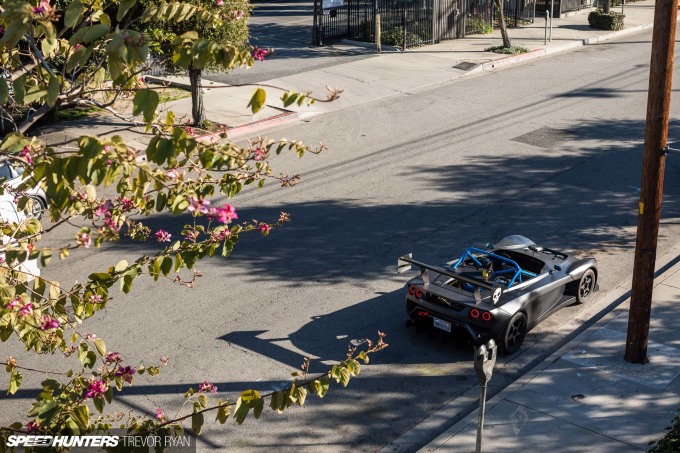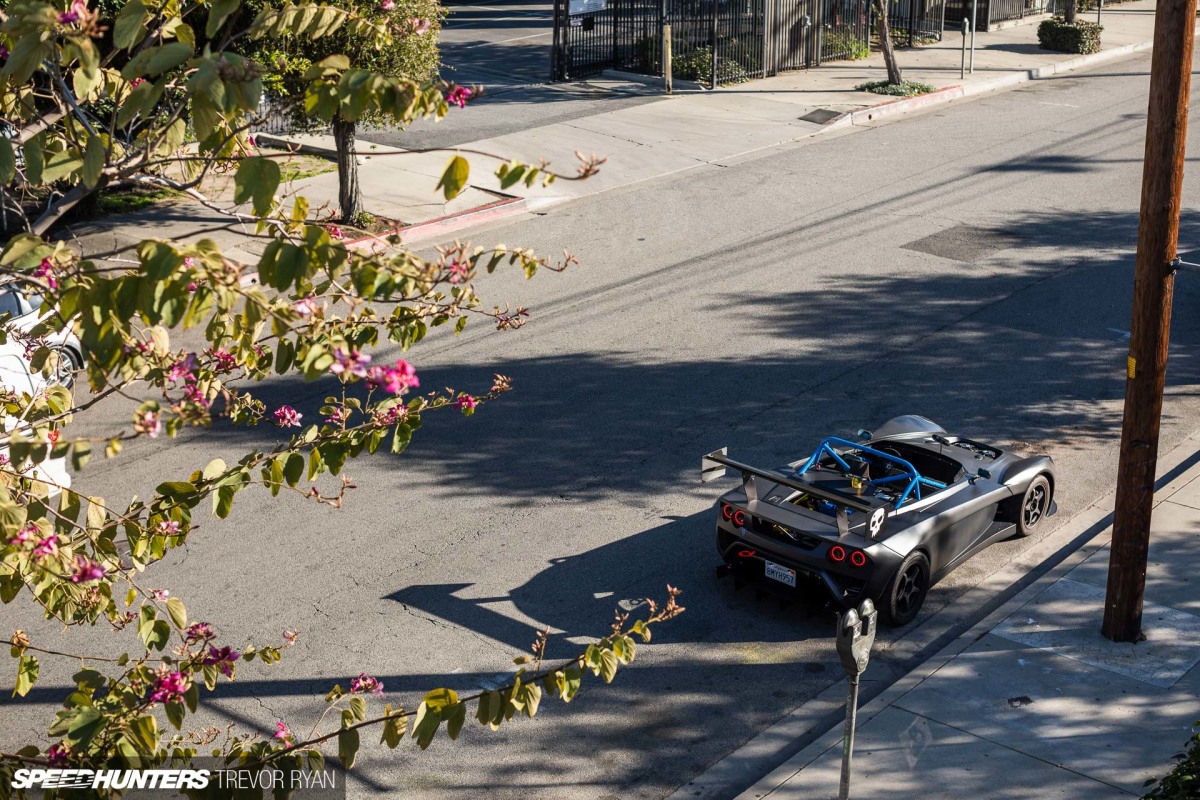 It looks totally wild on the street, and I love that Areg actually uses the car properly, even if only on occasion.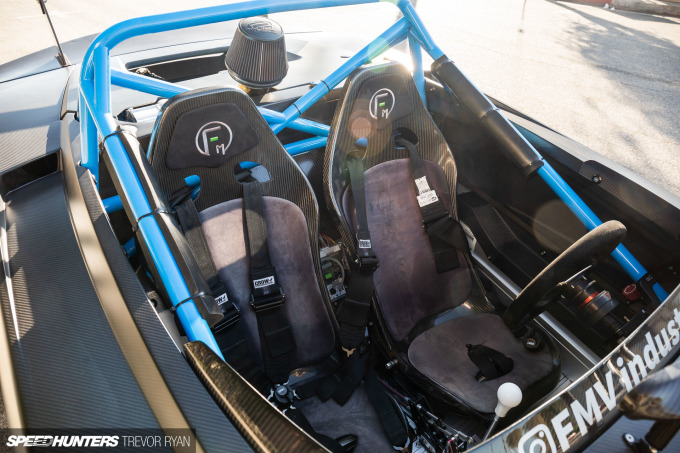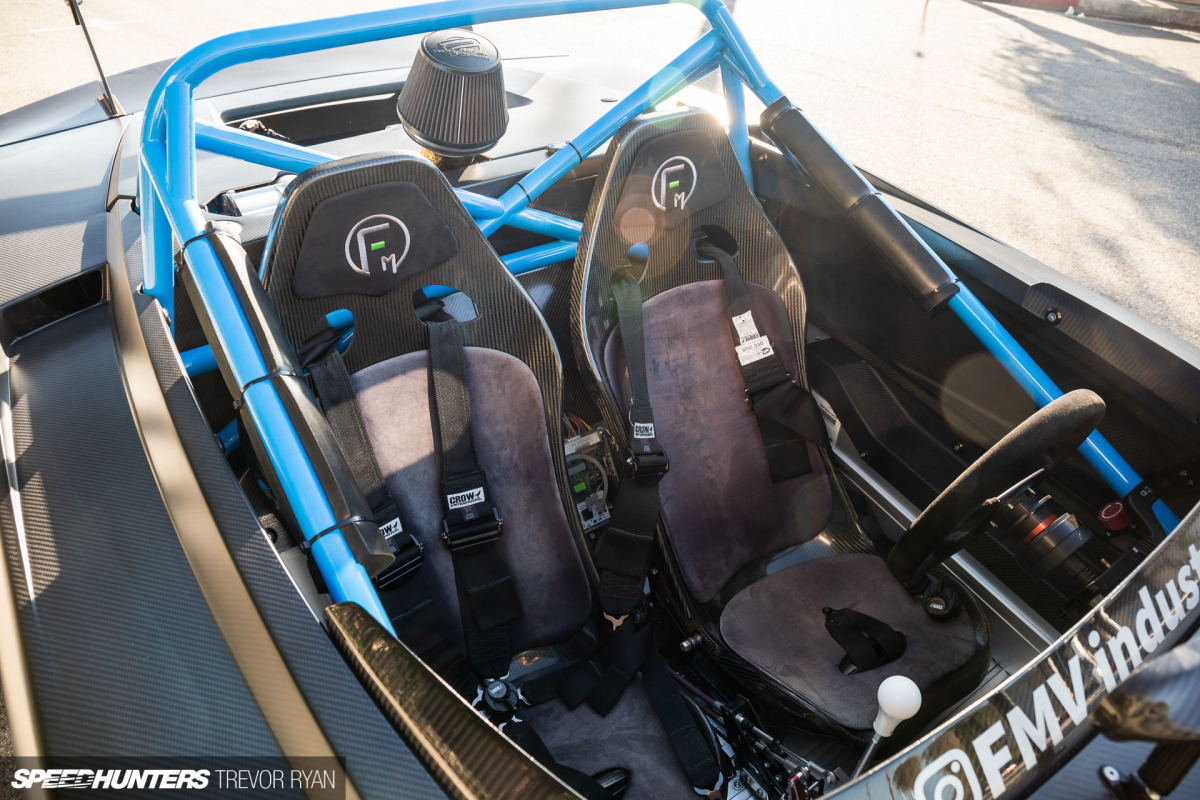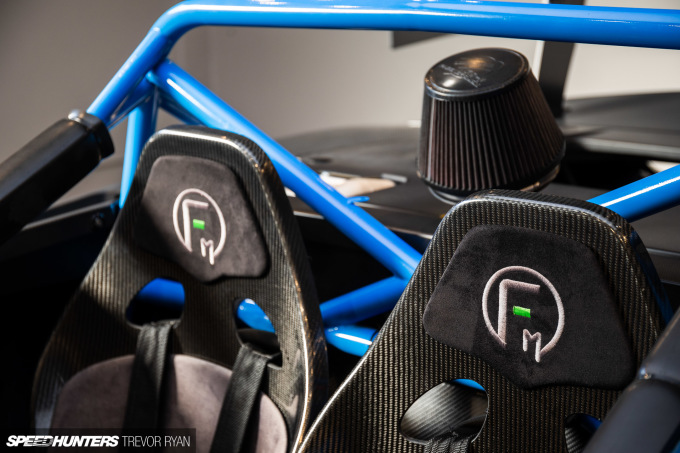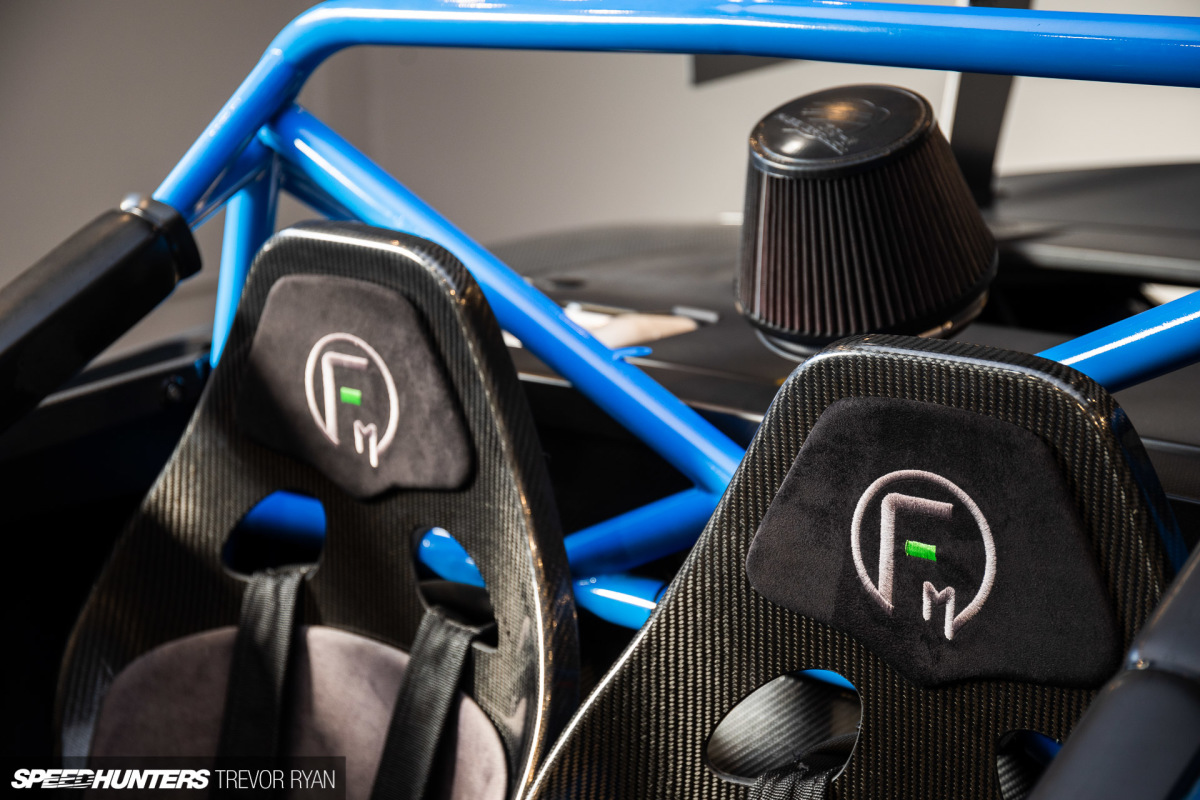 The cockpit is updated with Technocraft T3 carbon fiber bucket seats mounted to stock sliders, and Areg's FMV Industries logo has been embroidered onto the headrest pads. You'll also notice this emblem added to the Sparco steering wheel.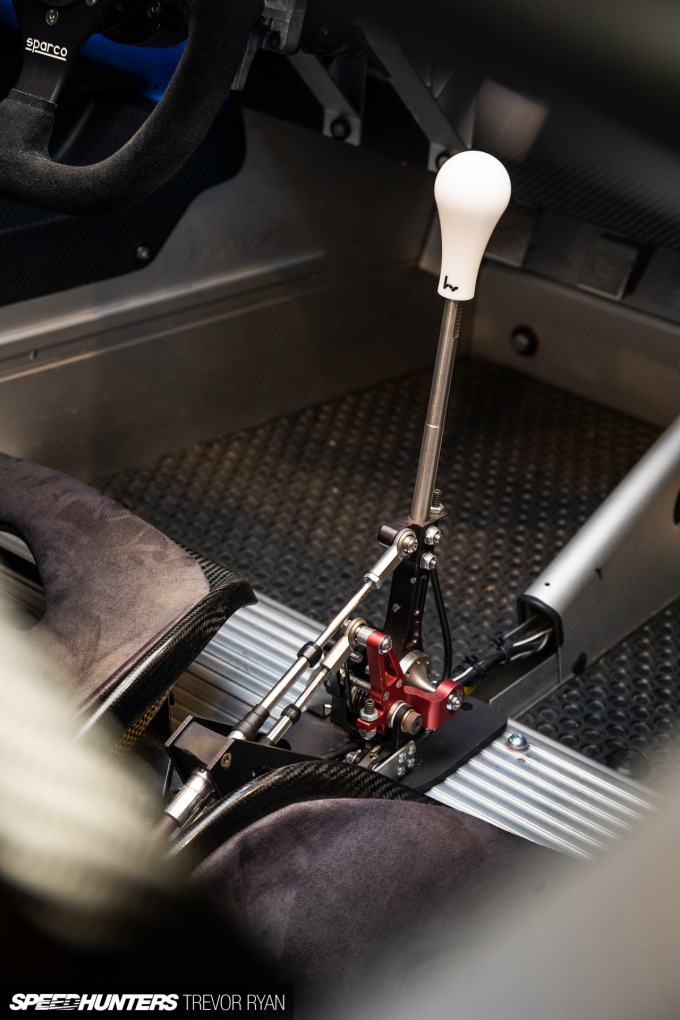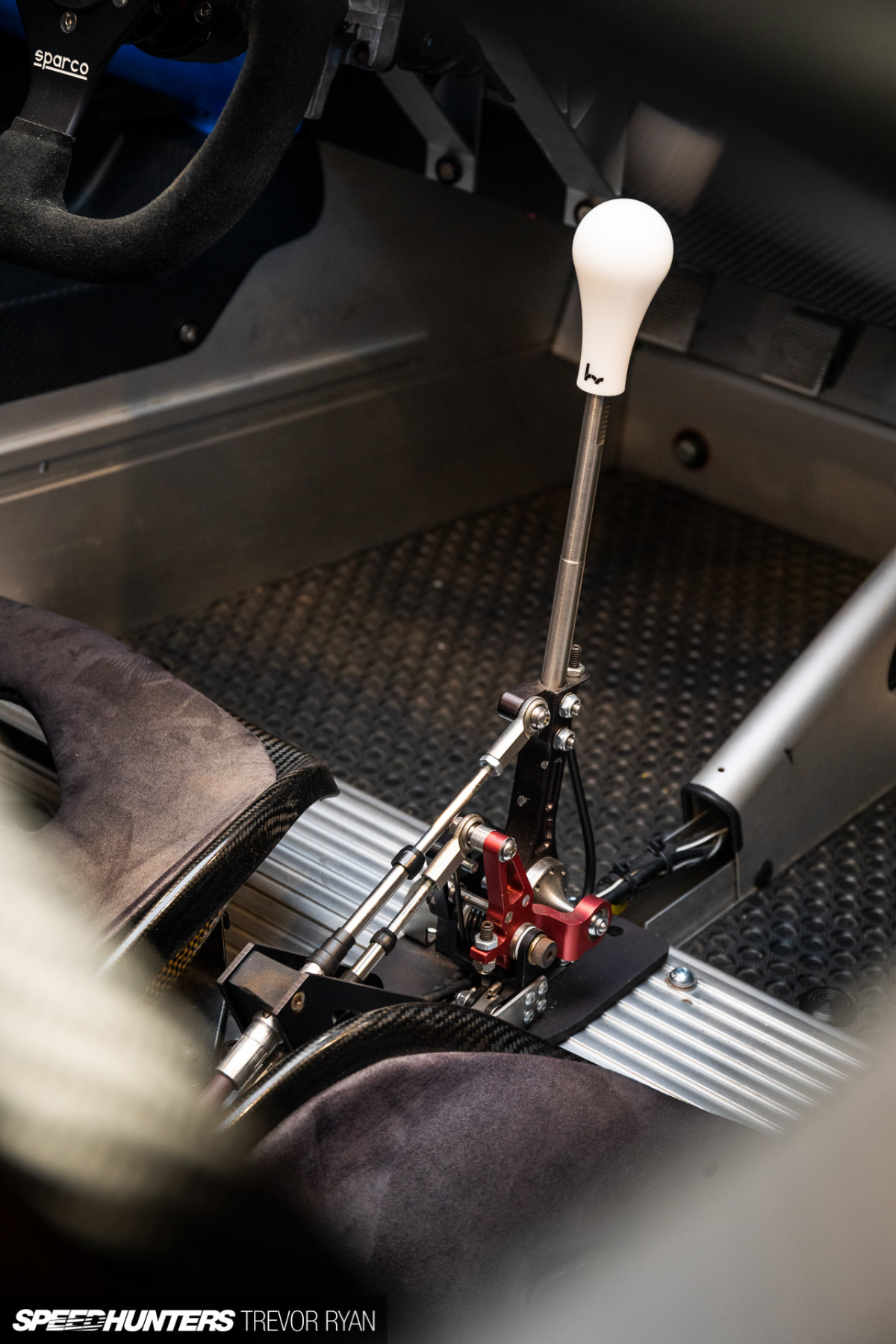 Down lower, an InoKinetic shifter assembly has been added and links up with an Innovative Lotus adjustable shift cable adaptor.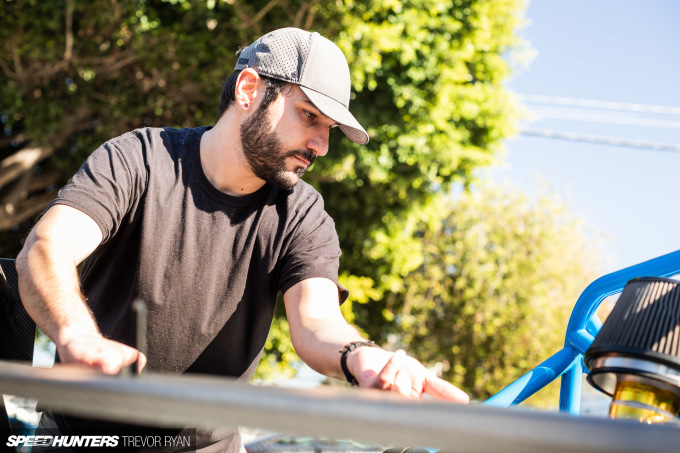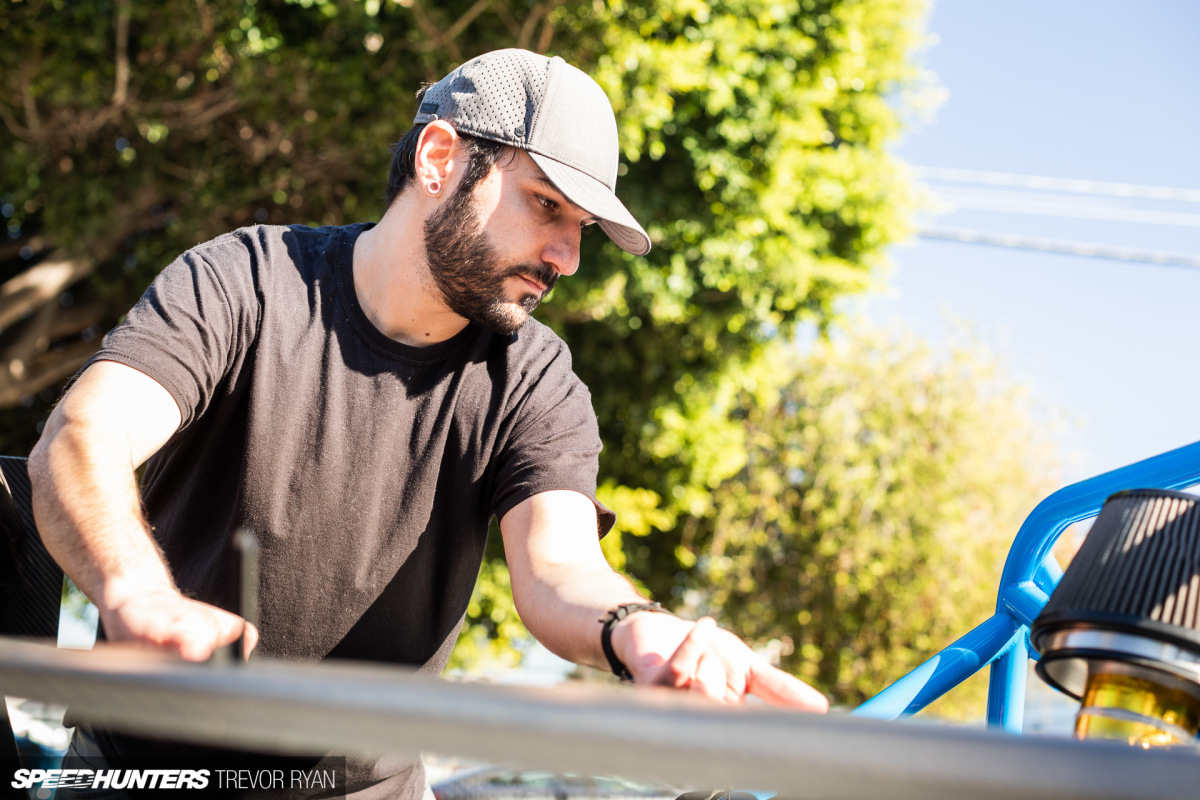 The VSA Motorsports 2-Eleven roll bar has been powder-coated to match the engine's valve cover, and under the deck lid things continue to be interesting.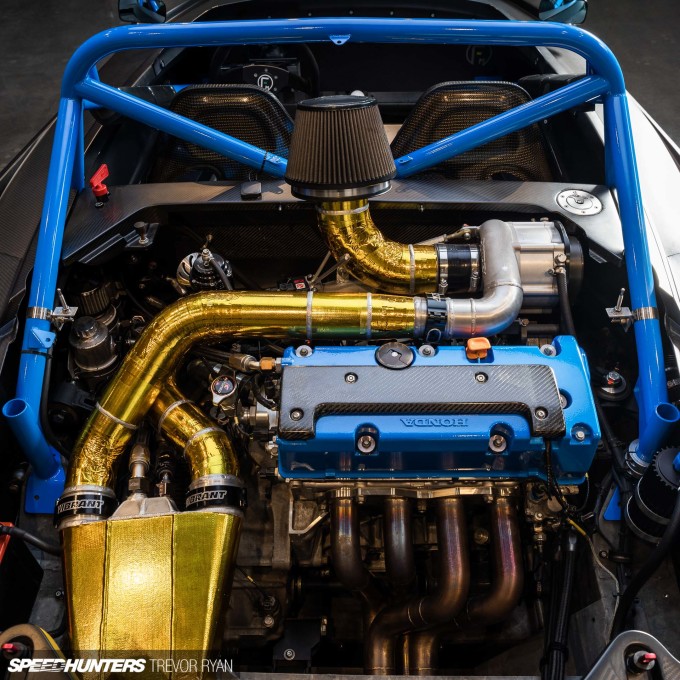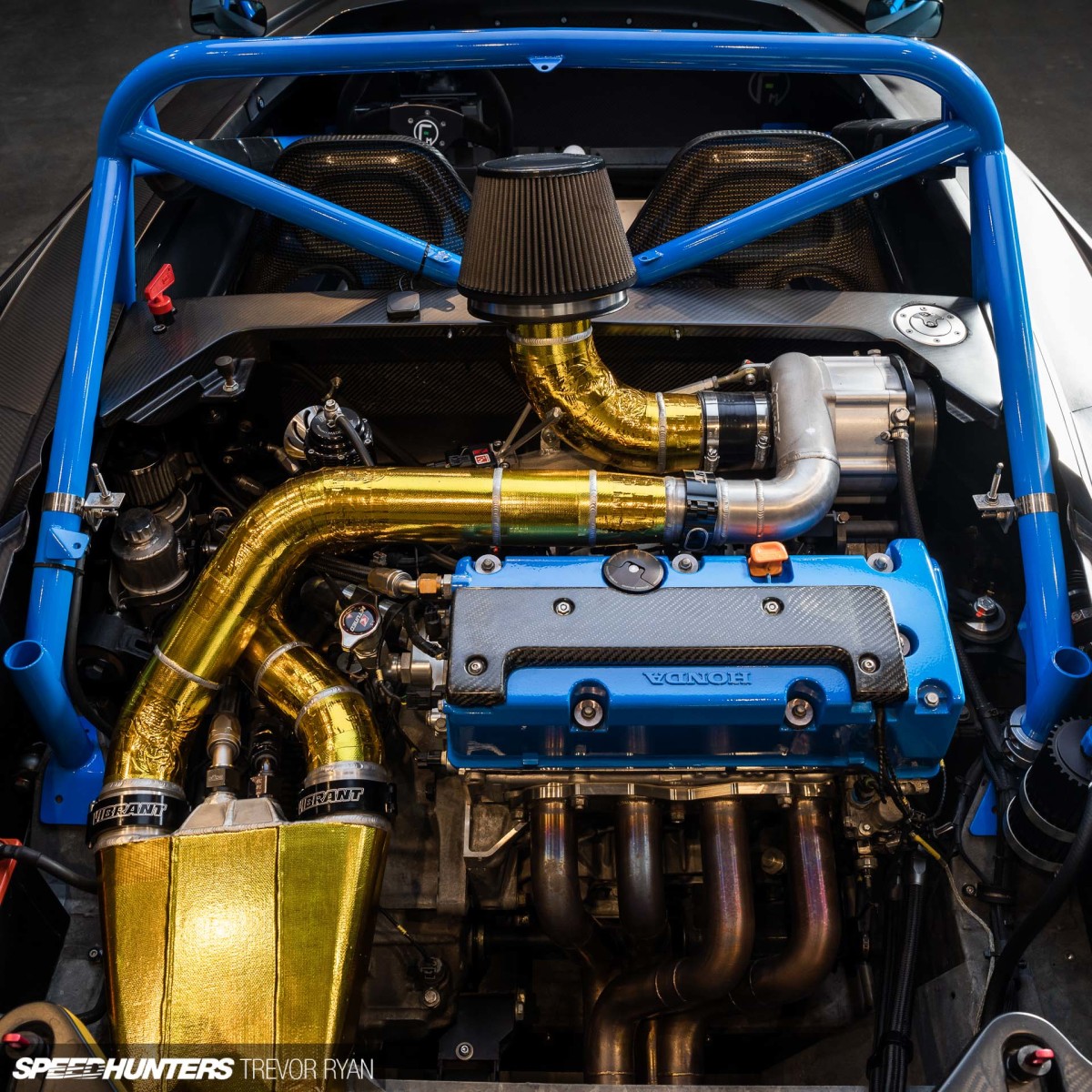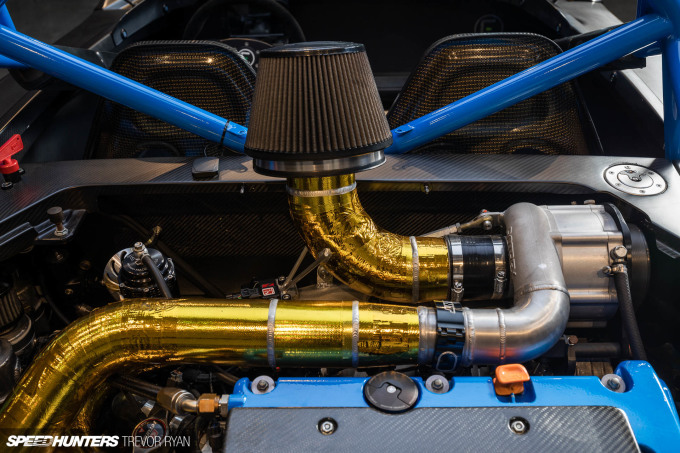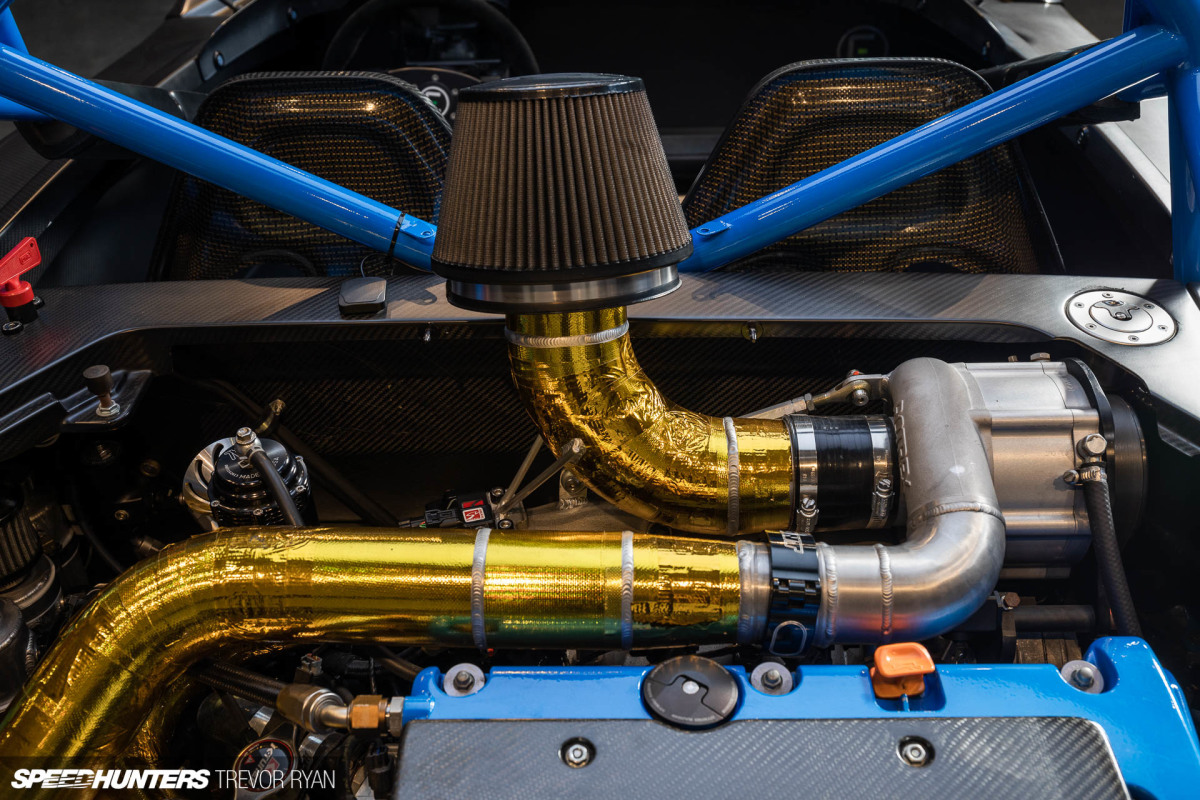 Gone is the Toyota powerplant, and in its place sits a K24A2 sourced from a 2005 Acura TSX. The Rotrex-supercharged and Garrett water-to-air-intercooled engine has been treated to tunes for US 91 octane and E85, which produce 440hp/325lb-ft and 570hp/392lb-ft respectively. The Honda PRC/RSX ECU is running Hondata K-Pro management, while other updated hardware includes a Hybrid Racing fuel rail, Grams 1,150cc injectors, K20 water and oil pumps, an FMV industries stainless steel exhaust header, and a Burns two-stage muffler.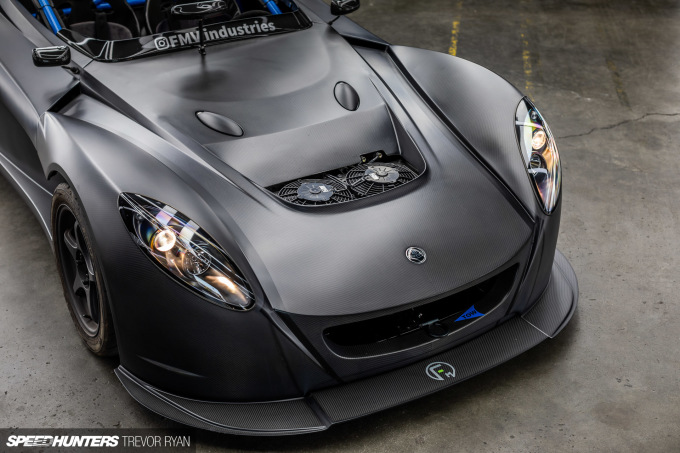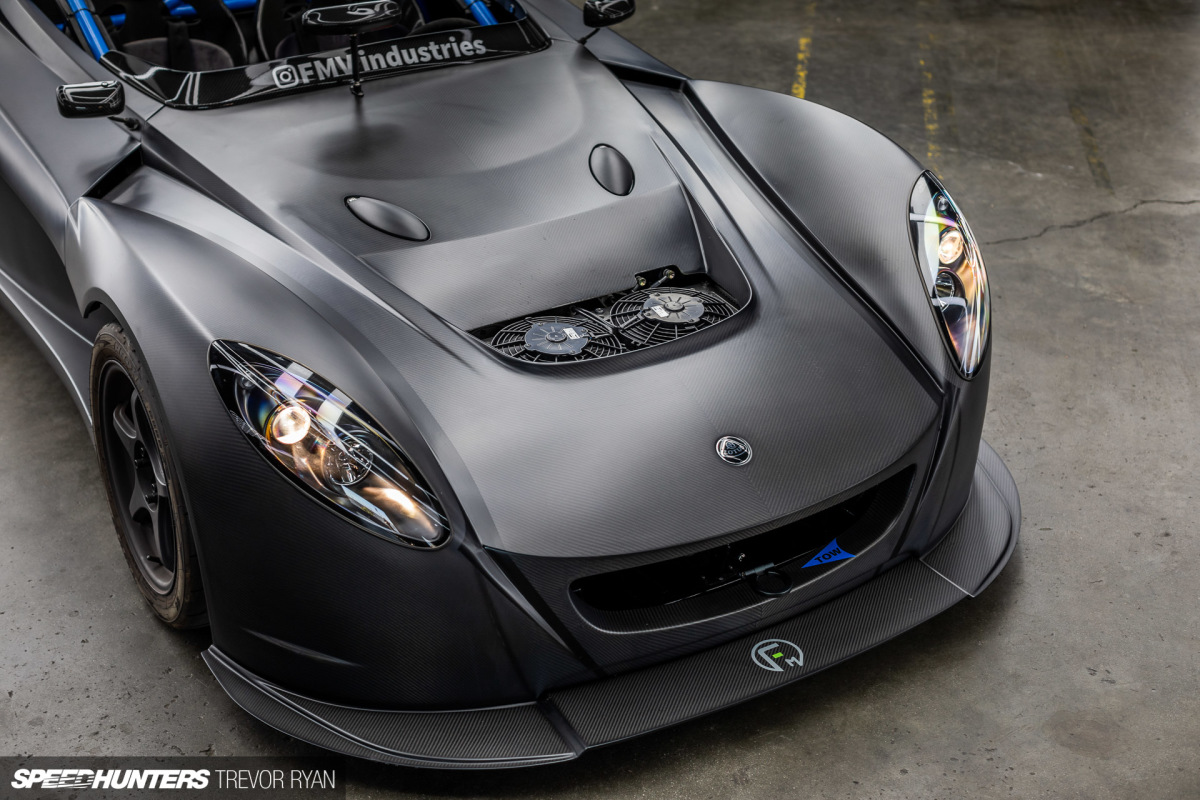 Cooling is handled up front through a Pro-Alloy three-pass radiator fitted with dual 9-inch fans that utilize an FMV Industries mount.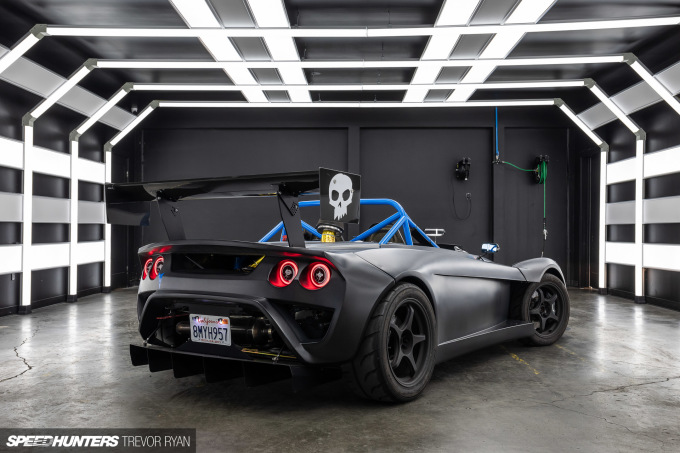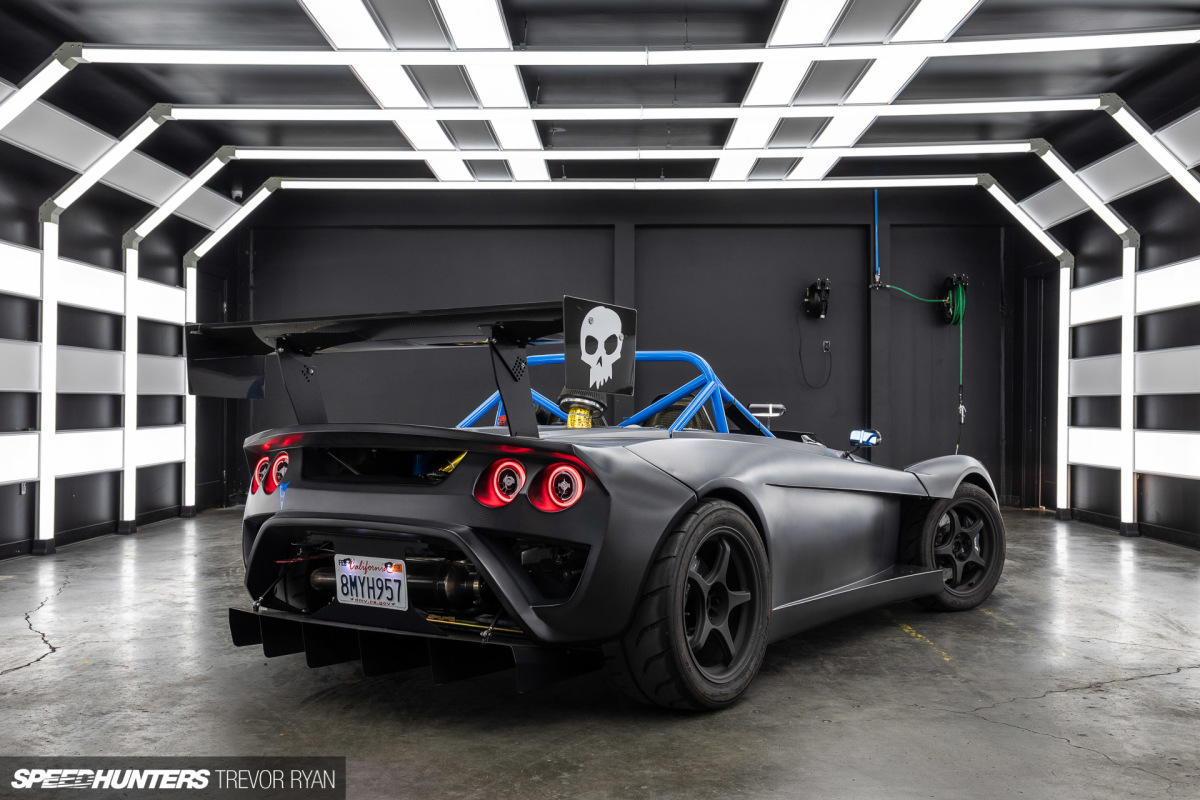 Power reaches the wheels through an NSN4 6-speed transaxle that was lifted from an RSX Type S. Before being fitted into the chassis, a longer TSX sixth gear was installed along with a 4.764:1 final-drive gear set. The Competition Clutch lightweight flywheel tips the scales at just 8.8lbs, and a segmented ceramic clutch assembly from the same company also was utilized.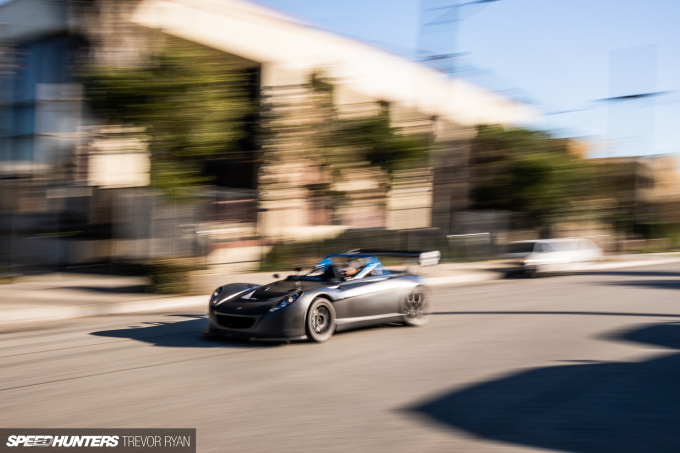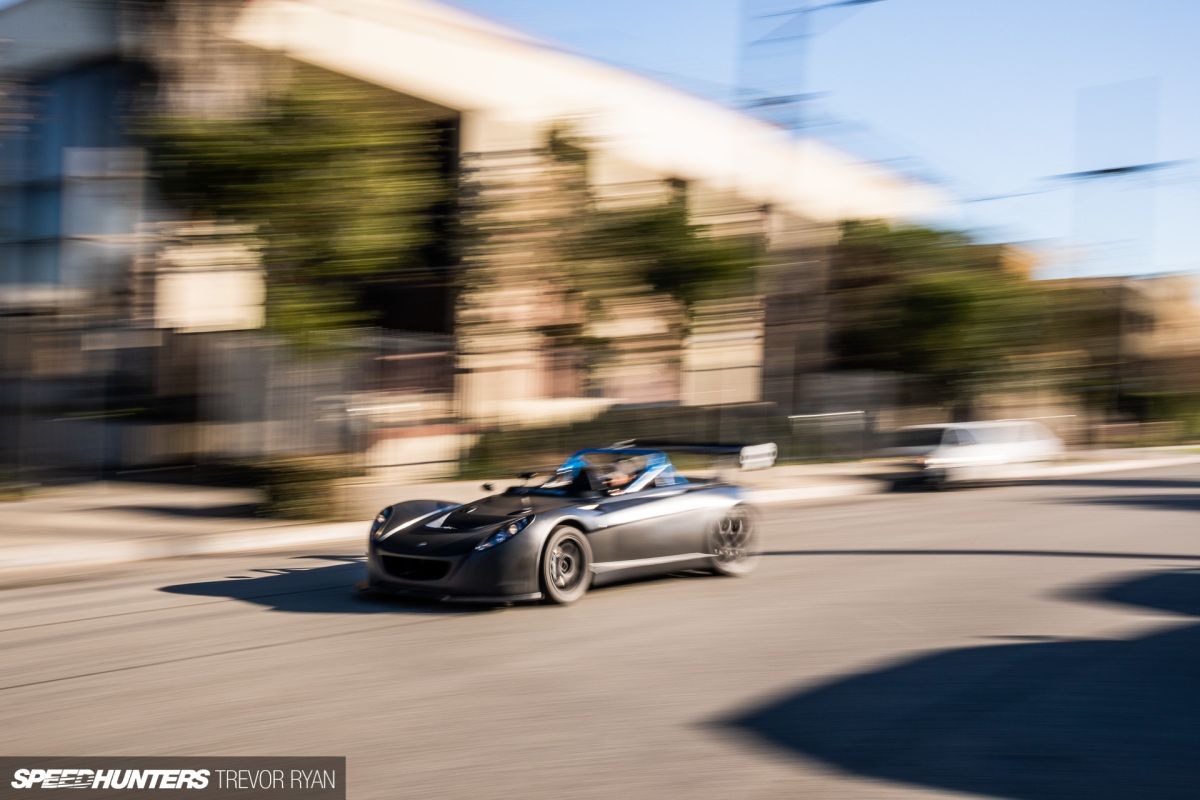 Suspension is handled by a set of Nitron Pro coilovers paired with updated InoKinetic spherical mono-ball bushings, and the steering, tie rods and various hardware were updated at the same time. The control arms and uprights were zinc plated while the suspension was disassembled, and extended studs were added when the wheel bearings were replaced.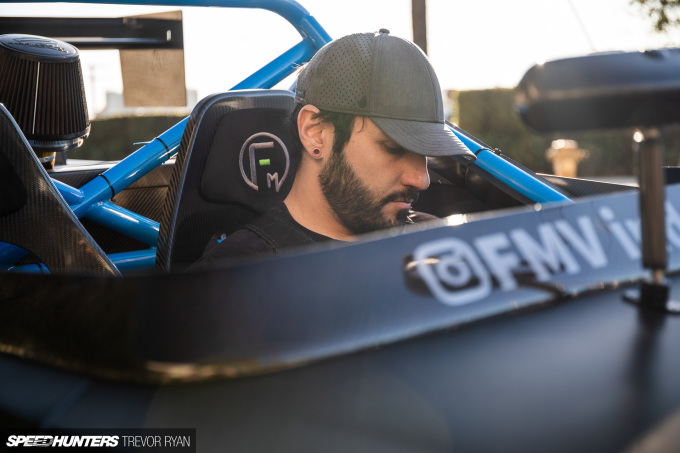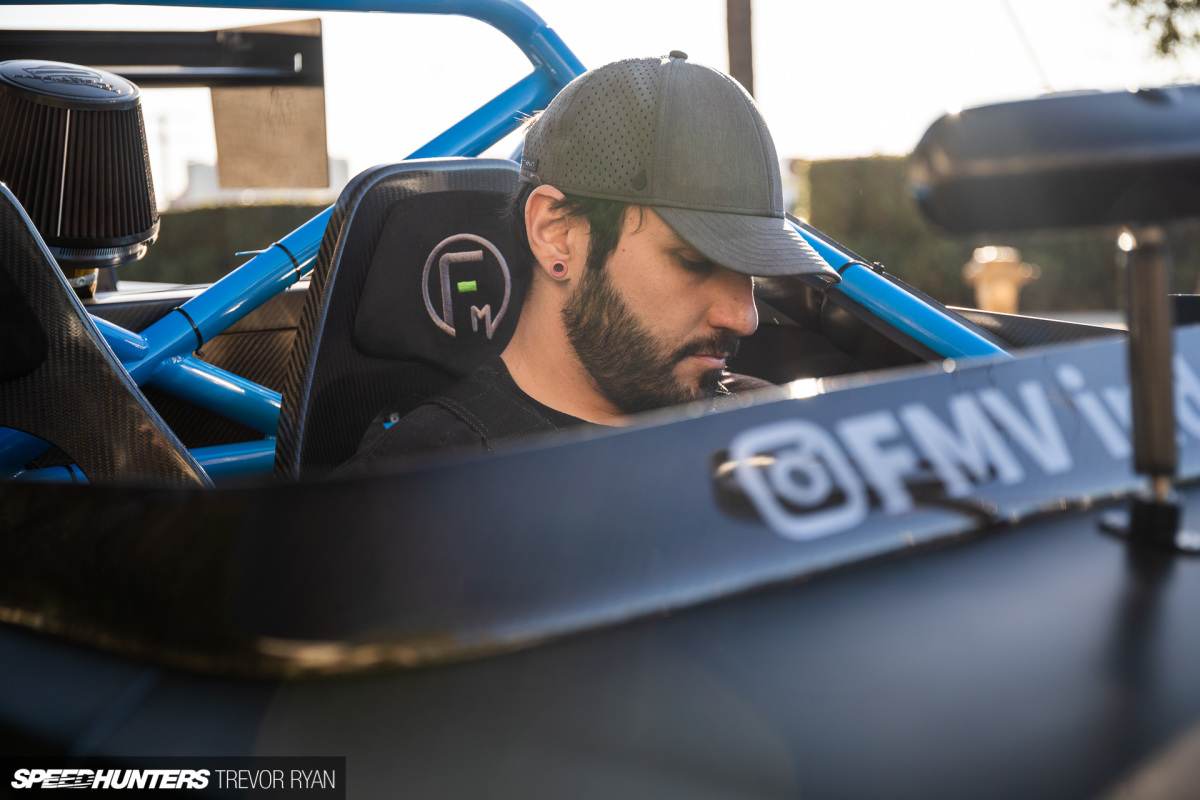 Stopping power comes from Alcon 4-pot calipers front and rear, and the 300mm rotors are slightly thicker in the rear (32mm vs 30mm up front). Pagid pads finish off the setup.
As for the wheels, the InoKinetic Ethos are double-staggered, measuring 16×7-inch in the front and 17×9-inch out back. I love that Areg went with a subtle wheel choice.
The Toyo Proxes R888R rubber is similarly staggered, with 205-series tires paired with 275-series for the wider set.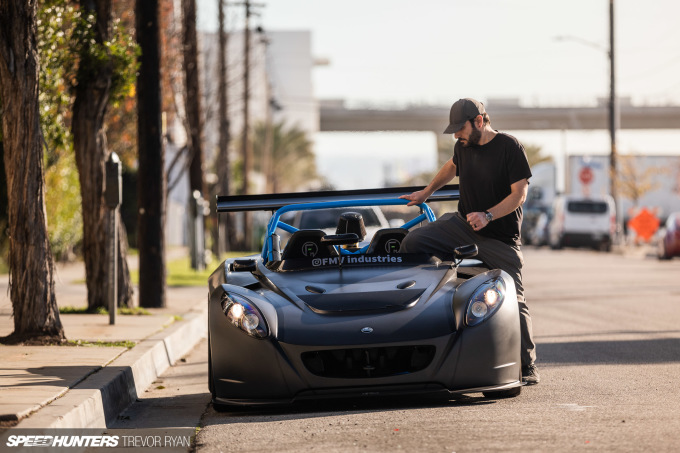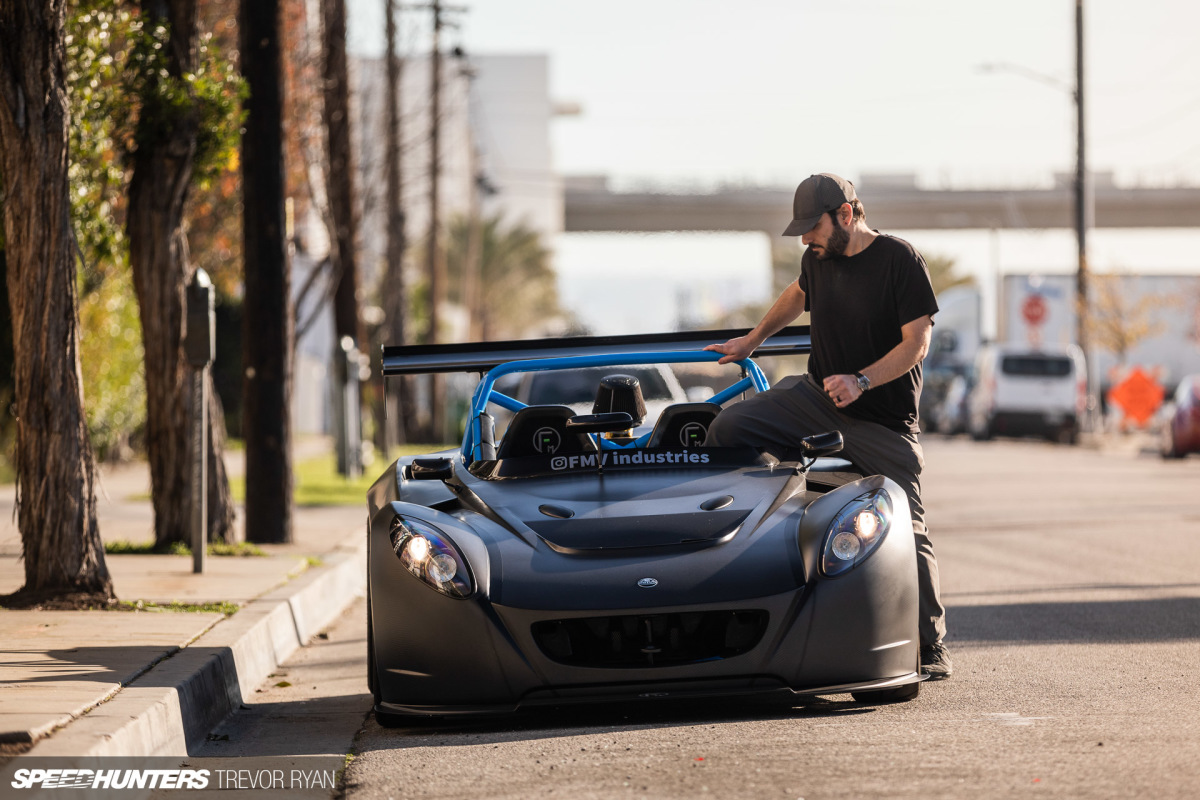 Since completion of the project Areg has added nearly 2,000 miles and has kept the car's registration current. He takes it to cars and coffee events and tears up the backroads on the weekends when he's not busy working at SpaceX. Incidentally, he came straight from the factory to pick up the car for our shoot.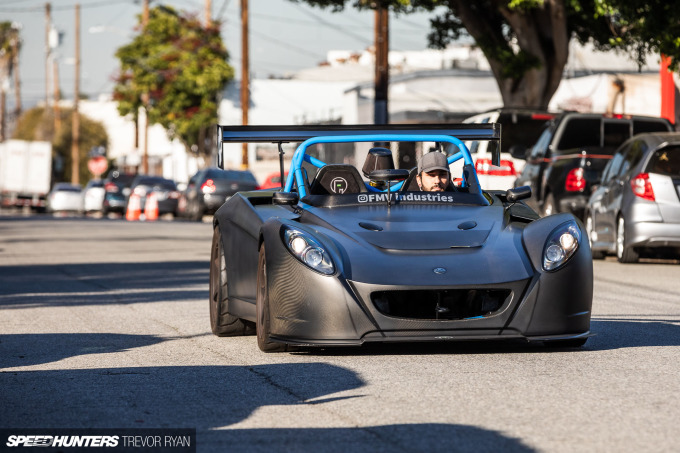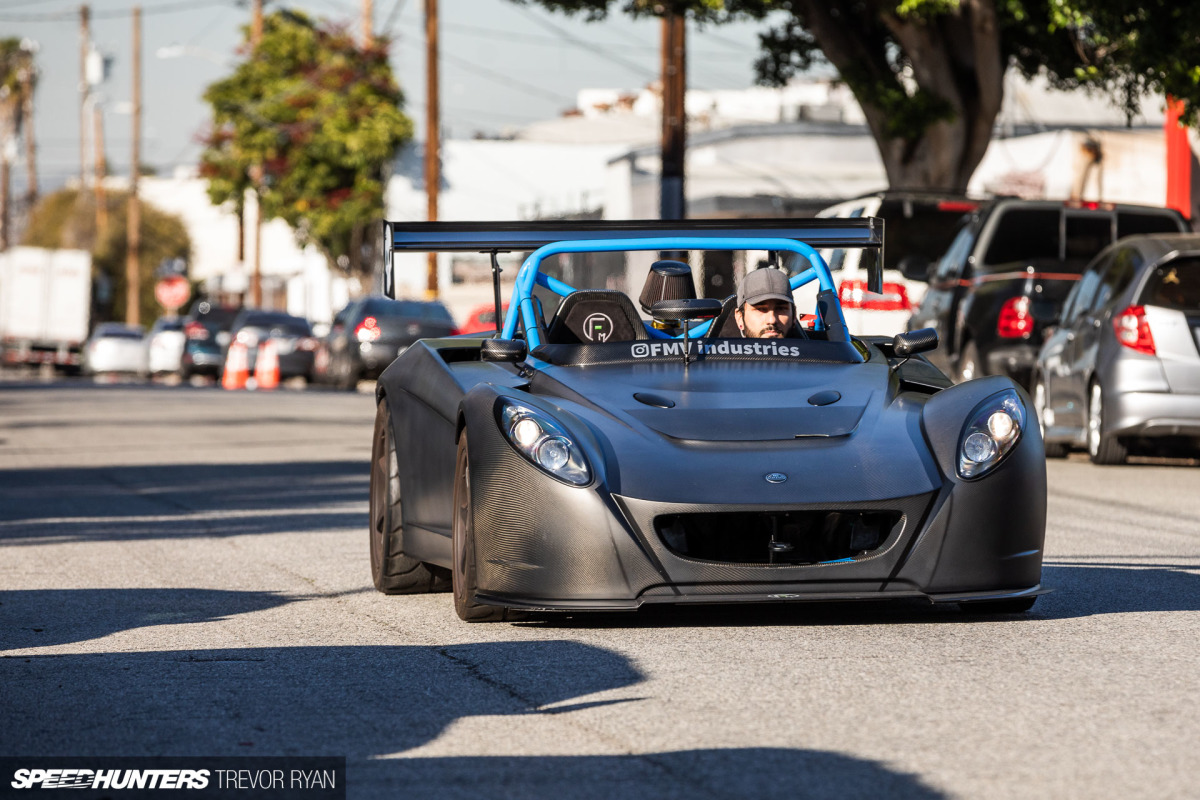 Also incidentally, his career has thrown a monkey wrench into his plans for the car. After we shot, a cross-country move for work began to rear its head on the horizon. Limited storage options at the new location as well as in California, where indoor space is fairly expensive, have had Areg reconsidering what to do next with the car.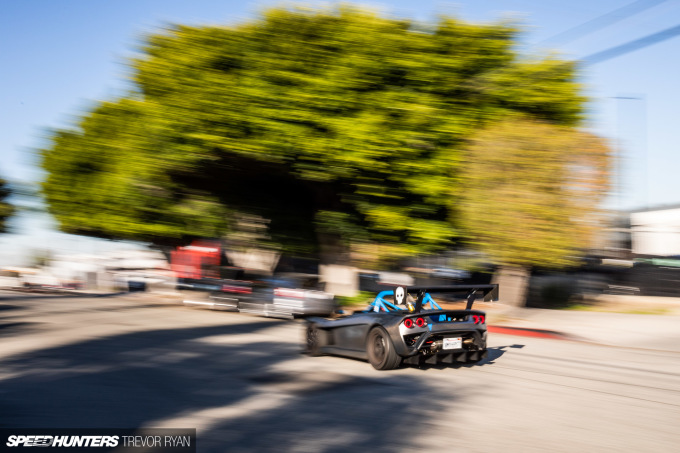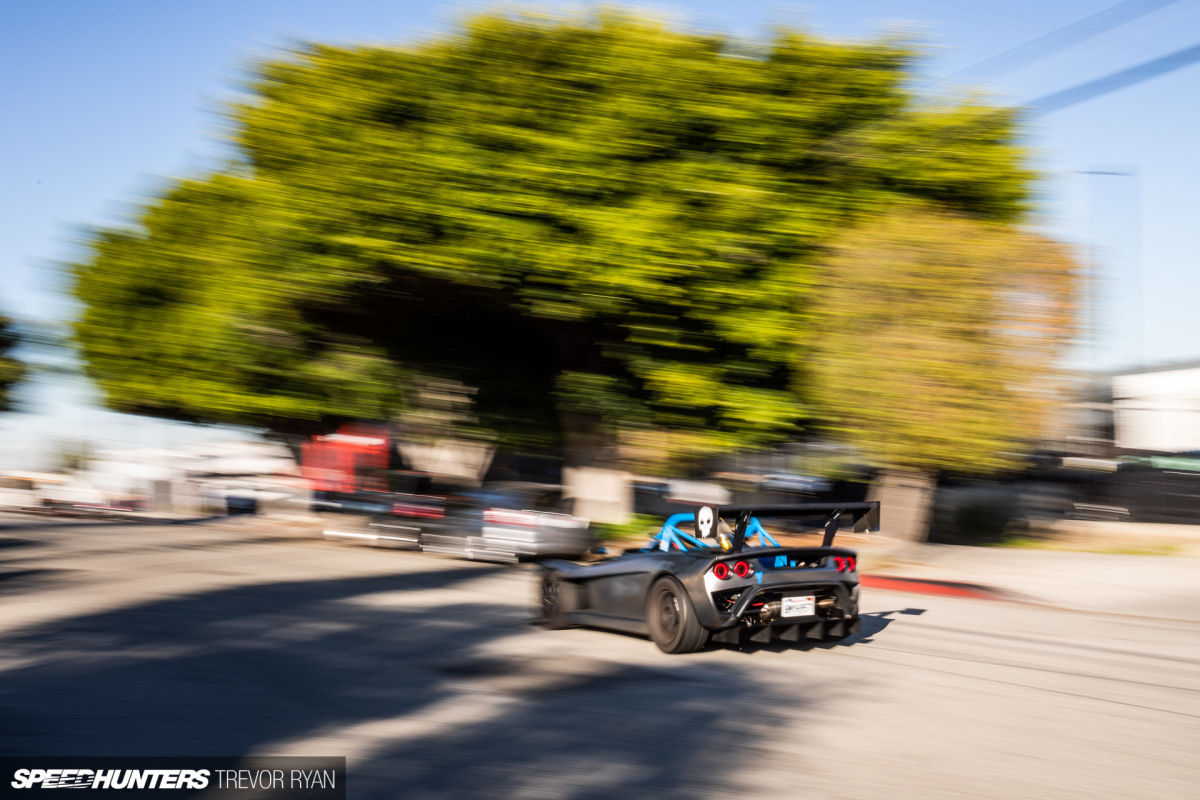 In the end he's finally committed to letting it go, and you can find it live on Bring a Trailer soon. Here's to hoping many more miles will be added on American roads — and tracks — with its next owner.
Trevor Ryan
Instagram: trevornotryan
tyrphoto.com
California Plates