The Logan Hall
Most cars shows evolve over time. Tastes change, the audience diversifies, and small ideas begin to take route and grow. This is where Dubshed finds itself right now, evolving.
While it's still very much a VAG event at heart – as seen by my recent walk around Eikon Exhibition Centre's Main Hall – things are getting very interesting in the Other Hall.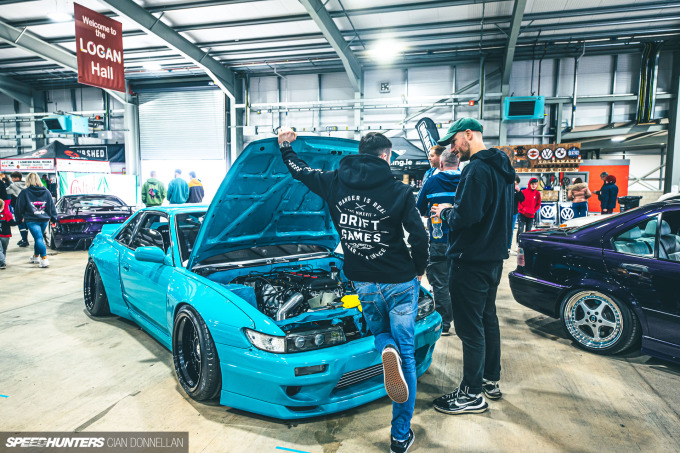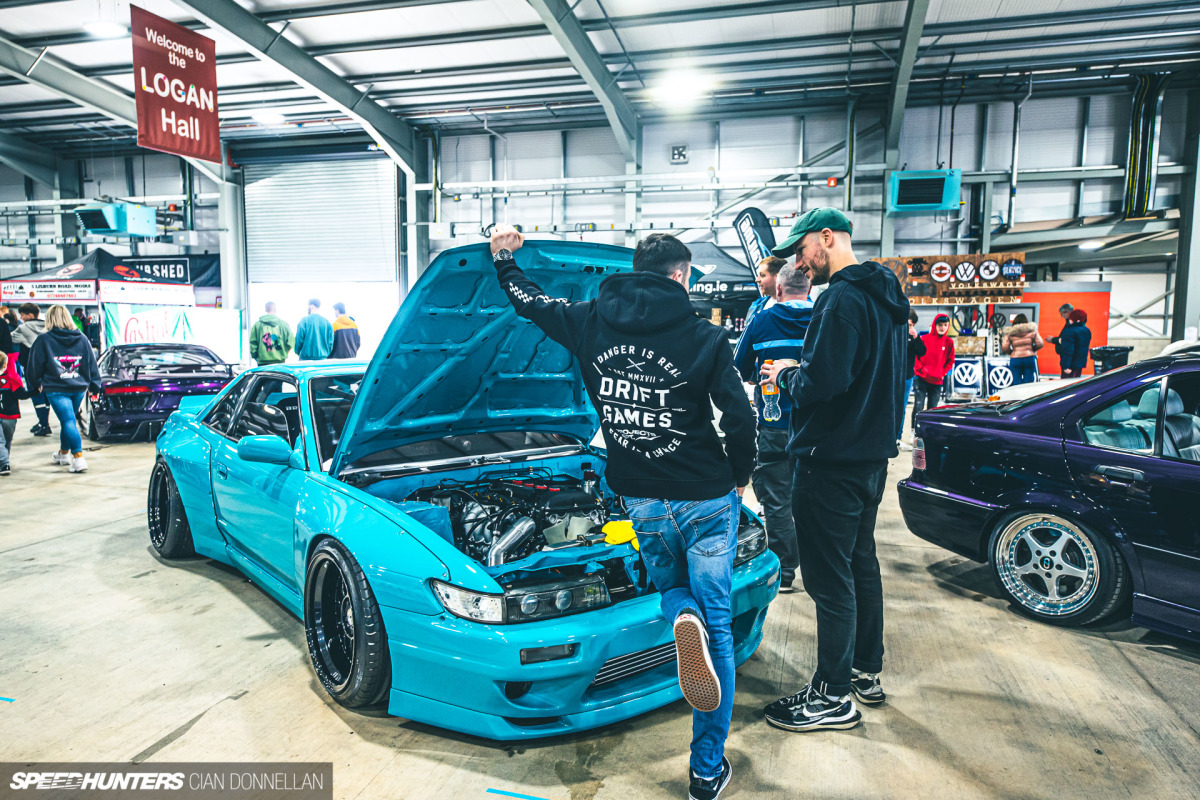 I remember attending Dubshed back in 2016 and seeing the first semblance of change. New styles and ideas came with the humble addition of a 20-car marquee bolted onto the side of the Main Hall. In the time since, things have taken a massive leap forward.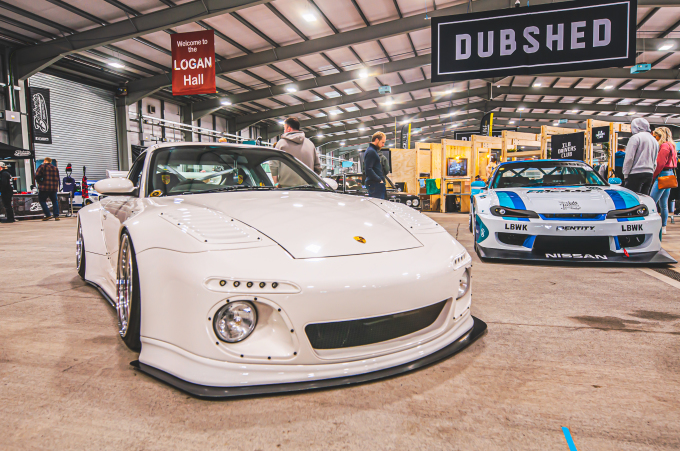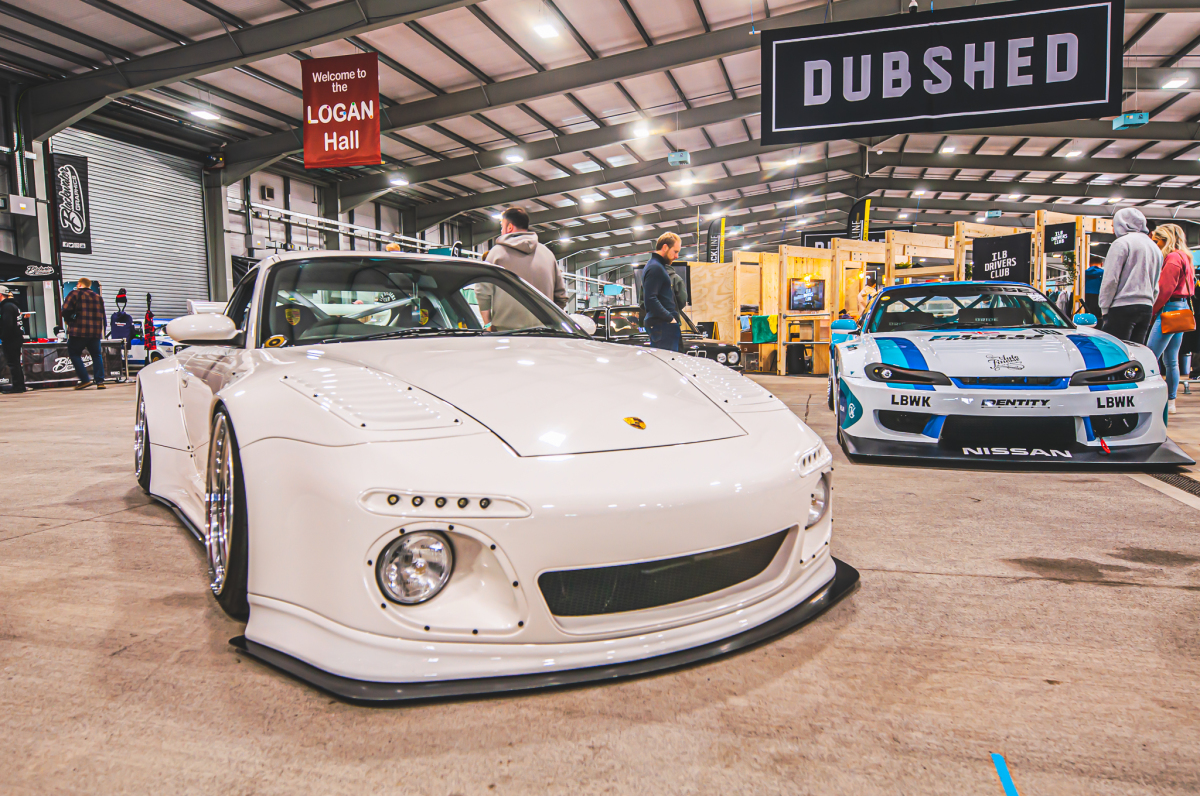 Within the recently built Logan Hall, all manner of machines vied for the attention of Dubshed 2023 attendees. There was one constant though: quality.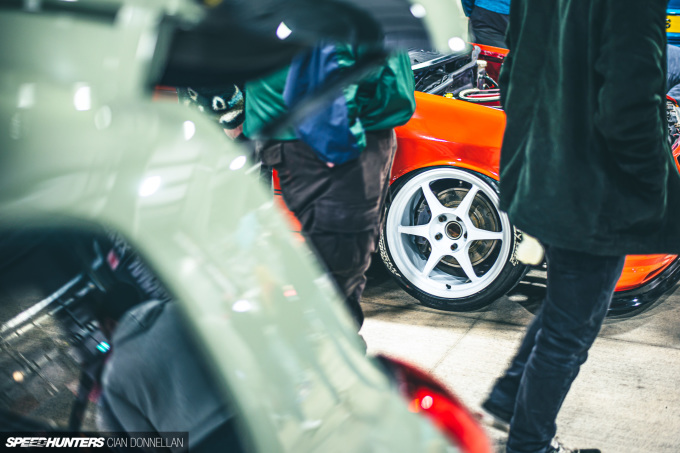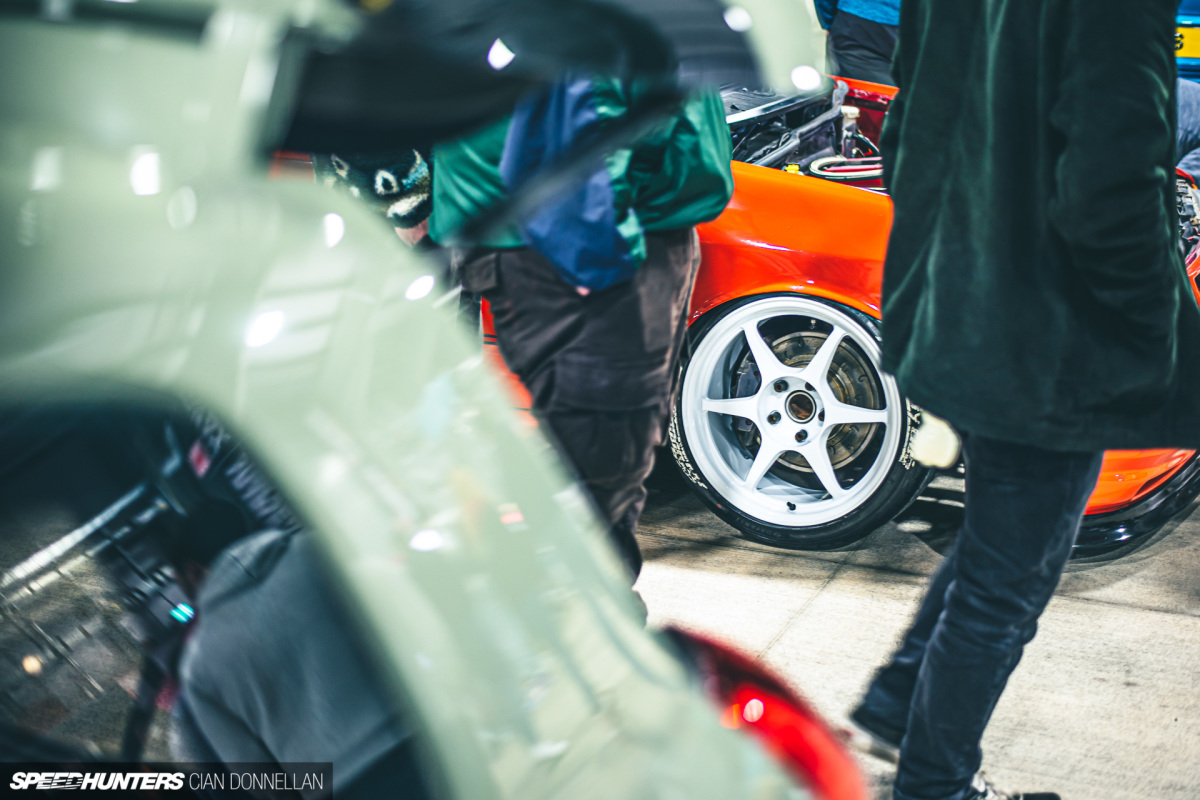 The typical chatter amongst friends has changed from 'Jeez, did you see that Golf with the…' to 'that Toyota 86′, 'that Honda Civic', or 'that Ford Sierra'.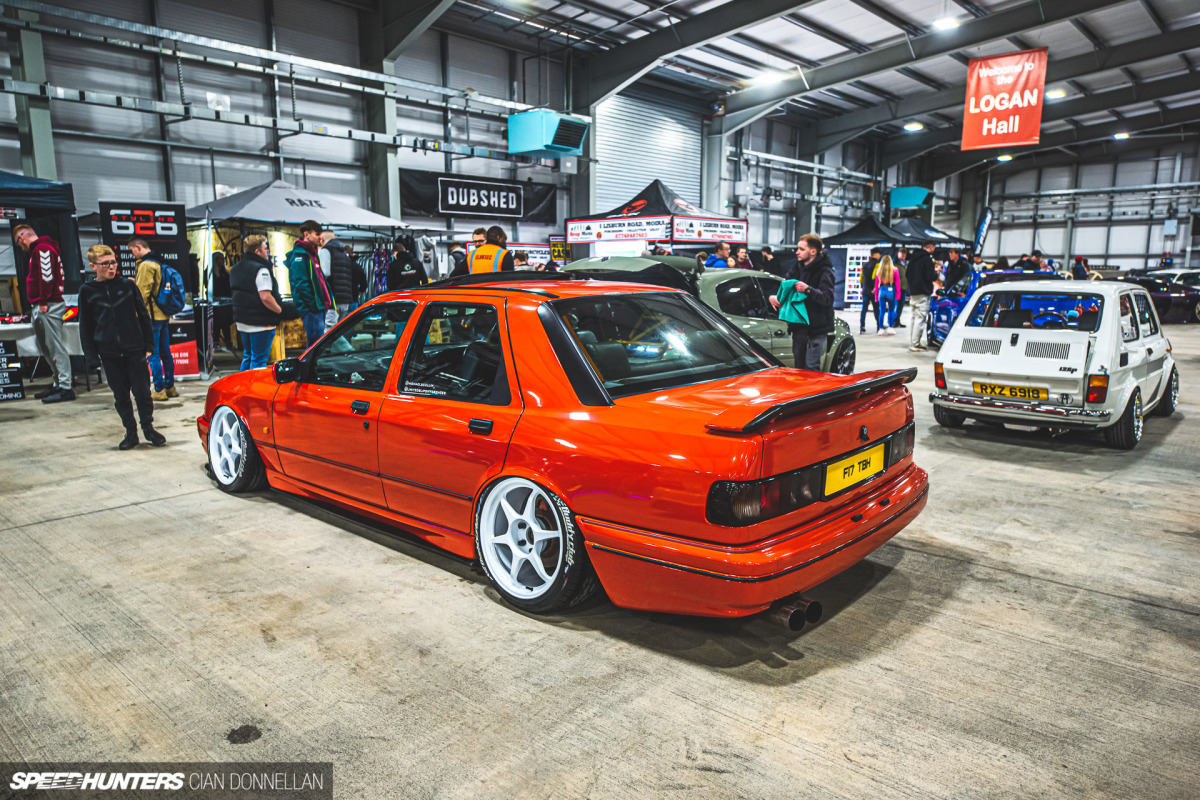 Yes, that Ford Sierra with the Buddyclub P1 wheels. Yes, that Sierra on hydraulic suspension… with a Saab 16-valve turbo engine. Michael Scullin's car is typical of the wildness that was on offer within the Logan Hall at Dubshed 2023, and a build we will be looking at in detail in the future.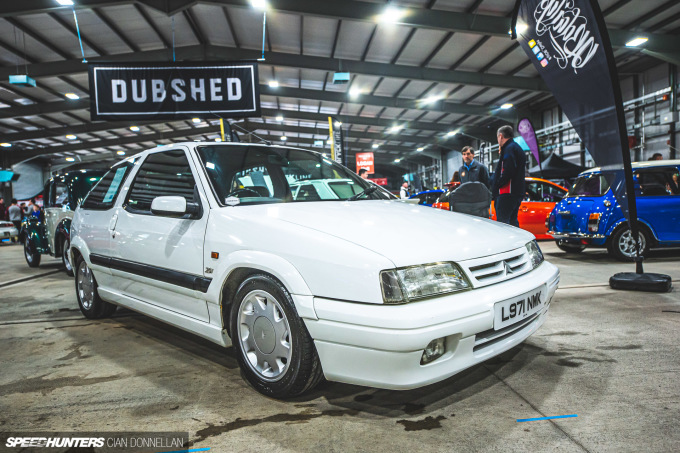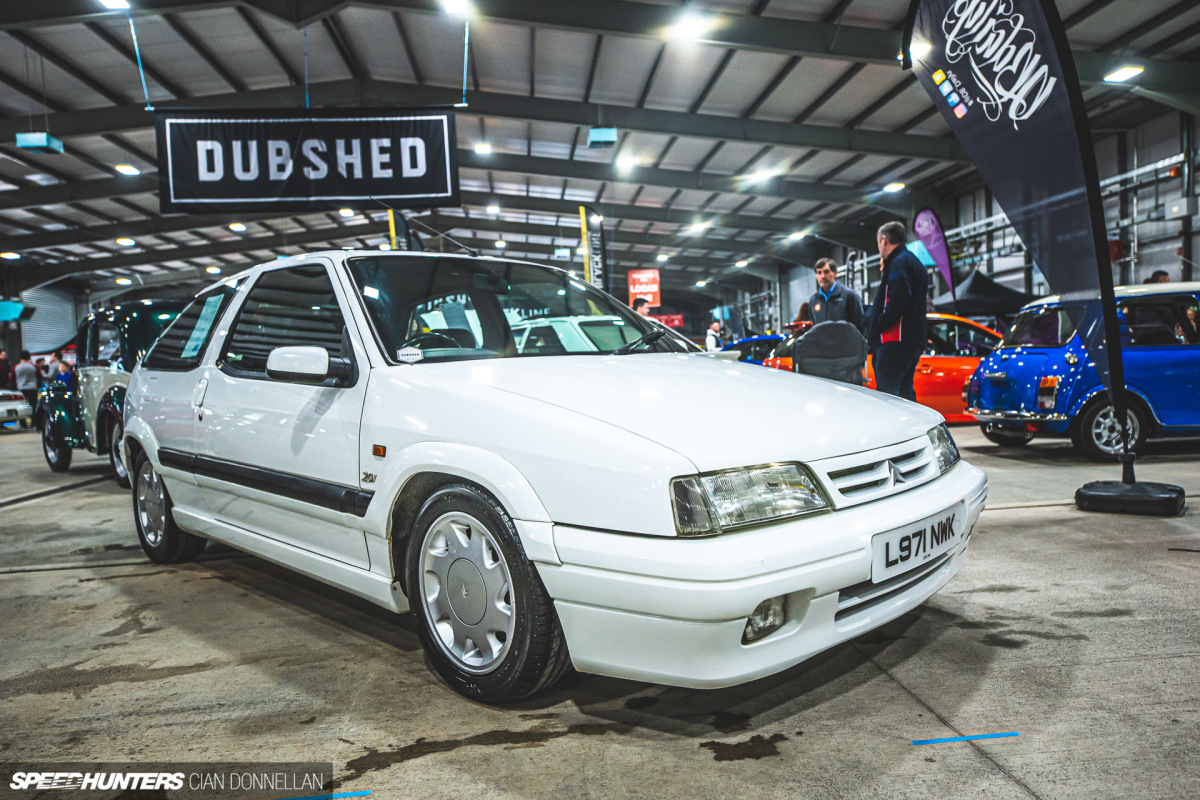 Continuing my wander around, I couldn't help but stop and stare at this Citroën ZX 2.0 16V. In a sea of wild, modified machines, it was refreshing to see an incredibly rare and often overlooked French hot hatch great in immaculate, original condition.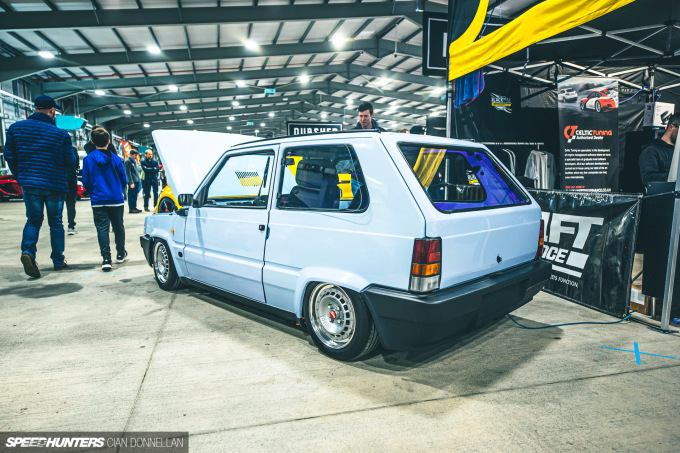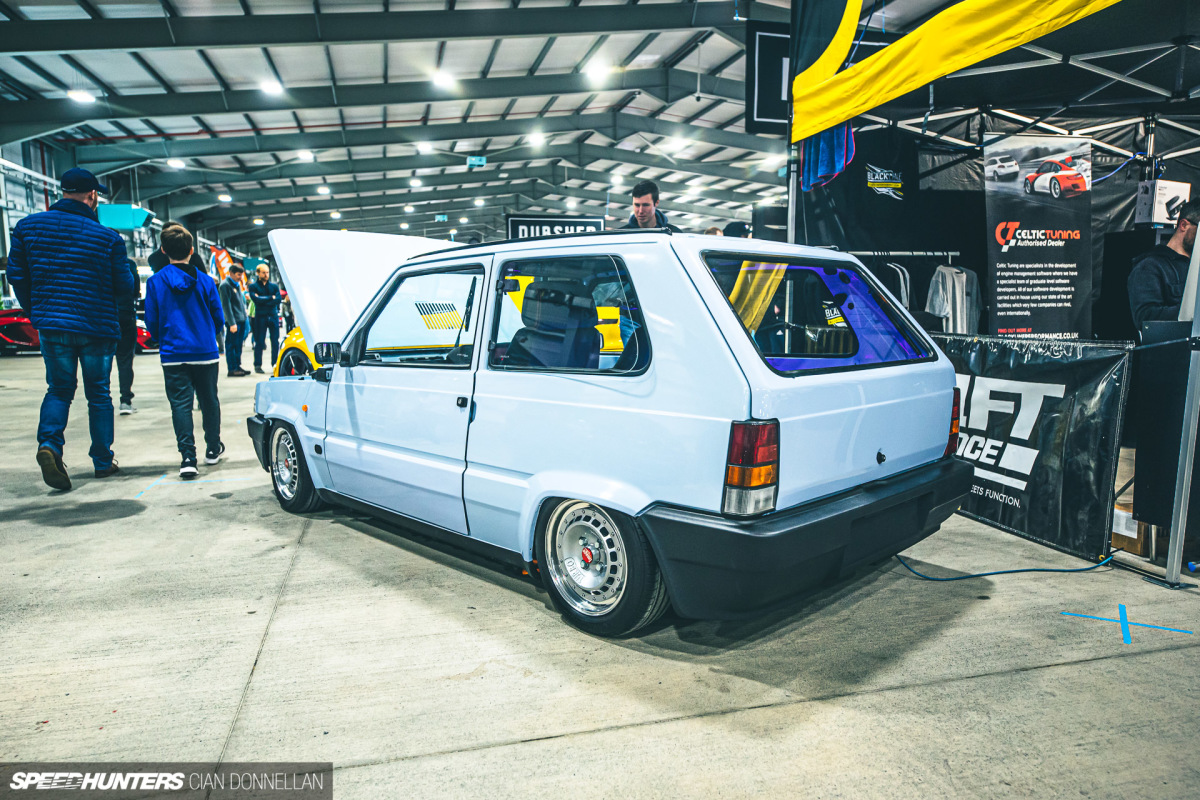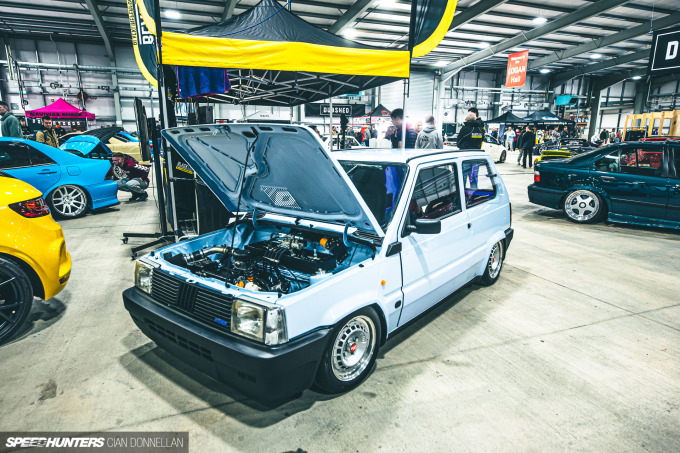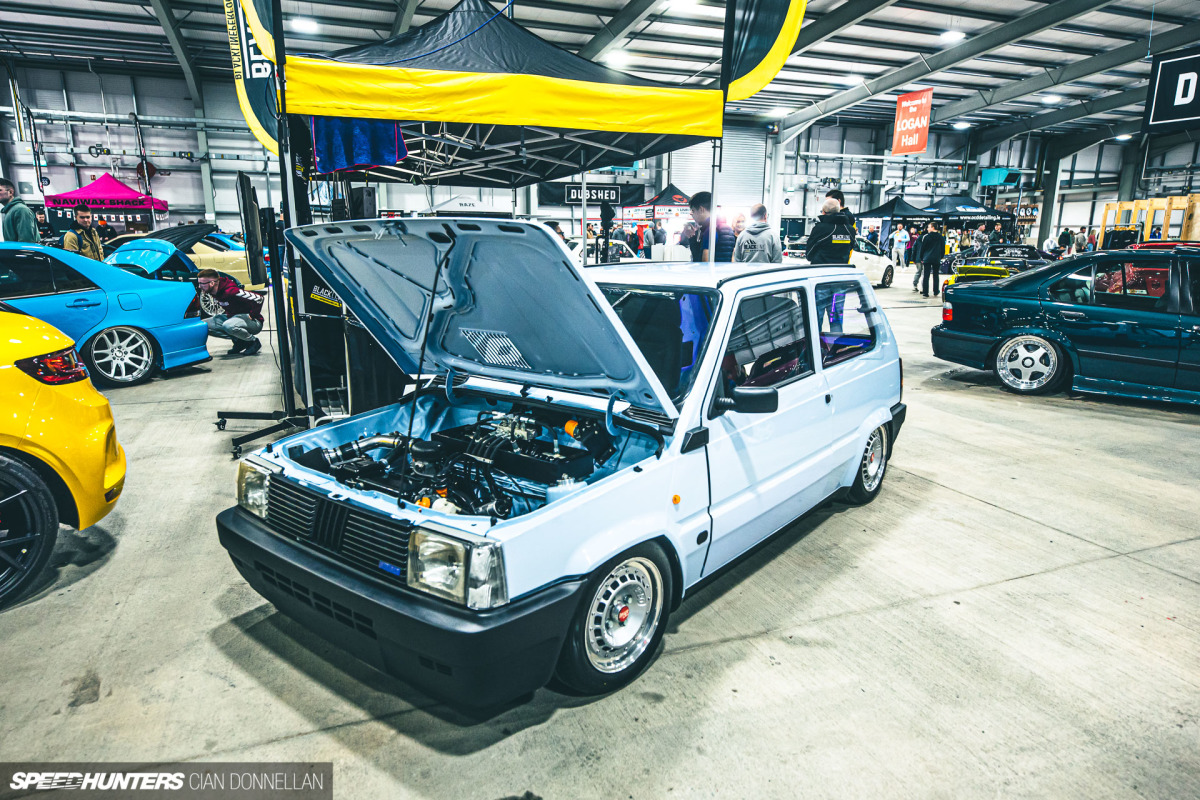 Anyone who has spent any length of time in my company will likely know that I have an incredible love for early Fiat Pandas, so to see this Blackline Performance build in person was an unexpected treat. Hydraulic suspension, a massive audio install and sitting so beautifully on a set of 13-inch Image Turbo alloys – this build is something special.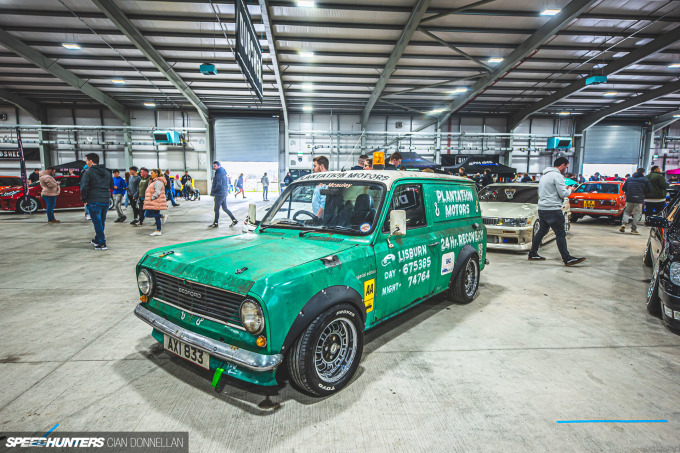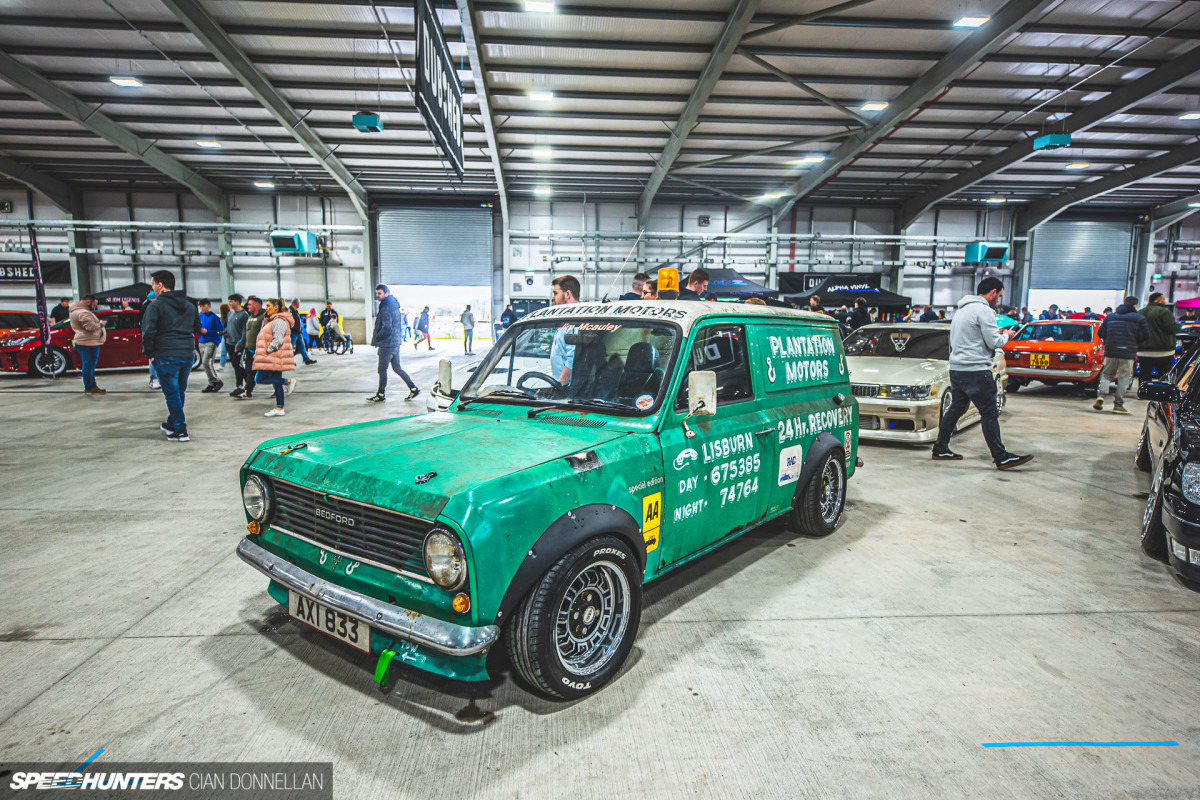 An untrained set of eyes might very quickly have passed by this Bedford HA van parked up in a nearby corner, but thanks to a tip-off I went in for a closer look. The first thing to note is the mid-'00s Vauxhall interior. Seats and a steering wheel from an Astra makes sense as cheap replacements, but things really click when you learn that the full running gear from a VXR lives beneath the padlocked bonnet.
Check out the build thread, this thing is nuts!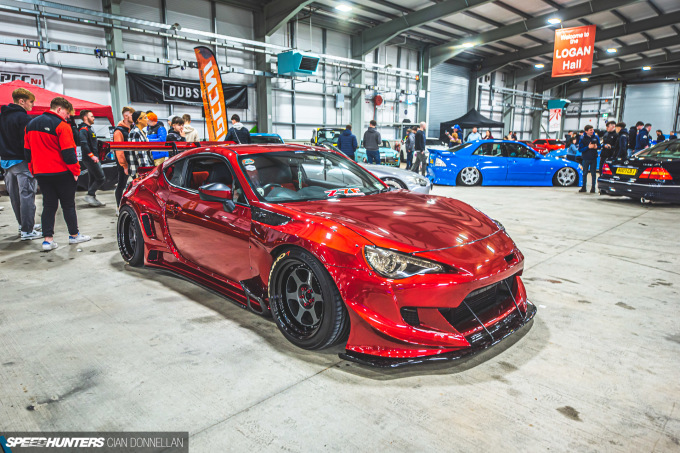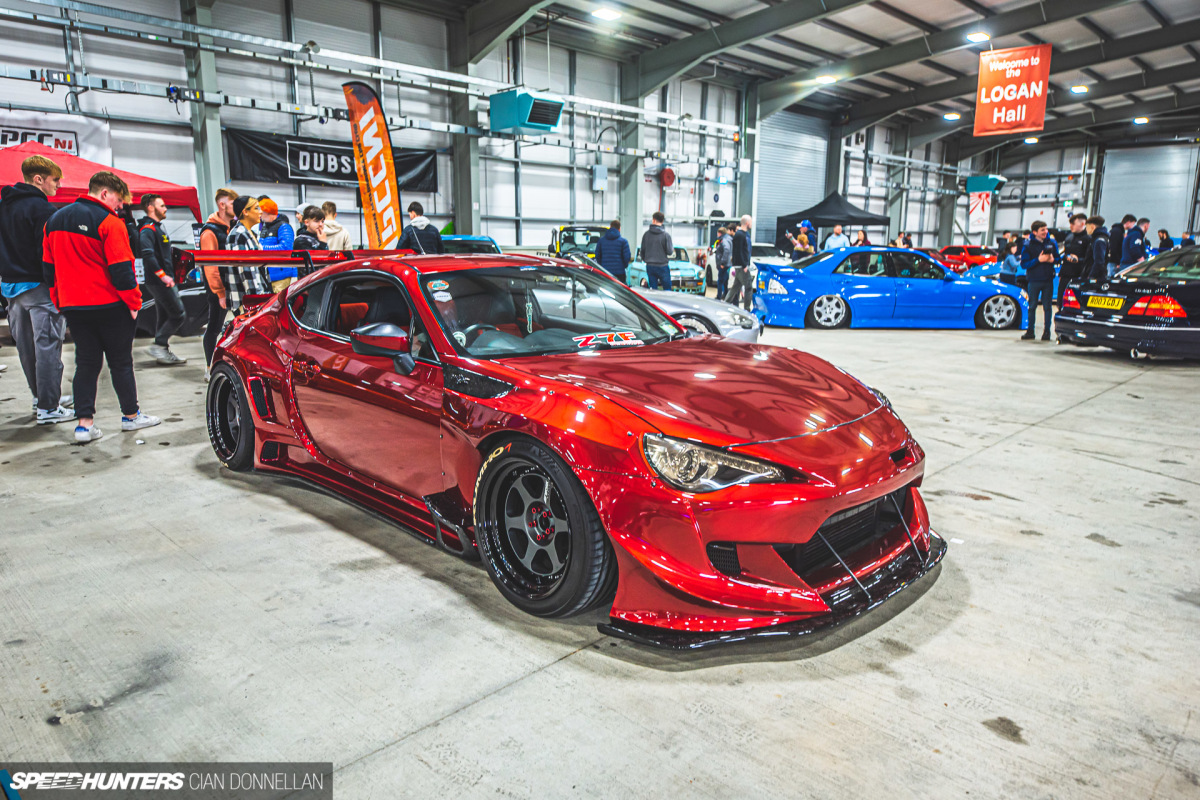 Remember when we caught up with the gang from Zero7Four a few years ago? Well, a few of the gang made the trip across to Lisburn for Dubshed, and it was great to see Shaun's incredible new wide-body Toyota 86 on Work wheels. The candy red paintwork is incredible, and testament to skills of Martin at MidnightAutoBody.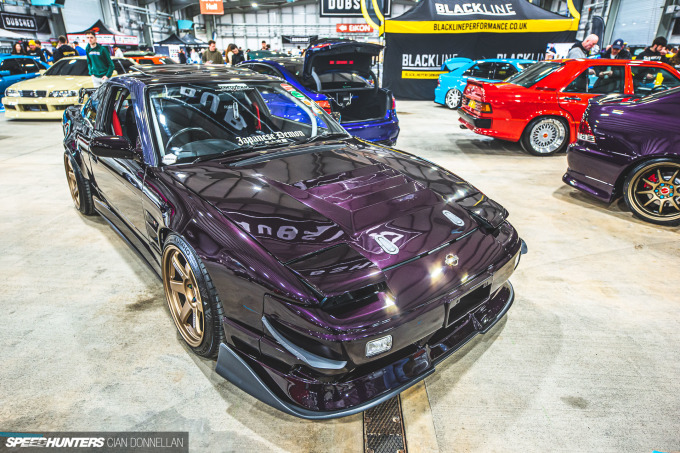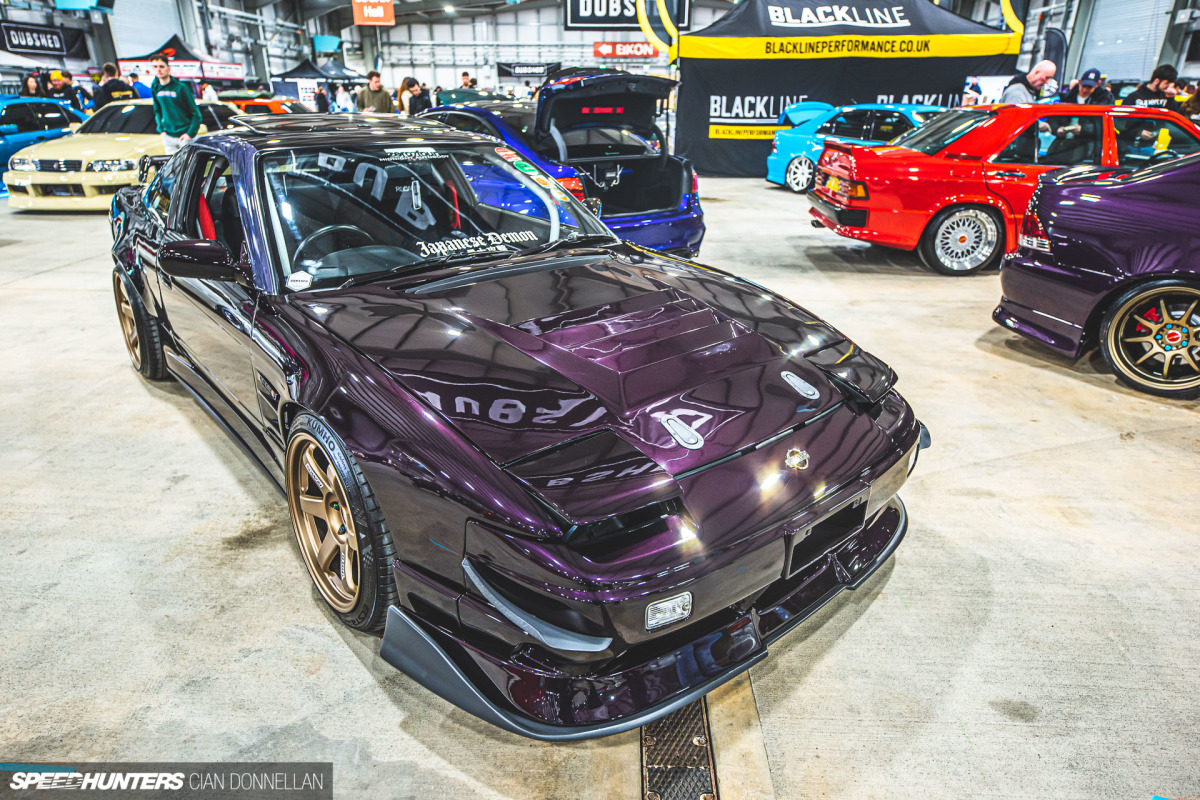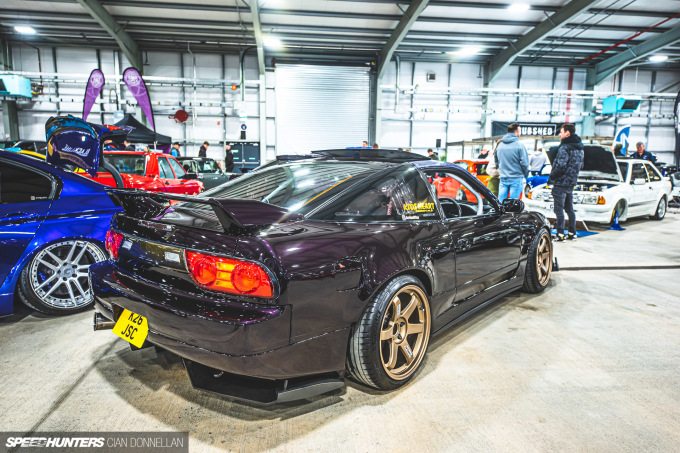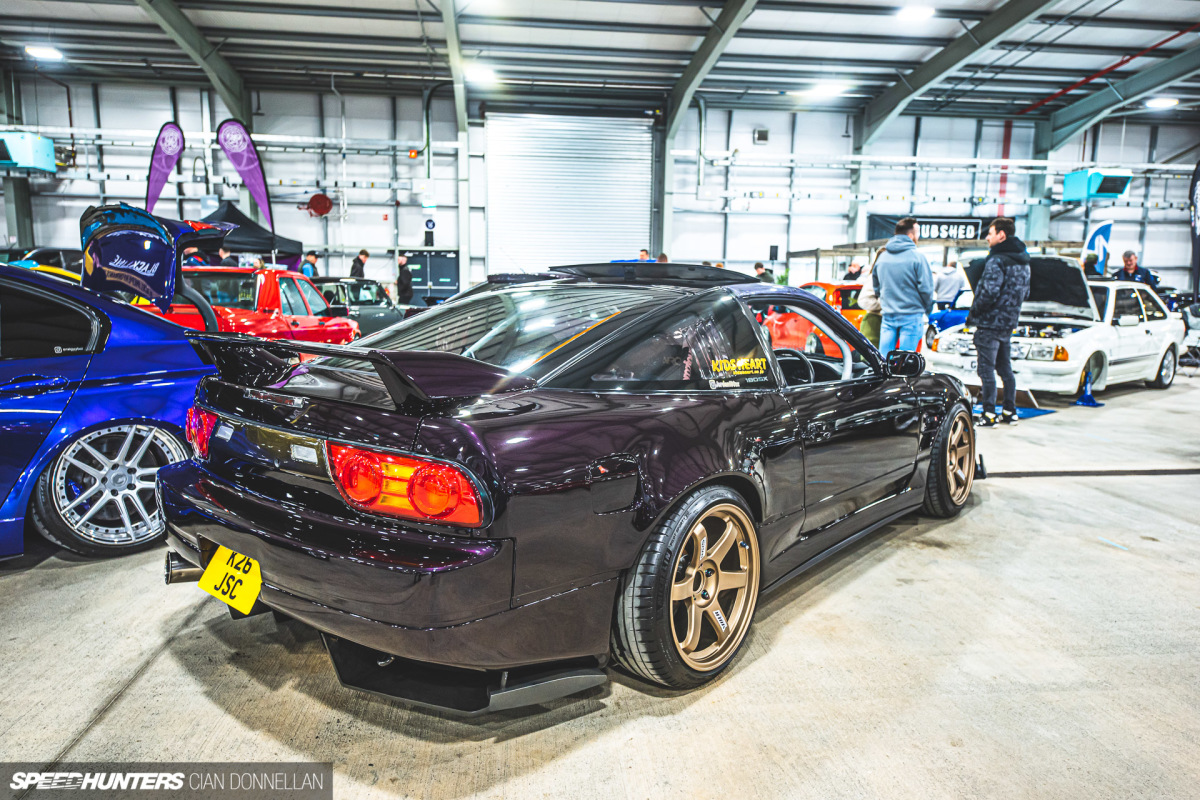 The two Donegal cars were joined by a former Z7F car in this stunning RPS13 Nissan 180SX. Midnight Purple paint, RAYS Volk Racing TE37s, Confetti Recaros – absolute perfection.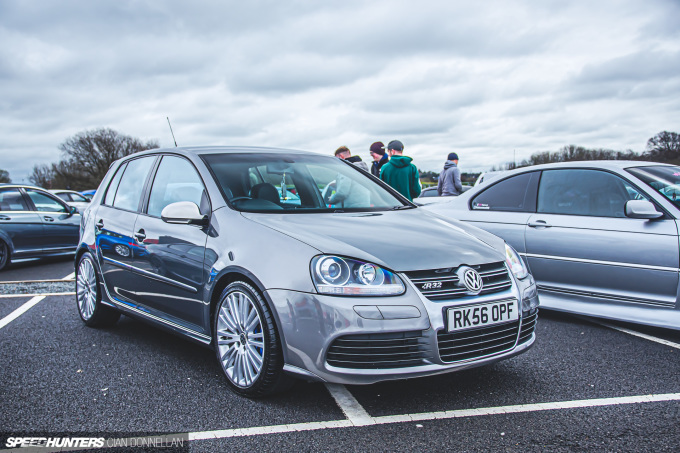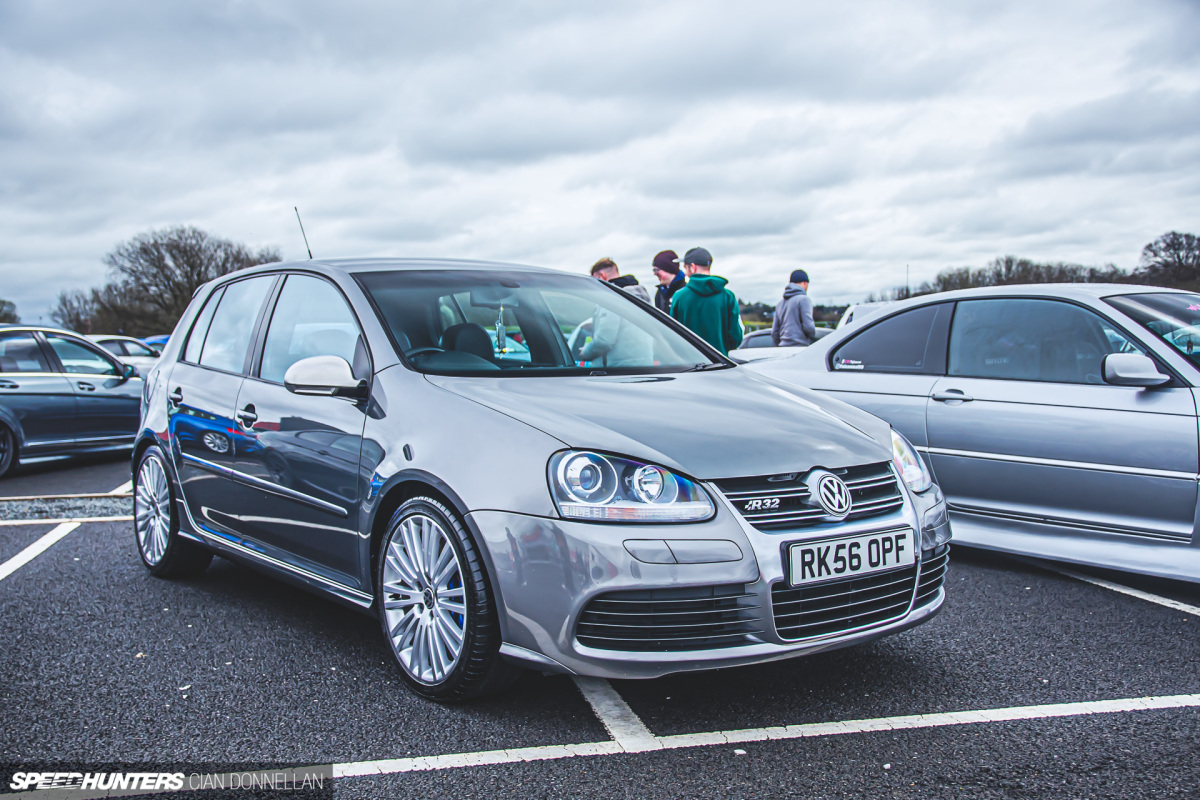 Being blown away by the selection inside, a quick look around the outside area uncovered a few gems. How good does a completely original Mk5 R32 Golf still look after all these years?!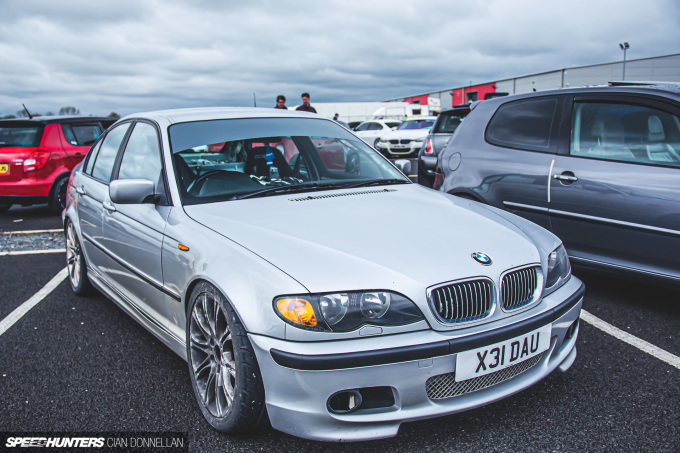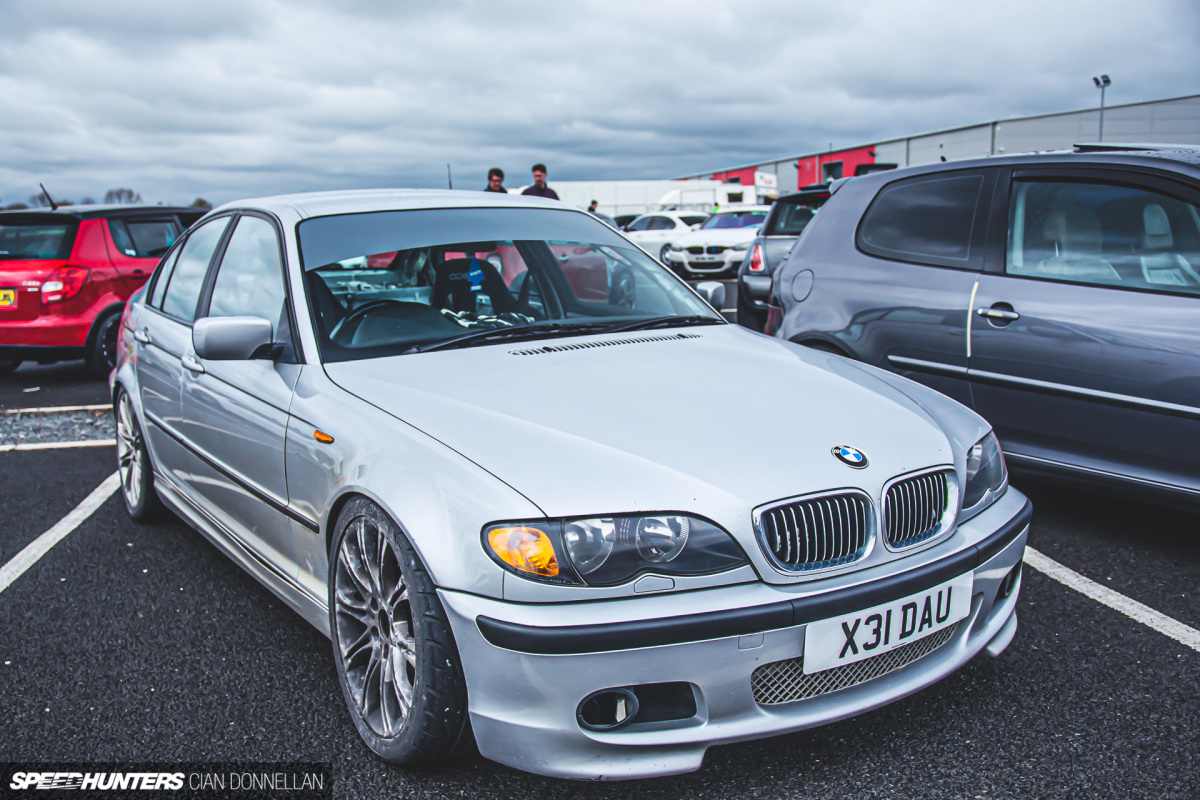 And what about this E46? My initial thought was street/drift hack, but then the semi-slicks, racing gloves and Nürburgring Nordschleife season card raised a smile.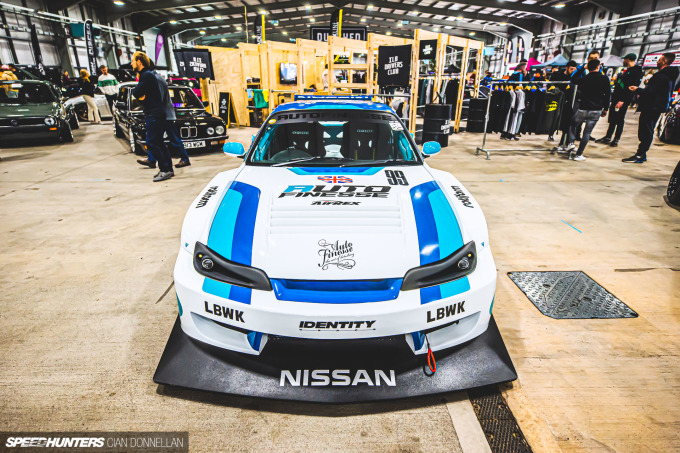 Head already hurting from the variety, there was one final car I needed to see: Auto Finesse's insane LBWK Nissan S15. While Liberty Walk have pushed boundaries in the past, their silhouette racer kit for the S15 must be the wildest yet.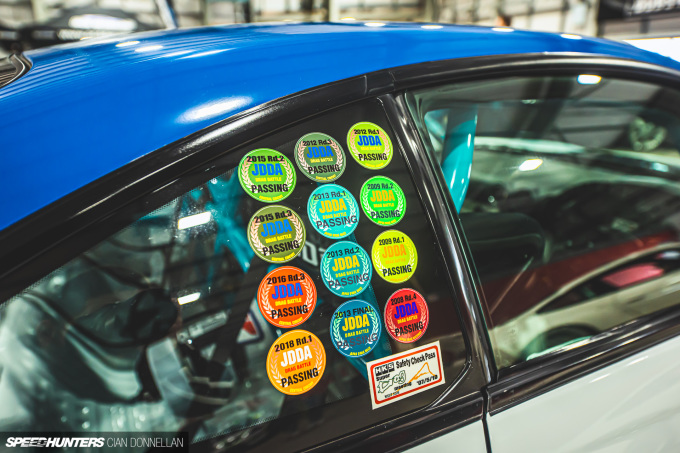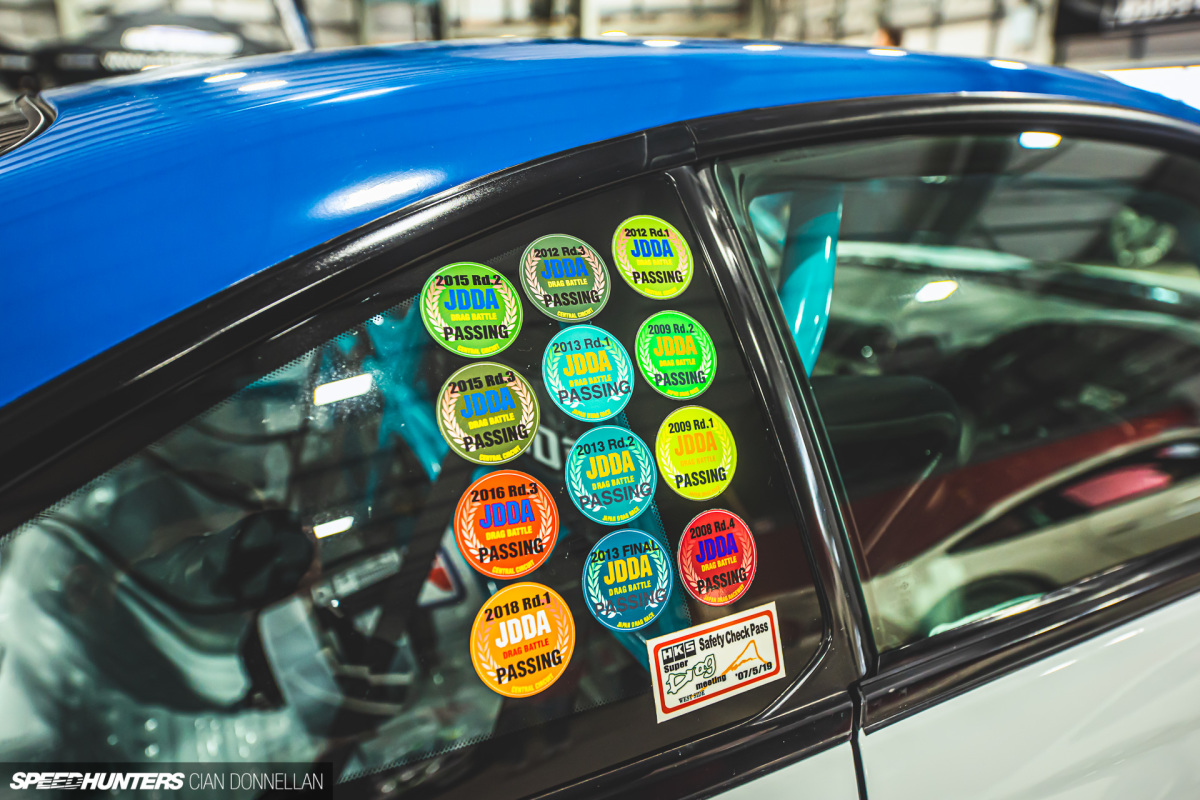 What makes the AF car even more special is the history in the chassis. This car was originally built up by Endless in Japan for drag racing duty, where it achieved a 9-second quarter-mile pass. Imported to the UK by Harlow Jap Autos, the show car transformation began once in the Auto Finesse stable. While the Silvia looks a lot different than it originally did, it still retains its stroked SR20DET engine that pushes nearly 1,000hp through an HKS sequential gearbox.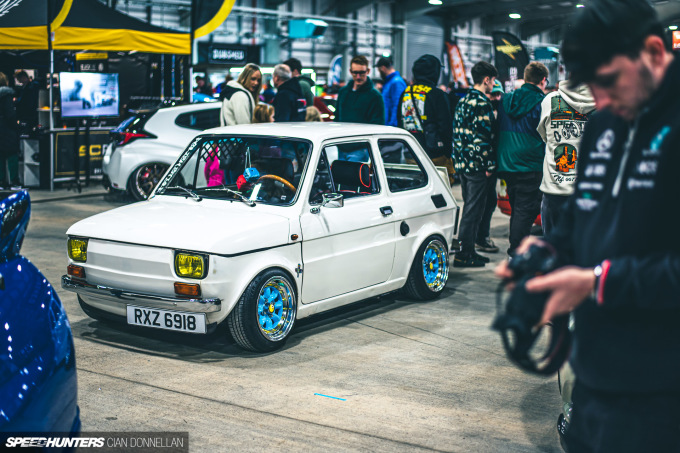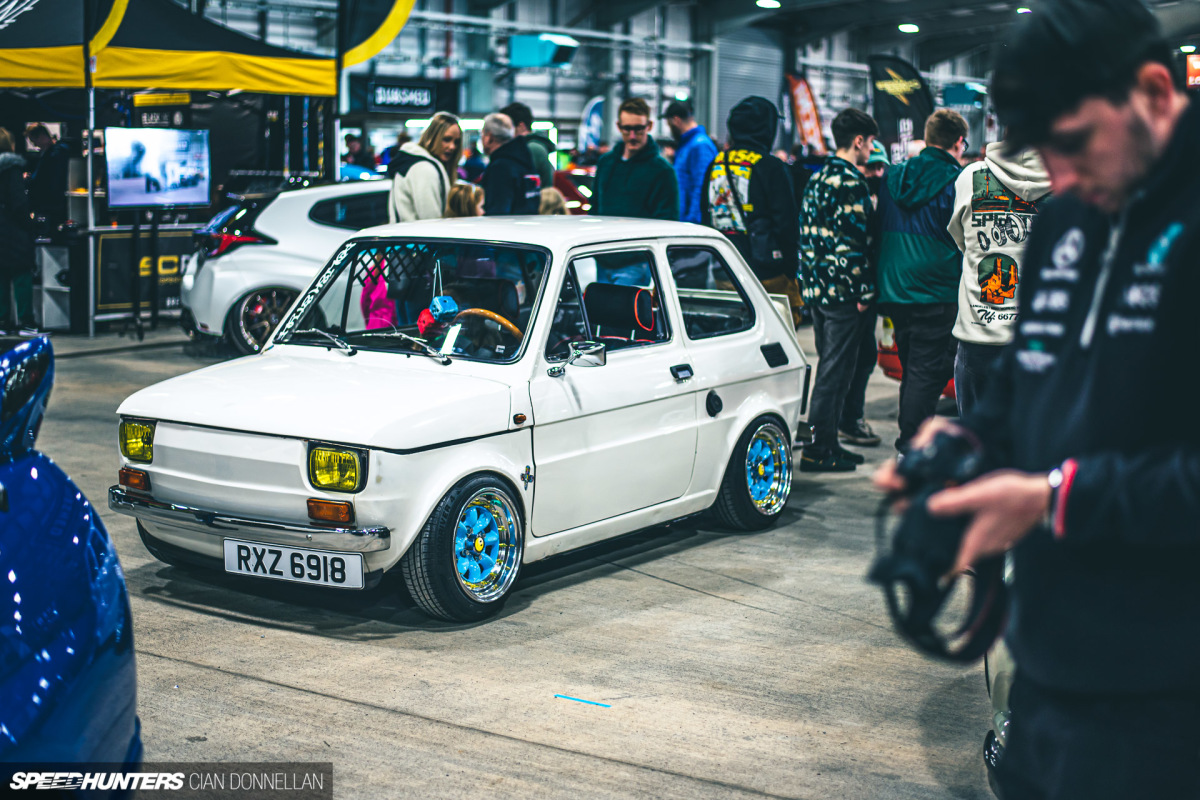 For a once staunchly German event, Dubshed now showcases the diversity of car culture in the vastness of the Other Hall. And the insane variety of cars that turn up each year is only testament to the huge variety of builds happening in small sheds and big shops all over Ireland.
Cian Donnellan
Instagram: Ciandon
Facebook: CianDonPhotography
Gallery