During a recent trip to Germany, I visited Dortmund – a fascinating city with a history that dates back to medieval times, situated in a picturesque valley between the Ruhr and Emscher rivers. It's a nice place for anyone to visit, but there's a reason you might want to journey here, and it's all thanks to Jean Pierre Kraemer – YouTube personality, entrepreneur and founder of JP Performance.
Jean Pierre (JP) has been building custom cars for years, but in 2020 he decided to take things to a whole level by starting work on a brand new automotive museum in Dortmund called PACE (Performance and Car Education).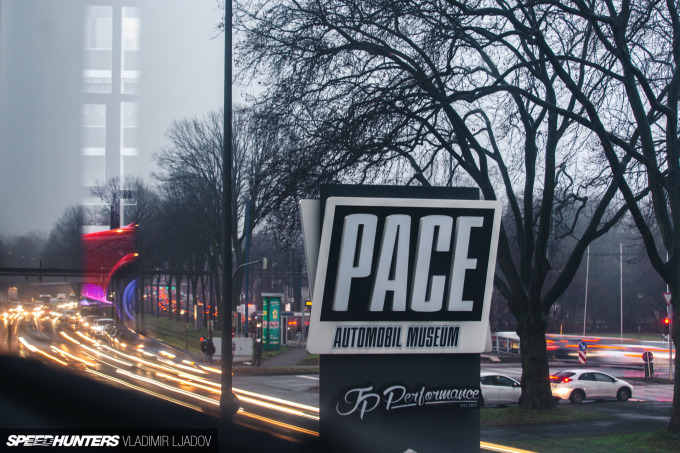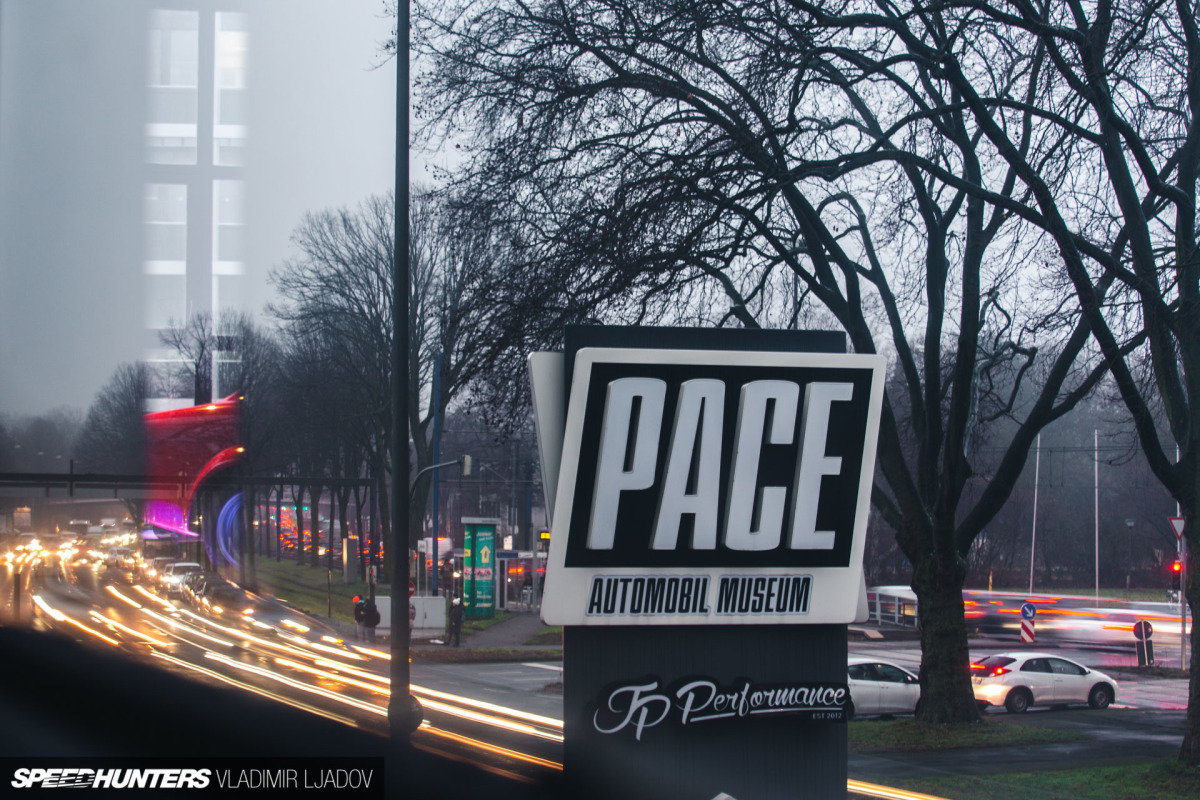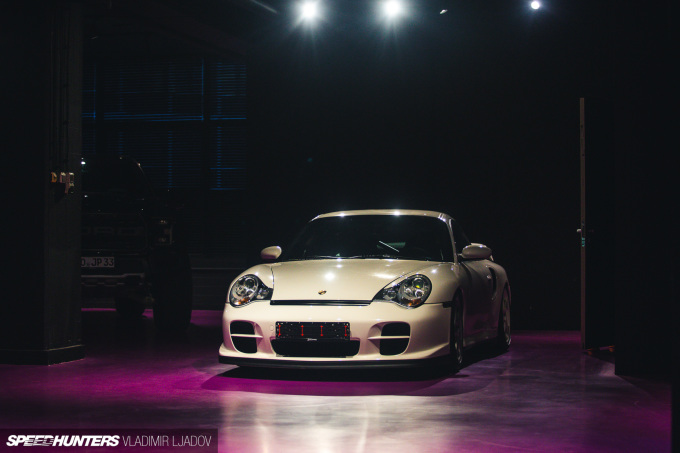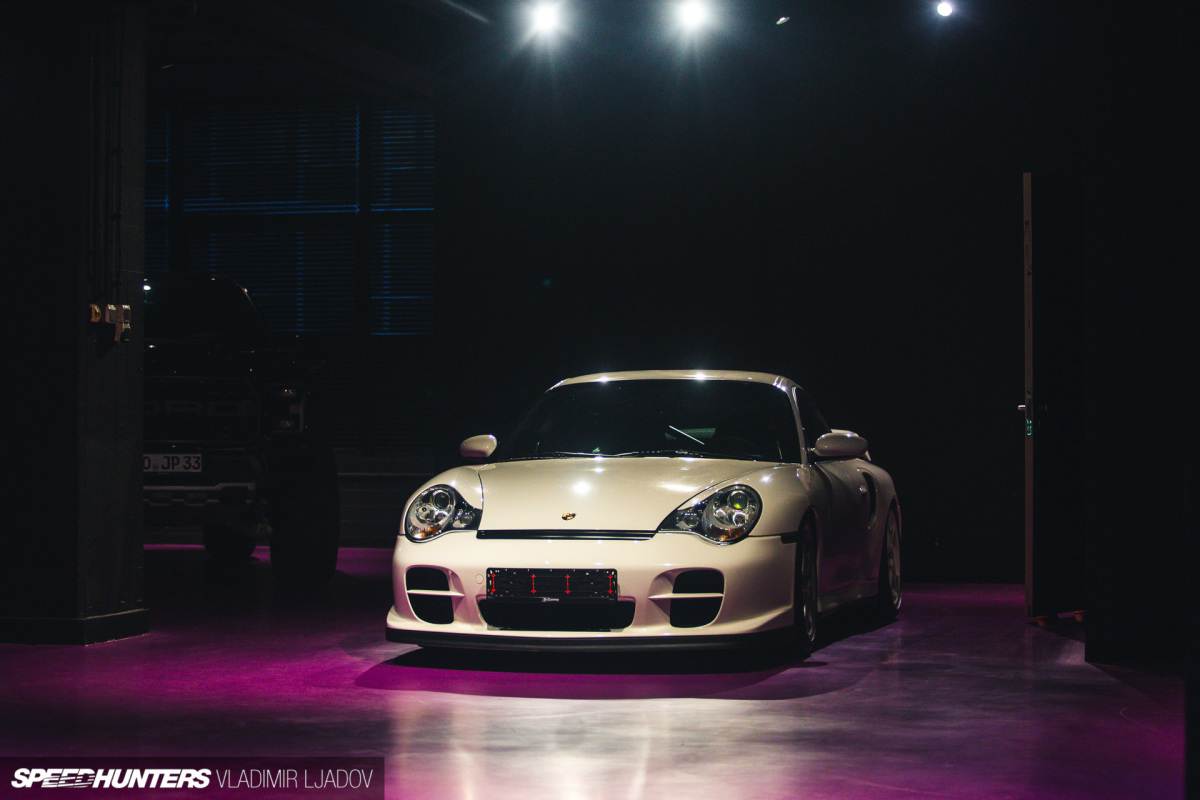 PACE Automobil Museum opened its doors in May 2022 with multiple exhibitions spread throughout the building, which prior to its major renovation was previously home to Citroën and Nissan dealerships. The vehicles on display – many on loan from manufacturers themselves – are changed out every six months, so it's definitely a place to return to.
As I was in town, I had to stop by and check it out.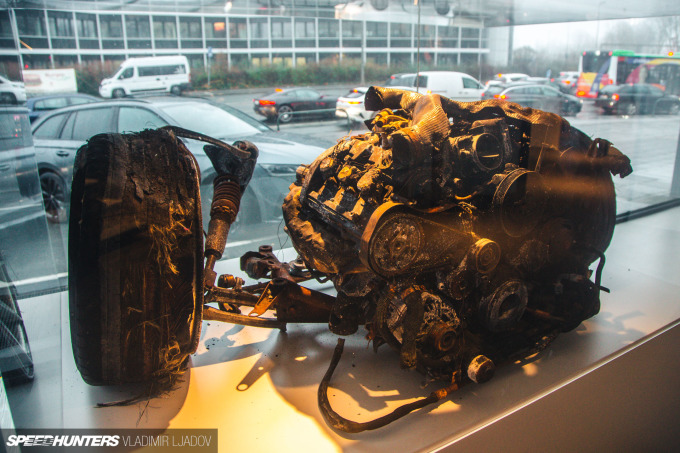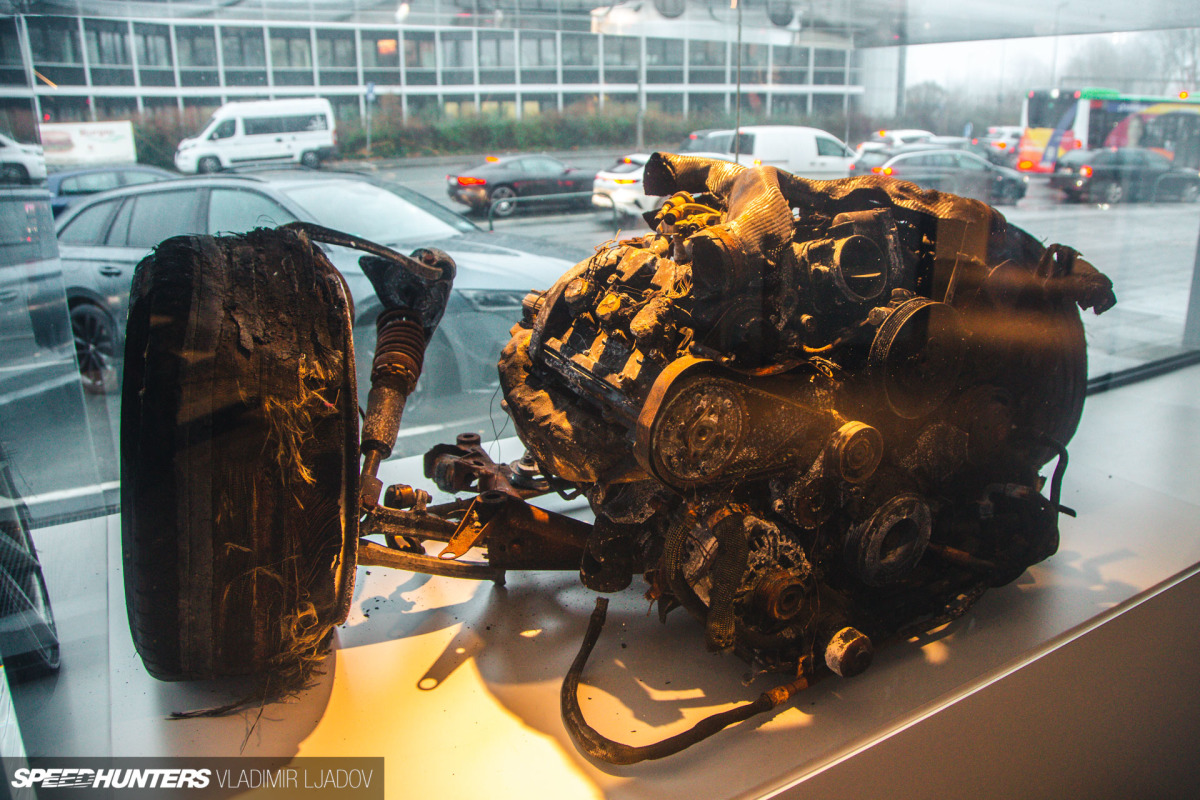 As I understand, I caught the second instalment at the museum, spanning three of the building's four floors. Walking through the doors, the first automotive art object I was greeted by was a burned-down Audi RS4 B5. Well, parts of it anyway. The engine was making 1,200hp at the time and, by the looks of it, had a serious malfunction.
I didn't notice it at first, but across from the engine on wall was a sign that fittingly read: Nobody Said It Was Easy.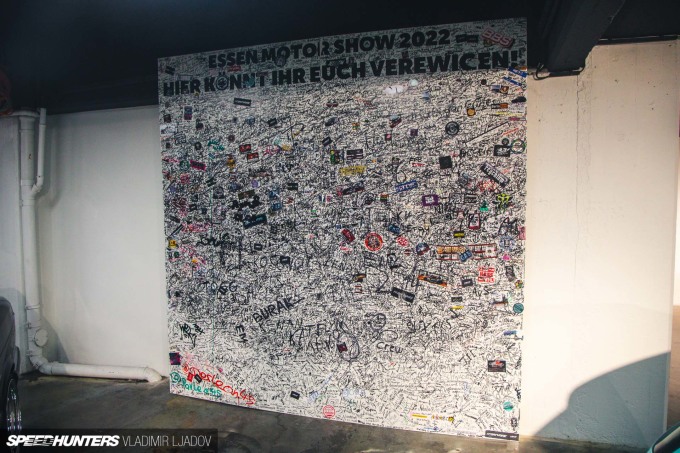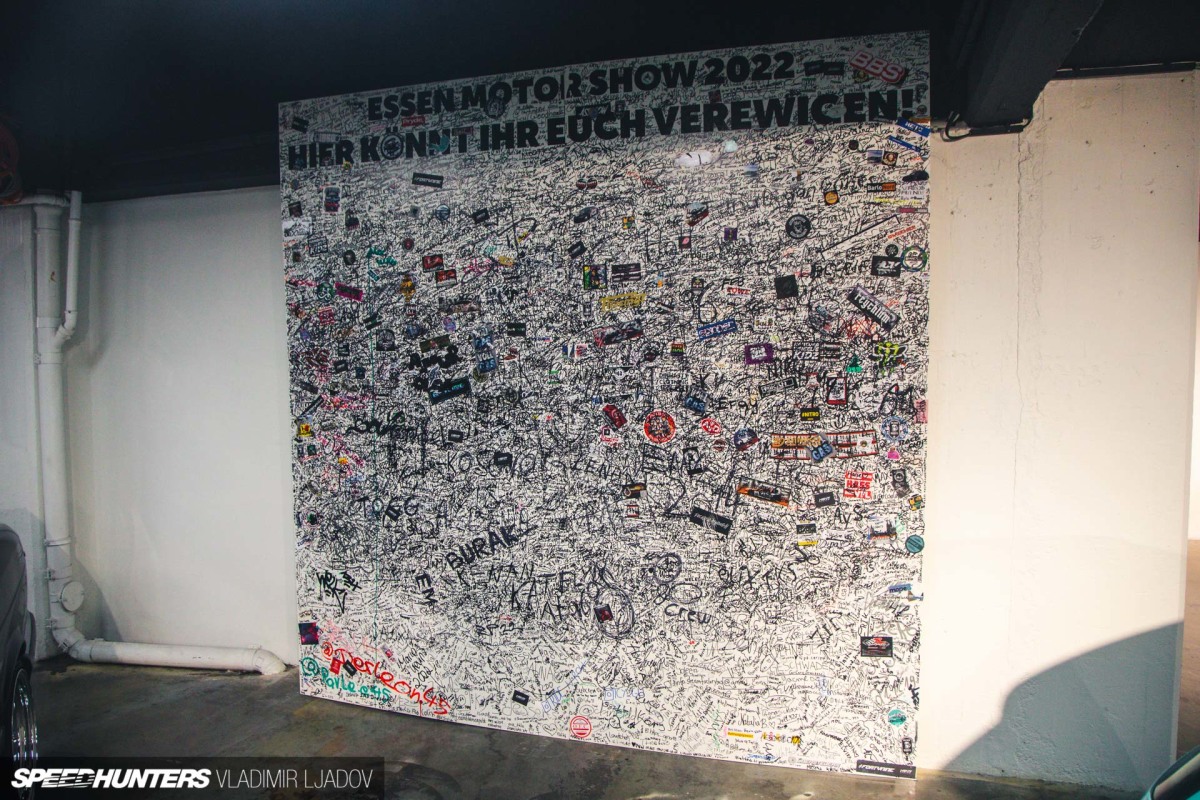 I ventured to the basement floor first, as I thought this was the street car side of the exhibition so I'd find some of JP's personal builds. Perhaps his rear-engined Golf 2, Beetle GT, or the V10 Supra I saw at Ultrace last year.
They were nowhere to be seen, but I did find them a little later. More on that in a moment.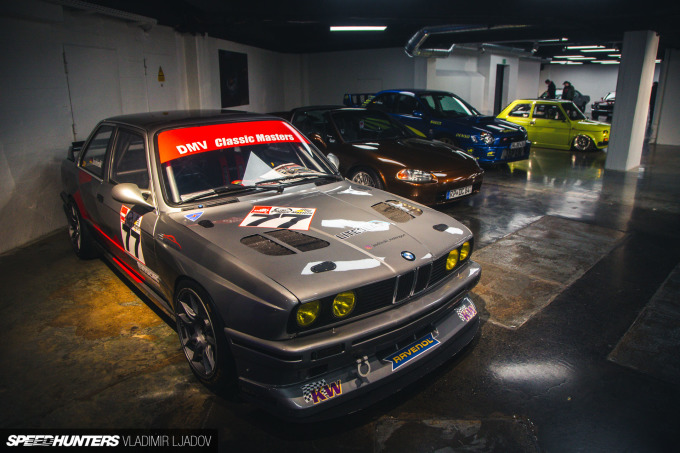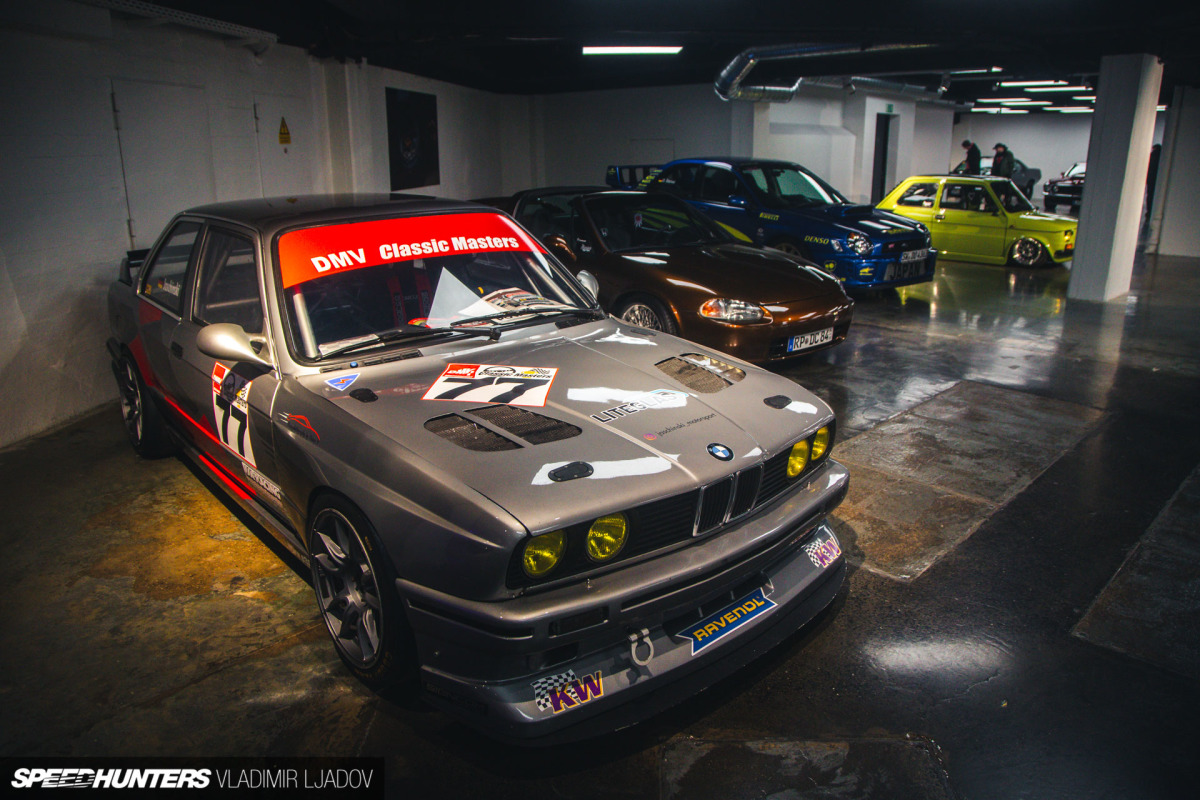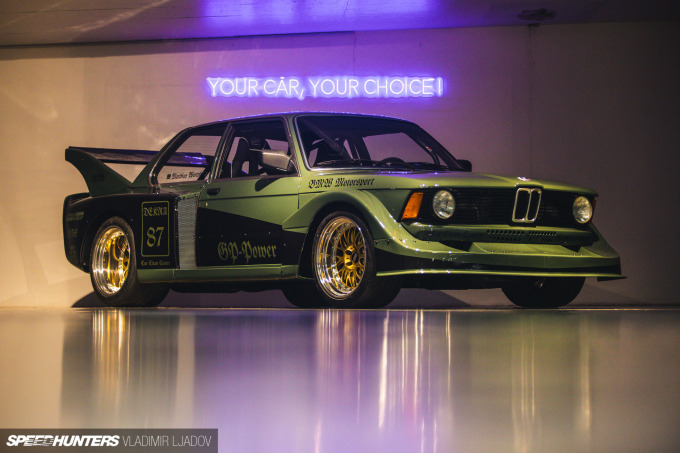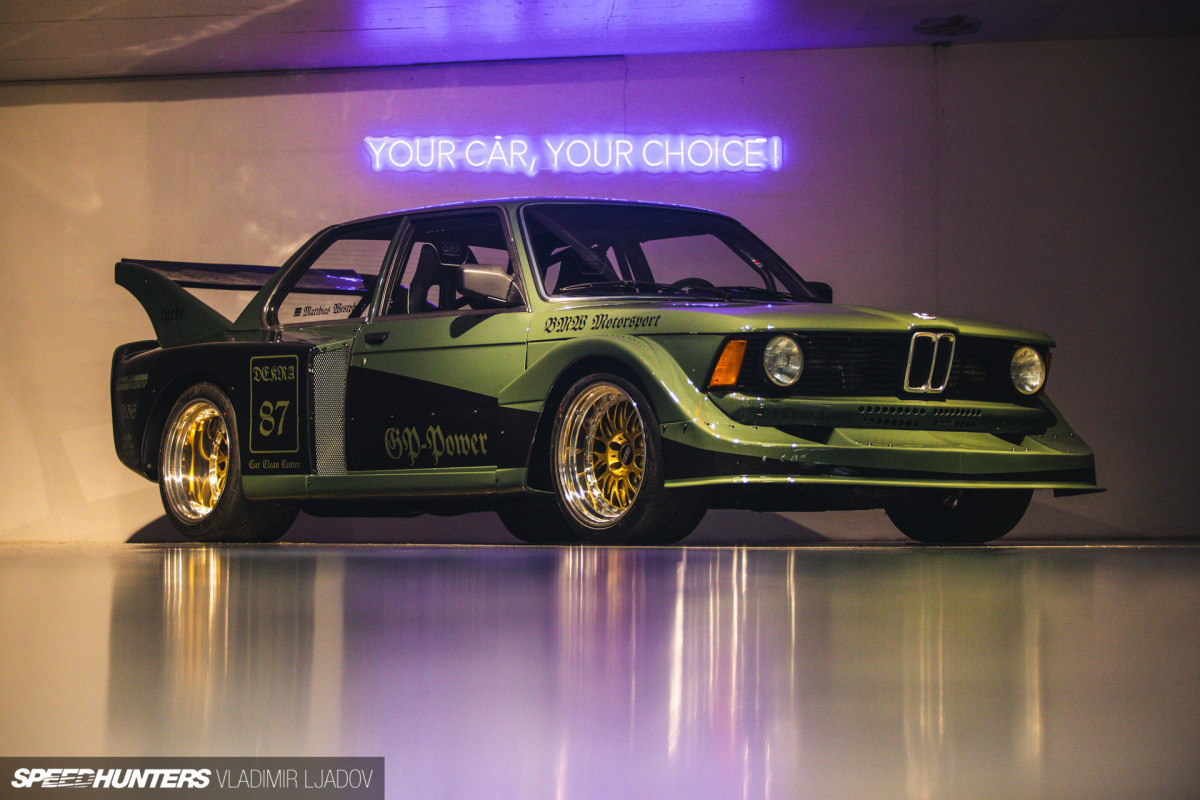 Having these cars displayed underground is a clear metaphor that I found amusing. The cool thing about this dungeon is that it's full of fan-voted cars, so anyone with a nice enough project could be approached by PACE and offered a temporary spot in the display.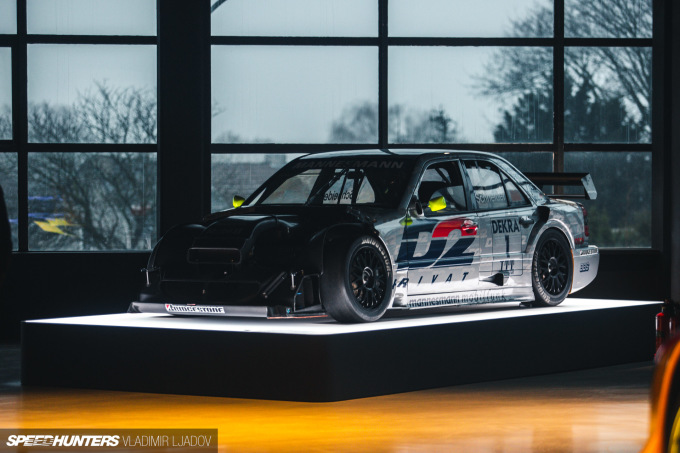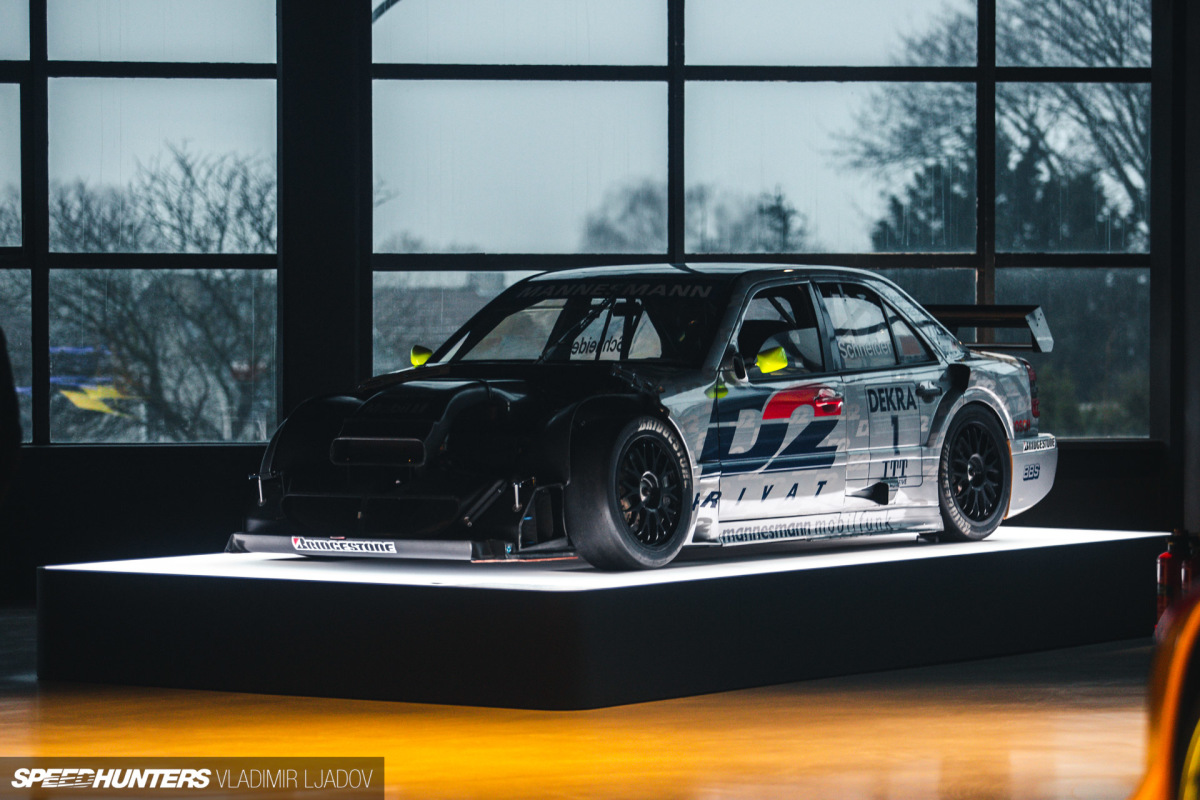 The second floor has a dark atmosphere. The walls are painted black and the gloomy weather outside didn't help either. During my visit, a number of historic racing cars and some important road cars were presented in this space.
First up was a Mercedes-Benz C-Class DTM/ITC race car – ITC being an acronym for the International Touring Car championship, which is what the Deutsche Tourenwagen Masters was called in 1996. Mercedes star driver Bernd Schneider finished the '96 ITC season runner-up in this 500hp, 11,500rpm- and 199mph-capable machine.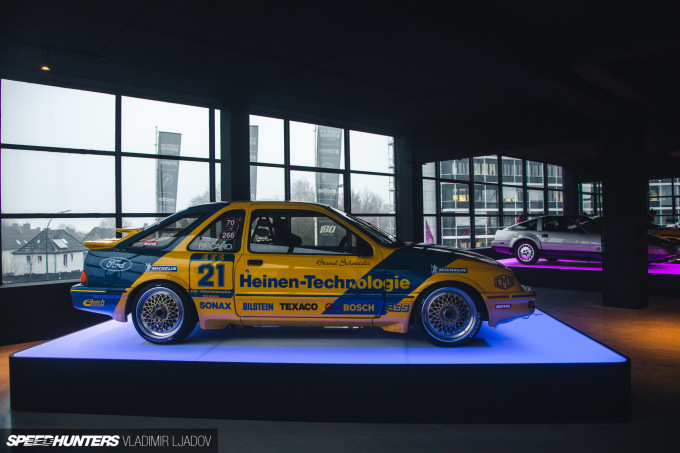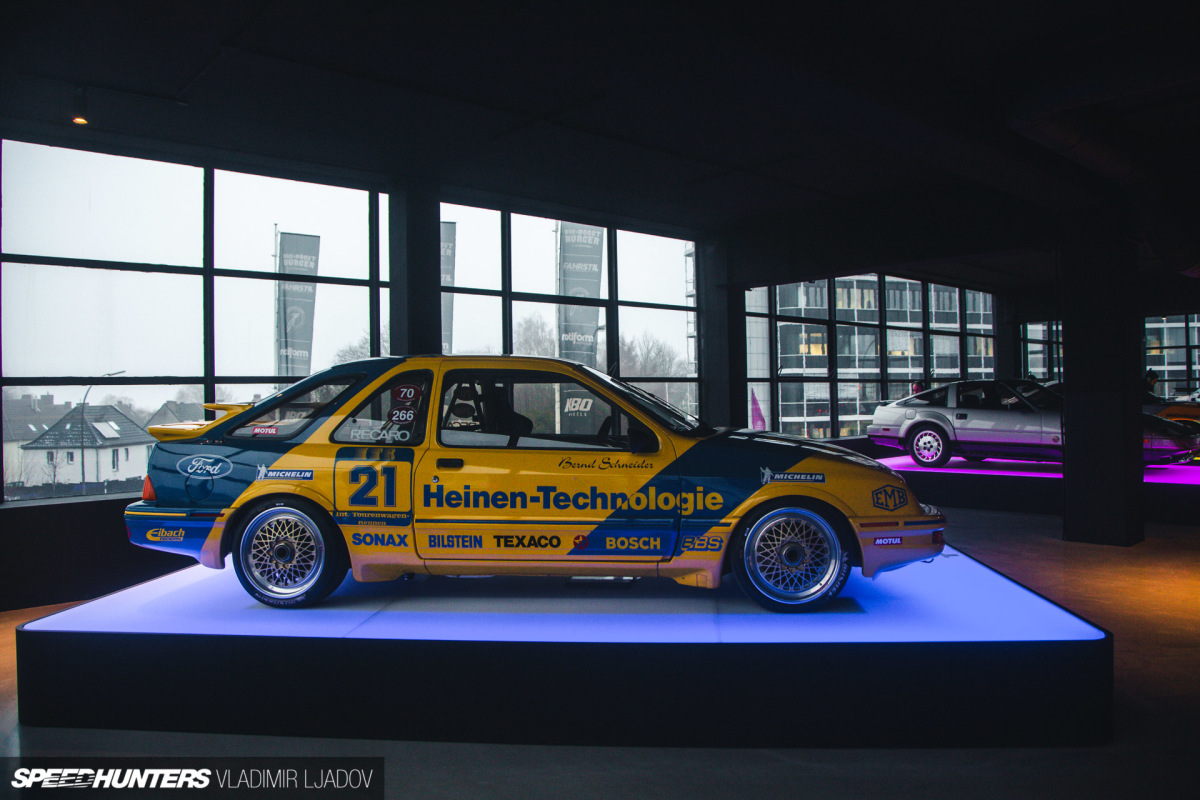 Before moving to Mercedes-Benz though, Bernd Schneider spent four years in the '80s racing for various Ford teams. This Ford Sierra XR4Ti is another DTM car he drove.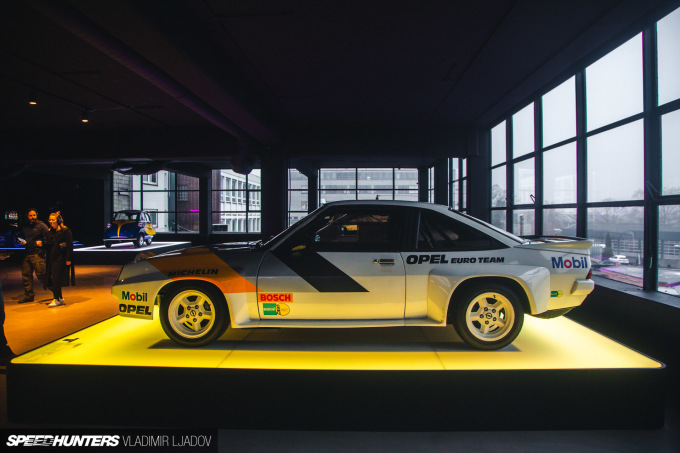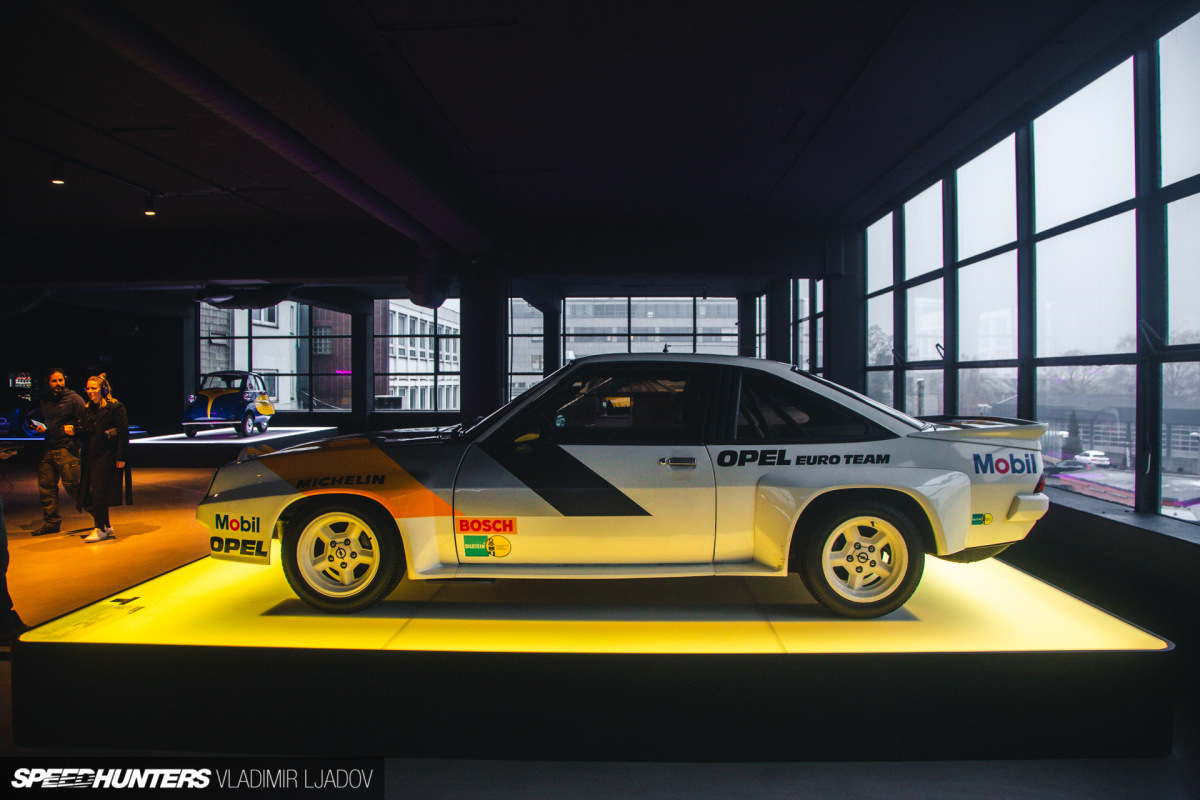 The Opel Manta 400B Group B rally car might have been outclassed by Audi's 4WD system in the World Rally Championship, but it enjoyed plenty of success in national championships in Germany, Ireland and Great Britain between 1983 and 1986.
Notice how all these cars are elevated on platform displays? As automotive photographers know, cars always look better when viewed from a low angle. JP made a special point of this, and presents the exhibits in such a way that you only need to crouch to view them from ground level.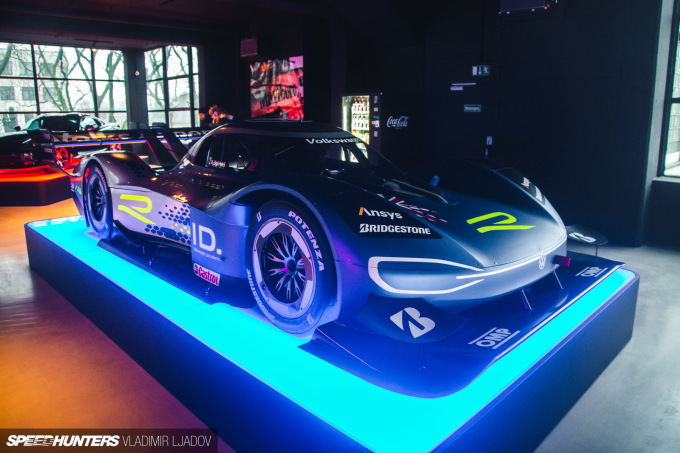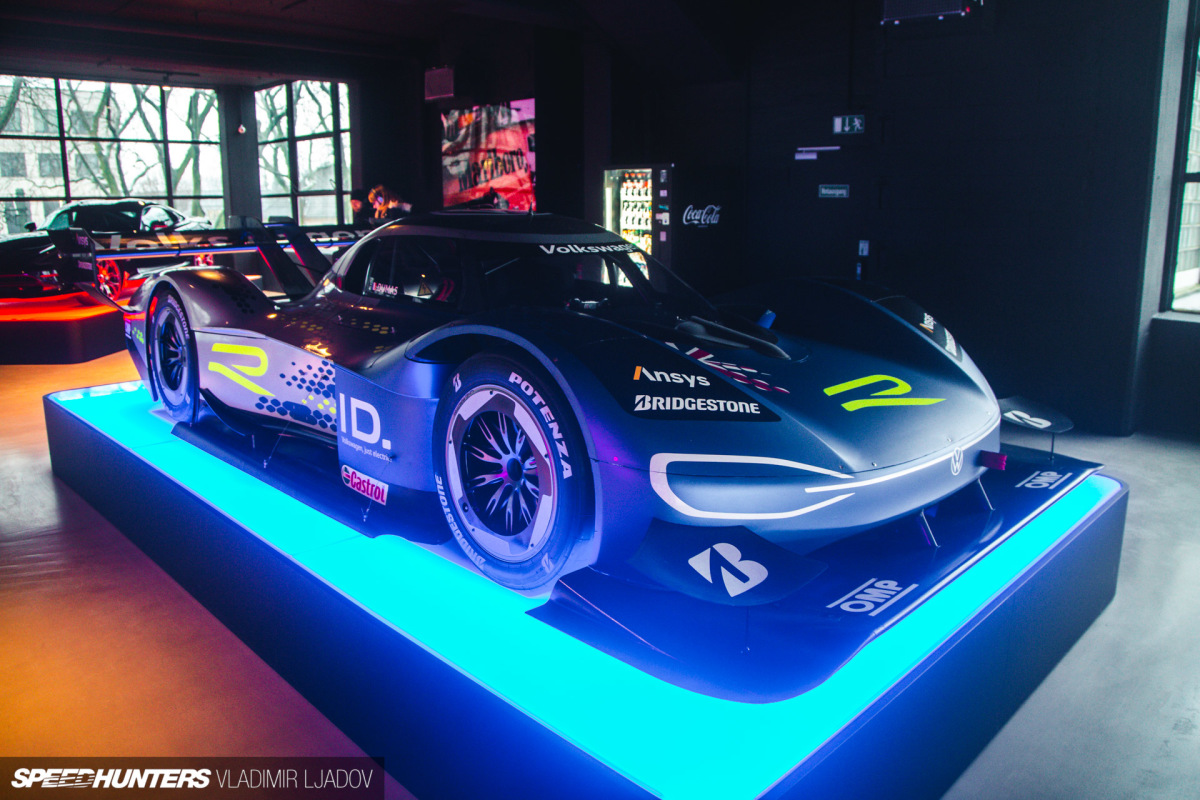 I usually don't get excited about electric vehicles, but the VW ID. R is a different beast. This particular car reset the Nürburgring EV record and blasted up the the Goodwood Festival of Speed hill in under 40 seconds. It's an important case study for Volkswagen, operating with 915 volt architecture, two engines and a 40kWh battery, resulting in 670hp and a weight of just 2,425lbs.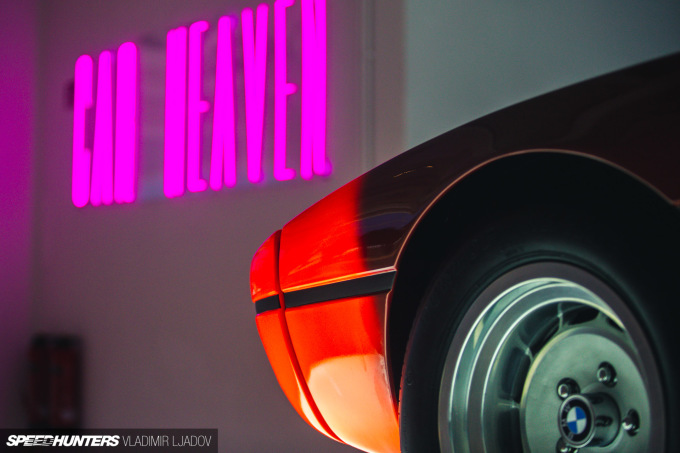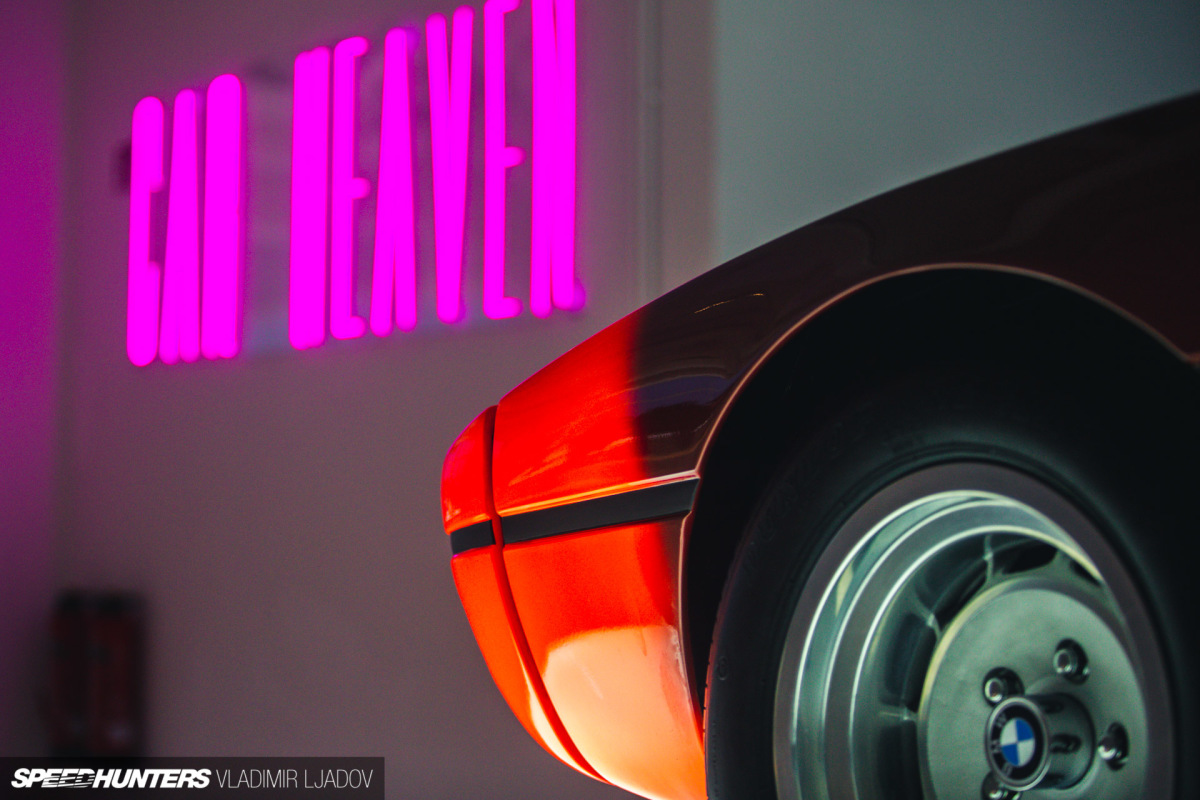 One floor closer to the sky I found 'Car Heaven'.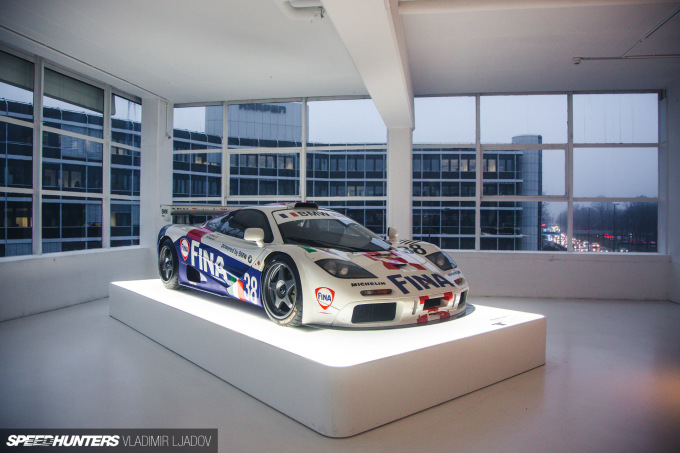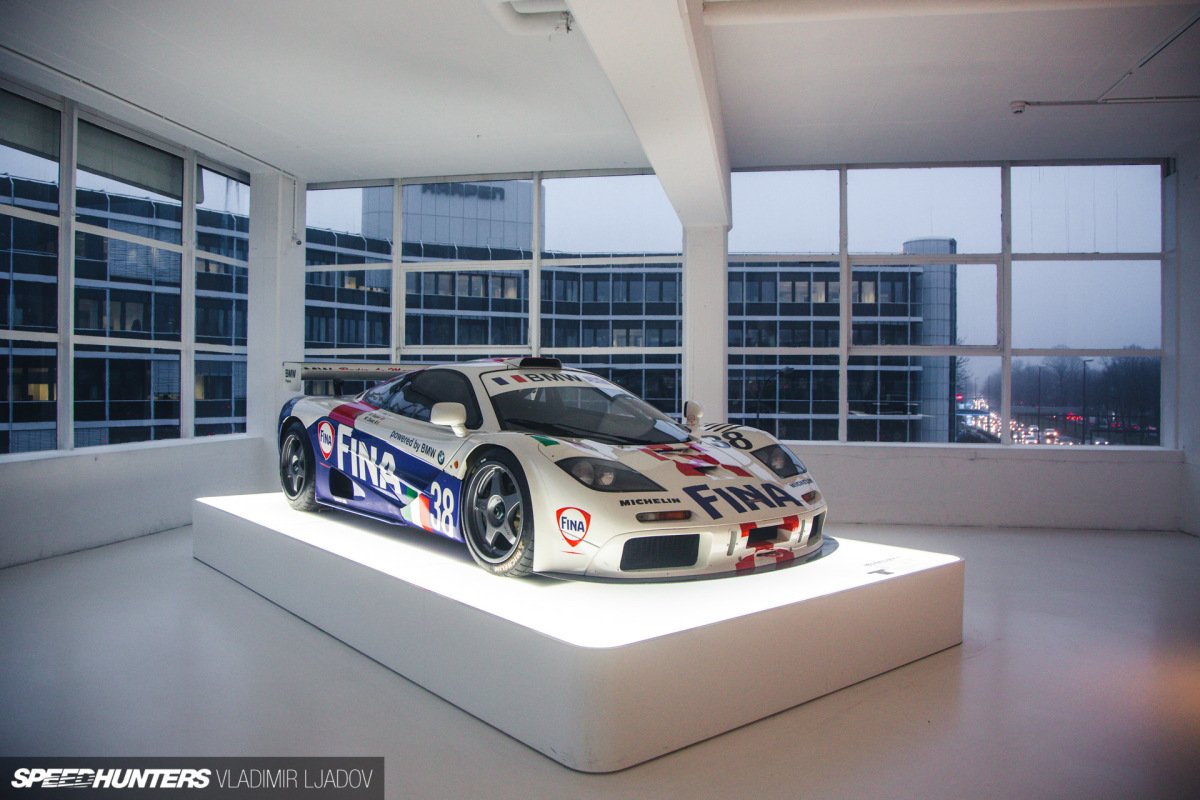 Seeing a 1996 McLaren BMW F1 GTR was pretty special. McLaren had won the Le Mans 24 Hour in 1995 and was looking forward to a repeat performance in '96, but the competition was stronger than expected with two new Porsche GT1s beating the F1 in its class. Six of the seven McLarens finished though, taking the 4th, 5th, 6th, 8th, 9th, and 11th places.
Overall, the McLaren F1 won 38 international races. Not bad for a car that Gordon Murray originally created exclusively for road use.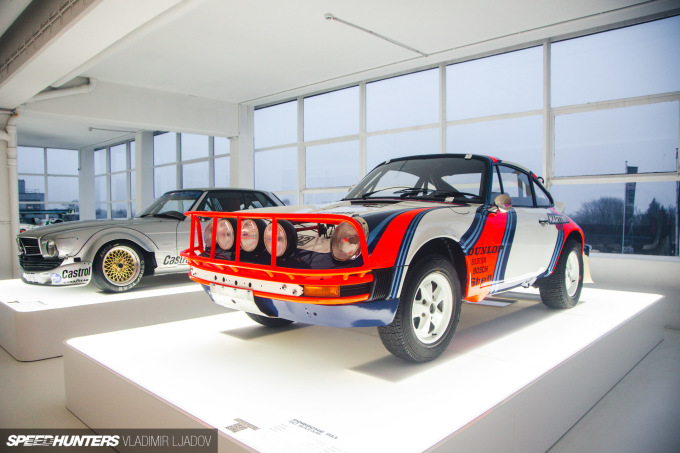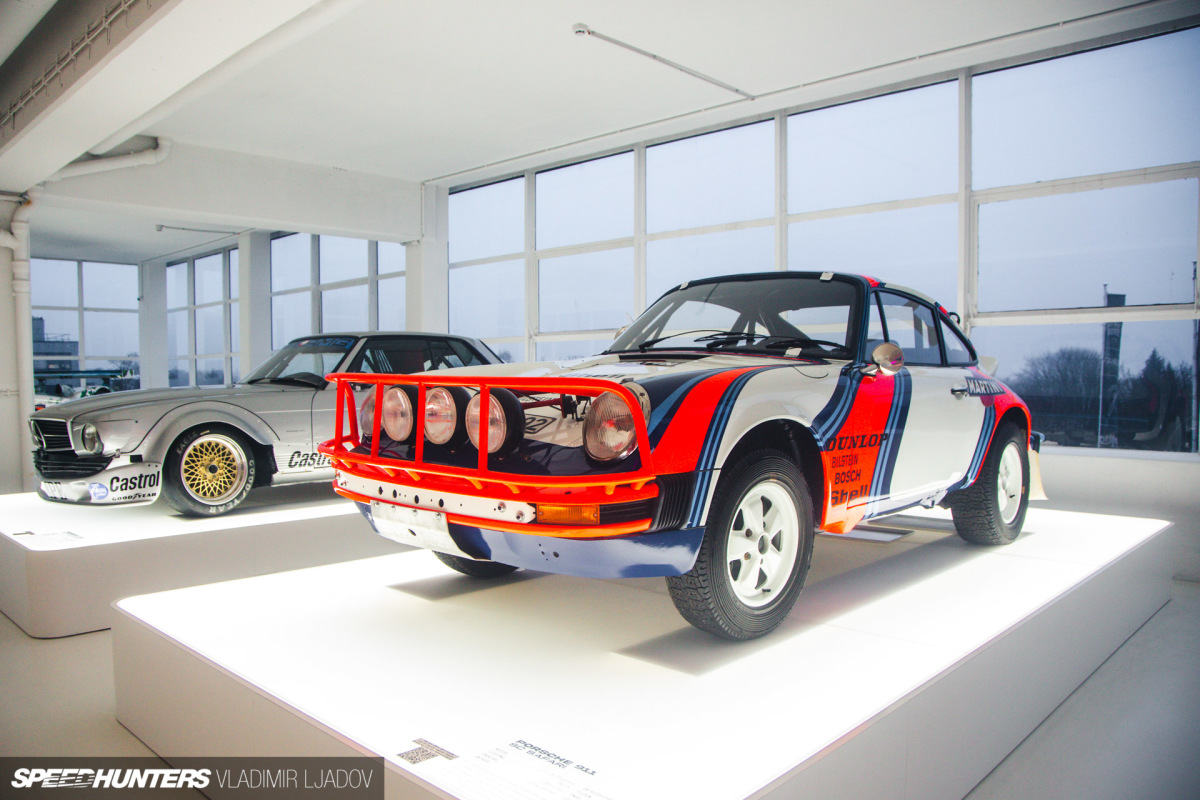 I'm a sucker for a safari-spec Porsche so seeing the real deal was an emotional moment. Does it get any better than an ex-works 1978 911 SC Safari in Martini Racing colors?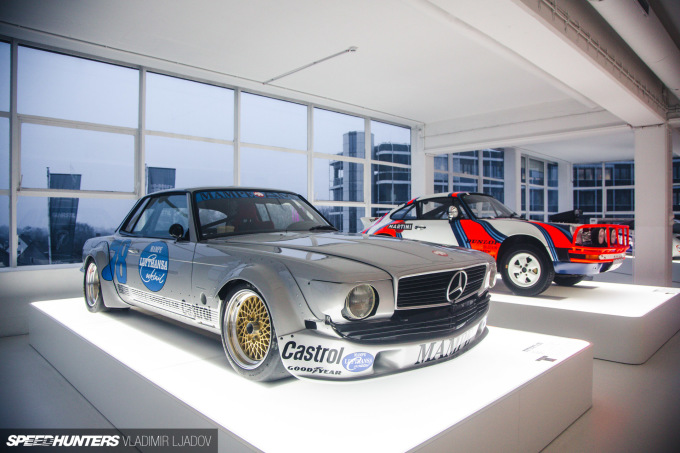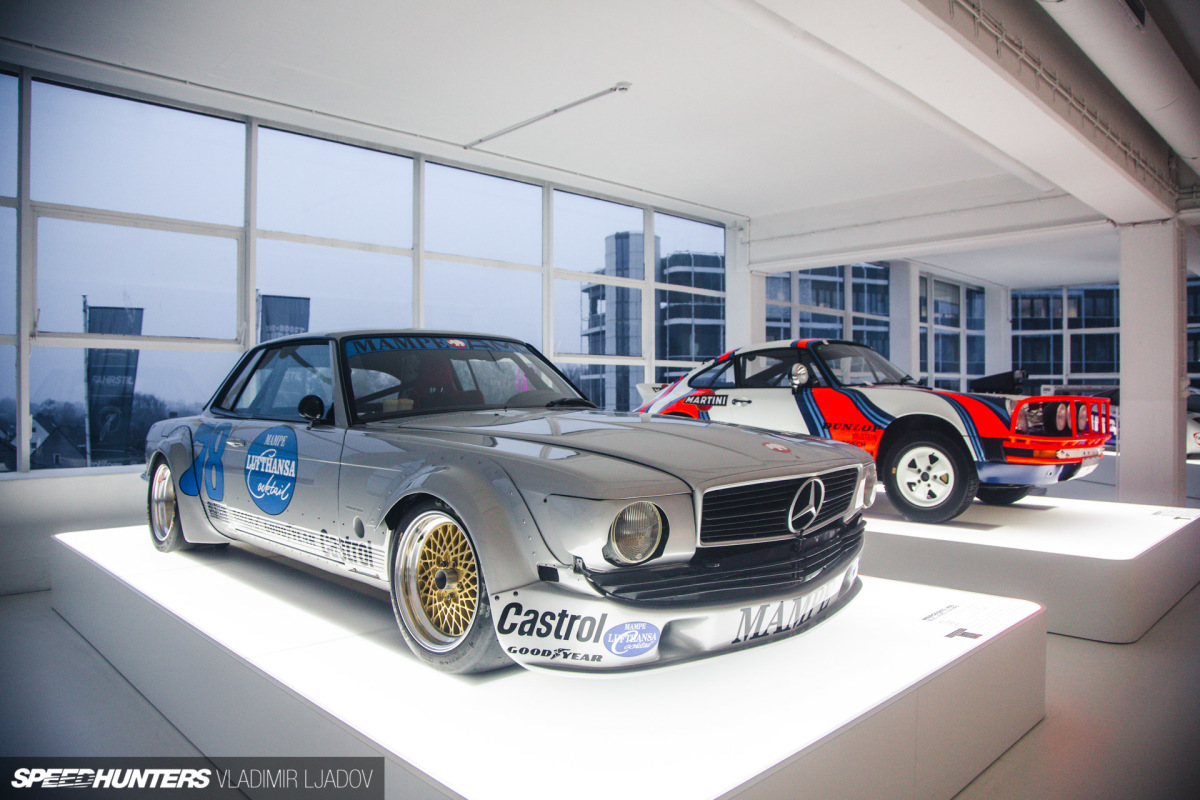 Next to the Porsche sat another icon from the same year: the Mercedes-Benz 450 SLC AMG Mampe. Liqueur manufacturer Mampe was interested in promoting its Lufthansa Cocktail and found a companion in Mercedes. This 'Silver Hammer' had one of the biggest engines on the grid, a 4.5L V8 that produced 375hp. The car was capable of 170mph with a 3-speed automatic gearbox.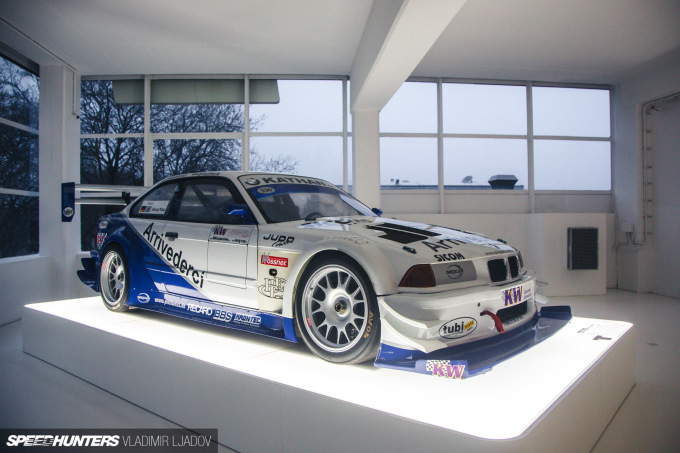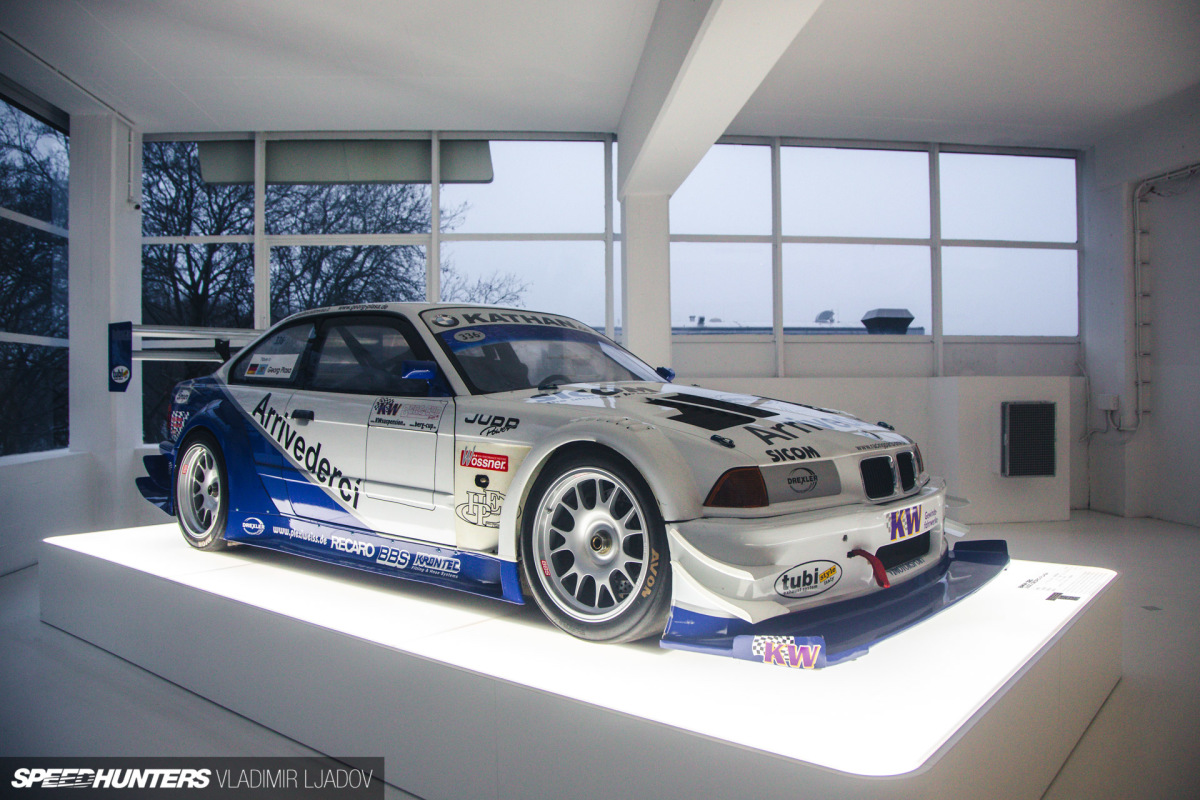 Looking at this Judd-powered V8 BMW E36 belonging to the late Georg Plasa, I wished the weather outside was be better. Imagine golden hour light streaming through the windows and bathing over this amazing machine…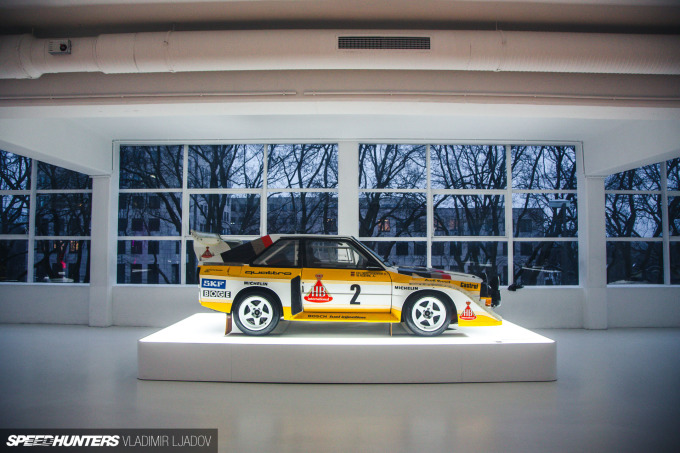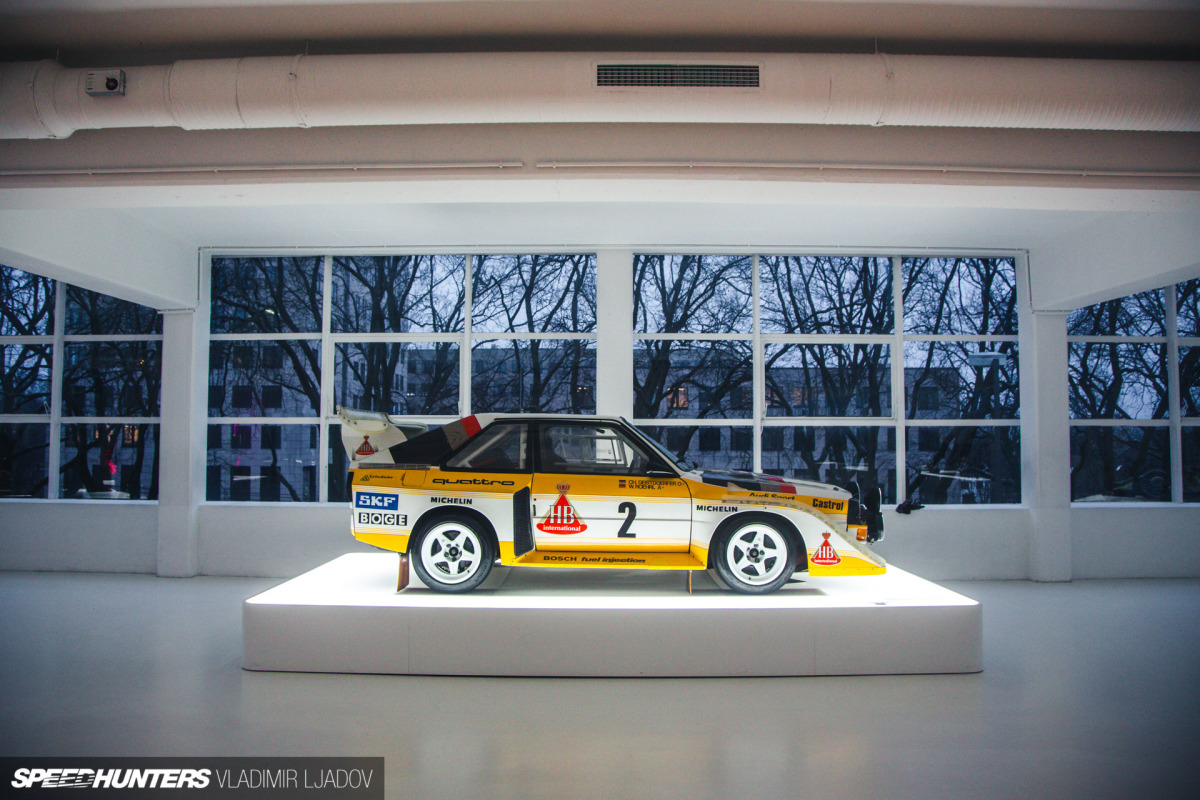 Around the corner was another show-stopper. Audi's legendary Sport Quattro S1 E2 – a real deal. There's nothing I can say about this car that would be original, so let's just admire it.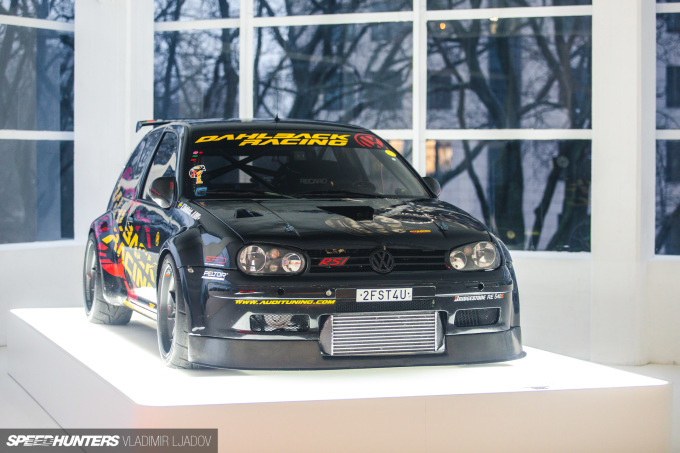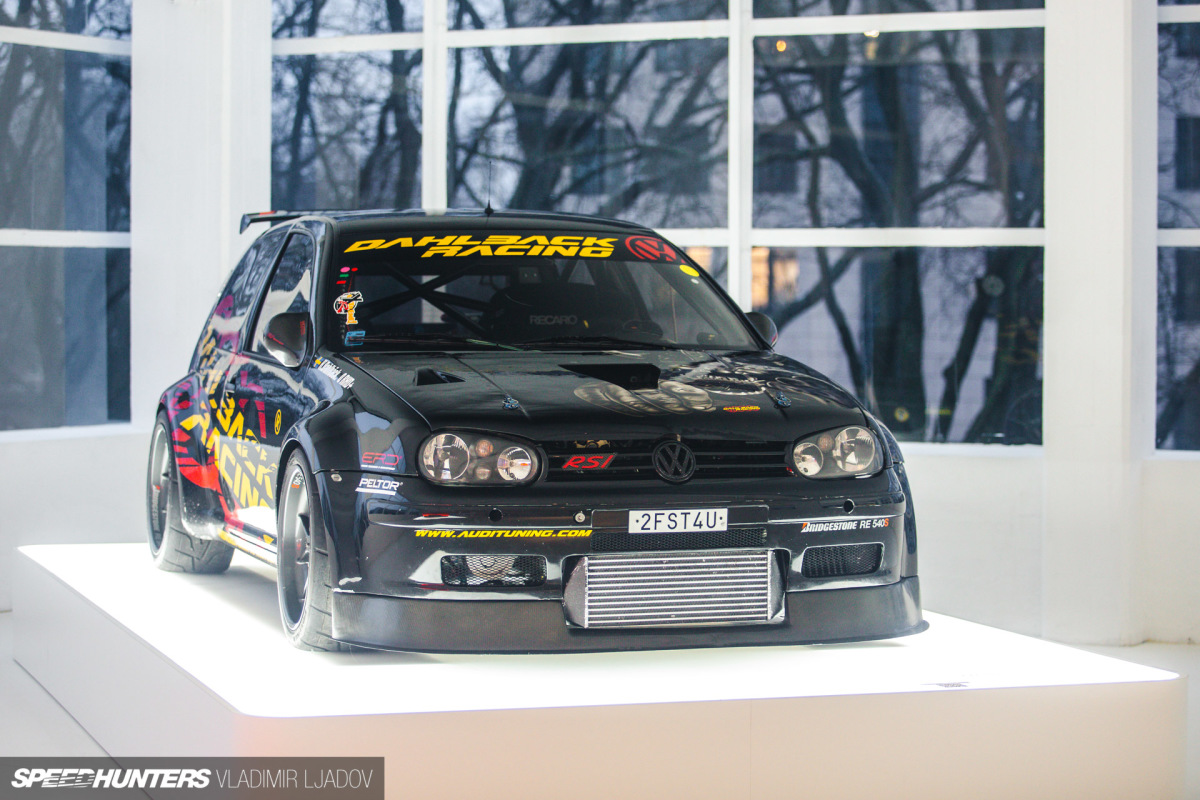 Even after the E1 S2, there was another car that gave me goosebumps.
Around a decade a go, this brutal 1,000hp VW Golf built by Dahlbäck Racing was all over the internet, so seeing it in person was pretty cool. It was featured here on Speedhunters back in 2008, so check that out if you want to learn about the brilliance of this fire-spitting machine.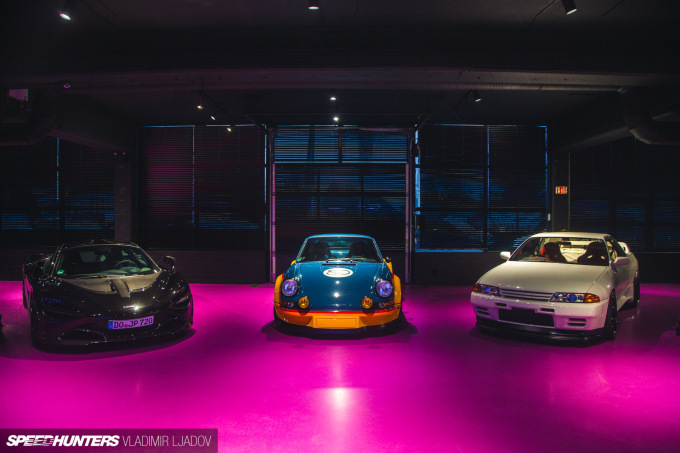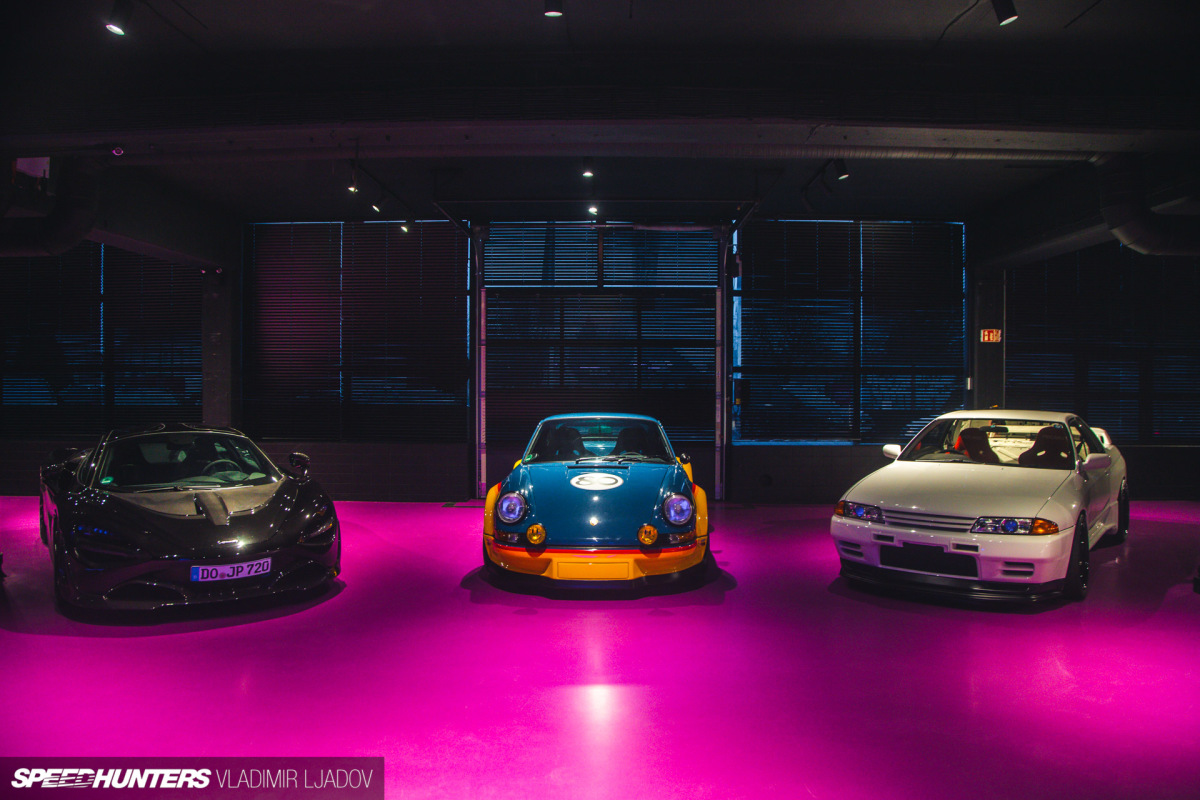 On my way back down, I noticed another small room with a bunch of exciting cars inside. A McLaren supercar, backdated Porsche RWB and a Nissan Skyline R32 GT-R would definitely make a perfect combo in any car nerd's garage.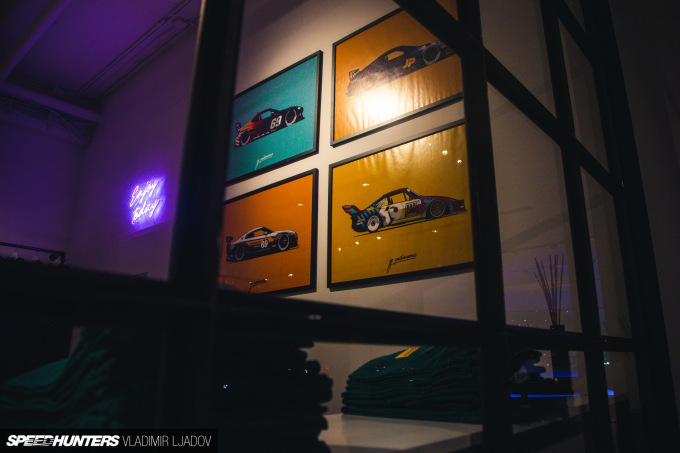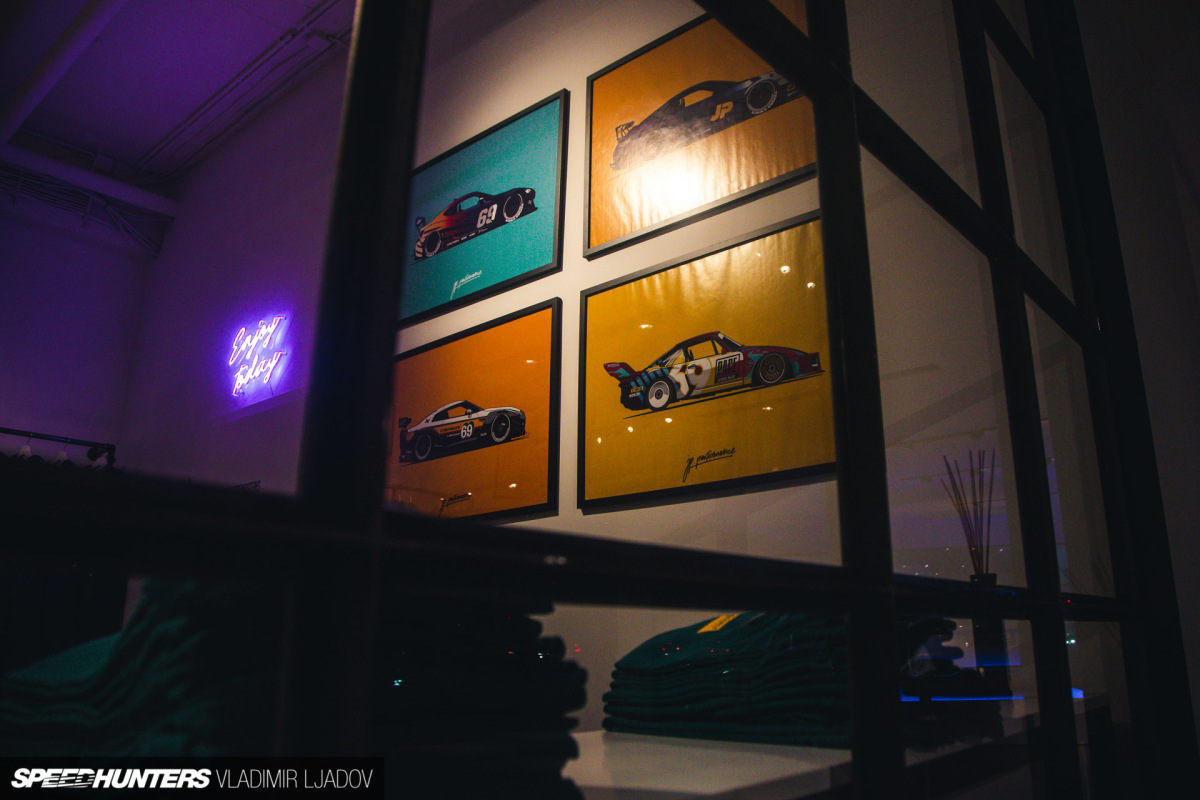 The PACE Automobil Museum was everything I had hoped it would be and more. It's amazing to think that this was all made possible because of JP's huge fanbase.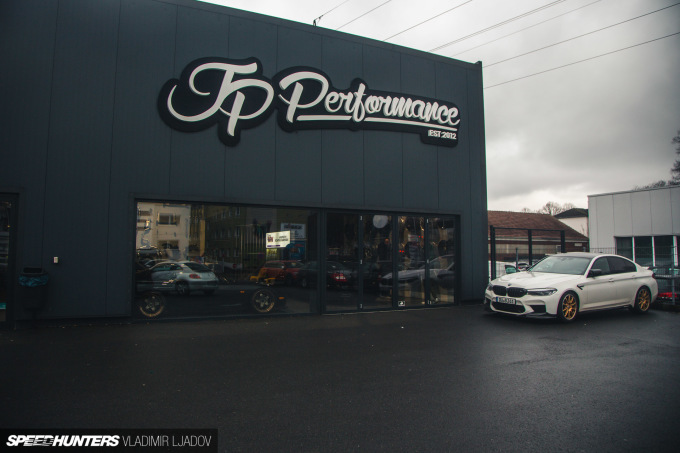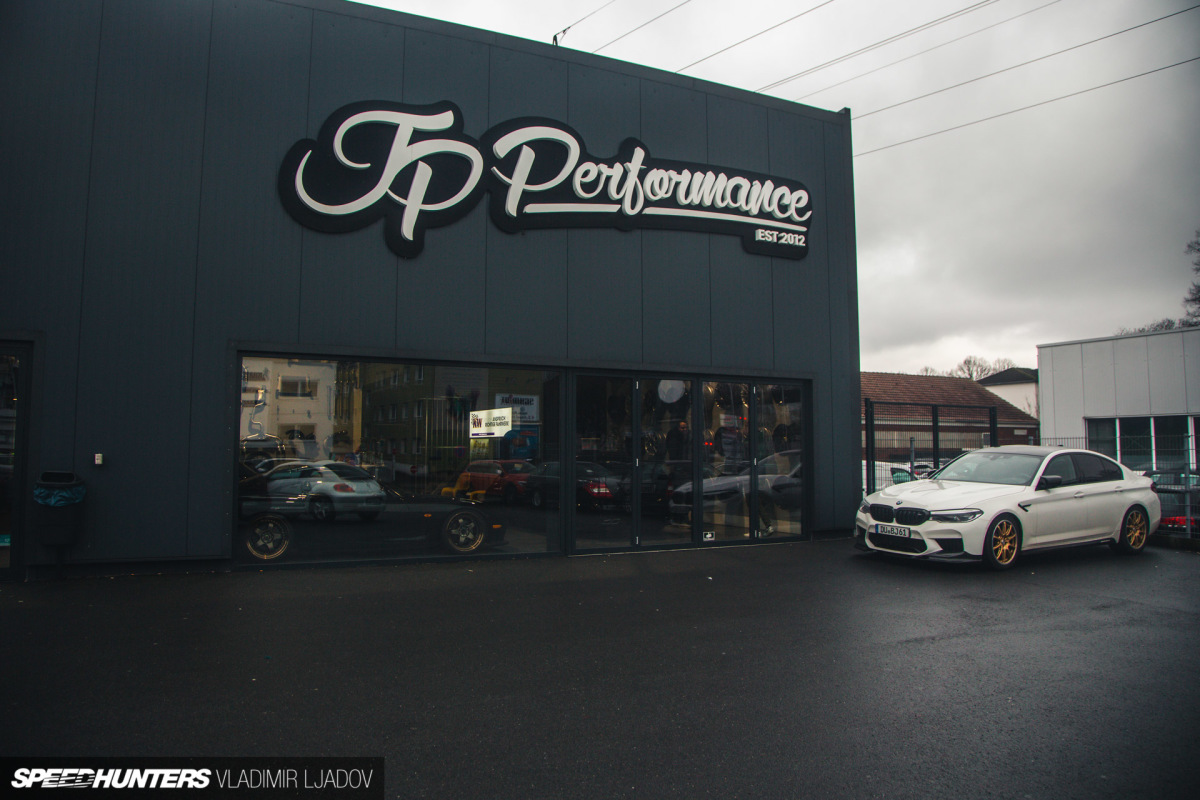 The next day, after driving between a bunch of cities, I made my way back to Dortmund. Because I was hungry, but mainly because I wanted to visit JP Performance headquarters.
Essentially, this is Jean-Pierre's tuning workshop, where all his cars are built. The showroom area always hosts a few modified cars, performance parts and a variety of aftermarket wheels.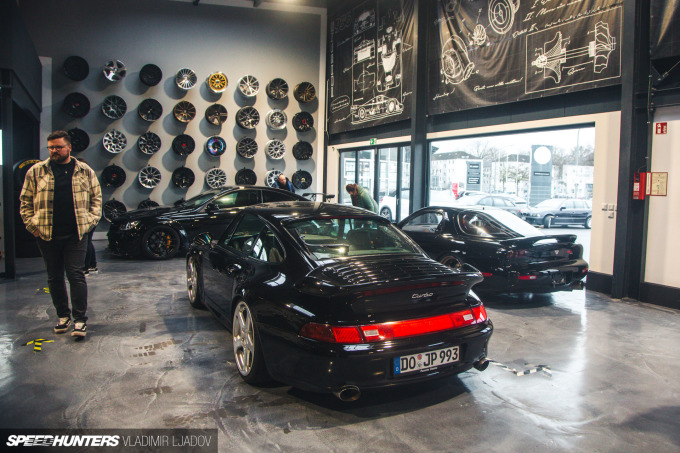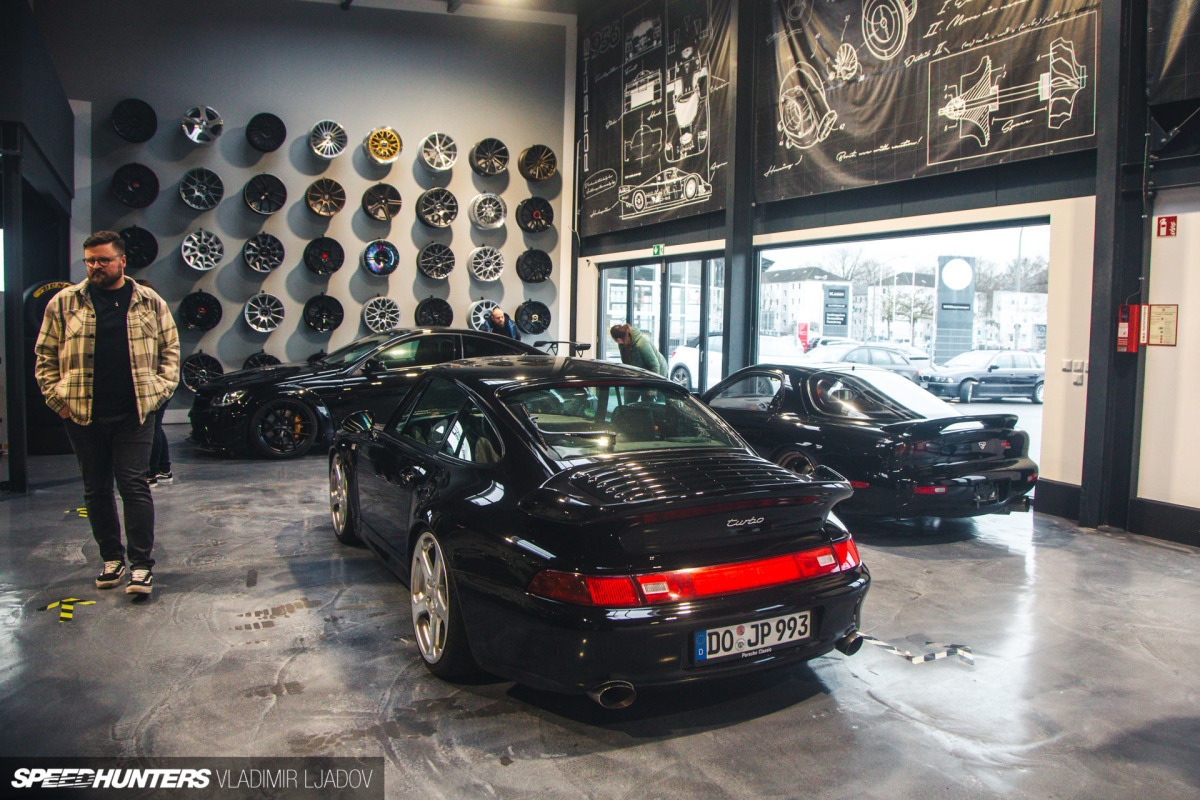 Since I came uninvited, there wasn't anybody who could open the actual workshop doors for me and show me what JP Performance was working on at the time. I'll make sure I'm a bit more prepared for my next visit.
As I mentioned, I was hungry, so I ran across the road to the fast food joint that also operates under the JP empire – Big Boost Burger.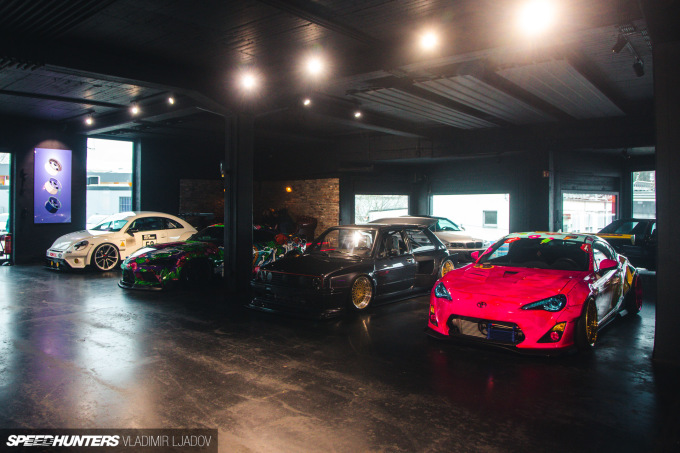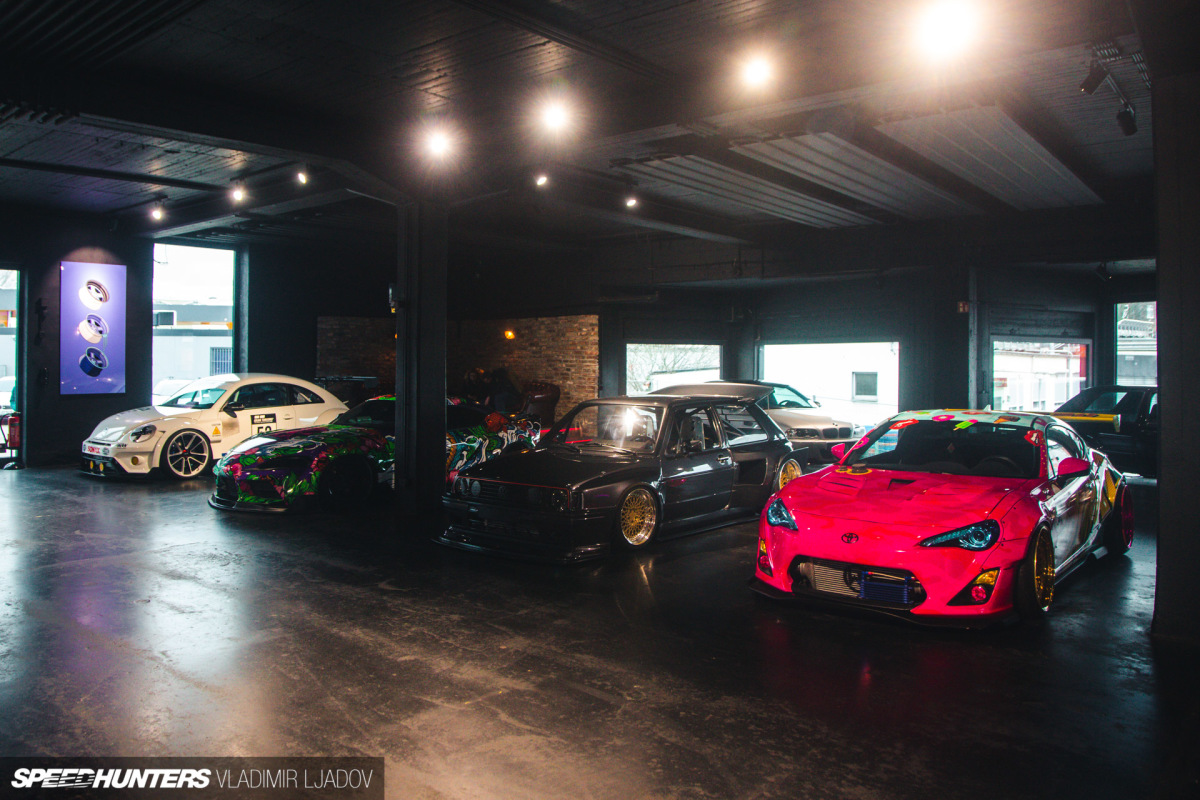 And here they were – Jean-Pierre's personal project cars that I had expected to find at the museum.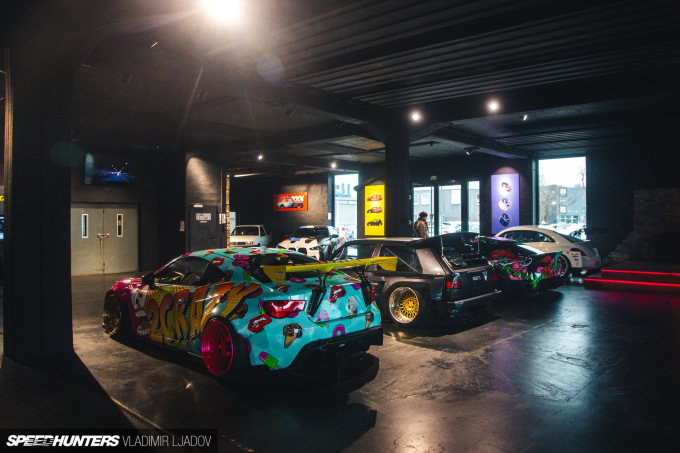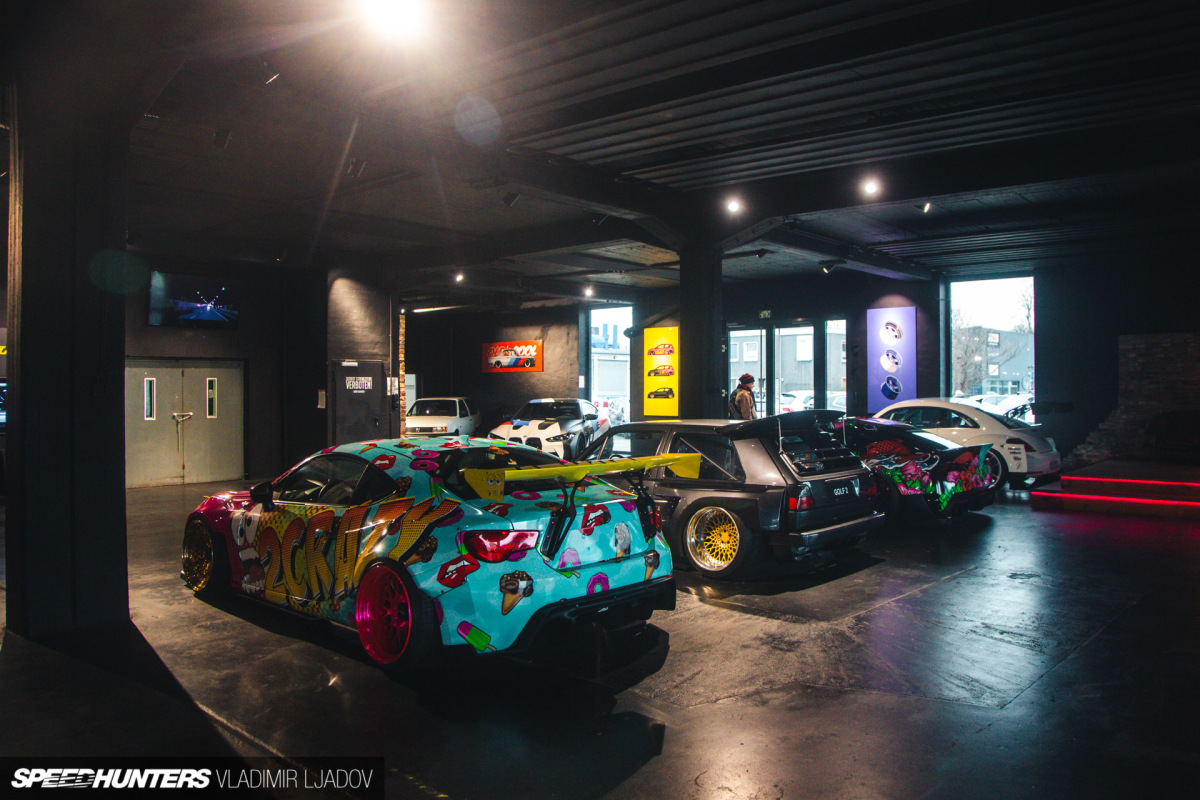 JP's rear-engined Mk2 Golf has featured on Speedhunters, while the other cars just got a couple of snaps during my 2022 Ultrace event coverage. The Beetle GT is JP and Prior Design's Andras Belzek's vision of a car that never went into production, and features a 2.5L TFSi engine from an Audi RS3.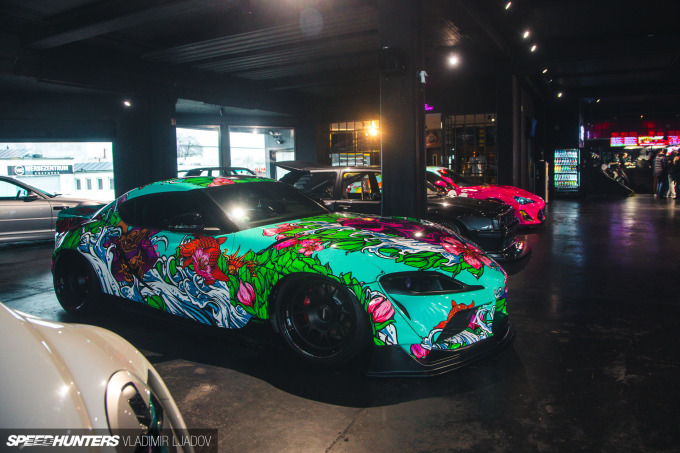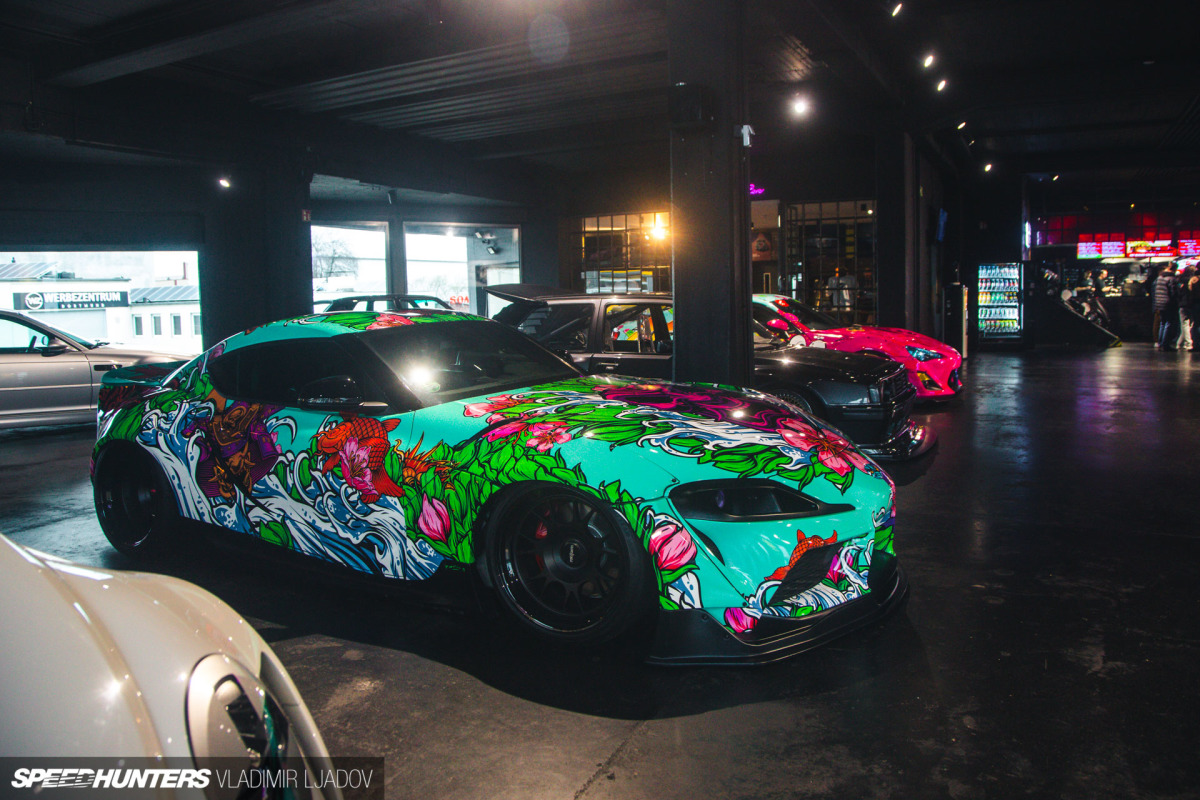 JP's Mk5 Toyota Supra also features an engine swap, but it's not the 2JZ you might expect. This A90 has a BMW M V10 at its heart.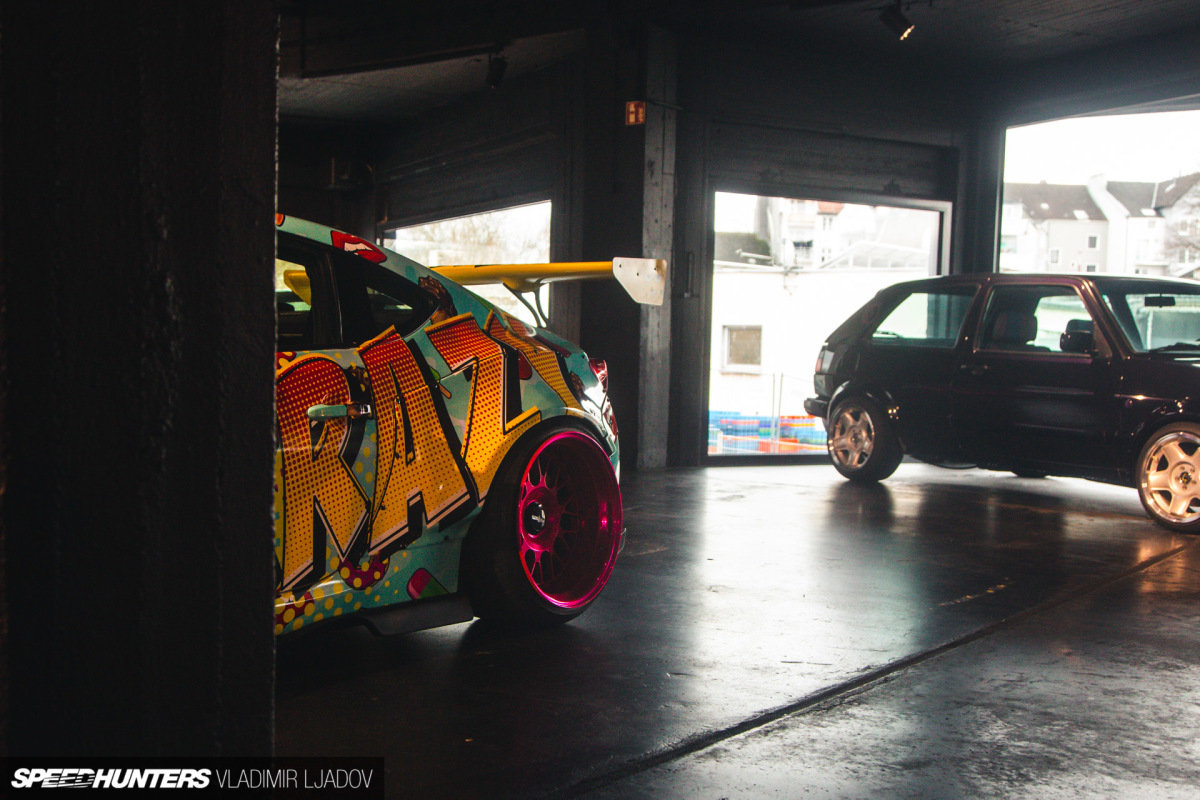 The mysterious Pandem-kitted 86 is 2JZ-swapped though.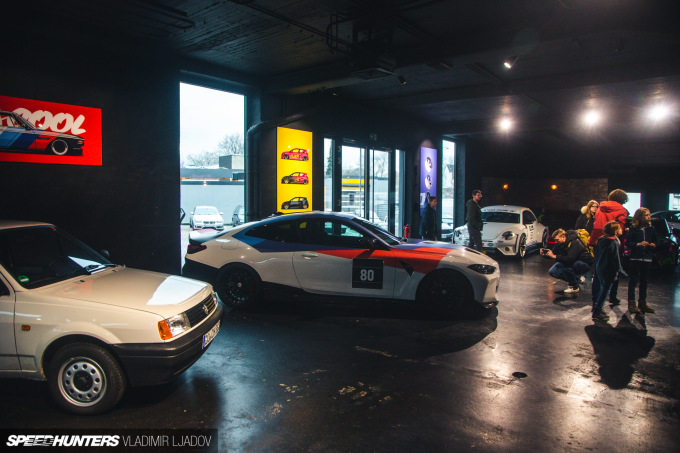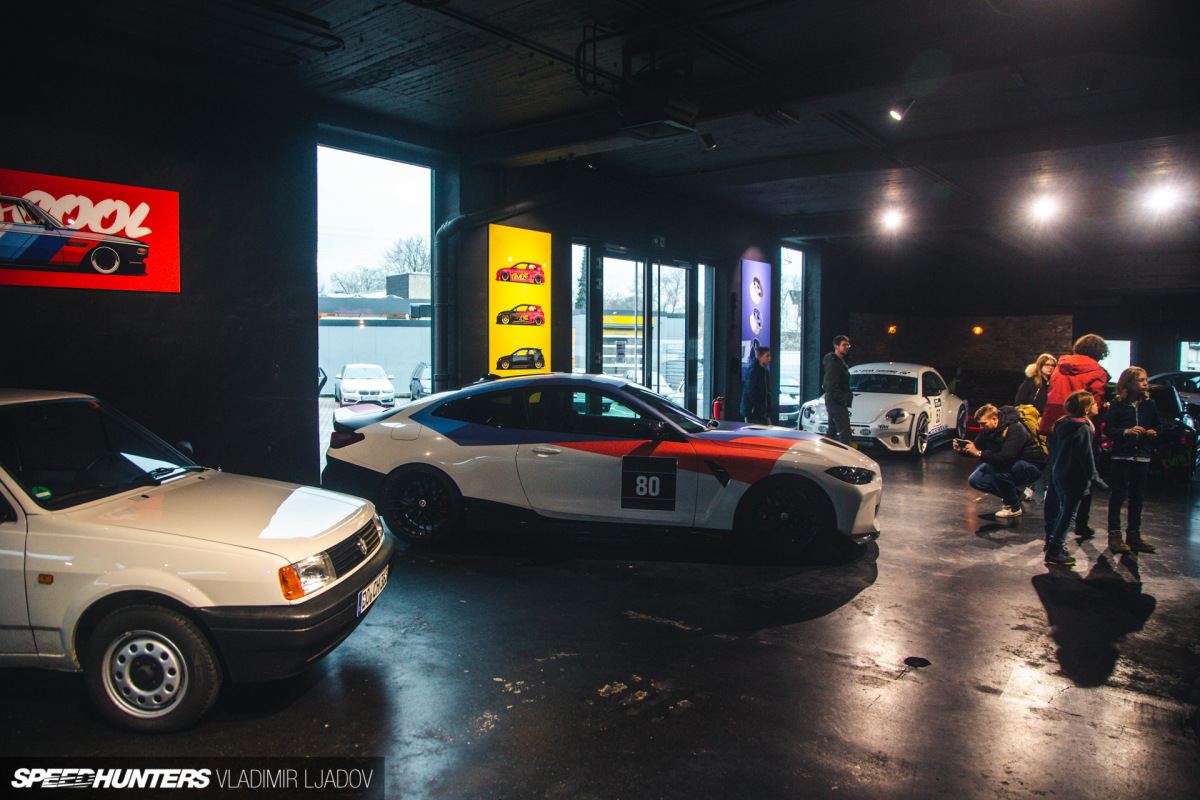 On the other side of the room was the latest BMW M4 CSL parked next to a white VW Polo, which was JP's first car.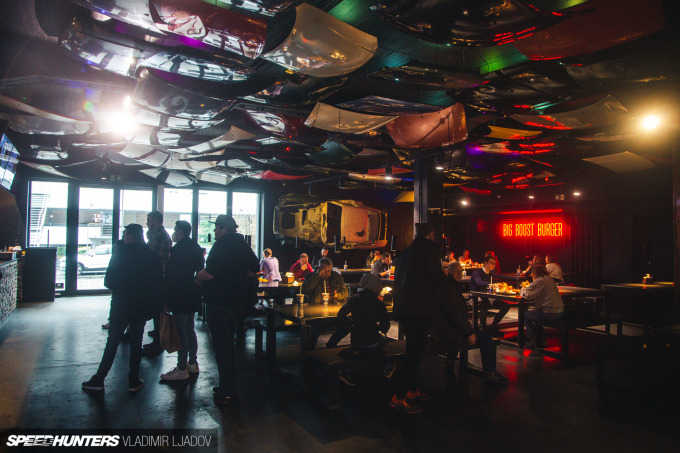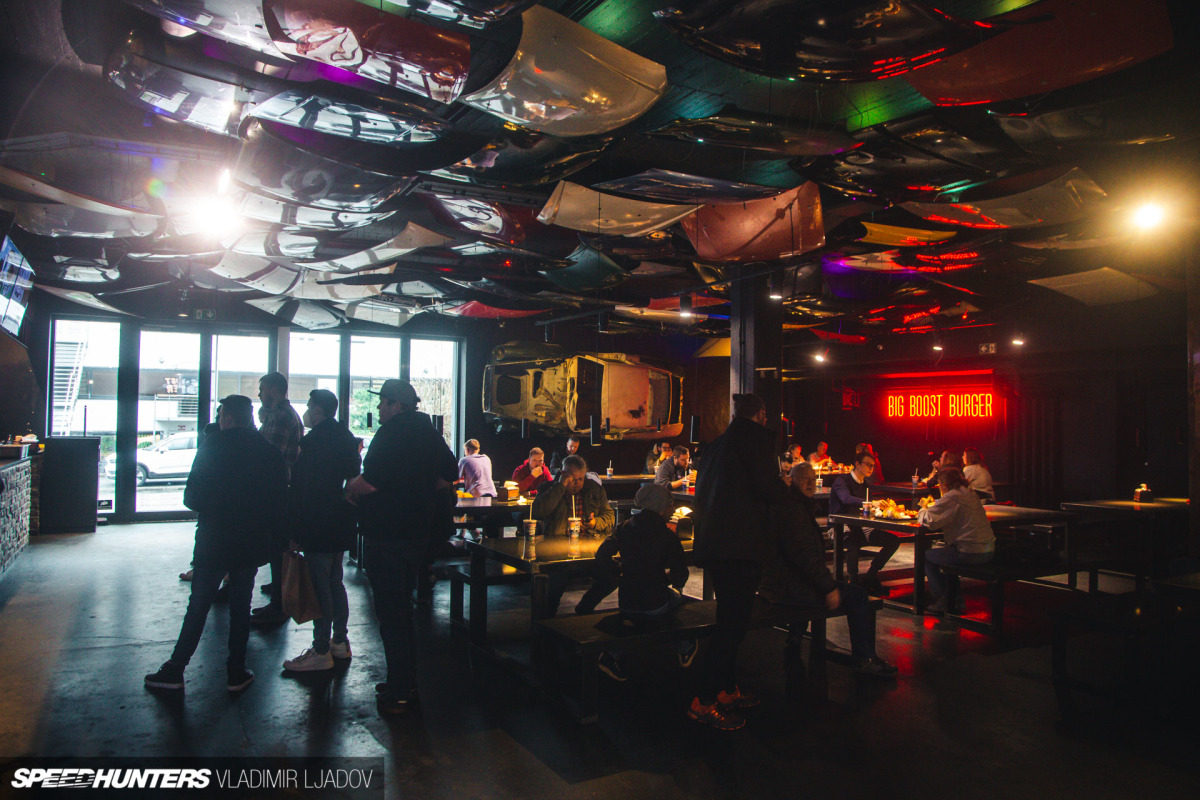 Despite Big Boost Burger being a restaurant first and foremost, the area somehow feels like a little expansion of the underground part of the museum, with automotive art pieces on the walls, a pool table illuminated by Golf GTI headlights, and a window into JP's dyno tuning facility.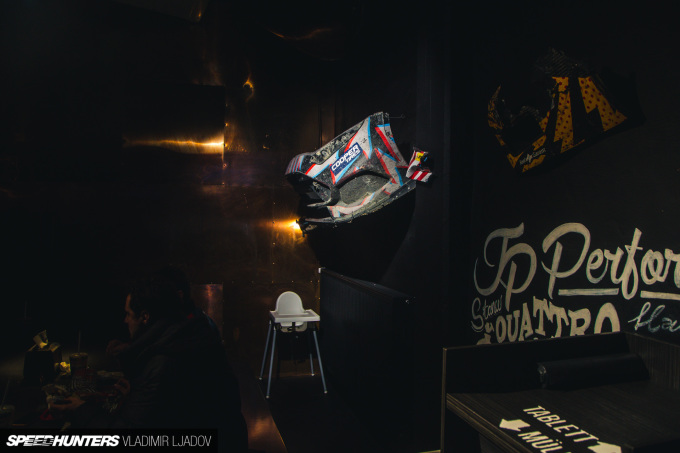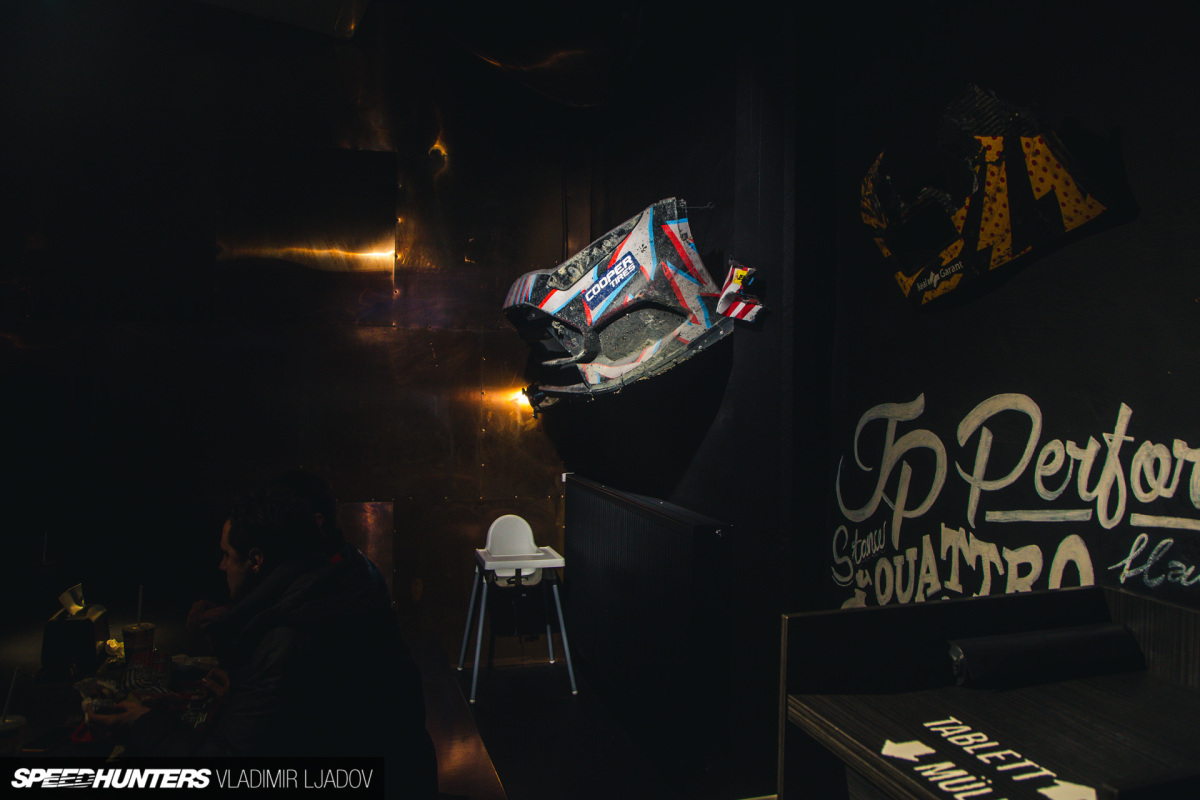 After the tragic events on the 2nd of January, seeing this front bumper from Ken Block's rallycross Ford Focus hits differently.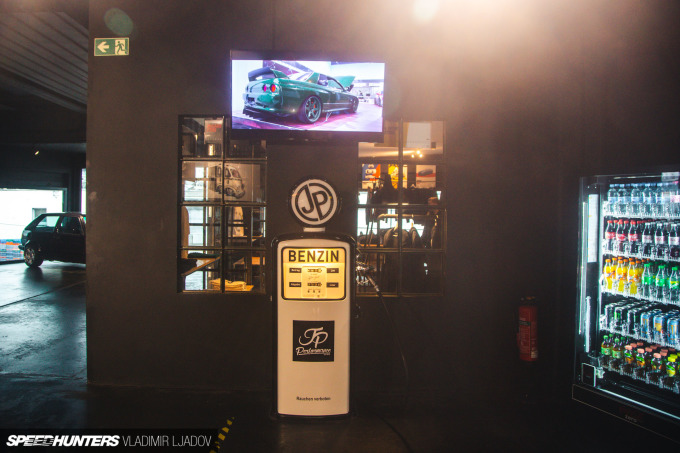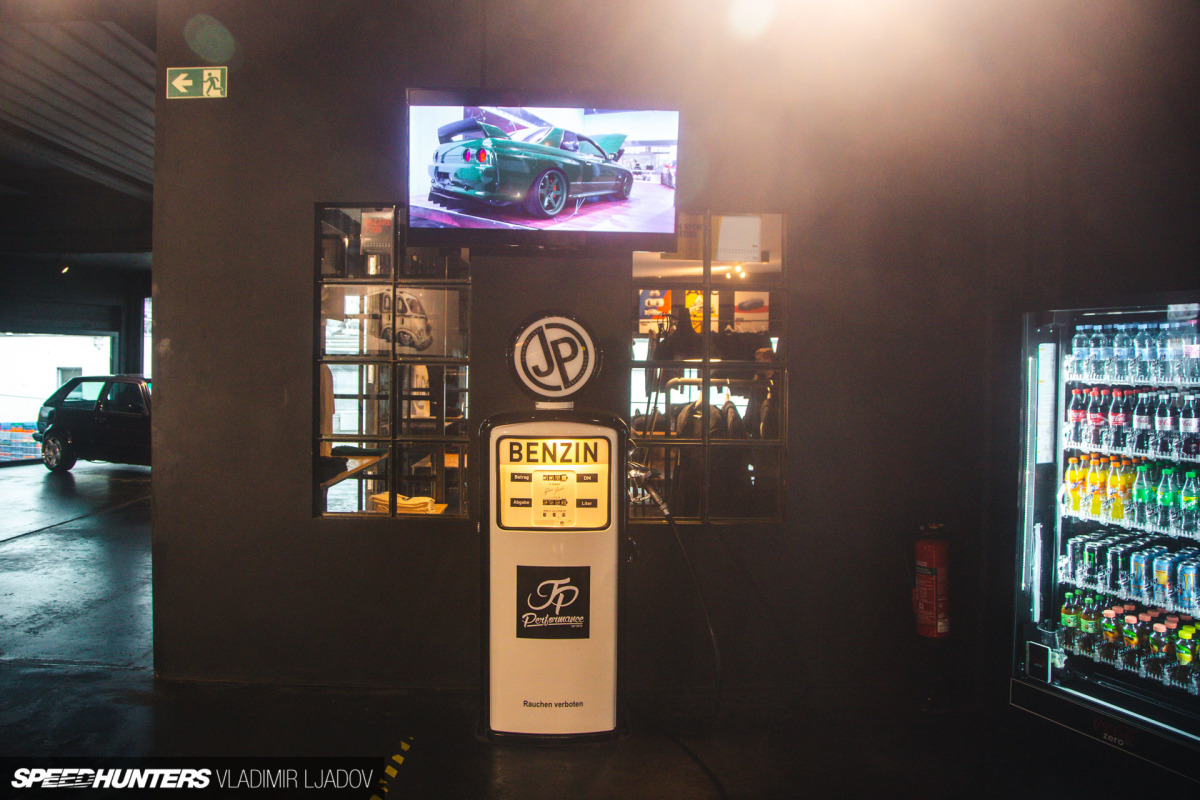 After a moment of reflection, I made my way to the counter, where I ordered – and then consumed – a juicy cheeseburger.
Having visited all three of JP's locations, it's hard to underestimate how much of his life Jean Pierre devotes to car culture. His commitment is inspiring, from the attention to detail to the sheer level of insanity he puts into every project car. I just can't wait to see what rolls out of his garage this summer season.
Vladimir Ljadov
Instagram: wheelsbywovka
because@wheelsbywovka.com
www.wheelsbywovka.com