Iceland is full of surprises.
For the last couple of years, I've unintentionally managed to coincide visits back home with local drifting events. So the last time I travelled to Iceland, I made sure to take my camera gear with me.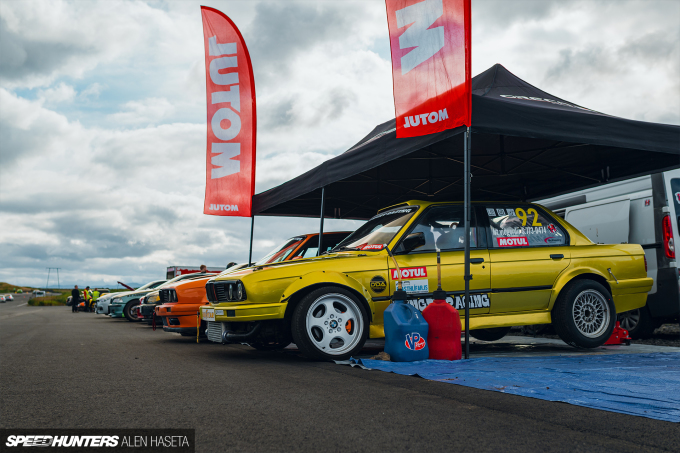 Drifting doesn't have a huge following in Iceland, but those who compete are a passionate bunch. Rear-wheel drive BMWs are by far the most popular cars in the Icelandic Drift Championship, but there are always diamonds in the rough. The diamond I chose to spotlight was rougher than most.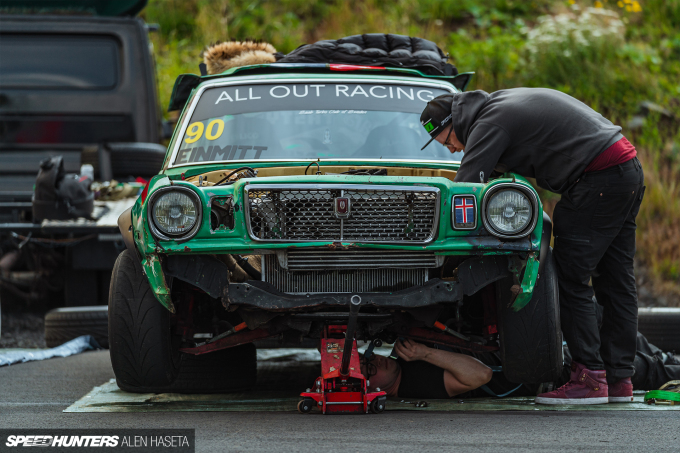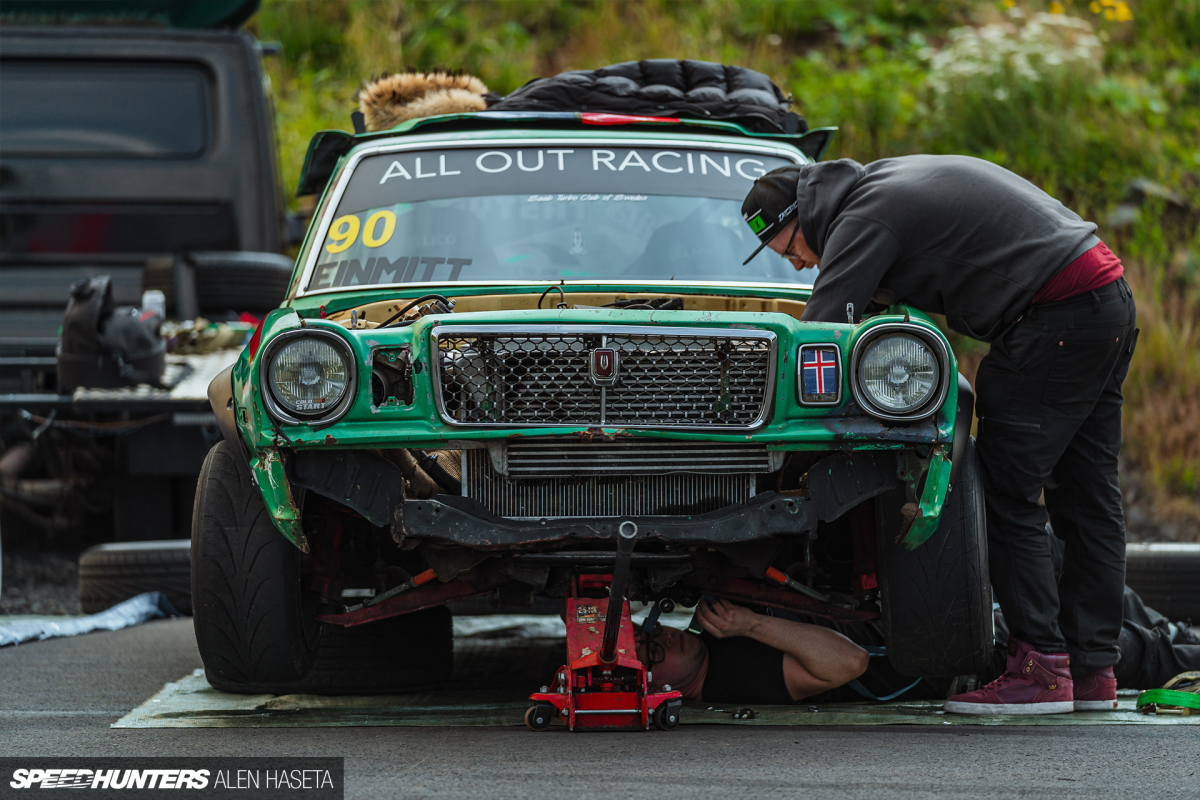 I spotted the 1980 Toyota Cressida in the All Out Racing pit, while it was being worked on by its owner Sigurbergur Eiríksson, and had to go in for a closer look and a chat.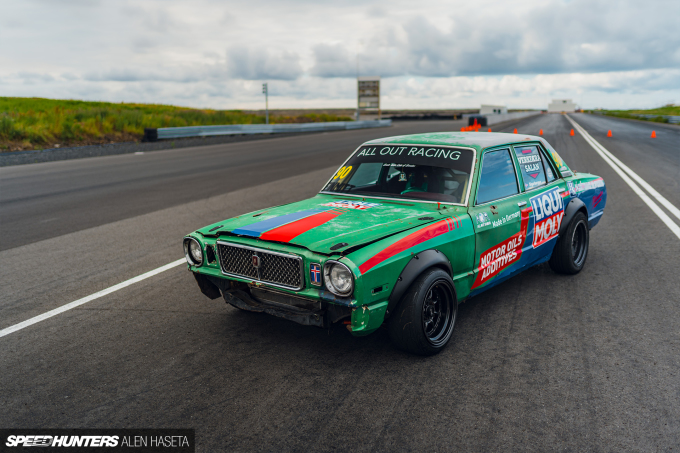 Sigurbergur explained to me, that on a whim back in 2013 he purchased two X40-series first-gen Cressidas with an idea to use them for fun activities some time in the future. At the time, Sigurbergur owned a 1996 Volkswagen Golf as his main car, so all of his energy was tied up in that build – until it wasn't.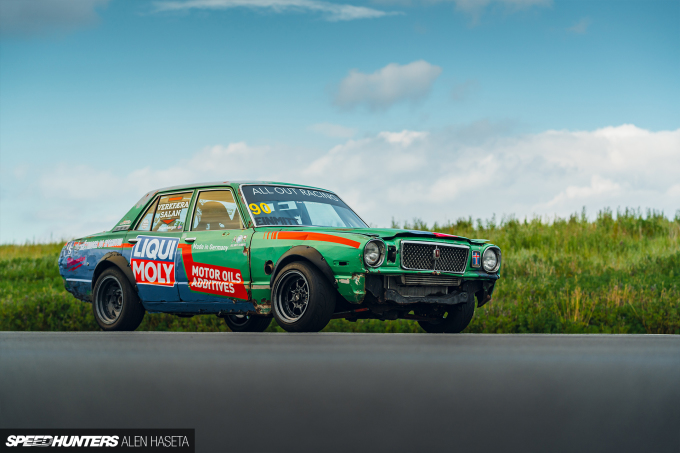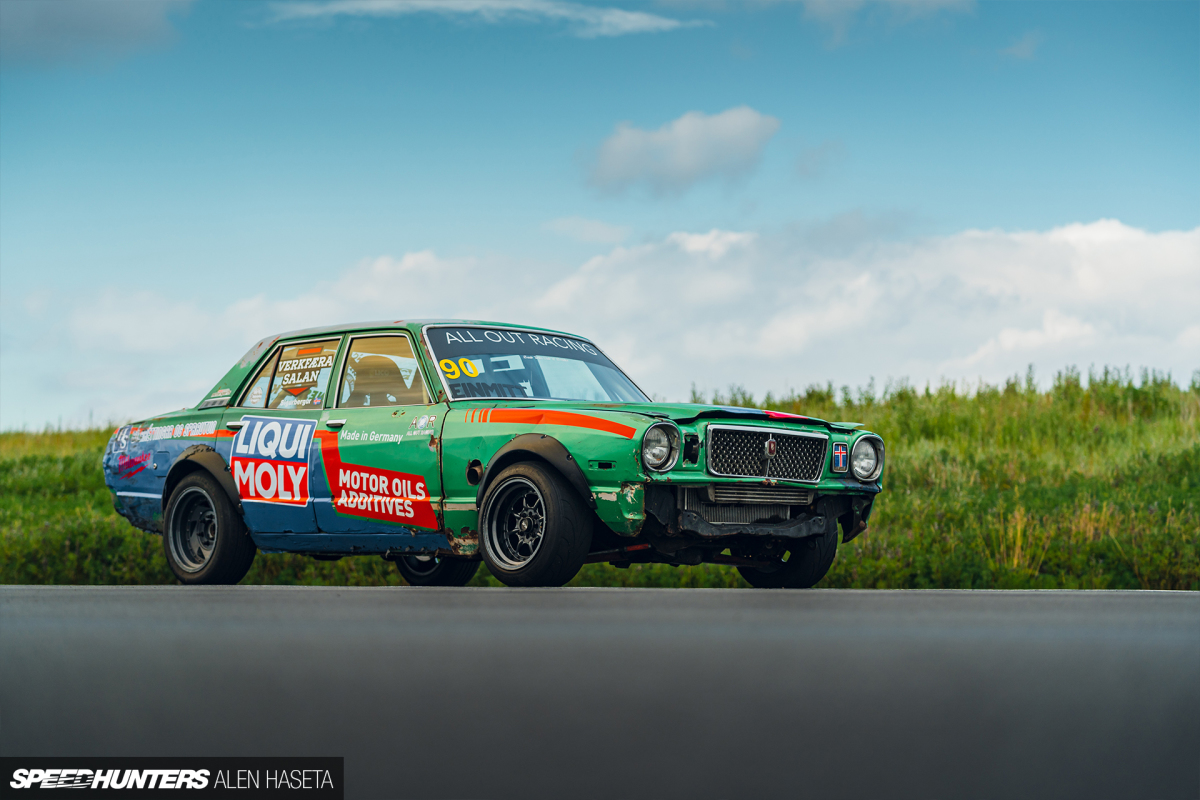 Just a month after completing the Golf, another motorist ran a red light and T-boned Sigurbergur's Volkswagen good and proper. Thankfully, Sigurbergur lived to tell the story, but sadly his car did not. Some of the aftermarket engine parts he had fitted to the VR6 mill were salvageable, so those were removed and put aside, and the rest of the Golf was sent to scrap.
So Sigurbergur had a spare VW VR6 engine at home, those salvaged performance parts, and a couple of Cressidas. Can you see where this is going?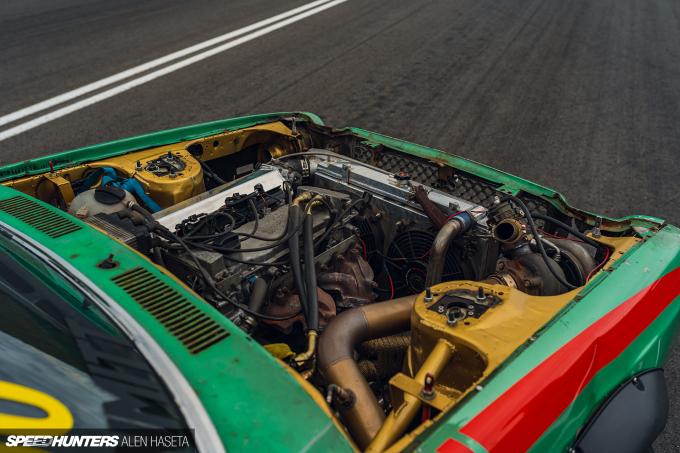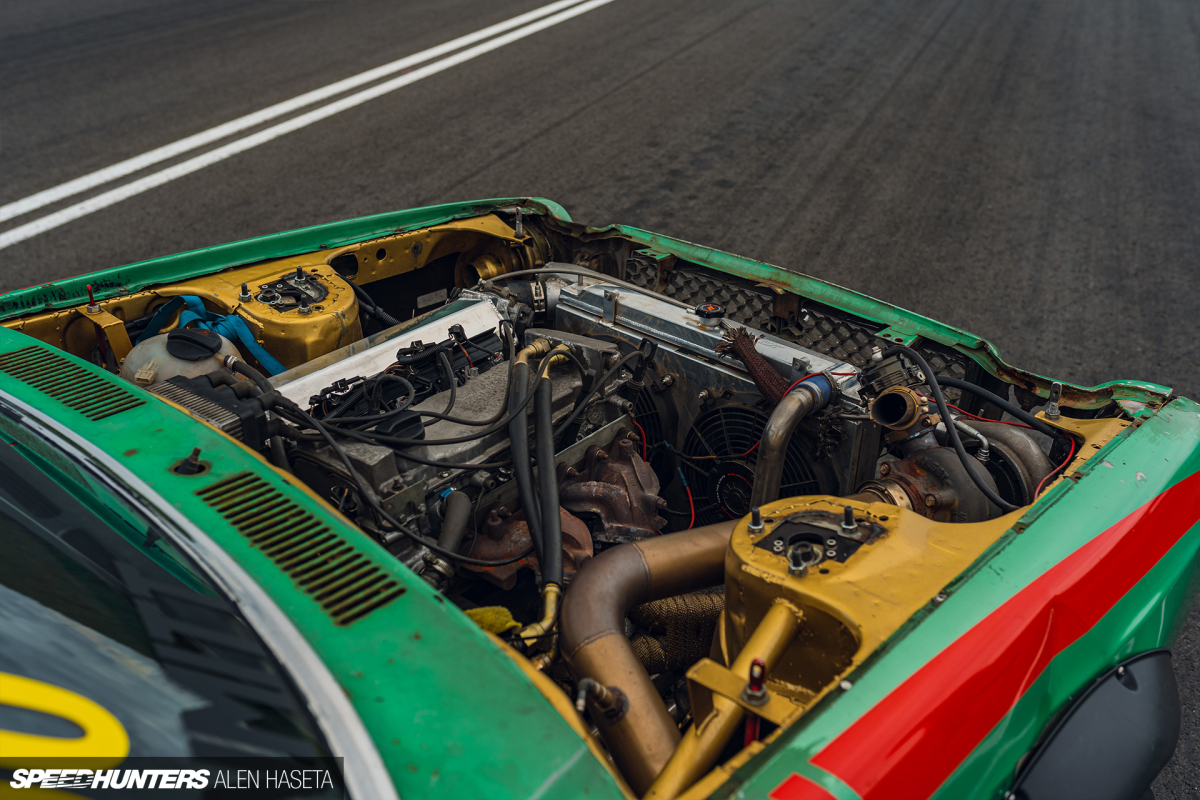 After his recovery from the accident, Sigurbergur rolled the best X40 of the two into his garage and got to work home-building a drift car.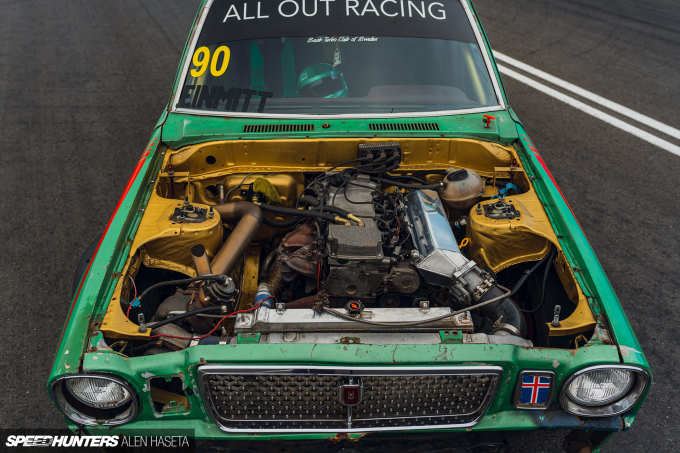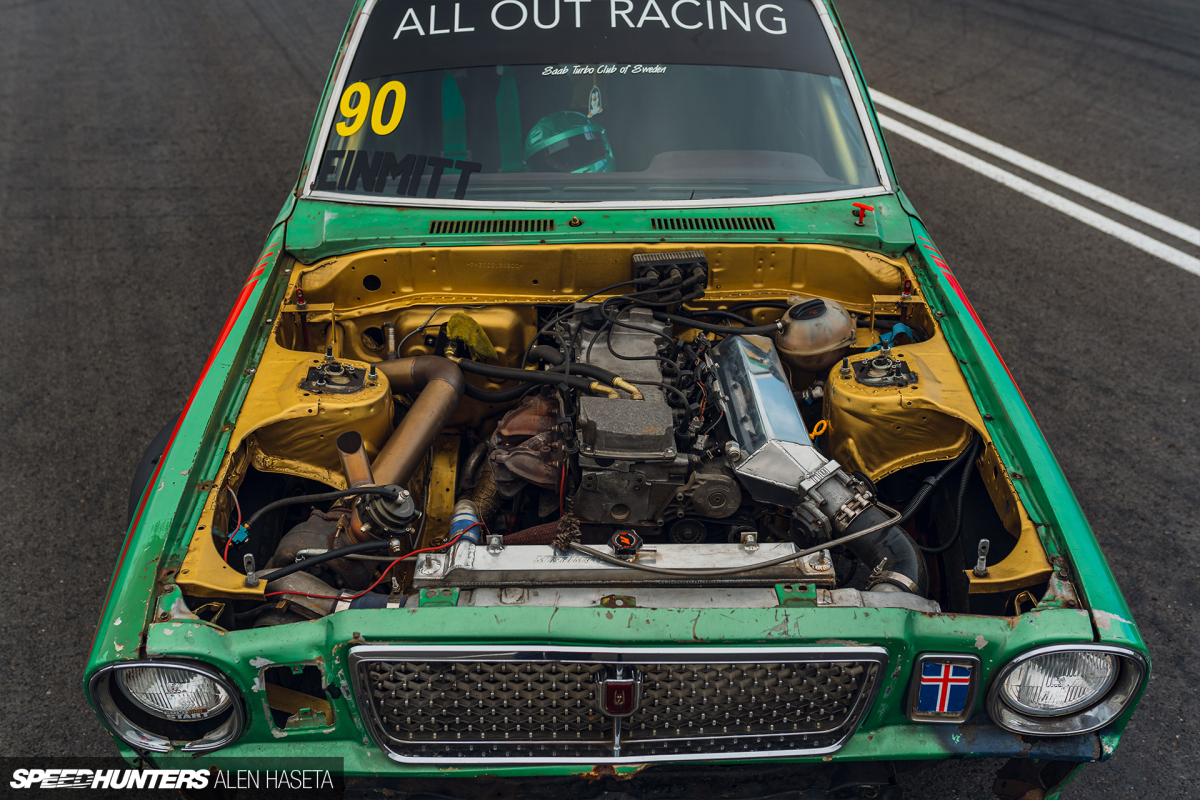 As it sits now, the 2.8L 12-valve VW VR6 motor produces 417whp and 508Nm. Everything you see in the engine bay has been added with the thinking: use it until it breaks. The beauty of this is that Sigurbergur won't cry over parts that fail. Most of them are cheap to repair or replace, and he certainly isn't afraid to get his hands dirty.
Modifications in the current setup include a Holset HX40 turbo from a snowplow, custom made intake and exhaust manifolds, and Bosch 2,200cc injectors.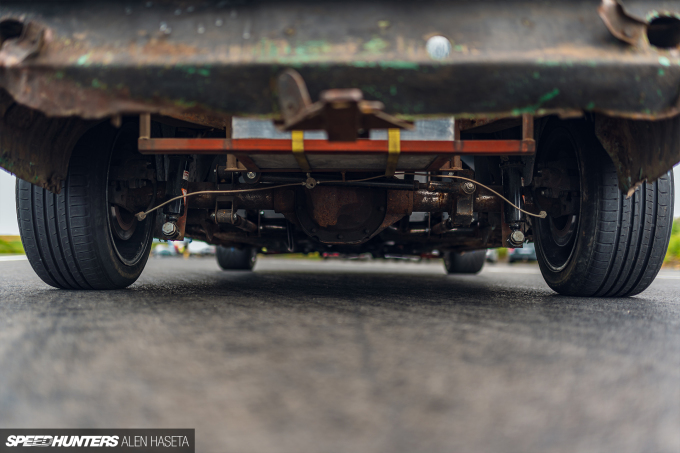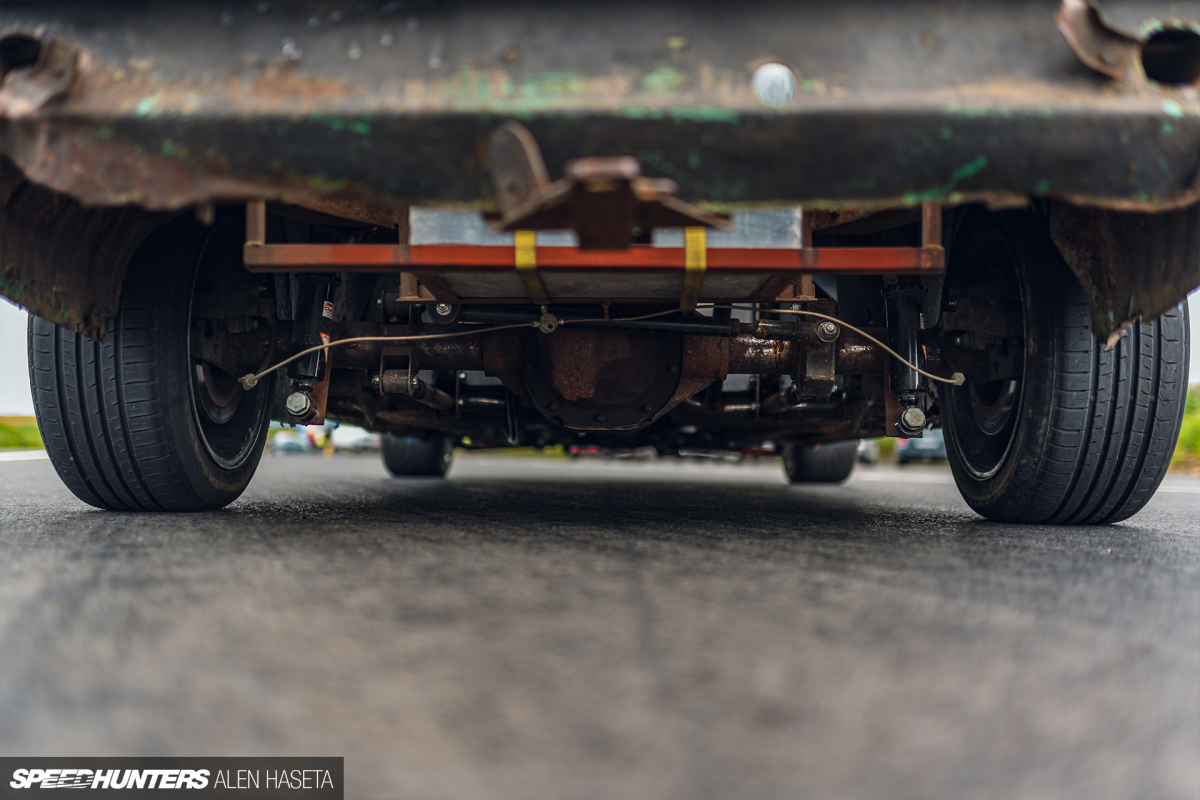 Under the car you'll find a mix and match of parts, from a custom-modified Ford 8.8-inch rear end pieced together from two '96 Ford Explorer drivelines, to Driftworks CS2 coilovers originally designed for a Nissan S15 and Toyota AE86 caster arms.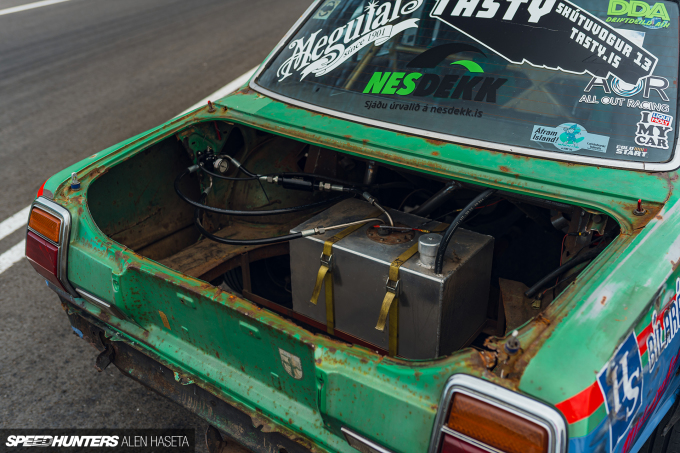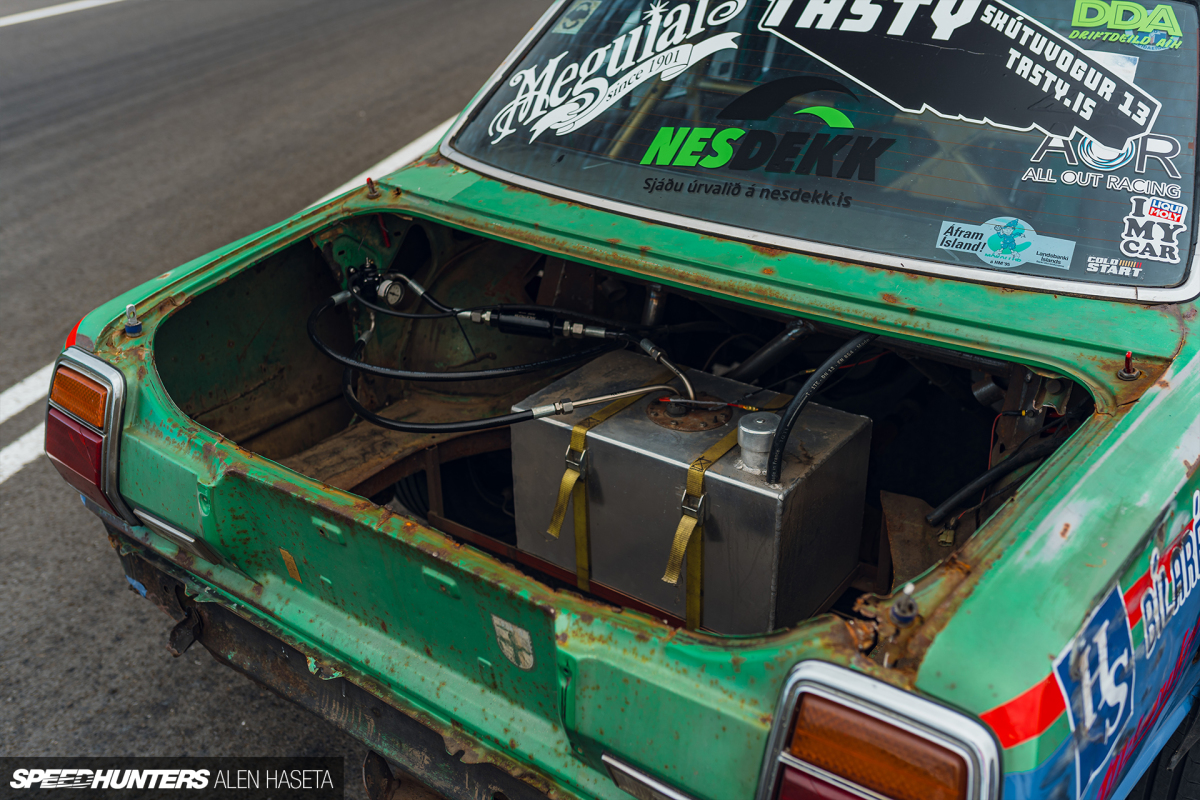 As a result of few wall taps and the body twisting due to driveshaft problems, safety concerns started to present themselves. So in 2020, Sigurbergur tube-framed the rear of the Cressida, and pieced together a new fuel system around a custom aluminum cell.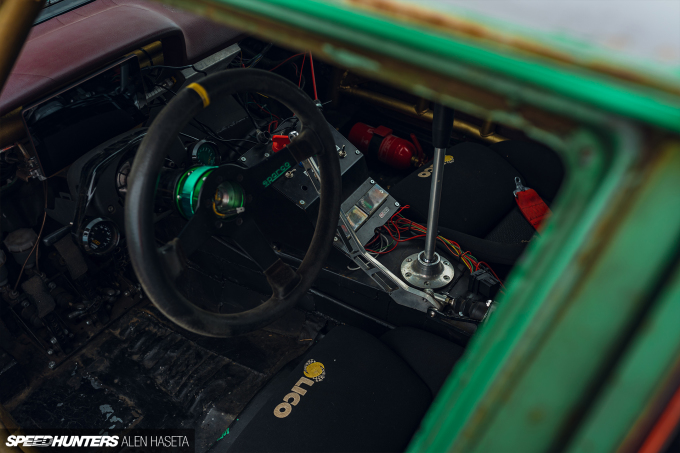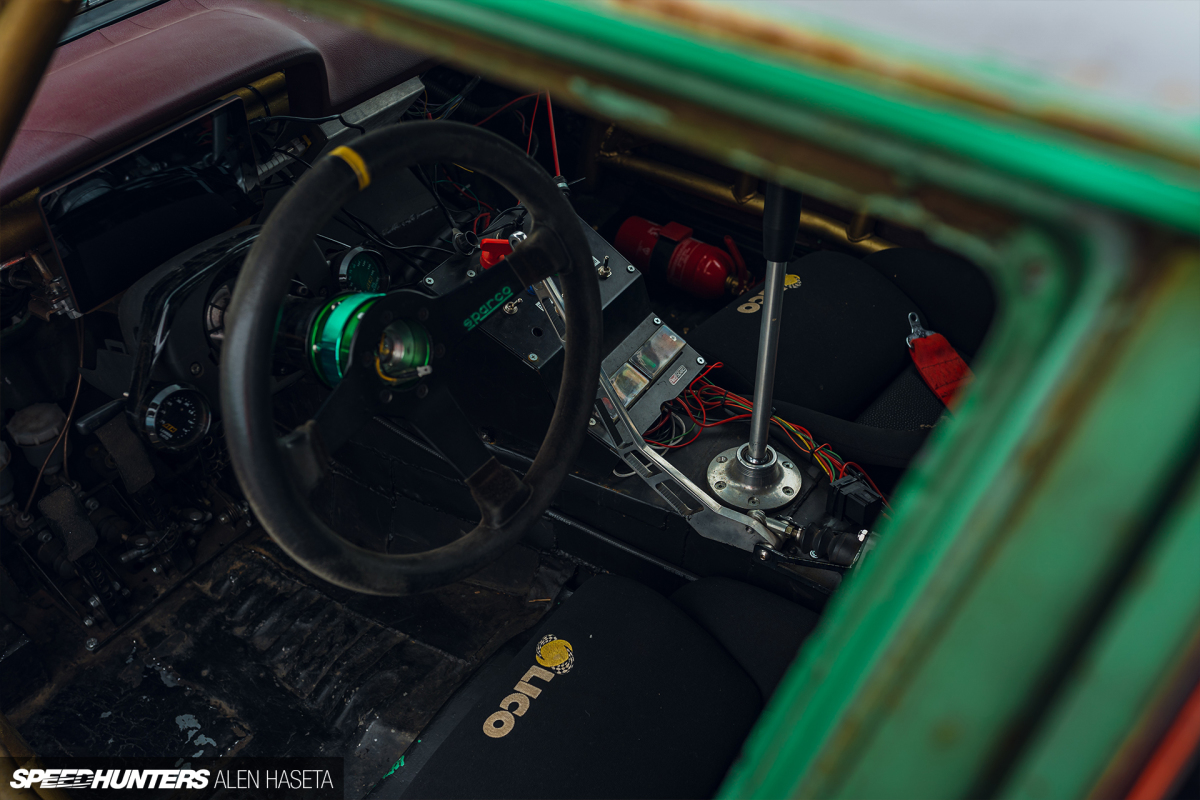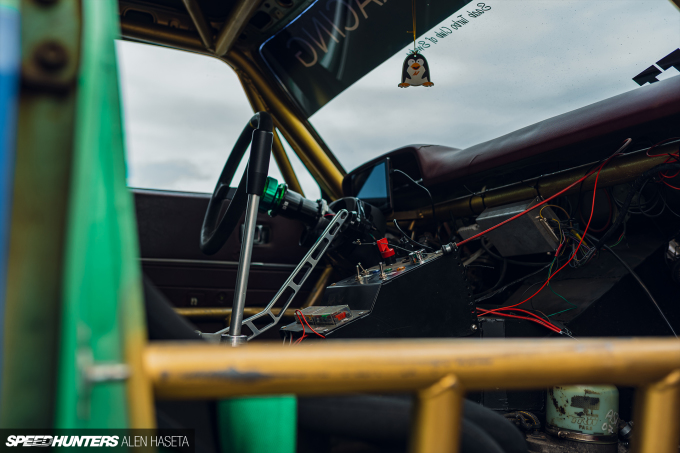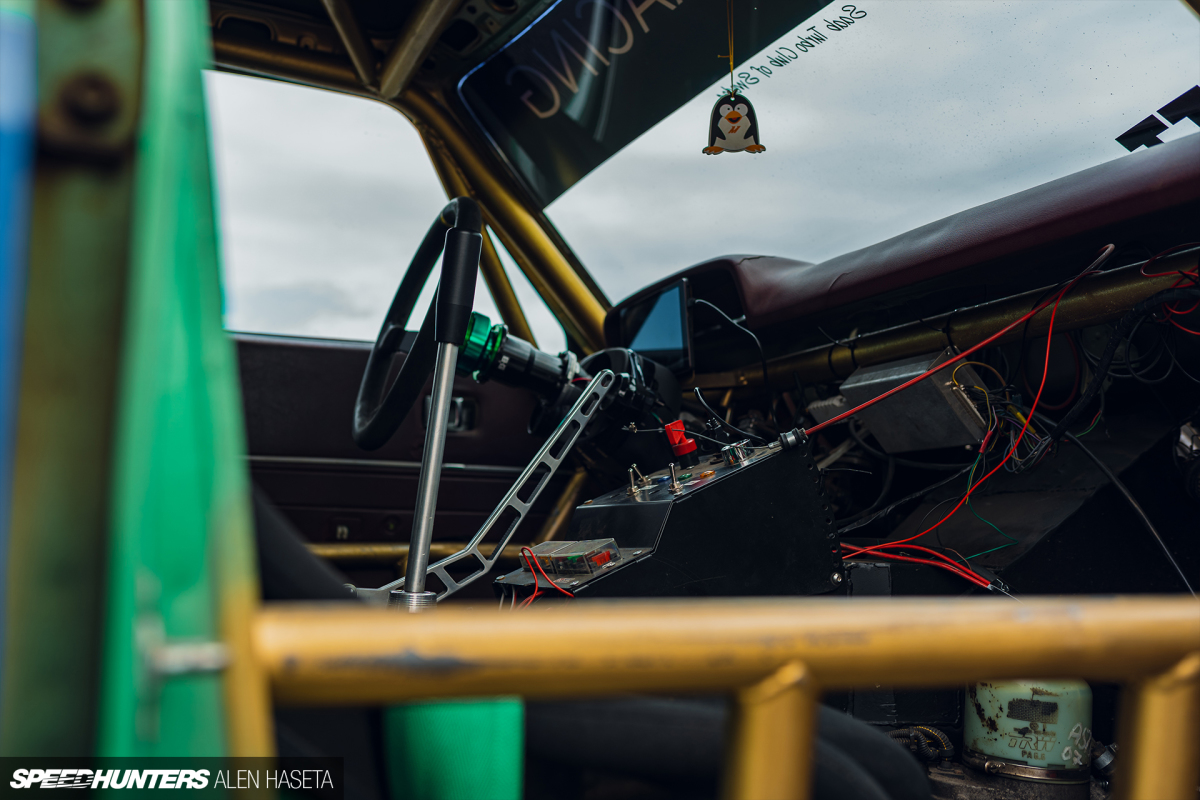 The stripped interior features a full roll cage, a pair of Lico Hurricane bucket seats with TAKATA Racing harnesses, Sparco steering wheel with a 10cm spacer, a custom made hydraulic handbrake and a PMC gear shifter. The center console and the cage were custom-made by Sigurbergur. The original dash came from the other X40 Cressida, and was apparently one of the few items salvageable from that car.
Sigurbergur says that the one single biggest improvement he's made to the car since building it, was adding power steering in 2021. Prior to that, it was pretty much manual steering and loads of tennis elbows.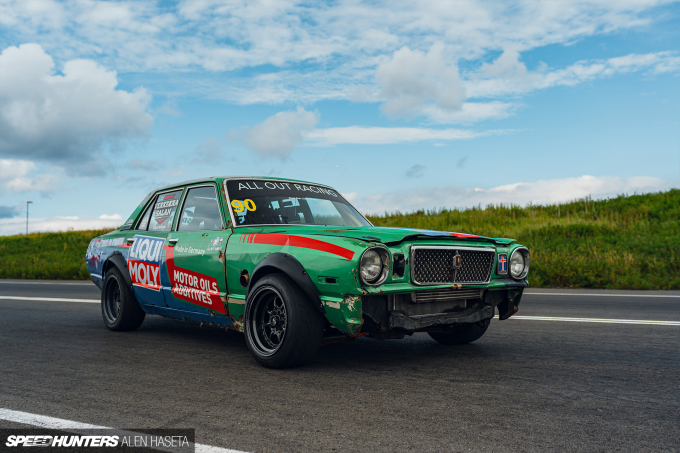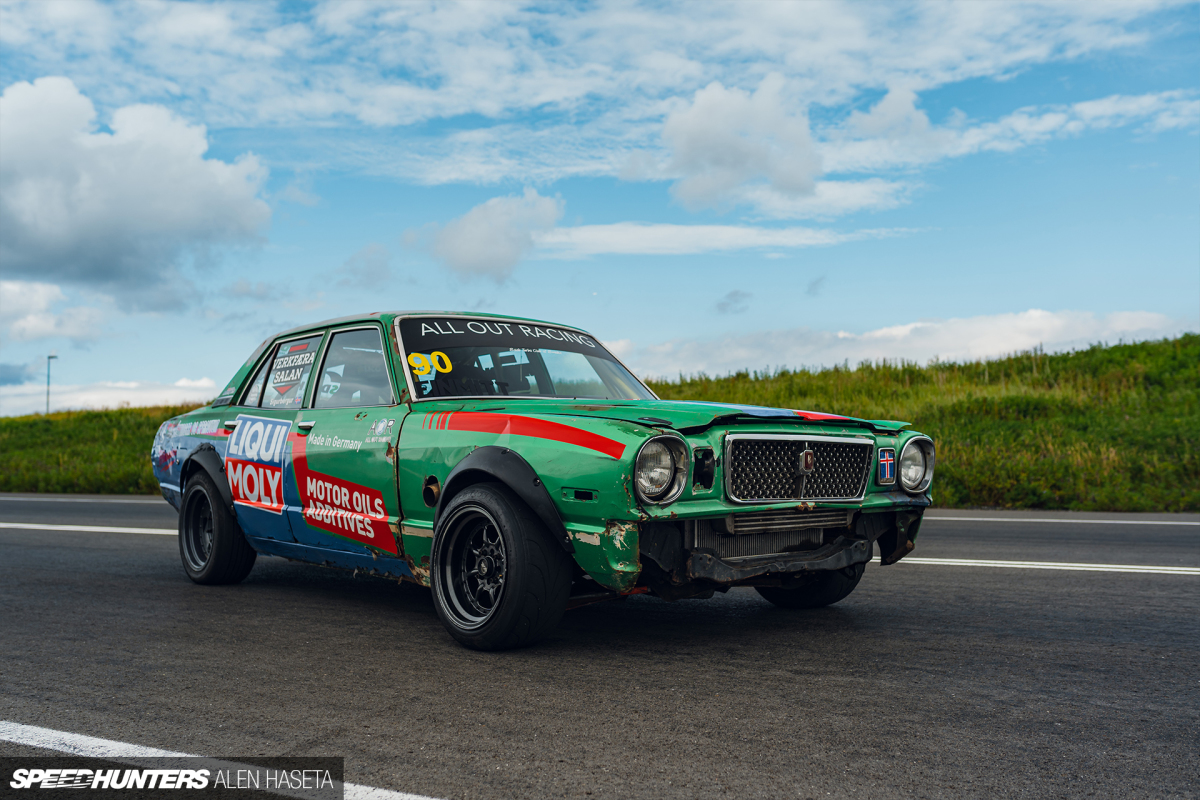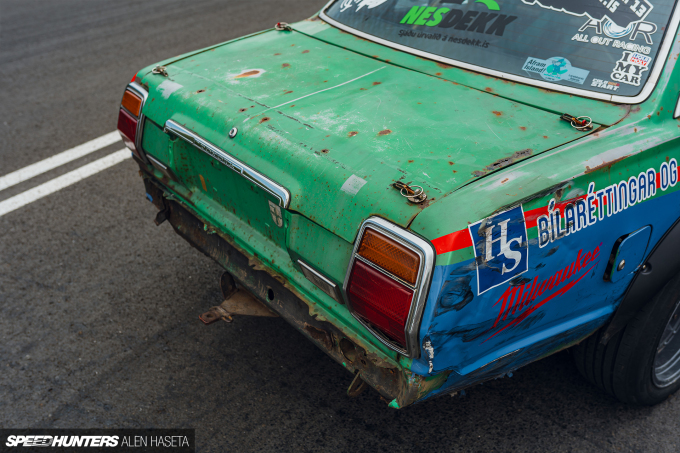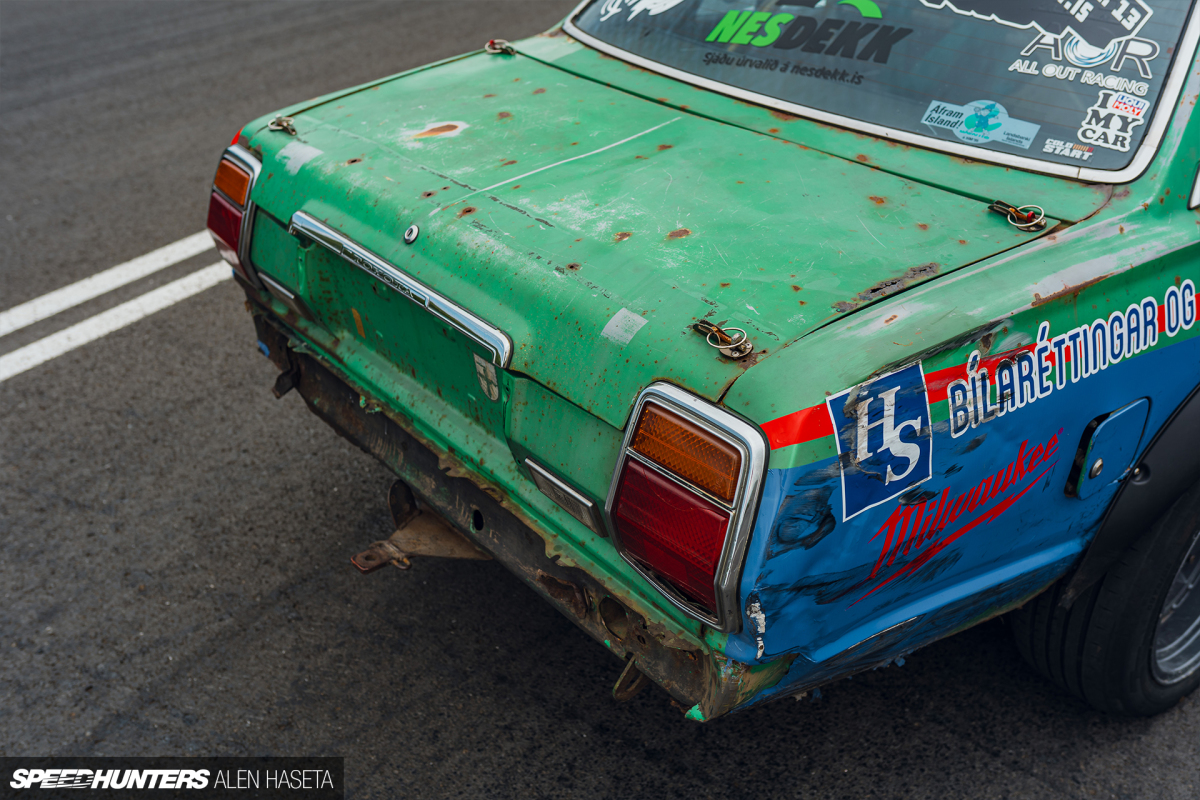 Apart from the universal-fit bolt-on fender flares and whatever wheels can be found, the Cressida's exterior has been kept mostly stock. The original bodywork and paint has definitely seen better days, but that doesn't concern Sigurbergur in the slightest. As it stands, he doesn't have to worry about it, and each new dent or scrape gained in the heat of battle only adds to Cressida's character.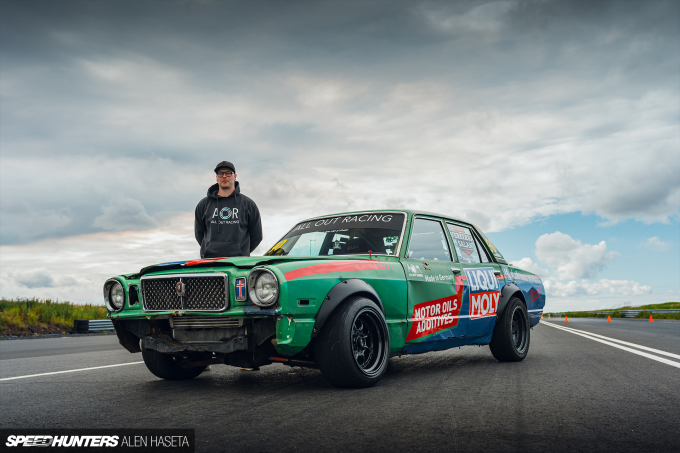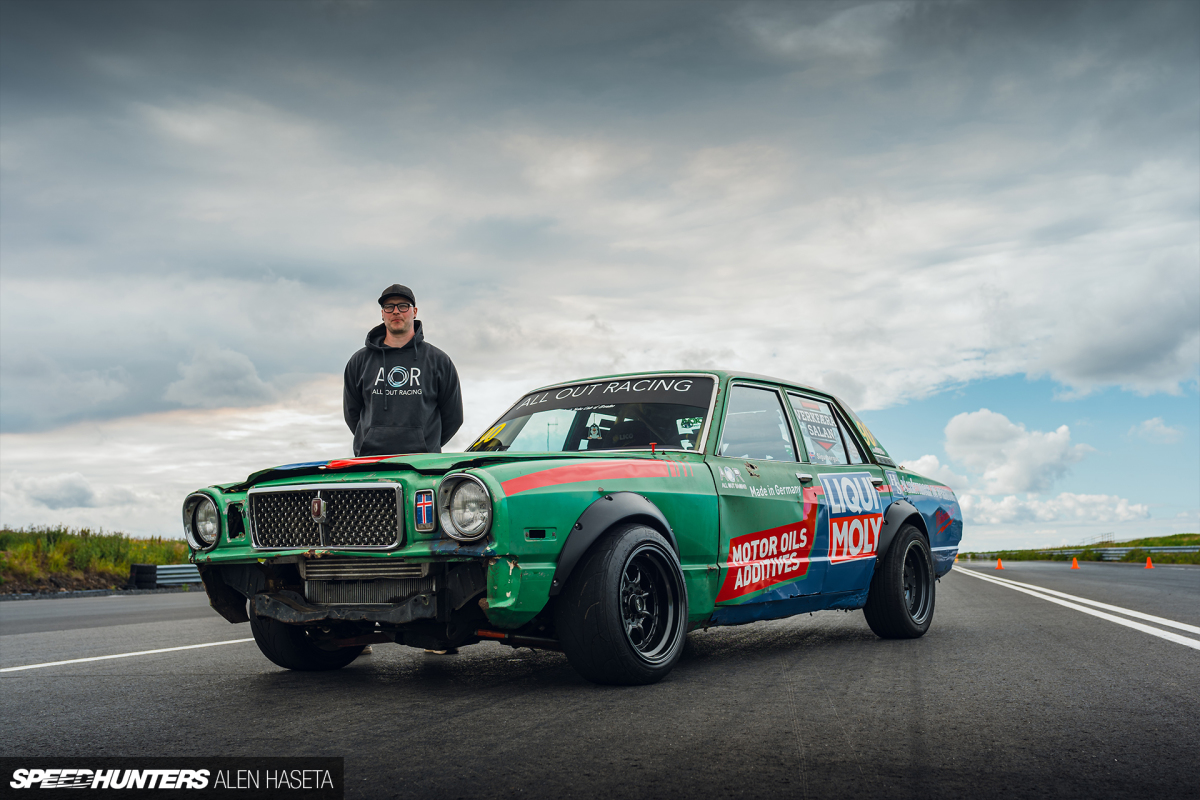 I asked Sigurbergur if he had any future plans for the car, and at the top of the list is more steering angle and more power. The body panels will eventually be molded and replacements made from fiberglass too, but with this build function most definitely comes before form.
Plans to take the car abroad are afoot though, and you can be sure that Gatebil appearances are definitely in this Icelandic Cressida's future.
Alen Haseta
Instagram: hazetaa