When most people think of TAS, it's the Japanese big-name tuner builds that usually come to mind. However, those cars actually only make up a small percentage of what Tokyo Auto Salon has to offer.
The 2023 event was no different, so I thought I'd take a look at some of the other vehicles on show this year, which I've split into three distinct categories: big, small, and bizarre.
The Big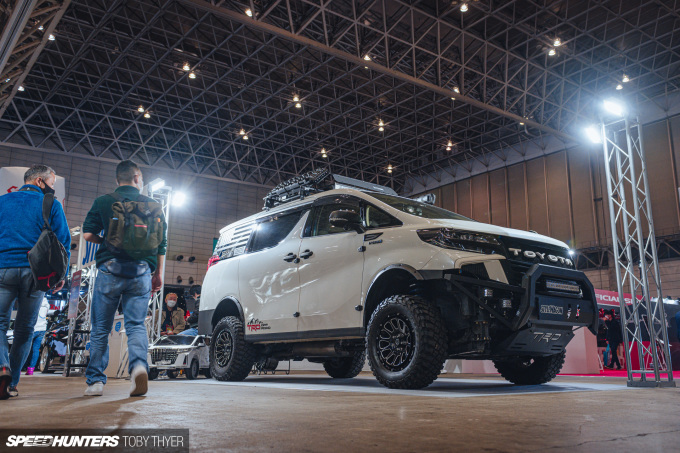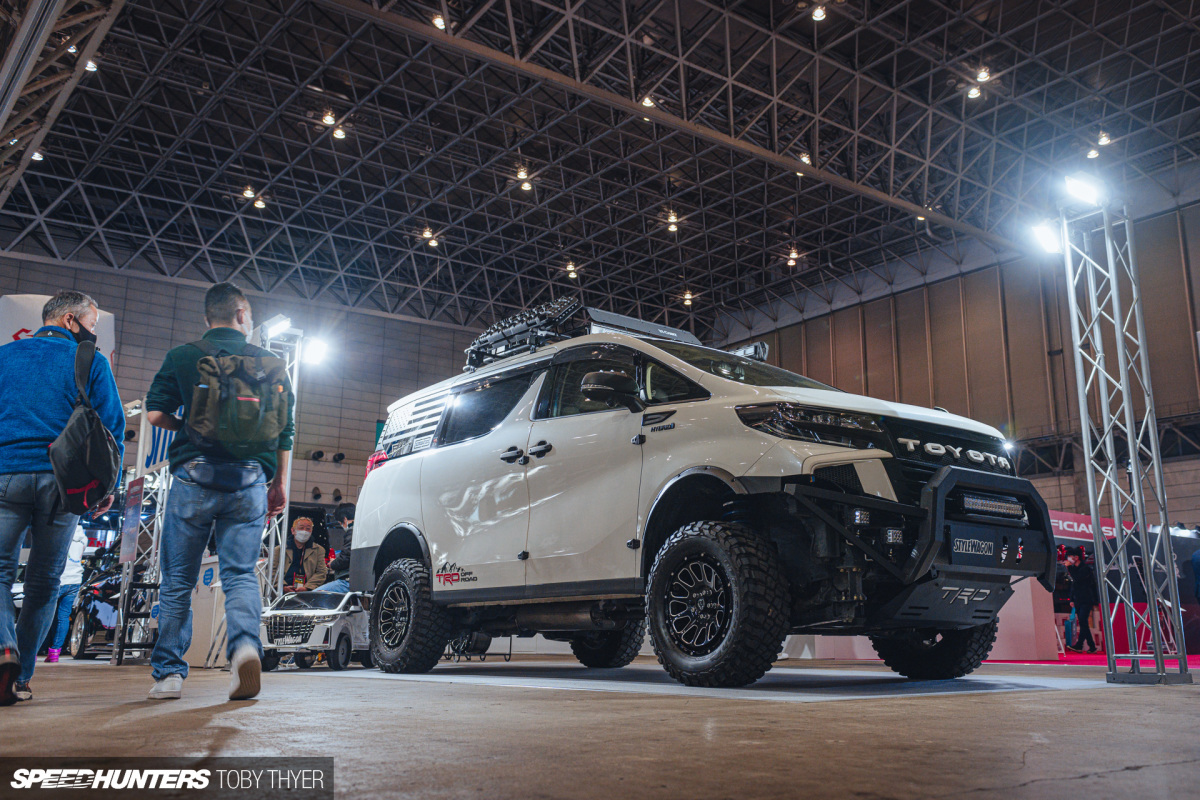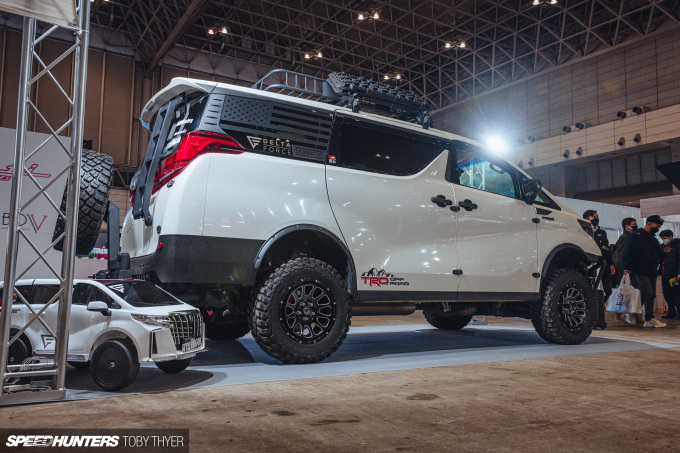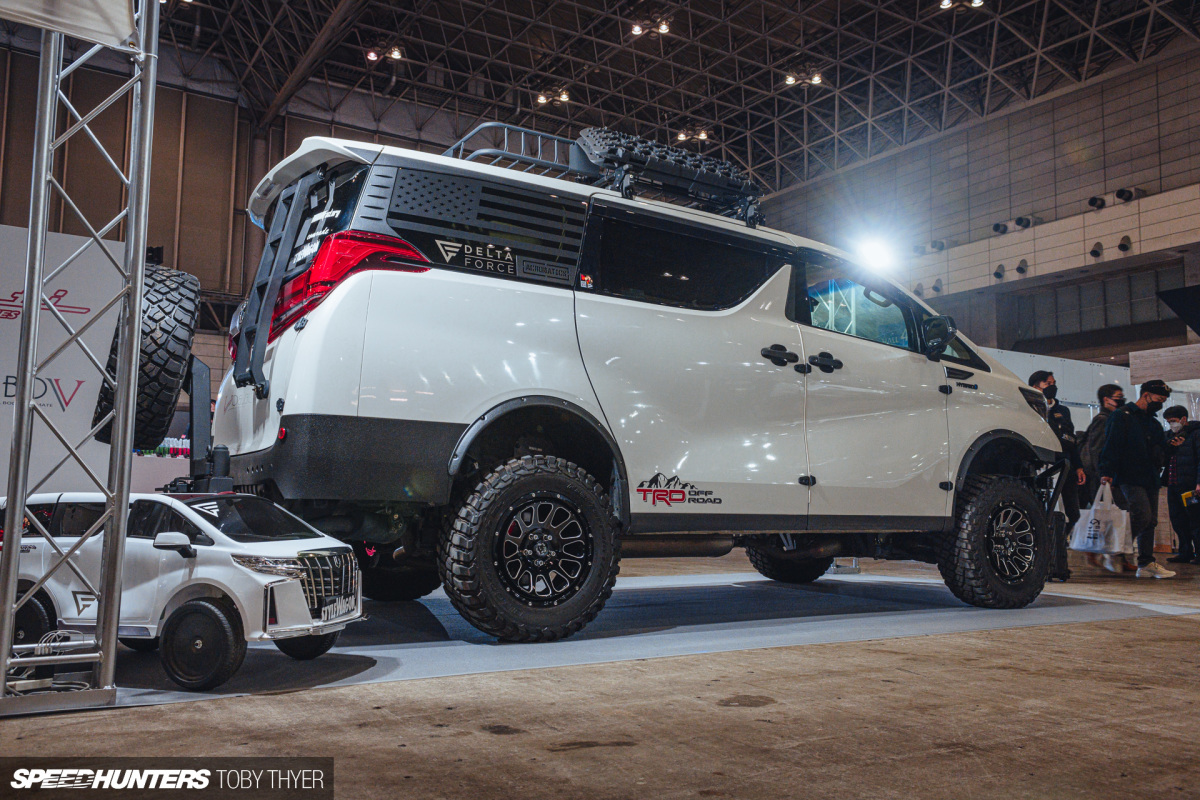 This is a show where you can see everything from giant off-roaders to dinky city cars. The 'big' category really sells on the go-anywhere dream, although even with an 8-inch lift, I hope this is an AWD version of the popular Toyota Alphard.
You'll find the rest of each category in the huge gallery chapter at the end of this post, so if you have any questions about any of the cars shown, feel free to leave a comment.
The Small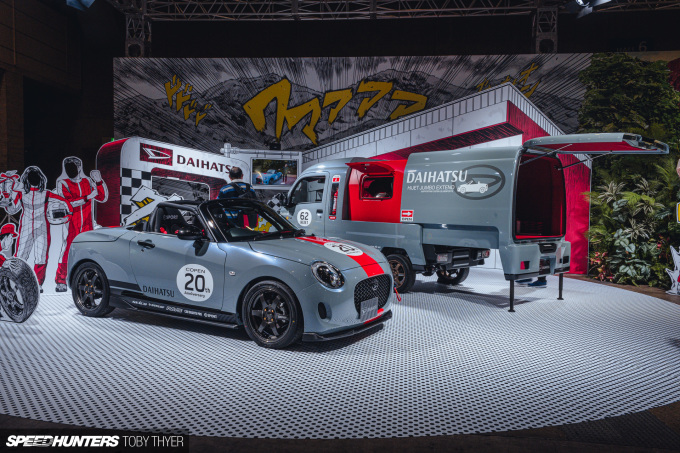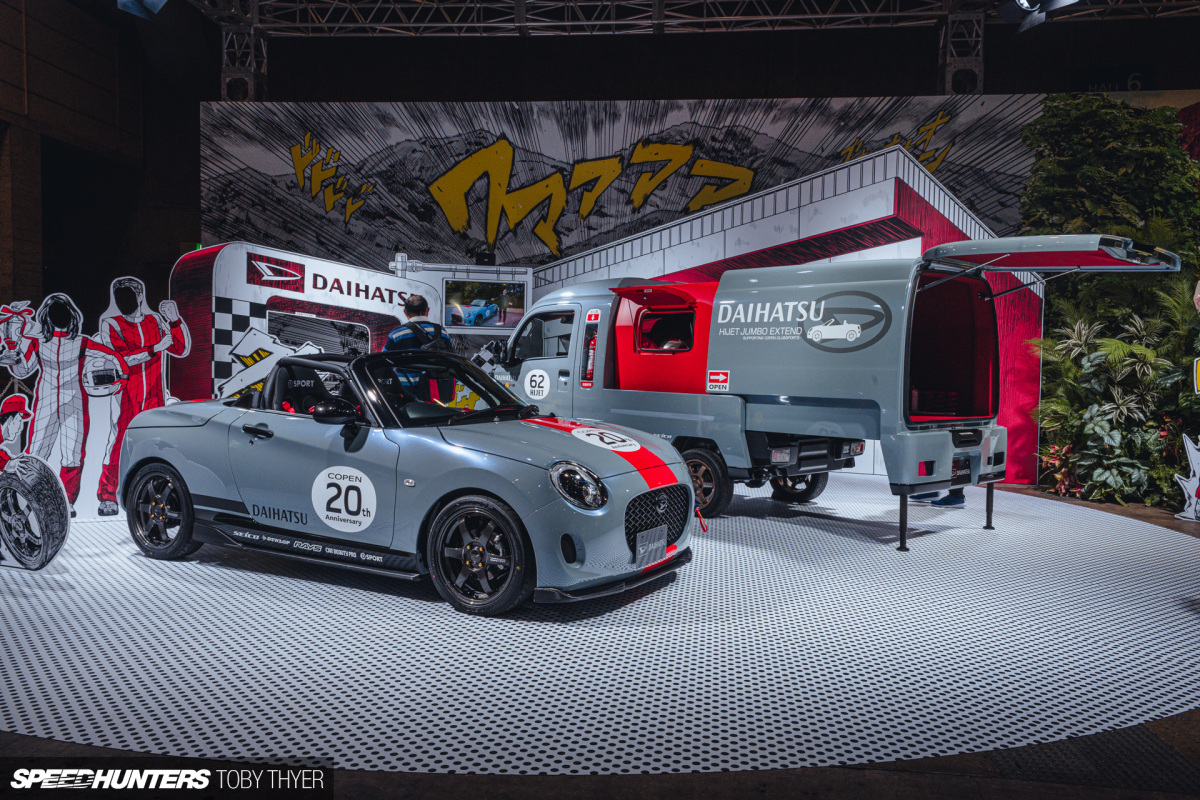 There were so many little charmers on display at TAS 2023, but two particular 'small' concepts stood out. The first was this track-day-inspired pairing from Daihatsu.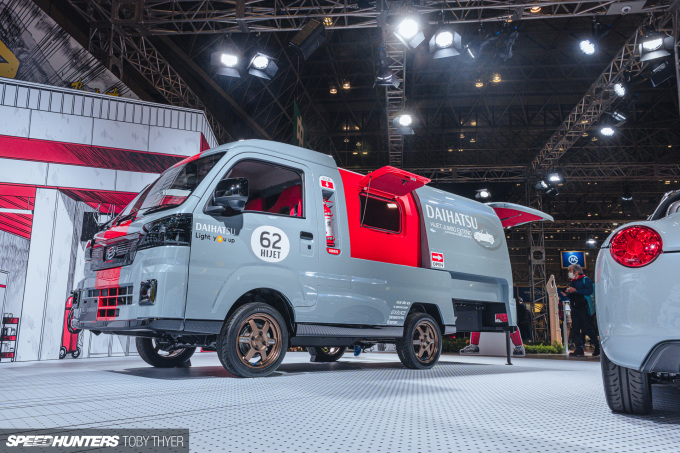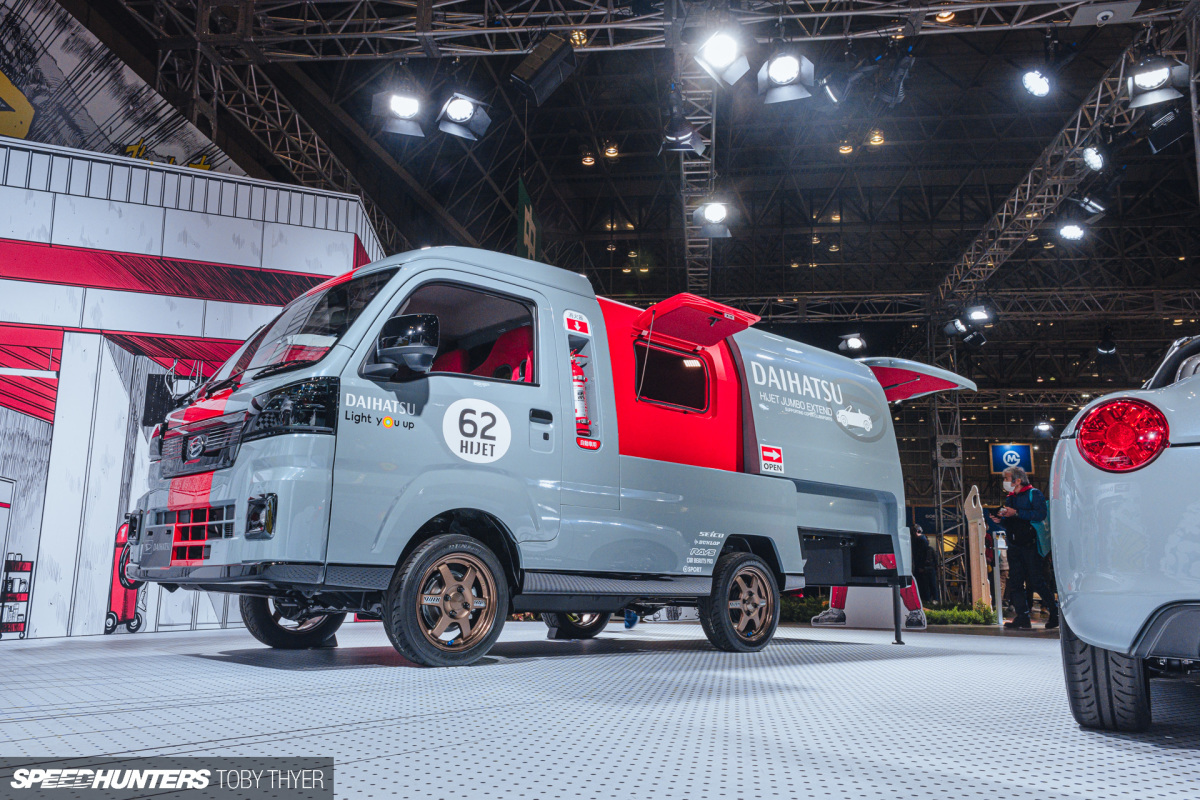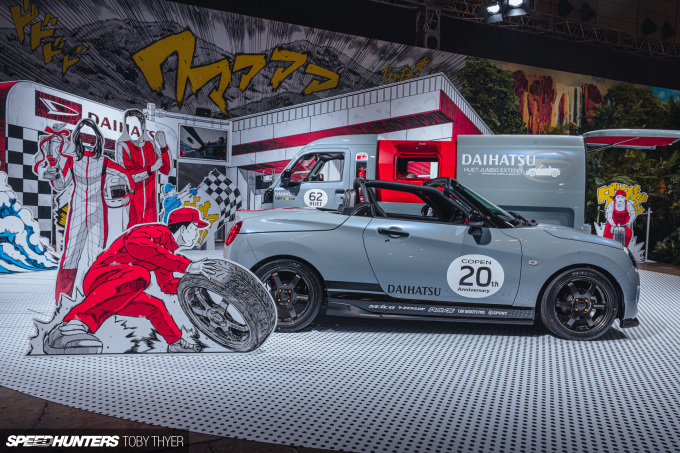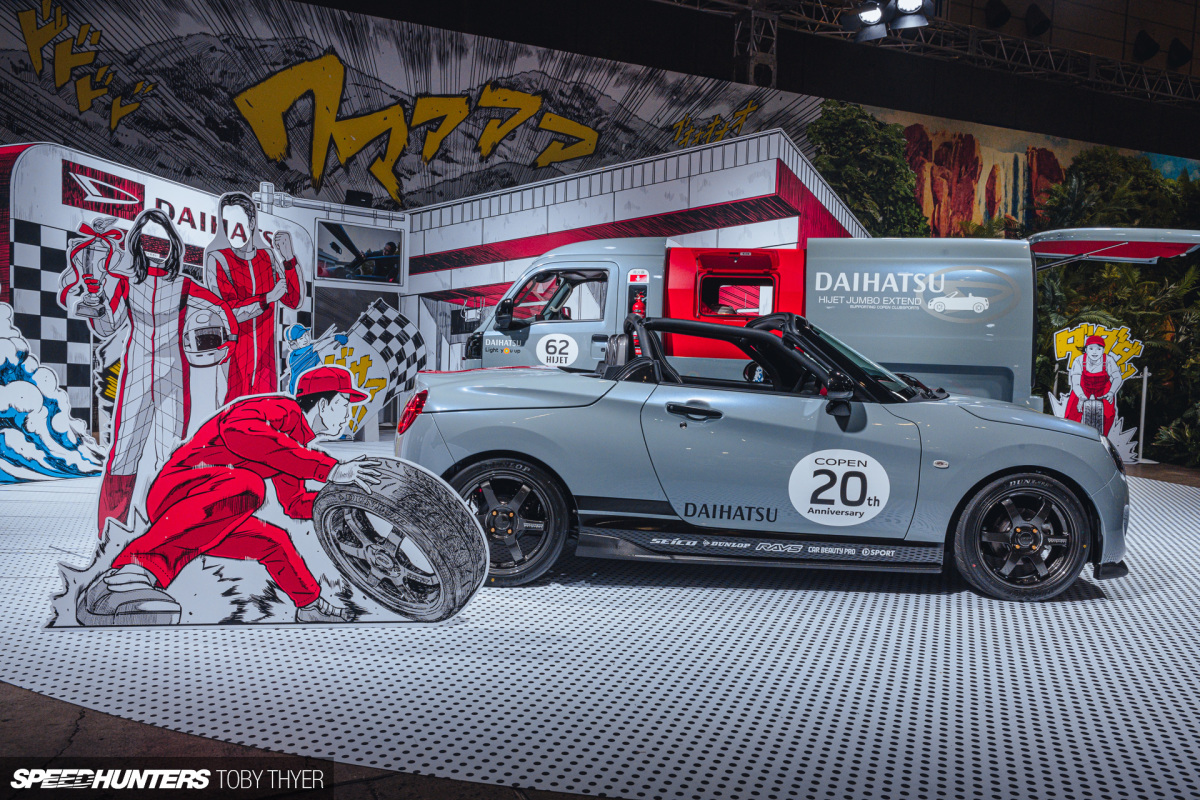 The idea is, people can rock up to a circuit anywhere in the country, extend the rear section of their Hijet mini truck, and have a comfortable place to take a nap after thrashing their Copen around the track for a few hours.
It's basically glamping for petrol heads.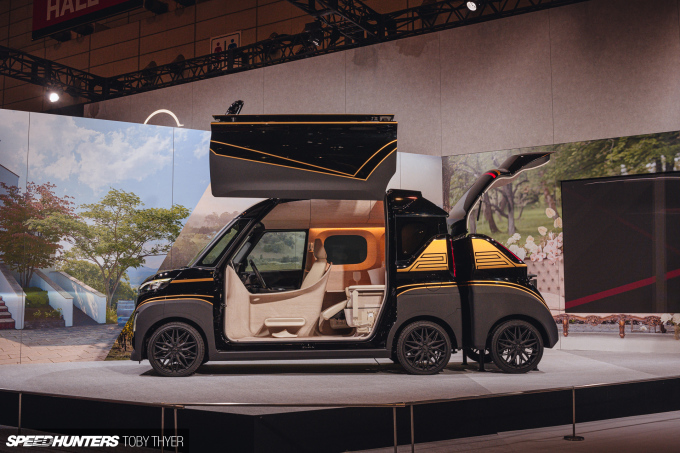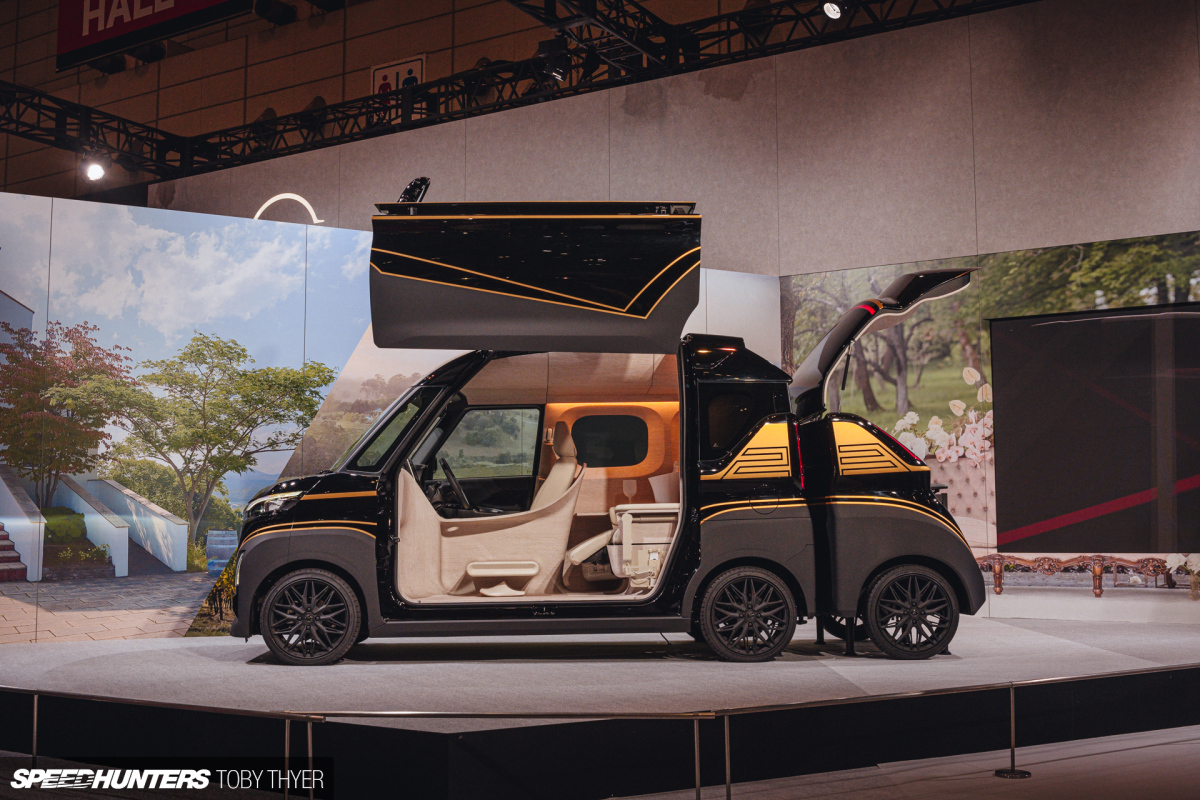 The next offering, this time from Nissan, was aimed at a slightly different demographic.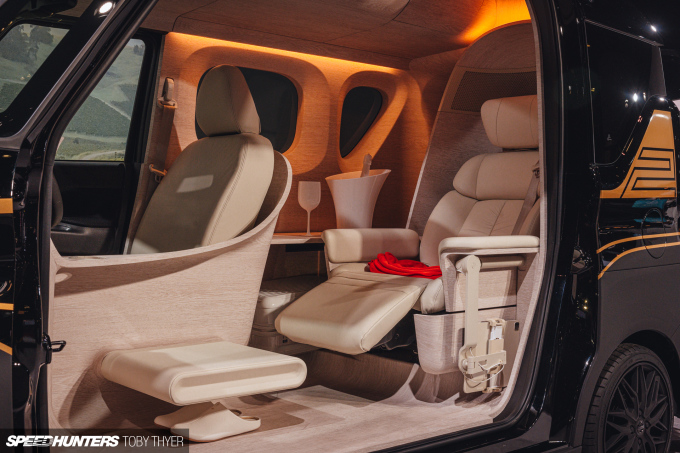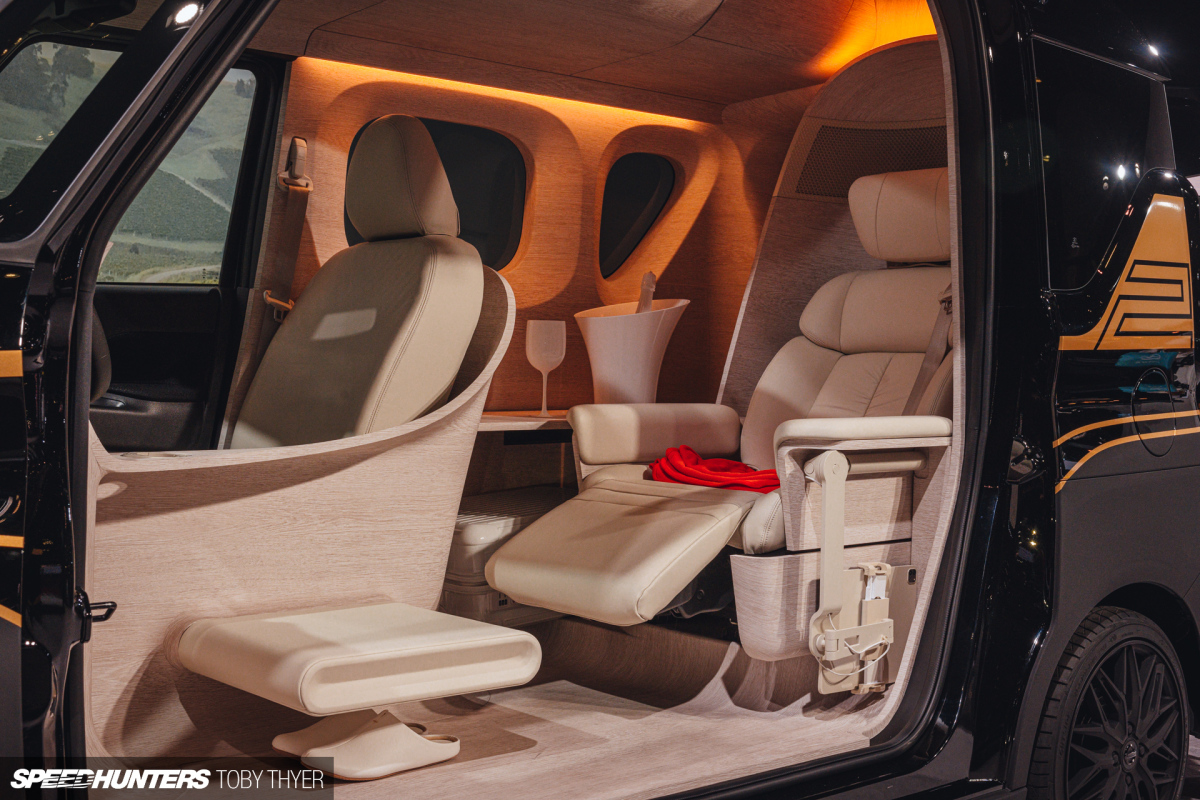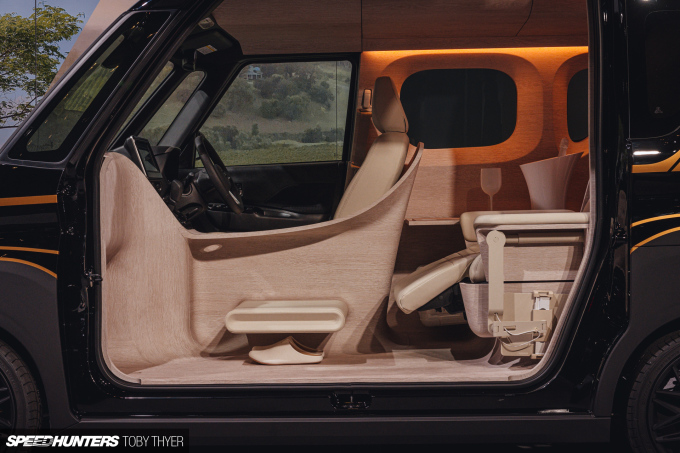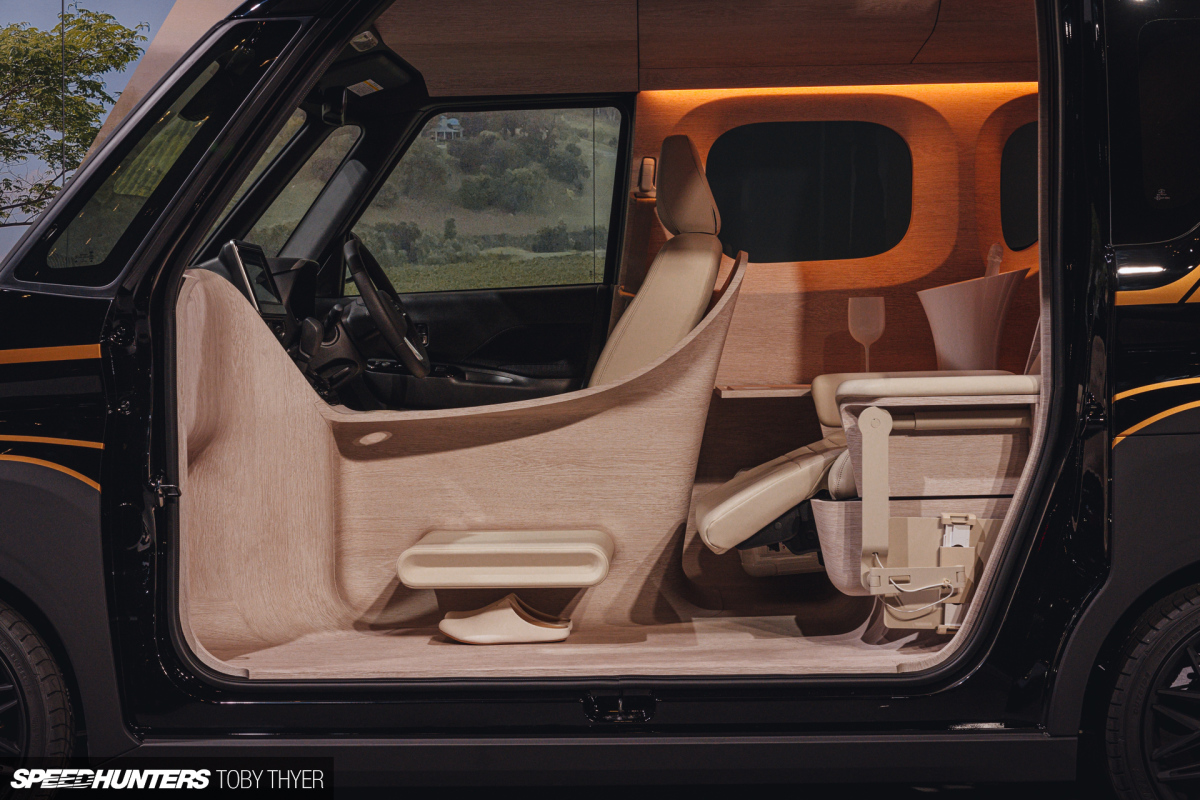 The concept here is to enjoy peace and quiet while traveling to a vineyard, where you might get the urge to serenade a wedding using the battery from a Nissan Leaf. Or something along those lines.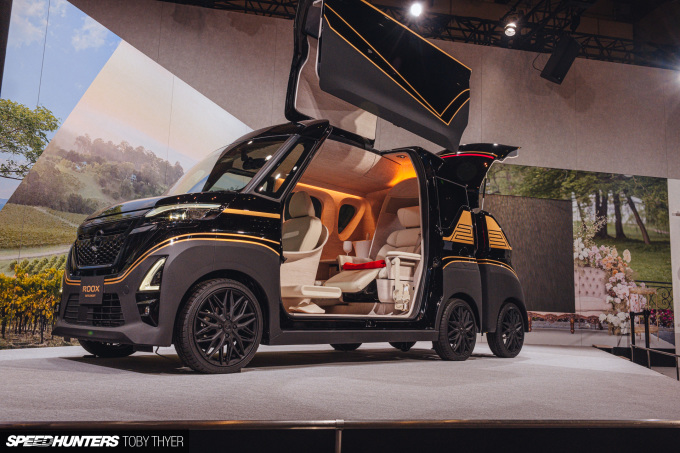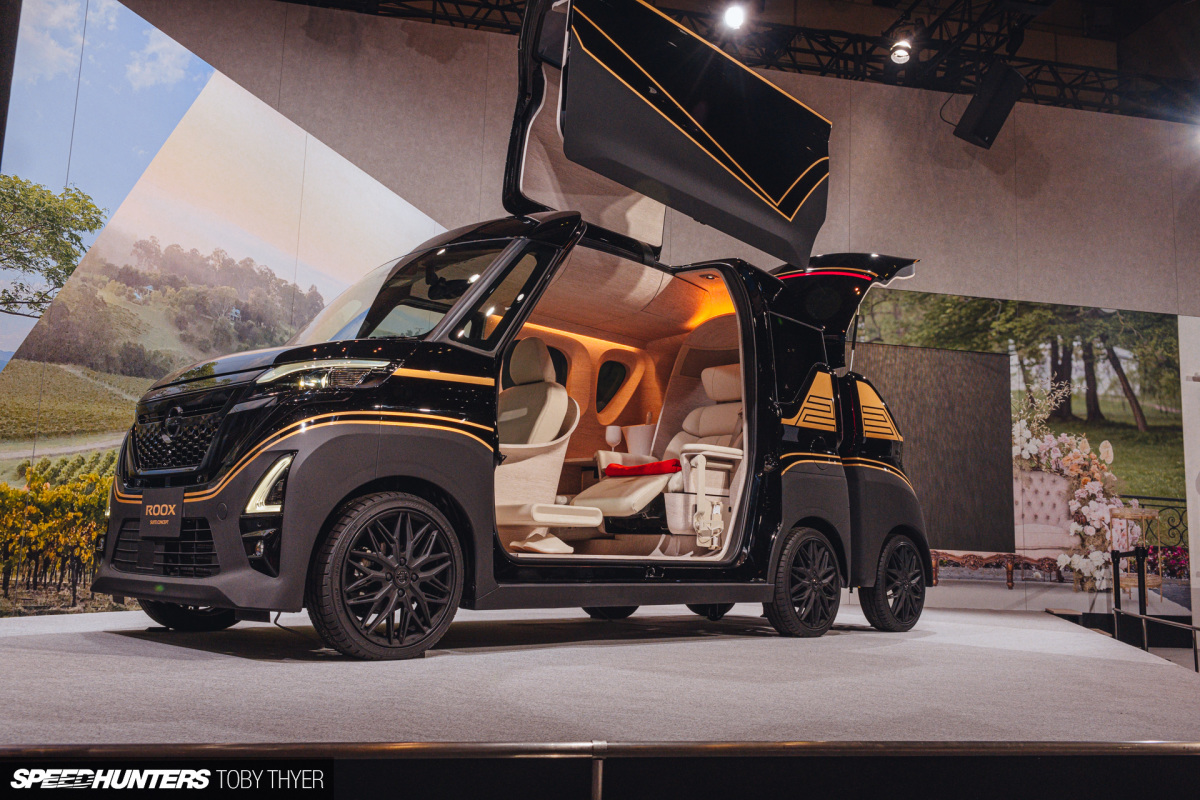 Inside the cabin, Nissan has used a special honeycomb fabric to greatly reduce the transmission of outside noise to the passengers.
The Bizarre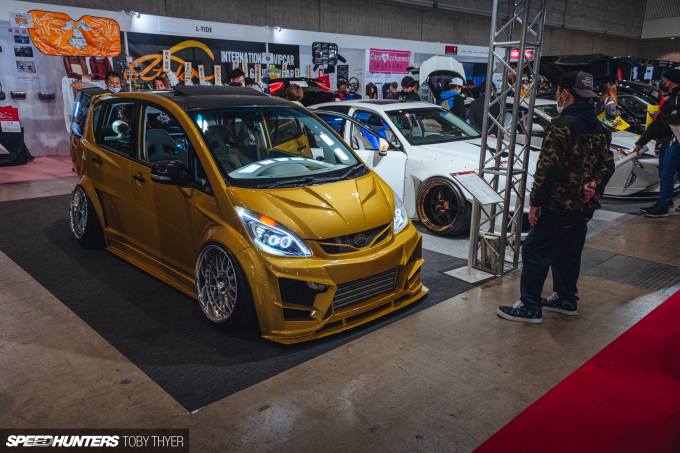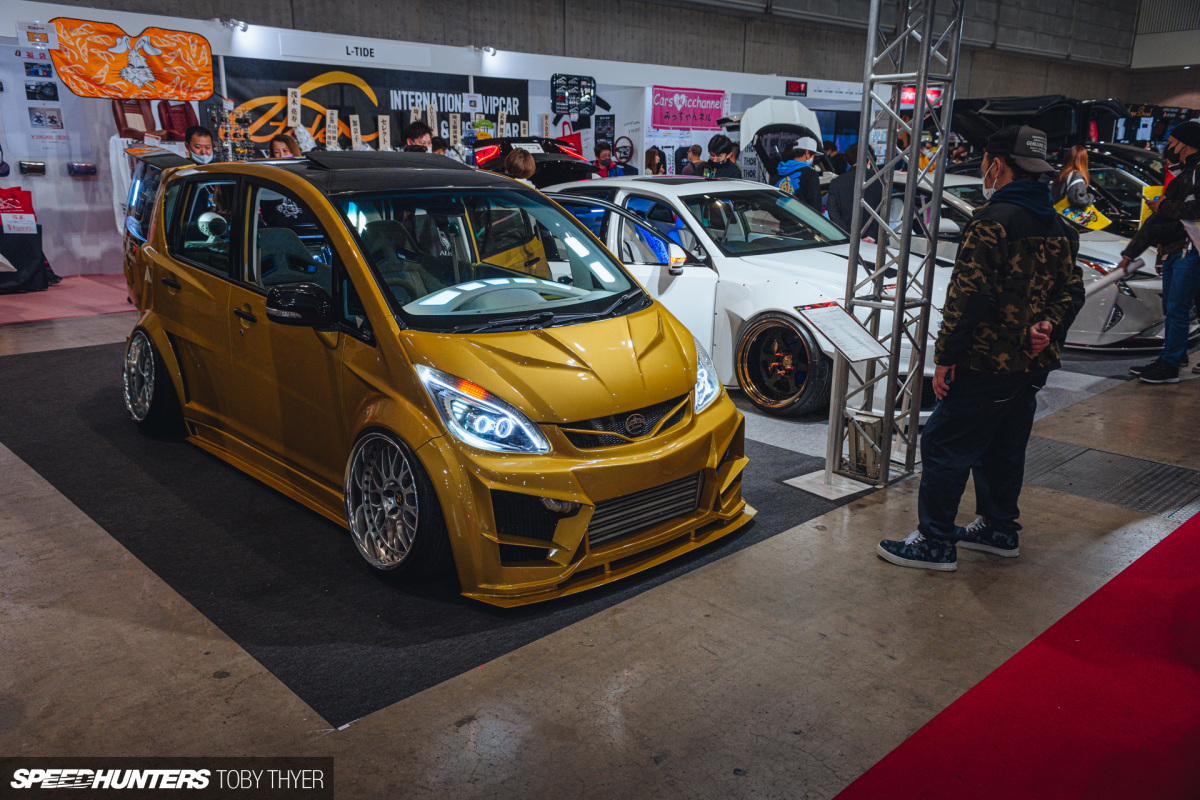 Okay, so beauty is most definitely in the eye of the beholder, but using a little poetic license, my 'bizarre' category is made up of all the stuff that's just a bit out there.
These are the cars which serve no purpose other than to shock. Intense paint jobs, custom interiors, questionable body kits and bucket loads of bling – it's all part of the wonderful tapestry of cars on show at TAS.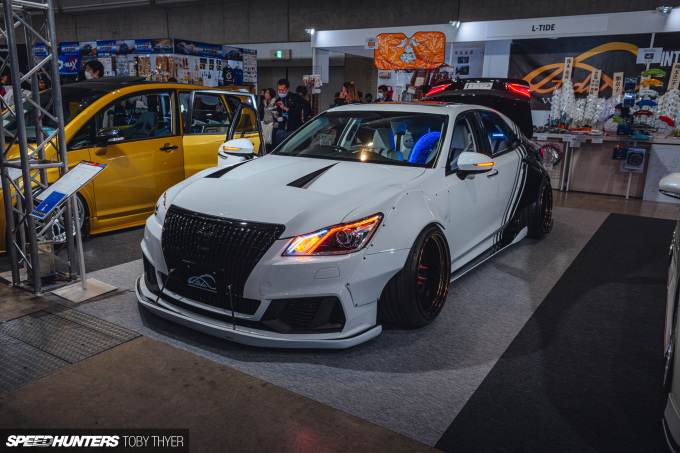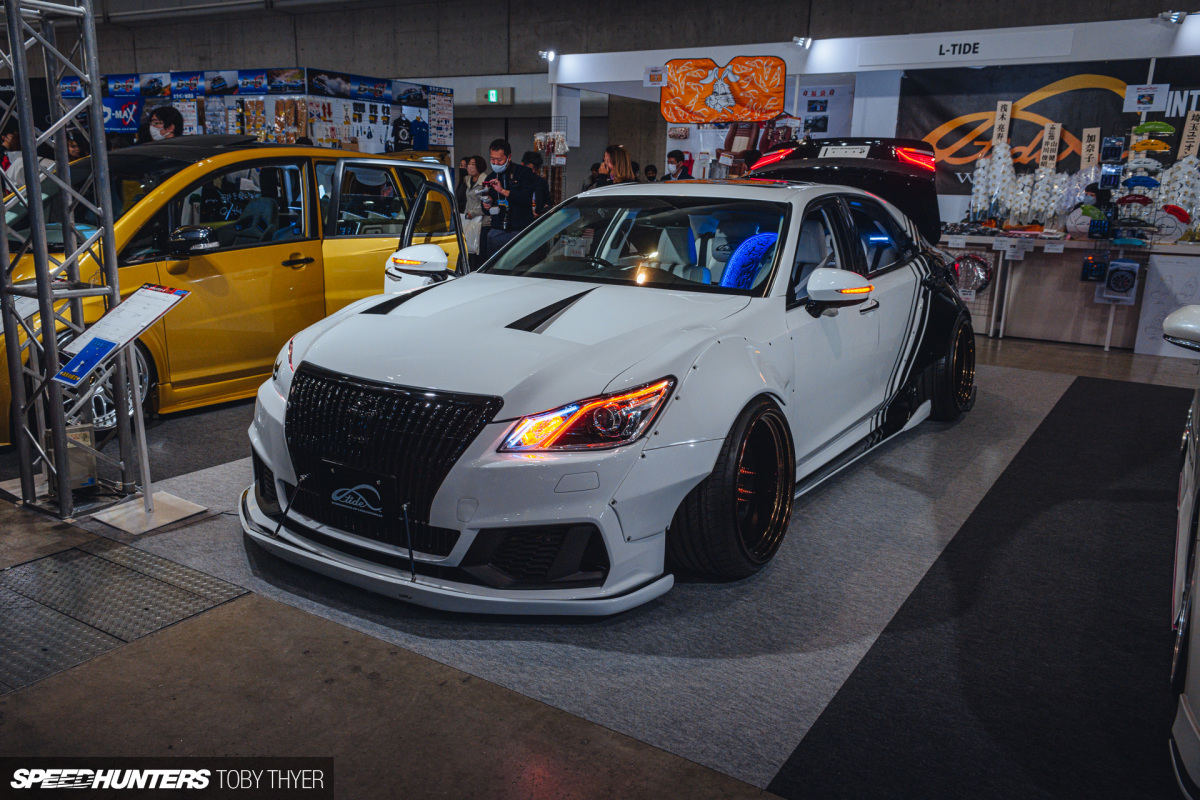 So enjoy the best of the rest, the pointless and the absurd. They're all part of car culture, whether you like it or not.
Toby Thyer
Instagram _tobinsta_
tobythyer.co.uk
The Big, The Small & The Bizarre Gallery