It's Tokyo Auto Salon time again! Japan's biggest tuning show will soon open its doors to the world, but as we have done for many years now, I always like to bring you a little sneak peek from Thursday's setup.
Watching this show come together is always exciting, and from what I saw of the demo cars being unloaded and booths being put together, TAS 2023 is going to be a special one. This is the first Tokyo Auto Salon event since 2020 with international guests properly welcomed back, and it's obvious that every company with something on display has pulled out all the stops to mark the occasion.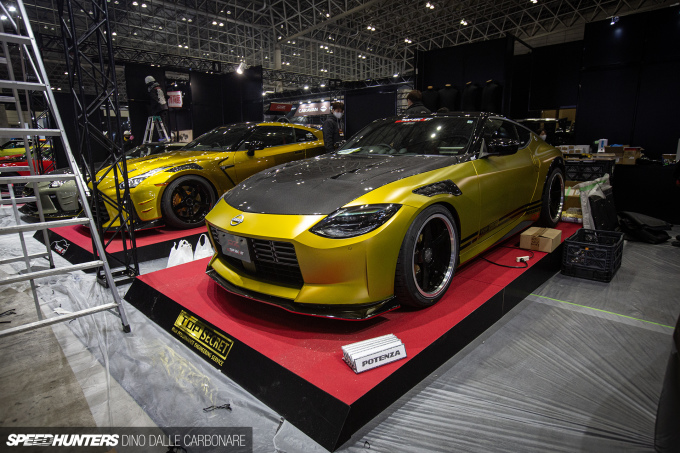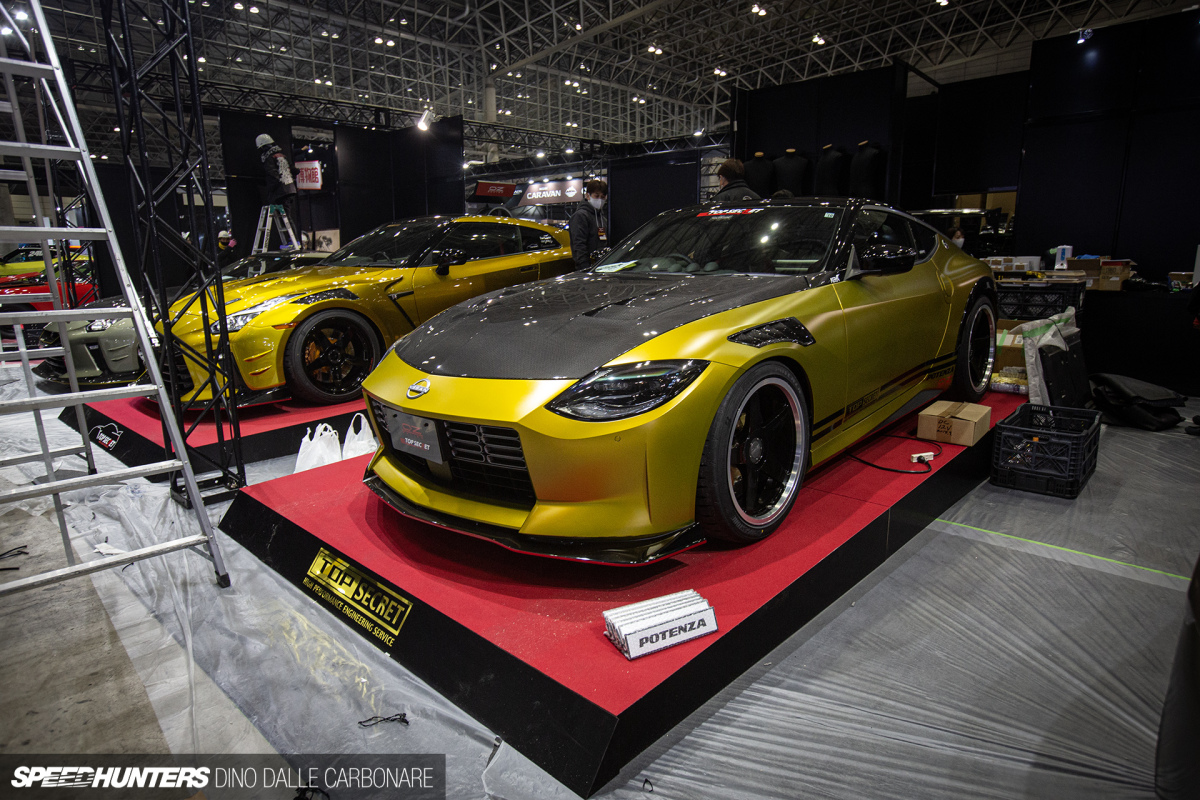 As expected, the new Nissan Z is everywhere. I must have walked past at least a few dozen examples, all exhibiting their own unique flavor.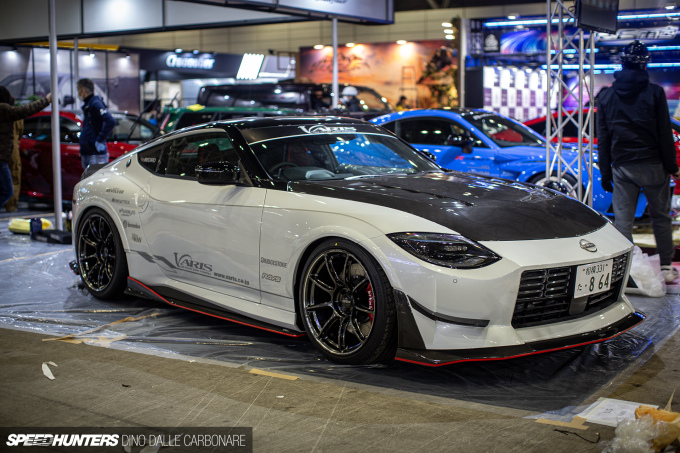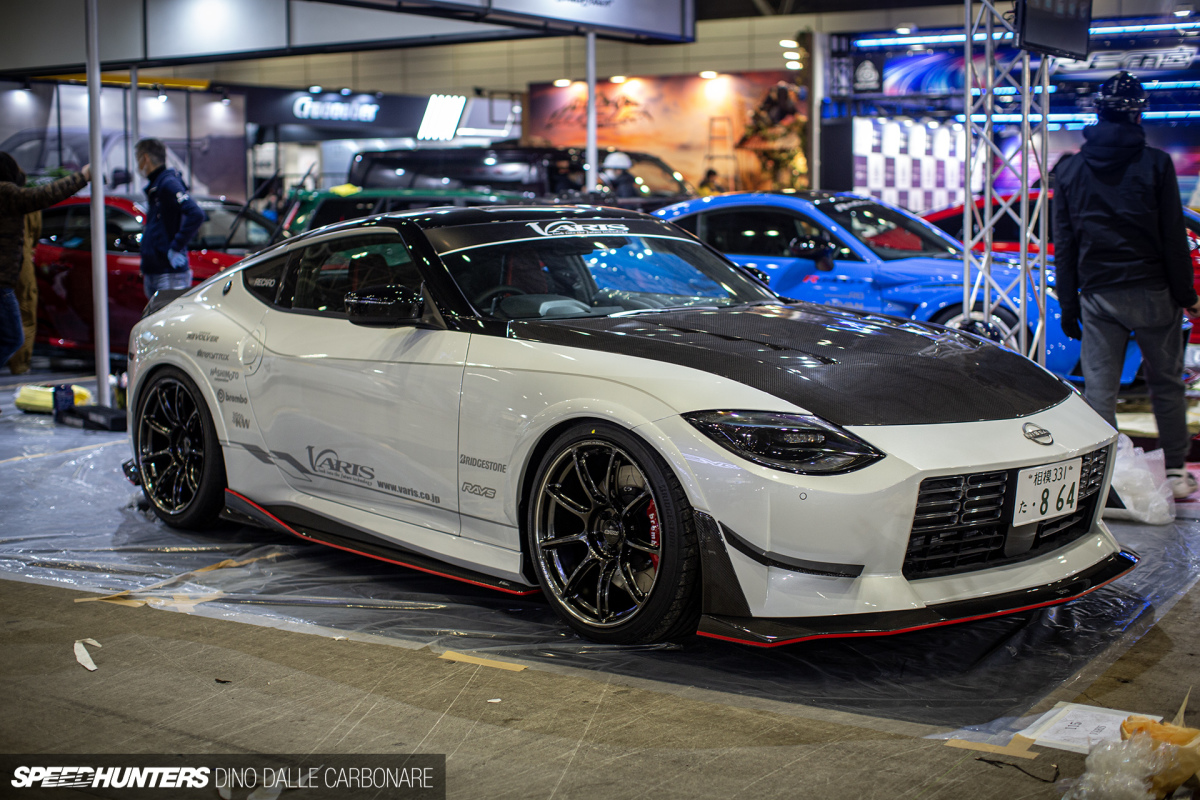 With this in mind, we'll have a special post dedicated to the RZ34 to show you just how many of them turned out. Anyone like to take a wild guess at that number?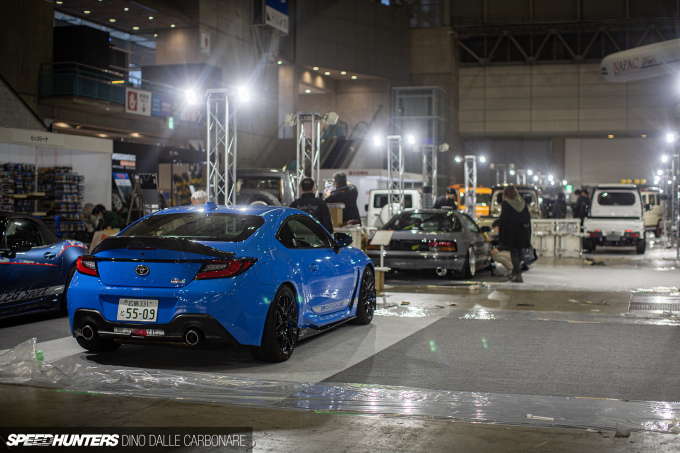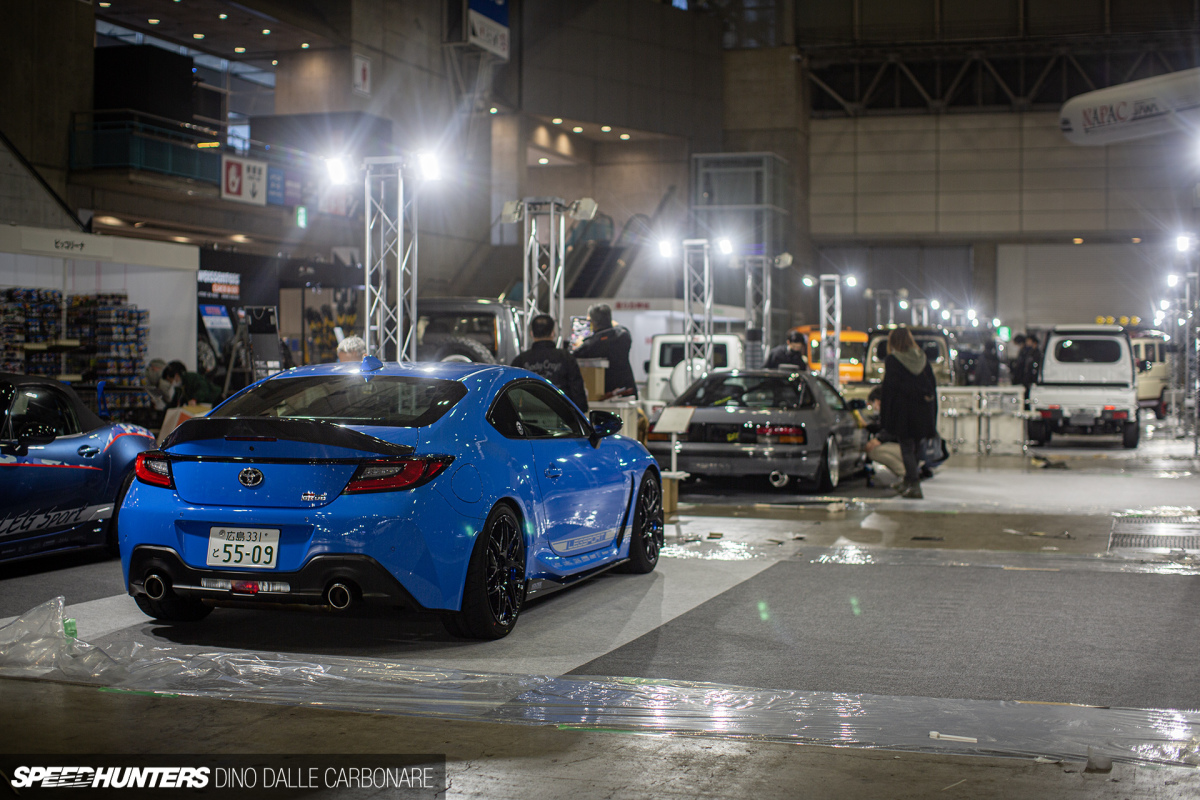 The GR86 also continues to be a popular tuner base for TAS exhibitors. That's not at all surprisingly; the rear-wheel drive Toyota coupe is good-looking, fun and affordable.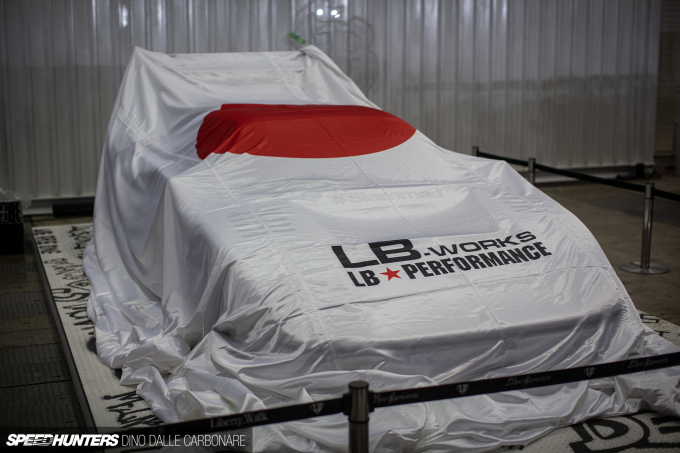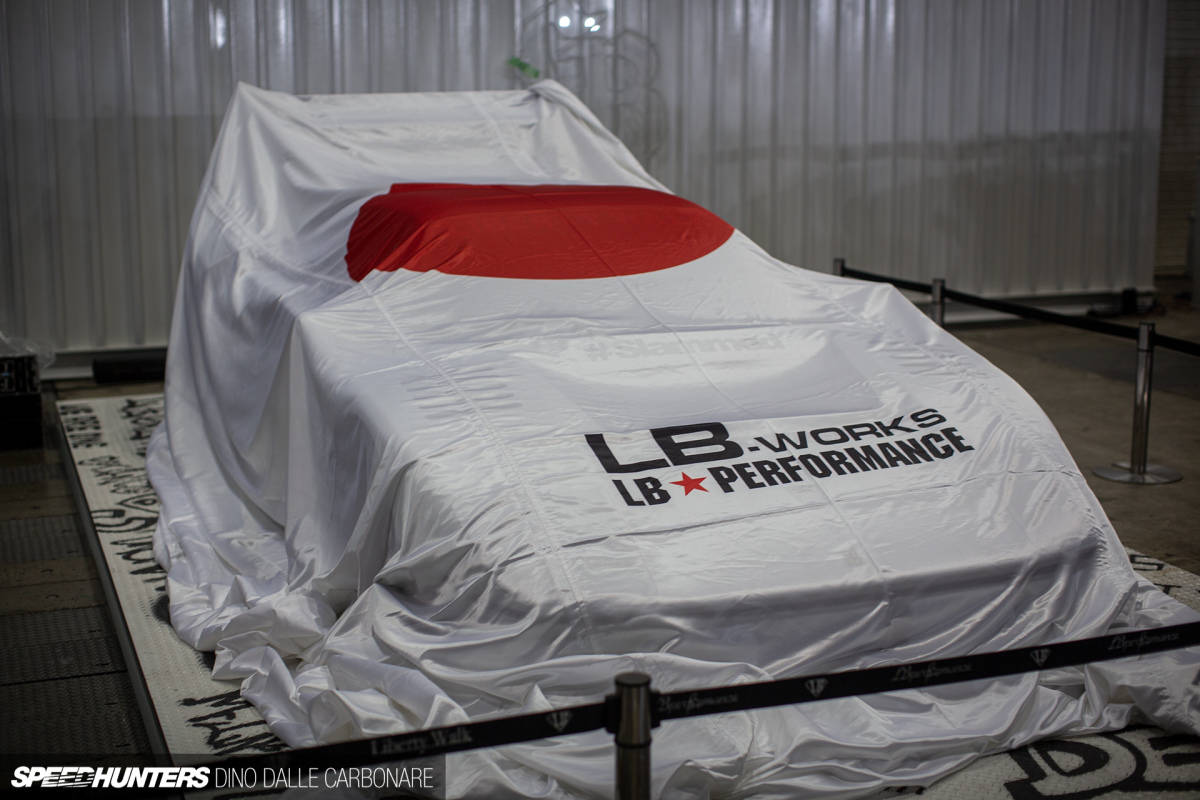 Wataru Kato's single-handed attempt to steal the TAS limelight continues in 2023. At 2:00pm local time, his Liberty Walk wide-body Ferrari F40 will be unveiled to the world. Will people like seeing such an icon be put under the knife? Will Ferrari be faxing cease and desist letters to Kato-san's office? Only time will tell; there's just a few hours to go now.
Kato didn't stop at the F40. Here's another special LBW Ferrari build, this one based on a F355 Challenge.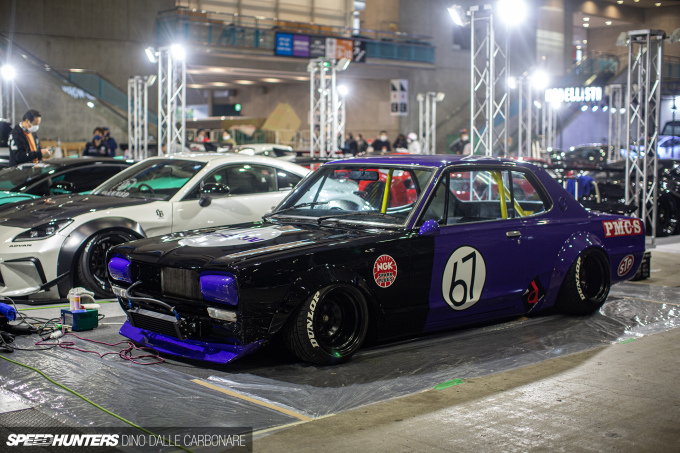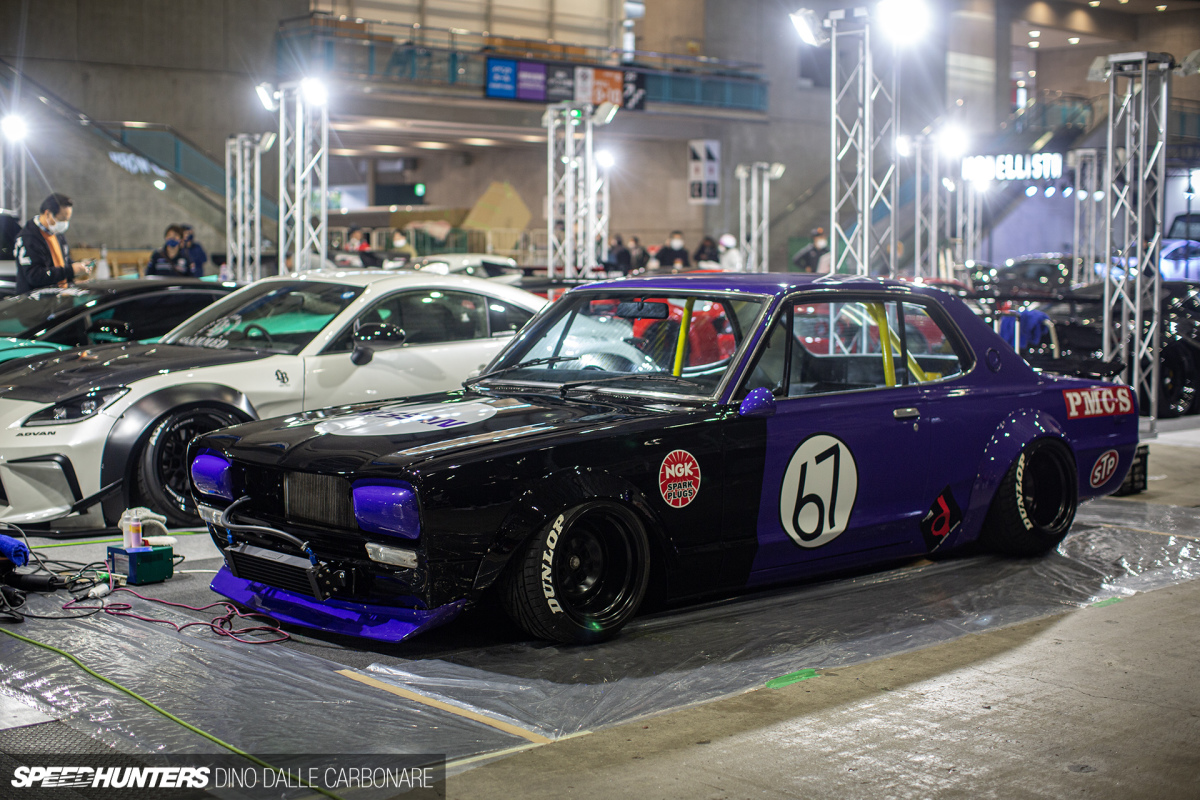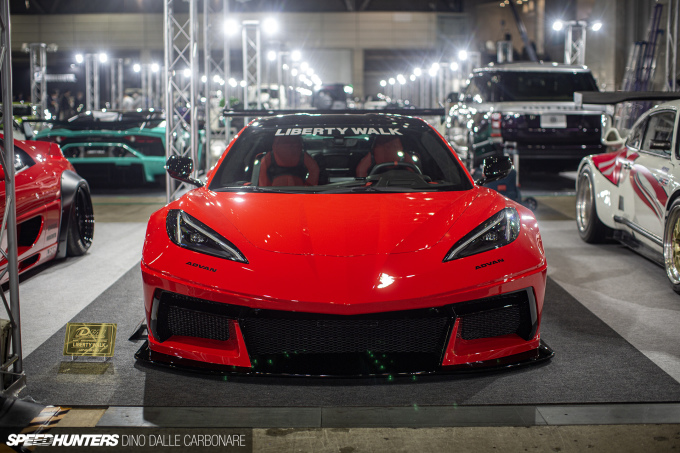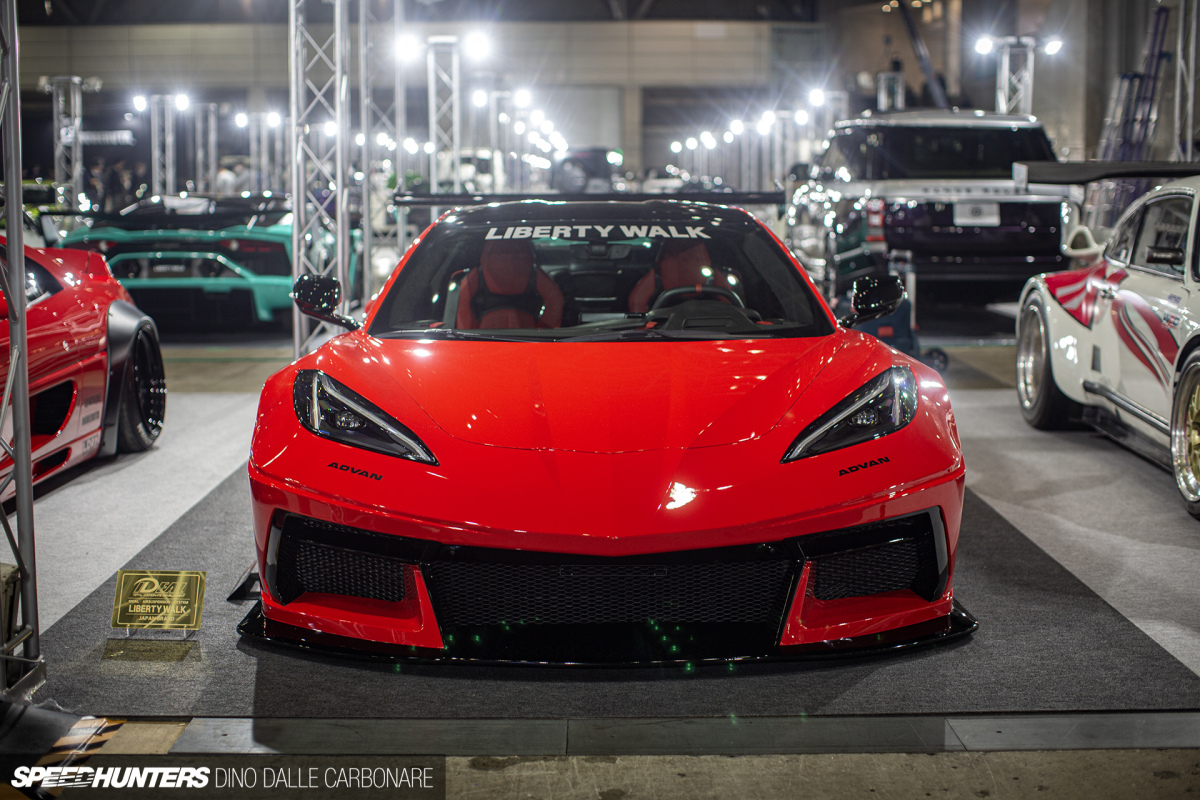 Of all the exhibitors at TAS 2023, I'm pretty sure none have brought along more cars than Liberty Walk. I think I counted 22, but I could have missed a couple. There's definitely no shortage of variety either.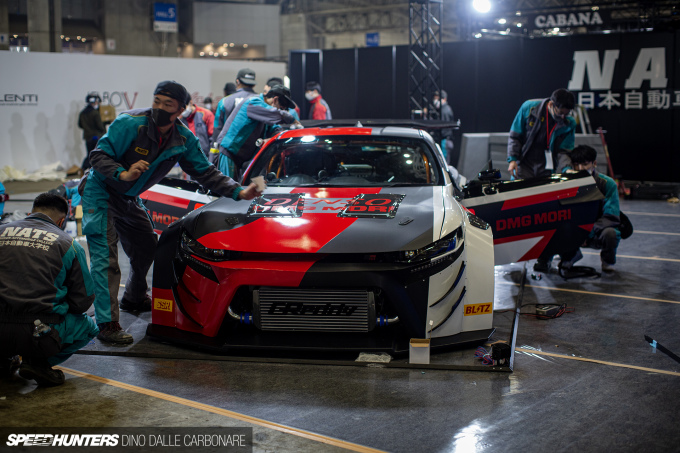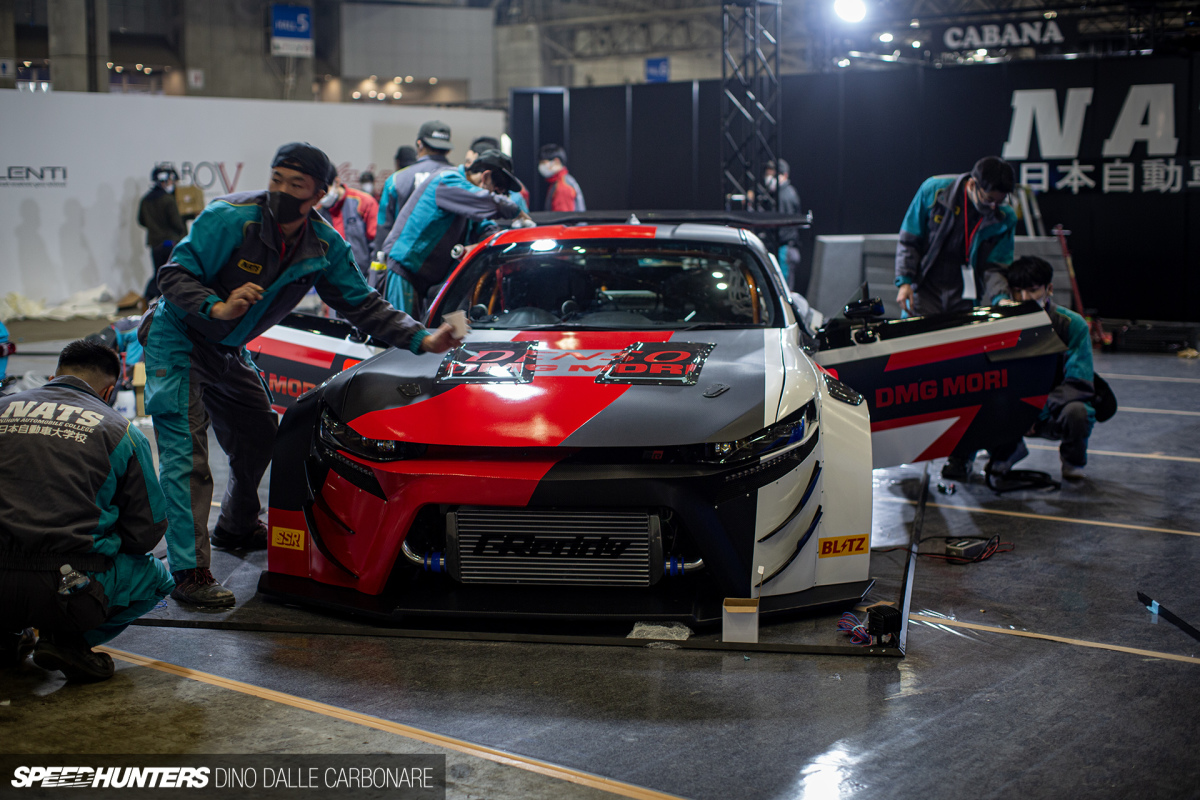 Having seen this creation being prepped for display, we'll also be sure to stop by the NATS booth and take a look at what the students have been busy with. I always love seeing what this automotive college comes up with their builds. Imagination is truly left to run wild with these guys.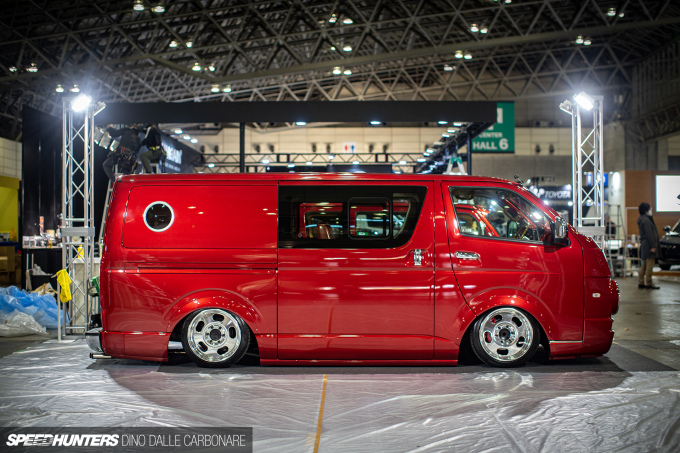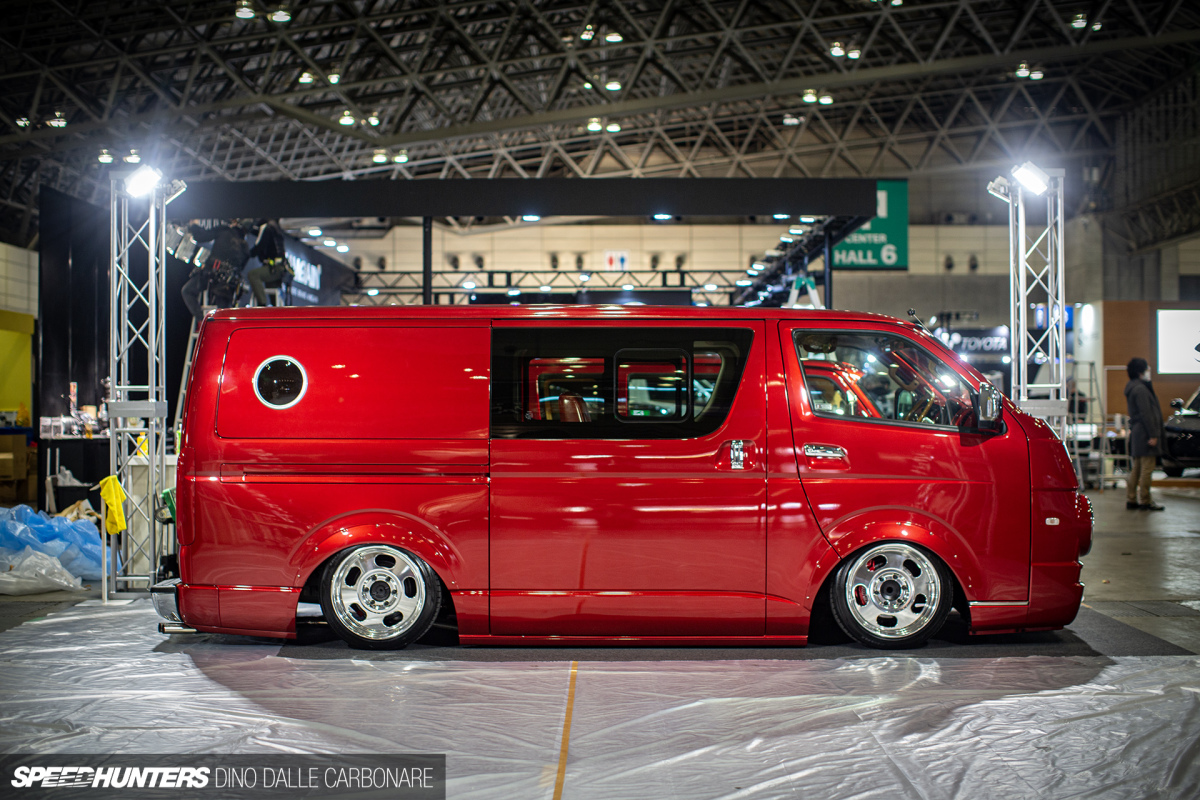 Vans of all shapes and sizes are a big part of Tokyo Auto Salon, and with a camping boom going on right now in Japan there are some pretty interesting ways these things are being customized.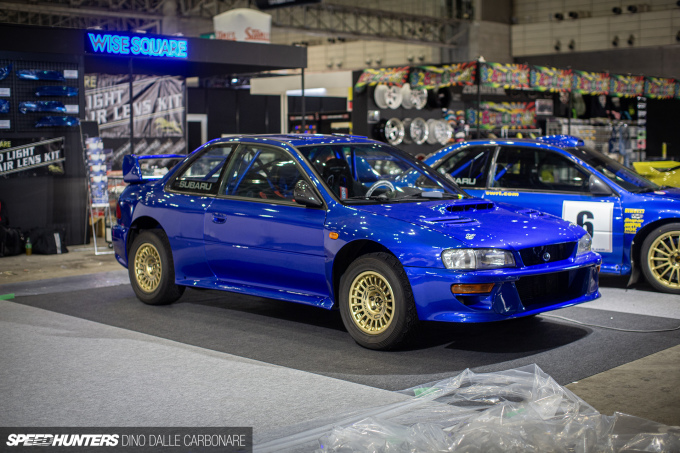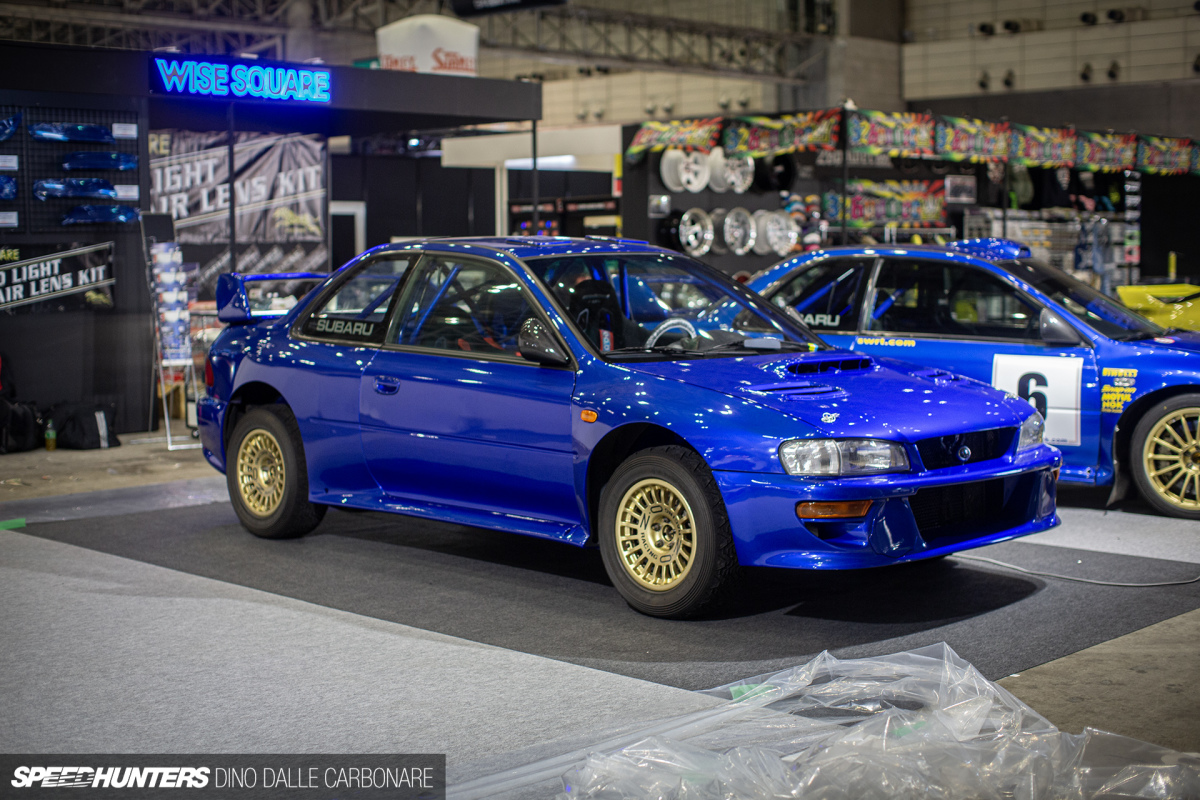 As always at TAS, surprises are around every corner, ready to be spotted and properly hunted.
Going off what I saw on Thursday, there's a lot of carbon fiber and a few hybrid vehicles making a statement, too. Did I mention the exotics?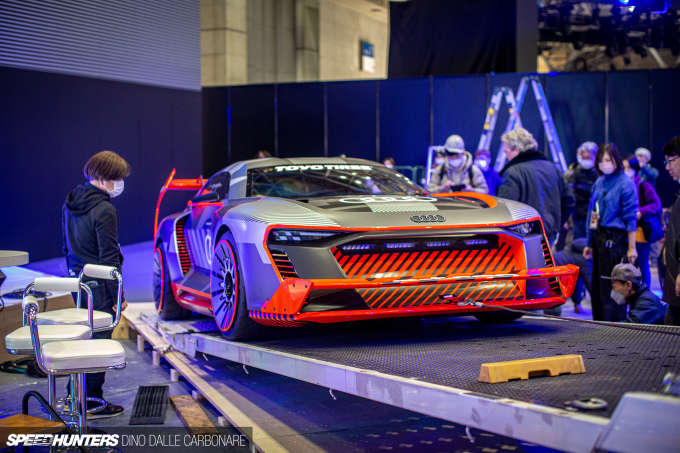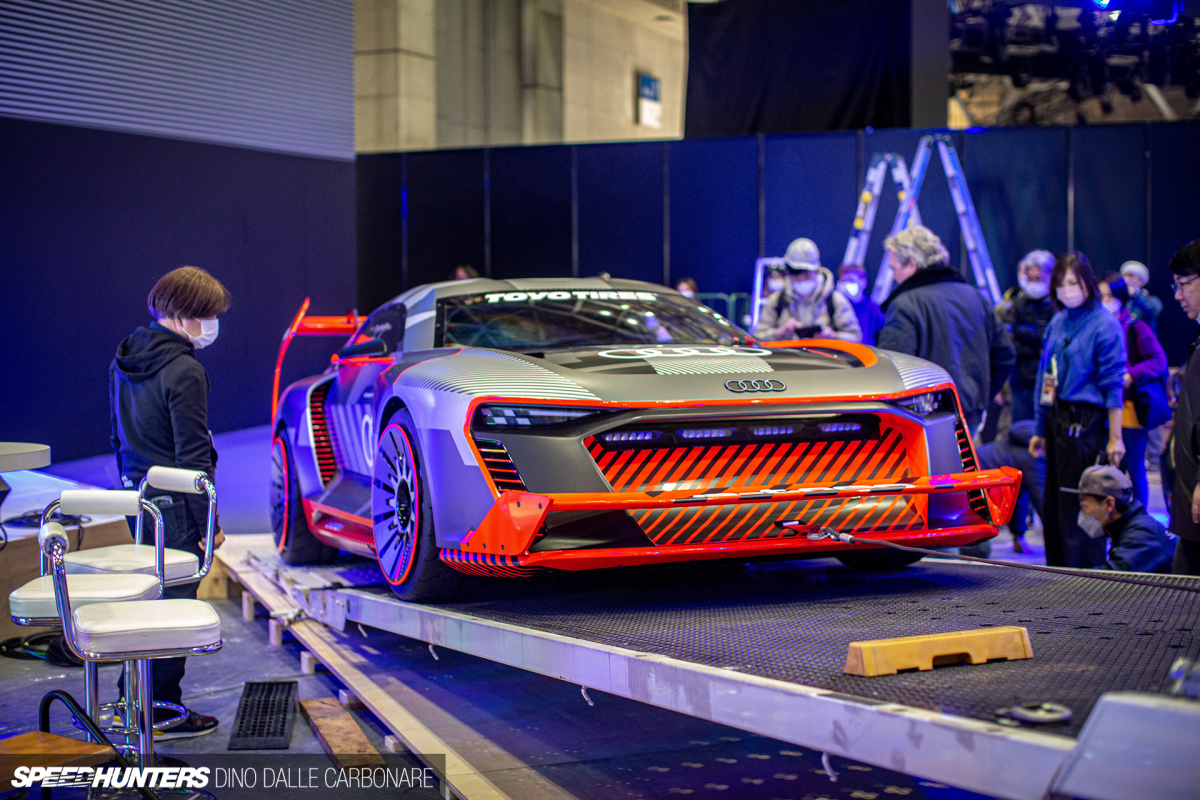 With all that said, there's also a sad angle to this year's show, as Ken Block was scheduled to attend Tokyo Auto Salon with the Hoonitron. Watching the Audi being unloaded at the Toyo Tires booth and knowing that Ken is not with us anymore was a poignant moment. 2023 is a year us car folk will never forget; legends are never forgotten after all.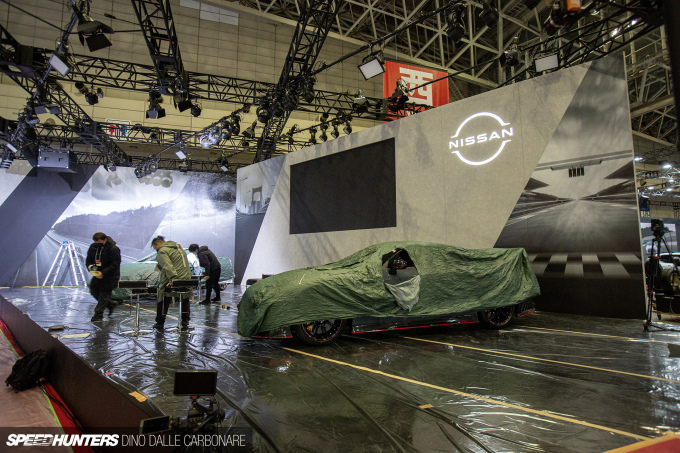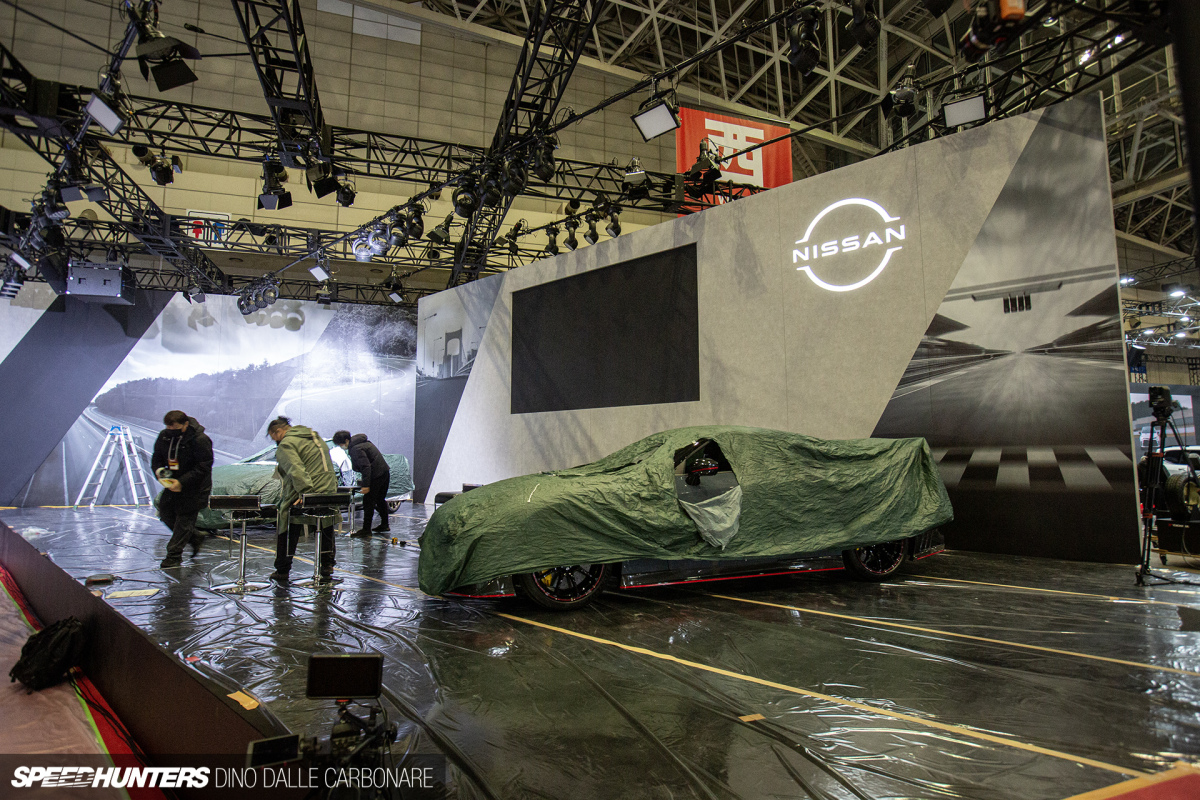 As a whole, Tokyo Auto Salon 2023 is looking simply amazing. And with the biggest team we've ever had at this event now descending on the Makuhari Messe, you can expect plenty of show coverage in the coming hours and days, both here and on Speedhunters' Instagram feed. Brace yourselves – TAS madness is imminent!
Dino Dalle Carbonare
Instagram: dino_dalle_carbonare
dino@speedhunters.com