The first time I visited Tokyo Auto Salon, Dino gave me one piece of advice crucial for covering it on Speedhunters: "Go to the very last hall, first. We Japanese feel the need to complete them in the correct order intended by the show. That last hall will be empty for the first hour."
It's the perfect example of why Japanese culture can be both massively entertaining and frustrating depending on which side of the fence you're sat. And that's not just Dino banter either; it genuinely remains the most efficient way to cover TAS on any given day.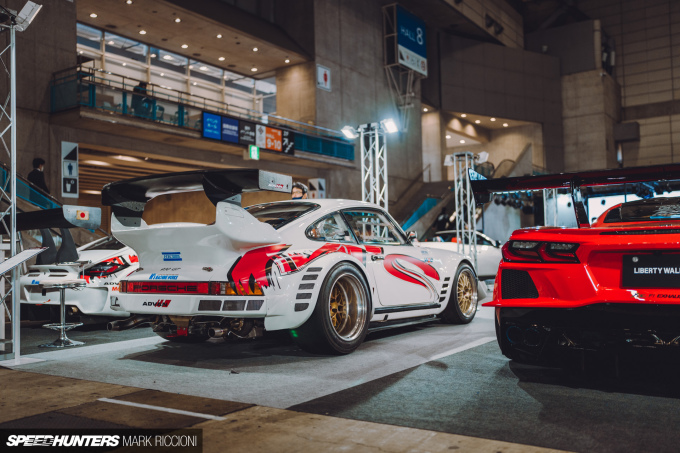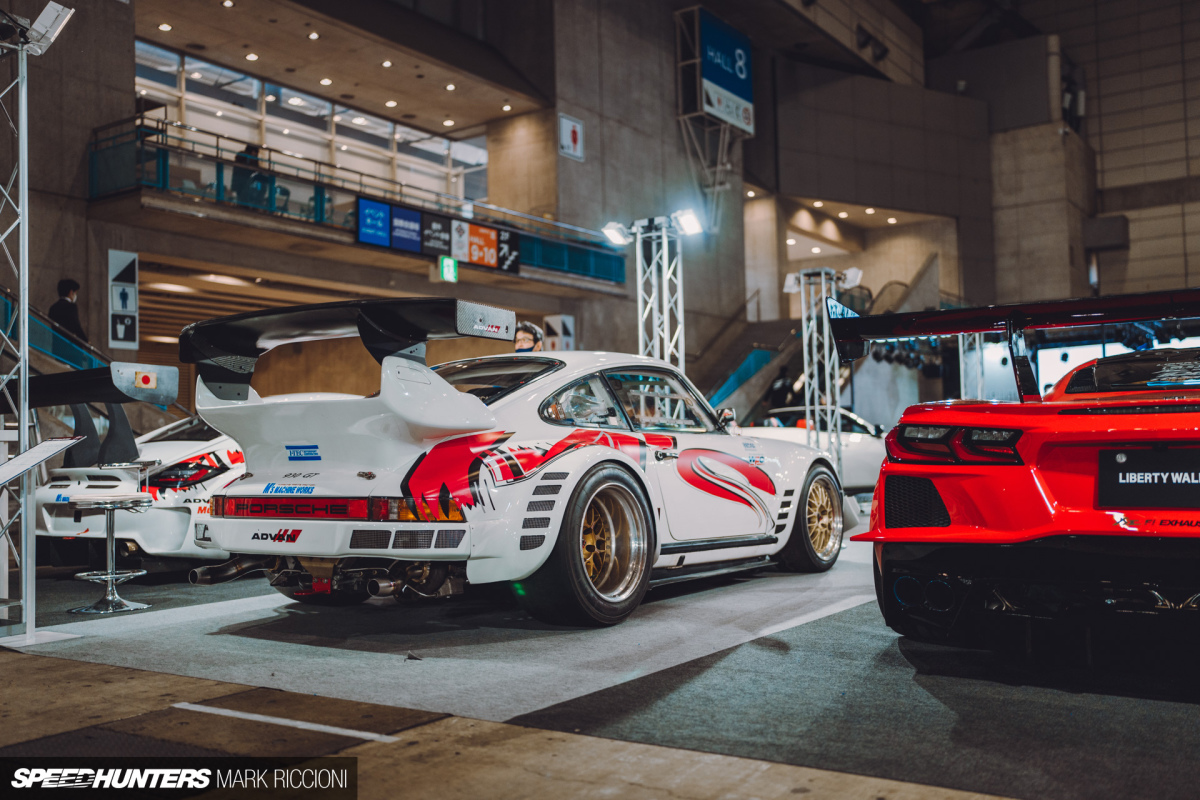 In England, we're conditioned to believe that rules are there merely for guidance rather than a code to live by. And look where that's got us; Brexit, three PMs in as many months and a nation convinced summer tyres can be used even when it's snowing. 'Siri, show me cars stranded on the M25.'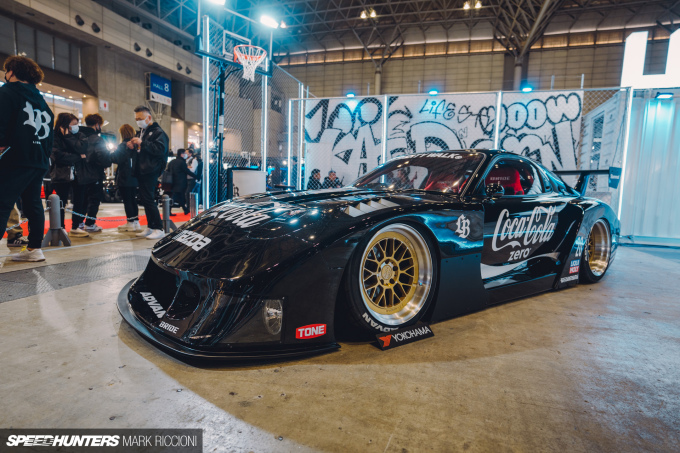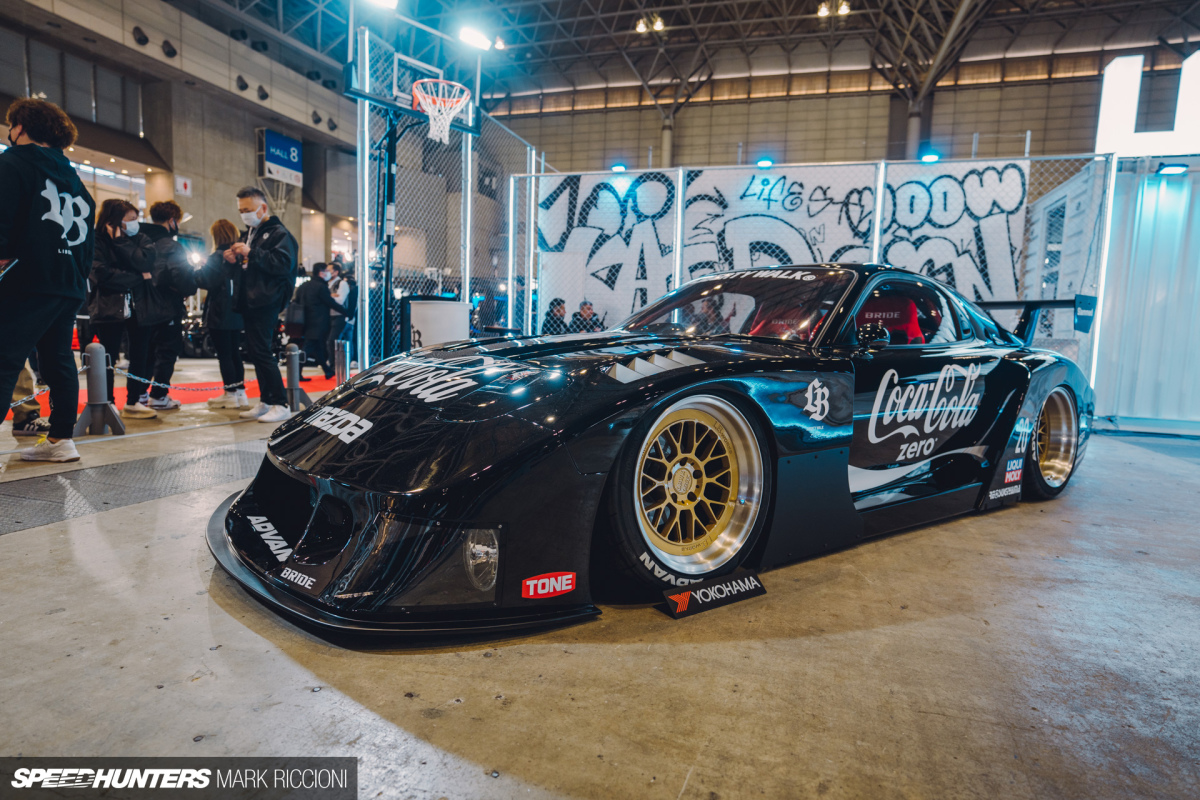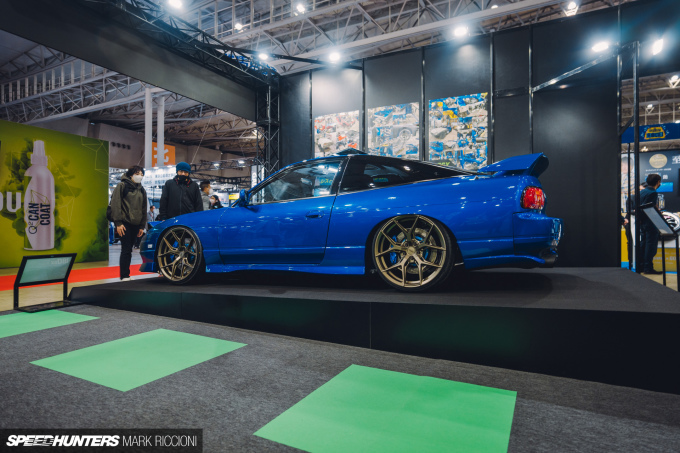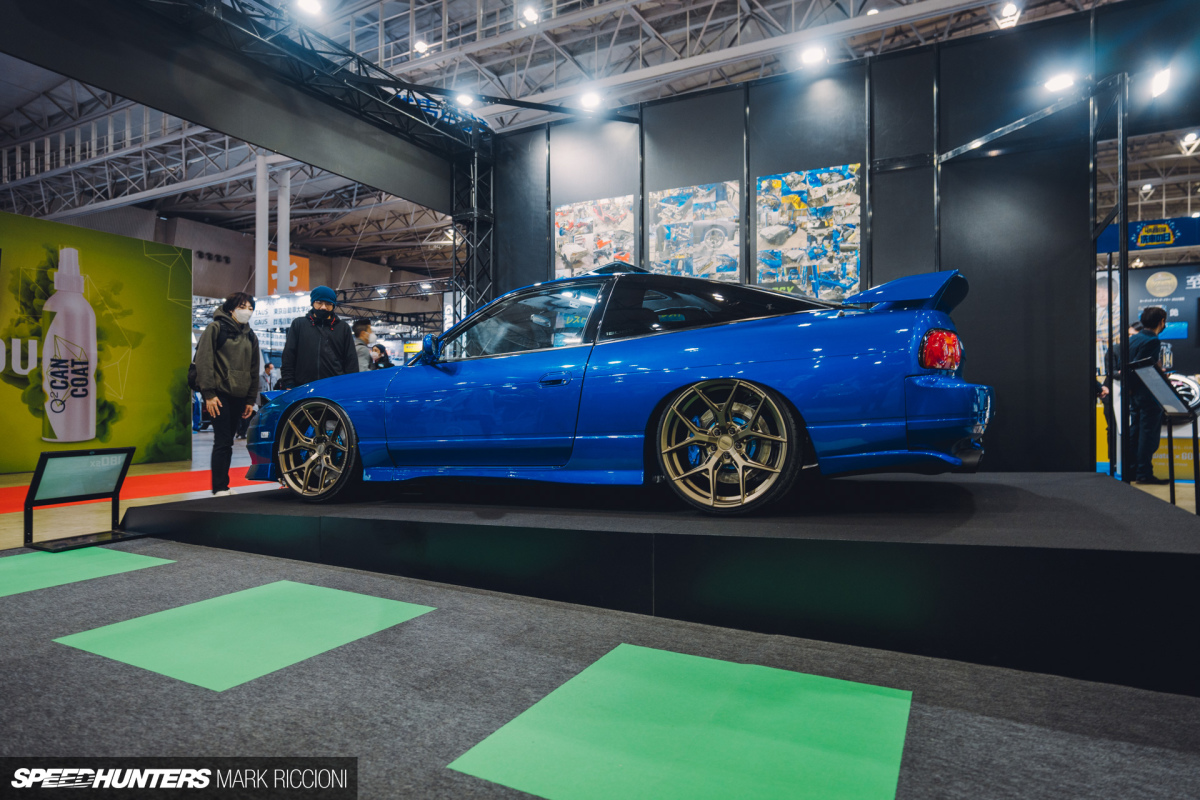 I don't think there's a single story on Speedhunters where I haven't rambled about Japan at some point, and the simple reason is because I adore this place. For decades, Japan has been the driving force behind my obsession with car culture, and every visit just seems to compound that obsession further.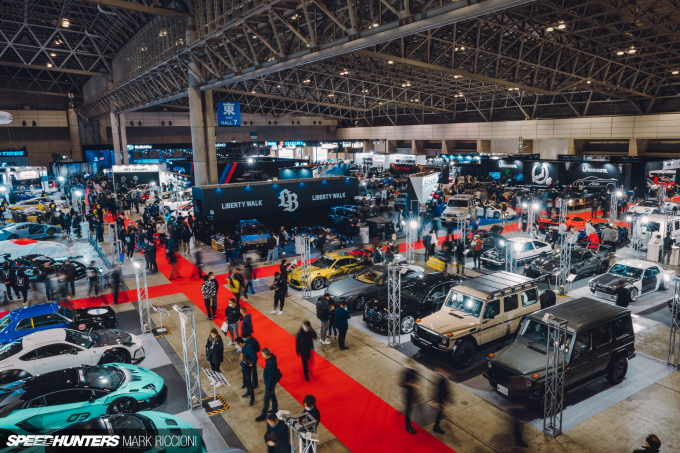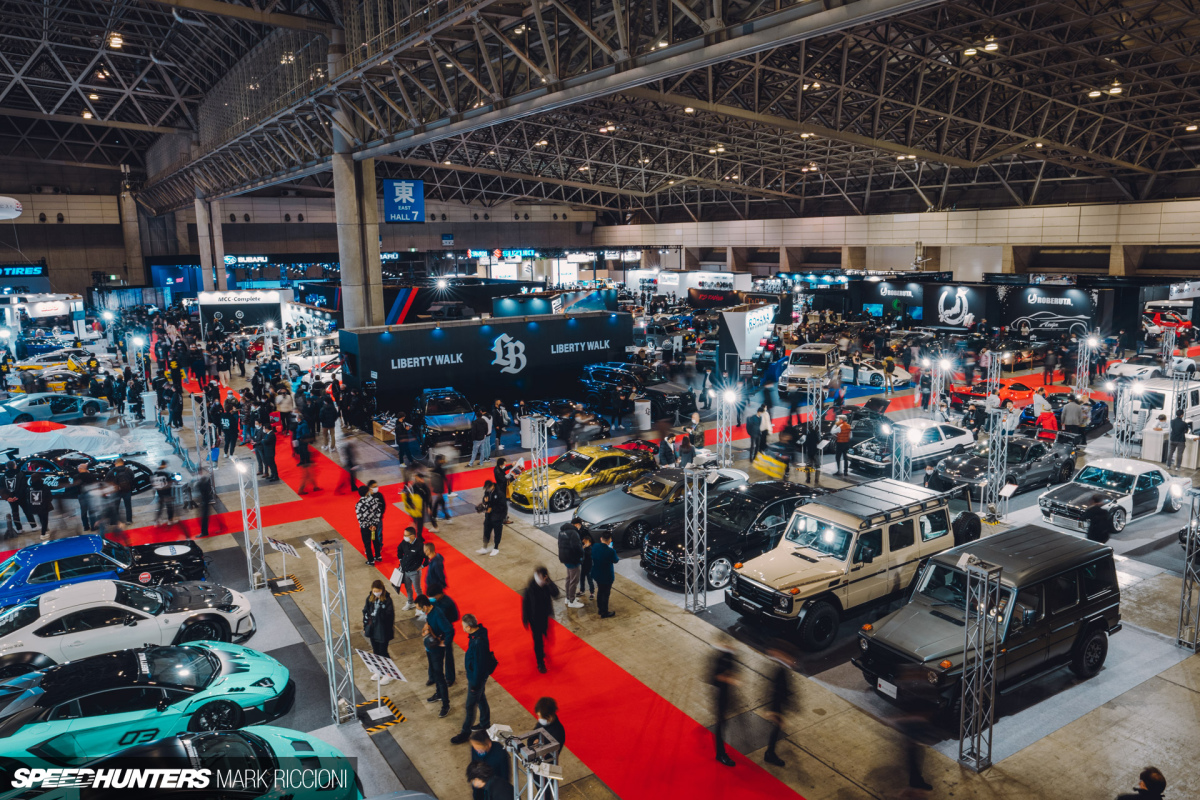 There's an odd phenomenon when something you've followed for so long gains huge popularity with the masses. It's like when your favourite unknown artist starts getting played on the radio. You should be happy for 'em, but there's a part inside you which resents the success. Not to them as an individual, but towards the army of new fans acting like they've just discovered literal fire.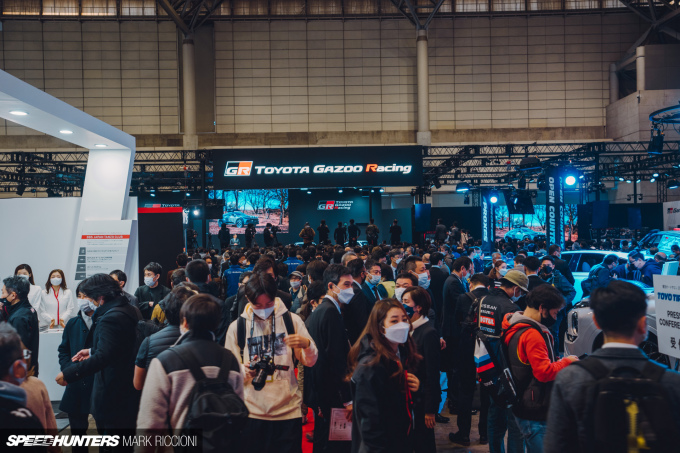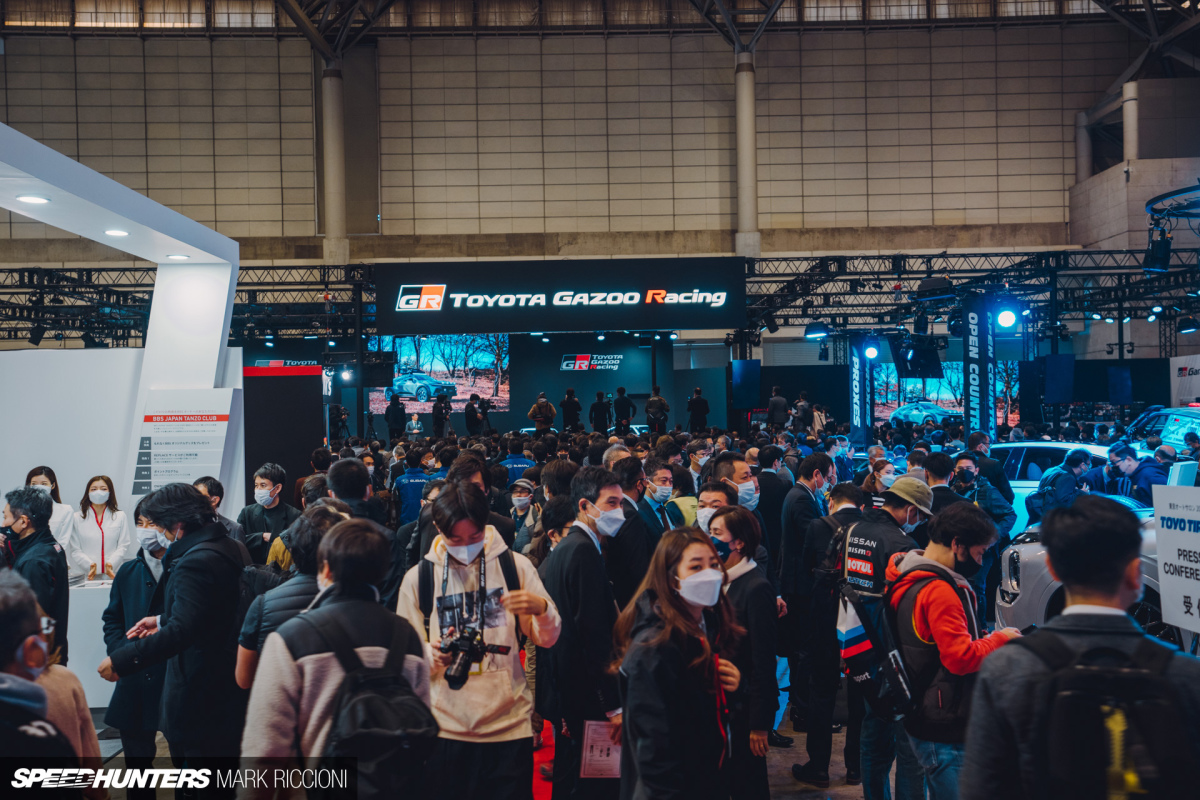 And it'd be very easy to feel this way about Tokyo Auto Salon. 2023 promises to be one of the show's busiest years to date, especially with so many western media outlets and social media personalities in attendance. So, if your interest in Japanese car culture is minimal at best, you're in for a very long January.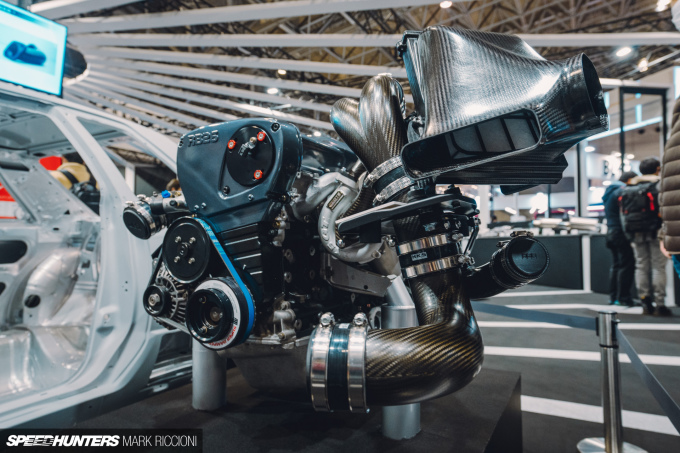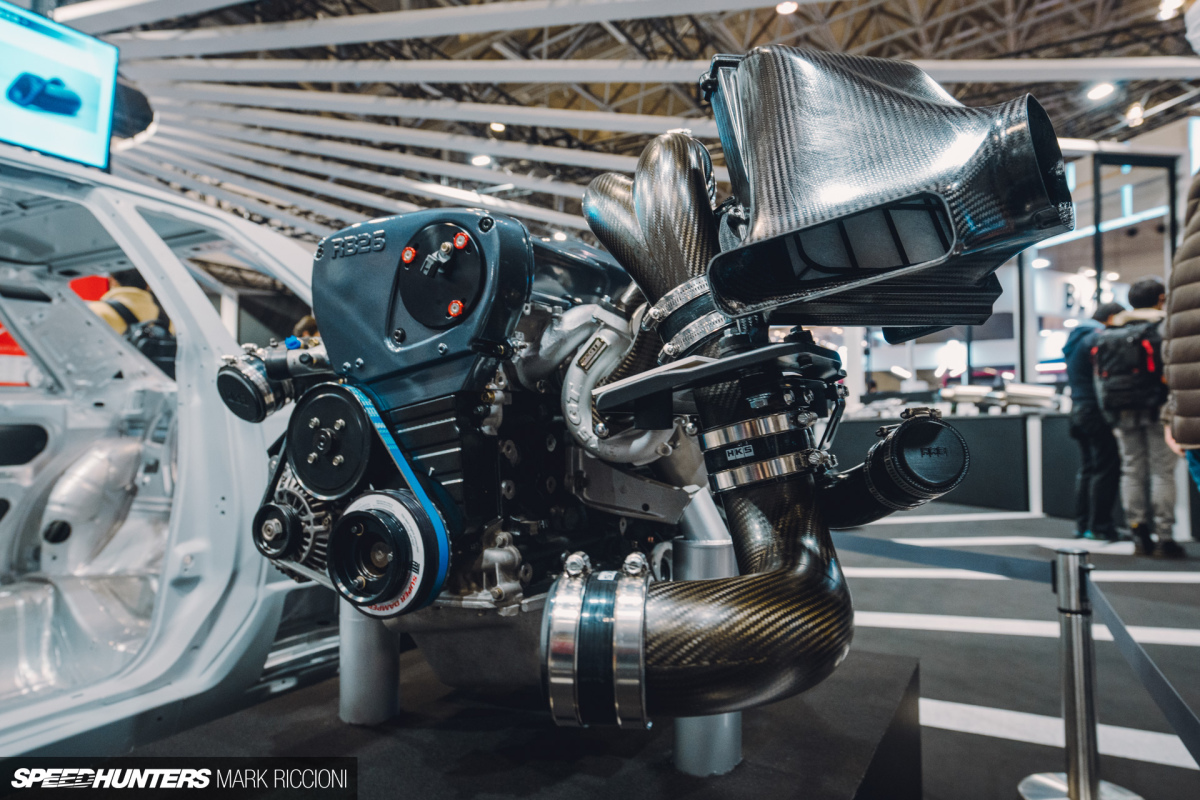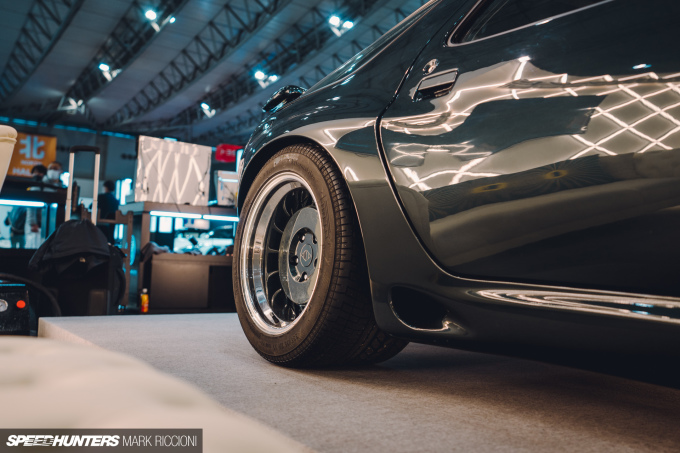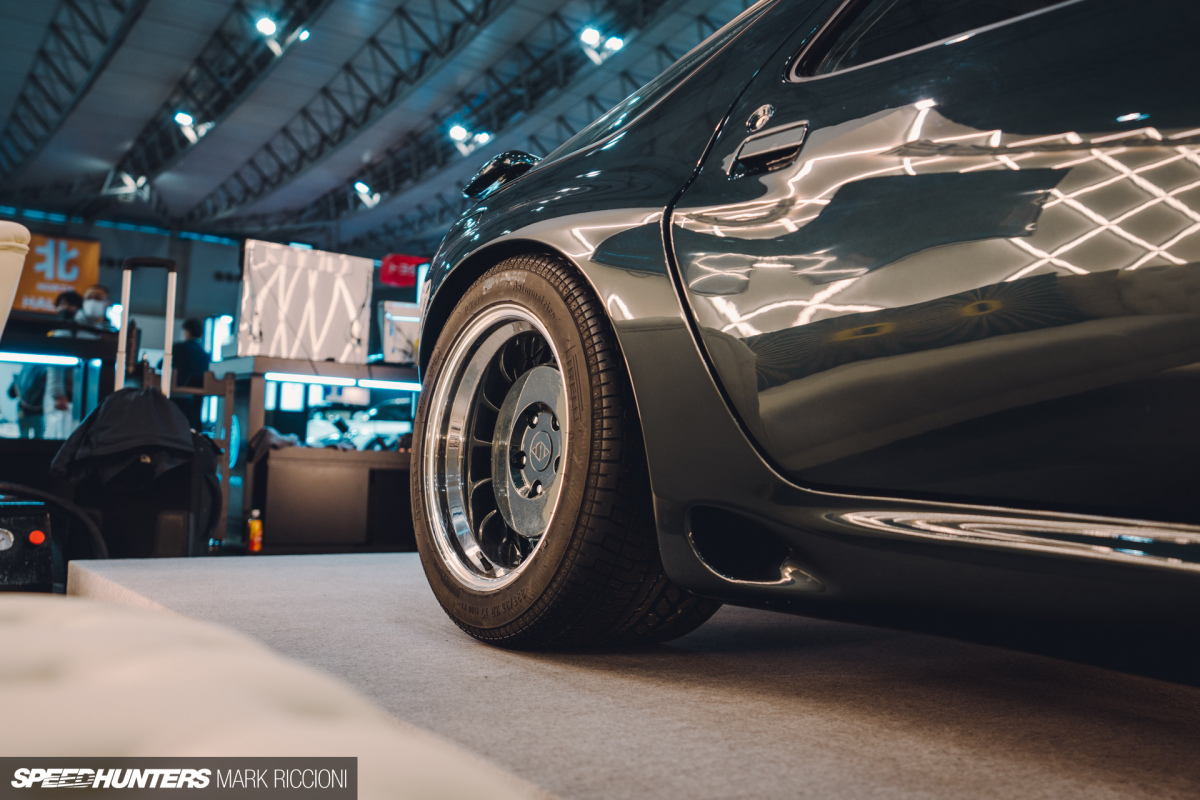 But that mindset above is also total nonsense. Nobody – no matter how many followers they have – is unearthing Japanese car culture for the first time. TAS existed long before Speedhunters, and long before most of us were even born. Anyone acting like a gatekeeper here needs to put down the anime and go for a walk.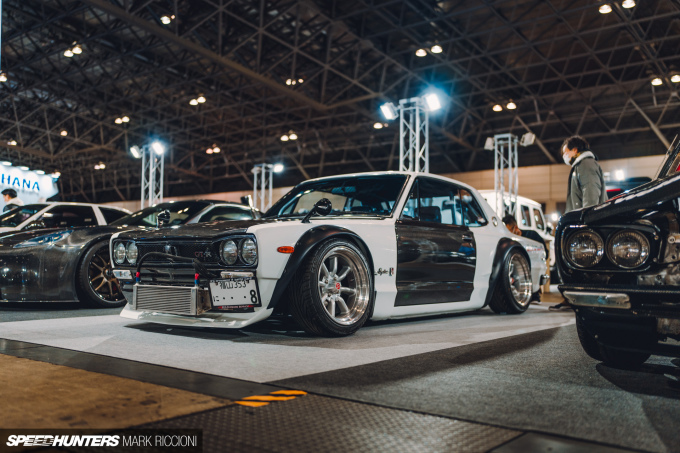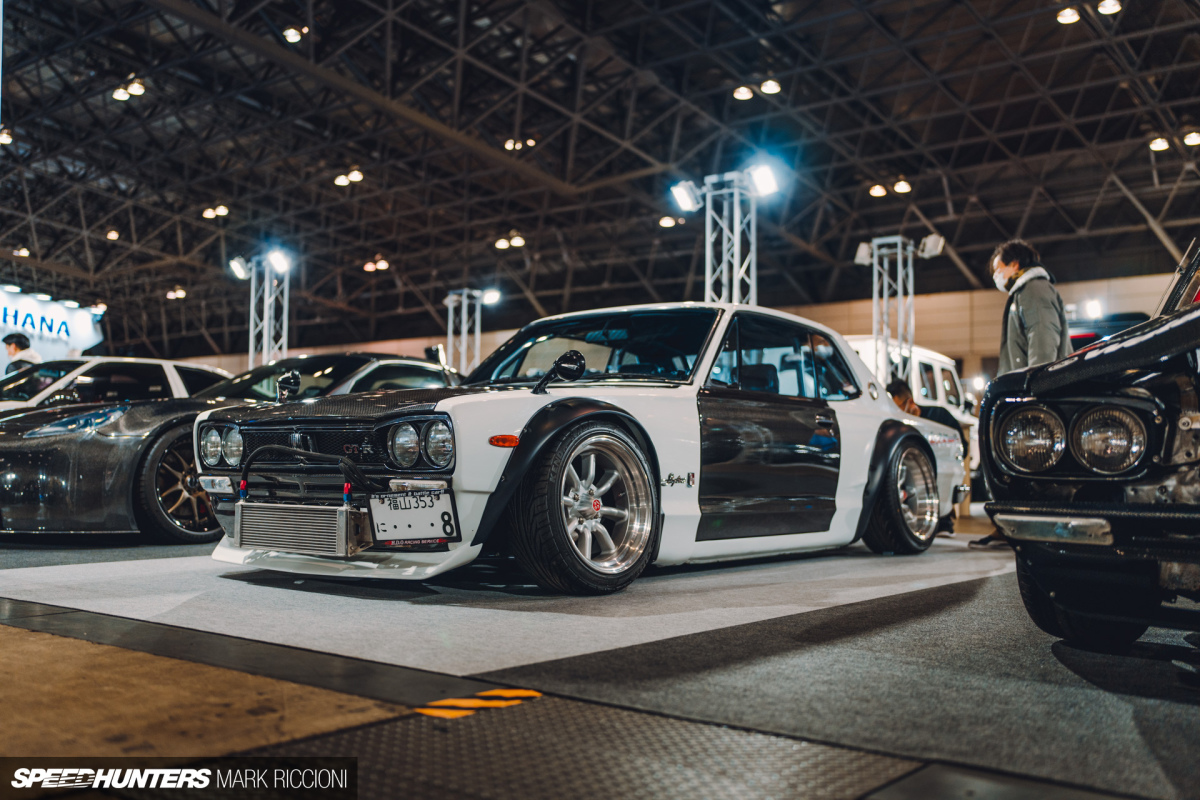 In reality, what we're all witnessing is just genuine, almost uncontrollable excitement for car culture. And that is a very good thing for everyone locked in this industry. Few places in the world present it on such an authentic level as Japan. And if you've been fortunate enough to visit this country, you'll know exactly how that feels regardless of what year it was.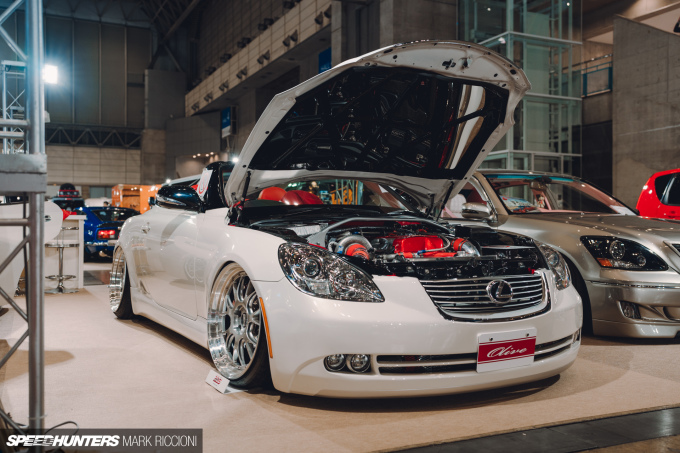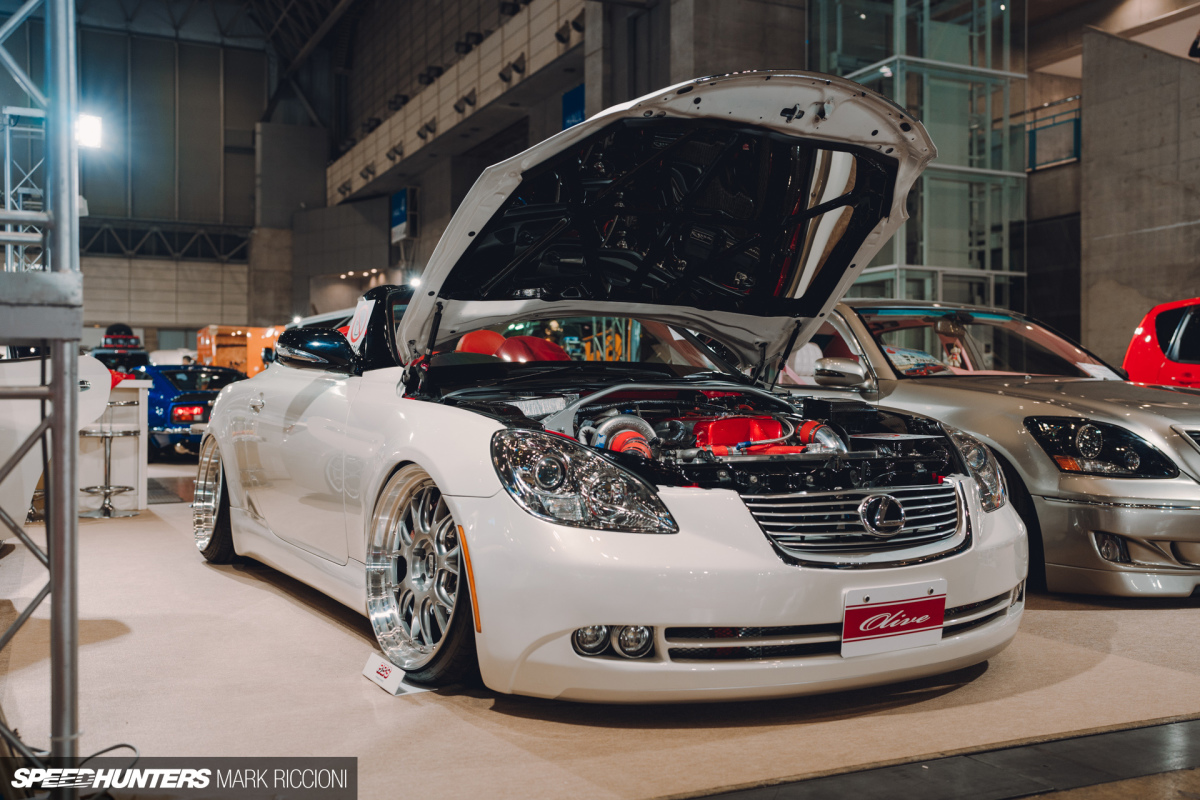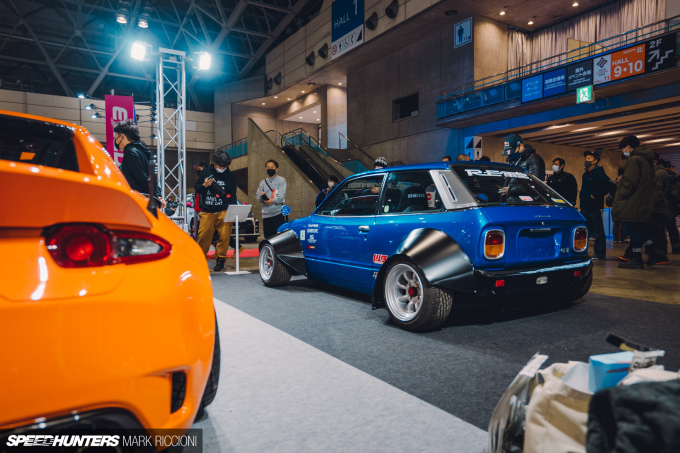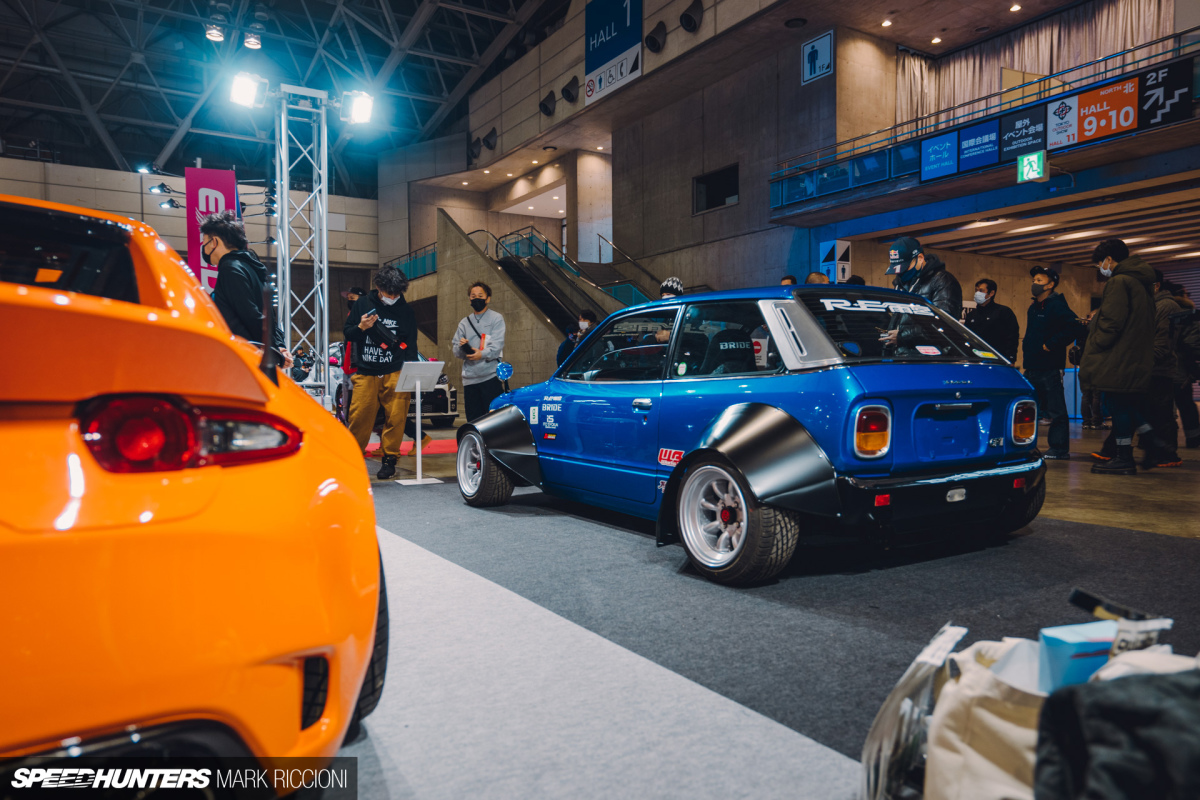 Tokyo Auto Salon, like other aspects of Japan, has this odd sense of being an environment which reached the year 2005 and decided 'yup, this is our optimum year. Let's not go any further.' The only giveaway that we're now in 2023 is some of the cars on display.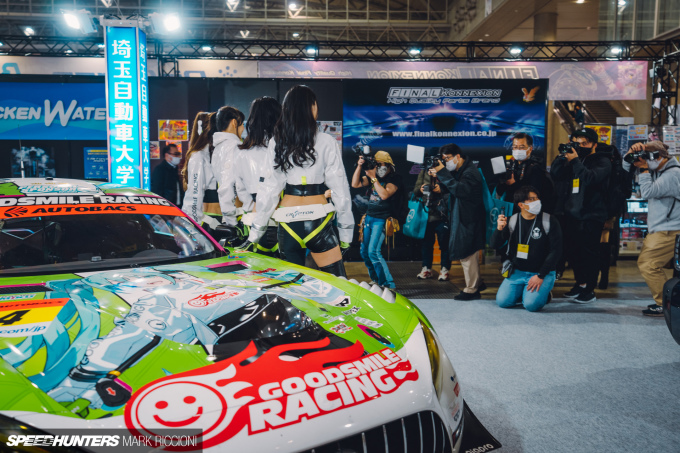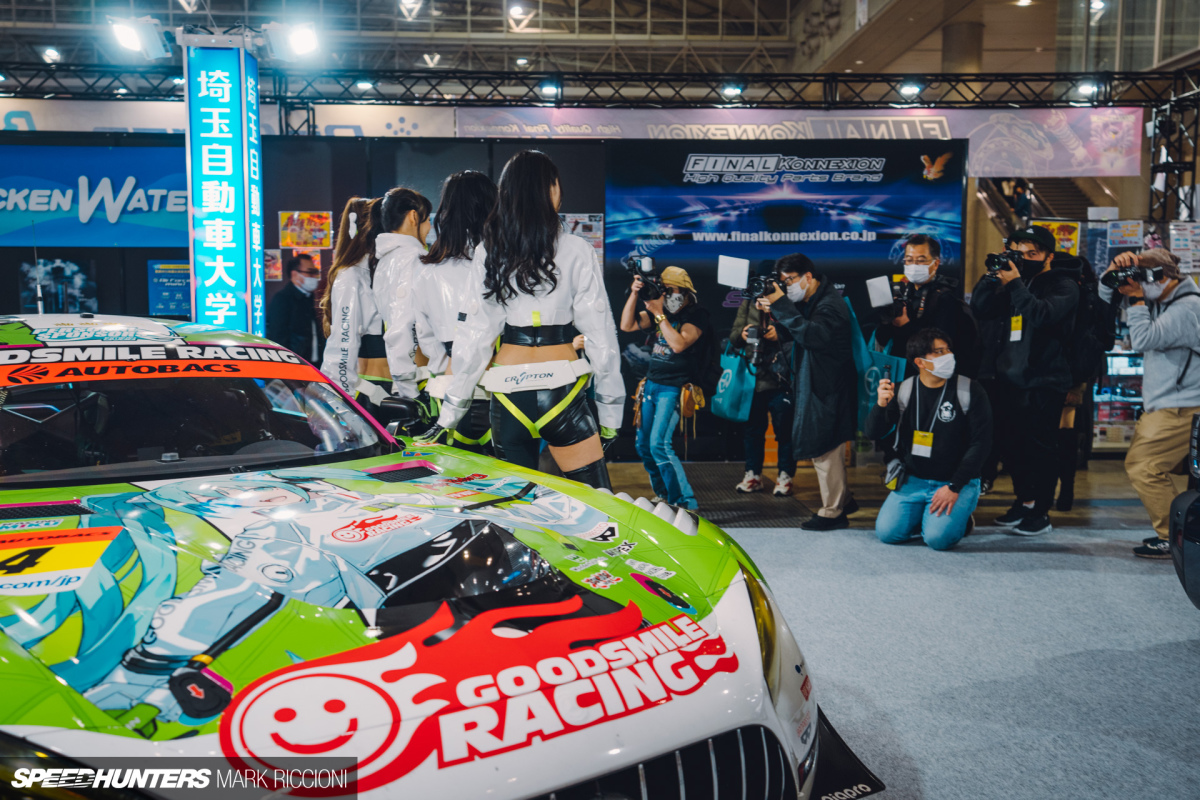 Journalists are still given press information on CDs. Hand-held camcorders are littered with metallic stickers boasting 720p resolution. And promo girls adopt the less is more approach to clothing the deeper into Tokyo Auto Salon you get. It seems that #MeToo hasn't translated very well into kanji, yet.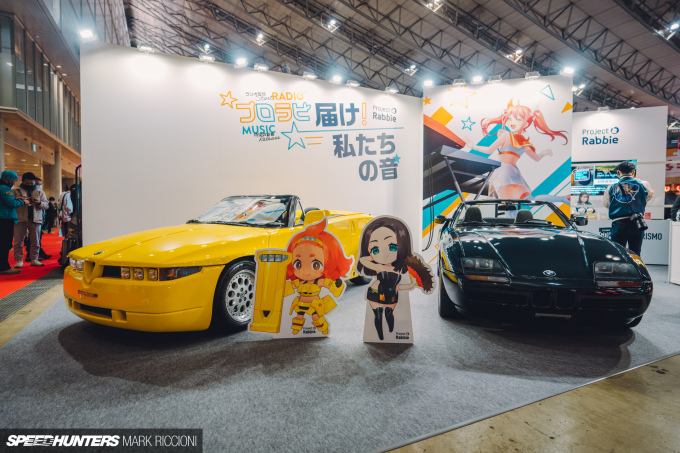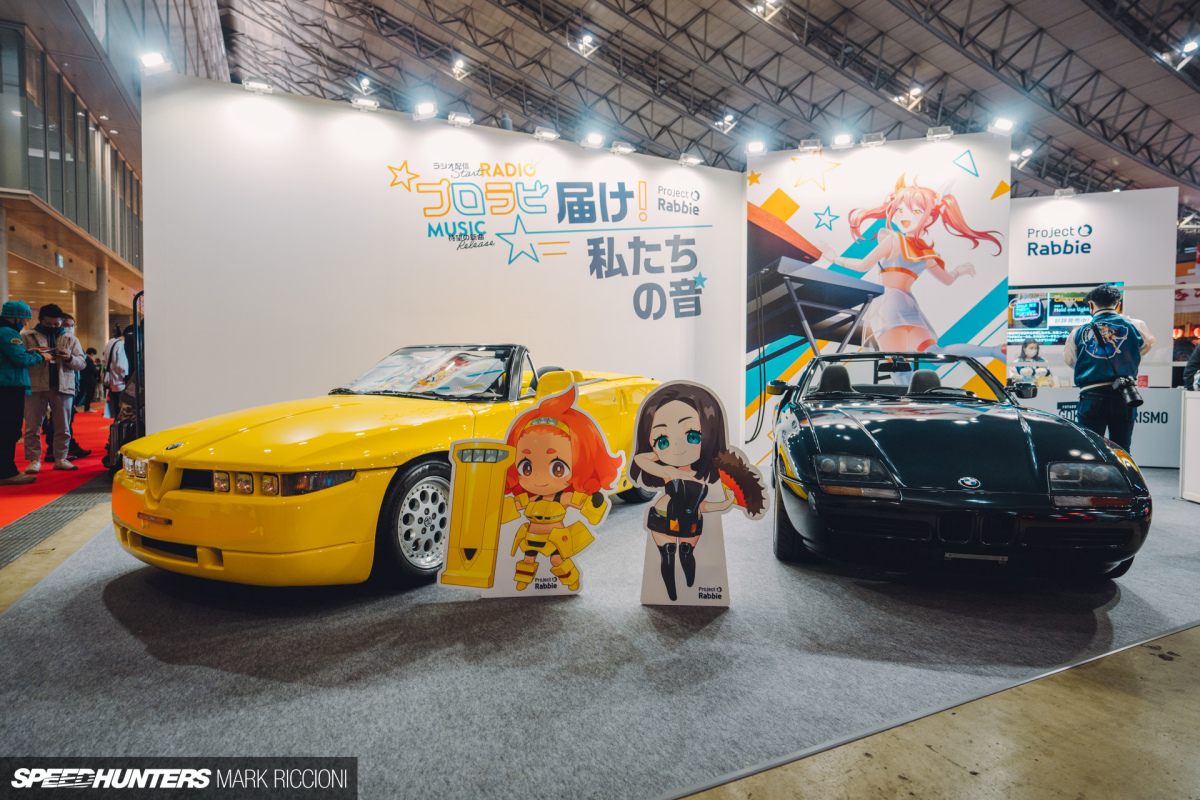 TAS is also one of the few places you'll see a major automotive manufacturer rubbing shoulders with a batsh*t LED-clad demo car from a tuner who decided that a giant dinosaur was the perfect mascot to promote their range of cupholders. If you want to be positive, you could say this is Tokyo Auto Salon treating everyone equally. In reality, nobody's prepared to speak up or suggest otherwise for fear of offending one another.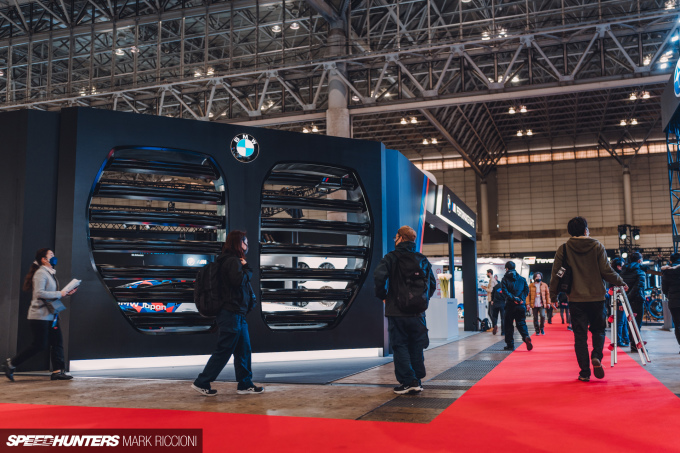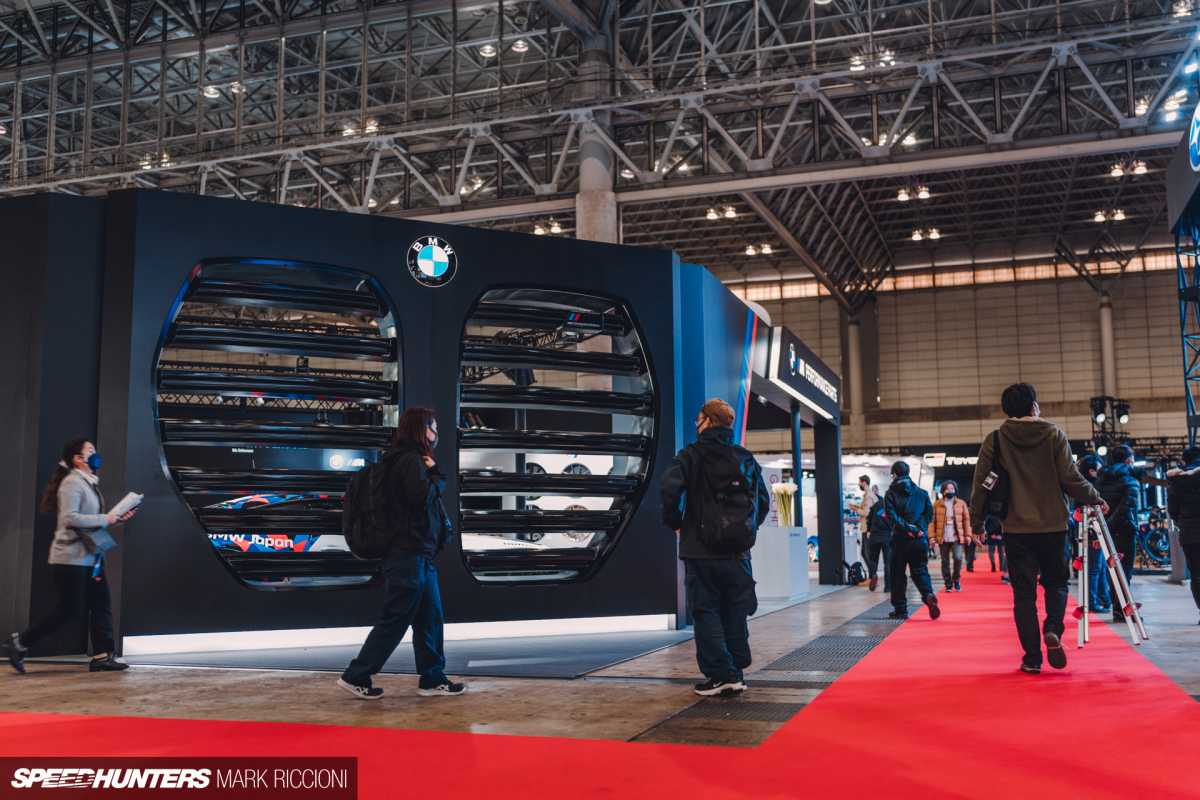 Now I've wasted 600+ words taking you down a memory land nobody actually asked for, let's get to the real reason you're here – the cars. And I'll keep this as brief as possible, partly because we've got TAS-centric stories planned every day for the next week, and mainly because it's Friday evening in Japan and this story should've gone live a half hour ago.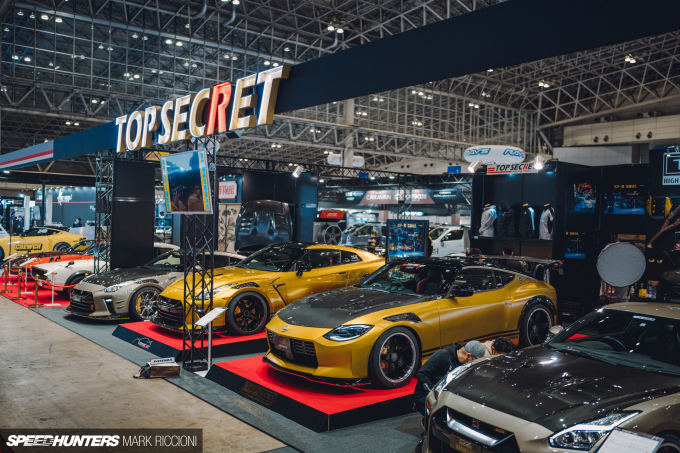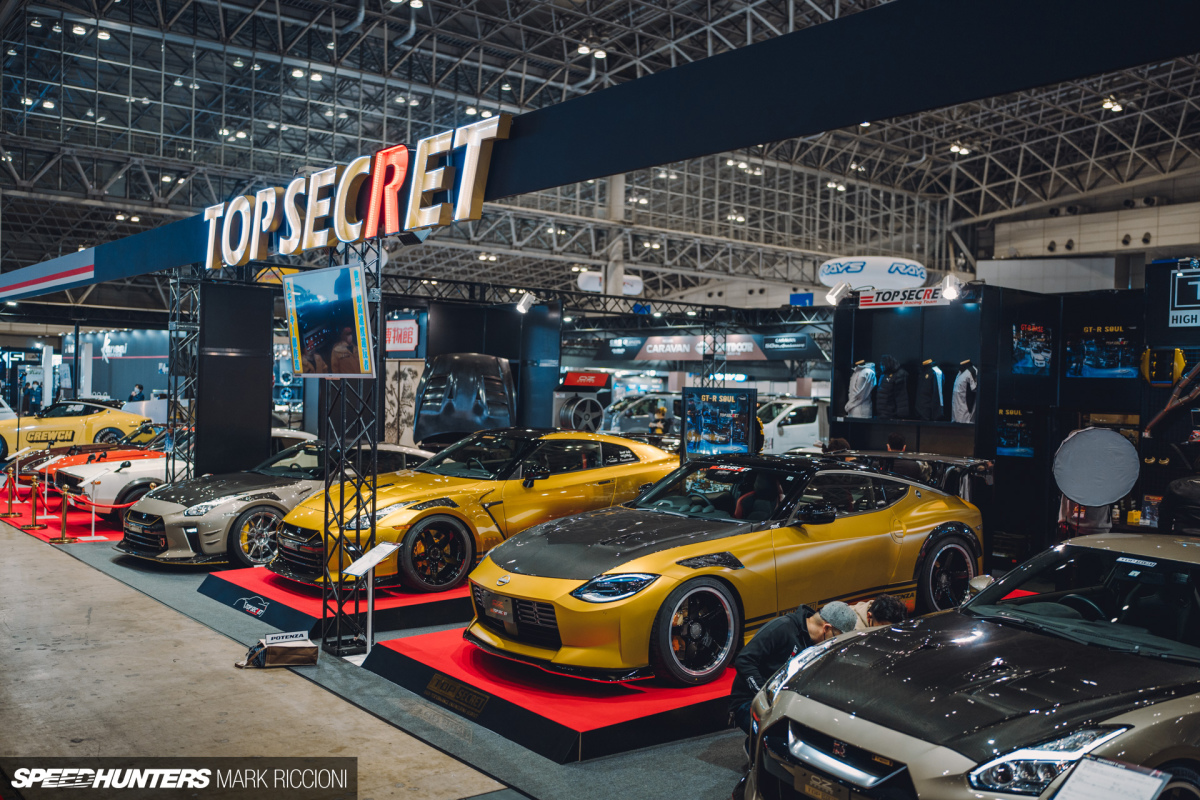 Let's start with the new cars. Unsurprisingly, Nissan's Fairlady Z and the Toyota GR86 are the two big winners here. And that's absolutely worth celebrating, because in a world where internal combustion engines and manual gearboxes are being phased out, these two prove there's still life in the (new) dogs yet.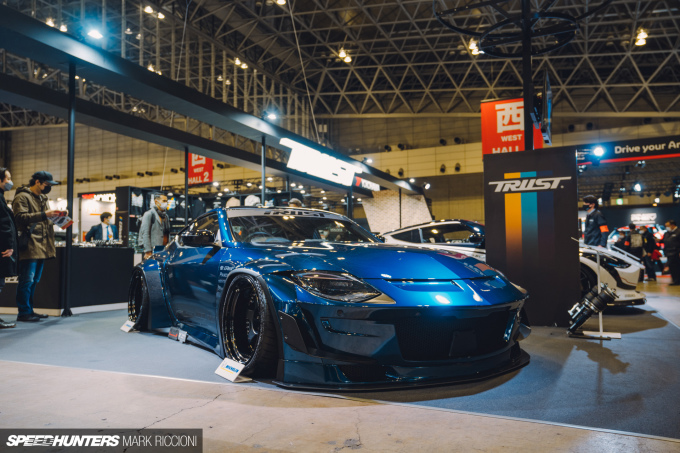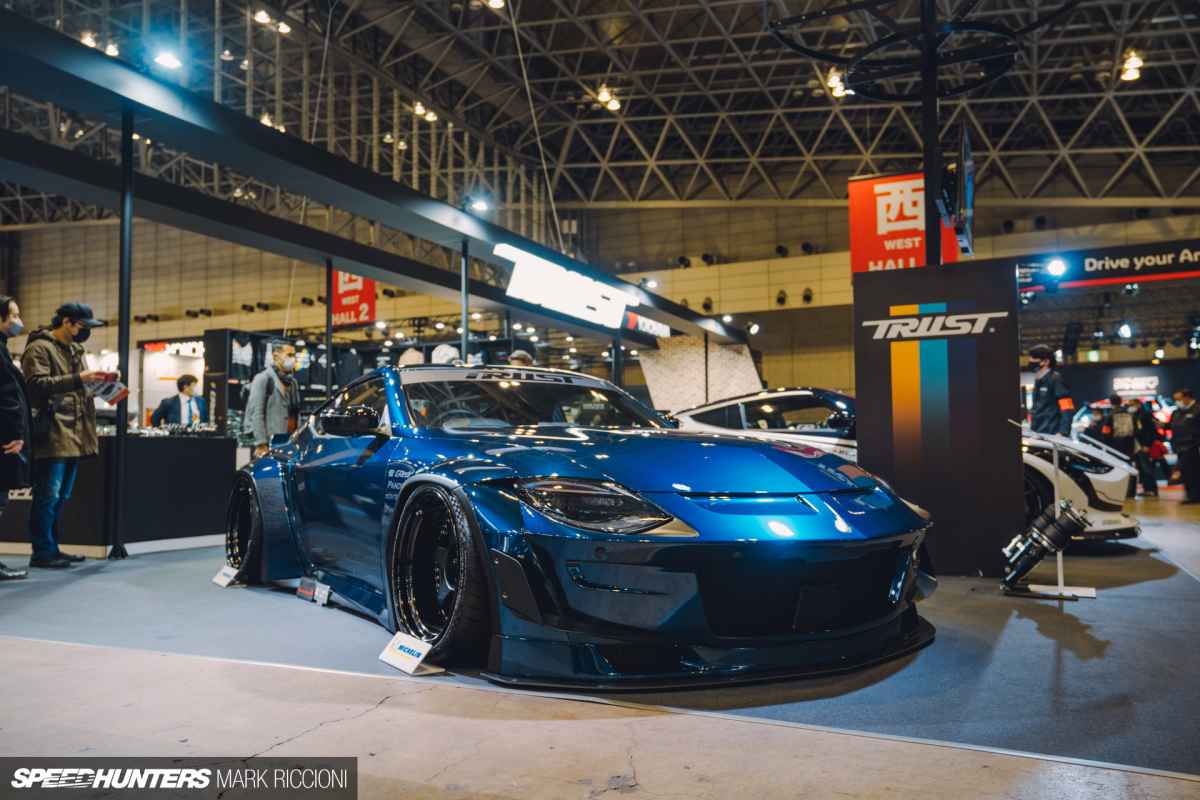 With the Z especially being so new, the bulk of tuning on display revolves around bolt-on parts and exterior components. But there are a few pushing things much, much further, and like at Toyota Auto Salons of the '90s and '00s, you can always count on VeilSide to deliver the goods.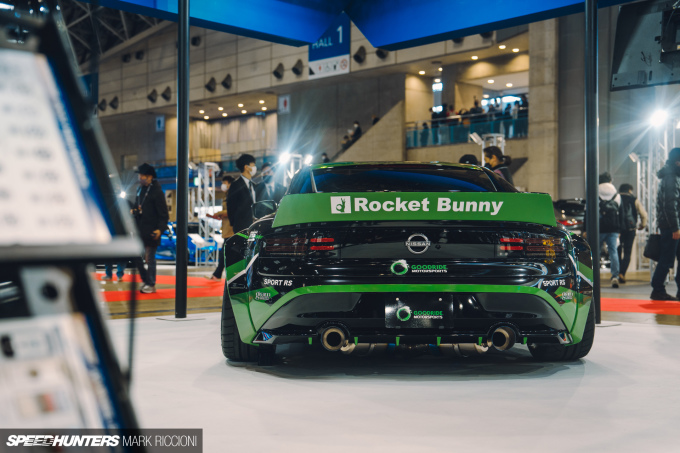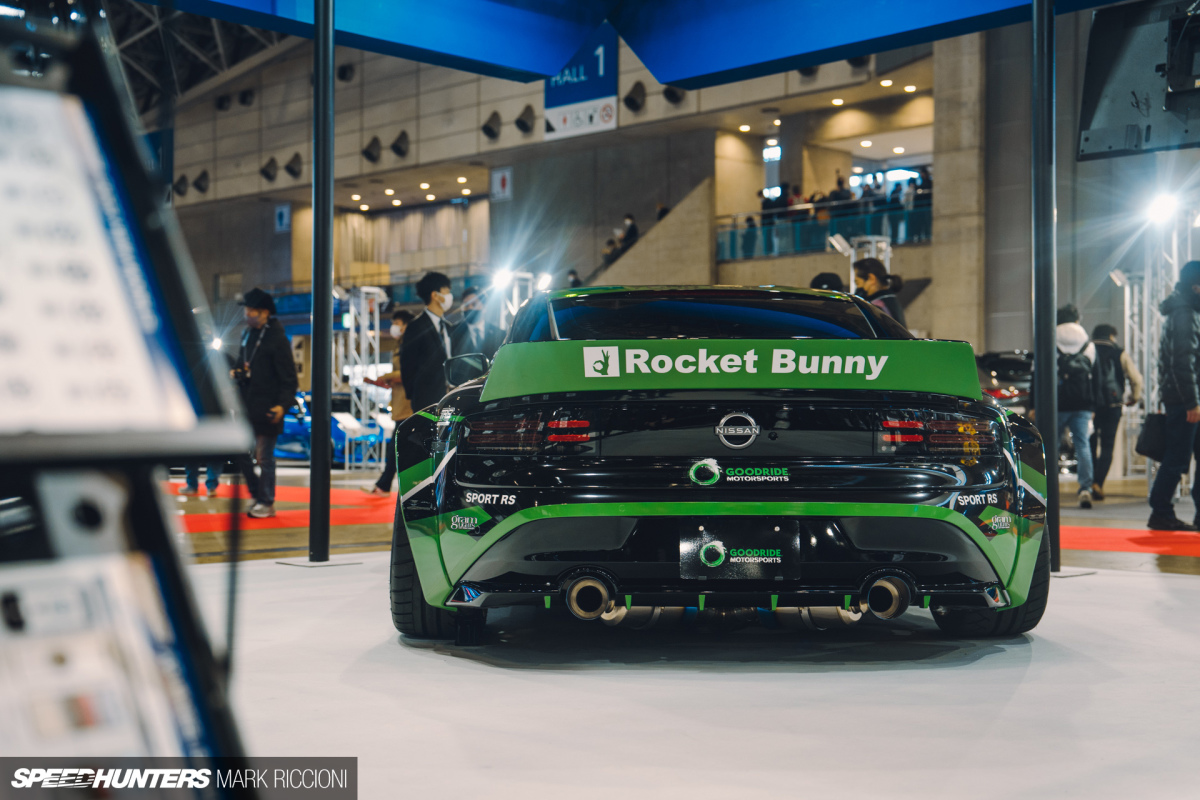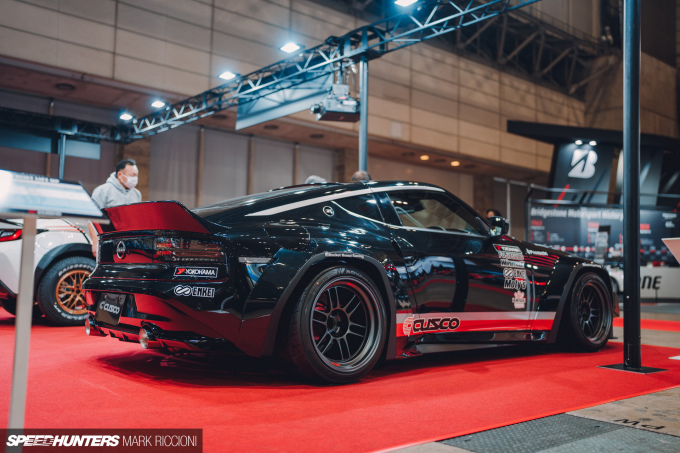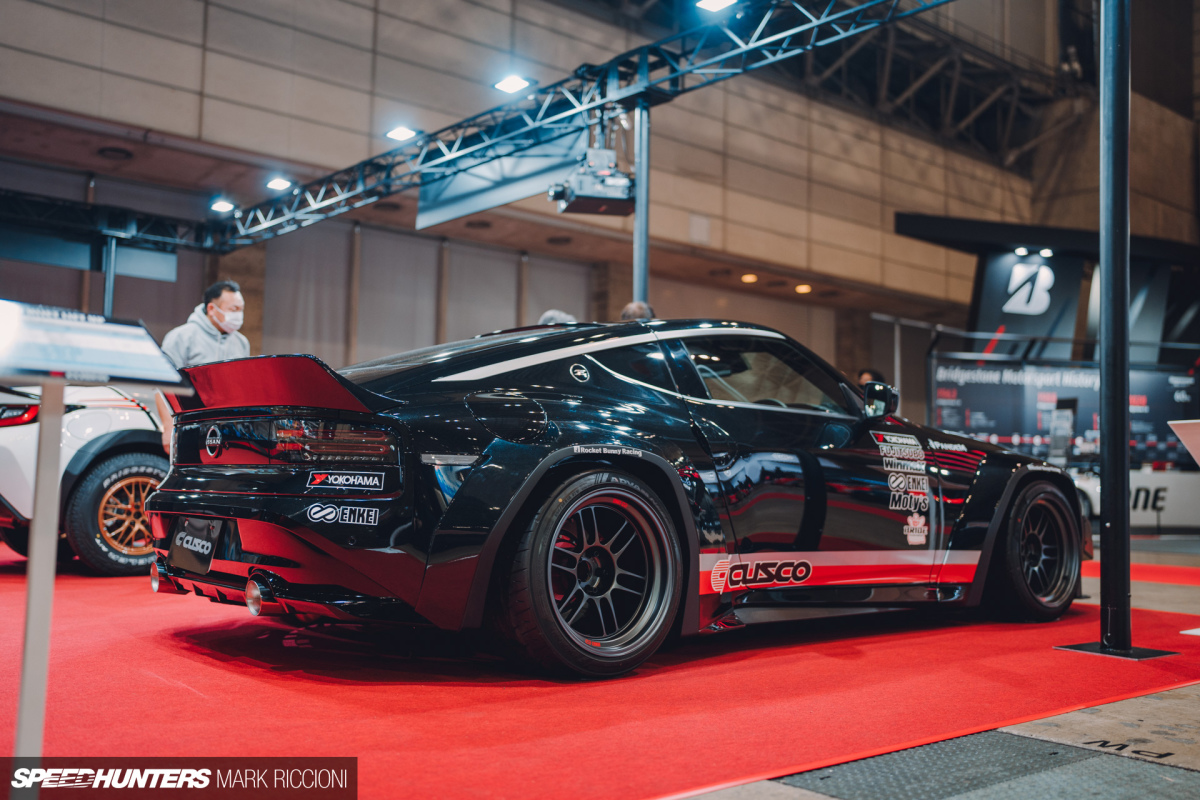 And then there's Rocket Bunny. As one of the first to produce a 'complete' kit for the new Z, it's no surprise to see Pandem-kitted cars taking centre stage on multiple stands, including those of RAYS, GReddy and Cusco.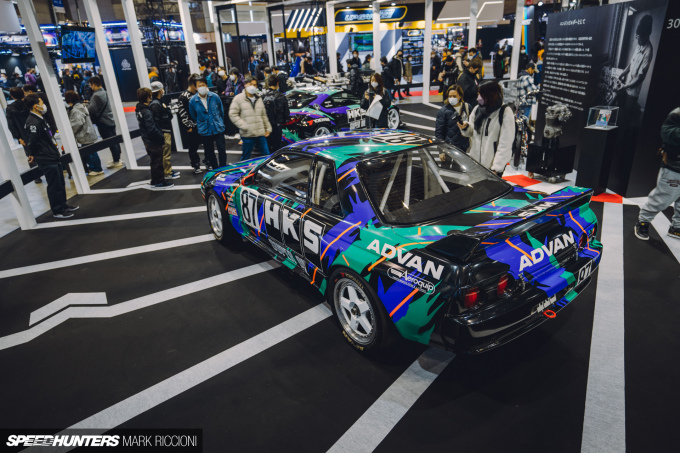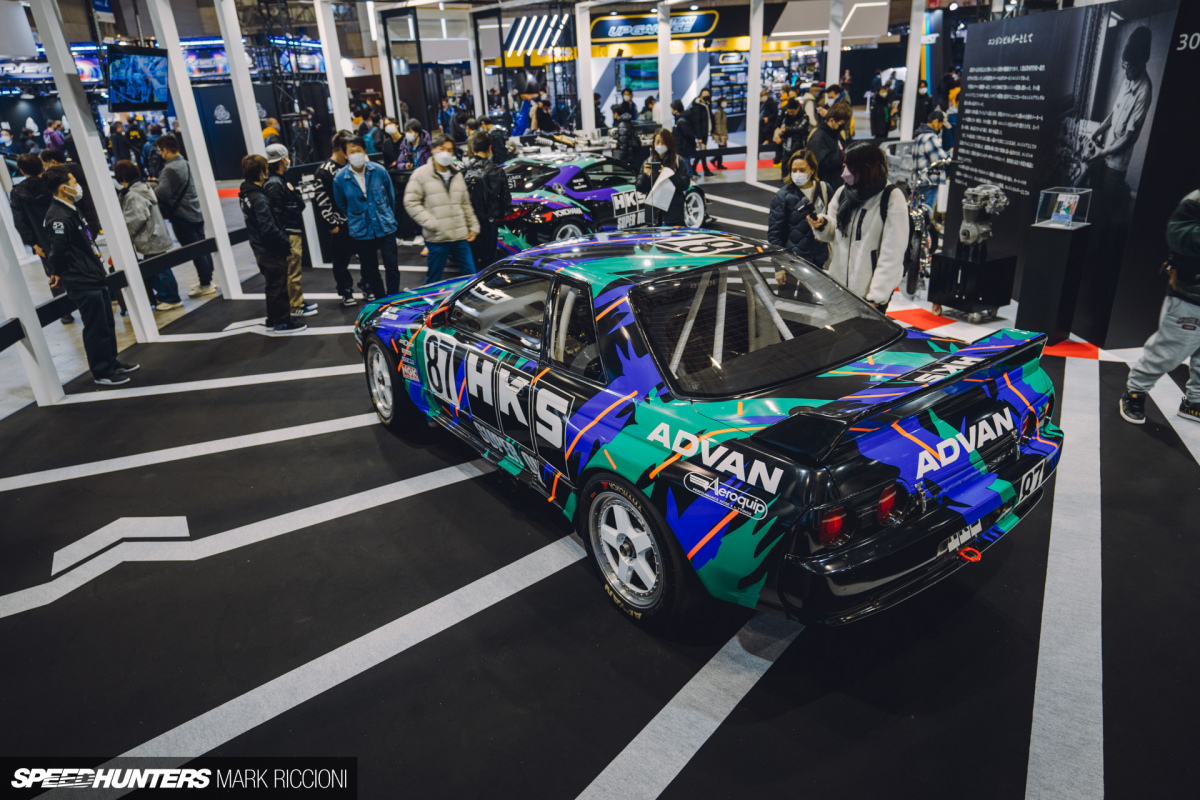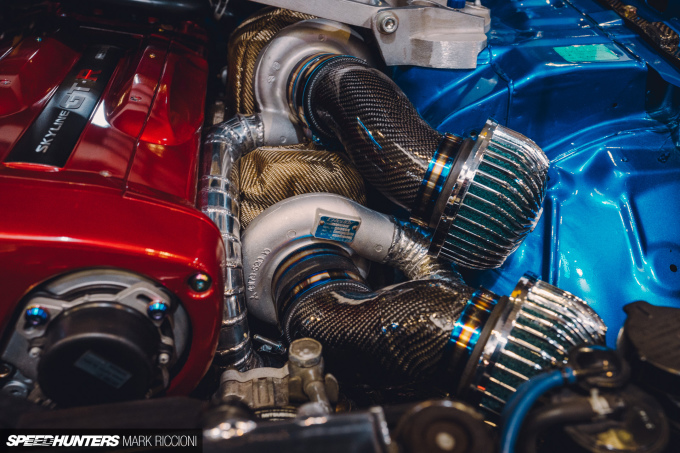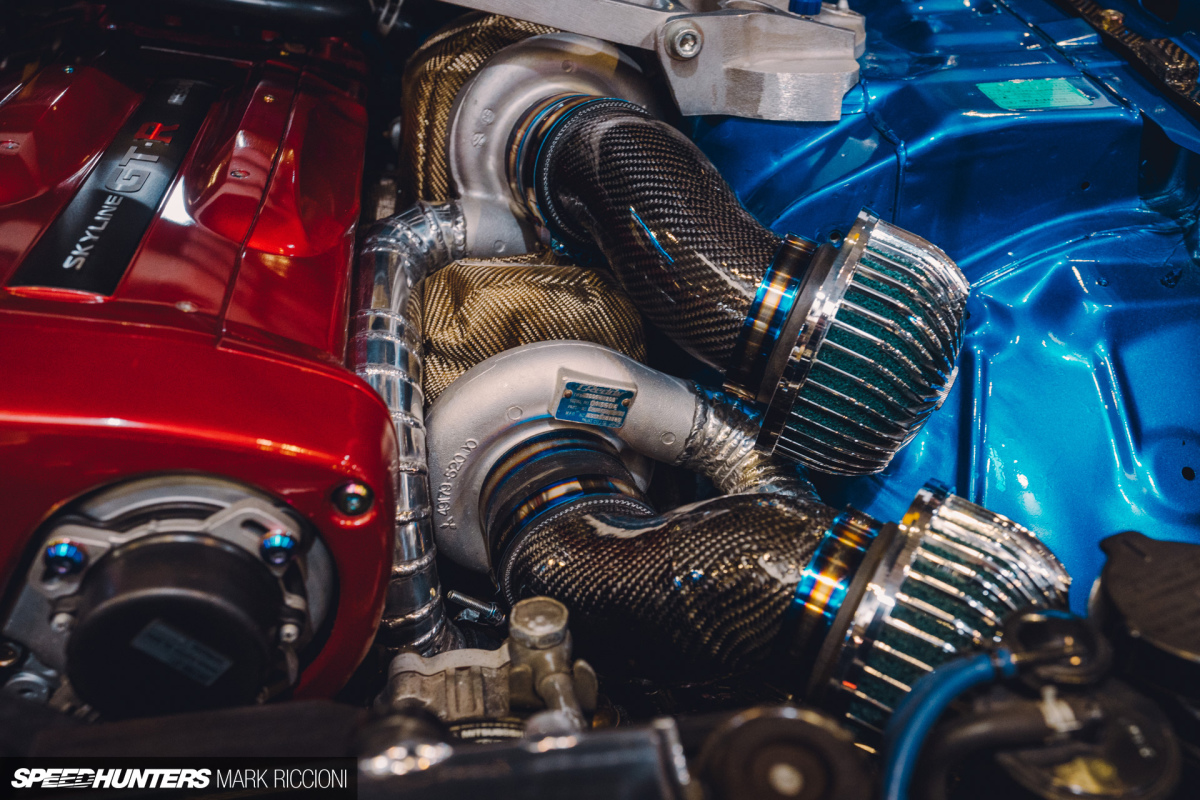 Speaking of familiar tuners… they're back. Alright, they never went away. But those tuners we grew up watching on grainy Video Option DVDs are out in full force at TAS 2023. And even better than that, it seems they're embracing their past history too.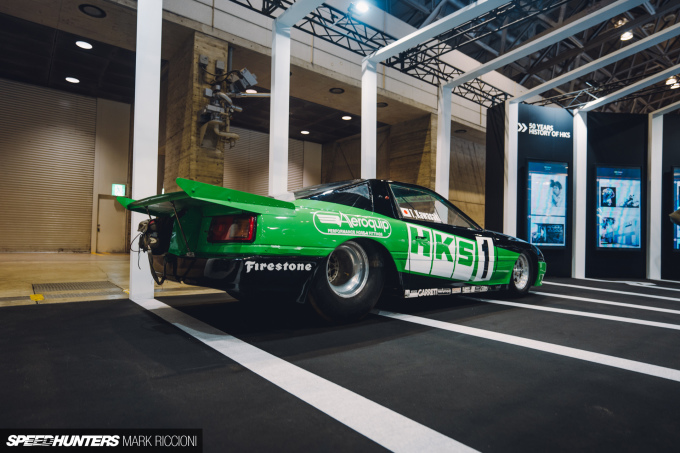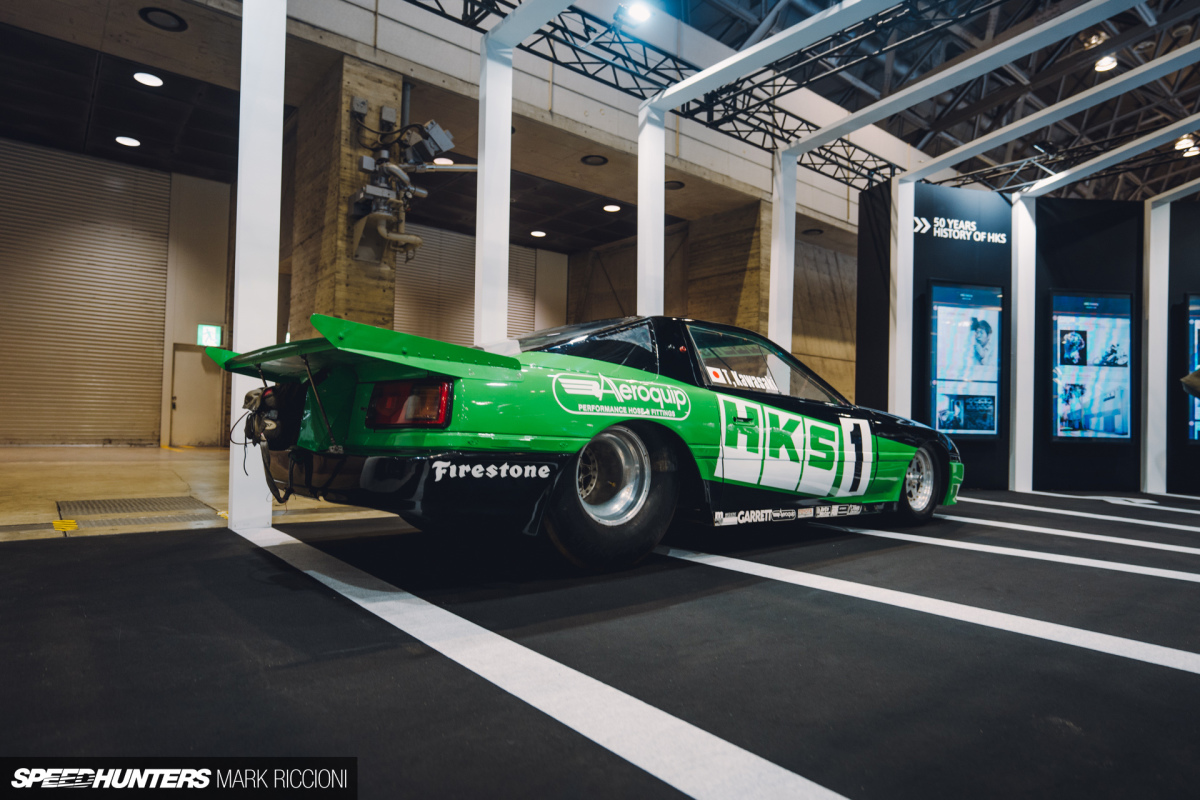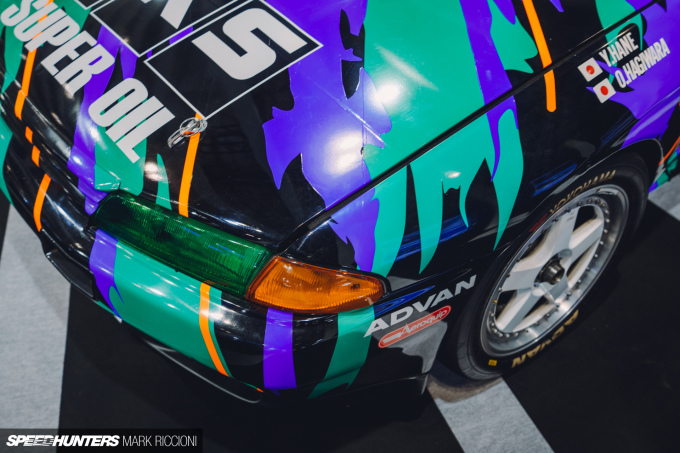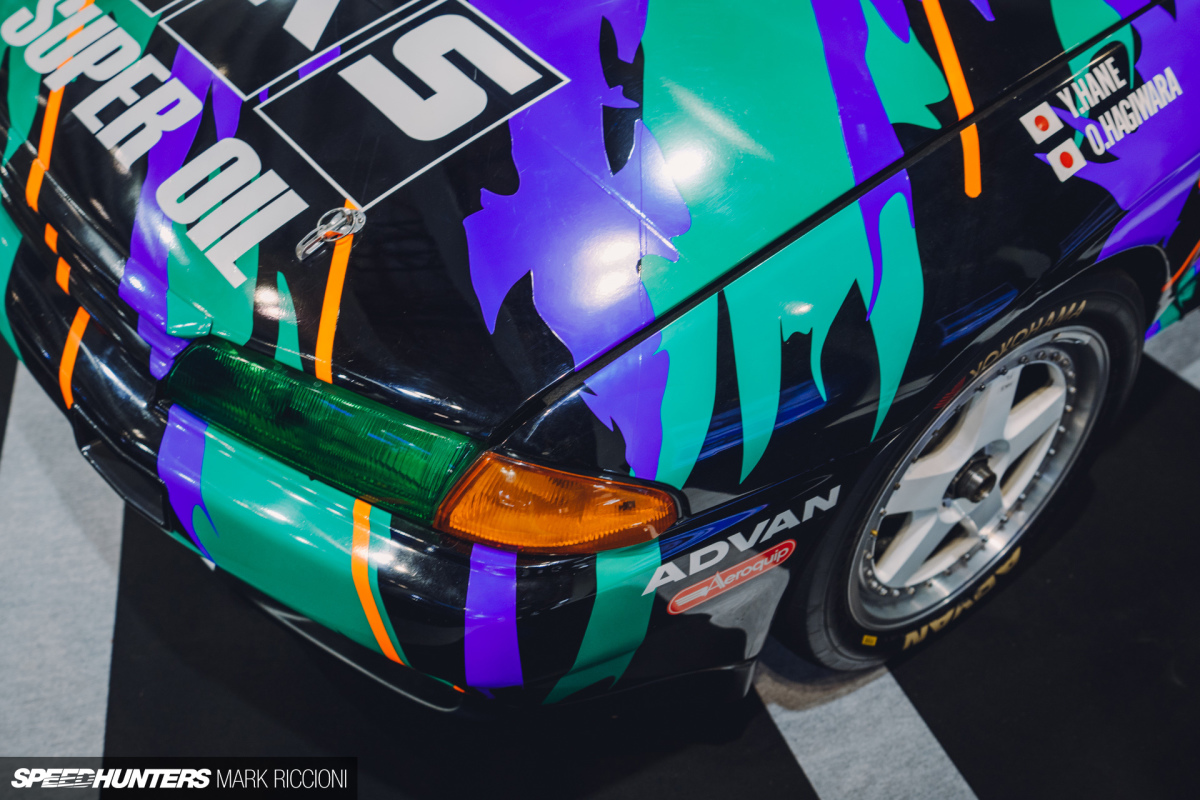 On the HKS stand, where 50 years of tuning is being celebrated, their brutal Drag 70 Supra – a 7-second beast from the early '90s – fills the back section, nestled in company by the iconic HKS Gr.A R32 Skyline GT-R. Top Secret's stand is amassed with screens showing Smoky Nagata's old speed-based escapades, and RE Amemiya are showcasing some of their classic builds too.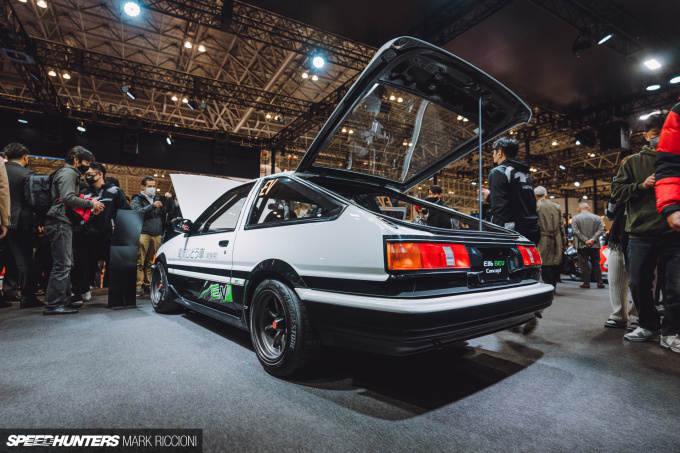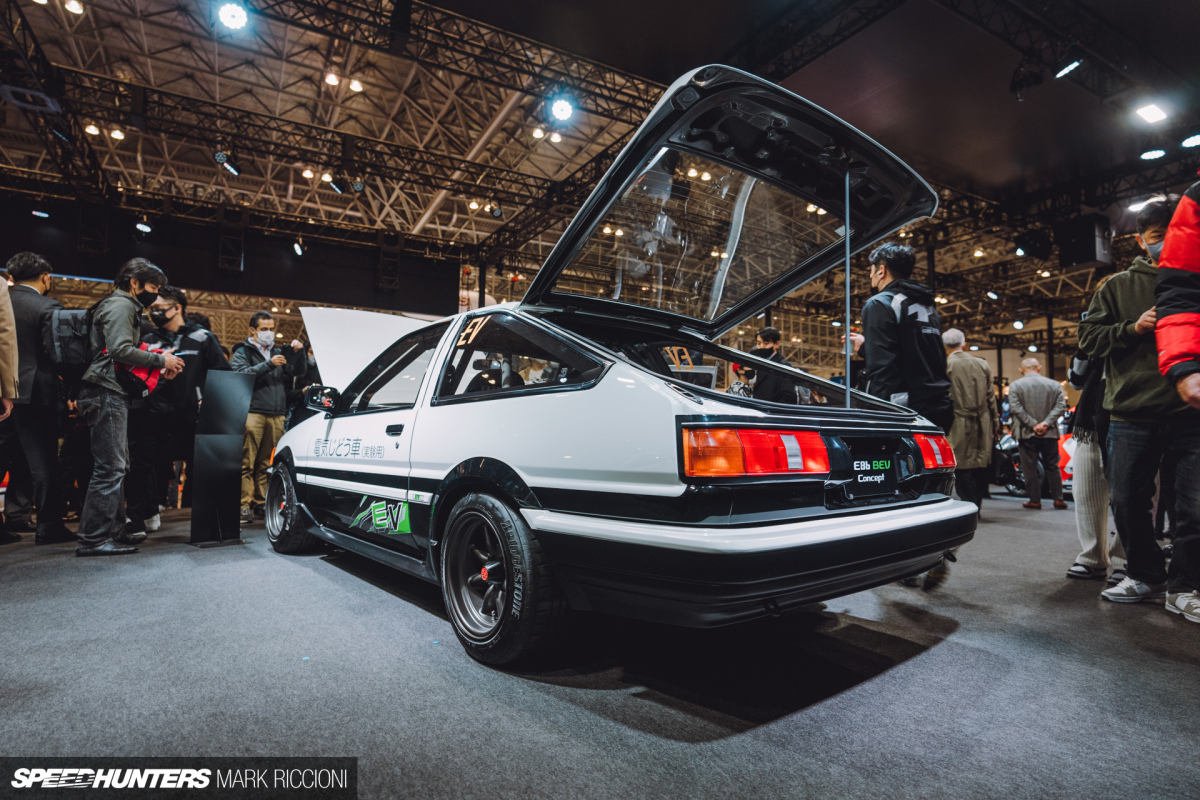 But if we're talking about blurring history with modern technology, nobody has done it better than Toyota this year. Head to the Gazoo Racing stand and you'll see two AE86s on the main stage alongside all the latest machinery. Strange but cool, right?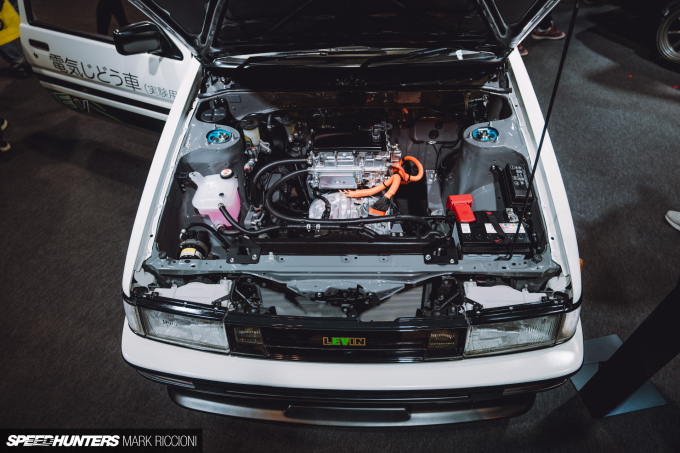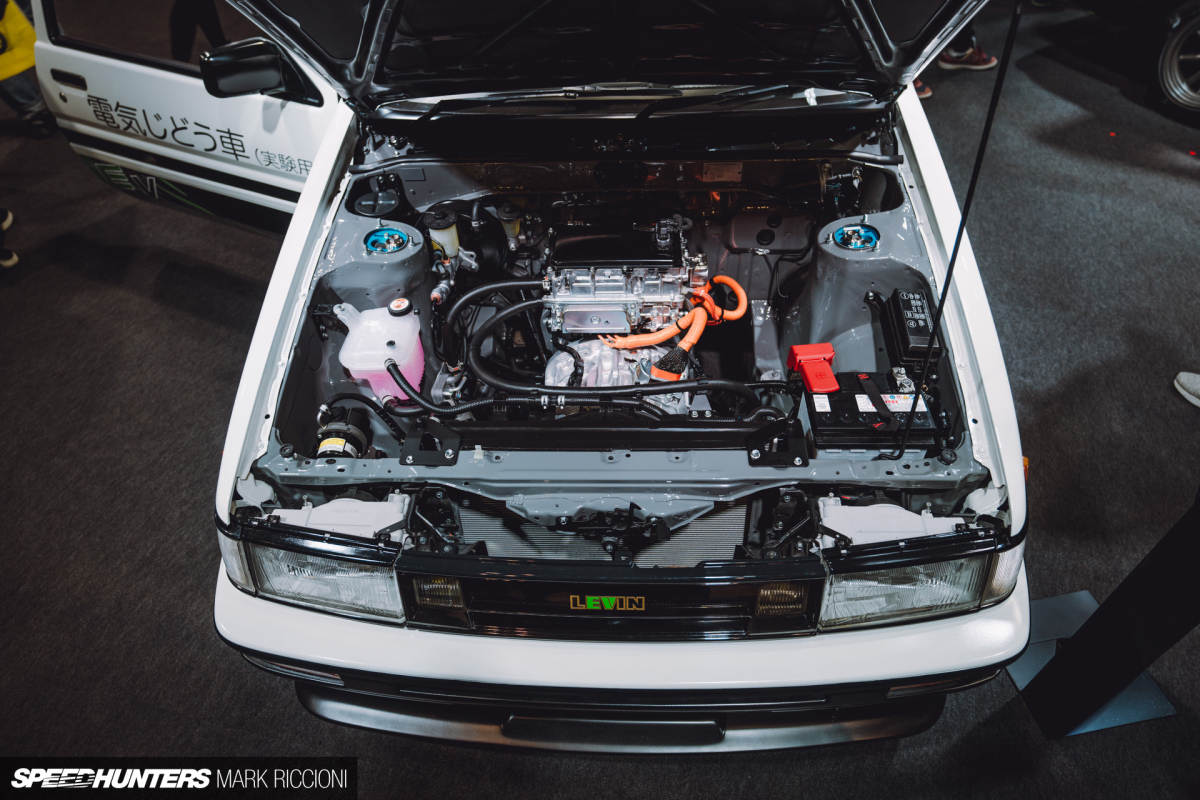 But all is not as it seems under the bonnet. That Levin sprouts bright orange electric wires on display, and a lot of empty space. Yup, it's electric powered. And yup, it was inevitable one day, wasn't it? Before you dismiss it, there's two things which might change your mind…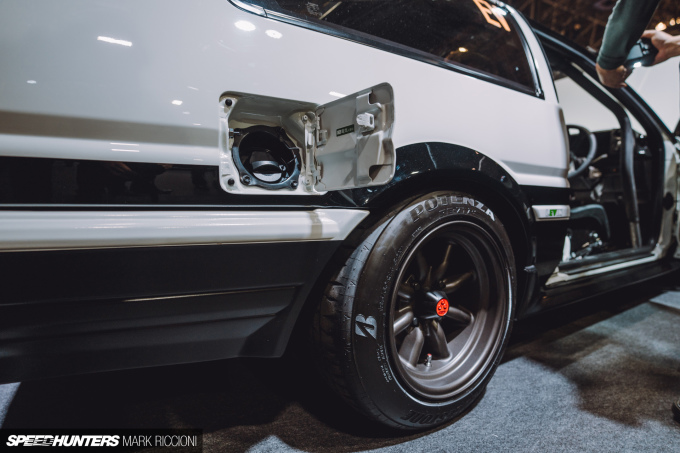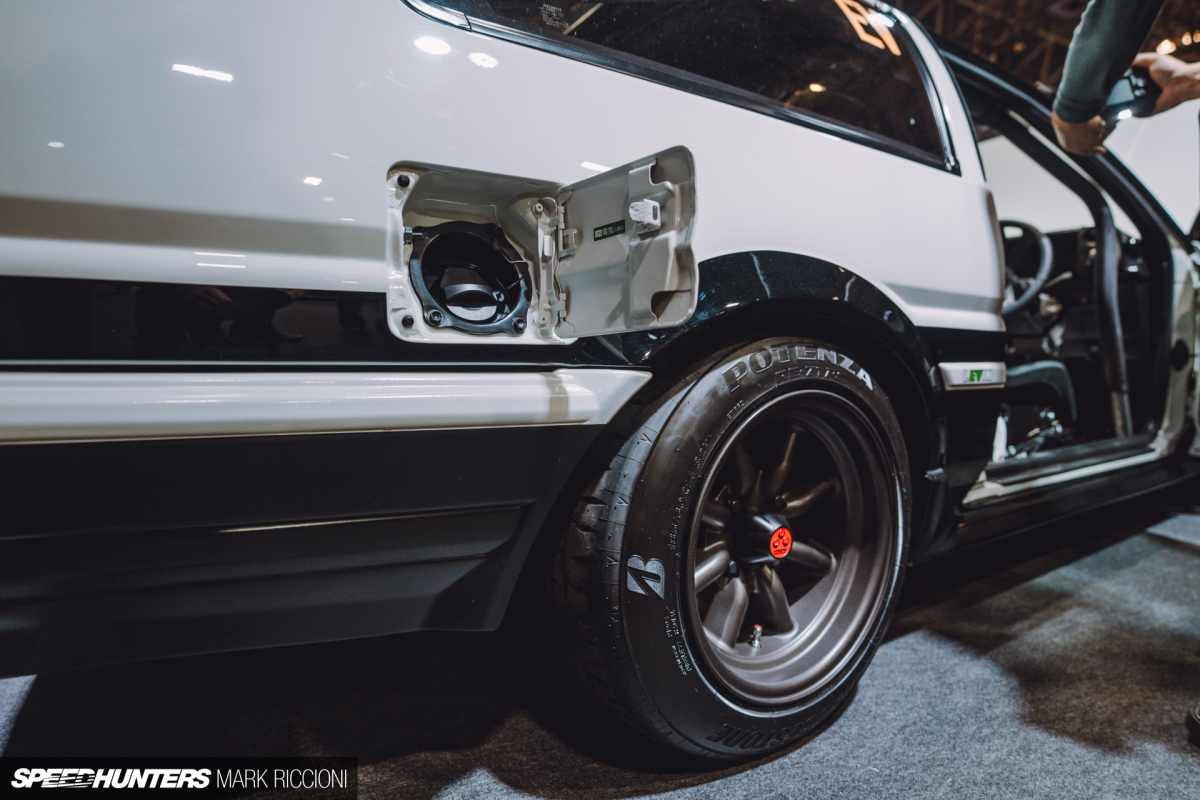 For a start there's a gearbox in it. Not a token shifter or push/pull sequential, but a proper H-pattern manual. And it's not electrically-triggered either; it runs a normal clutch with actual feel and the ability to clutch-kick and run through the gears. Muck up the shift and it'll kangaroo and judder just like an ICE-powered one.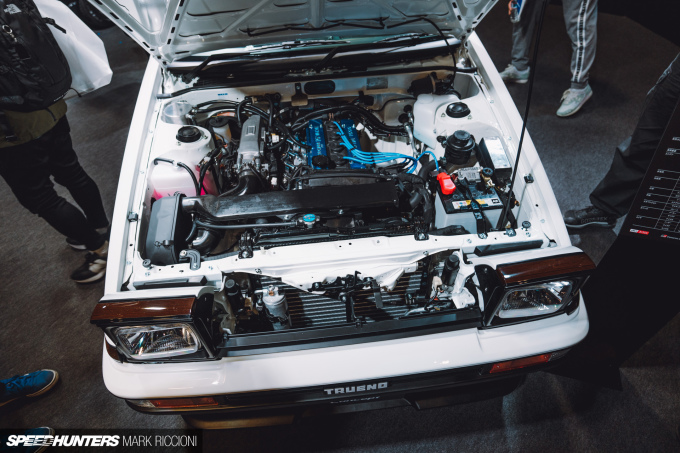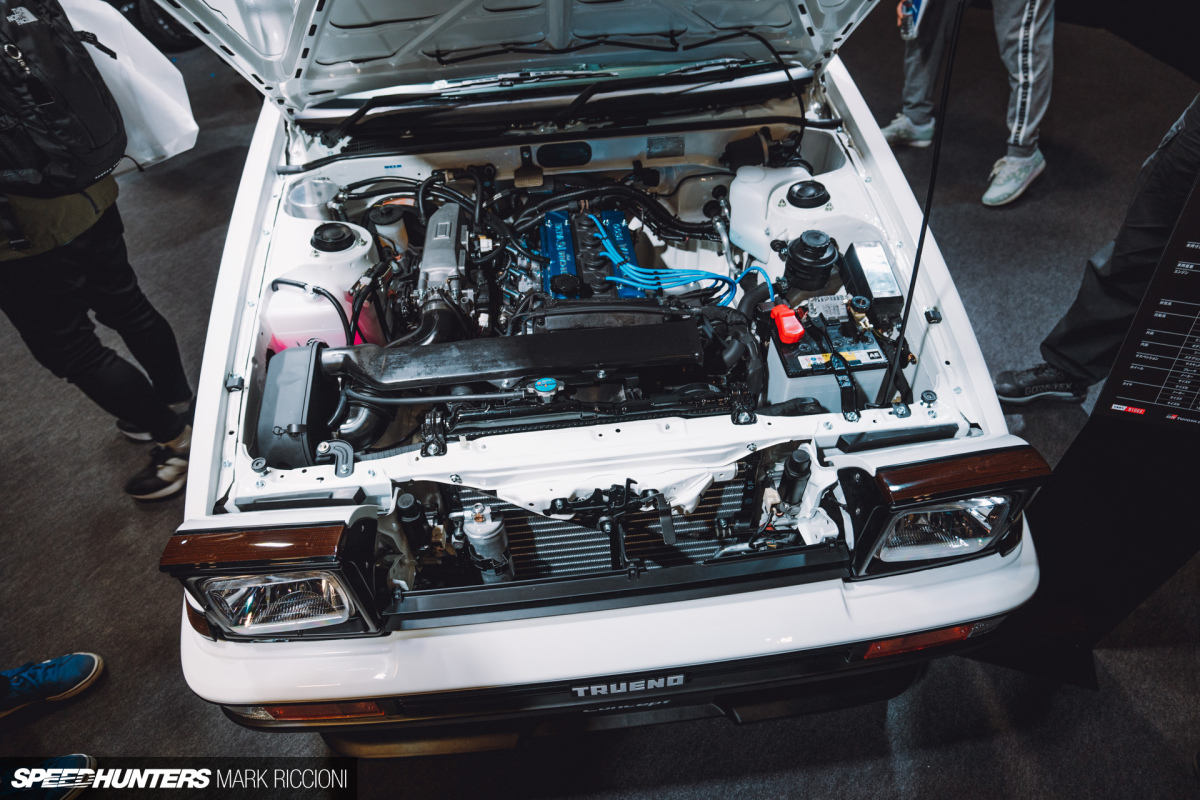 Then, there's the Trueno next to it. Under the bonnet looks like a super-clean 4A-GE. It's not powered by electricity… but it's not powered by petrol either. This one's hydrogen. Not only have Toyota built a hydrogen-powered AE86, they've retained its iconic 1.6L twin-cam 16-valve four cylinder engine too.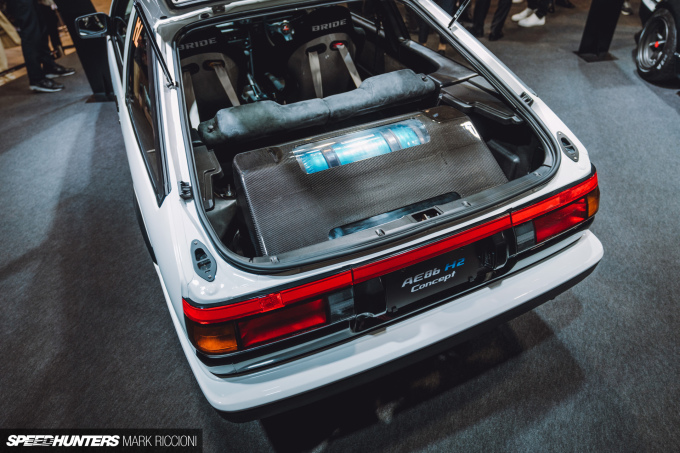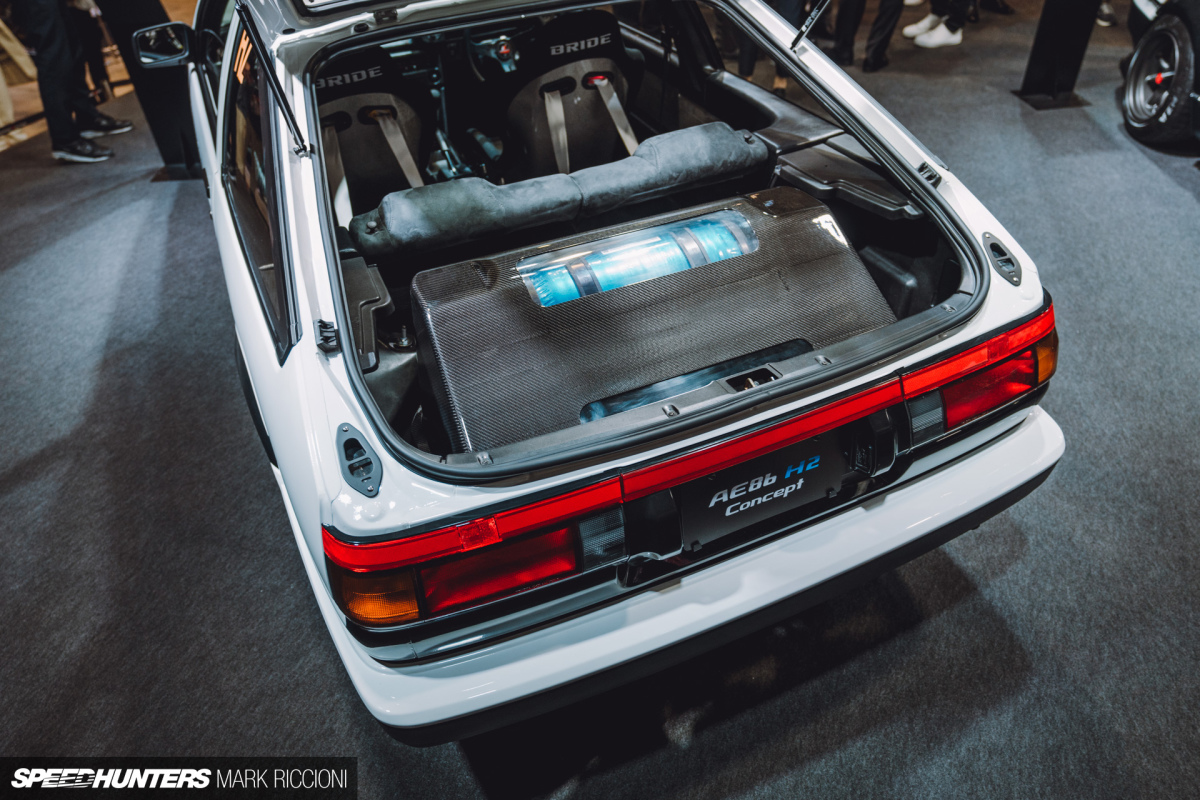 Aside from the tanks in the back, there's no other giveaway. And – we've been assured by Gazoo Racing's Koji Sato – that it sounds and feels just like the original 4A-GE. As the Operating Officer of GR and a proper petrolhead, we'll take his word for it.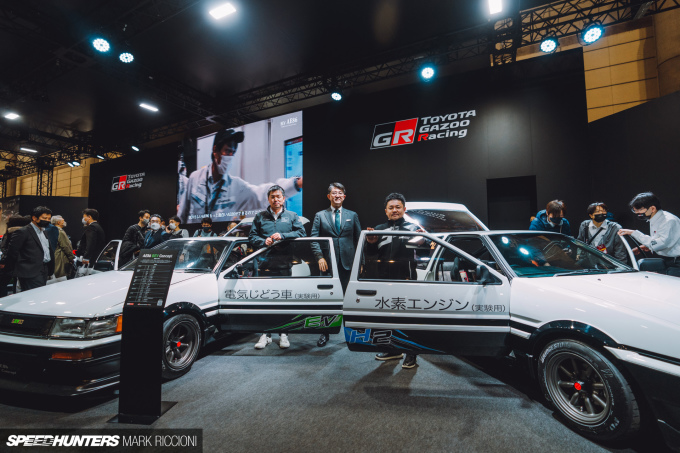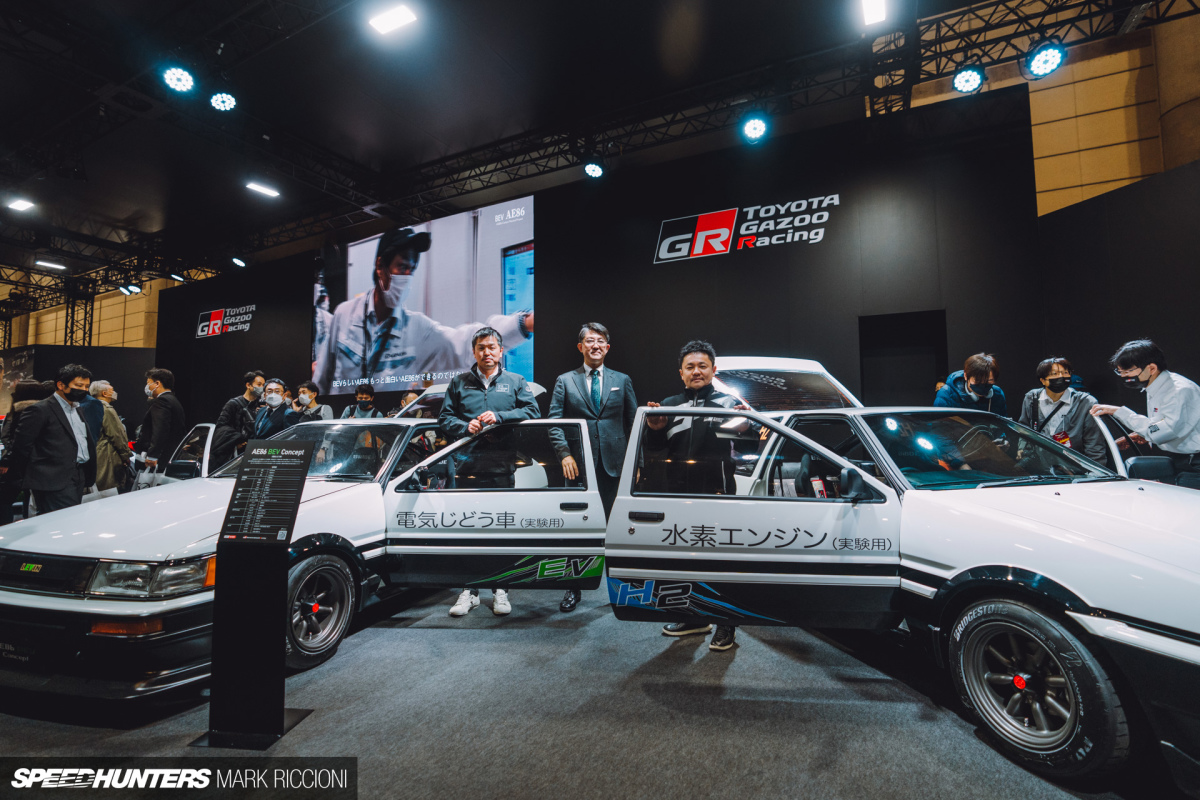 If you're wondering how we ensure the preservation of classic motoring in a future free of fossil fuels, this might just be it. Same noise, same experience, no emissions. We've got a full feature on both these cars coming very soon.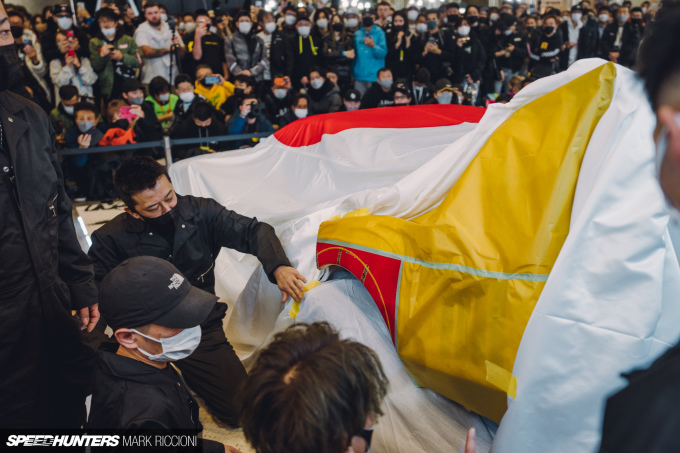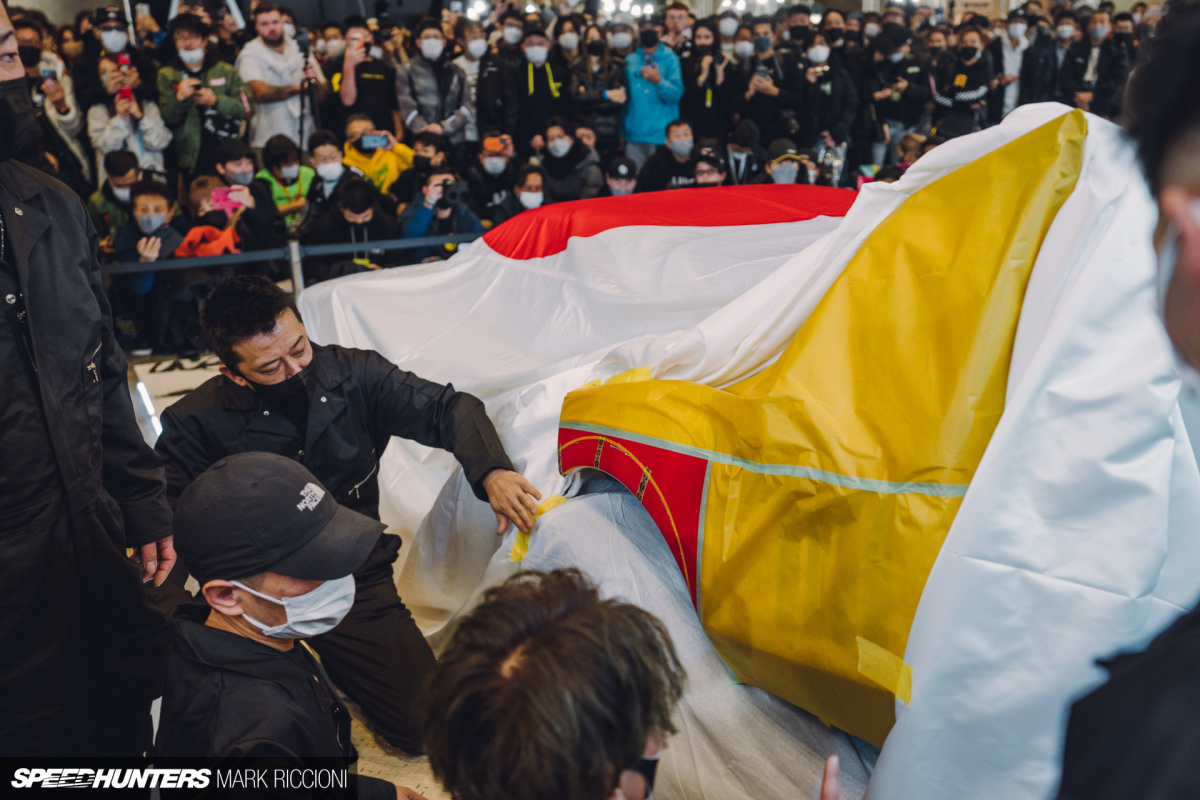 The last car we'll highlight right now is the obvious one – Liberty Walk's Ferrari F40. It's been teased for months, and the internet has been a hive with both admiration and disgust.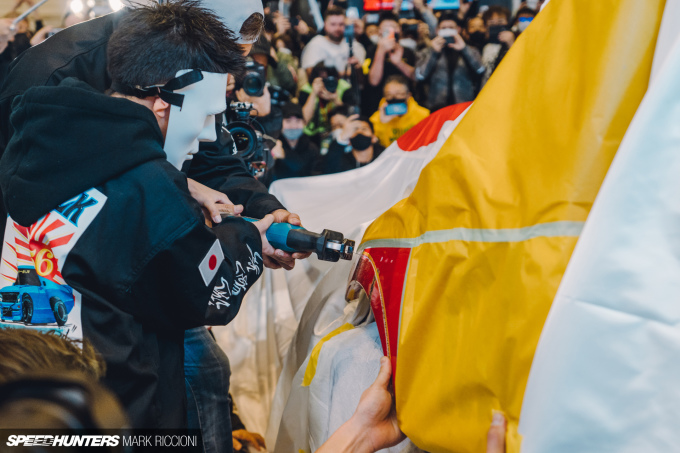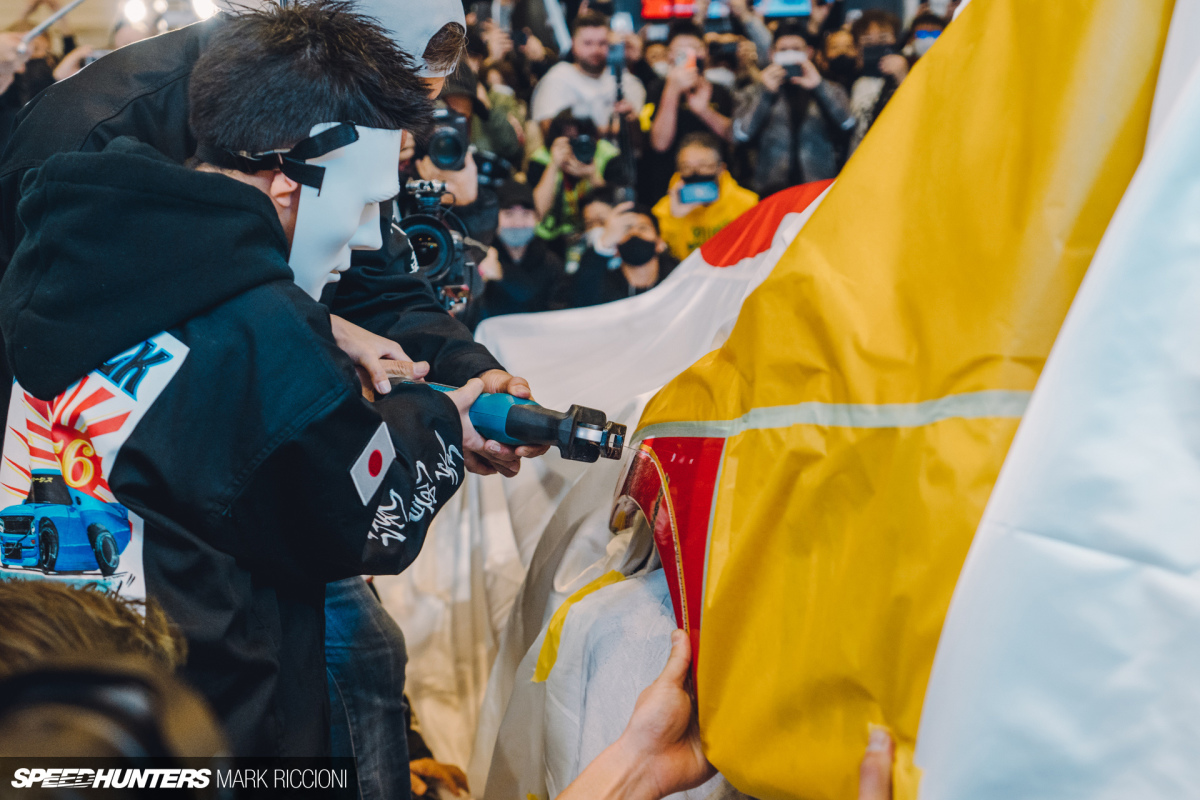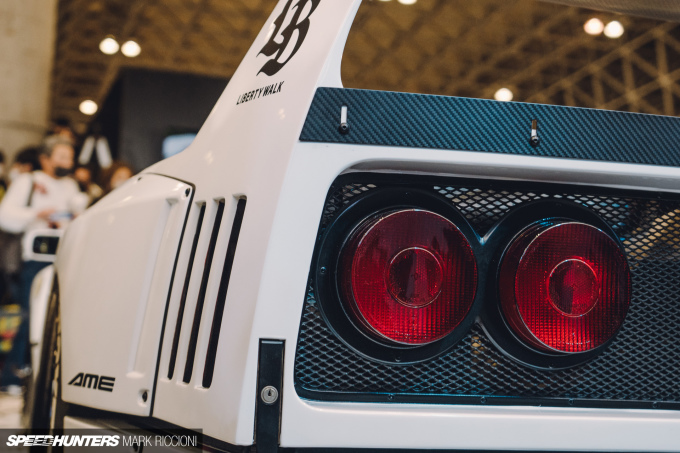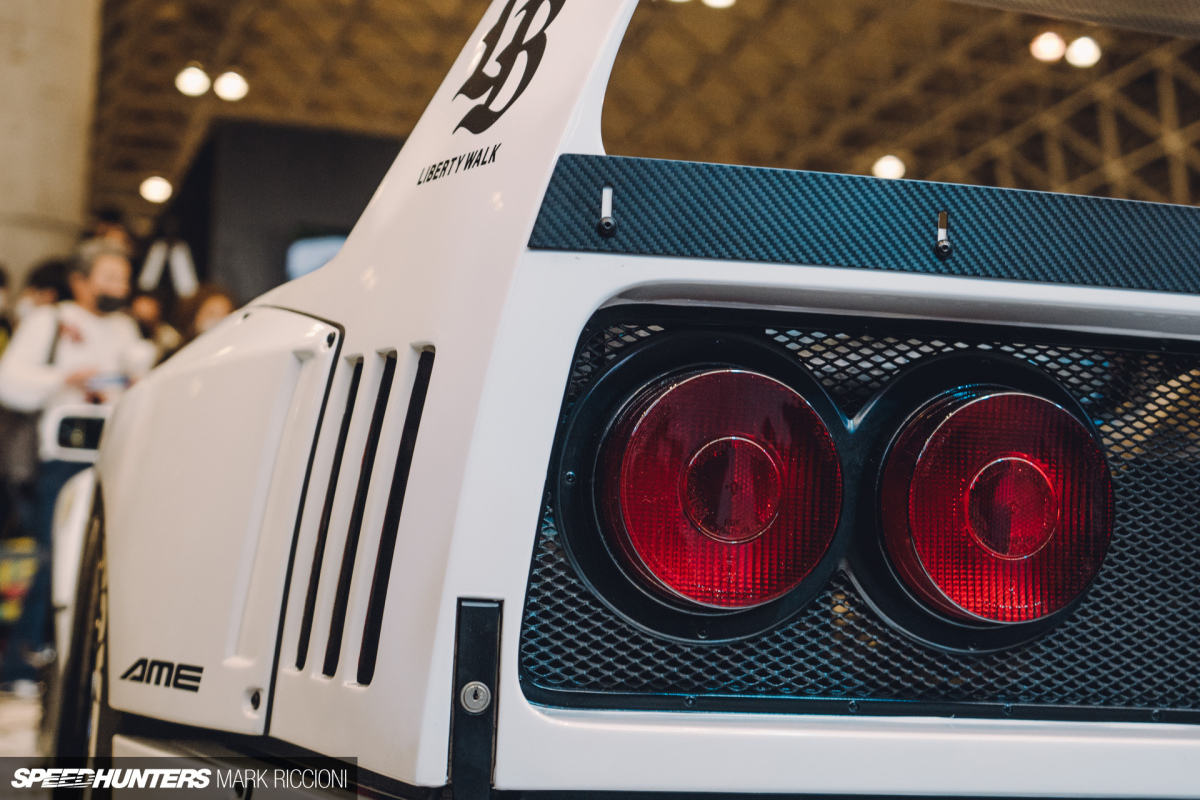 For Tokyo Auto Salon 2023, Kato-san decided to blur the lines between performance art and car tuning by taking a cutter to the F40's rear arch right before unveiling it. You might cry in pain, but the balls to pull this off are beyond admirable.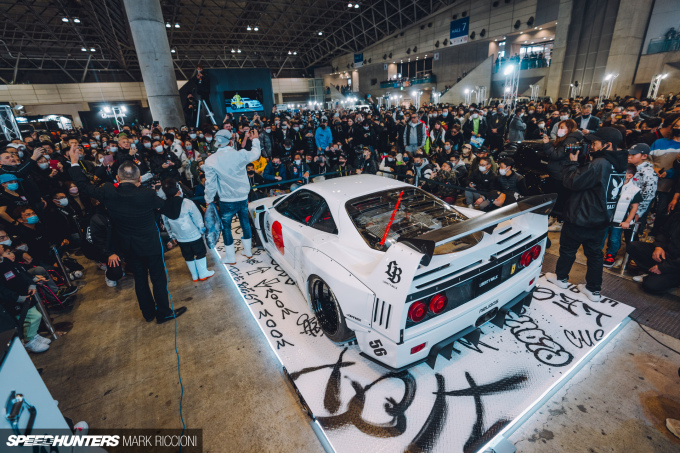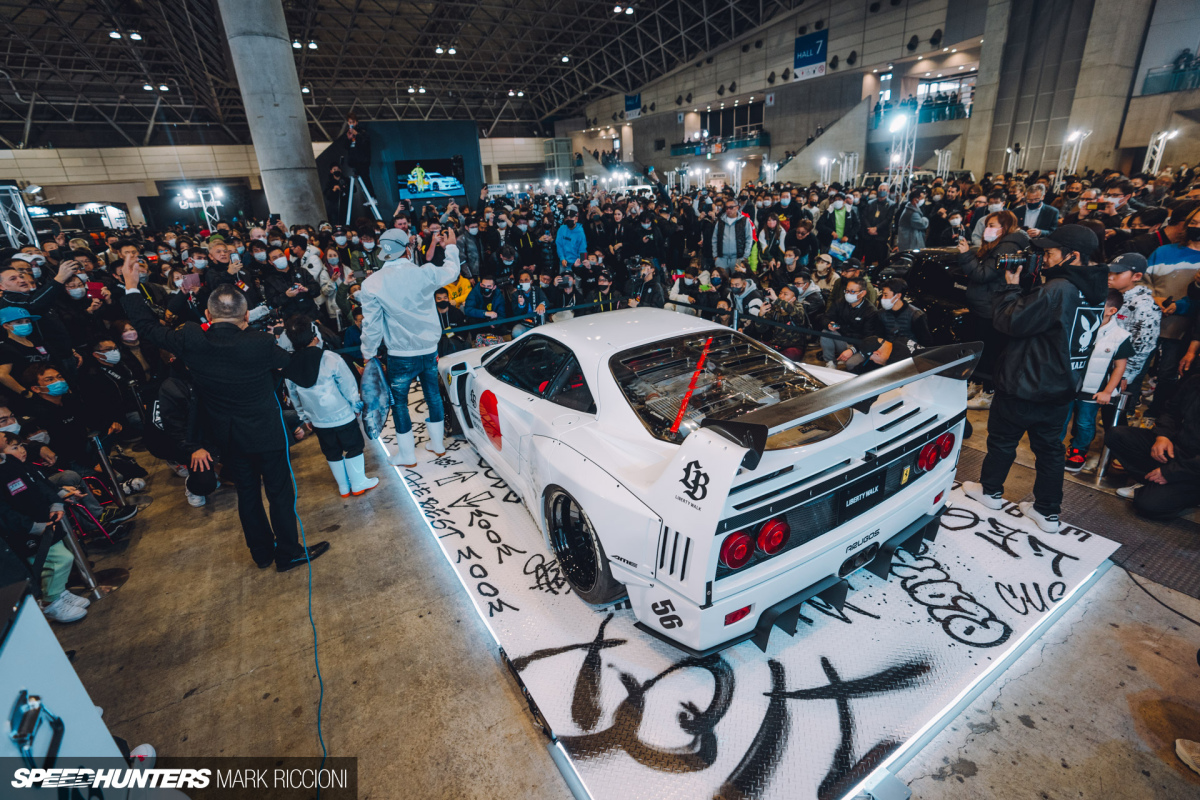 Over the last decade especially, Kato-san and his team and proved that no car can – or should – be left untouched. The F40 was always the one car we assumed would be holy, but that also makes it the perfect statement in 2023 too.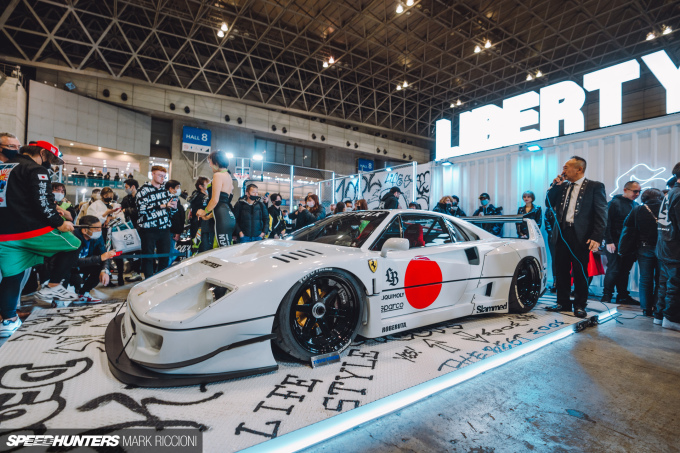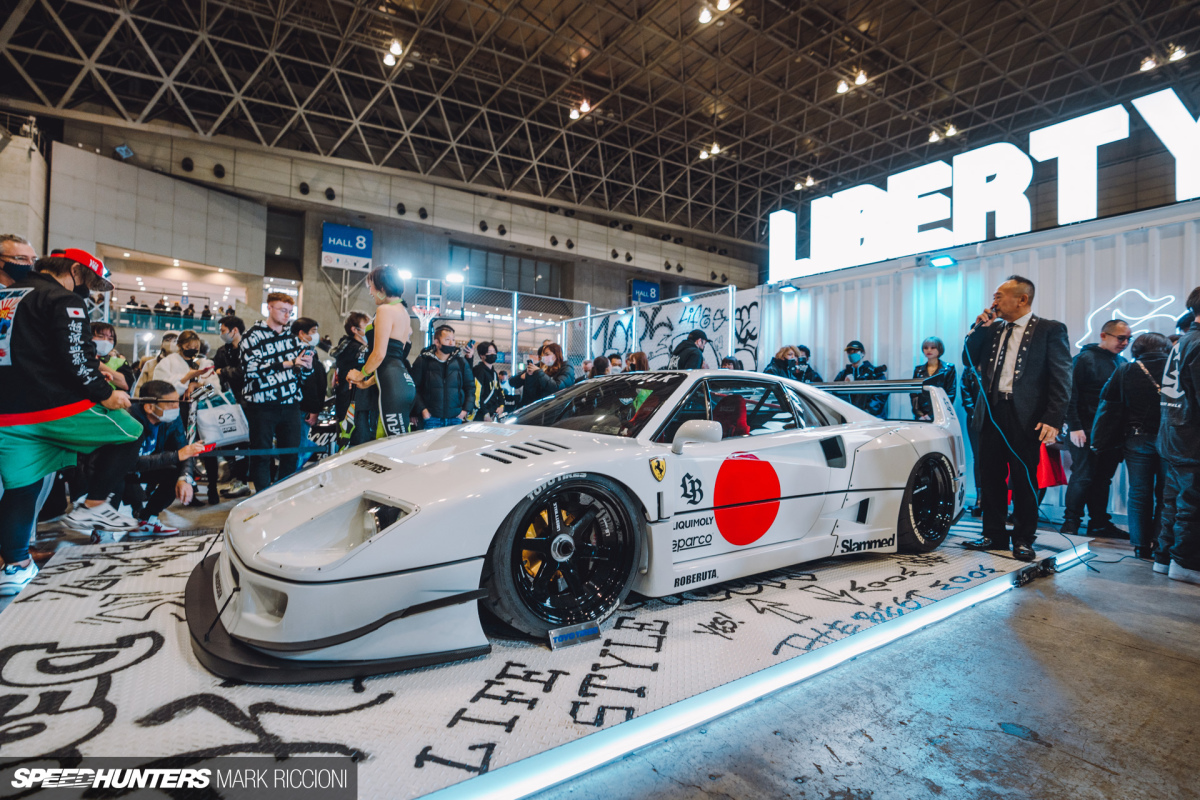 And you know what? It looks incredible. We all anticipated it to go a more extreme route similar to the 458 and Aventador LBW kits, and while it's hardly subtle, you can tell Kato-san has been both bold and sympathetic with the styling cues. The arch cutting? That's pure theatre. But as an executed build? It's exactly what we know and love from Liberty Walk.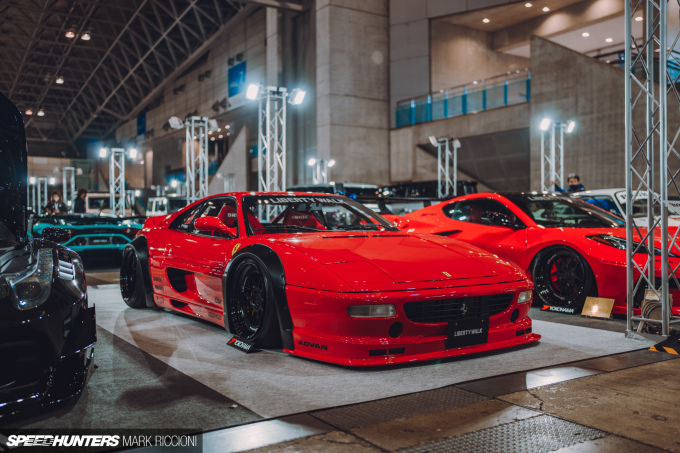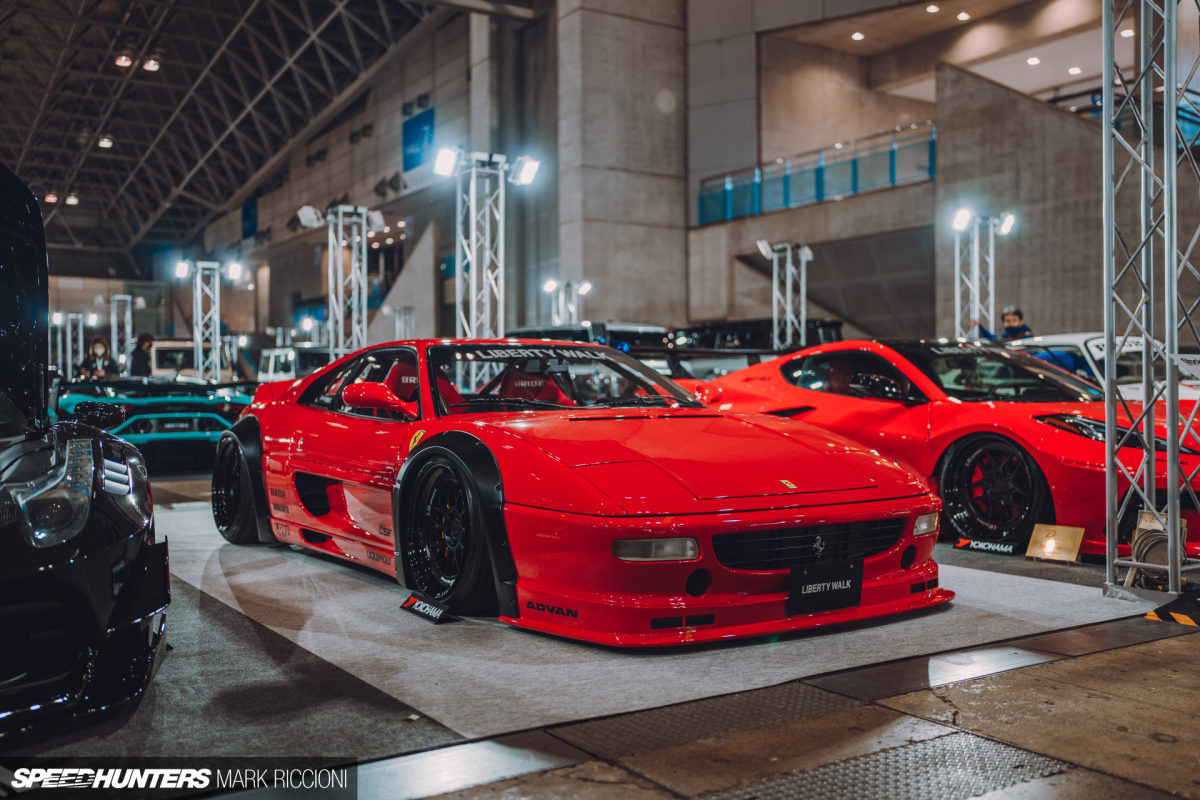 Whatever your thoughts are on this car – and Liberty Walk in fact – you cannot dismiss the impact these boys and girls have had on the tuning world. This is a brand pushing boundaries; they're stylish, they're approachable and they know how to make a statement.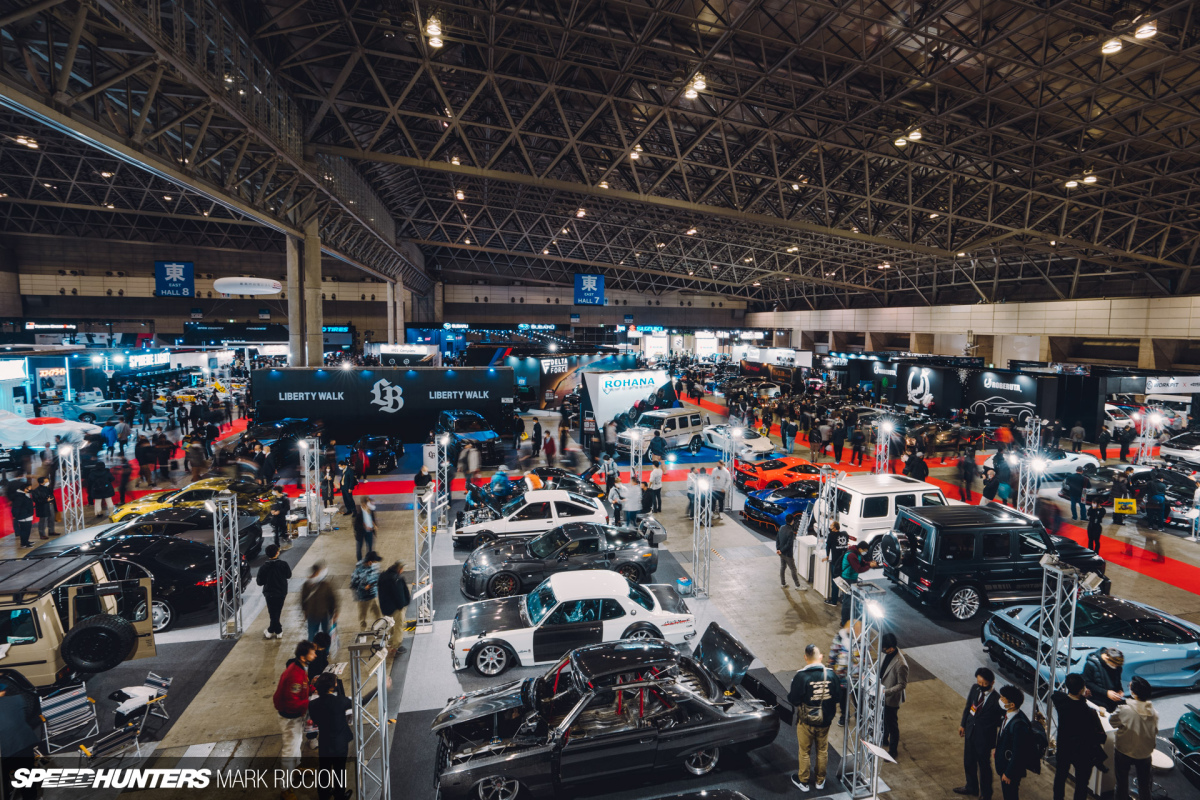 And while other brands at this point simply would've fizzled out or ran out of ideas, Kato-san is only just getting started. Lord help us all.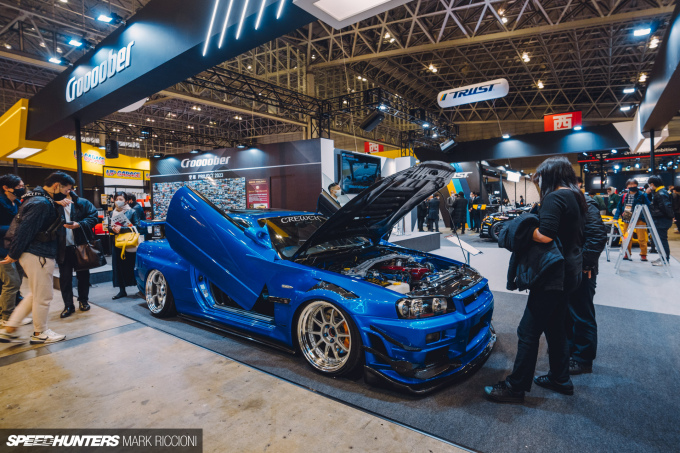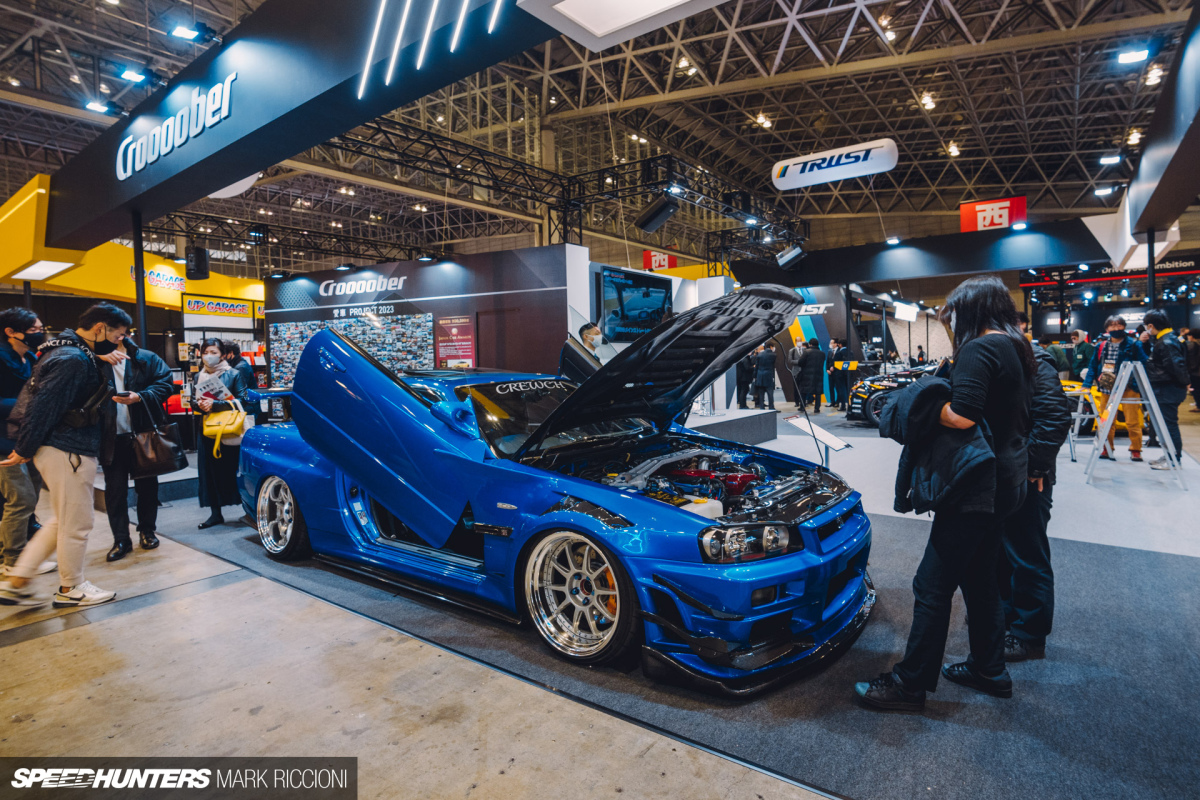 Variety will always be Tokyo Auto Salon's biggest selling point. Intentionally or not, the show has never forgotten about its past and continues to make heroes of those iconic JDM cars from every decade, regardless of value or current demand.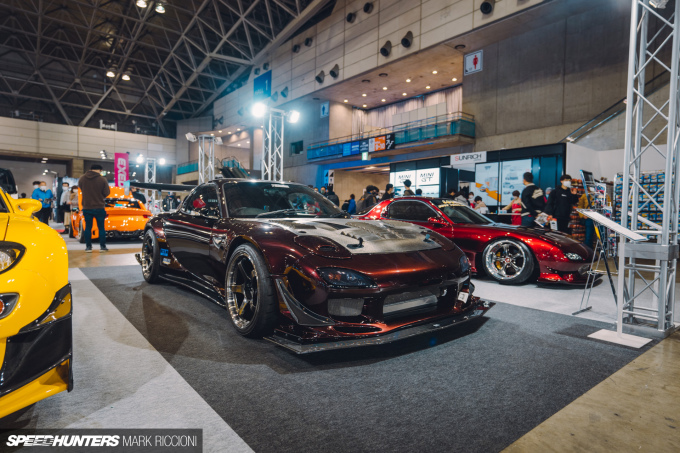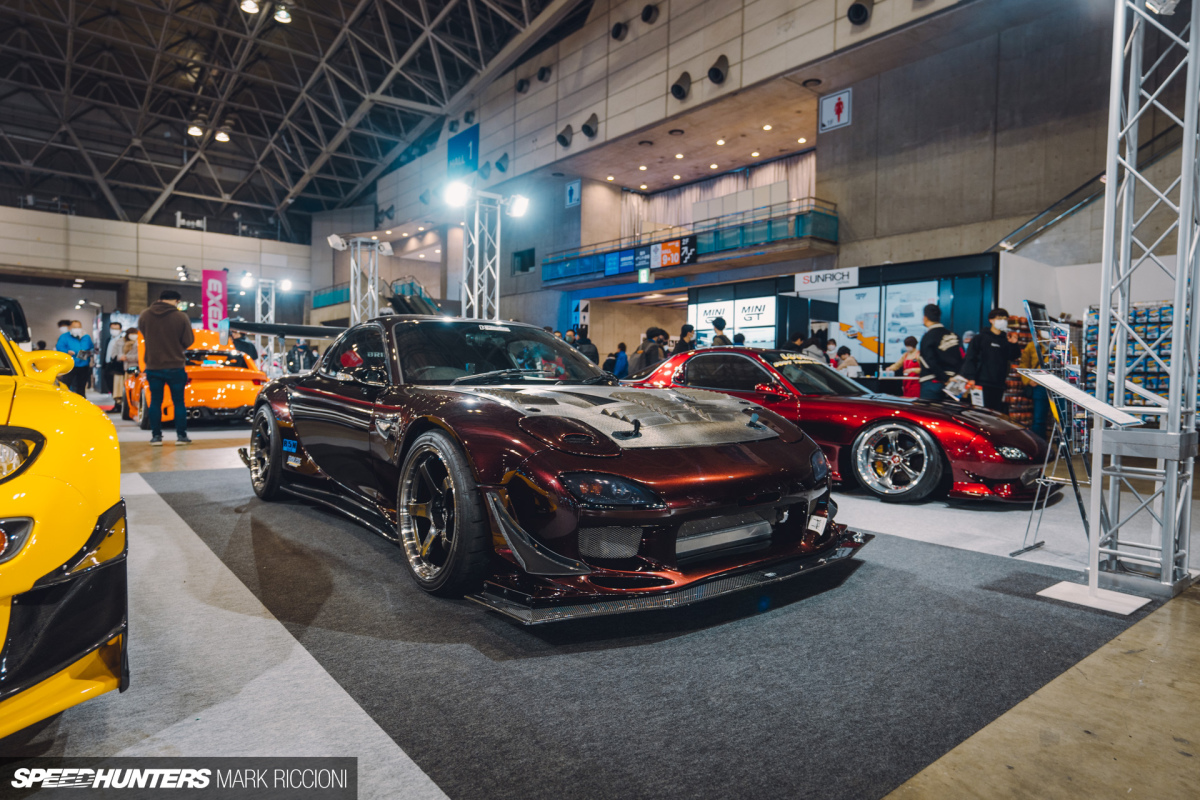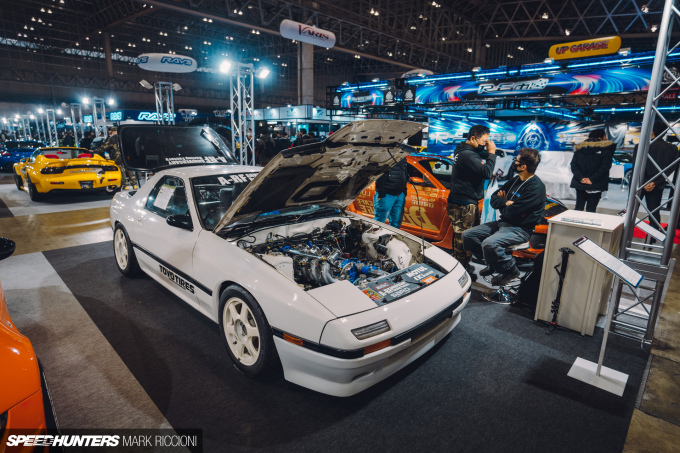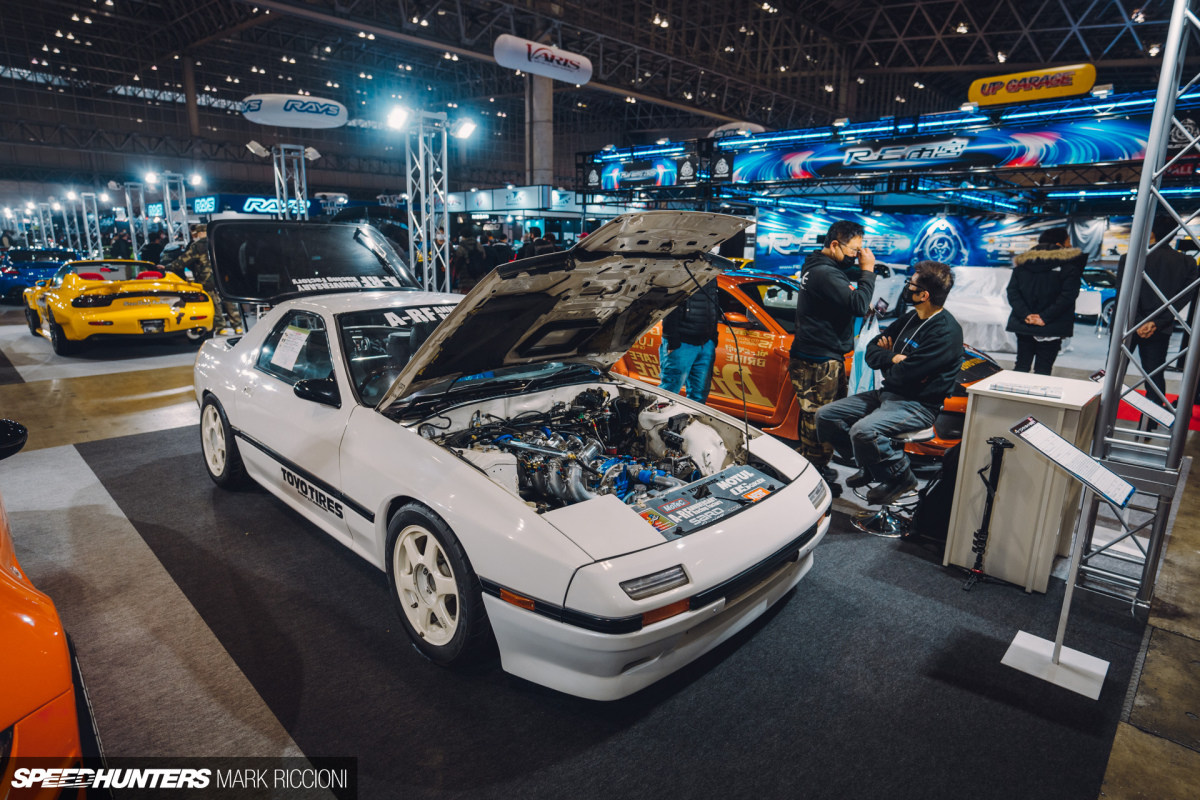 Talk to the owners and you'll find the bulk of these cars have been owned for years and built on nothing but passion. Yes, those newer models represent a marketing opportunity for bigger brands, but for the smaller tuners TAS remains an annual exhibition to showcase all the ideas they've collated over past 12 months.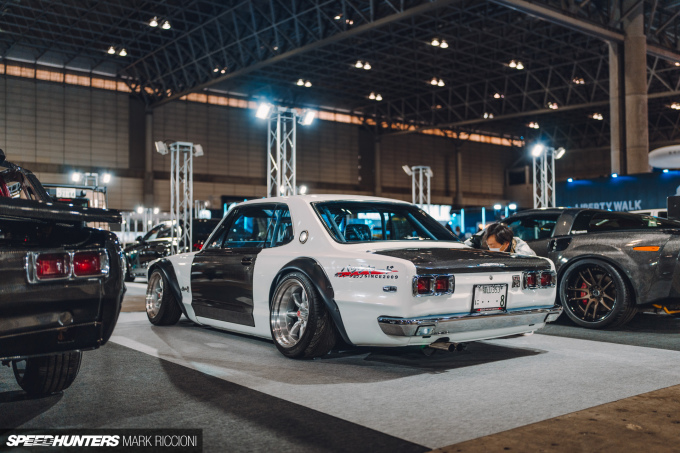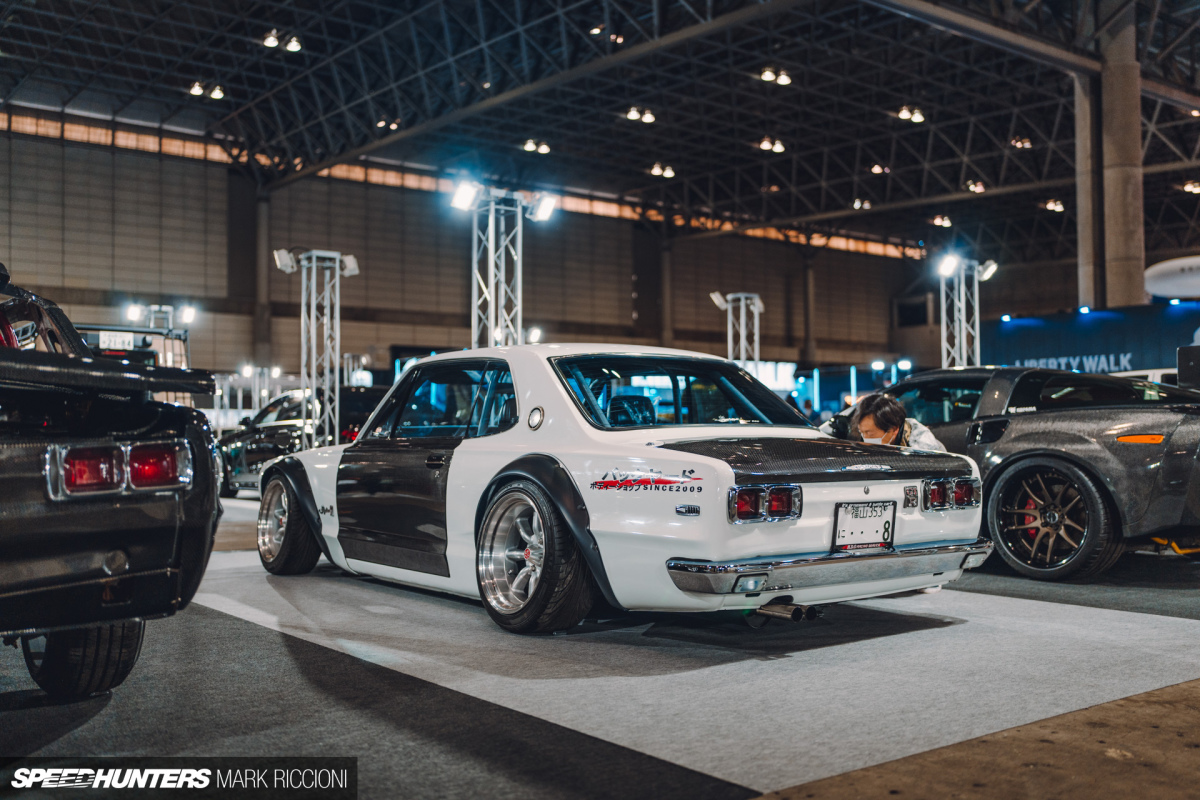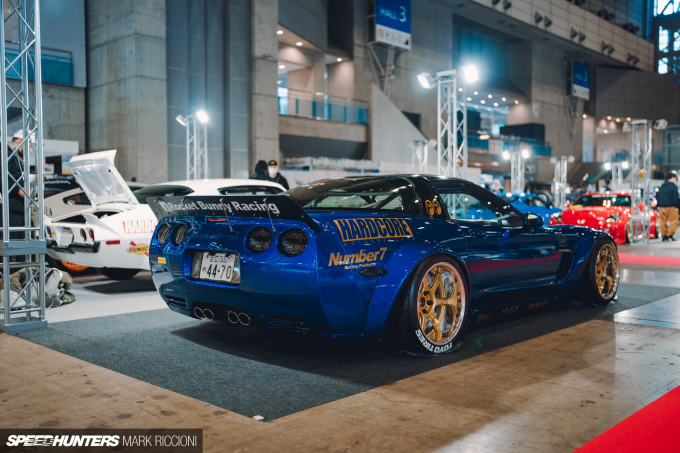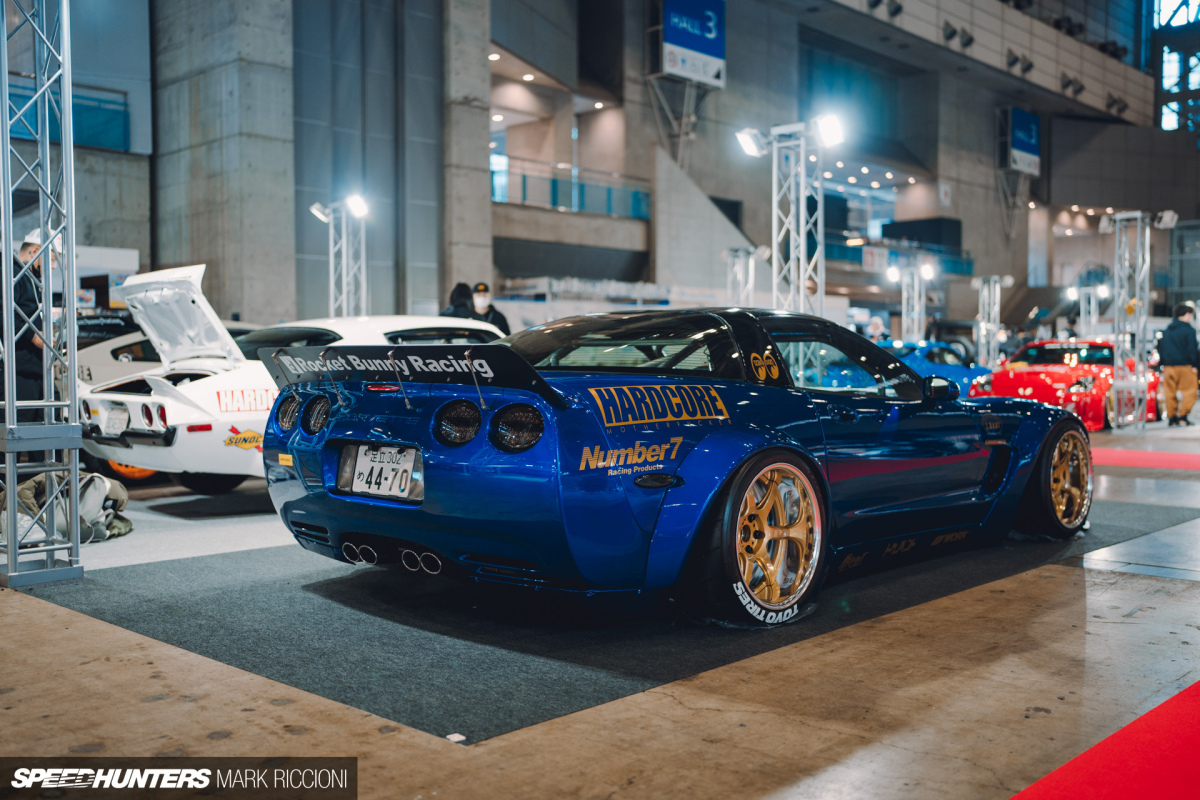 This attitude is why I believe Japanese car culture will never feel spoilt or mainstream regardless of who's documenting it. It's not trying to be something it isn't; it's still moving like the year 2005 and no amount of exposure will seemingly change that either.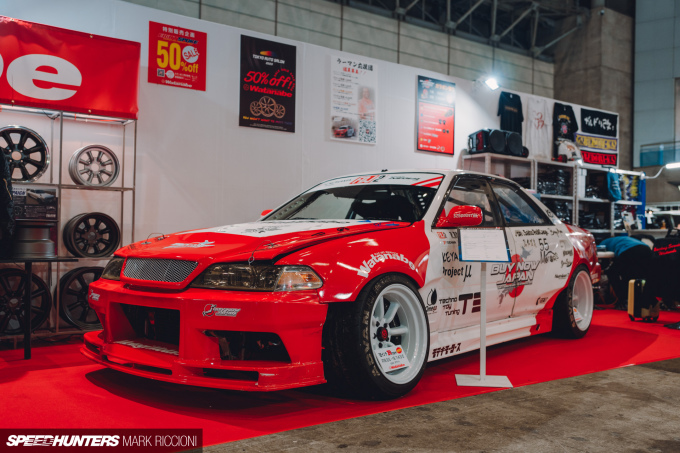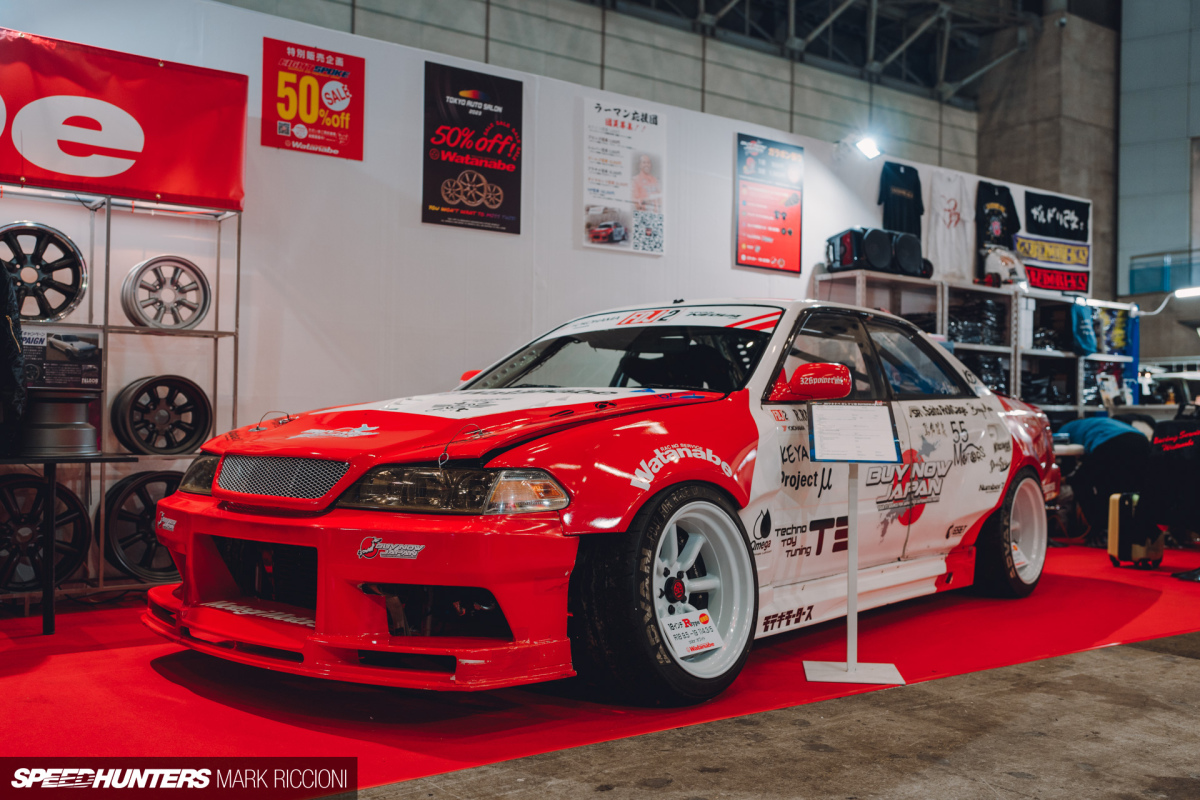 Don't get me wrong, this isn't without its frustrations for many. And I can say that as someone who dips into it several times a year rather than being surrounded by it 24/7. But it always circles back to embracing all its traits, whether you're a manufacturer, major tuning house or an individual wrapping your car's bonnet with hentai artwork.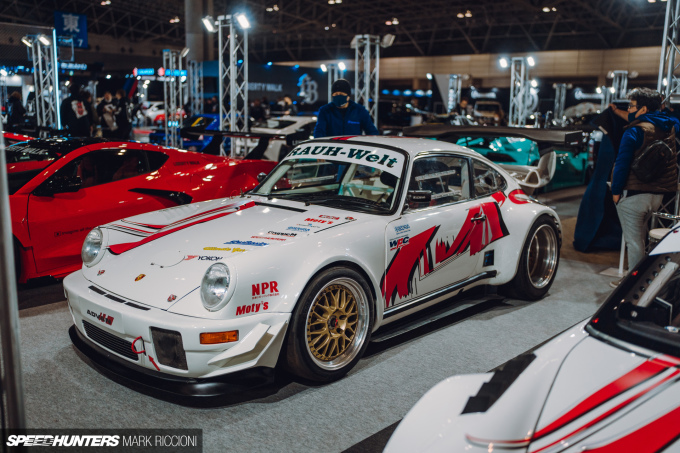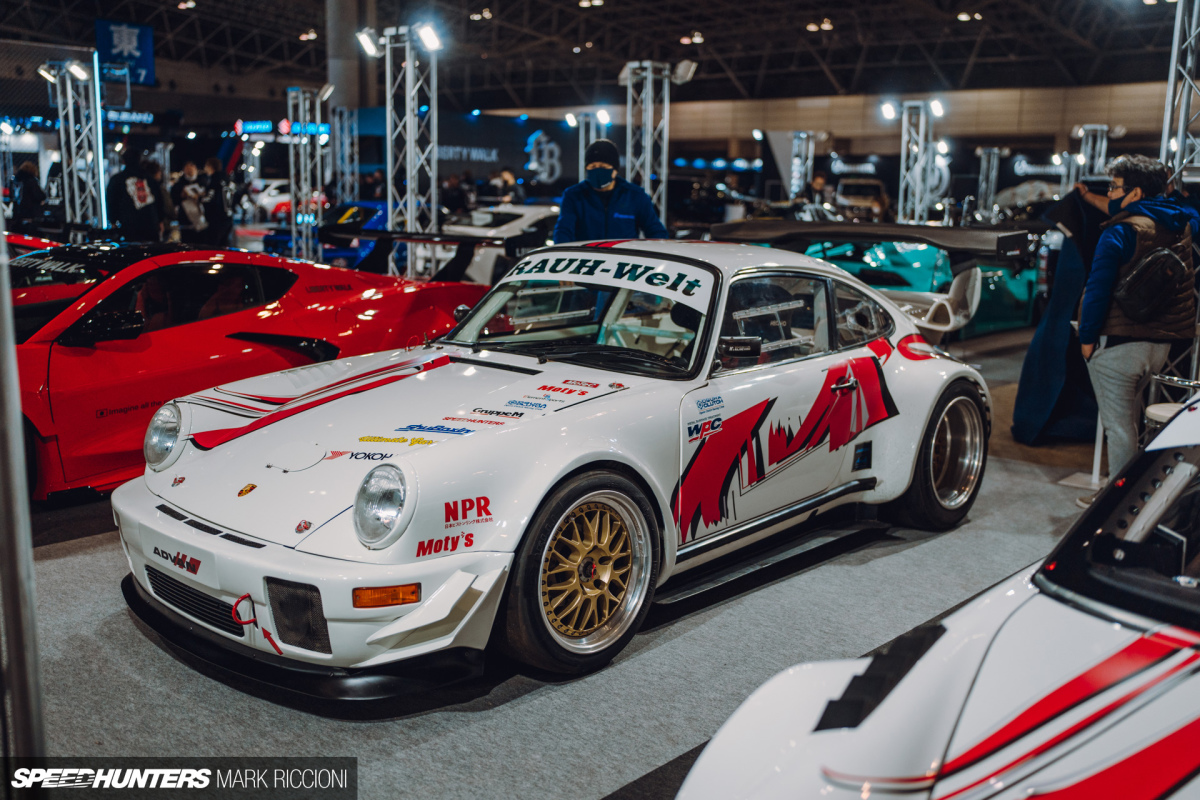 Everything is encompassed together and free from judgement at Tokyo Auto Salon. The very least we Speedhunters can do is pass that notion on to anyone weighing up their own trip here. Book a ticket, prepare to have your mind blown and we'll see you at the very last hall next year.
Mark Riccioni
Instagram: mark_scenemedia
Twitter: markriccioni
mark@speedhunters.com