There's a saying that the quickest way to become a millionaire in motorsport is to start as a billionaire. Proportionately, very few people make a comfortable living in motor racing, but for the rest of us, the enjoyment we get as a result of the use and modifying of our cars is the reward.
It's been three years since the Autosport International show last opened its doors, so I was keen to attend the highly anticipated 2023 event. Purported to be Europe's largest motorsport show, hundreds of stands scattered across numerous halls at the National Exhibition Centre (NEC) in Birmingham, UK displayed all manner of motorsport and performance-related components and equipment.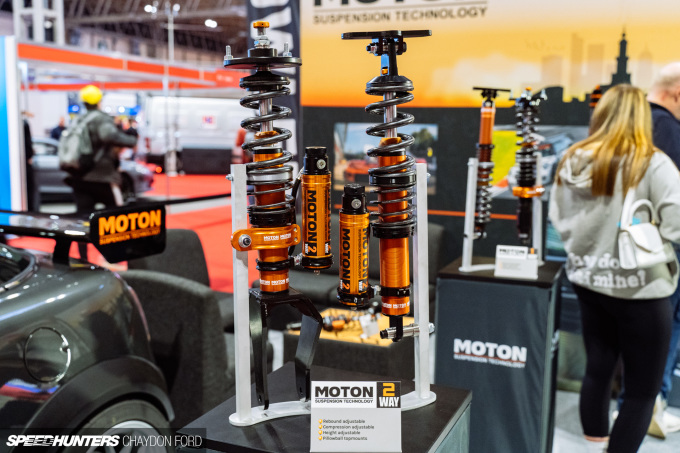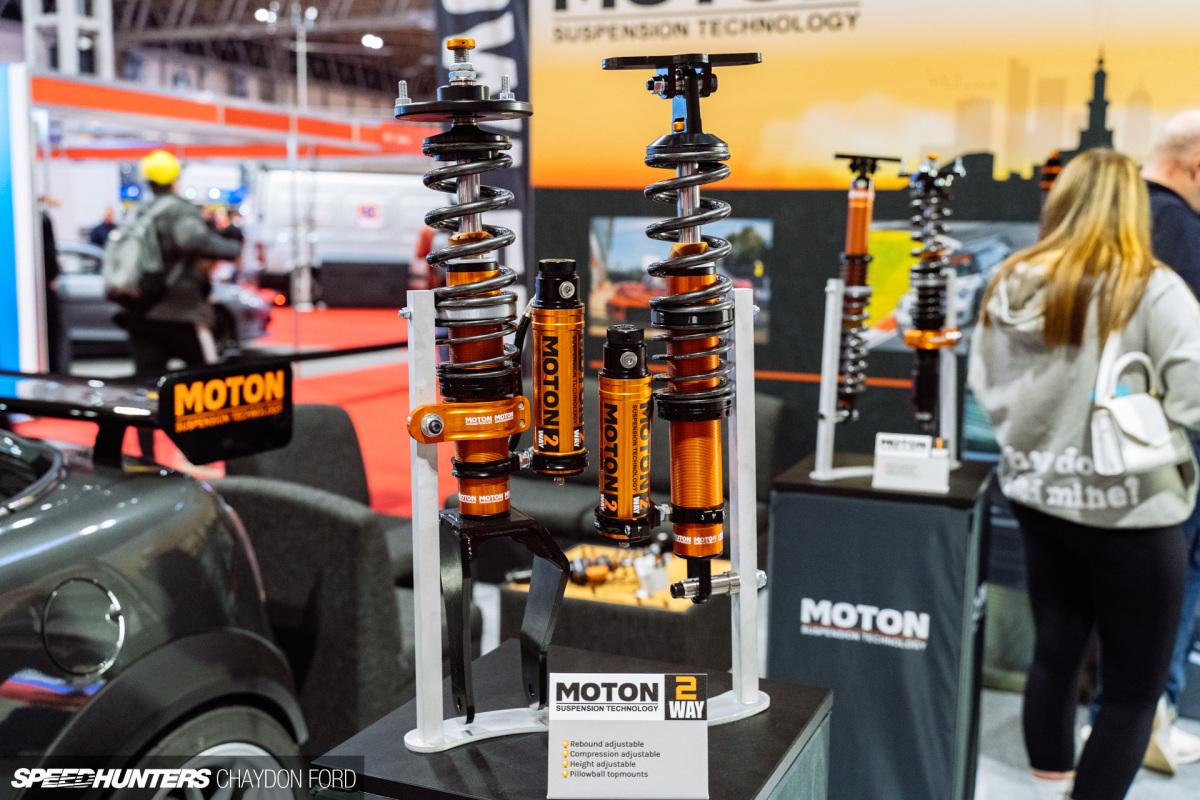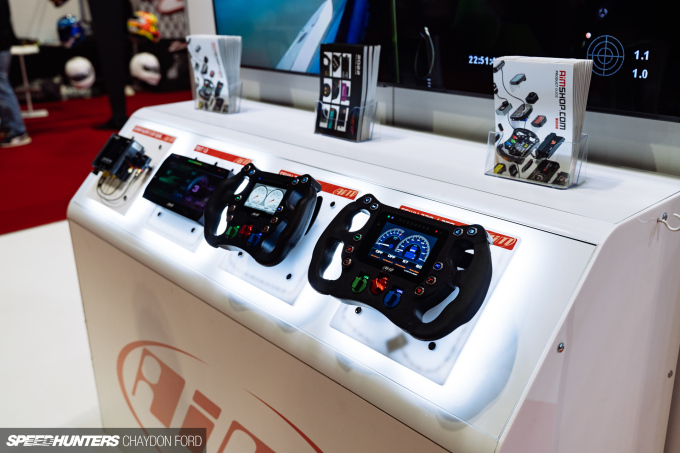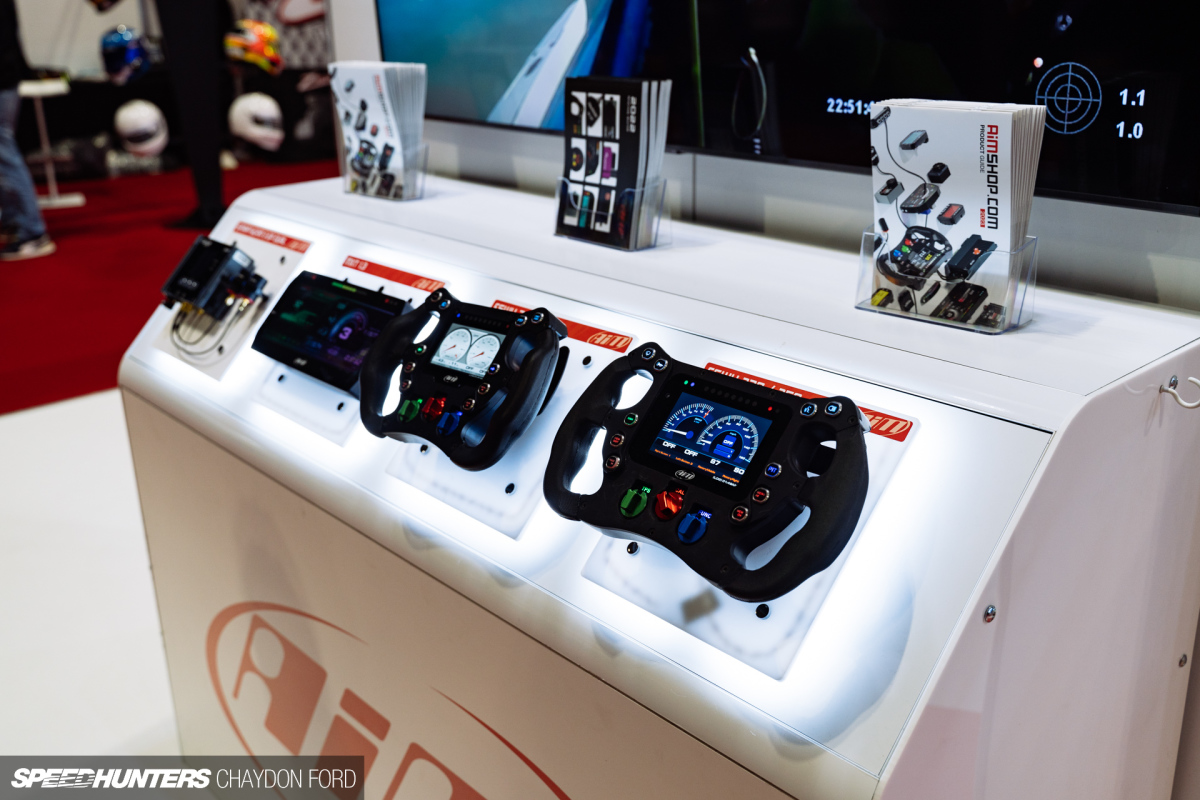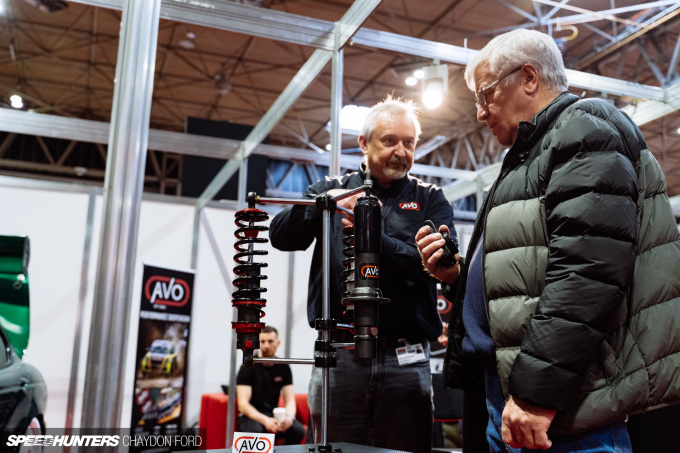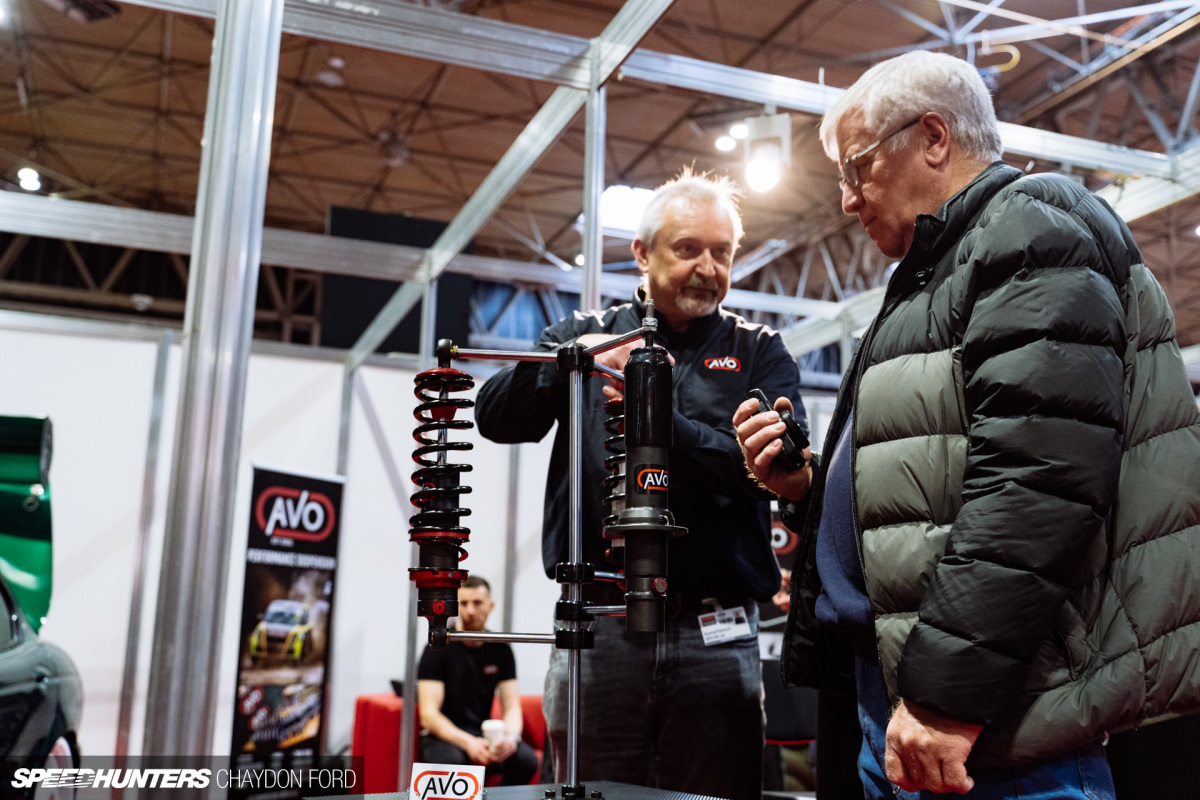 Depending on budget, you would likely find something suited to your application. Suspension, electronics, seats, wheels, gearboxes – they were all on display at Autosport International 2023.
The last few years and various lockdowns have brought about a huge surge in the popularity of simulator racing. Established Esports leagues offer legitimate prize money and many have made the jump to actual race cars with a degree of success. The price on these setups can range well into four or even five figures, with the quality of components equal to those found in actual motorsport.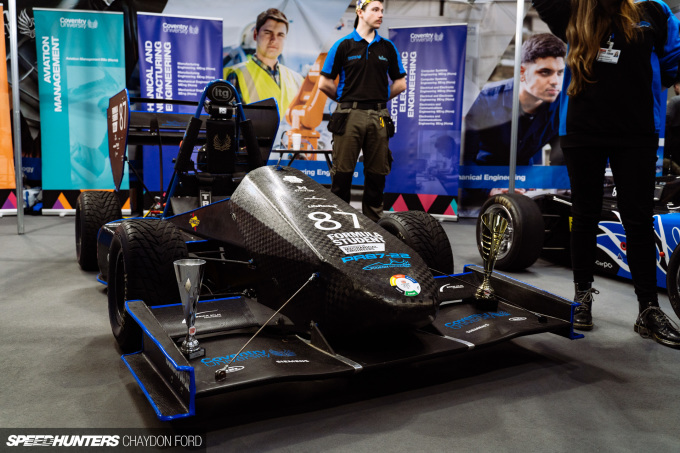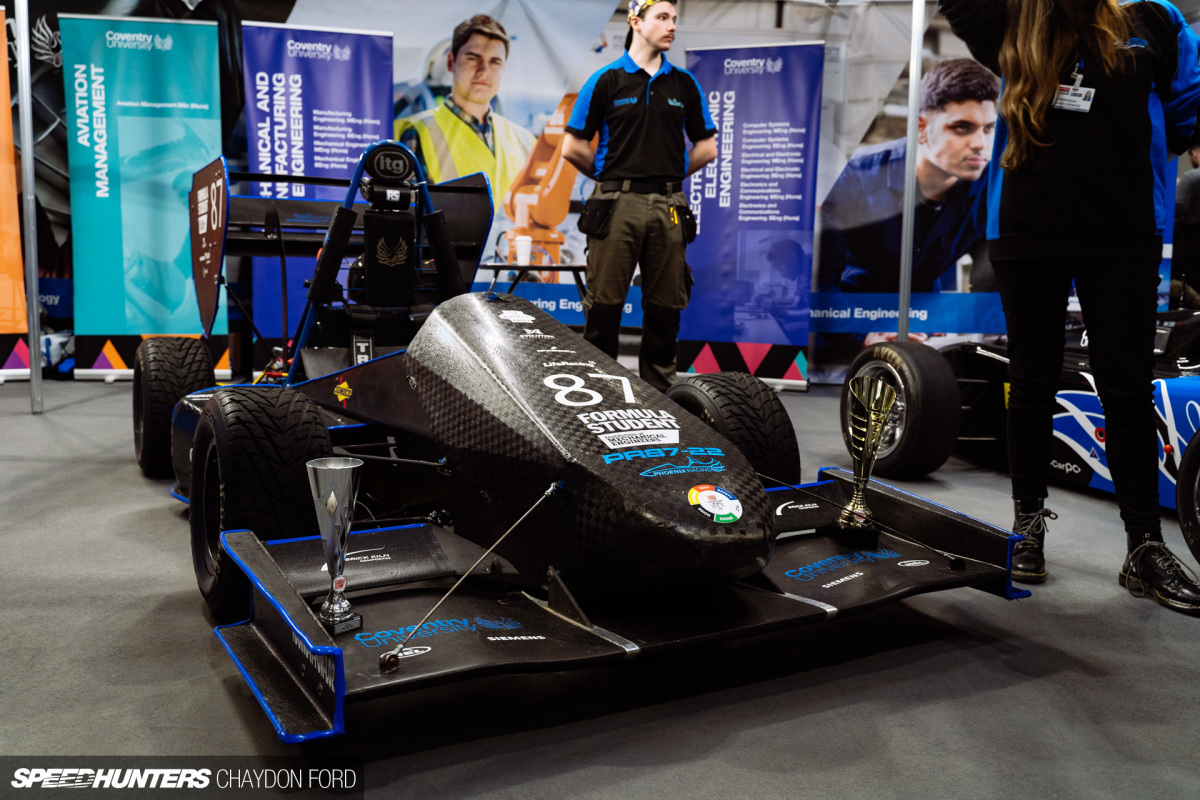 Sim racing is just one of the means for the younger generations to get involved in motorsport. The UK has numerous colleges and universities offering motorsport degrees, which culminates in the design of a single-seat race car competing under the Formula Student (FSAE) ruleset. Each student on the team is tasked with designing an aspect or component as part of their final thesis. Weighing in under 250kg and powered by up to a 710cc motorcycle engine, these things are incredibly quick and nimble.
Grassroots-level events have also grown, with many options depending on budget. A fixed price buys you a ready-to-race car, all the associated equipment and fees to enter a multitude of different racing series.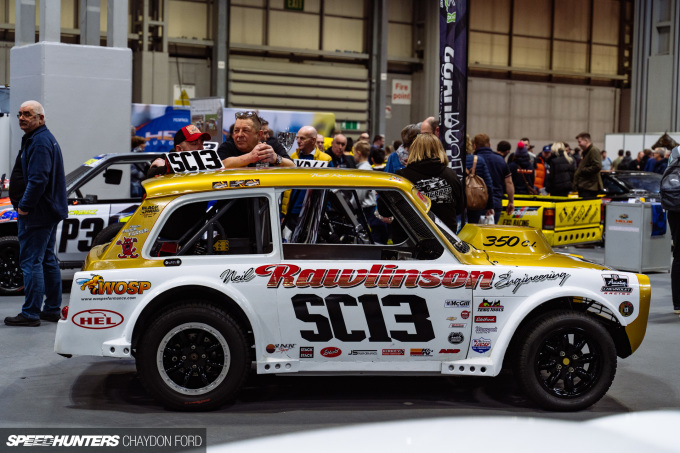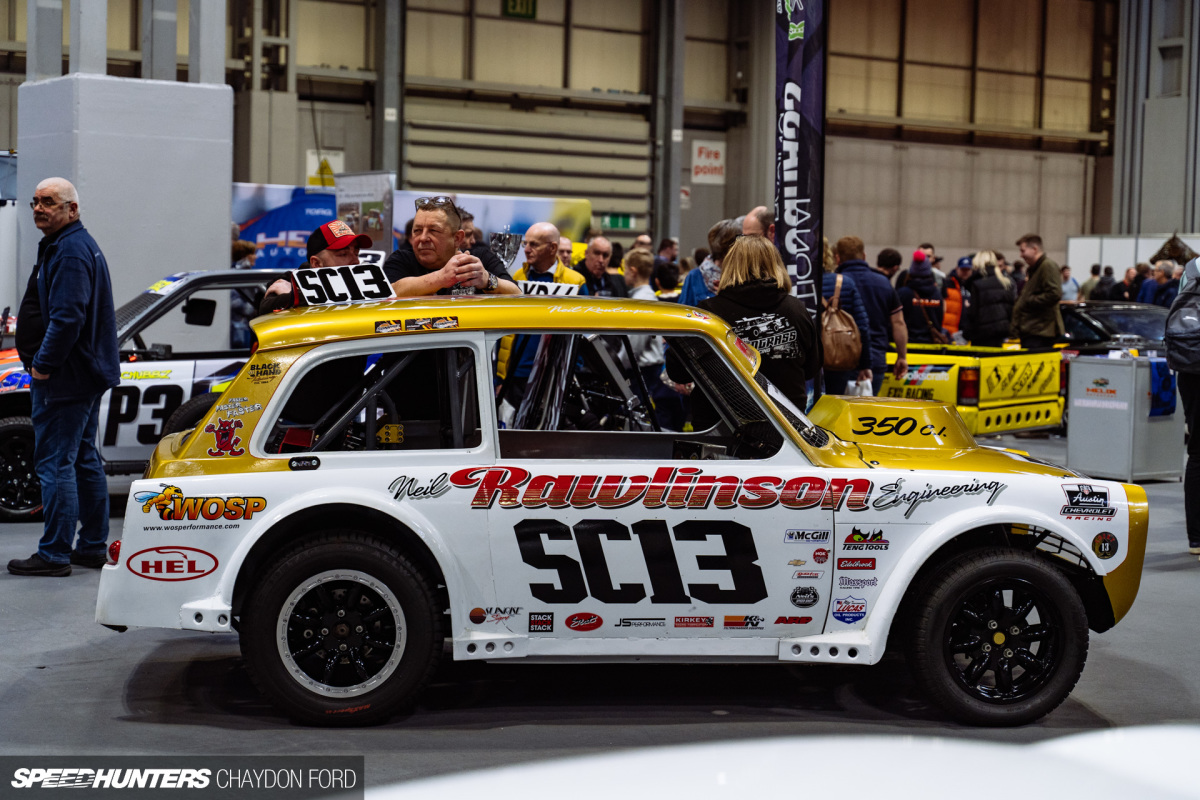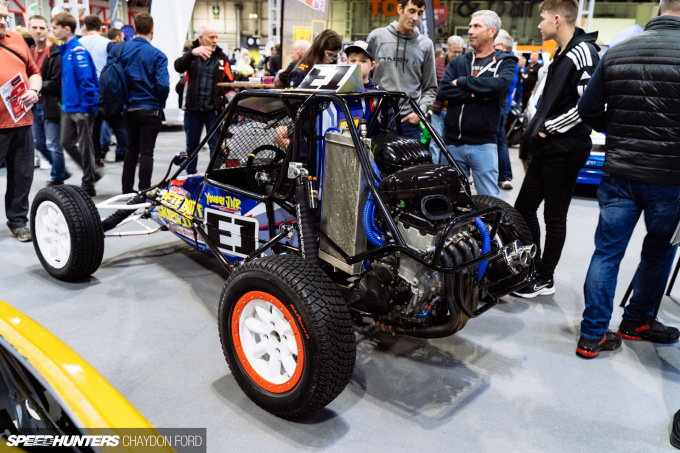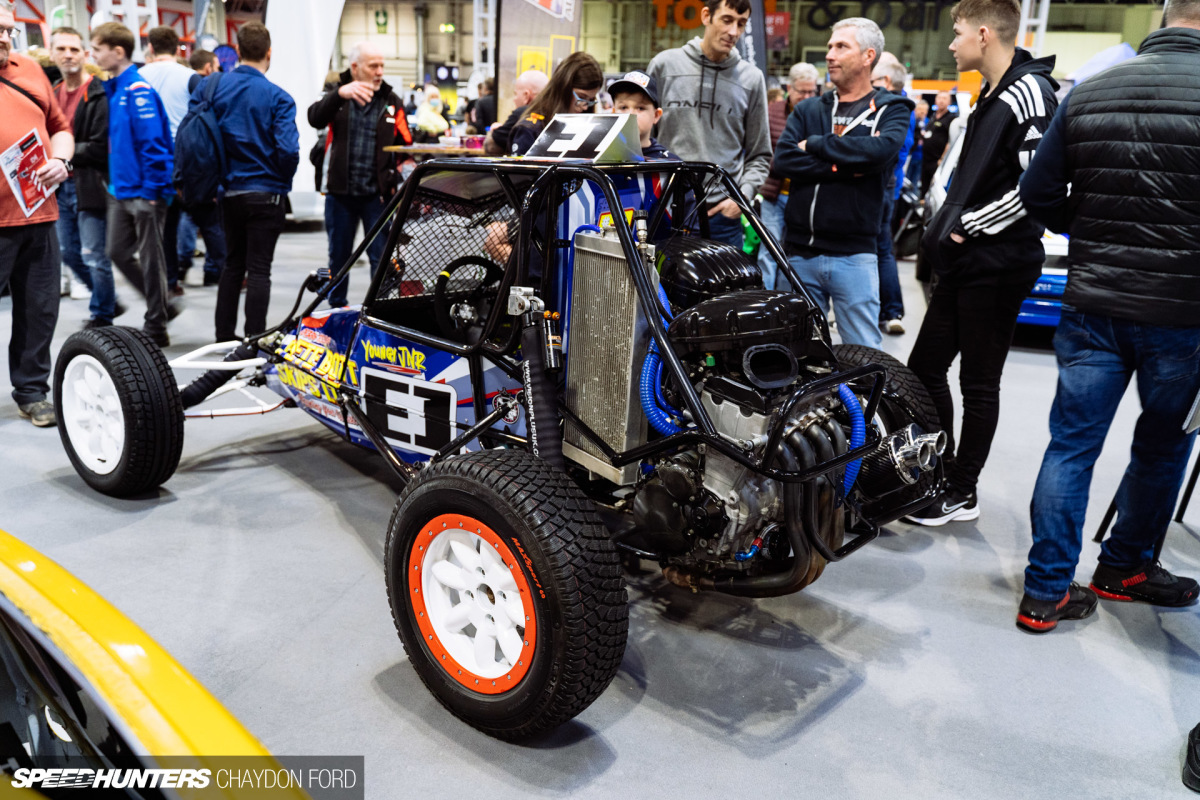 Oval track racing has always been a mainstay in the UK. Depending on budget it can be as affordable as a Nissan Micra with some safety equipment, up to buggies and cars powered by V8s and twin Suzuki Hayabusa engines.
If you're want a bit of luxury while at the track, you could quite easily tick that box at the show, both in terms of your own accomodation and how your cars get there.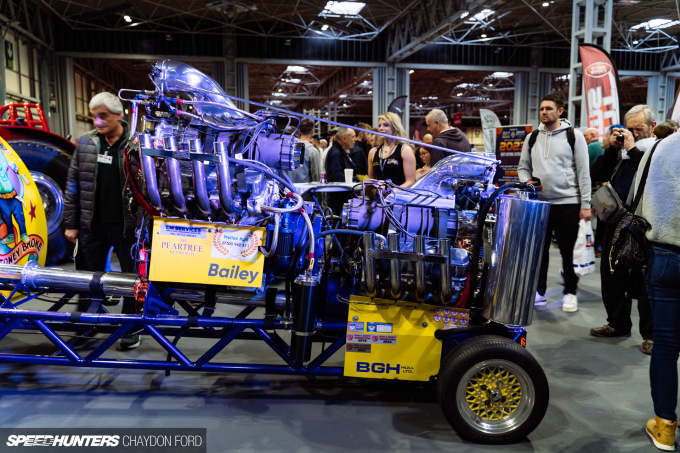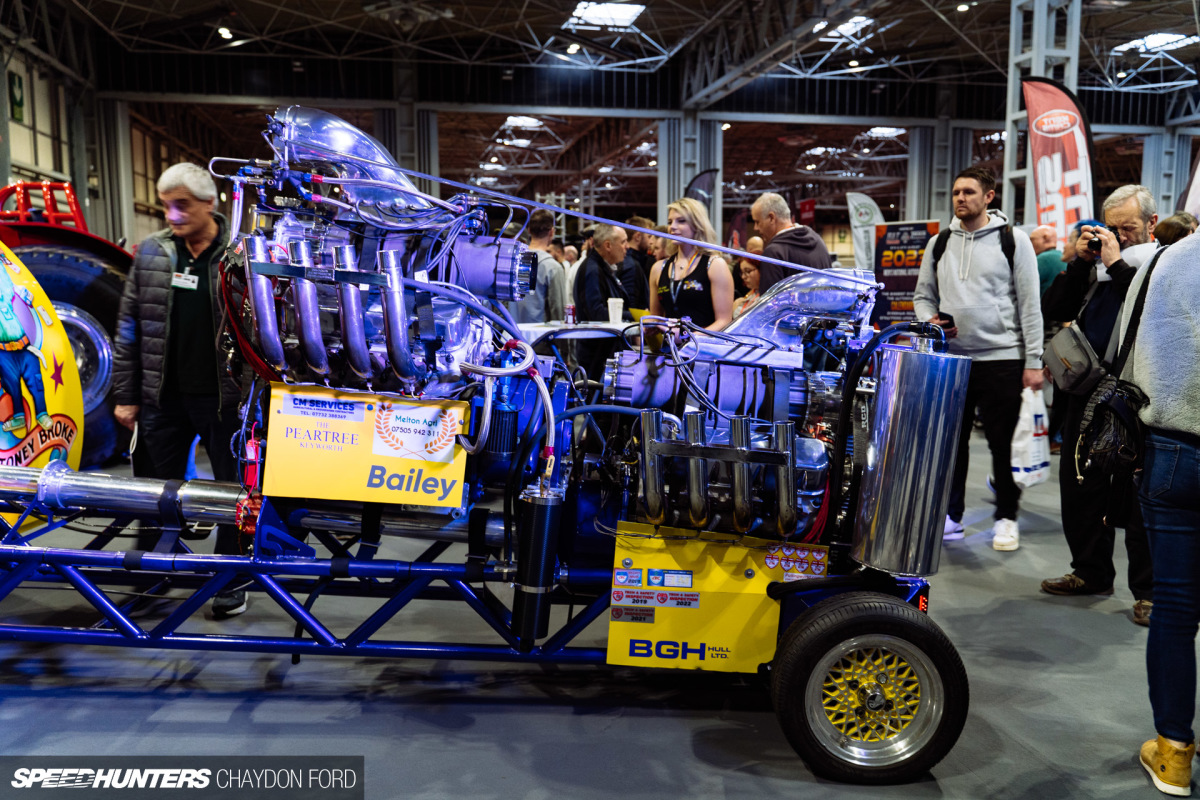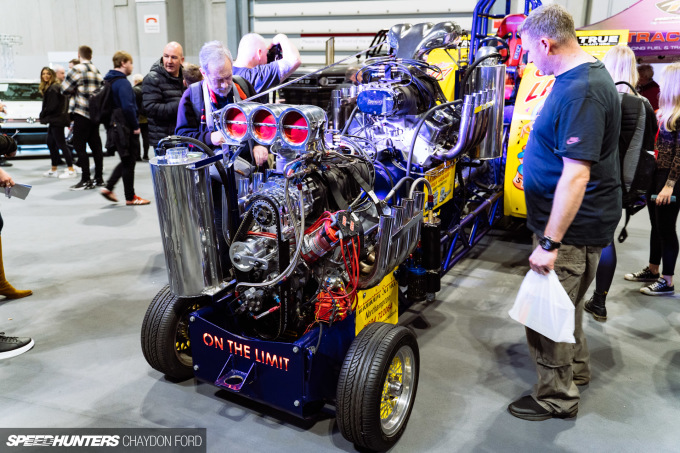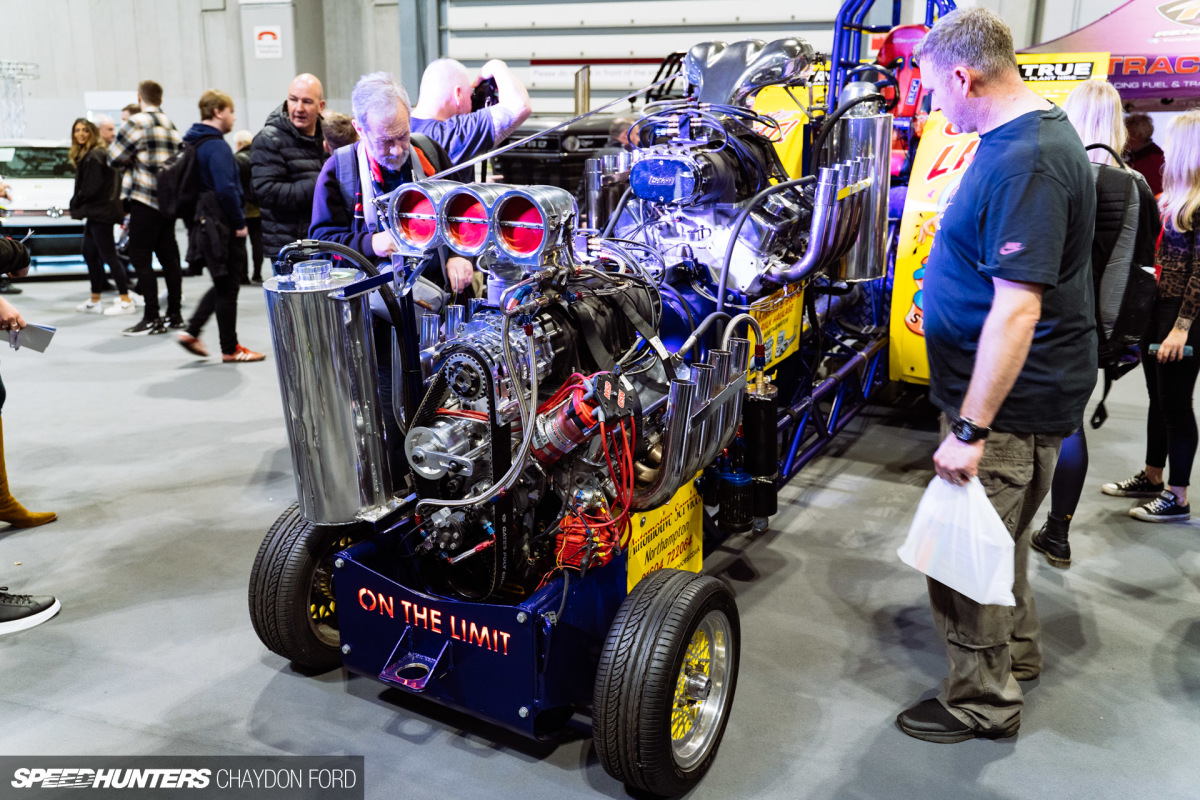 Tractor pulling has always been a bit of a niche motorsport, originally coming about in the pre-Industrial Revolution era. Farmers would prove the strength of their horses against others and, well, it has escalated slightly. Tractors in the top class use a variety of engines: V8s, diesels, aircraft-derived turbines and multiples thereof, making many thousands of horsepower.
In the case of Snoopy 3, built and run by the Whittingham family, the two supercharged Rolls-Royce Griffon V12 aircraft engines running on methanol produce around 8,000hp.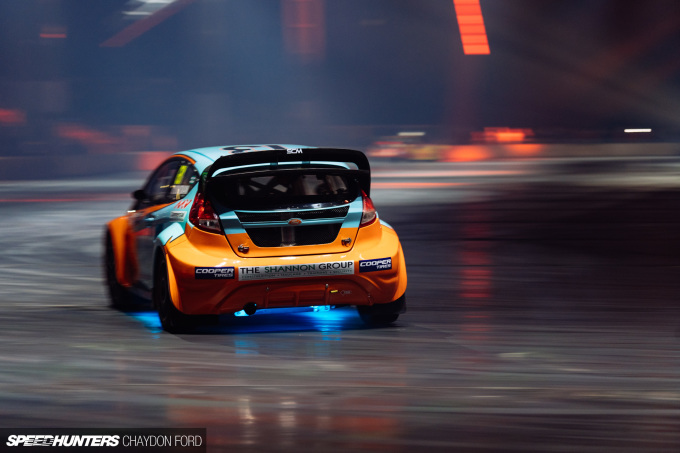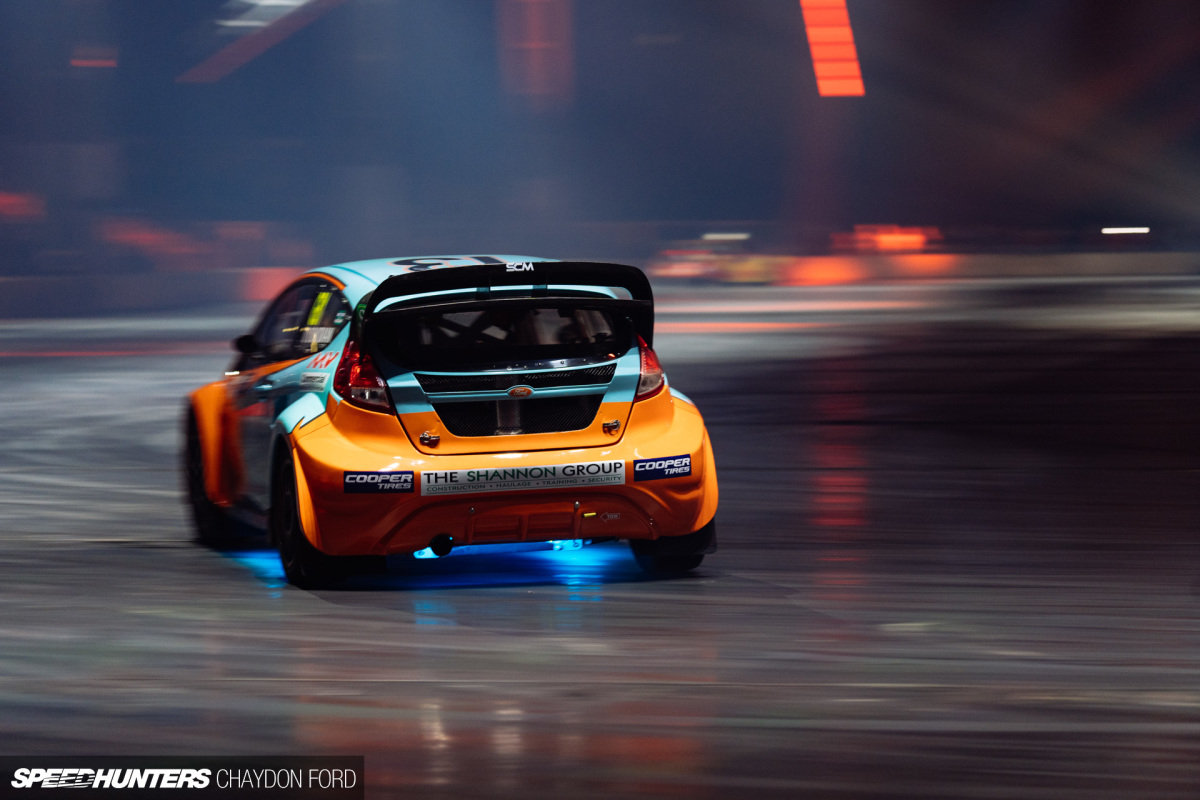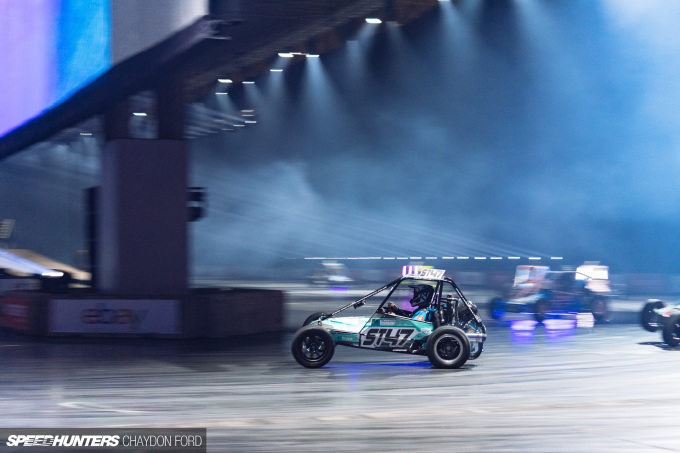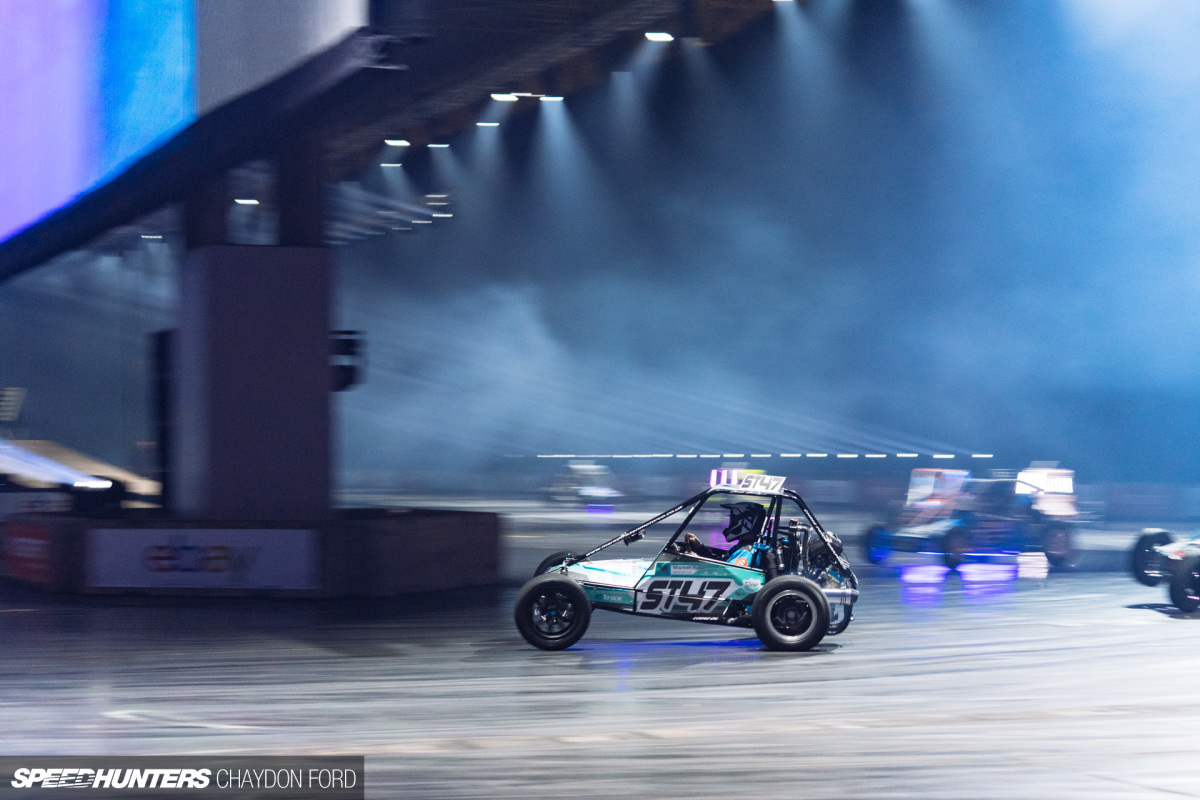 The show includes a performance in the live action arena. While nowhere near big enough for the cars and buggies to find their limit, the low-grip surface did provide plenty of entertainment.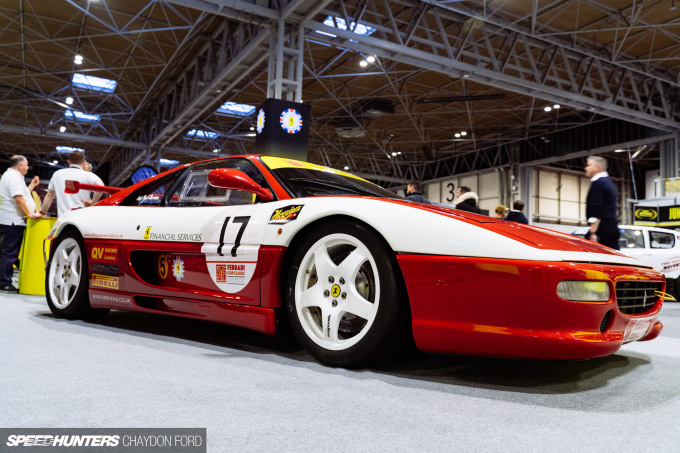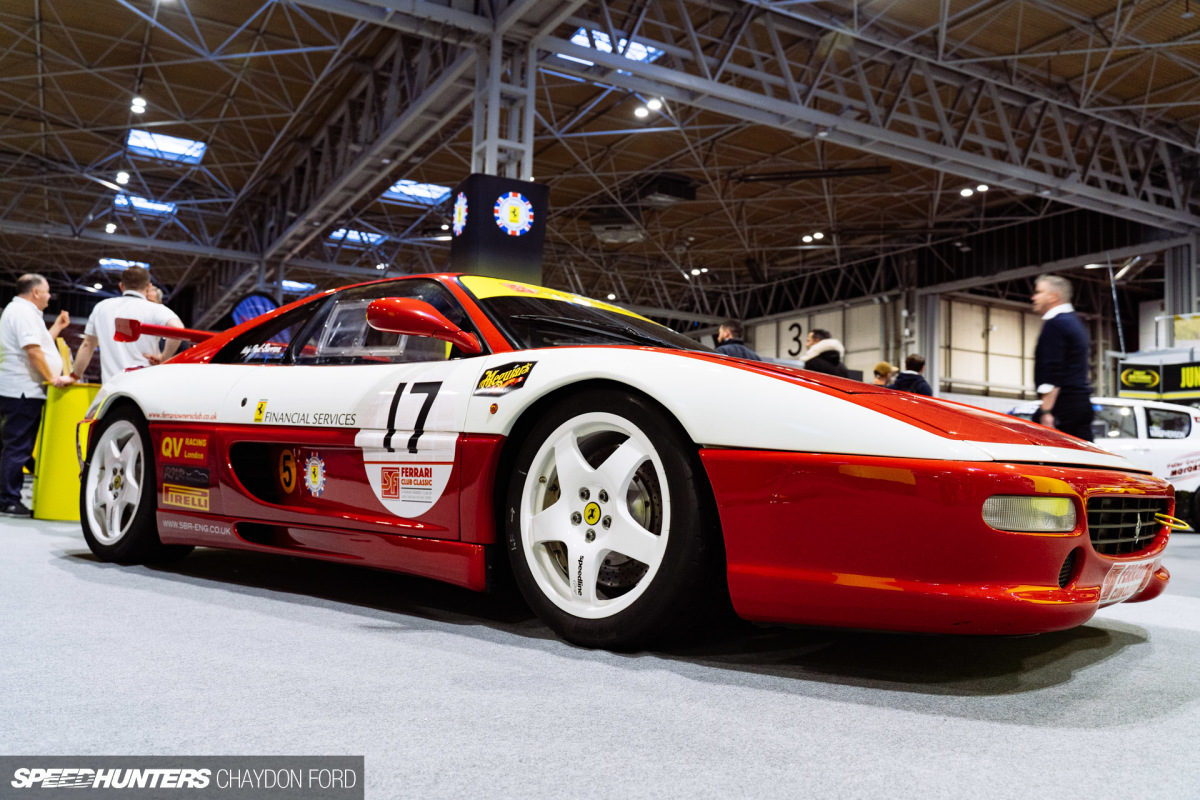 It's crazy to think we now have a generation of Speedhunters that were born after Sega's F355 Challenge came out in the arcades. The F355 still looks every bit as good today as it did back then.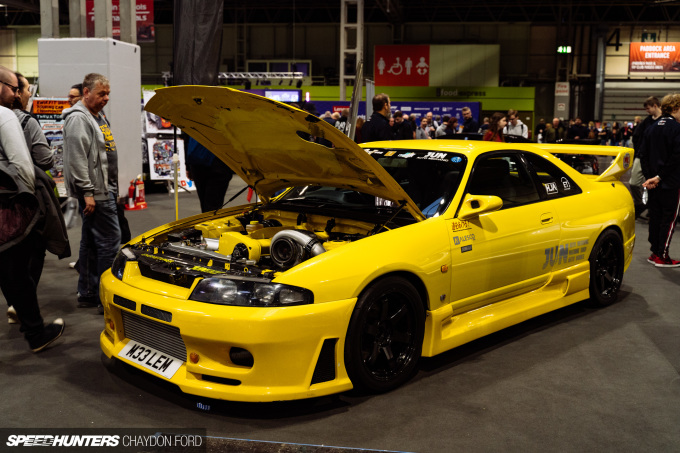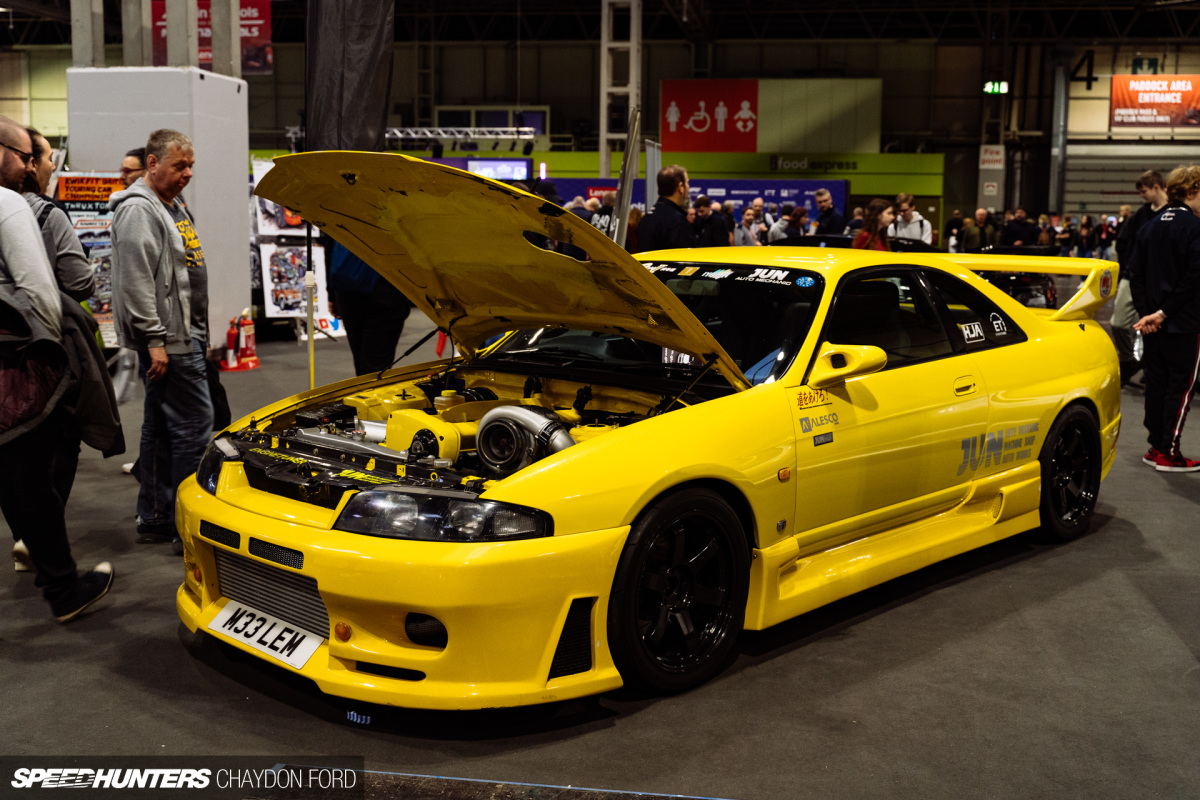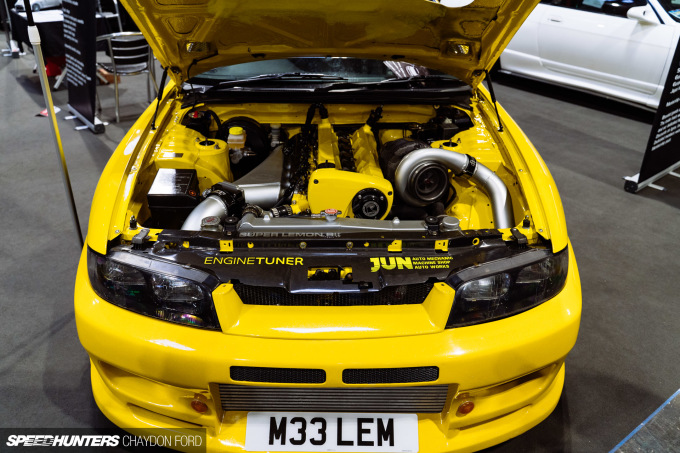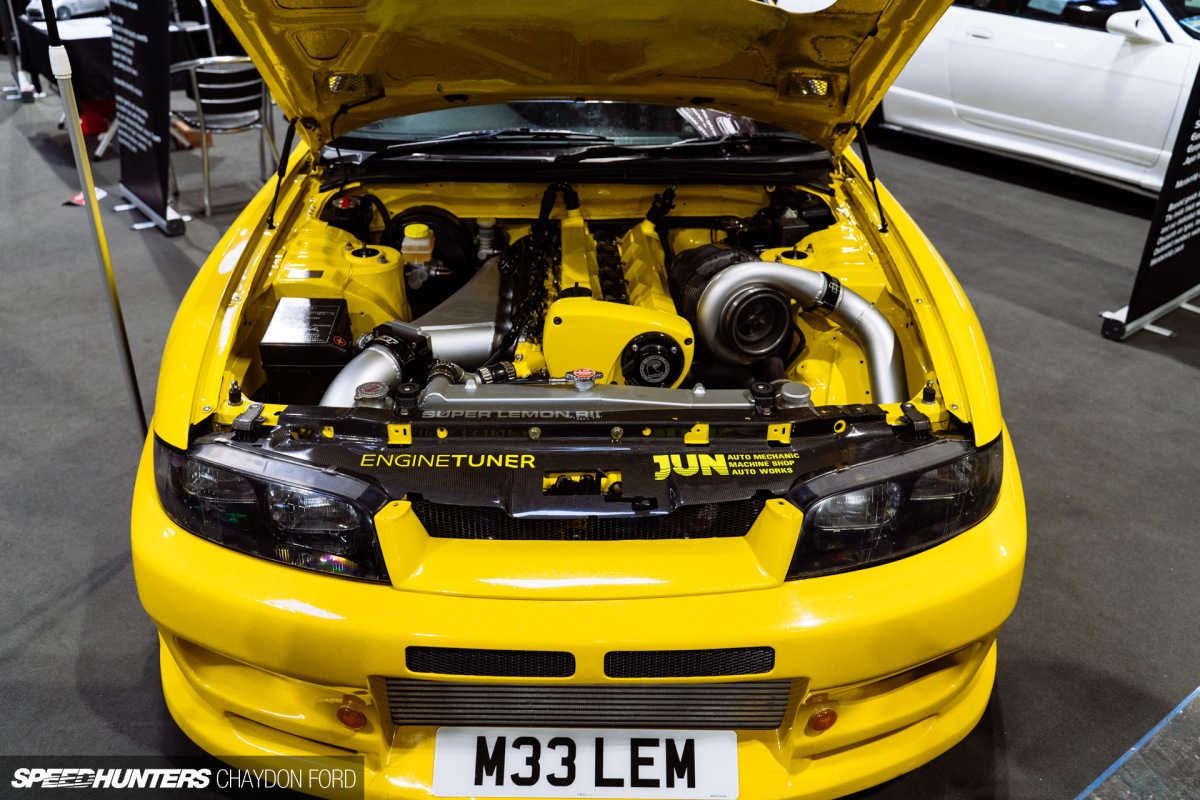 Peak '90s Japanese tuning royalty, the JUN Super Lemon R33 Skyline GT-R became well known outside of Japan when Jeremy Clarkson drove it for a Top Gear episode in 2002. In a time when the Ferrari Enzo and Koenigsegg CC8S had 650hp, for a car to have 1,000hp was unheard of. The bright yellow GT-R has seen subtle upgrades in the 20+ years since, but still retains many of its decals and battle scars from back in the day.
I did a double take when I saw a Jaguar X Type in touring car trim, as they never competed in period. As it turns out, the car was designed for a proposed supercar-style race series in the early 2000s. Numerous manufacturers expressed interest, but the series never got off the ground.
A closer look revealed that the Jaguar only shares a passing resemblance to the production road car, with a 550 horsepower V8 feeding the rear wheels through a sequential gearbox.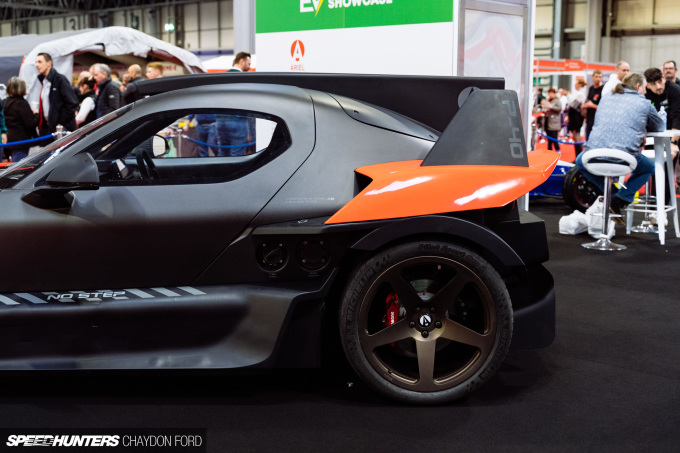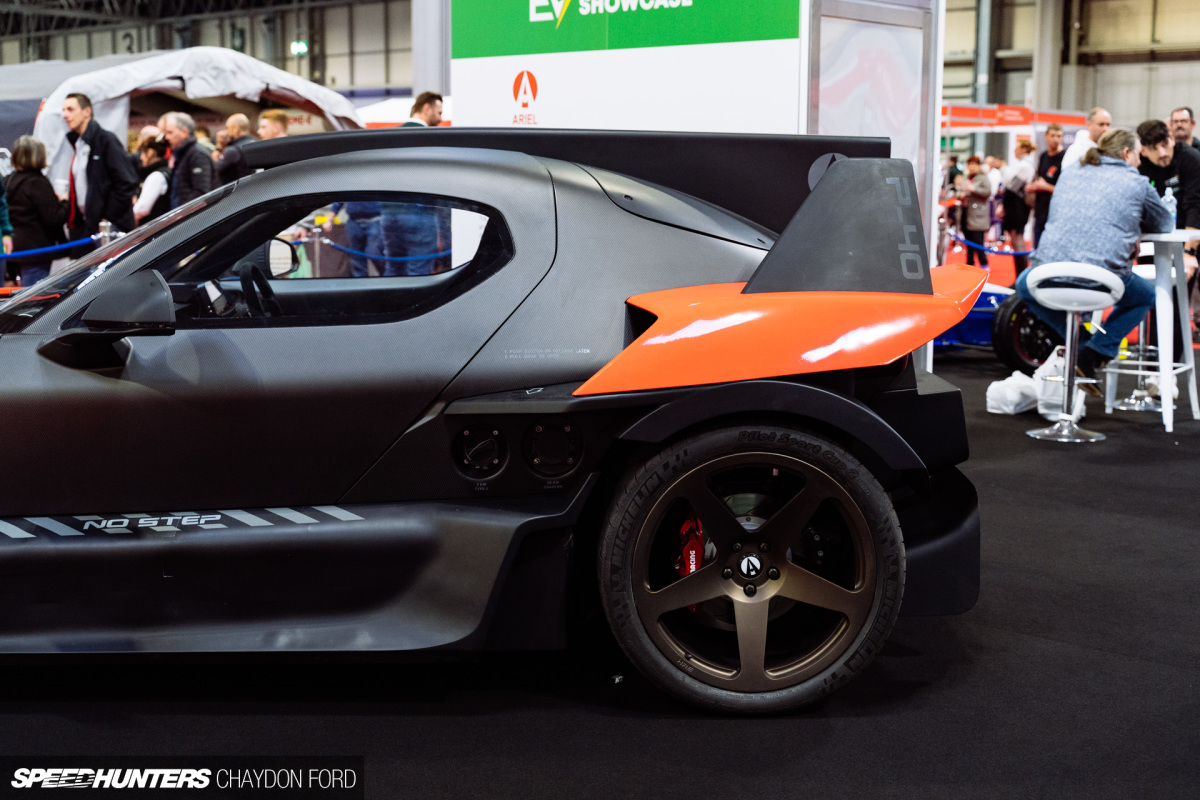 Presented as part of the electric vehicle display, I'm struggling to find words to describe the looks of the Ariel Hipercar. Form follows function, perhaps? The performance would easily win in a game of Top Trumps, its appearance less so.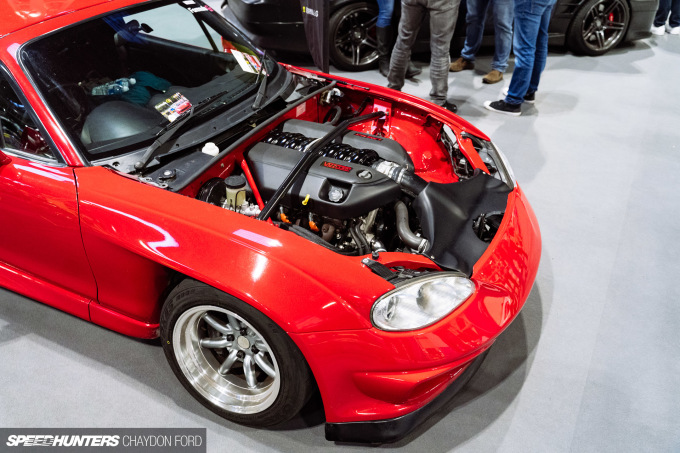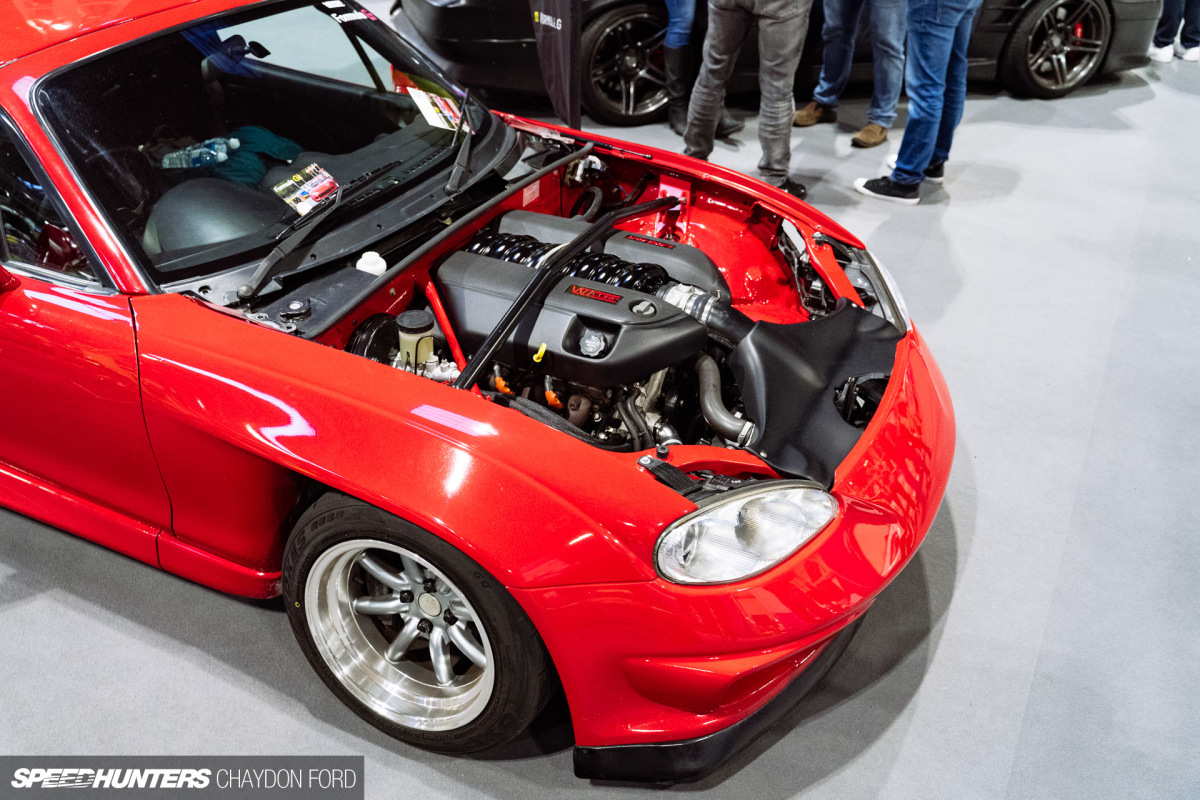 Wide-body, sticky Toyo Proxes R888R tyres and a Chevrolet LS motor – this Mazda MX-5 and its driver compete in Formula G, a gymkhana series. The package obviously works, having won multiple championships.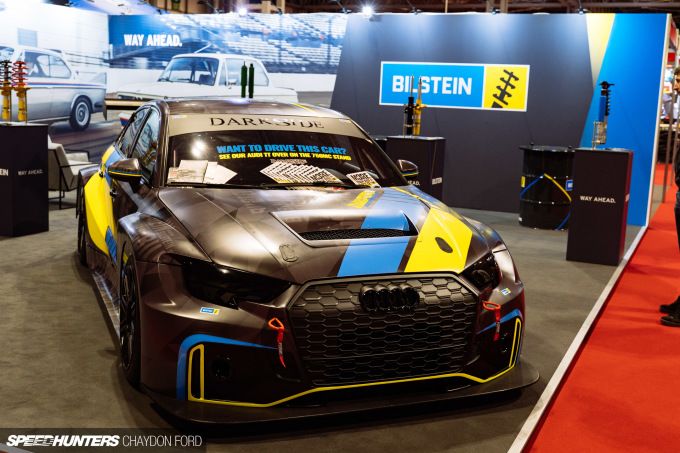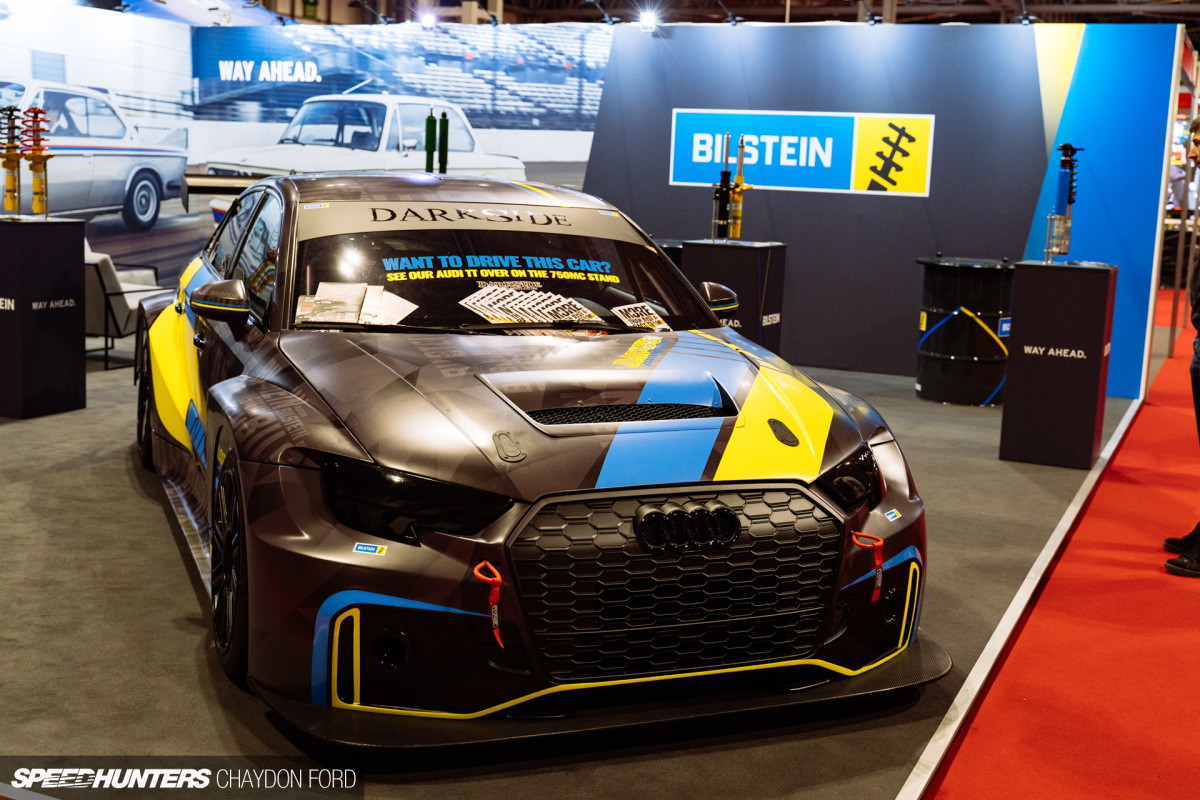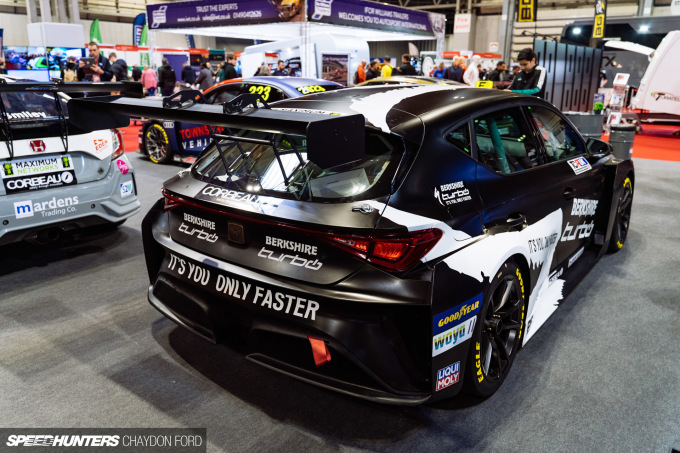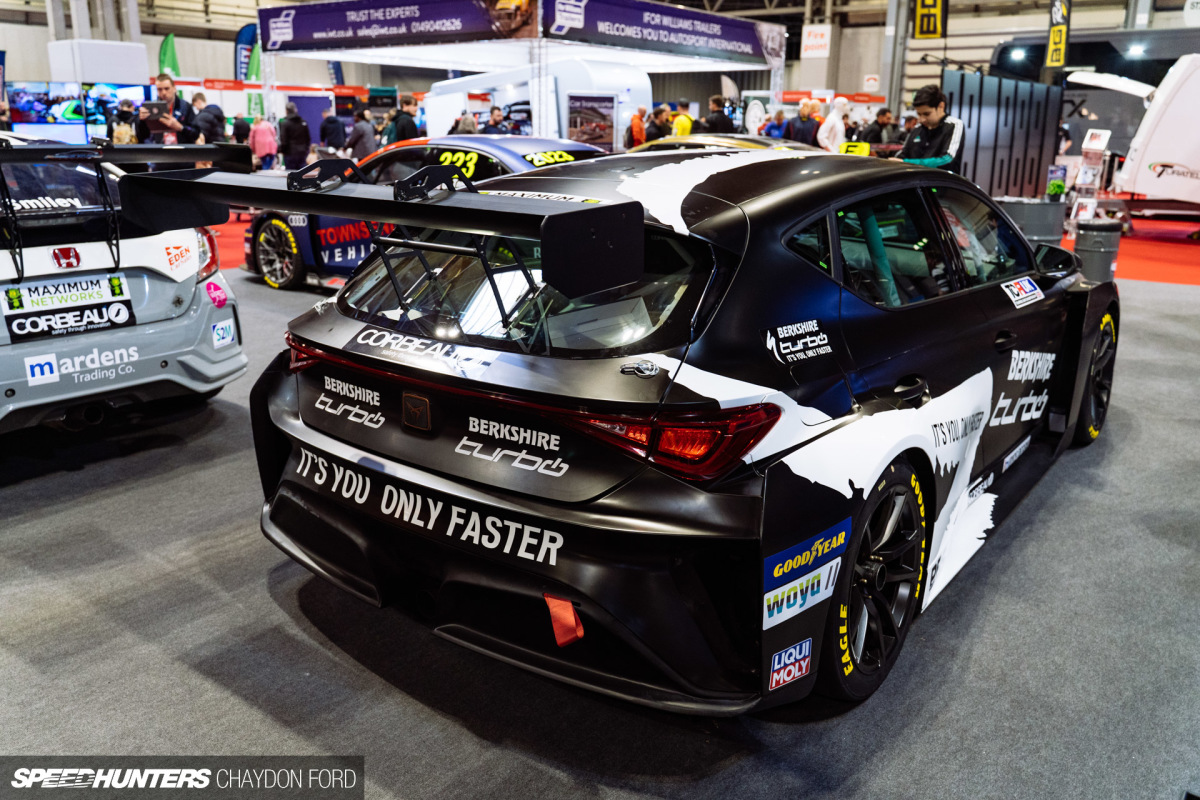 I came away from Autosport International 2023 slightly conflicted. The UK is home to some of the world's best OEMs, race teams and component suppliers, yet the show seemed a shadow of its former self. Major names in the motorsport industry weren't present, which was noticeable and in complete contrast to the numerous facets in which motorsport is growing. That said, it is understandable given the challenges of the last few years. Now that things appear to be returning to a degree of normality, hopefully the 2024 show will be bigger than ever.
Chaydon Ford
Instagram: chaycore