Ever since we saw it at last year's Tokyo Auto Salon, I've been waiting for HKS to tell us more about the RB26 complete piping kit conversion they teased us with.
Back in January 2022, we were not only shown the Advanced Heritage RB that HKS is currently working on – more on this in a moment – but the sort of piping and air box setup that RB26 dreams are made of. Think Nismo carbon inlet piping and carbon air box on steroids and you get the idea.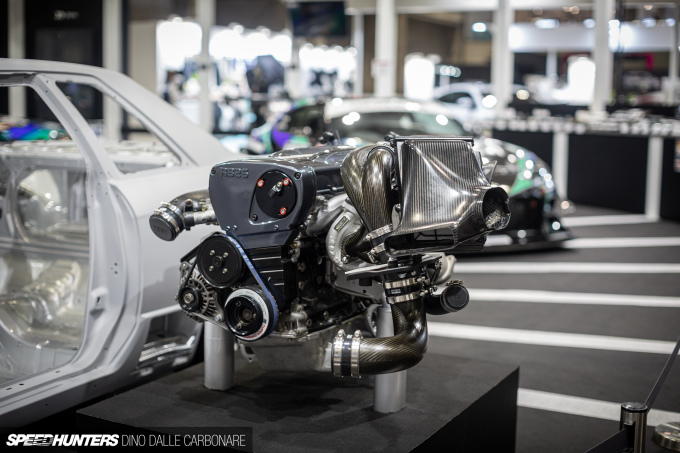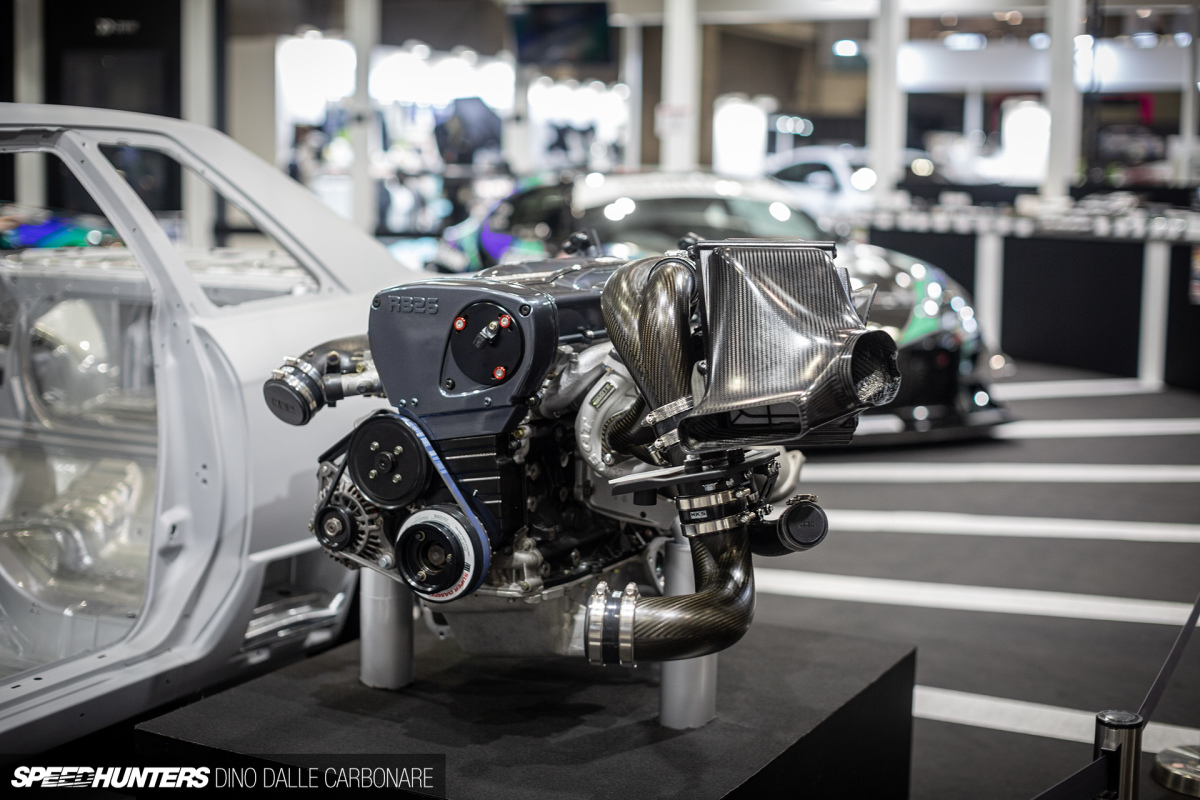 Last year, the package was in the first stage of development; the design had been locked down and the first 3D-printed prototype was shown to the world. Fast forward 12 months to Tokyo Auto Salon 2023, and the printed white segments have magically turned into pre-preg carbon fiber pieces.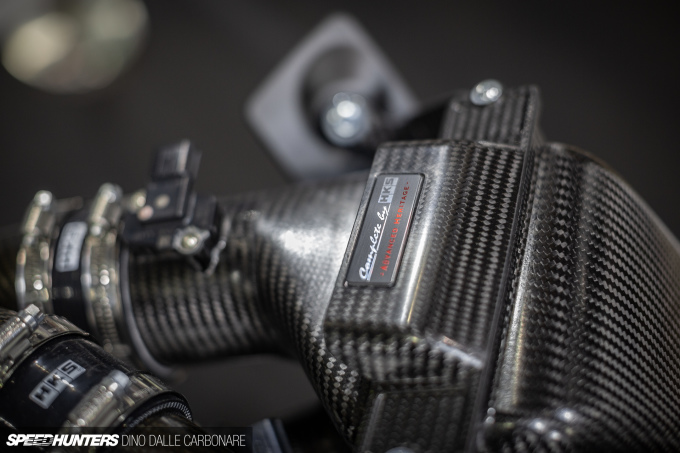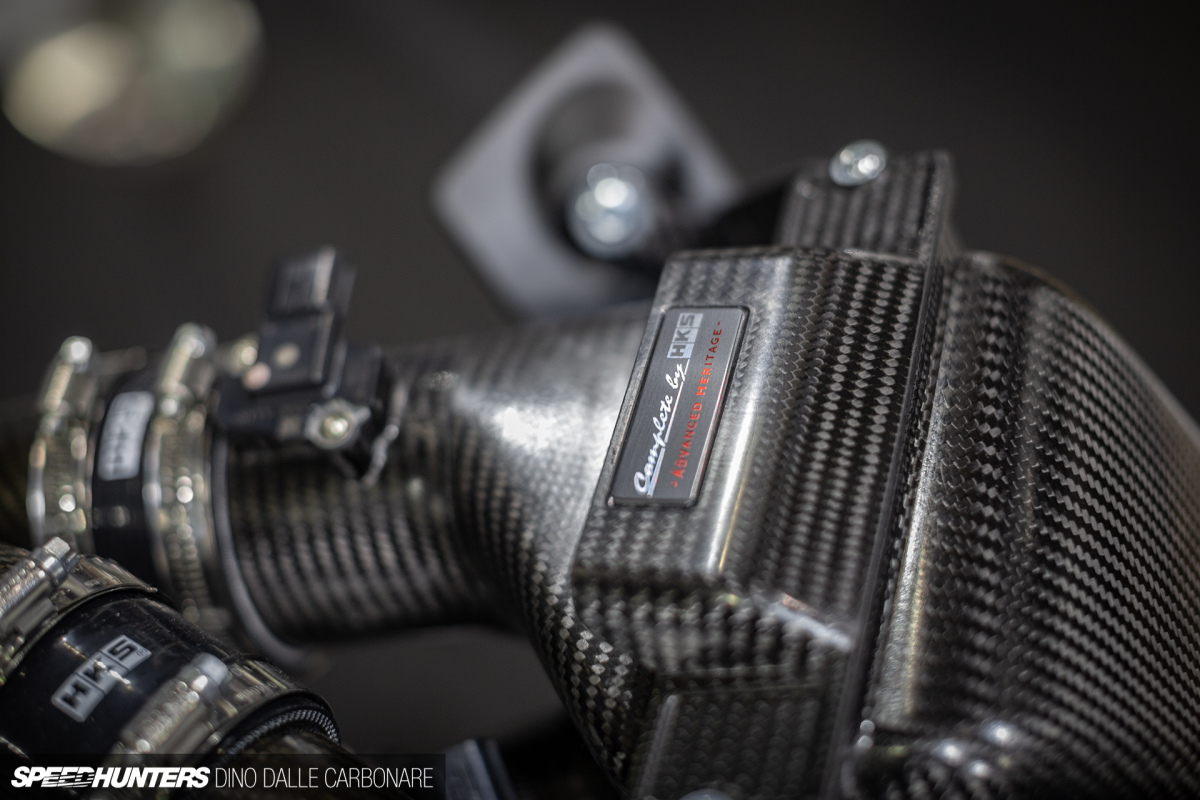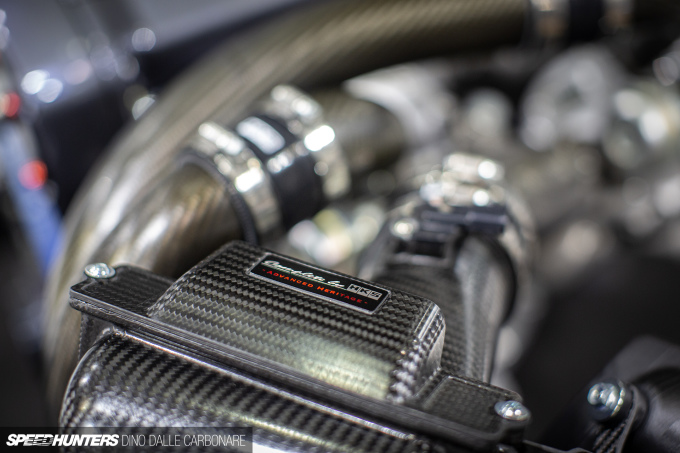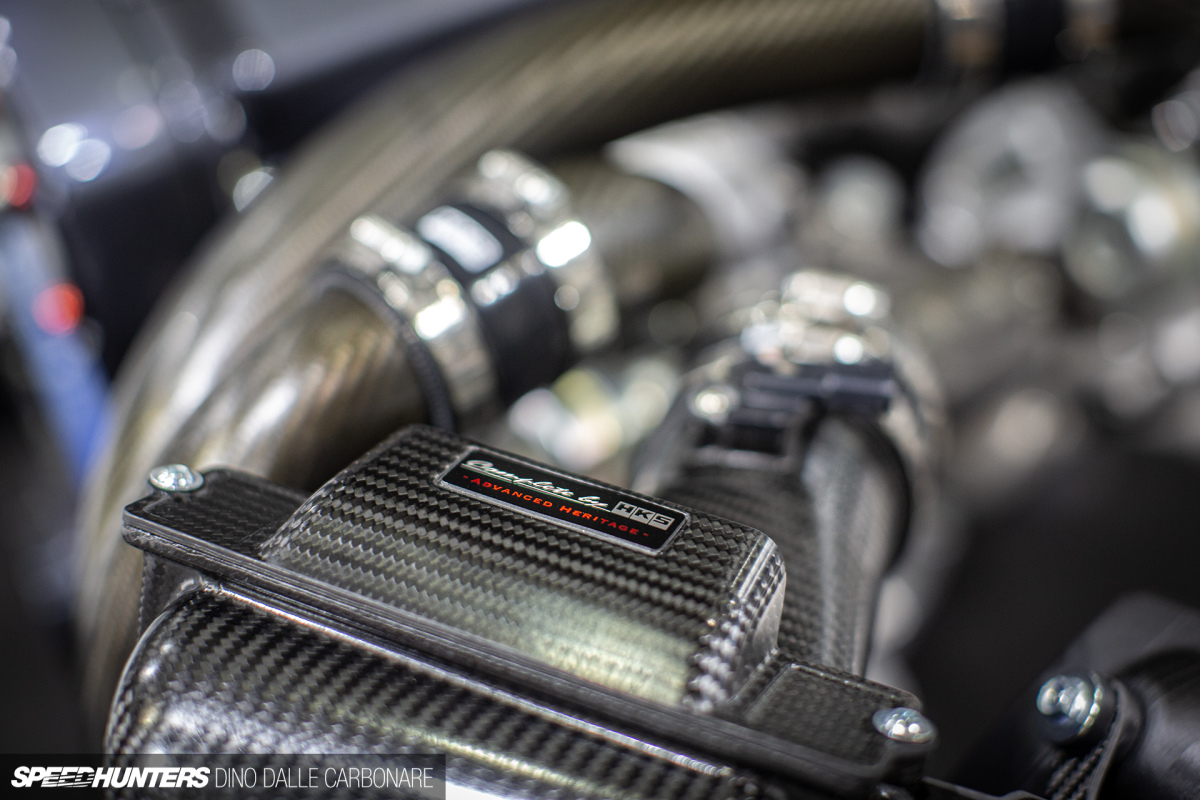 The result is something pretty spectacular, especially when presented in its entirety, all plumbed together and out of a car. This is really the only way to fully understand the complexity of it all.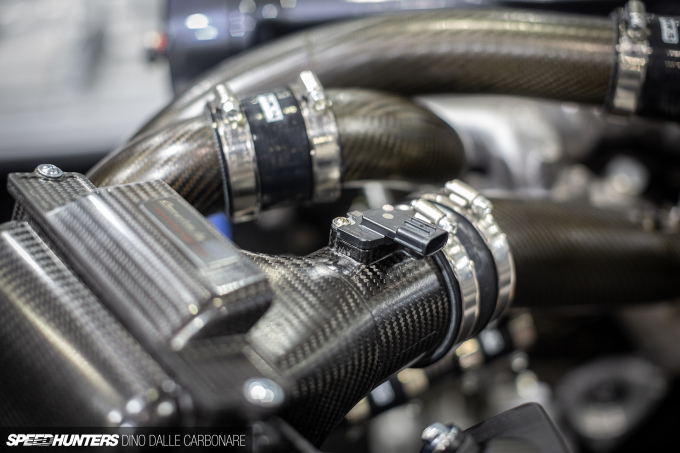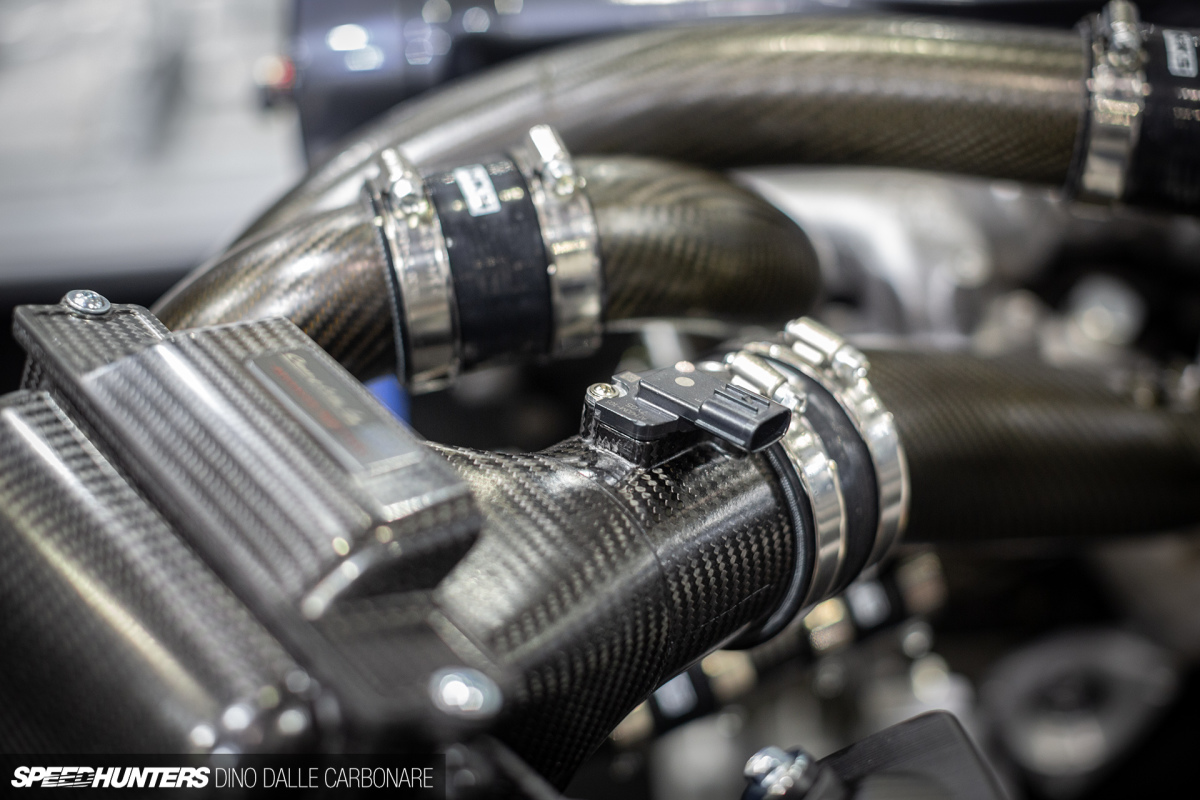 For how pretty this ultimate solution may be, it will be challenging for HKS to break it down into packages that make sense for as many users as possible. For example, there may end up being two versions of the air box, one with an air flow meter flange and another without.
Then there's the turbo fitment. This kit has been designed around HKS's own GT25-sized GTIII twin-turbo upgrade, which is by far the most popular and widely used HKS setup among Skyline GT-R owners. If you run something different you will have clearance issues.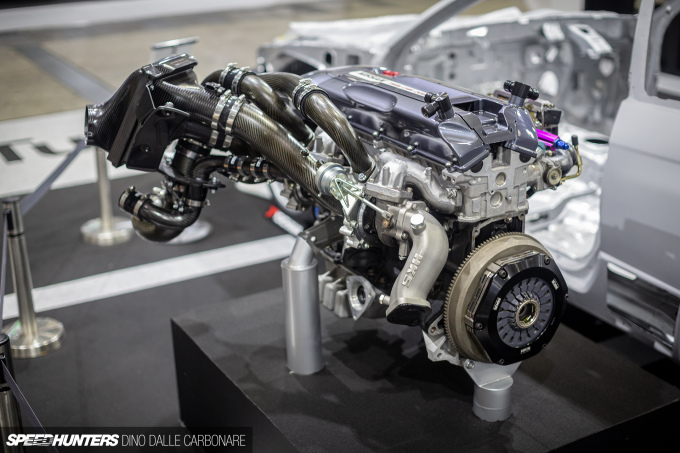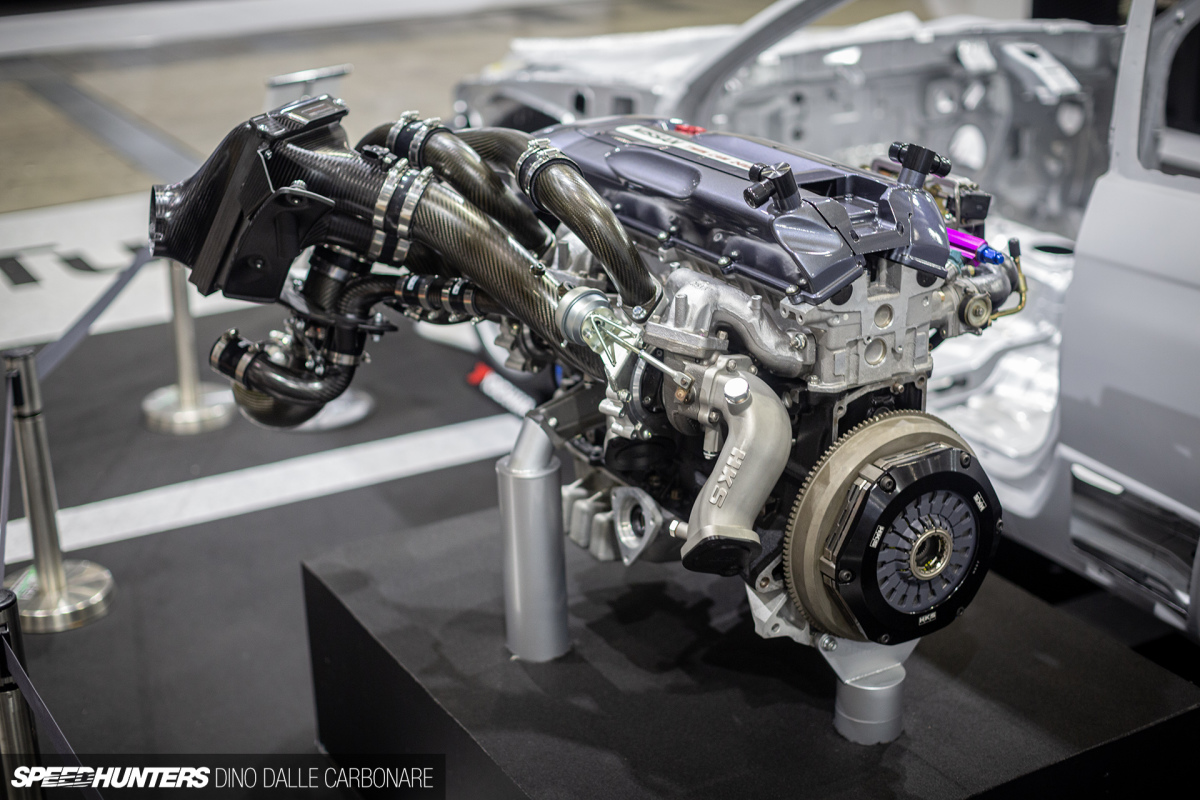 The turbos are mounted onto the stock cast iron exhaust manifolds and dump spent gasses into HKS outlet pipes.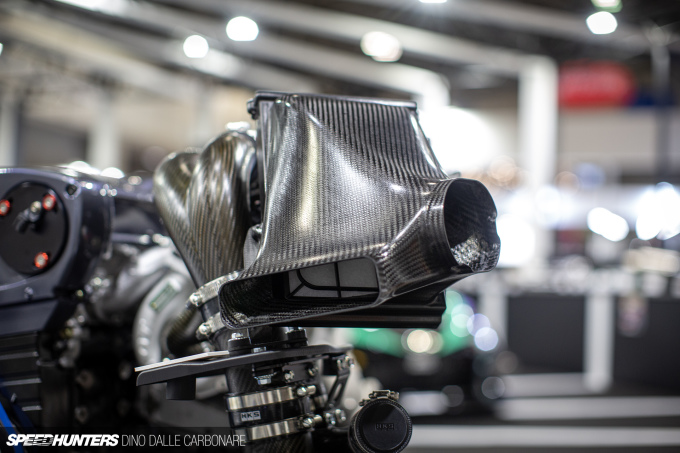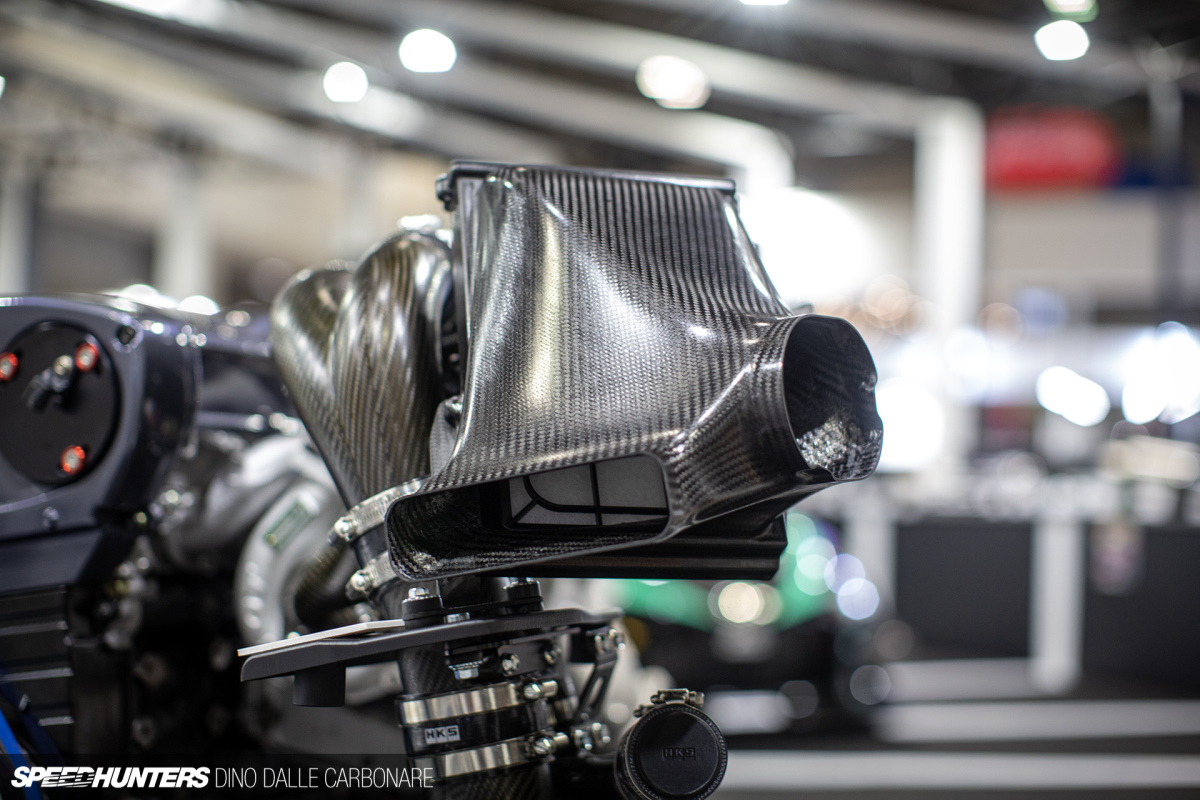 This first piping prototype has been designed to fit the BNR32 GT-R. BCNR33 and BNR34 applications will require a slight redesign, same going for the air boxes.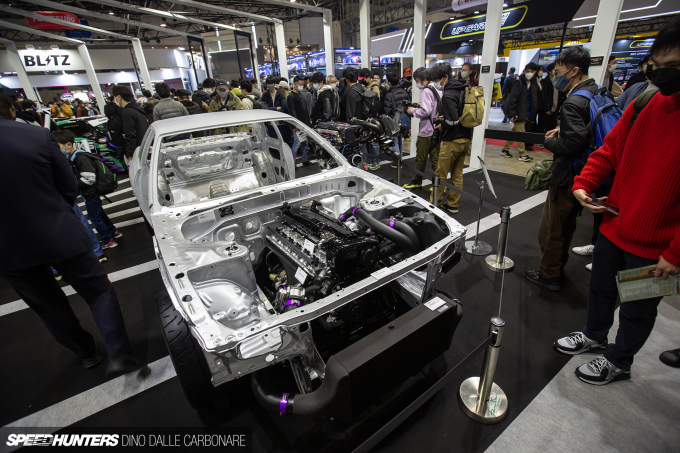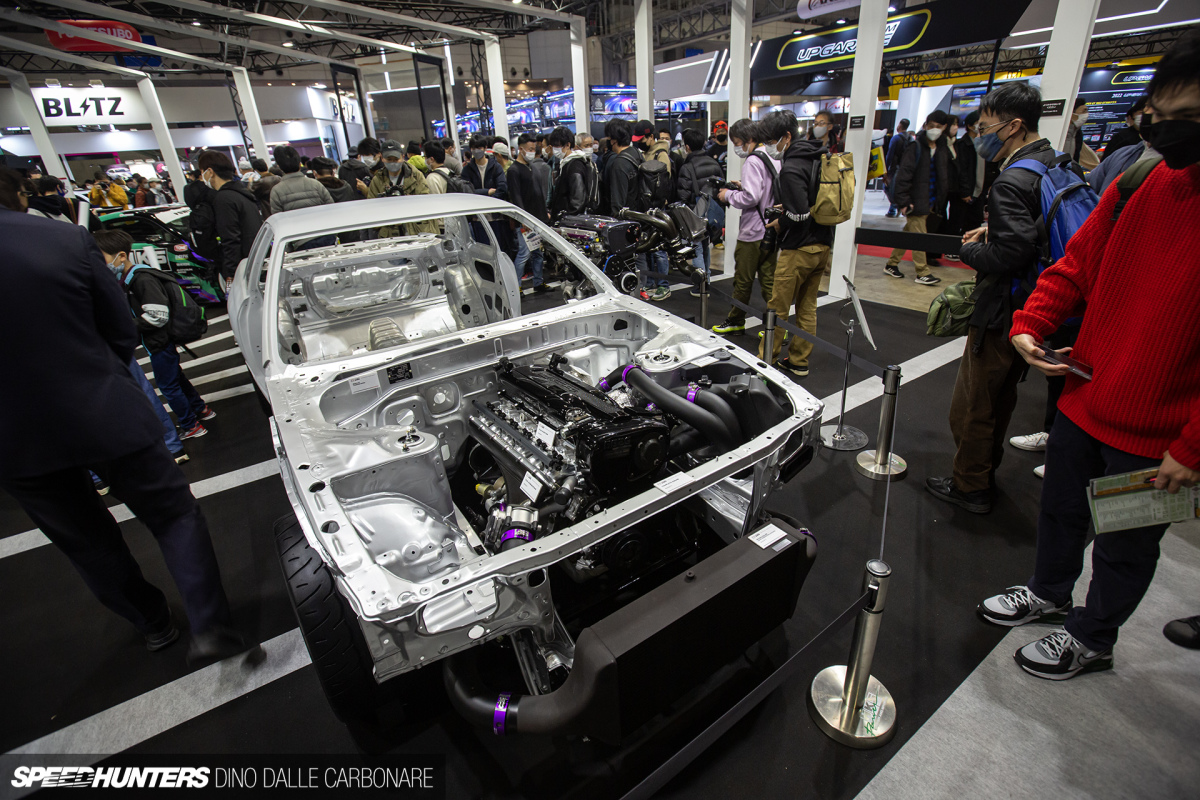 Then there's perhaps the most exciting part of all this – HKS is rebuilding their Zero-R BNR32 complete car, first seen 30 years ago, to develop the new Advanced Heritage engine setup. Talk about going full circle!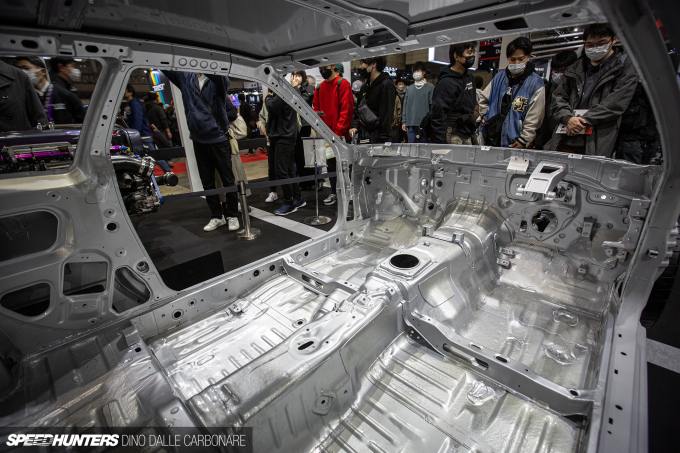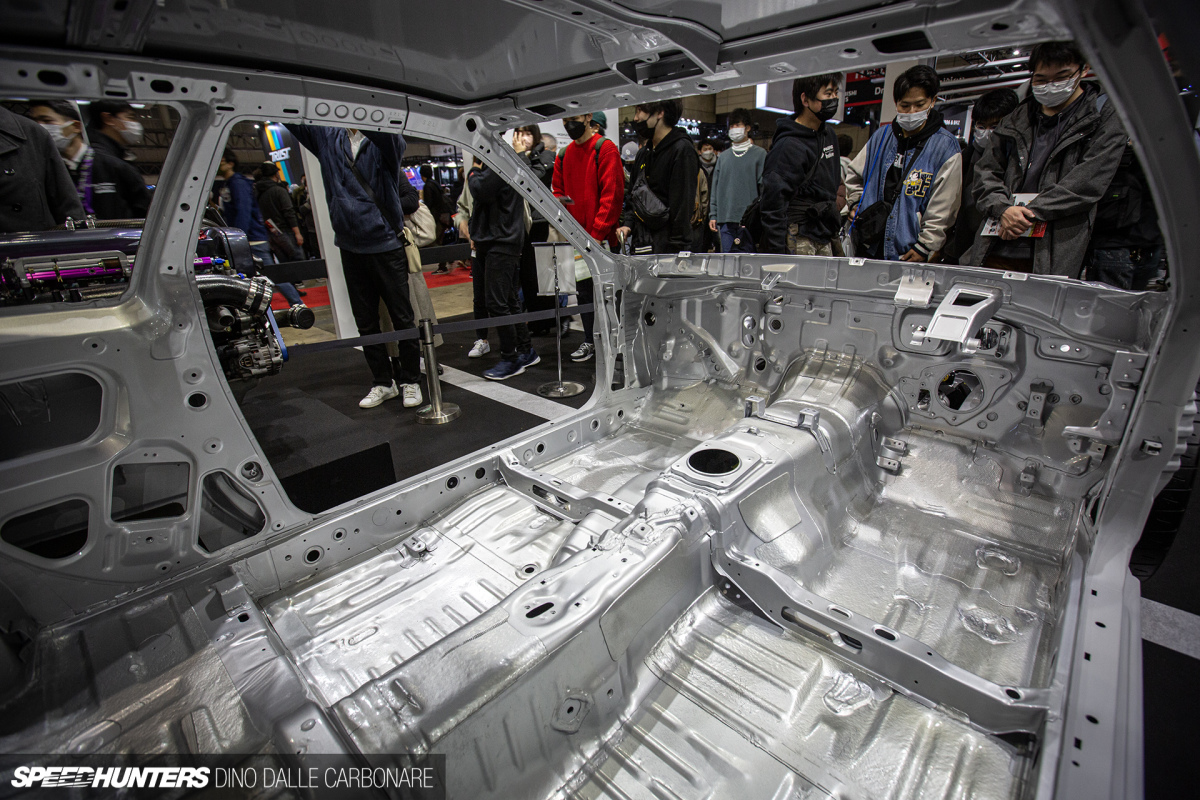 The iconic GT-R was shown off at Tokyo Auto Salon over the weekend in a largely stripped state, sporting a slightly different version of the piping kit.
Looking at it, this one might be more track/performance focused, or just a higher tier version. As you can see, HKS have swapped silicone hoses and traditional metal clamps for AdelWiggins hardware.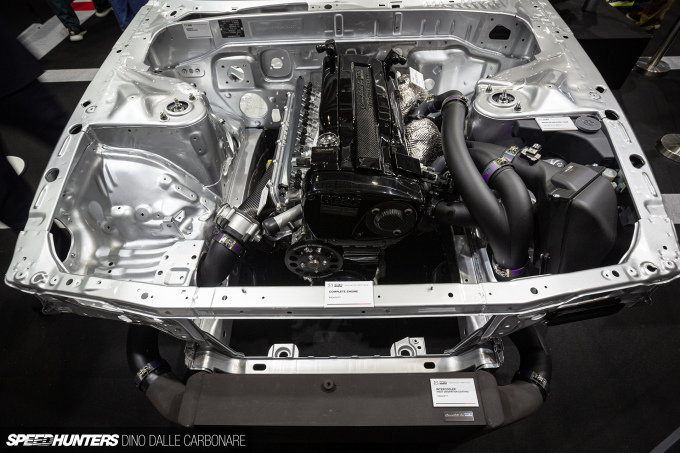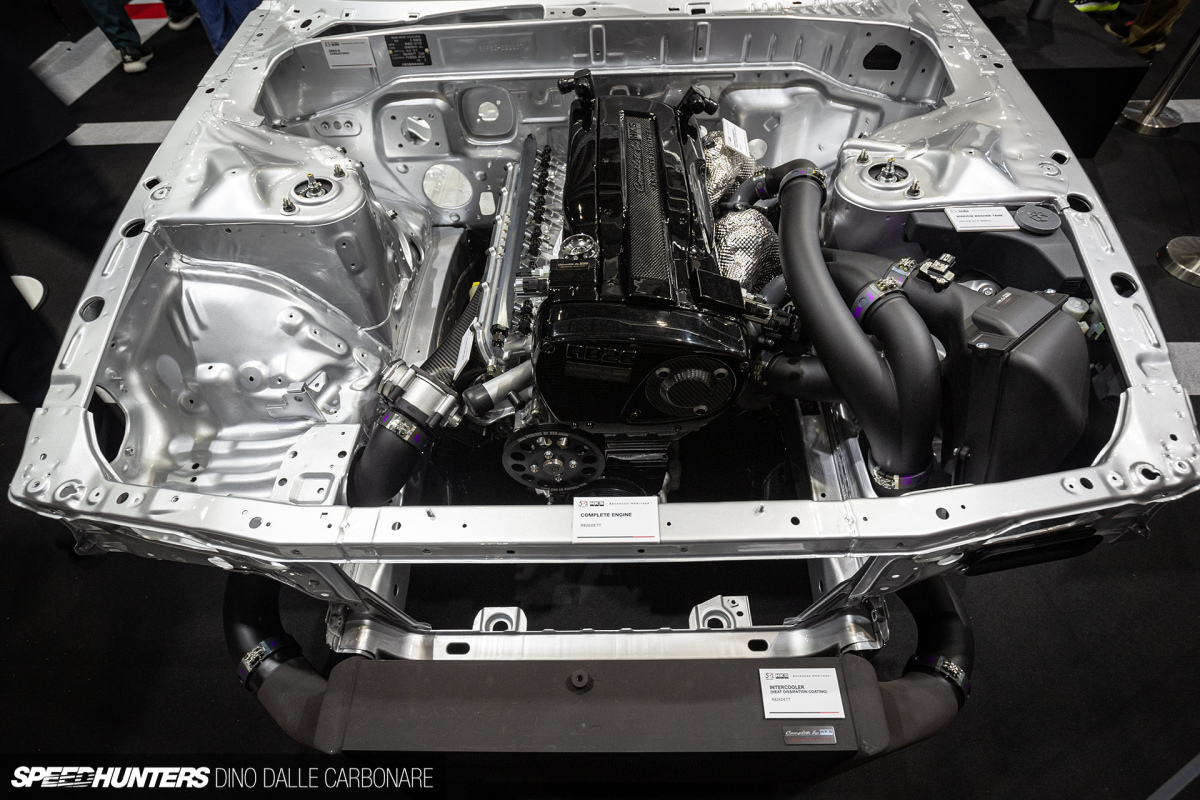 The Advanced Heritage engine itself is now in the testing and development phase, as the goal HKS have set for fuel consumption isn't exactly easy to achieve. Just to refresh your memories, HKS is aiming to have this engine not only develop 600hp and strong and flat mid-range torque, but also be able to return 20km/l (47mpg) fuel consumption under normal driving conditions. That's where all the technology HKS have thrown at it comes into play, starting with the twin-chamber carbon/billet aluminum intake plenum, a dual injector setup, twin V-CAM, electronic wastegate control and electric single throttle body.
You may also notice that the vertically-mounted twin-turbo arrangement we saw in 2022 is not fitted to either display engine. If that turbine placement goes ahead, it will require another version of the carbon piping kit to be designed and adapted.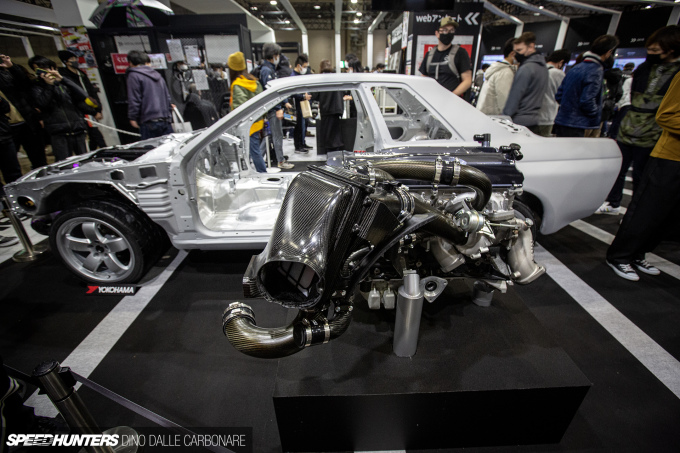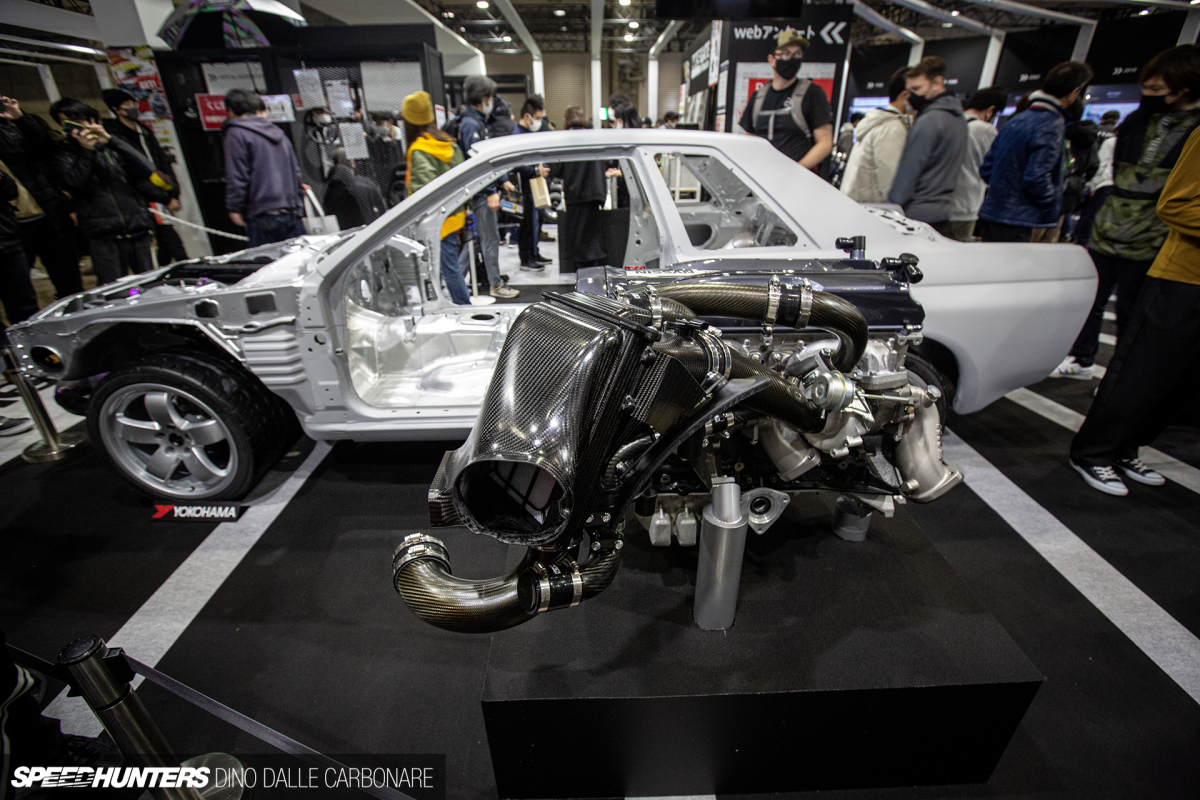 It's really amazing to see how a 30-plus-year-old engine continues to get so much attention. Skyline GT-R owners are crying out for new parts and many manufacturers and tuners continue to respond, making this the most exciting period ever to modify, perfect and modernize these cars.
Dino Dalle Carbonare
Instagram: dino_dalle_carbonare
dino@speedhunters.com