After a long self quarantine, Japan is finally open for business again. Get your passports ready, this year will be excellent.
Looking at Dino's recent mega gallery from the 2023 New Years Meeting at Daikoku PA, you might think that all the fanfare of supercars and lowriders was for the benefit of welcoming tourists back into the country. But if you remember Dino's post from 2022, eclectic automotive madness is the norm in Japan, even during a global pandemic.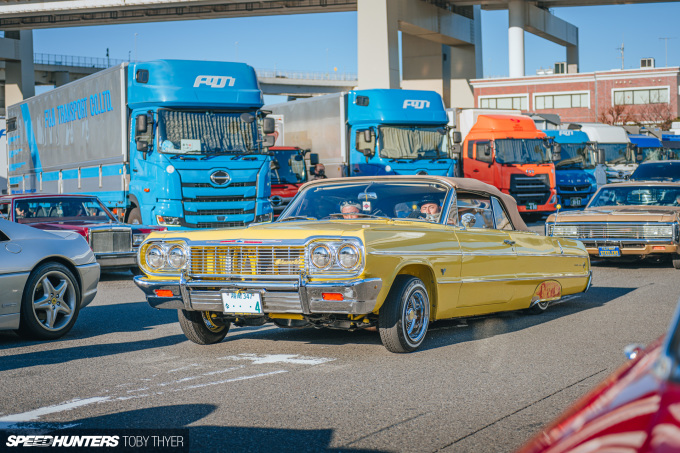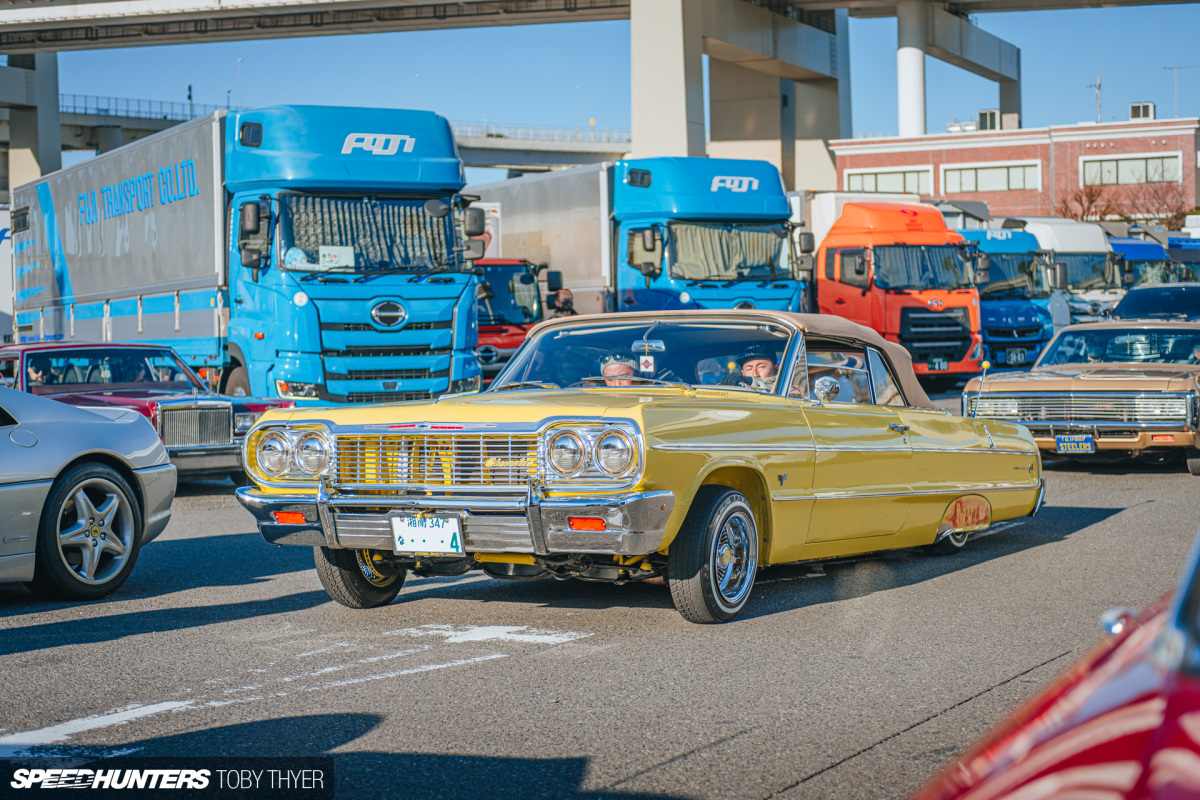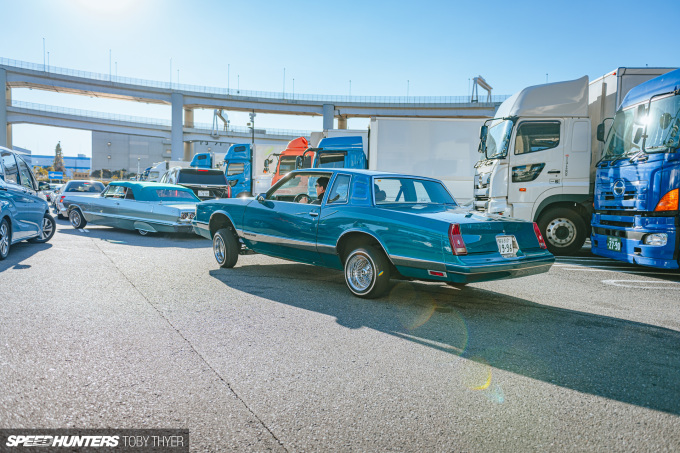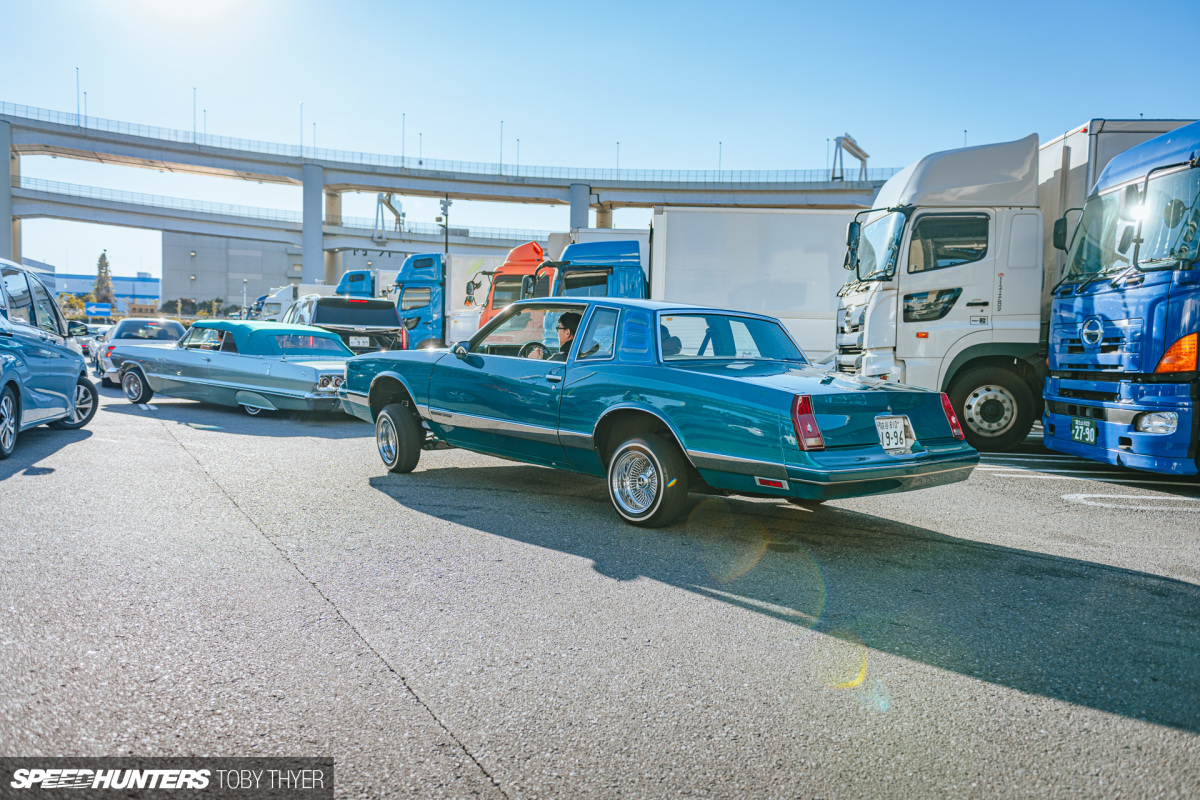 If you've never been to Daikoku PA, then let me tell you first, it's huge. Nestled between a towering loop of overhead expressways, the iconic parking area is surrounded by one of the biggest spiralling off ramps in Japan.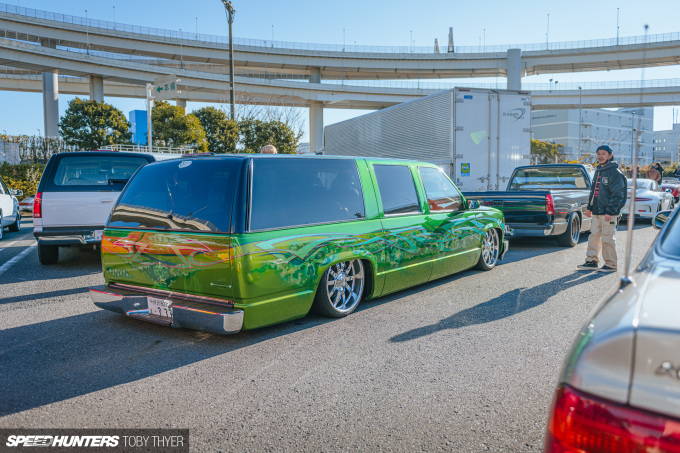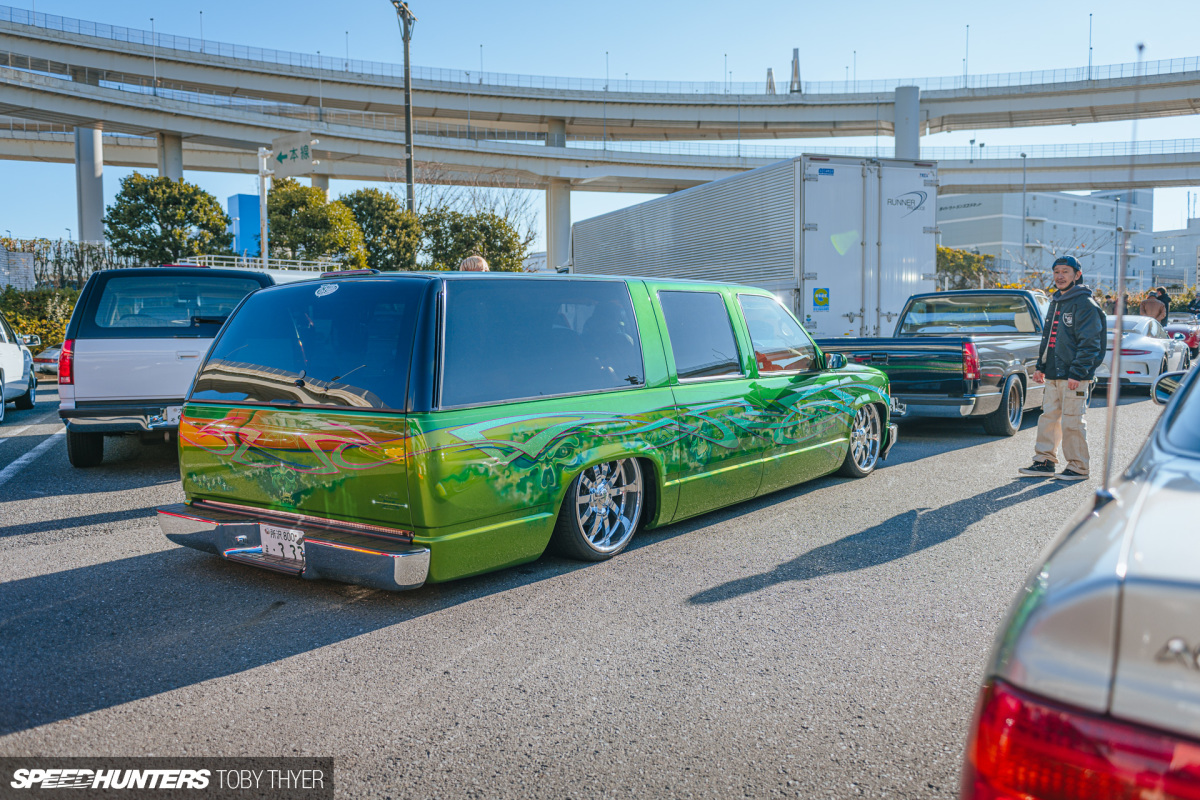 Because of this – and the sheer volume of cars coming through on January 3 – Dino and I were able to snap away without stepping on each other's toes. You might spot some of the same cars in my coverage, but many others you wouldn't have seen.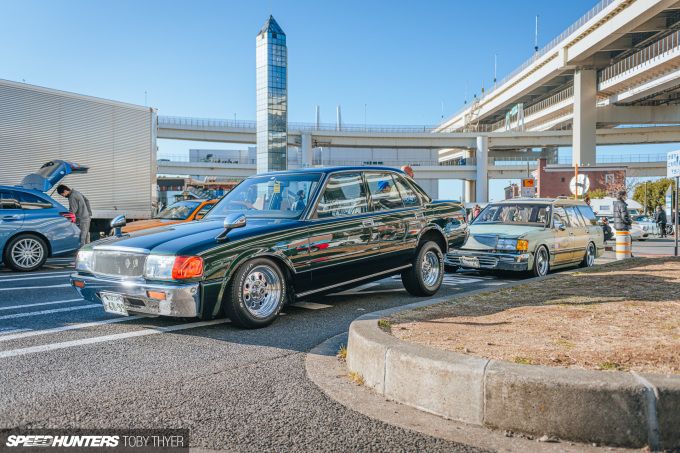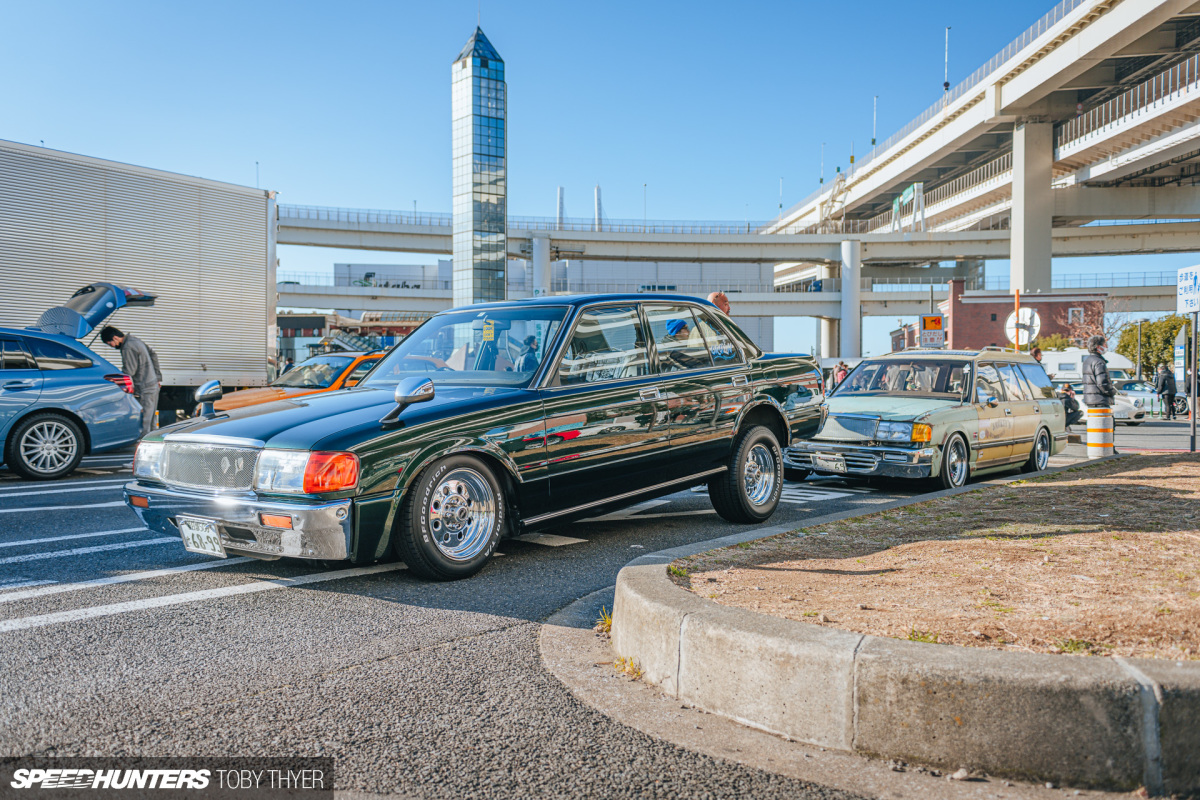 Being a photographer can be quite a solitary profession, so it was great to catch up with Dino and talk shop for a minute. Until of course we both got distracted by loud, shiny things.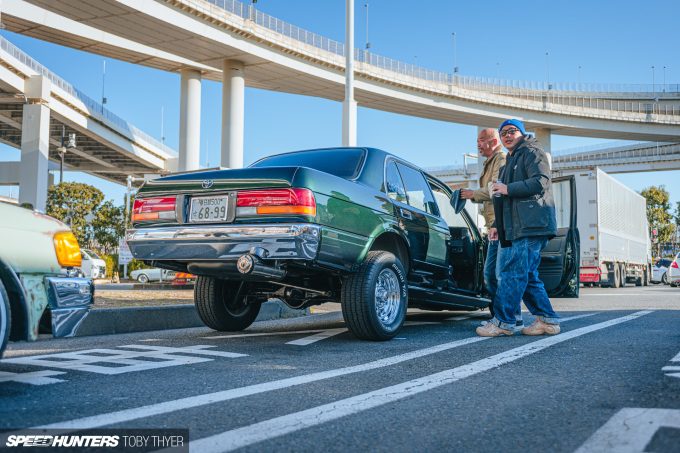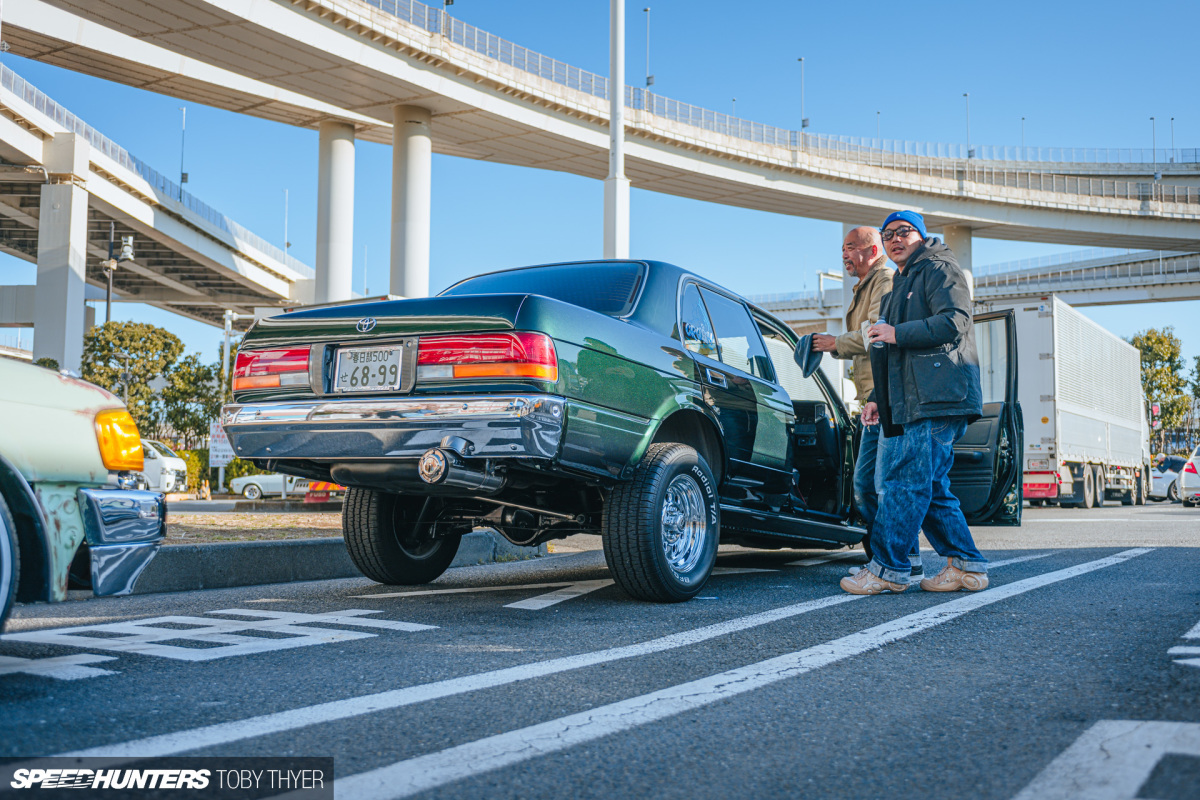 But it wasn't just the loud and shiny things that were distracting; the small, weird and ridiculous also grabbed our attention. This was my first Daikoku PA New Years Meeting, and I think it's now going to be my favourite way to kick off a new year in Japan.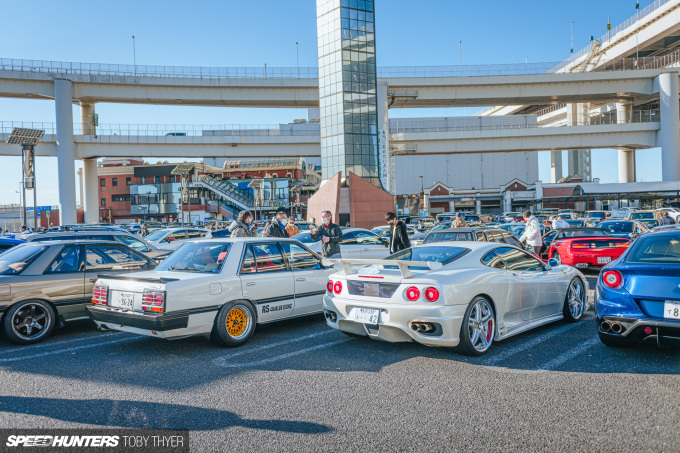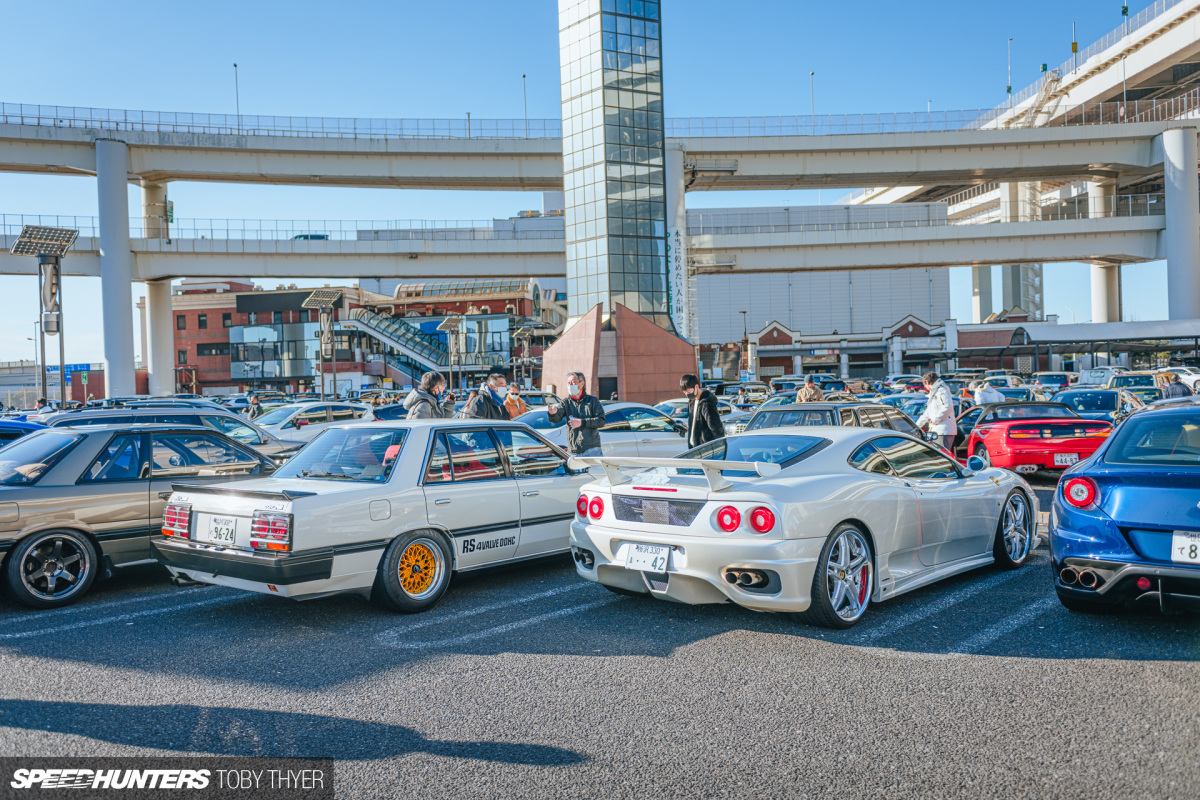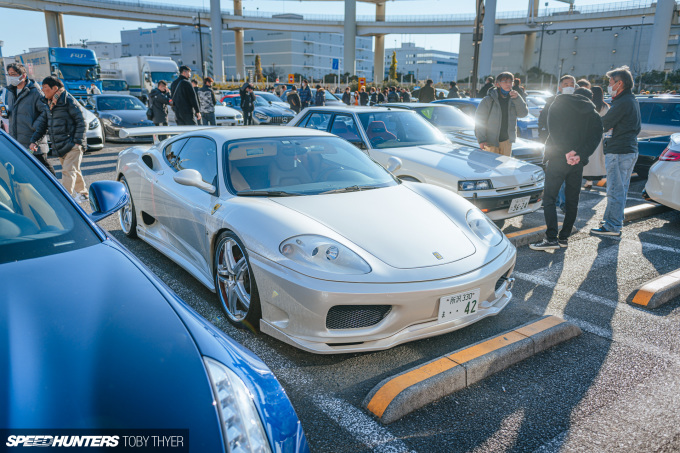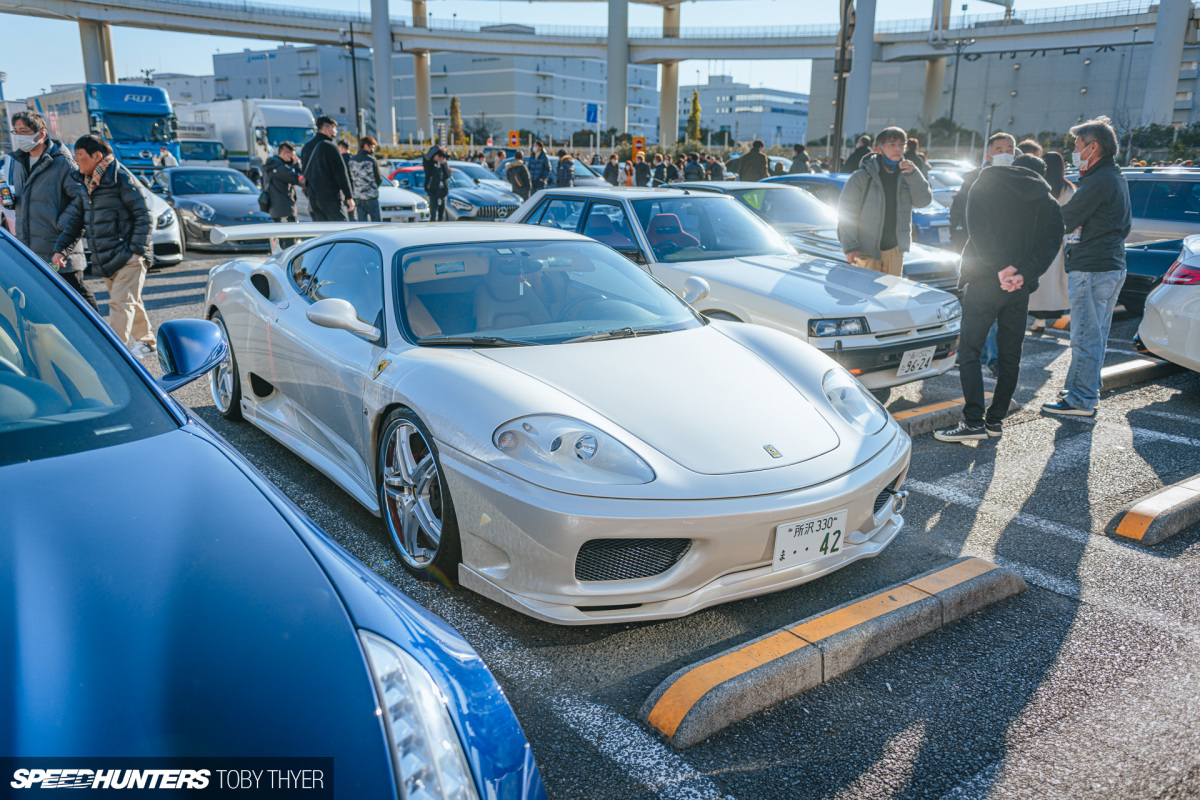 There were some really special cars, and just like bathing in a Japanese onsen, marques from all levels of prestige soaked in the warm winter sun together, with no ego, no hierarchy and no problems.
Ferraris, Nissans and Bentleys all gathered to celebrate the beginning of 2023, and the return to some kind of normal.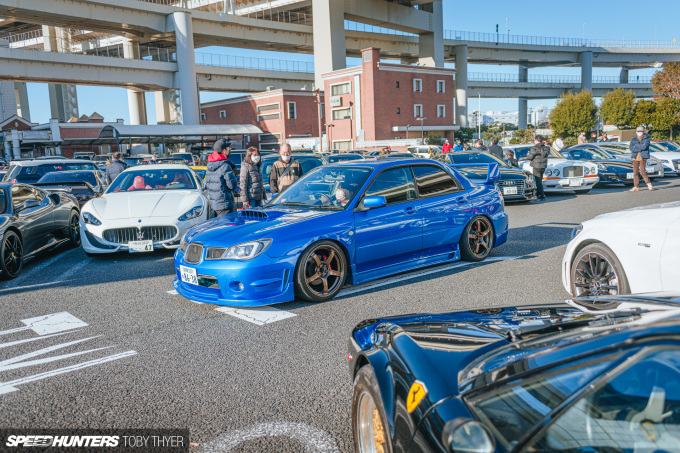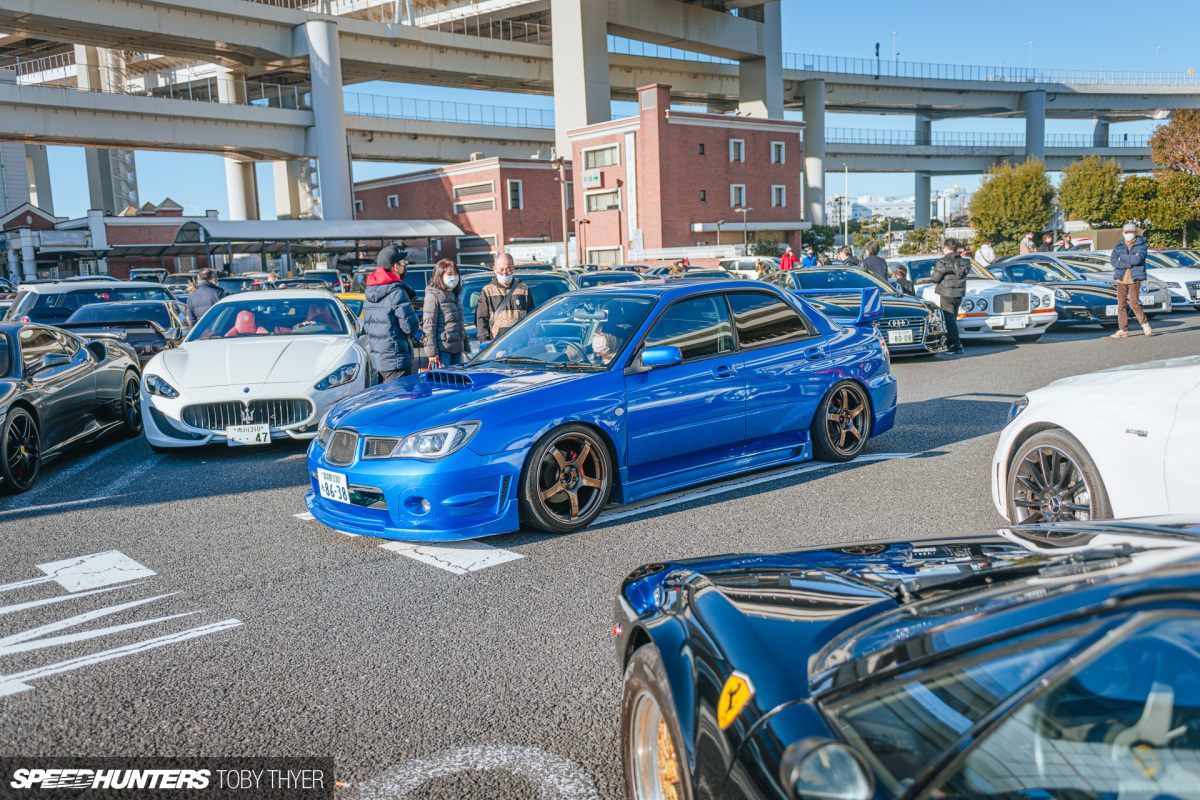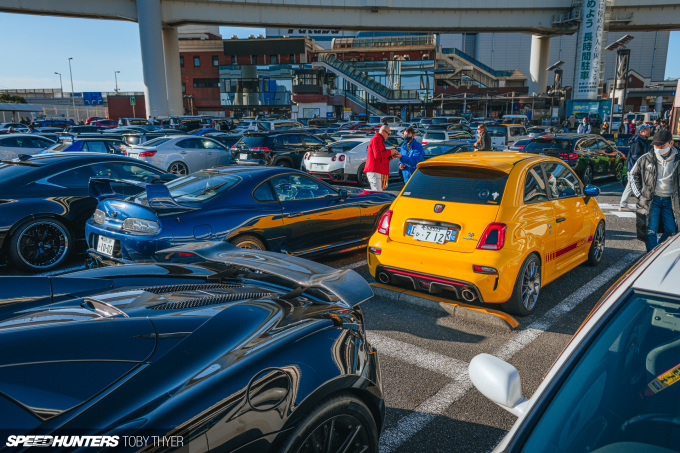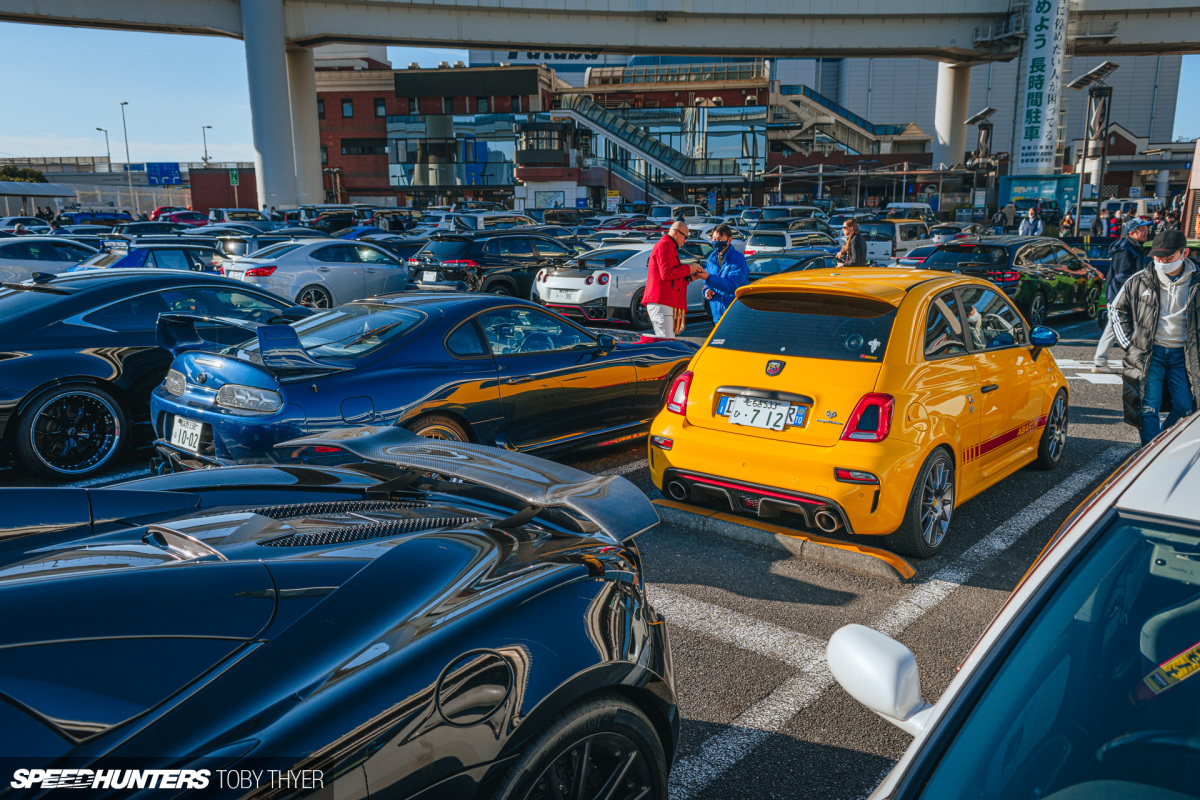 Nothing says 'Japan' more than a Fiat Abarth 595 parked next to a Supra. Or so I thought…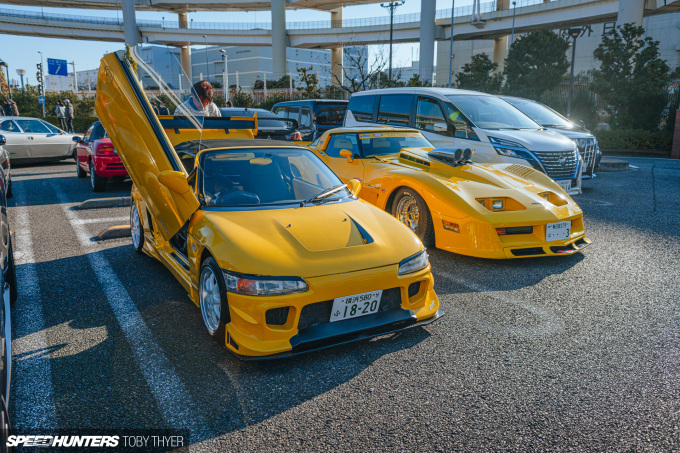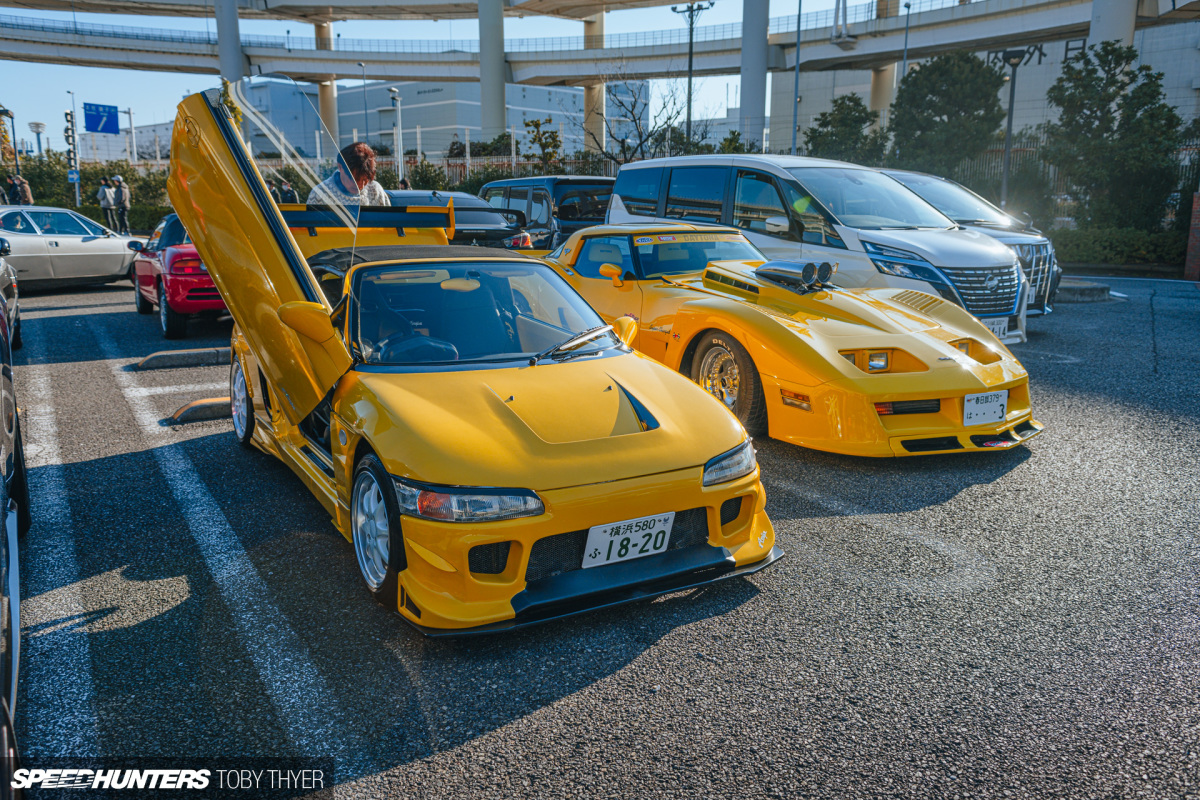 Because, nothing actually says 'Japan' more than a wild-looking drag Corvette next to a scissor-doored Honda Beat.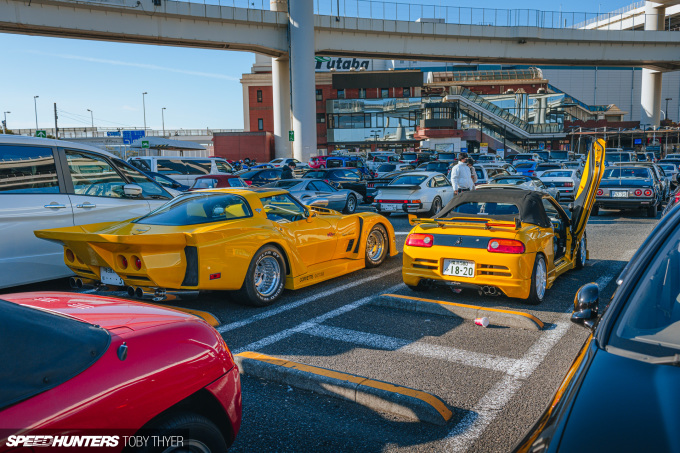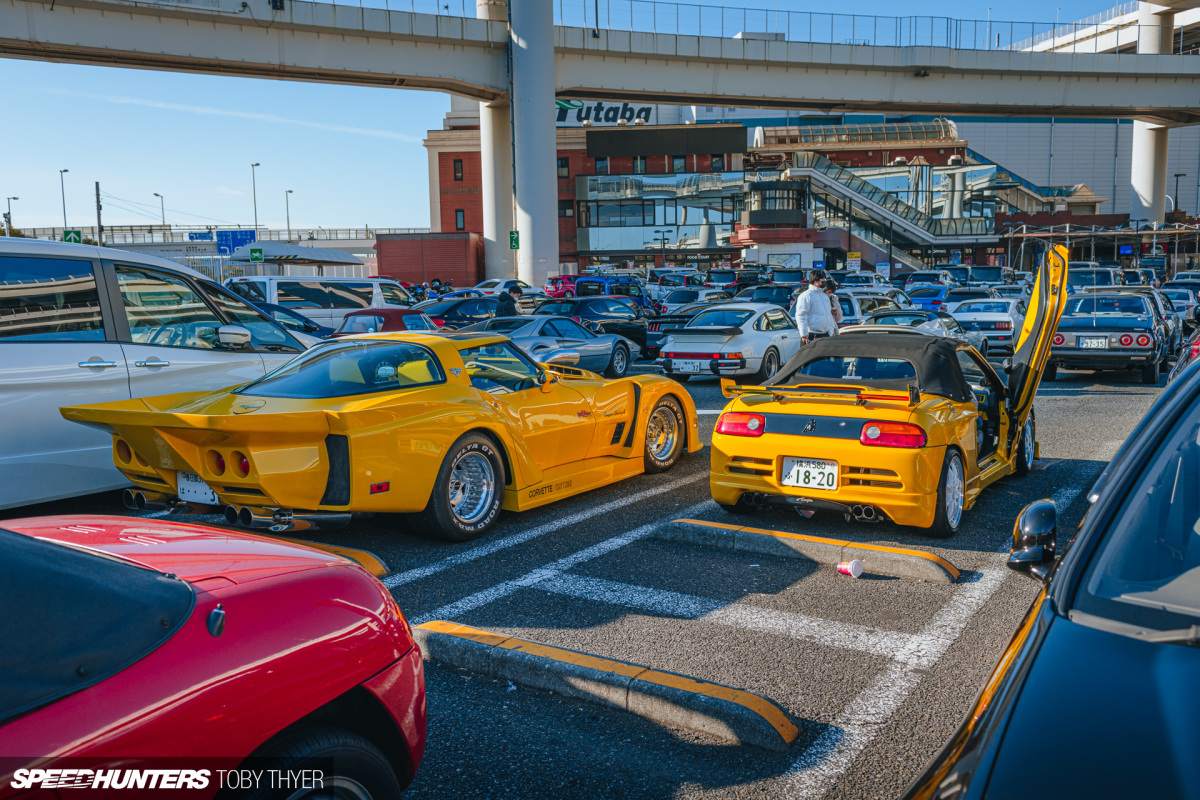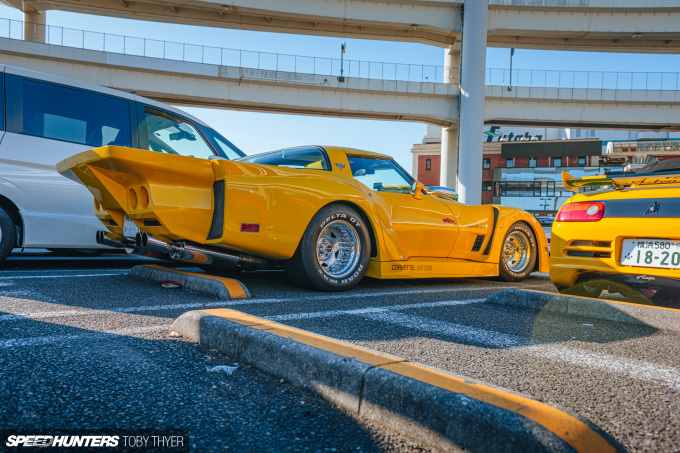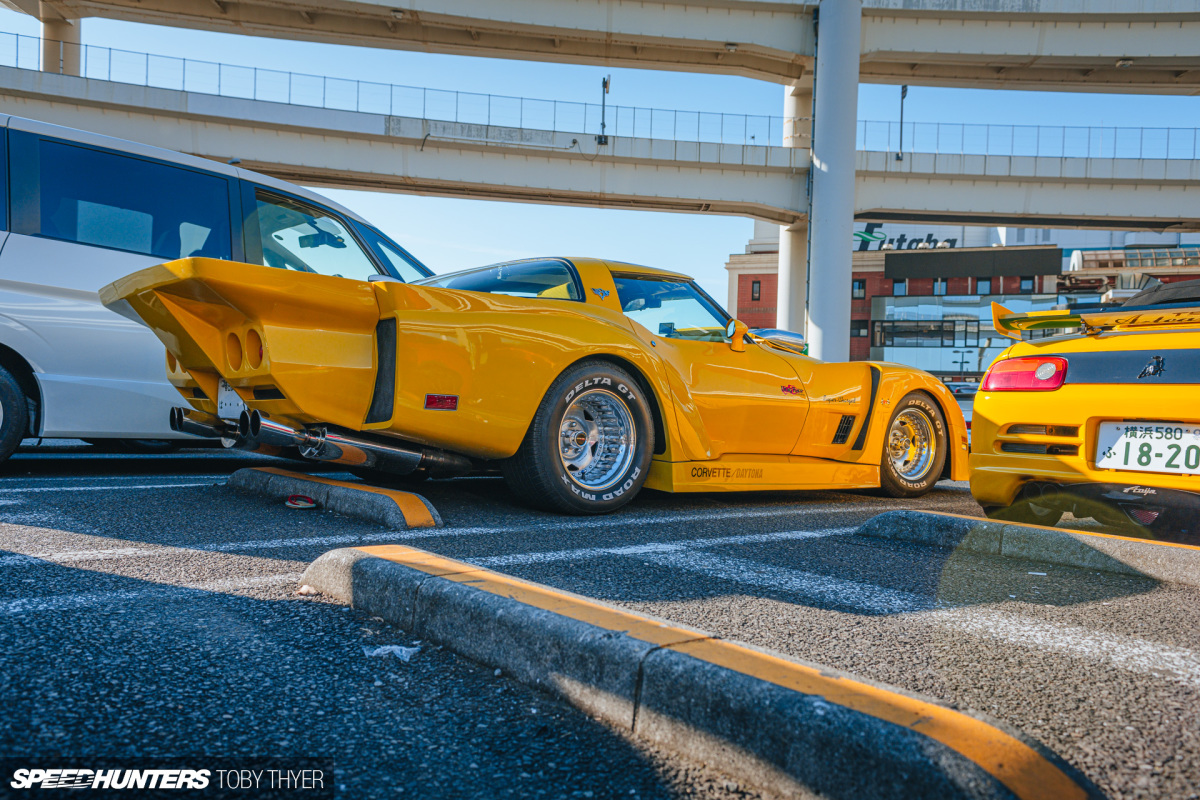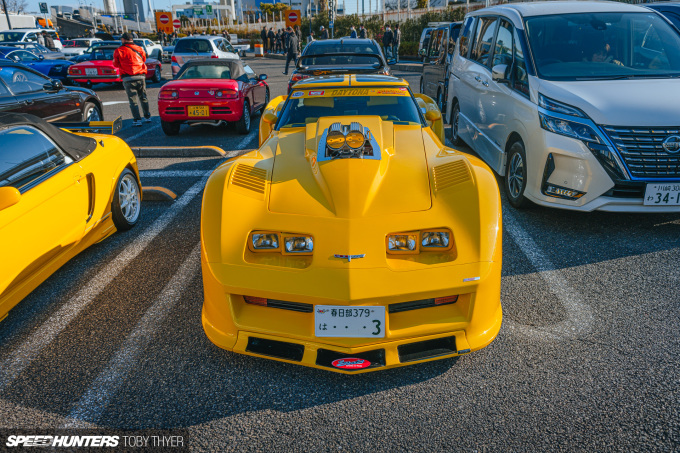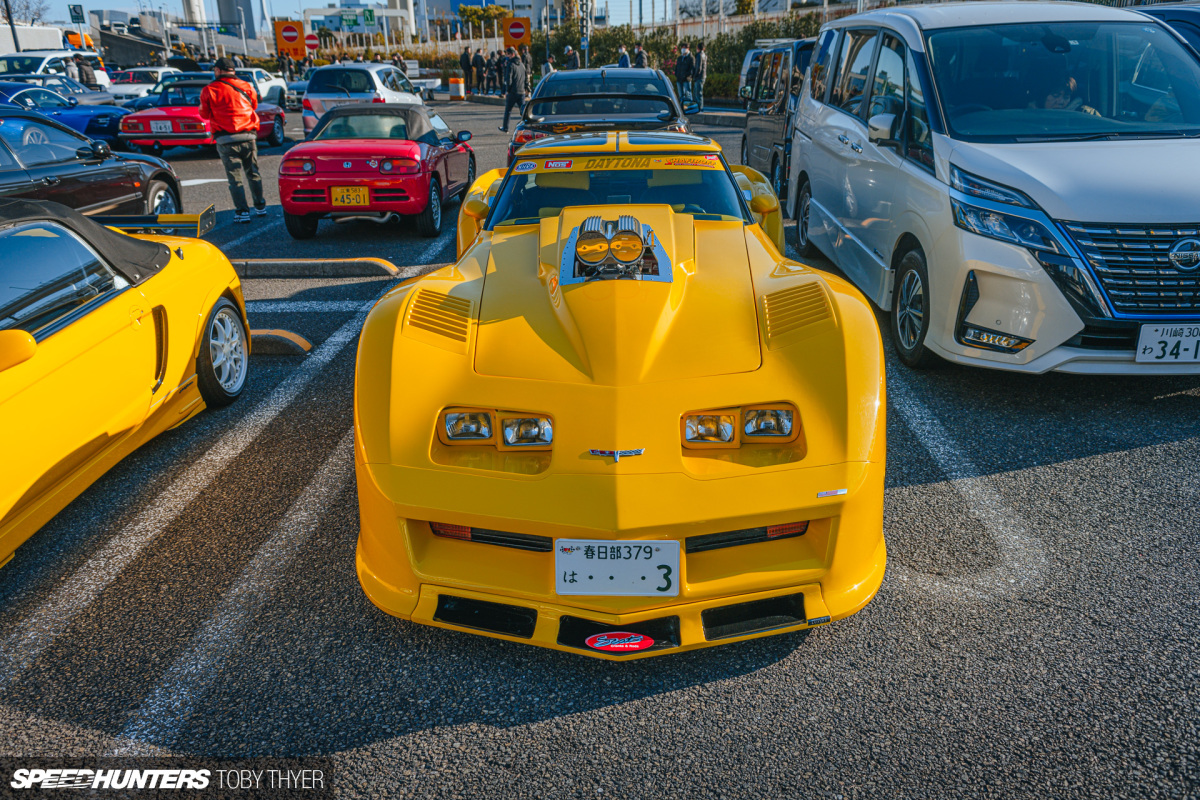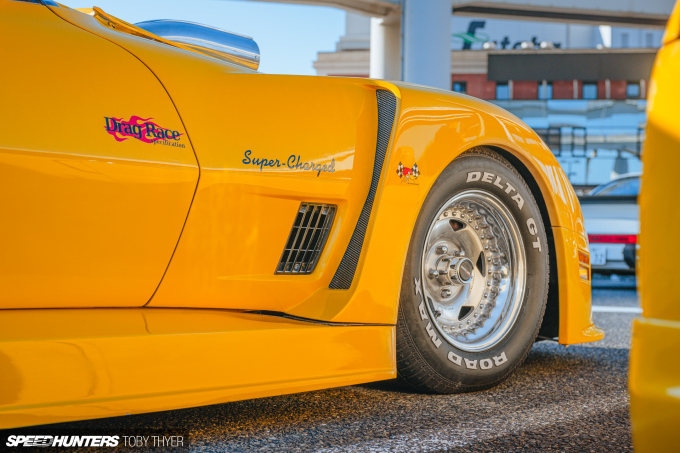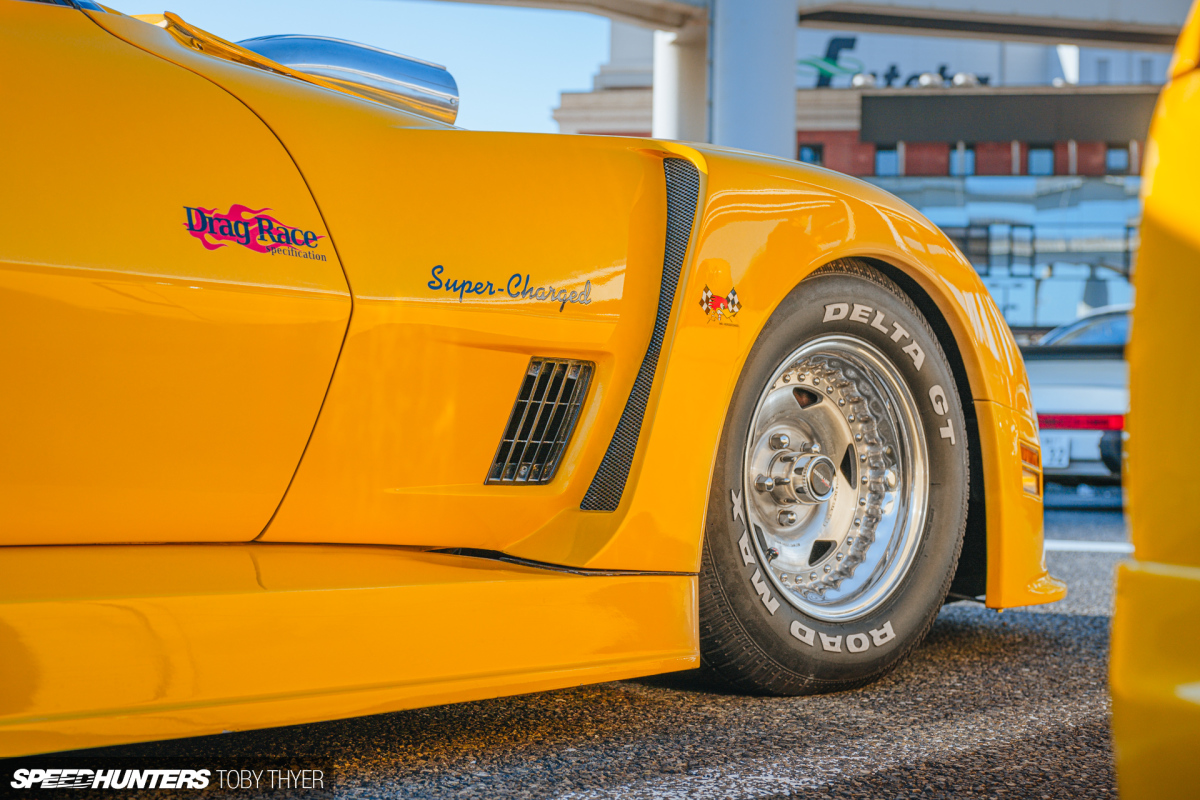 This pairing made my day, and gave me hope that 2023 will be a good year. It would have been nice to have that printed in raised white letters on the Corvette's rubber, but we can't expect miracles this early in the year.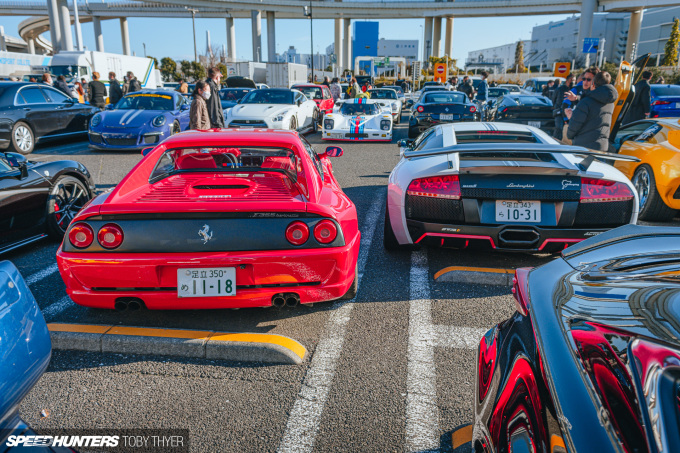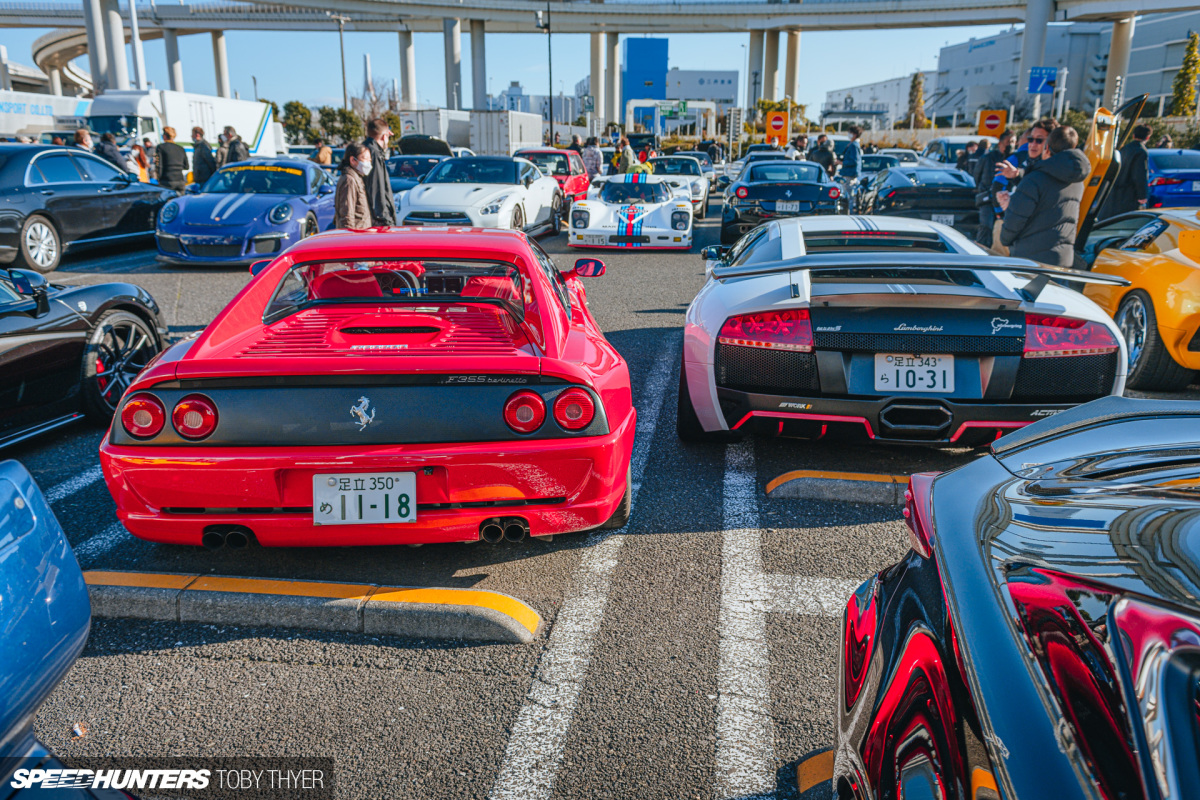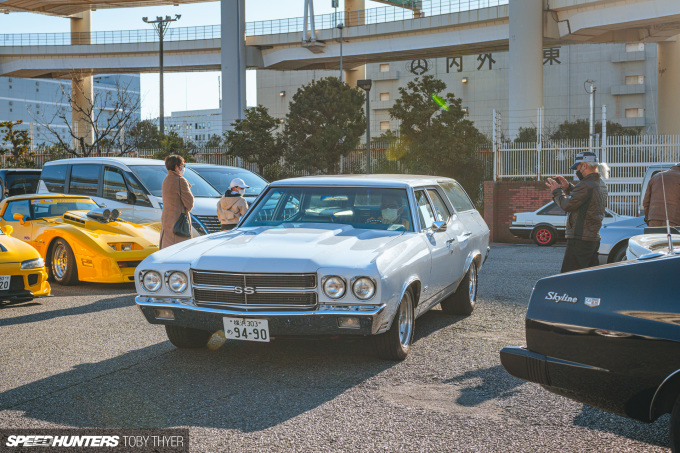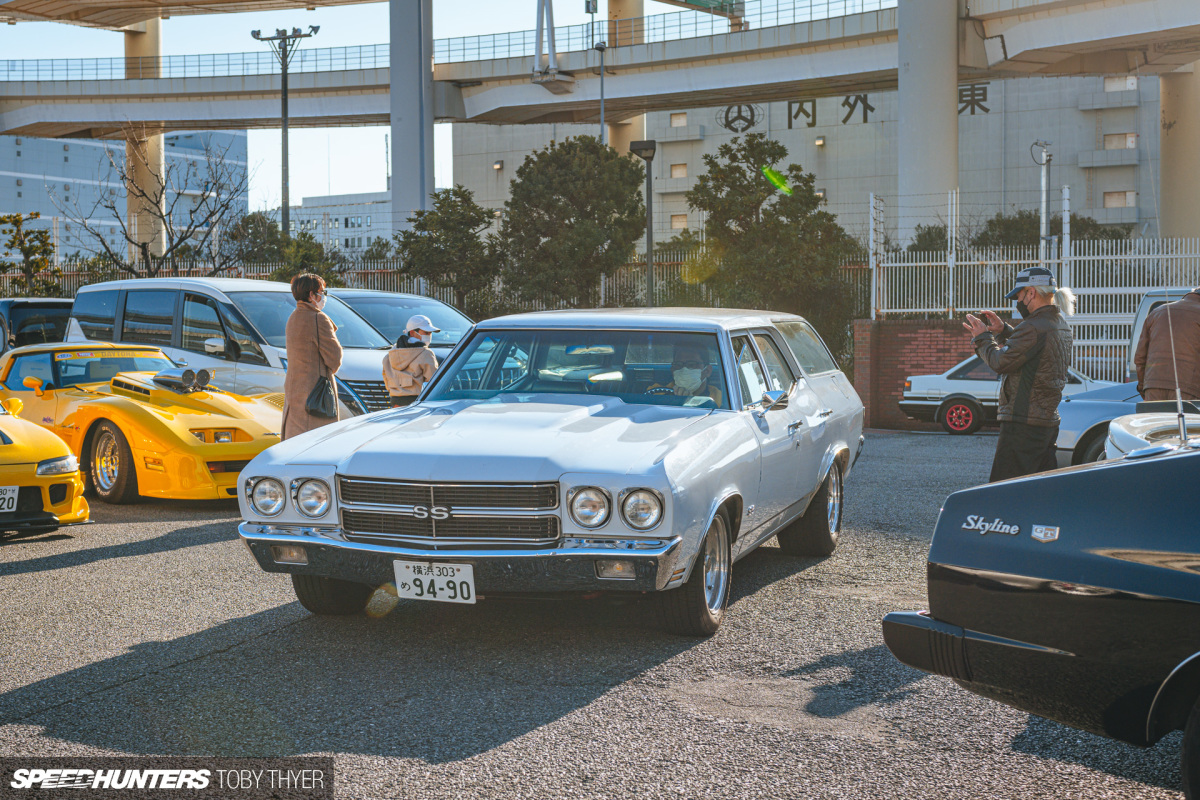 This Chevy Chevelle wagon casting long shadows across the tarmac was a nice surprise. I love a good wagon and I don't think I've ever seen one of these in person. If you've ever been to Australia, you might be reminded of the Chevelle wagon's distant General Motors cousin, the Holden Kingswood.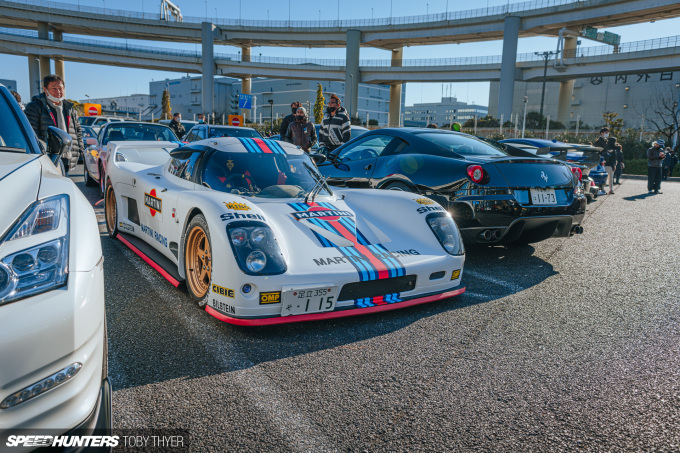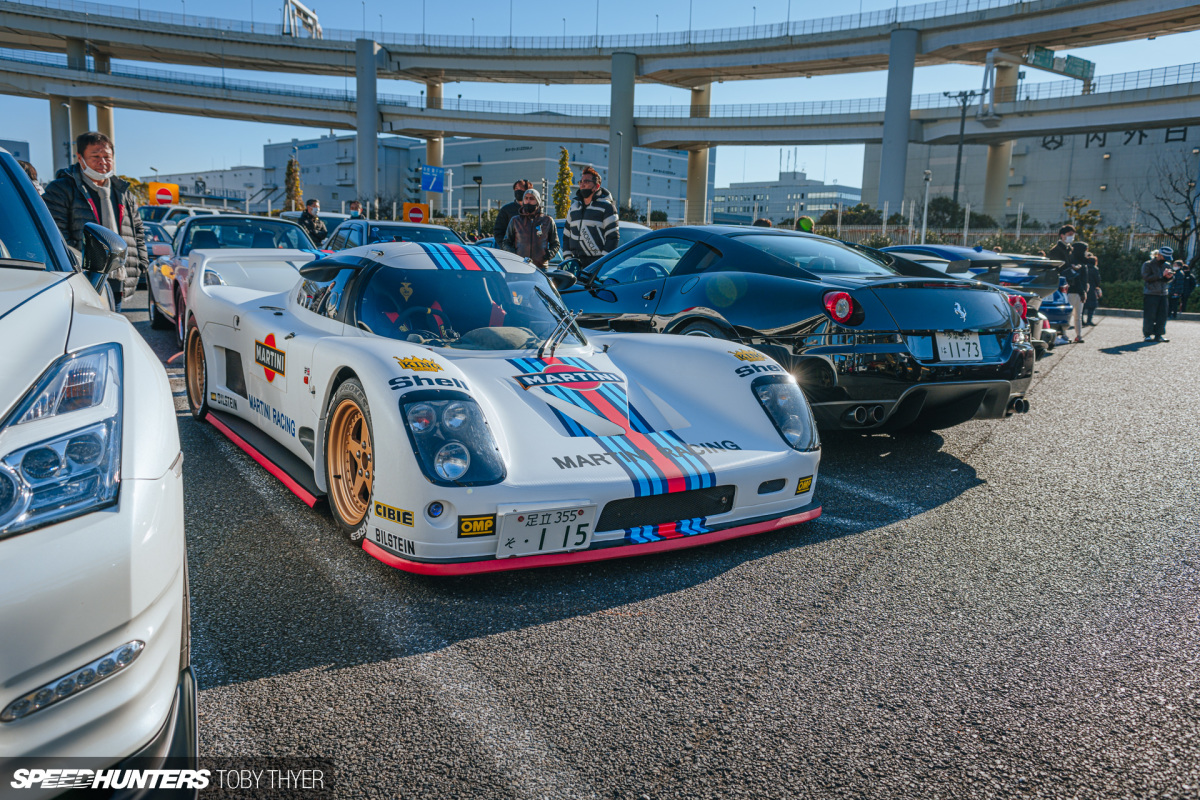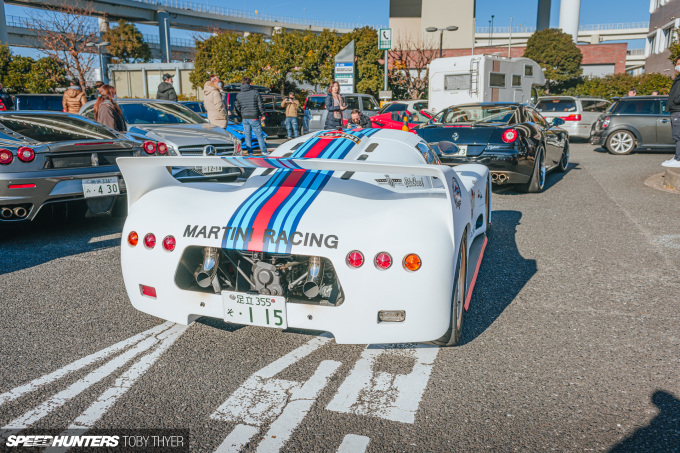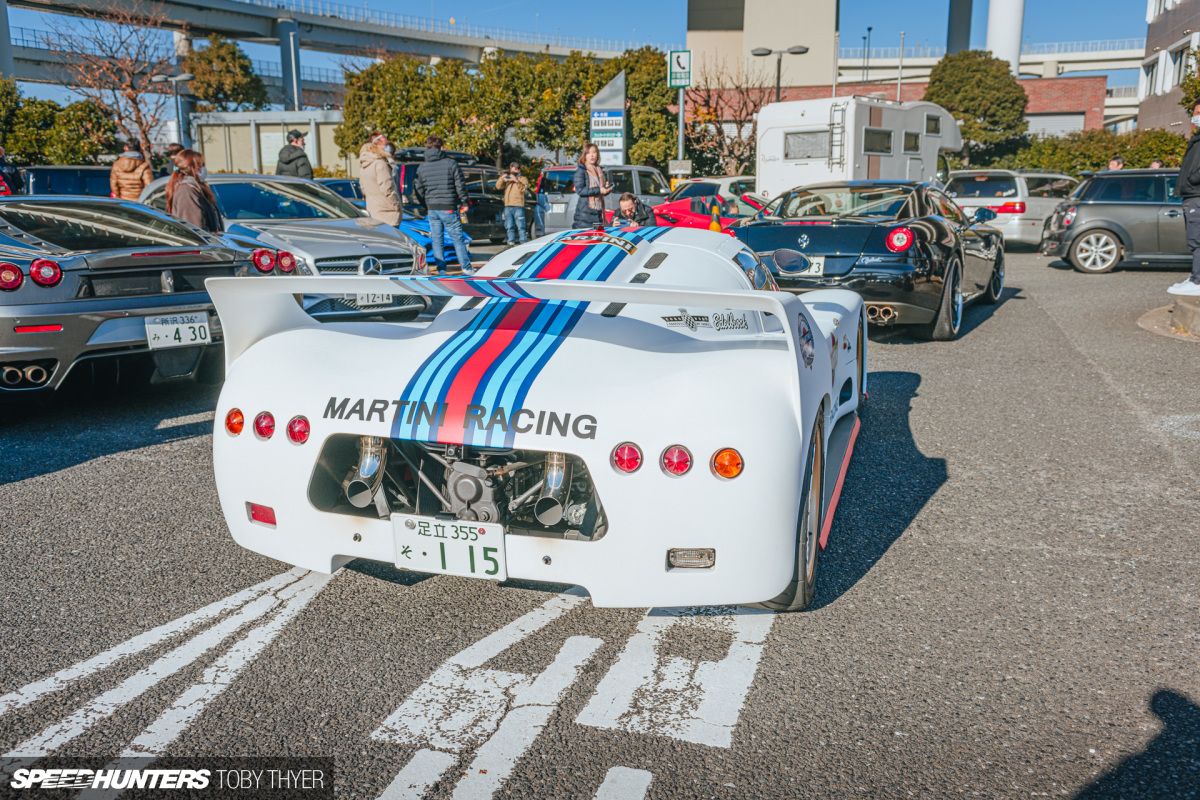 One car that impressed both Dino and I was the Ultima. What a machine.
Along with a few cars from Lotus, Bentley, Rolls-Royce and McLaren, it was good to see the best of British being represented – even if they did have their steering wheels on the wrong side.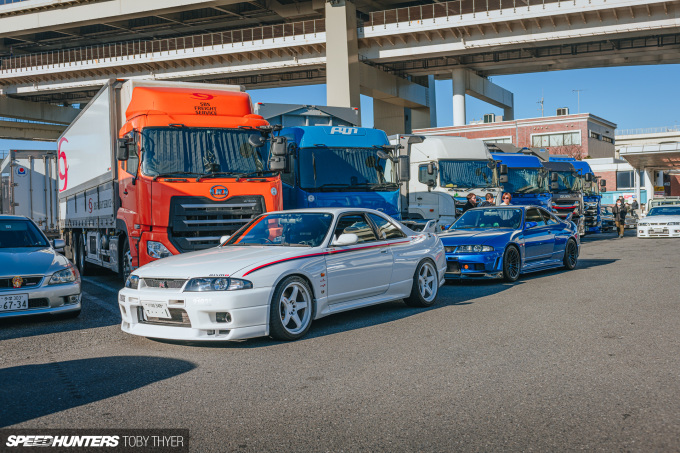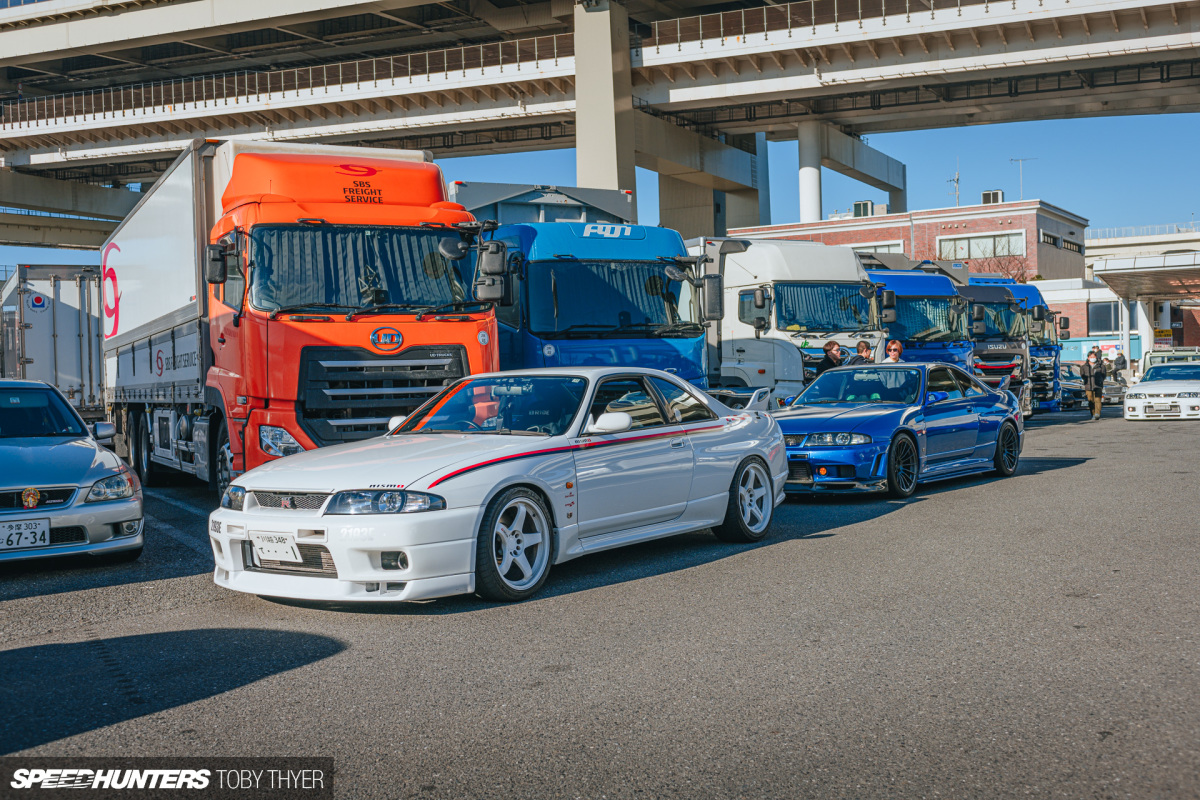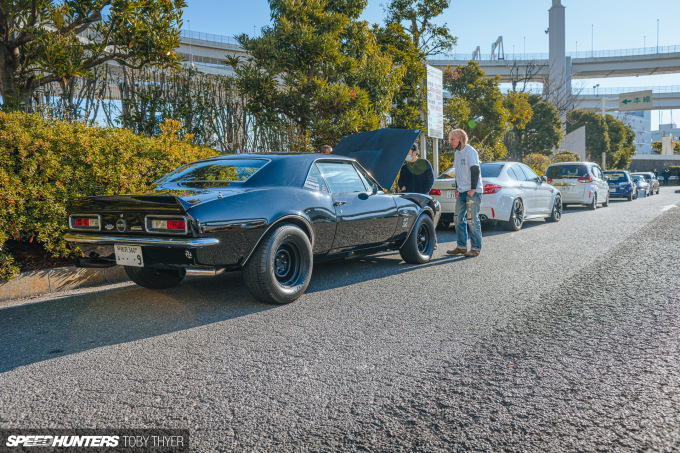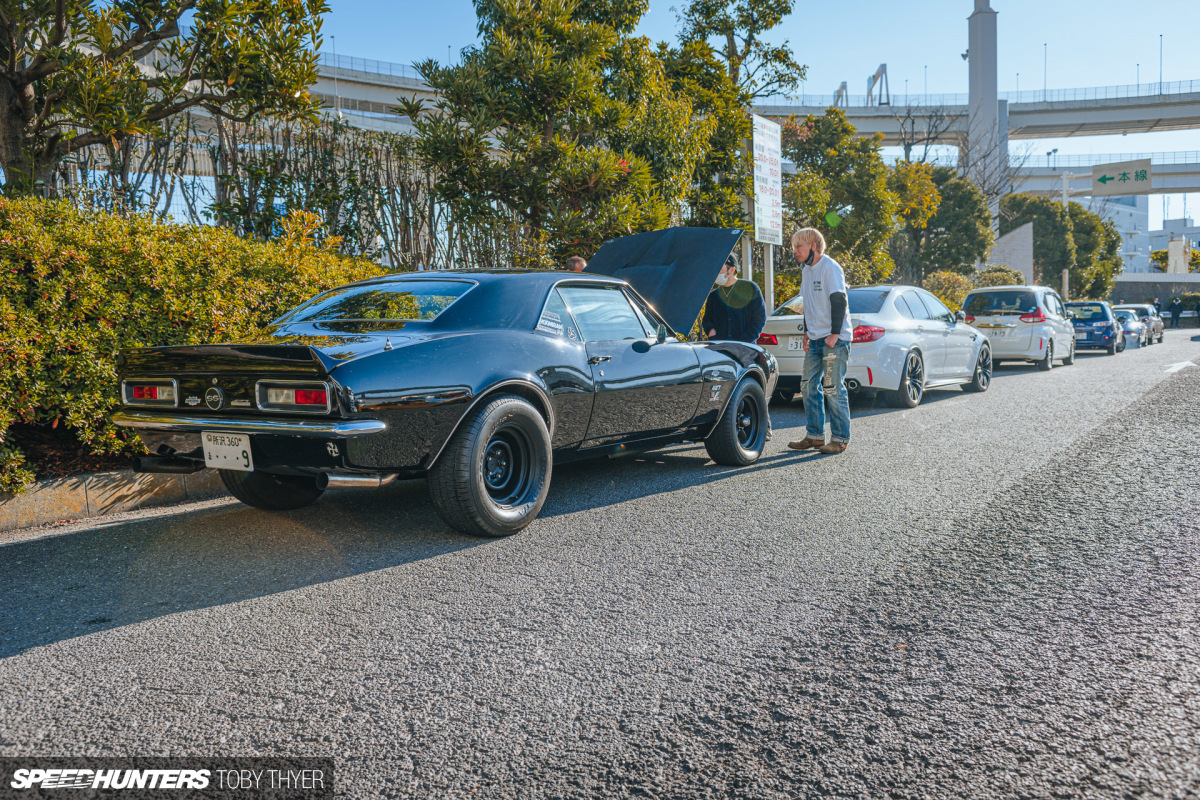 With so many cars and punters rolling into Daikoku PA, the truck parking at the rear of the lot quickly filled up. It was still early as Dino and I made our way through the rows of cars, but the more cars that rolled in, the more the place started to feel like a pressure cooker full of expensive stew.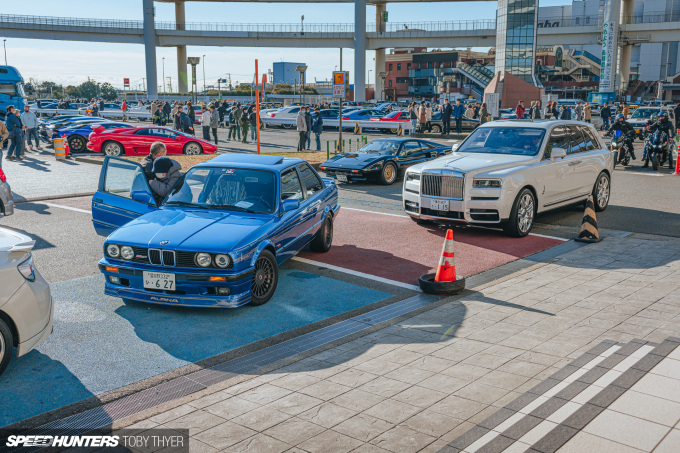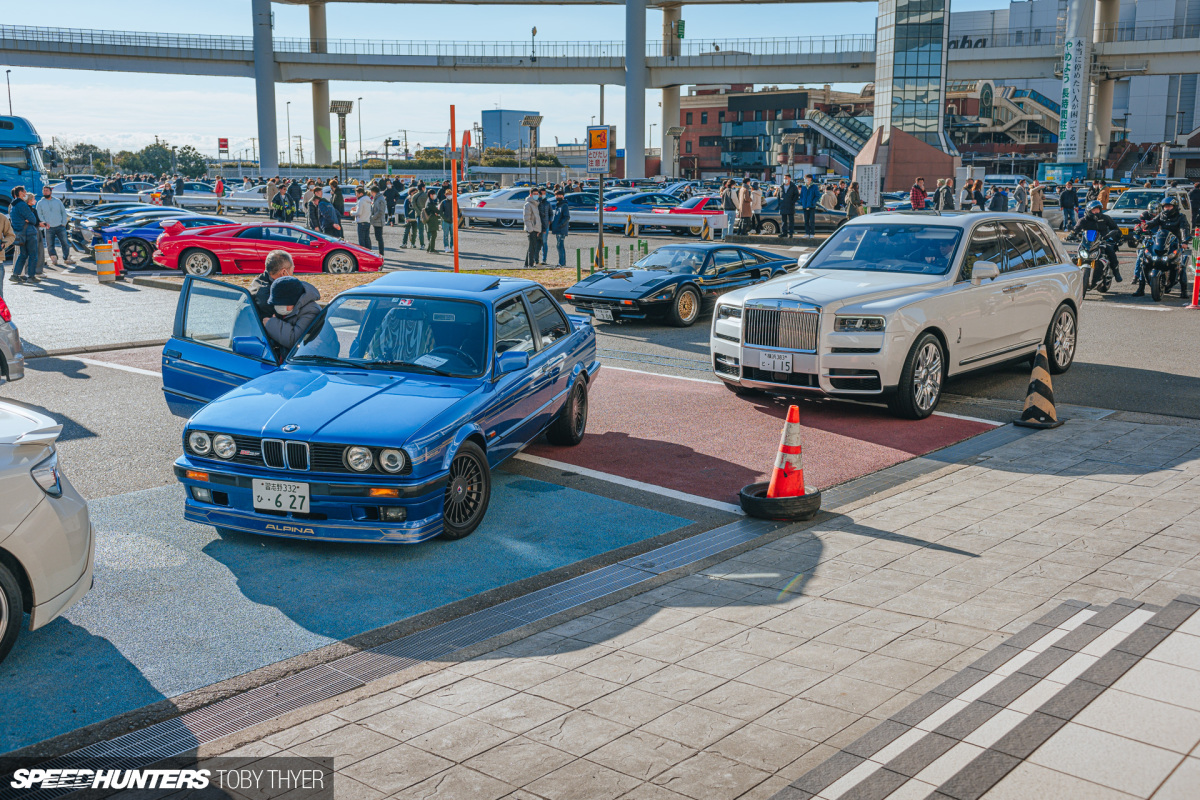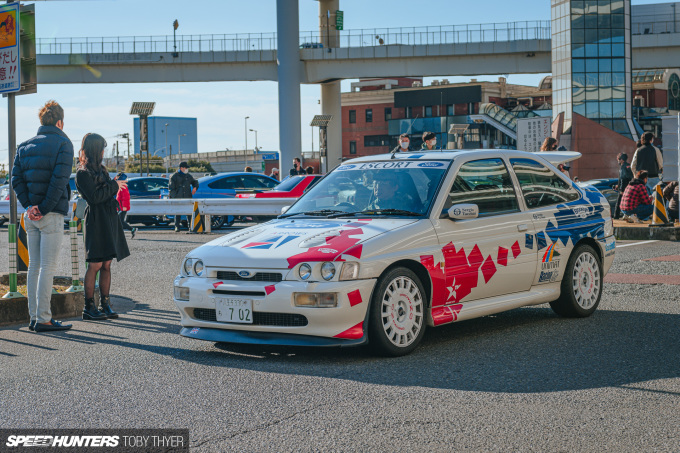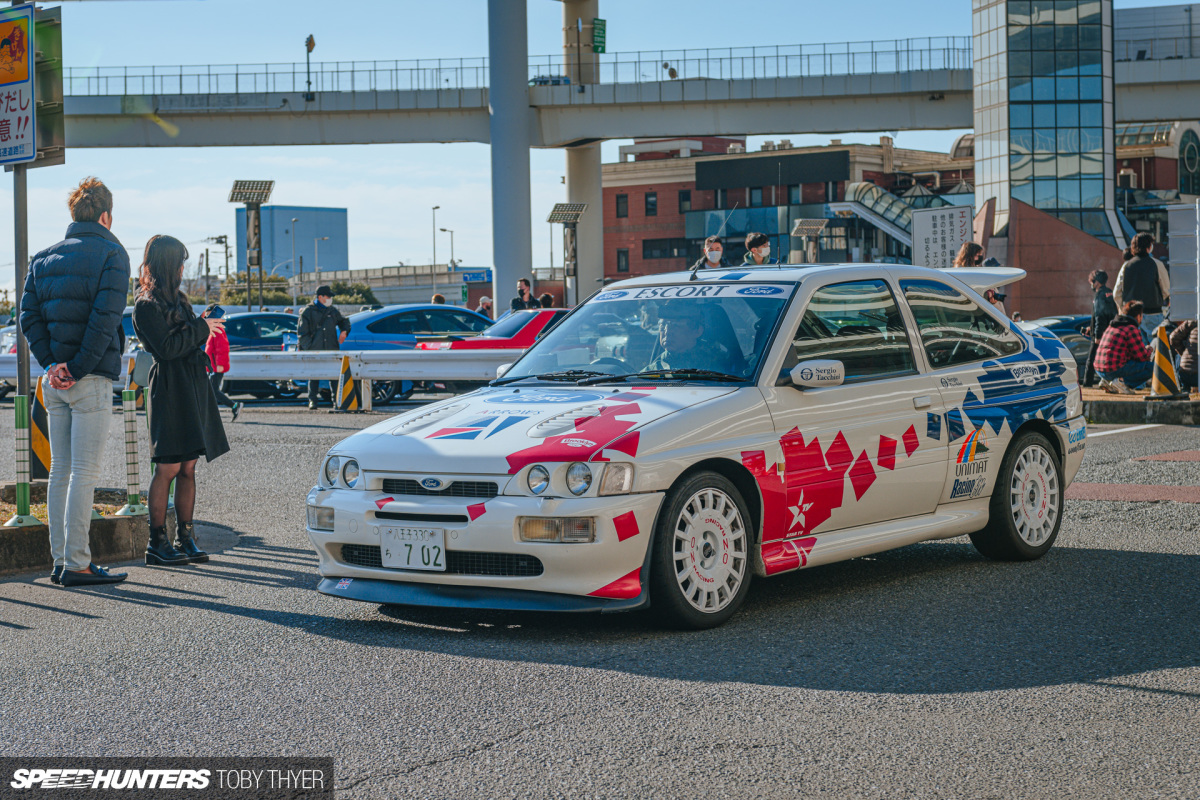 Luckily, the Japanese public generally know how to be civilised. Which means the stew of cars and people was able to simmer away for a little while more.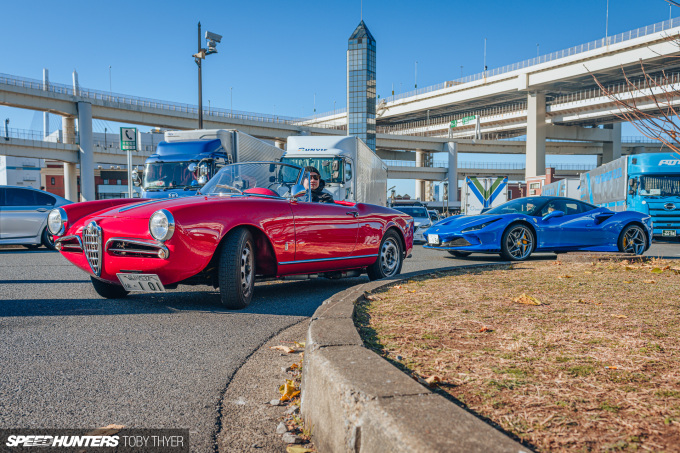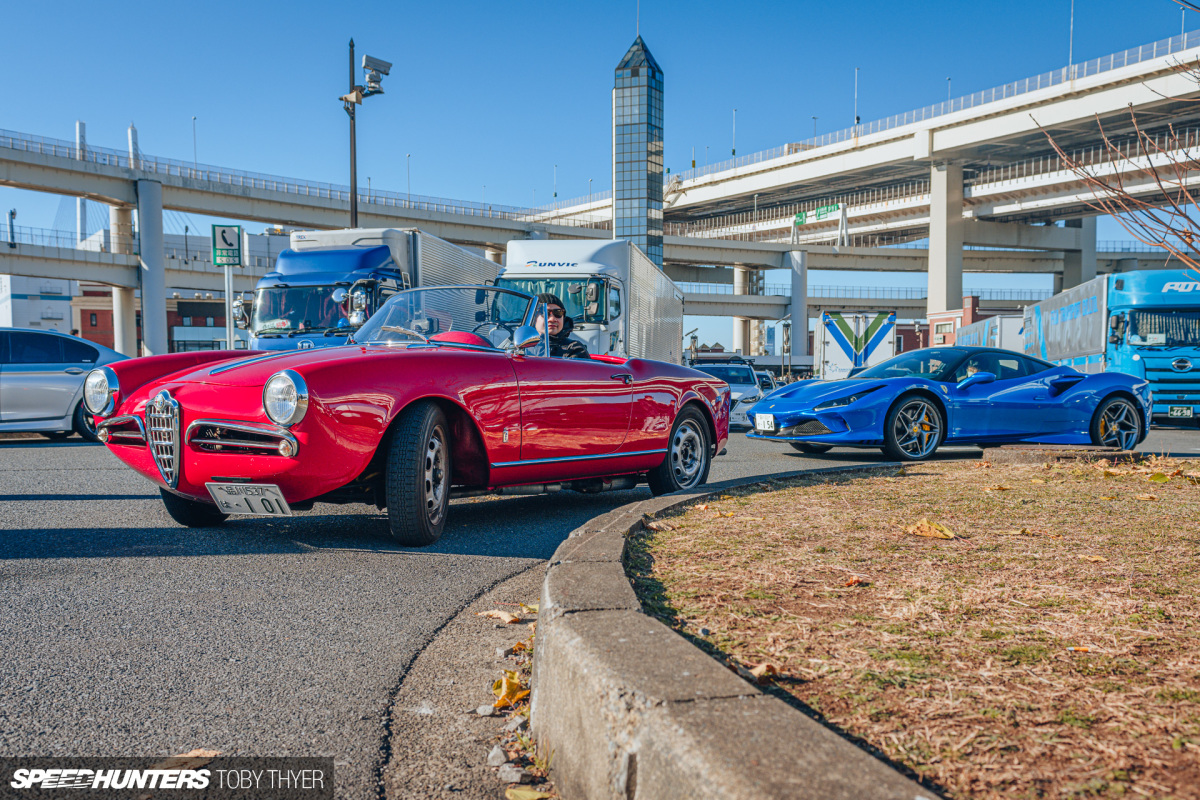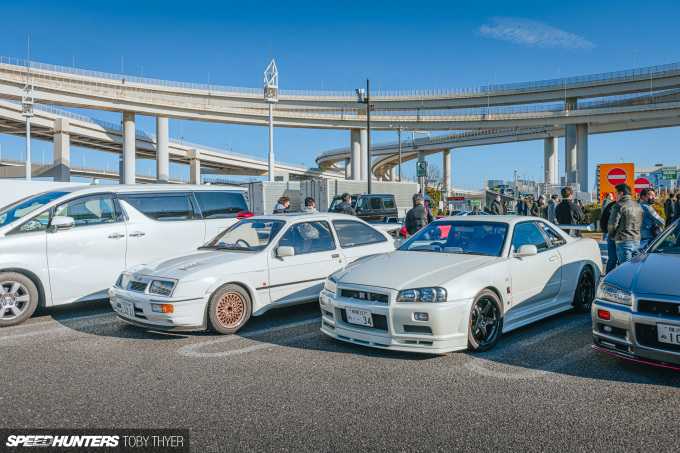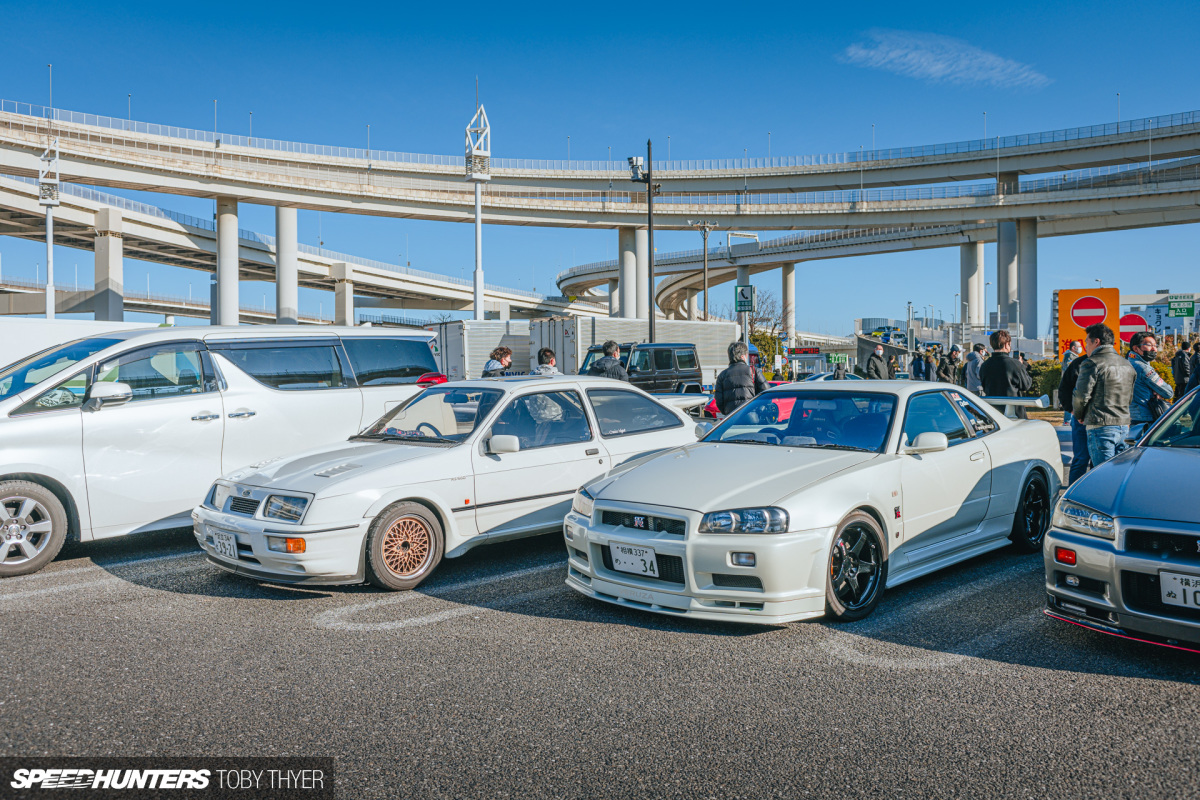 Breaking through the gentle burble of locals was a noticeable amount of foreign tongue. Chinese, American, Australia and European accents rang out for the first time in a long time.
It's great to see tourists enjoying Japan again, but sadly I couldn't help notice the absence of mask wearing and the sudden appearance of rubbish. Considering how particular the Japanese are about their customs, and the social etiquette which goes with them, the phrase 'when in Rome' applies here perhaps more than anywhere else in the world.
If you're visiting Japan, it's best to follow the local norms. The locals will appreciate it more than you know.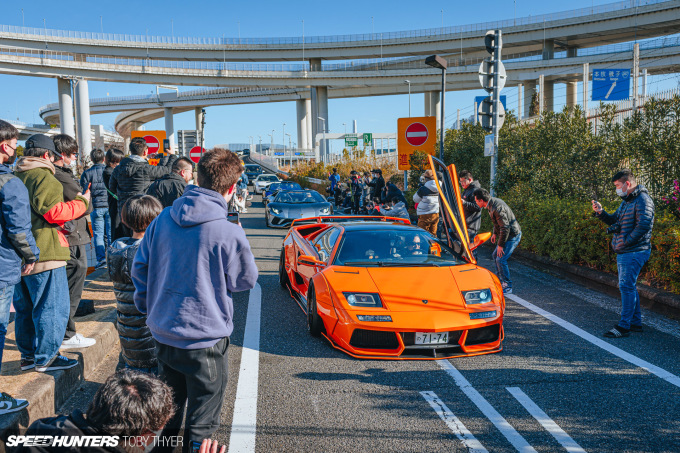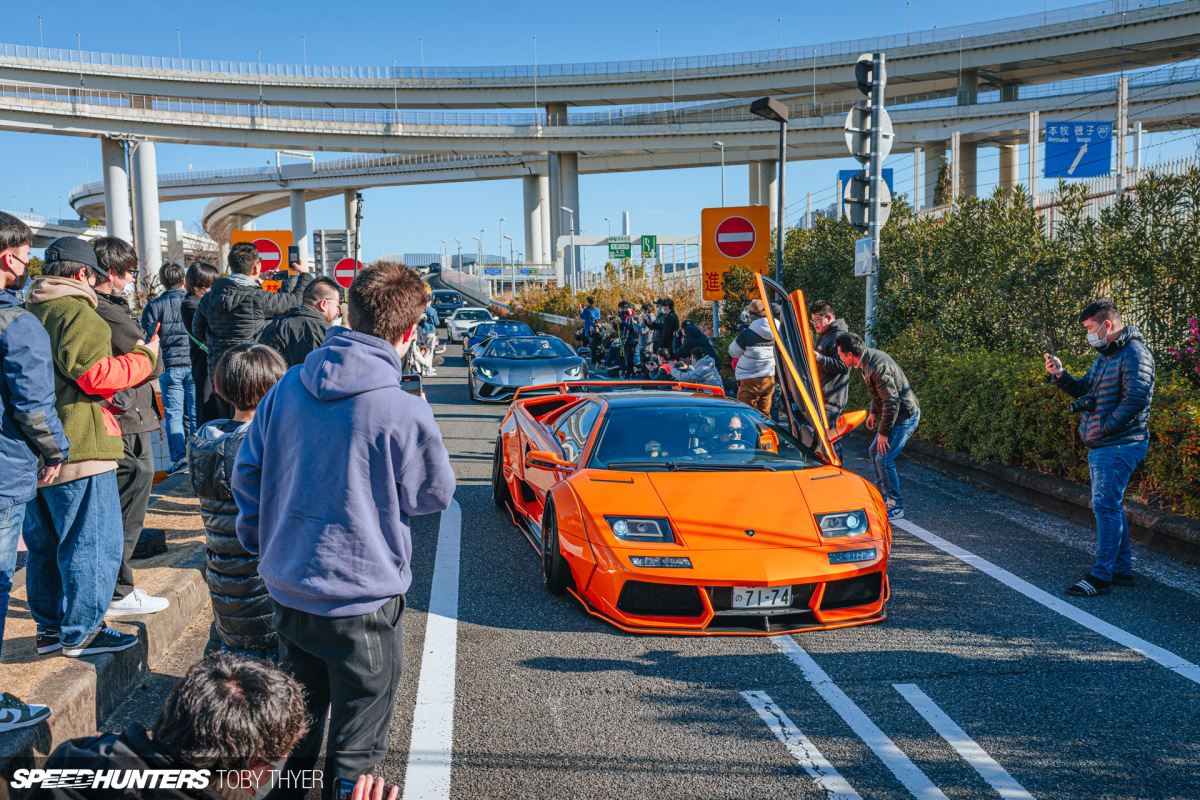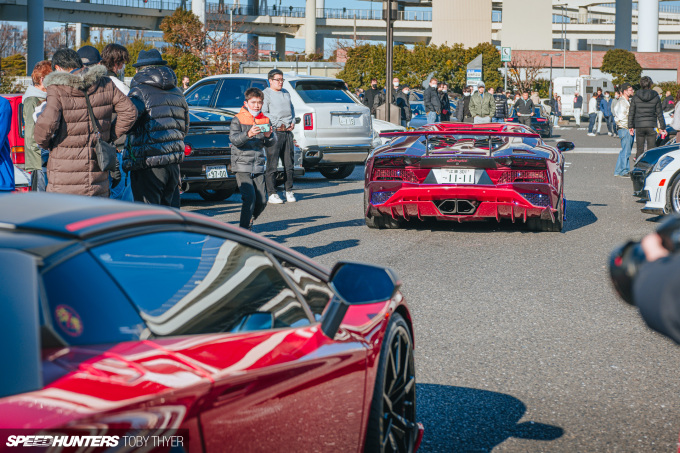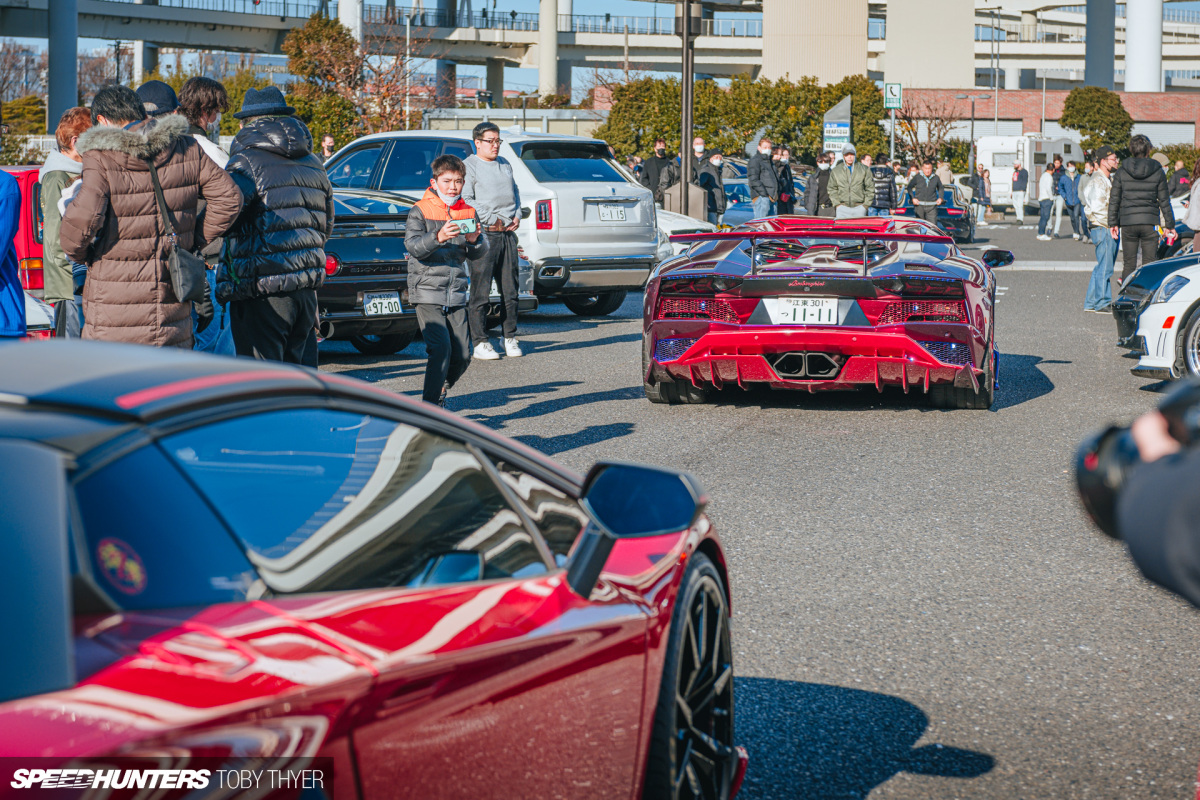 Speaking of people, loads of them had gathered at the on and off ramps to film the supercars revving engines and dazzling people with their flashing LEDs. I must remember to bring PPE for my hearing next time.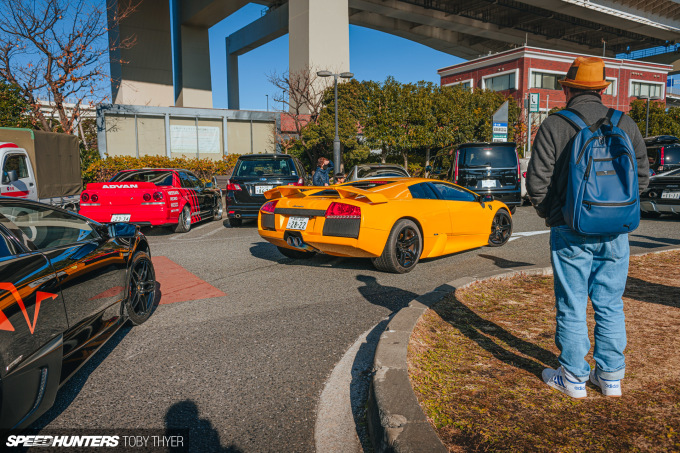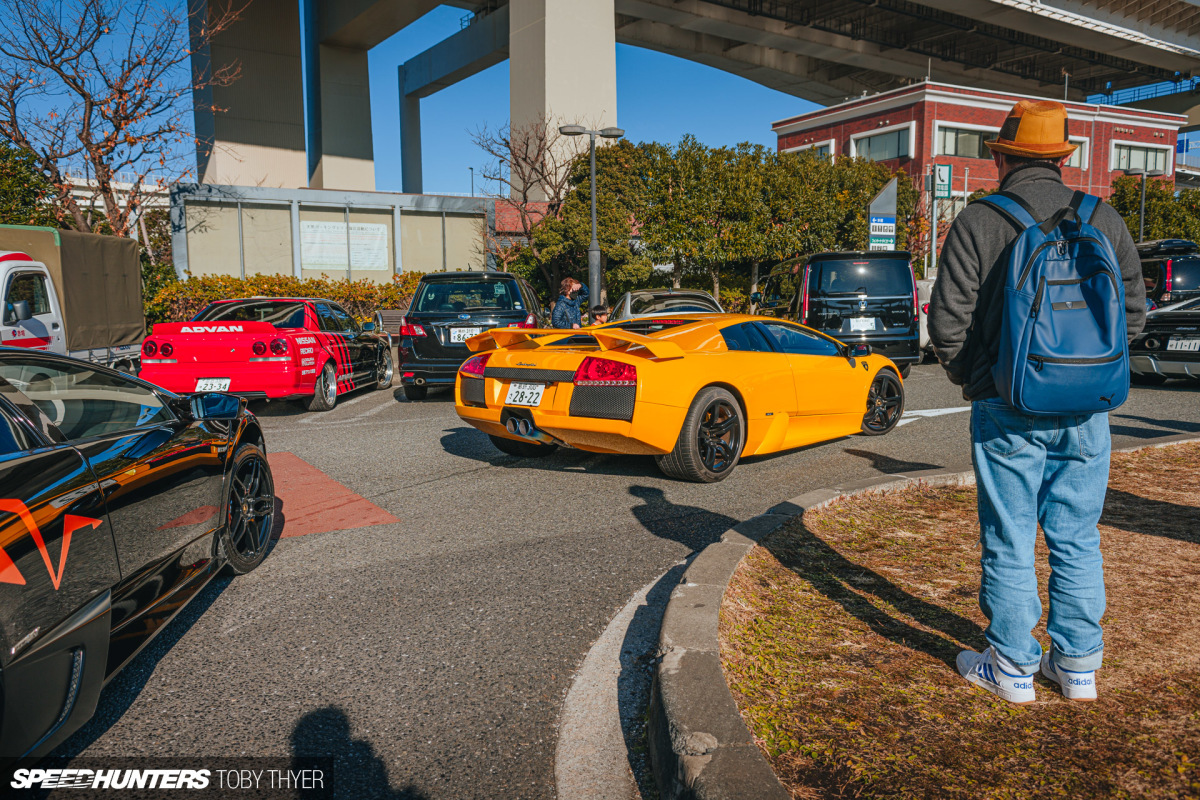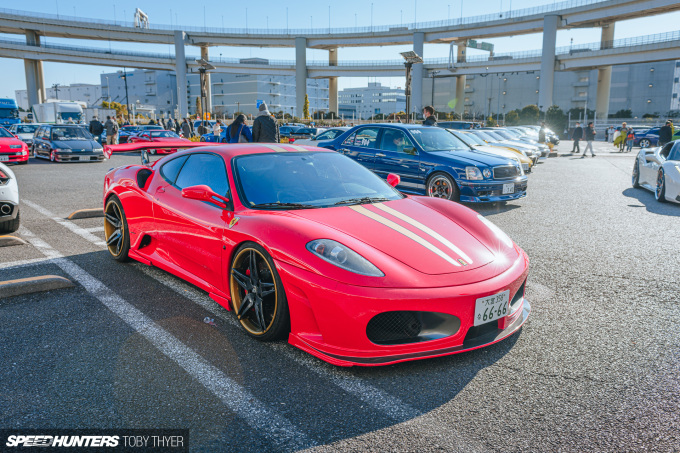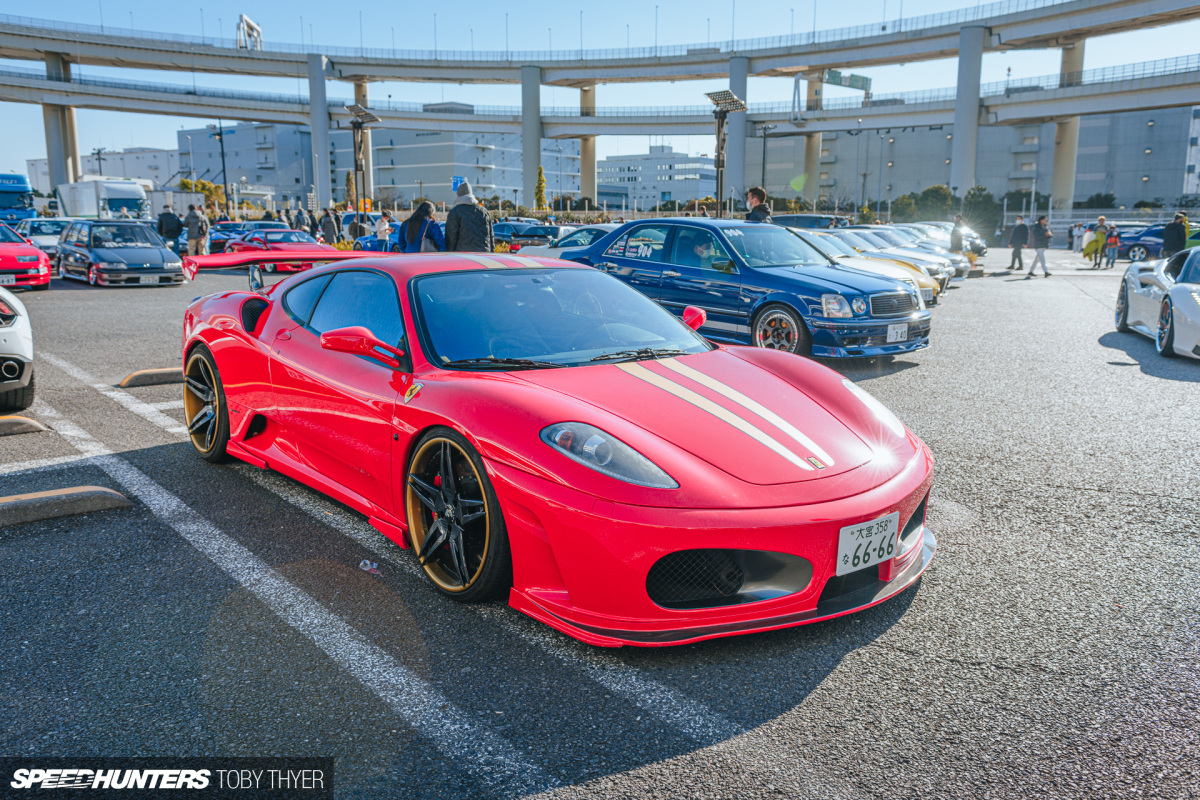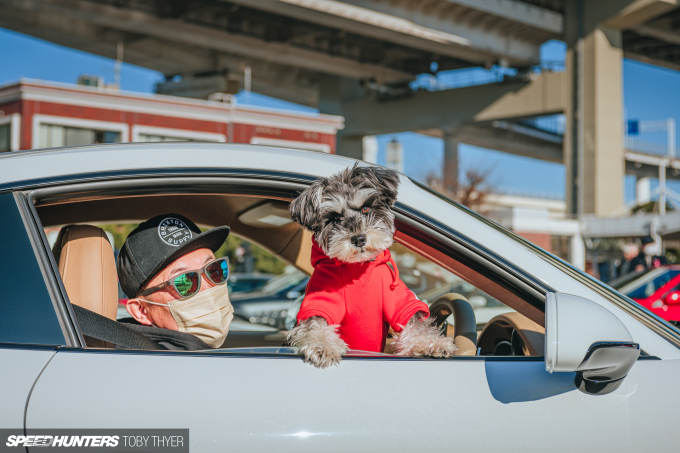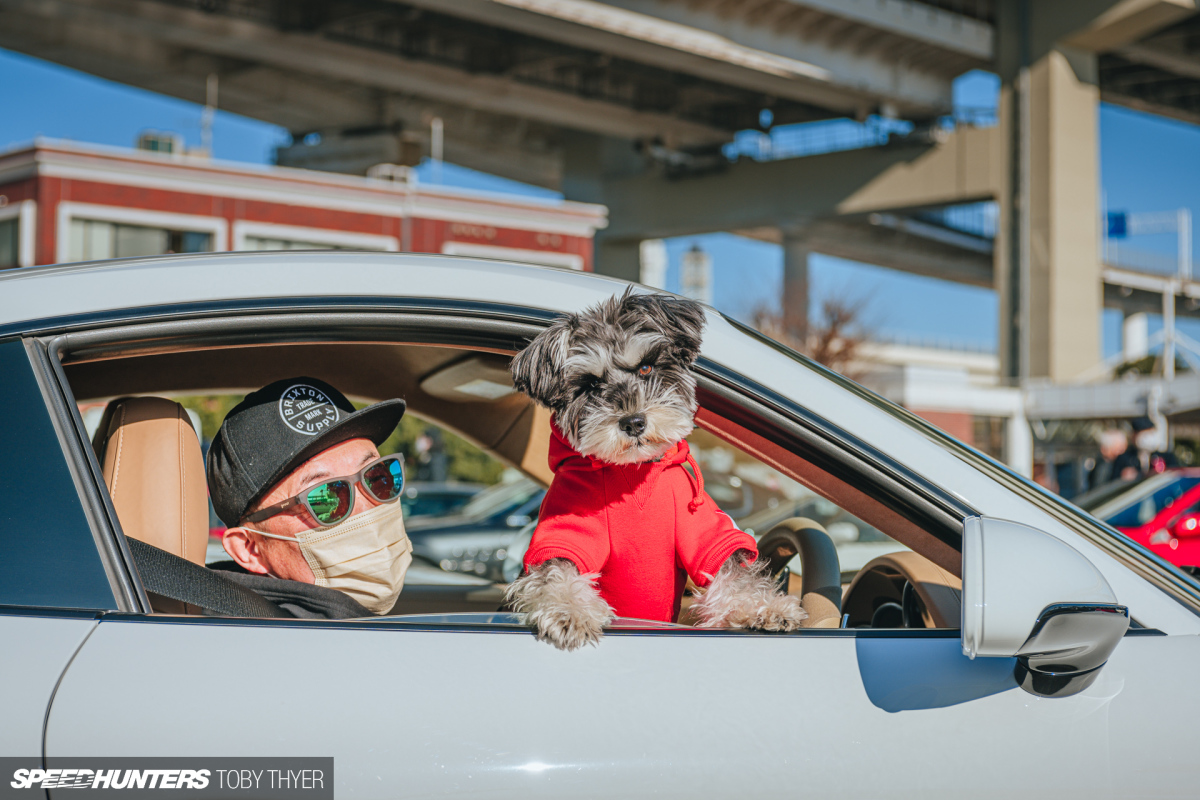 As things started to warm up and the general public began pouring in for coffee and bathroom breaks, the police started making announcements: 'If you're not parking or using the facilities, please exit to the expressway.'
Well, that was the basic gist of it.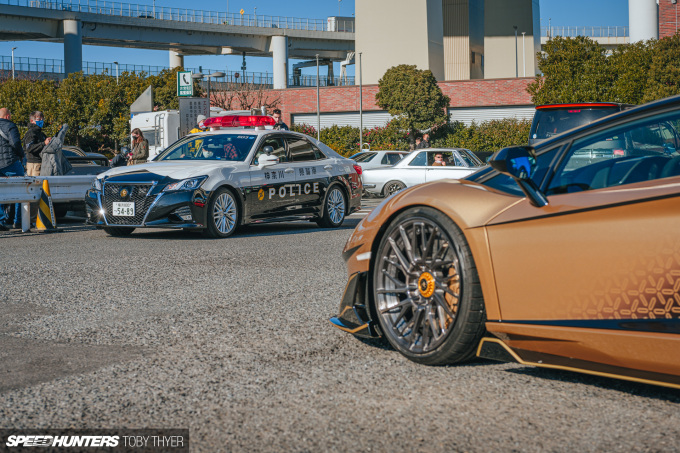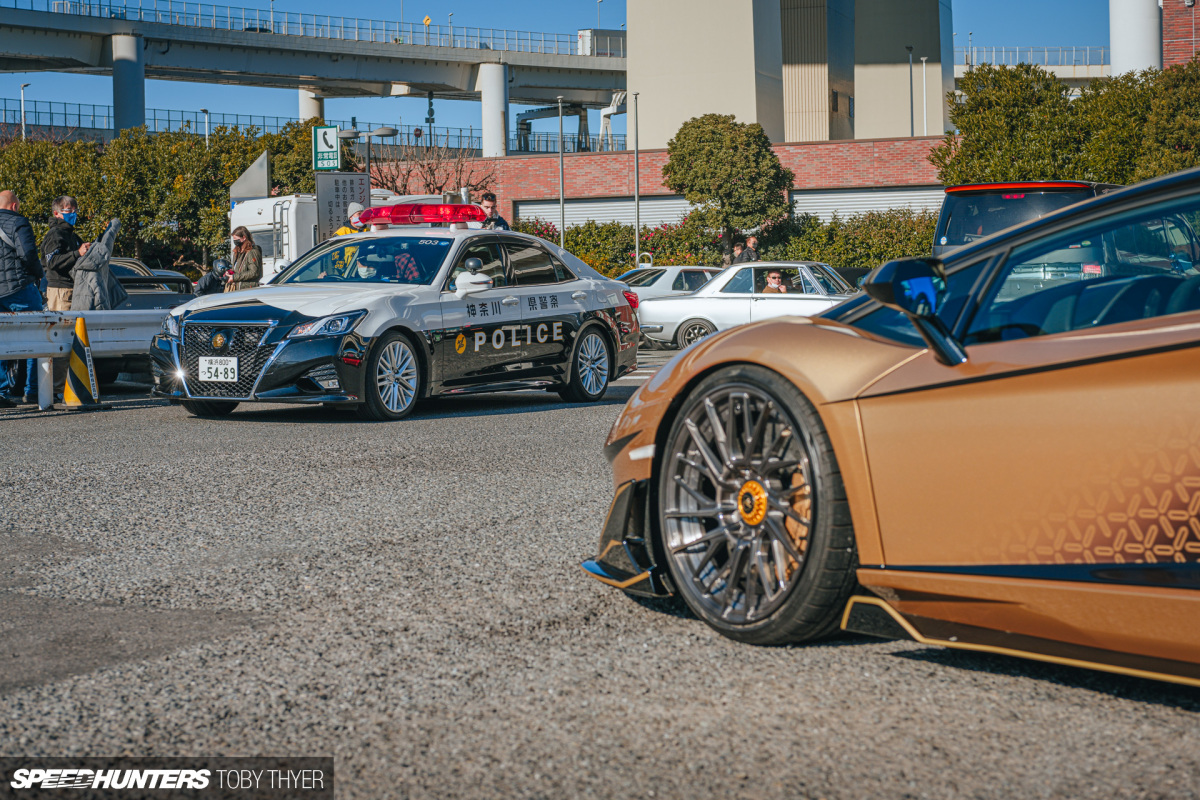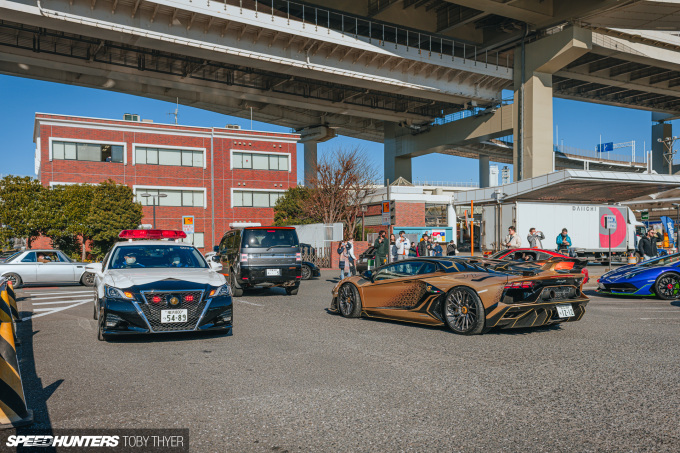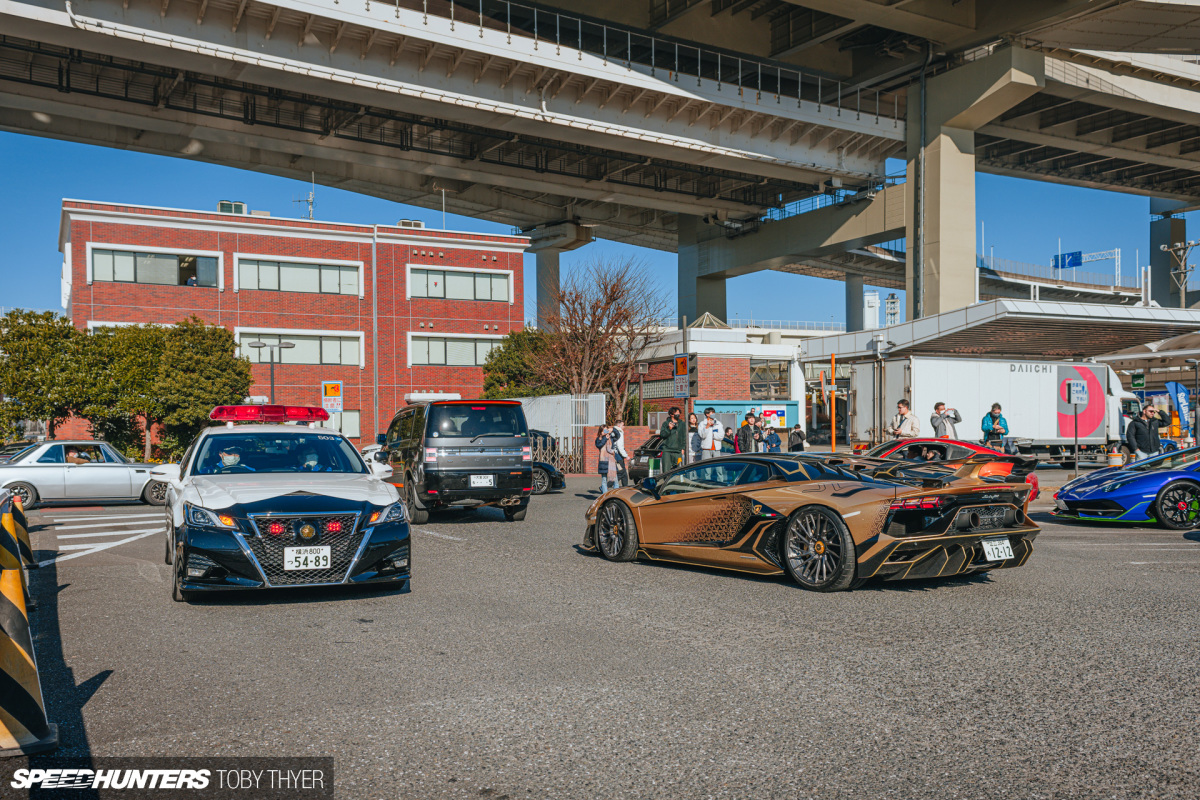 There was a mass exodus of cars, but the police were especially interested in moving on the obnoxiously loud supercars. They passively aggressively parked next to the pack of exotic hoons and set their sirens blaring.
Time to call it a day.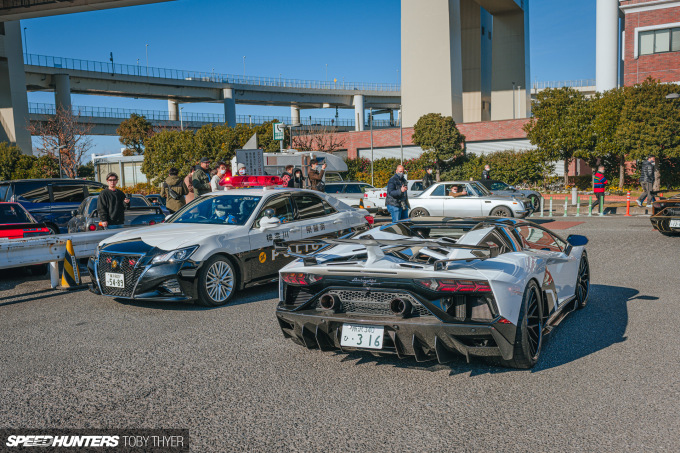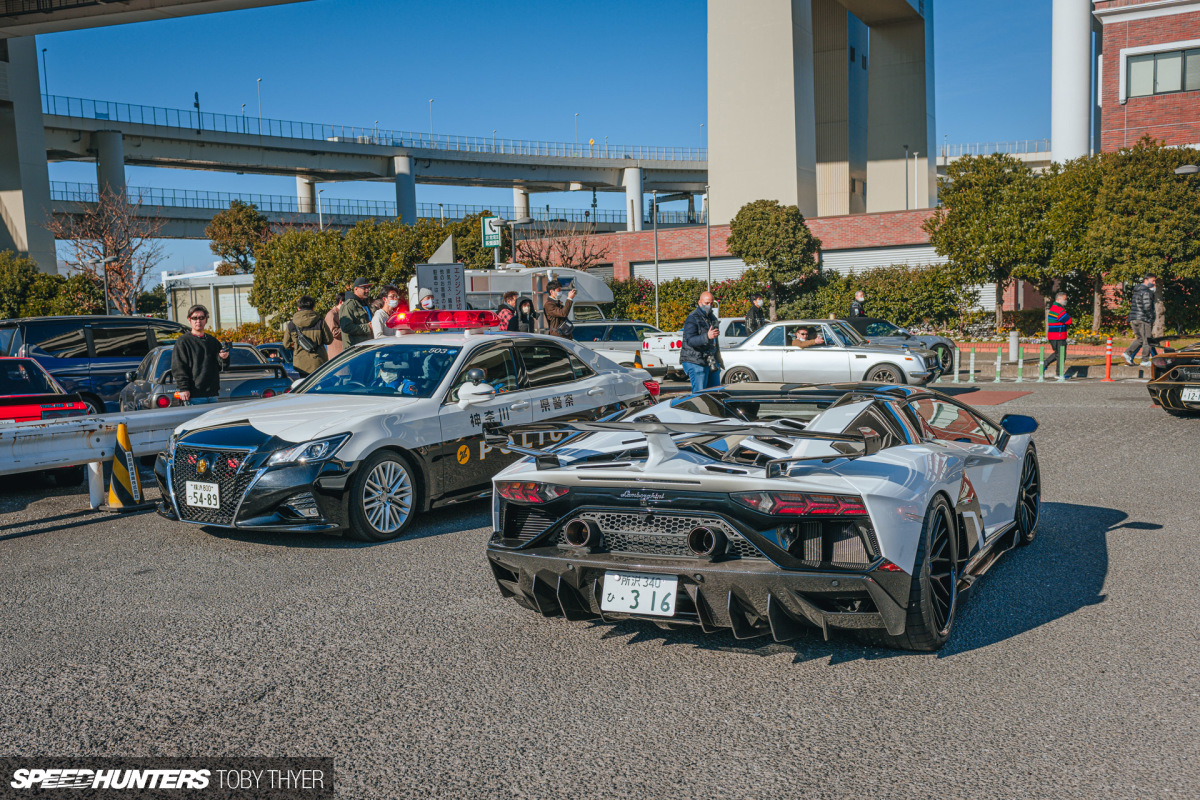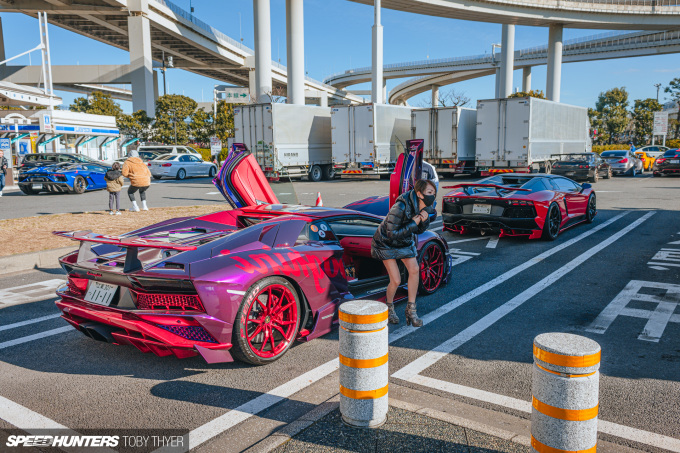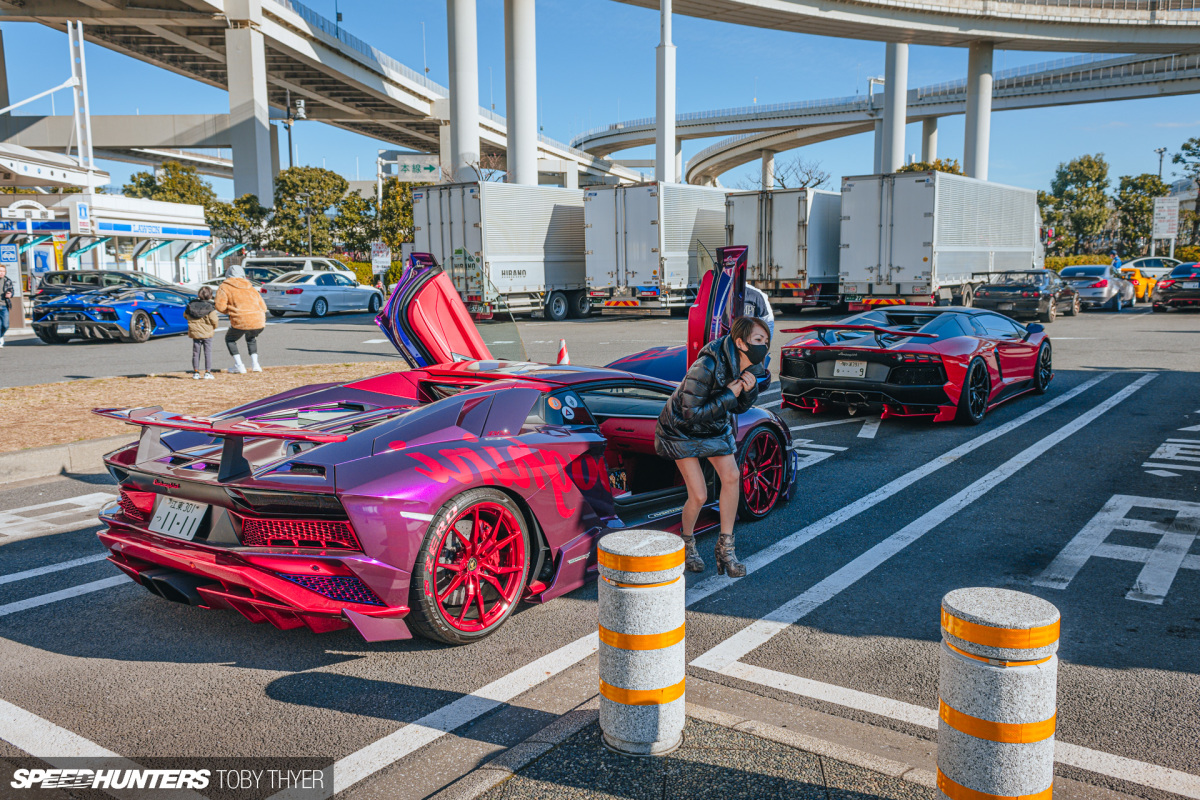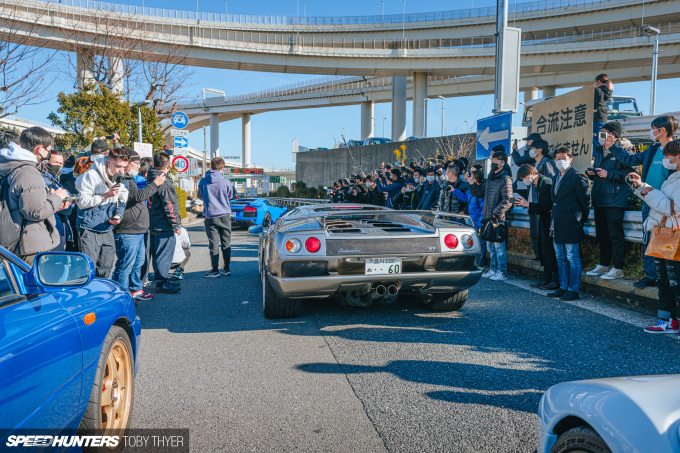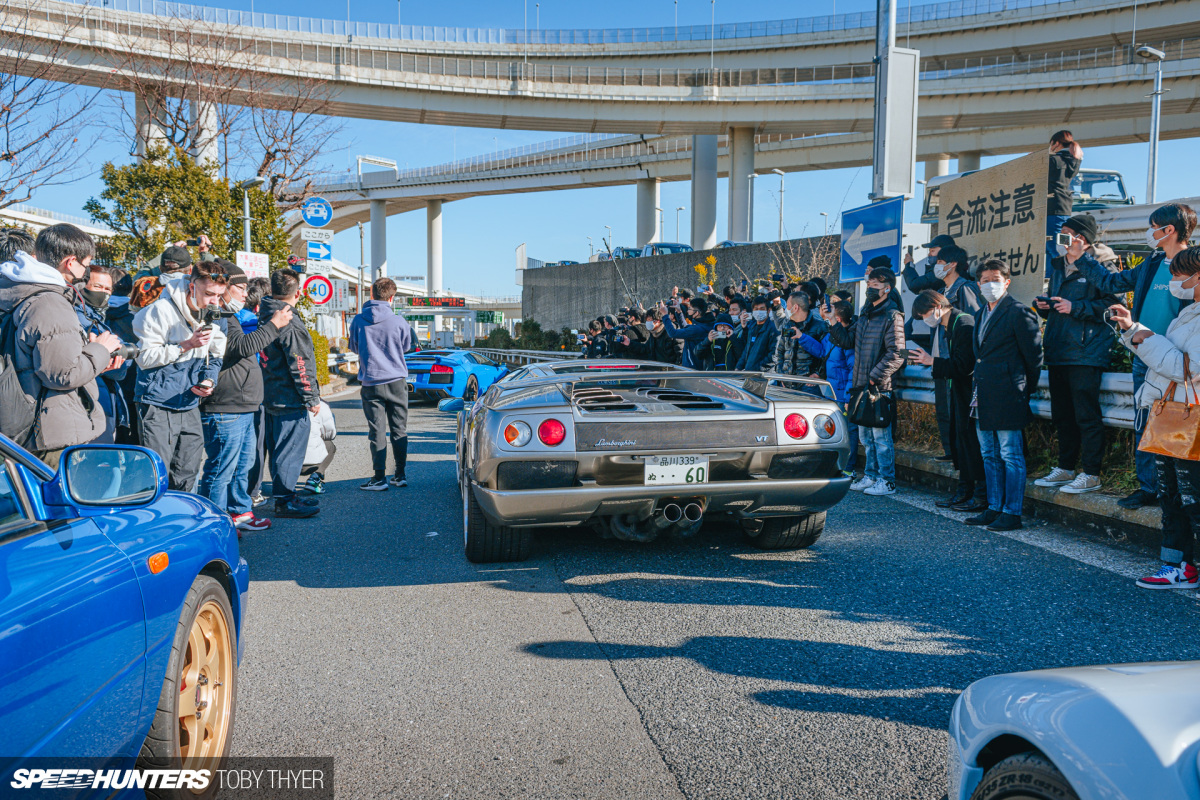 I went and picked up Project GC8 from my cheeky curb-side parking spot, where I was greeted by a truck driver calling out to the whereabouts of the owner. I headed home feeling lucky and slightly deaf in one ear.
Let's all work together to be kind and thoughtful and make 2023 safe, excellent and peaceful.
Toby Thyer
Instagram _tobinsta_
tobythyer.co.uk