During my most recent Speedhunting adventure in Bangkok, I was introduced to many people. Nearly every person had an interesting build to tell me about – this is Thailand after all – but one individual's car story really captivated me.
It's rare to hear a personal car story these days, because much of the time a build is just a build. But this is a story about family heritage, and passing the key from parent to child. It's Intaraphoom Saengdee's story, and I was honored to be able to spend some time with him so he could share the heartwarming tale with us.
It's the perfect way to usher in 2023 – Intaraphoom's 30th year with this car in his life.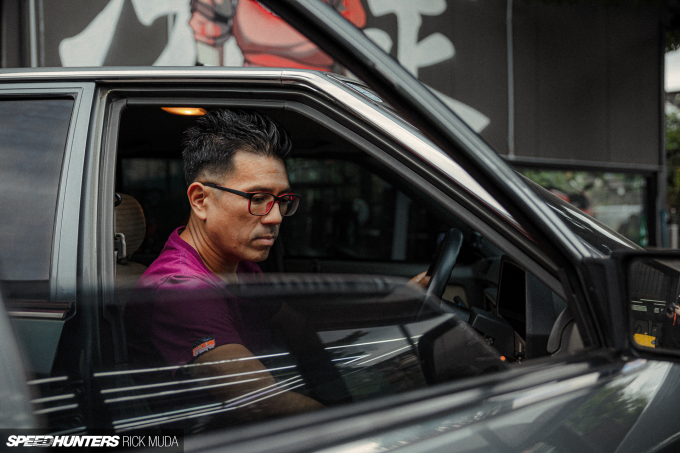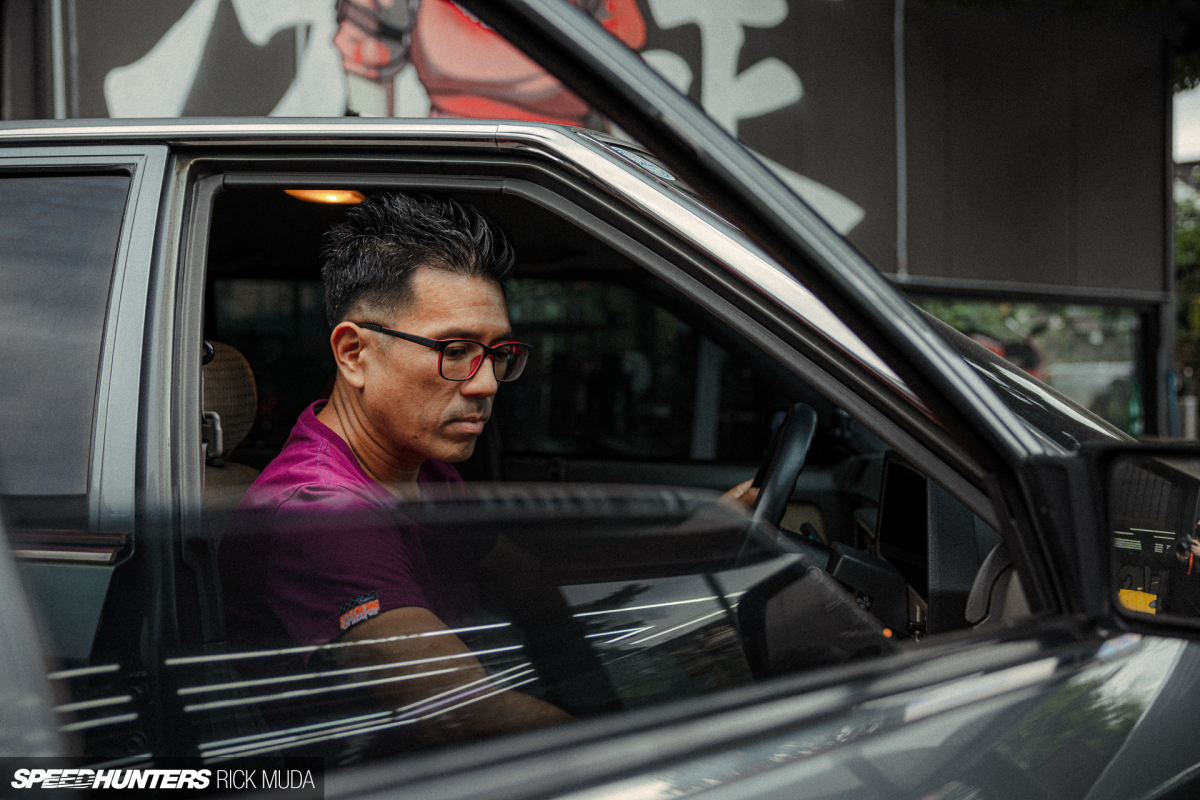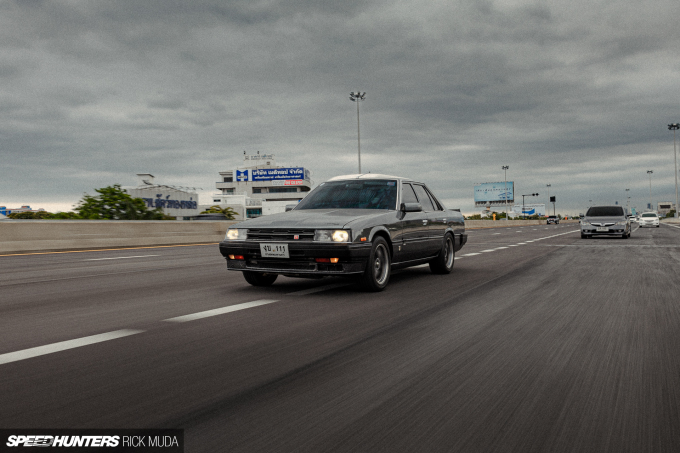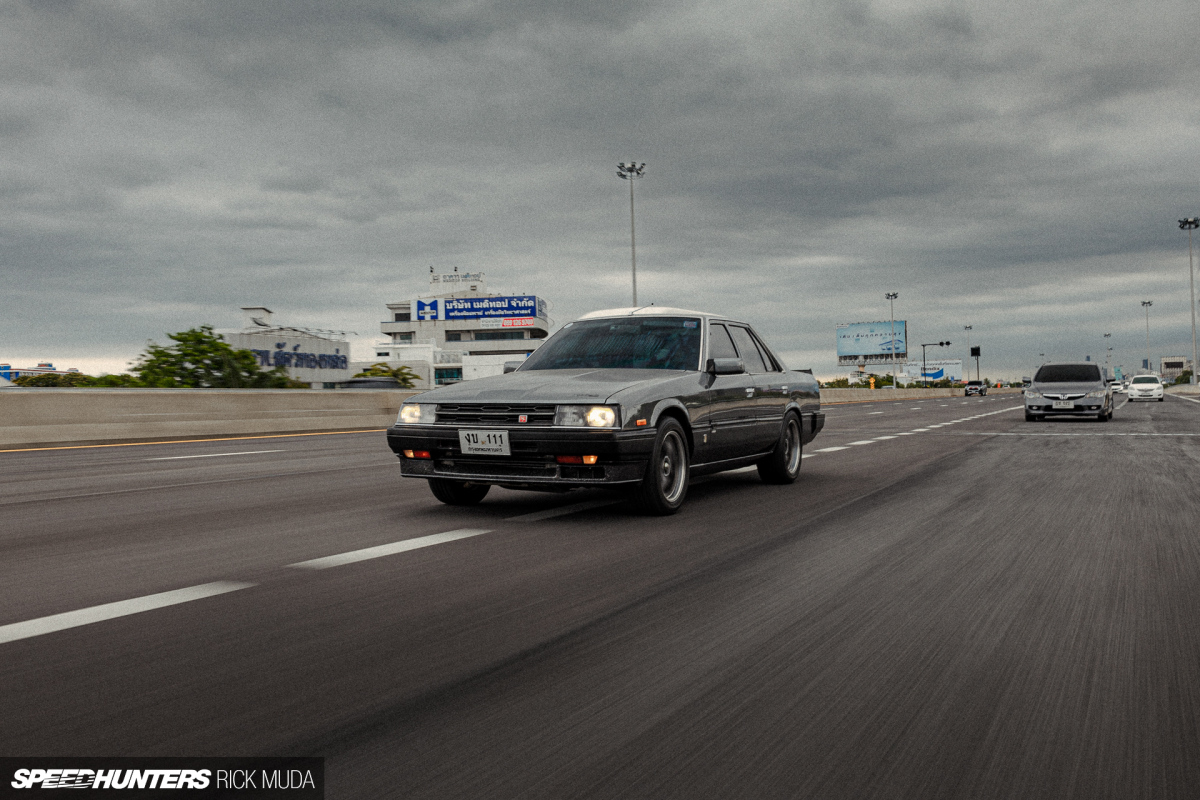 "This is my 1984 R30 Nissan Skyline, which I inherited from my father. A little backstory about my father, Chamnan. He used to be a mechanic and at one time worked at a garage called PKR Motors and a spare parts shop called PC Autoparts in Leyland, UK. Both companies specialised in British cars, and back then my father drove a 1978 Triumph."
Chamnan's passion for automobiles led him to many experiences with various cars, but there was one he remembered fondly – a Prince Skyline 2000GT. It was this car that ultimately paved the way for Skyline ownership and a whole lot of automotive fun back home in Thailand.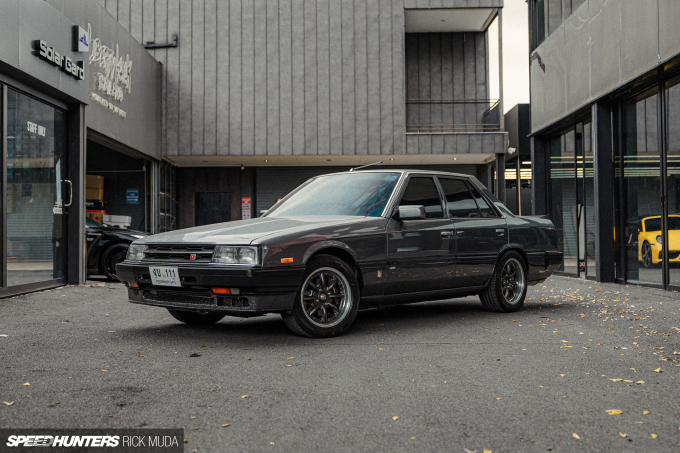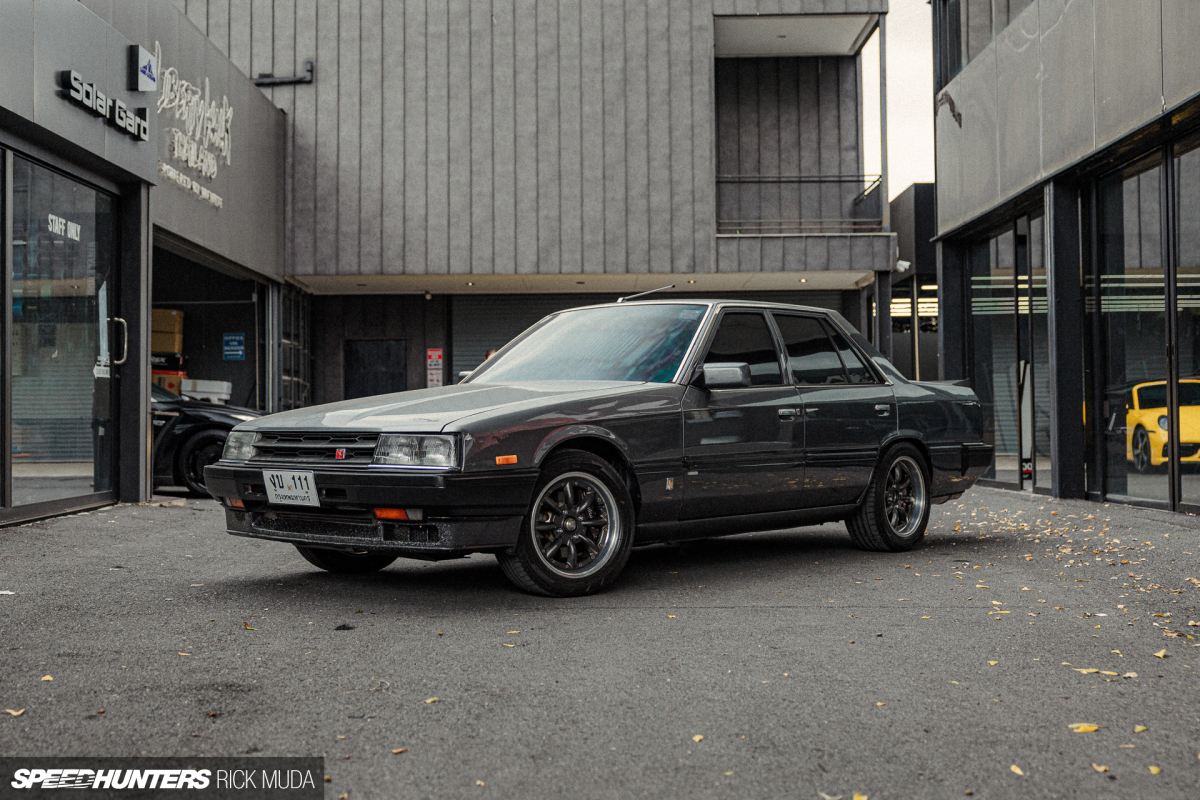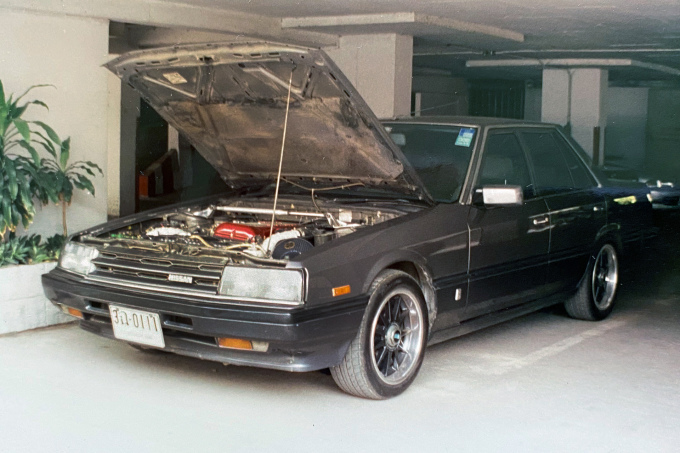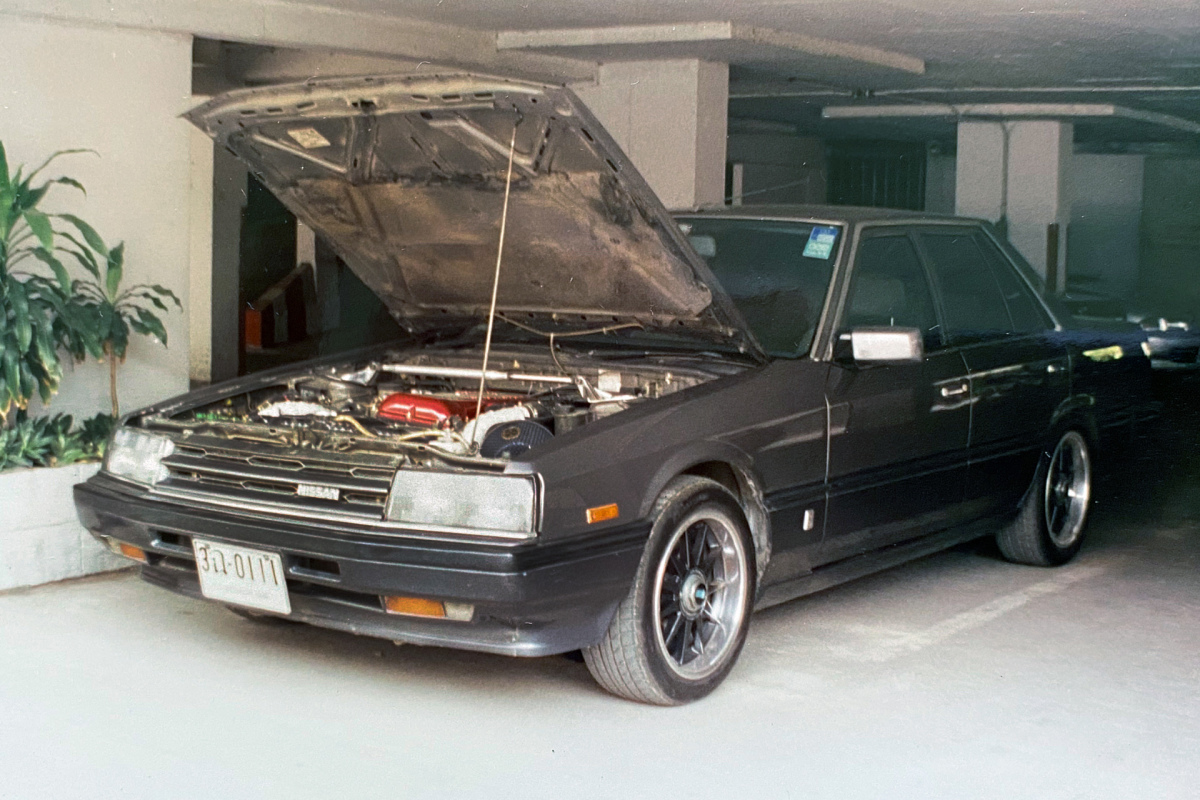 "In 1993, my father bought the Skyline on the recommendation of a friend. It was a local car in mint condition with two-tone grey paint from factory. Of course, it wasn't long before he began tinkering with the Nissan, and one of the first things he did was swap out the original engine for an SR20DET."
The SR20-swapped Skyline was great for city use, but Chamnan felt as though, overall, it wasn't living up to tuning concept he had set for it, that of a "total balance car" for daily use and cross-country touring. 'Balance' meaning the perfect combination of power, handling, comfort and reliability.
"At the time, my father was taking the car on a long journeys across Thailand, which involved a lot of highway driving, so in that regard the power from the mostly-stock SR20 was sorely lacking. He could have built up the motor for more power handling, but doing that would run the risk of reliability issues, which would then upset the balance."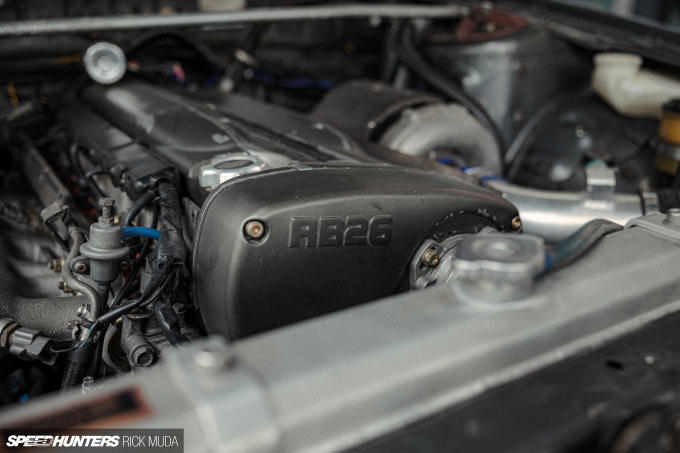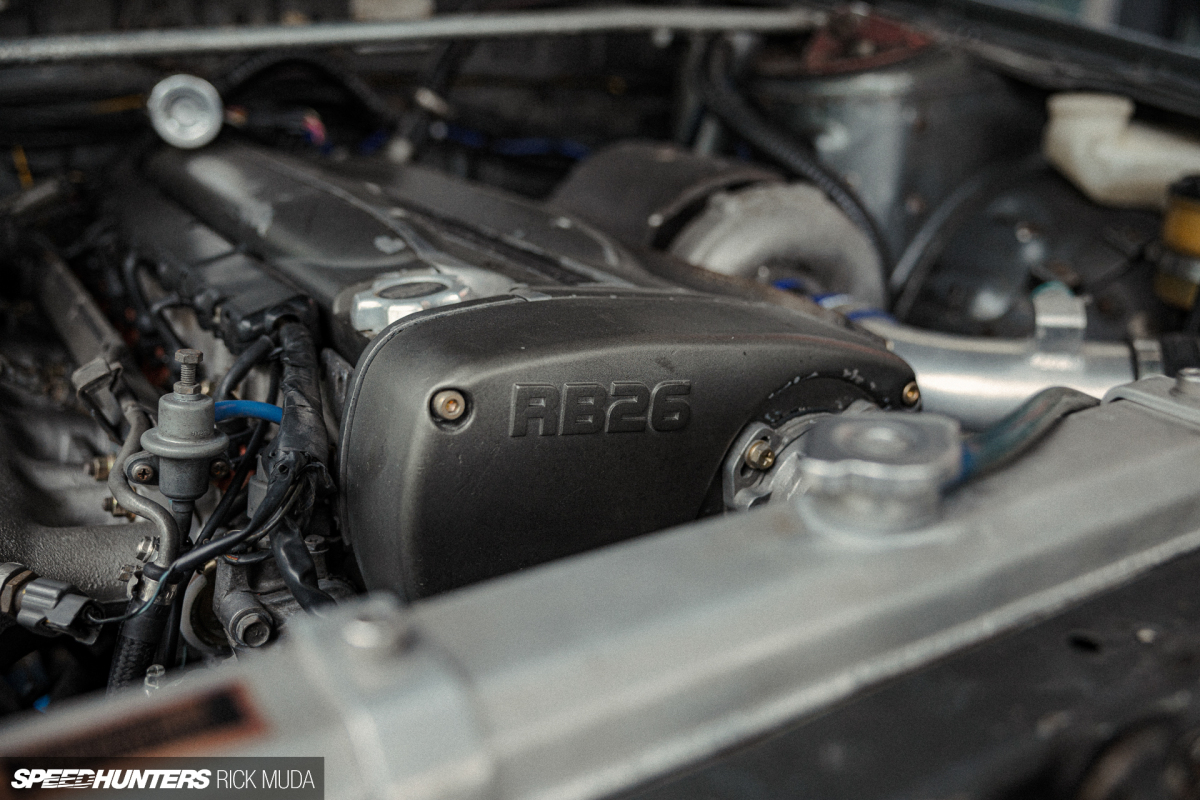 Ultimately, Chamnan decided to remove the SR20DET and re-swap in a motor that could handle more power without needing to have its internals upgraded. That's where the Nissan RB26DETT that still powers the car to this day came from.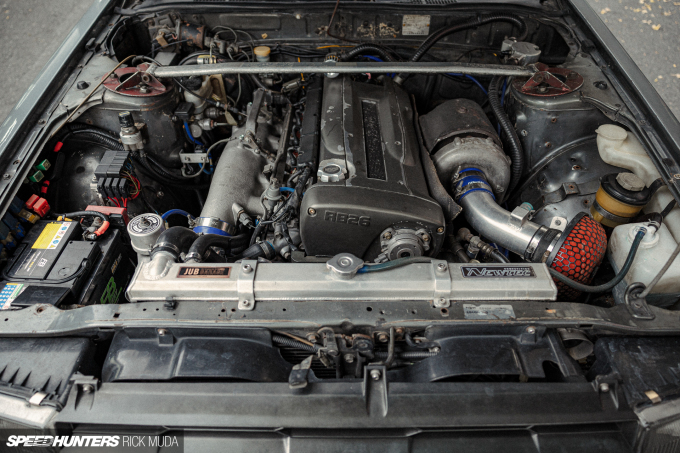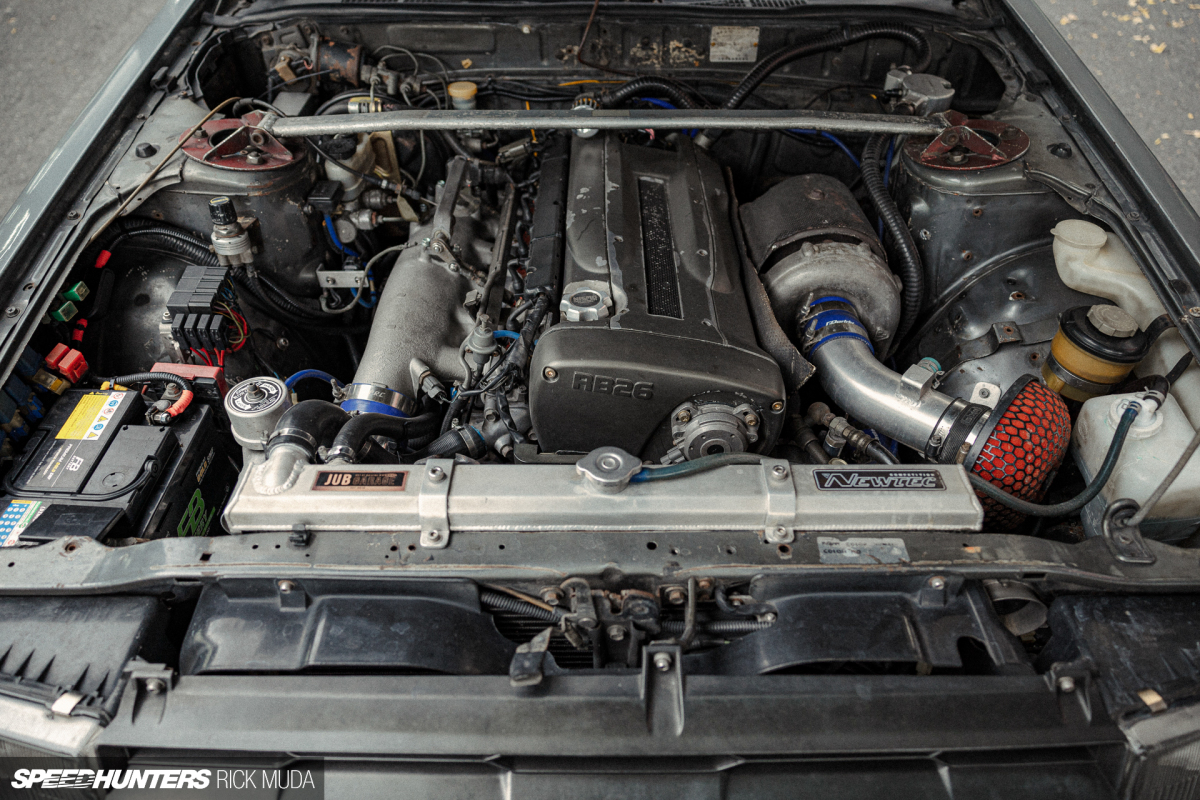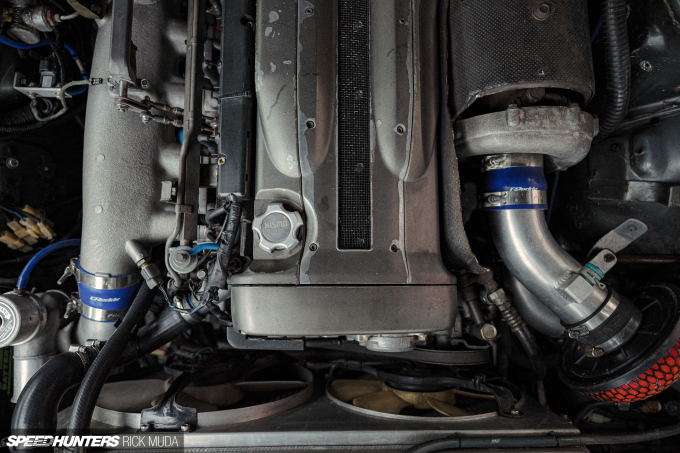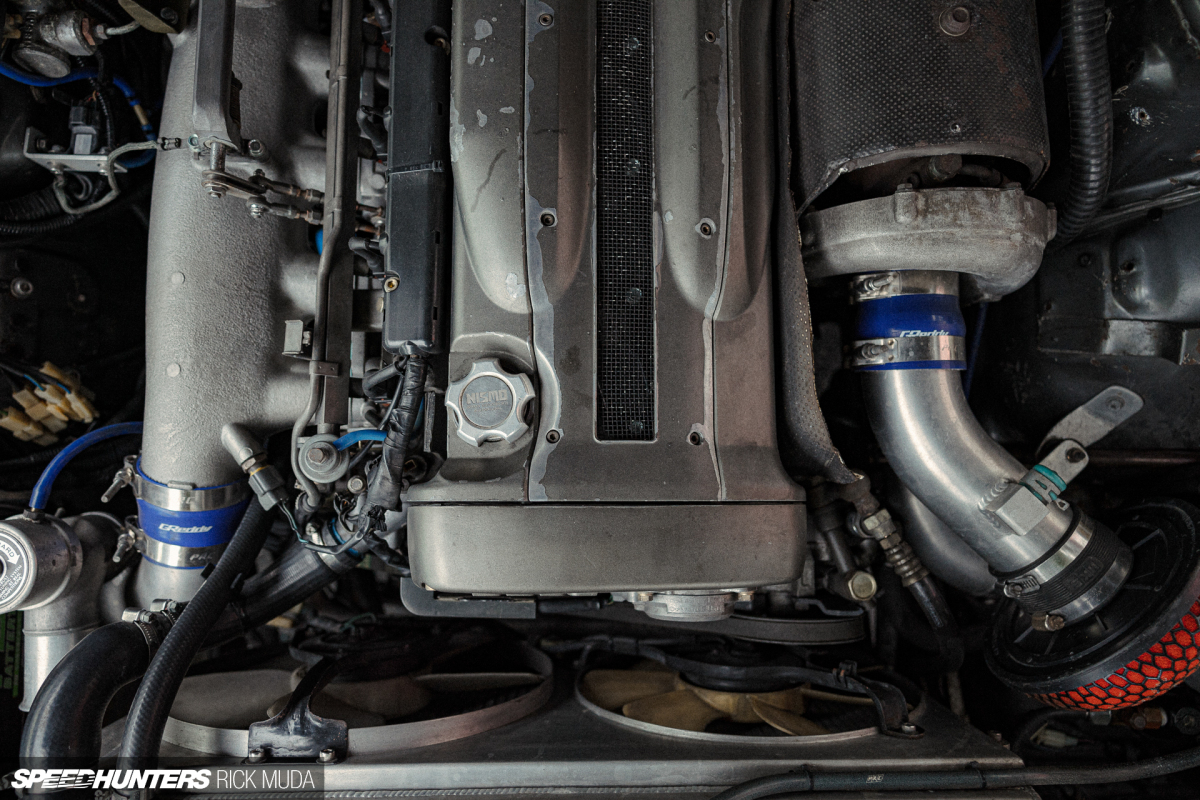 "The R32 Skyline GT-R motor itself is mostly stock, the only exceptions being an N1-spec oil pump and cylinder head work by Driver Motorsport. As you can see though, my father did swap out the factory twin turbos for a single KKK K27 turbo from a Porsche."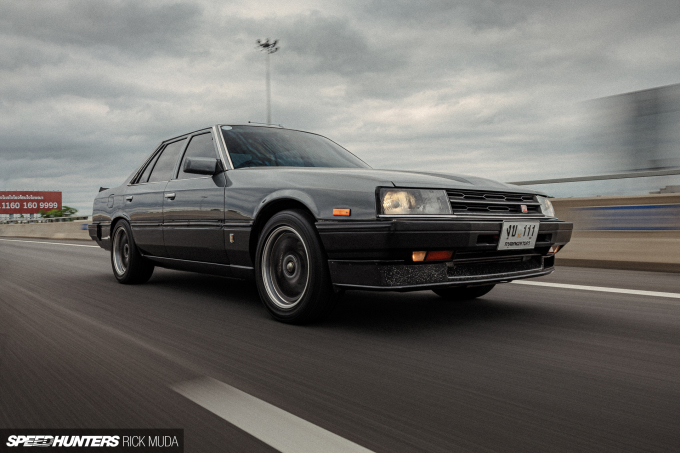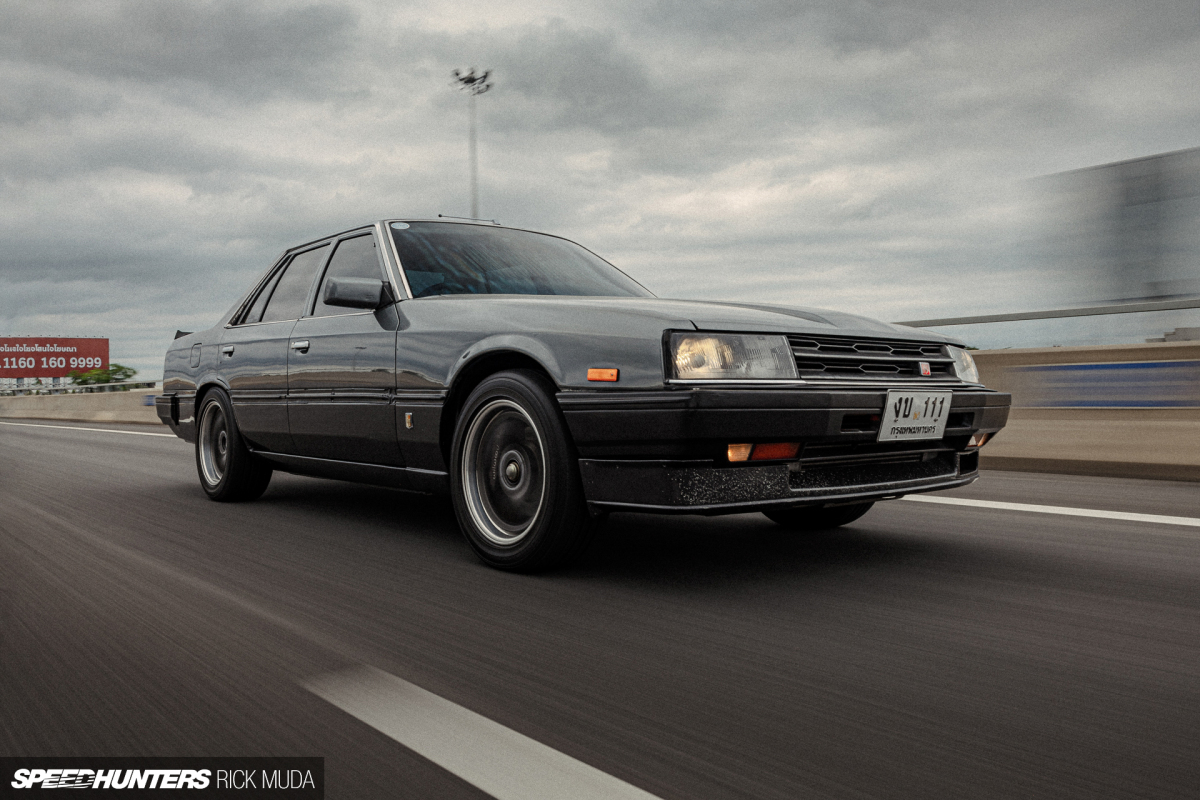 The whole setup was tuned through an HKS F-CON by Jub Garage, and on 1.0bar (14.7psi) of boost pressure the Skyline made 380whp. These days, Intaraphoom limits it to 0.8bar (11.7psi) of boost, which equates to around 350whp and is great for daily use.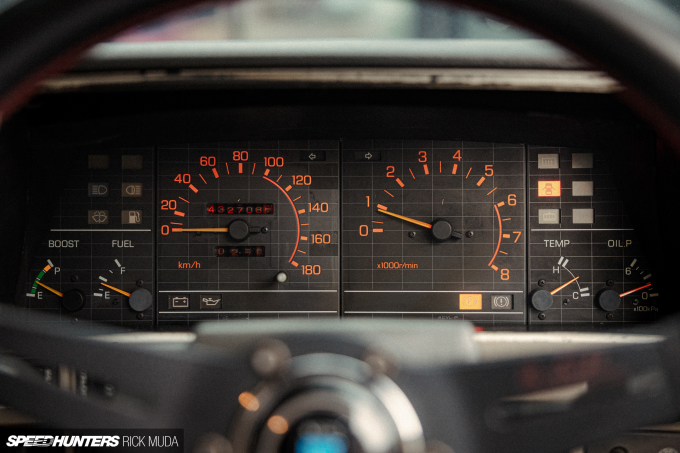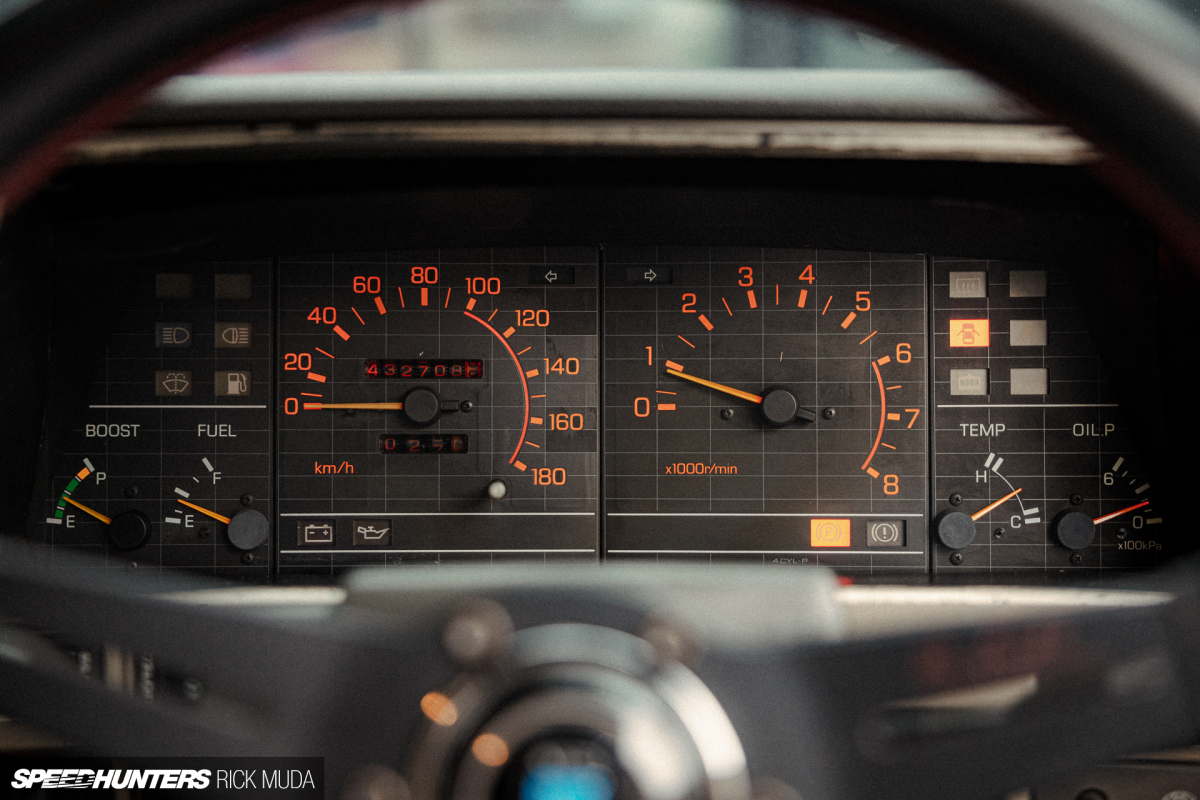 "It's proven to be an extremely reliable setup too, as the engine has done over 350,000km with just one freshen up about 20 years ago."
If you think that's crazy, check out the odometer, which shows the Skyline has covered more than 430,000km (and counting) in its lifetime.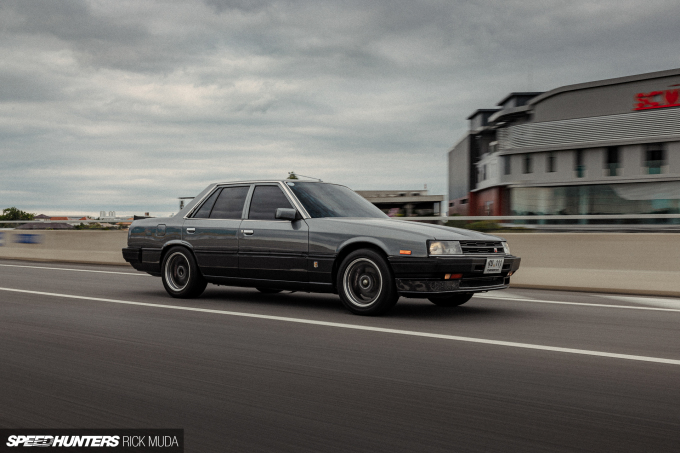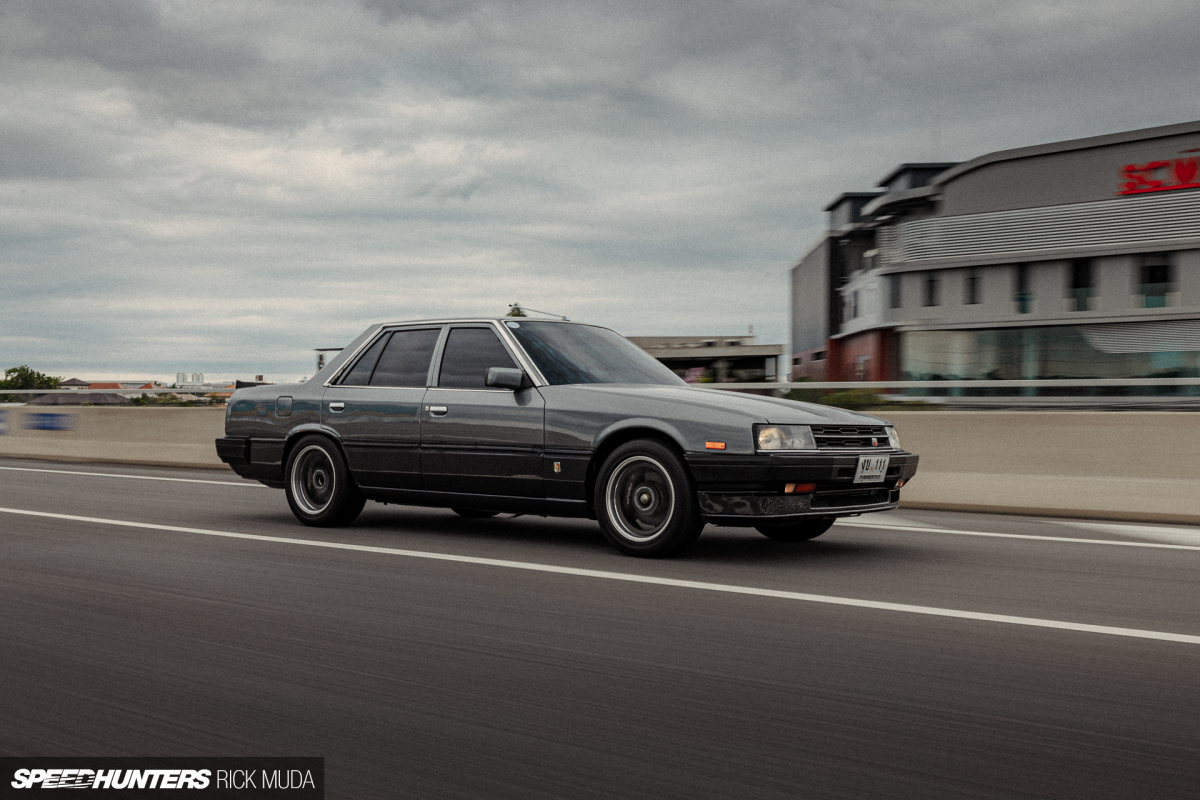 In the driveline, there's a Z32 (Fairlady/300ZX) VG30DETT 5-speed manual transmission with a Nismo single-plate clutch, and a Silvia differential running a 3.7:1 ratio with stock LSD. The footwork features Kayaba (KYB) struts with Cusco 6kg/mm springs at the front, and Kayaba Super Special for Street (SSS) dampers with Nismo progressive coil springs at the rear. Wilwood brakes feature at all four corners of the car.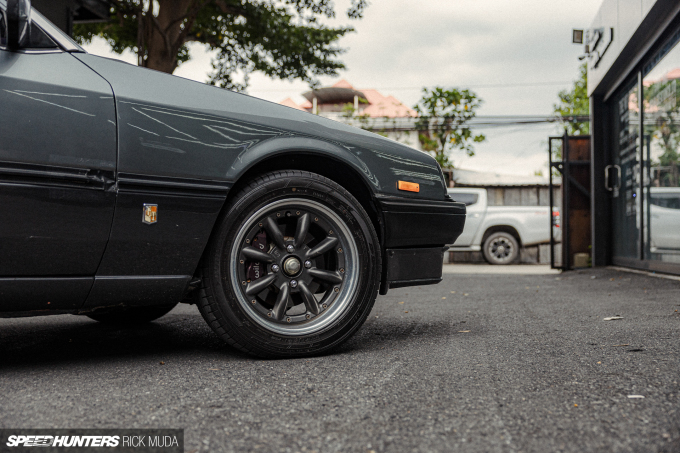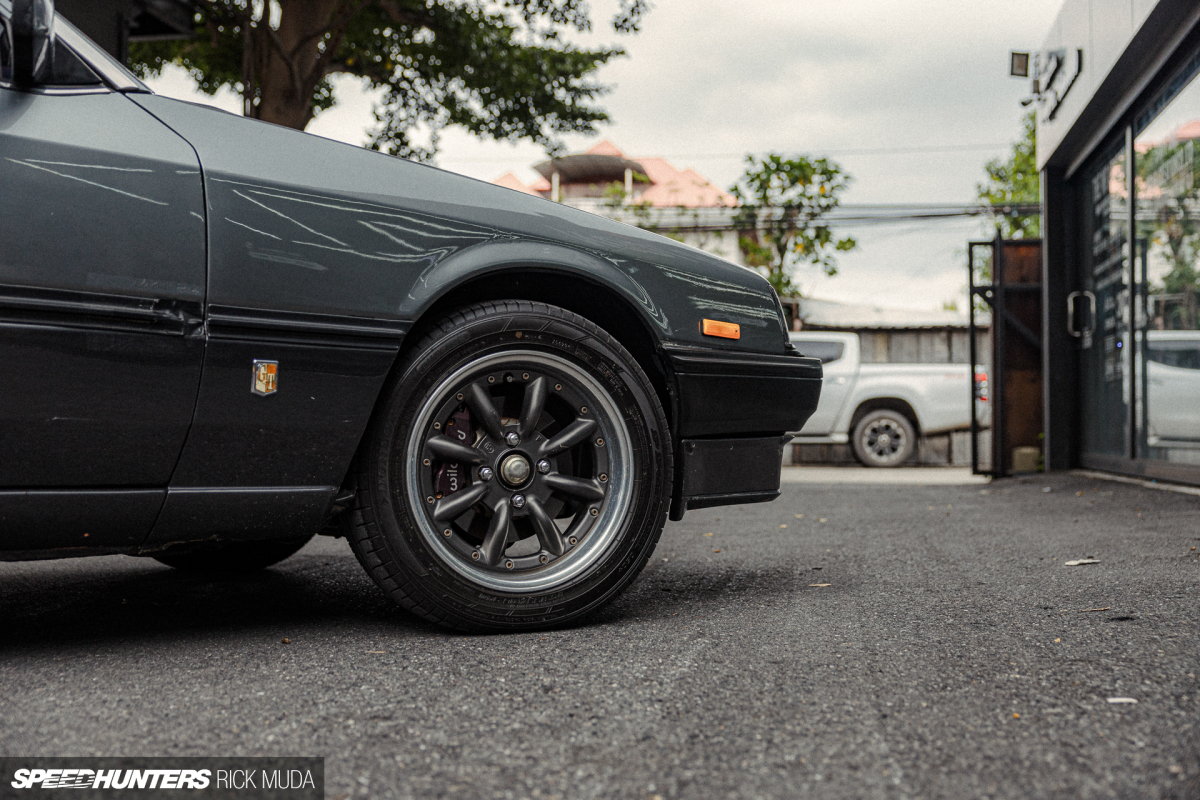 In its final incarnation, RS Watanabe RS-8 wheels – 16×7-inch front and 16×8-inch rear – were fitted, and these have been refurbished by Auto Mag Wheels.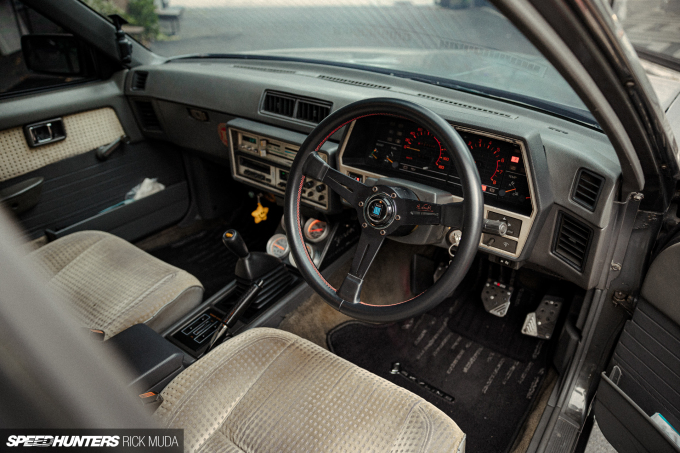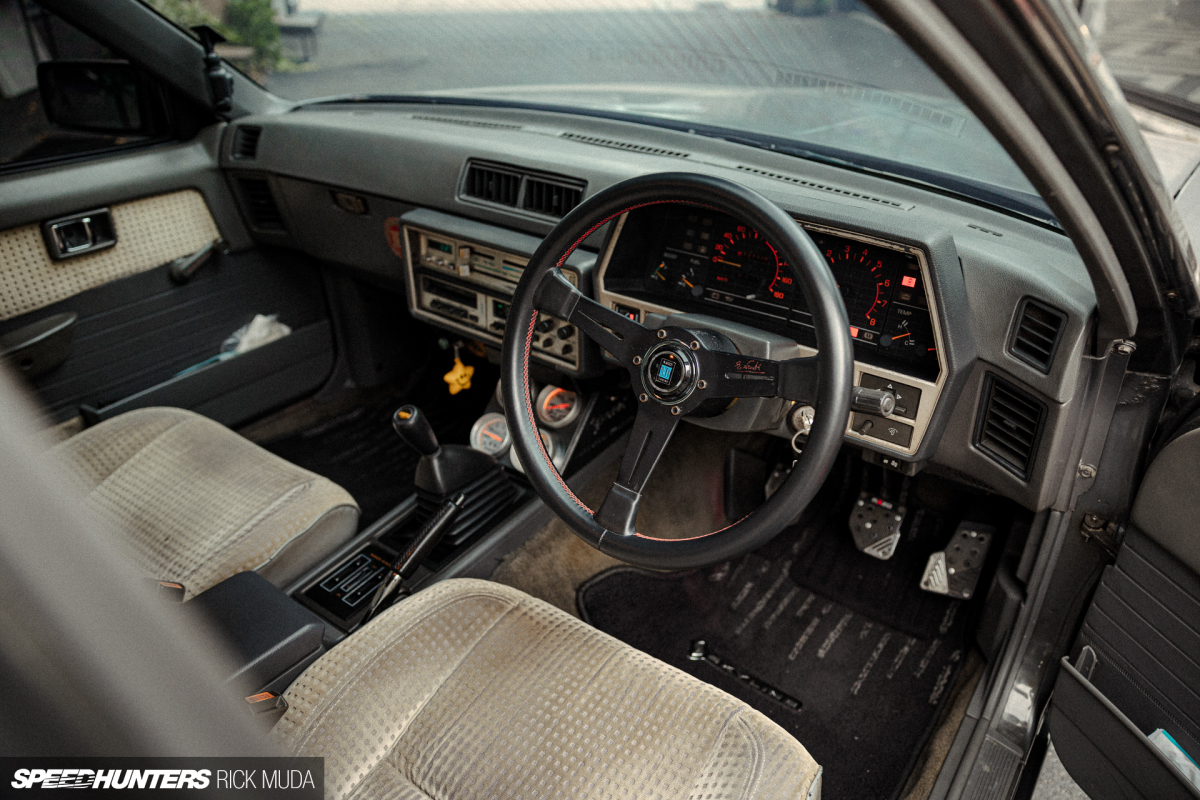 "The Skyline has been in my life for the last three decades, and I'd like to keep it exactly the way that my father envisioned it, and in this original condition."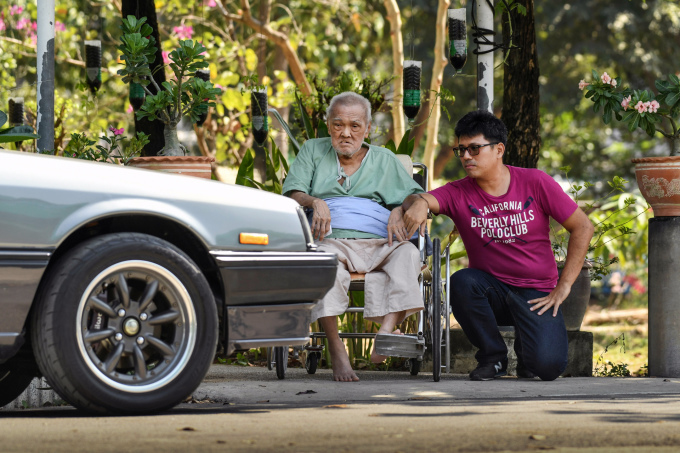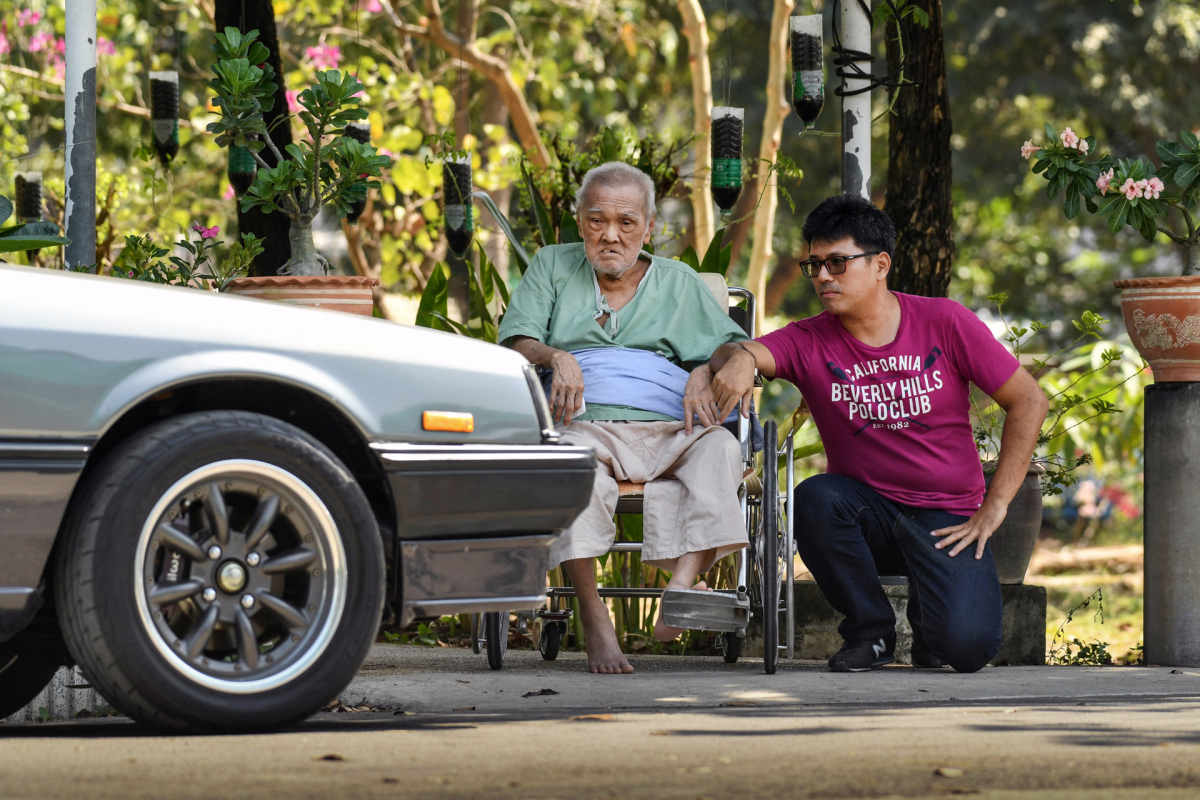 "As my father is growing old, he is no longer able to drive and he is also now suffering from memory loss. But golden memories never fade, and every time I pay him a visit he always recognizes me and remembers his car very well."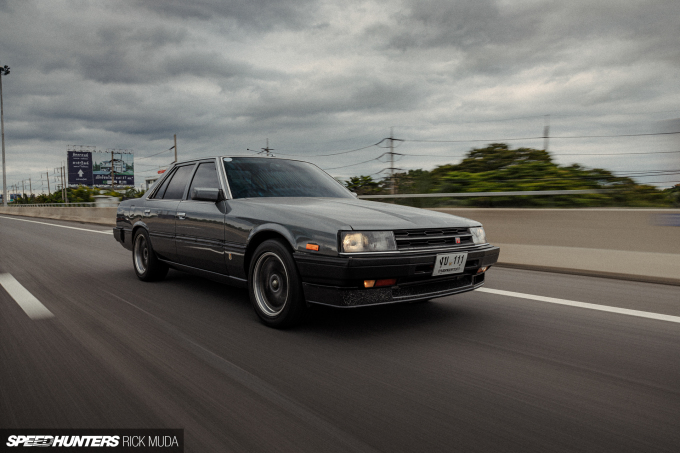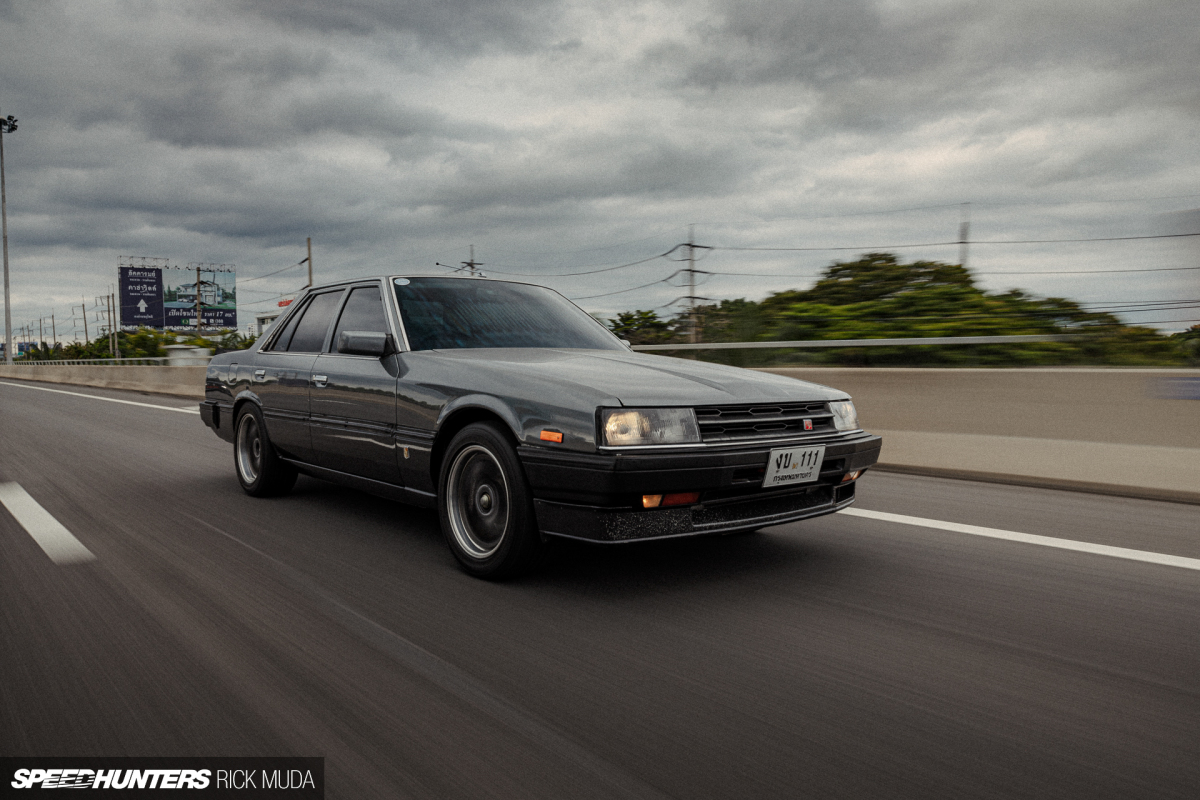 "From Bangkok to Laos to Mae Hong Son, my father took a lot of long journeys in the Skyline. It's been at the center of many great experiences and memories created with friends and family. Recently, I had the opportunity to drive it on Chang International Circuit during the Chang Classic Car Revival for a second time, which was amazing."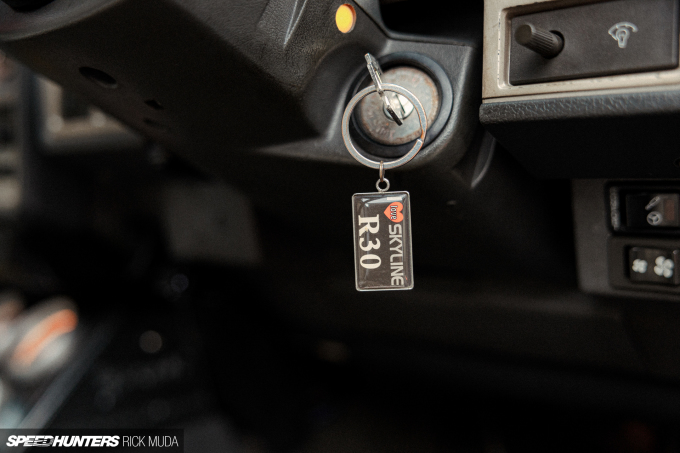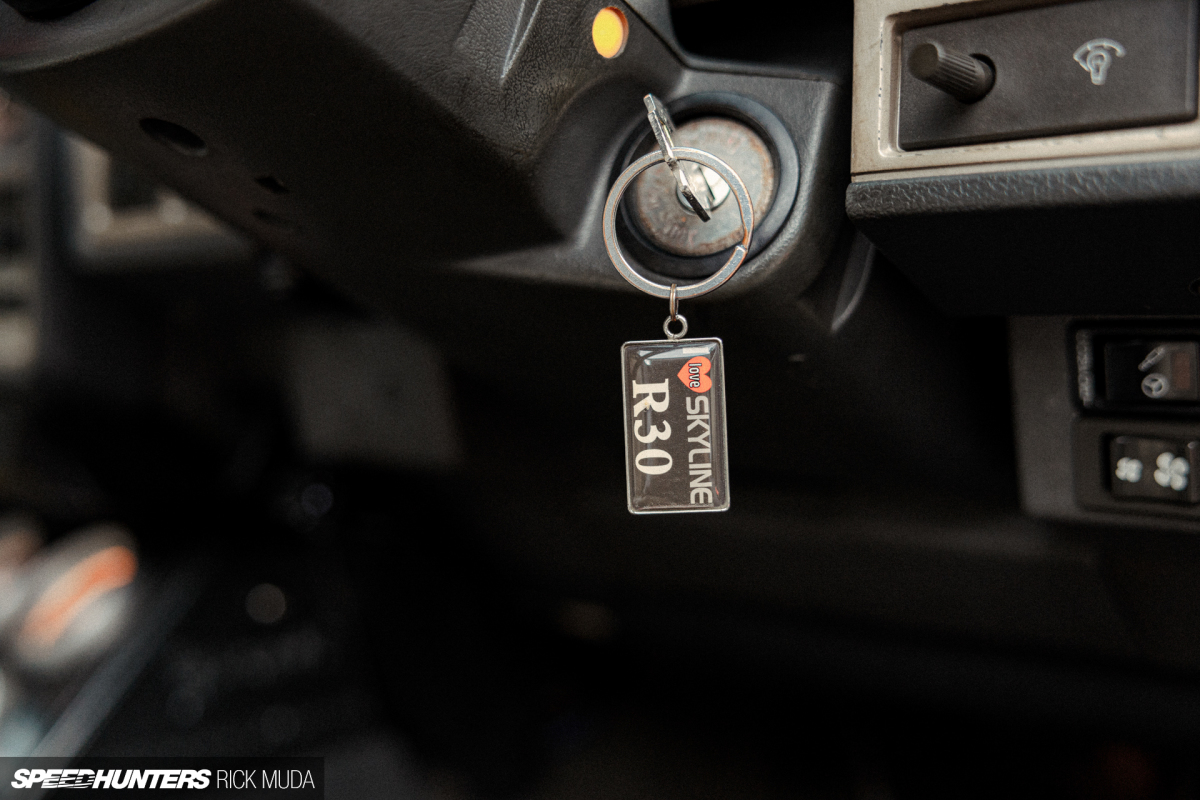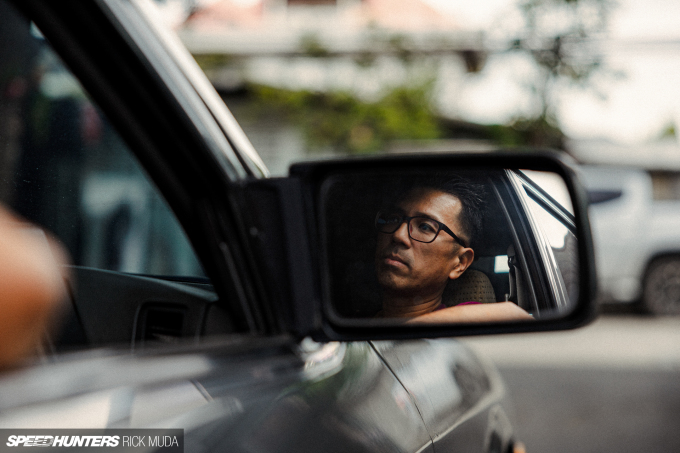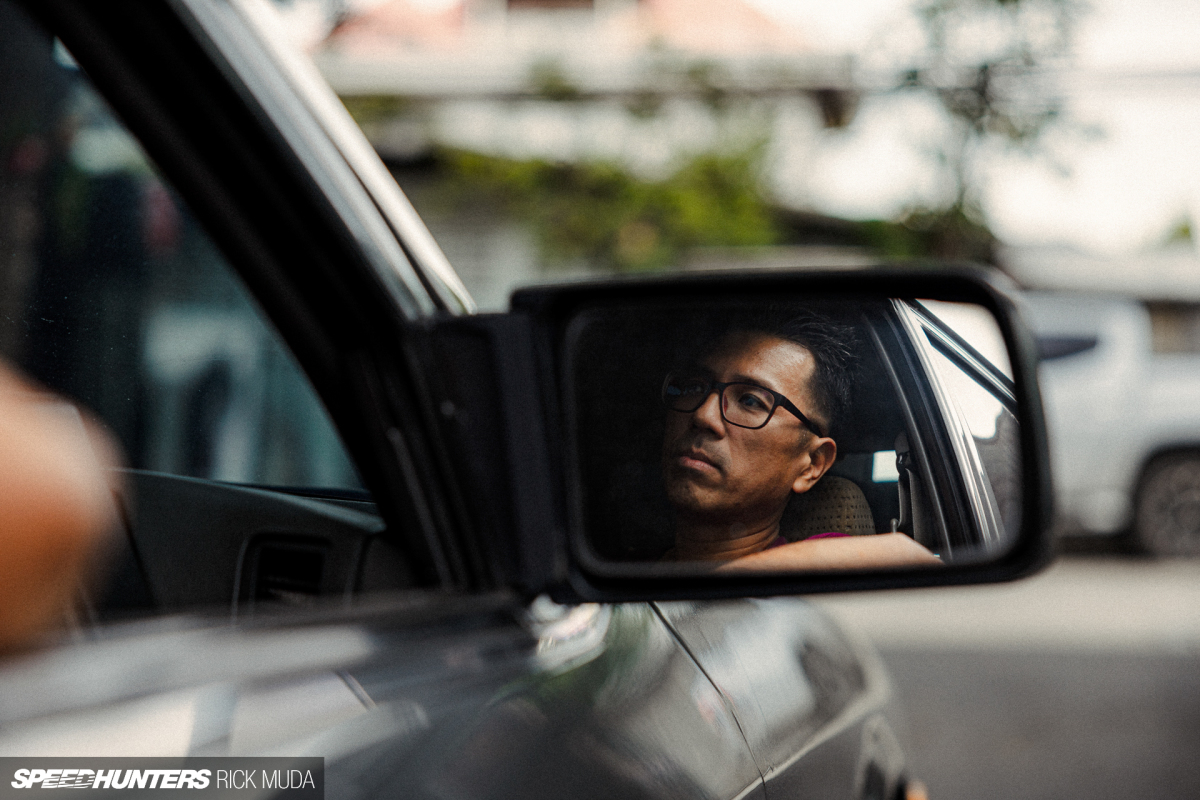 Poignantly, Intaraphoom's mother Wannee took her last trip in this car before she passed. That drive is another treasured memory for Intaraphoom, sure to live on with the Nissan.
"Life may be fleeting, but the story of our family R30 Skyline will never fade away."
Rick Muda
Instagram: ardskellig
Intaraphoom Saengdee's 1984 Nissan Skyline (R30)
Engine: Nissan RB26DETT (BNR32) 2.6L DOHC 24-valve inline-six, modified cylinder head, Nissan N1 oil pump, custom exhaust manifold, KKK K27 Porsche turbocharger, Trust/GReddy Type R external wastegate, Trust/GReddy Type R blow-off valve, HKS Super Power Flow air filter, Trust/GReddy 85mm stainless steel exhaust system, modified cooling system, HKS F-CON engine management system
Driveline: Nissan Z32 VG30DETT 5-speed manual gearbox, Nismo single-plate clutch, Nissan Silvia LSD differential, 3.7:1 final drive
Suspension & Brakes: Kayaba struts with Cusco 6kg/mm long-stroke coil springs (front), Kayaba Super Special for Street (SSS) dampers with Nismo progressive long-stroke coil springs (rear), Wilwood brakes
Wheels & Tyres: RS Watanabe RS-8 wheels (refurbished), 16×7-inch (front) 16×8-inch (rear), Dunlop SP Sport Maxx 050+ tires, 205/55R16 (front), 225/50R15 (rear)
Exterior: Factory two-tone grey paint, Skyline 2000 Turbo RS front lip, Skyline 2000 Turbo GT Passage front grille emblem, Nissan OEM option ADTHree rear deck spoiler
Interior: Factory trim, Nardi Classic steering wheel, Nismo shift knob, OEM Clarion JDM head unit, Alpine DSP amplifier, Alpine 3-way front speakers, Tess rear speakers, Bassbox Rock A Billy ASW8 subwoofer, Autometer Pro-Comp Ultra-Lite gauges in custom mount, Trust/GReddy boost controller, custom air-conditioning system
Intaraphoom Thanks: Driver Motorsport, Rinspeed, Toon Engine Shop, Newtec C.E., Jub Garage, Secret of RB, Hai Service, TID AOD Brakes, Auto Mag Wheels, RC Turbo, Diesel Performance, Moty's Oil Thailand, V8 Racing Thailand, Skyline Club Thailand (original) and everyone else who has supported the car.