This year, the first production road car model produced by VAZ (Volzhsky Avtomobilny Zavod) – the VAZ-2101 – celebrates its 50th birthday. While the compact Soviet sedan was originally designed as an everyman's car, five decades on the model has found favor in modern-day Russian motorsport circles – and for good reason: these cars are lightweight, rear-wheel drive, and with the right set of modifications can be very fast in skilled hands.
While most stories on the 2101 focus on its link to the Fiat 124, I want to show you what a modern competition-spec example looks like. You've likely seen VAZ-2101s setup for winter drift purposes, but this one from Kramar Motorsport was built to race in the popular Moscow Classic Grand Prix championship.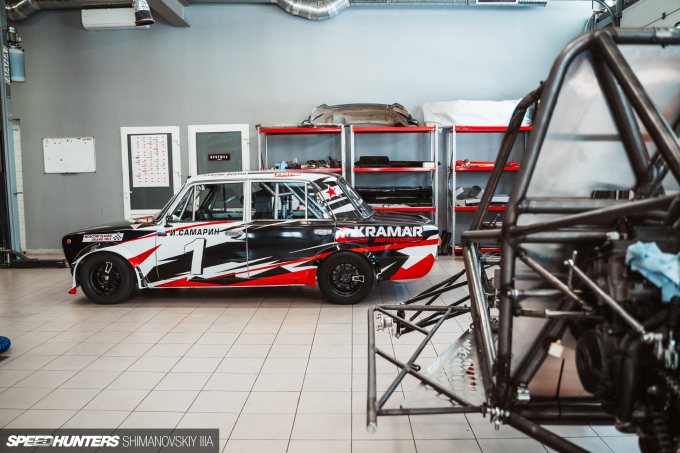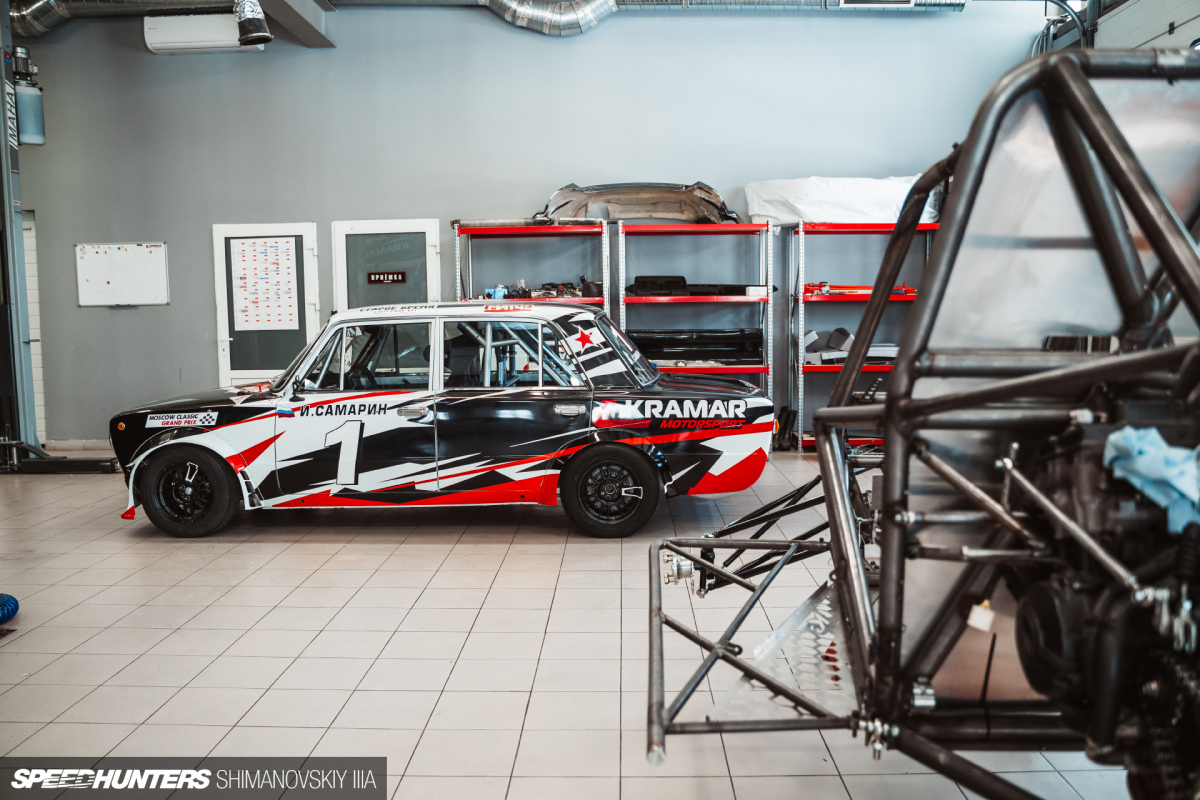 The series itself has a strict set of rules, but basically speaking, the cars themselves must be pre-1987, rear-wheel drive, and use carburetors. Both domestic models and those from foreign countries are eligible. While the rulebook preserves the historical nature of the cars competing in the Moscow Classic GP, there are areas where modern solutions can be applied.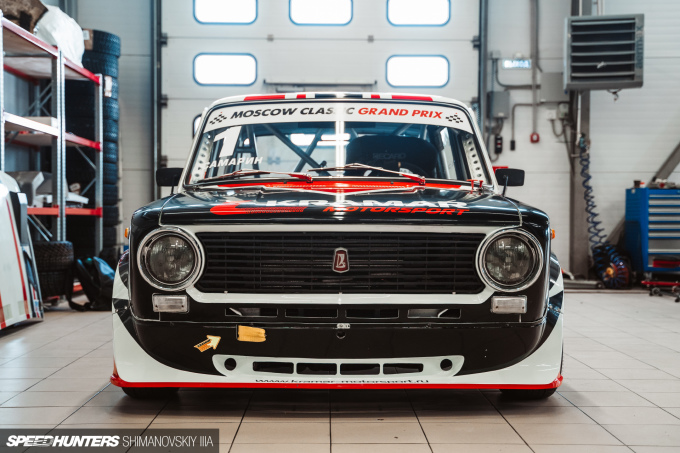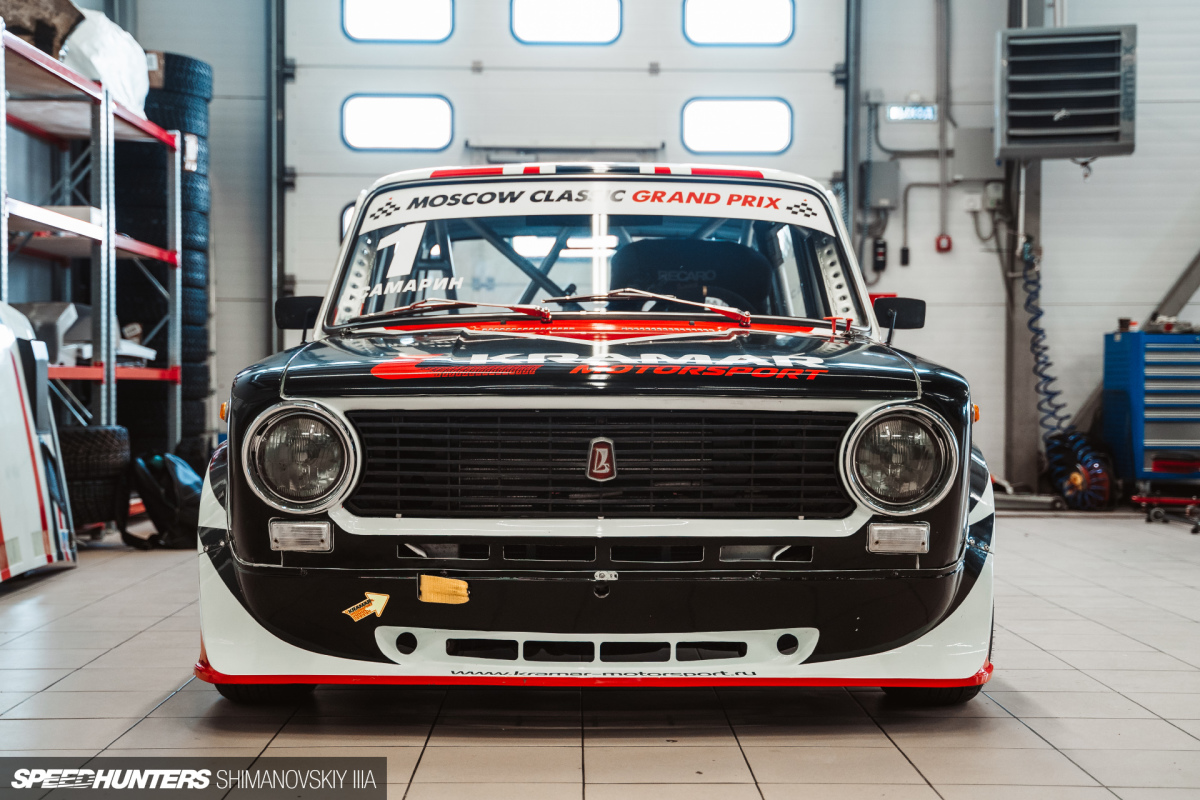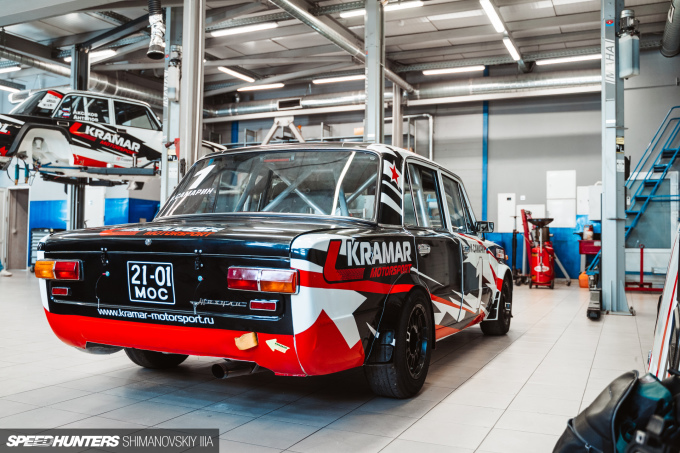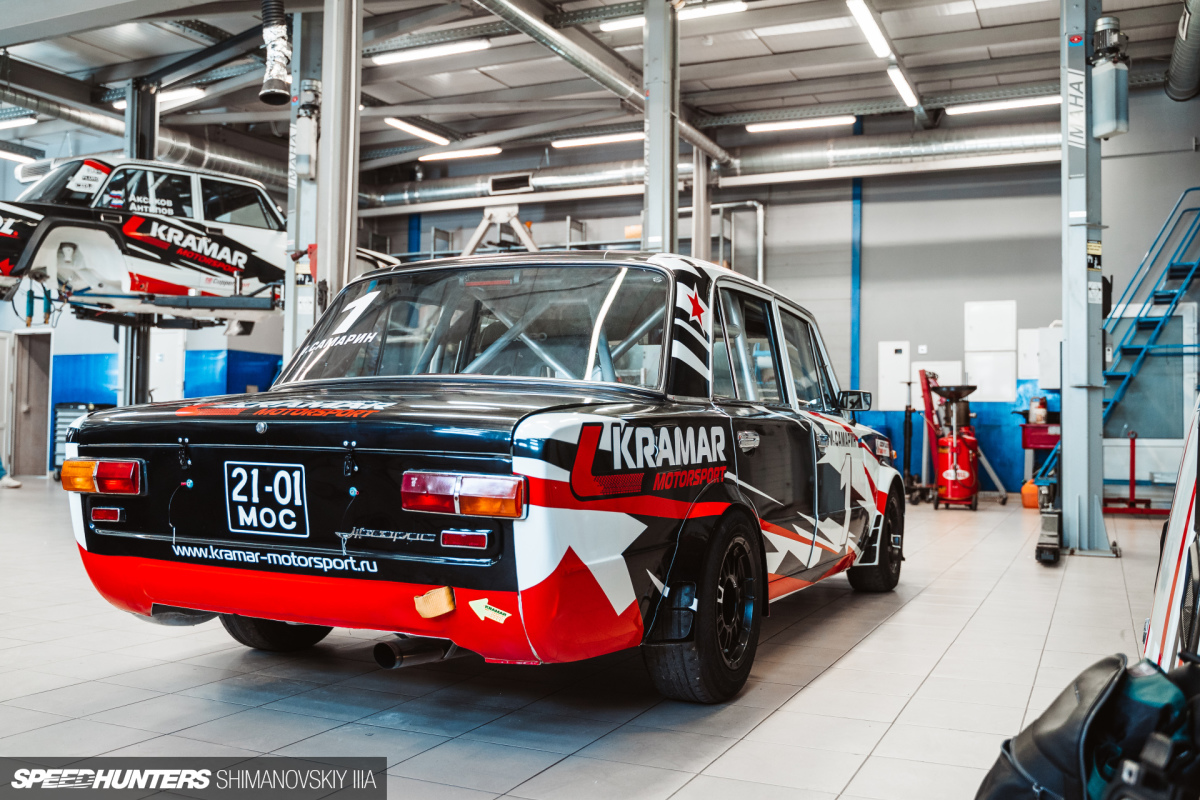 Moving a few meters away from the Kramar 2101 – which competes in the 1,600cc class – allows us to admire its beauty. The extended wheel arches and front spoiler imitate a vintage body kit known as 'kolobok', although the fenders have been refined with slit vents to expel hot air from around the wheels. Overall though, it still has the look of a '70s touring car.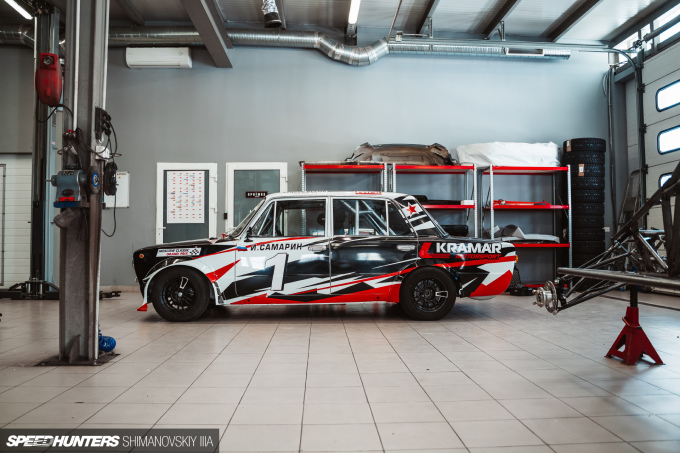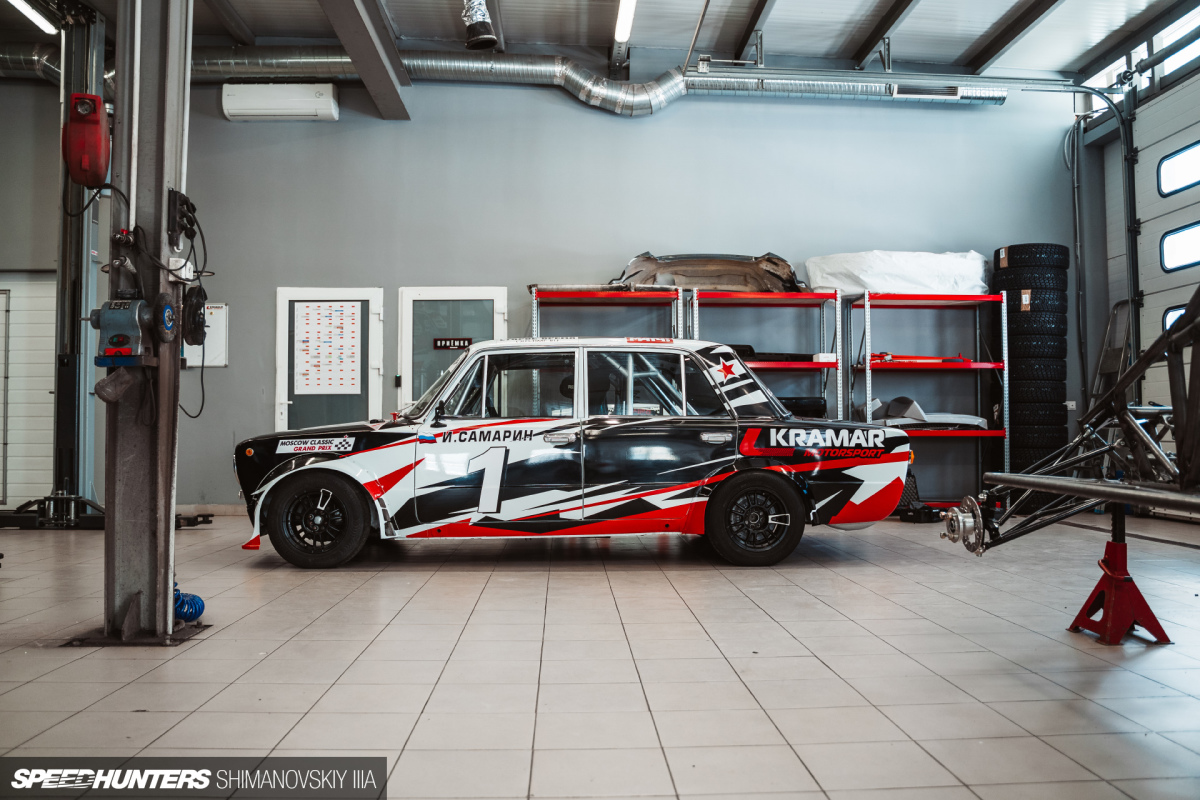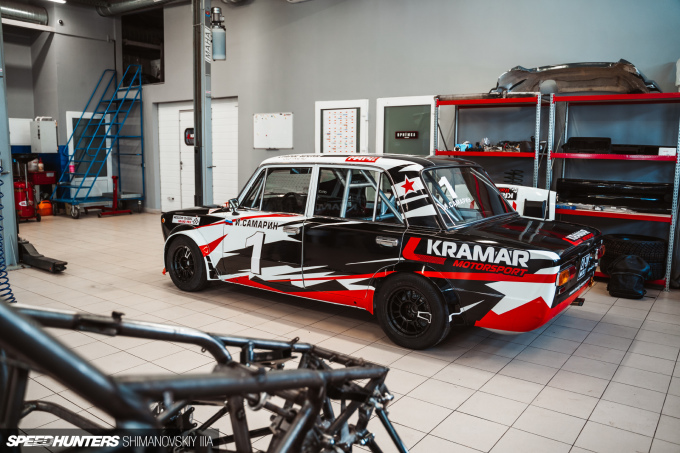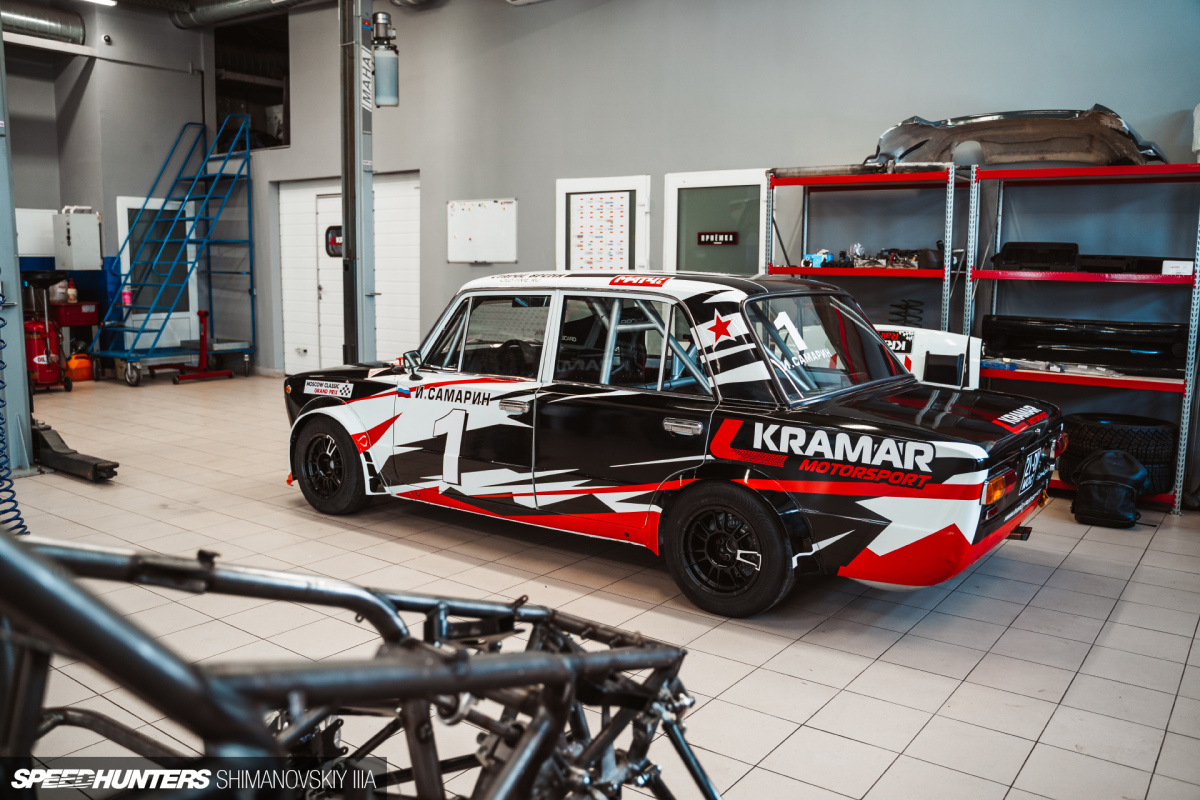 The chrome door handles, headlight surrounds and side moldings are remnants of a bygone era of automotive styling; you rarely see these sort of details on modern cars.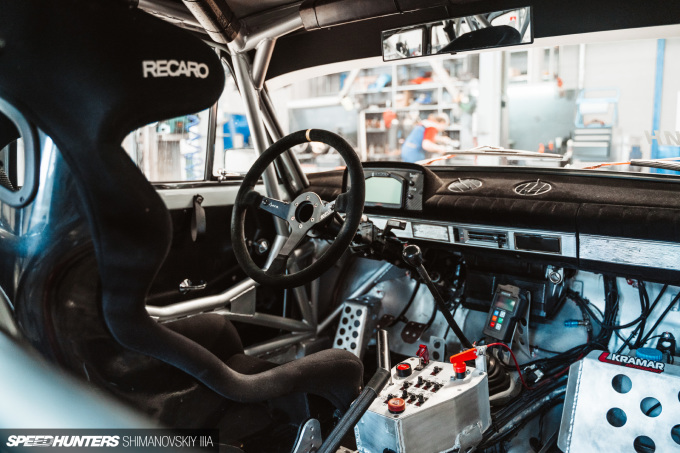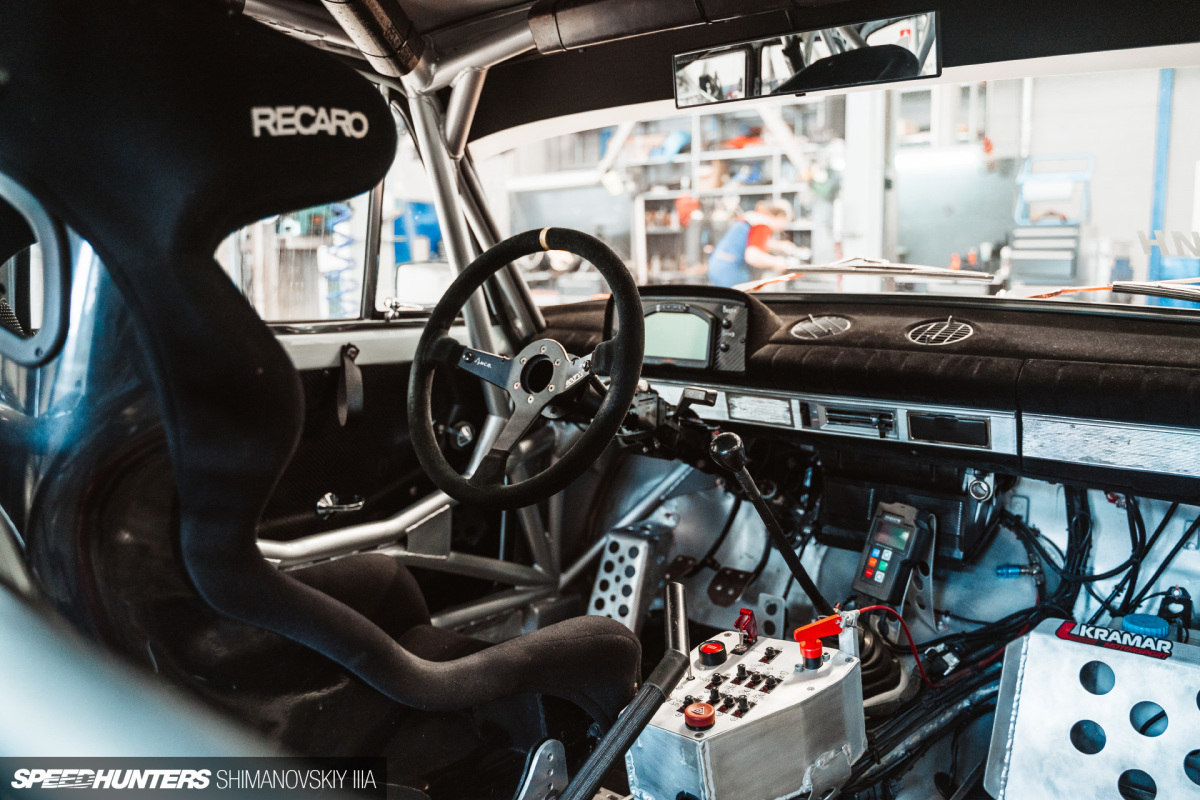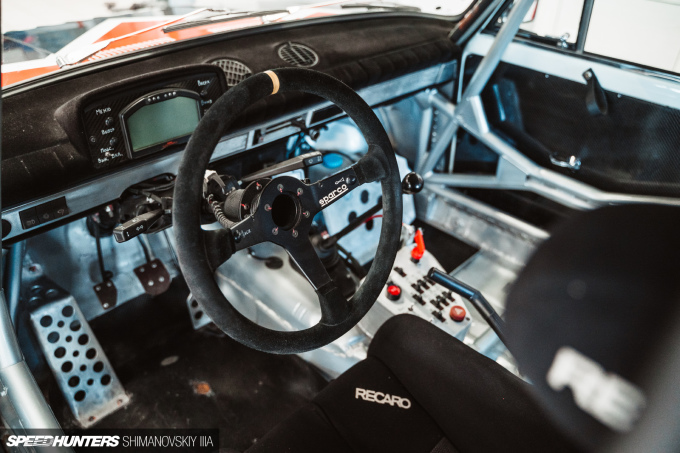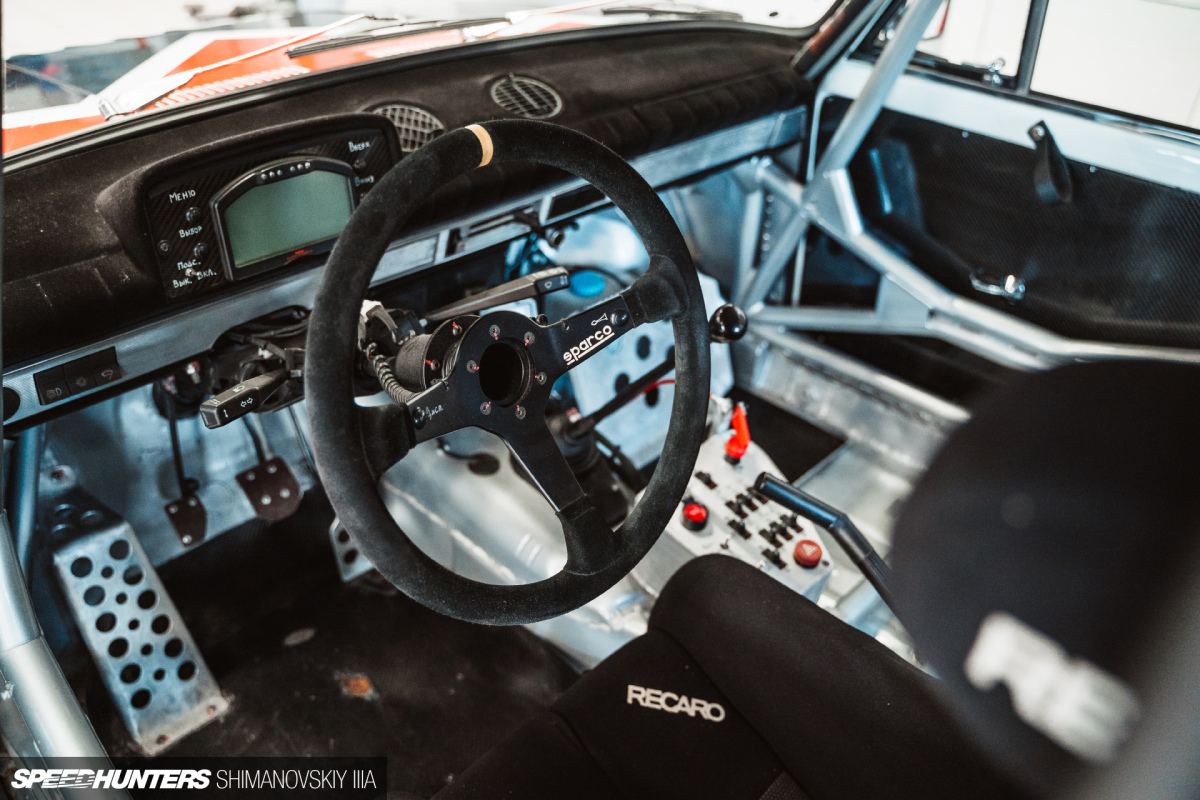 The interior swaps vintage vibes for a more contemporary feel. In fact, it's really only the dashboard shape, the door cards, and an extremely long gear shifter that hint at the true age of the cabin. Compare it to the interior of VAZ-2101 race car back in the '70s, which at best would have lap seat belt and perhaps not any form of roll-over protection.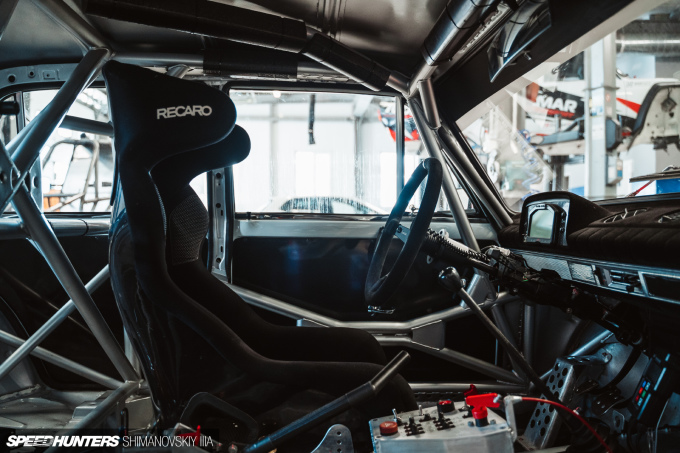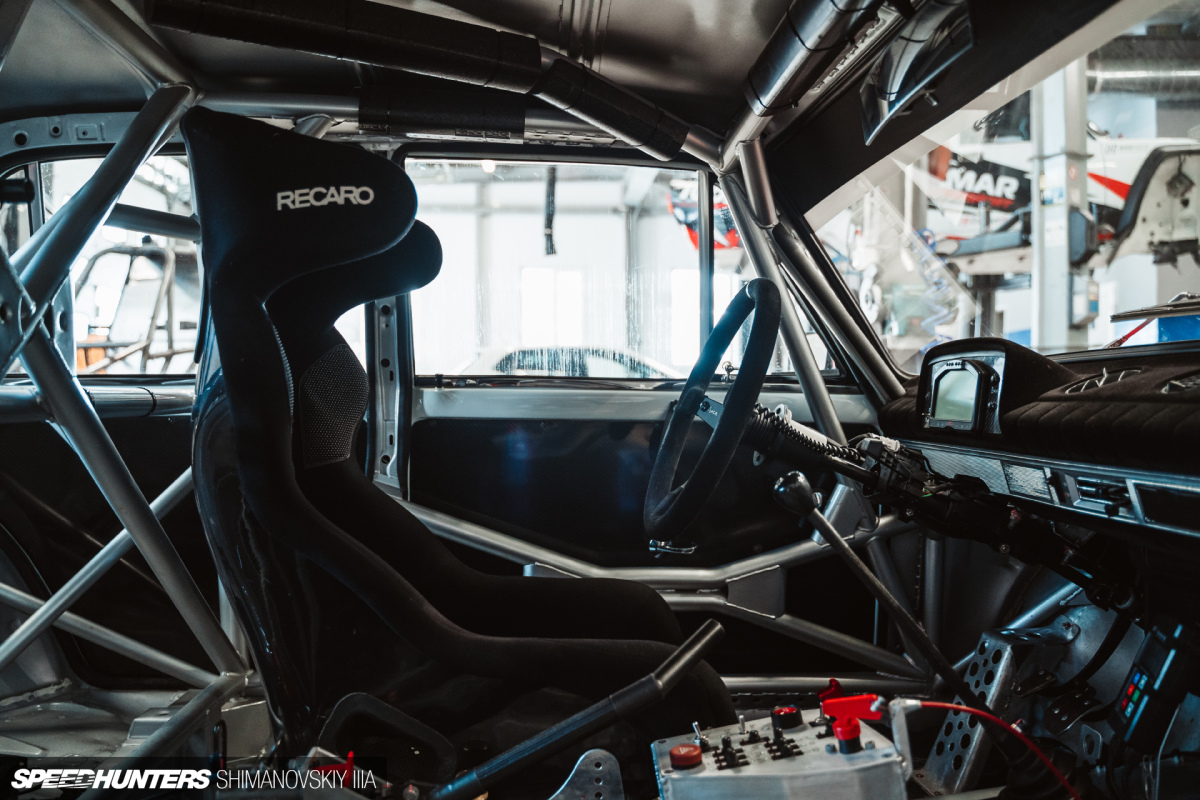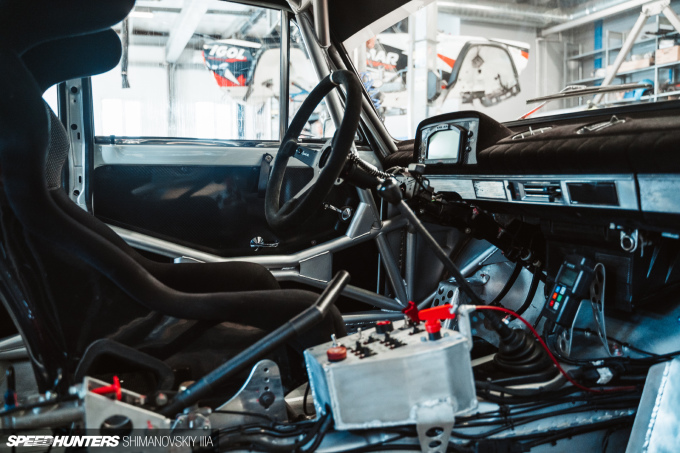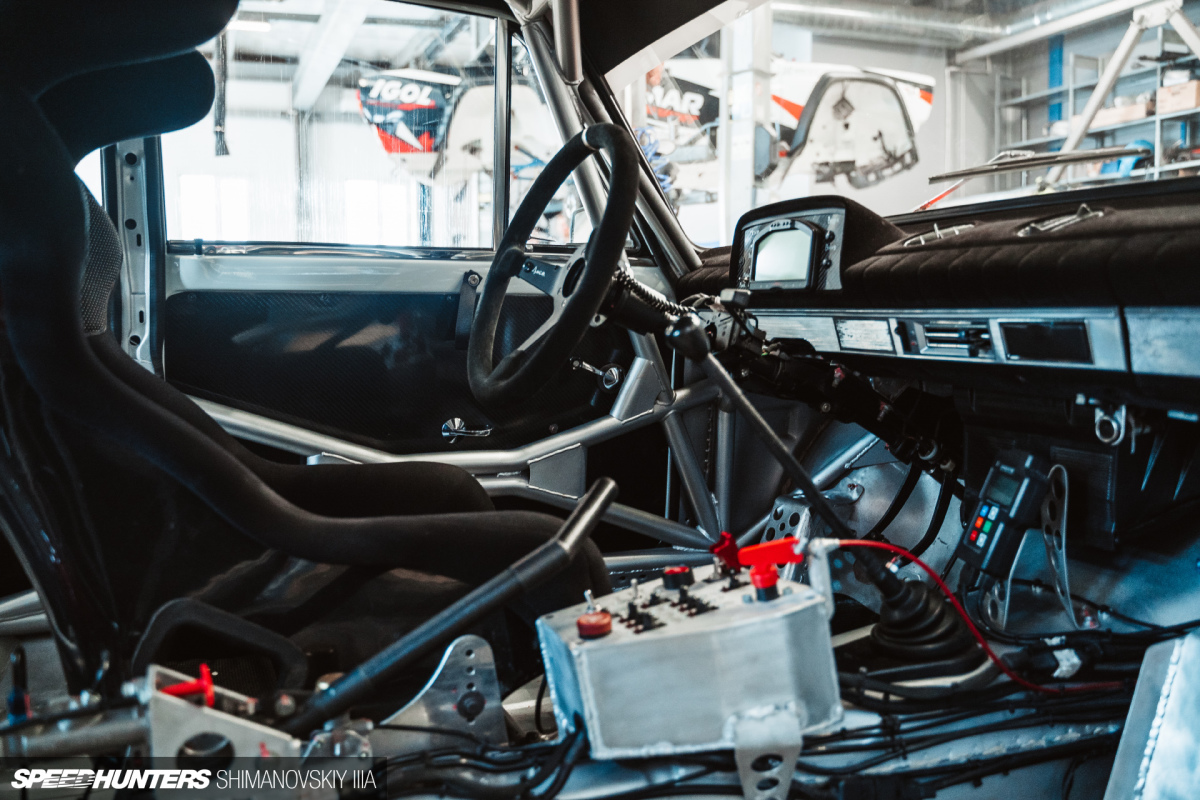 Although the engine setup is old school, Kramar Motorsport have successfully married some modern tech in the form of a digital dash/logger display and an Innovate LM-2 air/fuel ratio monitor.
You may have noticed the hydraulic parking brake. No, it isn't about drifting; it's required for a flawless start off the line.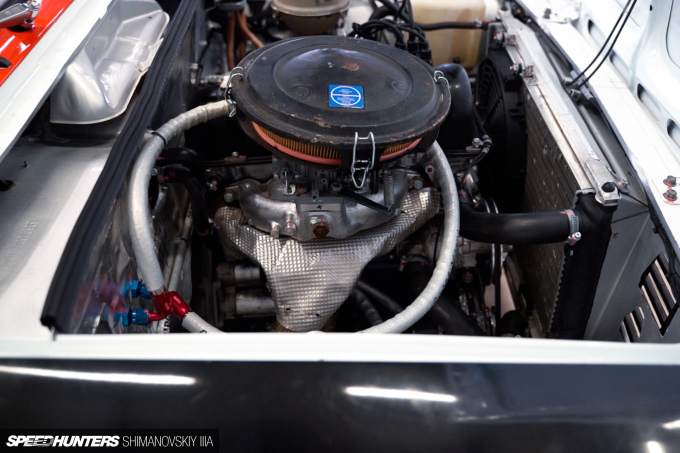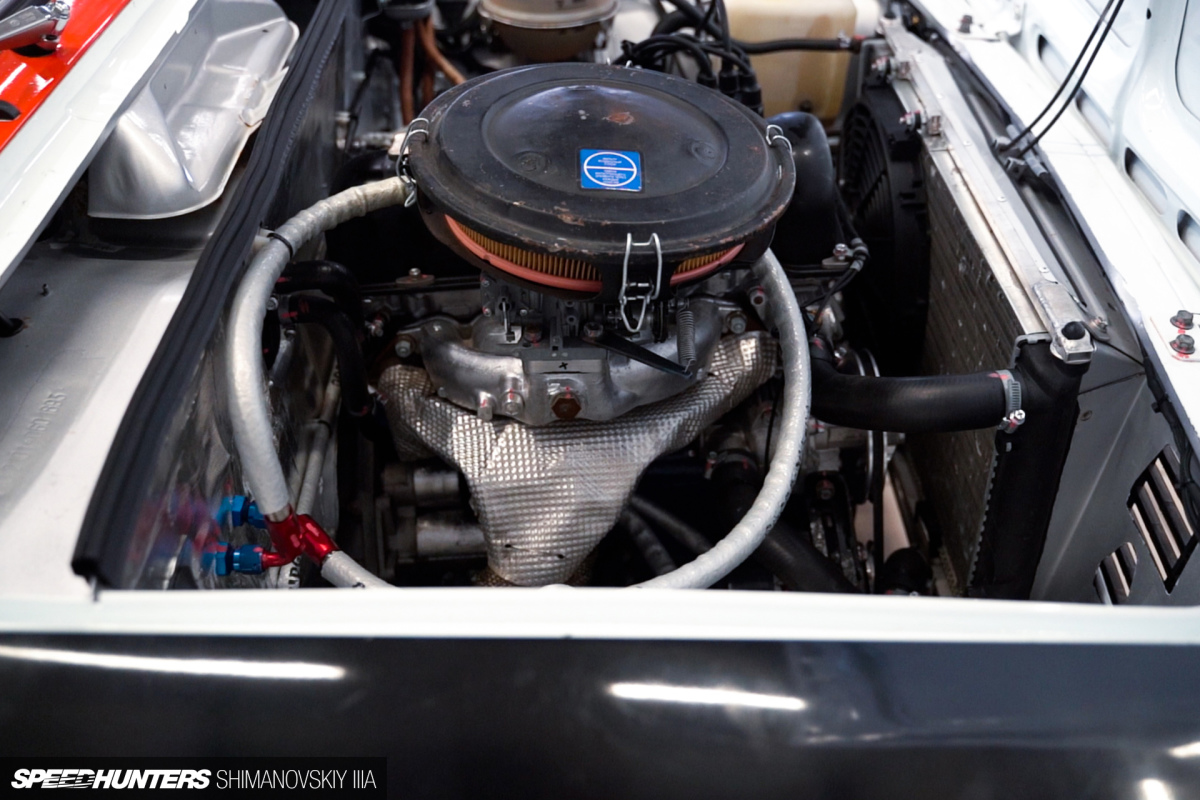 Under the hood is period-correct VAZ 1.6-liter four-cylinder engine that's been built up with high-compression forged pistons, necessitating the use of 100-octane fuel. It's a basic setup, but one that delivers around 140hp – almost double the original power output.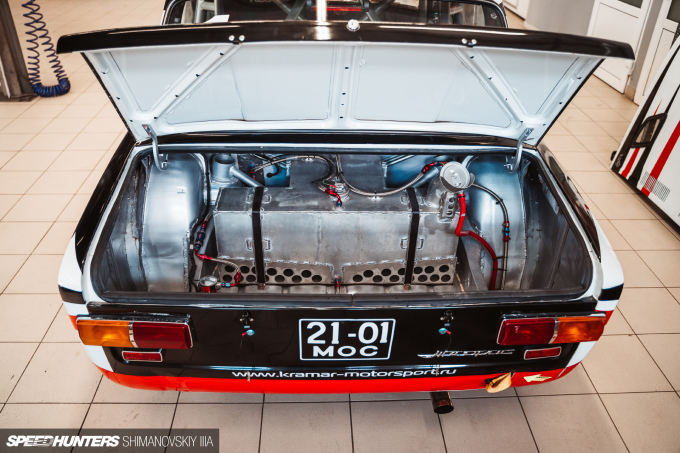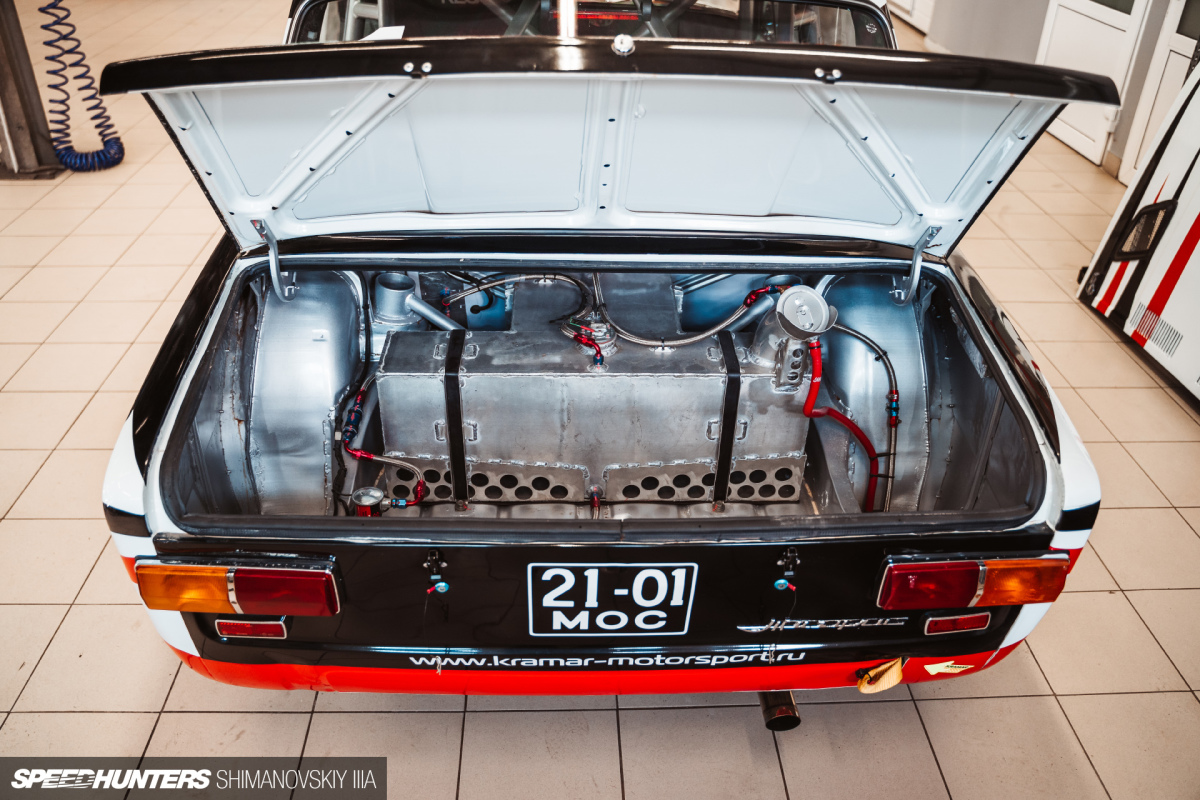 Supplying fuel to the engine via a down-draught carburetor is a Facet pump drawing from a custom tank.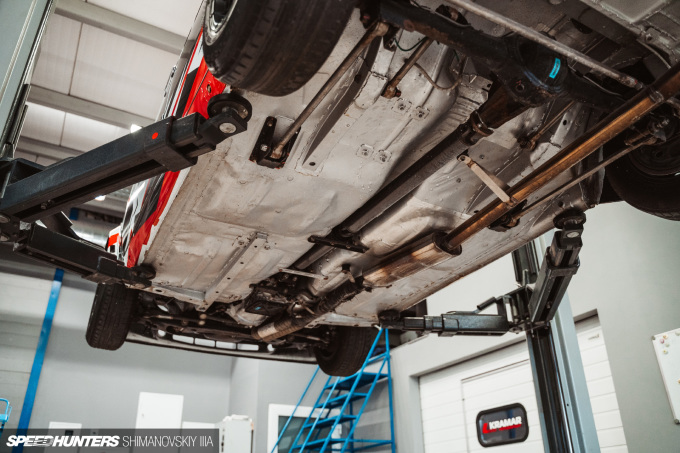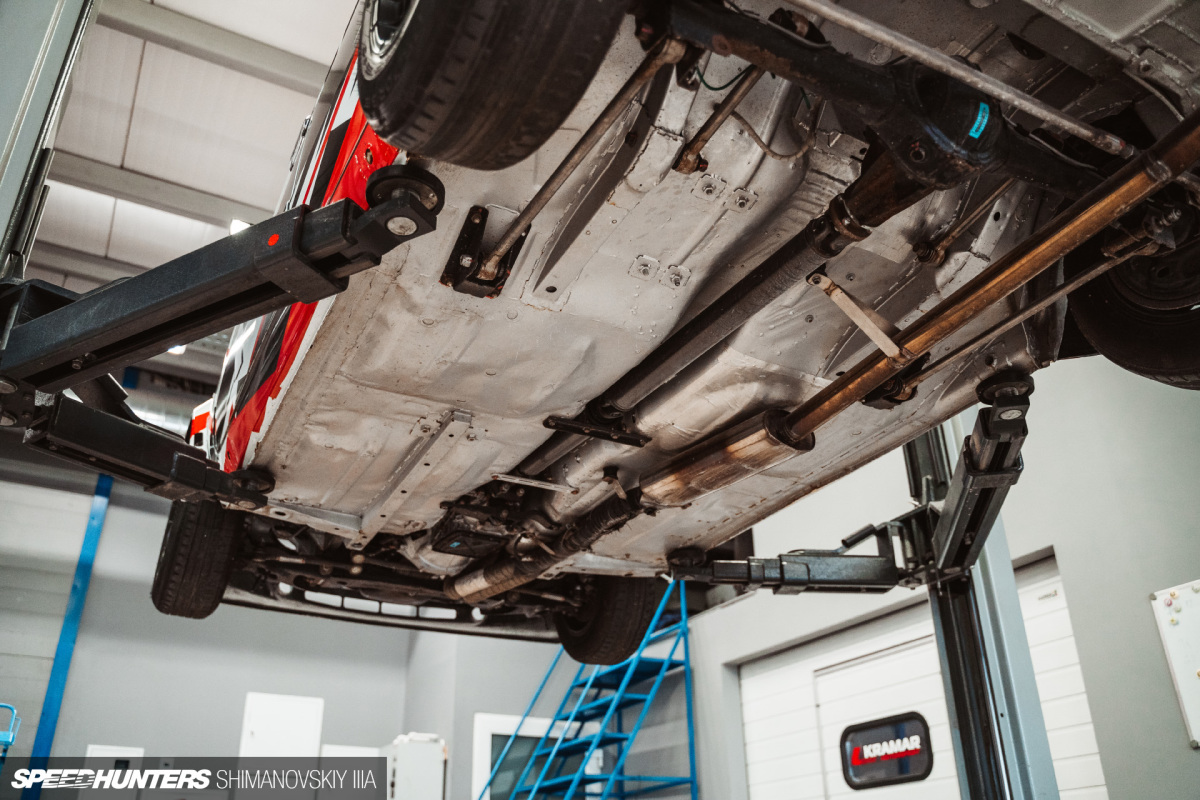 Radical alterations to the suspension are prohibited; the front end must use a traditional double wishbone arrangement, while the rear must maintain its live axle with longitudinal arms and Panhard rod.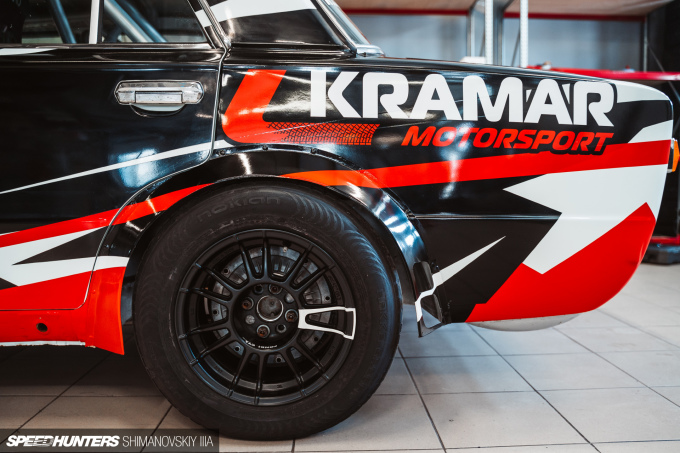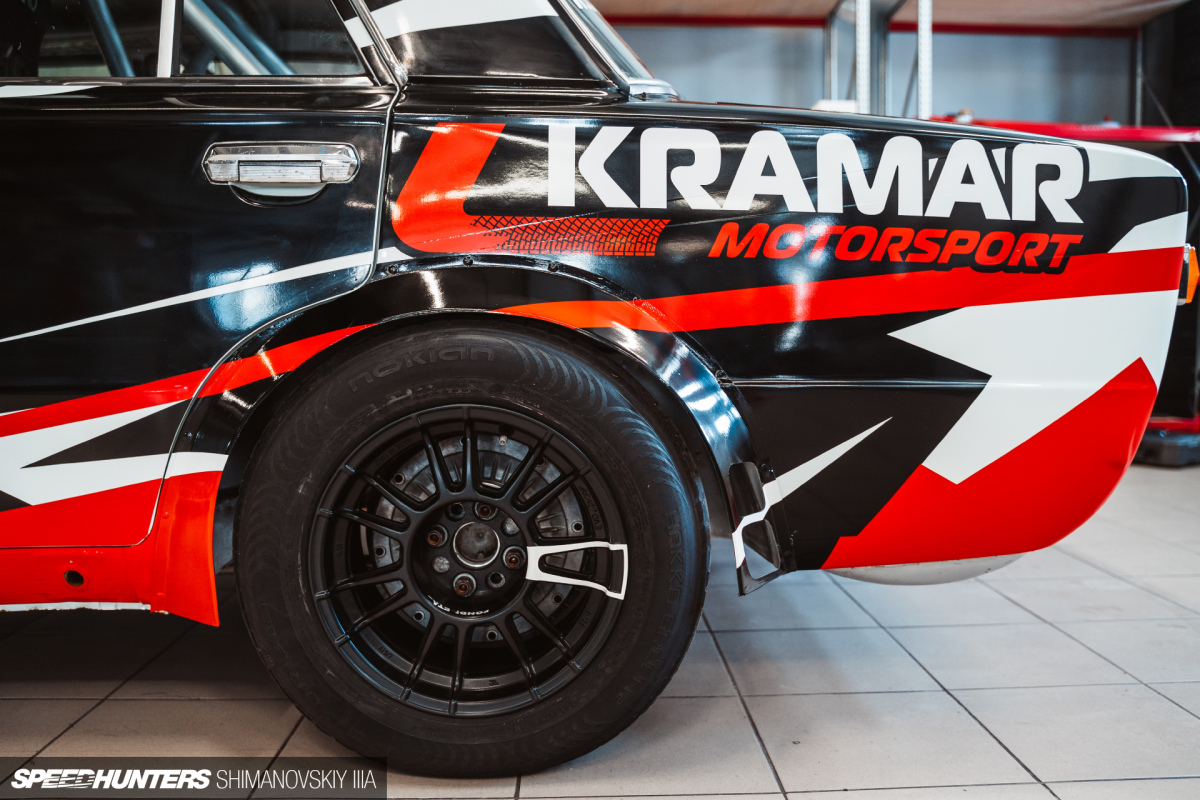 According to the rulebook, 13-inch wheels up to a maximum of 8-inches wide car be used, but the spec tyre is 175/70R13, so some real stretch is possible. If we dropped this car a little, it would look nice at a stance event.
On the subject of wide, small-diameter wheels, in Soviet times they simply didn't exist in this country. To get around this problem, our ancestors took matters into their own hands, cutting steel wheels down the middle of their barrels and welding in extra strips of metal. This method is still popular today with some Russian modifying styles.
Brakes must be stock disc/drum, but with high-temp pads and shoes in use, coupled with the car's low weight, there's no problem with stopping – even after a 1,000km-long marathon.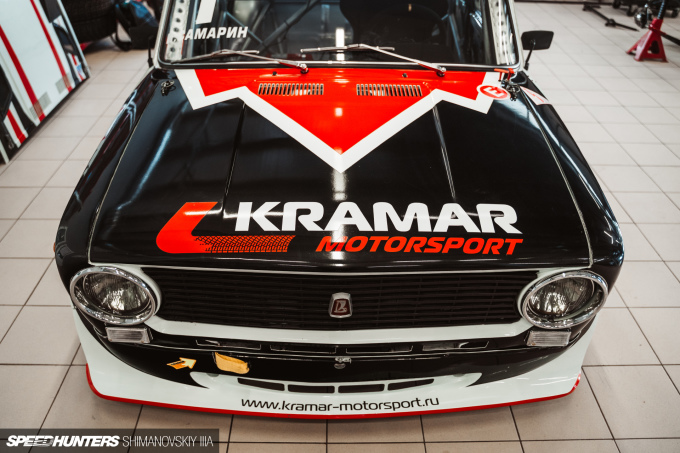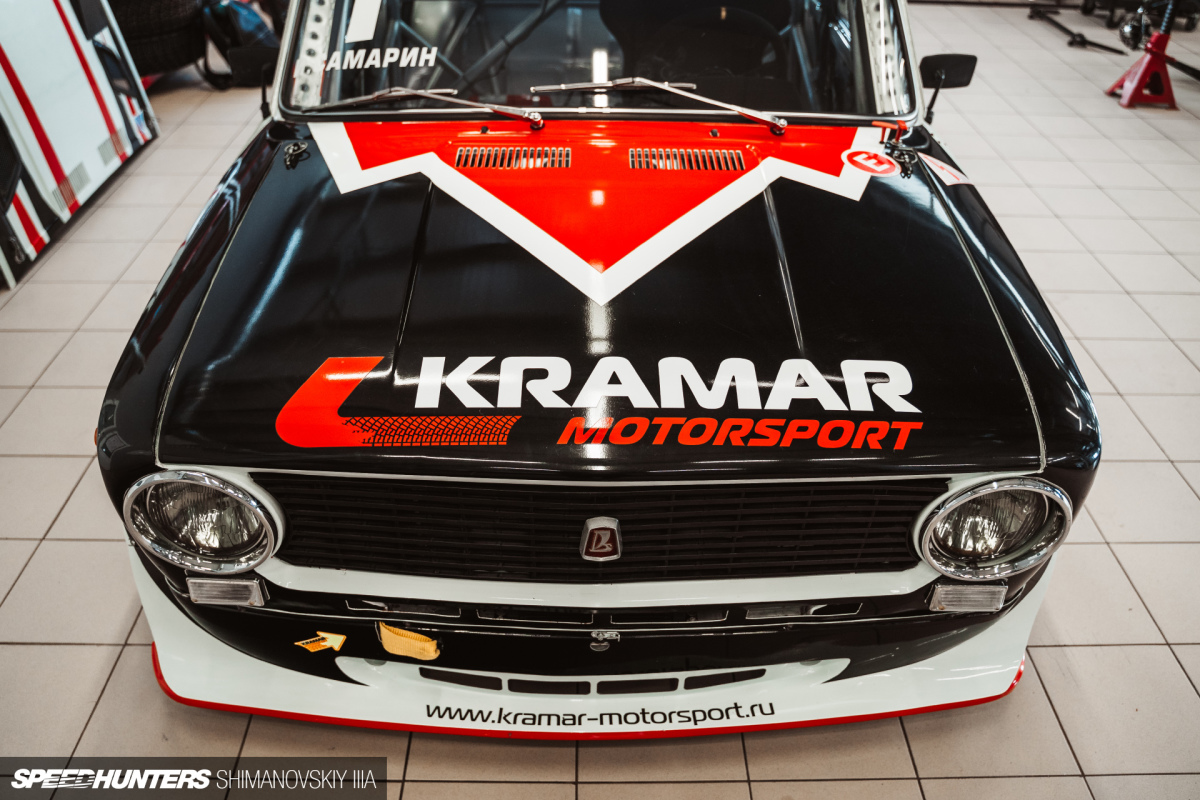 Once upon item, the car that Soviet motorsport enthusiasts drove during the weekday was the very same car they competed in on the weekend. And often, these owner-drivers would carry around their 'race' engines in the trunk, and swap them into their cars at the track.
Those days might be long gone now, but it's still very cool to see these Soviet classics going door-to-door. Thanks to companies like Kramar Motorsport, the future is bright for VAZ-2101 racing too.
Oleg Sokolkin
Instagram: its_sokol
Photography by Shimanovskiy Ilia
Instagram: shimfoto
How to join the IATS program: We have always welcomed readers to contact us with examples of their work and believe that the best Speedhunter is always the person closest to the culture itself, right there on the street or local parking lot. If you think you have what it takes and would like to share your work with us then you should apply to become part of the IAMTHESPEEDHUNTER program. Read how to get involved here.