It was almost exactly two years ago on a cold, damp day in California's Bay Area when I first met Elvis Skender.
I was shooting my first-ever roll of film, Kodak Gold 200, with my grandfather's trusty old Nikon FE2. I don't remember why I was in town — a job interview or something equally unmemorable — but I saw that there was a big Toyo sponsored event happening nearby. Seeing that I was still going to school up north, and keen to get a look at a proper meet as there was no such thing where I was living, I made time for the event.
It's funny looking back at these pre-Speedhunting times as I really had no idea who I was meeting or even what I was really looking at when I showed up to a parking lot dominated by low-down Japanese and European cars. As you've likely discovered, I often still don't have any idea what I'm on about, but that's beside the point.
A certain Lexus rolled into a spot and the owner stepped out, looking back at his LS400 after air suspension leveled the car onto the tarmac. I rushed up and introduced myself, excitedly asking a few questions about the build.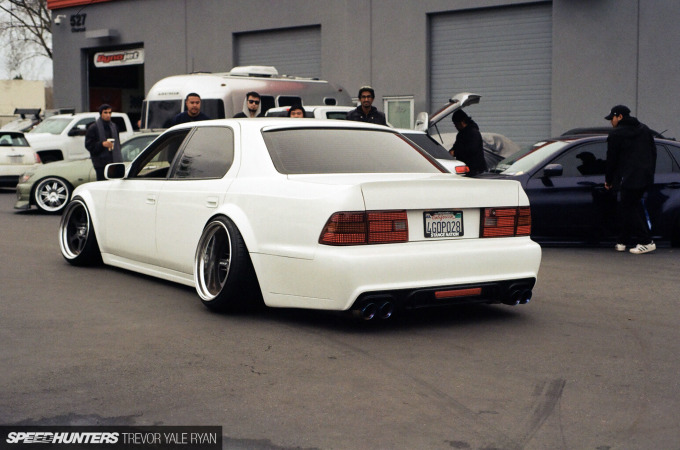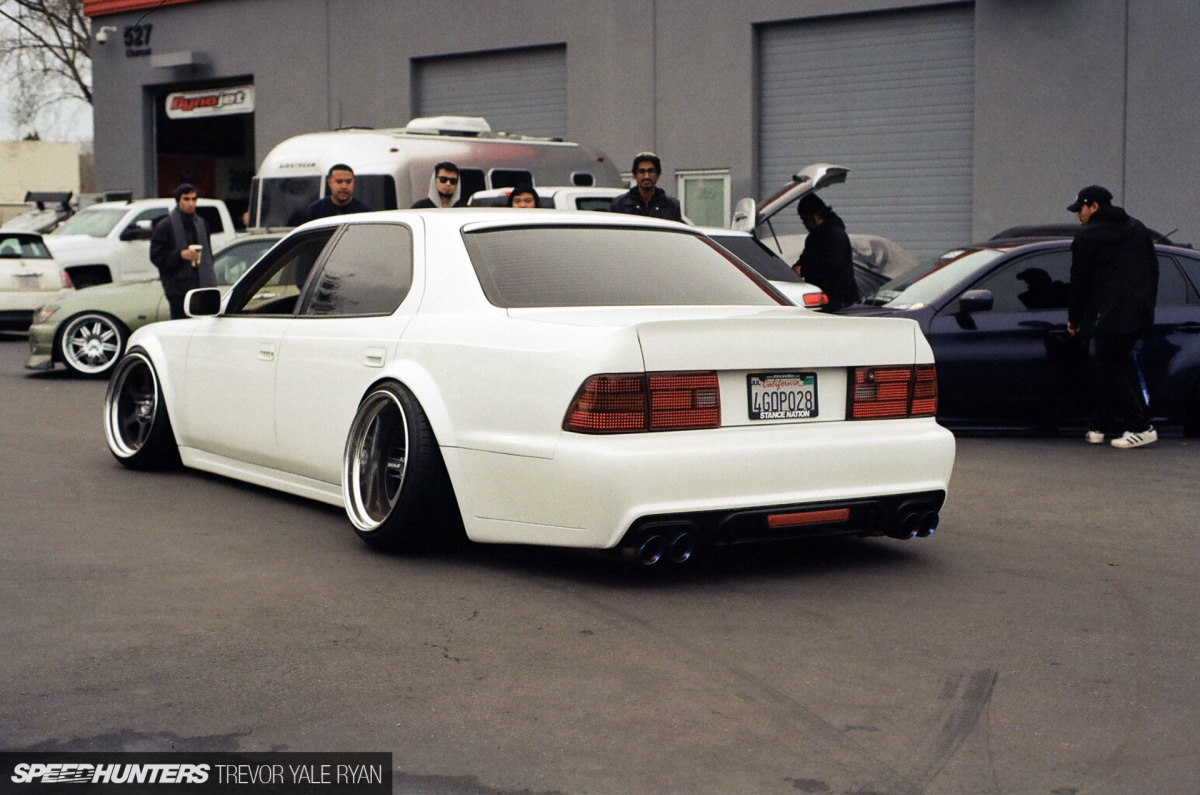 "Nice to meet you, I'm Elvis… Yeah, it's an LS400," the owner answered with a smile. It was a completely unexceptional interaction, almost forgettable. But looking back on this moment, a notable dynamic was at play; Elvis and his car were famous. And yet there was no ego involved in this conversation, no arrogance, and not even an iota of irritation that I didn't know who he was.
It wasn't until later when I realized that I'd met StanceNation's founder that I really appreciated the way he acted — like any other guy, happy to share his passion with someone new to the scene. This mutual respect should be the status quo, but I'm sure we've all experienced the pride that so often comes with popularity in any culture, cars or otherwise.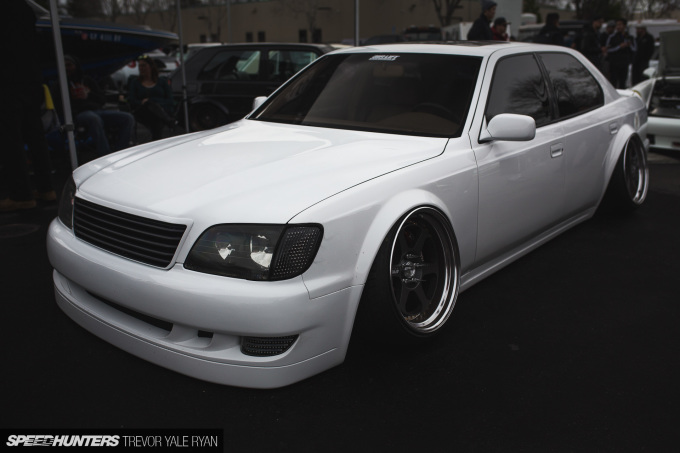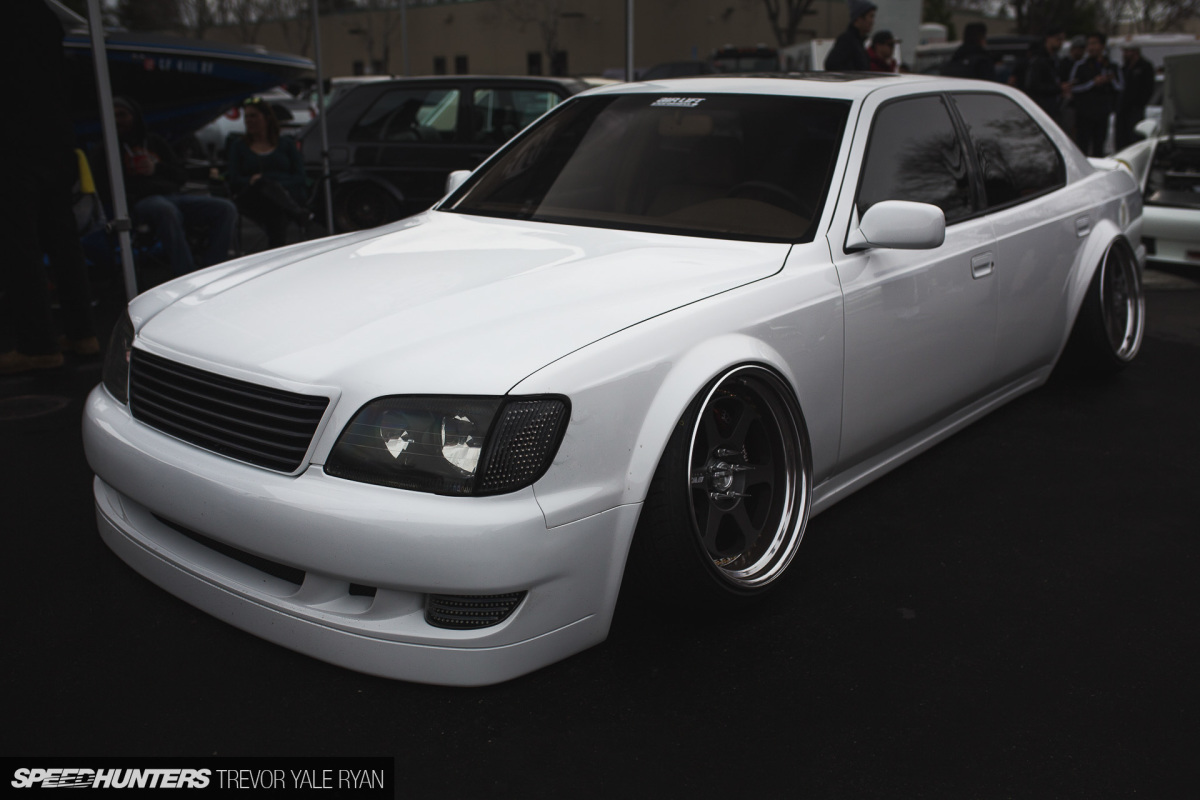 Regardless, this quick and simple exchange always stuck with me in the back of my mind. Having previously only enjoyed StanceNation through Dino's eyes at their shows in Japan — along with various other coverage of events across the States — it was high time to get an inside perspective.
[You can find a full feature, shot in Las Vegas in 2013, on the LS400 here.]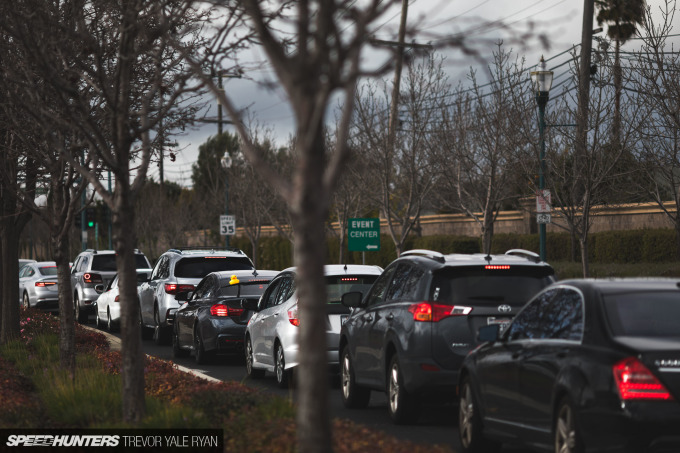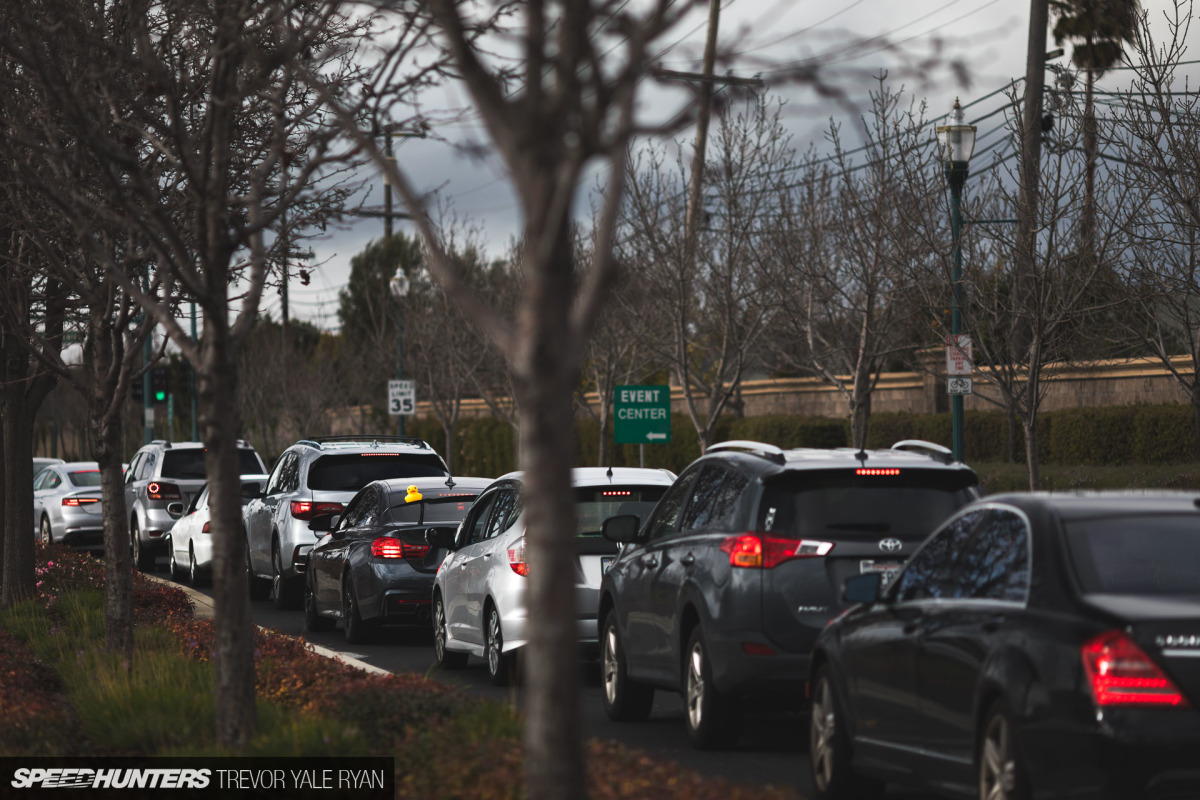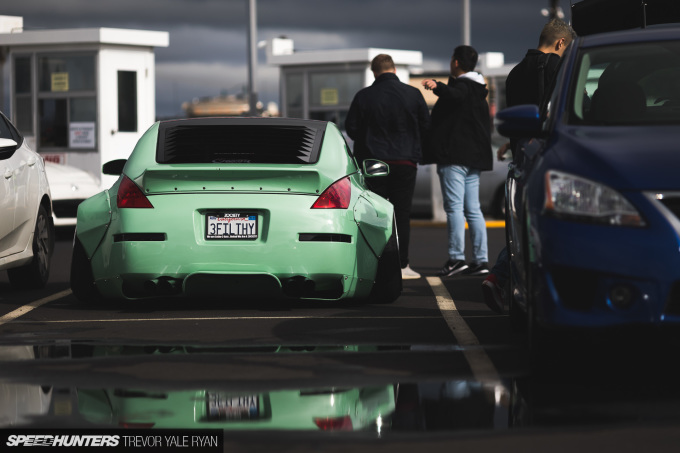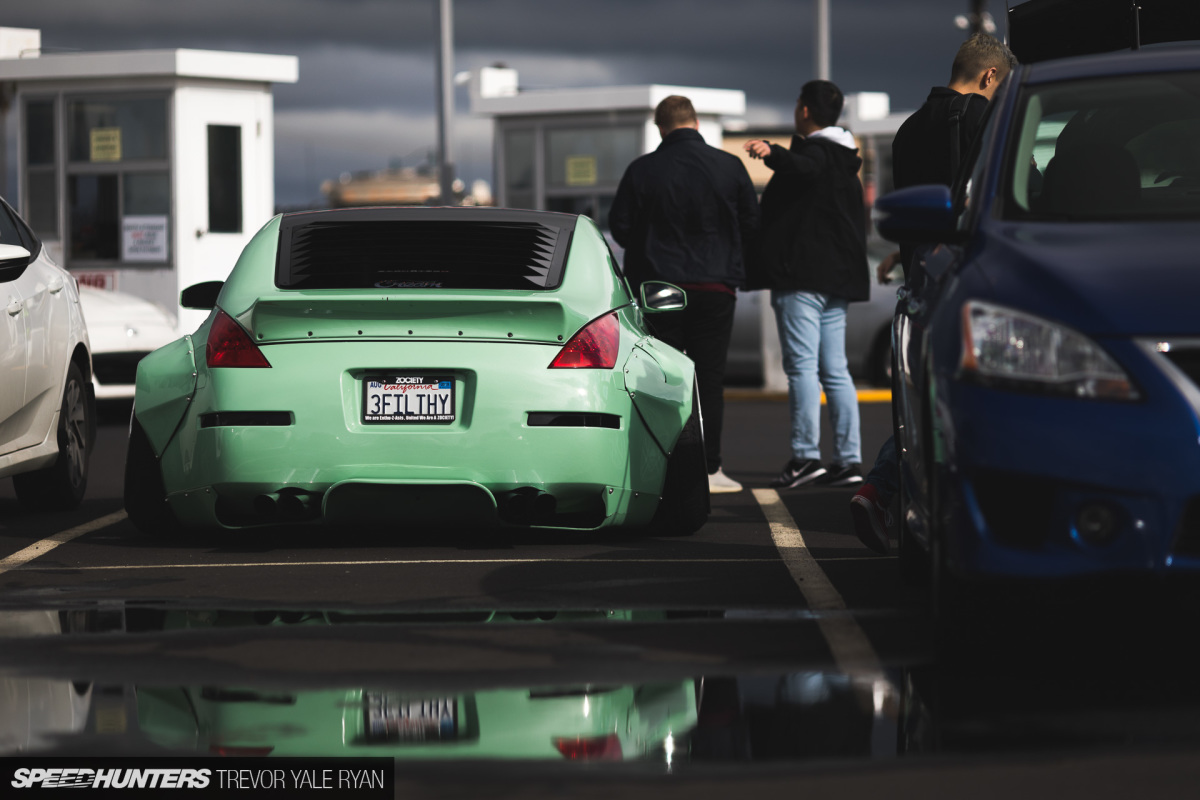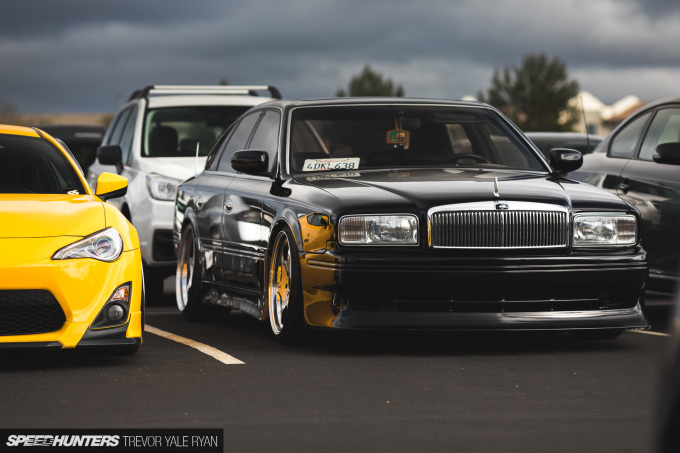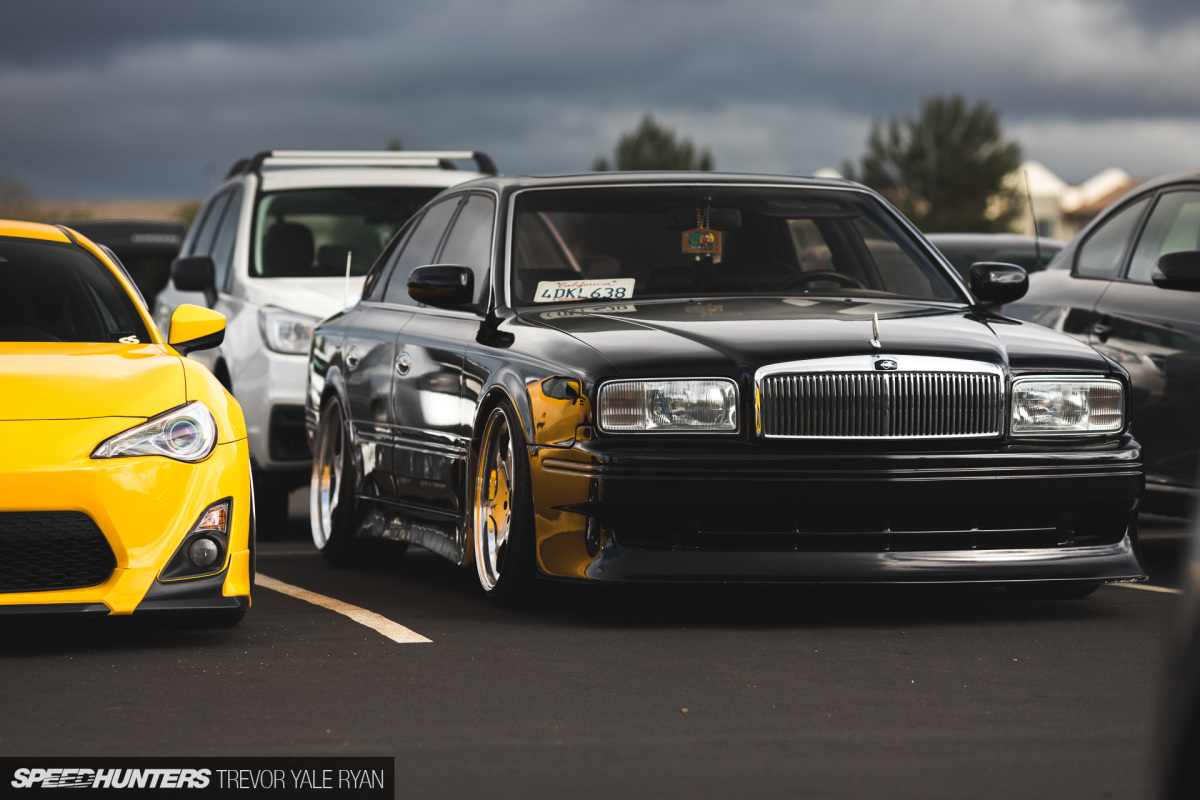 Last weekend, my wife and I cruised over the Santa Cruz mountains and revelled in the atmosphere of something we typically don't enjoy all that much: a static car show.
It's pretty obvious who was at the San Mateo County Event Center for StanceNation as opposed to whatever other events were happening on Sunday, and before we even made it inside I found myself snapping away.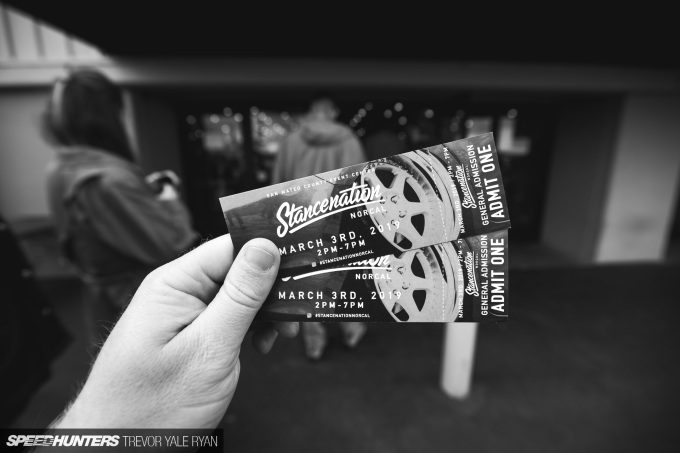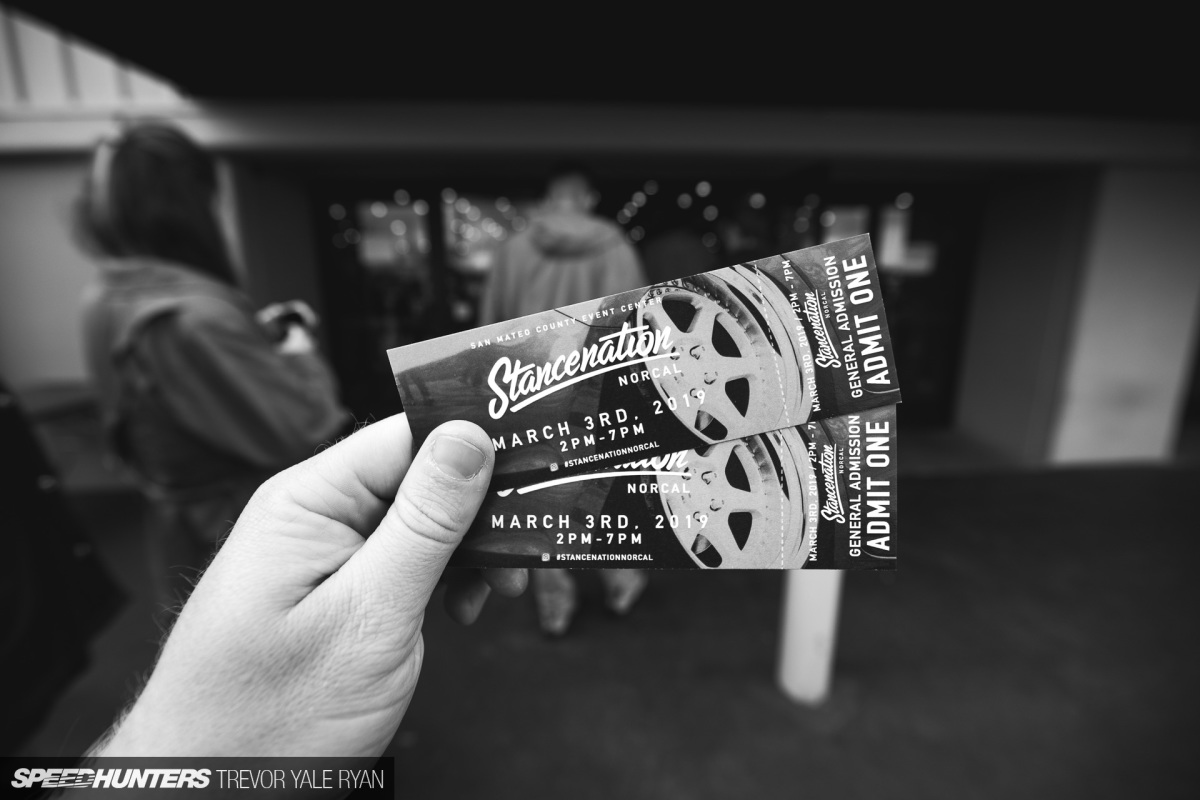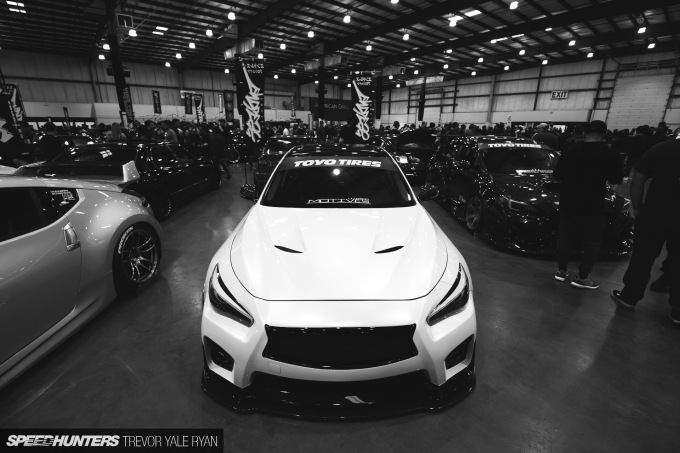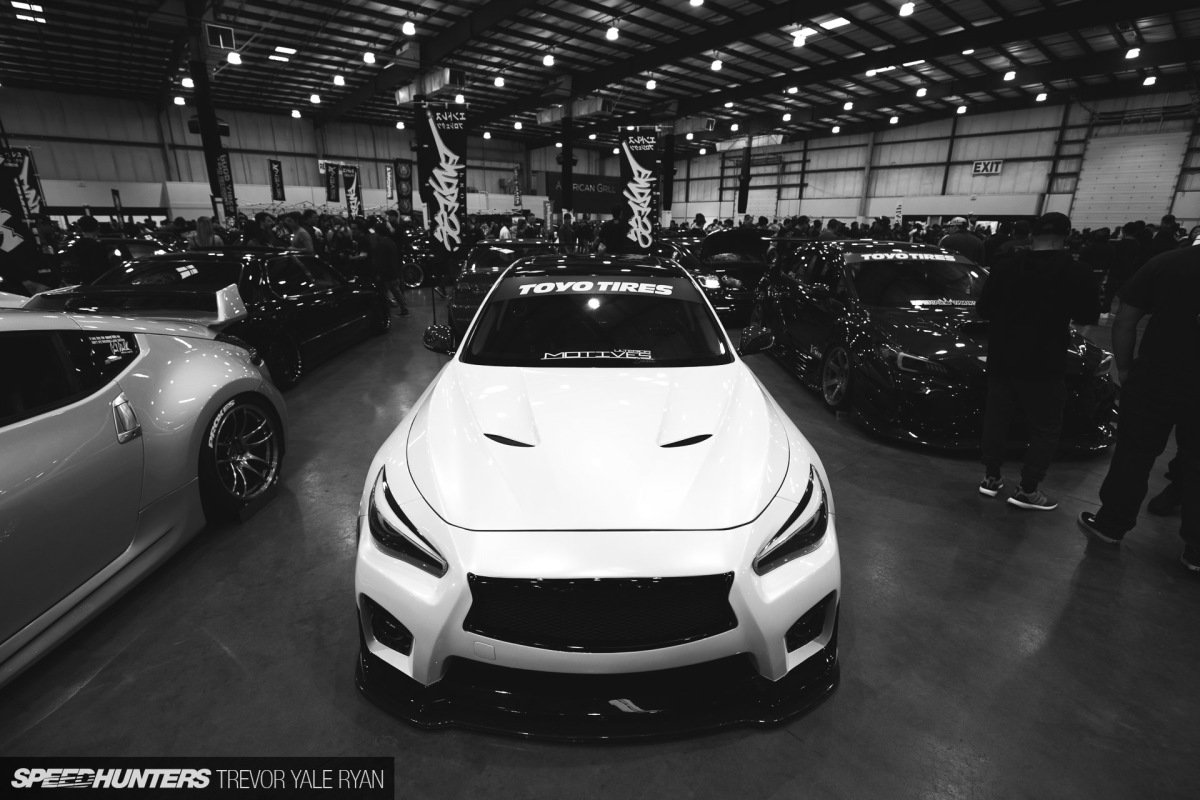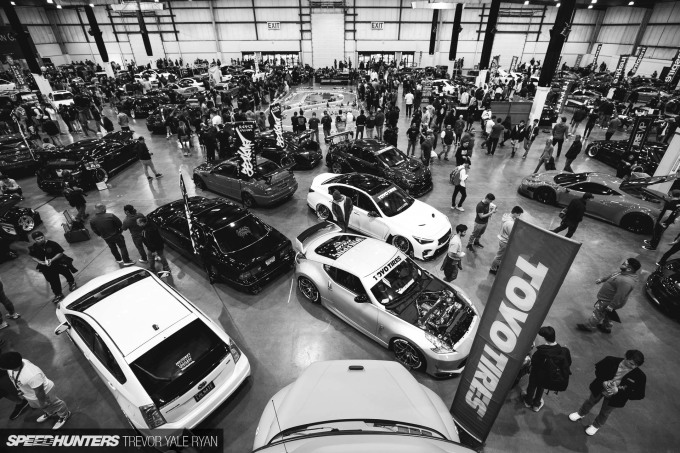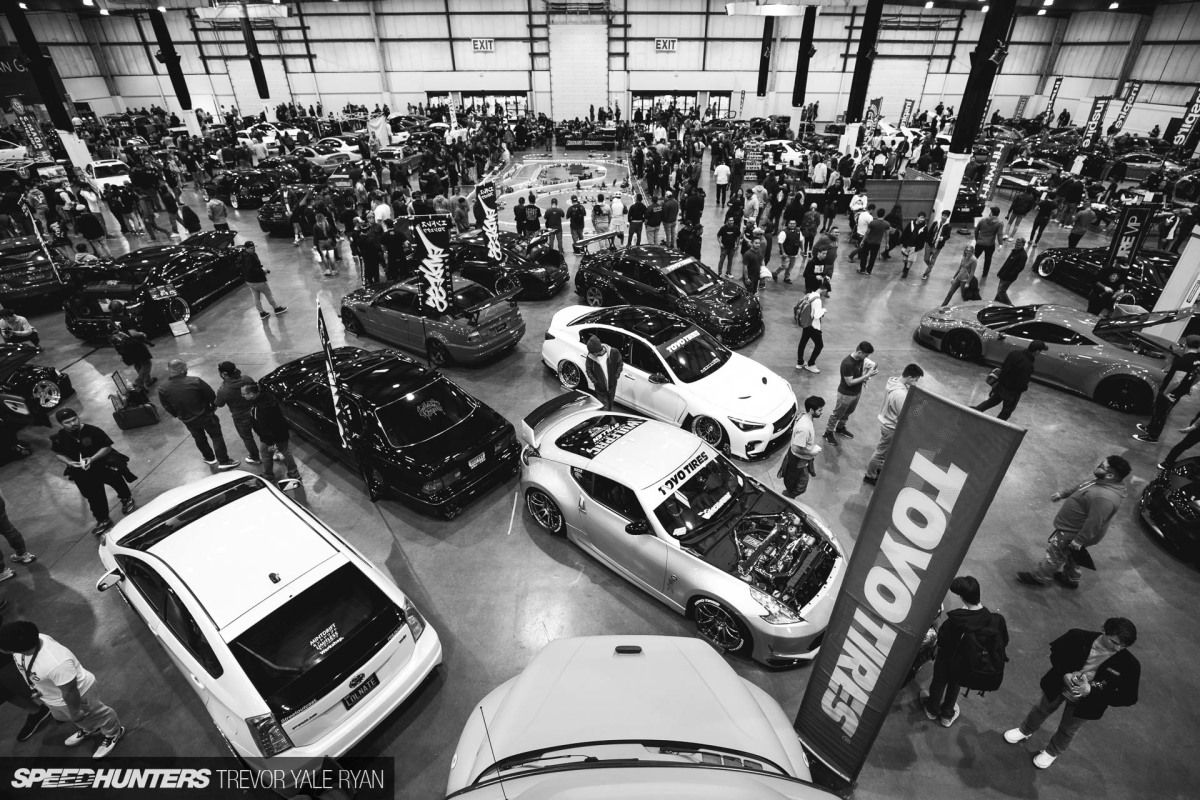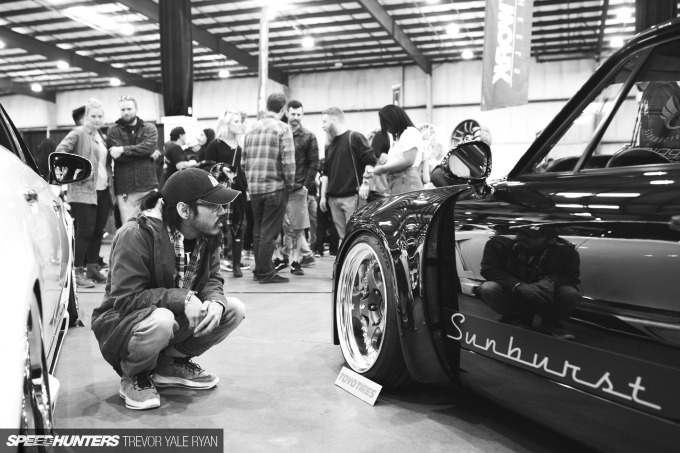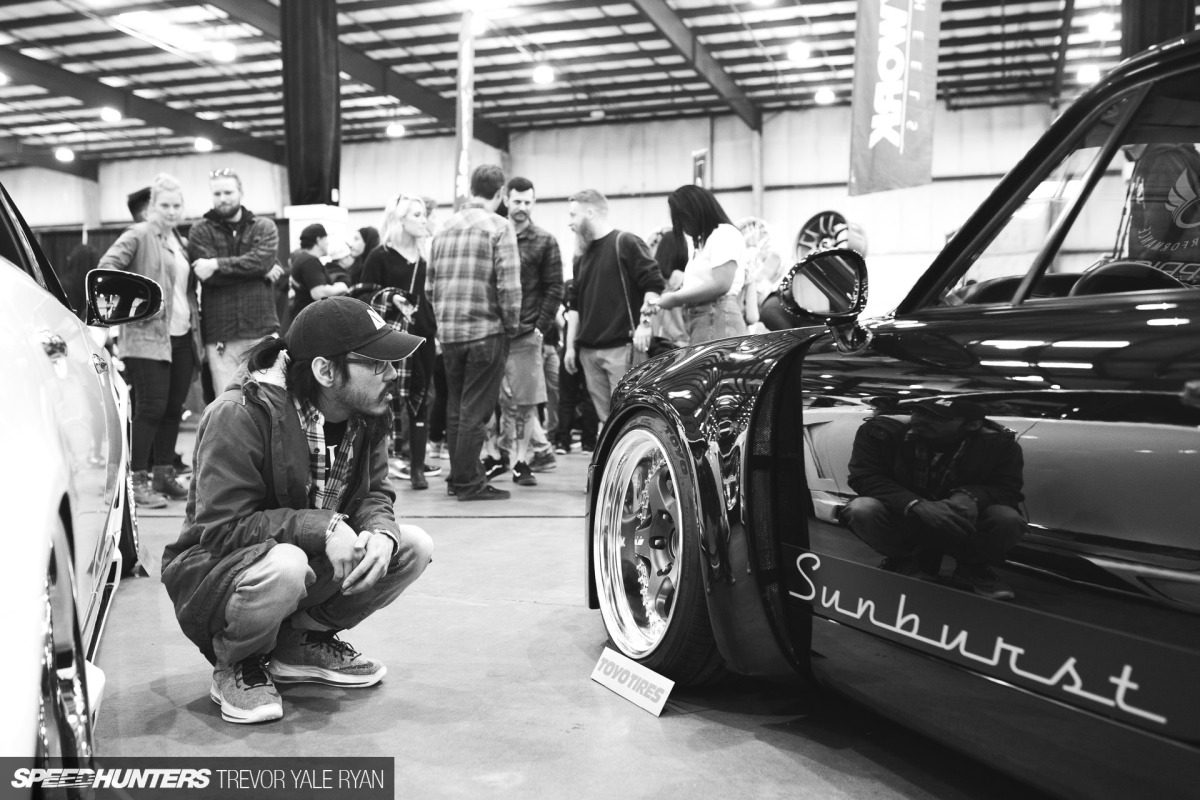 The show itself is was full of pleasant surprises, and was just big enough that you could reasonably spend all five hours taking in the details of the cars. At the same time, it wasn't so huge where you feel rushed or — like I often feel at SEMA — hopeless with the realization that you can't see it all.
Still, I'm sure we missed at least a few cool builds. We also caught up with dozens of friends we hadn't seen in ages, spotted number of cars we've featured in the past, and found a few more to set up in the coming days.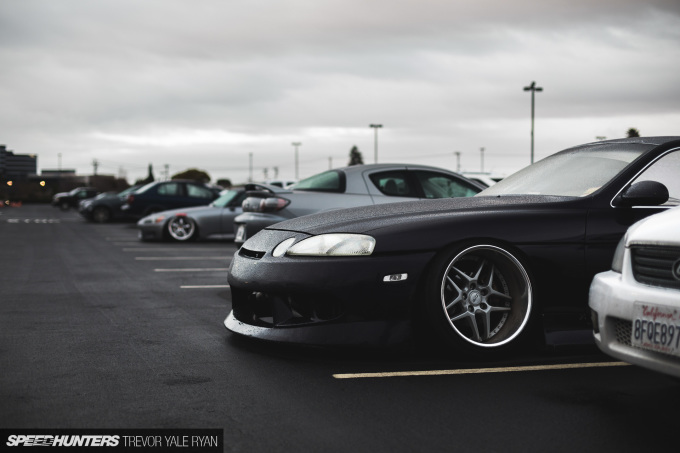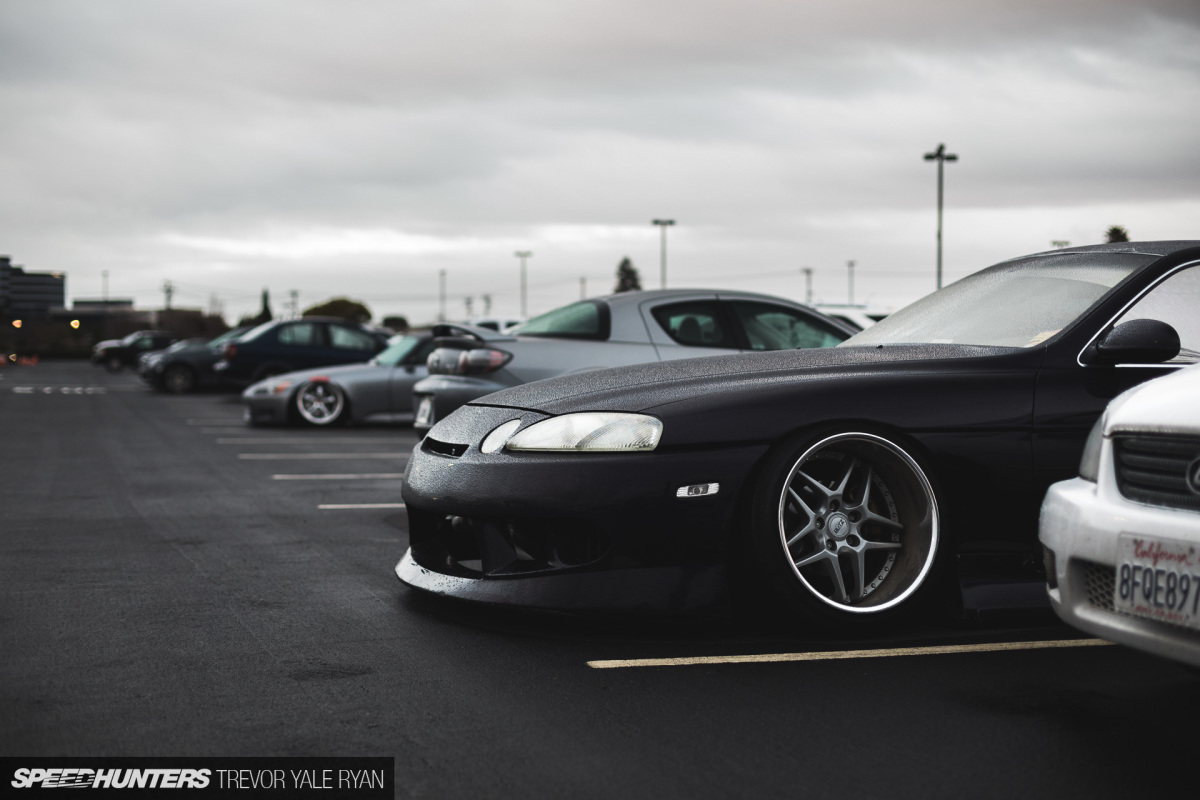 On the way out I had to grab a few more shots of the random goodness I found scattered through the parking lot. Proper coverage from inside the show is on its way, but I couldn't help but share this little anecdote that's stayed with me over the years.
A good attitude can make all the difference, a fact I ought to take to heart.
Trevor Yale Ryan
trevor@speedhunters.com
Instagram: tyrphoto
TYRphoto.com