It was in the middle of the day at DRT 2019 when I heard about a potentially interesting car I hadn't yet seen. A hot-rodded Porsche, you say? "Yeah, down at the end of the block. But really, it's more hot rod than Porsche…"
I didn't really know what my friend was on about, but when I saw it there was no missing or mistaking the Danton Arts Kustoms 911 Targa. Based in France, Alexandre Danton has made a name for himself building wild American-style inspired hot rods out of European exotics and classics.
Danton Arts Kustoms is certainly not your typical workshop and, likewise, the Porsche in front of me was anything but typical.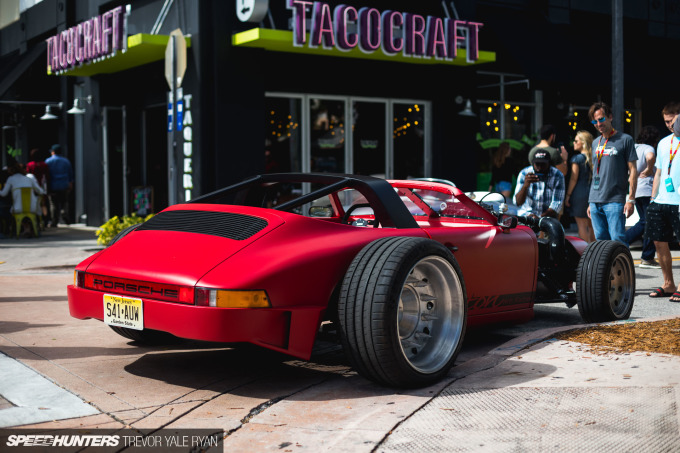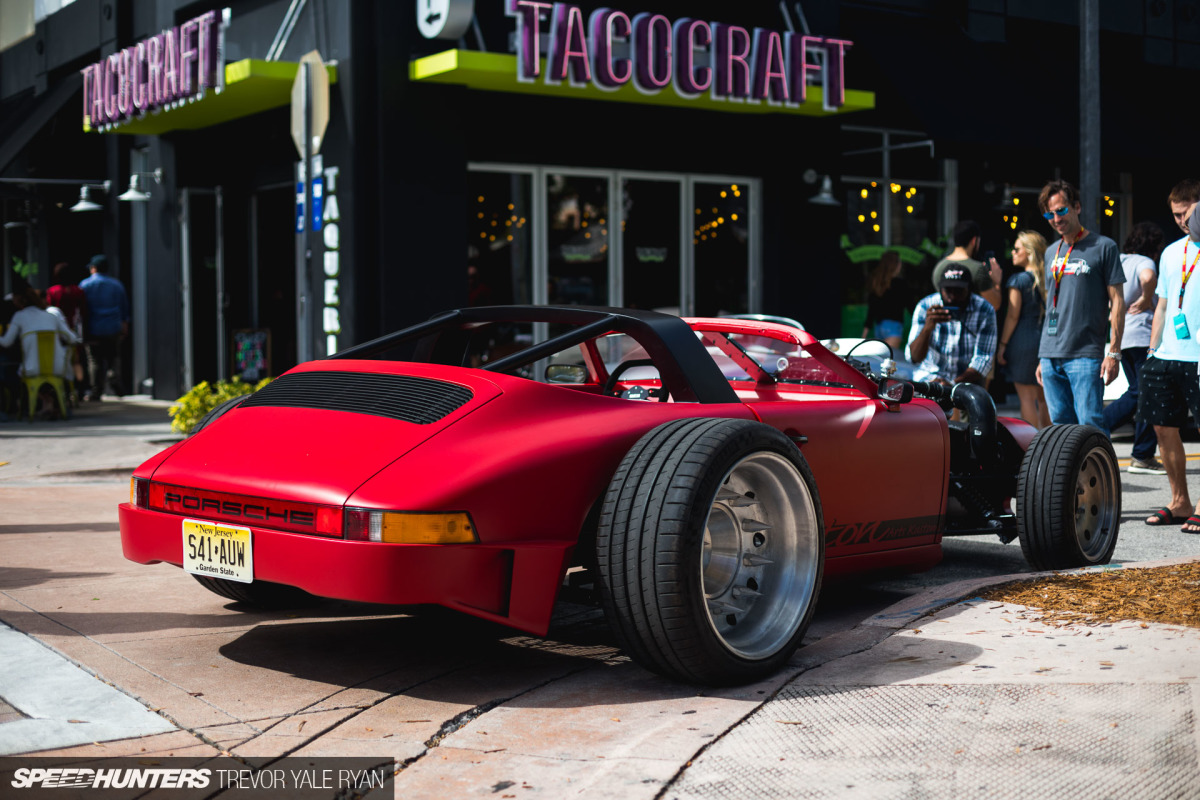 This Targa is a wild mash-up of different styles, drawing inspiration from around the globe. I can truly say it's like nothing I've ever seen before, and the longer you look at it the more oddball details you find.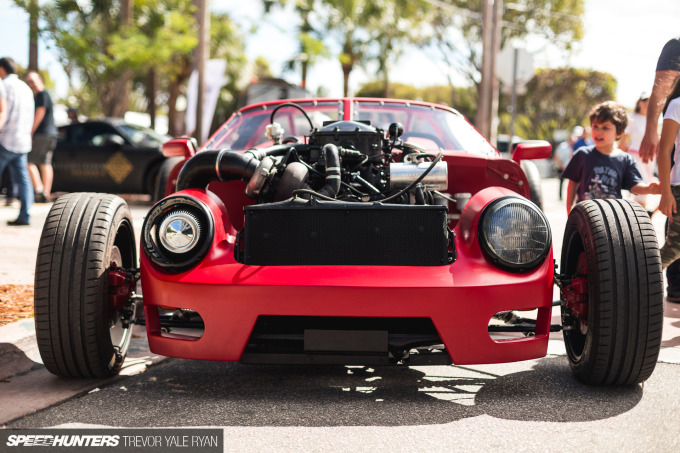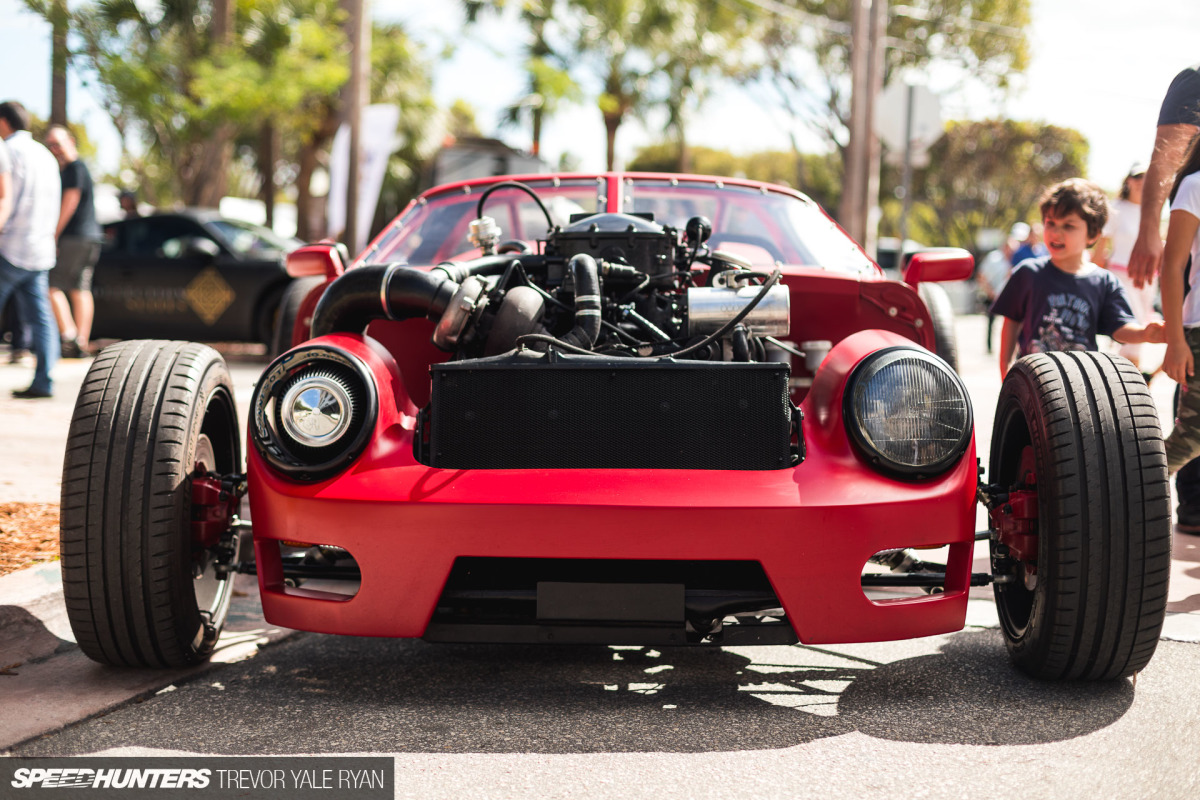 The elephant in the room — or what was once the boot, as some say — is the big V8 up front. But being a European build, you couldn't simply sell out and drop an LS in it, could you?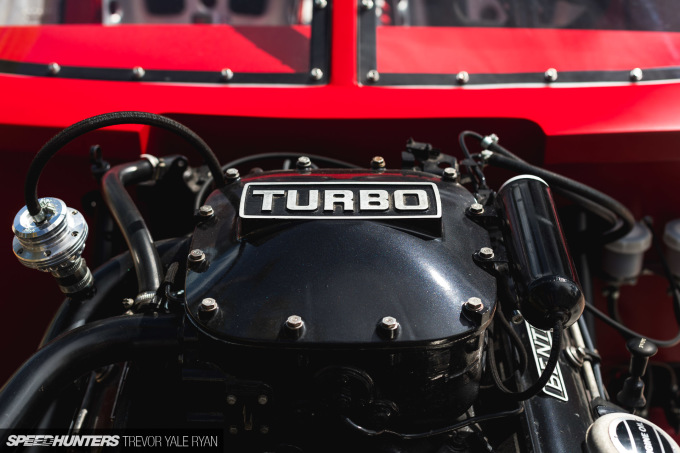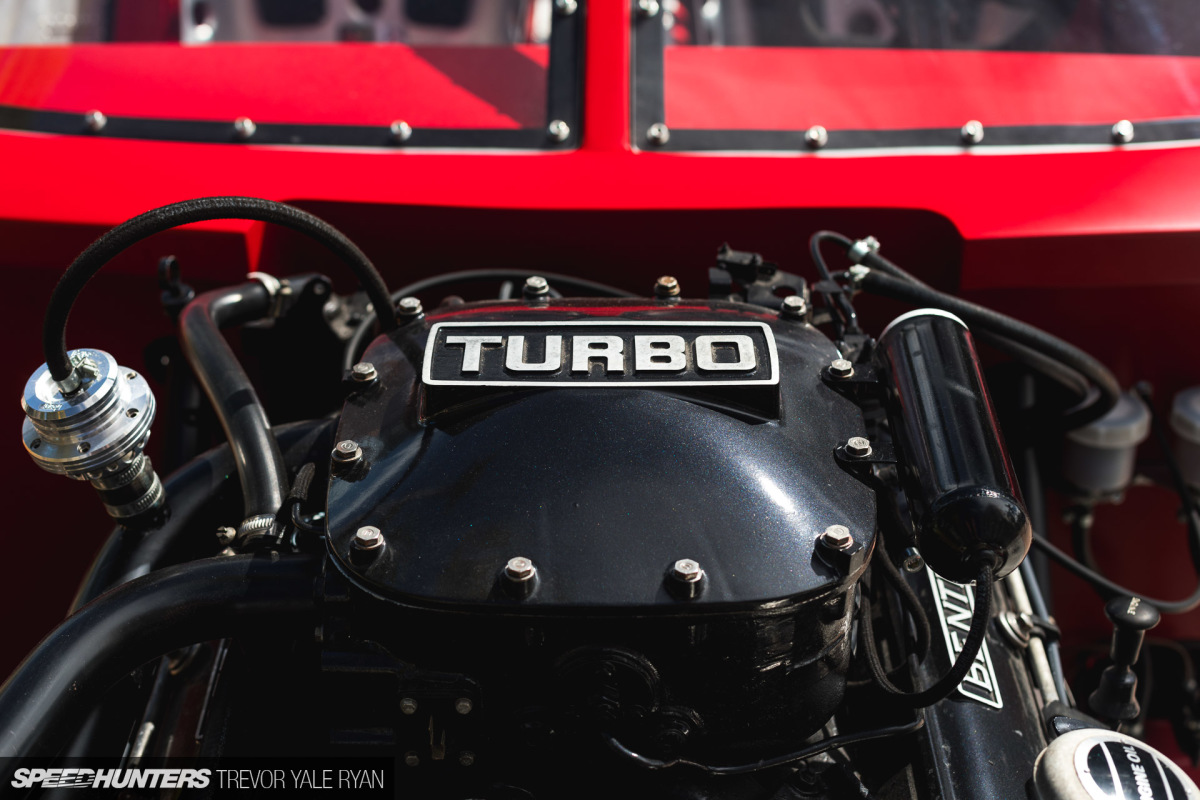 Of course not, so the builder opted for turbocharged British power in the form of a 6,750cc V8 poached from a Bentley Mulsanne Turbo.
Capable of nearly 300hp at the wheels in factory trim, the Mulsanne boasted somewhat comical performance numbers thanks to weighing a monumental 2,291kg (5,051lb). But I imagine that in the Targa the turbo engine finds itself powering, it is now properly terrifying at speed.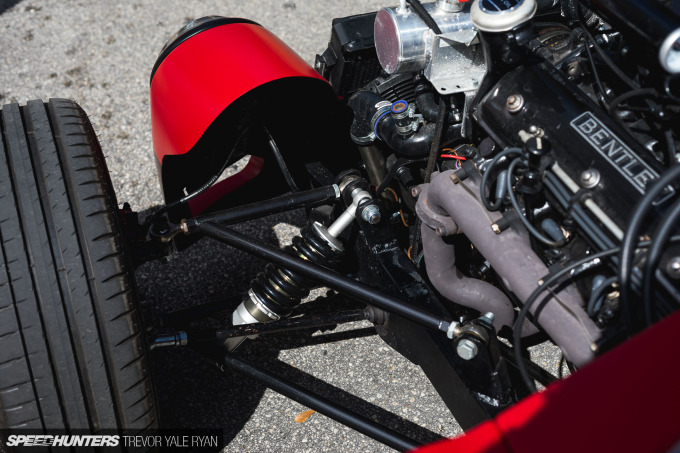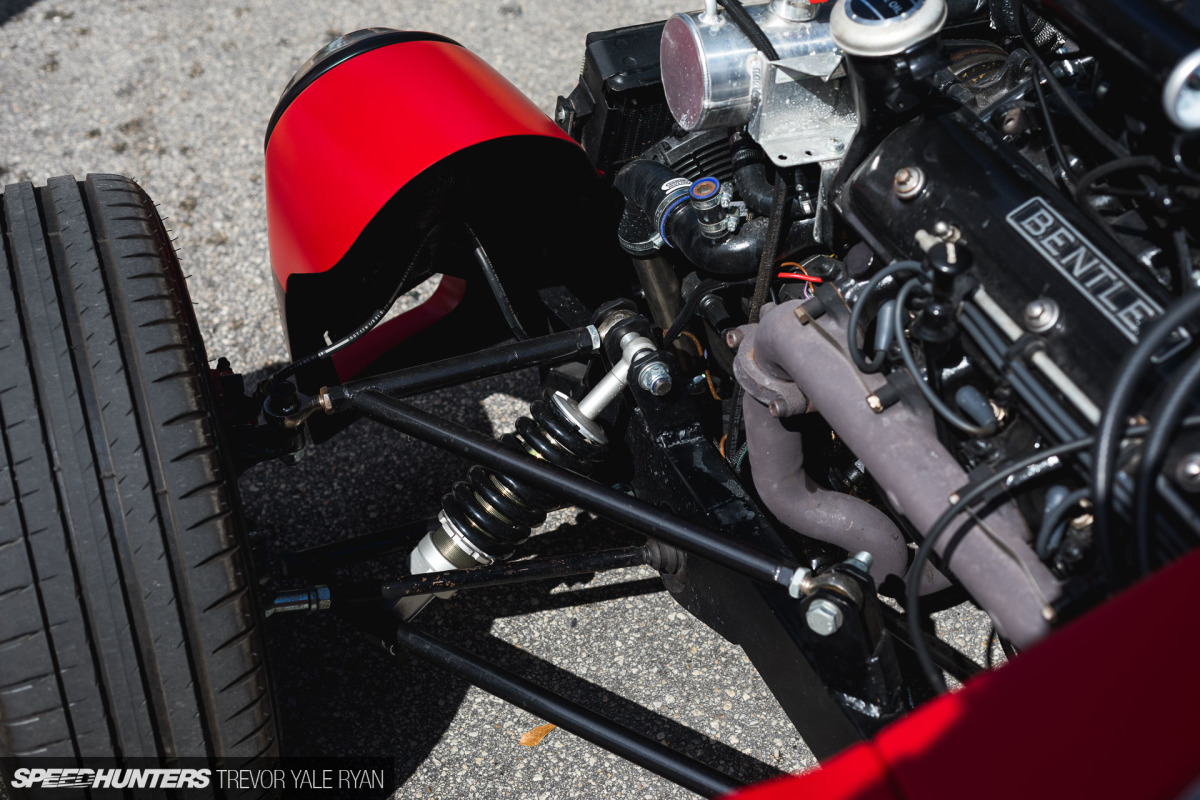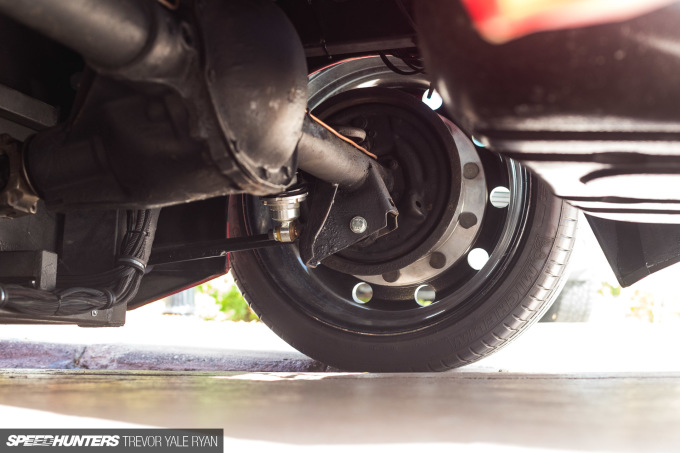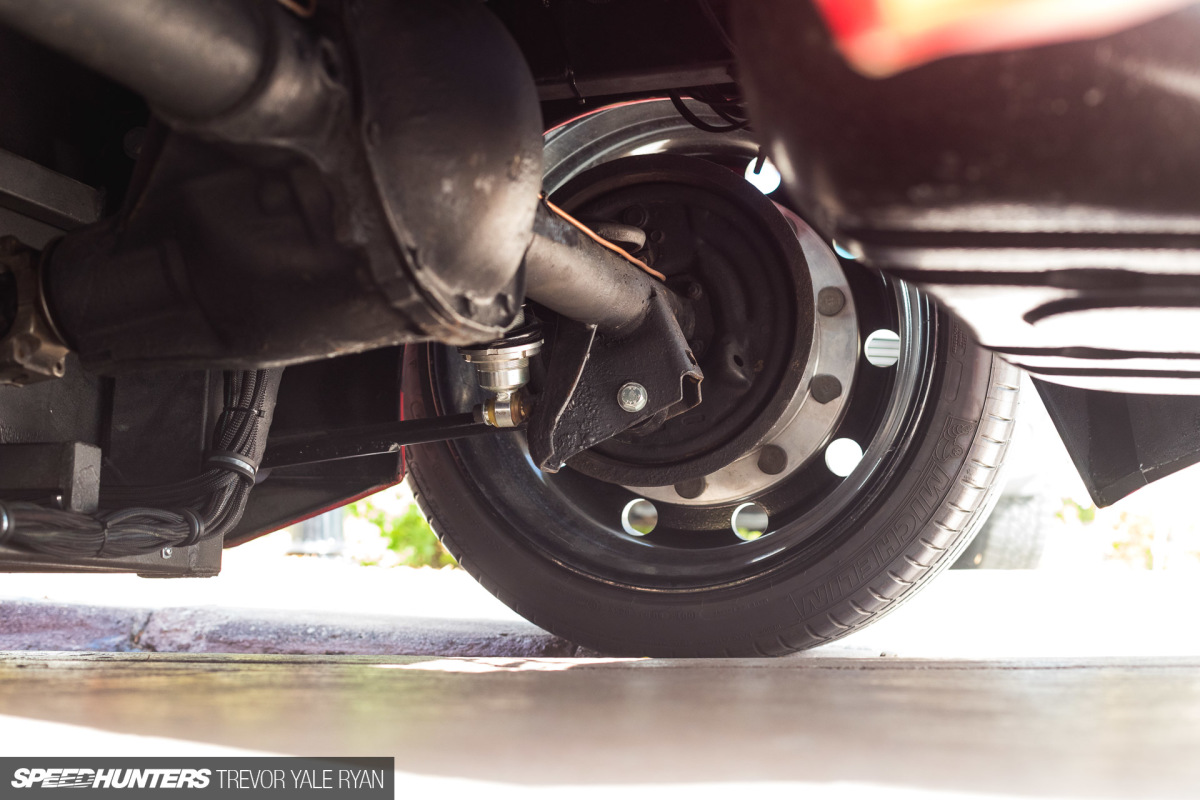 The suspected level of terror is thanks, in part, to the custom-built suspension which shares nothing with the 911 body it supports. The front features a double wishbone setup while the rear is taken care of with a solid axle, complete with traction bars and coil springs.
It's not exactly a canyon carver, but absolutely is a hot rod.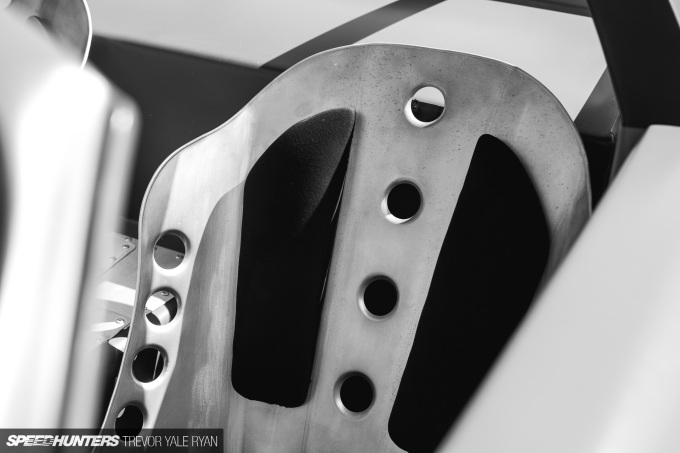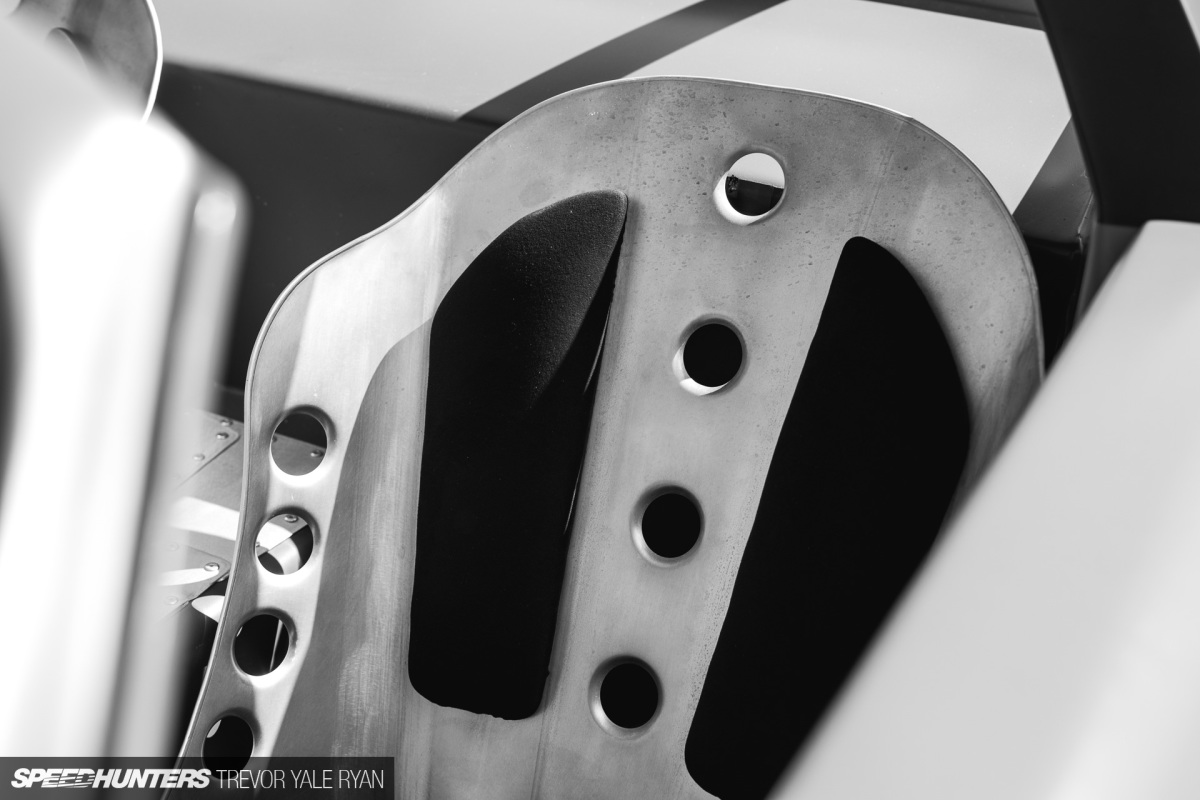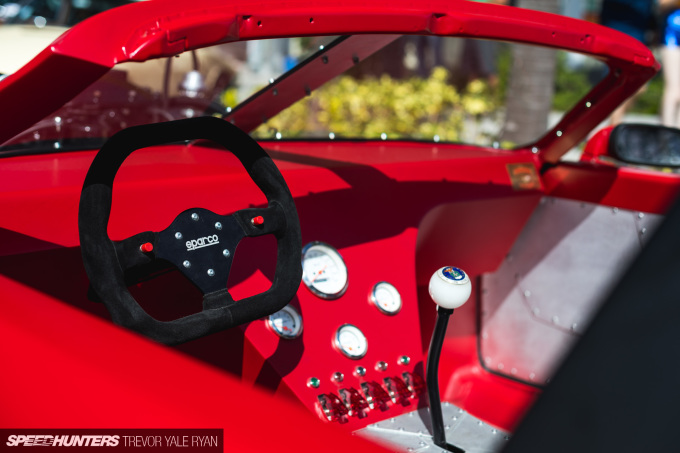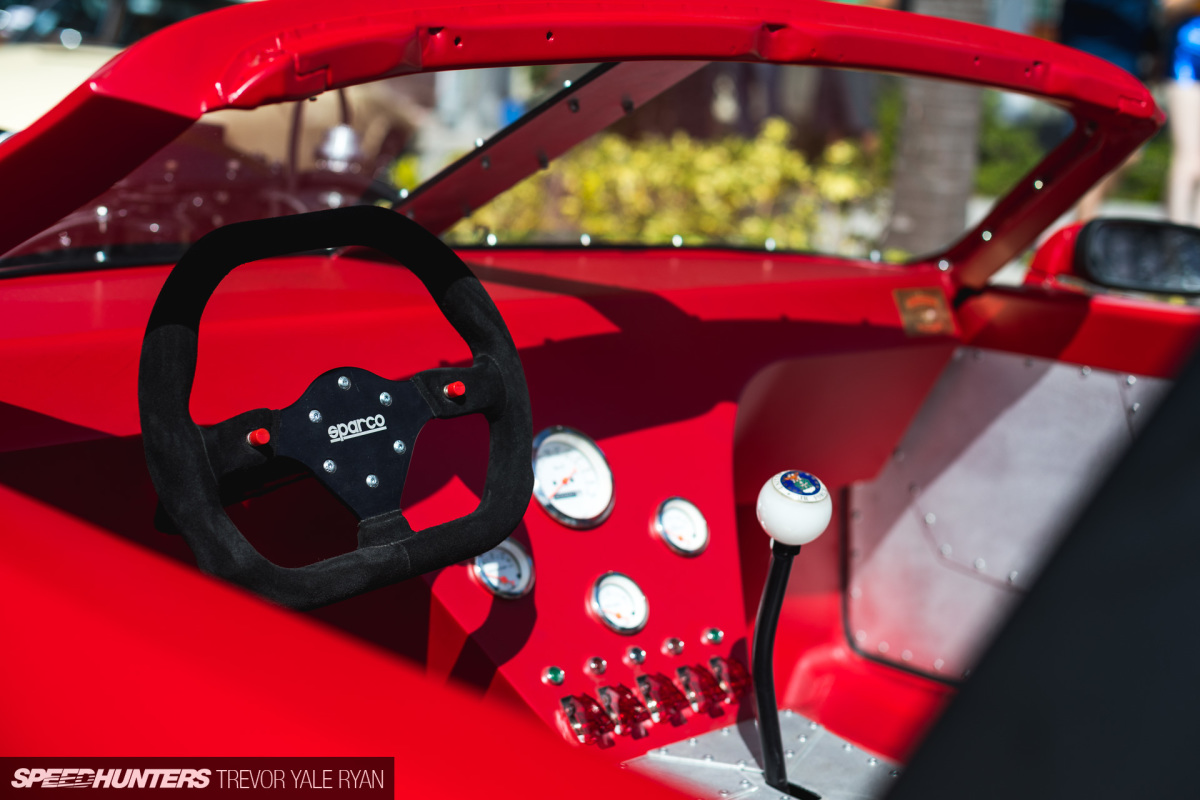 Staying true to hot rod style the interior is stripped down, not offering much support for the driver. Inside the cockpit you realize the great attention to detail that was dedicated to this car.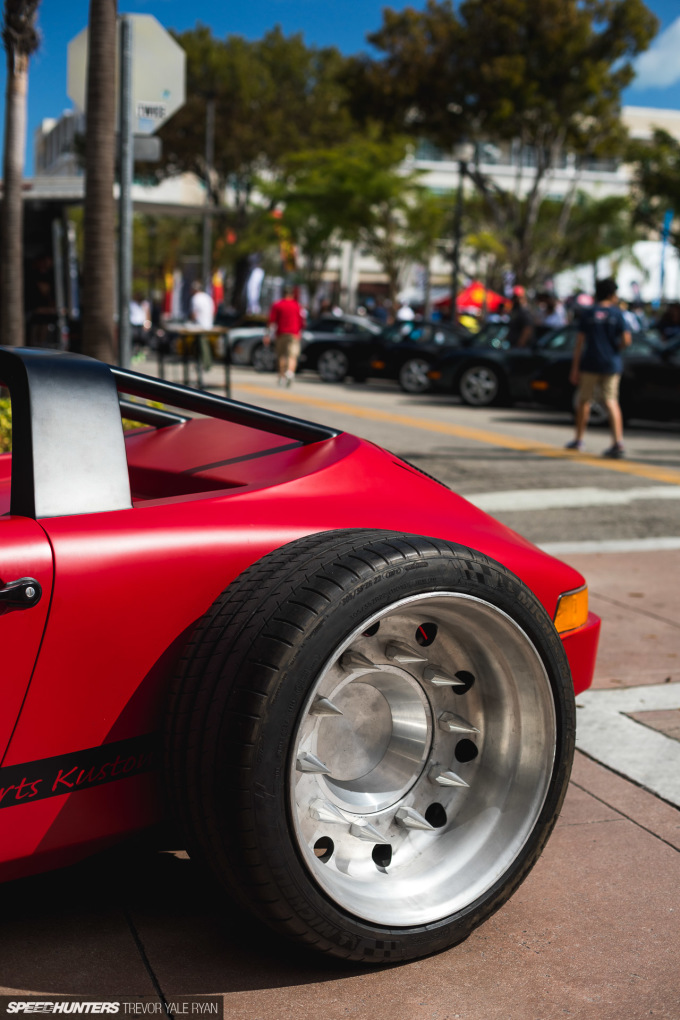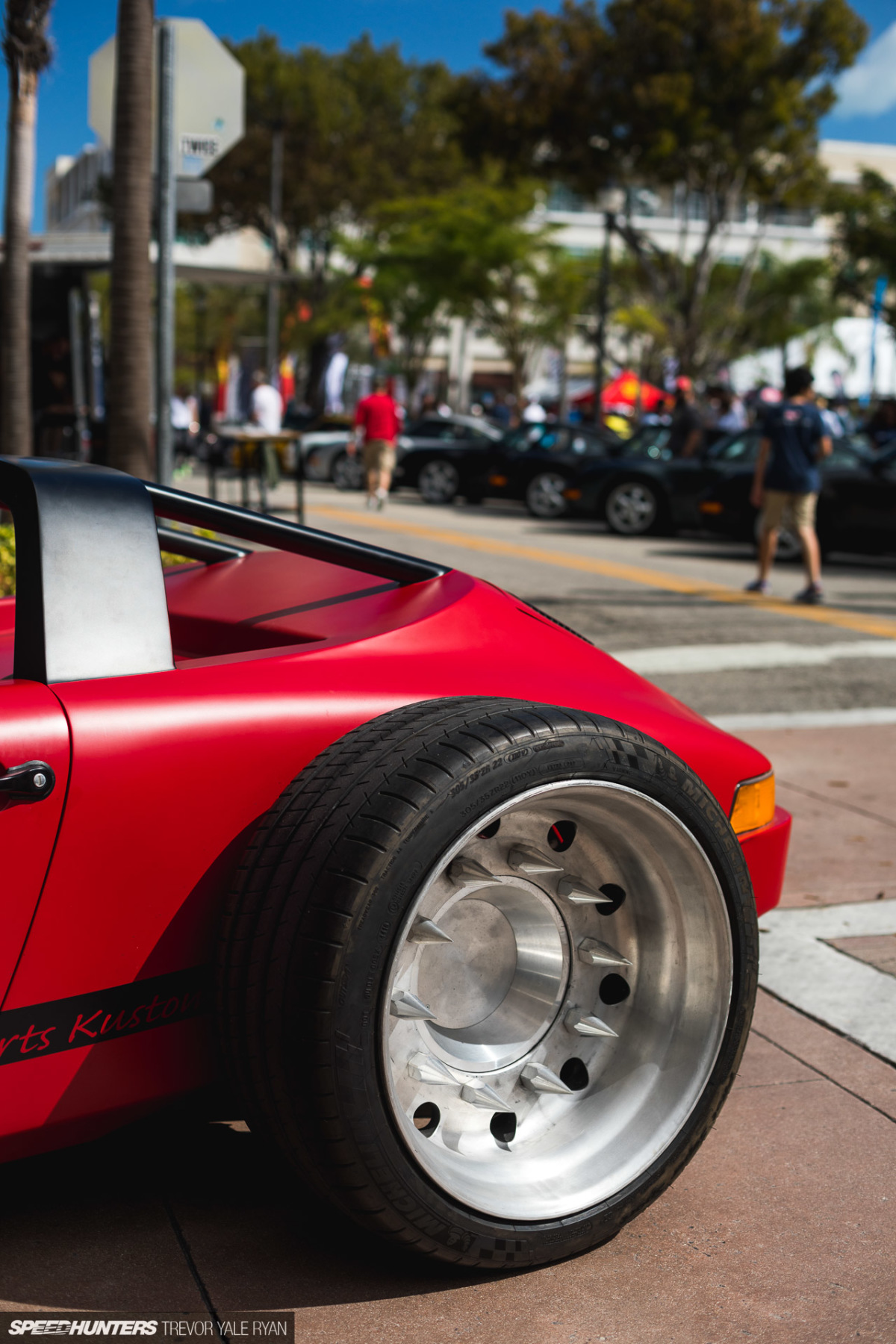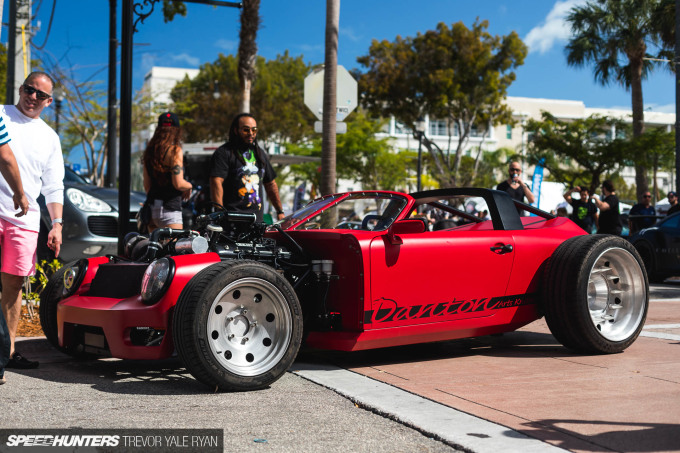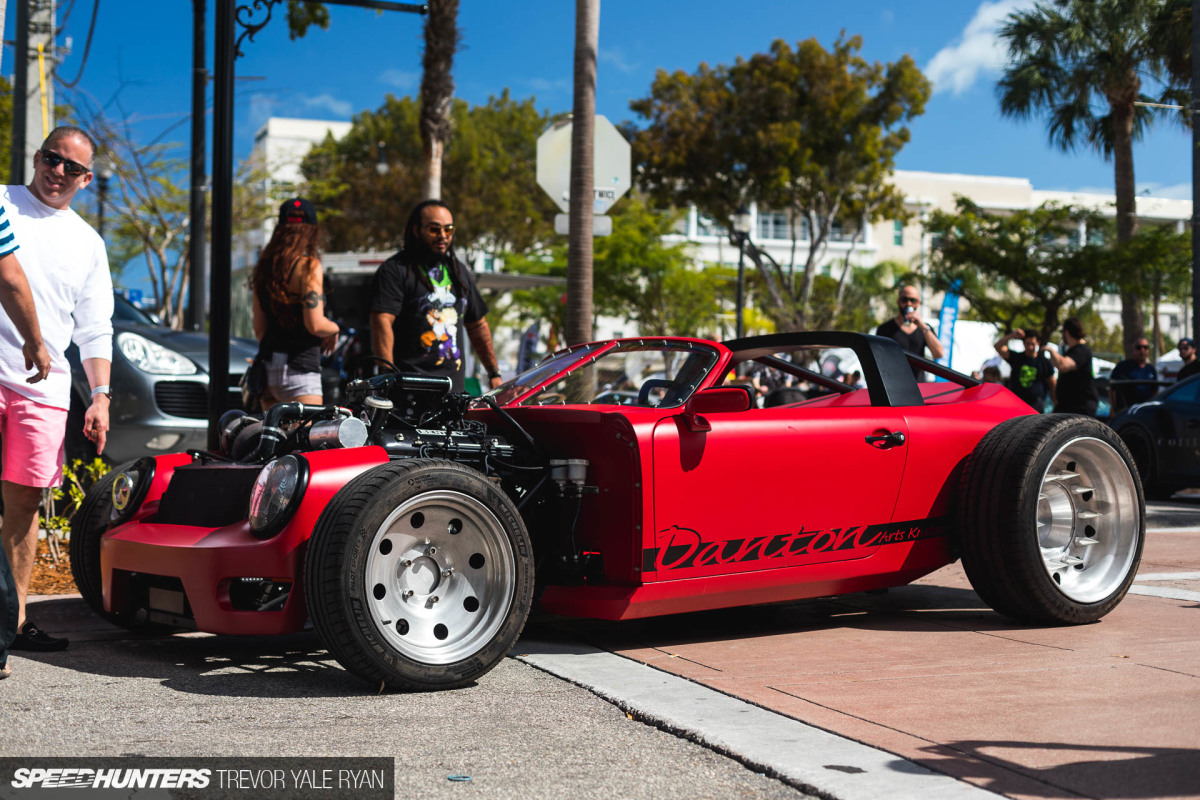 A car like the Danton Arts Kustoms 911 Targa was the last thing I expected to find at DRT 2019.
I've seen plenty of interpretations of a classic 911s over the years, but this has to be the most out-there one.
Trevor Yale Ryan
trevor@speedhunters.com
Instagram: tyrphoto
TYRphoto.com