When I think of Chrysler, all that really comes to mind is a minivan. What doesn't is the Conquest, probably because it's awesome, and also because it's really a Mitsubishi Starion.
Nevertheless, John Lazorack III has built a really, really good one over the course of the last couple decades. Purchasing the car in 11th grade, he's actually built the Starion — excuse me, Conquest — several times over. Each iteration is just a bit more intense than the last one, culminating in its final form you see here.
I say final, but the reality is that this car will surely continue to evolve, especially as this is no simple street car. This is an all-out track build that John enters in Time Attack events and drives to and from said events. "There's always something…" John said at the Gridlife Streets Special at Streets of Willows with his head shoved under the back end of the car, assessing a broken exhaust bracket.
John continues to tweak and develop the build and this car left my jaw on the ground when I first saw it in person.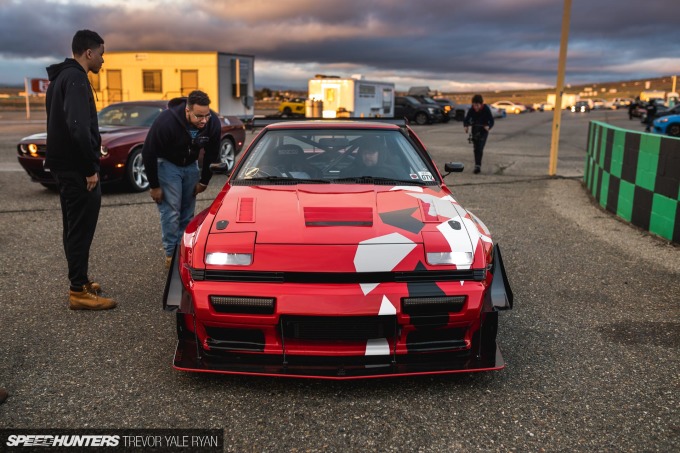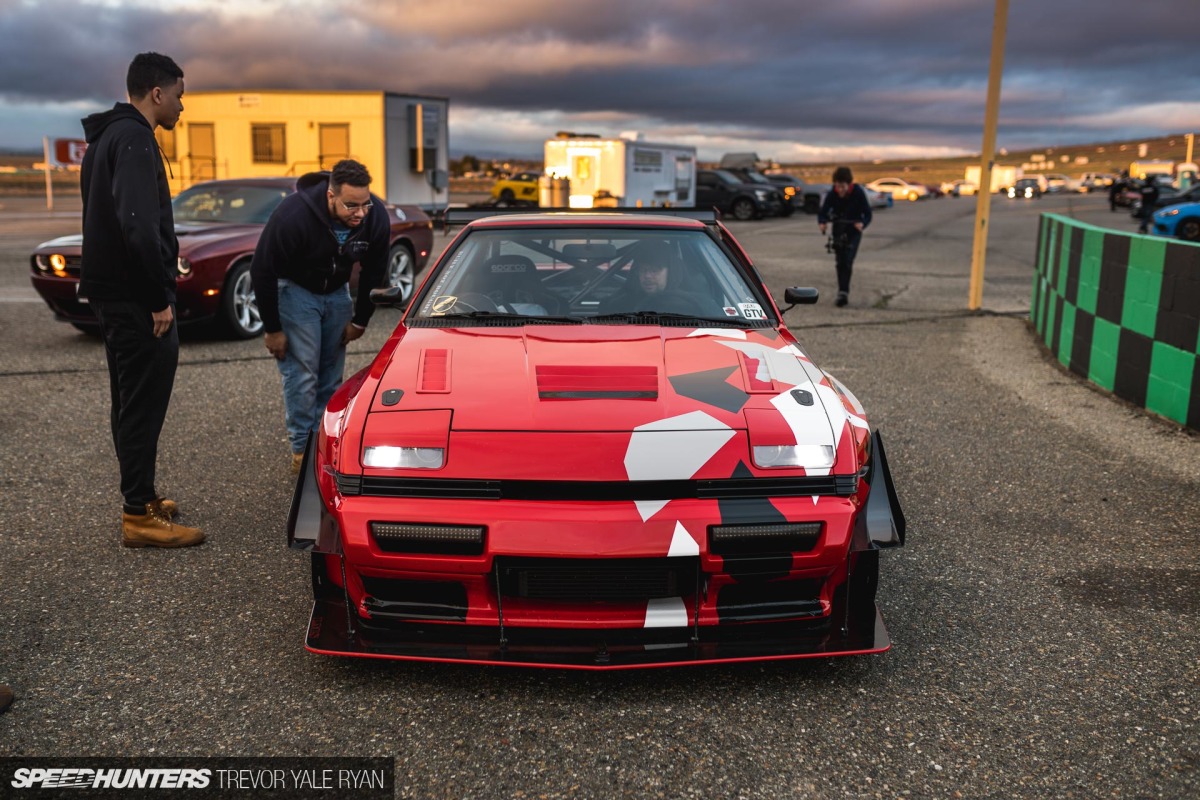 In the early morning light I did a double take when the Conquest rolled in for tech. I literally ran over to get a better look; yeah, that is a Conquest. And it just looks so good, doesn't it?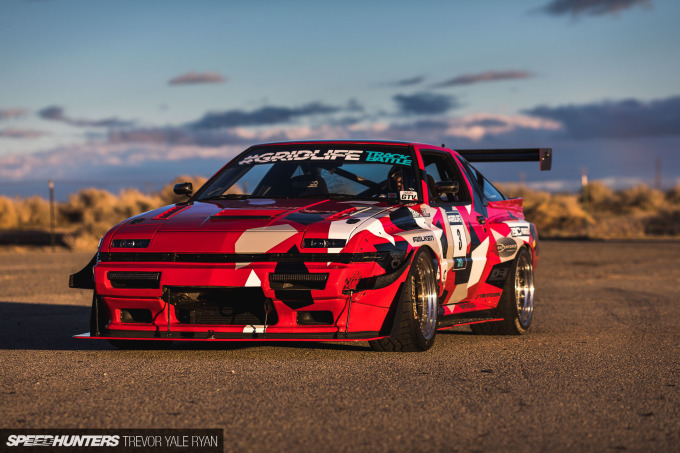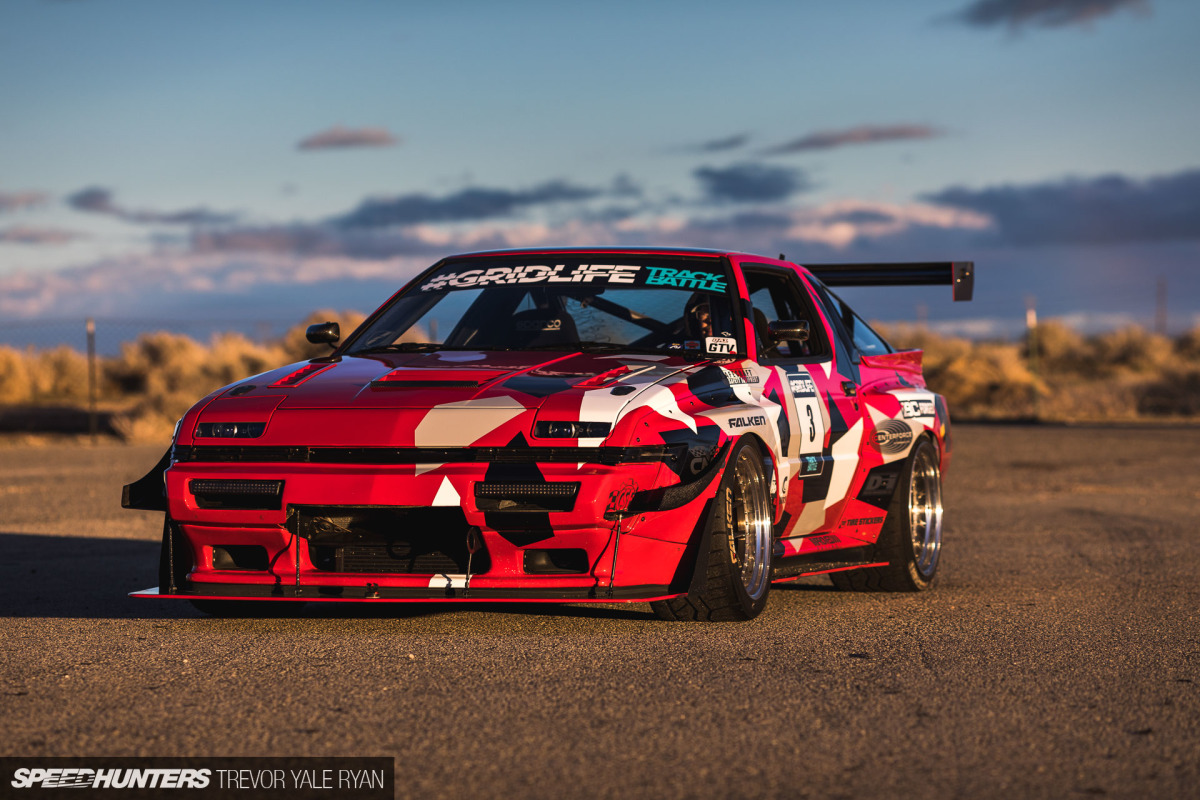 Already an angular car, the extra-wide fender flares really suit the body lines. Even better, John built everything you see on the Conquest himself at his home garage.
In fact, he says he didn't have any background in fabrication but, from welding to metal-forming, the car has been a practice bed for him over the years. Pretty daring, but the end result isn't something you can really argue with.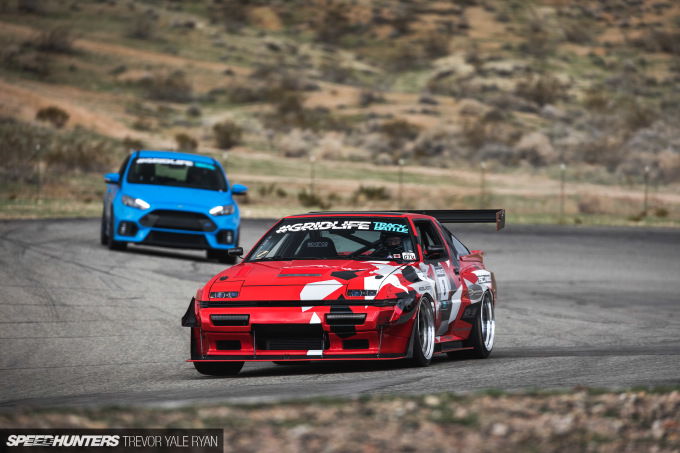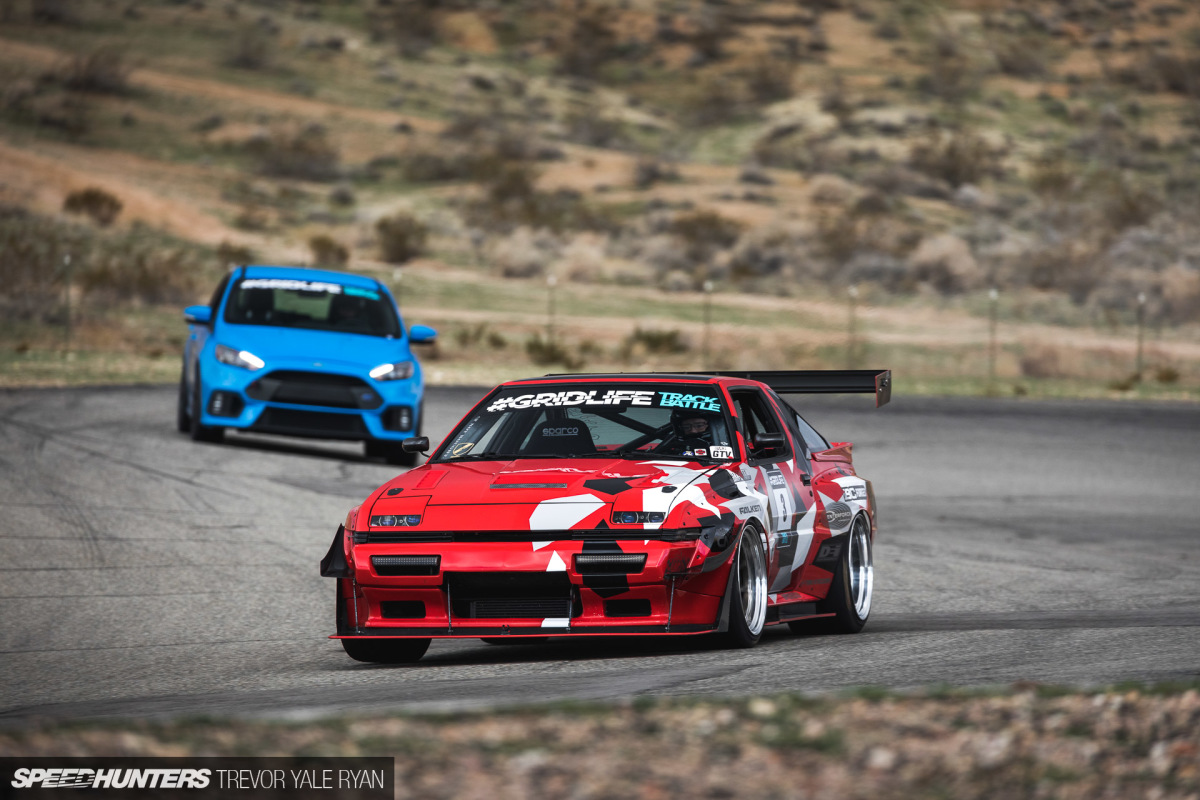 It all works well, too, earning John a second place trophy at the Gridlife Streets Special with a 1:22.844 on the SOW circuit. Not a bad showing, especially for a car that showed up on its own power.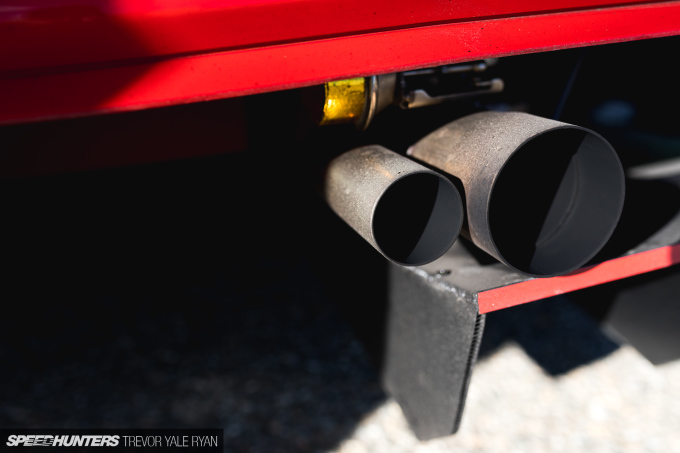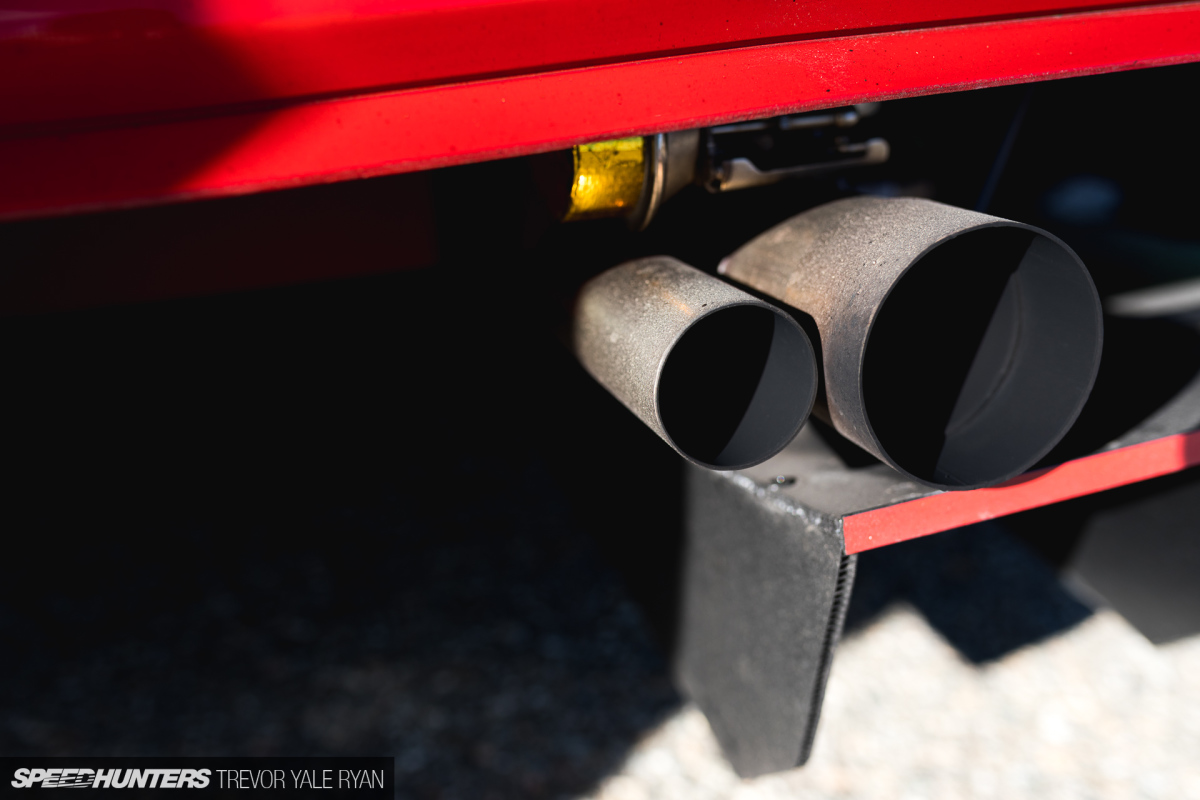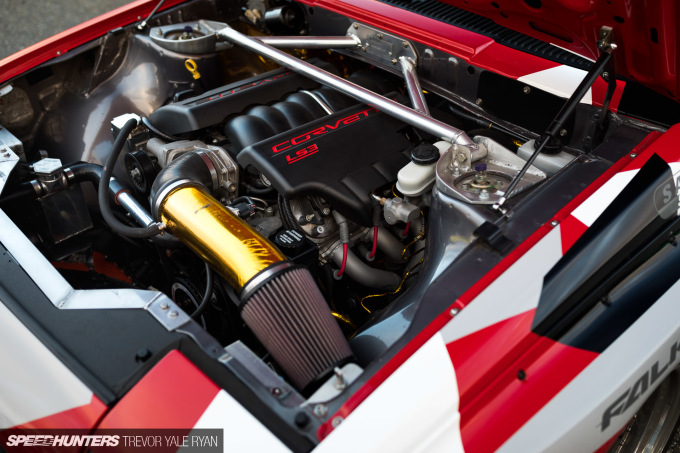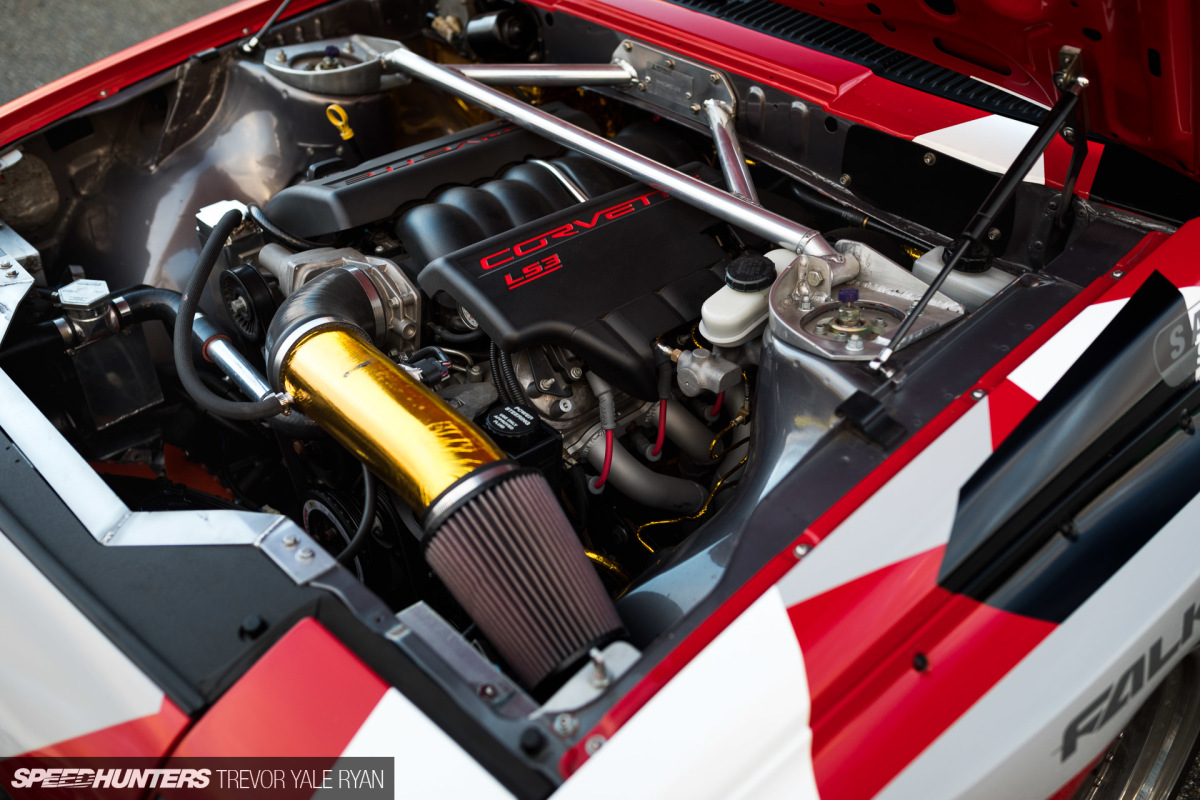 On the topic of power, John's sourced an LS3 from a 2010 Corvette and mated it to a TR6060 6-speed from a Camaro. The setup is good for 500hp to the wheels — delivered through the stock clutch-type limited-slip differential, which John says is perhaps his fifth.
While significantly more power than its previous iteration — and more than two times over what the Conquest made from the factory — John laughs and says it's never quite enough.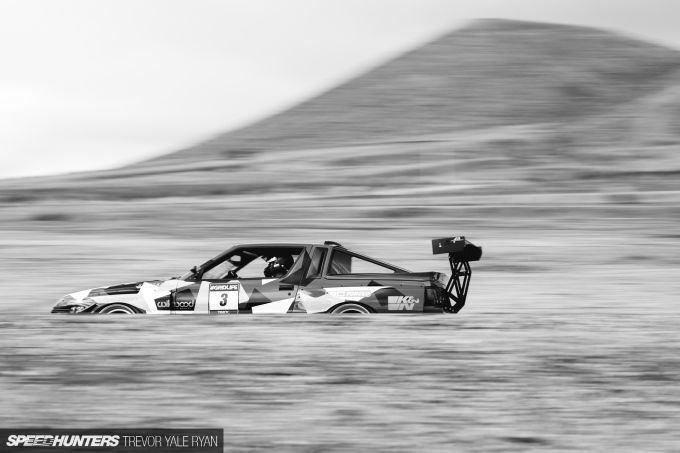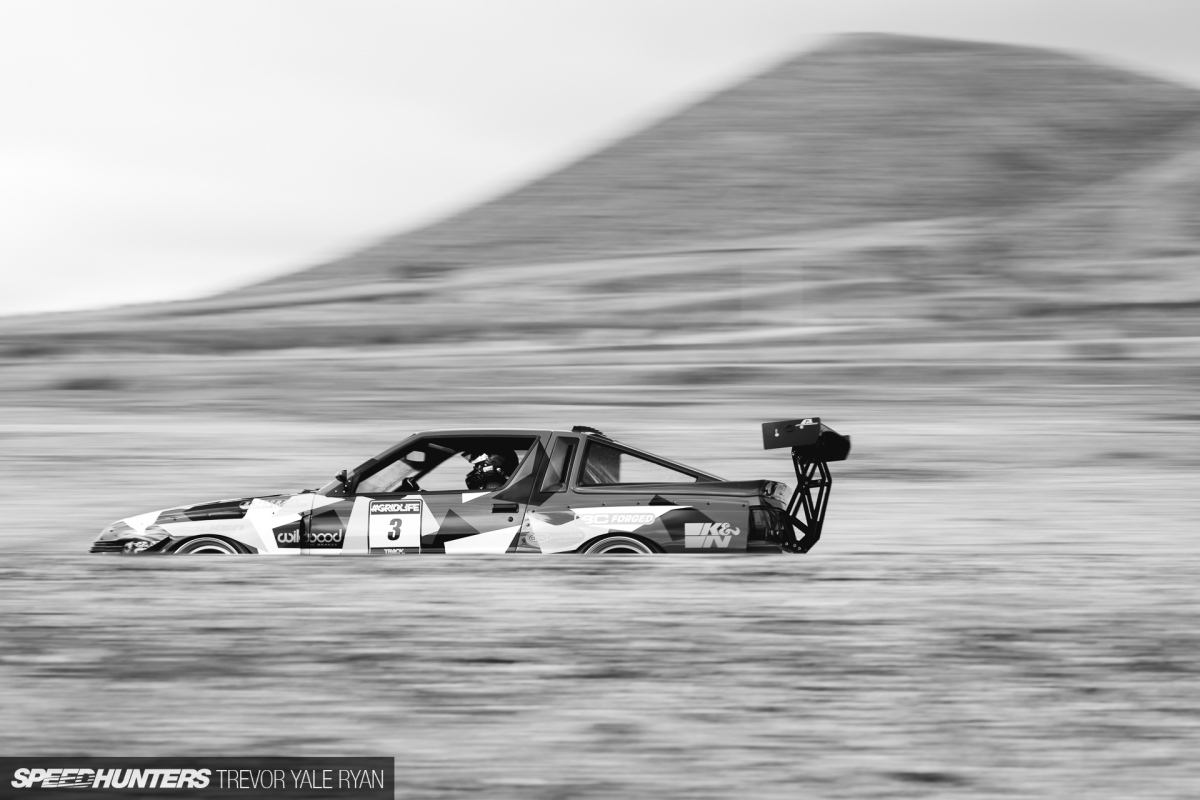 The V8 makes sense from a power and reliability perspective, being a track car, but it almost makes sense from a family perspective too, seeing as how it was sold as an American car.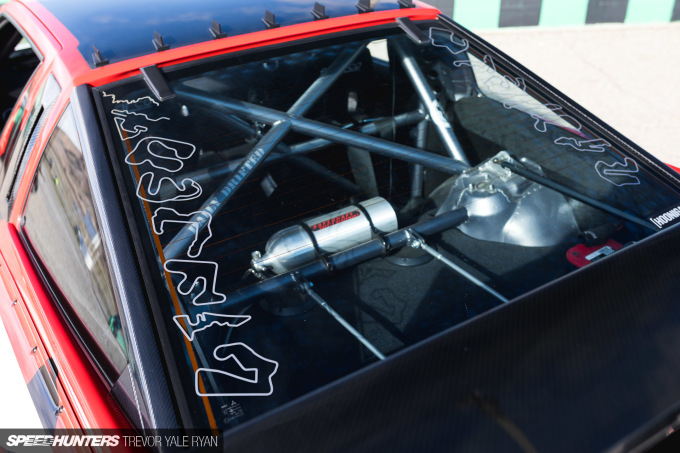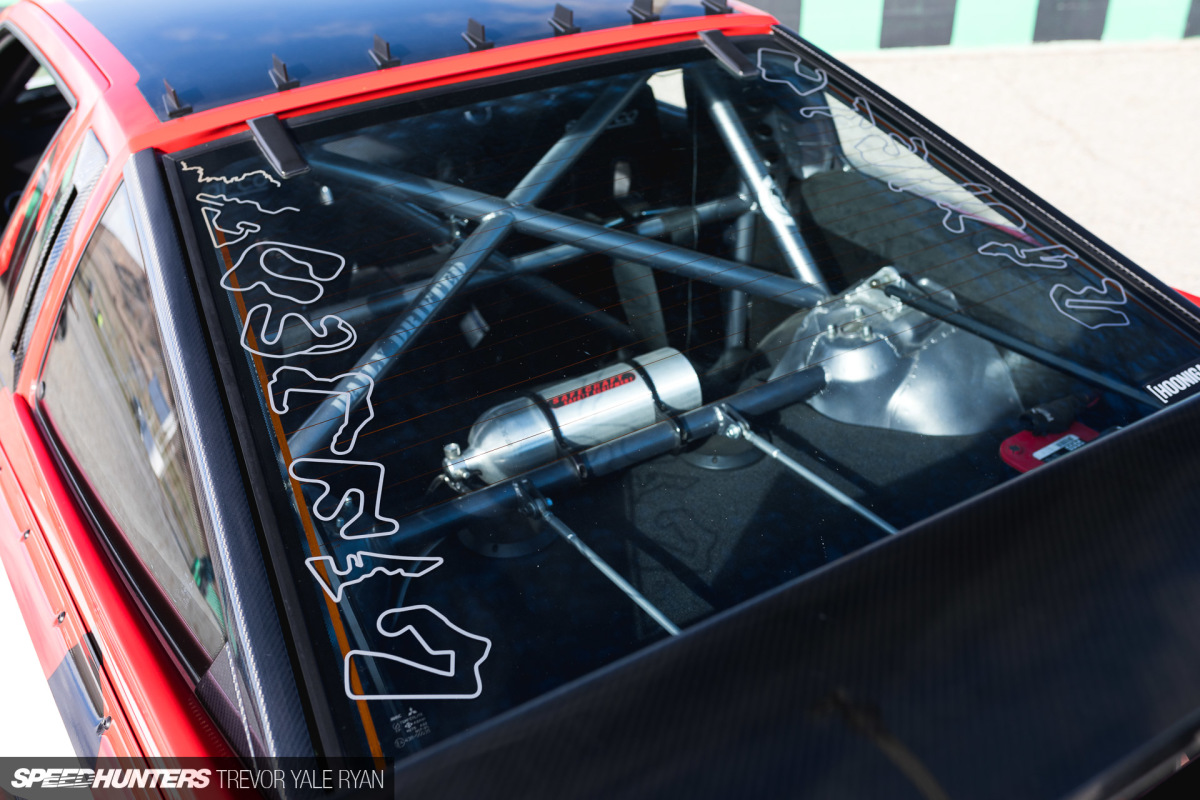 Just take a look at all the track layout stickers; that's a lot of seat time.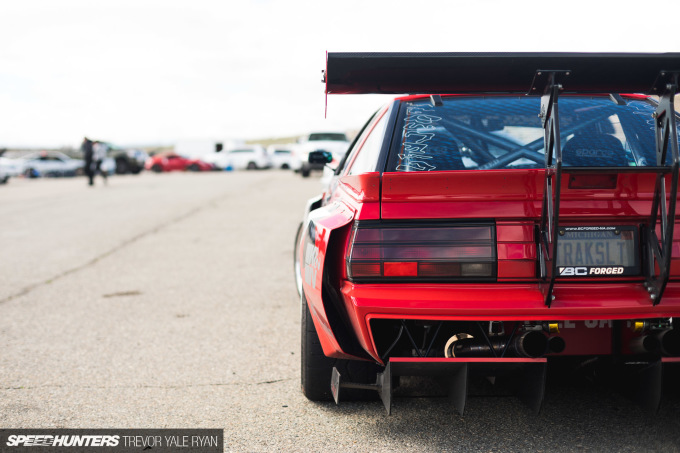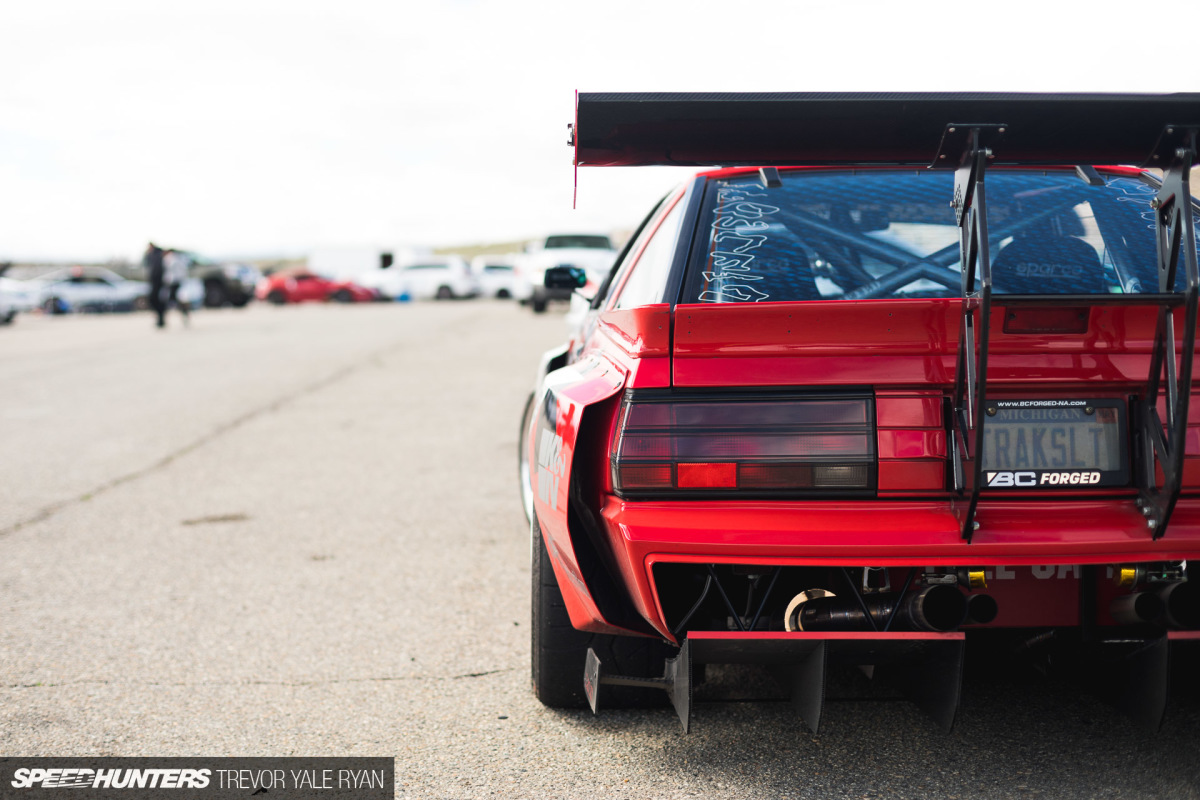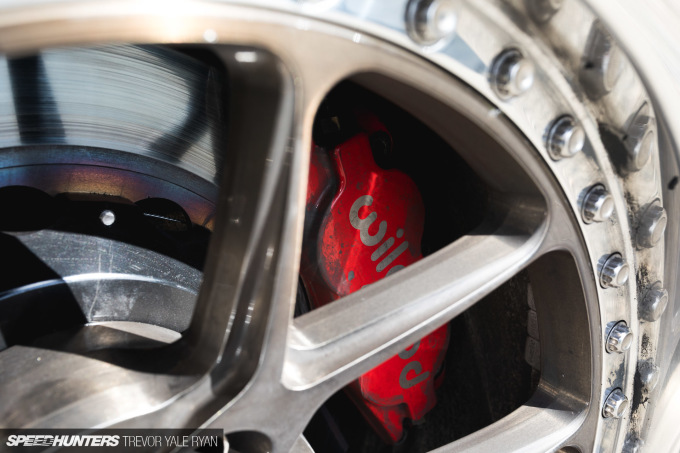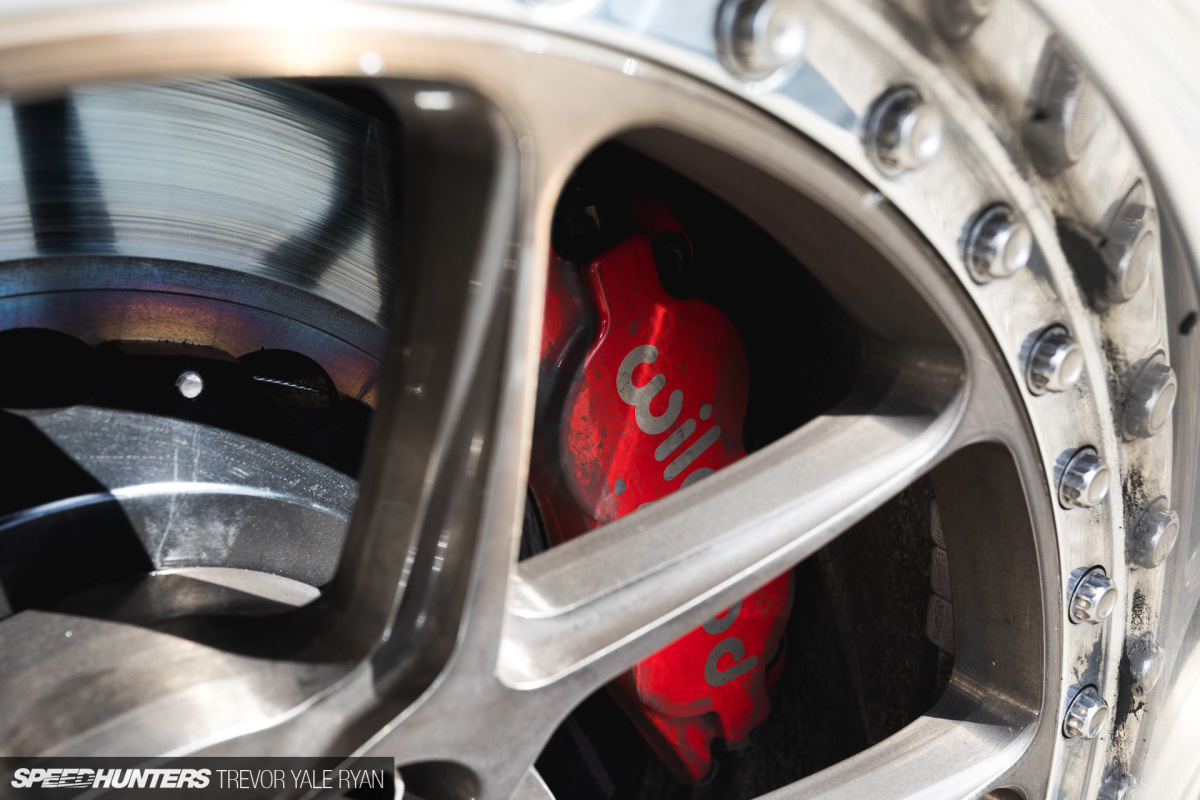 Outside the car, BC Forged MLE-52s measure 18×11-inch in the front and a whopping 18×12.5-inch in the rear, all sitting inside those nice and wide hand-formed box flares.
All four are wrapped in 315/30 series Azenis rubber from Falken. Tucked behind the wheels you'll find Wilwood rotors with 6-pots up front and fours in the rear.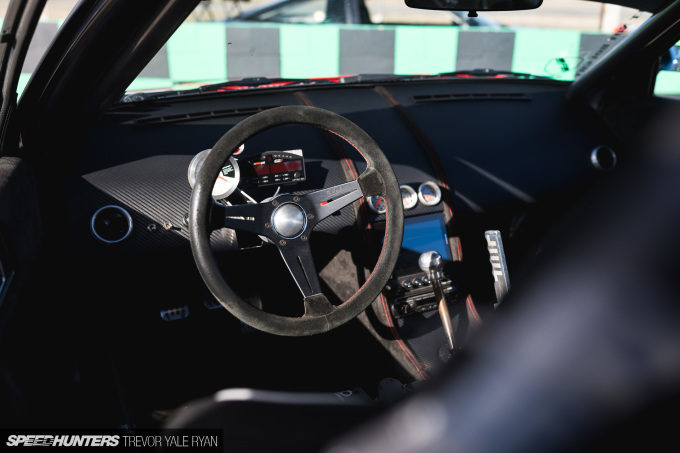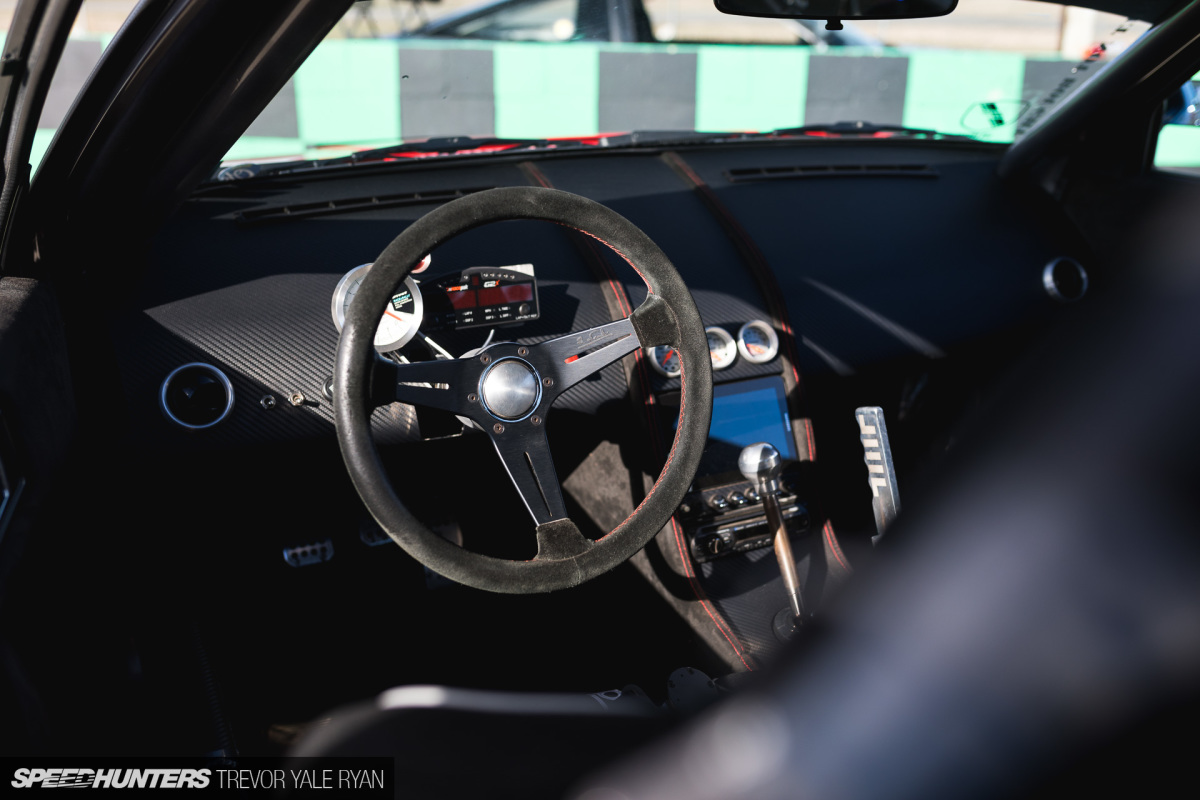 The interior has been entirely reworked over the years —  all hand-built by John himself, as with the rest of the car — using a combination of aluminum, carbon and suede. Sparco Evo-L seats and Corbeau harnesses keep John in place as he's wheeling around the circuit with Autometer gauges, a Pivot 10k tach, Samsung in-dash tablet, and a Racepak data logging system feeding him the vital information. The Nardi deep dish is a fitting touch, too.
There is still an LMS hydraulic handbrake in place, but I'm not so sure John uses that much anymore.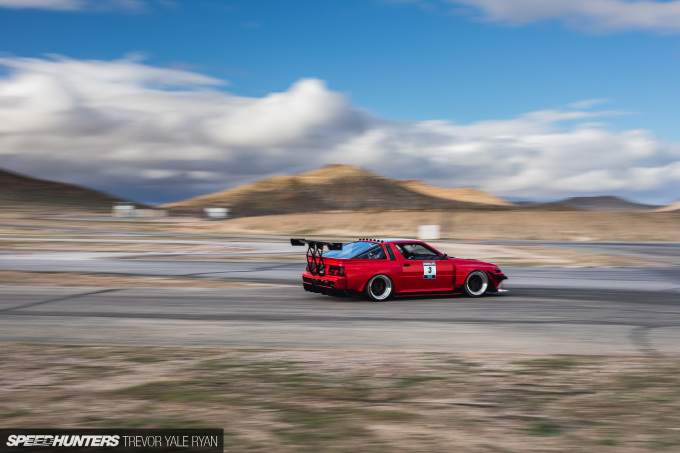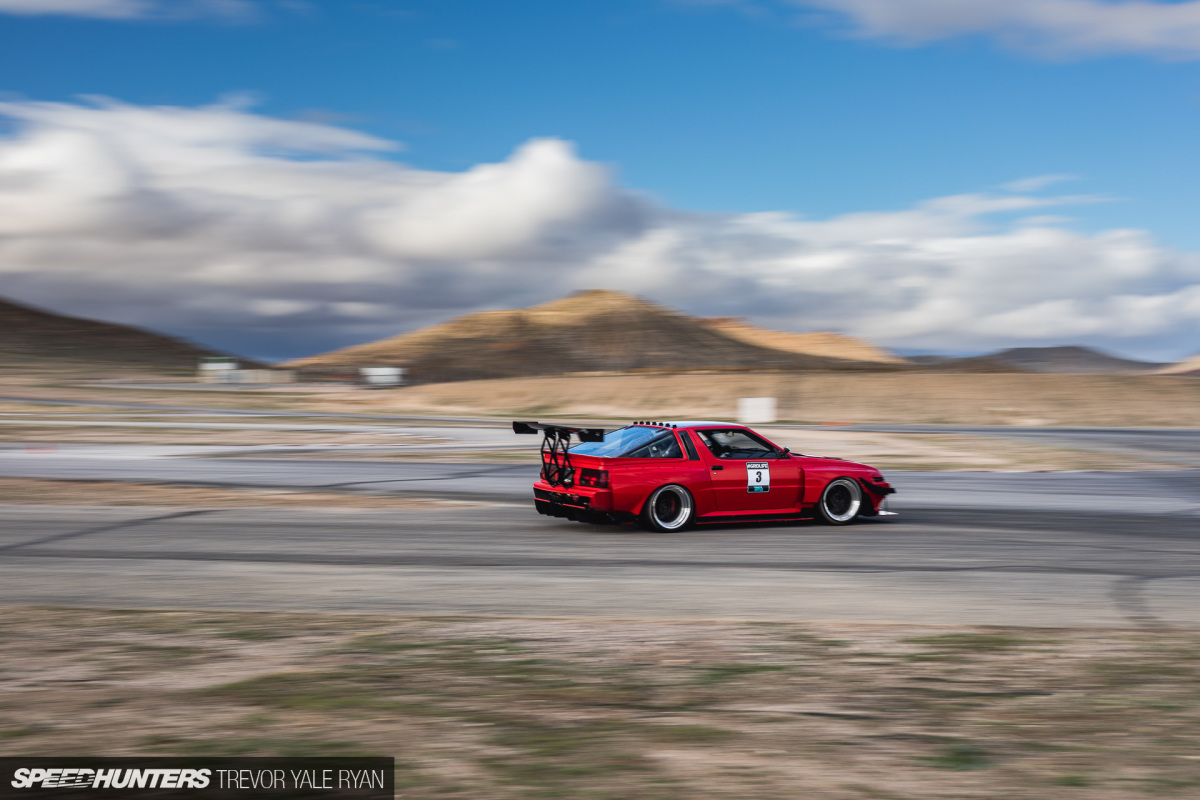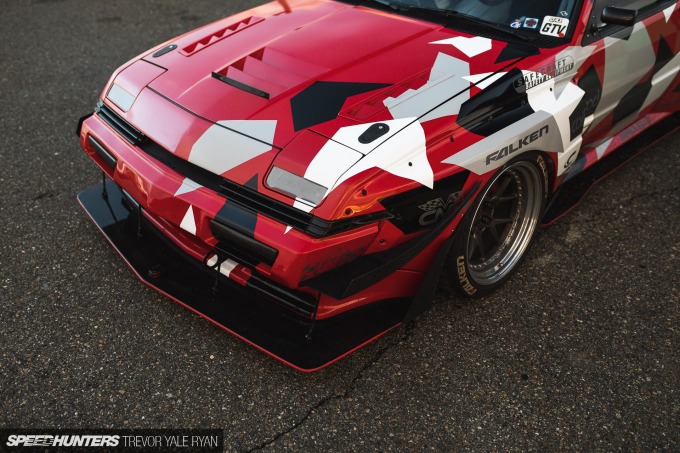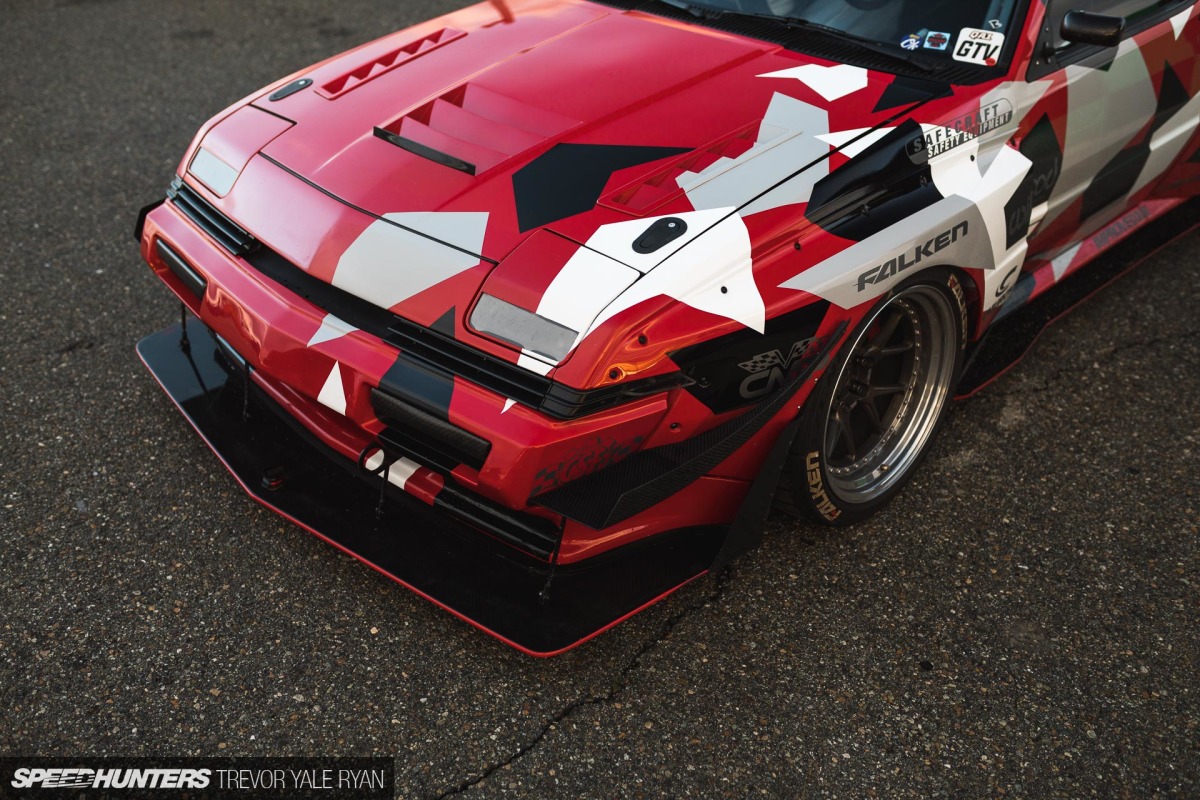 You also may have noticed the lack of a livery on one side of the Conquest. John laid the design down on the driver's side by hand, describing the process as a huge pain in the ass. As such, he hasn't bothered with the right half and figures he'll leave it that way.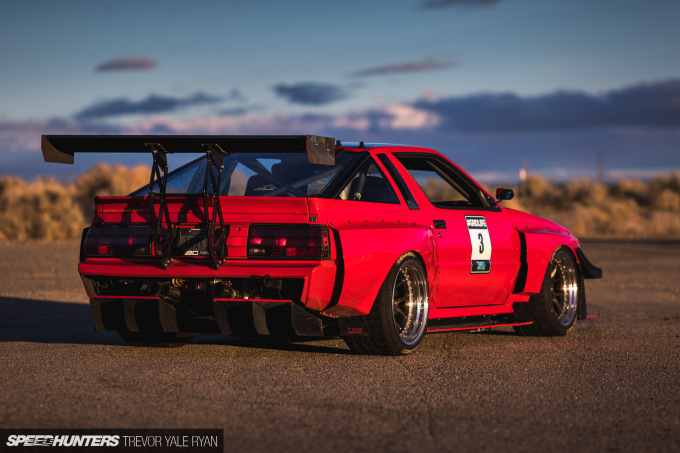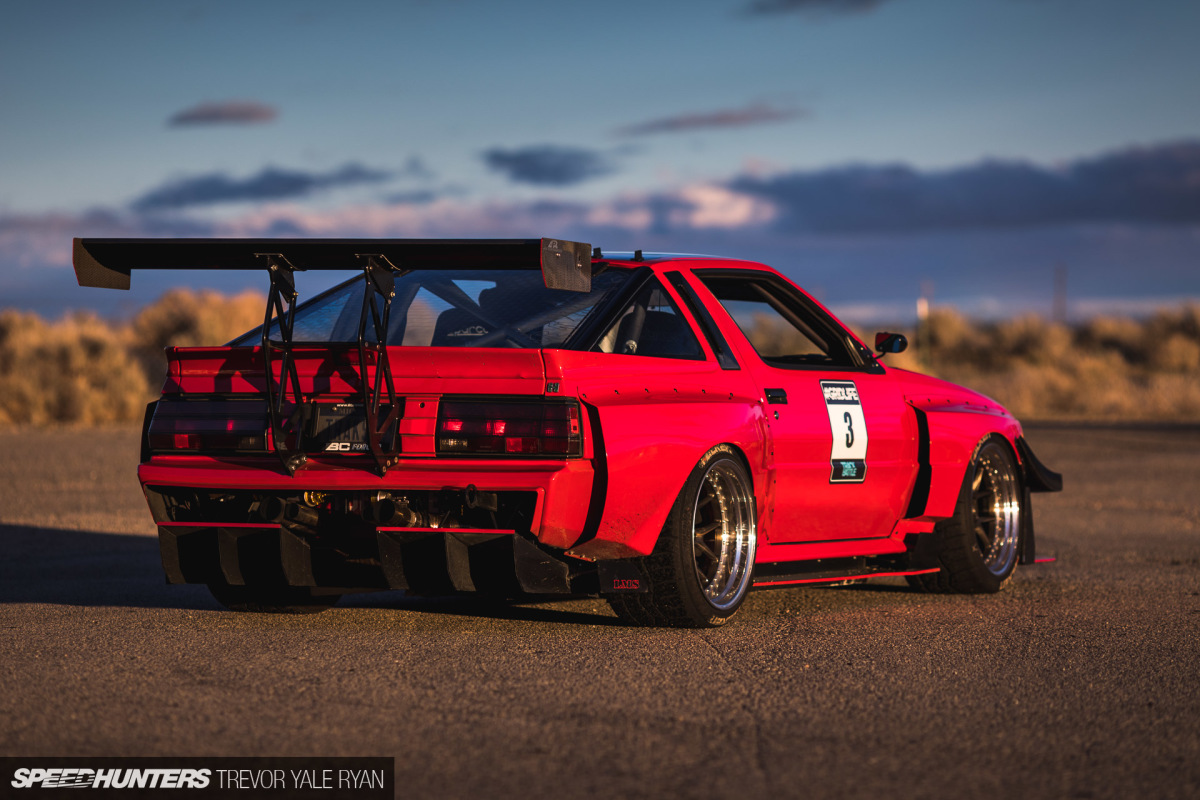 I have to say it's hard to decide between the two, so why not have the best of both worlds? Besides, John says when he's driving in the fast lane in his loud and proud V8-swapped bright red track car, cops might be just that little bit less inclined to take notice without the graphics.
Here's to hoping, anyway.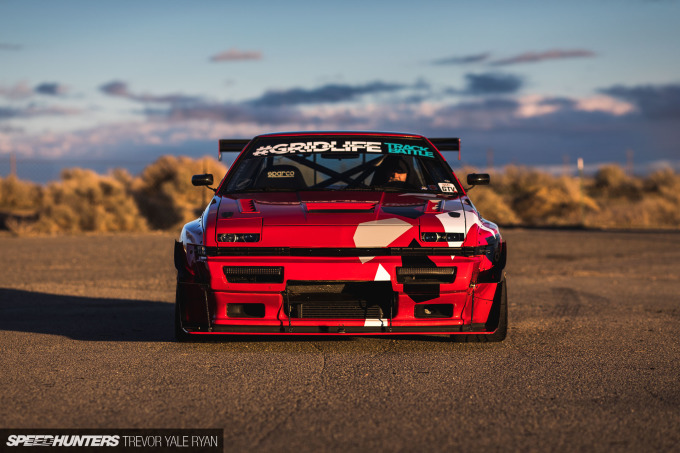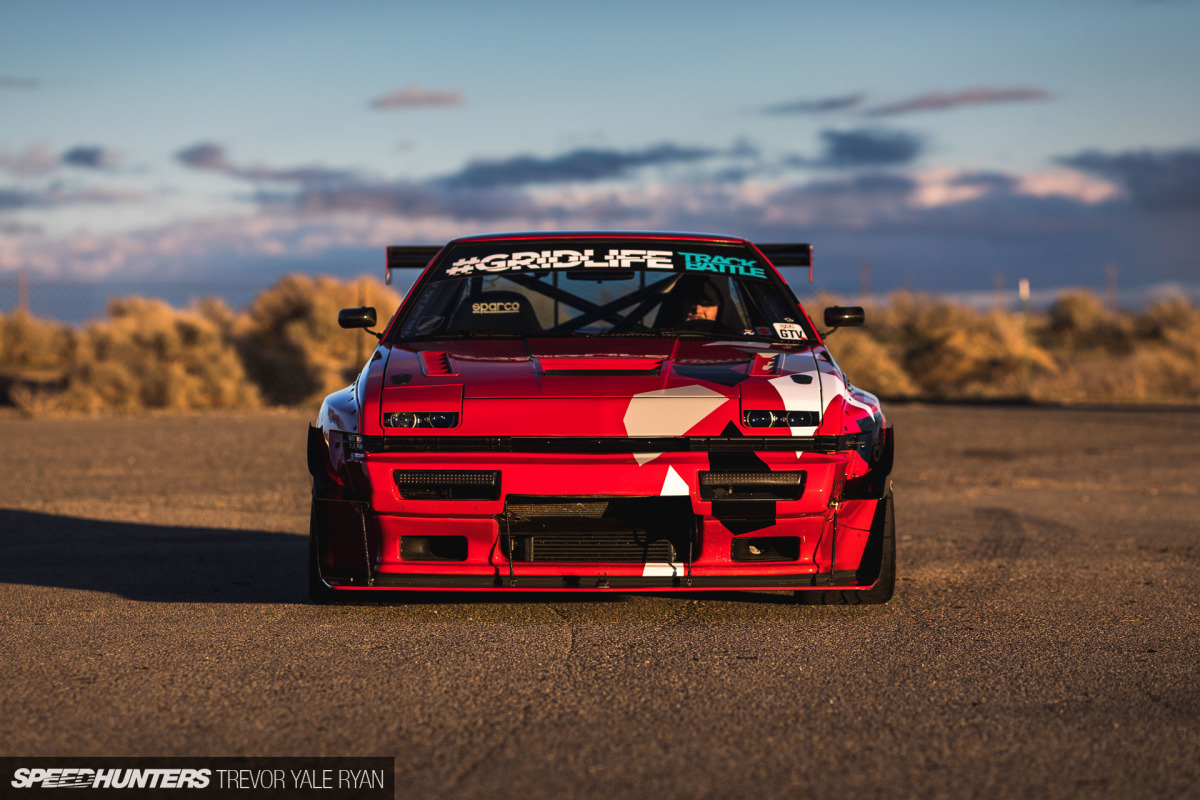 What I love most about these long one-owner builds isn't necessarily the end result but instead the connection that the owner has with the car. As I've touched on, a project like this is never truly finished anyway, and after twenty years of wrenching on the Chrysler I'm sure there are more to come.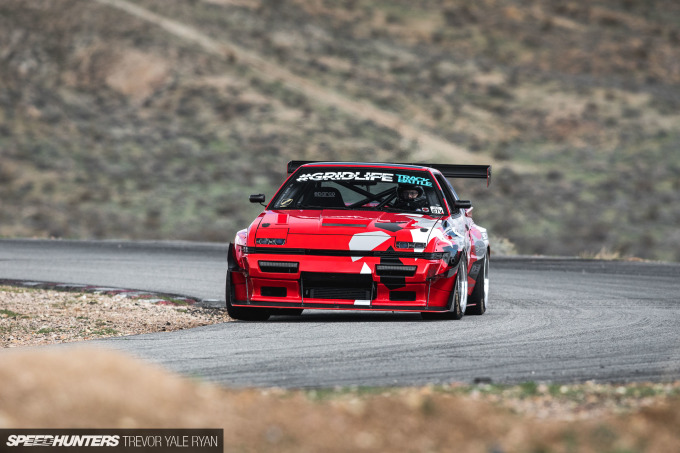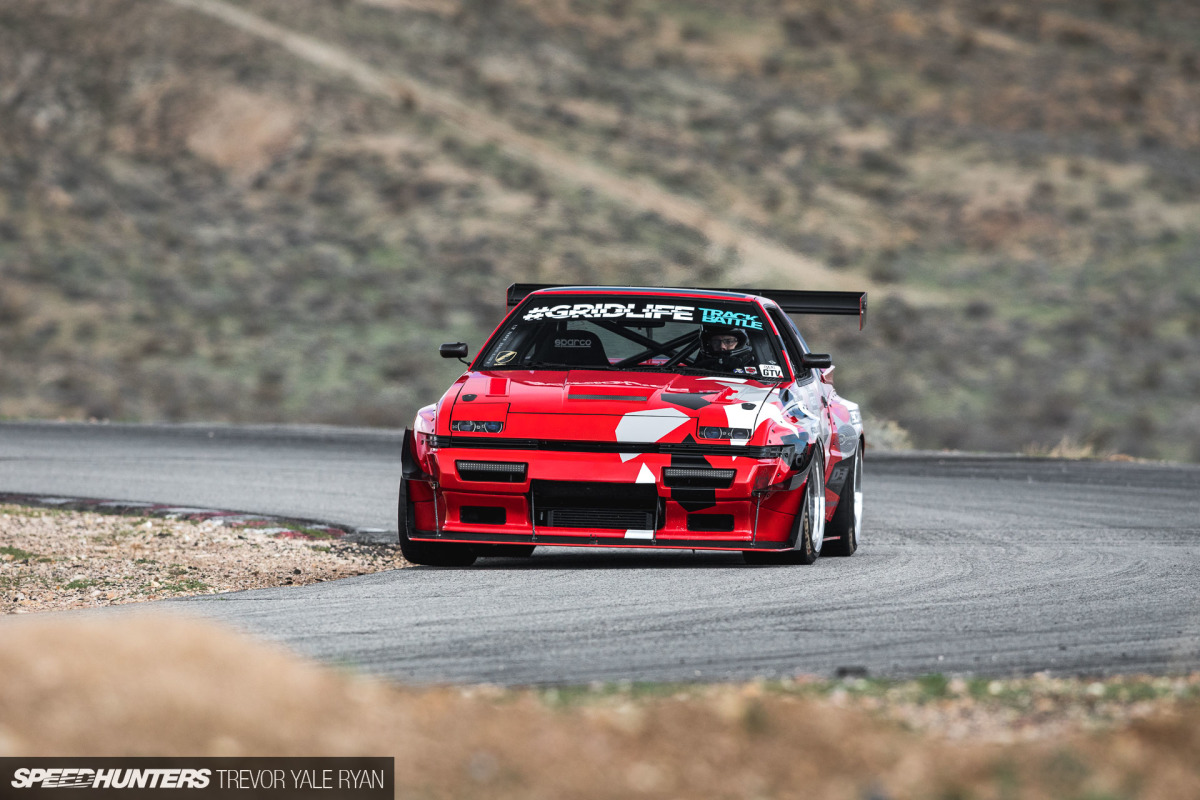 But, as it sits right now, John sure seems to be having a good time putting it through its paces.
Trevor Yale Ryan
trevor@speedhunters.com
Instagram: tyrphoto
TYRphoto.com