Before I jump into our full coverage from StanceNation NorCal, I want to share a closer look at the first build that really stopped me in my tracks at the show.
A 1993 Nissan Hardbody, or more formally, the Nissan Truck, previously the Datsun Truck. Although, if you were in Japan, it would have been sold as the Nissan Datsun Truck. Despite its lackluster name, the engineering department knew exactly what they were doing in the mid-1980s when the 720 was redesigned into the D21.
The boxy lines and square face of the D21 continued on into 1997 when the pickup transformed into what we know as the Nissan Frontier, a curvy — sometimes bulging — truck which lacked the distinction of its simple predecessor.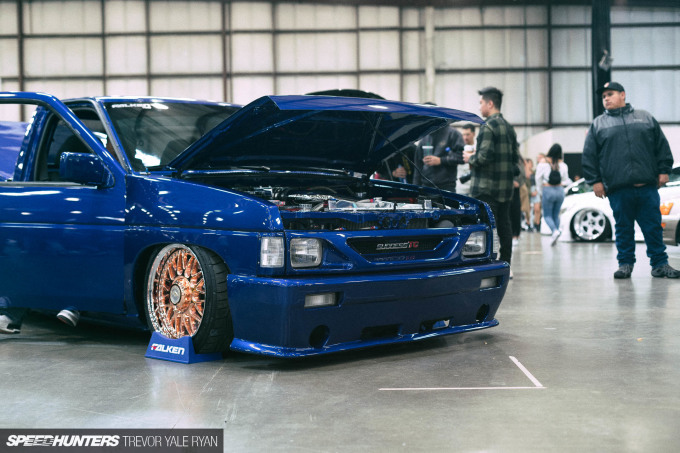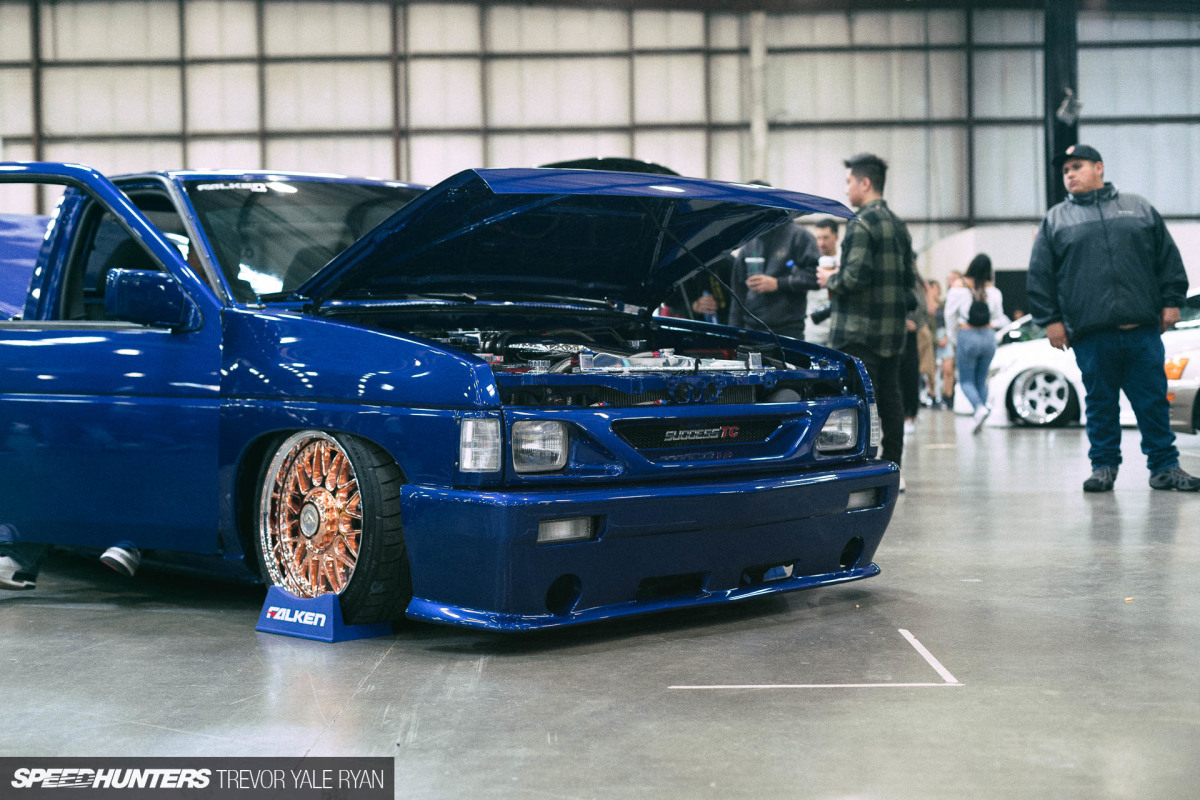 But it was in 1993 when Brian Alcausin — the D21's owner and builder — purchased the then forest green Nissan Hardbody new. From there out, the '90s Nissan became even more '90s and, as the times changed, still stayed that way.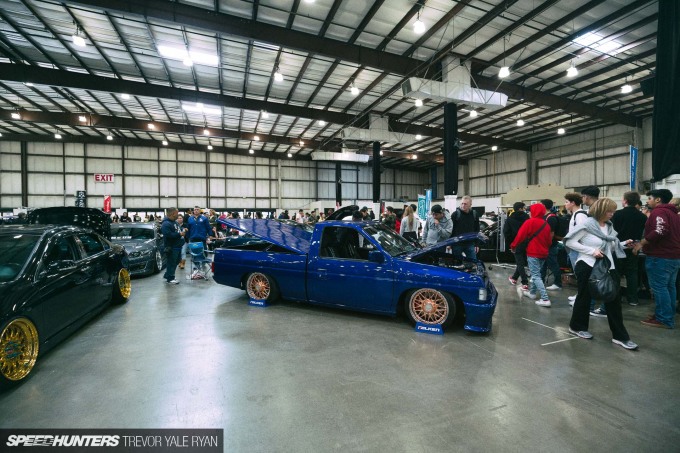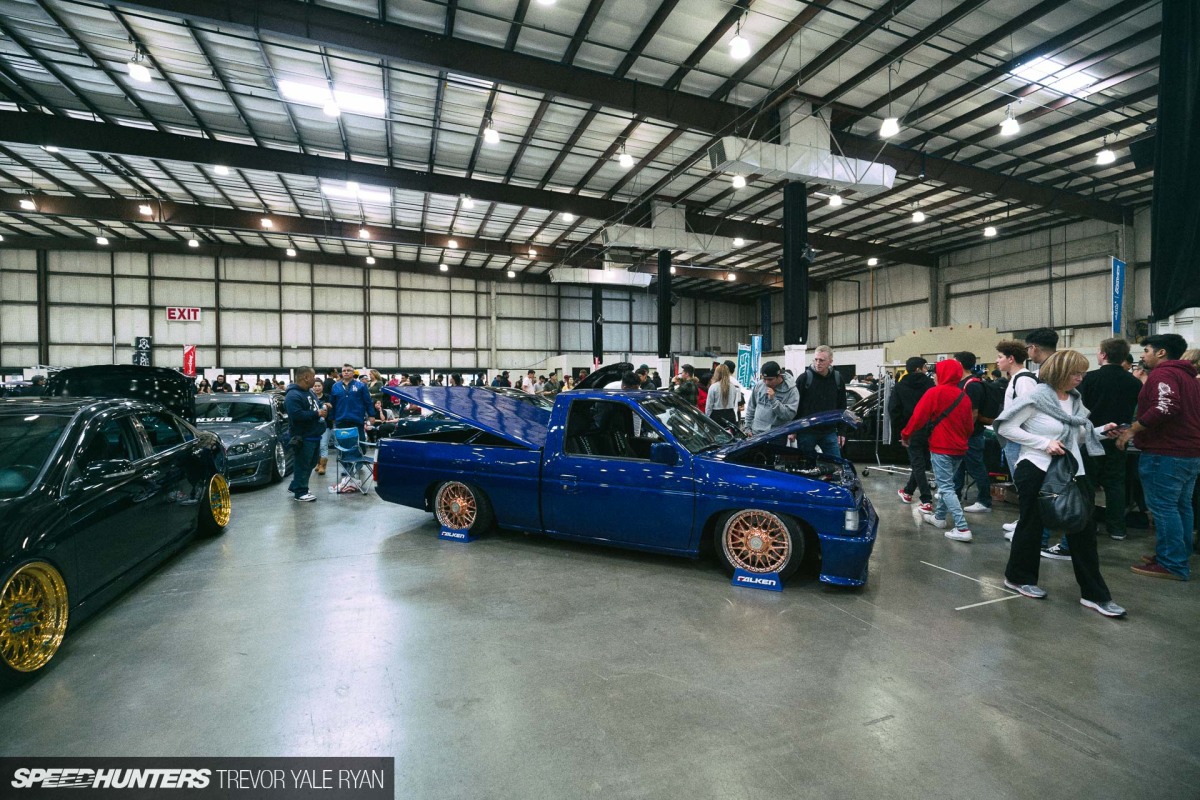 Parked on the corner of an intersection at StanceNation NorCal, held in San Mateo, California, it was a hard one to miss. The judges took notice, too, with one opting to give Brian their 'Top Choice Award,' while the Nissan judge awarded the truck with 'Best Nissan, Third Place' in a show full of hundreds of other options.
It wouldn't be the first time, either.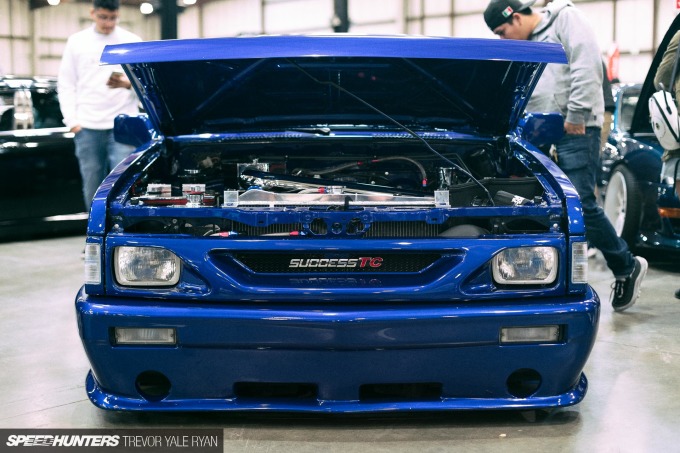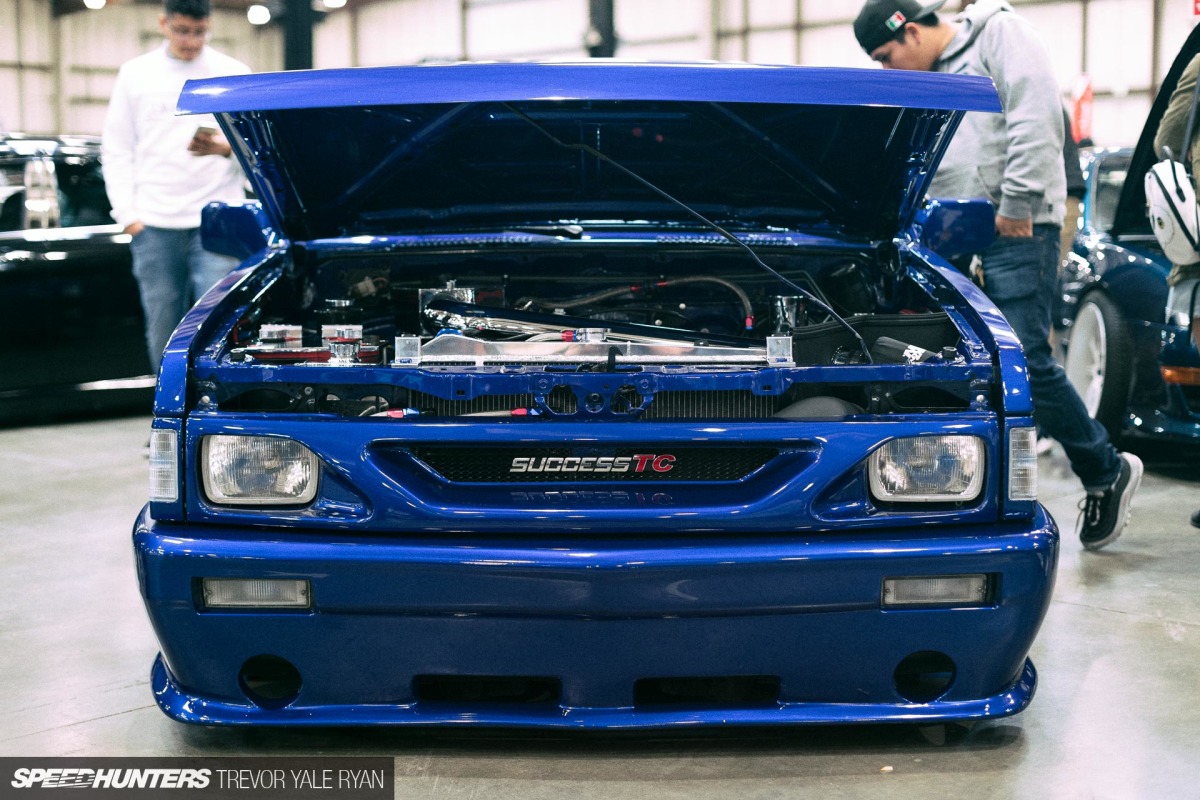 They're all well deserved accolades, especially considering the period parts the Hardbody wears. Brian tells me the facelift-look grille and bumper are late '90s pieces, ones which the truck has worn for exactly 20 years now.
You'll also notice a proper badge for 'Success Truck Club' fixed onto the grill.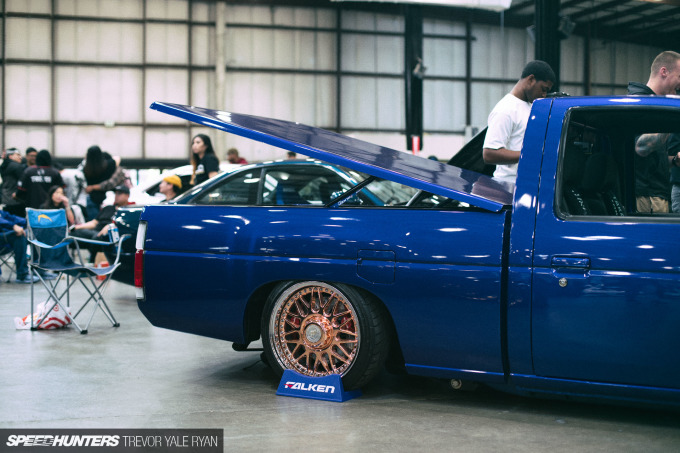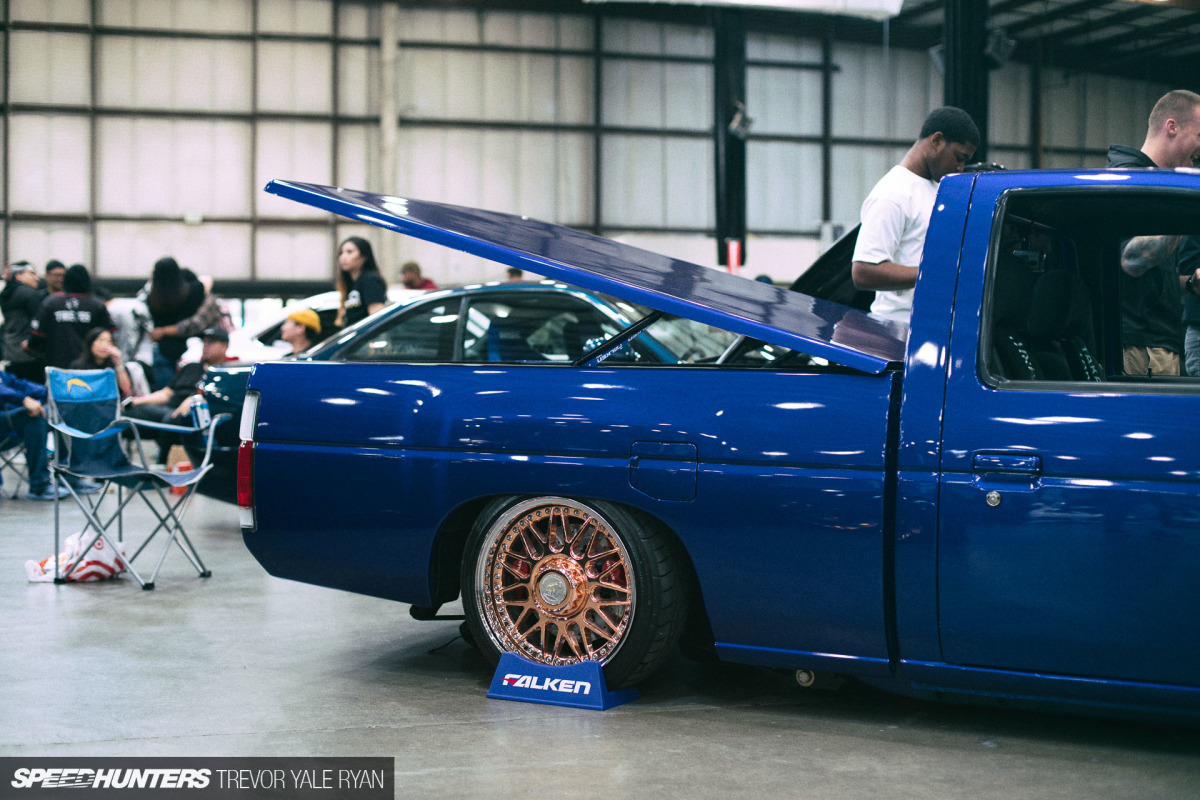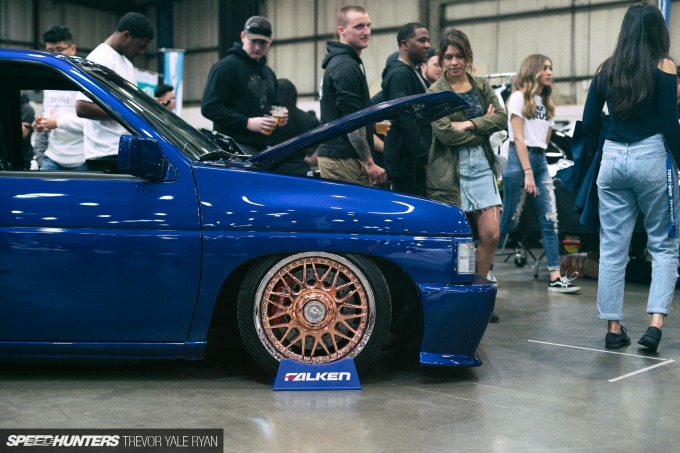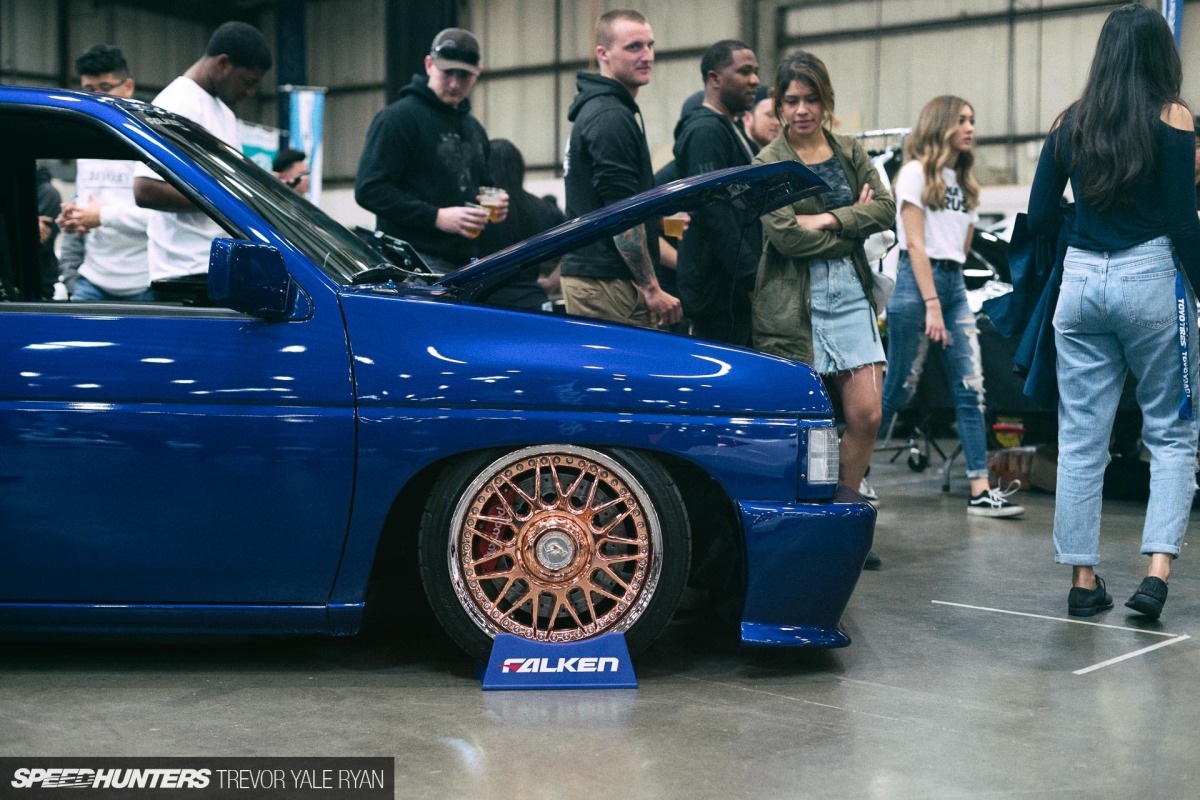 Wheels can make of break a build and Brian's choice here is incredibly fitting, especially considering the color pairing. They're Lodio Drives —another old school item you won't find stocked anywhere today — wrapped up in Falken rubber and plated by Chamorroboy86. And although they do say 'Lodio Drive' on the center caps, I'll admit I had to ask Brian who made them.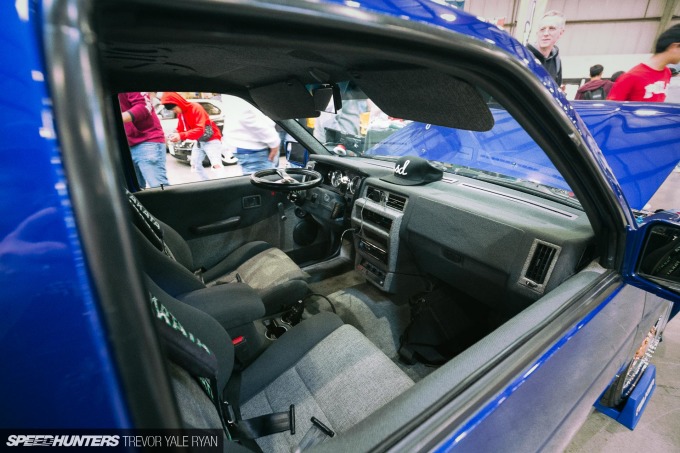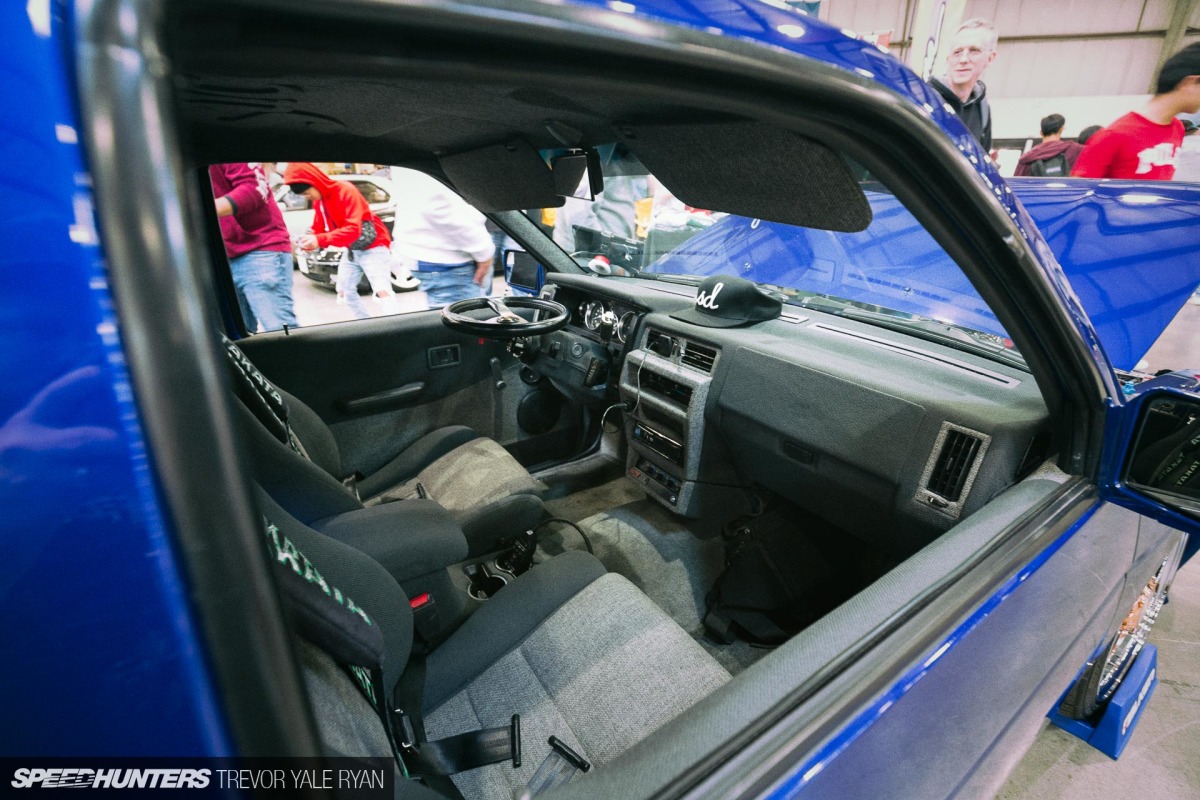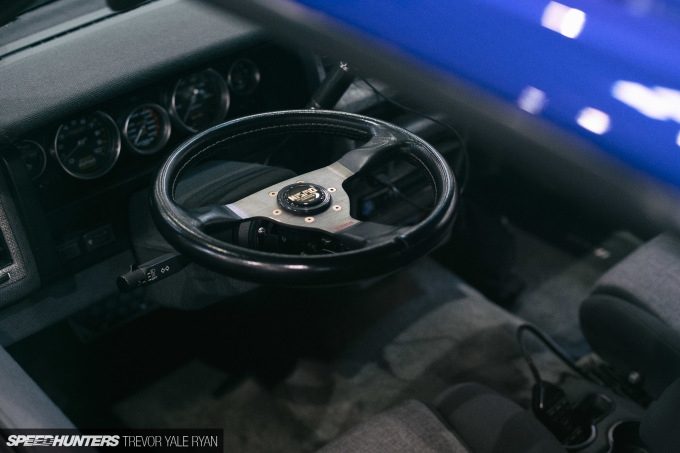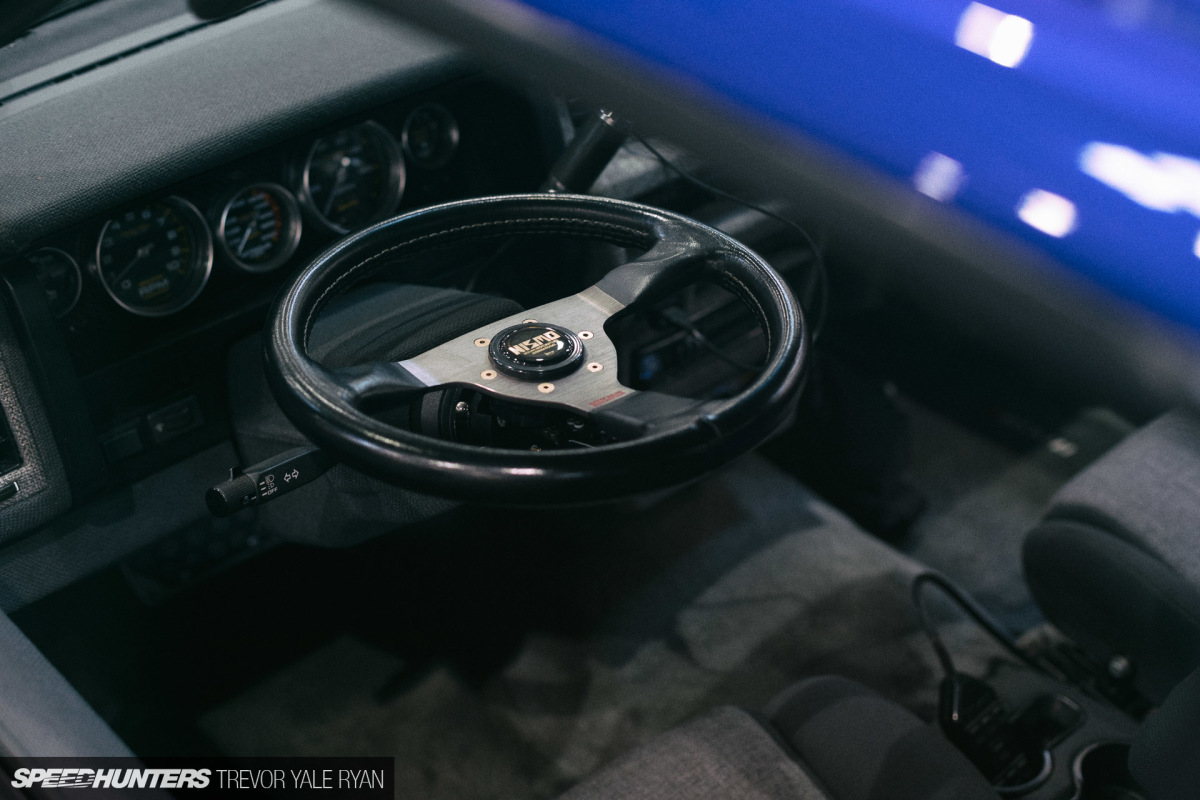 Meanwhile, the interior is clean and tidy, featuring period materials and a Nismo wheel sitting on a tilt hub. Noticing the controller for the truck's air ride tucked into the cup holder, Brian told me the suspension was a completely custom job.
It shouldn't surprise me that making a Hardbody look this good is no simple task.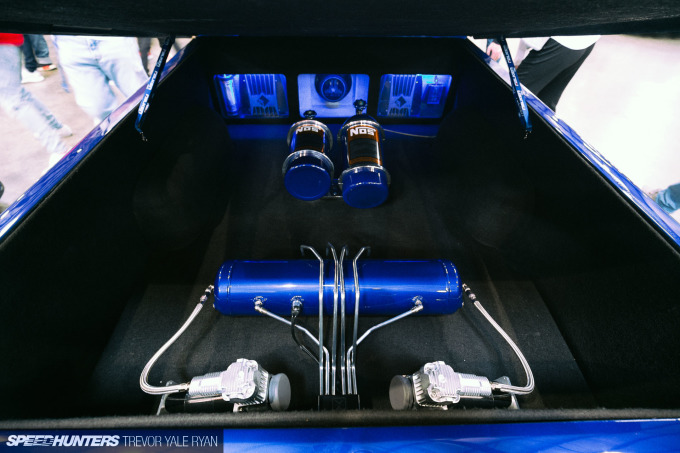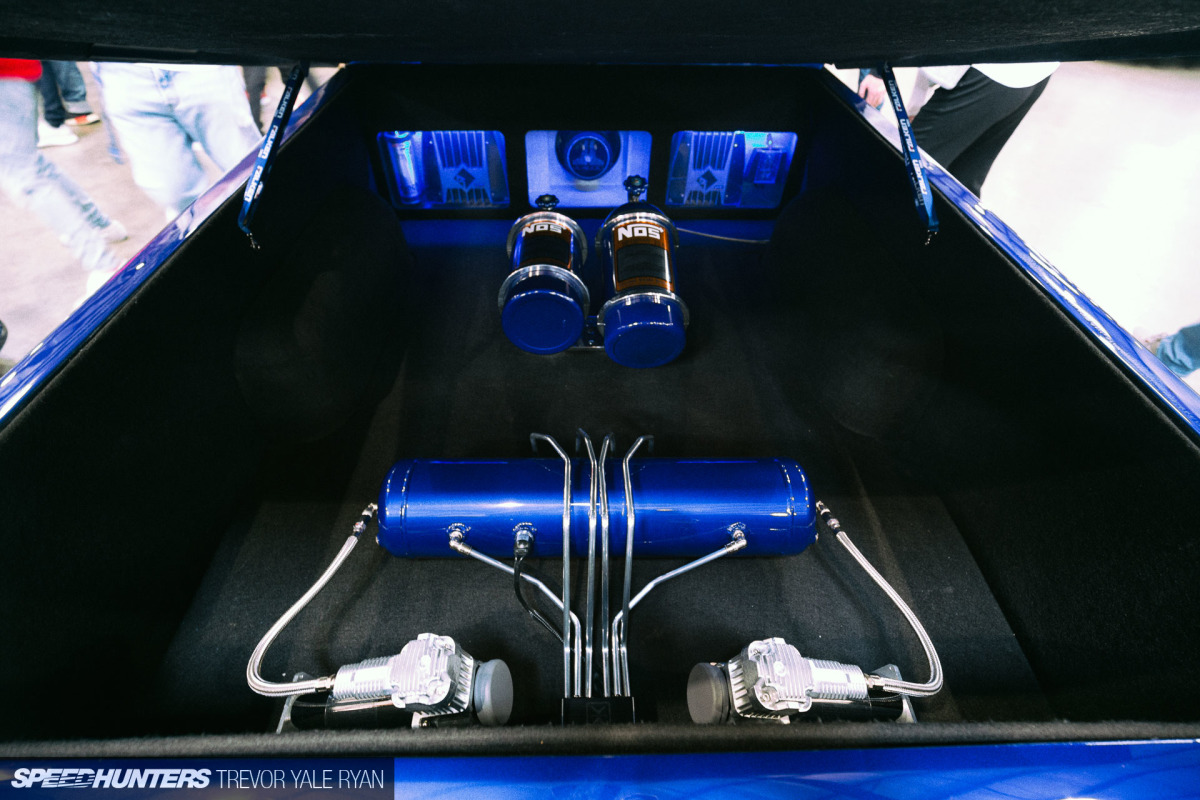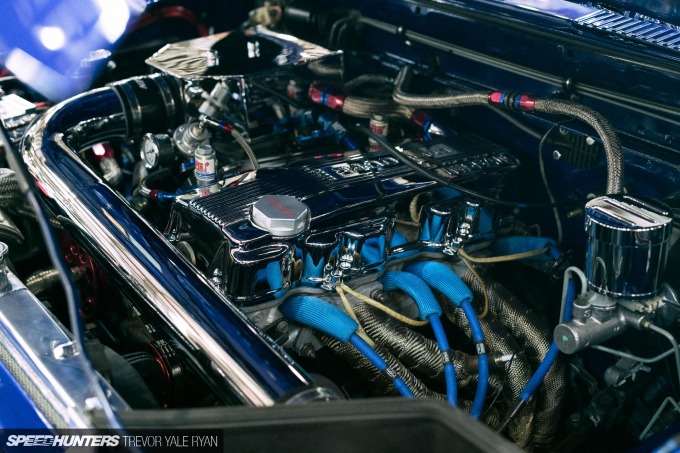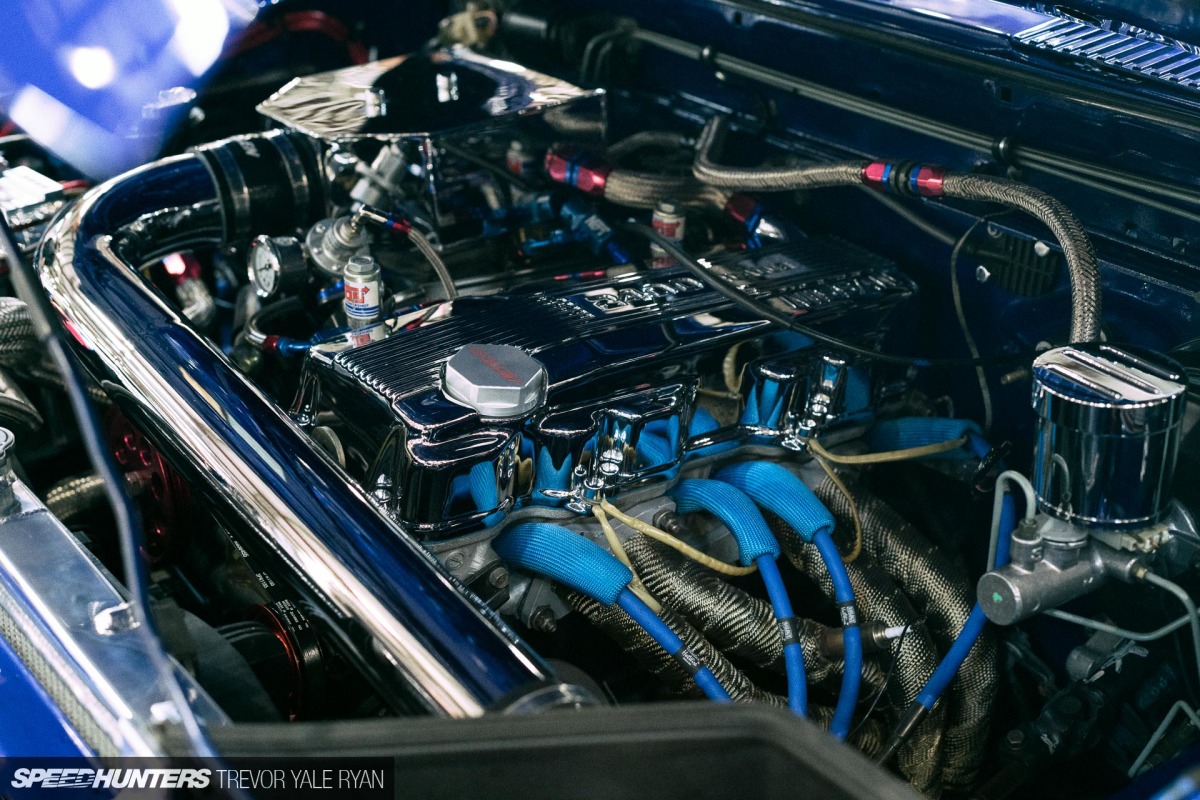 Under the hood you'll find a KA24 fed by a pair of nitrous bottles which reside in the bed alongside the audio system's subwoofer and amplifier setup. The bed itself is lined with carpet, and the compressor and tank for the suspension lives here as well.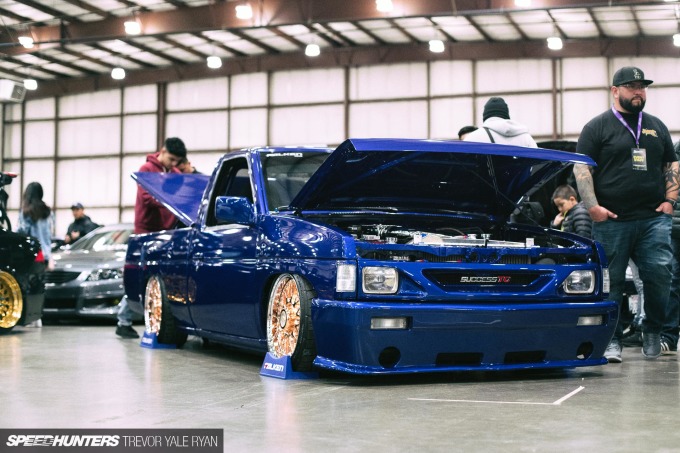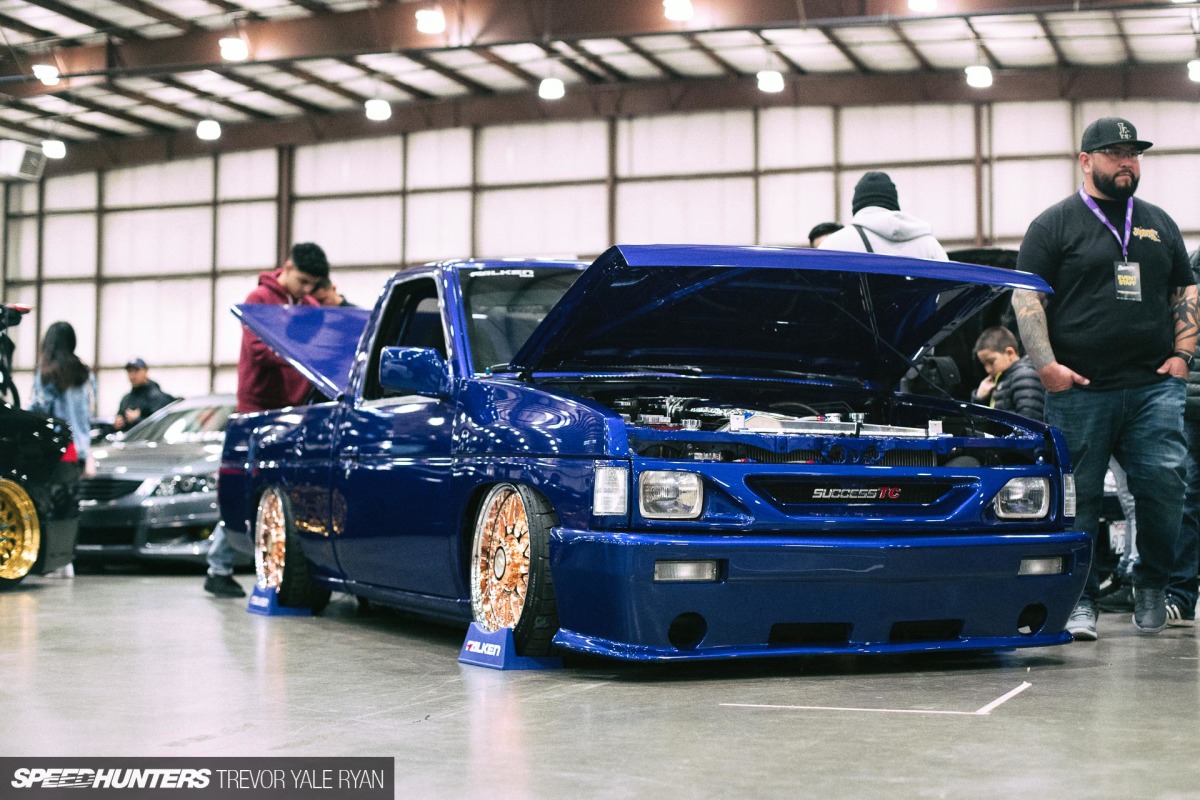 Some things change, and others don't. Owned by a true original, this Hardbody has been under the knife many times over the past 26 years that Brian's owned it. Still, the essence of the '90s has survived.
In fact, I think Brian summed it up best in this post on his Instagram, so I'll leave you with his own words: "Throwback Thursday ~1995 when illegal street racing was 'cool' and racing stripes gave you 15hp."
Trevor Yale Ryan
trevor@speedhunters.com
Instagram: tyrphoto
TYRphoto.com