Before we even get into the heart of why All Speed Customs is worth shouting about, take a glance over these previous build highlights: A 1969 Chevy Camaro created for pro skateboarder Josh Kalis featuring a 1,500hp twin-turbo 408ci LSX V8. A 1970 Pontiac Firebird running a 1,200hp twin-turbo Pontiac 475ci V8. And a 1971 Plymouth Barracuda built with a 750hp race-spec Dodge Viper V10 engine for Green Bay Packers linebacker Nick Perry.
Everyone and their brother can point you to a shop that works on classic American cars, but All Speed Customs, unassumingly located in what used to be a 50,000 sq ft factory in Muskegon, Michigan is something else entirely.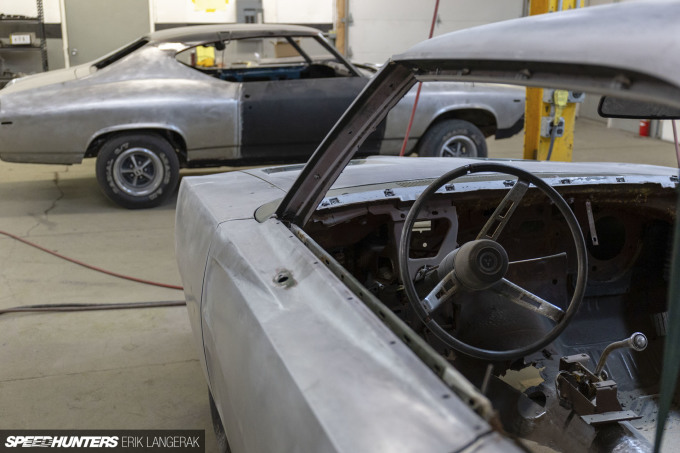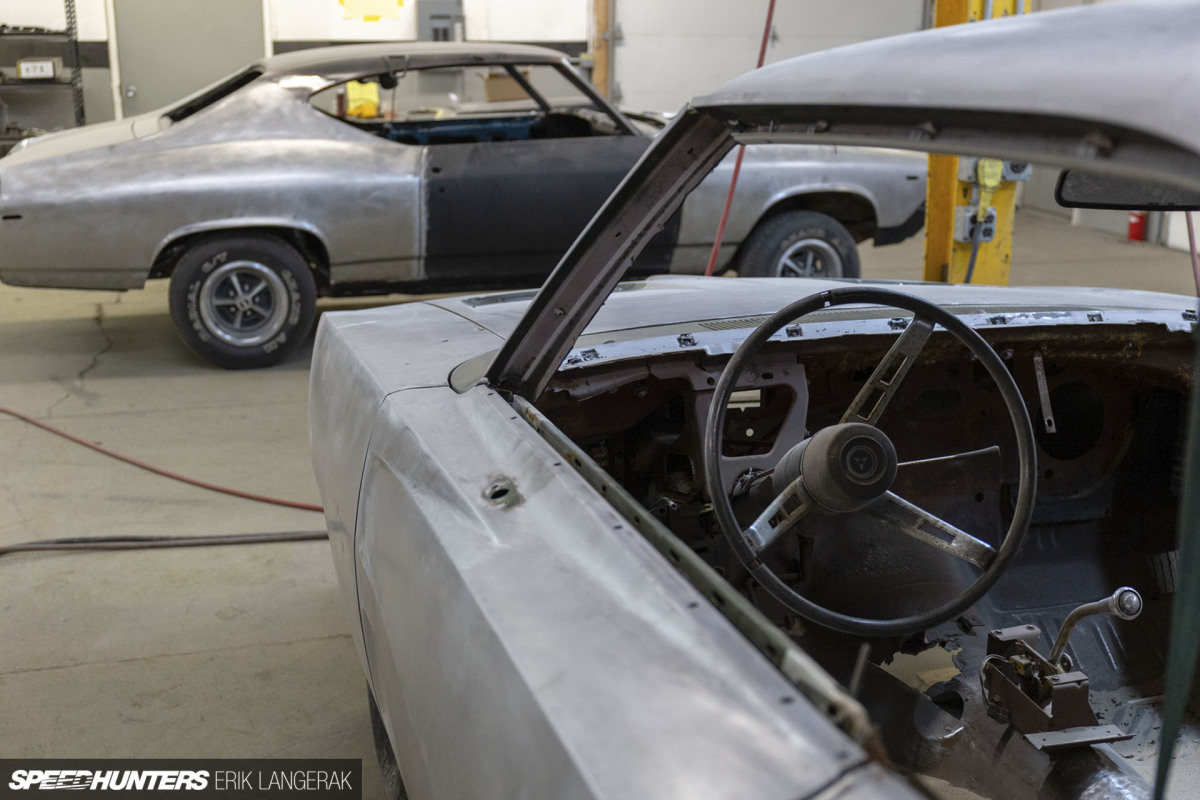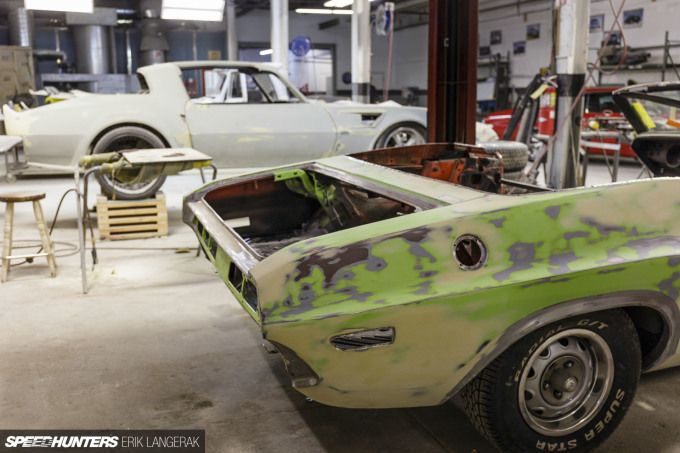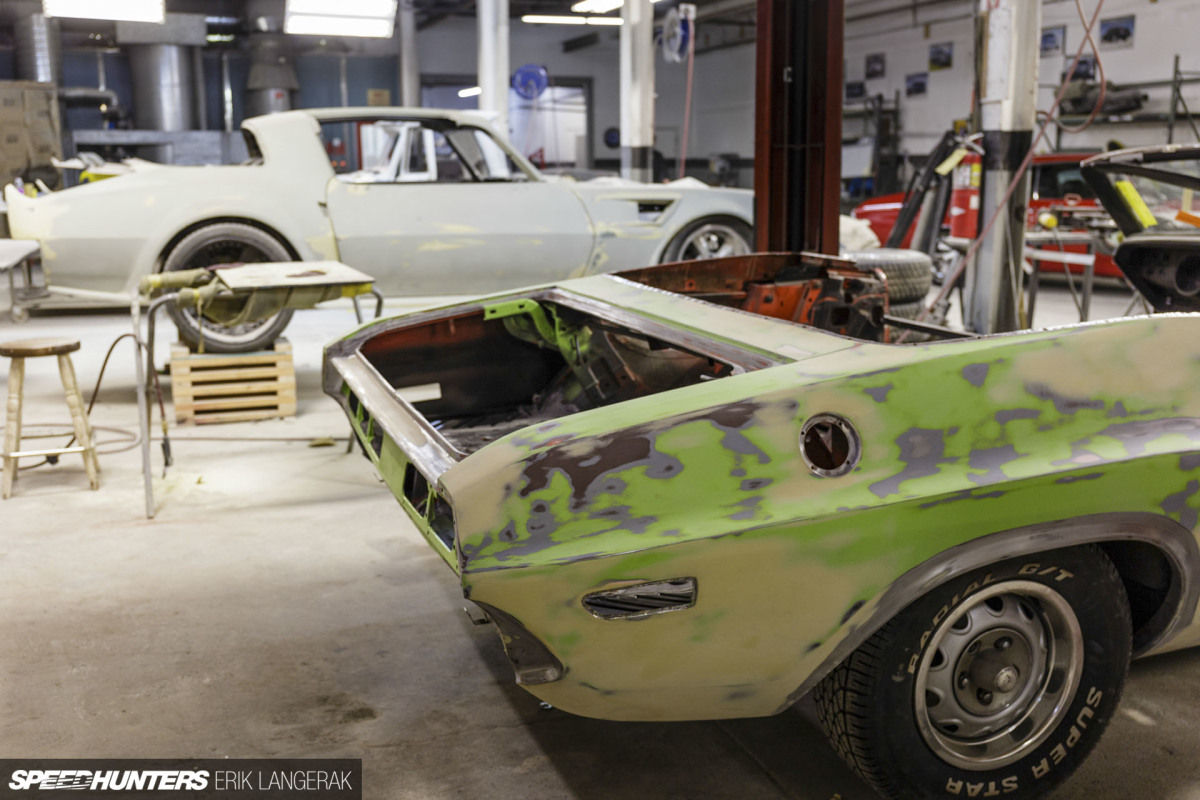 From the outside, one would truly not have the faintest idea of the treasure trove within. Inside is a virtual catacomb of sprawling rooms and spaces that house every conceivable aspect of vehicle alteration and restoration.
At its core, ASC is a group of passionate and talented car enthusiasts that specialize in complete custom builds, primarily of classic and muscle cars, often with modern powertrains and suspension components.
They also perform full frame-off rotisserie restorations, as well as the occasional recent-model domestic build, of both cars and trucks.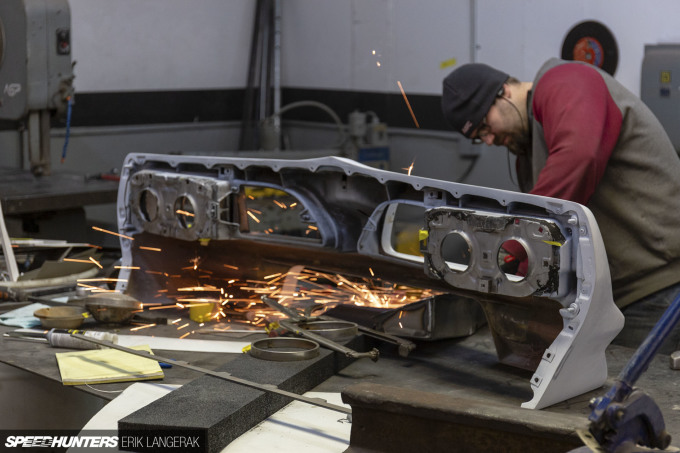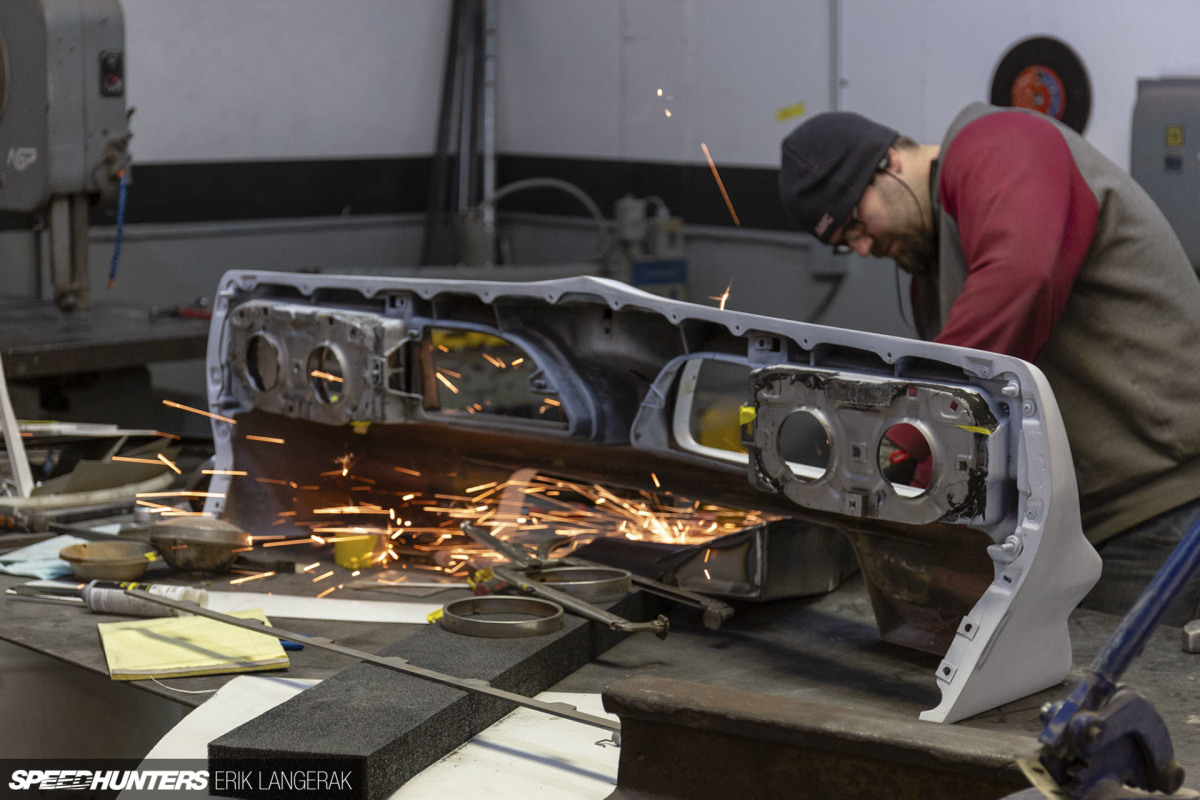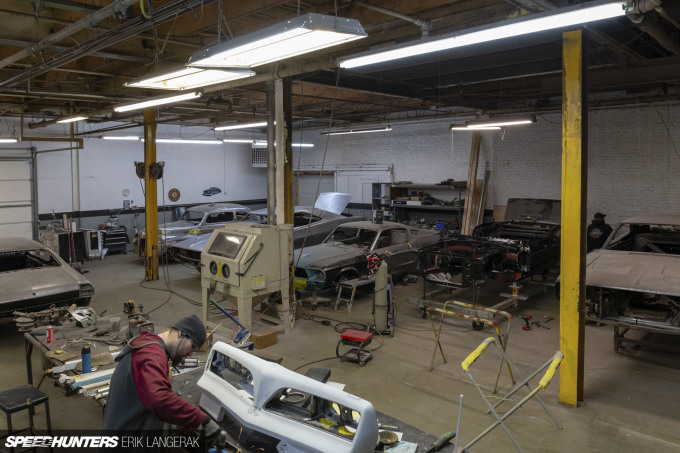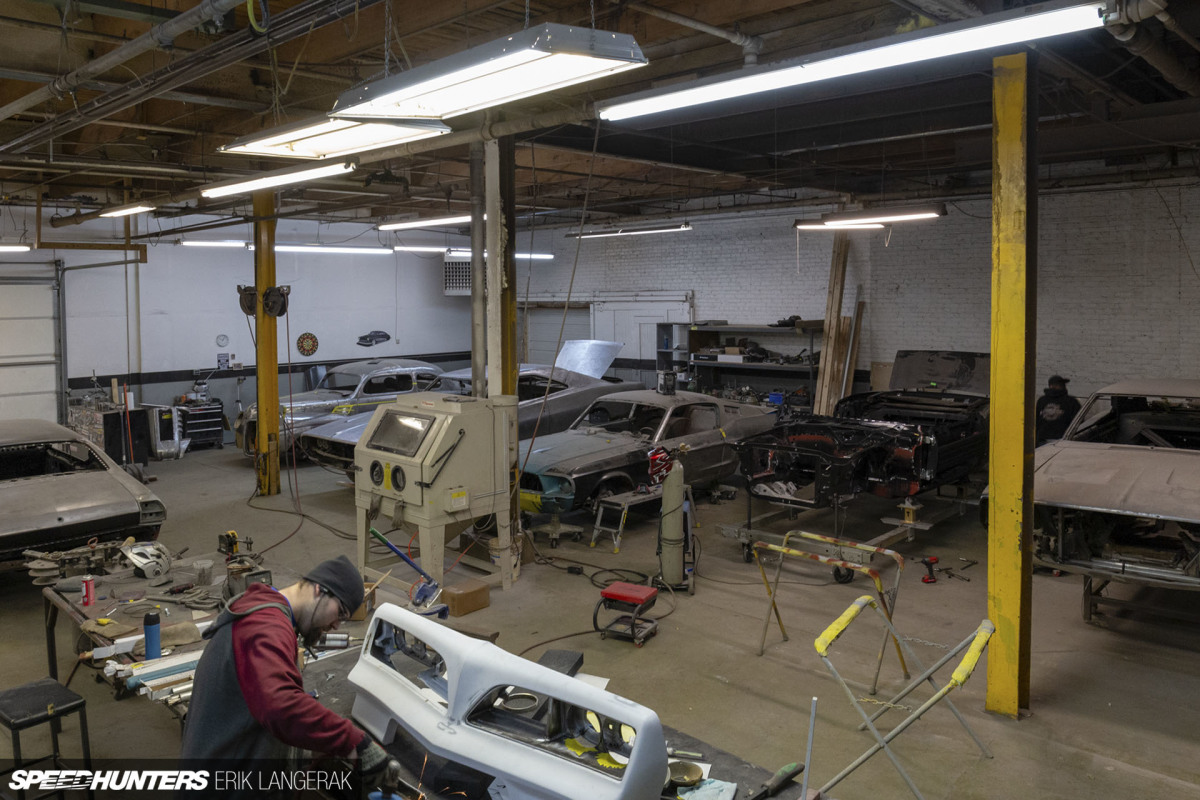 Their approach is refreshingly old school craftsman style, including a surprising amount of work done by hand.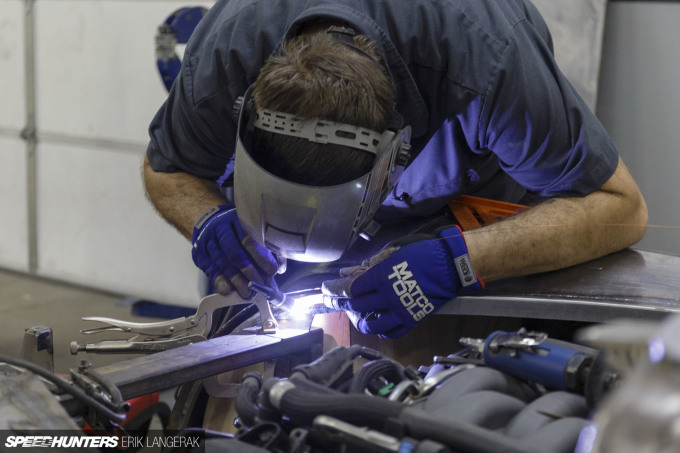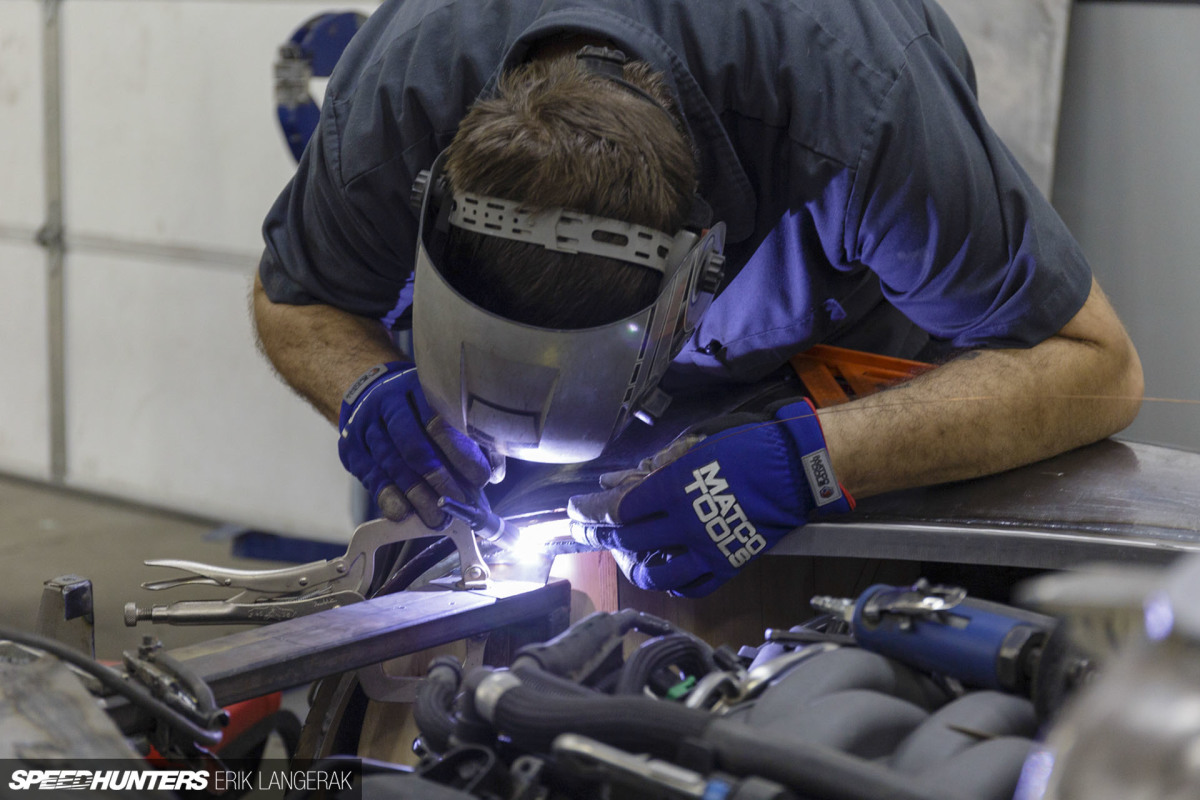 The team at ASC prides themselves on their ability to complete turn-key builds entirely in-house from design to completion. This includes everything from chassis and body modifications, painstaking prep and paint, mechanical assembly and upgrades, and even full upholstery.
In a world of catalog builders who farm out a large portion of the task at hand or just bolt a bunch of parts together hoping for the best, All Speed Customs walks a unique path indeed. The level of work taking place inside these doors and the time commitment to complete an intensive build is staggering, often exceeding several thousand hours.
Those high-horsepower custom build highlights mentioned above are but a few of the numerous award-winning vehicles commissioned for sports and entertainment celebrities, and in each case ASC owner Brian Moat, who rocks an epic beard and disarmingly boyish grin, wouldn't have it any other way. It's gratifying to meet someone so young that embraces the industrial artisan methods so eagerly.
But don't let some of the youthful faces around the place fool you. World-class workmanship is all that happens here, accompanied by a generous amount of good-natured ribbing between co-workers. While more than one establishment around the country can do a basic rebuild, few have the resources and reputation to pull off comprehensive classic restorations and intensive concours-worthy projects without batting an eye.
The staff on hand can build high-performance engines, mold and shape metal of all kinds, apply show-quality paint, create complete interiors from scratch, and construct virtually anything you can imagine in the automotive world.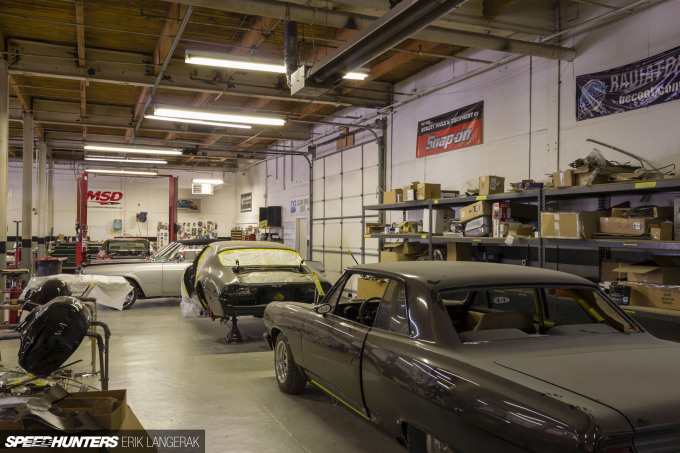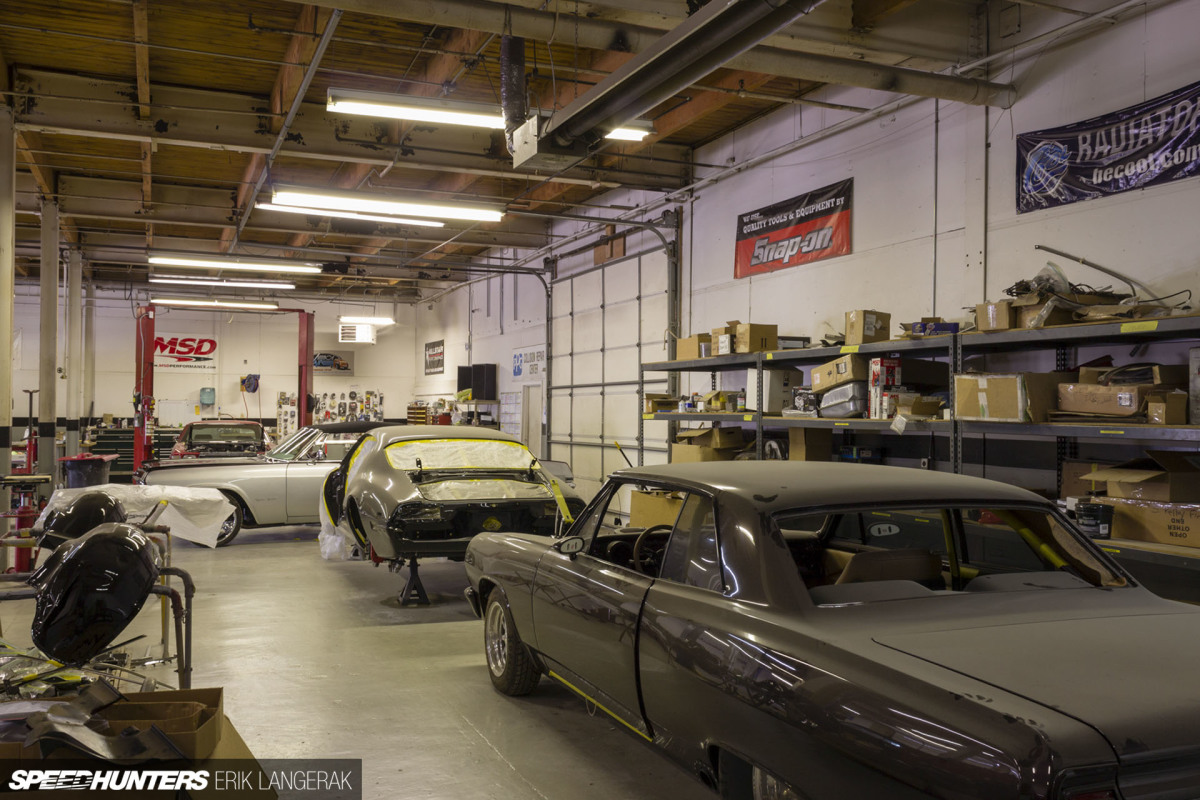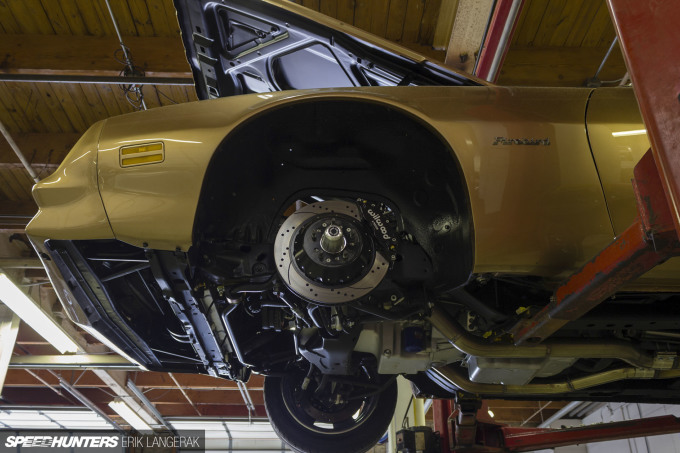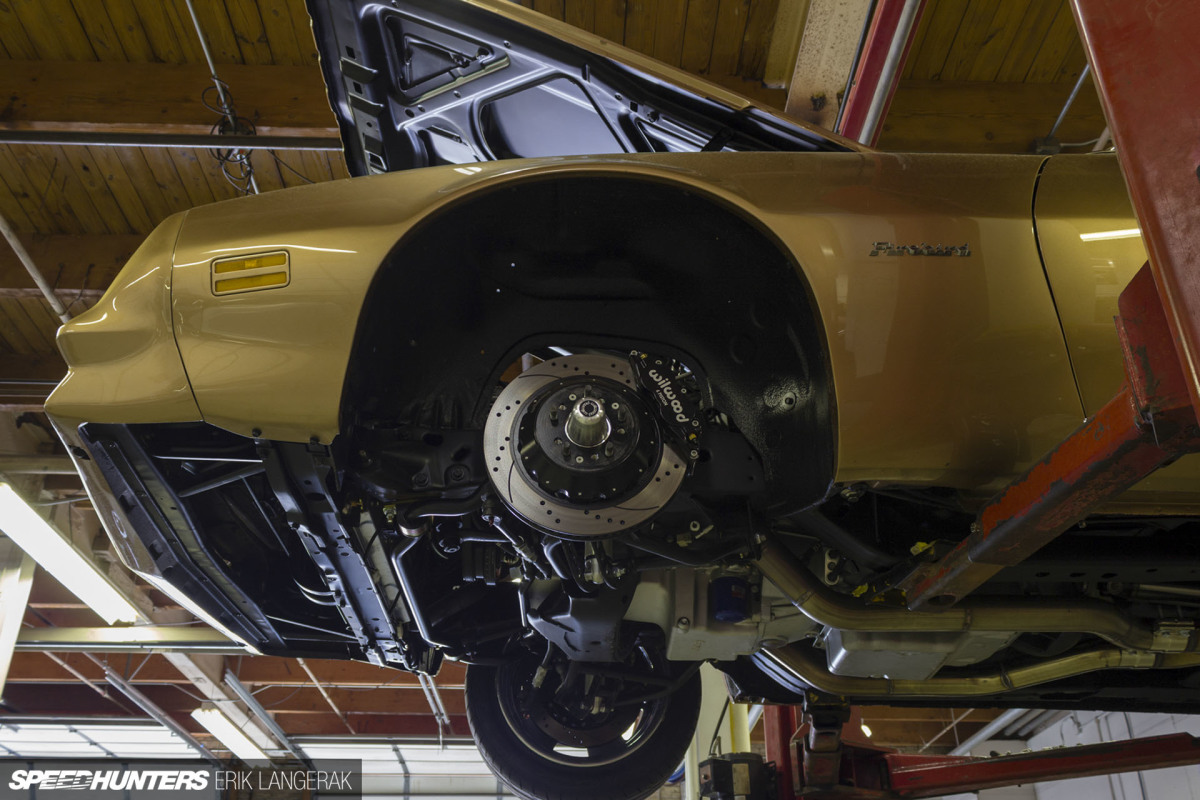 Two of the founding mantras are that of completing every part of the process in-house, and that everything produced must perform even better than they look. The ASC team believes this essential in keeping quality standards high and delivering full custom cars in a timely manner, and the results bear these theories out in spades.
Find your way into the entrance, and you will likely be greeted in an affable manner by either Brian or another member of the All Speed team, all of whom play vital roles in daily operations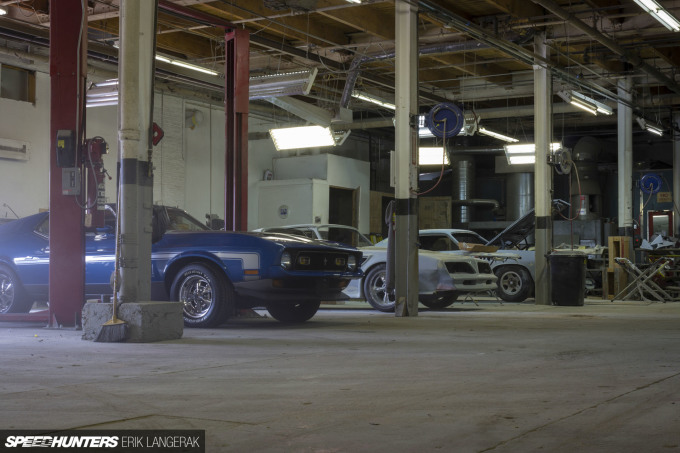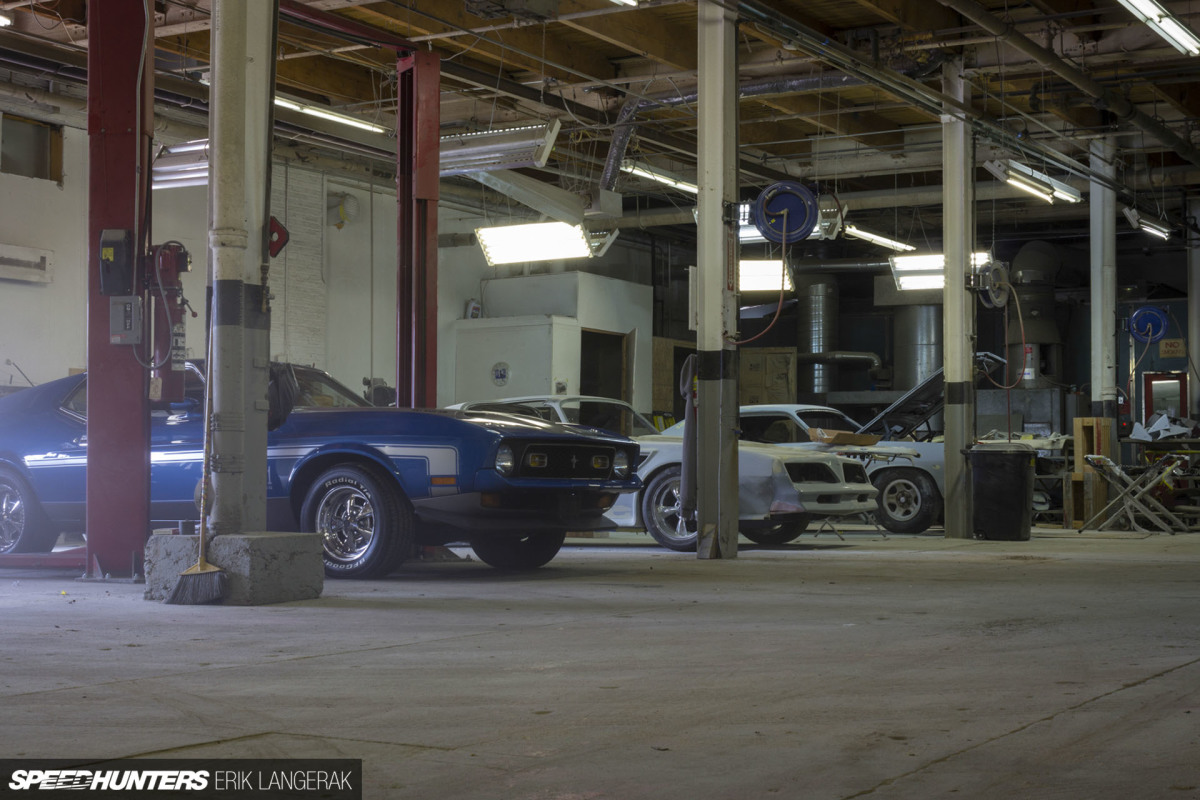 Cars of all descriptions are stored and displayed in every direction – most of which are available for purchase – including for example an original blue 1970 Mustang Mach I, a jet black 1968 Camaro running a stout 383ci small block, a 1967 Chevy C10 big block featuring a lovely period oak wood bed out back, and believe it or not, a custom-built lawn mower.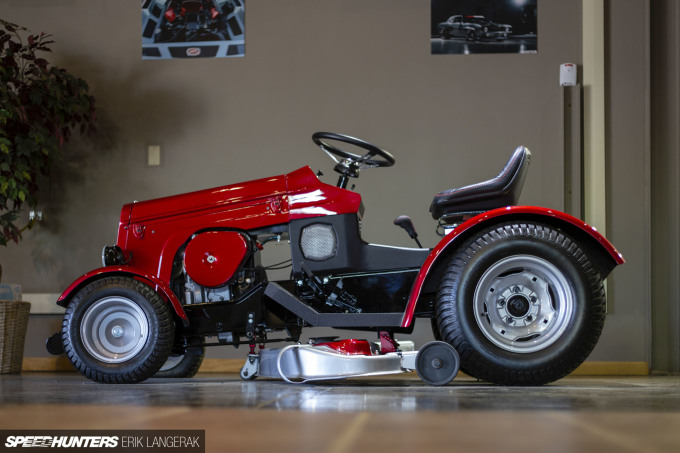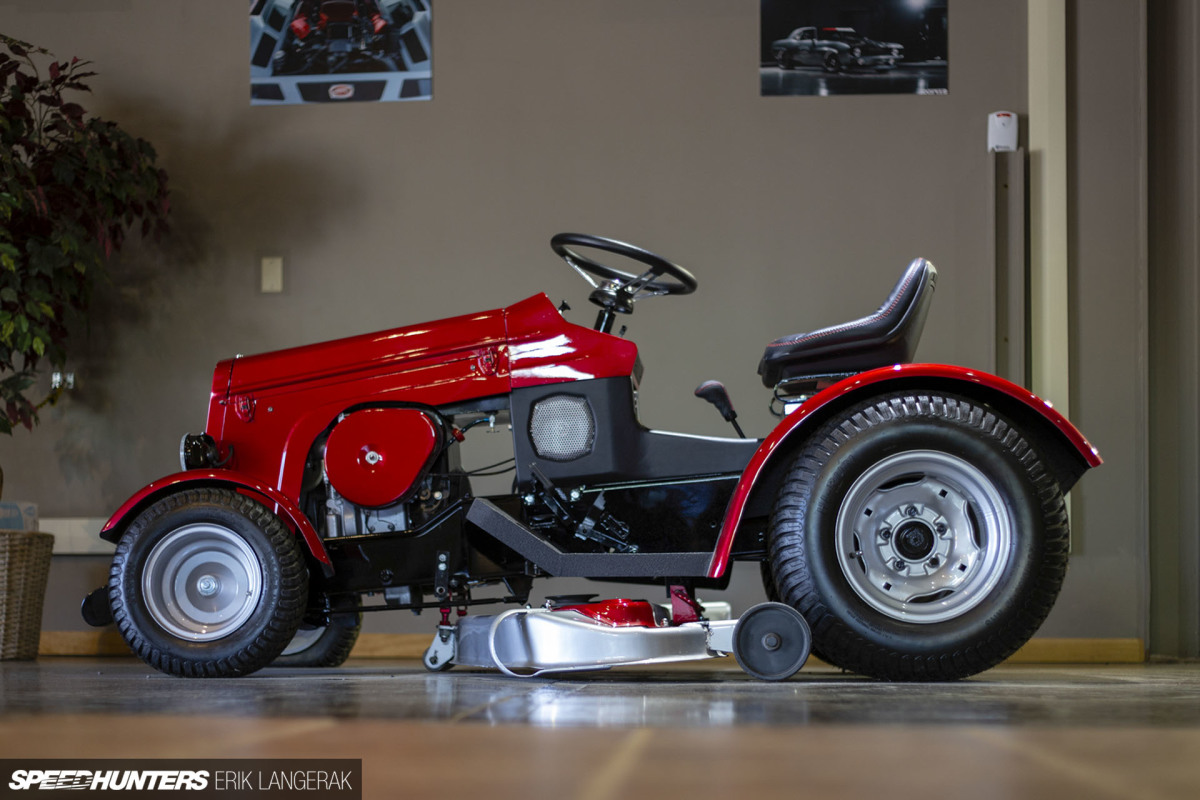 That last one may seem like a joke, but it was assembled with all the care of a show centerpiece.
Off the main shop area where mechanical and electrical assembly take place are an upholstery room containing huge rolls and swaths of materials ready for various hand-operated cutting and sewing machines, and a paint mix room packed with PPG colors and mixing equipment.
Behind these are a massive open areas and rooms where all bodywork is completed, including custom metal fabrication, sanding and blocking, as well as a state of the art downdraft paint booth.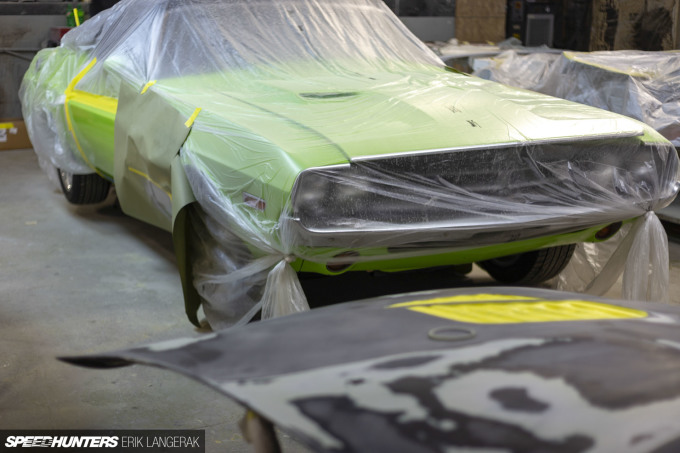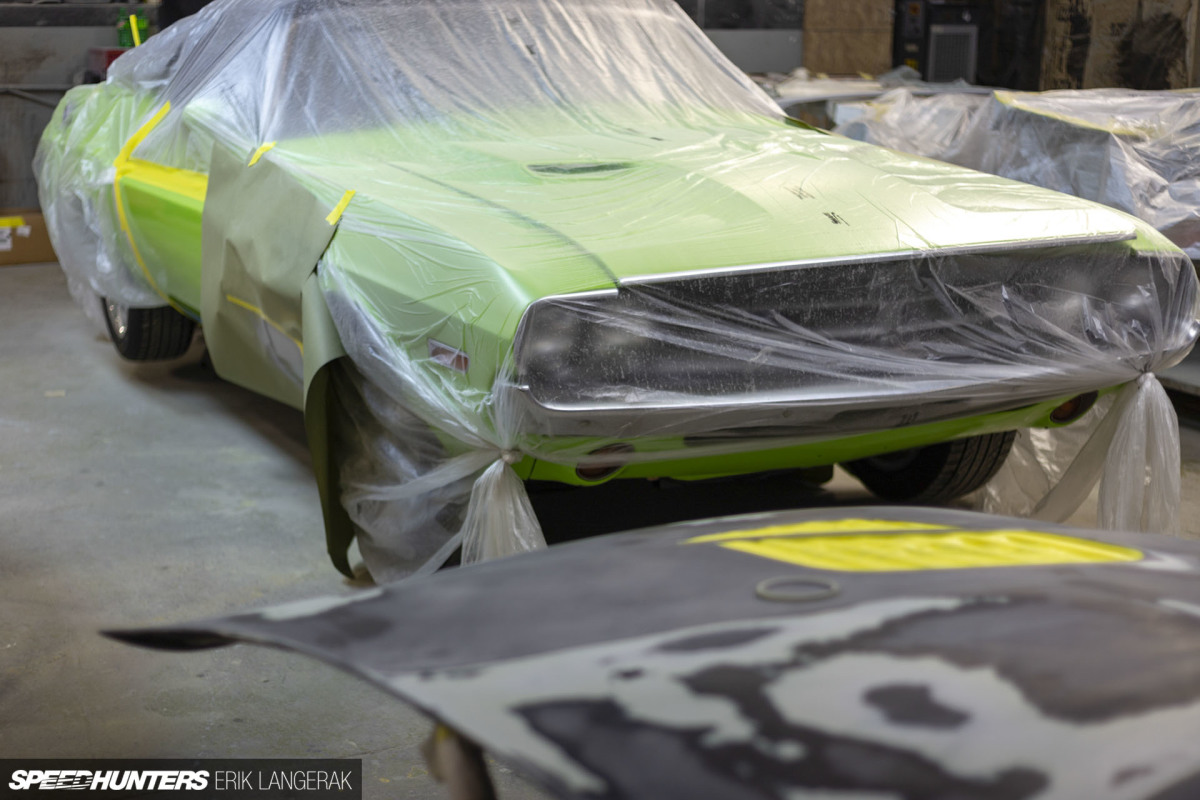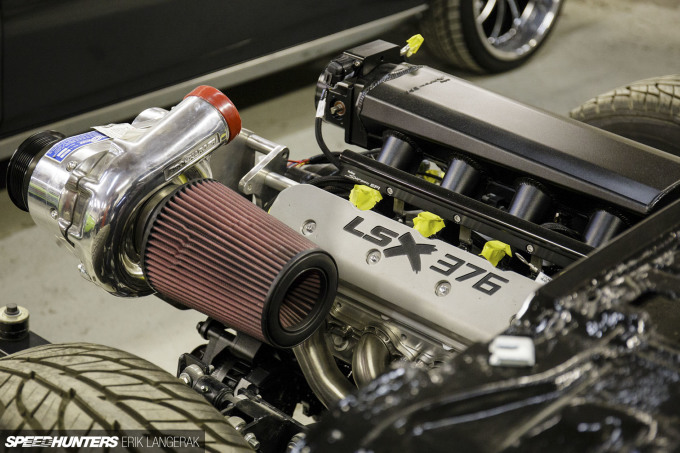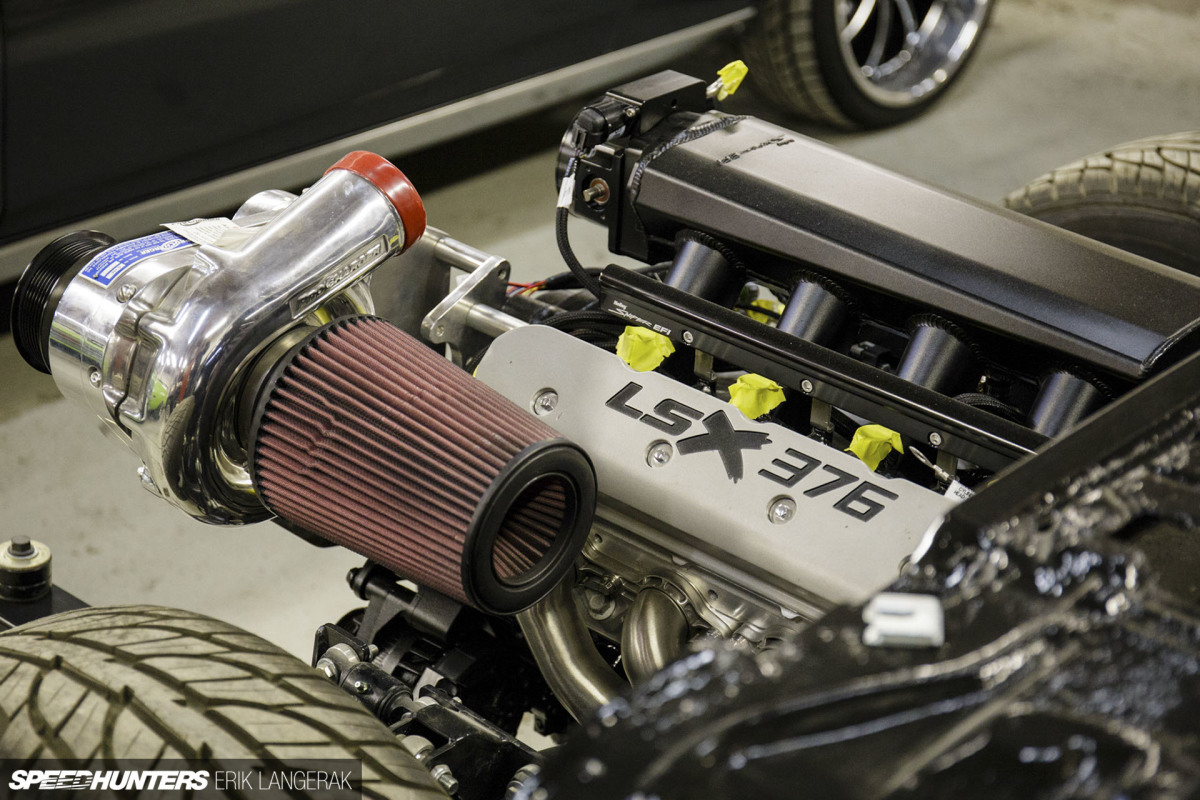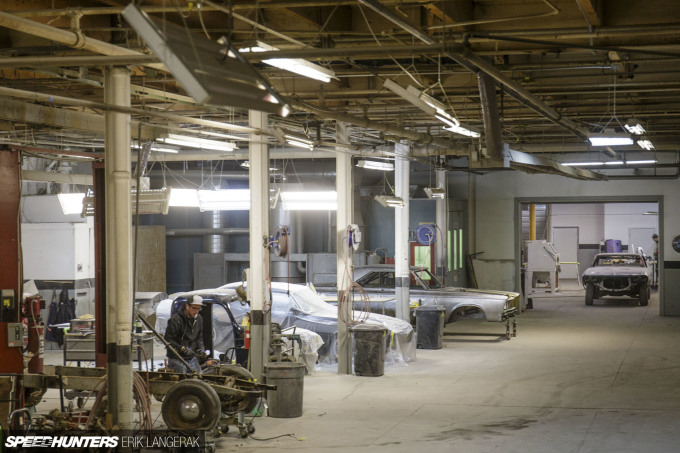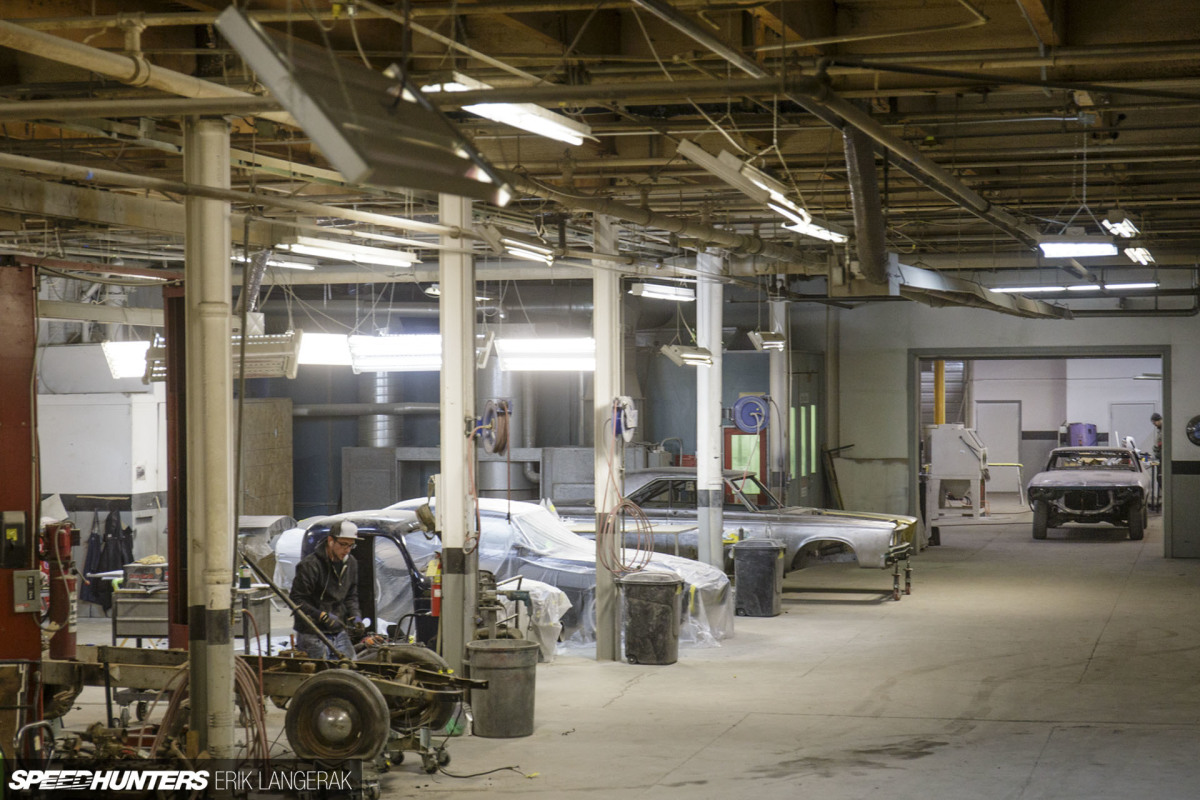 It feels like you could keep exploring for a week in that place, constantly discovering more. Side rooms and passageways materialize out of thin air seemingly, crammed to the gills with projects in various stages of progress, vintage shaping and forming tools not seen for decades, and row after row of vehicles and parts in storage.
If the good folks at All Speed Customs ever decided to become full-time auto manufacturers, they would certainly not only have the skills and tools to do so, they would undoubtedly have the space.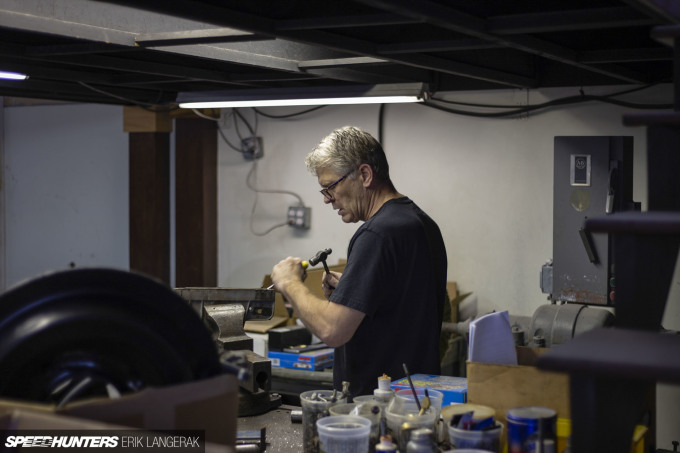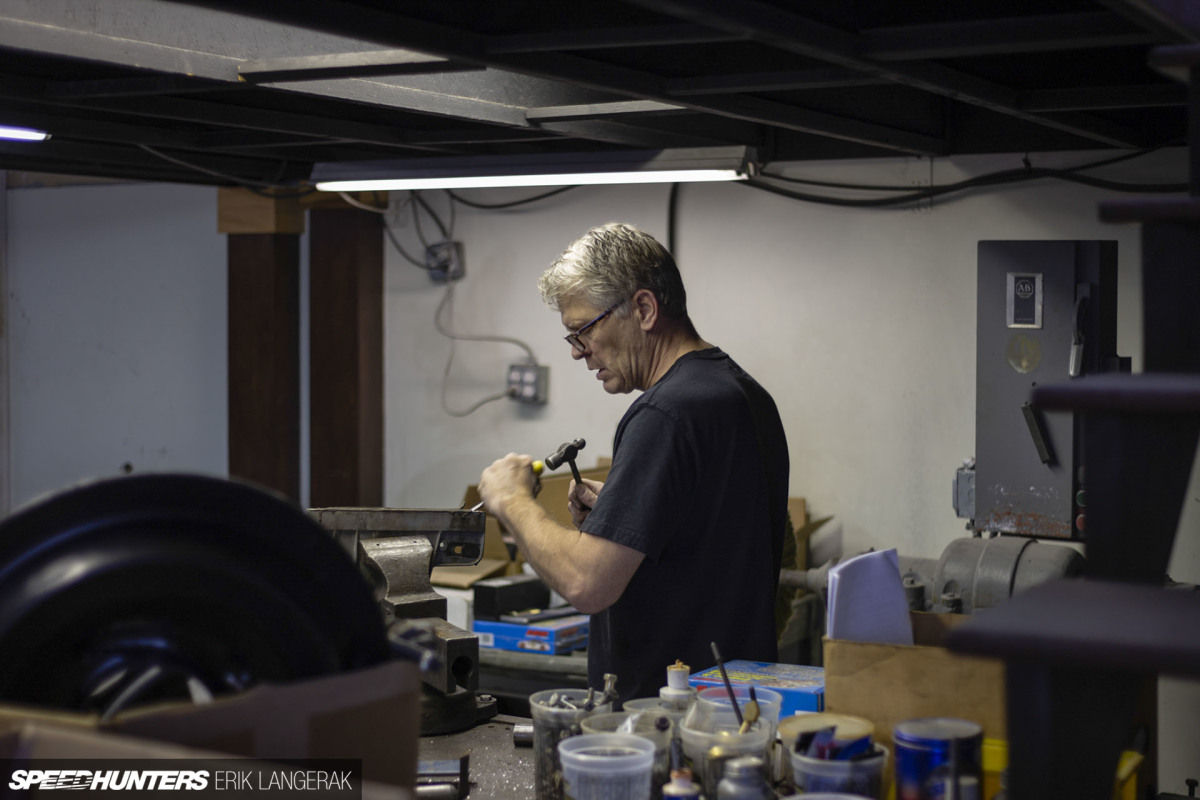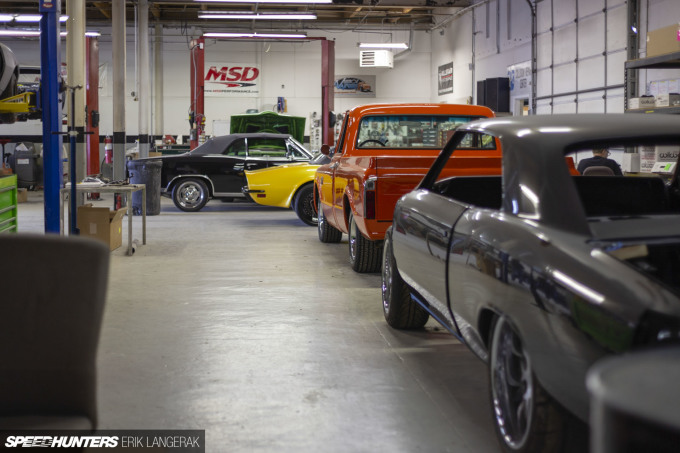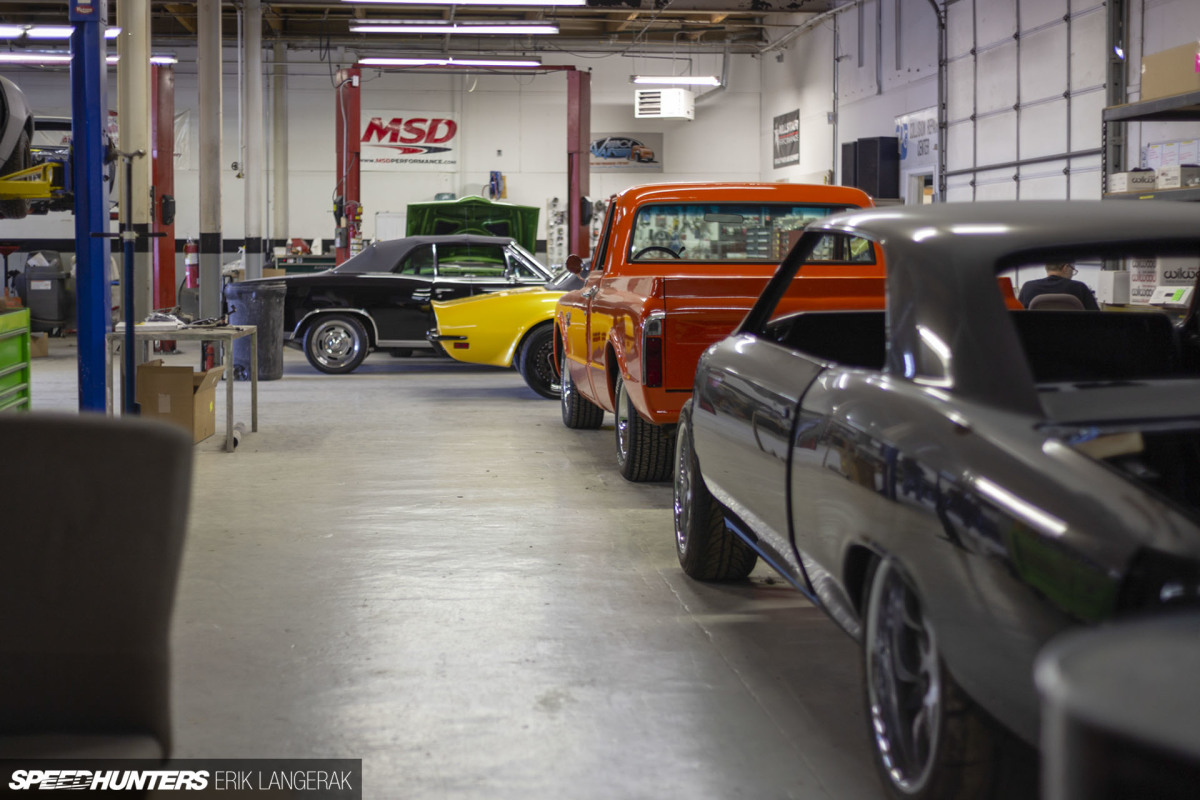 Whether virtually constructing a complete vehicle from a rusted-out shell, bringing a priceless classic back to life with all OEM parts, designing and bolting together a competition-grade forced-induction powerplant capable of horsepower totalling four figures, applying layer after layer of gleaming paint using unique methods, or painstakingly creating a complete custom interior from scratch for a high profile build, it's impossible to predict what the talented ASC crew will pull off next.
But rest assured it will be regarded as both unique and legendary.
Erik Langerak
Instagram: cineframestudio
How To join the IATS program: We have always welcomed readers to contact us with examples of their work and believe that the best Speedhunter is always the person closest to the culture itself, right there on the street or local parking lot. If you think you have what it takes and would like to share your work with us then you should apply to become part of the IAMTHESPEEDHUNTER program. Read how to get involved here.