I applaud those who choose to build a car as though it were a factory offering.
Due to safety regulations, and market demands manufacturers are forced to operate within fairly rigid boxes. As consumers, however, we're completely free to color outside the lines and many of use choose to do exactly that when we modify our own vehicles.
Adhering to a factory like rule set is an incredible challenge, but for all the extra hoops and effort we go through, the end result is usually worth it.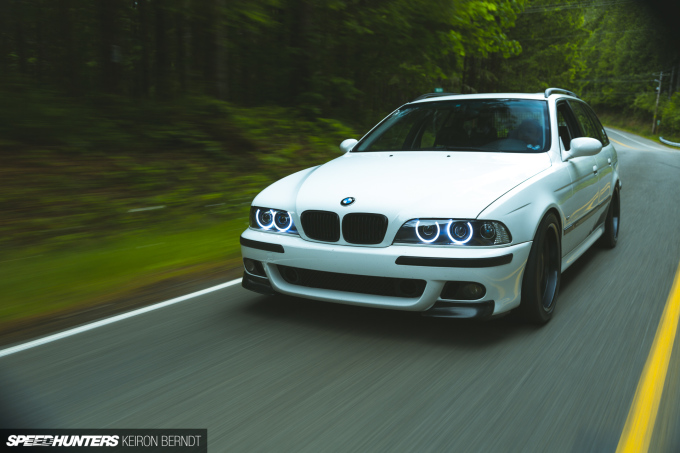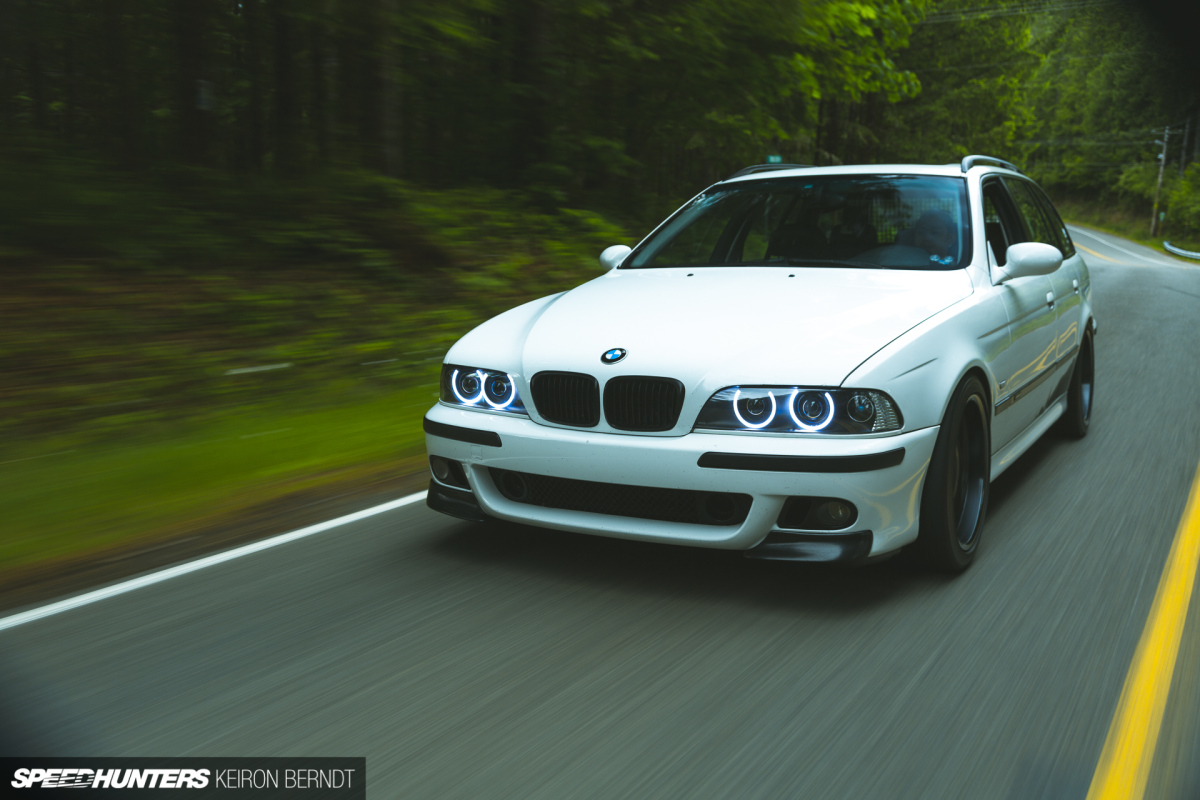 After all, these cars usually wind up as the absolute best combination of available factory drivetrains, interior options and exterior styling.
Picking Up Where BMW Left Off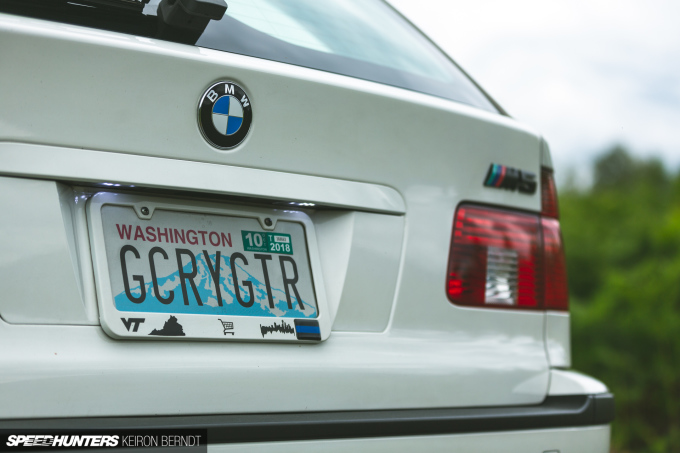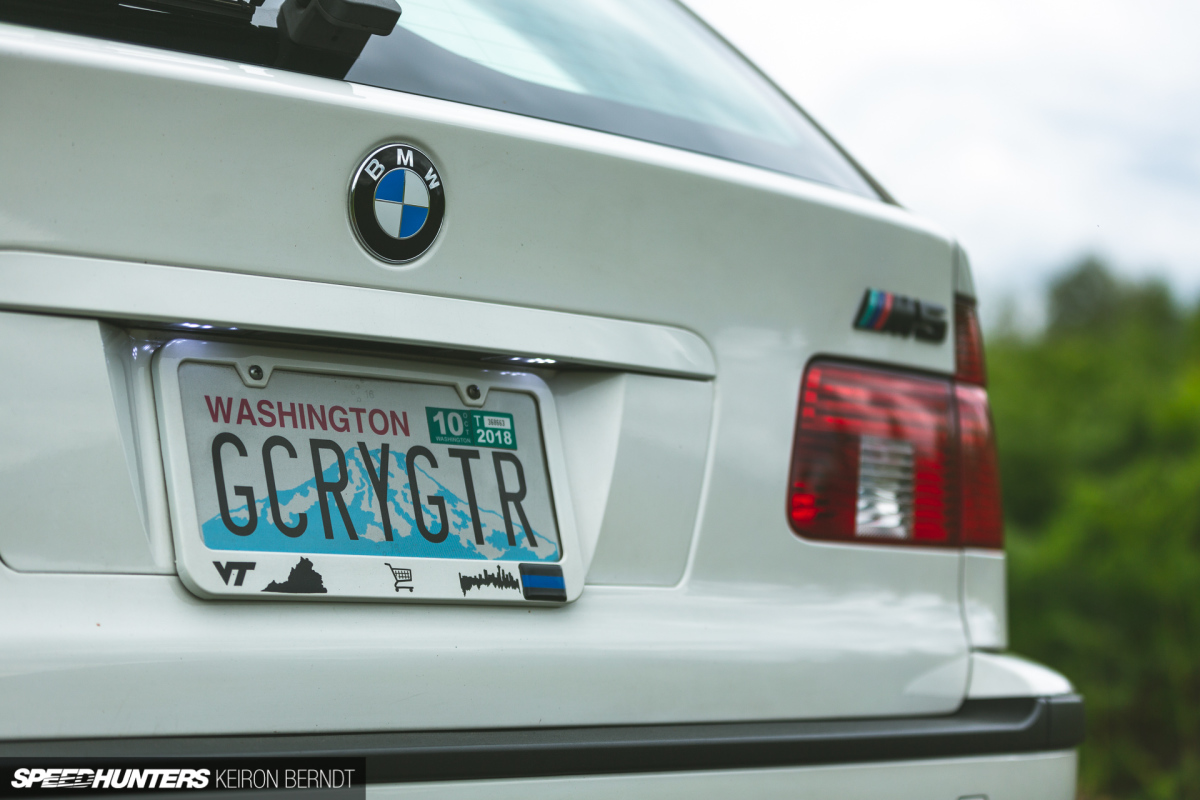 When it comes to moving a vehicle from blue sky concept to production model, manufacturers have a bit of a tough go. Bottom lines are a tricky thing, and they have a huge impact on the cars we see released.
Exotic, and specialty brands aside, cars released by most mainstream manufactures need to have widespread appeal. Widespread appeal leads to compromises, but, it keeps the lights on.
Niche appeal for a mass production vehicle is rarely a good thing. If bean counters don't see at least a break even point on the horizon the likelihood of a car existing is quite slim. Regardless of how impressive an idea might seem on paper.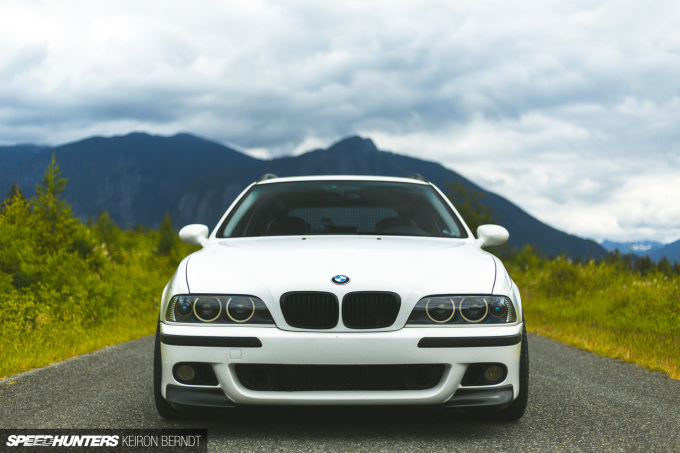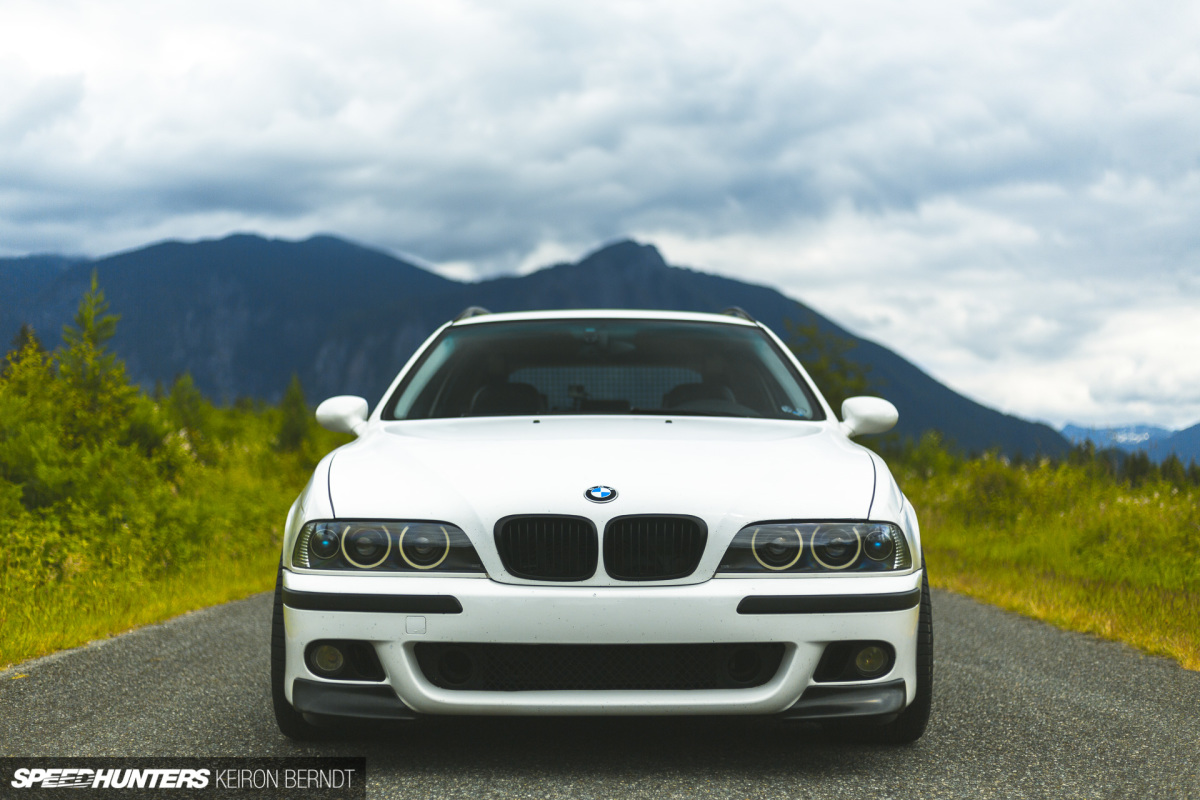 Performance wagons have niche appeal.
As much as we  want a vehicle that can shuttle goods (people or otherwise) to their destination, while being able to make the long way home in fact the short way home, the general public couldn't be bothered.
There's a reason the number of CUV blobs on North American roads is growing at an alarming rate. They are practical, safe and economical.
They're also quite boring.
Who Doesn't Want To Eat Their Cake Anyway?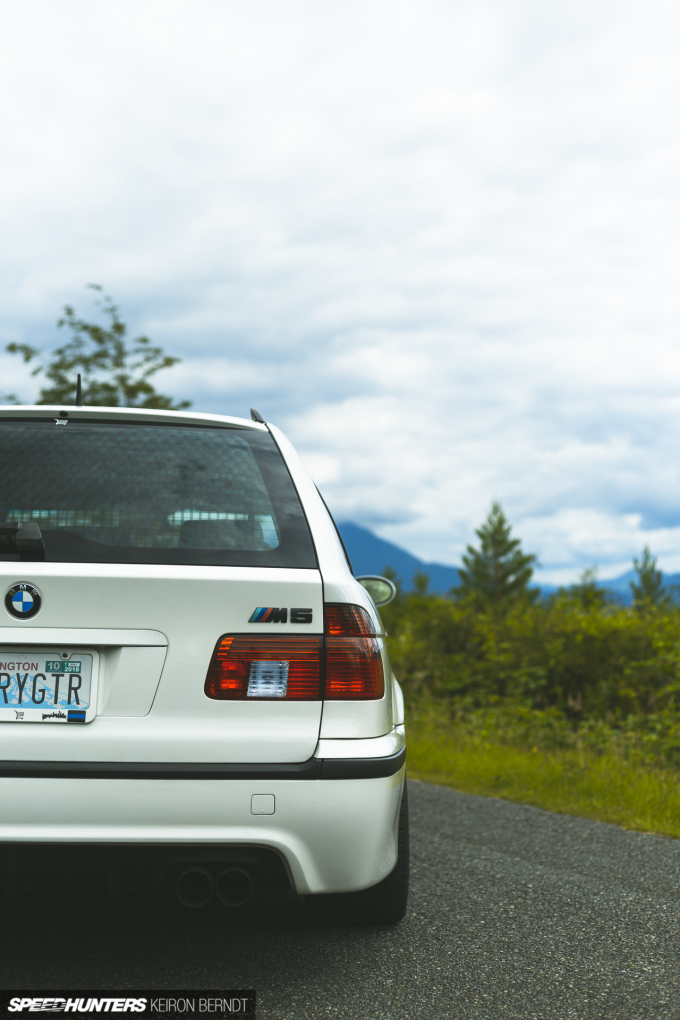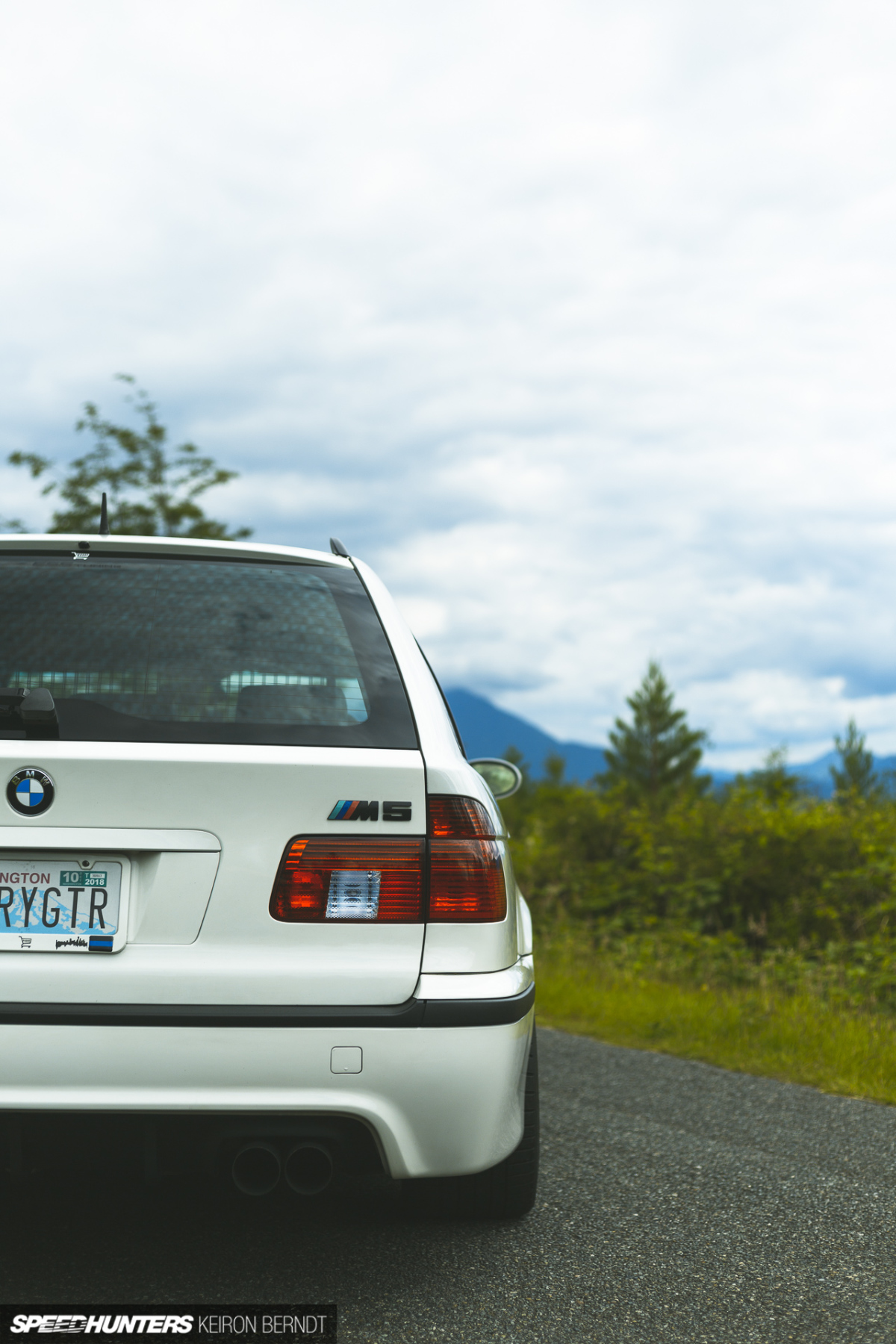 Tim Alfaro is the type who wants to have his cake, as well as eat it. Tim has had an interest in cars as far back as he can remember. With a hint of embarrassment in his voice he explained that his younger years bore a significant resemblance to the original Fast and The Furious.
His older cousin, who could have been Hector, introduced him into import drag racing and the siren song of turbocharged engines sealed the deal. In an effort to stop him from getting an excessively fast first car, his parents bought him a BMW 318 in the hopes the under-powered four cylinder would quell some of his desire for speed.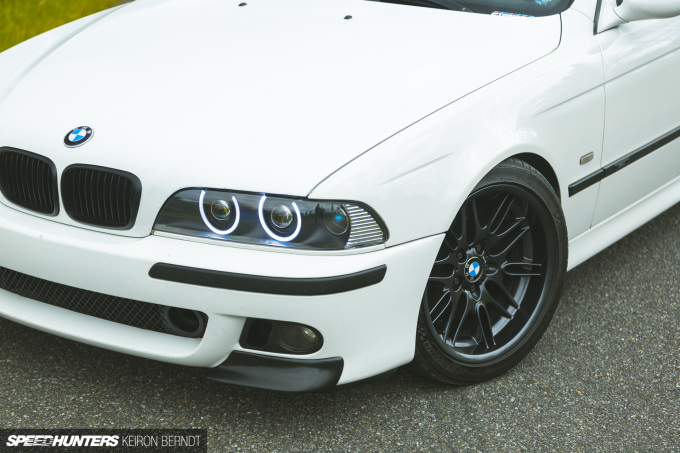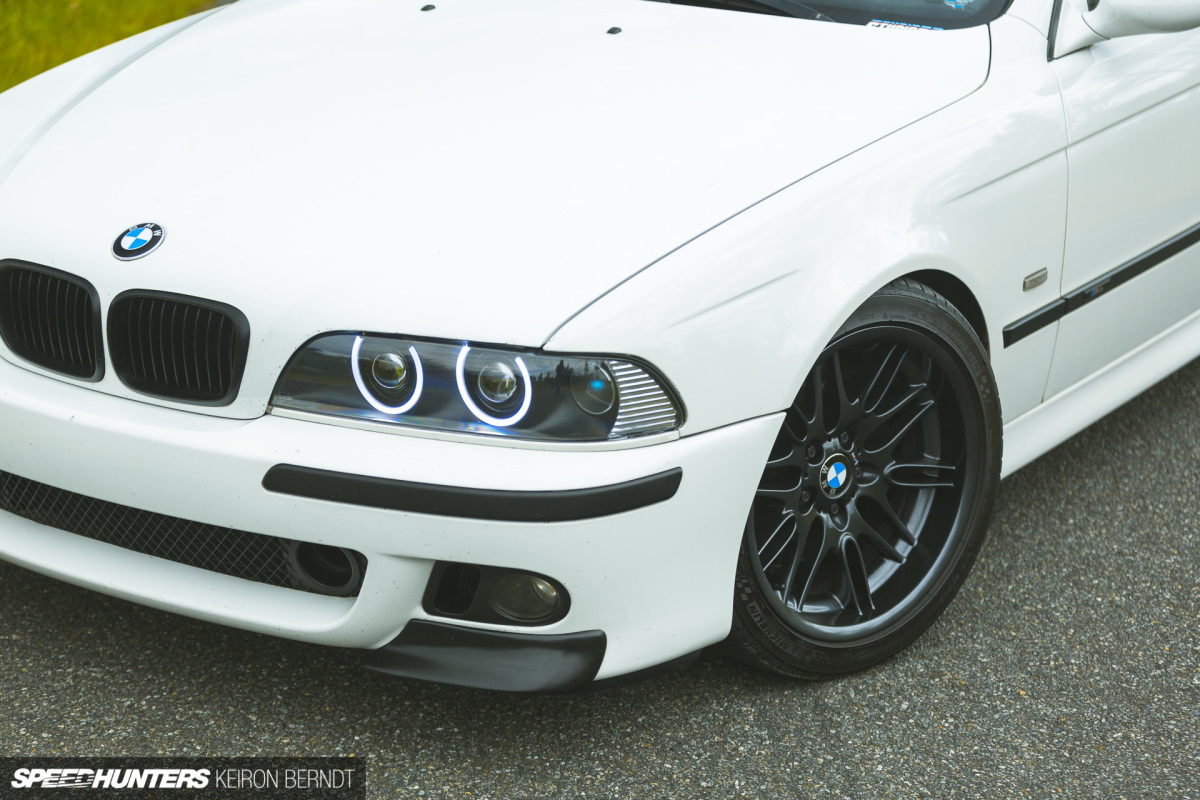 To a point, their plan worked. Initially the car was slower than any of the vehicles he had planned to purchase, but that problem was quickly rectified by a hefty shot of nitrous, Harry be damned.
Scooting around town, Tim took a liking to the BMW roundel and the driving experience that came with it. By his graduation year, his tastes had grown beyond the 3 series and the E39 M5 was the car he had to have.
Of course, back then it was roughly an $80,000 USD car, so not exactly something a recent graduate could purchase immediately.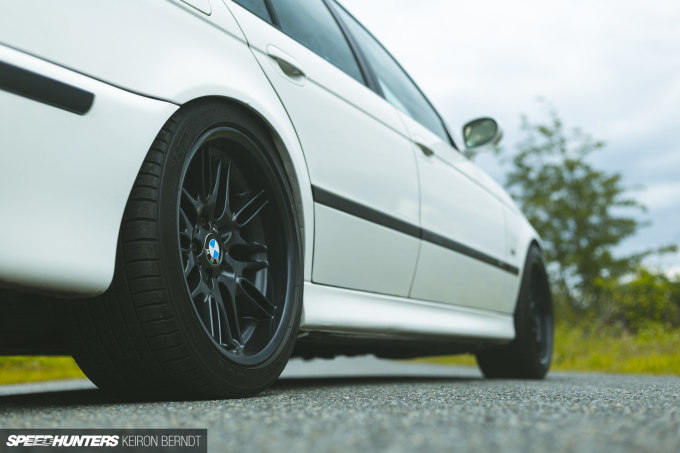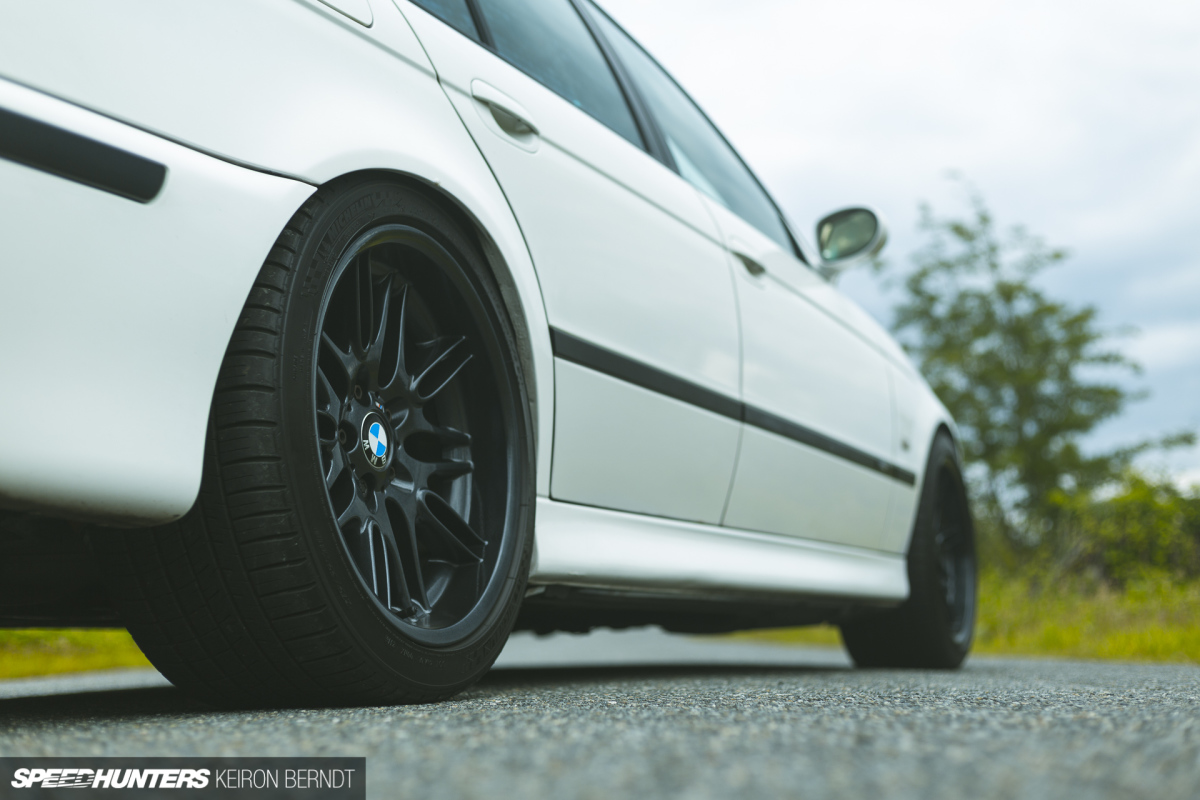 Ever determined, Tim knew he would eventually own one and after a six year search Tim got his first E39 M5 in 2010.
Milk Wagon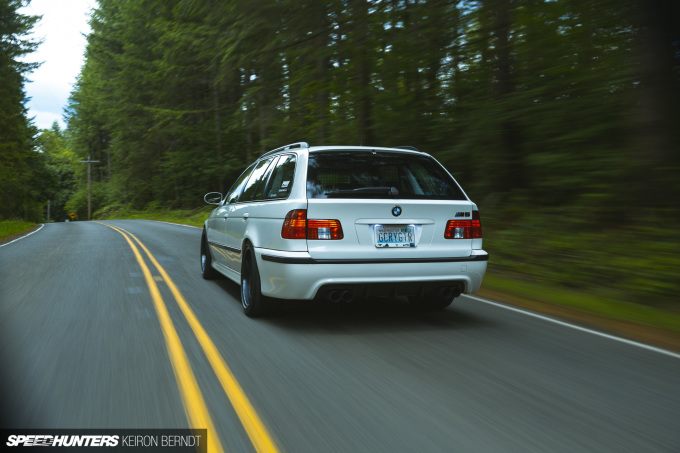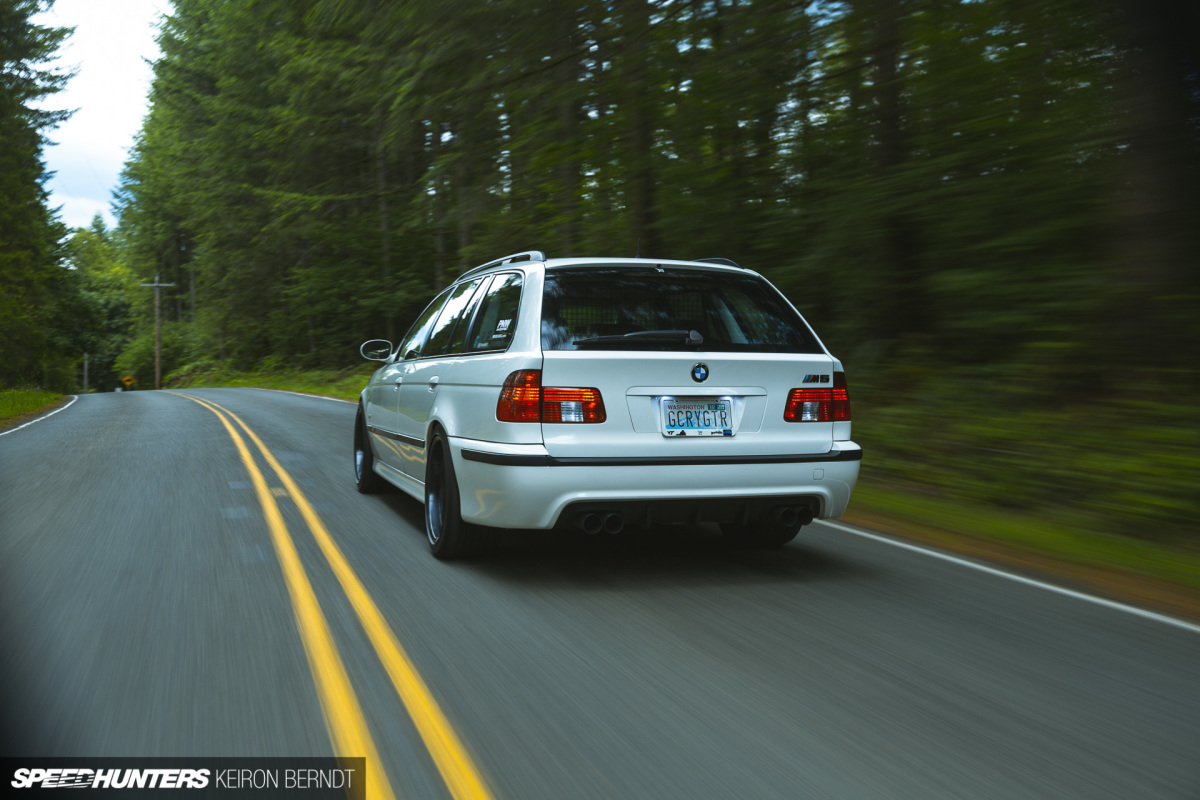 Though in the eyes of enthusiasts they certainly should have, BMW never released an M series version of their E39 5 series wagon. A factory E39 M5 Touring would have been nice, but BMW only officially built one, one they chose to selfishly keep for themselves.
When life – read two kids and a wife – necessitated the need for more room, Tim didn't want to compromise his M5.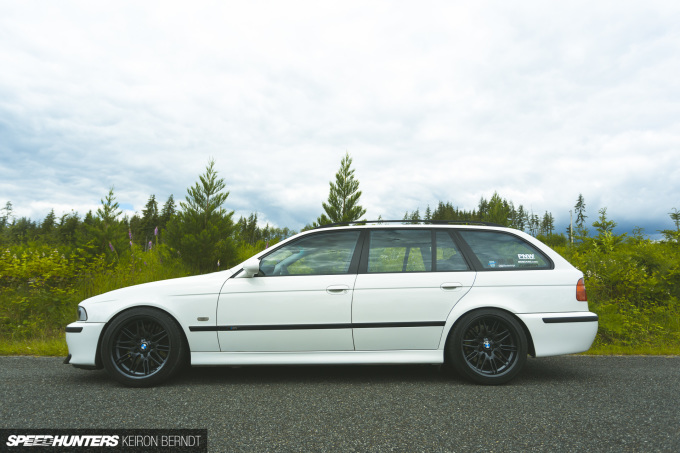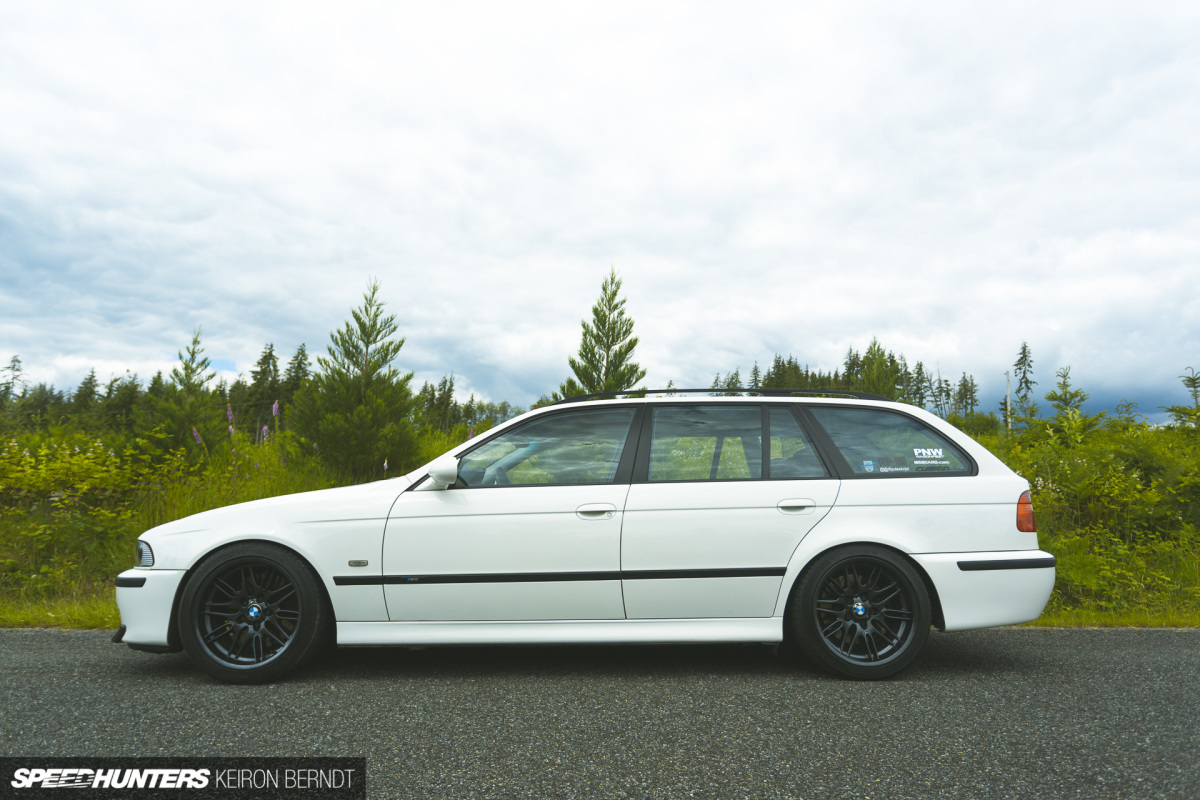 So he did the only logical thing; he hatched a plan to build a longer, roomier version of his Alpine white on black sedan. To make his vision reality, Tim required three things; two donor cars and some friends fanatical enough to help him pull the whole thing off.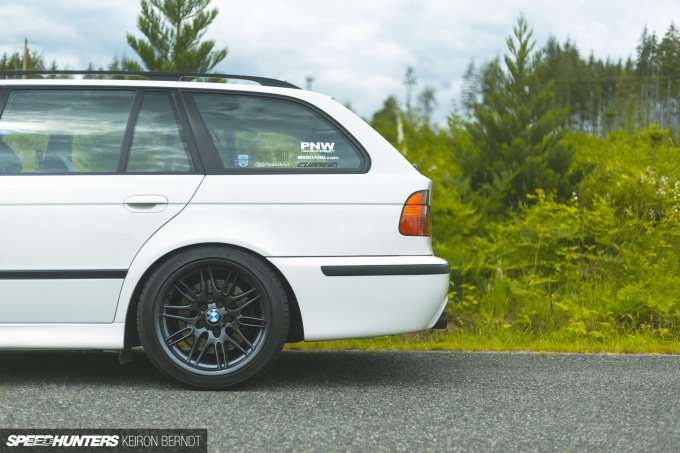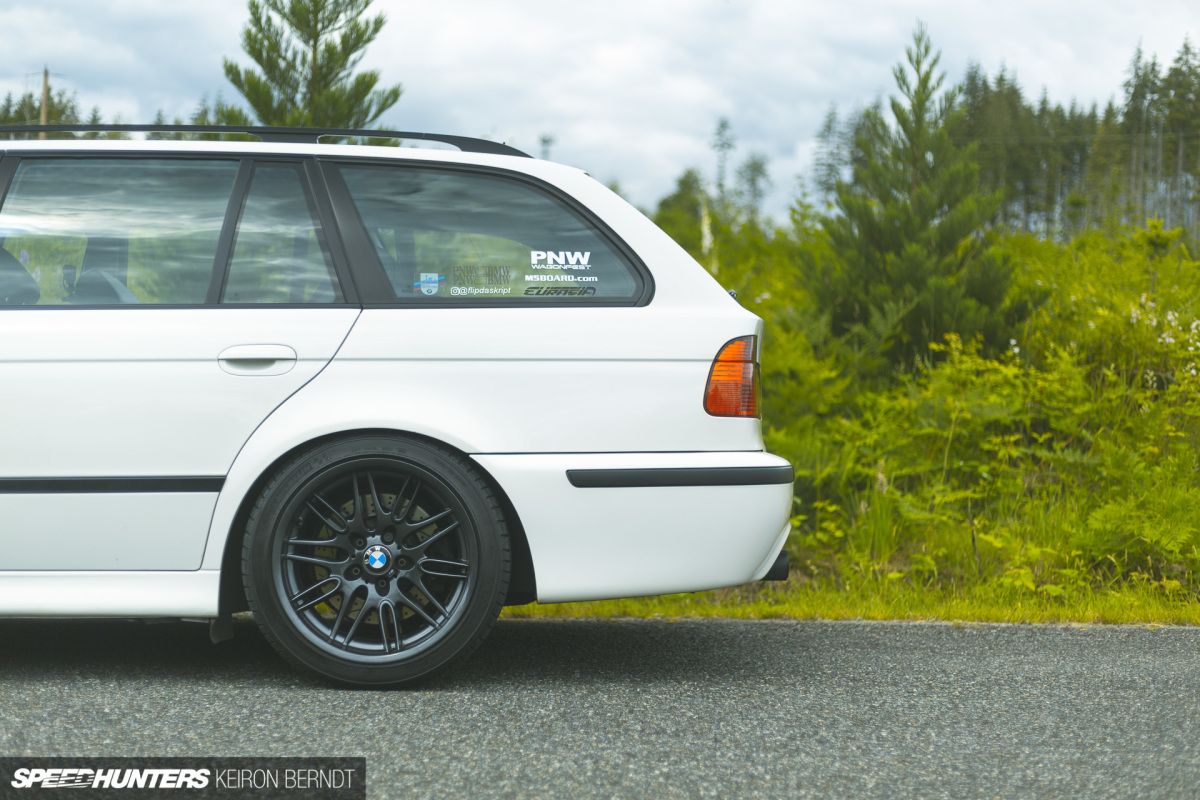 Tim found his base chassis as a running and driving car located in Michigan and owned by a Roush Racing technician. The motor was sourced from an M5 that had been in an irrecoverable accident.
The motor had a few more kilometers than the chassis, so Tim drove the stock wagon until the two matched. While strategically wracking up the kilometers he took to the internet to enlist some help. Tim's a fairly capable on his own, but this conversion would be more complex than anything he'd done prior.
A member and admin of multiple E39 M5 online resources, Tim mentioned his idea in a local Facebook group. A few minutes later he received a direct message that read; "Hey, if you're serious I can help."
The sender, Scott Johnson had the best possible business card for his services, the M7 that BMW never built. Scott introduced Tim to Joel Ryan, another BMW enthusiast with an eye for minute details, and since the three have been performing OEM style conversions ever since under the name Studio62.
The A-Team assembled, their plan required a rust free chassis, which the Michigan car was far from. Detroit winters did the car absolutely no favors and a significant amount of time was spent either grinding or cutting away rust.
Once satisfied the rust wasn't going to return, patch panels were welded in and the floor was modified to accommodate a factory style passenger exhaust. Tracing the Magnaflow muffled exhaust system to the front of the car, Tim and crew installed an S62 with factory like precision.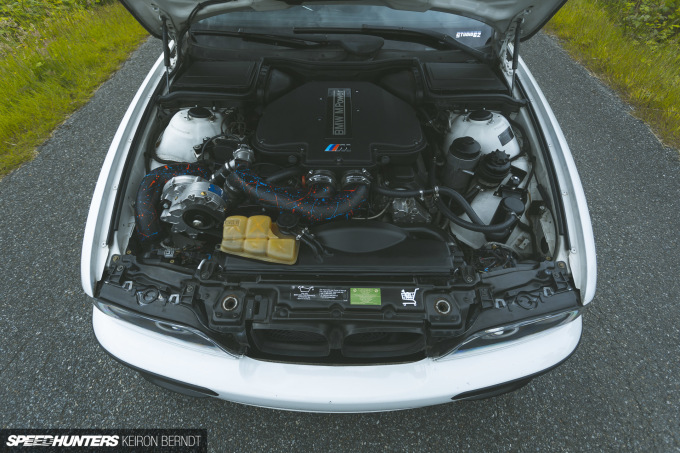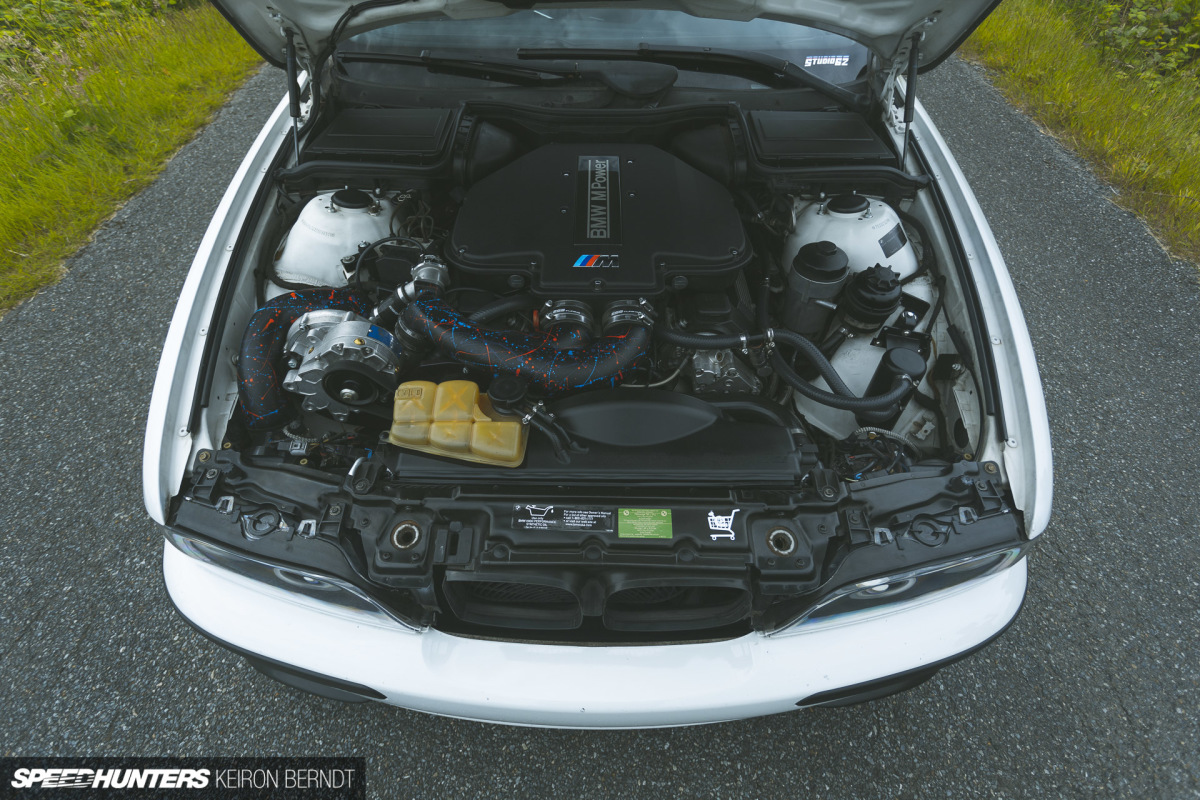 Scott, the wiring genius of Studio62, managed to wire up Tim's car without the use of the entire sedan chassis harness. Instead Tim's original touring harness integrates with the E39 M5 engine harness. Visually not a single wire looks out of place something Scott, Joell, and Tim are all incredibly proud of.
The S62 was quite an upgrade from the factory straight-six M54 5 series wagons come with, but eventually the desire for more took over. Several years removed from his nitrous days, Tim opted to add some belt driven power by way of an ESS VT-1560 supercharger.
Following the supercharger, ,were Shafro short velocity stacks, and custom splatter painted intakes with a TRE billet MAF housings.
Dressed To Kill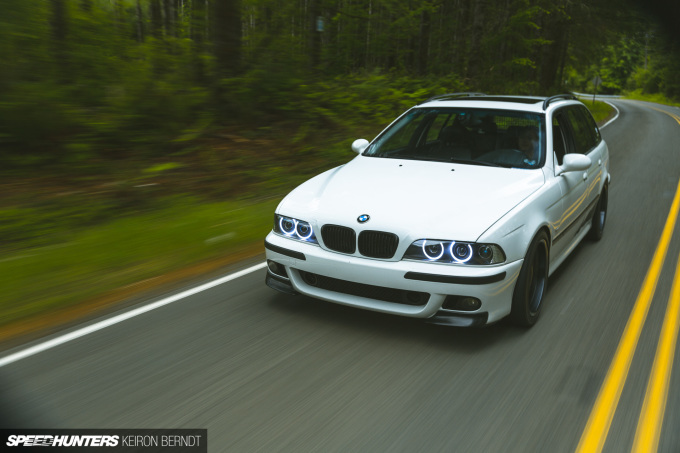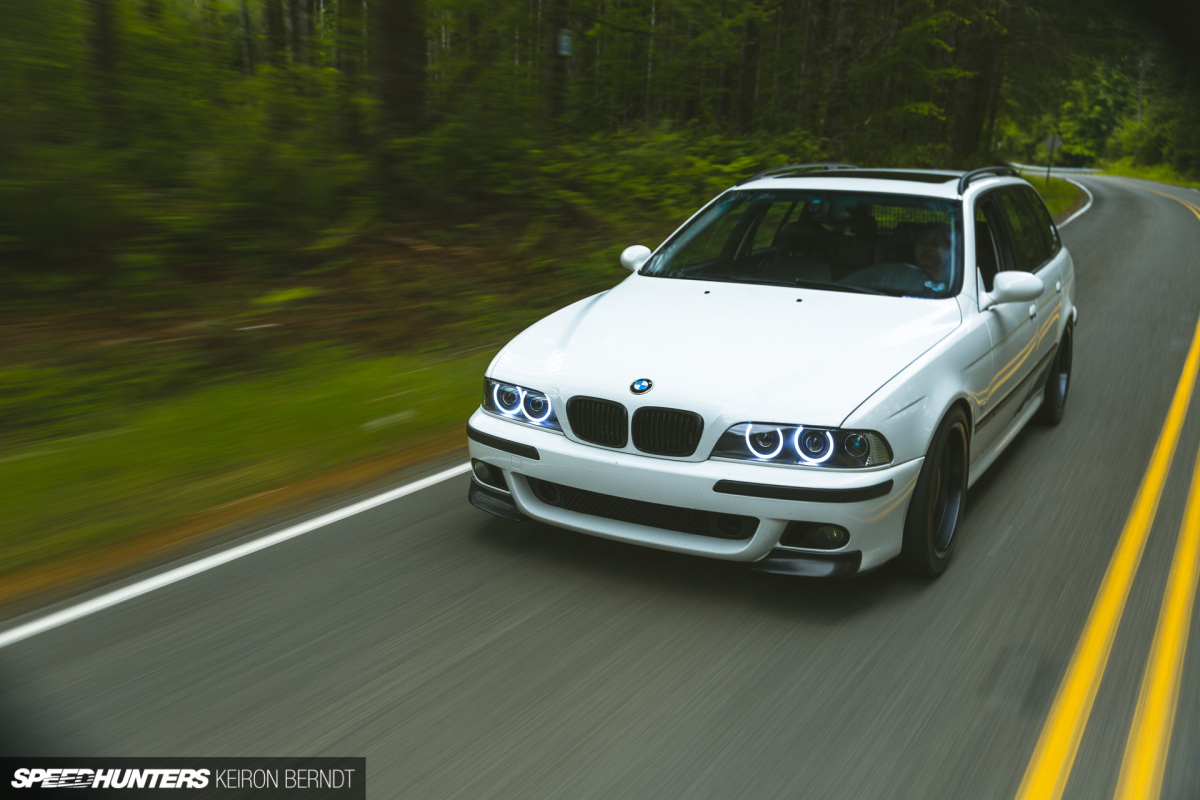 To look the part of a factory M5, Tim added an OE E39 M5 front bumper fit with Slimmbones splitters. In the rear, he selected an OE MSport rear bumper with an Exotics Tuning rear diffuser.
Lighting consists of modified OEM headlights featuring quad projectors, Orion V4 LED angel eyes and euro lenses. Rounding out the visual package are M5 door guards and M5 side mirrors. All original equipment, naturally.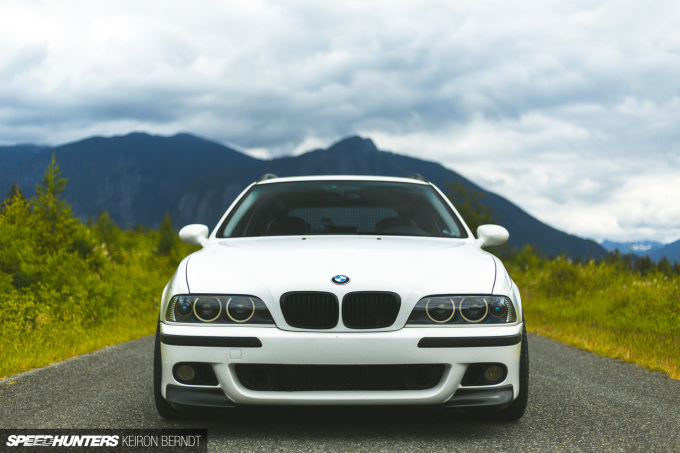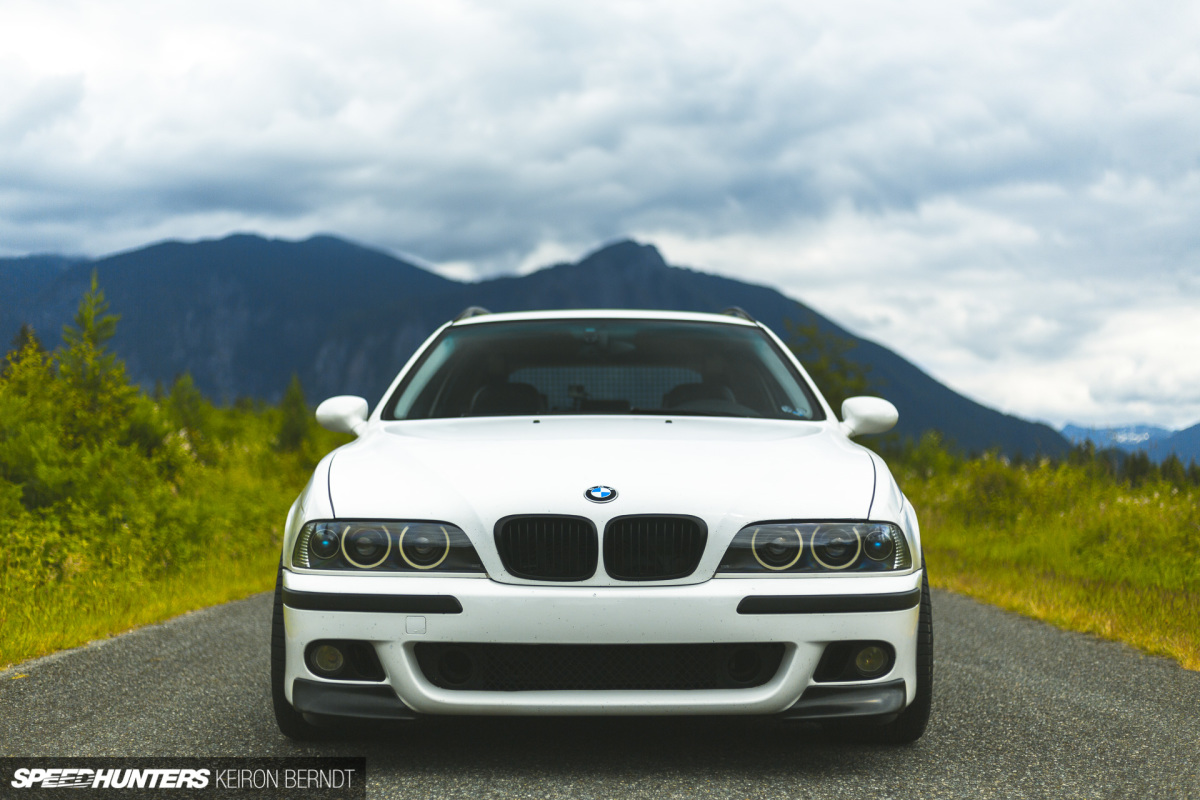 Inside, the interior is as much factory M series as possible, save for a few extra bits to monitor the forced induction power plant. Starting with the seats Tim added E39 M5 Black Sport front seats, and custom rear seats trimmed out with black sedan leather.
Between the newly added M series thrones, is an a F10 weighted and illuminated shift knob that's mounted to an E60 short shifter which itself is connected to an E39 M5 six-speed manual Getrag 420G transmission.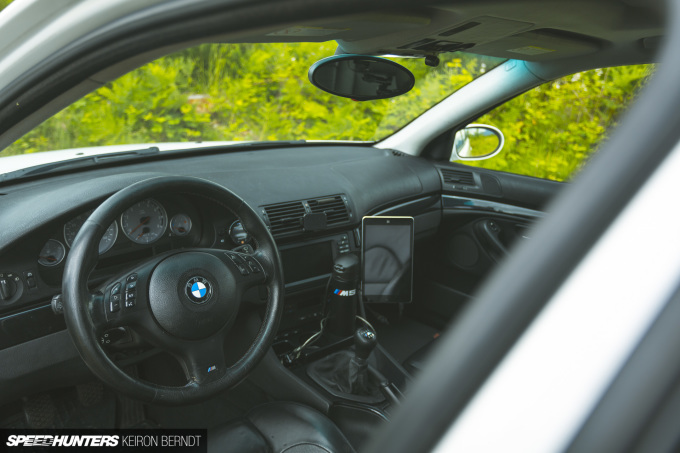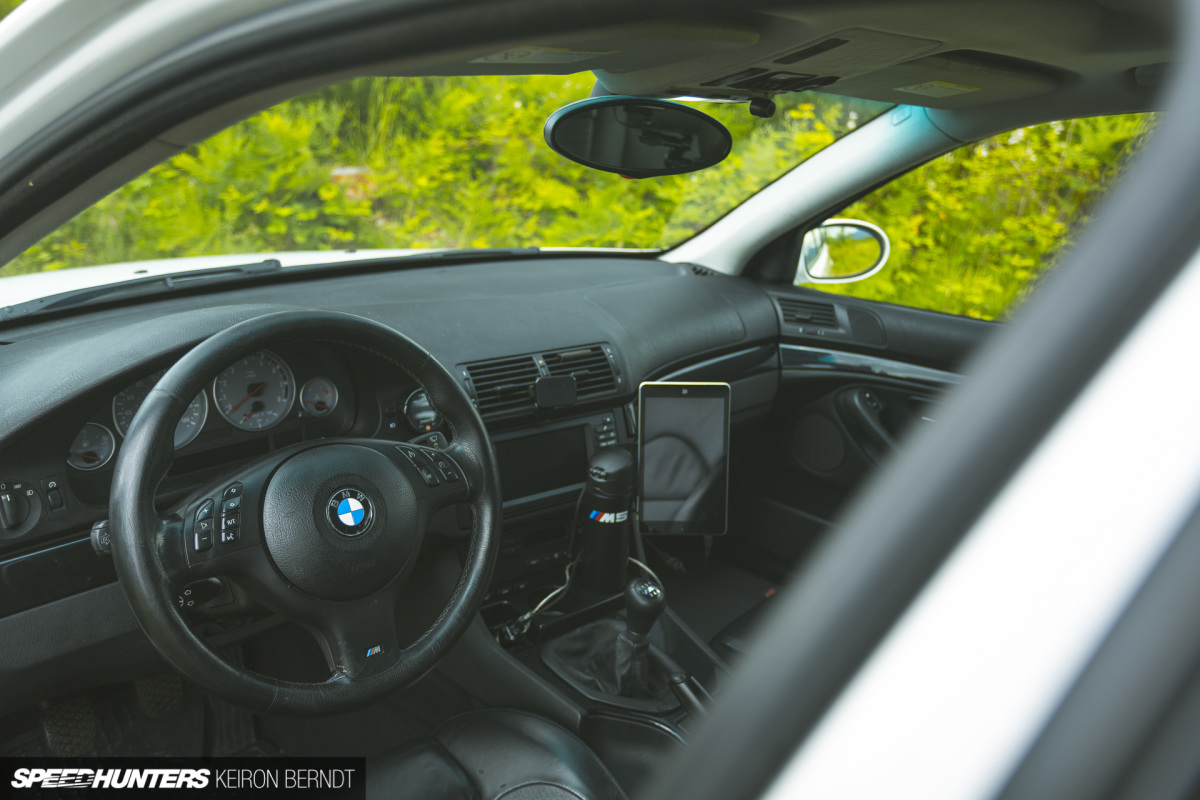 A face-lifted E39 M5 gauge cluster sits behind – you guessed it – an original E39 M5 steering wheel. Below the center HVAC vent is a windows tablet that displays AFR and diagnostic information via the OBD-II port. This information is supplemental to that provided by a custom mounted Innovate Motorsports SCG-1 AFR/Boost gauge.
An E39 M5 OE entertainment and audio system provides the in-car soundtrack, while a Stealth One Integrated V1 Radar system, and custom front and rear security camera system keep the car monitored at all times.
Finally, an original M sport button sits in the factory location, just where it would if this car had an official M5 vin.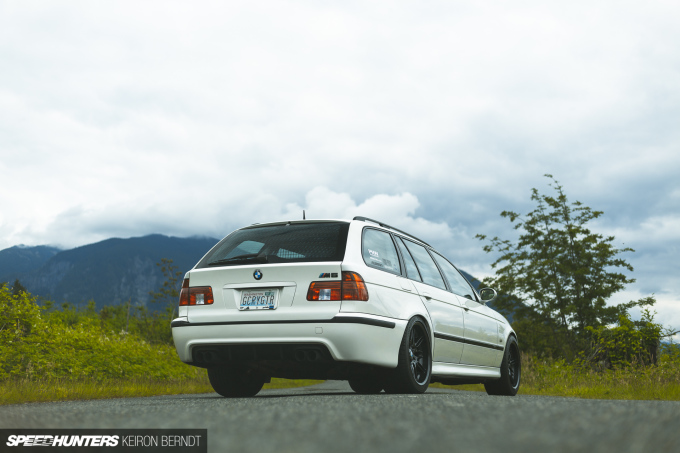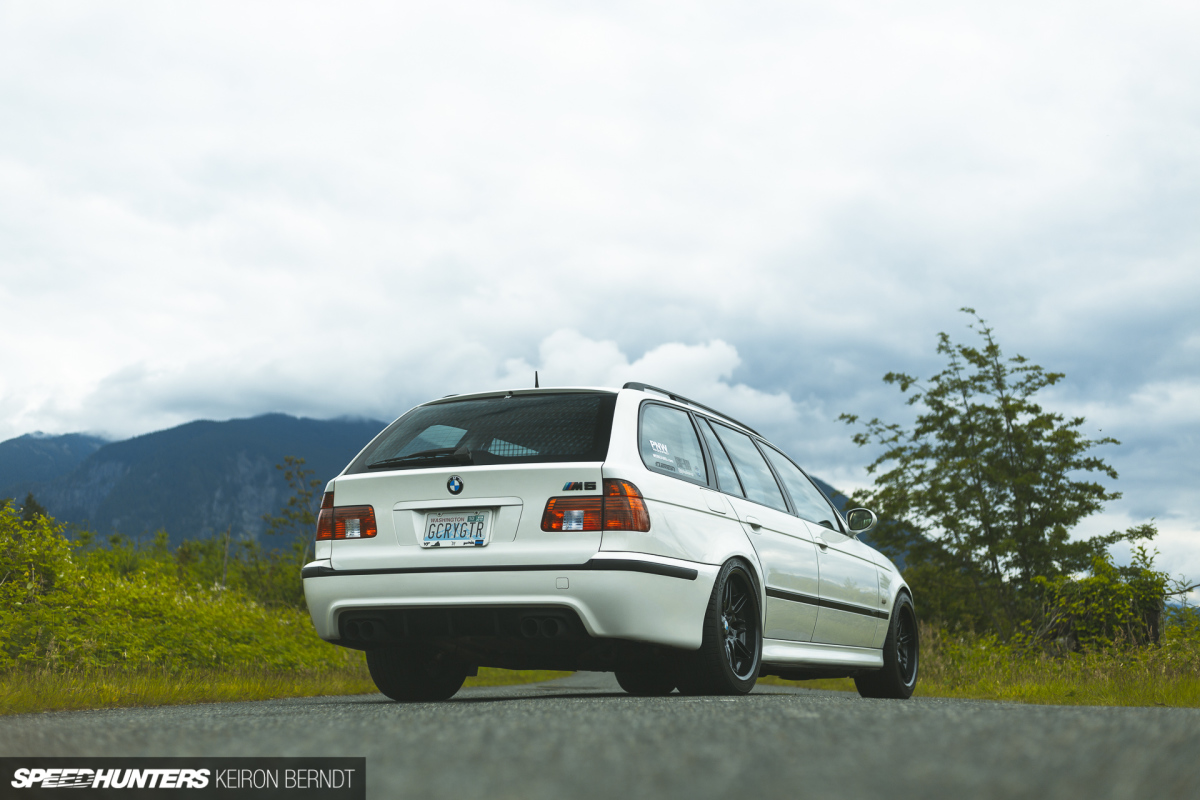 Underpinning the car is an appropriate M5 front subframe and steering box. CKS front coilovers are paired with 10k Swift springs and adjustable camber plates in the front, while the self-levelling suspension system has been deleted in the rear and replaced with Koni adjustable sport shocks with 12k Swift springs mounted in Einhorn Industries adjustable perches.
A Dinan E39 M5 sway bar has been added with Powerflex sway bar bushings, and Einhorn Industries comes through again with solid front differential bushes and subframe reinforcements.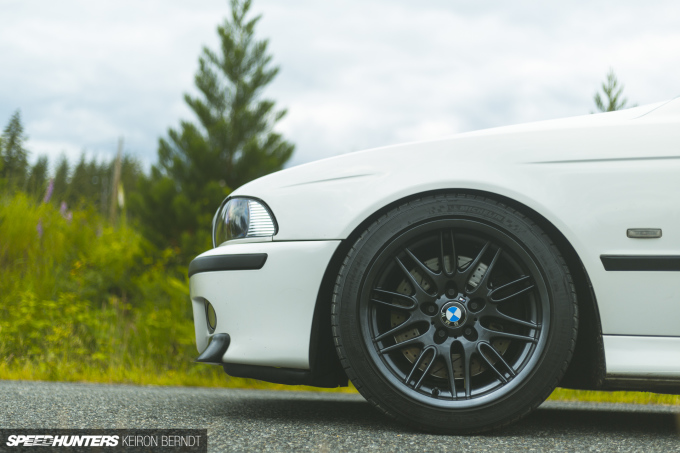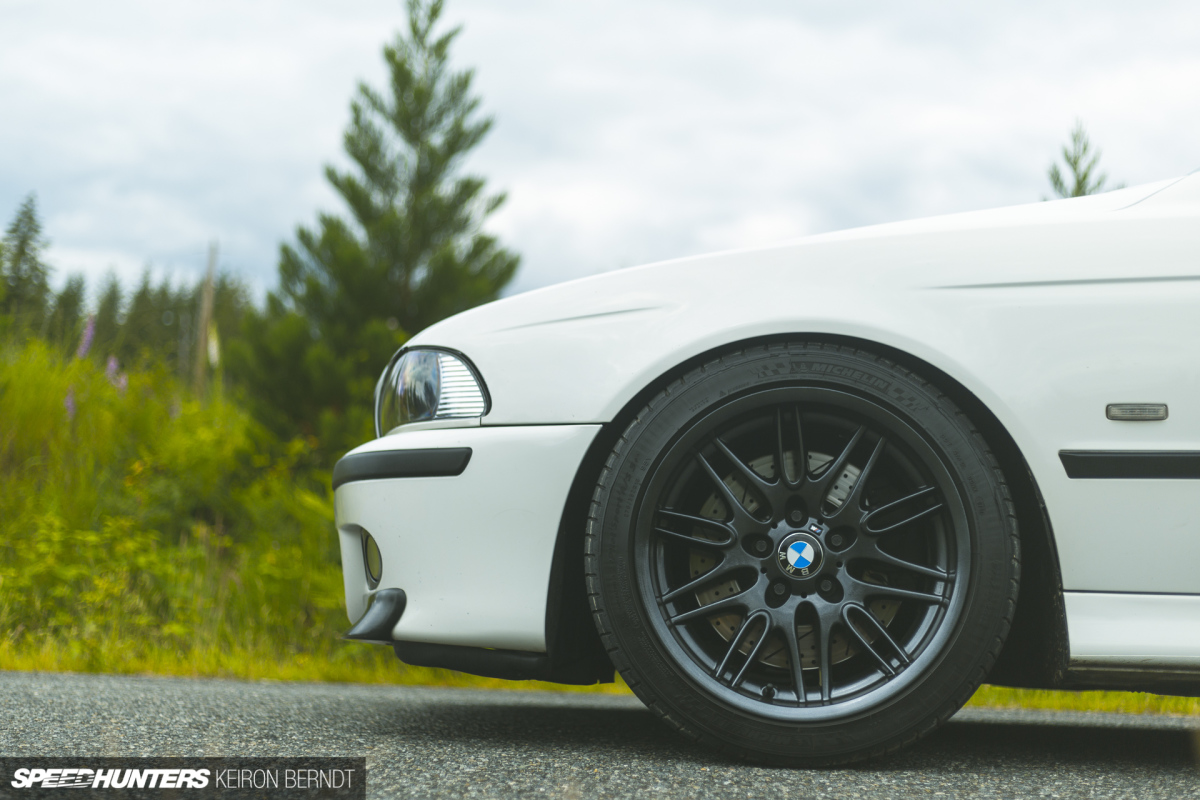 Brakes are factory M5, and the wheels are again factory pieces; 18×9.5-inch Style 65s painted dark silver chrome. They're wrapped in Michelin Pilot AS3+ 275/35/18 rubber all around.
Giving Back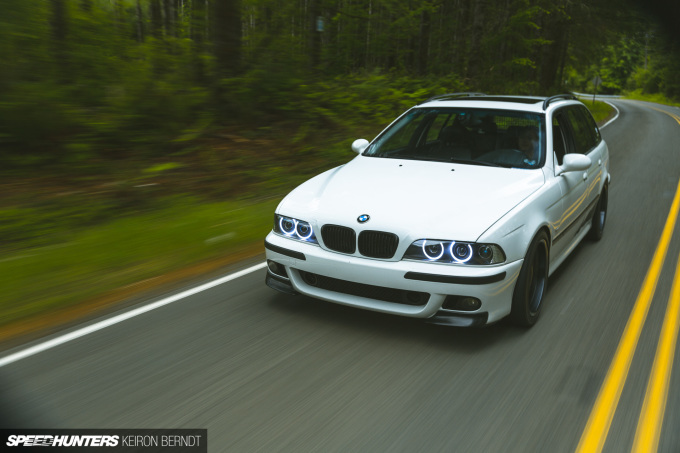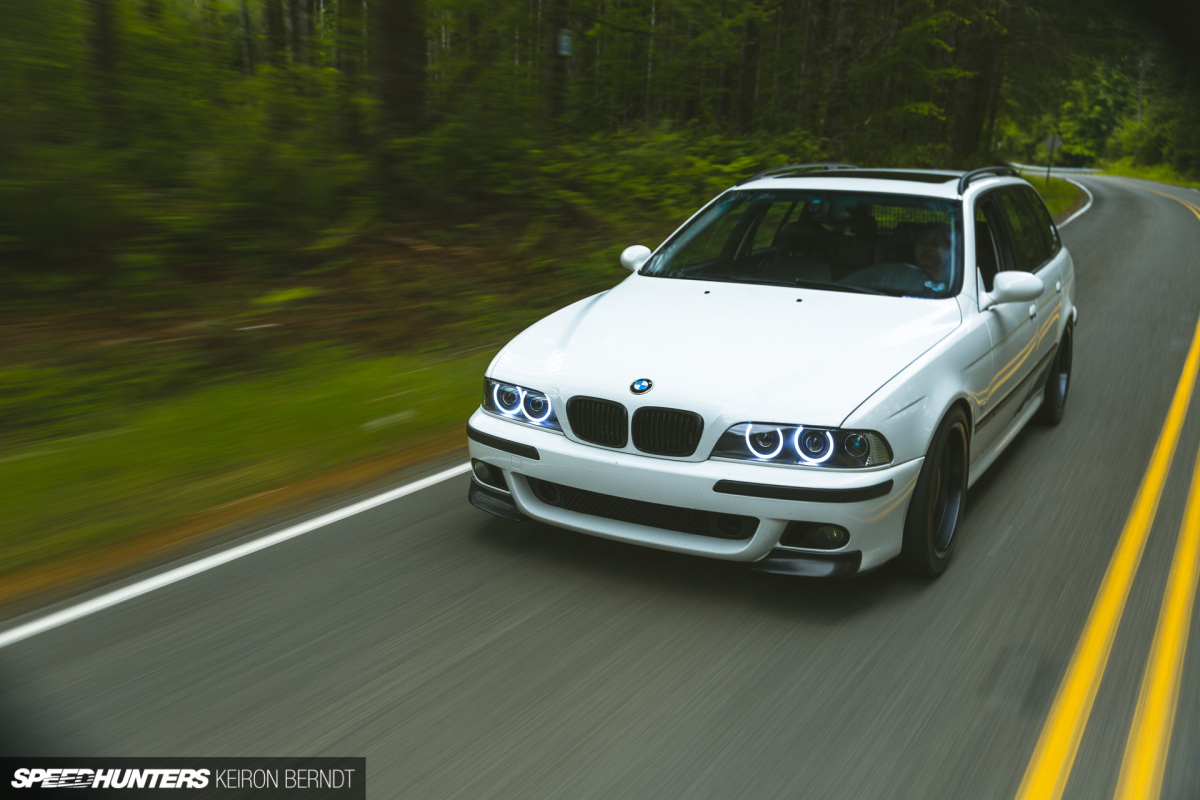 In 2016, Tim's car was one of only a handful of M5 converted tourings. A big fan of the camaraderie among M5 owners, Tim has done what he can to help others complete the swap as well, if they're up to the challenge. If they're not, the doors of Studio62 are open to offer turn key conversions.
The passion Tim, Scott, and Ryan have for keeping BMWs on the road, no matter what the running gear, keeps the shop in operation despite all three having full time jobs.
Unlike some of the more recent features I've written, Tim has absolutely no intentions of getting rid of his ' M5′ wagon anytime soon. The driving experience the car provides simply doesn't get old, but what keeps him behind the wheel of a BMW is the community.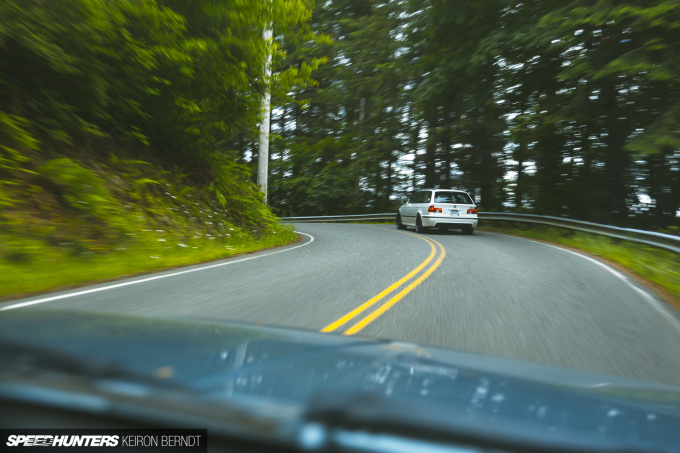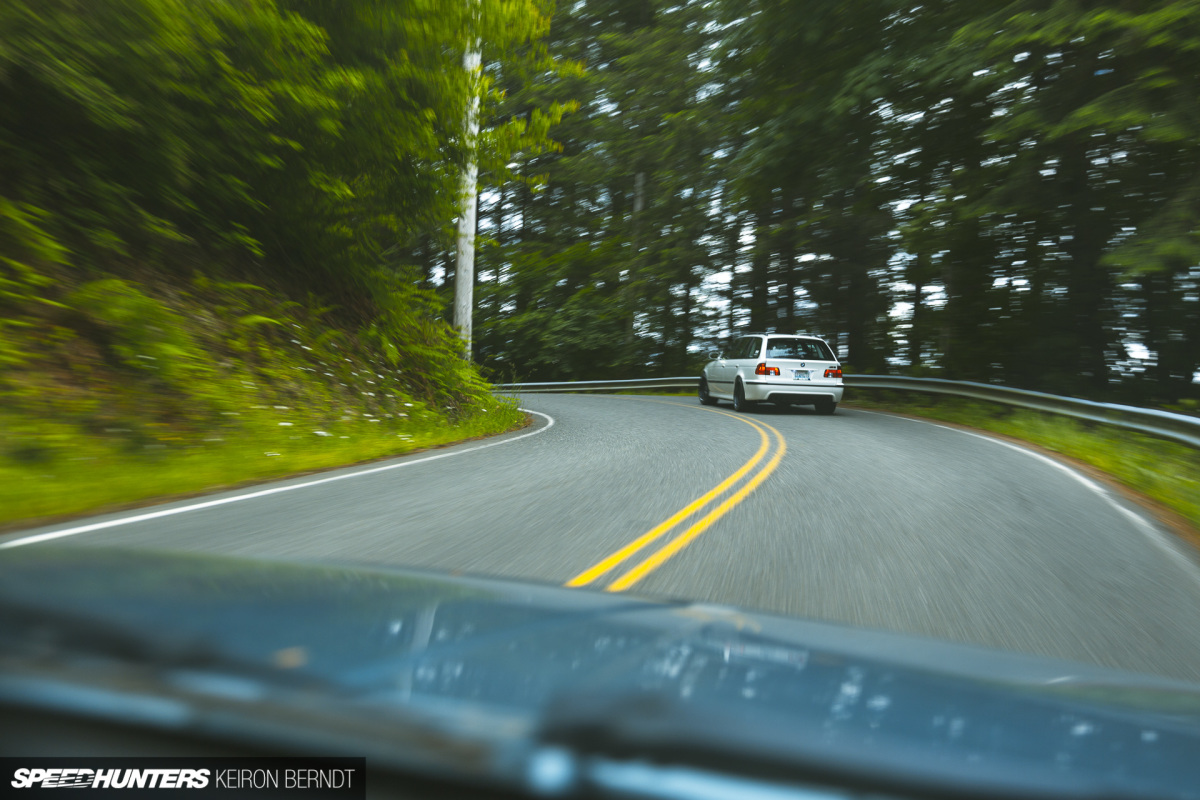 Tim has seen the M5 community step up for one another time and time again, often going above and beyond what's required for people who often only know each other virtually.
From technical help, roadside assistance, or just moral support Tim insists that the M5 community is consistently selfless. In a time where  it's cool to hate, it's great to know mutual respect and support lives among those who share a love of the M5 badge.
Dave Thomas
Instagram: stanceiseverythingcom
Photography by Keiron Berndt
Instagram: keiron_berndt