Chile is a South American country were car culture is growing fast.
Still, finding a car like Daniel Carrasco's Nissan 200SX here on the streets of Santiago is rare. In Chile it's difficult to get car parts, and when you do find them the cost is well above what they are in other parts of the world.
But even with these problems, there are plenty of people willing to put in a lot of effort and sacrifice plenty in order to see their personal projects through to completion. Daniel's drift-spec RPS13 is a perfect example of that.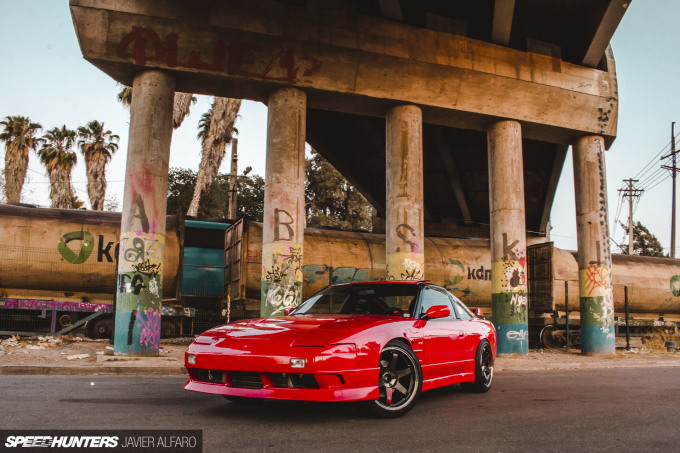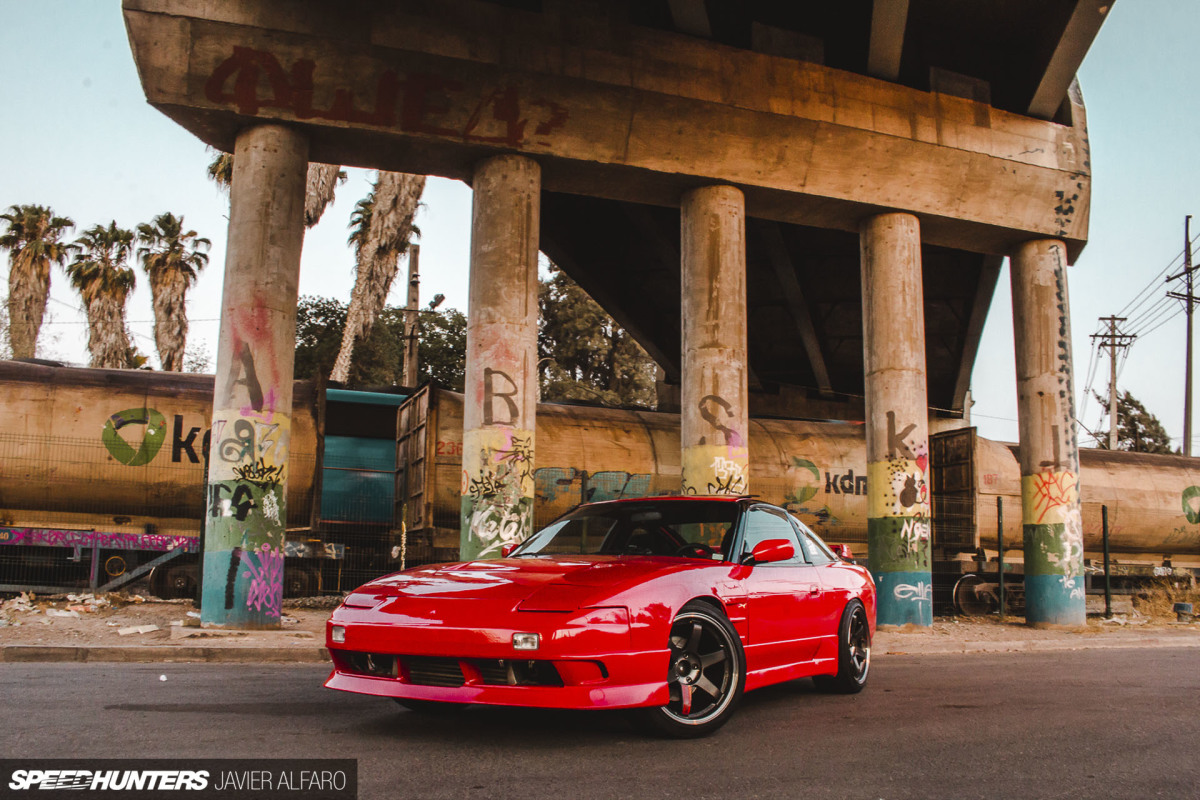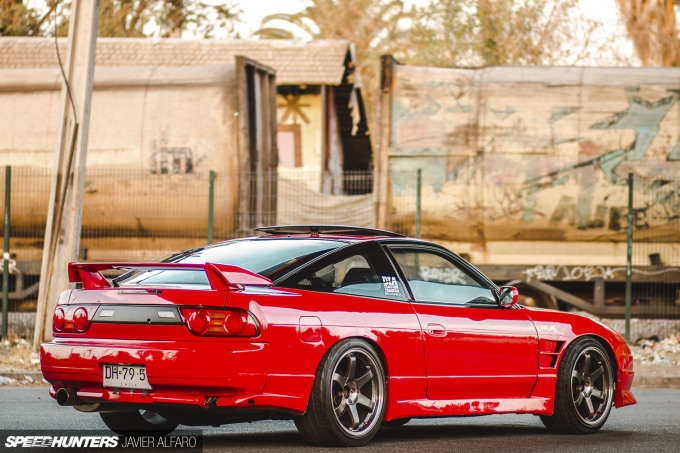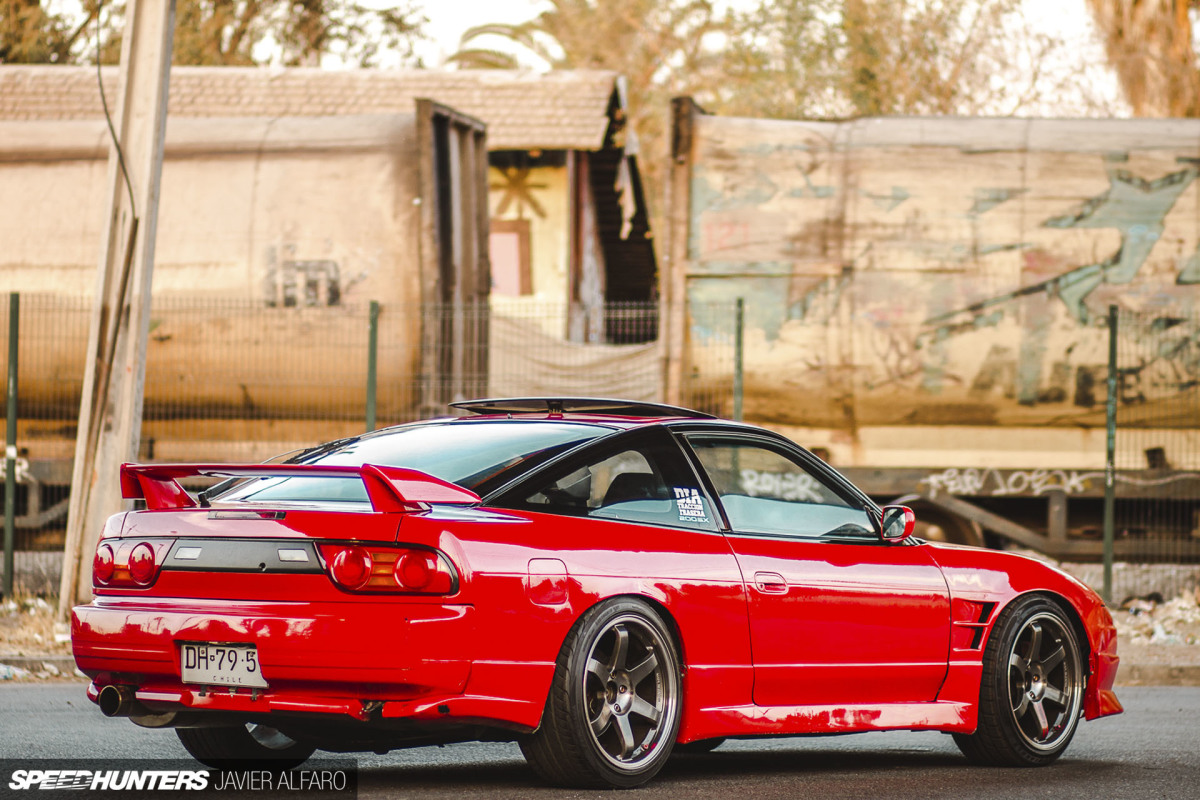 In the 1990s, many new Nissans, Toyotas and Hondas were imported into Chile from Japan. We had the 200SX, and also the Nissan Cefiro, although that was marketed as a Laurel Altima.
There aren't many surviving cars from this era left now, but many of the ones that do still exist in Chile are owned by enthusiasts.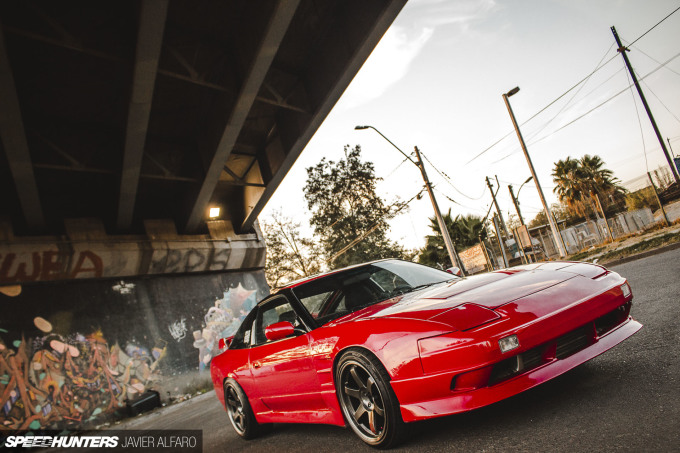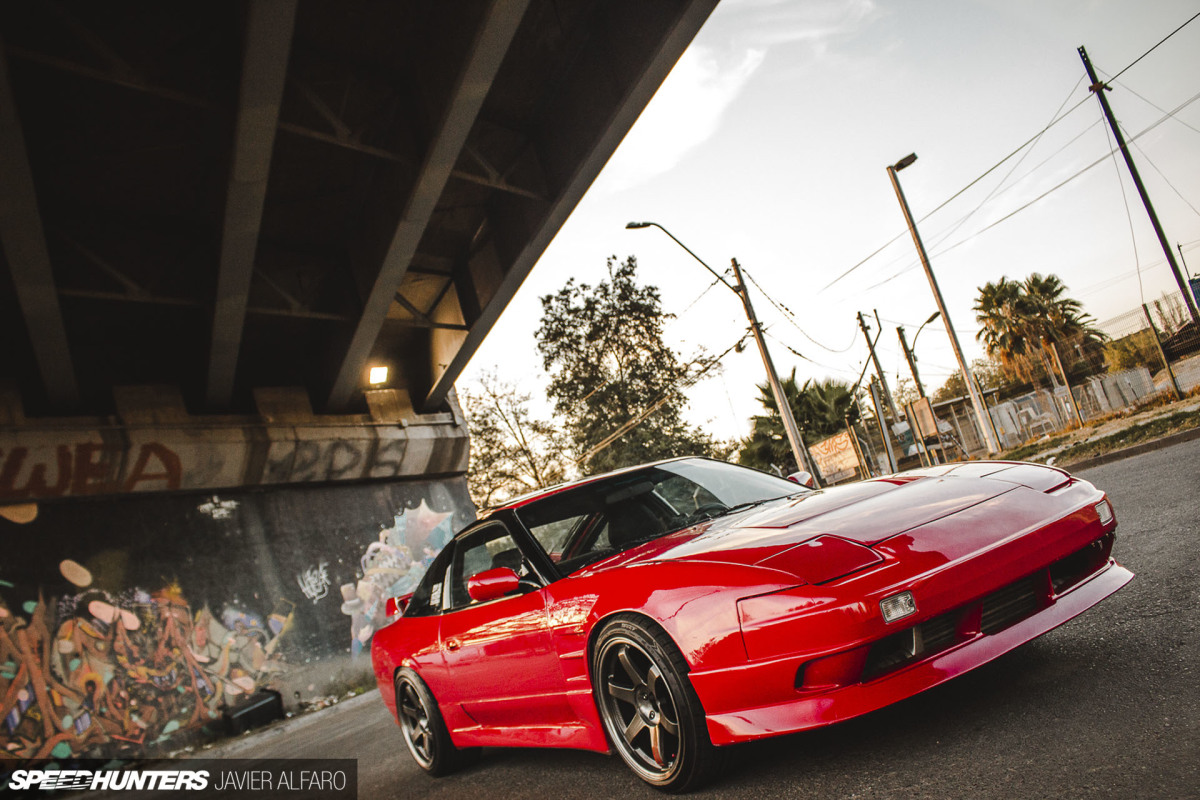 The passion for these cars from the '90s is growing here, but 'JDM' styling is still very limited. And that's what makes Daniel's 200SX even more special; people are not used to seeing a car like this on the street, and when children see it go past they will always point.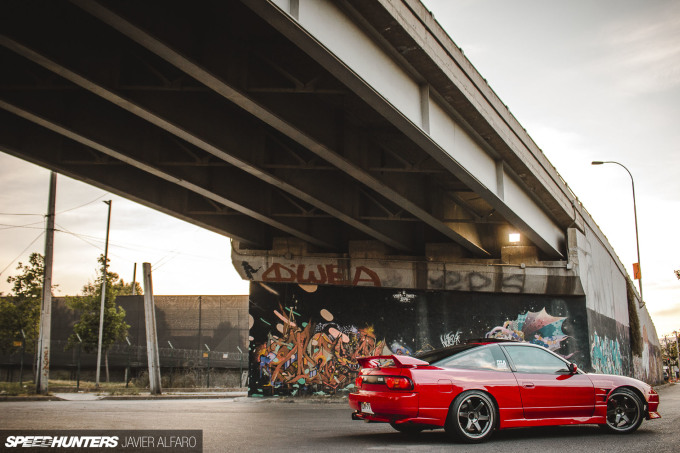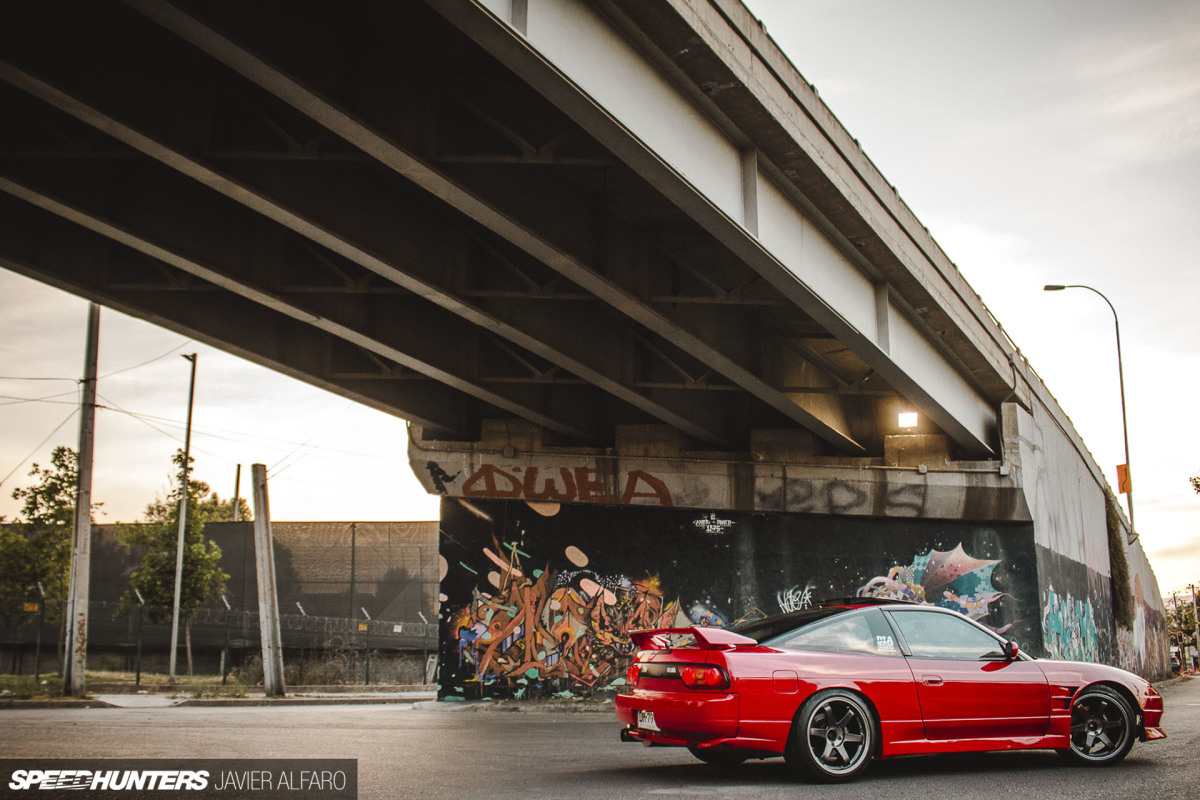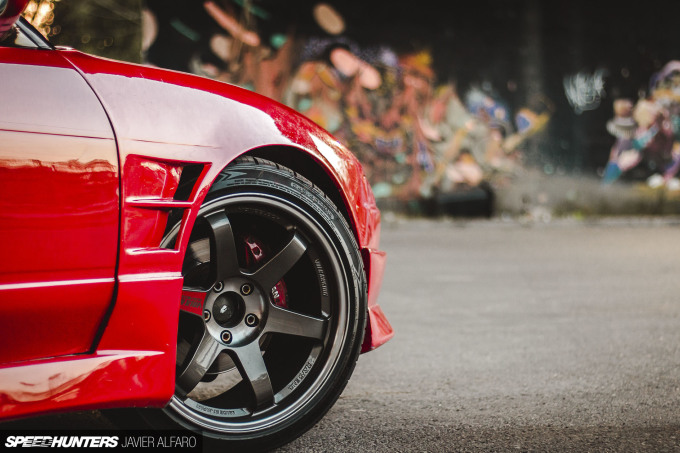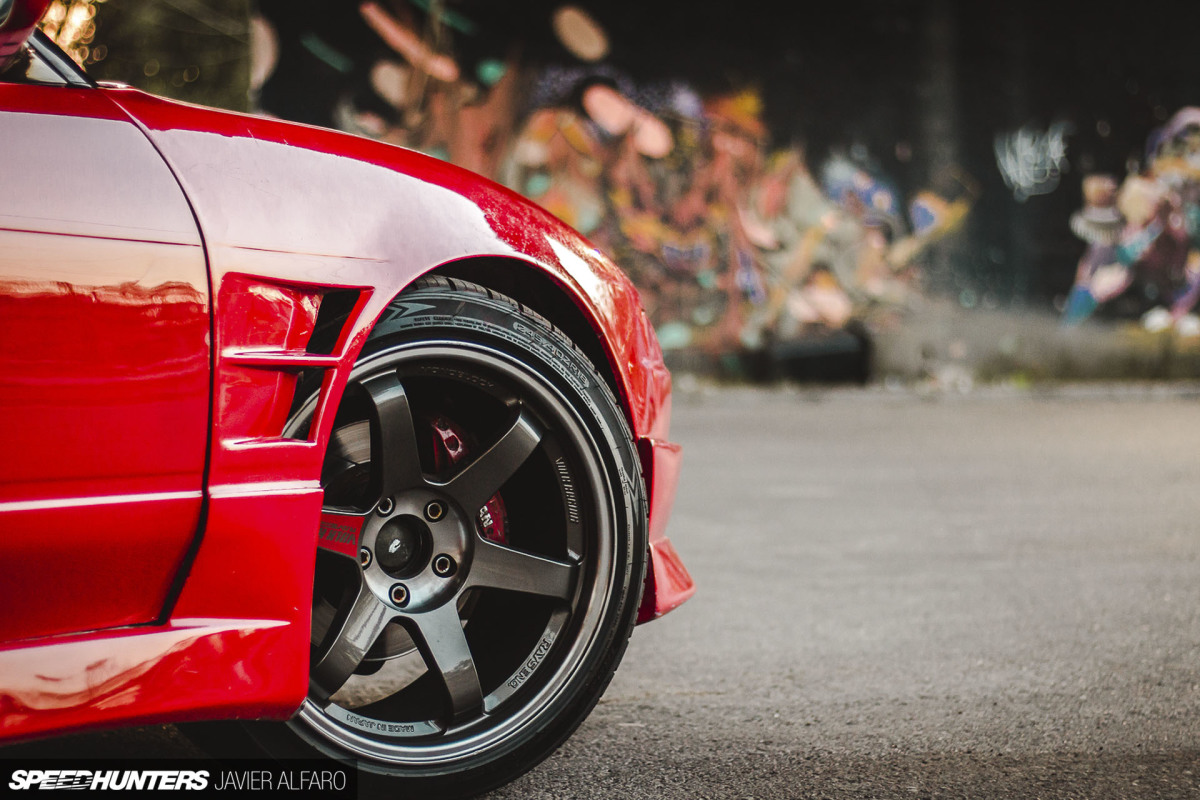 Outside, the Nissan features an RPS13 Type X body kit, Type X taillights, and 18×10-inch RAYS Volk Racing TE37SLs with Yokohama 225/35R18 tires which really complete the picture.
Under the hood you'll still find Nissan's original CA18DET mounted in the engine bay, but it now benefits from a GT28R turbo and a Nistune upgraded ECU which Daniel programmed himself. There's also a Cusco 1.5-way LSD and Tein Super Street coilover suspension.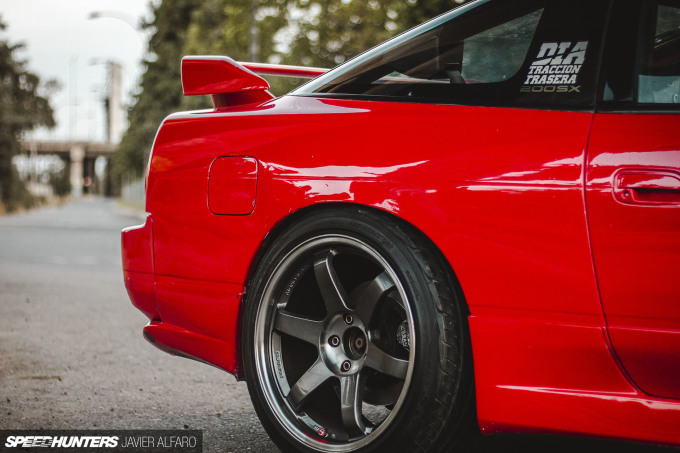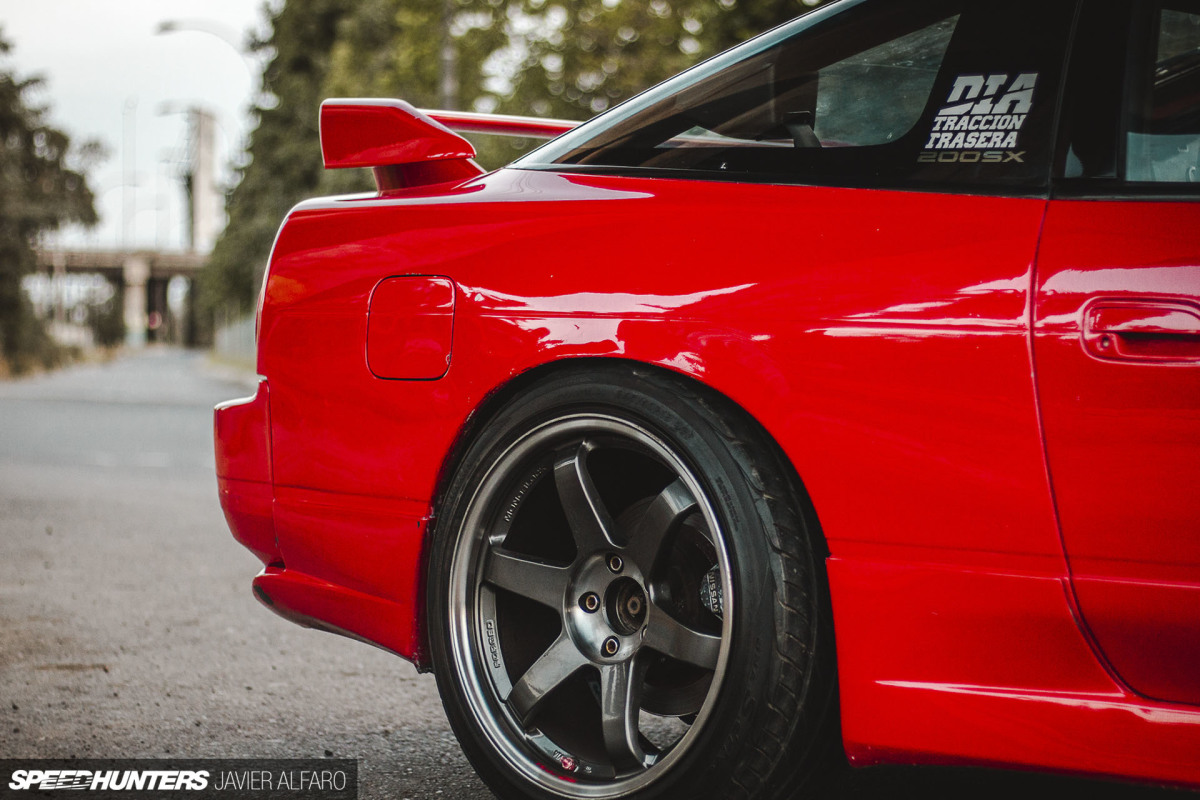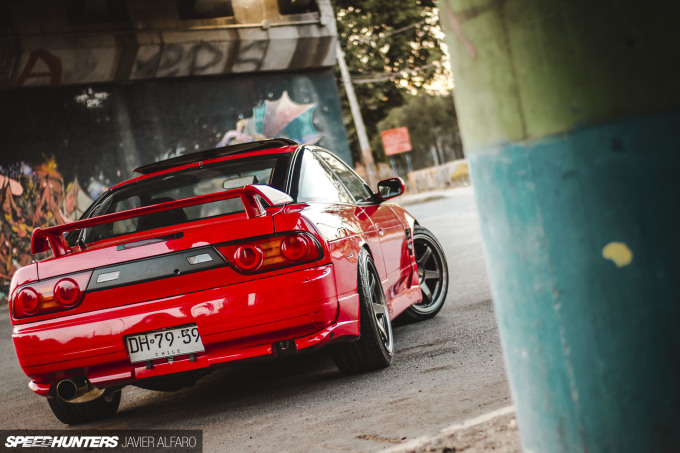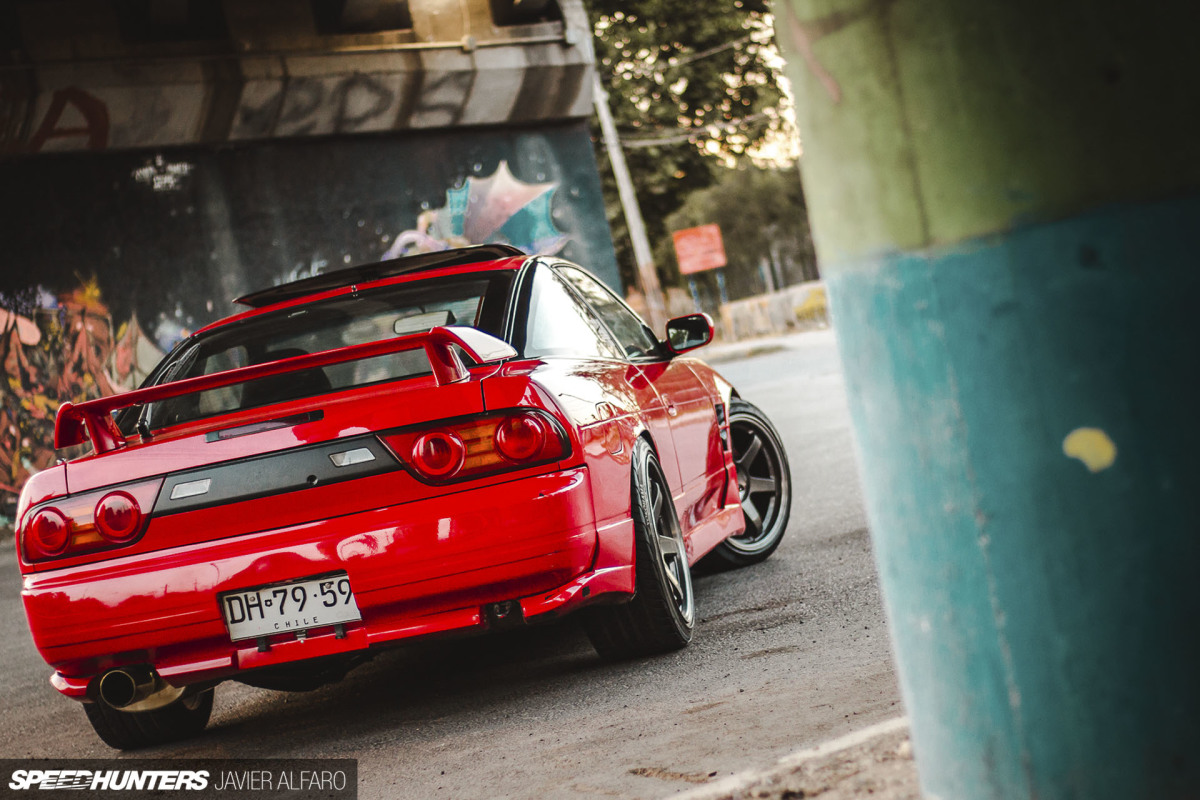 Although Daniel used this car for various competitions and the national drift championship, these days he competes in an S15 Silvia, which means the 200SX is now daily driven.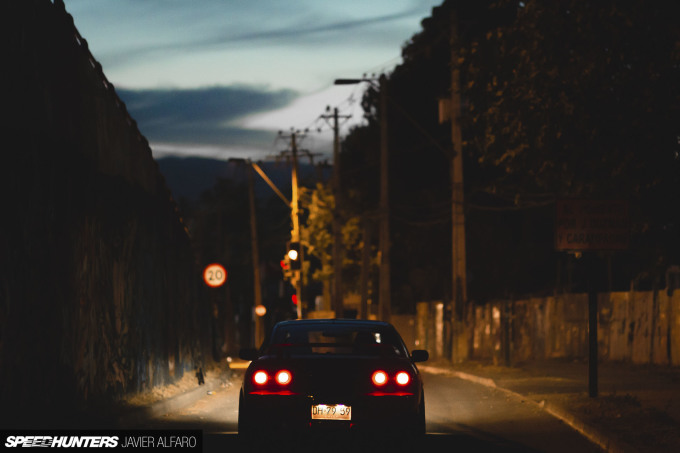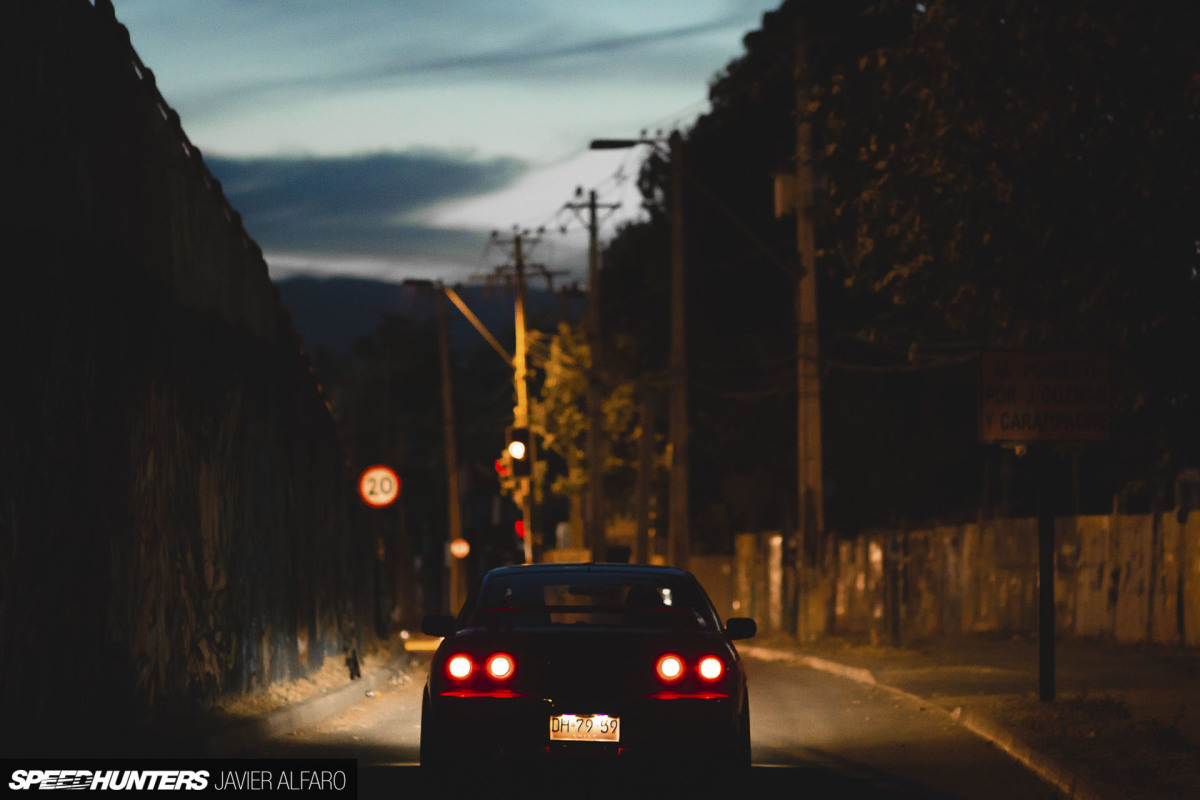 As the afternoon turned into evening, it was time for us to leave the industrial location that we chose for this shoot and head back home, but not before stealing a few more looks on the streets of Santiago.
Javier Alfaro
How To join the IATS program: We have always welcomed readers to contact us with examples of their work and believe that the best Speedhunter is always the person closest to the culture itself, right there on the street or local parking lot. If you think you have what it takes and would like to share your work with us then you should apply to become part of the IAMTHESPEEDHUNTER program. Read how to get involved here.