Show Cars
Yes, another post about Porsches, this time one dedicated to my friends at Real Muscle Car Miami.
Perhaps the phrase 'muscle car' doesn't usually jive all that well with 'Porsche,' but each of the cars that RMC Miami brought out to DRT 2019 were hot-rodded at least a bit. Or, in some cases, quite a lot. While it's true that these guys have always been heavy on Porsche, they do still have a number of American classics posted up in their local Miami showroom which fit right in with the name.
Regardless, being stuck on anything and everything Porsche for the majority of this, RMC's wild offerings at DRT 2019 were specifically what I was interested in shooting this time around.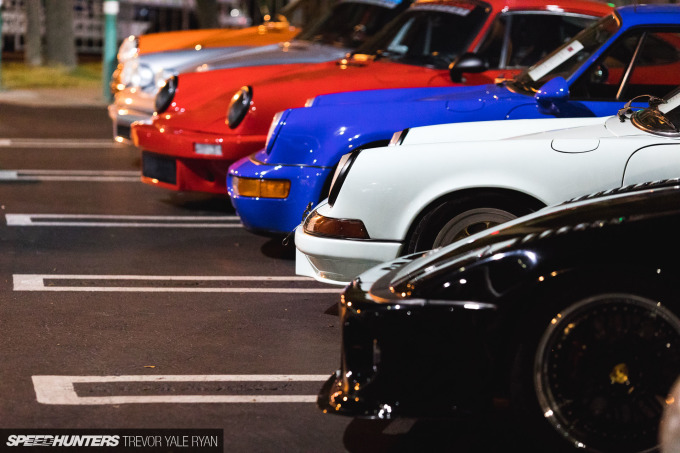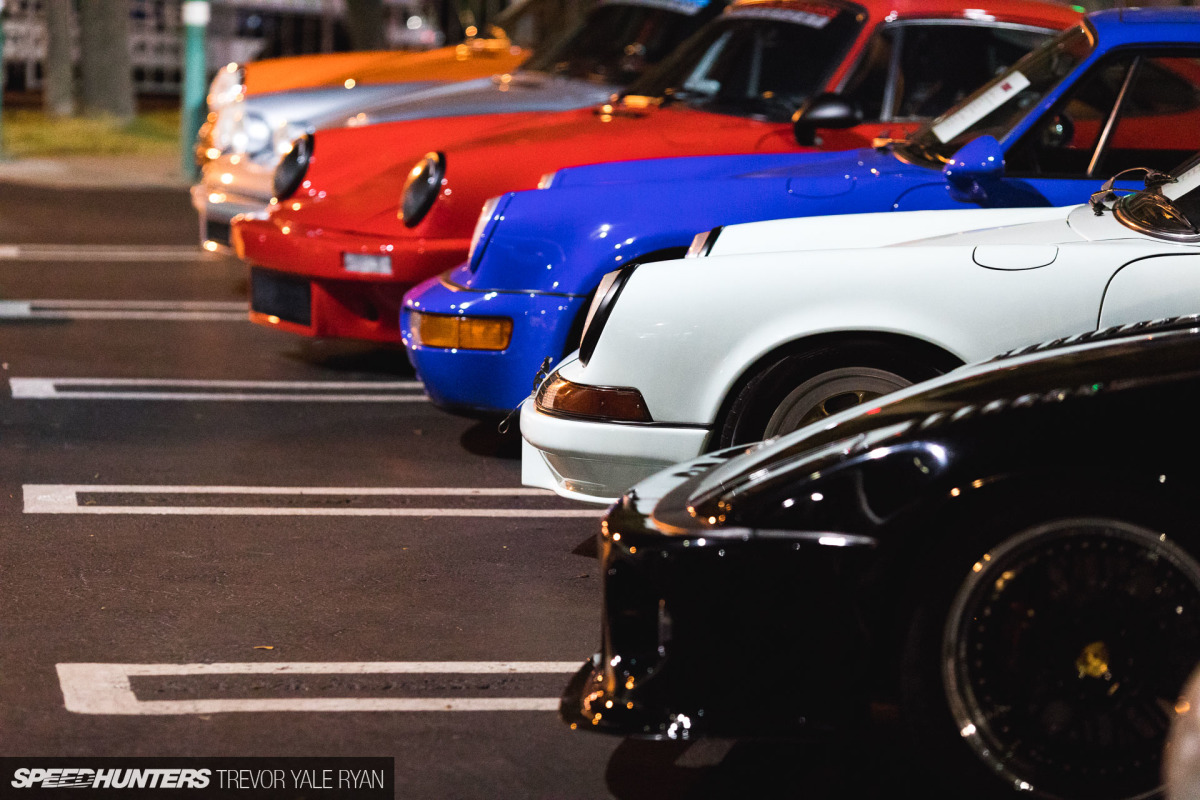 I teased you with this image in my build-up story to DRT, so now it's time to dive into each of these cars a bit.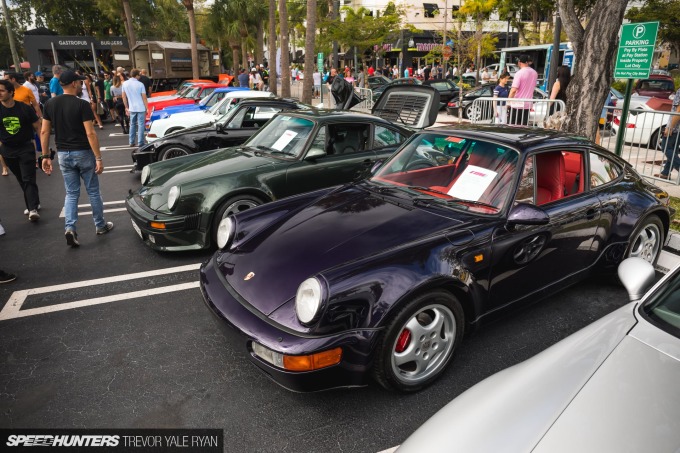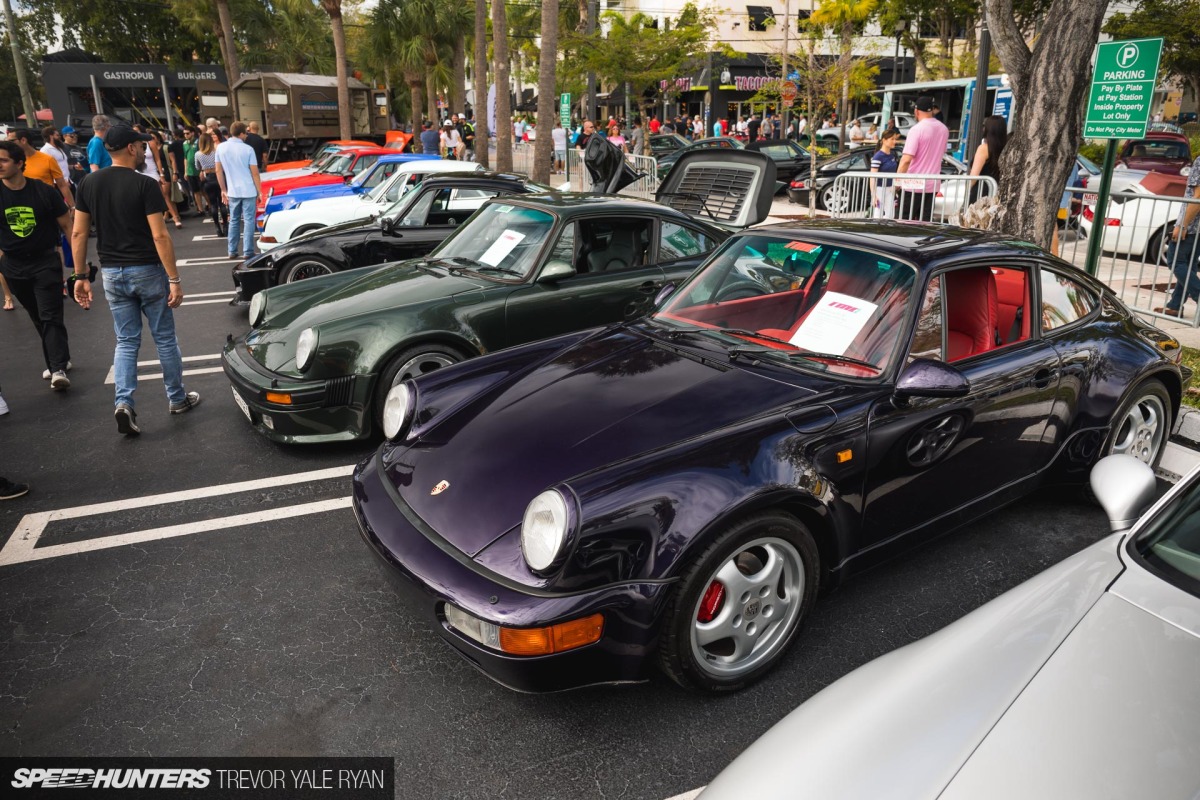 We'll start with this relatively tame 30th Anniversary edition 964 which features a 3.6L six feeding a manual box with power heading to all four wheels. While I use the term 'tame' to describe the car mechanically, I'm not so sure this word would describe the original owner of the car.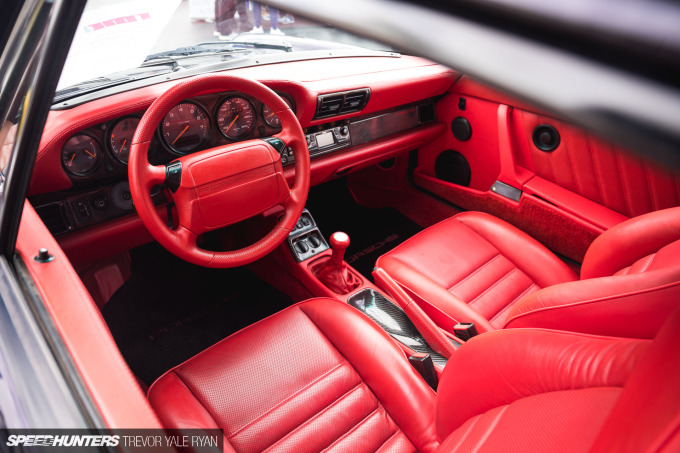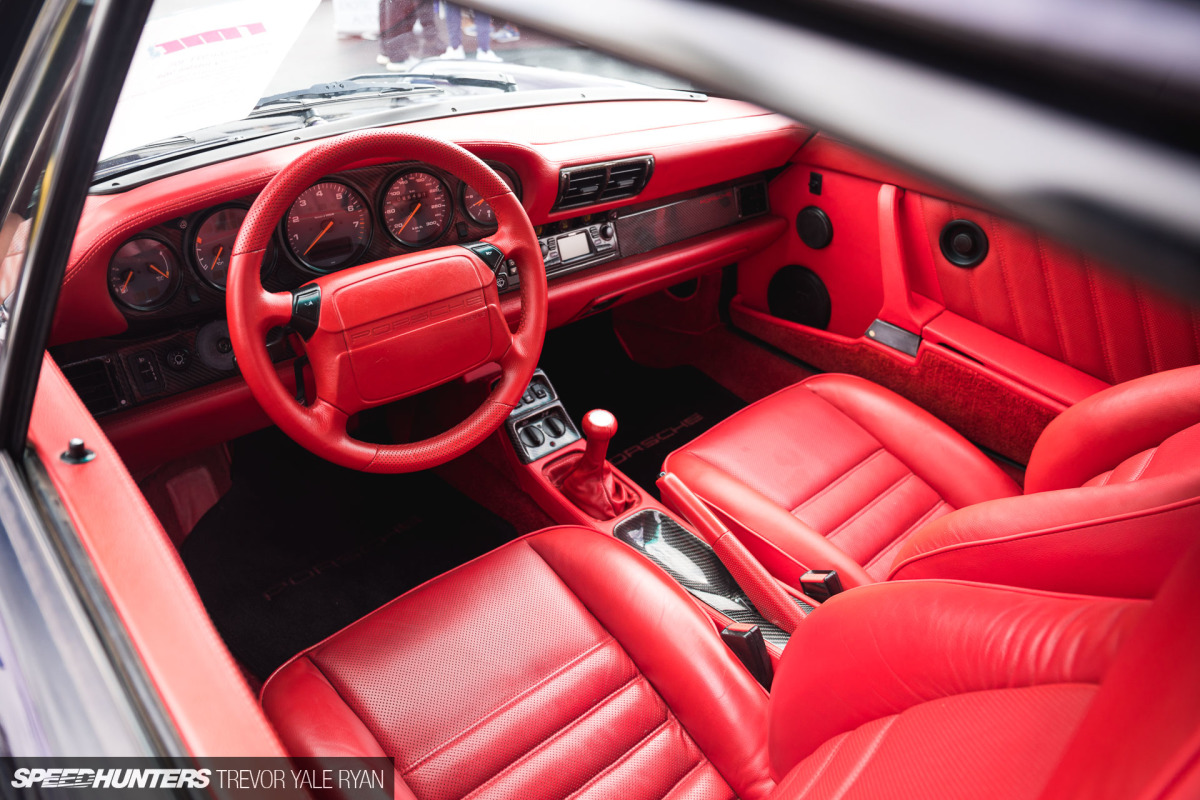 Only 911 of these extra-wide '30 Jahre' cars were built, the vast majority coming in this stunning Viola Metallic. But who in their right mind would pair this vibrant purple with a red-on-red interior? Flat out cool, it's only fitting that this car ended up in Miami where I hope it continues to live on.
Being properly jaded from the incredible offerings at DRT, I passed over this 930 RUF, which is actually a '78 BTR III-spec powered by a twin-plug 3.4L. With a RUF-stamped G50 LSD trans, CTR upgrades, and nice touches like aero mirrors and a sunroof delete, it's definitely one to take for a drive someday…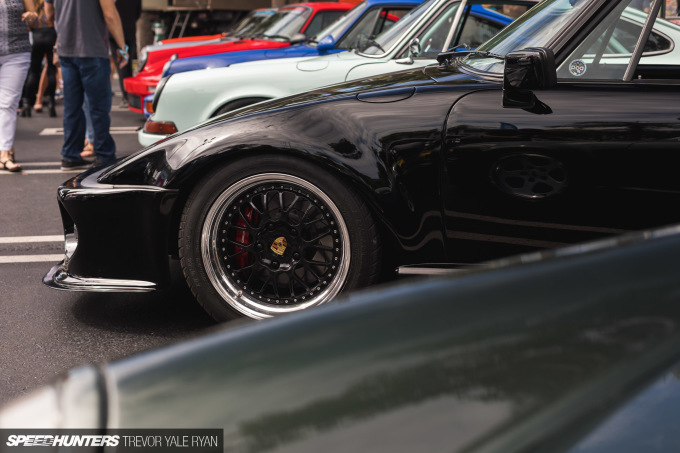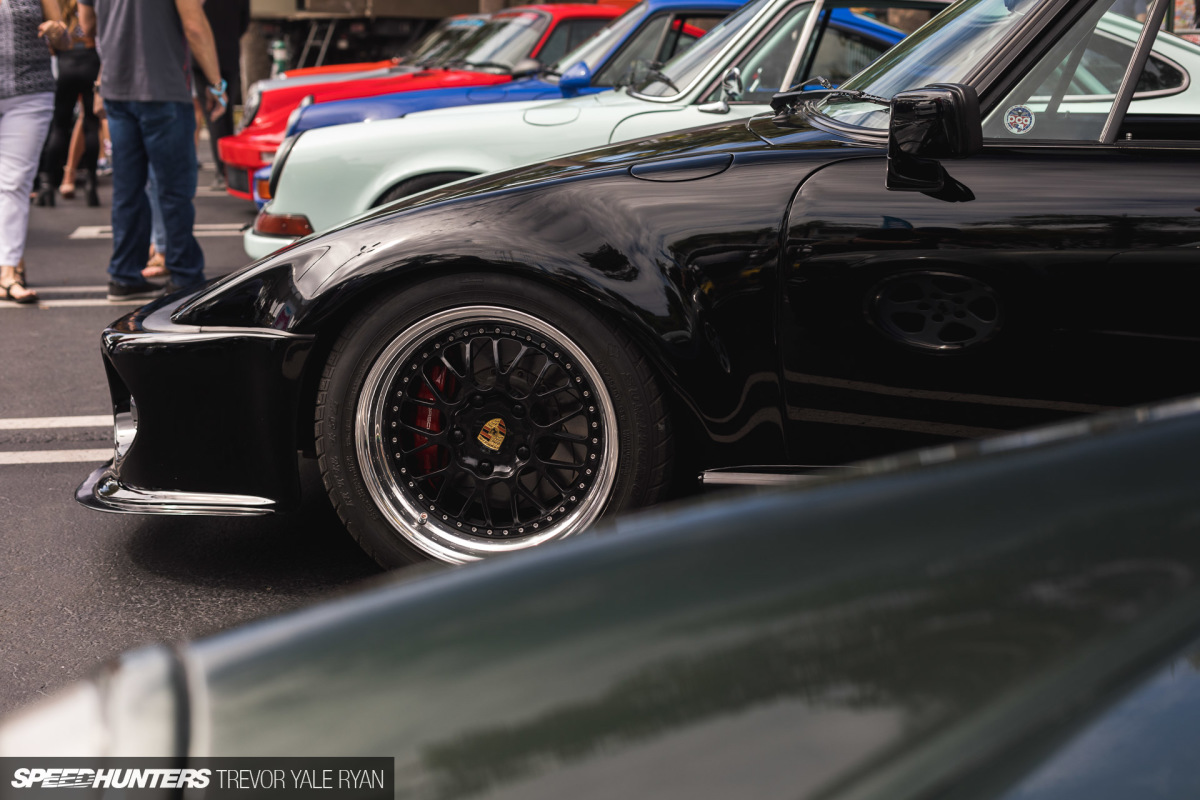 From afar the 935 look threw me off a bit, but what I was immediately more interested in than the RUF was this 1986 930-turned-slantnose. I'm told the front-end conversion is all steel, and the car featured a full respray along the way to result in a seamless end product. Out back, though, is where things really start to head in the muscle car direction.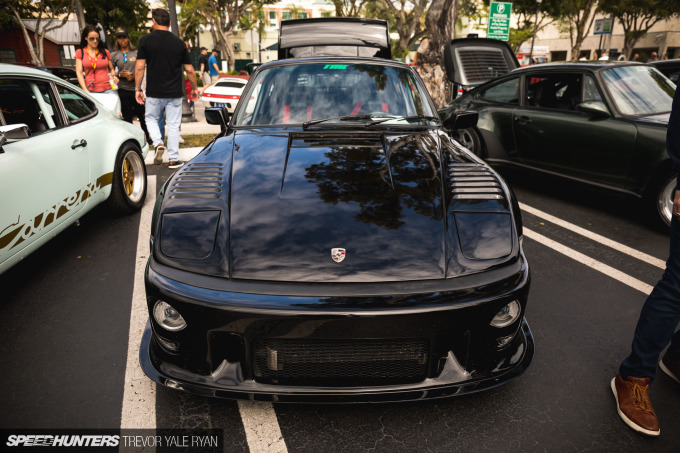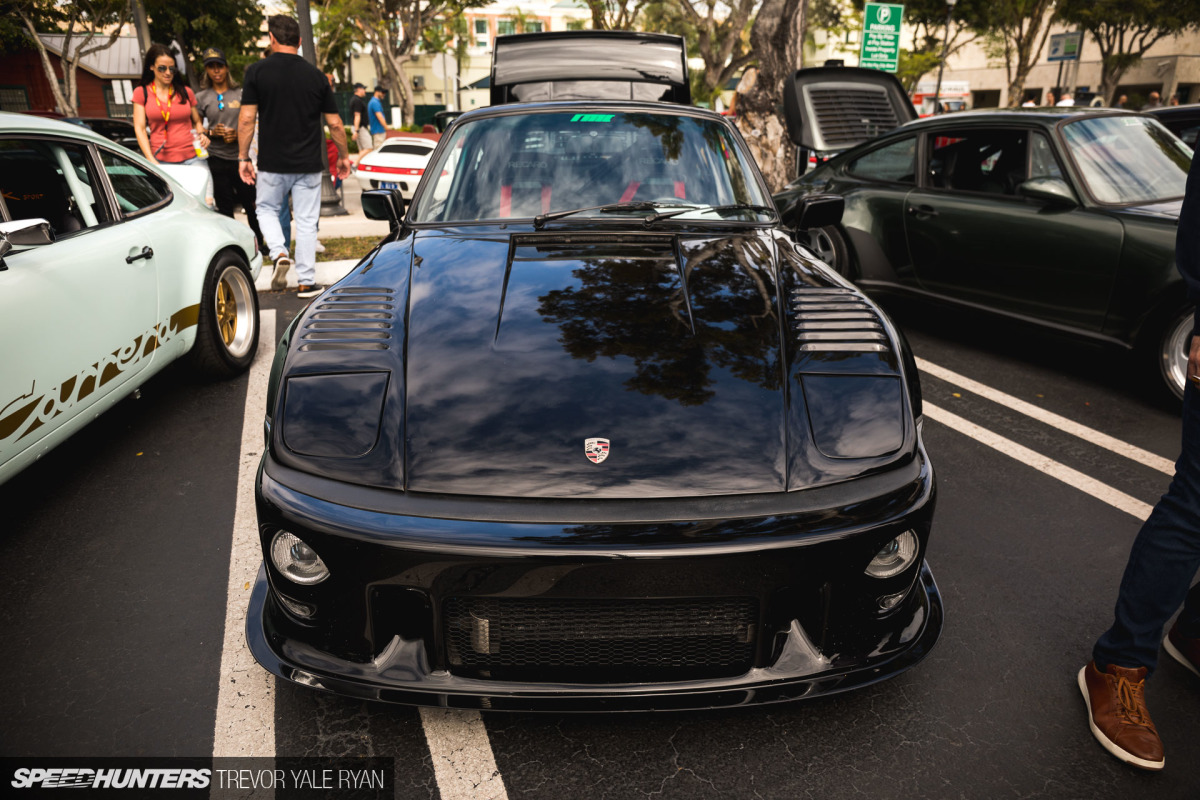 Featuring certain familiar badging and a big intercooler, I learned that this 930 is powered by a 3.4L Turbo — built by Steinel's Autowerks in Ohio — good for 450 horsepower. With all the horses fed through a G50 manual transaxle, the car has to be good fun to drive, especially with the coilover conversion and stopping power courtesy of a 993 Turbo's brake setup.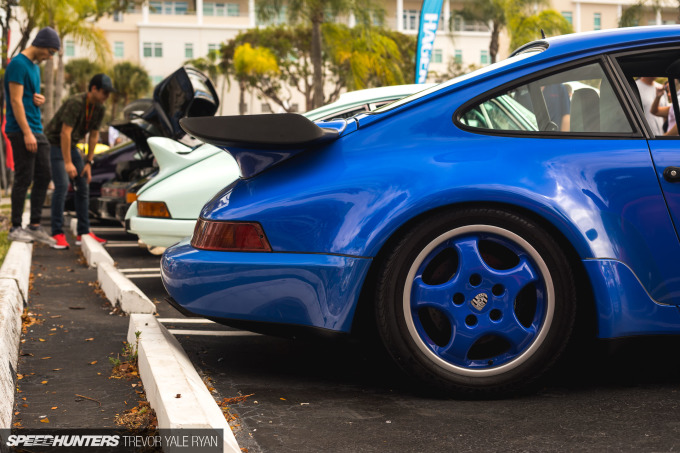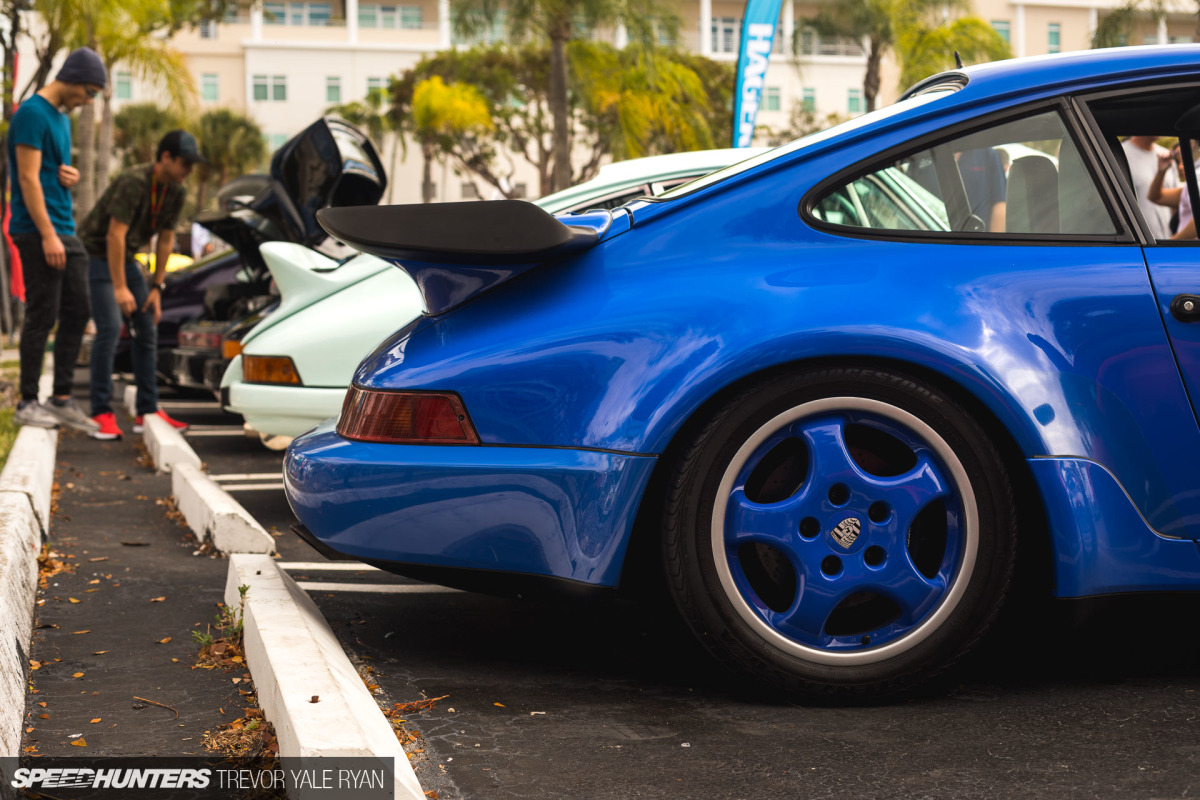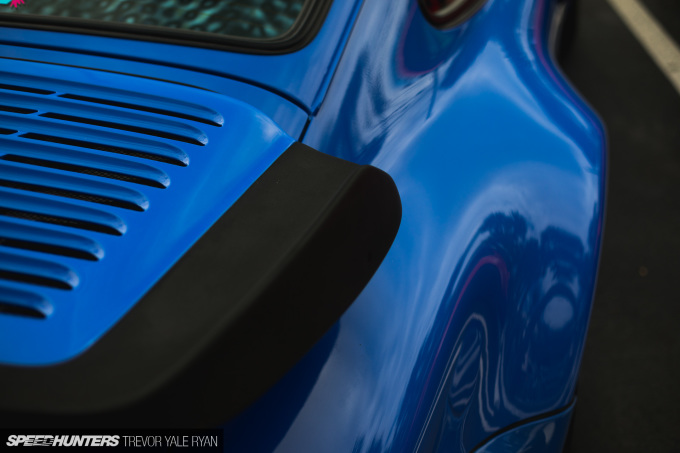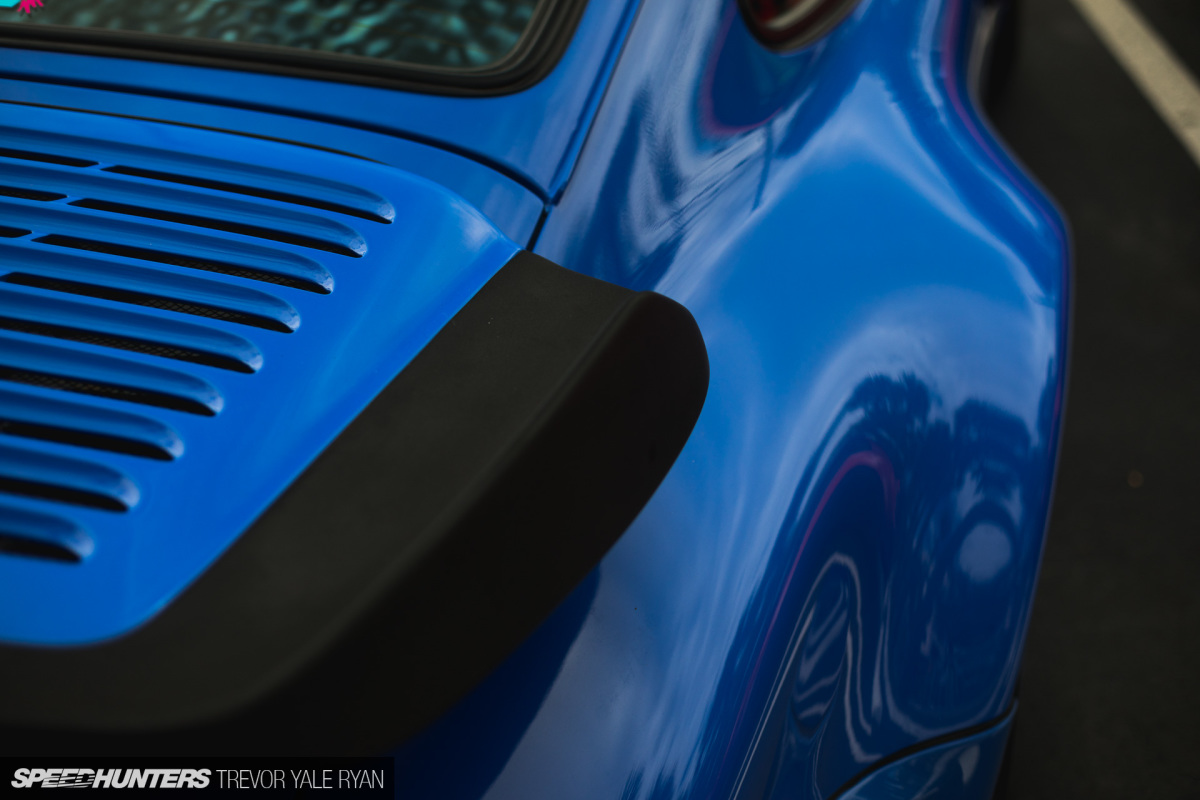 When it comes to show cars, this one might fit the bill the best. One of very, very few 964s wearing Maritime Blue from the factory — I'm told perhaps the only existing example — this is one of those air-cooled cars that comes with a collector's price tag.
Another stunning car in the RMC Miami lineup was this Polar Blue backdate sporting a little ducktail. It was positively swamped by DRT attendees all day long, which serves as my excuse for pulling a shot from the less-crowded cars and coffee earlier in the weekend.
Originally built in '79, it's been hot-rodded over the years and now features KSport R coilovers, a bolt-in 6-point roll cage, 930 brakes up front with 964 rears, and, best of all, a 3.2L Euro-spec Carrera engine with a custom turbo kit to give you that extra kick in the seat of your pants.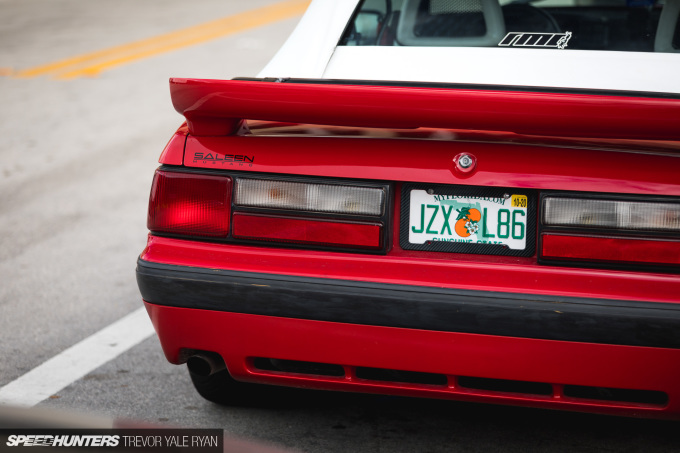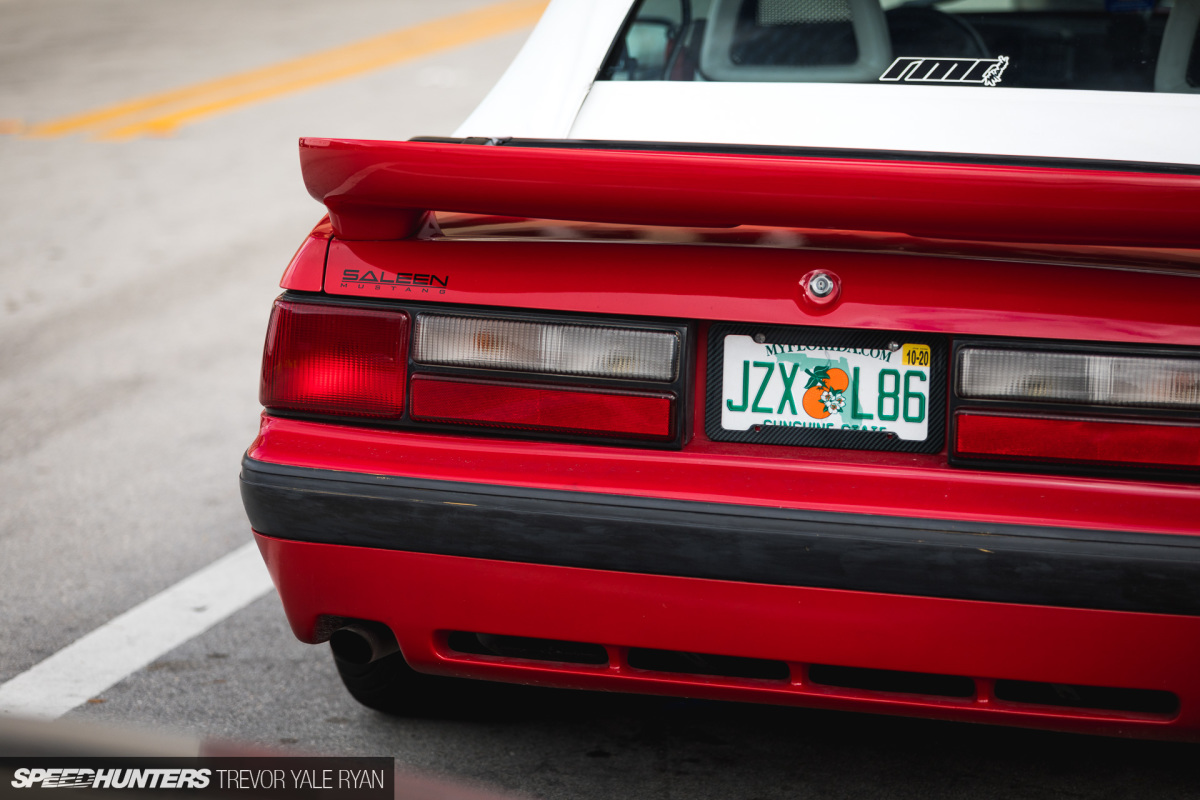 On my way out, I noticed this Saleen Foxbody parked just outside the show. It always makes me laugh how these cars are either complete grandpa-mobiles or seriously cool; it seems there's no in between.
With the RMC Miami sticker in the back window, I couldn't resist sneaking it in here.
Street Version 1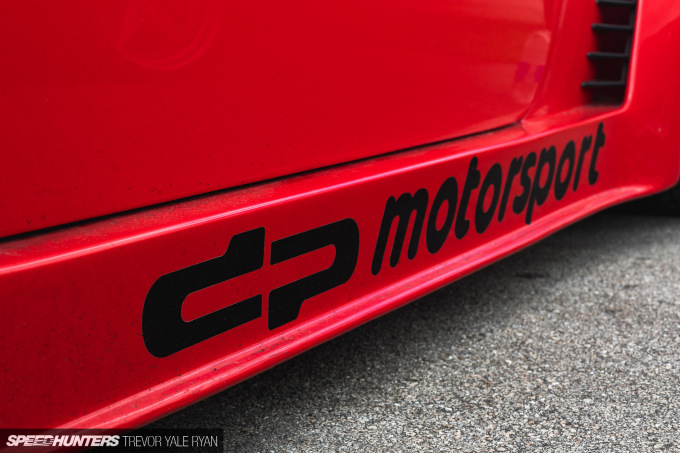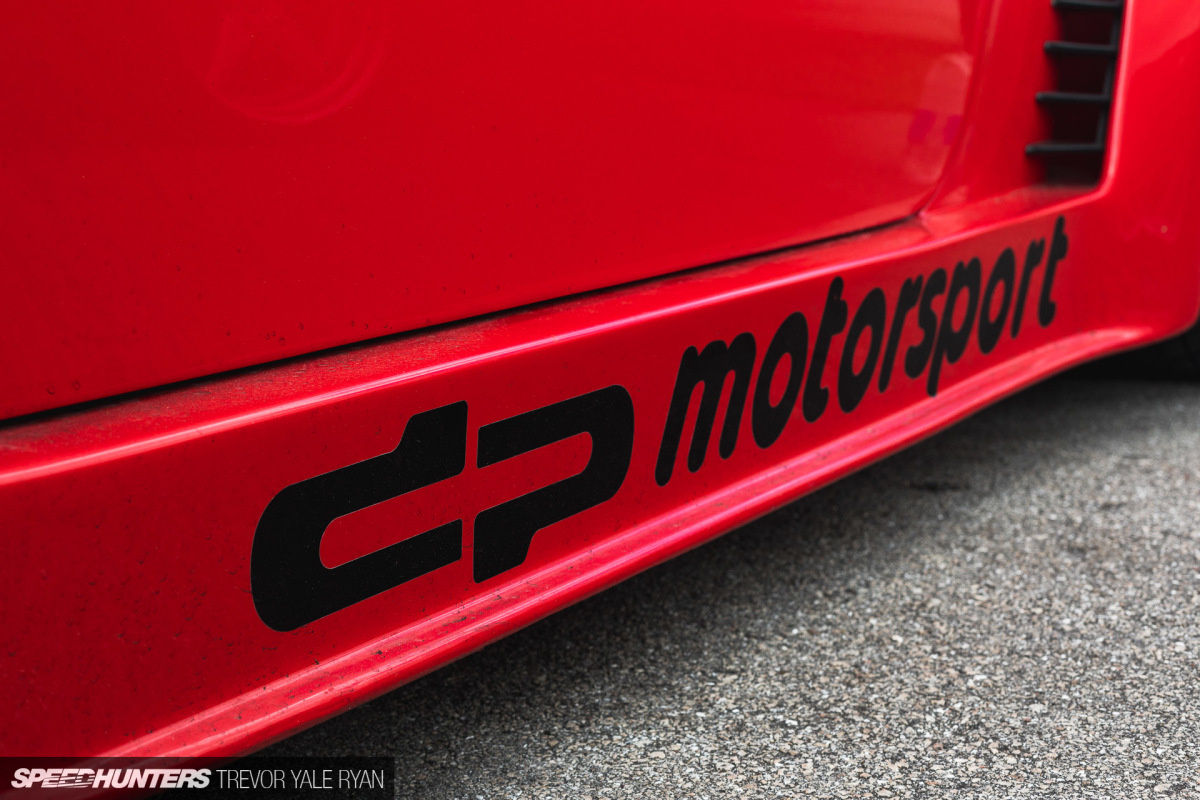 Next up, a pair of stunners reworked by DP Motorsport, the first being an '82 935 Turbo. While the Porsche has less than 21,000 miles on the clock, you can see it does still get some street time out here in Miami — a fact which brings me great joy.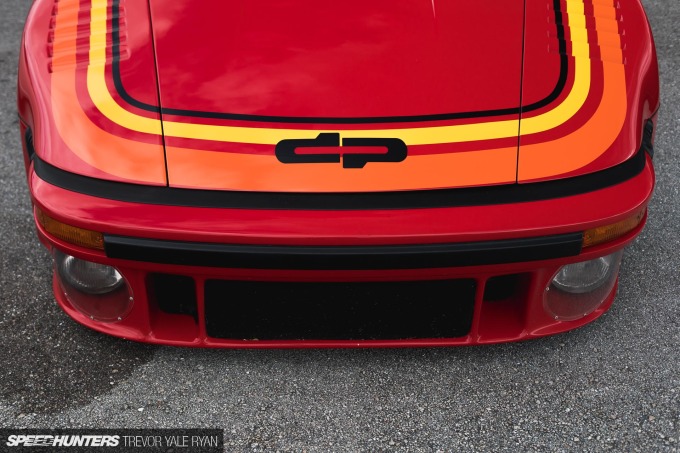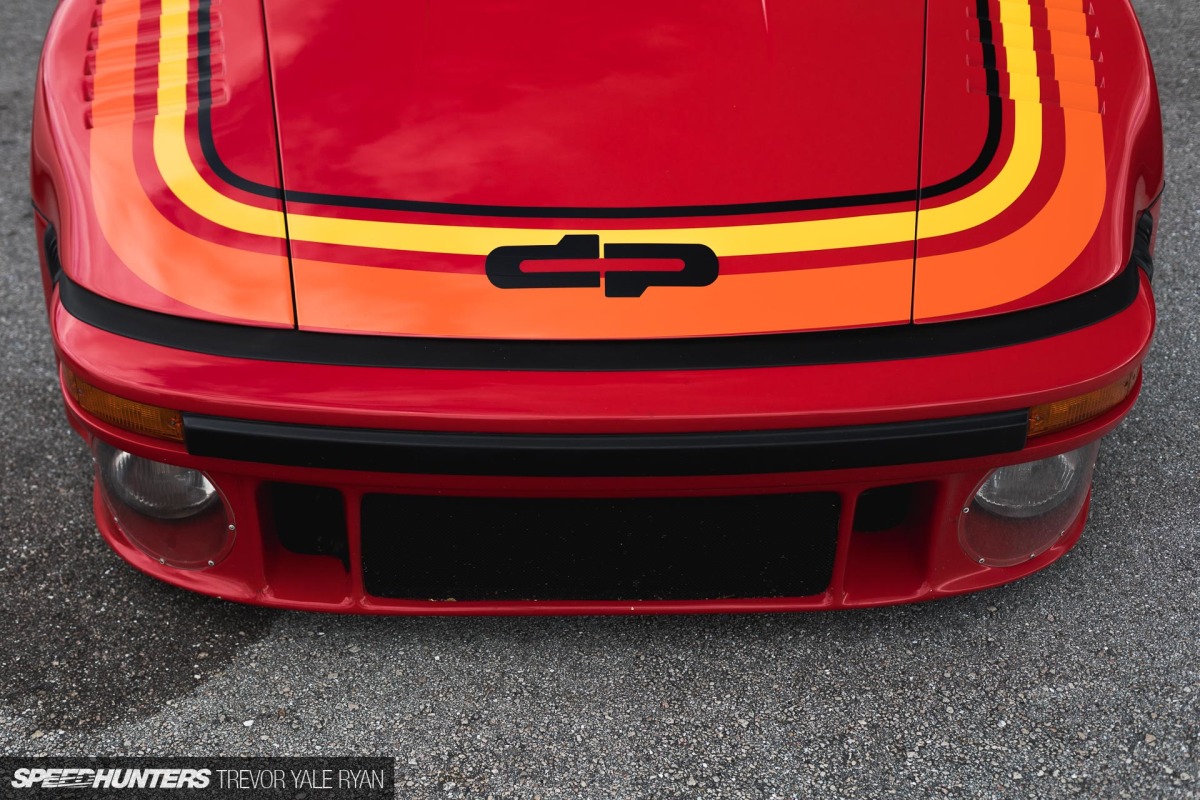 The aero is the real deal, originally designed by Ekkehard Zimmermann for the old school Kremer racers. As I've already given a bit of the background on Zimmerman as his company 'Design und Plastik' when I visited RMC Miami's showroom last year, I won't bore you with the same info this time around.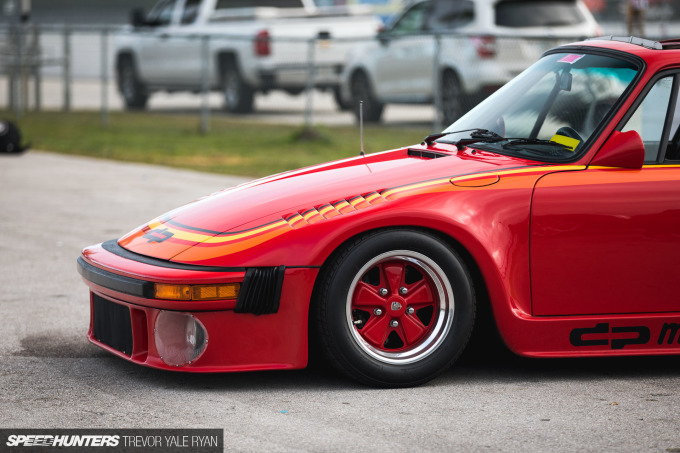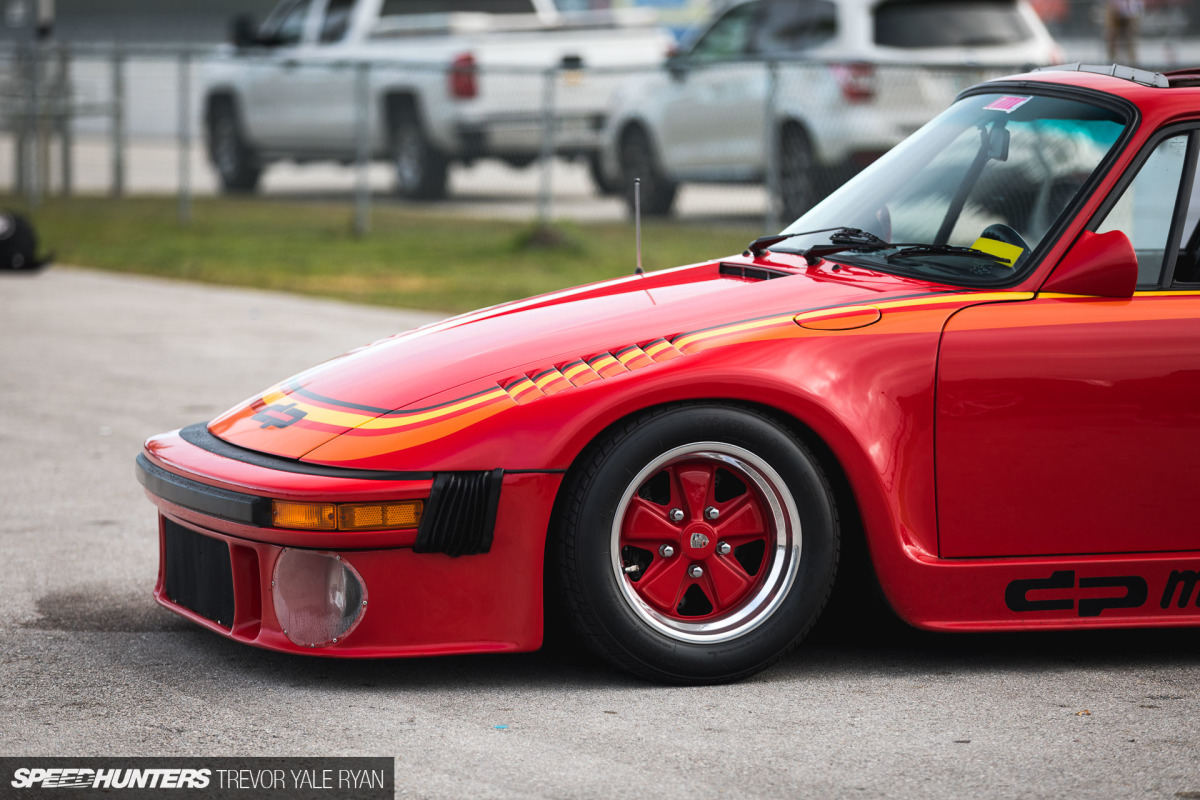 What matters is that this is one of very few DP-built 935s that's legal for road use, meaning this is just about the closest thing you can get to an all-out race car on the street.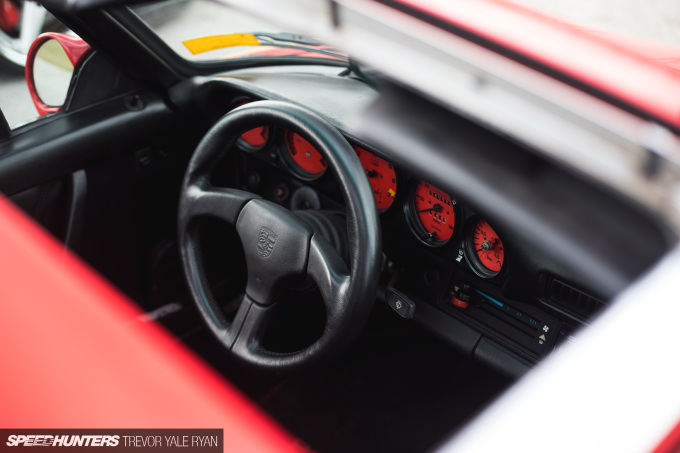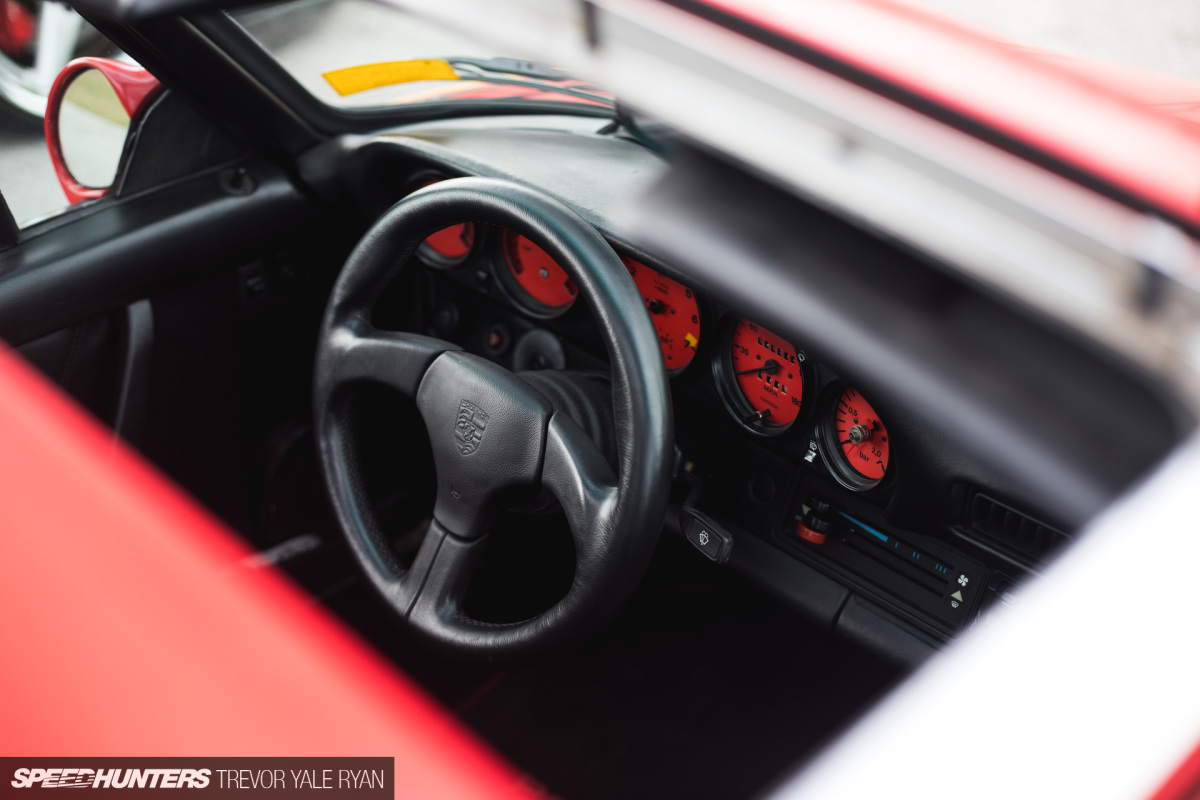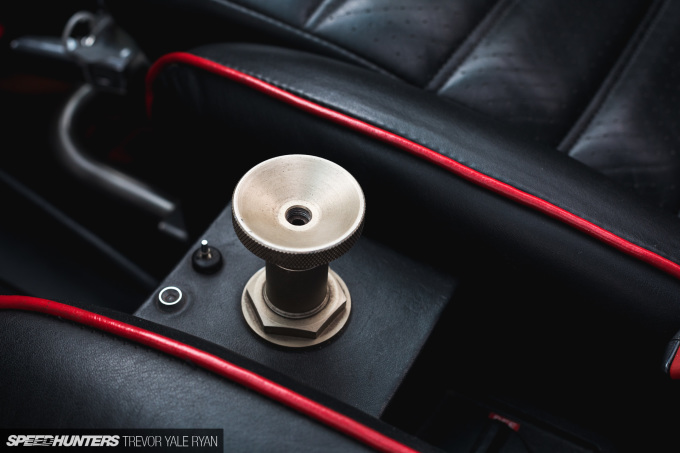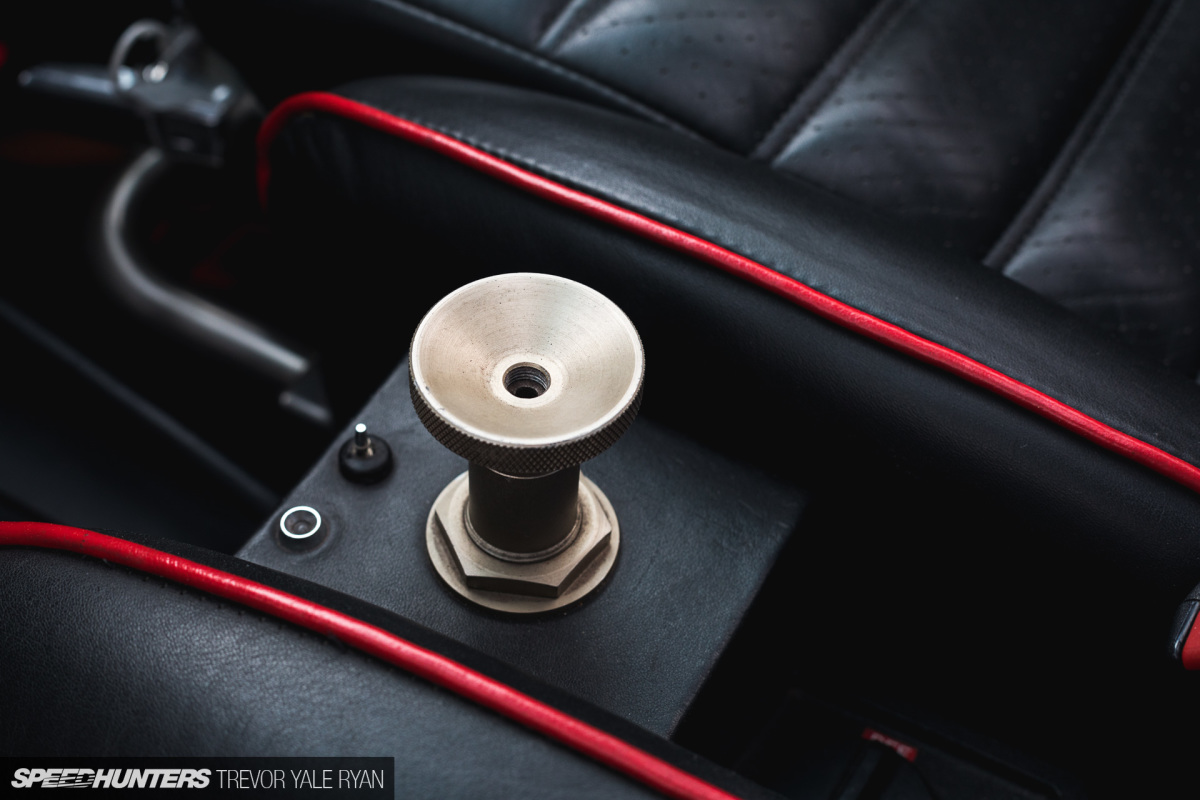 Complete with red gauge faces and matching trim throughout, and topped off with a sunroof, the interior of the car is a unique place to be. And check out that manual boost controller.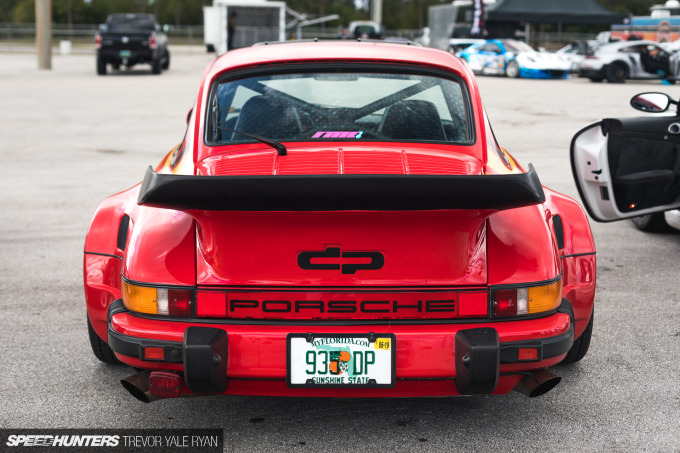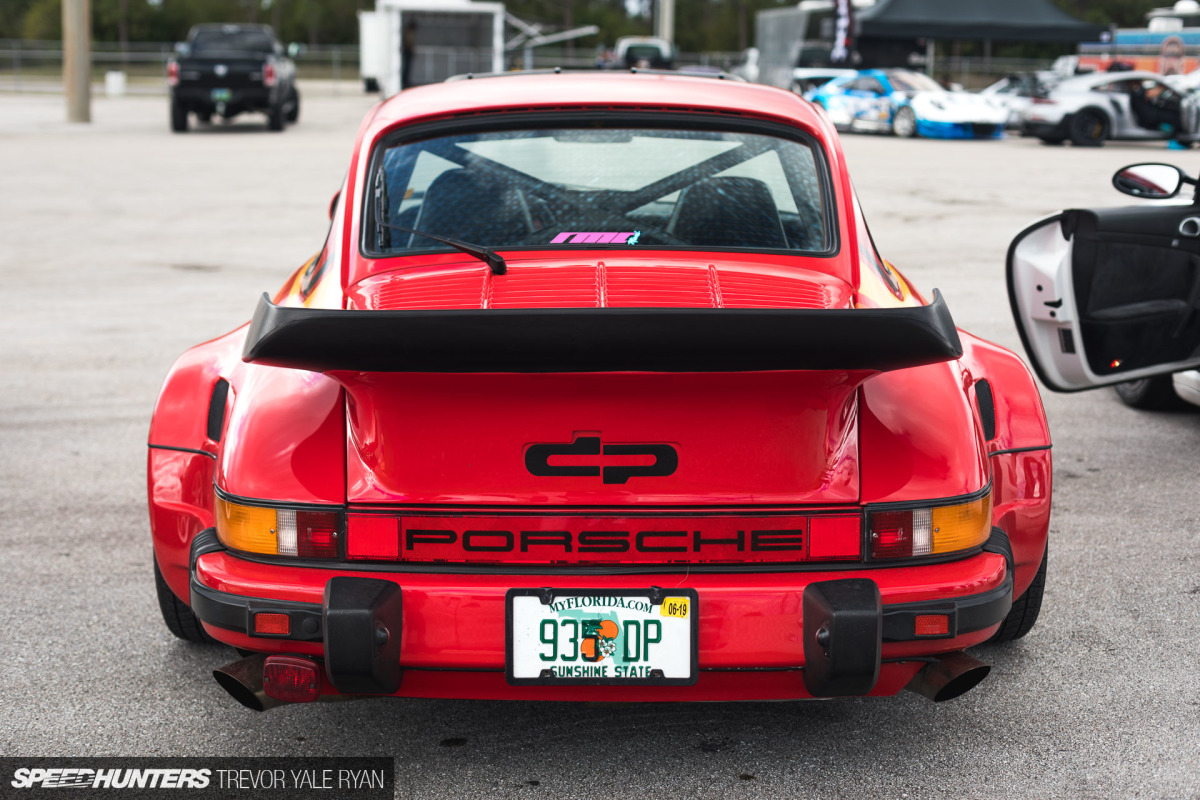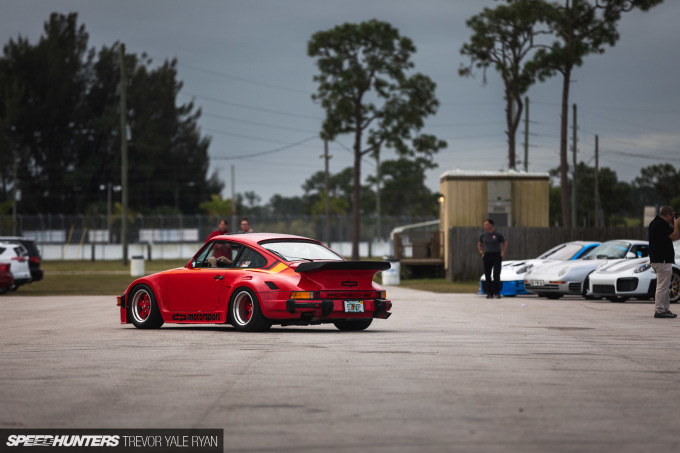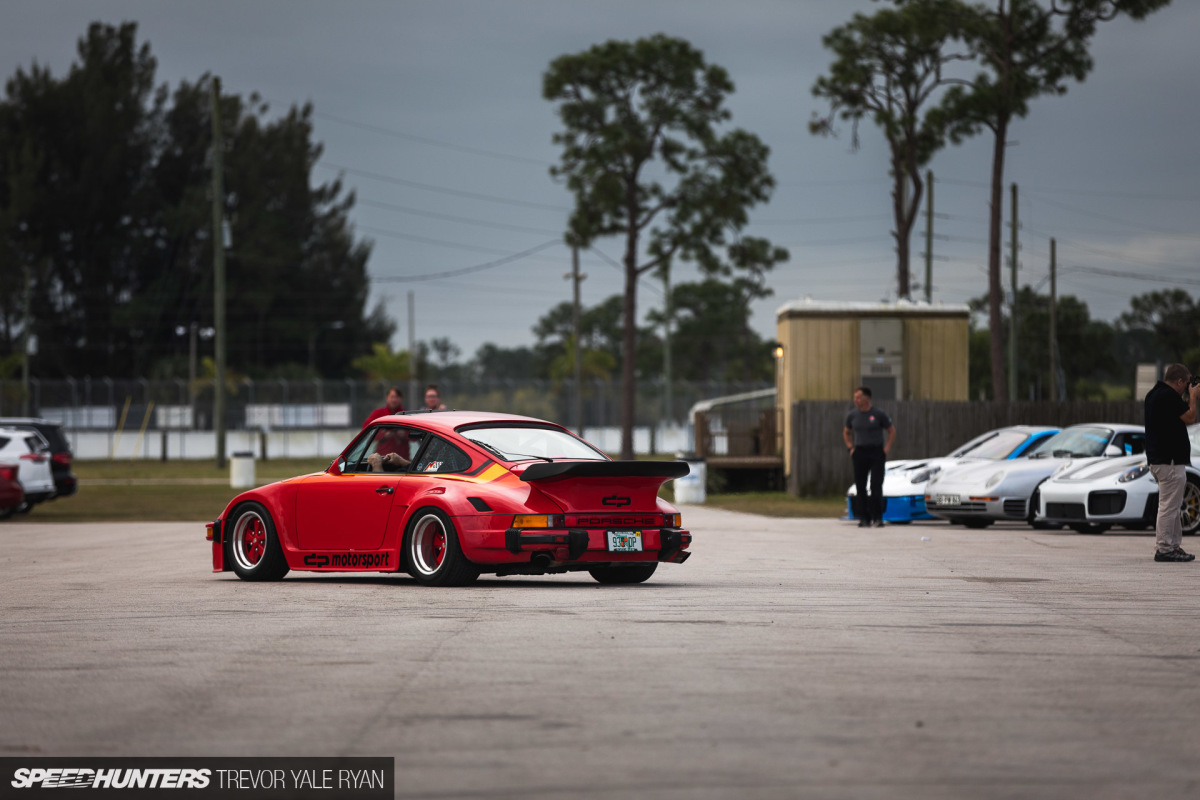 On a car like this, details abound; I could have easily spent all afternoon taking it all in. Overall, while the basic profile is there, it's immediately apparent that this car packs a serious punch. Just how much punch, you might ask?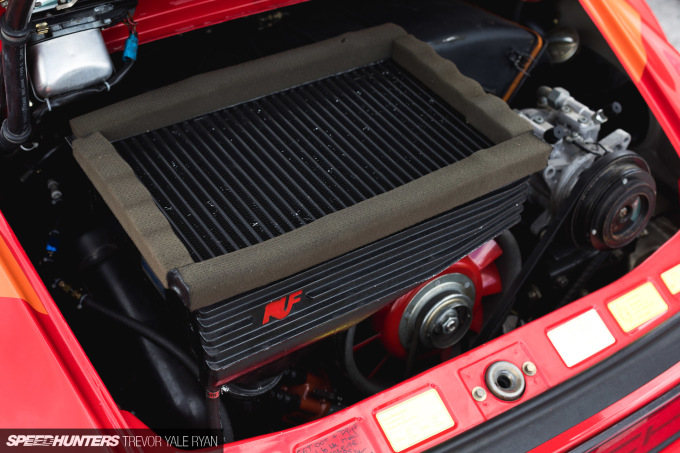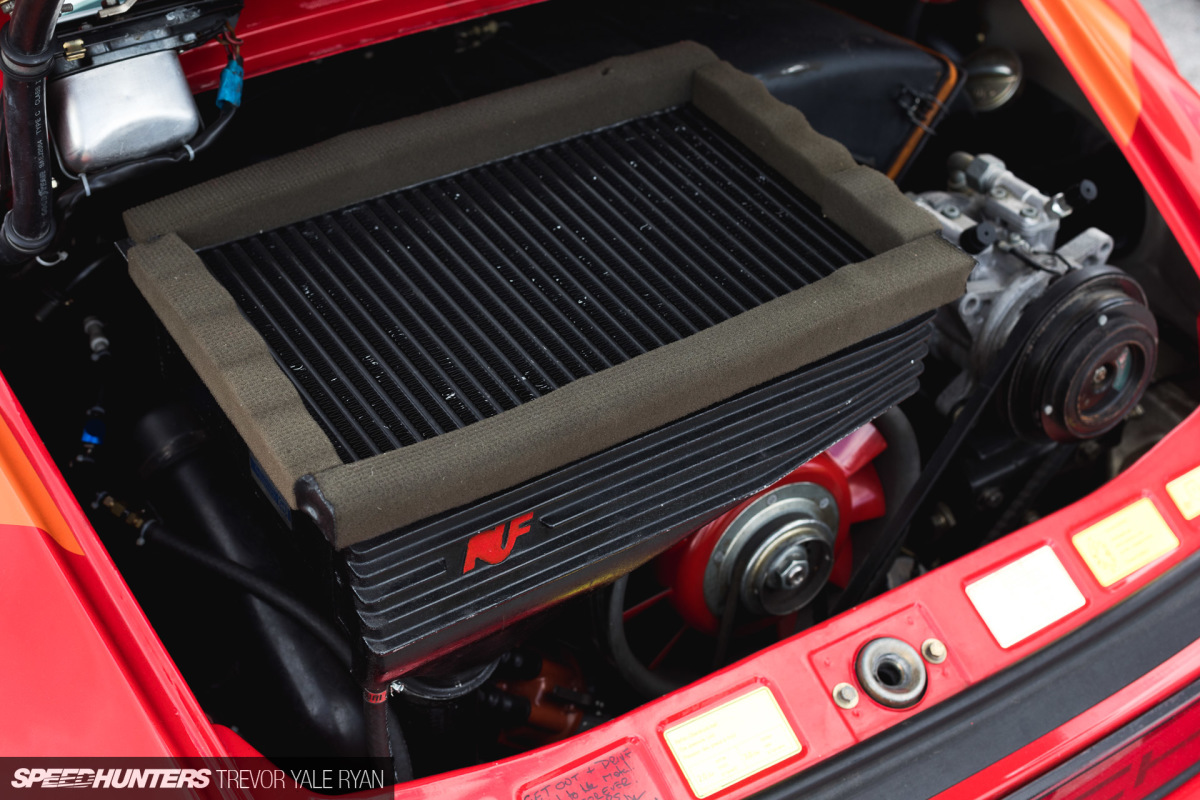 Well, with a turbocharged RUF 3.4L you can rest assured it's plenty. With DP Motorsport originally charging some 60,000 deutschmarks for the bodykit alone, plus an extra 34,500 for their own 400bhp 3.3L, I can only imagine what this particular power plant set the original owner back.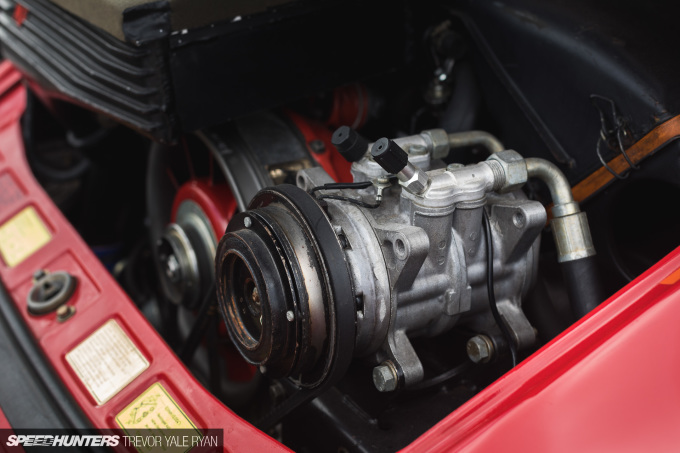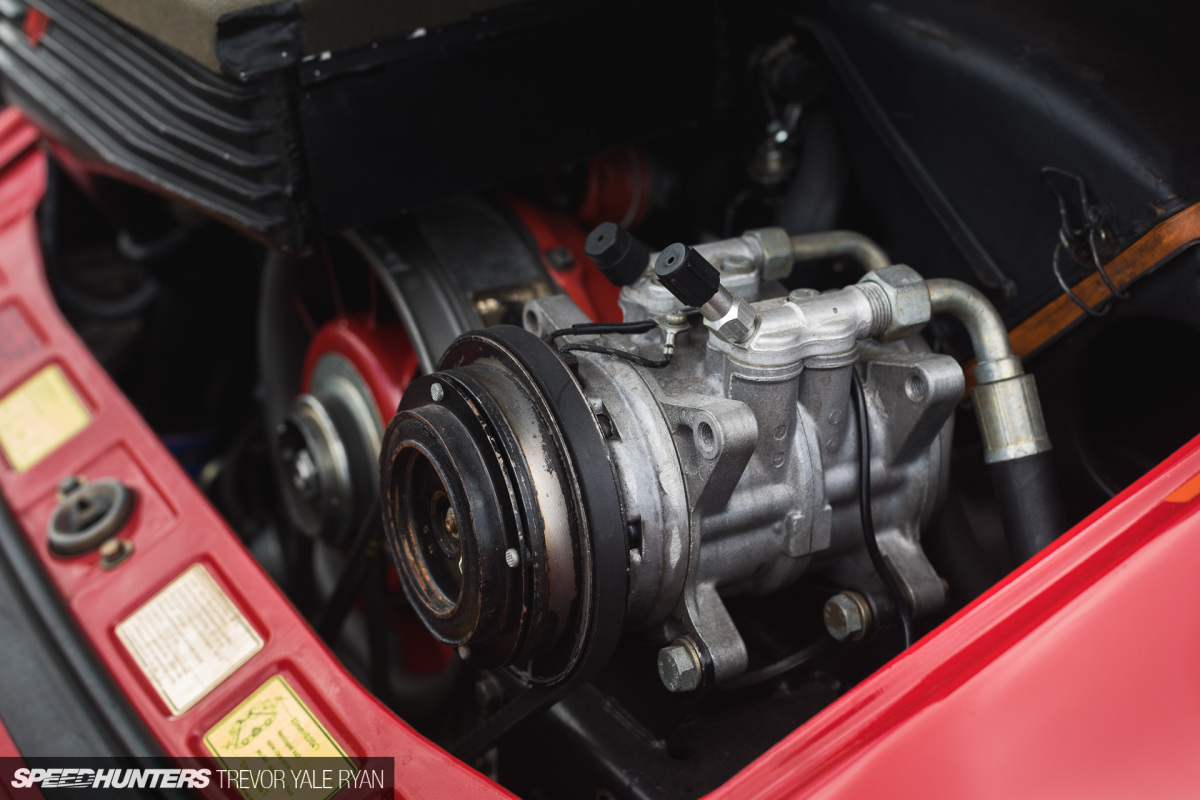 As race-inspired as it is, fear not – you've still got air conditioning to beat the Miami heat.
Street Version 2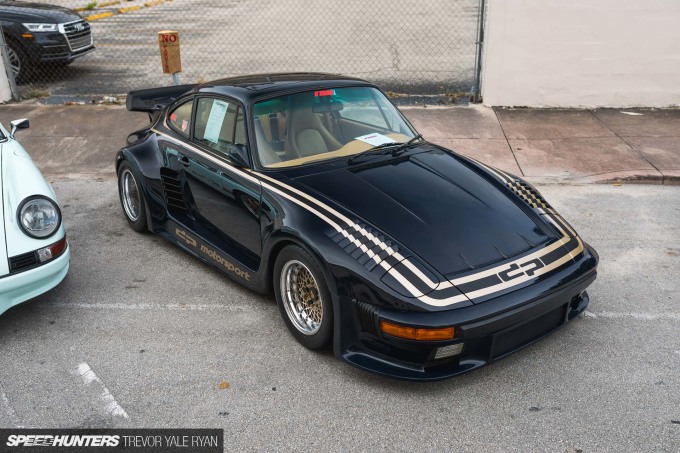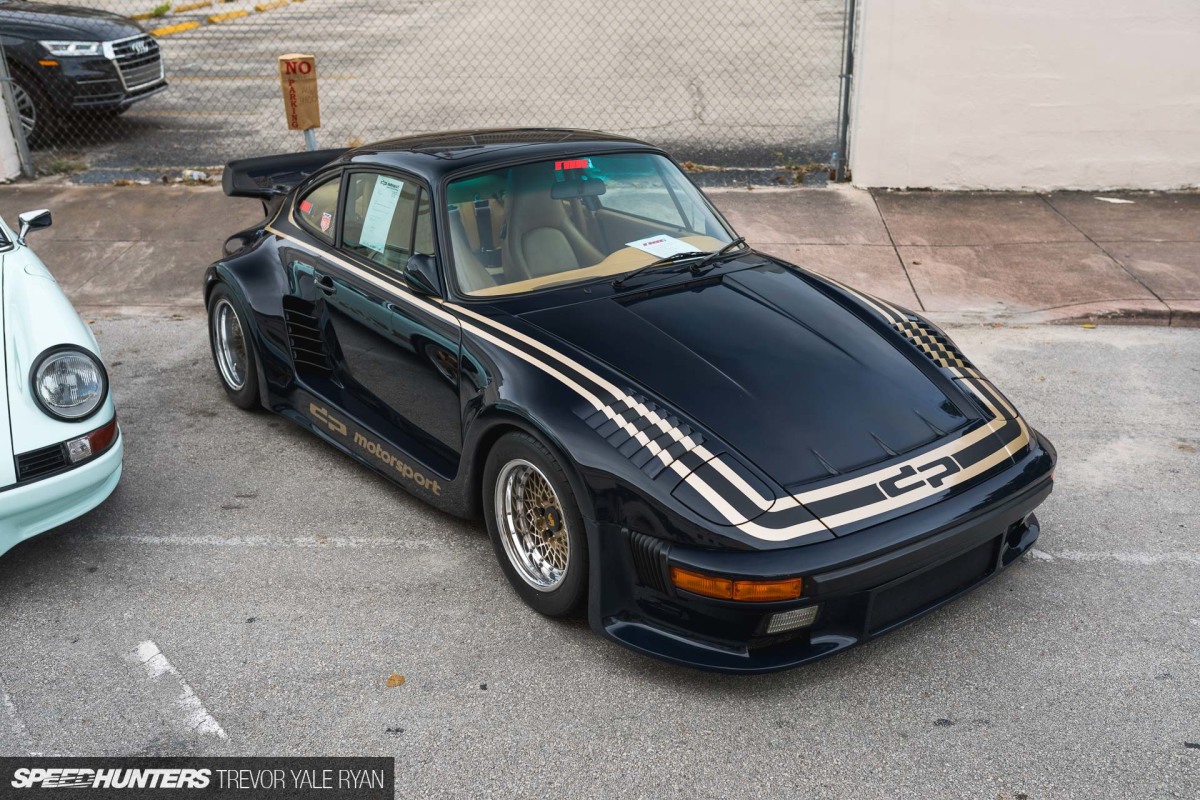 DP Motorsport also produced a Version II of the 935 street kit, so it wouldn't make sense to own one without the other, right?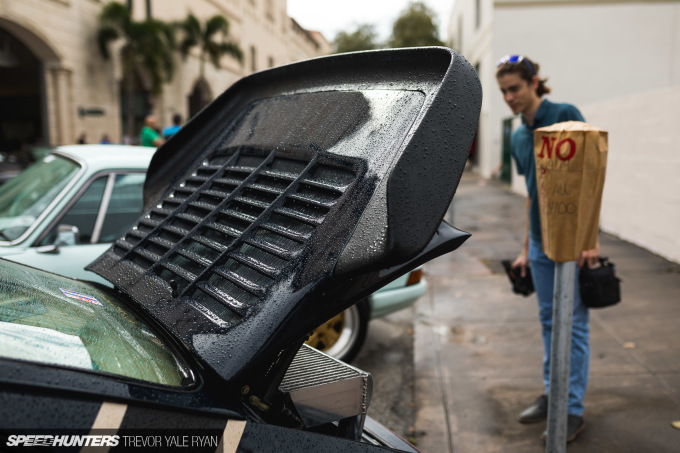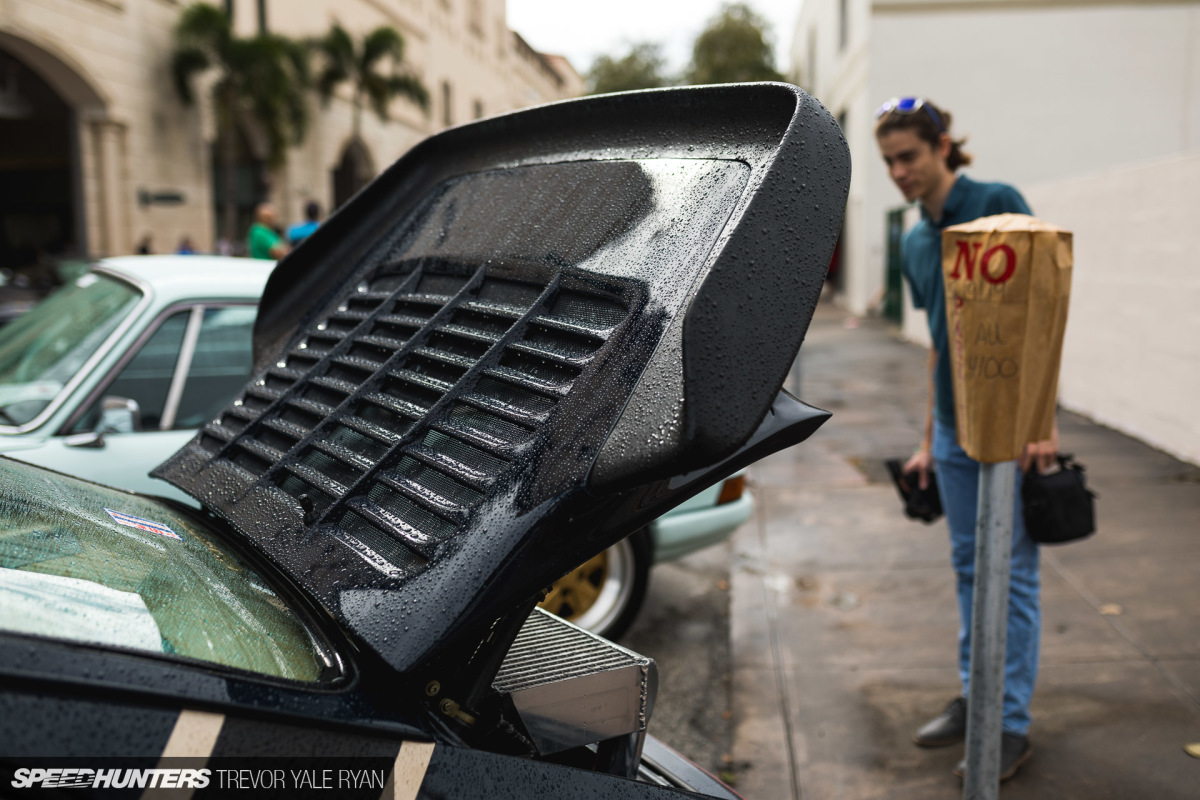 Of course not, and — like the Version I car — this 1985 930 Turbo still gets revved up in all its glory, rain or shine. The car was originally sent to Kremer for performance upgrades before being shipped off to DP for installation of the lightweight body panels.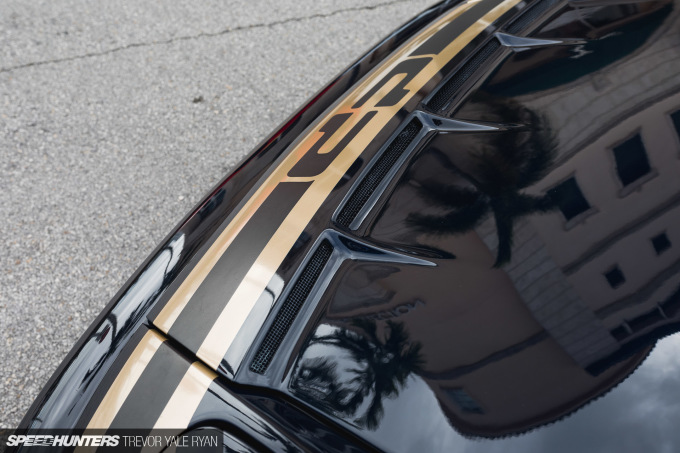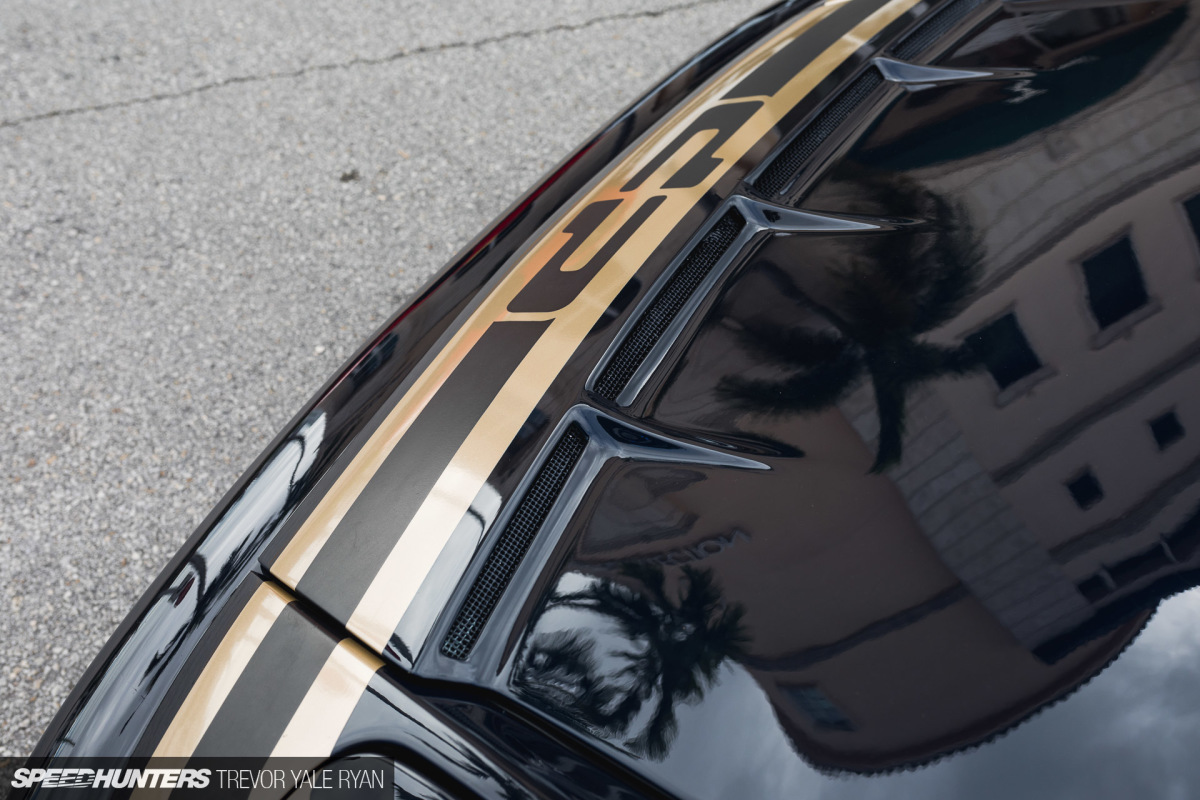 This second version of the street-spec aero is far more aggressive than what the first car wore, featuring a subtly vented hood and much wider side skirts and rear panels to house ultra-wide modular BBS wheels.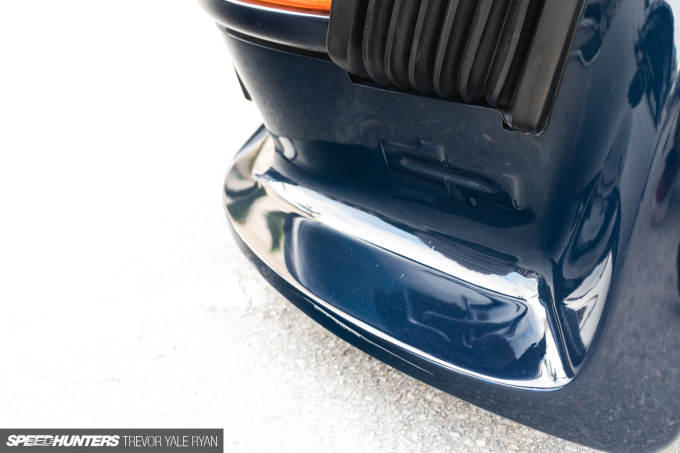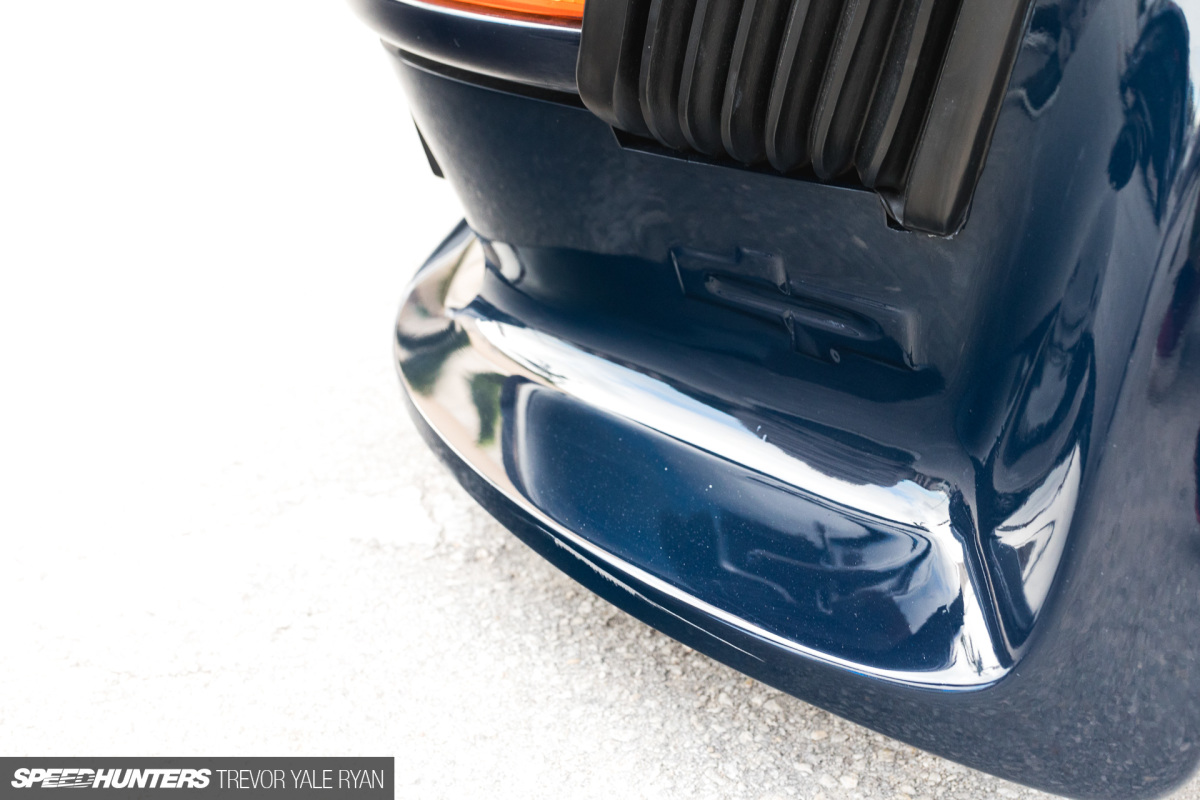 While it often appears to be a gold-on-black theme in photos, the car is actually a beautiful dark blue which can only be appreciated on camera by blowing out the exposure.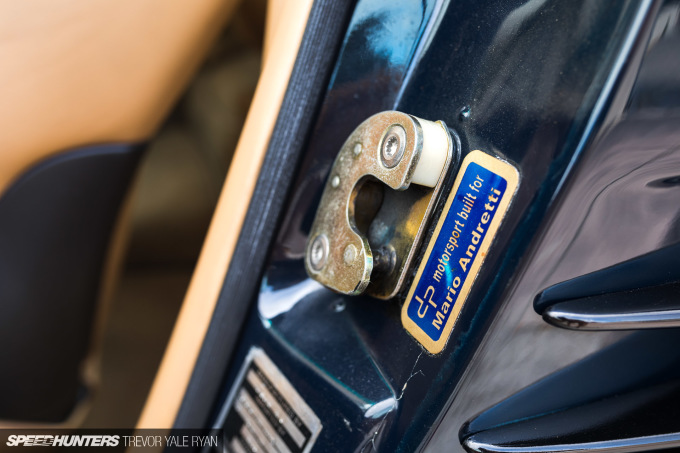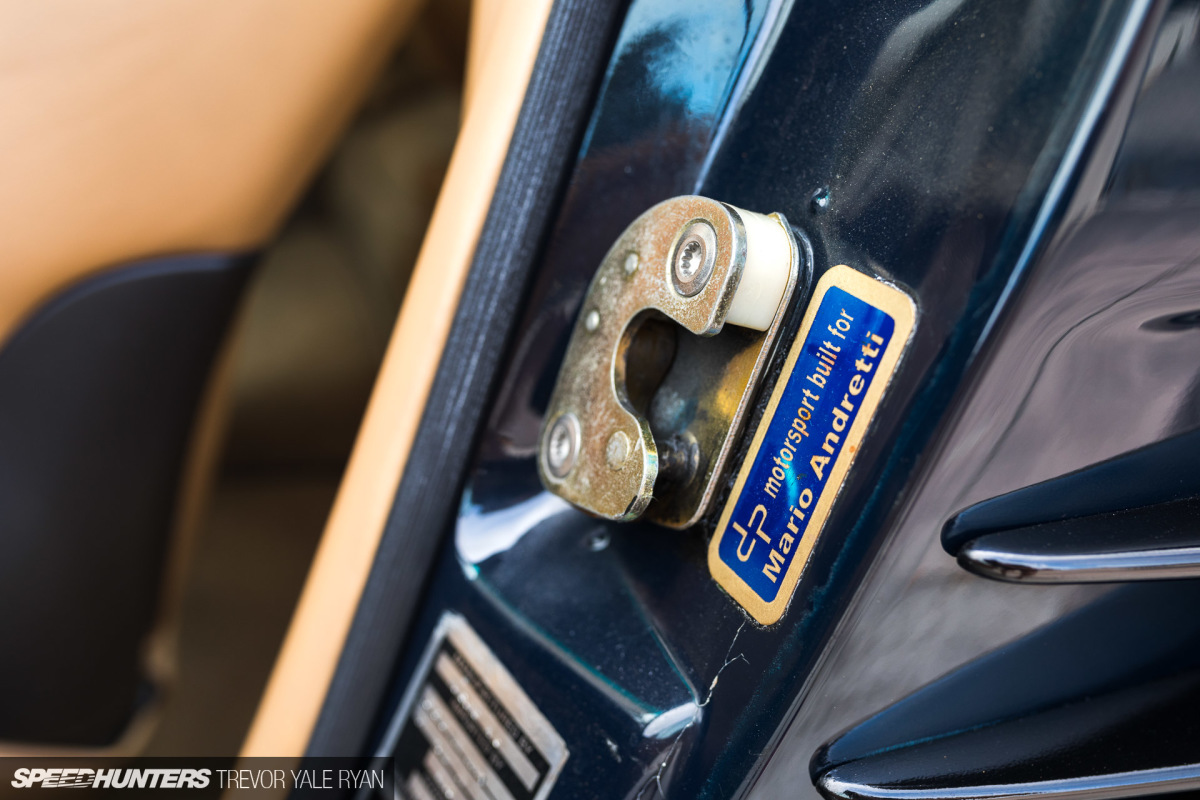 More important than the one-off color, a DP Motorsport tag in the door shows that this example was built for none other than Mario Andretti. I'm told the car was imported into the United States in March of 1985, a couple years after Andretti returned to IndyCar — notably after becoming Formula 1 champion of the world some years earlier.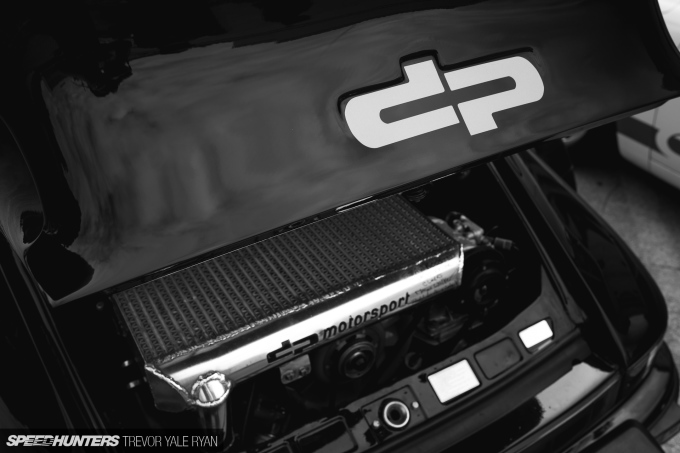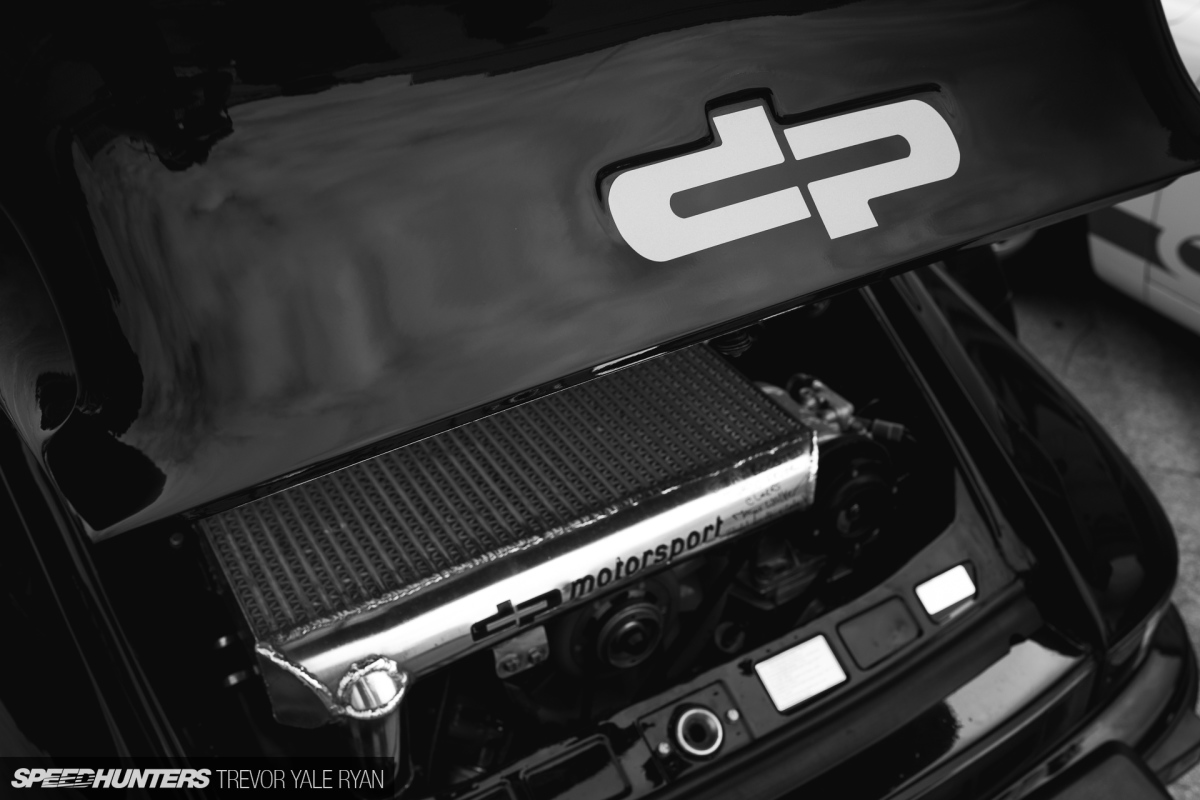 With a legendary racer behind the wheel of this car — street or not — you can expect that things out back were upgraded accordingly.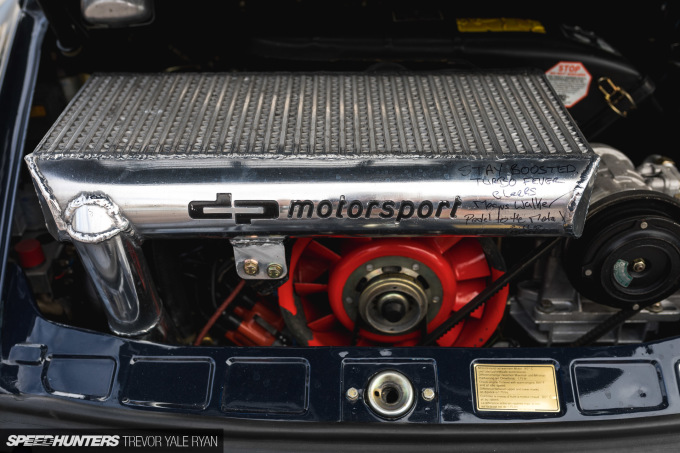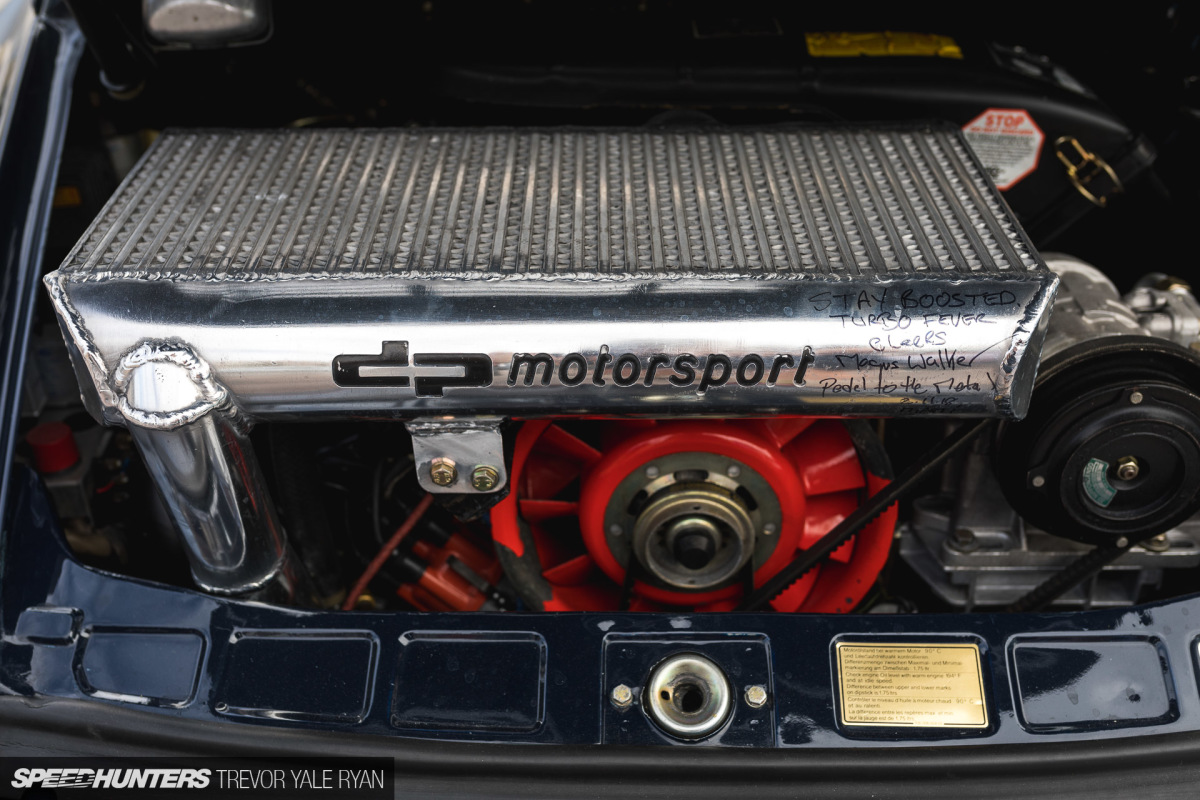 You'd be right in that expectation, too, as the Kremer-sourced and DP-finished engine has an output of over 500 horsepower. Keep in mind, this is a car that — in race trim with similar bodywork — weighs a staggering 500kg less than a stock 930 Turbo.
Have a quick listen to this air-cooled monster rolling out from the show; I'll have to cruise along with the guys next time and get a proper sound clip.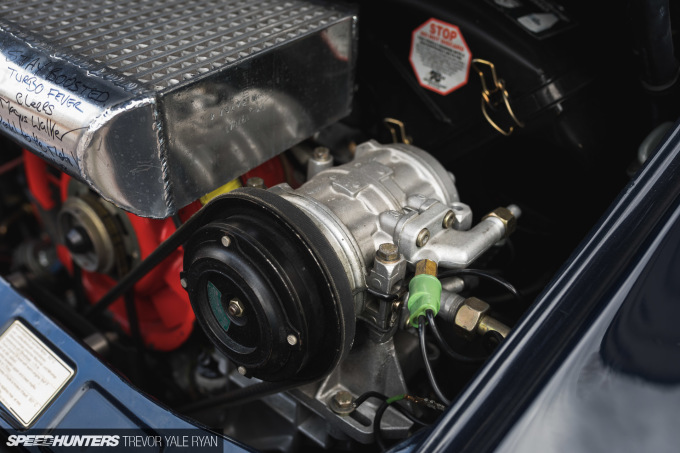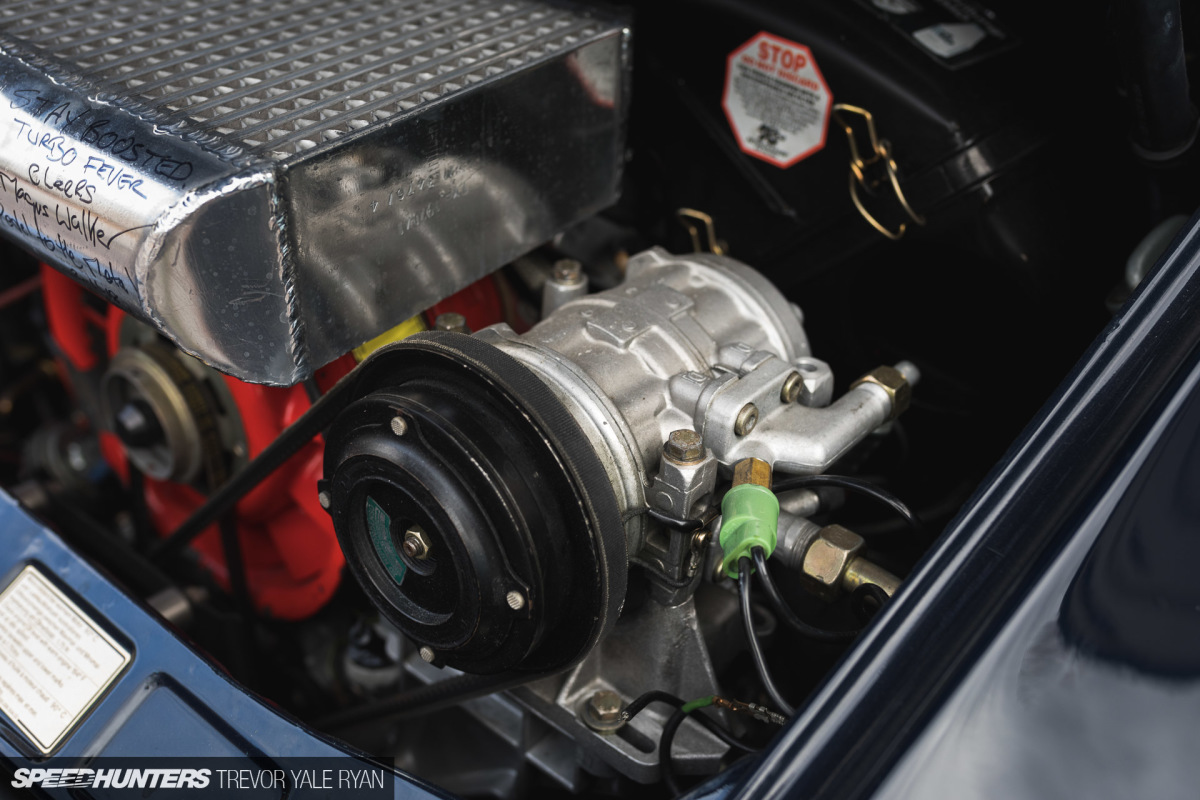 Of course, you'll find a compressor for air conditioning under the engine cover here, too.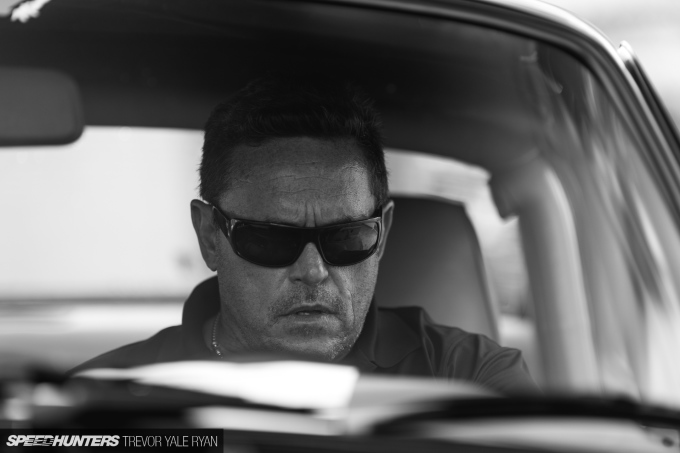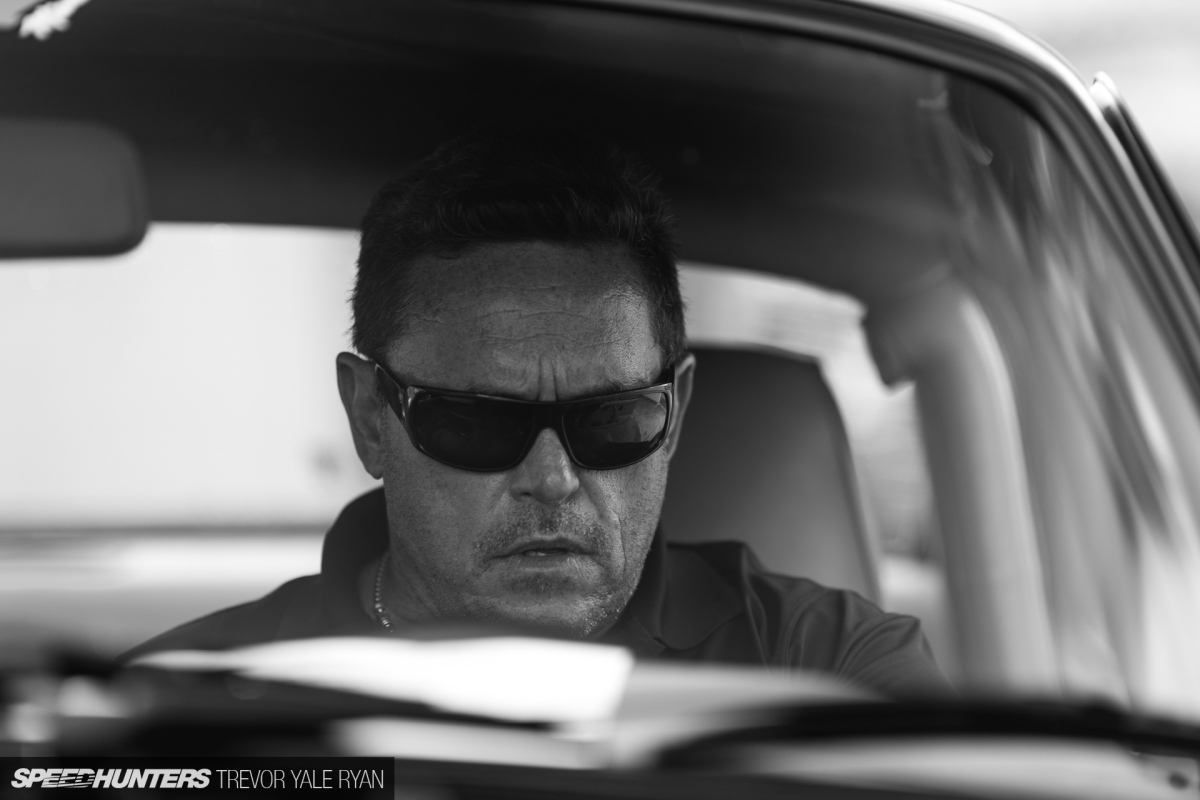 RMC Miami owner Peter tells me it's an absolute necessity in this part of the country. In fact, he says "in Miami it doesn't matter what car you're driving, you're nobody without A/C." He laughingly went on to say that everyone credits latin culture and Cuban influence for forming Miami's identity over the years, but in reality no one would be here without air conditioning.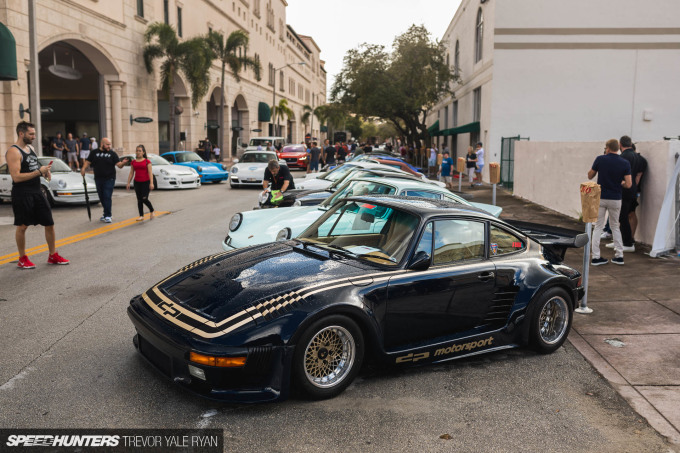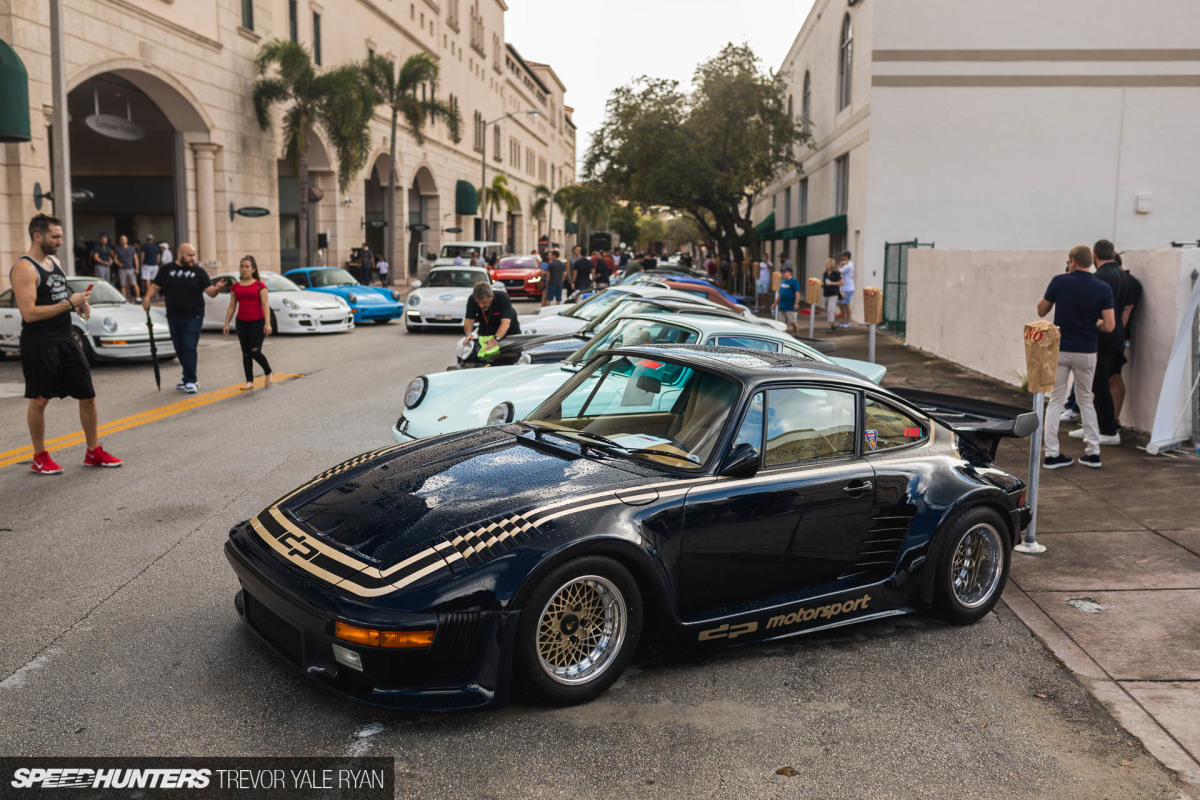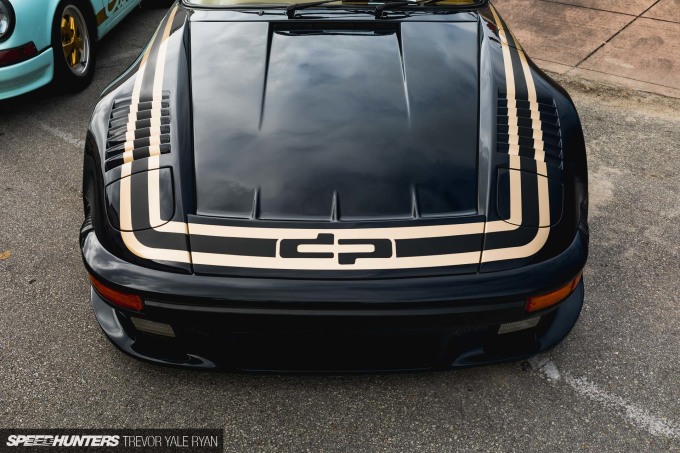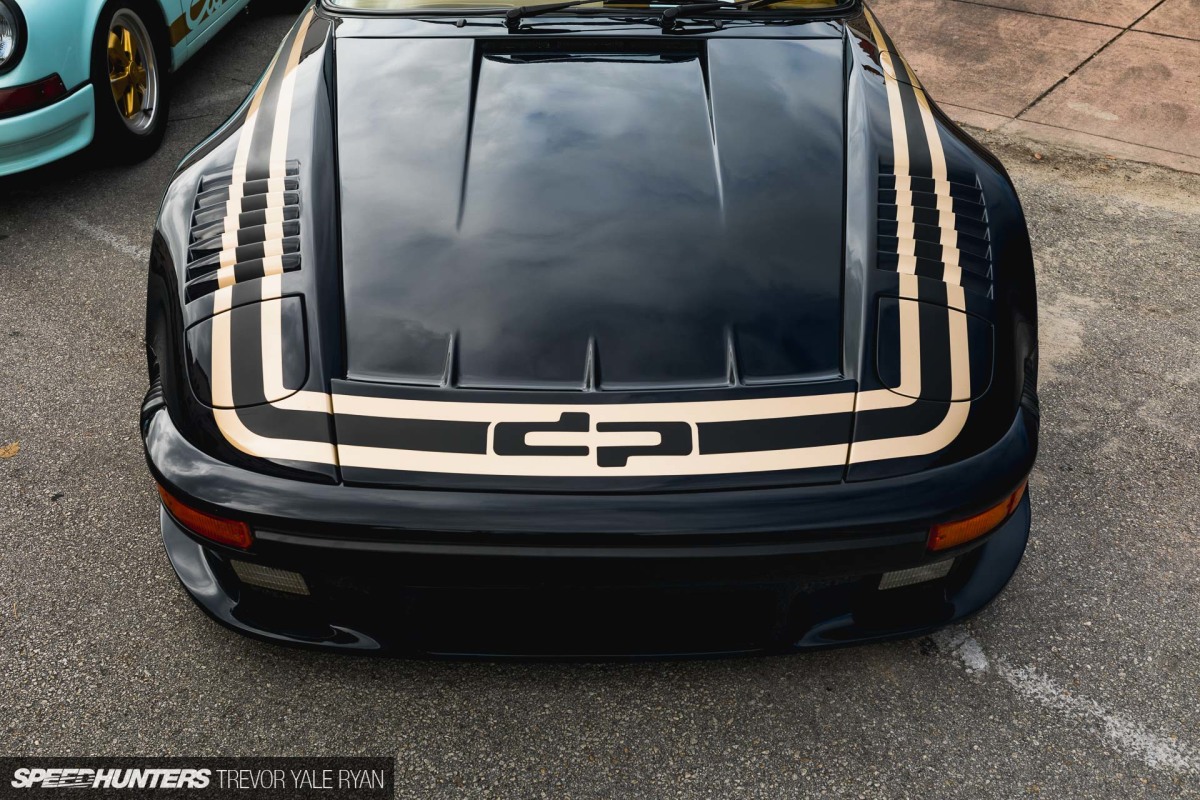 Peter raises a good point but, air-con or not, it's awesome to get up close and personal with one-off Porsches like these. And it's thanks to organizers like DRT and collectors like RMC Miami — along with engineers and enthusiasts around the globe who have built, maintained, and enjoyed these bonkers Porsches over the years — that we can still experience these cars in all their glory.
If you're like some of us and still in the mood for more Porsche, you can take a look at the full feature I shot last year on their 964-based DP Motorsport 'Street Version III' which the workshop still owns, completing the set.
On the other hand if you need a Porsche hiatus, I do apologize. I'm scouring my hard drive after DRT 2019 and still have a few boxes to check off…
Trevor Yale Ryan
trevor@speedhunters.com
Instagram: tyrphoto
TYRphoto.com