Pit Patrol
When it comes to track racing, the historics are some of my favourites. Old school machines battling it out on track, mostly with carburetors, a lack of power steering and most forms of traction control just makes it so raw and real.
The New Year is well underway, and the best way for me to start 2019 was without a doubt becoming a Speedhunters contributor, representing South Africa. I already have some great events, features and shop visits in the back of my mind and will be bringing you guys more content soon.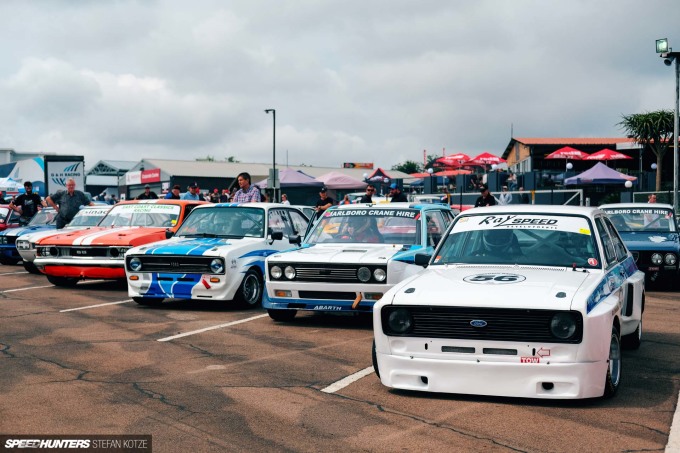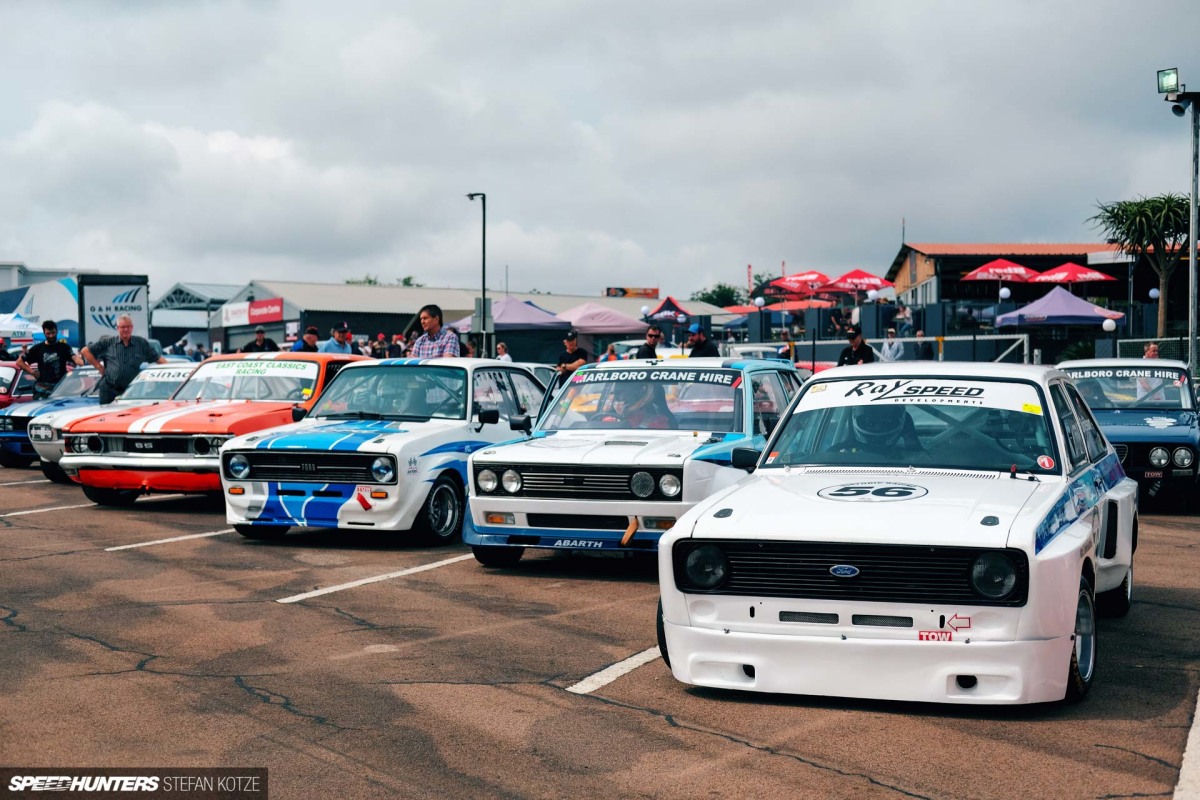 The Passion for Speed festival is an annual event that's now in its 18th year. It takes place at Zwartkops Raceway and features both historic and modern racing classes, but for the first part of my coverage I want to focus on the originals, the characters, and the real dinosaurs of racing.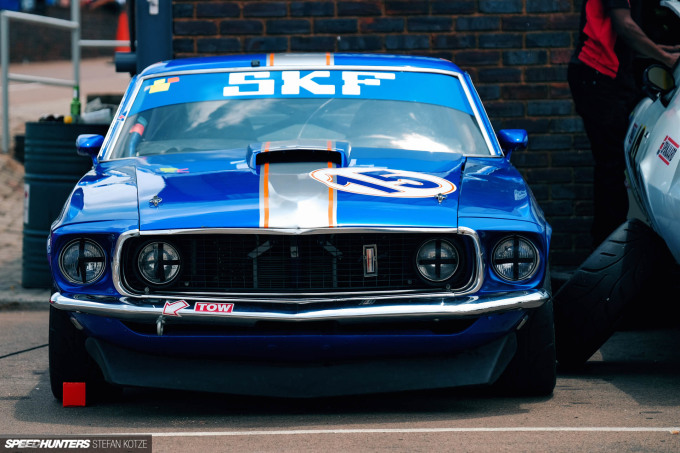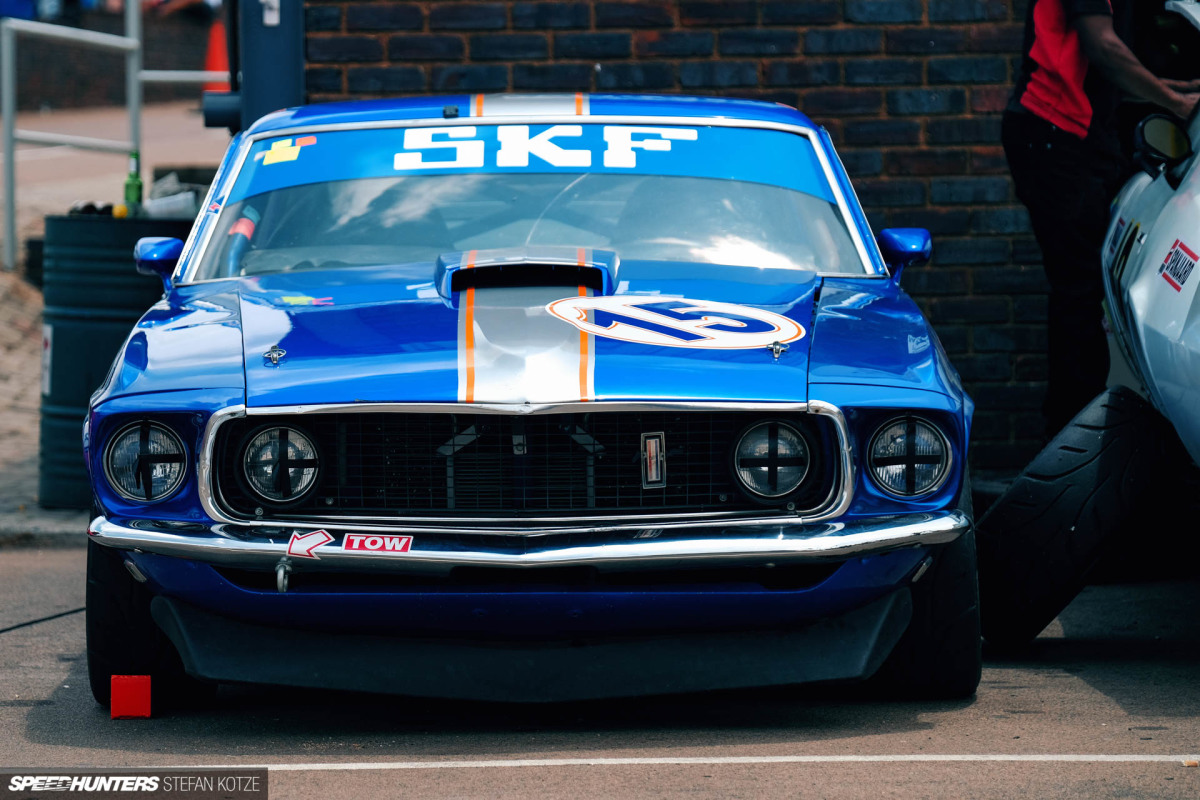 Arriving early on race day and strolling through the pits where the saloons were stationed, you could see the love and dedication the drivers have for their timeless racing machines. It's not just your typical chequebook racing, but rather true passion.
I'm pretty sure building and often repairing these cars is just as satisfying for the drivers as the actual racing. There were many people busy doing last-minute fixes and fine-tuning before heading down to pit lane for their turn to see if their old dogs could survive a few laps around the circuit.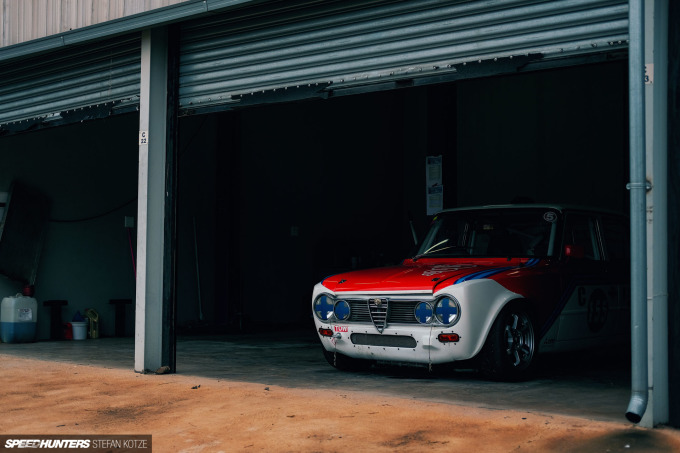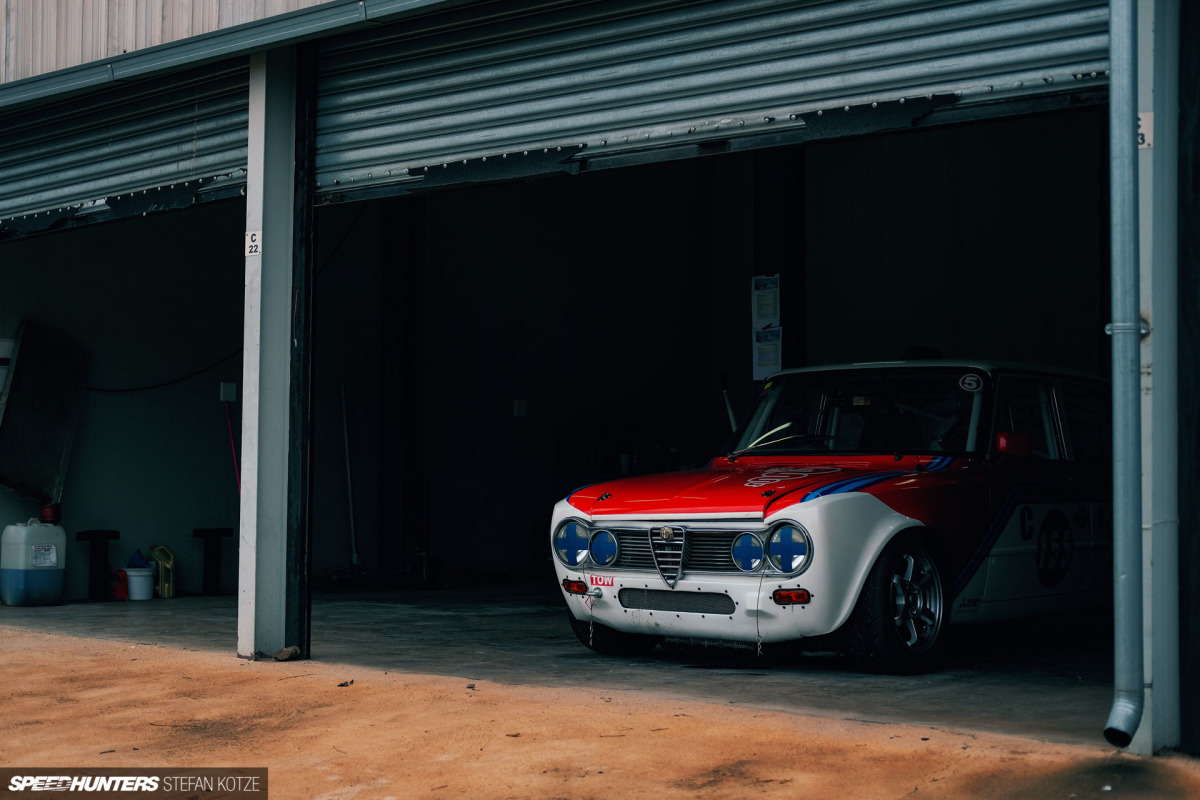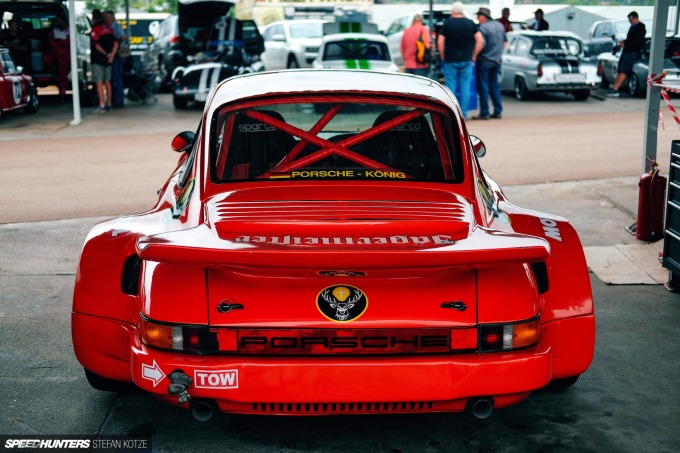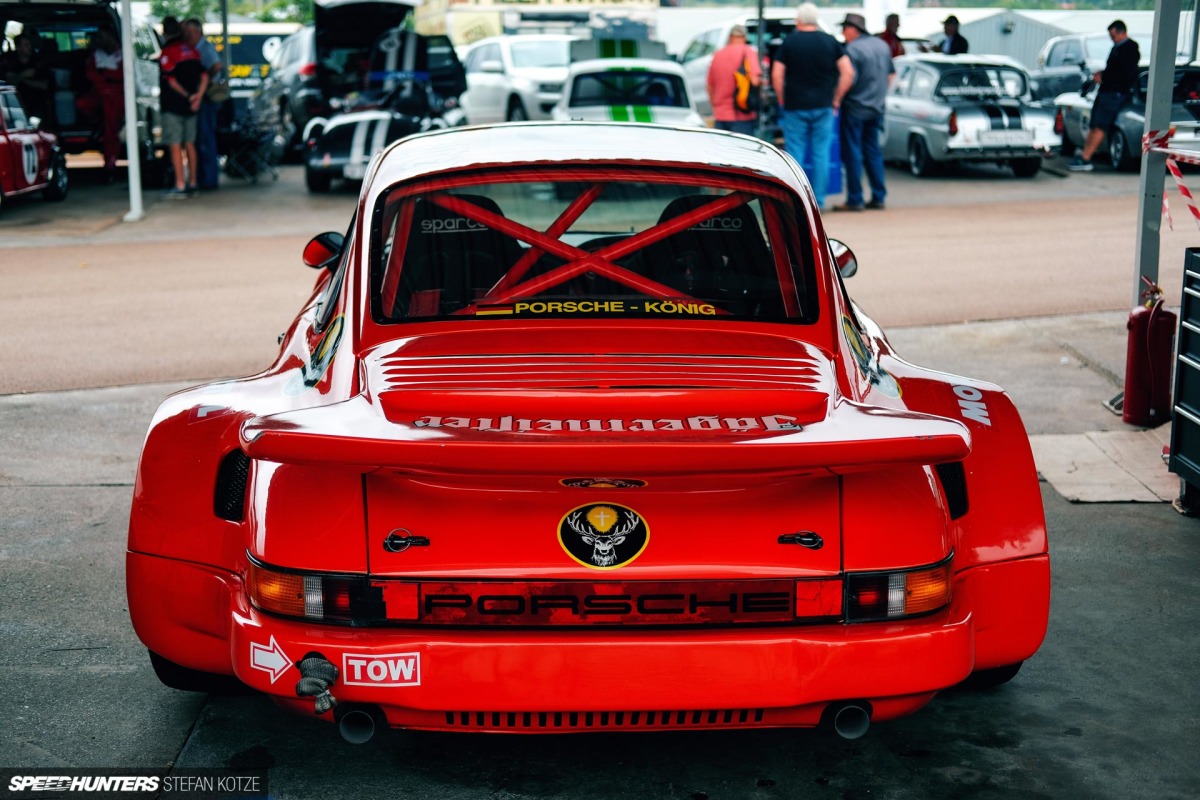 The variety of cars was amazing to see, from tiny Italian numbers like Alfa Giulia 1600 Supers, to Ford Capris with big V8s and super-wide slicks, multiple Ford Escorts, stunning Porsche 911 RSRs, and even big old Ford Galaxies and Fairlanes as well as a very special Ferrari 250GTM, previously raced by Sir Stirling Moss.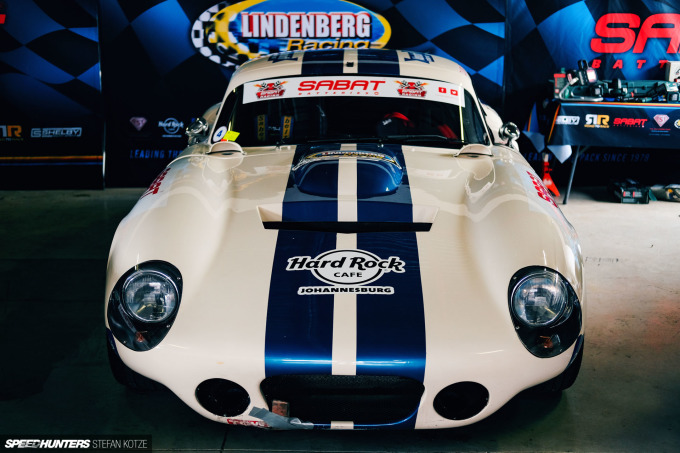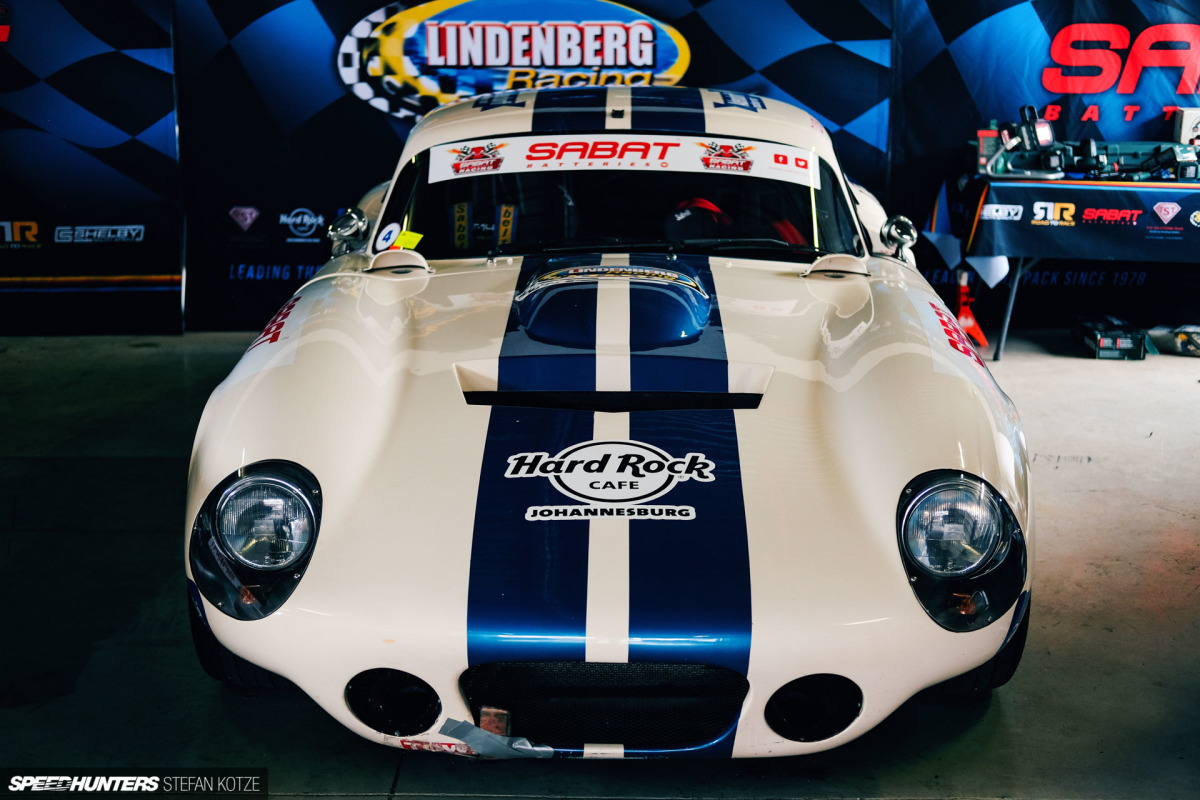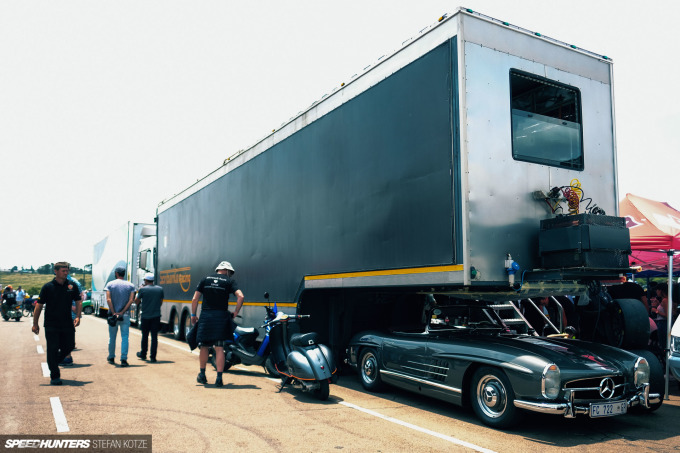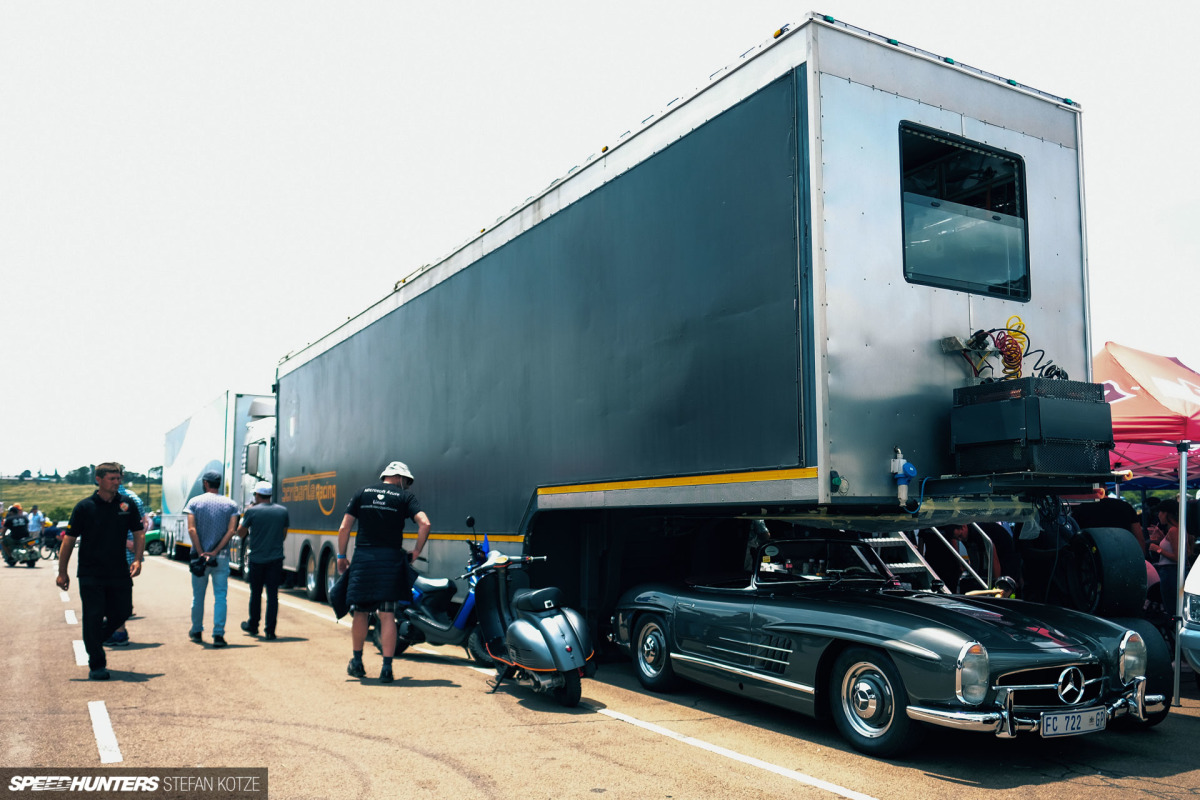 That's a pretty odd choice for a tow rig?
Racing Through Time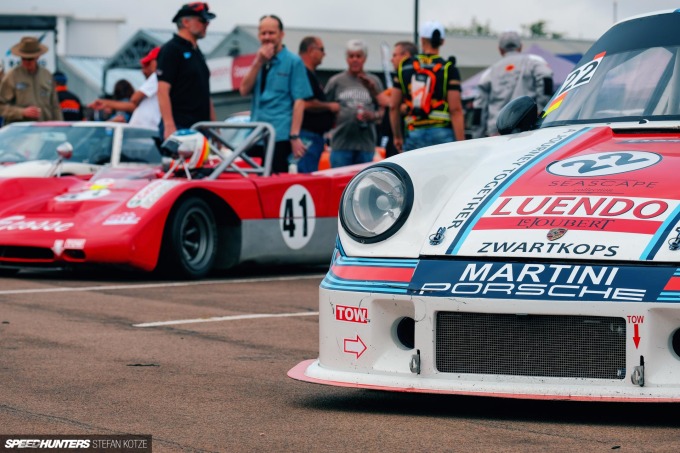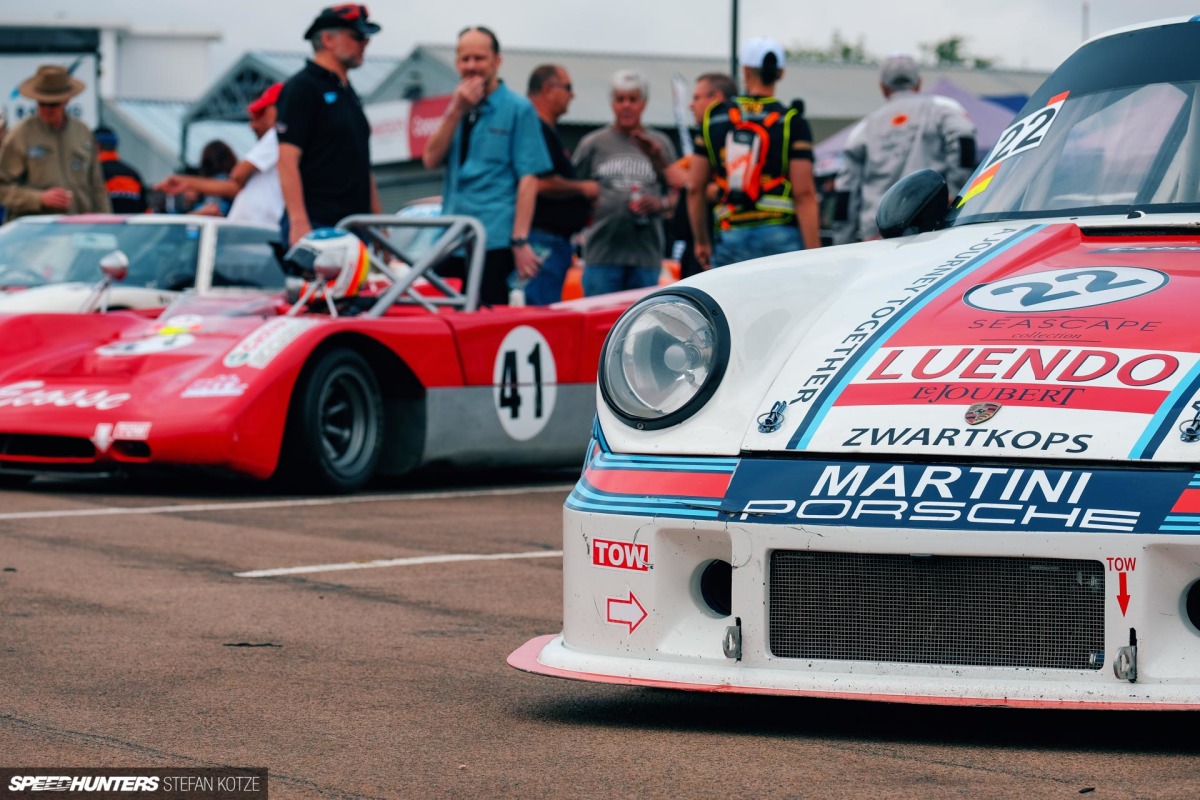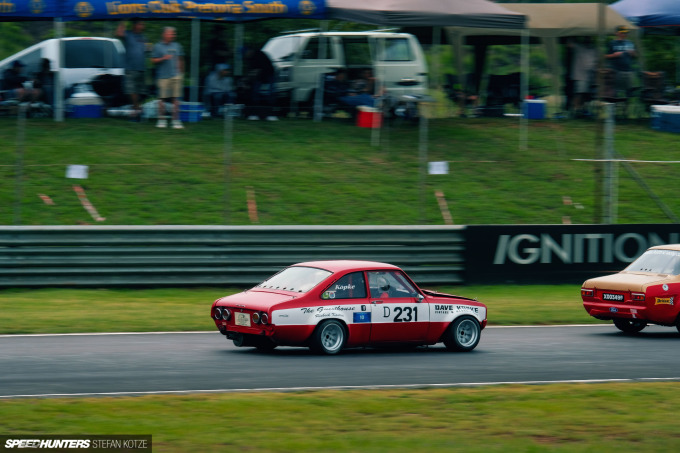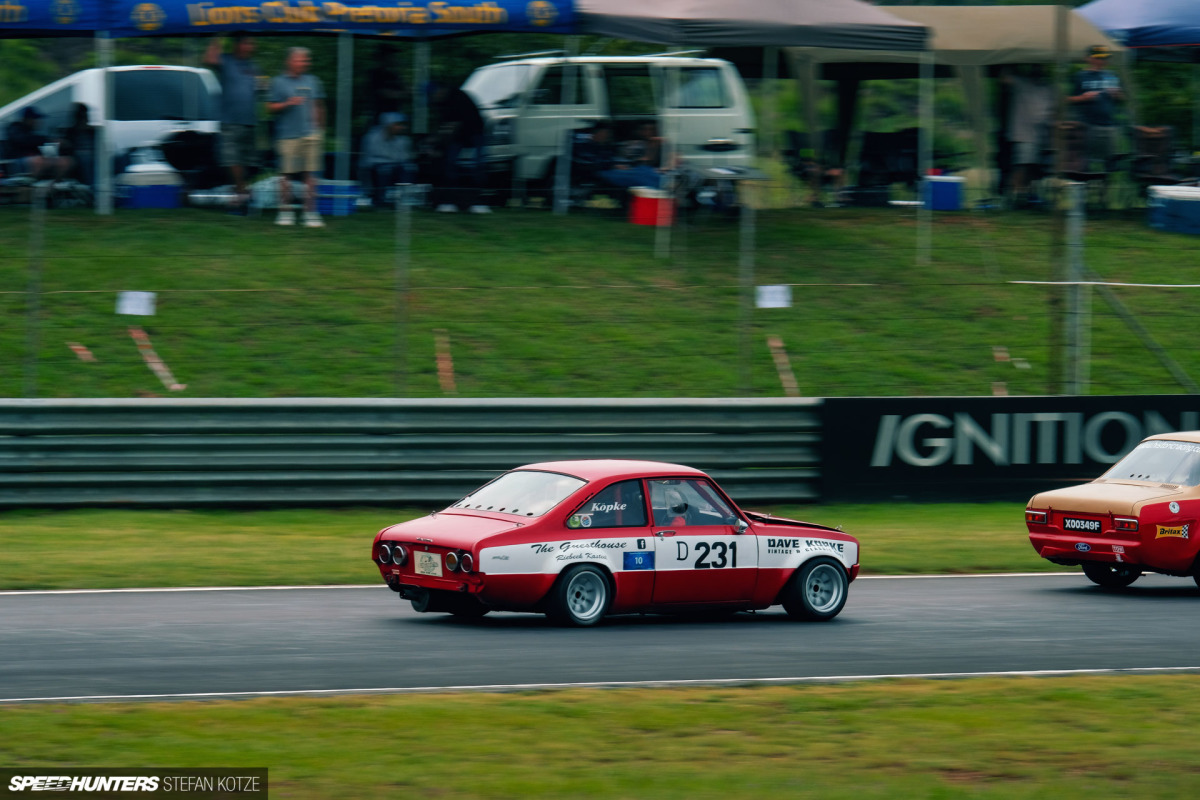 Seeing these classics sitting still is one thing, but experiencing them on track is something else, and it's definitely an experience, not just a race. Seeing and hearing small-capacity, high-revving cars like a Mazda R100 or Datsun SSS throwing it down with rumbling V8 Ford Capris and Chev-powered Can-Ams was pure bliss. A real David versus Goliath battle, where driving precision, better braking and a lightweight chassis can many times outweigh brute force, especially on a shorter track like Zwartkops, which is only 2.4km in length.
What I really like with this type of racing as well, is that quite a few of these drivers are even older than their cars. One of the local racing legends, Willie Hepburn, is 80 years old, but yet still races his cars like there is no tomorrow. On the day he was racing a  Camaro and didn't hold back one bit. Now that's the type of grandpa any grandchild would love to have.
Porsche Parade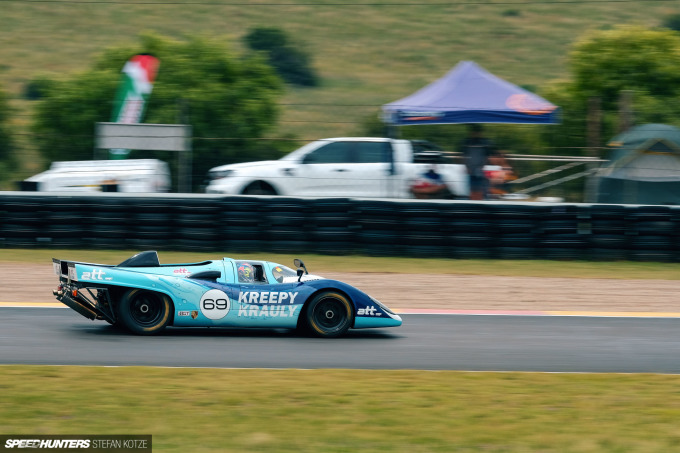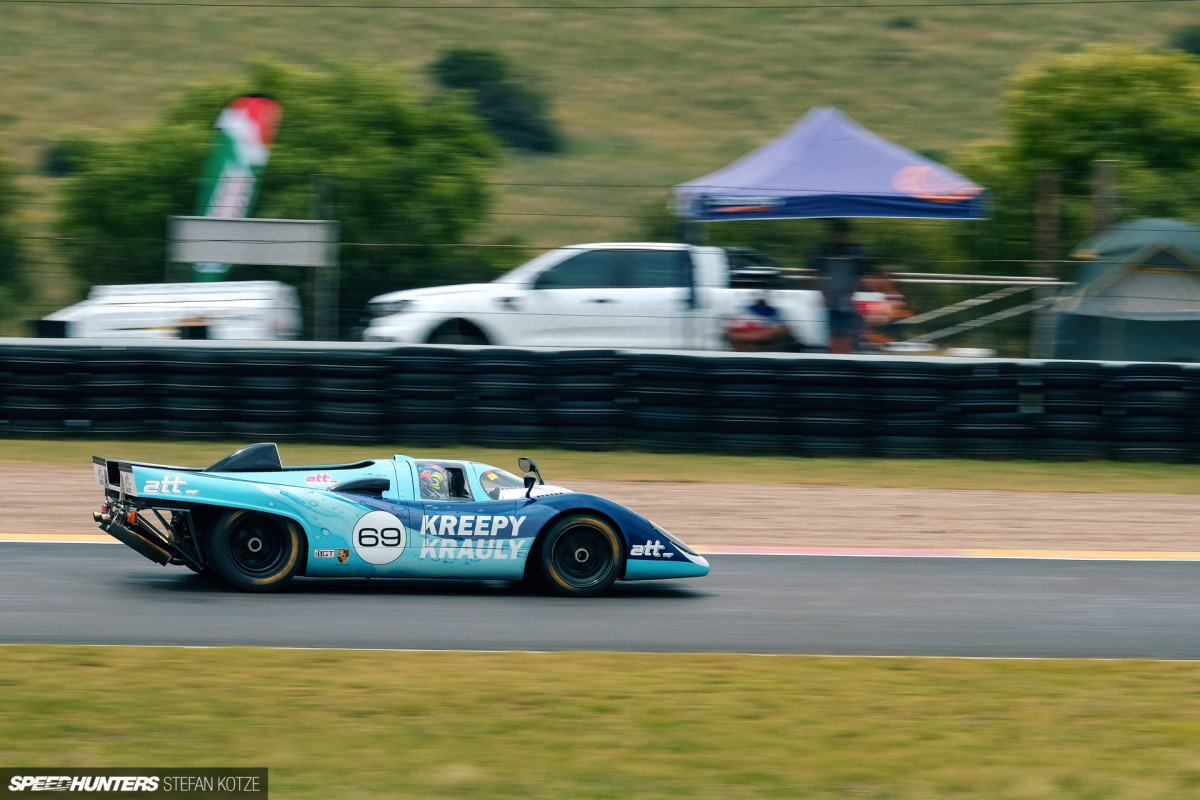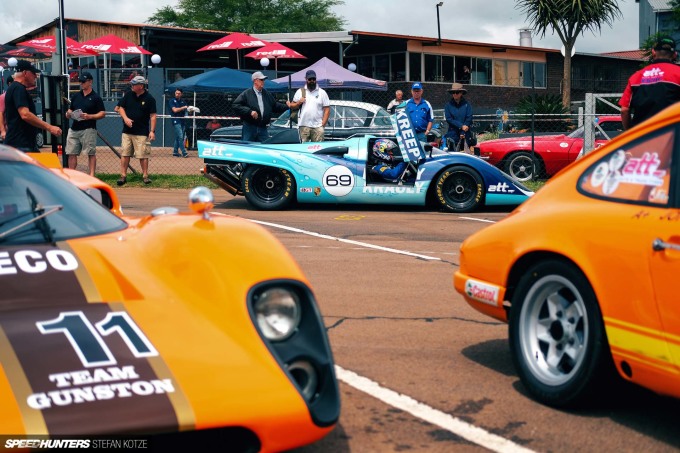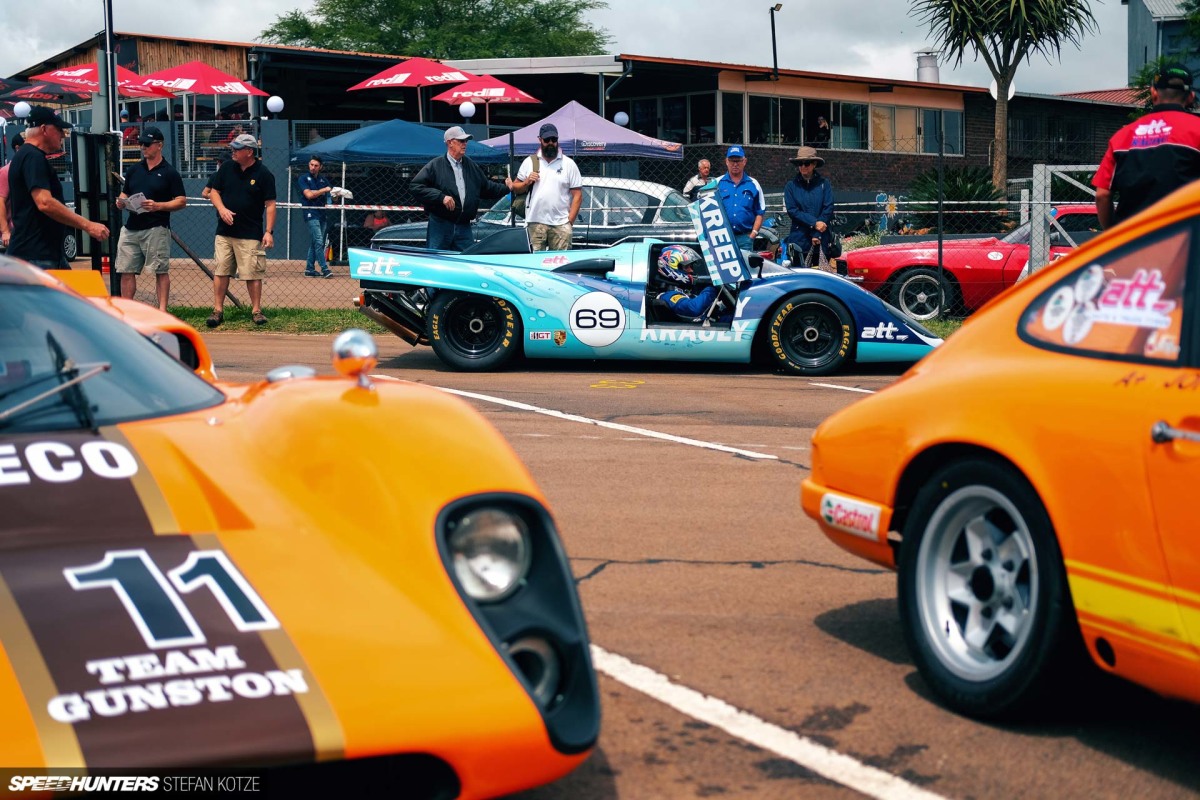 Not much ticks my happy box like seeing old Porsches hammering at the tarmac, and at this event they were so well represented they could've probably been in a class all on their own. I counted at least 10 911s which were all amazing in their own right.
Two RSR turbos in particular, a 1972 and 1974 model, were rather tasty. Both covered in Martini liveries, exposed turbos at the back, and with massive rear wing setups, made me all jelly inside. And that's not to mention the sound… There were also two different Jägermeister-branded 911s, and they weren't slow either.
Racing in a different class, but equally as epic was the Auto & Truck Tyres replica Porsche 917. The shape of that car is as iconic as it gets – pure porn!
The Main Attraction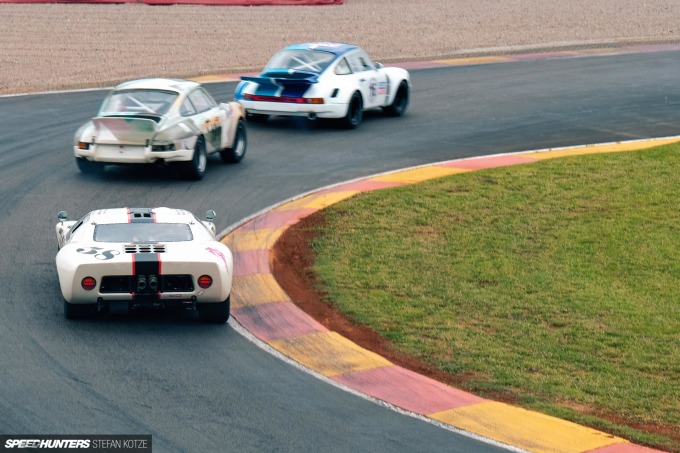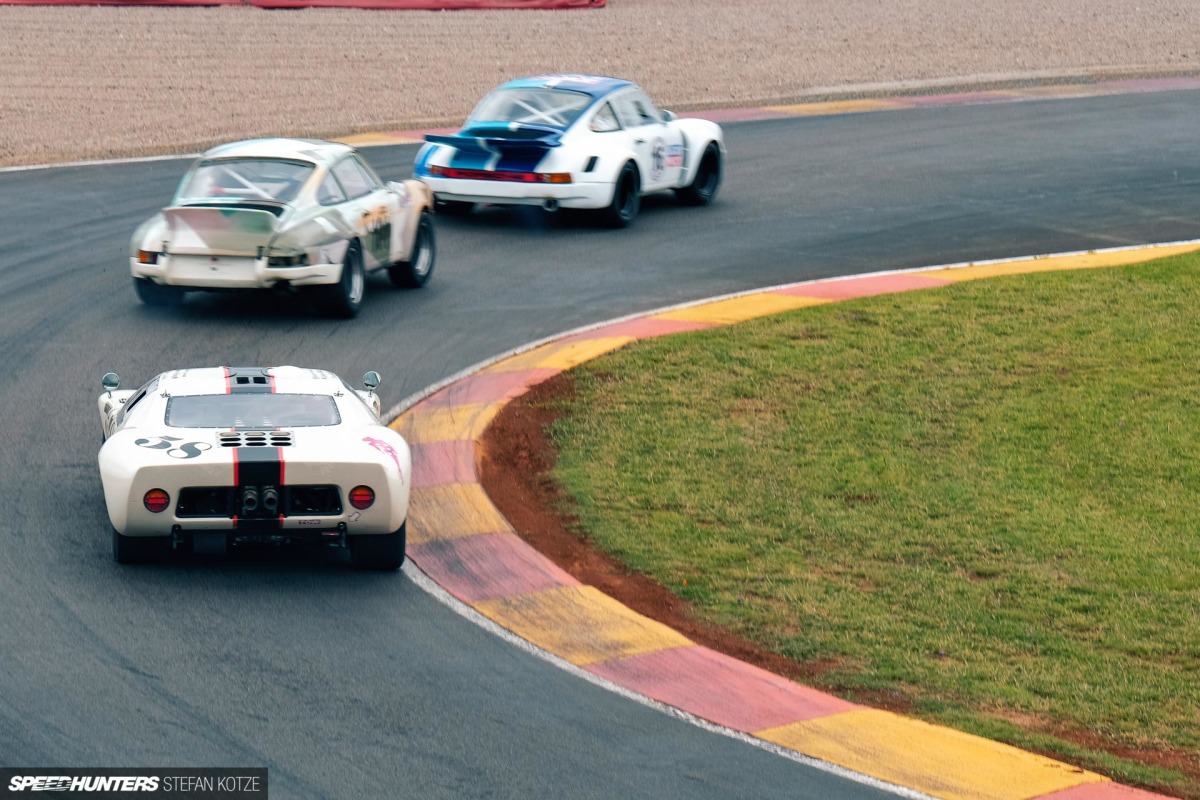 The most anticipated cars for the event were  definitely the Pre-1974 International Sports Racing Prototypes/Trans-AM and Pre-1968 SA TT Le Mans Sebring Sport & GT categories, which featured some real gems.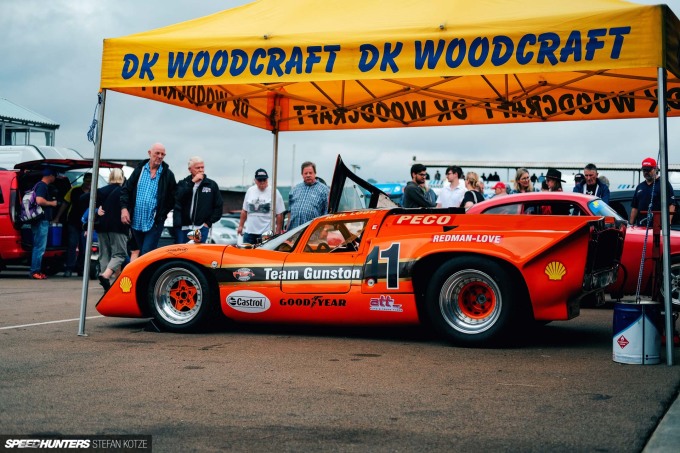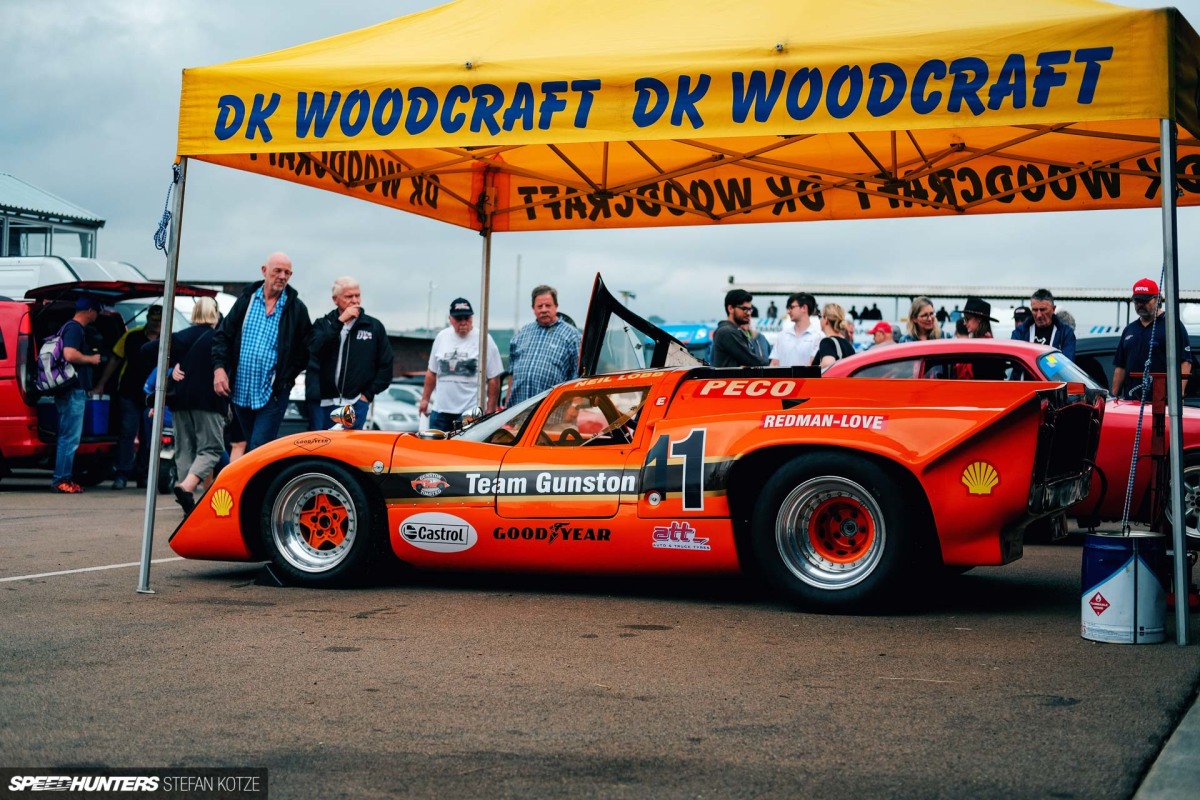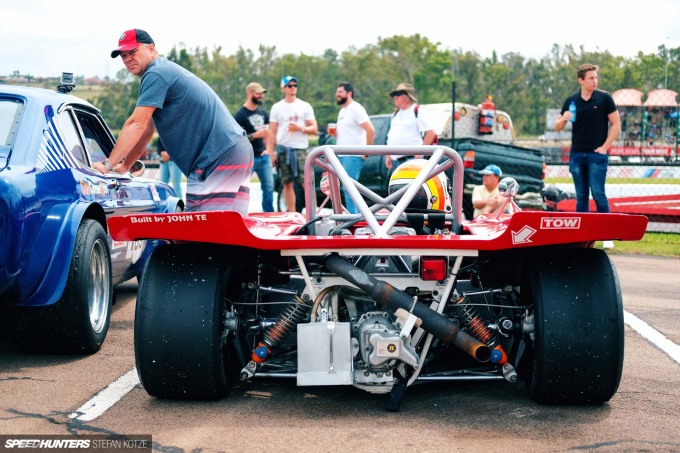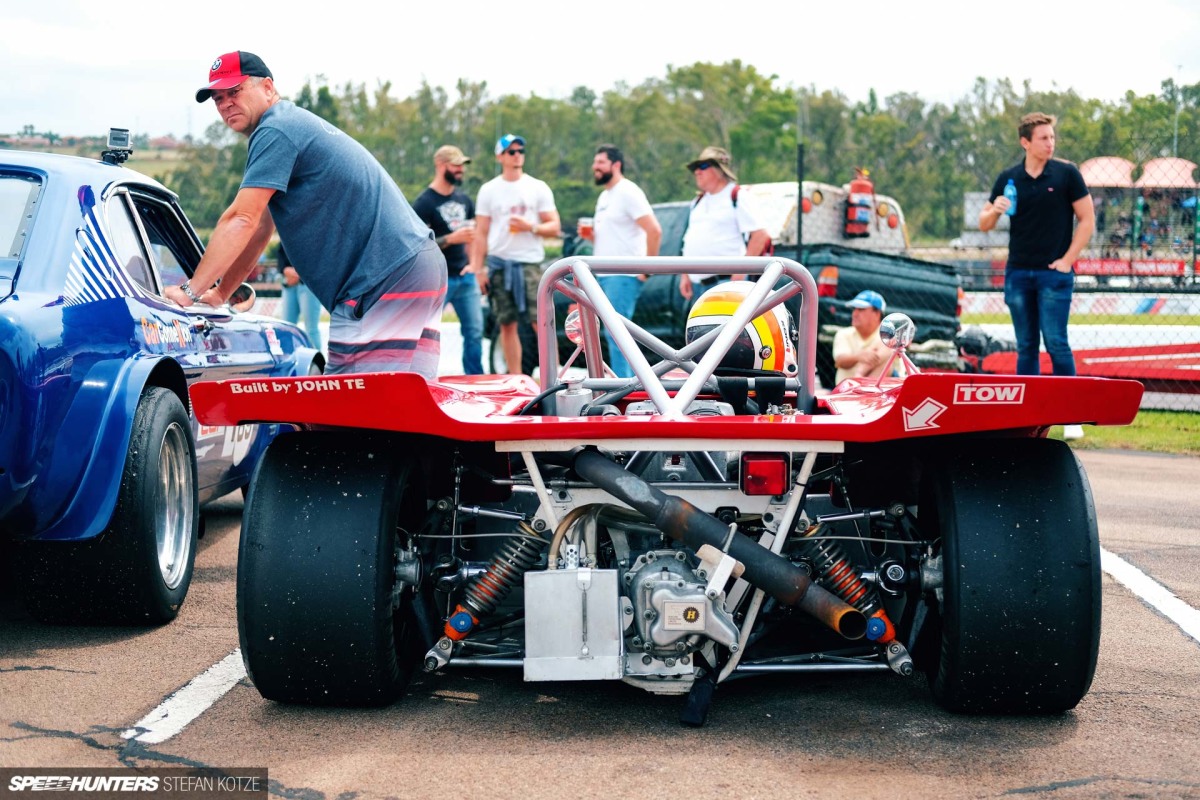 There were two amazing Lola T70s in this field that looked great, sounded even better, and their drivers weren't afraid to send it around the track, really letting those old school motors open up.
Of course, you'd expect to see some Ford GT40s as well, and in that respect the event did not disappoint. Two of them were flown over from Sweden to compete, while another was an amazing locally-built replica by Bailey Cars.
What really stood out for me was the Lancia Beta Montecarlo replica, which its owner built without having any drawings or moulds, but purely from looking at photos acquired off the internet.
The little red Chevron B8 that competed was the biggest surprise of the day though. It was so fast and agile and overtook most of its competition, but was ultimately beaten by the British Racing Green Genie Racing Lola T70.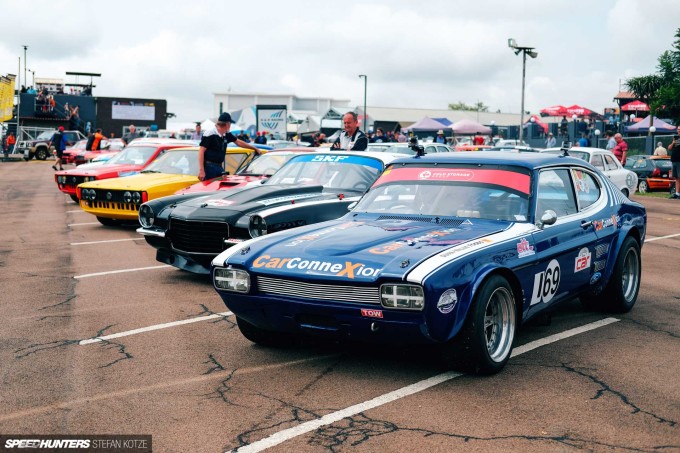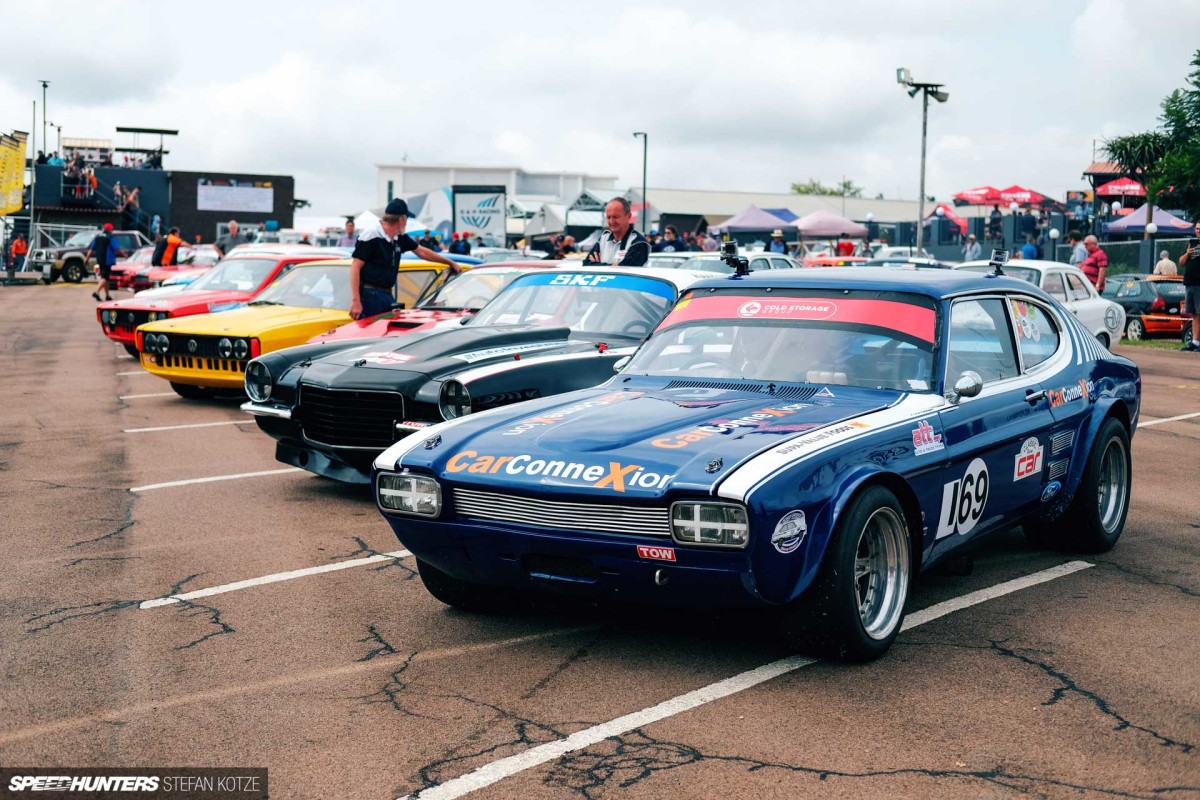 Classic and historic racing might not be the fastest thing to watch, but what it lacks in power and technology it more than makes up for in soul and unadulterated passion. Real racers, most of them old school, putting their everything into what they do. Here it's not just about winning the race, but more about comradery, being part of the culture of racing and just having a good time, no matter the outcome.
Check back soon for the battle between the modern-day supercars at the event. Chequebook racing accompanied by big-power high octane engines and skilful driving all in one. This is where it's all taken much more seriously.
Stefan Kotzé
info@stefankotze.com
Instagram: stefankotzephoto
www.stefankotze.com
Cutting Room Floor