Look At Me, Look At Me
Big wings, lots of gadgets, carbon fiber-clad bodywork and high octane fuel. Yup, I'm talking about modern race cars.
Why am I calling these beautiful, state-of-the-art, high-priced racing machines 'millennials' you ask? Well, it's simple really. Millennials are always seeing who's got the best and latest gadgets, the most expensive shoes, and the craziest hairstyles, so you can almost directly compare them to these types of race cars.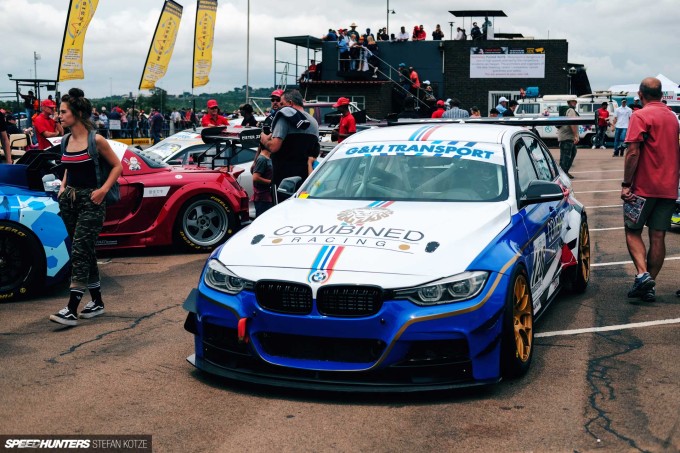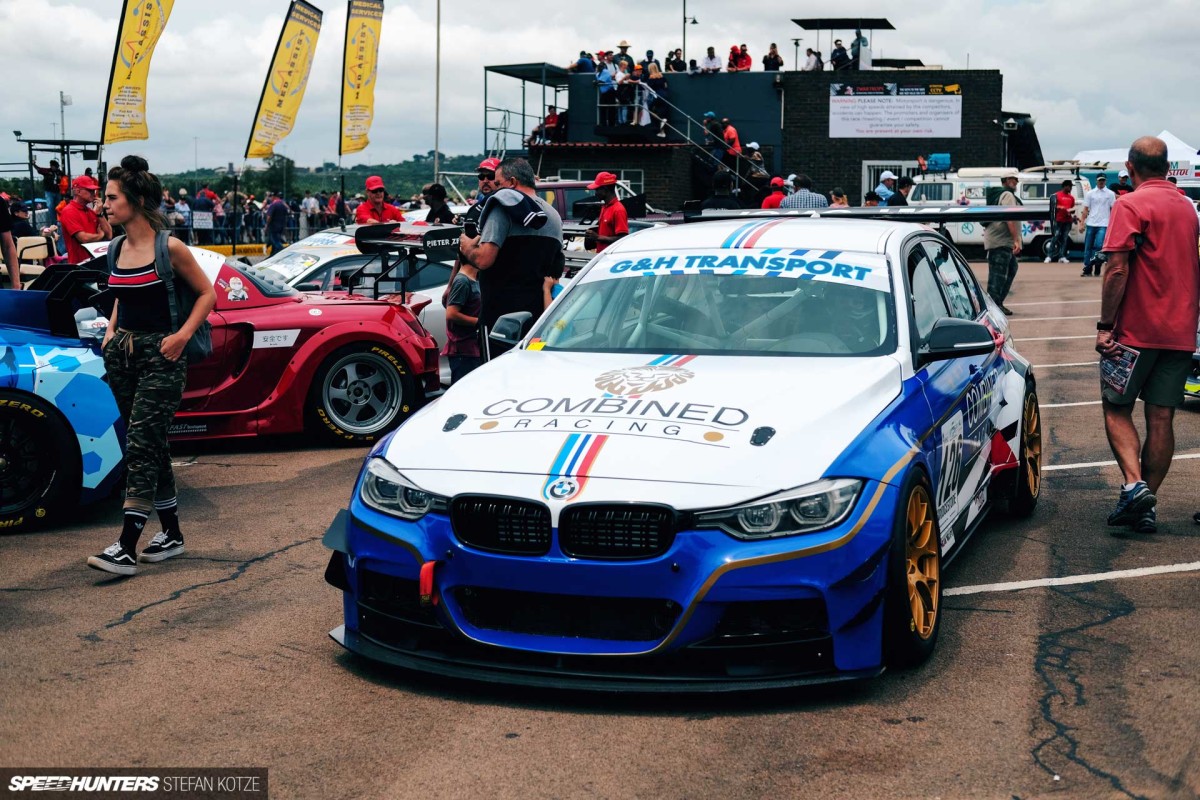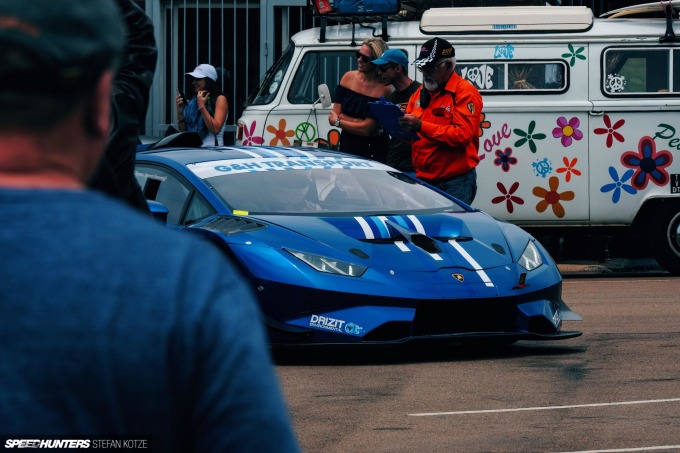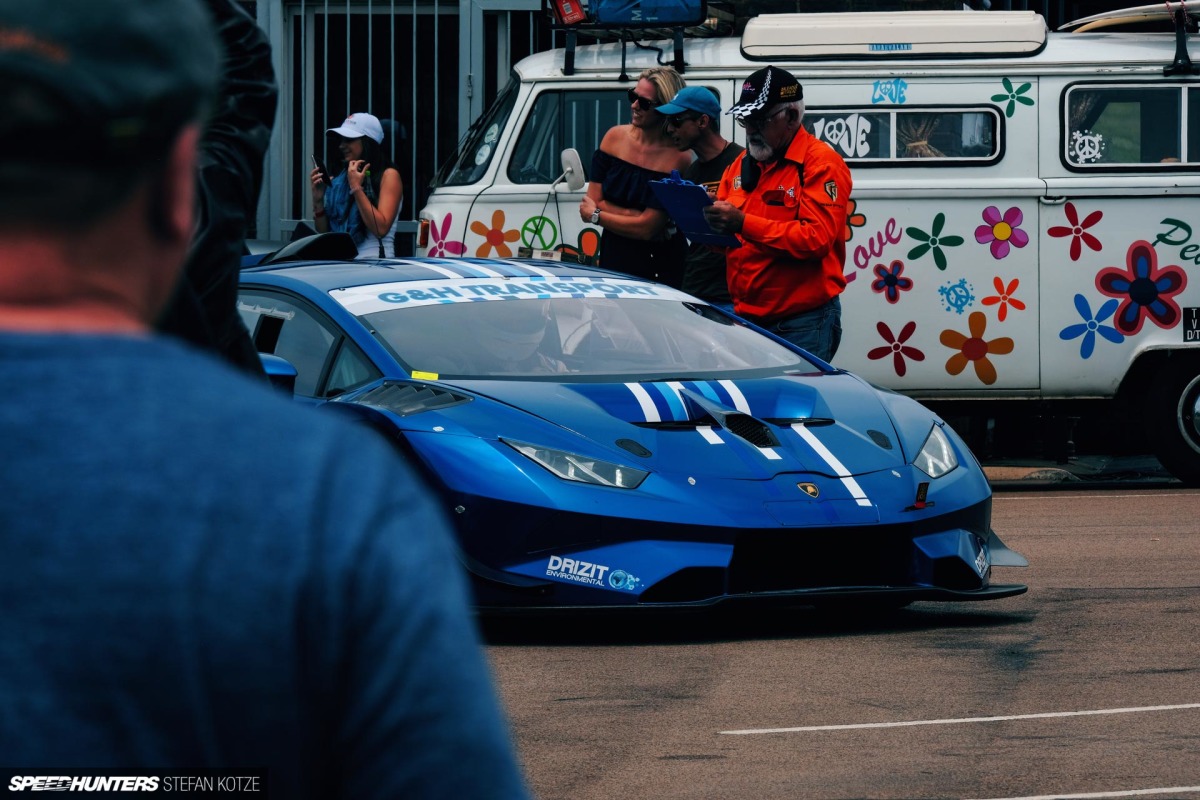 To be competitive, be noticed and win races at this level of racing, you need to have the car with the most power, the latest engine management tech with a gazillion functions, a massive rear wing, the stickiest slicks, and a bad-ass livery of course. In this case though, it's not actually bad, but a really good thing.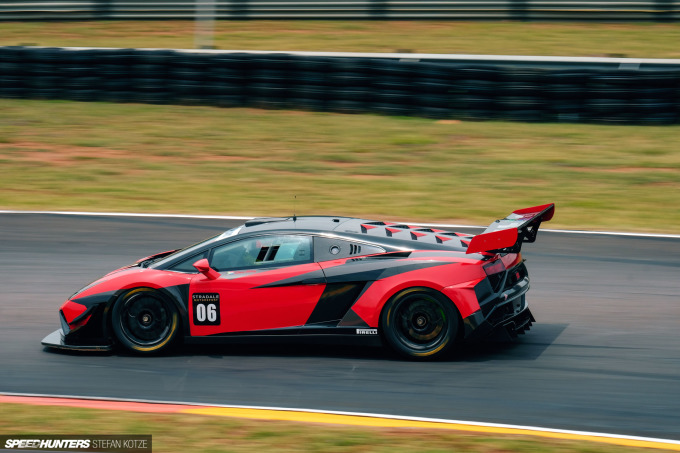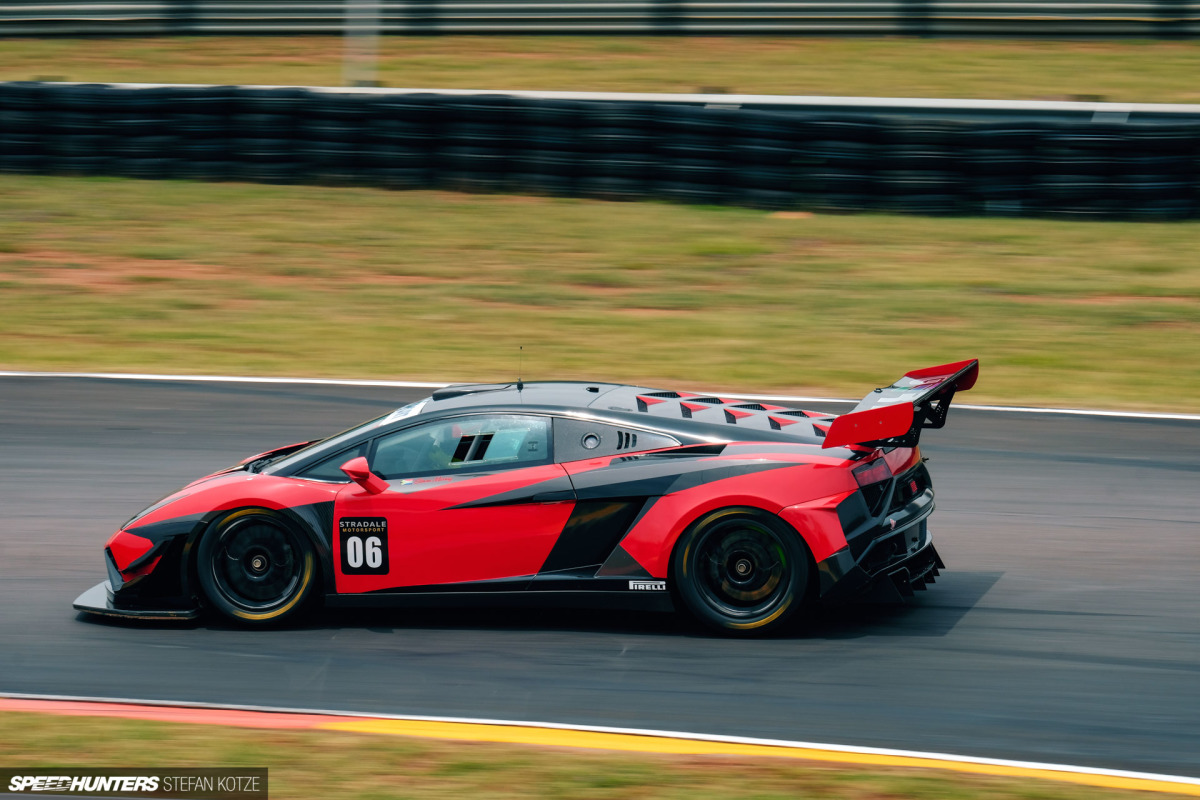 You see, what all this causes is a lot of competitiveness as well as continual improvement and development of cars and drivers alike. These guys are always adding new stuff to their cars: Bigger turbos, more boost, better aero, sharper brakes, and every little bit of fine tuning that is humanly possible.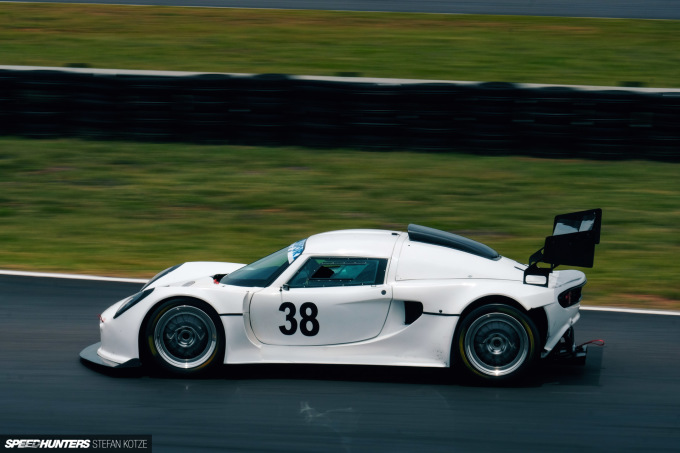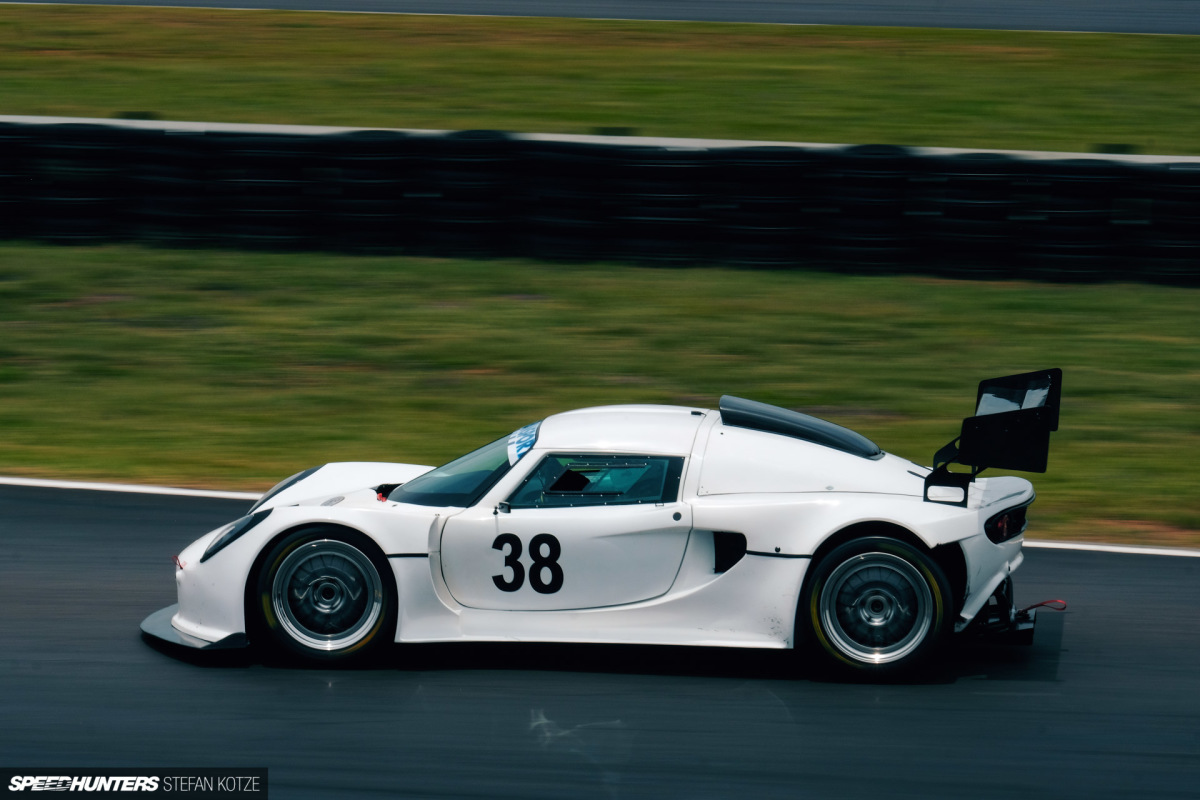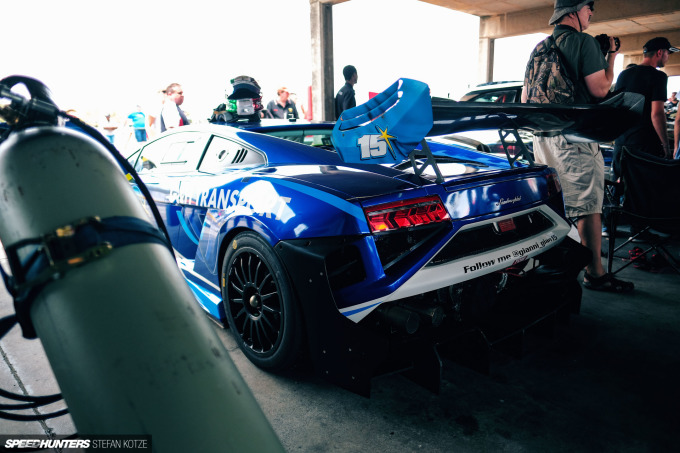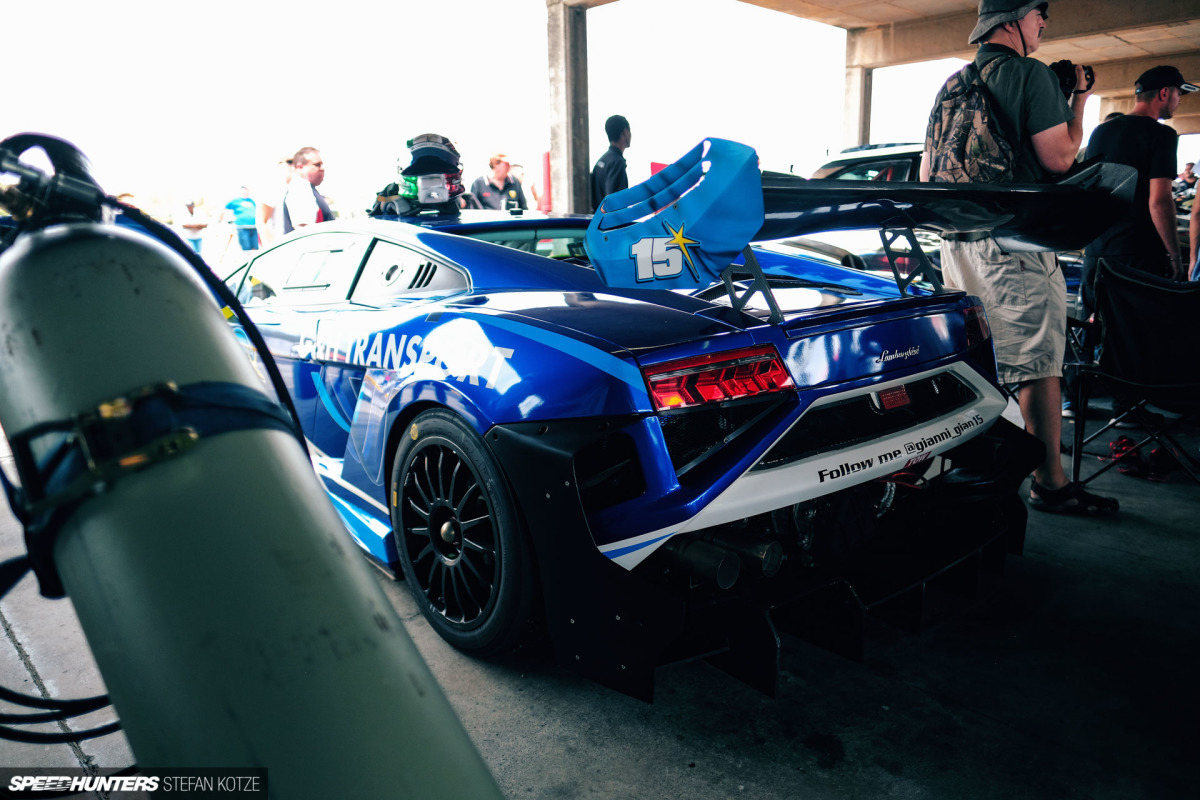 If that's not enough, there's always the option of just buying a faster and better car, which does happen as well.
Buy It, Or Build It?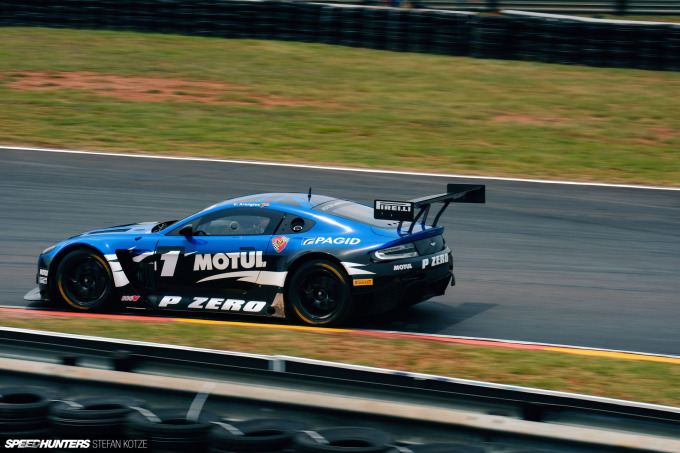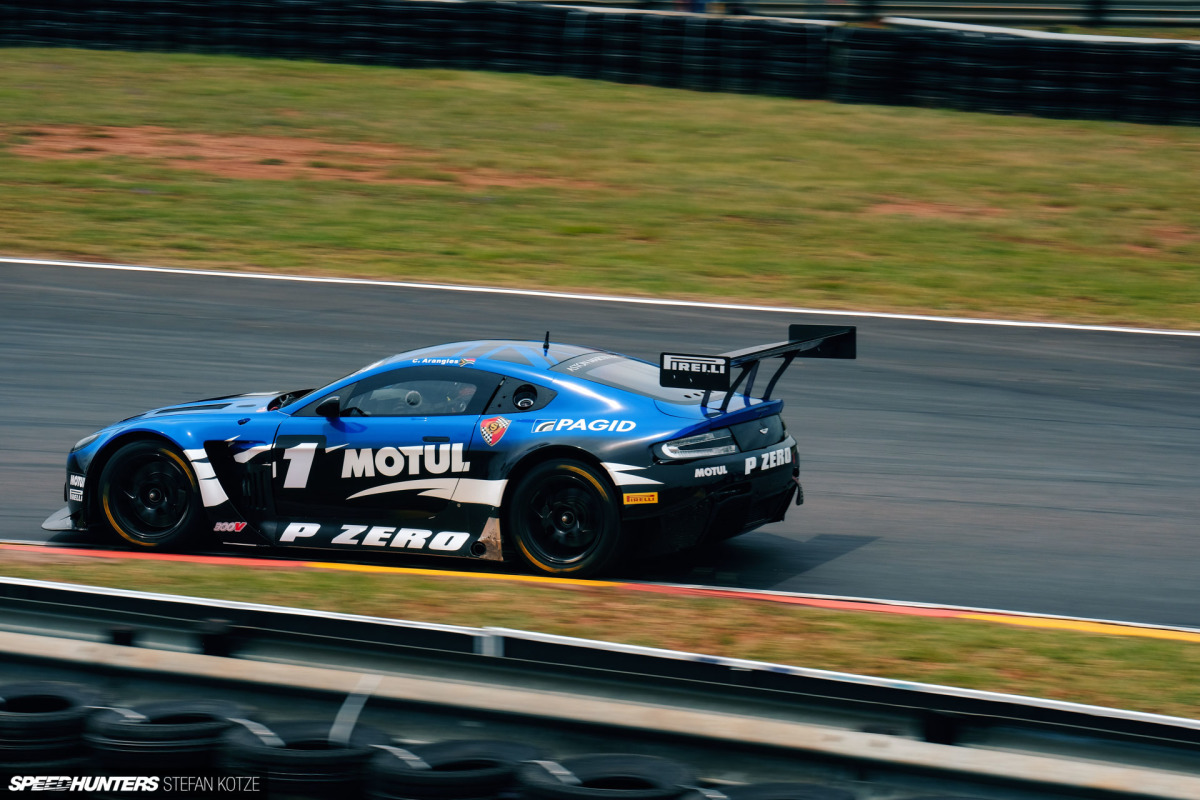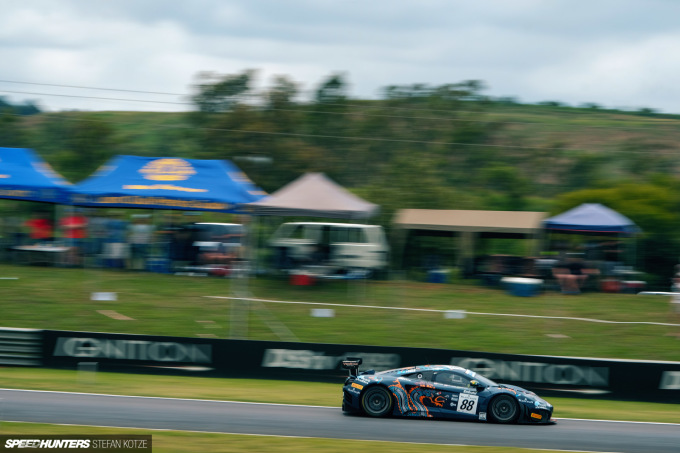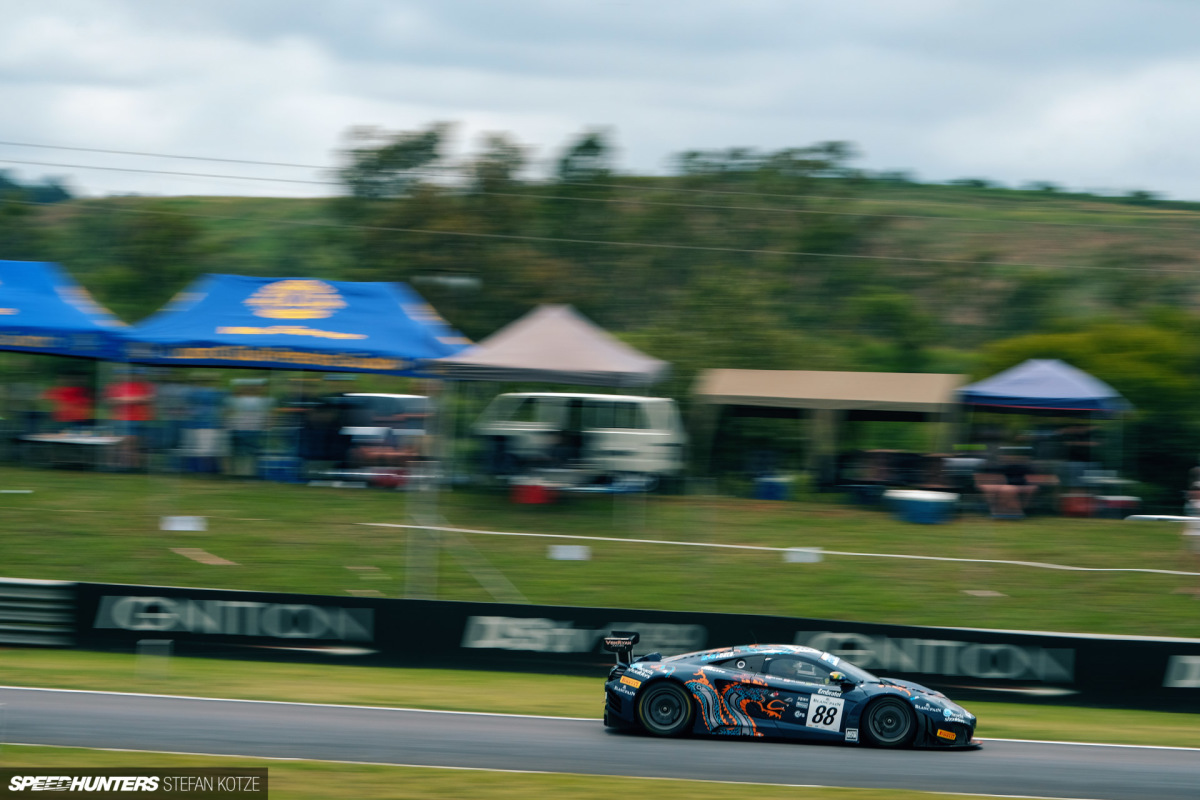 The guys that race in South Africa's Extreme Supercars series are mostly self-funded/sponsored businessmen. As there aren't really any major racing teams or corporate sponsors around here, having deep pockets always helps.
With that said, there are those that prefer to buy a thoroughbred purpose-built racing machine, like the Lamborghini Huracán Super Trofeo, Aston Martin Vantage V12 GT3, or McLaren MP4-12C GT3 for example. These cars are known to be fast, as well as reliable, so with the right driver and a good setup they can easily dominate the field.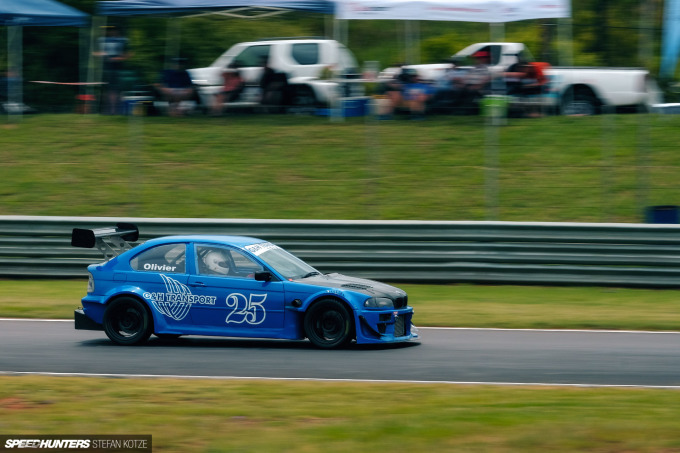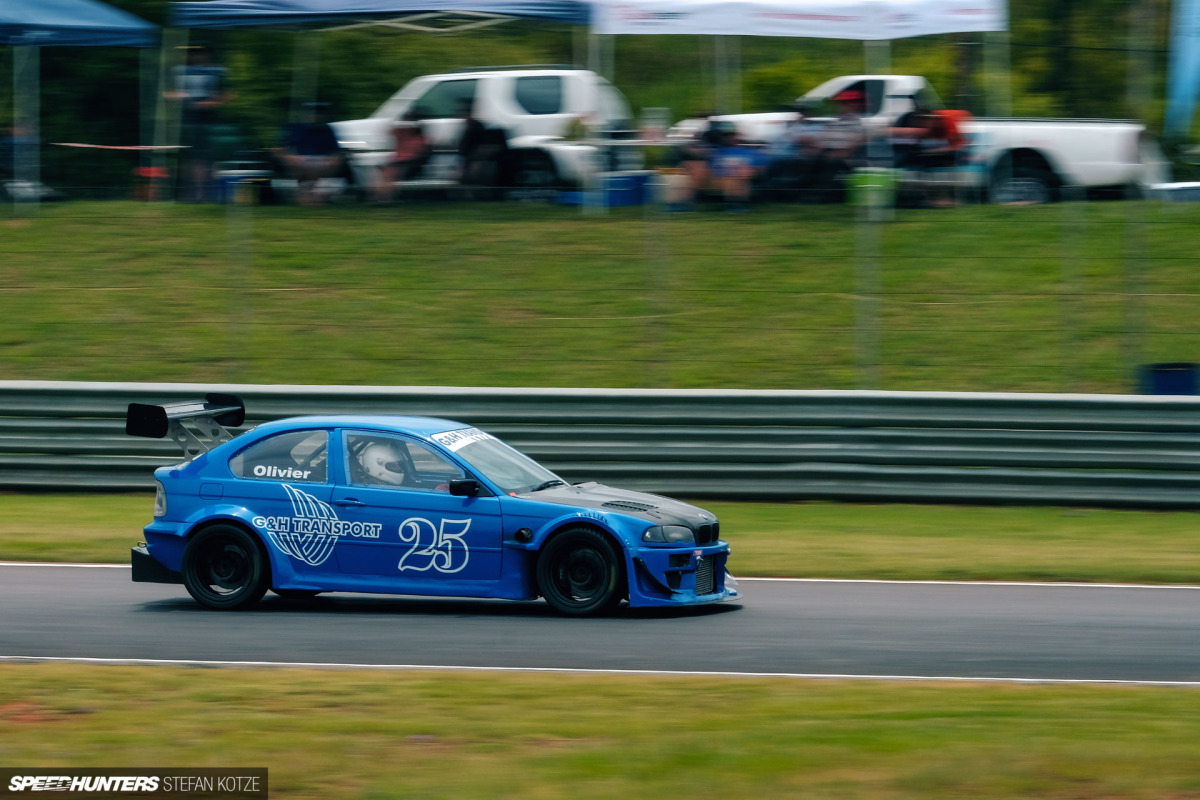 Then there are the types that would rather take a road-going car and convert it into the ultimate track day titan. While this does take a whole lot more effort, time and more often than not, too much money, it can be extremely rewarding. A great example is the blue BMW ti, or 'Baby Beemer' as all the locals know it. It's completely stripped out, with a proper cage, custom wide-body, mad aero, a well-sorted suspension setup, racing brakes, and a turbocharged S54 M3 powerplant. Its driver, Dawie Olivier, is a top-class driver and he quite often ends up near the top of the roster, against much bigger competition.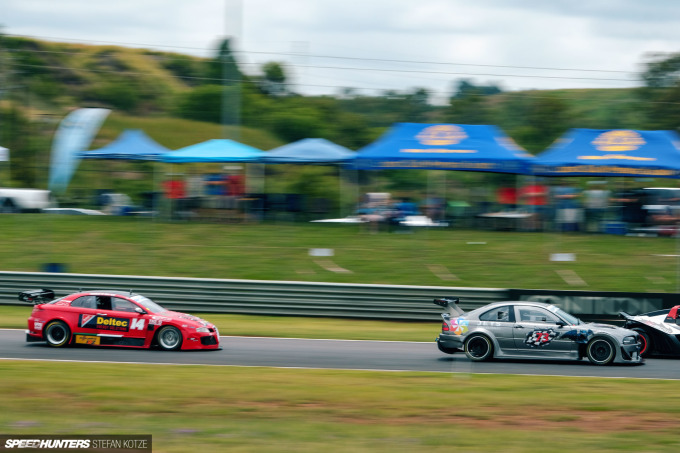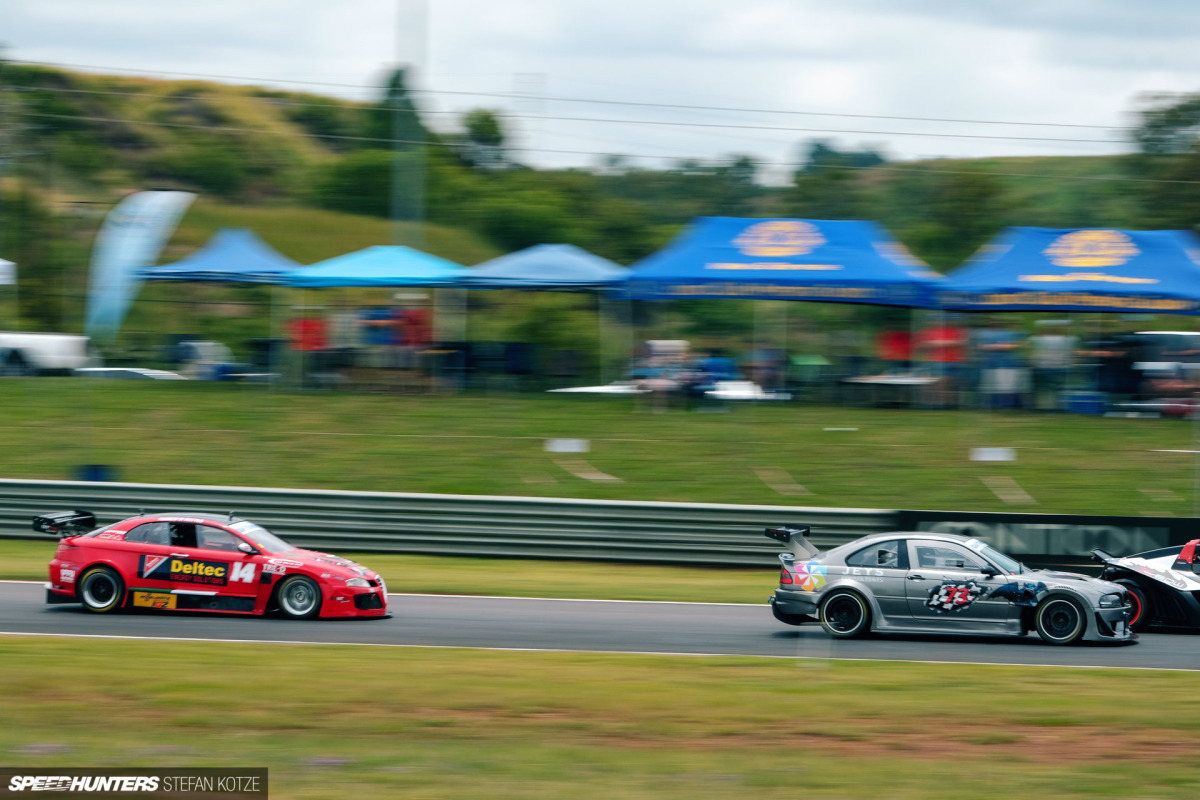 Amongst these custom builds there's also a crazy Alfa GT, a Super GT-style Toyota MR2 with a 2G-R V6 engine swap pumping out almost 700hp, multiple generations of BMW M3s, and even a DTM-style Mercedes C55 AMG with a massive turbocharger slapped on for good measure.
Want The Ultimate Porsche, Then Build It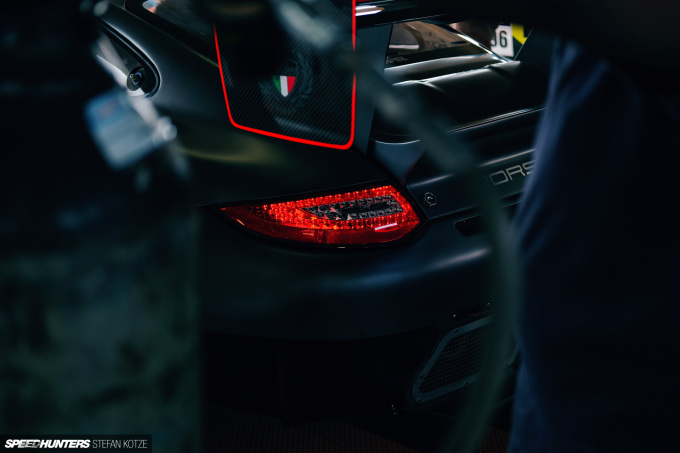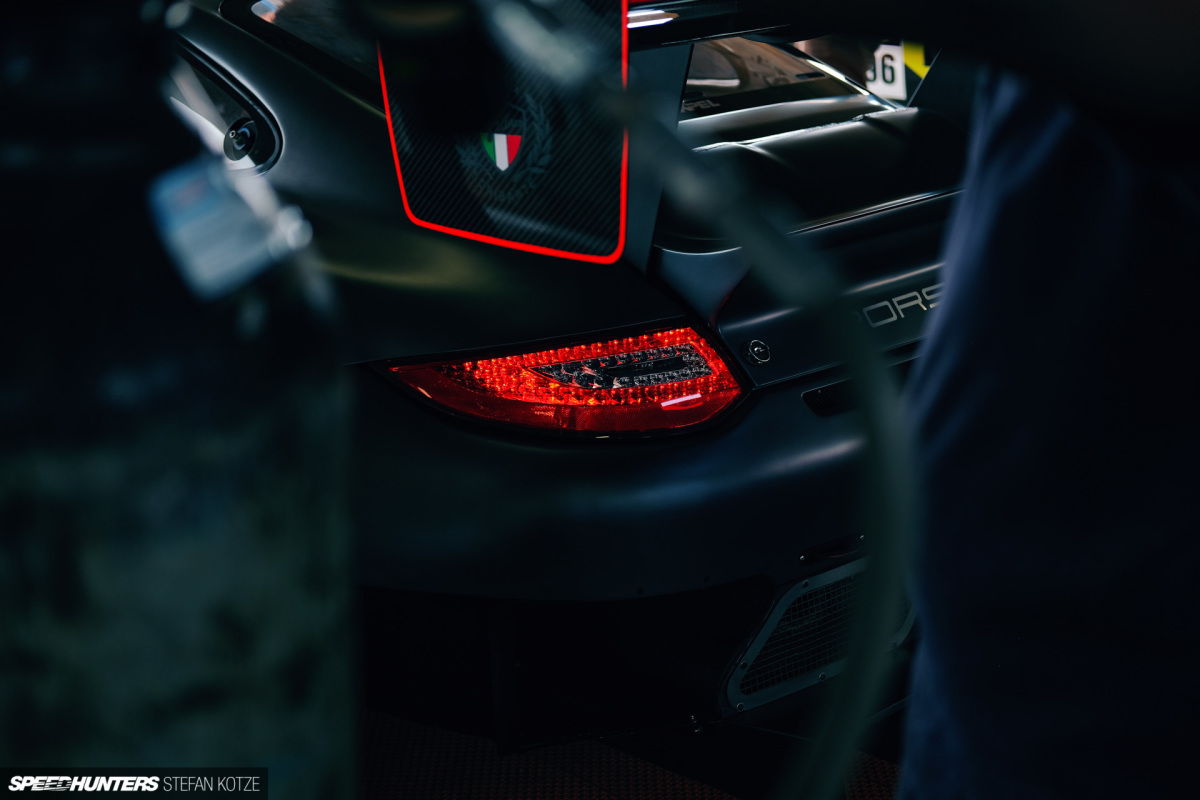 My favourite custom build by a mile though was a dark gray Porsche, which believe it or not, used to be a perfectly good road-going 997 Turbo. The private team from Franco Scribante Racing has raced and owned many epic race cars over the years, one of the fastest being a Chevron B26 with a custom-built Suzuki V8 built from two Hayabusa engines. For their latest project, they decided to go all out, building from the ground up, removing every original panel, stripping the car out completely, then fitting it with a VAD full wide-body kit completely constructed from carbon fiber.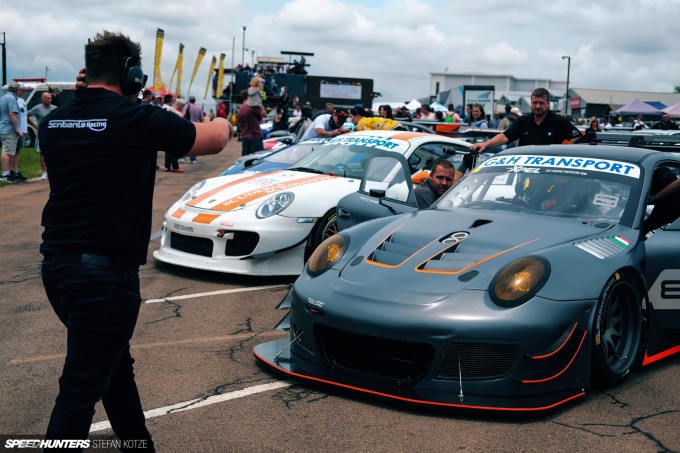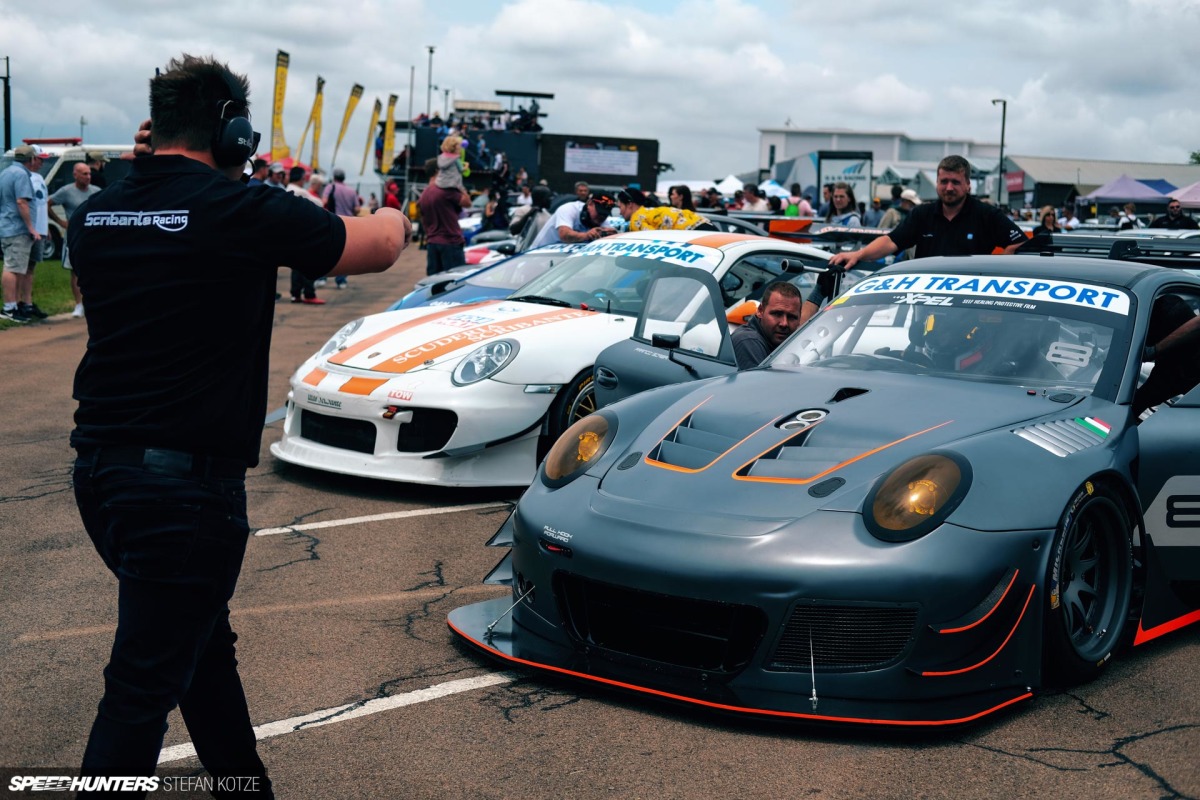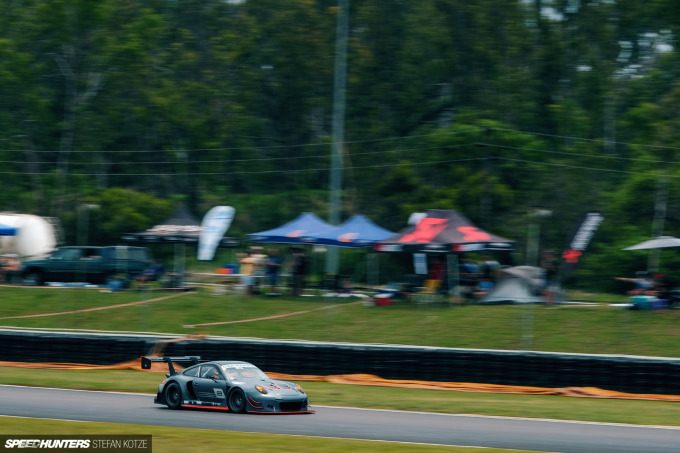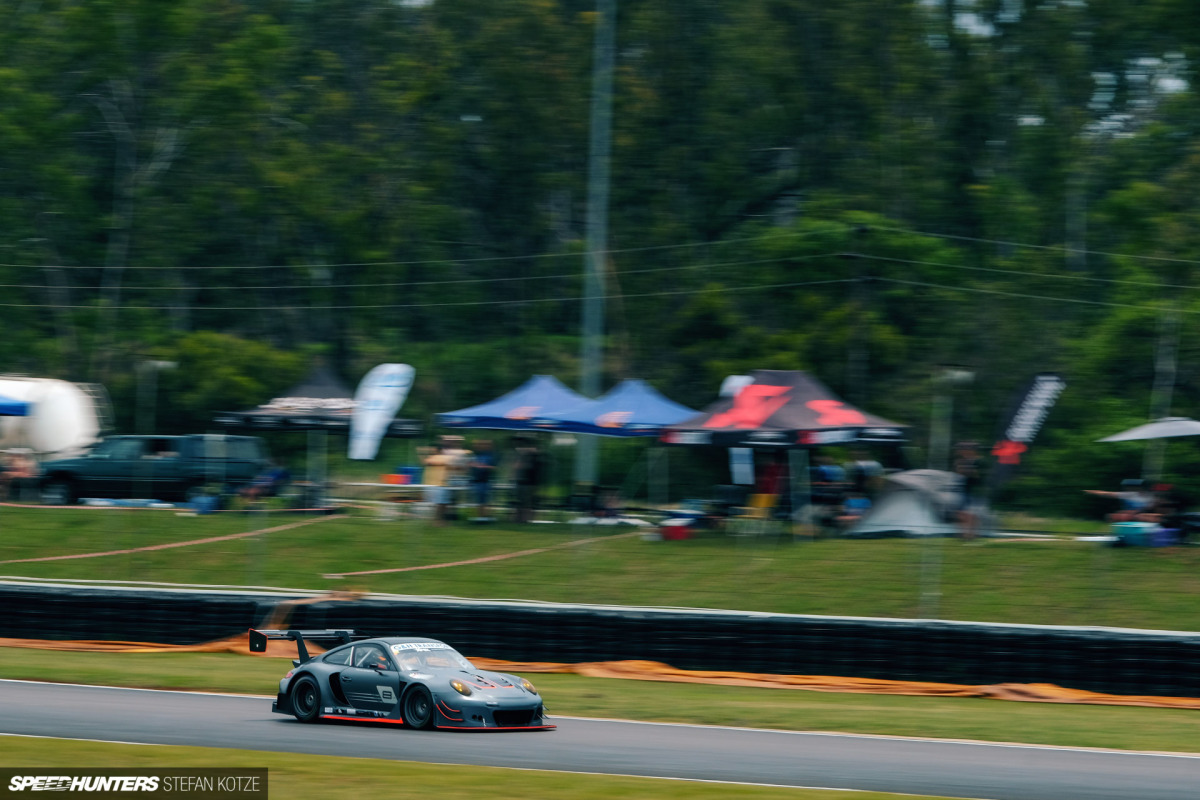 They also had a custom motor, gearbox and drivetrain built, which has gone through quite a lot of changes already. Because the engine package can churn out close to 1,000hp, it also likes to destroy lots of its components. The team are continually developing the car though, and have been going faster at every event the car's entered in. I'll be looking at doing a full feature on this in the near future, and will be sure to include build pictures of course.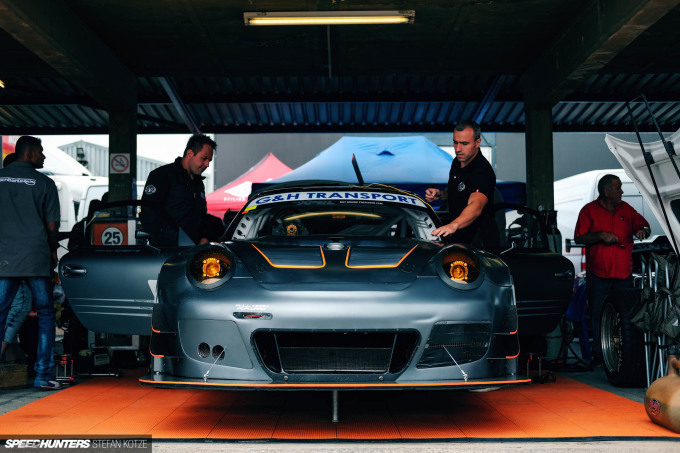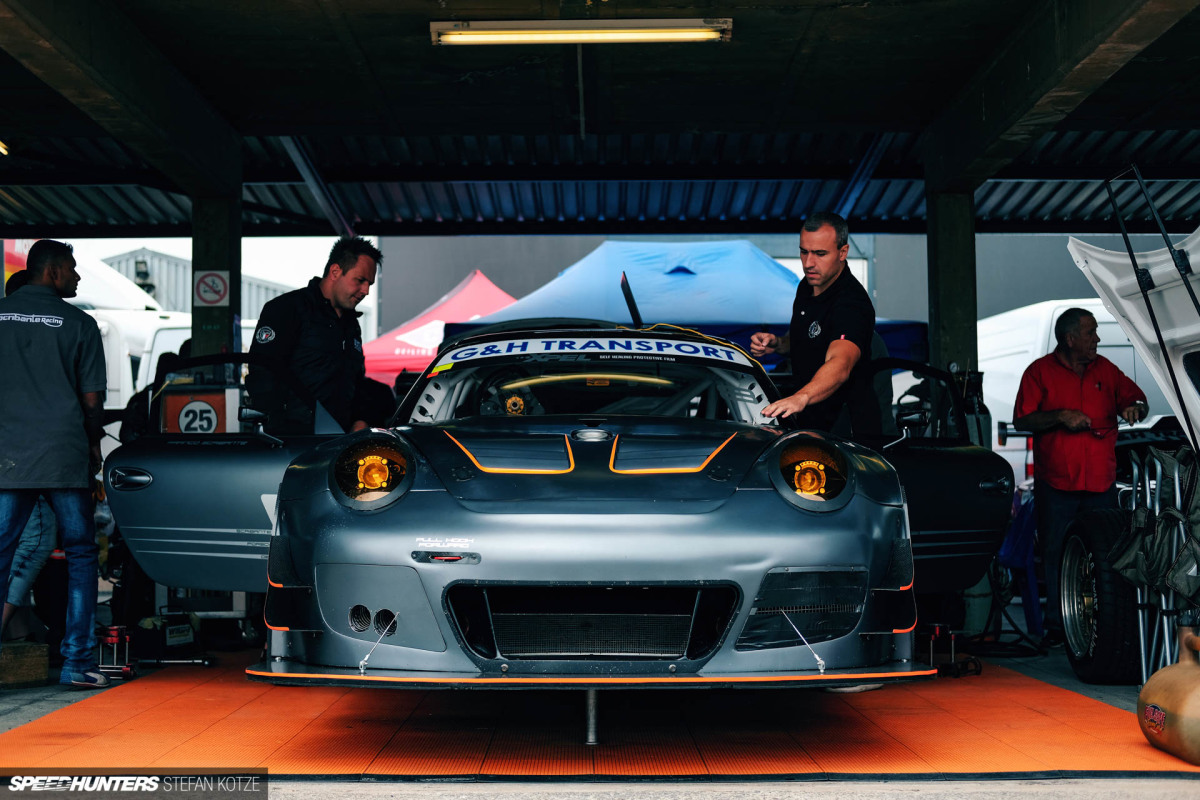 Time To Race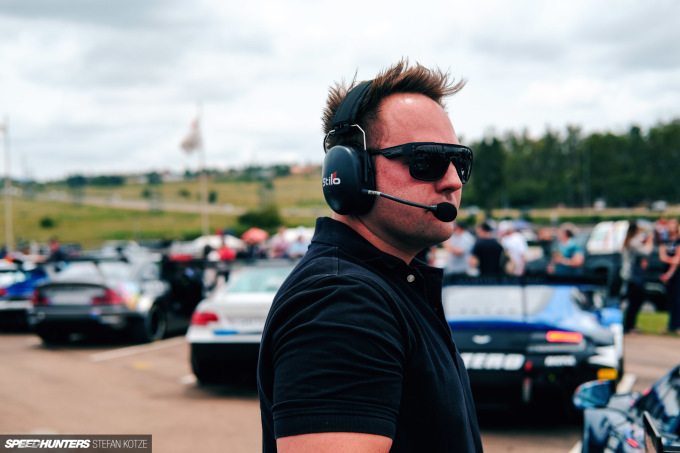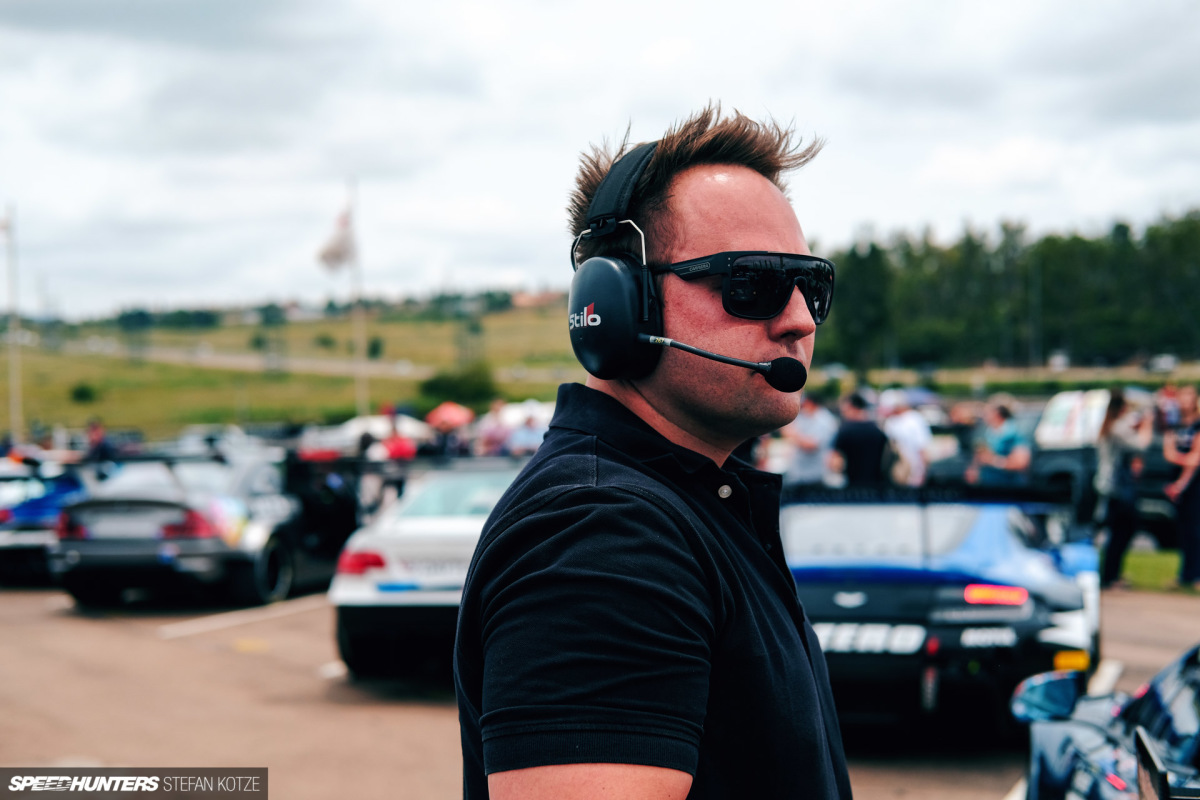 These cars might all look really good, but this was no park-off. These beauties are made for one purpose and one purpose only, and that's to race.
The day before race day the rain came pouring down, so quite a few guys decided not to go out in the wet for qualifying. This meant that the few that did go out to put in some times could easily place at the top of the grid for the main races.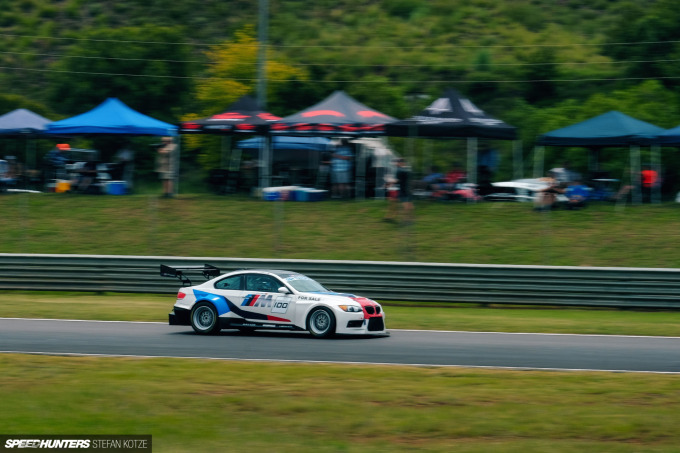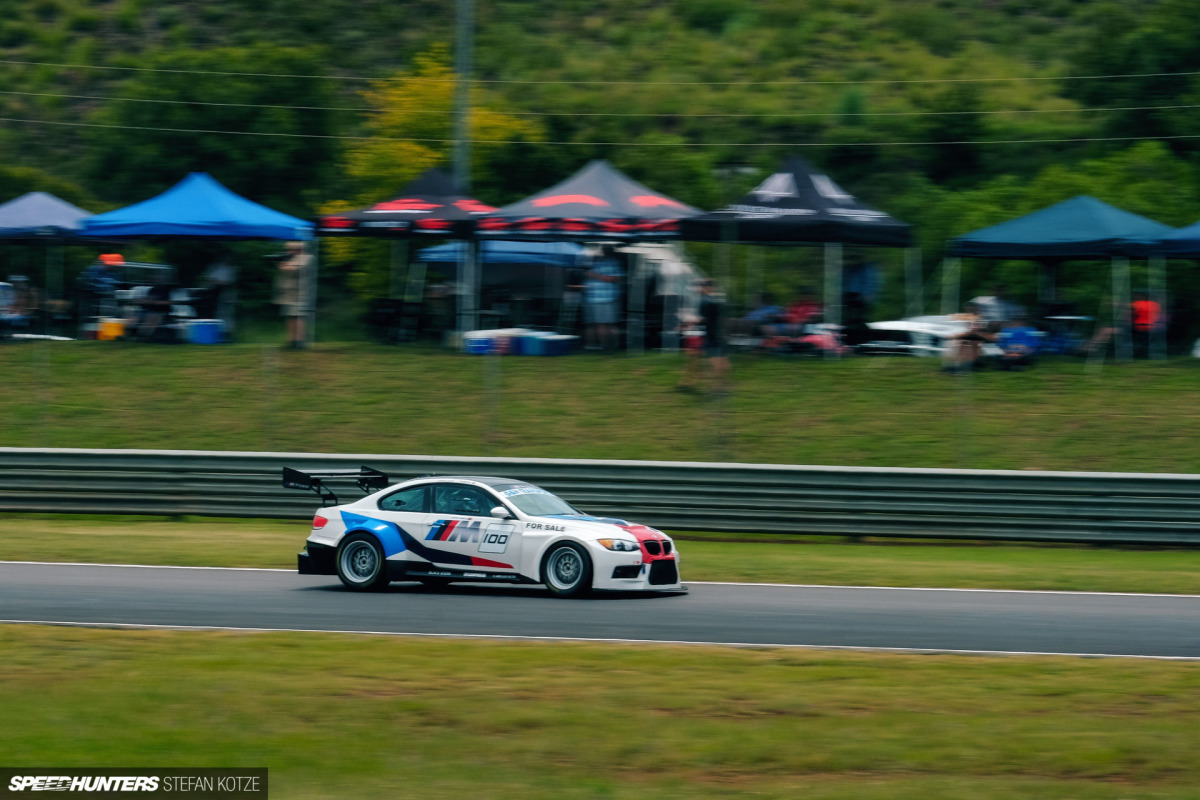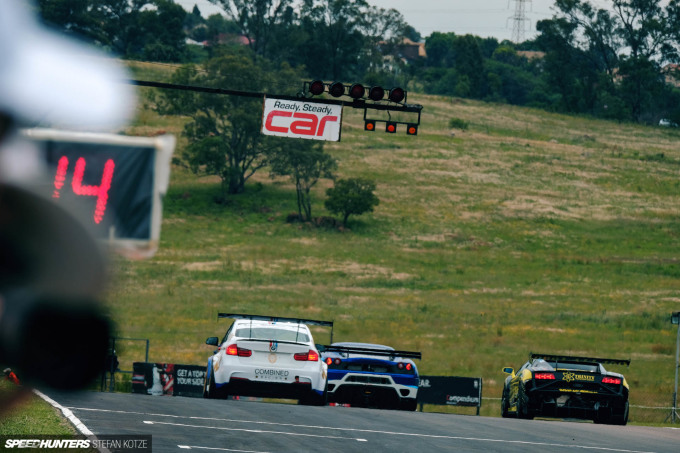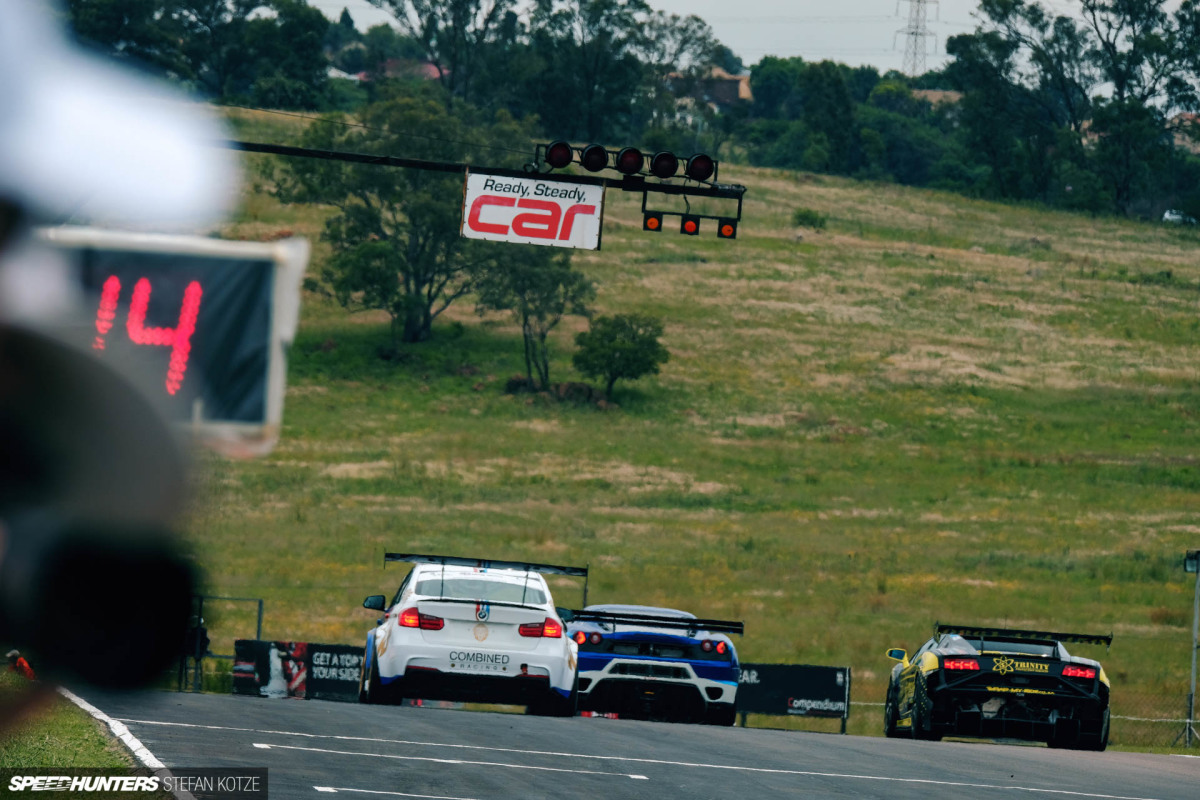 The aforementioned Porsche was one of these and put in a great wet time to qualify in first. Thirty-two cars then lined up on the grid for the first race.
The Porsche, plagued by ABS issues, slipped from pole position pretty soon after the start, while the Aston Martin and McLaren that started in 7th and 8th respectively quickly cut through the field. Ultimately, the Aston took the first race win with the McLaren in second and the black and red Gallardo GT3 rounding up the podium.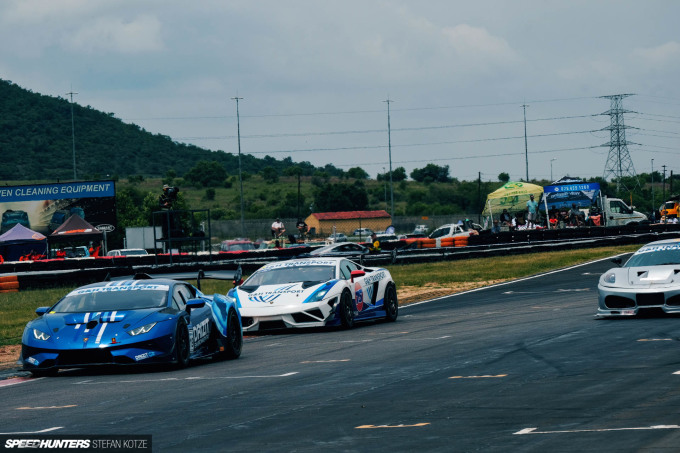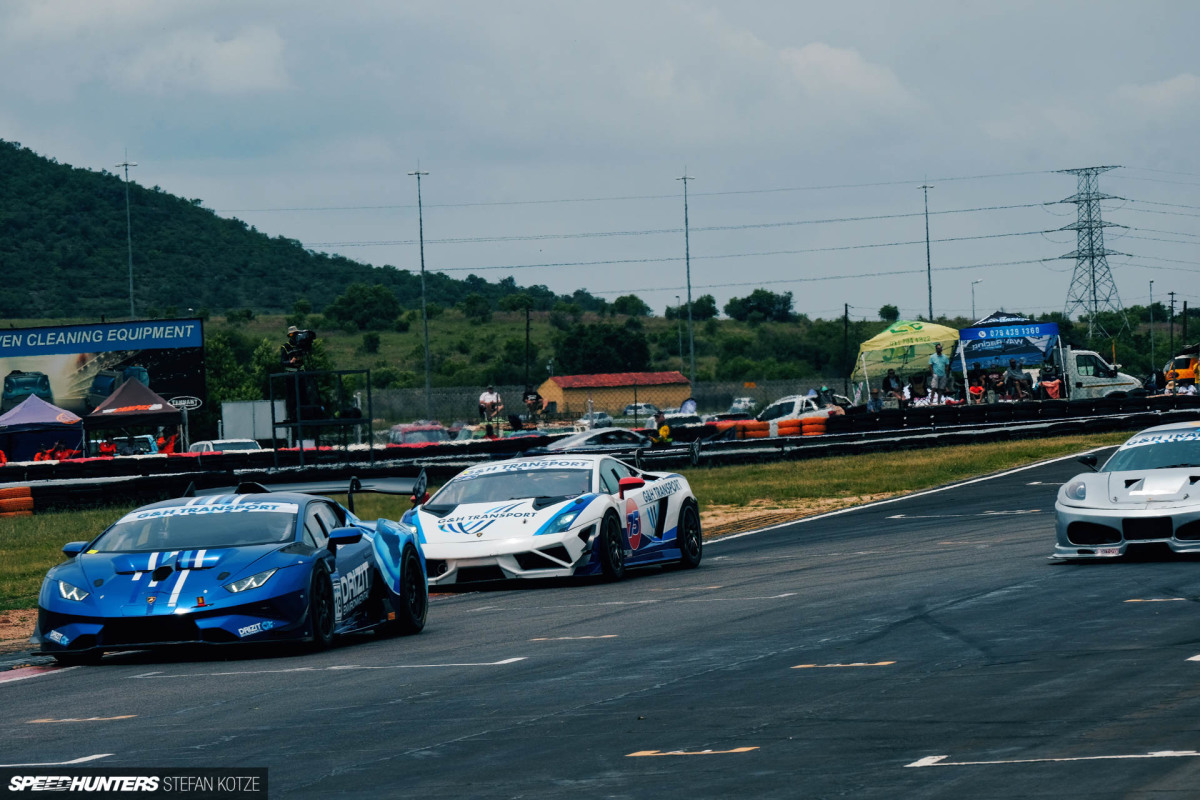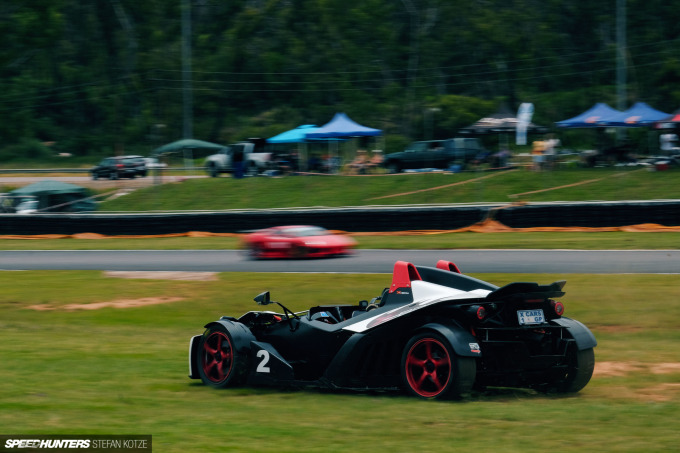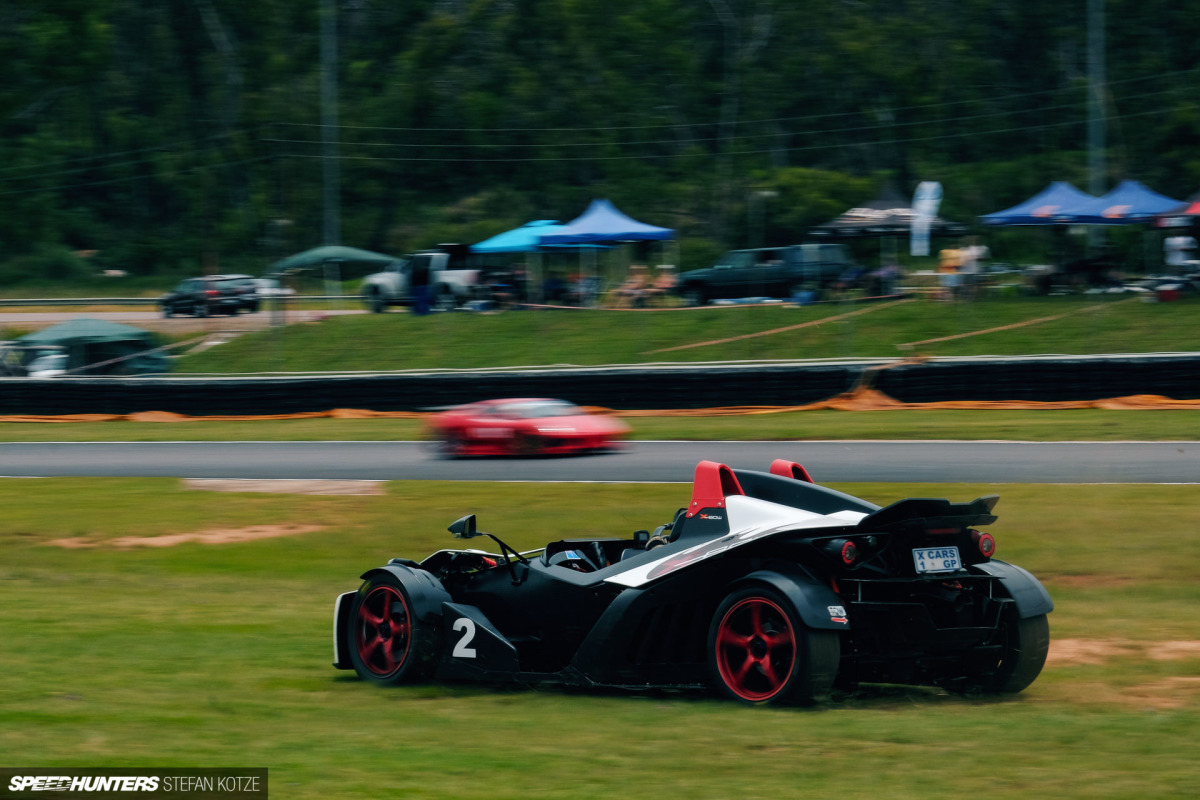 In the second race, the McLaren managed to keep the lead from the start taking victory, with the Scribante Porsche taking second and the Aston eventually taking third, after dropping to 14th due to a spin in the opening lap and then fighting back up the grid.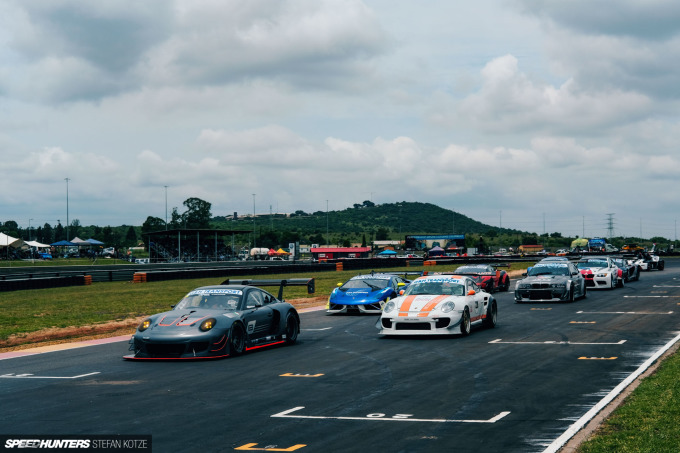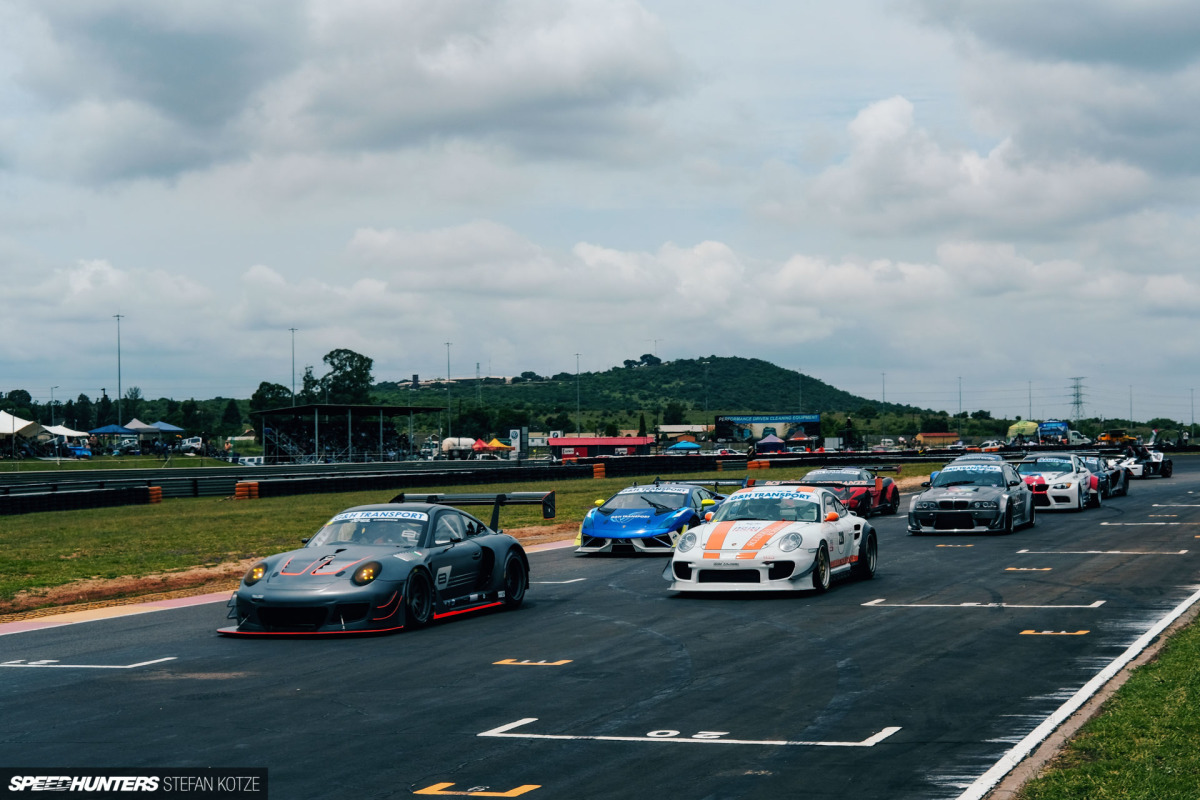 Even though these modern cars don't produce the same nostalgic feeling of historic and classics racing, there's still something captivating about them. Their precision engineering, sheer speed and glorious engine noises pretty much make up for any lack of character.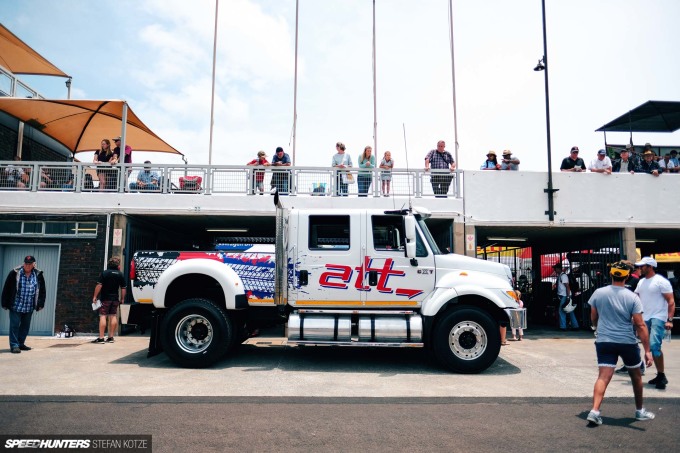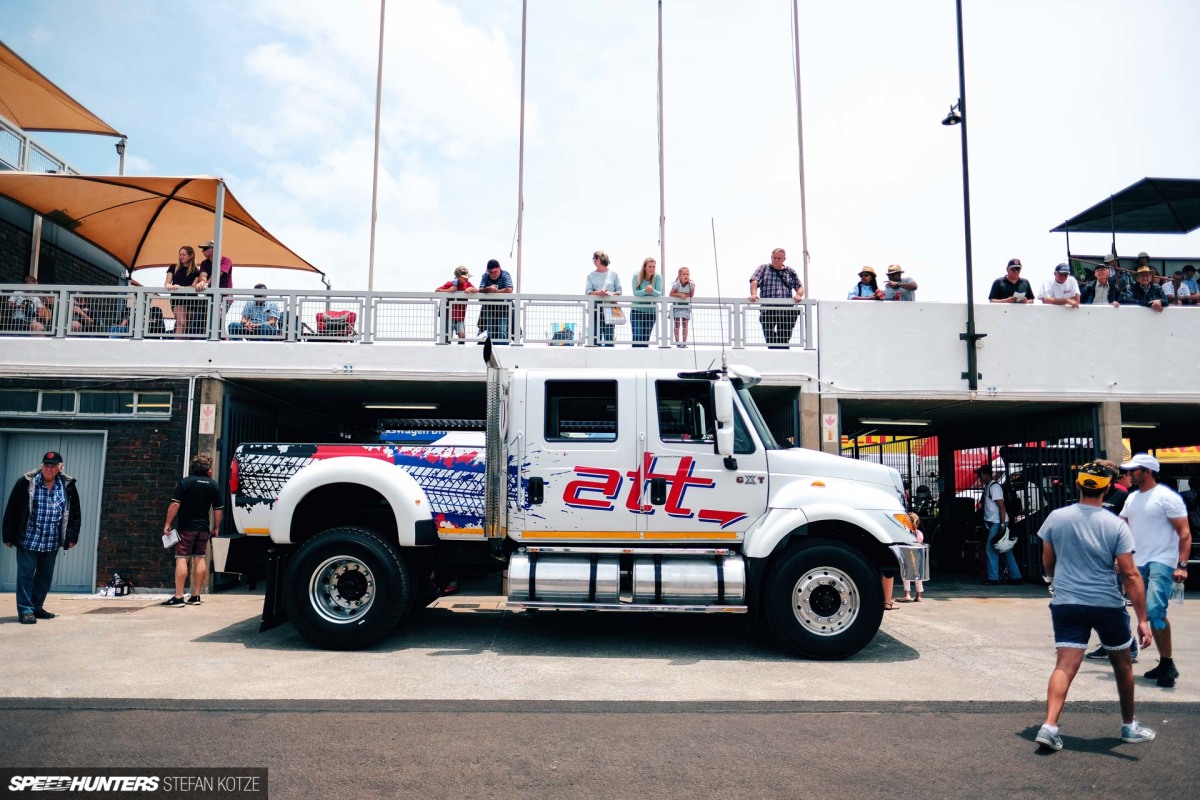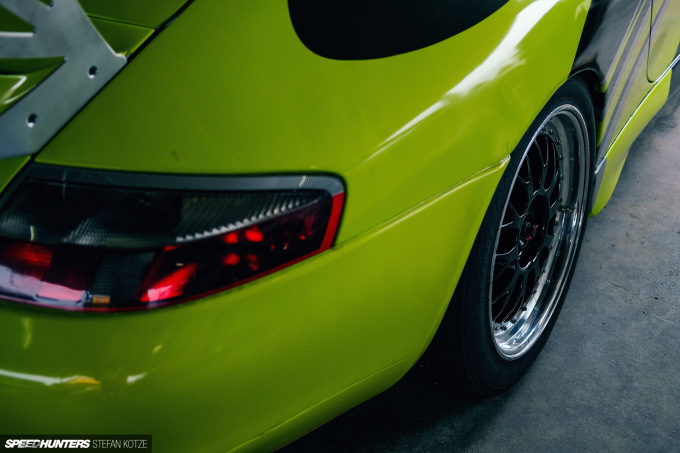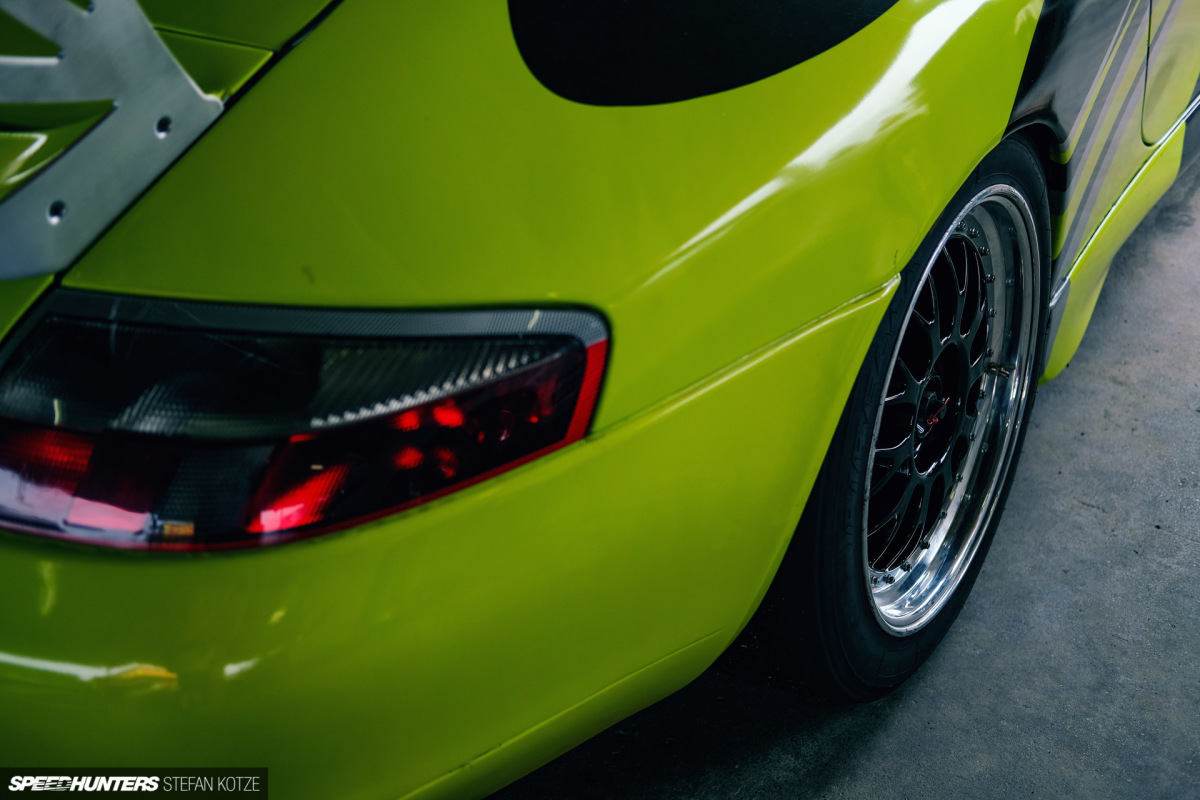 And that's the beauty of racing. Whether you like the older or newer stuff, high-end or entry-level, if fuel runs through your veins you'll mostly like enjoy all of it equally.
Stefan Kotzé
info@stefankotze.com
Instagram: stefankotzephoto
www.stefankotze.com