Through The Front Door
More often than not, we take for granted the processes involved in making the things we enjoy, processes that are often nothing short of amazing. But before anything can be manufactured, it must be painstakingly designed.
This goes double for anything you find bolted to a car, where the consequences of failure can be very serious. While perhaps not as high-stakes as commercial aircraft or the space station, the degree to which car parts can be mass-produced without failure is a mind-boggling feat. It's one that I think we don't appreciate enough, especially given how many miles we accumulate on the road each year. Then, when you look at motorsport, the equation becomes even more daunting and demanding.
This is even more so the case as horsepower increases, a trend we're seeing everywhere from endurance racing to shiny new factory cars and, of course, in drifting as well. When it comes to motorsport, drifters may represent the group of people who abuse their cars more than anyone else; any form of racing and stop-go activity will find a weak point sooner or later but there's just something about doing this sideways that seems to correlate with mechanical failure.
That 'something', says Parts Shop MAX President Dan Greenbank, "is wall-riding the k-rail in an outer zone and going door-to-door around a course, only lifting for transitions." Sounds about right.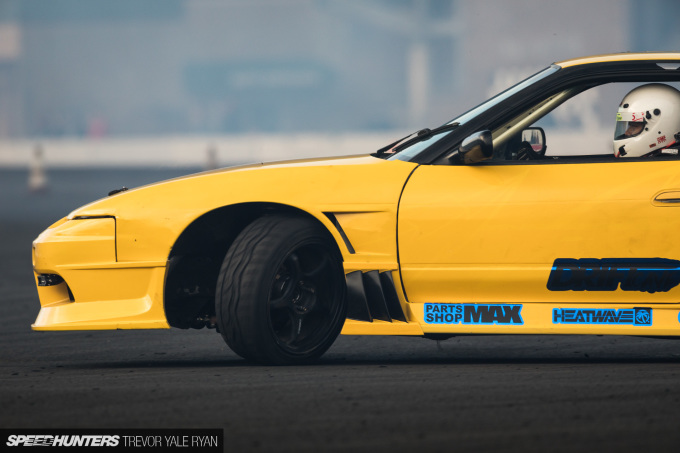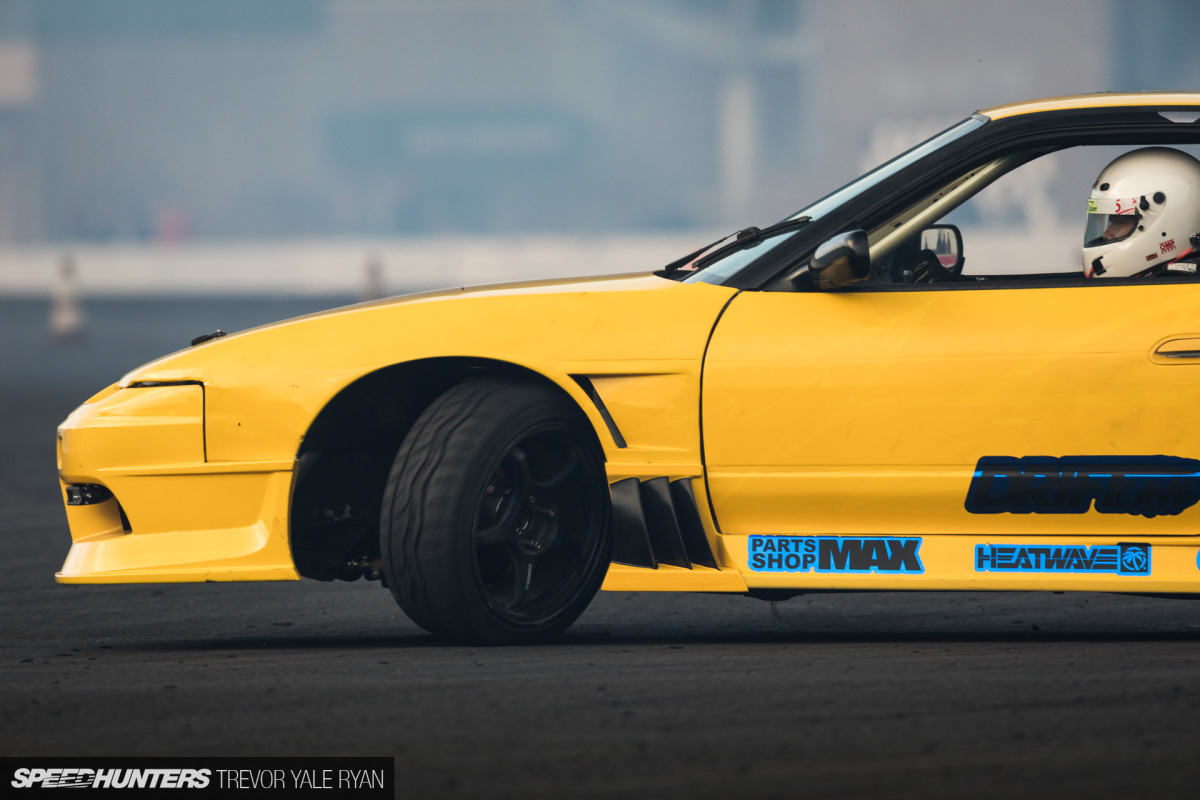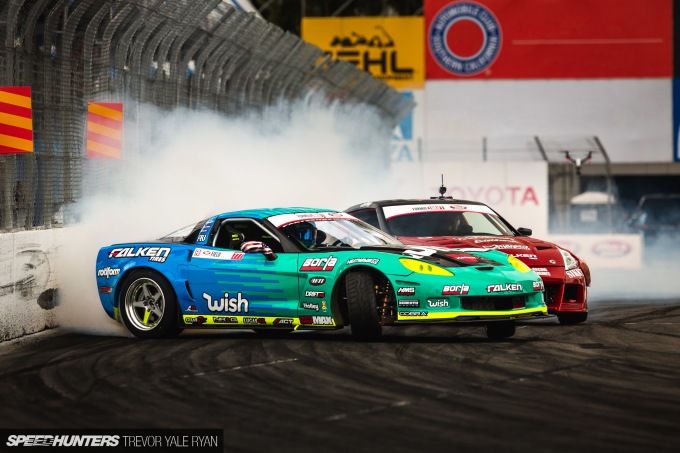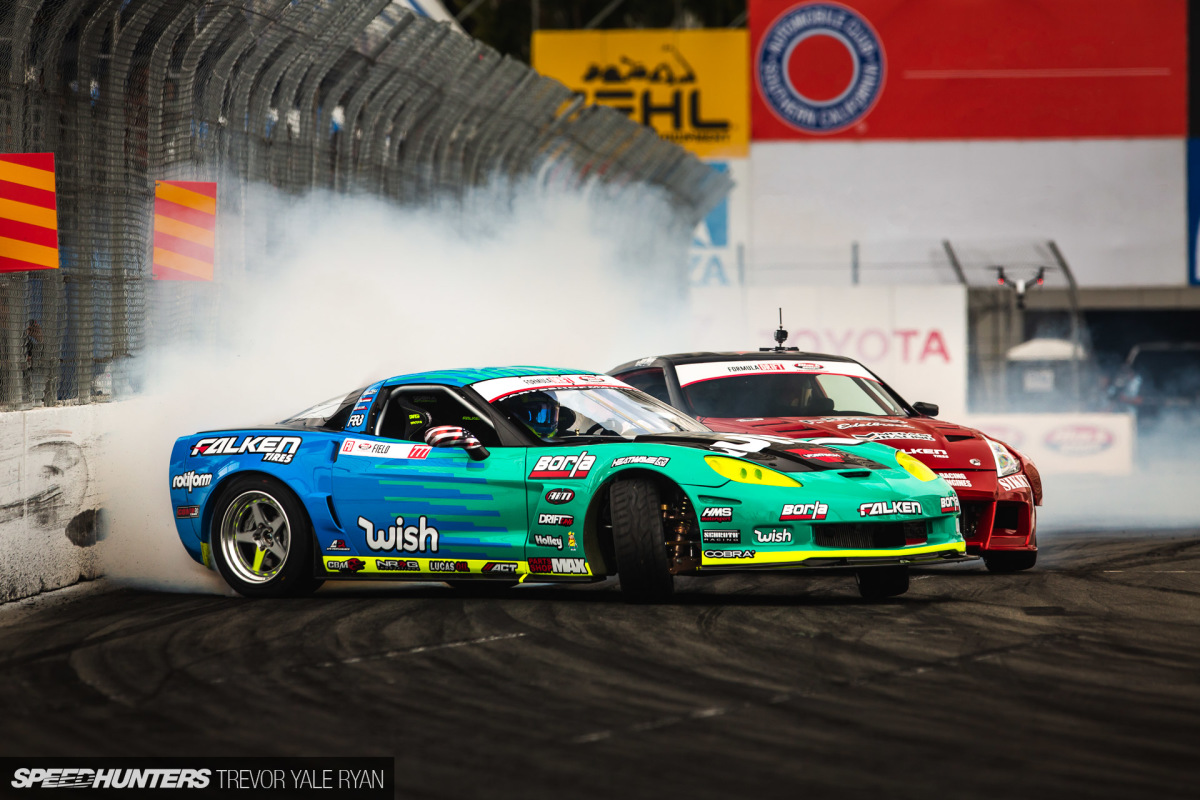 With this particular motorsport in mind, when it comes to the aftermarket there aren't many companies doing things from the ground up. As such, from grassroots gatherings to Formula D, Parts Shop MAX has become a household name in drifting circles.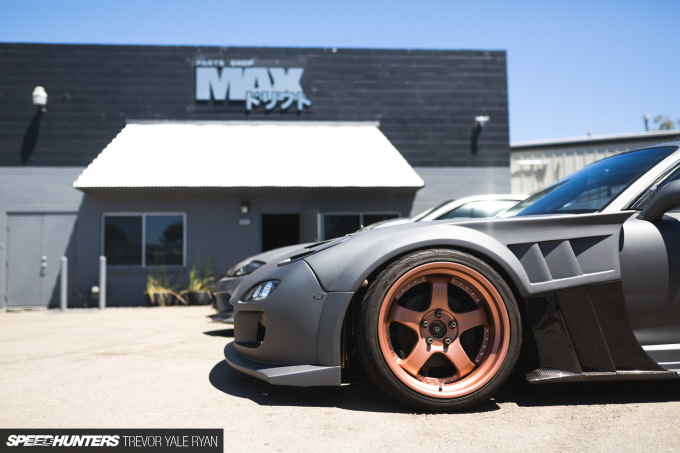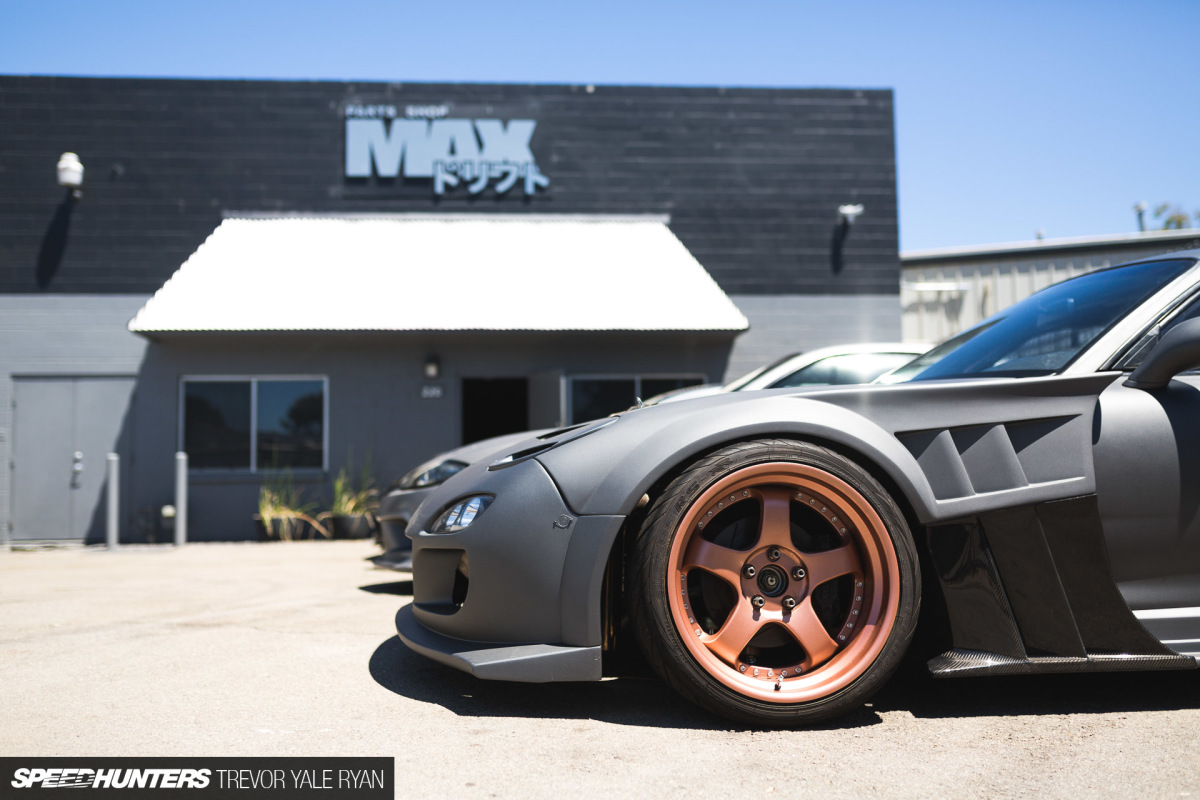 Always interested in learning something new — especially when it comes to design — I made it a point to stop by the Parts Shop MAX headquarters in Escondido, California.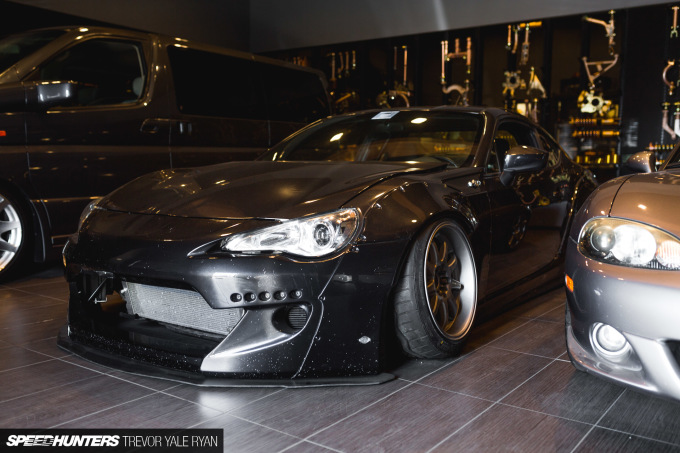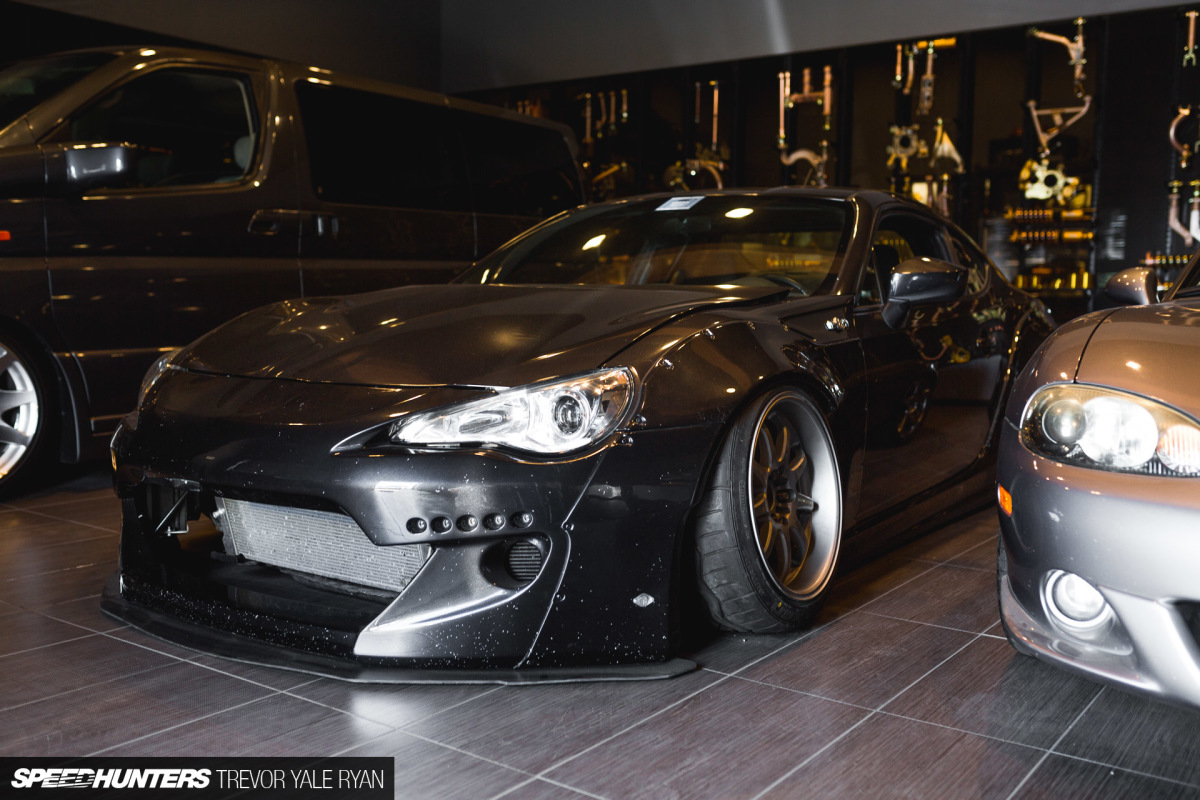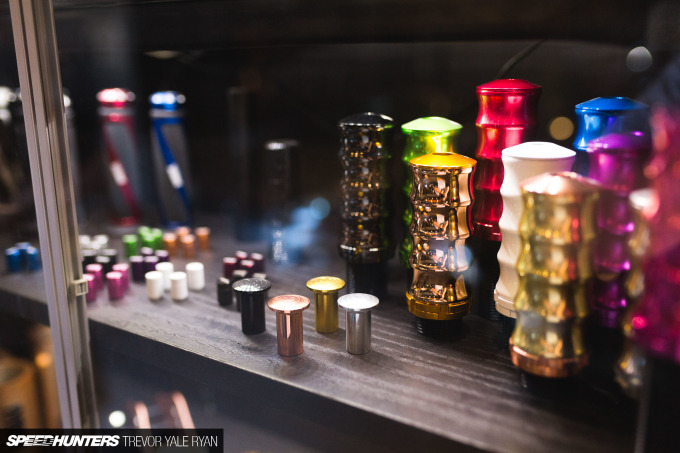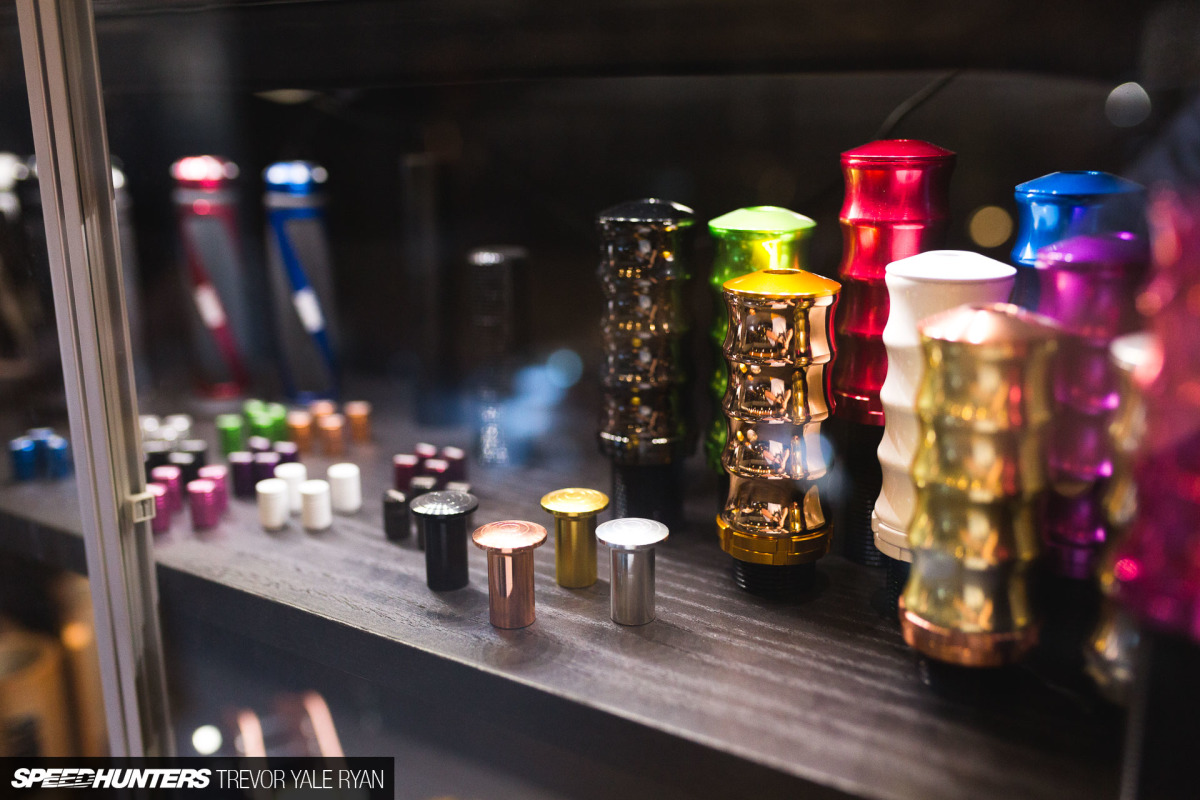 Entering through the front door you're greeted by a mix of Japanese platforms across from Tommy Roberts' desk. These cars show what Parts Shop MAX has perfected, what they've dabbled in, and what's to come. You'll also spot a number of aftermarket items around their showroom.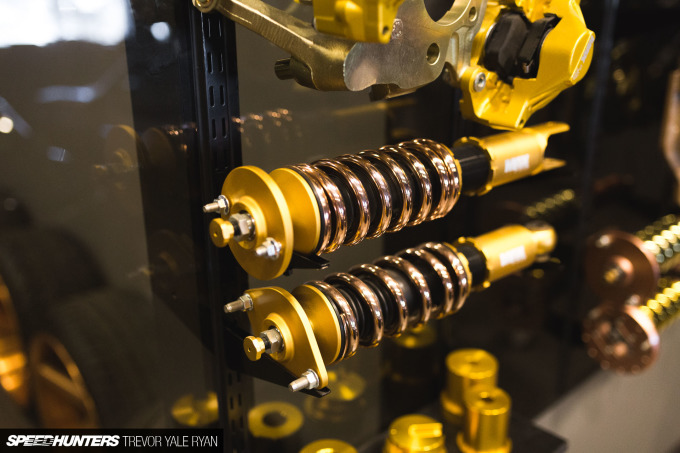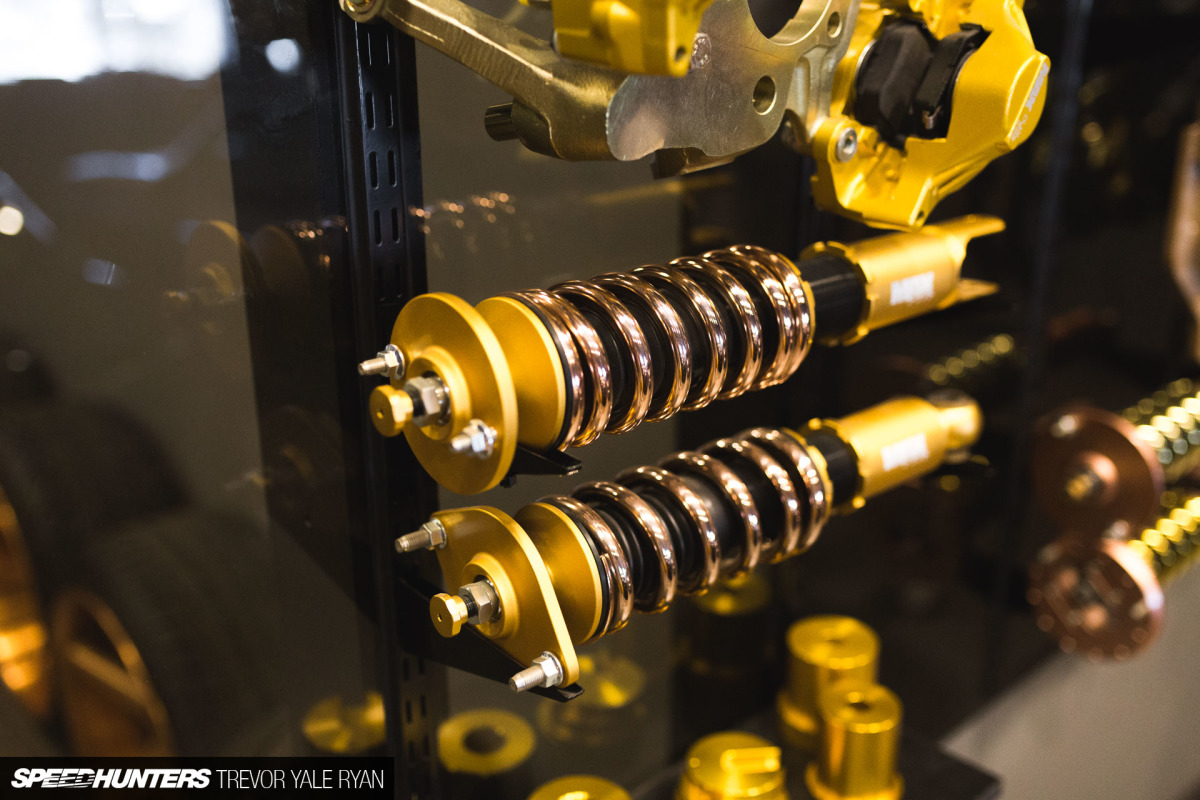 Shiny is good on camera, and this gold finish is Parts Shop MAX's iconic look that makes their parts easily recognizable on any build.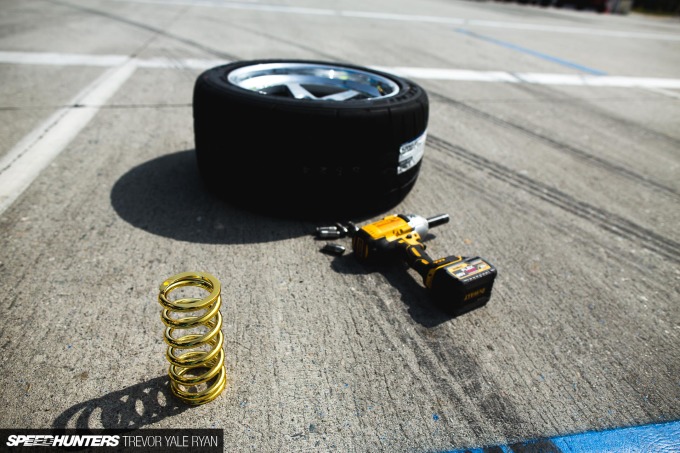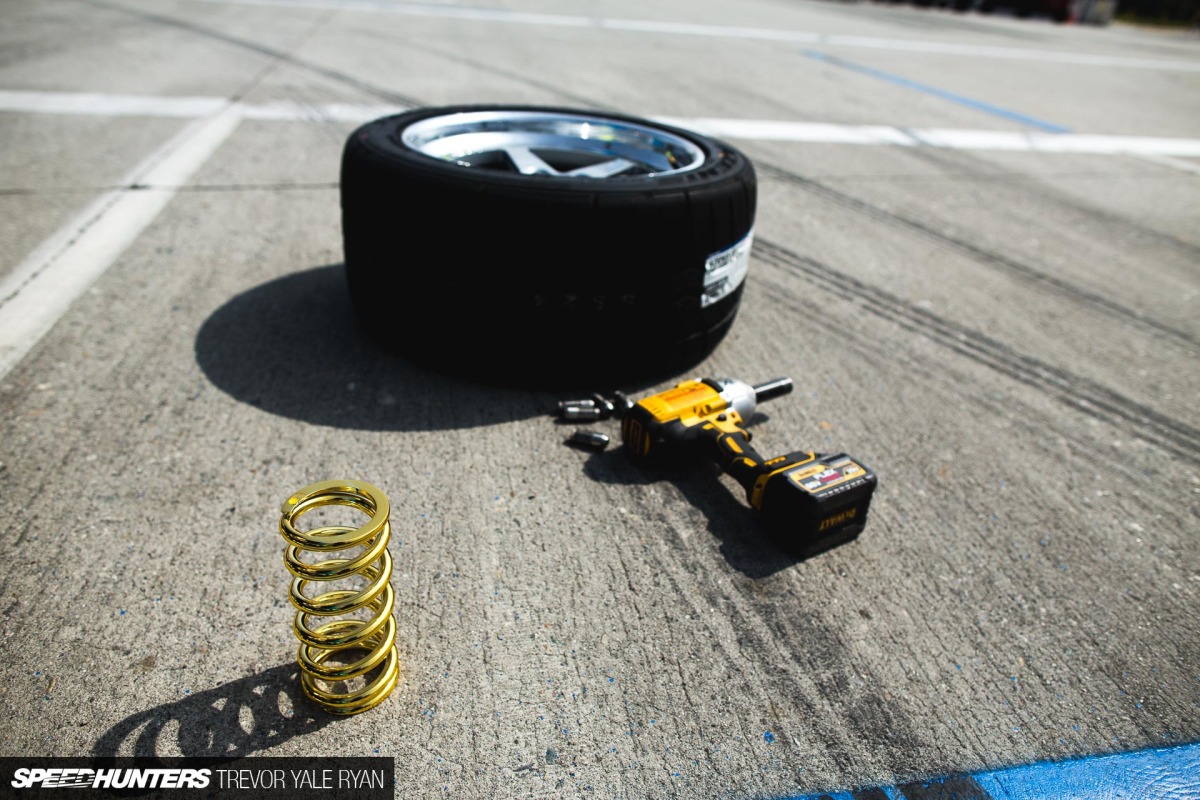 When I spotted one of these coils being swapped out on Matt Field's C6 Corvette, I knew I'd someday need to take a closer look at the workshop responsible for keeping this car planted at speed. So, thanks to Matt for setting this up, and here we are.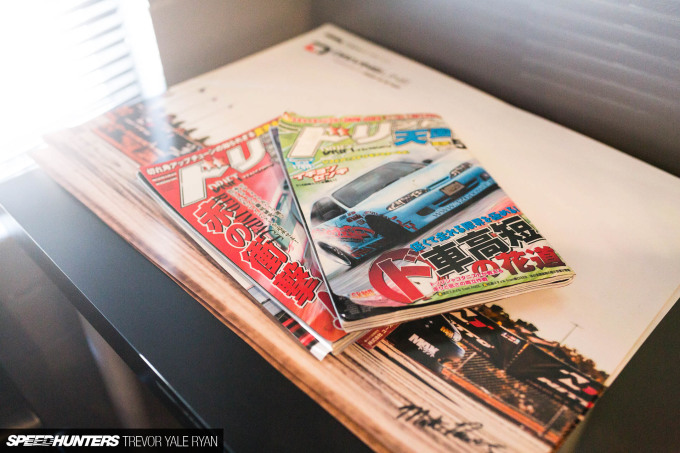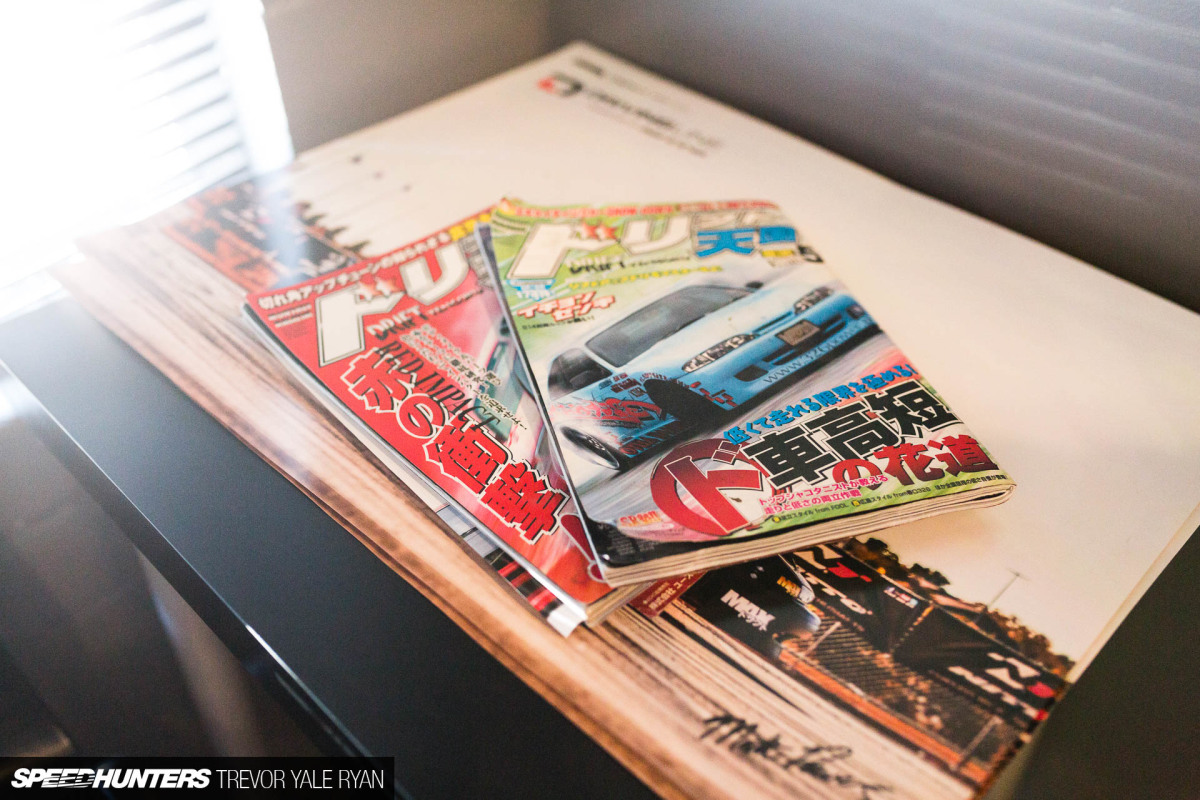 What makes this place particularly special is the fact that there's really just a few guys behind it all, and they love drifting as much as any of us — if not more.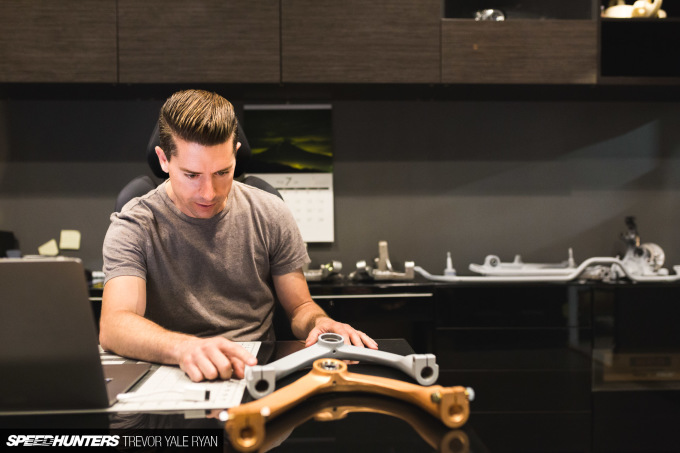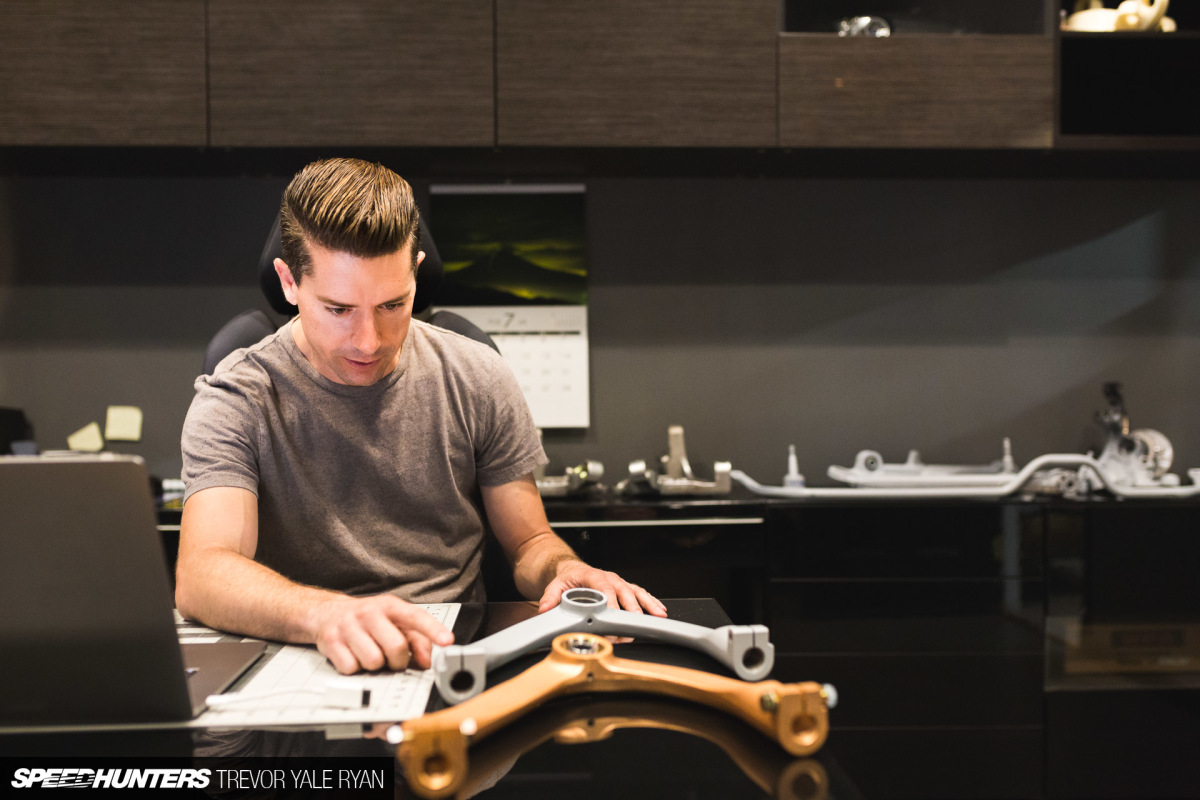 This is due, in large part, to the man behind the madness: Dan Greenbank. President of and mastermind behind Parts Shop MAX USA Inc, Dan's passion for the sport spawned into a joint project with friends and a tuning shop in Japan 12 years ago.
For those wondering about the nomenclature, Dan says this "is the JDM origin of the acronym PBM and the legacy pseudonym online at PoweredByMax.com," which has been updated to PSM and PartsShopMax.com. Eventually the US market took over for MAX, affording Dan the opportunity to develop new product lines and to expand to more and more chassis'.
Shop Space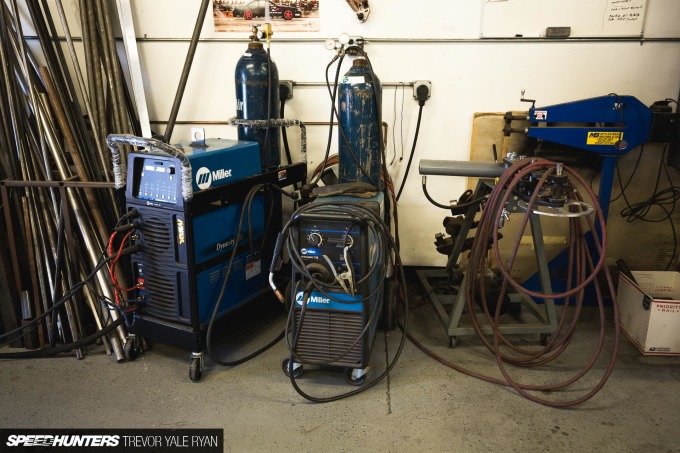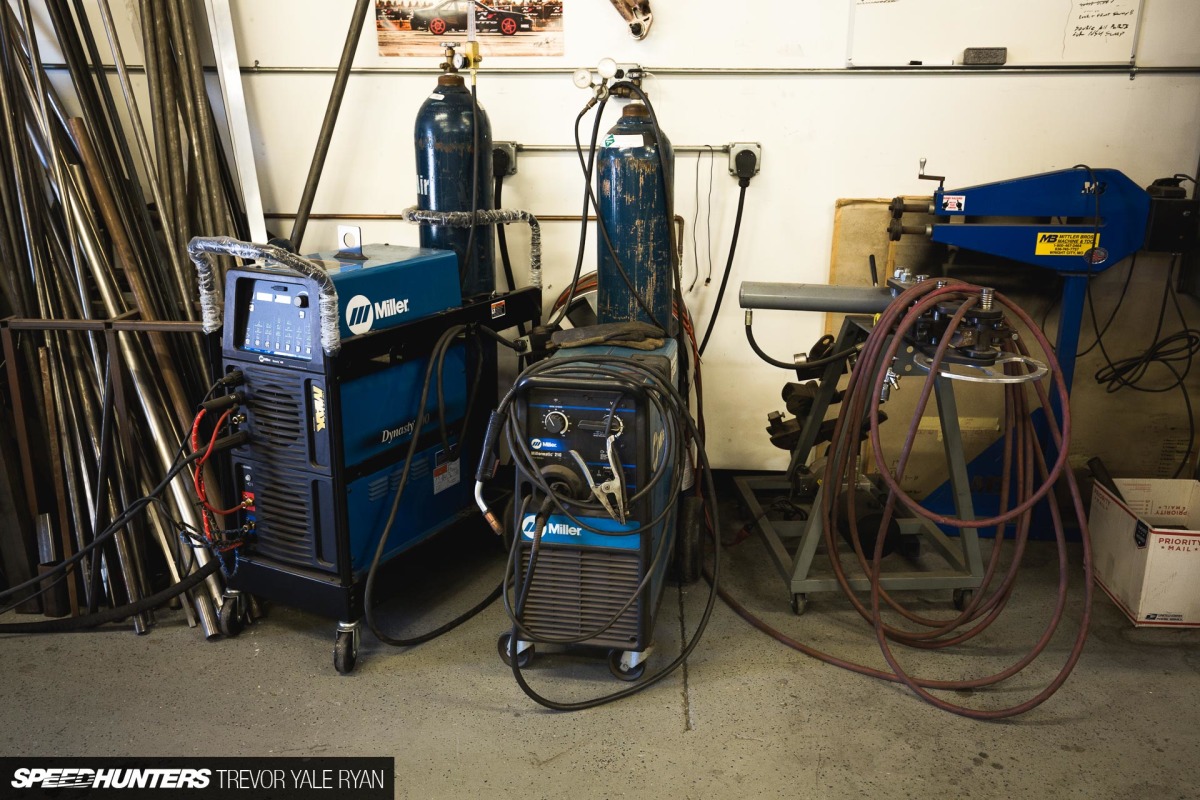 Dan started me off in the back of the shop, in a work zone where prototypes are fabricated and test-fitted by in-house tech Nick Ewing. While perhaps not as glamorous as some may imagine, this is an essential part of the process. Things may not always look great at this stage, when sometimes you need to make a quick jig to bang out a few parts to see if you're even on the right track.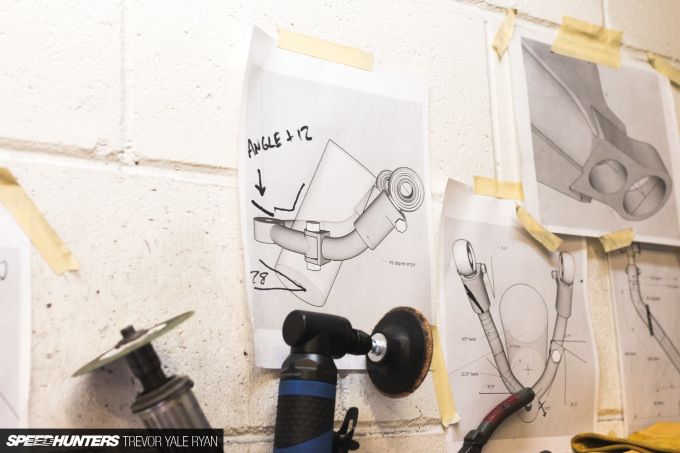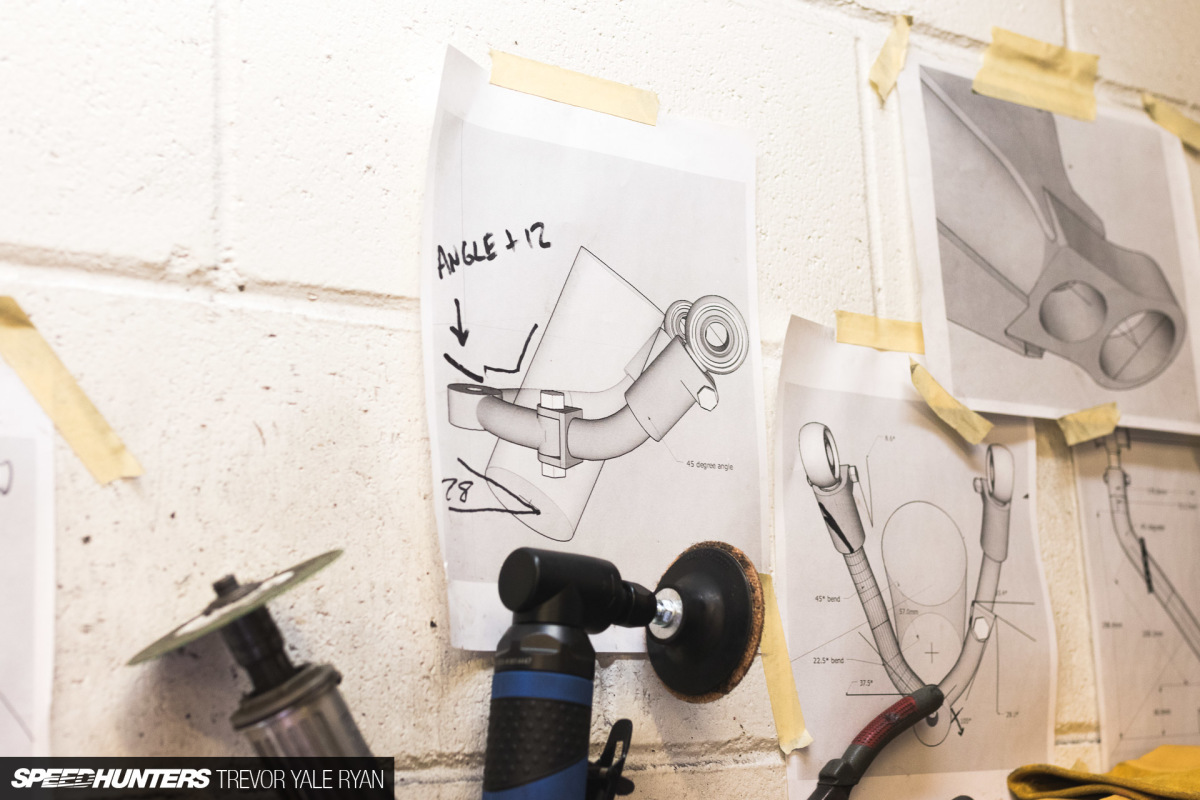 After all, you don't want to spend loads of money developing a finished product that doesn't quite fit, do you? Of course not, so this is where I spotted a bunch of half-finished sketches, models, and a variety of suspension parts.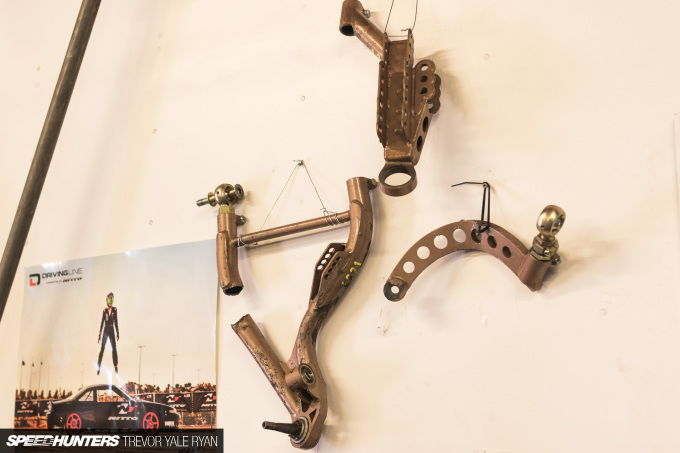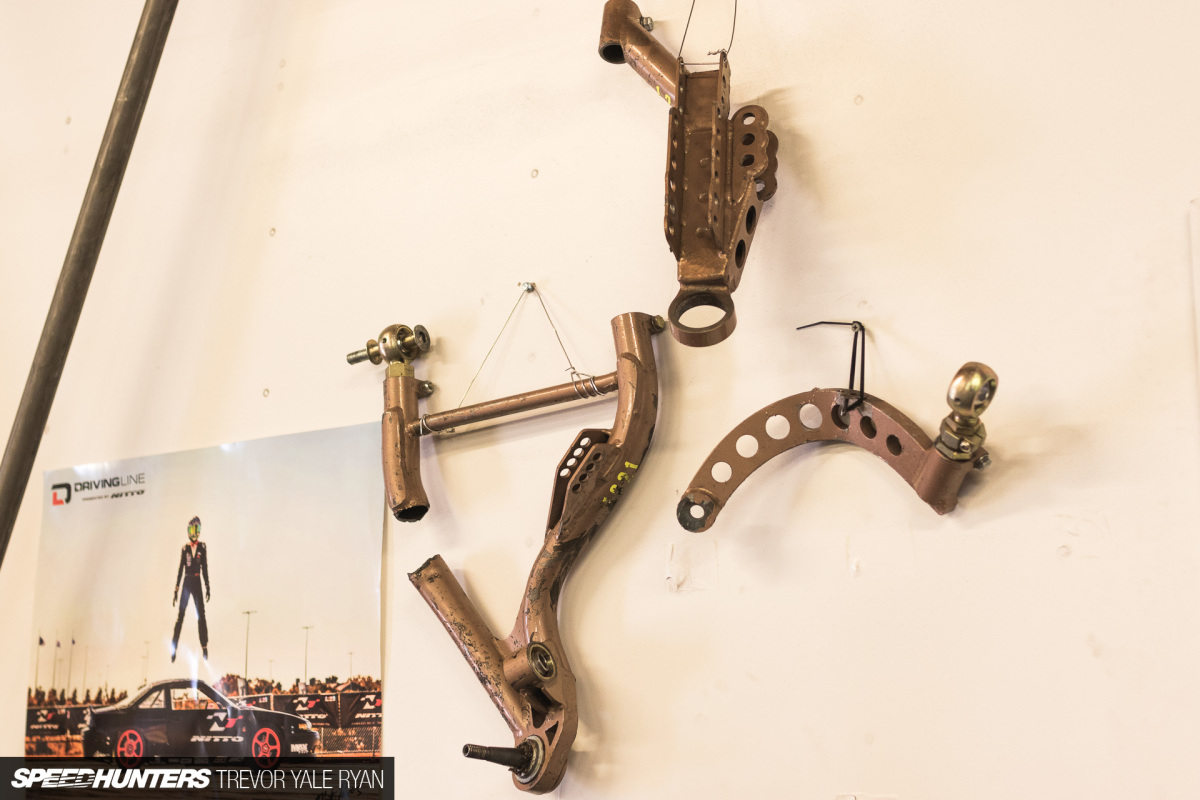 Back here I also found pieces of Matt Field's suspension hanging on the wall. This failure was from when Matt went backwards into a barrier at many miles per hour in Atlanta, and you'll notice it's the material itself that failed rather than a joint or a weld.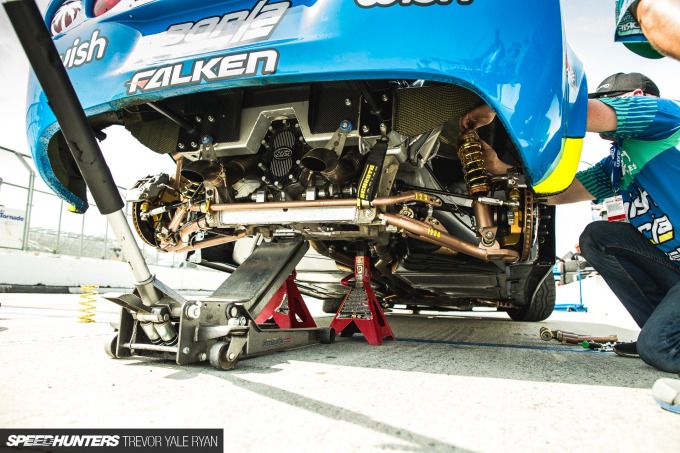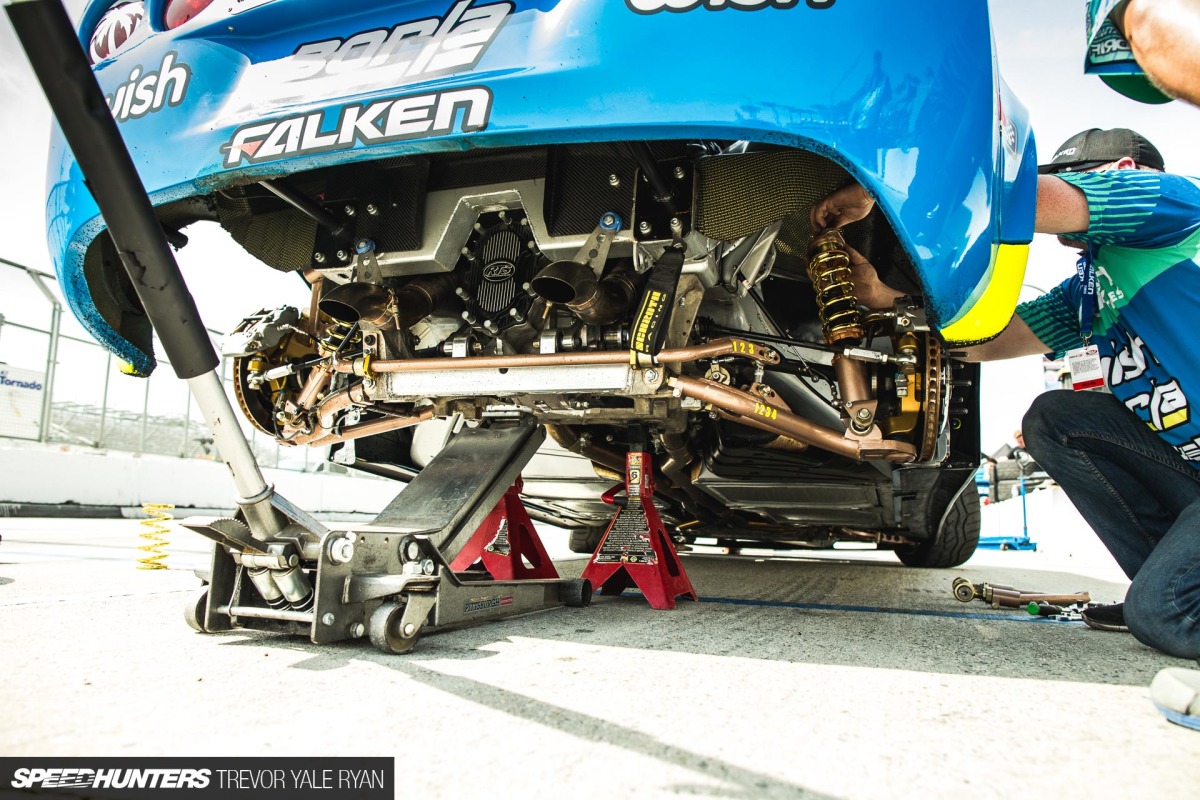 That's some serious stress testing, and it's worth noting that these were parts that Matt was driving on as they were being developed with Corvette suspension from Parts Shop MAX only just now hitting the market.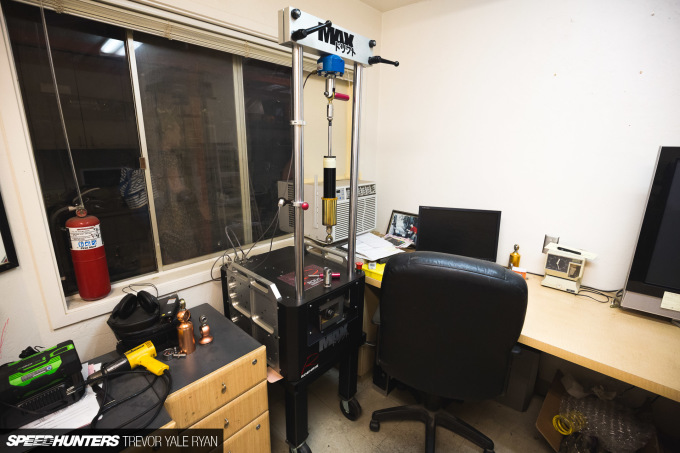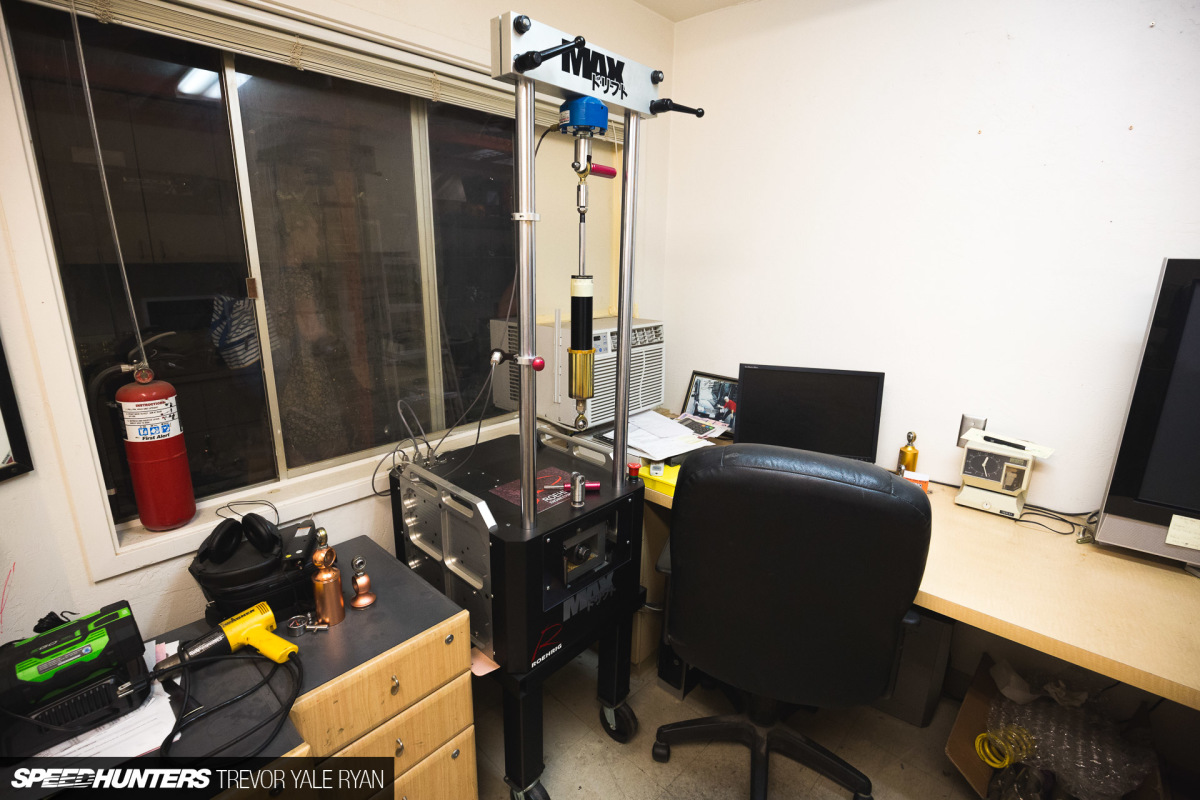 Continuing along in the workshop you'll find a corner office that's been turned into a custom shock lab filled with assembly tools and internal damper components, a nitrogen filling station, and a Roehrig shock dyno for testing.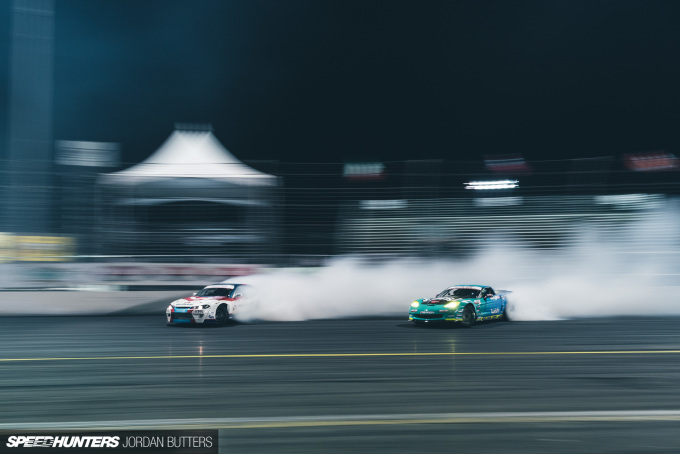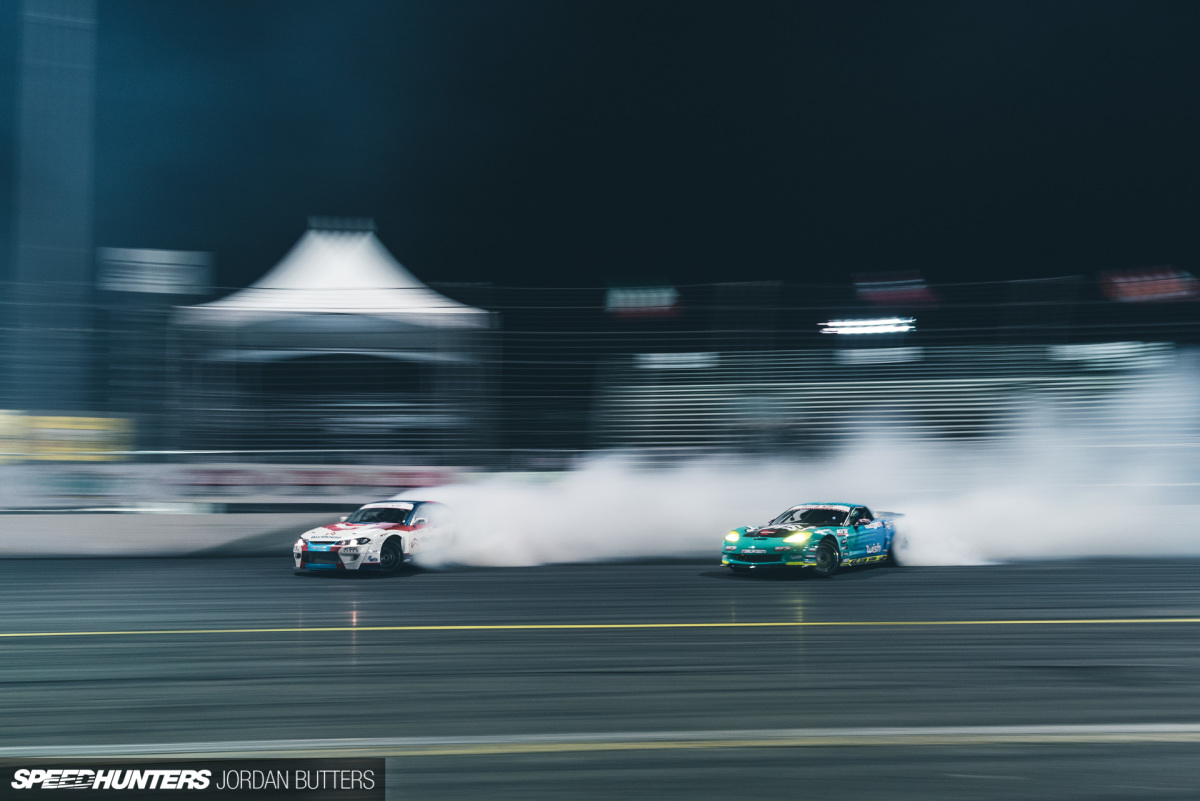 Dan tells me one of the best ways that this workshop and FD drivers like Matt Field, Jeff Jones and, this year, Pat Goodin mutually benefit from working together, is that the data acquired at the track can immediately be used to improve damper tuning and give Parts Shop MAX a benchmark to aim for in their lab.
For Matt, Dan tells me this data is acquired via an AiM dash and turned into useful information by Matt's engine tuner and data analyst Jei Chang.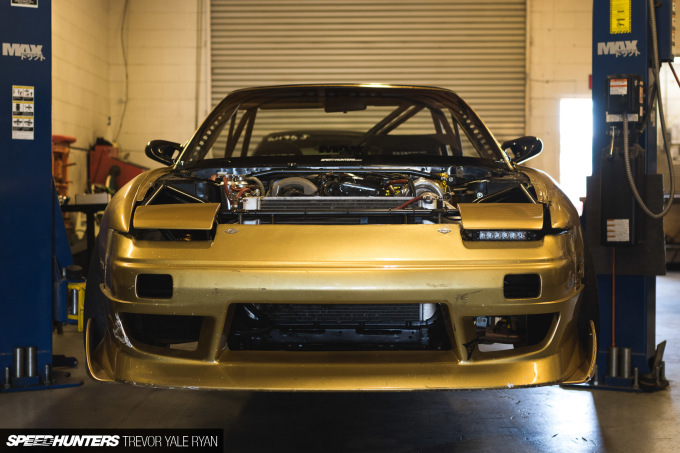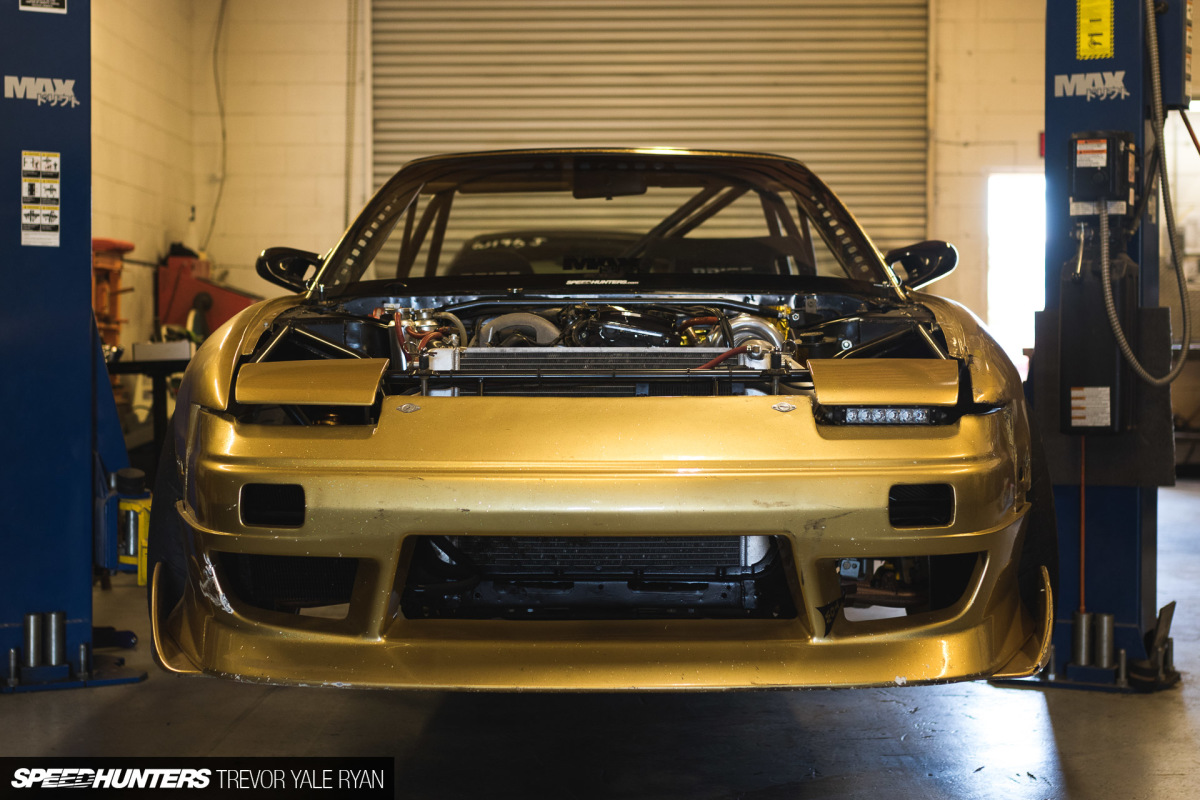 And while there are half a dozen or so gunmetal gray shop cars sitting on copper wheels that have been completed (as you'll see parked in front of the shop), a few are still in progress, so I've saved all these for another time. On the lift this particular day was head of sales and logistics Tommy Roberts' personal S13, so I had to take a poke around.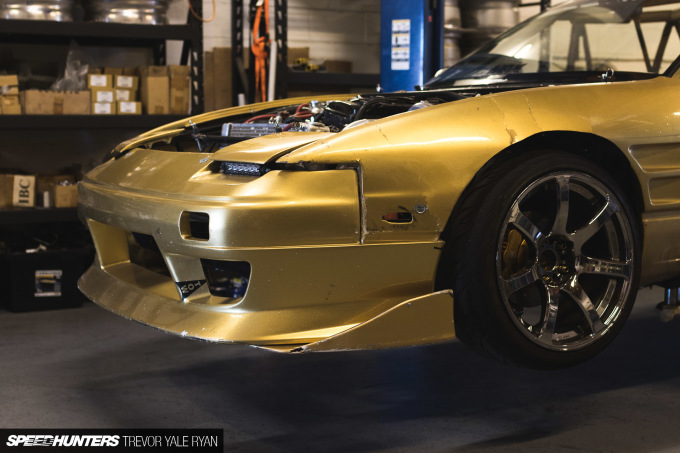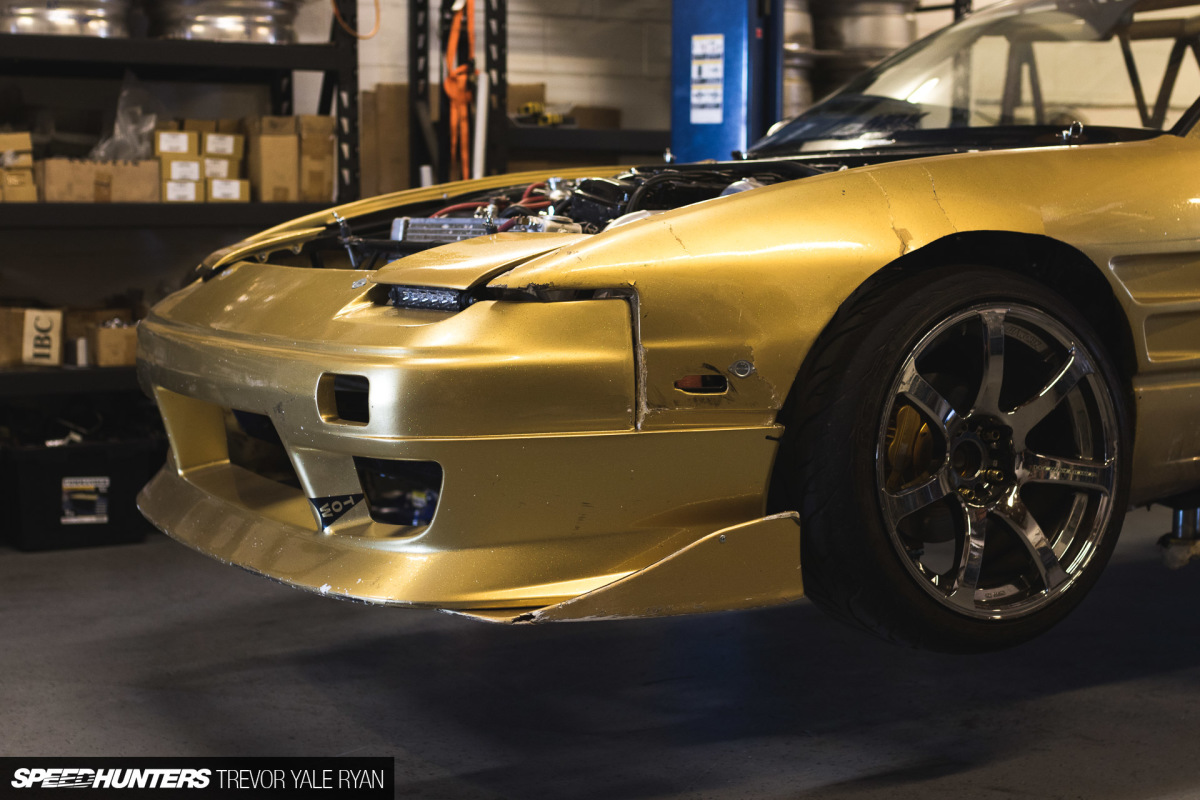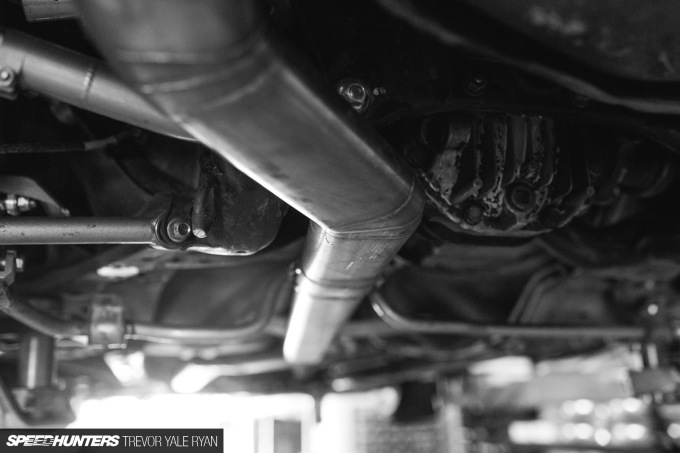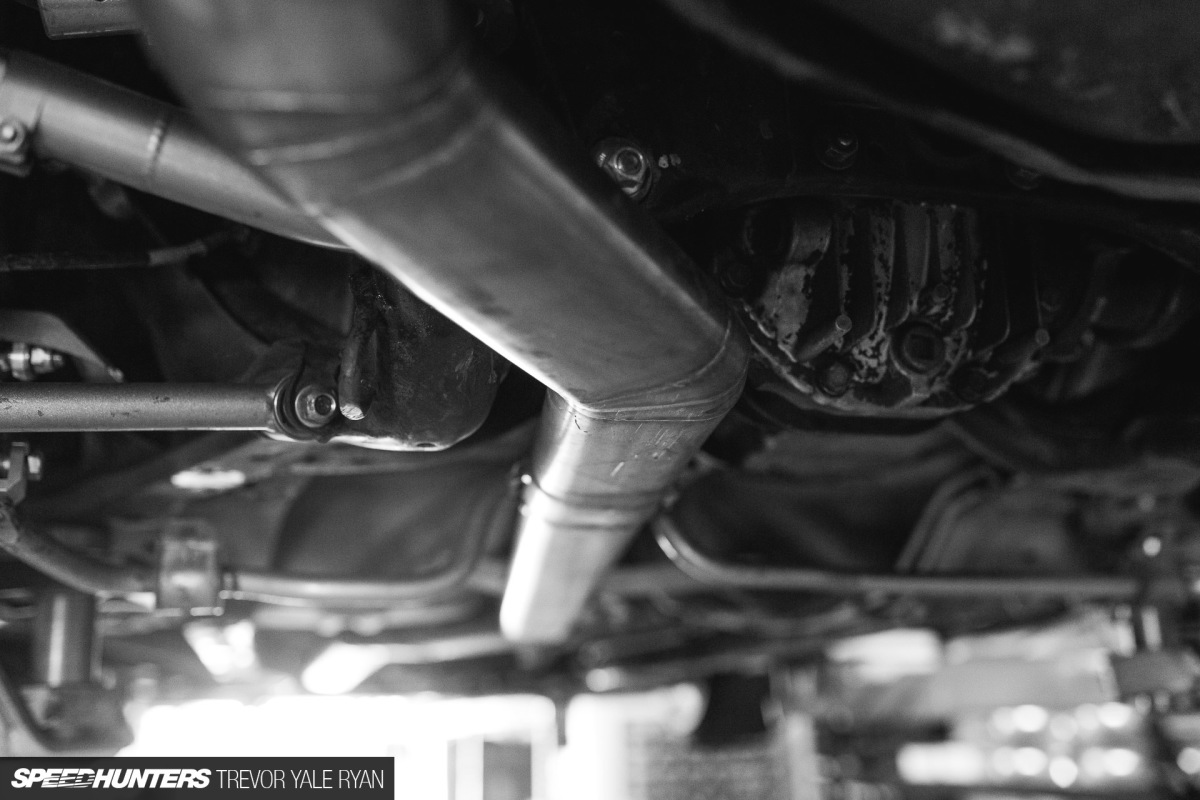 If you're in the mood for a serious throwback, here's a ten-year-old spotlight on the car. It's pretty clear that for everyone working here this isn't just a job, it really is their life.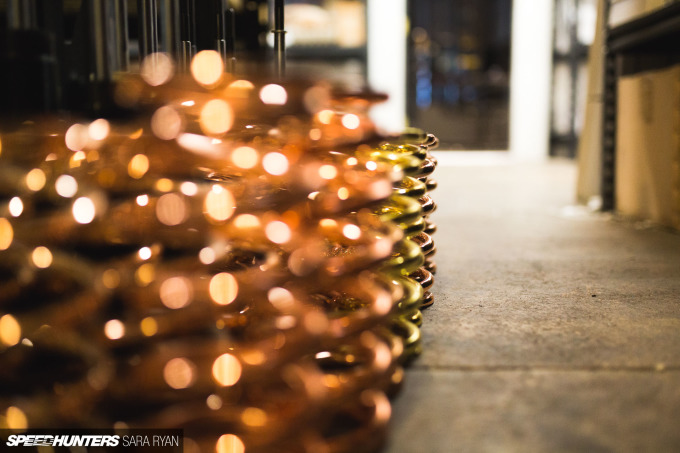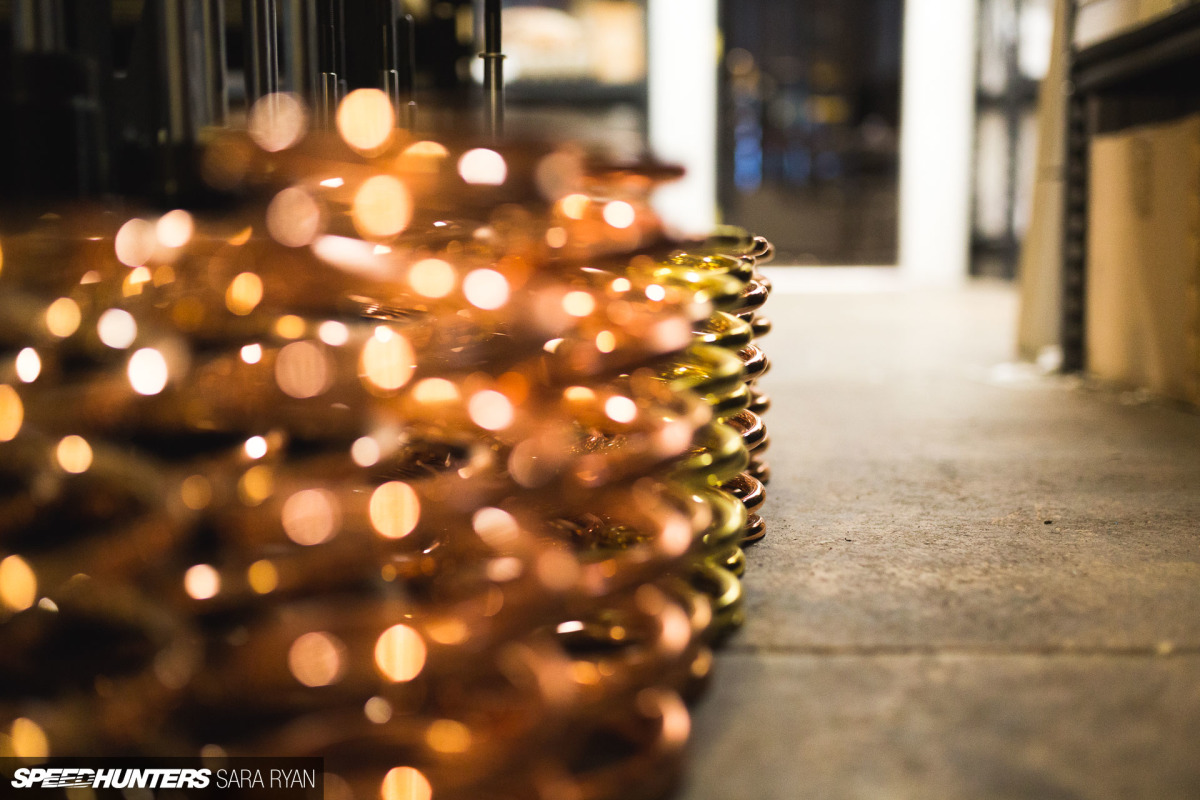 This is doubly so when it comes to Parts Shop MAX president Dan Greenbank. Following the rows of gold back to the front of the shop, I asked Dan what an average day might look like.
Final Boss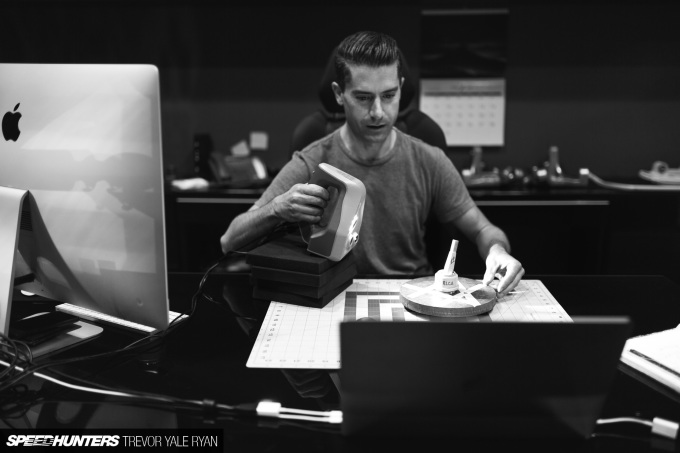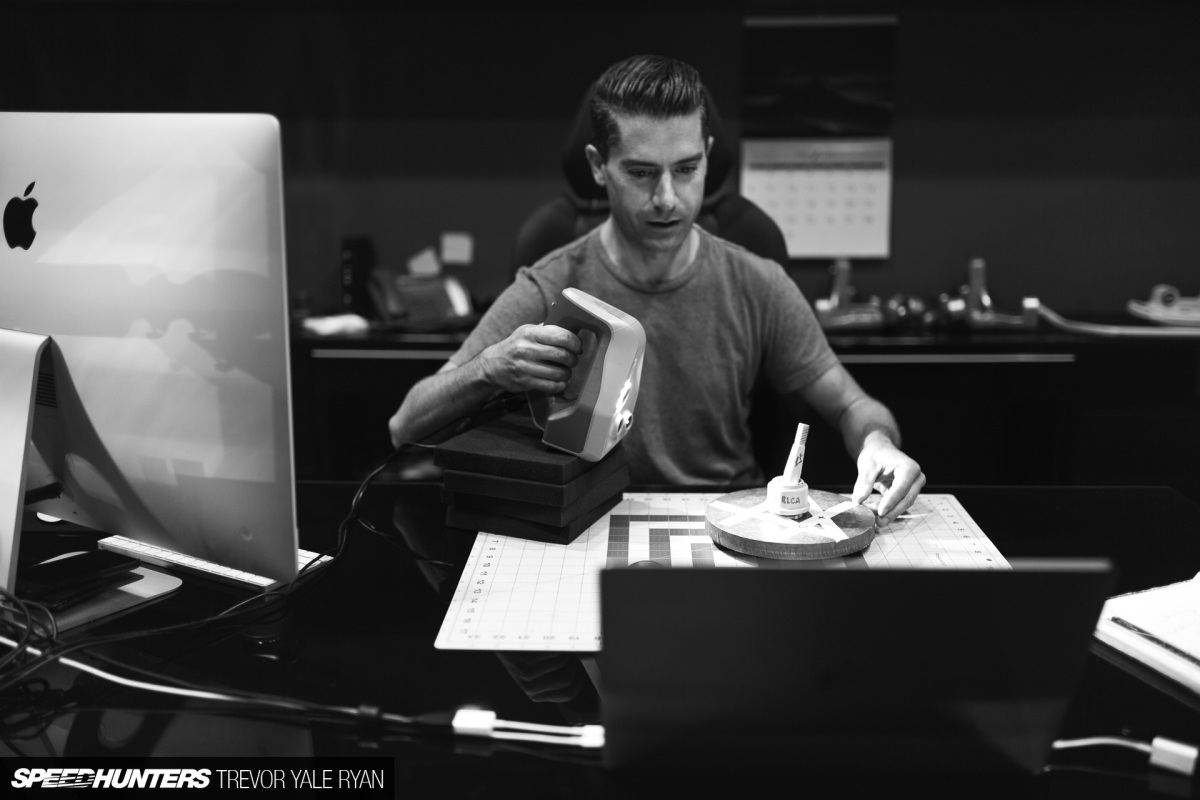 Each day for Dan varies widely, but most have at least something to do with design. There are plenty of stages in the process of suspension design, but before any physical prototypes can get cut at the machine shop or any actual testing can take place, virtual parts are created on Dan's desk first.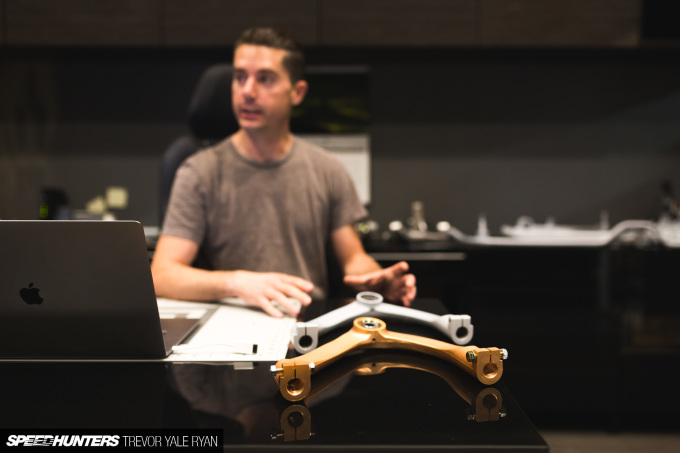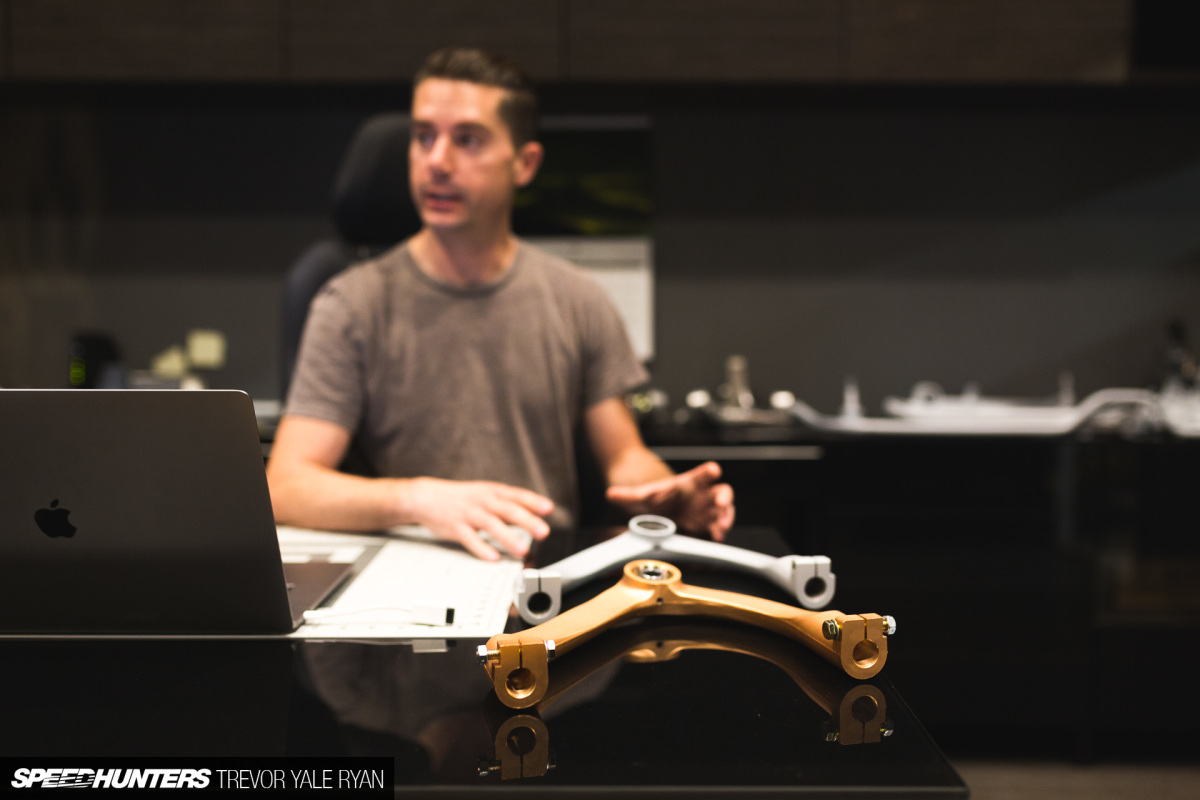 From material selection and manufacturing options — which Dan is discussing with me here — there are an infinite number of choices you can make along the way.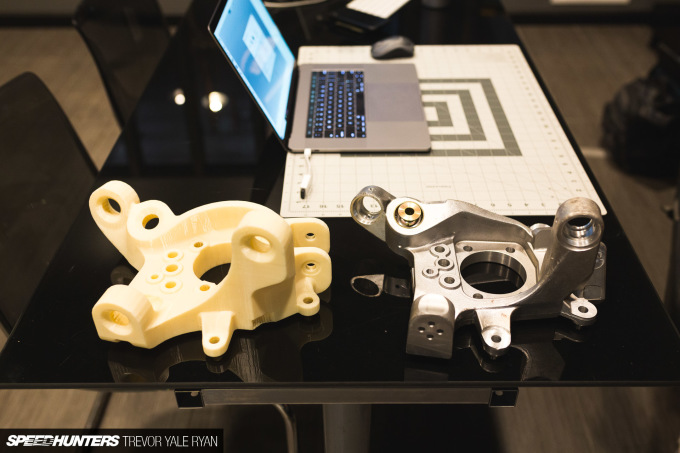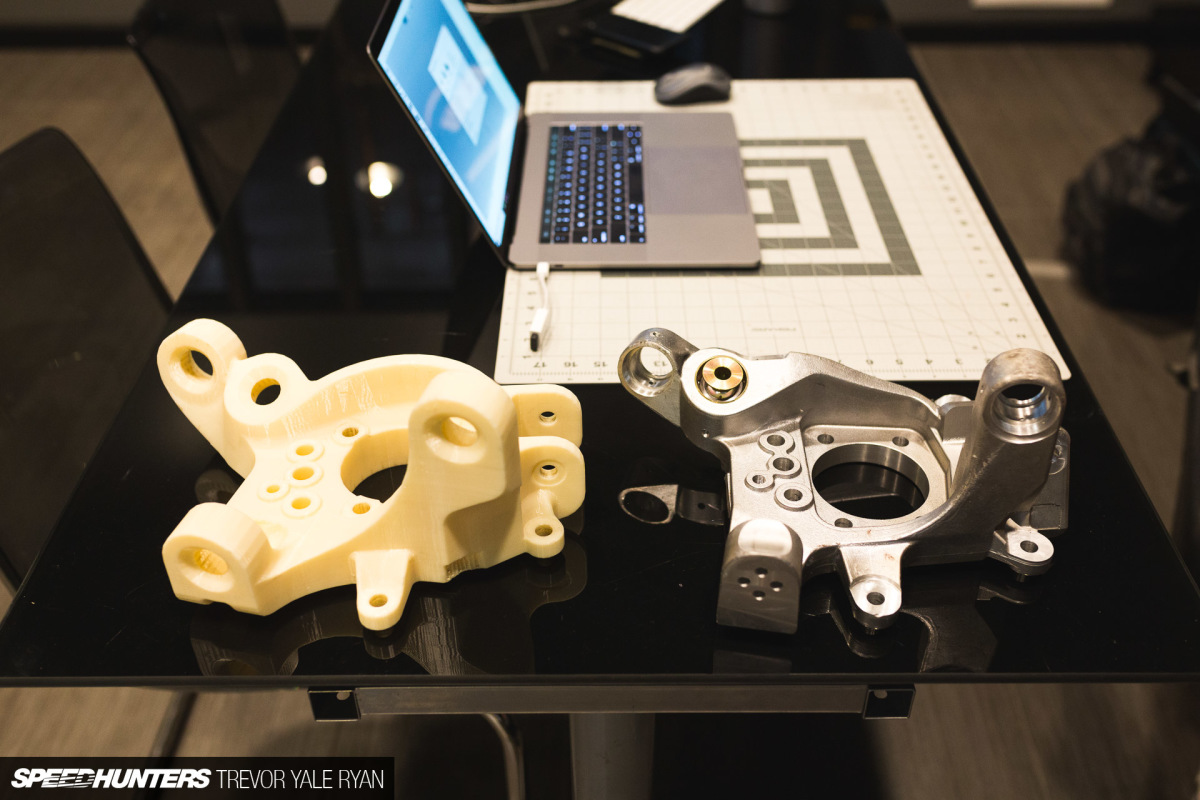 OEMs have such huge budgets and relatively unlimited resources when it comes to the design up front, meaning that there's a certain trade-off at play. For Chevrolet, if their engineers could find a way to save $5 per car being made, they can save the company over $1,000,000 on the C6 Corvette through production, for example. With budgets to hit this means that certain compromises, from material choice or end performance figures, must be made.
Similarly, at any small workshop you have resources to manage; anything you can do to save time along the way means that more development (or better materials) can go into a given part over a given timeframe. This may all be obvious, but what's less obvious is that MAX "started their own factory operation years ago that has been following the path to vertical integration."
But Dan assures me that whether fabrication is done in-house or not, quality control and logistics as well as final assembly is handled locally before parts are shipped to distribution points.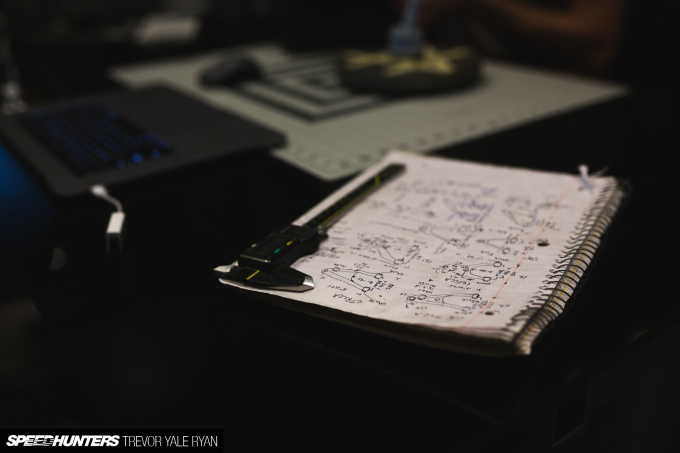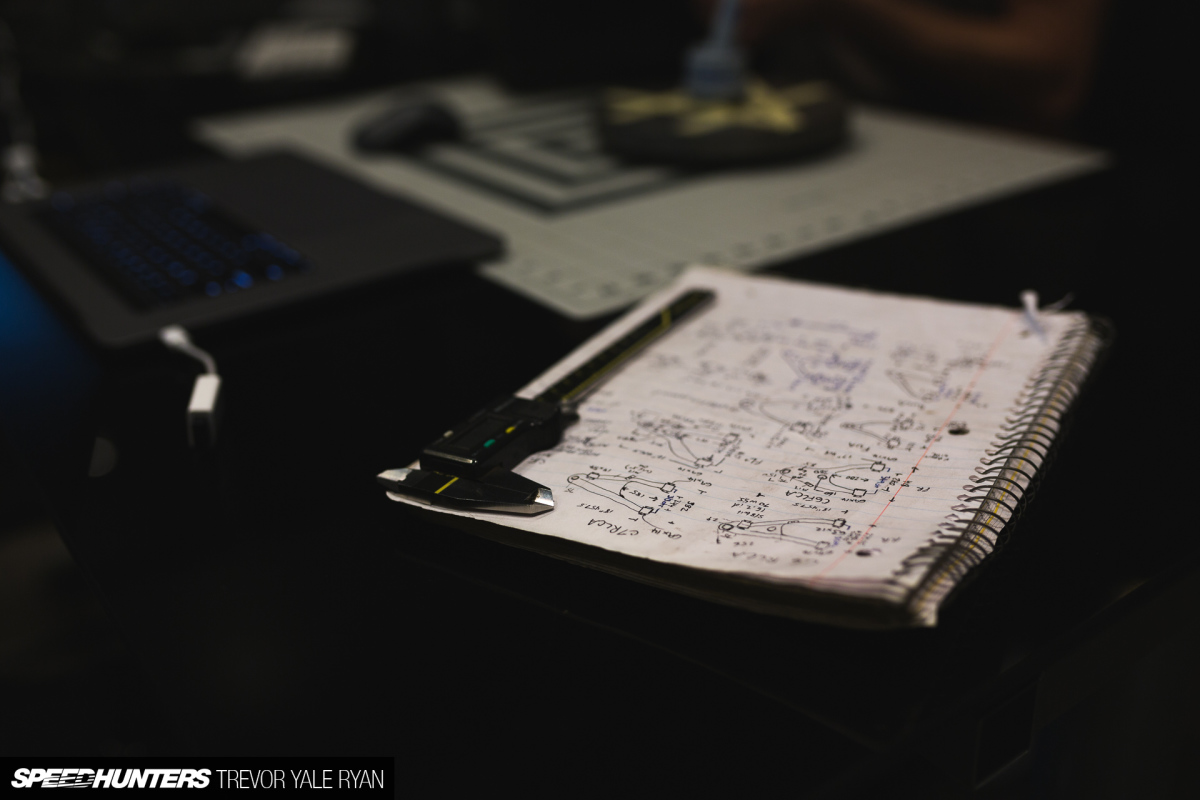 On the topic of R&D, Dan needed to get some measurements from a tapered end link on the day I visited, and while pencil and paper has gotten us pretty far over the last two millennia there's really only one way to continue to push the envelope.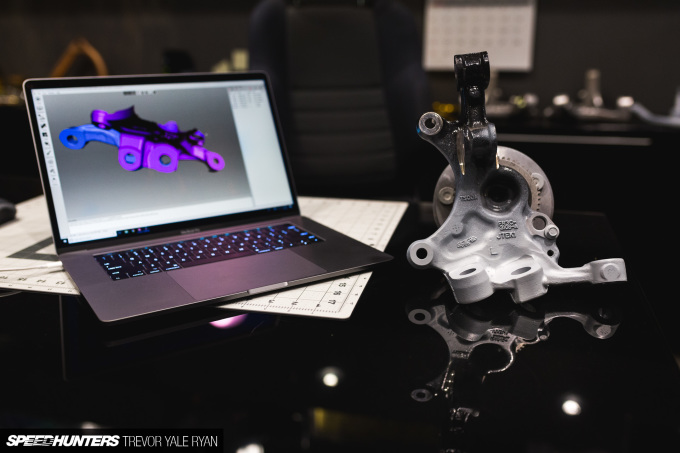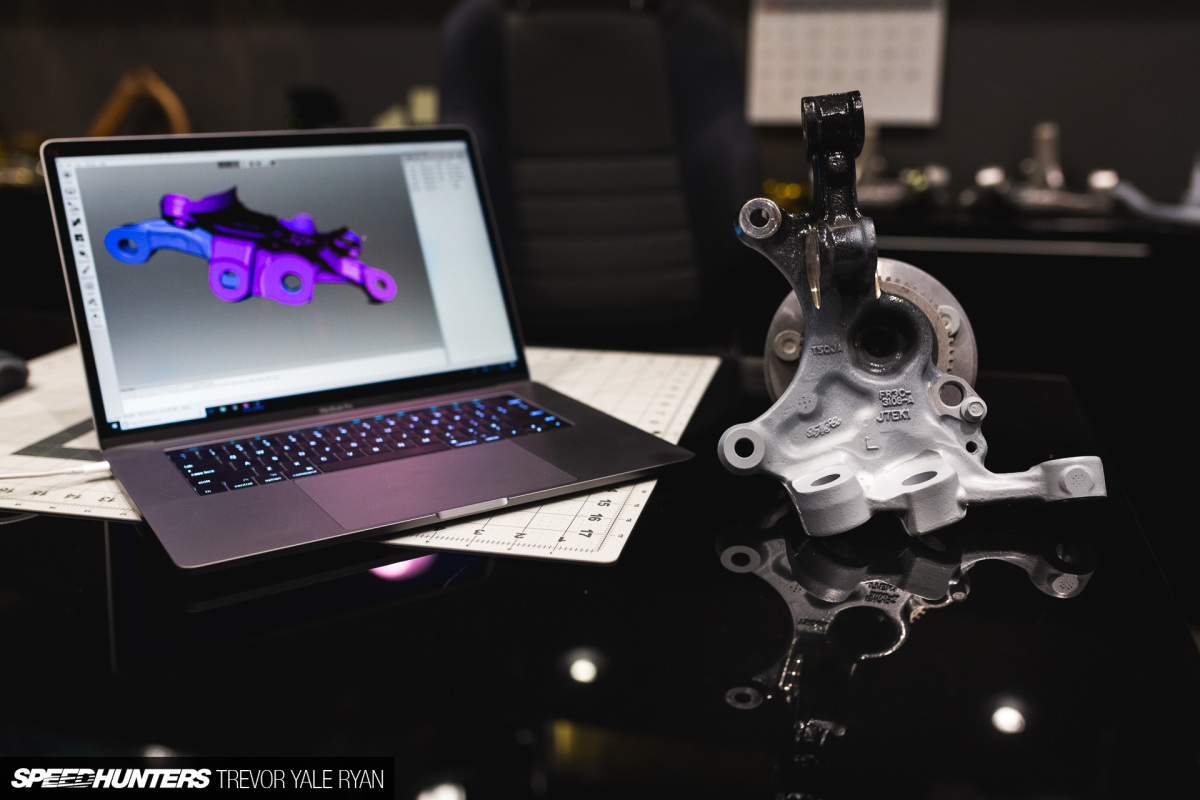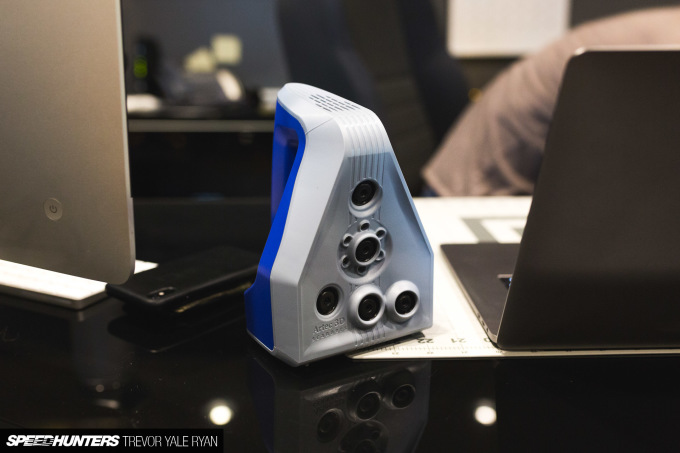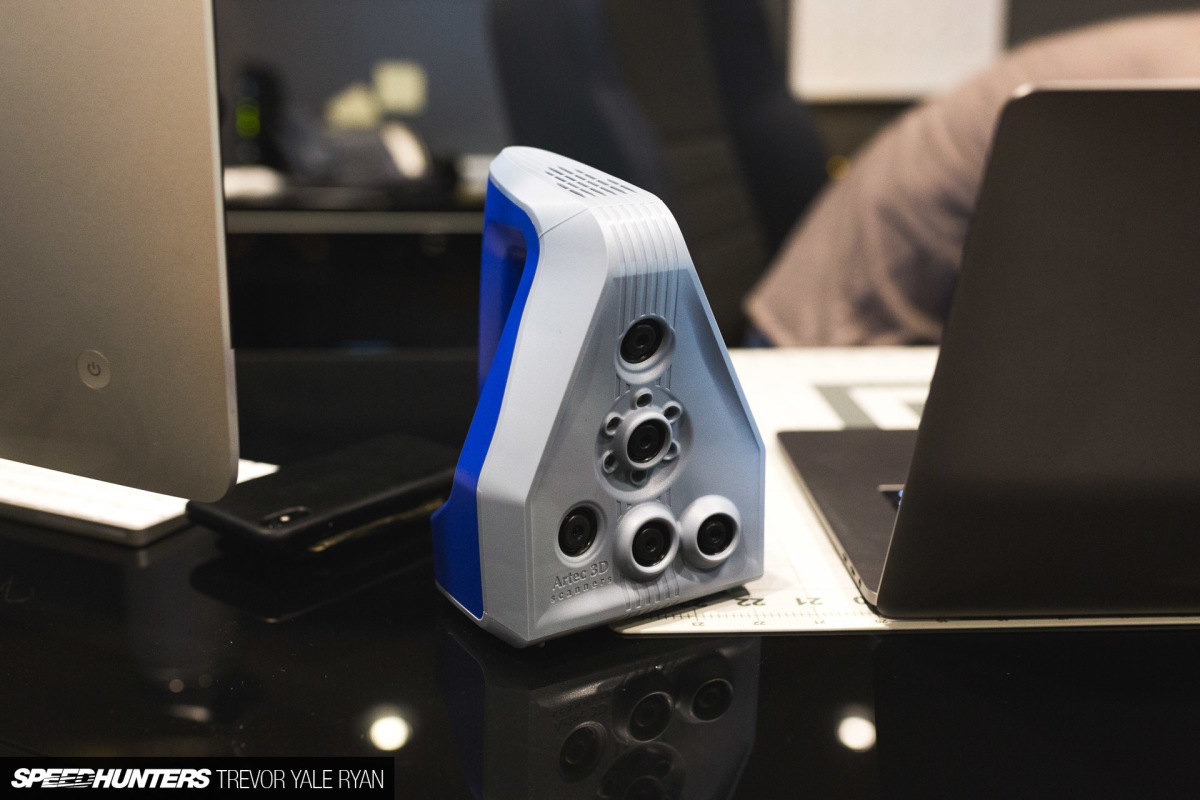 What may have once taken teams of engineers days to achieve can now be accurately accomplished by one man in a few hours. That is, with enough passion and practice.
Same Same, But Different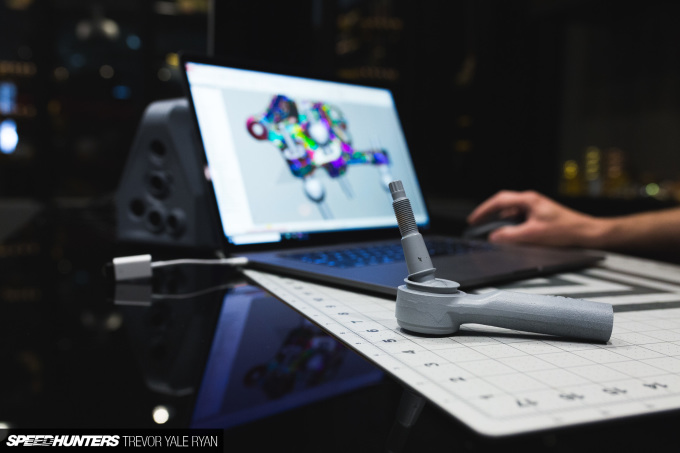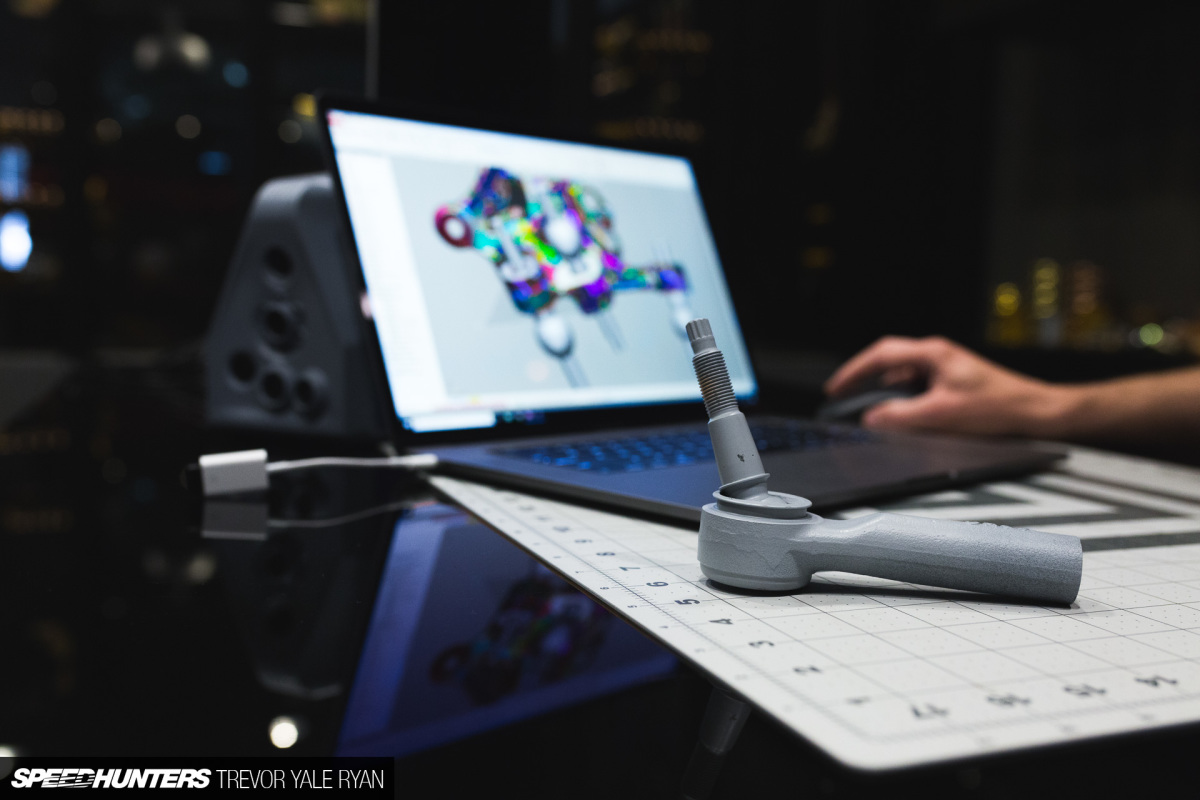 Dan told me he needs to virtually mate this tie rod end with its assembly so that he "can confirm the existing and altered roll center, bump steer, Ackerman, steering angle, and quickness" of the setup.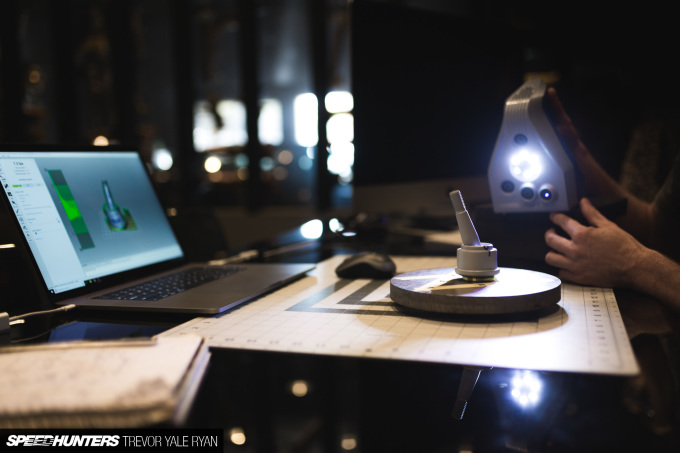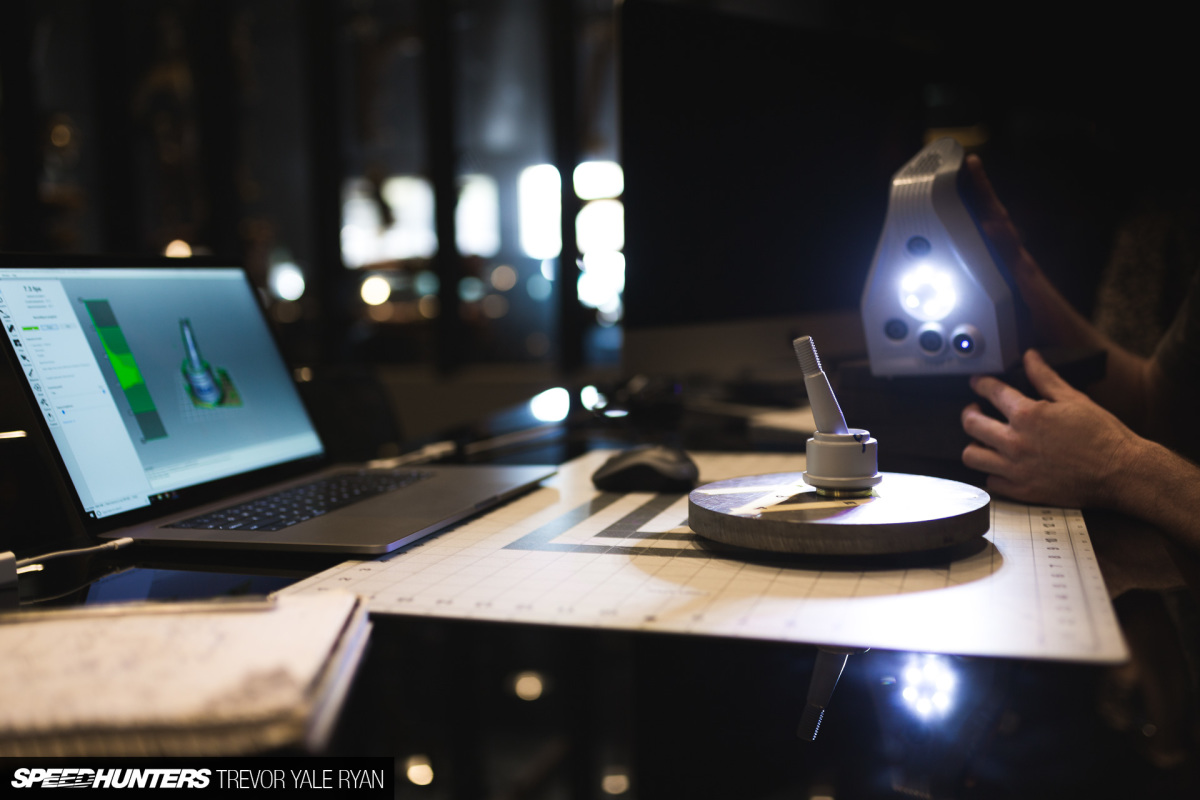 Once Dan's rewarded with a uniform representation of the digitized surface in the form of a useable mesh he can check rotation and joint centers virtually. Dan says this ultimately greatly speeds time to market since this means less real-world testing between iterations and more computer time refining and improving the assembly.
So, that's a slice of a day in the office, but it isn't the only office Dan has.
Testing Time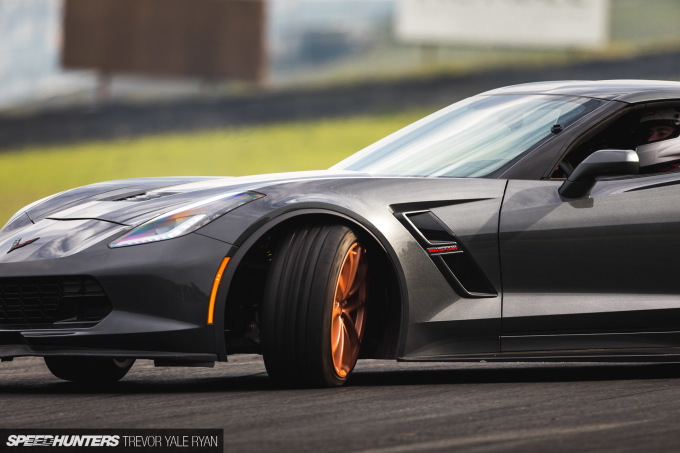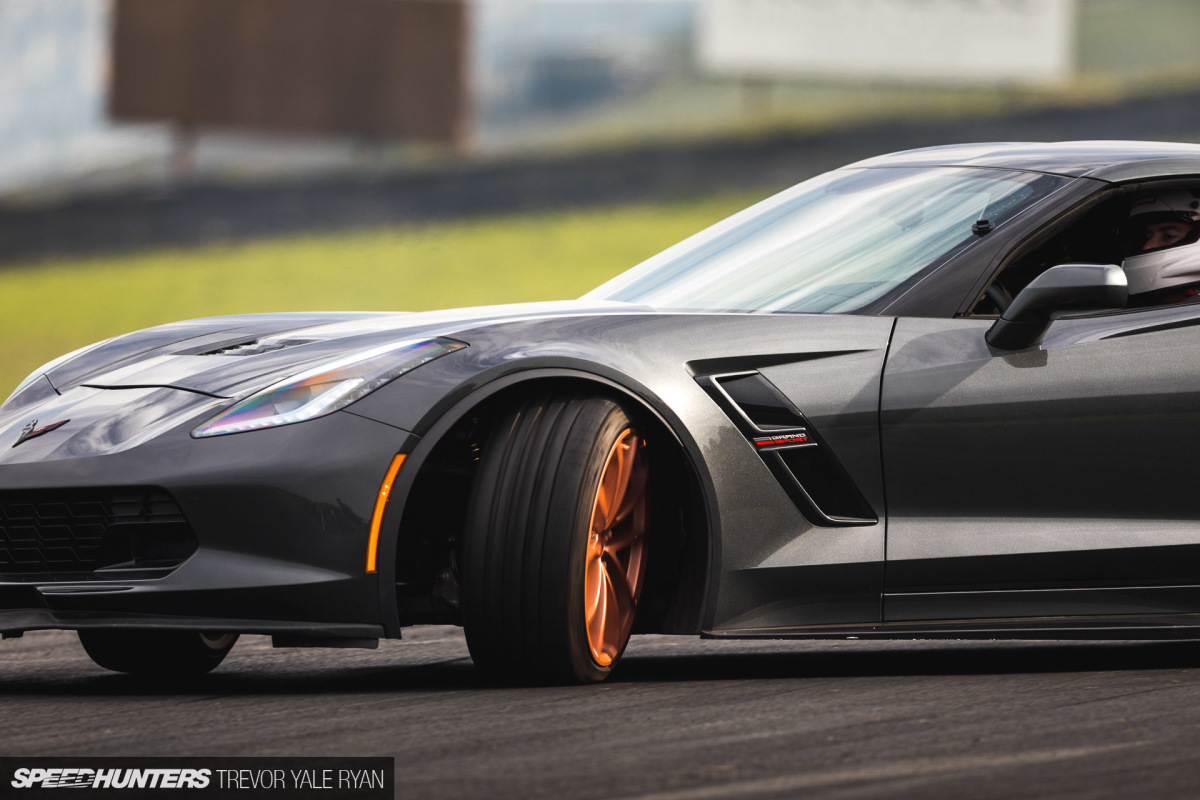 When it comes to actually driving, Dan says he has to be careful to make sure he doesn't ruin the enjoyment of the hobby. Testing his own parts "is a very thoughtful process; we're out there with a very specific agenda and trying to get a feel for very specific types of response that we've designed in. It's not me out there having a blast." At the end of the day, it's work.
Dan says the irony is that he chose this job to have more opportunities to drift, but with his workload the reality is that he has less. But, "in the end it's still in my blood and if I go too long without a track day, it'll just drive me nuts. Drifting is where I can release stress and frustration by being in a state of flow… when the car performs predictably as an extension of yourself, that's where the pleasure is at."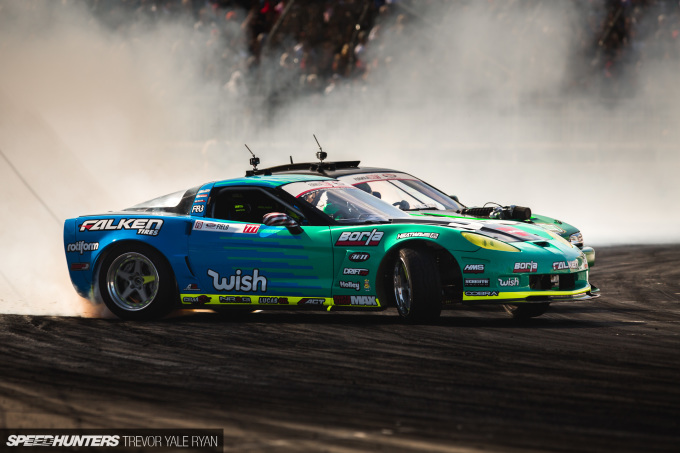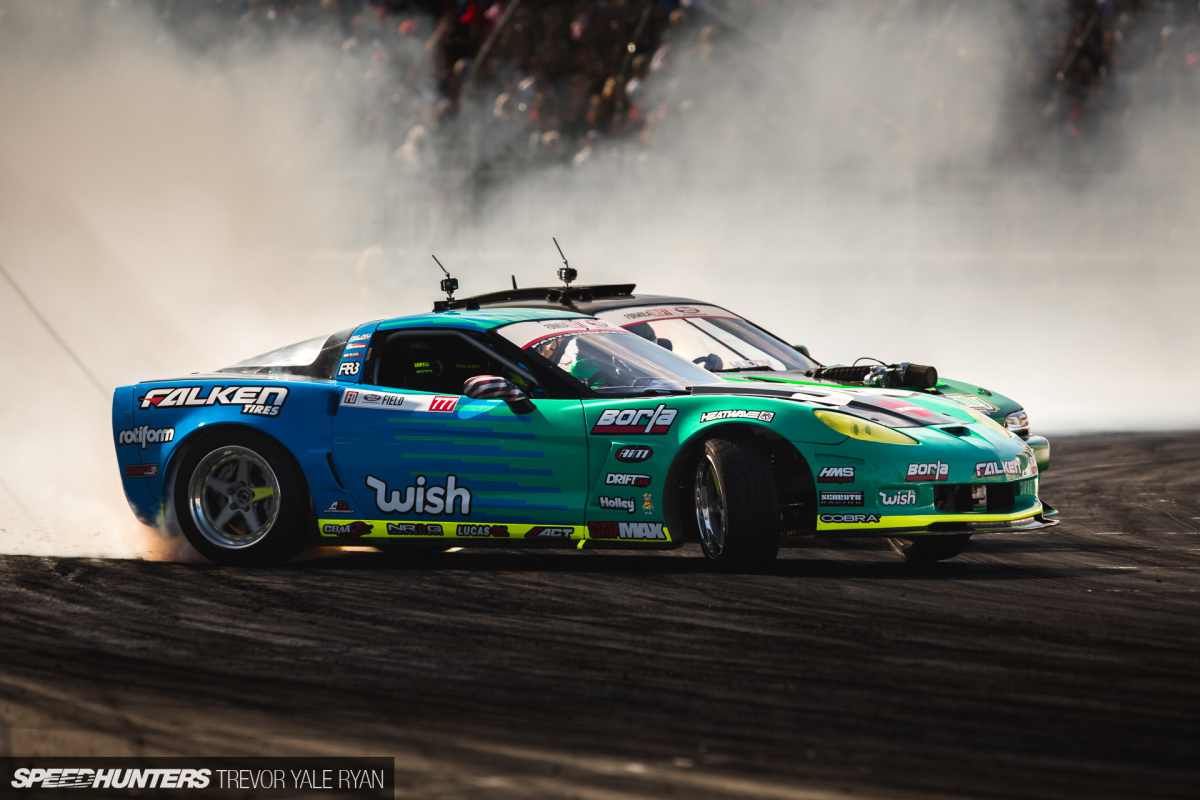 It's all relative, of course, but I can totally relate to what Dan's talking about here. And to avoid further sullying Dan's time spent behind the wheel going sideways he's avoided driving competitively on any level as it would bring "a lot of pressure," and really only serve to take more fun out of a supposed-to-be-fun activity.
When I asked how it feels to drive on parts that Dan has developed himself he says "there's no particular source of unusual satisfaction." I thought this a surprisingly straightforward answer but this is just normal for Dan, as he's always been building parts for his cars and subsequently abusing them at speed. In many ways this is what separates Parts Shop MAX from other companies, as most of these parts (and ideas) started out on one of Dan's own cars.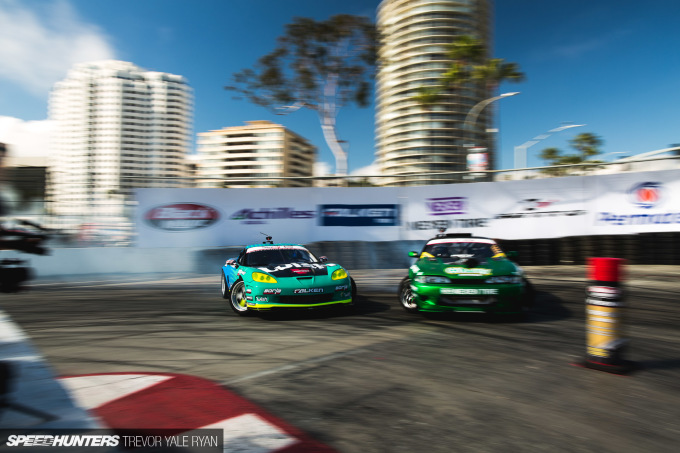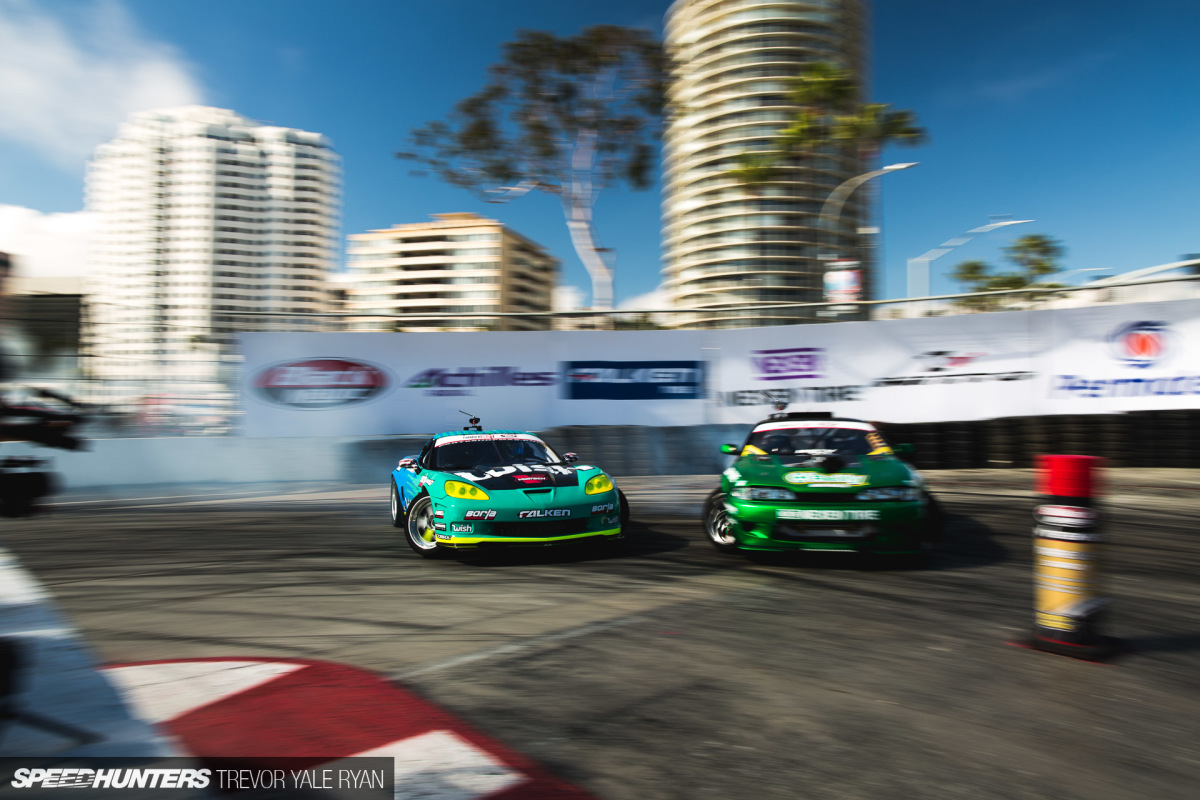 Once the part reaches a certain point developmentally it makes sense to share it with the community, and that's exactly what Parts Shop MAX does. On this note, Dan is quick to admit that there are some projects the shop has undertaken purely out of curiosity rather than as a sound business model.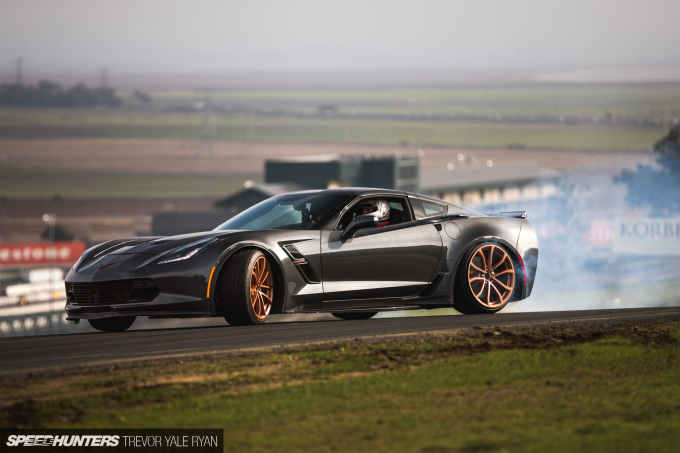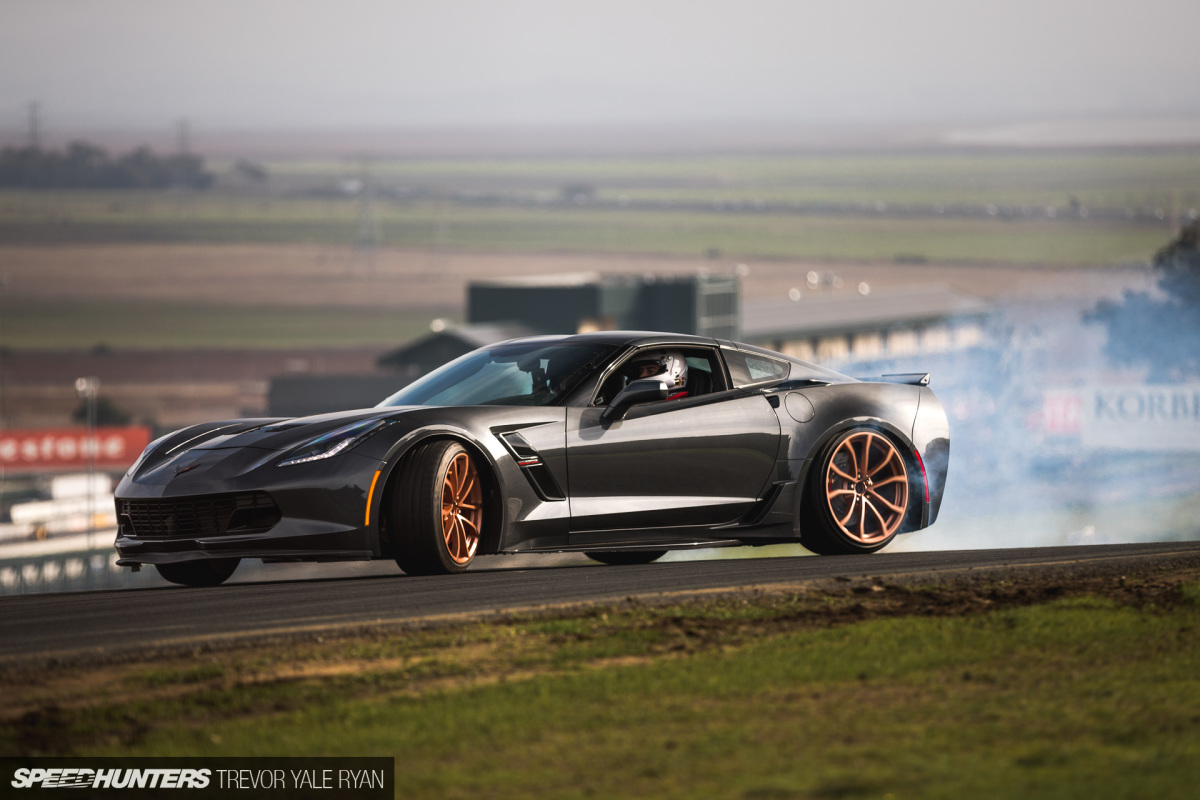 While they generally "dig very deep in popular enthusiast chassis" you've probably noticed Parts Shop MAX has been playing around with a C7 Corvette, a car which essentially has no enthusiast base when it comes to drifting. As much as Dan says as it's his shop's duty to serve the tried and true platforms, Dan feels that dreaming a bit and having inspirational builds of their own is an important part of the company's future.
It might not make too much sense to develop parts for a market that isn't there, but when Dan pointed out the out-of-the-box performance of a late-model Corvette or the S550 Mustang, I had to admit there's a ton of potential as a drift car. That's a story all to its own, and certainly a topic for a different day.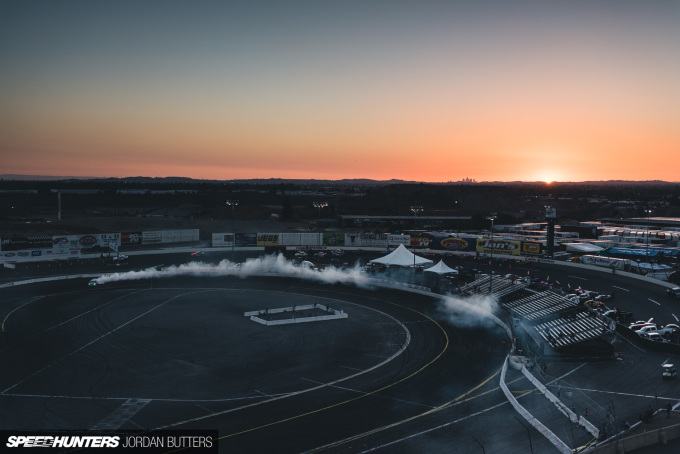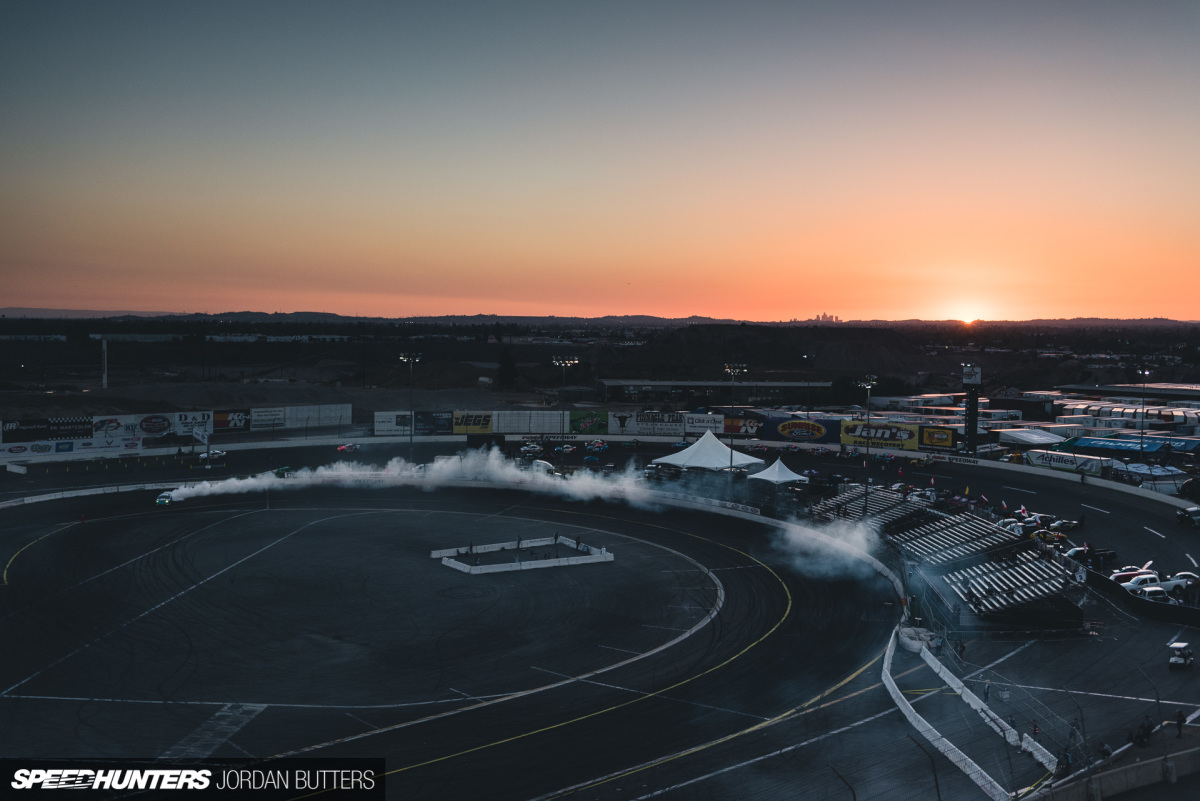 As it's been a few months since my visit, Dan told me that they're now "using bigger and better tools to do the same stuff." They've purchased a new scanner, they're more heavily using 3D printing for prototypes, and Dan's tells me they've tossed out all the jigs you saw earlier which weren't CAD designed and laser cut. He's also picked up a welding robot for the shop since I was in town.
Dan said "The new tools bring symmetry that wasn't possible with hand-made mockups and when the first articles made for testing are as perfect as they are lately, we don't need to spend time and money going through iterations anymore." Also since my trip south, MAX has also brought on a full-time, in-house CAD engineer and I can't wait to see what Parts Shop MAX gets up to next.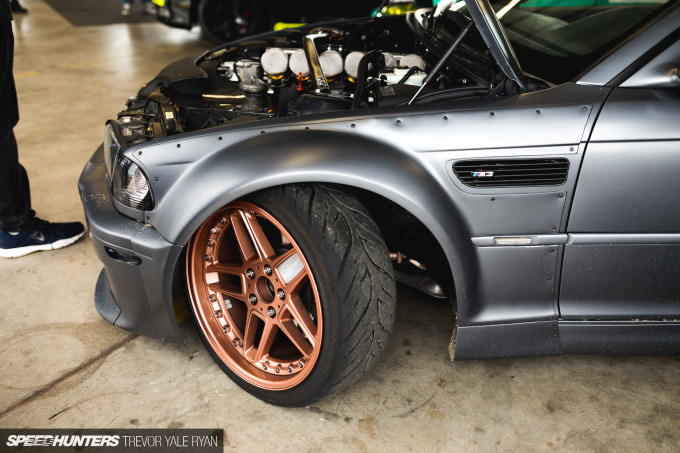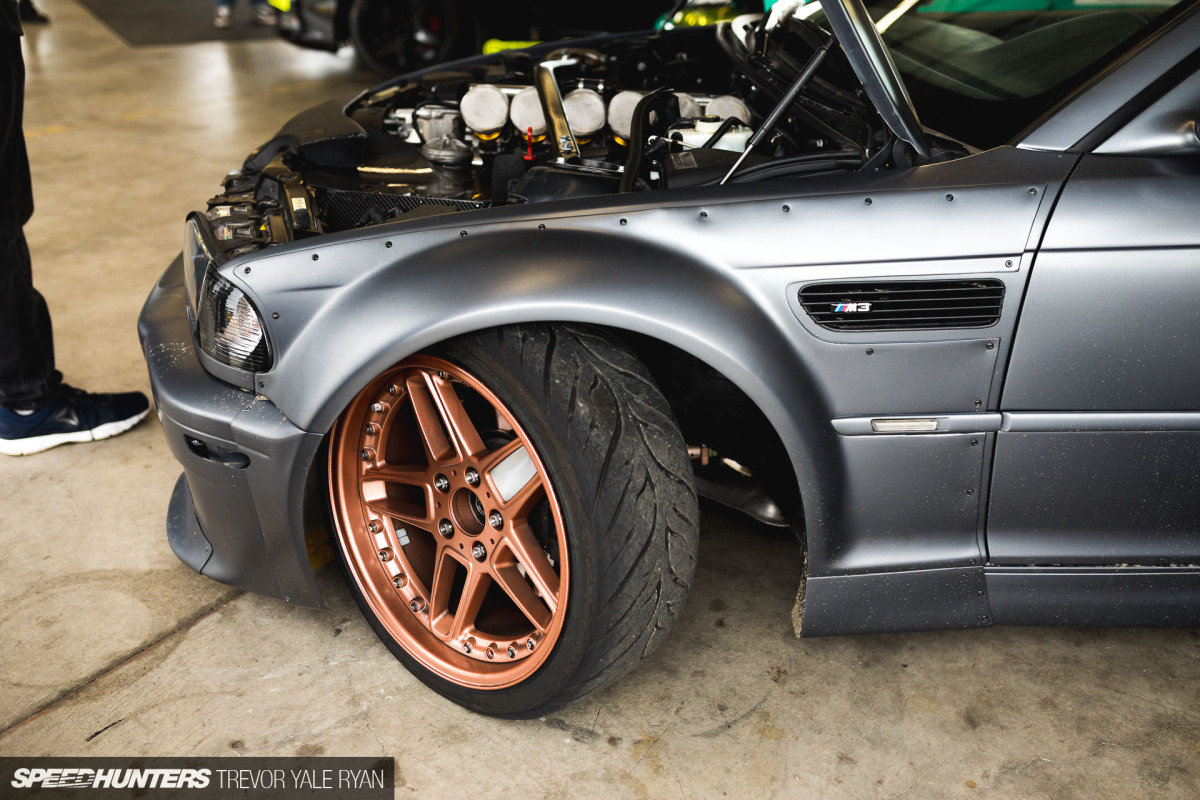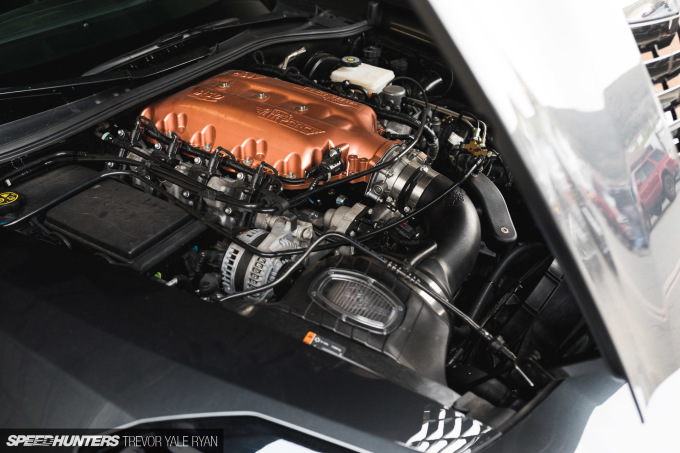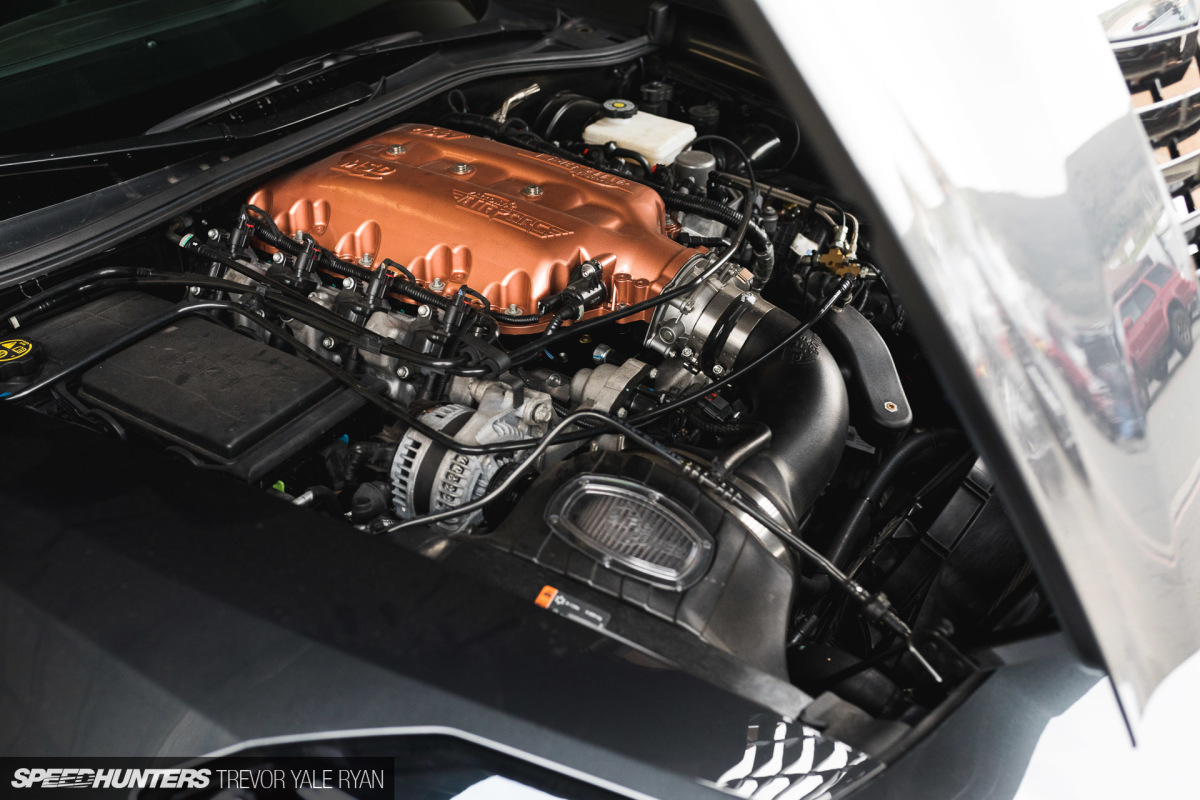 Whatever the result, know that it'll come only after a load of hard work and dedication.
When chatting about this Dan told me to consider a really cool, old school lowrider. One came to mind and Dan said, while certainly belonging to a genre outside of his core interests, if it's well done he'll definitely have love for it. "If there's one universal thing everyone can respect it's the effort. We want this to be transparent in everything we do; hopefully for thoughtful enthusiasts the parts speak for themselves."
On that note, if there's anything you'd like to ask Dan himself, or anything in particular you'd like to learn more about at the workshop, let me know in the comments below.
I'll be heading back soon for a certain fleet of copper-on-gunmetal builds which deserve a whole lot of attention…
Trevor Yale Ryan
trevor@speedhunters.com
Instagram: tyrphoto
TYRphoto.com
Parts Shop MAX