Putting Japfest Poland On The Map
In November 2013, when the idea for an event popped in my head, it was just a dream.
But if it wasn't for having the 'right people' by my side, that dream of uniting JDM enthusiasts in Poland with an event that everyone could be a part of would never have come true.
The JDM scene, or even import tuning for that matter, didn't really exist in Poland until a few years back. There was a common belief in automotive business and communities here that 'JDM' mostly meant kids in Civics with tacky modifications and not a whole lot else.
My ambition was to prove them wrong.
I live in a country where the communist era left some significant marks on the last two generations and our way of thinking. Most people here still think that German cars from over the western border are without equal, and therefore they're held in very high regard. In many parts of Poland, this thinking hasn't changed as it has been passed down to the next generations.
Poland hosts some of the top European events for the VAG and BMW scene, something that's come about over 20+ years. My dream was to do a similar thing and chase the German car scene with Japanese cars. It just needed some time to grow and the right people to make it a reality.
At the end of 2013, when we recorded our first video trailer introducing a Polish Japfest event to the wider public, I was lucky to already have a great group of friends around me, all very optimistic and eager to make the change together. I will say this many times, but I would never have succeeded without the support of these people.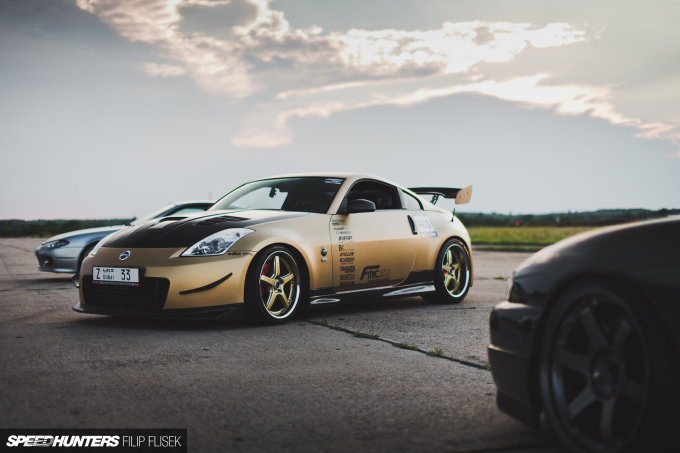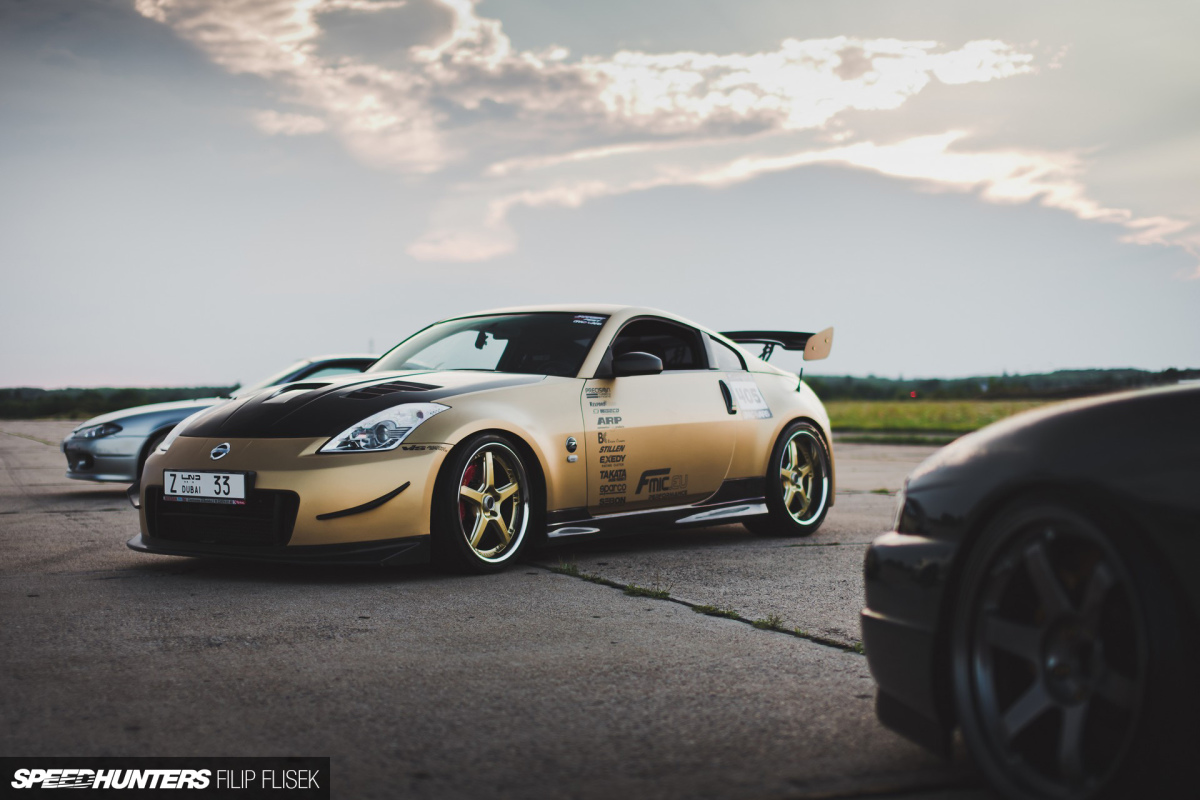 The First Spark
The first Polish Japfest event in 2014 was a crash course for us. We weren't sure if we'd be able to finance the whole thing, and were ready to pay out of our own pockets if it didn't work out. With zero marketing budget, we aimed for 100+ selected cars with their drivers and friends on board, but didn't think there would be a big spectator turnout. However, we ended up with 160 cars at the event, and you should have seen our faces when we ran out of visitor tickets by 2:00pm on the first day.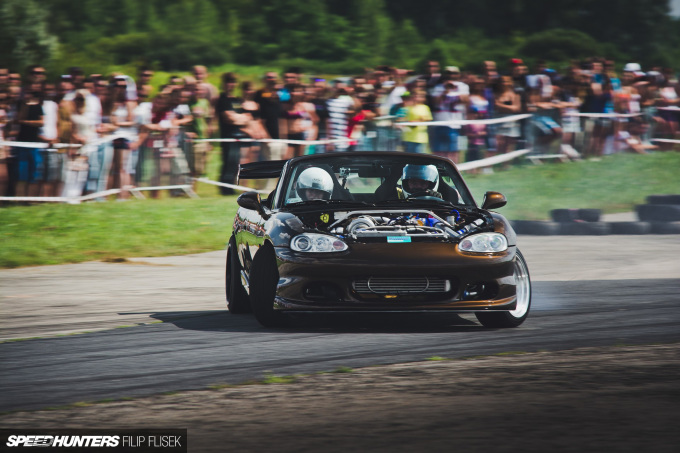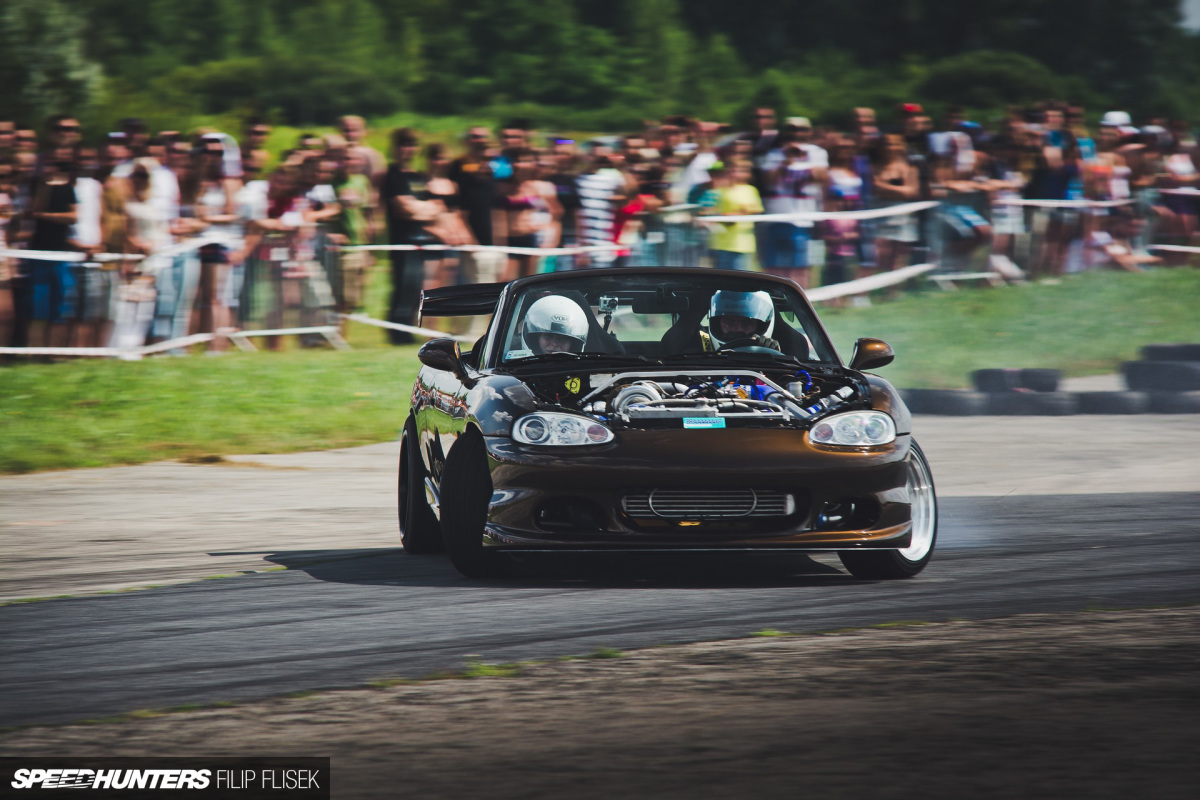 Because the event was much bigger than we ever imagined it would be, there were a lot of things overlooked, like having enough caterers and toilets. It was very stressful for me. But then there was the reward: the looks on people's faces. I had never seen so many happy faces in one place before.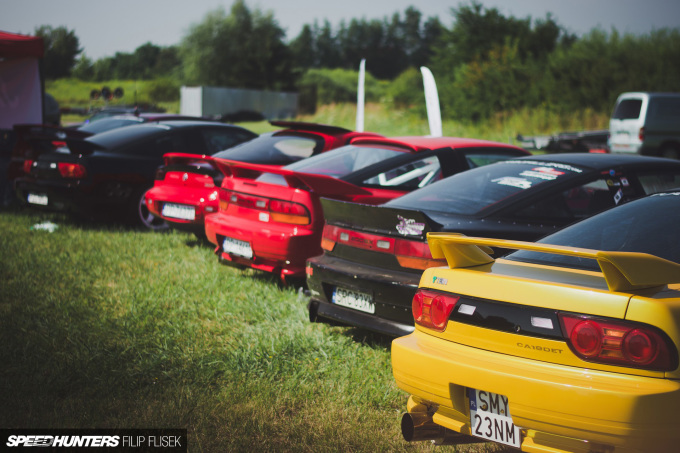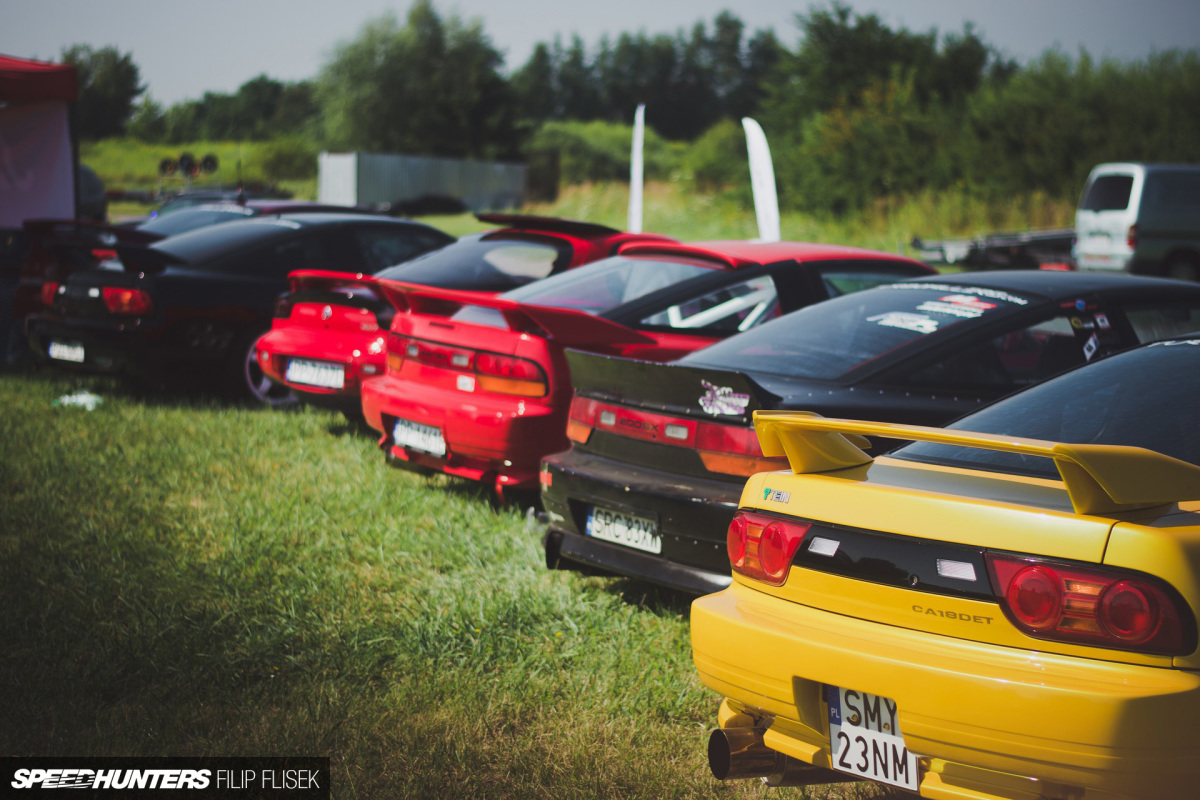 For the very first time in our country, JDM car enthusiasts had an event of their own. Finally, we could all enjoy a hot weekend of BBQs, inflatable swimming pools, and of course – modified Japanese cars. Some kind of magic happened, and all of the boundaries and prejudices just disappeared.
Skylines, Supras, Integras, Subarus, Evos – all of the cars we love together in one place. Despite these cars having their differences, the owners seemed to have the same points of view, and craved the same kind of style or performance upgrades.
That was the first spark for us.
The second edition event in the same place (Wrocław, Poland – basically it's where we live) was even bigger. We were better prepared this time around, gained some great sponsors, and for the first time had a true Japanese title sponsor in Yokohama. Having such a big tire manufacturer on board instantly made the whole thing look so much more professional than before. We were only into our second year and already the event had become something serious and more commercial; companies were interested in what we were doing.
On top of the 250 cars that entered, we organized a great awards gala in the evening. It was such a joy to watch it grow 100% in just one year; we understood we were going big and that dreams finally do come true. Nothing could go wrong, right?
Except they can.
A few months after the event, while preparing for the third and biggest Japfest in Poland, we were told that our race track venue had been sold for US$10mil, and was destined to become a logistics center. Within a few weeks the bulldozers arrived and the cradle of motorsport in our city was gone; our hearts were broken.
This was the third race track that had been closed in our country within just two years, and all that remained and which were suitable for drifting, time attack, hundreds of cars and thousands of spectators were prohibitively expensive to hire out. Even with a lot of help from our sponsors, we were not capable of relocating the event to one of these locations. Dark clouds covered the next edition of the festival, and I came so close to announcing that Japfest in Poland was no more.
The Old Soviet Airport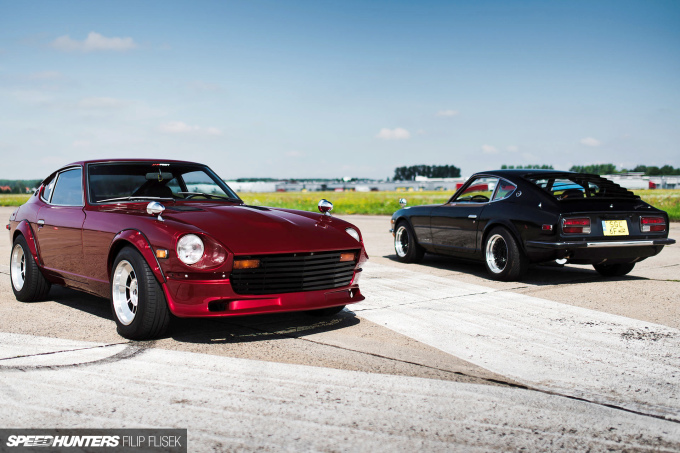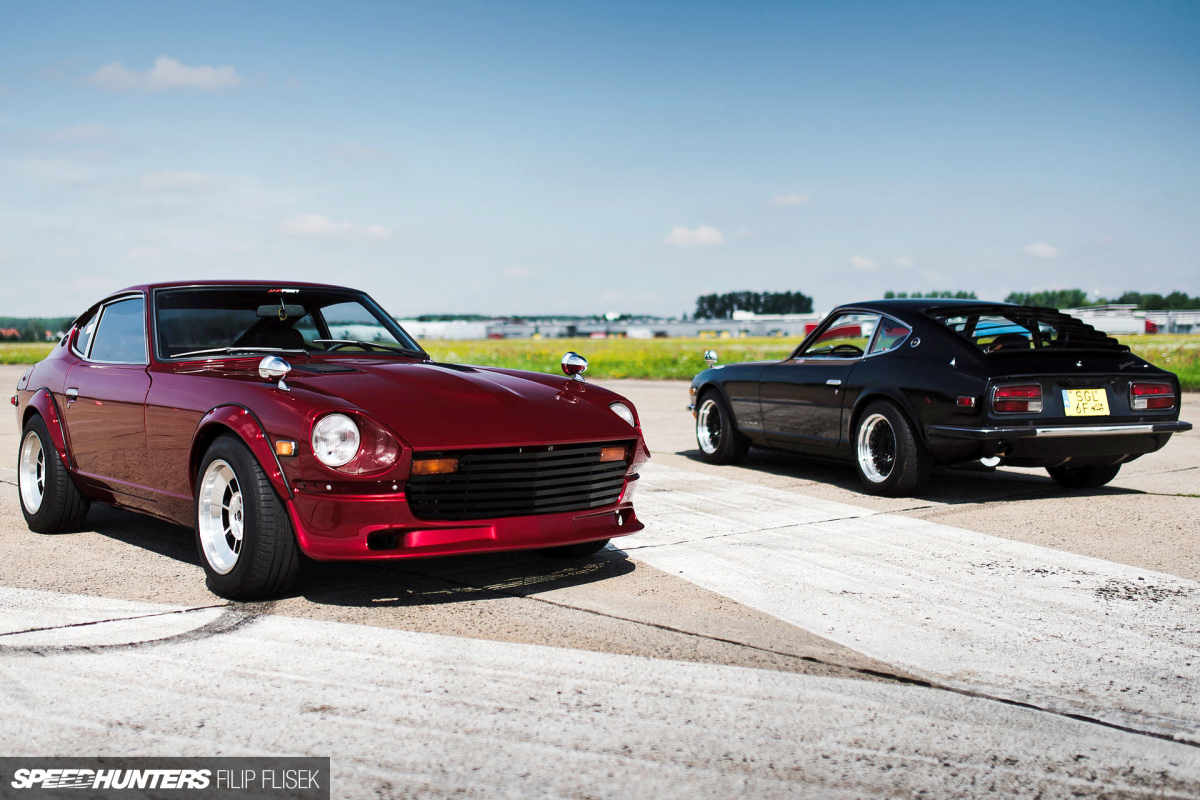 In January 2016, I received a message from a friend located in Legnica, 60km away from our city. He wanted to tell me about a Soviet airport that had been out of order for years, and was now mostly used by a group of paragliding enthusiasts and driving schools, as a possible solution to our problem.
I was totally skeptical about the idea of organizing any event at an old airport. I don't know what it's like everywhere else in the world, but here in Poland, motorsport events held at airports have always had a bad reputation and are generally never taken seriously by anyone.
But something broke inside me. In the following weeks, as I came to I understand that we just had no other option, I started to think about the airport and tried to imagine our beloved event there. I wasn't sure if the community would be onboard with the idea and could have real fun at such a place, but 
all I could do was treat it as the ultimate test of what we were worth.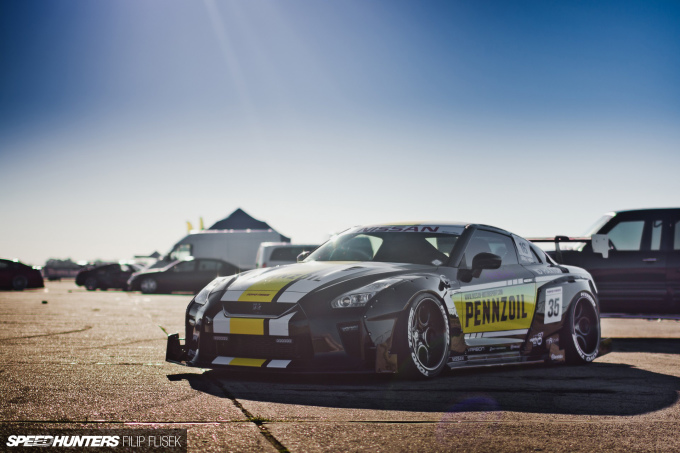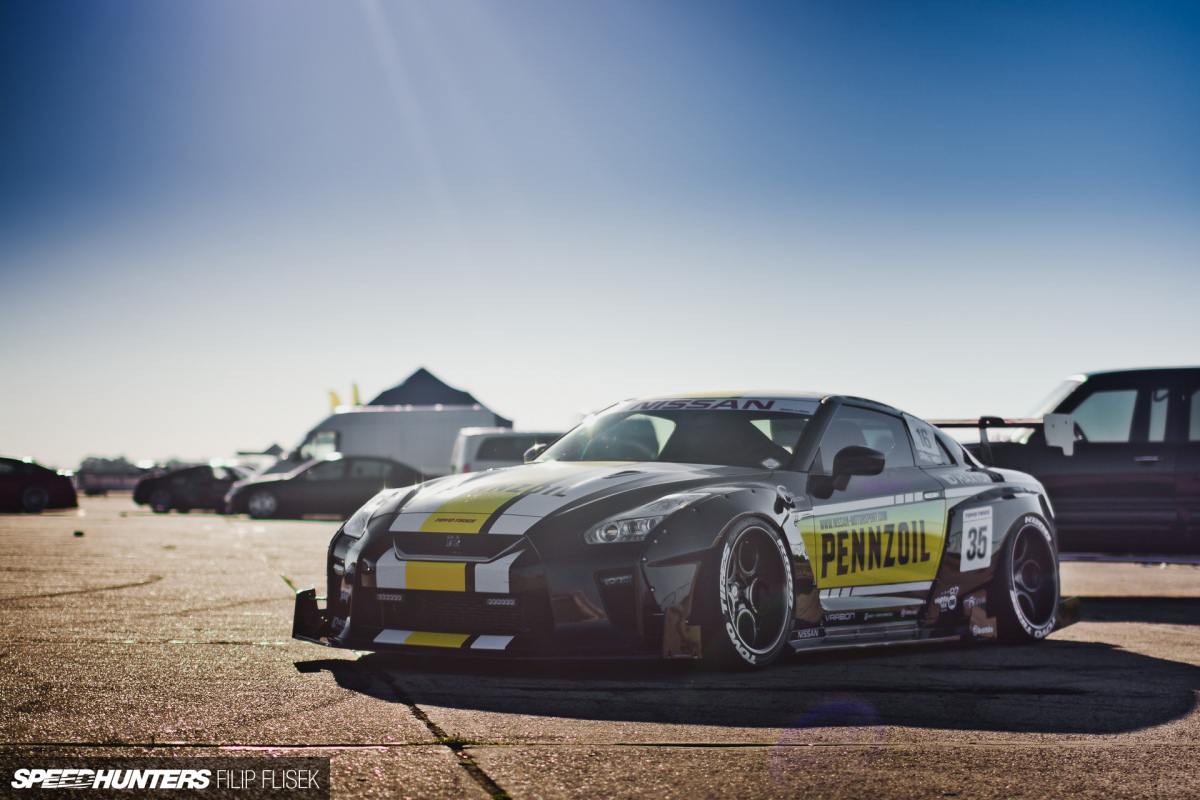 The place certainly had some pros, including the perfect location right at the A4 highway, which is Europe's main east-to-west route, and a tremendous amount of useable space.
The 70-year-old airstrip is definitely not flat like a pancake, but it is two kilometers long, which allows us to run drift demos and competition. Time attack was sadly not an option for this place, but it did provide an opportunity for another speed-based activity.
The Drag Wars Era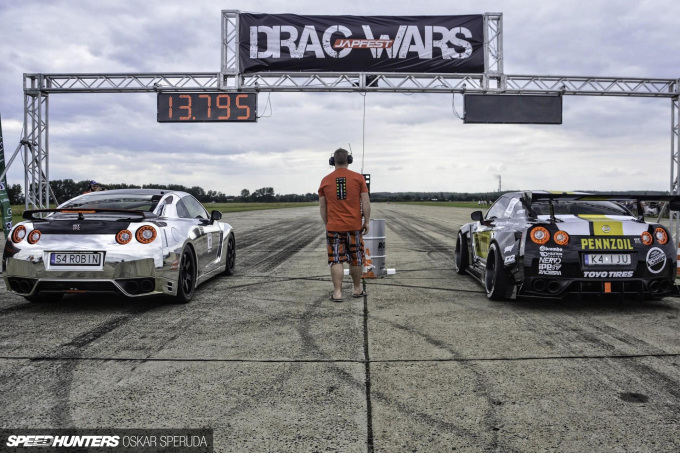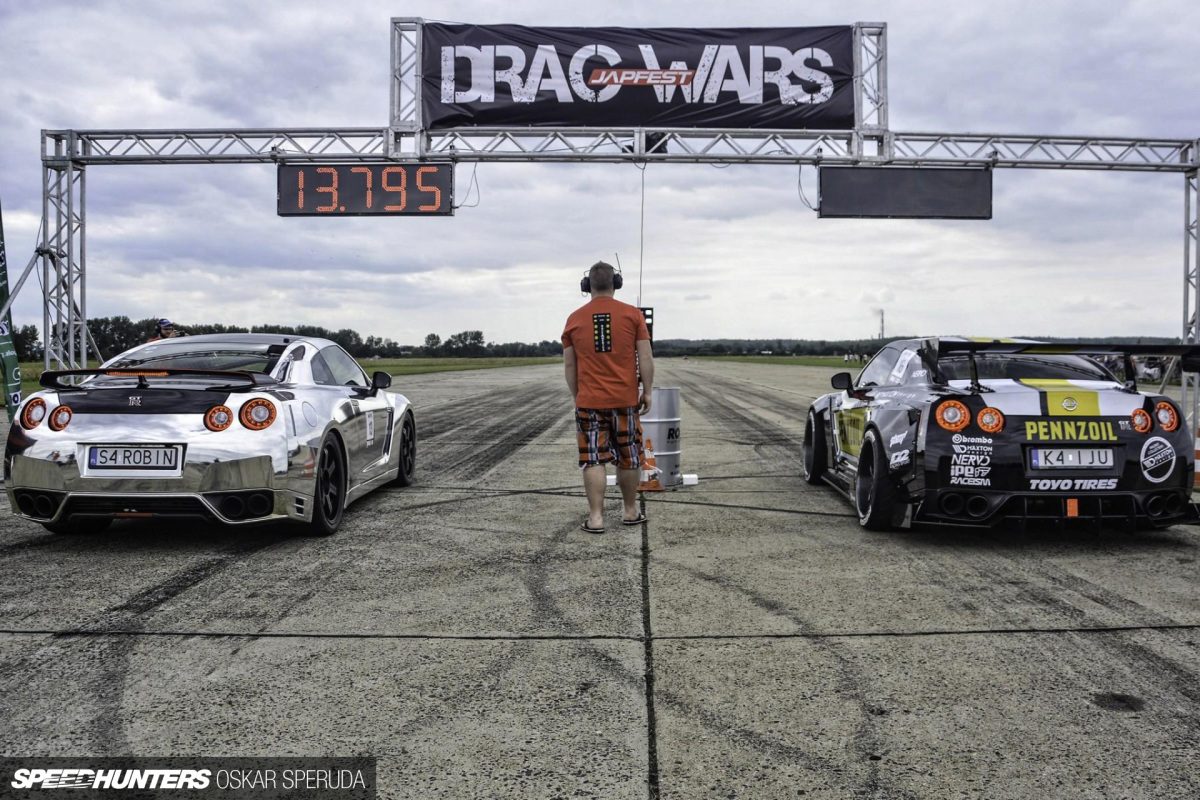 When we announced that we were going to replace time attack – a staple of the first two Japfest events – with quarter-mile drag racing, we were really up against it. Not many believed it could be fun, but the old Soviet concrete turned out to be a game changer. The airstrip, despite being bumpy, is extremely grippy. In fact, it has so much grip that a number of professional drag racing drivers were interested in trying their luck at our event; their experience told them that they might run their best-ever ETs on such surface. They were proved to be right.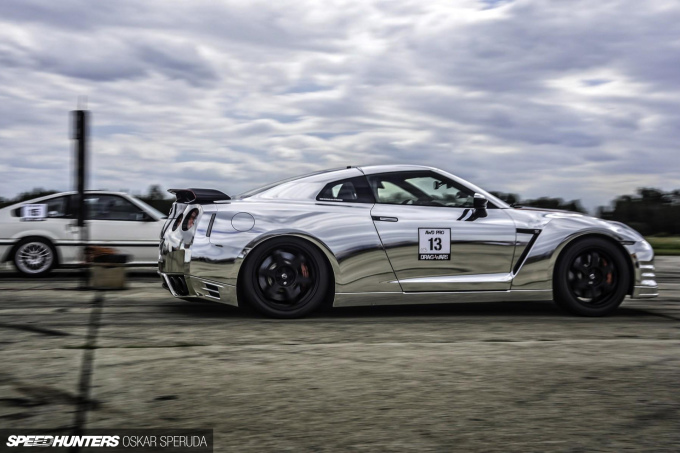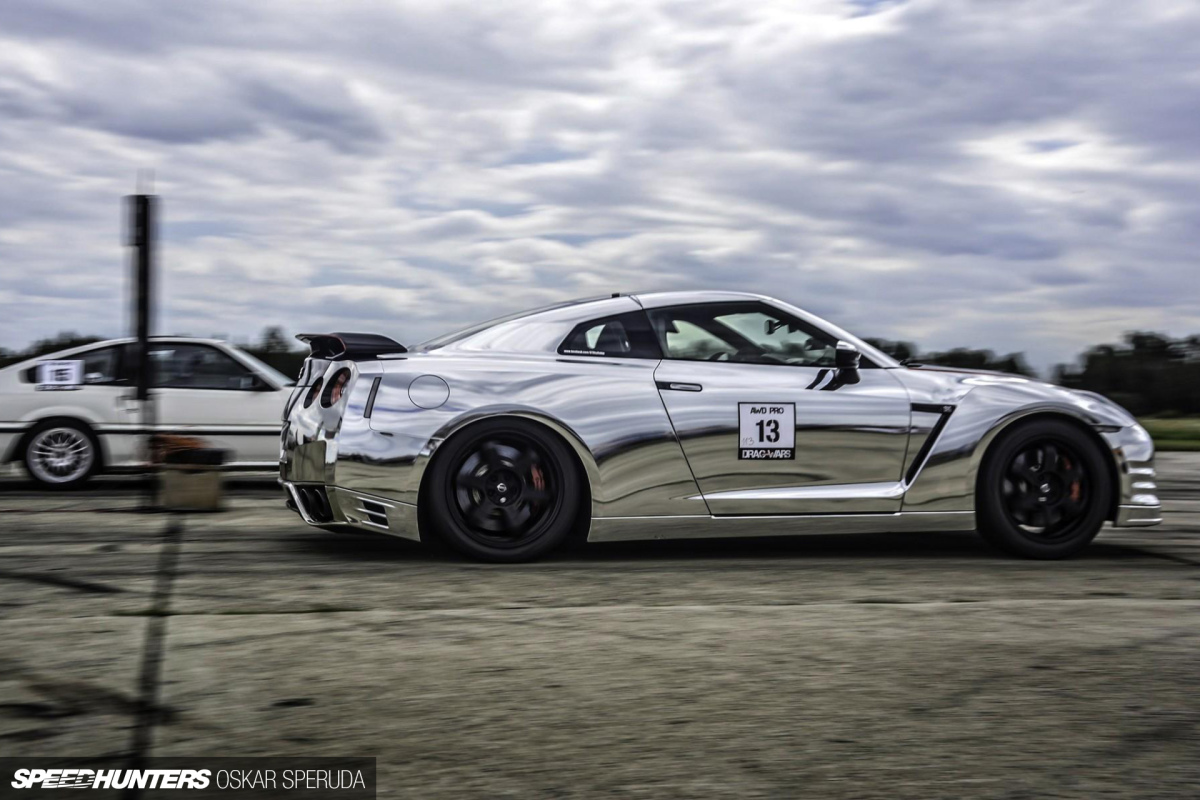 We have established a great partnership with the SCS-Club guys, who run national and European quarter-mile events using top-end time measurement equipment. Now, after running 'Drag Wars' at Japfest for three years we welcome professional drivers, cars with parachutes in every class, and witness 8-second ETs in the main competition.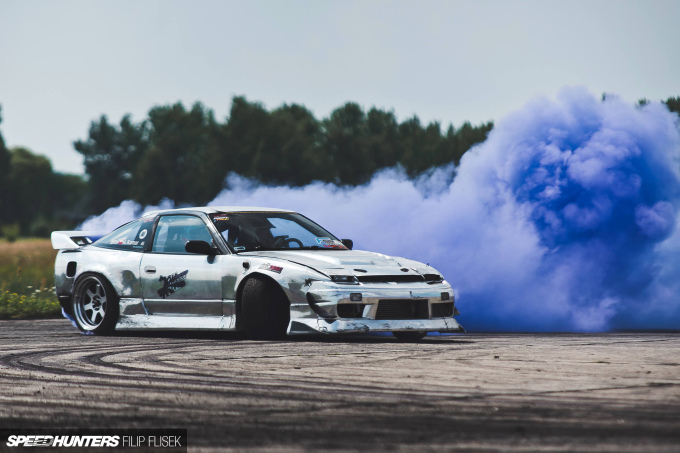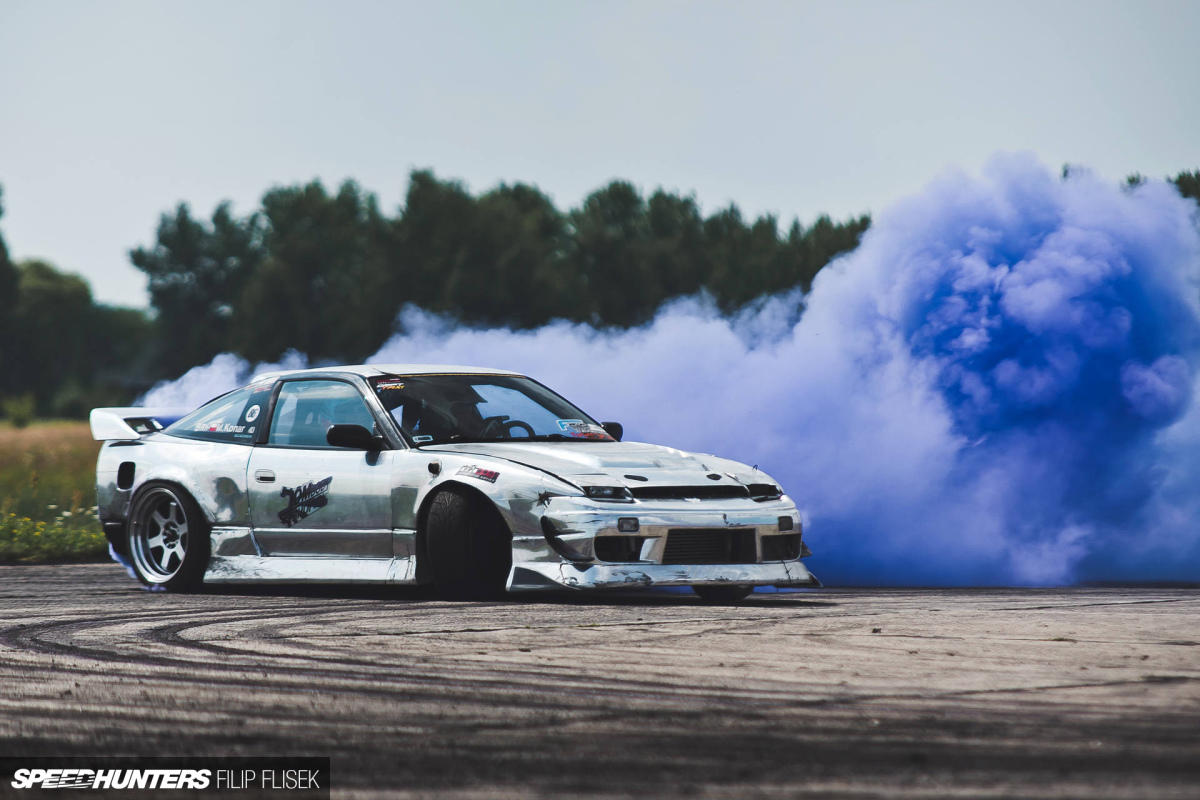 While the drag racers were OK with the bumpy concrete surface, it was a big challenge for the drifters. The quality asphalt race track at the first two events allowed some really low drift cars to take part, but once we moved to the airport many of them were skeptical, and some moved on to other events.
To try and make the best of the situation, we worked on some out-of-the-box solutions for our drifting competition formula and the playground itself. We eventually worked out the best track for the location, one that was good for both low show-type drift cars and proper competition drift cars. Our design was also forgiving, so everyone from newbies to professionals could all have a good time.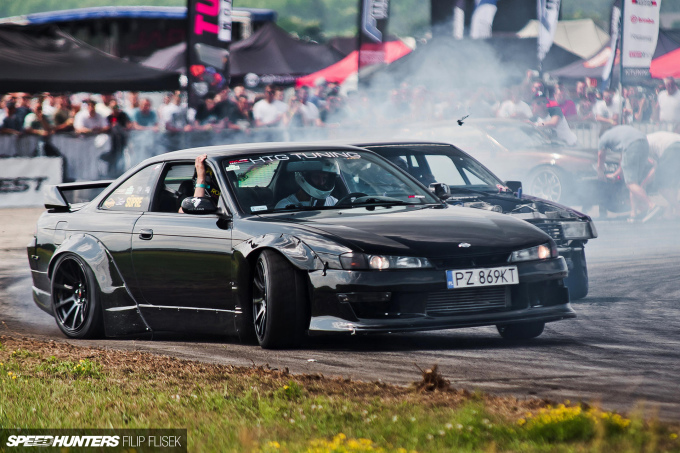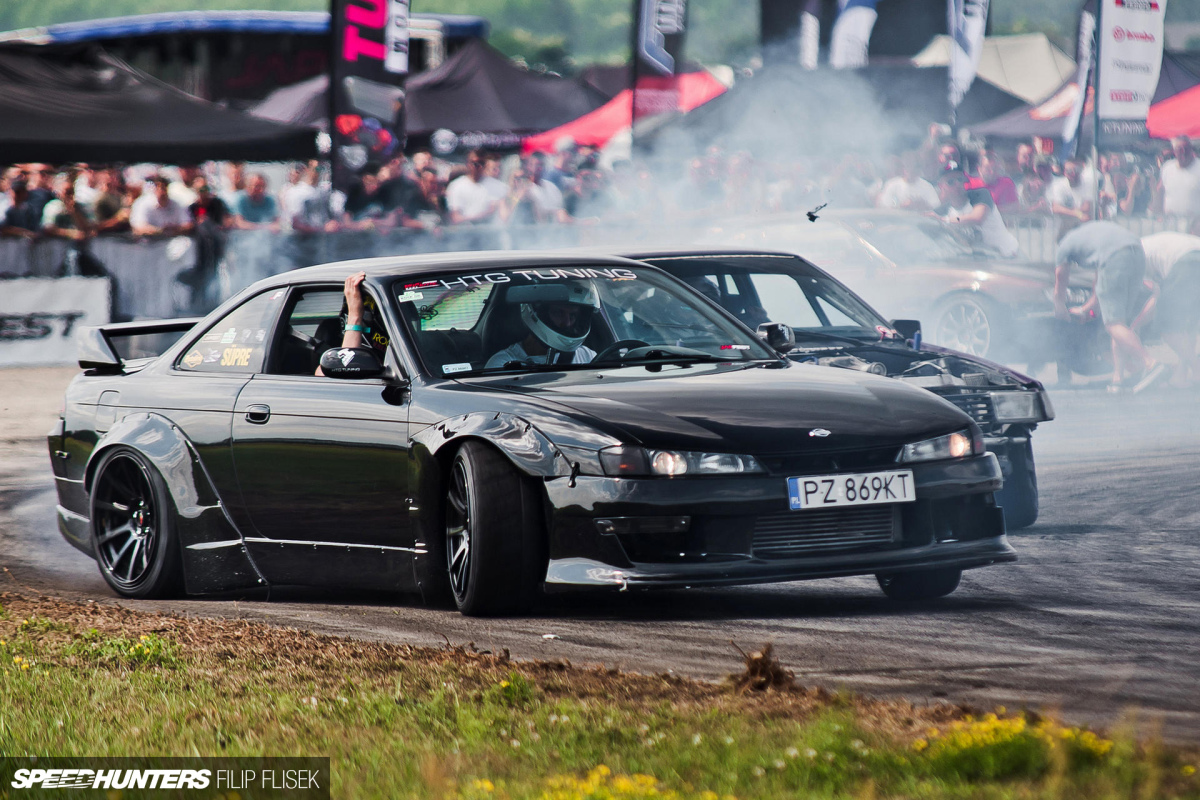 And Then Comes The President
Pushing so hard to make Japfest work at the airport turned into a truly great experience, and 300 cars showed up for the first event here. And despite moving to a much smaller city (Wroclaw has 700,000 citizens, but Legnica has just only 70,000), we also had a record number of visitors.
Sure, the old airport backdrop isn't as nice as a beautiful grassy racetrack in the city, but the people that come to this event are true enthusiasts. Great friendships and relationships had been formed between everyone.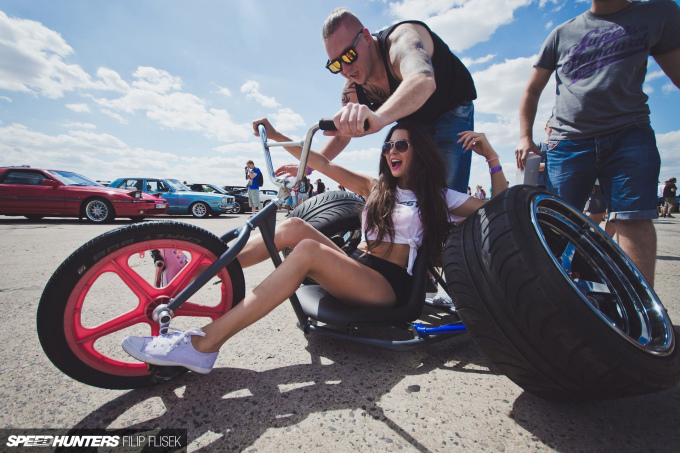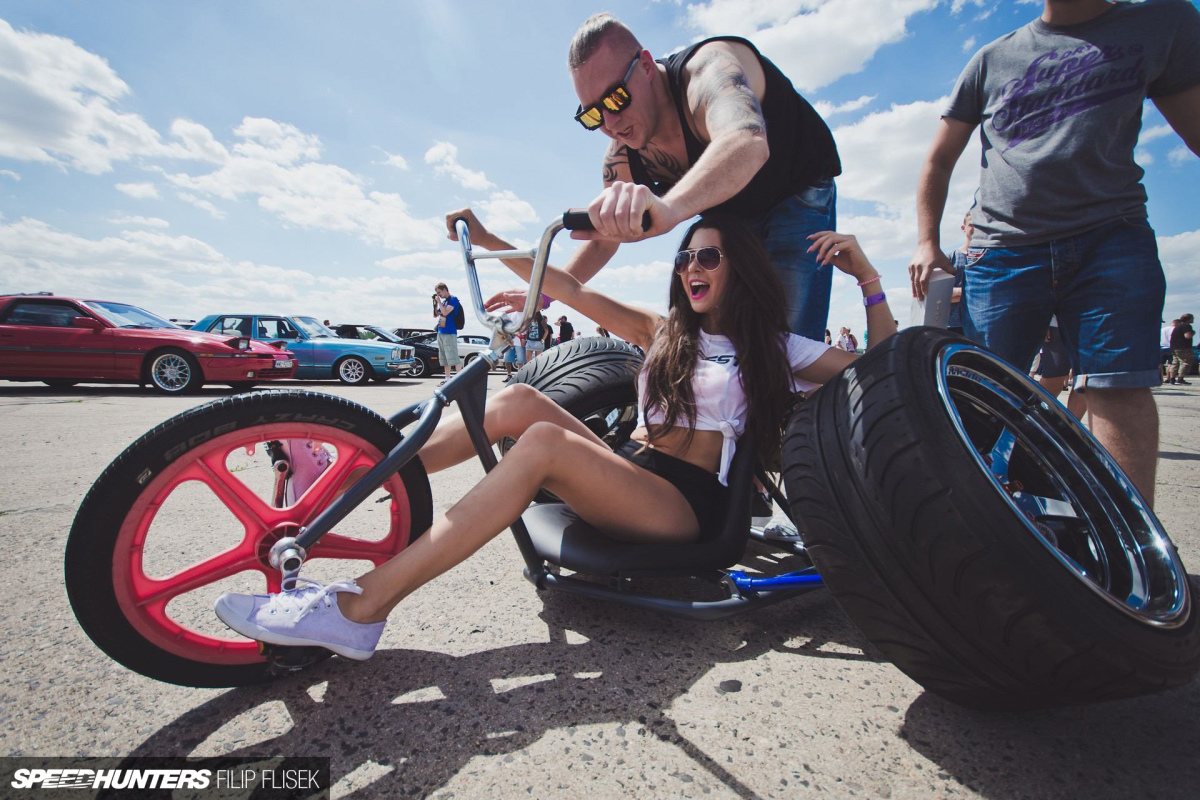 A great thing happened when I met the president of the city and support was offered. The city council supported us too, as did the police. Soon after, other city offices and departments all began to cooperate with us as well. They saw that we put everything we had into growing the event, and that we were not some commercial agency or company in it for the money, but rather a group of passionate people with a dream to unite the JDM scene in Poland and Central Europe.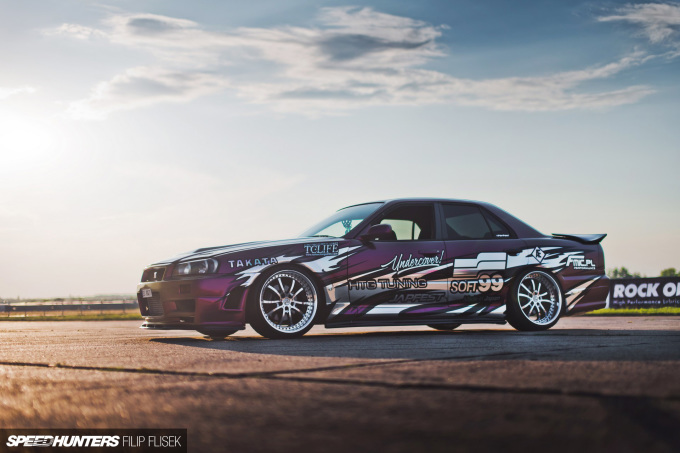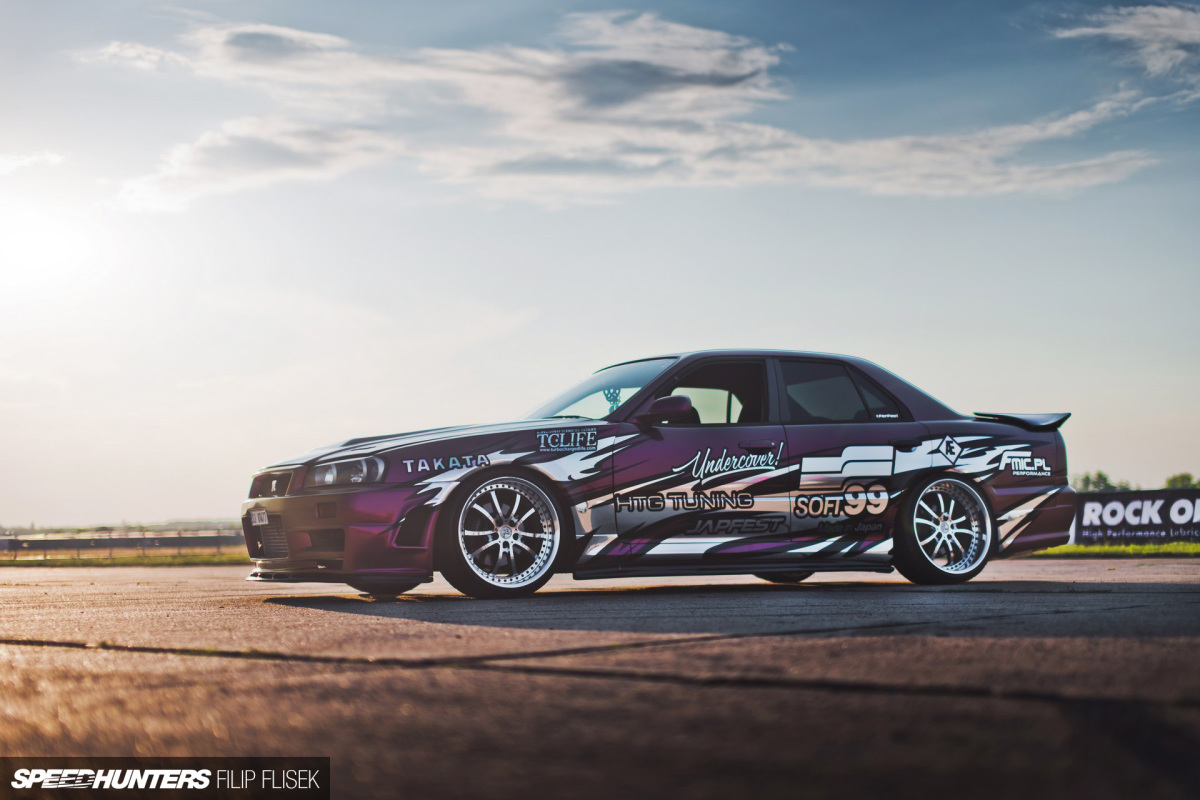 2017 was the year Japfest became international with cars coming from other countries. Today we welcome drivers and spectators from Ireland, Norway and Portugal, as well as Germany and the Czech Republic who have always been our strongest supporters from abroad.
In 2018, we broke our own attendance record again. Despite setting the bar even higher with a selection process, we welcomed over 500 unique Japanese cars to the event. We no longer have to push to find sponsors, professional drifters or racing drivers, because they come to us. I know that might sound cocky, but I am just so proud of not letting the event go when it seemed like all hope was lost.
Time Attack Back To The Game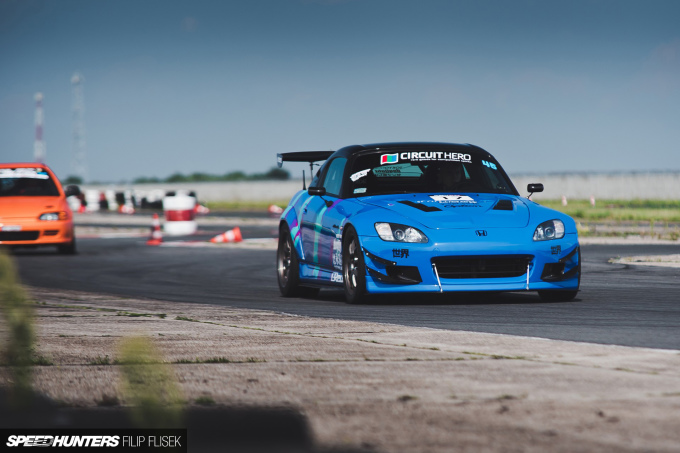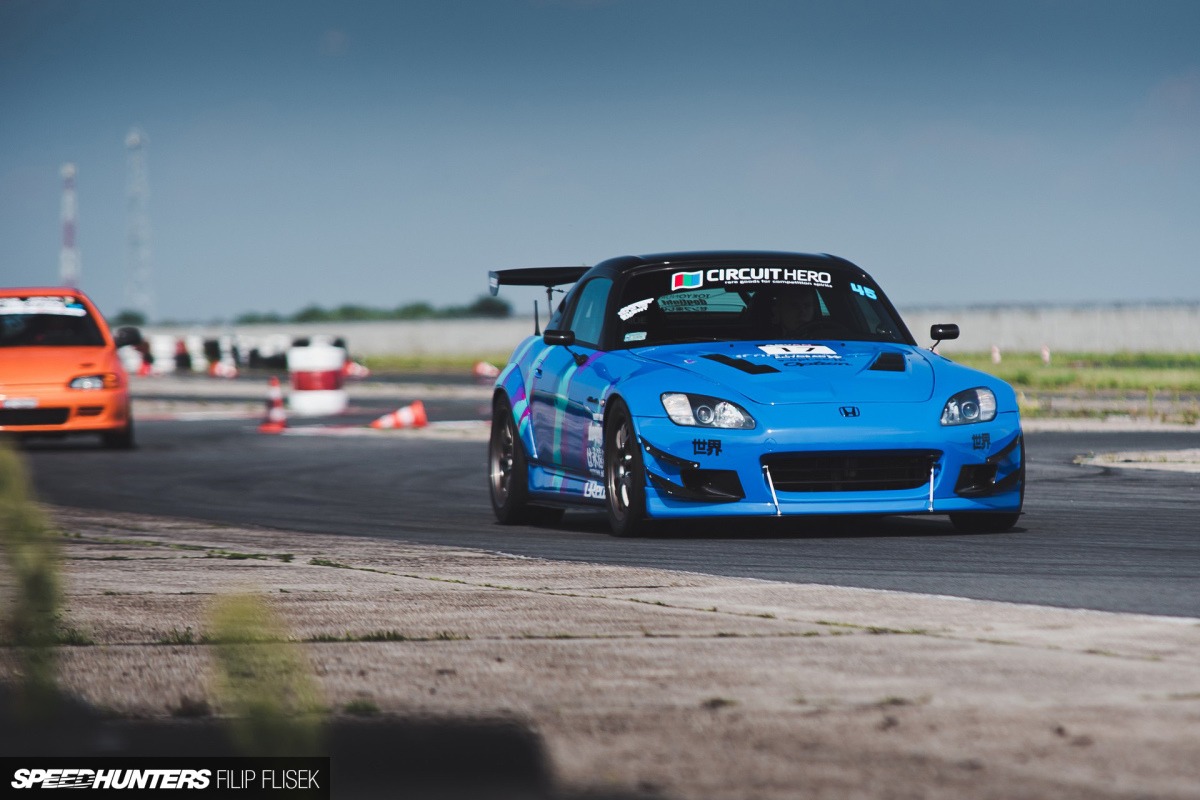 At the beginning of 2018, a private company built a small race track just 30 kilometers away from our old Soviet airport. Oh, what a coincidence! Immediately we began to form a partnership with the track in order to organize a time attack competition.
I assembled a team of passionate people – actual racers – to run this event and ensure it really set the bar. Working with the race track management resulted in a great track day and drivers pushing to the limit for victory in three main categories: Compact, GT and Pro.
Today & Tomorrow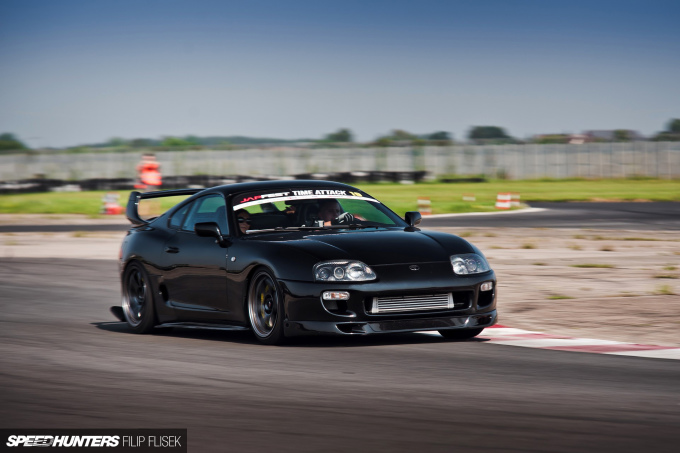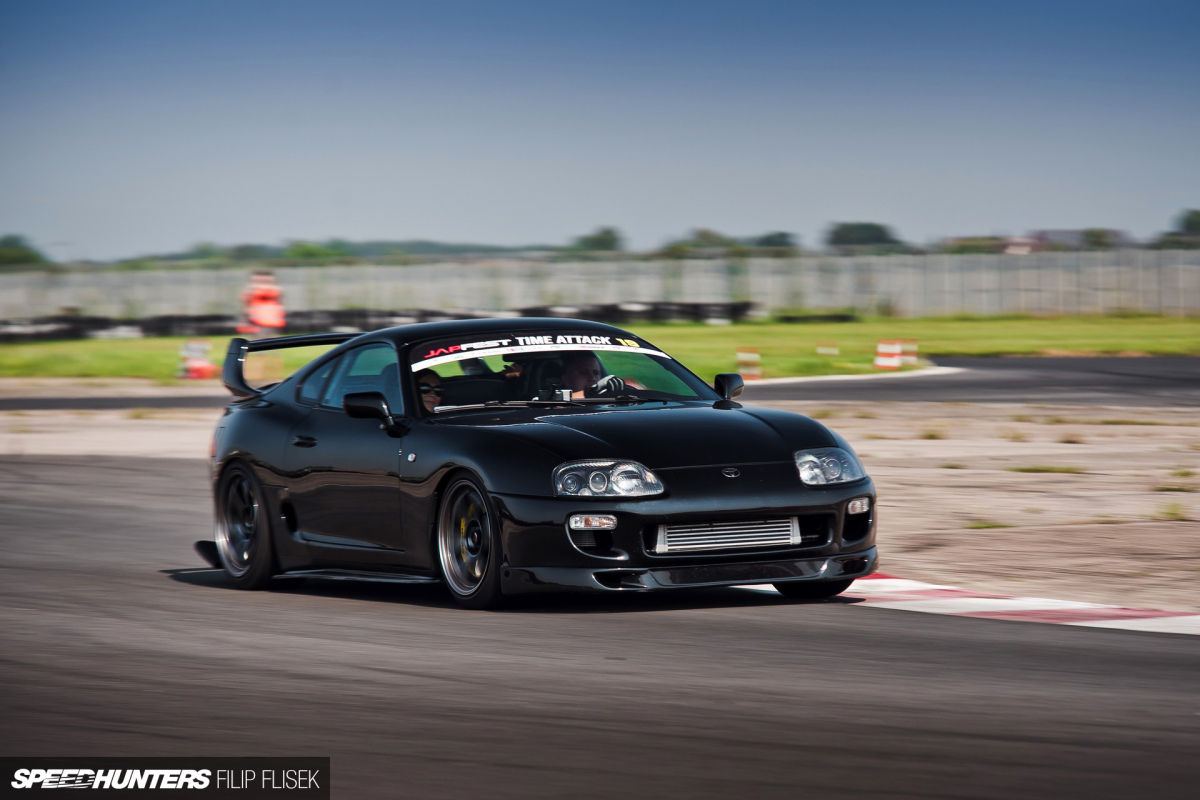 It's February 2019 right now, and I have just started making my first arrangements with the city for our 6th annual Polish Japfest event. I now know there is no other place I could organize this event with the atmosphere it has than at the airport where it's been held for the past three years. People feel happy, they feel free, and they can enjoy the passion of Japanese cars like nowhere else.
We're not going to stop evolving though; we will go bigger and better every year. Our aim today is for the event to become as recognized as Reisbrennen or Gatebil in Europe, and trust me on this one – we are really close. What I want to do in the next few years is to bring more Japanese culture to the event and connect it more with Japan. We have already had guests from Japan last year and I believe there is more to come.
When I think of these last few years, our struggle, and the general success of what we do every year at the end of July in Legnica – nothing would have succeeded if I hadn't been surrounded by the right people at the right time.
Engagement, devotion and a strong belief in one another made this event come true. I can say that Polish and the Central European JDM car scene is united and proud now. The quality of cars has exceeded our expectations and more and more owners are contacting us wanting to be a part of the event. I want to do loads of good things with this machine.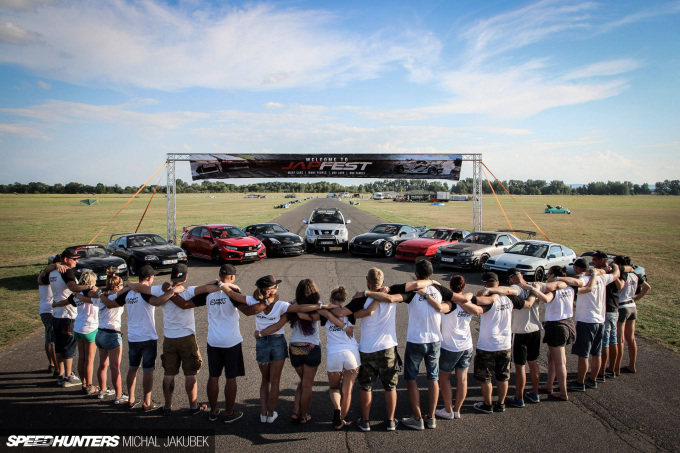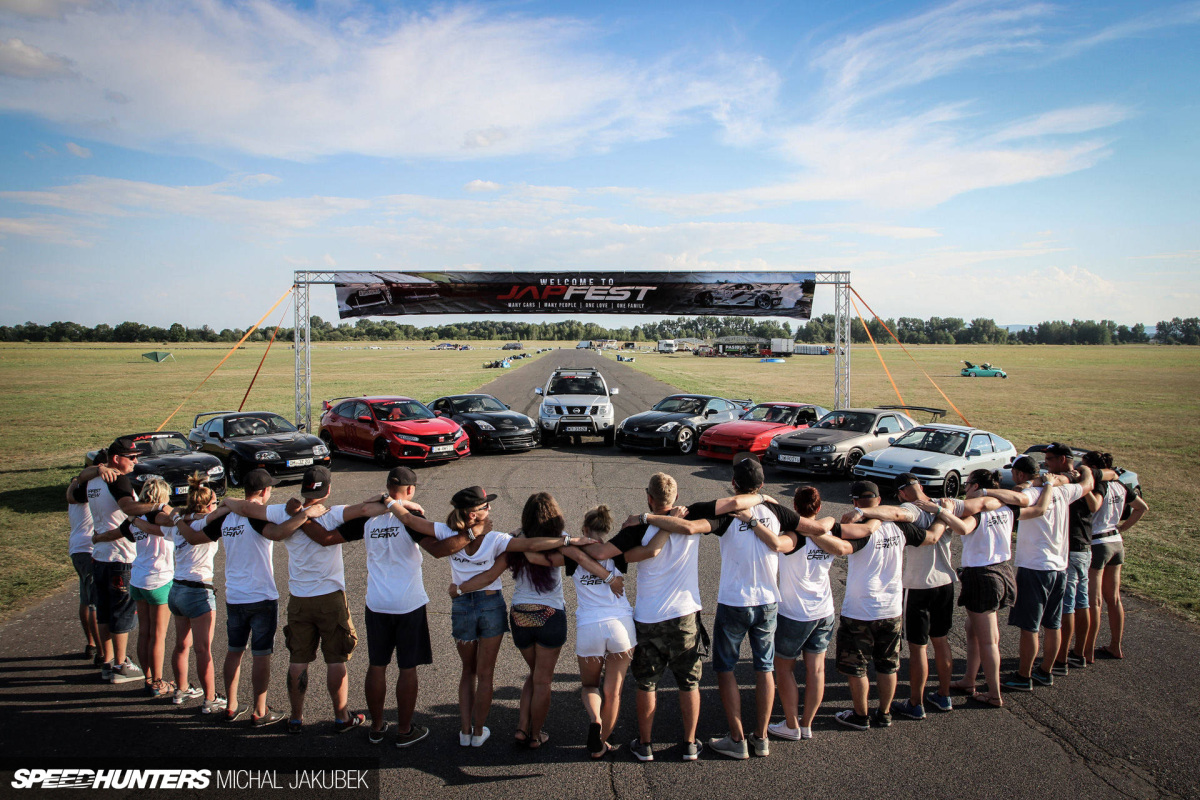 Whoever reads this and made it to the end of my story, consider yourself invited to our event, and to meet our family here at an old Soviet airport in Poland.
As actions speaks louder than words, enjoy watching our last video from 2018 edition
Michal Jakubek
Photos by Filip Flisek, Lukasz Miturski & Oskar Speruda
How To join the IATS program: We have always welcomed readers to contact us with examples of their work and believe that the best Speedhunter is always the person closest to the culture itself, right there on the street or local parking lot. If you think you have what it takes and would like to share your work with us then you should apply to become part of the IAMTHESPEEDHUNTER program. Read how to get involved here.
Cutting Room Floor