Walking the floor of the industrial Cable Factory in Helsinki, I had to continually remind myself that there's 5,595 miles separating Los Angeles and Finland's southern capital city.
When the annual Kustom Kulture Show rolls around though, you'd be forgiven for thinking you're in Southern California, such is the eclectic mix of invited custom cars, hot rods and motorcycles that gather from around Finland and abroad.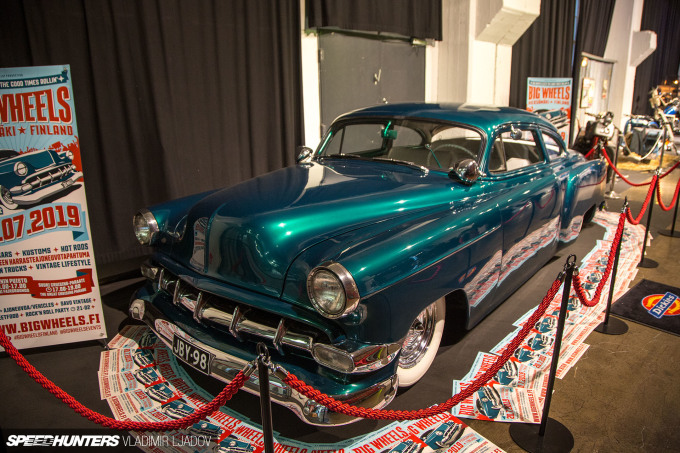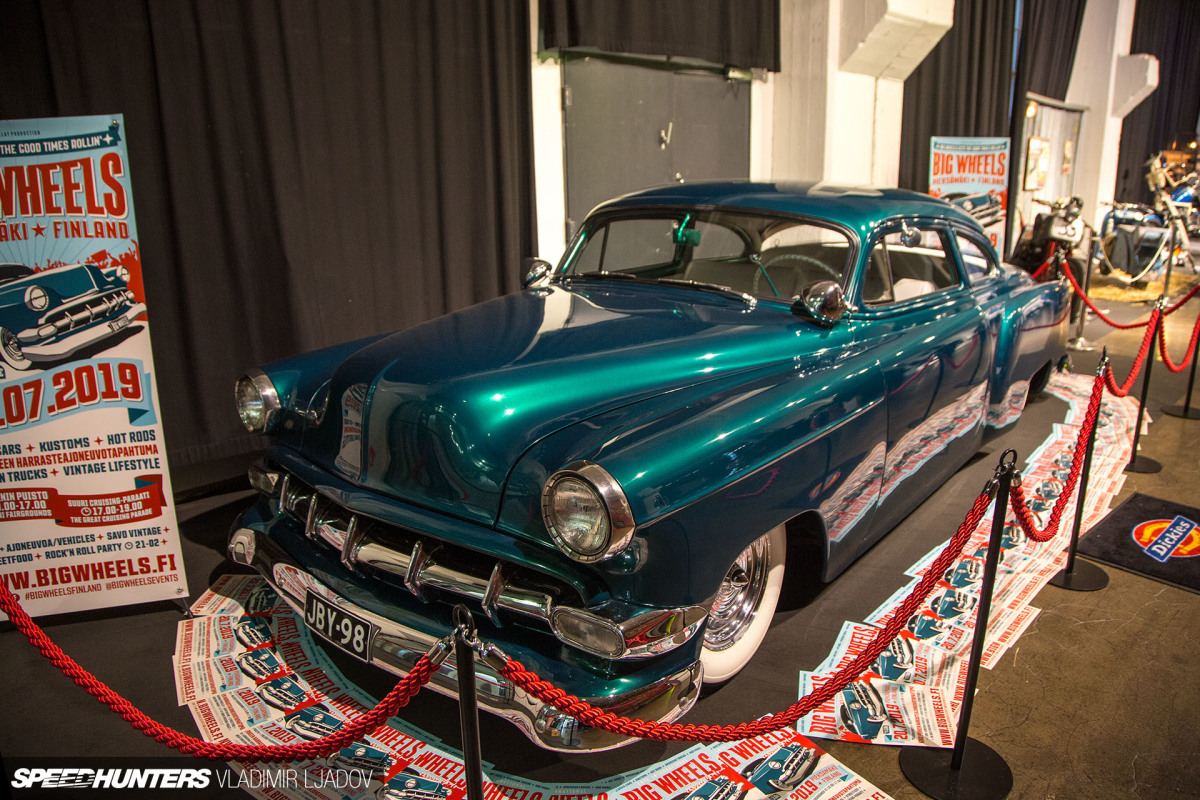 The Kustom Kulture Show is traditionally the first major automotive event of the year in Northern Europe, and this year marked its 7th anniversary. It's not just cars and bikes though; a huge part of the space is taken up by pin-stripers, tattoo artists, barbers and the like, making it a real lifestyle event.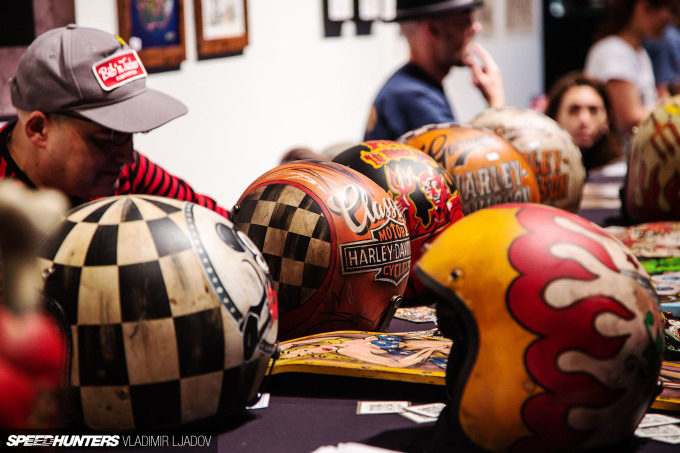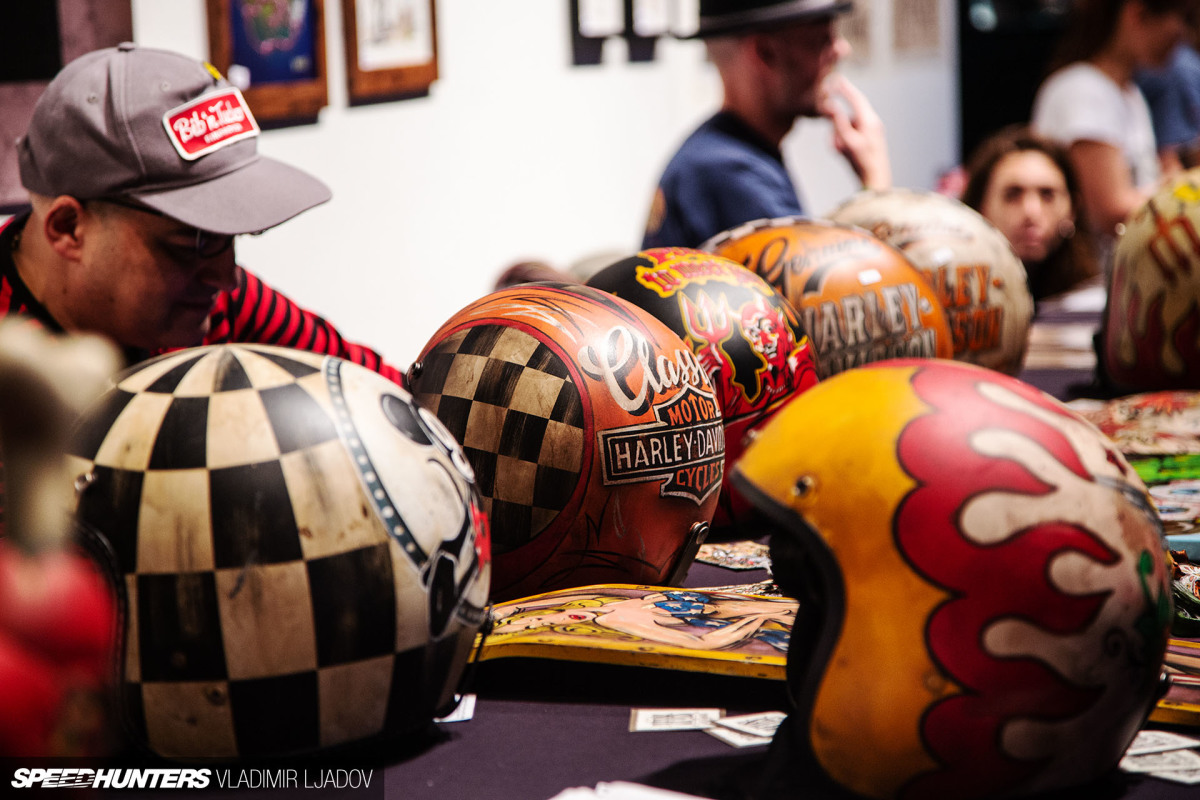 The atmosphere is very friendly; even if you don't know someone you at least have same interests, so it's easy to start a chat – even for an introverted Northerner. During my time at Kustom Kulture Show, I walked through the small space around 10 times, and from all the machines on display chose my five favorites to take a closer look at.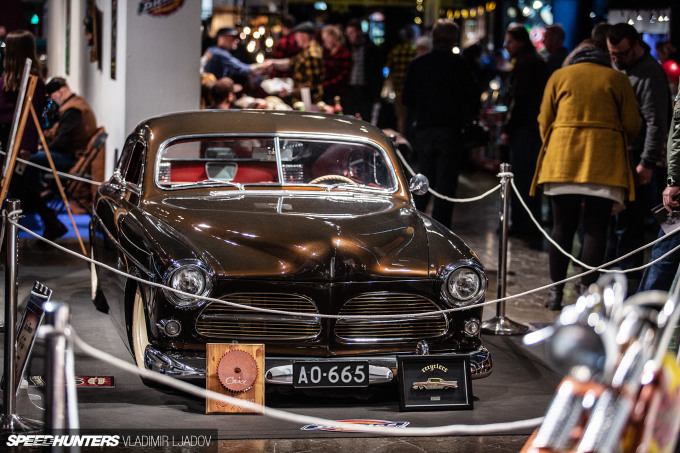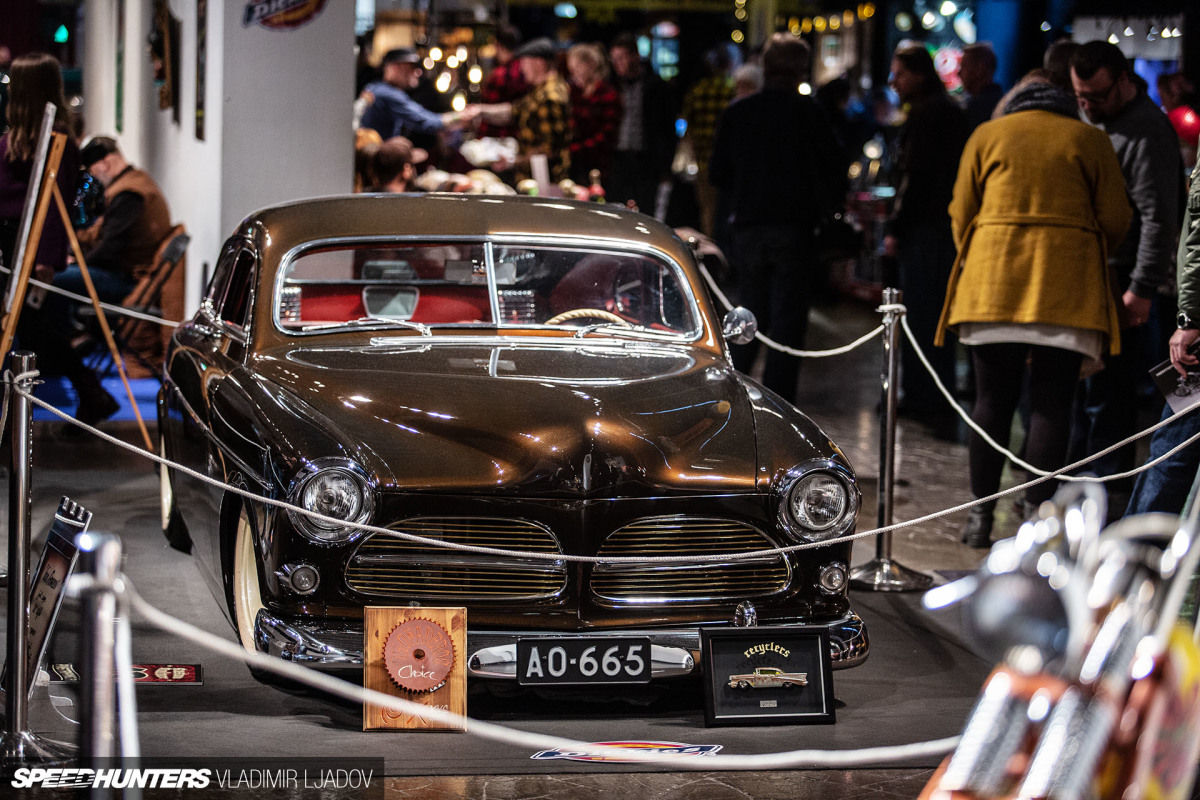 1969 Volvo AmaZZon
Finland's Esa Hytönen brought out his classic Volvo Amazon, featuring the smoothest chop and cleanest transition to the trunk. I'm not alone in my love for this car either – the 'AmaZZon' won the coveted People's Choice award.
There is so much custom fabrication here that I'll definitely have to set up a proper date with this beauty in the near future. Basically speaking though, the original Amazon roof was chopped off and a new roof from a Soviet GAZ M20 Pobeda was attached, but not before it was shortened by 1.5 inches.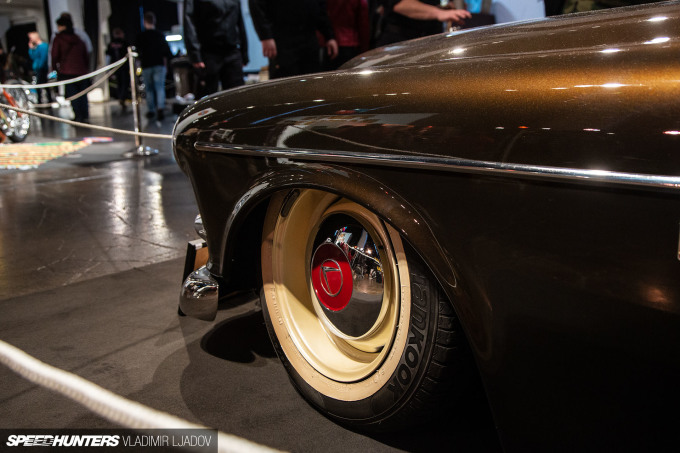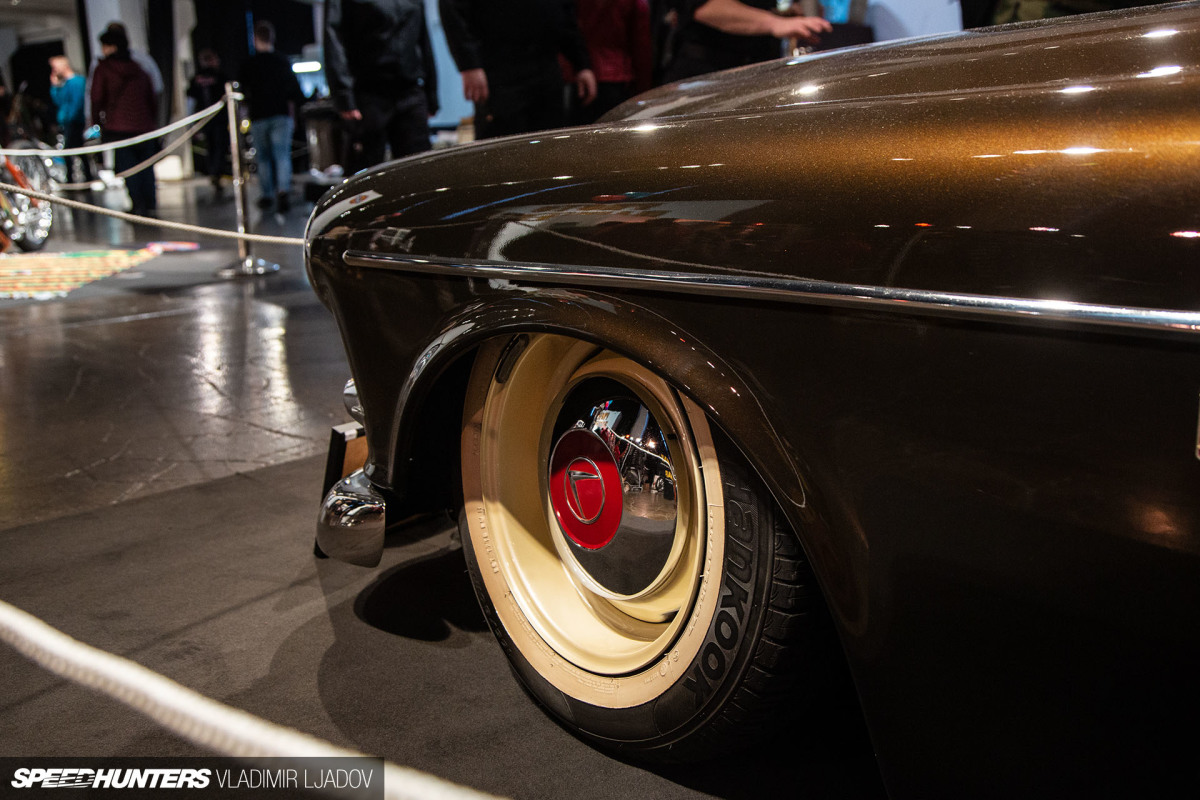 The rear-side windows are totally unique, while the rear window is also from the GAZ, albeit turned upside down. Meanwhile, the hood has been raised by almost 3 inches and is slightly stretched.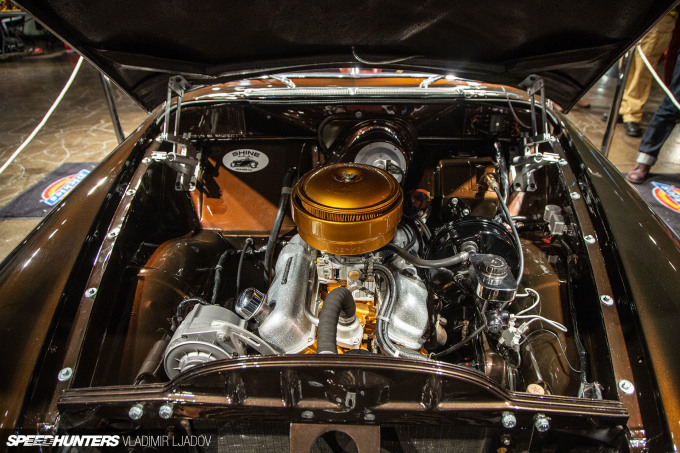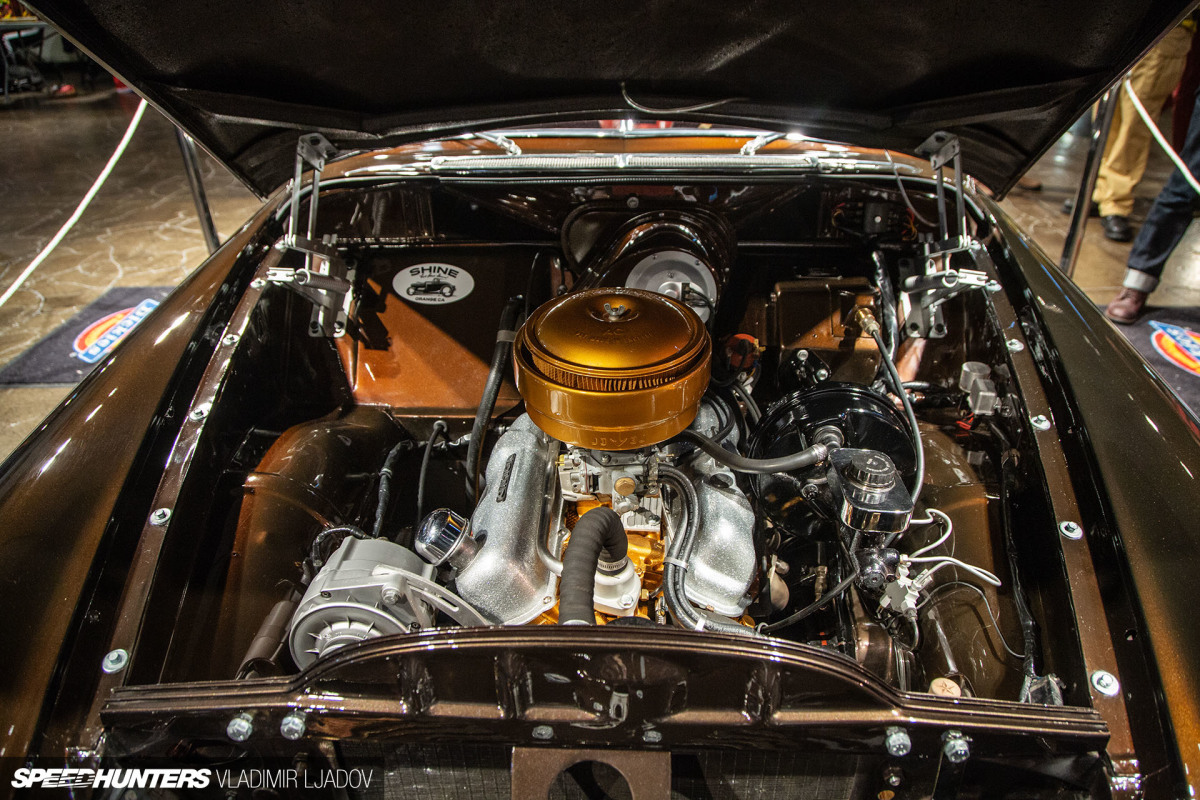 Beneath it sits a 2.3L V6 Ford engine from a 1979 Granada, connecting to the Volvo's rear axle via a Ford Type 9 5-speed manual gearbox. The Amazon sits on Firestone air springs and original Volvo wheels.
The interior features a high driveshaft tunnel and four custom-trimmed seats, while the dashboard again came from the GAZ. The latter has been modified and restyled with metal-flake paint to finish it off. There are other neat details too, including some handmade gauges and chrome-plated speakers that resemble a retro vocal microphone.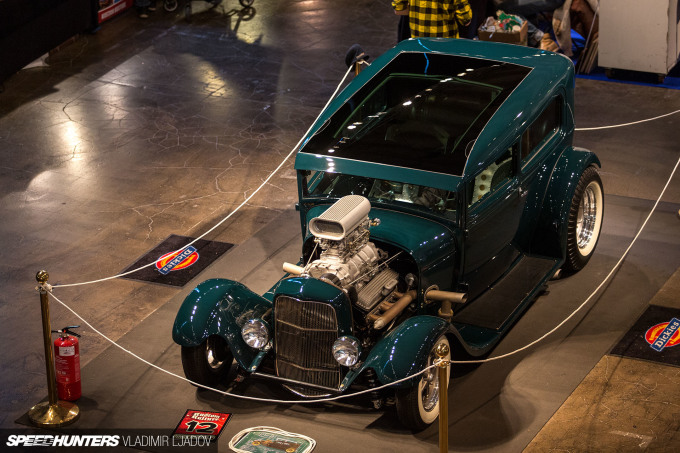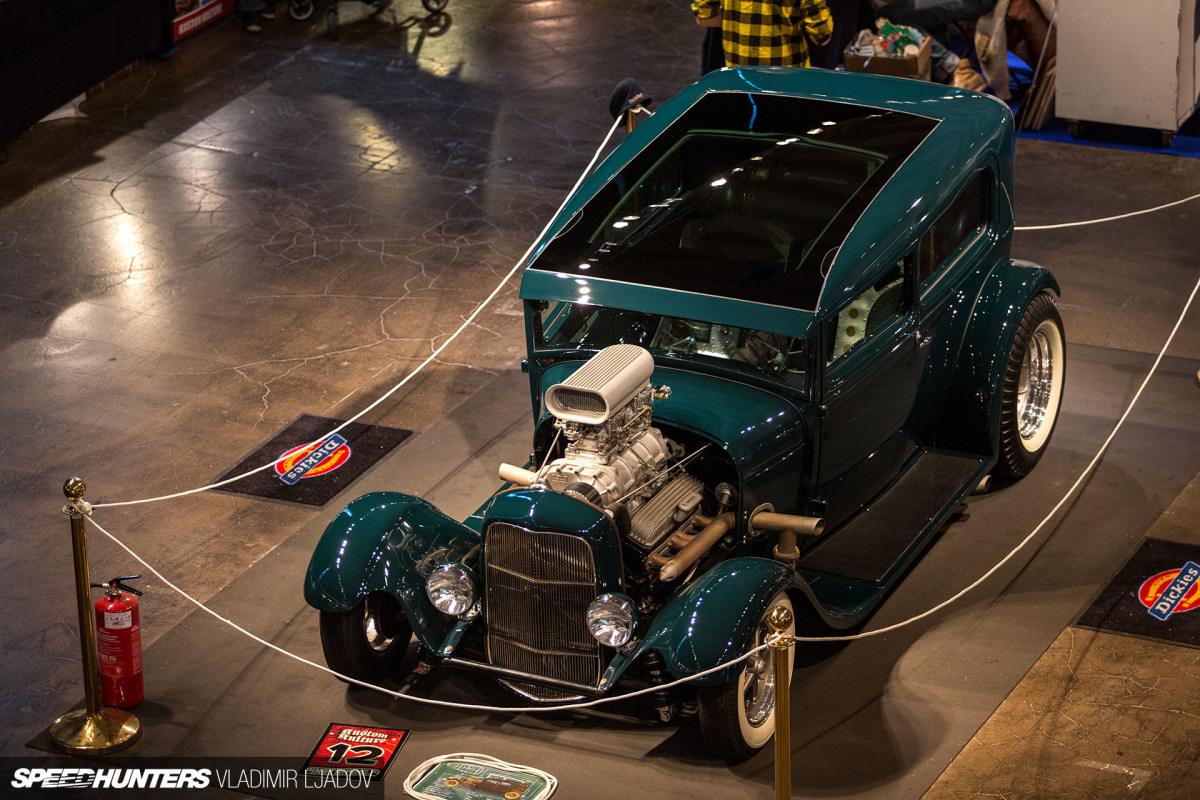 1928 Ford Model A Tudor
This vintage Ford Model A owned by Håkan Söderman from Sweden was my choice for the show's best hot rod. What first attracted me to it was the paint – a very unconventional-for-a-hot-rod British Racing Green.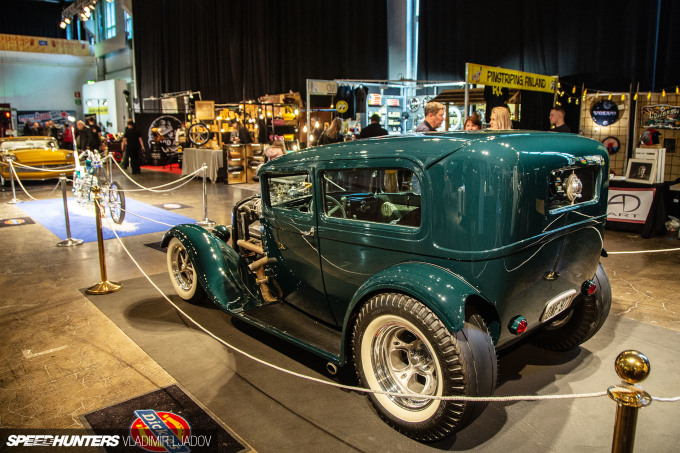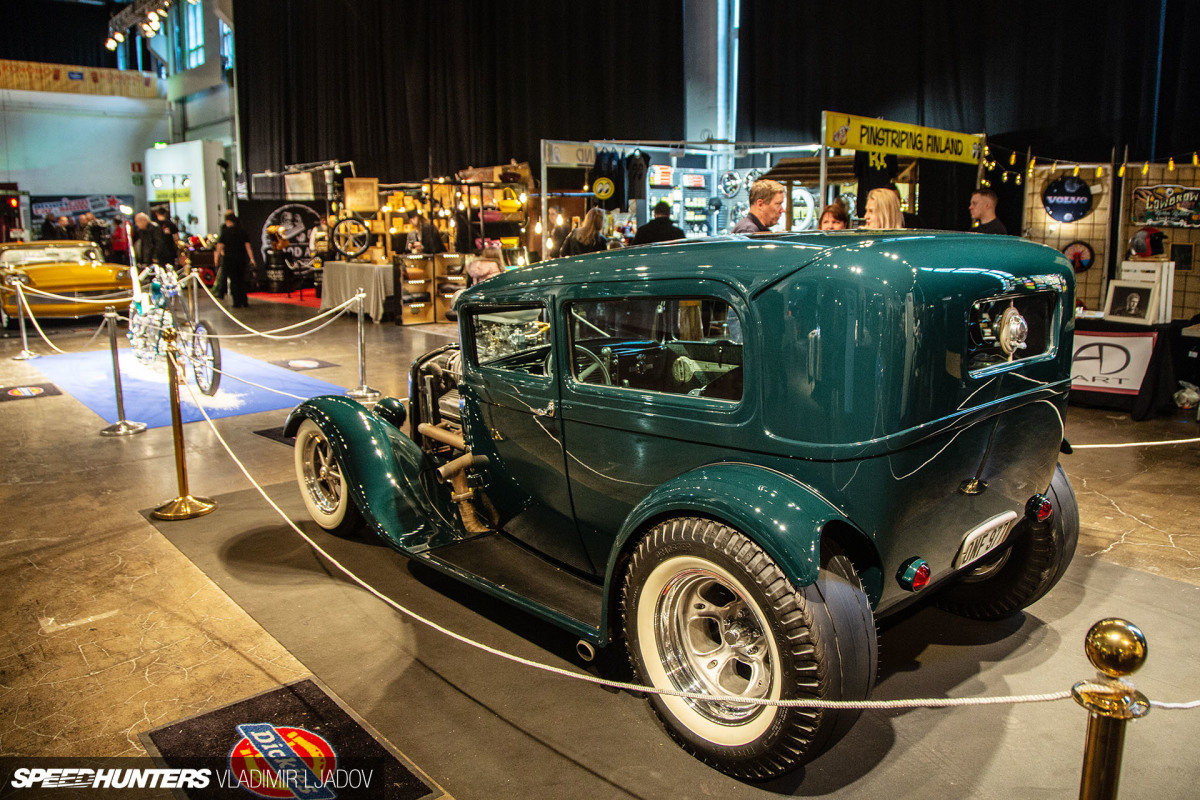 Obviously the pillars have been heavily chopped, but what's not expected is a Peugeot 307 glass roof.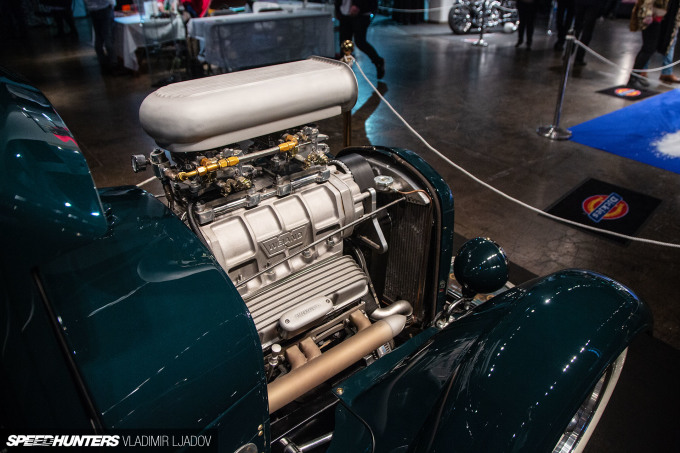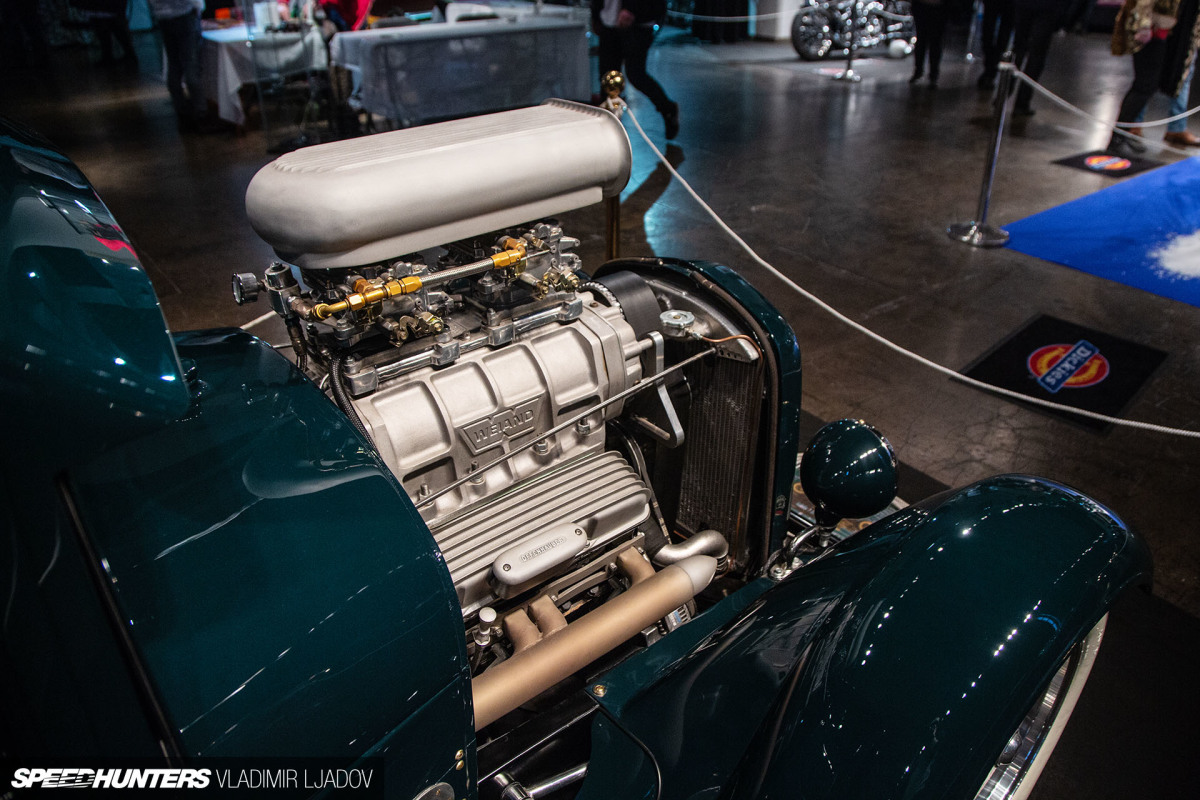 The engine is a proper small-block Chevy V8 with a Weiand 6-71 supercharger on top, backed up by a GM TH350 automatic gearbox.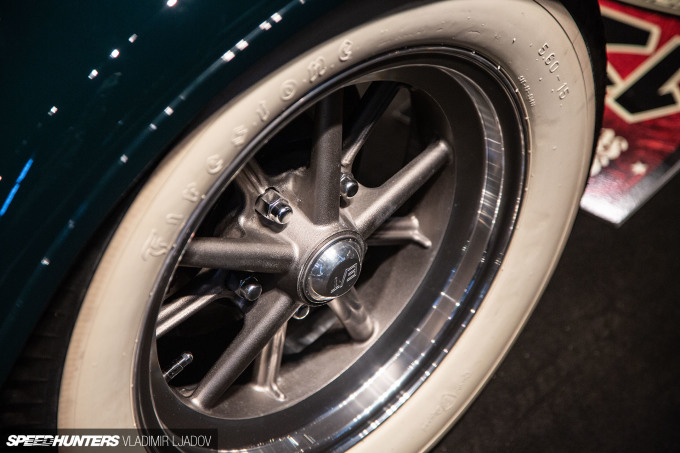 The Tudor's interior is full custom, while back outside the body sits on 15-inch E-T Gasser wheels in the front and 16-inch E-T Fueler wheels in the rear.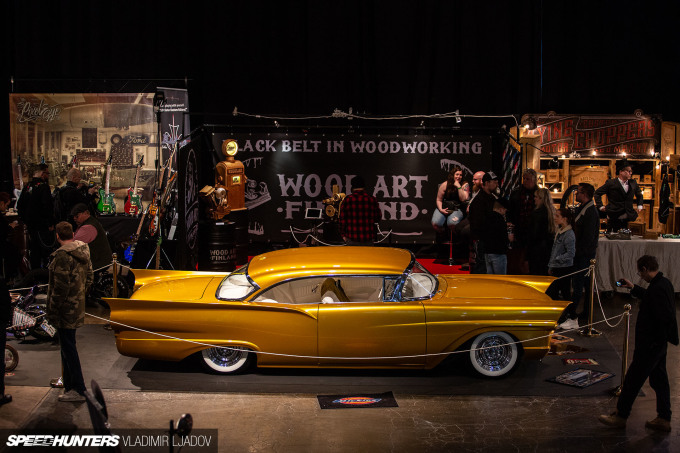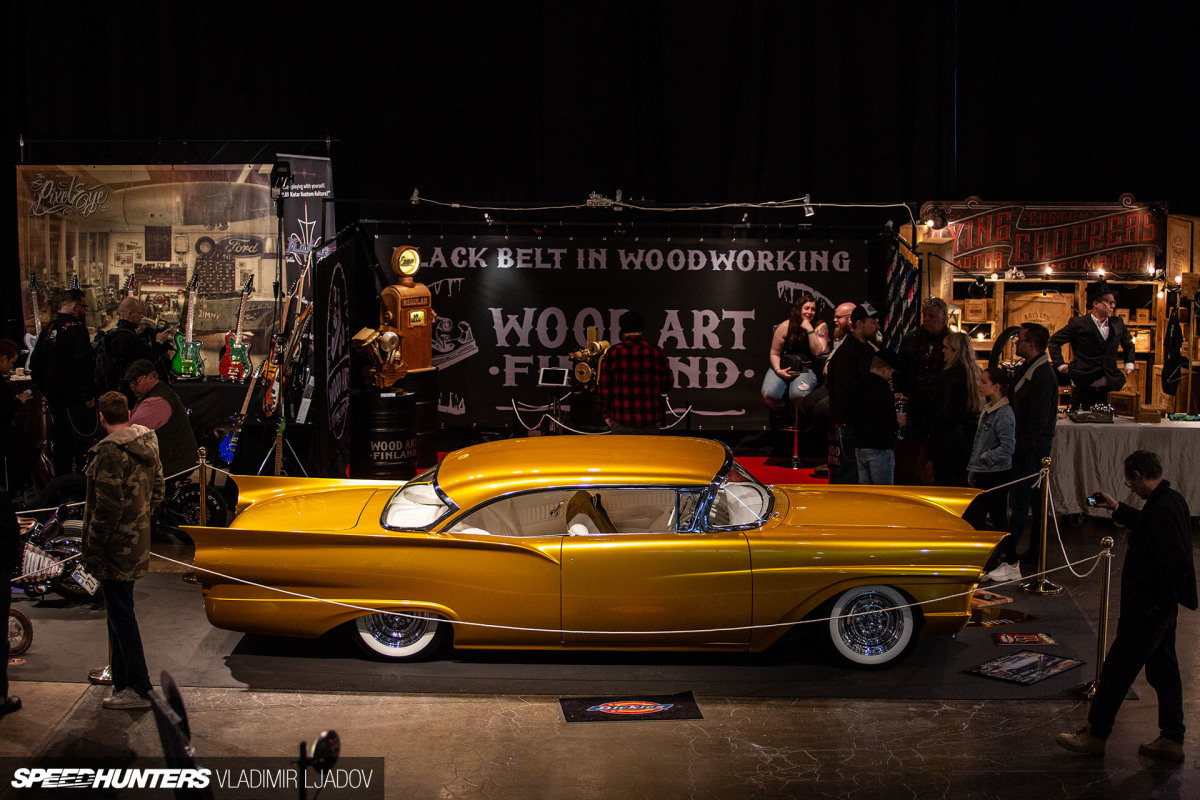 1957 Ford Fairlane
While looking at Lennart Zachrisson's '57 Ford Fairlane from Sweden, one thought came to mind: the joy and beauty of customizing.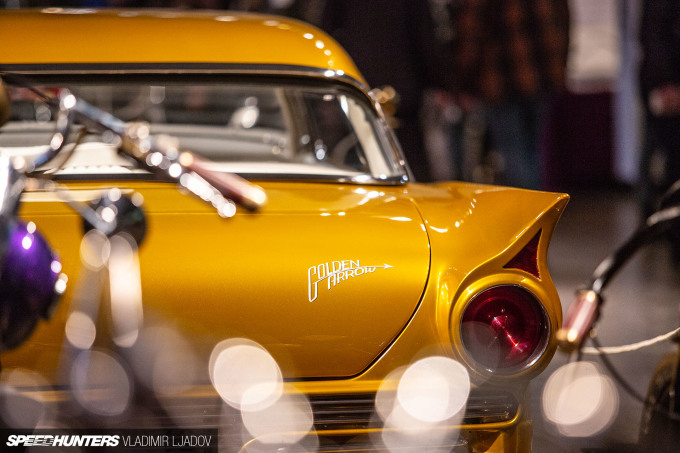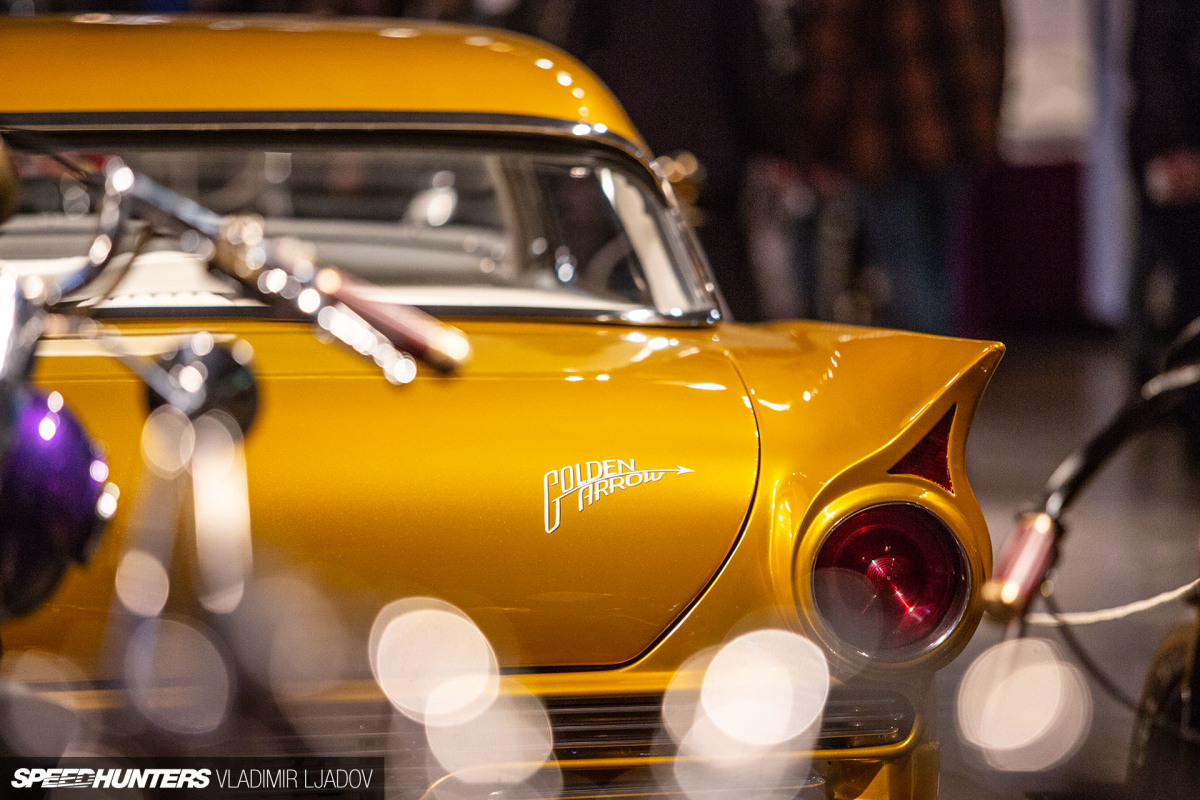 This is another custom project where I struggle to find any stock parts – every light, grill, panel and fin has been handmade or modified from the original part.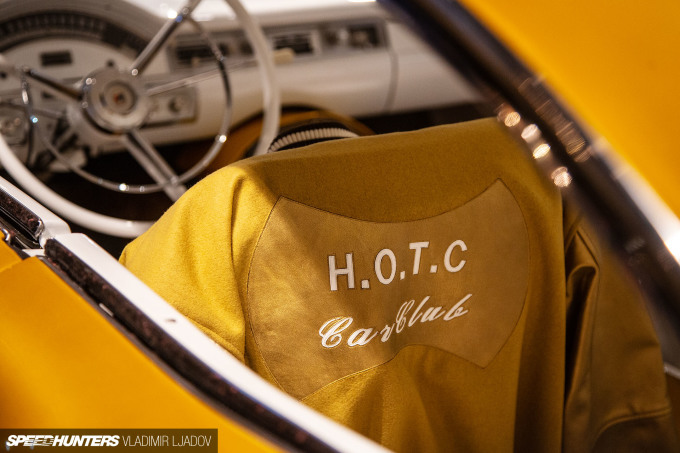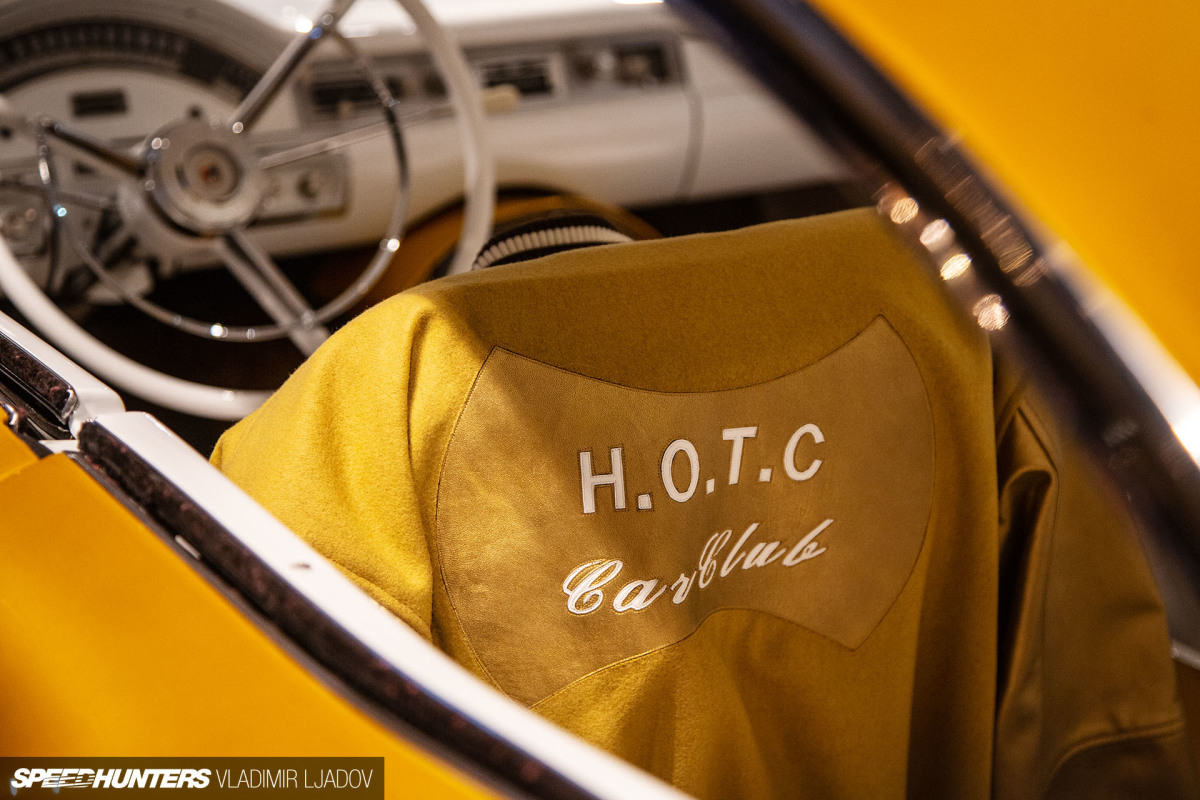 The attention to detail is absolutely amazing, and the flawless paint and beautiful white interior really go well together. I'm also quite sure that Sony television wasn't taken from the dealer's options list.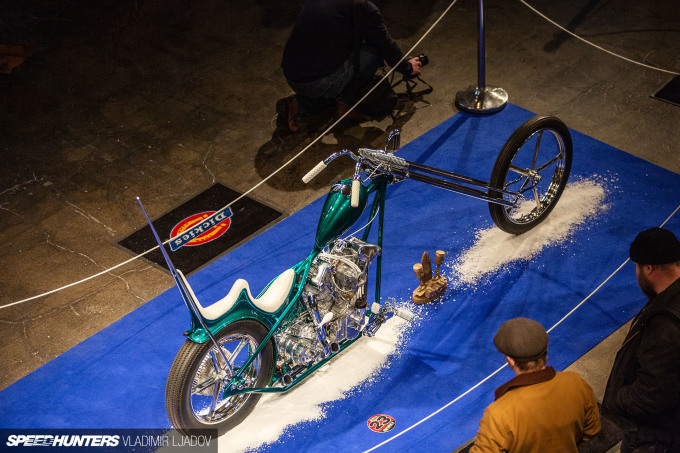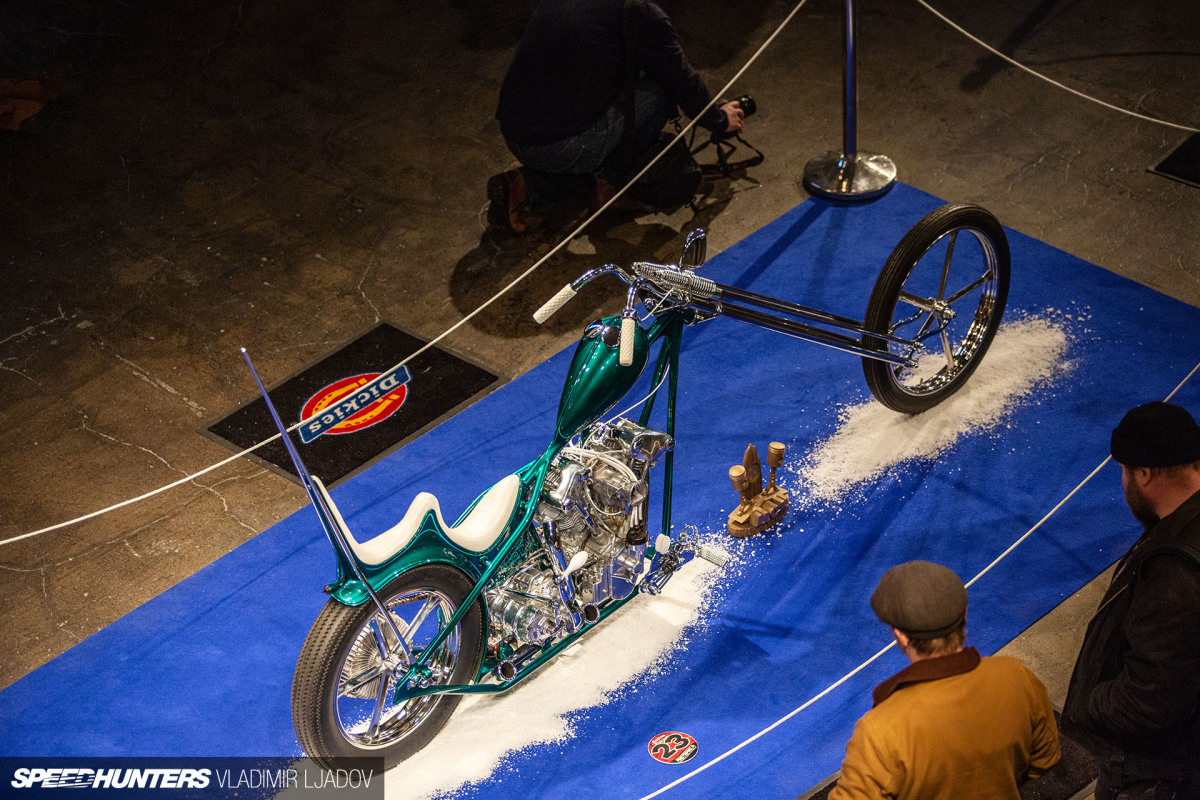 Flaky Leech
With its lengthened forks and stretched-out appearance, Germany's Mike Hecker has created a stunning chopper.
And it only gets better when you realize that all the custom parts began as a sketch on paper before being made by hand, because that's the way Flying Choppers build their motorcycles.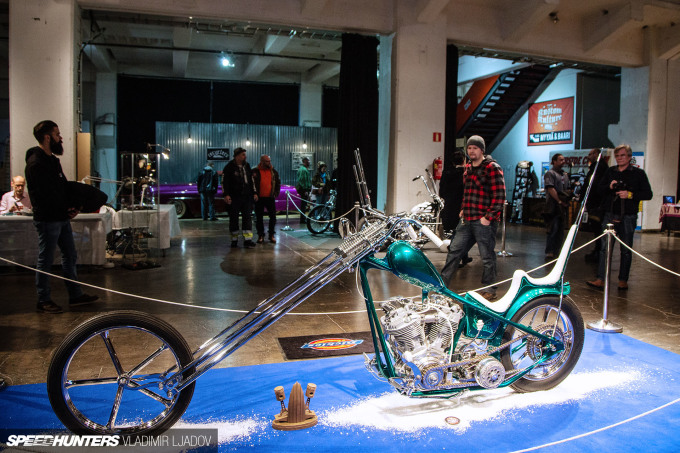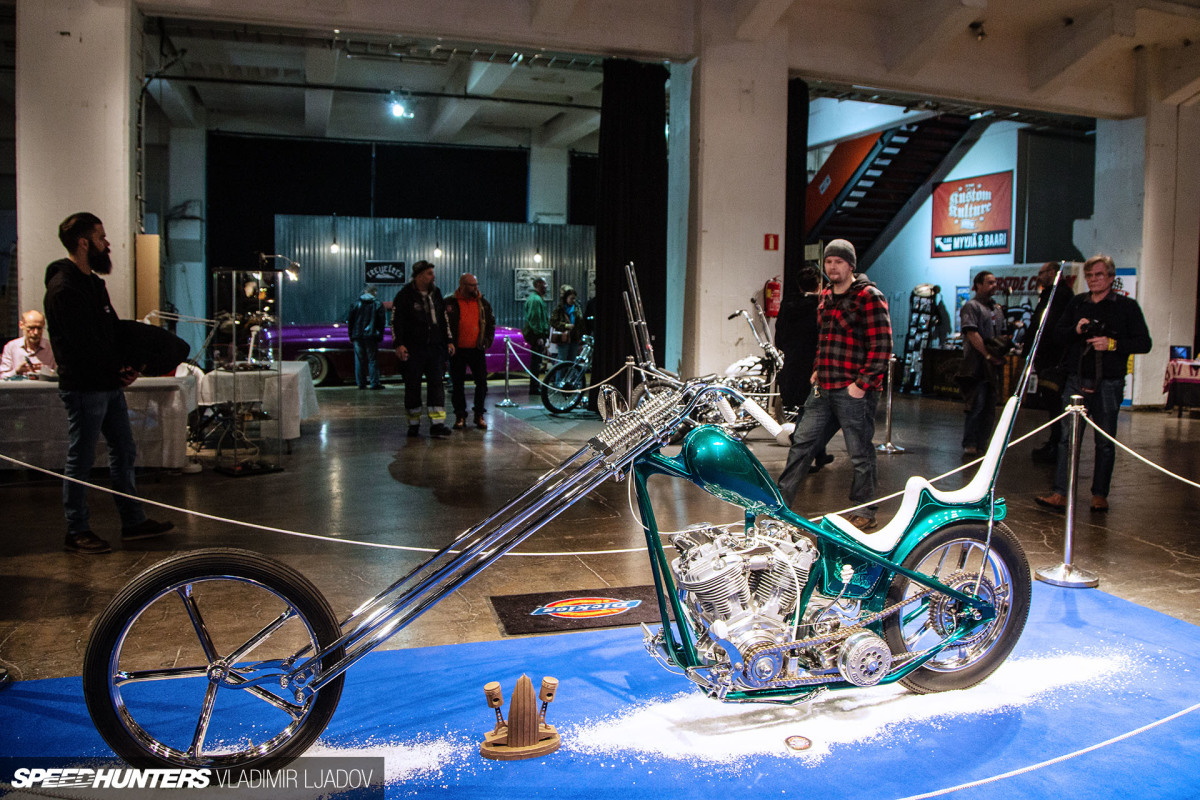 The frame and springer forks were supplied by Denver's Choppers, but the rocker arms, fender, gas tank, oil tank and pretty everything else is Flying Choppers' handiwork.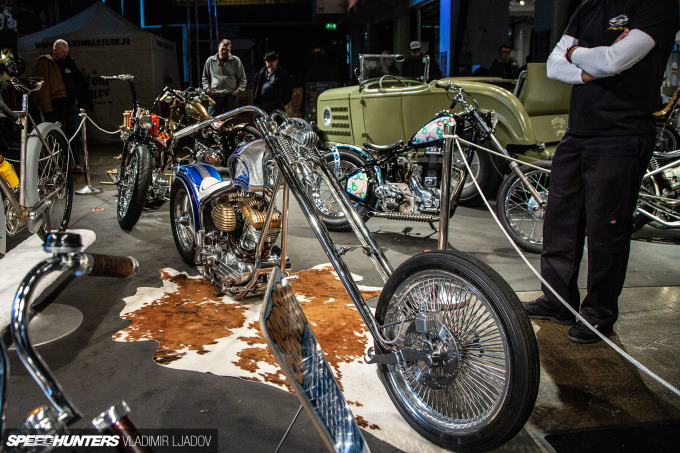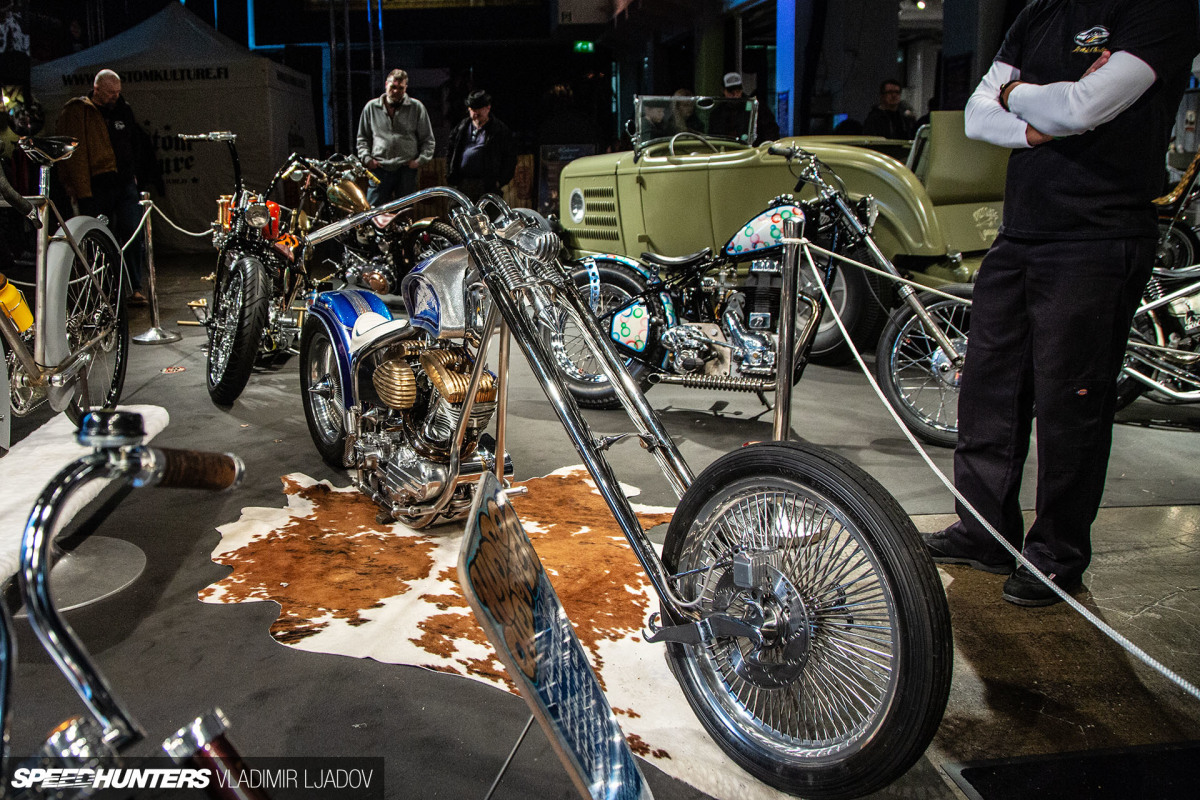 Hydro Chopper
In creating his custom work of art, Finland's Peku Eskelinen went for a clean look, and the result is stunning.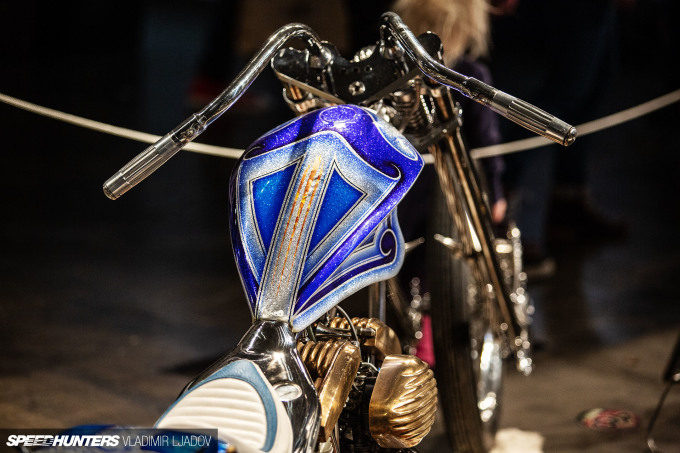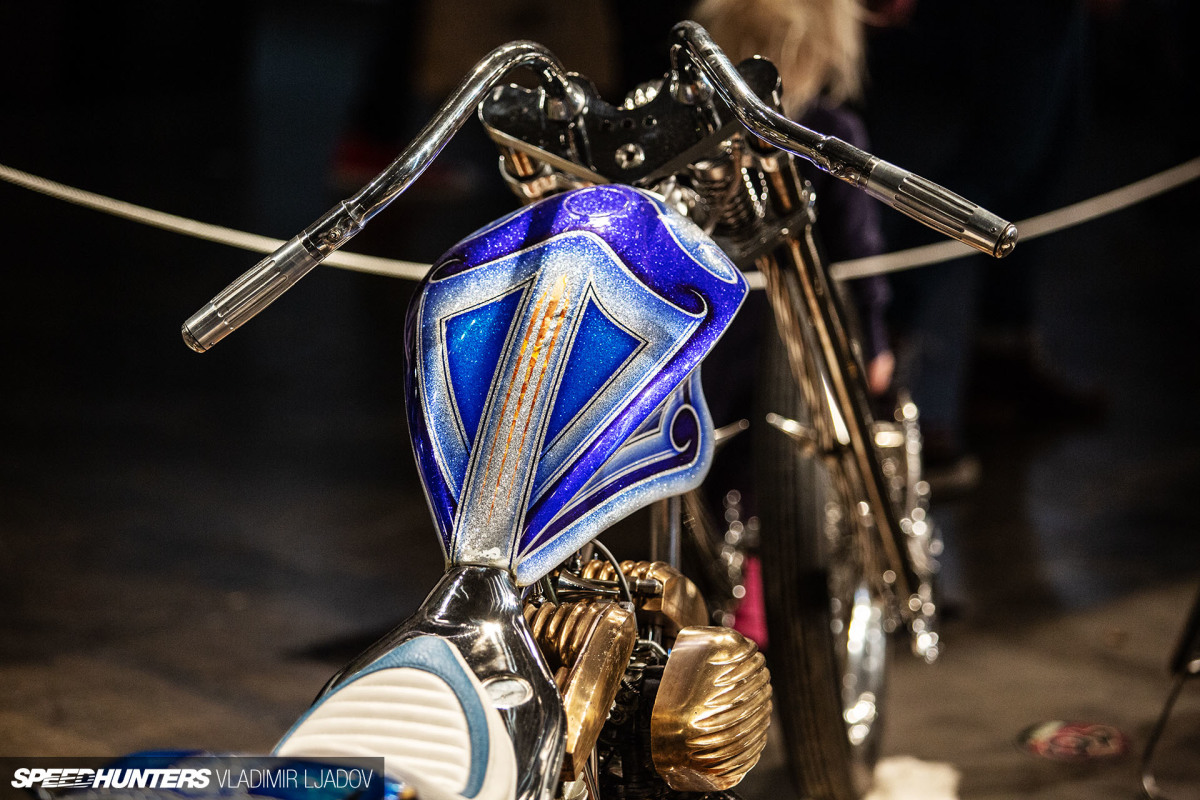 As its name suggests, there is a hydraulic pump that controls the frame height, clutch and shifter, with the stainless steel frame doubling as the hydraulic oil tank.
Kustom Kulture Culture
As I mentioned, this show is more of a lifestyle event. You can be almost certain that if a person owns a hot rod, he'll have a beard, tattoos and a soft spot for rockabilly music. If it's a she, then a vintage pin-up dress hangs in her wardrobe, and that pairs with Converse sneakers.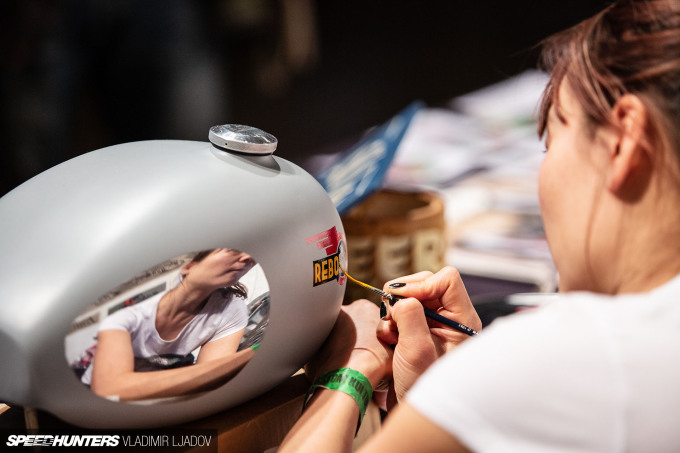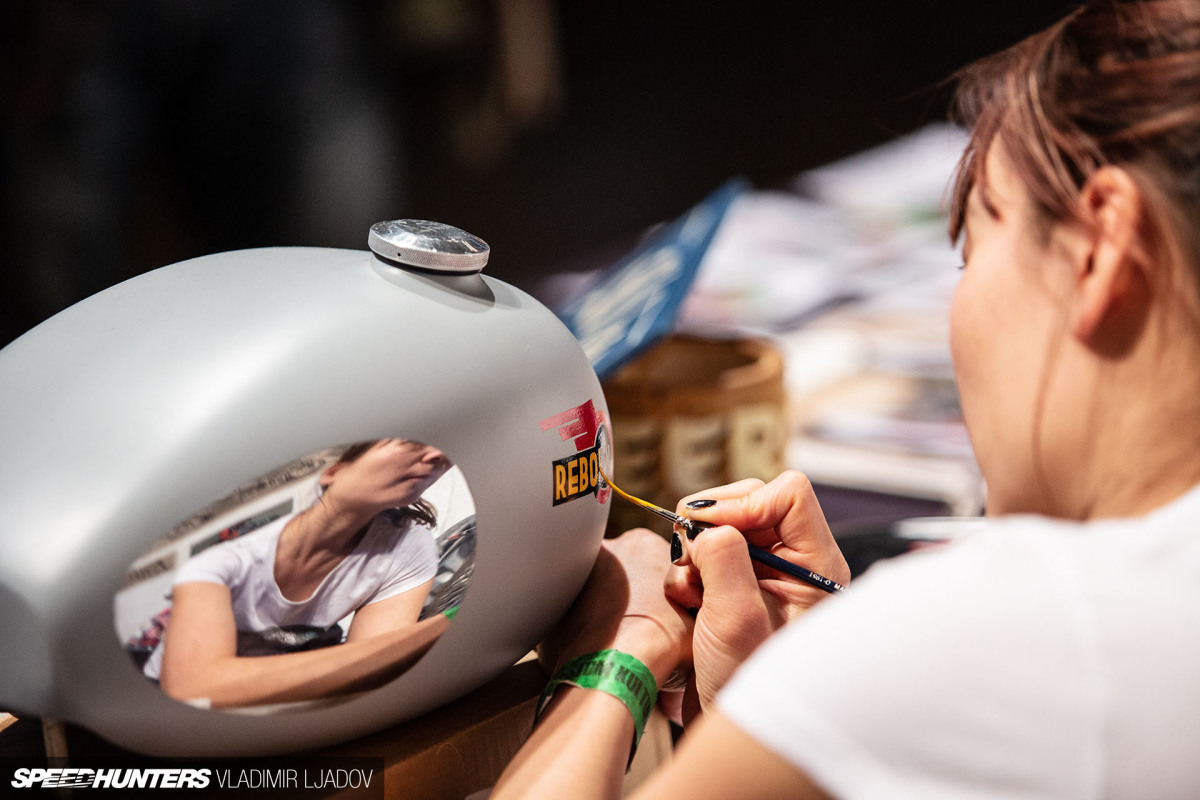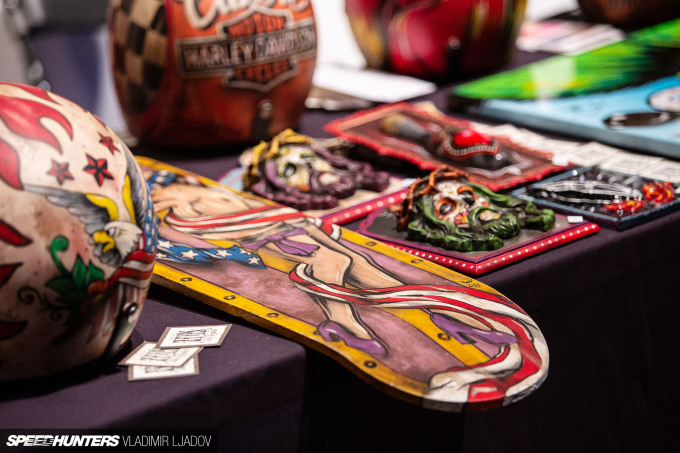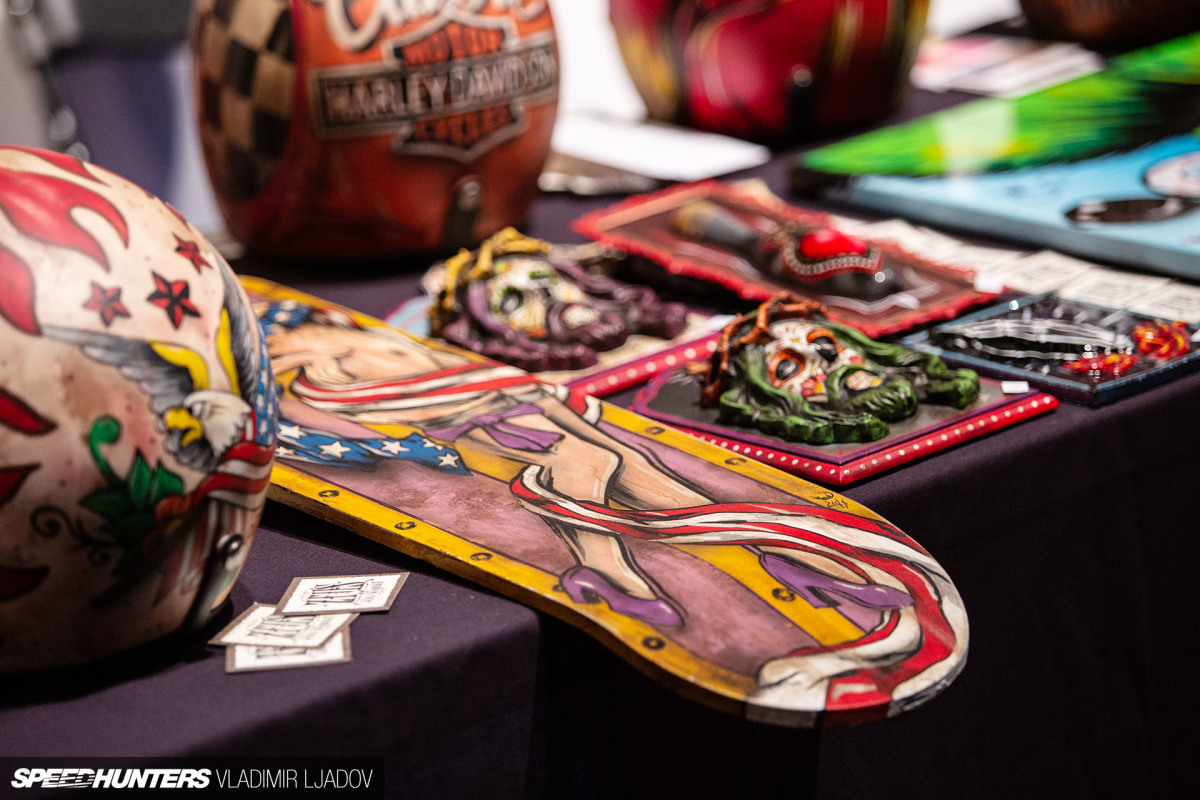 And truth be known, the vendors and artists outnumber the motor vehicles at Finland's Kustom Kulture Show. Pin-striping and kustom builds go hand in hand, and there was no shortage of talented artists working on their latest piece.
At this show, Pinstriping Finland even runs an art competition for the best decoration on an air cleaner cover. What's your pick?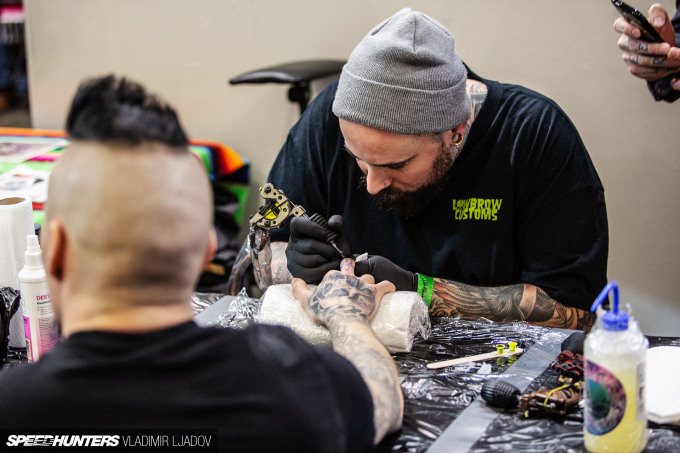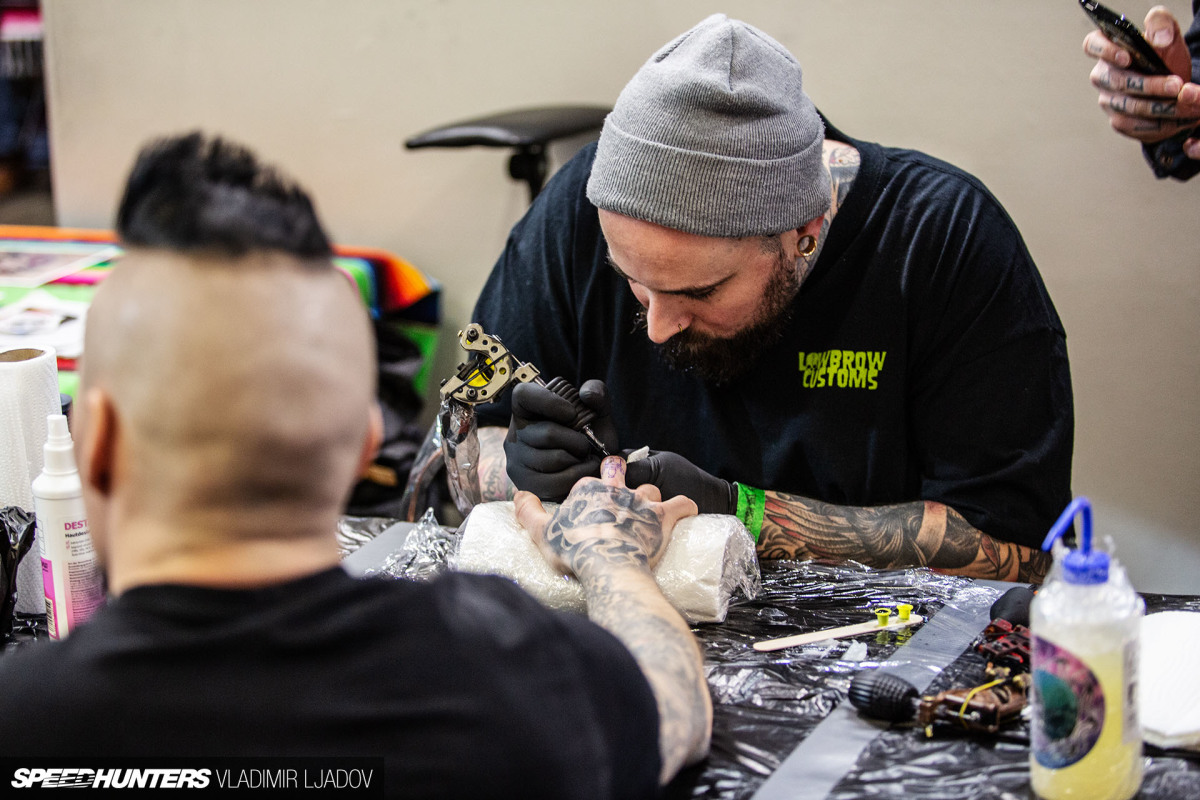 Tattoo artists are another group of enthusiasts who are like bread and butter at such a gathering. There were also numerous craftsman, barbers, pin-up models, vintage clothes vendors, and collectors.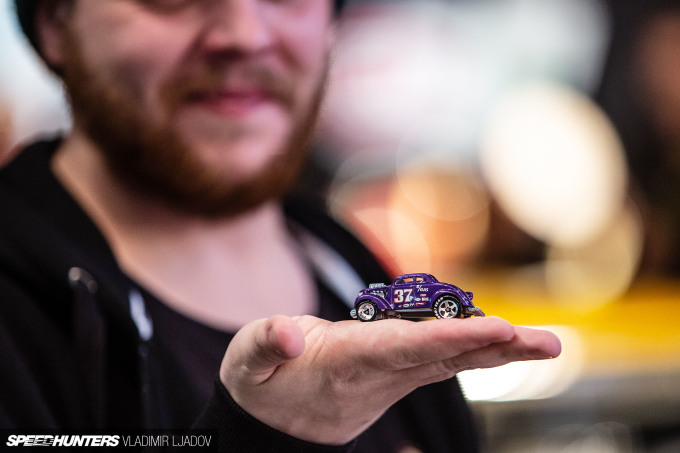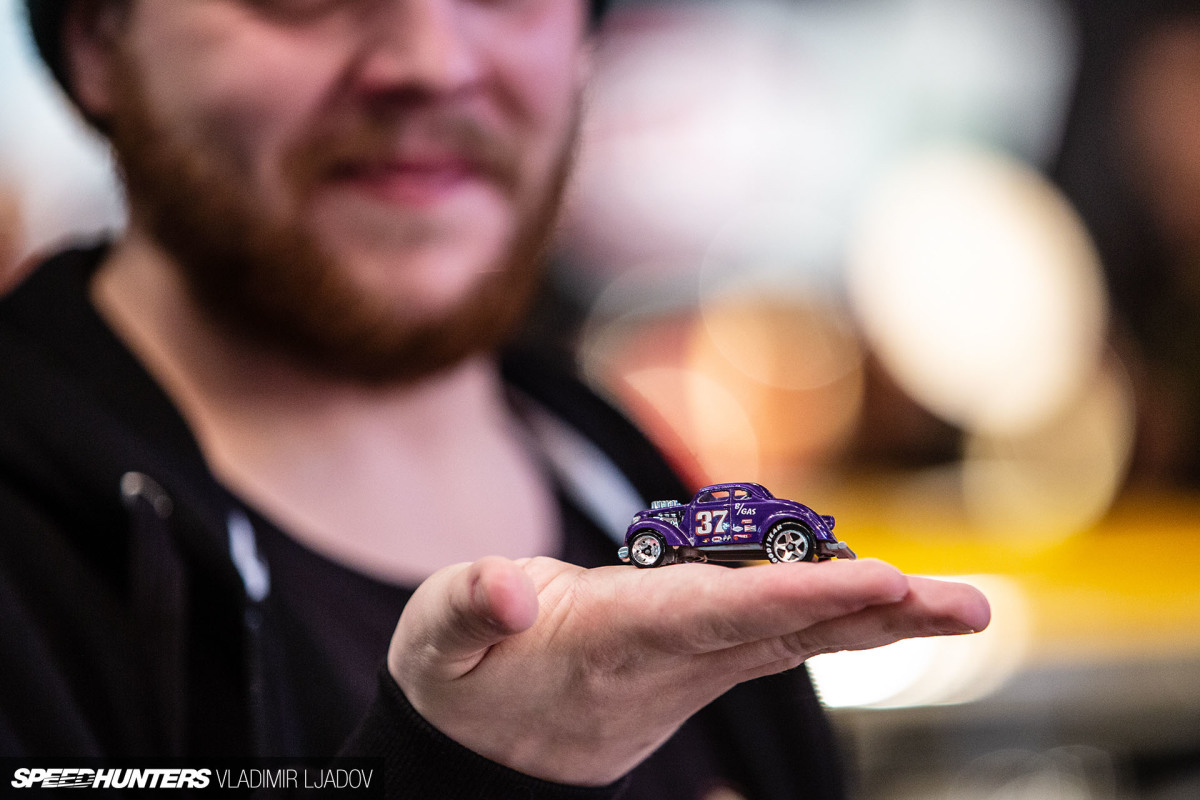 I usually visit the show on Sunday, because it's the day when a vintage swap market is organized in the second hall, and I'm always keen to score some rare diecasts from yesteryear. Just in front of me a guy snatched an old 'Pass'n Gasser' Hot Wheels. Being the first edition from 2008 with Mooneyes racing tampos, it was a great find.
More serious people were getting vintage car parts, memorabilia and funky outfits.
Vladimir Ljadov
Instagram: wheelsbywovka
because@wheelsbywovka.com
Final Gallery