Ramping Up
For as long as I can remember, I've been wanting to shoot off-road racing trucks in their natural habitat at an event like the Baja 1000, or even better, Dakar.
However, before I dive off the deep end with two of the world's most challenging and testing races to shoot, I figured it might be prudent to pop my cherry on something a little less intense.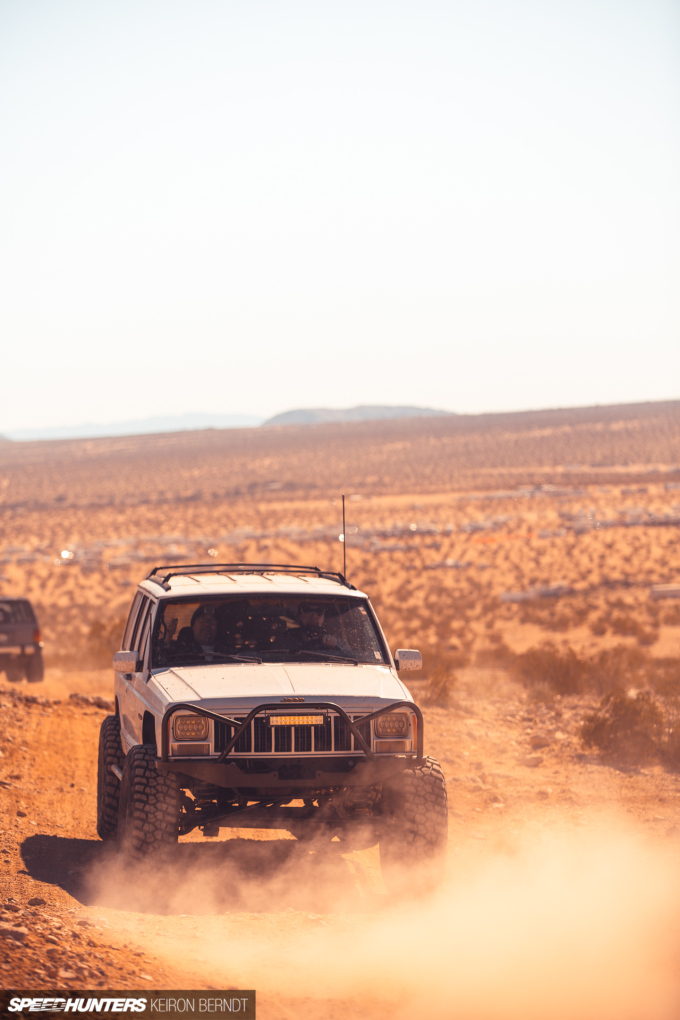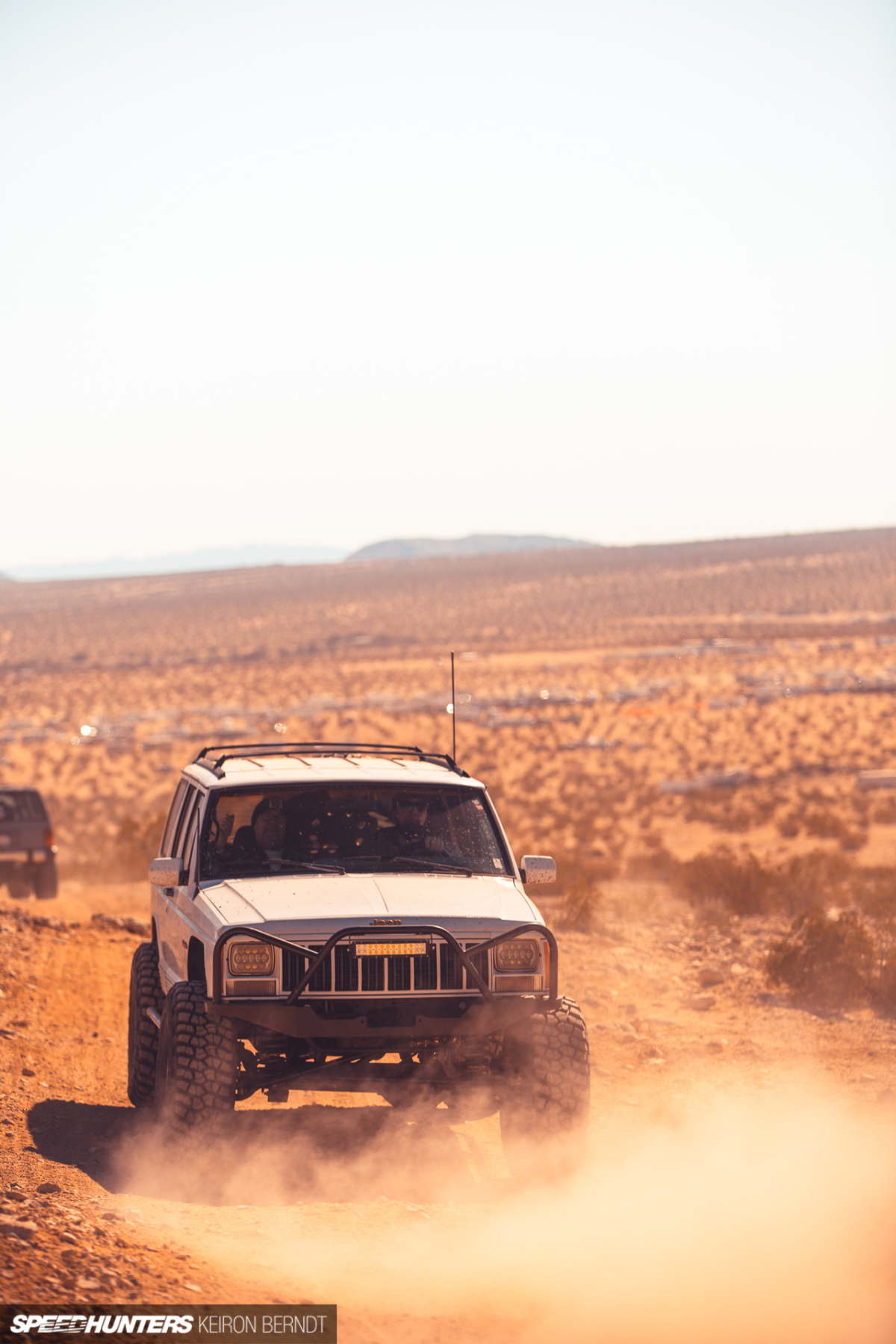 Now just to be clear, I'm not bashing King of The Hammers in any way, but a 1,000-mile race is a little more taxing than a 300-mile one.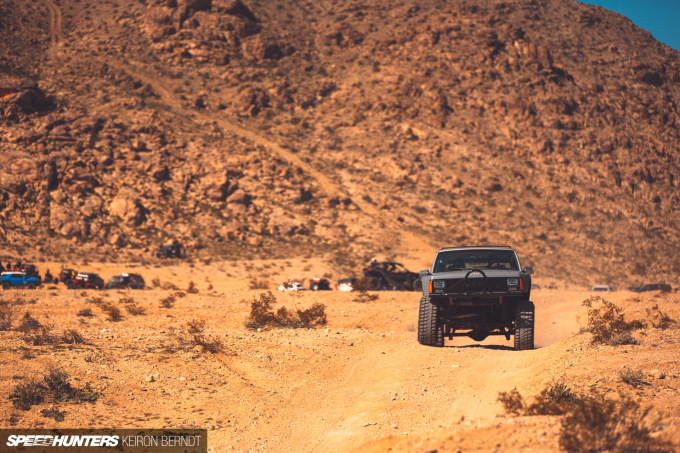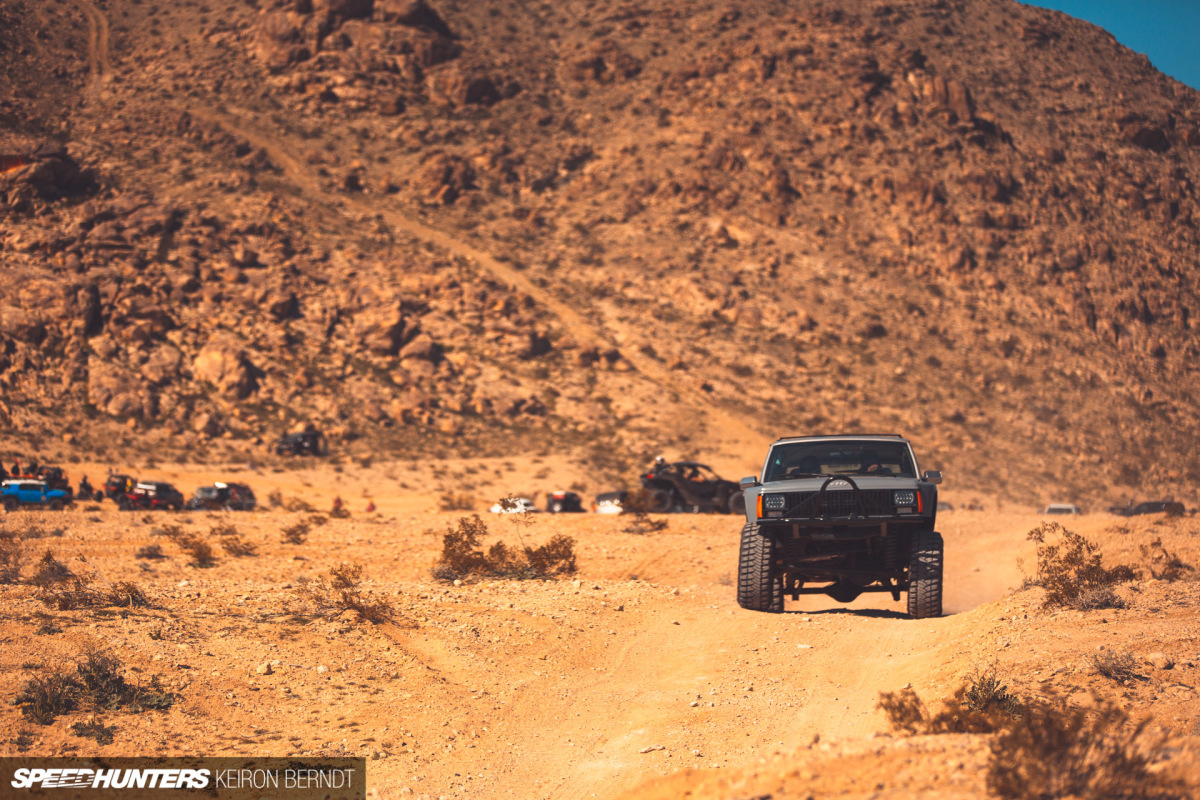 After leaving Los Angeles at 5:00am, we headed three hours north-east to a pop-up city called Hammertown, temporary home to  60,000 off-road enthusiasts.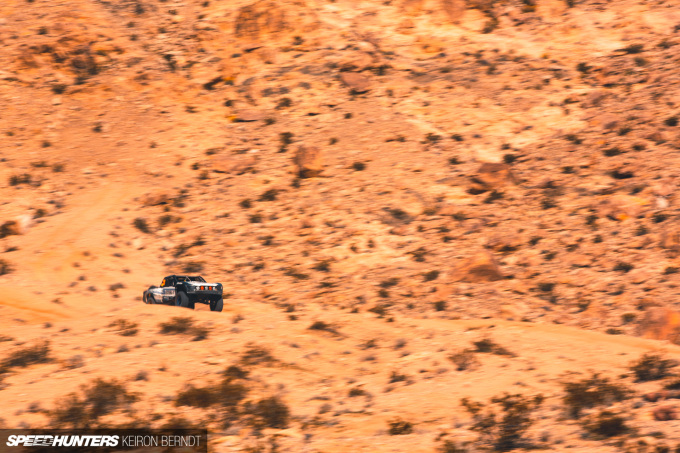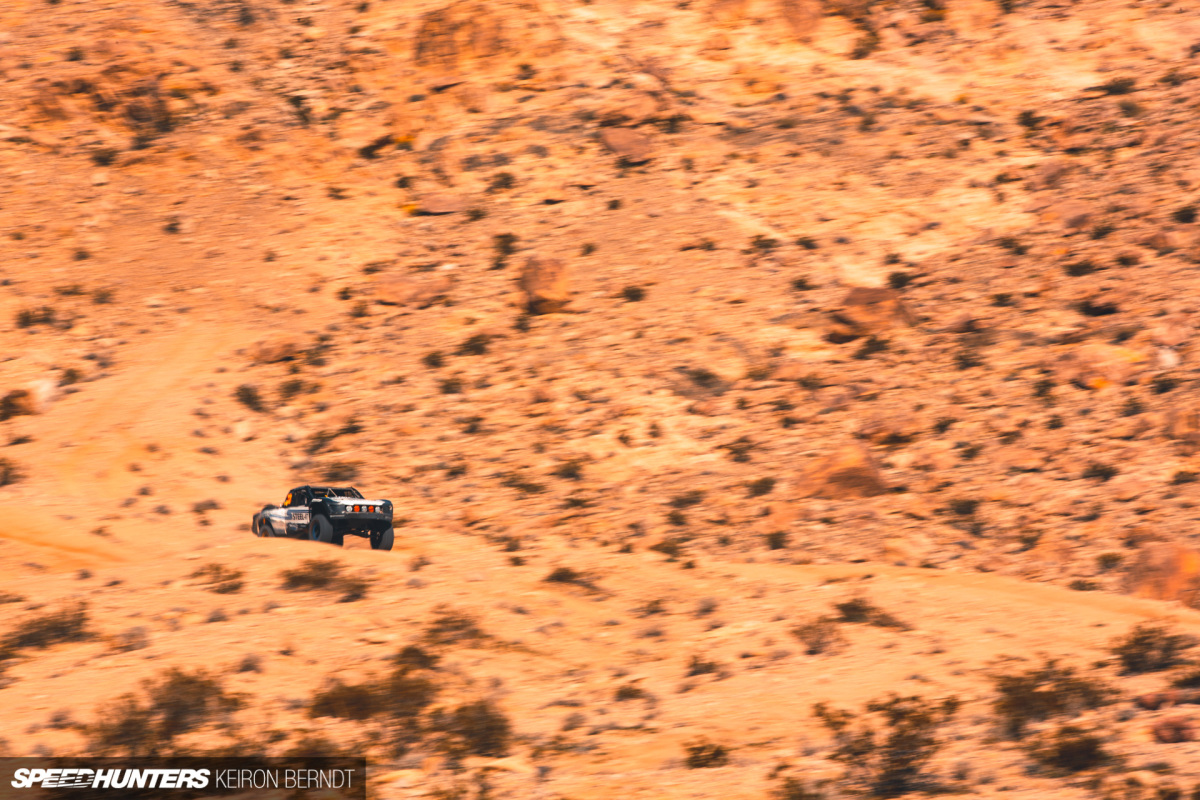 Arriving just as the trophy trucks were leaving the start line, we grabbed our media credentials, gathered some course maps, slapped the rental into rear-wheel drive, and booted out into the desert on the search for some chunks of metal hurtling through the air.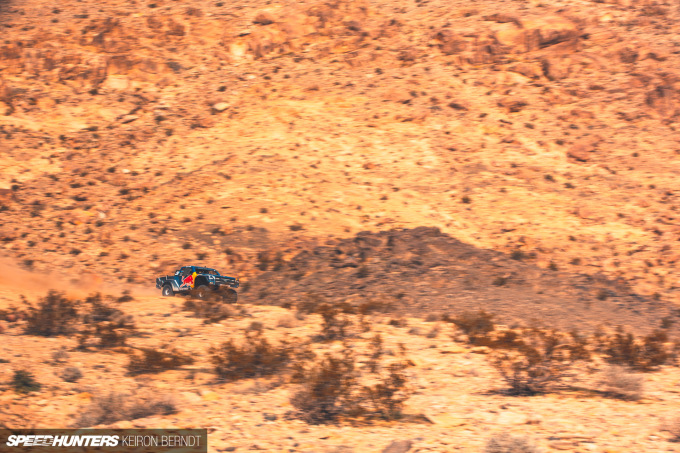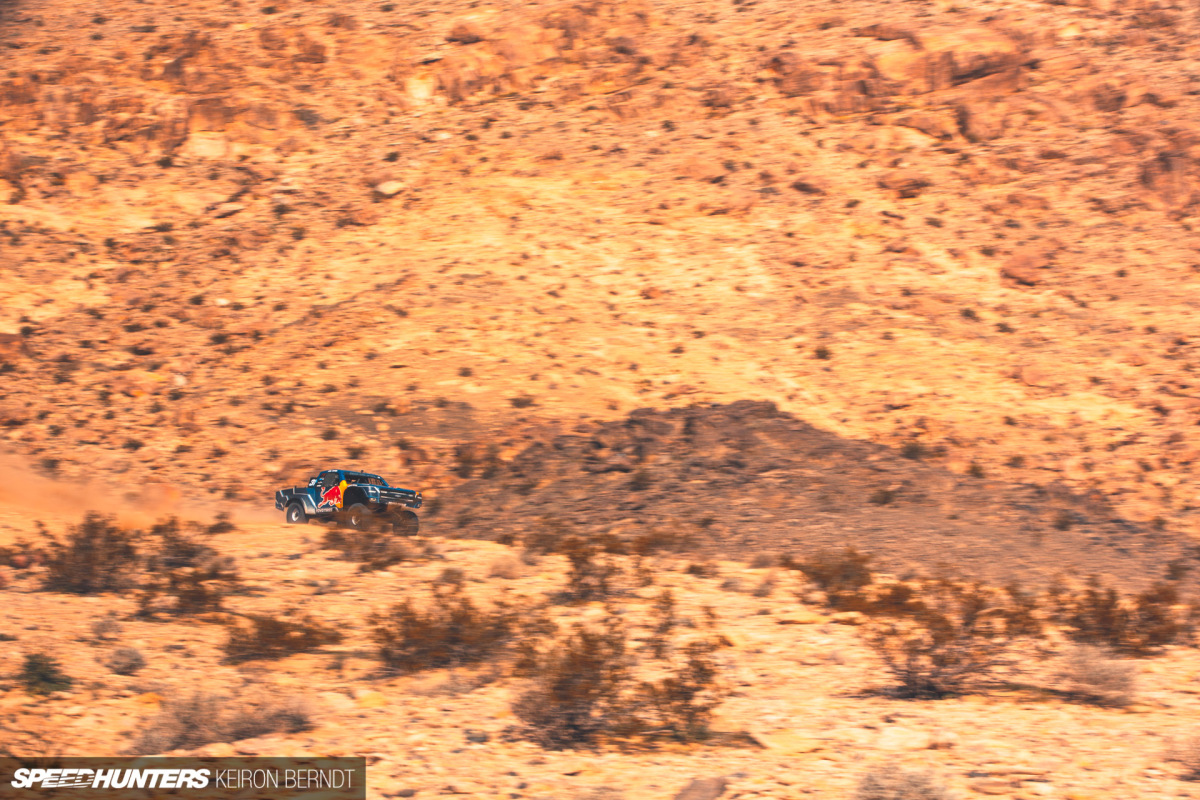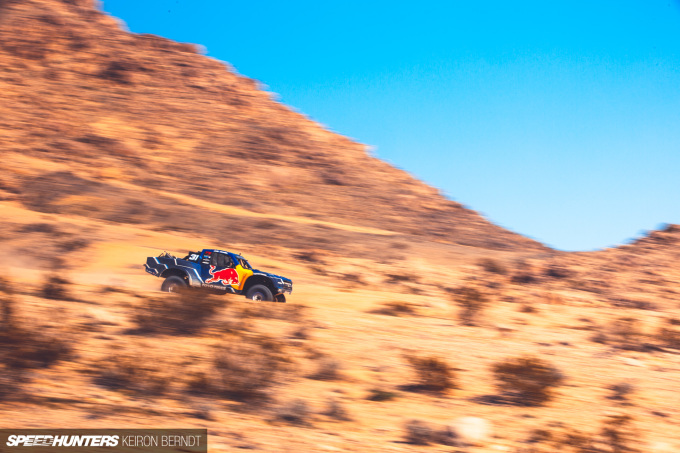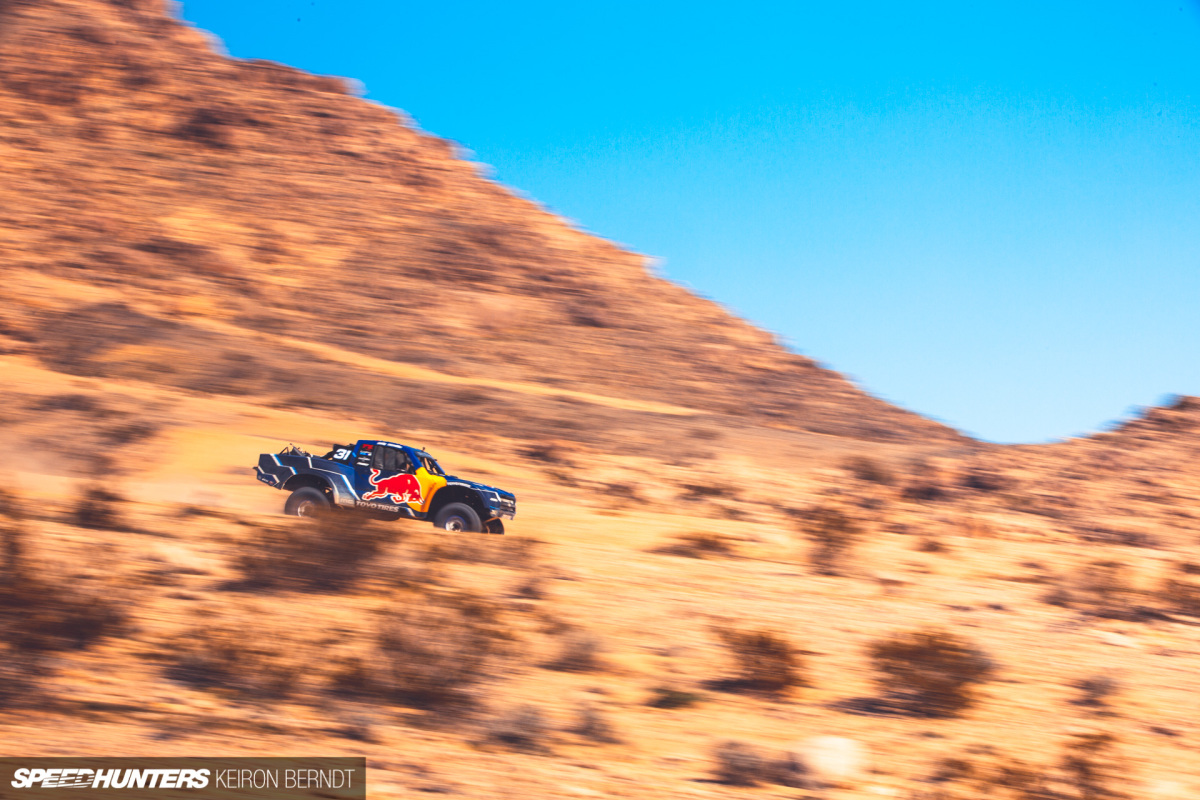 Thankfully, we didn't have to wait long.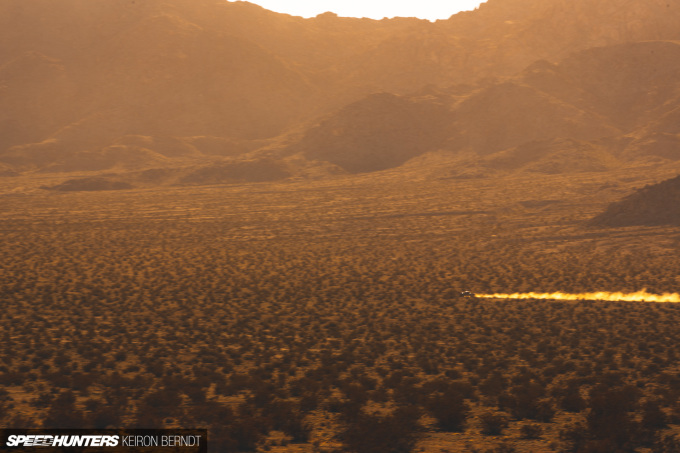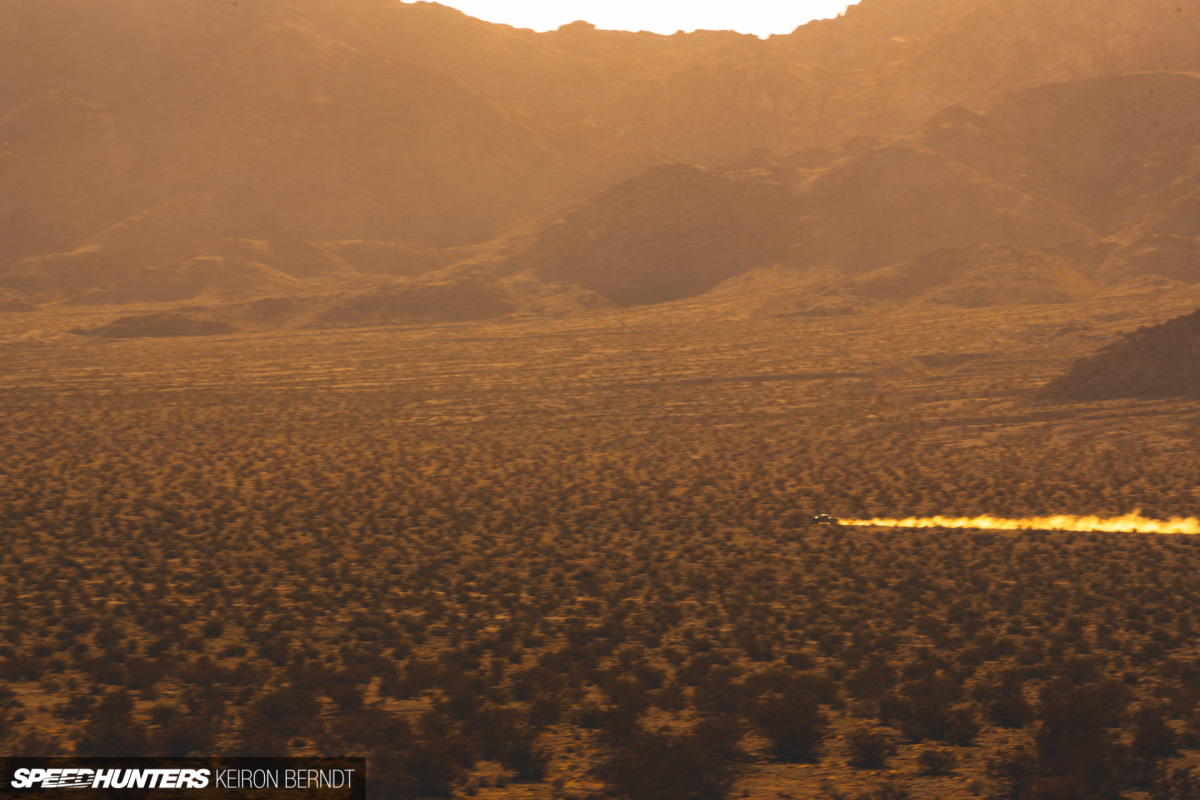 Live & Learn
One of the things that I have still yet to comprehend is how large these courses are. For example, driving from the media pit to a location that you can shoot these trucks from takes about 45 minutes.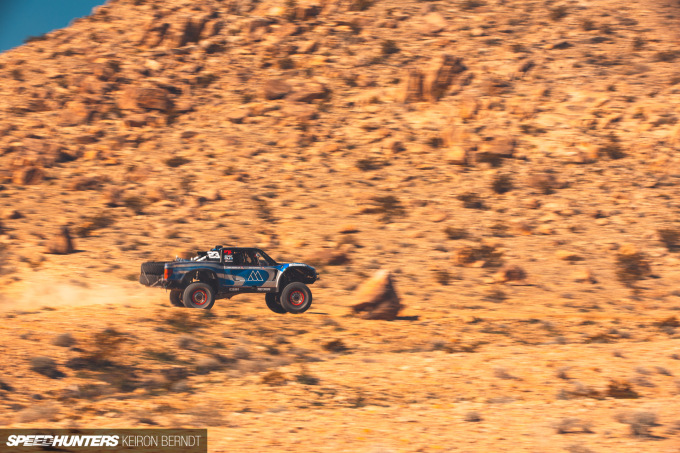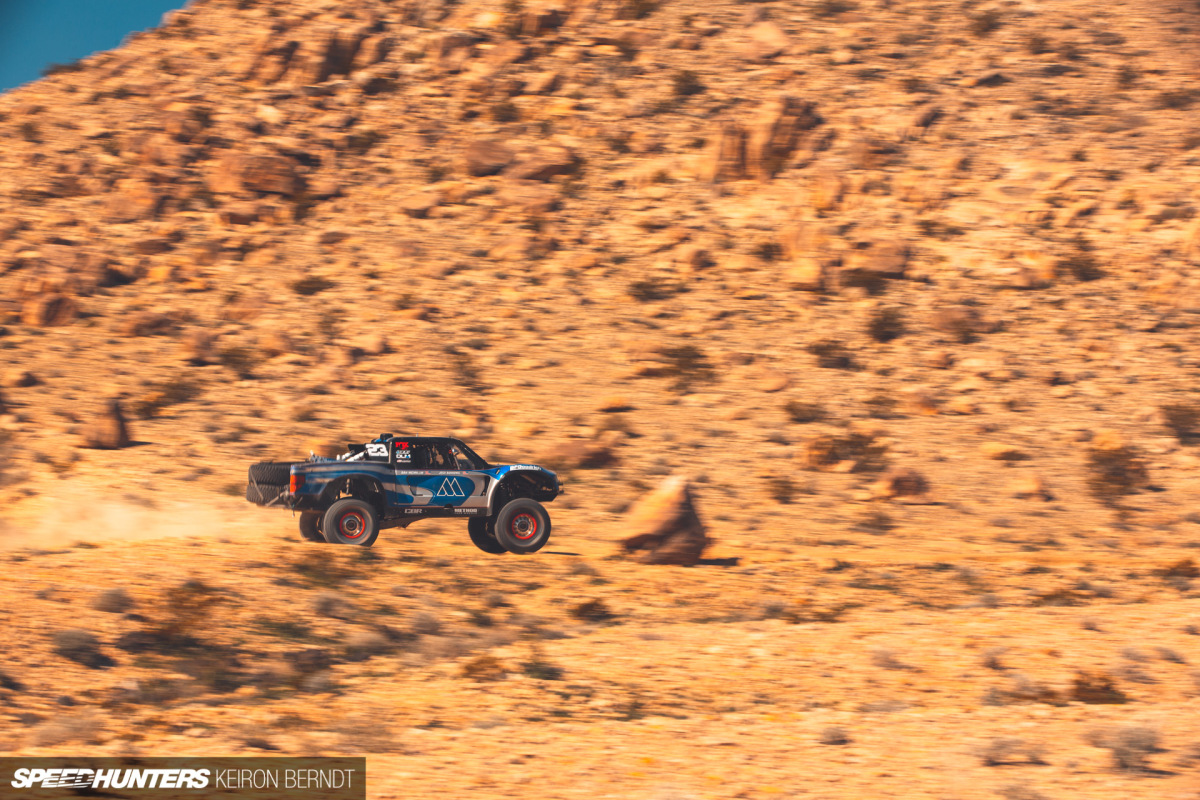 This meant that we were able to shoot at each location for about 15 minutes before moving onto another one.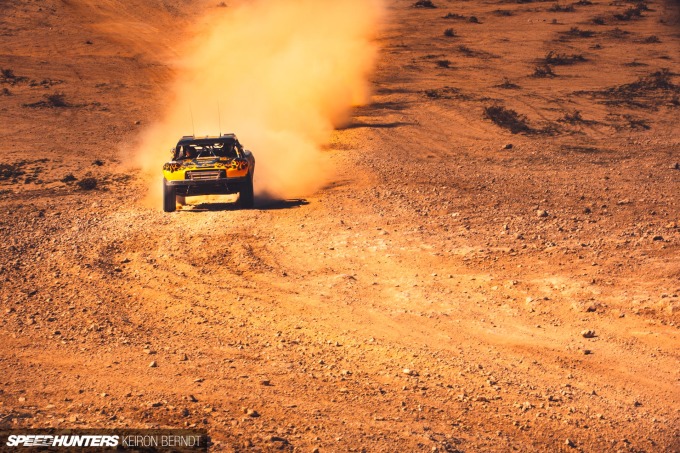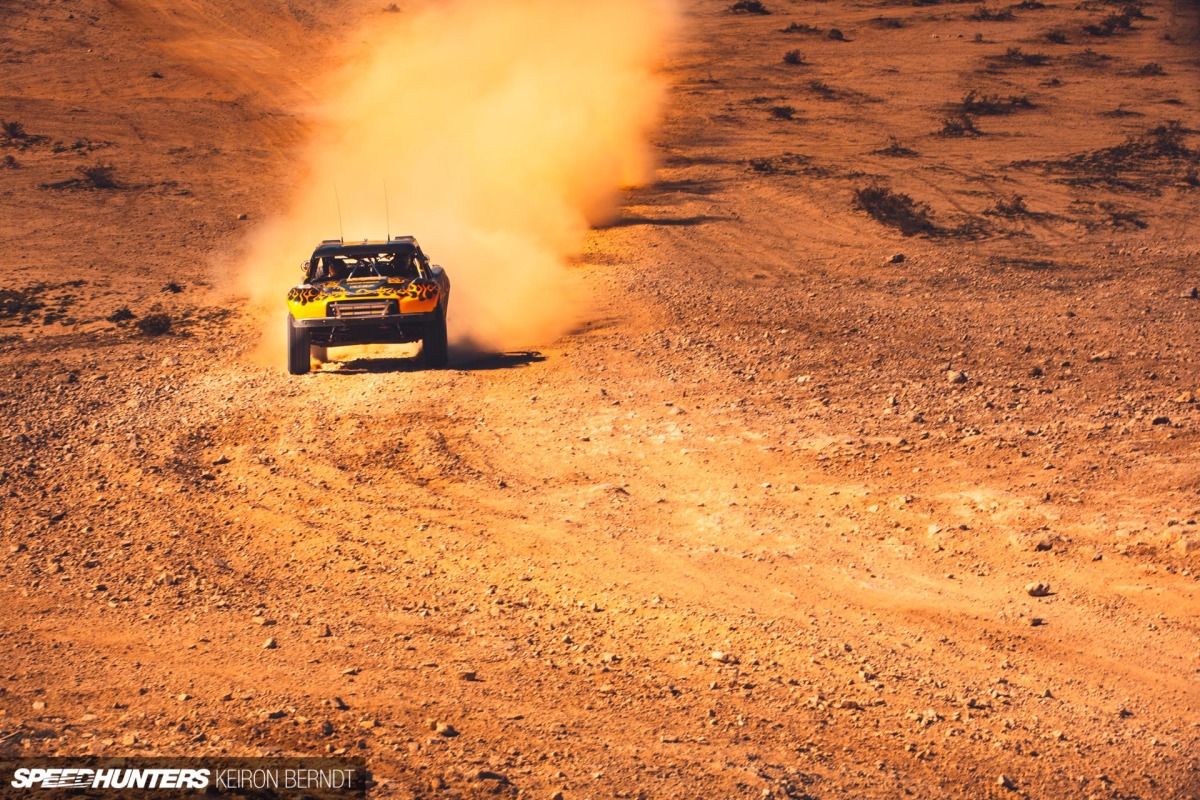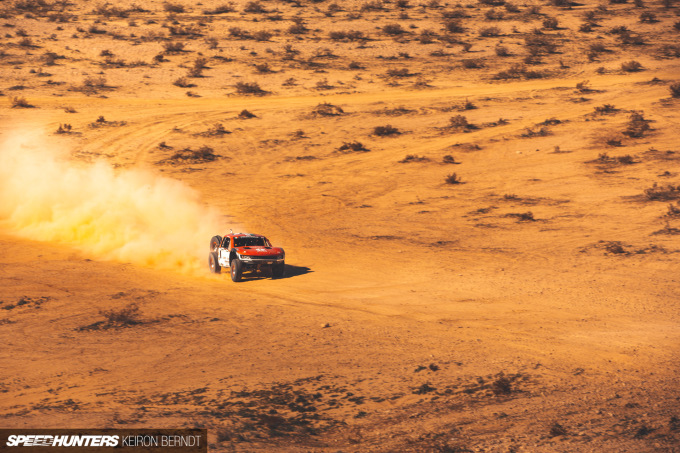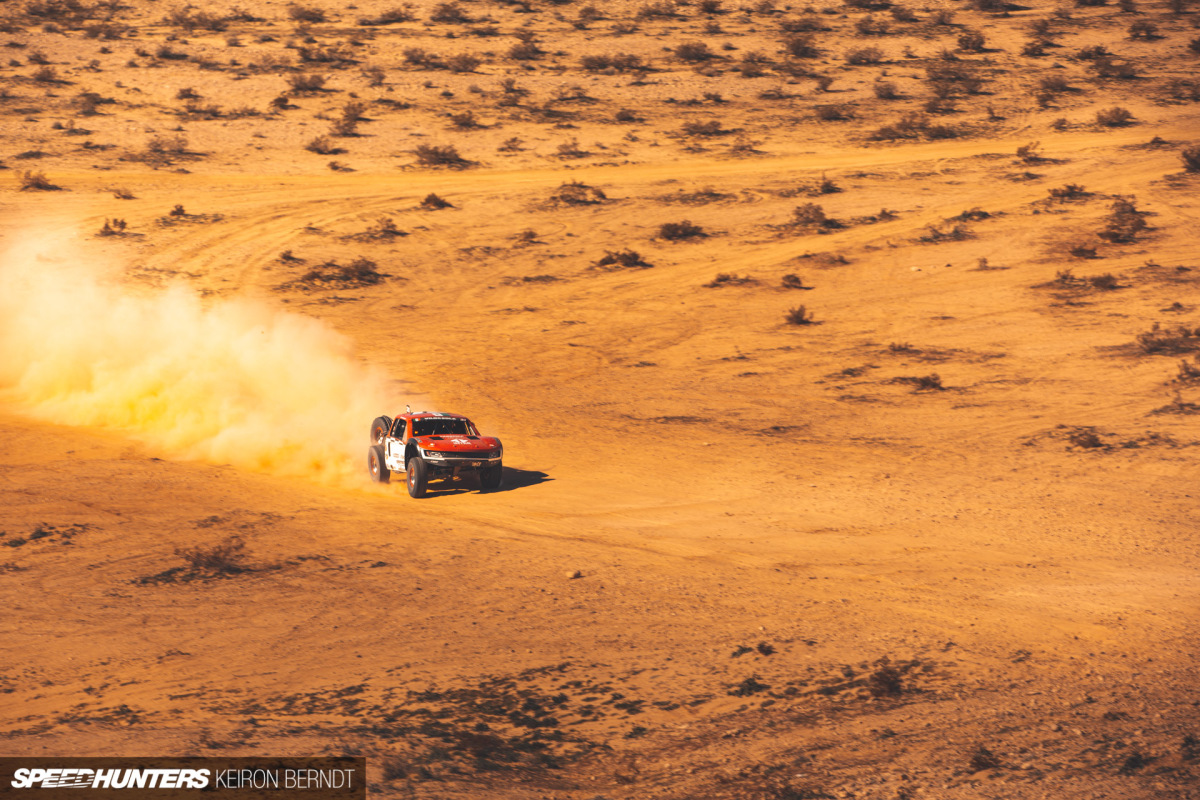 After a brief hike up what felt like the Continental Divide, we reached the top of a small mountain that the trucks approached at speeds of over 90mph (145km/h). At this point, drivers would stand on the brakes, rotate their trucks sideways to scrub speed, before nosediving over sharp rocks and down the other side of the mountain that we just hiked up.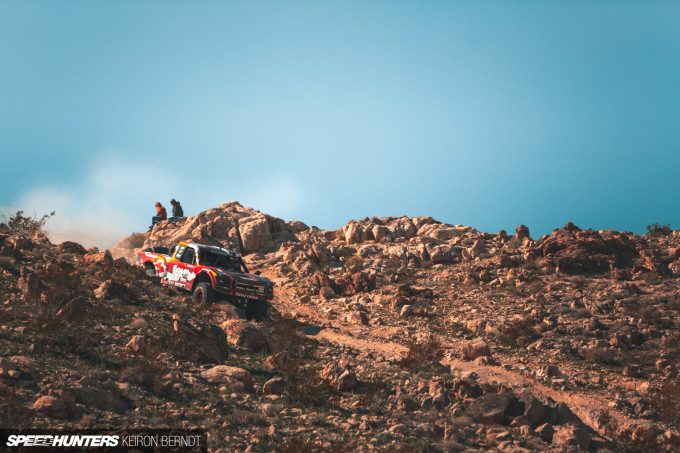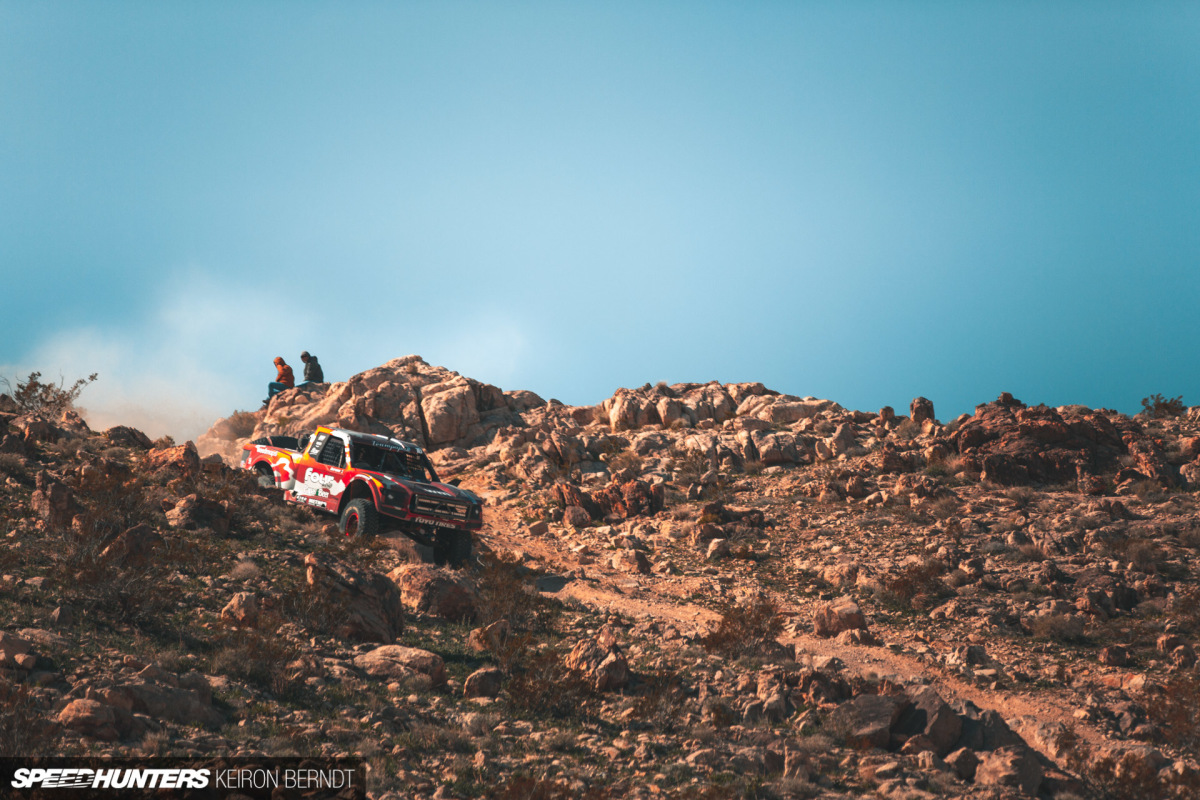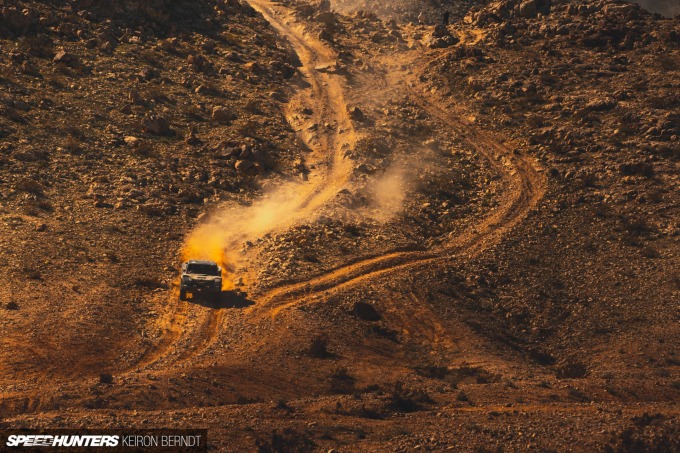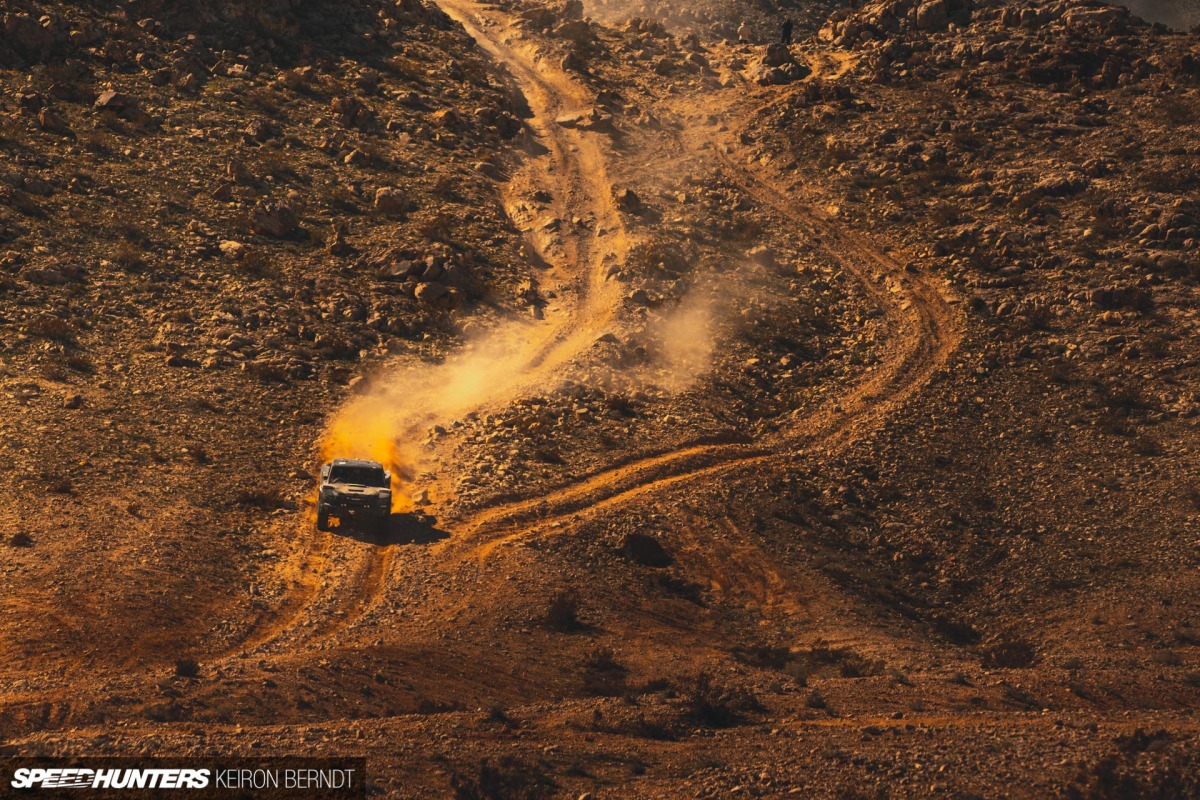 Something I found a little hard to adapt to was the fact that you only get to see each truck twice (for the most part), as the race is only two laps. It's very different to events like Formula Drift or IMSA where you get to see each car dozens of times.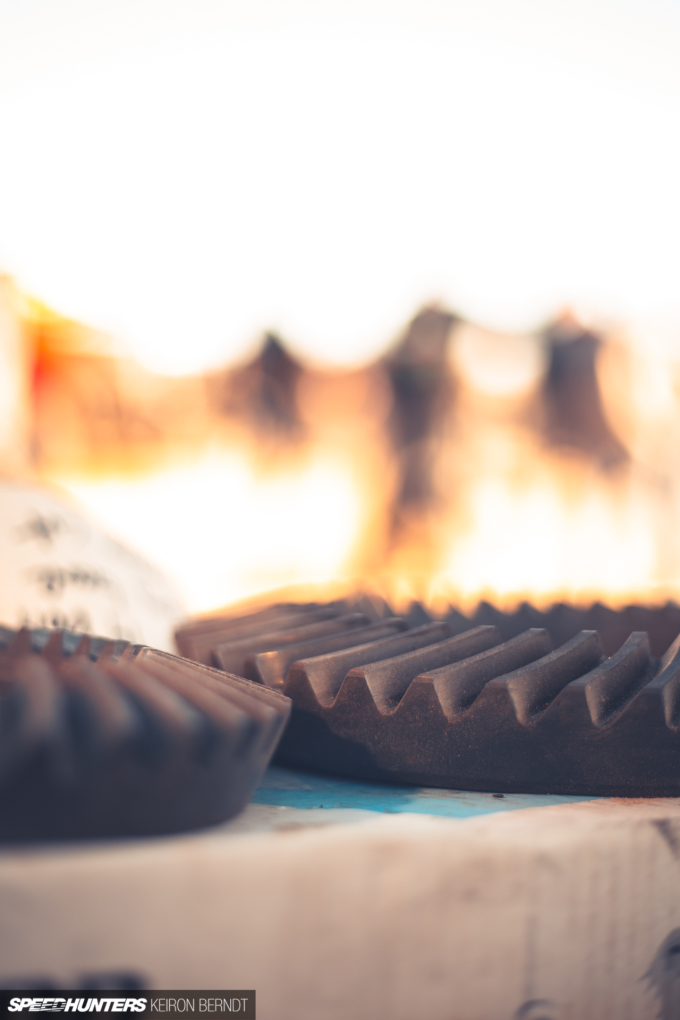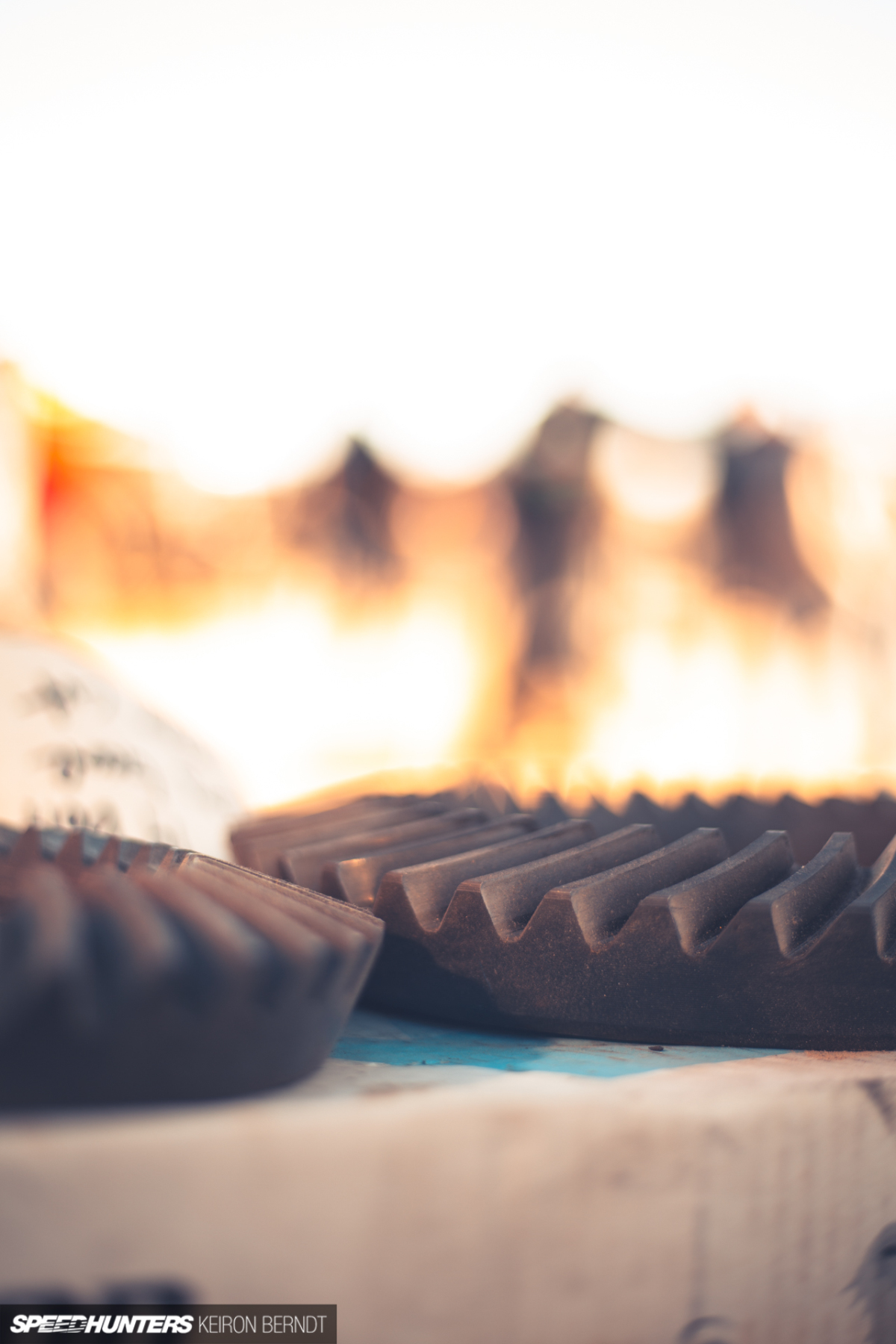 By the time I reached the desert section of the course, the race was over. While this may have been unfortunate when it came to shooting trophy trucks, it prepared me for the actual King of The Hammers race.
Let the Chase Begin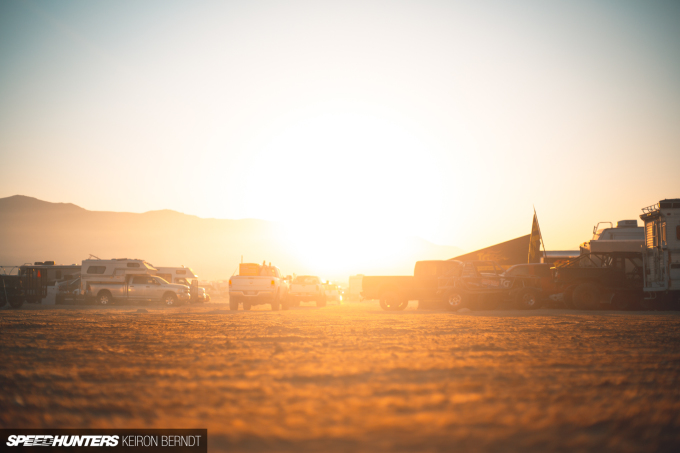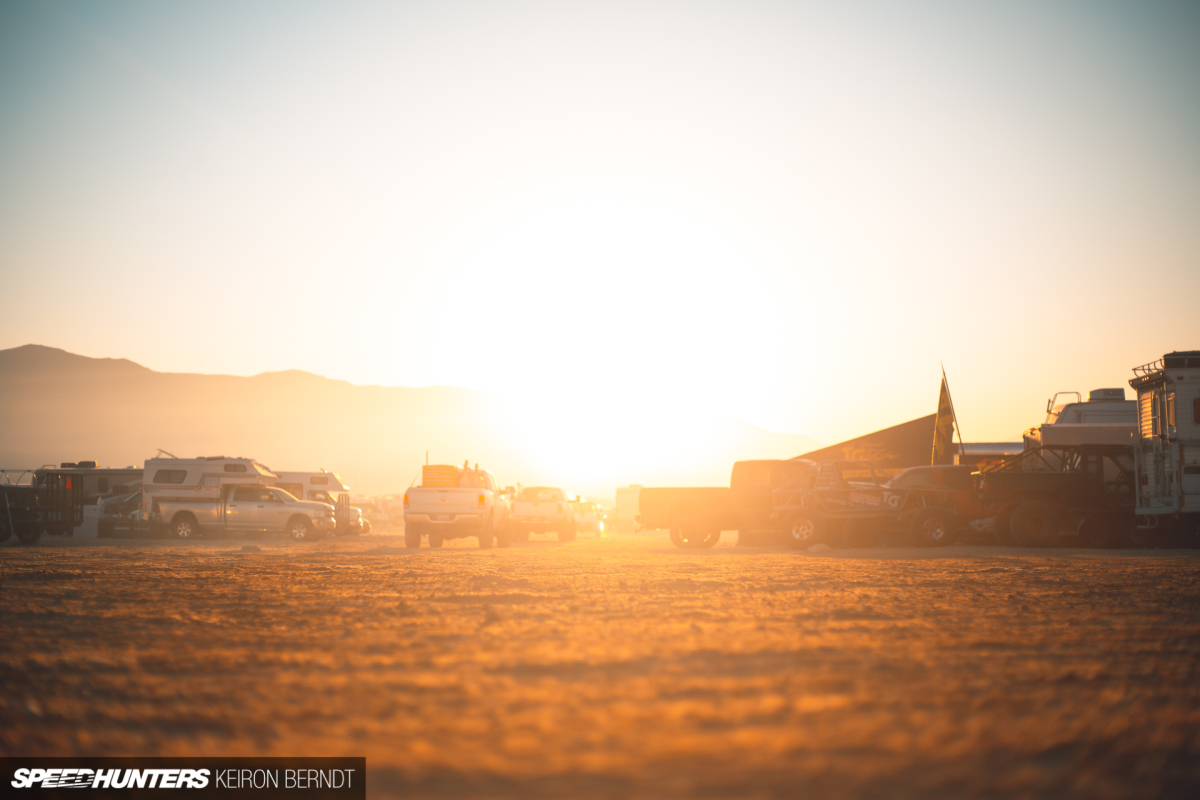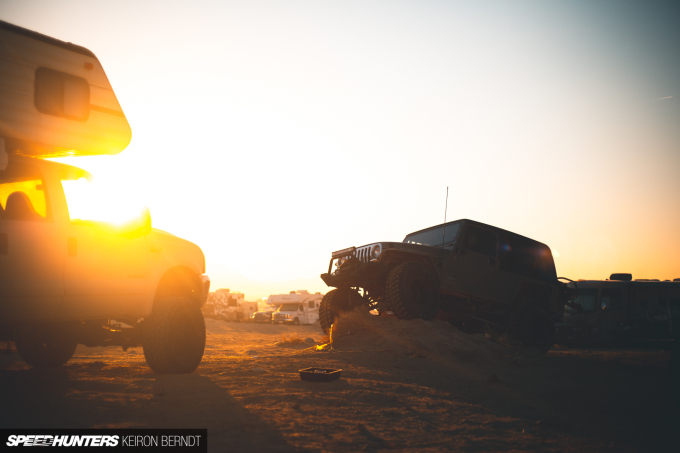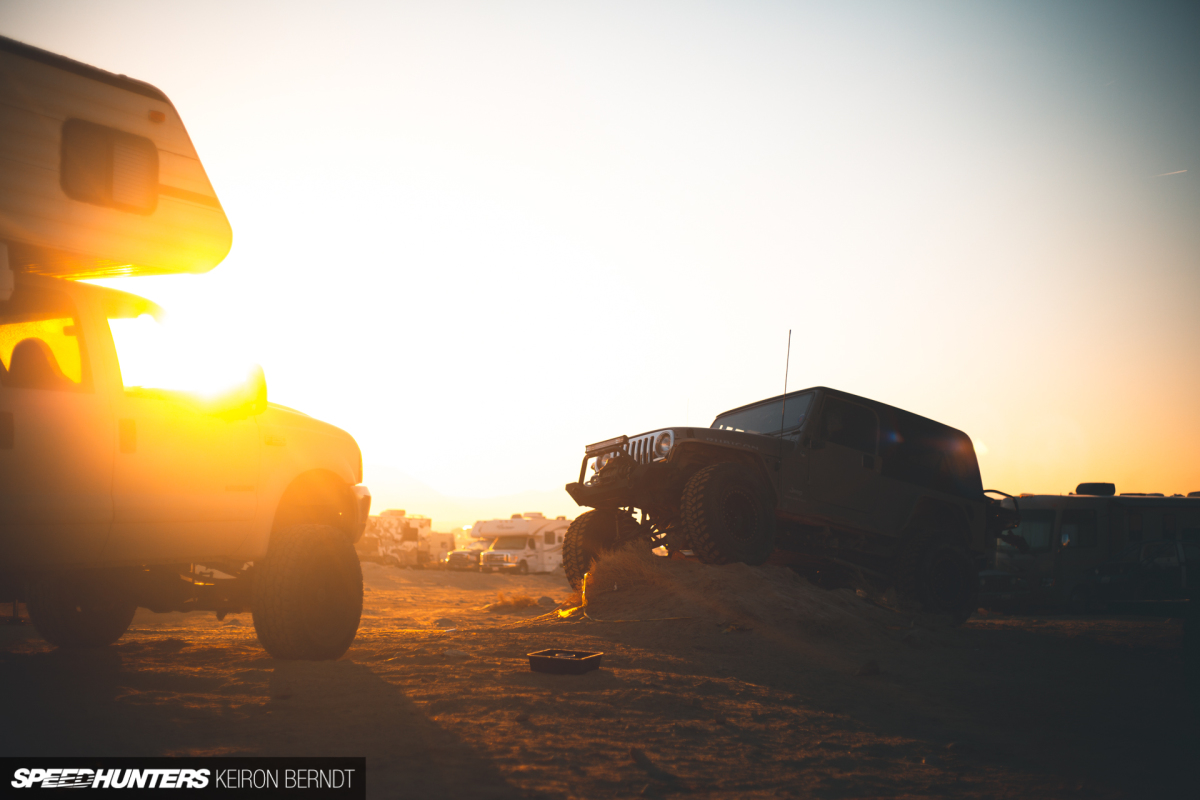 Another ungodly-early wake-up call came quickly after a night of shenanigans and route planning, but the crisp sunrise was worth it.
I was better prepared this time around, and it ensured I was there early enough to get all the shots to tell the day's story, including Vaughn Gittin Jr.'s third swing at The Hammers.
Another thing that blew me away was the unrivalled access to the course and start line. We were told to remain 150-feet from the trucks on the race course unless they were rock bouncing; then it was okay to be a mere 50-feet from the action.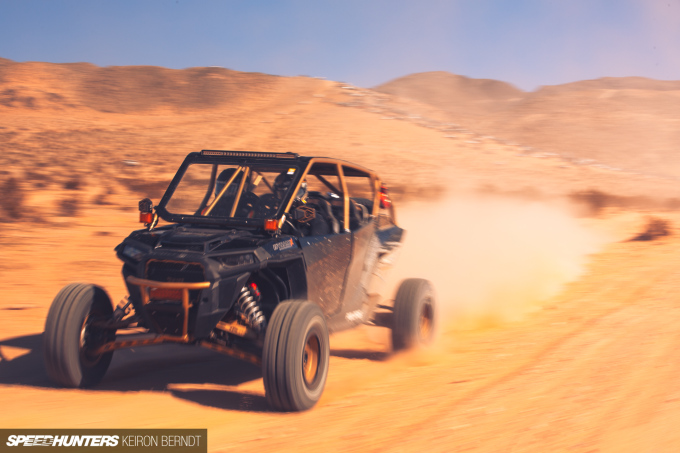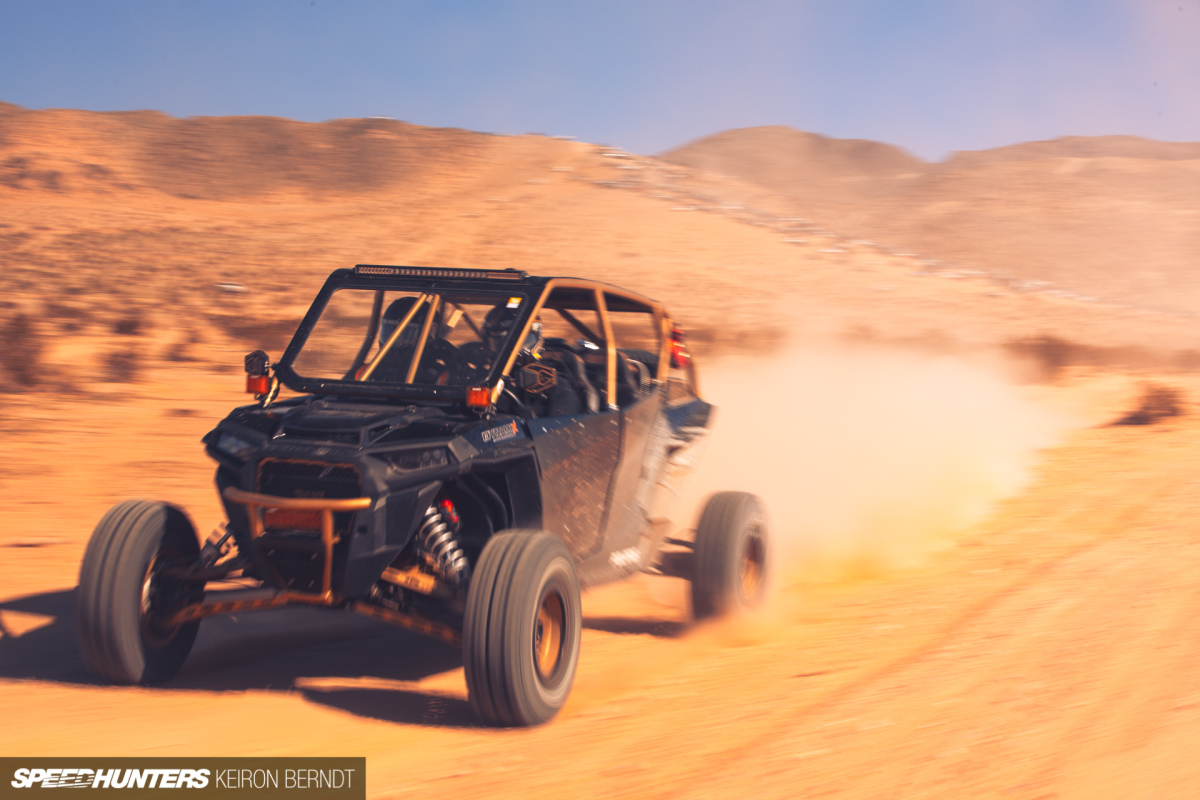 Before the day was done, I linked up with Chris Forsberg, Andy Laputka, and a few other friends for some Polaris side-by-side action.
After a few moments of torturous shredding, Chris had some maintenance to take care of, and I had a race to chase.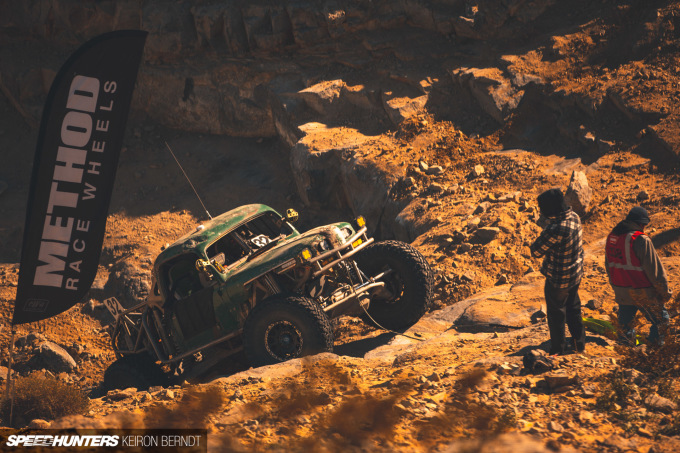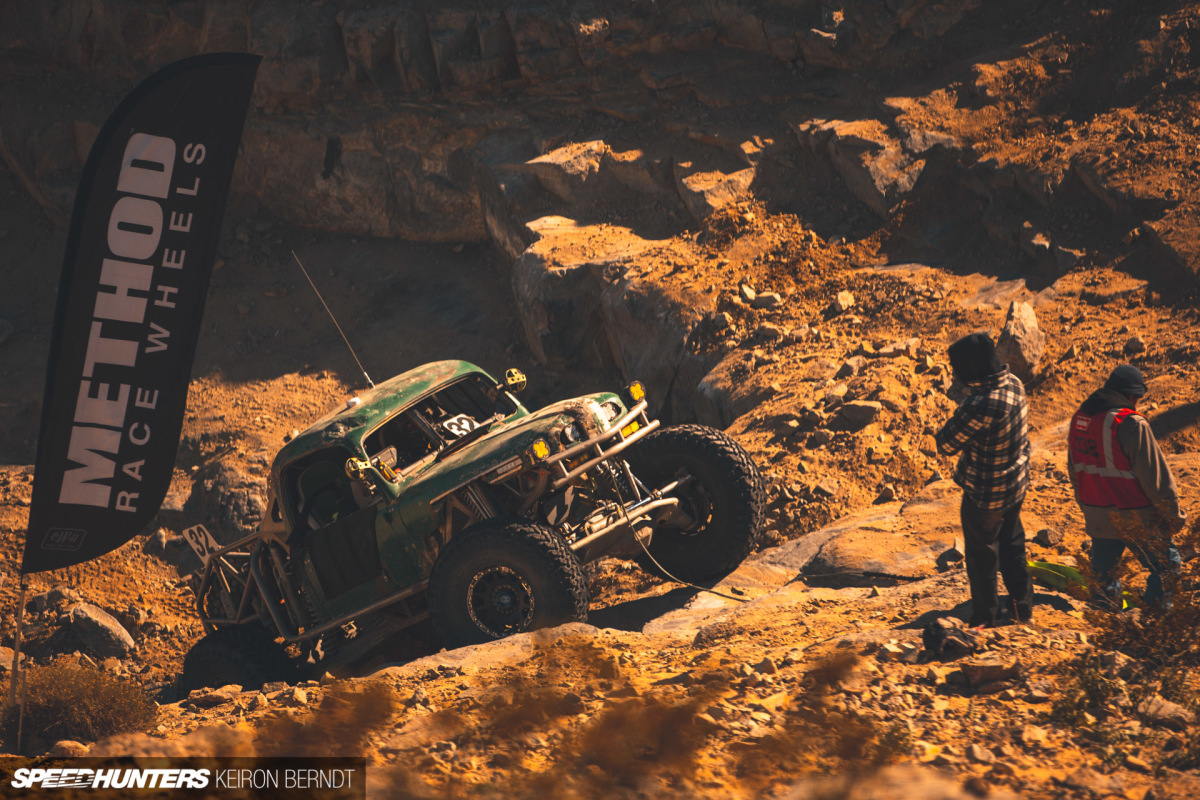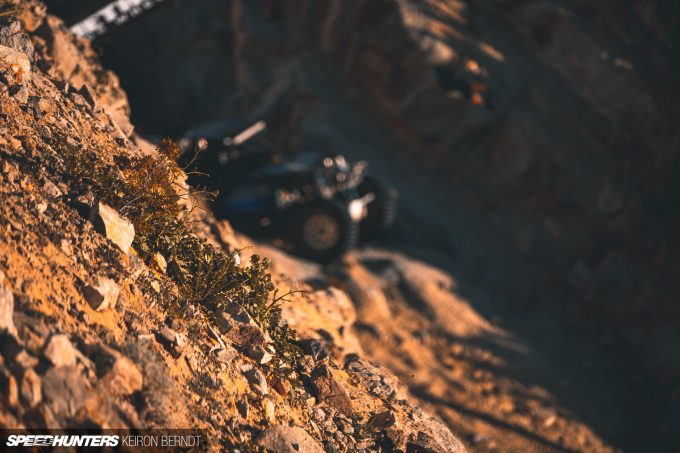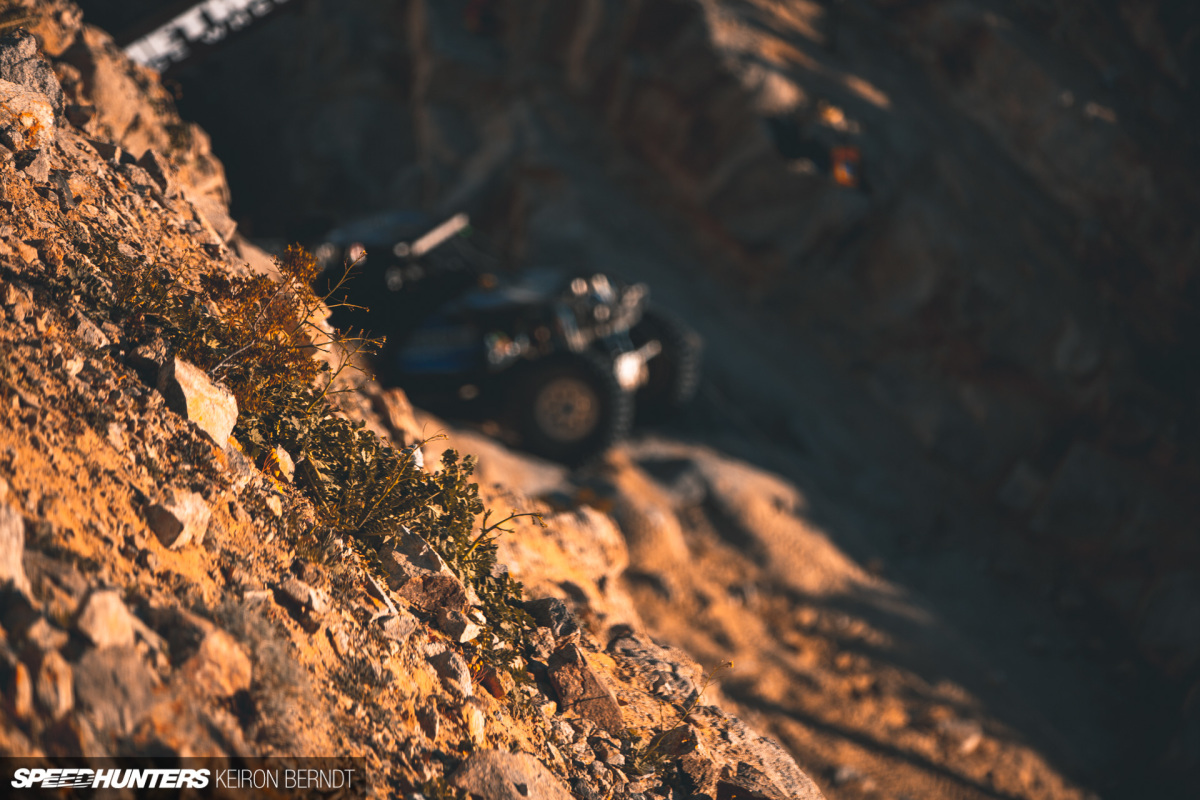 As many competitors were completing their second lap, some drivers still had to certain obstacles to complete. From my understanding, each lap has some of the same sections, however, portions are added or obstacles need to be completed, similar to a joker lap in Global Rallycross.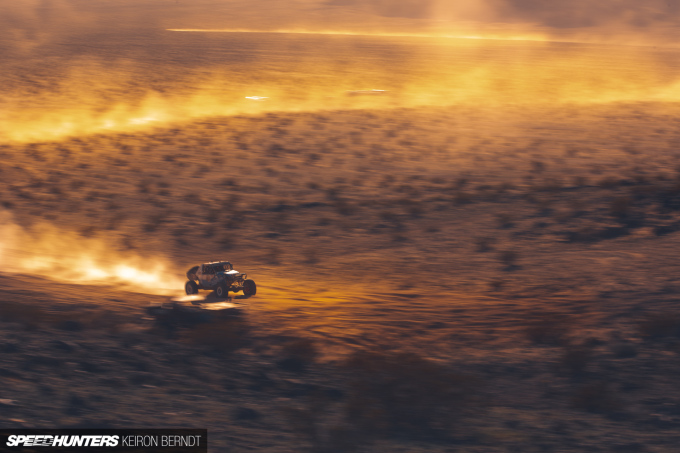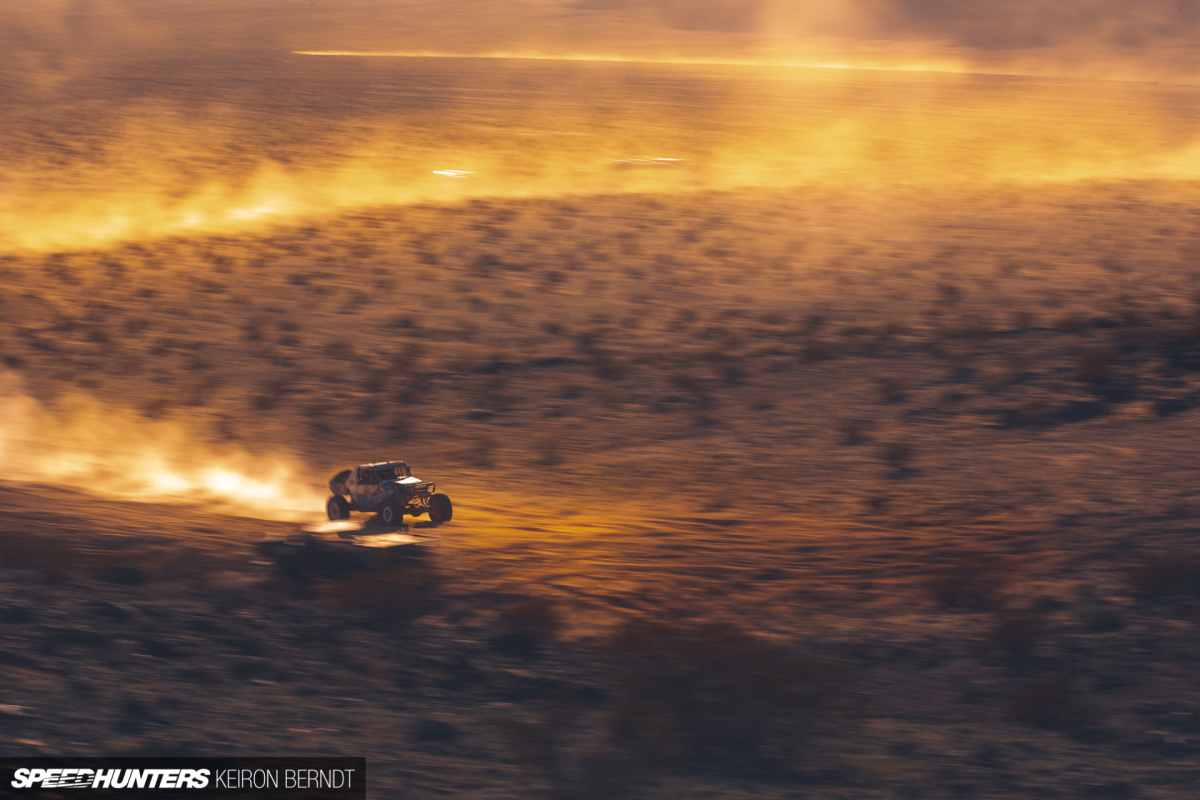 After getting a taste of the desert section action and not having phone service to track all the drivers, I headed back to Hammertown in the hope to snag some finish shots.
Timing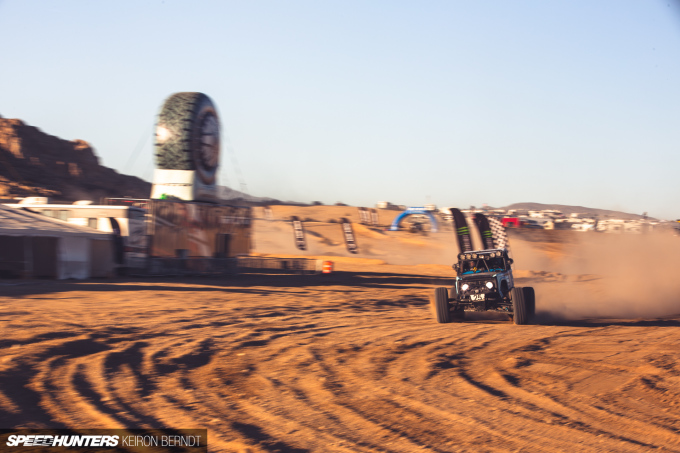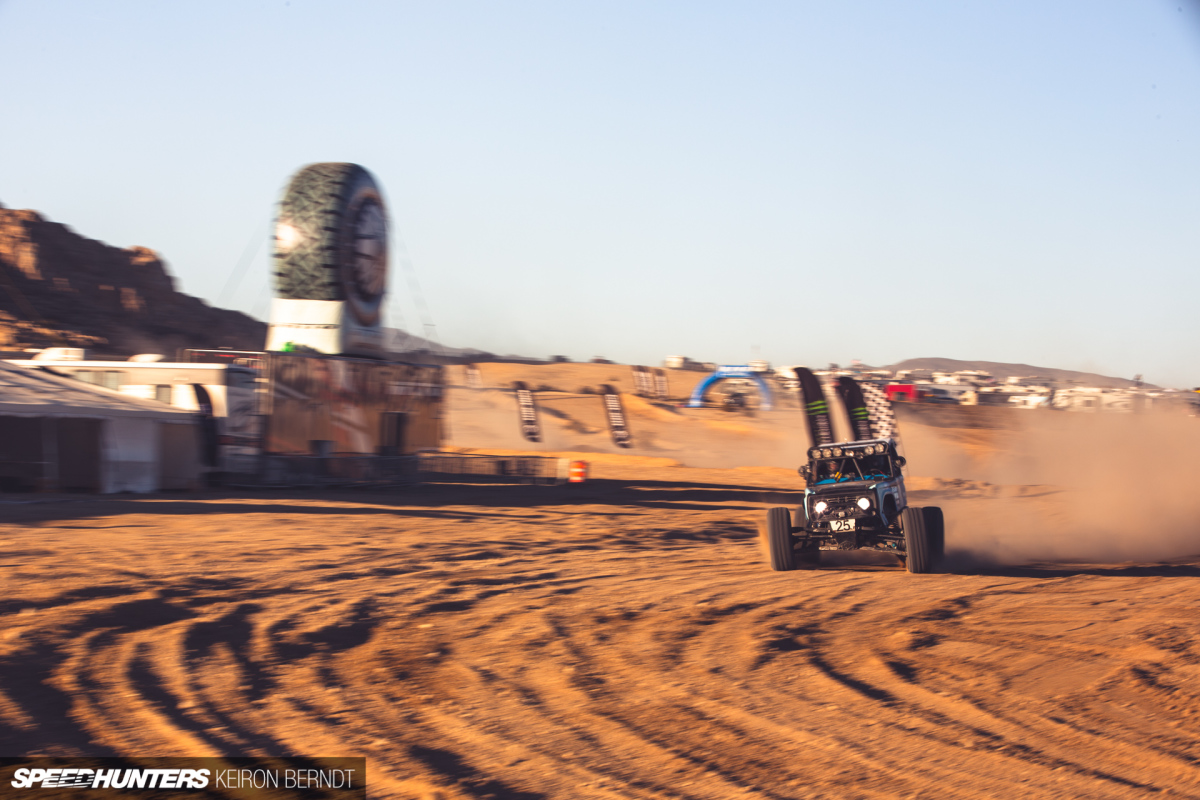 Driving like a bat out of hell, over brushes and through sandy knolls, I pulled into the finish line just in time to catch Jr. finishing seventh overall in the first KOH he'd been able to complete.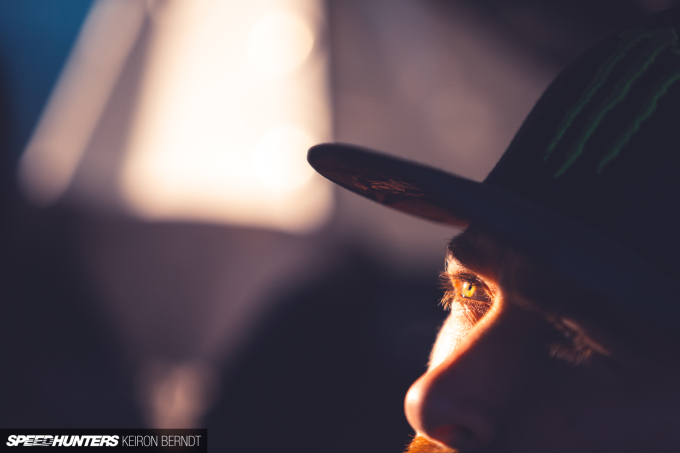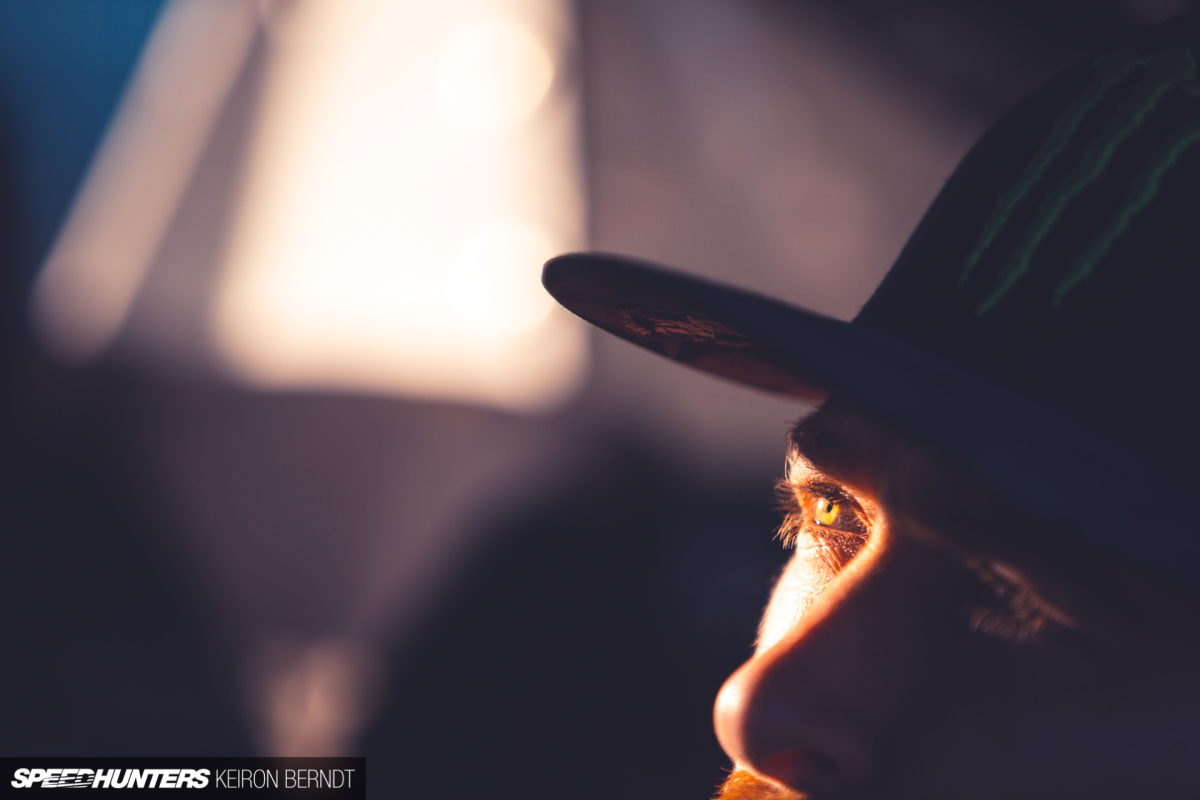 Talk about good timing.
All in all, King of The Hammers is like no other race on earth. A gruelling course that mixes rock bouncing, high speed desert racing, and everything in between, it's a must-see-before-you-die sort of event – take it from me.
Keiron Berndt
Instagram: keiron_berndt
Cutting Room Floor