What Is Gridlife?
#GRIDLIFE, a name that has become synonymous with a good time.
If you own a cool car and live in North America, or maybe just anywhere on Planet Earth, there's a good chance you're already familiar. In the off chance that you aren't, allow me dive into the archives to paint a quick picture for you…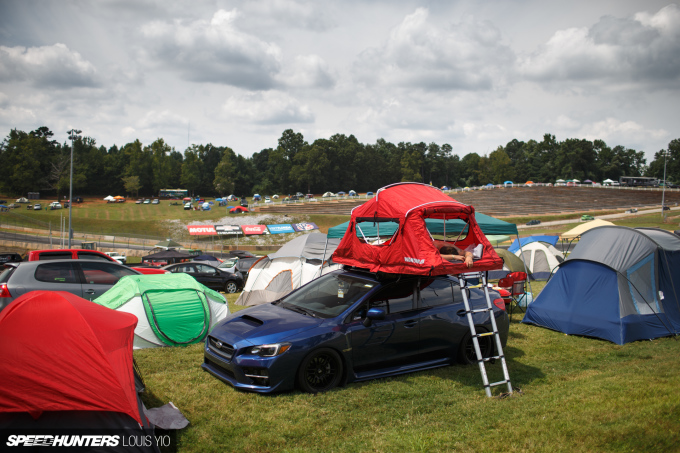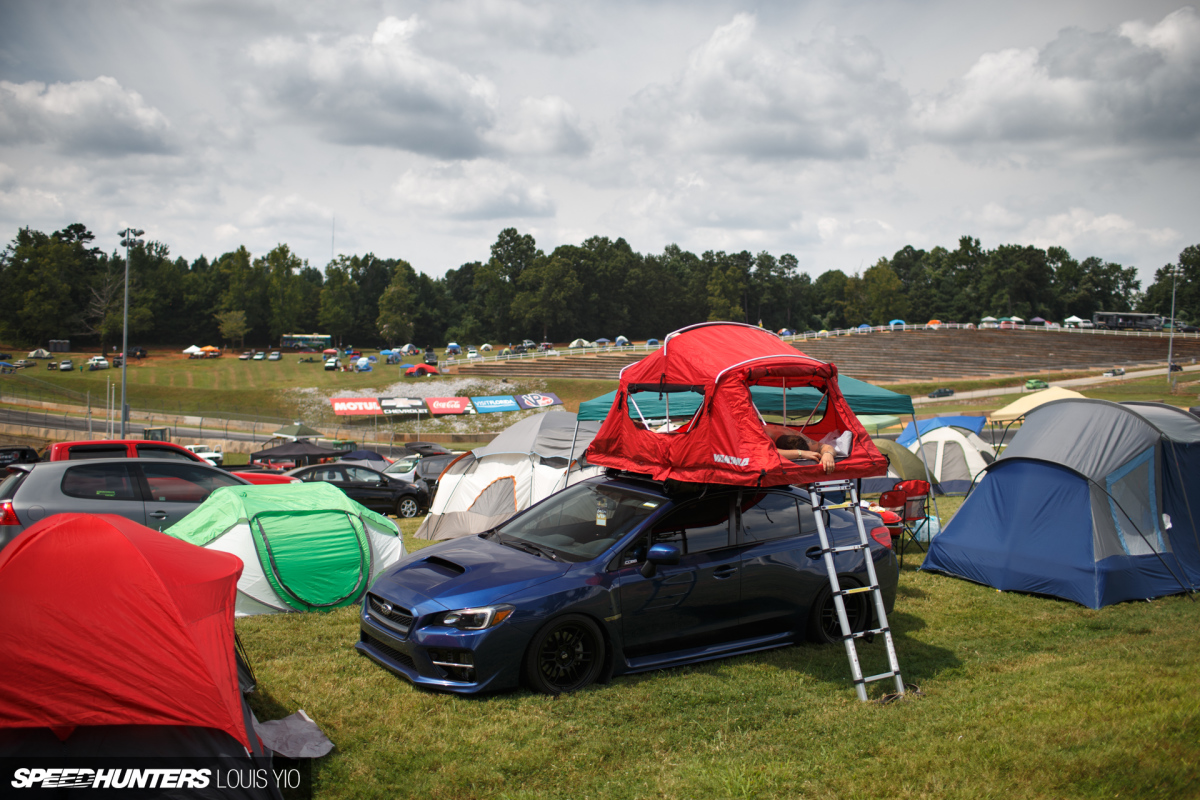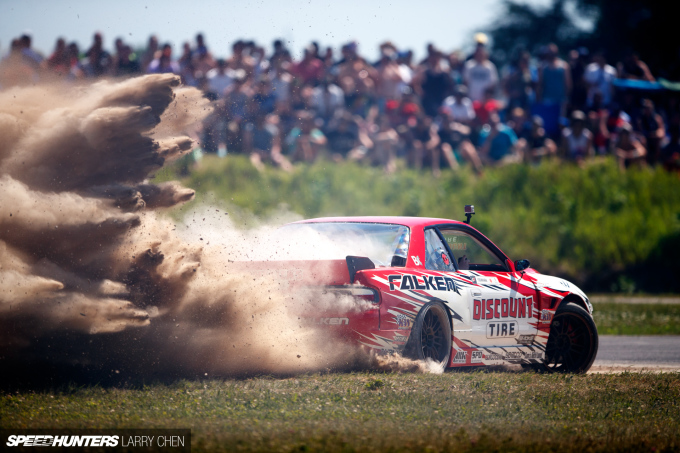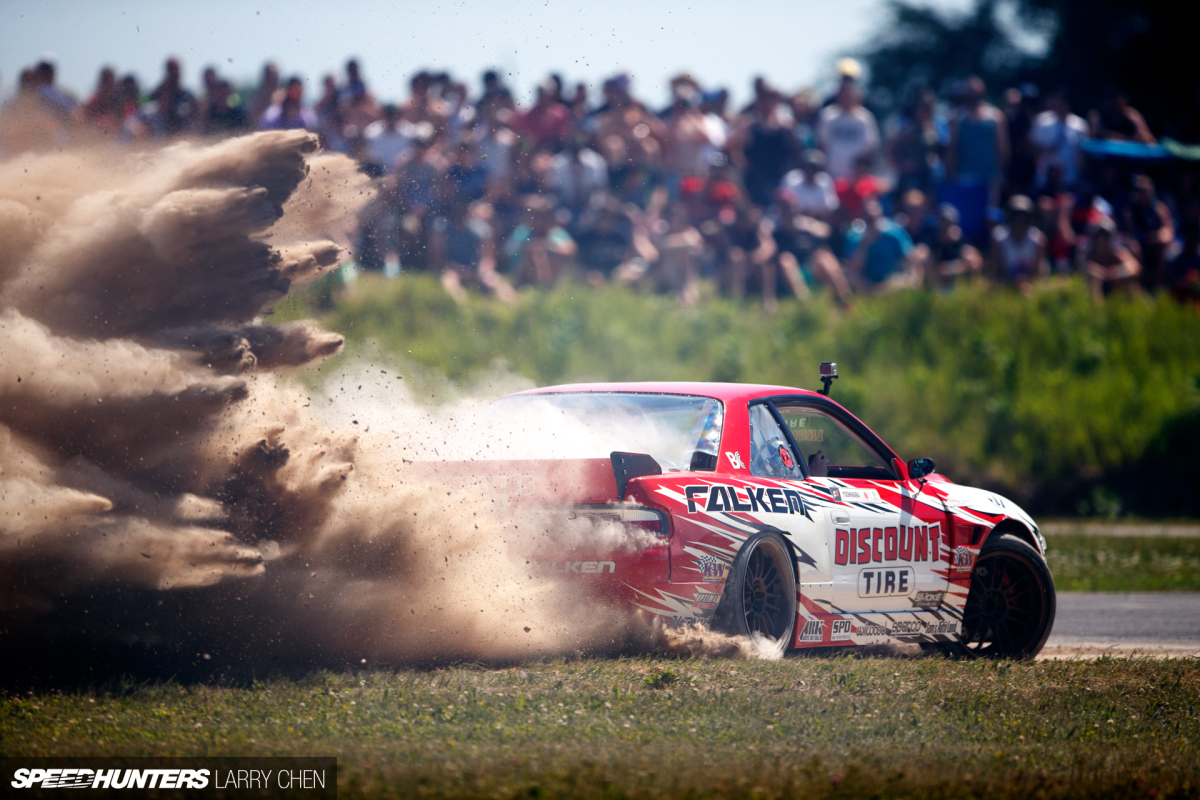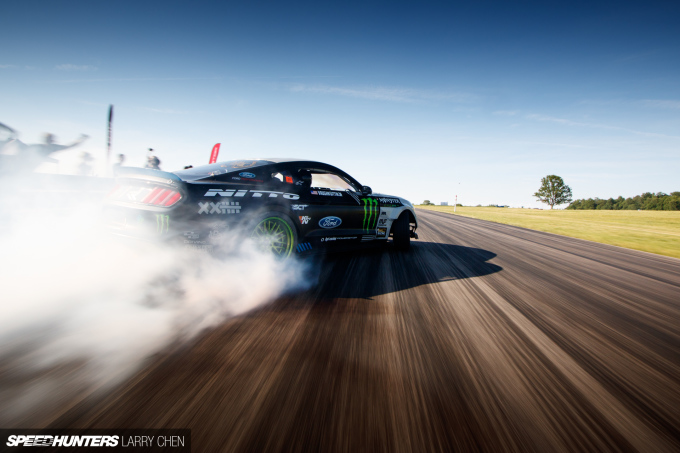 The Gridlife crew has been hosting events for over a decade, picking up more and more momentum as each year passes. What started out as relatively small-scale track days have more recently blown up into full-on festivals.
In 2017, Larry asked if Gridlife might just be the new Gatebil, and it seems as if these events are indeed filling that niche here in the States. Combine a time attack competition and a good dose of creativity along with a built-in drift event and a proper concert over the weekend with in excess of 8,000 attendees, and you have an idea of what Gridlife has become.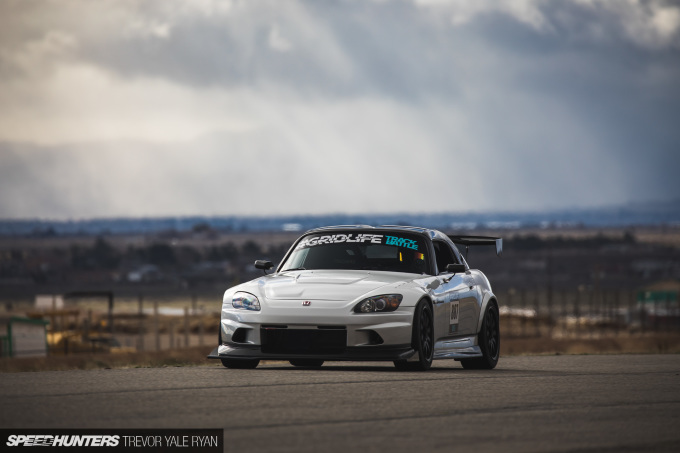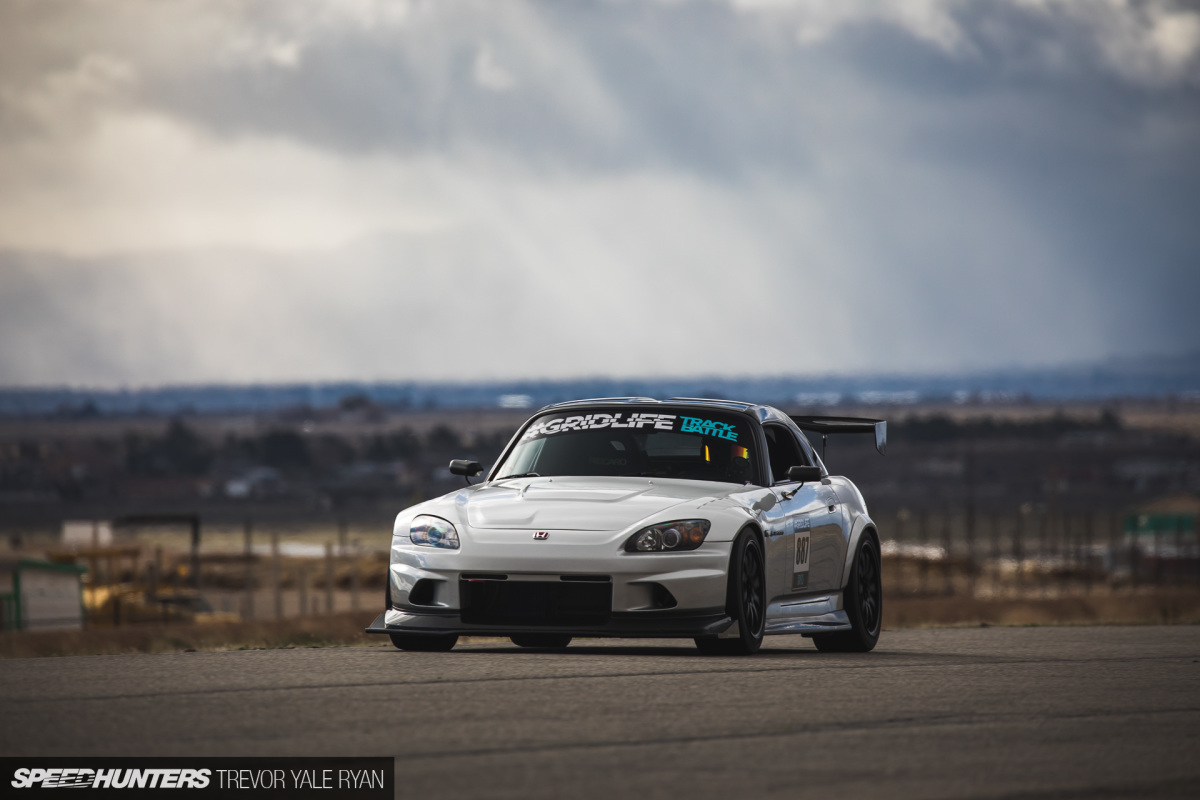 While I haven't personally been able to make it to any of their increasingly popular events outside of California yet, when I found out the team would be hosting a track day in Southern California I made it a priority to attend.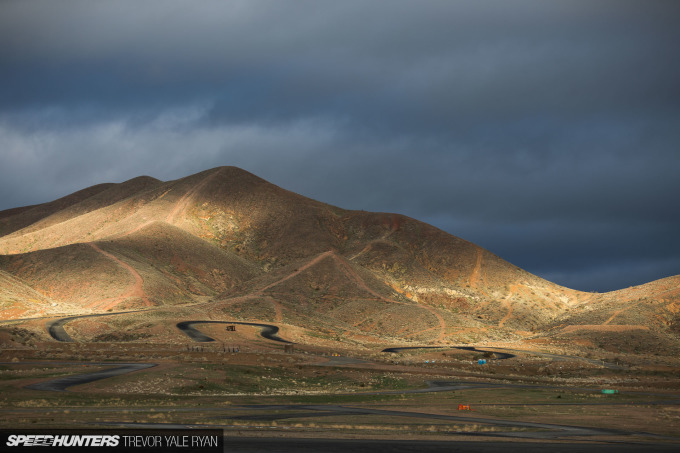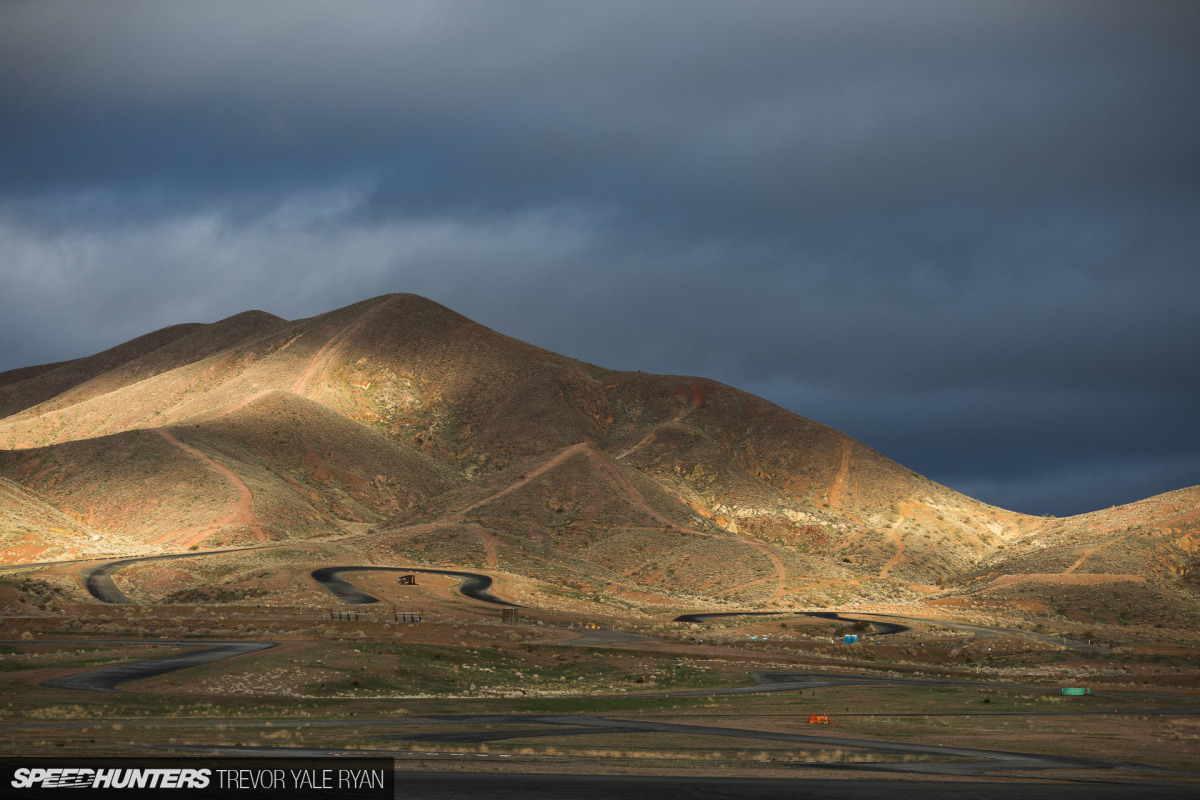 From the outside looking in, it seems that Gridlife's Streets Special at Willow Springs' Streets of Willow course was very much a return to more simple times. No drifting, no camp-out, no big-name headliners – just some good old-fashioned fast driving, albeit across the country.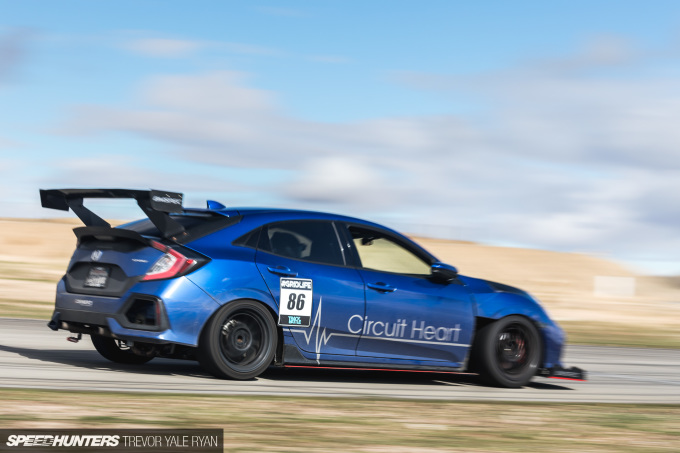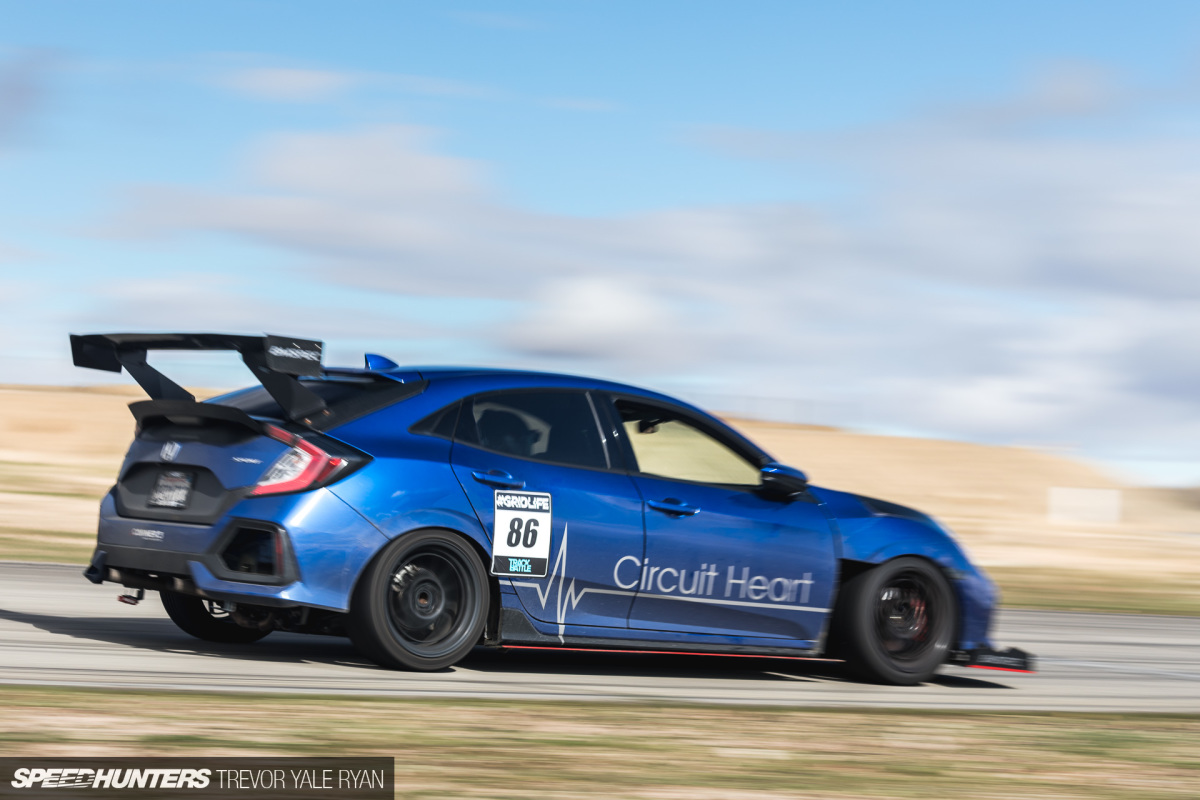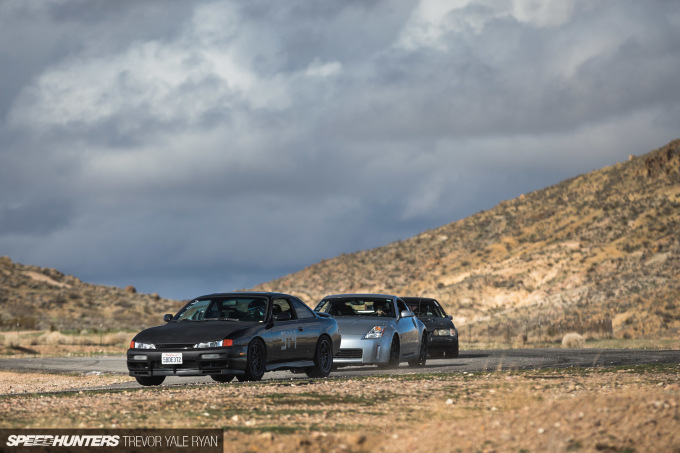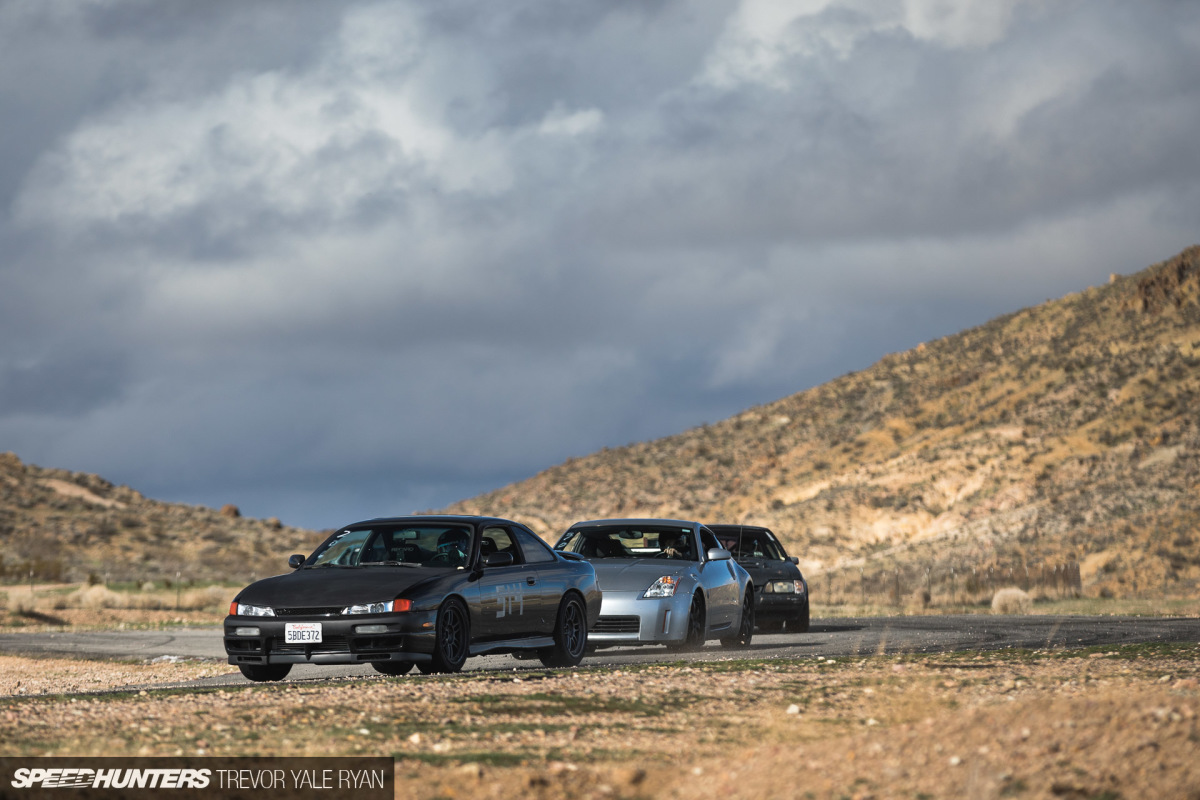 Well, with the Gridlife twist, of course. As I've already described in my story about my trip down behind the wheel of a boosted Civic called Circuit Heart, there were really three distinct groups for the weekend. The first was what Gridlife called TrackDay HPDE, split into two groups for intermediate and advanced drivers, similar to what you'd expect at any track day.
But it was one of the other groups that piqued my interest.
TrackBattle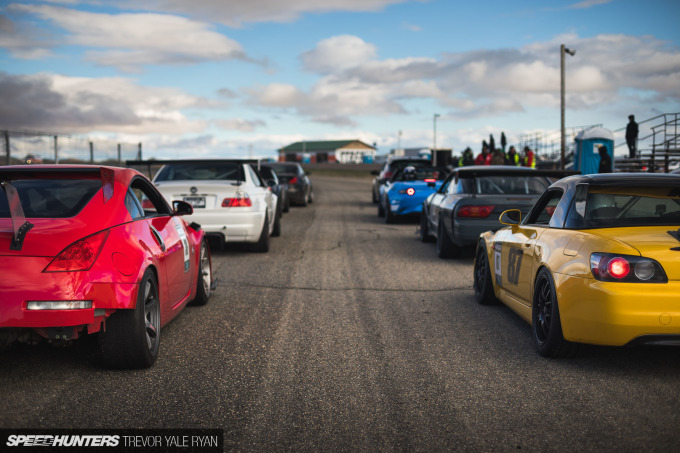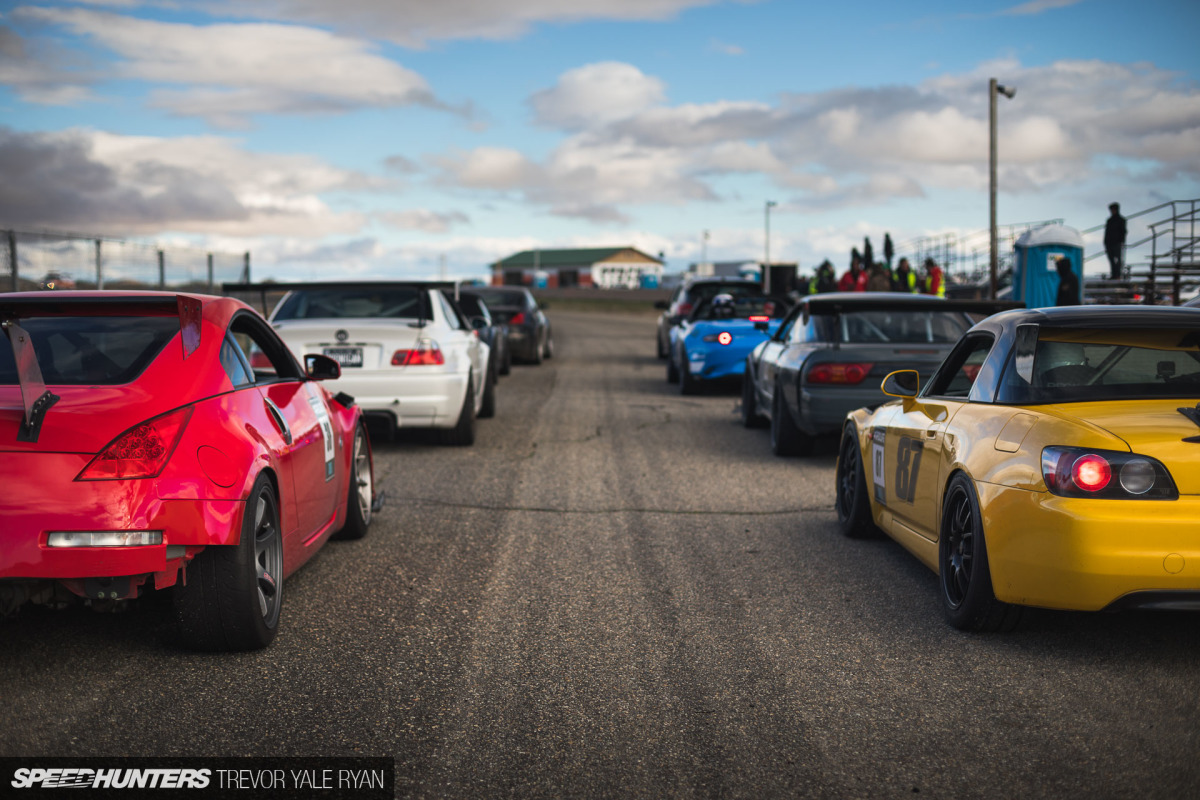 Alongside the normal HPDE activities, you had TrackBattle Time Attack and the TrackBattle Brackets, the latter of which I'm going to focus on in this article. That's because this was the first time – at least that I'm aware of – that this format was run in California.
I've covered the concept before — specifically when I flew to Detroit for the Motovicity Speed Ring event, which the Gridlife crew themselves were running — but allow me to give you a quick rundown on how it works.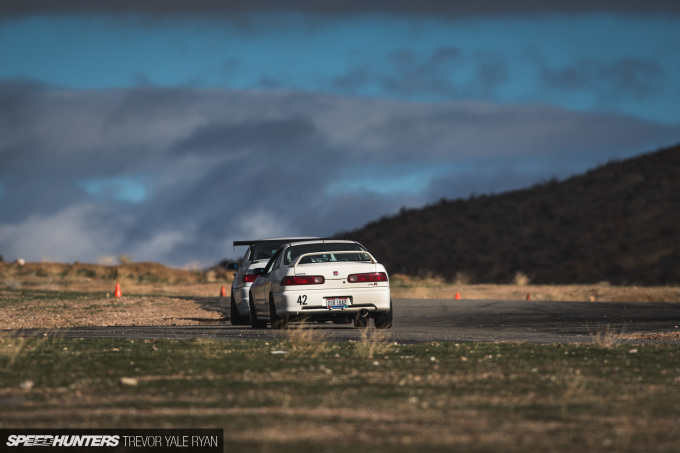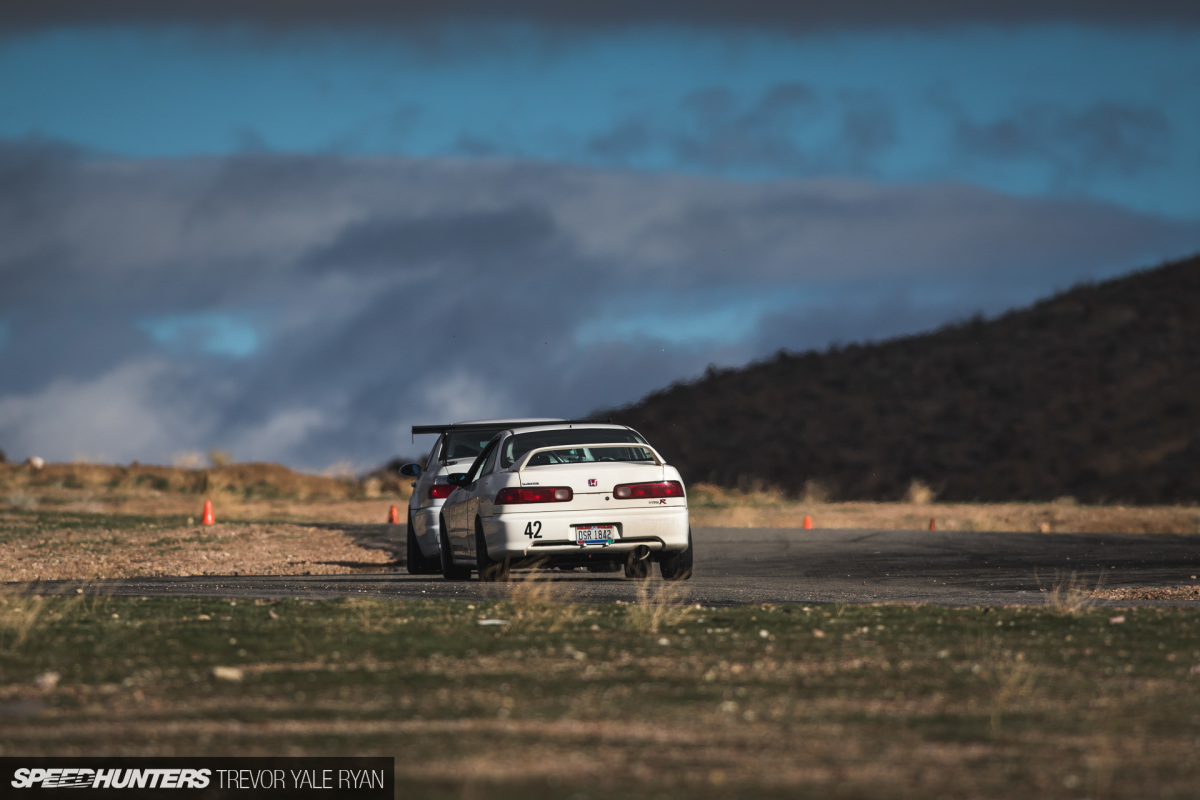 The first session for the Bracket drivers is treated as an open track qualifying session, which serves to seed the drivers for their prospective battles later in the day. Once placed into their positions, drivers pair off and have the track to themselves for competition.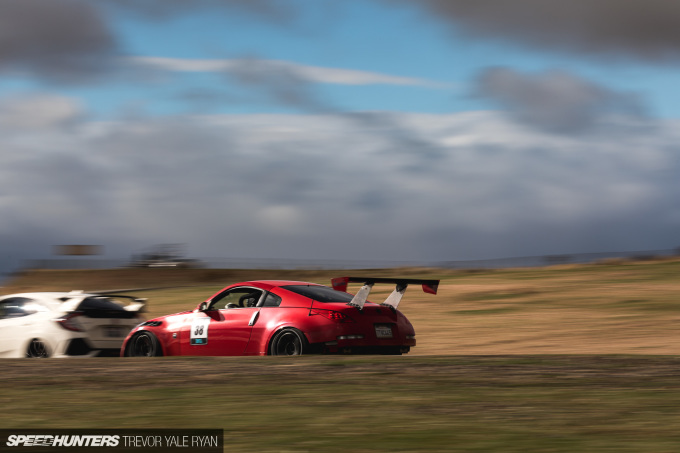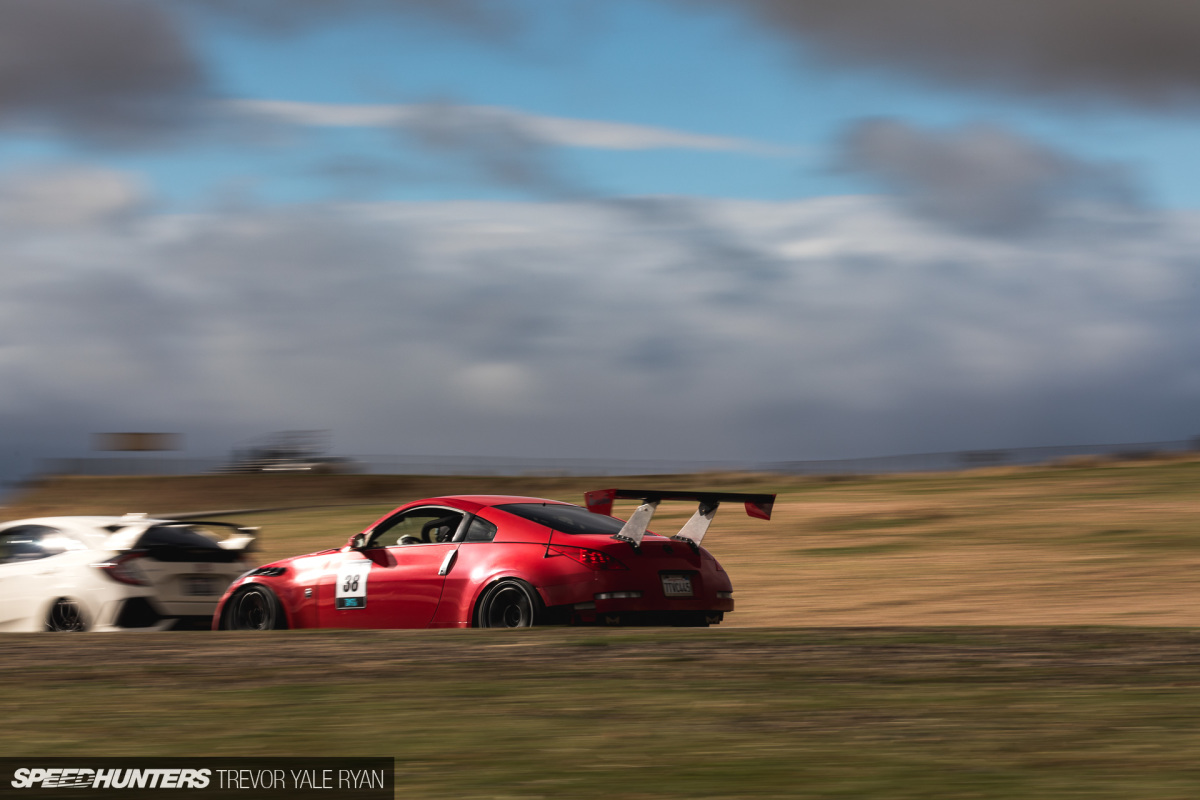 Competition itself consist of four laps, one for warm up, one with Driver A leading, one with Driver B leading, and a cool-down lap. To advance, you must post up a faster lap on both runs. Simple, but worlds more entertaining to drive, shoot, and watch than your standard track day.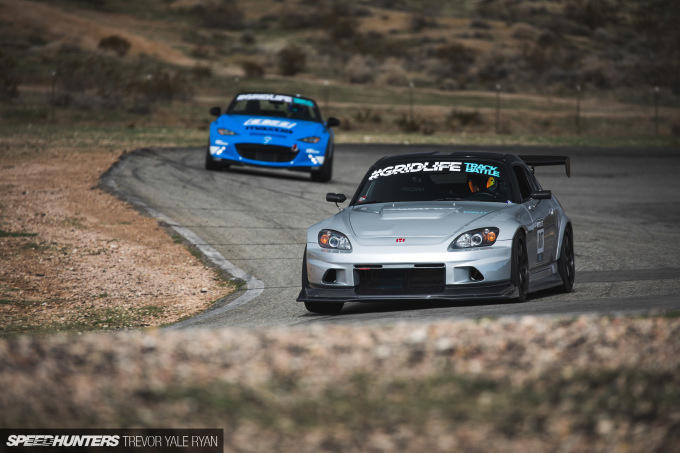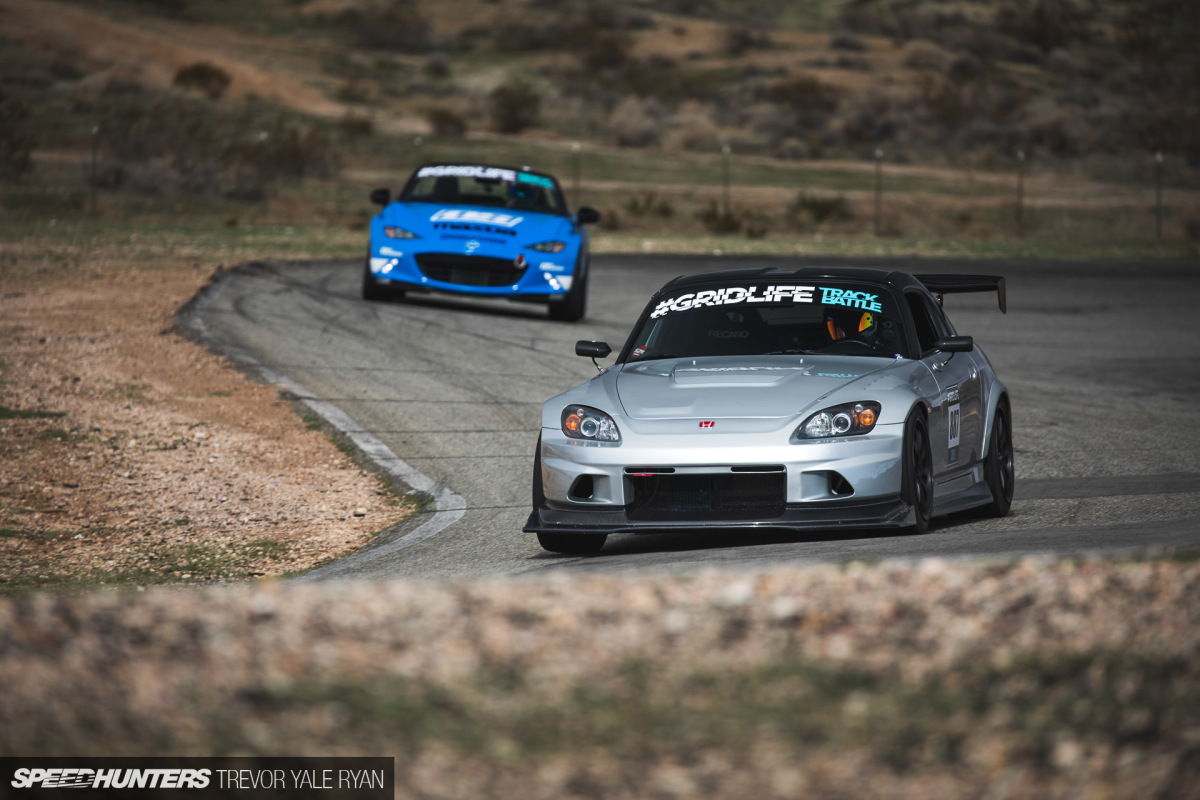 And actually, to clarify, two competing pairs are out on the track at any given time, but even on the small and tight Streets circuit half a lap is plenty of separation.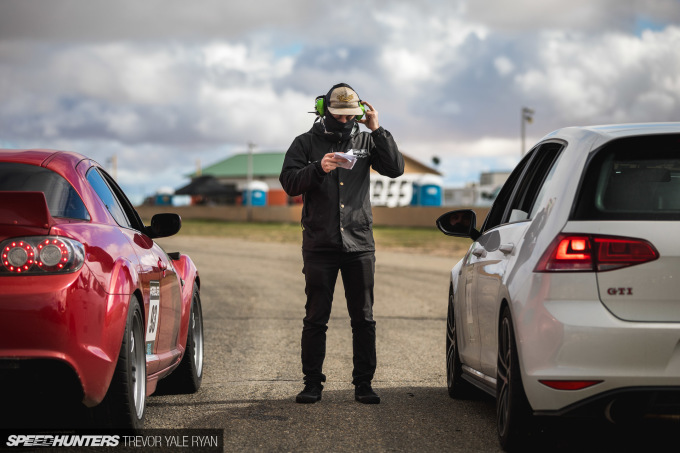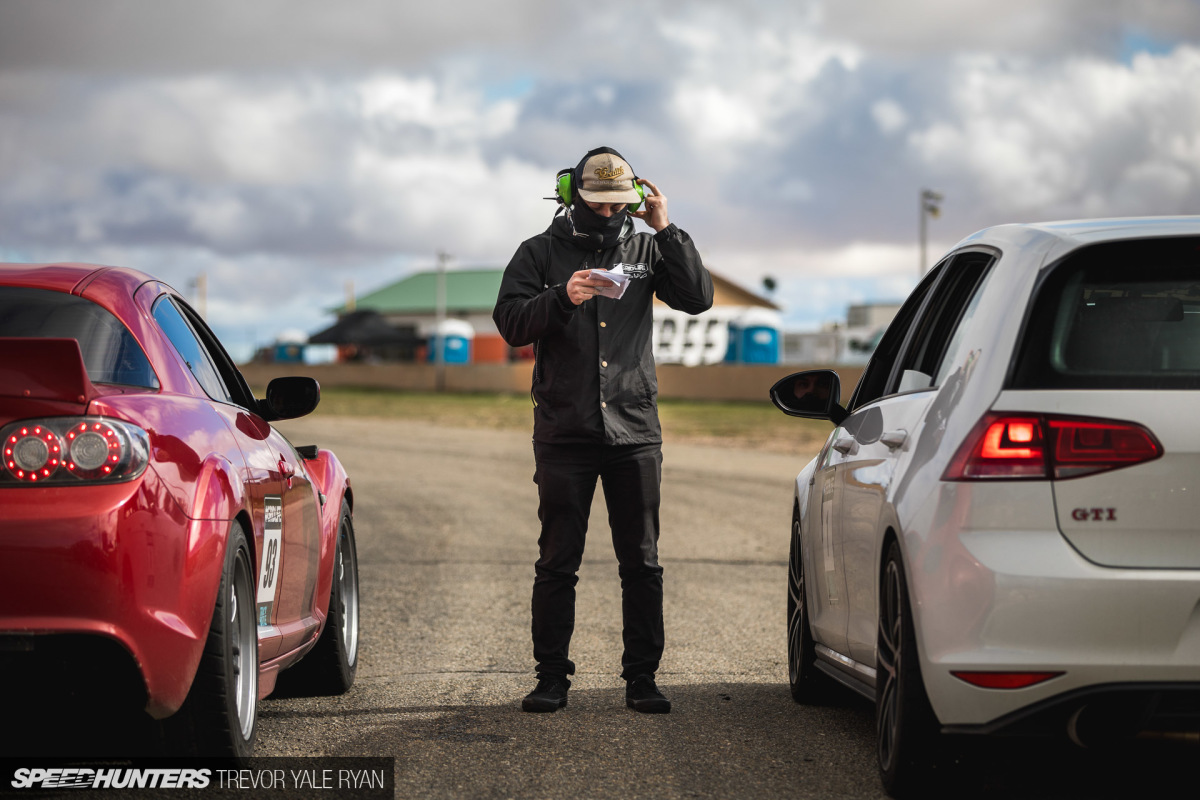 Getting all of the drivers coordinated and acclimated to the format was a bit of a learning curve the first few rounds, and their were a number of delays, but once everyone got into their groove the Gridlife crew was pumping out battles every seven or so minutes as planned.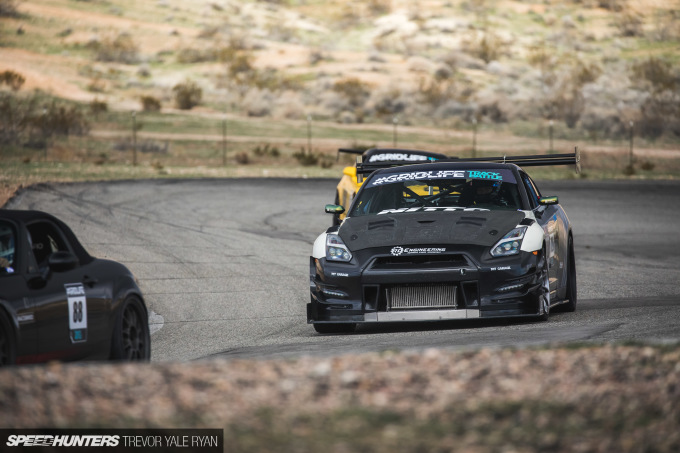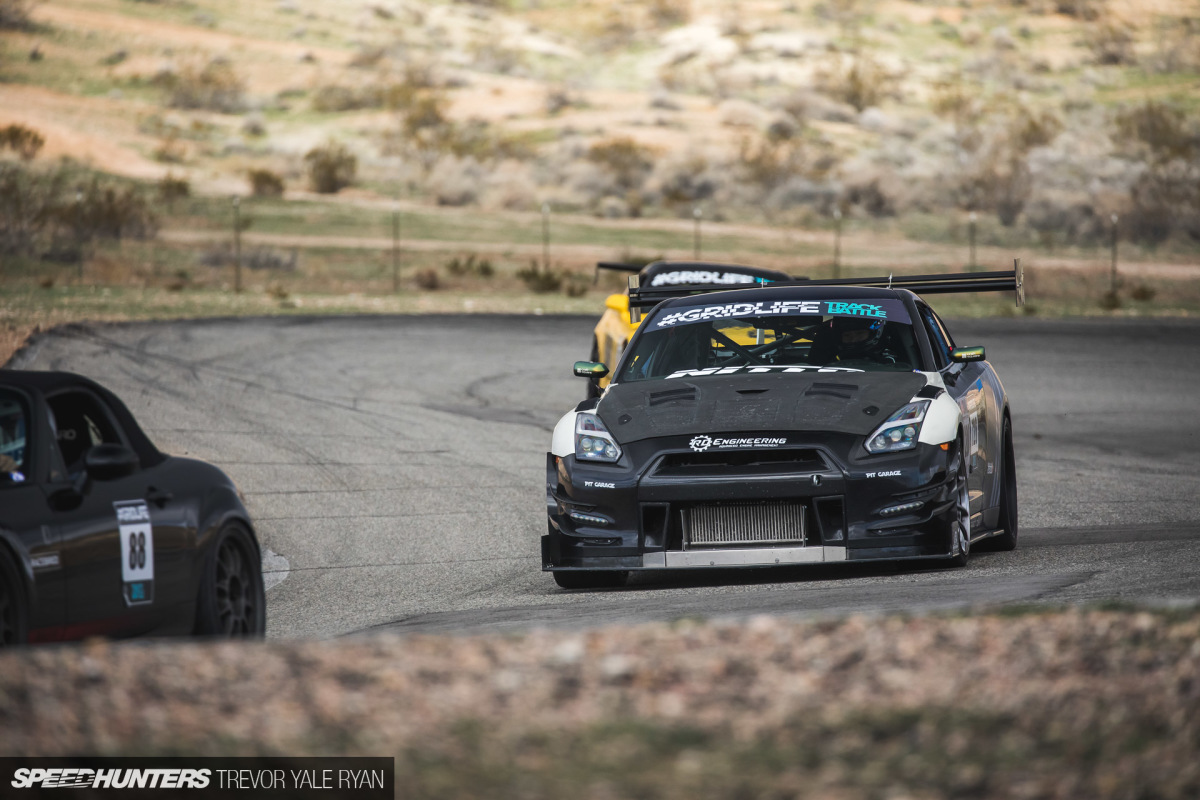 More importantly, a feature which might seem odd at first – no distinction between FWD, RWD, or AWD layouts – results in a genuinely interesting mix of cars facing off at any given time.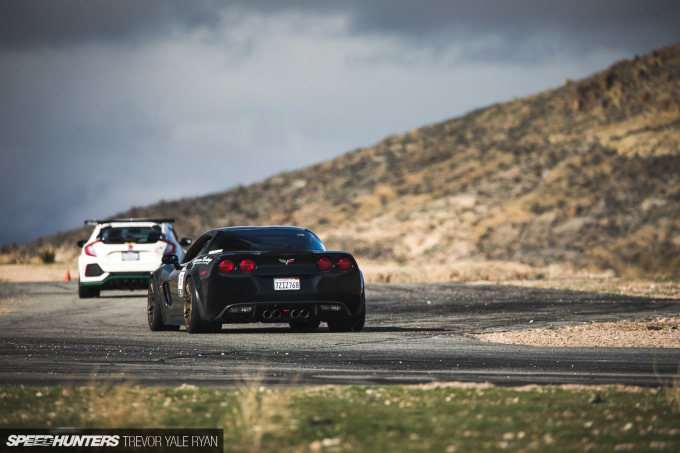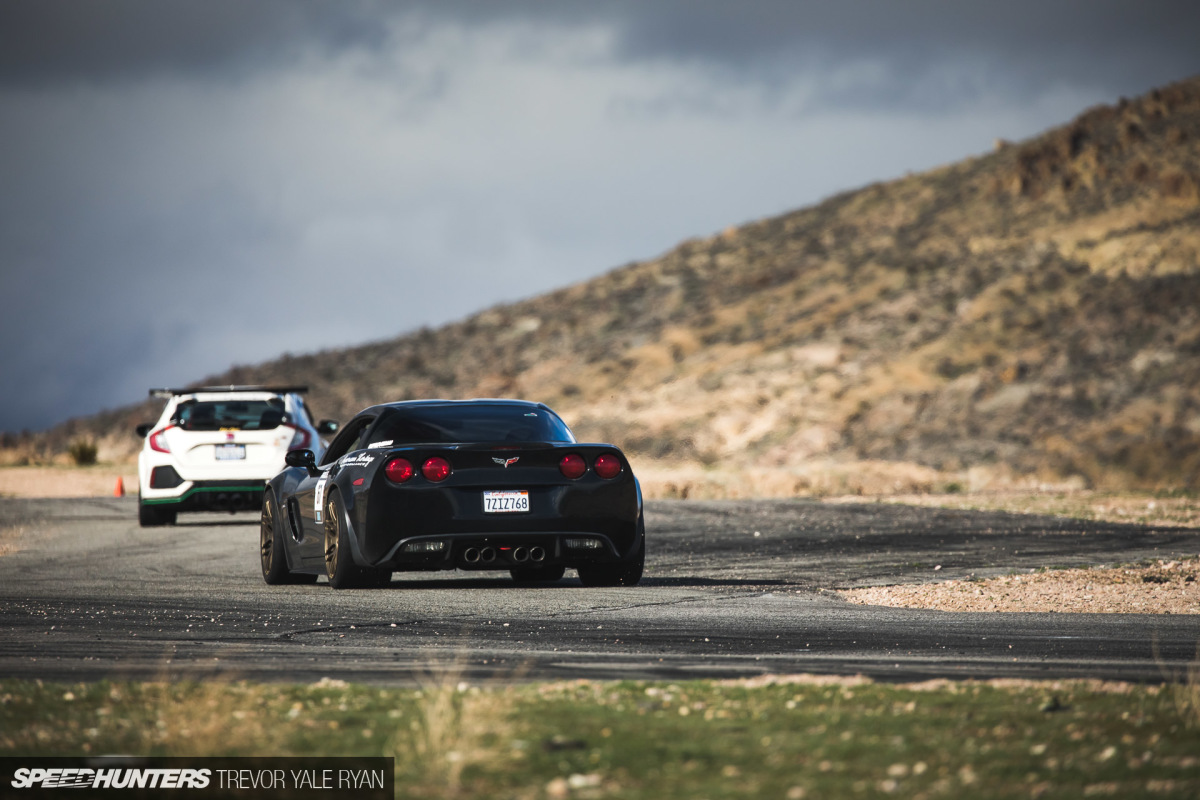 Instead, cars were split into five groups as follows: Street, Street GT, Street Modified, Track Modified, and Unlimited. I won't bore you with all of the ins and outs of classification here (which are actually pretty interesting to me), but you can read them in detail here if you're so inclined.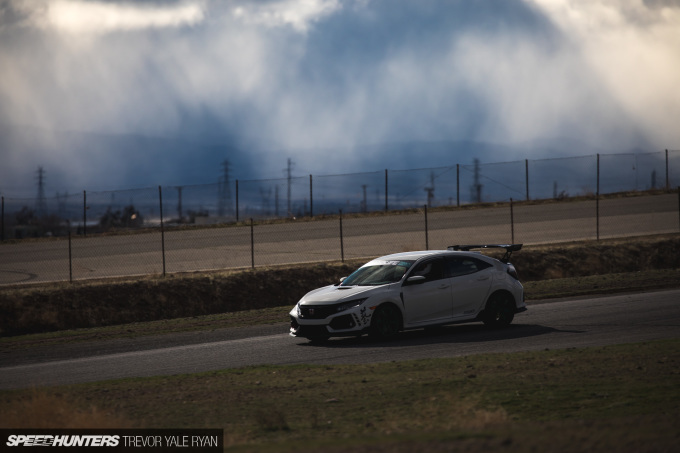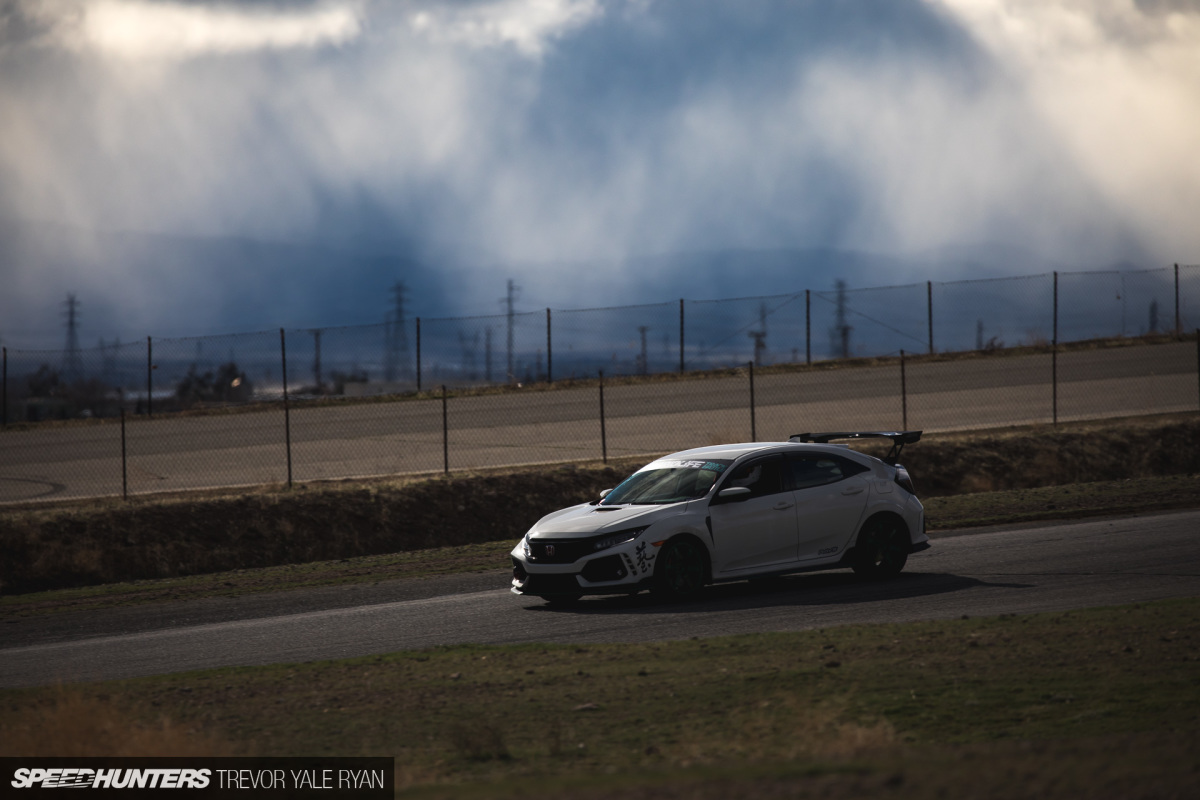 Although rain threatened the track from just about every direction, after the surface dried out from the previous day's onslaught it stayed that way. Besides the strong gusts of wind ripping through the valley, conditions were great for the cars and drivers alike.
Lights, Camera…
Right, on to the action.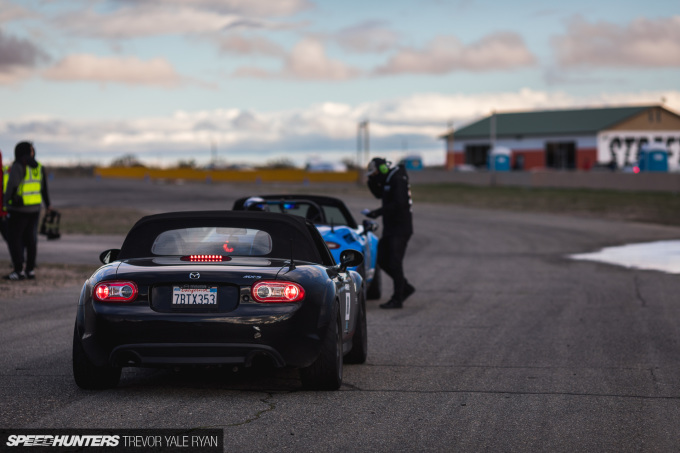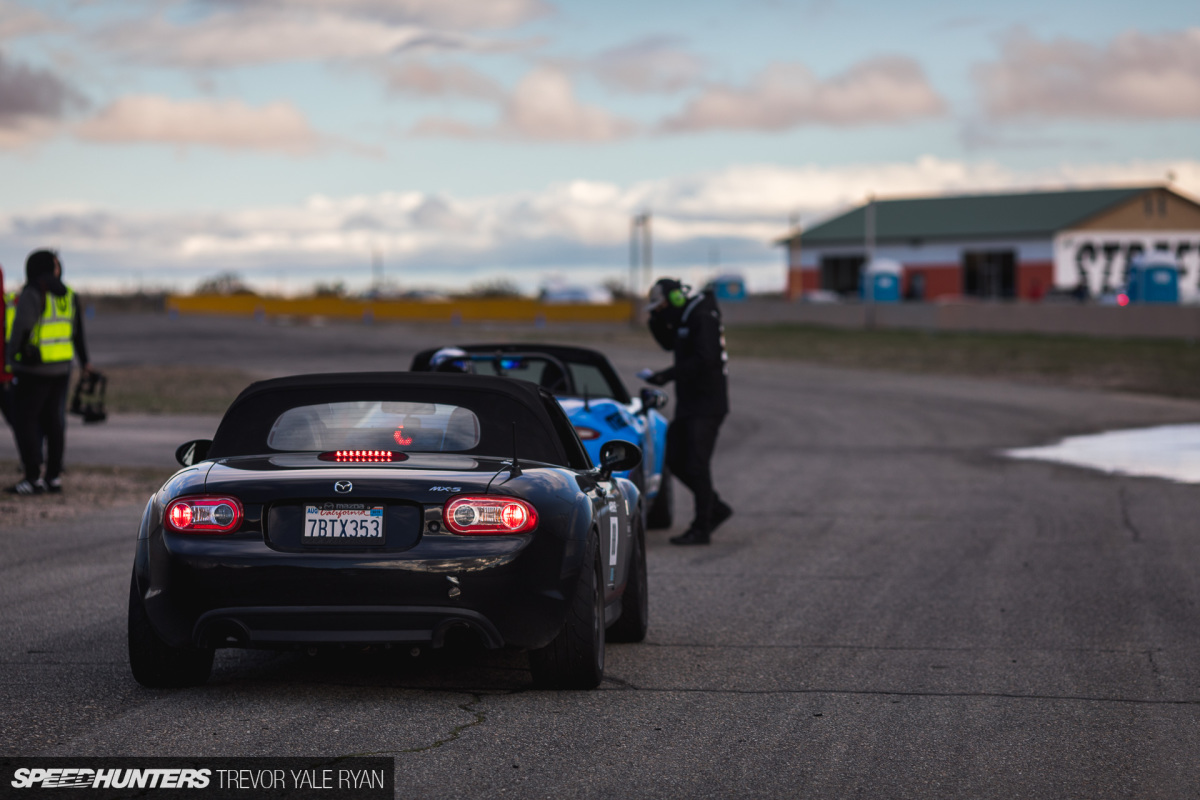 There isn't quite enough room here to go into every battle, so I'll just highlight a few of my favorites. In Street, I was particularly keen to see what would happen when Jonathan Lugod's ND Miata landed in a match-up with Francis Ho's 2013 NC.
I figured it would be an easy win for the more recent ND as, less the stickers and wheels, both looked pretty OEM. But at an event like this you never really know what's under the skin. The first laps showed the ND just half a second quicker, clocking a 1:26.166.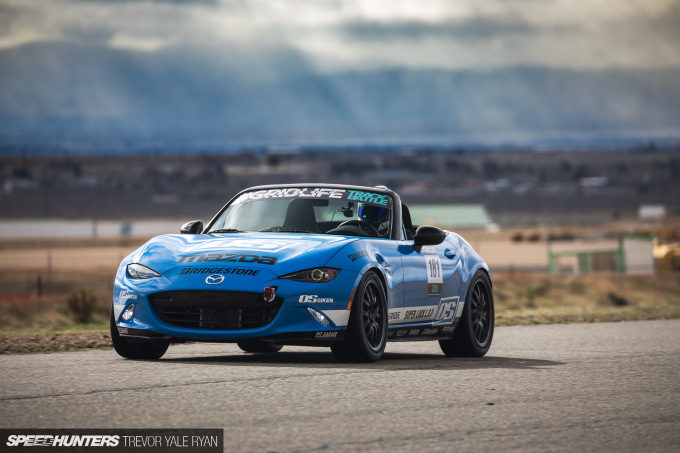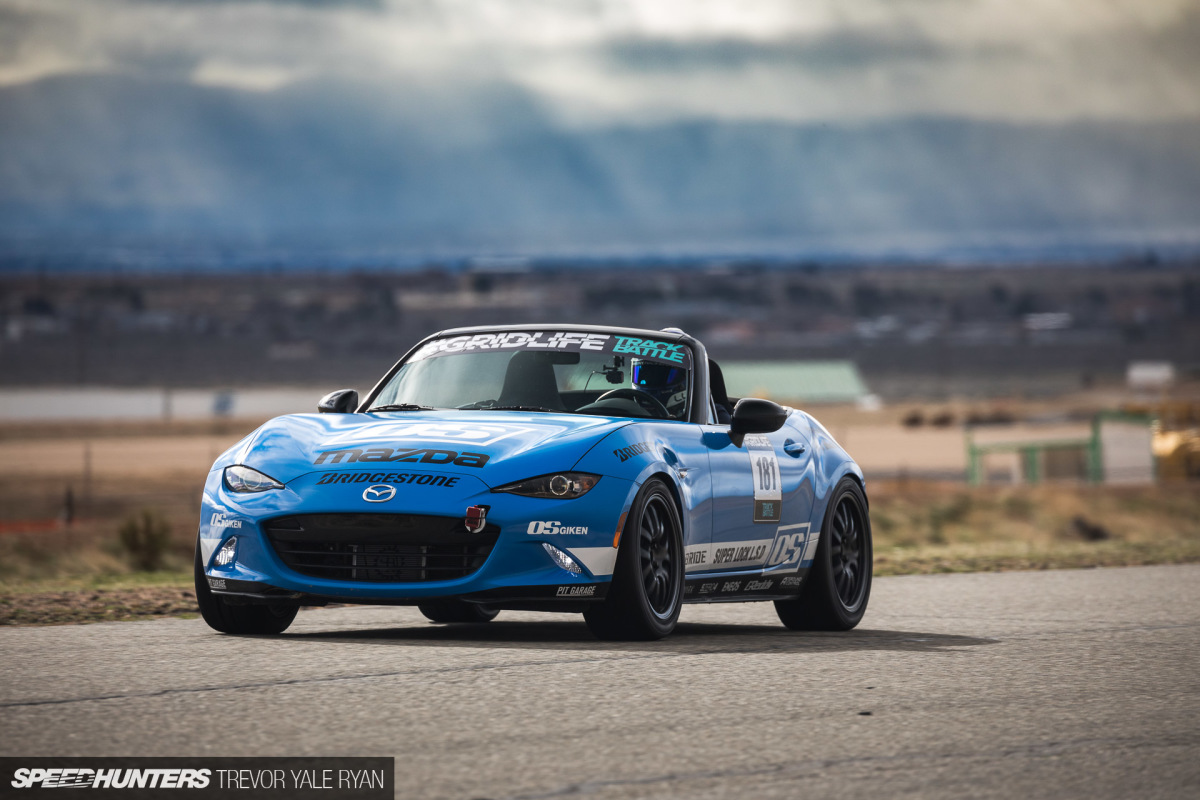 As the cars flew out of grid for the second time, I found myself secretly rooting for the NC. But the underdog couldn't pull through and Lugod took it with a 1:25.588 and moved on to finish second overall in the street class, with Ho taking third in his NC.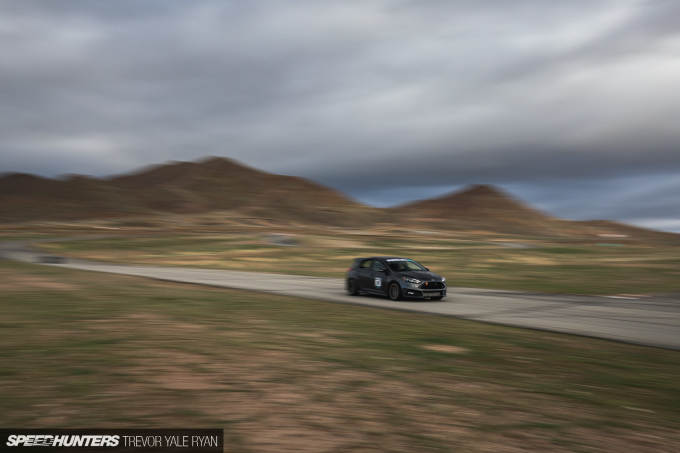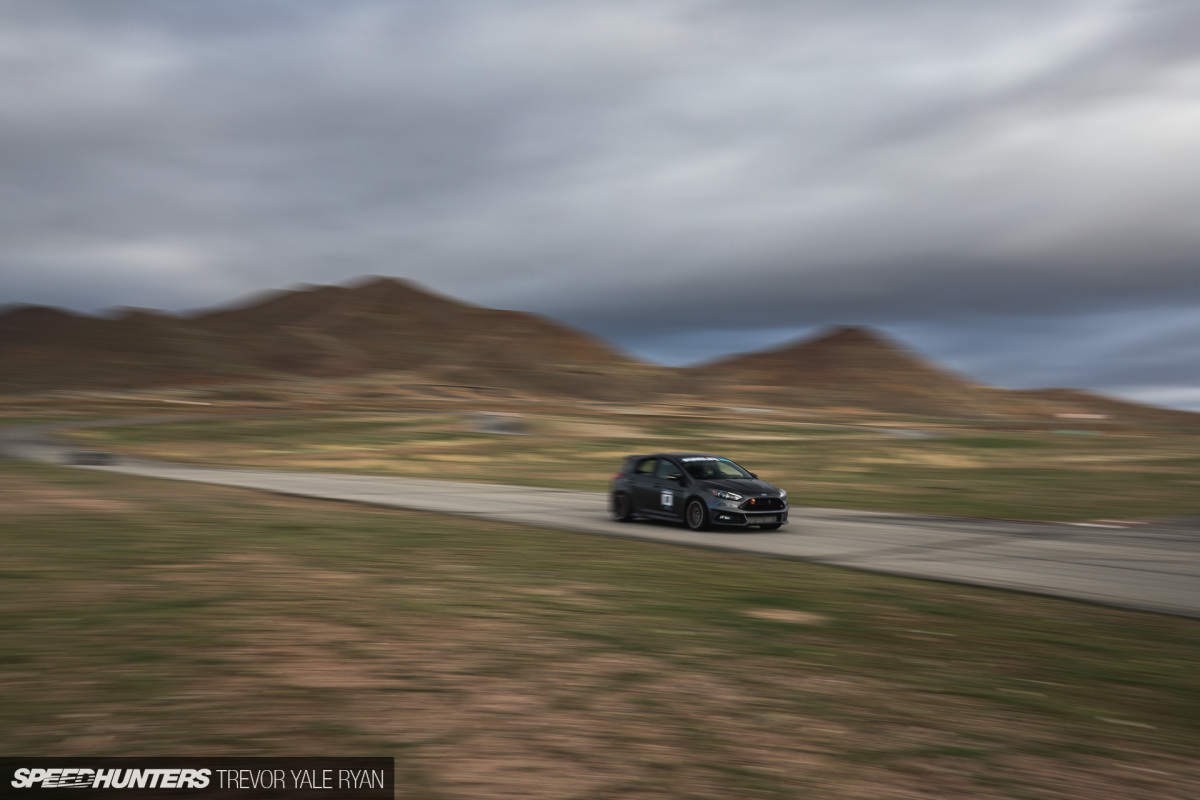 Lugod ultimately fell to Omar Kaayal in a quite factory-looking Focus ST, but I suppose that's the point of the Street class. Interestingly, Kaayal took home first place with a 1:26.381, which you'll note was a nearly a second slower than Logod's previous battle's best at 1:25.588. With only a two chances to prove yourself each round, the bracket layout puts a lot of pressure on drivers to maintain that consistency.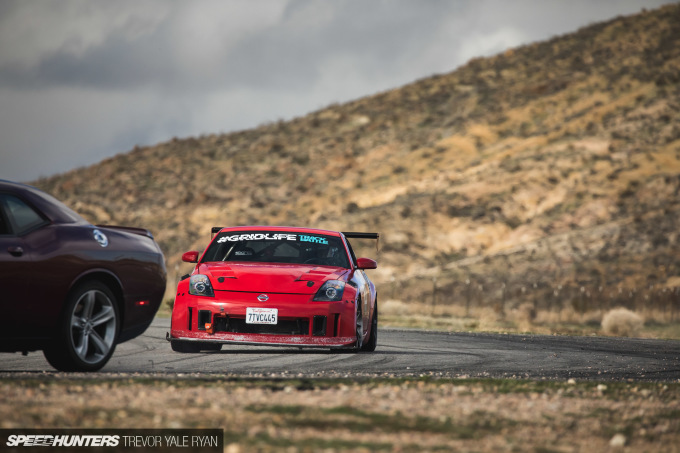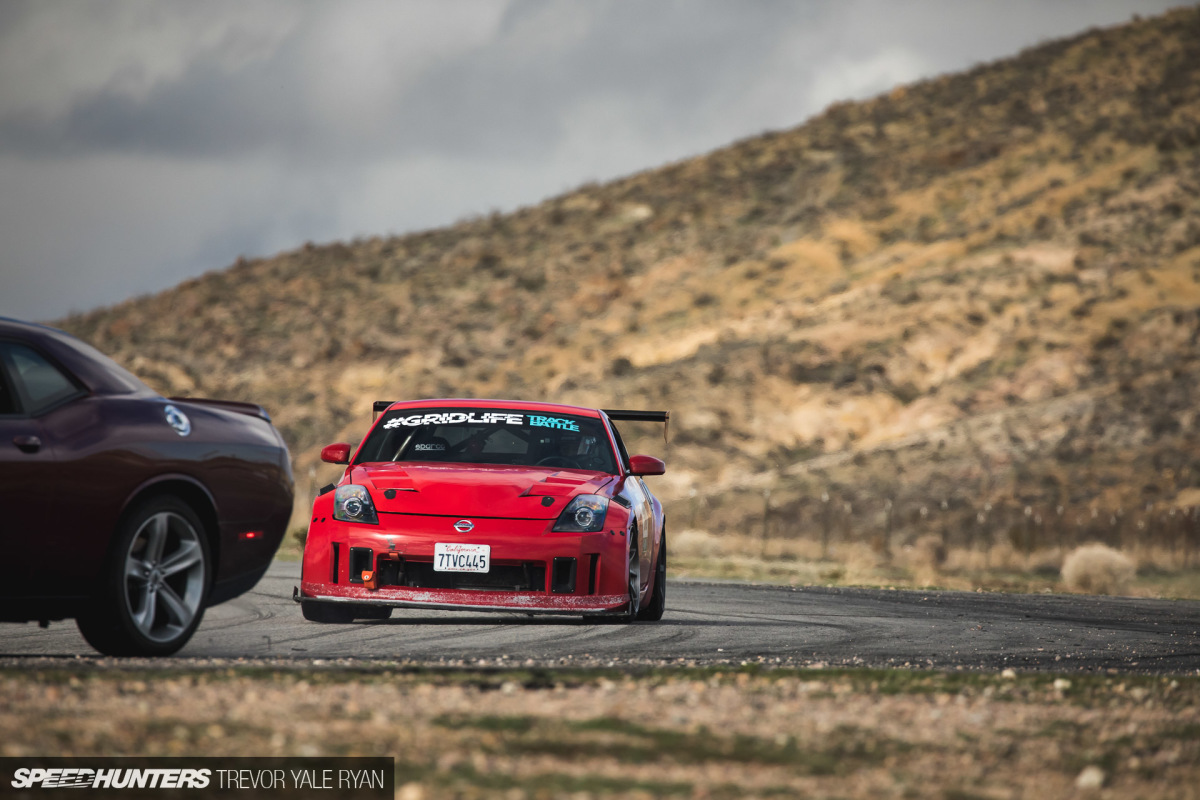 In Street Modified it was hard to not notice the Dodge Challenger whose driver had no qualms sending it. In fact, he got a bit too sendy and was easily dispatched by my friend Michael Hillo in his 350Z.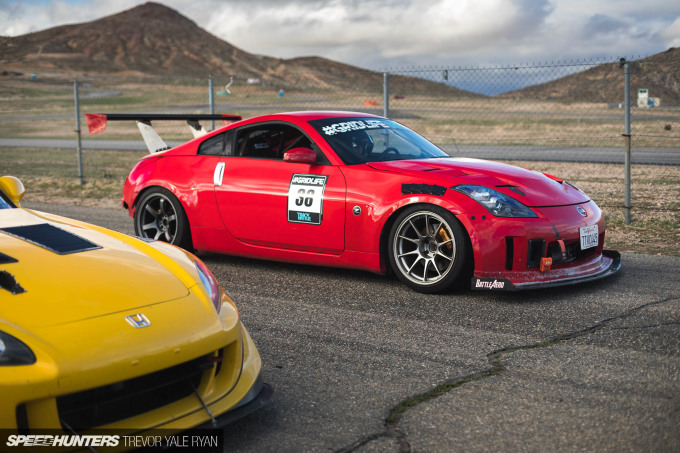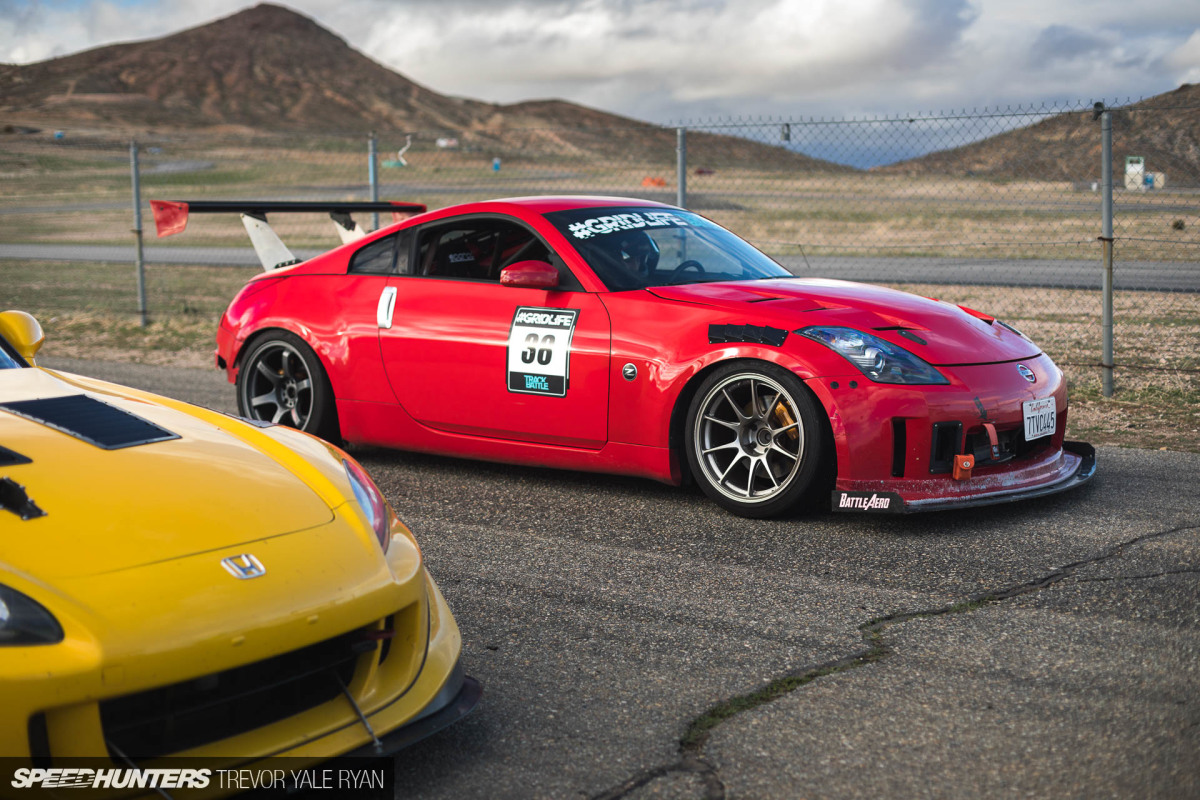 Later in the day Michael met his match in the form of Kevin Burke's S2000, which ended up going on to take first in Street Mod lapping in the 1:23s.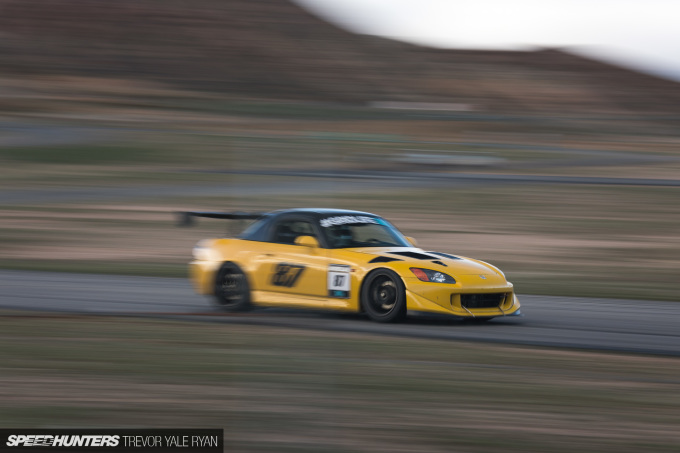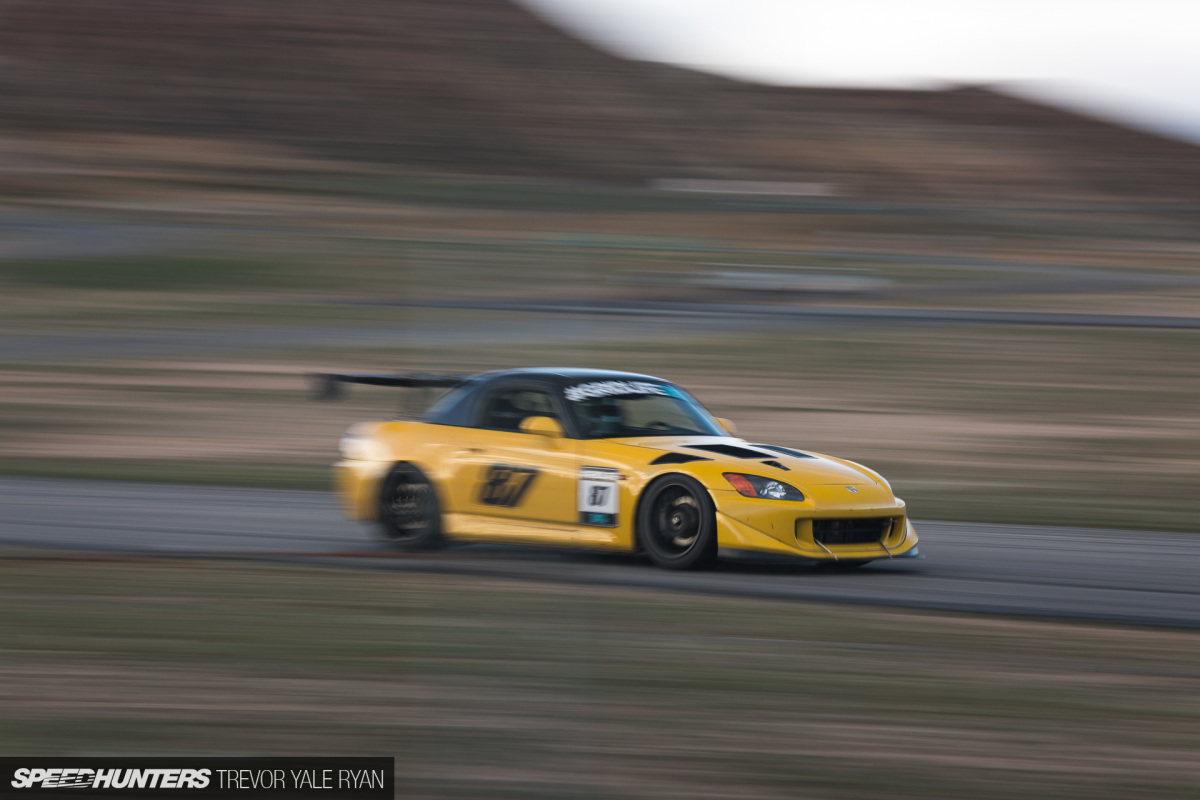 While the Honda was definitely a consistently quick car, a battle which Burke forced earlier in the day is the final one I want to look at.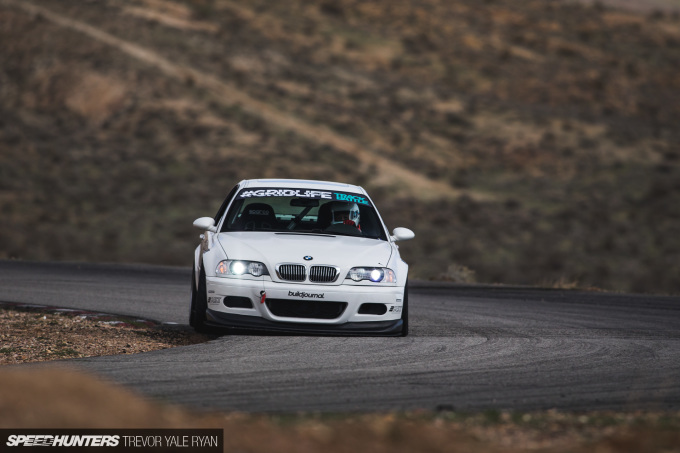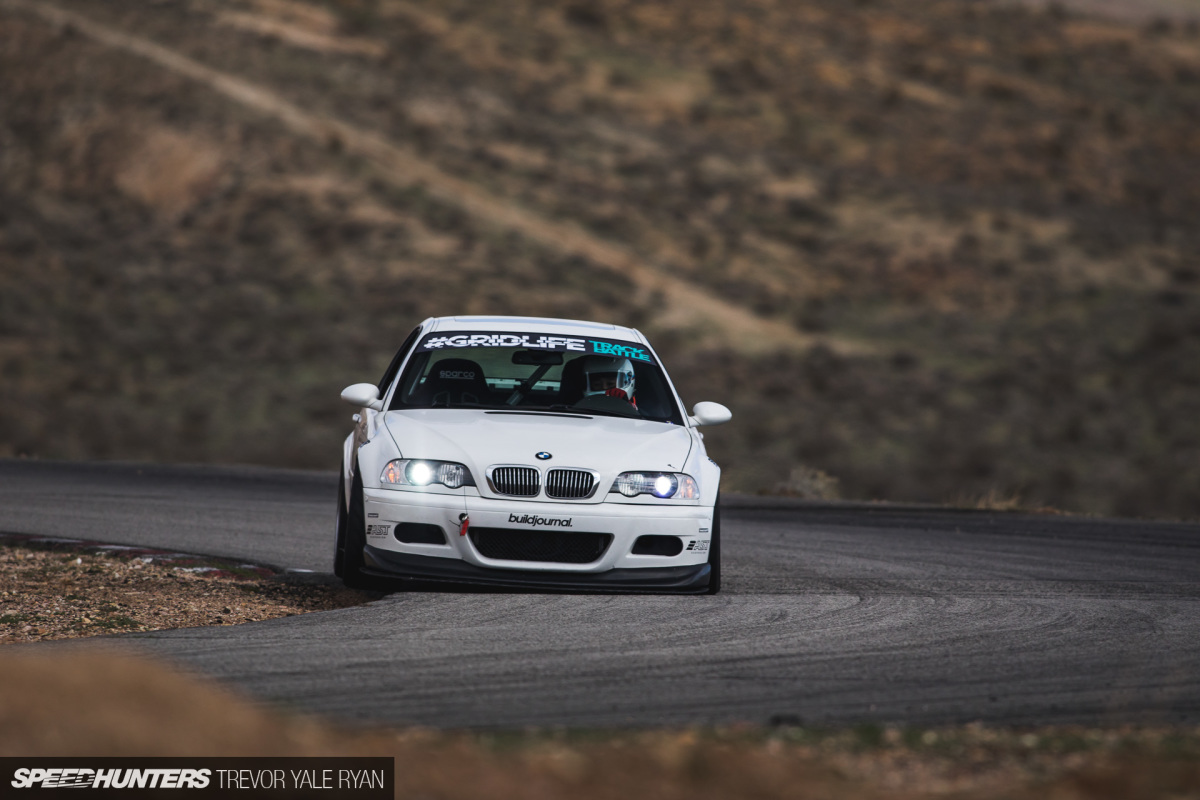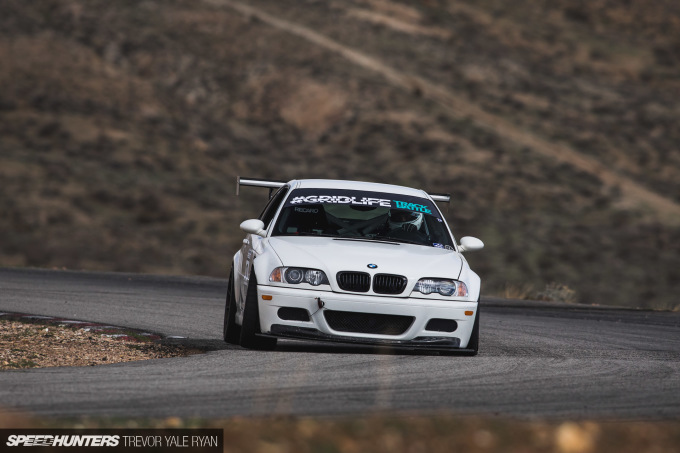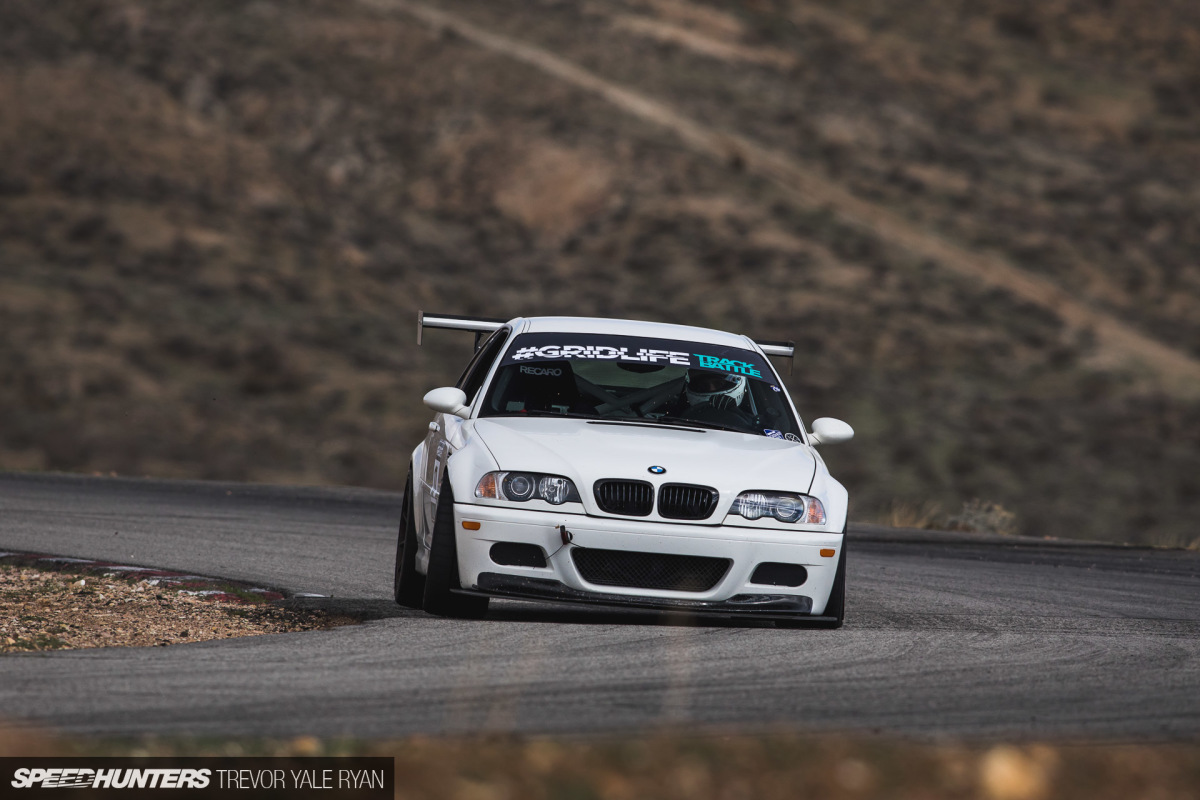 The first of the pair is Andrew Lim's E46 M3, while the latter is Vinny Anatra's take on the same chassis. Mechanical grip versus aero, Lim set a 1:25.323 in qualifying with Anatra one hundredth behind with at 1:25.333. The first battle resulted in each driver taking a win over the two hot laps, resulting in a 'One More Time' round.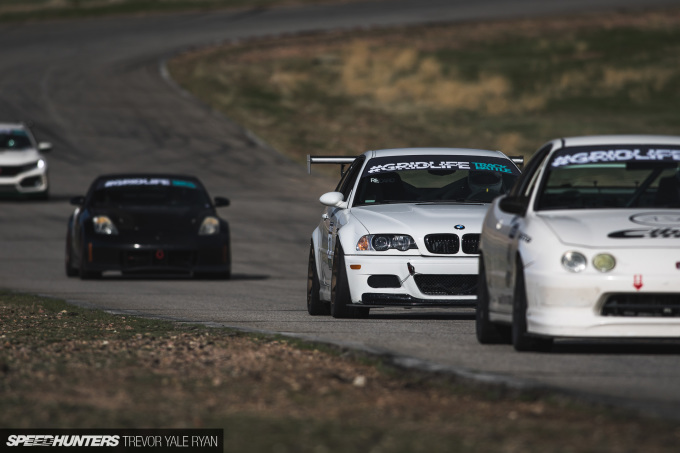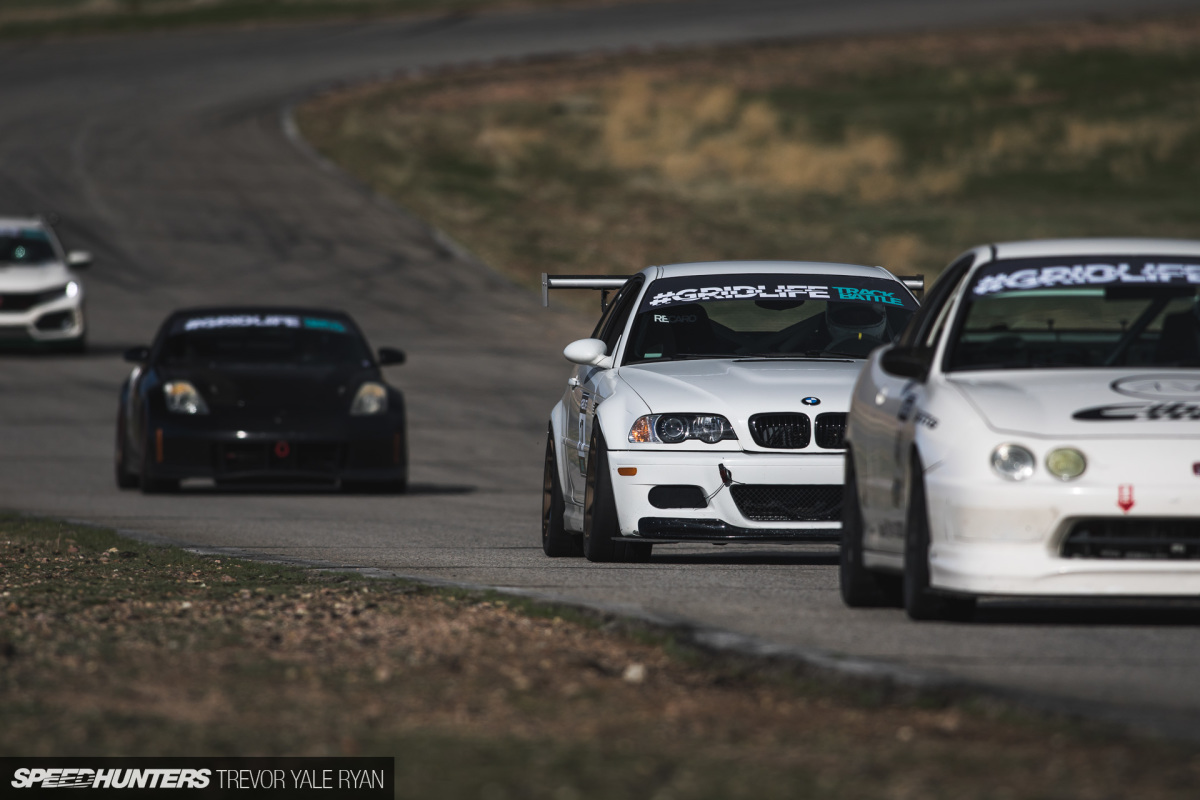 Anatra and his aero ended up on top when he finished with a 1:25.293, just a hair faster than his original qualifier and a bit slower than his fastest on the day which was a 1:24.918.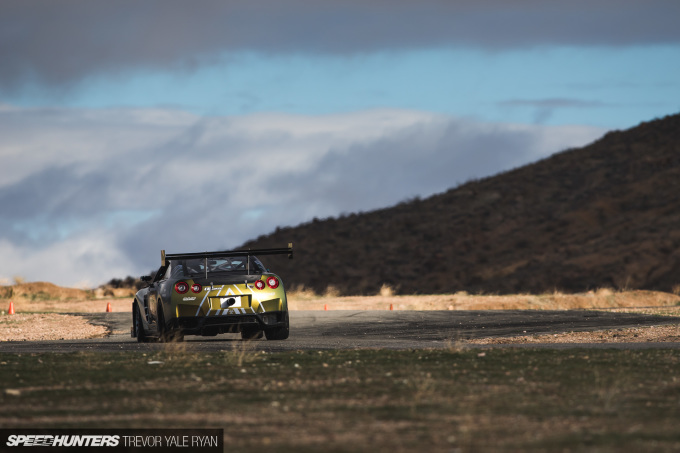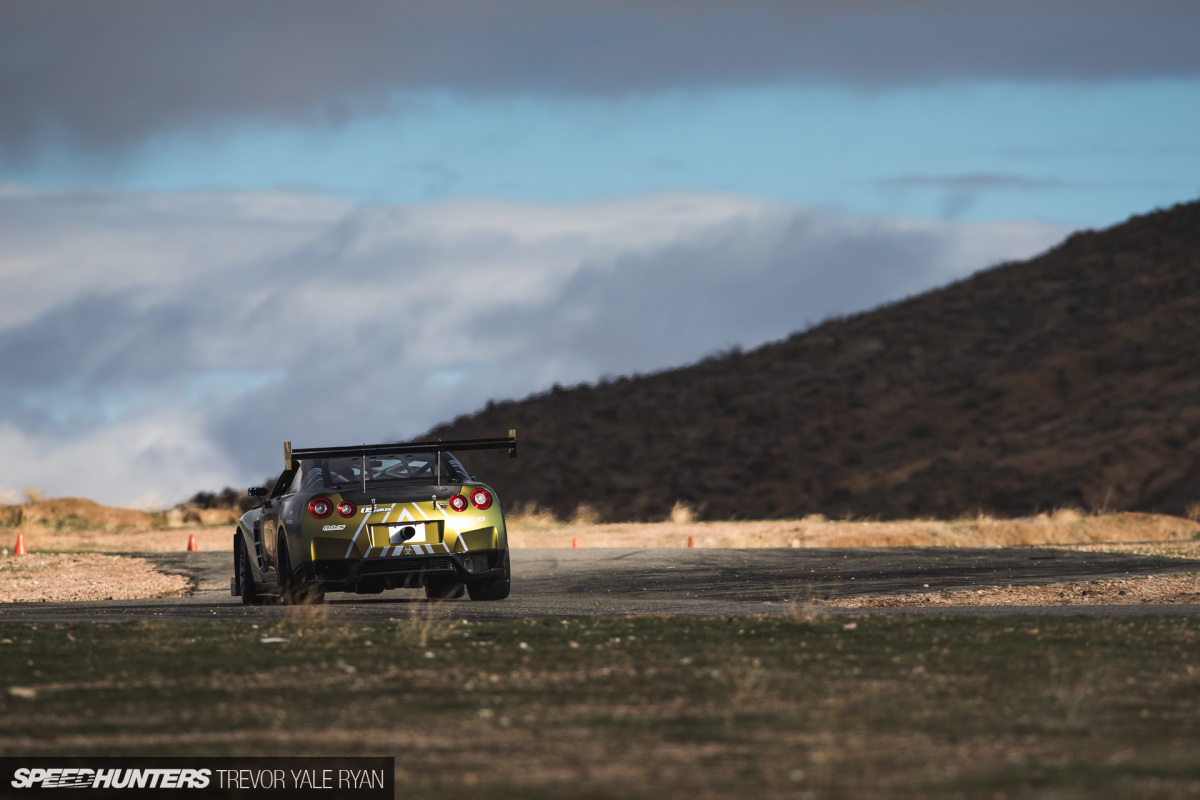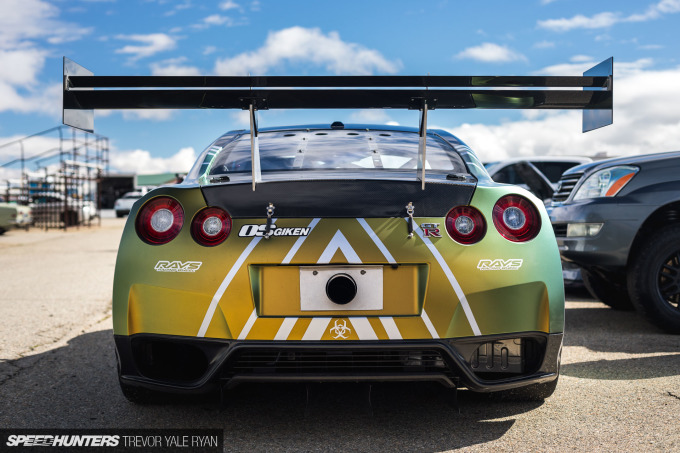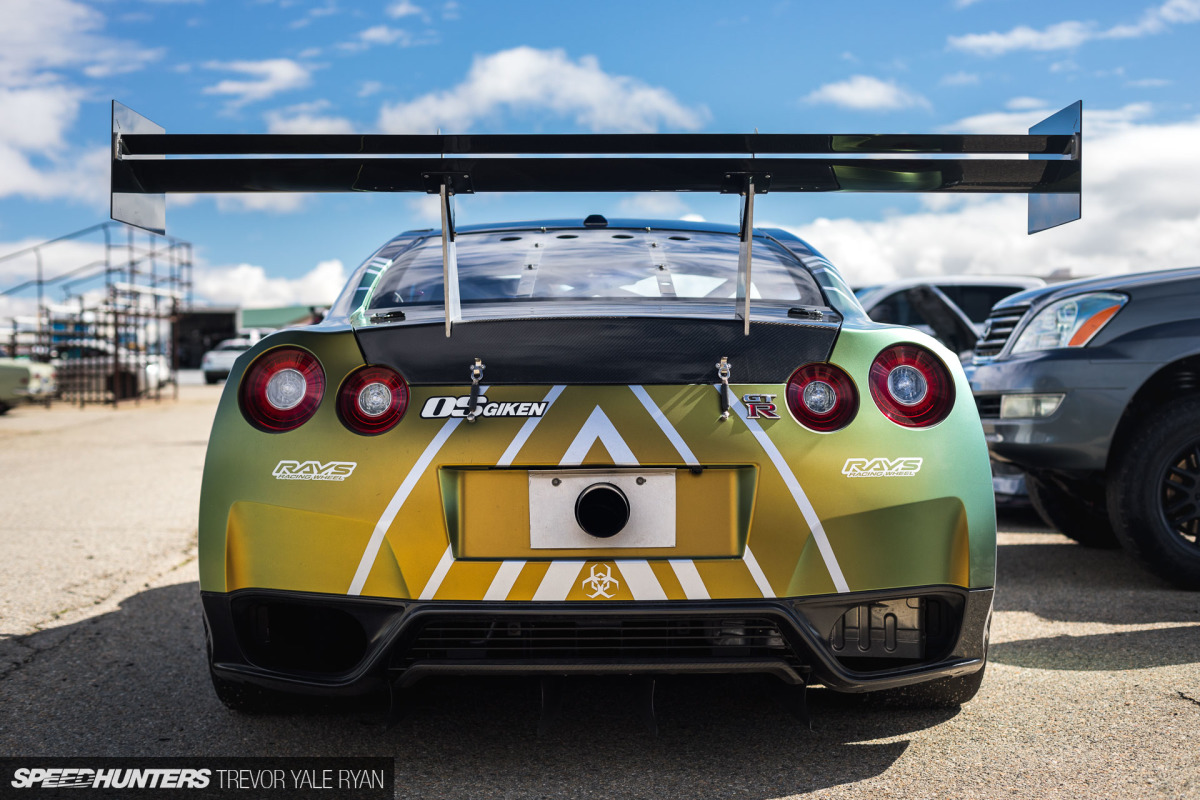 Meanwhile, it's worth pointing out that second fastest time of the day belonged to Steven Chan and his 2015 R35 which proved capable of a blistering 1.17.957.
As for the other two outright winners, Track Modified was taken by Jean Meynet in a fully-built Subaru, with Ryan Passey's V6-swapped Miata going wild with a 1:17.036 in the Unlimited class.
Concept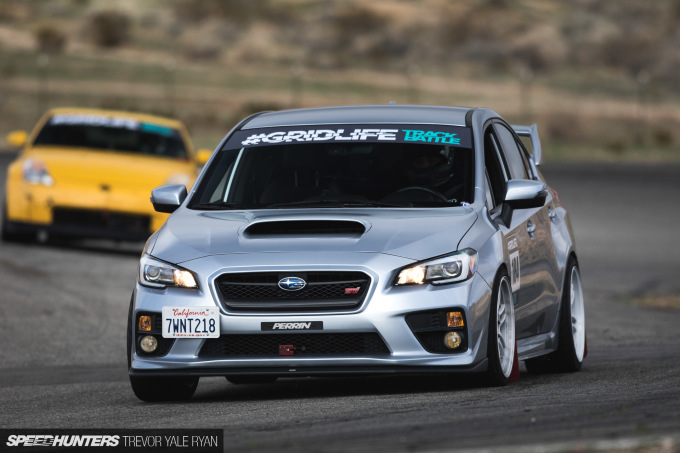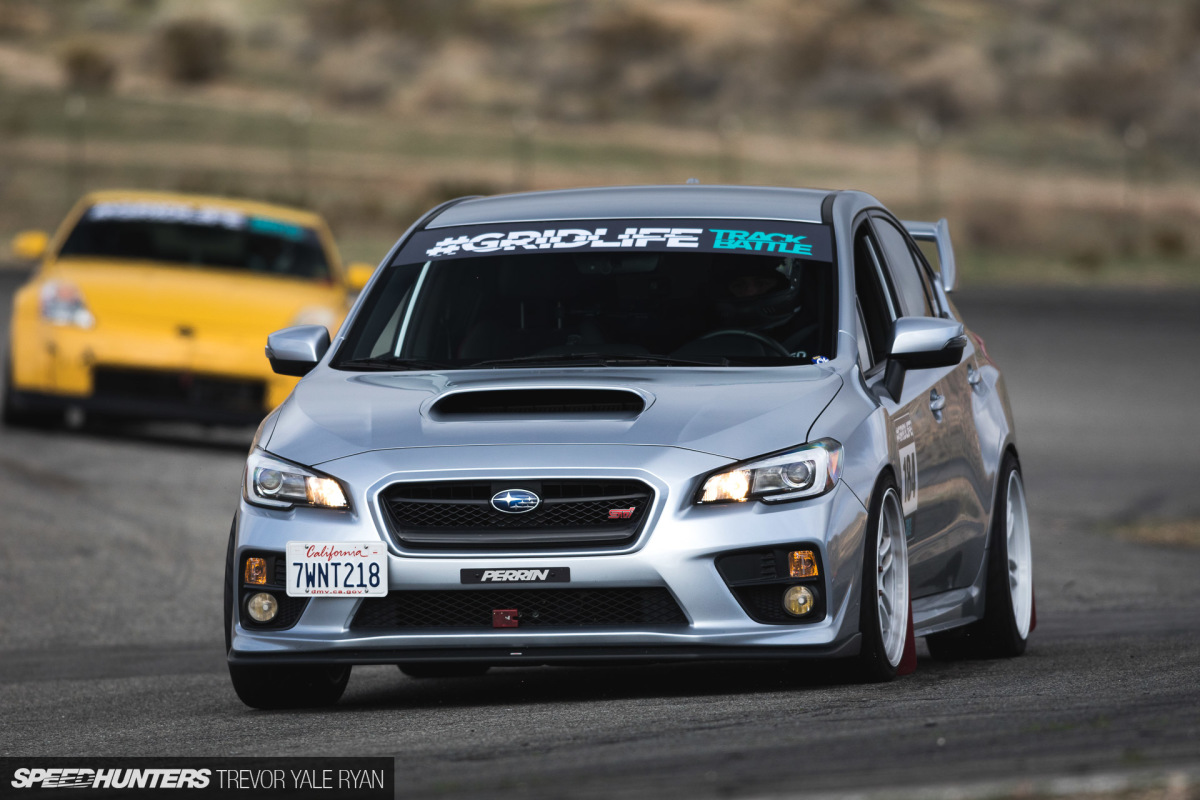 Like I already mentioned, the format is really good from the spectators' point of view, as it brings a sense of purpose to the typical monotony of your standard track day. I've covered plenty enough HPDE days at this point that it truly feels like a chore, snapping photos of each driver in one corner for a solid hour and a half before moving on.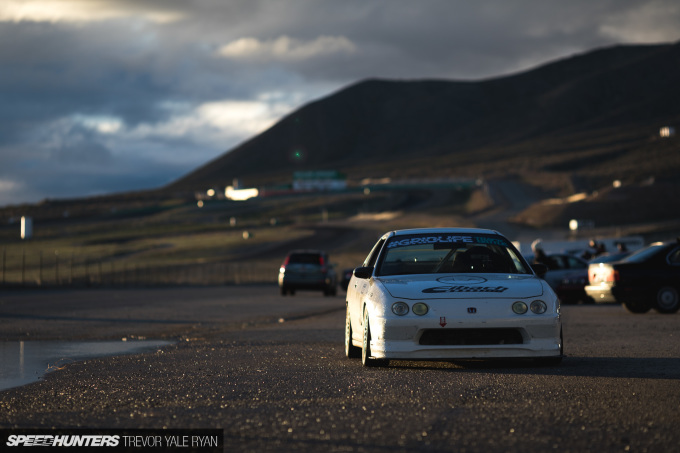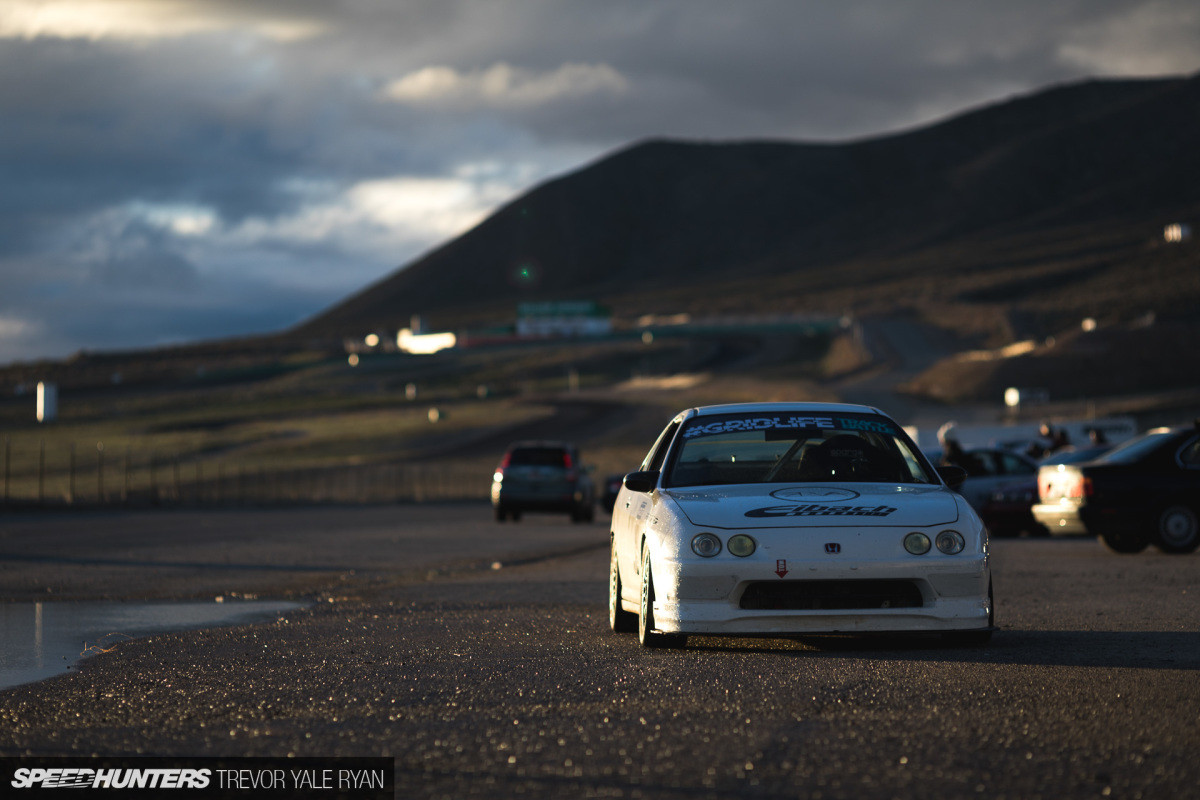 But with the brackets live every other run group, you suddenly become invested in what's happening on the track. If you're taking photos they intrinsically have more meaning; if you're supporting a driver you have stake in the results; and if you're a participant stuck between sessions you have something to watch.
As you would expect, though, the best place to be is behind the wheel of a car torturing its tires through the twisties.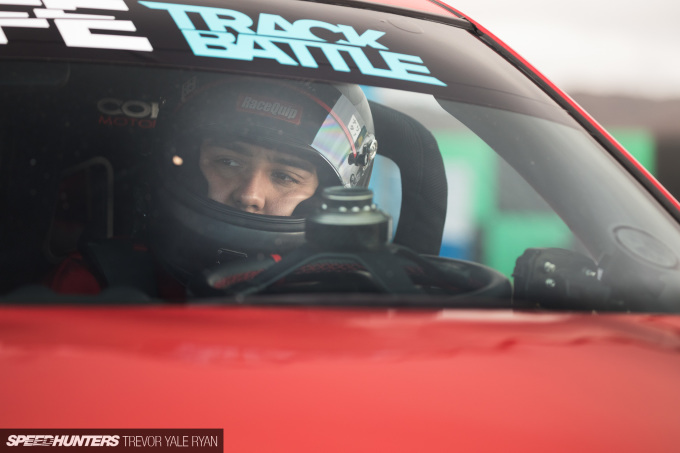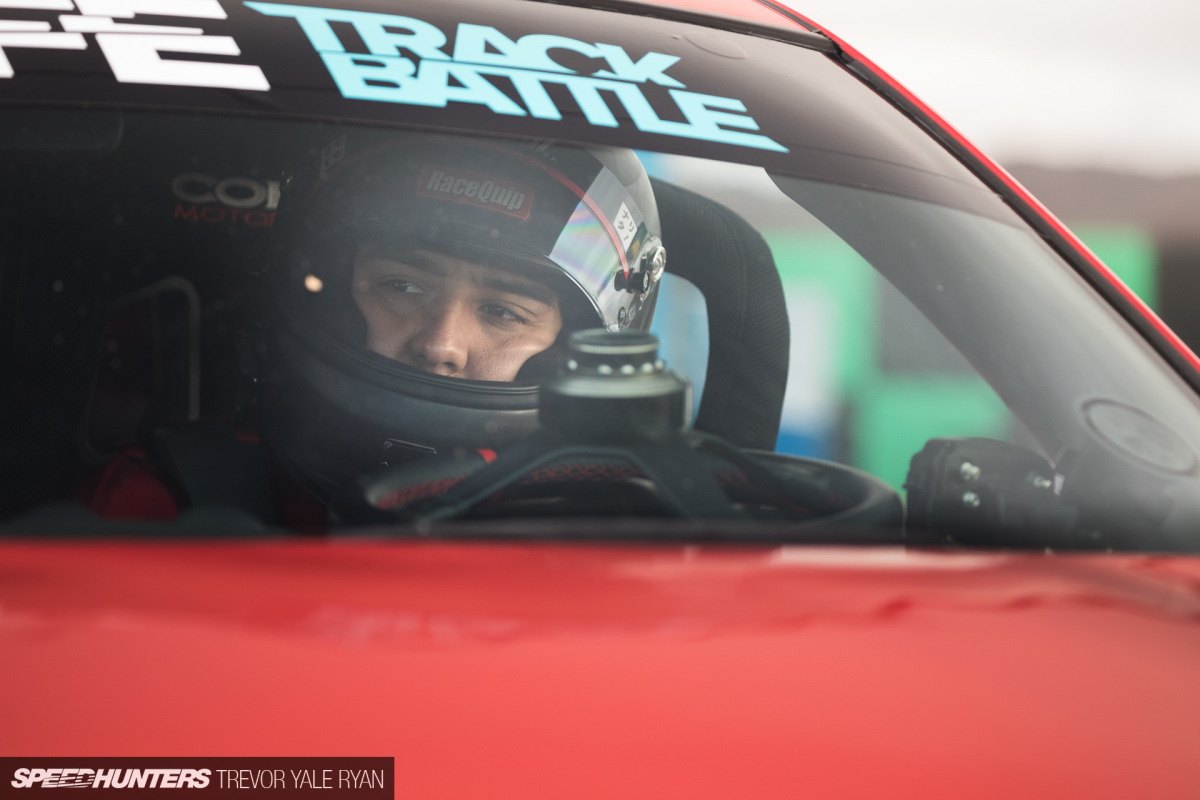 After the event I asked Michael, owner of the above 350Z, what he thought of the TrackBattle driving experience. He said that while not conducive to setting personal bests, the format is a ton of fun, giving you more opportunities to win.
"The pressure is definitely way more intense. The immediate result is also satisfying, versus waiting to see if you did well enough at the end of the day," Michael tells me. Other drivers definitely shared Michael's sentiments, and I'll give you a closer look inside the head of one pilot in particular in a subsequent story.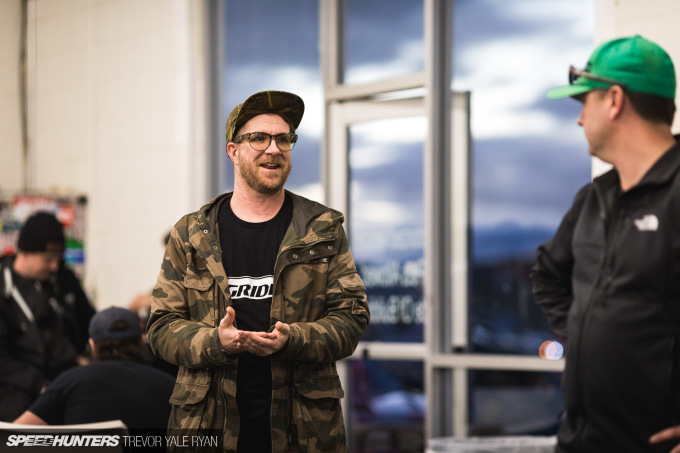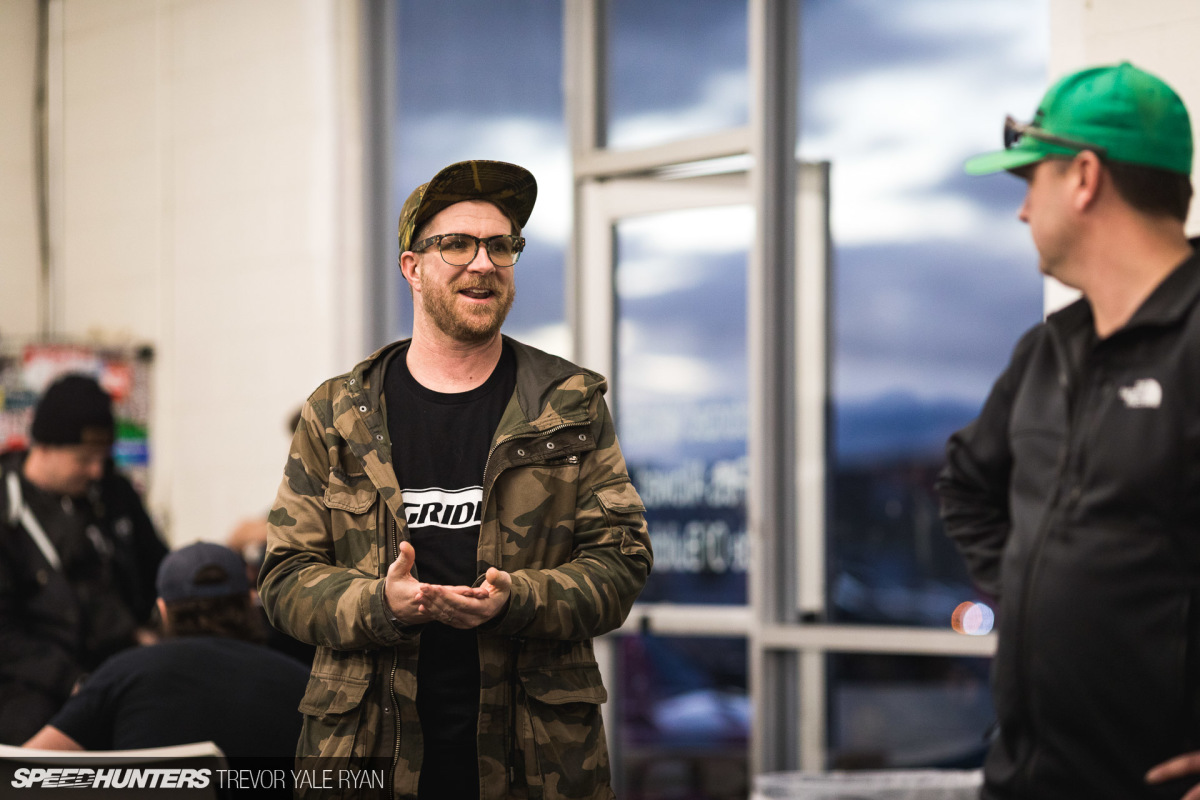 With the event done and dusted, all that was left was a square meal and the long road home. Now that Gridlife successfully got their feet wet in California, I can only hope this is the first of many events that Chris and the team host in my home state.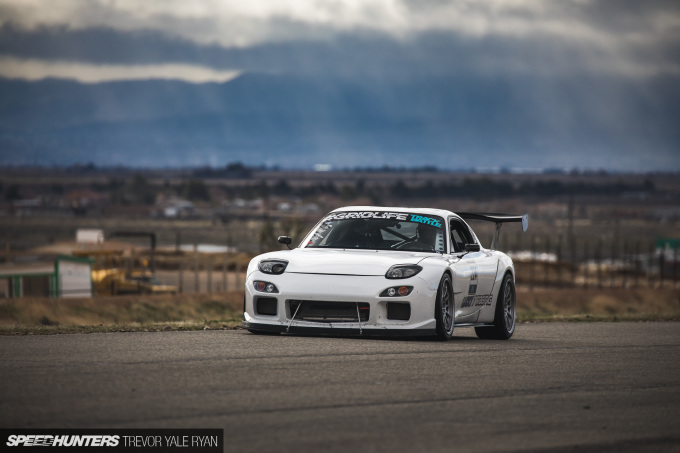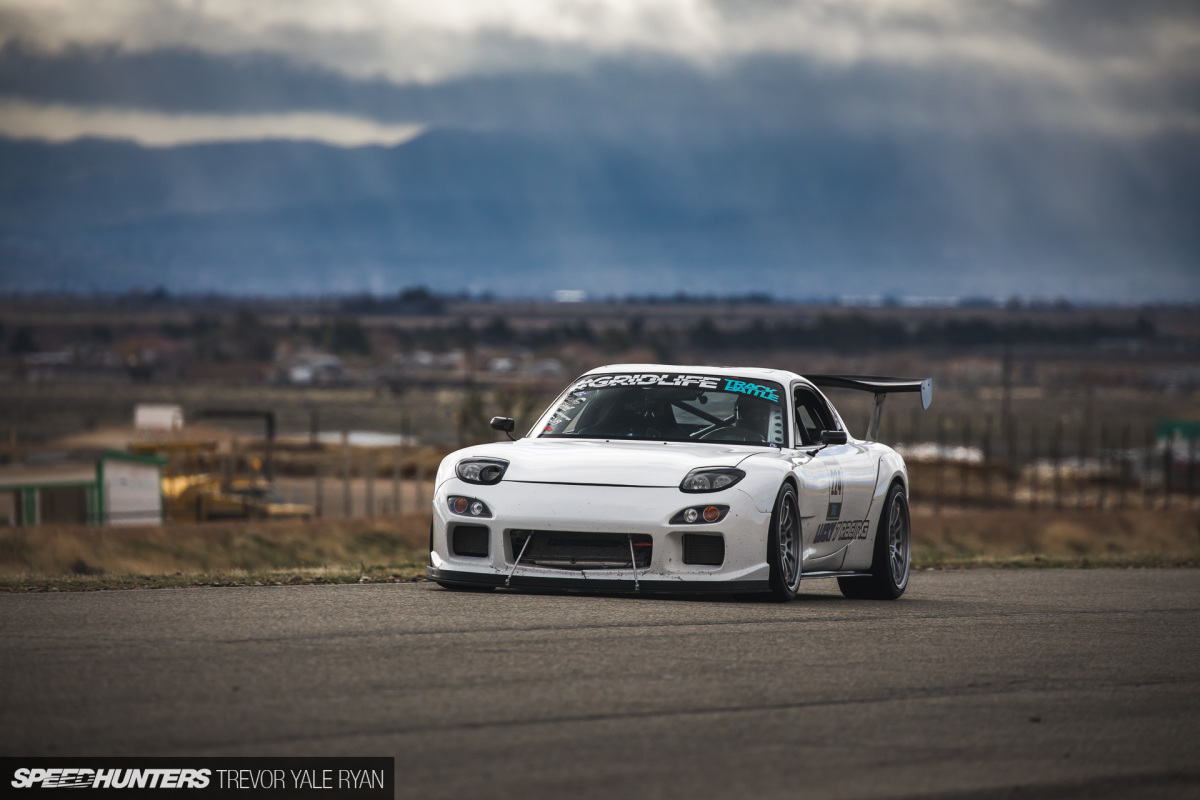 More immediately, my gear is in desperate need of some attention; my batteries are all dead, cards full, a fine layer of dust from California's deserts on all my filters. With a flight to Miami for Southern Florida's Porsche event Das Renn Treffen next on the agenda, I need to start the packing process as we speak.
As such, I'll leave you to your own devices in the gallery below; just imagine the smell of worn rubber, spent fuel, and hot brakes.
Trevor Yale Ryan
trevor@speedhunters.com
Instagram: tyrphoto
TYRphoto.com
Archive Photos by Larry Chen & Louis Yio
Cutting Room Floor