Playing around with older cars is so much fun.
Modern sports cars are amazing at delivering the whole package: ease of driving, creature comforts and gadgets for days. If want to up the power and your car is turbo, all you really need to do is swap out the exhaust for something more free flowing, fit an induction upgrade, and then bring it all together with an ECU re-flash. You'll be looking at a very decent and satisfying bump in performance.
That's all good, but more mechanical-based tinkering with older engines is so much more satisfying, and it's precisely why the old school car scene in Japan continues to grow. It's so well supported from the industry, and people don't mind forking out their hard-earned money to turn what may have been their childhood dream into the best it can possibly be.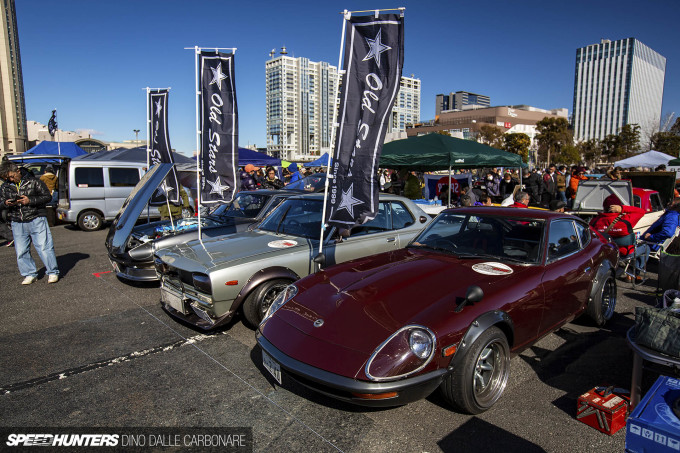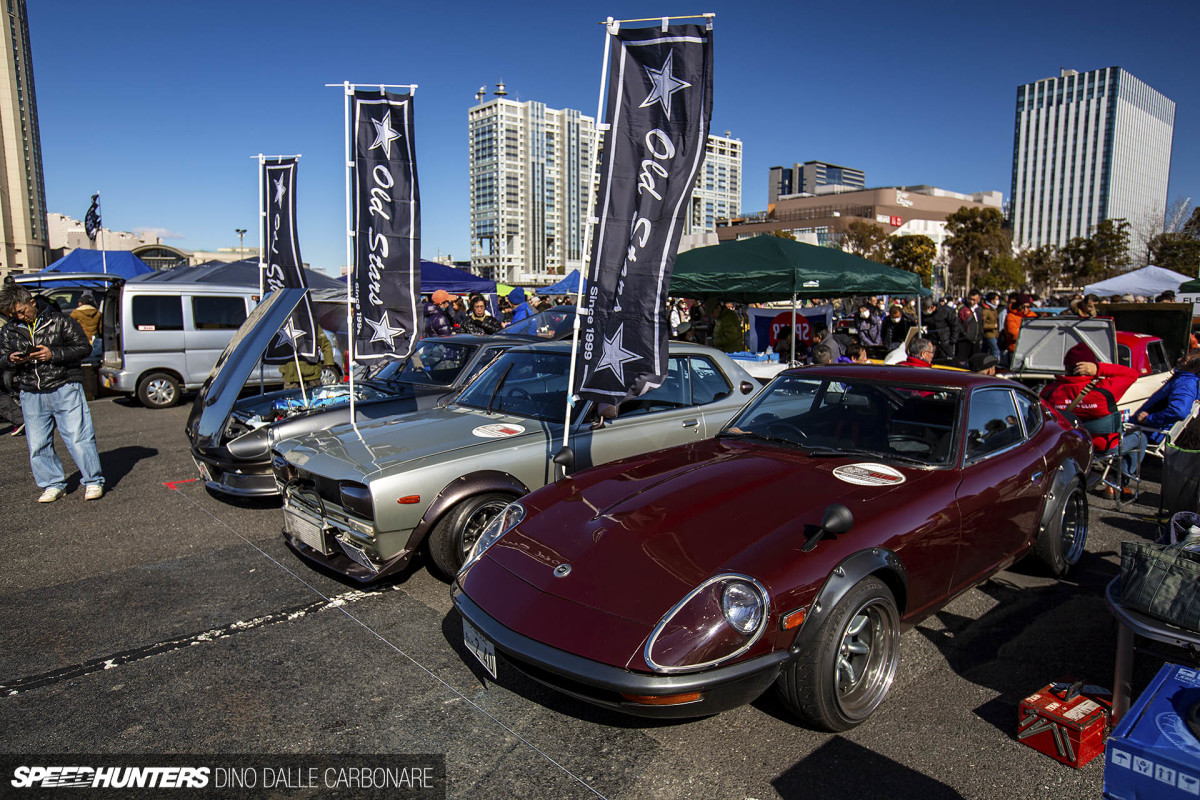 And you see it at many events now; the cars people bring and show to the world are a little better, cleaner, and more impressive than they were last year.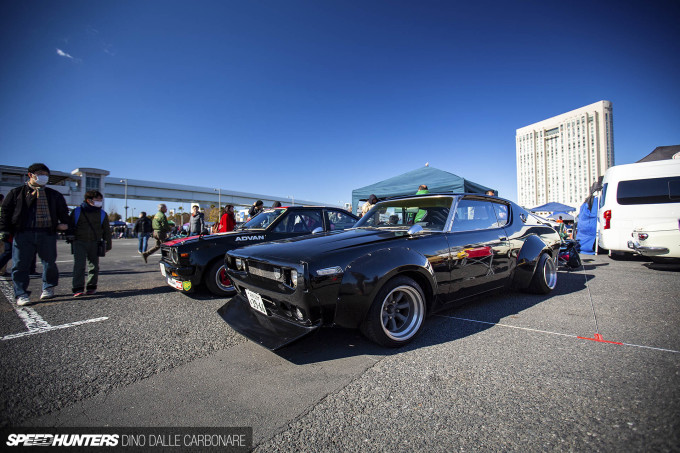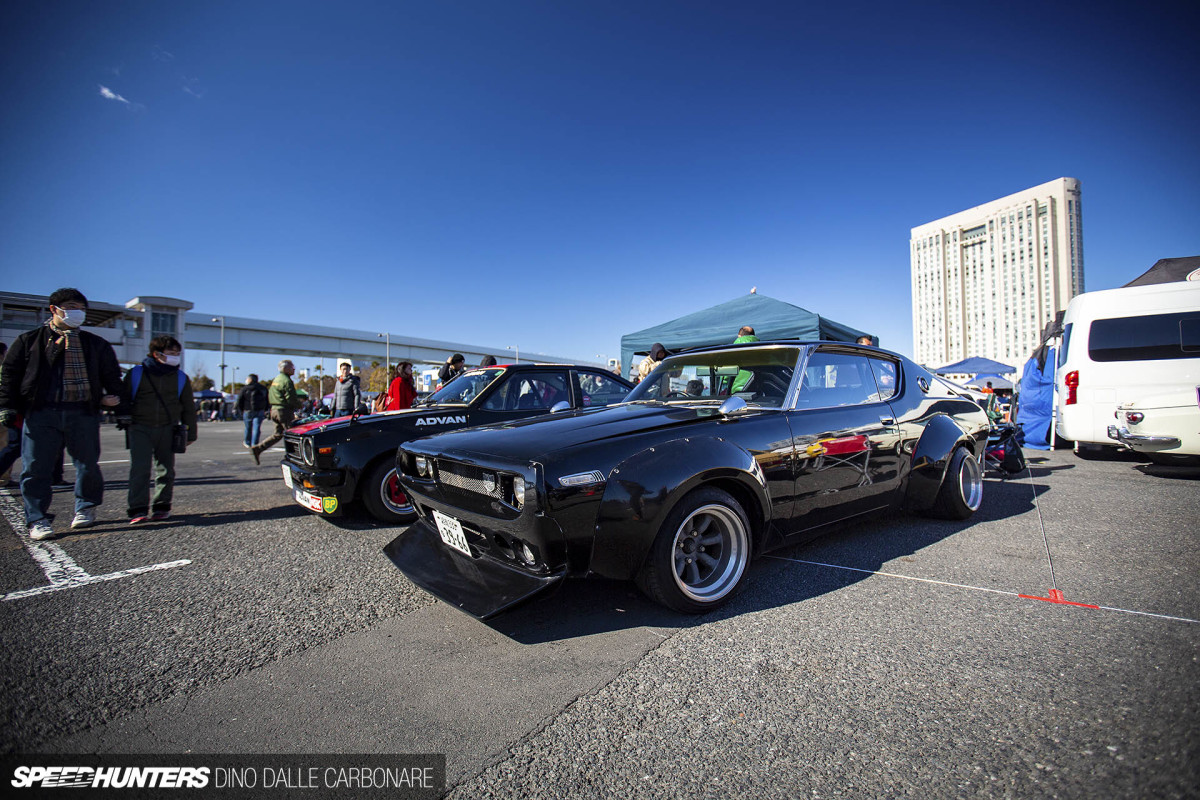 It's a tangible progression and one we are seeing across the board, from the older stuff circa 1970s, to the modern classics of the 1990s. It's great to see it continue to evolve, as it all makes for one of the most inspiring slices of Japanese car culture.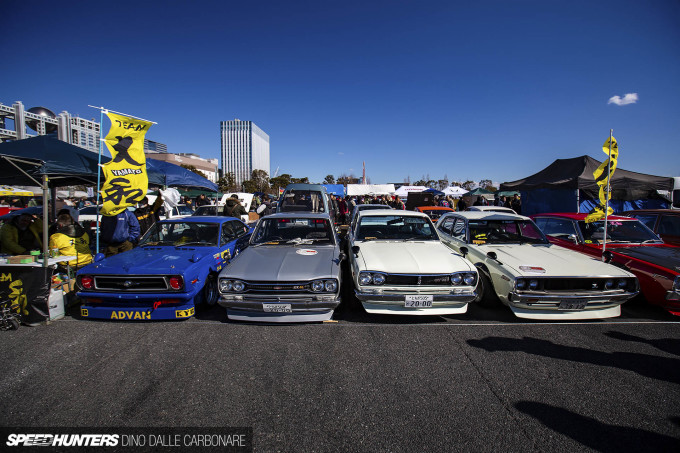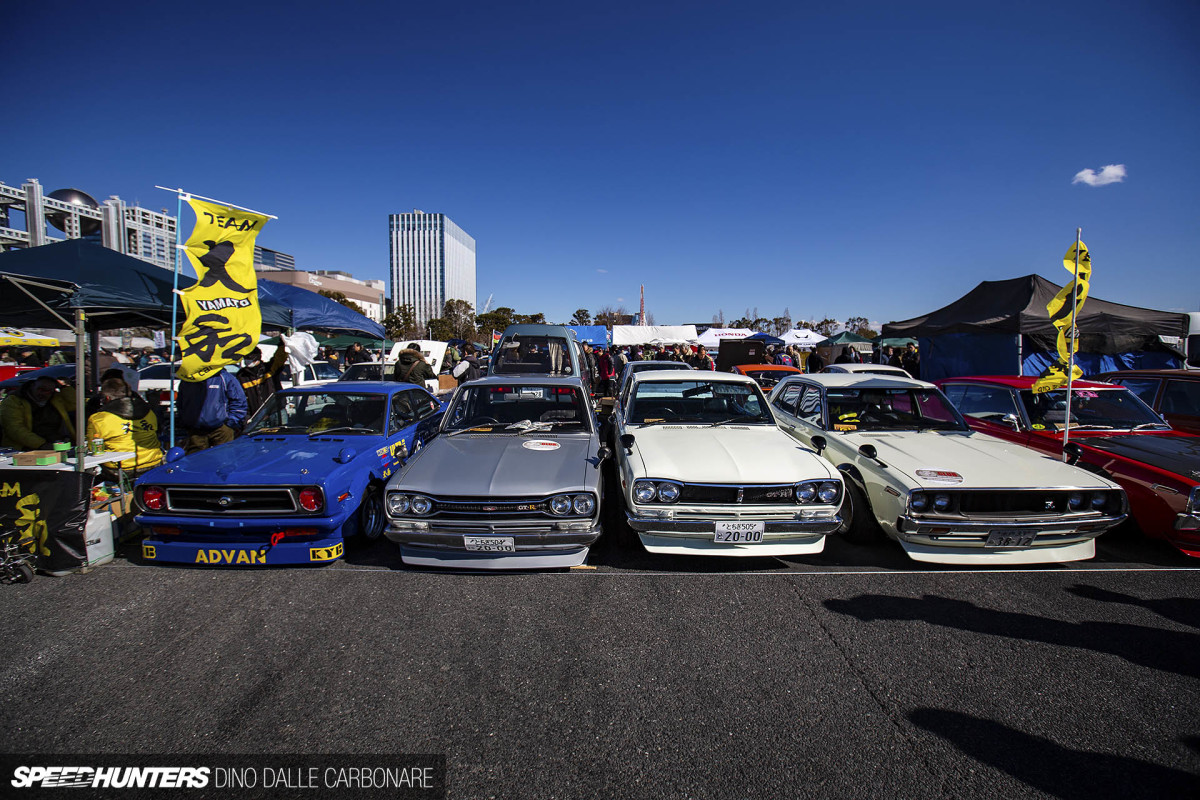 So with that said, I wanted to share more awesome rides that were on display at the JCCA New Year Meeting. Or should I say, packed tightly around predetermined parking zones.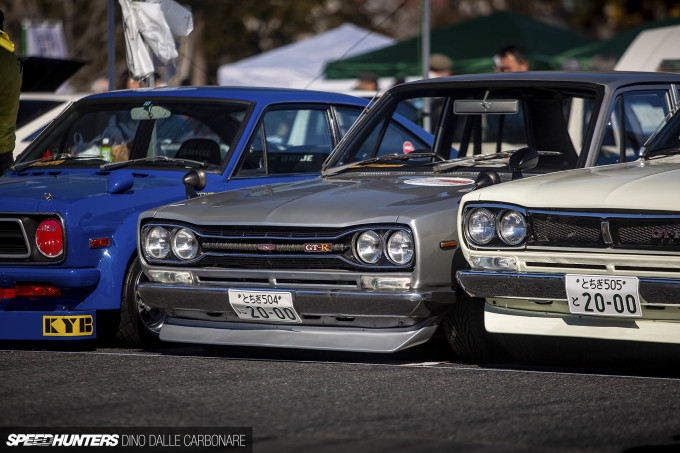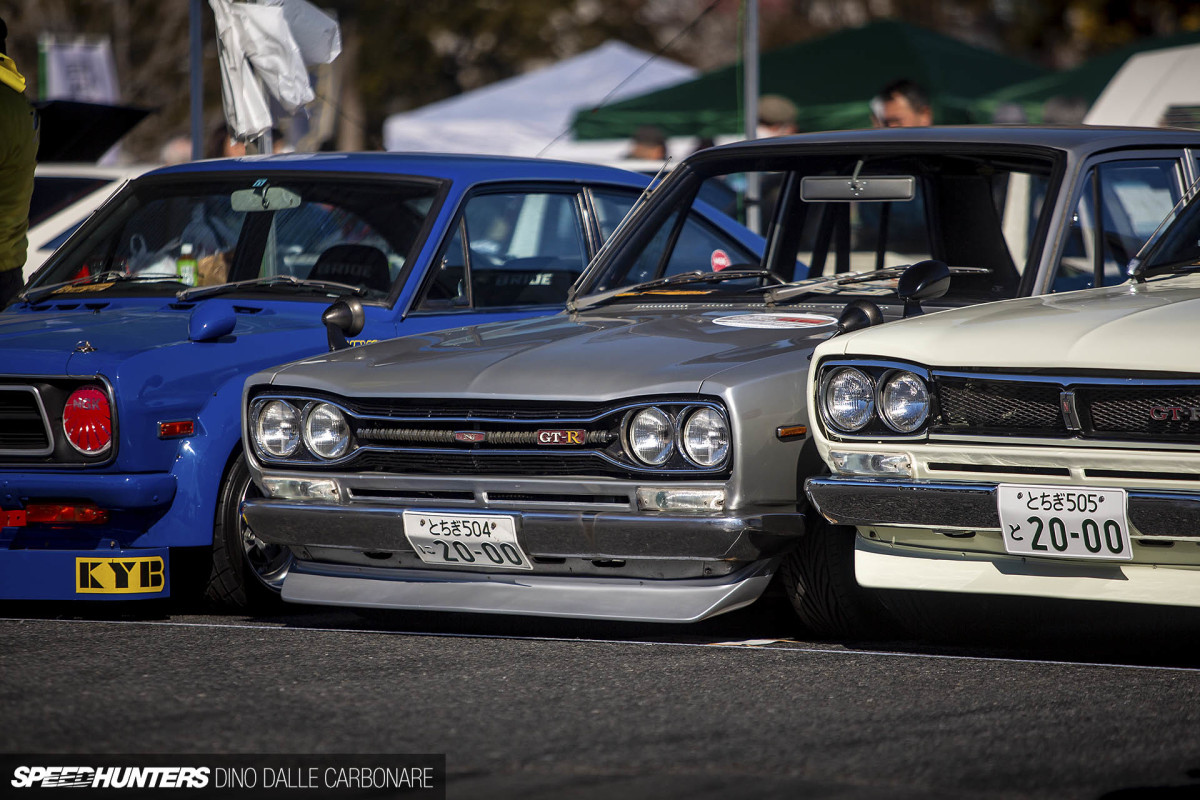 It made no sense to me having cars parked within centimeters of each other, as you can see here…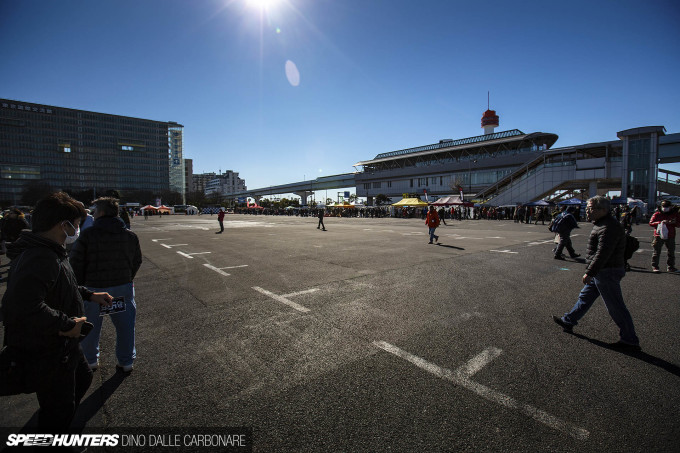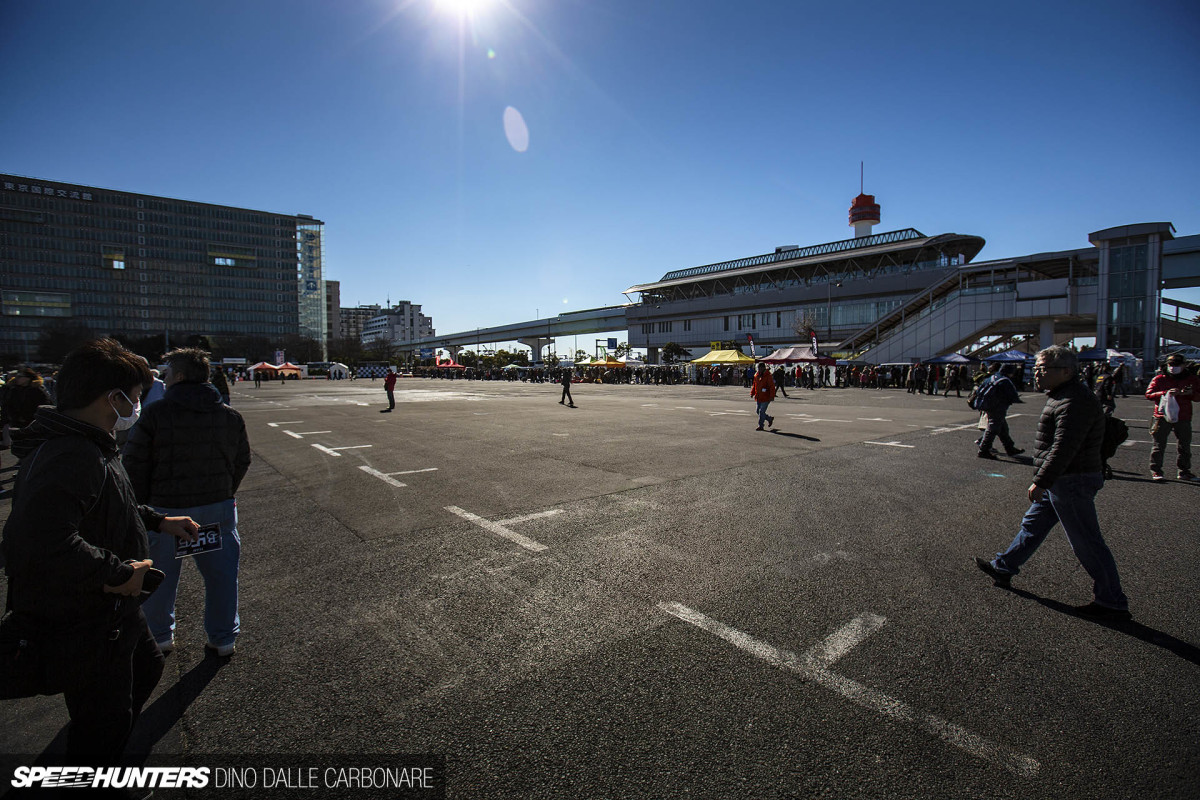 And then you turn around and it was emptiness until the perimeter of the venue which was lined by random booths. I would have loved to have more space to work with as I could have spotlighted so many cars, but hopefully some of the nicer ones will be at the Nostalgic 2 Days show next weekend.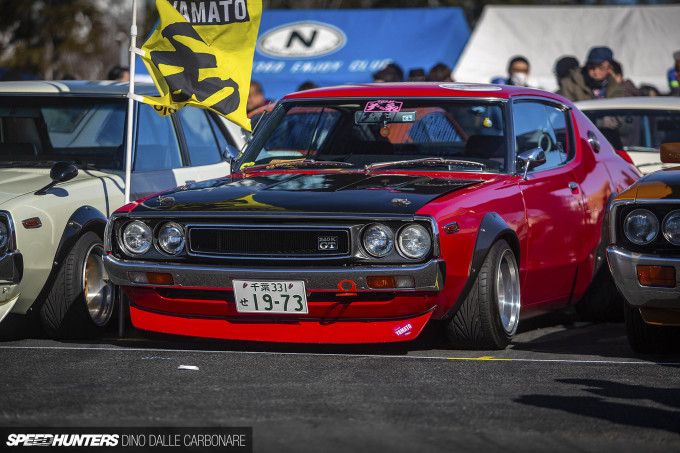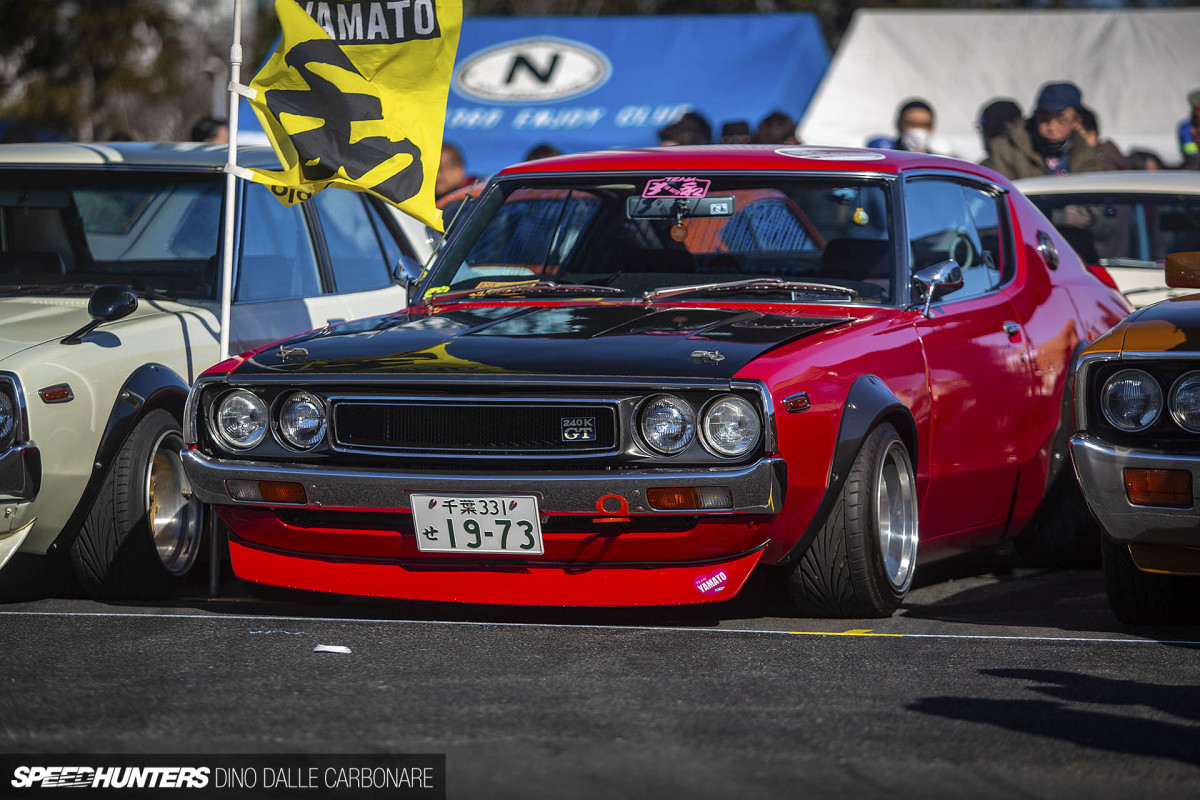 Nissan was very well represented, as it always is, but there were a few vehicles that really stood out, including this red Kenmeri and a CSP311 Silvia, the very first generation of the legendary model. Oh, and the red Kenmeri wagon in the opening shot gets special mention too; it's not only a rare sighting, but the way the owner has decided to set up the ride made it so unique.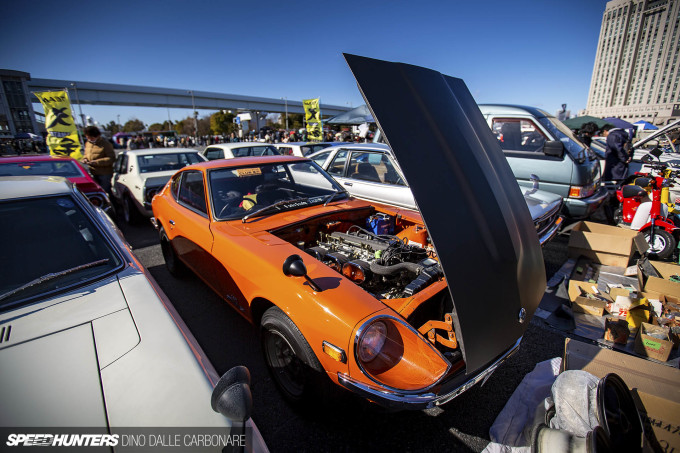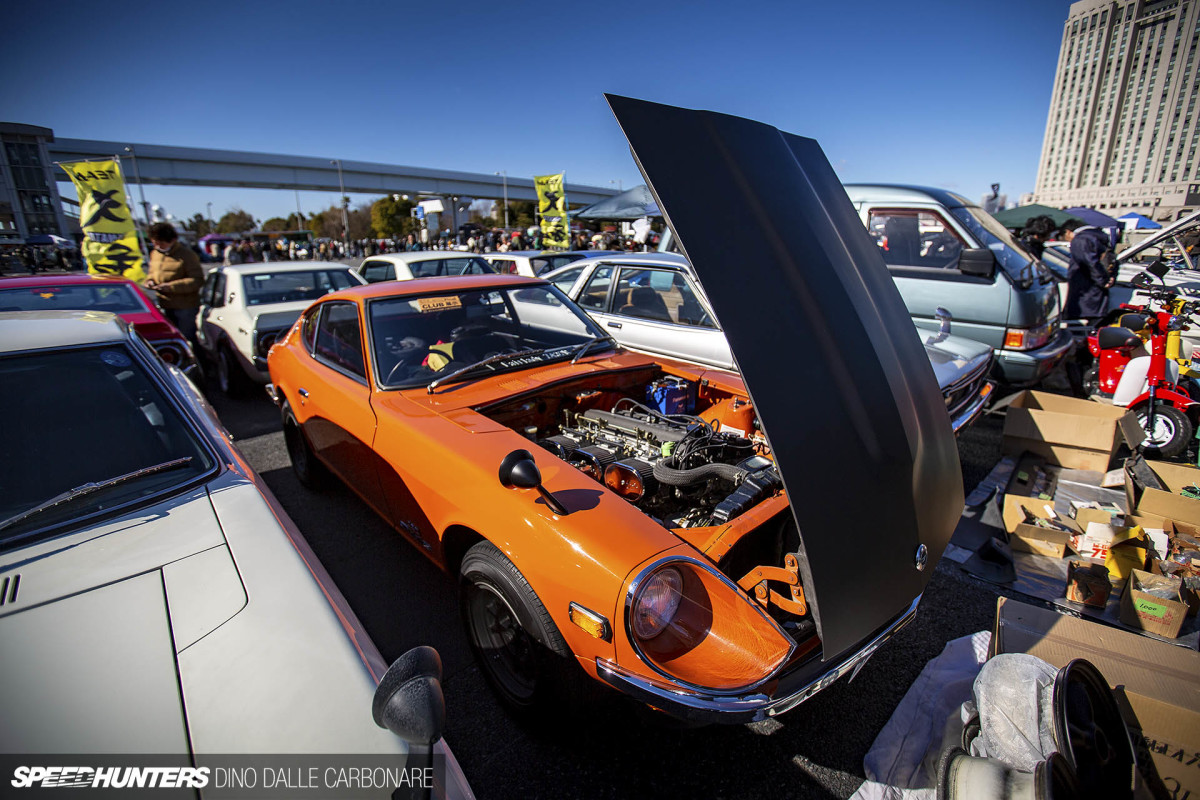 The true rarity in the Nissan camp, however, was this orange S30 Fairlady Z, a real 432Z R. The 432Z is rare enough itself, but the R was the homologation special of which only 20 examples were made.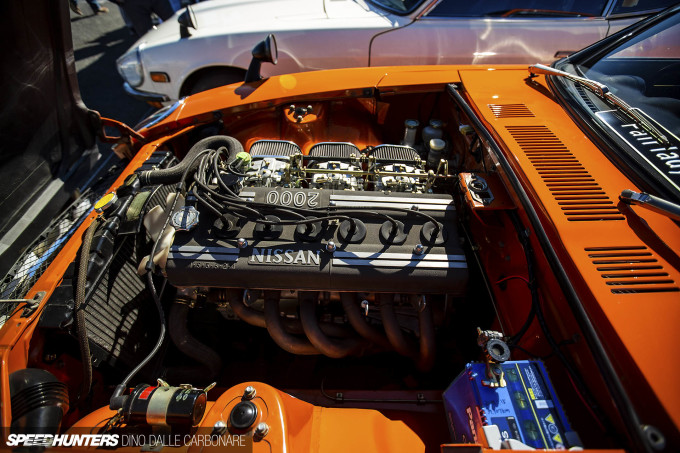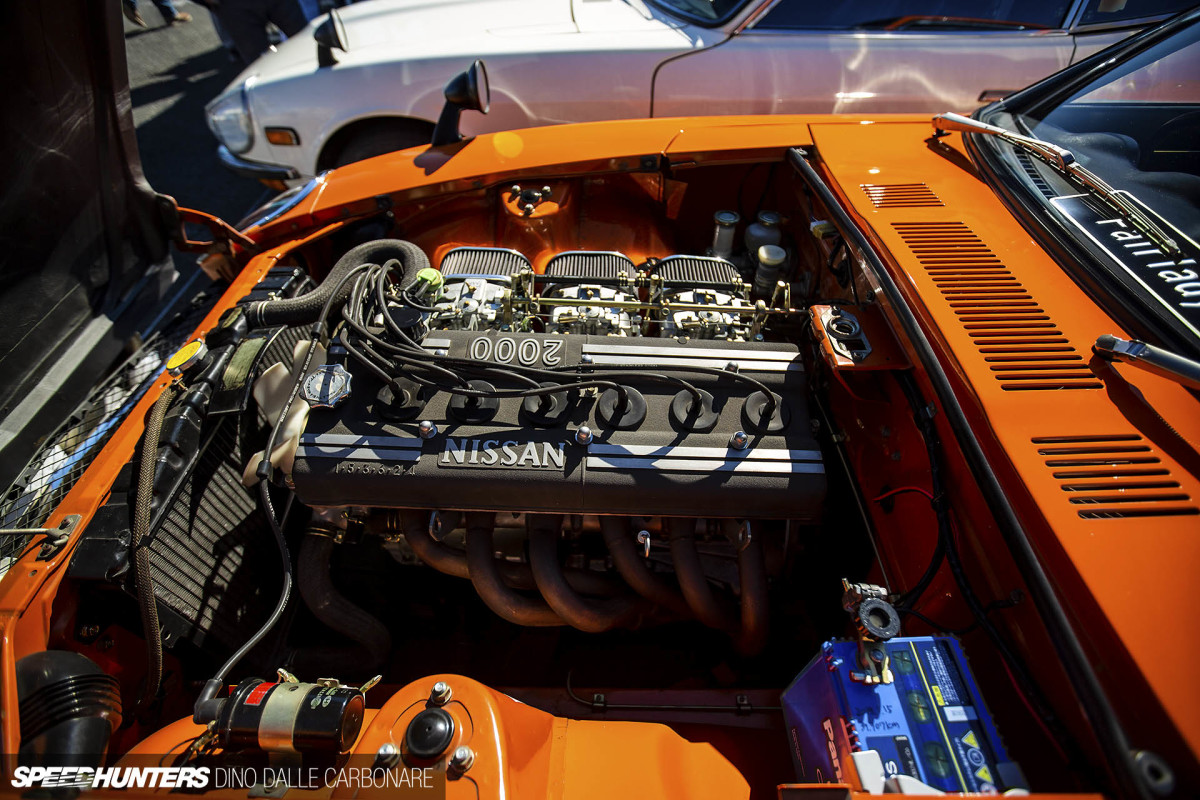 Under that black hood is the GT-R's S20 straight six, here running some upgraded carburetors and aftermarket filters.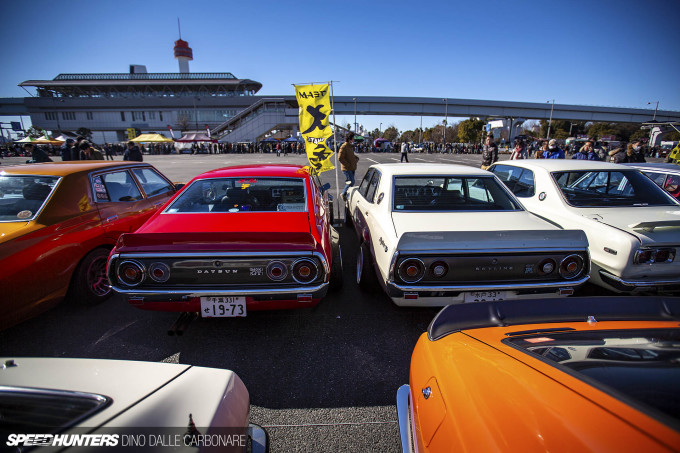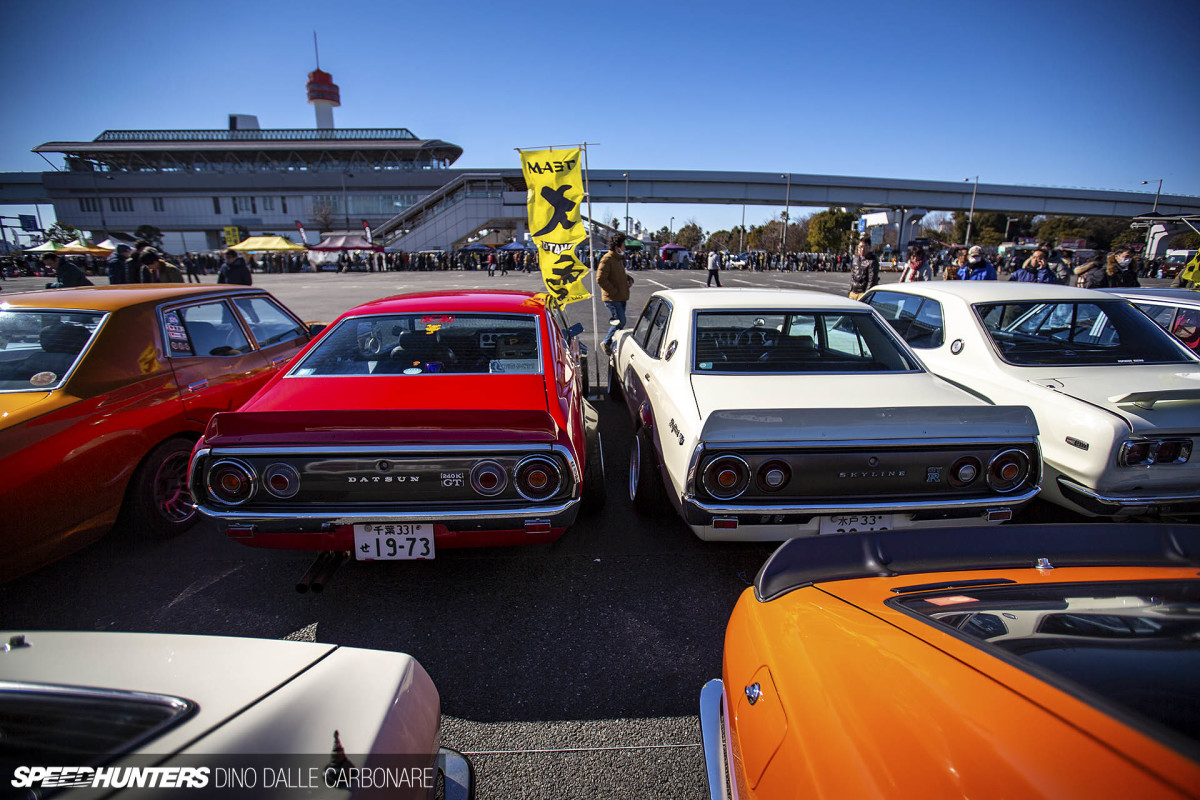 I had to squeeze through and get some shots from my perspective, as I really felt like I was in a vintage Nissan sandwich. Which is not a bad thing really.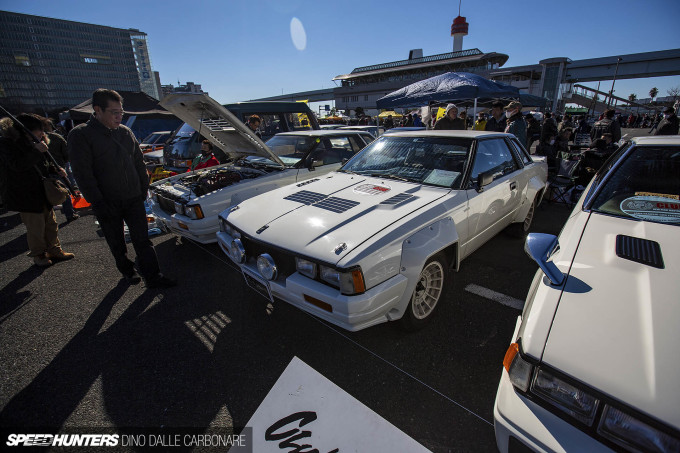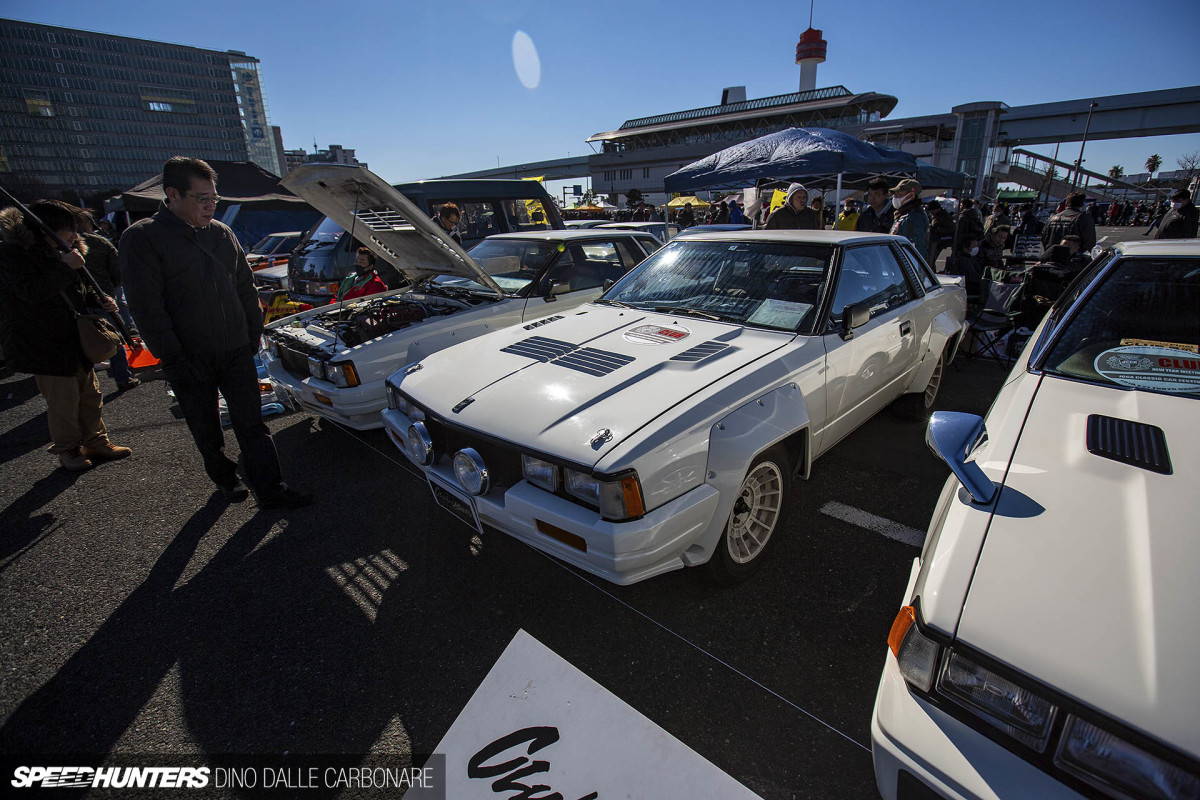 Group B homologation specials are always amazing up close, but this is one that maybe not everyone out there is clued up on – an S110 Silvia 240RS from the wonderful, angular '80s. If you have an amazing memory you may recall I spotlighted this same car back in 2015 at Sodegaura Forest Raceway.
Embracing The Past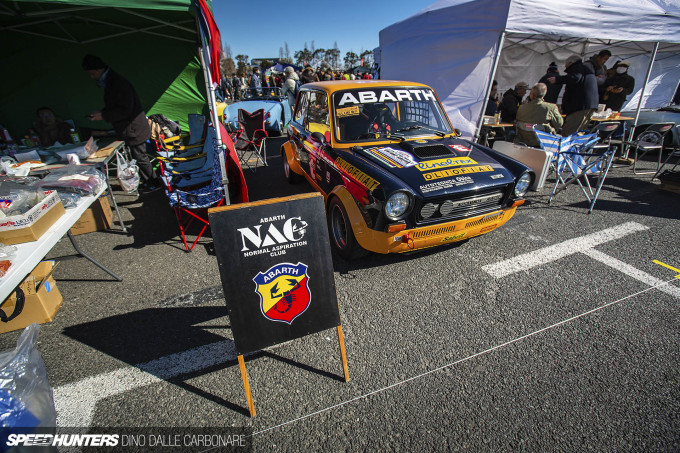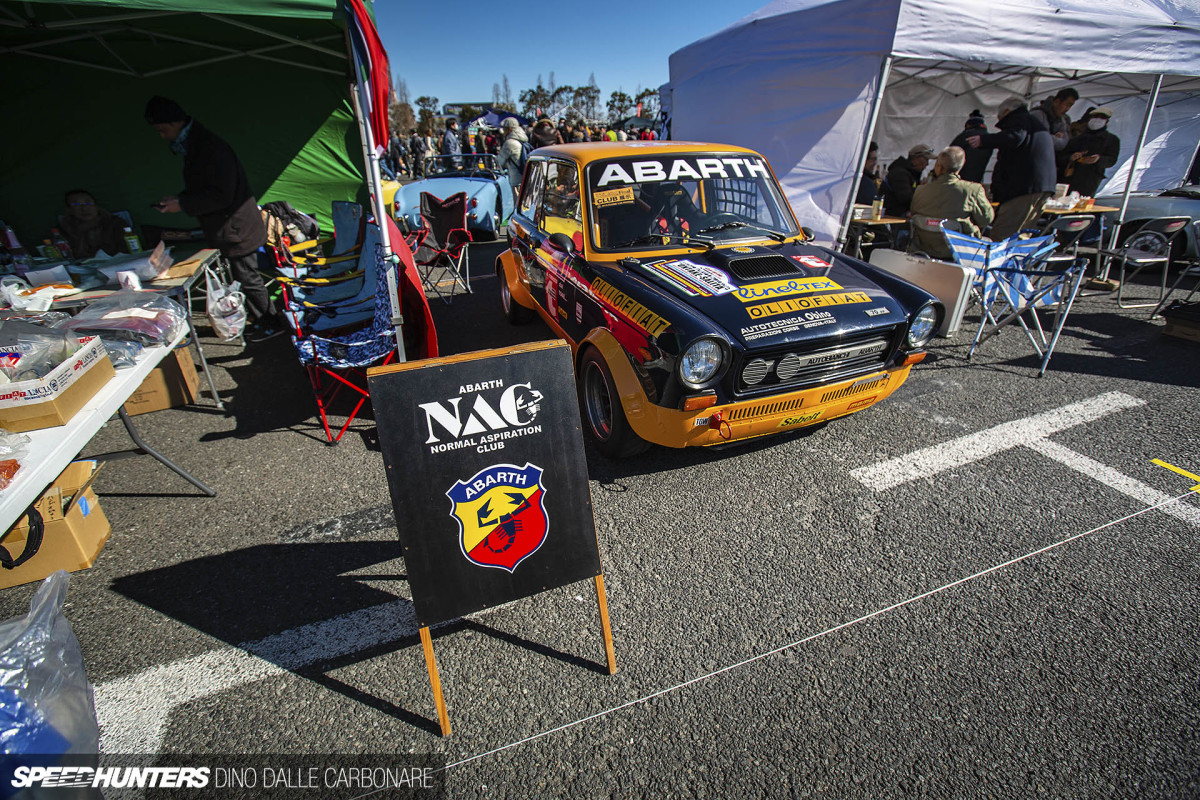 The love the Japanese have for the Abarth brand is pretty big, and not only the newer models which have done so well as pocket performance cars as well as must-have fashion accessories for foreign-minded, Italian-loving professionals in the busy metropolises. The older cars are where the real enthusiasts direct their love though, as the Abarth Normal Aspiration Club shows us with this lovely A112 Abarth. I do wonder what they'll tell you if you try to join with a new 124? Take the turbo off?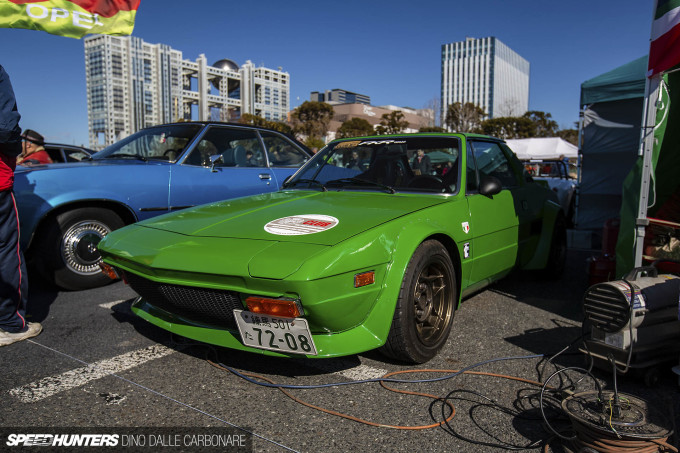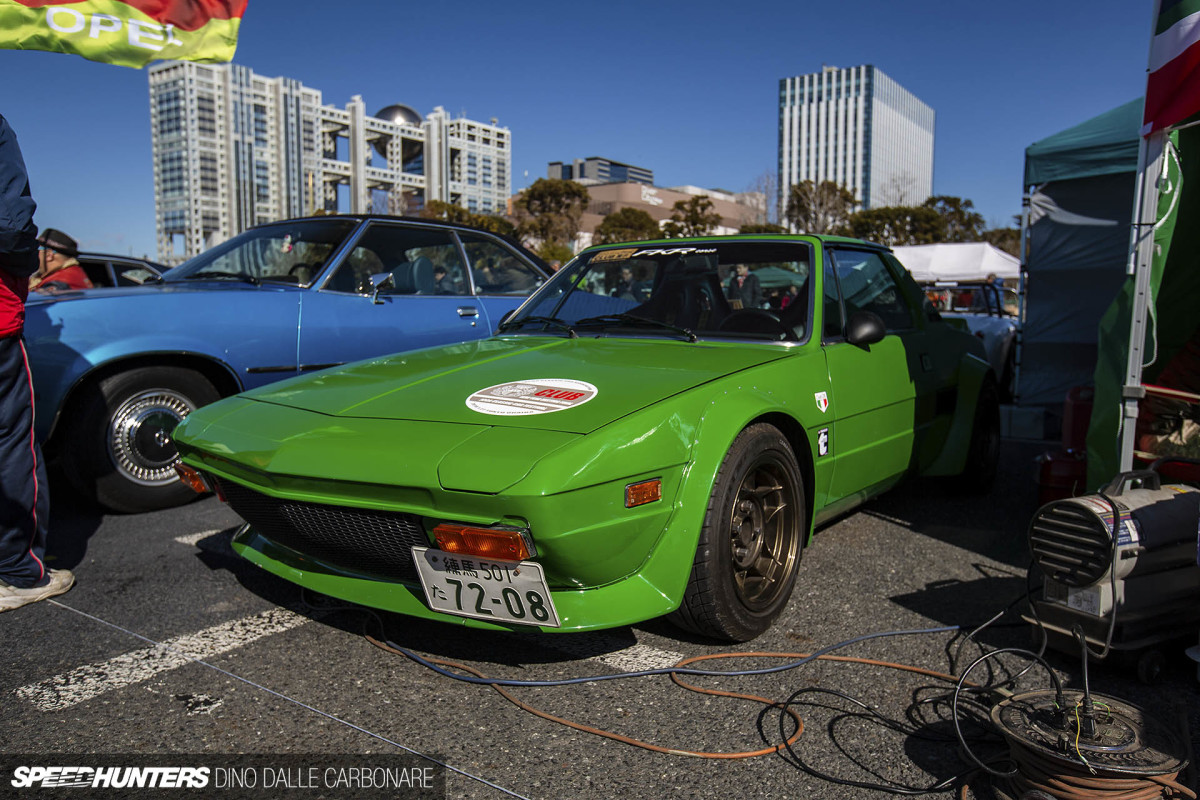 Bertone did good with the X1/9; it's one of those cars that has stood up the test of time rather well. One of these would make a pretty cool project car…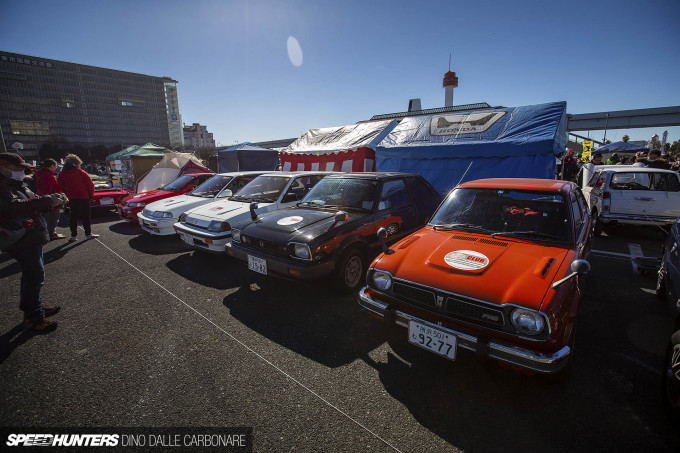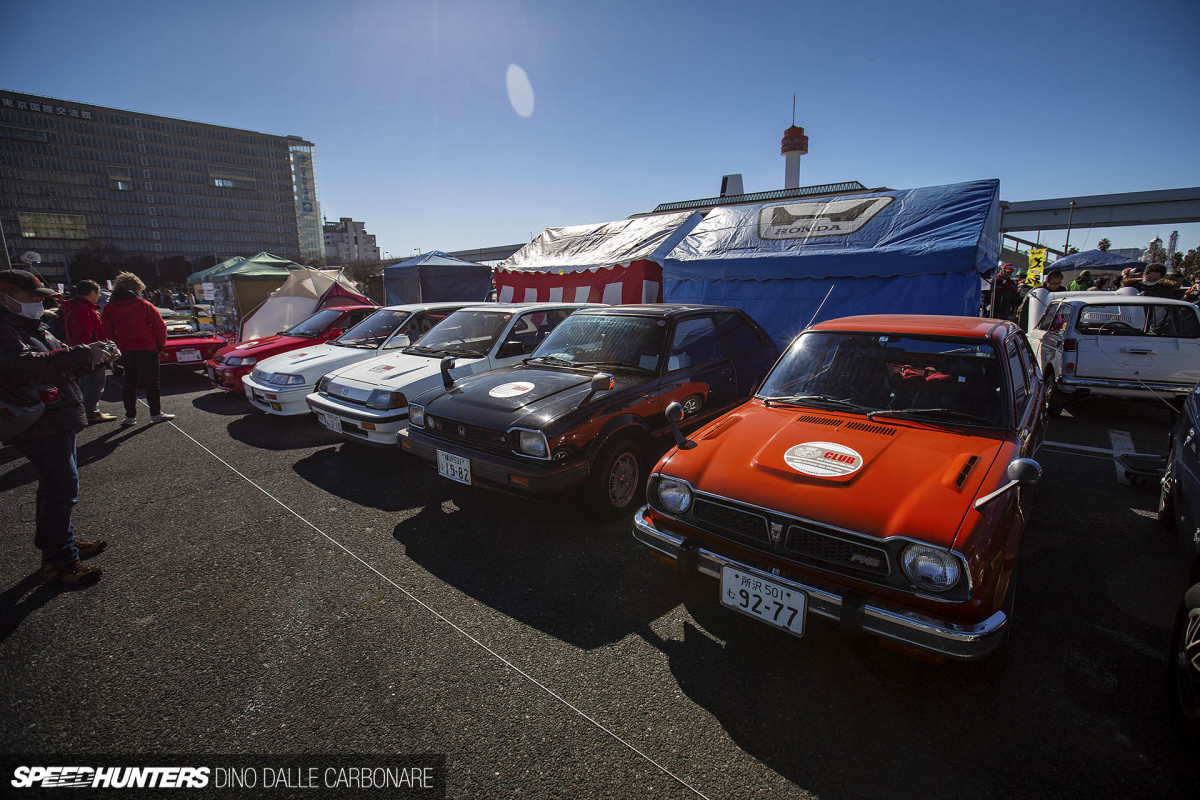 Honda was very well represented too.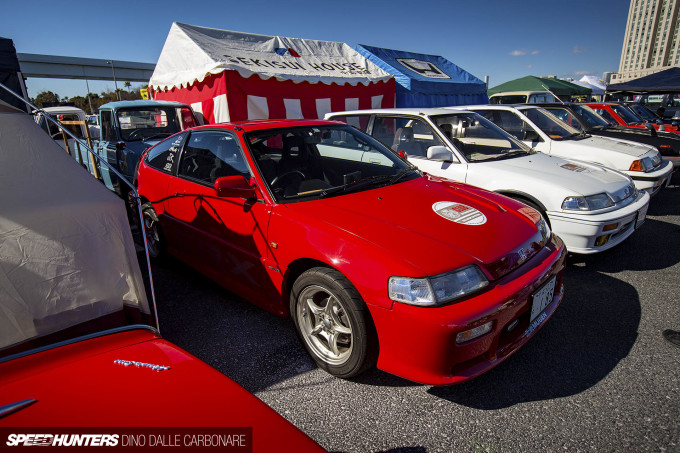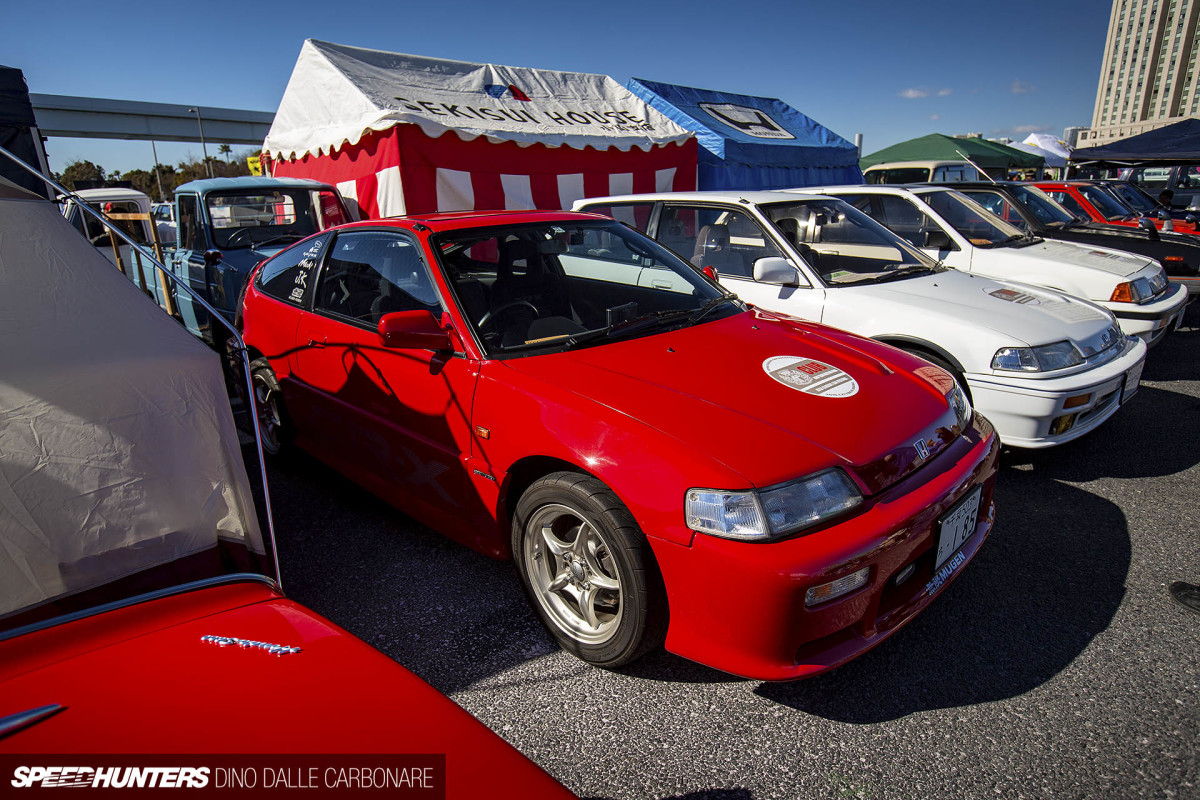 The pick of the bunch for me was this Mugen EF CR-X.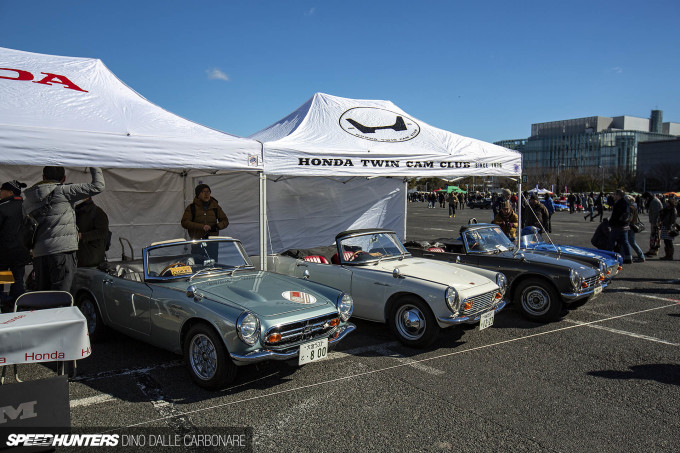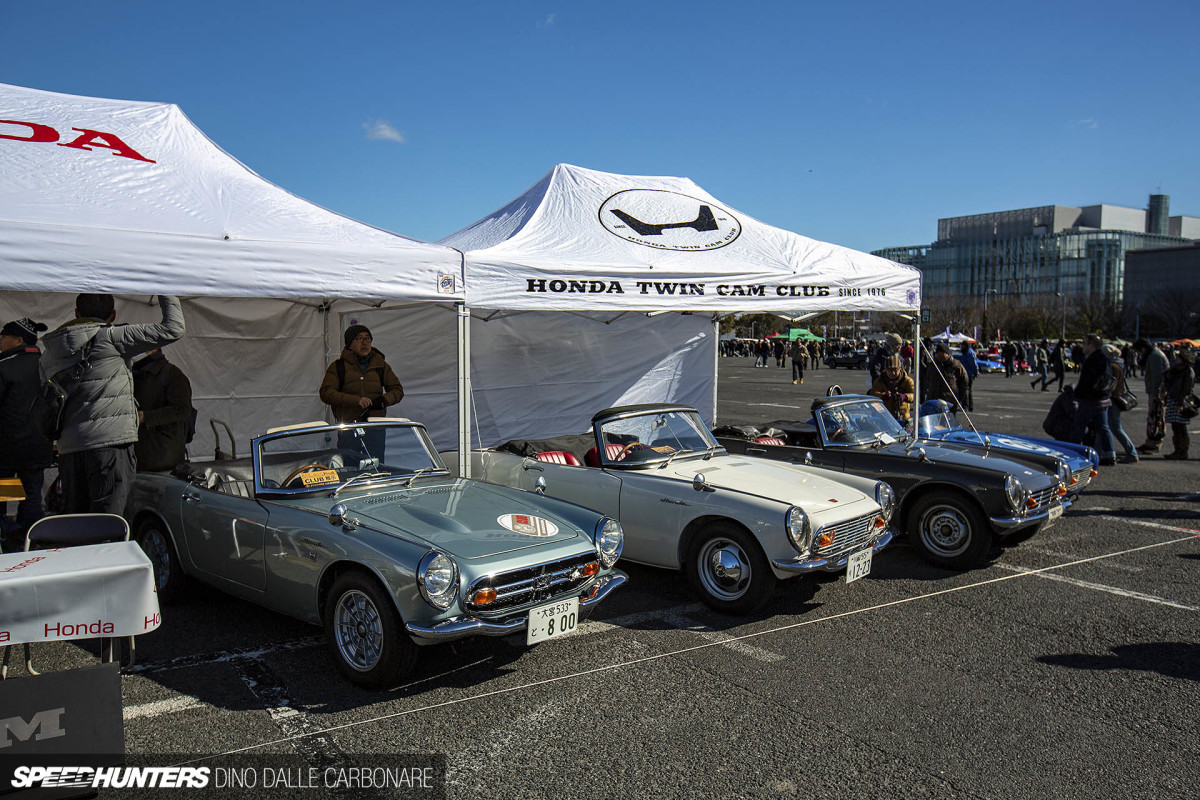 If you're into the older stuff, there were plenty of 'S' cars to drool over at the Honda Twin Cam Club of Japan display.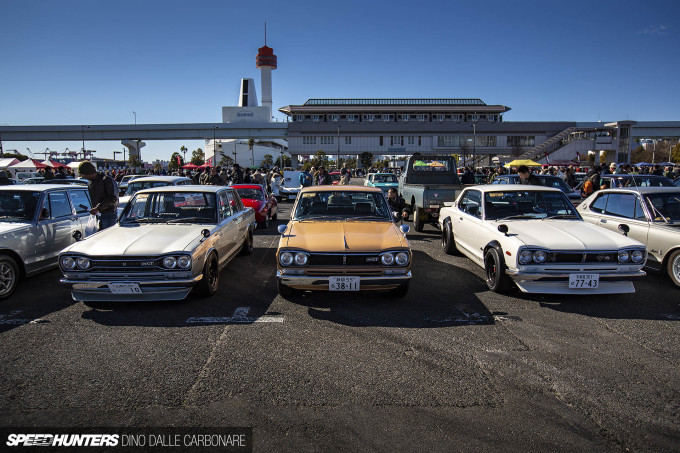 Back in the private entry section there was quite a lot more to see, and as is usually the case, everything was neatly grouped by either brand or model.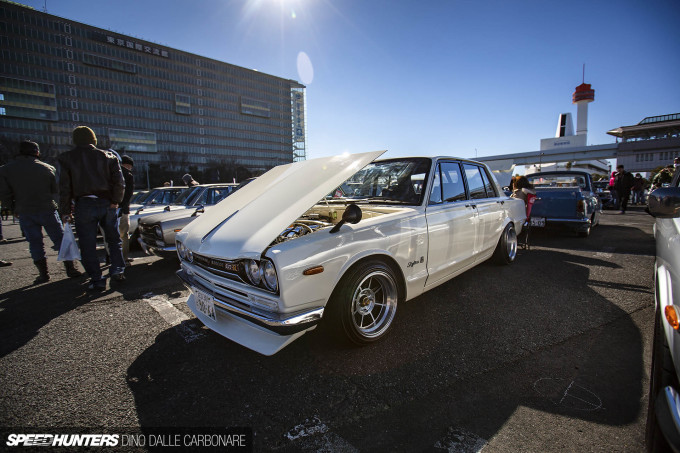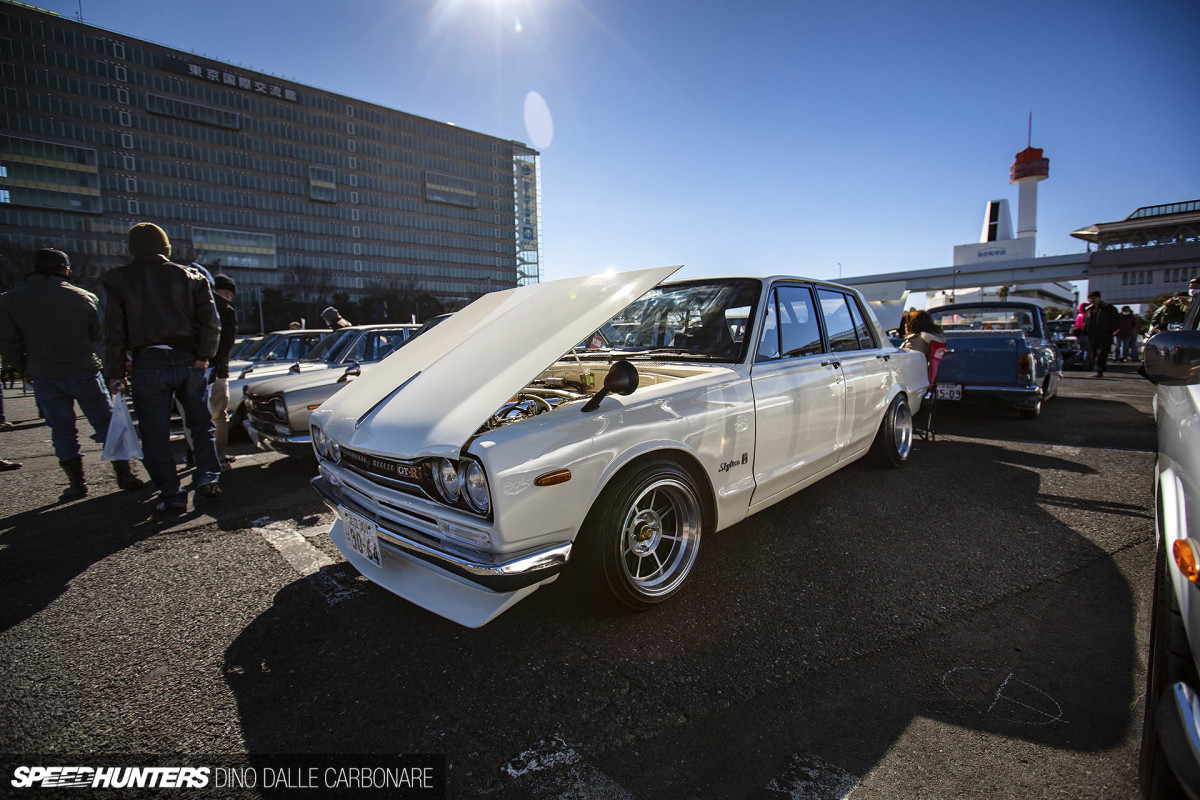 I used to think the two-door hardtop version of the Hakosuka reigned supreme over all other body variations, including the wagon which is beyond a rarity these days. But for some reason, at this event I found myself lusting over a few immaculate sedans and admiring their seemingly spot-on proportions. This off-white example was one that really stood out.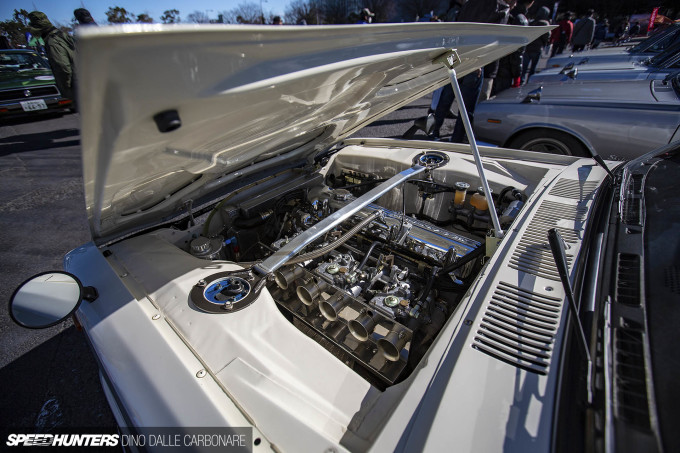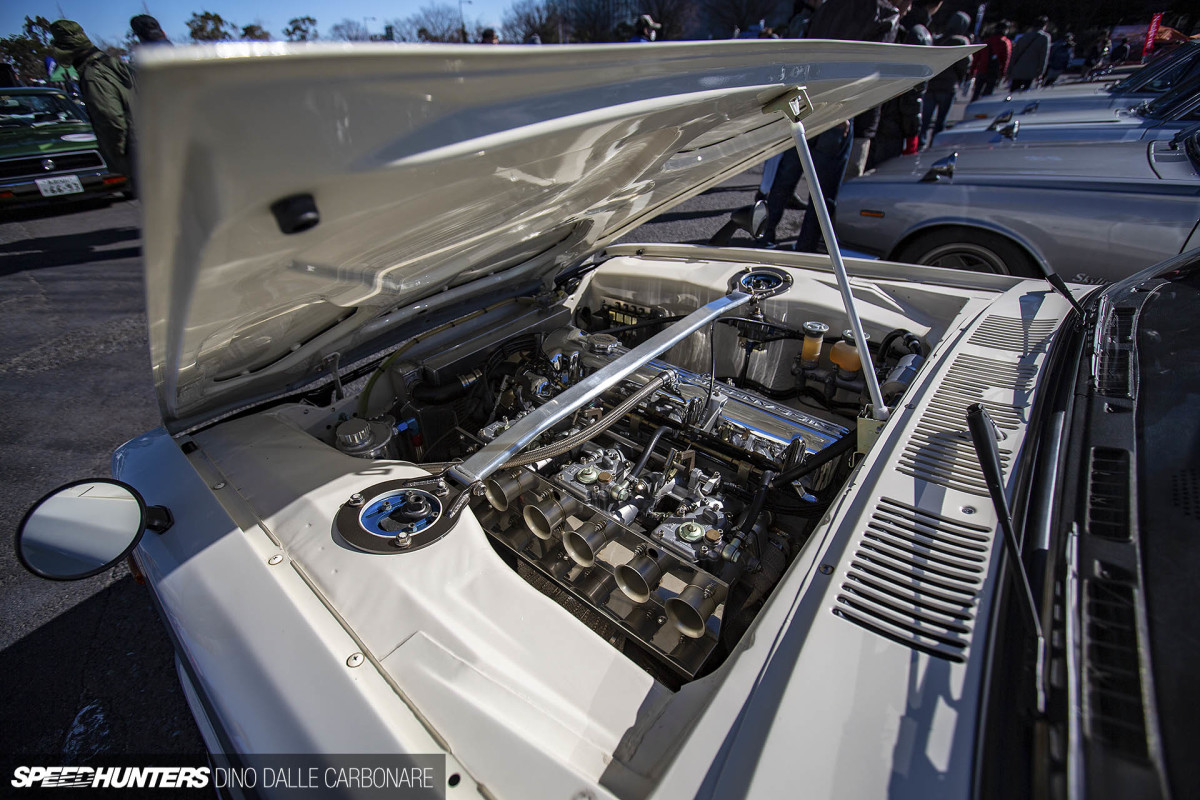 Far from factory – just as we like them here at Speedhunters – it was all executed with style, and topped off with a stroked L-series engine running oversized carbs.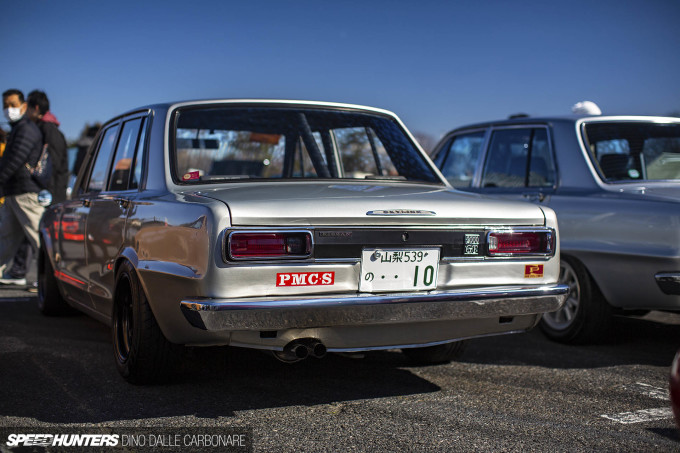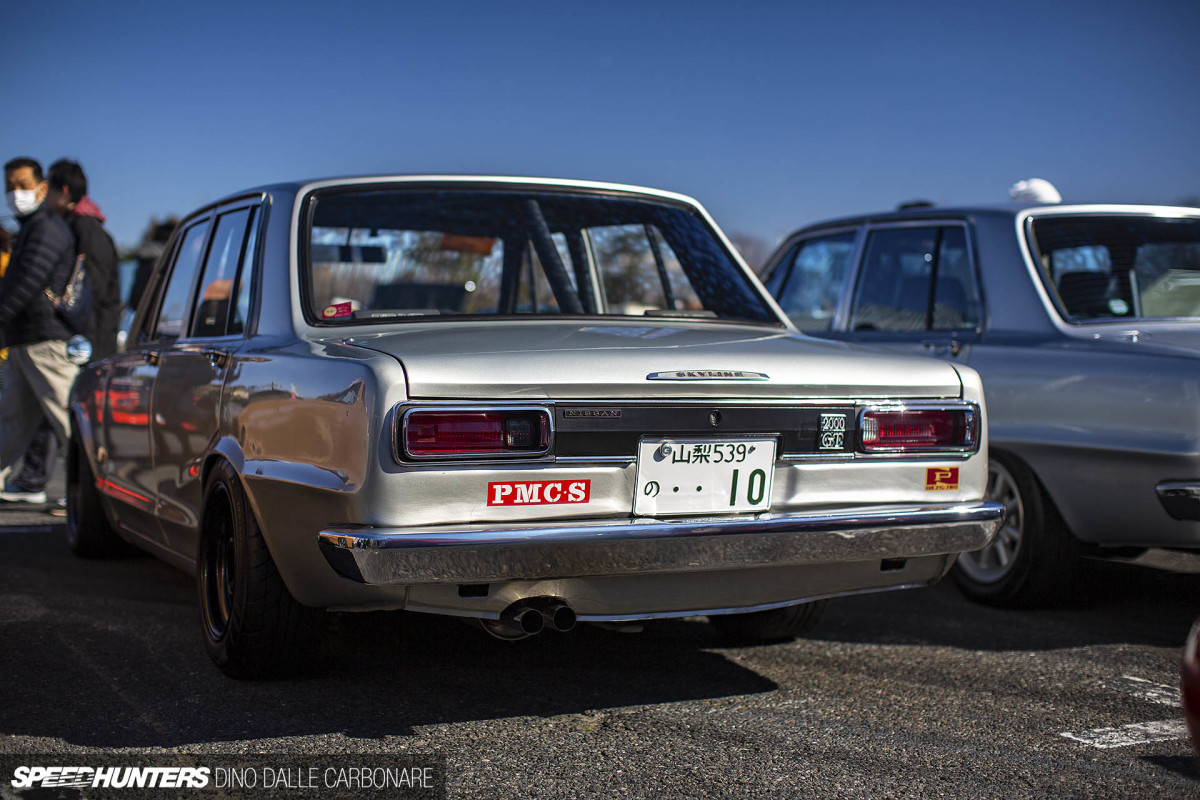 Yeah, I'm convinced four-door C10s are the absolute shit right now.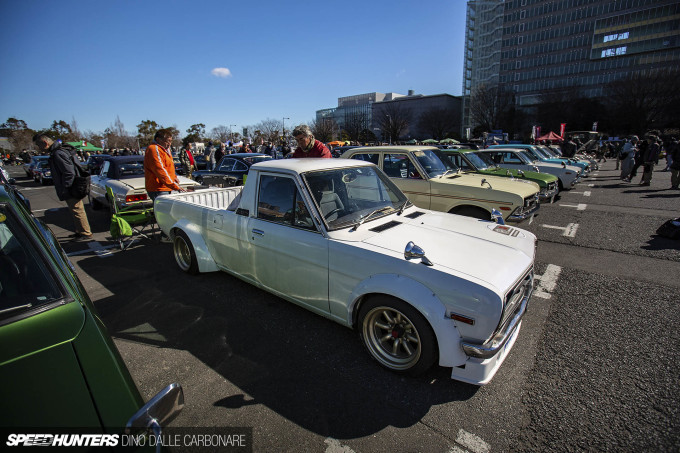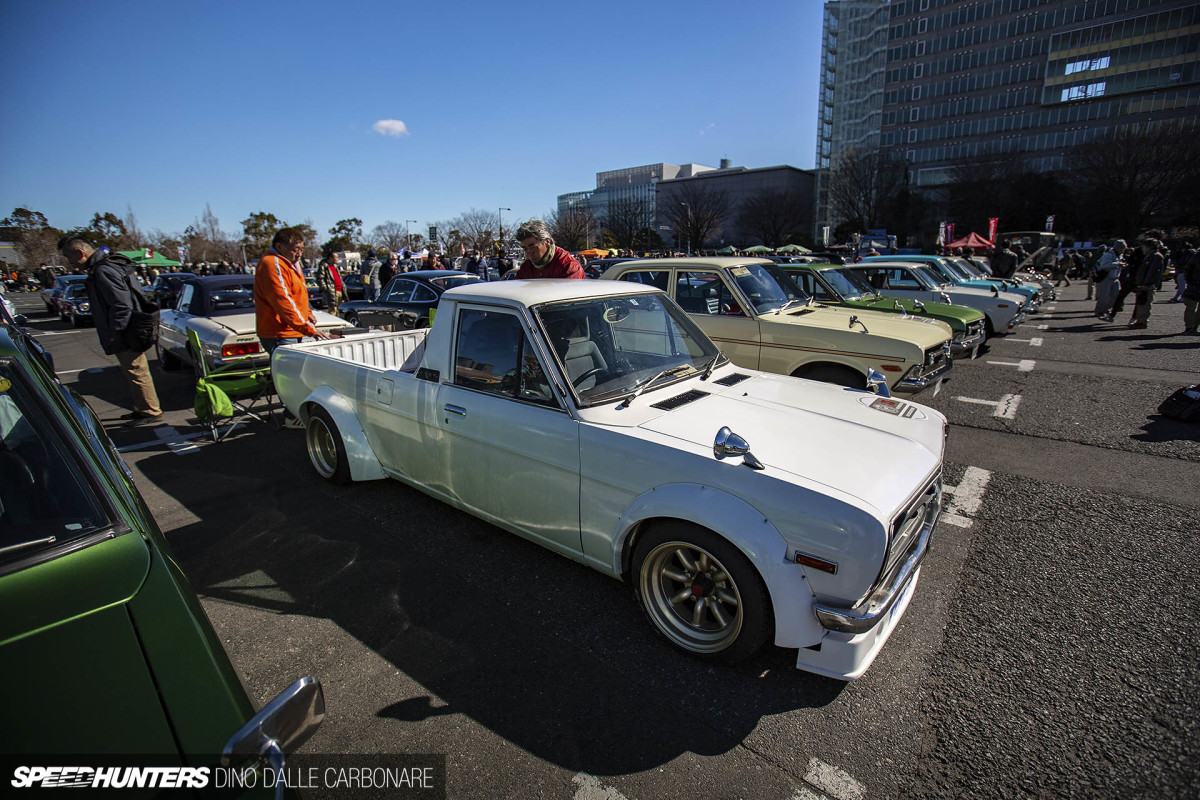 We can't possibly not give a nod of respect to a Datsun truck, especially one that's decked out with fender flares and RS Watanabe wheels.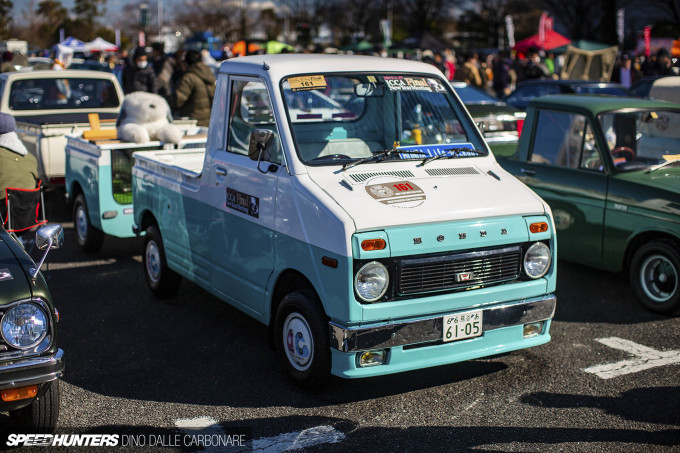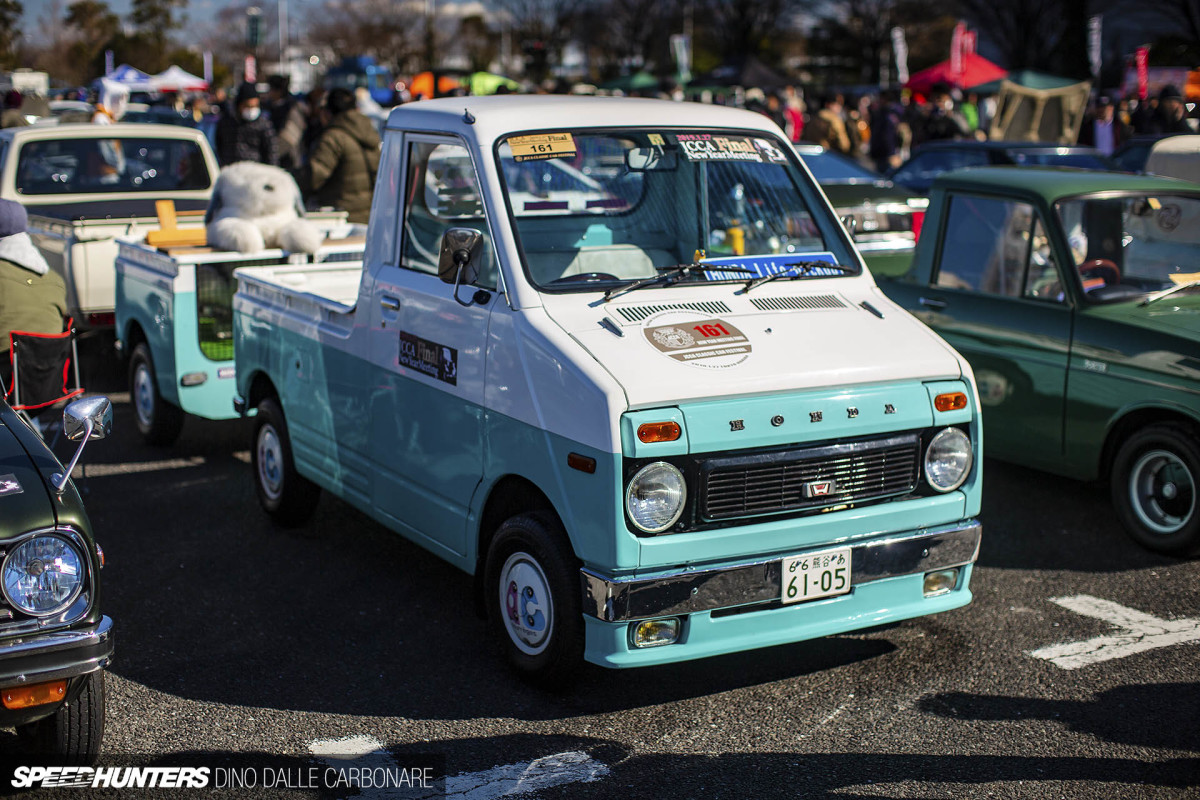 This Honda Life truck is the perfect example of a Japanese modifier doing it so right. They'll play around and customize anything, and the more 'out there' the better. This little 360cc two cylinder truck from the early '70s even had a trailer at the back with the same two-tone paint scheme. I've always like the van version of the Life.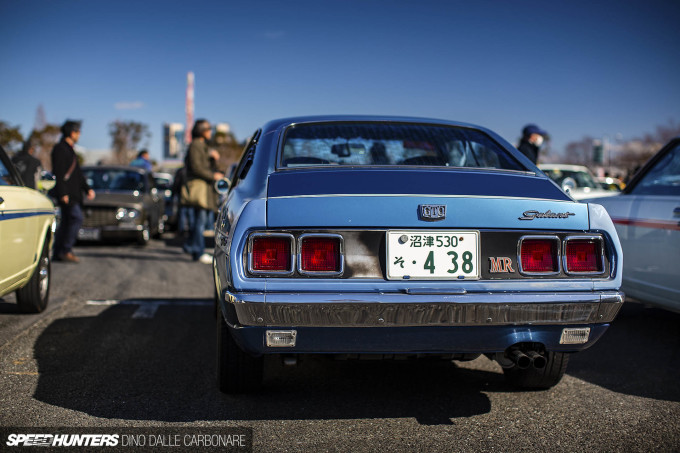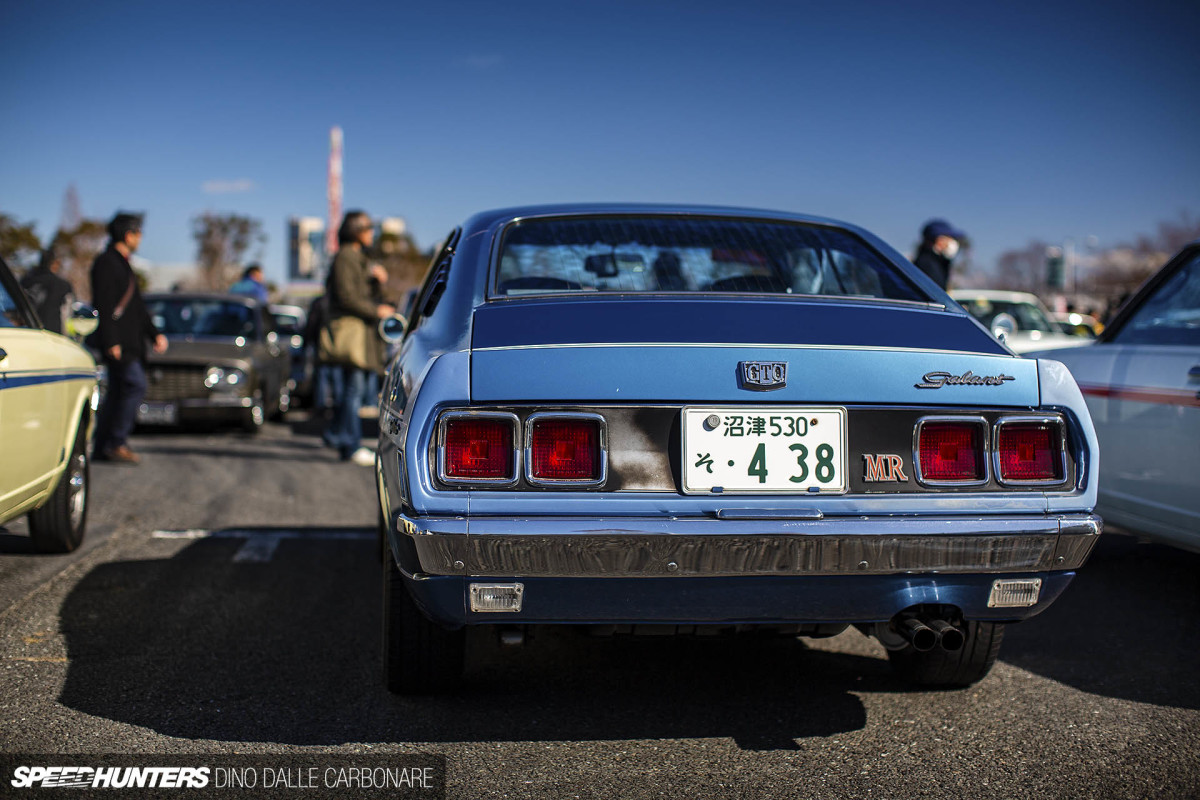 The Mitsubishi Galant GTO MR, from a time when Mitsubishi, well – and I'm sorry to say this – didn't suck. I still can't believe these guys axed the Lancer Evo.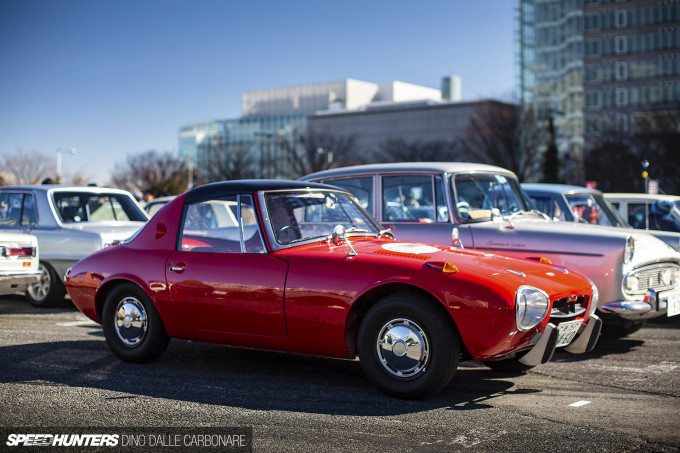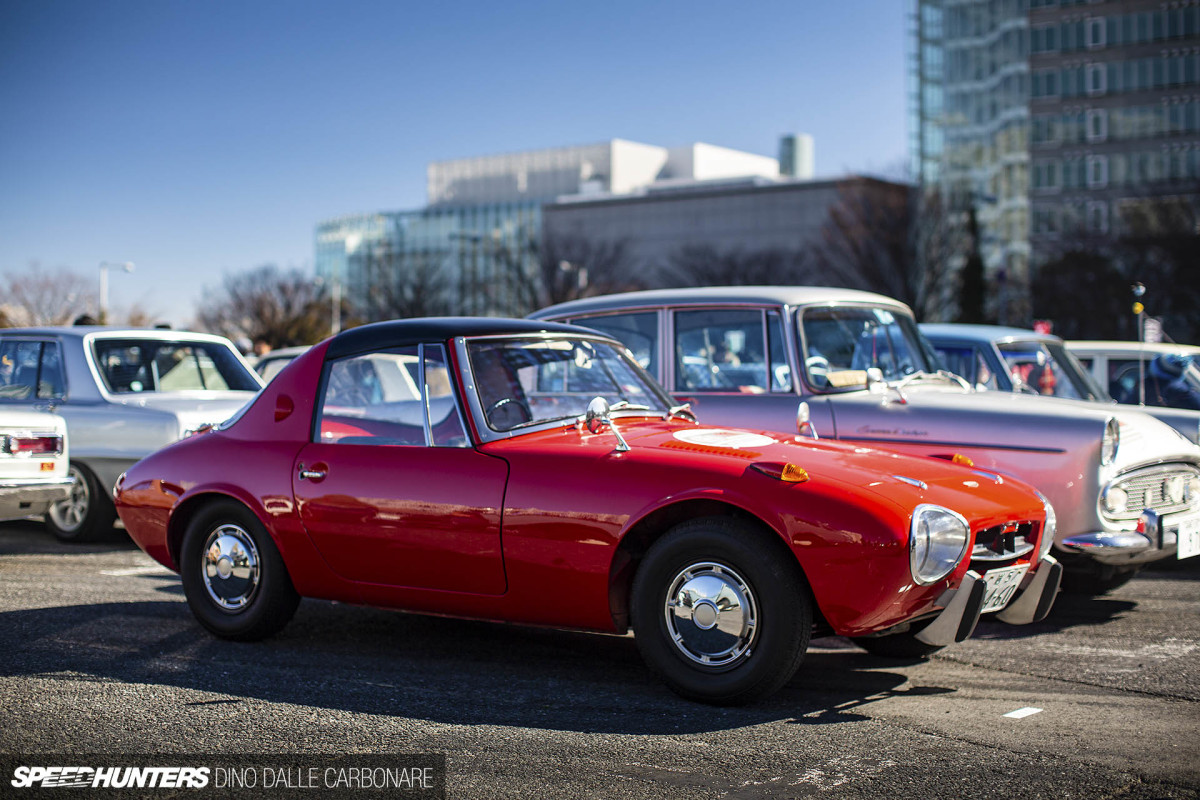 Oh, and we mustn't  forget about Toyota – here's a nice Sport 800 followed up by a pair of Crowns. That older model looks like a scale version of any massive American sedan from the same early 1960s era.
Serious Collecting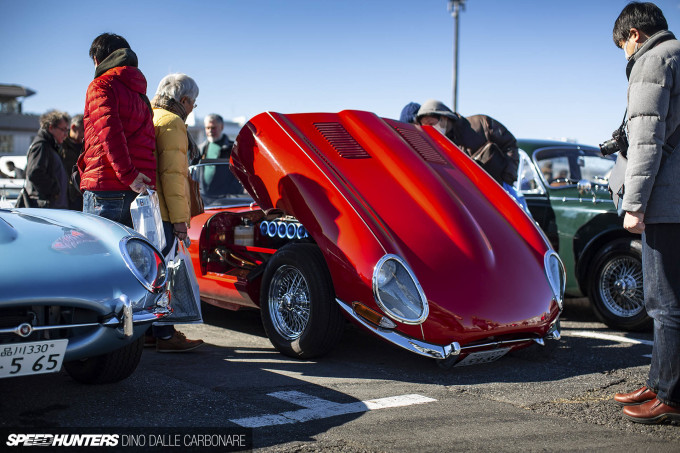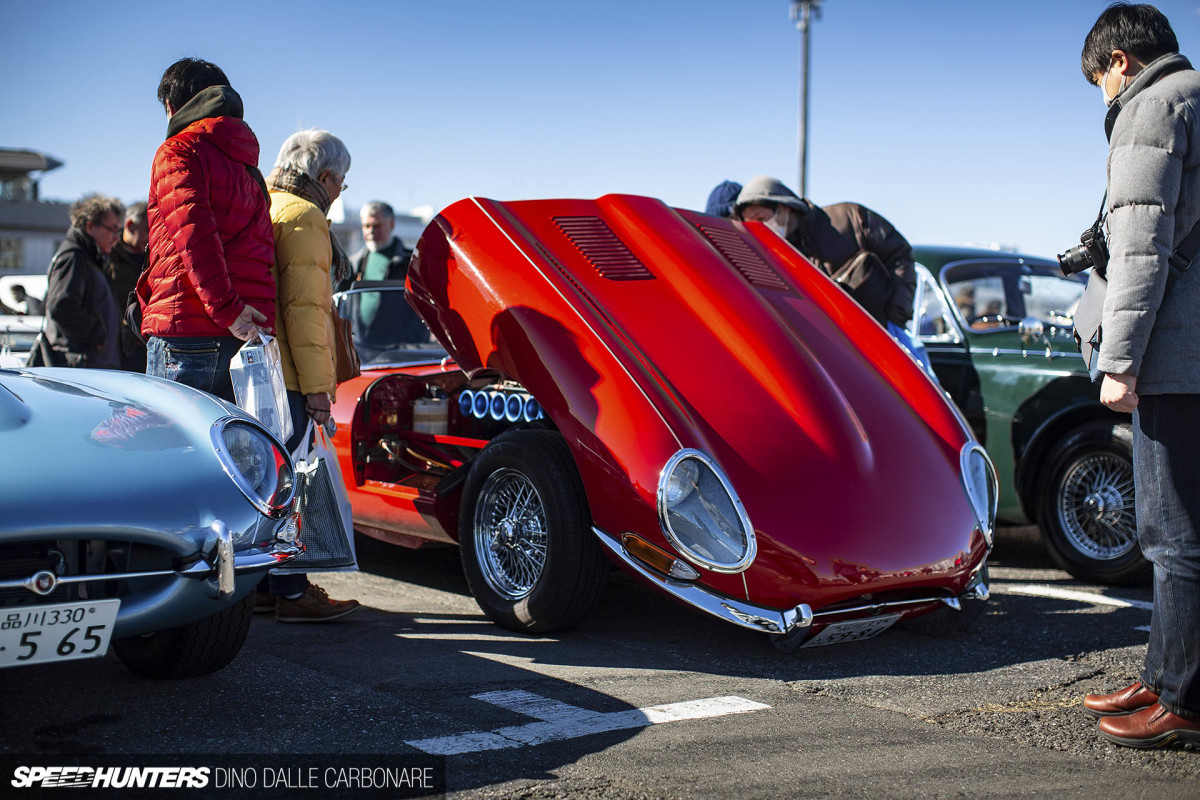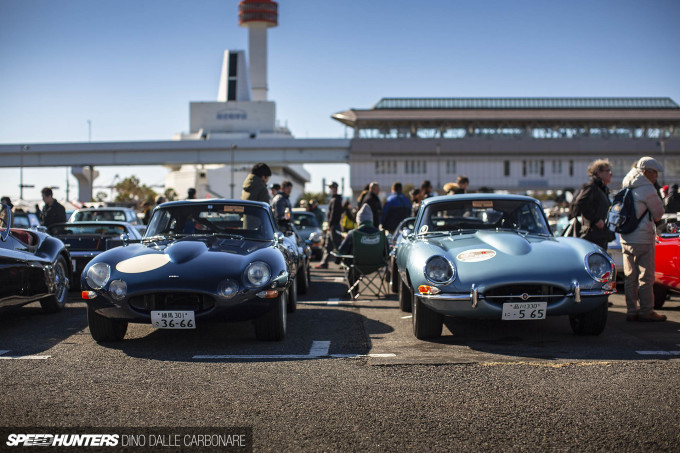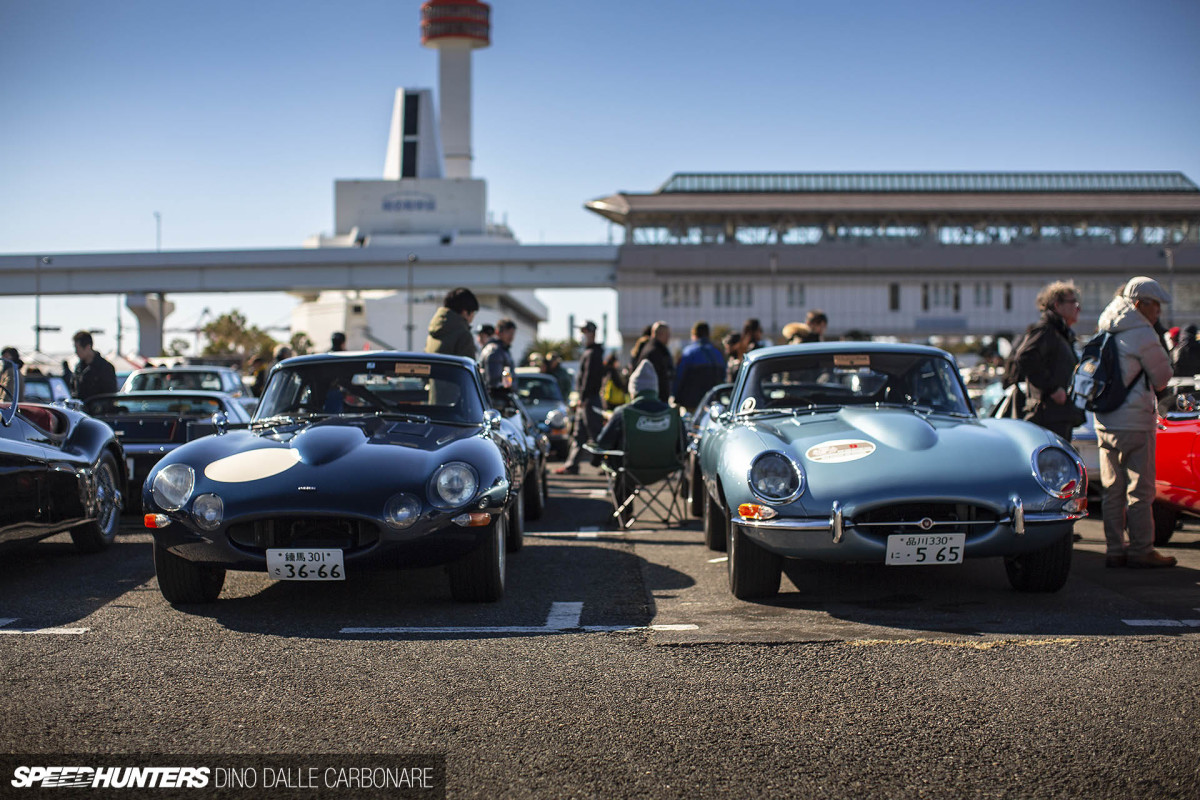 The visual impact of seeing three Jaguar E-Types in a row will stop anyone at a gathering, but it was the red opened-up roadster that was getting all the attention.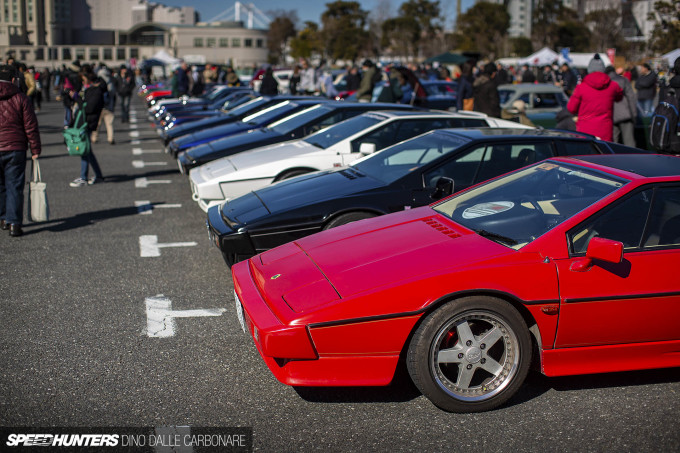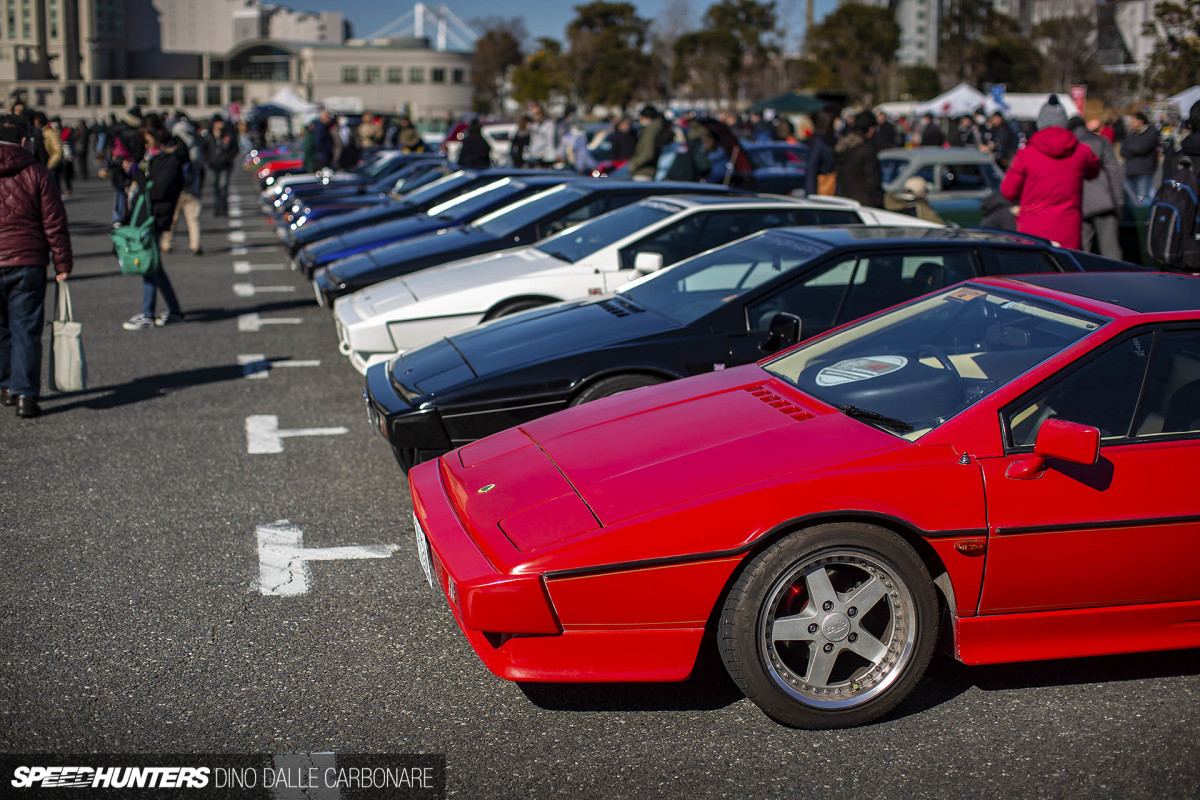 The English lineup continued with wedges of cheddar cheese as far as the eye could see.
And collectors showing off their race cars, like this Cooper.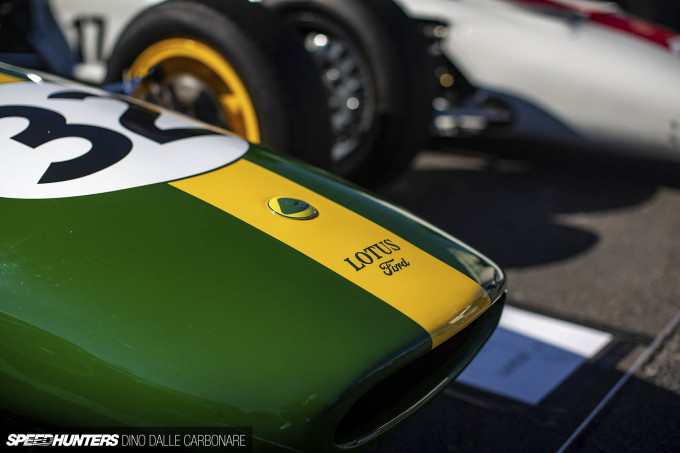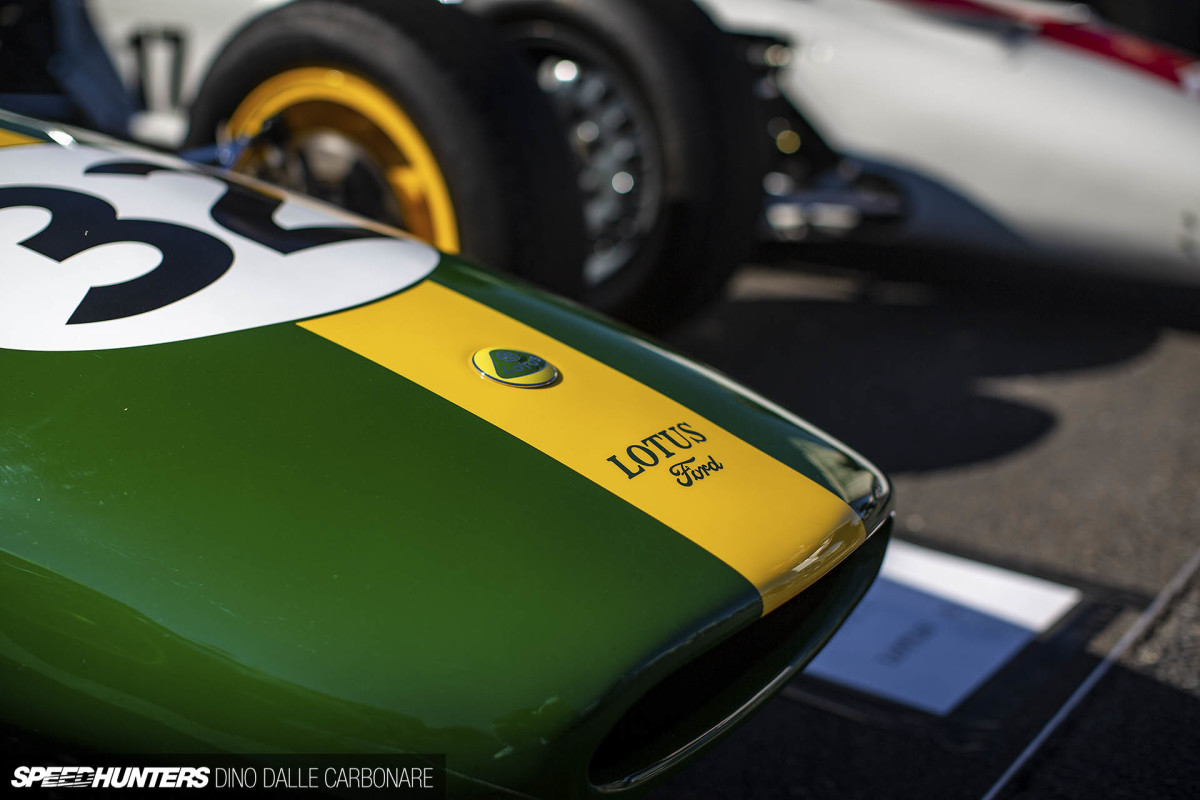 As you'll recall from the Lotus Day Japan event that we've covered countless times, there are quite a lot of old British F1 cars in Japan.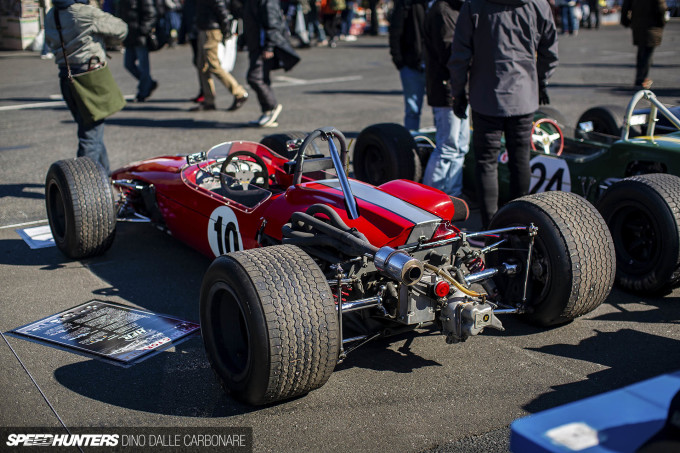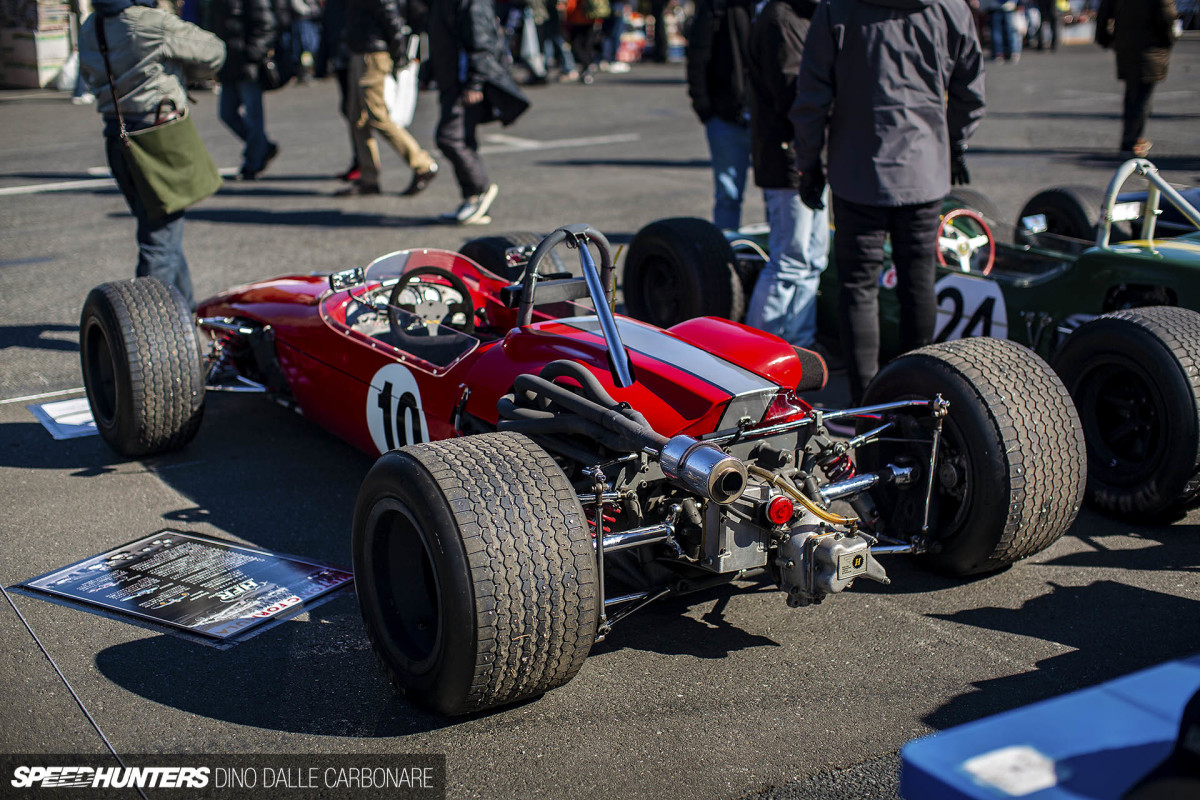 Most are regularly raced at historic events or shown of at gatherings of this nature.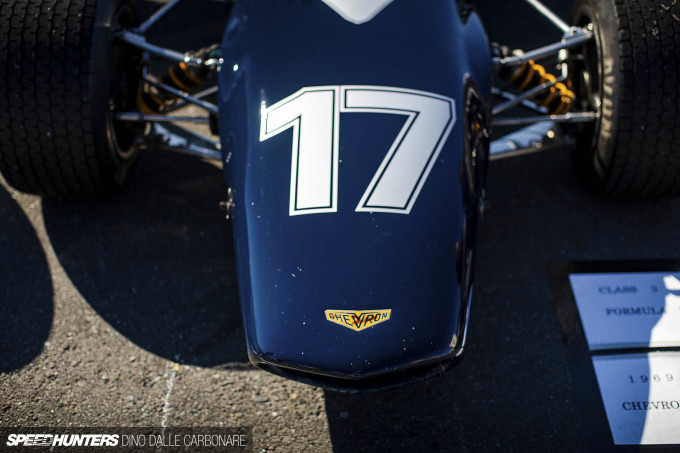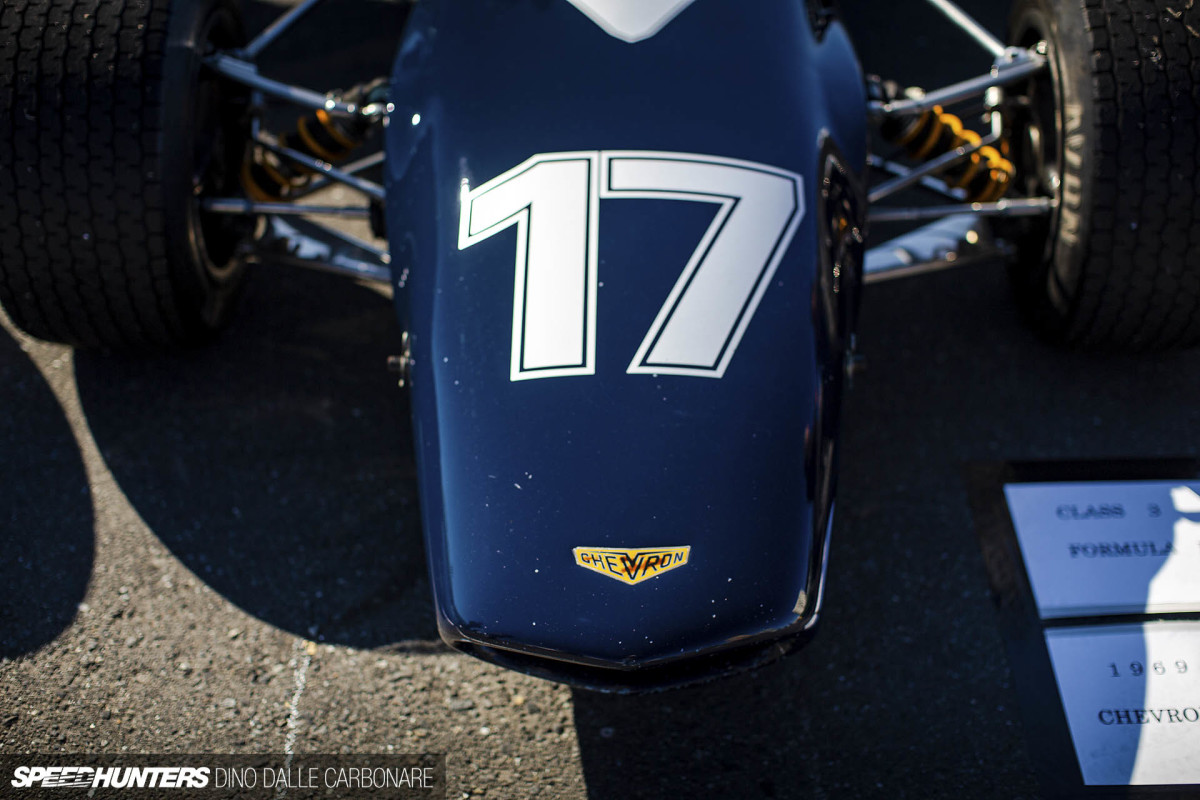 It must be pretty cool to drive a single-seater from the '60s.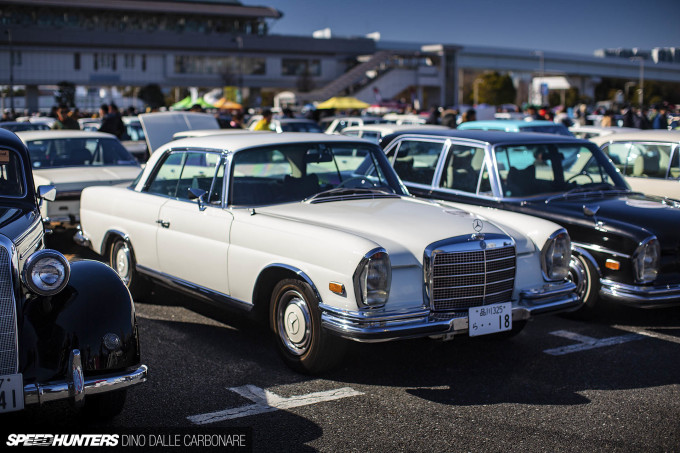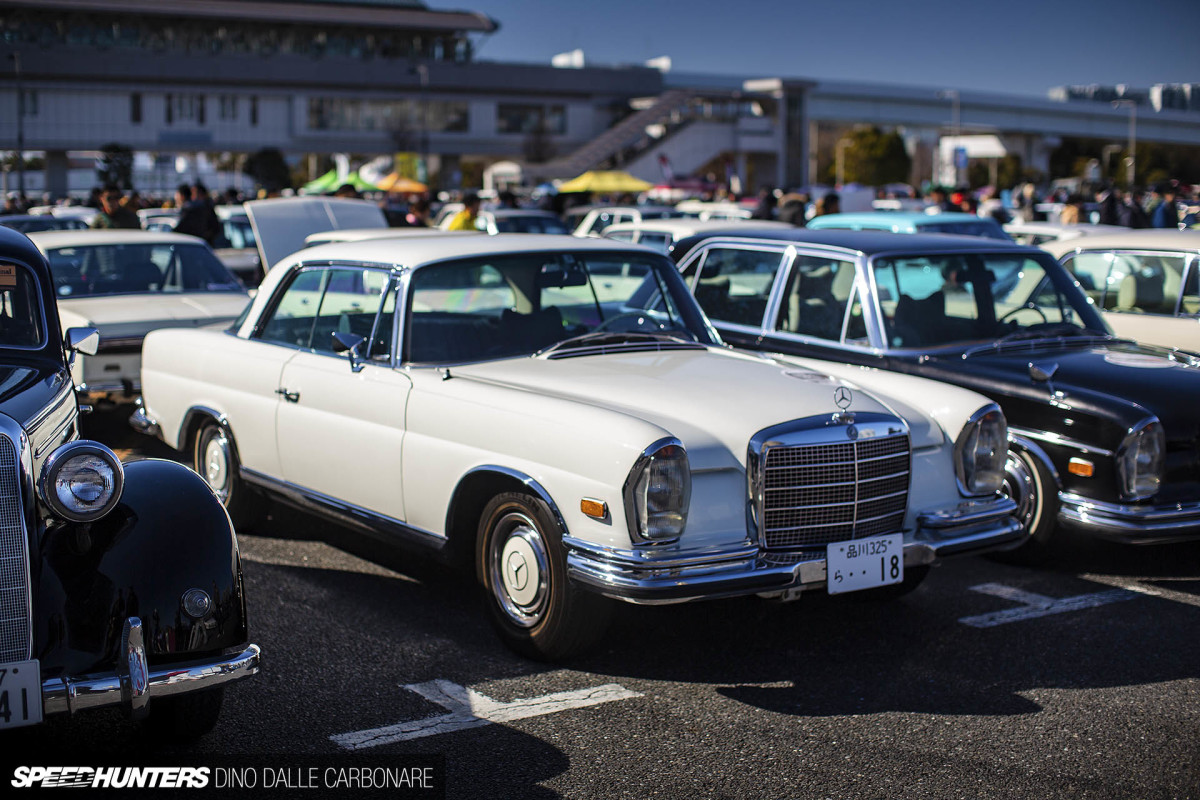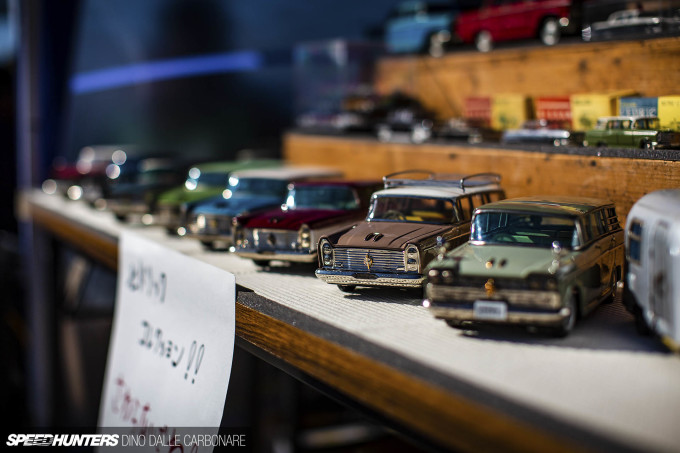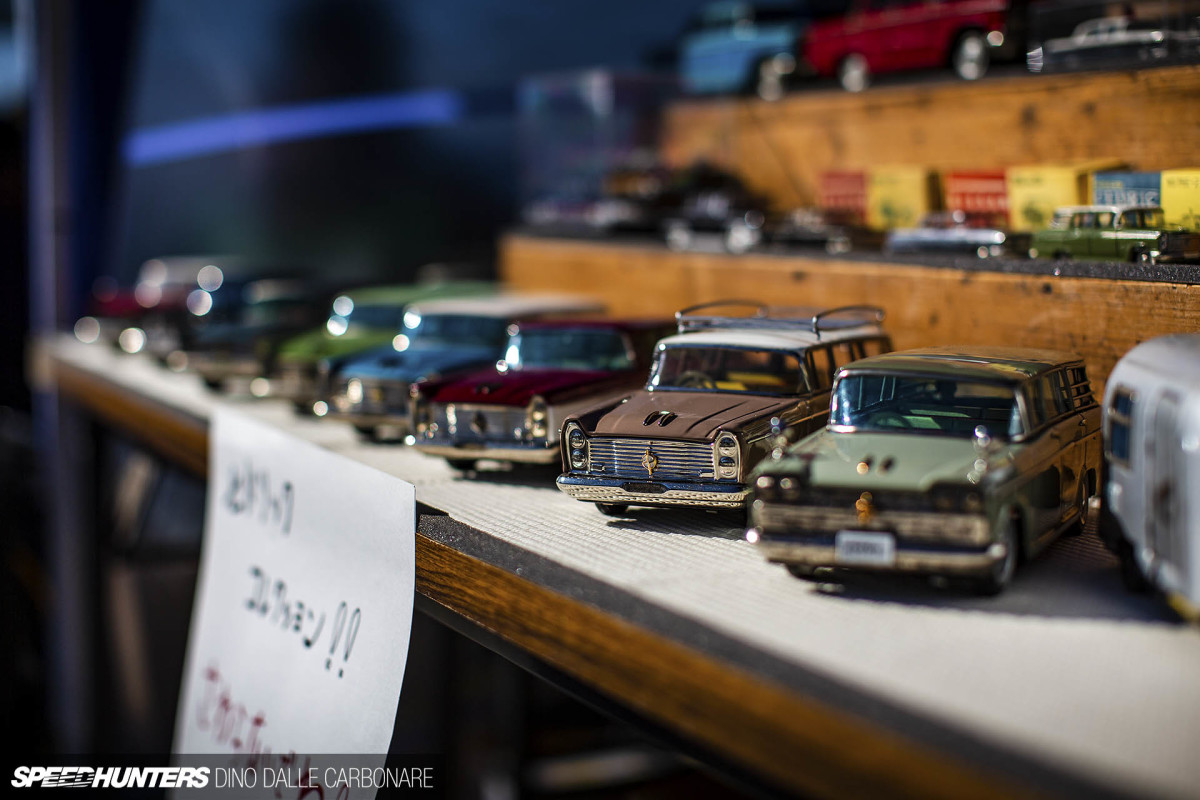 I spent the rest of the day looking through the remainder of the cars on display, checking out the tons of parts and miscellaneous things people had on sale, and just generally soaking up the atmosphere.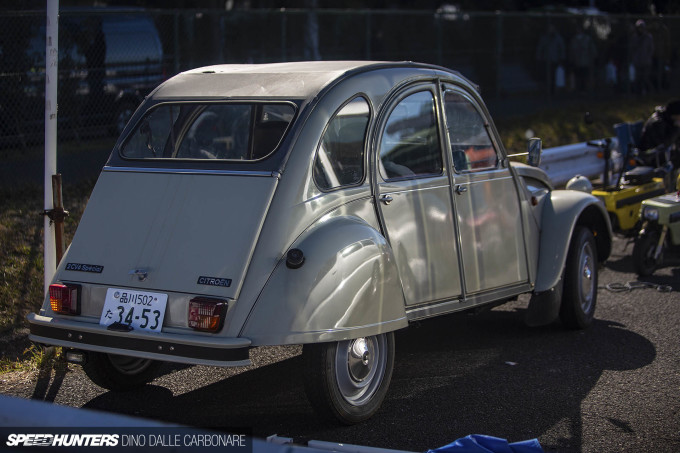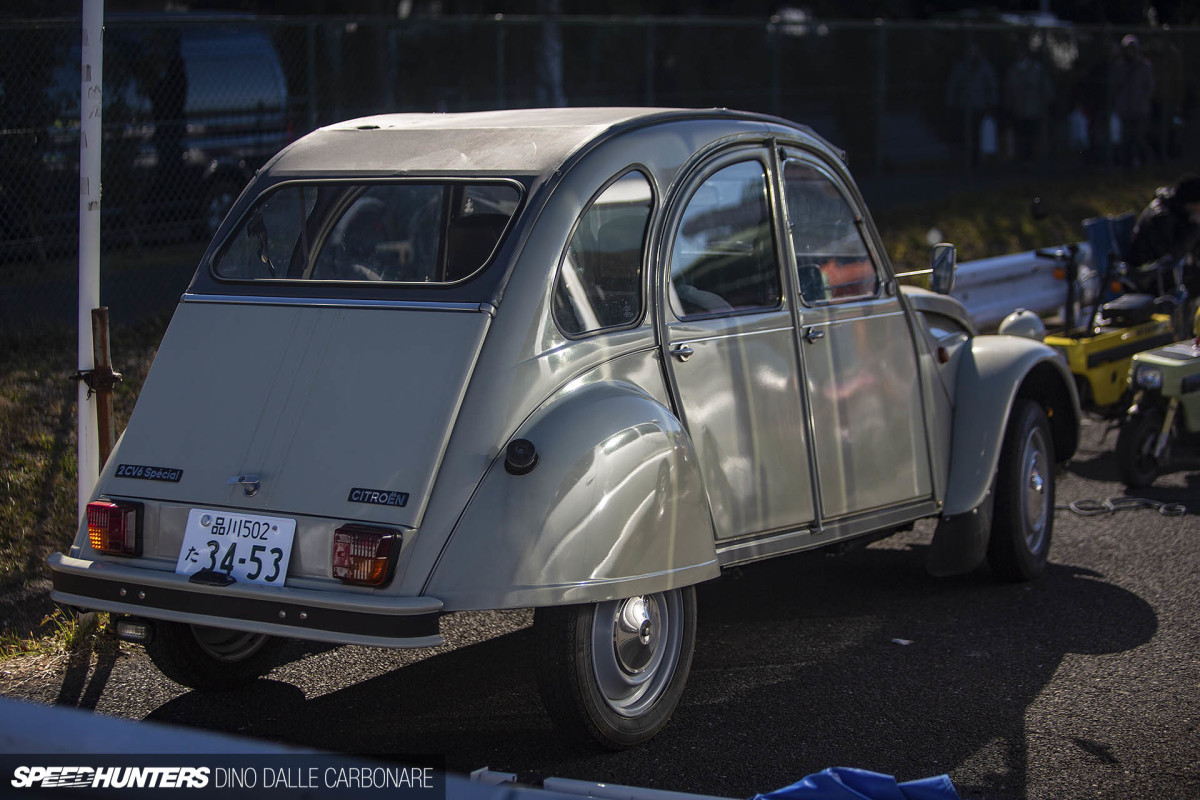 I'm quite excited to follow up on this with a trip to Yokohama next Sunday for Nostalgic 2 Days, another gem from Japan's wonderful off-season, which doesn't really have an 'off' part to it as car-related stuff never seems to stop.
I'll also be stopping by Tsukuba Circuit next weekend for the Attack series, where along with the usual domestic entries we'll be seeing the Hardrace/JDMyard Civic from Australia have a crack at a fast FF time. Is that exciting or what!?
Dino Dalle Carbonare
Instagram: speedhunters_dino
dino@speedhunters.com