We're witnessing what is possibly the most incredible time in Japanese time attack.
The motorsport used to be populated by shop demo cars that were driven by pro drivers and unleashed at events like Super Battle and private track days to show what their tuning knowhow could achieve. But over the years we've seen a shift, with more amateurs coming into the sport and stepping things up. Now it's a mix of the old and new, a combination of the two where self-funded privateers team up with respected tuners and push tech and cars towards never-before-seen levels of time attack performance.
After the latest round of the Attack series, held at Tsukuba on Saturday, we can add another group to this: overseas guest entries. The pair that took on Japan's best at the event blew a lot of people away.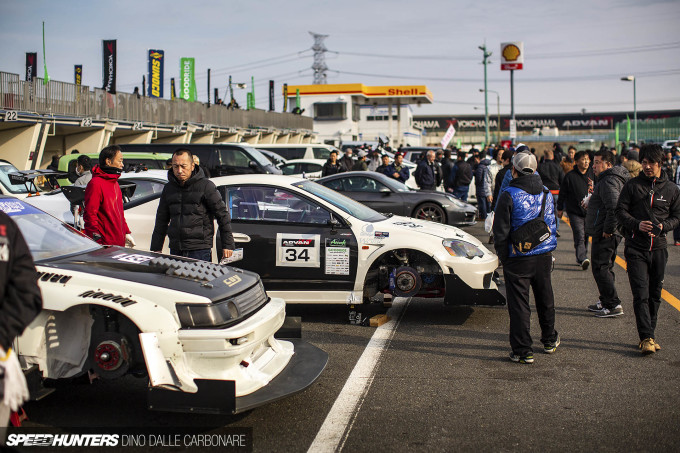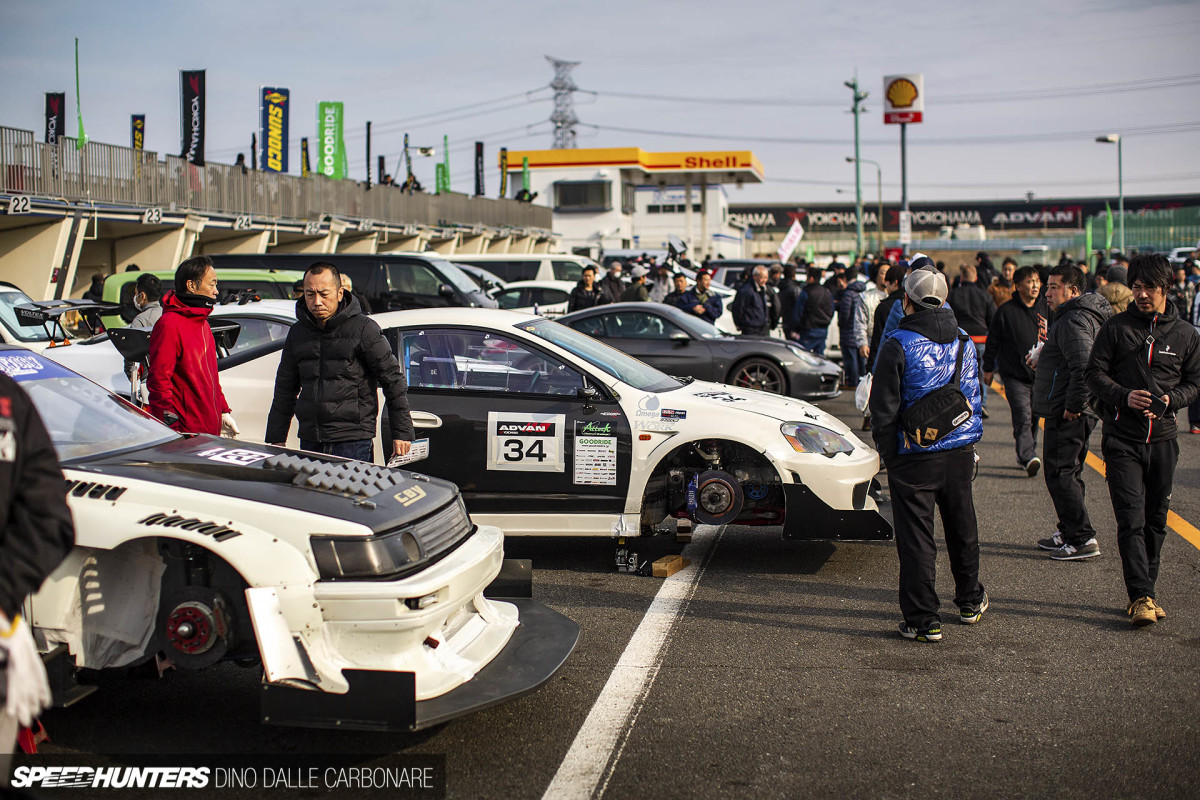 It all comes together to create one of the most fun events I've covered at Tsukuba for a while: A jam-packed paddock with 94 well-known and barely-known time attack cars, constant action on track, and both time and speed records being broken.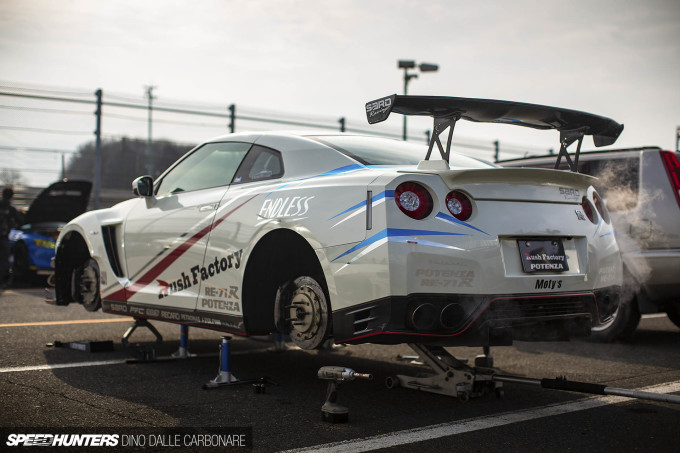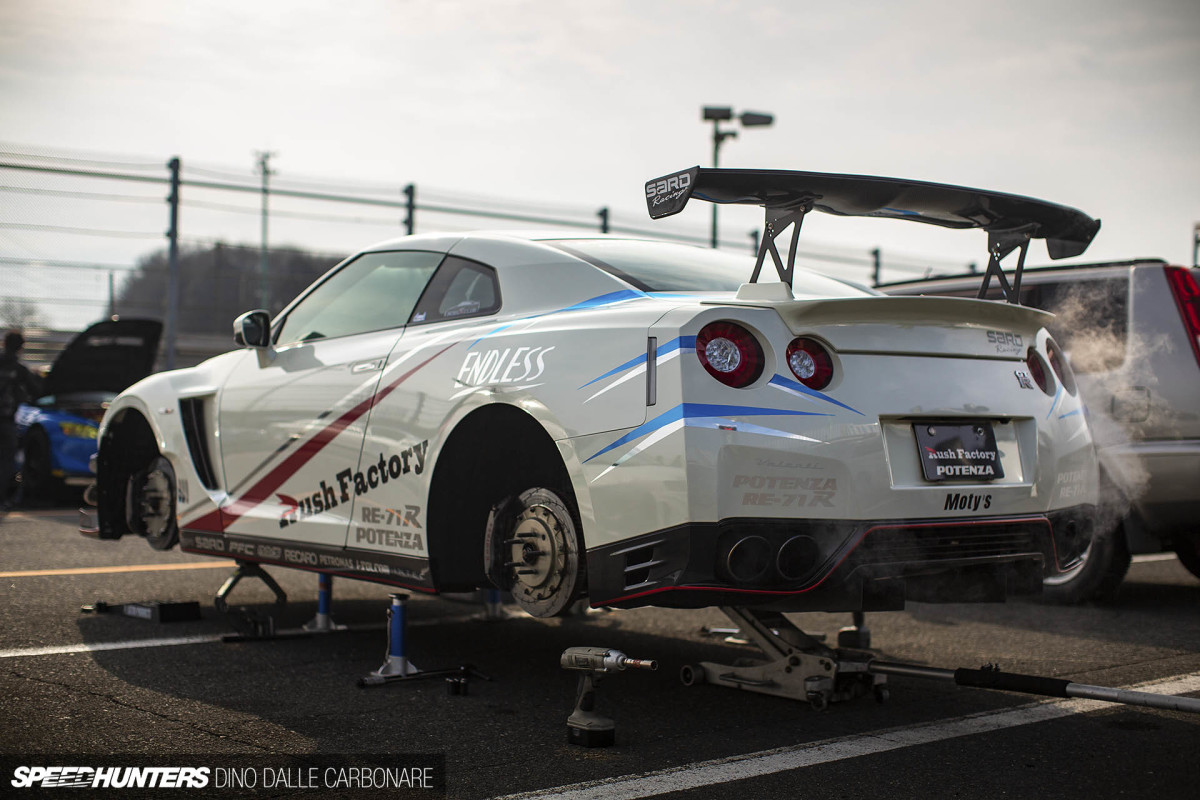 But before we get to the proper coverage and dig into the cars that stood out the most and the times their drivers were able to extract, I want to set the scene by taking a quick look at the variety, the level of tuning, and the overall energy that this Attack event brought.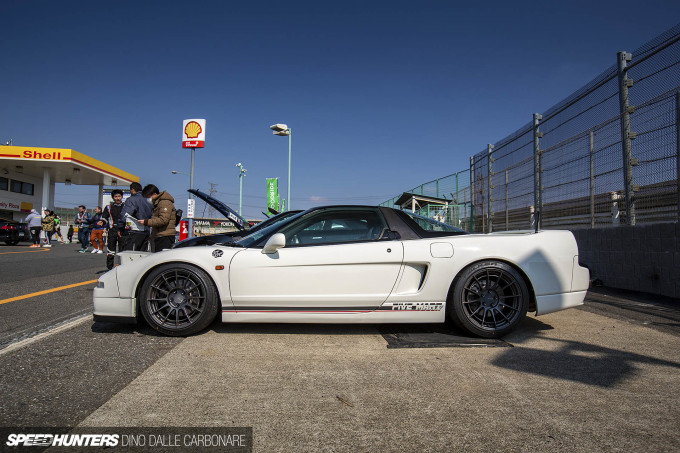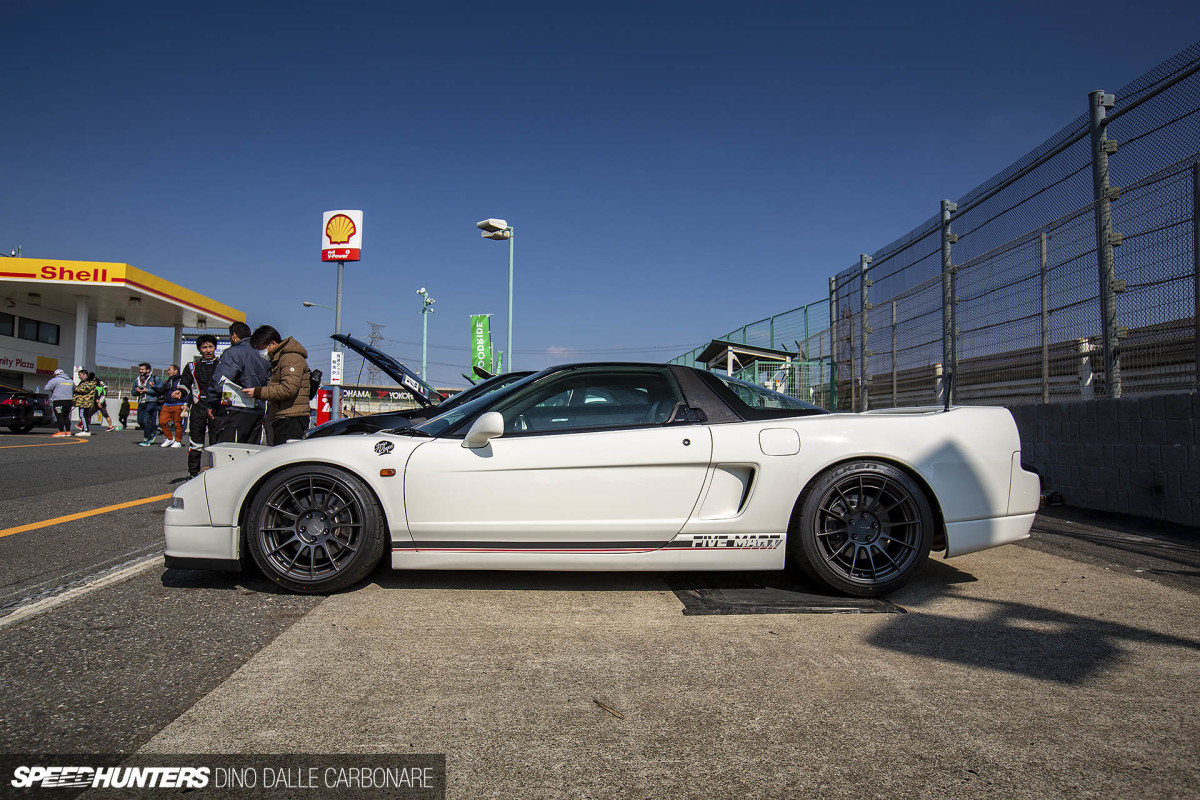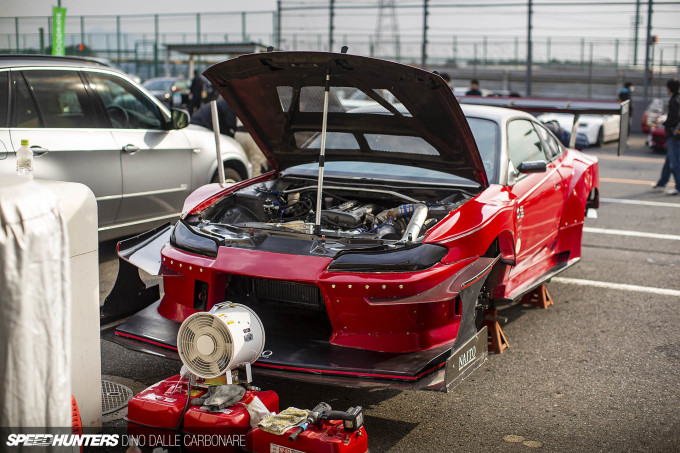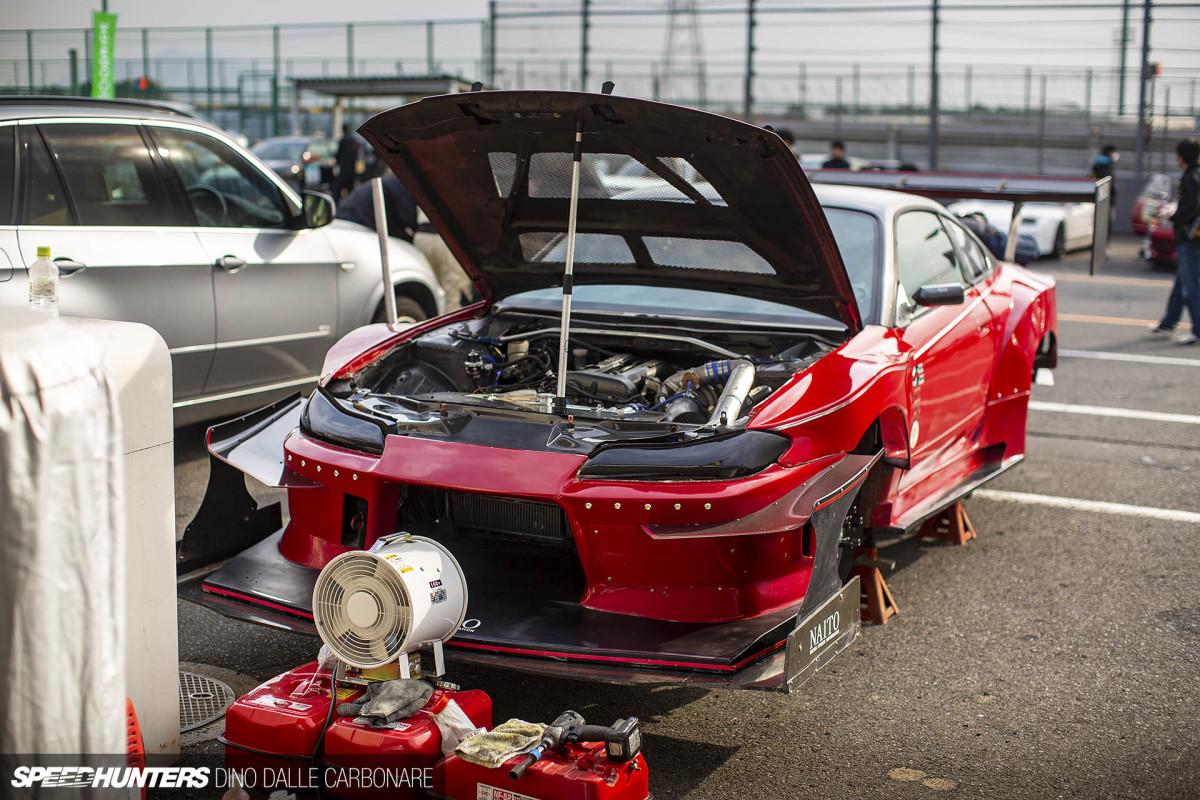 The array of cars was pretty mind-blowing. There's definitely a lot more experimentation happening, with tuning shops slowly becoming less conservative and looking abroad for inspiration.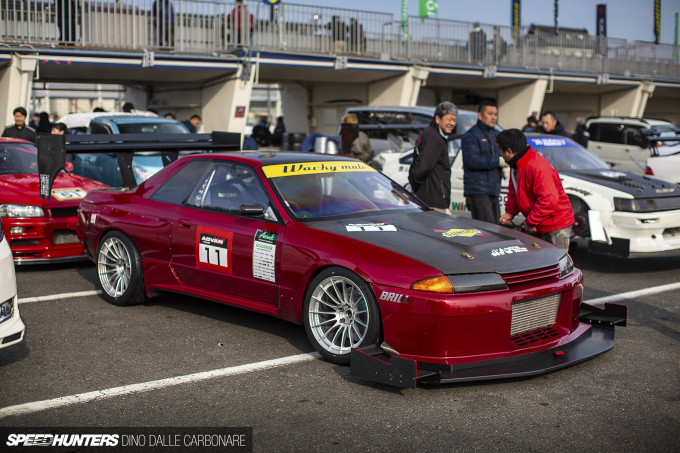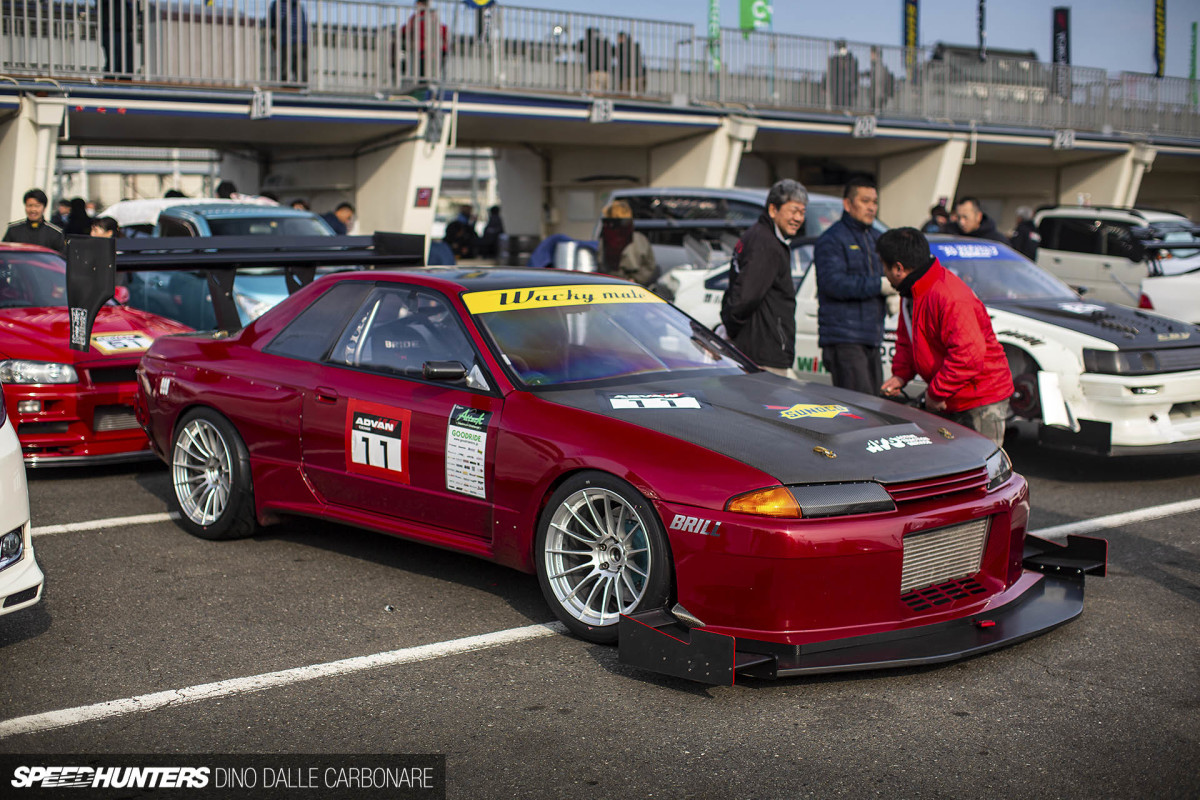 One good example of evolution is the Wacky Mate R32 Skyline GT-R, which we saw at their shop in 2012 being built up from a bare chassis. The Nissan then appeared in January 2013 at Battle Evome, and every time I've seen it since it's gotten wilder and faster.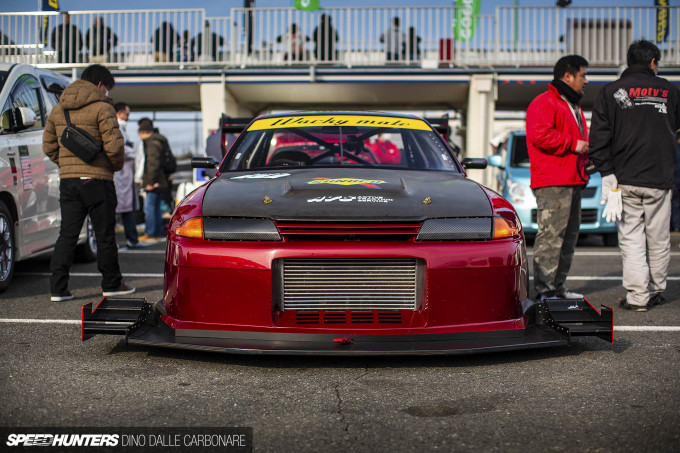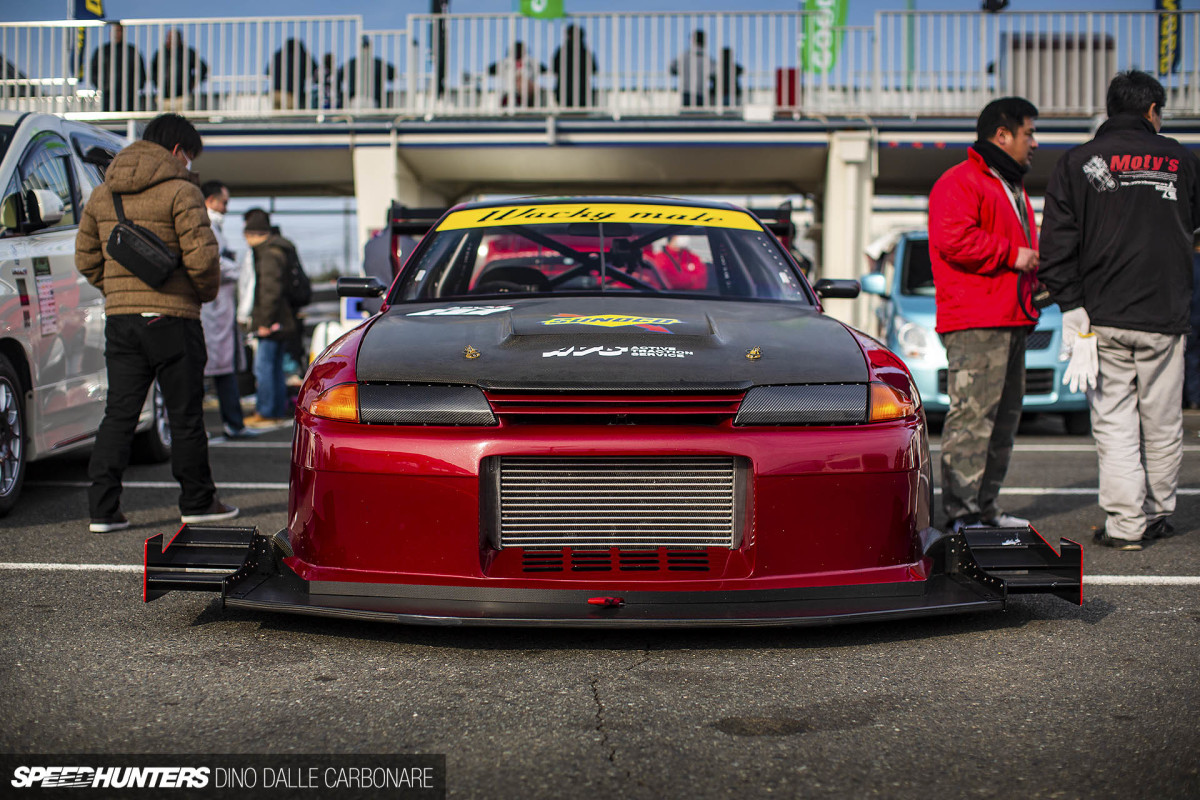 It managed a 55.080-second lap at Attack Tsukuba, which is impressive for a car running what these days is considered entry-level aero.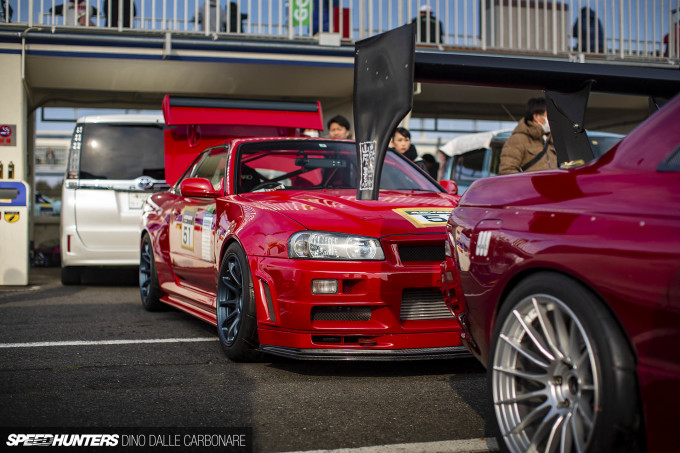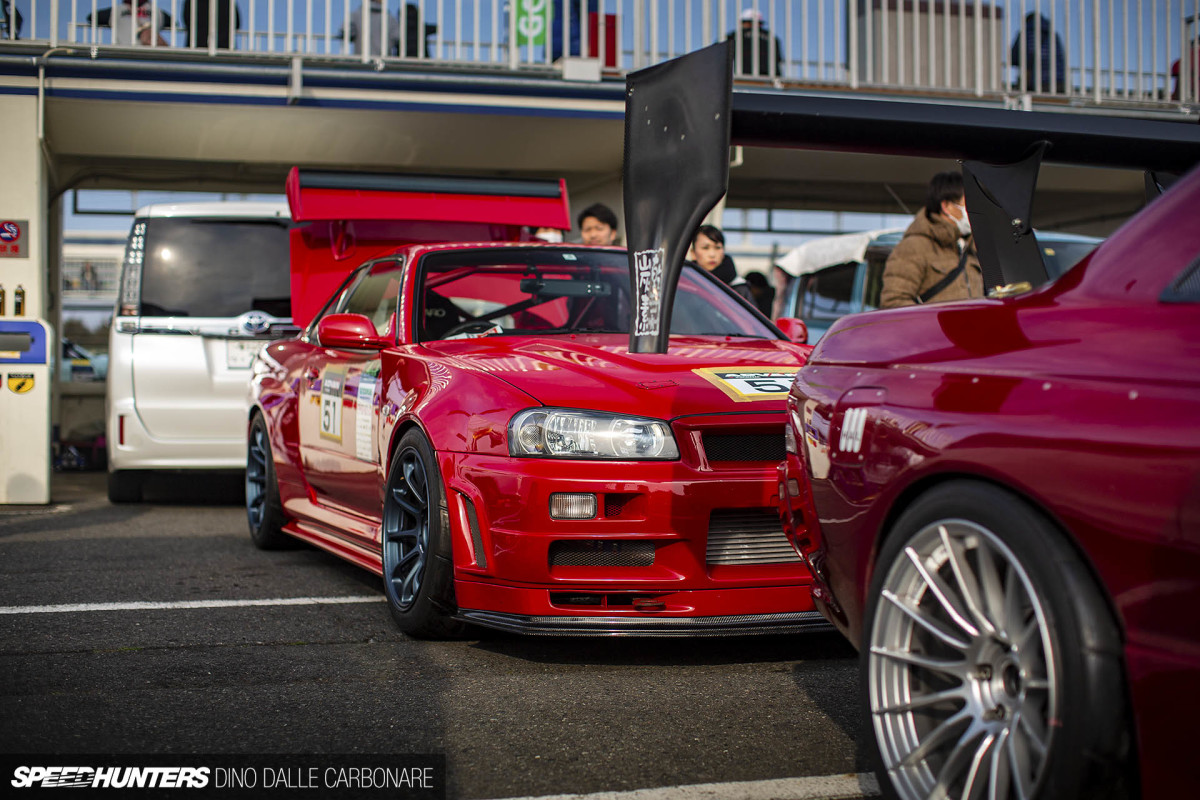 Right behind it was the 59-second BNR34 from Rush. Back when I first started covering time attack at Tsukuba, a sub 1-minute lap was a really big deal. Don't get me wrong – it still is, but it's now far more achievable thanks to advancements in tuning and setup, and of course rubber, which has gotten way better over the years.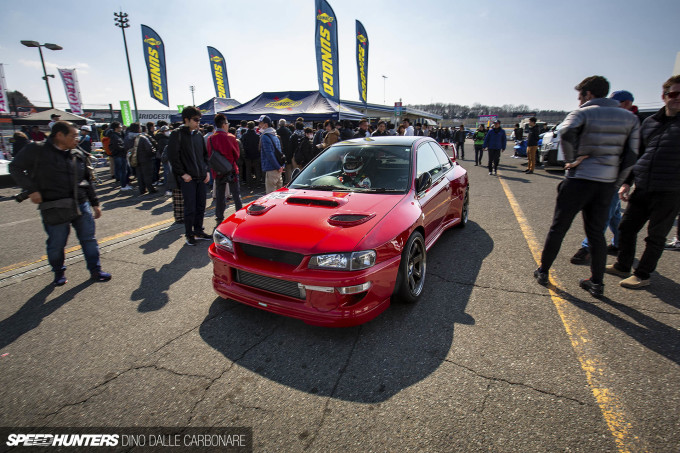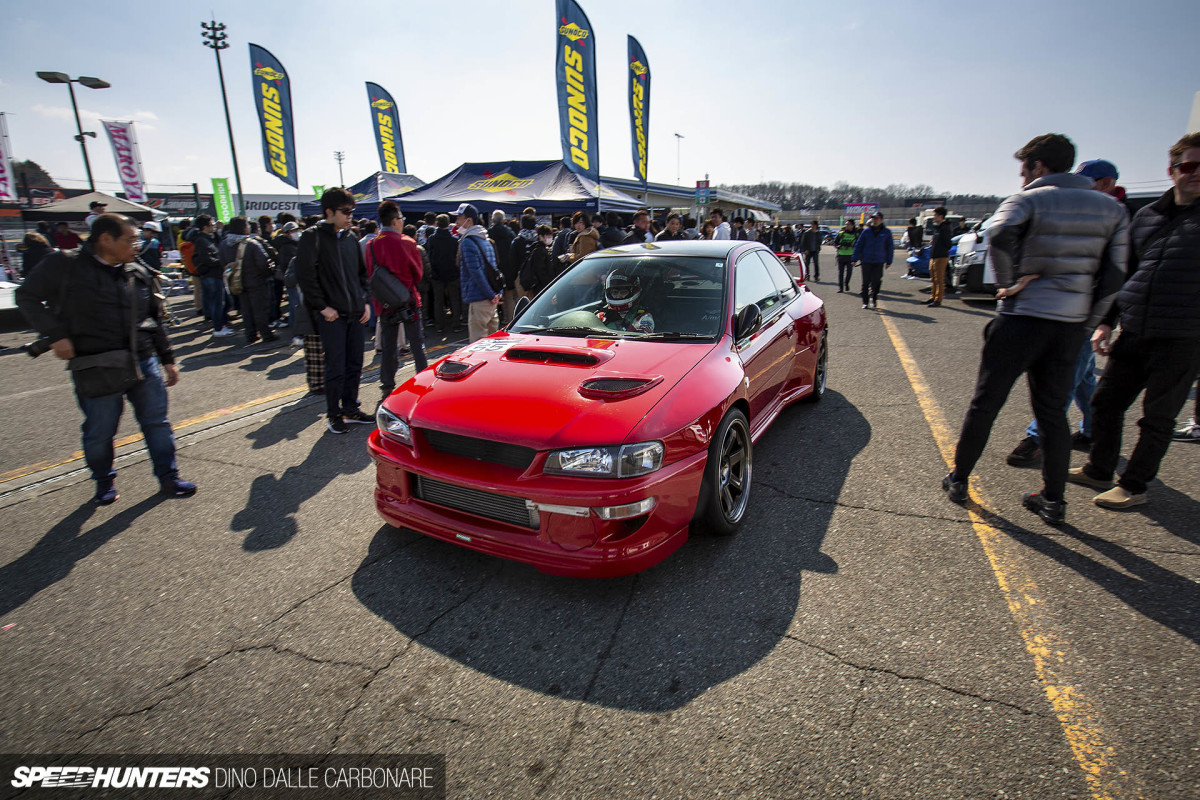 Hopefully you guys remember this beauty. It's nice to see the owner still pushing it further.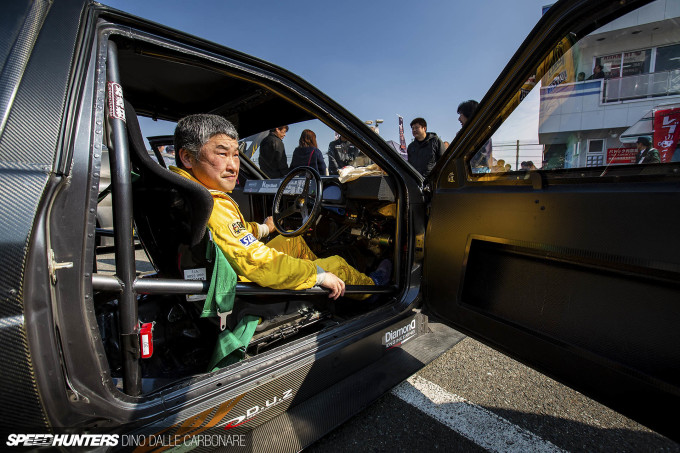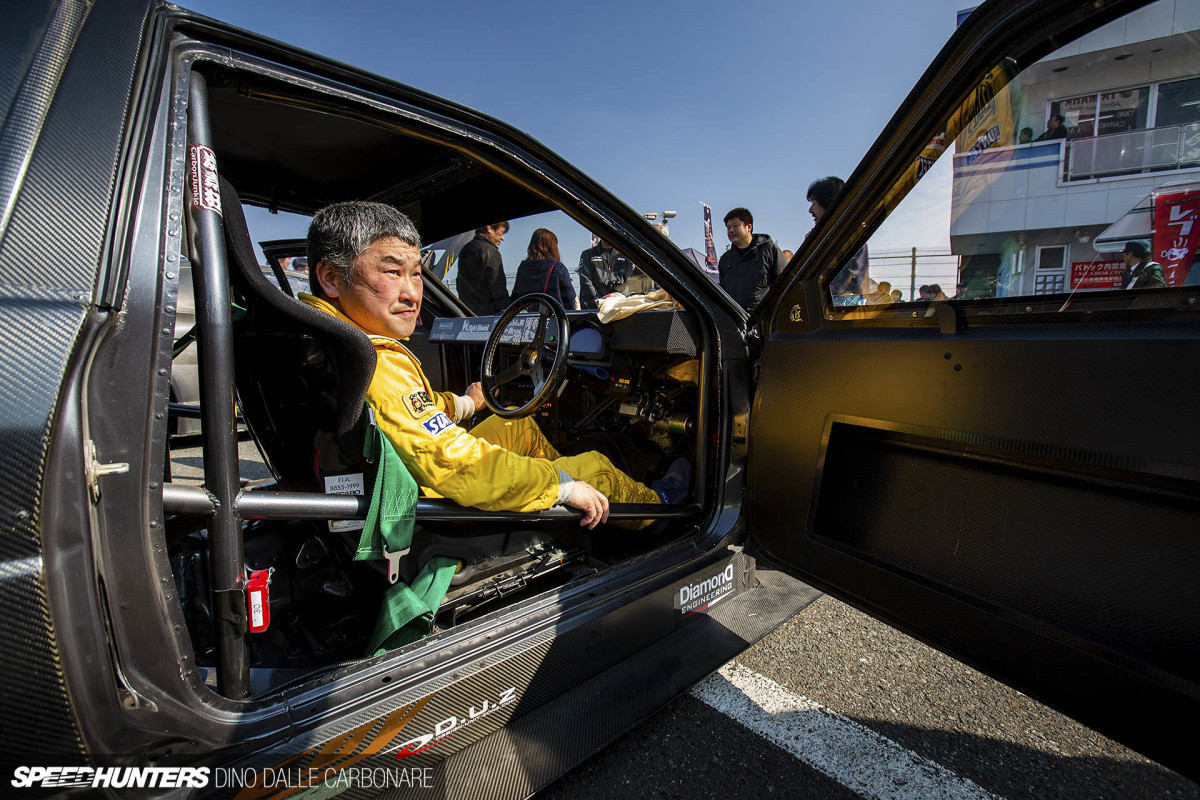 What Attack does right is making its event approachable. It's well marketed with a dedicated website and blog, and is fun for fans to come and experience first-hand.
There's lots of off-track activities to keep people entertained, and with Manabu Suzuki, AKA 'Mana-P' on the PA, it has the feel of a top-level Japanese series like they used to do them back in the day.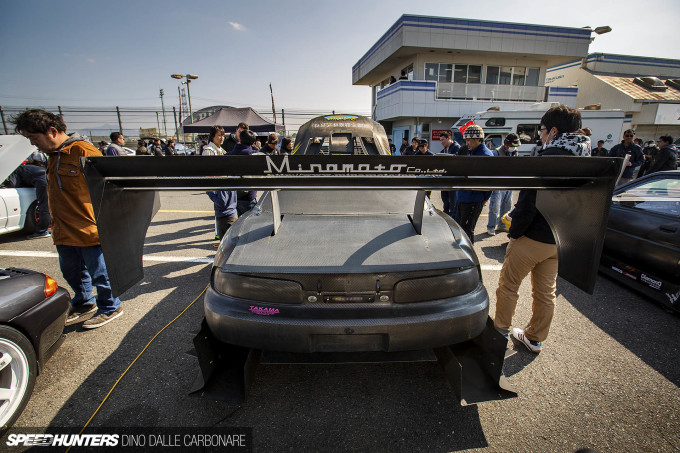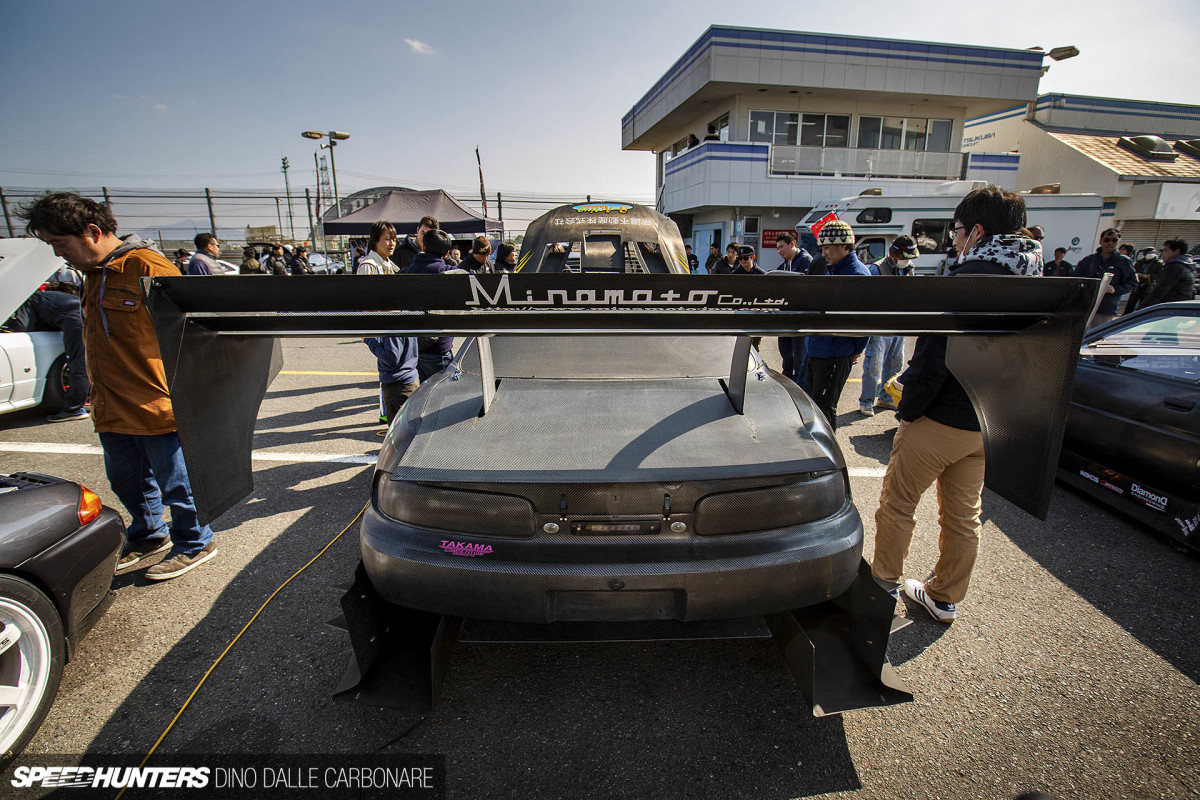 Every time I see the AutoBahn JZZ30 Soarer I can't believe it was little more than a street car when I first photographed it. The evolution it's gone through and the never-give-up attitude of the team has transformed it into the wild 53-second car it is today.
I'd love to see this car at World Time Attack Challenge. The faster track layout at Sydney Motorsport Park in Australia would surely be a better match for the Soarer than tight and technical Tsukuba where it simply can't unleash all the power its 2J engine develops.
The Foreign Contingency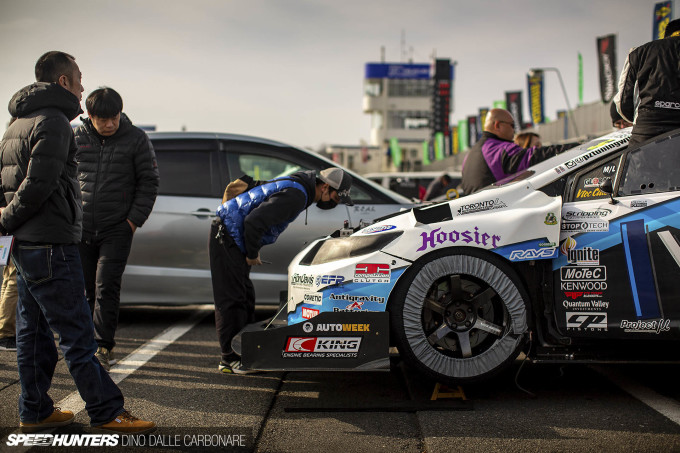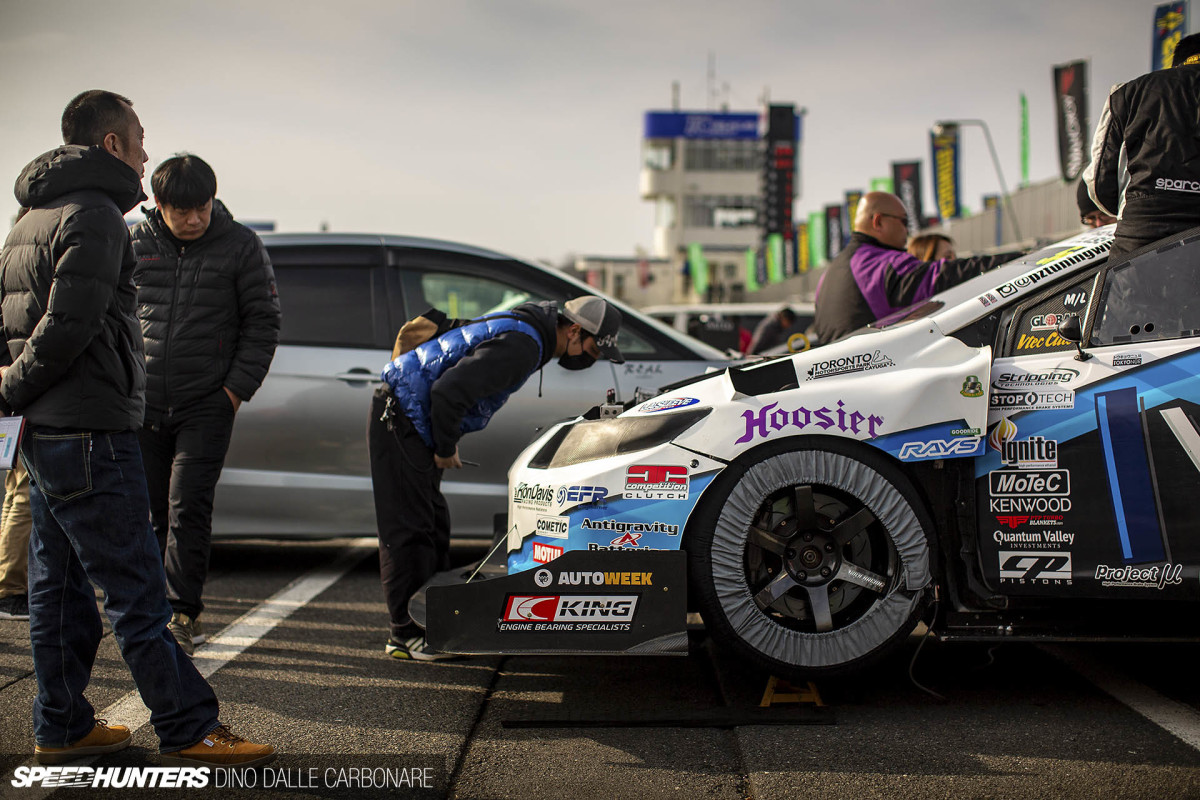 If there were two cars that everyone's eyes were on, they were definitely the Vibrant Performance/PZtuning Civic from Canada, and the Hardrace/JDMyard Civic from Australia.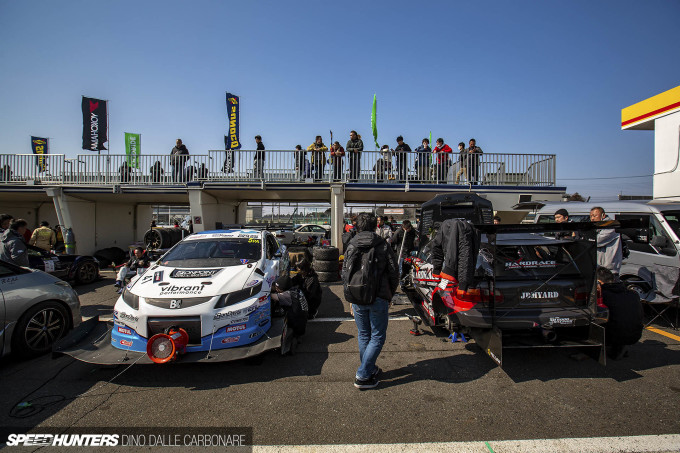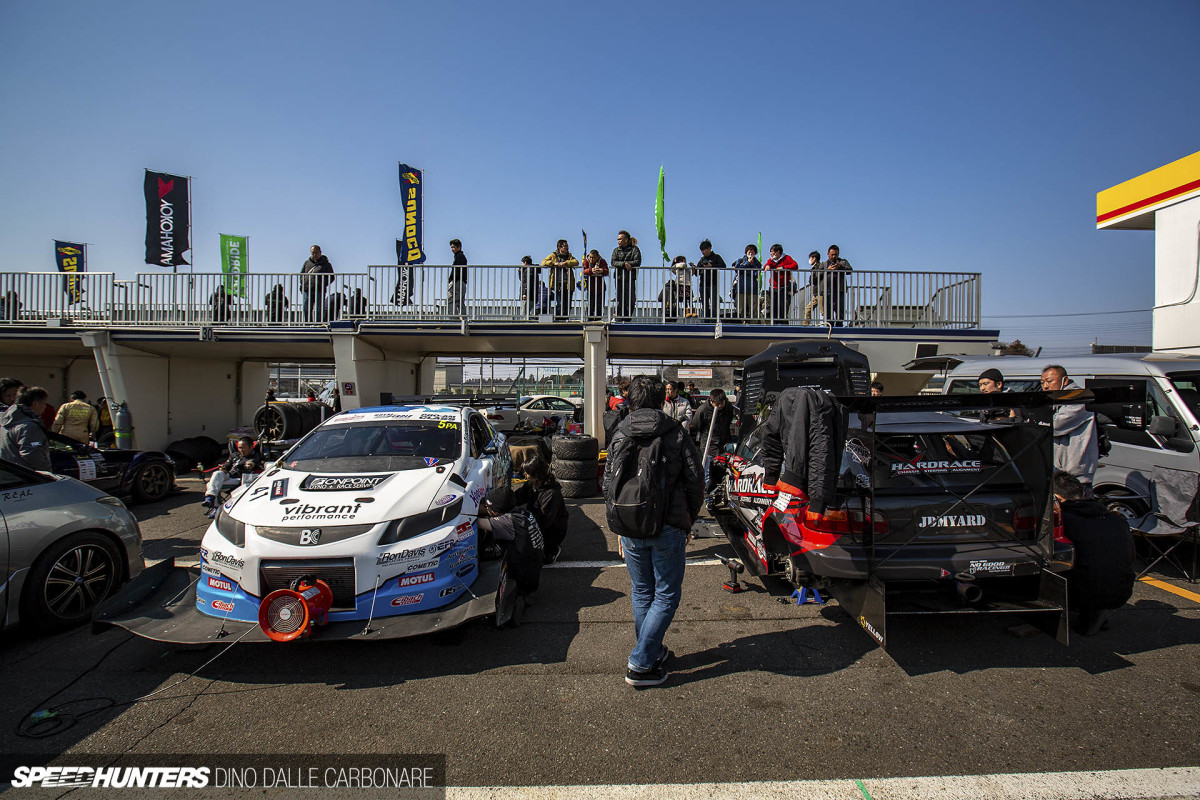 Both cars were literally taken out of their respective containers and transported to the track where their drivers attacked Tsukuba Circuit for the first time. Within a few laps during Friday's practice, both William Au-Yeung and Adam Casmiri had eclipsed the FF (front-engine, front-wheel drive) record that Nobuteru Taniguchi reset in December driving the HKS TRB-04 Suzuki Swift. That was a 55.4980 lap with the car running a Mitsubishi 4G63 engine.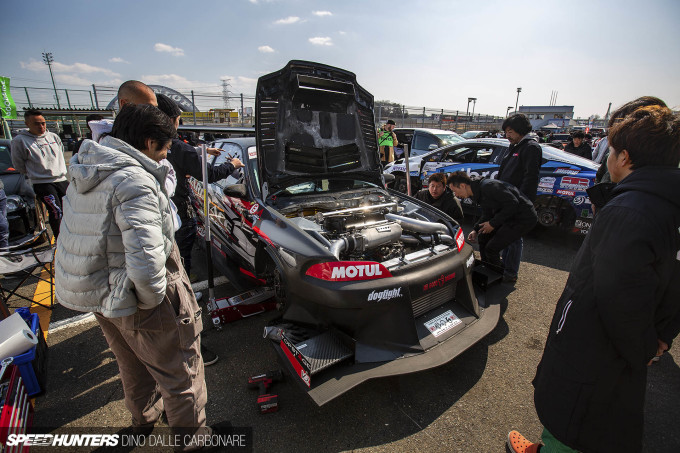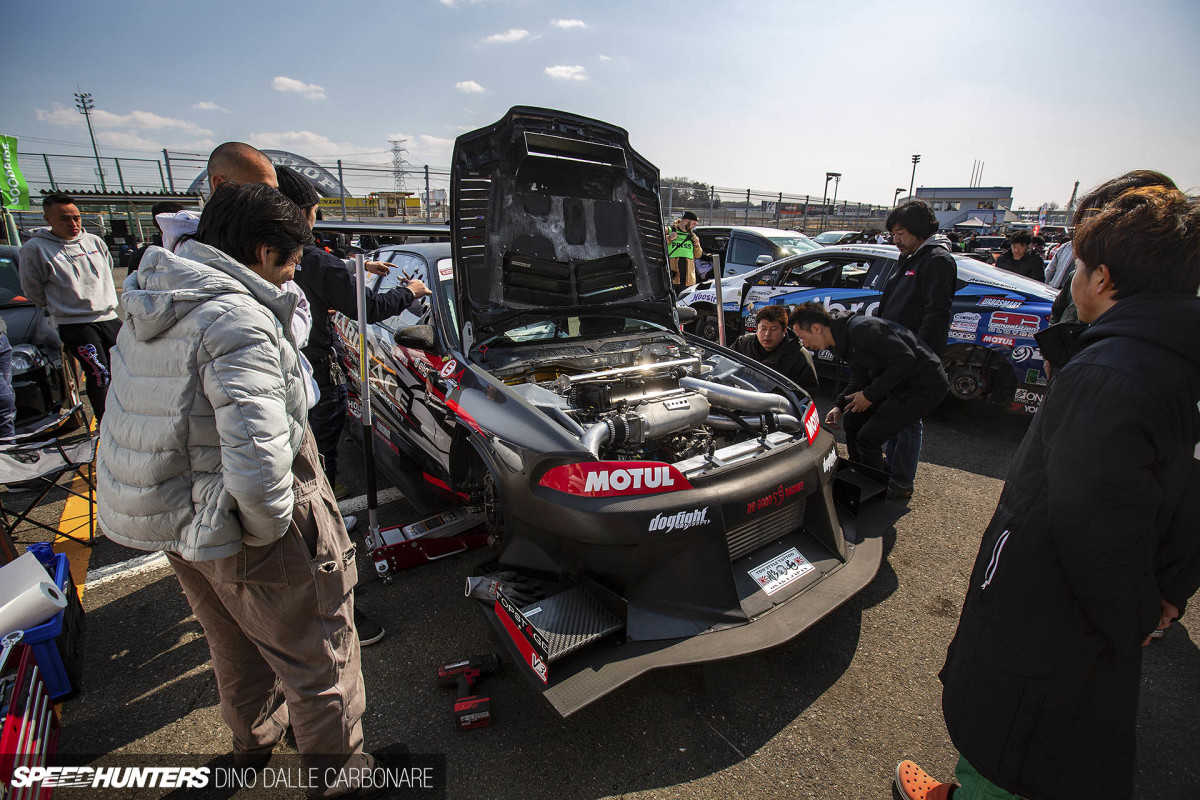 Right from the get-go both Civics were lapping in the 55-second zone, and by the end of the event the Vibrant car had gone as quick as 53.071, and the JDMyard car had posted a 54.901-second lap.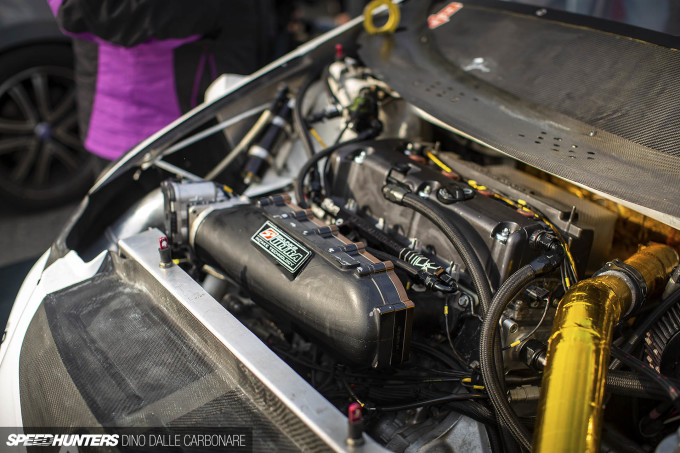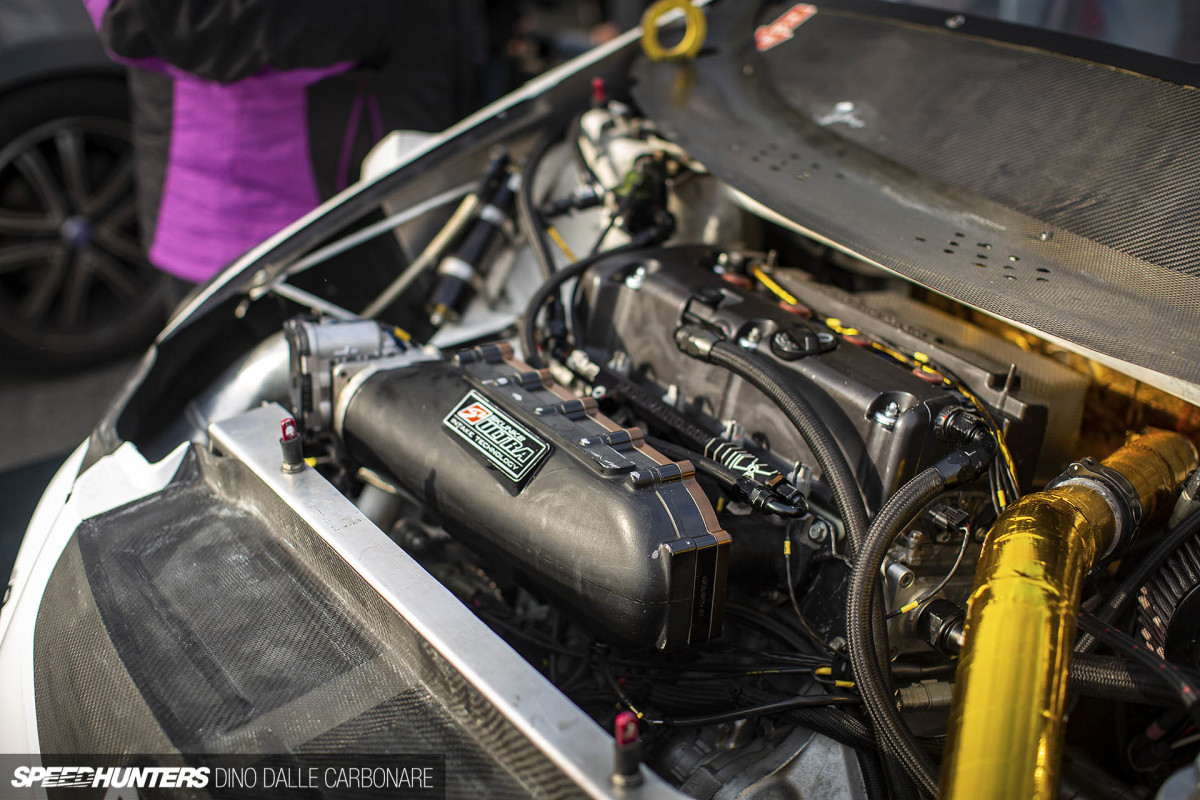 The Japanese teams were surprised; they all knew both Civics would be fast, but nobody really expected them to be this fast.
Perhaps the most shocked was Taniguchi, who couldn't believe his eyes on Friday, as he reported on his blog. There was his record, gone in seconds. He commented that it's not only the lap time but the traction these cars have that's so impressive.
The JDMyard car hit a staggering 244km/h (151mph) on the back straight in testing, which is 1km/h faster than Under Suzuki who has always held the top speed record. Then on Saturday the Civic blew the record out of the water when it was recorded at 253km/h (157mph).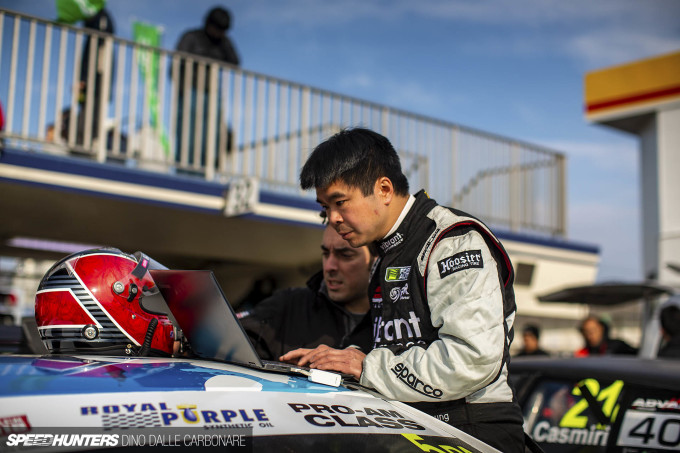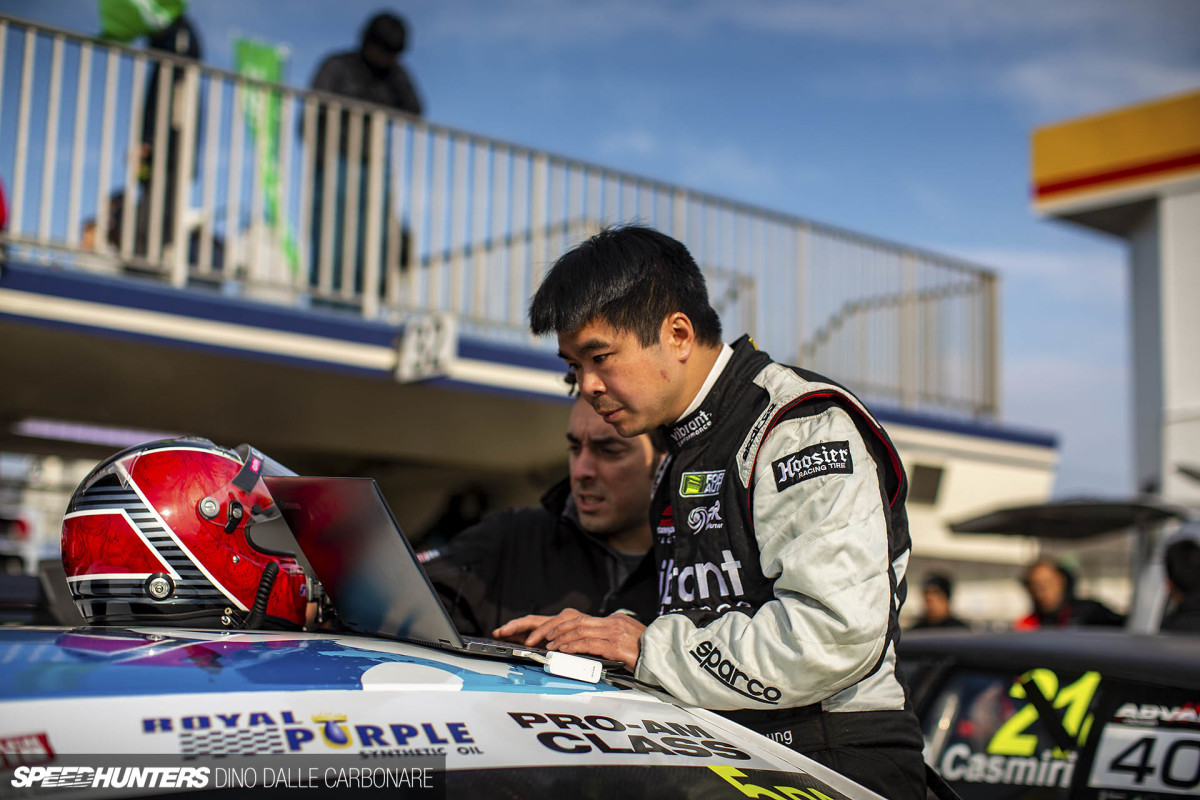 Here's Will, driver of the Vibrant Civic, fine tuning some settings on his paddle shift with help from Ennio Rancati of MoTeC Japan.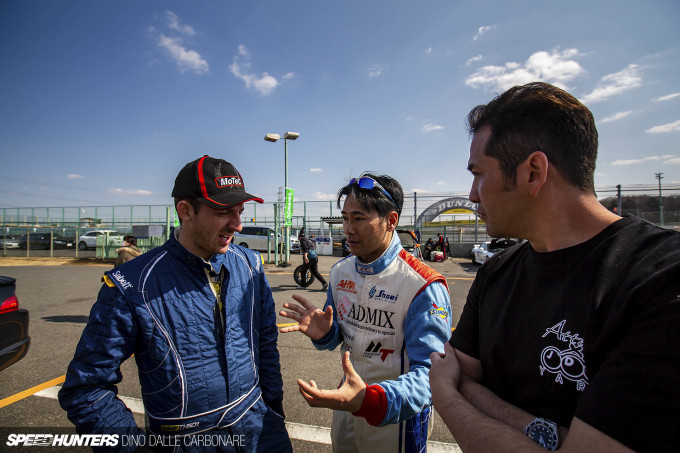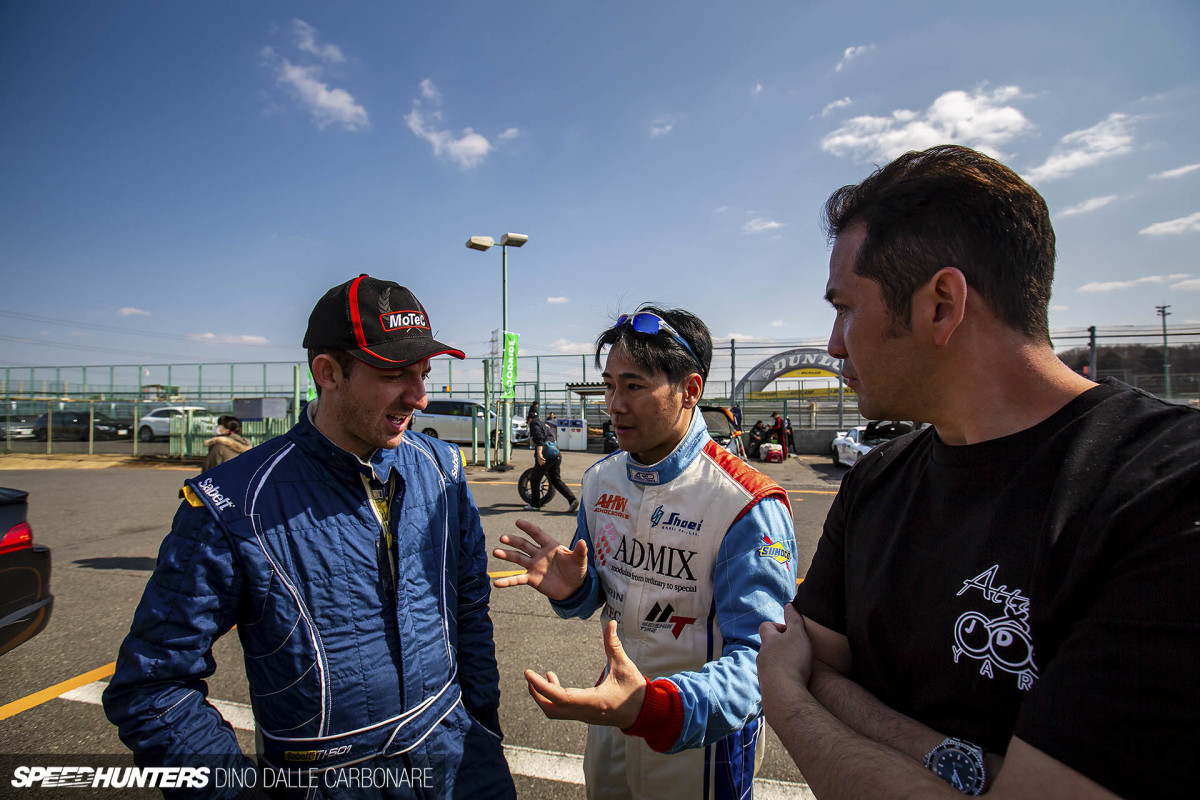 I overheard Adam Casmiri talking about how the JDMyard Civic could go even faster if it didn't have traction issues, as apparently it couldn't put all its might down to the tarmac – even on the main straight.
These two cars made a big impact on the scene in Japan, and I'm sure a lot of teams will now be going back to the drawing board to try and see how they can improve their own FF cars.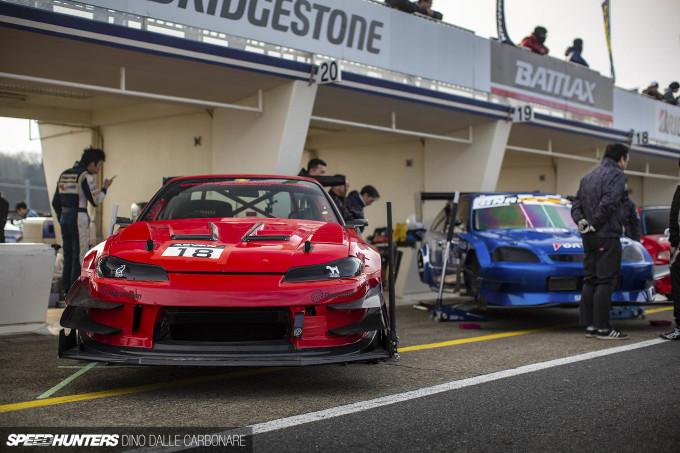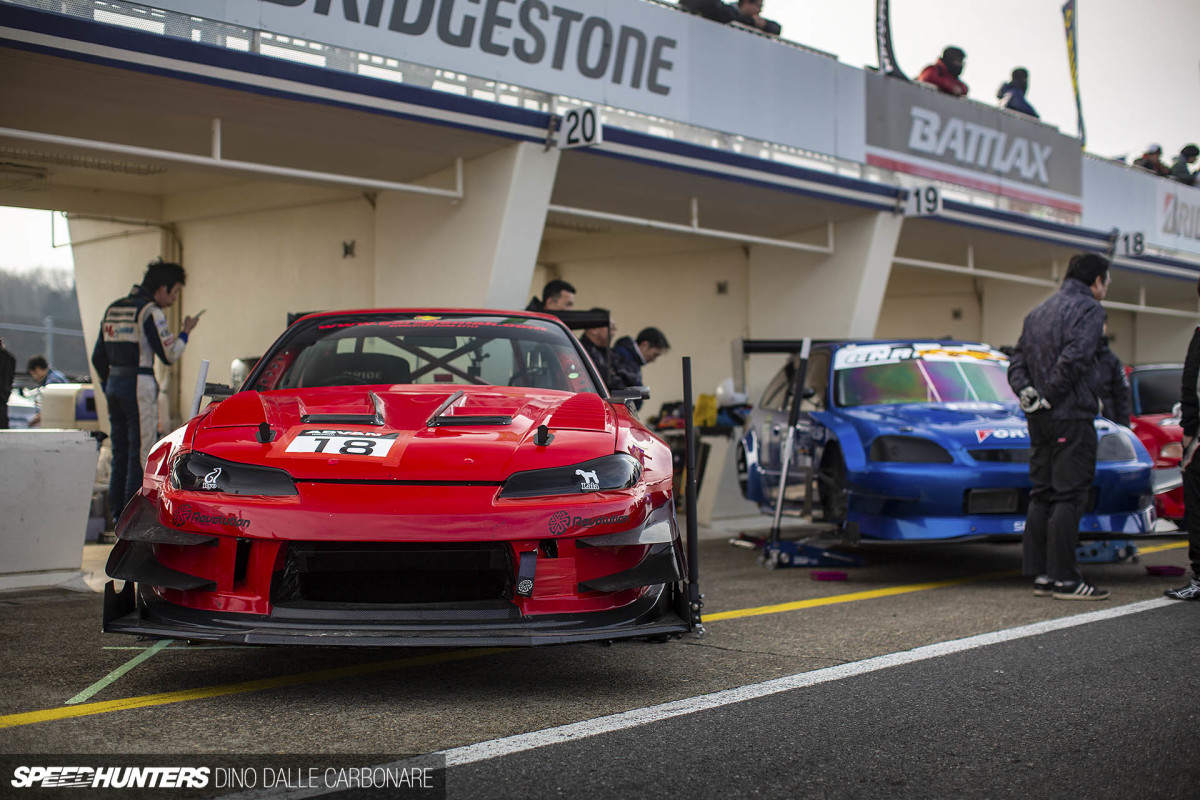 I always like how Attack lines cars up along the pit lane; it's an awesome way to show off the fastest entries.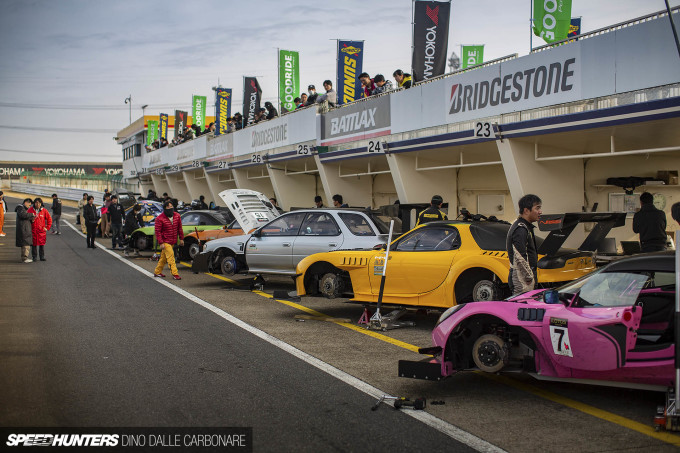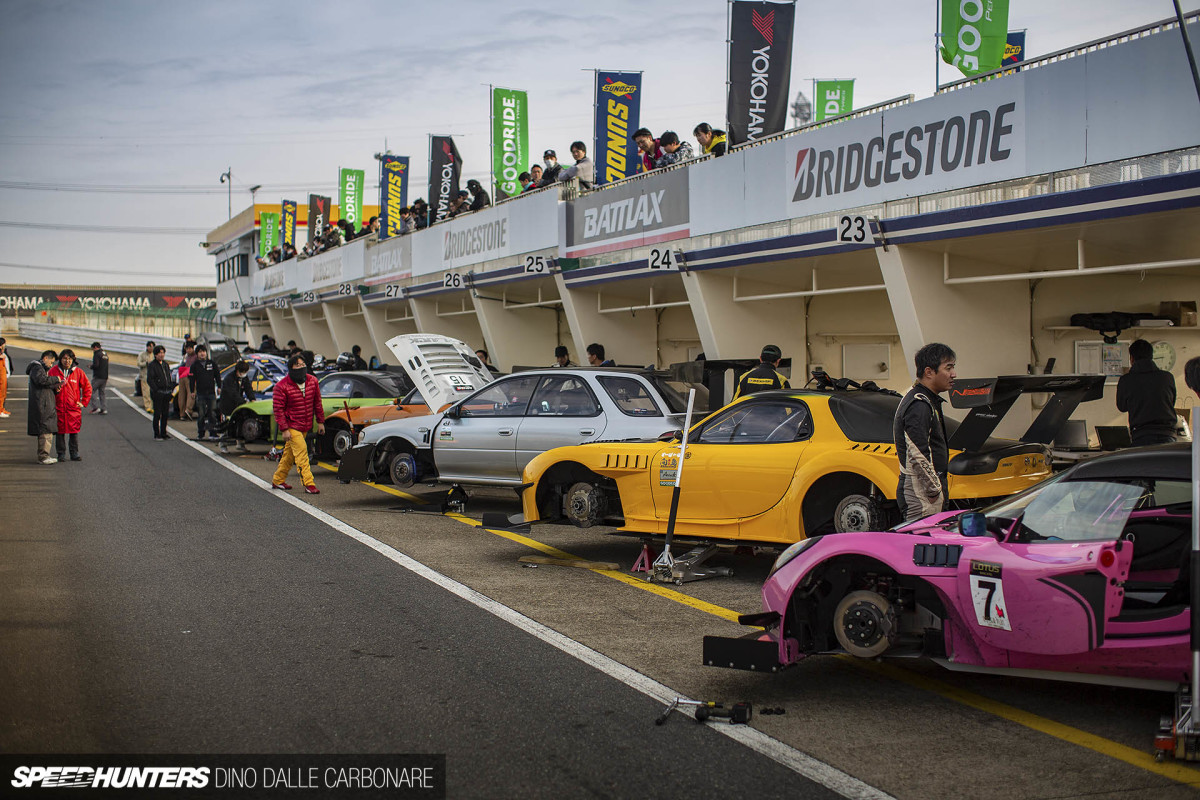 A true spectacle for anyone with a remote interest in the Japanese time attack scene.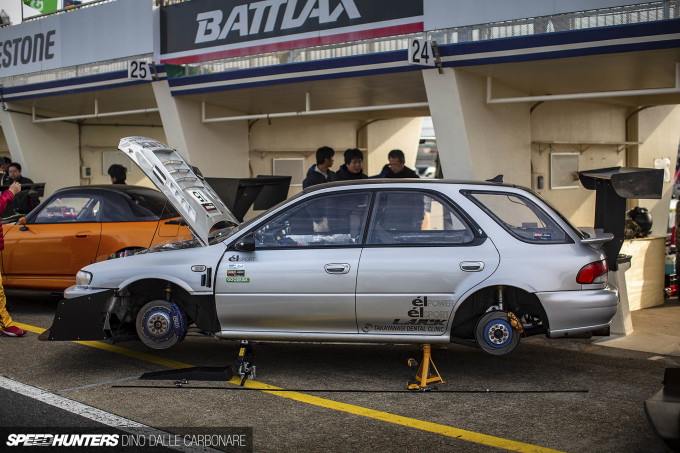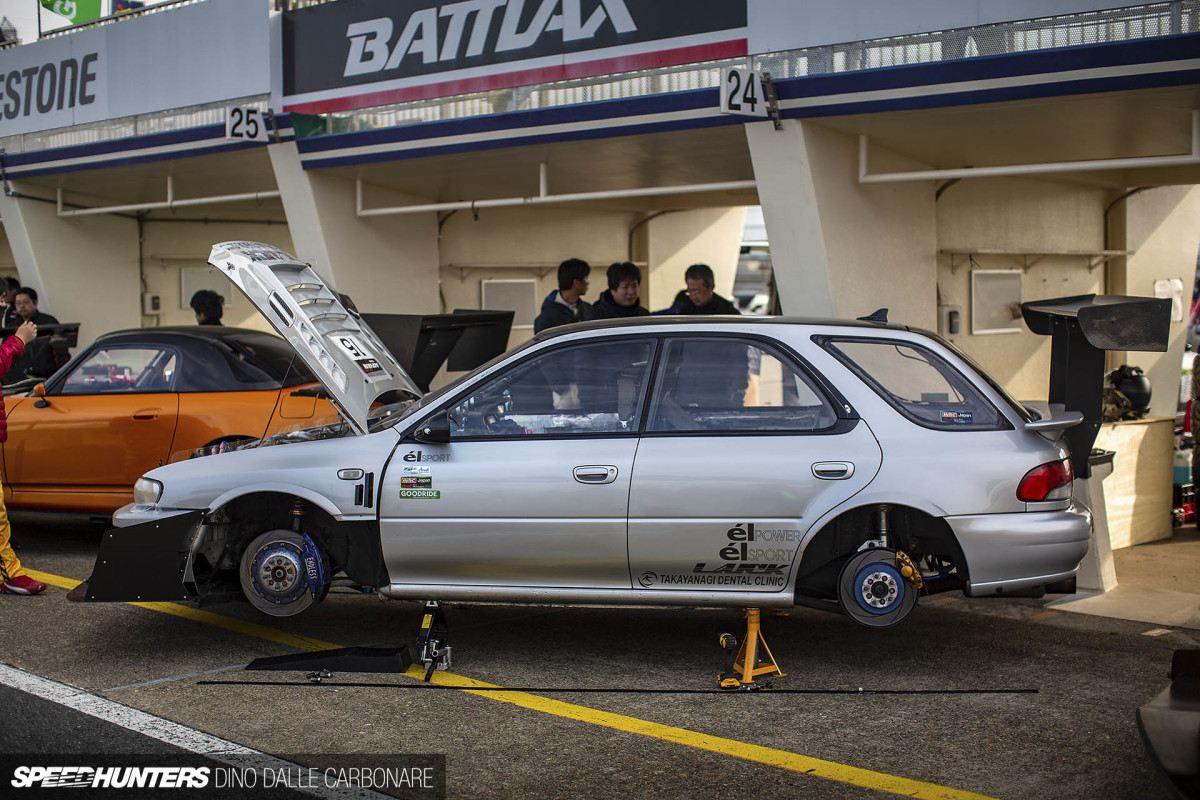 One car that really stood out was this Impreza wagon. It was an unusual find to say the least, but even more special once I realized how fast this car actually is. A 56.862-second lap was its quickest – absolutely mind blowing!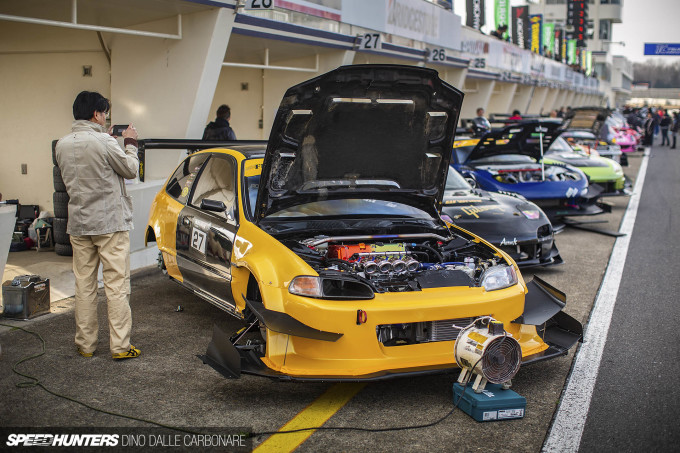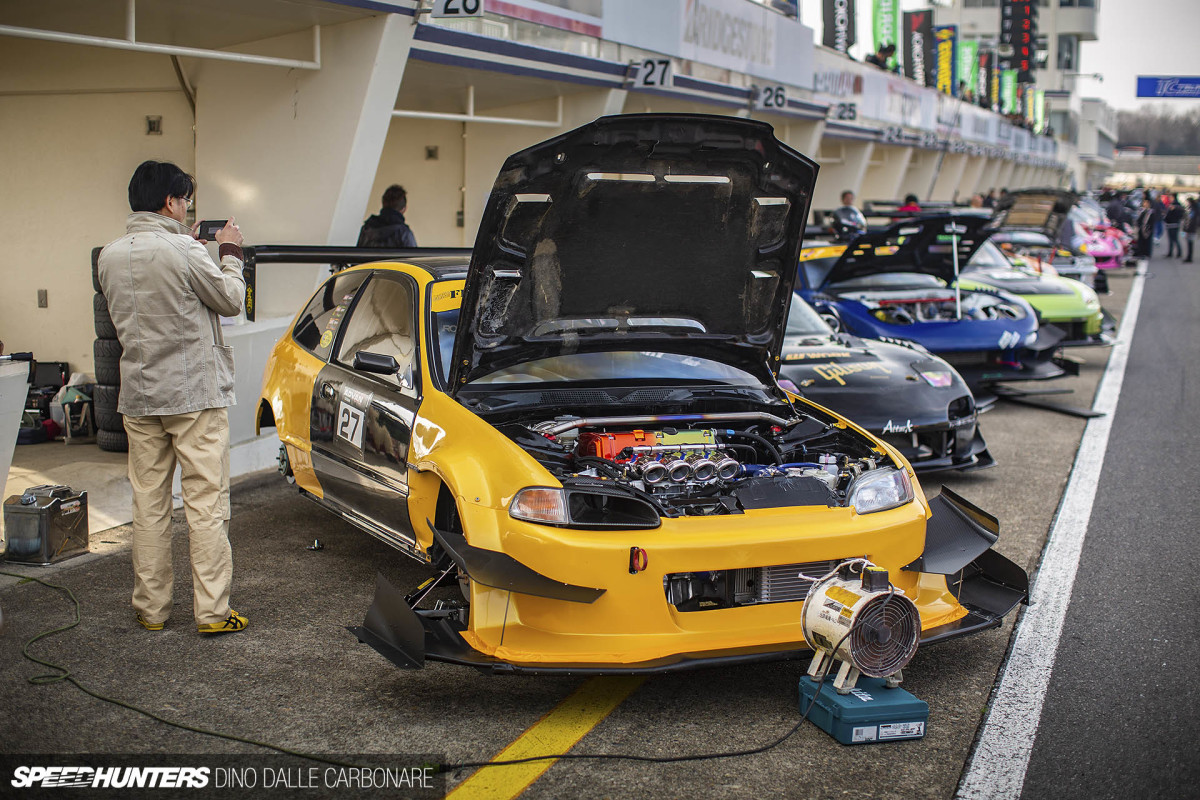 It's still really cool to see Honda guys in Japan staying with natural aspiration, refining and playing around with settings to get their cars to edge forward year in and year out.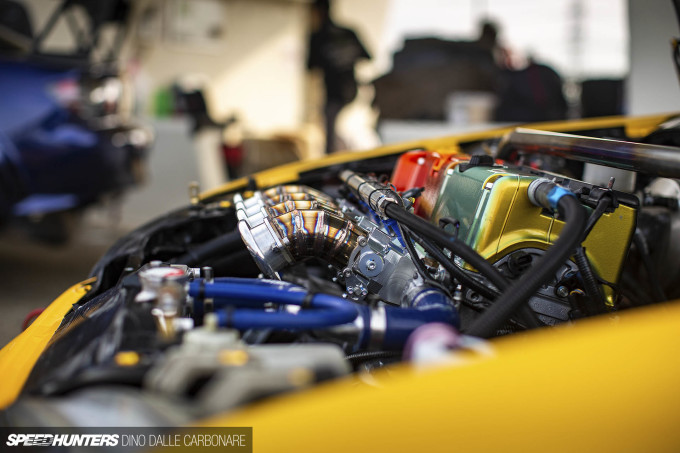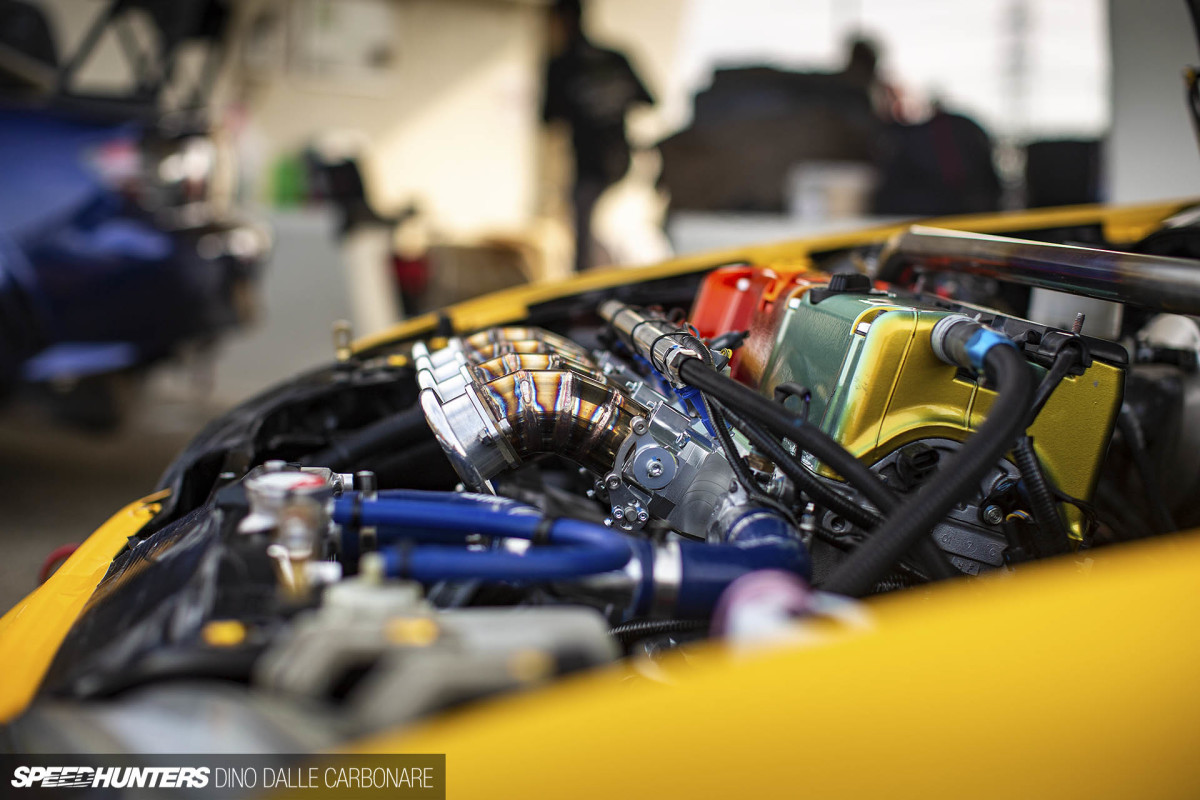 One such car is the Yellow Factory EG6 built in collaboration with Kanagawa Engine Works. It once ran a B18C and was able to lap in the mid-57-second range, but is now powered by a K-series engine and came away from Saturday's event with a 56.697 best.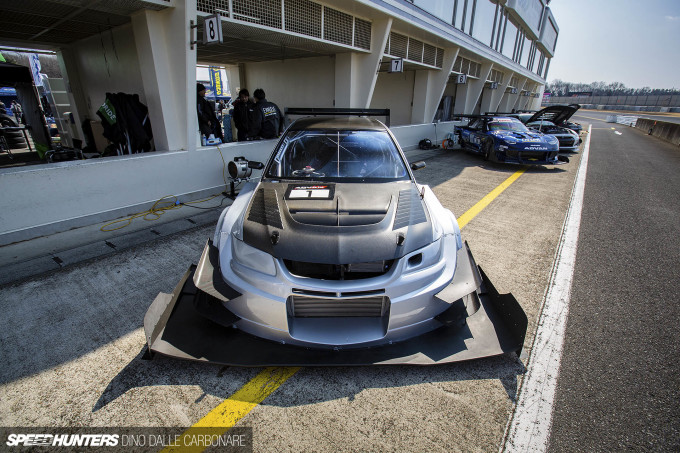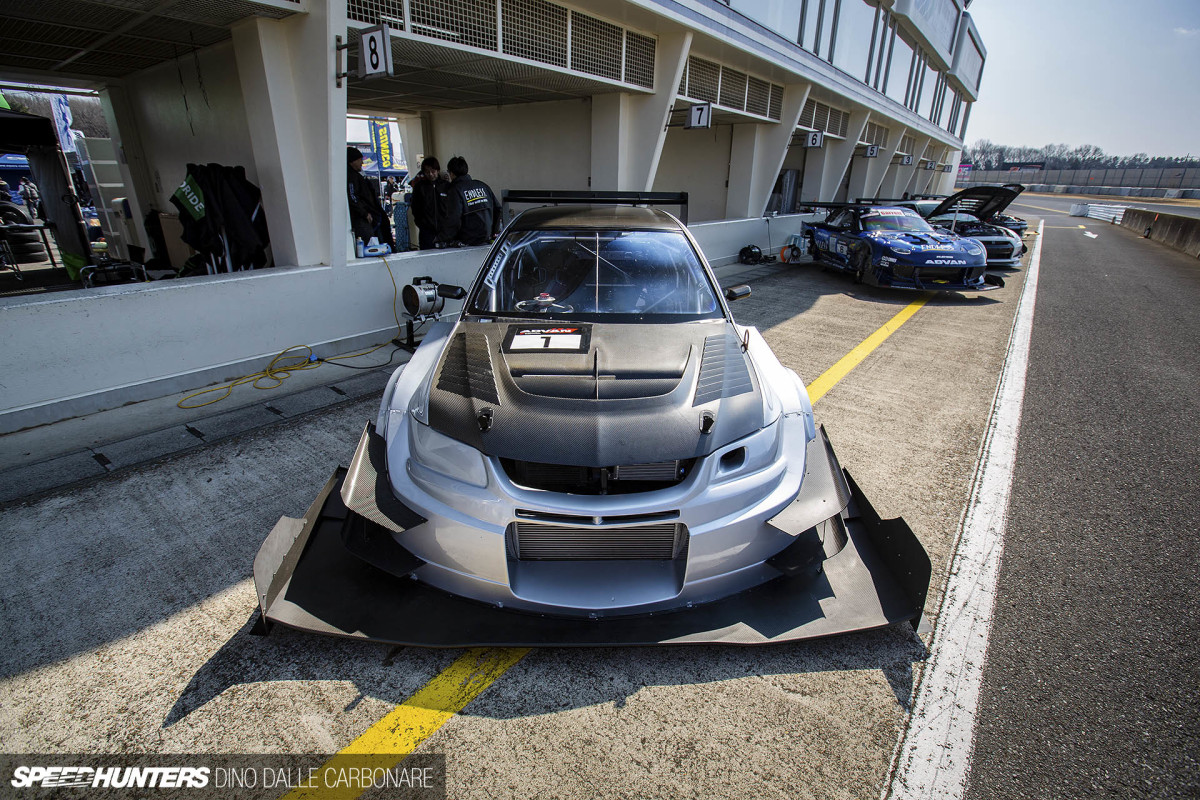 Taniguchi was on hand at Tsukuba to drive the Garage G-Force Evo, which has seen further development since we shot it a couple of years back. It certainly looks the part with its Voltex aero, but the team is still struggling to unlock the car's true potential. Taniguchi managed a 53.820-second lap, which is an amazing time but still some 2.7 seconds slower than the Escort Evo, as driven by its amateur driver owner, Fire Ando.
This is what Japanese time attack is all about right now – the battle between who should be the fastest, and those that really shouldn't, but are.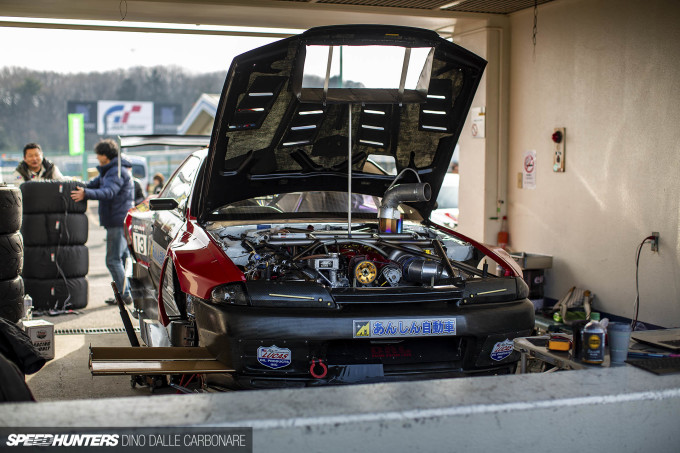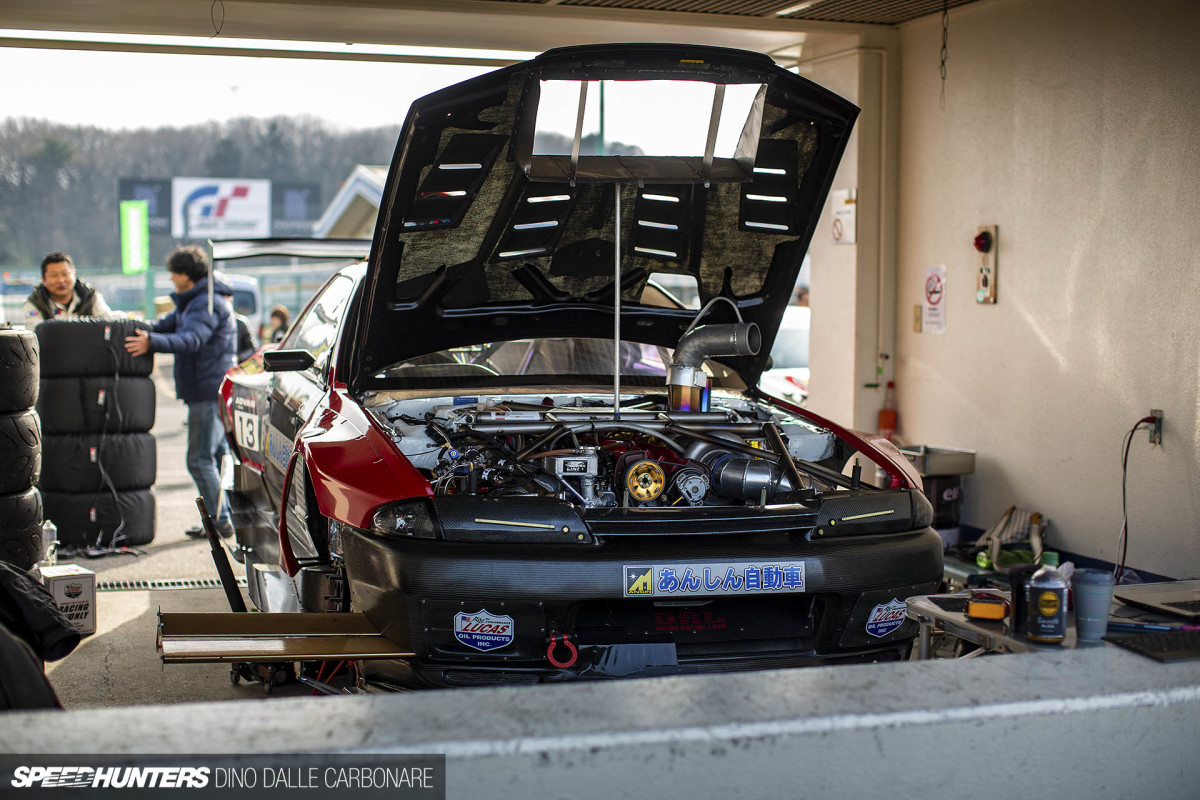 Looking at the Anshin Jidousha BNR32 instantly reminded me of MCA Suspension's 'Hammerhead' S13. Check out the exhaust setup and the pipe extension that gets added when the hood is lifted. This car is still a long way off the pace running 57.045.
An Action Lap Of Tsukuba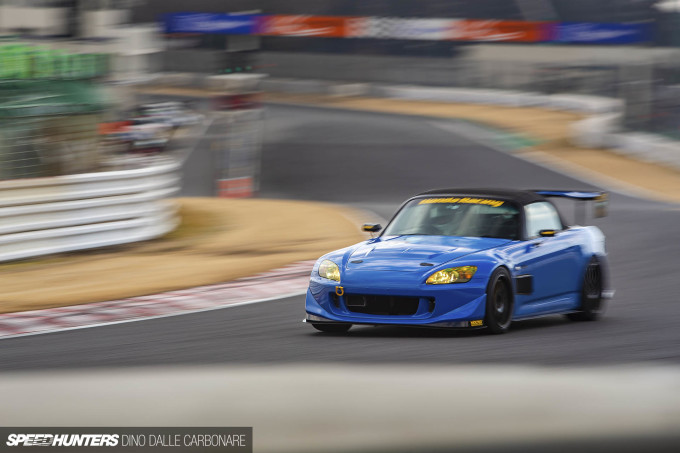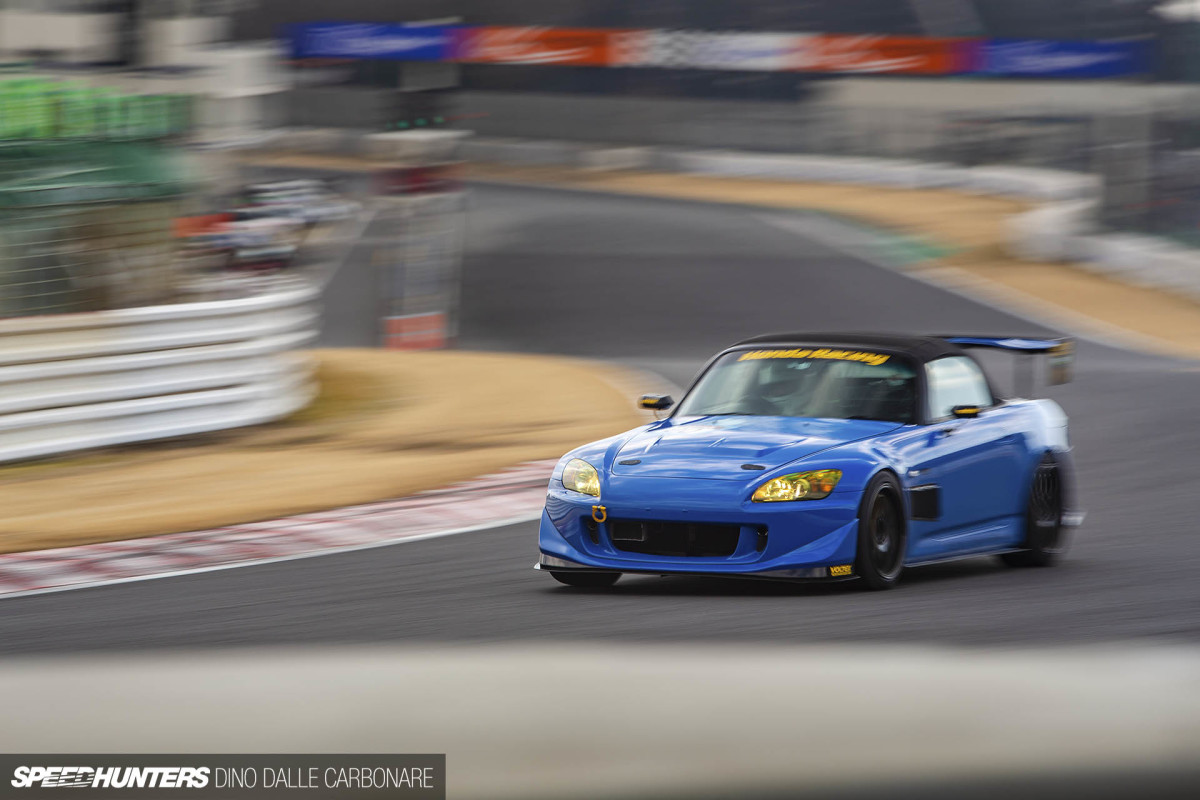 I thought it would be cool to show a quick lap of Tsukuba though the various spots I was shooting from on the day, starting up at Turn 1 as cars brake hard for the wide right-hander.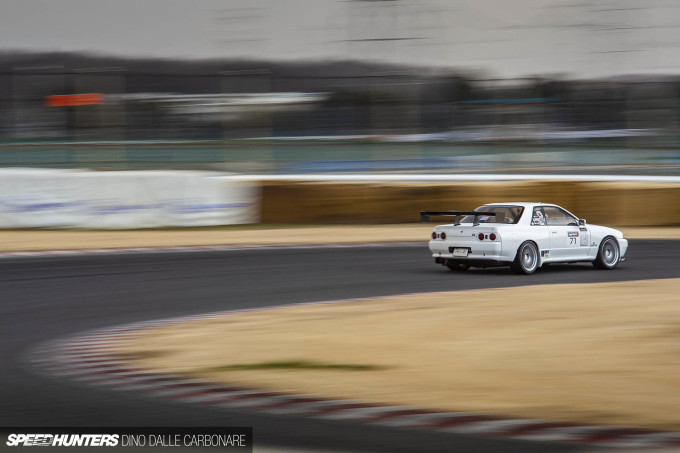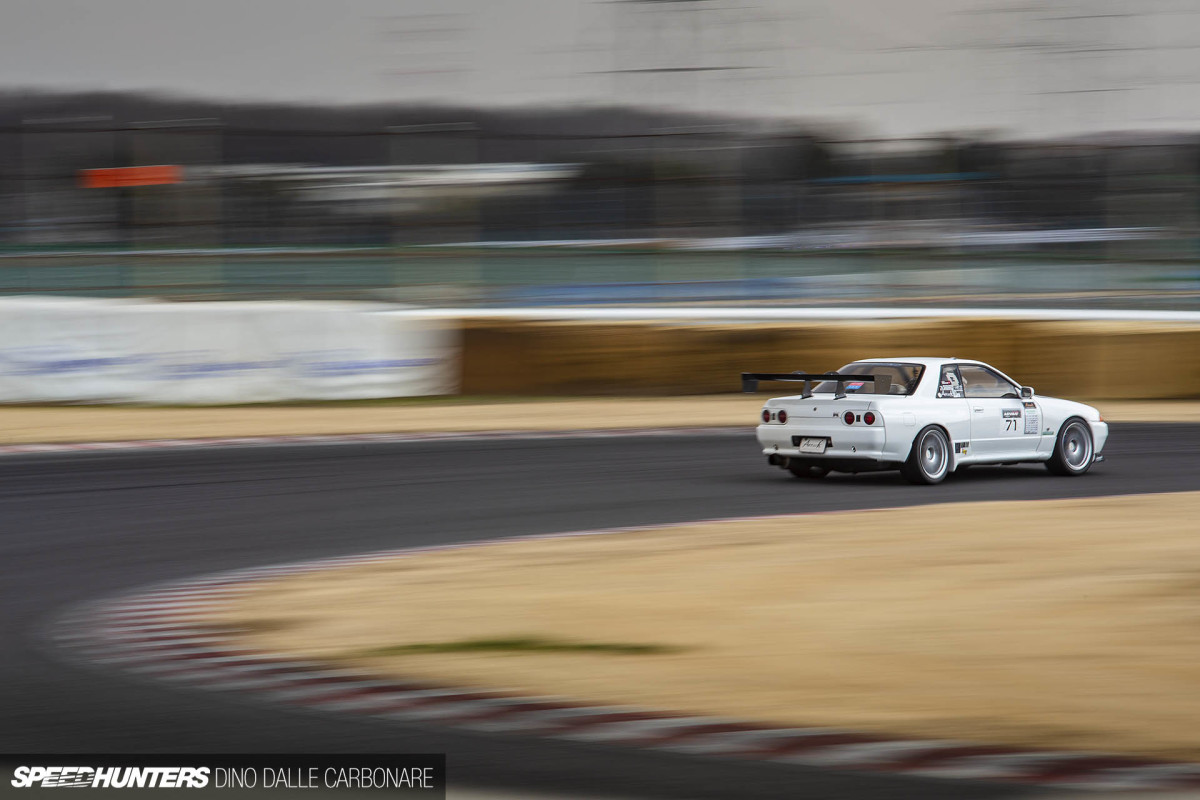 Once you clear the apex it's hard on the throttle, trying to maintain traction as you feed the power in as fast as you can.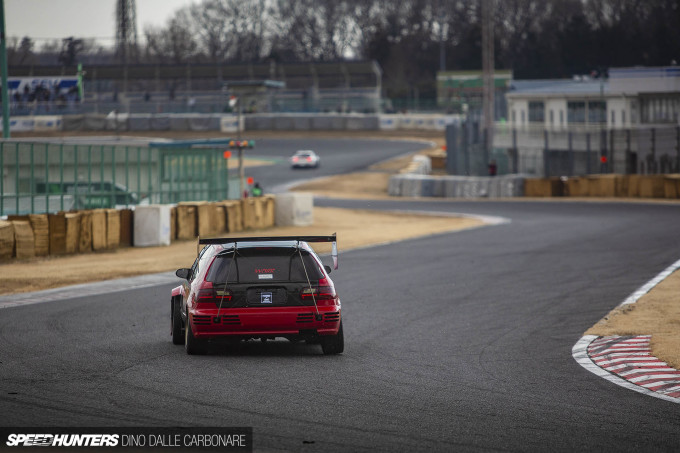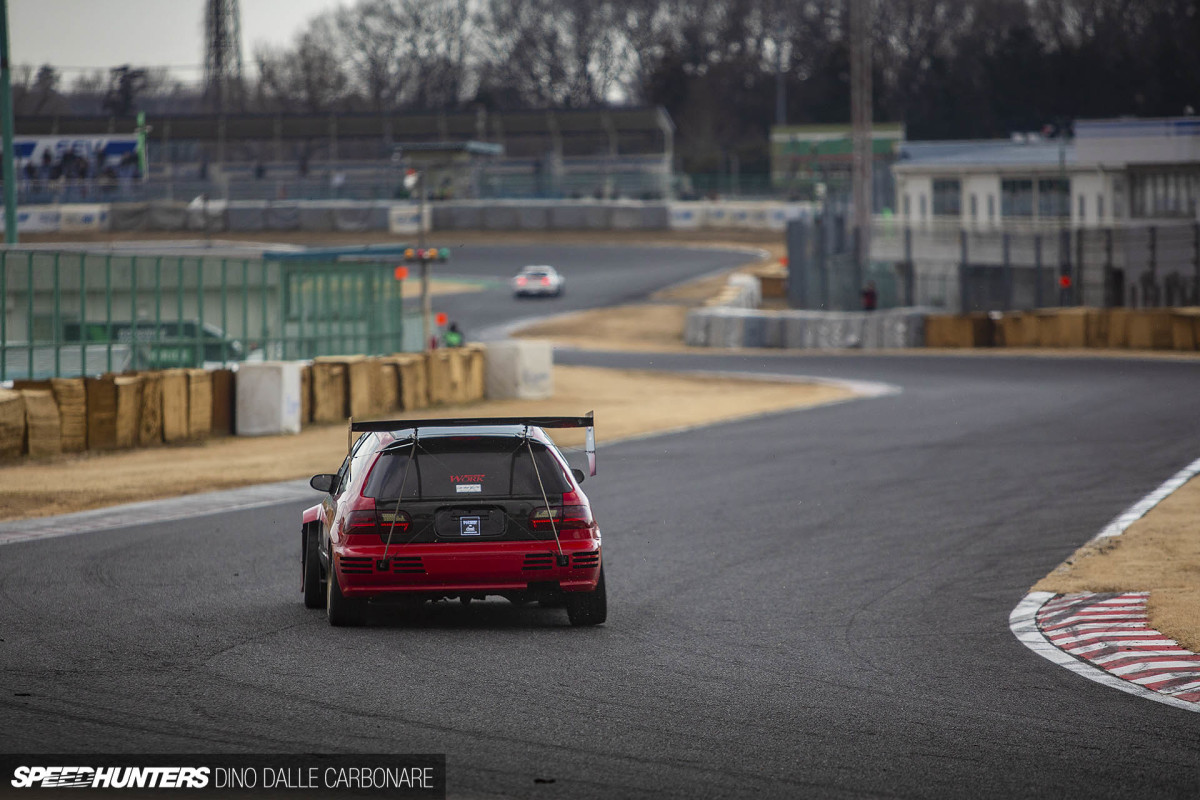 From here you've got to start thinking about the left-right open chicane that sits between Turn 1 and the in-field hairpin.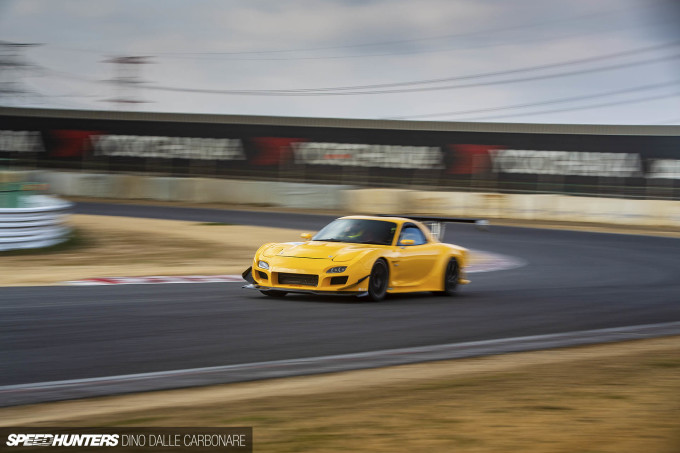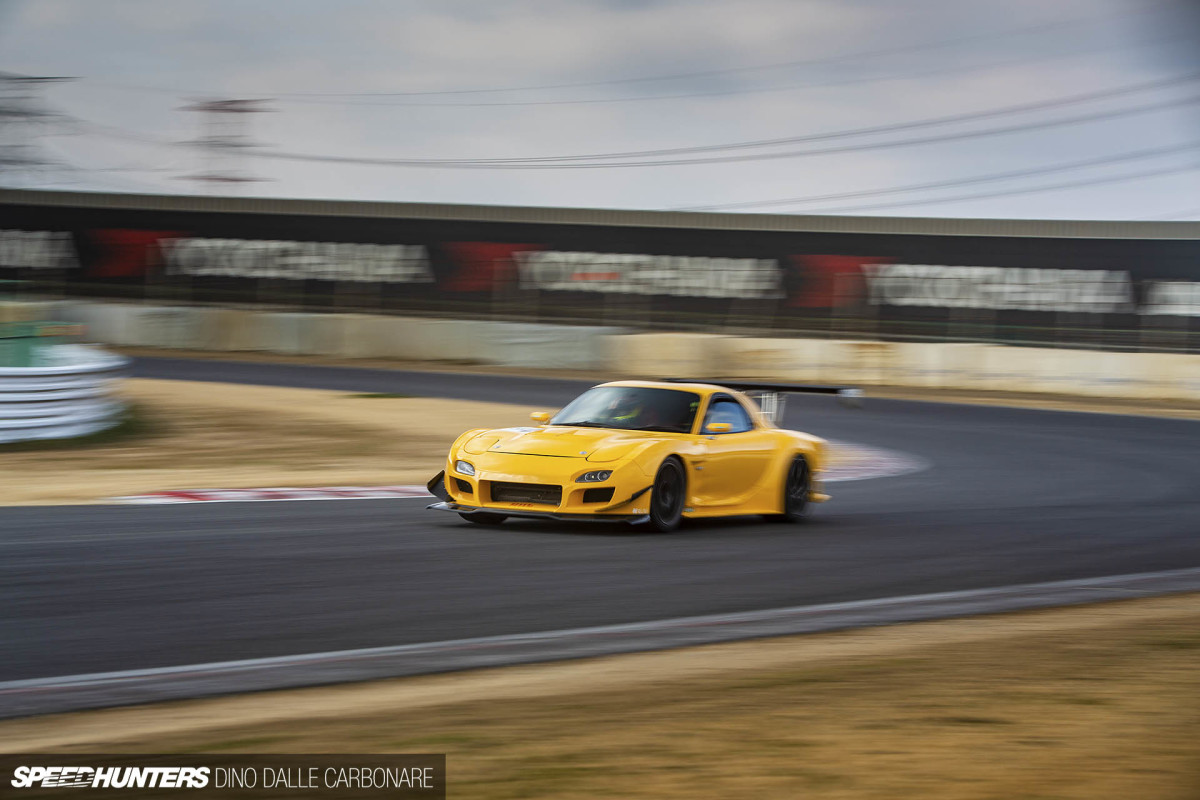 Here you need to pack on as much speed as possible, as demonstrated by this Pan Speed-kitted FD3S.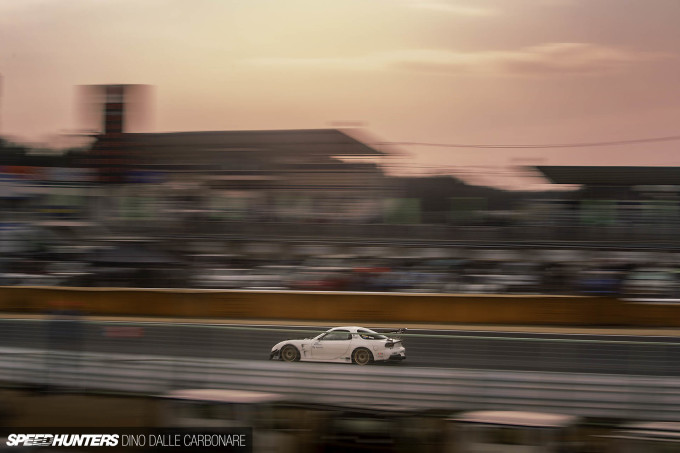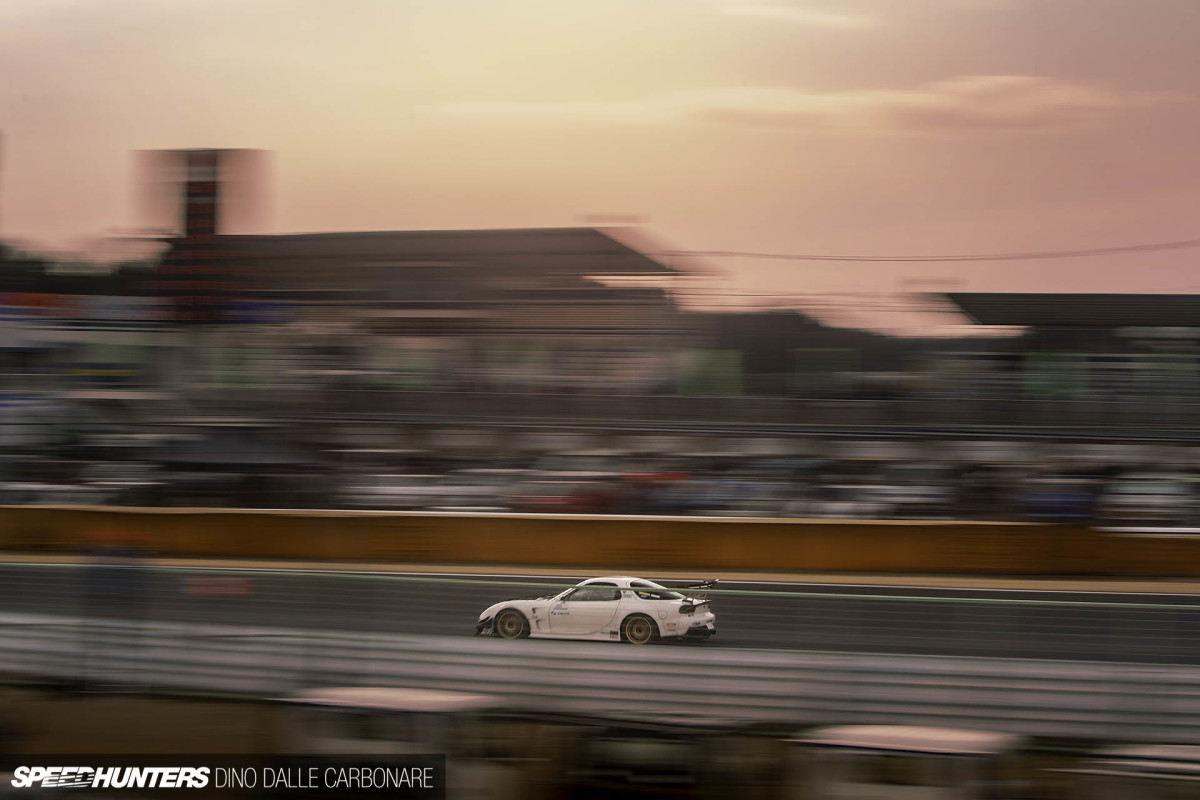 The paddock background provides a fresh perspective of Tsukuba's mid-field section.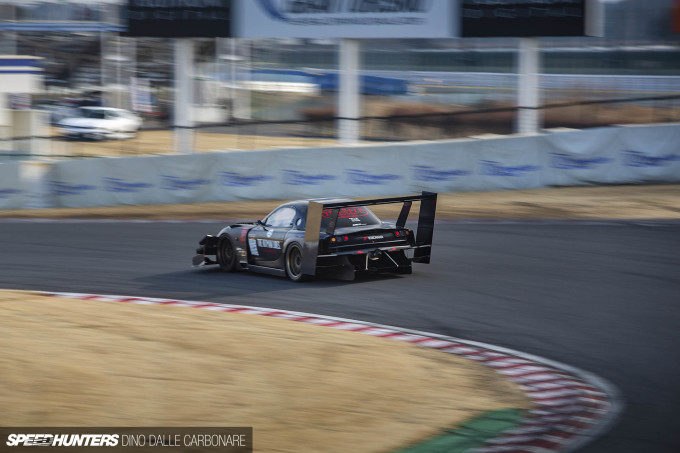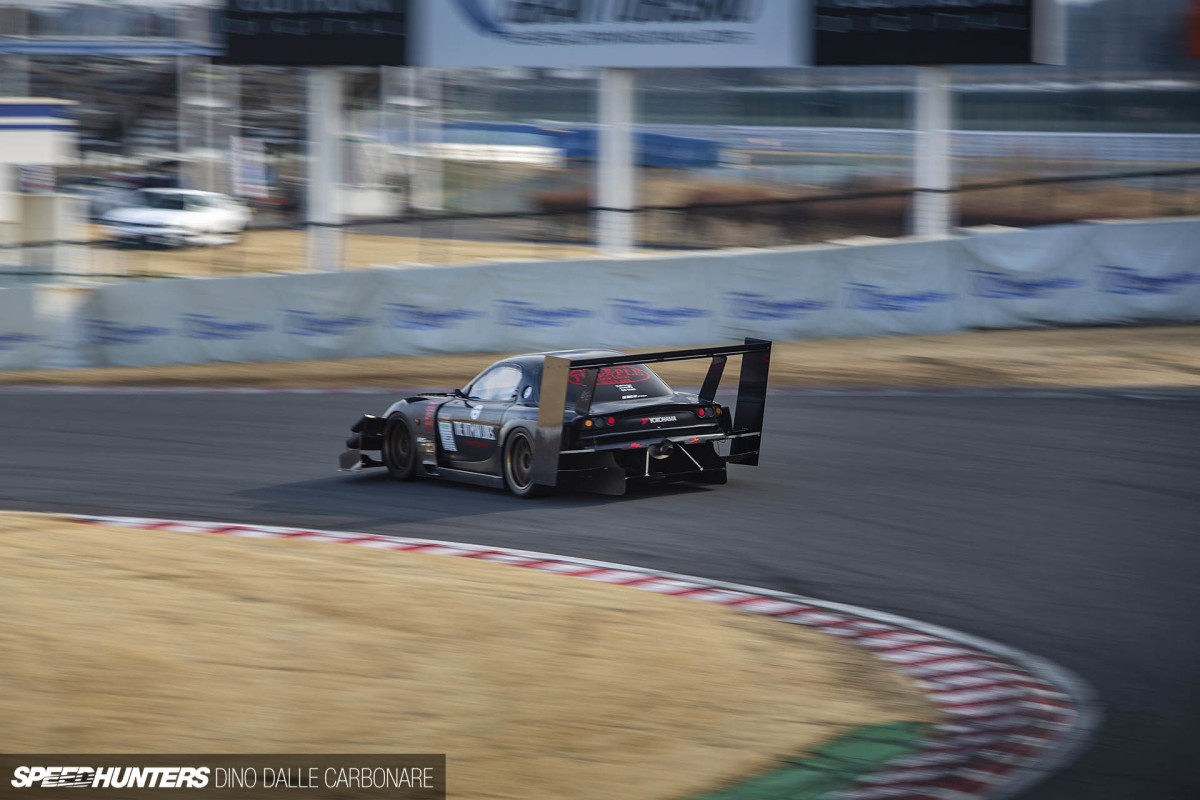 One of the most entertaining places to sit and watch cars at Tsukuba is the hairpin, as drivers often struggle to slow their cars down on entry. You need to get through this corner smoothly and then hammer it out.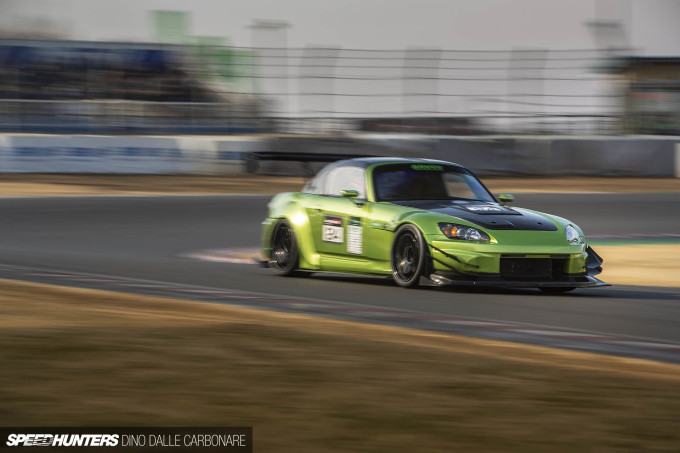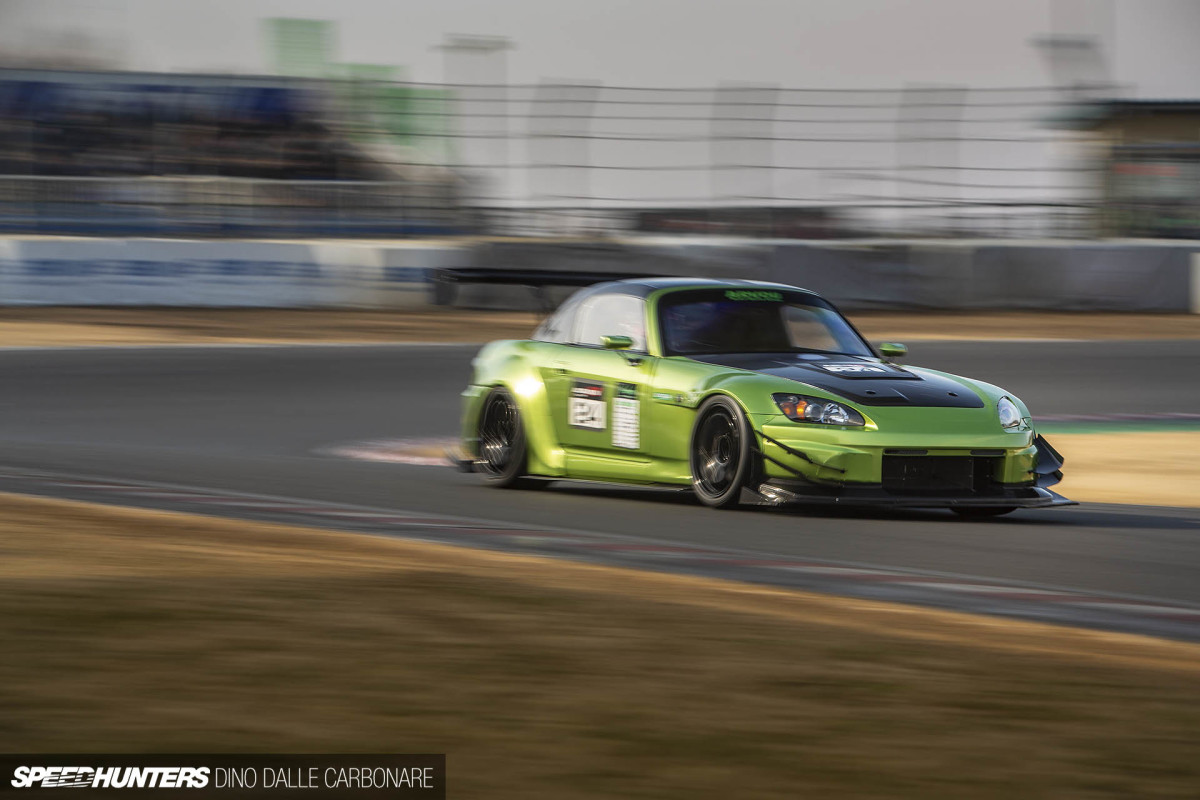 You often see dramatic exits as the more powerful rear-wheel drive cars struggle for grip, but these days most cars in time attack are so well set up and composed it's become a rarer occurrence. Although, watching these cars shoot by at full acceleration always make the hairs on the back of my neck stand on end.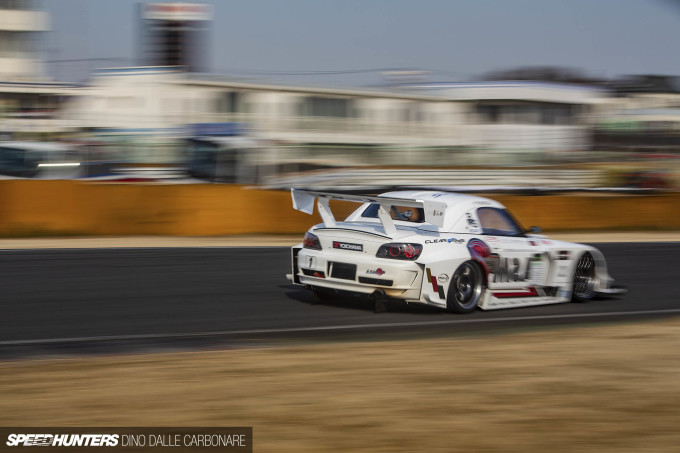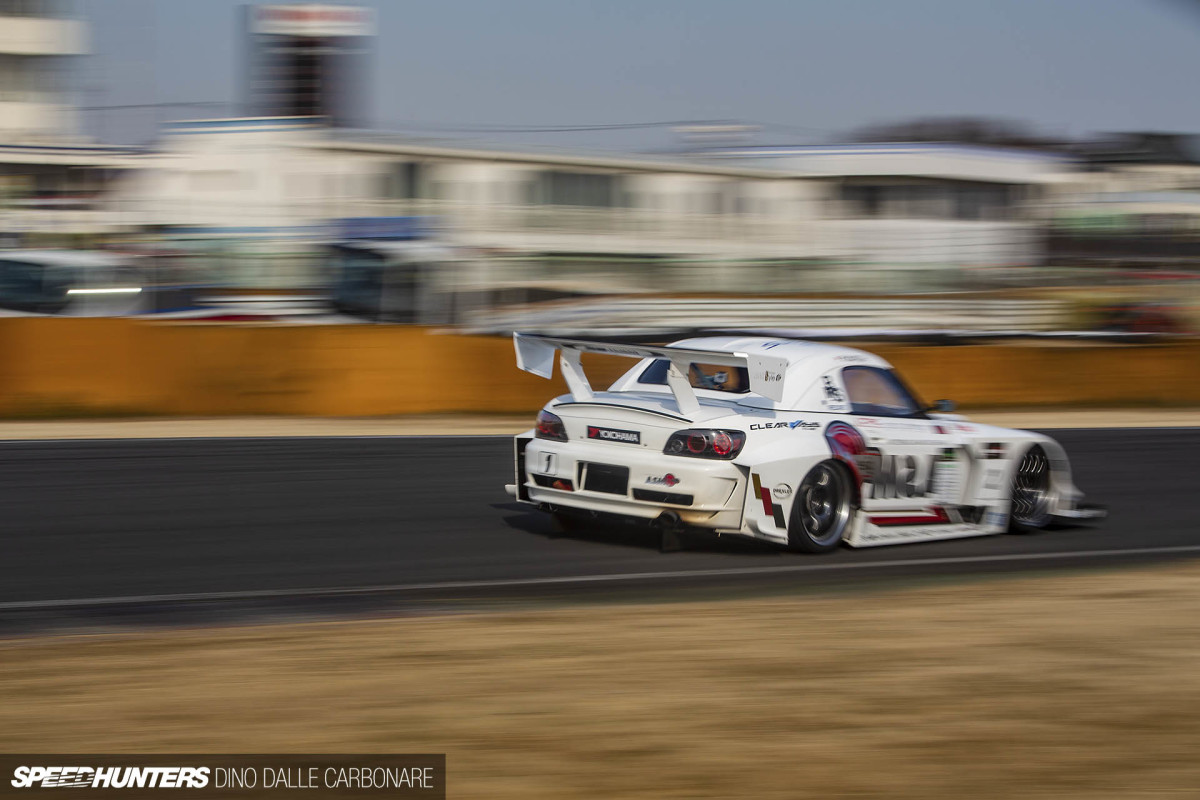 The ASM Yokohama S2000 was also present at the event, but after posting a 56.875-second lap it left, possibly due to some issue that couldn't be fixed at the venue.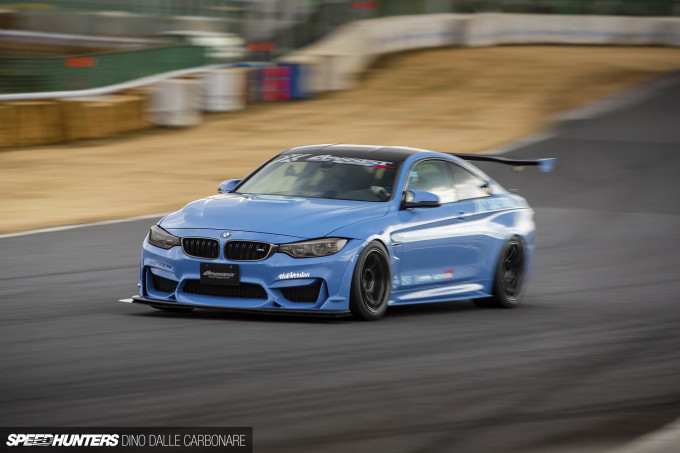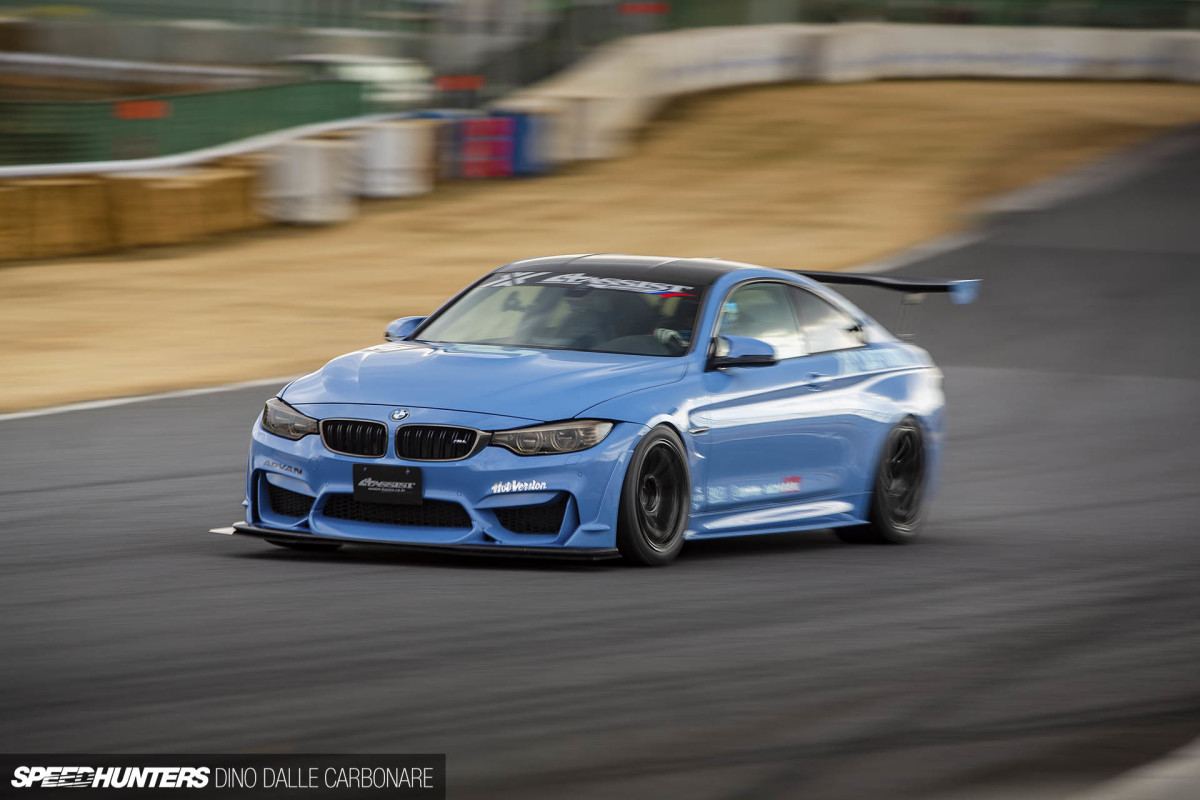 After the hairpin it's a short squirt up a gear before backing off and setting up for Dunlop corner, a right-hander which feeds into a long and unsettling left, that then takes you to a short straight section before the second hairpin that runs out onto the back straight.
The Assist M4, also driven by Nob Taniguchi on the day, looked pretty sedate in the paddock amongst the wild aero of the other entries, but ran a 58.818-second lap. That's a damn respectable time for what is essentially a lightly-tuned street car.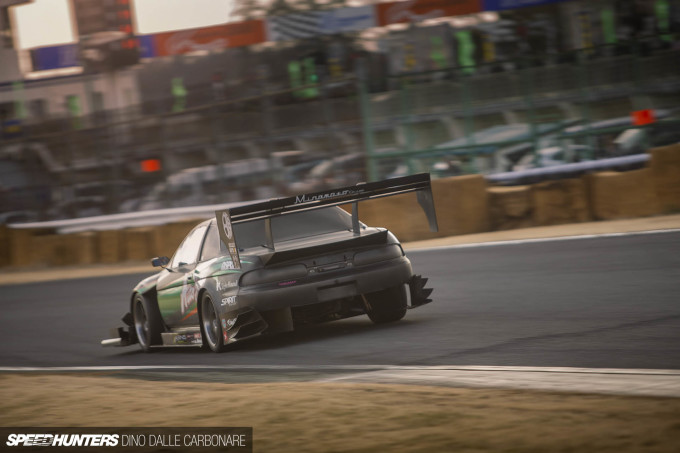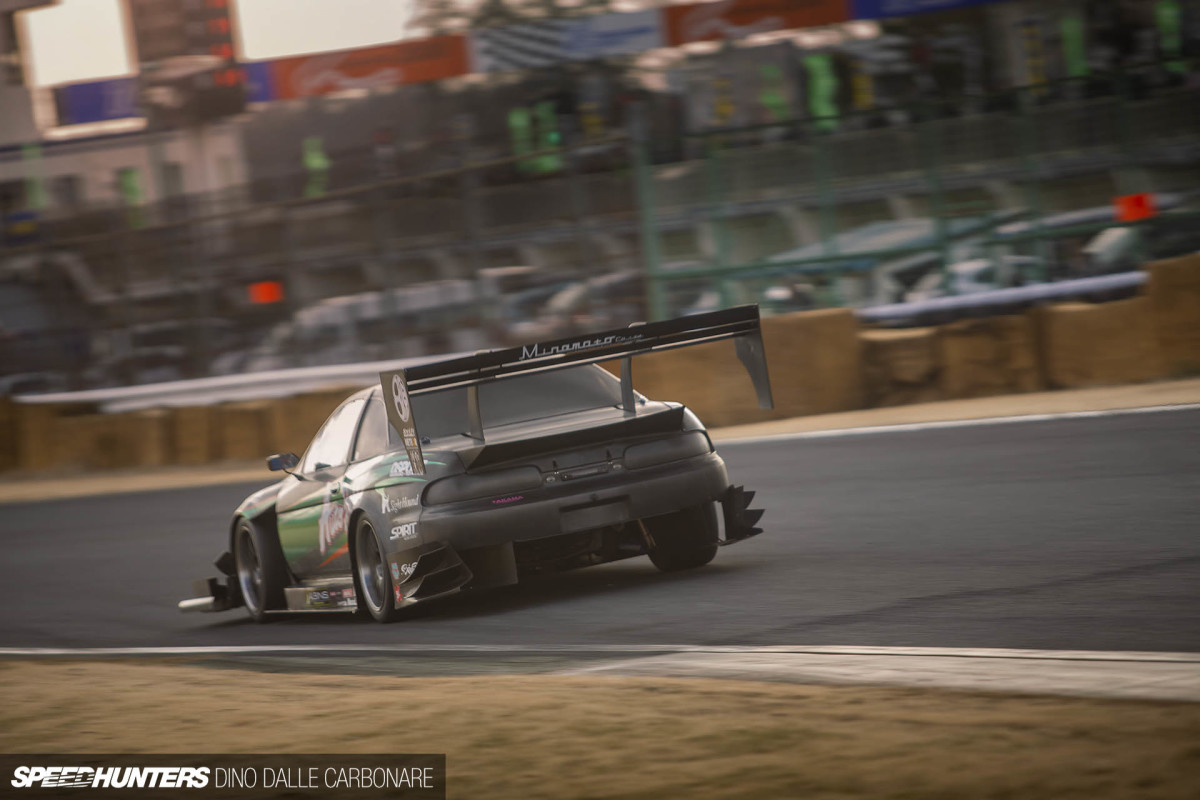 There's quite a lot more I want to show you from this event, but to wrap up this first taste of Attack Tsukuba I'll leave you with a final image of the AutoBahn Z30 in its last outing for the day.
Don't miss the rest of the coverage that's coming up soon.
Dino Dalle Carbonare
Instagram: speedhunters_dino
dino@speedhunters.com