Not-For-Profit
DRT 2019, the event that unified thousands of Porsche enthusiasts from Southern Florida and beyond.
With well over 10,000 attendees in total, it wasn't just Porsche lovers who showed up, either. As a free event for spectators, it's a bit hard to justify not attending if you're a local, not to mention the fact that dozens of guests made the trip from overseas to take in hundreds of P-cars outside Miami city limits.
It's been a long time coming, but I think I've finally broken the association in my mind that Porsche-only events are just for the purists. With these thousands of various individuals wandering through the show last Sunday, you shouldn't be surprised that each attendee was presented with a huge spectrum of Porsche goodness.
From the iconic Speedster that solidified Porsche's place in America to numerous RWB builds, offerings from RUF, and a million-dollar 914, the streets of South Miami had a healthy dose of it all.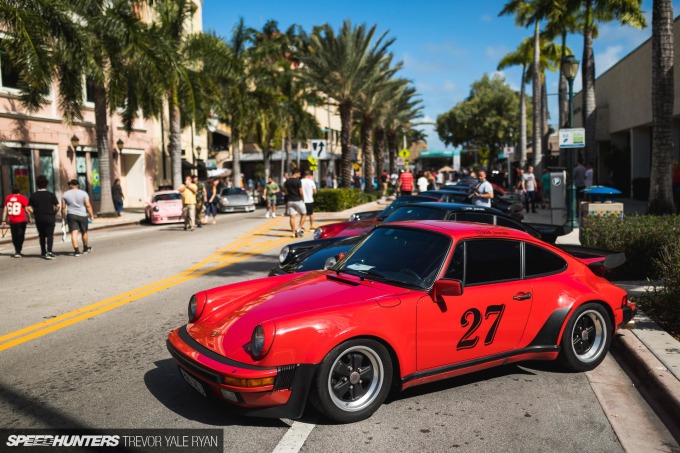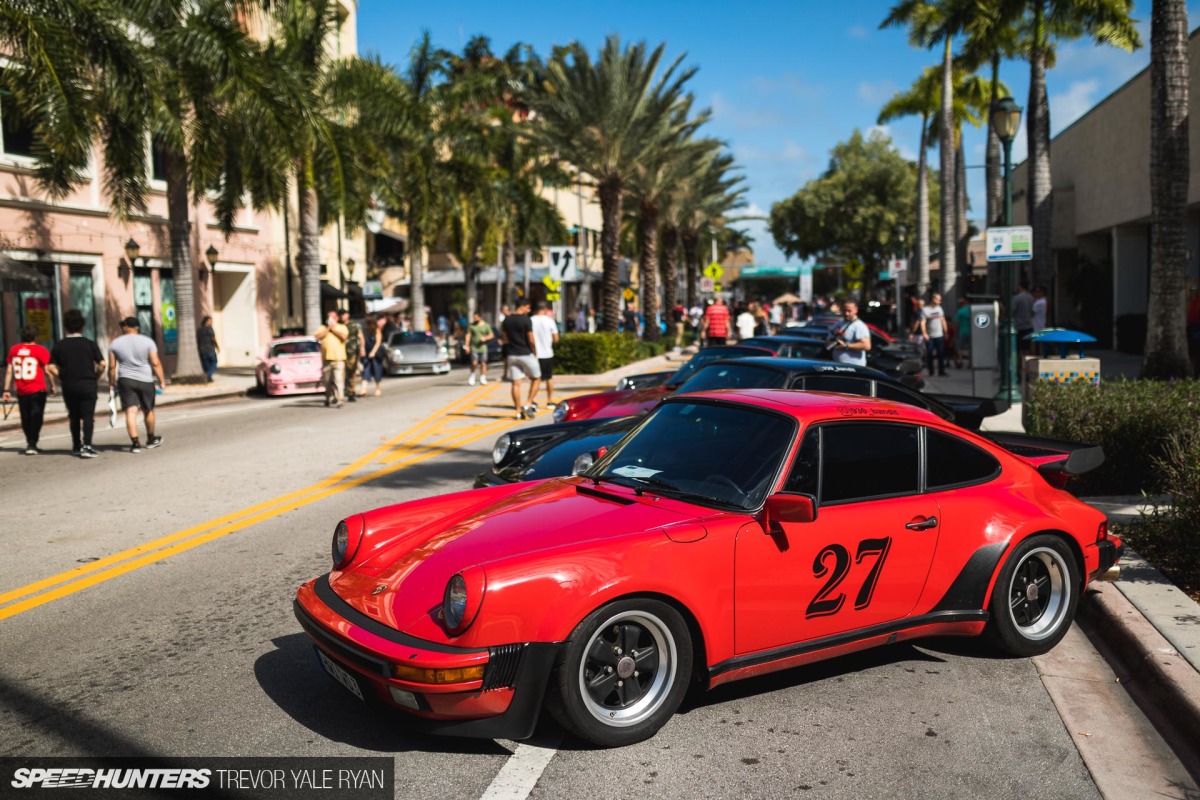 If you caught my first story from DRT, you'll have realized that this event was no small ordeal, even in the days leading up to the main event on Sunday. But how did a Porsche-only event of this caliber come to be?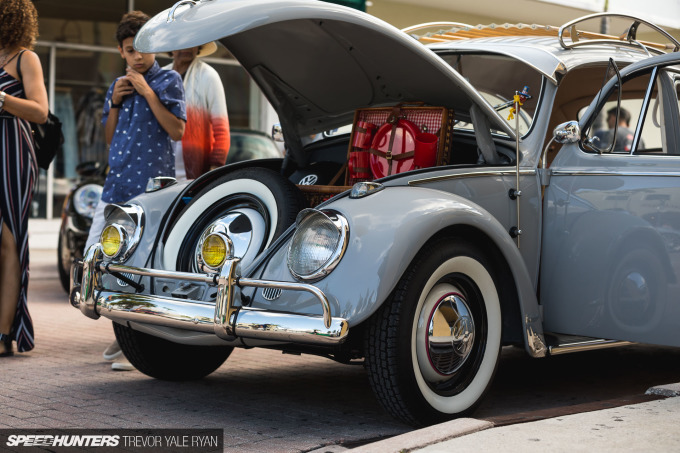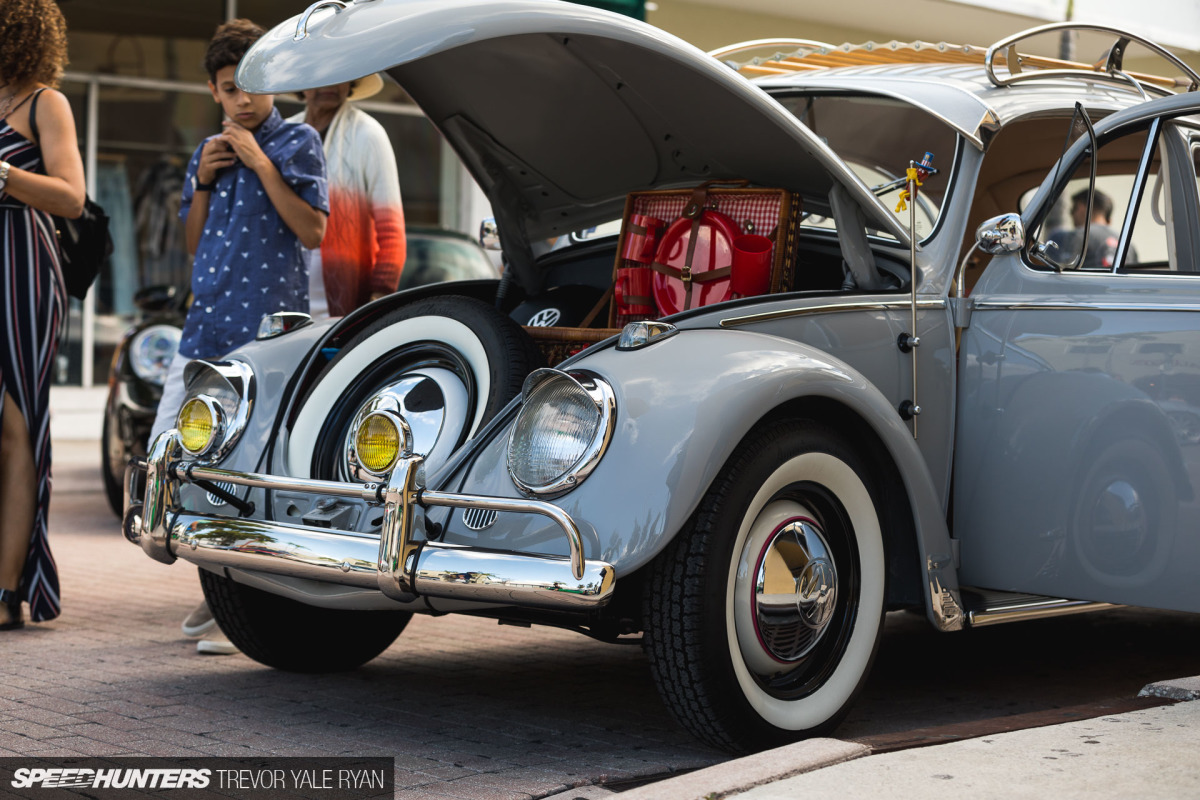 In reality, Das Renn Treffen — as it was previously called — follows on from two decades' worth of VolksBlast, a successful vintage Volkswagen show. The initial concept of VolksBlast, which was started by members of Palmetto Bugs and Wide Five VW car clubs, was really to help raise funds for local charities using a medium we all know and love.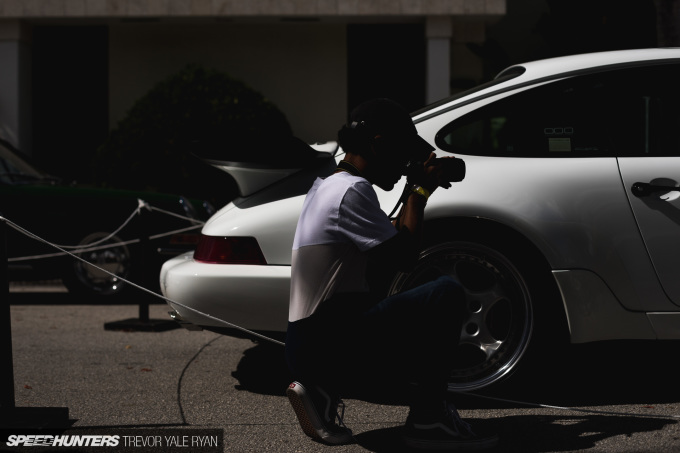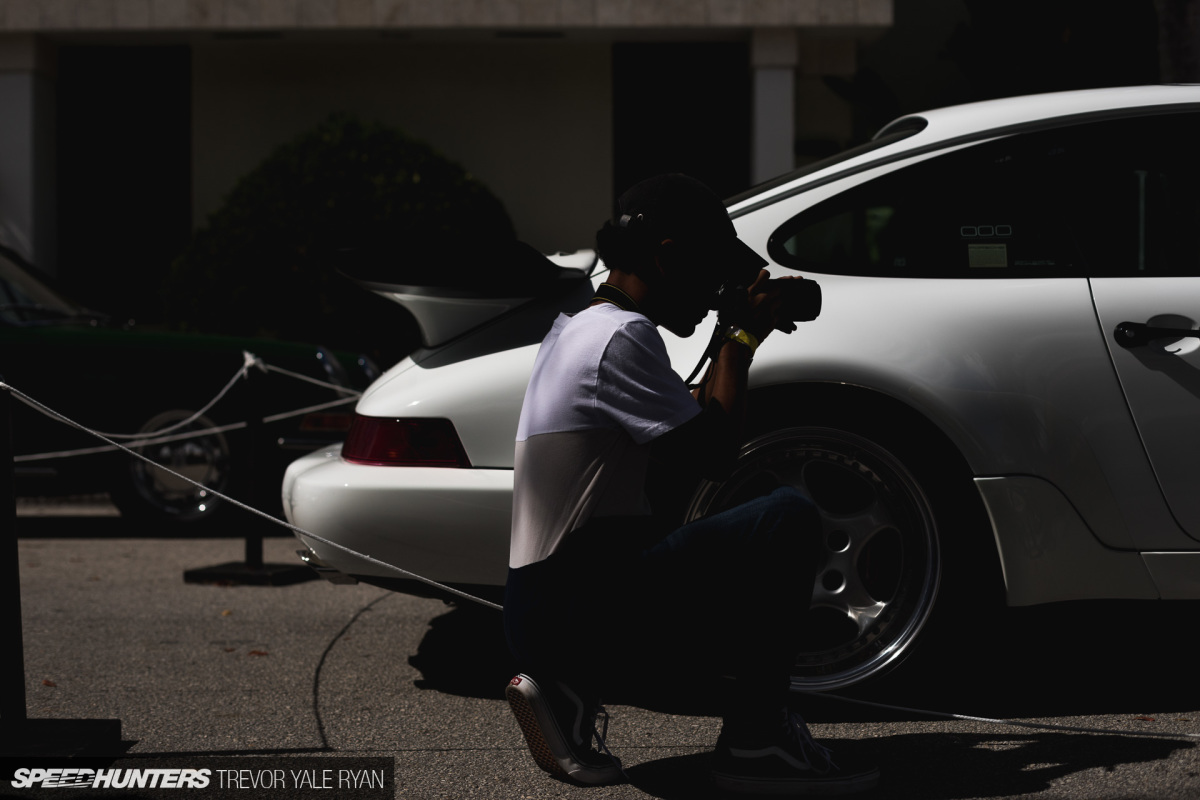 While the core concept of charity remains, the focus of this show is obviously a bit different. It's still German, but entirely centered around Porsche rather than Volkswagen.
Now host to nearly 500 cars and thousands upon thousands of attendees, Das Renn Treffen is billed as as 'quickly becoming the largest and most anticipated Porsche event on the eastern seaboard.'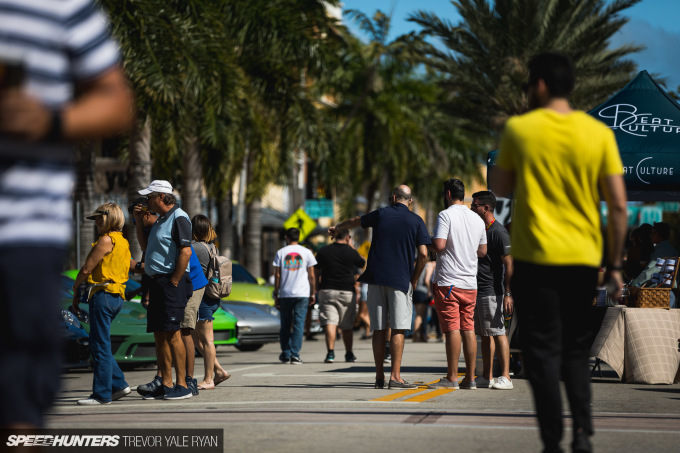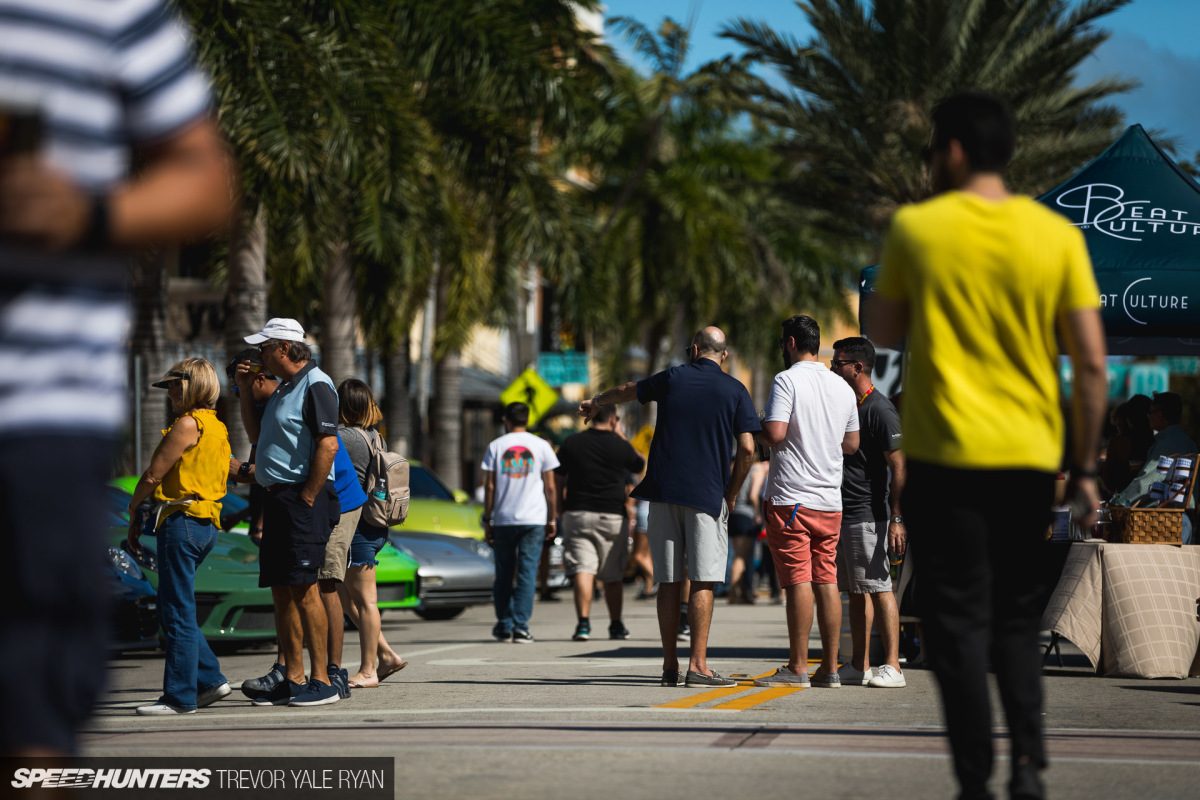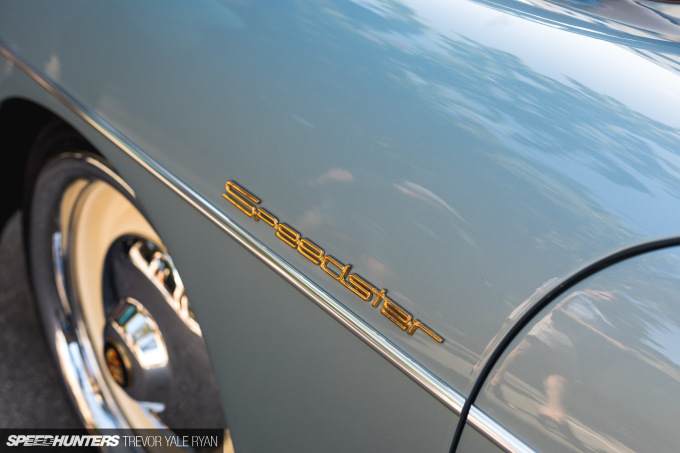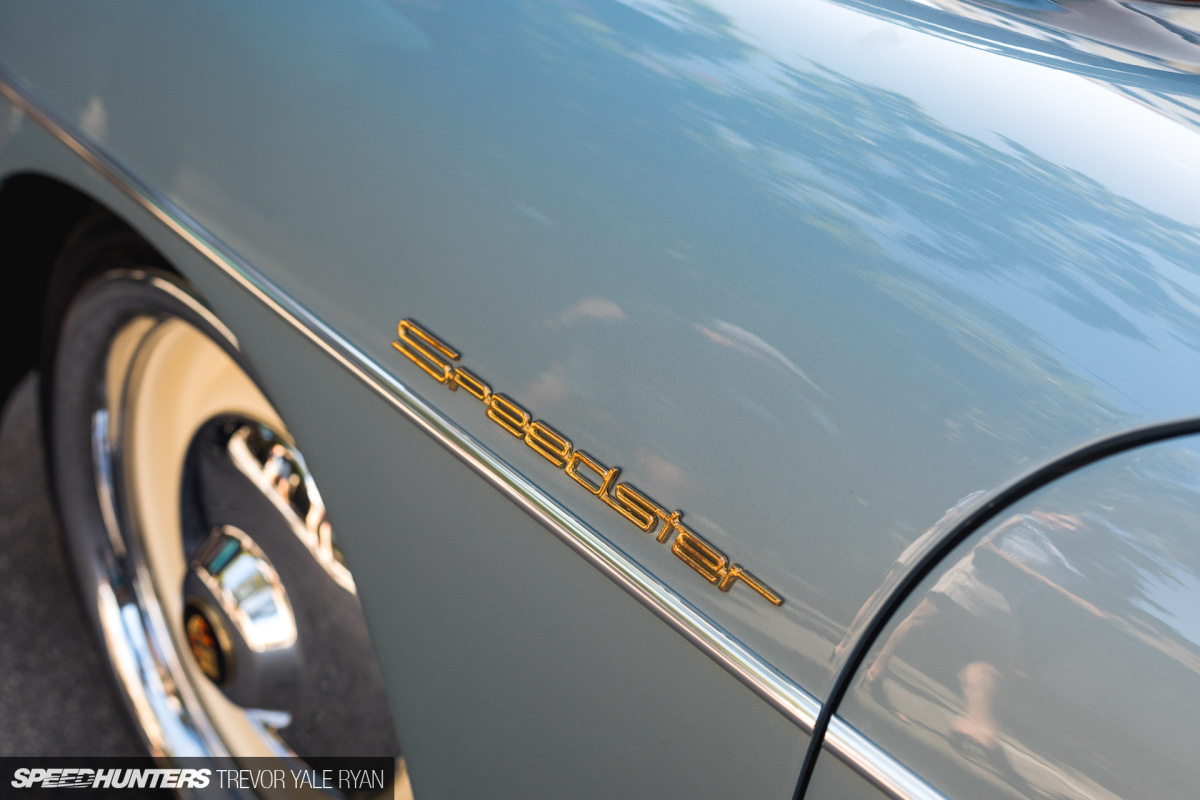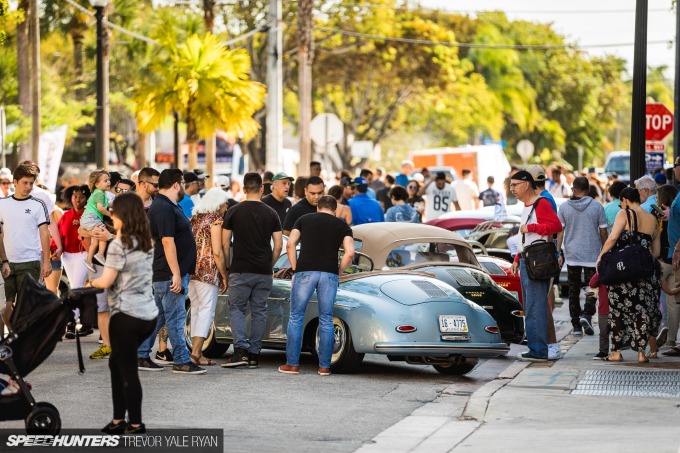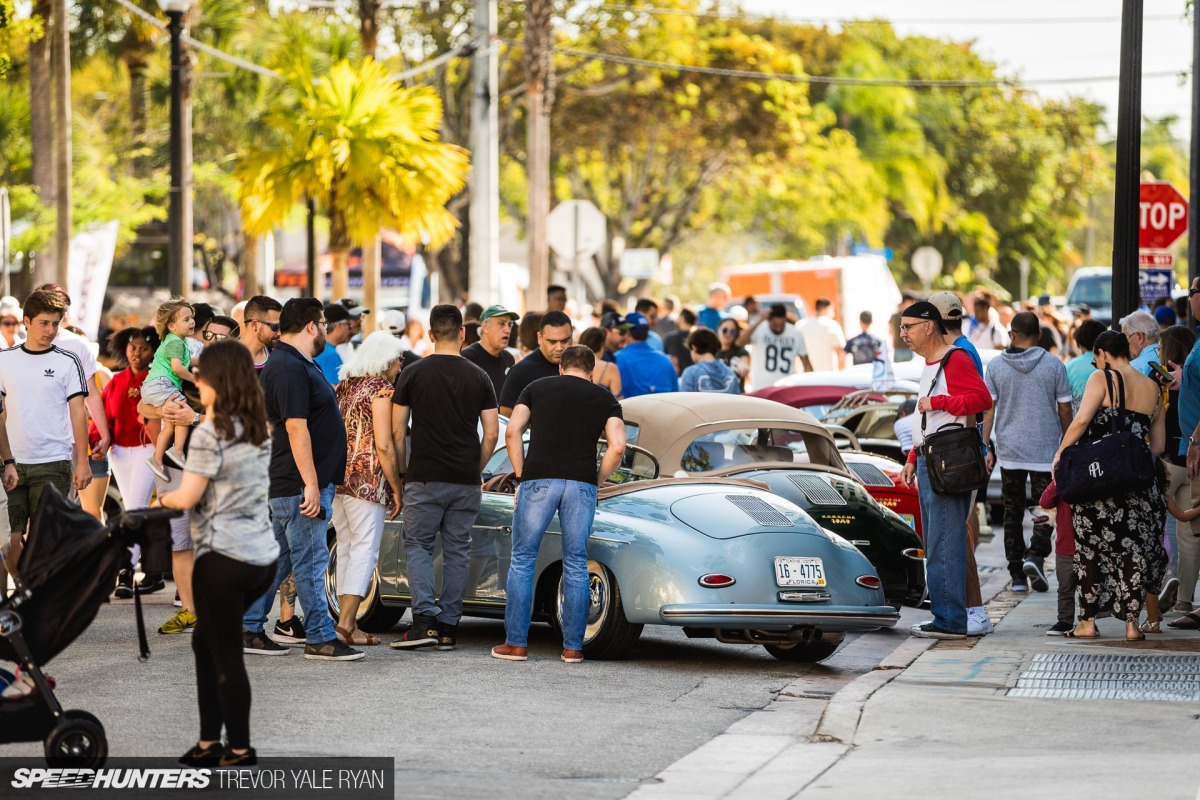 These words are taken directly from the DRT website, but with massive crowds — and, more importantly, over $120,000 raised for local charities as of 2017 — the future of DRT is indeed bright.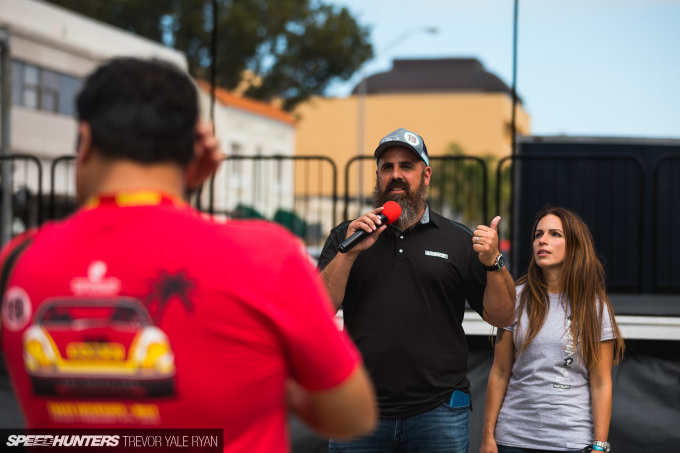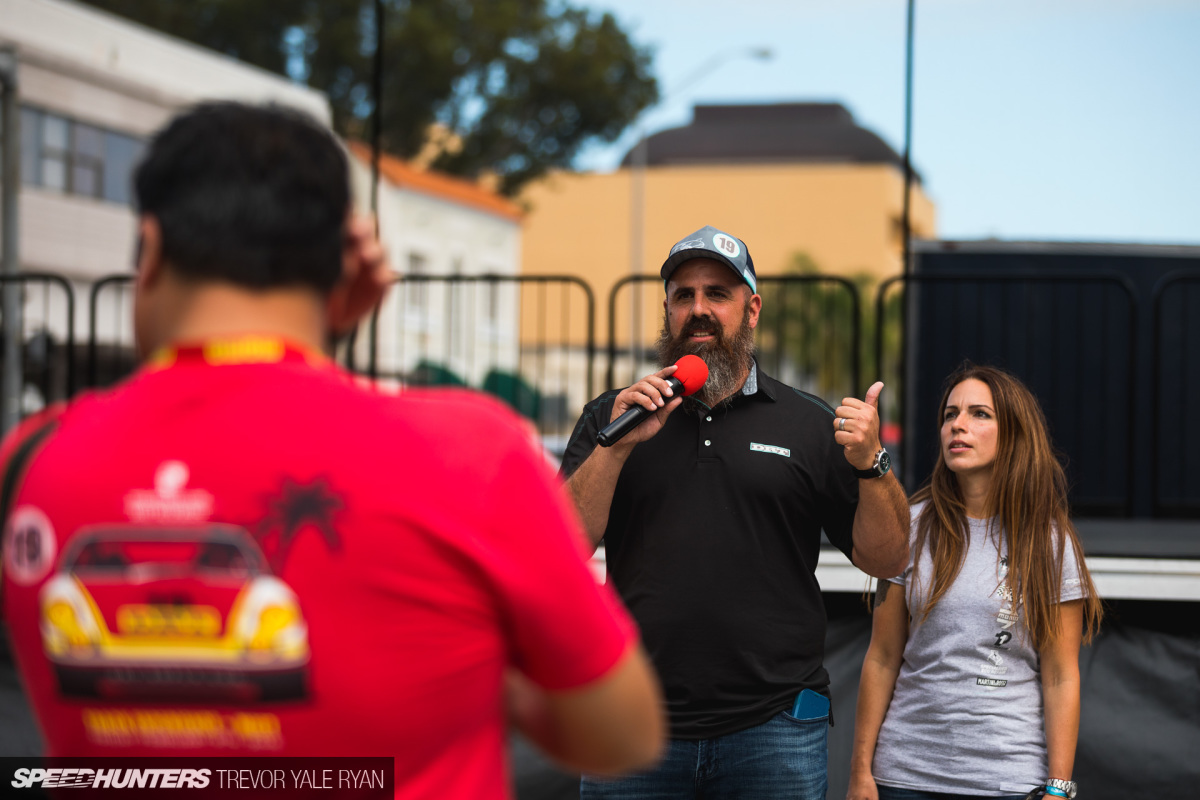 Talking to Alvaro Rodriguez de Vera and his wife Yordi Garcia, the founders and chief organizers of DRT, both are quick to say that none of this could happen without massive sponsor support.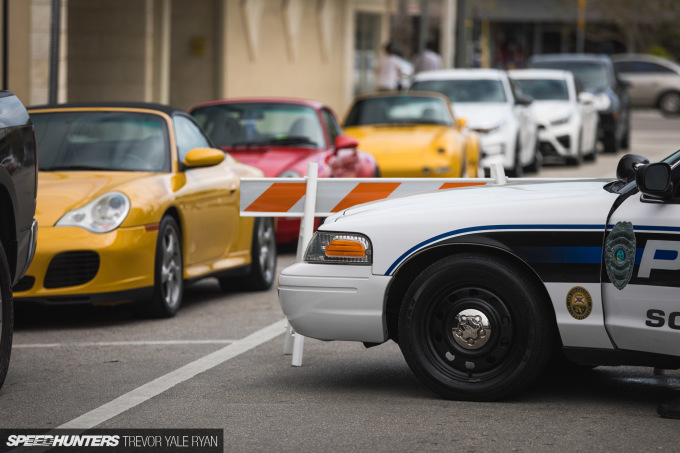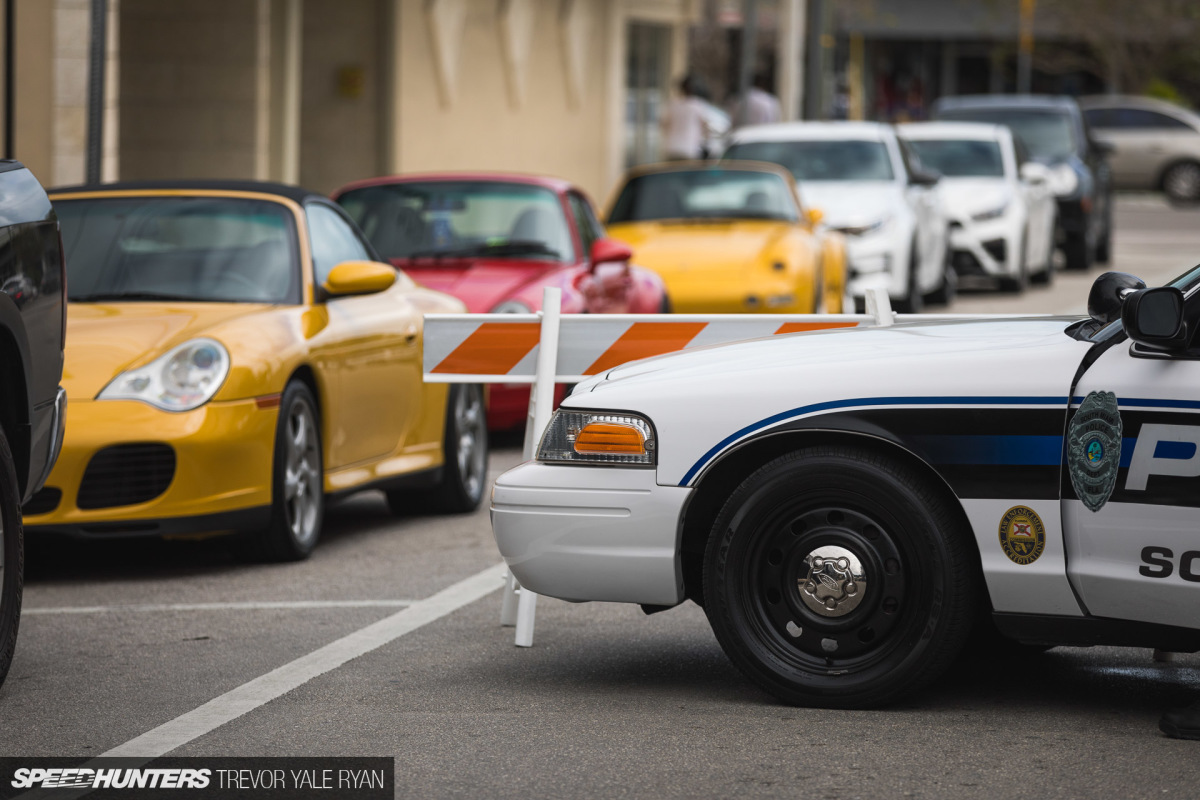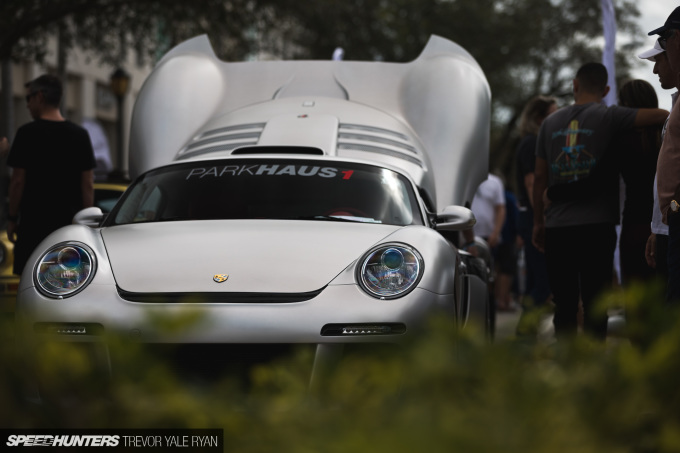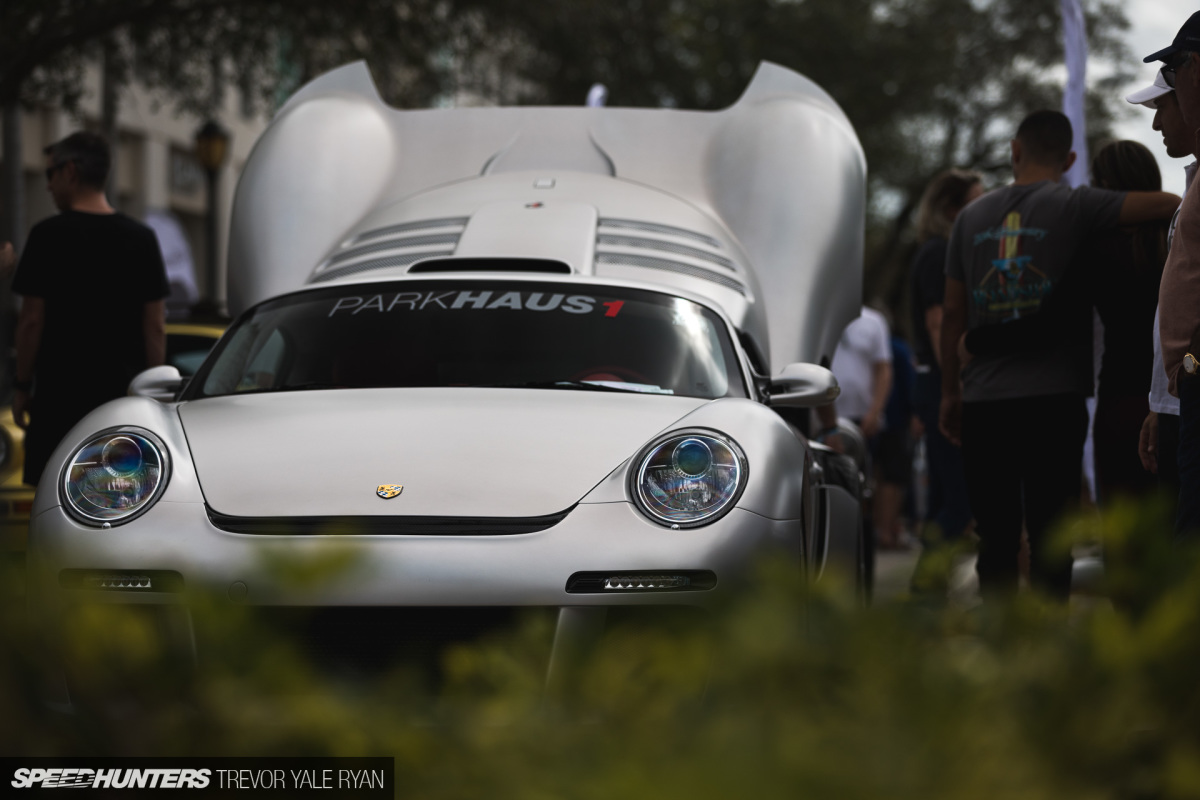 From the local police department to official presenting sponsor The Collection Porsche, along with others such as Porsche West Palm Beach/Braman Motorcars, Parkhaus1 and Singer Vehicle Design, Alvaro presented me with a long list of additional partners (which can be viewed in the footnotes of this article). I raise these names and list them partially as a thank you, but also as a call to arms of sorts.
If you're in the position to sponsor DRT or any similar event in the future, I personally ask you to seriously consider it. These events are what build the future of car culture, as well as help shape what non-car folk think of enthusiasts. Without help from these various groups DRT could never have grown as it has since its inception in 2015, and Alvaro and Yordi are excited about what the future holds.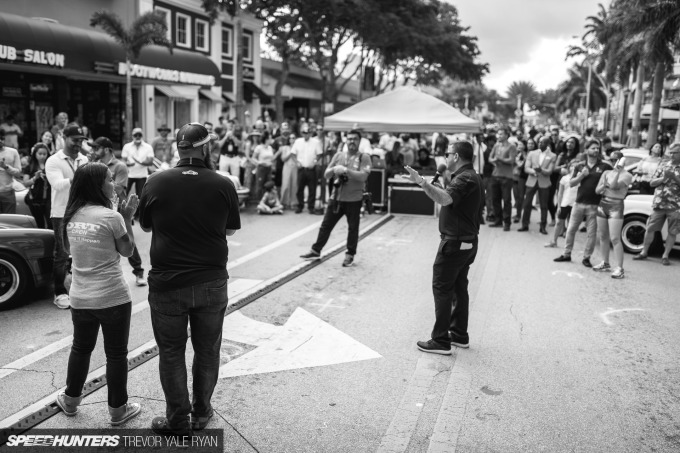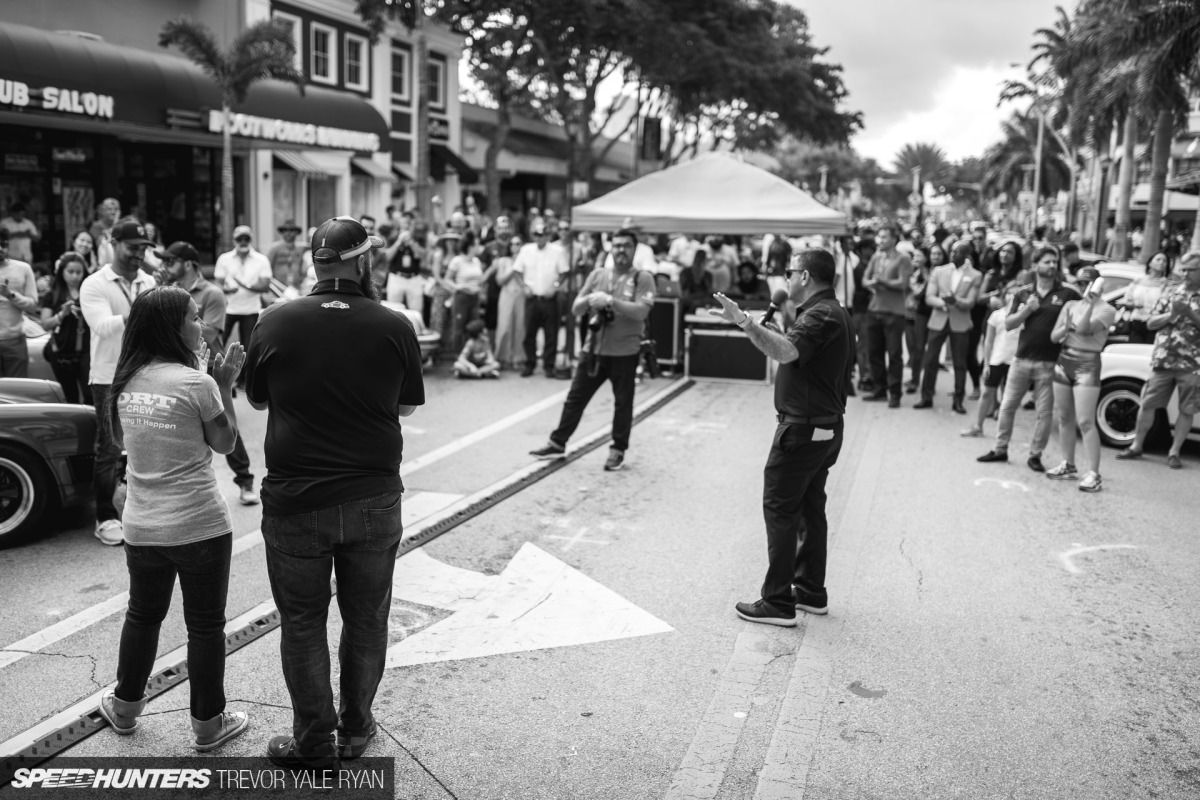 And on that note they've already begun work on next year's show, as Alvaro told me that "2020 is already brewing." Putting on an event like DRT truly is a year-long process, and something tells me the team will find a way to make the next go-around even more impressive.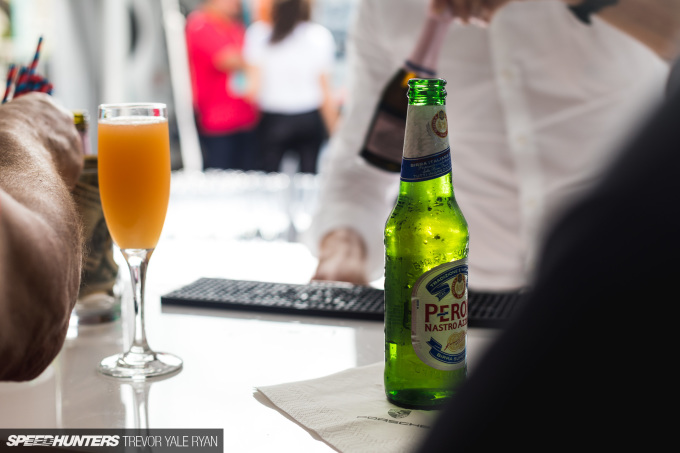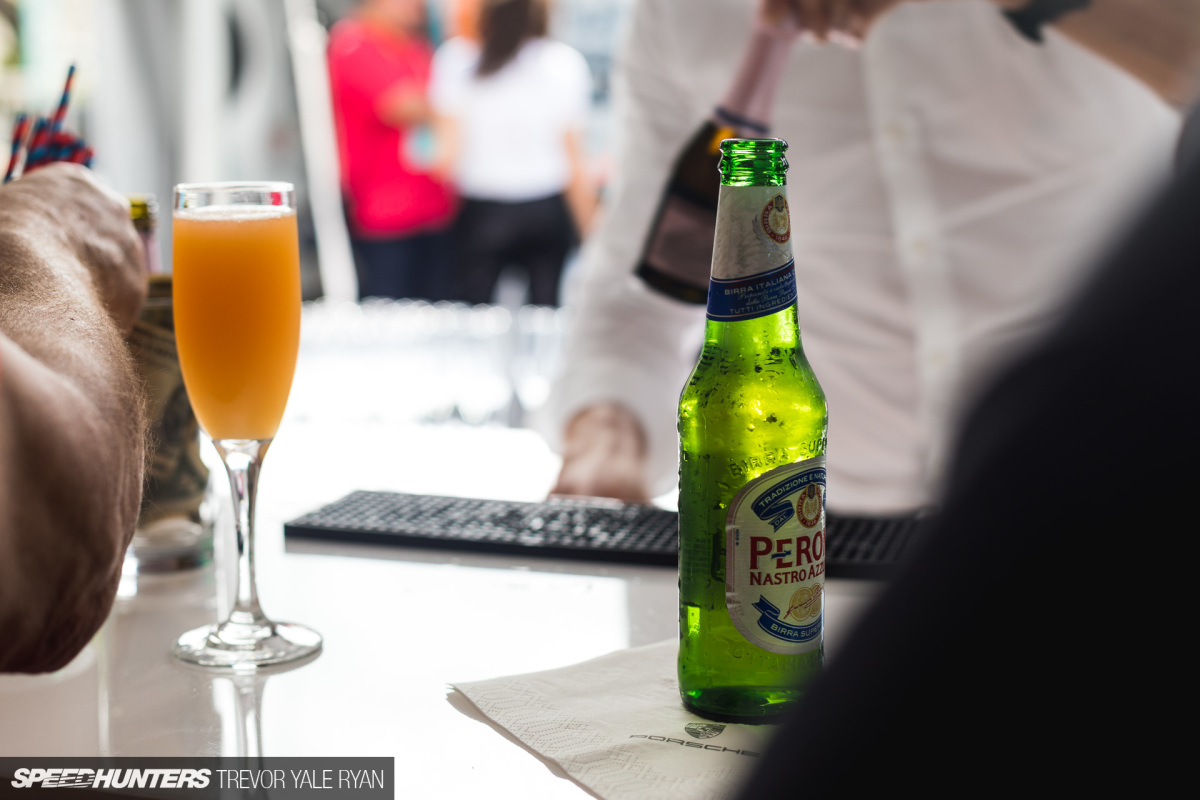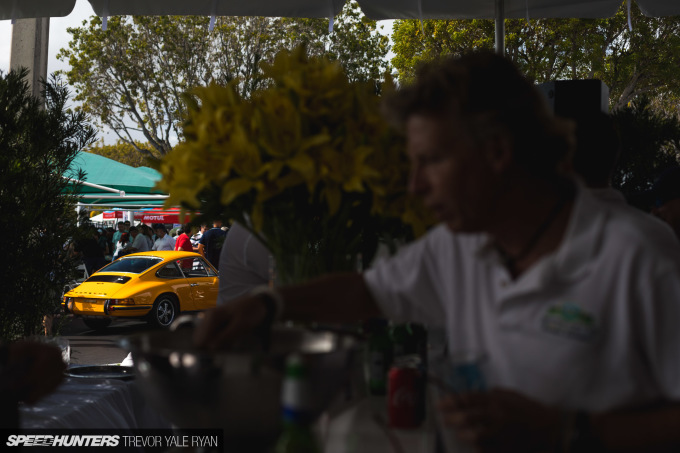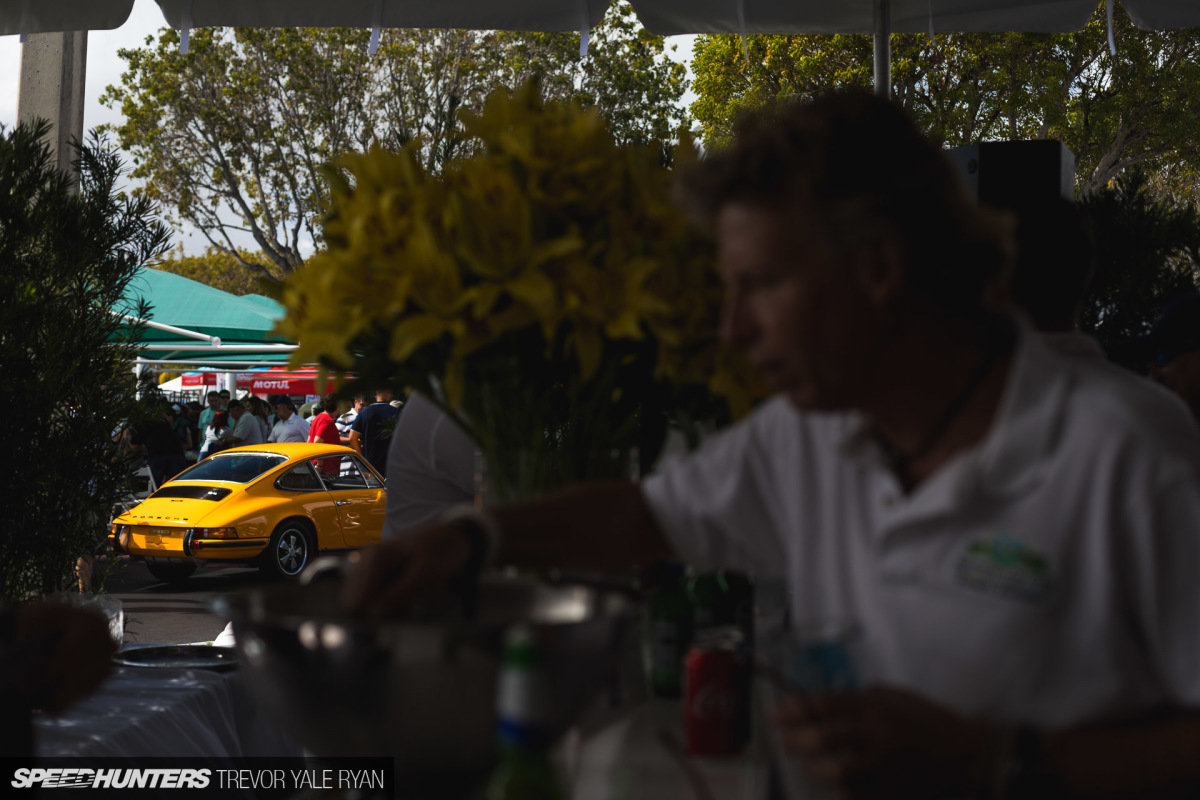 So, beyond the track day, the cars and coffee, and the cocktail party that already happened over the weekend — with drinks for participants still being poured on Sunday, mind you — what was it that makes DRT worth going to?
Porsche Soup
As I've already touched on, the main element is simply this: variety.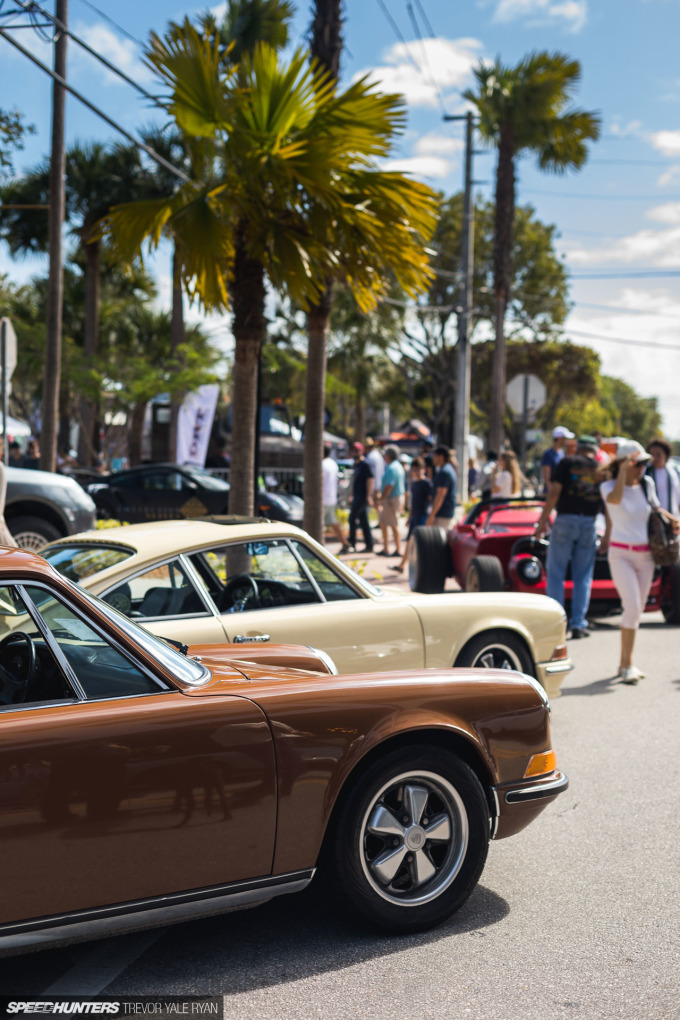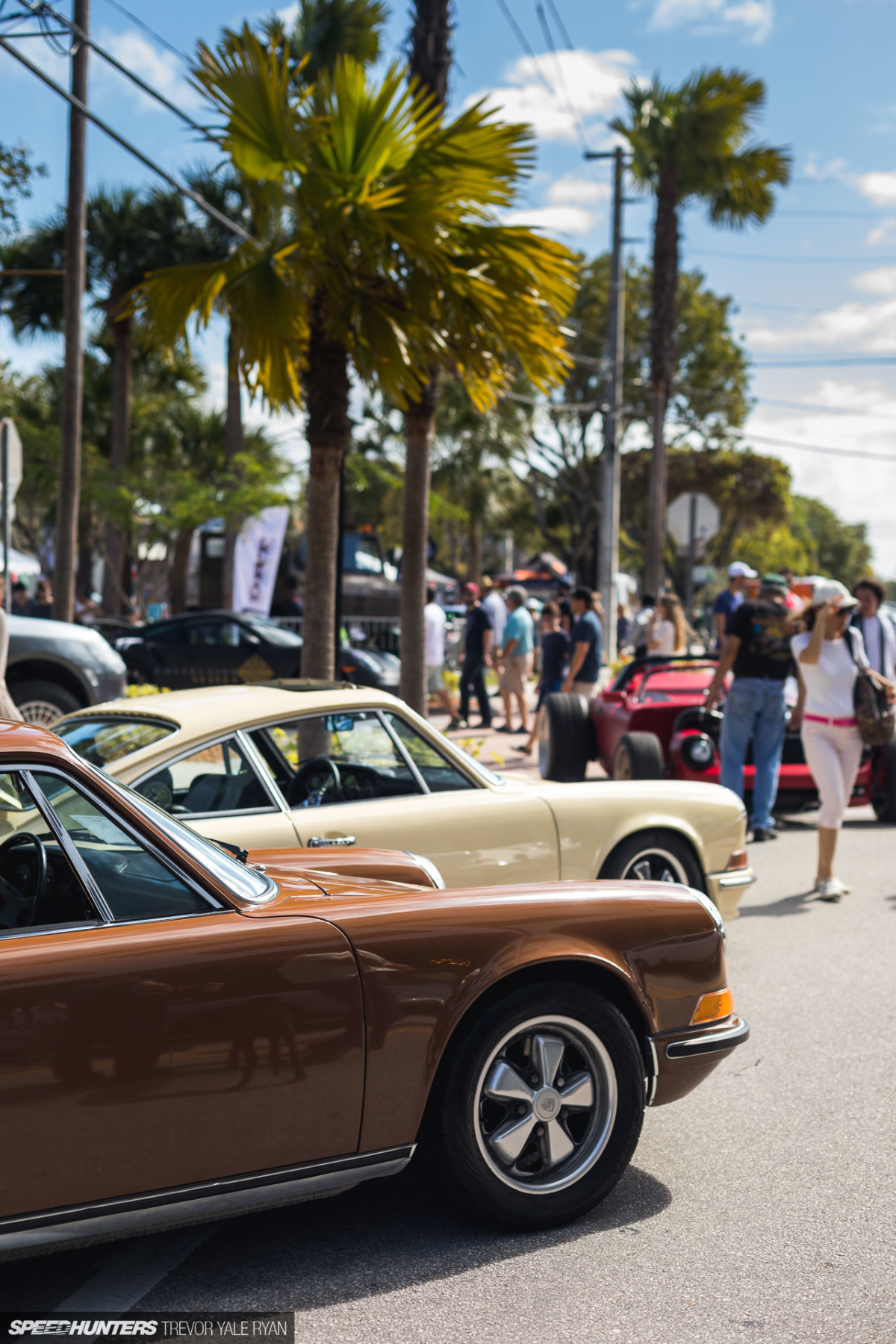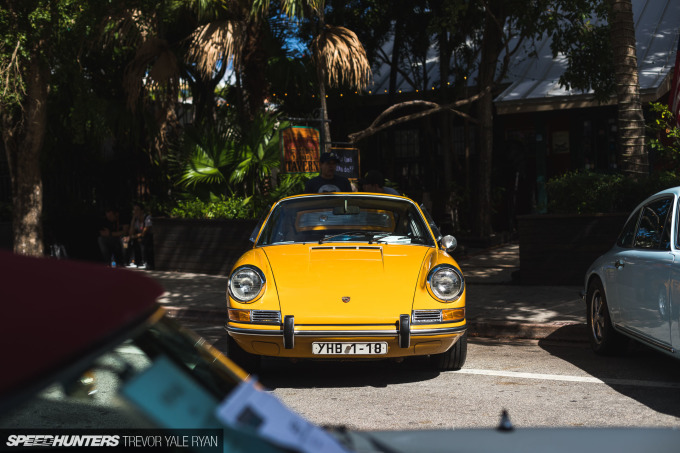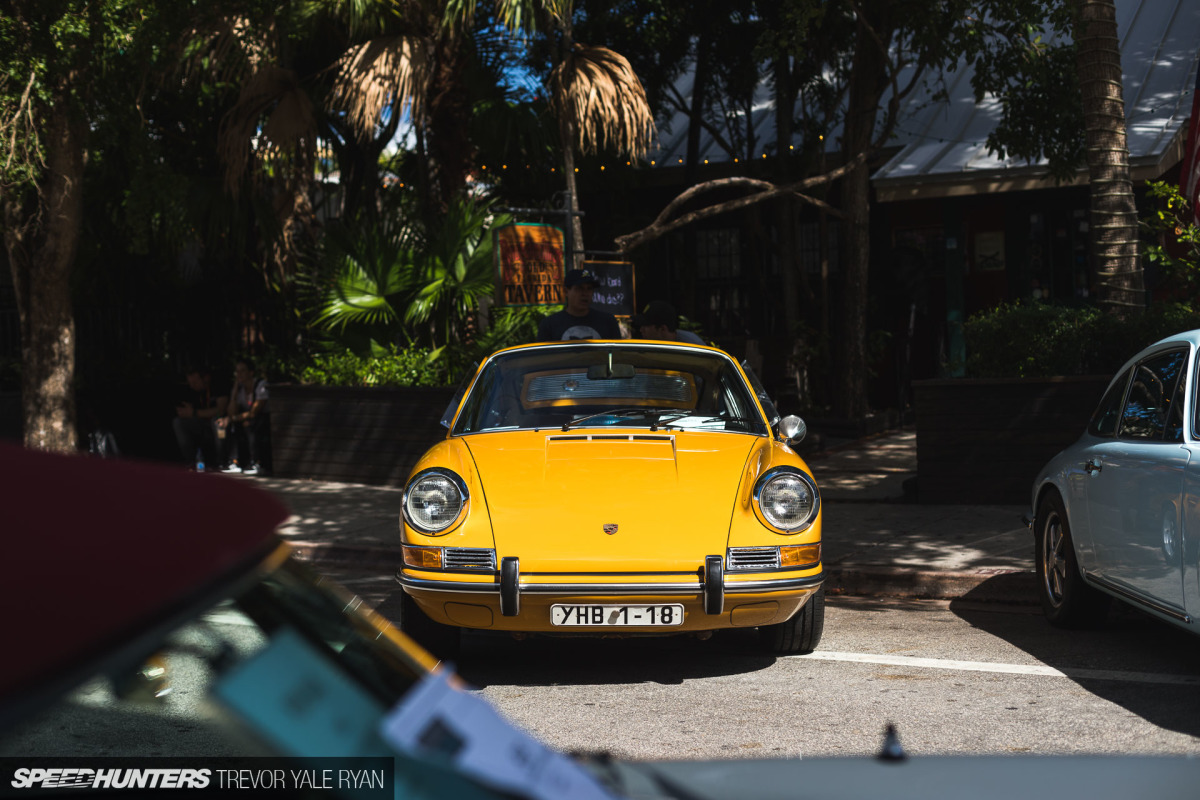 It may seem counterintuitive at a Porsche-only event, but the truth is that sports cars from Porsche have spanned so many decades that even bone-stock examples from each era would be enough to fill your day.
As you might expect, there were plenty cars which perfectly fit this bill, but that was far from all that showed up. Far, far from it.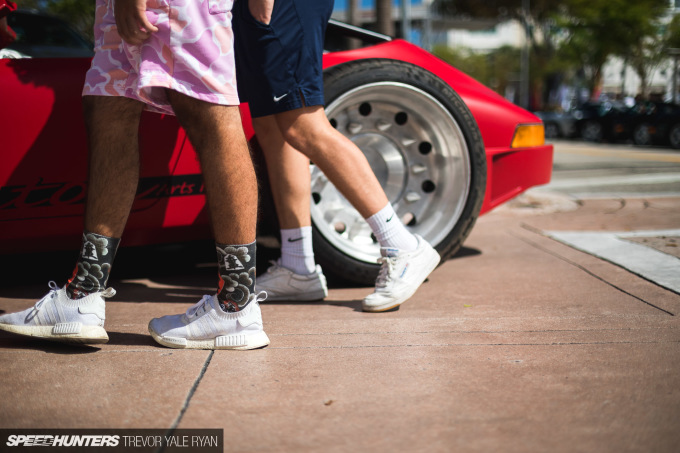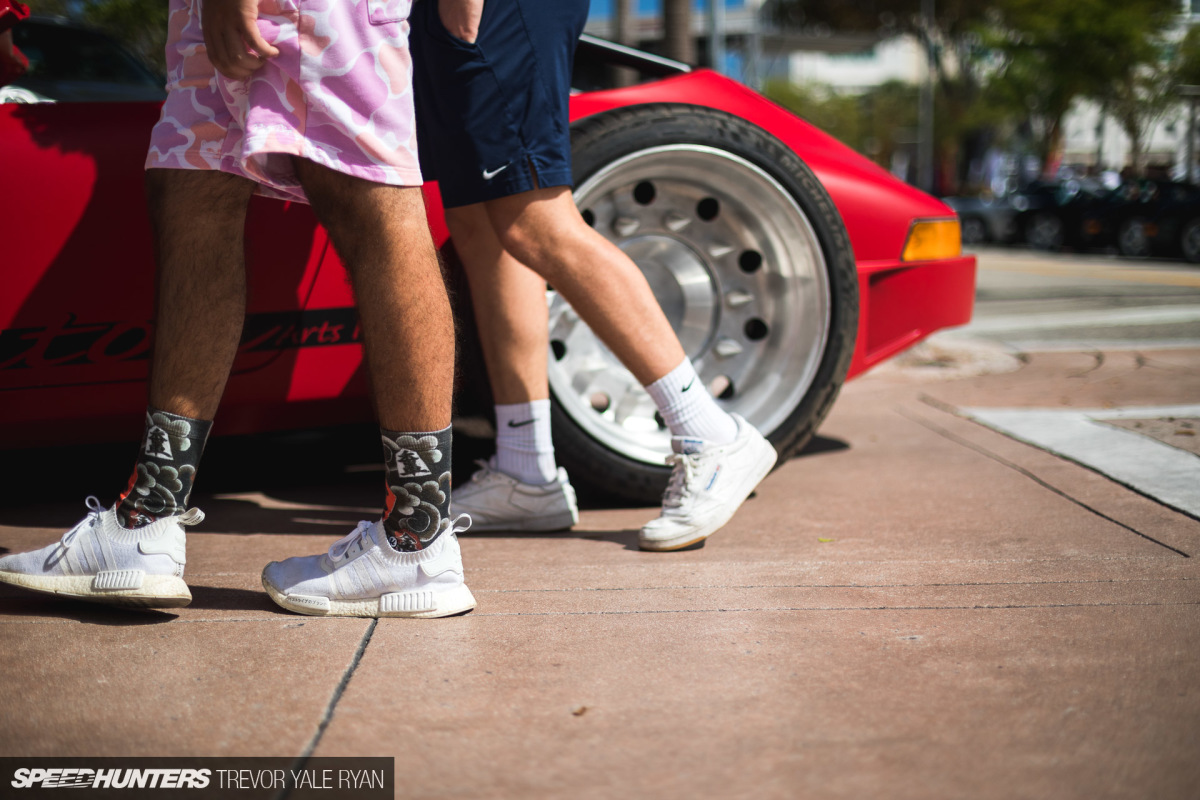 Take this 911, if you can really even refer to it as such anymore, for example. A closer look in an upcoming spotlight is required, but it speaks volumes to what I'm on about here.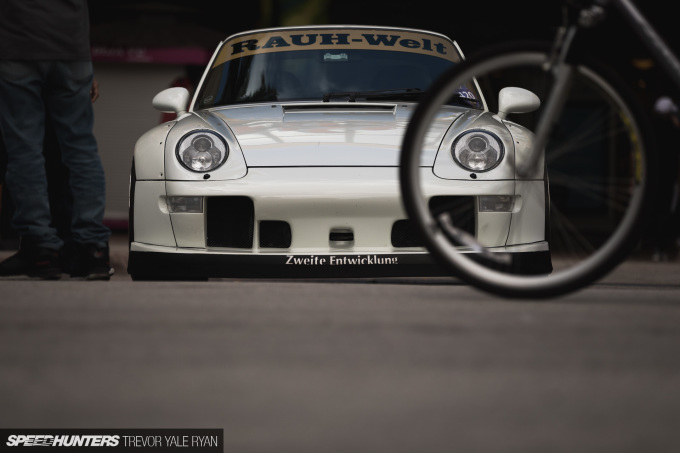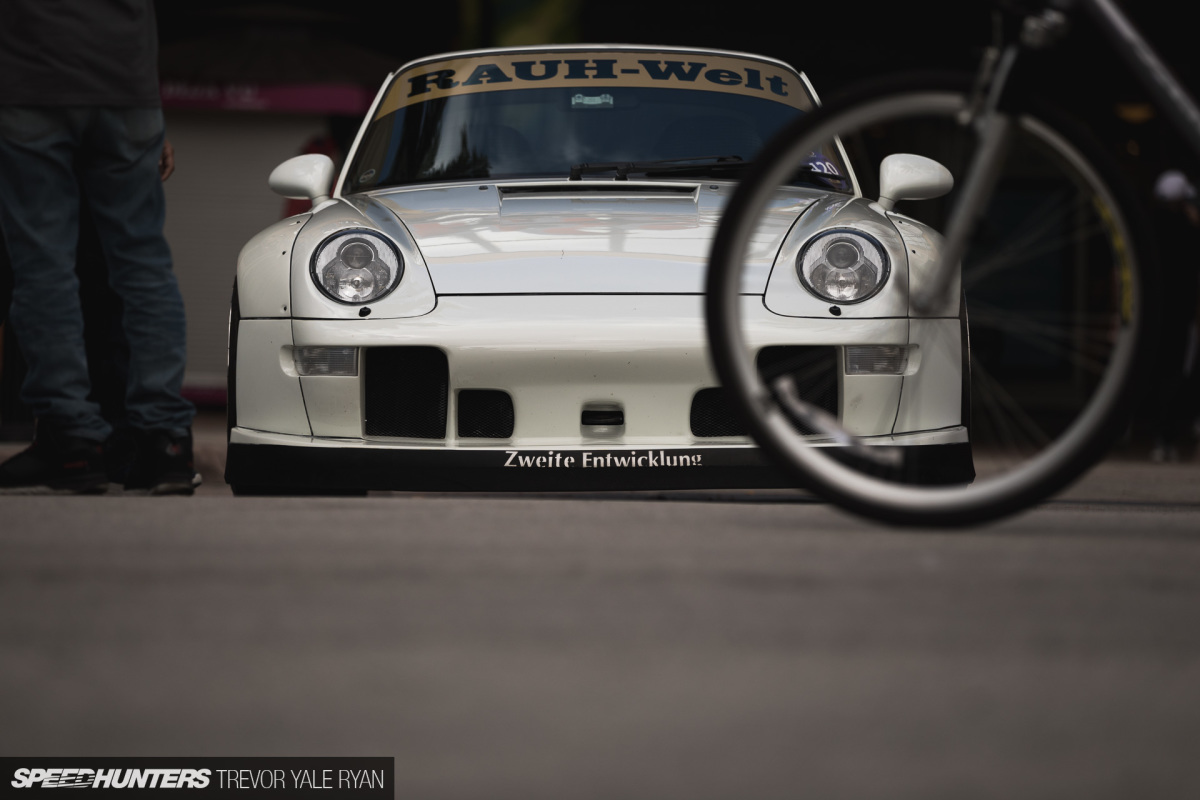 Or, look no farther than the impeccable RWBs that showed up, each one drastically unique in their own way.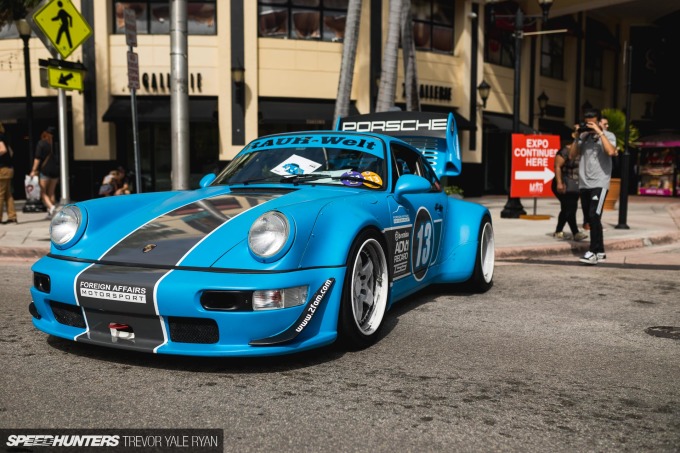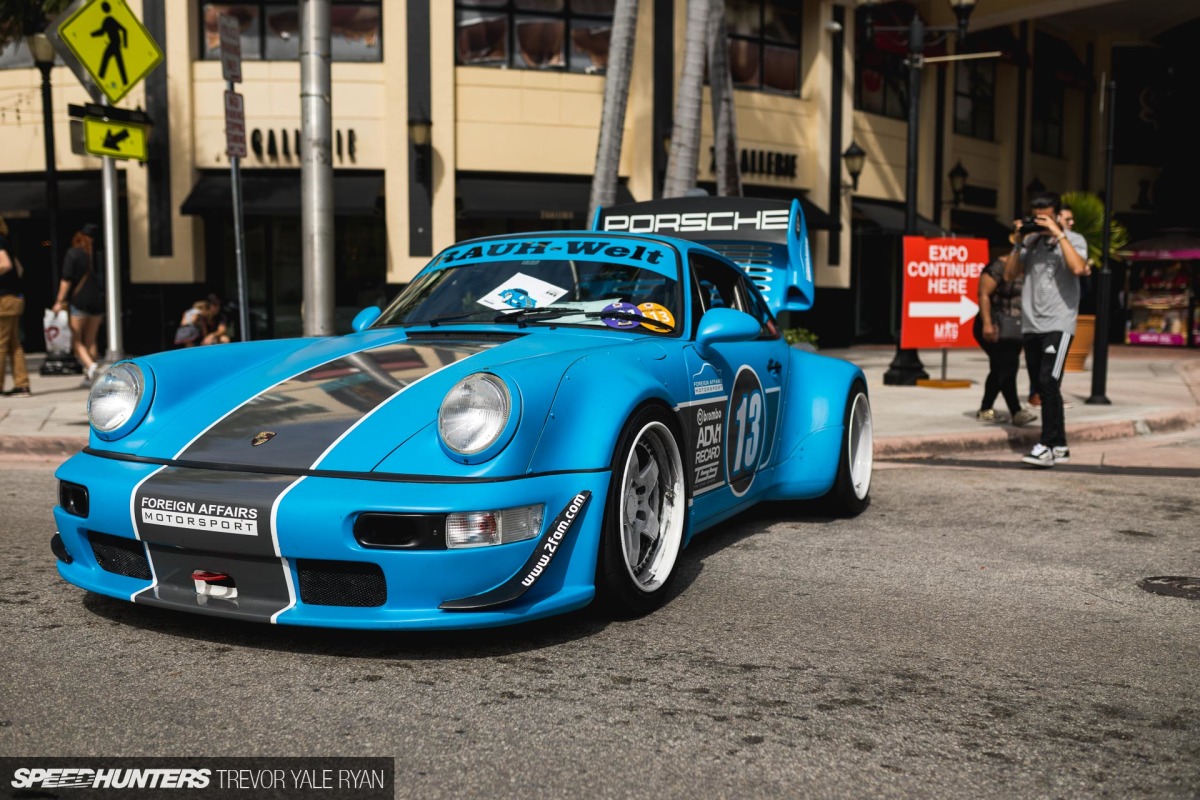 This example from Foreign Affairs Motorsport was seen tearing up the track just days prior, and the brake dust on the front wheels is plenty of evidence of this.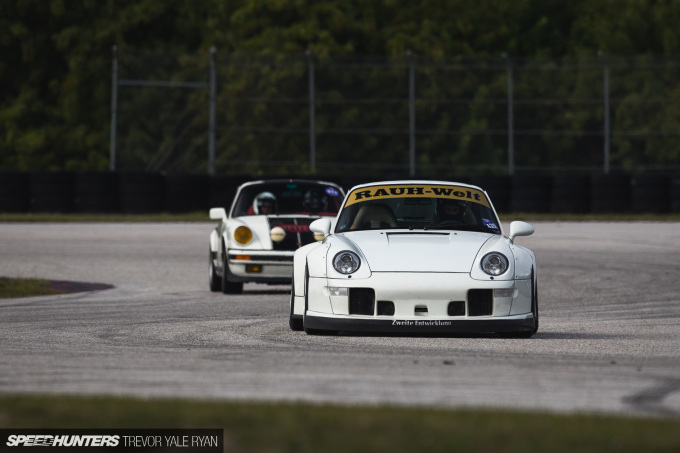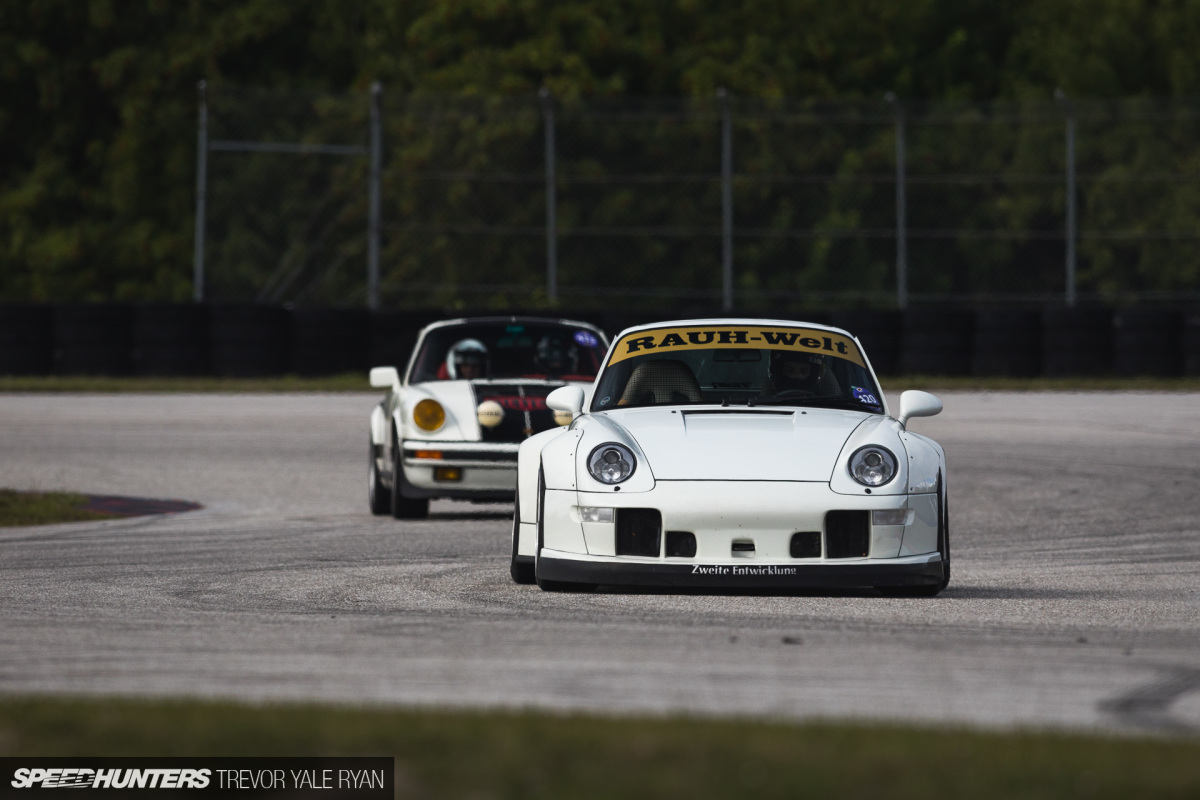 Ralph's supercharged 993 was also out hitting the track but, knowing the owner personally, the reality is that this car lives most of its life as a fun cruiser for drives with friends.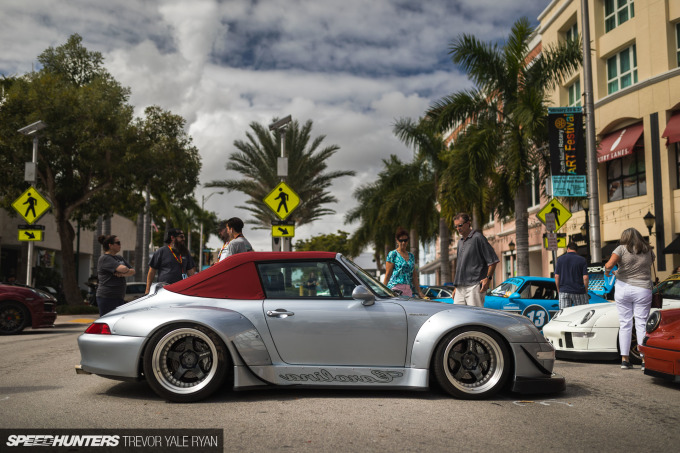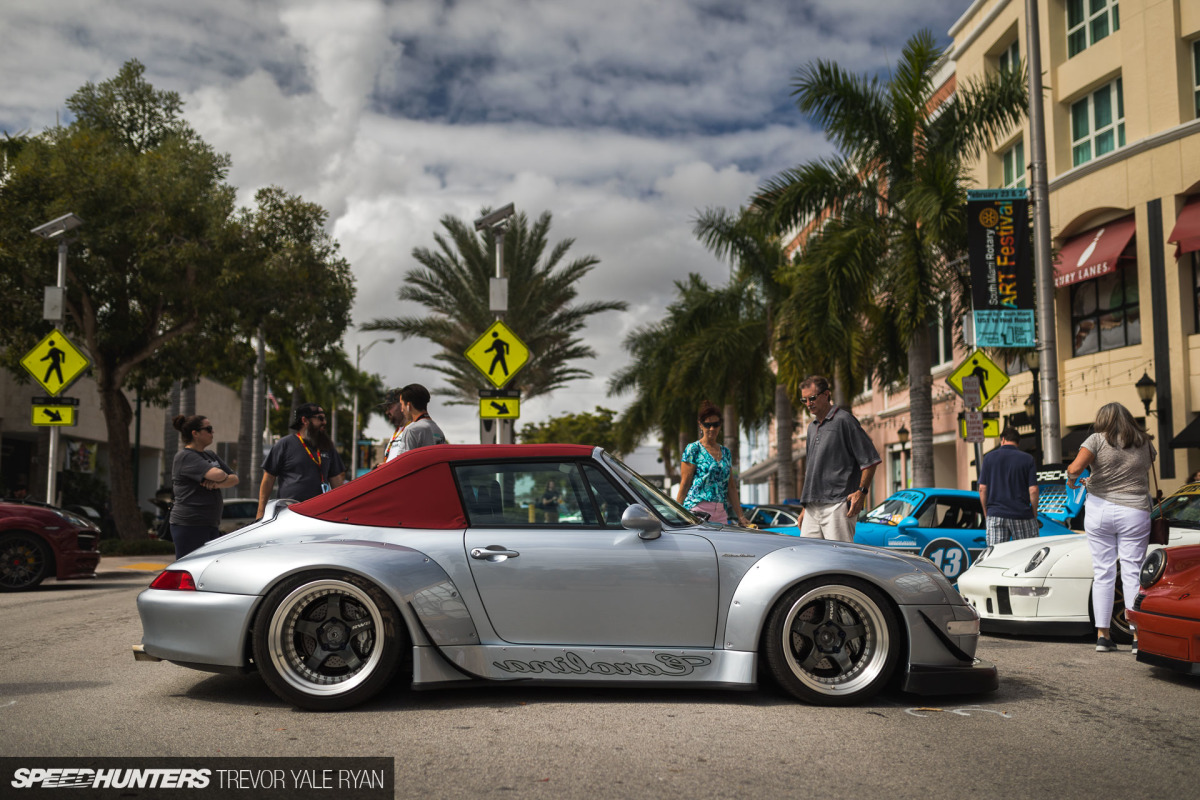 Then, there's Carolina. Of course, this car was Nakai-san's first personal build in the US, and has been the subject of several articles here and beyond in years past. The car has been redone as the owner describes that Nakai-san certainly appeared to have used it.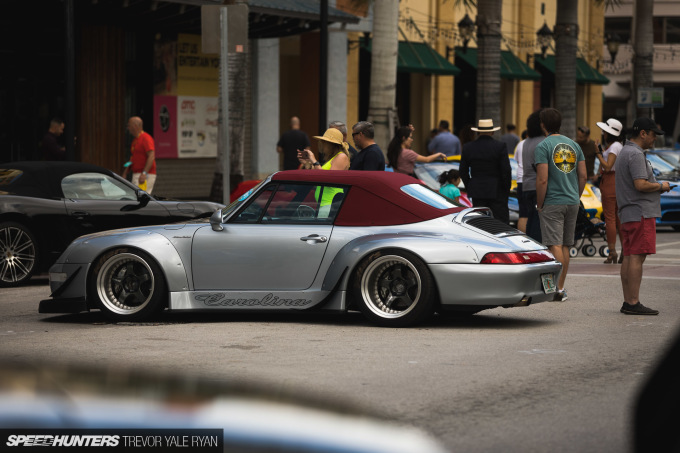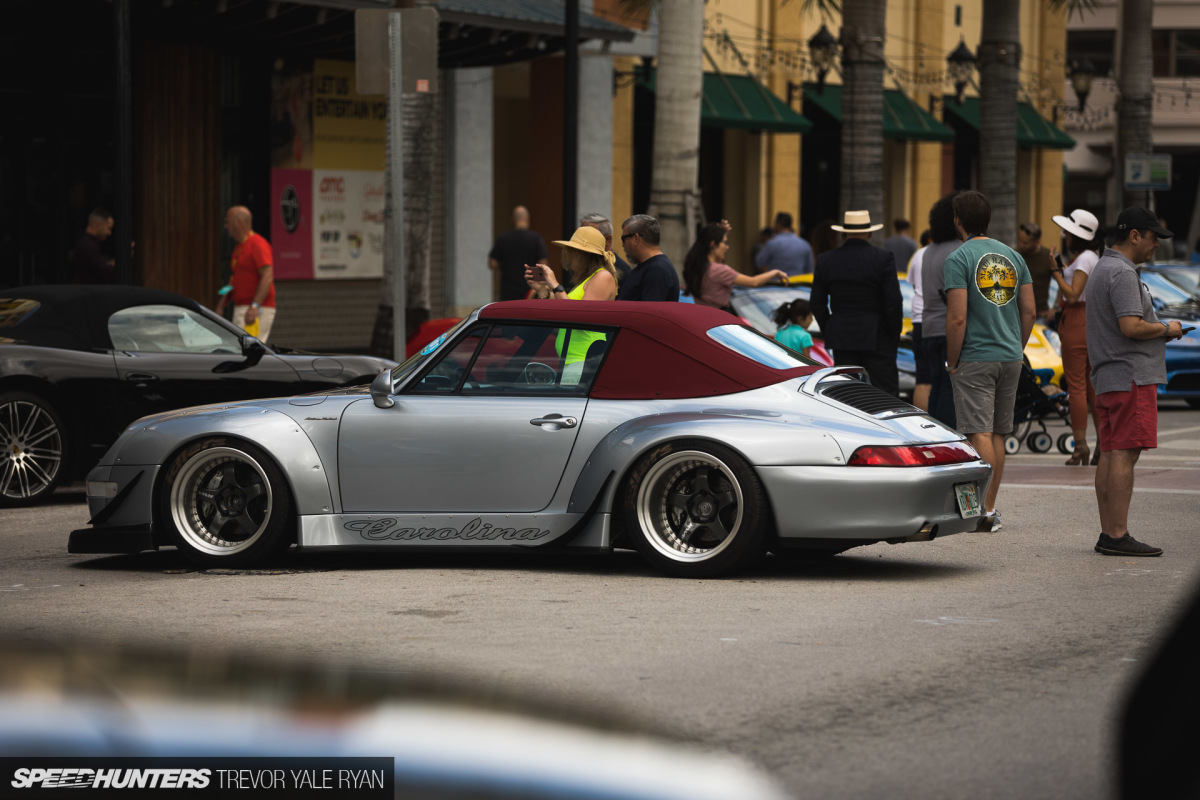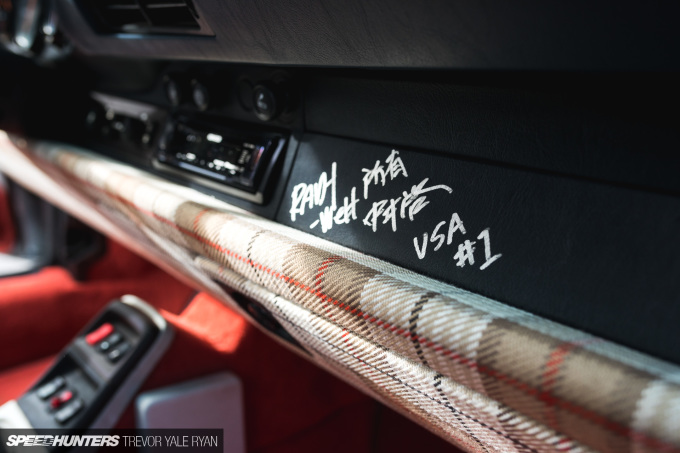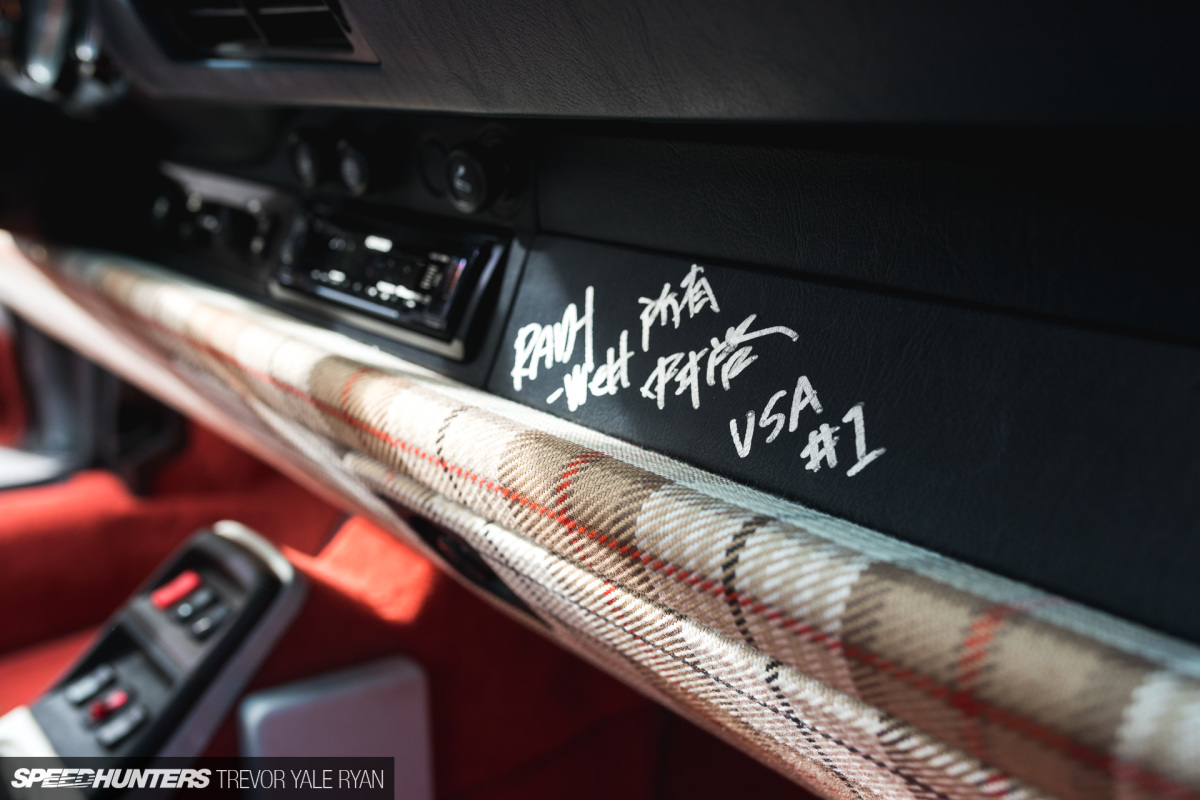 There were numerous areas which needed a refresh, all of which have finally been completed and topped off with a steering wheel from our friends at Renown. It's cool to know that Nakai-san got good use of the car, not bothering to baby it. And it's even cooler to see it living a new life here in Miami.
As a side note, if you've been paying attention to either Dino's Instagram stories or Speedhunters' own, you might have an inkling as to where some of the funds from the sale went…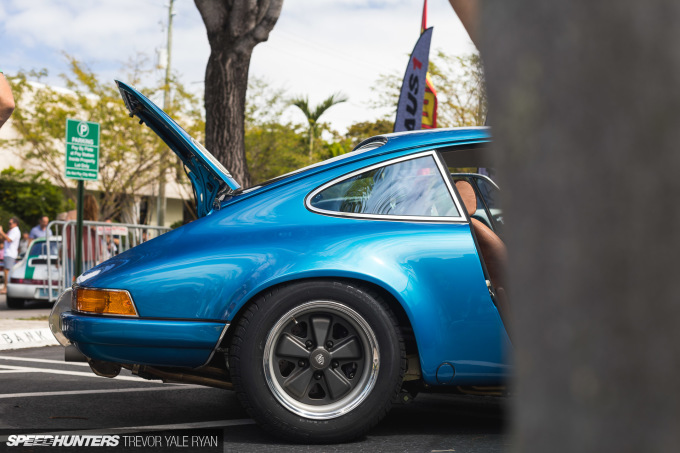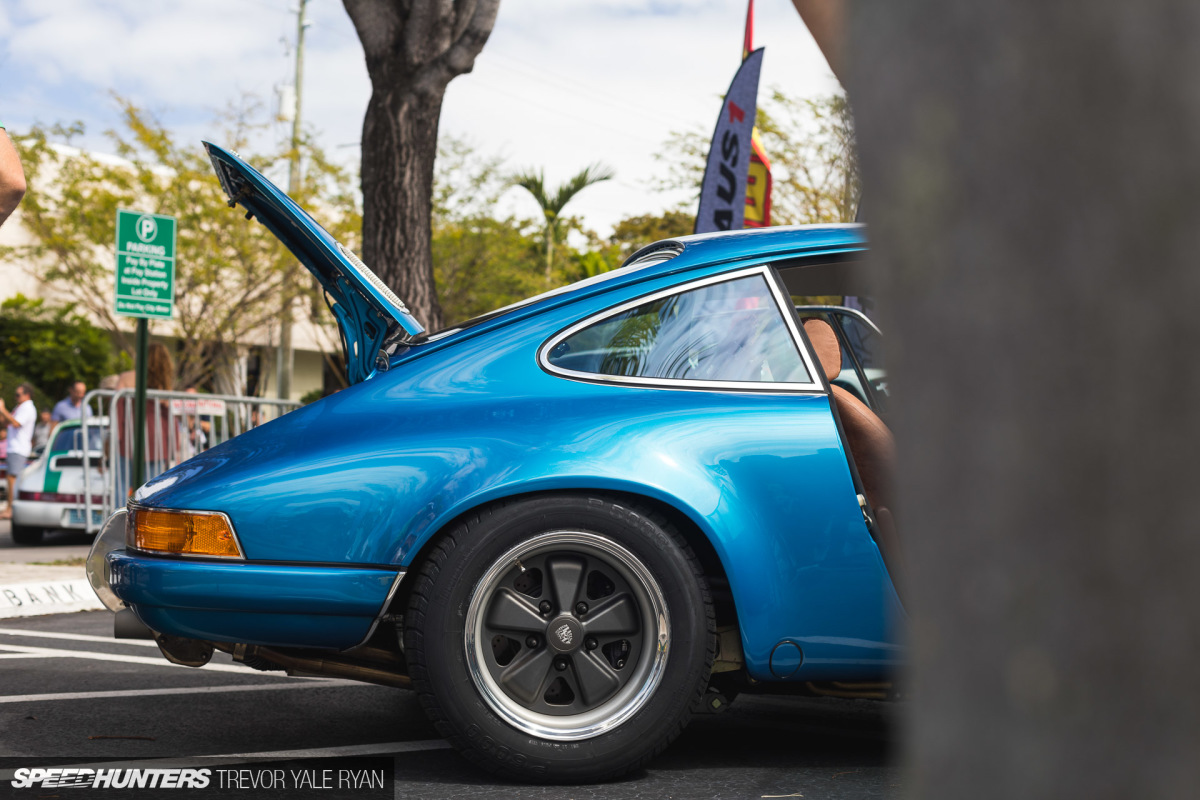 Continuing on, I also noticed a pair of wicked cars that made it out from Accumoto Motorsport located in Wisconsin.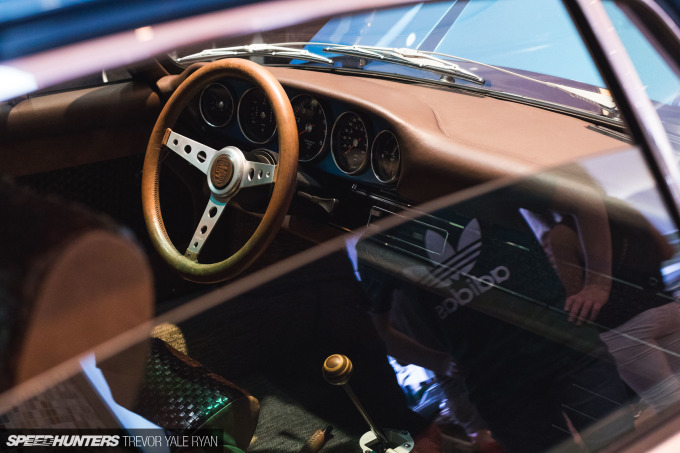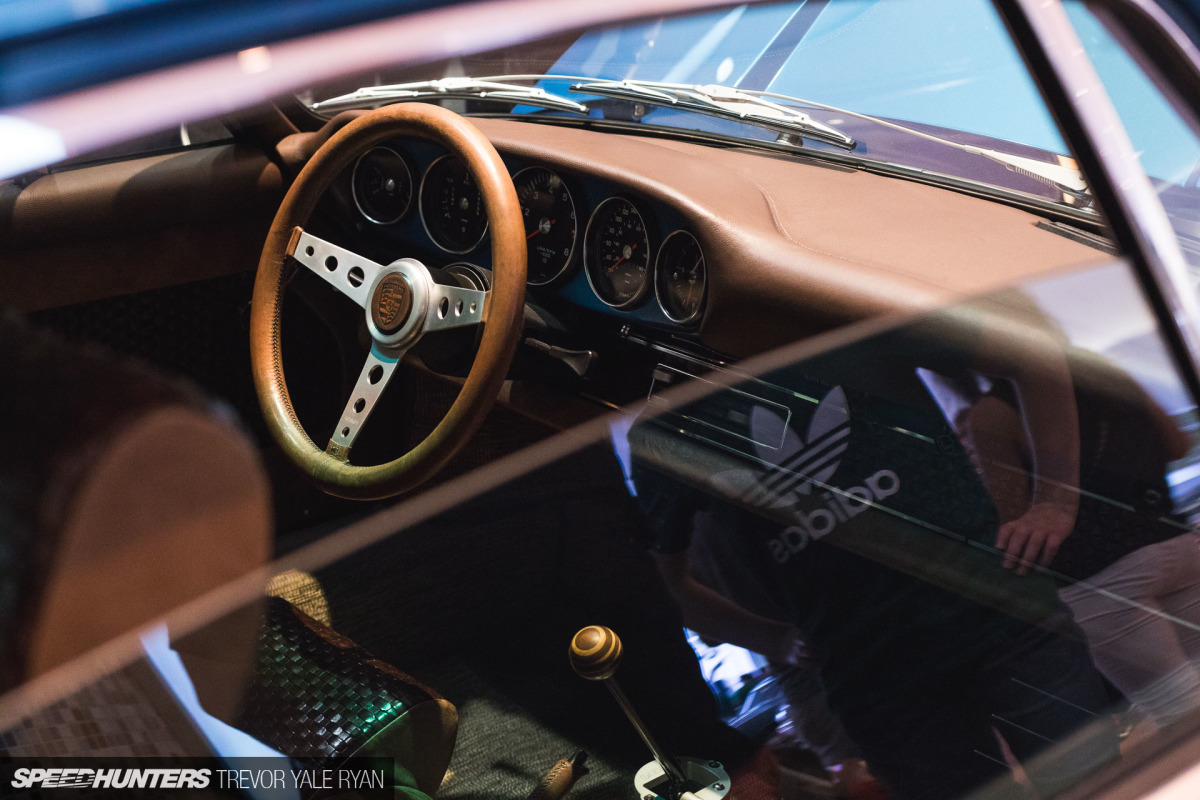 Borrowing a couple shots I took a day earlier at the cars and coffee event, these two builds really show how wide the spectrum is when it comes to Porsche enthusiasts. While this 911 fits in nicely with other period Porsches, the Safari-inspired '78 SC is in a league of its own.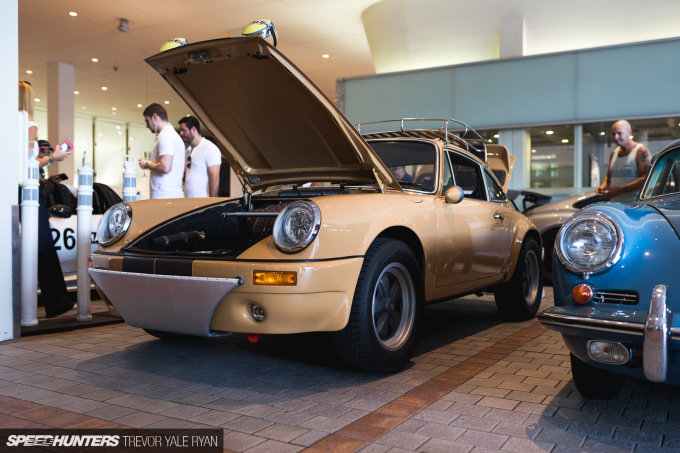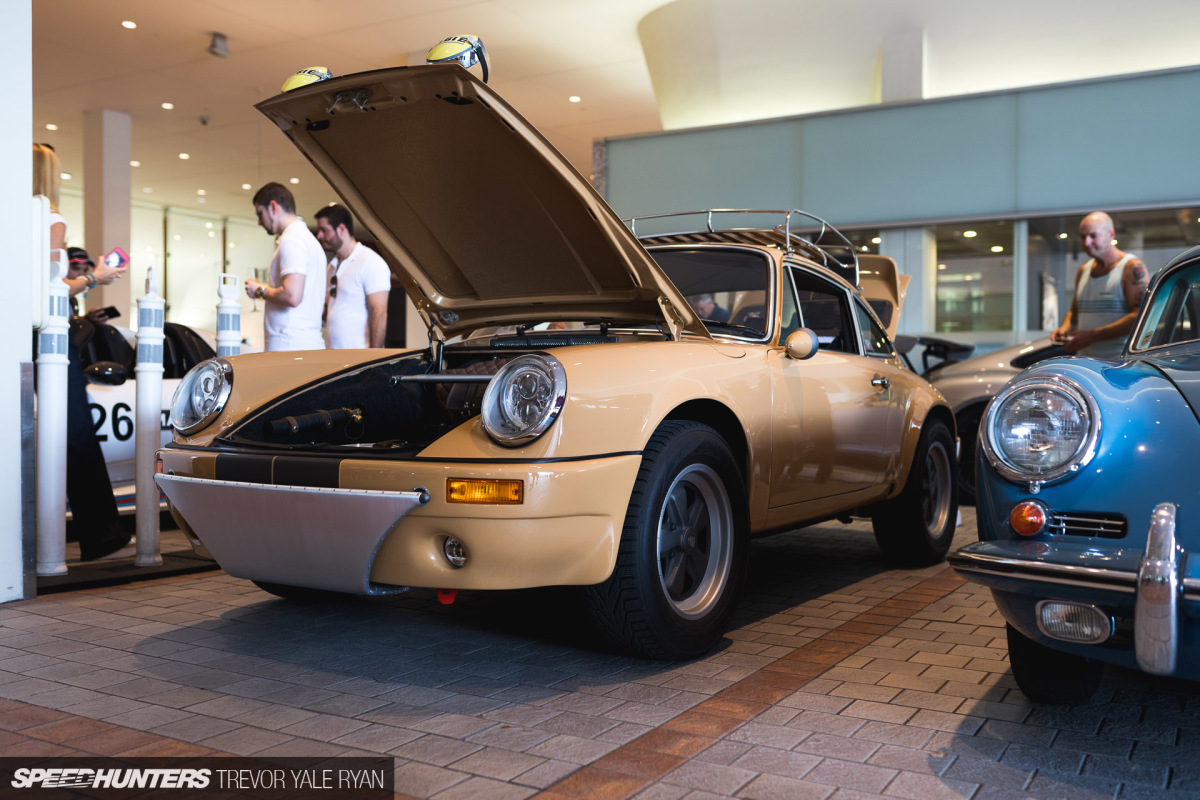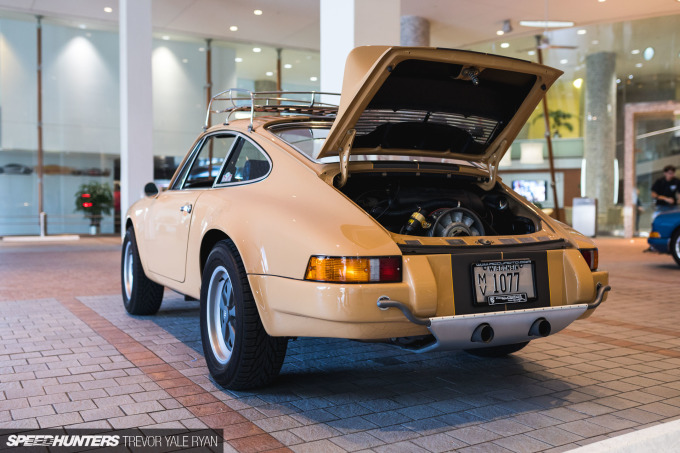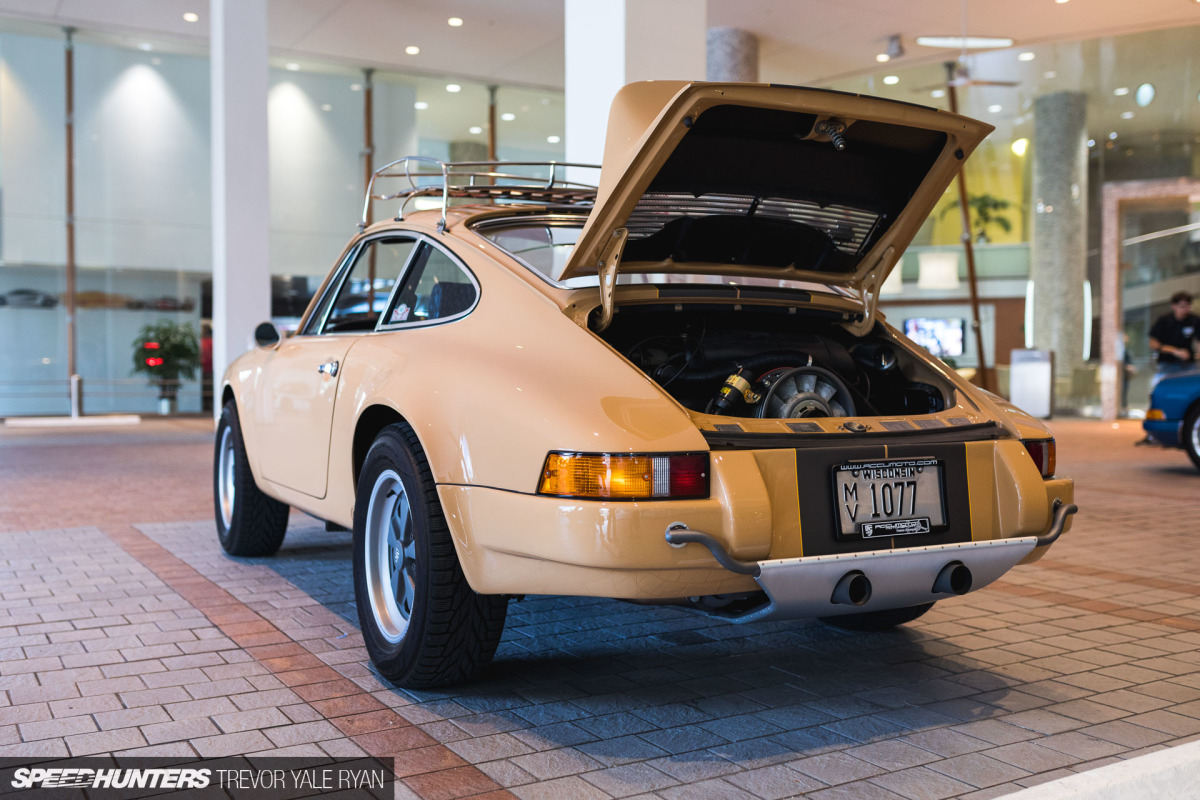 Featuring a hidden but proper stereo system, heated seats with adjustable lumbar support which have been redone to match the theme, and loads of other modern amenities, this car truly pays homage to Porsche rally history all while still functioning seamlessly as a daily driver.
If I could take home one car from DRT, it just might be this one.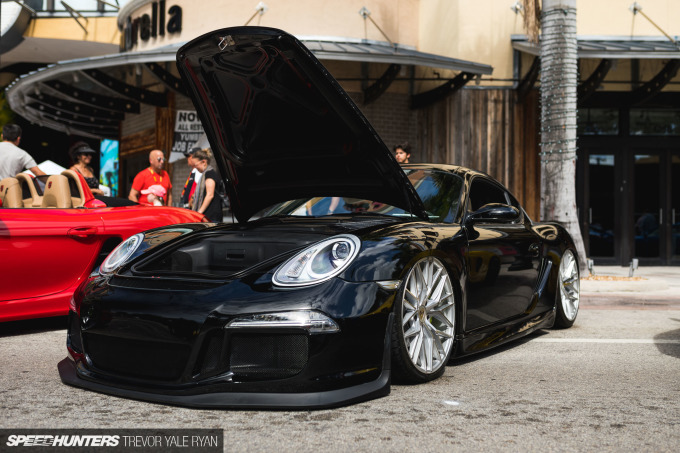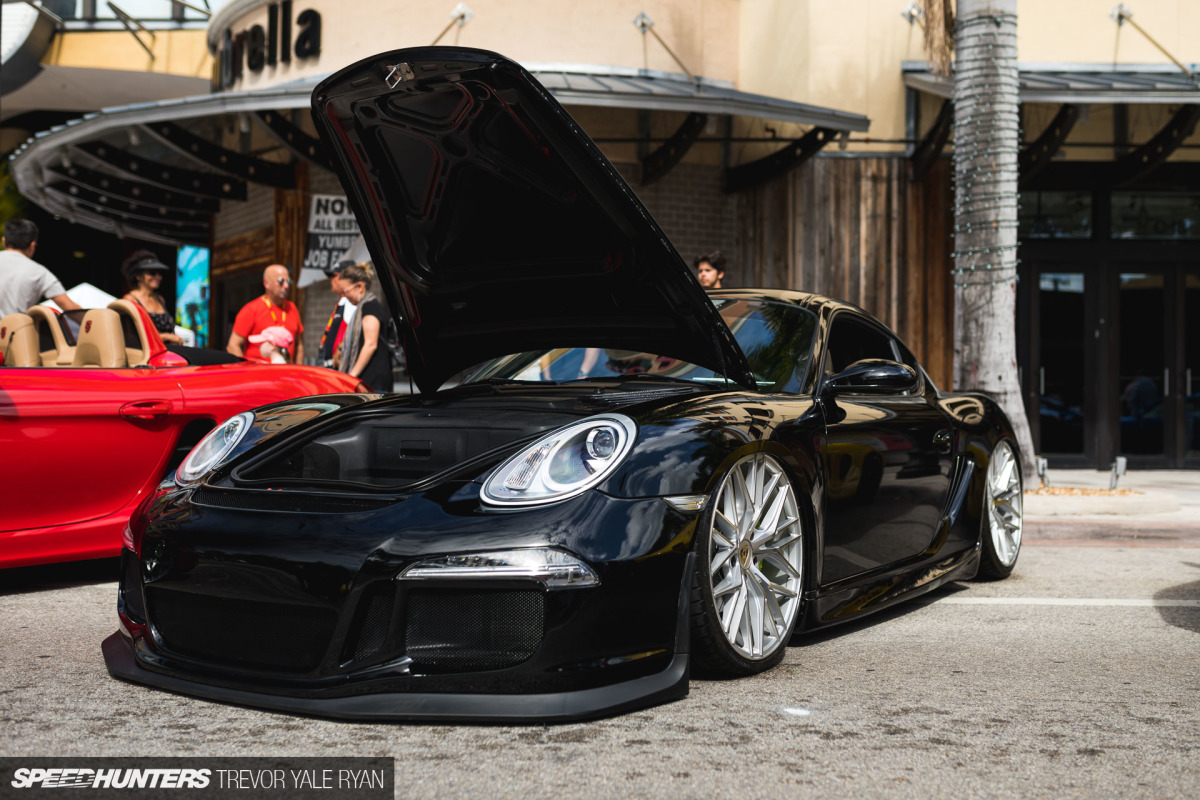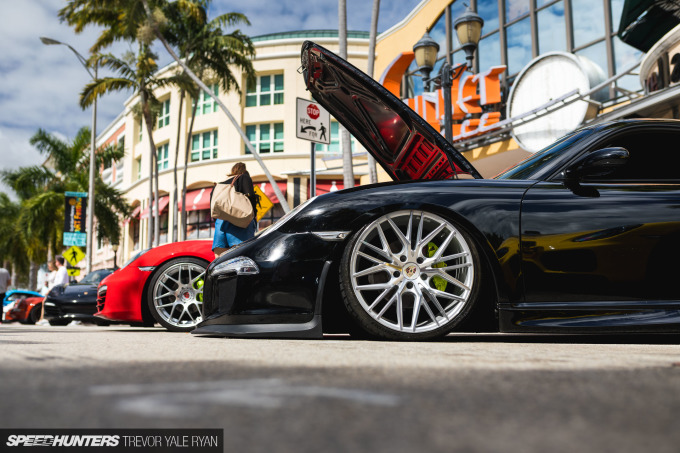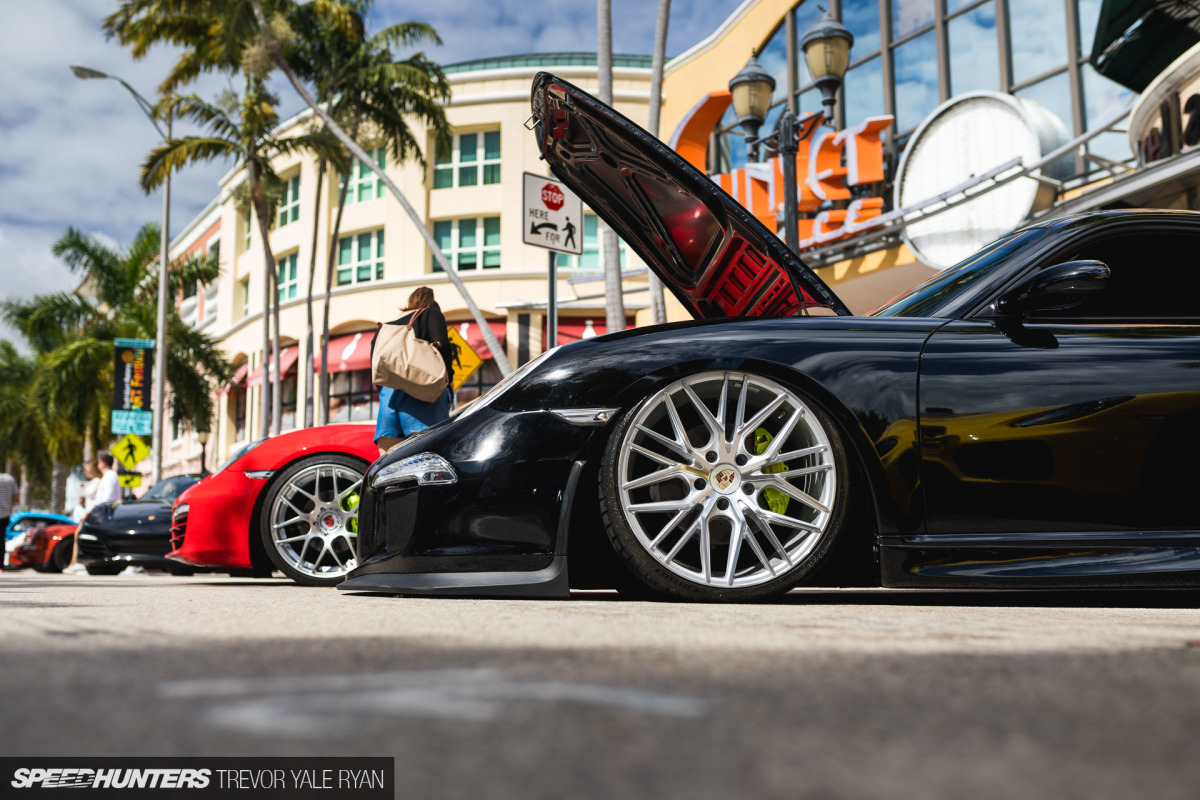 On the subject of cars which aren't necessarily built with a strict purist mindset, a little farther down from the RWBs was this Cayman sitting on air. Or, more accurately, the ground.
I think it's great that cars like this made it out to DRT 2019, especially as these are the builds that really shock the average everyday attendee who may have wandered in from the mall. This is how car culture expands and grows, and it's awesome to see it happening right in front of your eyes.
Pure Porsche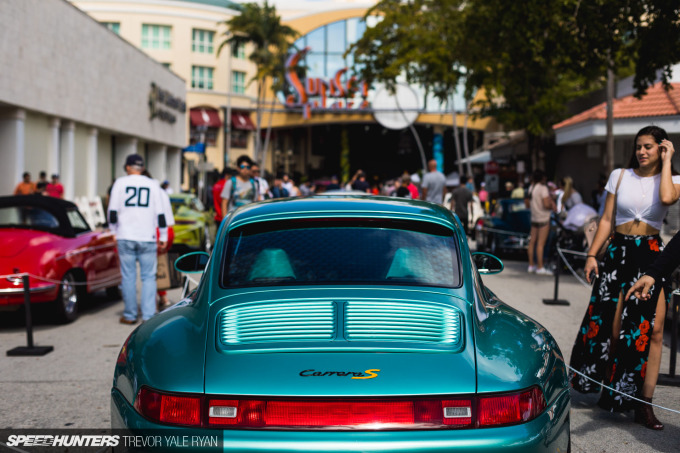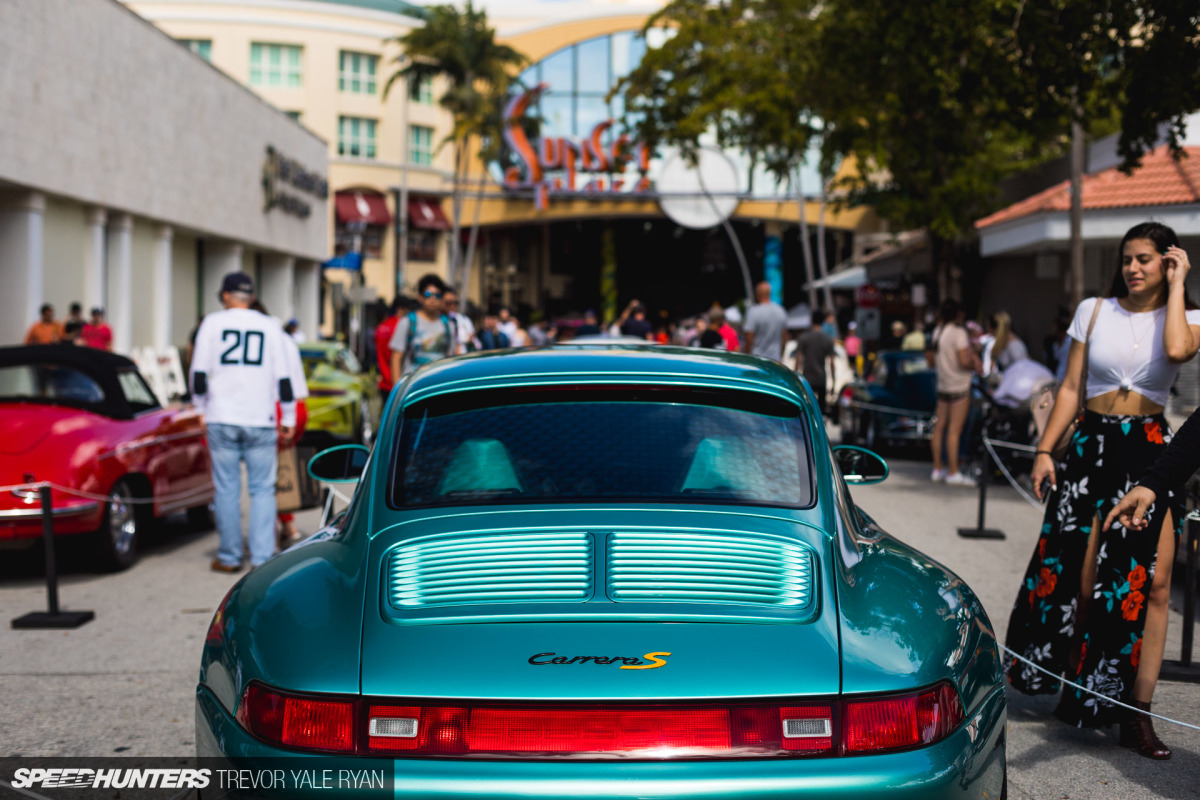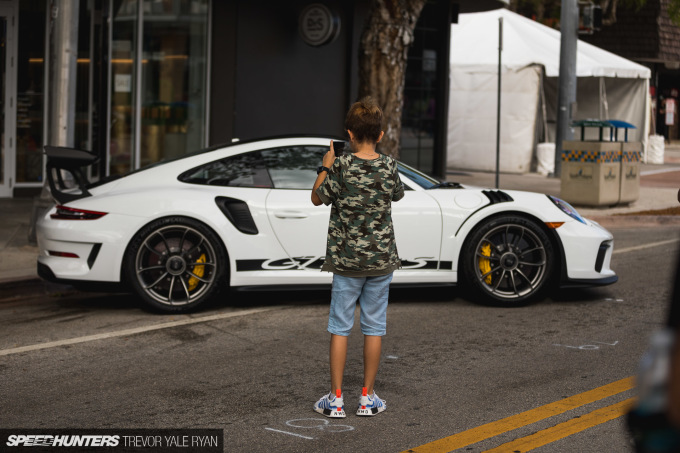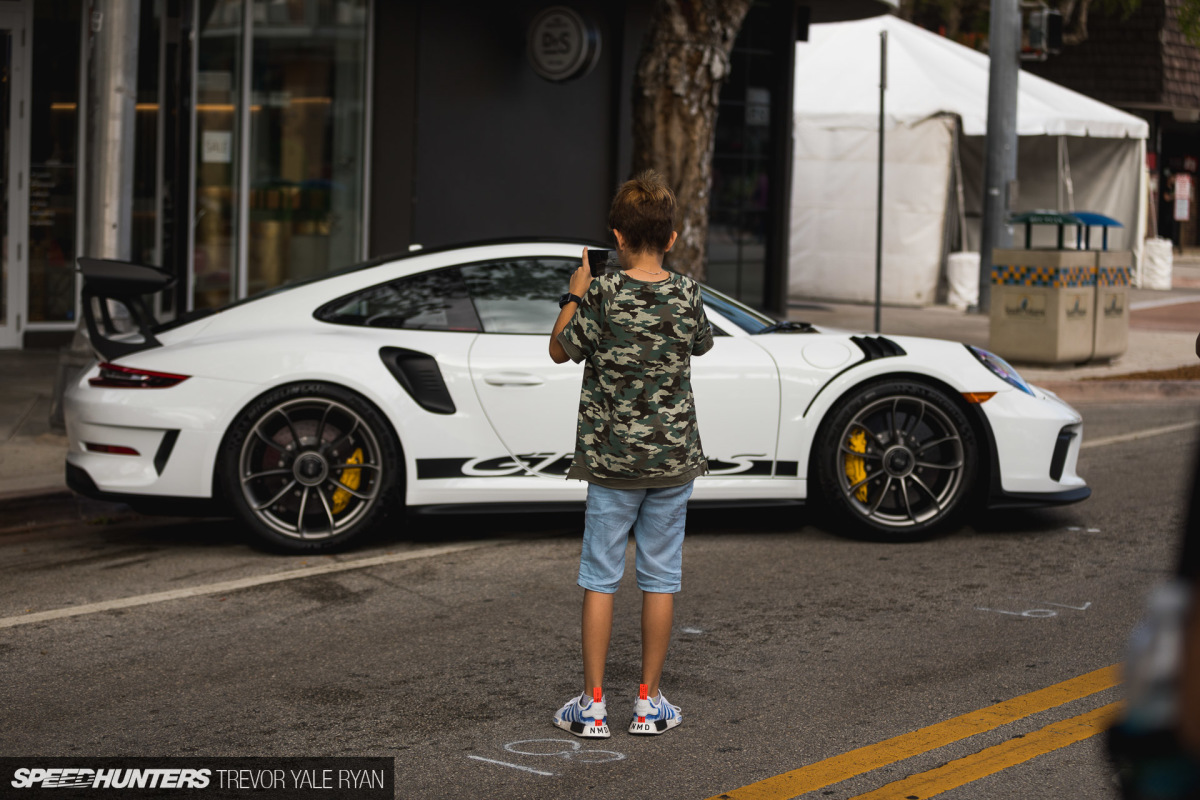 There was plenty to see in every direction, and it's probably best I wrap this up with some photos of what Porsche is known for best: sexy, properly-tuned cars made for going fast and leaving your worries behind.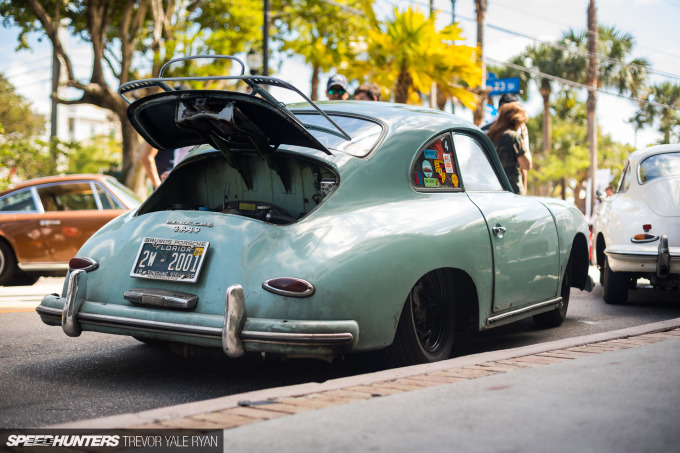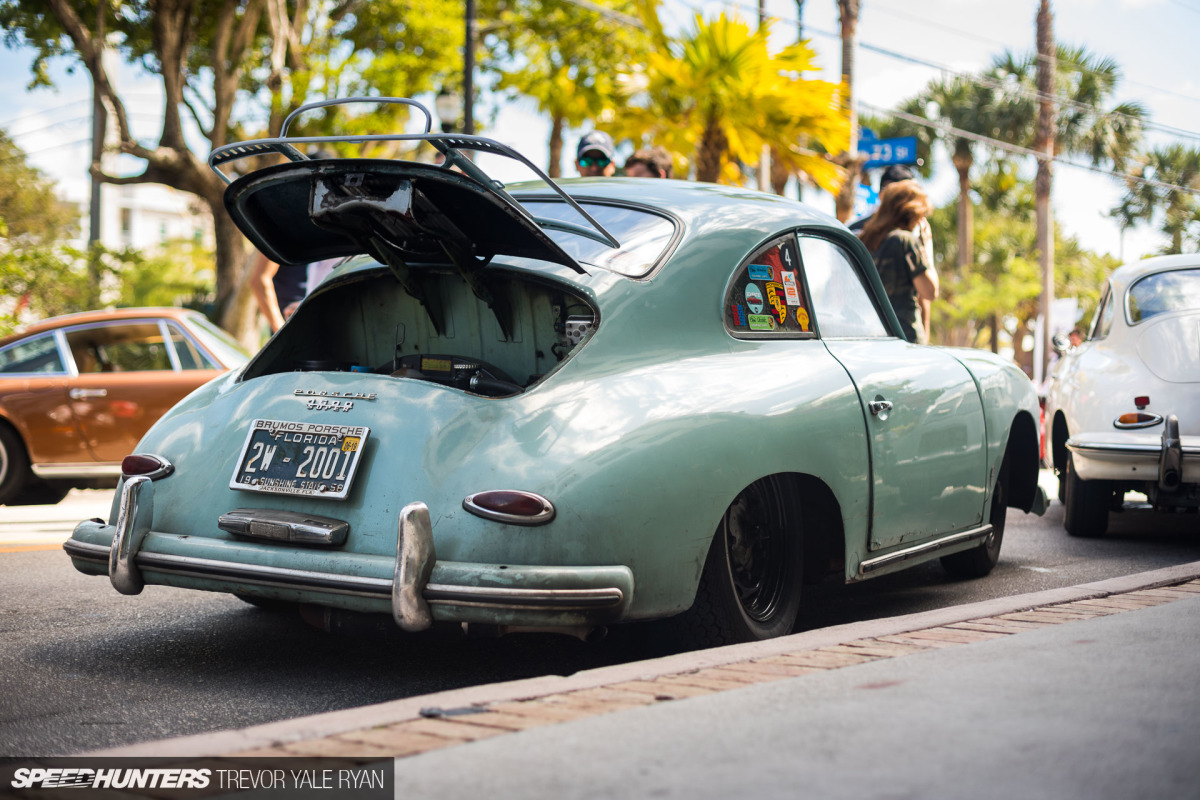 This is exactly what Porsche have been building since the 1950s, and it's no surprise this brand has such a huge and loyal following. Amazing examples — from factory-spec restored, hot-rodded, or road trip-ready like this 356 with over 320,000 miles on the clock — were strewn all throughout the streets, several of which deserve a closer look at some length.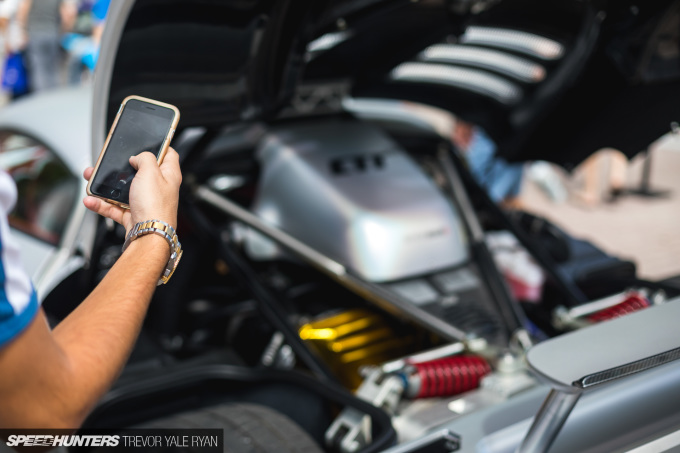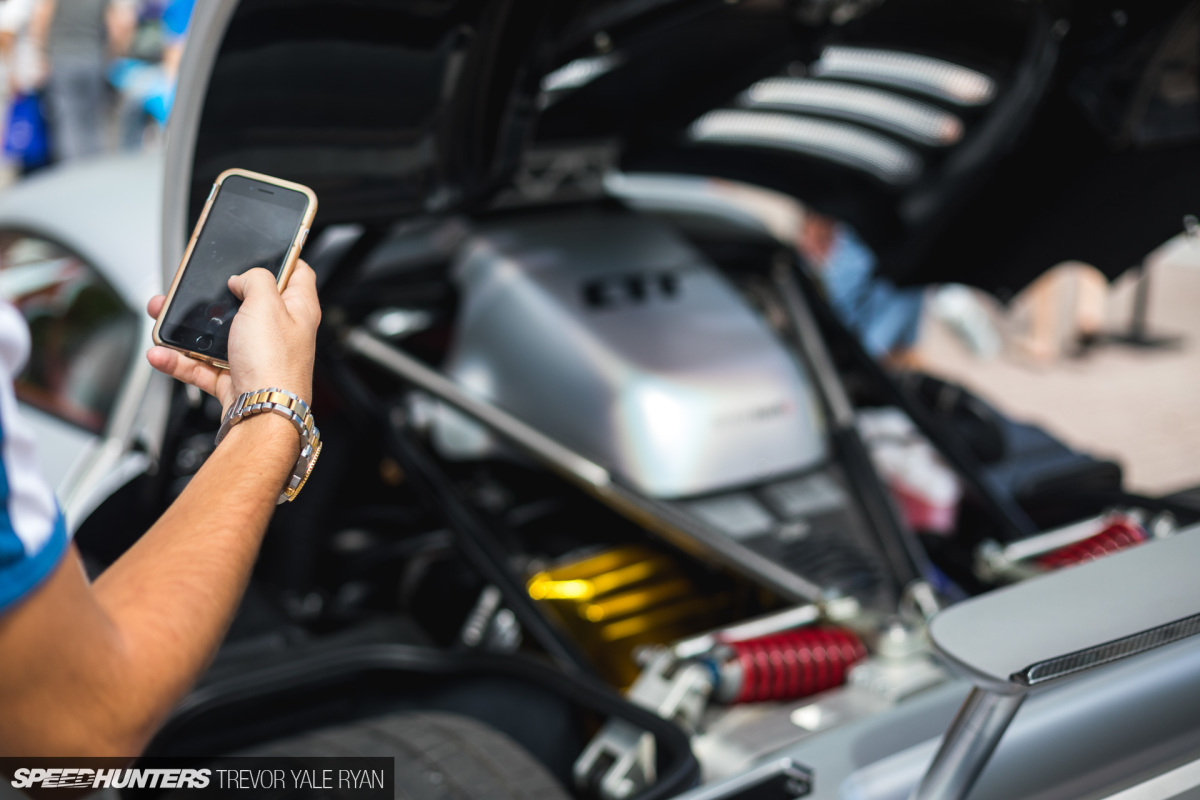 This includes all of RMC Miami's offerings to the show which I'll need to dedicate a post to, as well as that million dollar 914 which isn't really a 914. Then there was the Cayman that Parkhaus1 brought which isn't really a Cayman – at least not anymore.
This isn't to mention the various examples that The Barn Miami had on display, but as I stopped by their showrooms to take out a certain pair of Lancias a day later it's probably best I hold off on diving into this right now.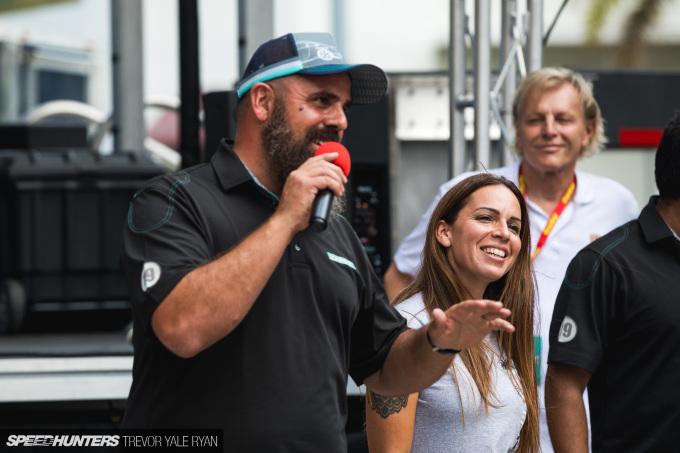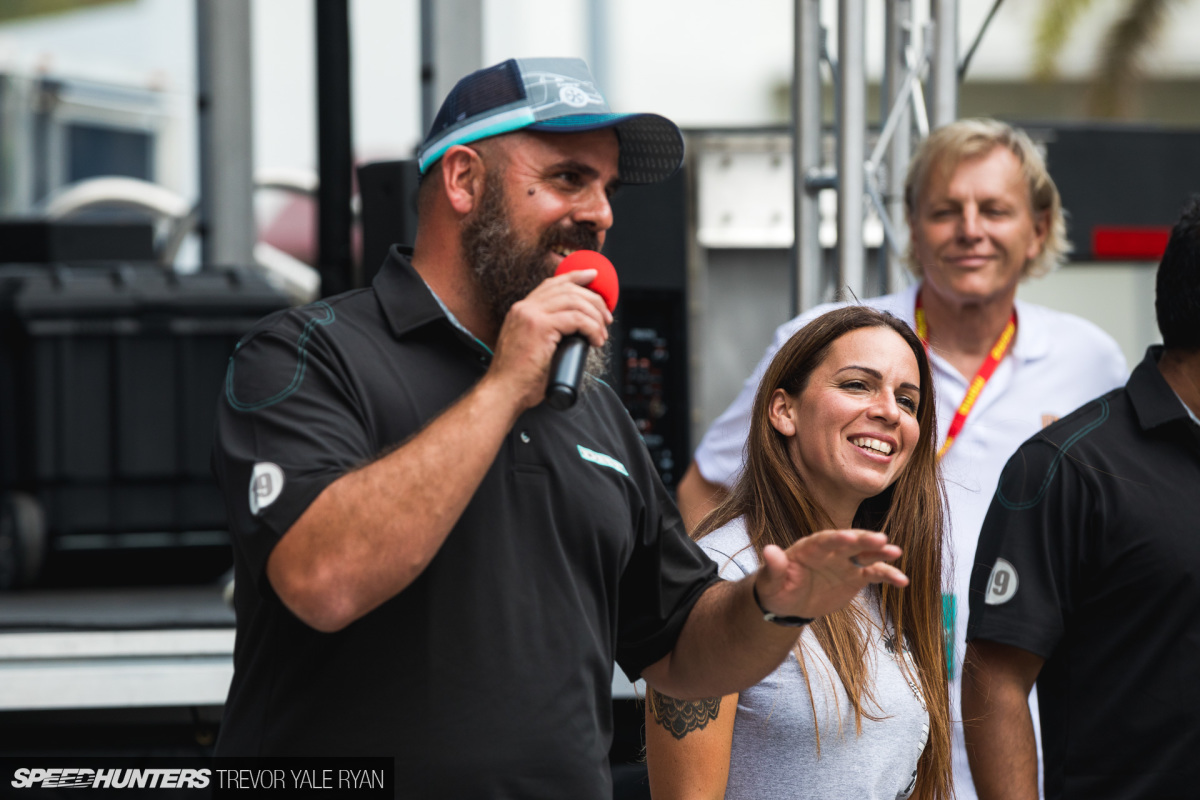 I do hate to leave you hanging, but such is the result of such a phenomenal show put on by the DRT team. There's just far too much to take in, and to share, in one go-around.
A massive success, the 2019 event is in the books and only time will tell as to what Alvaro and Yordi have in mind for 2020.
Trevor Yale Ryan
trevor@speedhunters.com
Instagram: @tyrphoto
TYRphoto.com
DRT would like to thank the following sponsors:
Presenting Sponsor: The Collection Porsche
Track Experience Title Sponsors: Porsche West Palm Beach, Braman Motorcars
Gold Sponsors: Parkhaus1, The Collection Suites, SwissVAX, Singer Vehicle Design
Silver & Bronze Sponsors: Garage Living, Momo, Foreign Affairs Motorsports, The Barn Miami, Real Muscle Car Miami, Motorcar Gallery, Borbola Insurance Agency, Allstate, Haggerty, European Investment Management, Specialized ECU Repair, Gables Auto Vault, KW Automotive North America, Miami's Detail center
Non-Stop Porsche