Simpler Times Were Better Times
Classic, timeless and best enjoyed at all times.
There are quite a few notable things that took place in the year 1968.  Both Martin Luther King Jr. and Robert F. Kennedy were assassinated; Boeing introduced the 747 'Jumbo Jet'; and Apollo 8 was the first manned spacecraft to orbit the moon. Most important of them all though, the Big Mac was introduced at a whole 49 cents.
In all seriousness, 1968 had many notable moments, but what makes this year so relevant in this case, is that it's also the year that this magnificent Porsche 912 and equally impressive Jawa 2-valve speedway bike were brought into existence.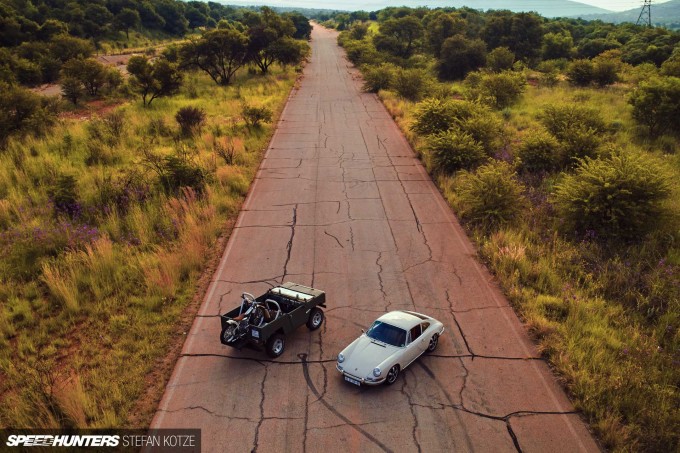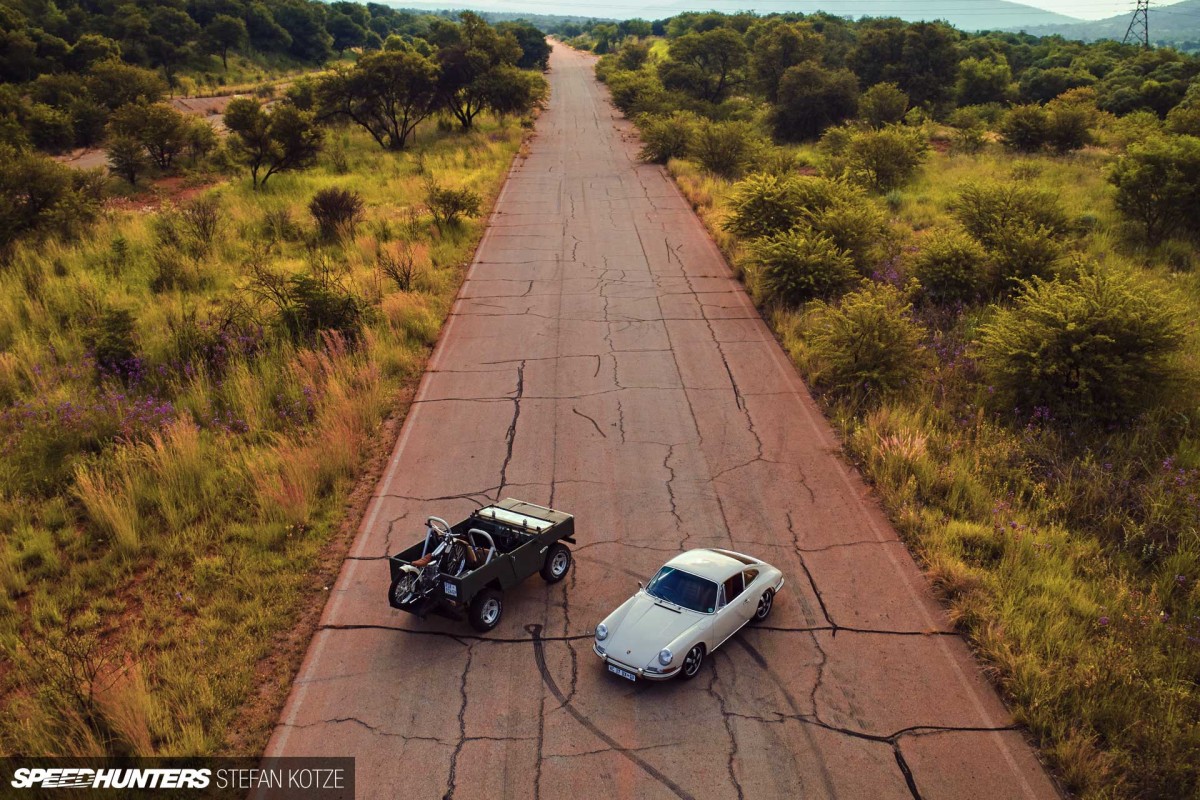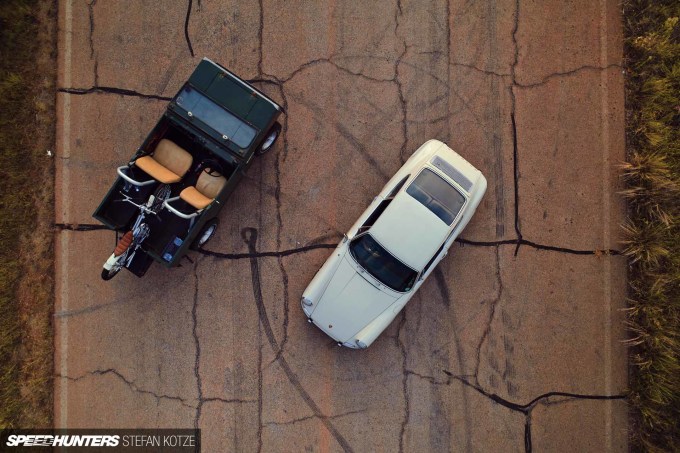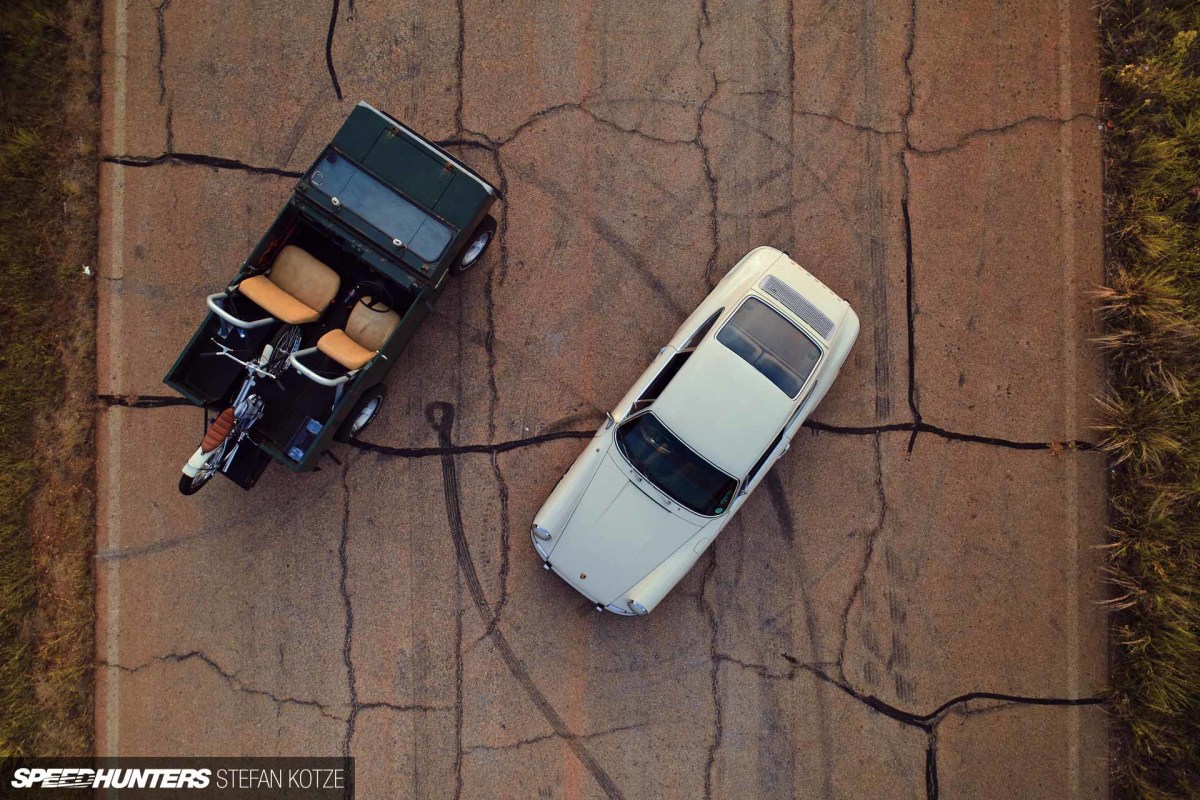 The automotive industry in the '60s was completely different to what we are used to today. Cars and bikes alike were pretty simple objects; they had minimal electronics and there was no modern technology to be found on them, like fuel-injection or ABS.
But none of that mattered a tiny little bit. Back then, they were designed to be a great pleasure to use, all while being built with pride and soul.
Their designs weren't dictated by how much money companies could add to their bottom line, but instead about what looked the best.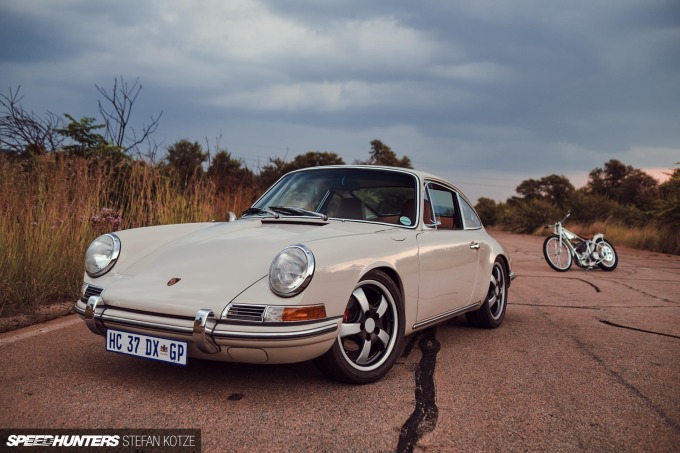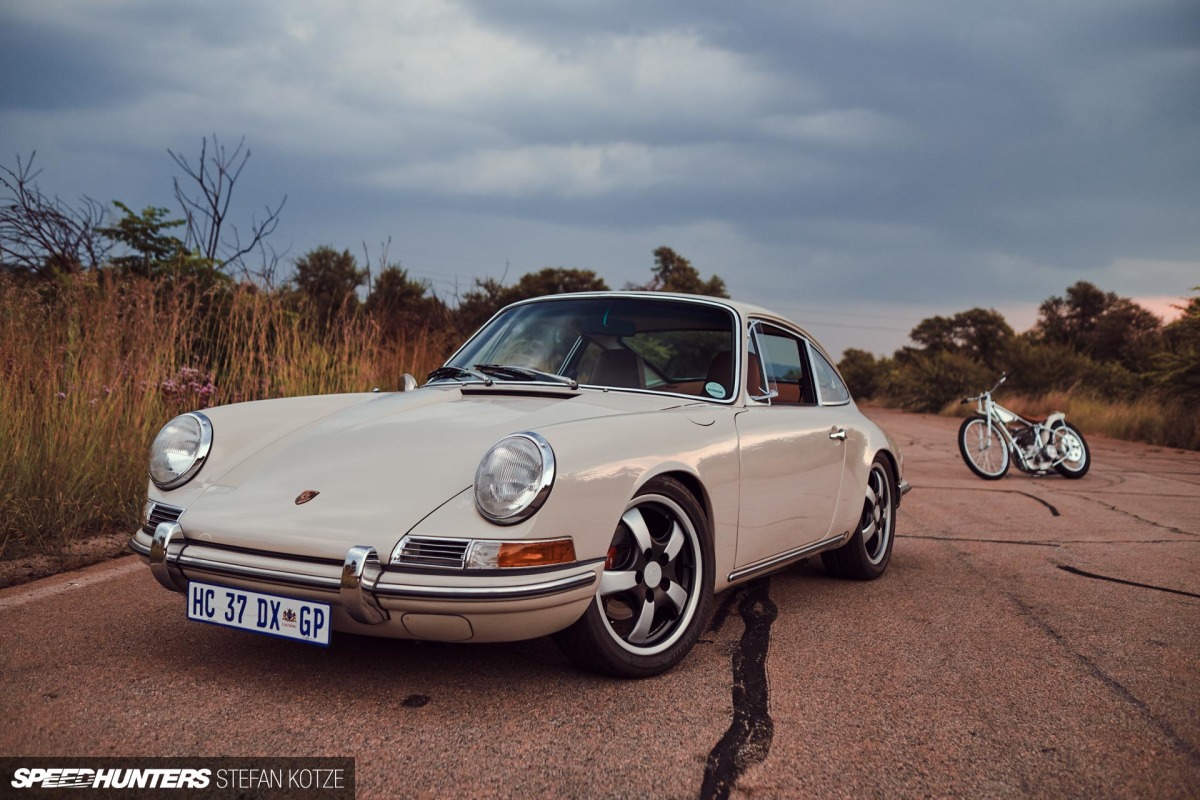 These days, so many cars and bikes share parts and designs are generic, so I don't foresee many modern vehicles from the 2000s till now becoming classics in a decade or two. Never mind the fact that most of them probably won't be running anymore.
Just imagine trying to keep a modern BMW or Audi working and reliable in another 10 or 20 years. That won't be fun.
Enter Dutchmann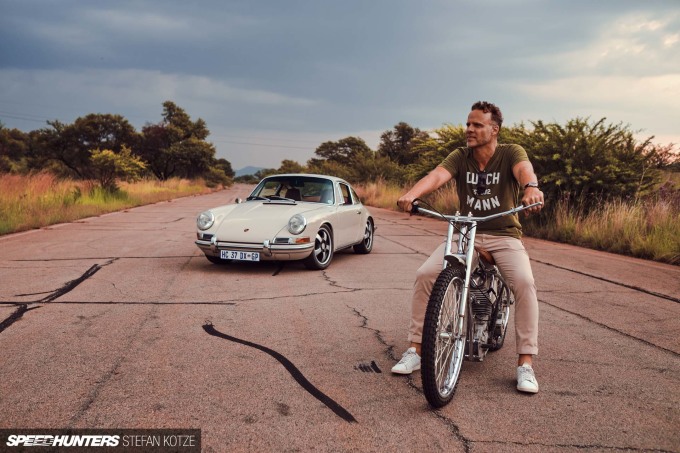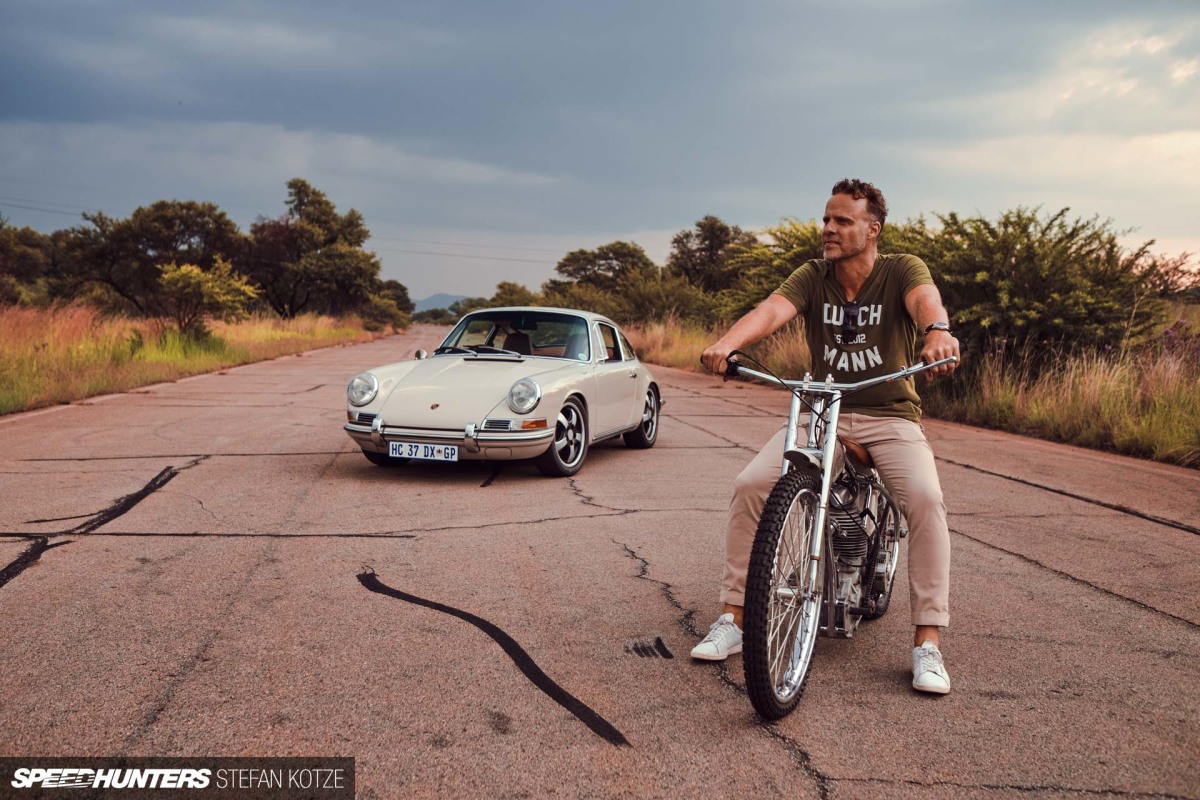 Dutchmann, the brainchild of Gavin Rooke, is based in Johannesburg, South Africa. The company rebuilds classic 911 Porsches in a bespoke way, integrating up to five decades of Porsche-only components in the process.
These 'Weekend Racers' are then shipped around the world to be raced on tracks, up hill climbs, and through deserts.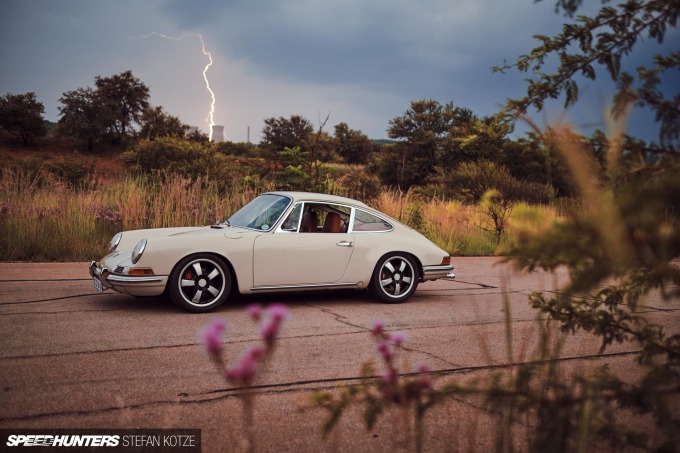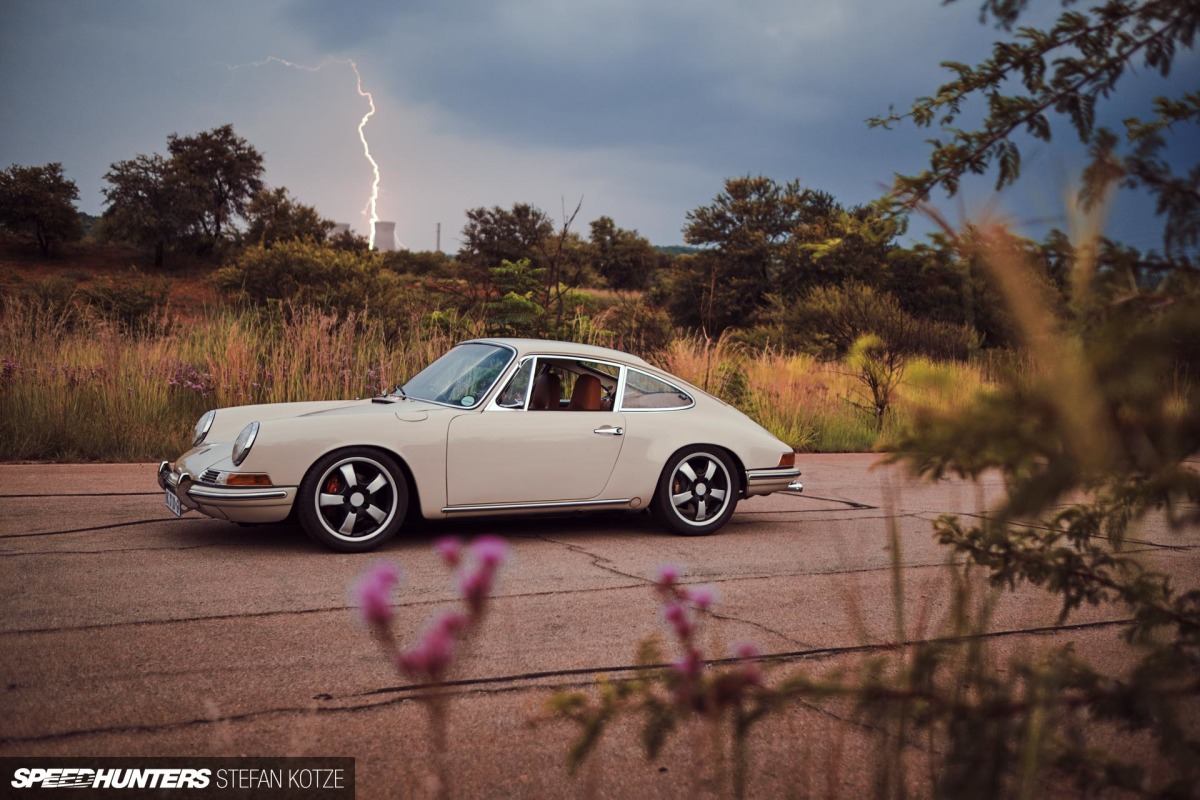 This gorgeous 1968 Porsche 912 is the first car Gavin and his team of expert craftsman completed back in 2012/13 and launched the Dutchmann brand with.
In 2012, the modified air-cooled scene was still very new, with early model cars being relatively cheap and easy to find. Magnus Walker had just become the subject of a film titled Urban Outlaw, and Singer had produced only a handful of their 'reimagined' 911s.
Gavin had recently completed a thorough restoration of a black 1970 911T and had a 'spare' Porsche 912 donor car that was originally planned to be used as a parts bin for it. At the time, Dutchmann didn't have any focus on cars, but were instead putting their efforts into producing limited-edition 'functional art' objects, working with a range of specialist craftsmen.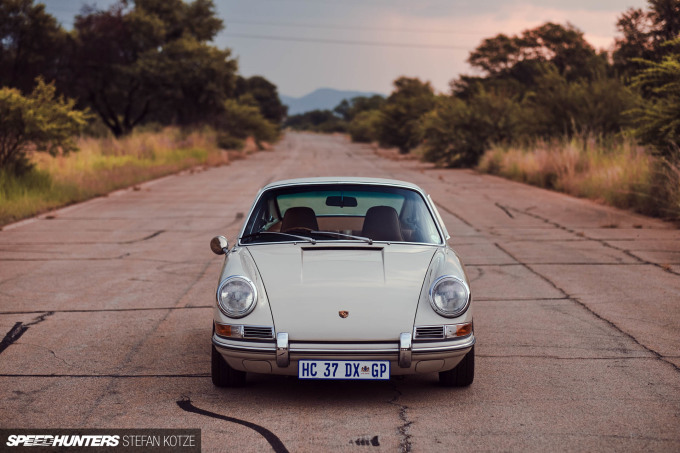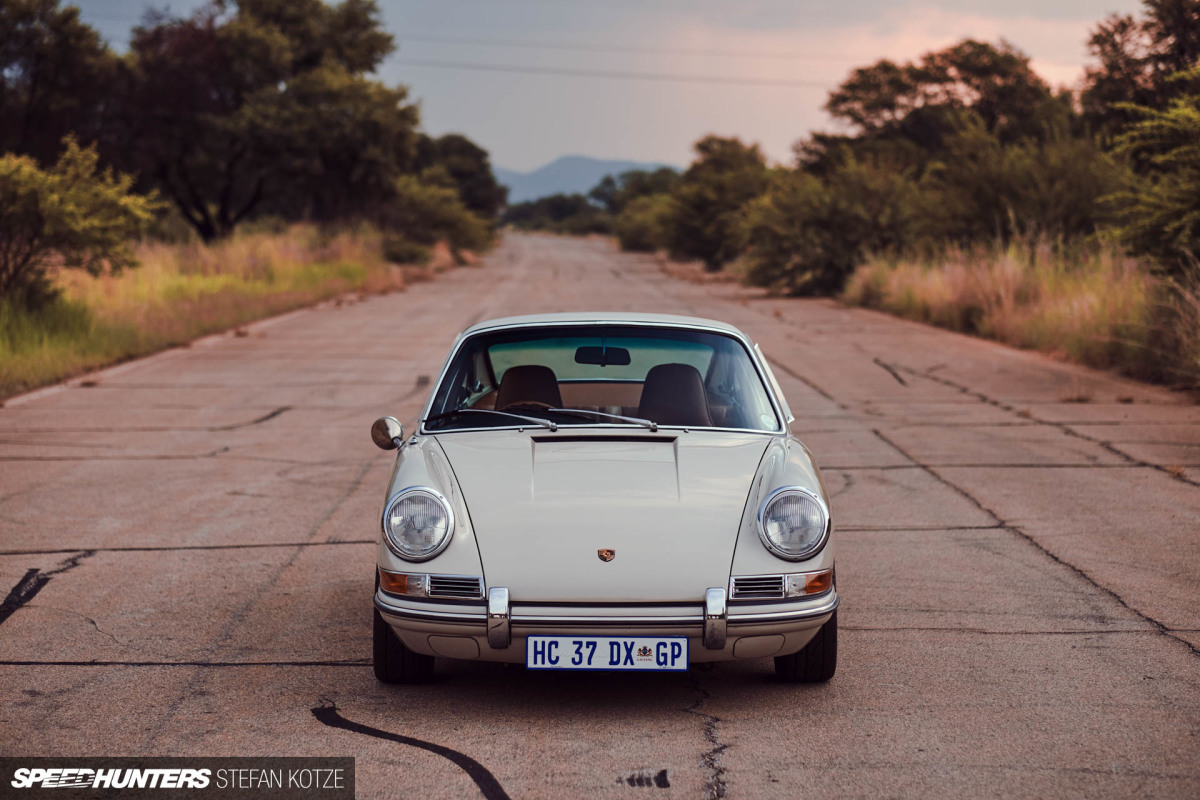 They made the decision to build a one-off Porsche using the 912 donor car, following a traditional idea of '912 Weekend Racing' that saw popularity in the late '60s. The 912 was a light, capable and cost-effective Porsche that was well-suited to rallying, so prospective owners could walk into a Porsche dealership and specify options like larger brakes, dead pedal rests, and roll bars for weekend rallying.
What was felt to be the best of each component was selected for the Dutchmann car, and from there a range of carefully selected craftsmen did a full nut-and-bolt rebuild, starting with the body shell, which had seen better days.
It was fully restored from the ground up, coated in seven layers of two-pack paint. The color was hand-mixed and is inspired by 1950s palettes. Describing the color of this car, Gavin says it's a flatter/greyer version of Porsche Geyser Grey. Like an old caravan left in the sun.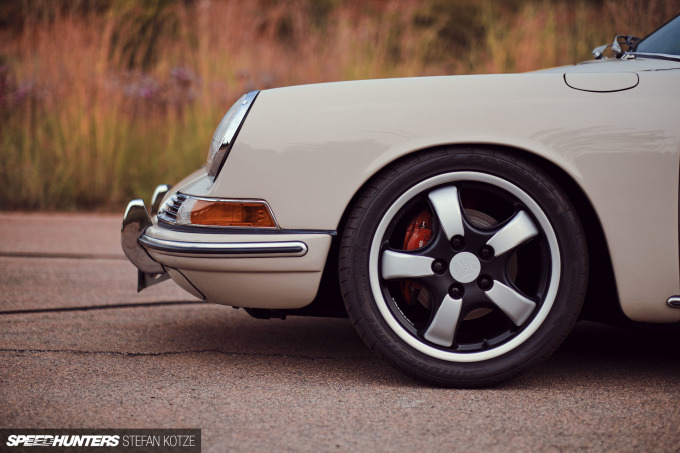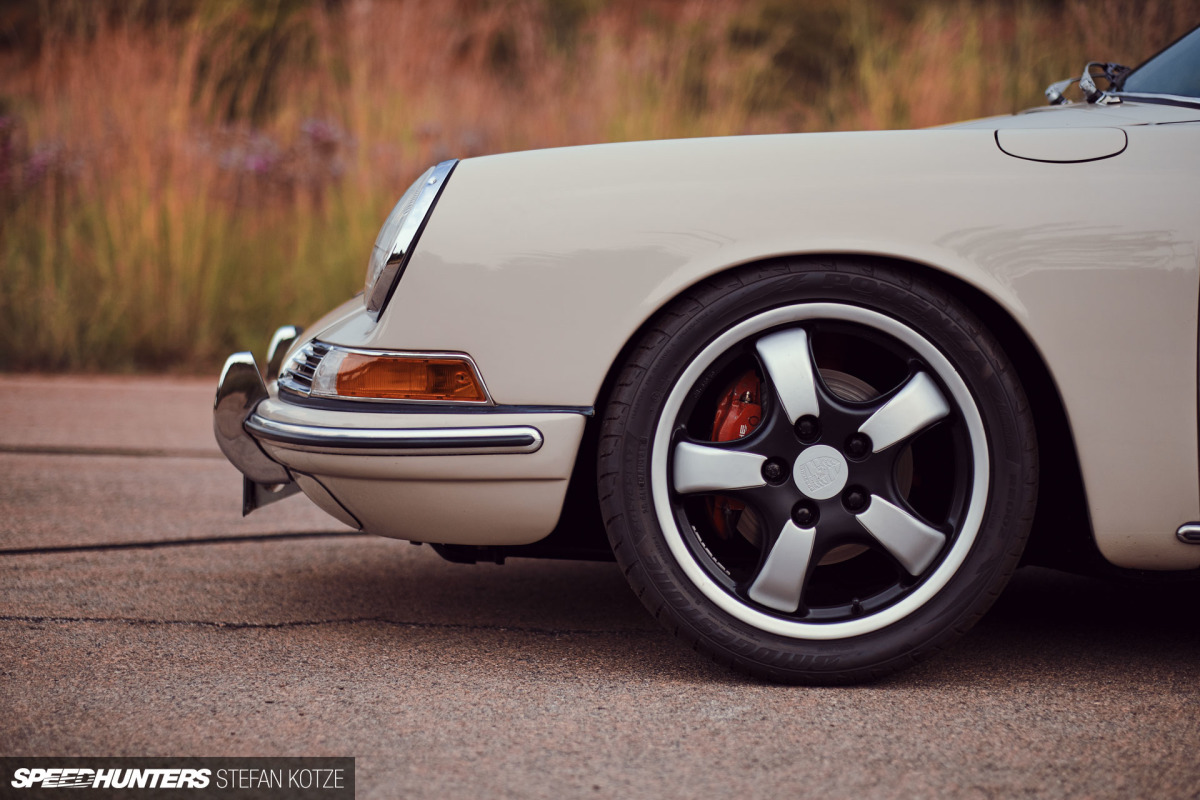 The main goal was for the aesthetic of the car to remain classic, and the build team specifically avoided flaring the arches of the car, which usually makes it easier accommodate larger wheels, which in turn helps with handling the increased power from an upgraded motor. American muscle cars served as an inspiration, where wider wheels extend inwards (versus outwards), and the wheels would often serve as the only indication of a sleeper status.
Talking about the wheels, they are custom-milled, narrowed Porsche 964 Cup One items, wrapped with 205/45R17 tires in the front and 215/45R17s in the back.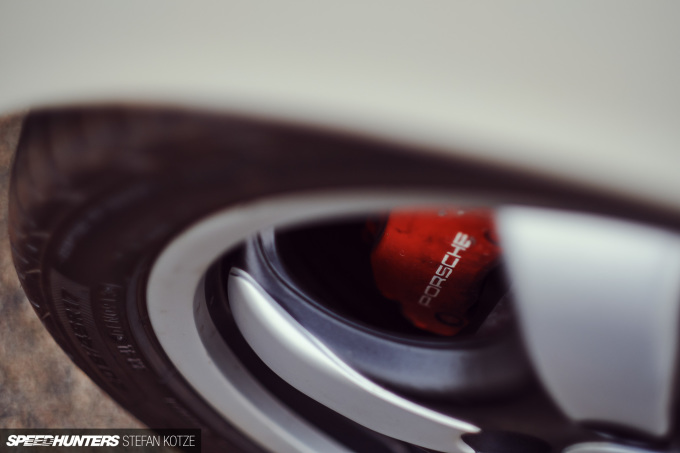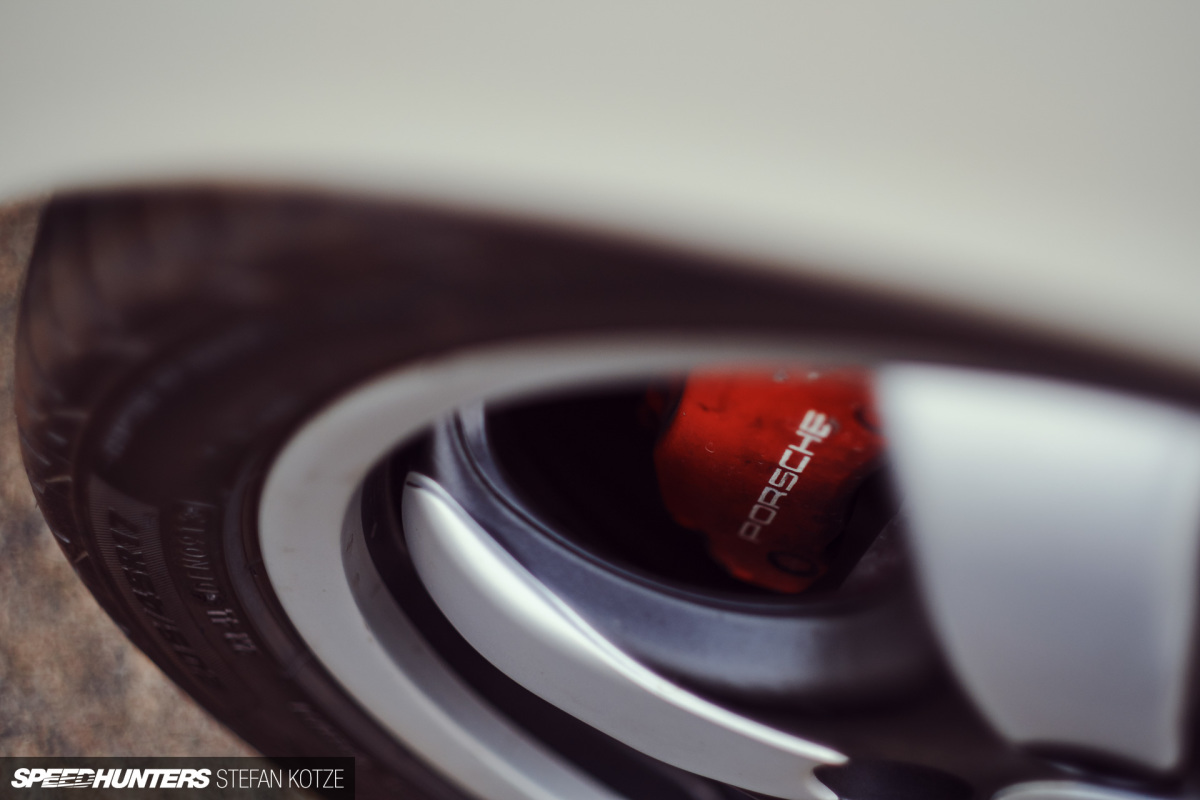 Behind the wheels sits 4-pot Porsche calipers with Carrera 3.2 vented rotors from a 2004 model car. On the handling side, the car utilizes fully rebuilt suspension from 1974, replacing the original short-wheelbase setup, resulting in an extended wheelbase with improved roadholding.
Going back to external aesthetics, 2013 Porsche 911 headlamp units were encased within the original 1968 lenses to keep the classic styling in place, but with modern performance. All the bumper trim and chrome pieces were also restored to perfect condition.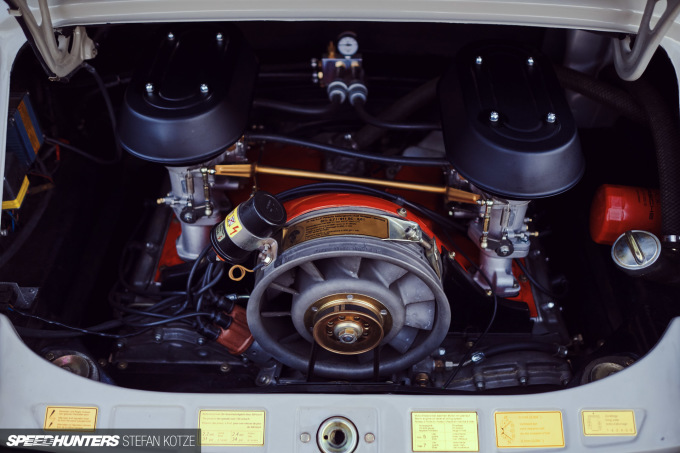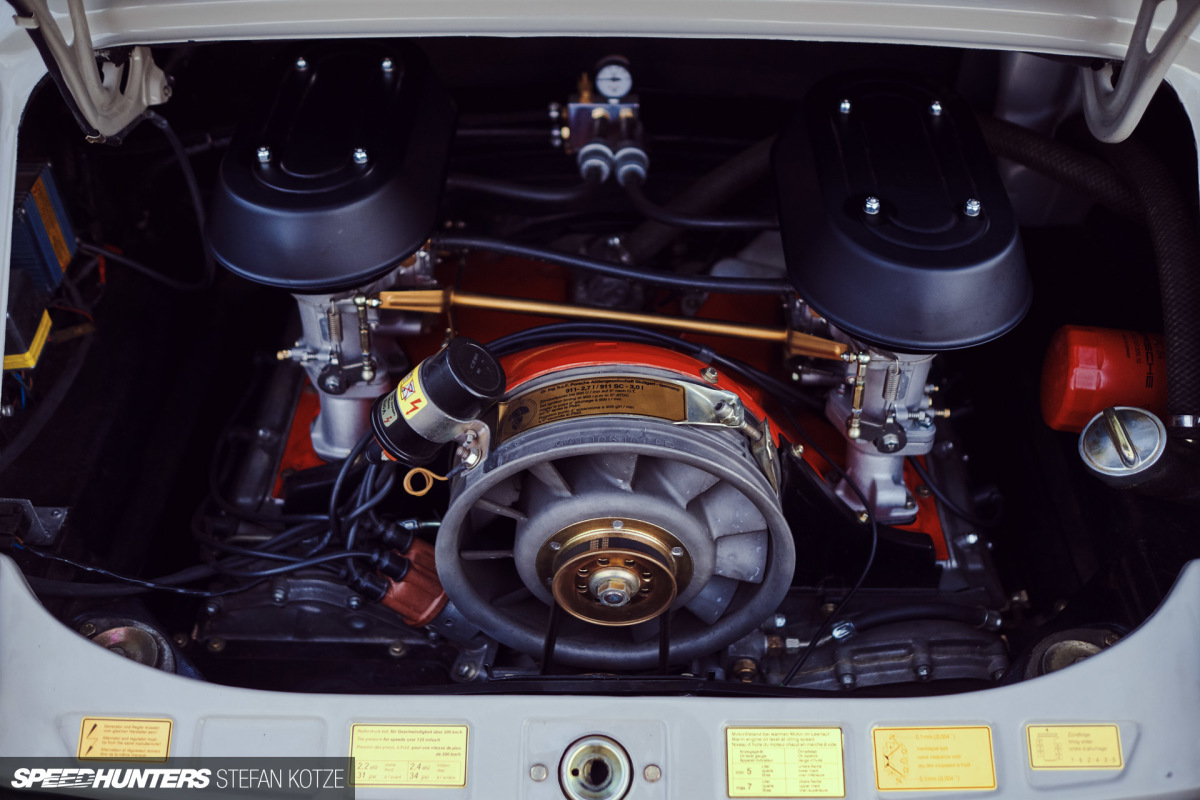 On the engine side, the car has stayed true to itself, but with drastically improved performance figures. Gone is the original 1.6L unit that produced just 90hp, and in its place sits a 1974 2.7L flat six, upgraded to 2.8L.
It has a custom-flowed engine casing, resized barrels, aluminium high compression pistons, modified 911S cams, and PMO carburetors. All of this lets it rev to 7,200rpm and it produces around 240hp, helping it reach 0-100km/h within six seconds. That's not bad for such an oldie, hey?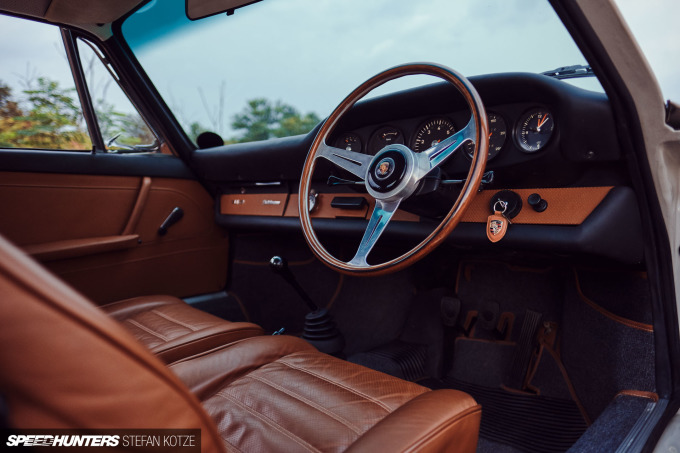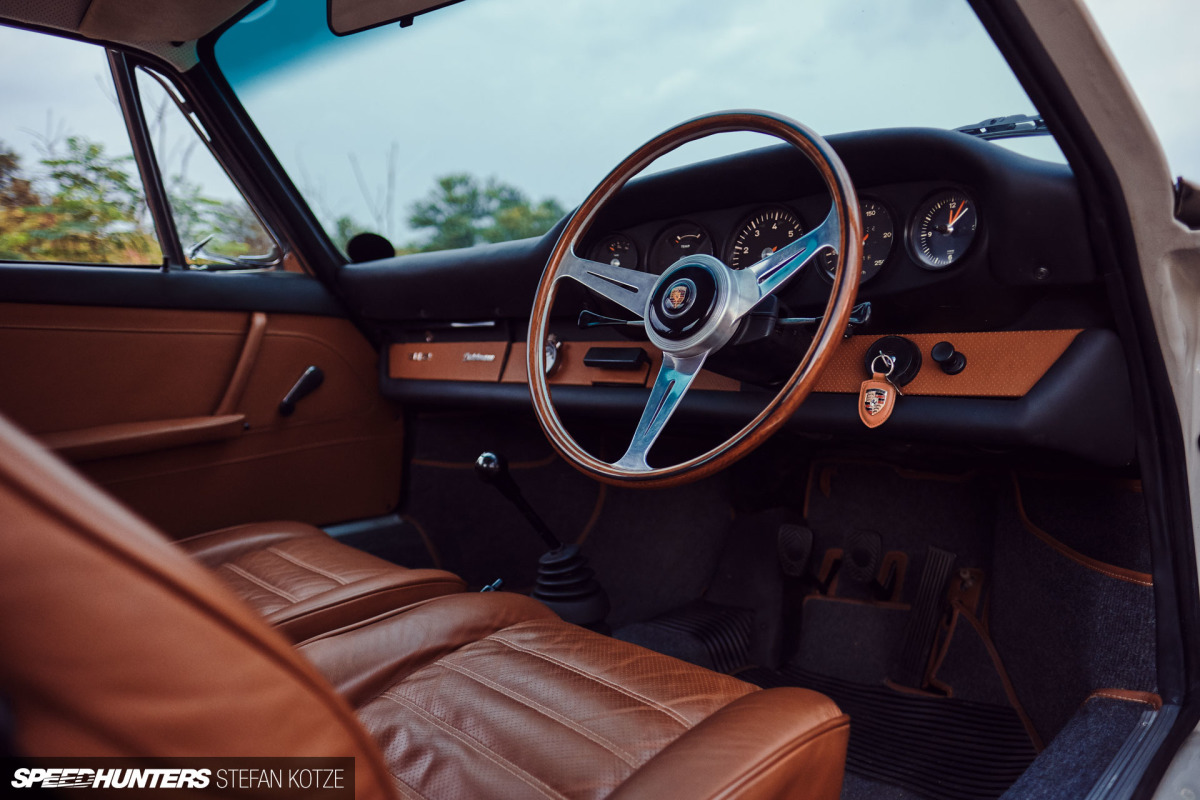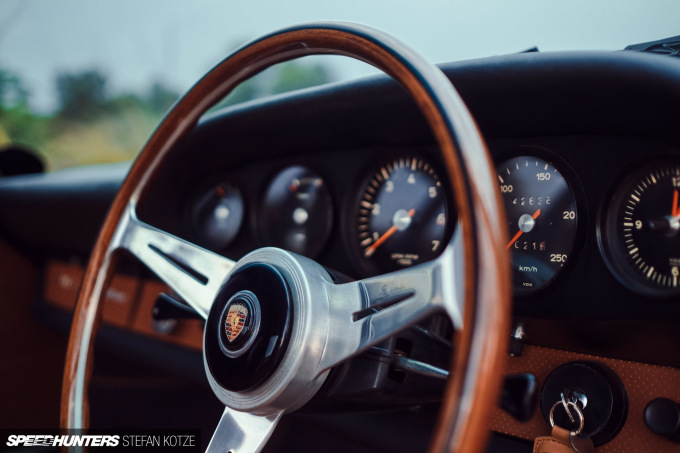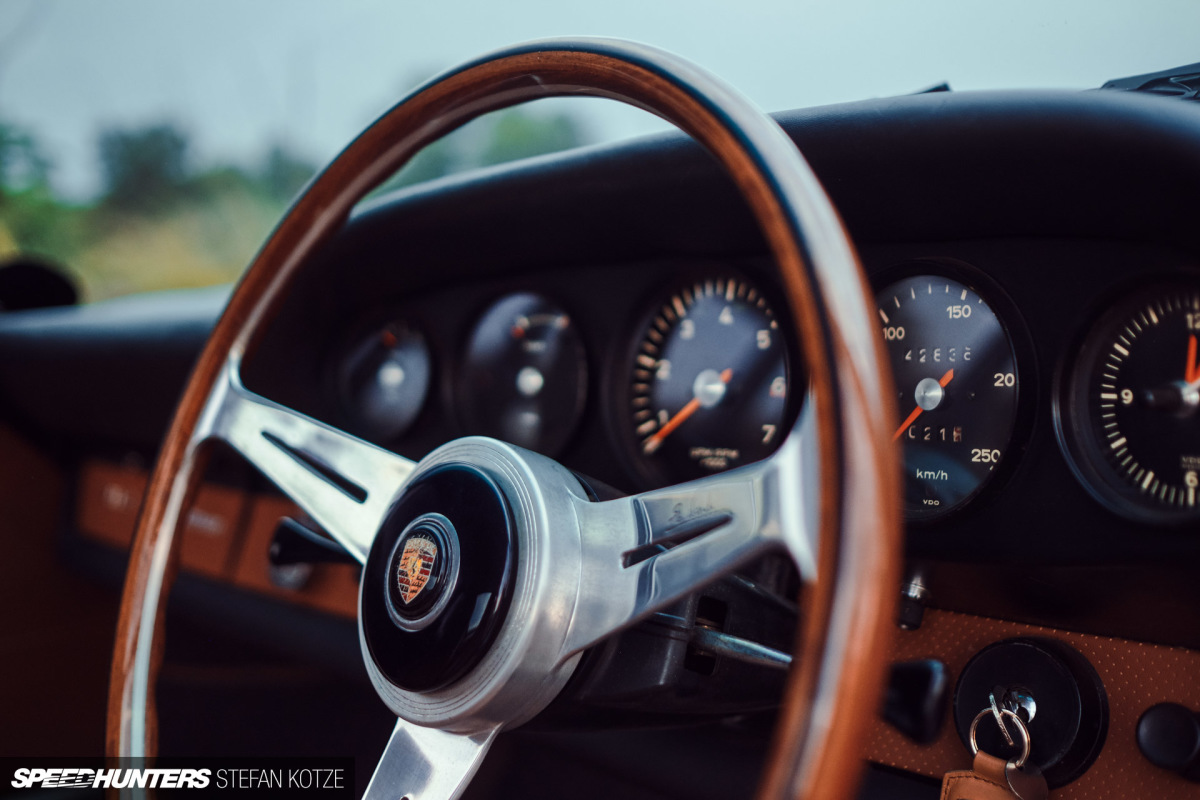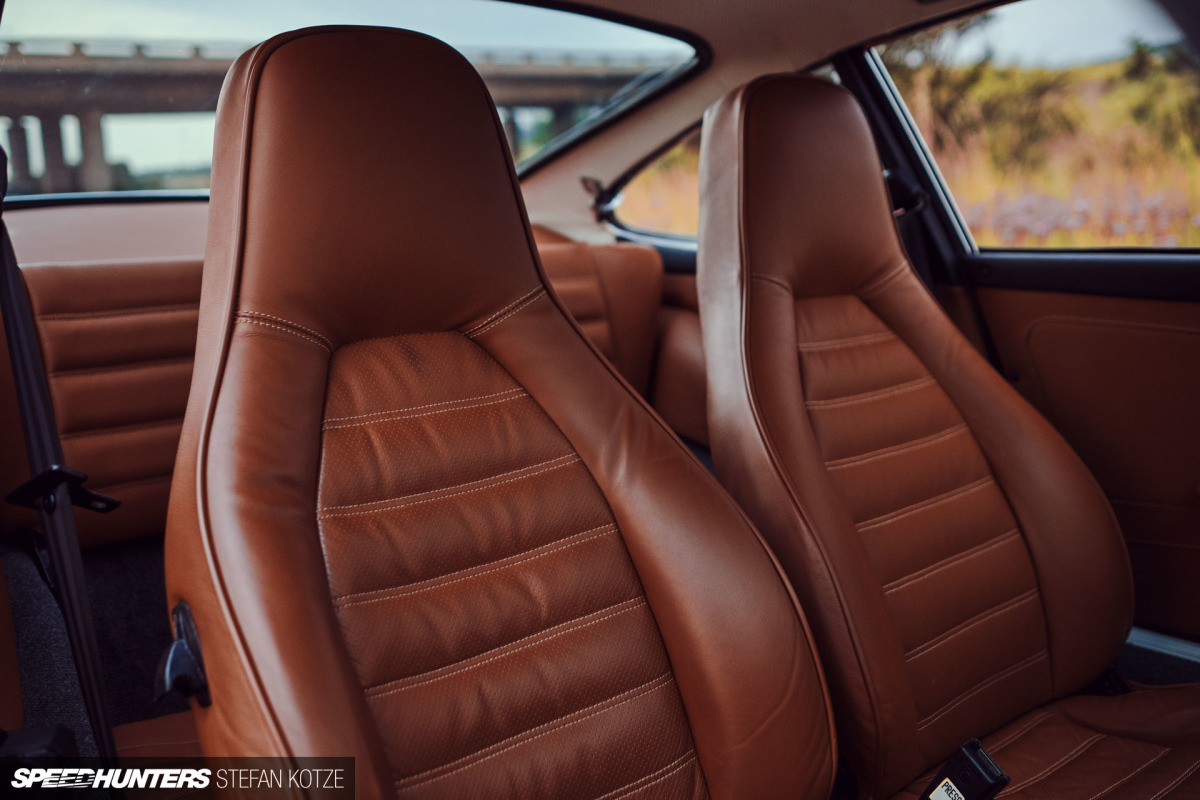 Inside is a really pleasant place to be, with acoustically-dampened carpets based on a 1950s Porsche weave pattern and signature, and hand-stitched tan leather trim. This includes 1989 'tombstone' seats with ivory accented double-stitching, and a punched leather dashboard.
The best pieces of the interior must be the hand-restored 1968 Nardi steering wheel and 1967 Heuer rally dash clock.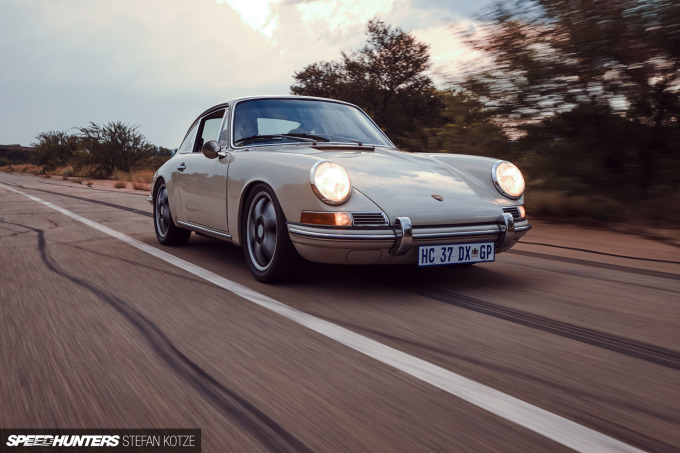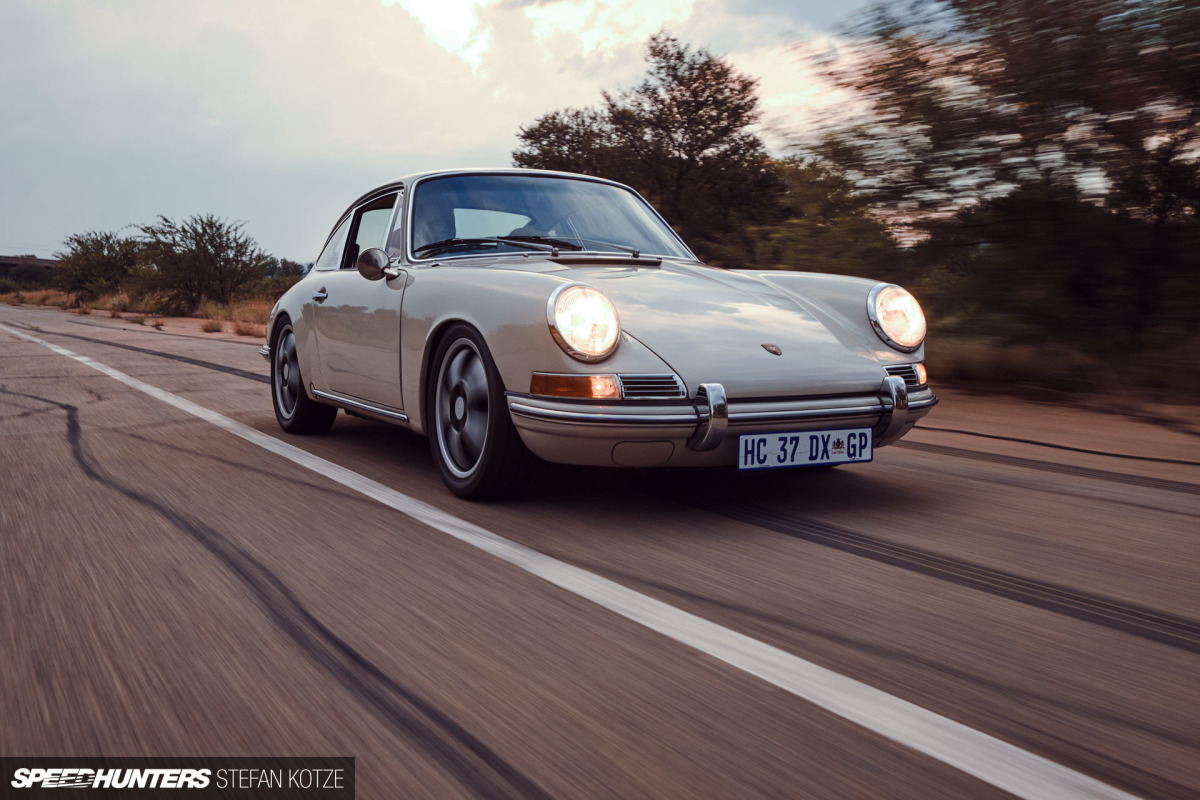 Since this build, Dutchmann has completed 21 cars of various models, with most of the cars being shipped to different parts of the world. The 22nd is well on its way, too.
Two Wheels, All Thrills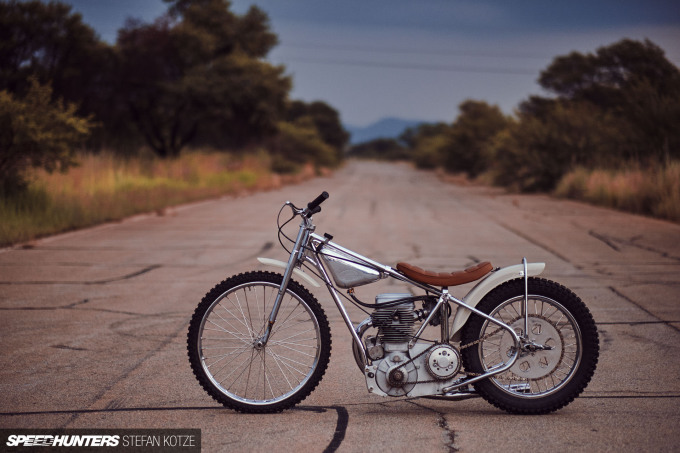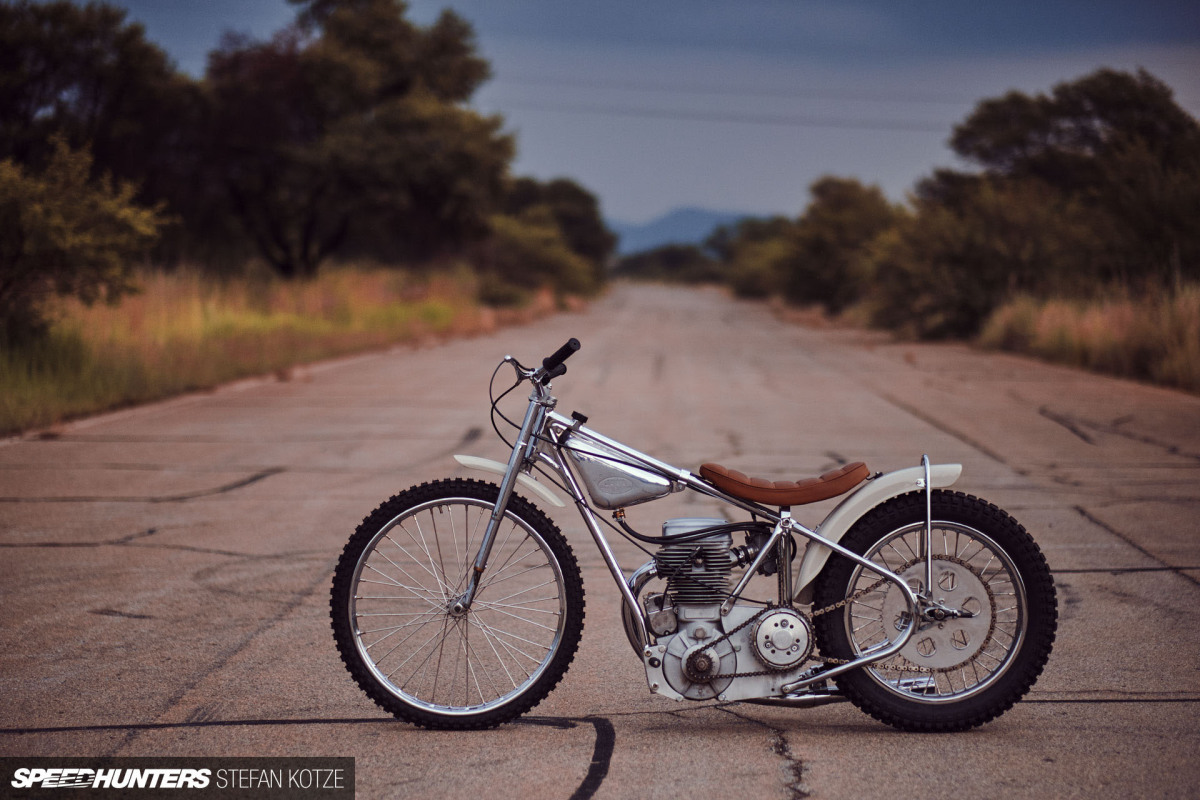 Another brilliant item from 1968 is this Jawa 2-valve speedway bike. While Dutchmann had never done a bike build before, they enjoy the challenge of taking on a new project every now and then, broadening their horizons and getting inspiration from different people and their unique skills and interests.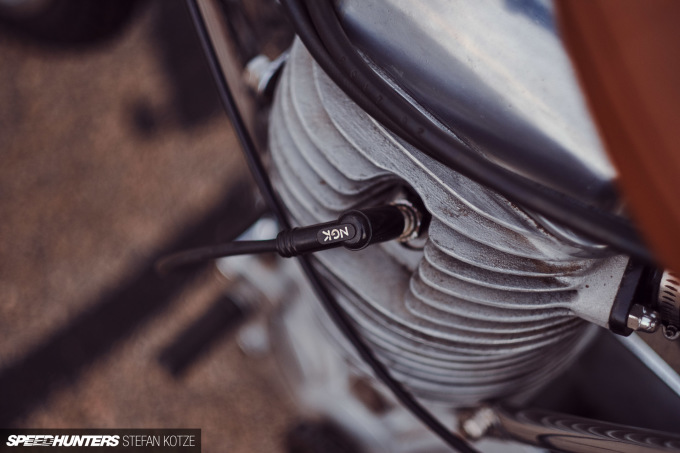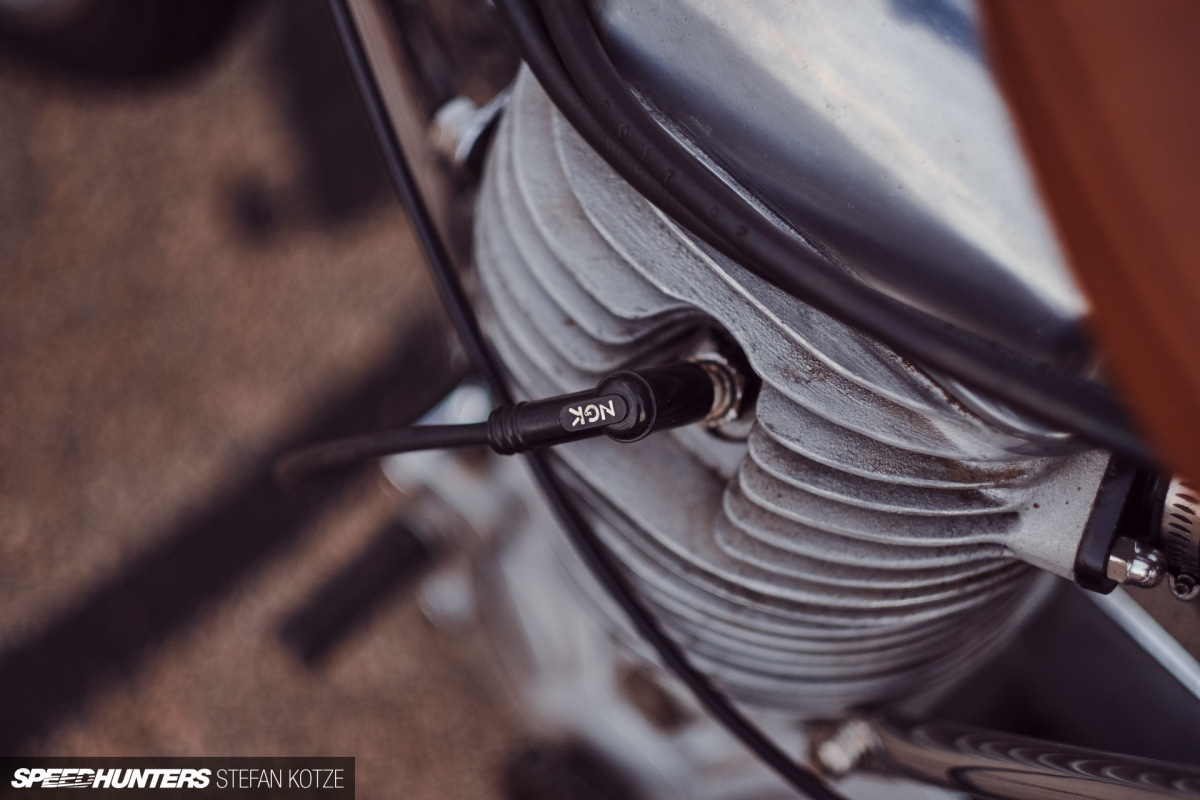 If you're not familiar with speedway bikes, these ridiculous creations have a single-cylinder engine with a maximum displacement capacity of 500cc, one carburetor, one spark plug, only a single gear, and no brakes. The engines can rev to 11,000rpm and run on methanol allowing them to produce upwards of 80hp.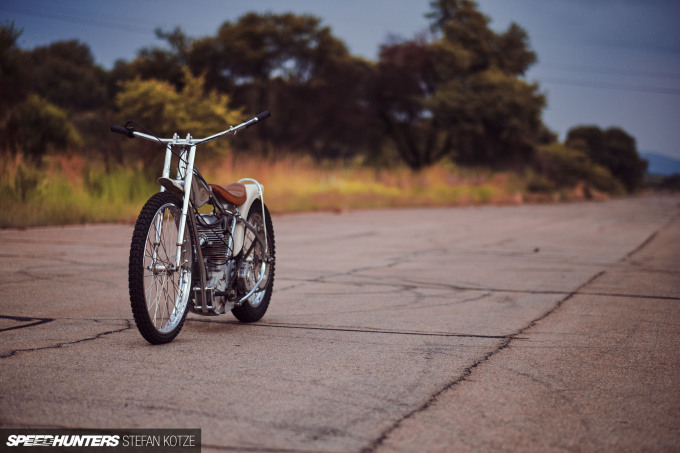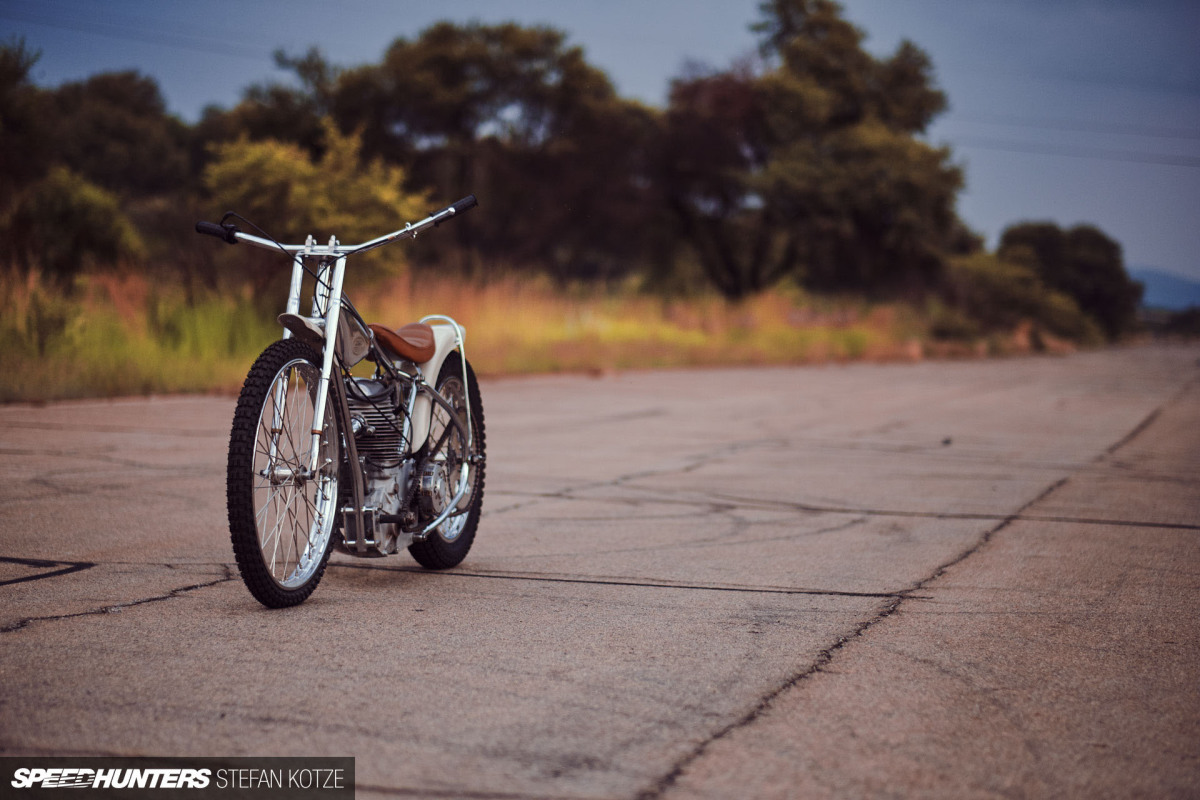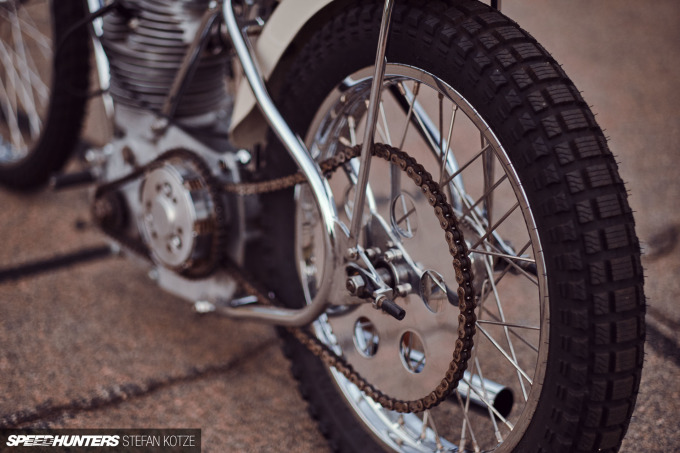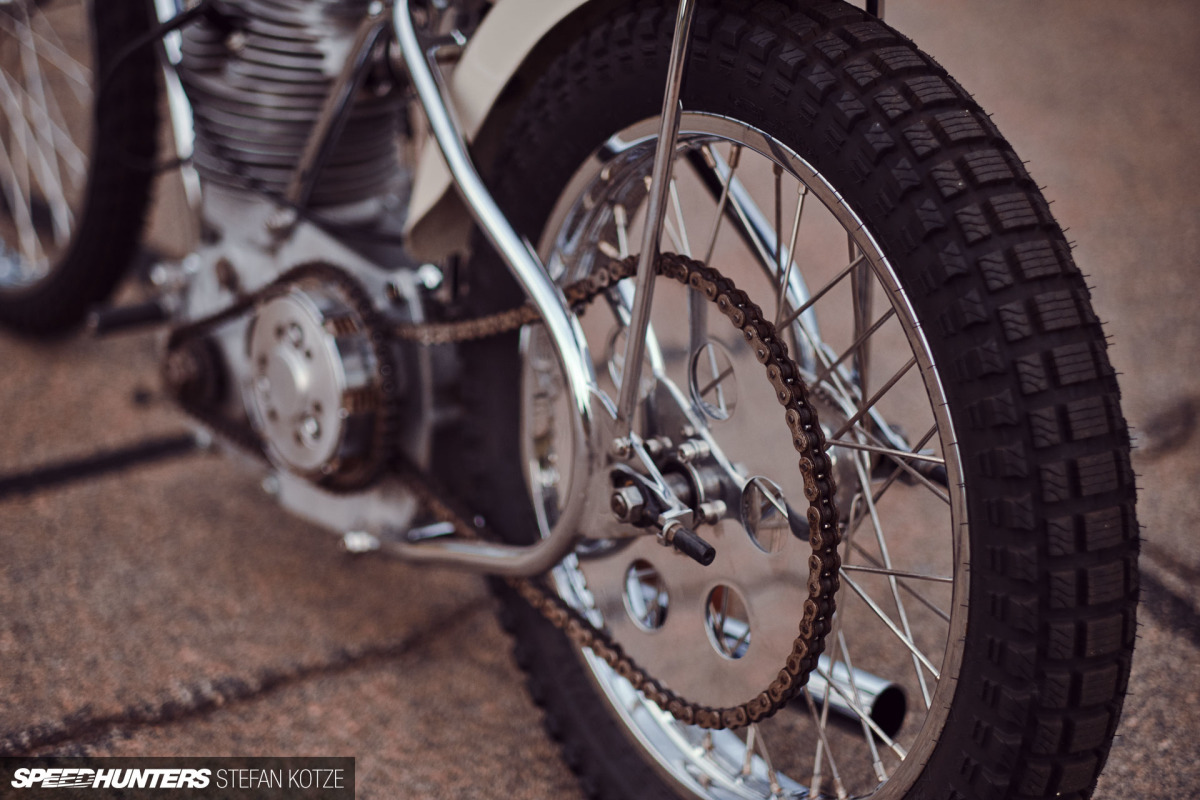 Gearing can only be adjusted by changing the size of rear wheel and engine sprockets to cater for different track sizes and conditions to get maximum performance. Riders race around an oval dirt circuit using the surface to power-slide into the bends and easily reach speeds of up to 110km/h on the straights.
This project came about while Gavin was on the hunt for a speedway bike to convert into a Dutchmann straight-line desert racer. During this time he came across a gentleman by the name of Bobby Hack, a 65-year-old retired speedway racer and promoter who'd fallen on some tough times and reluctantly needed to sell some of his bike parts.
A conversation was struck up, and Bobby mentioned that he was in possession of a very rare, complete 1968 Jawa 2-valve speedway bike.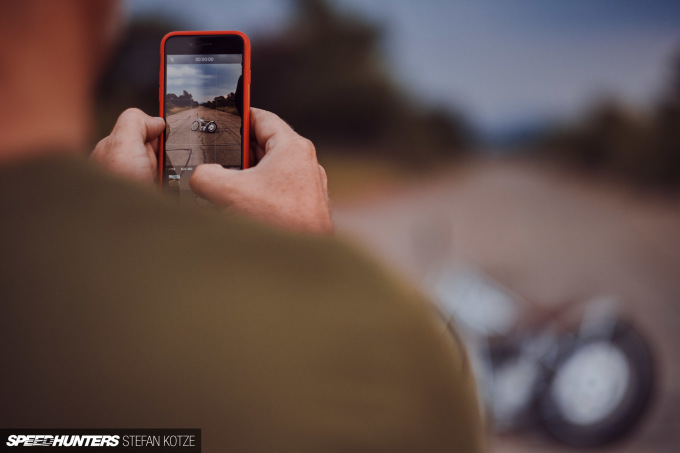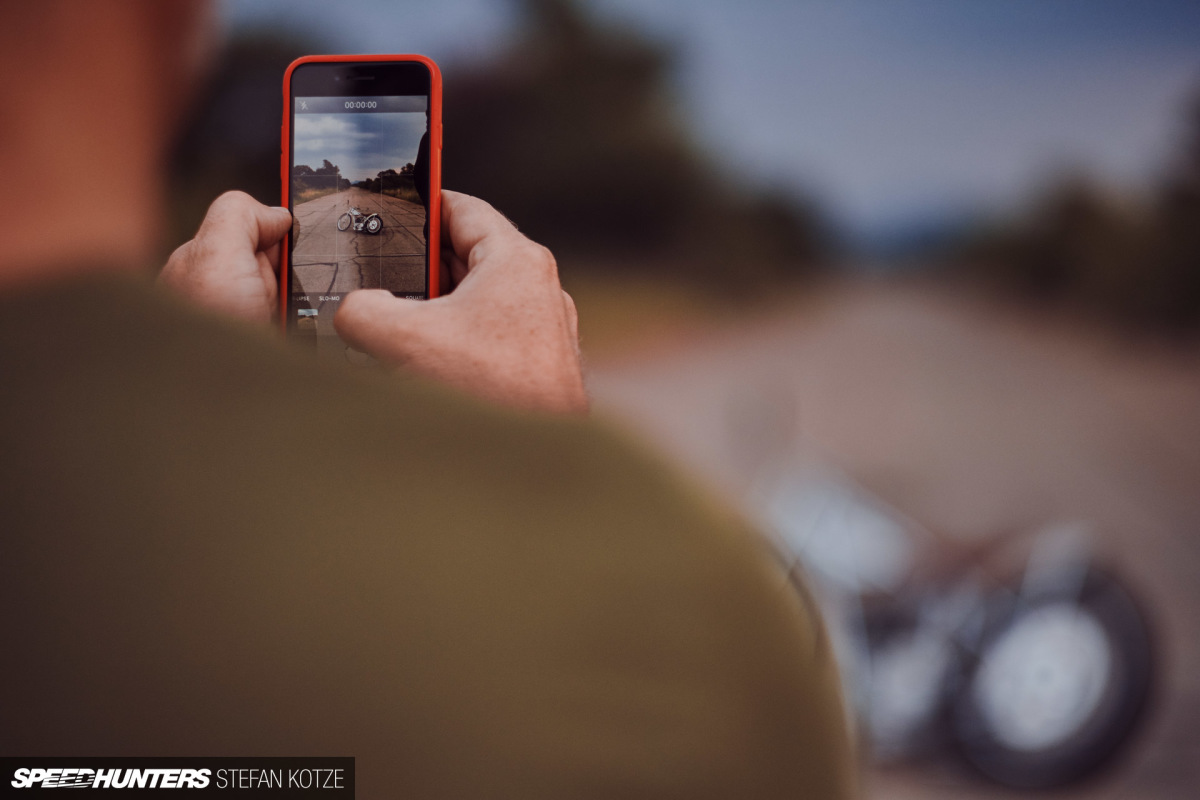 A friendship was created between Gavin and Bobby, and Bobby was persuaded to work with Dutchmann, to restore the bike to their standards and principles. This wasn't a quick job, and the nut-and-bolt restoration process took a long three years to finish.
They weren't in any kind of rush, so it was no problem that it took so long, because this was a very special item and they wanted to respect its heritage whilst bringing their unique aesthetic into play.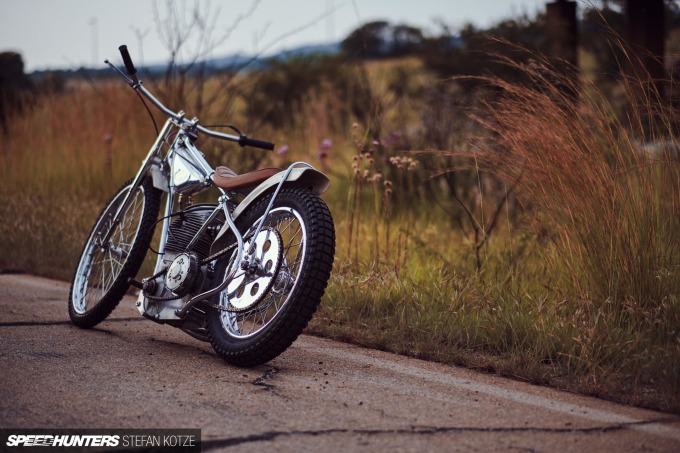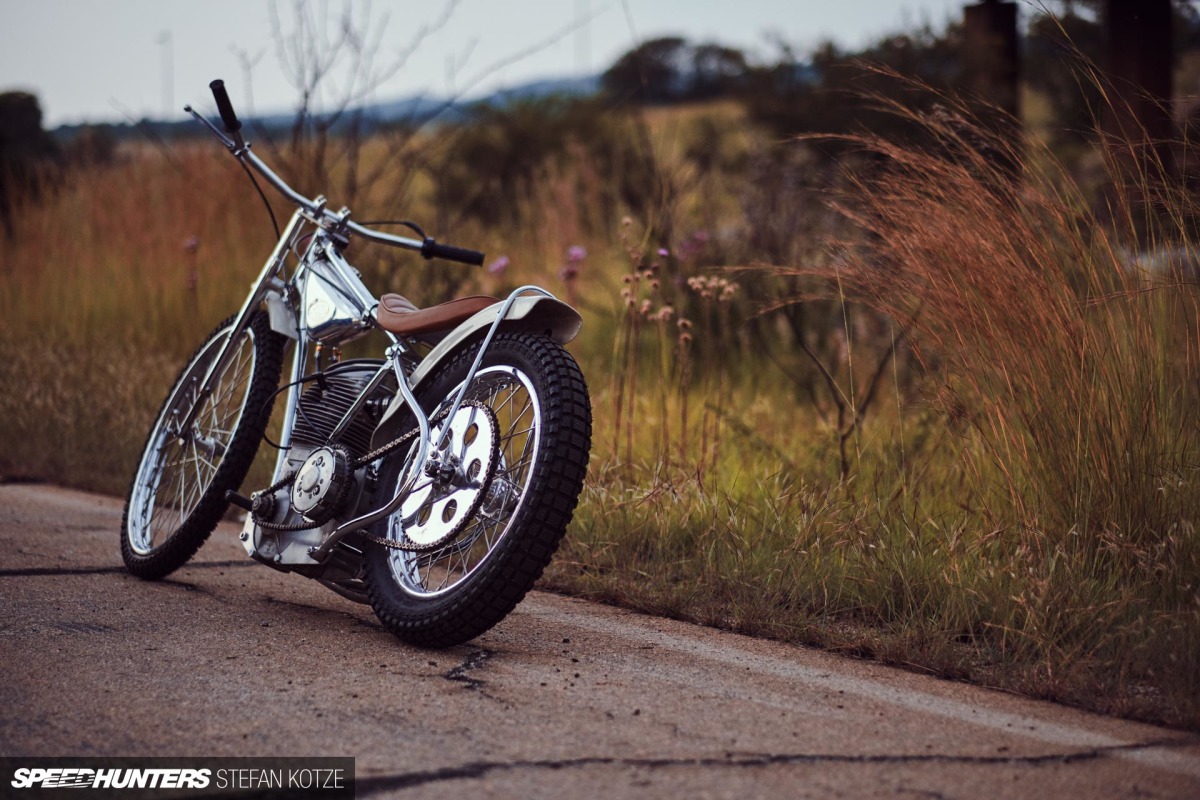 The bike originally came to Africa via legendary Australian speedway rider Geoff Curtis when he was brought out to Rhodesia (now Zimbabwe) by Scotsman speedway promoter Alex Hughson. Geoff was the captain of Newcastle Speedway in 1968 and won nine Australian caps riding amongst others, the '68 Jawa.
The Jawa's 500cc 2-valve pushrod 'upright' motor runs on castor oil using a classic 'total loss' system where the frame, believe it or not, serves as the oil tank. All oil that isn't burnt up in the mechanical process is pumped out on to the track surface.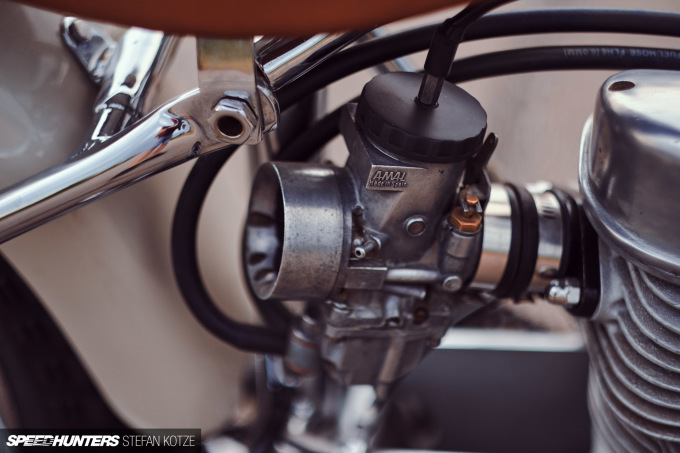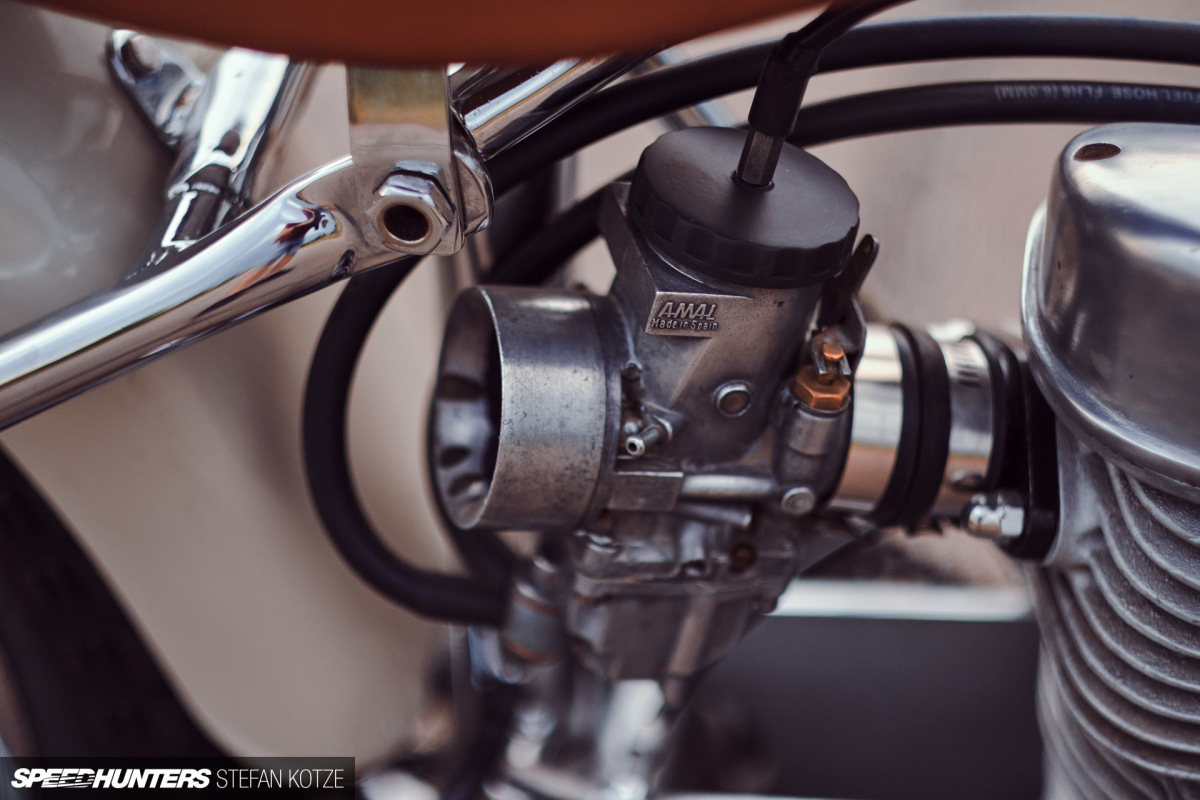 The motor was fully rebuilt, given a light hone and refurbished, but Bobby admits there was little to replace other than a set of rings and the Lucas magneto. Given the use of methanol and castor oil, zero carbon build-up means a well-maintained speedway motor remains spotlessly clean throughout its life. The original AMAL carburettor (with a main jet "the size of a matchstick") was rebuilt and adjusted to spec.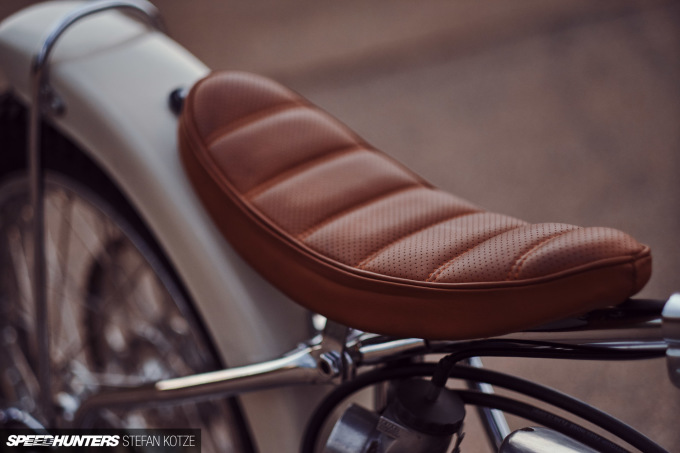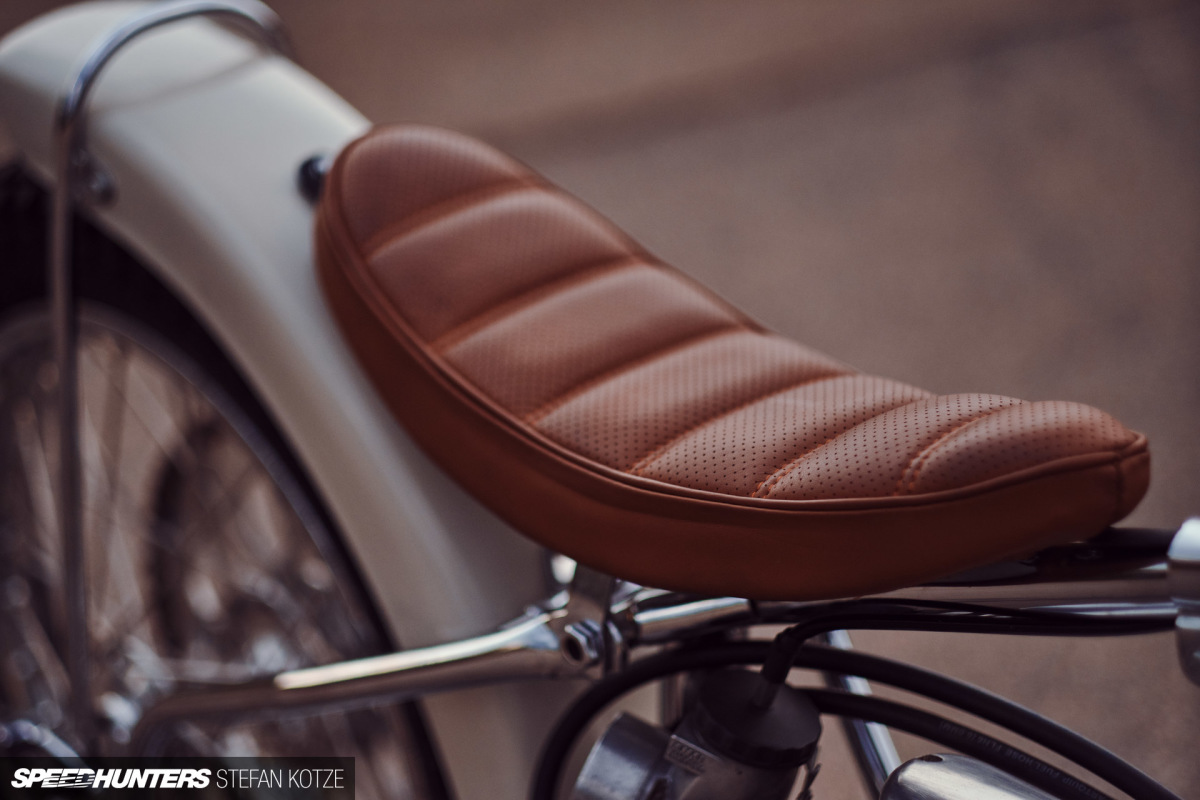 Having two timeless classics from 1968 in your garage, restored to the highest standards with a few custom touches and matching each other beautifully is a thing to be admired, or jealous of, depending on the type of person you are.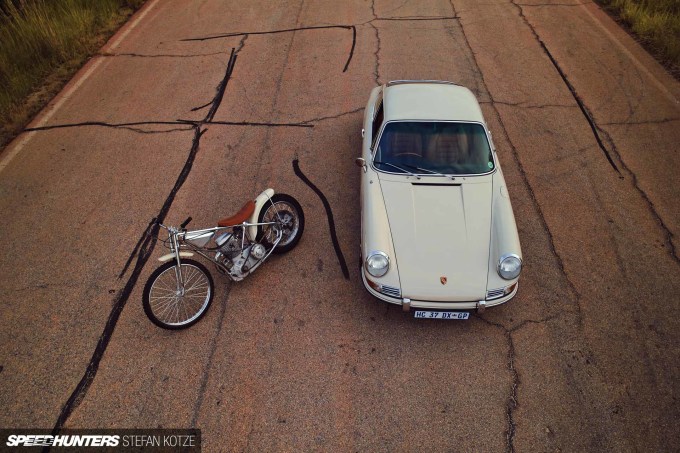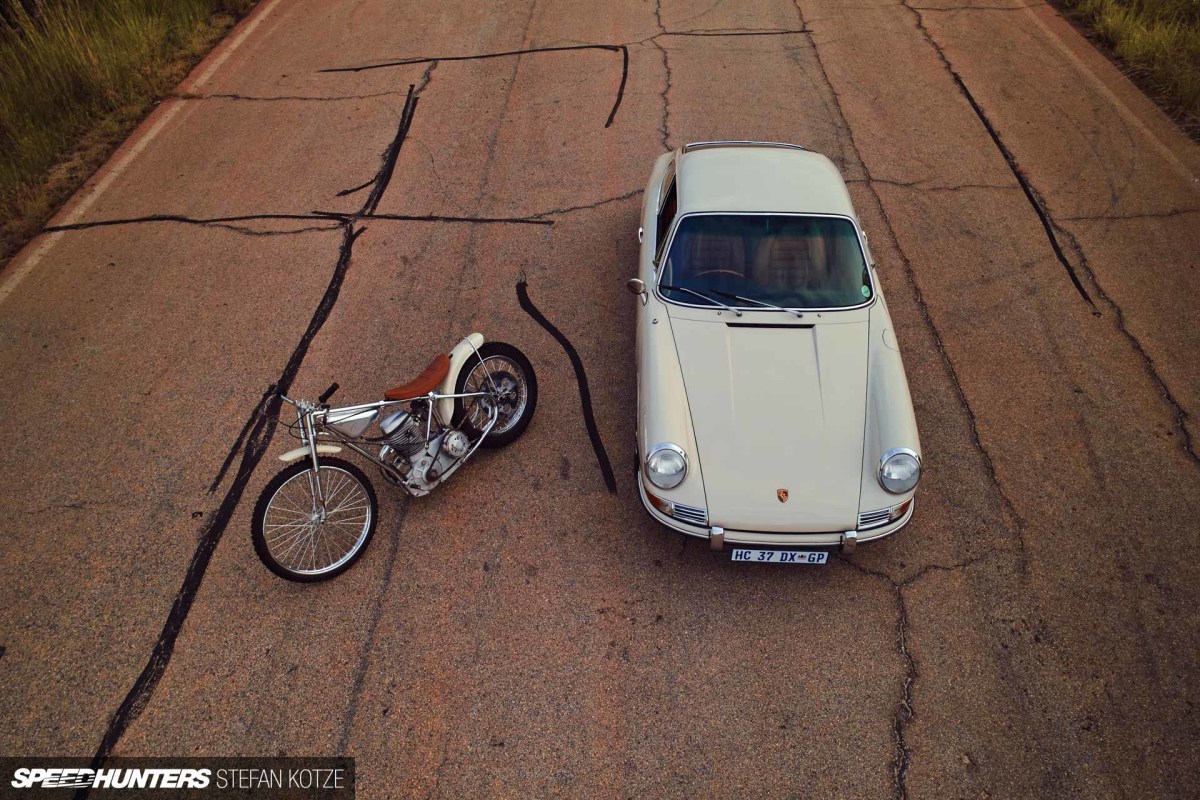 Whether you're someone that likes to ride or drive, there's no doubt that both of these can and should be appreciated to the fullest extent. Although the Jawa can't be ridden too often (it's quite complicated to get started, with the methanol and all that), Gavin gets behind the wheel of the Porsche as often as he can, not being afraid to give it stick, driving it hard, and more importantly, enjoying it, the way it's supposed to be enjoyed.
Stefan Kotzé
info@stefankotze.com
Instagram: stefankotzephoto
www.stefankotze.com
Cutting Room Floor