Every year at Tokyo Auto Salon, I always make a point to find the most popular platform among Japanese tuning shops. Without a shadow of a doubt, the new Suzuki Jimny was 2019's winner.
People just can't seem to get enough of the little off-roader, and the fact that a vast number of tuners are working their magic on them is testament to the model's popularity in Japan right now.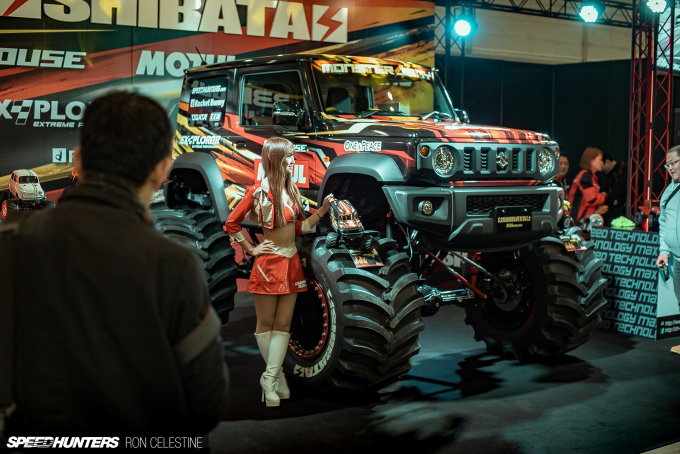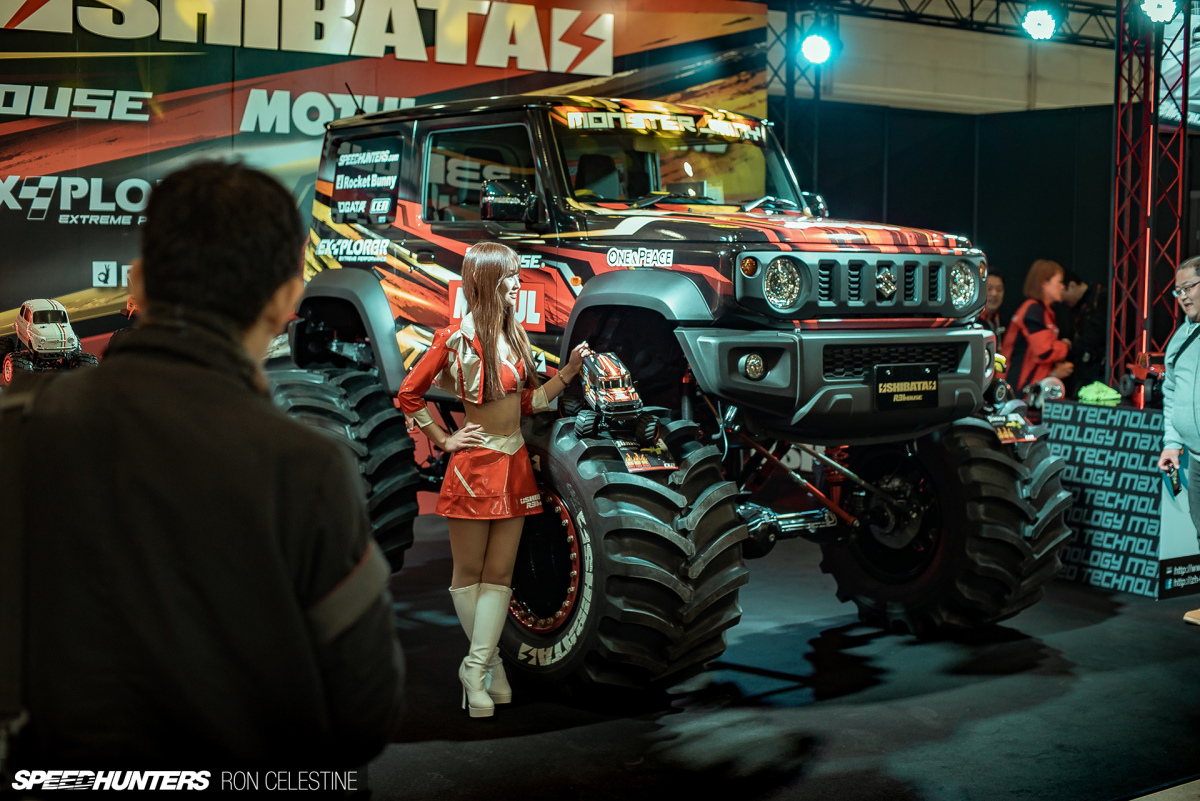 I've already shown you the monster truck-inspired Jimny from Shibata/R31 House, but it's so damn cool that I have to include another photo here. Shibata-san's interpretation of the Jimny had to be the most extreme version at Makuhari Messe.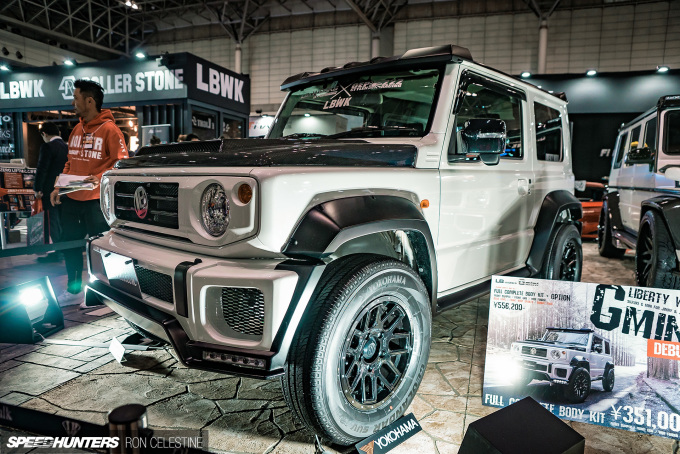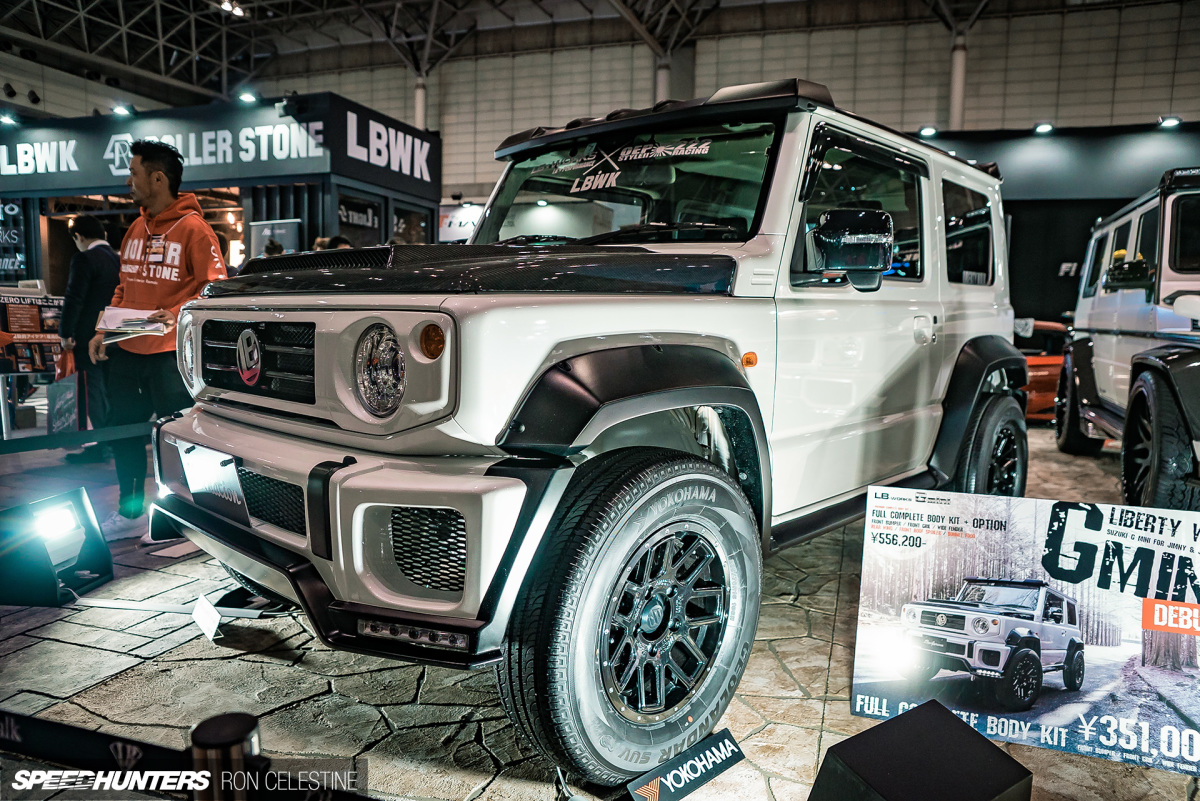 Given the Jimny's box-like shape, it was a no brainier for Kato-san of Liberty Walk – the man responsible for making miniature versions of the NSX and GT-R – to draw inspiration from the Mercedes-Benz G-Wagon and create the G-Mini.
Liberty Walk wasn't alone – it seemed like a few other tuners had the same idea, too.
DAMD went to town on their demo car, ensuring the interior kept up the exterior image.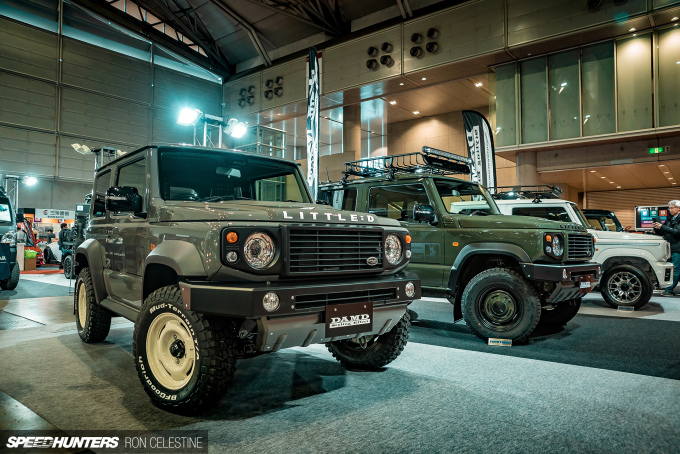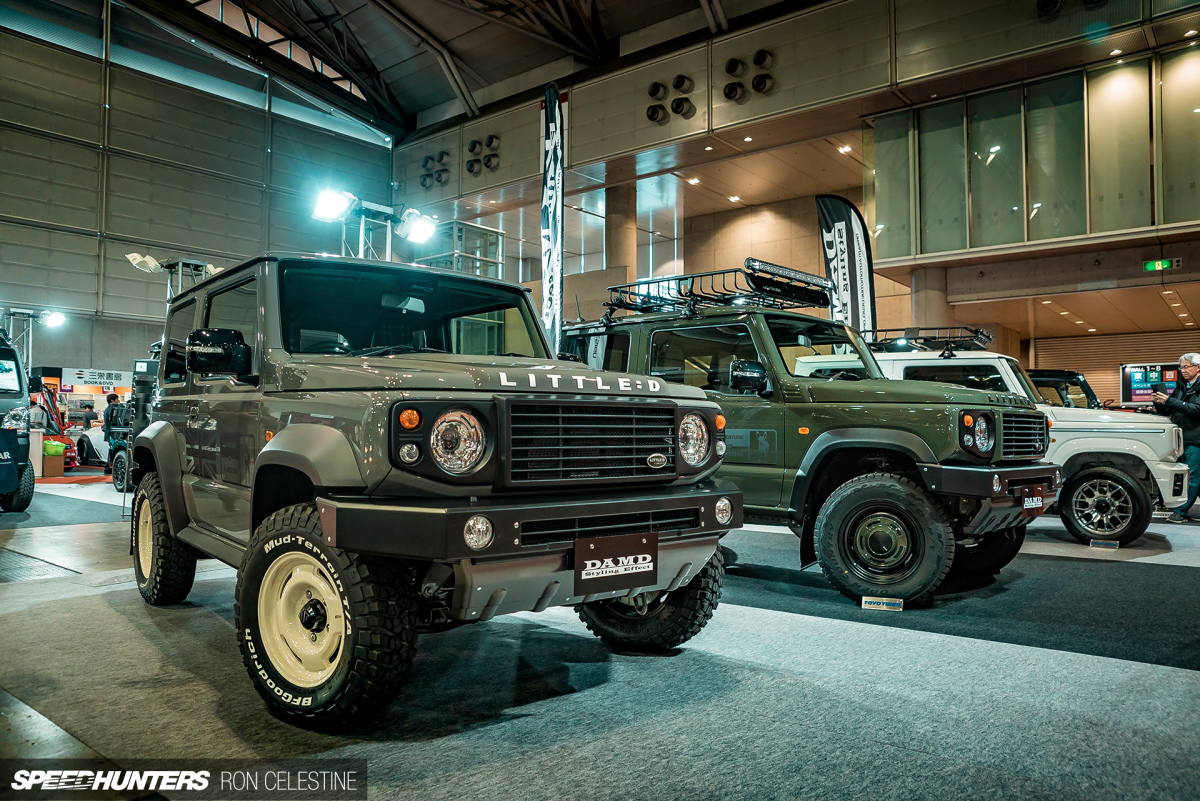 But what if you consider yourself more of an adventurer of the great outdoors, and the G-Wagon's urban jungle status isn't suited for you? Well, DAMD has another option, this time with a bit of Land Rover influence. Knobbly BFGoodrich Mud-Terrain T/As, skid plate, roof rack light bar, and you're good to go.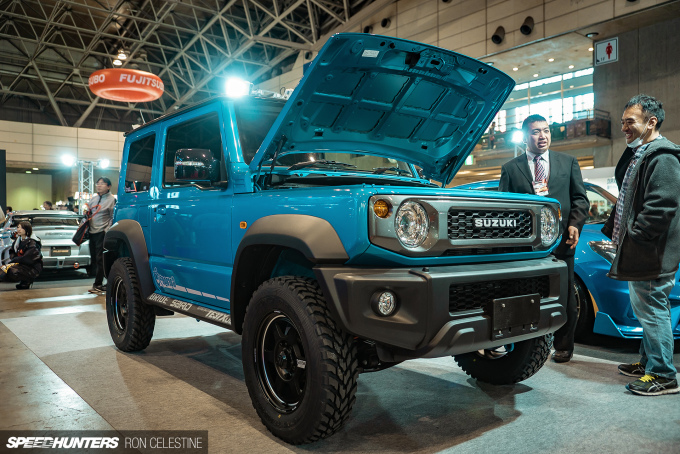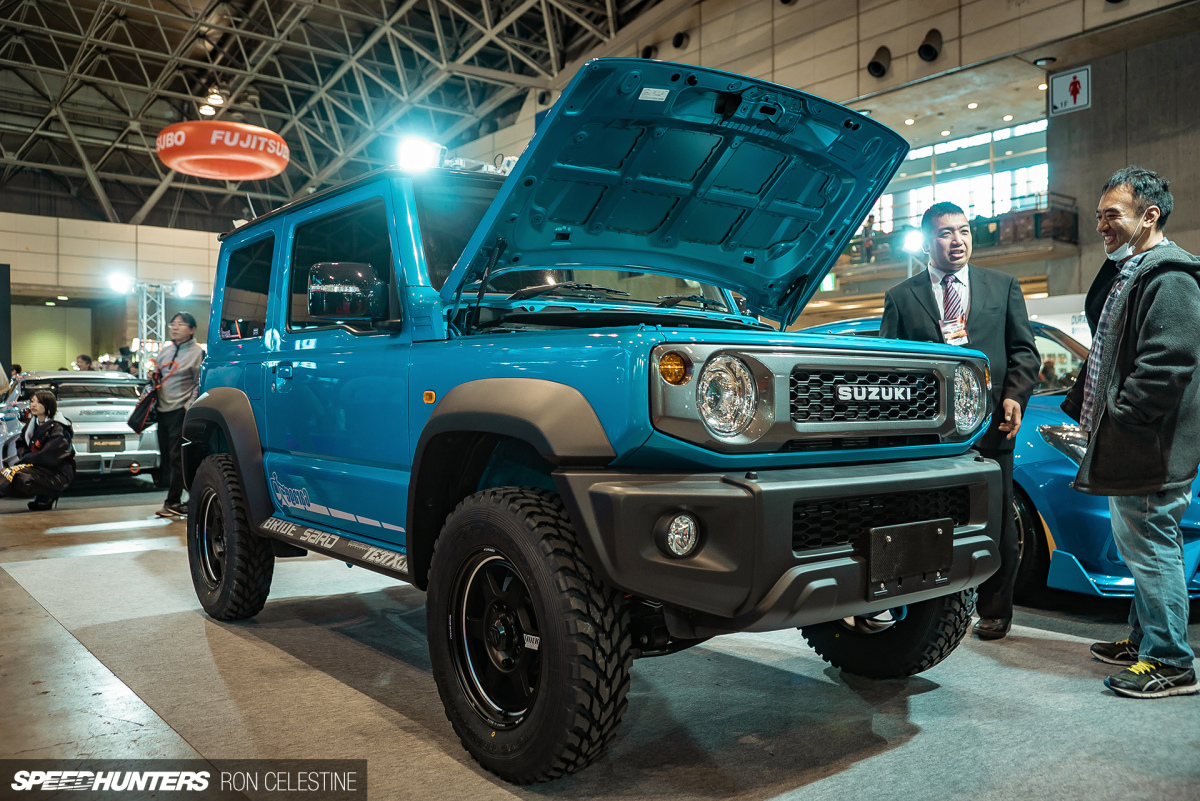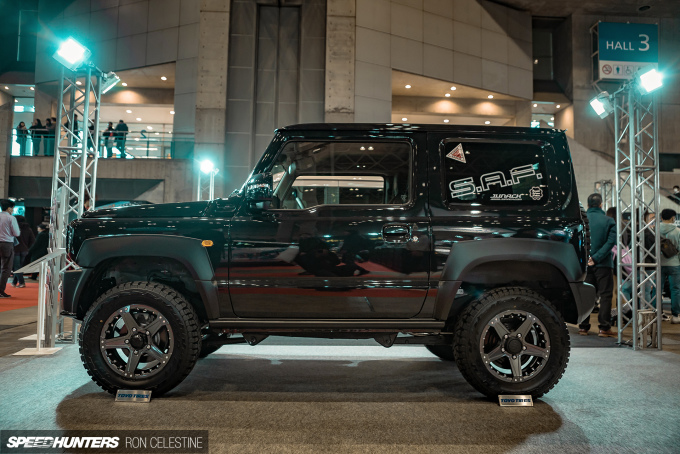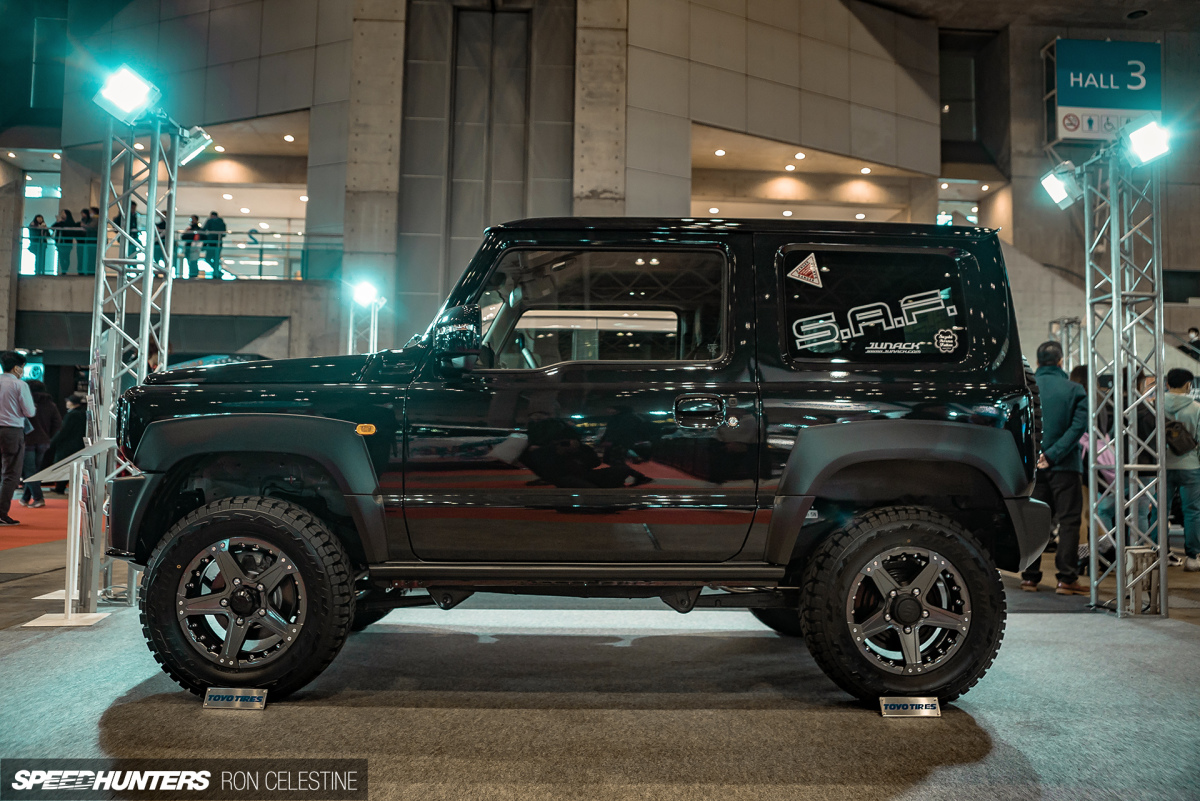 It may be simple, but a decent lift kit and set of purposeful tires really sets the Jimny off.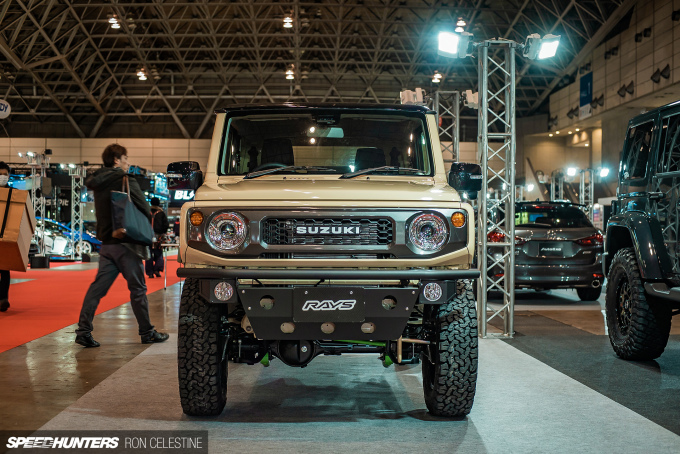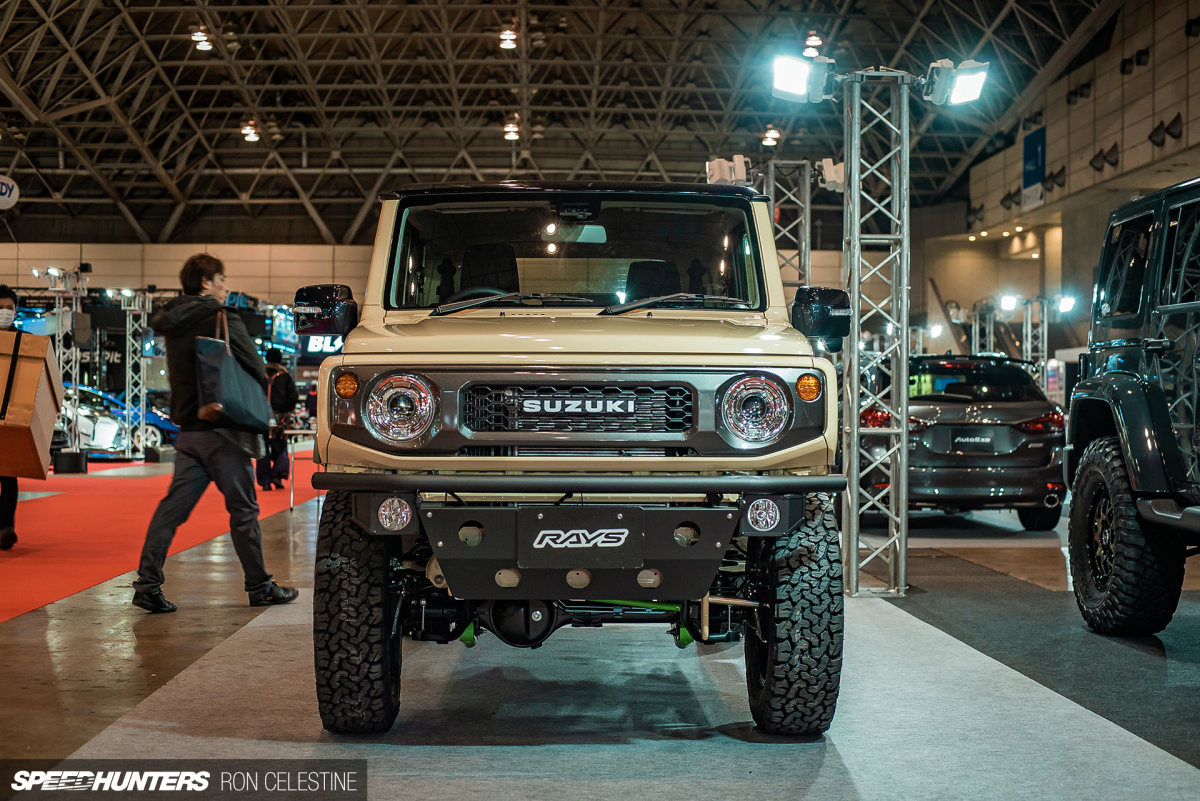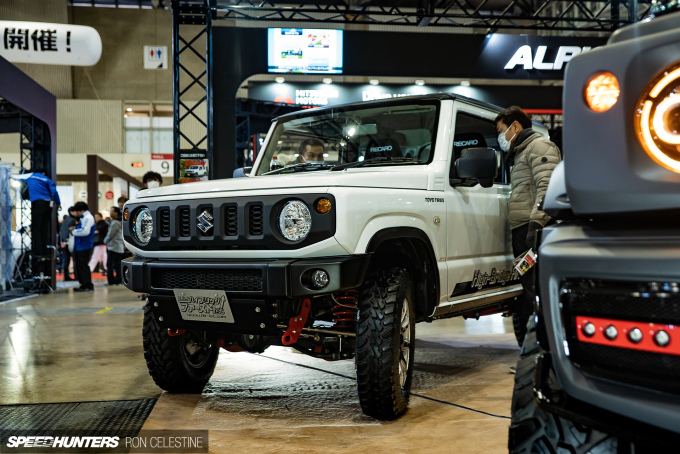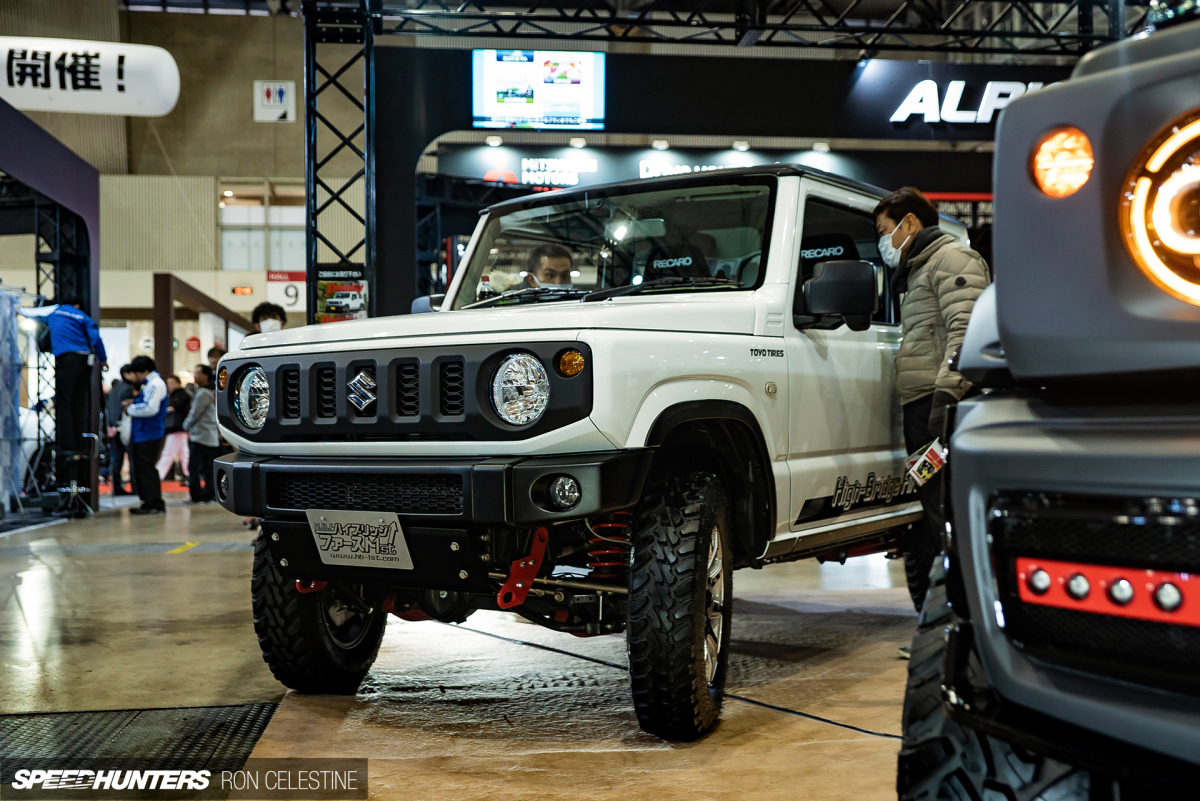 While I was at TAS shooting these Jimnys, I wondered why some shops opted to take the flares off when they look so good with them on. It turns out that removing the flares means the Suzuki can be classed as a kei car, which equates to cheaper taxes and running costs.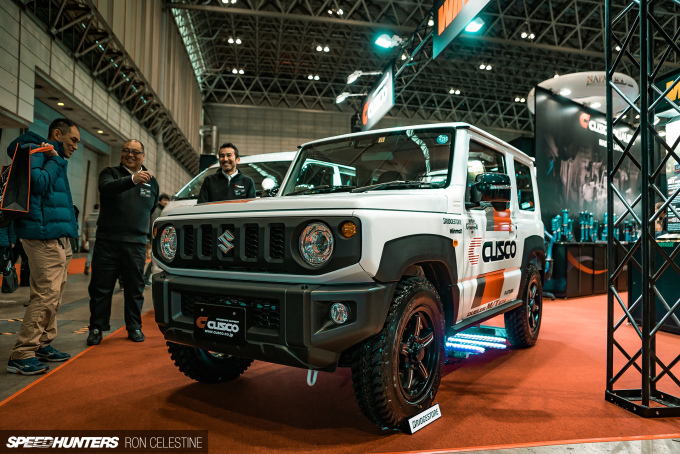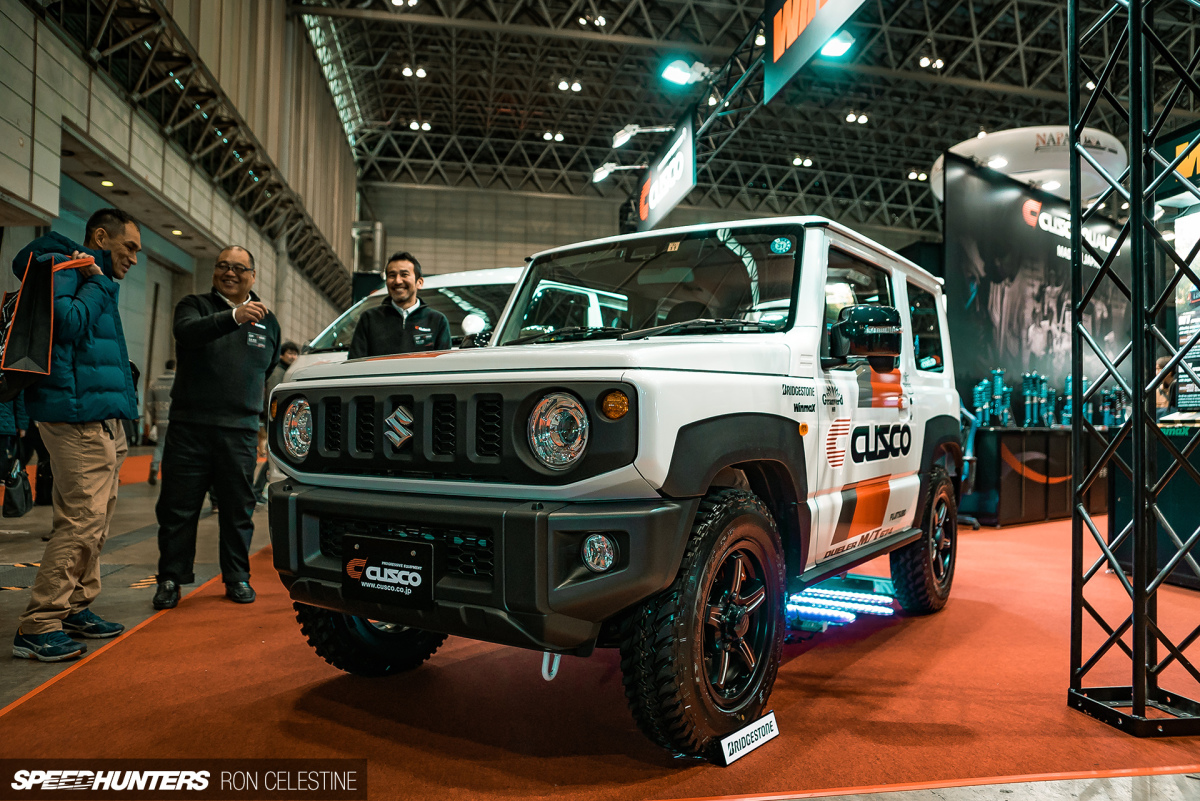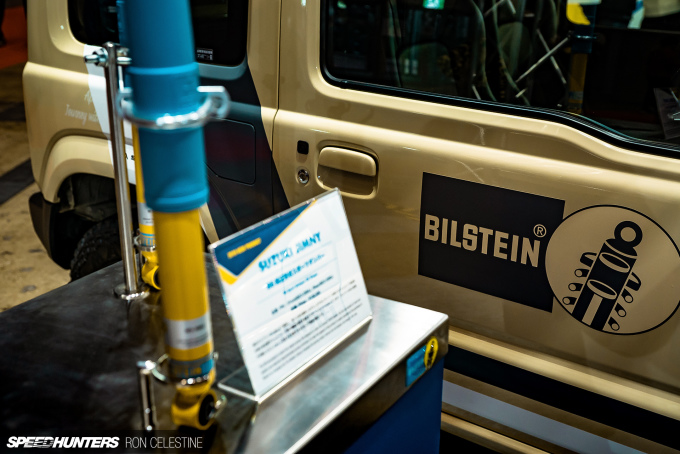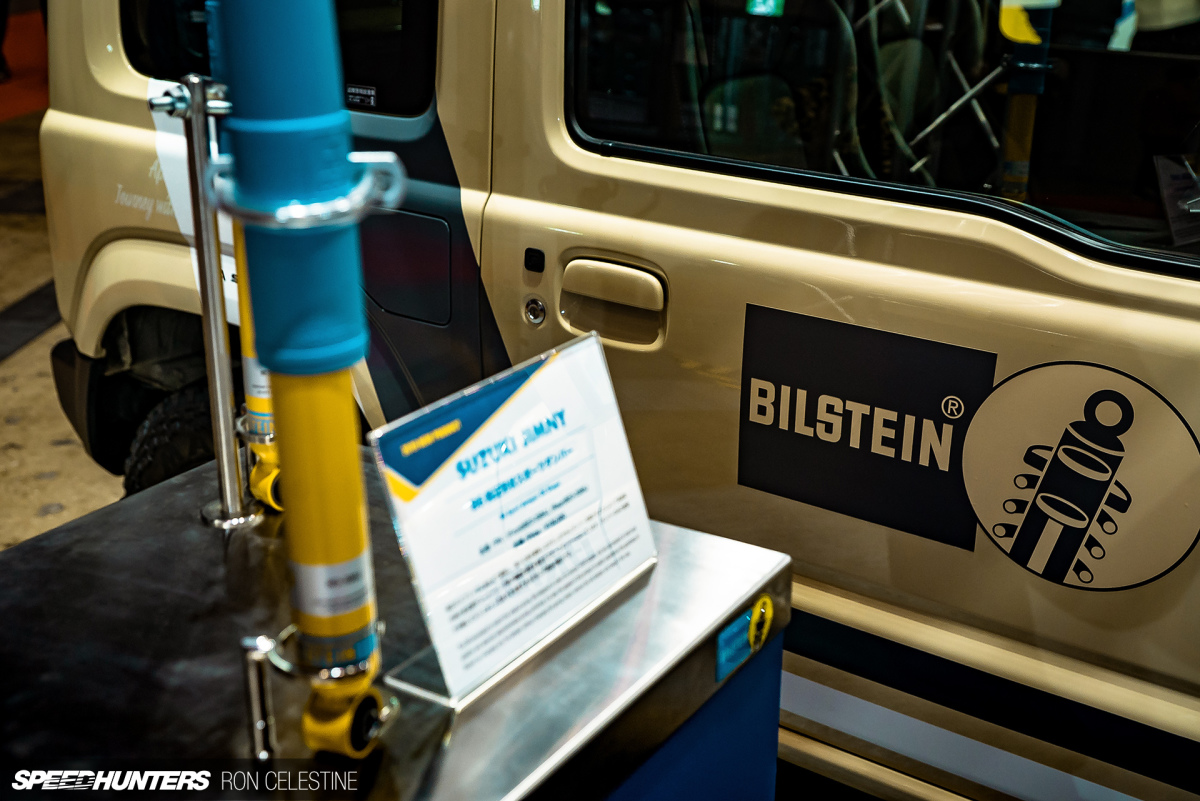 Renowned brands including Bilstein, HKS and Cusco have all got in behind the Jimny; there are already aftermarket parts to help the Suzuki corner flatter, improve ride comfort, and gain extra power through exhaust systems and turbocharger upgrades.
Suzuki itself presented two interpretations of the Jimny – the Sierra, which reminds me of a miniature FJ (minus the fake woodgrain), and the Survive.
Unlike the Sierra the Survive keeps the rear section, and has also been equipped with rock sliders, skid plates to protect vitals underneath, an exoskeleton roll cage, and high lift jack. As the name suggests, this Jimny was designed to survive anywhere.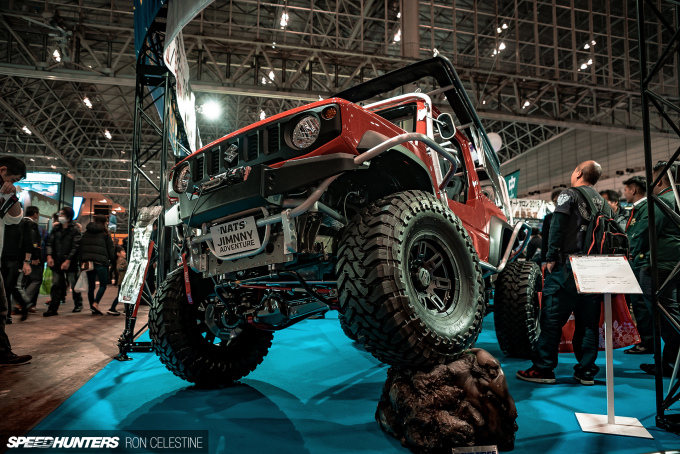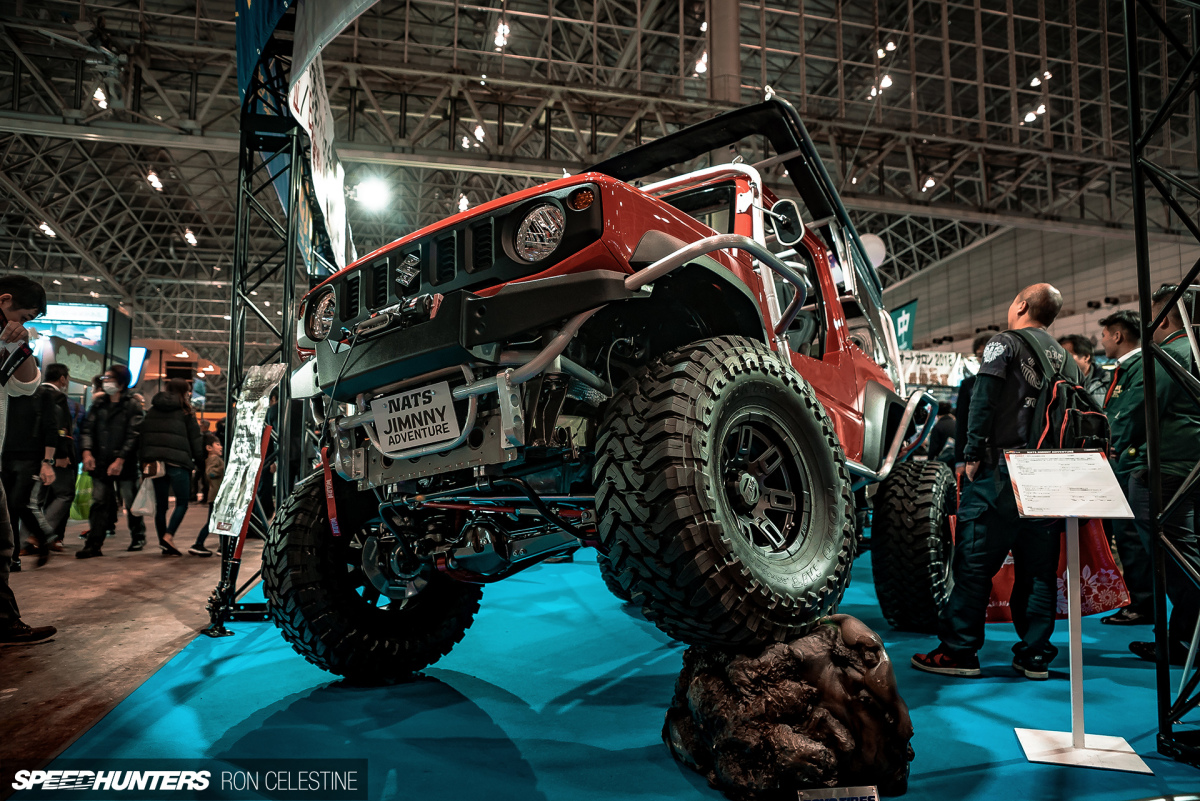 Some of the craziest builds at TAS can always be found on the Nihon Automotive Technology School (NATS) booth, and this year its student-built 'Jimny Adventure' was definitely a show-stopper.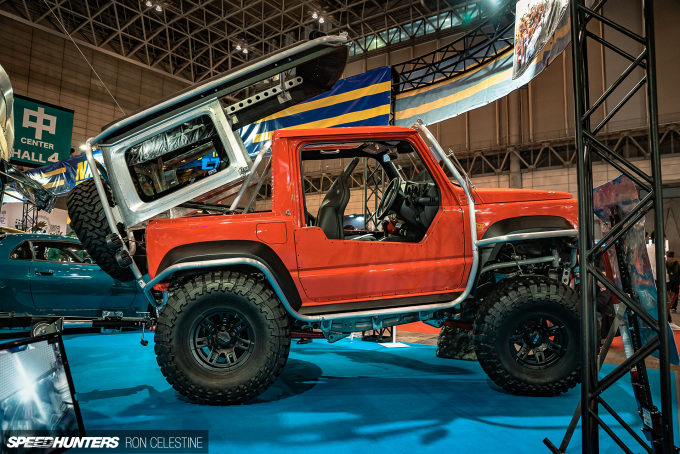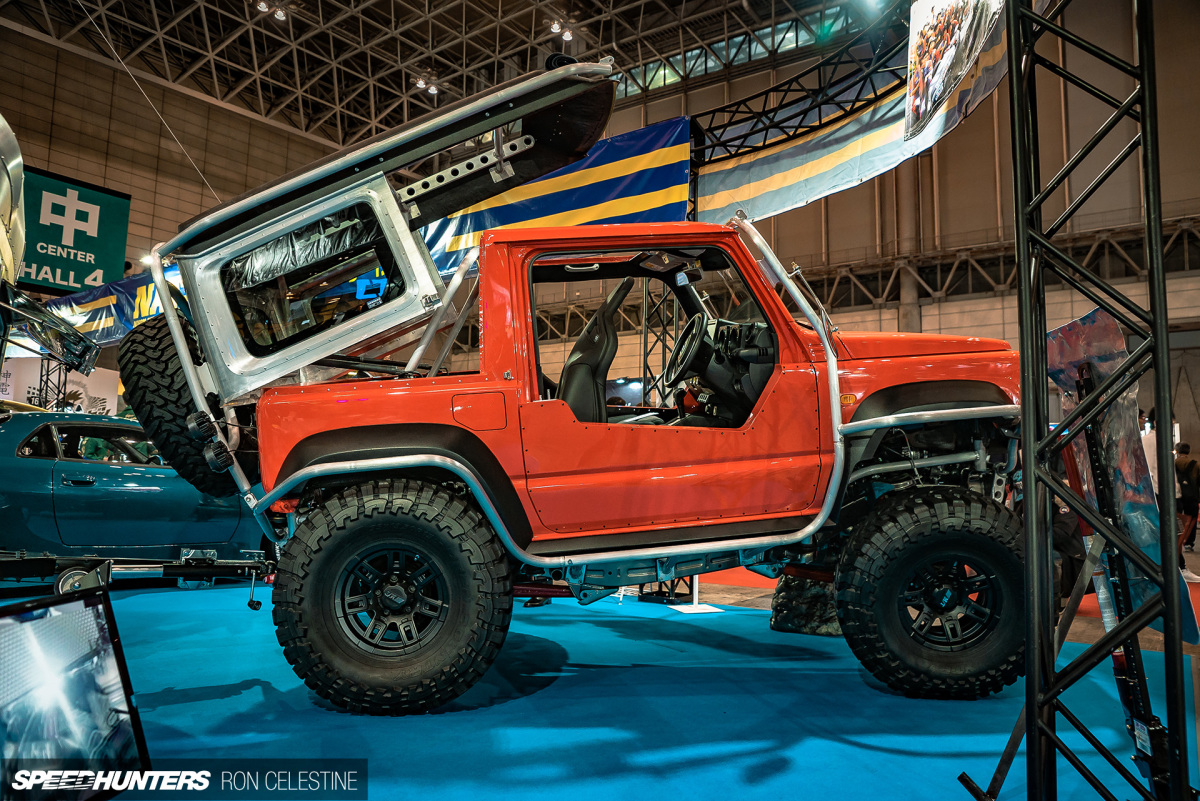 A group of 13 worked on transforming the Jimny and creating the trailer out back. Using heavily modified Jeep rigs for inspiration, the students went about cutting the doors in half, lifting frame a few inches, and added an exoskeleton roll cage and 40-inch tires. The party trick is a roof that opens and closes electrically.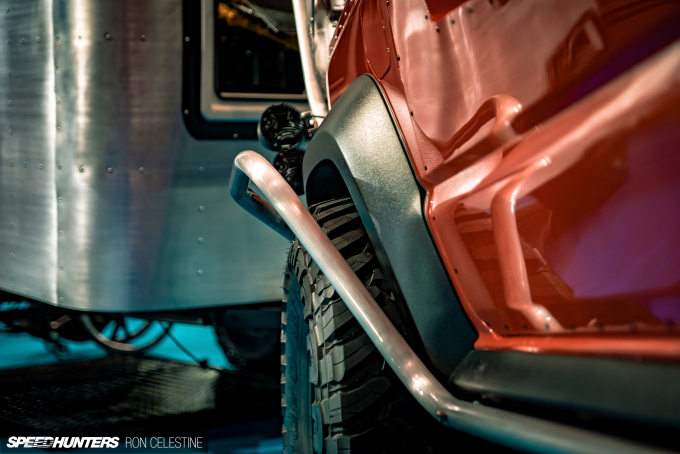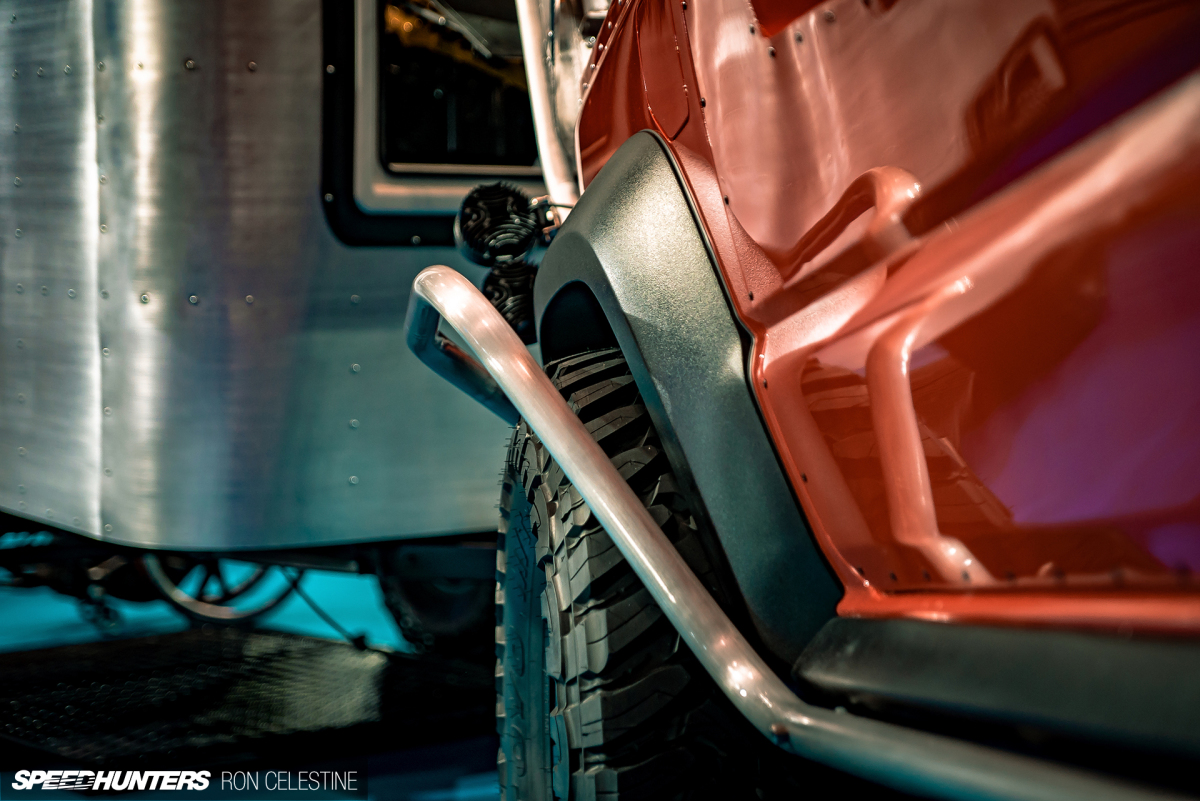 When creating a TAS build, NATS students must ensure that their vehicle can pass Japan's stringent shaken inspection. Normally, if your tires poke out pass the fenders (which in this case they easily do), a car won't pass, but since the exoskeleton is a part of the frame structure, they technically count as fenders so it's all legal. Pretty clever, right?
I know which one of these Jimnys I'd take home if given the chance, but how about you? Does one tick all the boxes, or would you mix and match to make your perfect Suzuki mini off-roader?
Ron Celestine
Instagram: celestinephotography