You can always count on R31 House to bring some seriously cool Skyline metal to Tokyo Auto Salon, and this year was no exception. But 2019 also brought a surprise…
Shibata-san, being the go-to guy for anything related to the boxy Skyline generation from the '80s, is the man responsible for some of cleanest R30 and R31 builds on the planet.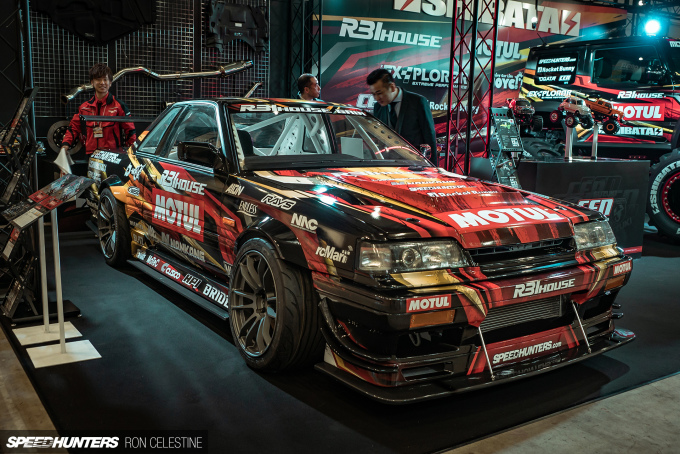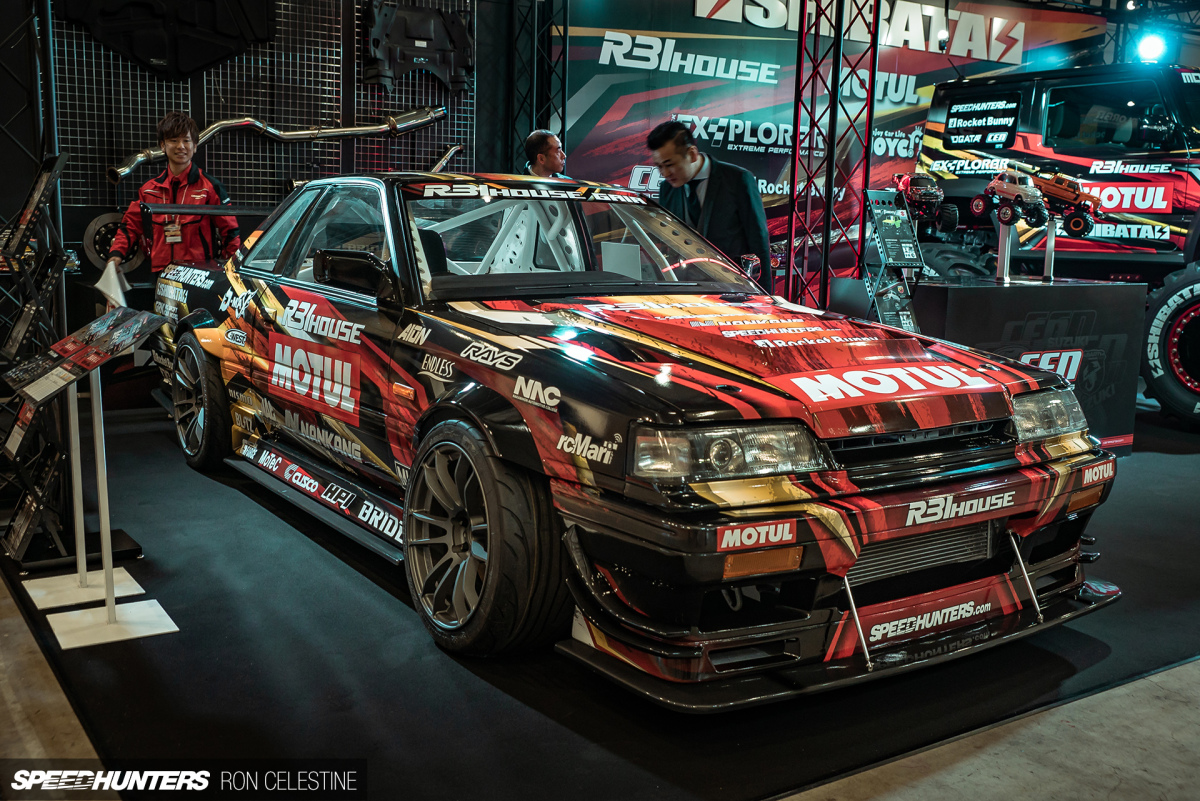 And at Makuhari Messe over the weekend, he displayed his latest tire-incinerating monster – a 1,000 horsepower R31 GTS-R.
Huge horsepower and torque is what pro-level drifting is all about these days, so the R31's original RB20 was never going to cut it. In its place now sits an RB26/30 combo (RB26 head, RB30 block) stretched to 3.4L. Boost comes courtesy of a big single Garrett turbocharger.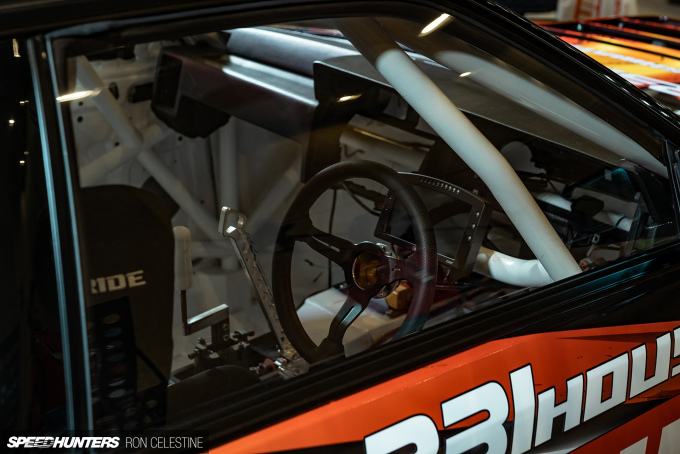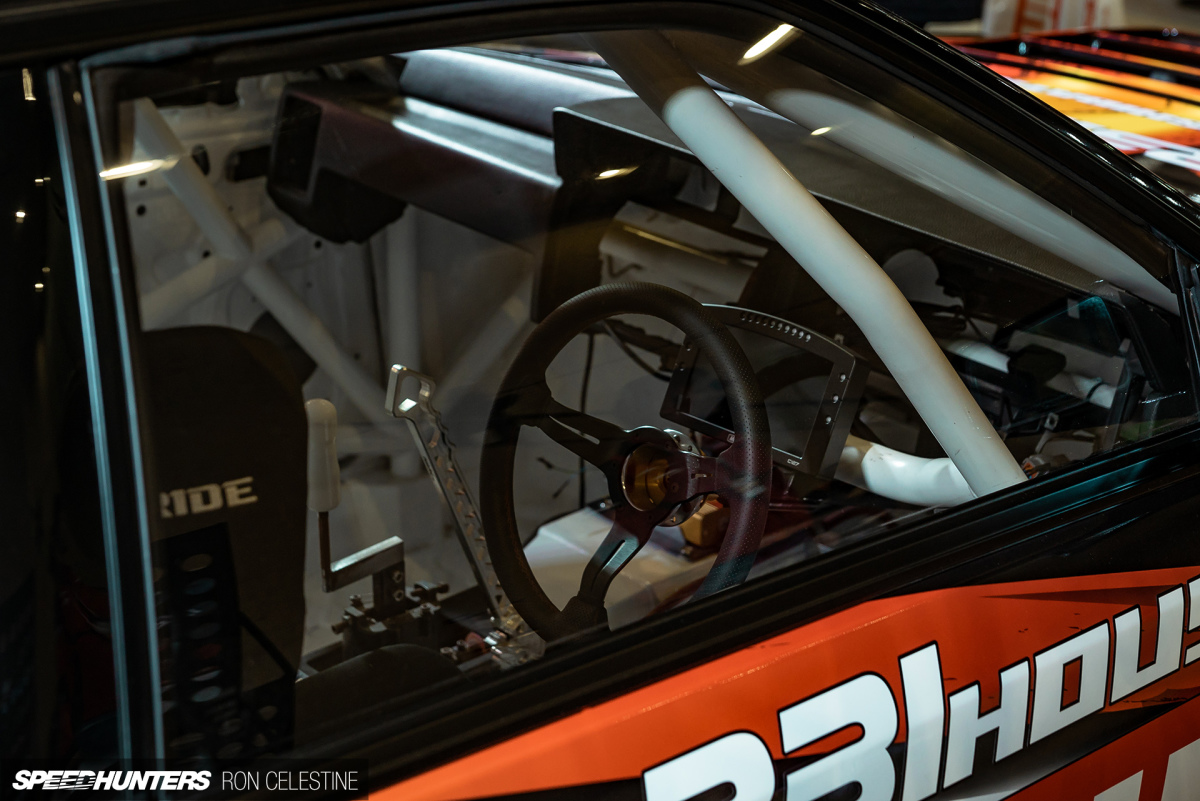 Being a race car means the interior is all business; there's a cage, a Bride seat, a digital dash display, and not a lot else.
It all adds up to a machine that I'd definitely love to see in action. Perhaps one day…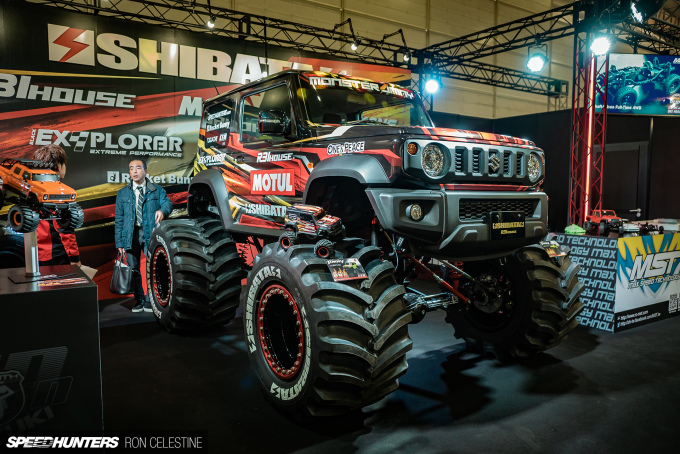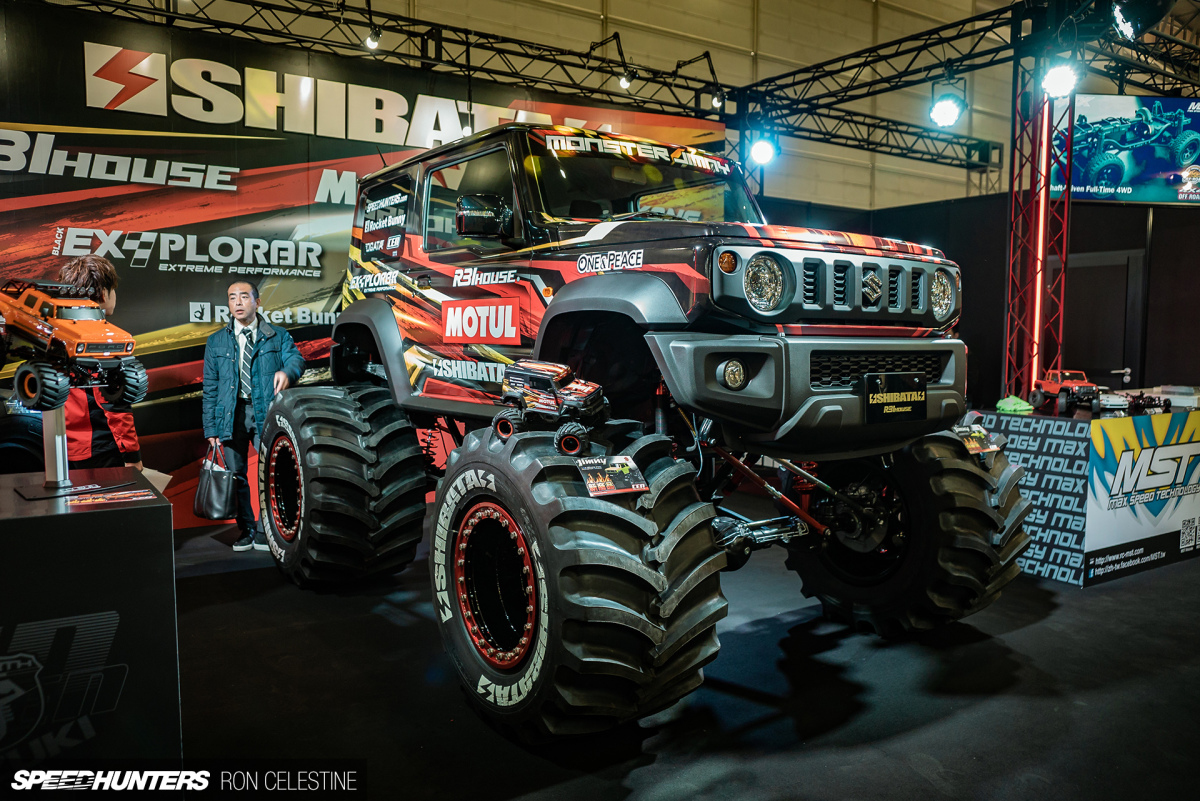 While the Skyline is undoubtedly cool, I really need to address the elephant in the room – or more specifically, the monster truck-inspired Suzuki Jimmy also on the Shibata booth.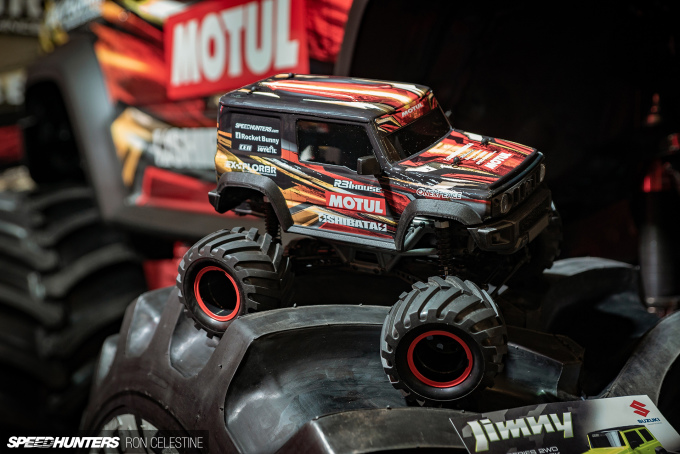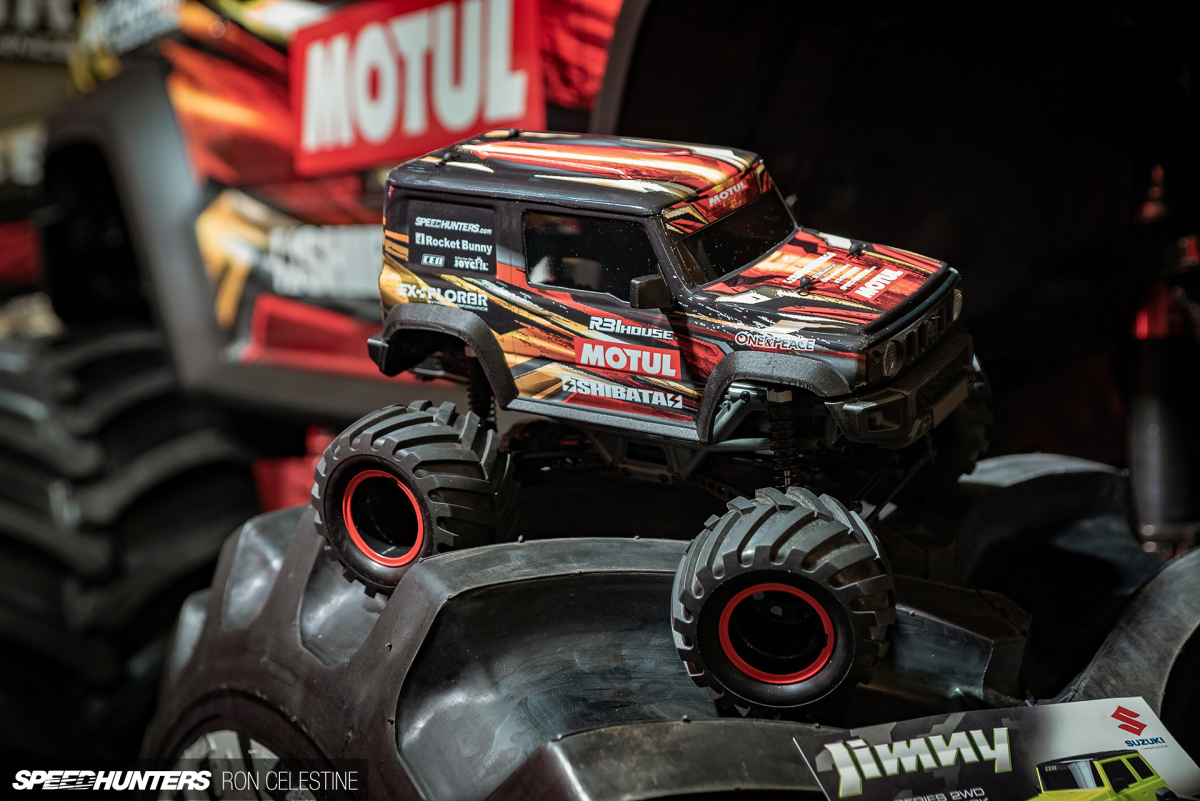 The new-gen Jimny was one of the most popular base vehicles for tuners at TAS this year, so much so in fact that I'll be putting together a gallery of some of the standout Suzuki mini 4WDs from the show. Shibata-san, drawing inspiration from American monster truck culture, has built the wildest example.
The Shibata team engineered entirely new subframes and then raised the Jimny 40cm through an Explorer suspension lift kit.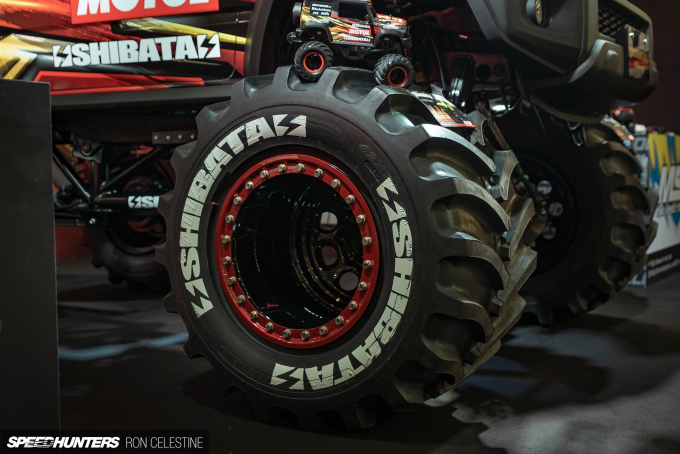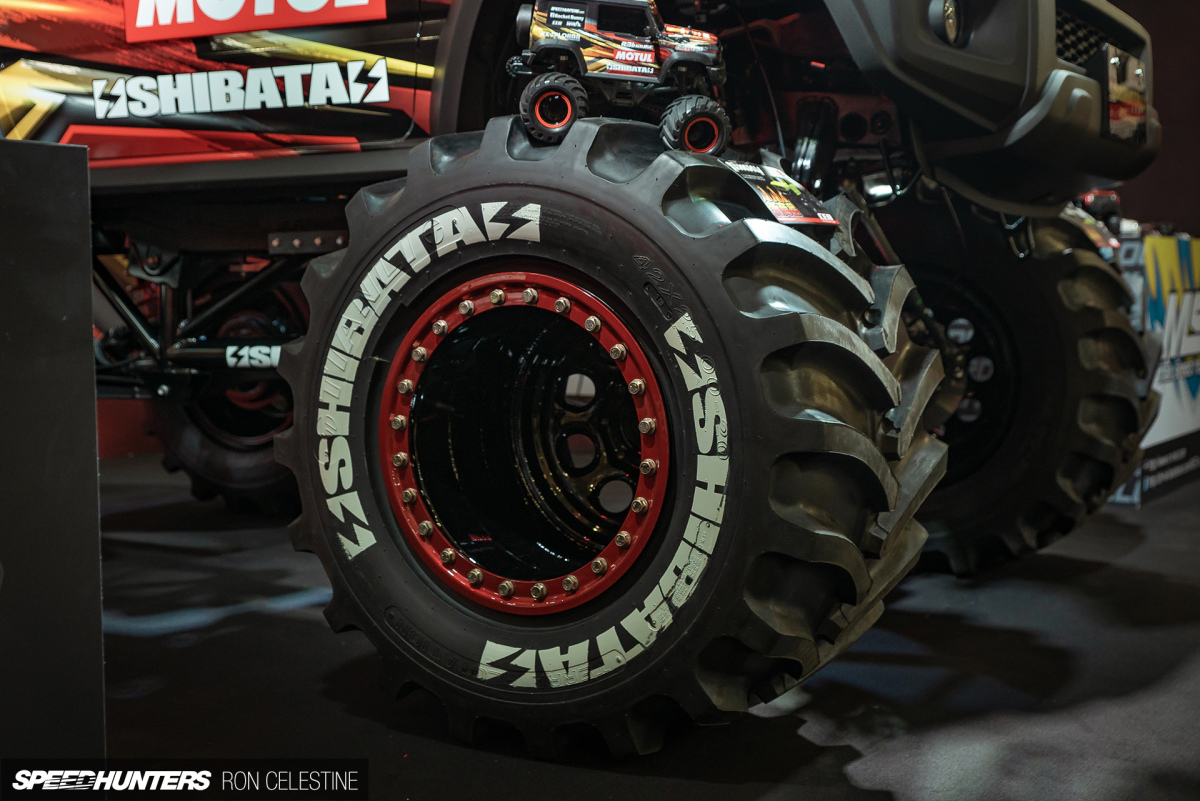 I'm told that was the easy part of the project; getting the monster truck look with huge tires took a lot of work.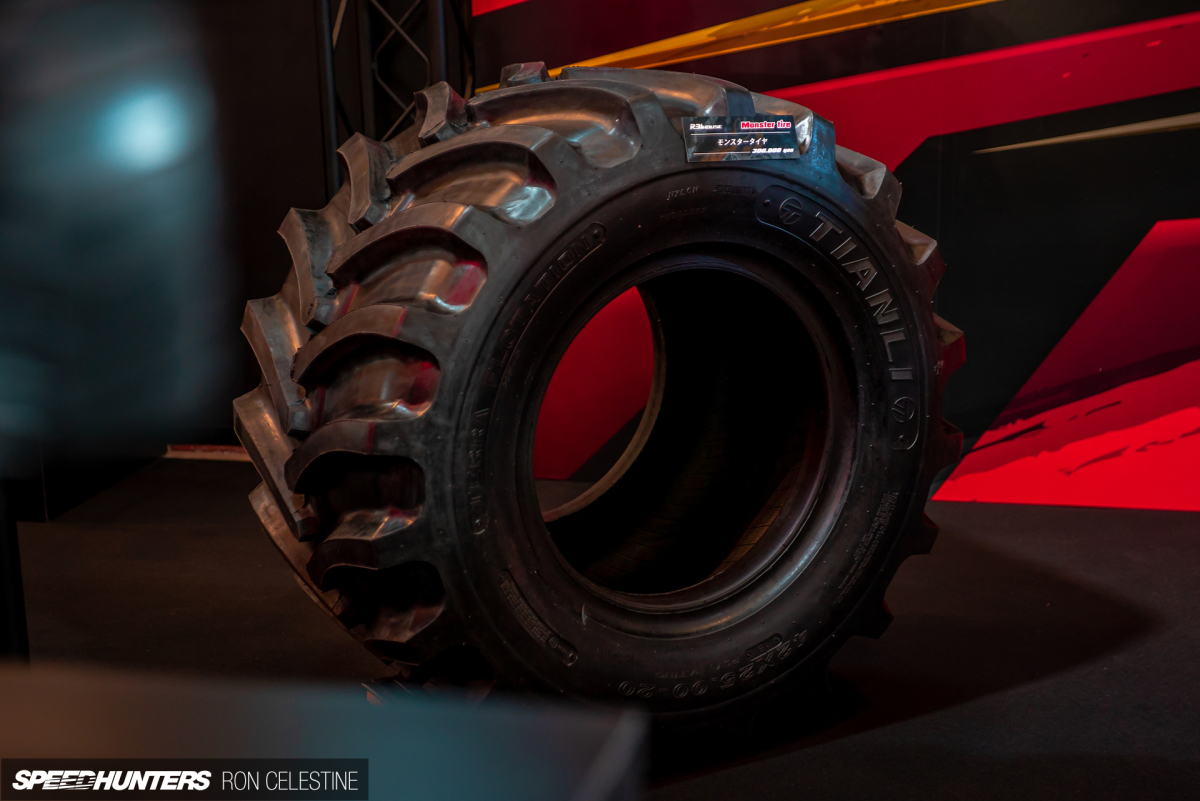 Shibata-san went with aggressive 42-inch tires that were made especially for the project, and then looked for a wheel that would take them – something that also required a custom solution.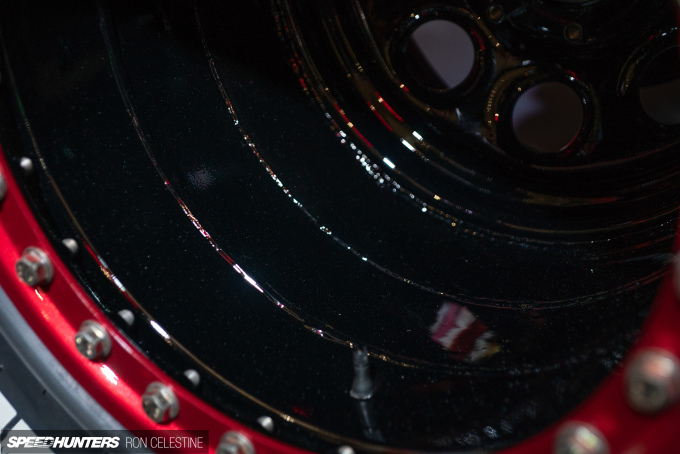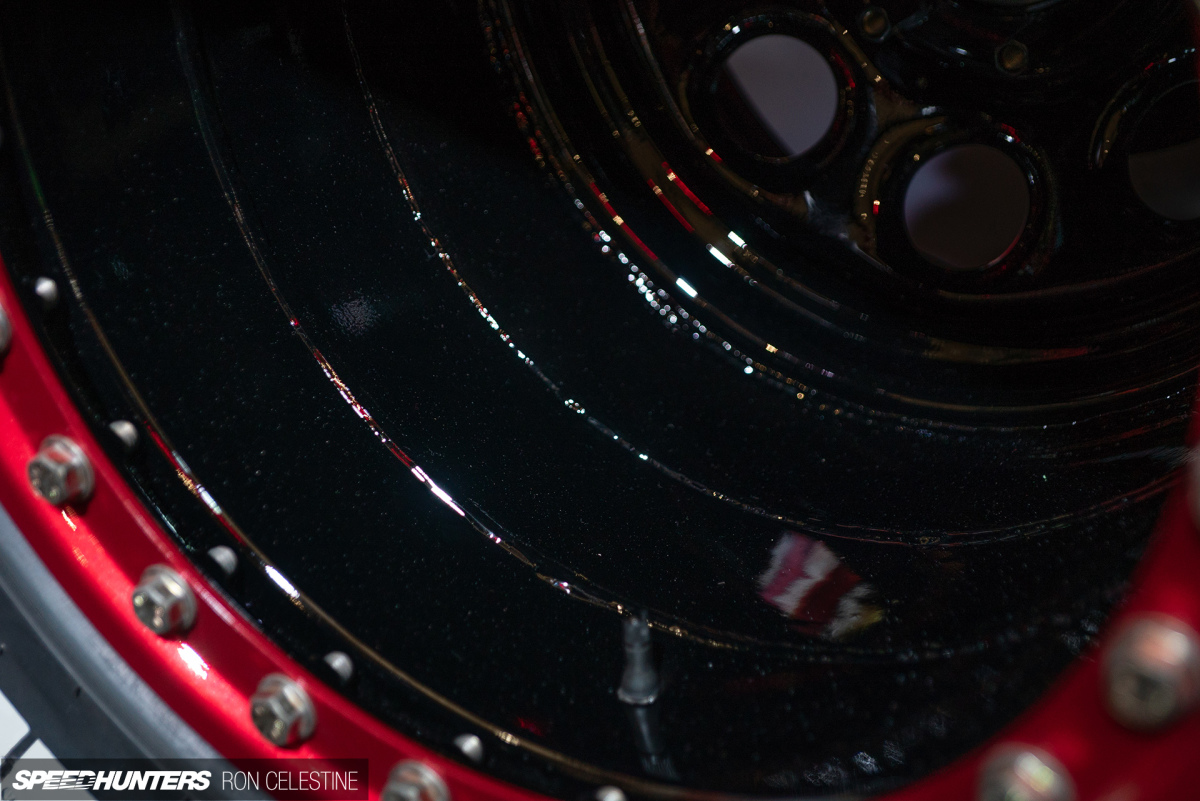 At first, 20×13-inch wheels were used, but in Shibata-san's eyes they just didn't look right. Now the Jimny wears ridiculous 20×24-inch wheels – this thing should have no trouble crushing any kei cars that get in its way.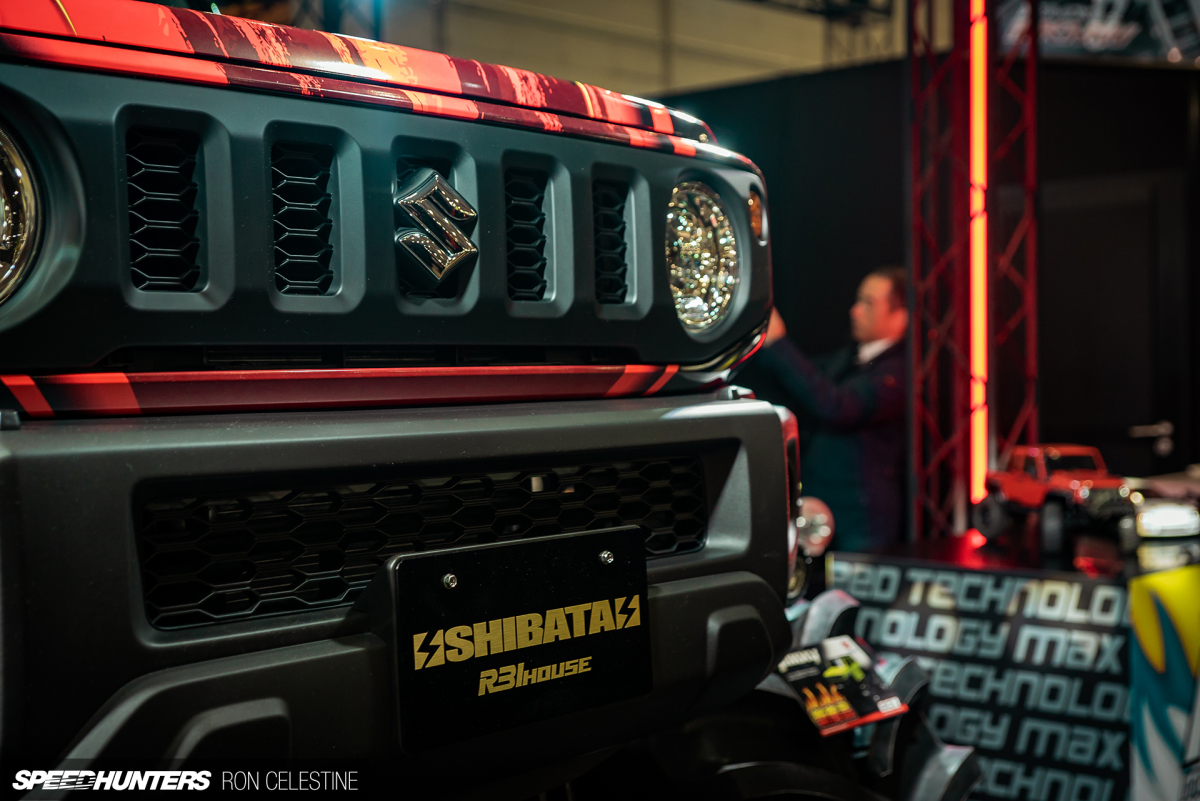 The engine will be last piece of the puzzle, and Shibata-san is toying with the idea of throwing in a Nissan VK-series V8 engine to ensure the little monster truck has the performance to match its looks.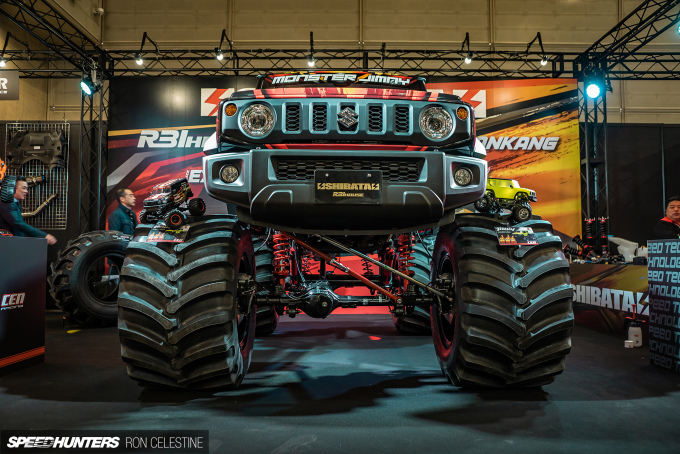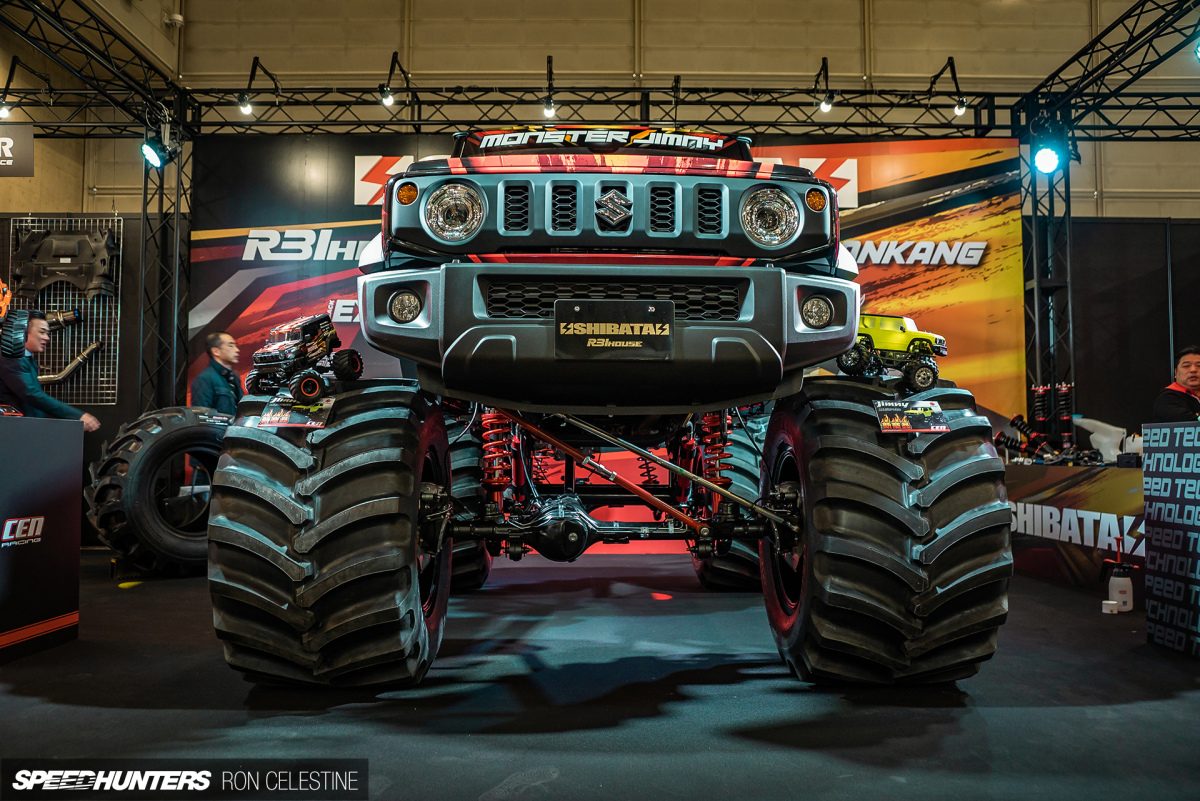 Eat your heart out, Bigfoot.
Ron Celestine
Instagram: celestinephotography