"What's happened to Project GT-R?"
You wouldn't believe how many times I get asked this, and rightly so. My good ol' BNR34, which in around two months' time will turn 20 years old, has been slowly progressing, even while on the back burner.
No matter how much love we have for our cars, life and work commitments will always get in the way. In my case, raising three kids has certainly taken its toll on the 'Dino fleet' of project cars. It all comes down to time management; these days I have a lot less spare time to go around, but you deal with it and keep pushing forward, which is what I've been able to do with the GT-R over the last year since its showing at the 2018 Tokyo Auto Salon.
I've set myself the goal to get everyone caught up on every progress step and addition that's been made to the car over the last year, starting right here with the latest injection of love from a company that I'm humbled to have on-board with the project: Sparco.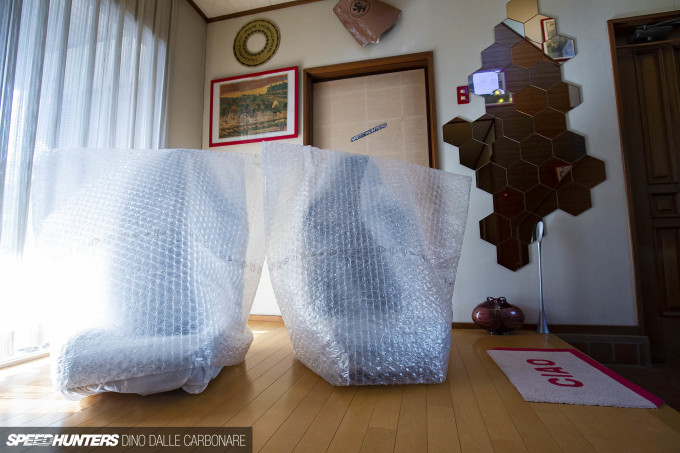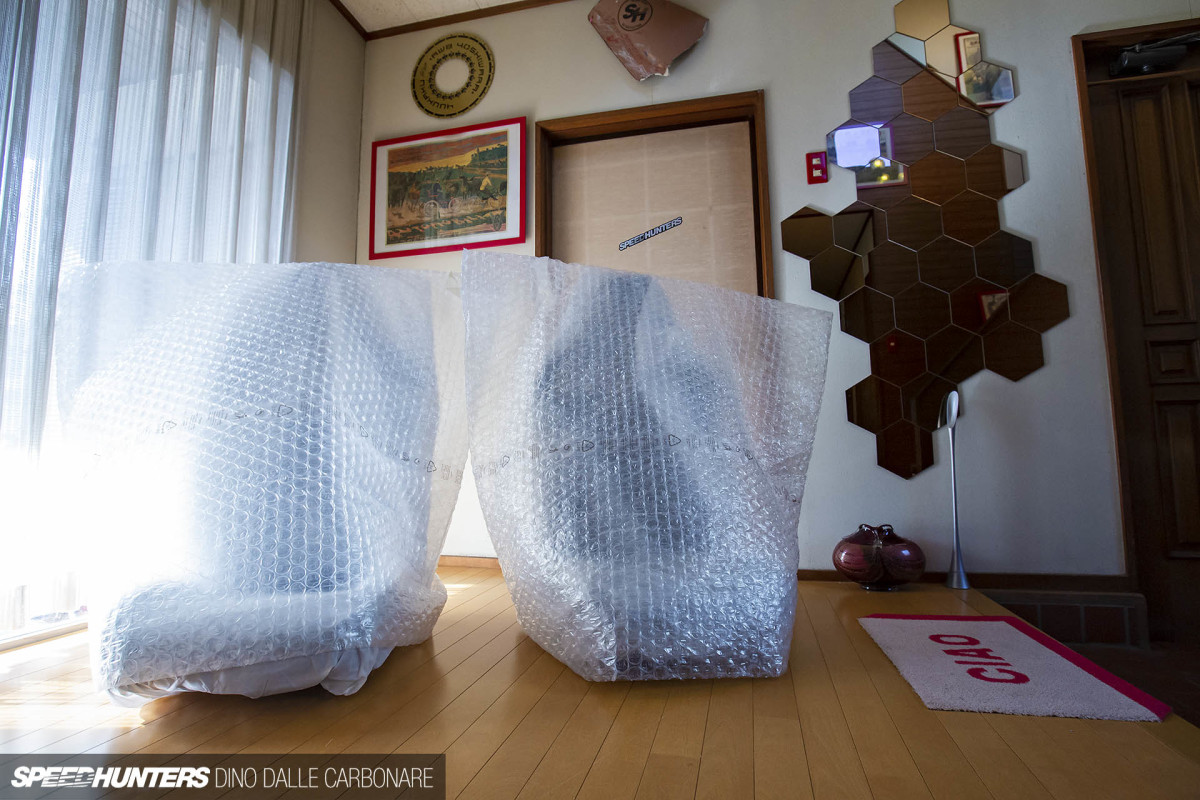 Having direction when you strive to perfect a car is extremely important, and ever since I started modifying my Skyline, every upgrade and change has been made with the goal of modernizing it. I love the notion that a car that was a pretty big deal back in the late 1990s and early 2000s can still hold its head high against the latest crop of performance cars. And that's pretty much what keeps my passion for the R34 alive; it's that satisfaction of seeing it get better, a little faster, sharper around the corners, and now – or should I say soon – a little more comfortable.
Every new upgrade always starts with a delivery and what was shipped all the way from Torino in Italy is physically the biggest one I've ever received.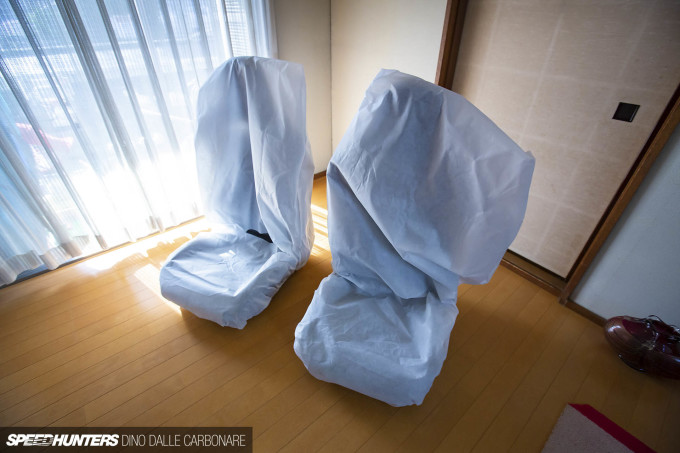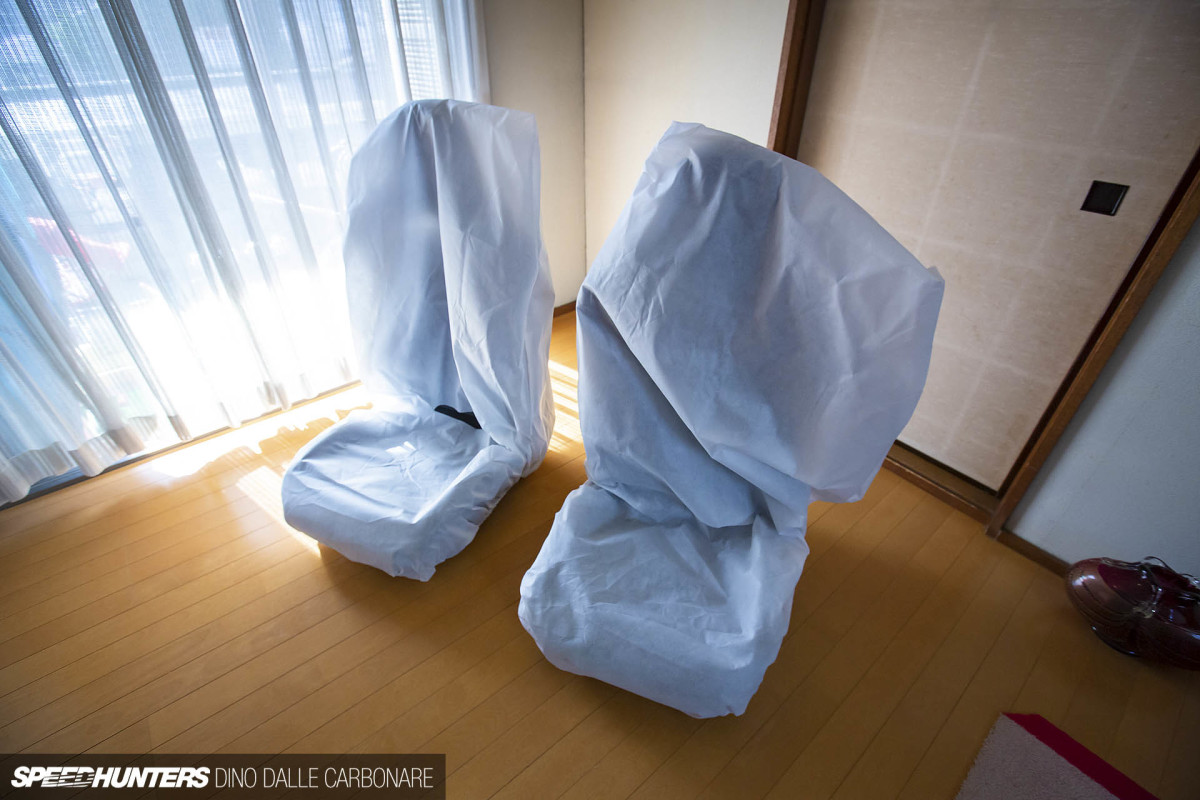 The courier ended up keeping the two massive cardboard boxes with blue Sparco logos printed on them, and that left me with two finely-packed objects at my front door entrance.
This delivery was made late at night, so I had to wait for the following day to photograph the unwrapping. It was torture – two obvious seat silhouettes just sitting there, with the scent of high-end leather more commonly found in prohibitively expensive supercars hanging in the air.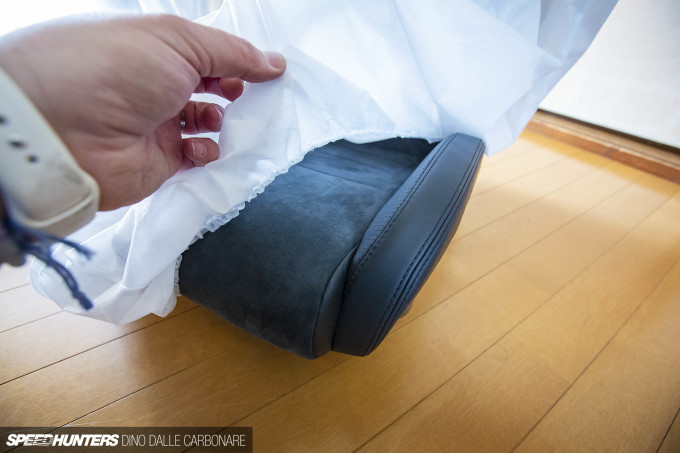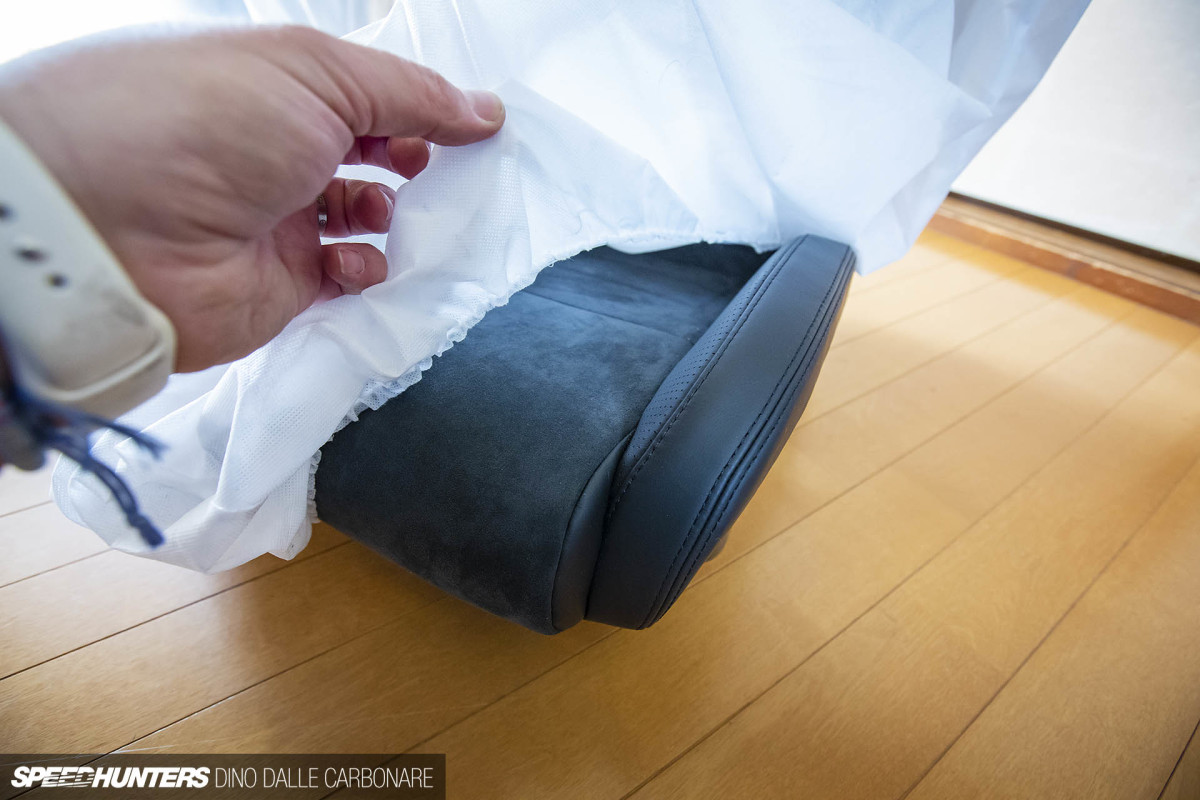 Shall we have a little peek?
You can probably imagine my excitement at this particular point in time.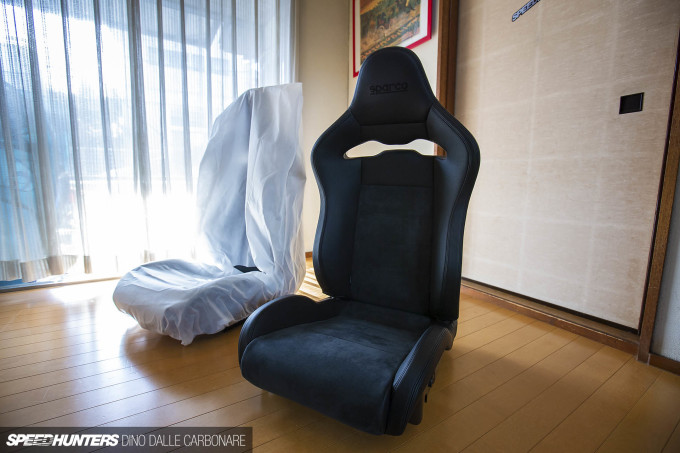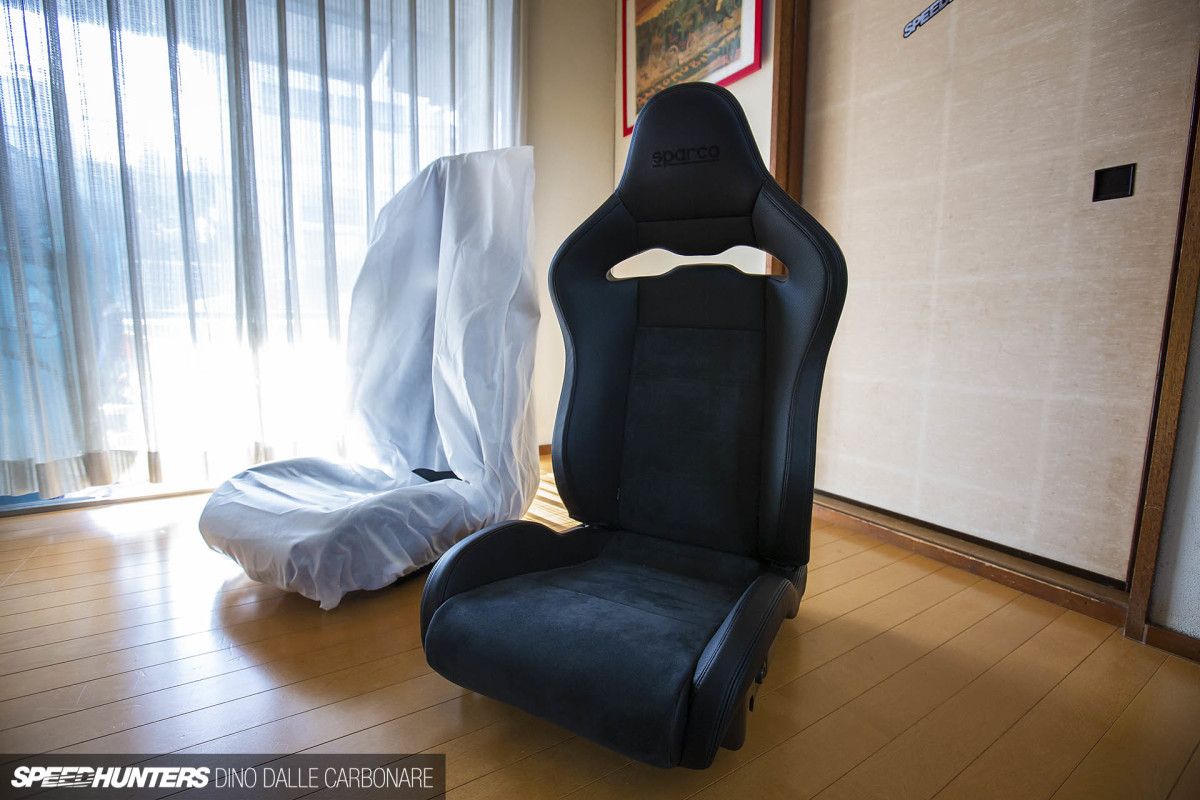 And voilà, the surprise fully out of the bag – literally.
If Ever There Was Seating Perfection This Could Be It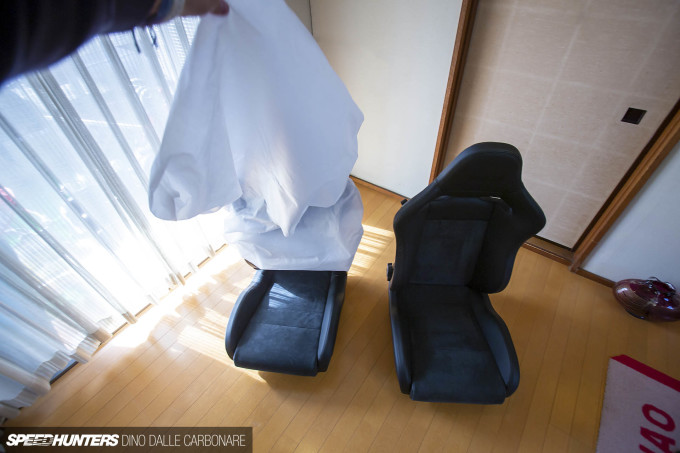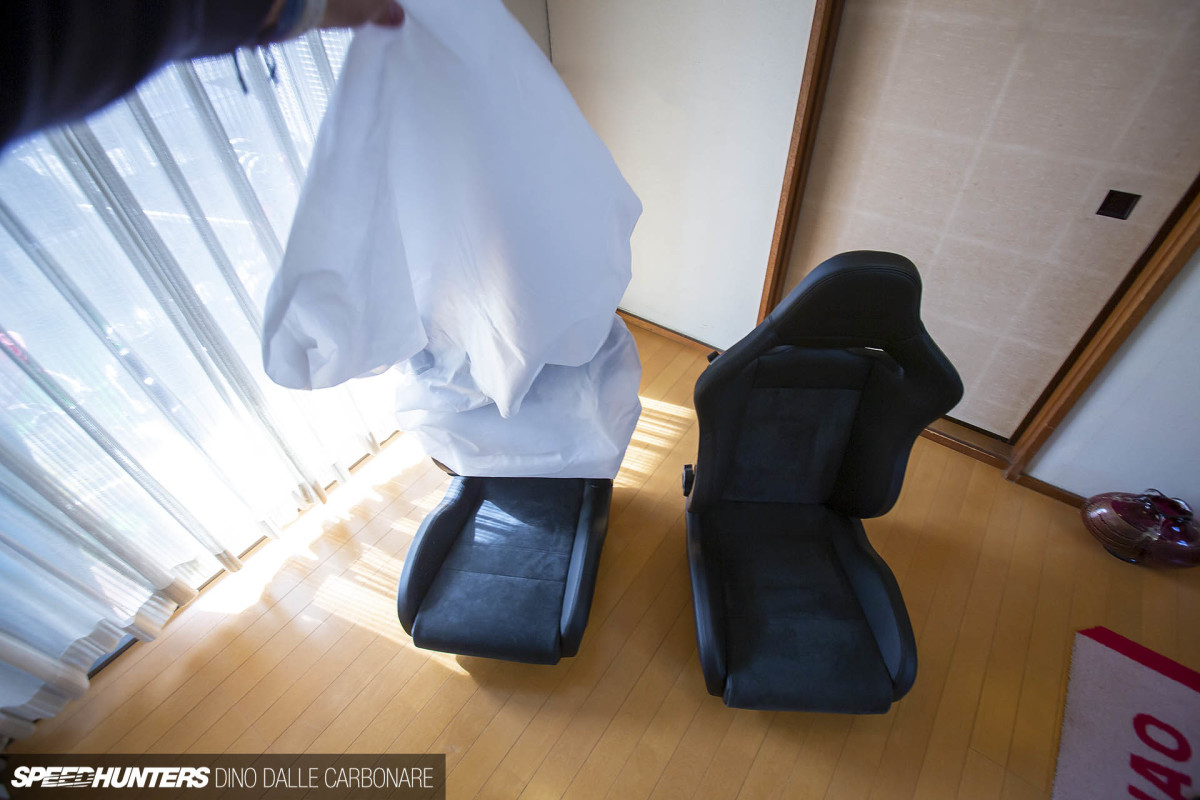 I've sat in, driven, tested and photographed more than my fair share of cars over the years, and one thing I've always noticed is how damn hard it is to find a seat that not only feels supportive and comfortable, but one that keeps an element of comfort over extended use.
Buckets are great for half hour sessions around a race track, but deal with a fixed, thinly-padded race seat in a car you drive around on a daily basis and the novelty soon wears off. Then there's design and construction; there are a ton of great-looking seats out there, but I've been disappointed countless times with both OEM and aftermarket offerings that after a while give you aches and pains.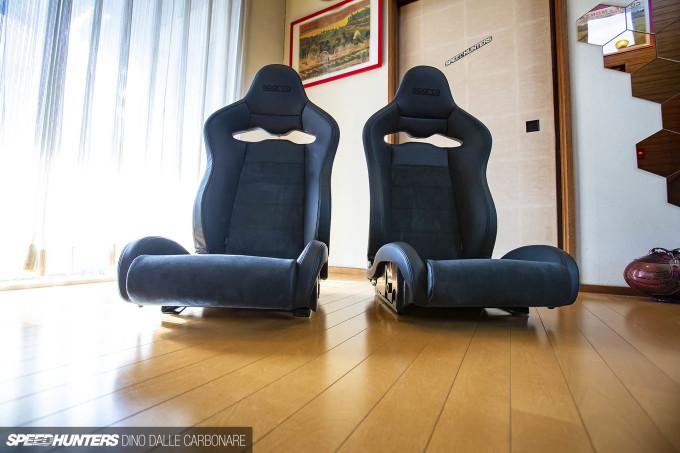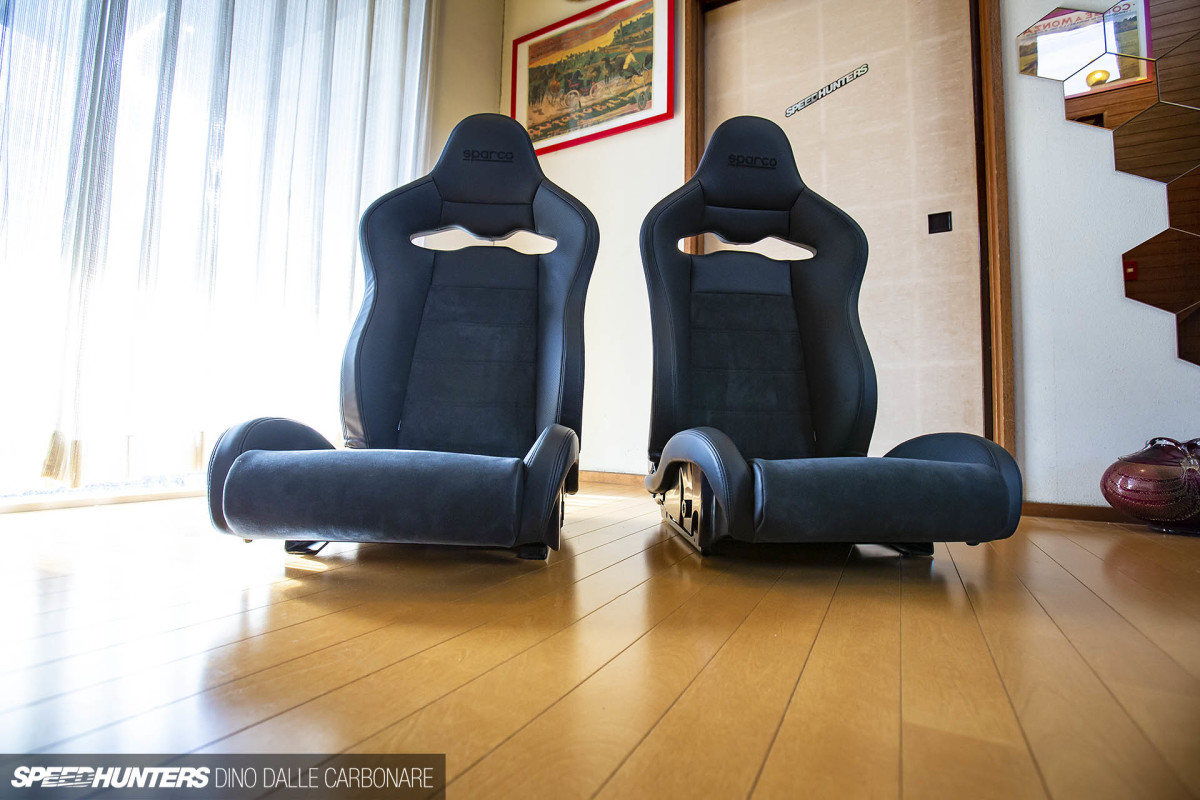 It's pretty much why I've always been against doing a seat change in the GT-R; in my mind the factory items are pretty close to perfection. In fact, I've always thought that when the time came to spice up the interior, I'd probably hand the car over to Robson Leather and have them fully reupholster the cabin.
But then Sparco released the SPX seat and I was instantly interested; the best solution would be combining the right seats with a matching re-trim of the interior. Genius.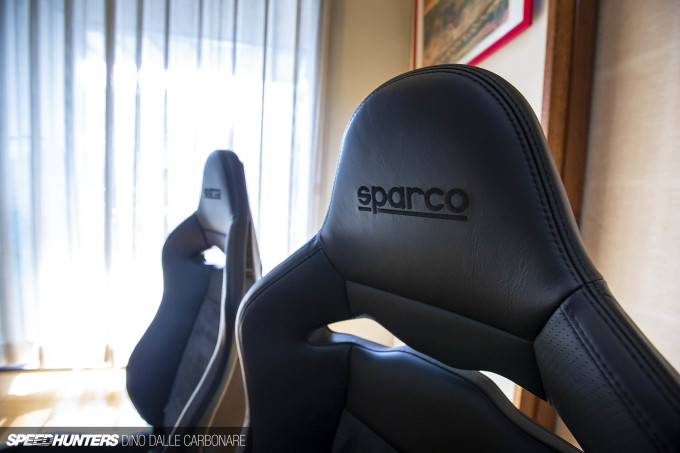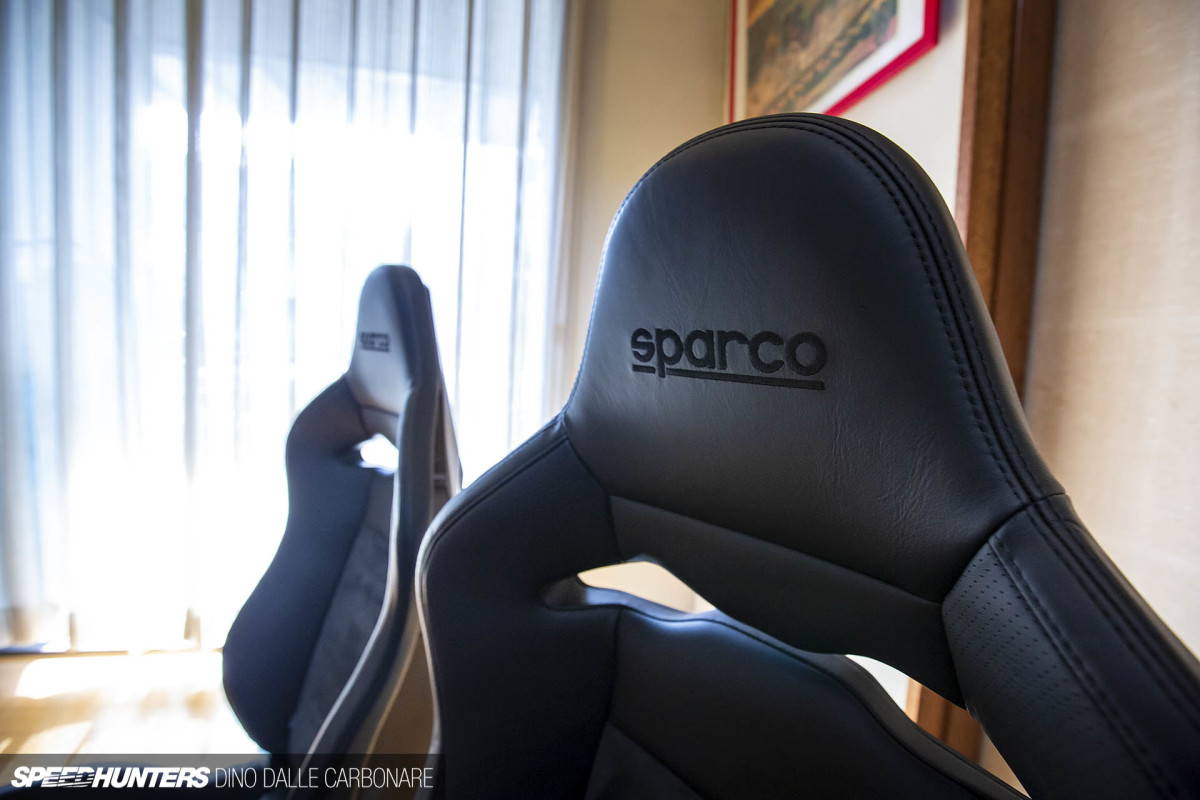 The SPX is definitely not your average aftermarket seat. The best way to describe it would be aftermarket meets OEM, because that's exactly what it is.
The underlying structure is what Sparco calls the SPX Modular Seating System, which means that this is the same basic seat setup that you'll find in production cars like the Alfa Romeo Giulia Quadrifoglio, the Lotus Evora R400, the Bugatti Chiron and the Koenigsegg Regera. Of course, each manufacturer customizes the design and finish, but at the core it's very much the same. And how damn cool is that? It's the best conversation-starter I've heard.
This SPX aftermarket offering boasts some pretty cool credentials, conforming to stringent OEM certifications for both construction and safety, which puts it at the very high end of the market. The bolstering and headrest is covered in soft Italian leather and the centers of the seat and backrest are finished in Alcantara for some added high-friction grip.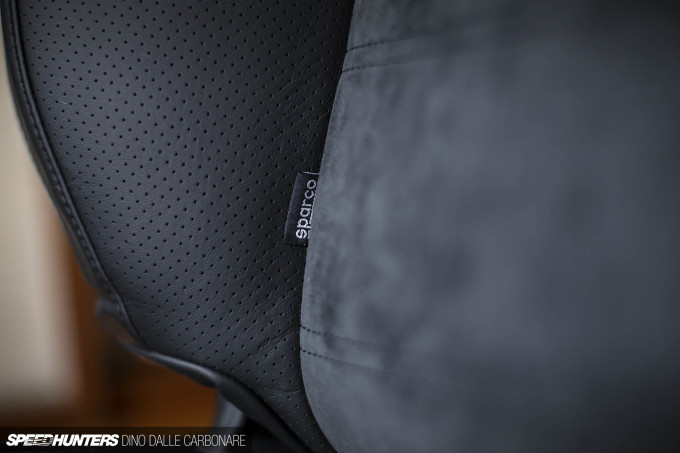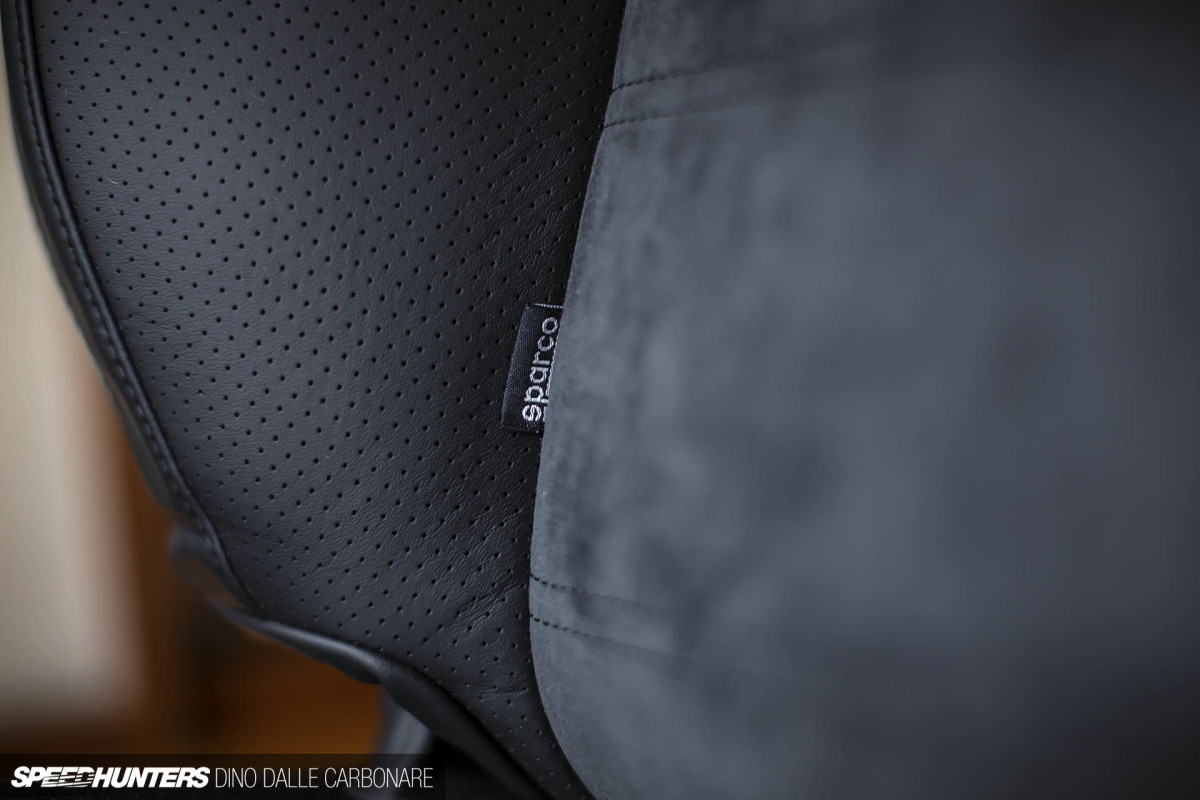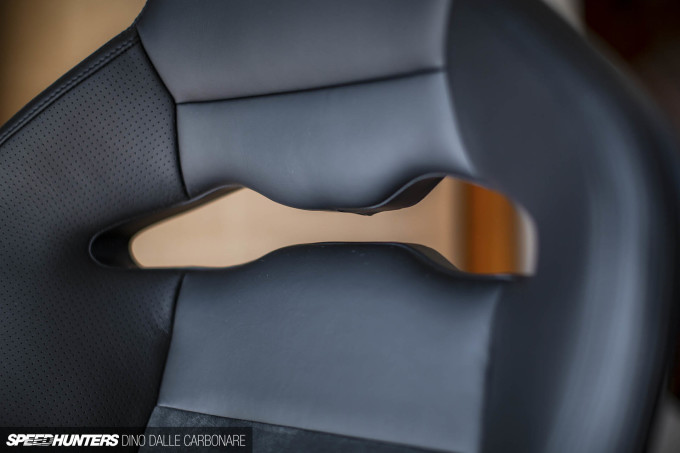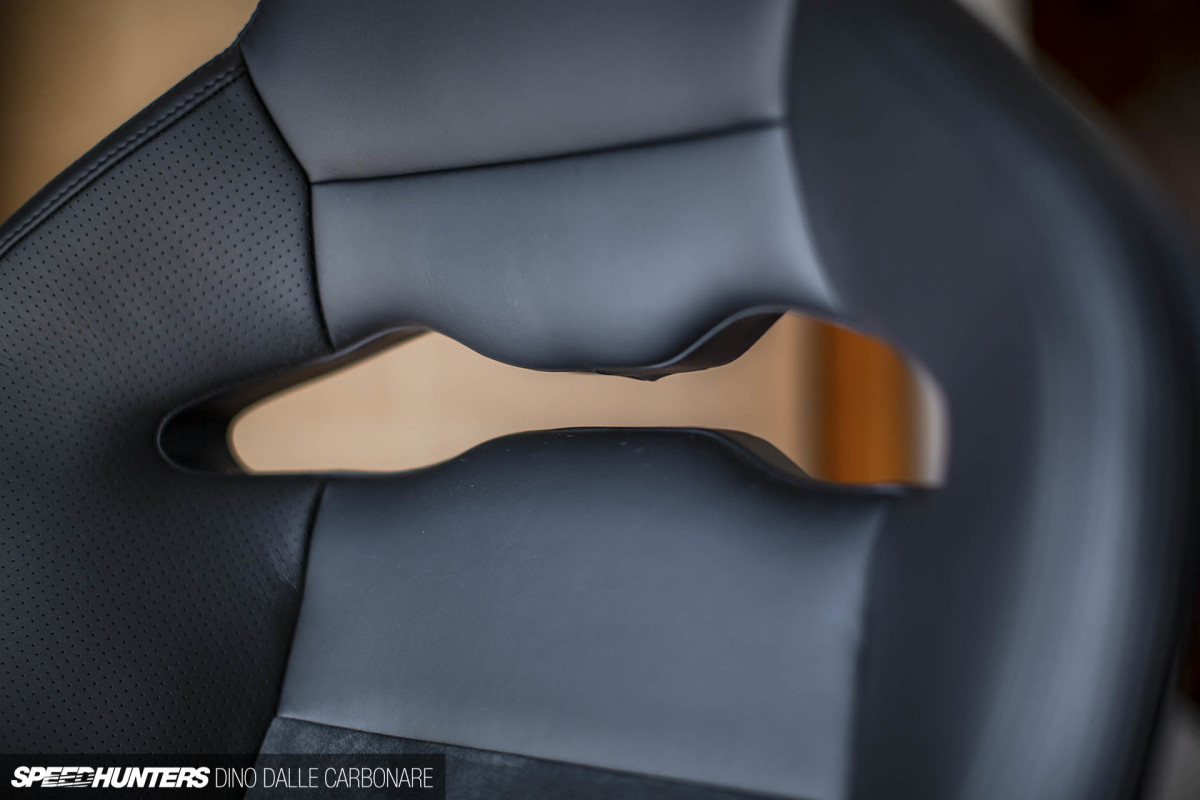 There's double-density foam for added comfort and it's all hand-stitched, finishing off with the embroidered Sparco logo on the headrests. One touch I really like is the connected harness openings; no longer will I need to struggle to push the buckle portion of my Takata Racing 4-point harness in and out of the tiny openings of the stock seats.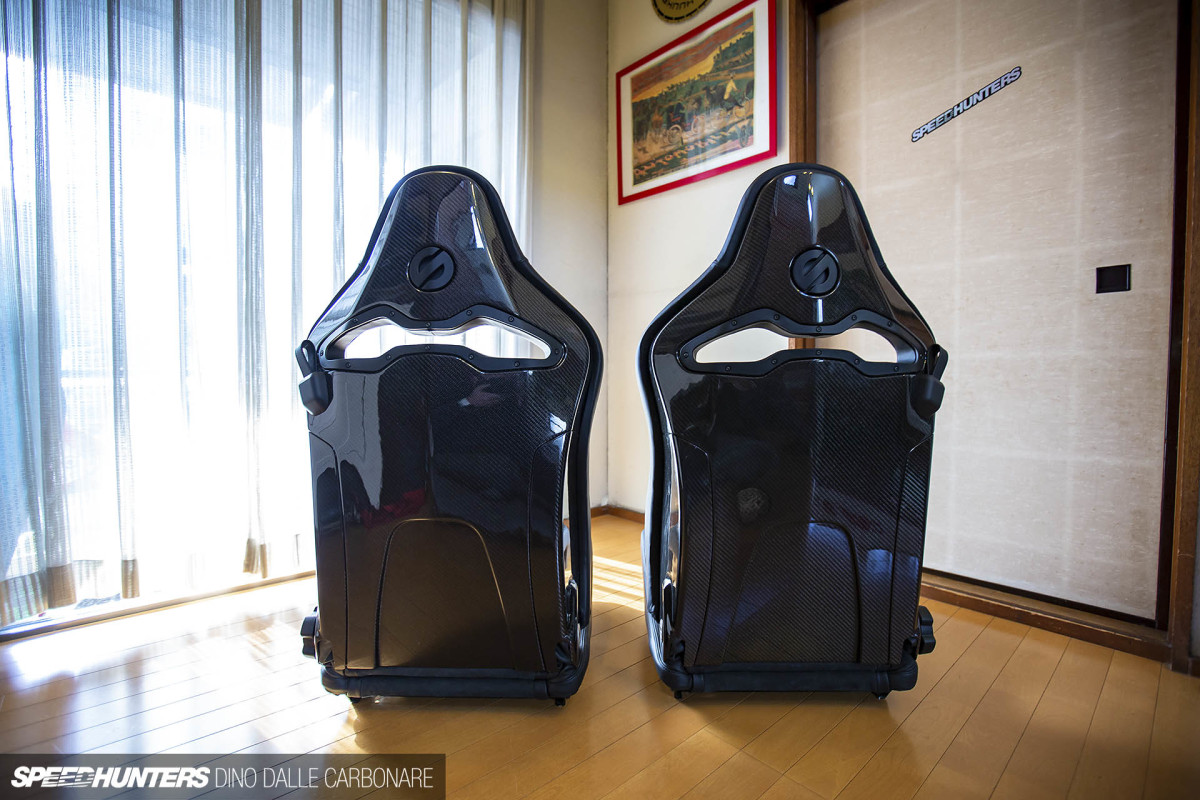 Around the back things only get better.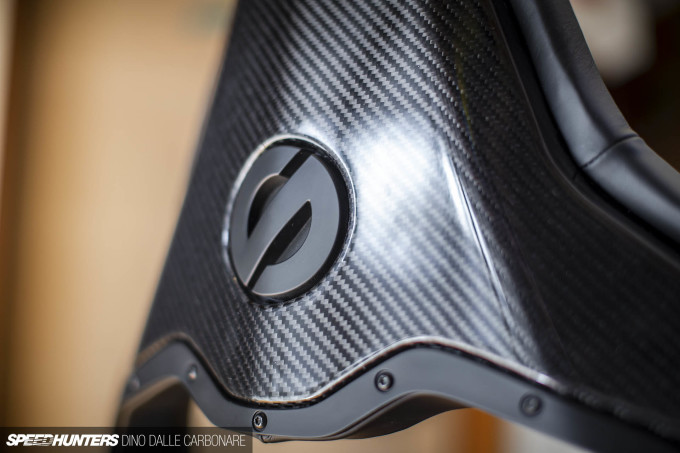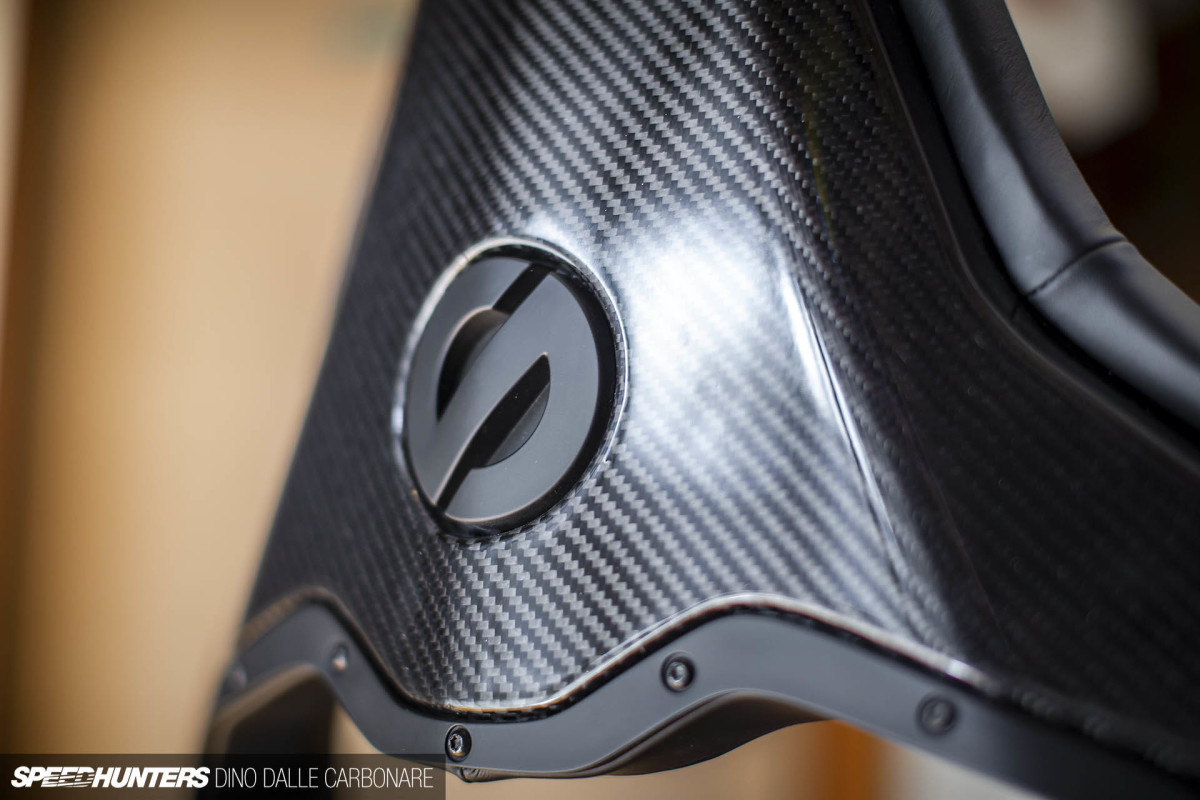 Sparco is one of Italy's top carbon fiber producers, supplying auto-clave-made pre-preg material to manufacturers like Lamborghini and Alfa Romeo.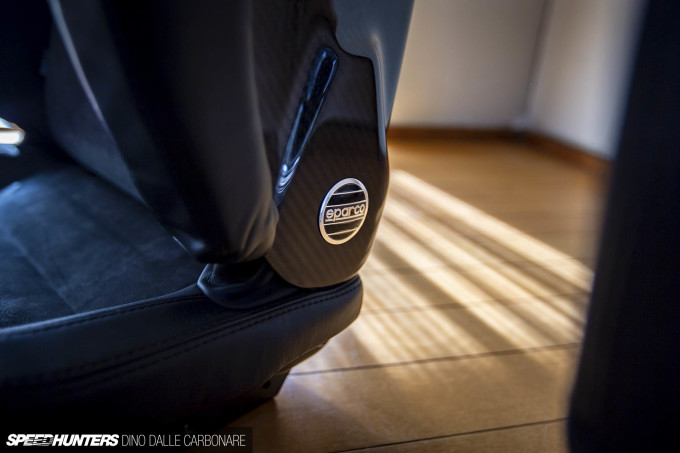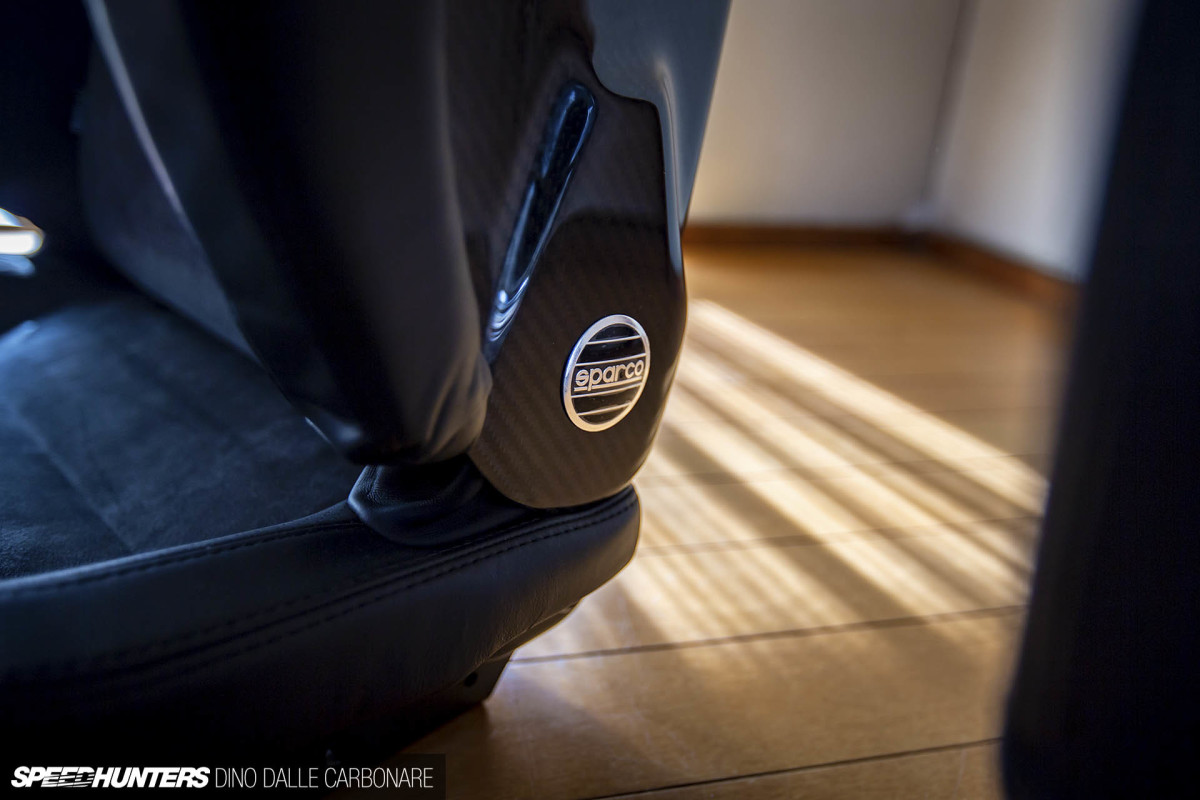 So it makes sense that they went all-out on this top-of-the-range seat, sculpting a very modern angular shape to the seat's back. I think it will align just right with the R34's interior design.
And all functionality will be retained too, as when you pull the leather strap on the each of the two seats they'll tilt forward and allow full access to the rear seats. I noticed a cool detail of the strap – there's an inner nylon section to it so that the leather doesn't stretch or deform with continuous use. There's also a fine adjustment knob to adjust the rake of the backrest.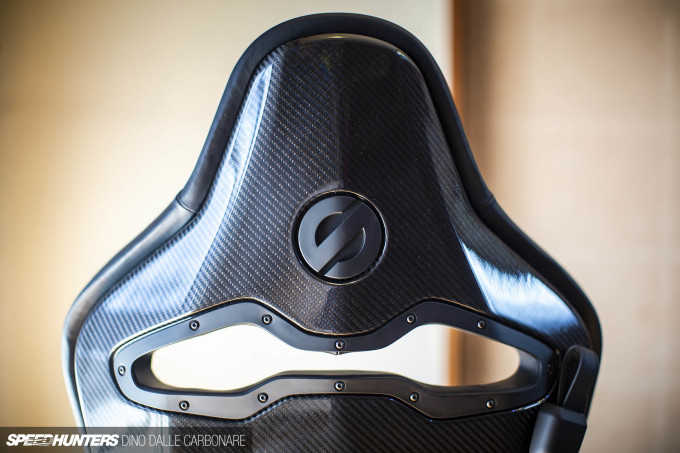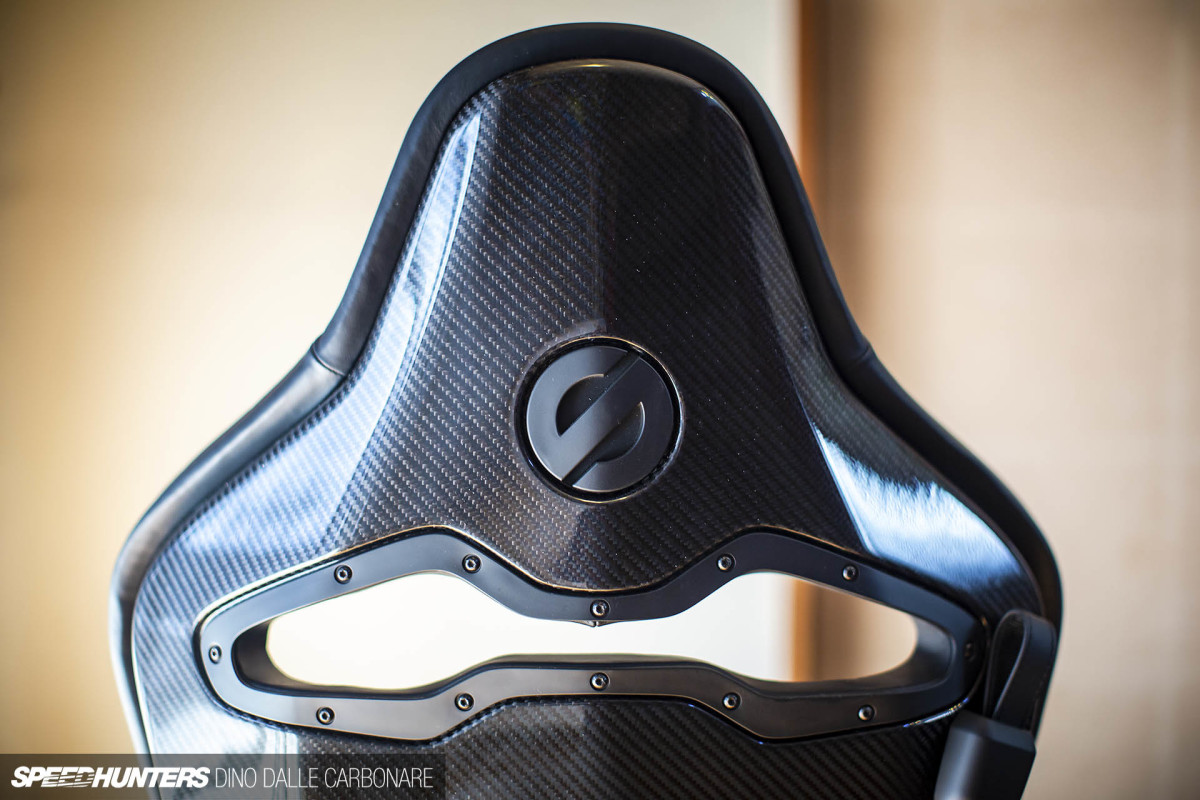 Sparco's 'S' logo is embedded into the back of the headrest and the harness opening is finished off with an aluminum trim, secured in place with exposed bolts.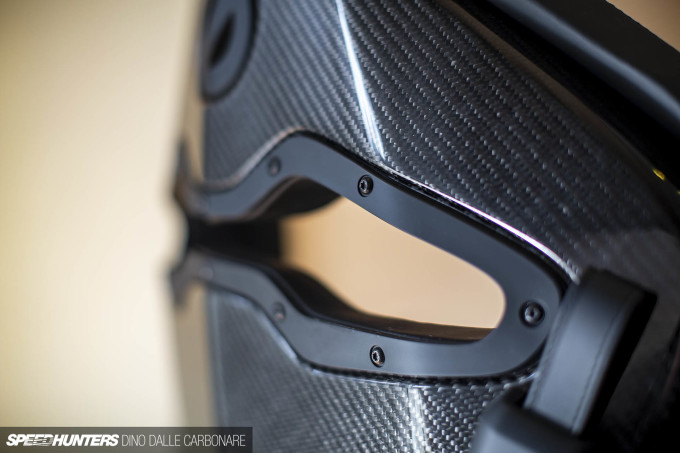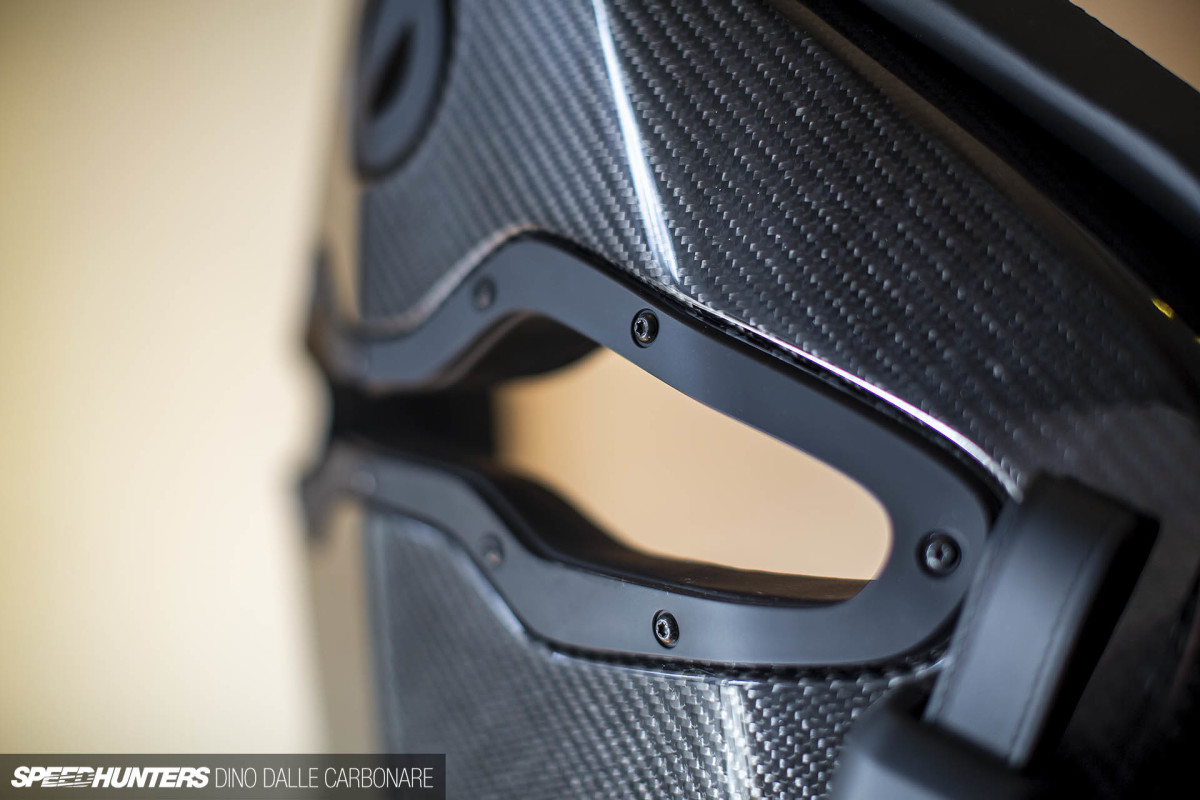 I'm already starting to think that swapping these out for titanium equivalents would look amazing, at least to the rear seat passengers – i.e. my kids. Okay, that's possibly overkill. [It's not. Do it. - PMcG]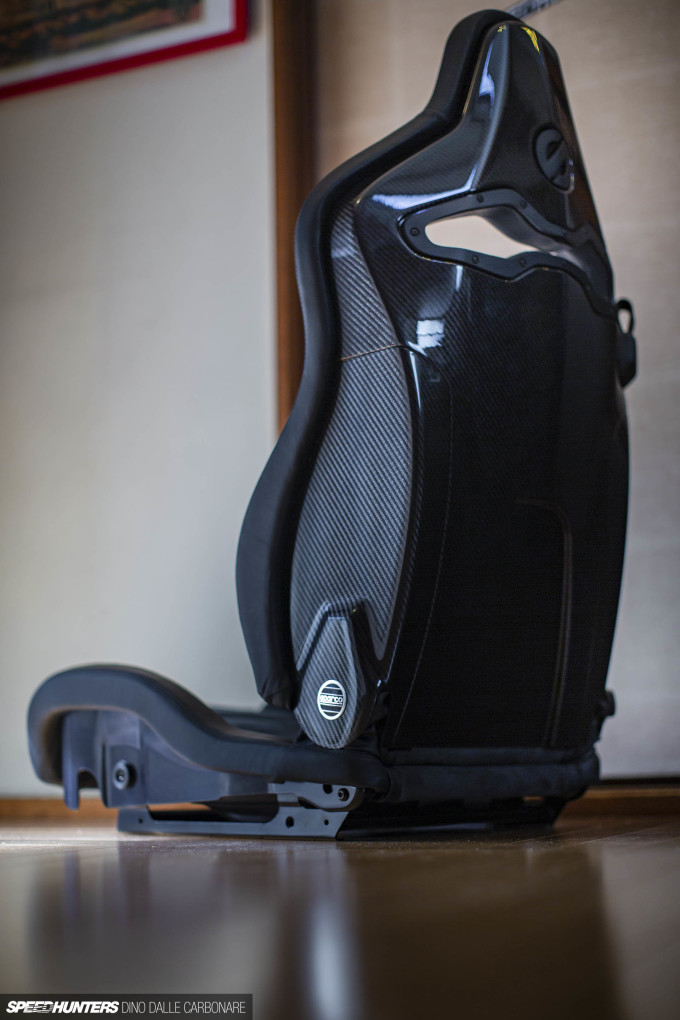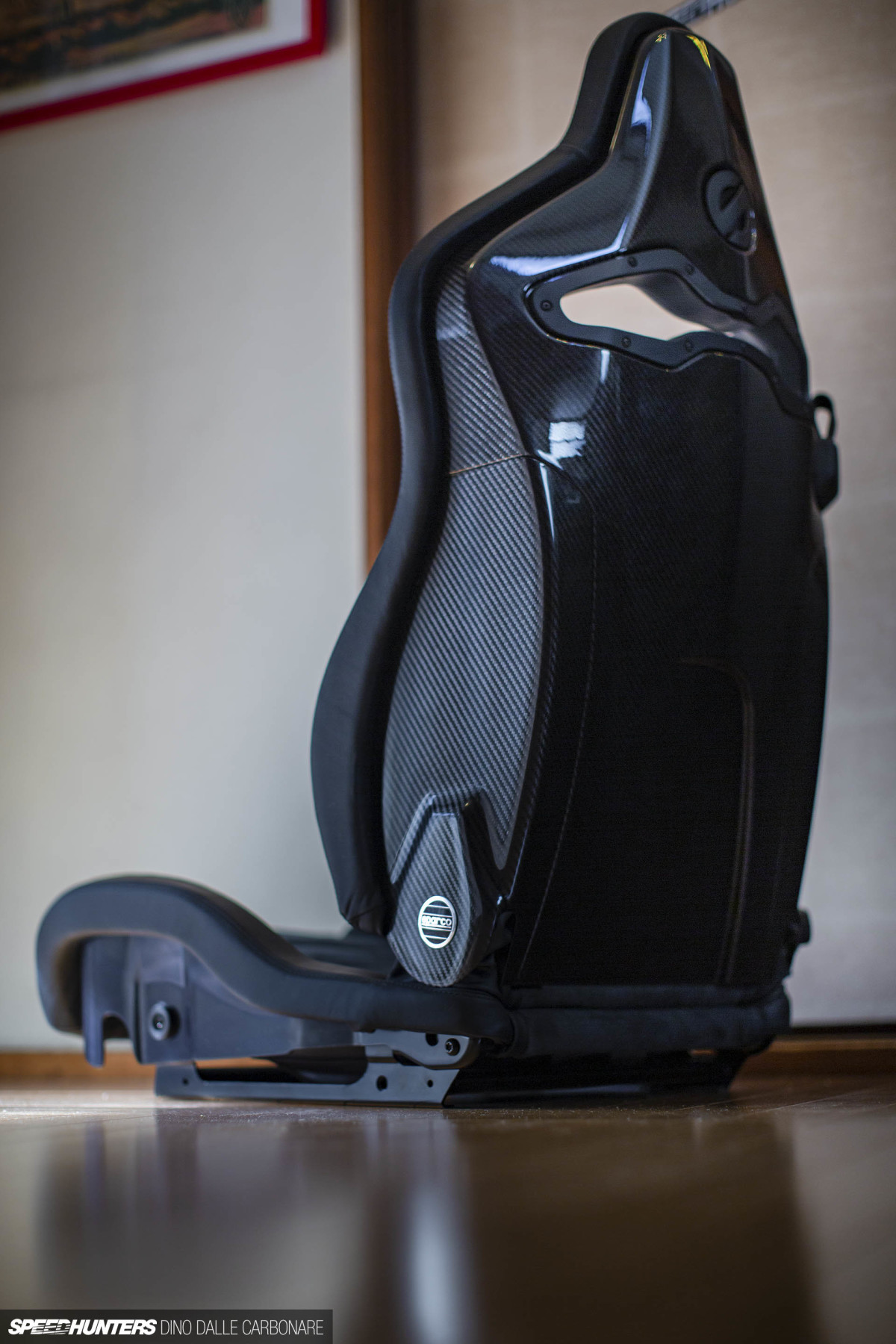 As it sits, without the sliding mechanism and mounts, each seat hits the scales at 19kgs.
Hit play and you can see a quick video of the unboxing.
On To The Details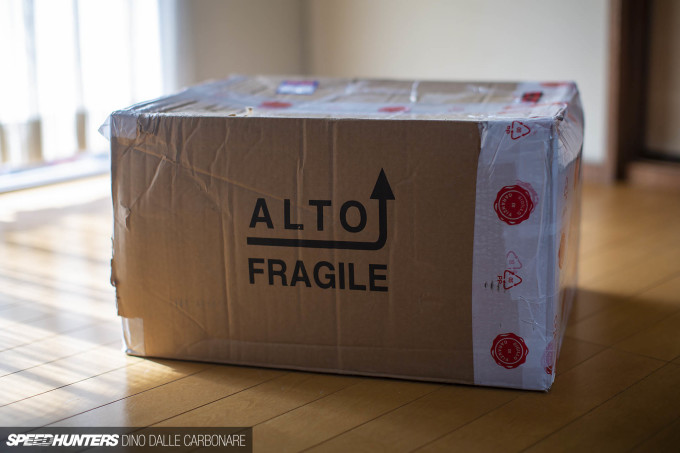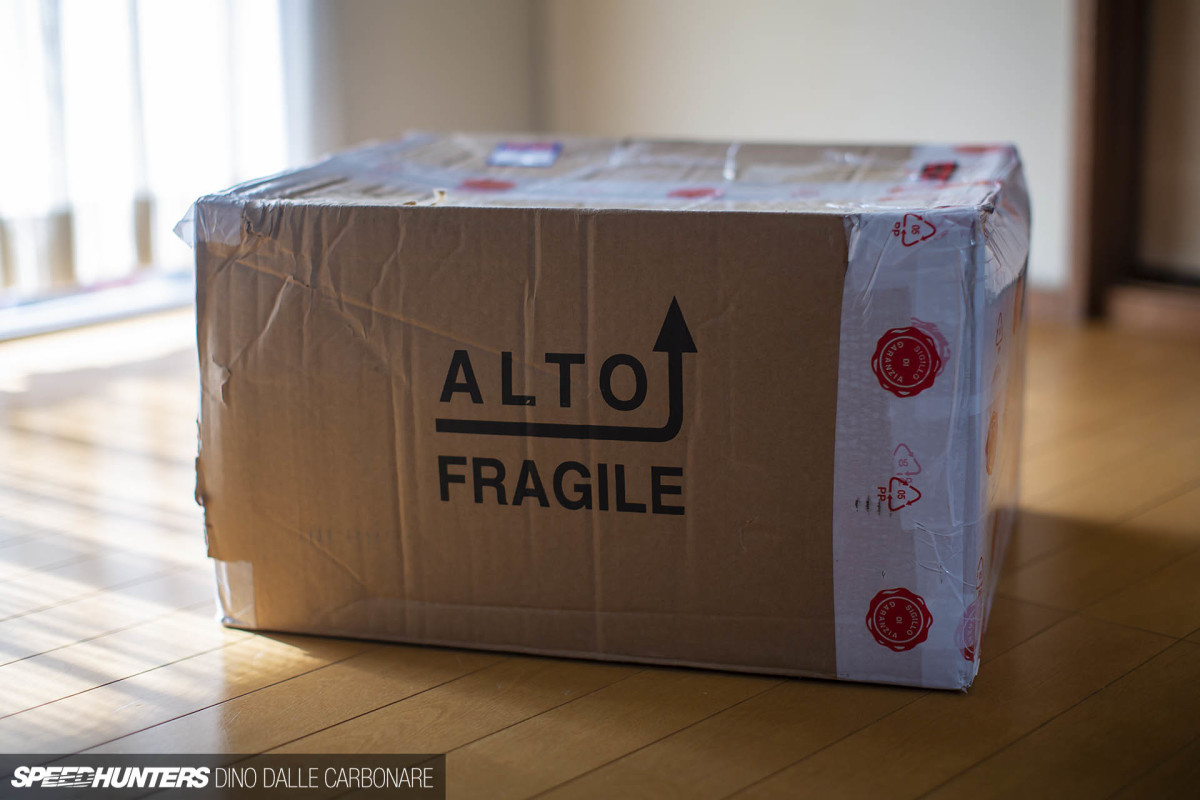 Speaking of mounts, there was another package that needed opening.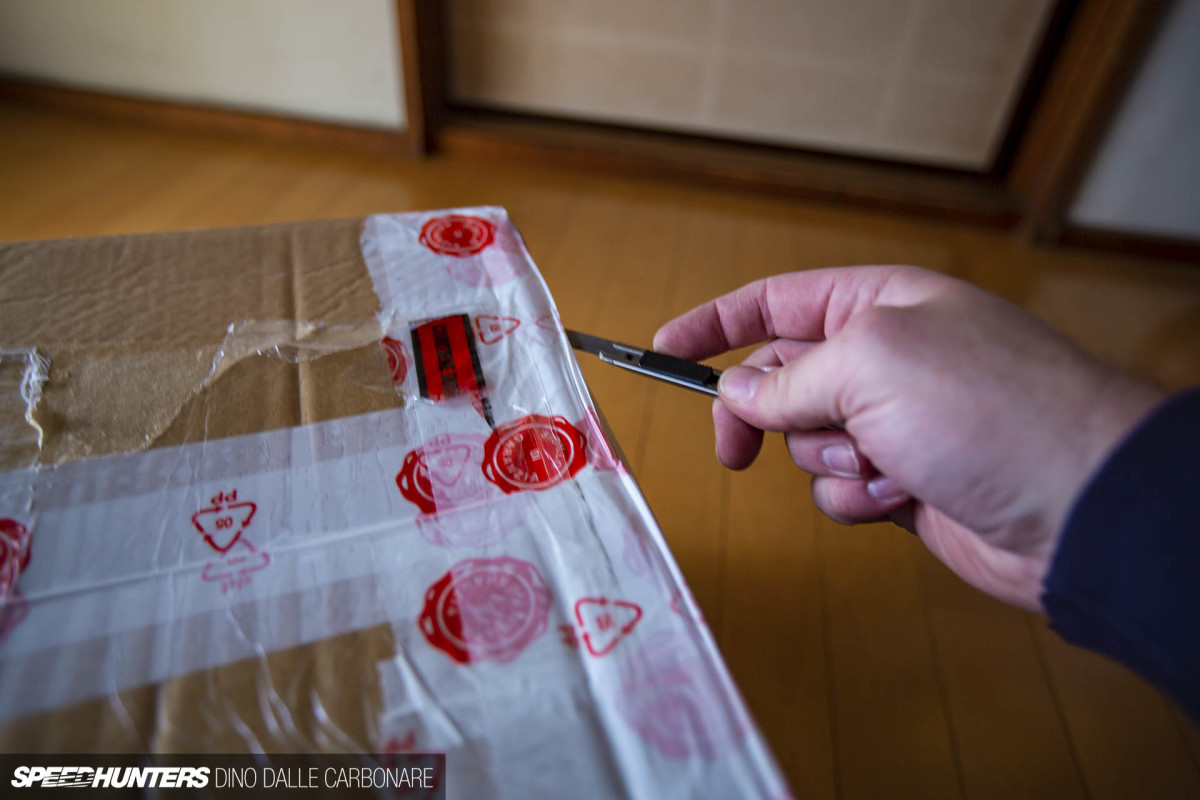 The contents of this box is what will allow for that important adjustability when fitting aftermarket seats.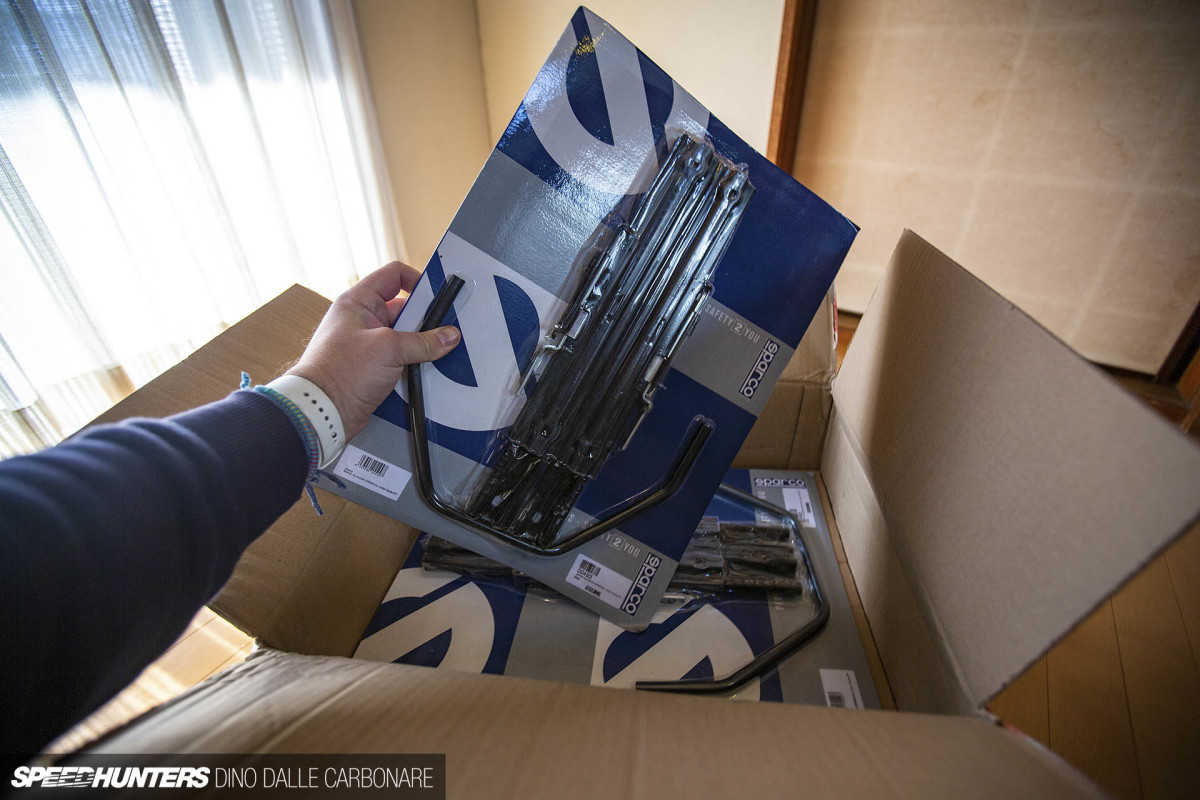 Staring off with the spring-loaded sliding mechanism.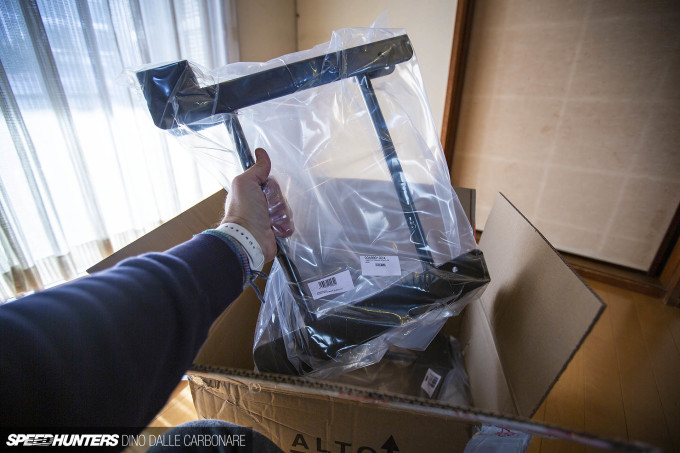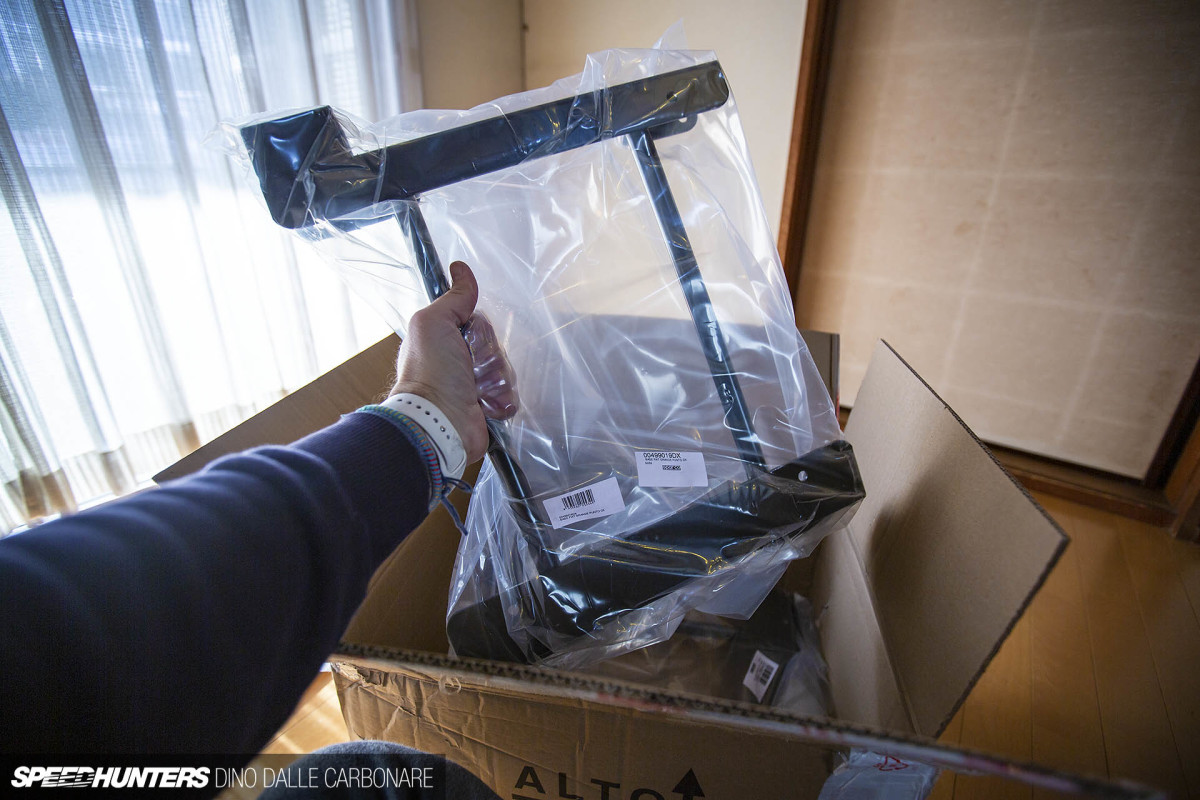 And then the actual seat mounts that Sparco custom made for me after sourcing an R33 GT-R in Italy.
Yes, an R33. The seat mounting points are the same on the R33 GT-R and R34 GT-R, hinting at just how similar the two cars really were.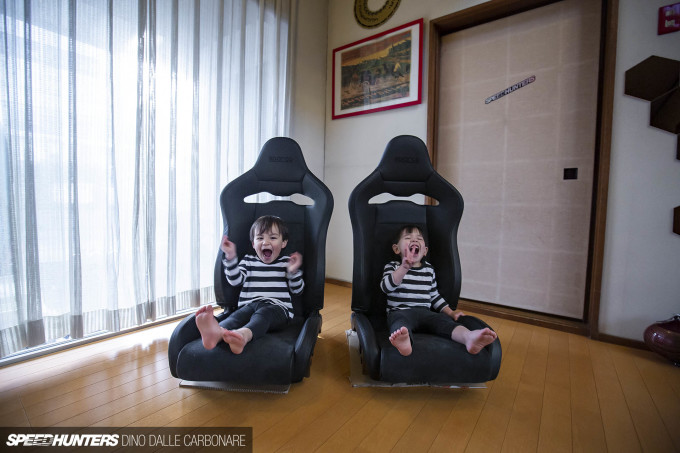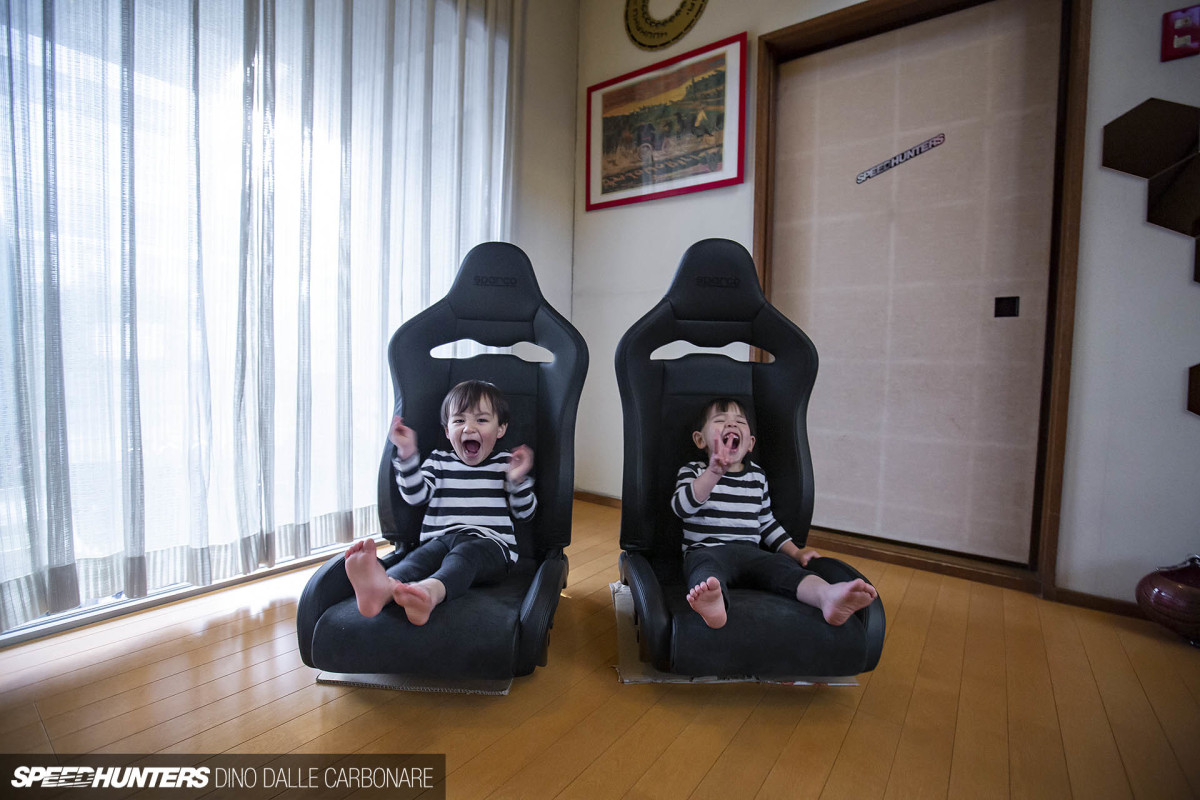 I think my twin boys, aka The Terrors, are possibly more excited about seeing these leather-clad, carbon fiber works of art being fitted in Project GT-R than I am.
The Fitting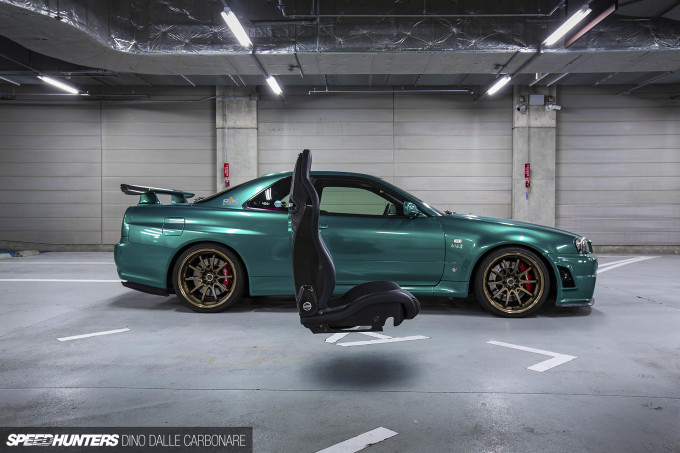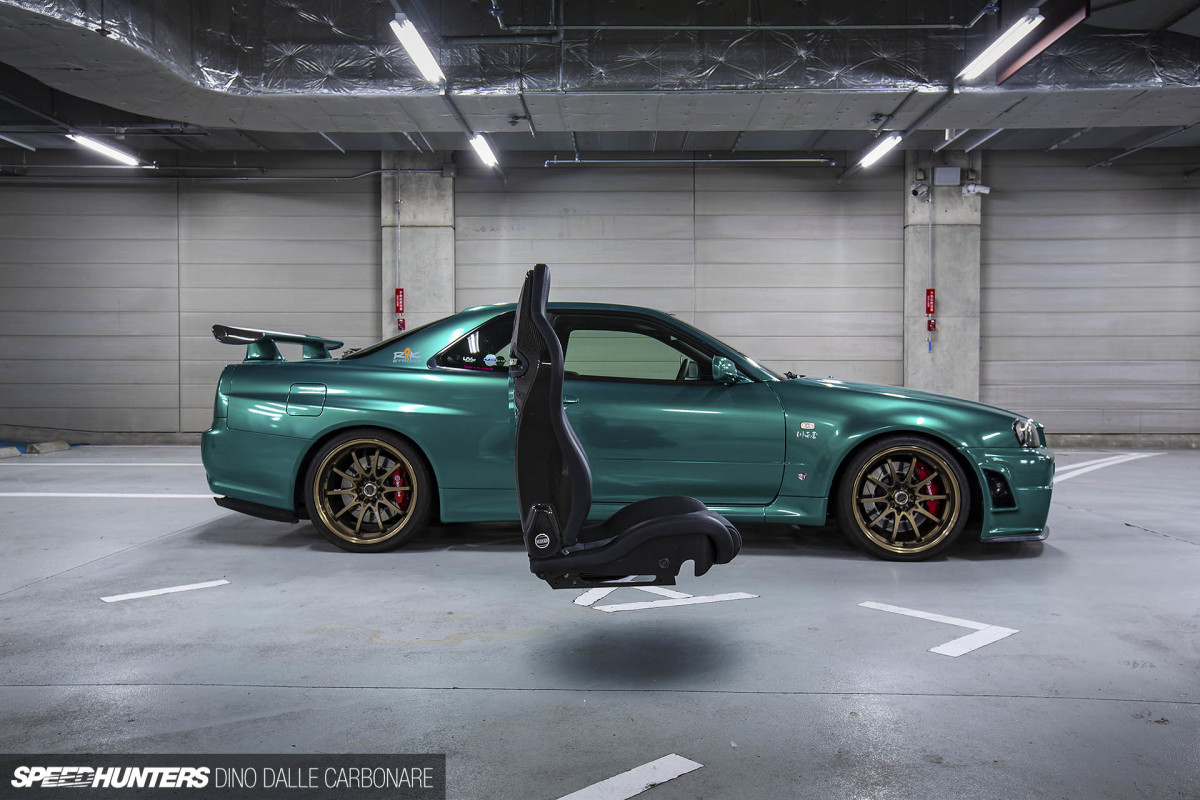 Ever since its last round of modifications courtesy of Ito-san at Do-Luck, Project GT-R has been living a life of leisure, parked in a warm and dry underground garage in central Ginza. My friend kindly offered up the empty car spot, which was previously occupied by his very own V-spec II Nür BNR34, that for the last six months has been in the capable hands of the folks at Omori Factory. We'll soon see that car in full detail.
The next step will be to plan the seat installation, which should happen some time next month.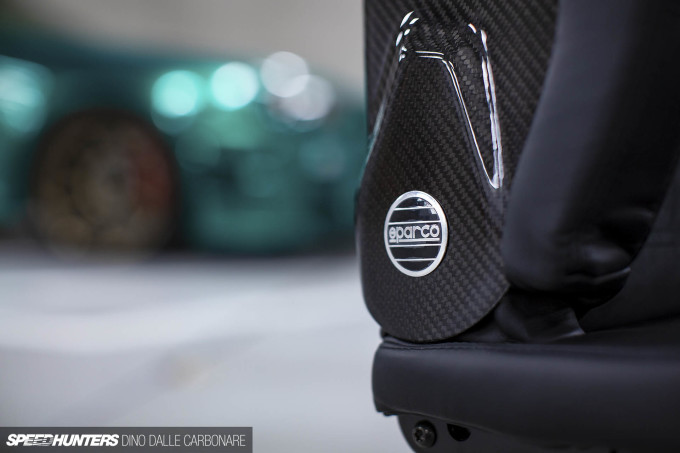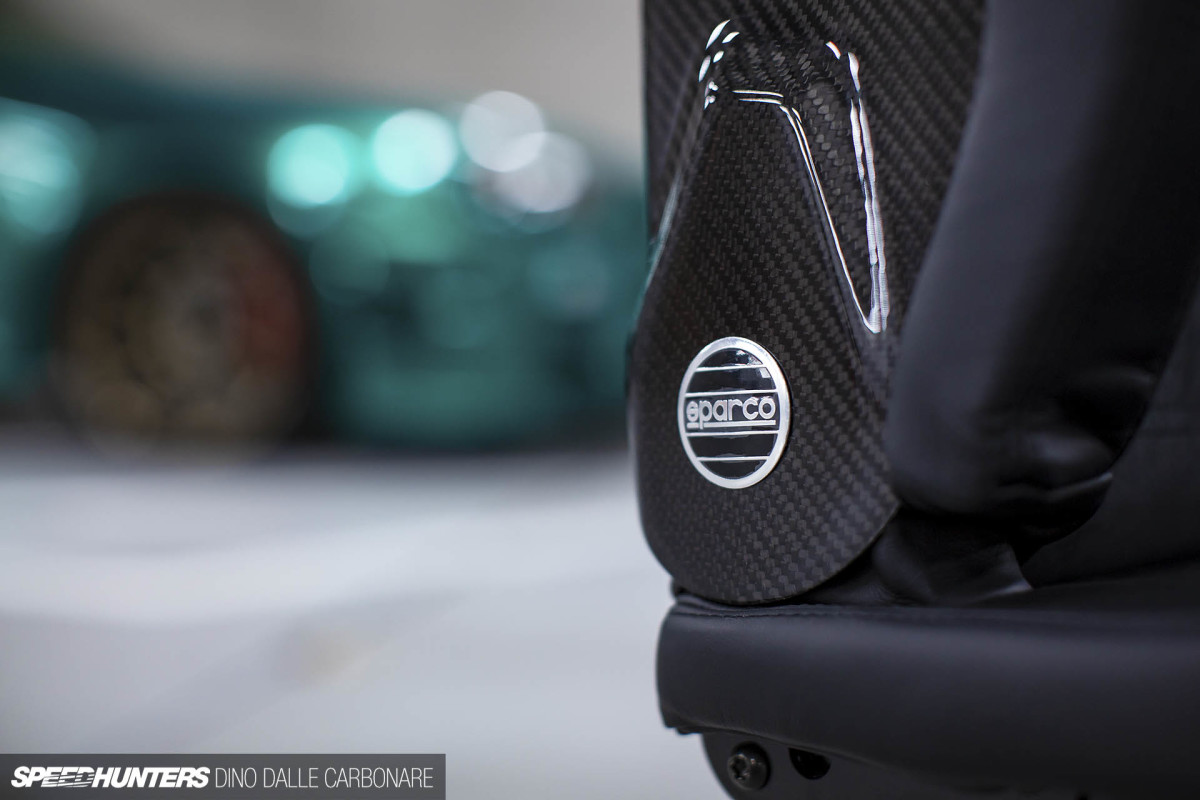 In the meantime though, as I touched on in the introduction, there are quite a few upgrades that need to be documented so I can bring everyone up to date with the current state of Project GT-R.
So, expect to see more very soon…
Dino Dalle Carbonare
Instagram: speedhunters_dino
dino@speedhunters.com