This is not a simple vehicle. This is not a clone. This is not a 1967 Shelby GT500.
However, what it isn't is just as important as what it is. This is a real-deal Shelby GT500 with one significant twist.
In building this car, a 2012-2014 GT500 was stripped to nothing but the unibody chassis and powertrain before being completely rebuilt from the ground up and being backdated to a 1967 body peppered with carbon fiber, and stuffed with more unique extras than you could ever order from your local dealership. Not one millimeter of this beauty was overlooked by long time Mustang restoration specialist Michael Golinder and his team at MAG Motors.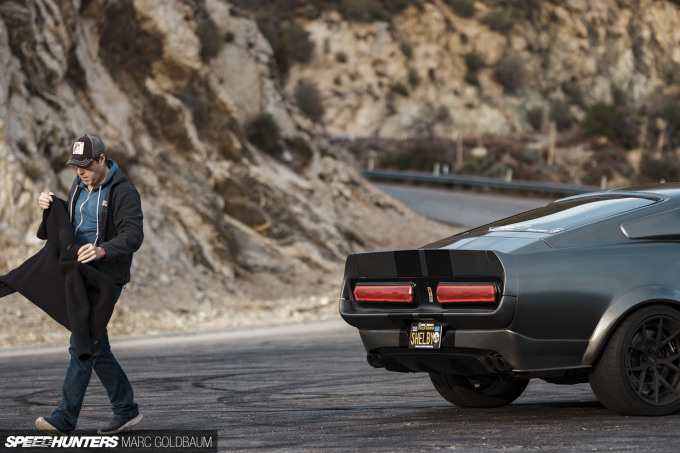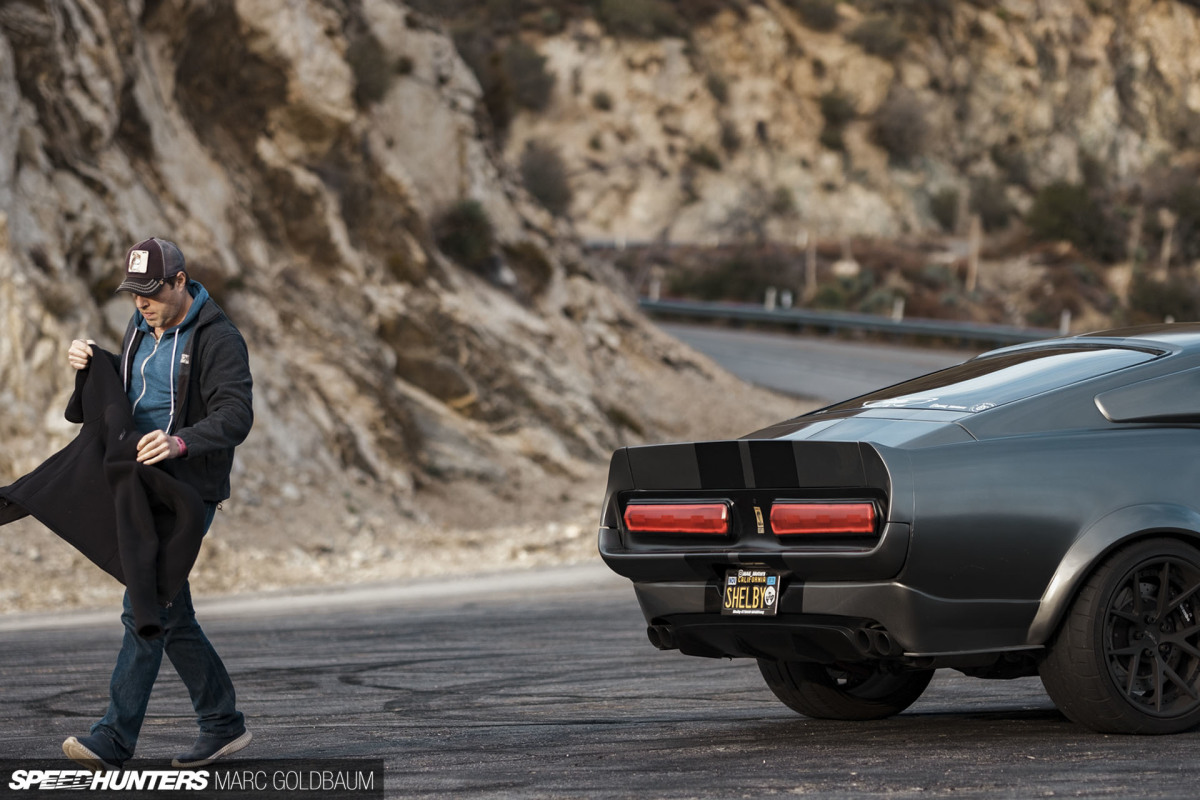 Though his experience in putting technology into 1960s muscle cars was extensive and effective, Michael began to focus more on his unique backdating style. The end product with a modern chassis and powertrain under an iconic body was a huge success.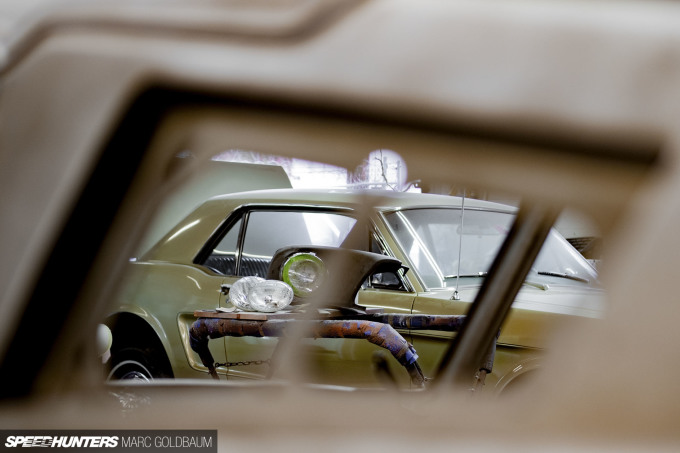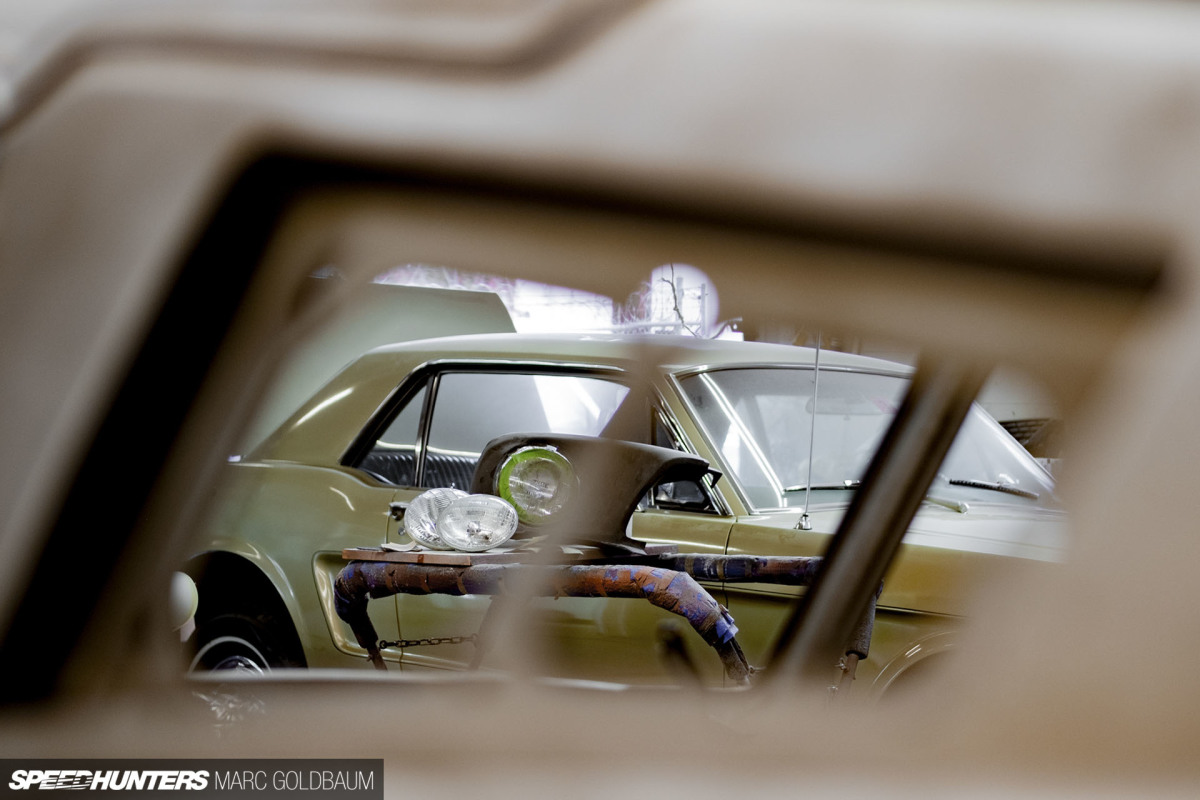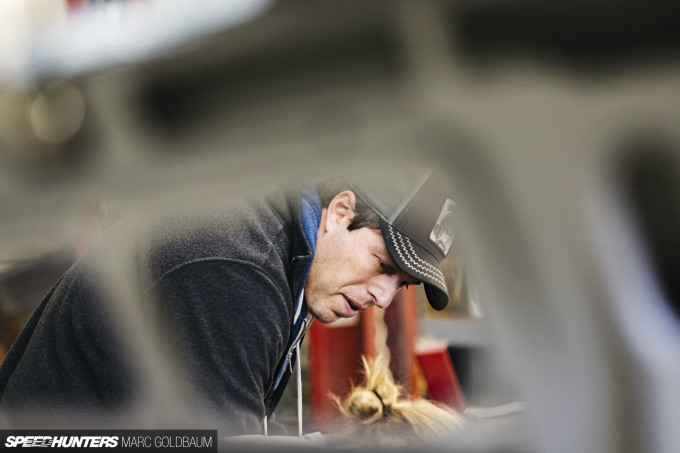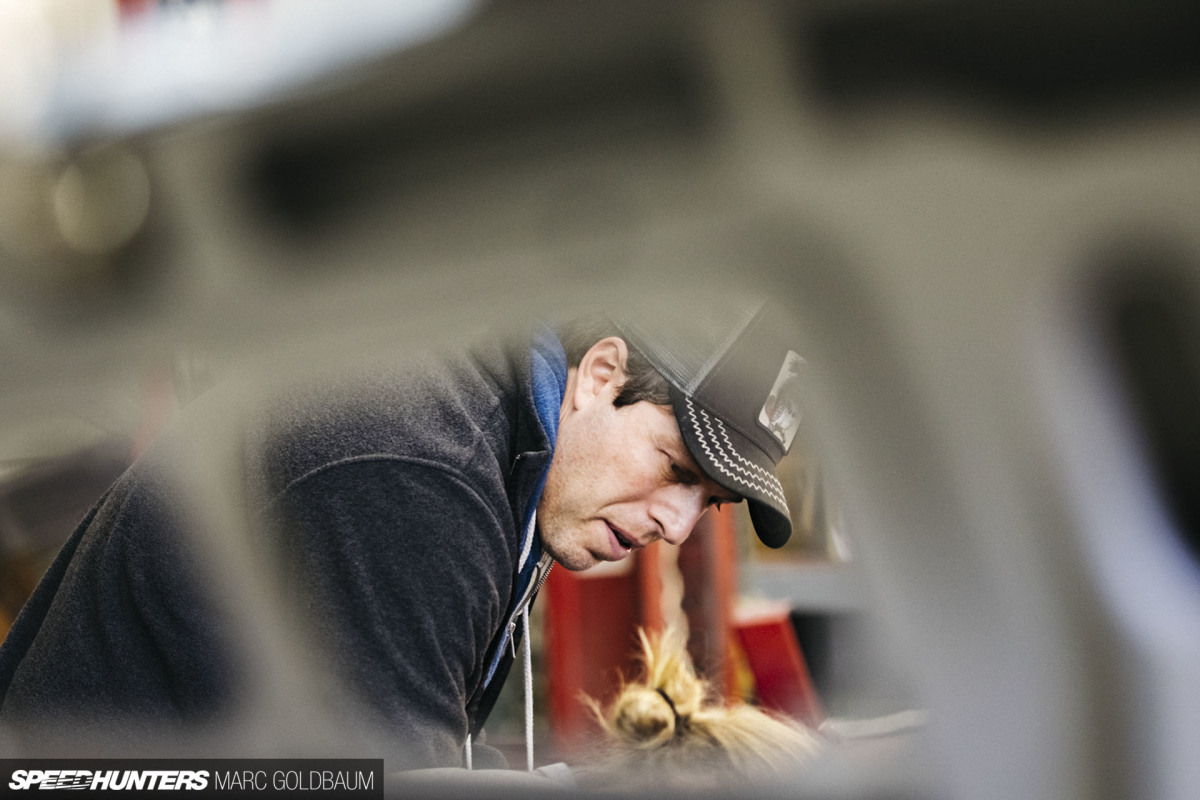 After the modern GT500's strip down, the few steps to follow (in the most basic of ways to explain) involve chassis strengthening, tons of sheet metal fabrication and application, and the first stages of wiring. From a complete Dynamat interior to integrated Advanced Driver Assistance Systems (ADAS), this made-to order-technology is then infused with everything you could ever want for your next road trip, track day, or car meet.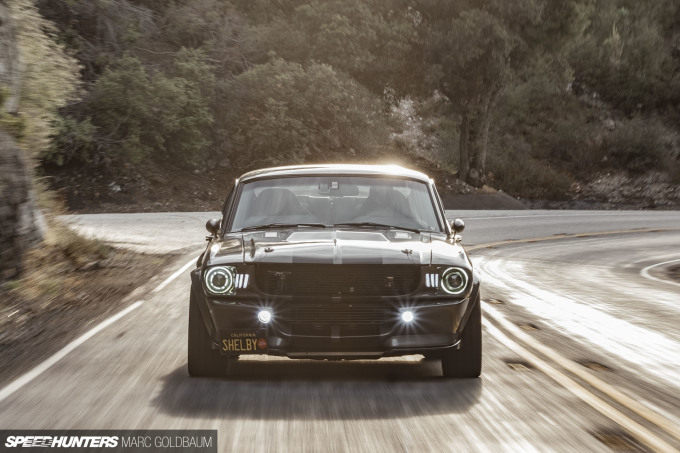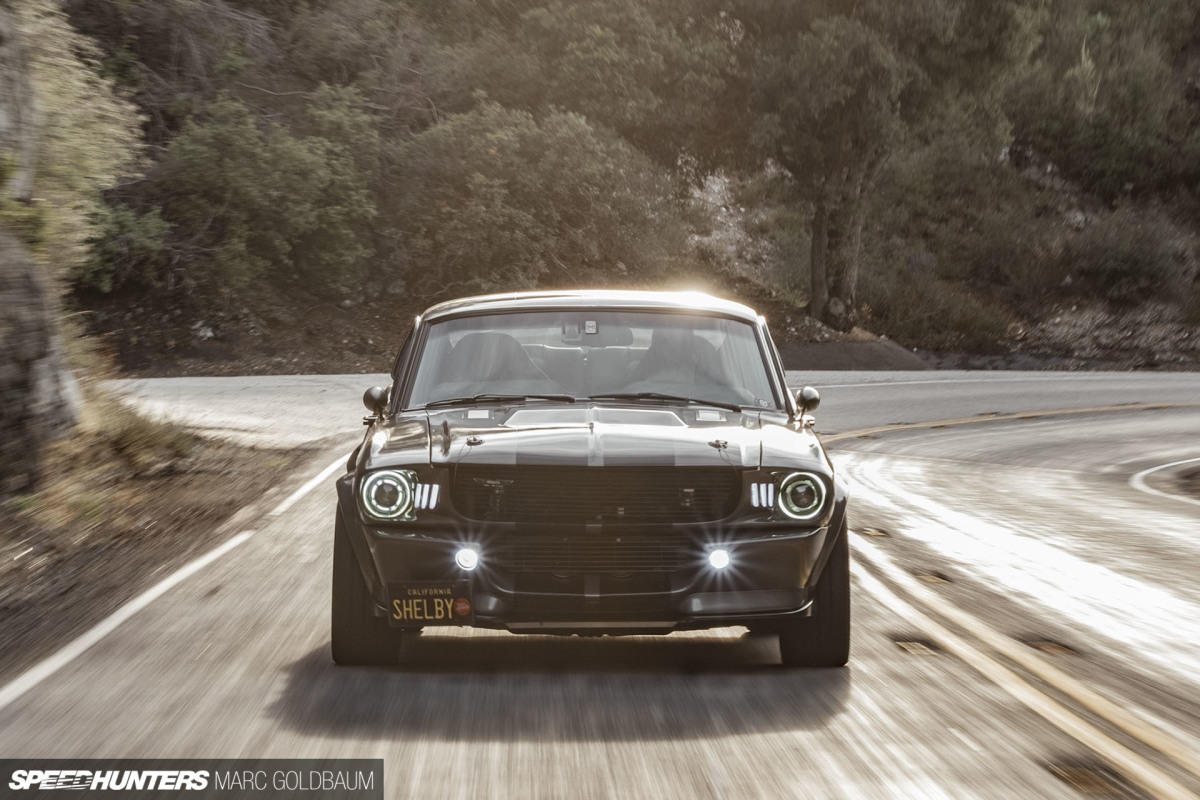 Honestly, it doesn't make sense to go over all of the options Michael offers when it comes to this build, because it has everything you could ask for. Instead, I'll just mention the most requested modern options I've heard from my days in the car sales business: Heated and cooled seats; navigation; back-up camera; a killer sound system;  keyless entry and push button start; ADAS (lane departure and collision detection warnings); every courtesy interior light you could want; a security system to appease the Pope; uncompromising reliability and safety such as airbags and four-wheel ABS; and let's not forget horsepower ranging from 662hp to track packages tuned to over 720hp.
After completing his own vision of the perfect GT500 (dubbed the GT500R) Michael began getting orders for more all through word of mouth alone. Over the past five years MAG Motors have created four more examples of the GT500R, along the way perfecting a method to turn each one out in seven or eight months.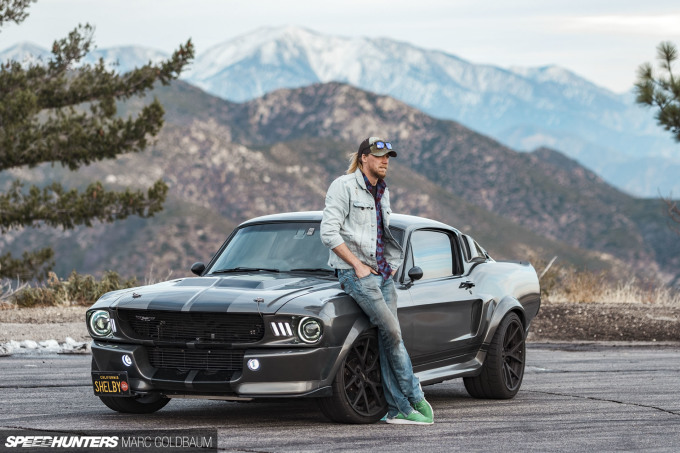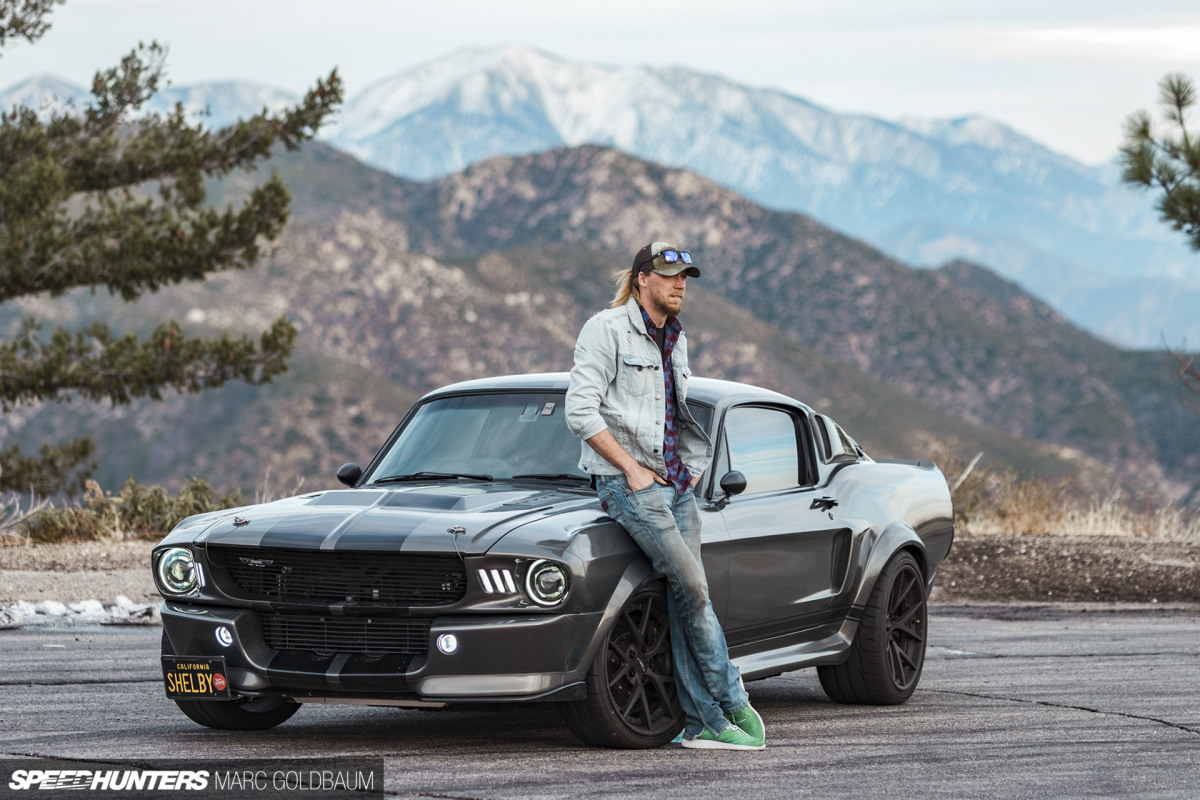 When discussing these build times, we cannot forget to mention the hard-working talent that goes into each one of these creations other than Michael. One of these talents is Cole Newcomb, MAG Motor's head fabricator, who helps devise each build. In addition to Cole's many qualifications with fabrication, he also happened to be my wheel man for this shoot. As I hung out of the back side of my Fiat 500, Cole kindly drove Angeles Crest Highway allowing me to capture some awesome shots of the GT500R.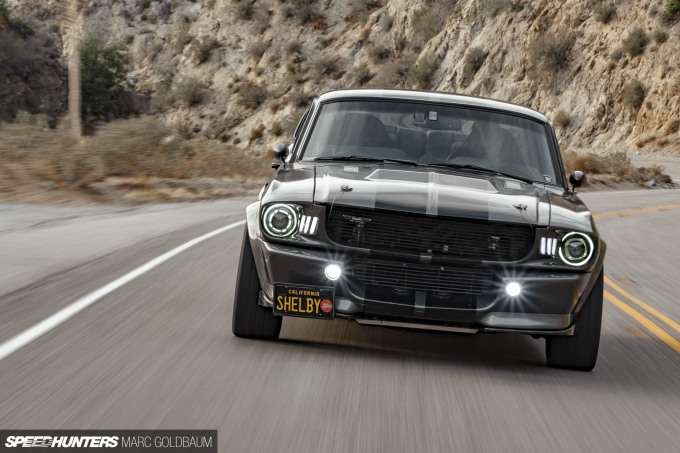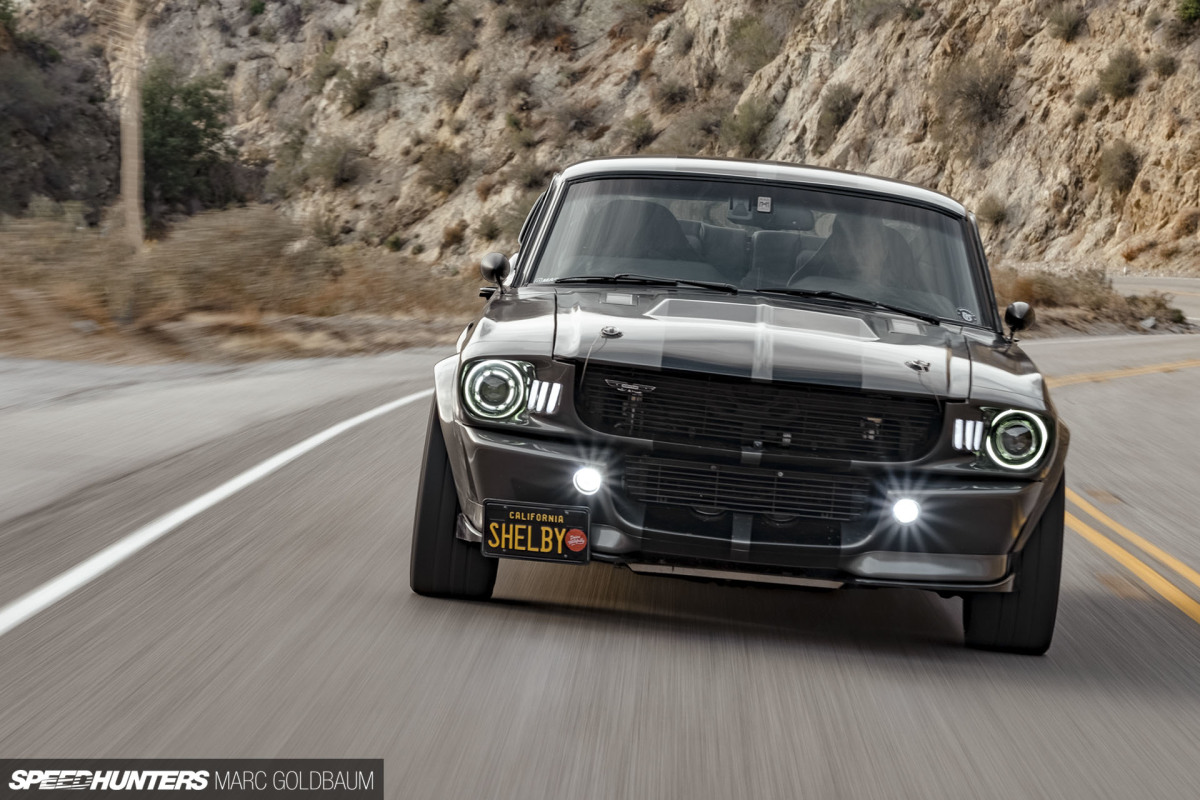 What does that 'R' at the end of GT500R mean anyways? Well, I'm sure if you follow the backdating community at all you've encountered a number of 'reimagined' and 'restored' vehicles, and that's where the 'R' comes from for Michael. This does however bring attention to the elephant in the room. What about companies like Singer and ICON? Isn't MAG Motors just doing the same thing as them?
Well in a way, yes. MAG Motors is one of three companies using passion and engineering expertise to create incredible pieces of automotive art.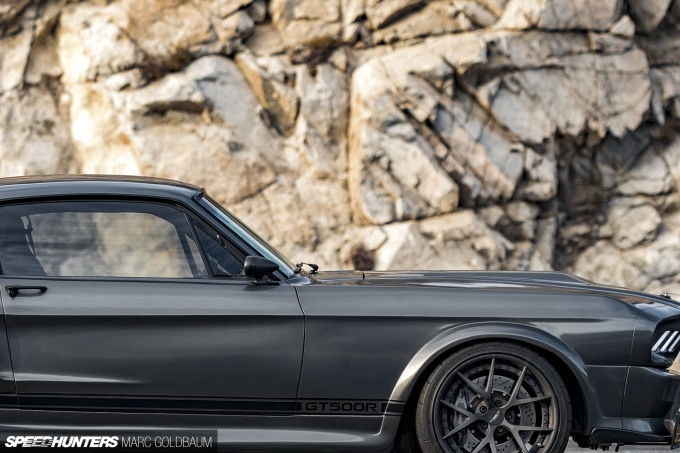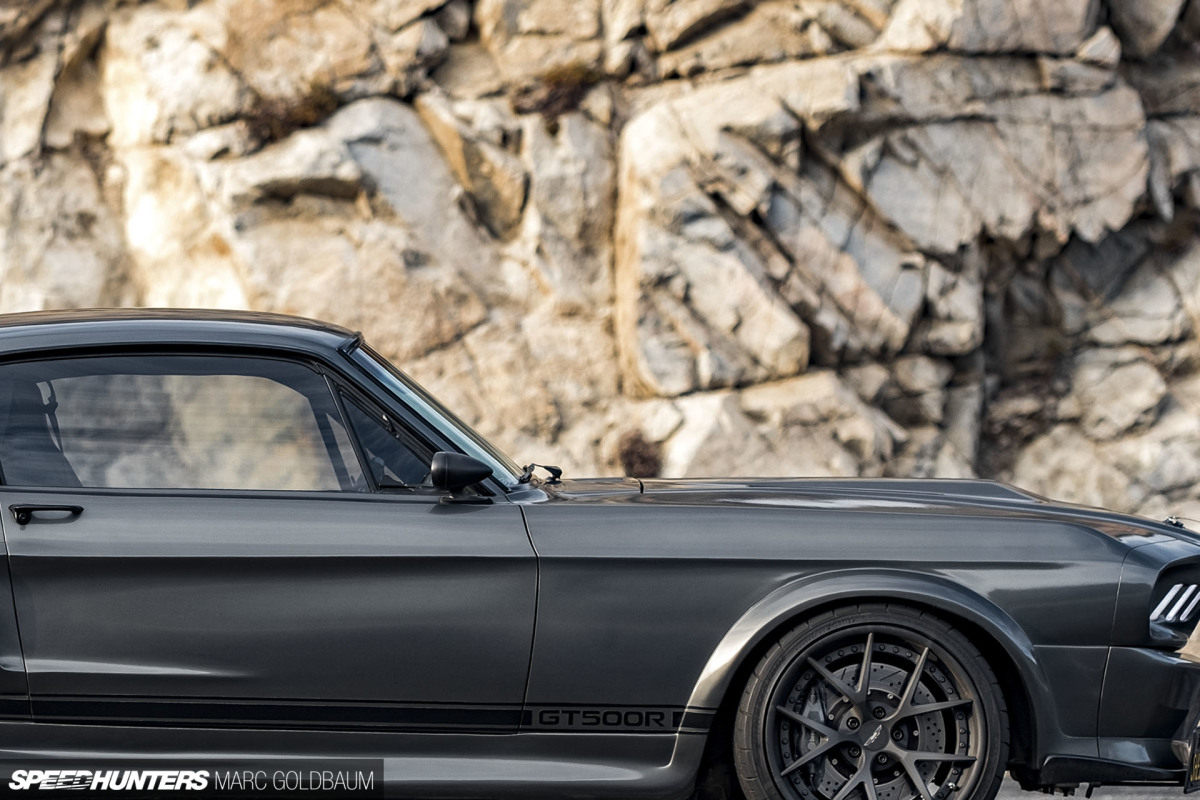 One distinctive characteristic that must be rehashed about Michael's GT500R is the reliability aspect. Far too often we see supercars and exotics visiting the local vehicle specialists for some type of unique yet frequently occurring flaw. This unique GT500 is different because it is extensively a new Shelby GT500. Despite being rebuilt from the ground up, this vehicle can be driven and operated just as any other GT500 Mustang would be. It can even be brought to any Ford dealership or qualified Ford mechanic to be worked on for its mechanical, electrical, and routine maintenance.
Now for the price: It starts at $185,000. Is that a lot of money? Absolutely. Is that a lot of money for the vehicle you're acquiring? No, I don't think so.
Companies with a similar process aforementioned range from $250,000-$600,000+ per build and hold a completion time surpassing two years in some cases. This GT500, by comparison, is an absolute steal in my opinion. Did I mention the build time is only seven to eight months? Yes, yes I did.
Striking ground in a market as niche as this can put one in an interesting place. Not only is MAG Motors creating a reliable and modernized version of the iconic 1967 GT500 but following through with their plans to expand further into this muscle car world would potentially solidify them as the go-to muscle car guys for these types of builds.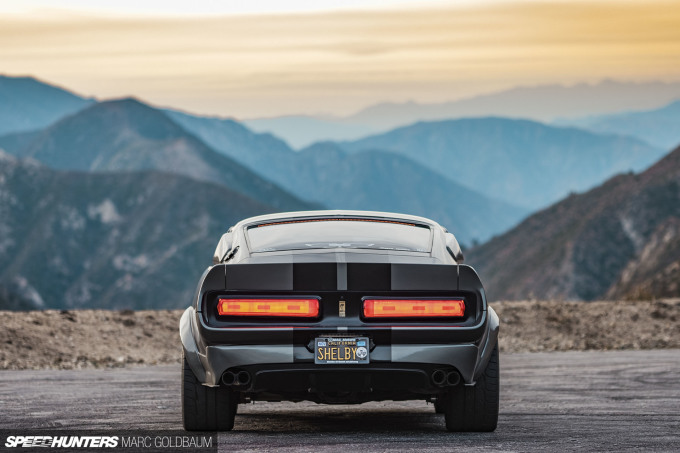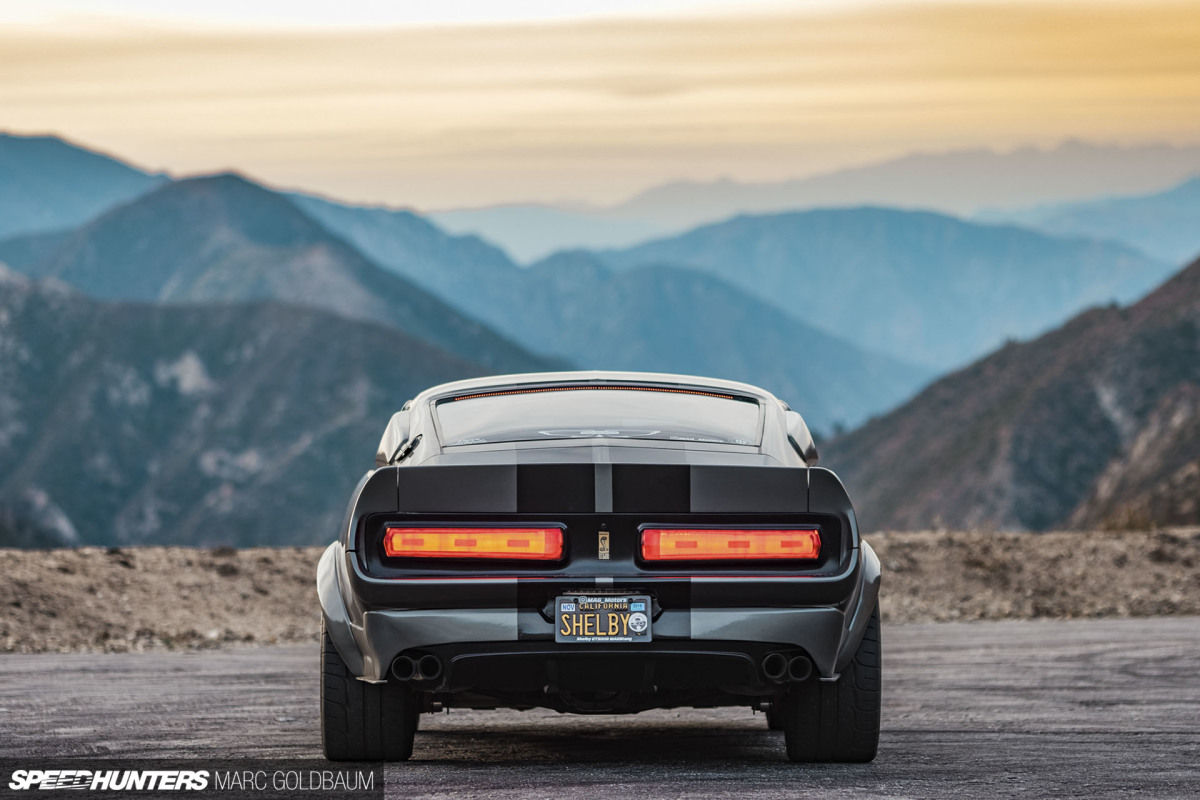 So, what's next for MAG Motors? Currently more GT500R builds are in progress and branching out into classic Chevrolet Camaro SS(R) and Dodge Charger R/T(R) creations are on the horizon. With each of these original classic examples comfortably surpassing the $200,000 mark (and climbing) it certainly gives enthusiasts a new and exciting option.
Marc Goldbaum
Instagram: magold_photo
How To join the IATS program: We have always welcomed readers to contact us with examples of their work and believe that the best Speedhunter is always the person closest to the culture itself, right there on the street or local parking lot. If you think you have what it takes and would like to share your work with us then you should apply to become part of the IAMTHESPEEDHUNTER program. Read how to get involved here.