The Lobby
Heading south on the 405 from Los Angeles, I found myself fighting through cars to hop on State Route 39 in a very boring rental. In fact, it was so boring I can't bring myself to even tell you what it was.
Still, it worked fine as a people carrier, slowly dragging me on to Huntington Beach just a few miles from the coastline of the great Pacific. If I had been driving something more interesting I might have opted to take the Pacific Coast Highway, although in all honesty I would have probably seen more motorhomes and camping trailers than the ocean itself.
Arriving at BBi Autosport for the first time I was good and ready for a dose of interesting cars. While generally not terribly interested in recent offerings from Porsche, this certainly isn't because they aren't interesting cars. Perhaps lacking in some of the character that makes a Porsche so great in the first place, if you enjoy driving and can afford one you'll definitely consider it money well spent.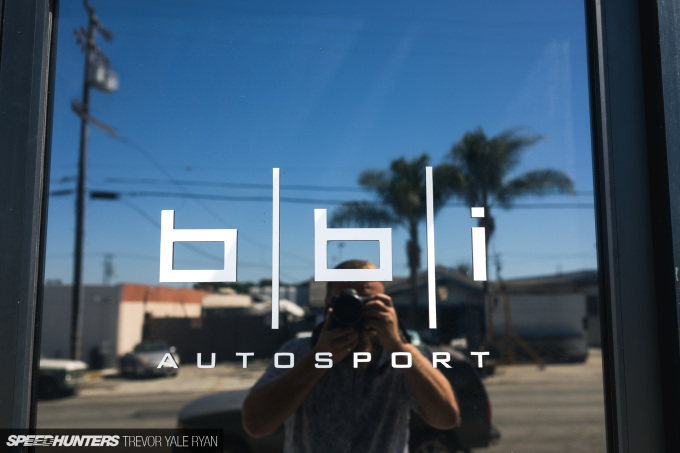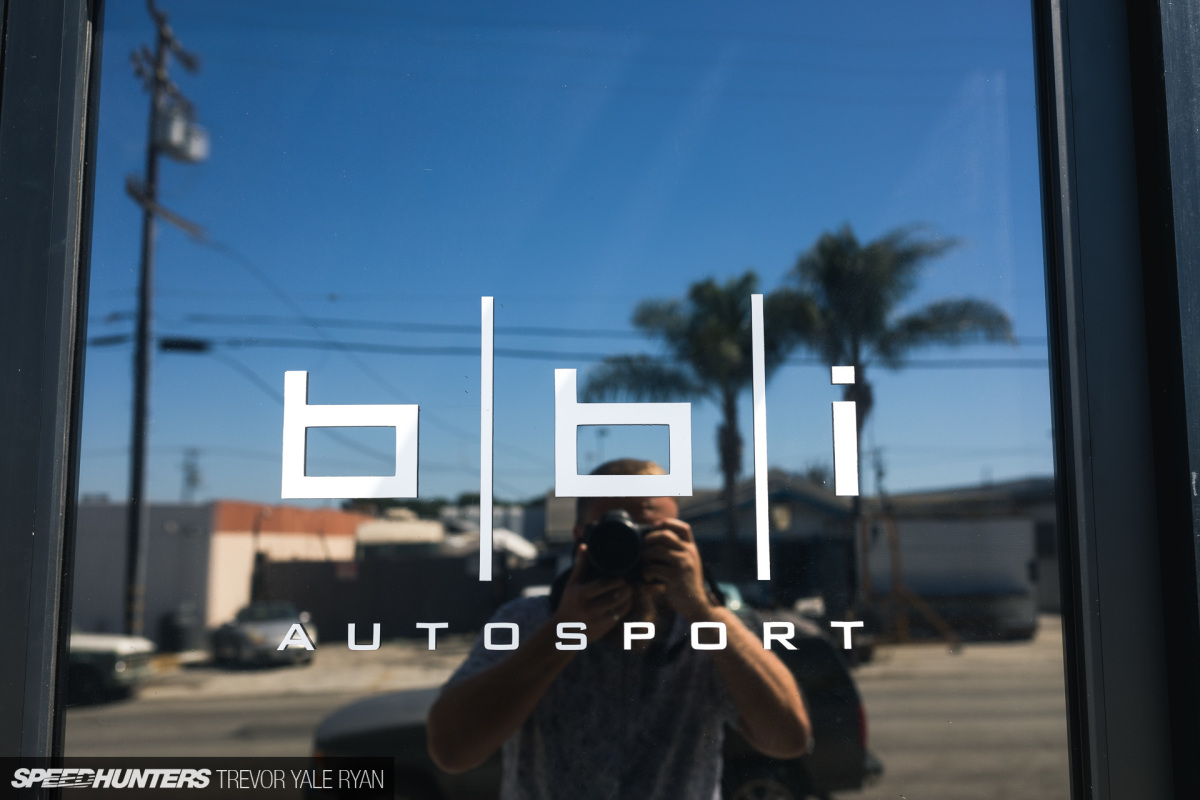 But what if you take these already amazingly tuned driving experiences and push the boundaries in just about every direction?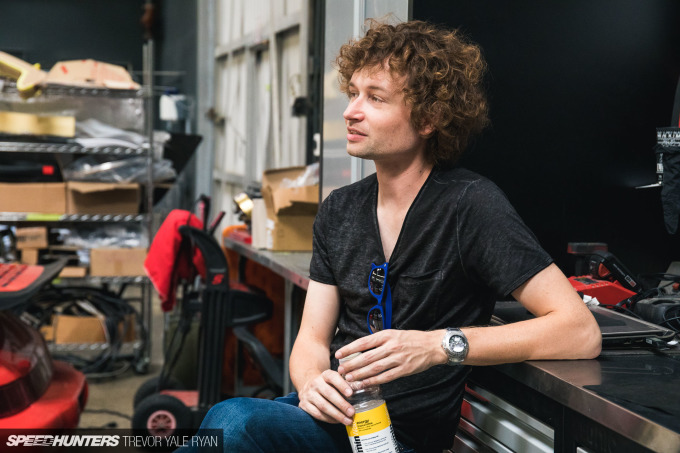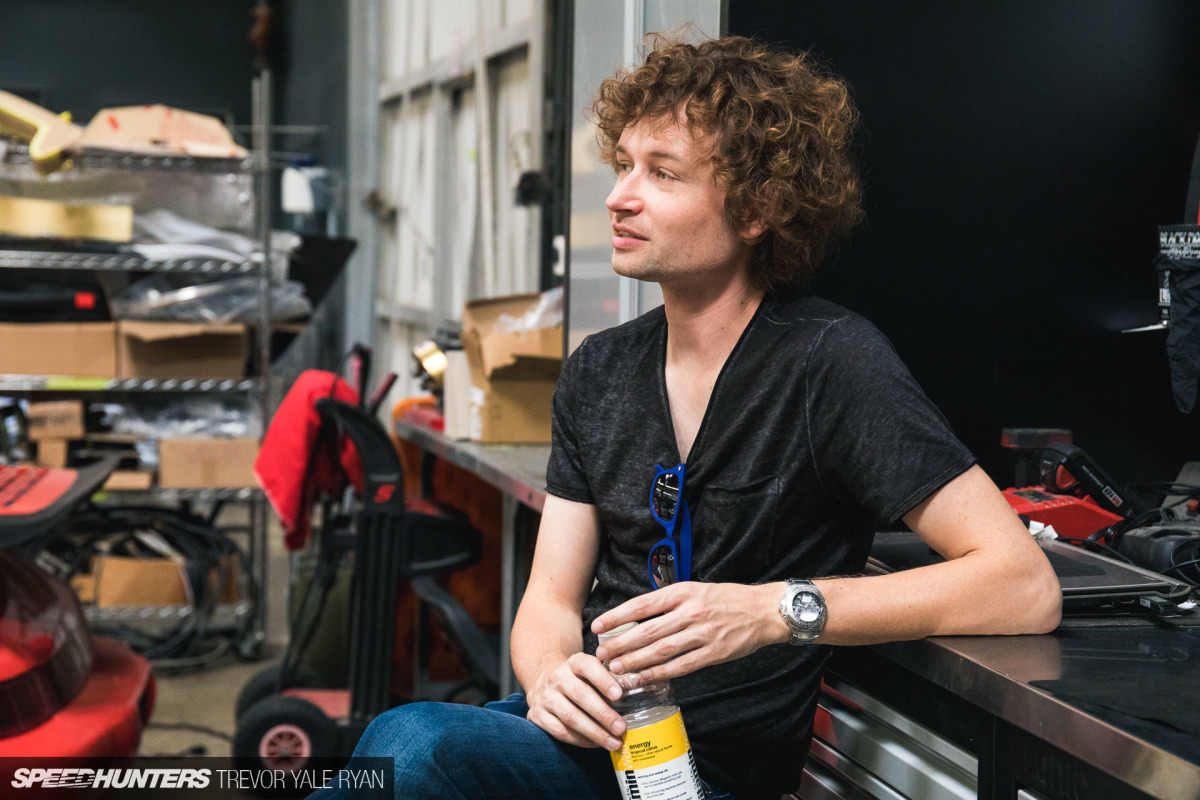 Showing me around for the afternoon was Dmitriy Orlov, who has been working for BBi for two years handling R&D and operations. From a workshop which started "out of a small roll-up door shop" in 2005 as a creative outlet trading labor for seat time, it's clear that BBi has come a long way.
2009 was the year the workshop saw 221mph in a 1,000hp 996 Turbo, three years later clocking 205mph in just half a mile using a 1,500hp build. In 2014, BBi placed second at the Pikes Peak International Hill Climb (Time Attack 1 class), followed up by a class win in 2015. So what's coming in 2019?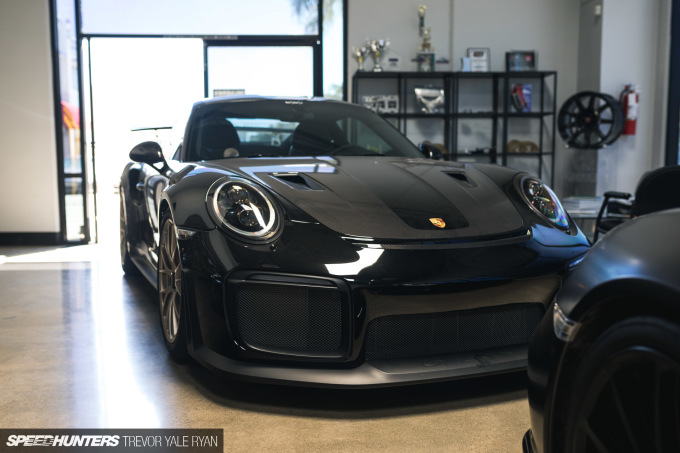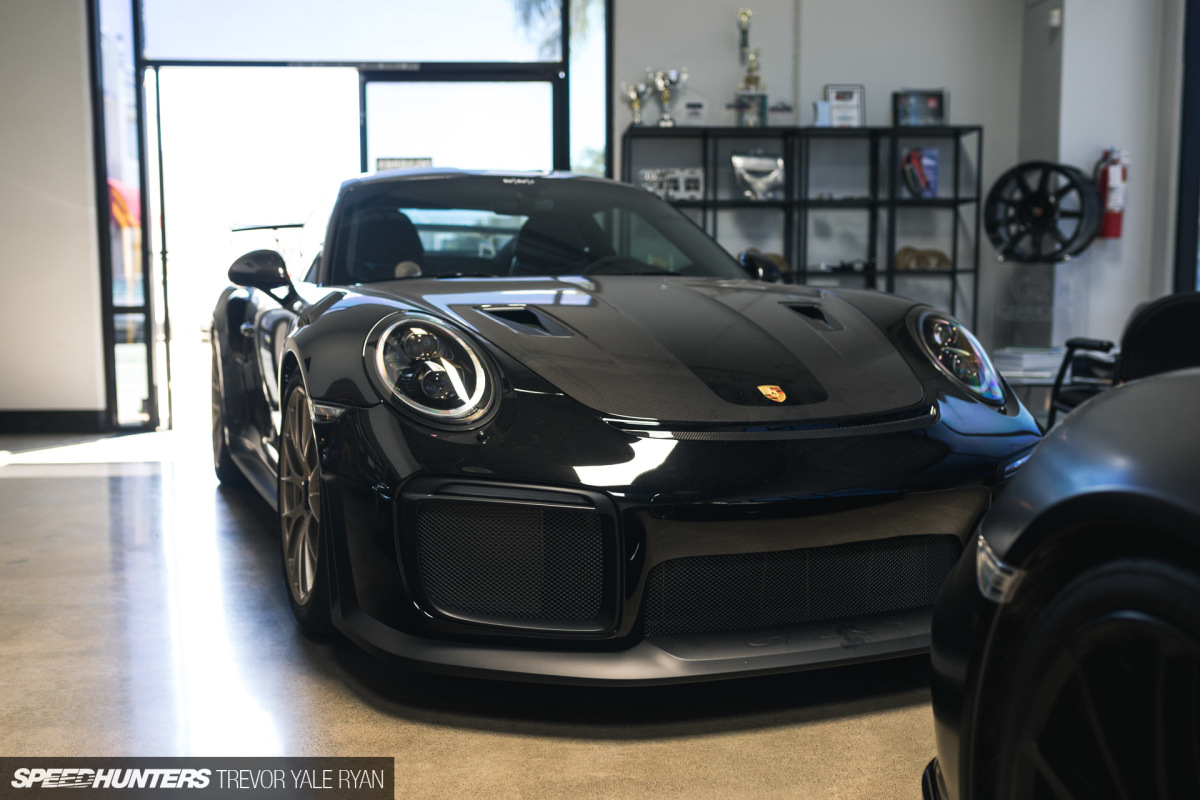 The first car I saw on entering the lobby is what Dmitriy labeled "the most aggressive, fastest, and most powerful 911 ever offered." No messing around, then. Like any other car from the factory, Dmitriy told me the new GT2 RS has "massive potential, as we can already squeeze out almost 100hp with ECU remapping. 2RS vehicles are not common in the Porsche line-up and it's for a reason — they are very special pieces of engineering."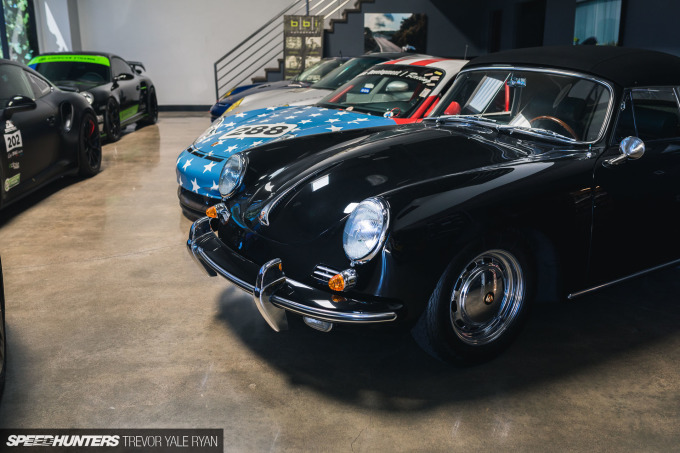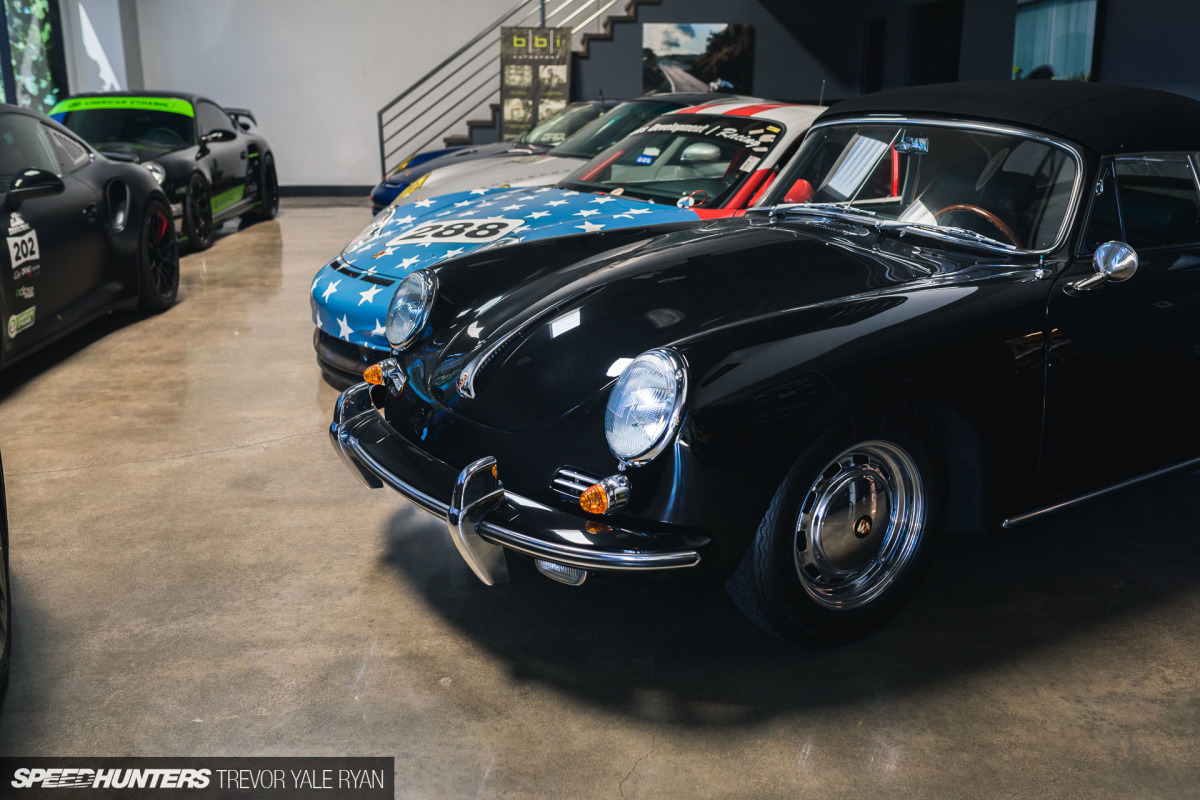 Jump back to 1965, the year the last ever Porsche 356 chassis were assembled in Zuffenhausen, Germany, ending nearly two decades of 356 production. While not a great deal has been done to this particular car — that is, if you overlook the restoration and current immaculate condition — it still has a place in the line-up here. Remember, this same year brought the release of the 912, meaning these bathtubs and the first-ever 911 were appearing on showroom floors at the same time. To Dmitriy, this car still really matters, as the 356 firmly set Porsche on the path that brought them to where they are today.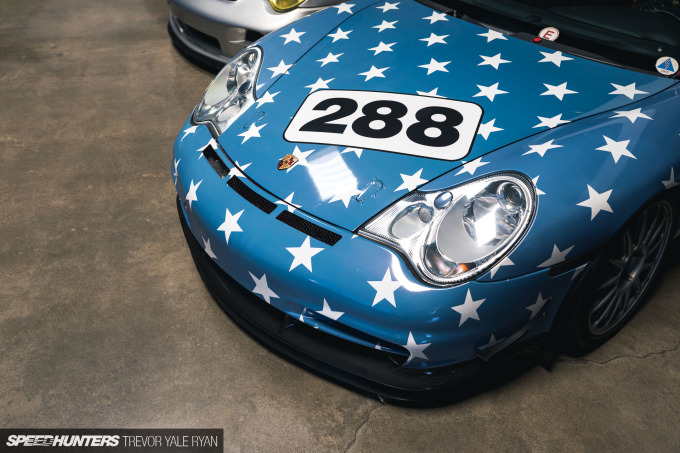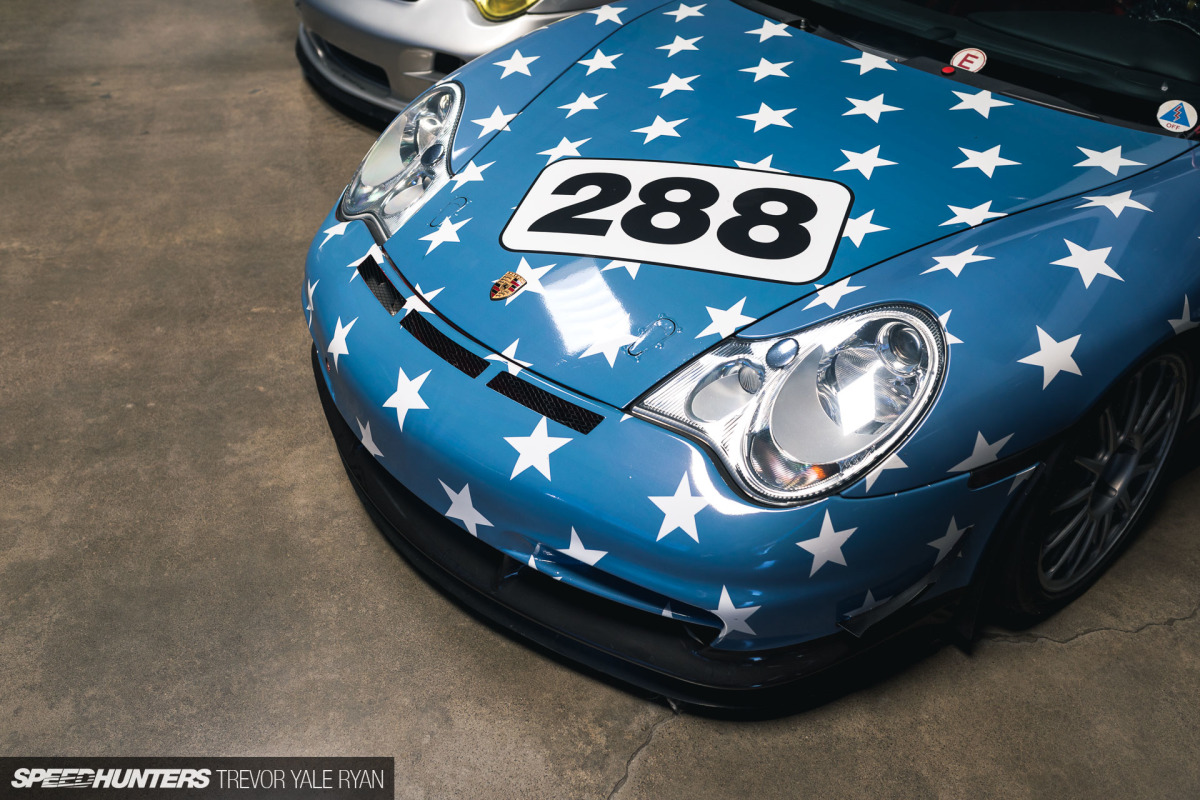 Behind the 54-year-old car was something a bit more recent, featuring headlights which are the wrong shape. This particular 996 GT3 Cup Car has been updated with suspension from the much-better 997 RSR, with Öhlins TTX coilovers, Brembo GT-R brakes, and an impressive 4.0L engine that's been built in-house and paired with a short-ratio gearbox.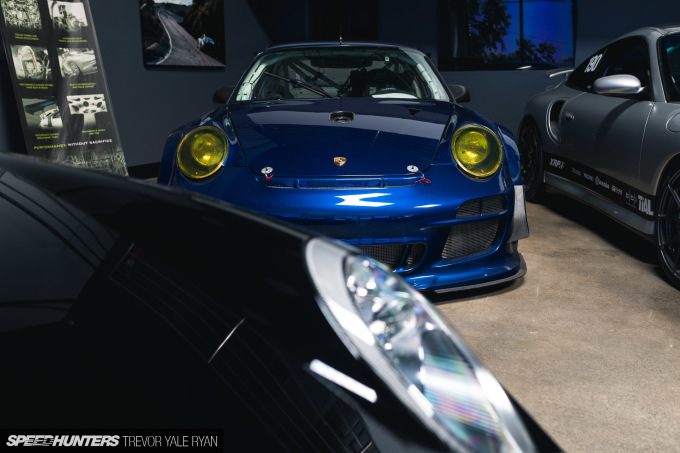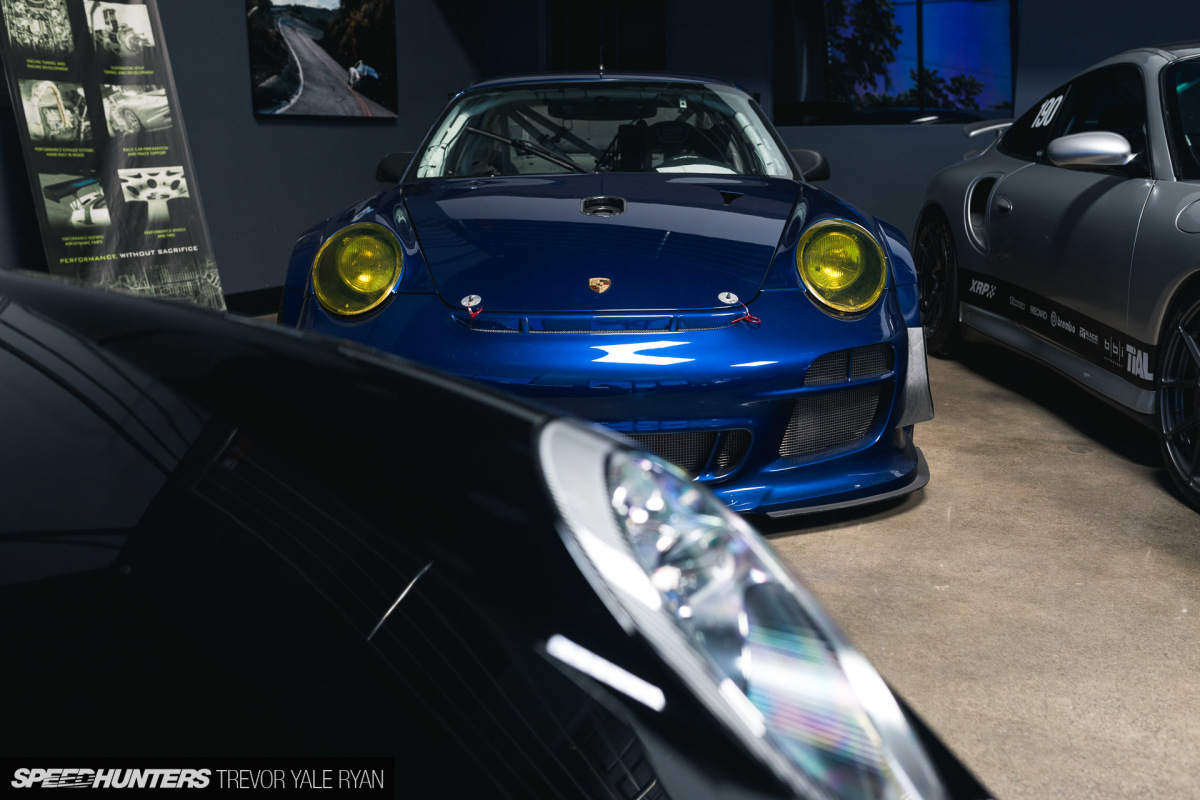 Moving on through time and back into the realm of acceptable headlights, is this factory-built race car. It's a 2010 model, and Dmitriy shared with me that it'll soon be updated to 2013 EVO bodywork and suspension. And it'll be twin-turbo, too.
Getting To Work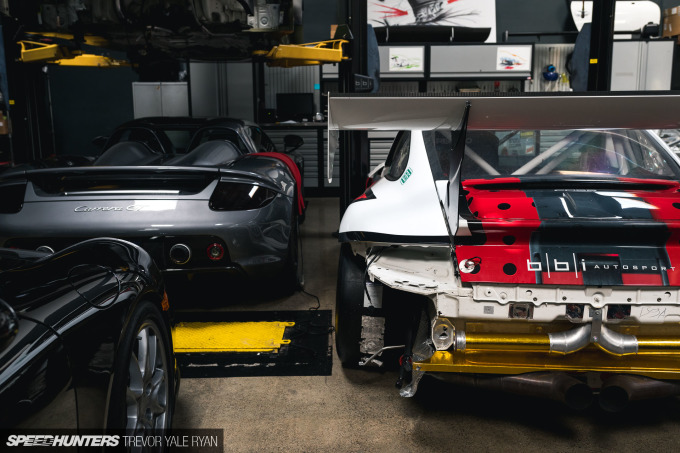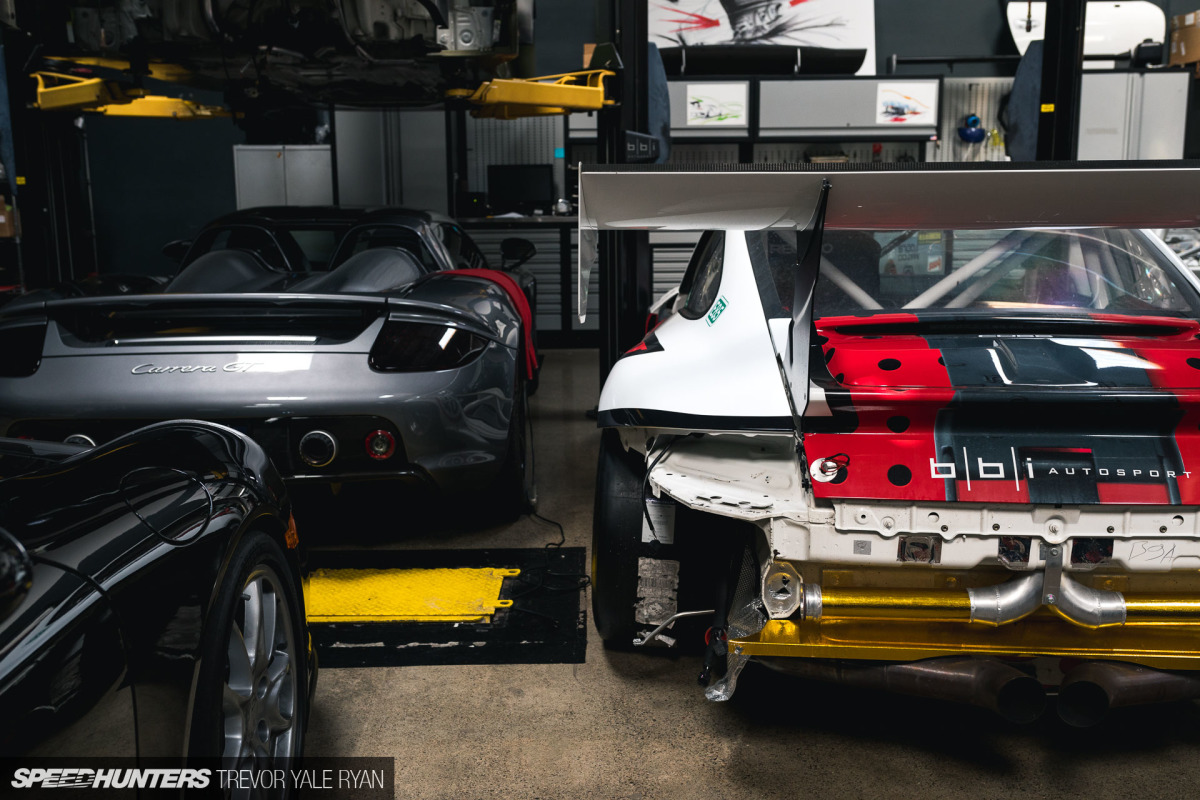 Working our way into the workshop, I was immediately drawn to Jeff Zwart's 2015 Pikes Peak car, a GT3 Cup Turbo which was prepared by BBi and won its class by breaking the 10-minute barrier with a 9:46.243.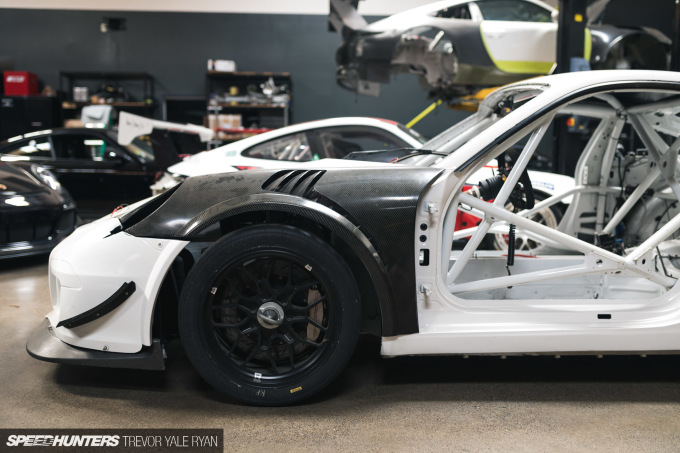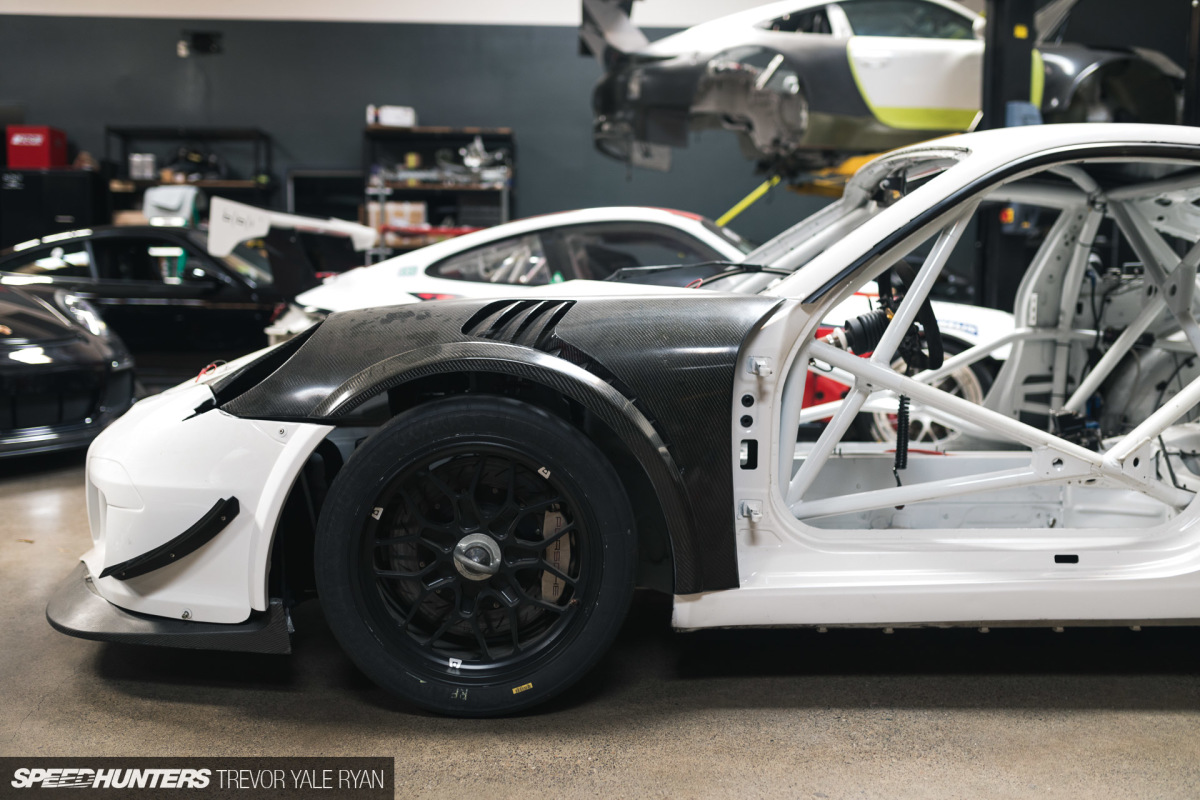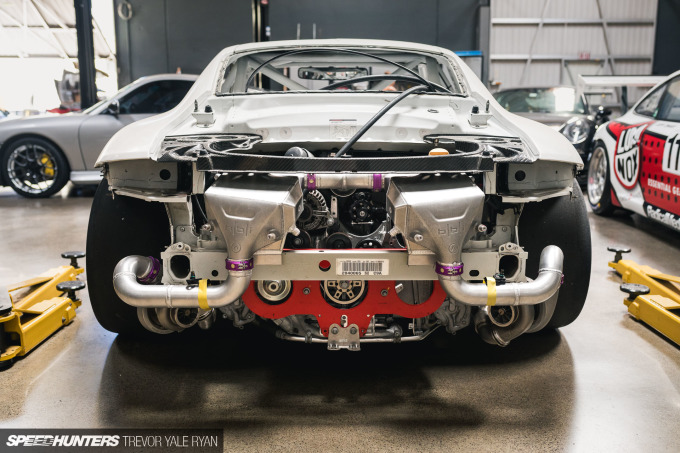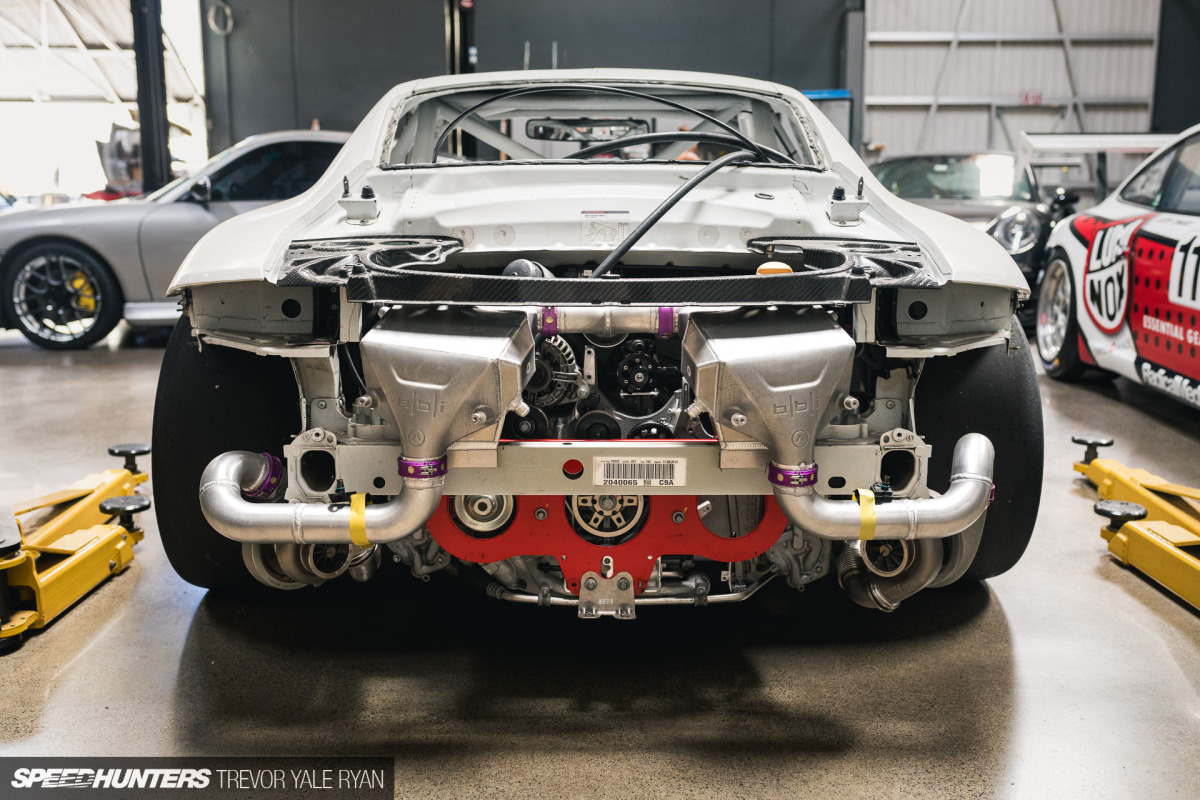 A couple months have passed since my visit, but the day I came by Jeff's Cup Car was parked up next to another, this one originally built as a factory race car. Dmitriy stated, "this is now the BBi TurboCup slated for the Pikes Peak International Hill Climb." Working with partners and their own extensive library of knowledge, BBi is building a 1,400hp-capable twin-turbo system with Xona turbochargers, featuring air-to-water intercoolers and a full MoTeC control system. The car is also receiving an extensive aero overhaul.
With the application process well underway and the event coming up on our calendars in several months, I really should back check in on BBi's progress with this one.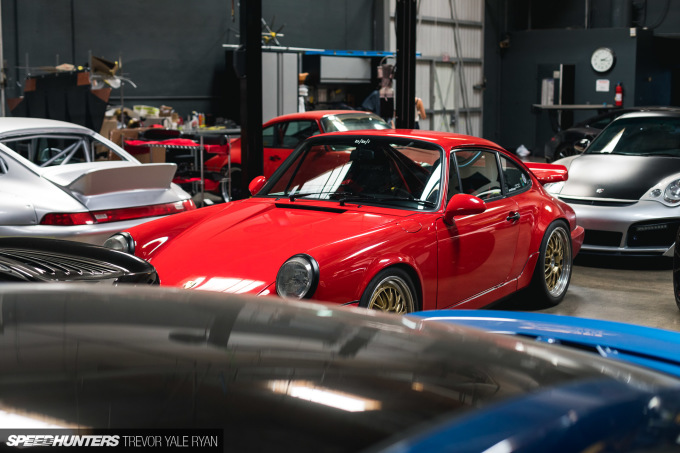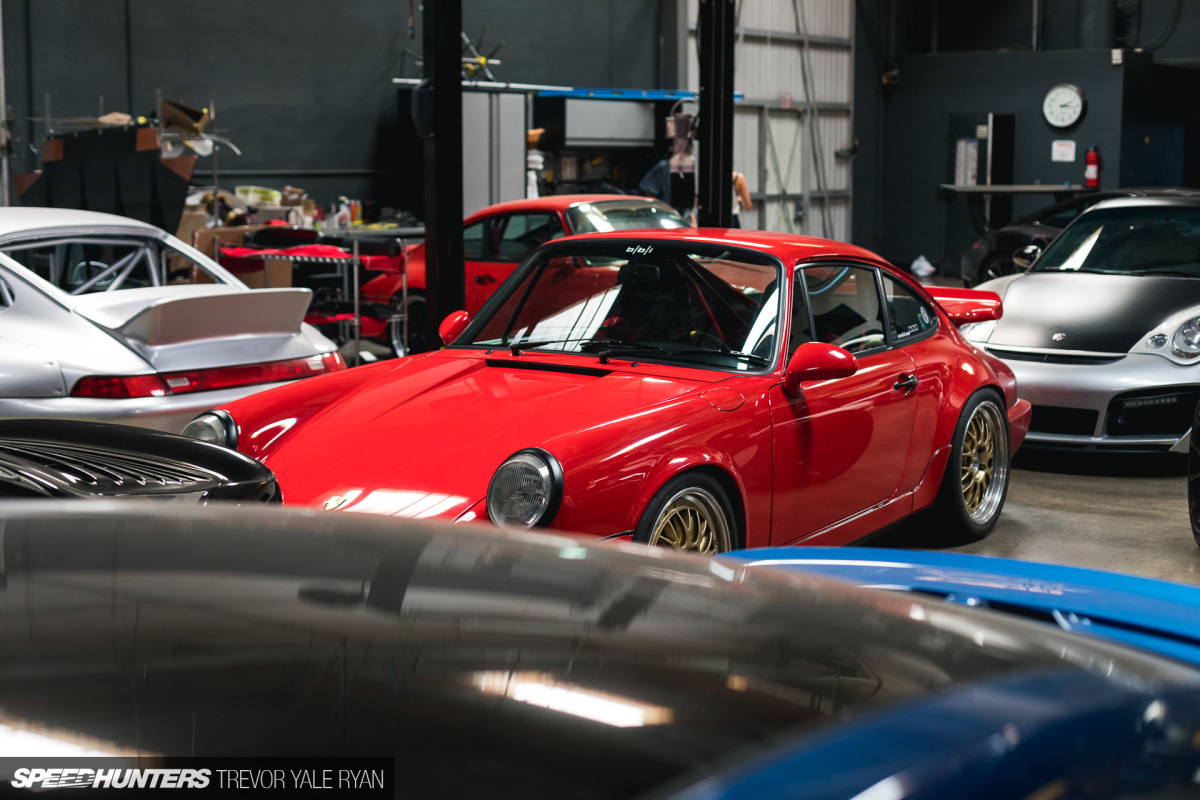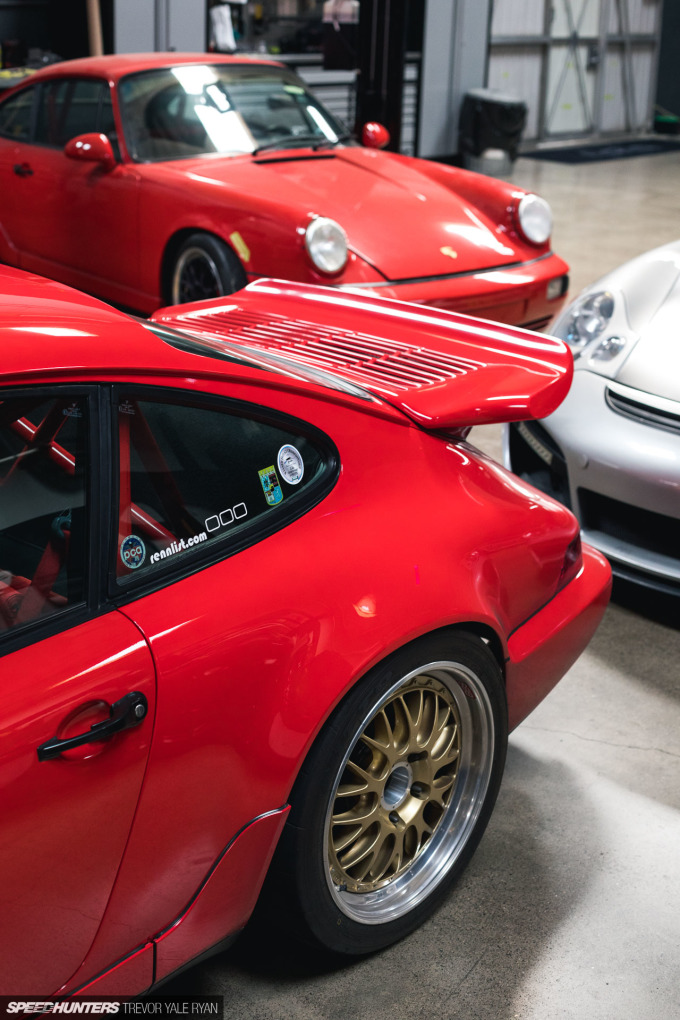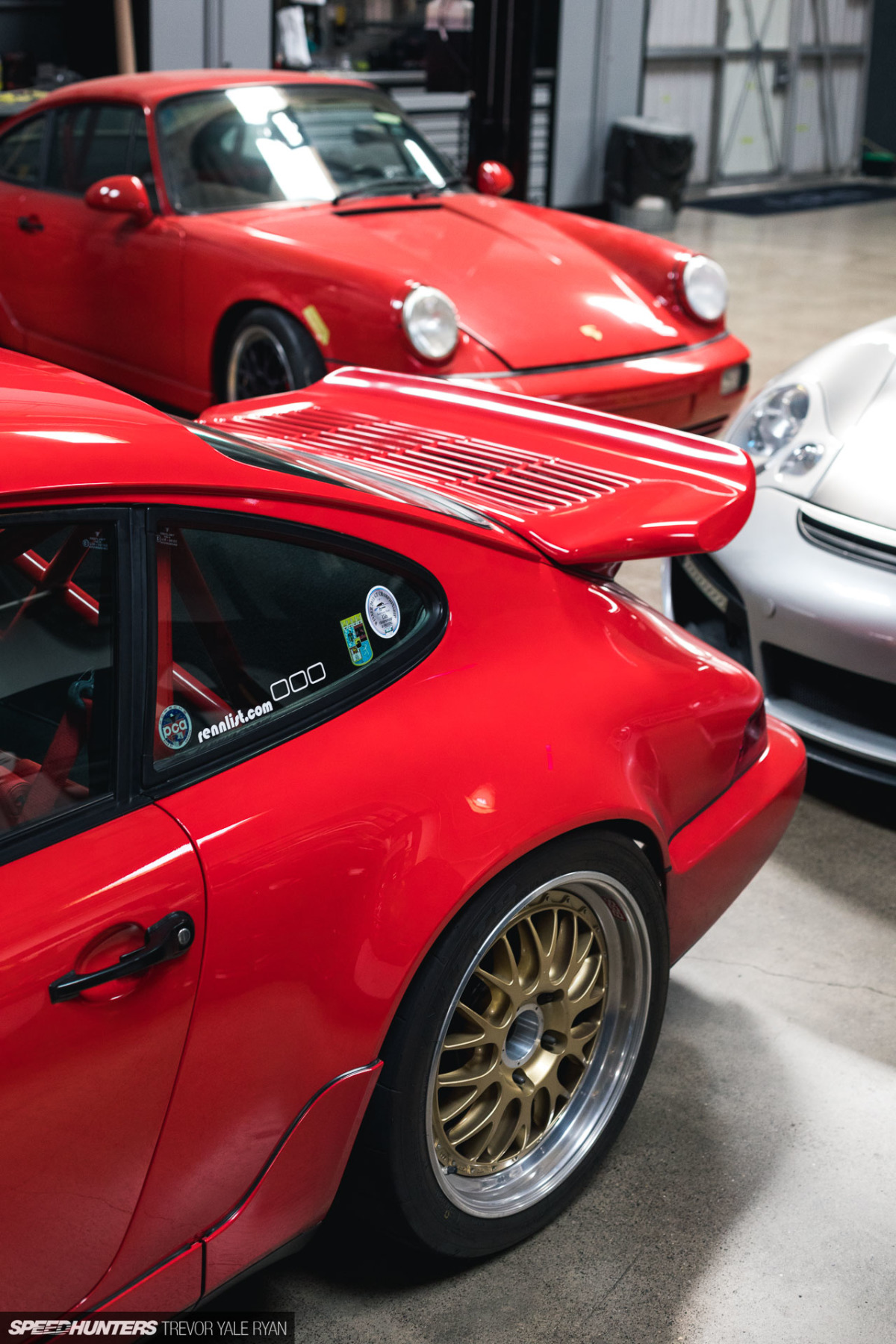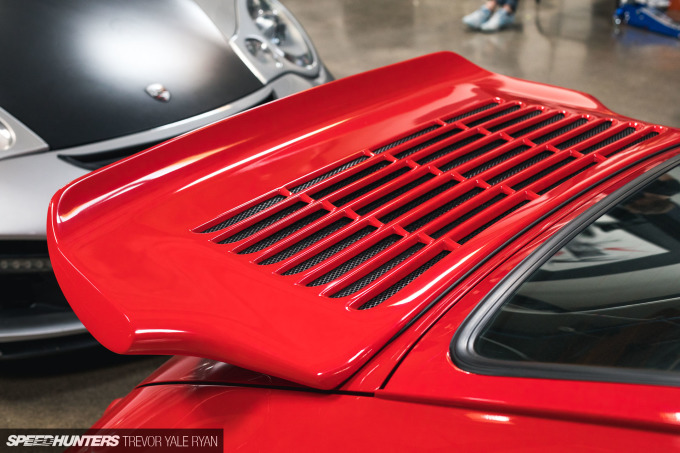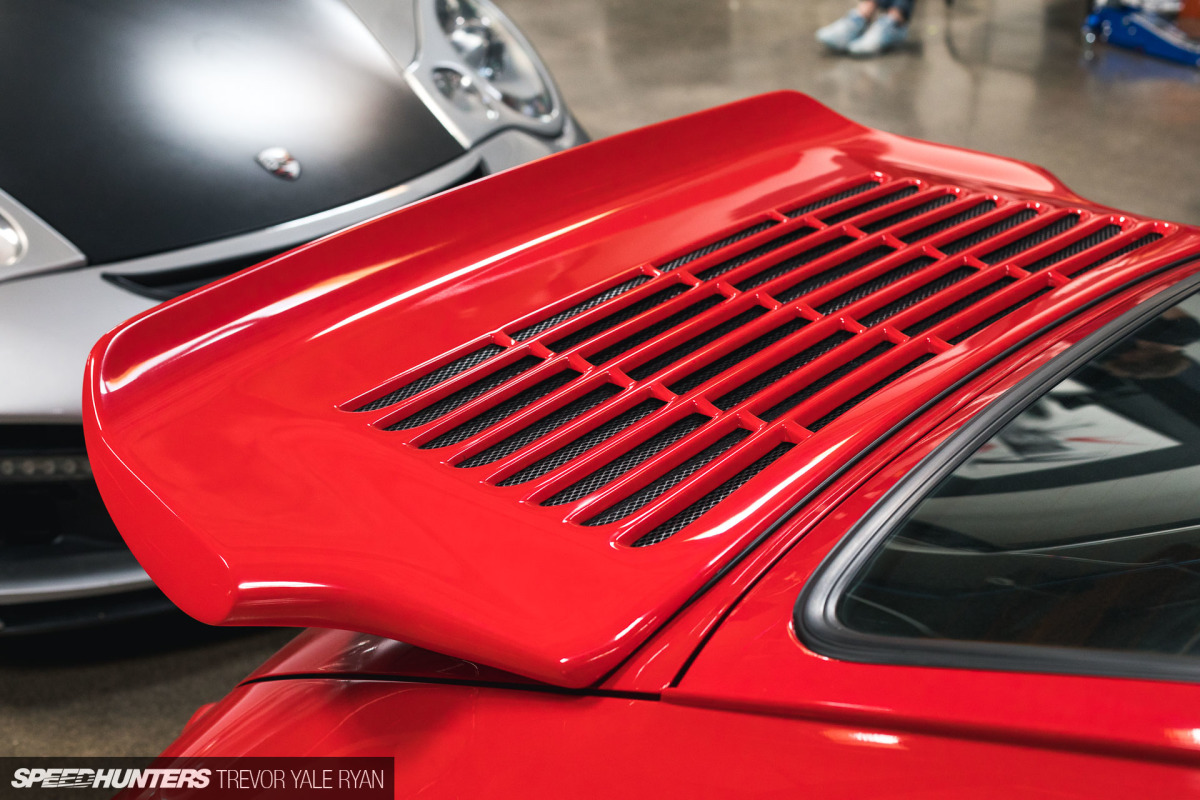 Two other cars in the shop also caught my eye early on, including this meticulously overhauled and upgraded 964. Dmitriy insists that these cars "can be little monsters on track with the right setup." The idea behind this build was to keep the car fully streetable while making the least compromises possible in terms of performance on the track or a canyon pass.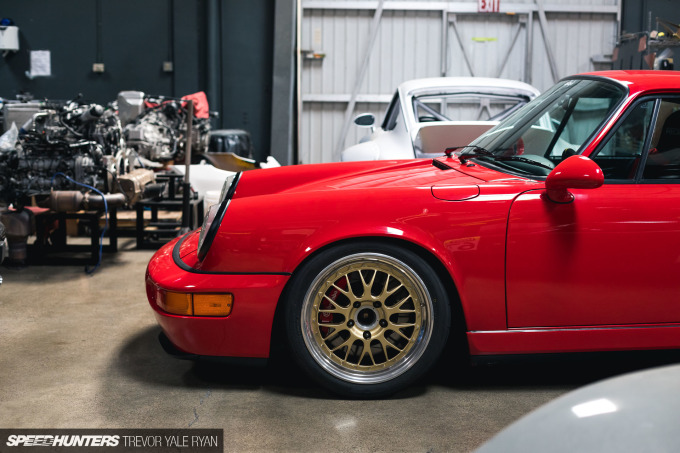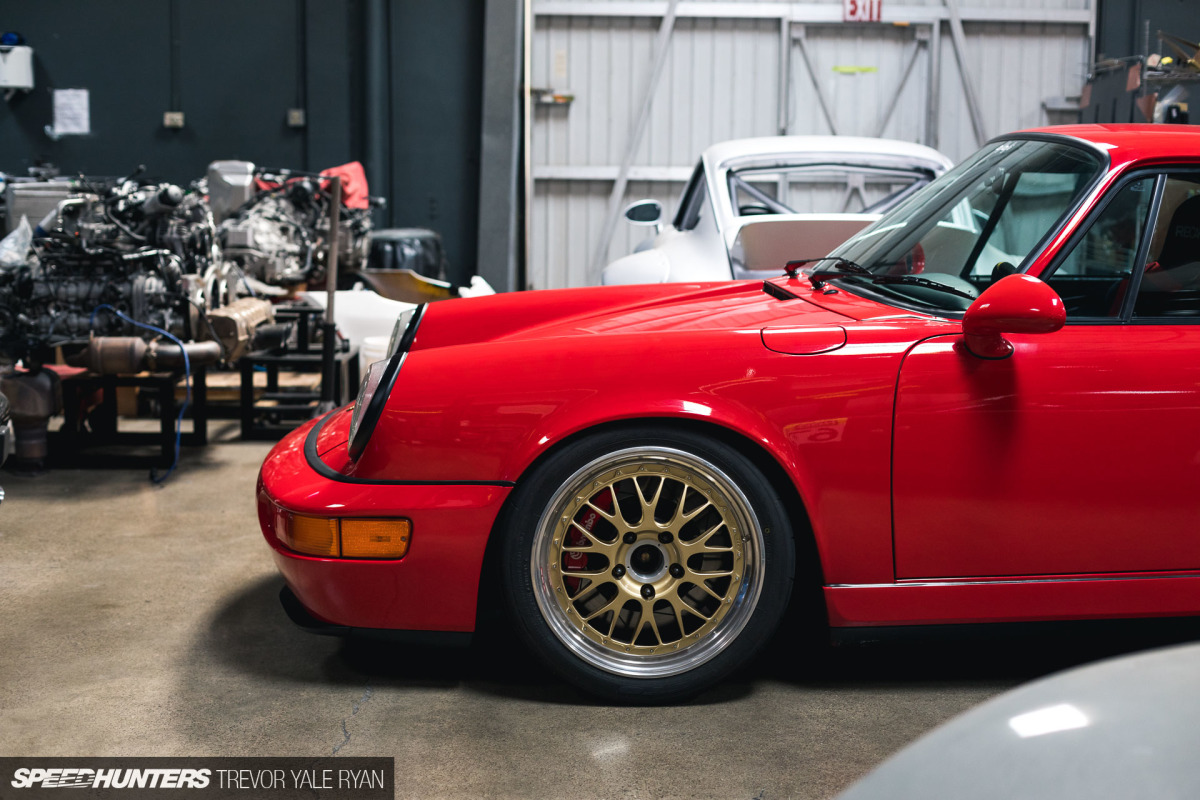 Hiding behind tasteful E88 BBS wheels are big Brembo brakes supported by BBi 5-axis CNC upgrights which interact with the chassis by way of KW coilovers.
While tuning has been done for the engine upgrades, which include headers and a high-flow exhaust, other amenities have been added as well, from air conditioning for the hot SoCal summers to an electric power steering setup.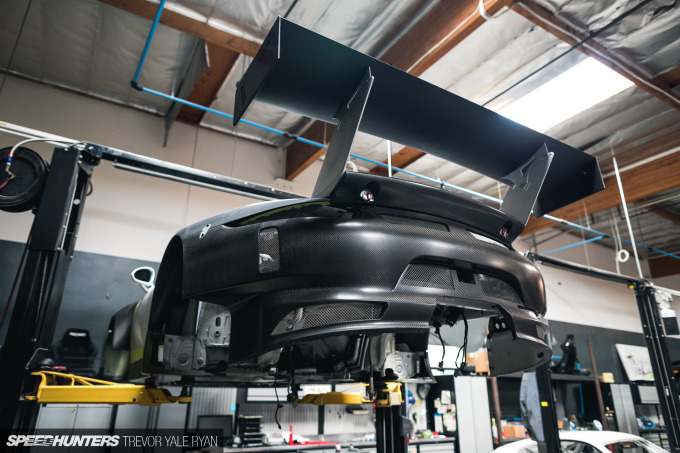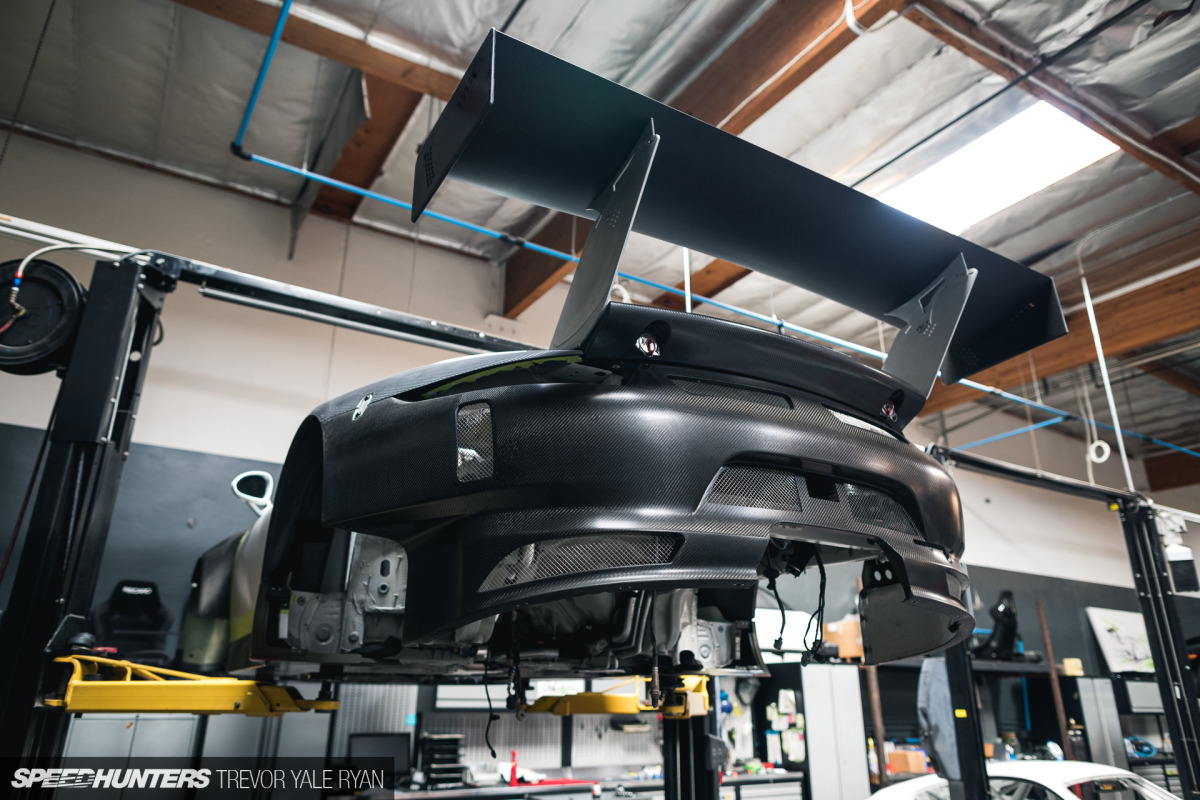 On the lift was a rather special car, one which began life as a 991.1 GT3 – undoubtedly a fantastic car, but one which just wasn't quite enough for this particular client. With a street-legal VIN, BBi has set about widening the Porsche six inches on each side using GT3 R race-spec bodywork in carbon fiber and Kevlar.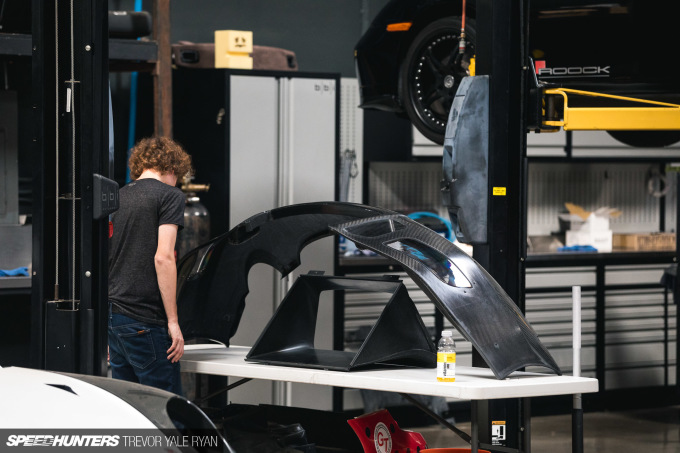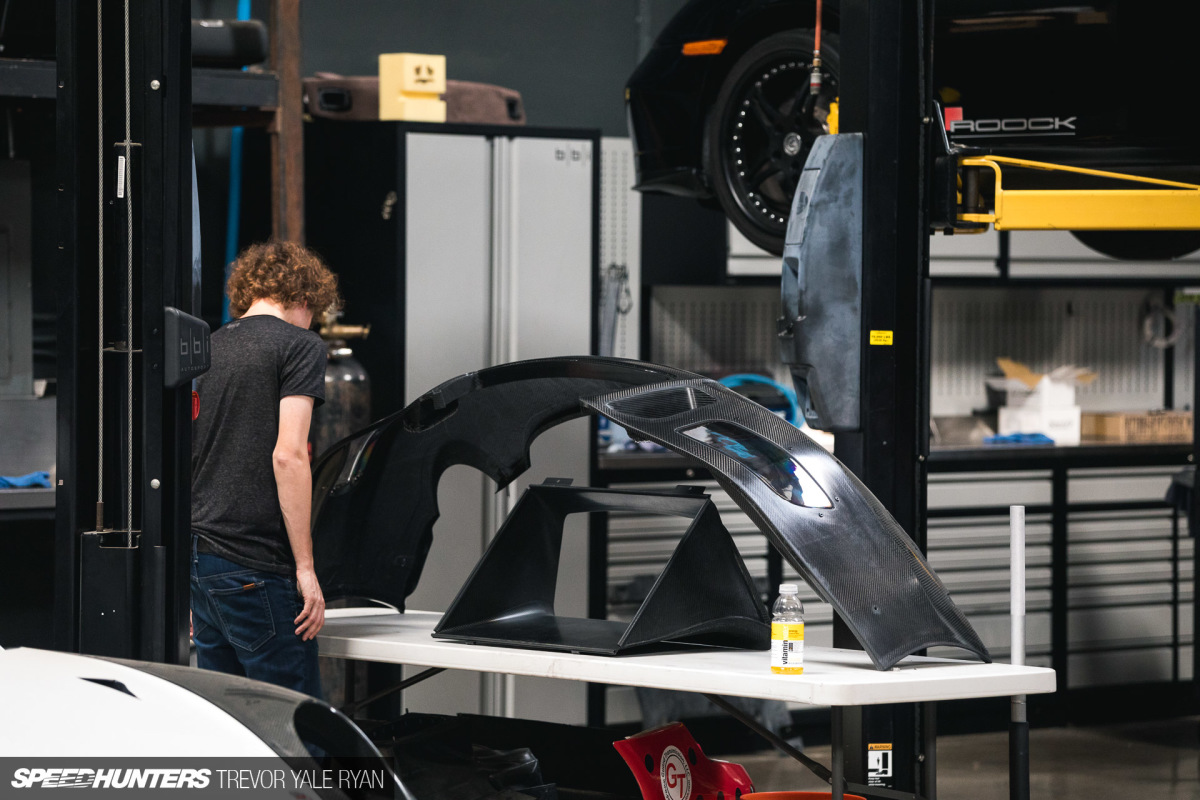 Dmitriy told me that "a full flat under-tray will be merged with the rigidly-mounted front splitter and rear diffuser," along with a complete suspension overhaul to account for the extra girth in the back end.
Expect the braking system to be upgraded along with the functional bodywork, especially since a 991.2 GT3-based 4.0L will be twin-turbocharged and bolted up behind the rear axle. The goal for the car is 1,200hp.
Research & Development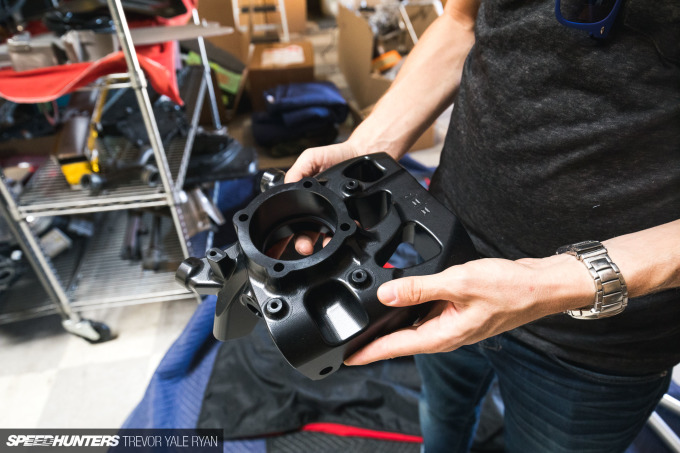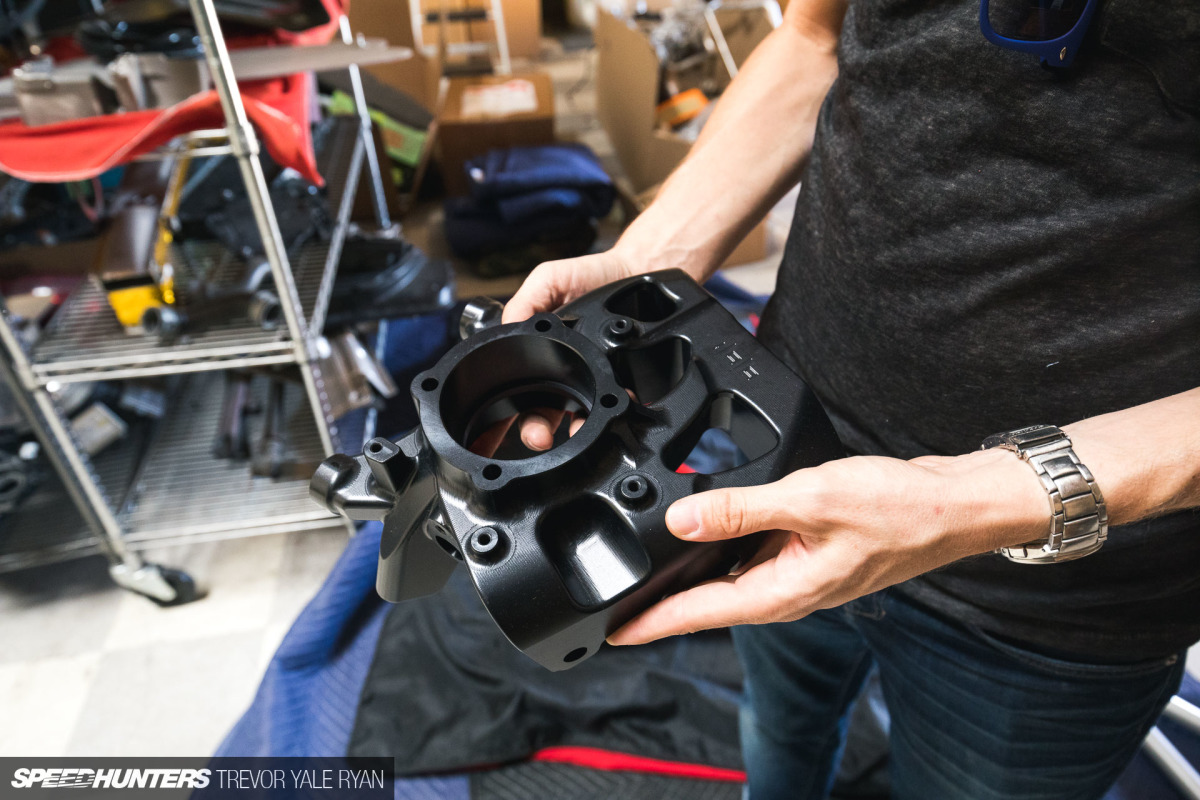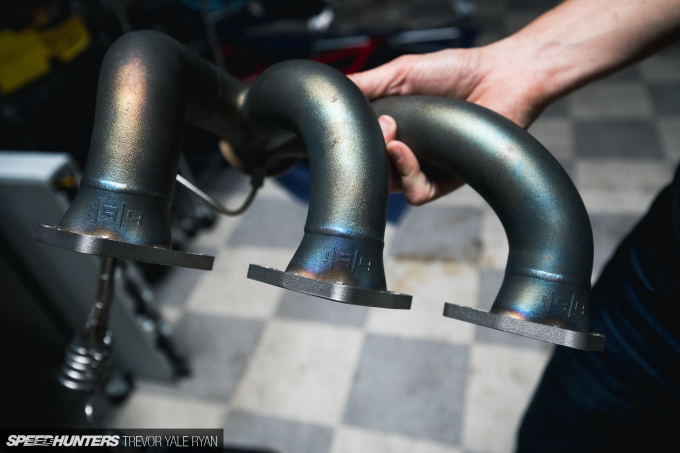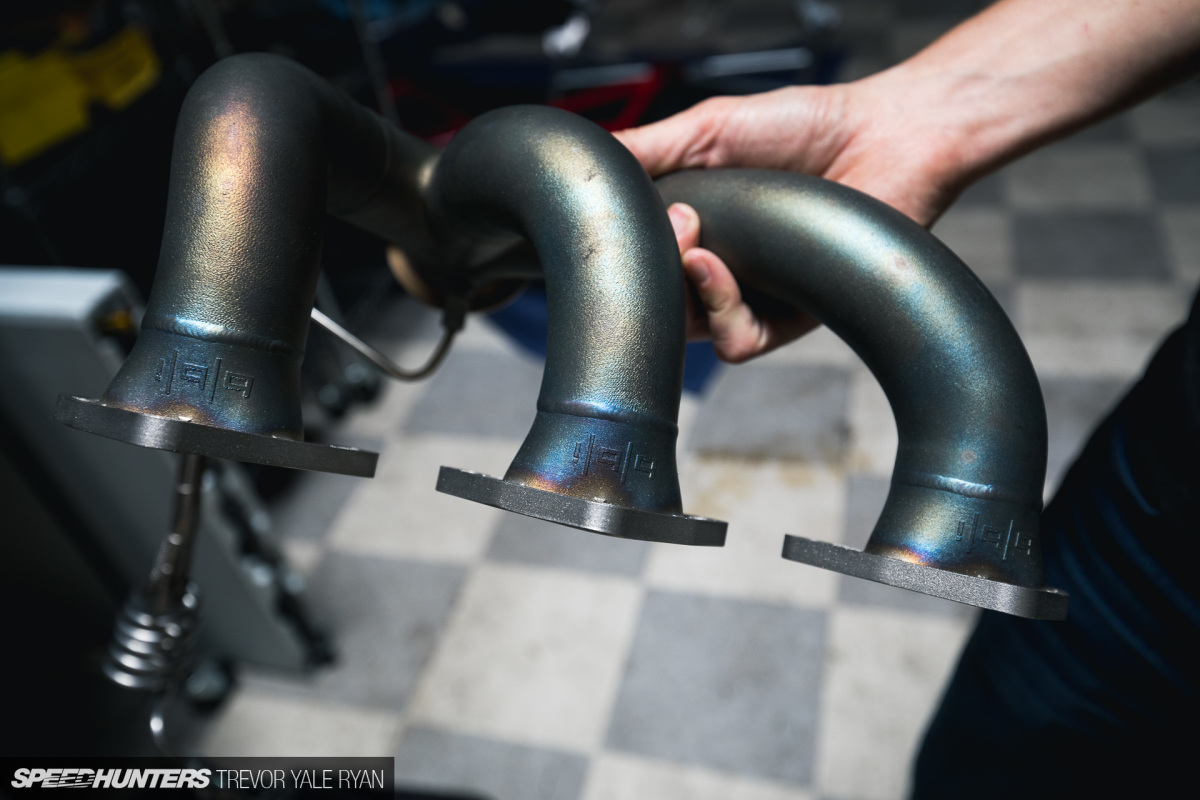 Heading across a gated parking lot, Dmitriy took me into a manufacturing space where he pointed out a few cool projects BBi are working on from the ground up. There's a good amount of tech to be discussed here, from the 3-axis CNC machines to the 3D-printed headers, something I'll have to dive into during a future visit.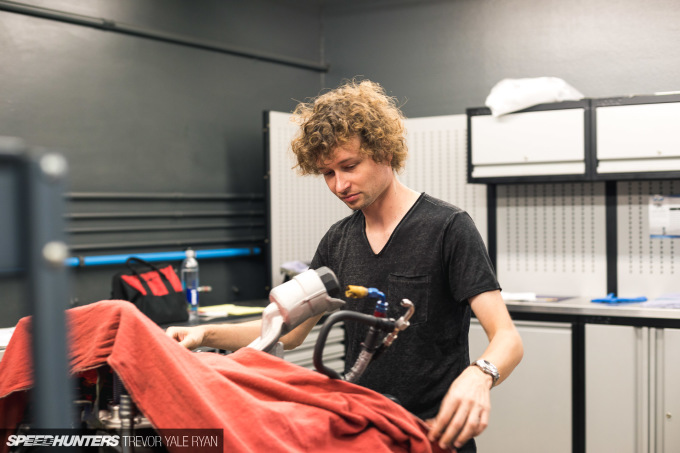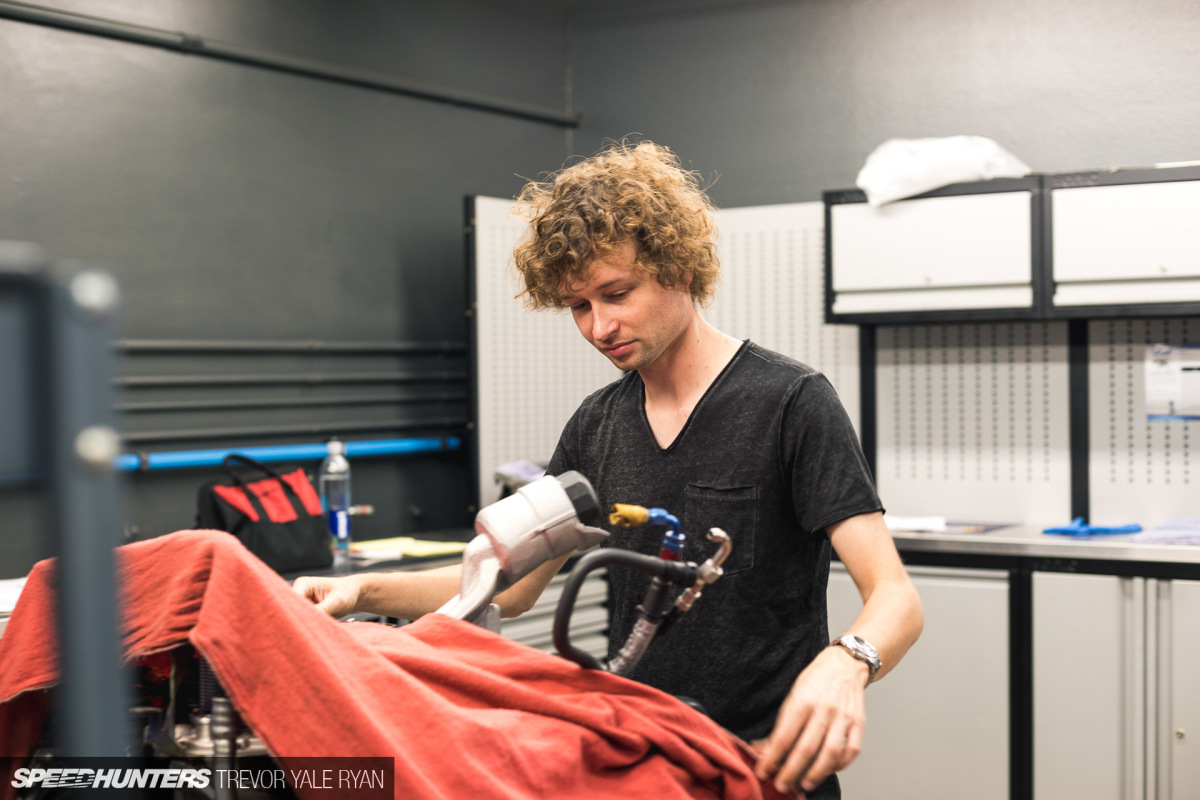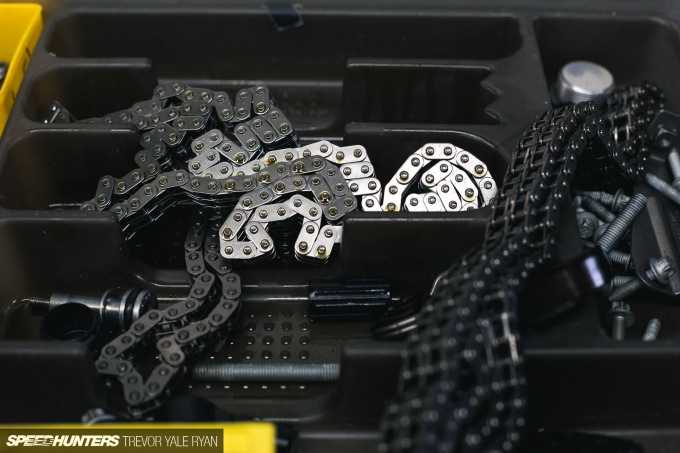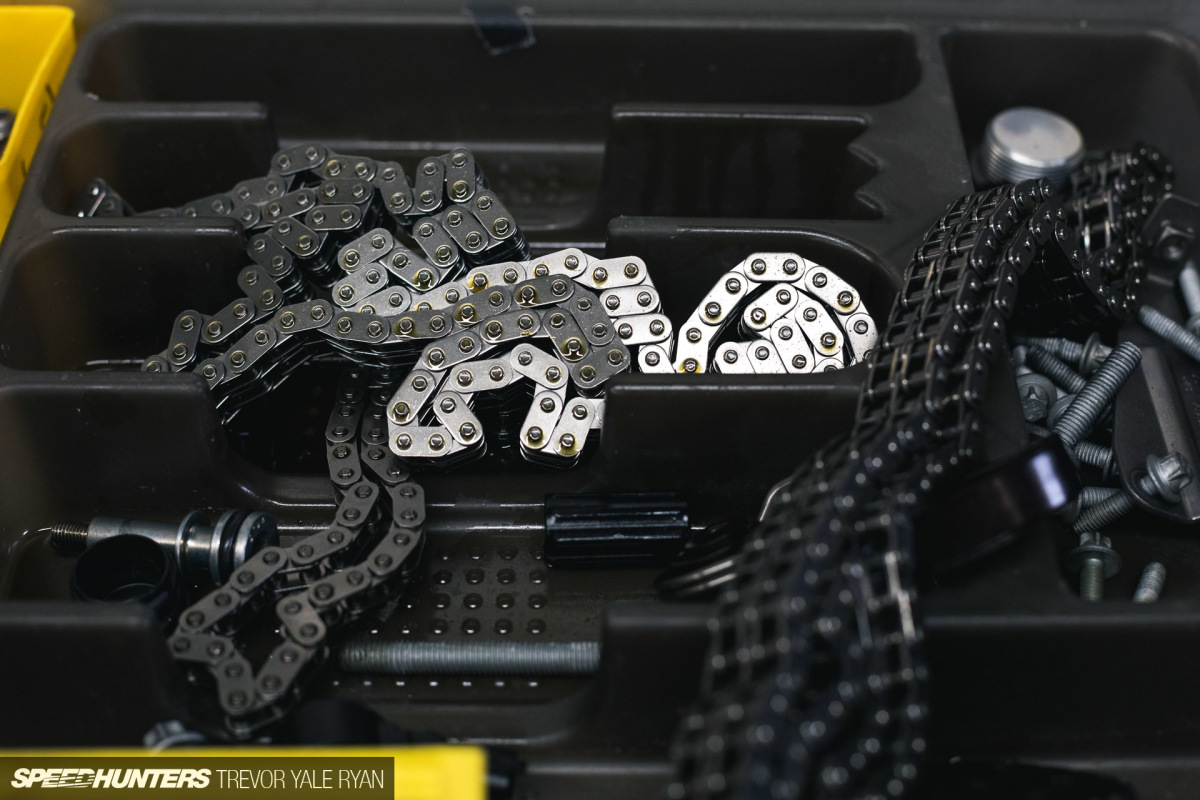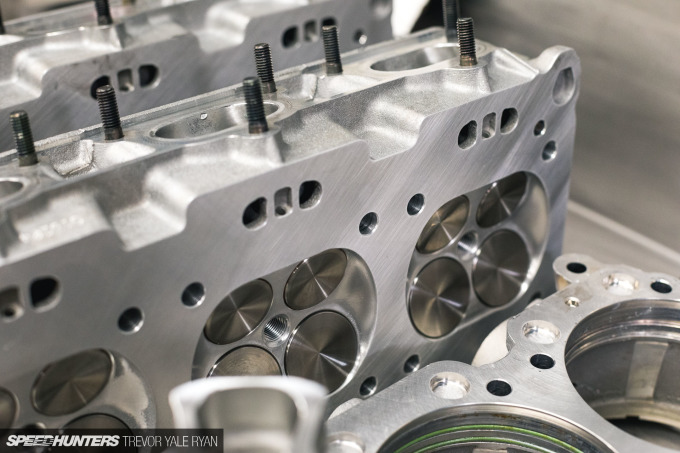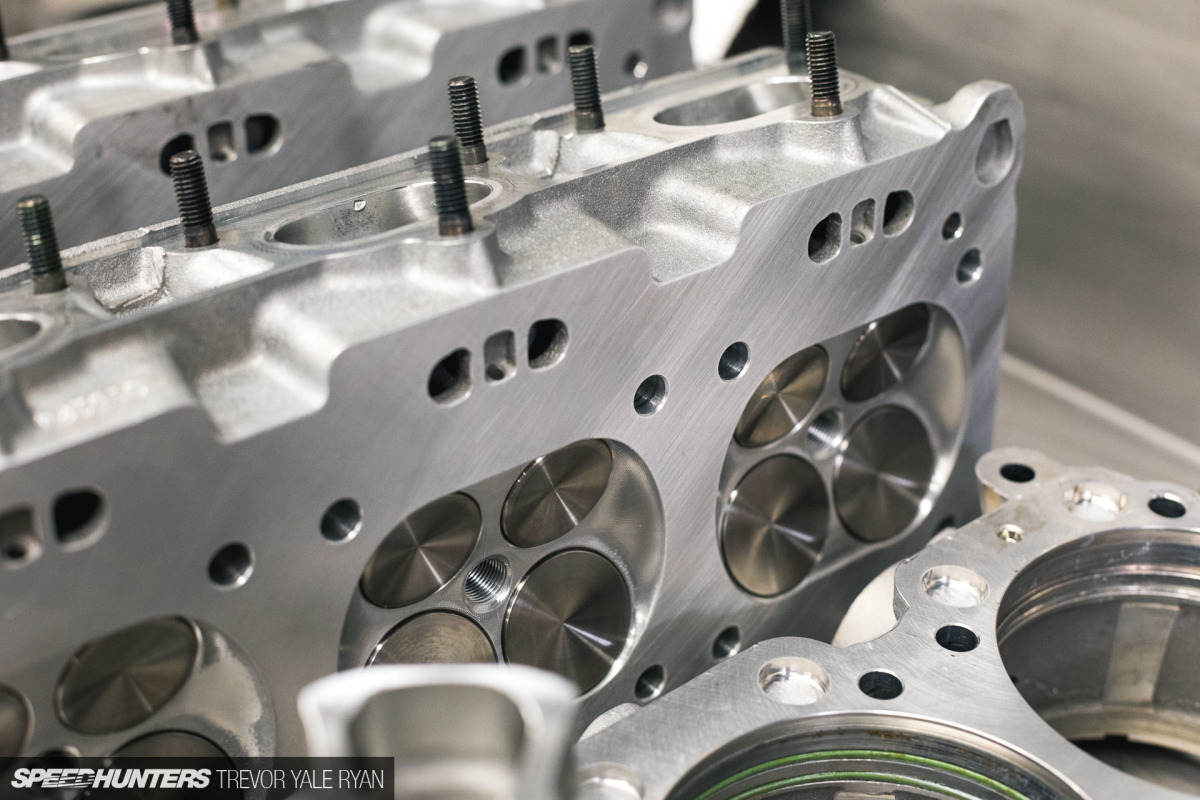 It won't come as a surprise that BBi's engine room is also full of interesting projects.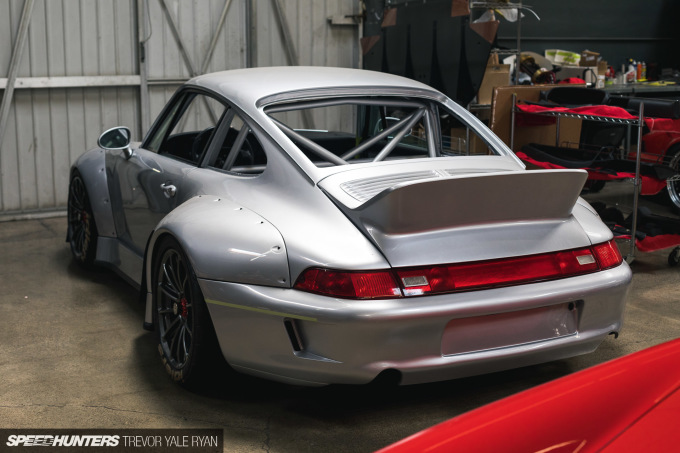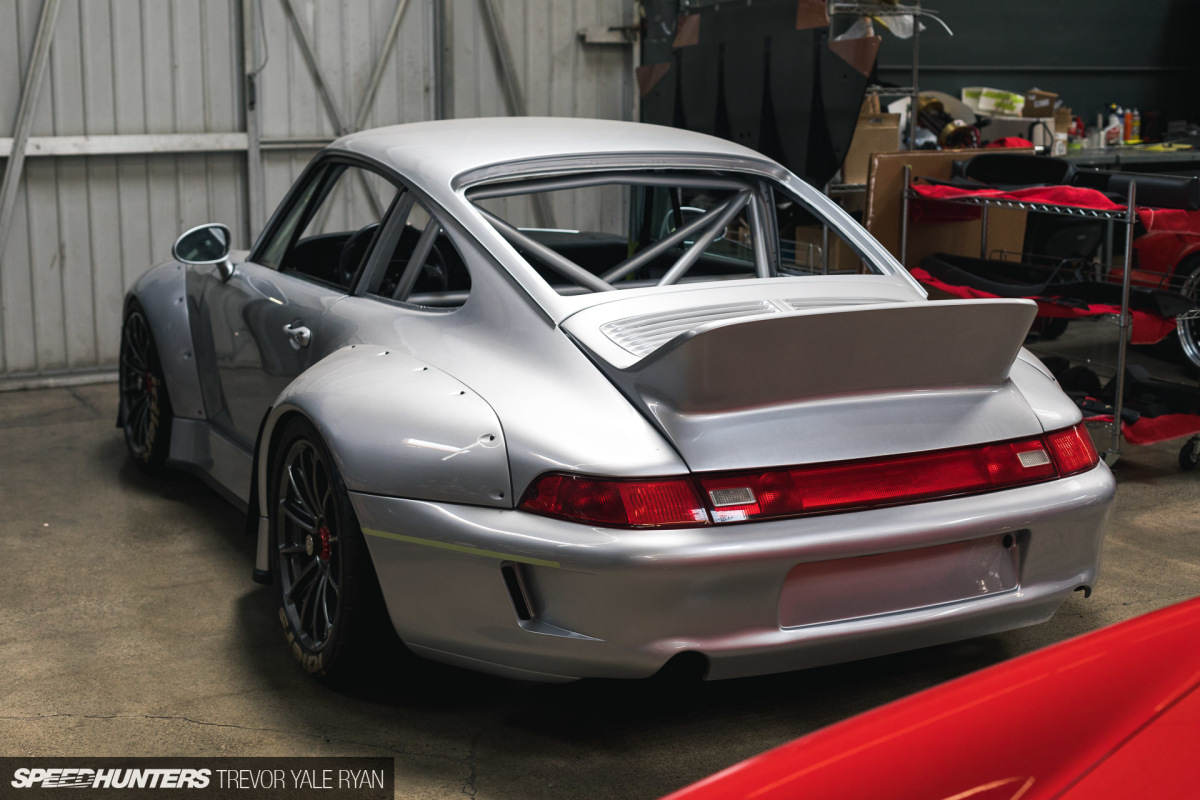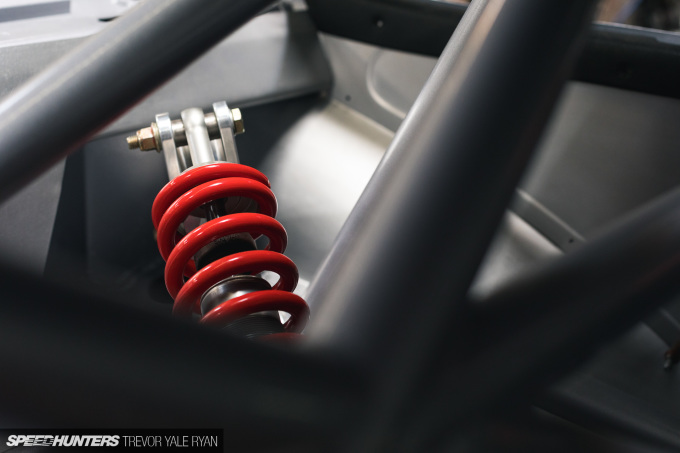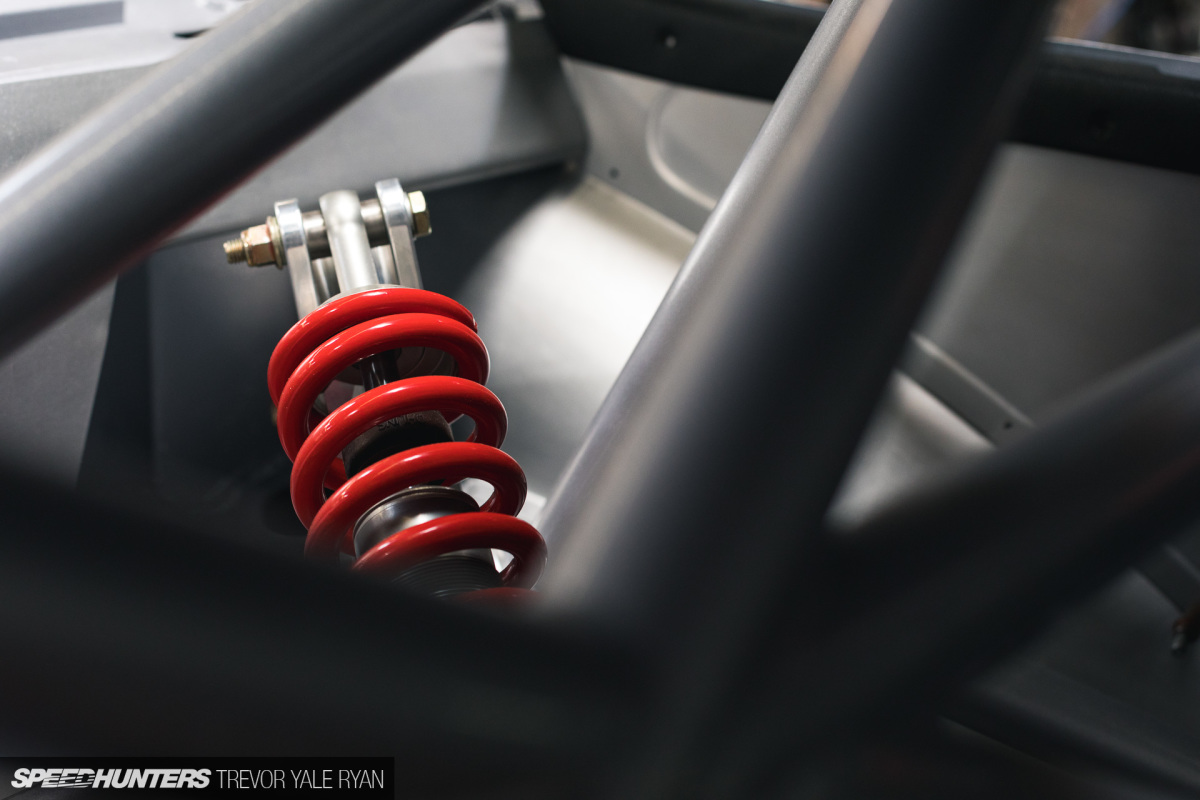 On my way out, I knew I had to get a few shots of the RWB sitting on center-lock wheels, and peeking into the back seat area it all became even more impressive. As RWBs have garnered mainstream attention, for each person who loves the look there are plenty who will be quick to criticize the cars, in particular the suspension geometry.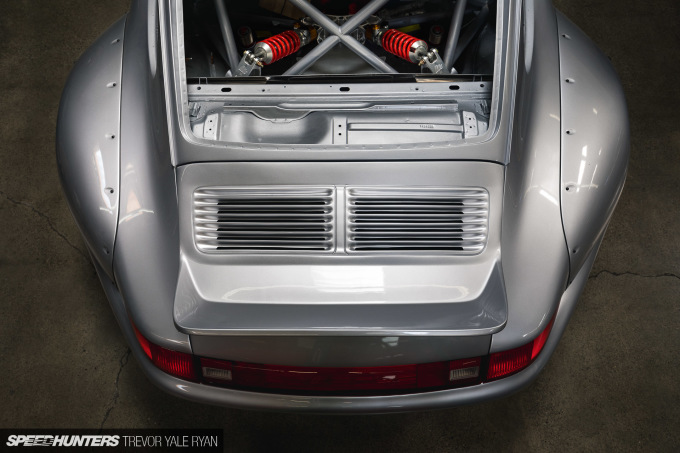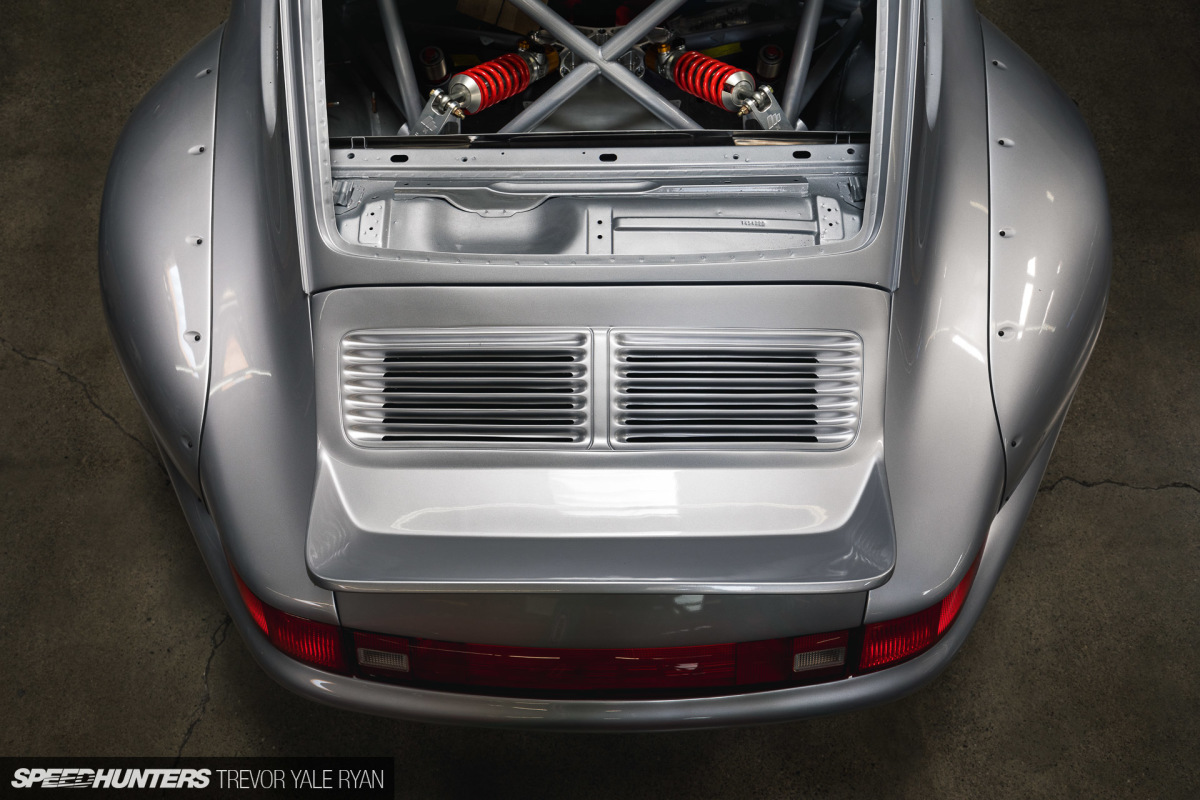 Frankly, I don't know enough of the finer details to make a well-founded claim on any one specific setup, but in seeing the foundation of what BBi has laid down in this car, I think a good schooling in how they've adapted a push-rod setup to accommodate the wider track is in order.
As a fantastic wealth of knowledge, particularly when it comes to making Porsches go fast, BBi Autosport is definitely a workshop to keep an eye on 2019. I know I will be.
Trevor Ryan
trevor@speedhunters.com
Instagram: tyrphoto
TYRphoto.com
Zusätzliche