The stress caused while pushing a vehicle harder than seven tenths transcends beyond whatever mechanical strain the car has to cope with.
The physical and mental pressure a driver experiences while pushing to the limits can greatly alter how the car performs, more so than mechanical limitations. In motorsports, the way a driver can deal with the physical and mental strains becomes much more important.
You want your car to inspire confidence and constantly communicate with you about what's going on.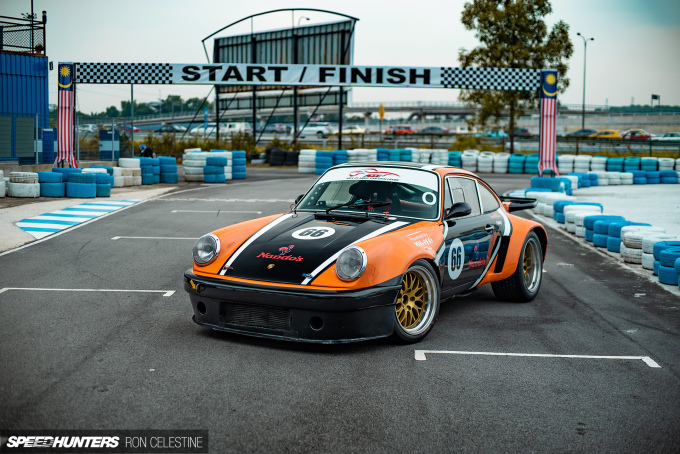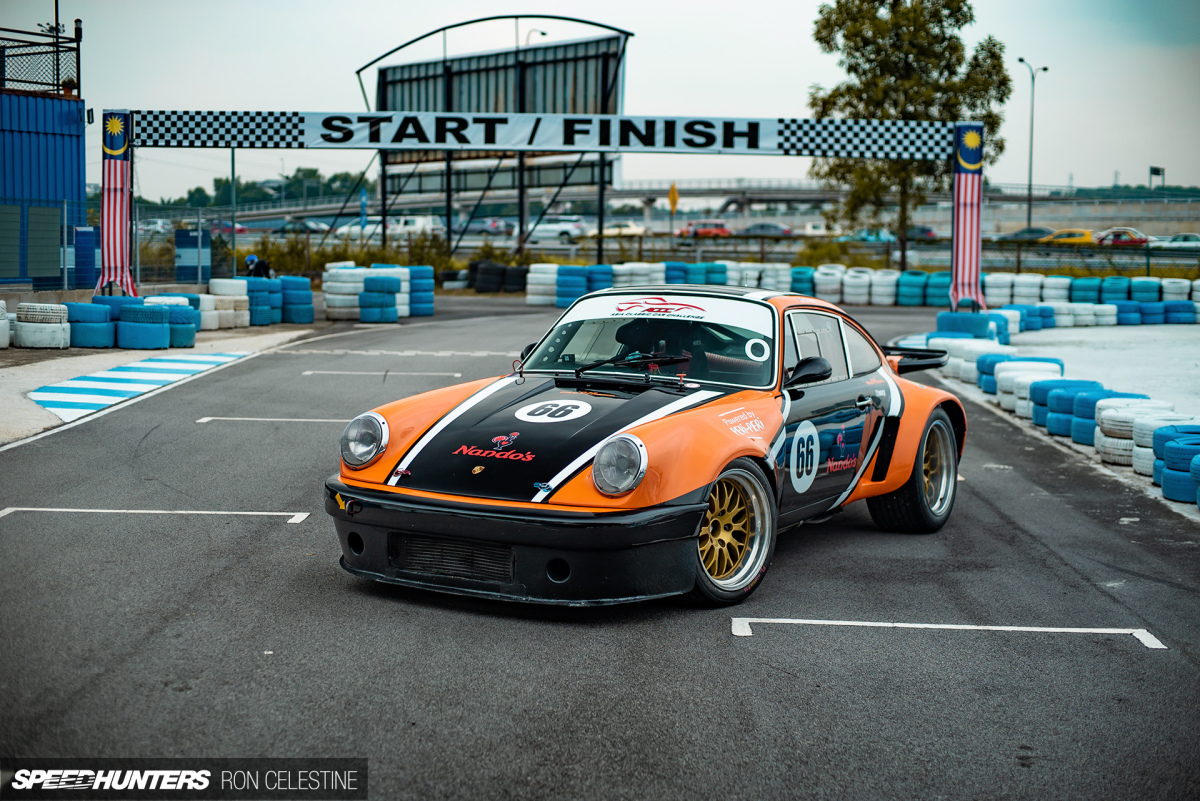 The less you have to worry about, the more you can concentrate on pulling together a solid lap time. For CJ Mac, this was a key concern as he searched for another car to contest the Asia Classic Car Challenge in Malaysia with.
Plagued with reliability issues, the DNF and DNS count was far too high for CJ's liking with his previous race cars. It got to the point where the mental stress of worrying about what would break next while on track robbed him of his mental concentration, resulting in less than stellar lap times. A change was needed if CJ was going to perform at the level he knew he was capable of.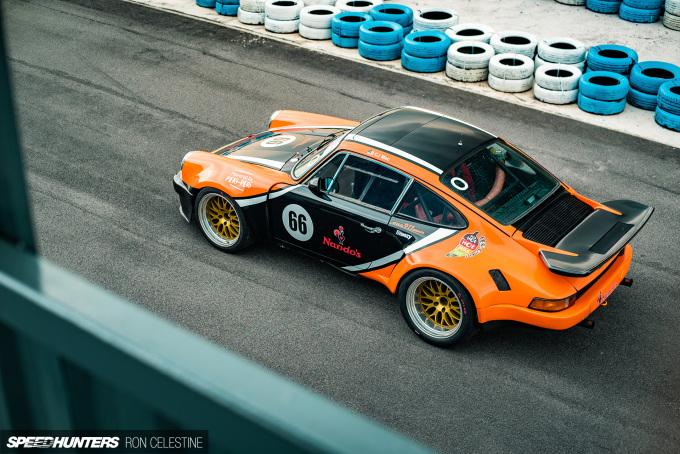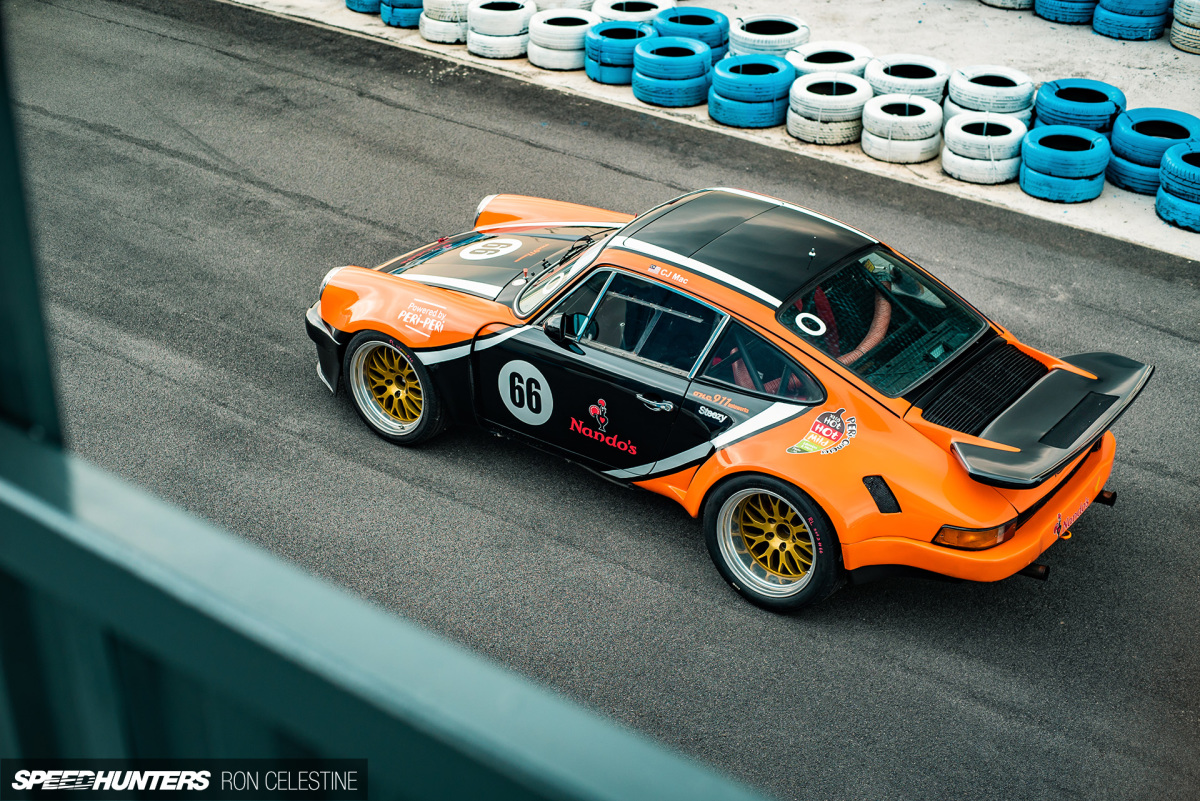 Thus the hunt began for a reliable platform; a hunt which lead him to this 1974 Porsche 911 in Hong Kong. Two months of tough negotiations later, CJ was looking at his new race car.
Building Confidence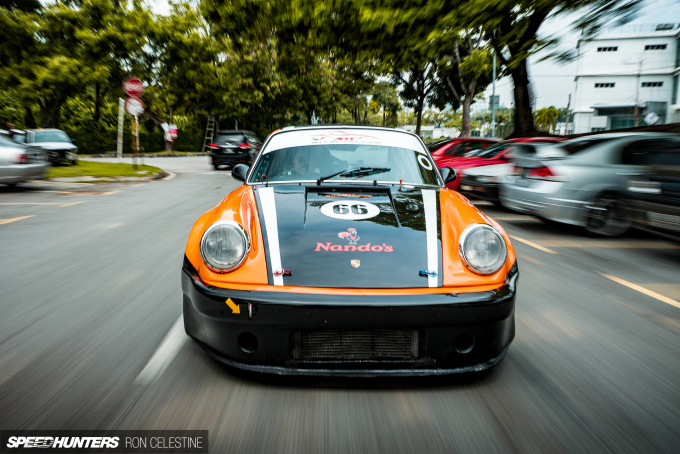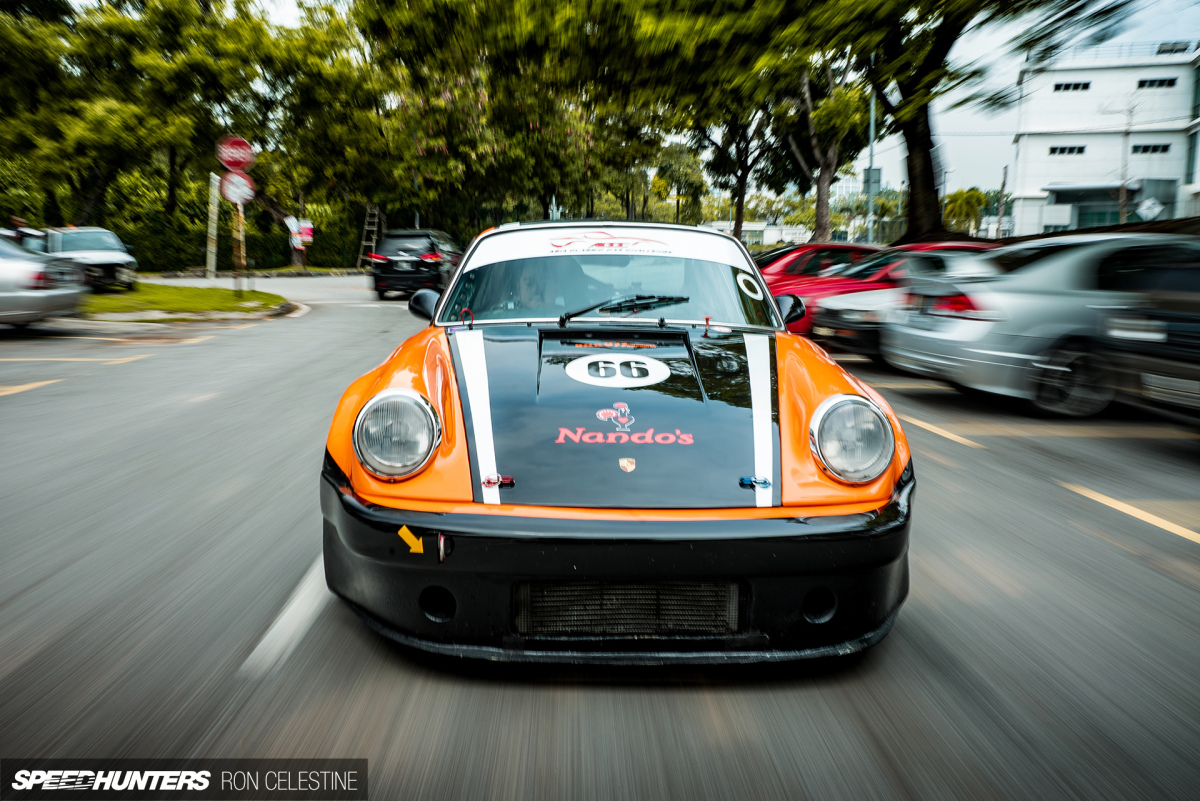 Having raced in the same series the previous year, CJ knew the Carrera had great potential and reliability. It was now time to extract even more performance.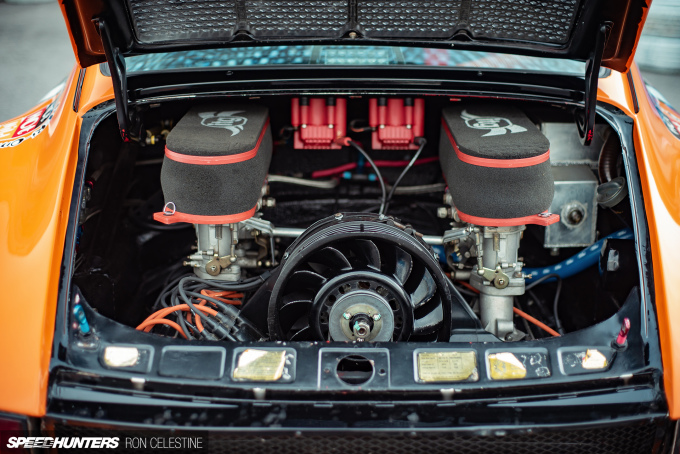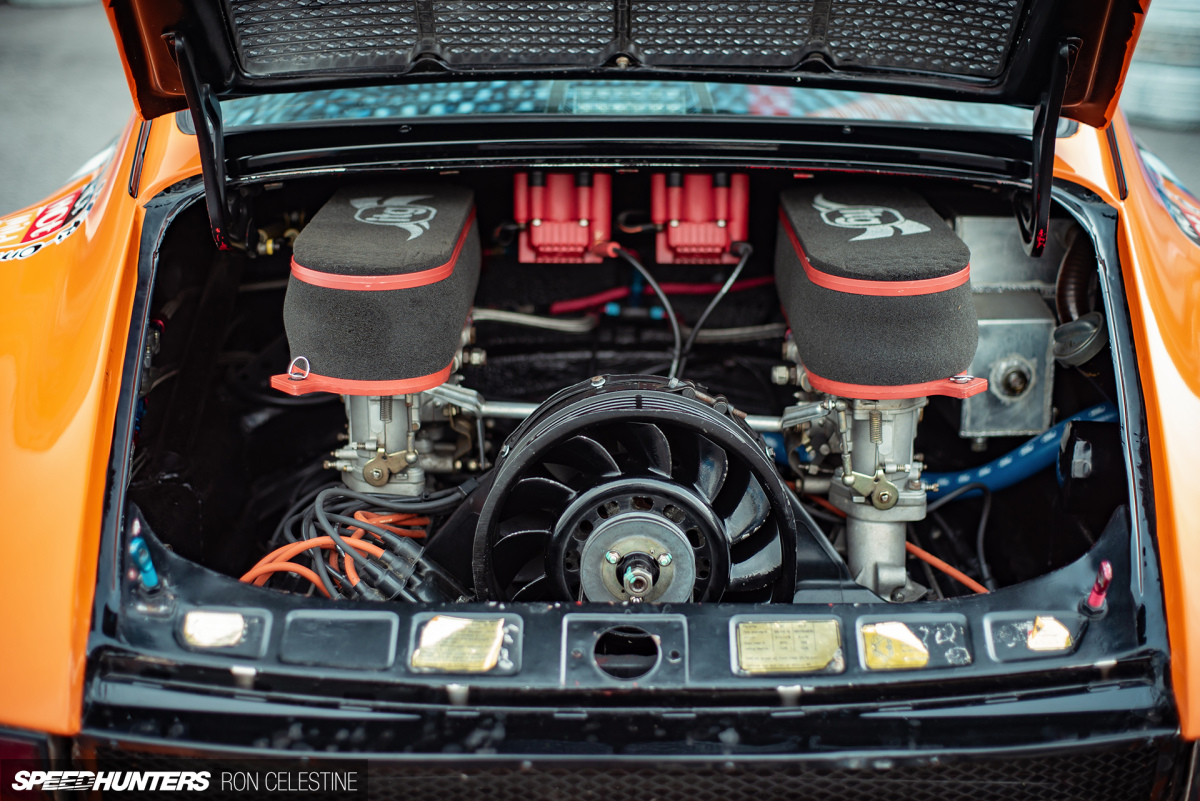 The 2.7-liter flat-six that came with the car in 1974 was good for almost 230hp, which is nothing to sneeze at given the car weighed just a little over 1,000kgs (2,200lbs). However, to be competitive in the series, CJ was going to need "a bit more."
Now sitting behind the rear axle is an M64 engine from a 993 RS that has been stroked to a capacity of 3.9-liters.
Borrowing more tech from newer cars, the crankshaft, connecting rods, pistons and oil pump come from a 997. The engine breathes through 45mm PMO carburettors, and an MSD Digital-7 Plus based ignition system is employed to ensure nothing skips a beat.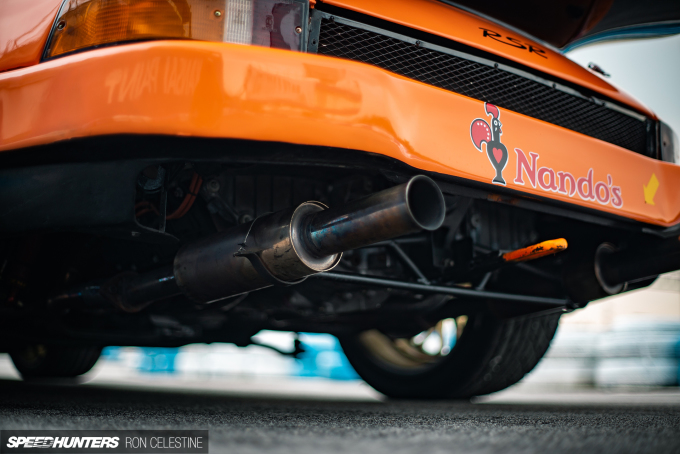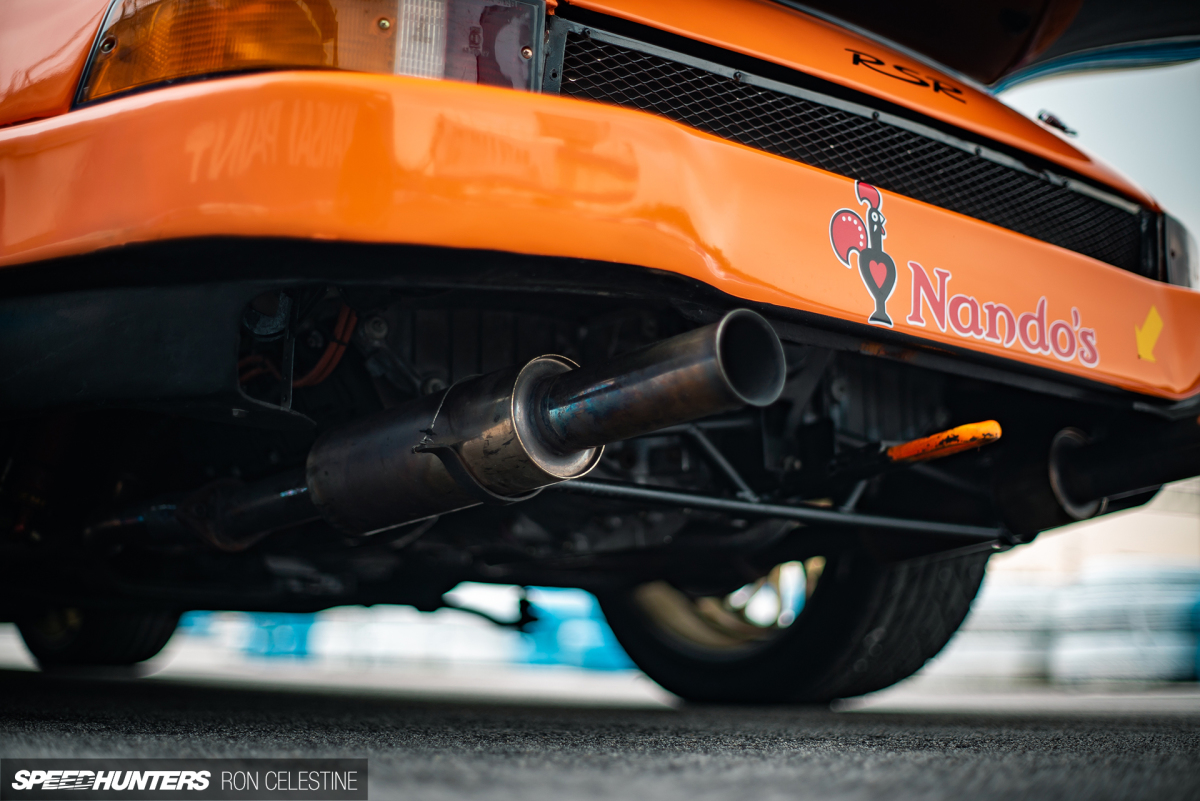 The unmistakable howl of the flat-six is amplified through a custom exhaust system. But you'll have to take my word on that, as time was so tight I didn't get to make a recording of it. My bad.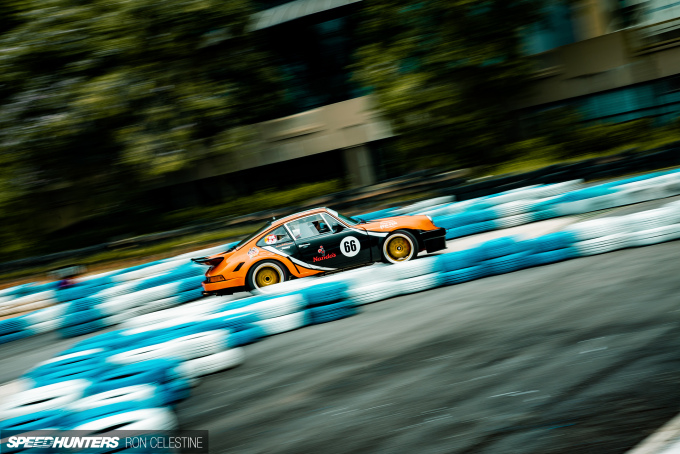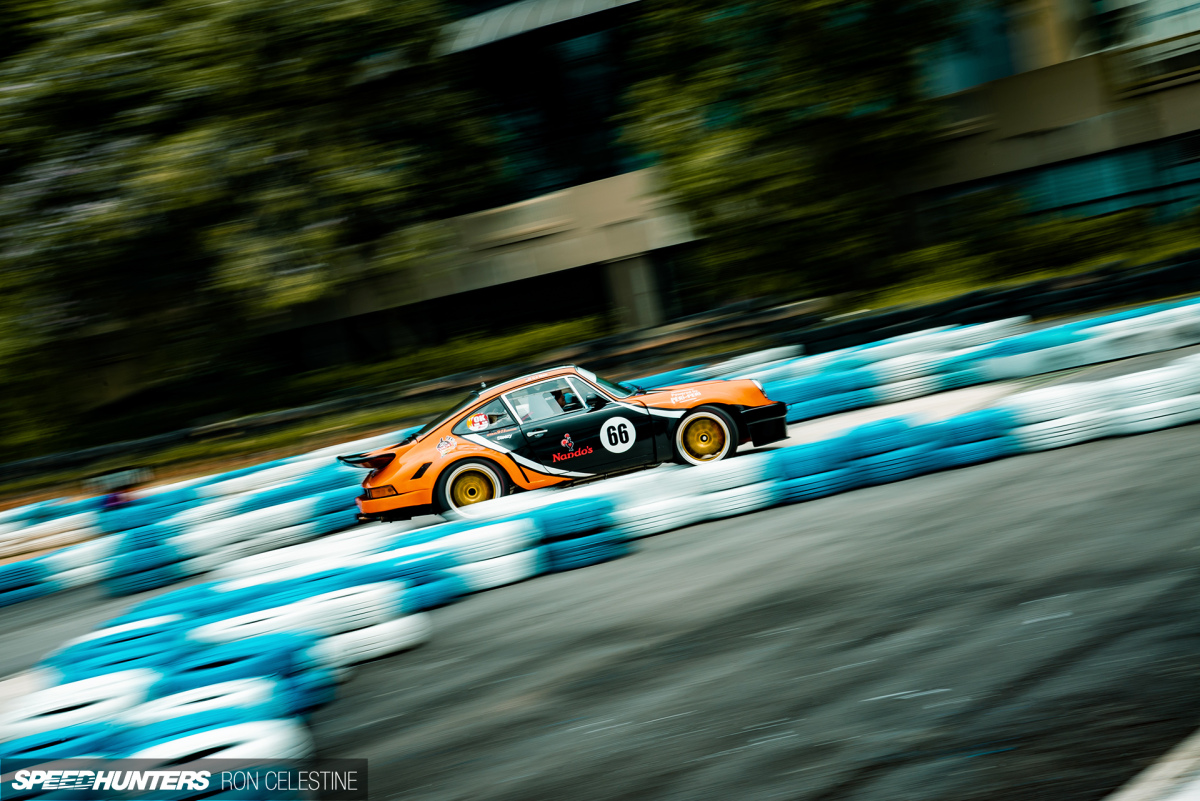 The potent combination means that CJ's 911 is now developing a little over 400hp to the rear tires.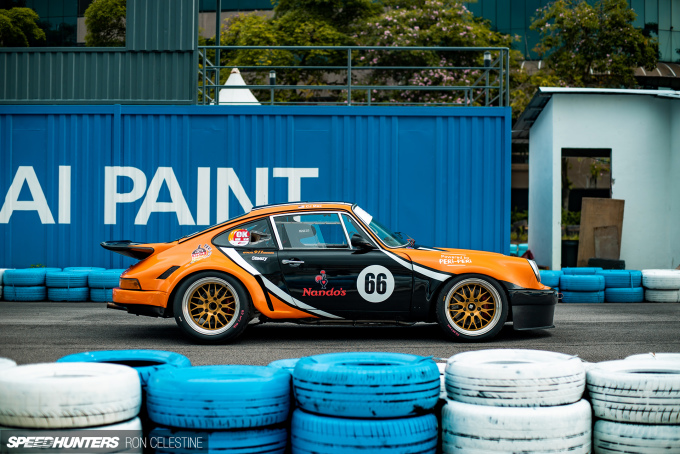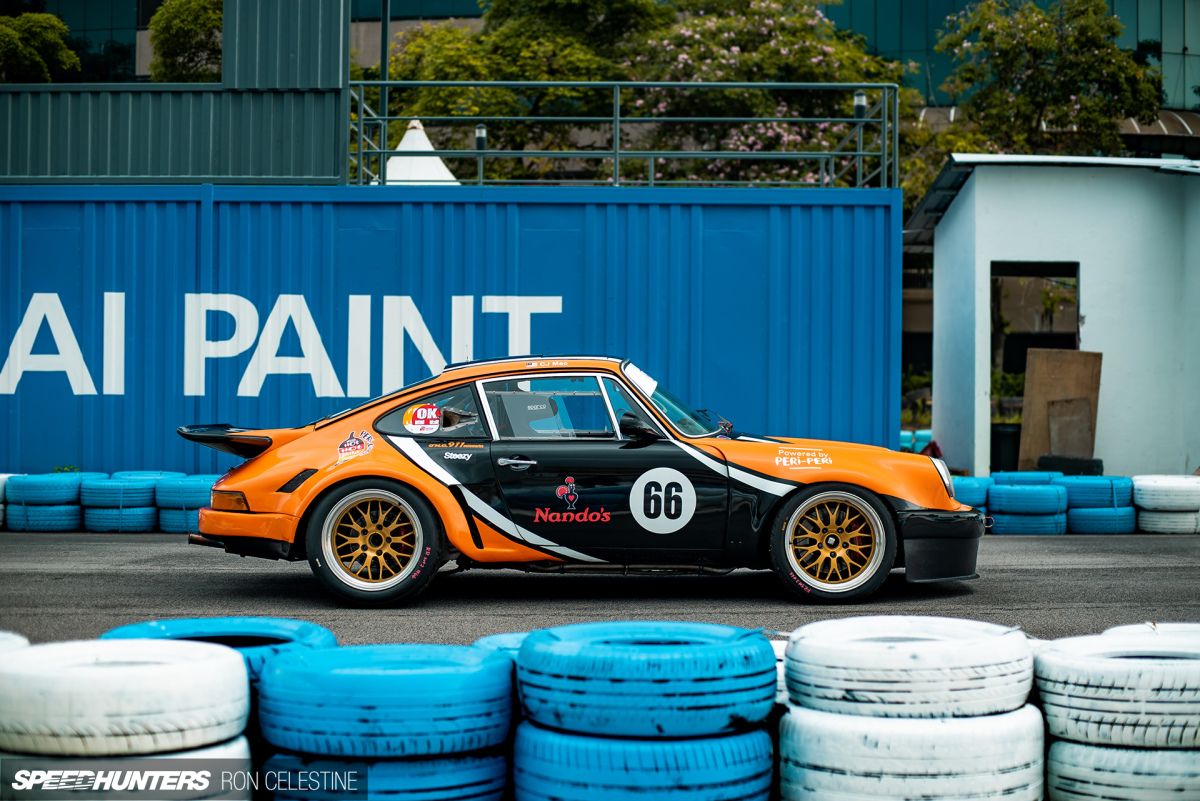 Since sequential transmissions are strictly prohibited in the classic-based series, power is transferred via an old fashioned H-pattern transmission.
Come race day, Hankook slicks – 250-section up front and 300-section out the back – get all the power to the asphalt.
To ensure reliability wouldn't give way to distraction, CJ borrowed more components from the later 993 for the suspension and brake setups.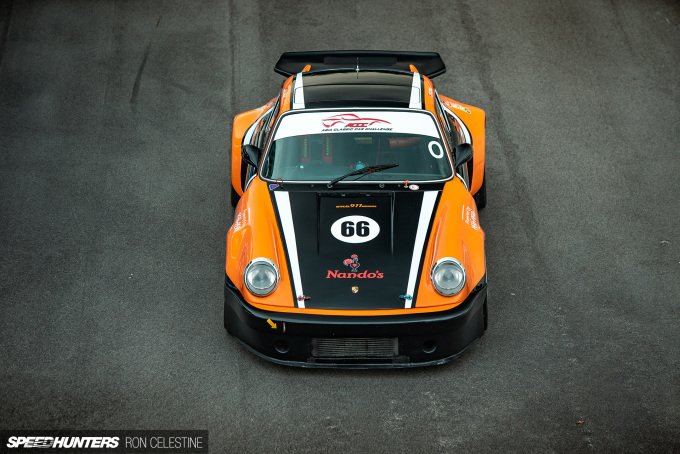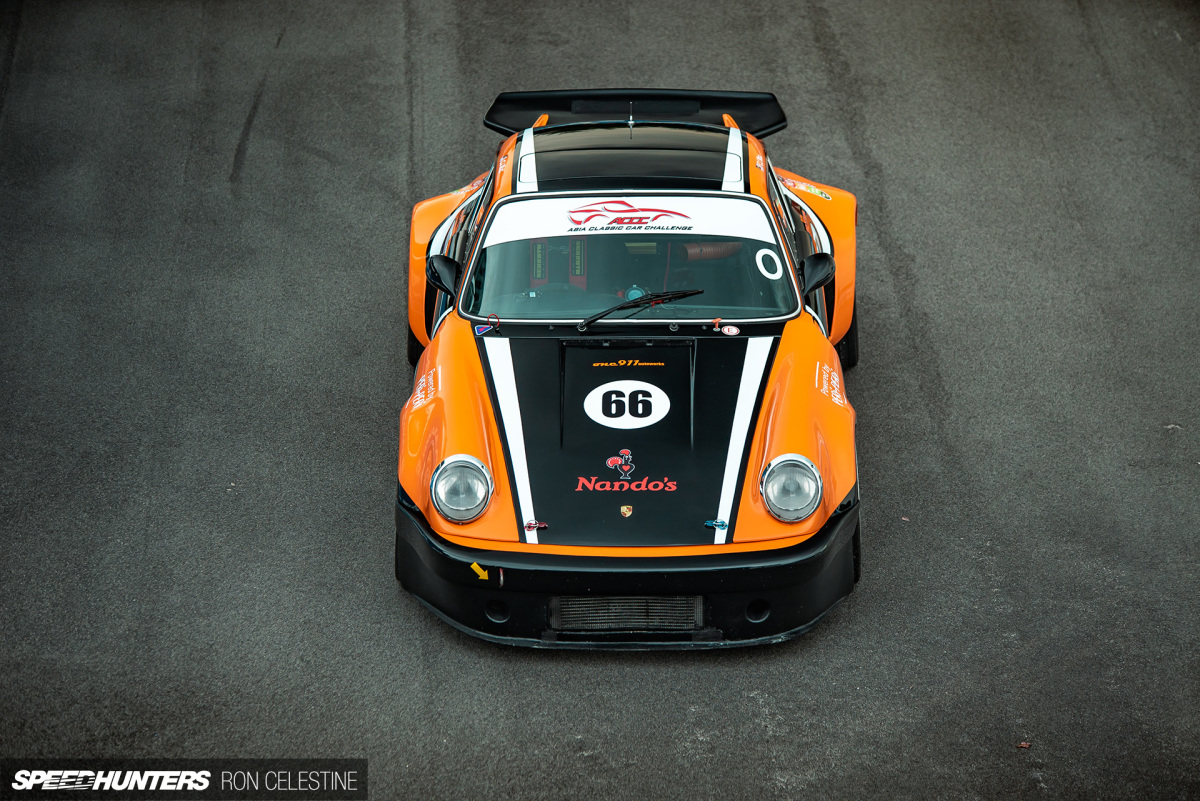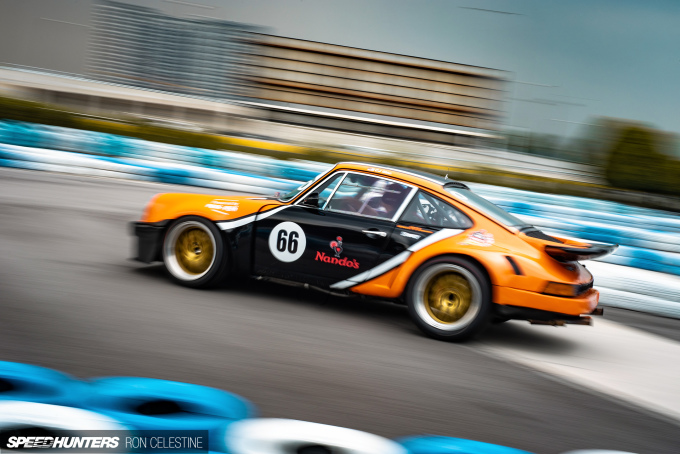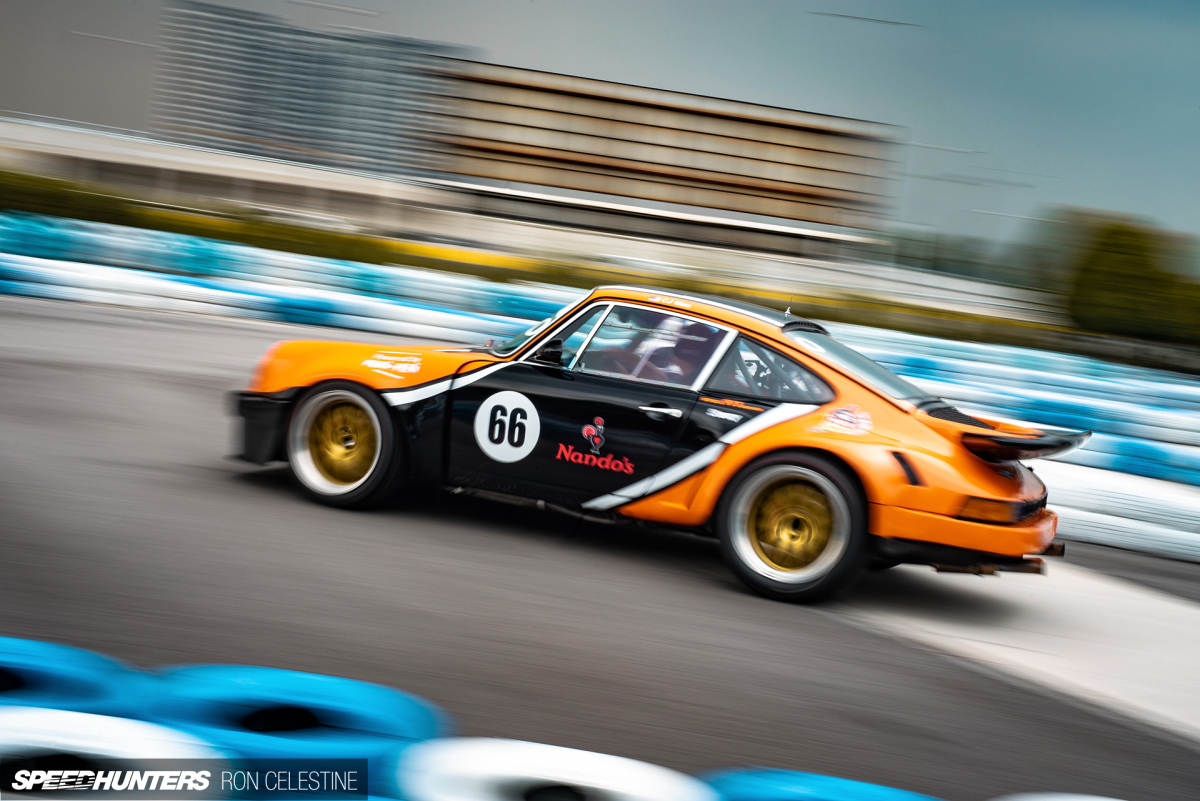 The exterior is as stunning as it is brutally functional. Details paying homage to the Carrera RSR can be seen everywhere, including the legendary 'whale-tail' rear wing and massive wheel arches.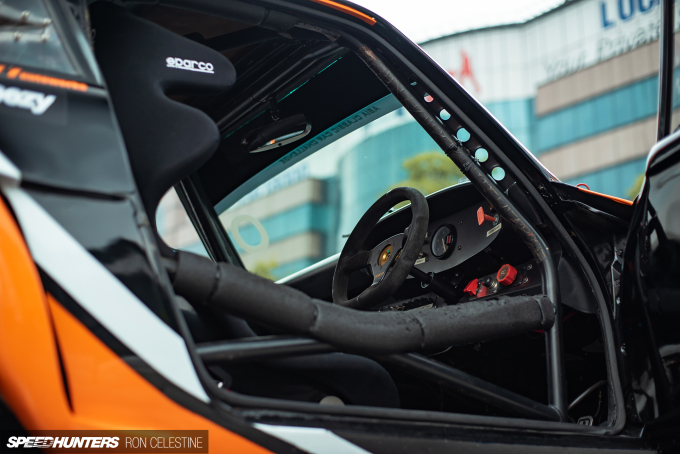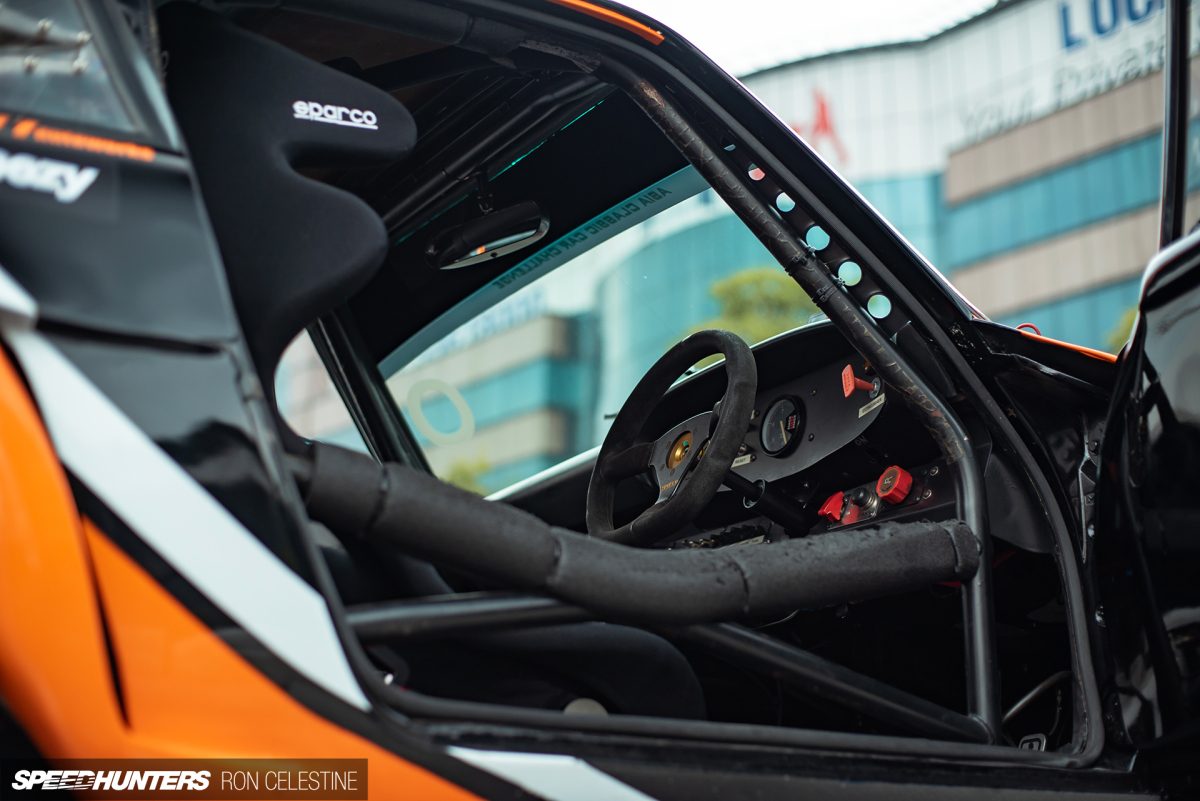 The interior is strictly business, meaning anything not deemed essential has been done away with. A Sparco racing seat and steering wheel, welded cage, and other safety precautions required to pass tech now make up the cabin of CJ's 911.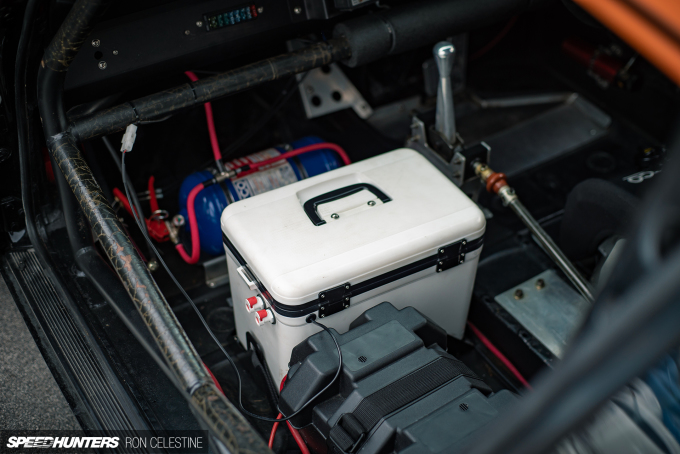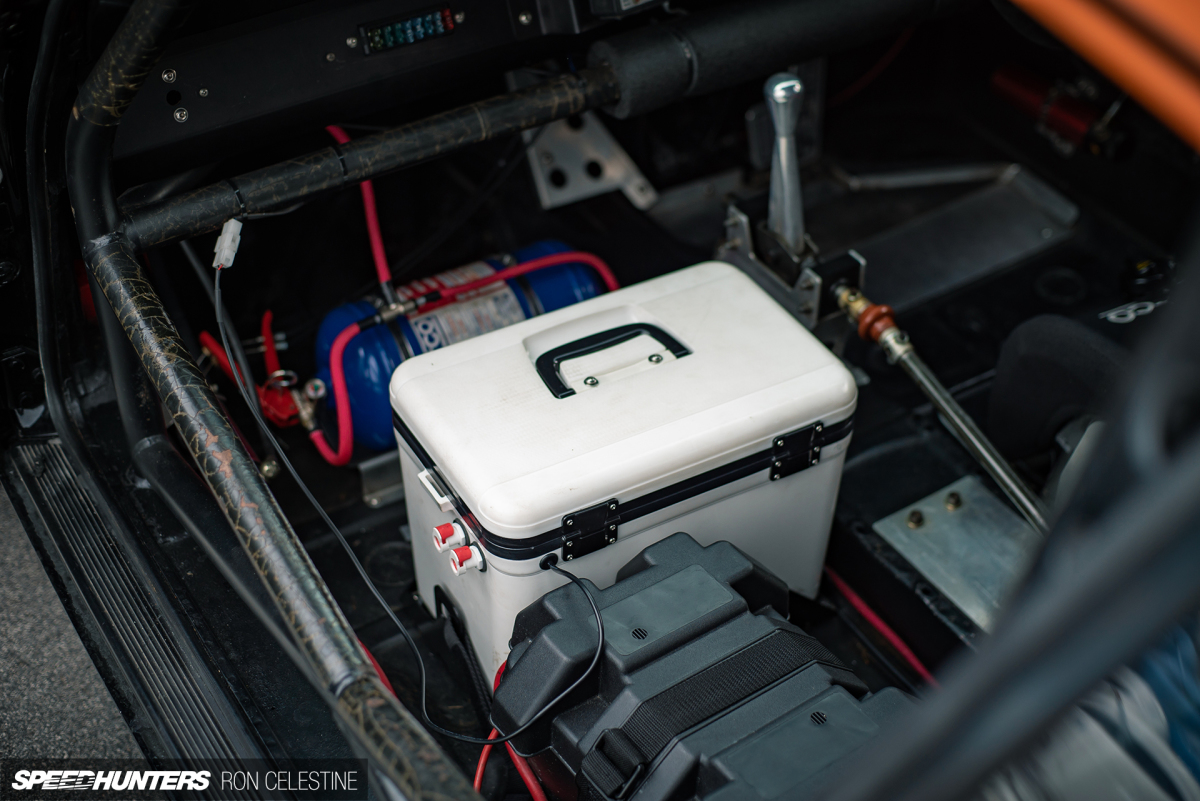 Remember how I talked about physical distractions and stresses reducing concentration and resulting in slower lap times? This being Malaysia, the use of a cool suit is a must to counter the effects of racing in a high speed oven (I've done it once at Sepang and it's highly overrated).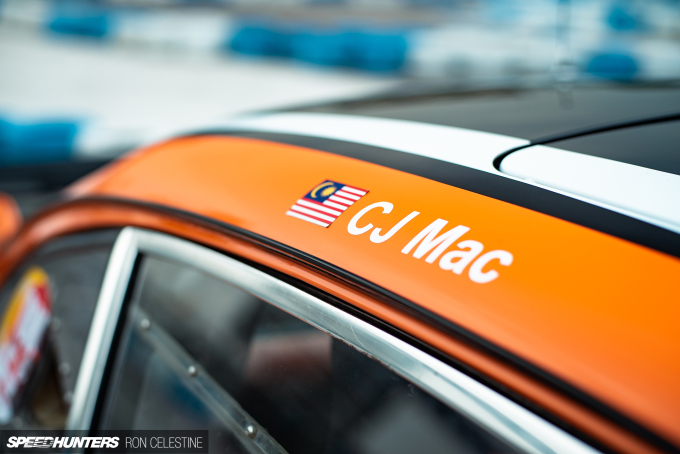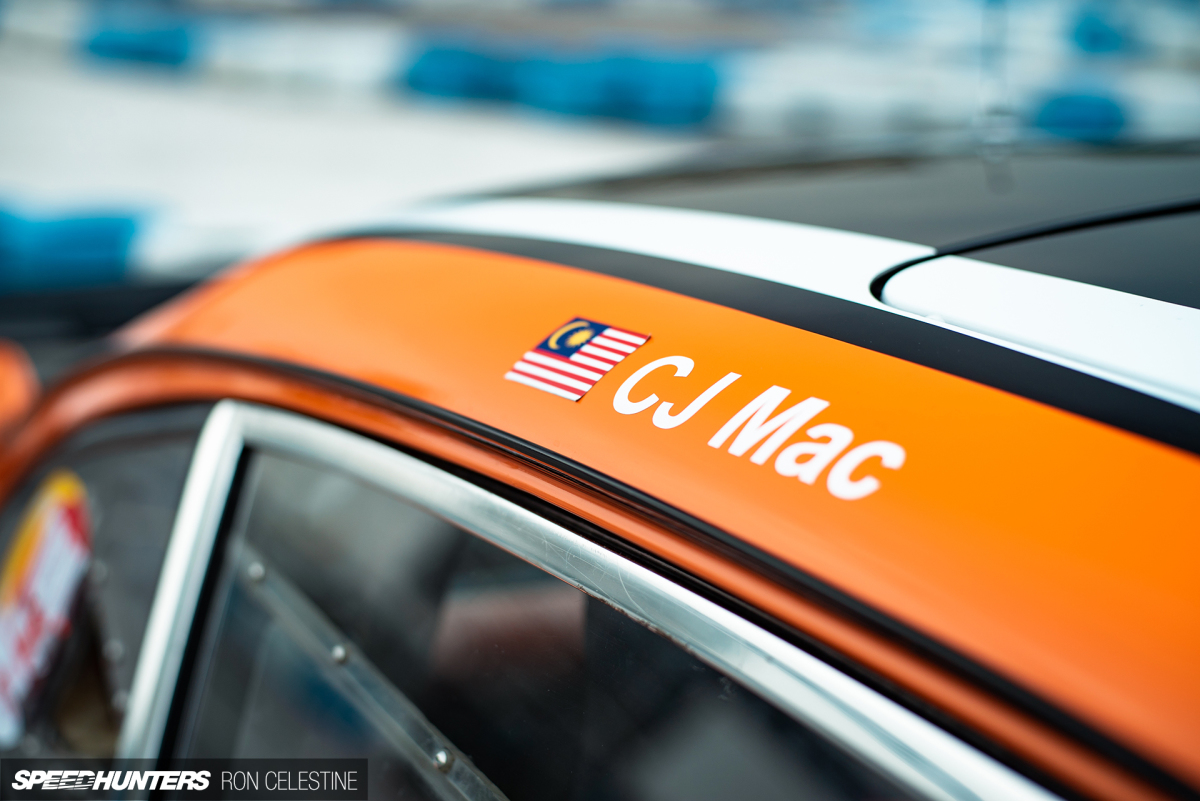 The fruits of CJ and his racing team's hard labor equates to an aggressive and reliable platform that allows him to purely focus on racing. CJ says his lap times around Sepang International Circuit have dropped significantly thanks to the overall performance of the 911, and the confidence it gives him as a driver.
Good luck in the next race season!
Ron Celestine
Instagram: celestinephotography
Special thanks to Batu 3 Karting and Aylezo Racing for allowing us to use their facility for the shoot.
Cutting Room Floor