After staying out late Thursday night for the RWB gathering, followed by a couple of very long shifts at the Makuhari Messe the next two days for Tokyo Auto Salon 2019, the only thing on my mind for Saturday night was heading back home, pouring myself a 'job well done' drink, and crashing.
However, an invite from a friend delayed me putting my feet up for the evening. "A few friends are gathering in the UDX parking deck in Akihabara. If you have some time, it would be great if you join us," read the message. If it was just a a small gathering, I could make an appearance, try to schedule a few shoots for another day (I've been wanting to sort out a shoot with his De Tomaso Pantera group for a while now), and still make that drink. Game on.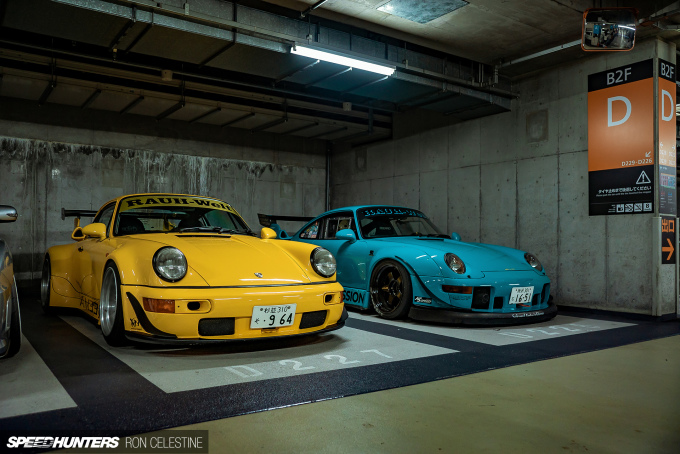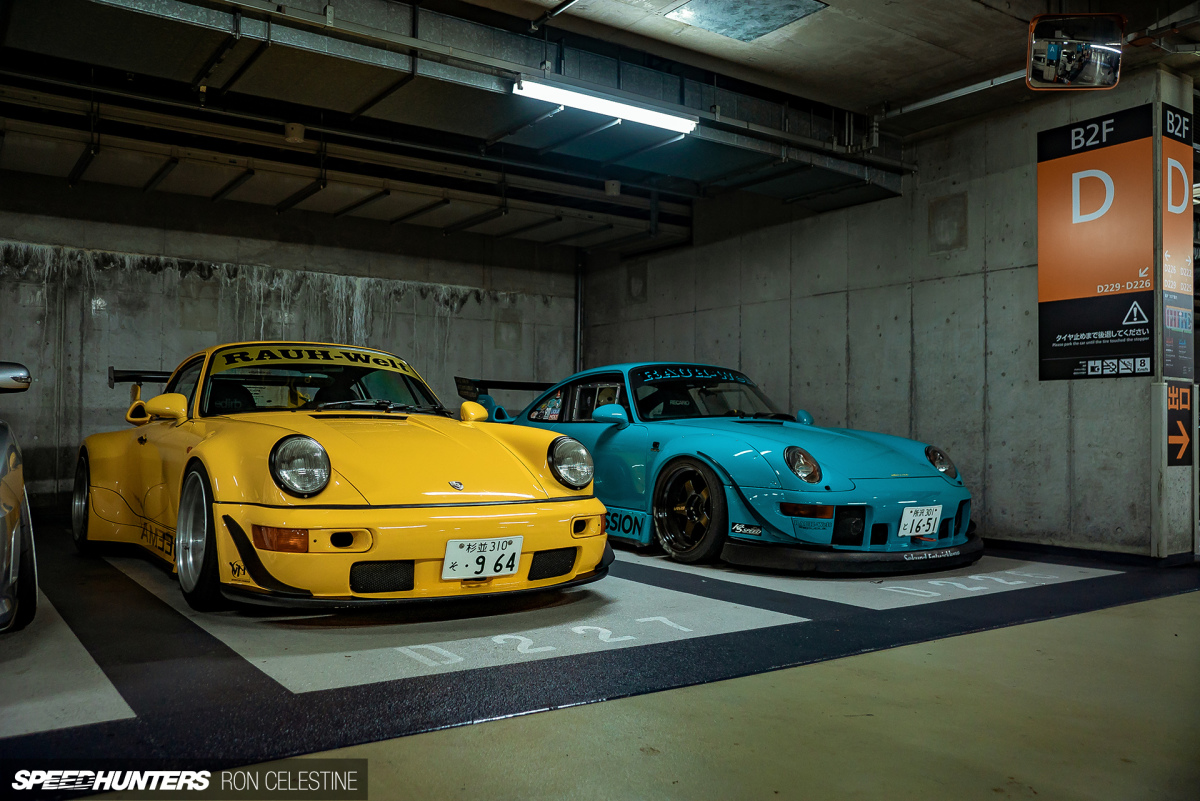 As I got closer to UDX, the small convoy of RWB cars ahead of me started to raise a red flag. But maybe it was just a coincidence?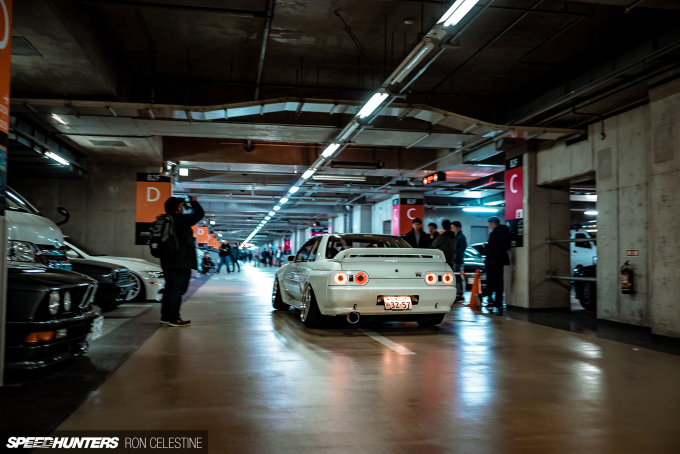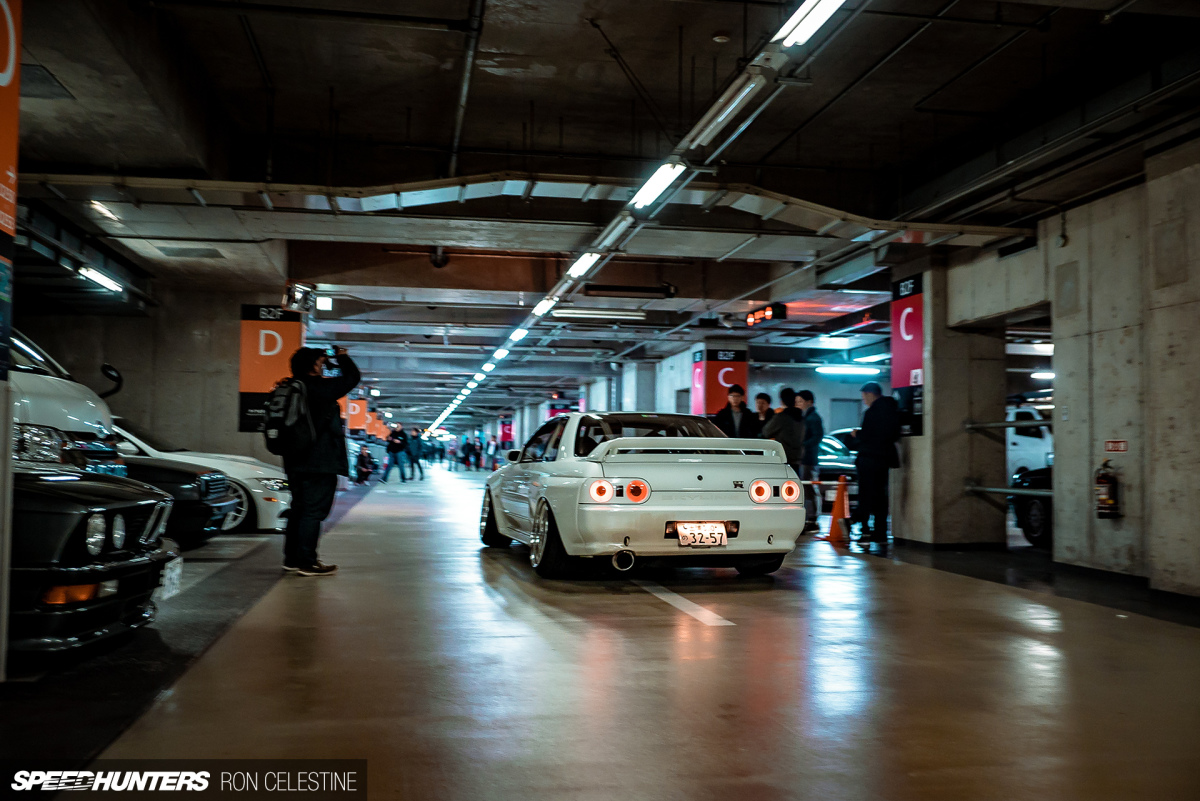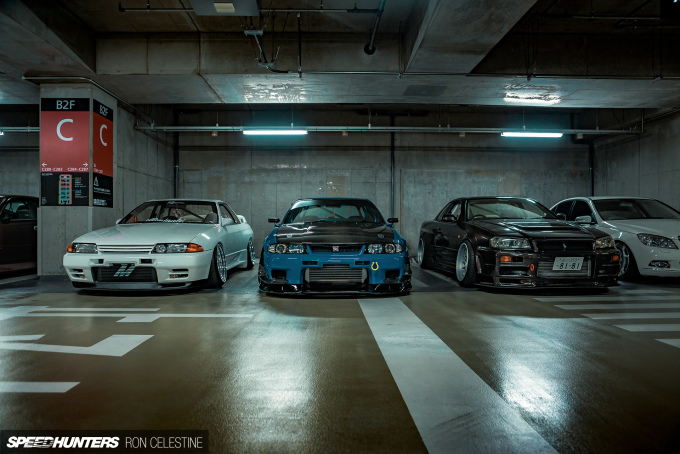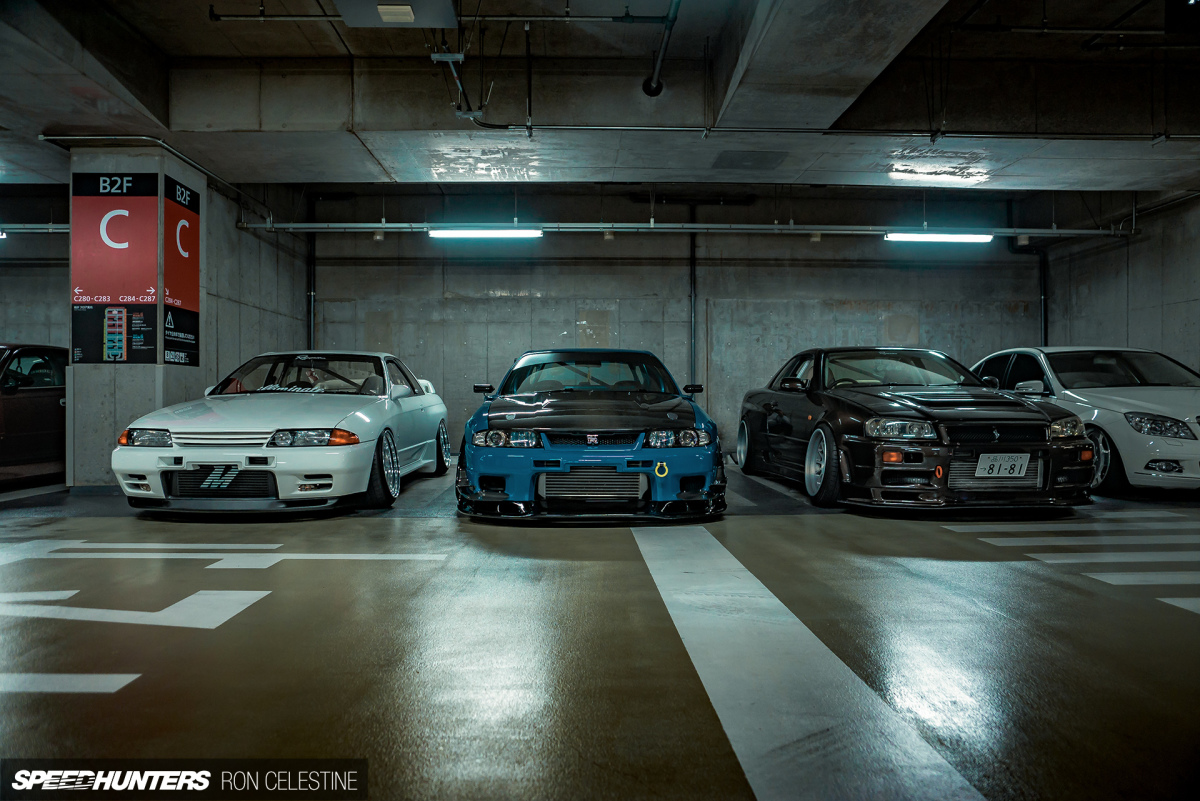 The group of people waiting at the parking deck's entrance ramp told the true story though – this small meet wasn't going to be so small after all.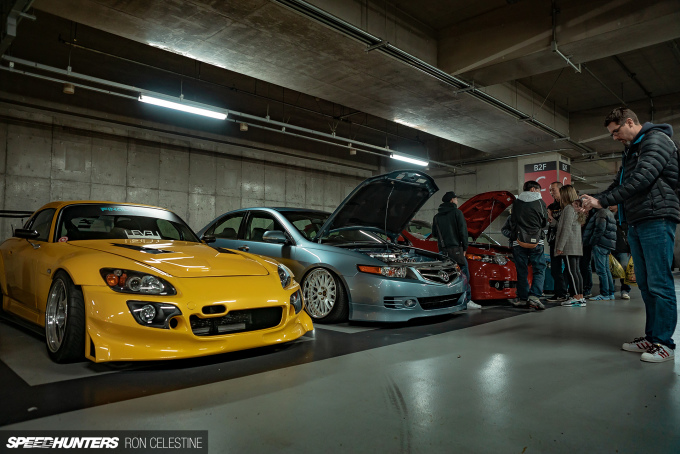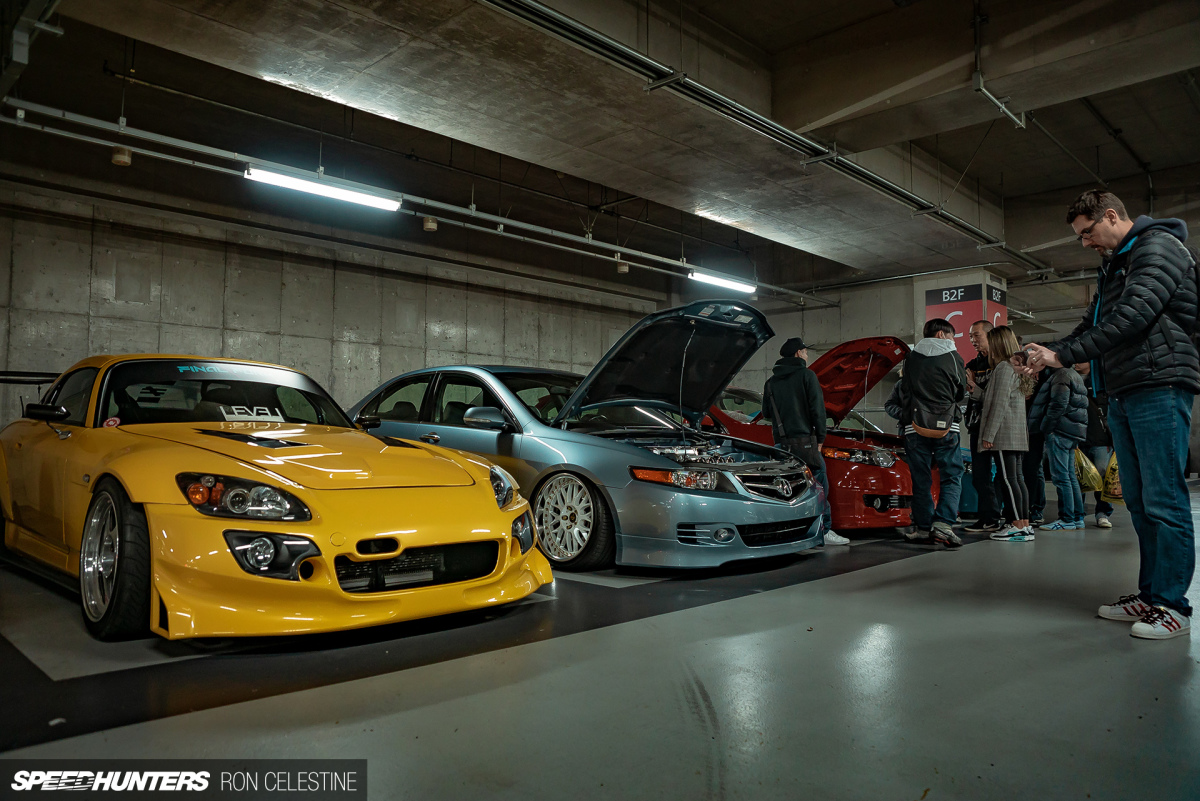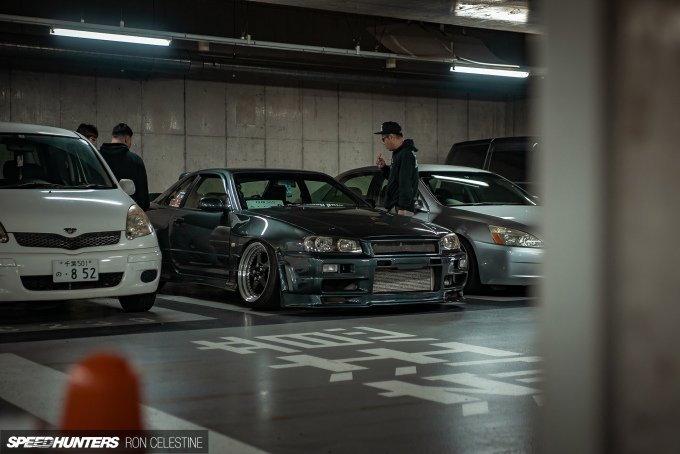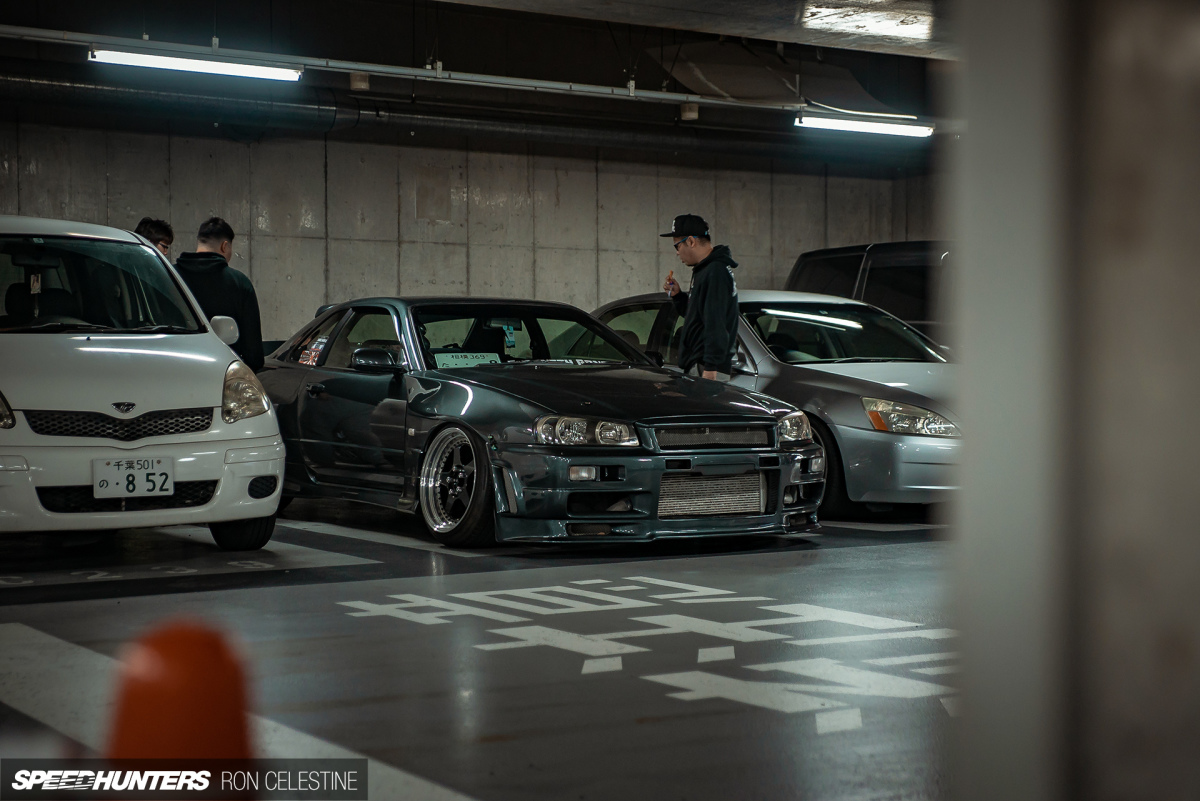 Ironically, the multitude of people looking for a meeting place after TAS meant that a number of different groups and teams had gathered around the same time. I definitely wasn't complaining.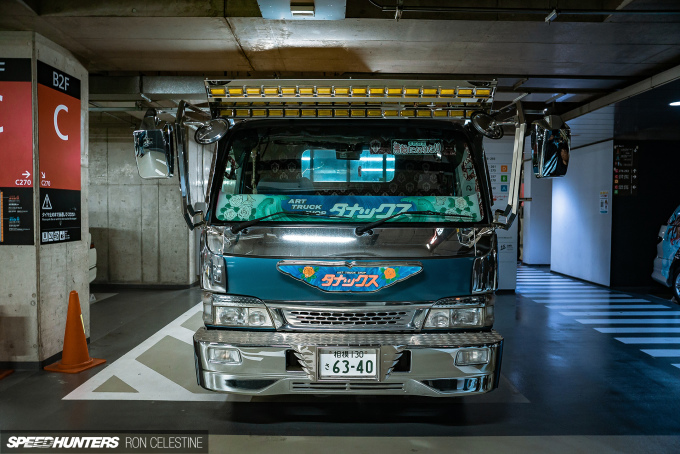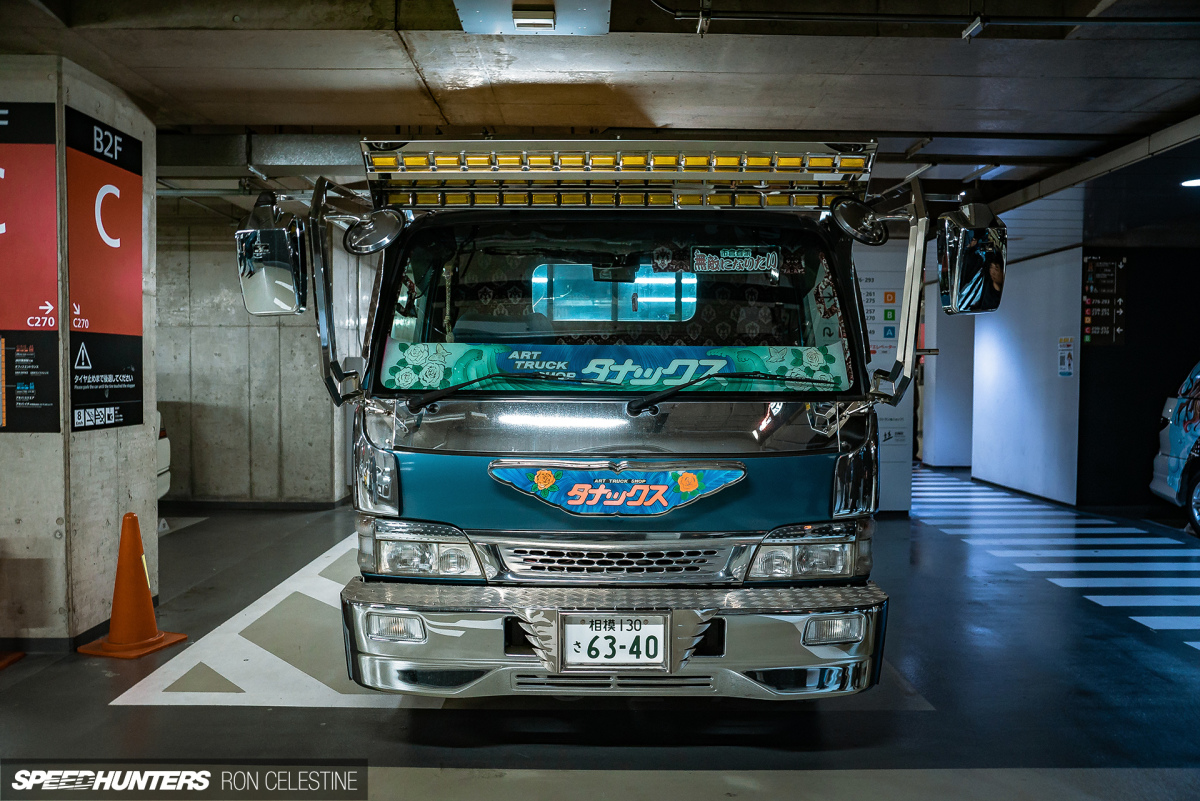 Although this isn't a full-blown dekotora (roughly translated as a decorated truck), the owner of this rig has definitely spent a lot of time making it stand out. Unfortunately, I wasn't close enough to catch him rolling out, but believe me – the entire parking deck heard him leave.
Due to the rain, my friend's Pantera was left at home, but his W201 Mercedes-Benz is pretty tough all the same.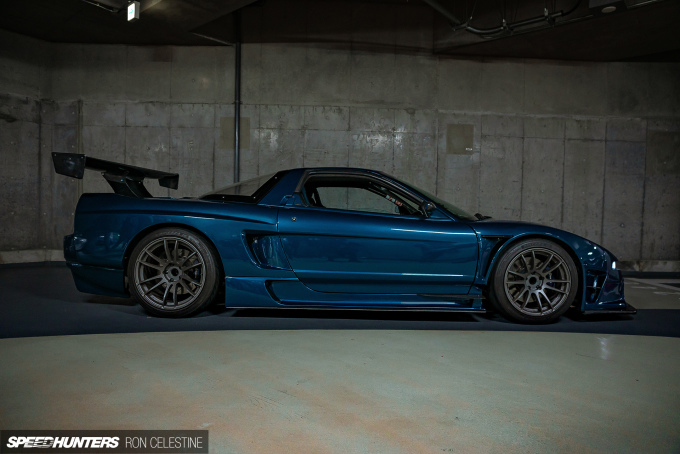 Then there was this beautiful NA1 Honda NSX, that you may remember from its Speedhunters feature a few years back.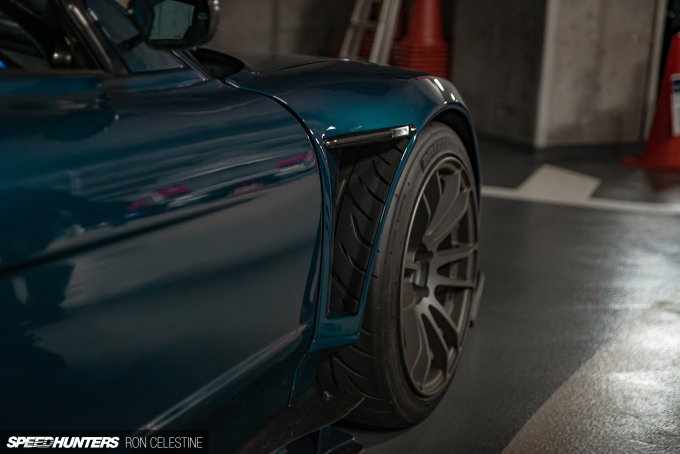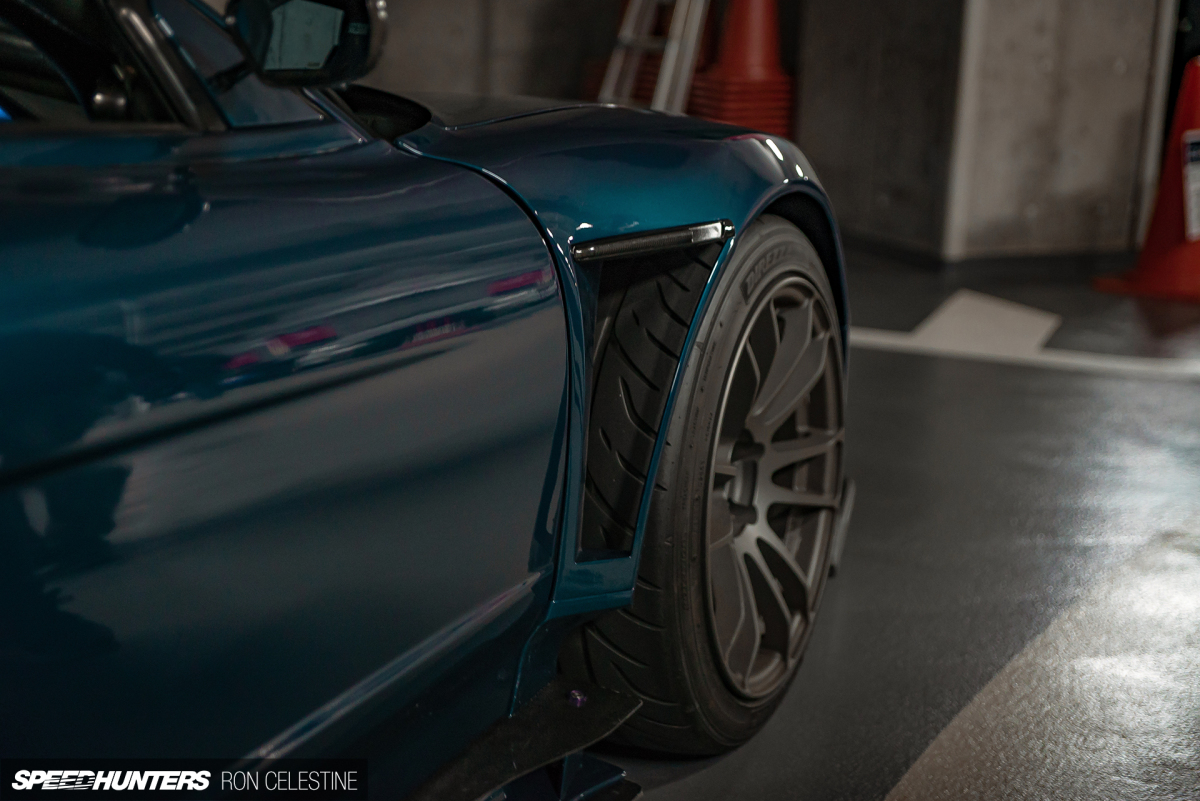 After a pretty bad accident at Tsukuba Circuit, the NSX was out of commission for three long years, but during that time the owner rebuilt it, making it faster, wider, and more aggressive than ever. I won't go into too much detail though as this thing really deserves another feature.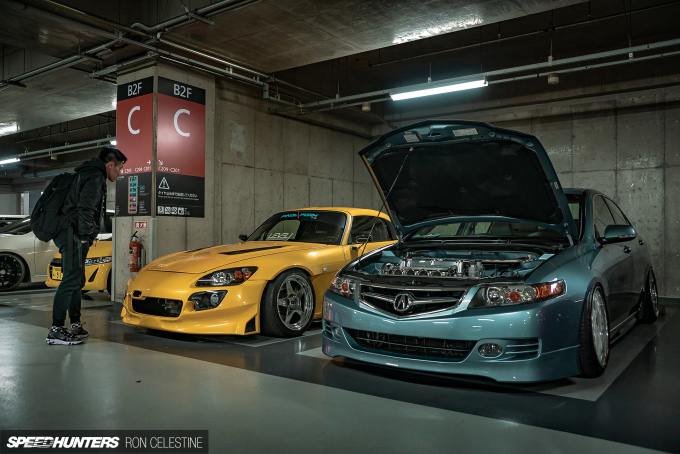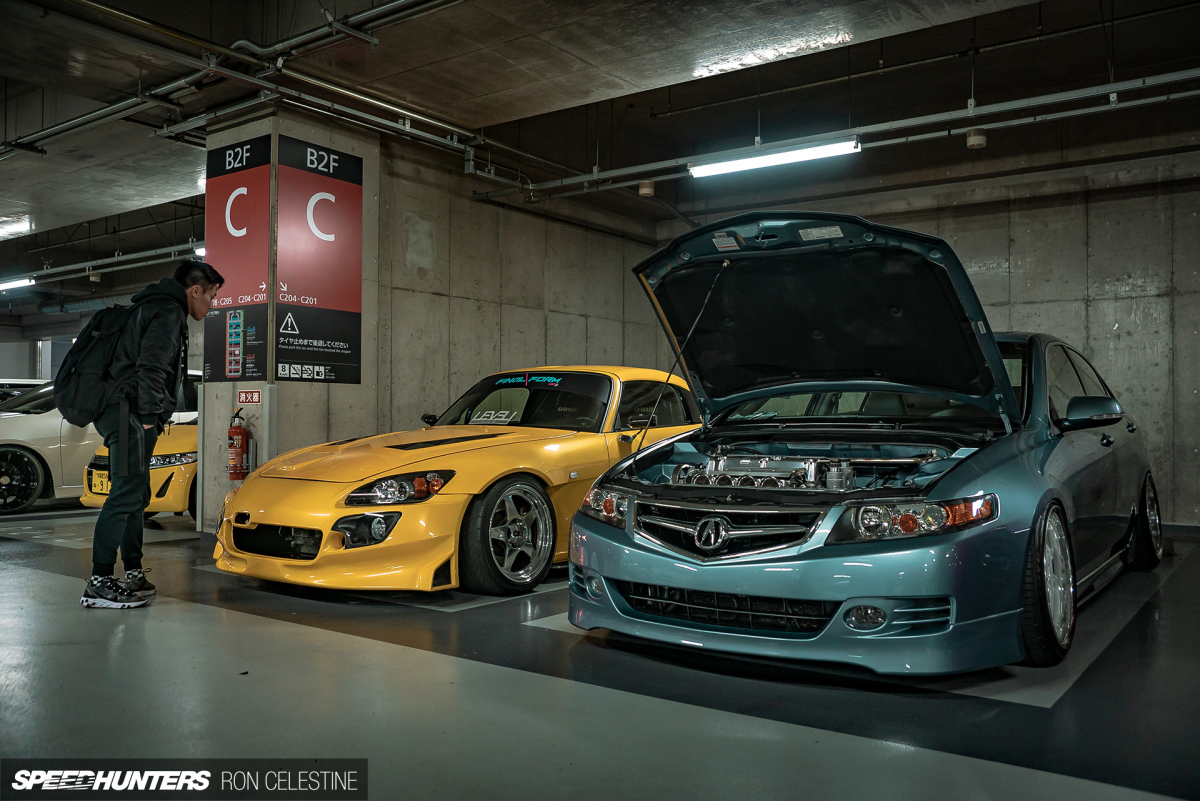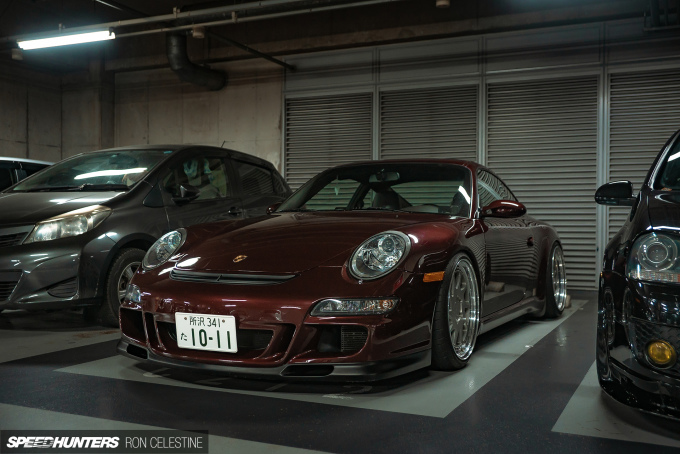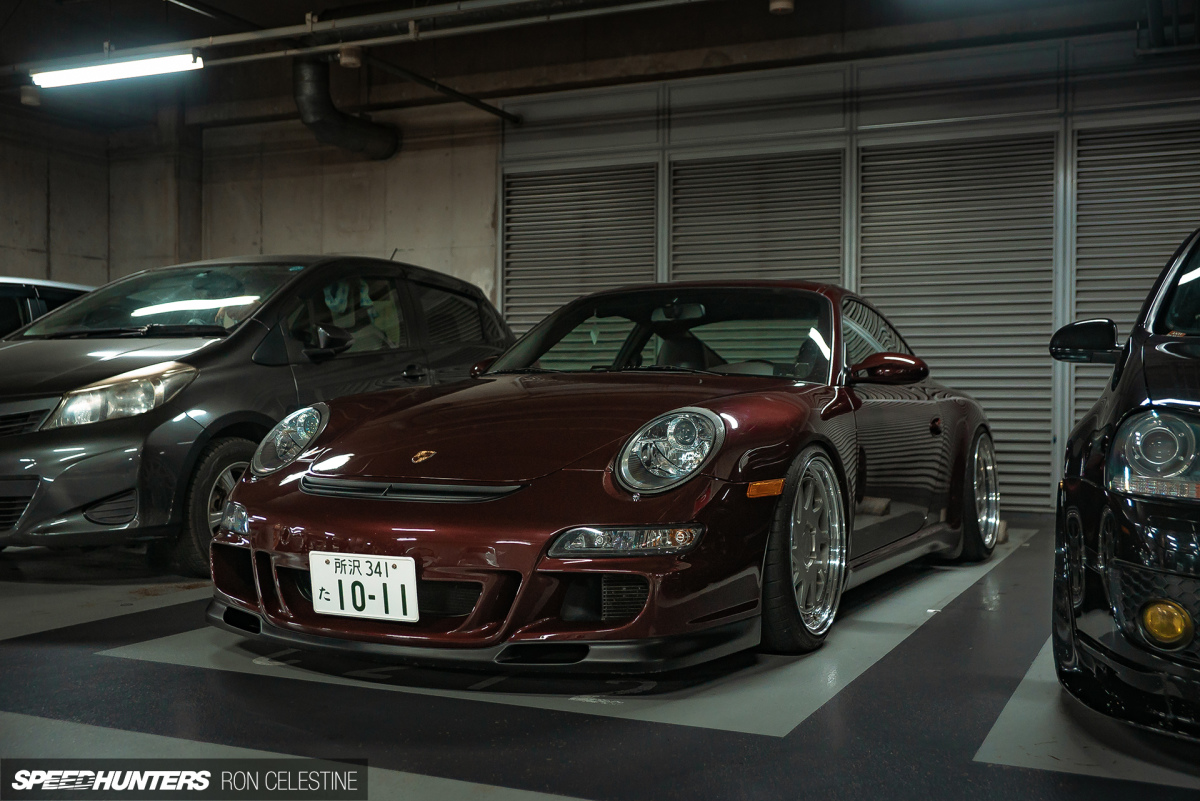 At the end of the night, the underground meet was more chill than chaotic. Just a small meet of friends and like-minded enthusiasts, all deciding to do something different than heading to Daikoku or Tatsumi PA. Now, where's that drink…
Ron Celestine
Instagram: celestinephotography