The Show Of Shows
Welcome to Mooneyes and our yearly visit to the Yokohama Hot Rod Custom Show. This is an event we've covered since the early days of Speedhunters, and one that has become so important I pencil it in my calendar a good 12 months ahead of time.
But cover an event long enough and you begin to have reservations, or simply get bored out of the sheer repetitiveness. But Mooneyes is not like this. Sure, the formula is pretty much the same every year – after all, what else can you do with a car show held in the same place for the last 20+ years – but Mooneyes' owner Shige Suganuma and his crew manage to keep it fresh by arranging it in different ways with the goal of showcasing specific cars, trends and movements within the scene.
Which brings us to the question that I asked in this post's title: What is Mooneyes?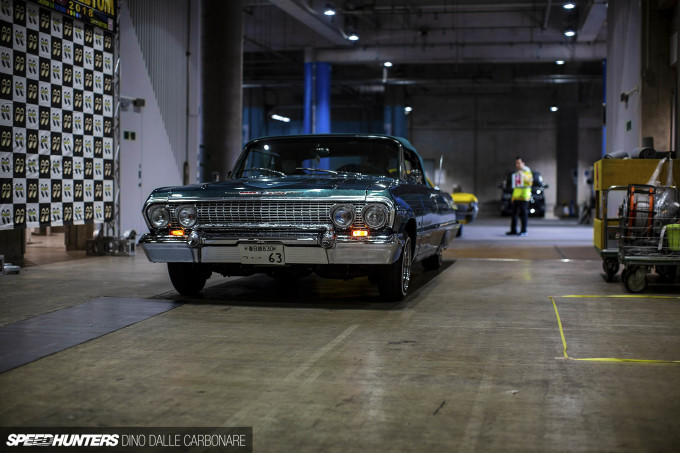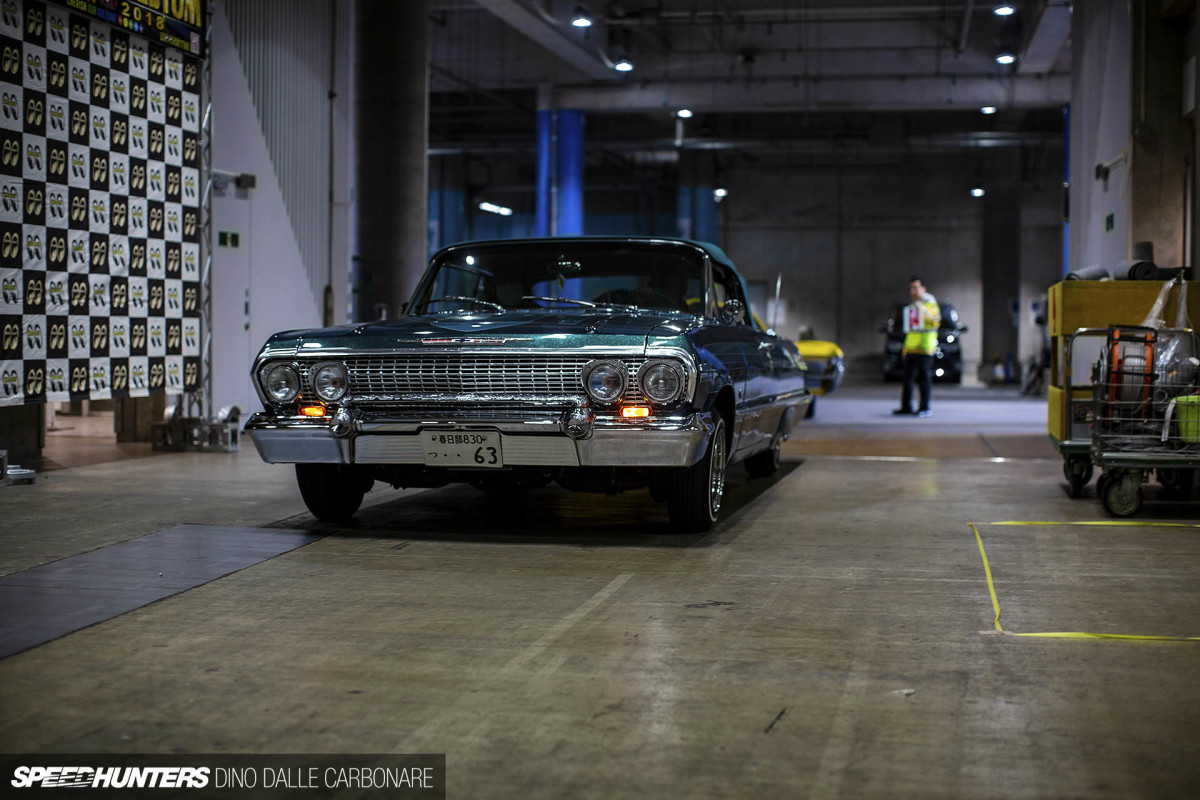 The answer to this isn't tough, because it's different for everybody. Once just a little hot rod shop in Southern California (stay tuned for a shop visit story in the next week or so), the name has become so synonymous with the scene it caters to that it's become the scene itself. I think that's pretty much the best way to describe it.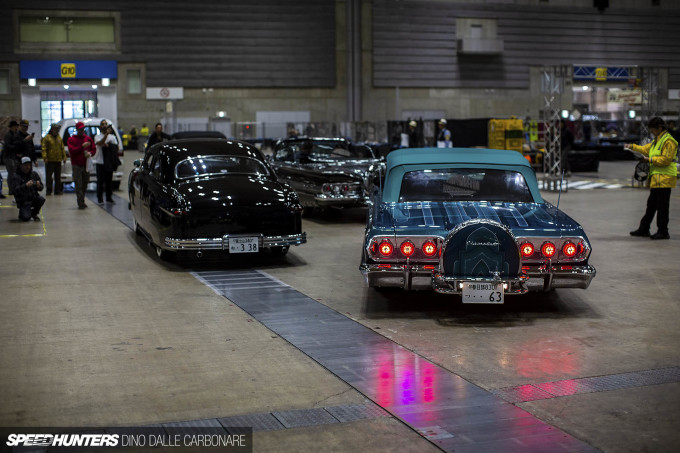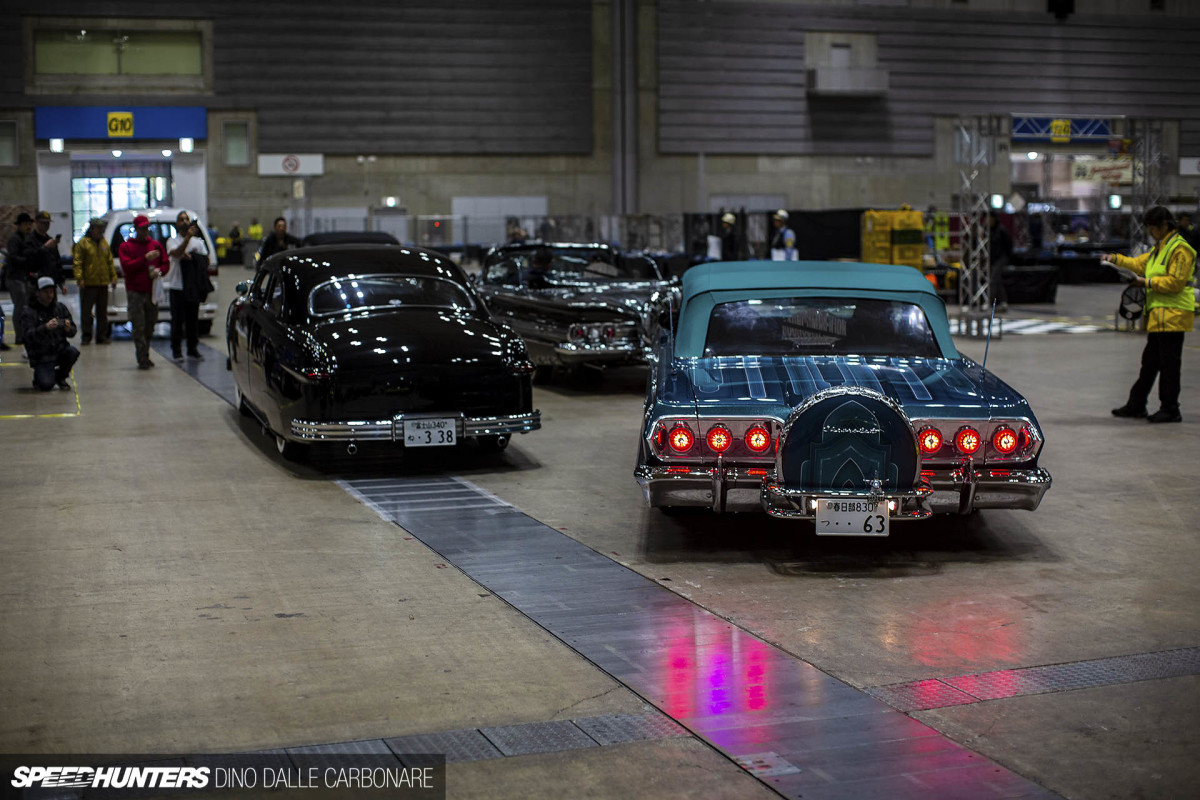 It mashes styles and a variety of cars together to form a massive movement.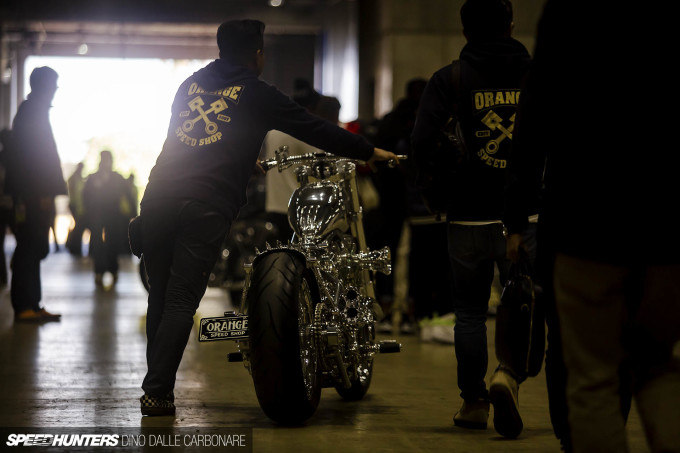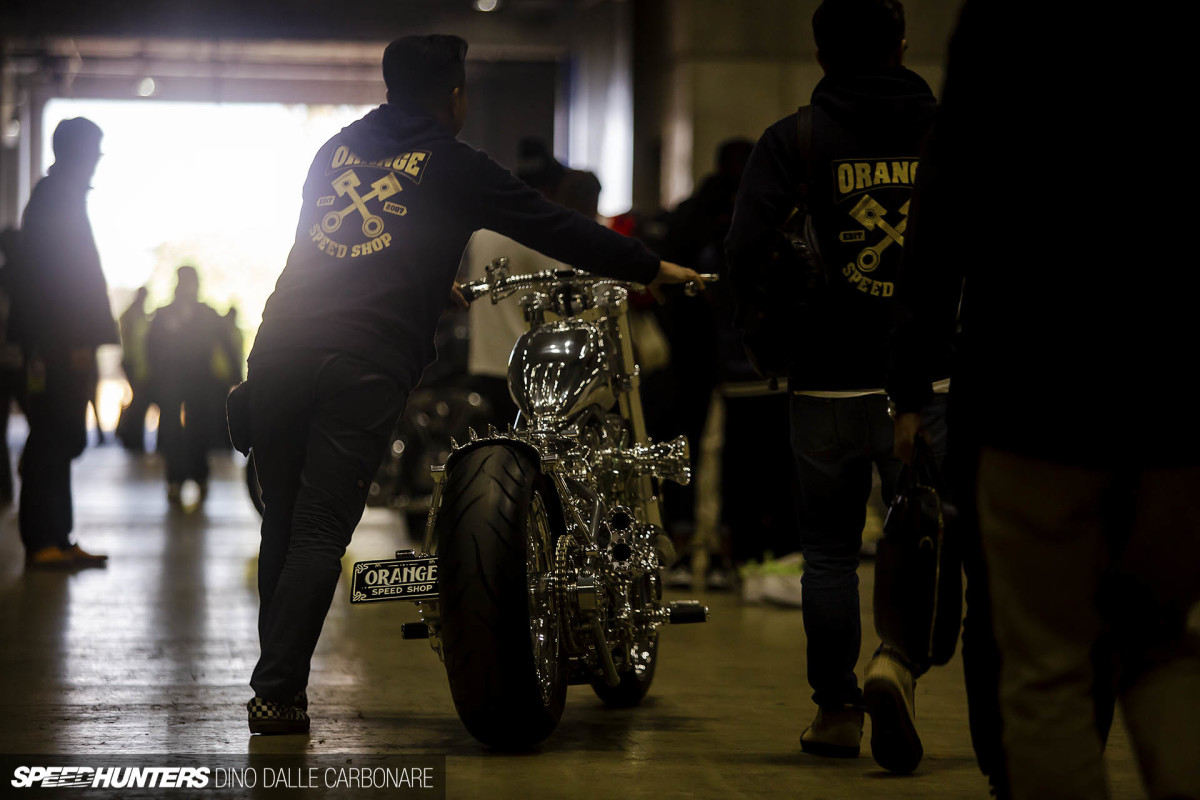 And let's not forget about the bike component to it all, as well as the artisans that cater to it with their unique skills.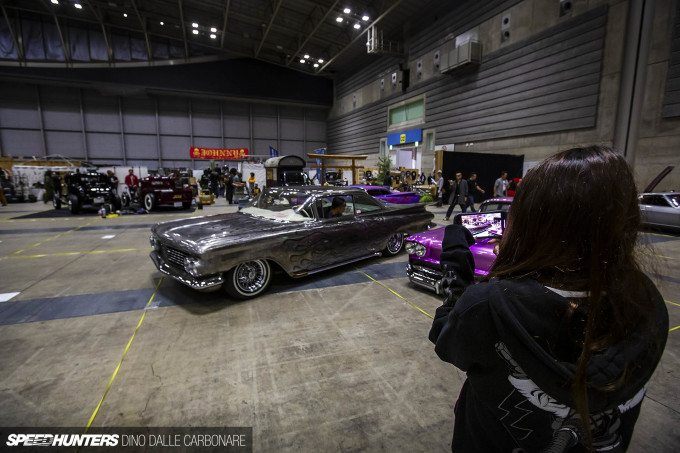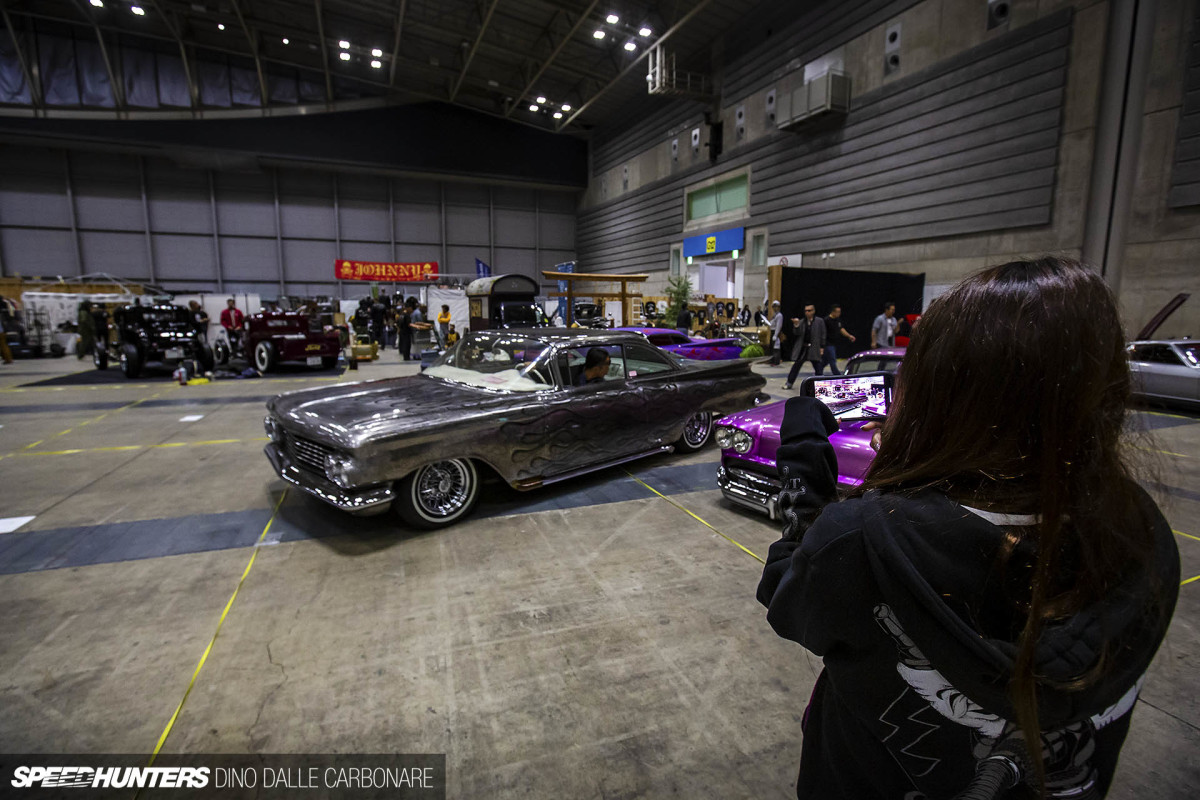 The more you think about referring to Mooneyes as a scene rather than a show, the more it makes sense. And it's especially true for Mooneyes Japan which differentiates itself from Mooneyes USA by encompassing domestics.
Case in point, Daddy Motorworks' Hakosuka and Z combo.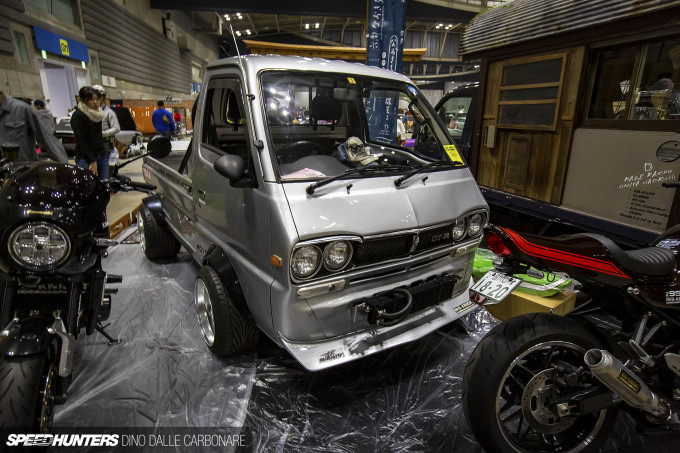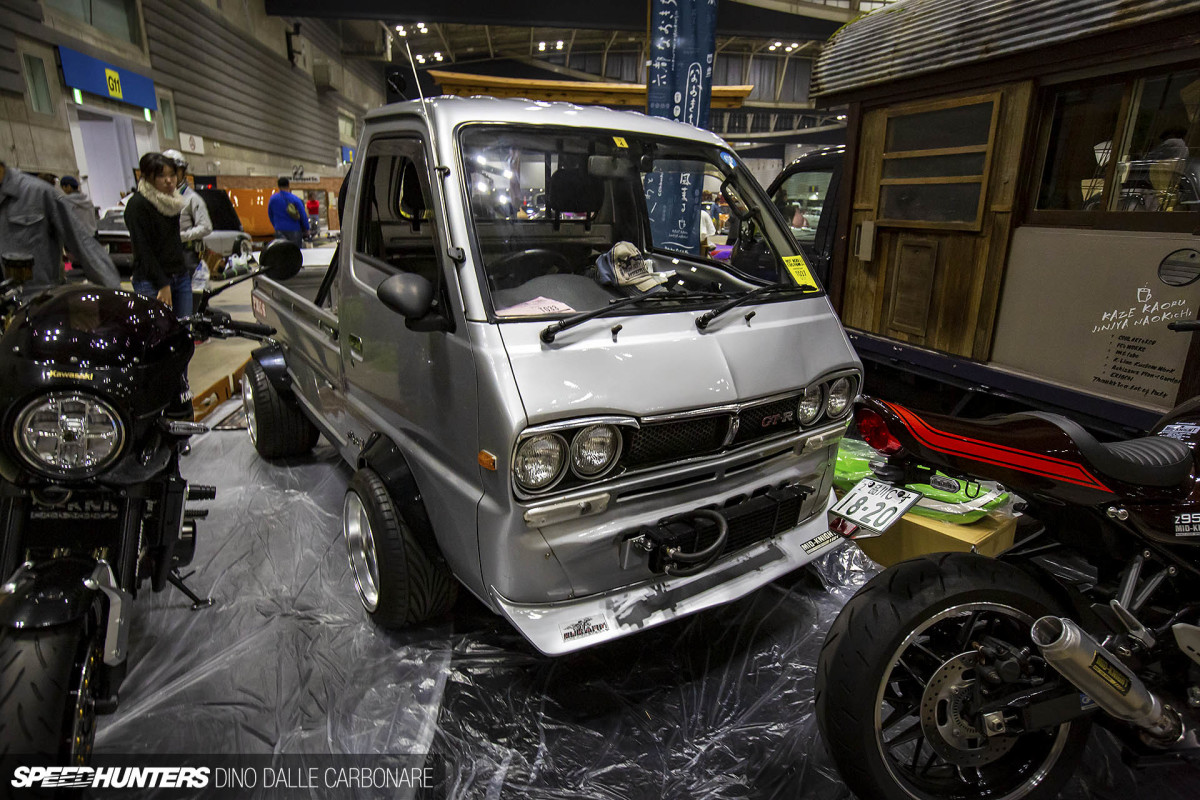 The Japanese are always so good at knowing how to permeate specific scenes, and doing so in the most original ways by finding a niche in which to fit in, or just outright creating one. And that's another thing Mooneyes is good at – accepting new and unique ways of customizing cars. As long as there's substance there, they will allow the car or bike in. This Hakosuka-faced kei truck fits the bill perfectly.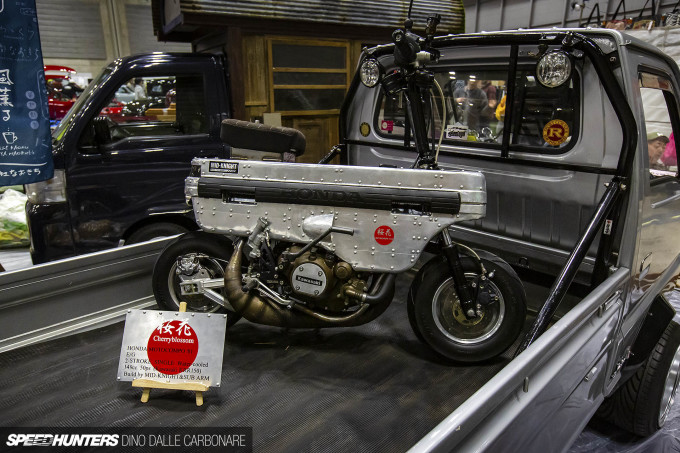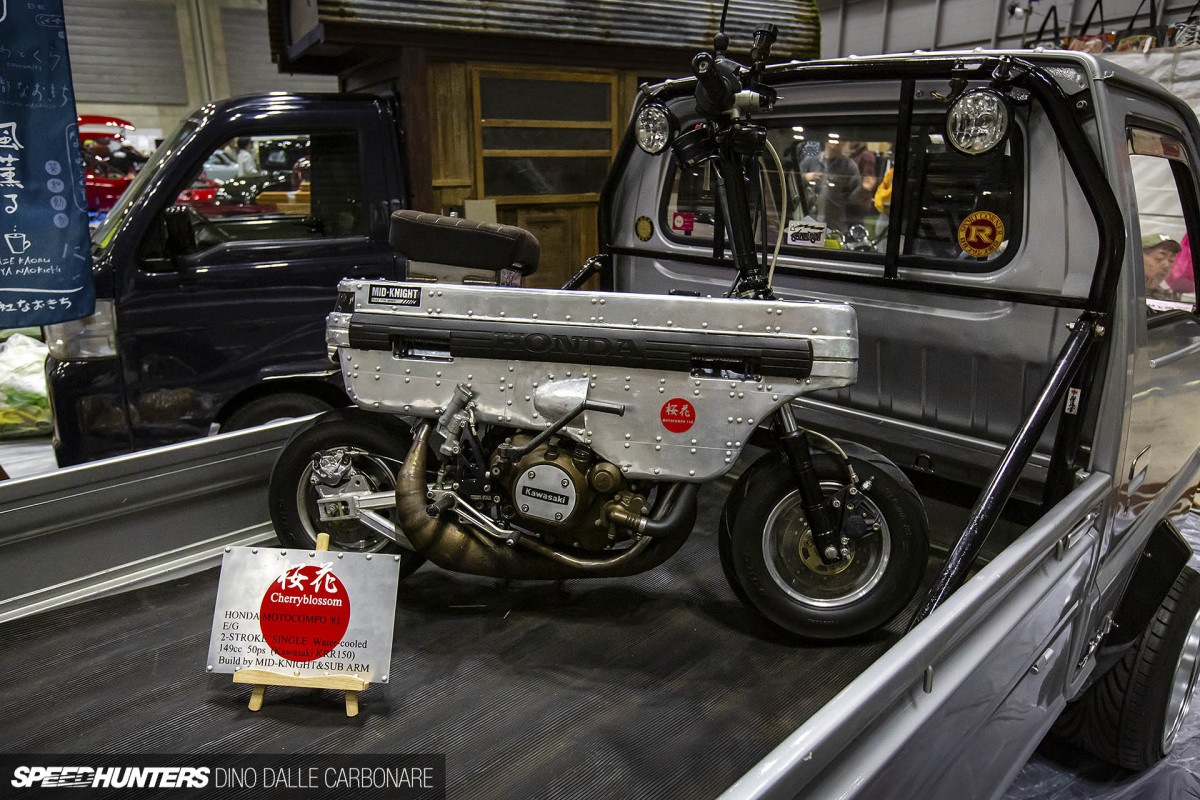 As is the little foldaway bike it was carrying in the bed. That's a re-skinned Honda Motocompo (yes, the one that was designed to fit in the back of a Honda City back in the '80s), sporting an all-metal exterior and a swapped Kawasaki 150cc 2-stroke motor. This must be insane to ride.
Kustom Car Hunting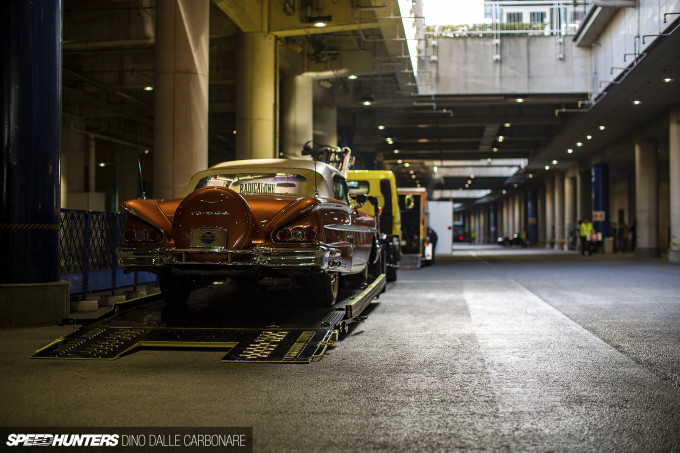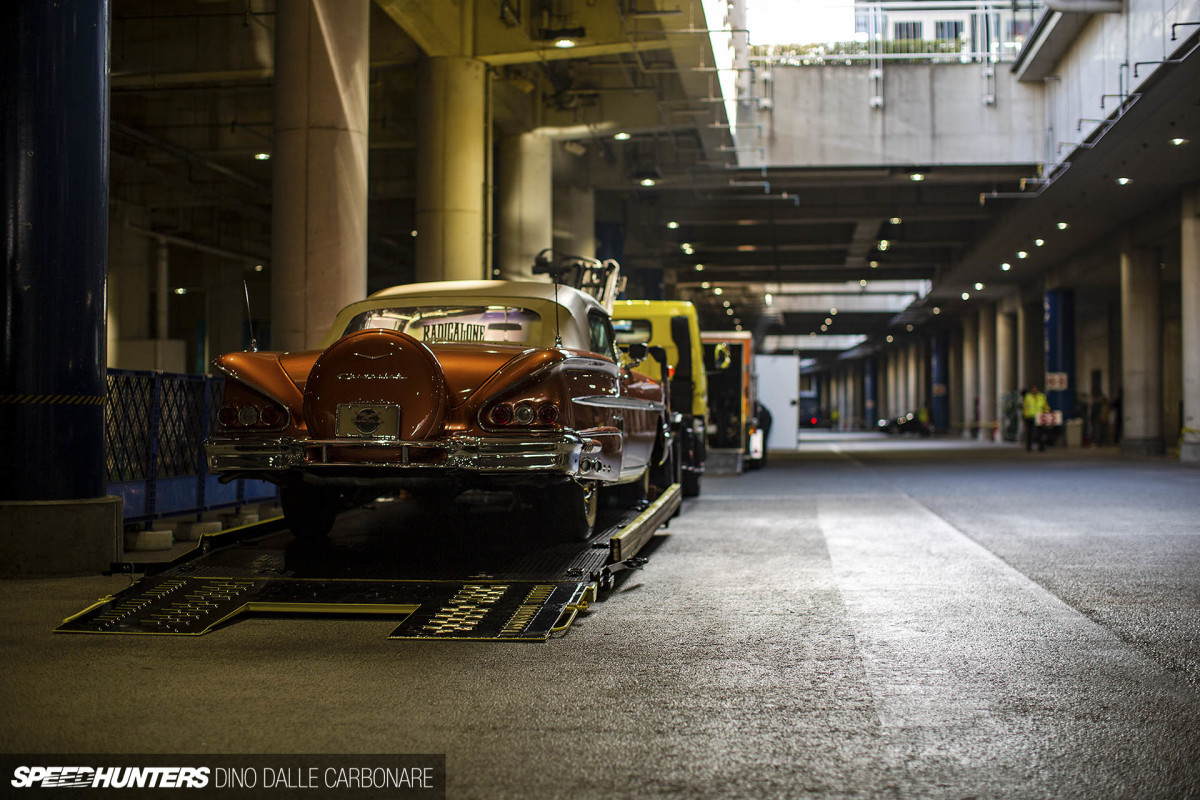 You might be surprised to hear it, but in all the years I've covered this Mooneyes event I've never actually seen the show itself.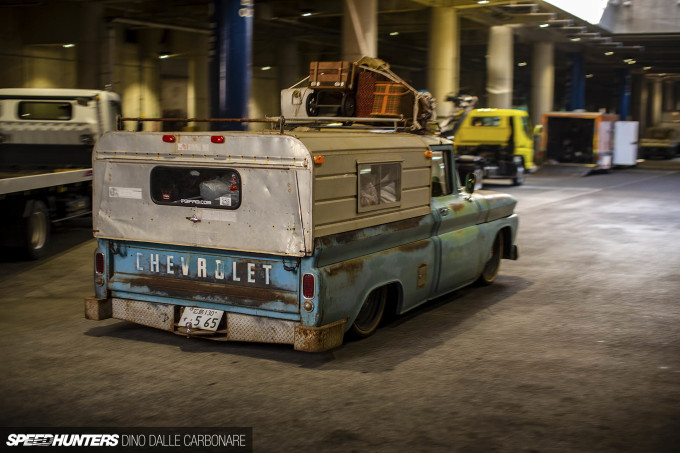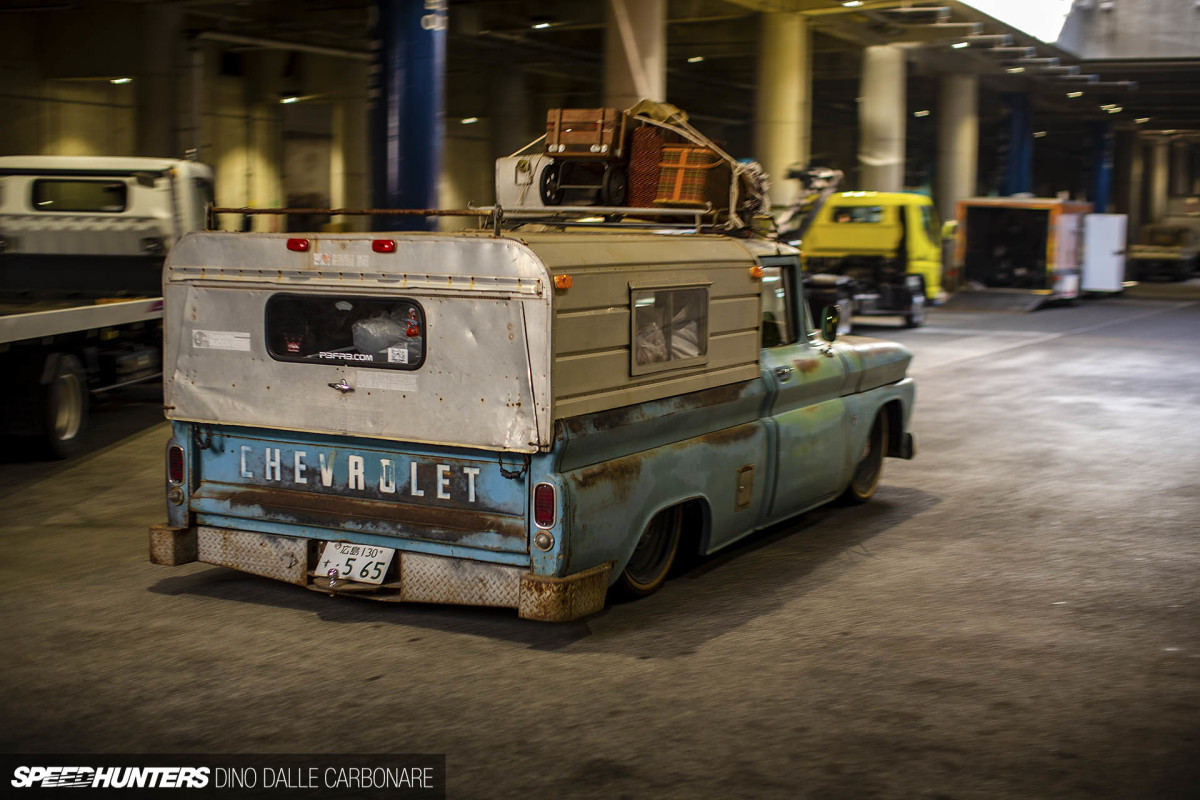 That's because it clashes with Nismo Festival every year, so I've always opted to cover Mooneyes set up day on the Saturday.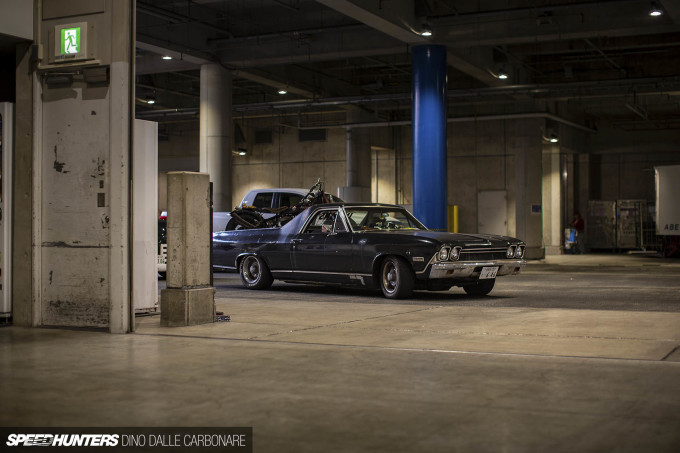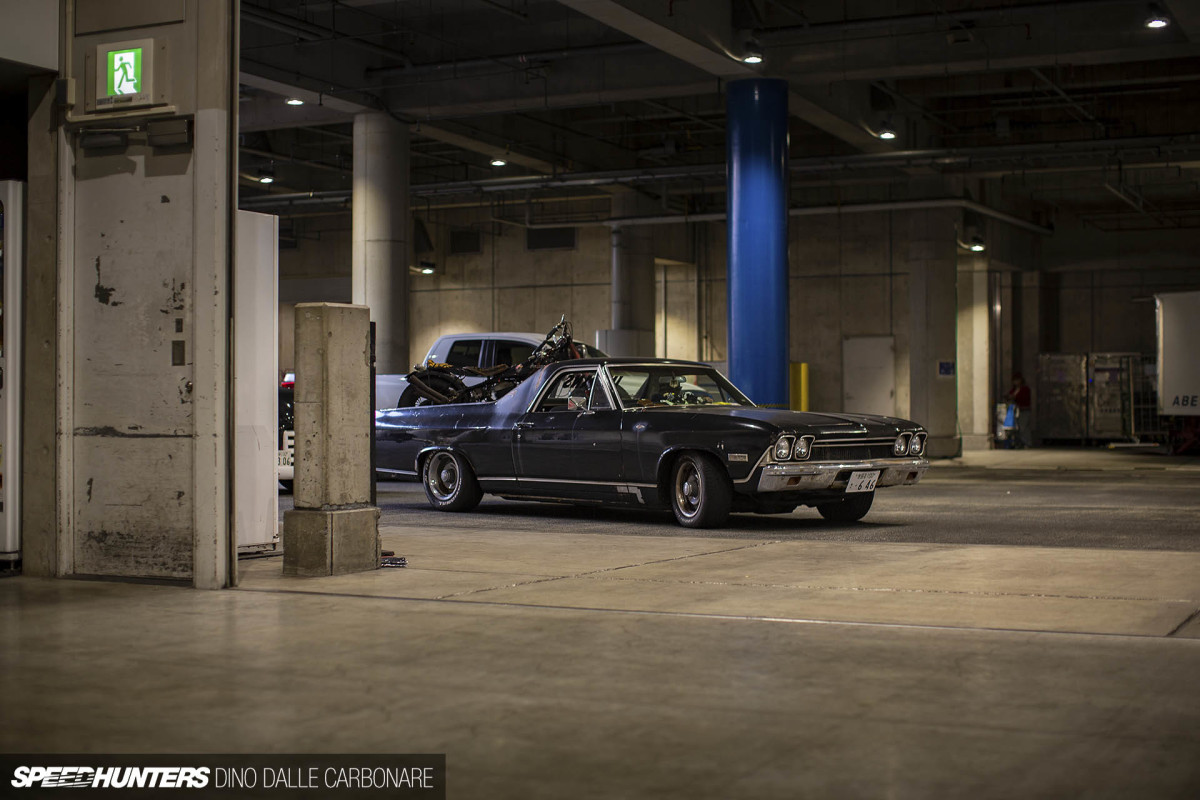 And seeing the cars slowly roll into the Pacific Yokohama exhibition hall in the heart of Minato Mirai never gets old.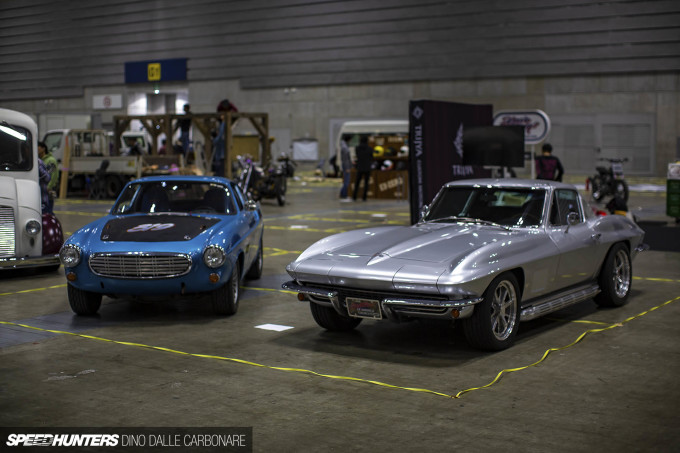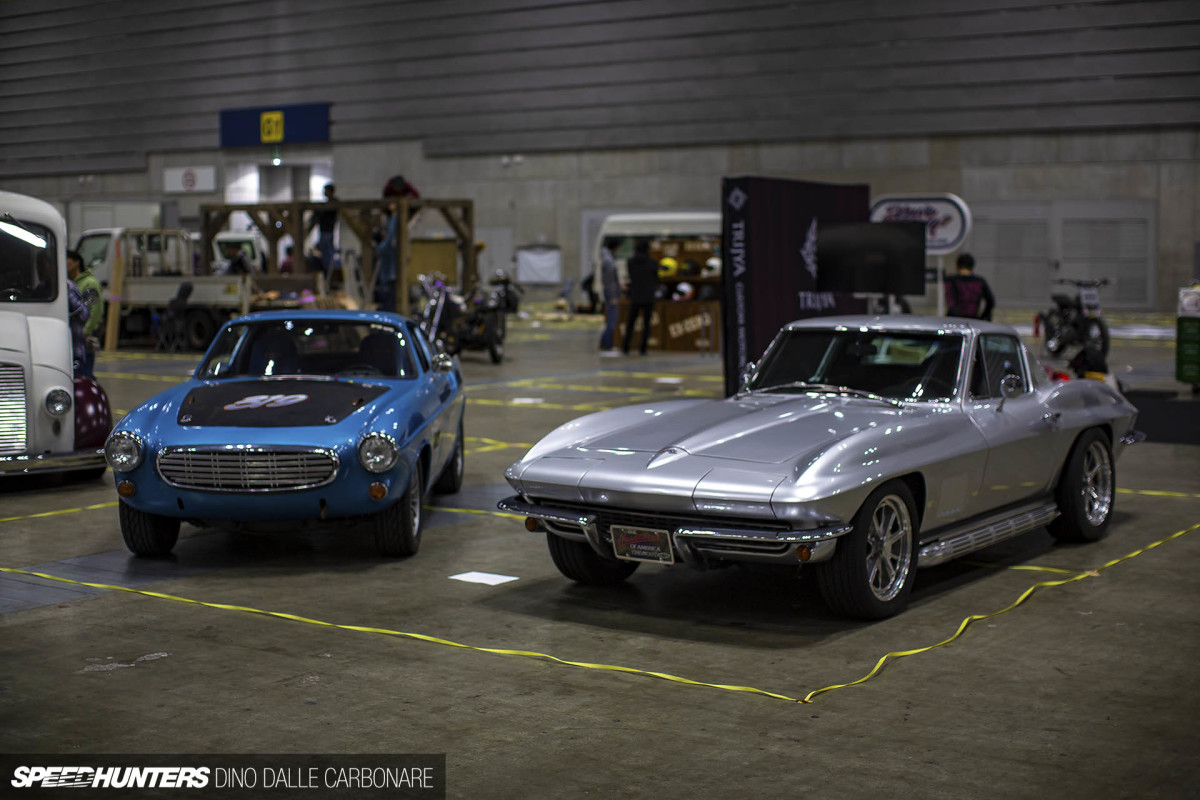 The show materializes before your eyes, and it's the perfect opportunity to check the cars out as they are positioned, and talk to the people involved in their creation.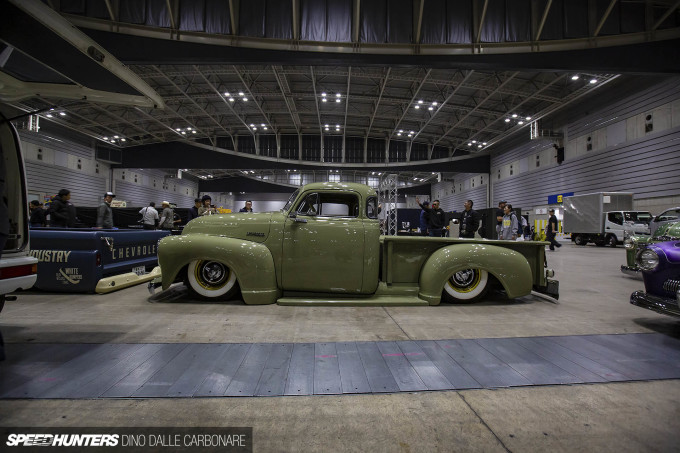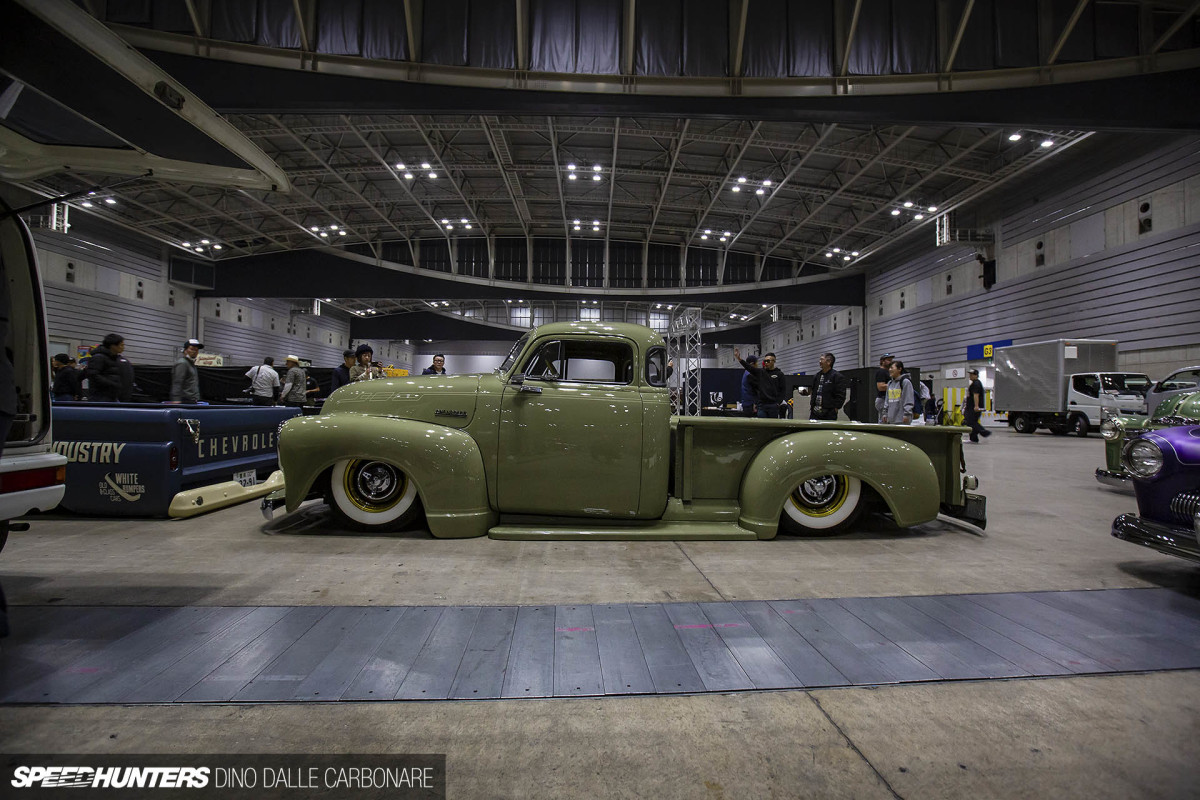 It's the most visual representation of Japan's love for cars that I can think of, made up of a group of vehicles that you would never think the Japanese would have such an interest in.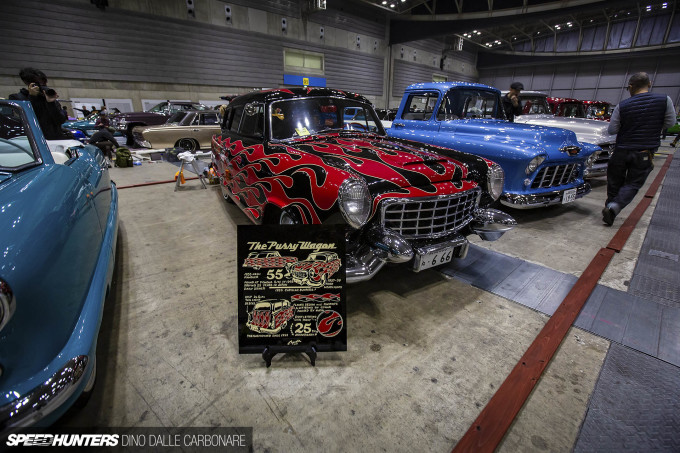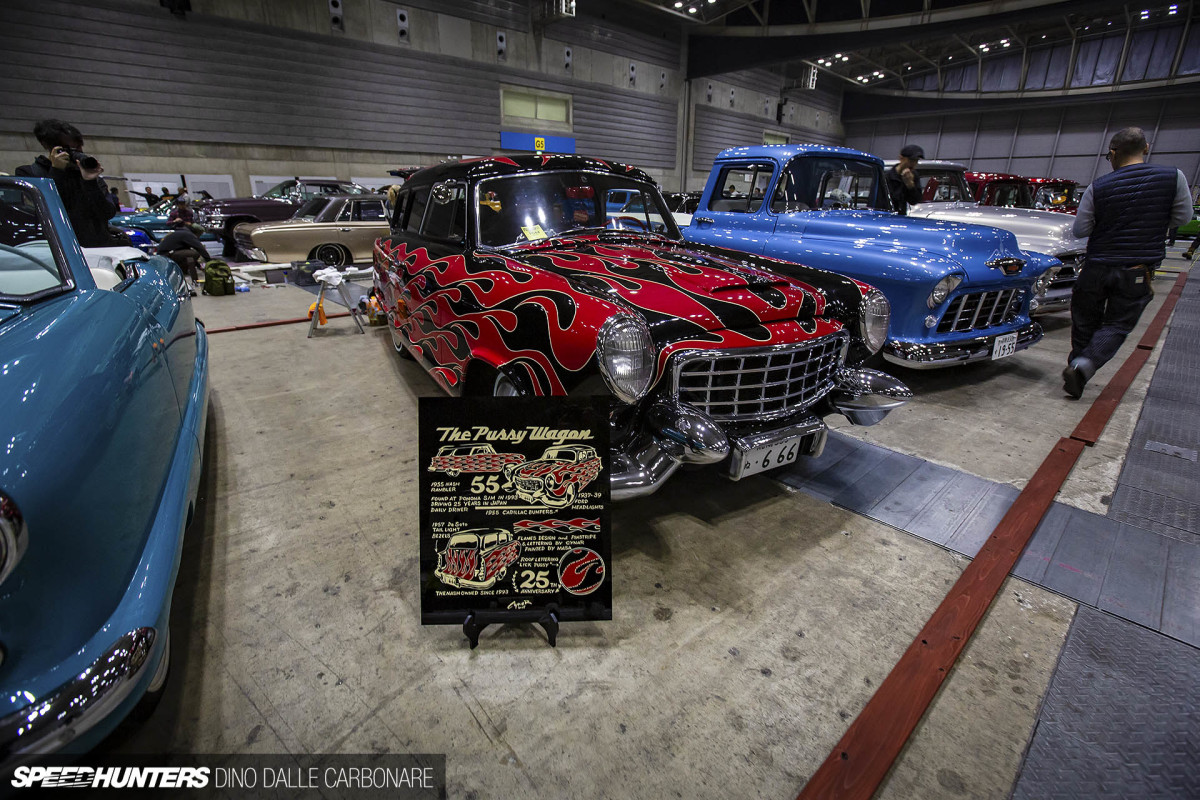 But as I've said many times before, if it's got four wheels (or two) and it's cool, different or just plain unique – the Japanese will be all over it.
Take this '55 Rambler, aka the 'Pussy Wagon,' owned by Nash of Burnout magazine, for instance. The guy found it in Pomona, California in 1993, brought it back to Japan, customized it, and it's been his daily driver since. A quarter of a century of use and evolution later, and it still commands attention.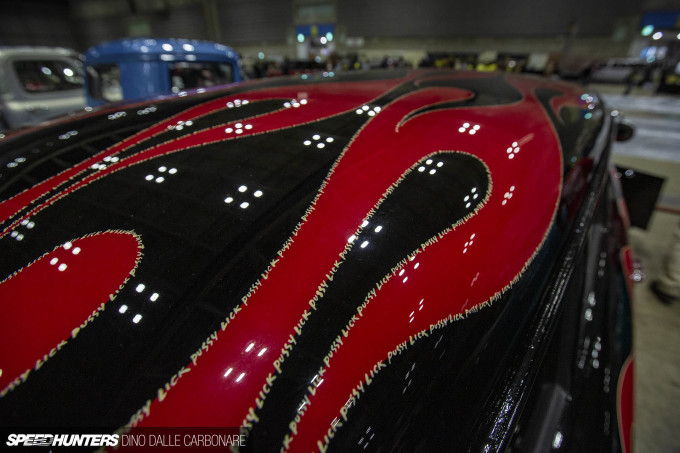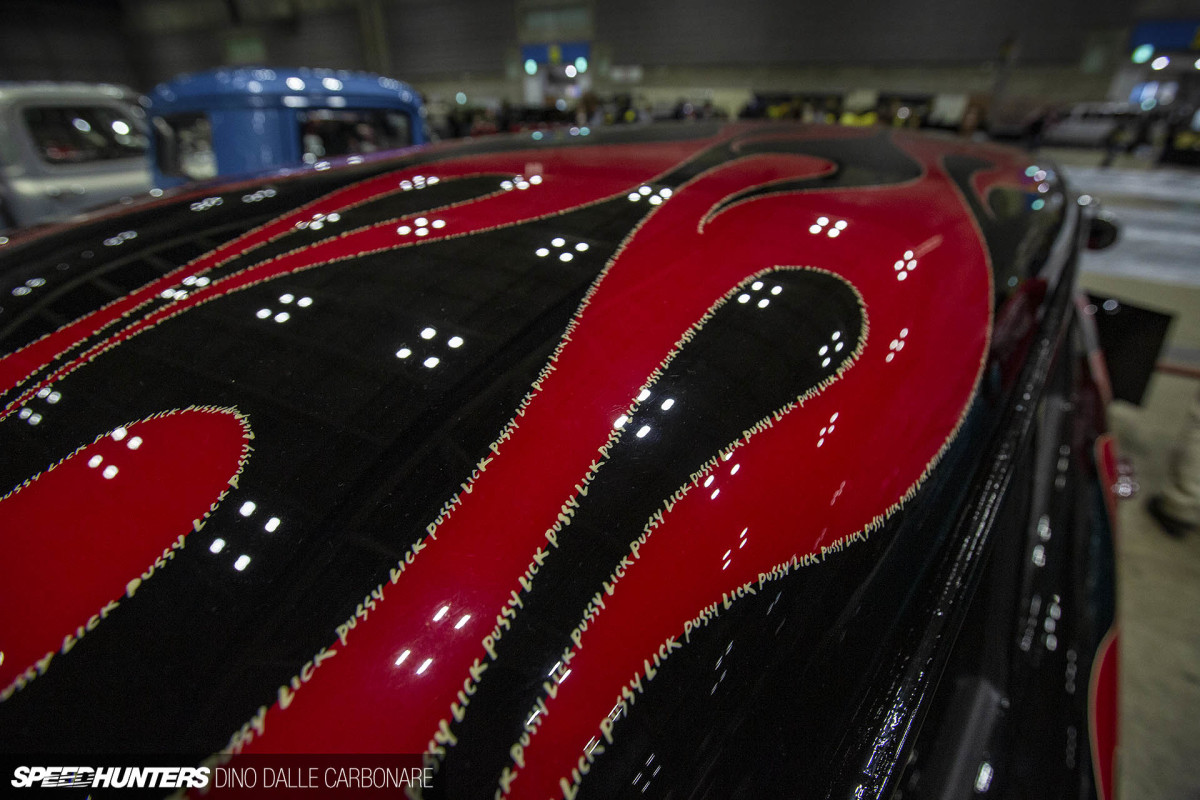 The 'special' pin-striping was done by his wife.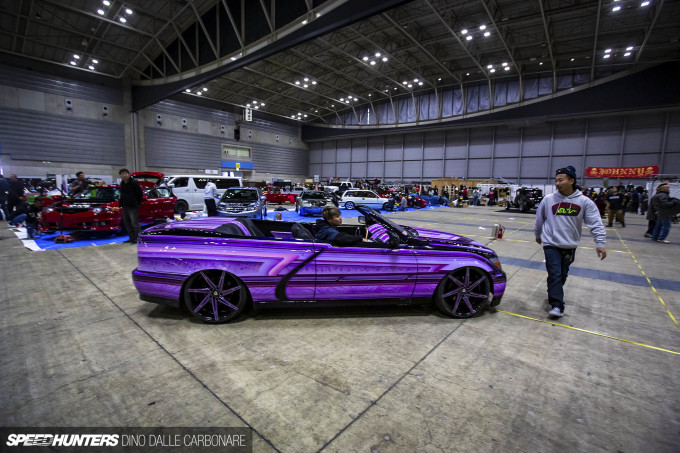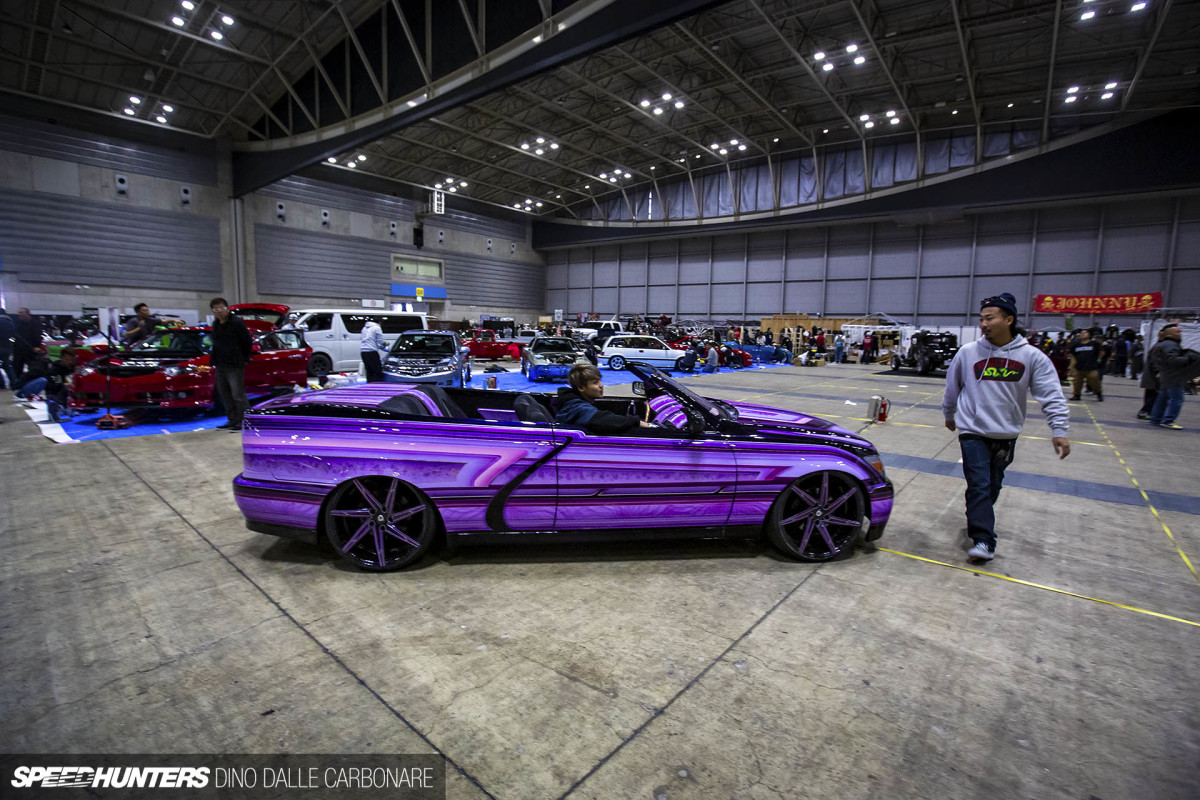 If it's custom, you'll find it at Mooneyes event, regardless of how far 'out there' it is. On that note, if any of you can guess what this car started life as I'll be pretty impressed.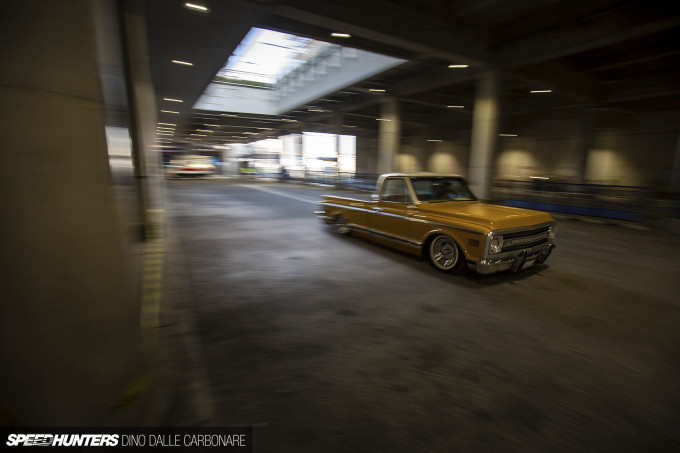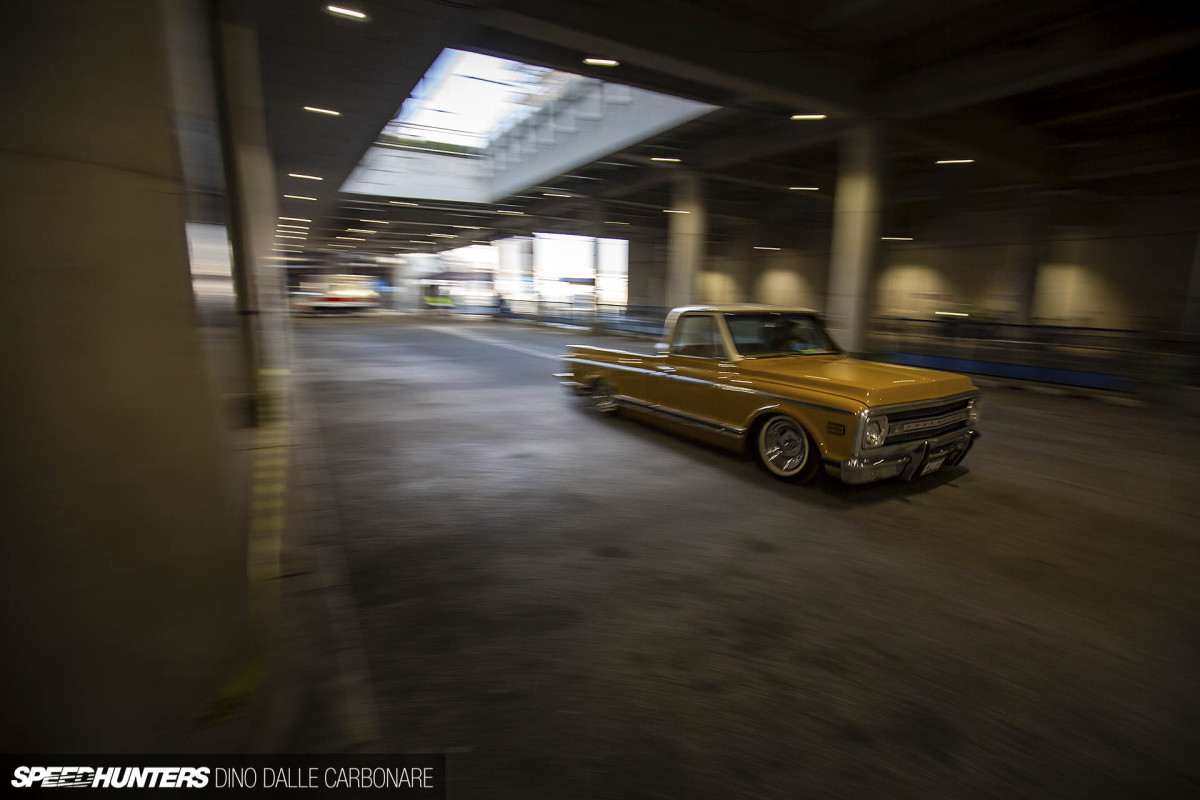 Cars are either dropped off or driven in through the rear access road at the back of the convention center, and this area can be a true gold mine for shooting in.
One Part Of Japan We Can't Help But Love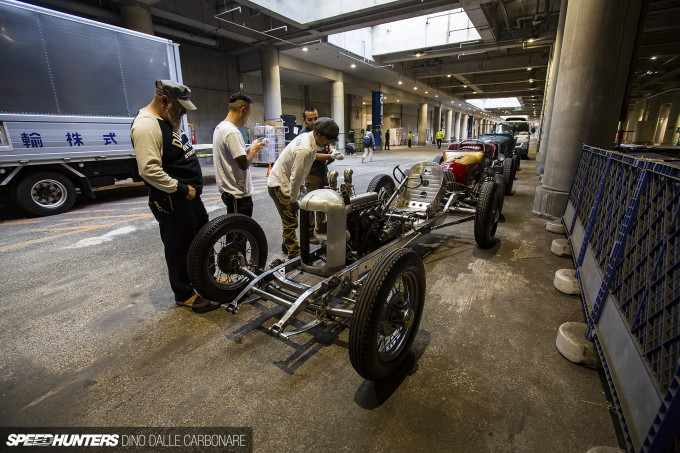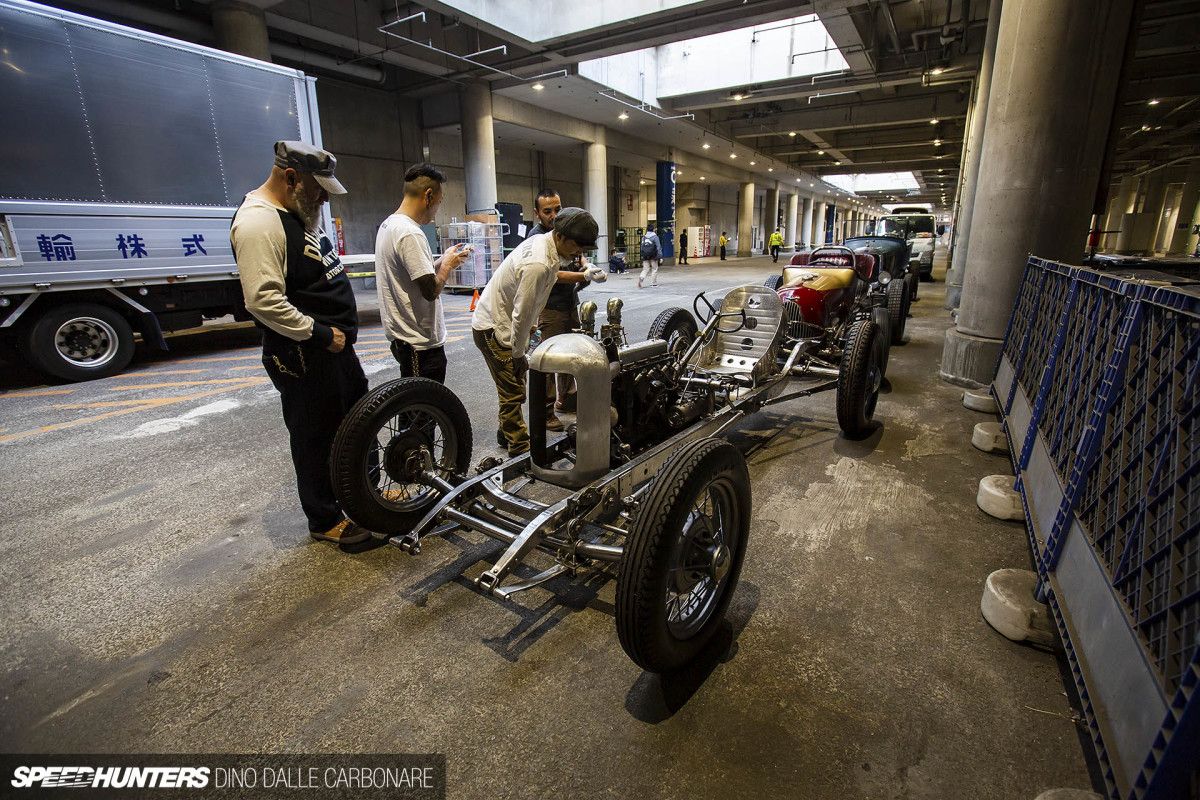 This is where that first impact occurs, and where you find out what will be on display at this year's show. These cool racers were unlike anything I'd ever seen before at the Hot Rod Custom Show. Just amazing.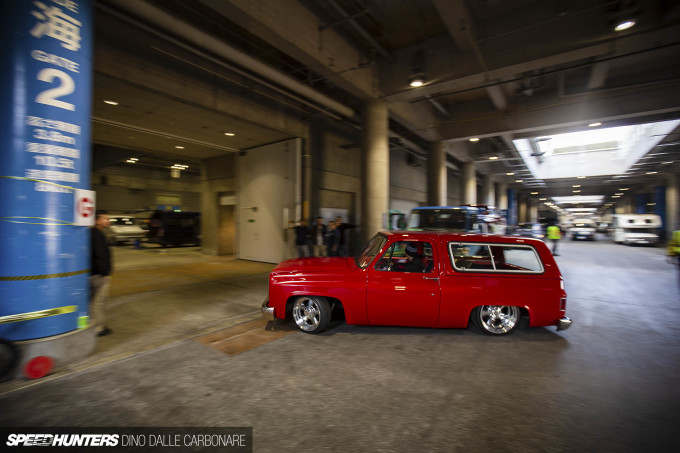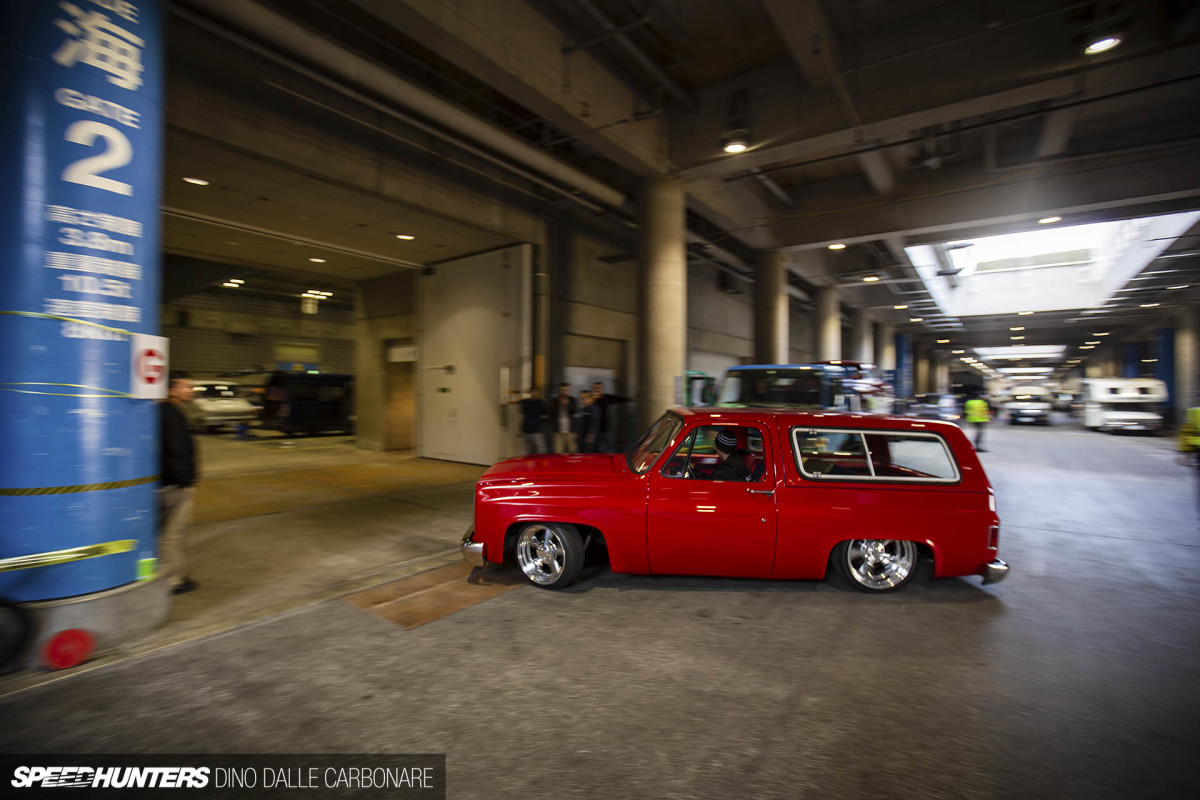 I tend to hang out here quite a lot as it's cool to play around with low shutter speed pans as cars drive past. You can also keep an eye out for what's showing up in the distance…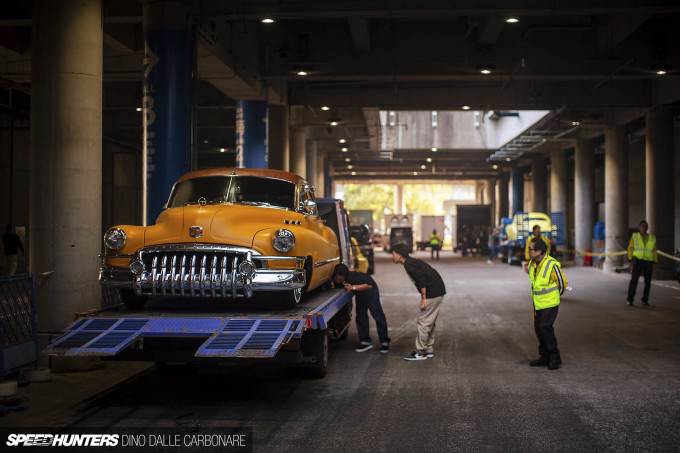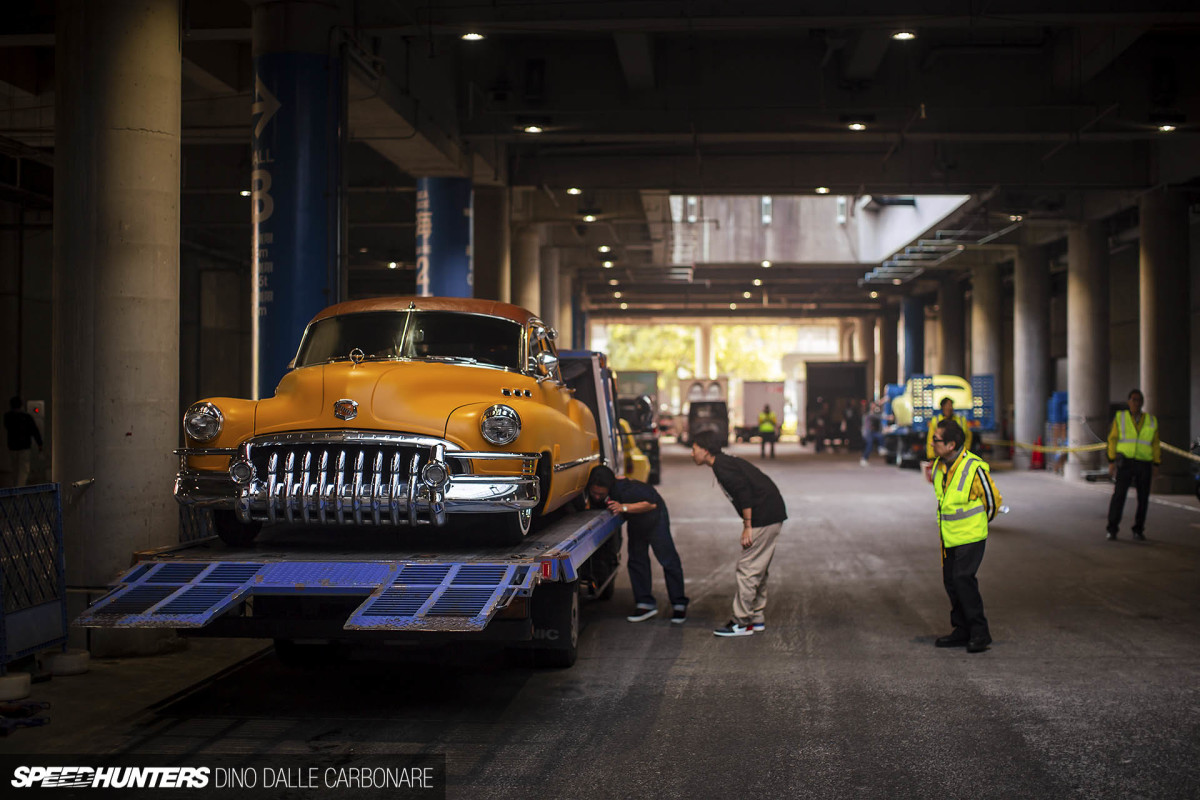 And that's how I first spotted this satin orange Buick Eight.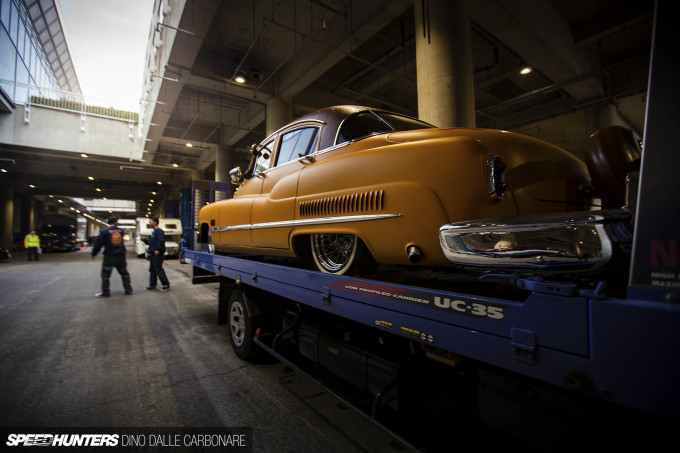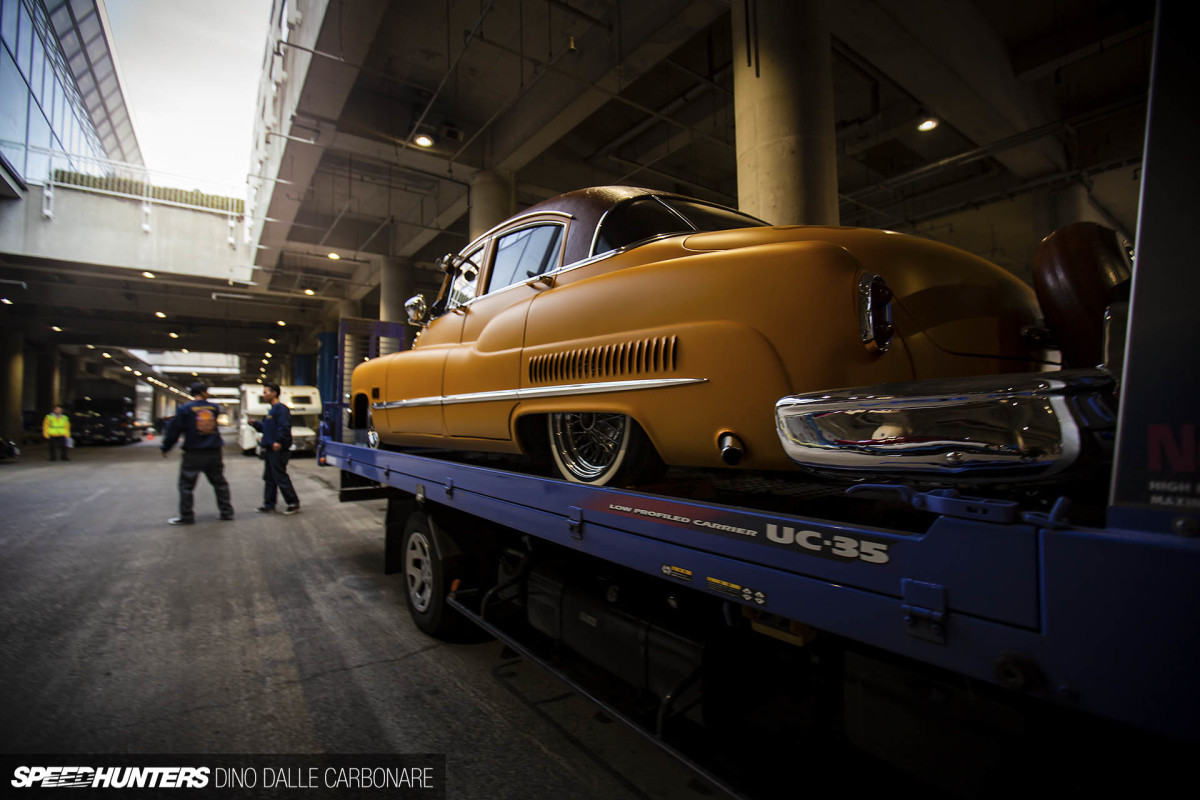 Despite covering this event and other Mooneyes gatherings for a long time now, I still have so much to learn about this scene. I may lack the technical and historical knowledge of the American vintage car world, but one thing's for certain – I know what I like.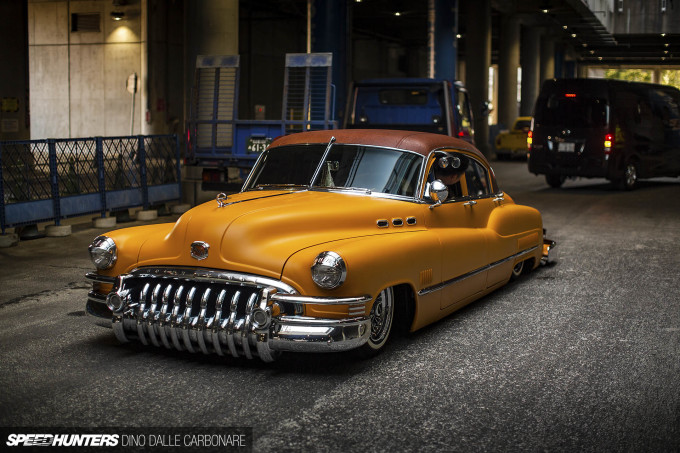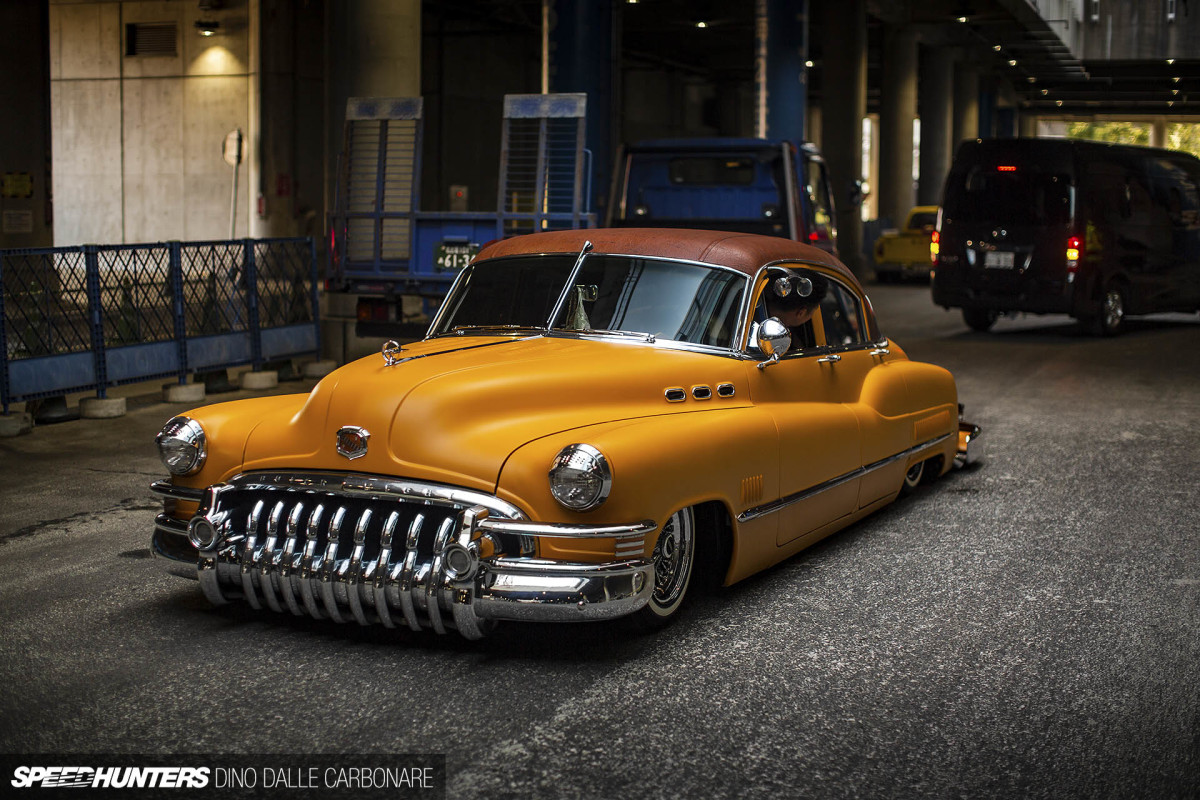 And I really like big, sleek sedans from the late '40s and early '50s, which is why I chose an image of this car as the opener for this post. Just look at the thing – so much want!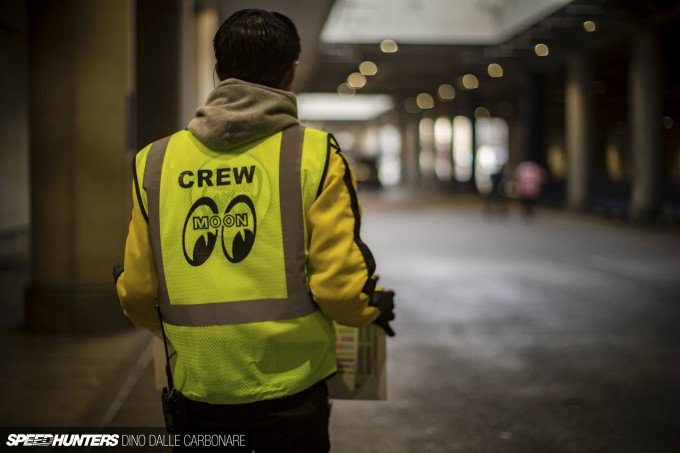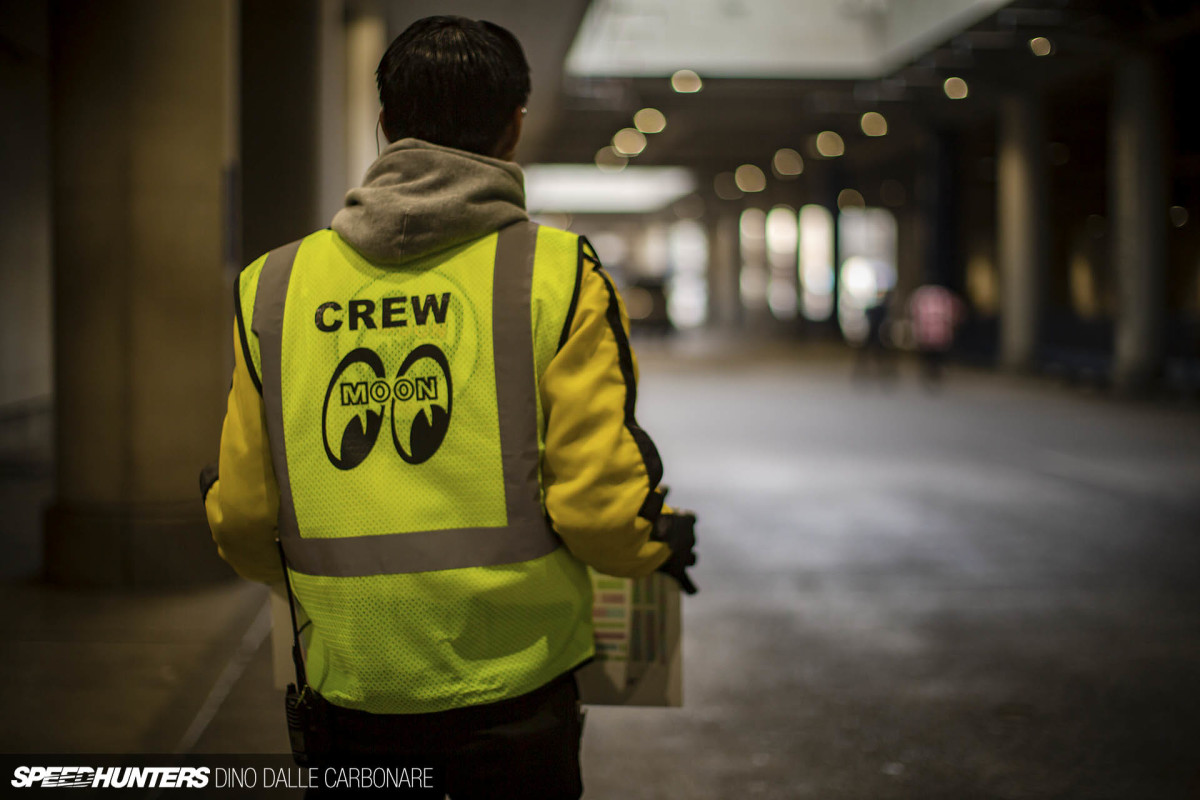 After having run Speedhunters Live back in October, I have a newfound respect and appreciation for the amount of work that goes into organizing a big event, and of course all the people involved during the day to keep things going as they should. Mooneyes arm themselves with veterans of the game who make it look easy.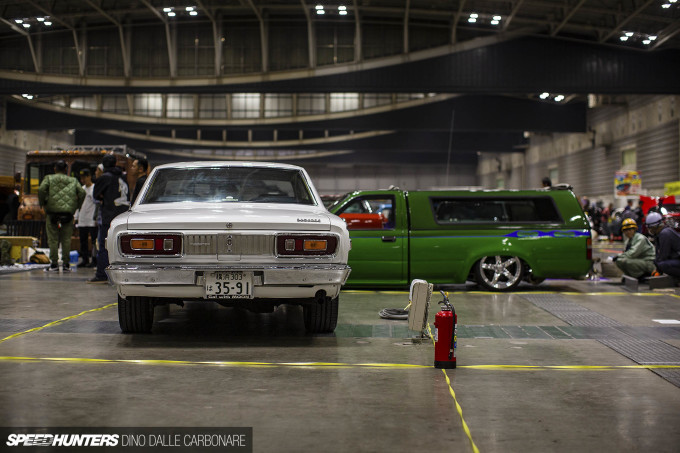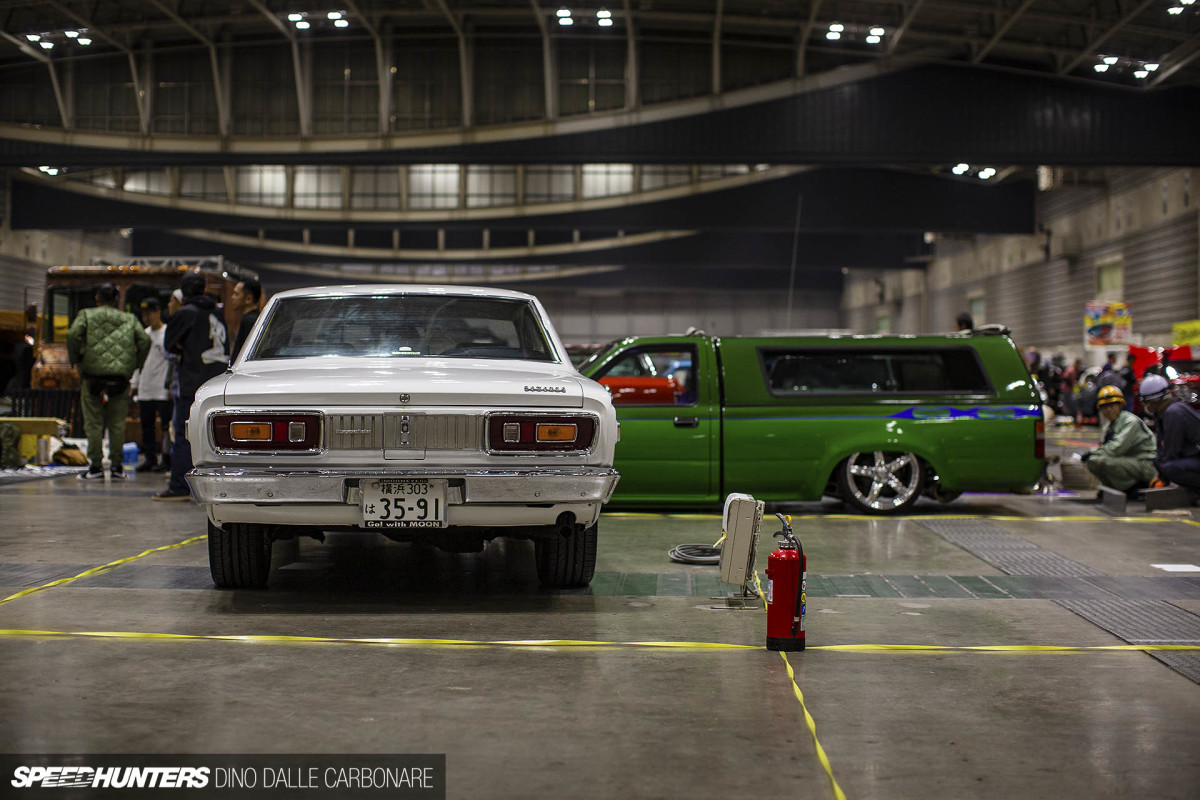 Another good thing about checking the show on set up day is the ease of spotlighting cars. There's more space, which means more chance to shoot around a car we've chosen. The only downside is the positioning tape on the floor, random unfinished displays, and sometimes staff in hardhats building up the bigger displays.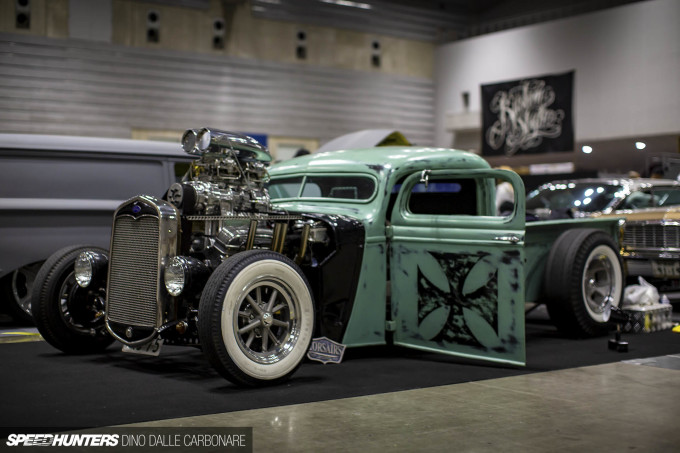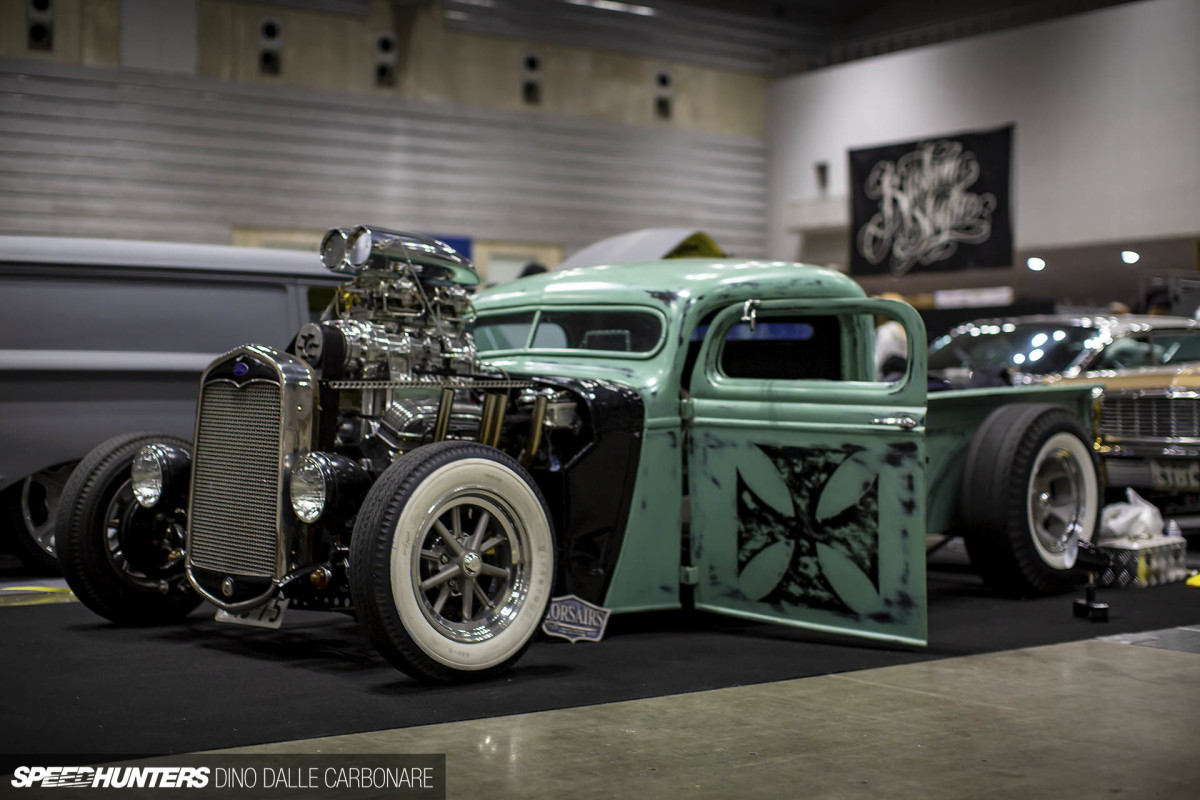 But that's a small trade-off for being able to fully explore the vast array of cars on display.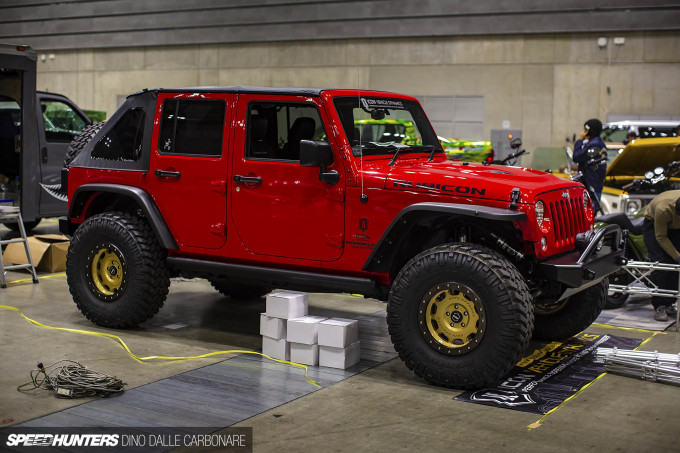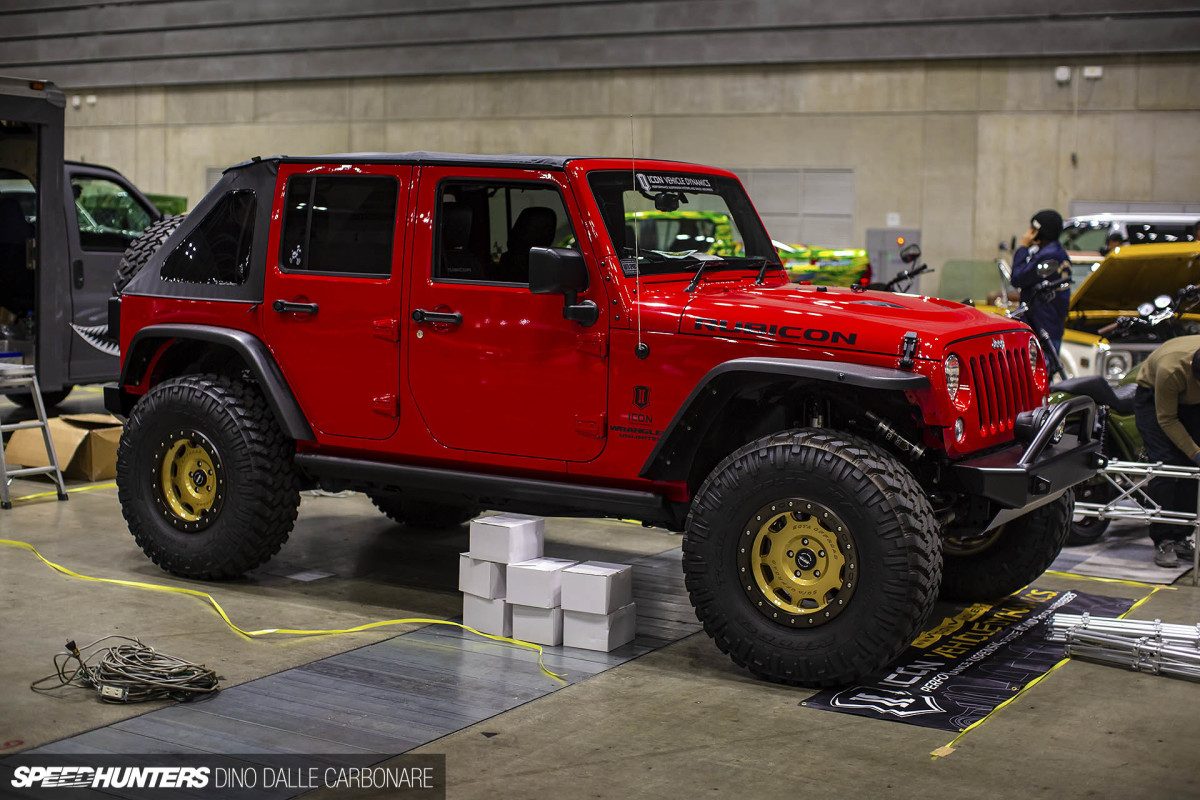 It was probably a few years back that I first saw a lifted and modified Ford Raptor at this show, and this year there was a JK Wrangler Rubicon on 37s. These off-road rigs are becoming more and more popular in Japan, and with the JL having just launched here the momentum will surely keep going. I should borrow one and go battle it out with some Suzuki Jimnys.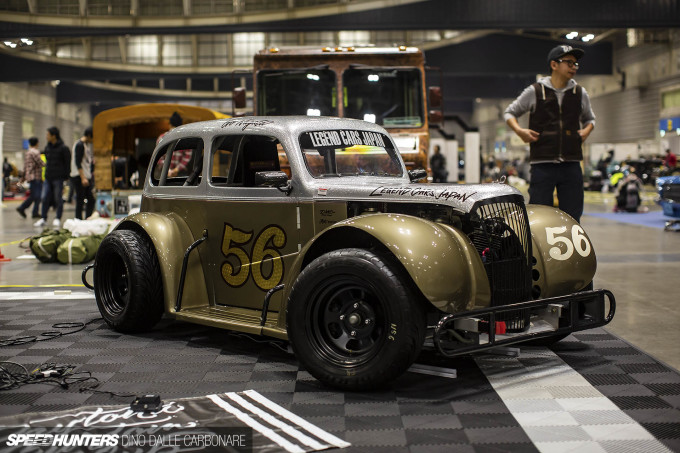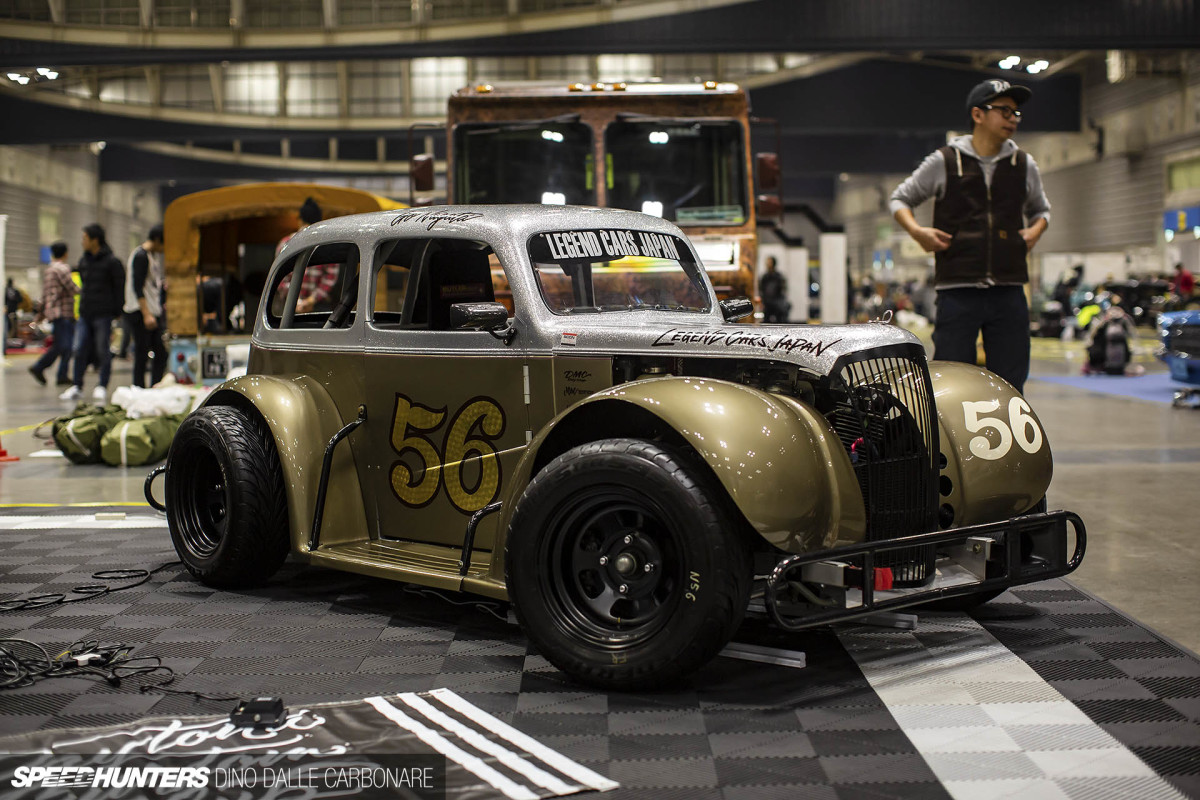 These midget racers that Legend Cars Japan build are something I really need to learn more about. We've seen these scaled-down race cars hit oval tracks, and they usually boast V8 power despite their diminutive size.
This being Japan, Legend Cars have put their own spin on things, dropping in 1,250cc Yamaha air-cooled four-cylinder motorcycle engines to power the rear wheels. Given that the '37 Ford Coupe and '37 Chevy Sedan styles they offer only weigh 450kg a piece, they must be a hoot to drive.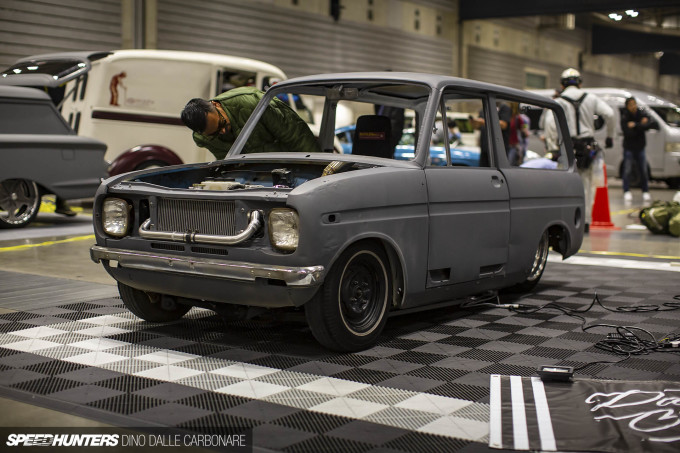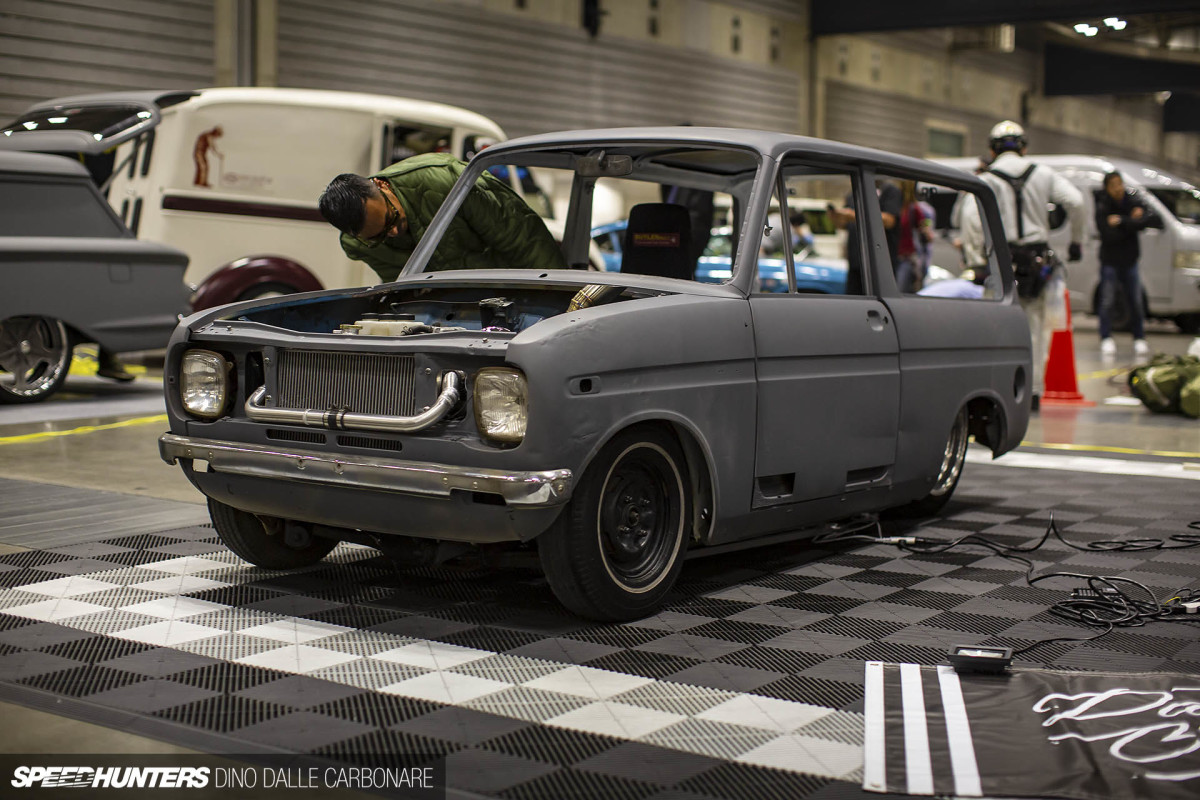 Remember the little Mazda wagon from S&A Auto Create we saw last year?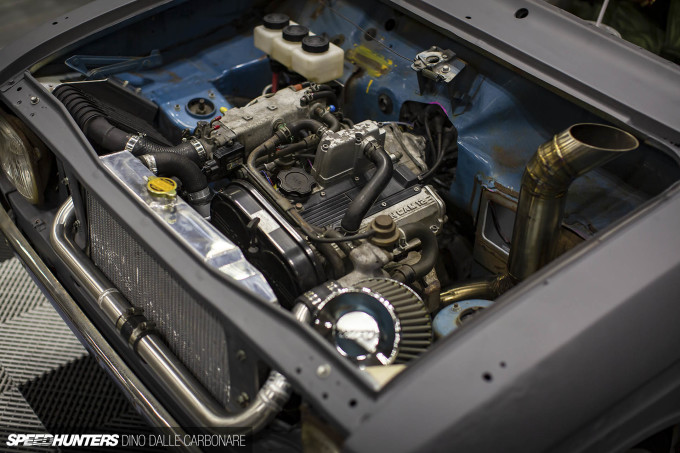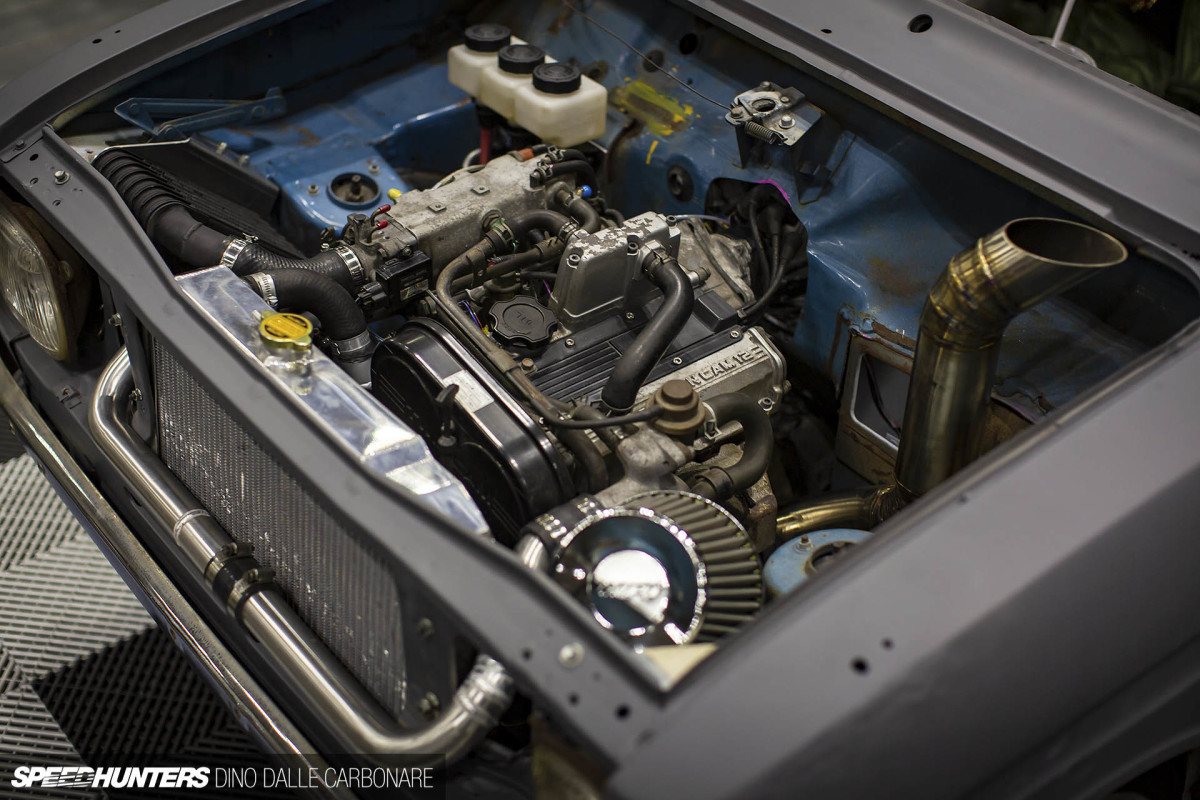 It's still not complete, but now sporting gray primer and some more important components – like an engine – it's getting close.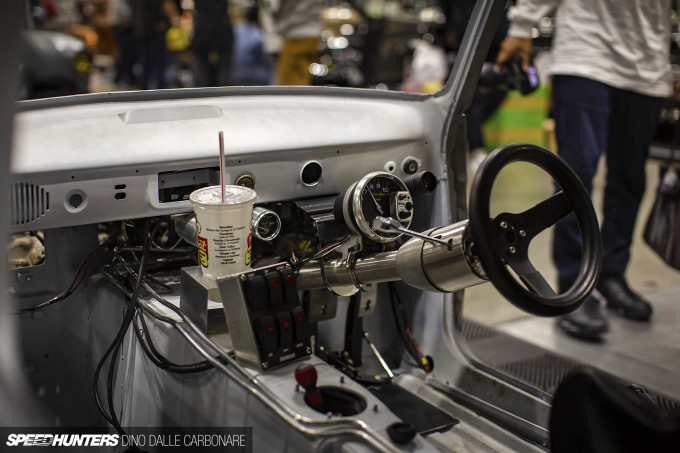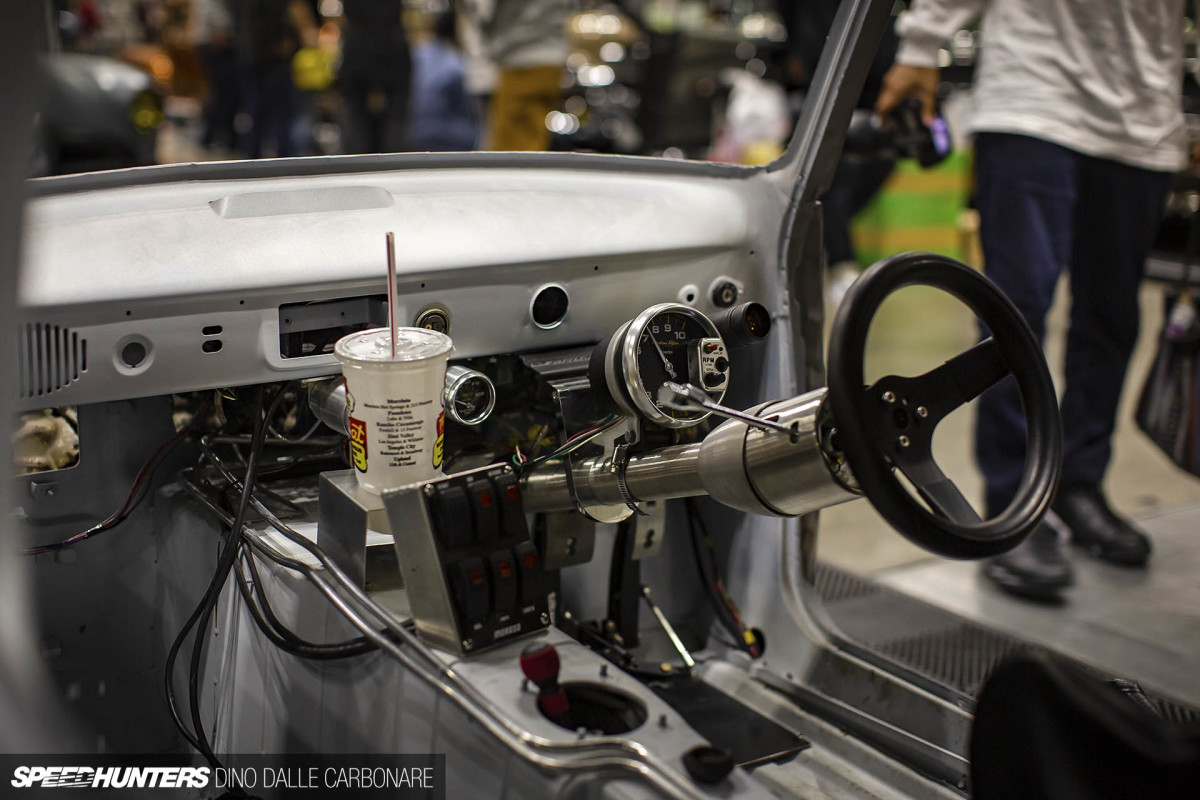 The notched chassis, custom rear end and tubbed wheel arches are still there, and there's also now more of an interior.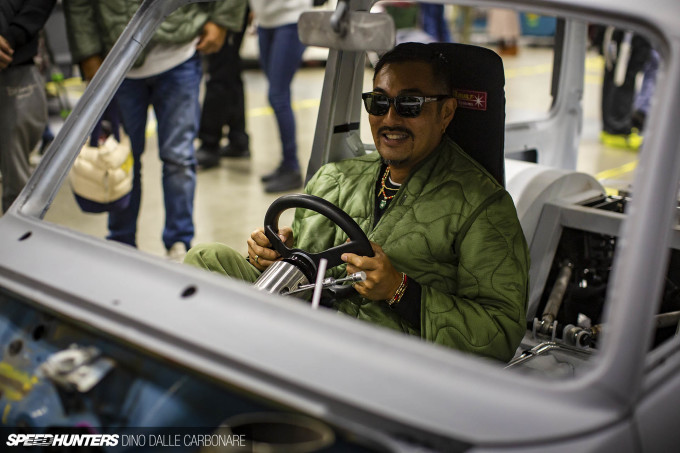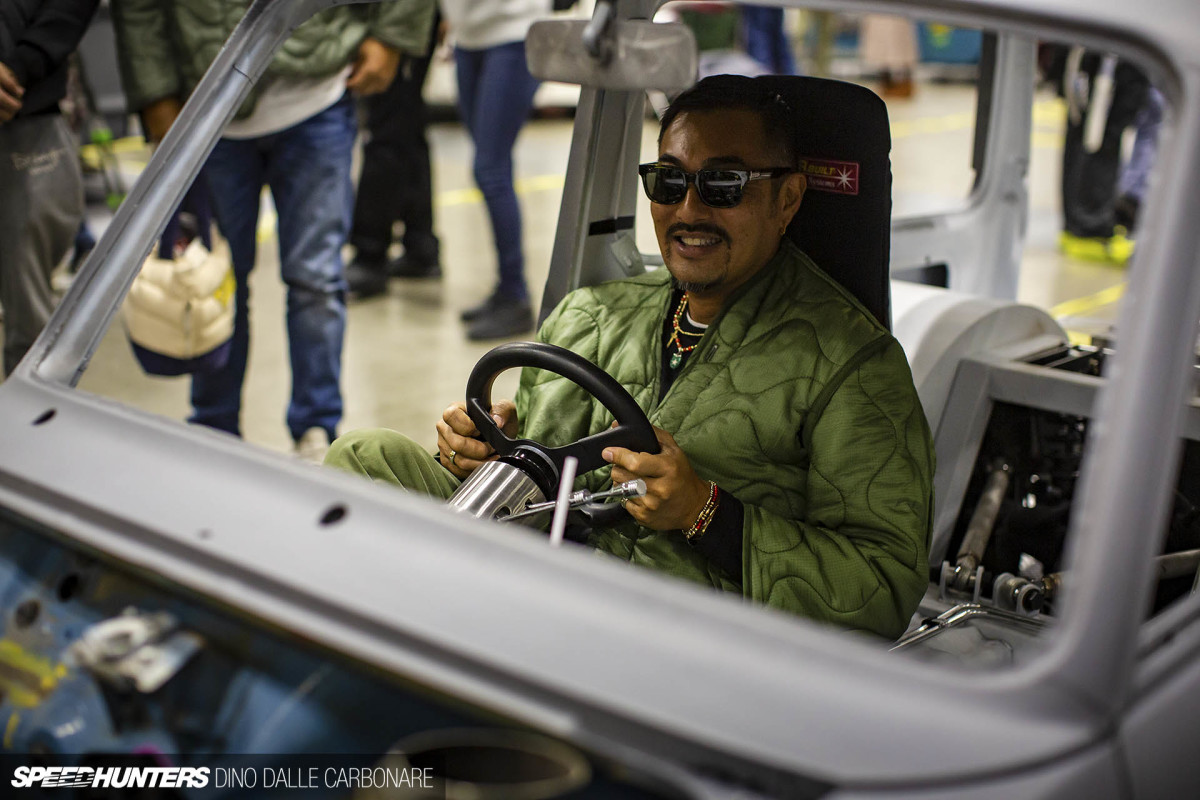 I'm so keen to see this finally finished and actually find out what its purpose in life will be. Kei drag wagon? It certainly sounds interesting…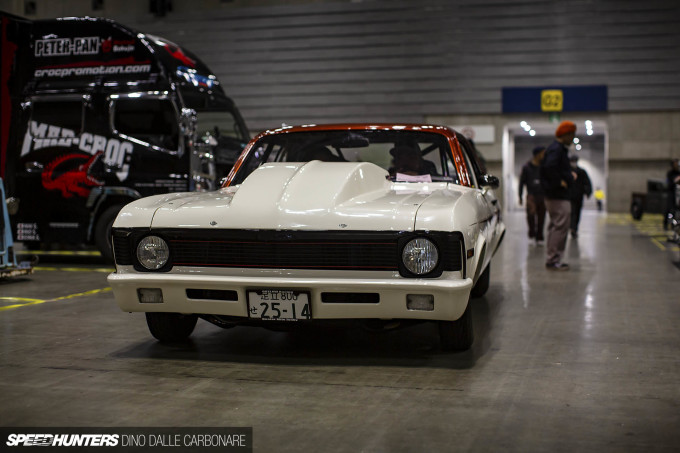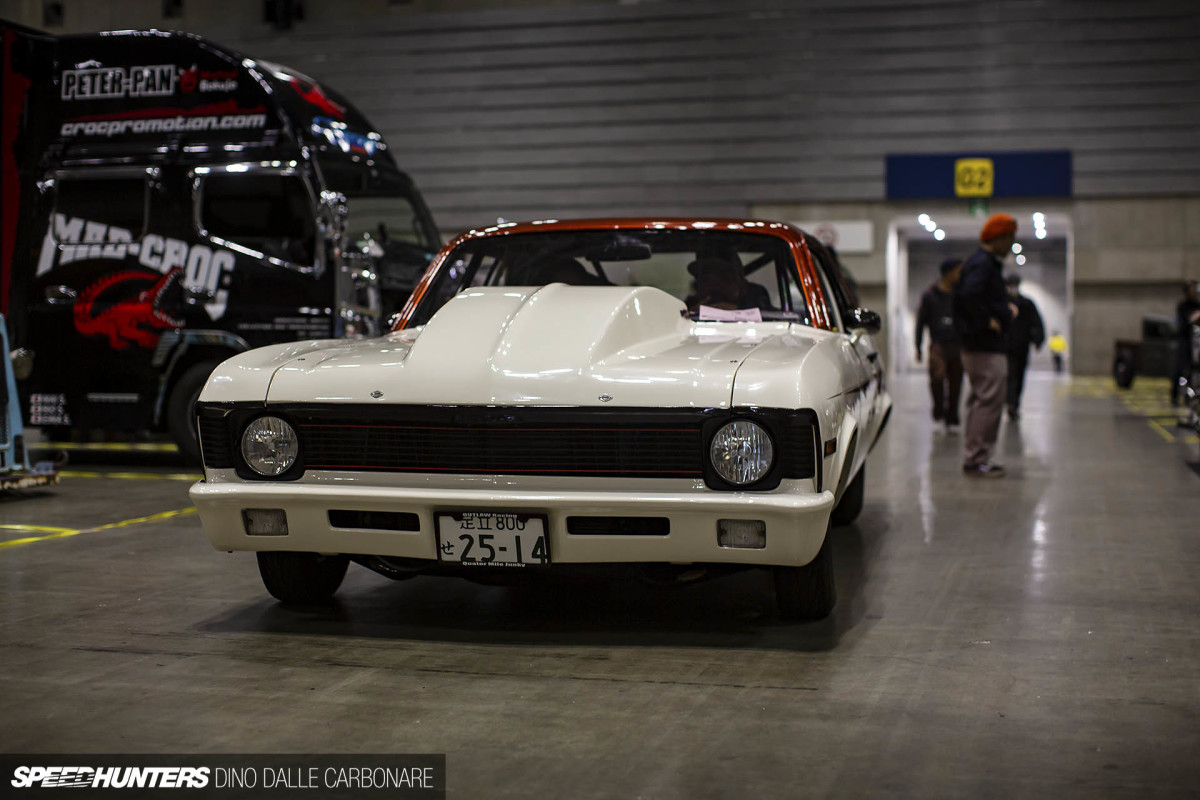 Not too far away from the two little cars above was some serious muscle.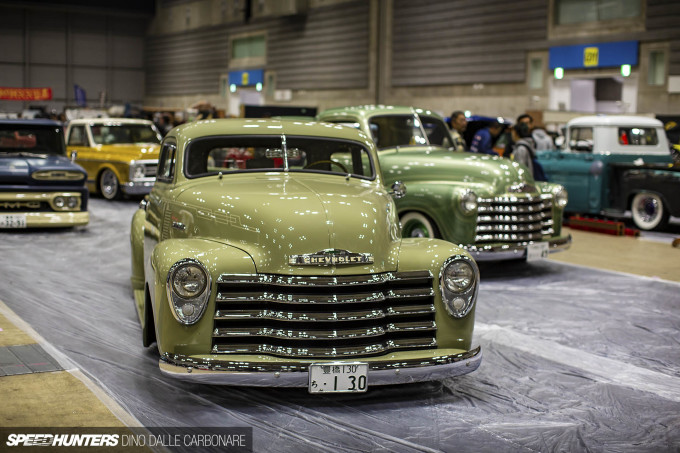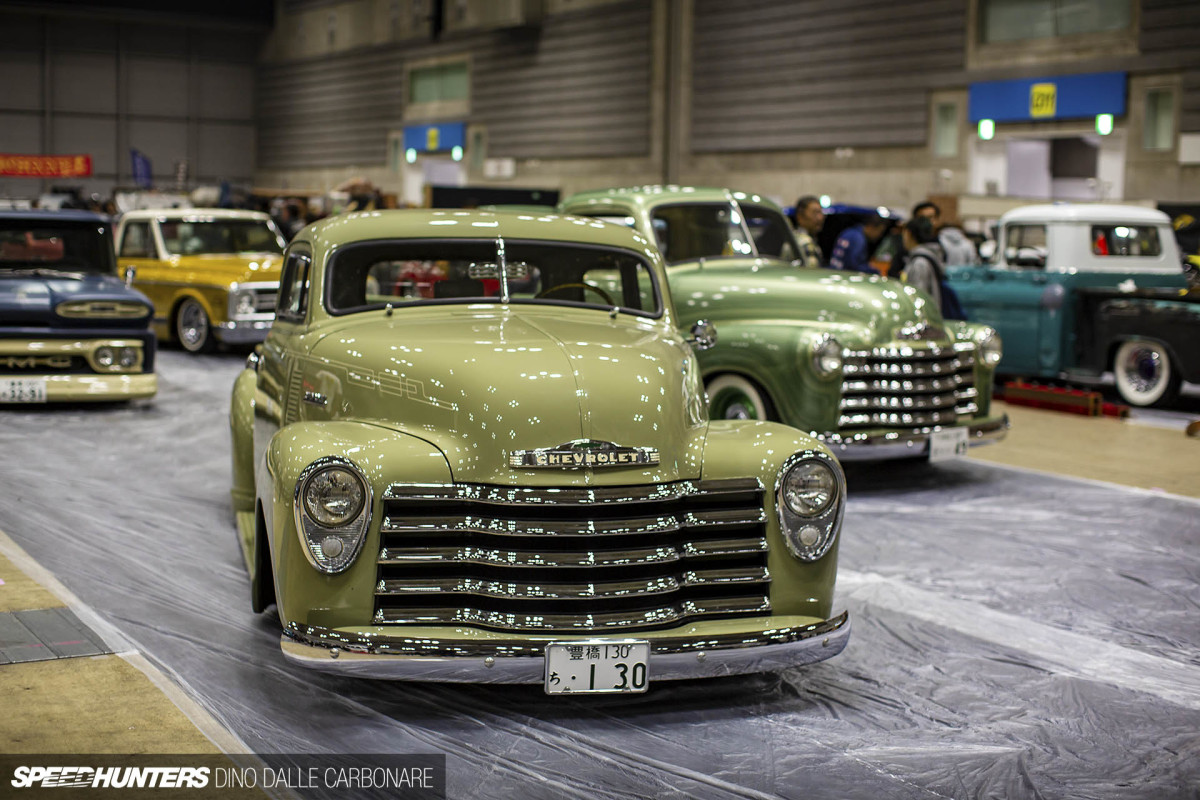 I'll wrap up this opening post with an image of the truck display that was at the center of this year's show. I've got a few interesting cars picked out for more detailed spotlights, including one I've already made arrangements to shoot. You'll definitely understand why once you see it.
Dino Dalle Carbonare
Instagram: speedhunters_dino
dino@speedhunters.com