It has become more or less a given that in the automotive enthusiast world, we encounter vehicles that bring out our innermost expressions of jealousy.
While the phrase "green with envy" certainly has its place in our society, the color green can also convey a great many other associations – money (and by extension, greed), fresh vegetables, traffic lights, and reptiles, among others. For Porsche fans, some of the most iconic road and race cars featured paint with varying green hues, including the recent 997 GT3 RS, David Piper's #70 917, the #5 911 GT1 race car, and of course the legendary 2.7RS. In this case, green is a reference to this stunning classic 911, or "Kermit", as it quickly became known around Wisconsin.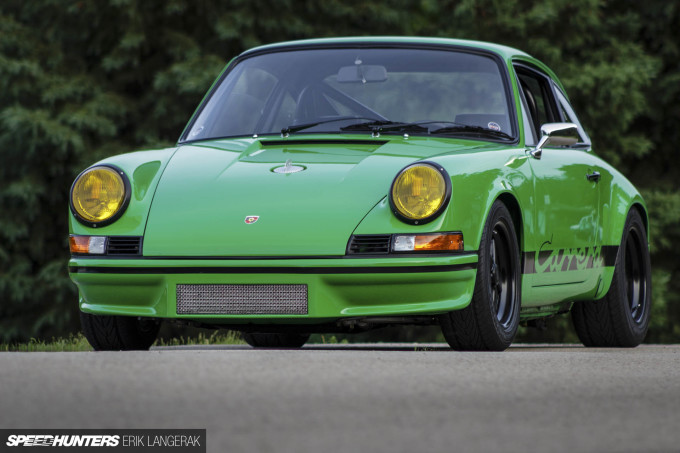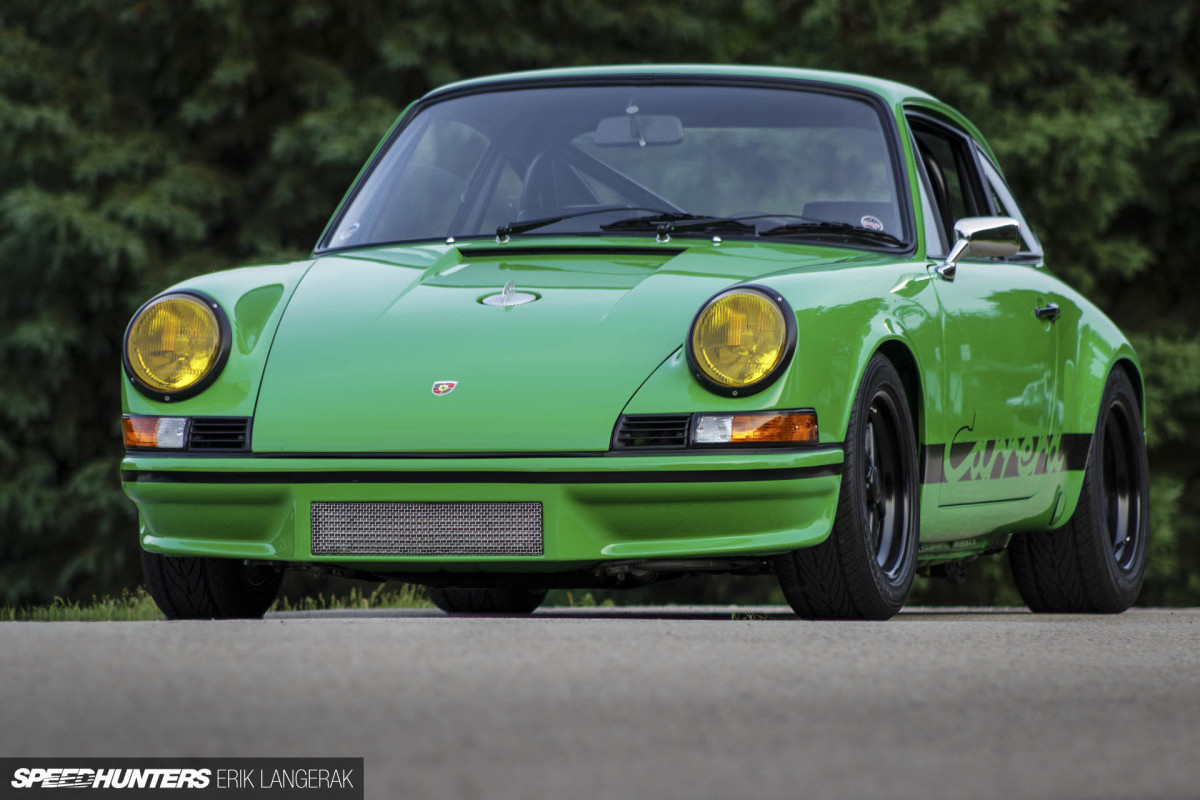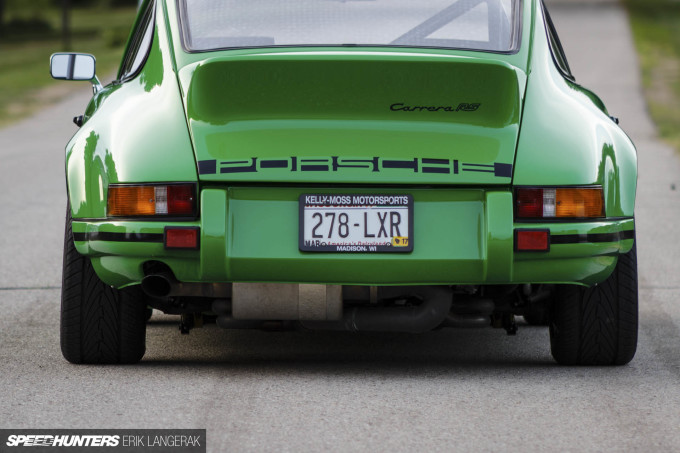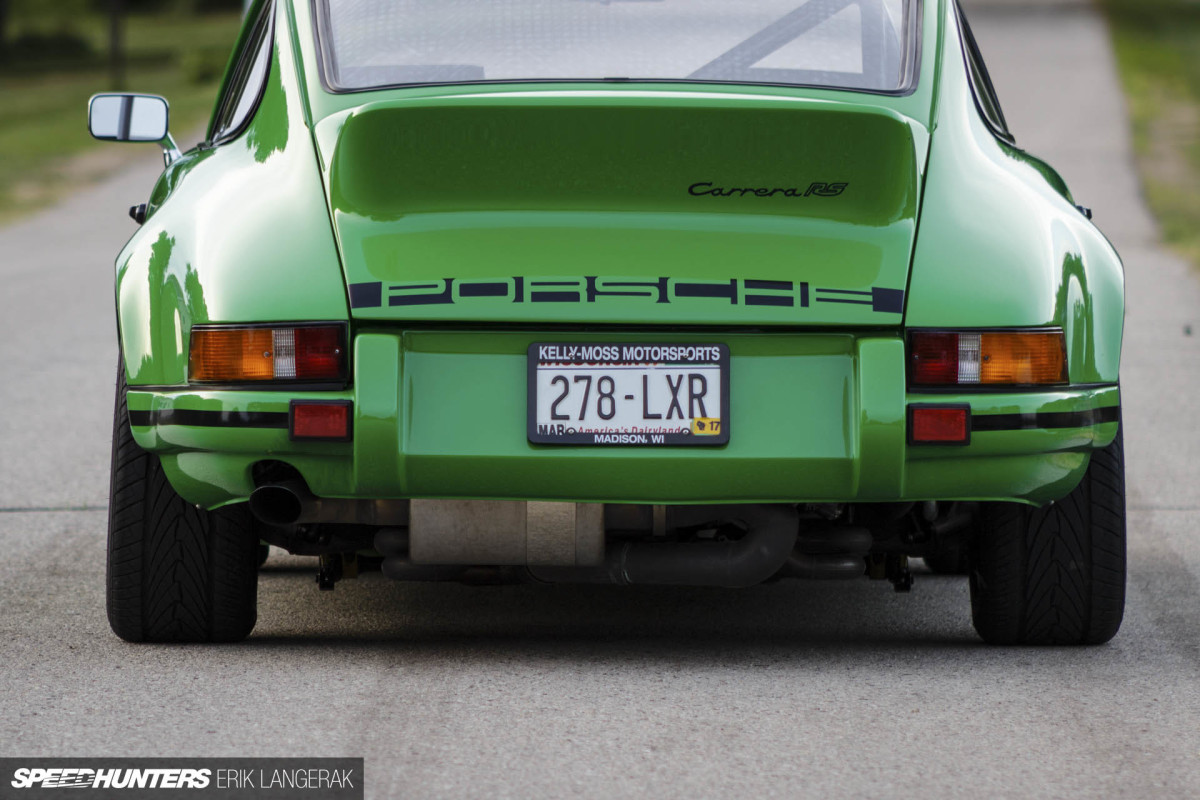 When I first learned of Pat Sullivan's immaculate 1973 2.7 Carrera RS replica, a darling of local Cars & Coffee events, and then discovered that the only existing photos were taken by a low quality phone camera, I rather hastily dropped what I was doing to find out more. Along the way I discovered a distinctively epic transformation, an amazing finish, and got to know one of the nicest, most authentic individuals walking the earth.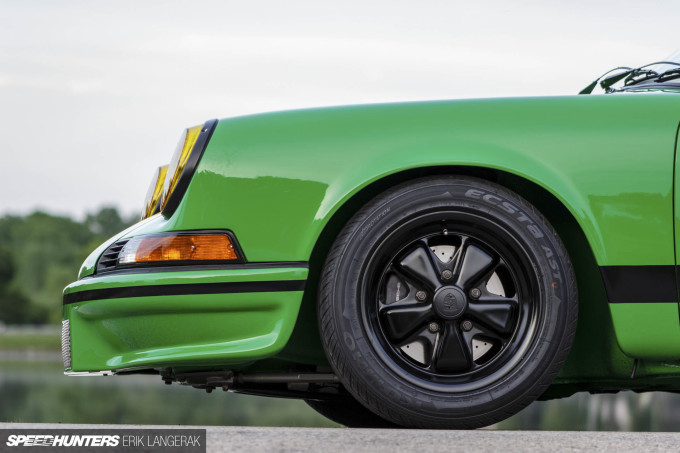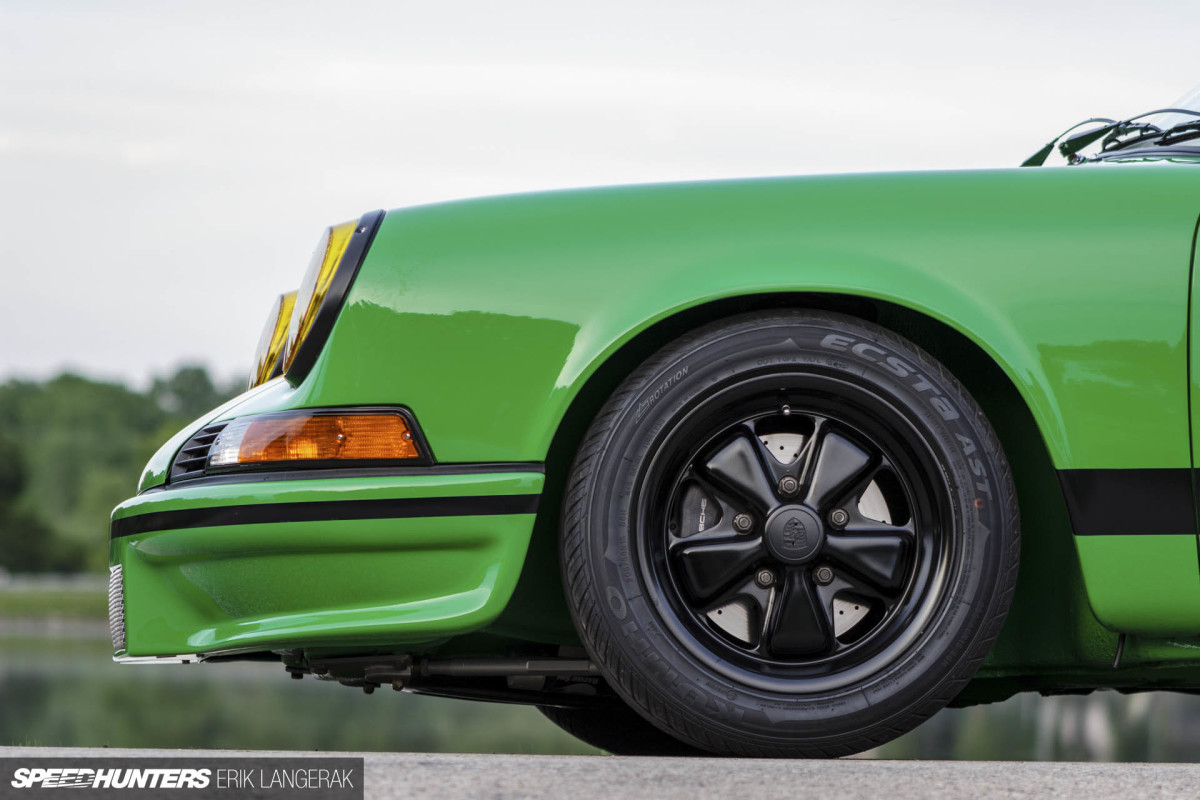 A decade ago Pat was looking for a new car to celebrate his 50th birthday, and ended up purchasing a silver 1973 Porsche 911E from Kelly-Moss Motorsports co-owner David Stone, who had intended to use it for racing. After a generous amount of hints and suggestions from David and his brother Jeff, Pat took the plunge and began a lengthy journey toward RS perfection. Today, as it turns out, there are a good half-dozen such examples that have rolled out the doors from what is now called Kelly-Moss Road and Race.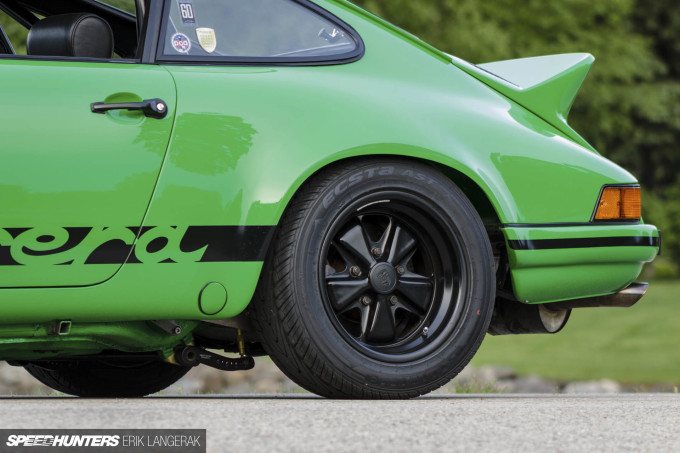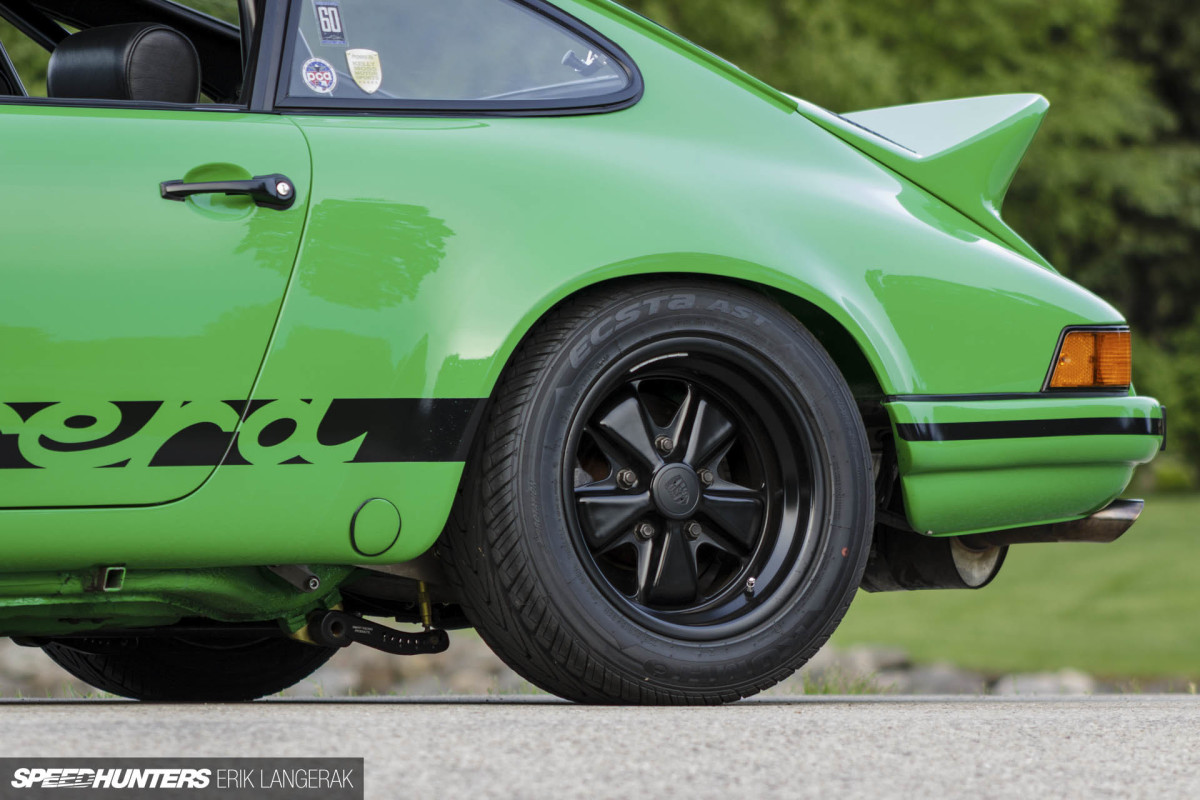 The 911E was placed on a rotisserie, taken down to bare metal, cleaned and prepped for complete respray, a build process that ultimately took over two years. Ideas flowed forth from Jeff, were heartily agreed upon by Pat, and promptly materialized in the build.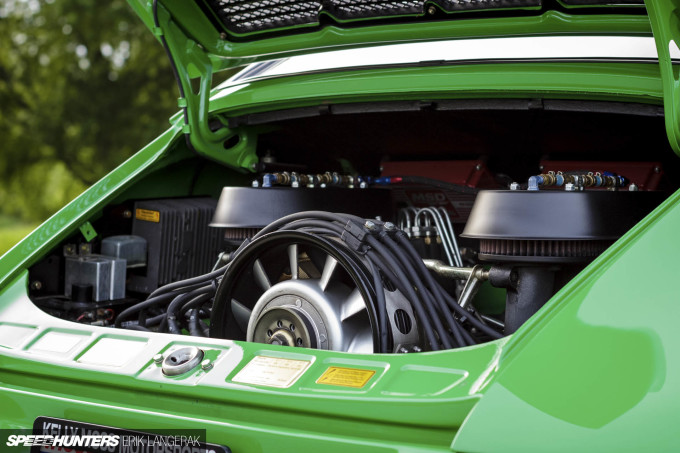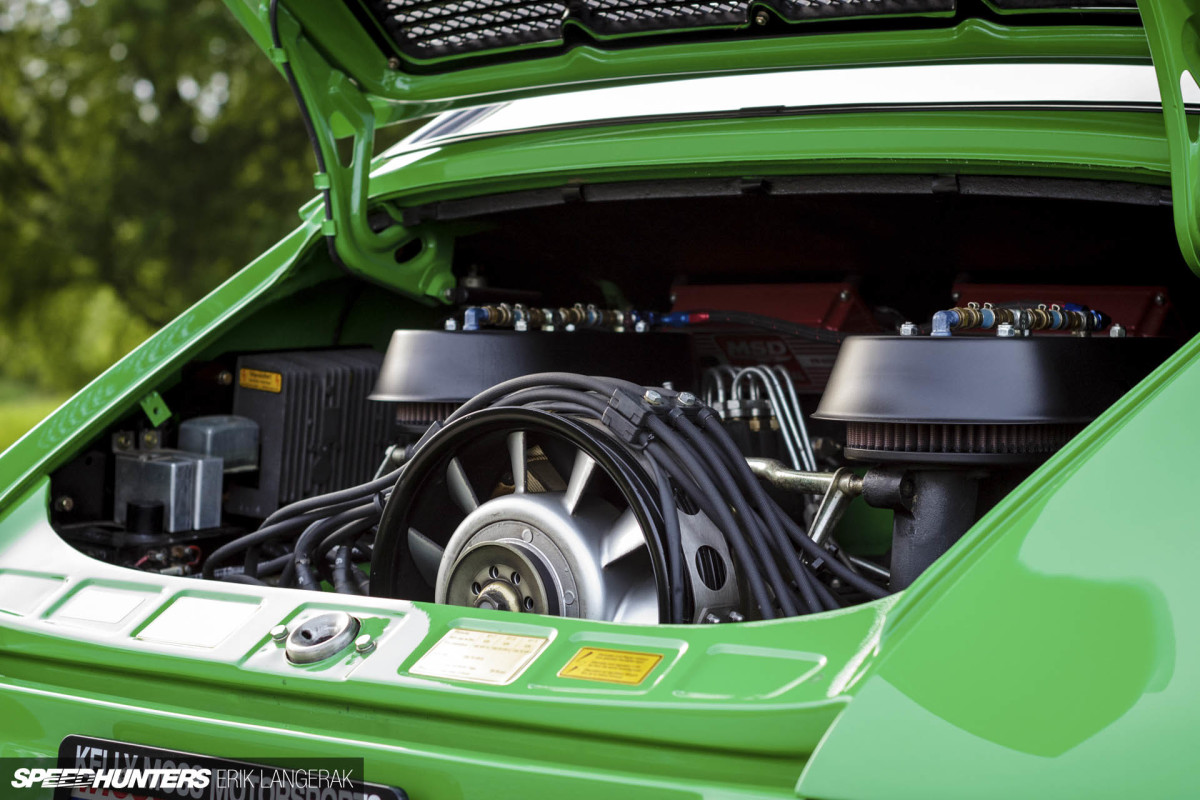 As an example, instead of replacing the existing 2.4L engine with the usual 2.7L, Jeff located a same-era 2.8L race engine at Foreign Car Services in Kalamazoo, Michigan and recommended using that instead. Pat naturally thought that was fantastic, so the pistons were machined to lower compression to 10:1 for running on pump gas, the motor was shipped to Kelly-Moss, and it was carefully installed. Along the way, the twin Bosch ignition system was upgraded to twin MSD 6AL with twin MSD Blaster 2 coils.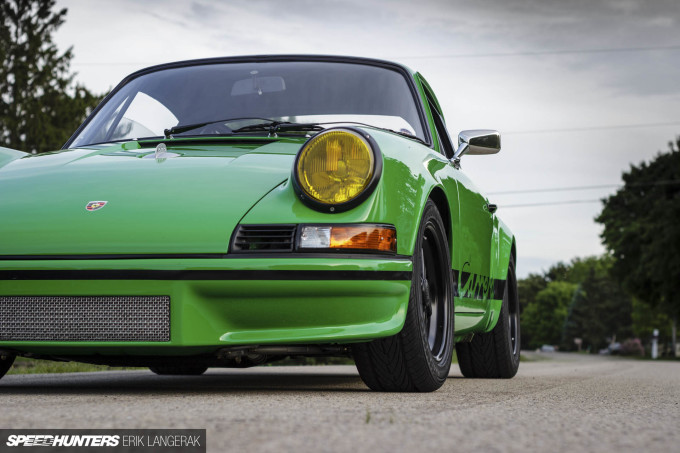 Everything you see in these photos that makes you think of an RS is the result of using genuine RS parts from Porsche. Kelly-Moss doesn't do business by halves, and Jeff Stone wouldn't have it any other way. The single driver side mirror, the wheels (painted, of course), expertly grafted body flares, that iconic Momo steering wheel – they're all authentic. Even the paint technique is period correct, the Viper Green being applied in single stage to every part of the car, including the engine bay and underside.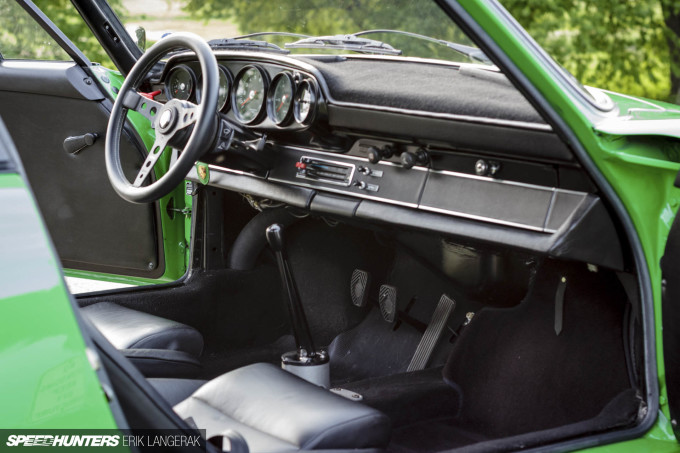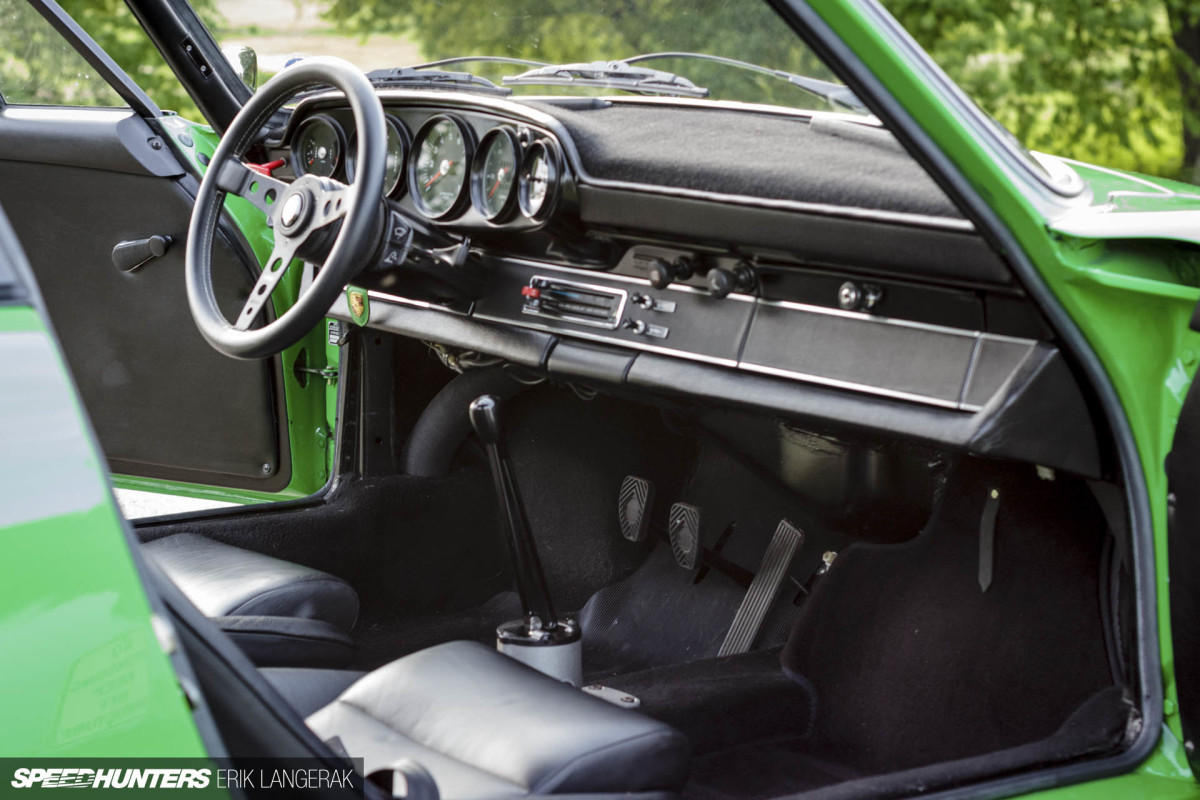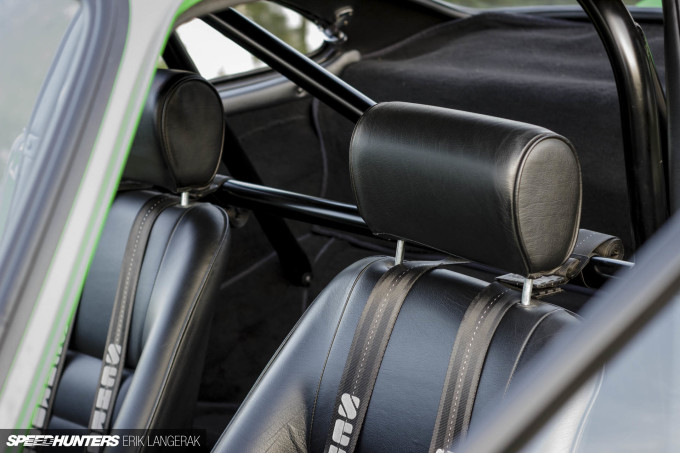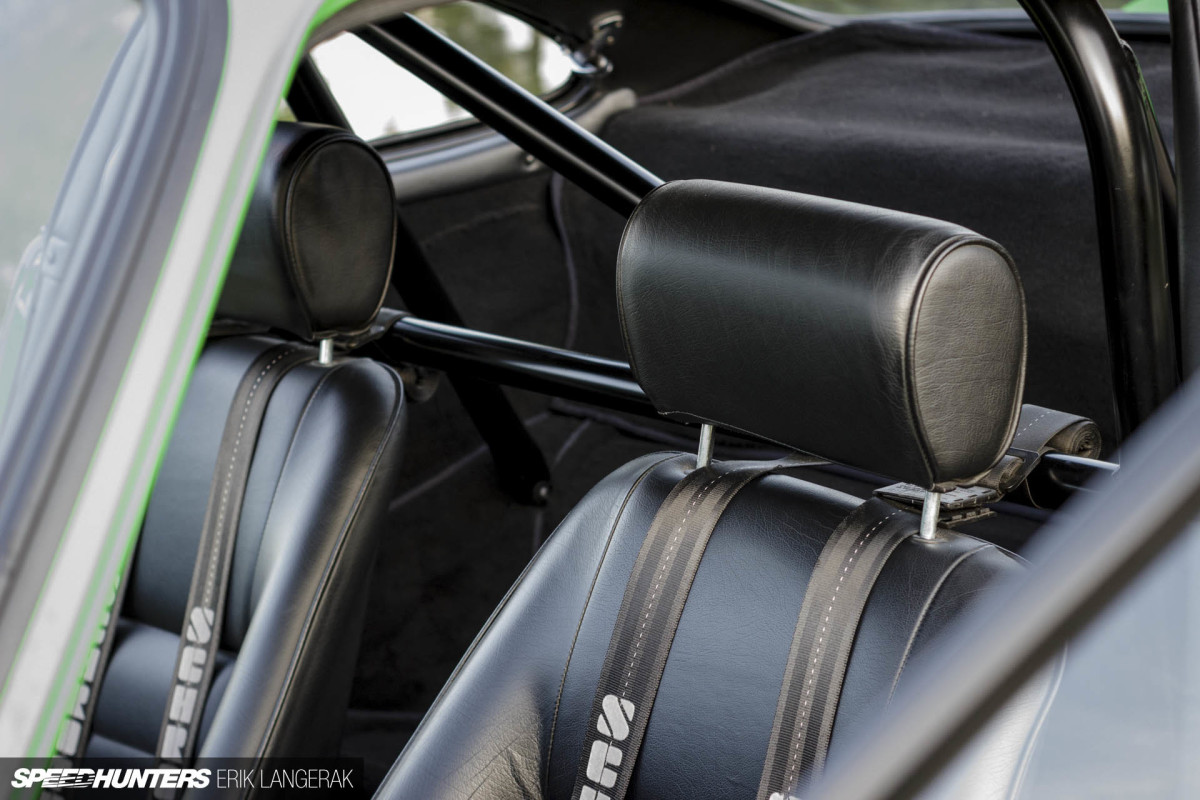 Inside, the theme continues with all Porsche original carpets, dash, trim, and even the unpadded competition roll bar. Everywhere you look or place your hand is an ode to single-mindedness of purpose and race-bred minimalism. Dare to inquire about a radio or air conditioning, or even cruise control, and you receive one of Pat's signature looks of pity while he reminds you of the added weight and complexity such daft luxuries would add. As it sits, curb weight is a fly-weight 2204lb (999kg), including the driver. Take that, Lotus.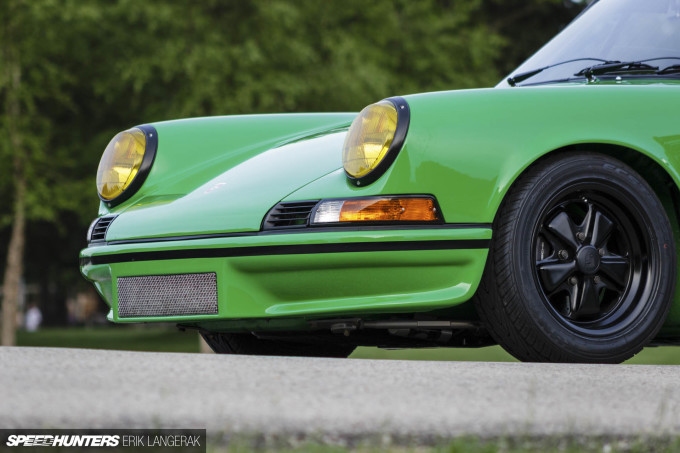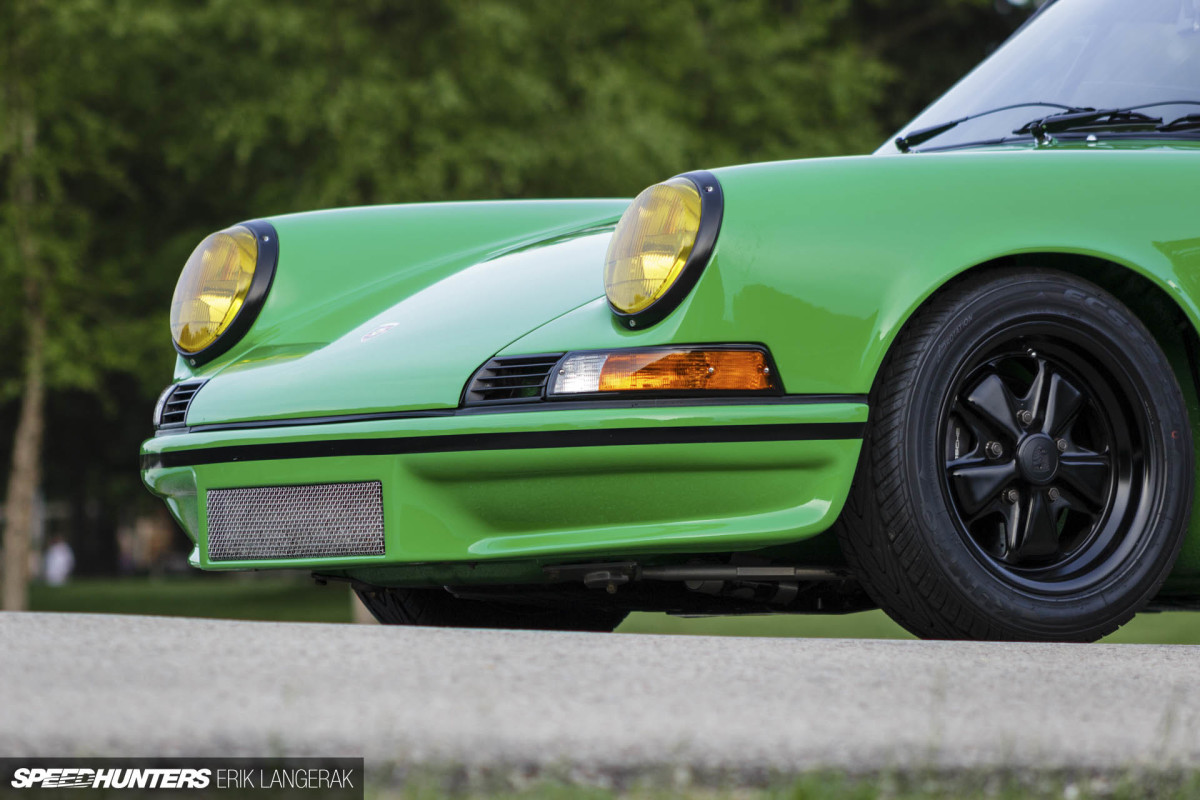 All of this magnificence is situated directly above some modern upgrades. The team at Kelly-Moss installed modern aftermarket coilover suspension and then performed a race-spec corner balance. Originally designed from the iconic Porsche 935 platform, it is this set of components and accompanying geometry working in harmony that allows Kermit to corner on rails. Bringing the compact, lightweight package to a stop are a new set of OEM 930 Turbo brakes.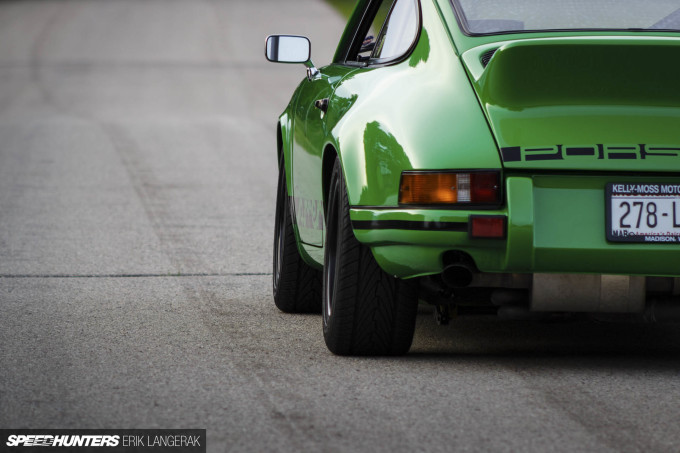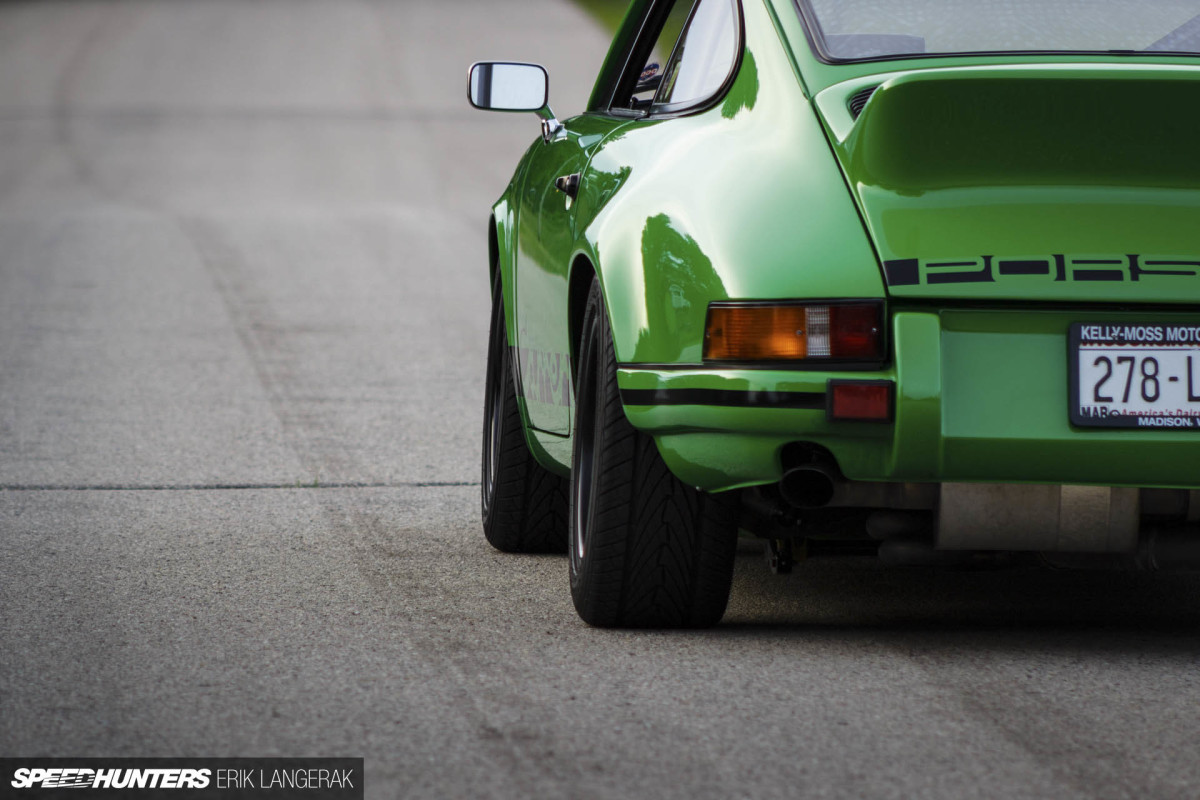 What truly makes this entire package sublime, however, is the inch-perfect stance. That specific body placed just so over those specific wheels with this specific rubber – the end result is nothing short of a visual shot to the solar plexus. Remember, this car was completed before the world saw the first Singer 911, and while those may have a bit more public cachet these days, many purists would argue that this is the proper way to create an RS/RSR replica. After a 500-mile shakedown by none other than the famed Price Cobb to iron out any remaining niggles, the striking machine was ready for delivery to its delighted owner.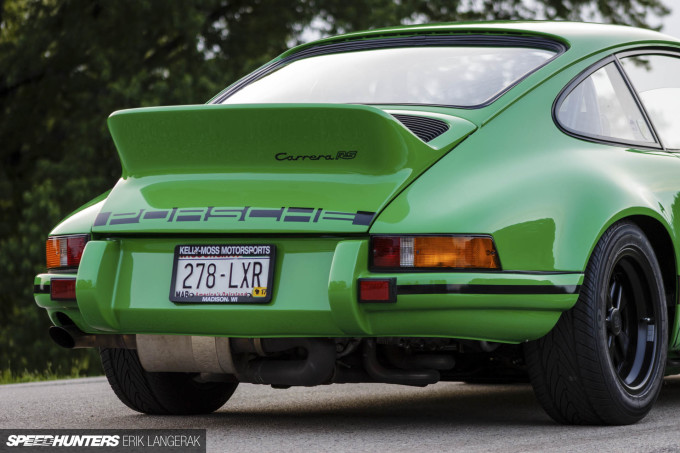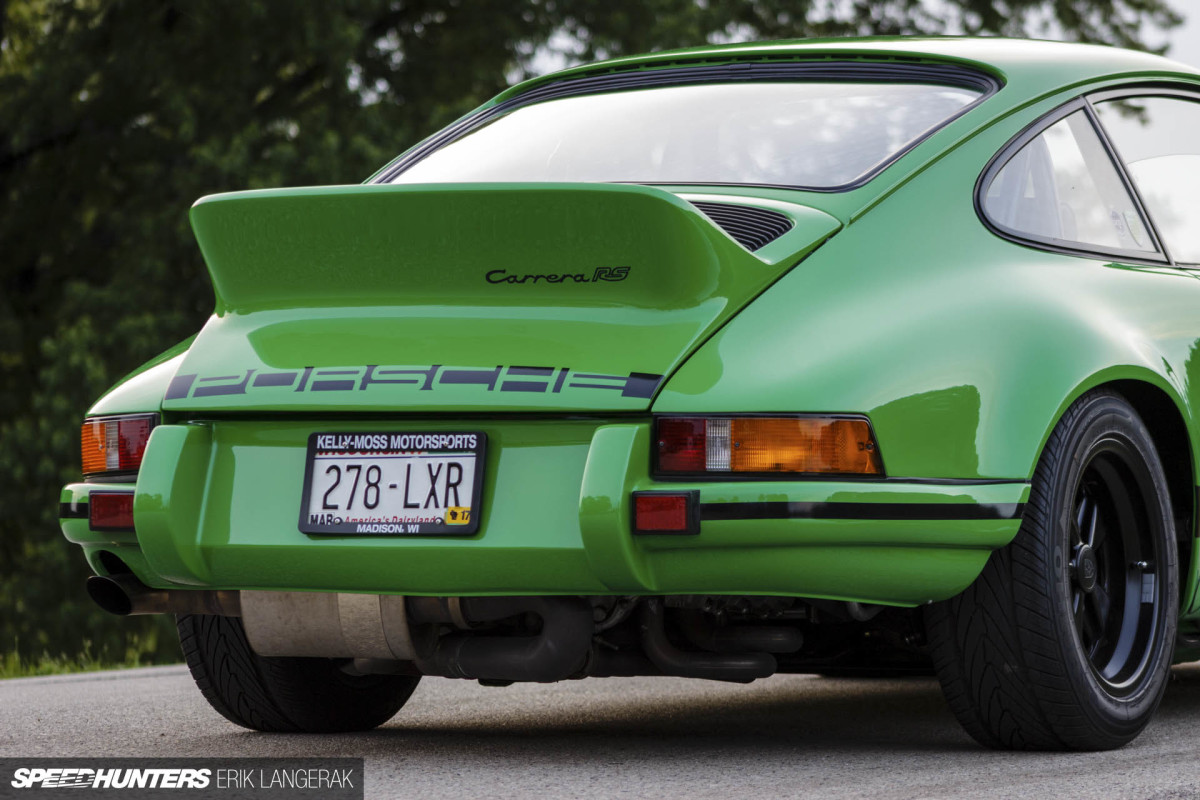 From the outside, this car has a presence that at once awes and inspires, but it's the driving experience that truly stirs the soul. Step down – way down – into the seats, and reach for the door handle that isn't there, out of habit. In its stead is an alarmingly flimsy-looking leather door pull strap, which as any seasoned RS owner will tell you is required equipment for a motorsport-themed lightweight road car. Aside from the rather necessary manual window handle, the entire door panel is as flat and barren. This is but a faint clue as to what happens next.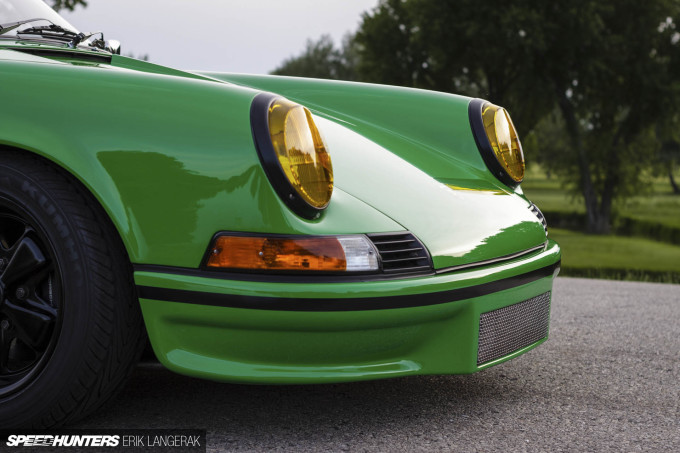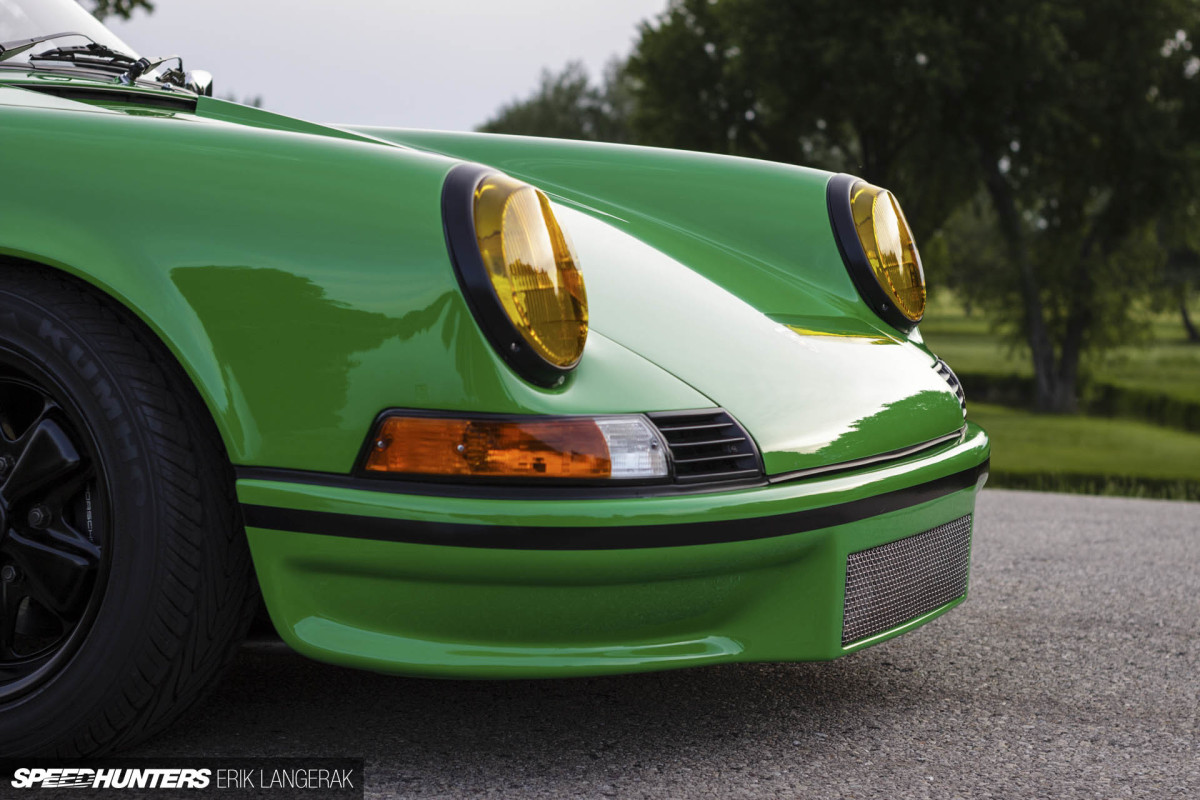 With little warning besides a mischievous twinkle in his eye, Pat clutches in, heaves the industrial shifter into first gear, and the car is catapulted down the road by a moving brick wall of glorious air-cooled noise and tire smoke. The invisible giant hand shoving us in the back doesn't let up as Pat goes for second, and we are simply swatted toward the horizon. With an epic wail, the motor burns a hole in the consciousness through third gear and then fourth, accompanied by a palpable electricity in the air. This is driving at its purest and most raw, and it is impossible to get enough.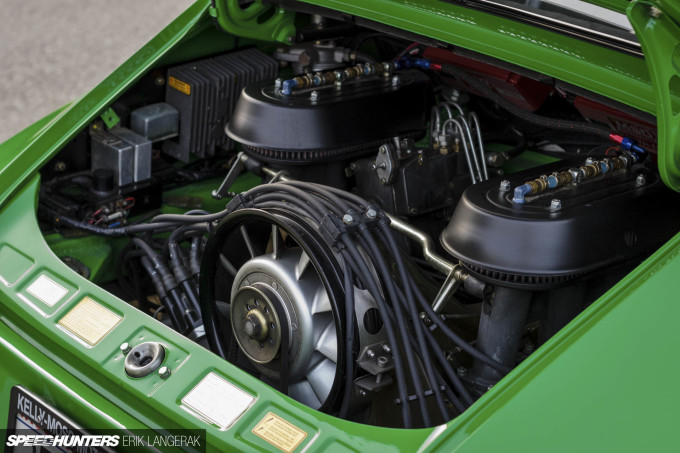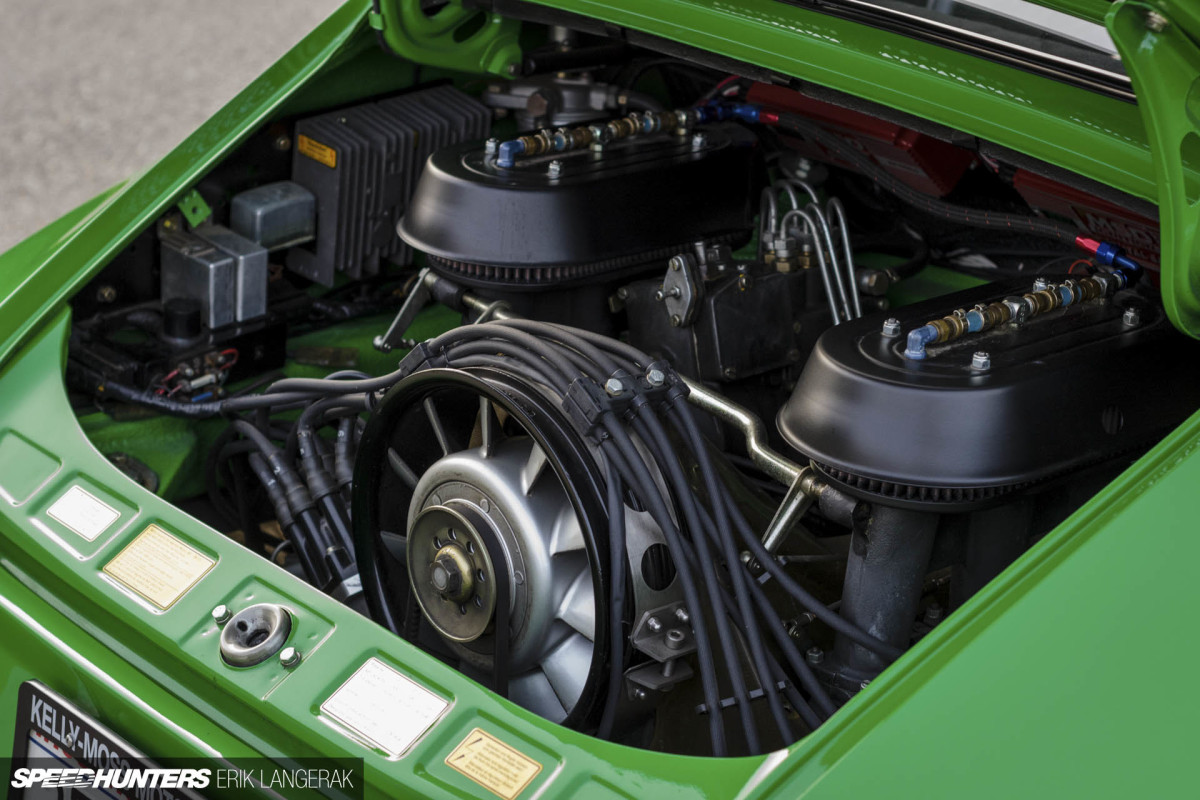 It is quickly apparent that even with reduced compression, this 2.8L engine is absolutely ferocious, and has full use of all 300 rampaging German stallions lurking within. Pressing the long pedal results in such an instantaneous engine response, it would be easy to convince passengers that this powerplant is capable of mind-reading and uncanny prediction. While the exhaust note is decidedly raucous, there is a finely-tuned note of pure classic Porsche motorsport that only grows and swells as the revs increase. The flywheel must be made of plastic, because the tachometer needle spins around like a top.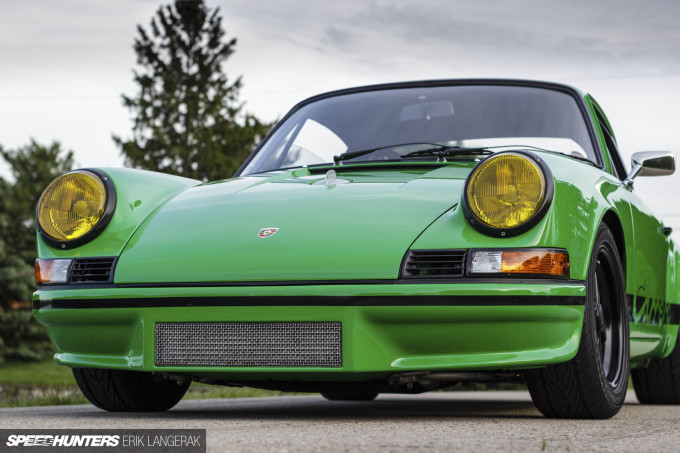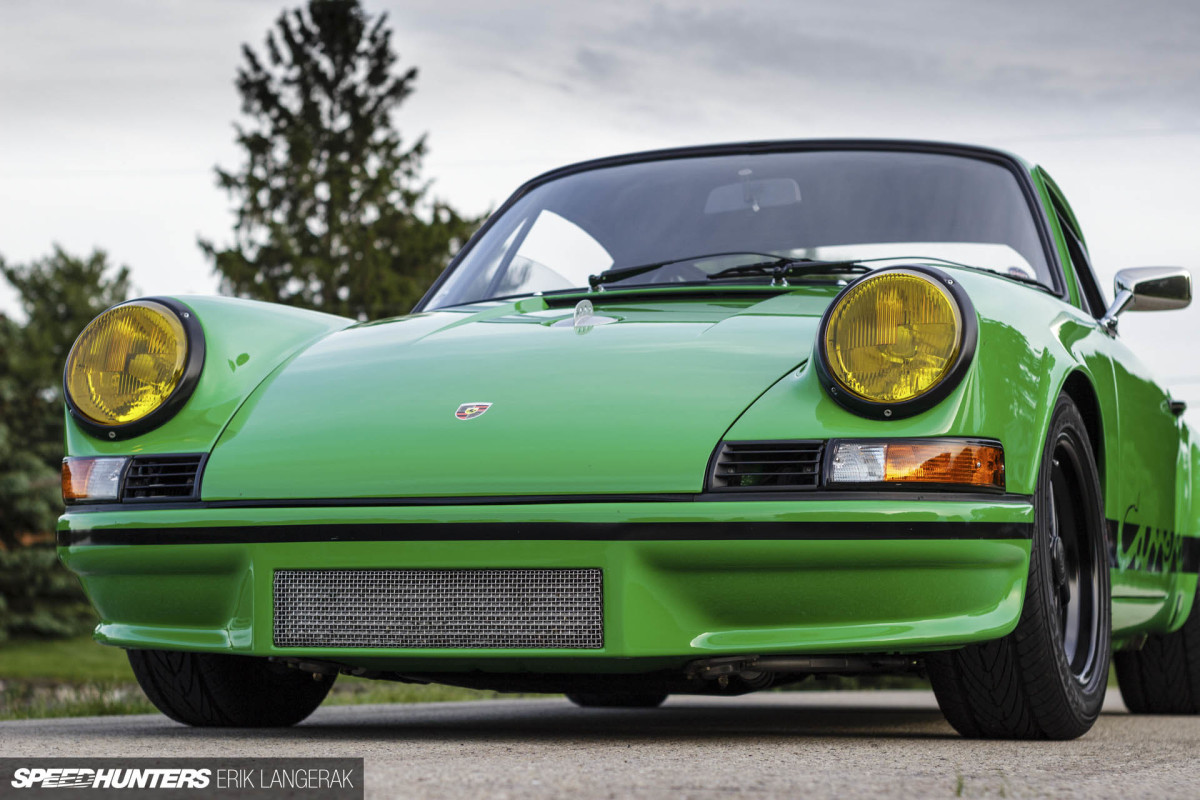 A corner approaches. Without hesitation, Pat turns in, and the front instantly follows. Thanks to its drastically reduced weight and the competition suspension setup, Kermit has entered the realm of telepathic when it comes to handling. Twisty bend after uneven surface after decreasing-radius turn, this 911 demonstrates the reflexes of a housefly detecting an imminent swat. Grip is prodigious, body roll is nonexistent, and even the rubbish road conditions commonly found in the northern Midwest hardly faze this green mosquito.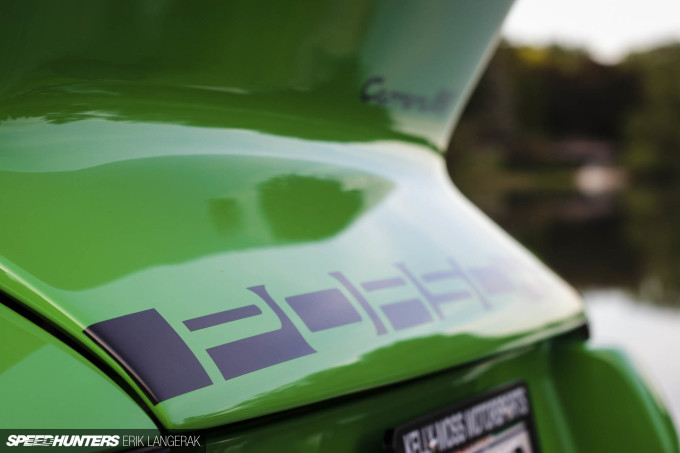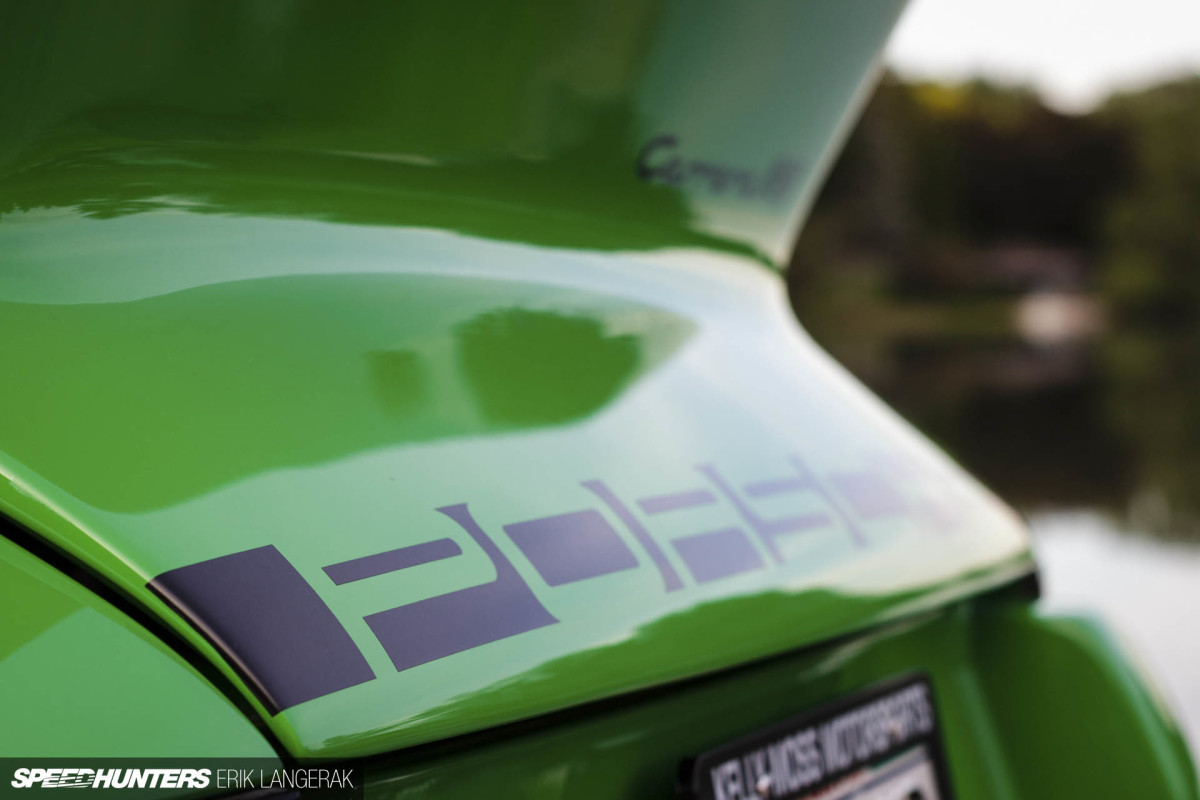 It may escape the casual observer how heavy many of the inputs are compared to today's whipped cream steering and fluffy shifting. There are no compromises, and thus no assists for ease of use. That anvil of a shift lever takes a hefty shove to move within the gearbox, pulling the steering wheel through a corner at low speed is like trying to convince an angry bear that it needs to leave your neck of the woods, and the clutch pedal will not budge without most of your body weight crashing down on it. However, and you probably saw this coming, the end result more than justifies the effort it takes to get there.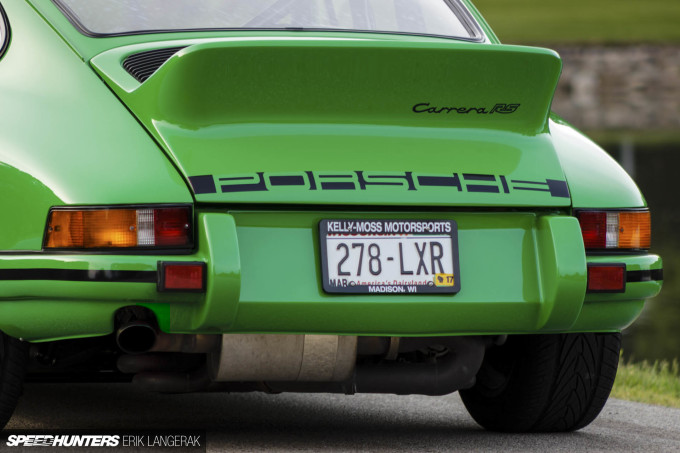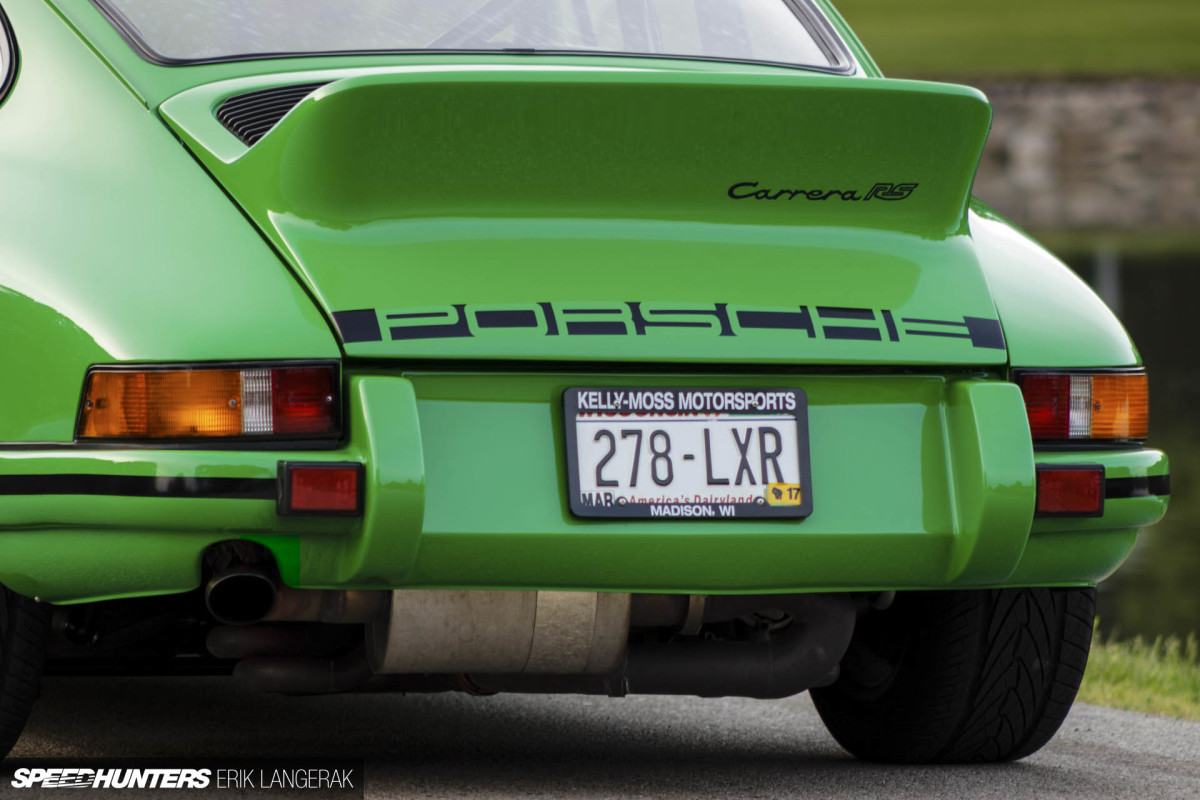 The car pulls into a quiet area and the photographer, a bit green himself from the ride, hops out and scrambles around in the fading sunlight to get the best angles. Even stationary, it bristles with excitement.
Coming from modern machinery, it is a true joy to rediscover all the amazing attributes that make a classic 911 such a pleasure. The noise, watching the front fenders to accurately place the front wheel during cornering, the noise, vivid amounts of steering feedback, utter simplicity and driving priority. Have I mentioned the noise?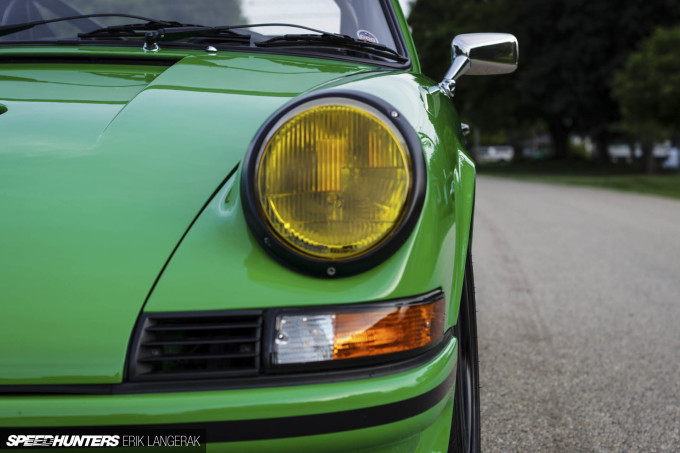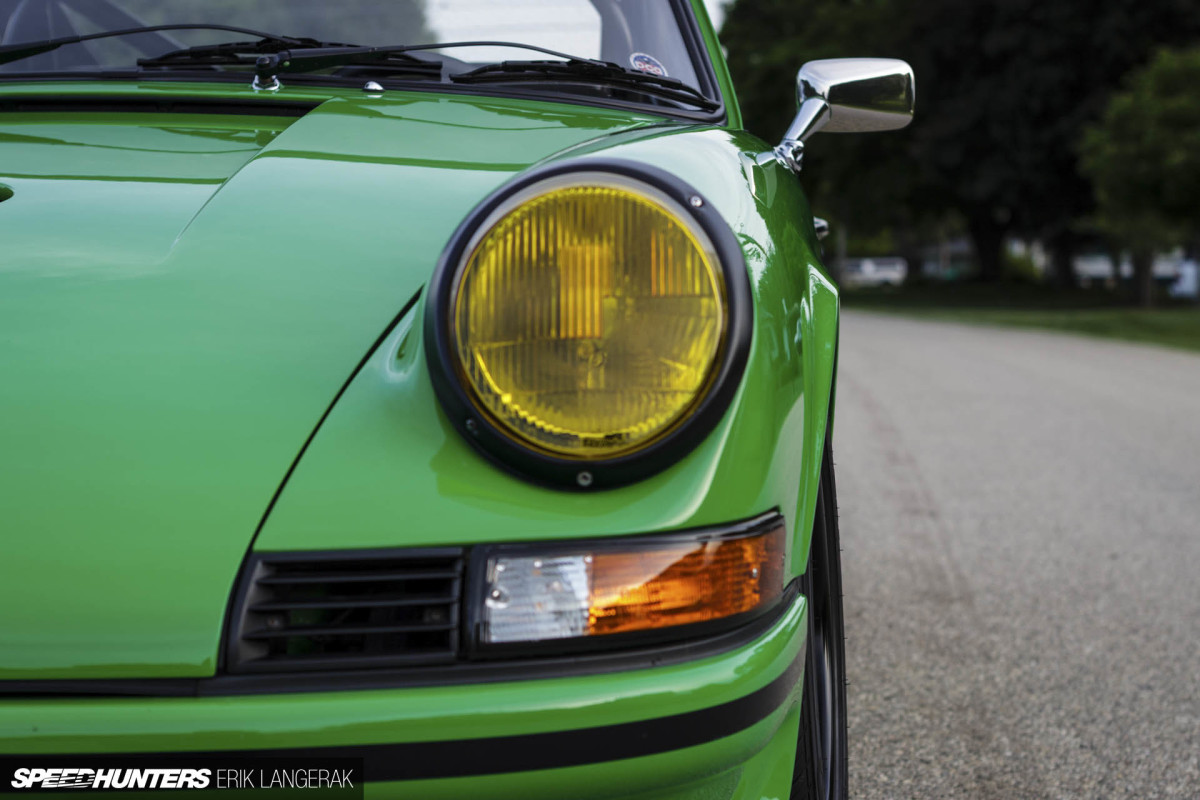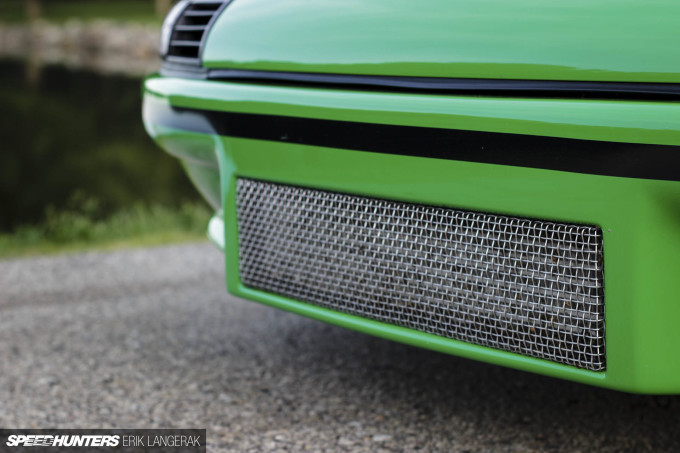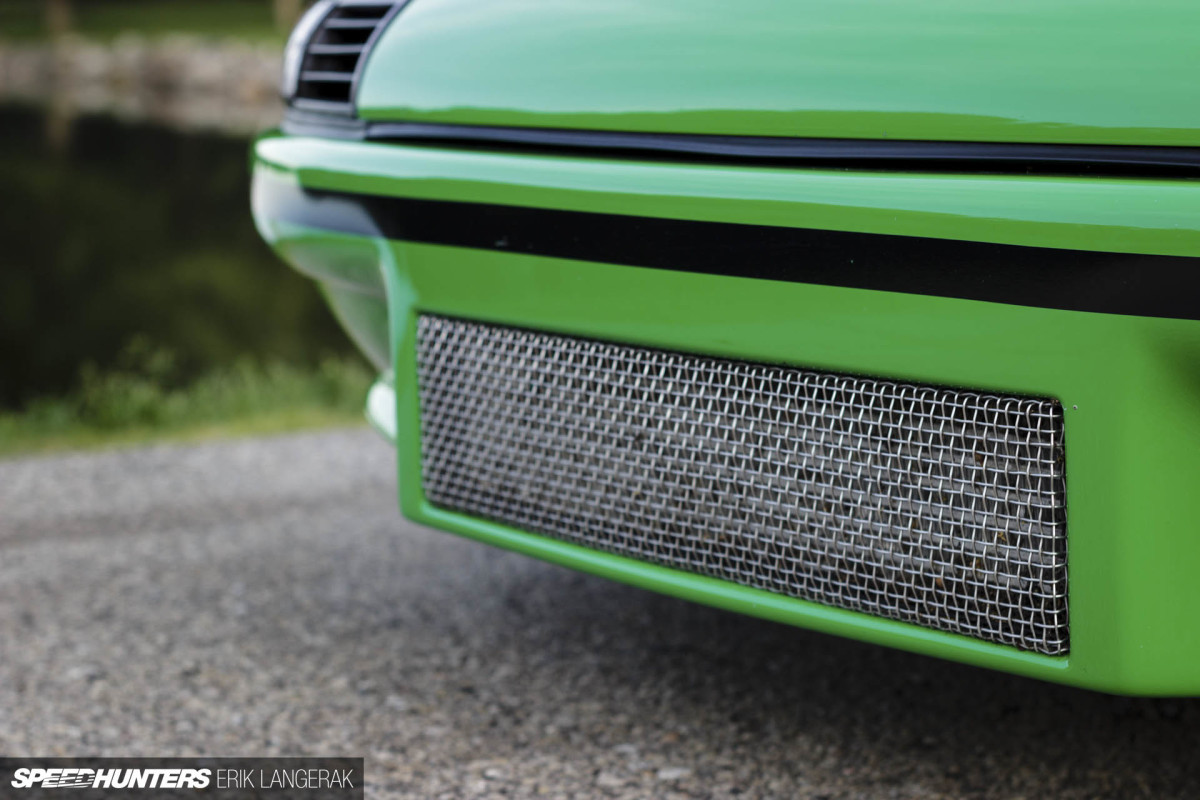 Despite its unmistakeable motorsport qualities, Pat never raced the car in any way, its longest journey having been to Road America in Elkhart Lake and back to Madison. "At this point, I'm nearly to my 60th birthday, and it is time for something different," laughs Pat in his easy way. "But there's something about this car that will also be very difficult to part with. Even with the stiffer ride around town, it just puts a smile on my face every time I get behind the wheel."
We all can relate to that. He notes everything the next owner will receive, including the Certificate of Authenticity from Porsche indicating its birth as a 1973 911E listing the vehicle and the optional equipment. Along with at least 20 pages of receipts for parts at over 30 lines per page, Pat will ensure whoever owns this machine in the future will have thorough documentation of its journey and upkeep.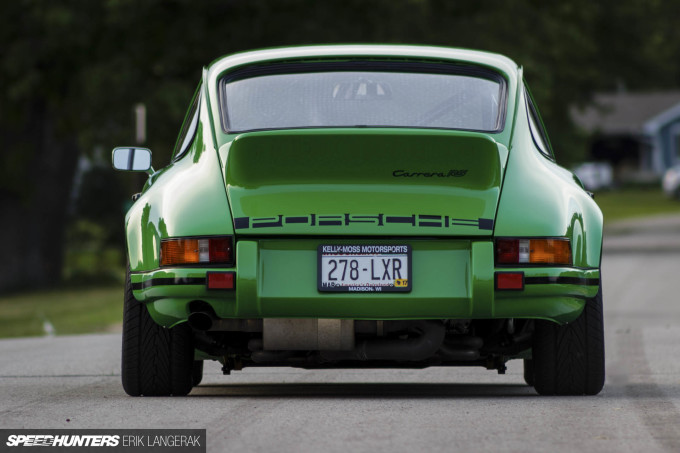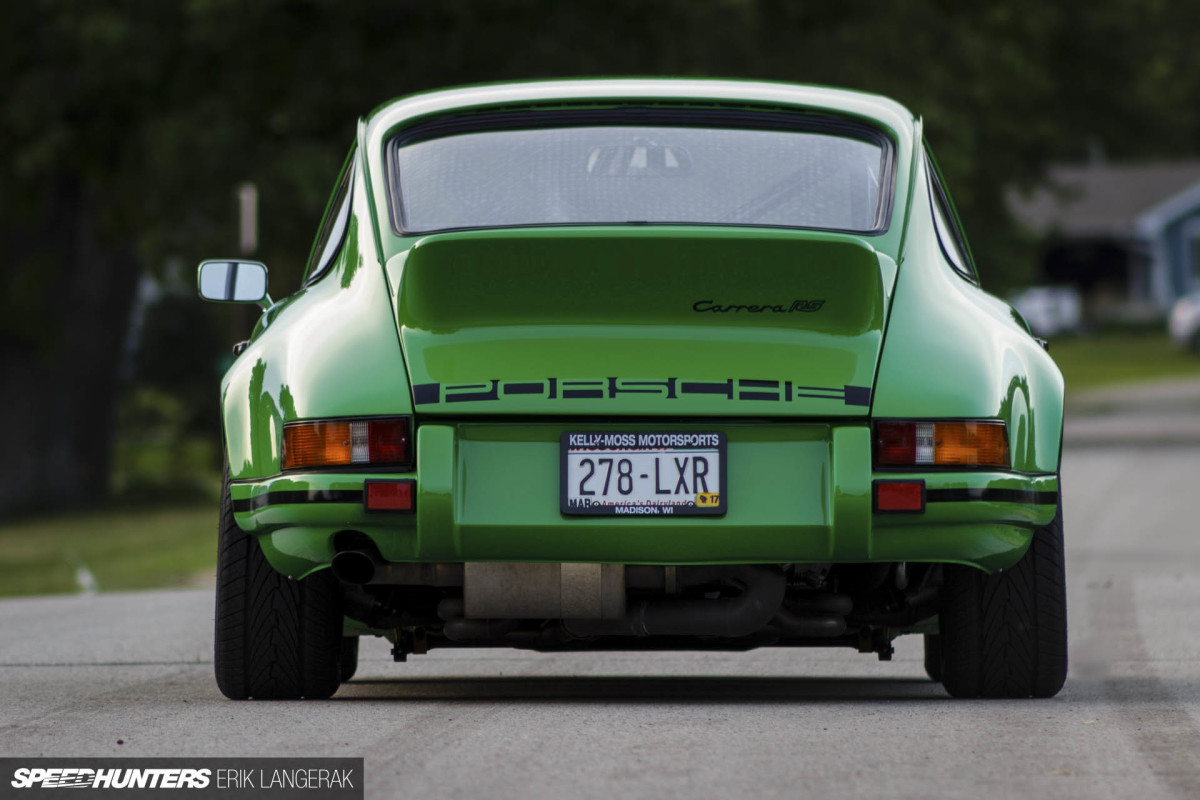 All too soon, the encounter with Kermit is over, and we reluctantly concede that grabbing the keys and heading for the border would not be a wise move. With his usual smile and wave, Pat roars off on a wave of mechanical symphonica, leaving me positively green with envy.
Erik Langerak
Instagram: cineframestudio
How To join the IATS program: We have always welcomed readers to contact us with examples of their work and believe that the best Speedhunter is always the person closest to the culture itself, right there on the street or local parking lot. If you think you have what it takes and would like to share your work with us then you should apply to become part of the IAMTHESPEEDHUNTER program. Read how to get involved here.