I really don't know what it is, some God-given ability or just a deep understanding of all things tuning, but the Japanese really know how to make a car look good – even when you're talking about the most basic of modifications.
I've said it many times before, but 99 percent of the modified import cars I come across in Japan, whether they're an Alfa, BMW, Benz, Audi or the like, look spot on. Even if it's just a subtle suspension drop and an aftermarket set of wheels, there's almost an artistry at work that nails the offset and tire sizing. The end result is always extreme rubbernecking if you happen to drive by one parked on the street or spot one at the track – you can't help but take a closer look.
Build on that with some custom aero and it's pretty much what you see here.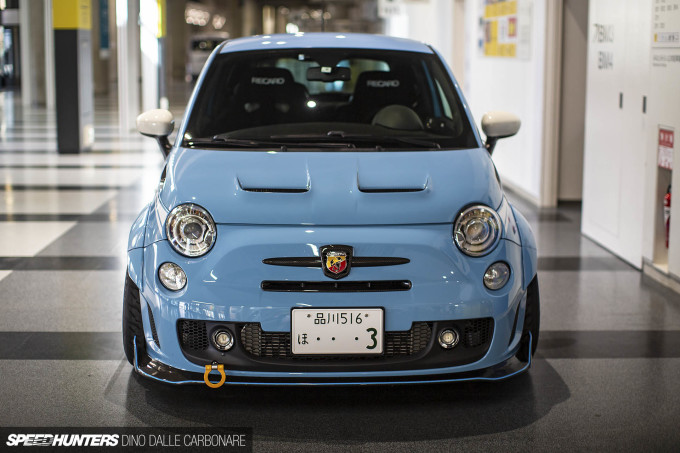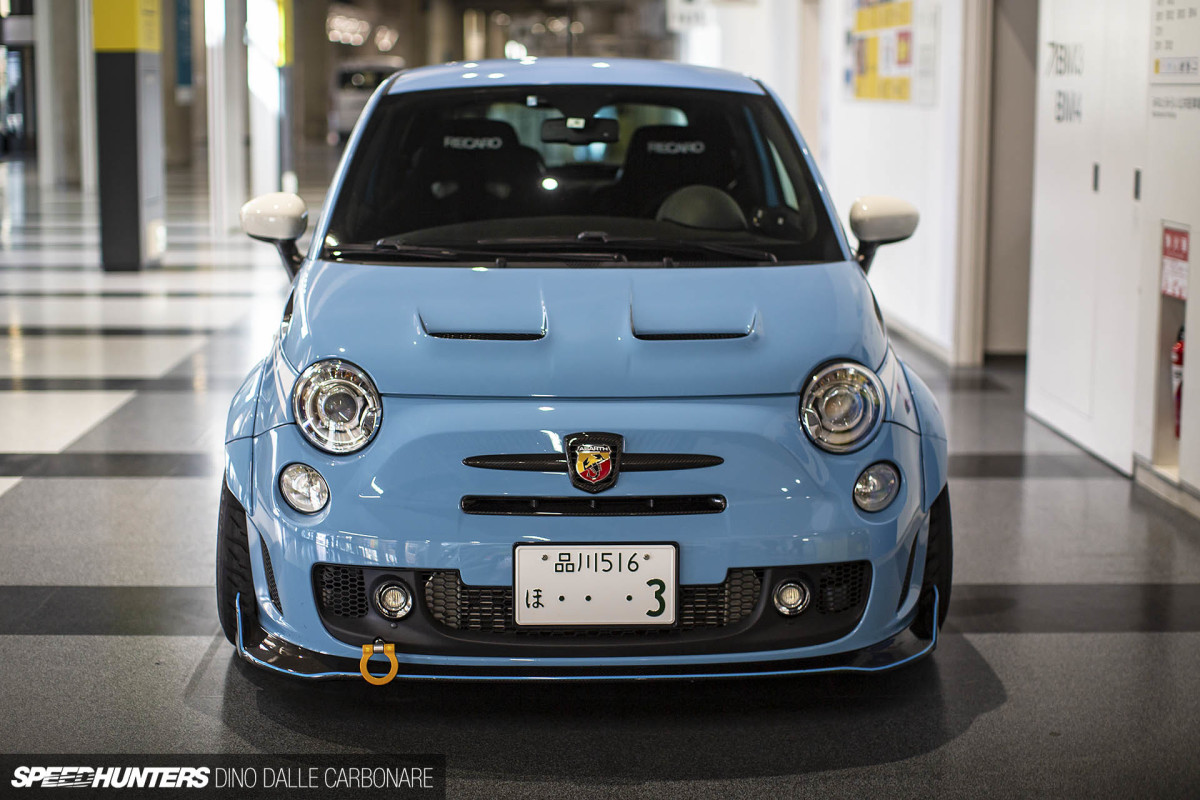 The Abarth versions of the Fiat 500 have been around for what seems like forever, and boy are lightly modified ones popular in Tokyo. But a wide body?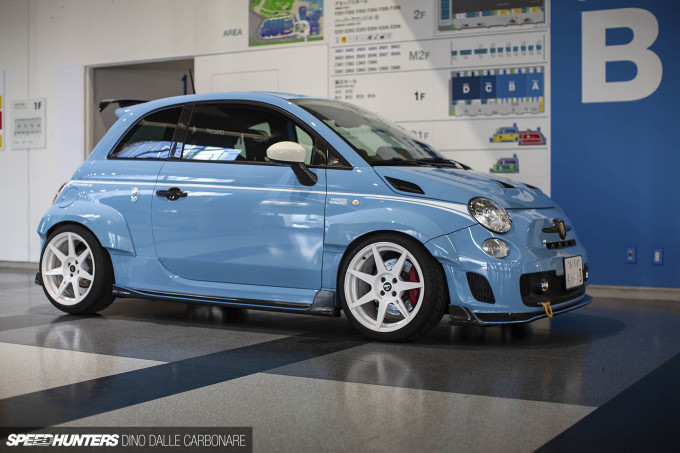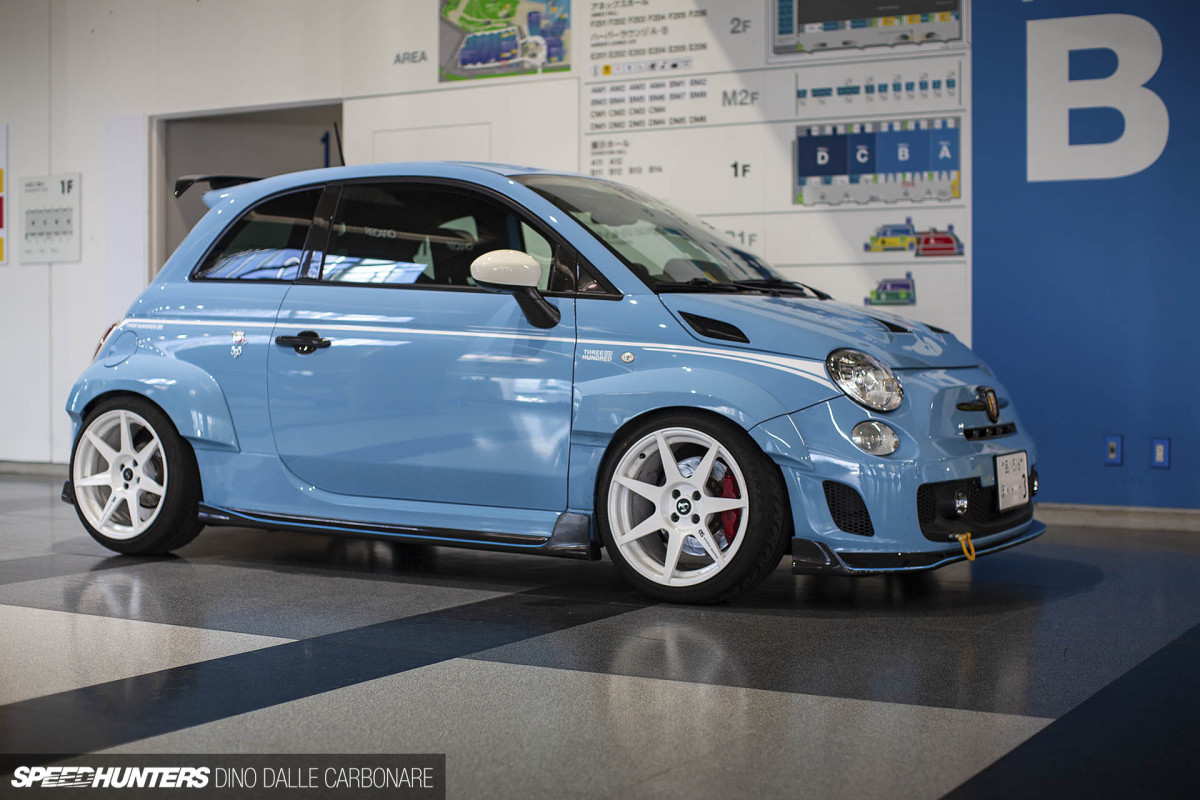 Before coming across this Abarth 595 Turismo at Mooneyes' Yokohama Hot Rod Custom Show last weekend, I didn't even know what 'Three Hundred' was. As it turns out though, the Shibuya-based company has been around for some years and specializes in getting the best out of the various versions of these little cars, with the 124 now getting some attention too.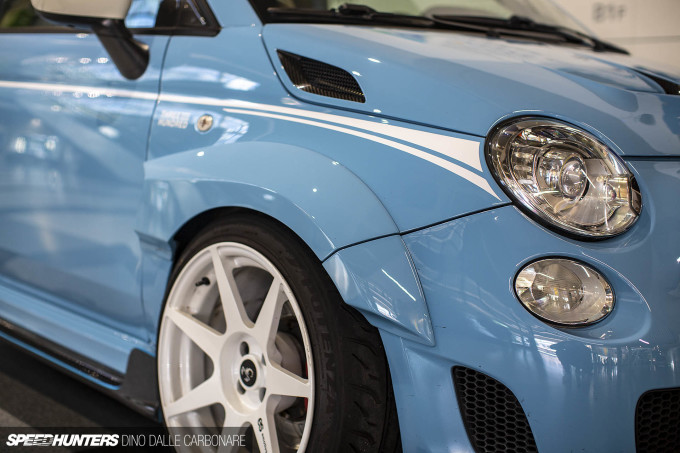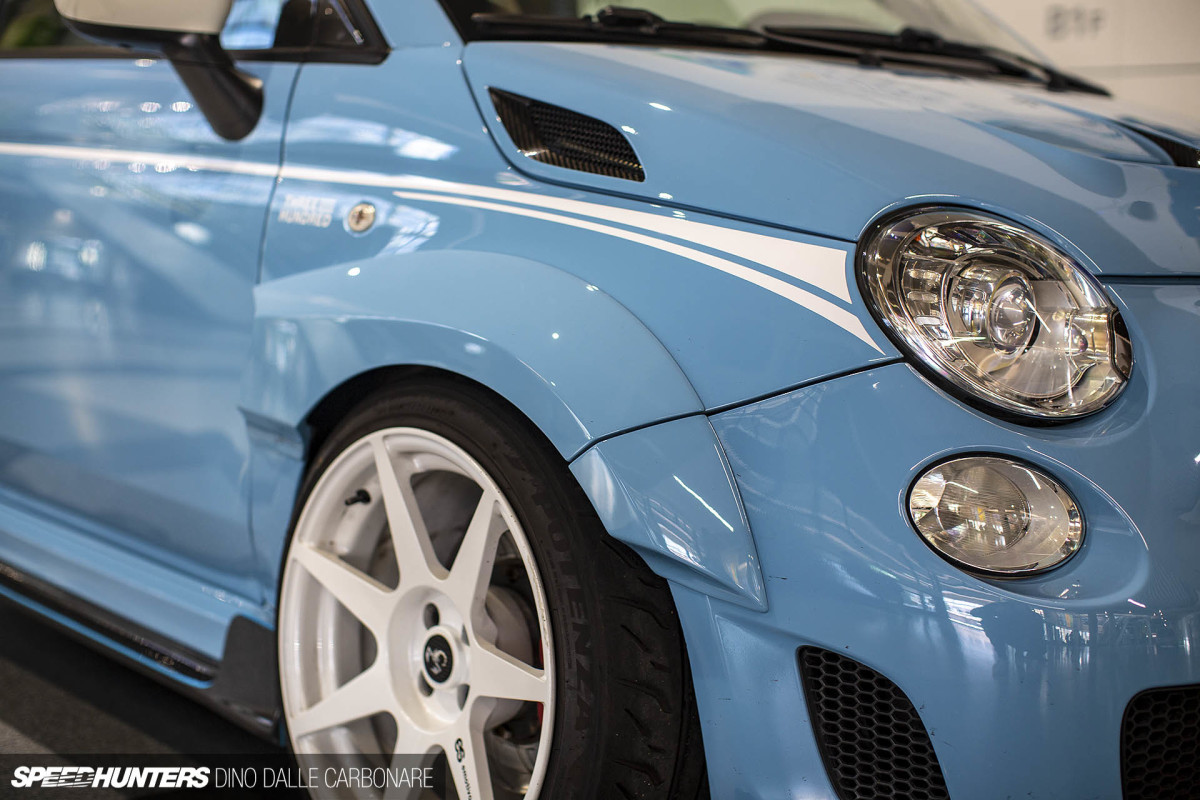 The fender flares not only add visual girth to the egg-shaped Fiat, but allow the wheels to be pushed out at each corner with some seriously aggressive offset to really get the best out of the handling.
Every other Three Hundred addition you see is made out of carbon fiber, so up front that means the vented hood and the lip spoiler, the latter being color-matched to the car's baby blue exterior hue with a highlight line. And yes, it was painted – I checked.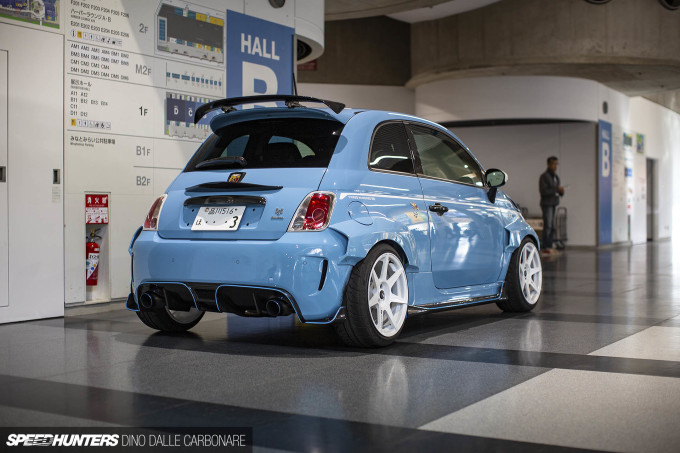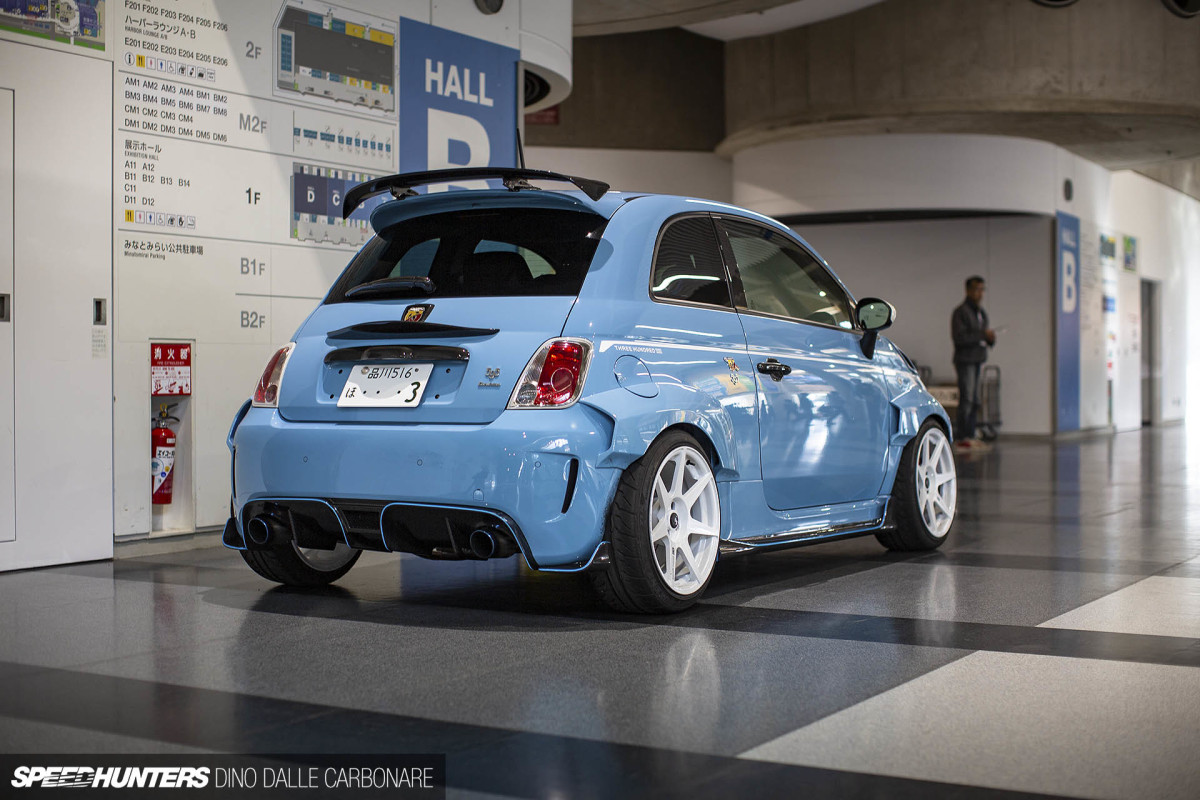 This is actually Three Hundred's demo car, so it wears every possible piece from the catalogue. That rear end couldn't possibly be any more aggressive.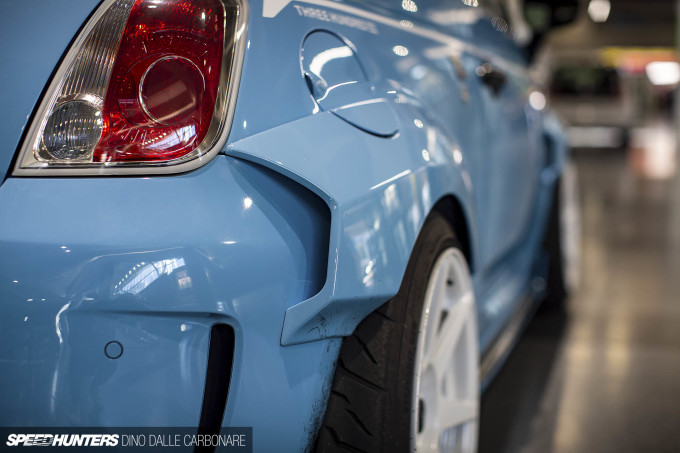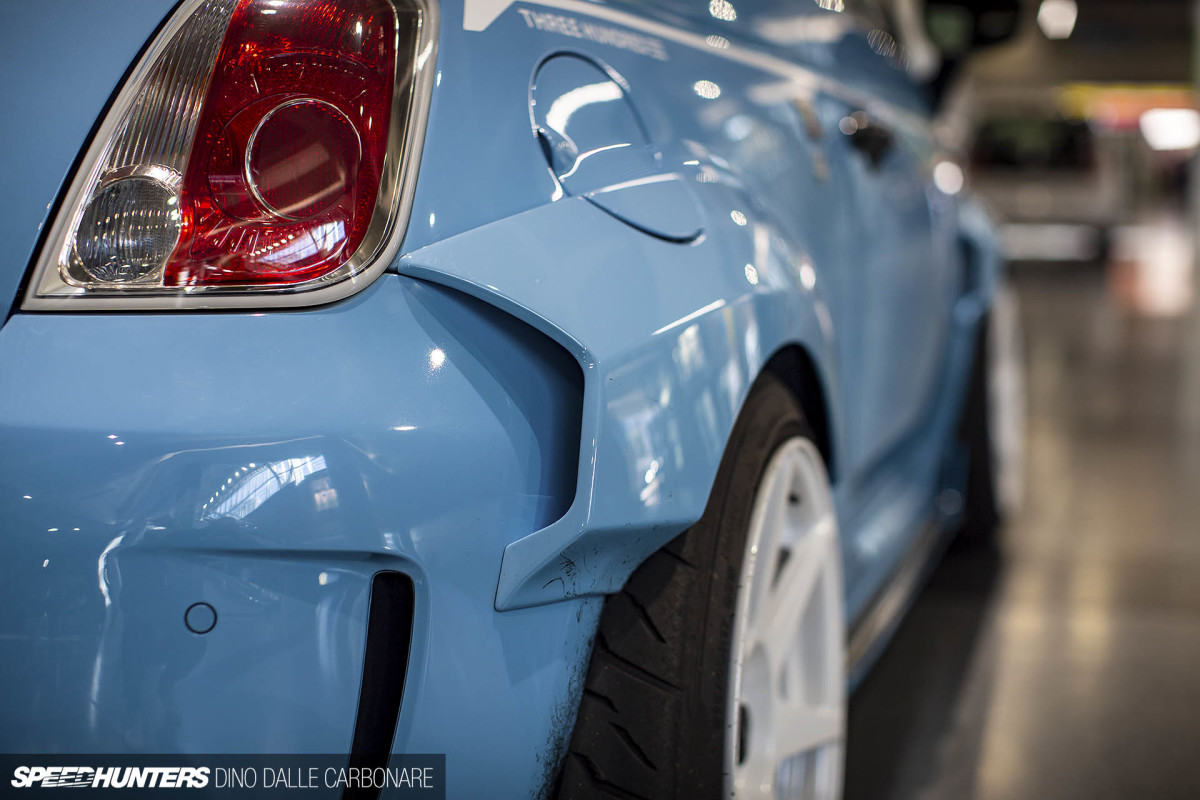 With a good 2.5-inches of extra girth on either side, you can see just how much the rear track has been increased here. And the rubber splatter around the rear portion of the arches is the telltale sign that this car has seen some serious track work.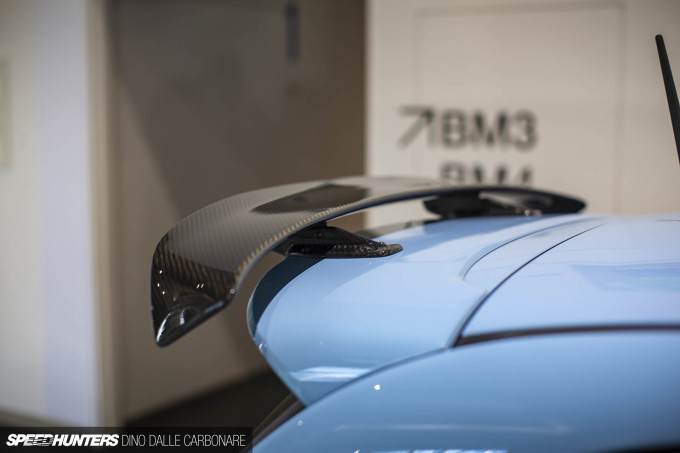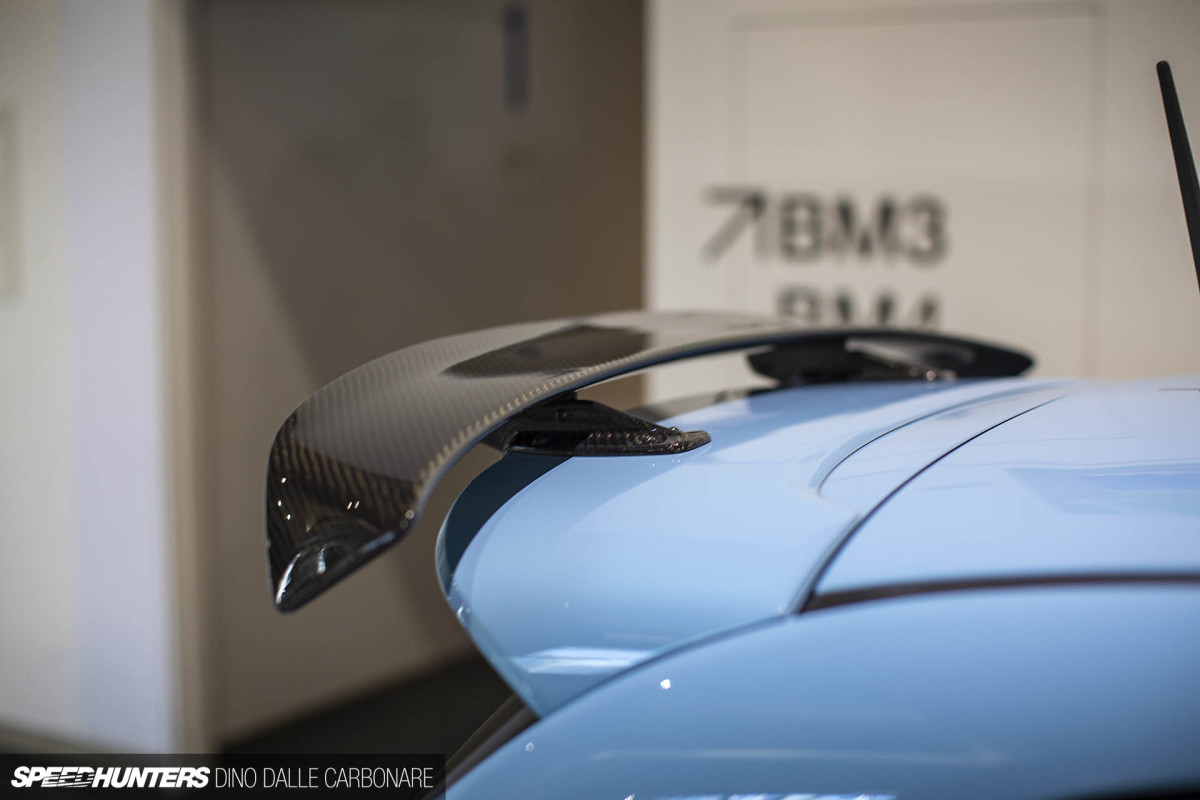 And yes, more carbon. This being Japan, there was that uncontrollable urge to add a wing onto another wing, because you can never have too many wings.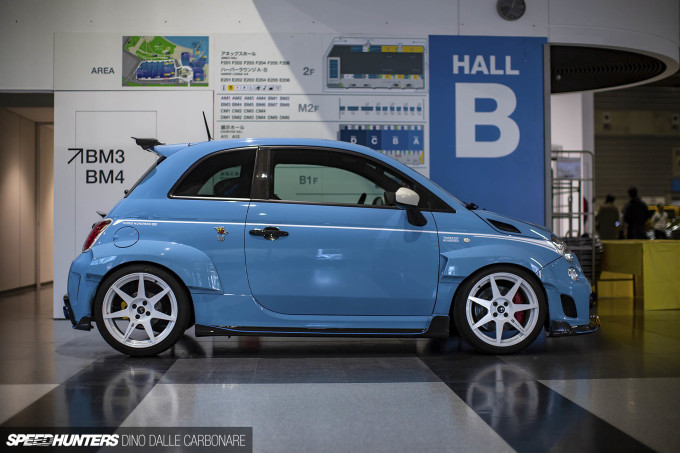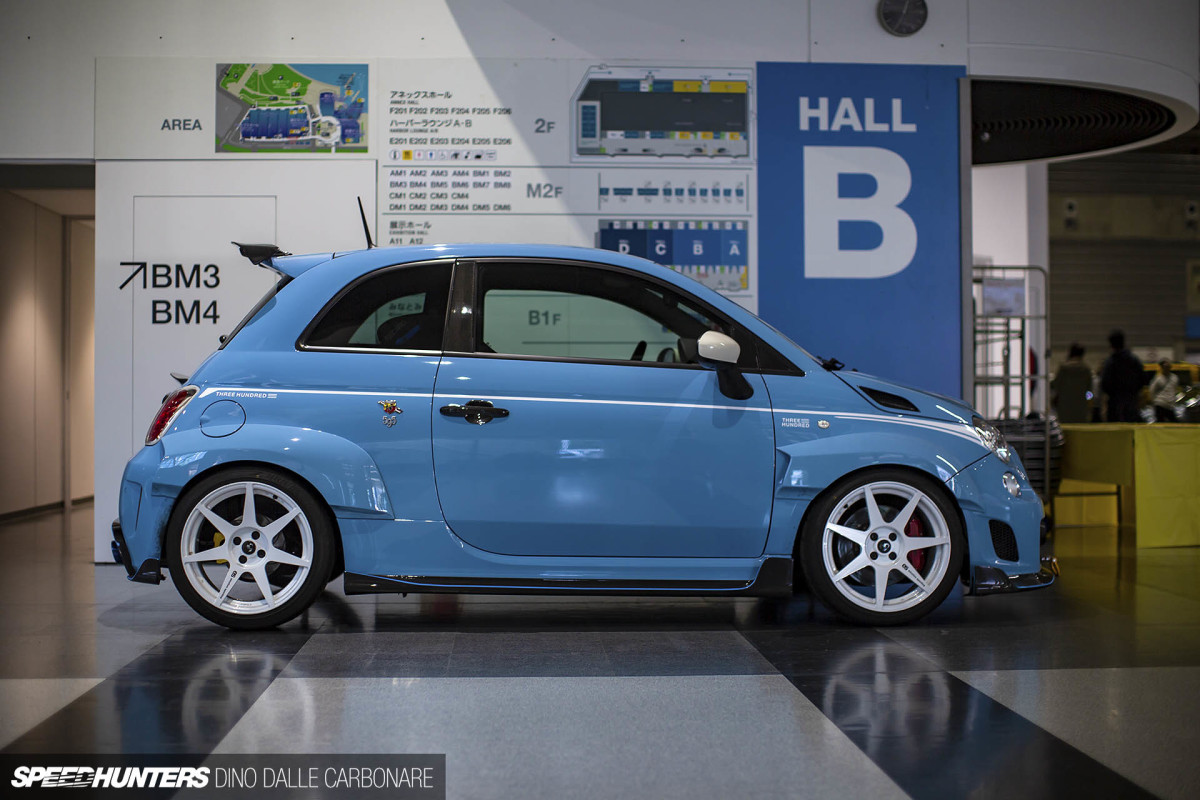 I really liked the white es Wheels six seven-spokes as they have a hint of old school rally about them, which just goes down a treat on these 500s.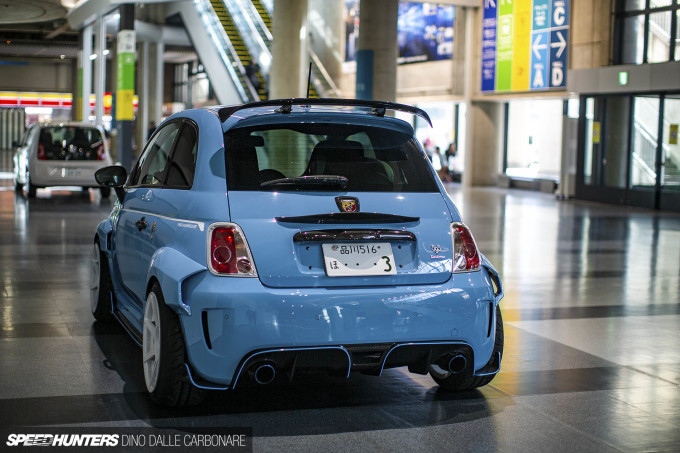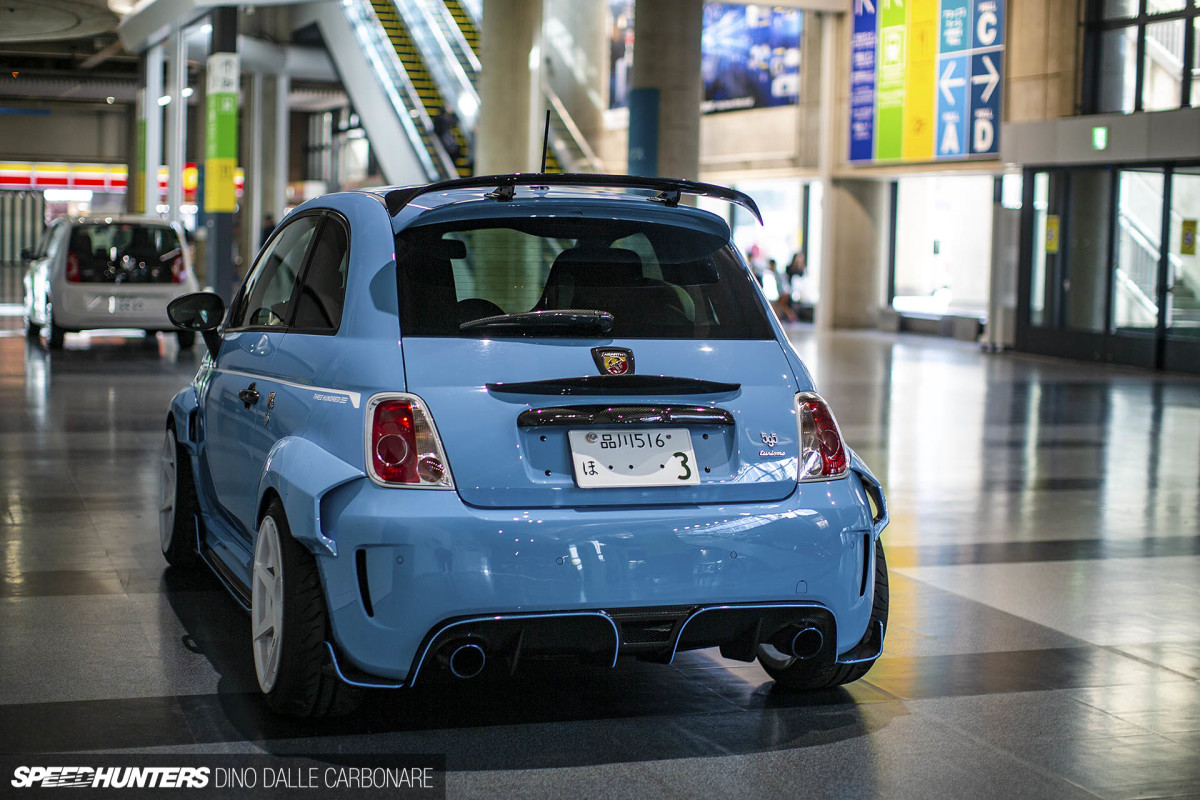 More pin-striping around the rear carbon diffuser and you have an Abarth that tries its very hardest to look like a Ferrari. And price wise, these 595s are already halfway there!
Dino Dalle Carbonare
Instagram: speedhunters_dino
dino@speedhunters.com