Did Not Finish
This is the story of the upscale, US-market version of the Ford Escort MkIII, the Mercury Lynx. Well, not just any Lynx.
In 1980 the Escort platform went front-wheel drive, with drivetrains ranging from a piddly 1.0-liter on up to a 1.8-liter diesel option, resulting in a car which I imagine was as boring to drive as it was to look at. There was a 1.6-liter turbo version, but I wouldn't know if it was any good either since we didn't get that Escort in America. What we did get was the Mercury Lynx with a naturally aspirated 1.6-liter engine or, if you were really looking for a bad time, you could opt for Mazda's 2.0-liter RF diesel.
Confused as we are in America when it comes to the automobile, this was somehow Mercury's best-selling car, before sales and the platform, finally died off in 1987.
Since it was affordable and practical, as well as offered in a wagon layout, and boasted high sales, you might think the streets would be littered with old examples. Not so. Honestly, I can't say I'd ever seen one (I'm sure I have, but they're awfully forgettable) until I stopped by Impeccable Inc. and I noticed a weird boxy thing tucked in the back next to a gorgeously maintained race-spec AMC Javelin.
Right, so, this Lynx…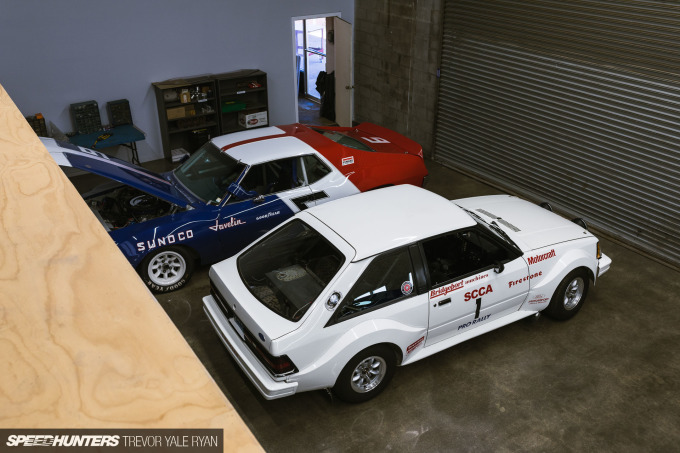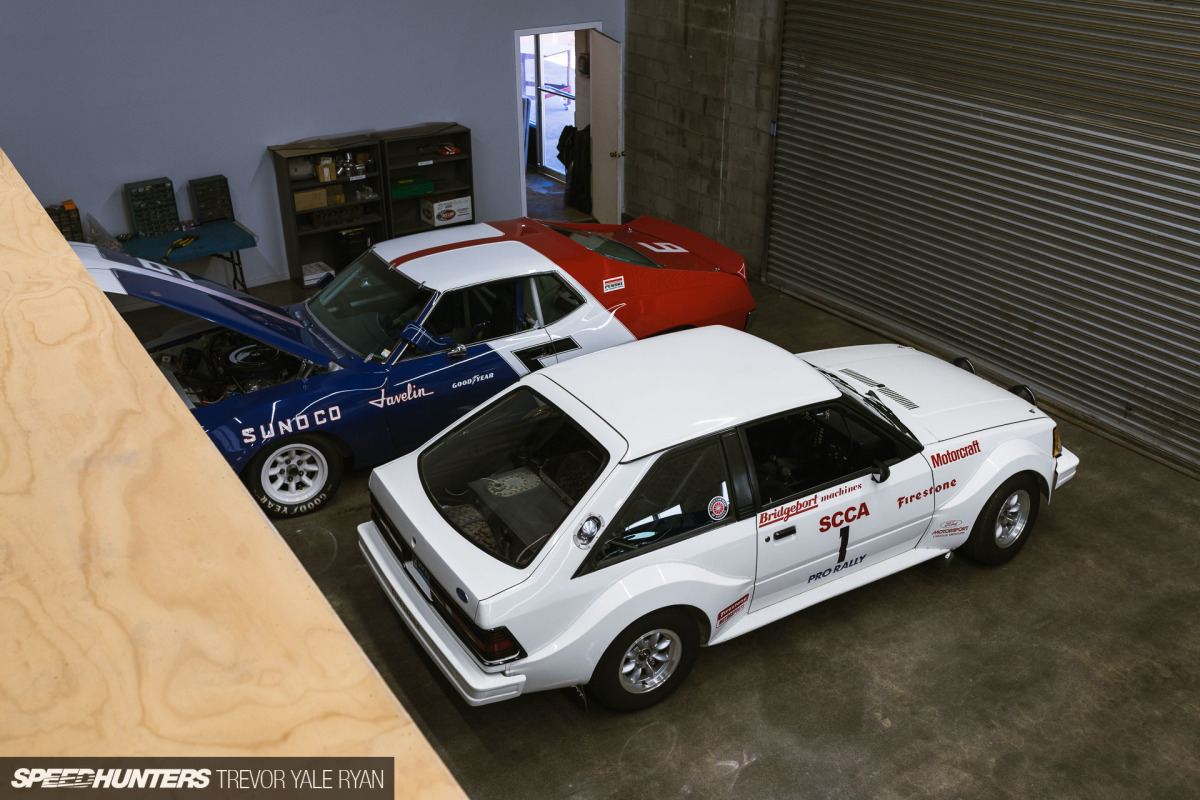 This car is one of one. Not just because it's the singular chassis that Ford commissioned Firestone Motorsports to build for the 1983 SCCA Pro Rally Season, but also because it's probably the only interesting Lynx to ever exist. This is in large part due to the Cosworth power plant, but more on that in a moment.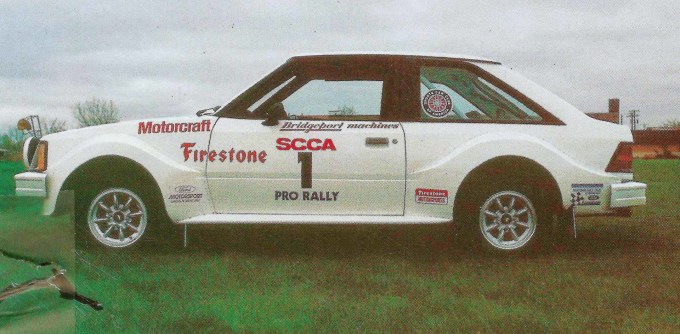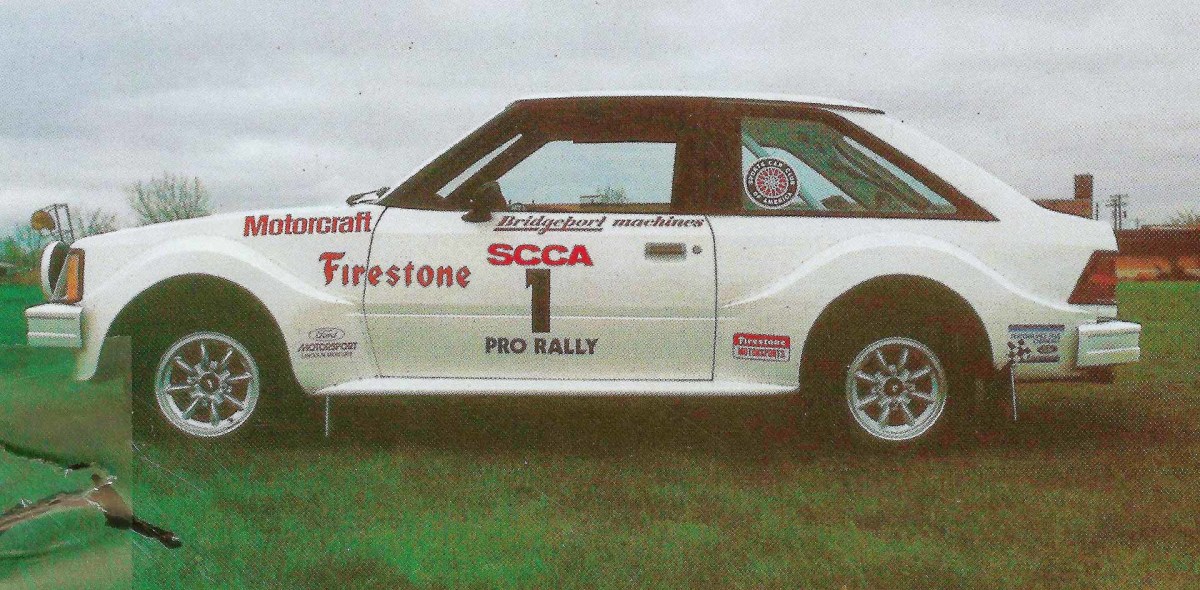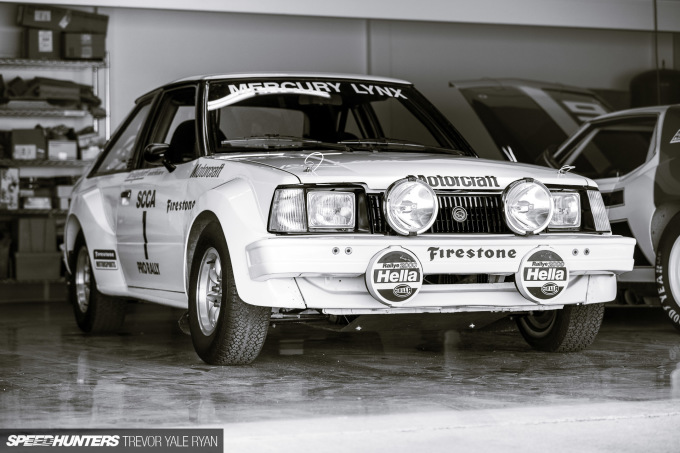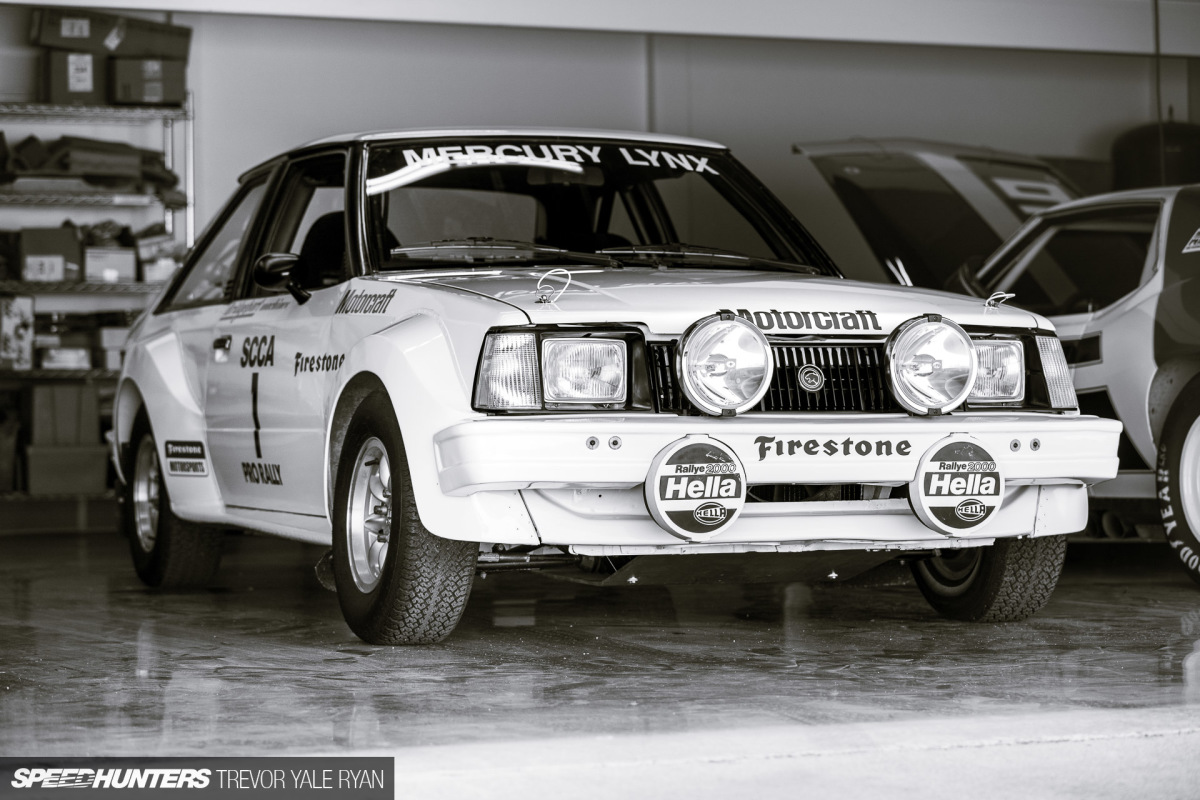 As you can see from these photos straight from the '80s that Chad Raynal, owner and president at Impeccable Inc. (the first of which was shot by John and Lynn Nixon, with the last two shot by Mark Windecker), sent over, the car was indeed completed on schedule and competed in 1983 rally season. Ford, or more accurately Mercury-Lincoln, managed to get Taisto Heinonen, the '82 SCCA Pro Rally champion, behind the wheel.
Unfortunately, it didn't seem that they were altogether too successful, as the only results for the '83 season that I can find show the Lynx earning four DNFs in four appearances during the 12-round championship. Bummer.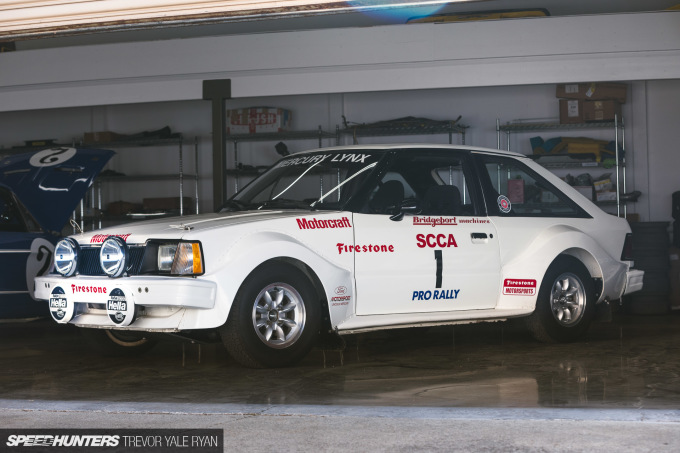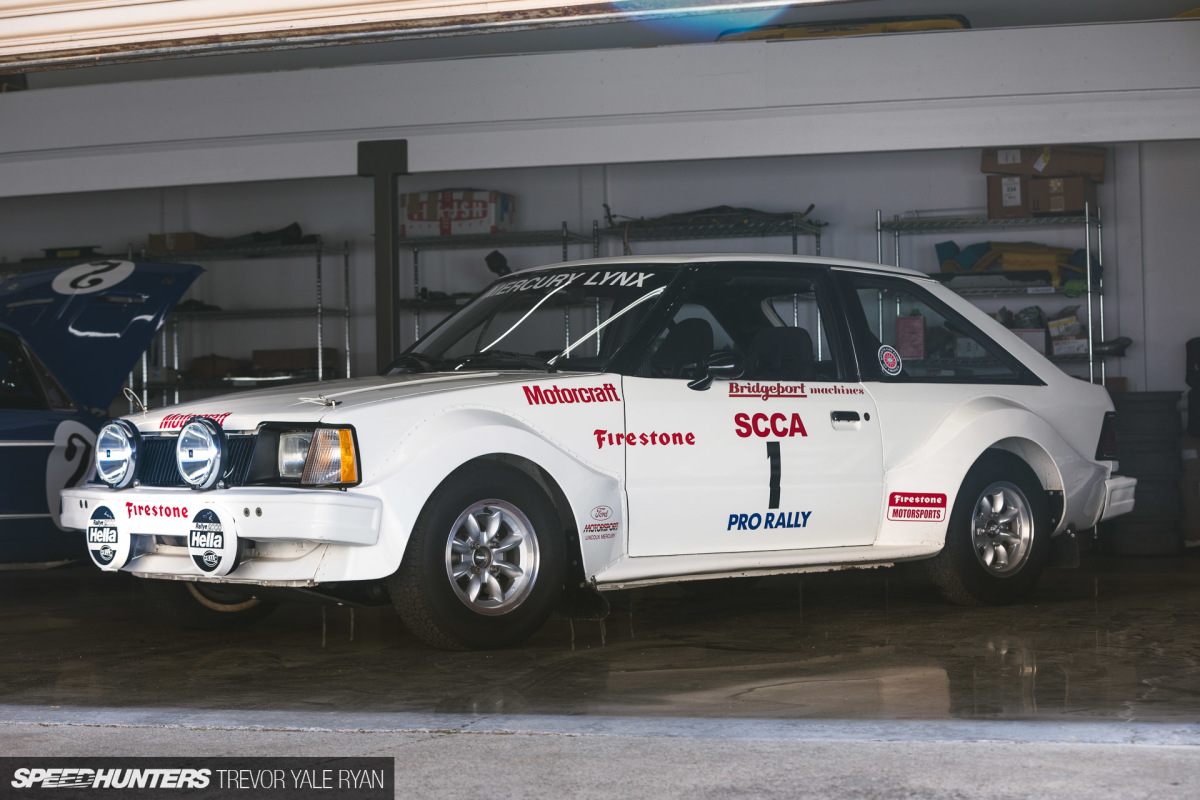 Behind the bulging bodywork construction on the car was Gartrac, a British fabrication outfit with experience previously modifying Escort rally shells from as early as the '70s. To convert the chassis to rear-wheel drive, Gartrac built new front chassis rails and redesigned the front crossmember (along with much more detail work, I'm sure) to reorient the engine and gearbox while also moving it closer to the center of the car. It shouldn't come as a surprise that many of the parts developed for the MkII Escorts ended up on this car too.
Aesthetically it's a funny looking little machine; it's almost right, but certain proportions just don't end up working out. Still, cool details like the original Hella Rallye 2000 driving lights, Hella headlights, and even a Michigan-registered license plate remain.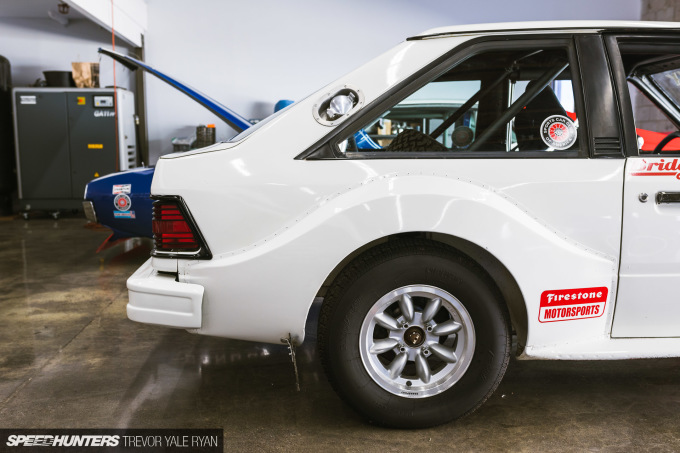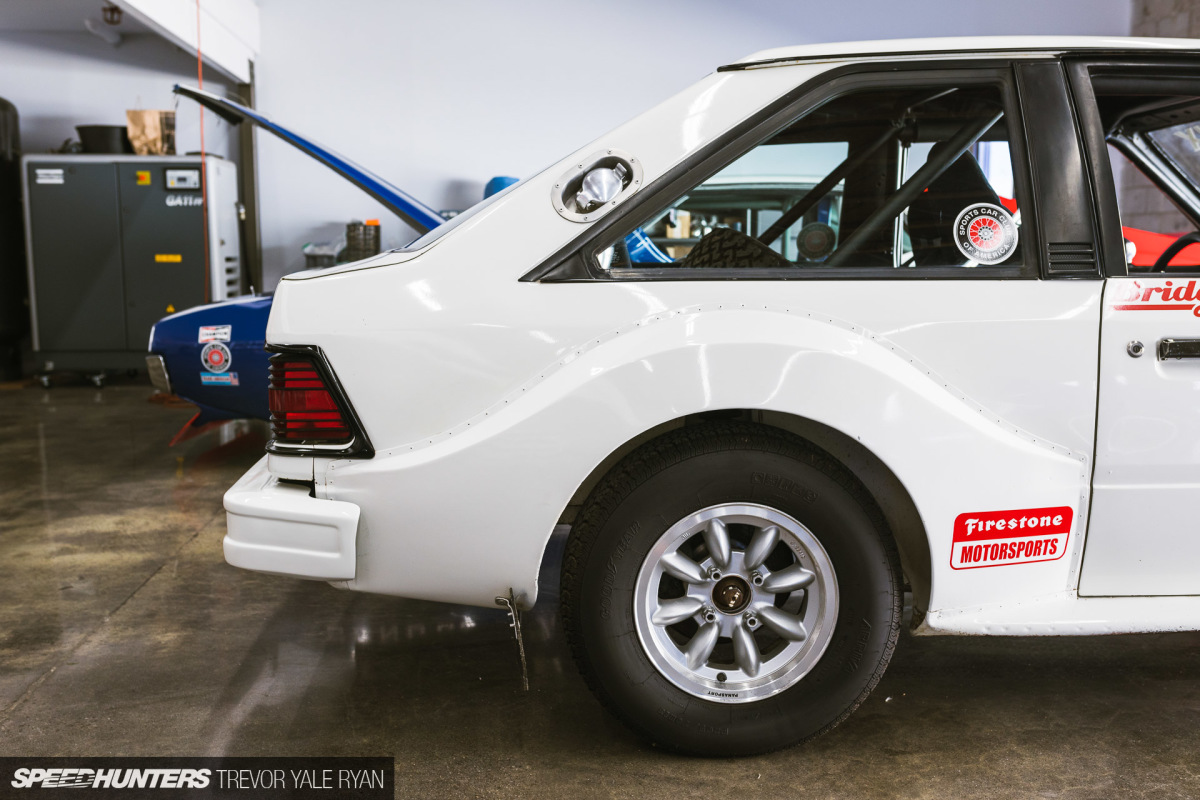 The Lynx still also wears its original Panasport wheels, plus two spares which are housed in the rear. Chad tells me that the Firestone rubber wrapped around the wheels in the hatch are actually original to that less-than-successful 1983 season.
In my heart of hearts I really wish the car had seen racing success, but Ford pulled the plug pretty quickly after the disappointing results, with Audi going on to take the championship that year. Fast forward to 2018 and the car sits in Northern California, hot off a refresh at Impeccable Inc.
Cosworth 2.0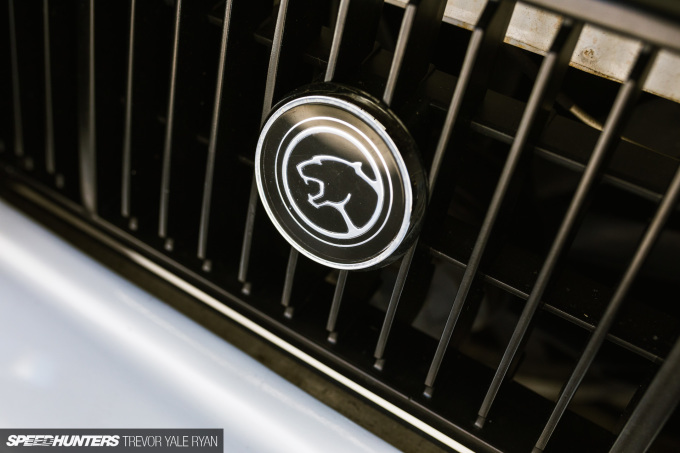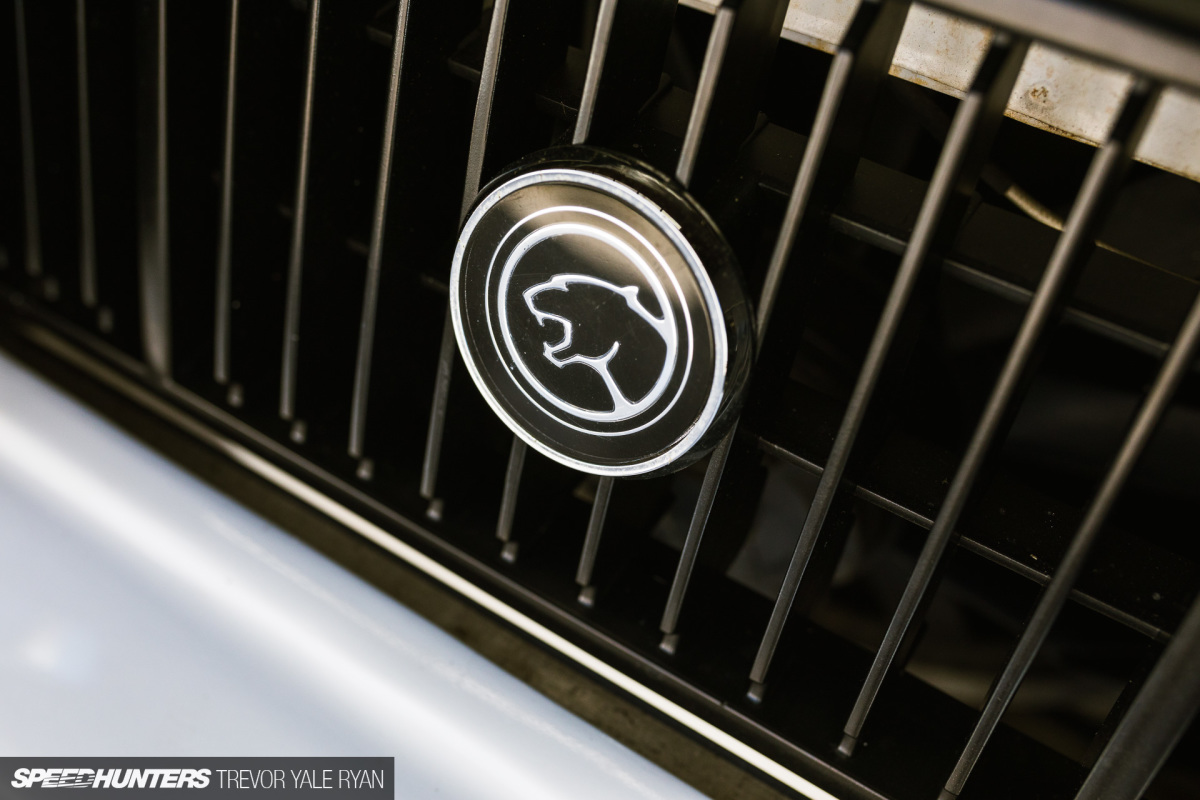 Of course, the best part of this car lies behind the growling cat on the front grille.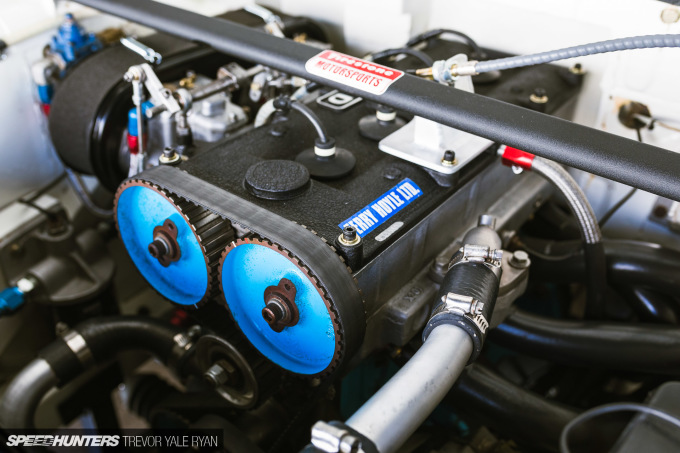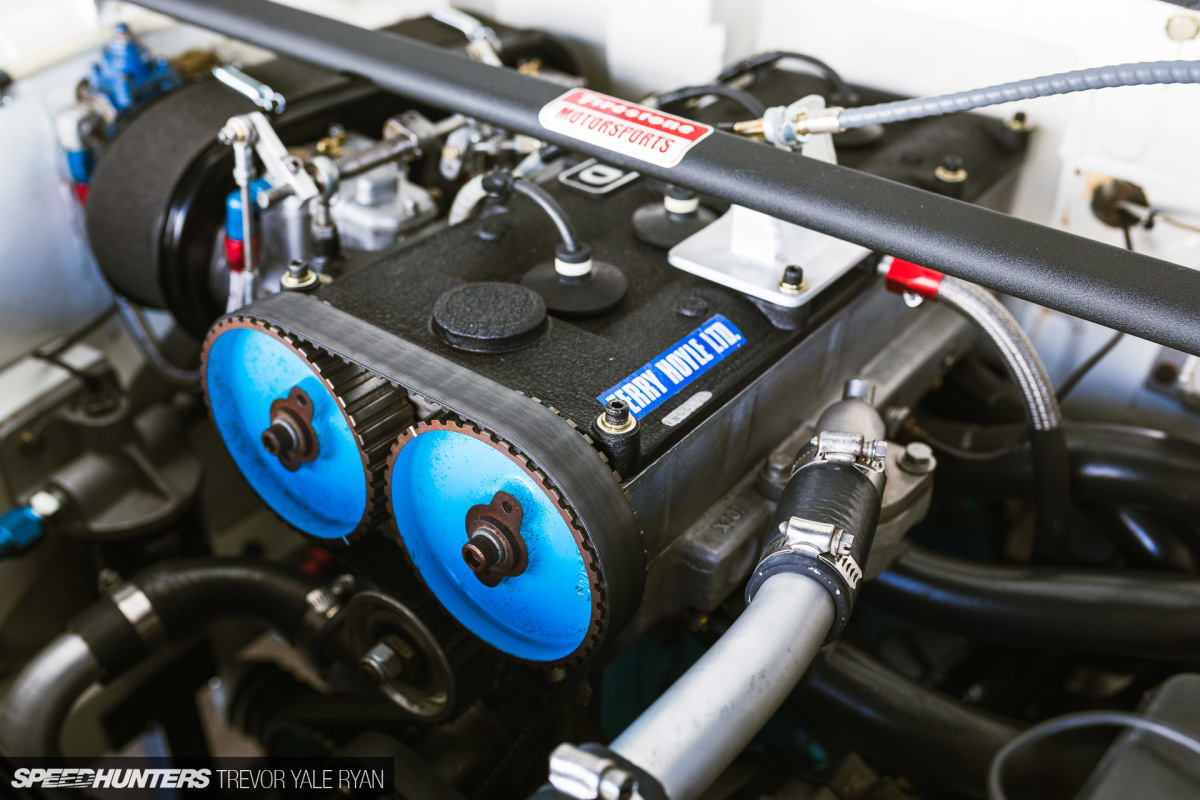 A fantastically restored Ford-Cosworth BDG 2.0-liter four-cylinder engine, initially developed for the Firestone Motorsport McLaren M81 Mustang.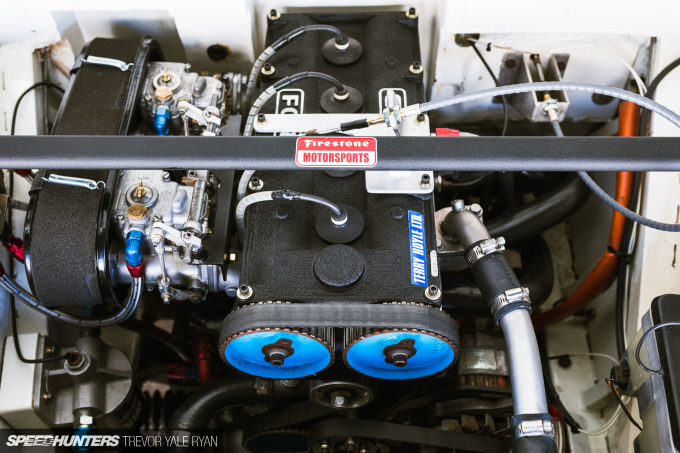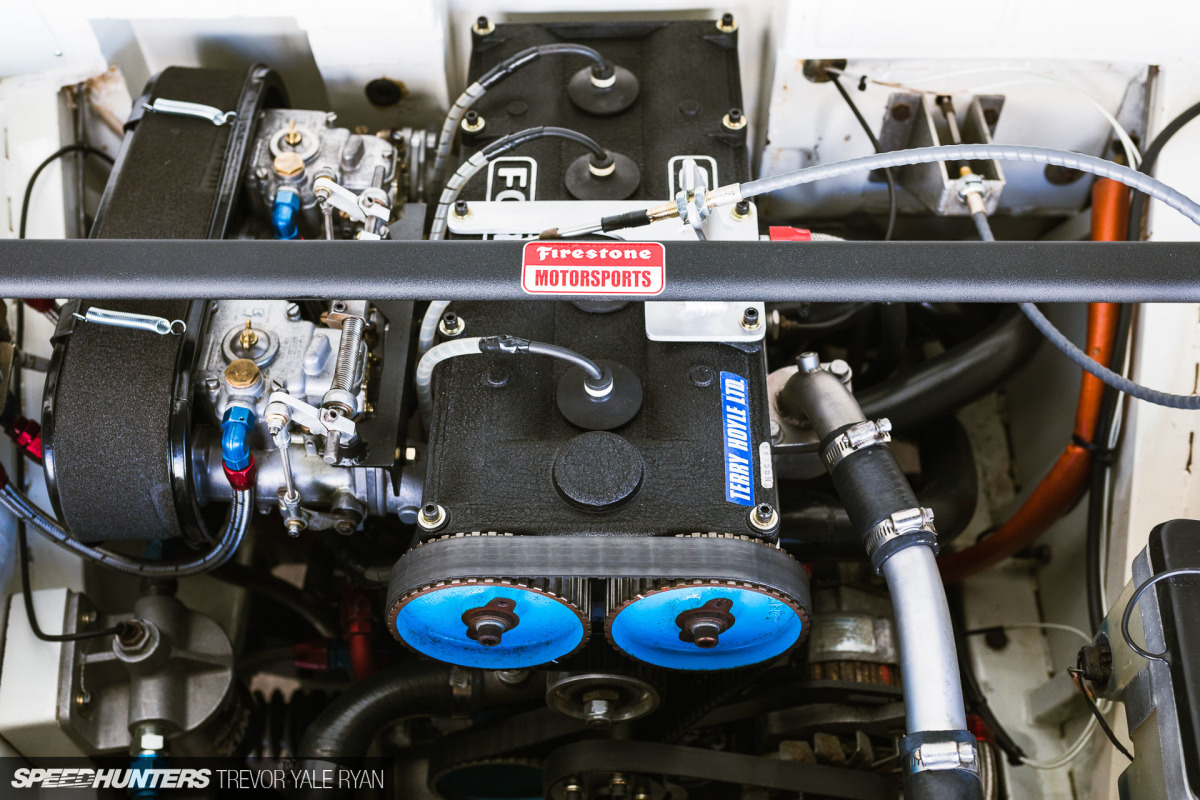 Before being transplanted into the Mercury Lynx, the inline four was refreshed and adapted by Terry Hoyle for rally use. The engine now utilizes a Gartrac dry-sump oiling system as well as dual 50mm side-draft Weber carburetors. After turning air and 110-octane race fuel into power, the engine makes use of the original Terry Hoyle-specified header and exhaust to expel the fumes.
From here, a 5-speed ZF dogbox sits in a custom-built transmission tunnel, sending power out back to a floating Atlas axle with a Watt's link setup. Naturally, the entire back end of the car was rebuilt to accommodate the rear drive and massive suspension travel.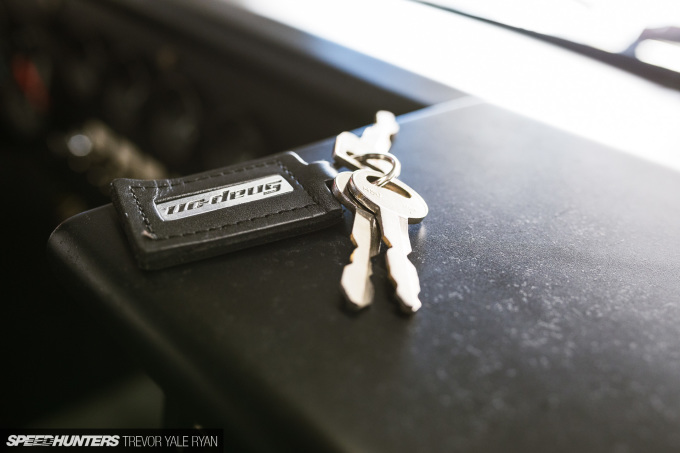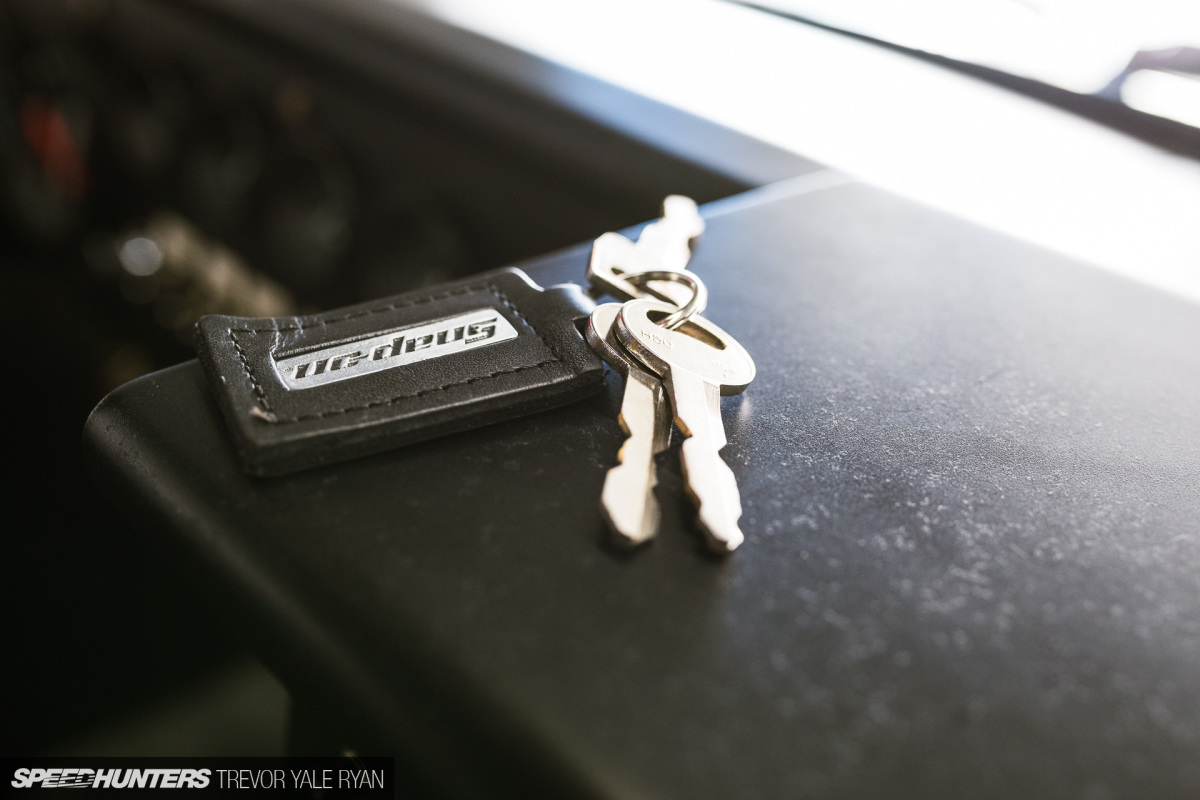 With keys in hand, I had to ask Chad for a little start-up job.
He obliged, much to my delight. I've been looking for a good, compact, Ford-based power plant for a project I've long had in my head. I've always had these old Cosworth units in the back of my mind, and after poking around this car and hearing the old motor turn over the answer is obvious. Still, as always, it really comes down to cash…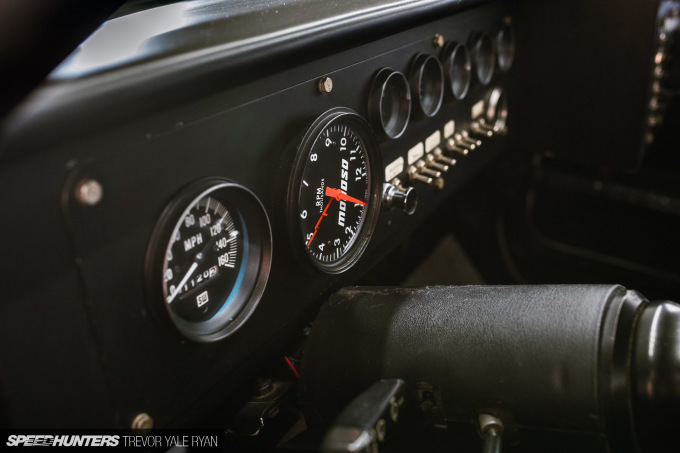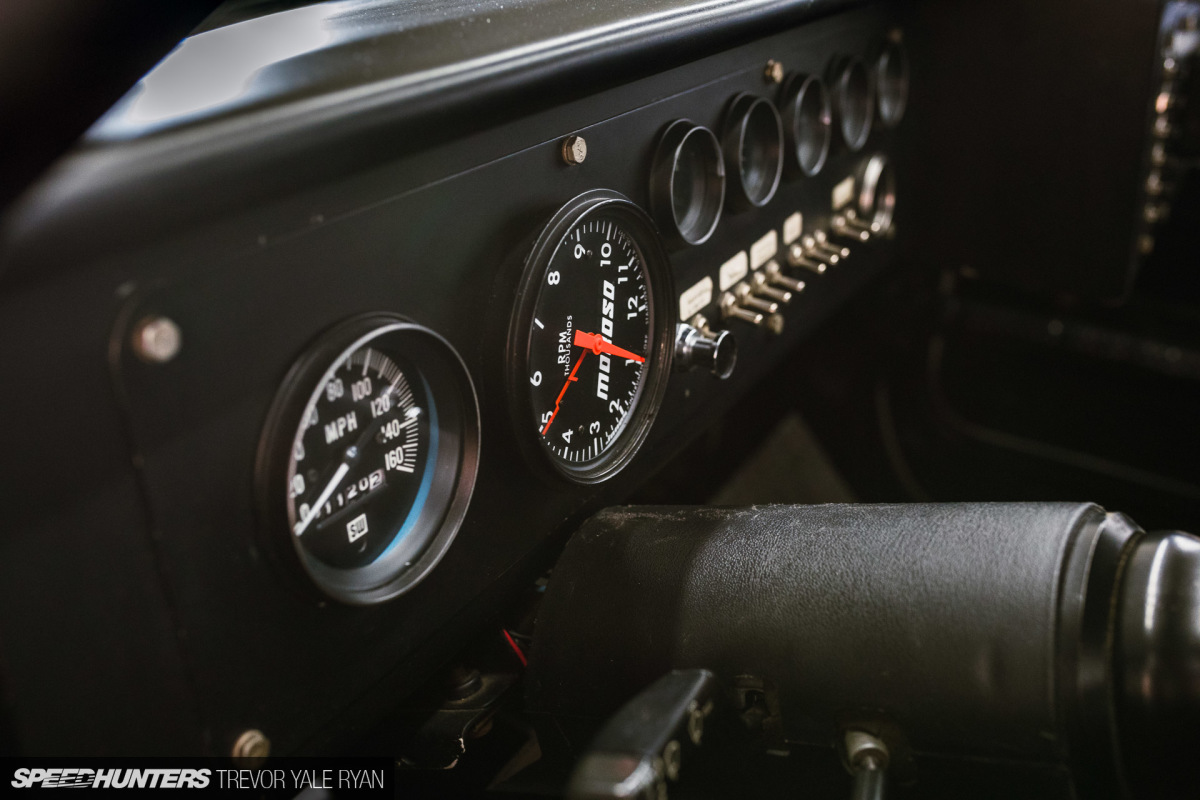 On the dash I noticed a 12,000rpm redline as well as 1,120 miles on the odometer. Nice.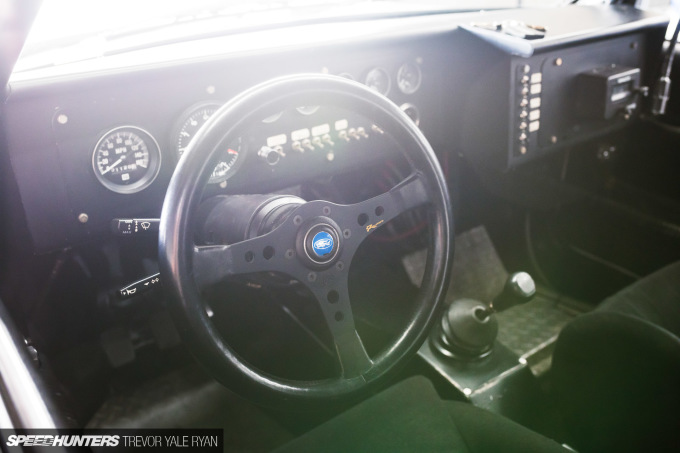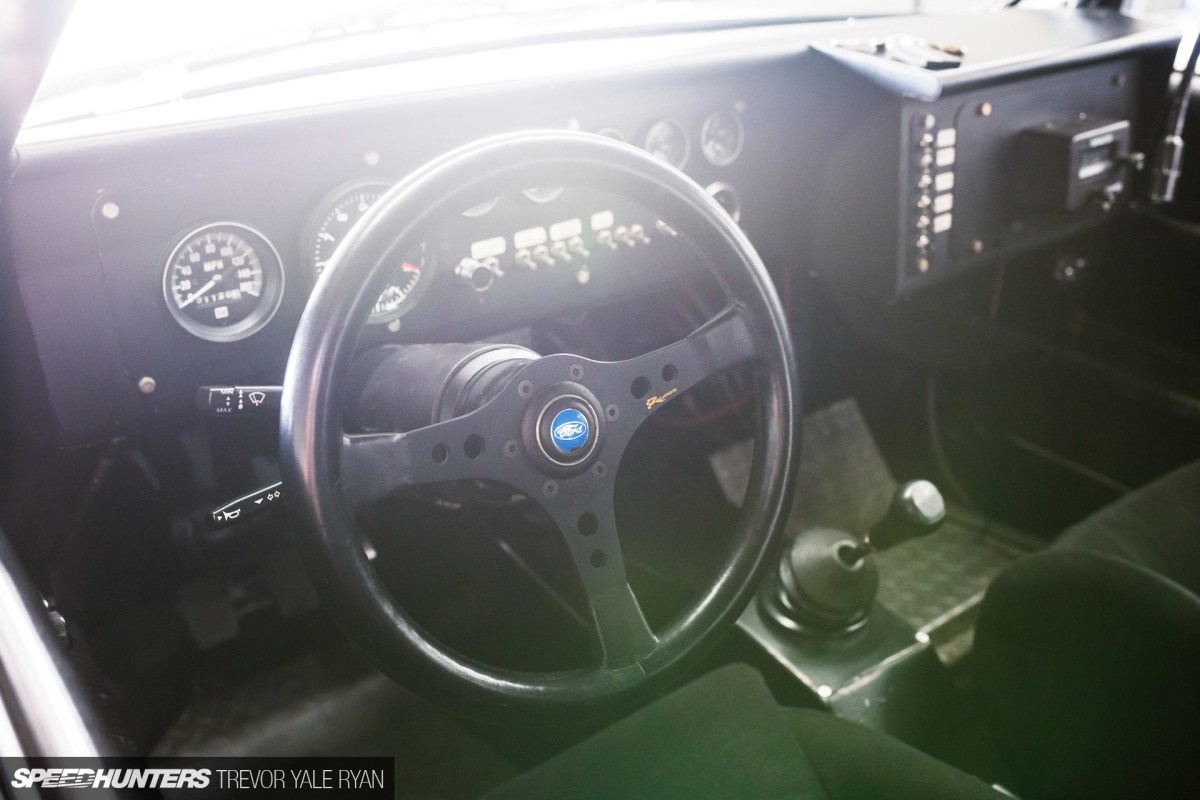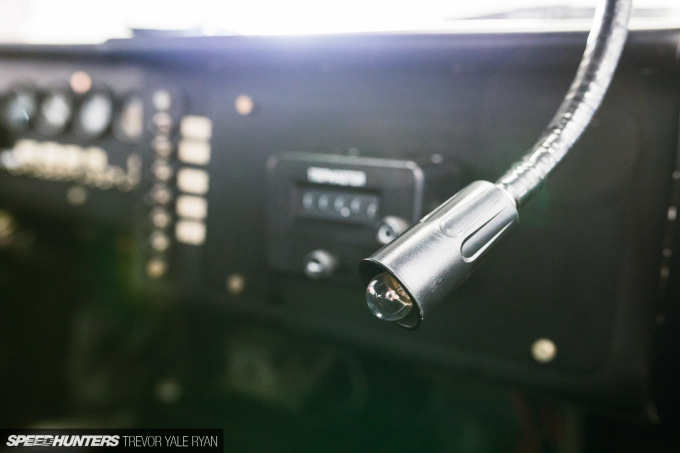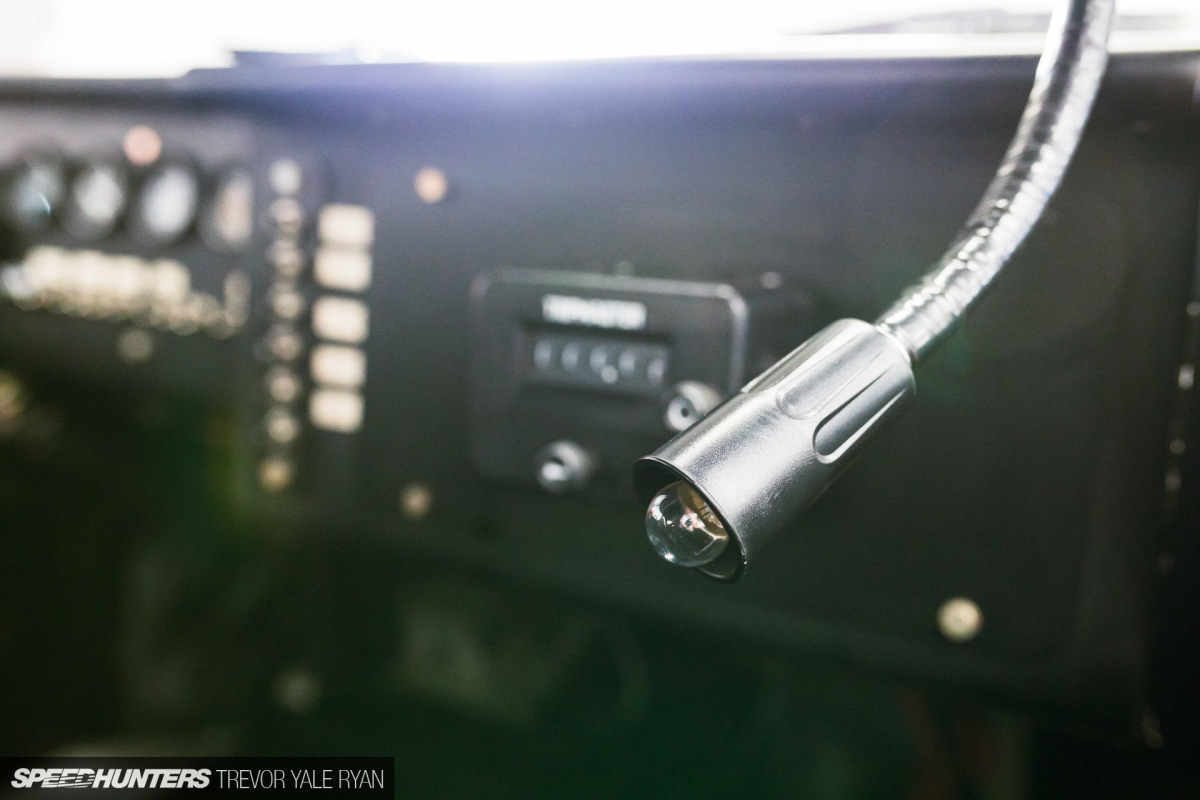 Inside and out the car is full of race-spec hardware. One of my favorite details is this navigation light for the co-driver; why wouldn't they just use their phone?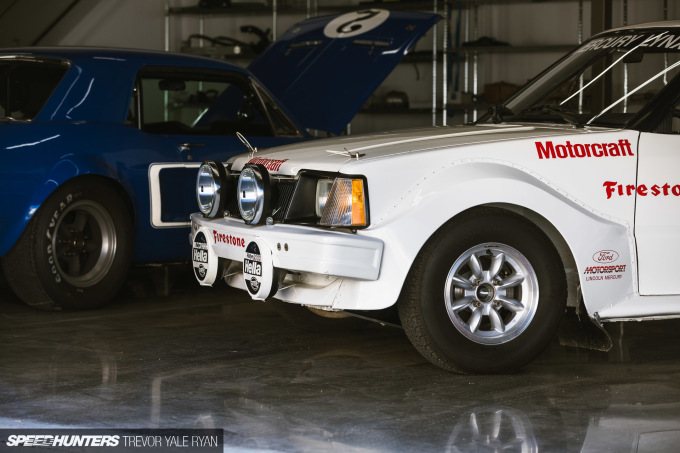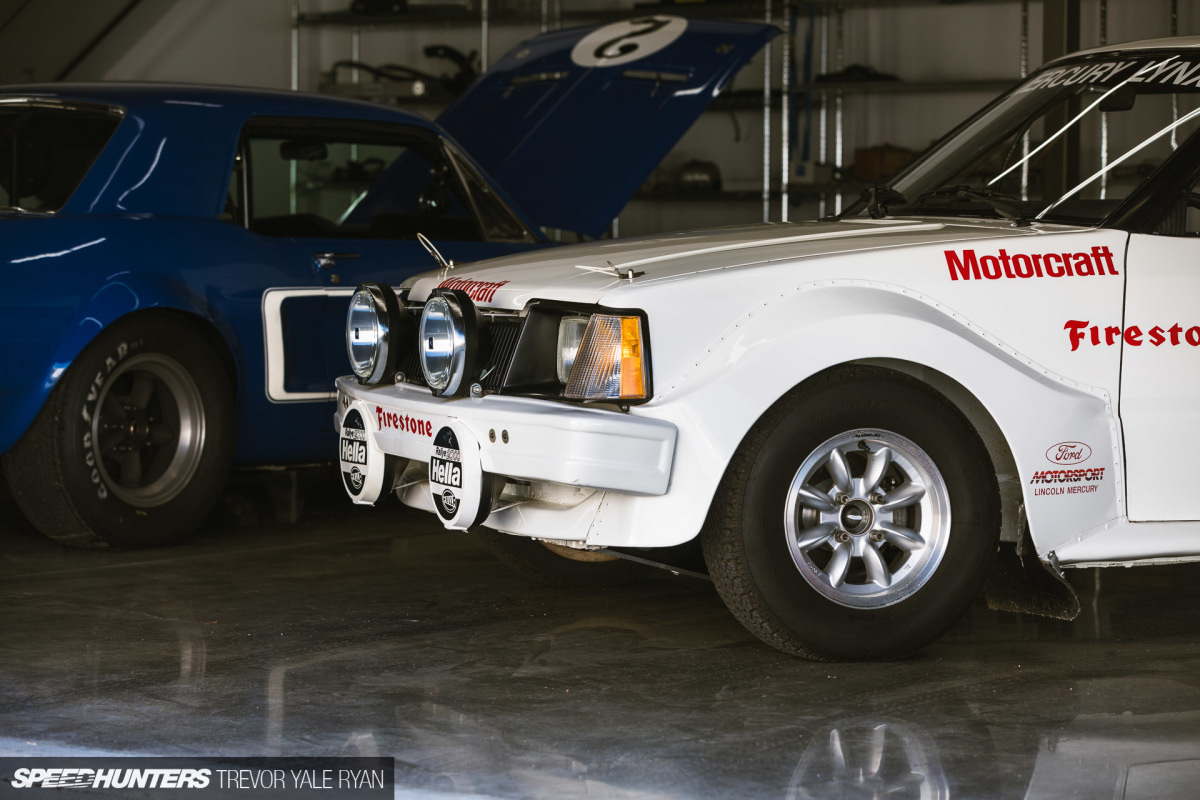 Chad and his uncle Ray, who purchased the car together, have only owned the Lynx since 2015, after picking it up from the first private owner who had it stored in his collection for some 30 years. Still, Chad says he'll probably sell the car sooner rather than later to focus on restoring (and driving) a number of his other projects you've likely noticed in the background.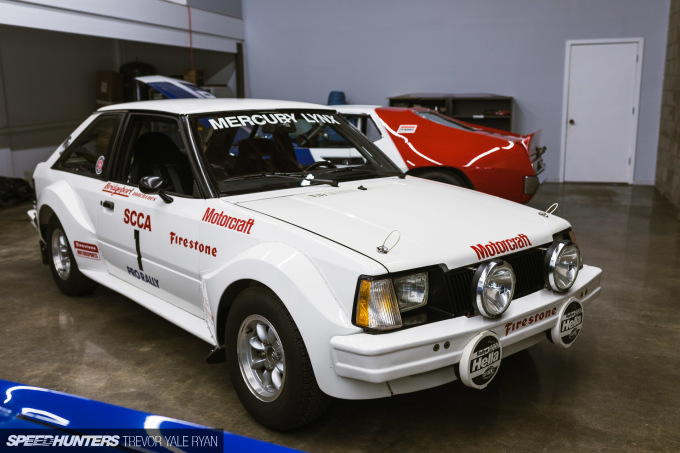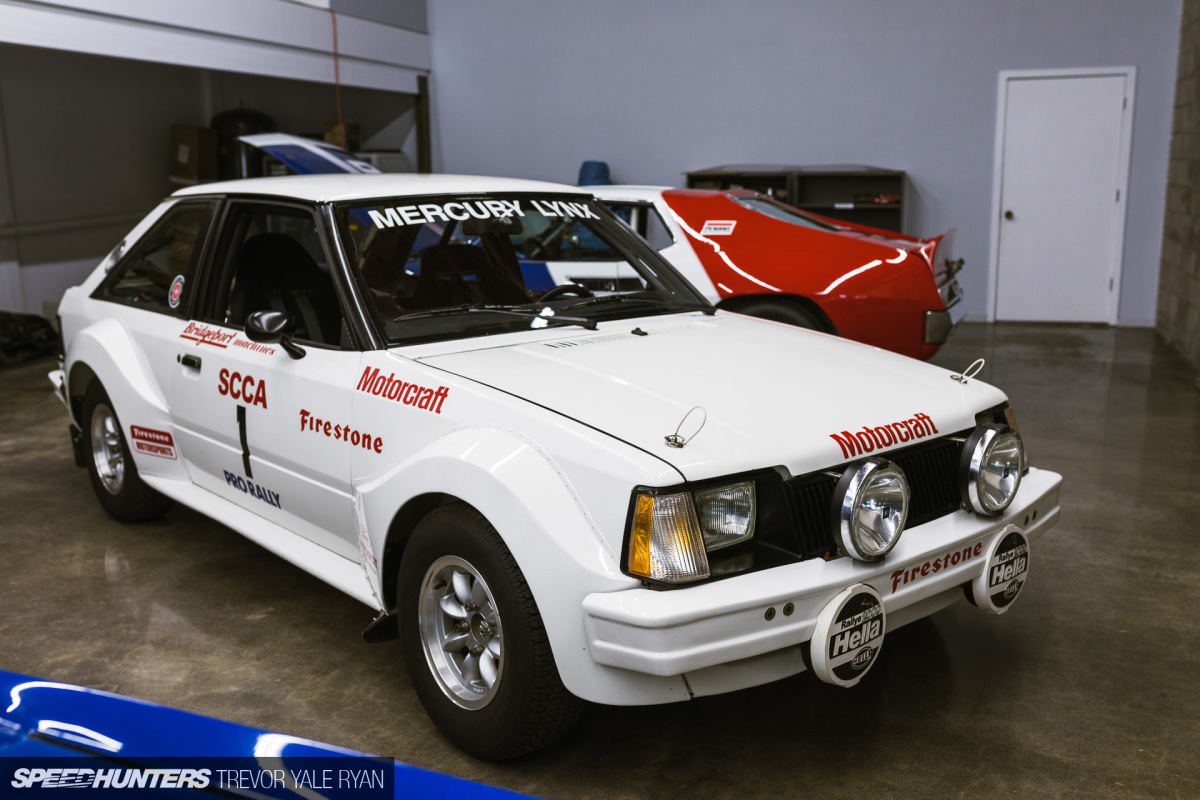 There are dozens of fantastic cars, engines, and parts tucked away at Impeccable Inc., and I'll get to all of it soon. First, I just had to get a closer look at this one-of-one Mercury Lynx, the underdog of underdogs, the only Lynx ever built this way.
Yes, that's probably for good reason, but I still can't help but hope whoever ends up getting their hands on it will wind up that glorious Cosworth towards that 12,000rpm mark at every opportunity.
Trevor Yale Ryan
Instagram: tyrphoto
TYRphoto.com