As I was going through my photos from the 2018 SEMA Show one last time, I realized there was a lot I hadn't shared.
With some 5,500 shots taken over the course of a week, that's to be expected; you can't share everything. Nor would I want anyone to see all of my screw-ups and shortcomings in their totality. But, sifting through these shots I noticed a trend. A shot here, a shot there, just of an engine bay. No accompanying shots, no complete story to tell; why did I do this? What was I thinking? Regardless of what was going through my head at the time I figured I'd better shake out my favorite shots of swaps and interesting engines from SEMA.
So, here we are, and we'll start with that V8-powered R35 GT-R and move on to an eclectic mix of other things.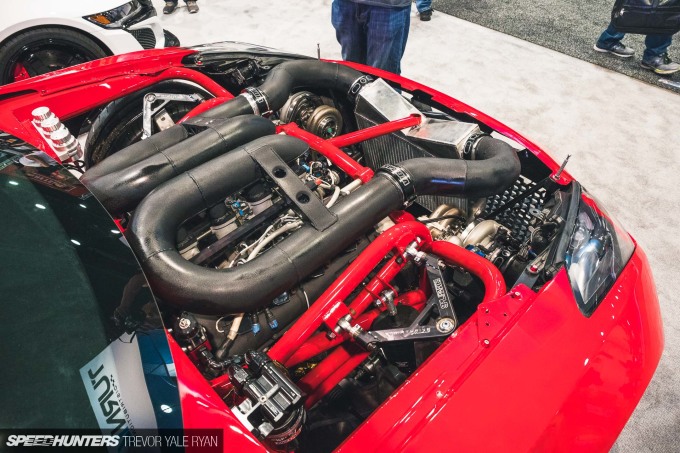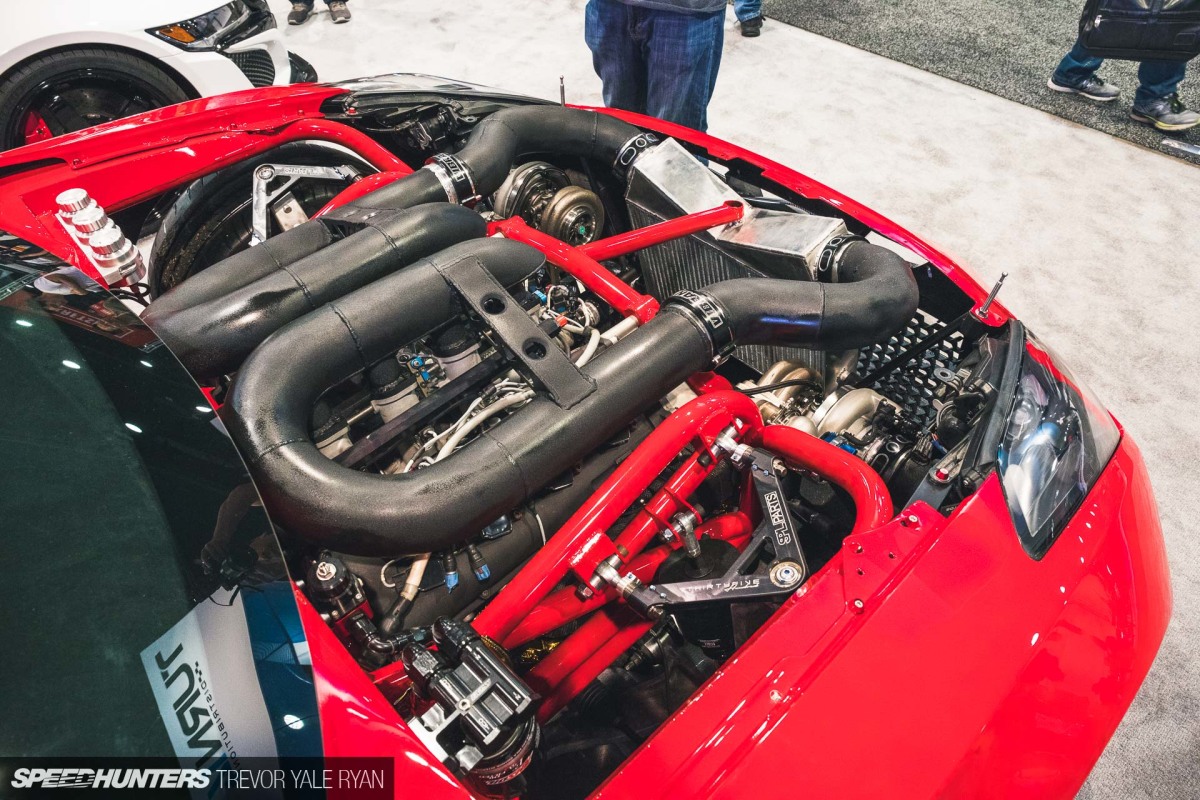 It's not just any V8, mind you, it's a VK45 Daytona Prototype from MA Motorsports. If you aren't familiar — and I wasn't — this is the powerplant used in IndyCar's development series, Indy Lights. Already no slouch, the engine has been fitted with two 91mm BorgWarner turbos and a Holley nitrous system. Just in case.
Converted to rear-wheel drive and apparently the base of something that you can purchase yourself, it's a shame that the finish wasn't quite there on this example at the show. Still, it's a really wicked concept and I'm curious to see if anything comes of it.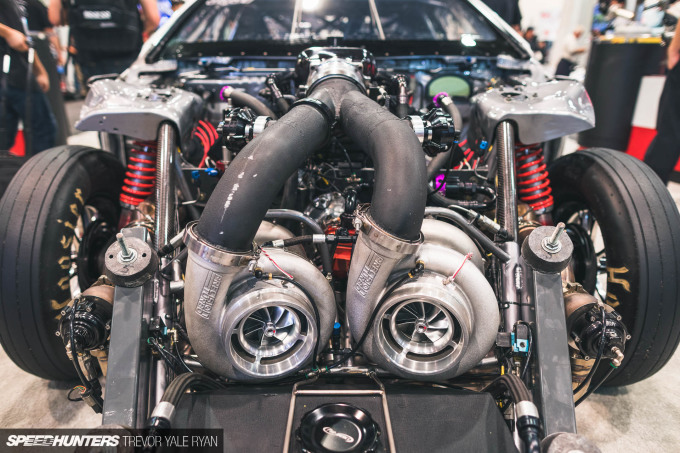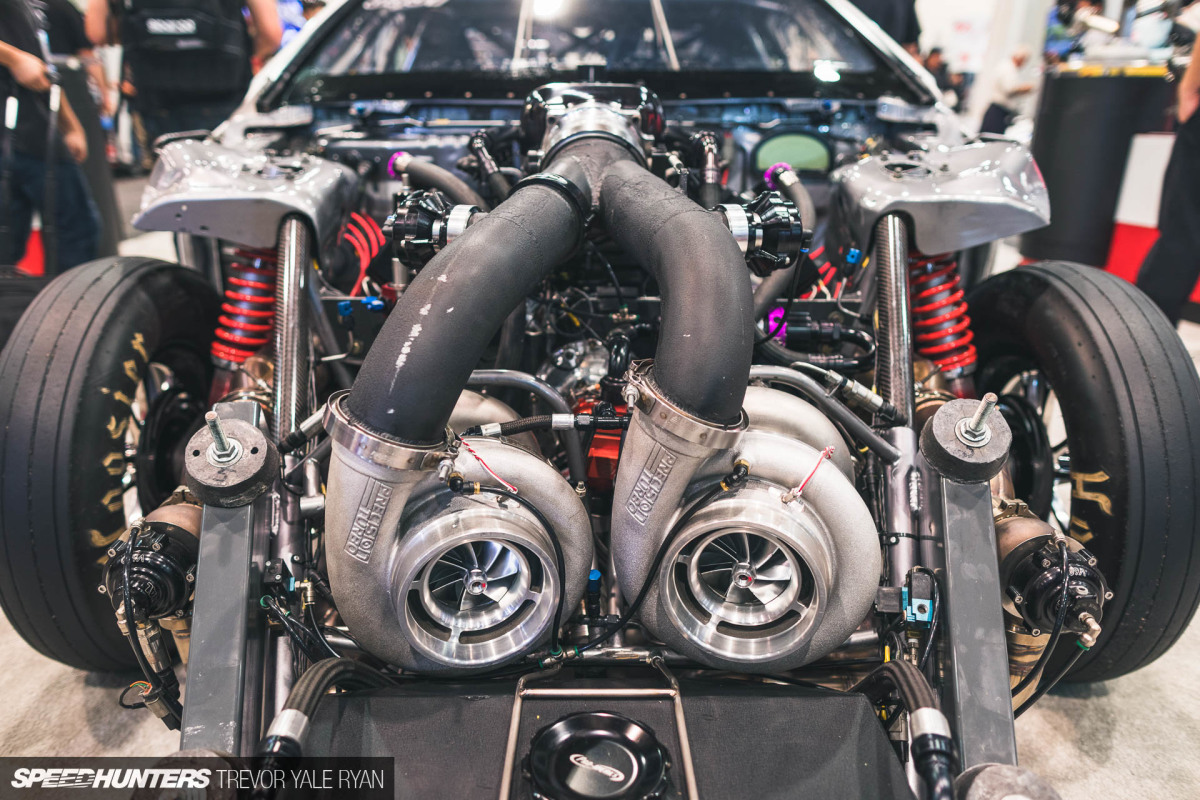 Continuing the theme of two big turbos where they don't belong, here's a 4,000 horsepower Lexus RC F. It's worth mentioning this is the EKanoo Racing-built Lexus capable of a a 3.615-second eighth mile and a 5.379-second quarter mile. Built in Bahrain, it's been purchased by an American who will continue doing American things with the car, I'm sure.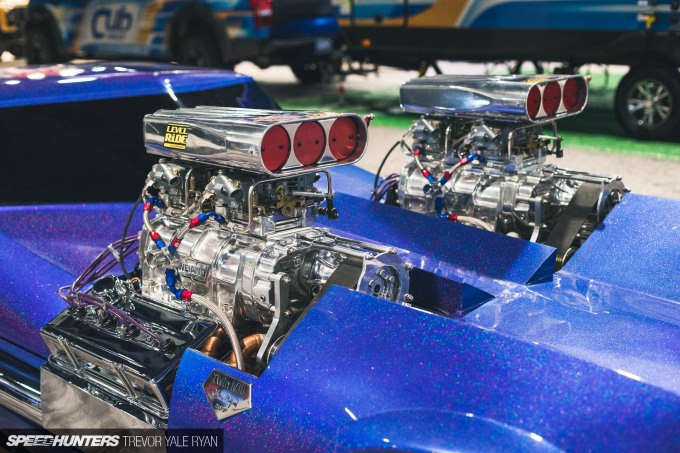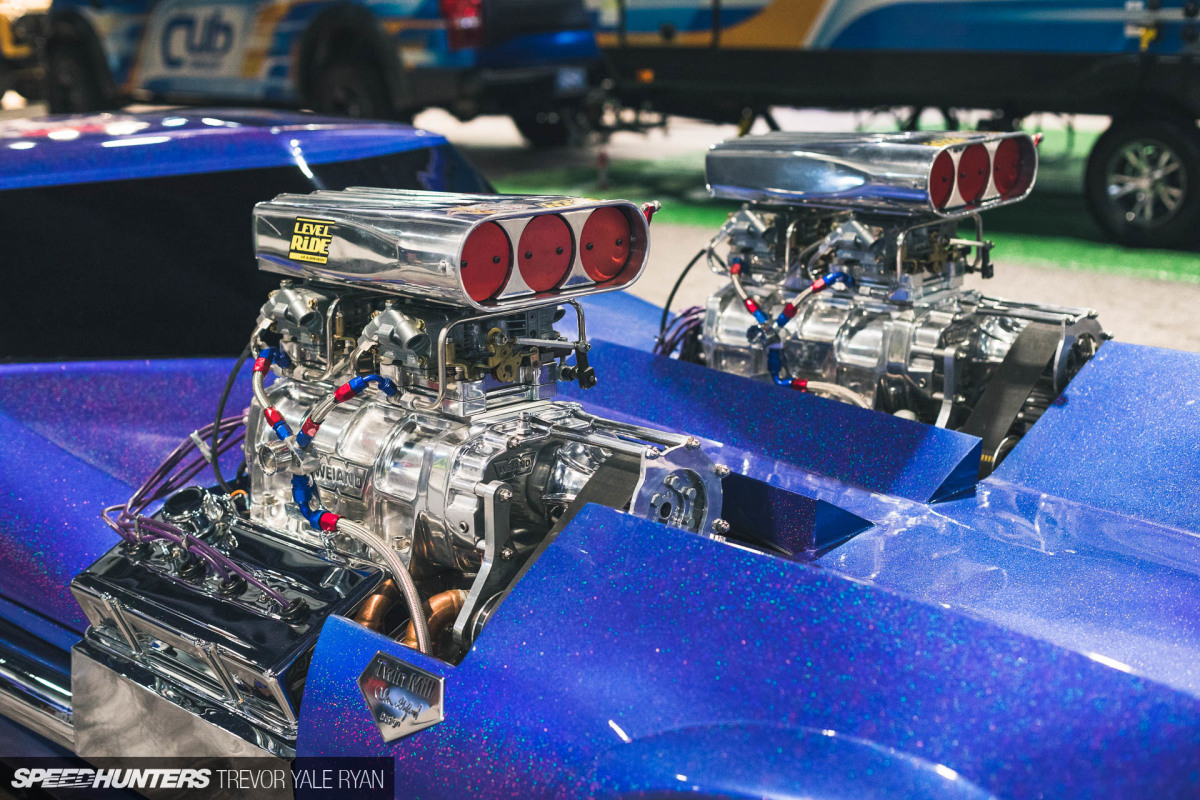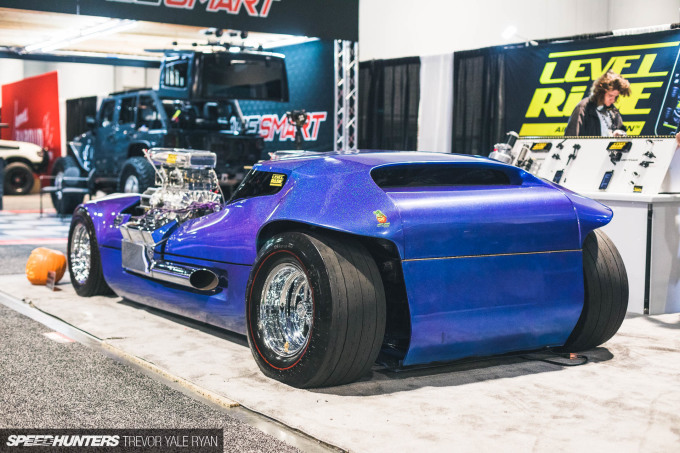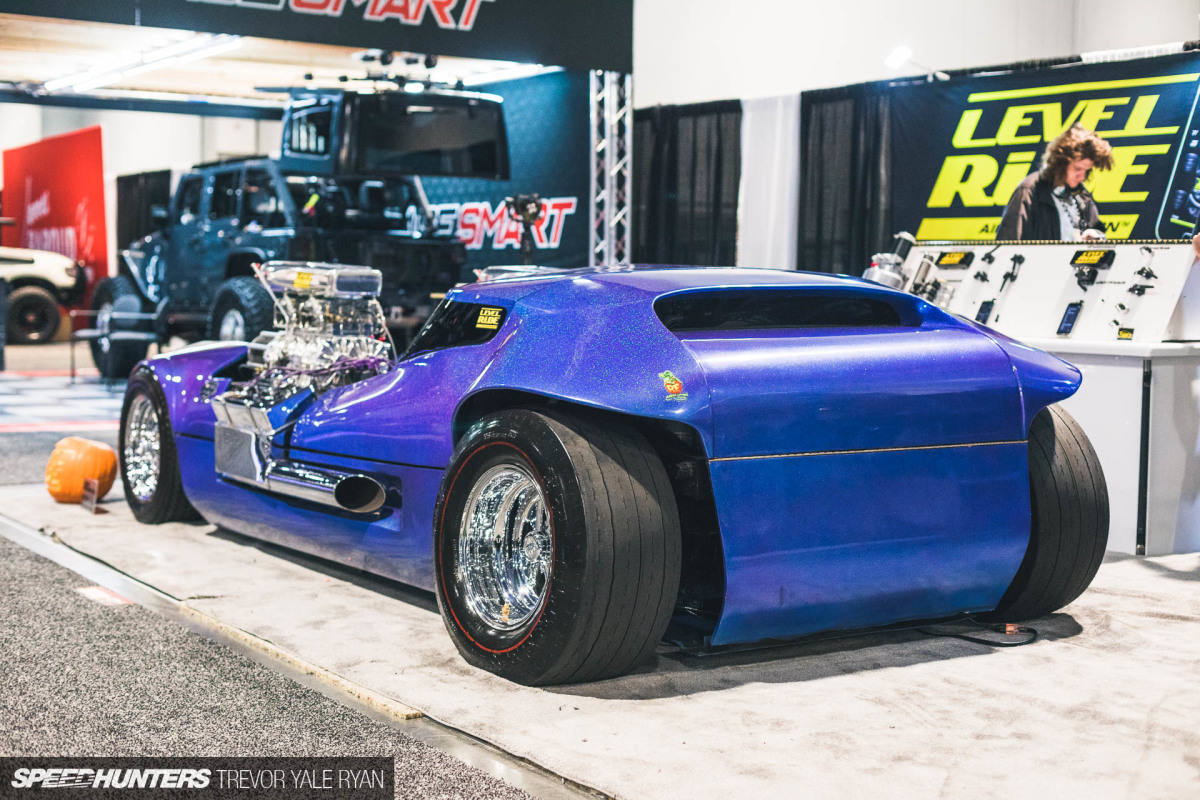 And if you aren't satisfied with two turbos, perhaps two engines will do?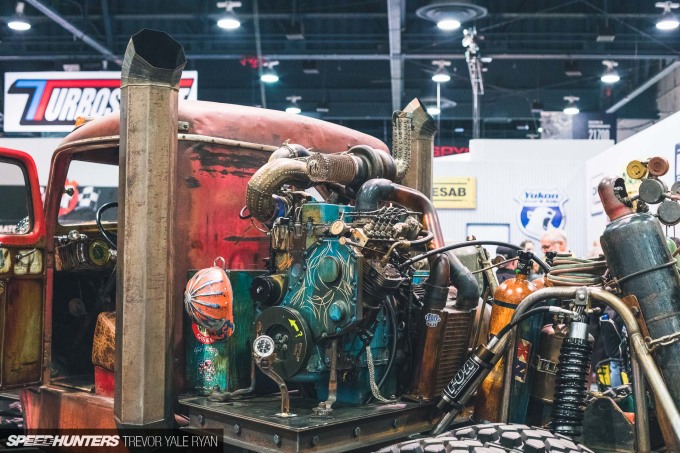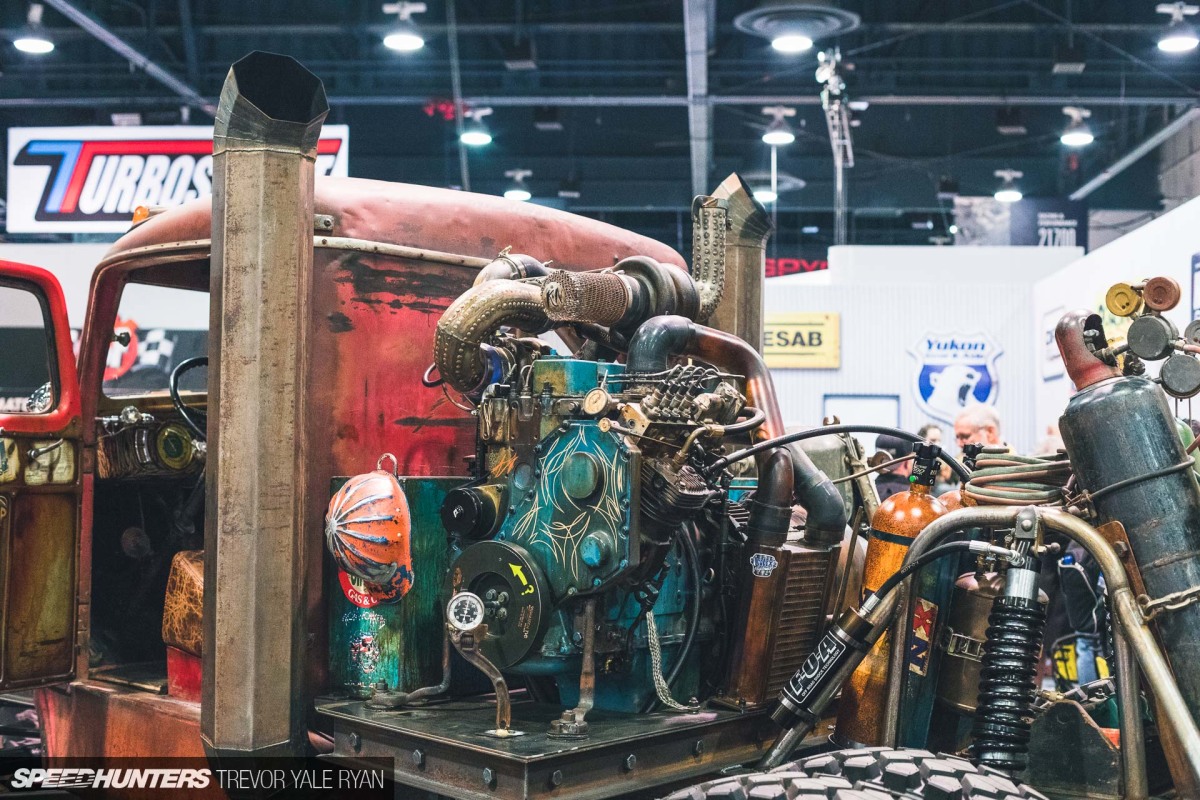 Or, just maybe, if you have two engines and two turbos, you'll be able to get four times the work done? I really wish I knew the story behind what I was looking at, which appears to be a diesel block up front, a turbocharged industrial power plant out back for tools and the like, all bolted down to a totally custom frame that happens to have a cab attached.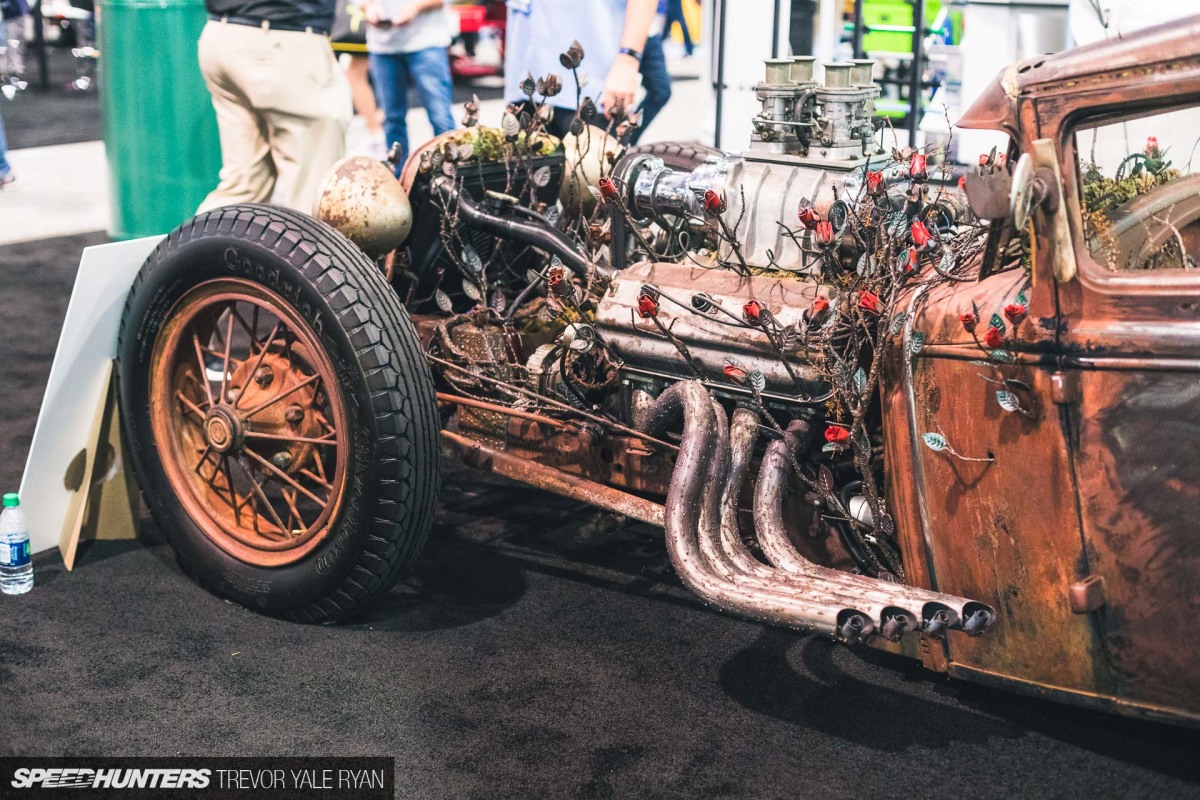 The level of craftsmanship on display is easily matched by imagination at a show like SEMA.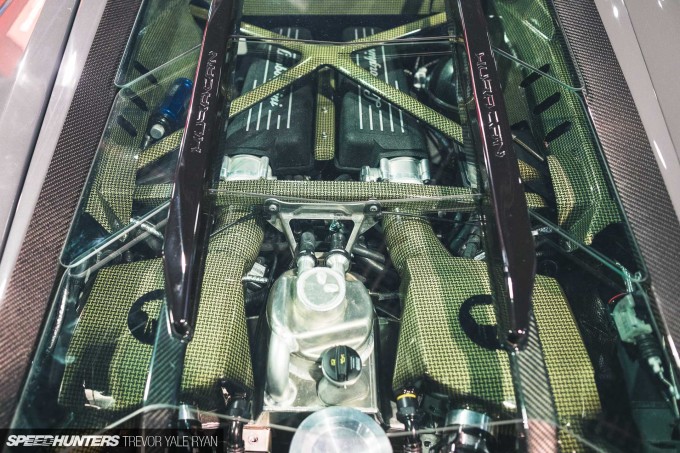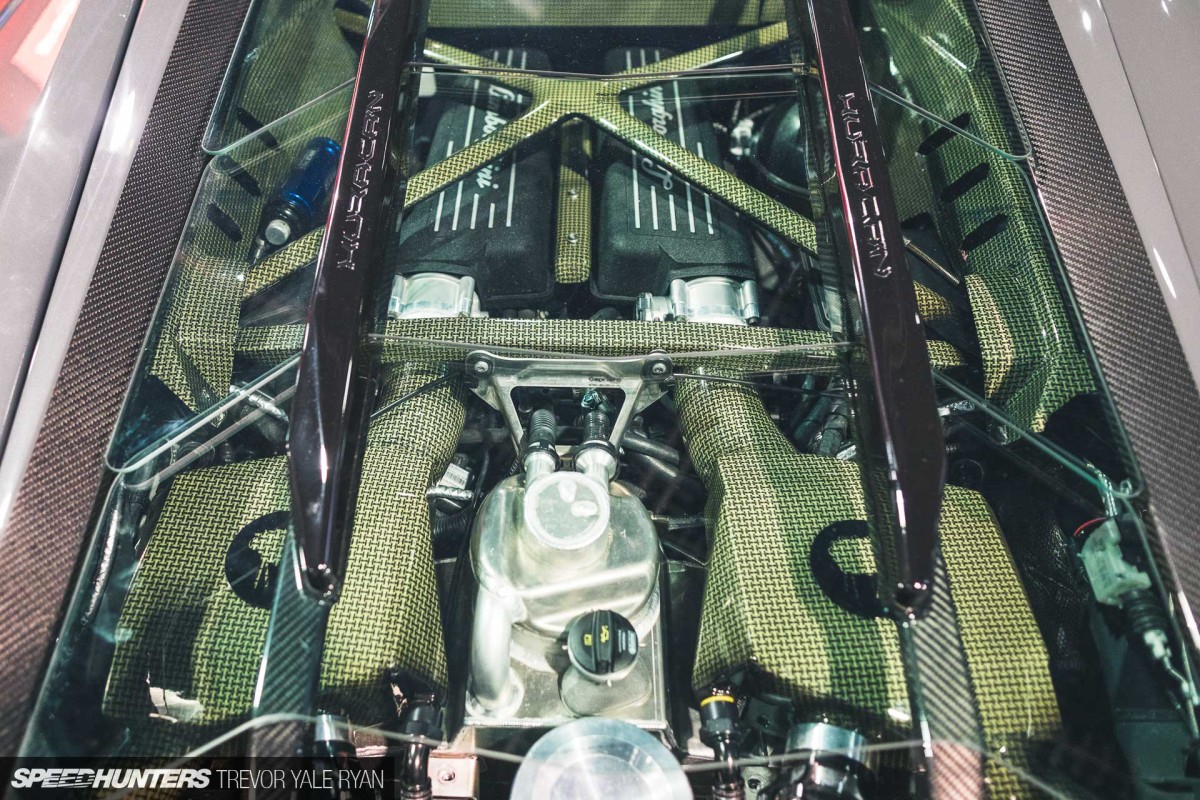 These wild ideas extend to all genres, evidenced by this Super Trofeo-kitted street legal Lamborghini Huracán, complete with the Sheepey Race treatment. Completely outrageous but right at home at the SEMA Show.
Clean & Simple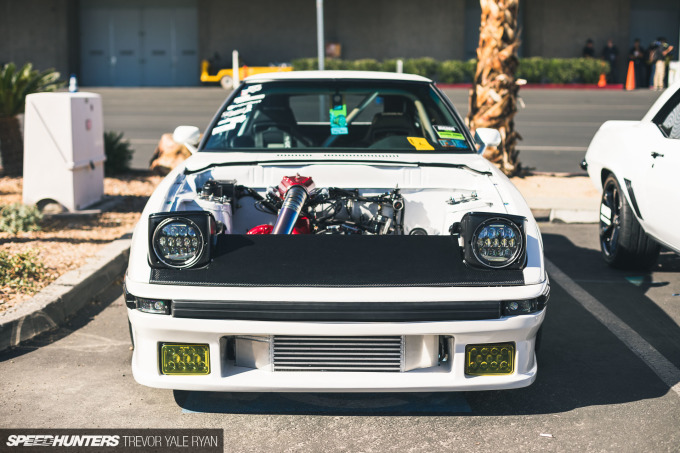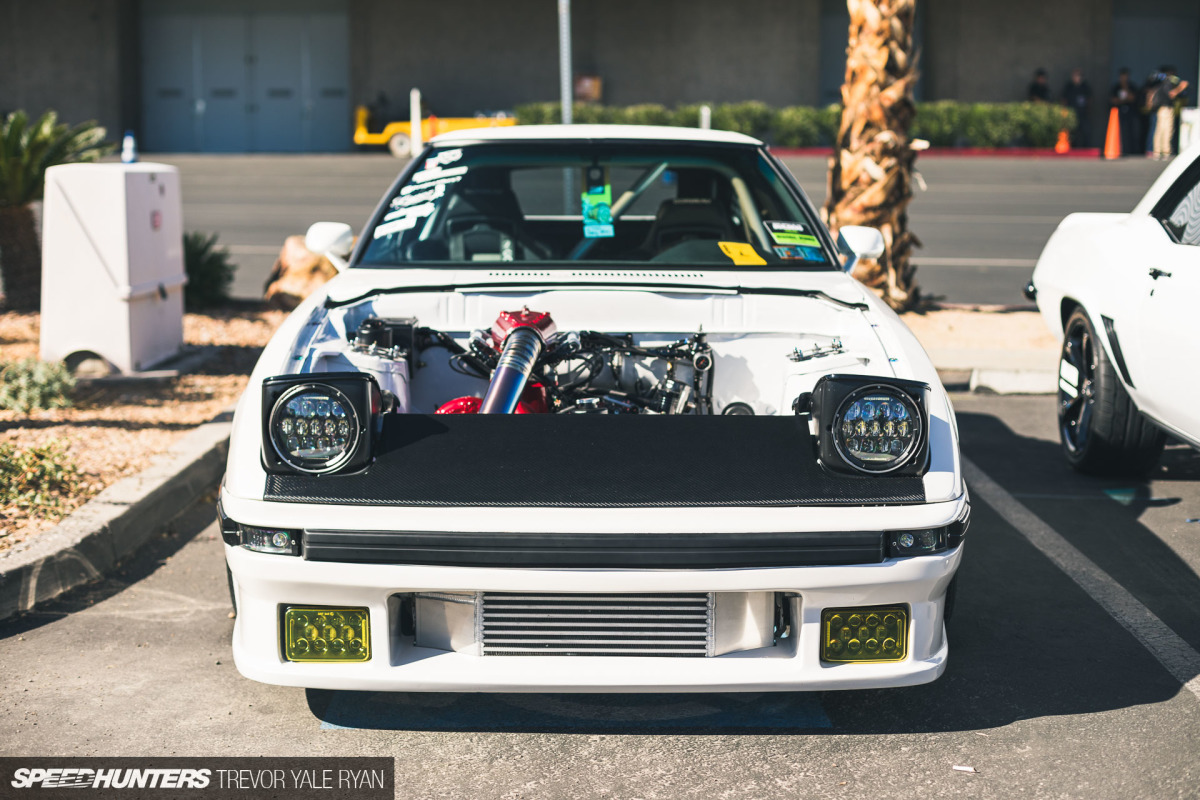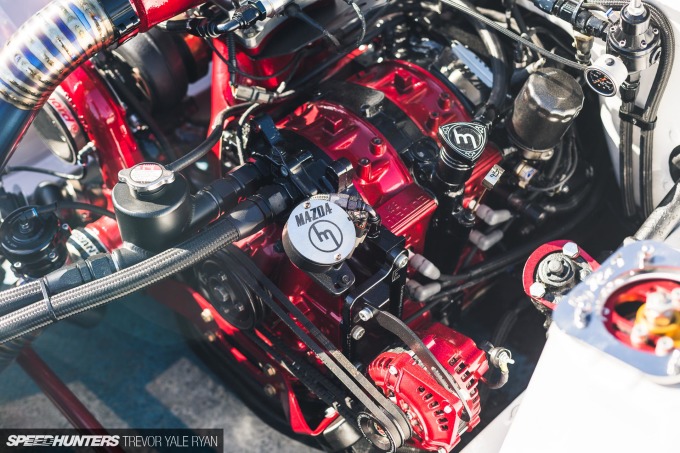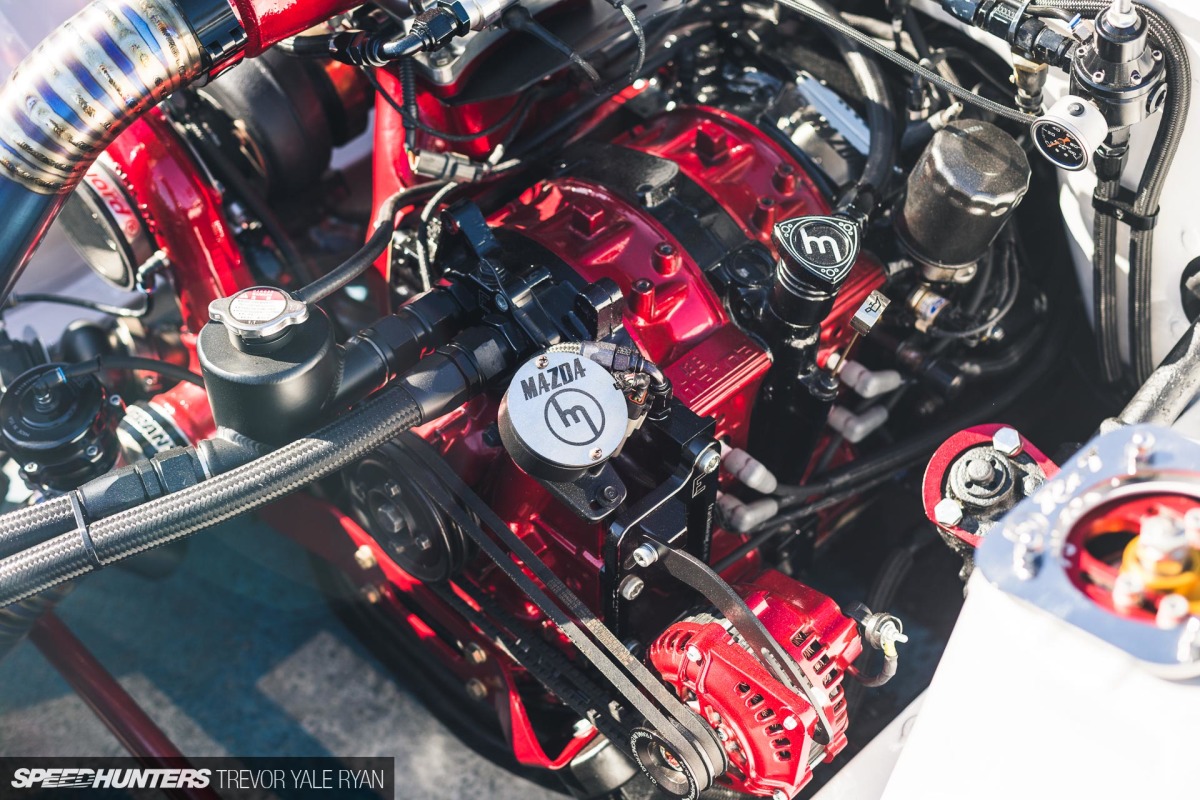 Of course, not everything at the show is completely unobtainable. There were plenty of really clean cars at SEMA that wouldn't necessarily cost your first-born to get your hands on, and make really good sense to boot.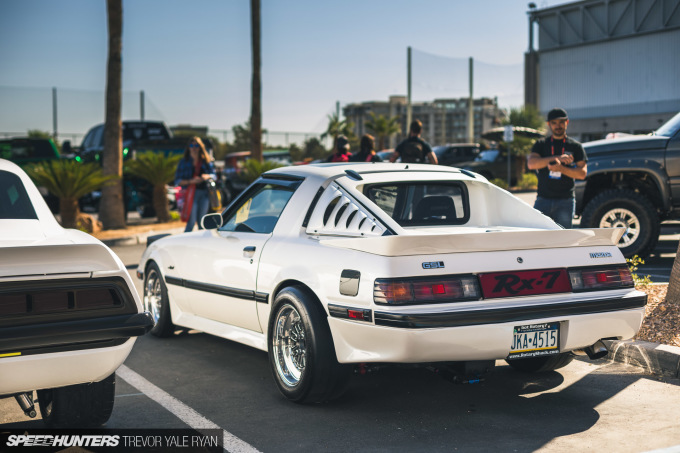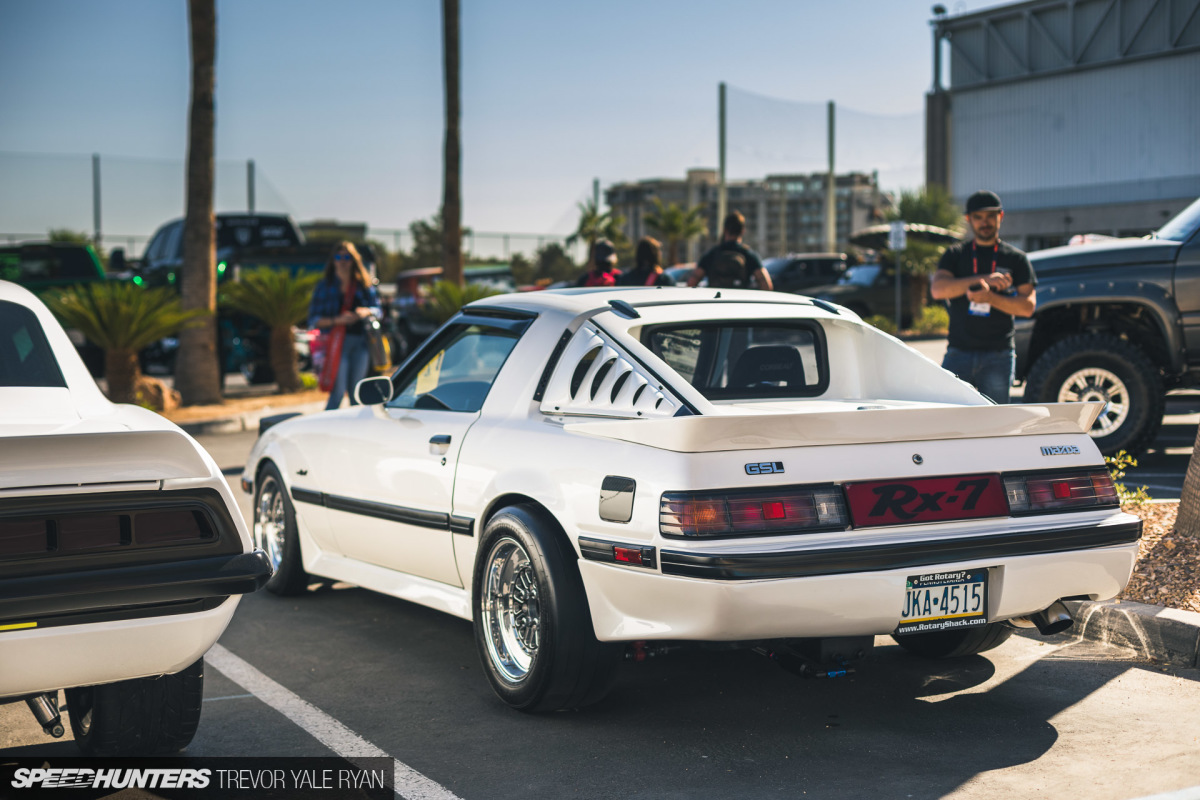 Outside, I noticed this 13B-powered RX-7 in one of the show lots adjacent to the main halls. Every time I see one built, I can't help but think that the FB/SA is a really under-appreciated platform.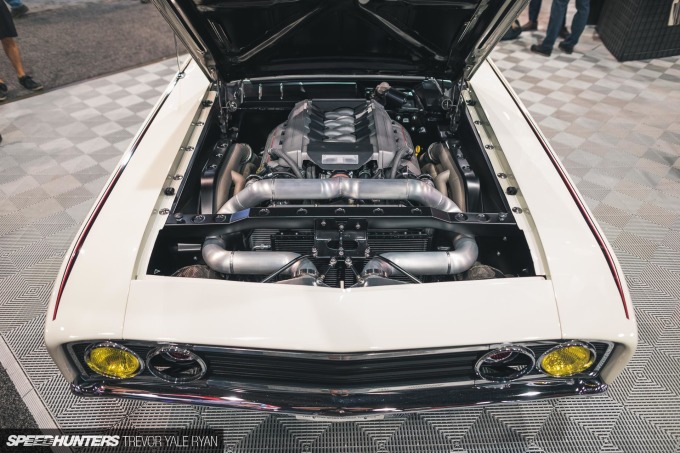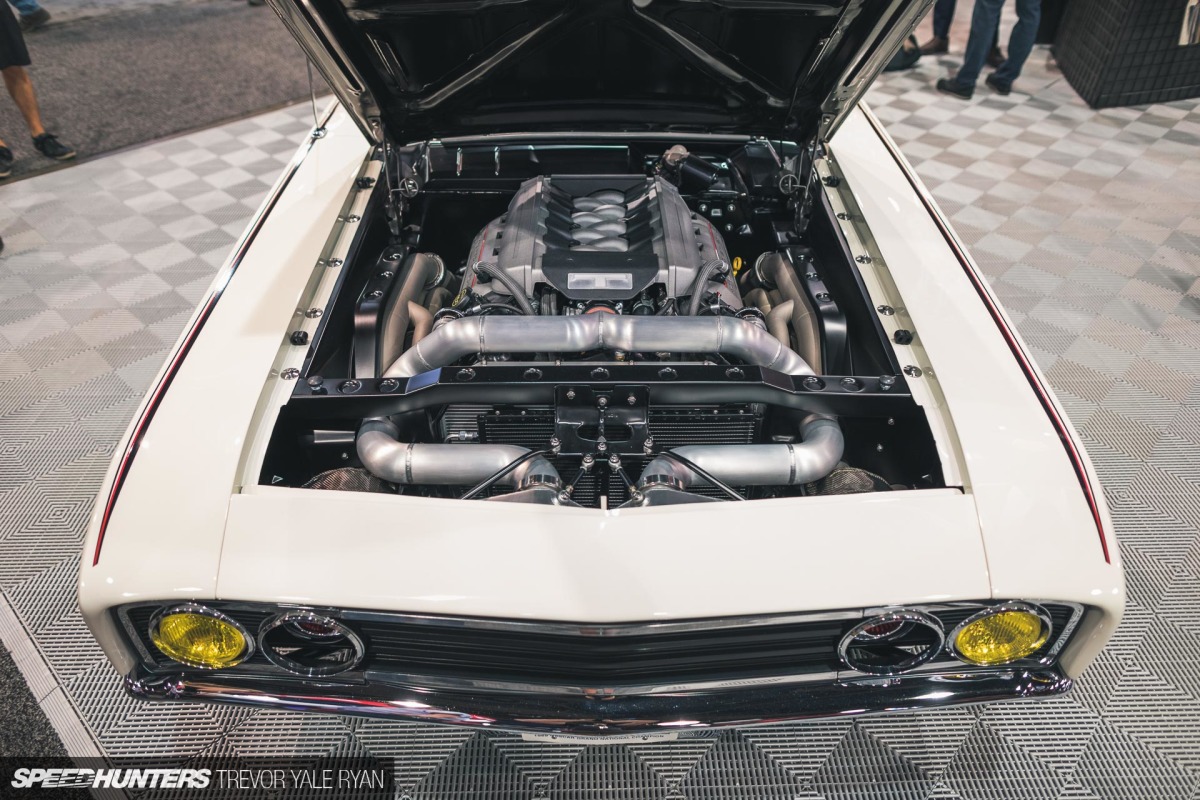 Back inside at the Holley booth I spotted Tom Bailey's twin turbo Coyote 5.0-swapped Ford Talladega. It's not a showstopper so to speak, but instead makes use of clean and simple execution to get its point across.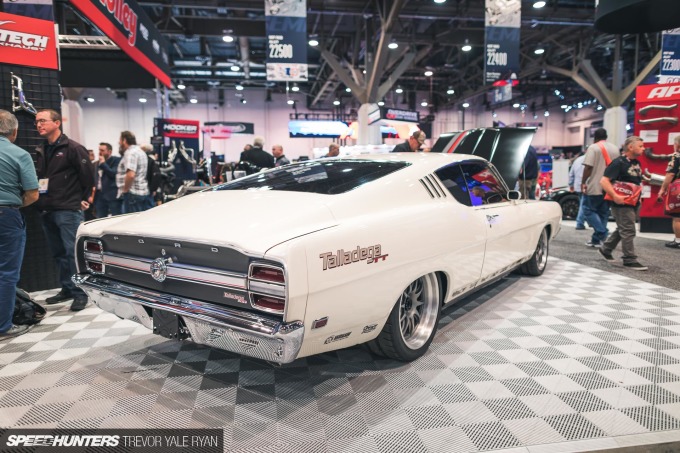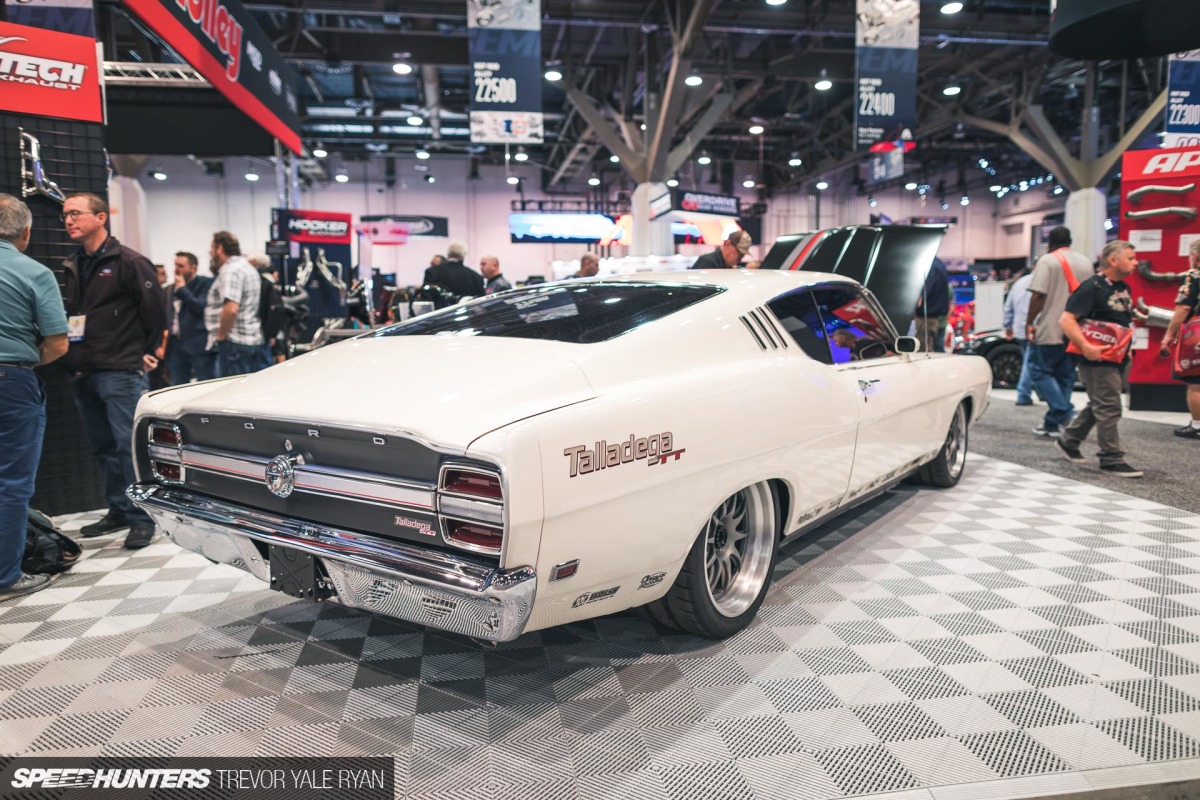 The best part of this car is the fact that the 1969 Torino Talladega is really a NASCAR-bred homologation special from Ford, with less than 800 ever being built. Tom said he had the car set up specifically for burnouts, so I know who I'll be calling next time I'm in Detroit…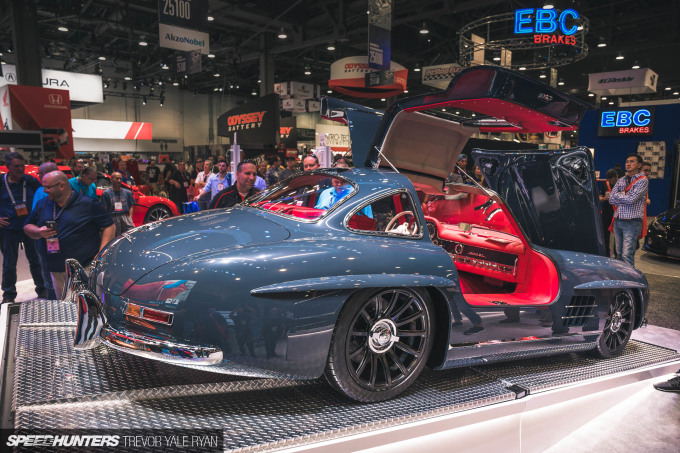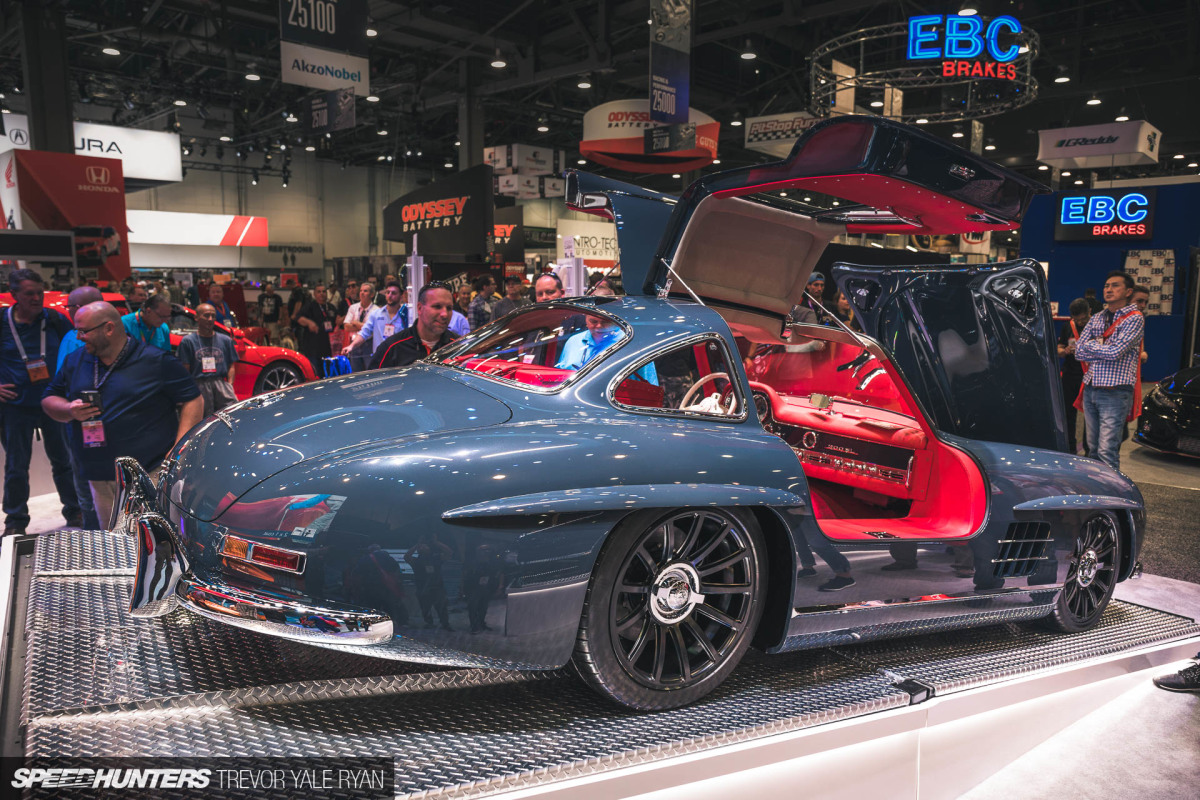 It was cool to see the trend of SEMA excess perhaps being dialed back a bit, with a number of cars that stood out because of their build quality and attention to detail rather than by hopping on the latest hype train.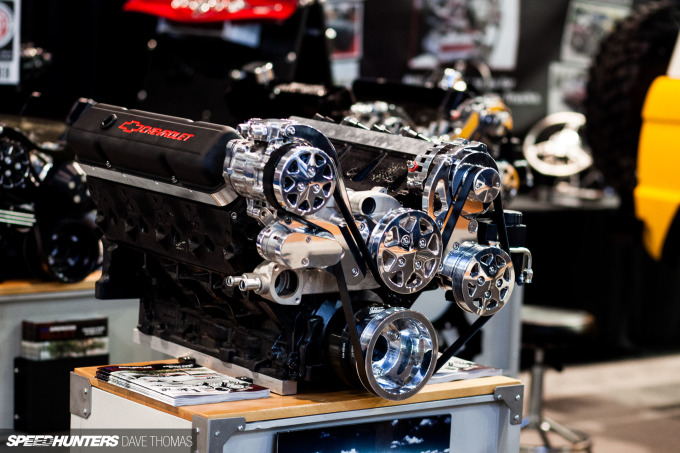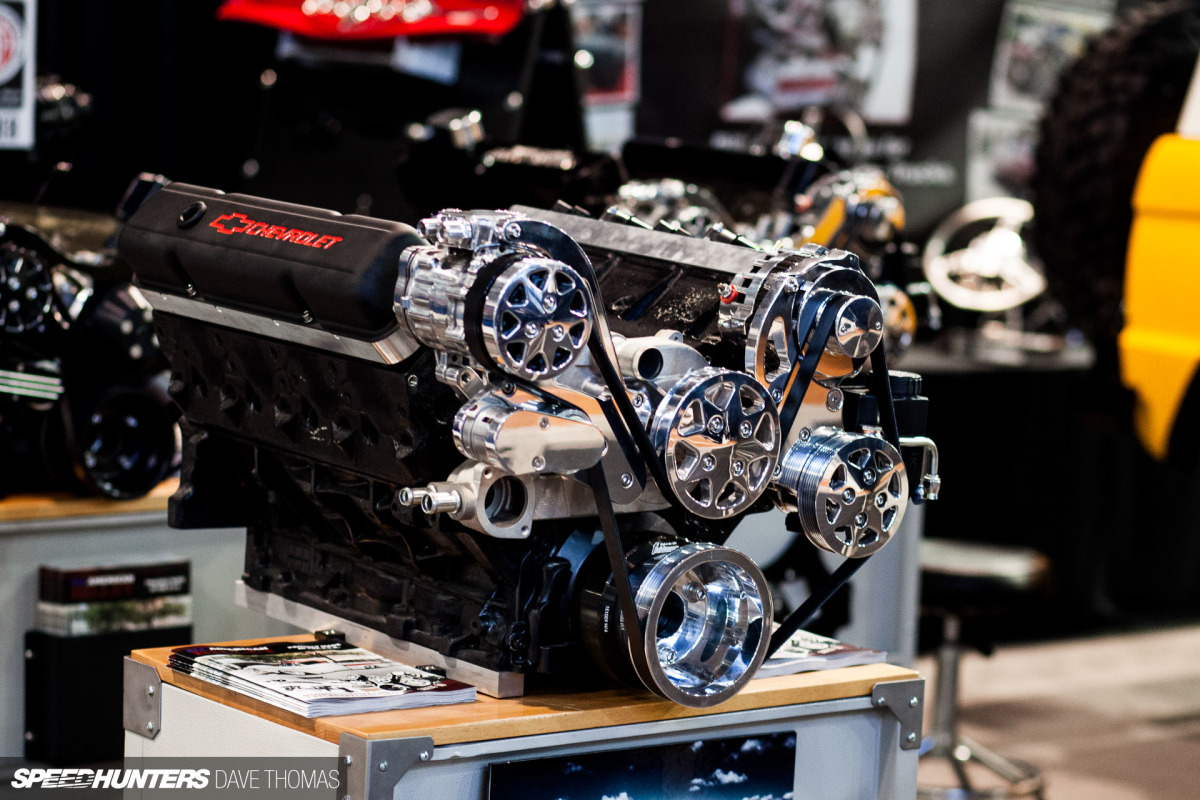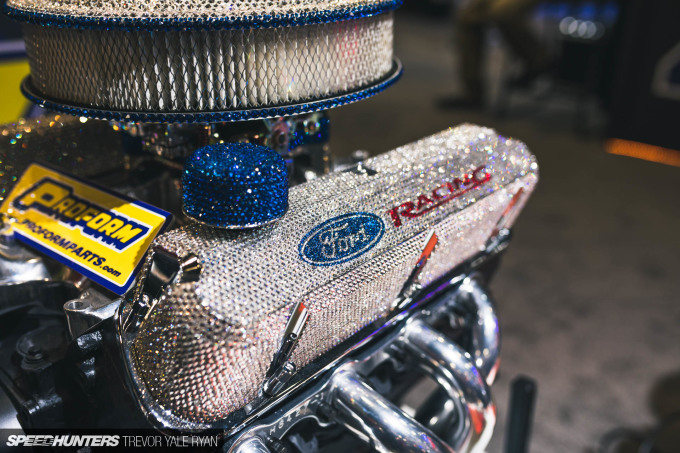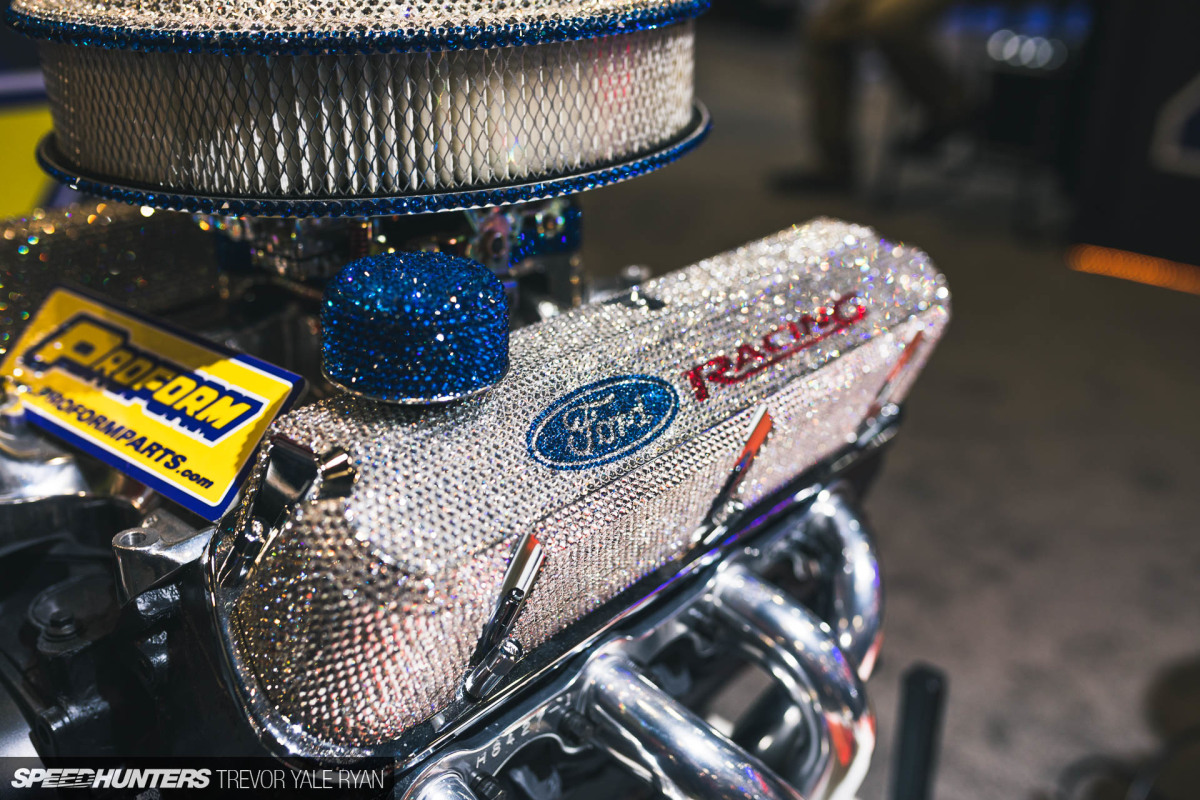 When it comes to power plants there's really no shortage of options at SEMA, and in all honesty, I sometimes didn't even have the words to describe what my eyes were seeing.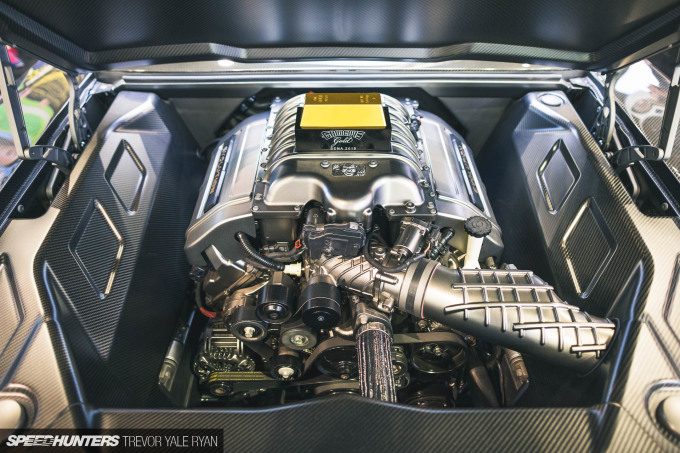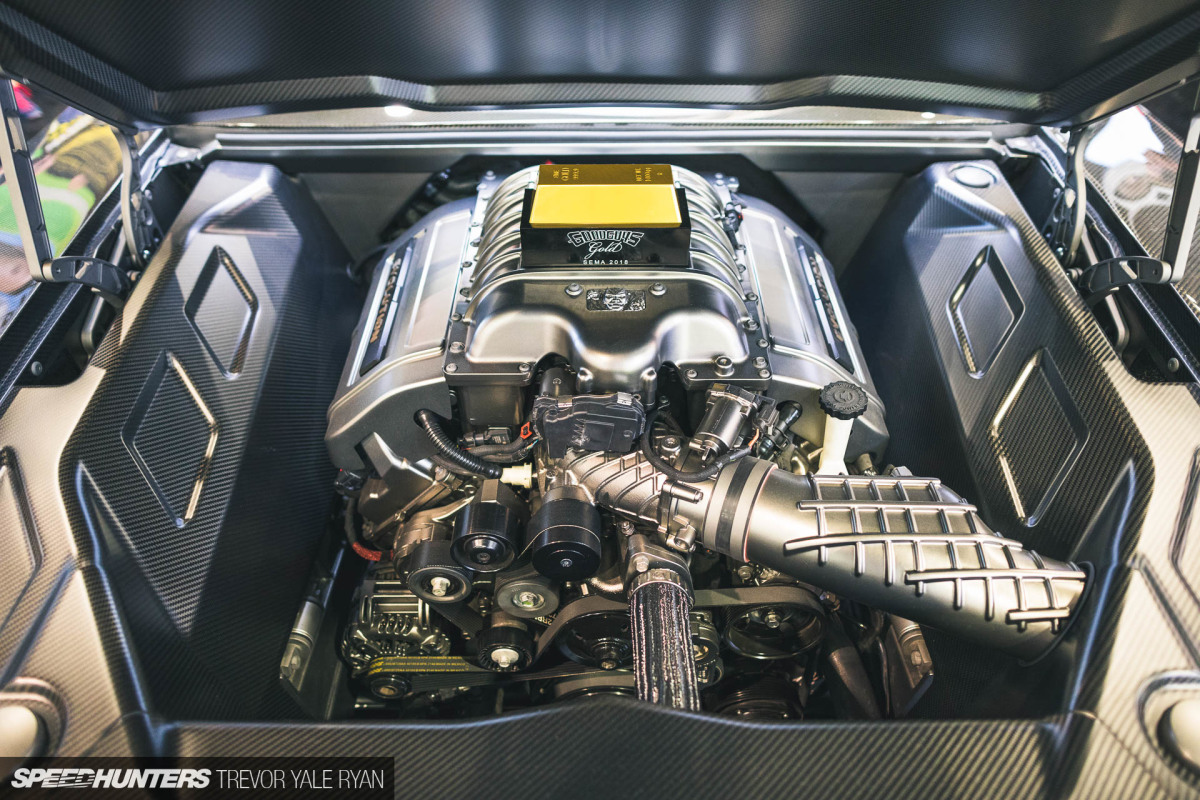 In my opinion we've already covered a number of what I believe to be the best engine bays from the show in other stories, some in quite extensive detail, so you'll probably recognize the first few builds in the gallery below.
If not, head into the archives to see what you missed from the 2018 SEMA Show.
Trevor Yale Ryan
Instagram: tyrphoto
TYRphoto.com
Bays For Days