Yes, I'll take my S30 with 10 cylinders, please.
That's what the madmen at B Is For Build thought would be a good time, and the end result is evidence that they were 100 percent correct. The V10 has been poached from a BMW E60-series M5, and the team worked an incredible amount of magic to end up with a result as polished as this.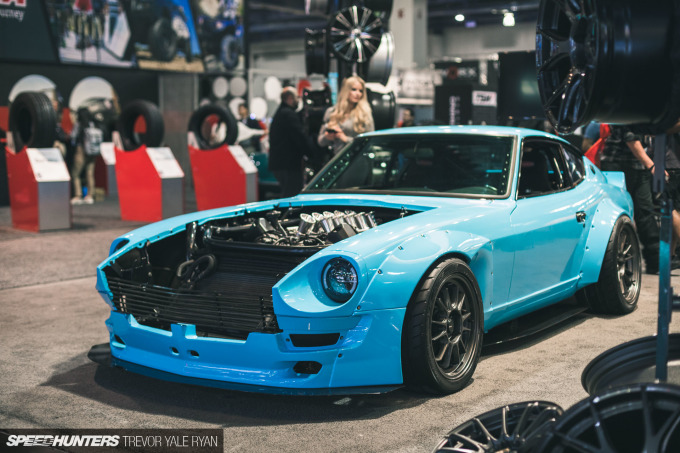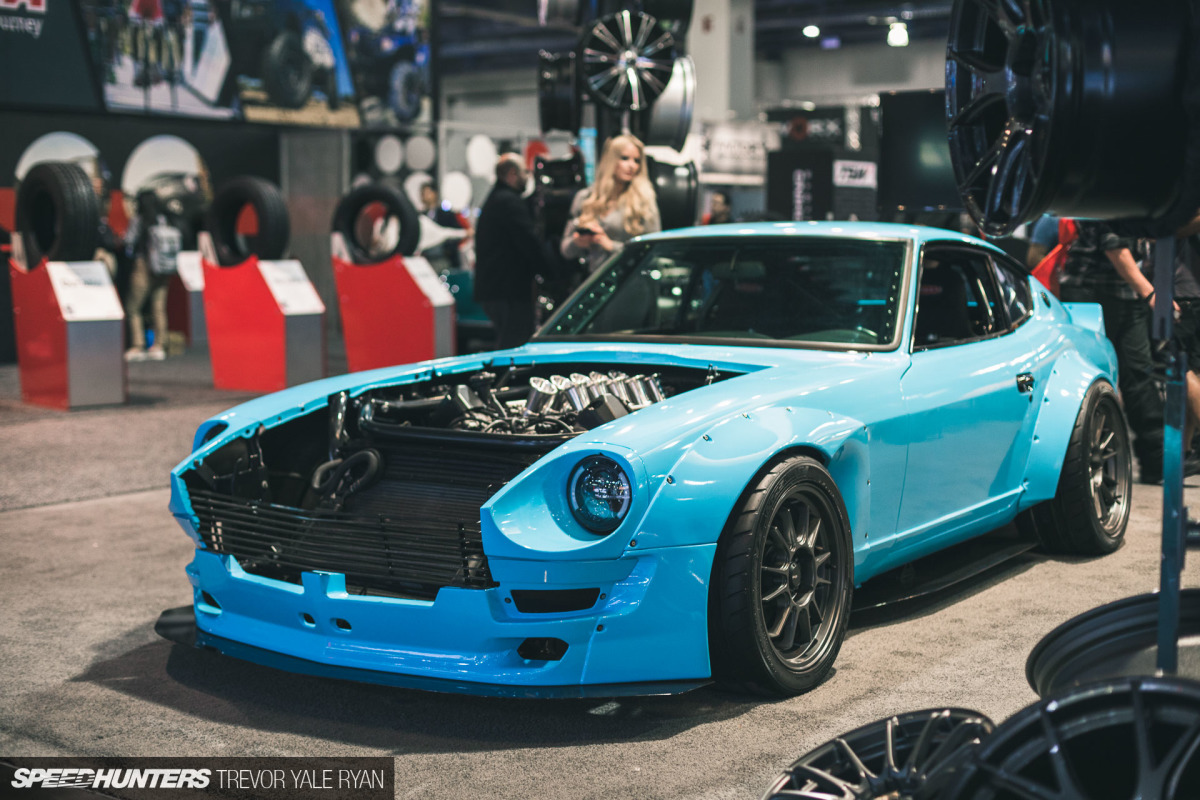 The car on the whole has a really clean aesthetic, and the V10 manages to fit right in with the updated, yet classic 50-year-old styling of the 240Z. The S30 is such a timeless design, and I'm really excited to see the chassis continuing to be developed.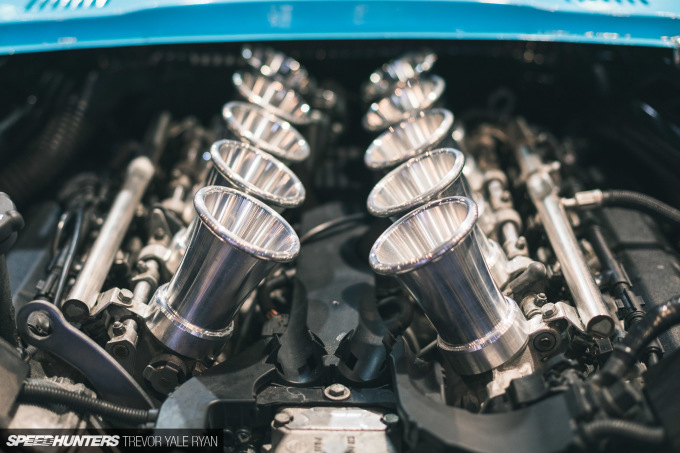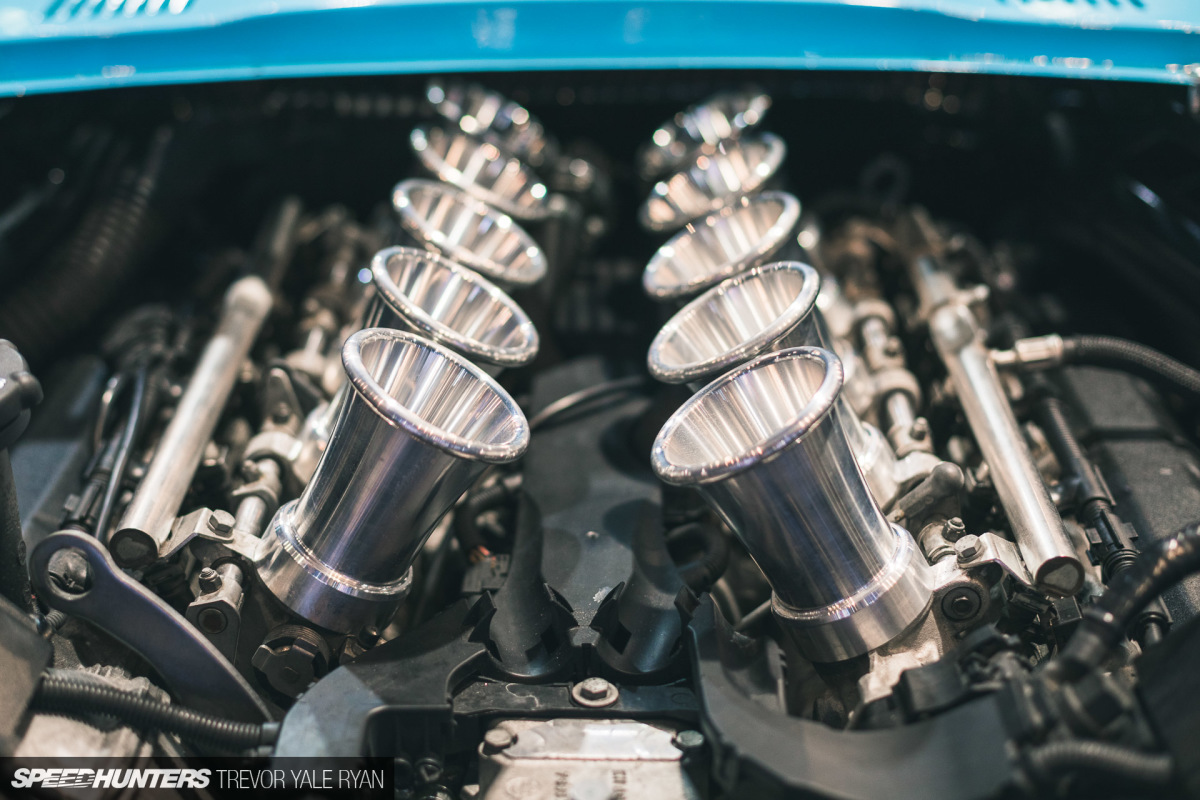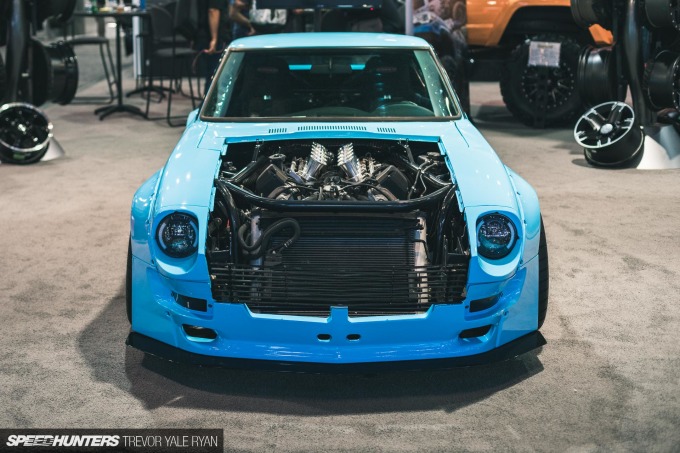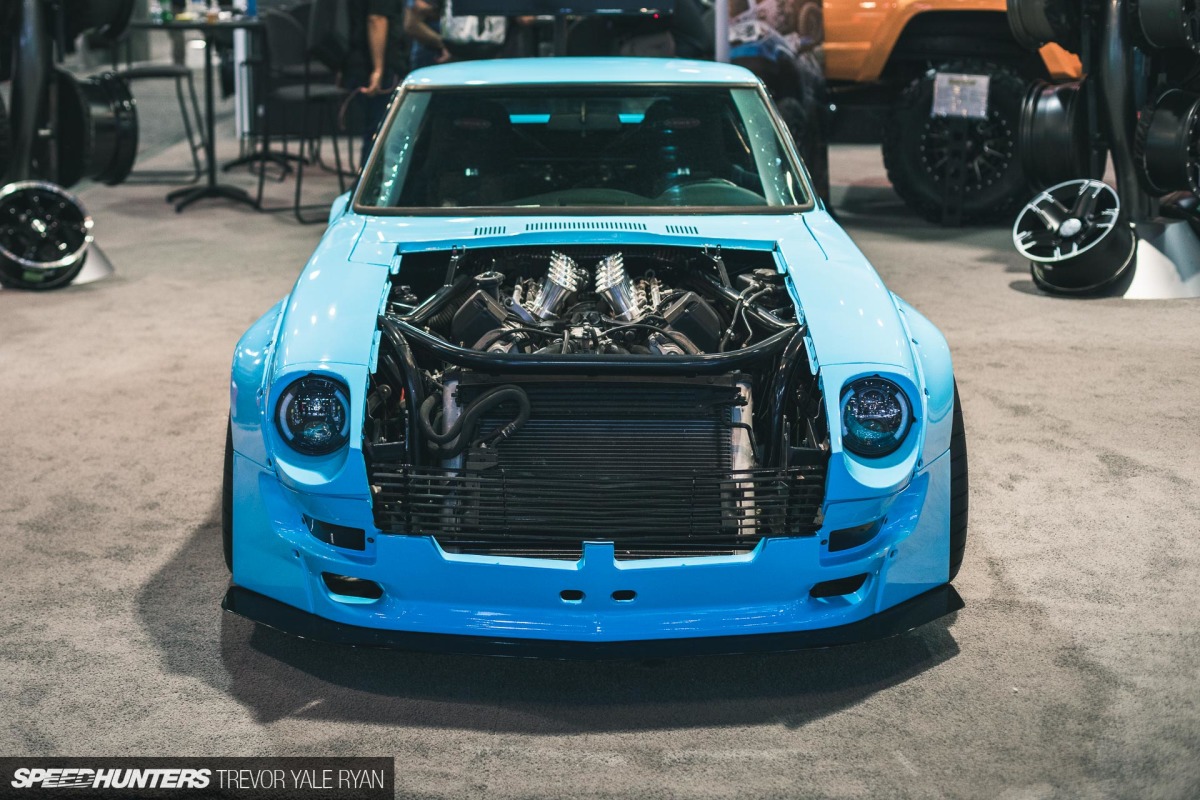 Of course, the elephant in the room is the 5.0-liter V10, topped off with a gorgeous set of ITBs. The insanity doesn't end here, though, as the entire drivetrain from the M5 was brought over. I can only imagine how good this car feels to drive, and it's a build that is truly inspirational.
Inside the car the BMW parts list continues as the B Is For Build team brought over the dash, shifter, and so on. I'm curious if this was a necessity for wiring purposes and to keep the engine happy, but I'm sure if you dig deep on their YouTube channel you'll find a lot more than I'm able to cover here in a quick walk around.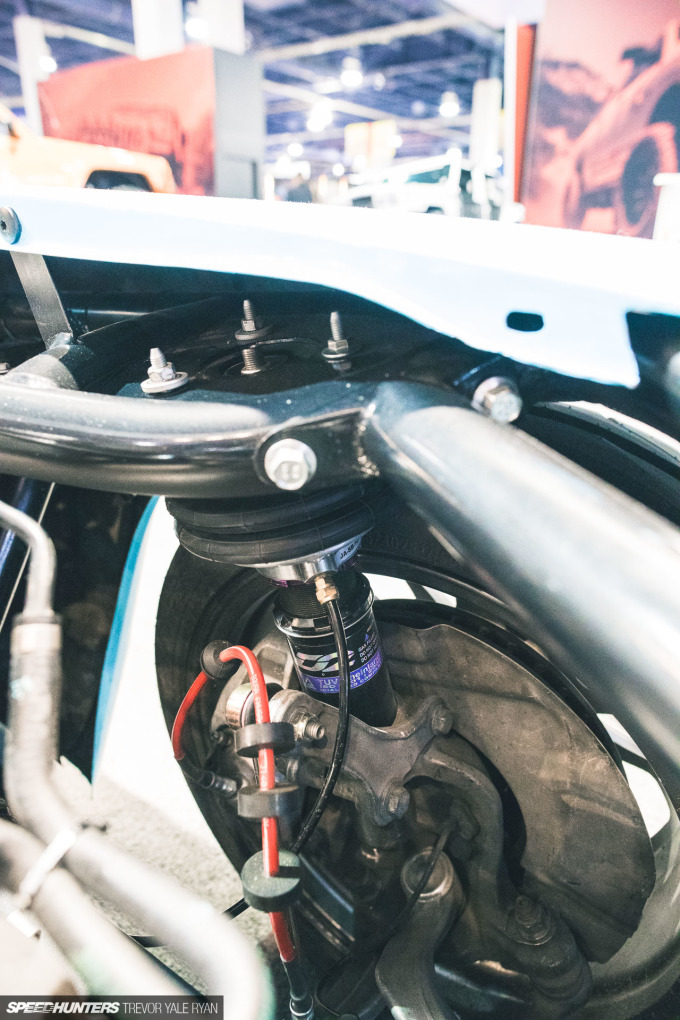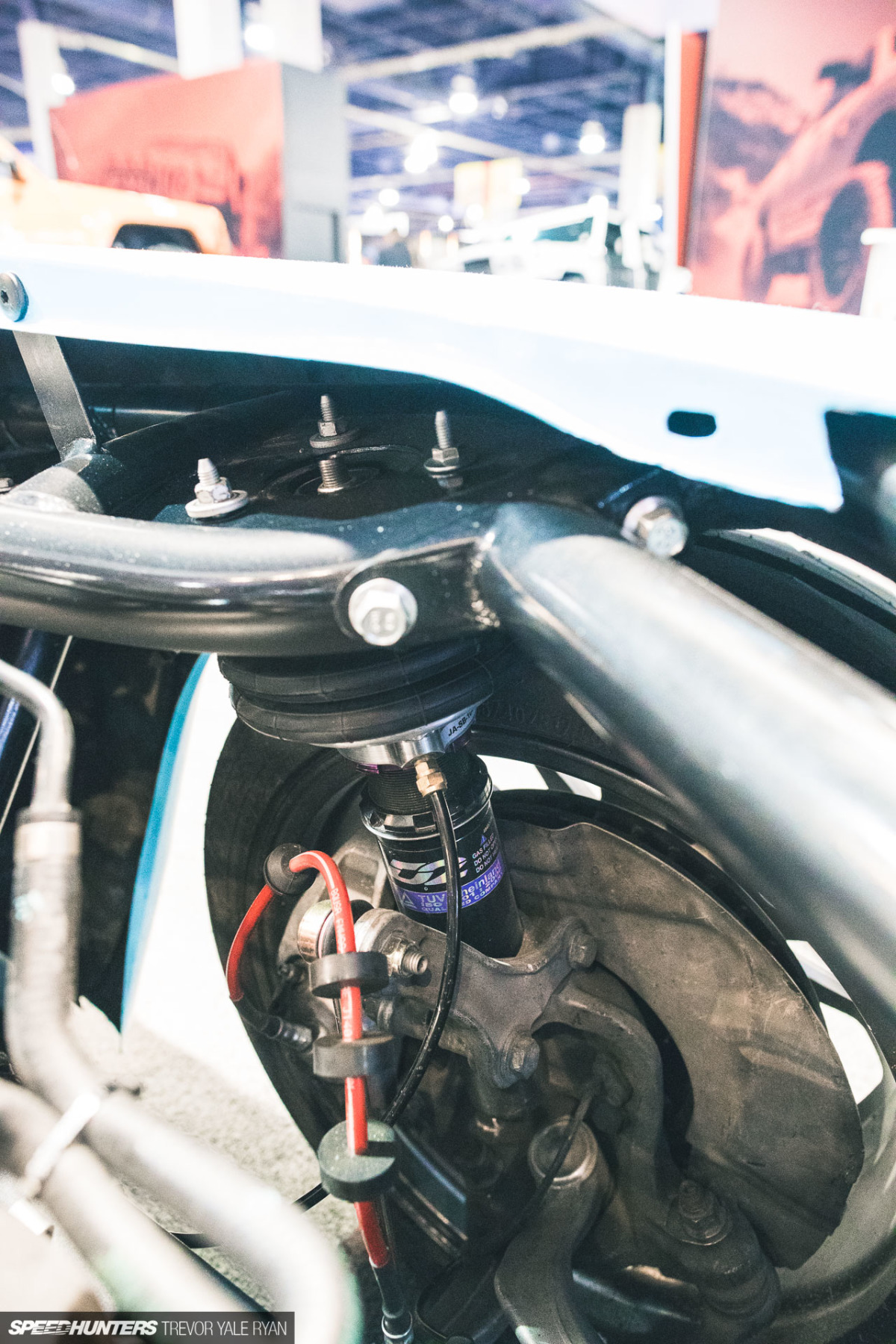 Further poking around the interior I noticed an air suspension setup, something I missed when I was originally taking in the engine bay. Looking back up front, there are indeed bags on the car.
It appears the exhaust is really close to the ground anyway, but I'm glad they didn't opt to completely slam the car at the show. It's just my opinion, but I think the setup looks really good at this height. This is especially so thanks to the Rocket Bunny kit which helps bring the bodywork up to speed with the engine swap.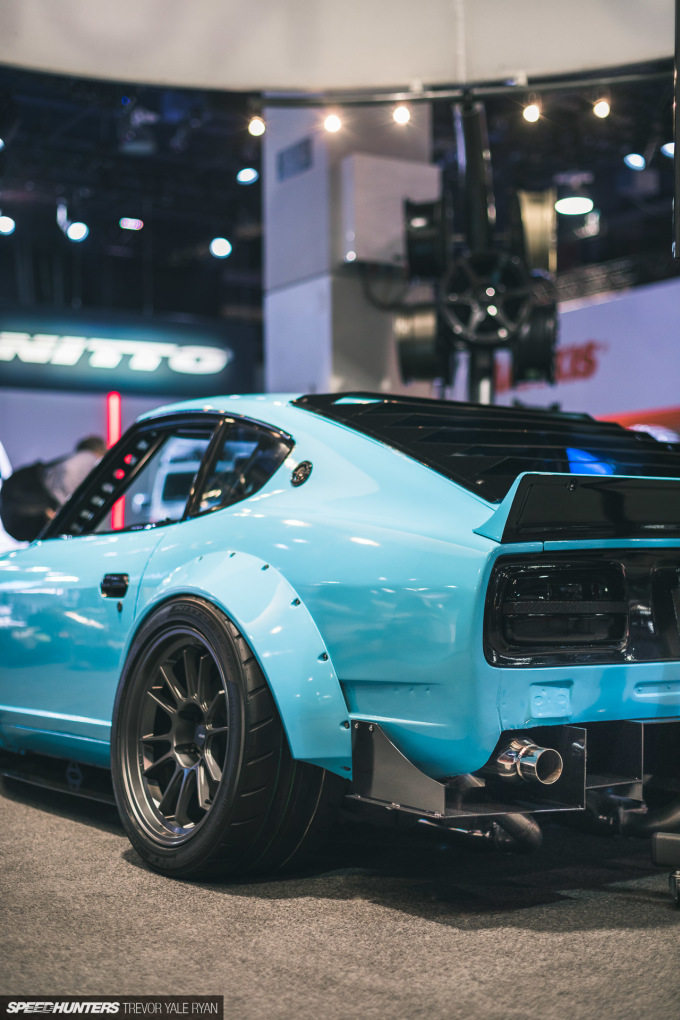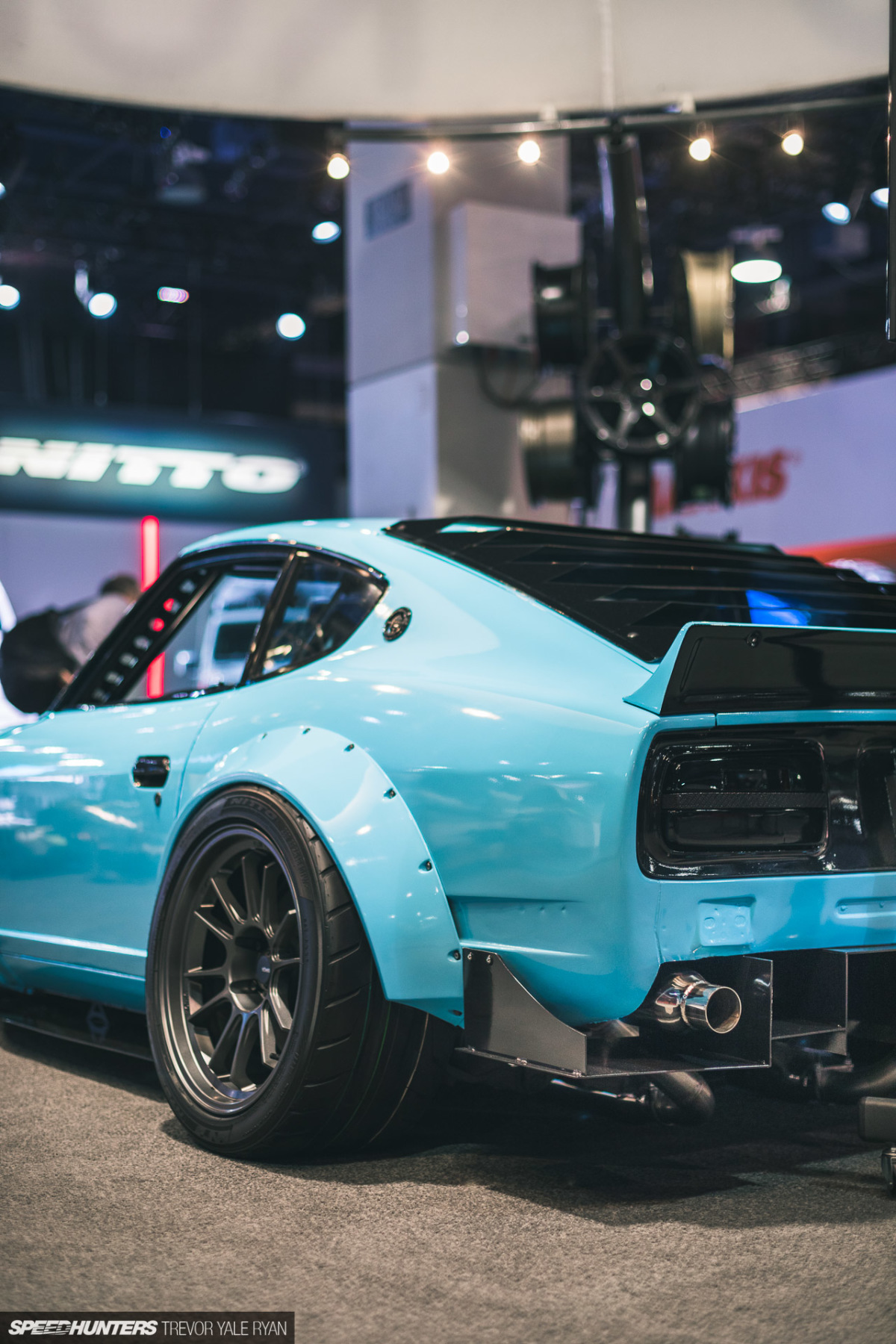 It's a car that looks cool from every angle and has loads more details than I was able to capture here. Some sort of after-hours meeting was going on behind the car, so I did my best to give the group some space.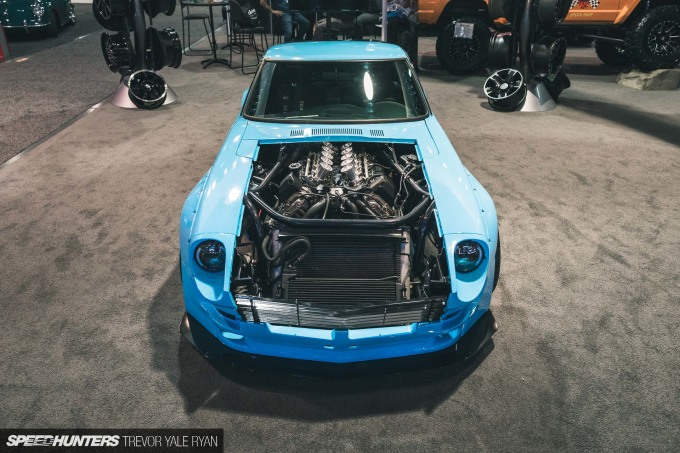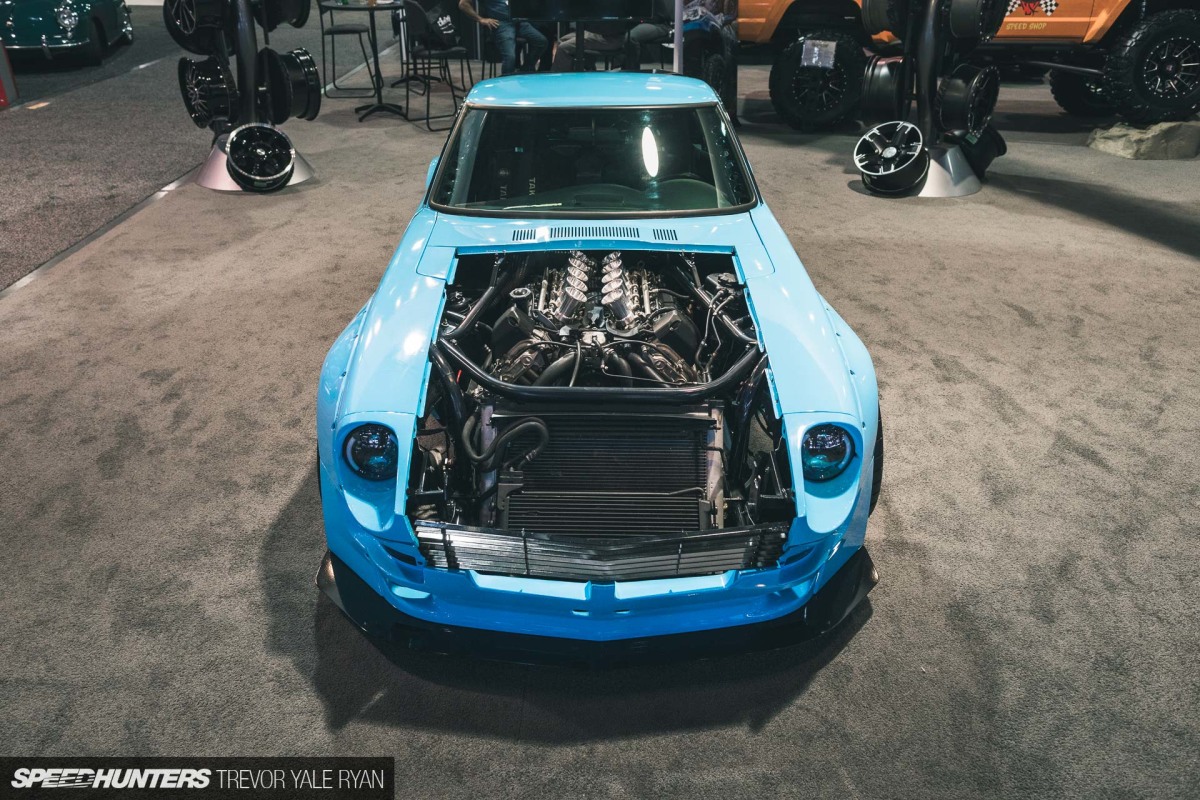 As with so very many cars at the SEMA Show this year a full feature really is in order, but such is the nature of the beast.
There's loads more on the way, too…
Trevor Yale Ryan
Instagram: tyrphoto
TYRphoto.com