Don't worry we haven't forgotten that we've already featured this car last year, but did you know that our first encounter with this particular chassis dates back to 2010?
Yes, that's right, it was eight years ago when I first spotted it during the Super Lap Battle with Takashi Ōi at the wheel. Back then it had nothing to do with Spoon, it was in fact 5Zigen's freshly-built FD2 time attack racer, a car that had just replaced their CL7 Accord Euro-R time attack build.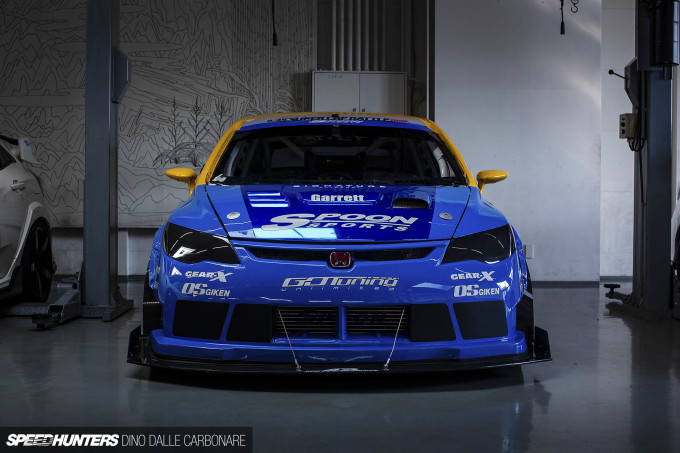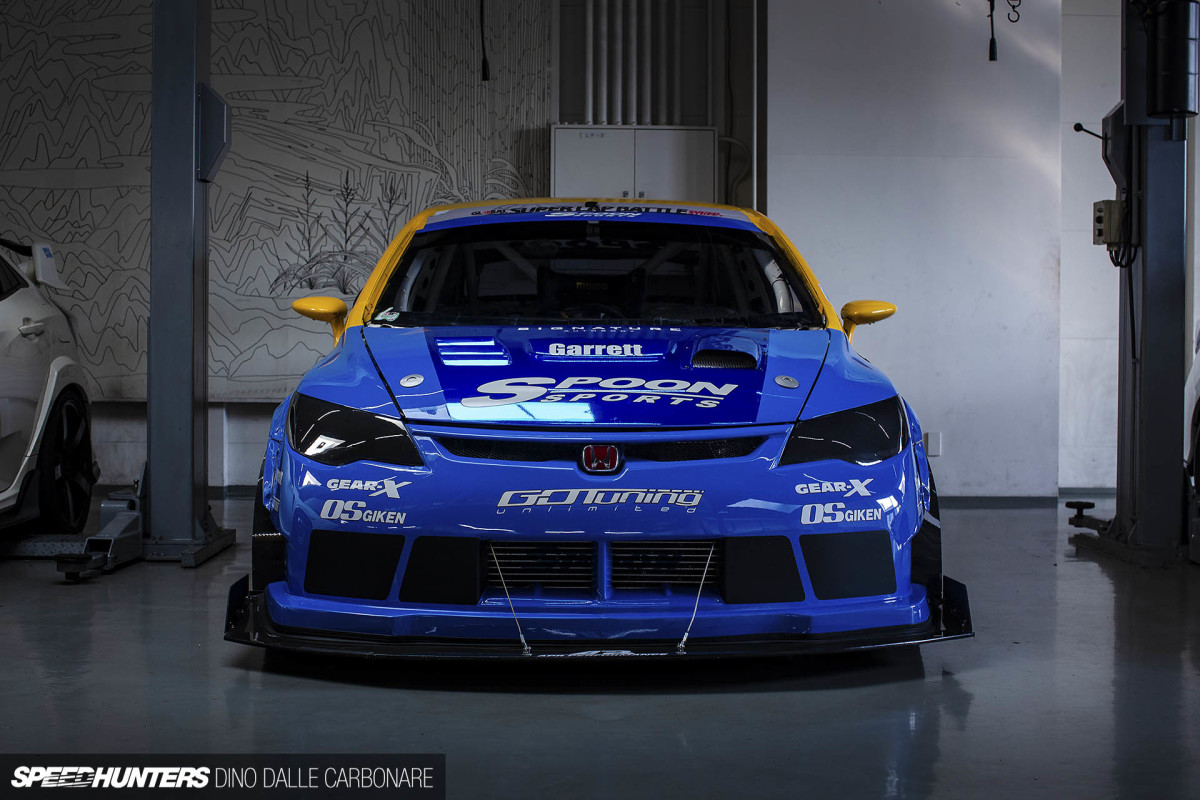 The white 5Zigen CL7 was a bit of a surprise at the Tsukuba paddock in 2009, one of the first turbocharged applications of the K-series motor that had popped up in Japan. Ōi recorded a 1'00″428 which at the time was a decent number to come from an FF chassis. The engine seemed overly complex, running a little turbo to not hamper spool in the mid range and a nitrous oxide set up to help things along when the driver felt he could do with a little more oomph. They thought the Accord, with its 420 HP or so, would be able to yield a sub-minute lap, but it was never meant to be.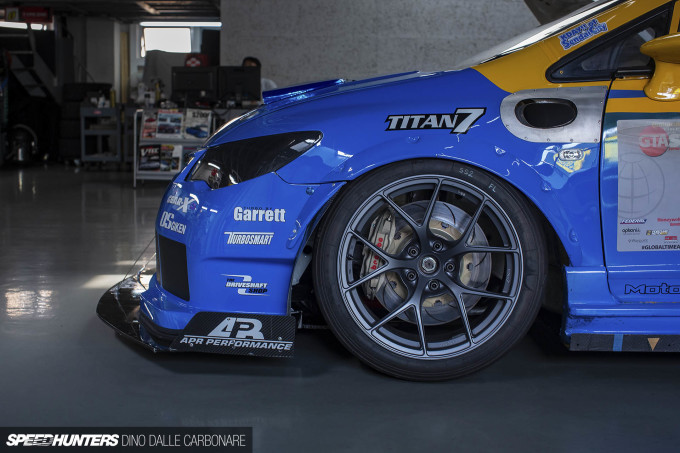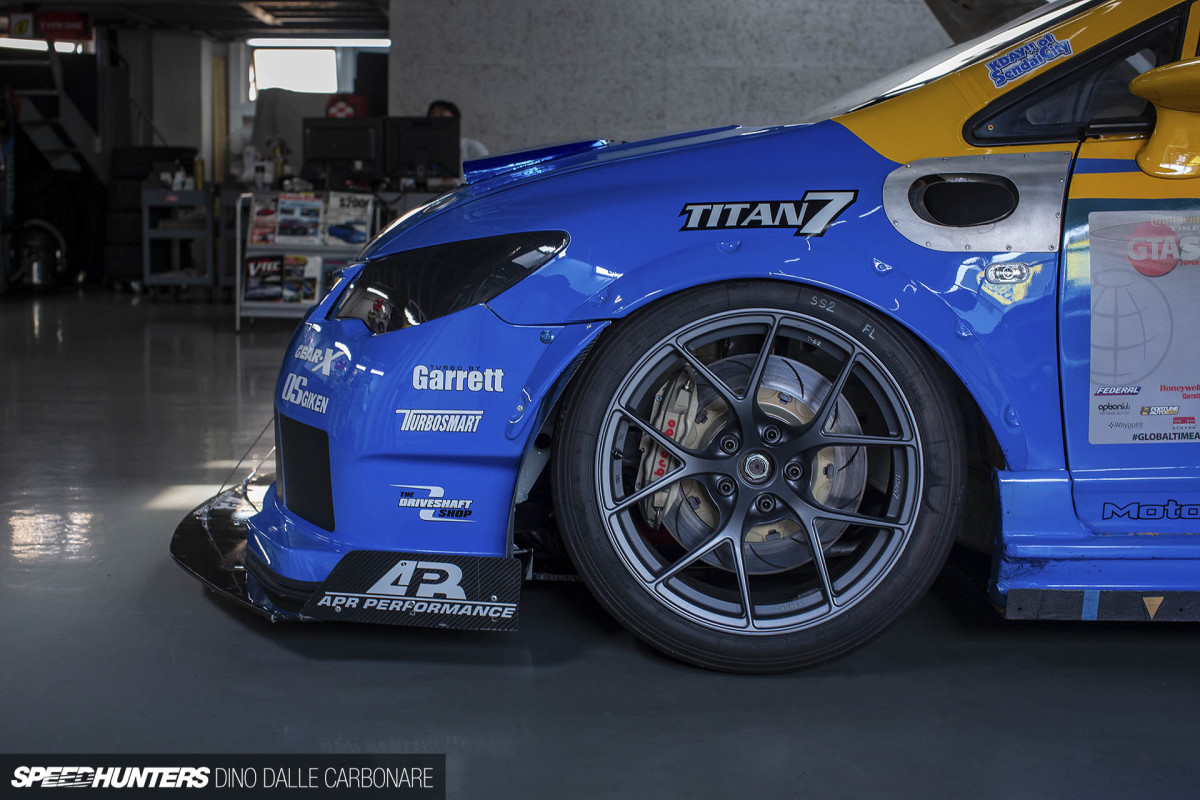 Which is why the sudden jump to the FD2 platform happened the following year. Ōi instantly looked far faster around Tsukuba's tight and technical layout and he extracted a 58″222 on his first outing, an instant success. Three years later and I did a full feature on the car at 5Zigen's HQ in Osaka, and after that the project got abandoned, the car sold and imported to the US. Go Tuning Unlimited brought the car over to the US with the intention to build it a time attack car to market the Spoon Sports brand they are the sole importers of, and give it to Dai Yoshihara to campaign – all with the blessing of Spoon founder and president Ichishima-san.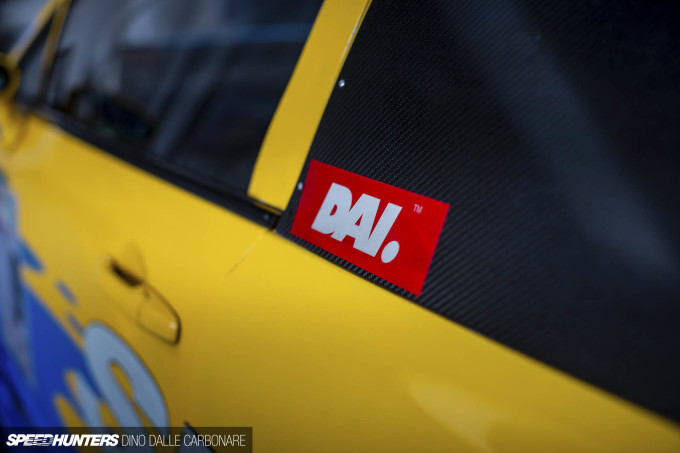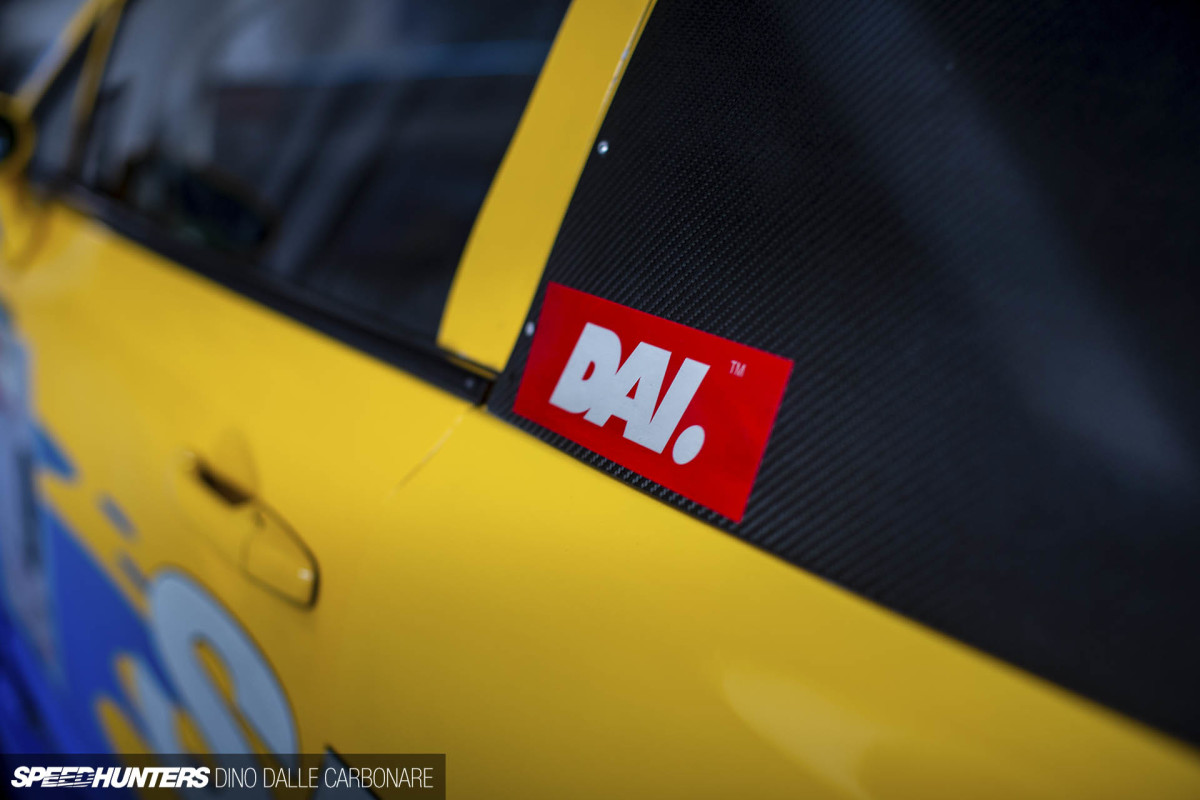 In a nutshell that's the history of this car, which in 2015 after its rebirth and newfound affiliation with the Spoon USA team managed to set a 1'45″5 at Buttonwillow – setting the course record for the class.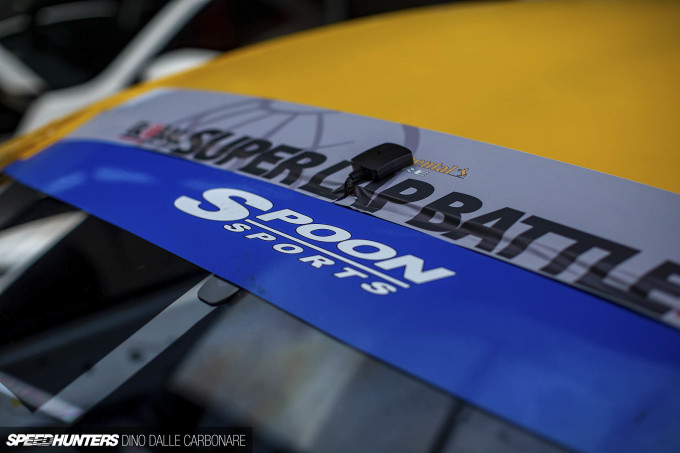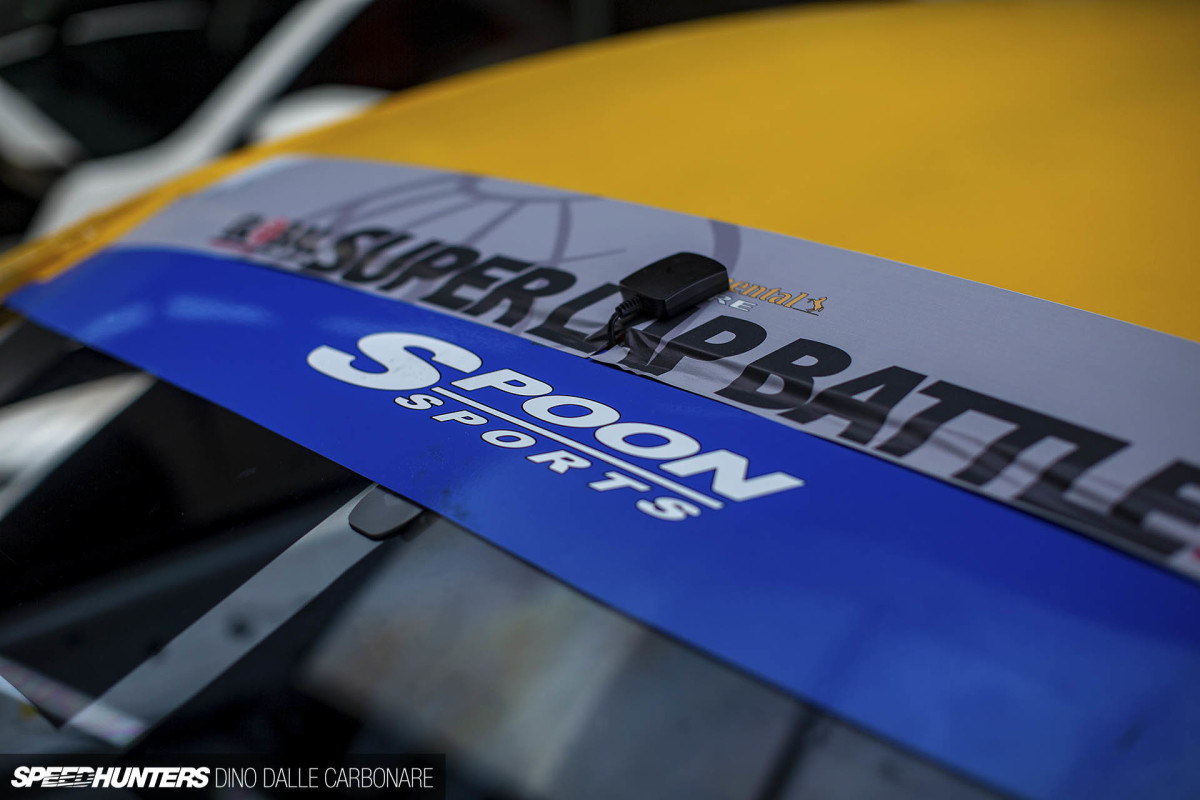 So why are we seeing it again? Well a day prior to flying off to Las Vegas for SEMA the other week I dropped by Type One in Tokyo to set up a test with a pair of their cars (more on this soon). And this thing was just there, having just been through some maintenance before being sent off back out to California.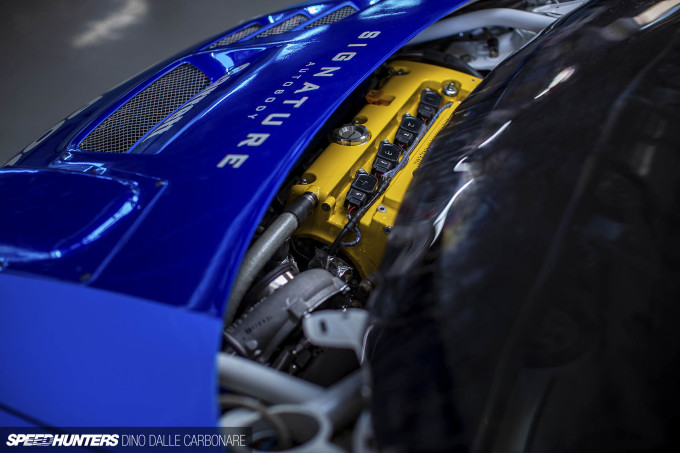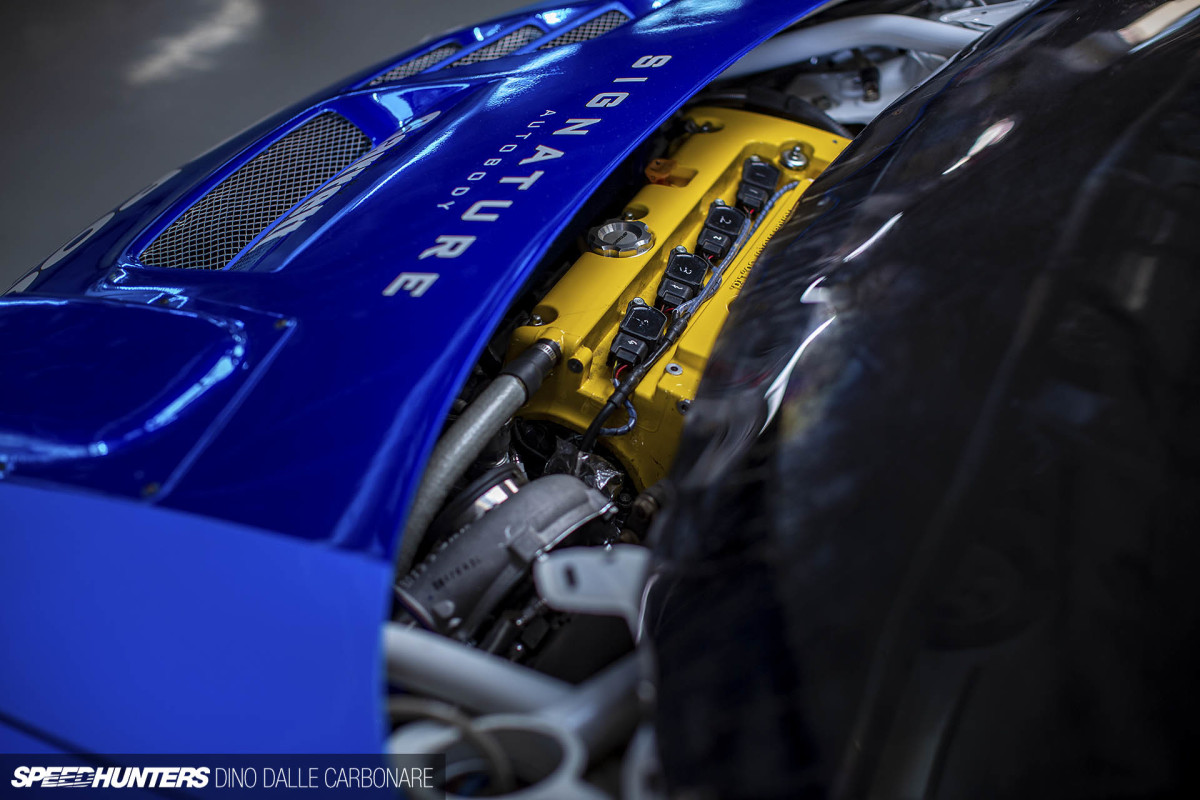 So I was hit with a bit of nostalgia, plus I'm a bit of a sucker when it comes to retrospectives and I thought it would be cool to take another look at it, while it was back in its country of origin.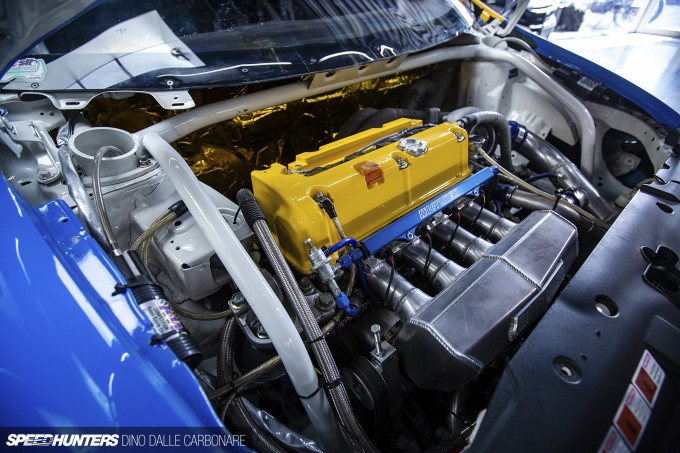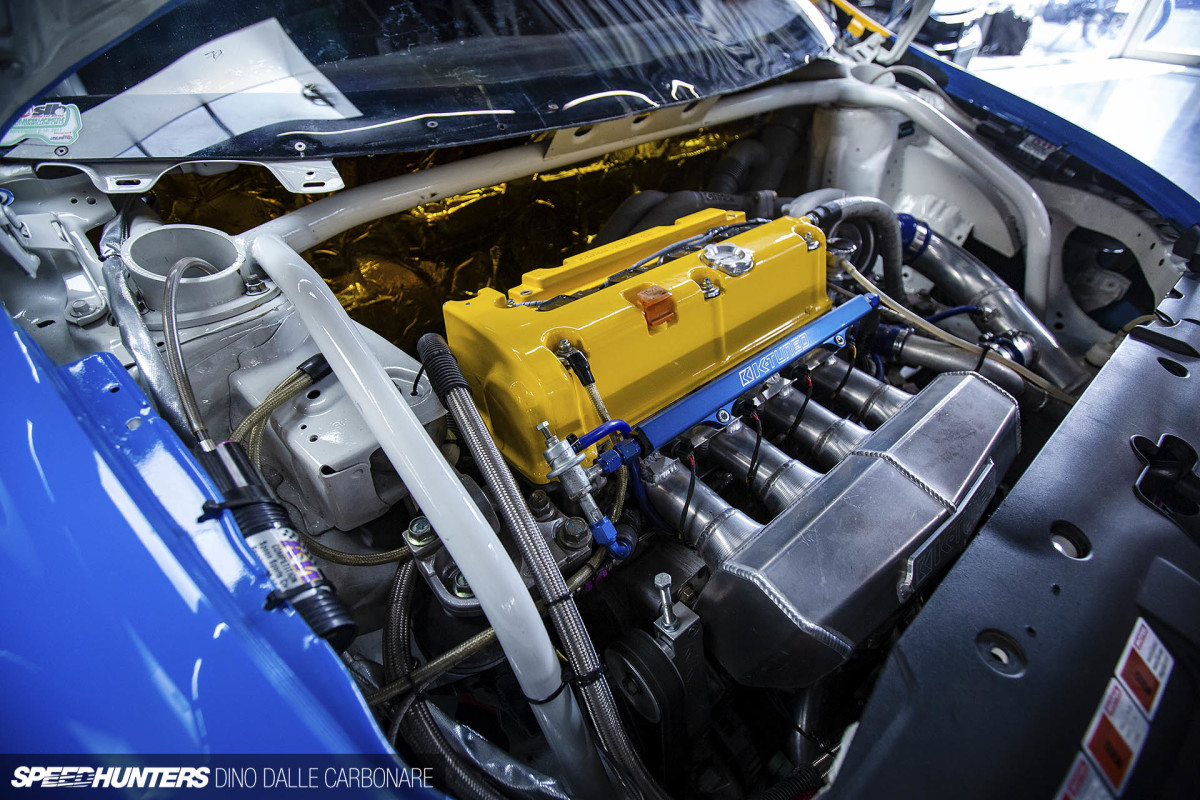 But it's not just that. The turbo motor and that center drive position seem so relevant in today's car scape – Honda now having embraced forced induction and that same day having been when the center-drive McLaren Speedtail was unveiled.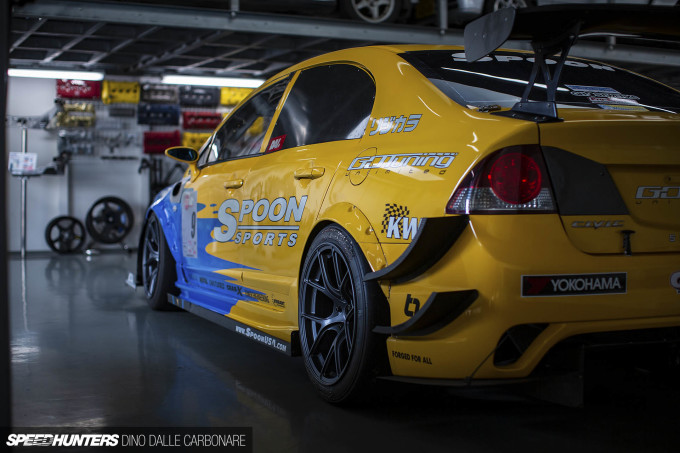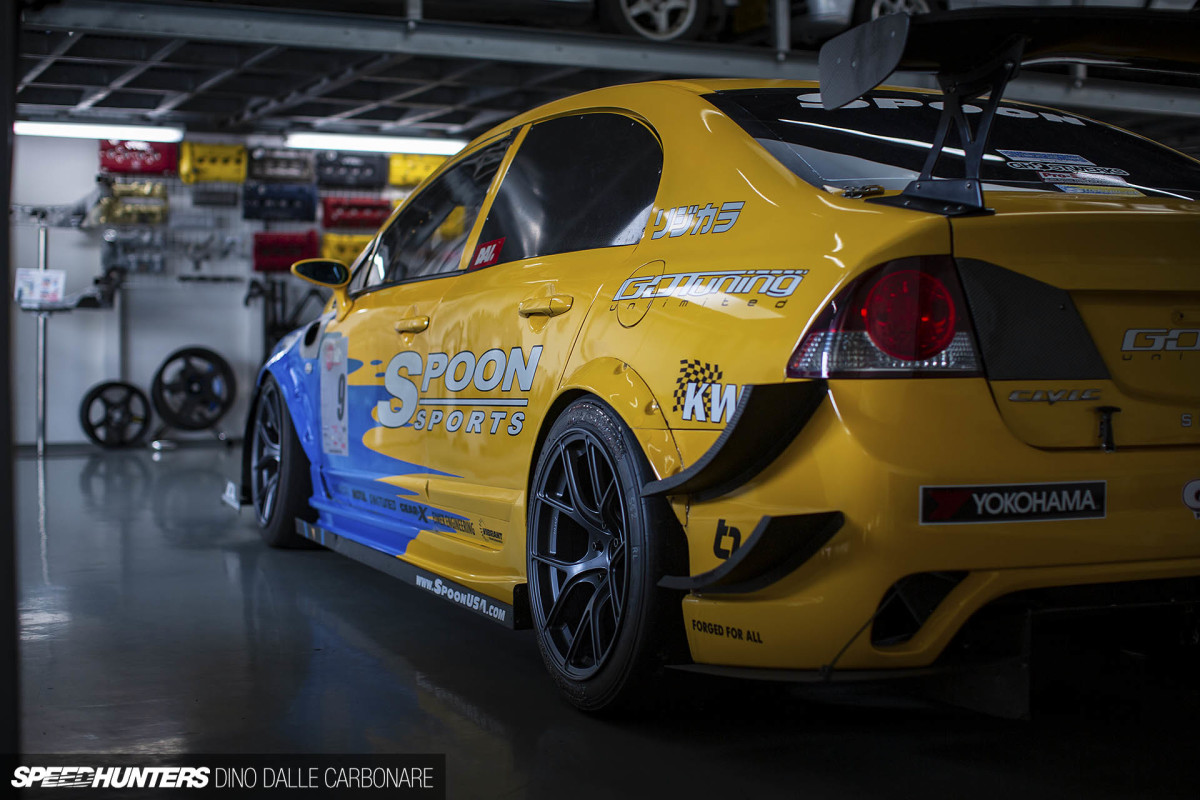 It was also cool to see the car up close. After years of watching videos of it out in California's unmistakable dry desert tracks I couldn't help but think what it would be able to do at Tsukuba now that it has swapped its 5Zigen colors for the Spoon's unmistakable blue & yellow livery.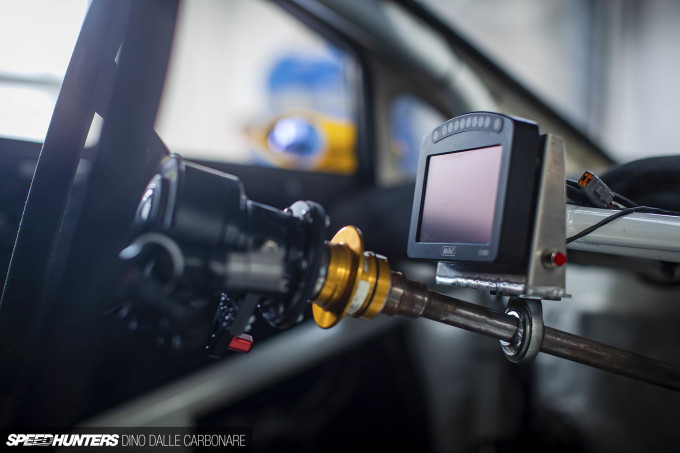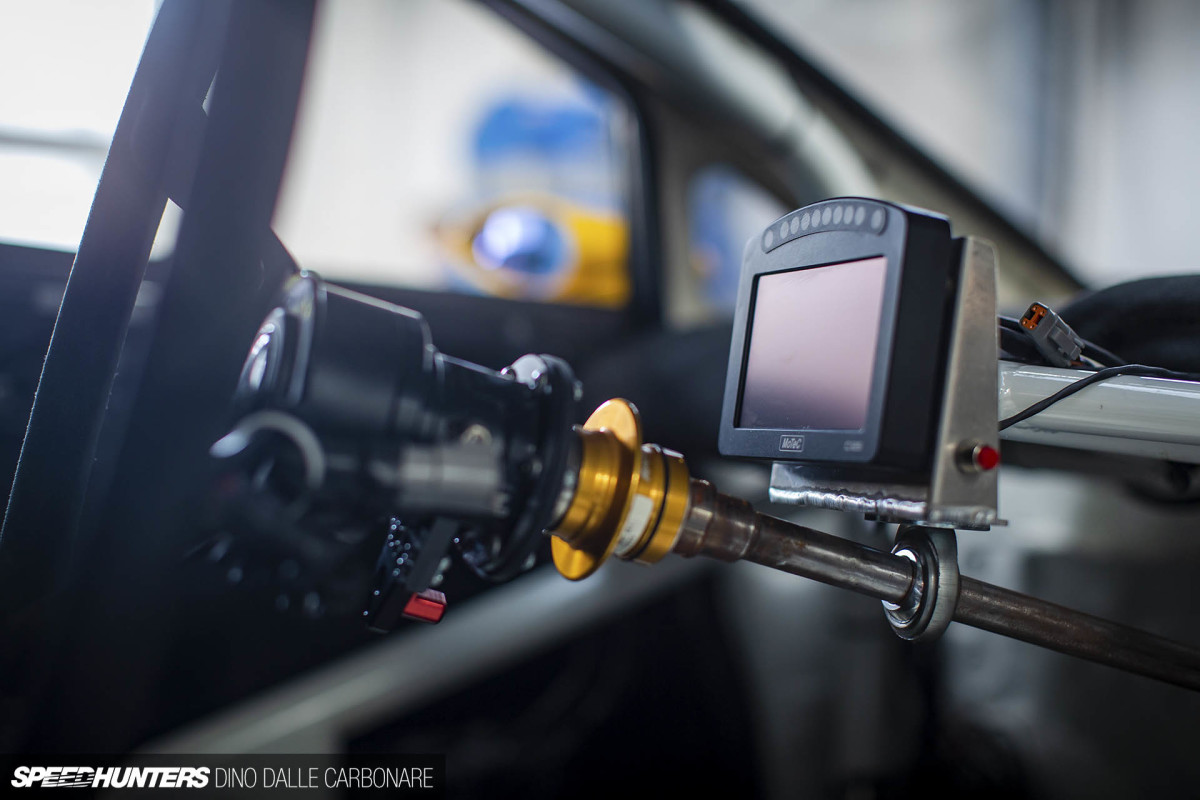 Of course there is very little in common with that car I spotlighted eight years ago at Tsukuba. Once the Spoon USA transformation began it was gutted, the JDM bolt-in cage thrown out and a proper custom welded-in one put in place by Eimer Engineering.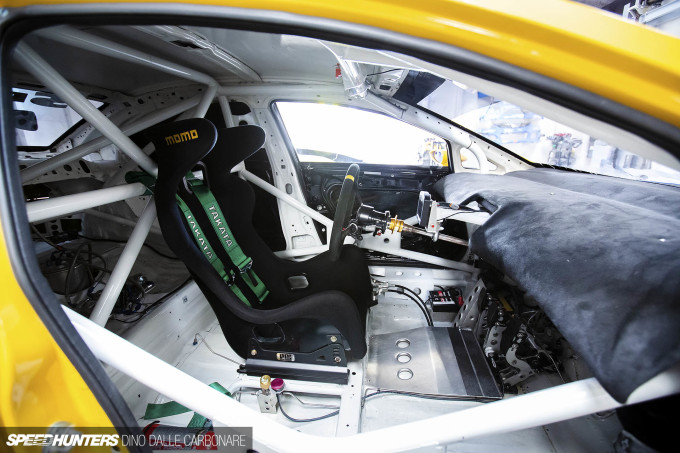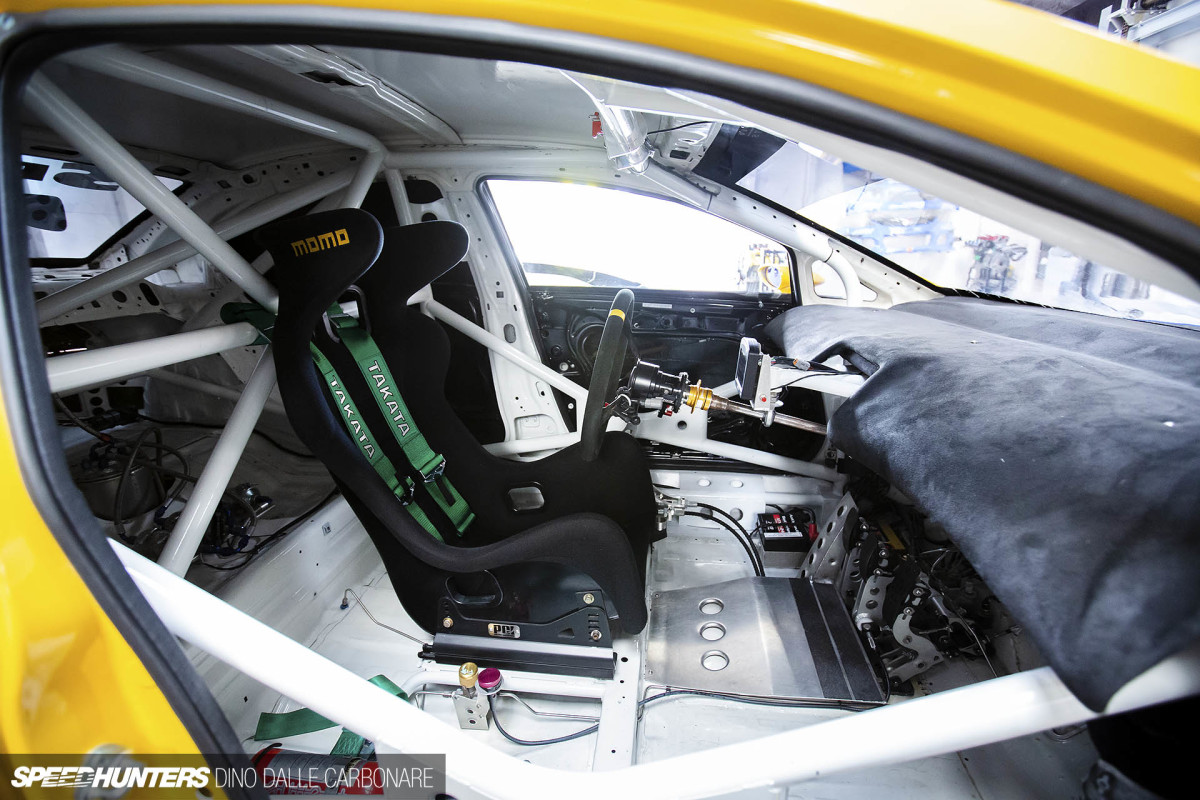 That's also what brought about the idea to go with a center drive position, the freedom to go wild with an empty shell, prep it up for the optimal weight distribution such a solution would bring. That and the fact that the side exit exhaust meant there was nothing running the length of the car.
It might be a fair bit wilder than what Spoon in Japan would put together, with their approach always being on the minimalistic side of things. But in its wildness it's both managing to incorporate that understated approach the brand has always had as well as keeping it quite simple if we were to compare it to WTAC cars.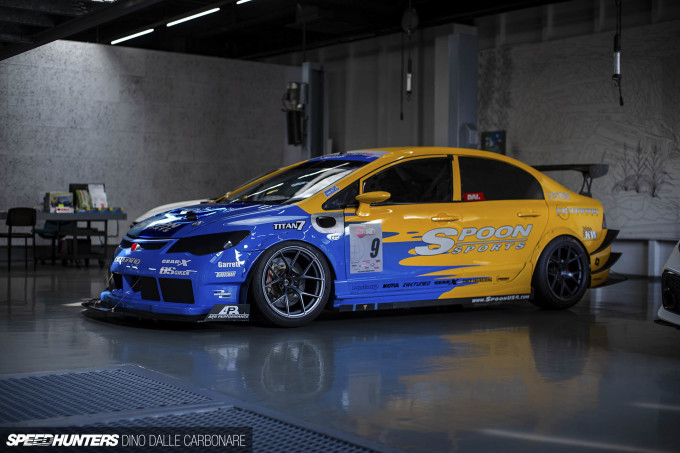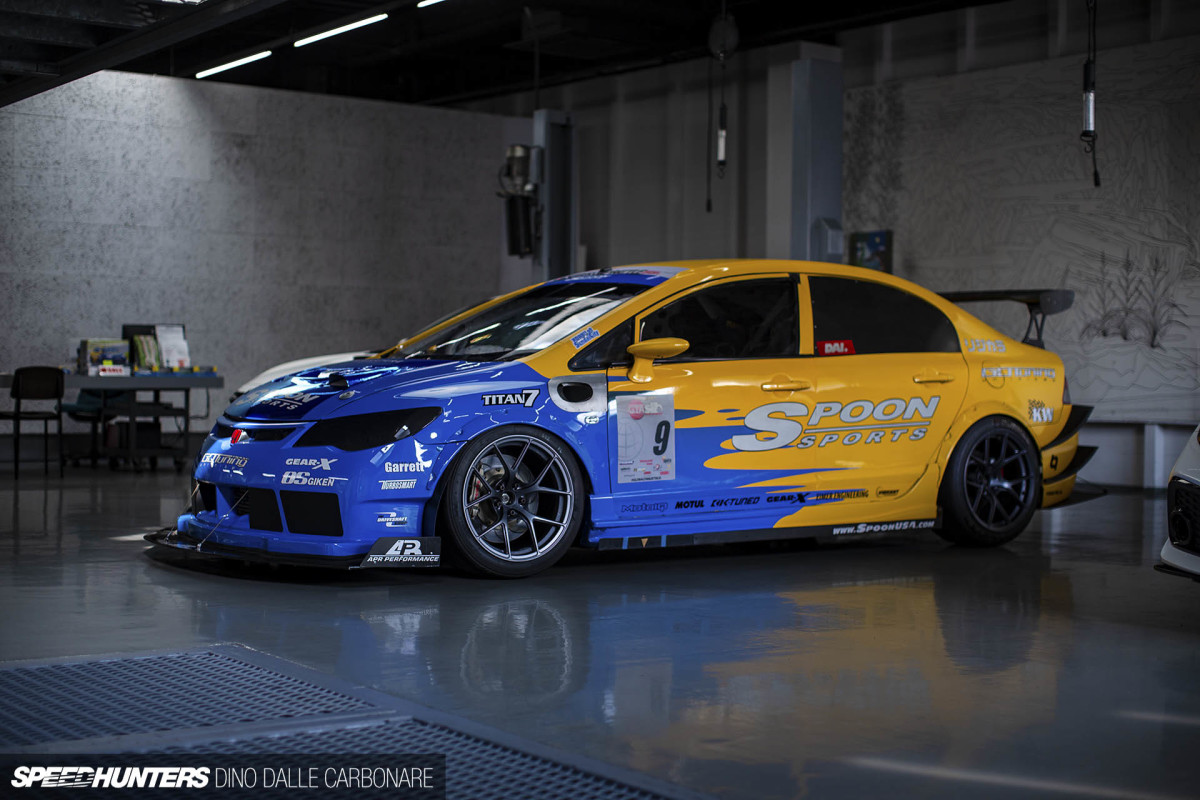 So yes even if it started off as a 5Zigen car and was re-built by the US distributor of Spoon, it's undeniably a true Spoon creation.
It is very much a mix of refinement in every area with a nod towards handling. Take the aero; it's there but it's nothing crazy, it's enough to be a supporting factor to the 500 or so HP the K-series and its GTX35R buddy can develop and what the suspension, brakes and tires are in turn able to unleash to the tarmac.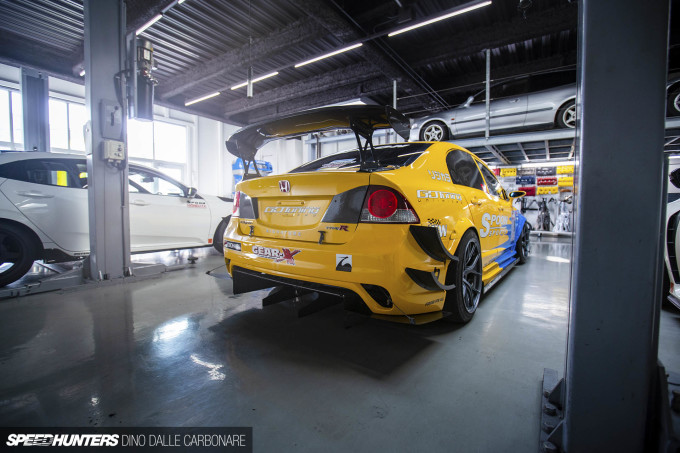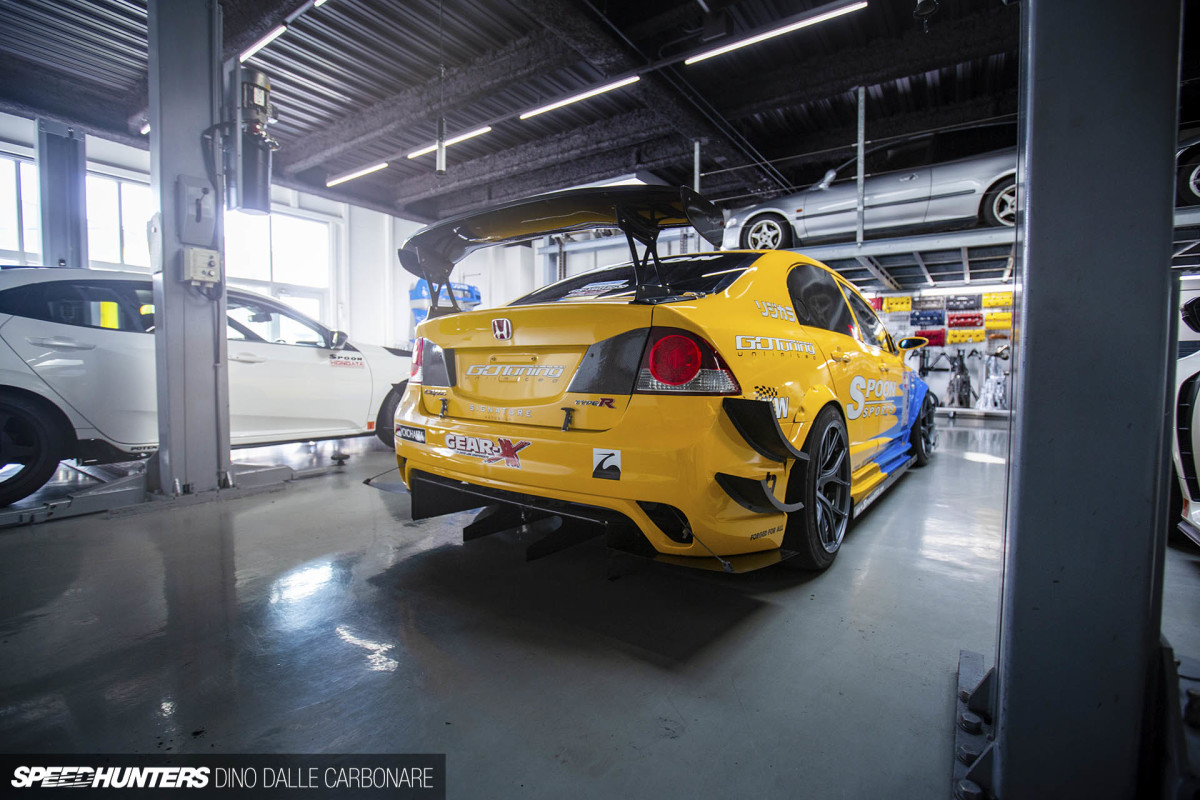 It's a pity they aren't taking this car to Tsukuba. The freshness of it all (despite it being a three year old build now) the technical solutions, the refinements – it all hints that it would smash through the 58″222 Ōi-san set "with it" in 2010. The FF-record now stands at just over half a second under that, but if there's one car out there that would be able to do it, this may well be it. Too bad it's on its way back to the US now…
Dino Dalle Carbonare
Instagram: speedhunters_dino
dino@speedhunters.com