Time's A Chainin'
Project GTI is, indeed, still a thing.
It's probably testament to the car that I've not had much to write about over the past few months. The last real update of substance was in May, when we fitted the reverse staggered RAYS Volk Racing TE37 Sagas, along with a more recent quasi-update in the shape of a track day experience, where I apparently brought a spoon to a gun fight.
The summer of 2018 was a fun one from a wrong-wheel drive perspective; there were lots of incremental changes and lots of driving, but rarely enough at one time to constitute a dedicated update. The car does sit largely the same as it did in May; it's still a 308hp (at 1.4bar boost pressure) GTI on air suspension which serves as my daily driver, weekend toy, track day and show car all at the same time.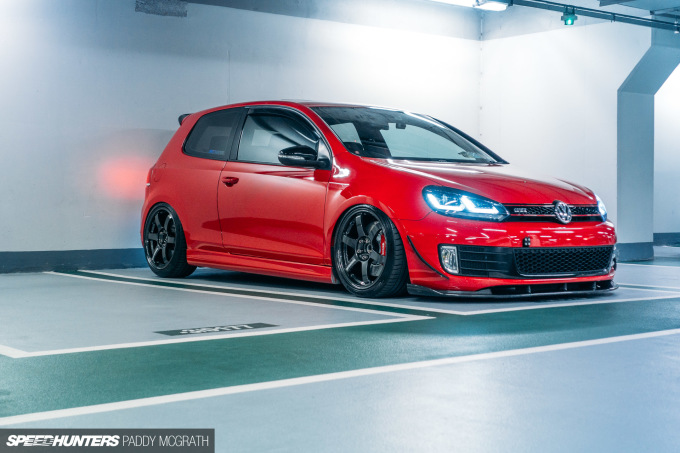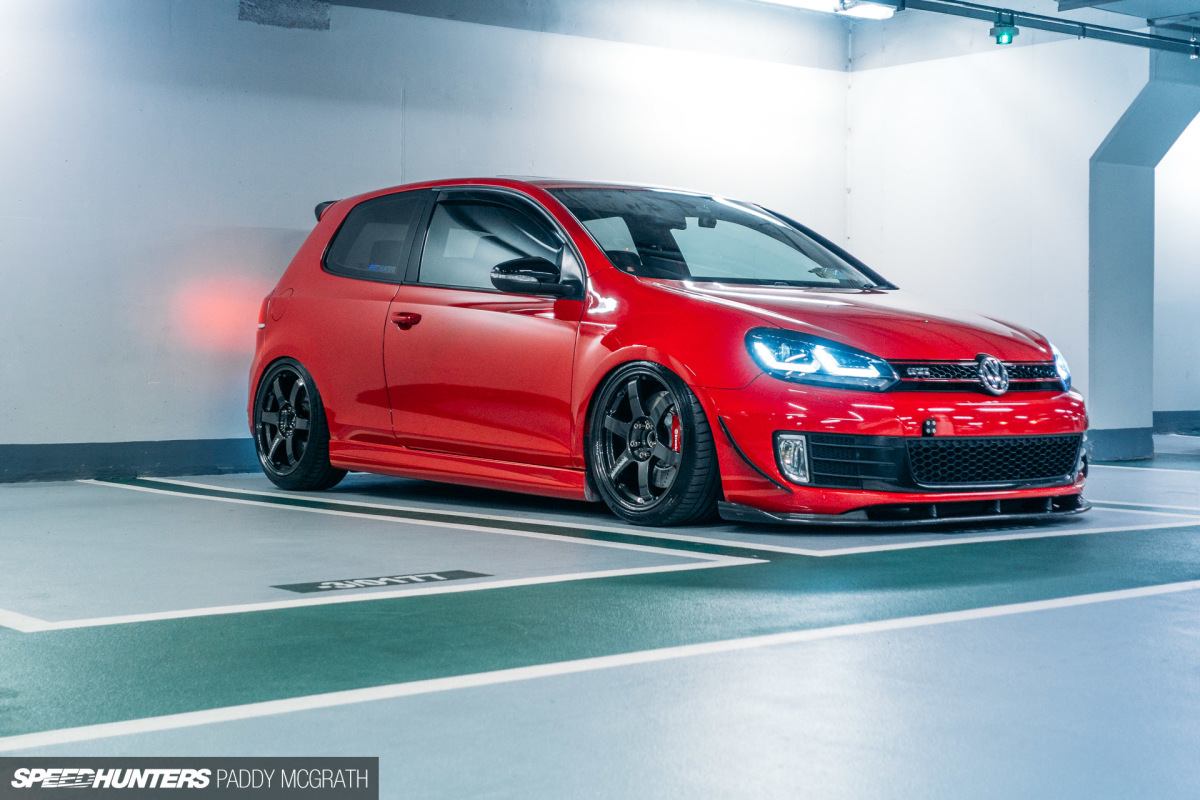 At some point during the Irish summer, I passed the three years of ownership mark, which makes this the car I've owned longer than any other.
The thought of selling the car and picking up something else has crossed my mind, but there's nothing which really does everything quite as well as this does, save for a new GTI or Golf R. At that point, I'd just be starting the journey all over again with a similar base vehicle, so I figure it's best to extract as much enjoyment from this as I possibly can.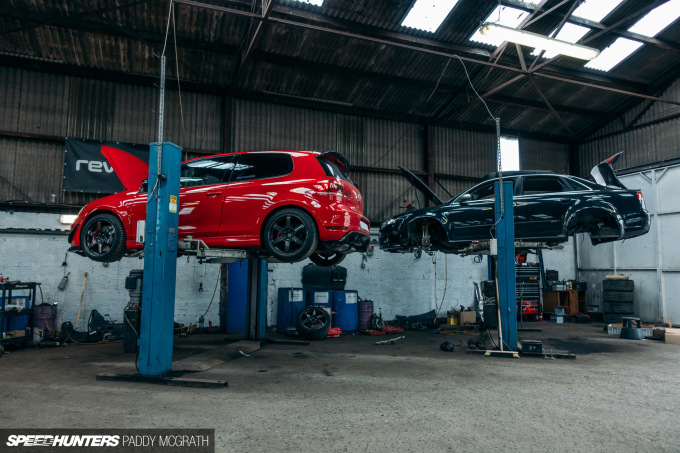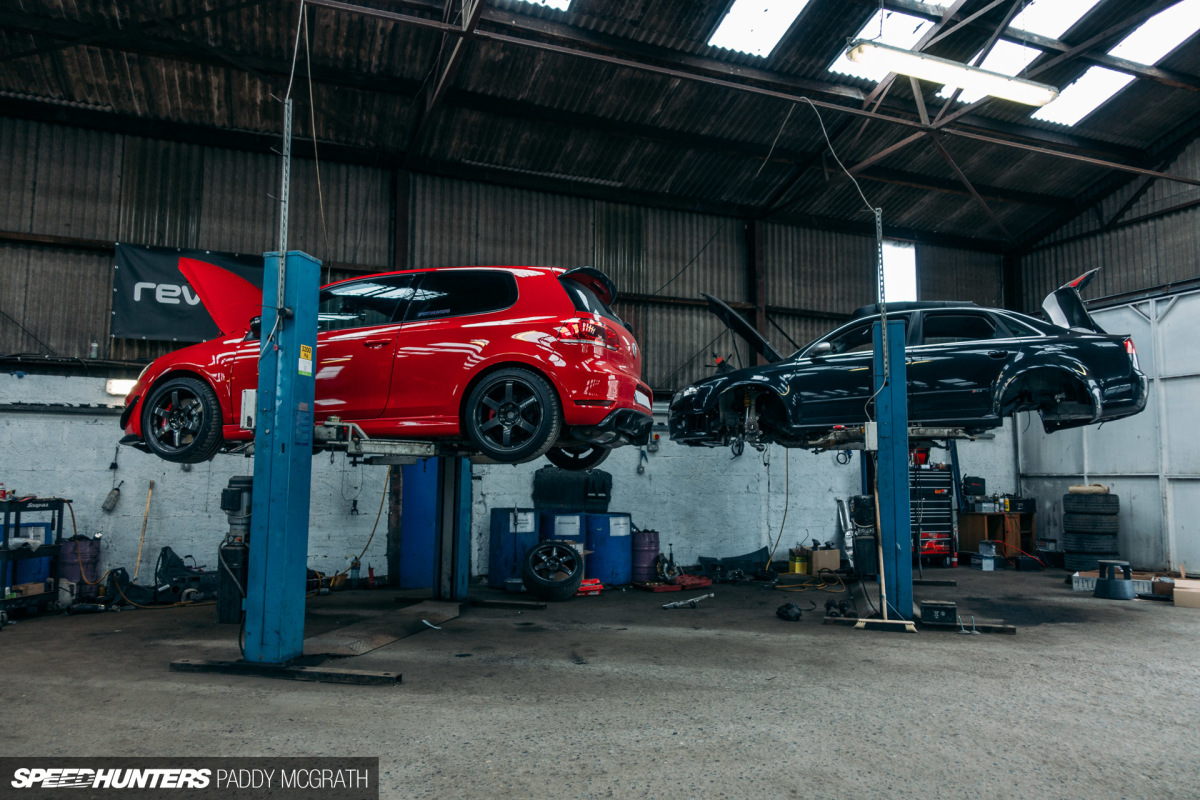 I do love the thing, but it's not without its faults.
Mechanically, the car has been pretty much perfect throughout my ownership, save for a faulty ignition switch that massacred a battery or two before it was diagnosed. Luckily, it was covered under warranty, despite the car being modified. "If the issue is due to a modification, you'll have to cover the cost. If it's an issue elsewhere, we'll take care of it," I believe were the dealer's words, which they honoured.
The other issue was more of a potential one, than an actual one. Some early MK6 GTIs have suffered from abrupt timing chain tensioner failures, which often results in catastrophic engine failure. It doesn't happen to every car, but it has happened to enough of them to raise an eyebrow in suspicion.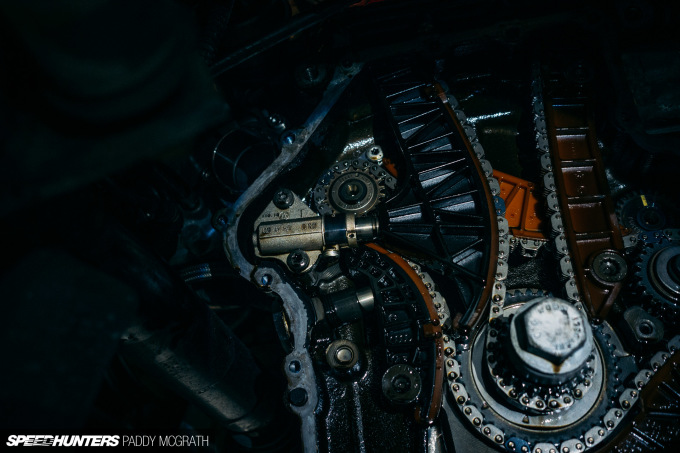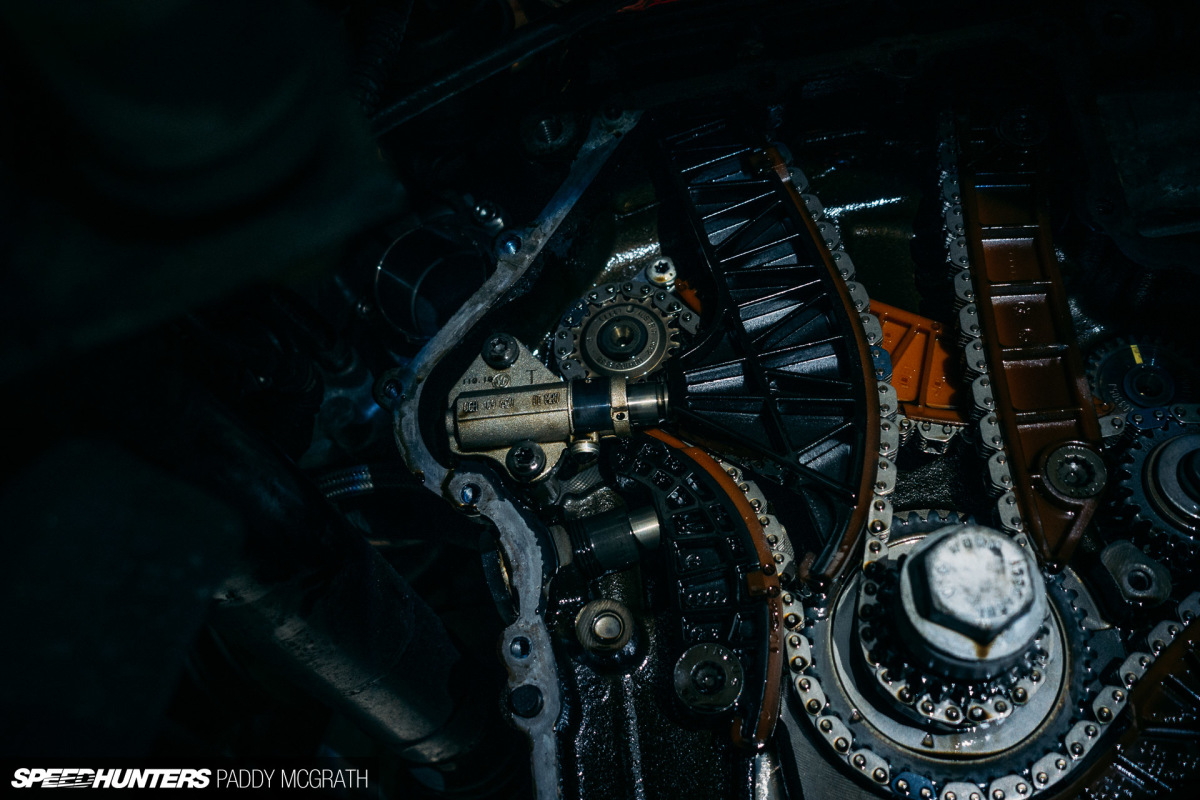 There doesn't seem to be a pattern to the failures (asides from being fitted with the same tensioner), which makes it all the more worrisome. High mileage, low mileage, under-used daily drivers and track cars have all suffered from it at one stage or another. I had the (dis)pleasure of seeing the results of a failure not so long ago; the car in question was parked overnight with everything in perfect working order and no issues when it was switched off, only for it to have zero compression the next morning as the valves met the piston tops when the owner attempted to start it. That was lucky example, too.
Volkswagen themselves were obviously aware of the issue, as they introduced a revised part during the following year's production.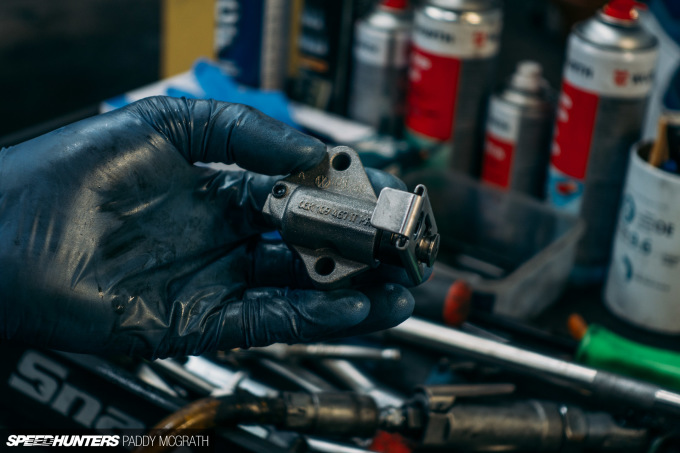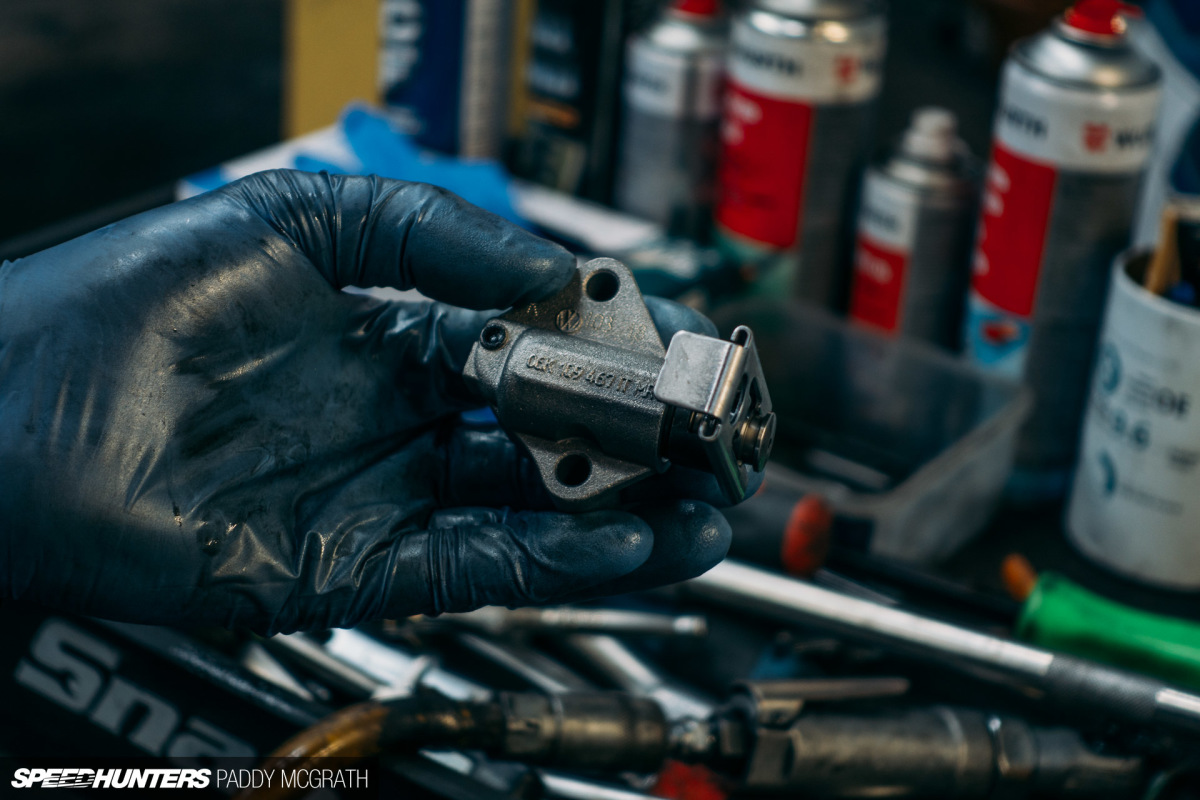 Having put some money aside for a few months, I booked the car in with a VW specialist around 90 minutes outside of Dublin (Daltons of Portlaoise, if you're interested) who have updated many of these tensioners to the revised item. They also recommended a new chain and guides be fitted at the same time (the parts are quite cheap, and you know, while they're already in there, they might as well) so I let them at it.
It's a job that can be done DIY, but it's not something I would even dream to attempt, and I was happy to hand it over to the professionals. The task was completed in around three or four hours; there's zero difference in how the car drives, but the relief and peace of mind that have come with it, make it worth every cent.
Sit Down
With the car venturing out on track more often, I had known for a while that I would like more support from the driver's seat. The standard MK6 GTI seats are quite lovely, but they don't offer enough support in the shoulder area for any significant amount of lateral forces.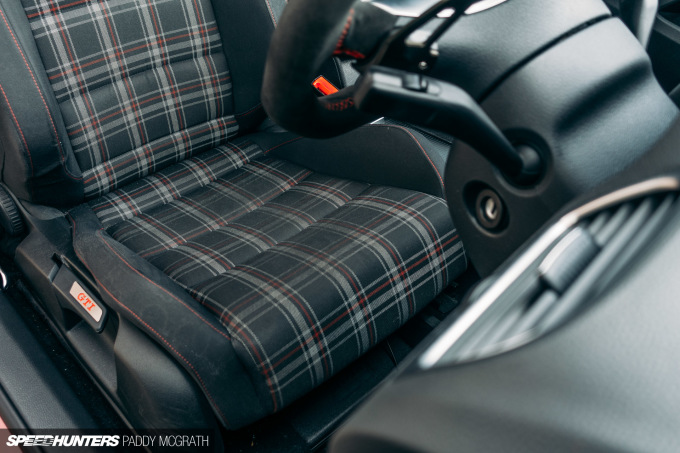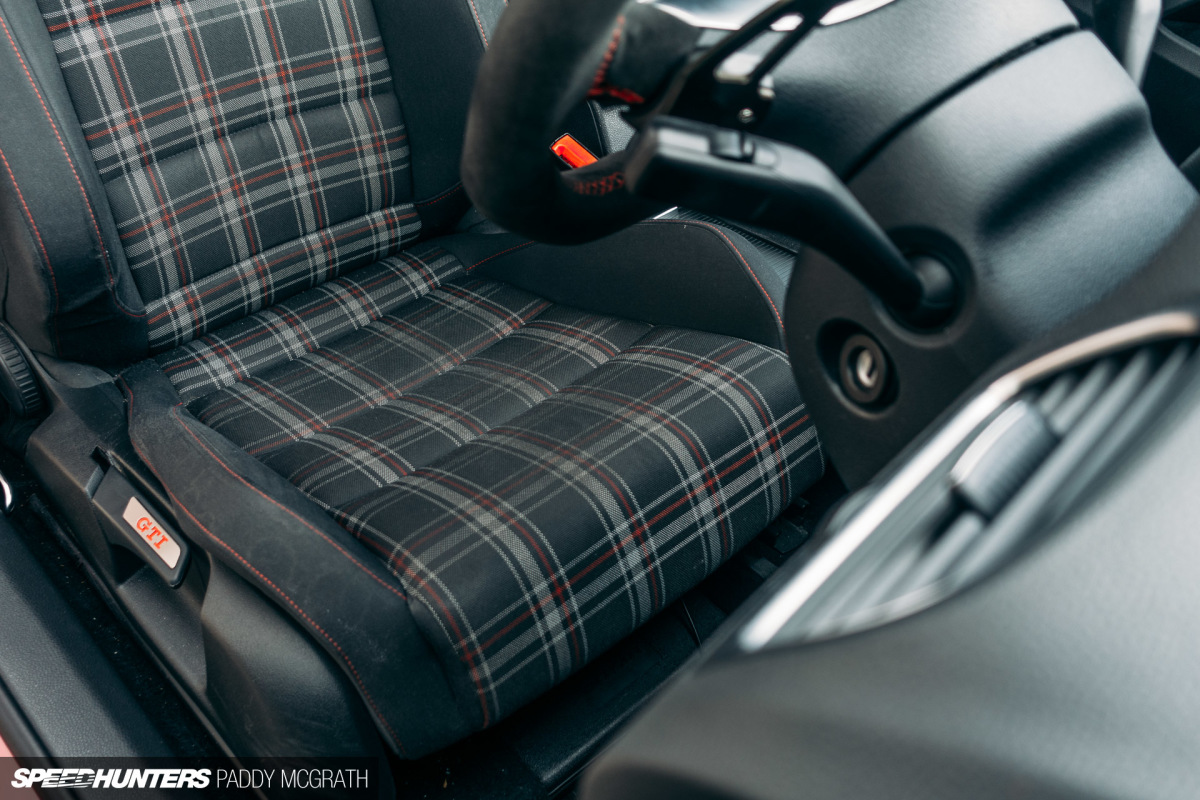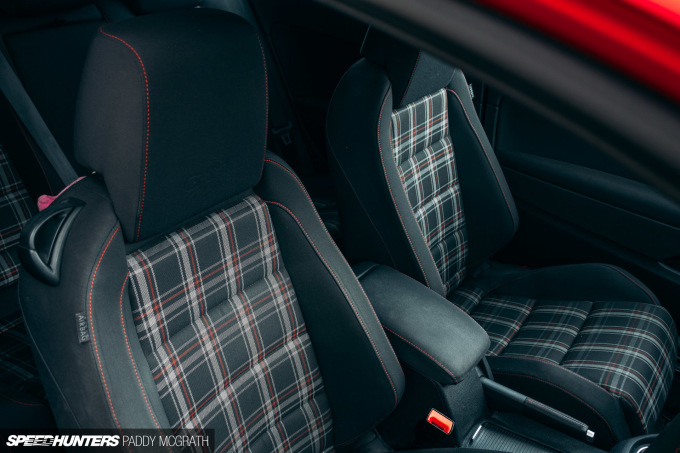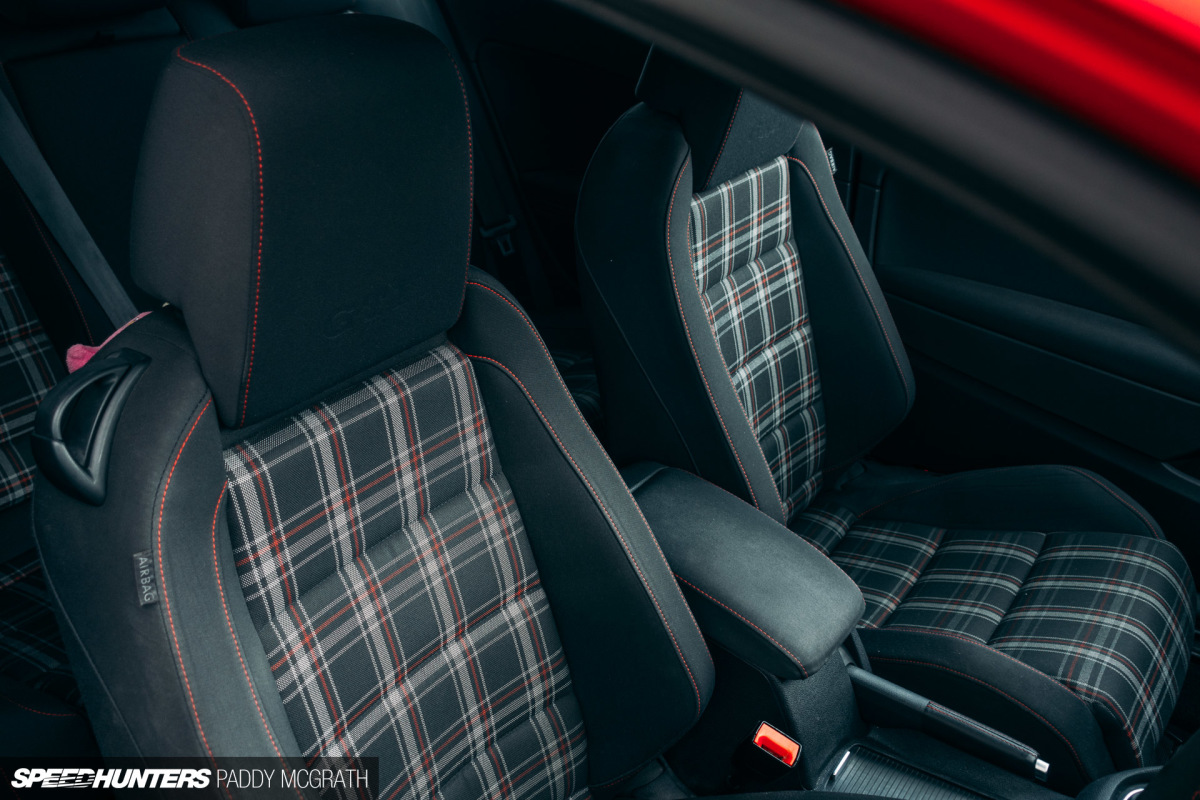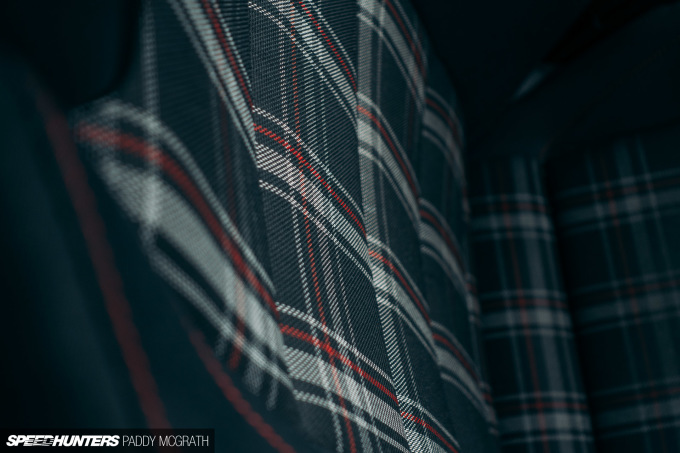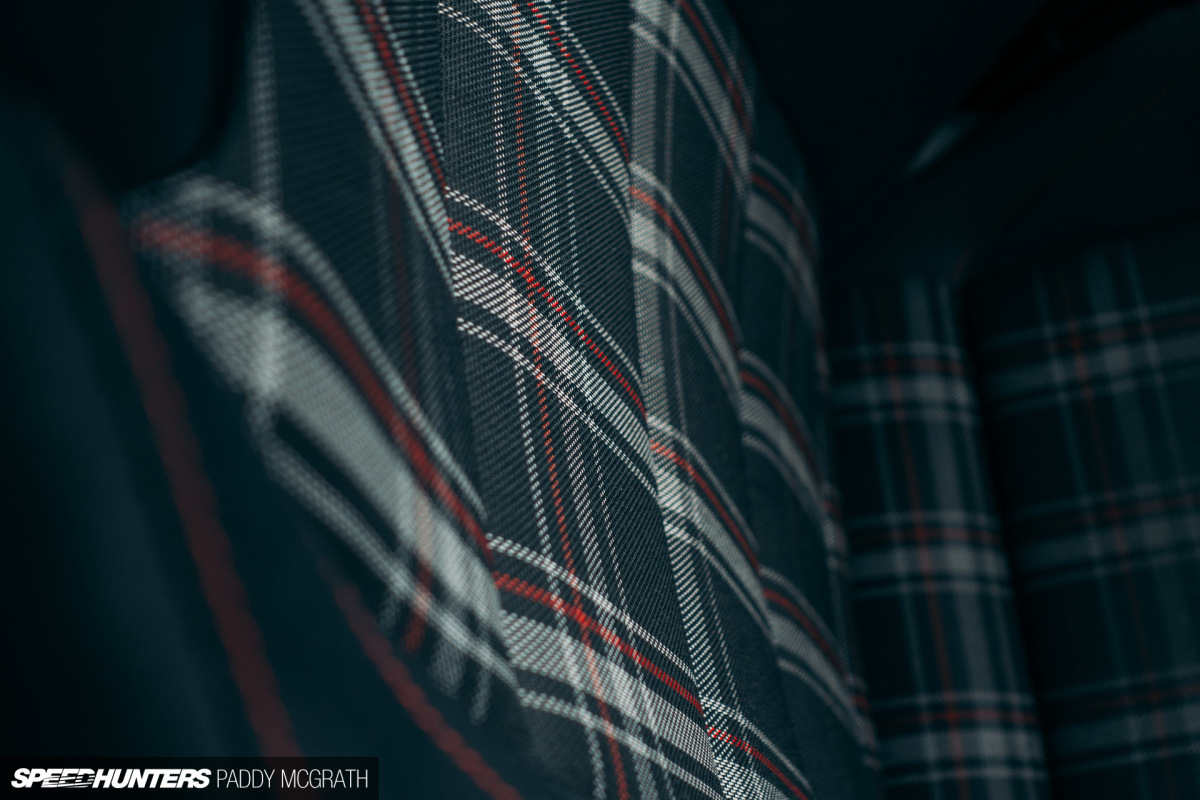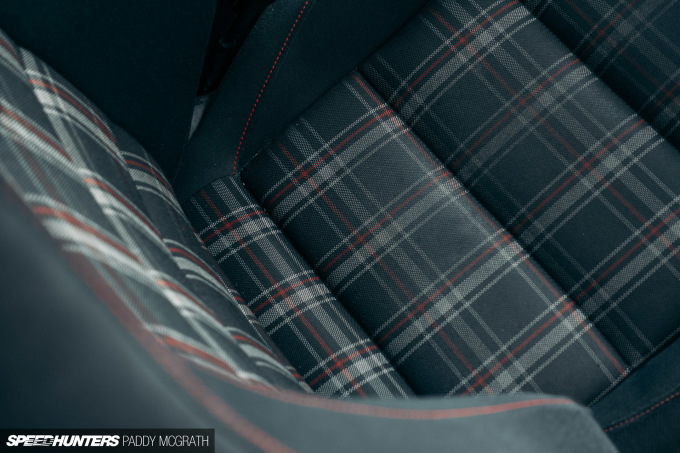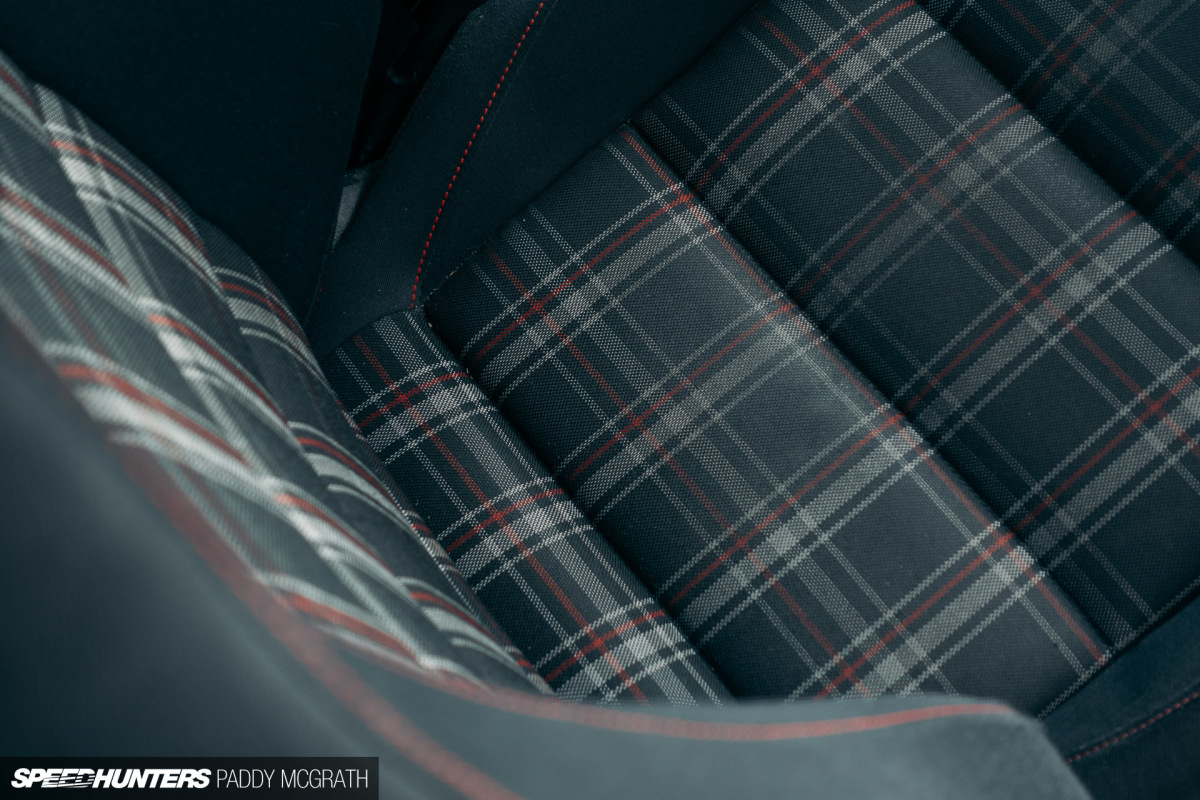 The original driver's seat was also getting a little bit grubby, so this was the perfect excuse (as if one was needed) to make a change.
This was a decision I spent far more time agonising over than I would like to admit, as there were a couple of options on the table. The most obvious one was to source a pair of reclining Recaro 'Wingbacks', but they're quite expensive, even used. I don't know if it's an urban myth, but there used to be a story going around of a UK insurance company writing off a B7 Audi Rs4 which had its seats stolen. As the seats were out of production, they could only be ordered by their individual parts and self-assembled, resulting in an outrageous total cost.
I do not need that kind of stress in my life.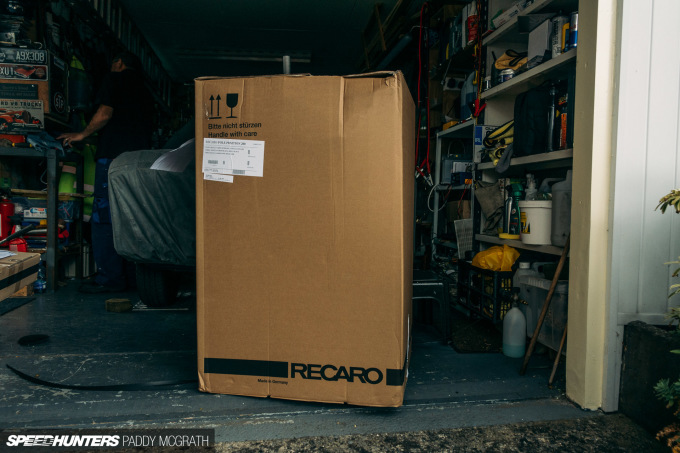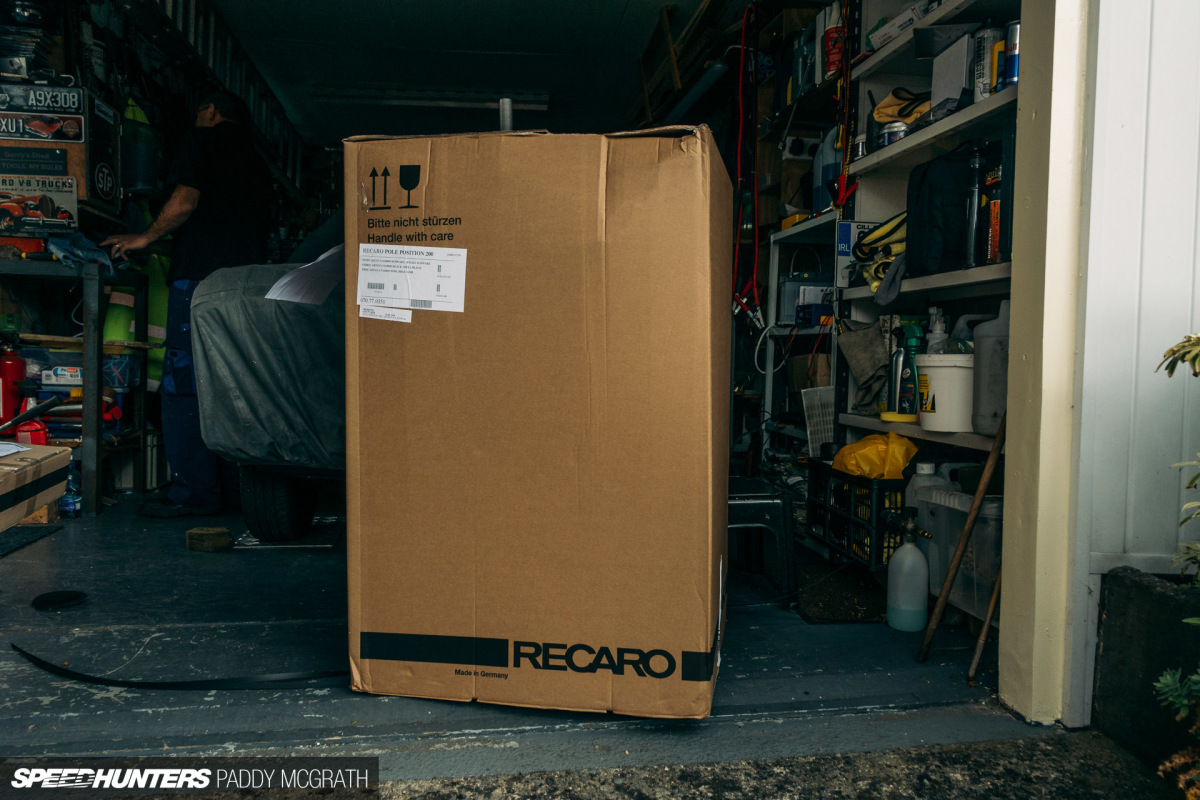 I then made the decision to go with a fixed back, but for the driver's seat only. My rationale was that by keeping the stock passenger seat, I could retain access to the rear seats, have somewhere to nap on long solo journeys and not piss off my girlfriend.
Amongst German car enthusiasts, it isn't the done thing to have mis-matched front seats, but then I've always thought of my GTI as having a JDM twist, so I ploughed ahead regardless. I did toy with the idea of a proper Japanese seat, alá Bride or Thrash Racing, but I am not a small human, so that idea didn't last too long.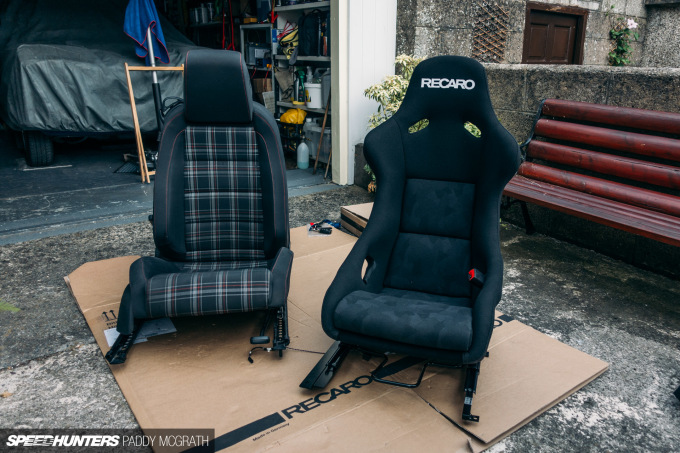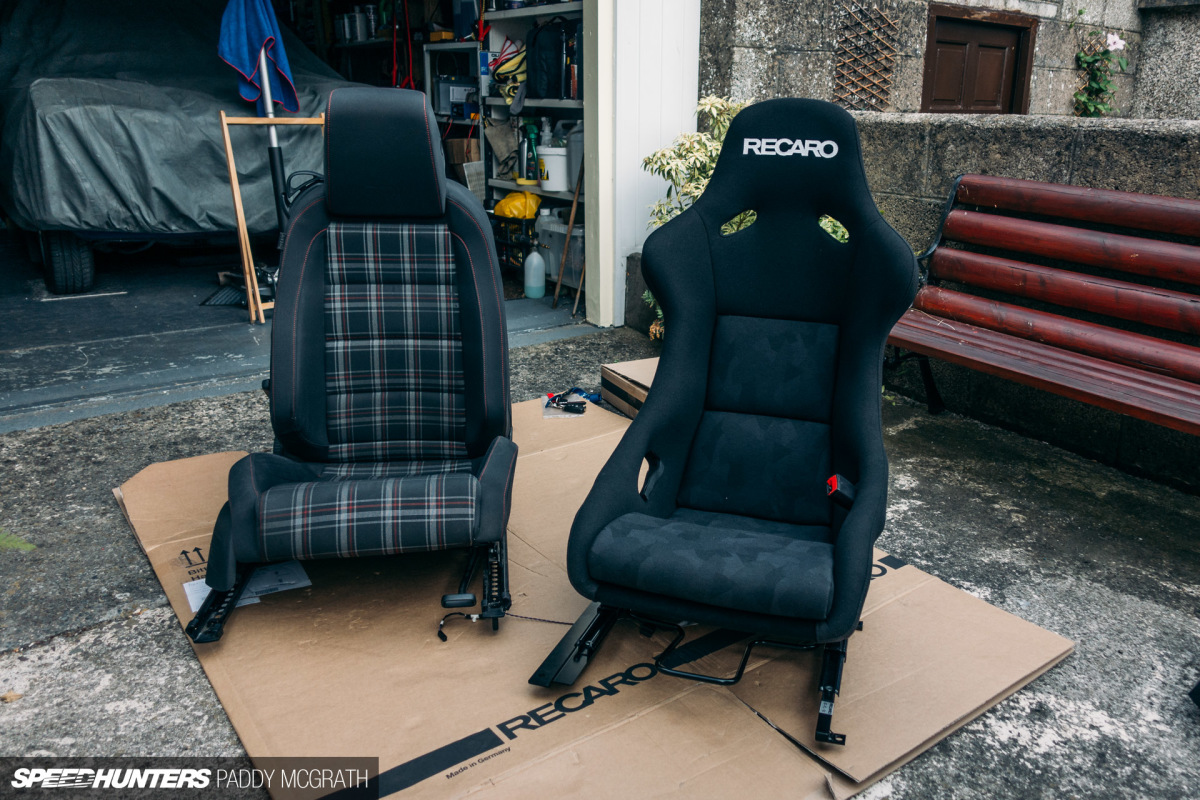 Eventually, I settled on maybe the greatest fixed back seat there is (fight me), the Recaro Pole Position. What nobody told me in advance is that changing seats might be the single largest pain in the arse there is.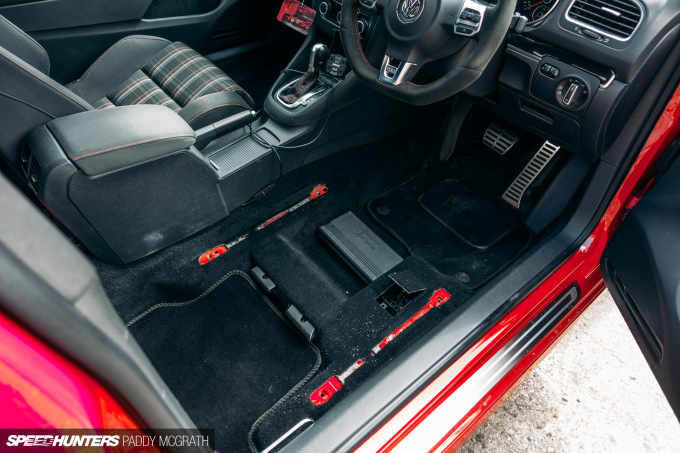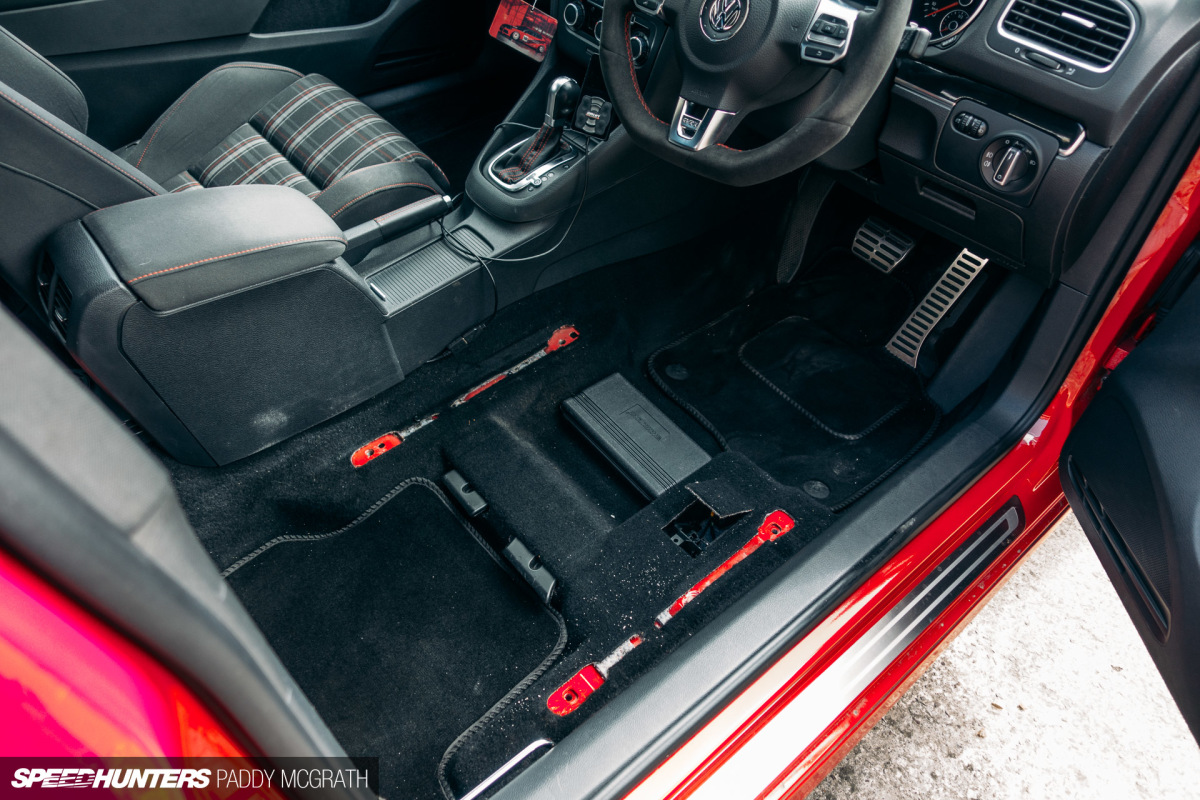 Which is odd, considering how surprisingly easy the factory seat comes out (four bolts, and a single connector). Actually, putting the new seat into the car was also pretty straightforward – the frustration came from…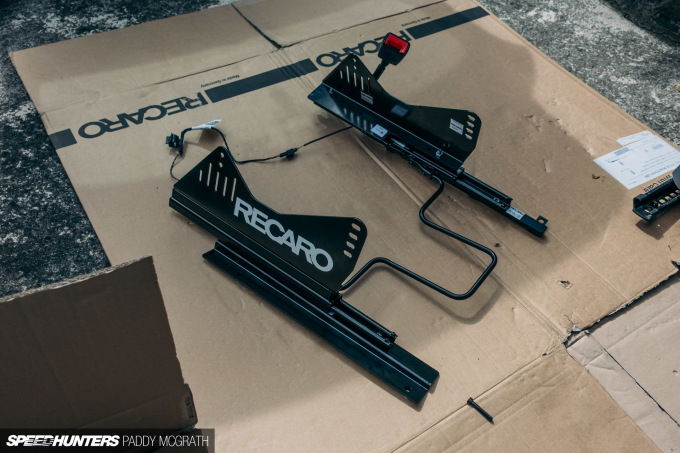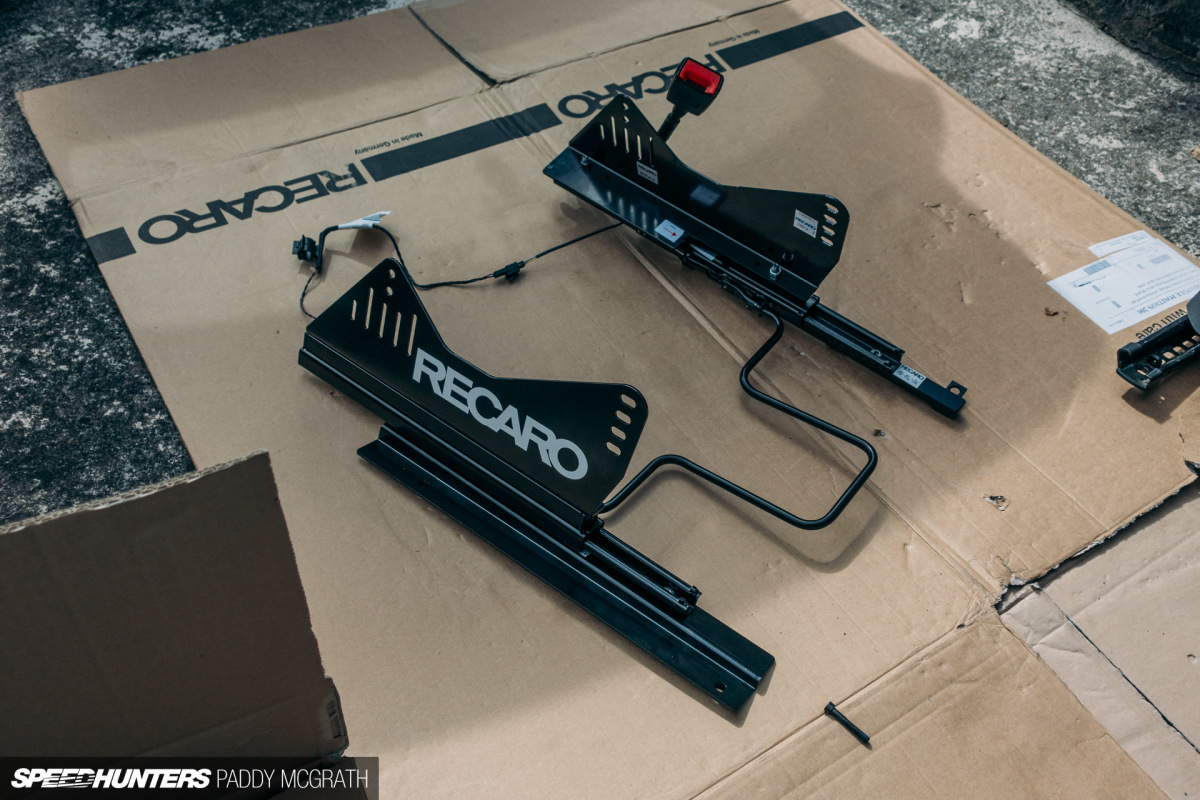 …this. While it might look simple enough when it's assembled correctly, it essentially arrives as a box with too many bars and bolts inside and instructions that are at best, counter productive. Especially when you realise that they are for a left-hand drive car halfway through the process…
Eventually, it was figured out, the seat mounted to the base and installed into the car.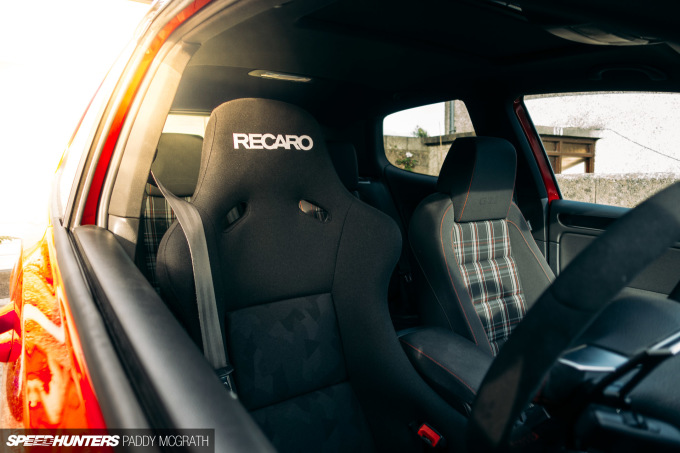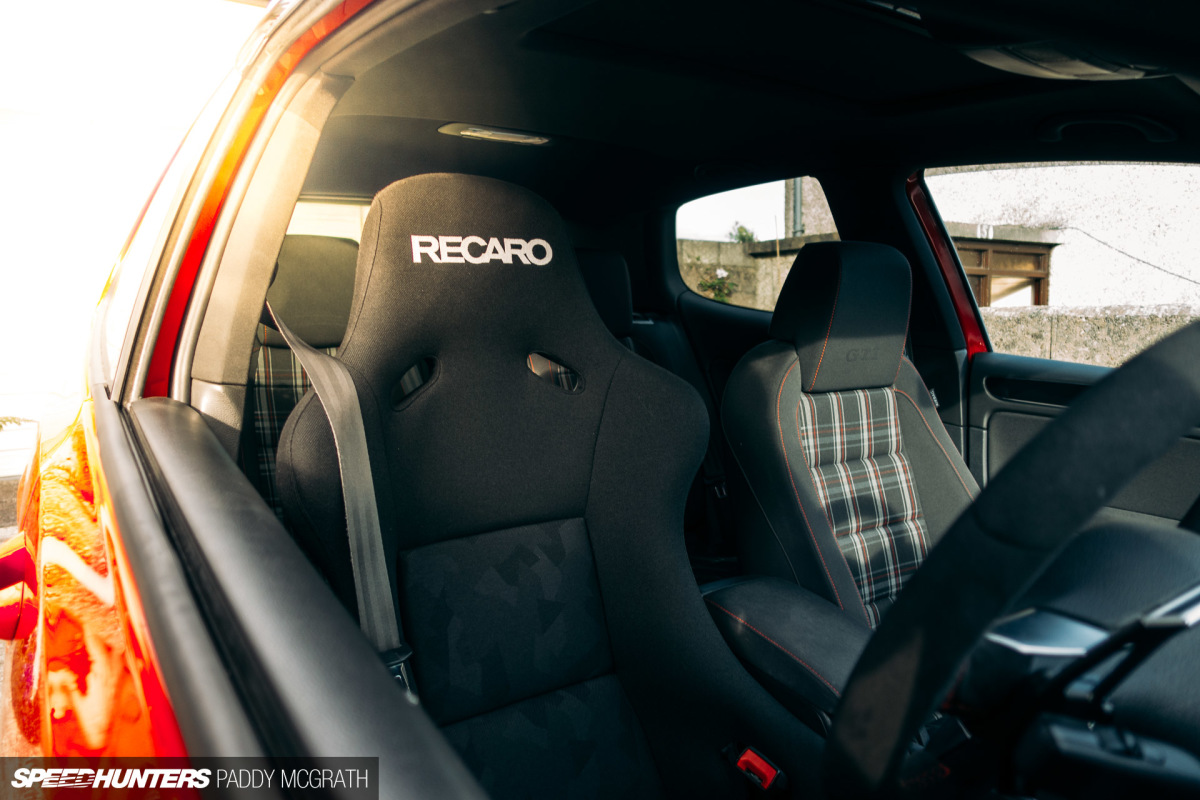 I could trim the seat to match the interior, but as I'm keeping the original seat, I can always swap that back in if I sell the car and keep the Recaro for a future project. I went with the 'Artista' cushions (a sort of dark camouflage) just to make it a little bit different from an all-black seat.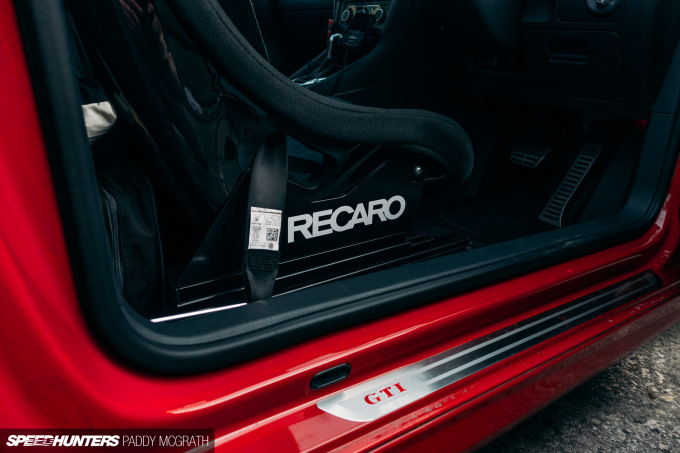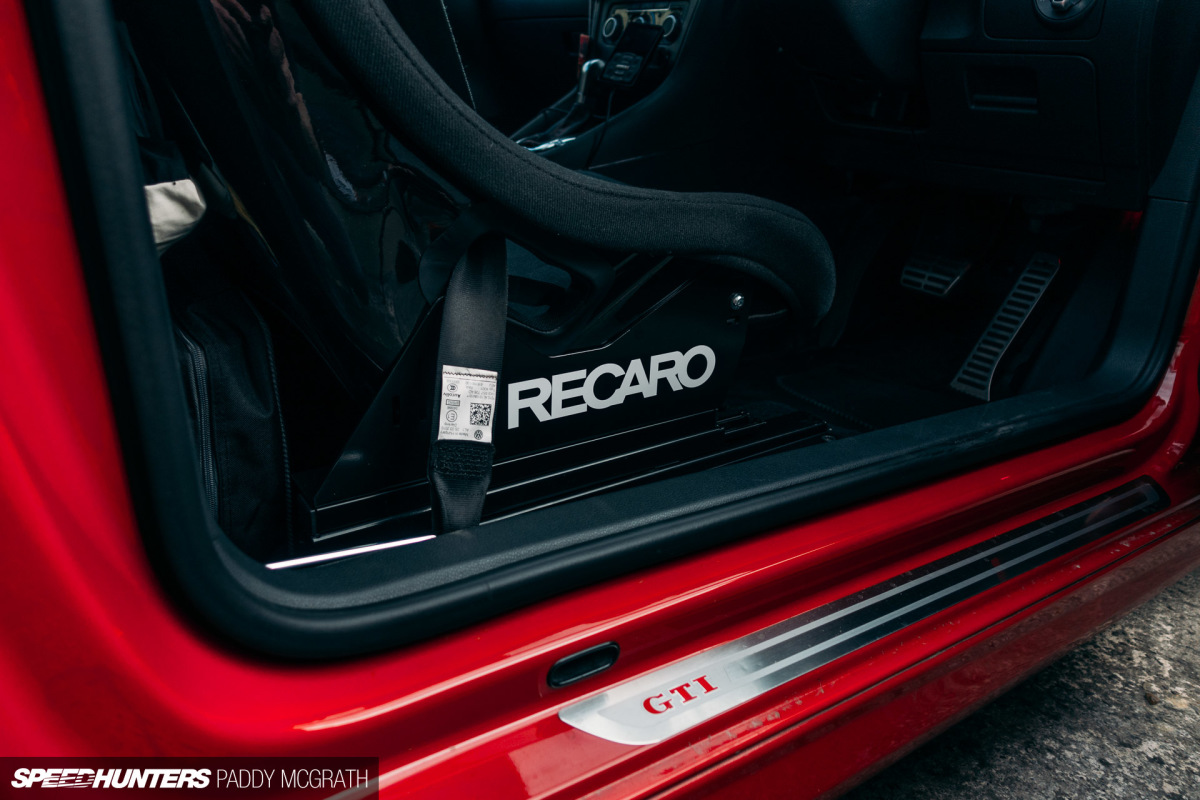 I wanted to have the seat on sliding rails, which meant adding a tiny bit of height to the seat when compared to mounting it directly to the floor. It just means that the seat sits a fraction higher than the stock seat did at its lowest position, but nothing major.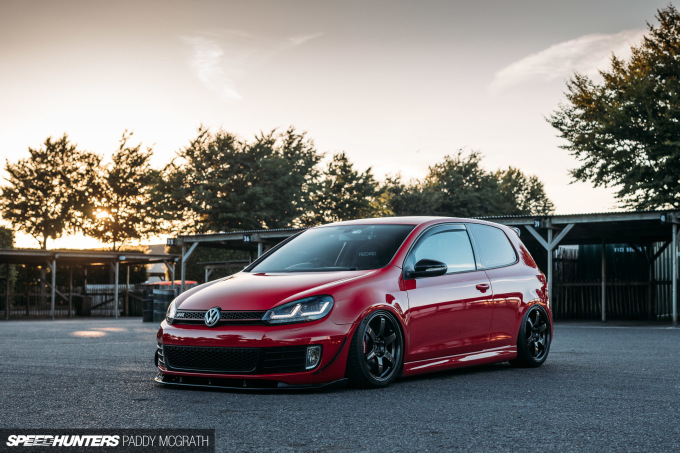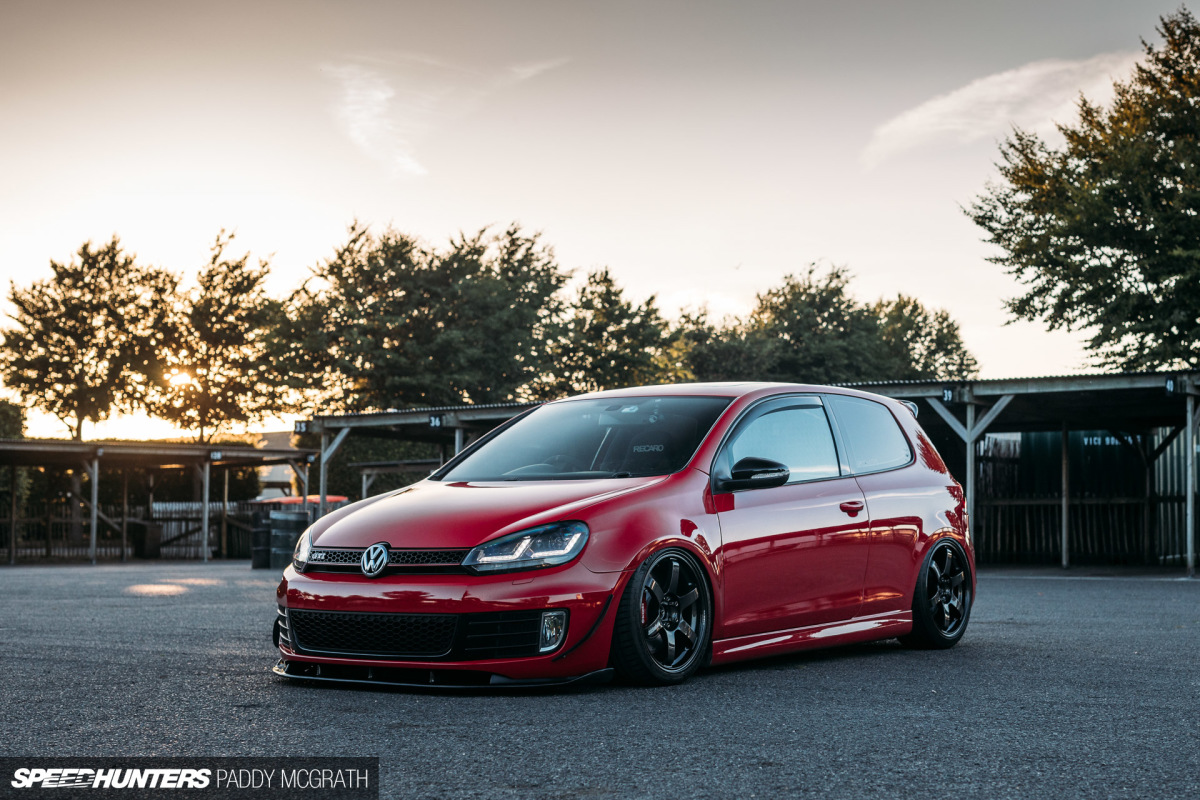 Of course, the only way to break a new seat in was to immediately road trip across three countries and back again, for Players Classic. If there was ever a journey that was going to highlight the any issues, it was going to be this.
Thankfully, my reservations were unfounded.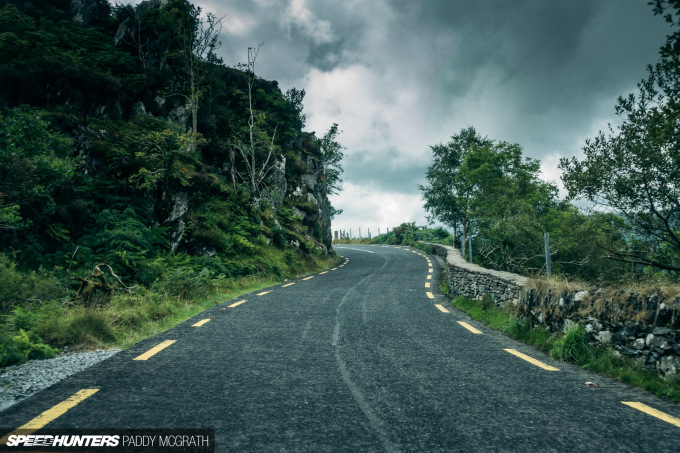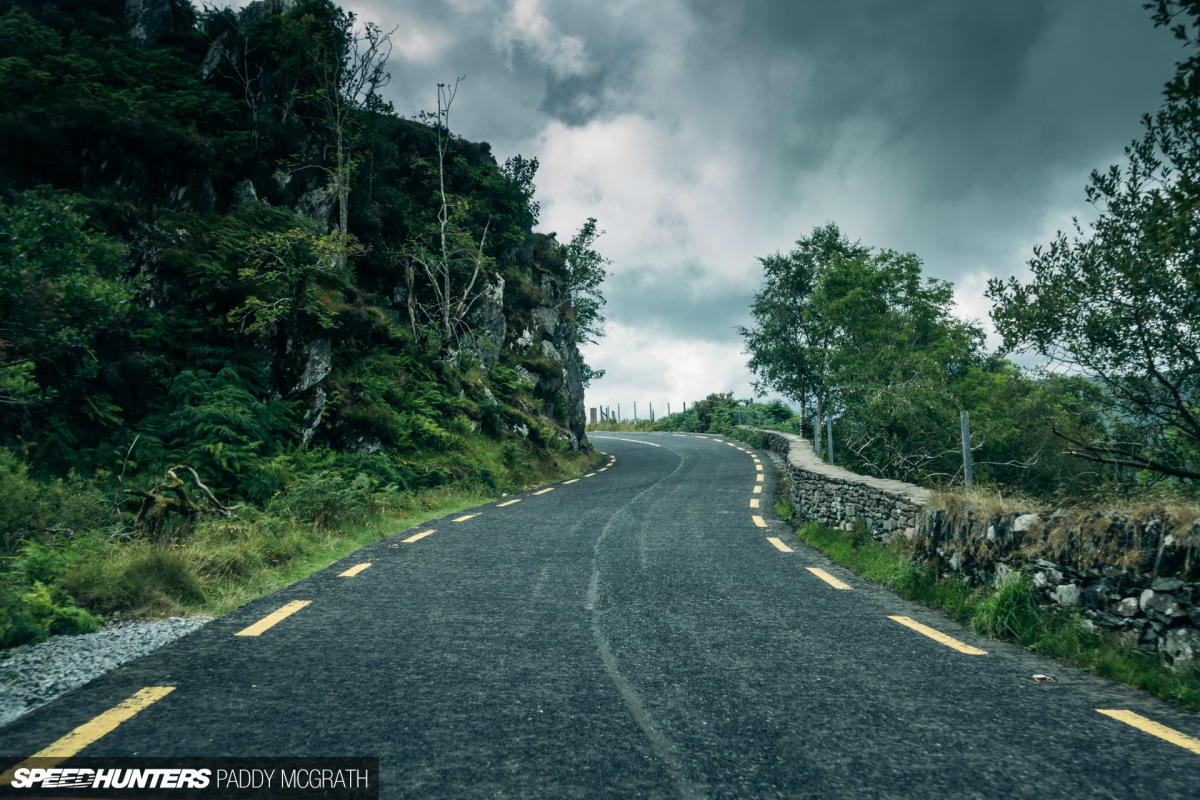 A common theme this summer gone was one of driving. Lots of driving was done. Any shortcomings in the car's usability would have been revealed countless times in recent months, but it's just a pleasure in practically every circumstance. It was always going to be a fine line to try to balance performance and comfort, but I now have it at a point where I'm more than happy with.
It never feels out of place. Well, except in one area…
Fade
If you might remember, the last 'sort-of-update' involved a pretty comprehensive track day around the full Mondello Park international layout, in the name of charity. I knew beforehand that the OE specification pads in the new Brembo calipers wouldn't take a whole heap of torture on a circuit renowned for being tough on brakes, but I wasn't prepared for just how quickly they would give up the ghost on track. One particular brown trouser moment was all the warning I needed to take it down a notch or seven.
It wasn't too much of an issue as I was able to manage the brakes enough to get me through the day, but it meant there were no real maximum attack laps. A shame, really.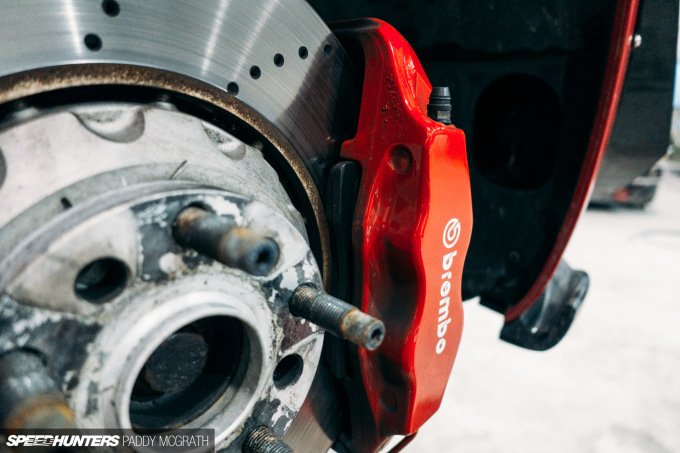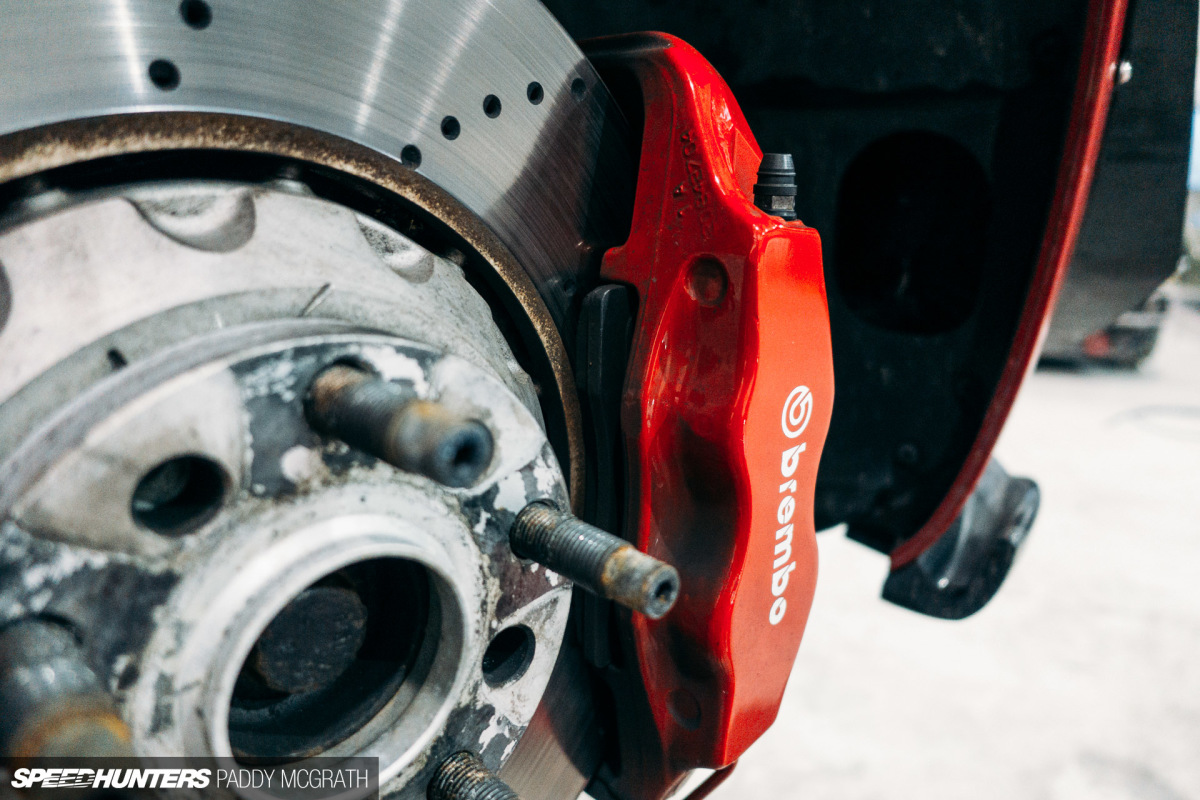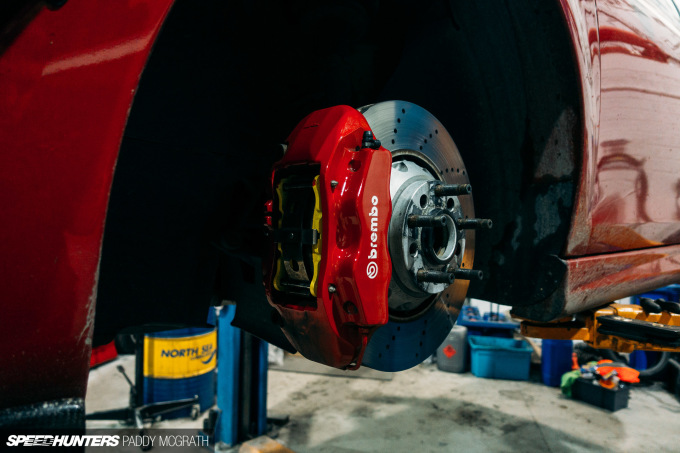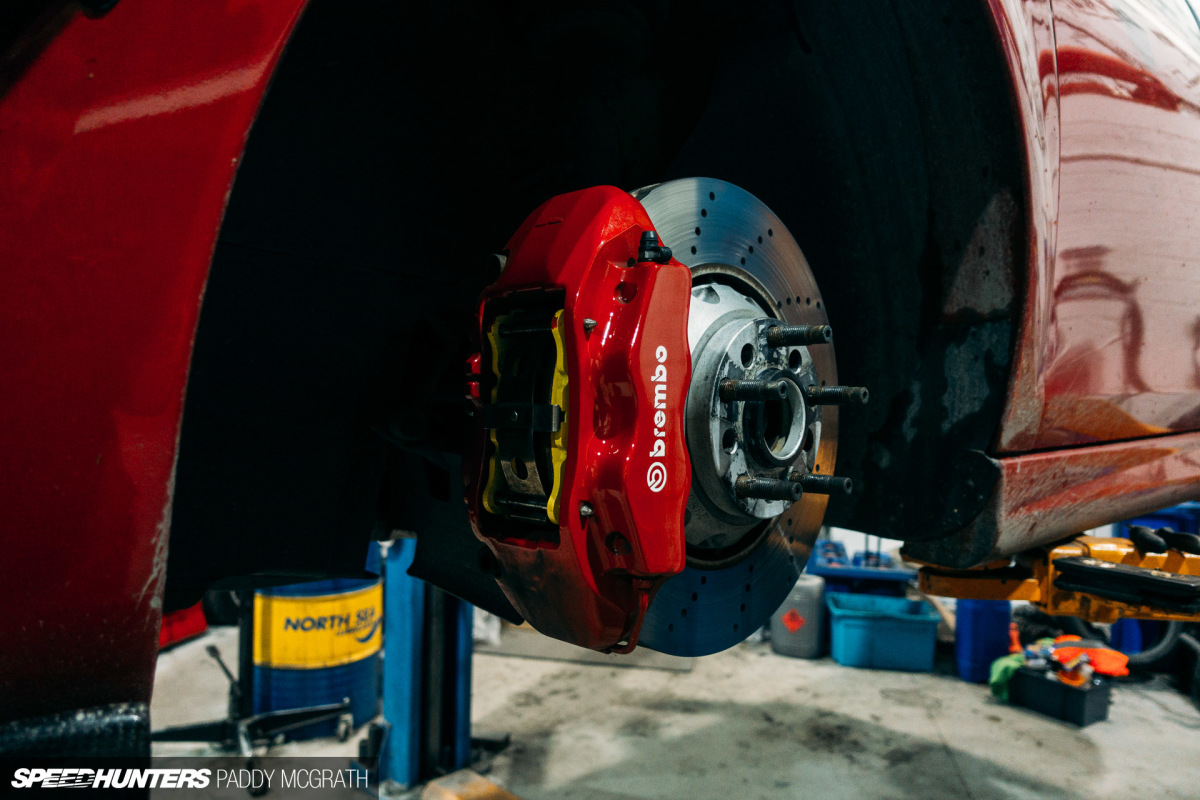 I knew I had the right fluid, and sufficient cooling, so a decent pad upgrade was the simple solution to the problem. Again, much painstaking research was done online, while also consulting friends with more track experience than I. Eventually, I went with Pagid's RSL29 (sometimes called Pagid 'Yellows') and from the moment the bedding-in procedure was complete (an intense experience in itself) I knew the decision was the right one.
Initial bite was hugely improved and they proved to be completely fade resistant on the street. In saying that, everyone knows that the track is the real test…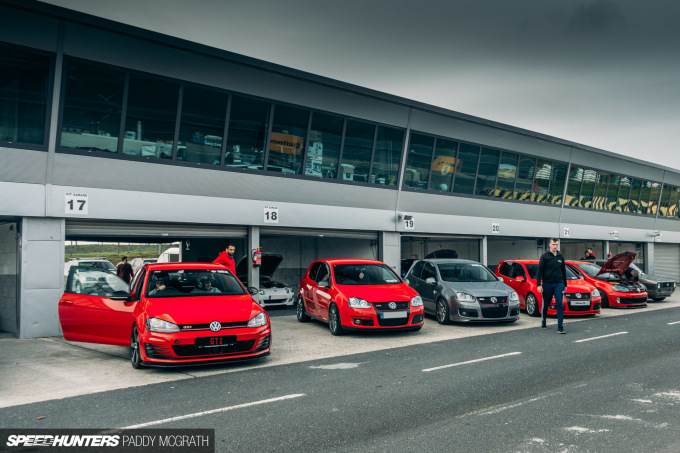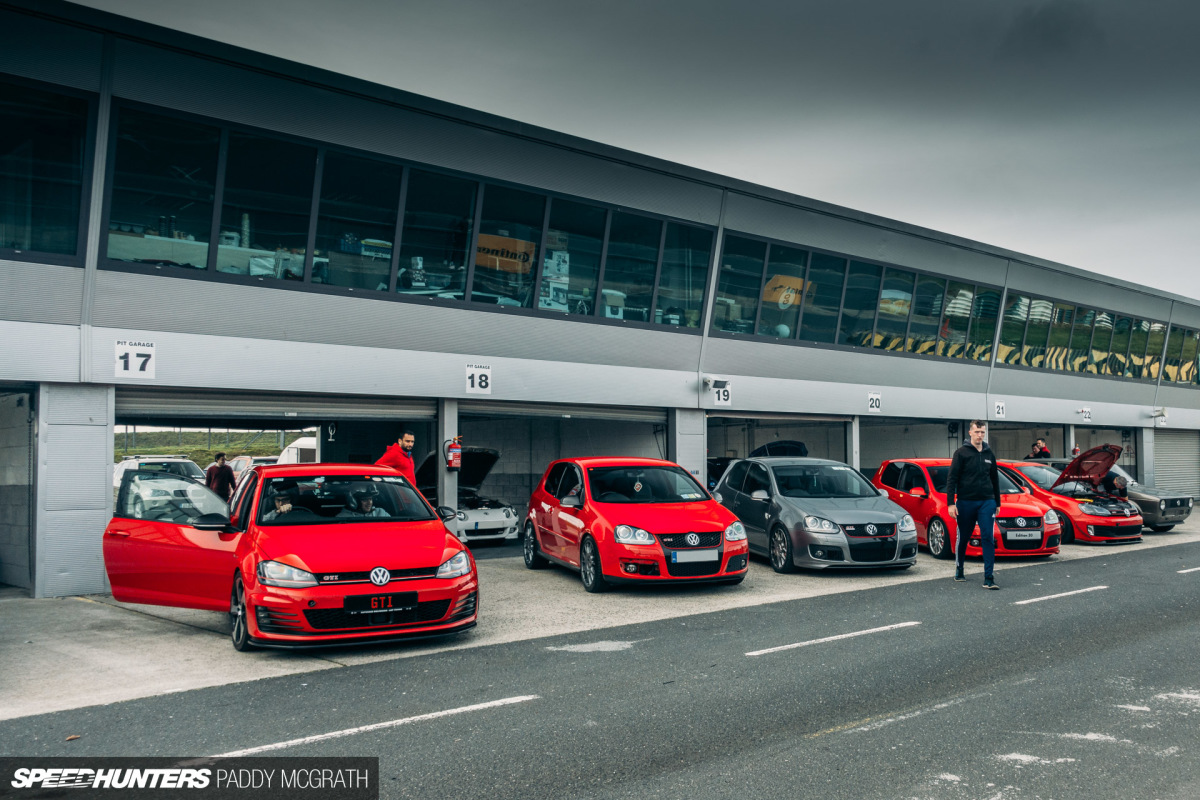 So, another track day was arranged. This time, instead of finding out on lap two of a full day that I didn't have the brakes required, I just booked in for a single session. If they could last 20 minutes around Mondello Park, they'd be fine pretty much anywhere else in the world.
It was also a more German-centric track day this time around, which was nice. Provided you like German cars, of course.
As it turns out they lasted a lot longer than 20 minutes, but this was probably the cleanest piece of track I saw during this time. It was a particularly busy day, with lots of cars faster than me and, also, lots of cars slower than me. I live by the motto on track days of overtake how you would like to be overtaken, which basically means don't dive down someone's inside and give room when overtaking.
The summarised version of the above is don't be a dickhead.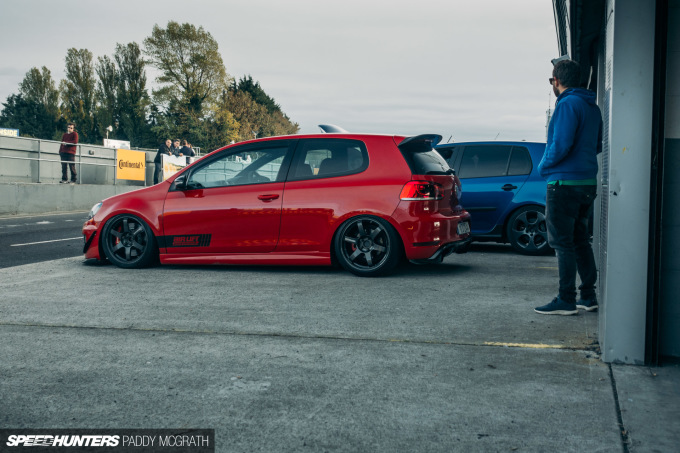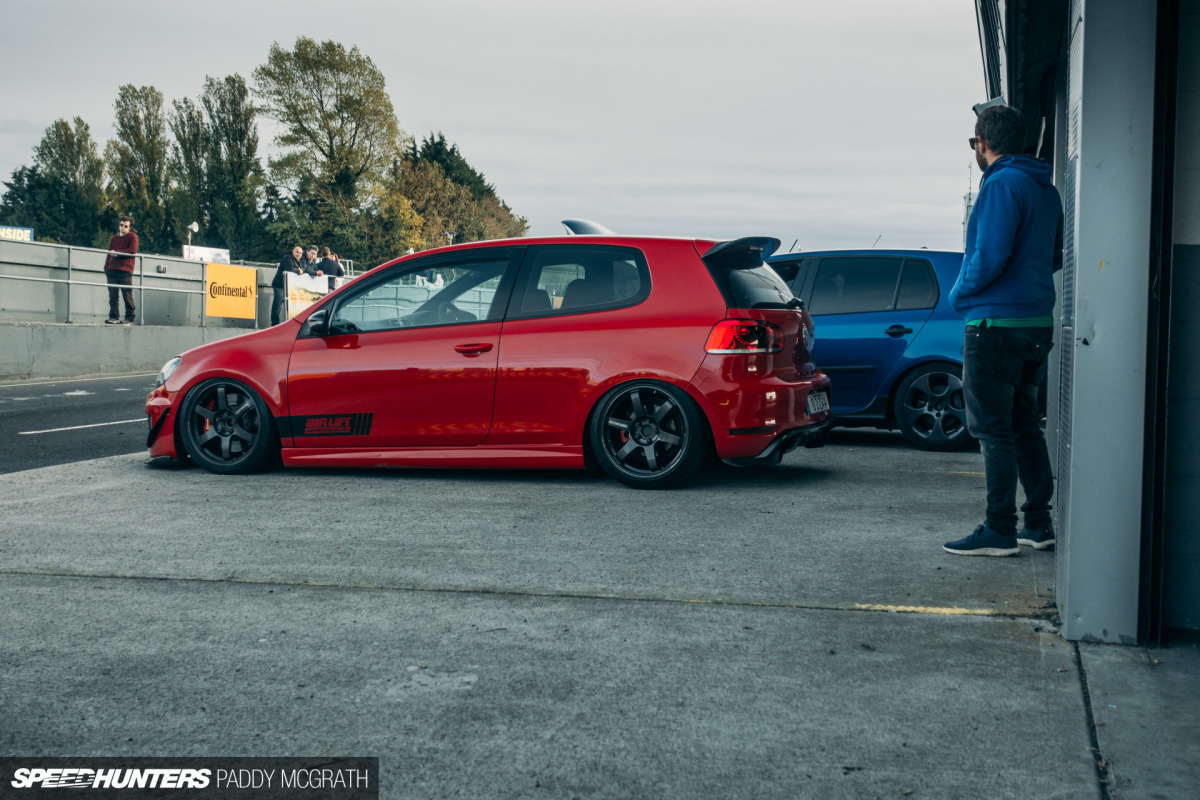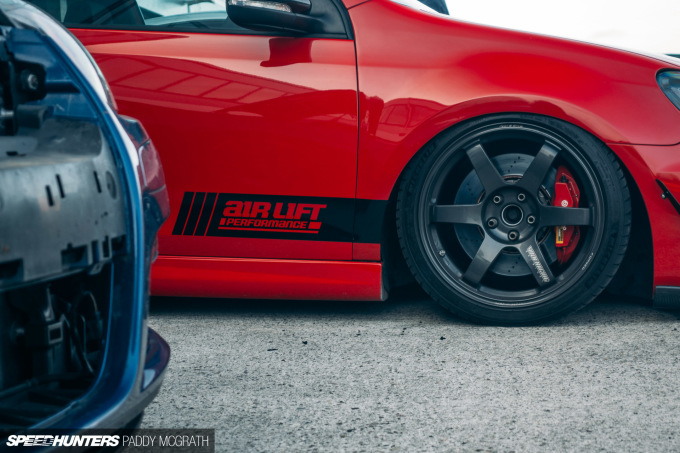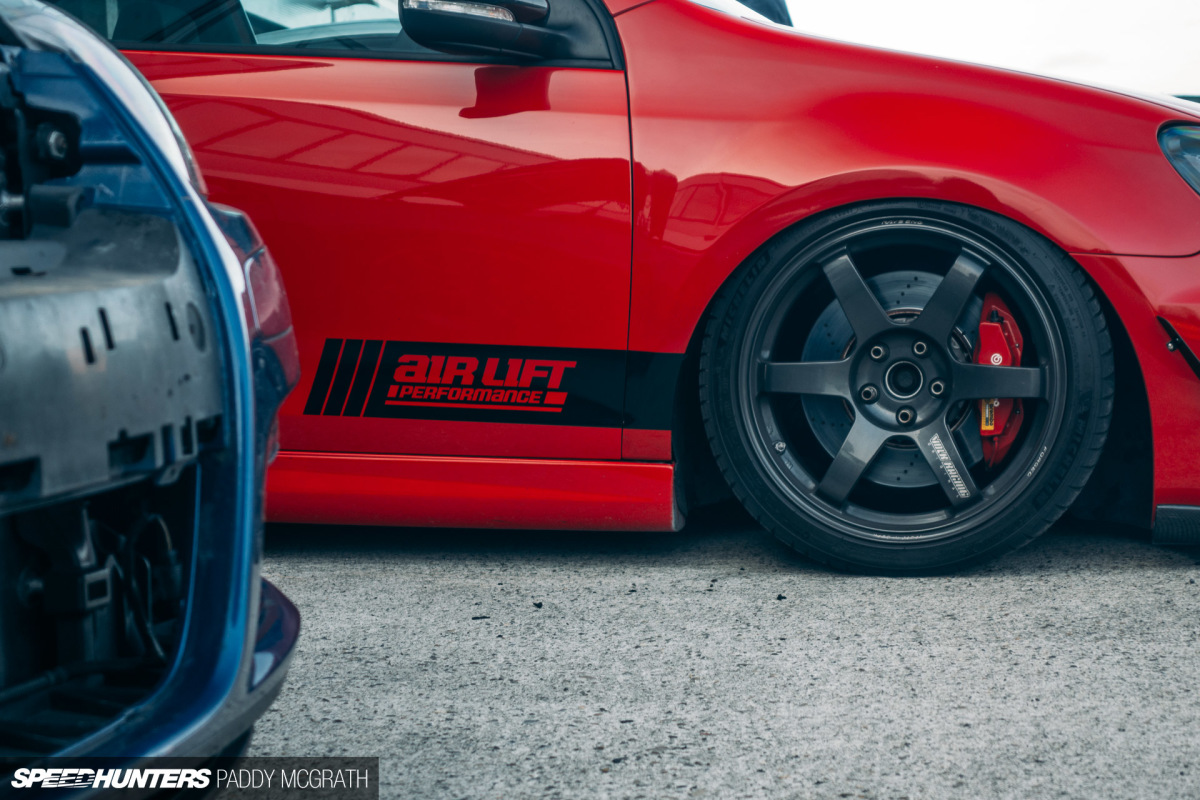 This approach means a compromise on lap times during busy sessions, but it's a track day, not a competition. With traffic, I was somewhere in the 2m15s (AKA slow AF) region, but I think sub-2m10s with a clear track should be achievable comfortably enough, with an ultimate target of sub-2m5s.
While the brakes held up perfectly, and the car is driving almost as I would like, the increased time on track introduced new problems, which weren't obvious before: engine and gearbox oil temperatures. Consider them added to the list of things to address over the winter…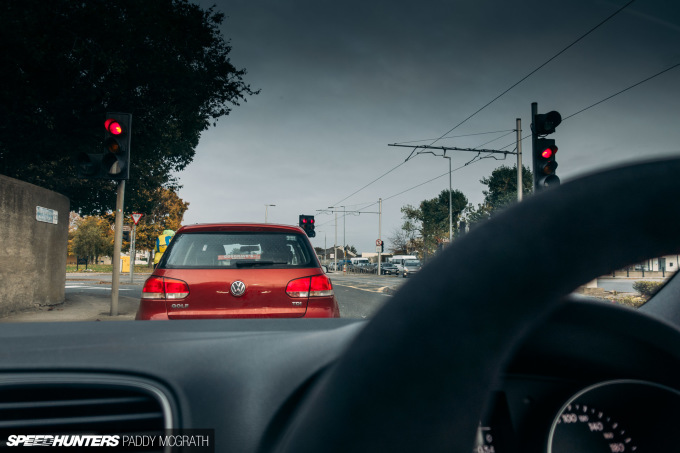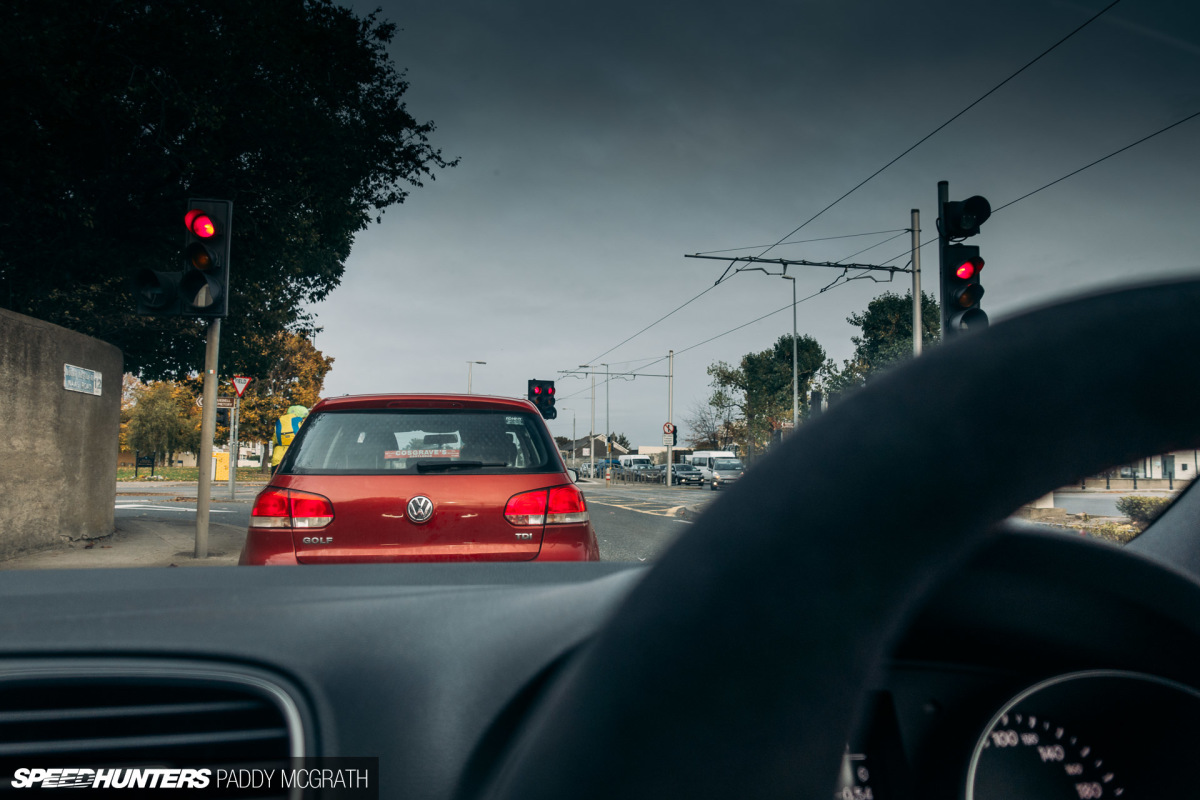 Despite being a short session, it always feels like a victory when you get to drive your car home from a track day. Mixing it up with ordinary commuters, in a car with brake dust and bits of rubber strewn down the side, just makes you feel good.
To have that one car that's happy to do both? Absolute bliss.
New, New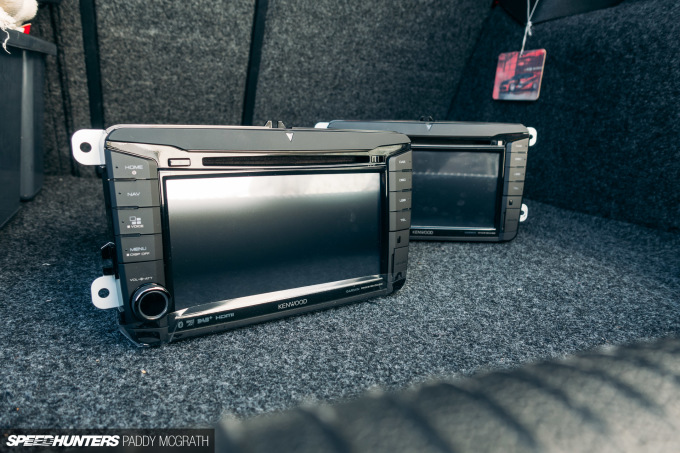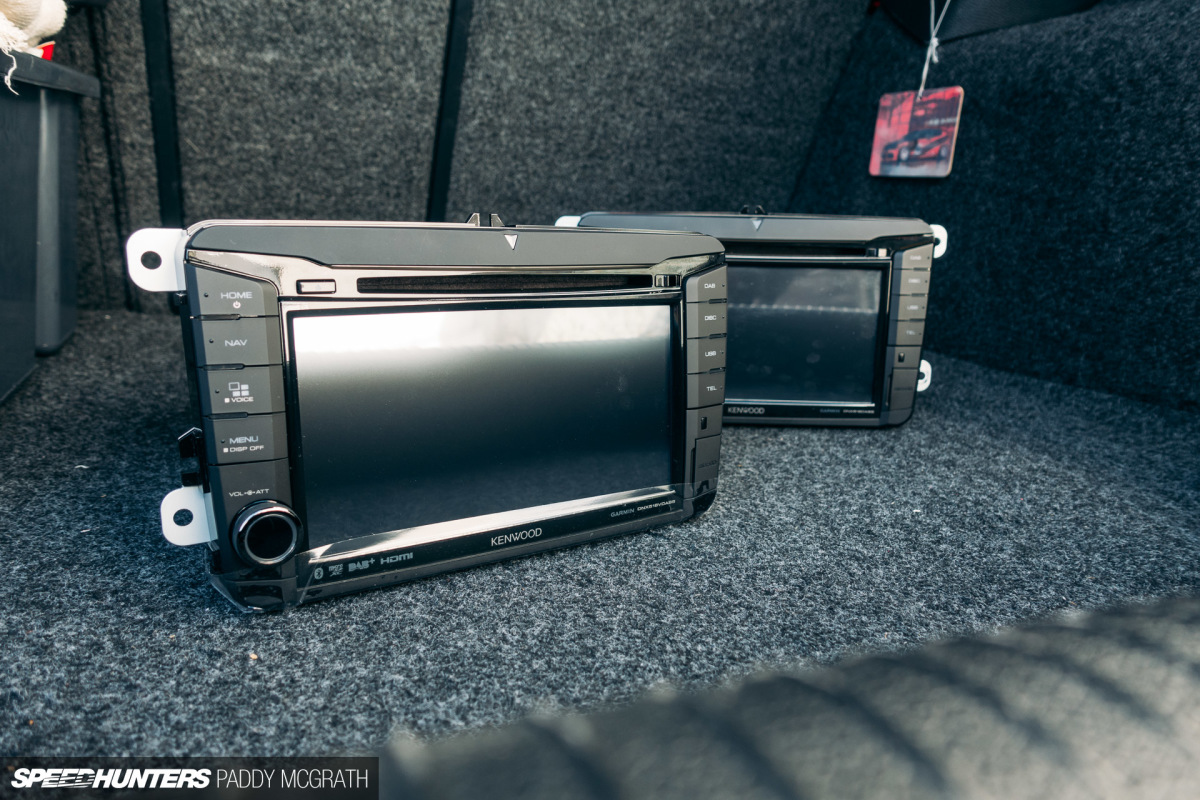 The most recent update comes courtesy of the people at Kenwood Electronics UK, who sent me the latest version of their Volkswagen-specific head units, the DNX518VDABS, to try out. It looks identical to the previous DNX516, but does pack a considerable amount of improvements and features.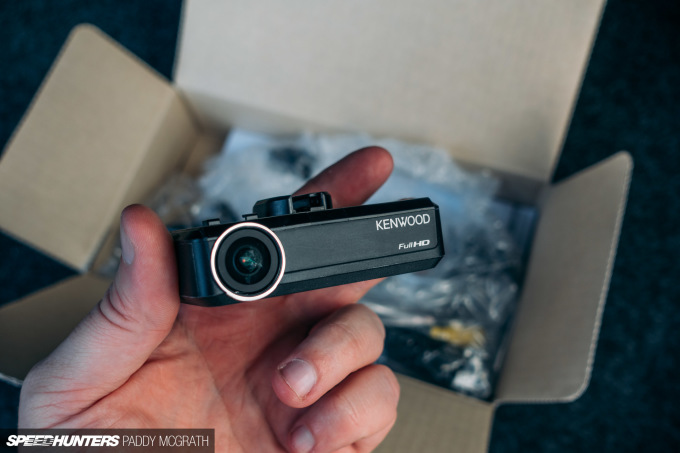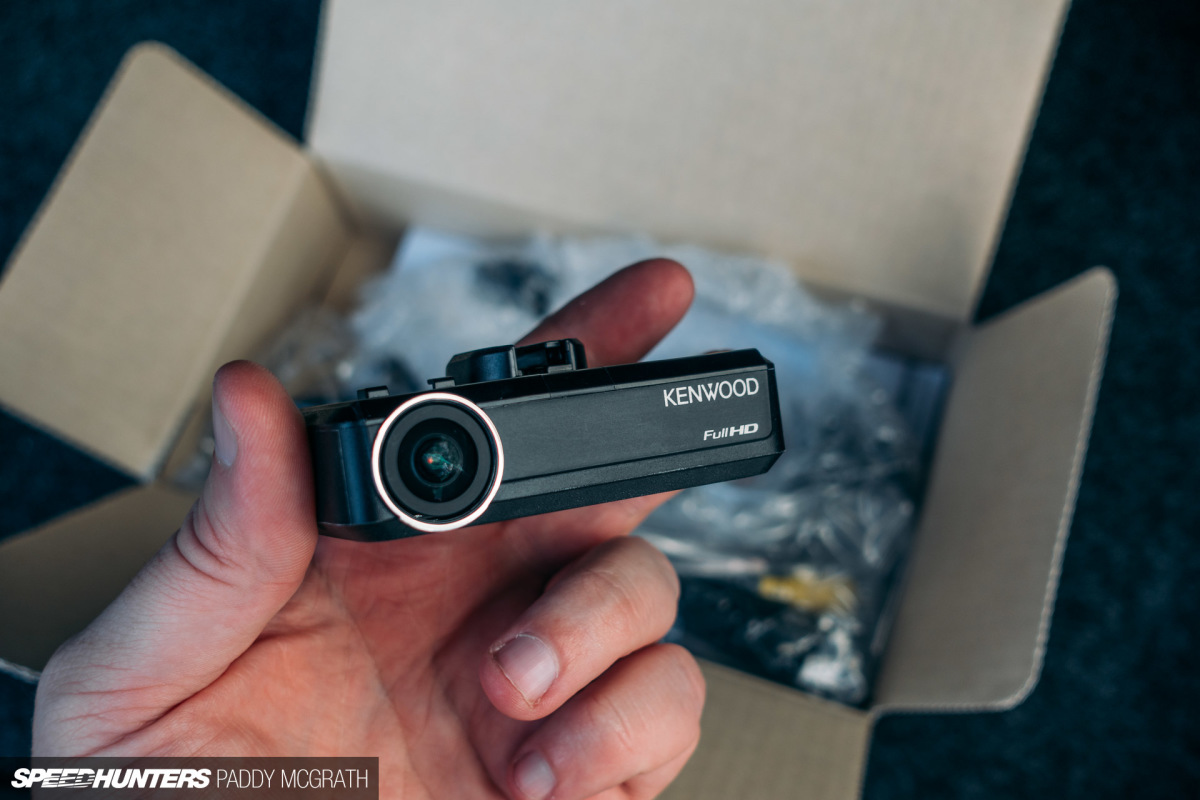 Probably the most notable addition is the ability to utilise Kenwood's DRV-N520 dash cam directly through the head unit. It has lots of safe driving features including lane assist, collision warning and delayed departure warning, but I mostly appreciate the security and discreetness it offers.
I live in a city, so the motion-activated recording (if the car is bumped) gives some reassurance from rogue parkers. Everything can be reviewed on the head unit itself, so no squinting at a tiny screen on the back of the camera or needing to remove the card from the car and review it on a computer. It's also compatible with my stealthy reversing camera, although that doesn't record (as it's hidden behind the rear badge during normal driving).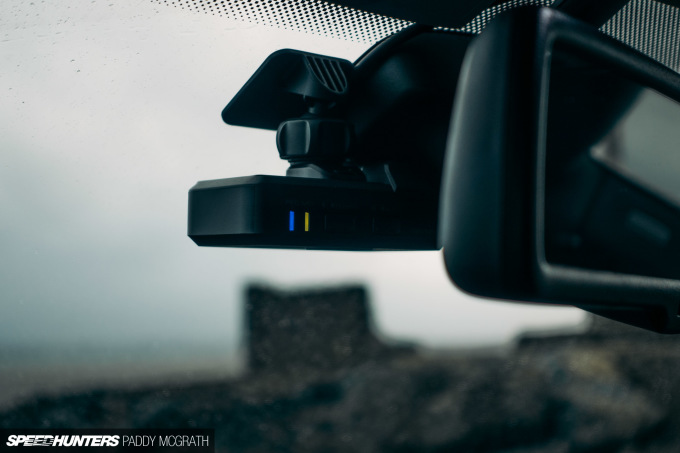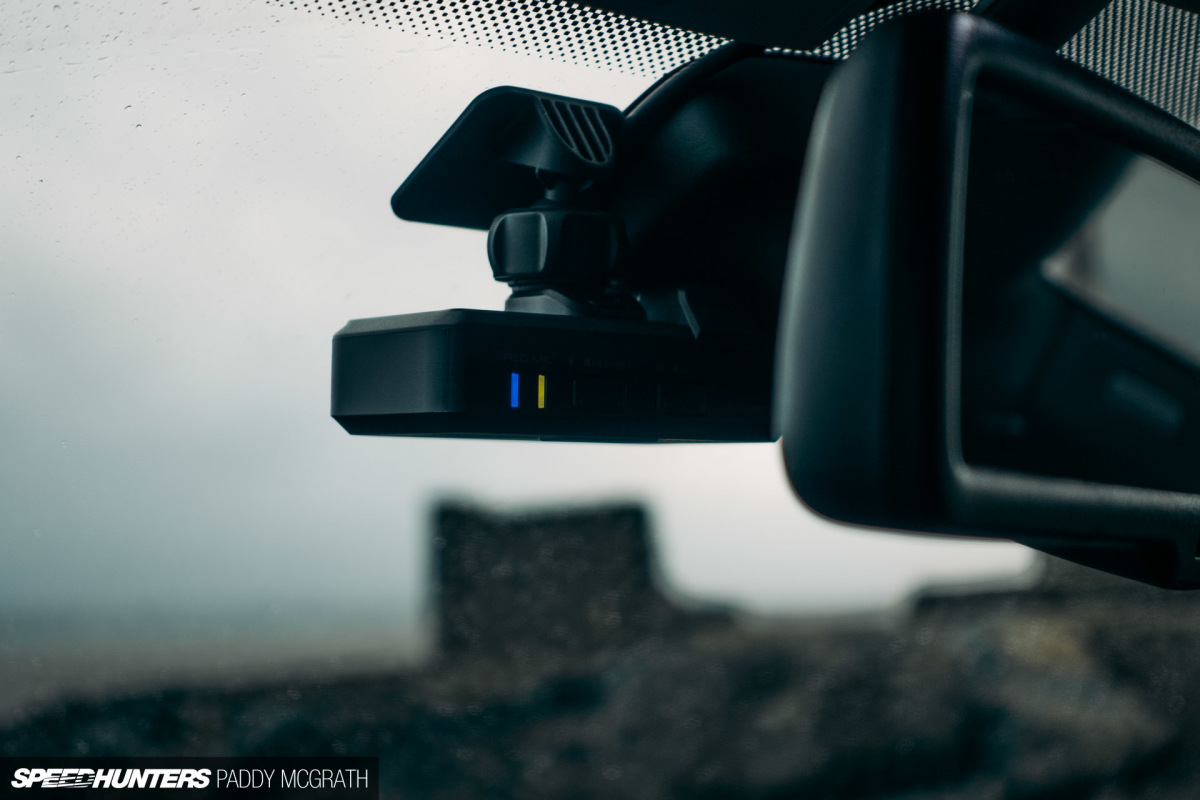 When I say discreet, I mean it; the dash cam is invisible from the driver's seat. I'll check back again in a future update to see how it holds up as a track day camera.
While not exclusive to Kenwood's units, the latest Apple CarPlay update finally allows Waze and Google Maps to be used. These are a game-changer for me, and are so much more useful than Apple Maps.
If the head unit only had CarPlay (or Android Auto, if you're that way inclined) I think you would be happy, as it modernises the infotainment system so, so much. My GTI is eight years old now, but with CarPlay integrated as well as it is, it doesn't feel dated at all. The fact it has so much more, is just a bonus.
Another subtle interior improvement comes courtesy of a friend, who when selling his exquisite MK6 show car, offered me the carbon fibre trim from it, which he had made himself. Left-hand drive GTI owners have the option of genuine carbon trim from their local VW parts department, but us right-hand drive GTI owners were left out in the cold. I finally feel included, while maintaining my rule of 'real carbon only' anywhere on or inside the car.
Thanks, Jack.
What Does It All Mean?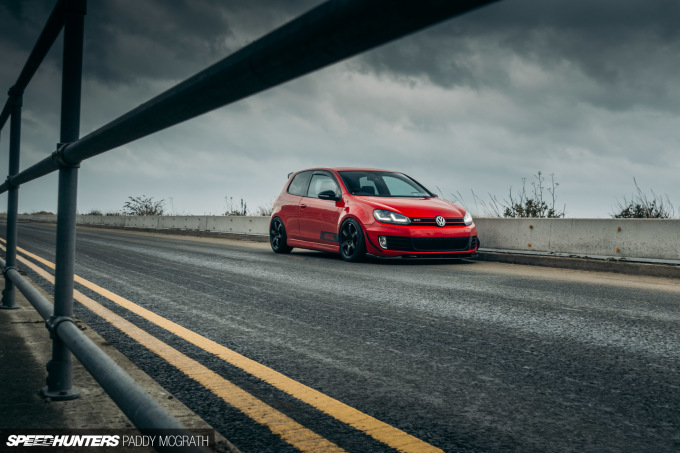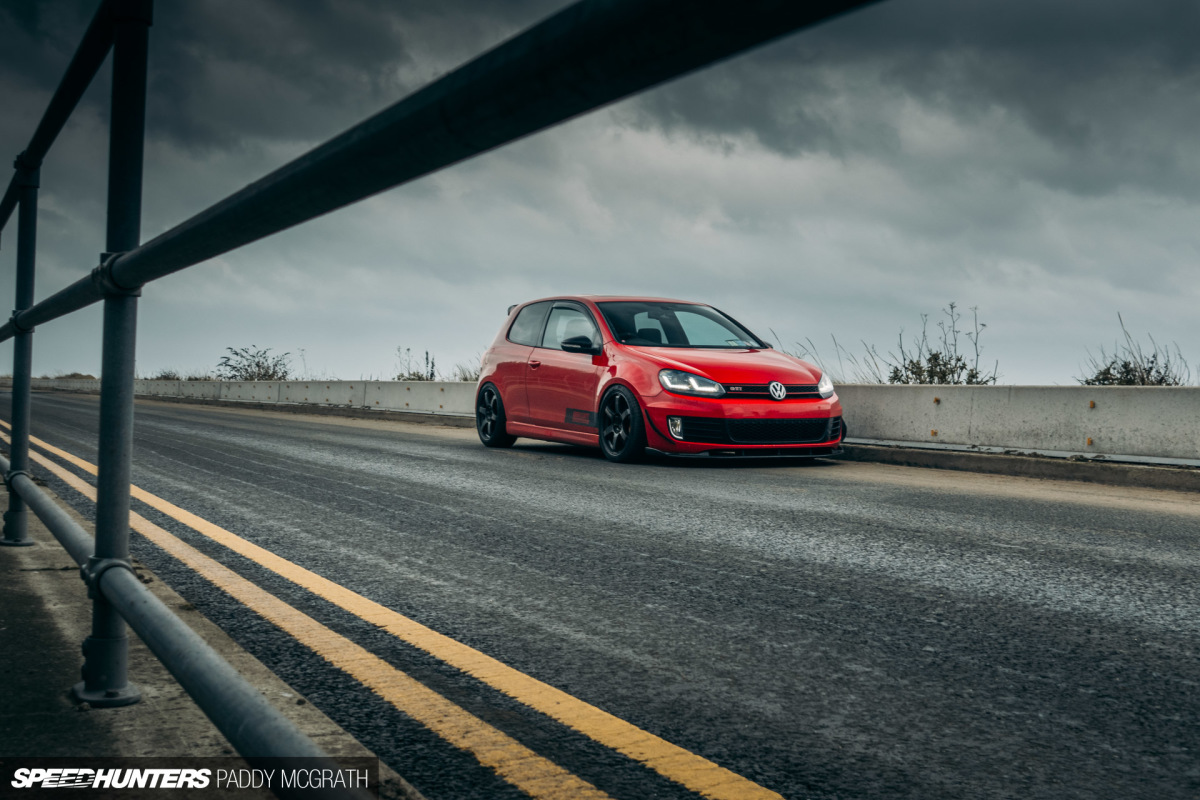 It's taken a long time to get to this point, and it's certainly not something which happened overnight. Bit by bit, the car has all come together to being almost exactly what I wanted the day I bought it. Certain areas are, as far as I'm concerned, complete.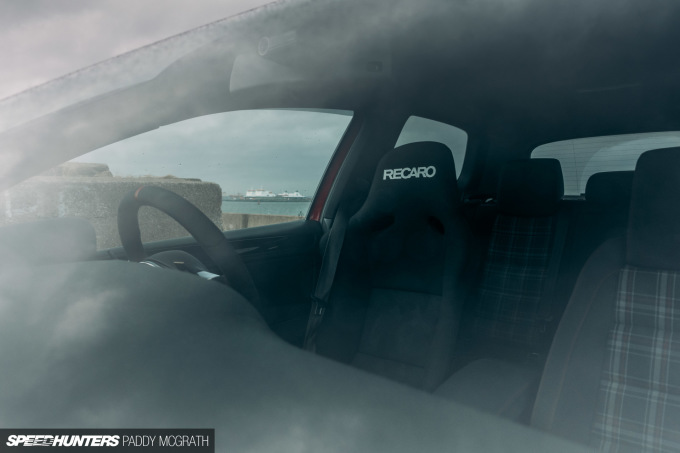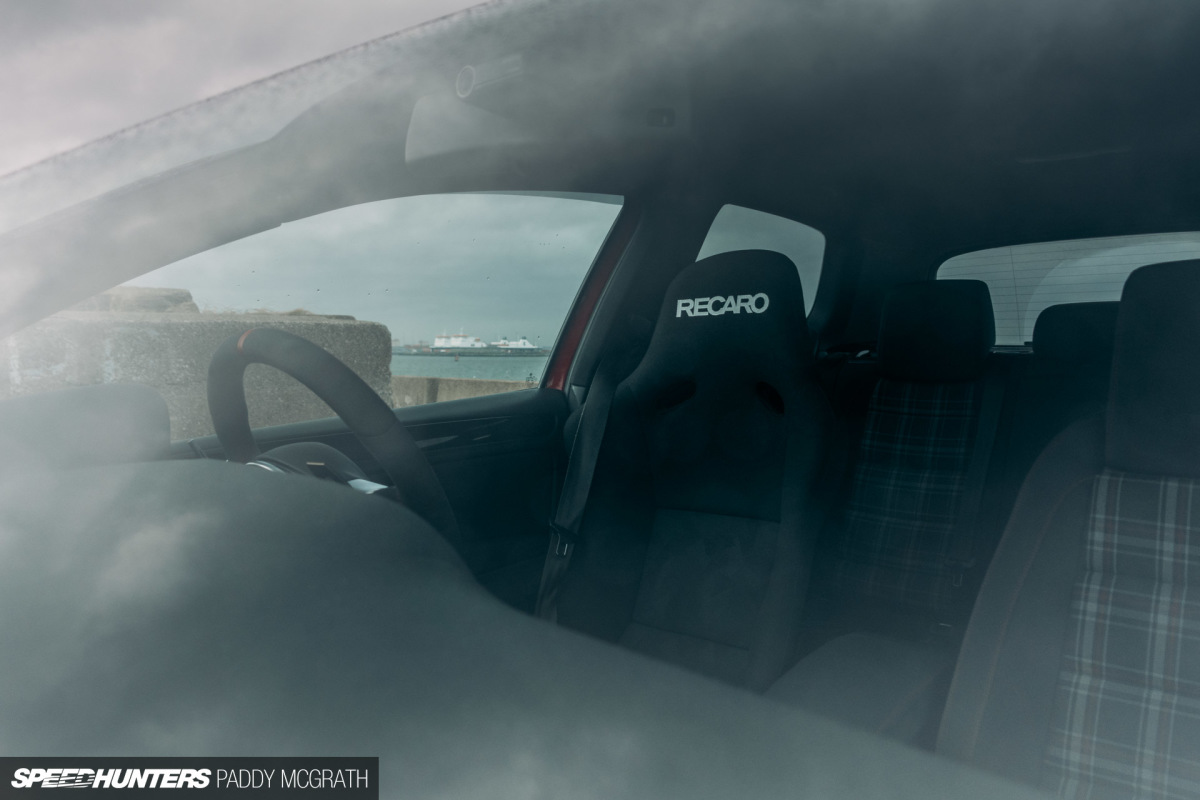 The interior, for certain, is done and dusted. I don't think there's anything I'd change in here, whatsoever. It has the right amount of modernity and technology to keep me entertained on long journeys or during the daily commute, with just enough performance-orientated changes to make it feel special every time I get in.
From the Recaro, to the re-trimmed factory wheel with extended paddles and to the Revo SPS contained within the MFD, they all contribute something. The increased support from the seat in particular is a huge bonus on track, as I don't find myself hanging onto the wheel around corners.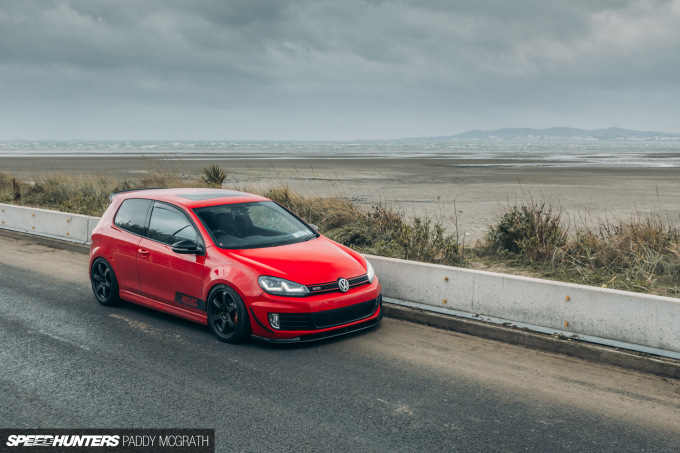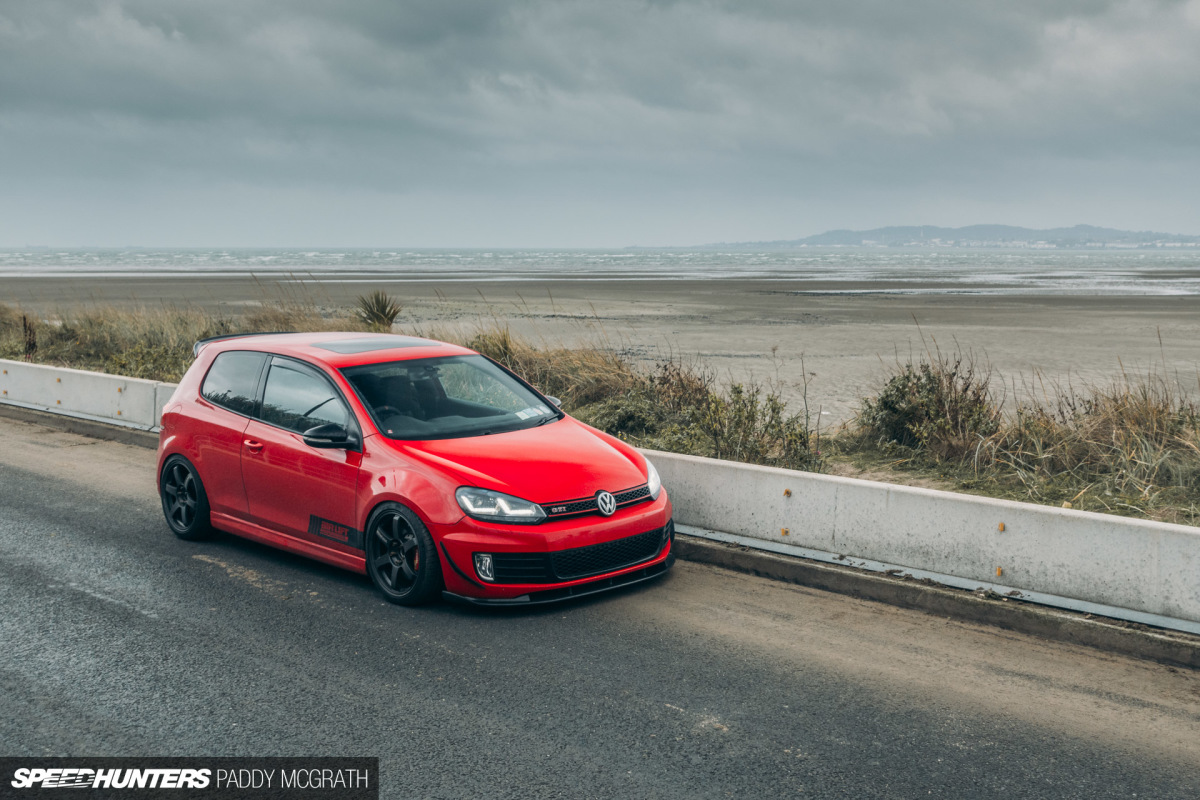 I'm also happy with the aesthetics, which add just the right amount of aggression, without going overboard. It's relatively stealthy to the casual bystander, while having just enough to attract the knowing nod of another enthusiast.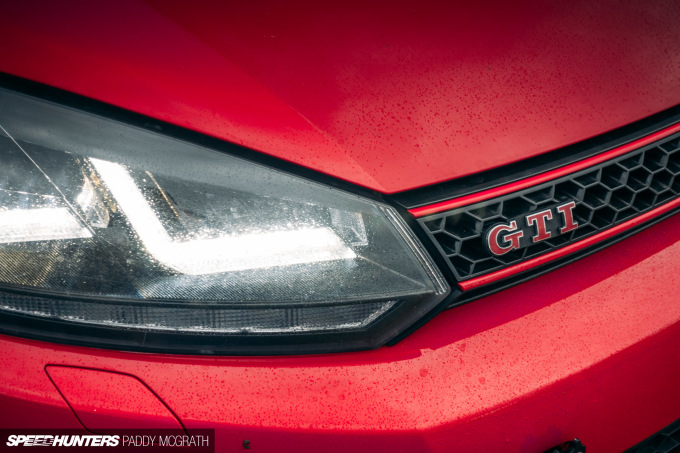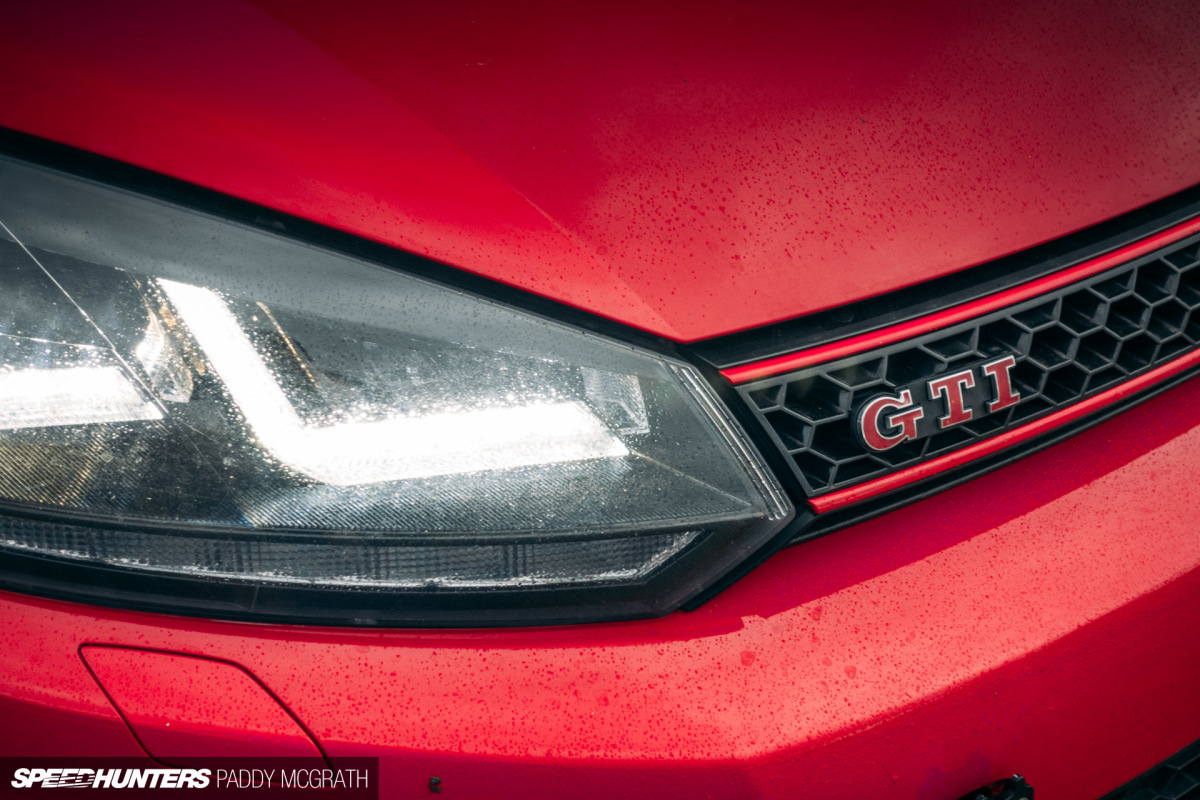 Despite still being on a conservative map from January of this year, I've not felt the need to add more power to the equation yet, despite there being probably another 50hp or so awaiting to be unlocked with another tuning session.
A genuine, bonafide 300+hp is a lot for the kind of driving I do, and the kind of roads I prefer to unleash it on where, currently, top of second gear is eye opening, top of third is license losing, and top of fourth is an almost guaranteed visit to a morgue if it goes wrong. I'm not really one for highway pulls, and I'd rather do 60mph on a twisty road than 160mph on an empty 'autobahn'.
Similarly, around Mondello, I would be lucky to see 120mph, but I'd rather learn to drive fast around there than just adding power to the car to reduce my times.
There is, however, still some work to be done over the winter.
Despite Irish winters being relatively mild, they're still harsh enough on a car, with the first signs already showing on my unfortunate eBay lug nuts. Thankfully, my RAYS Volk Racing ZE40s are just out of the paint booth in a new colour, which will be wrapped in something best suited to our winter weather, without going to a full winter or snow tyre.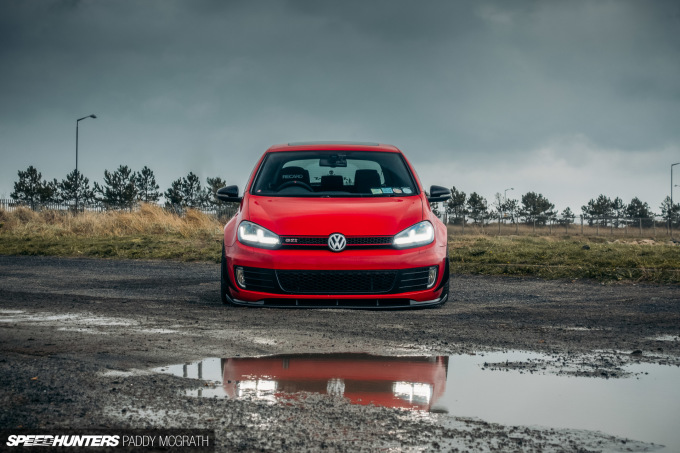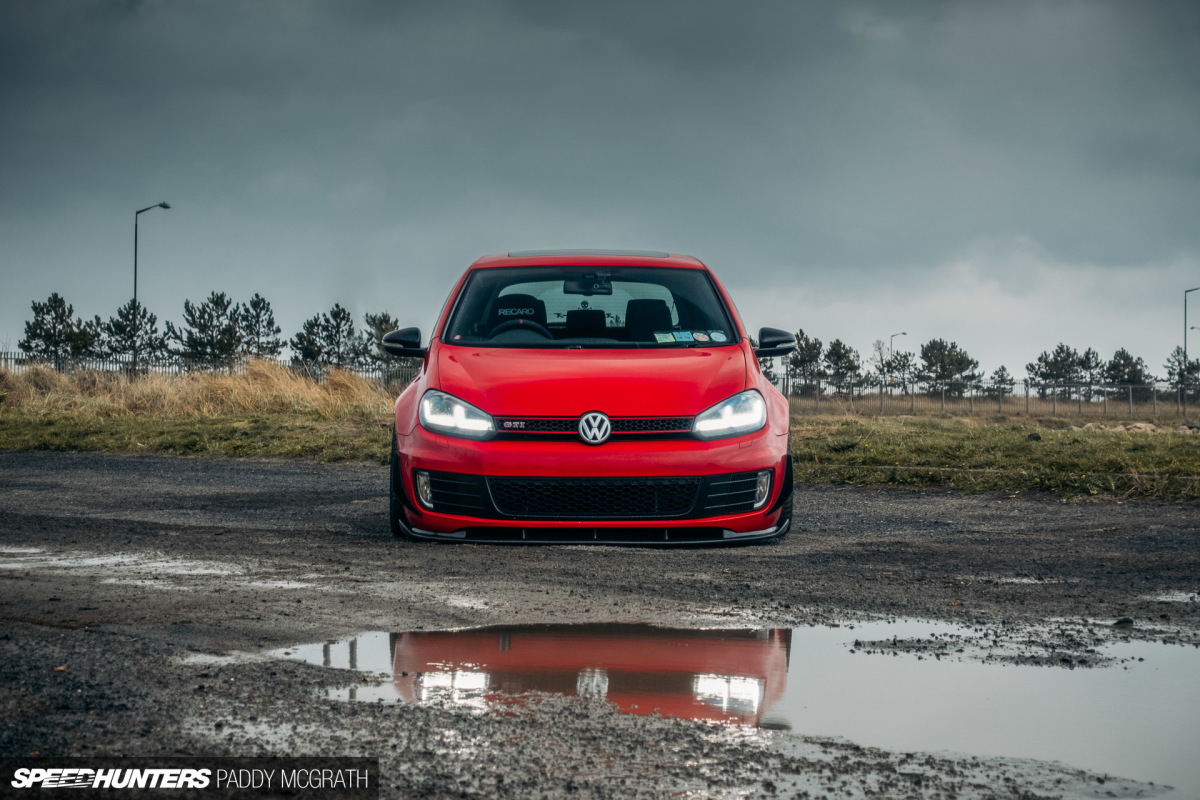 As mentioned earlier, heat management will need to be addressed. I've already picked up a larger OEM DSG heat exchanger but feel I'll see more improvement with an external oil cooler. There are options available for the MK6, but I think I'm going to try and piece my own one together.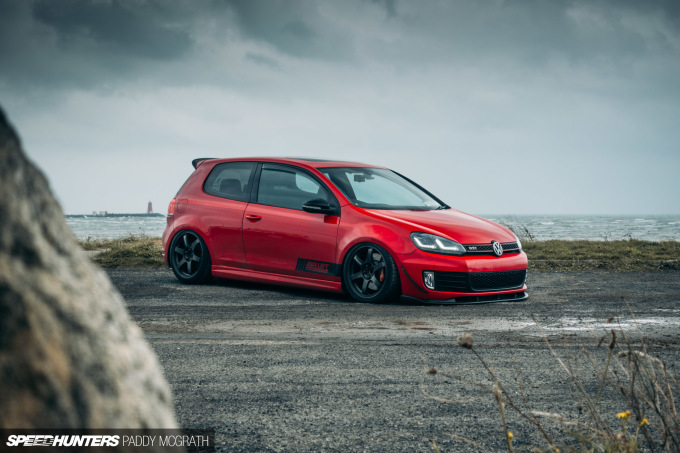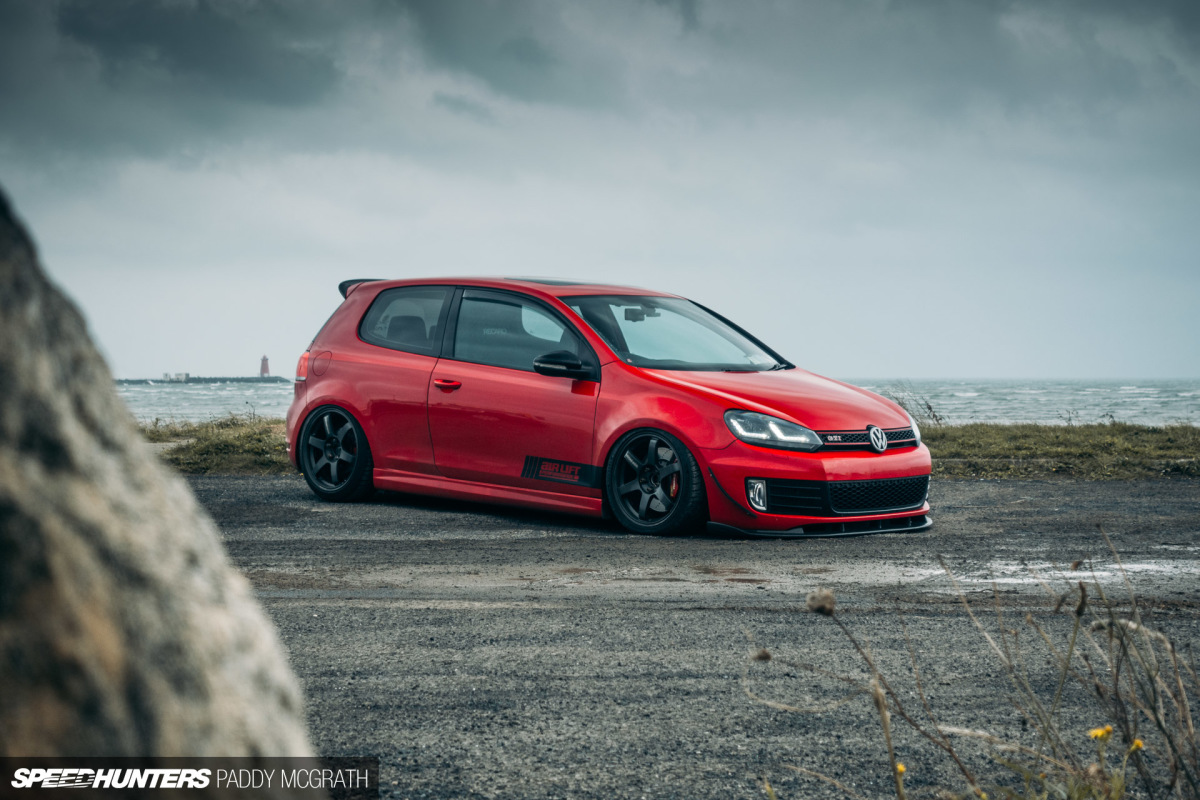 Save for some uprated ARB bushings, the rear of the car has been considerably underdeveloped when compared to the front. It's also developed a slight (front) subframe 'clunk' (another MK6 trait) so I'll look to tighten everything up at the same time while I investigate what I can do with the rear.
I guess that wraps things up for now, although I don't think there will be as long to wait for the next update. I do have one major concern, though…
What will I do when it's actually finished?
Paddy McGrath
Instagram: pmcgphotos
Twitter: pmcgphotos
paddy@speedhunters.com