The Race Car
It all started in 1958 with a Volkswagen Beetle on an autocross course.
From there, Bob Sharp went on to pick up a 1960 Austin-Healey Sprite for his college years. Or, perhaps more accurately, this car was to be a learner for Sharp at SCCA drivers school. From here, at least according to a questionable page on the internet, Sharp's story involves a couple other cars before a modelling gig for Camel cigarettes. Interestingly, it seems Sharp parlayed his TV commercial for Camel into a drive with a Datsun dealership who were running a pokey 1500 race car at the time. Sharp did well, picking up a few wins and podiums, and by 1965 Bob Sharp Racing was the Datsun factory-supported team on America's East Coast. The team ultimately moved from the 1500 platform into Z territory, and the rest is history.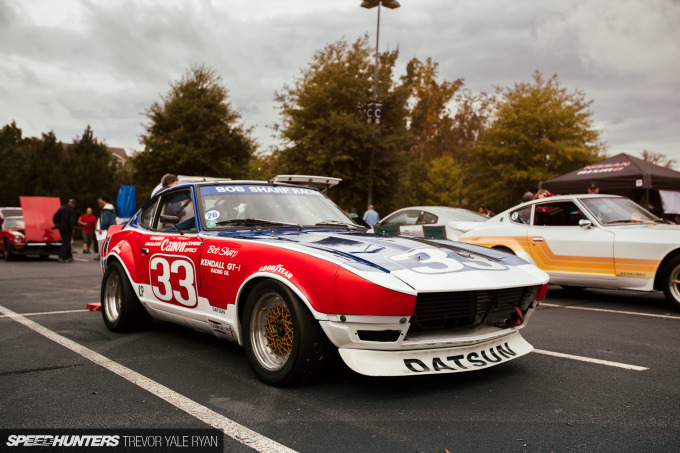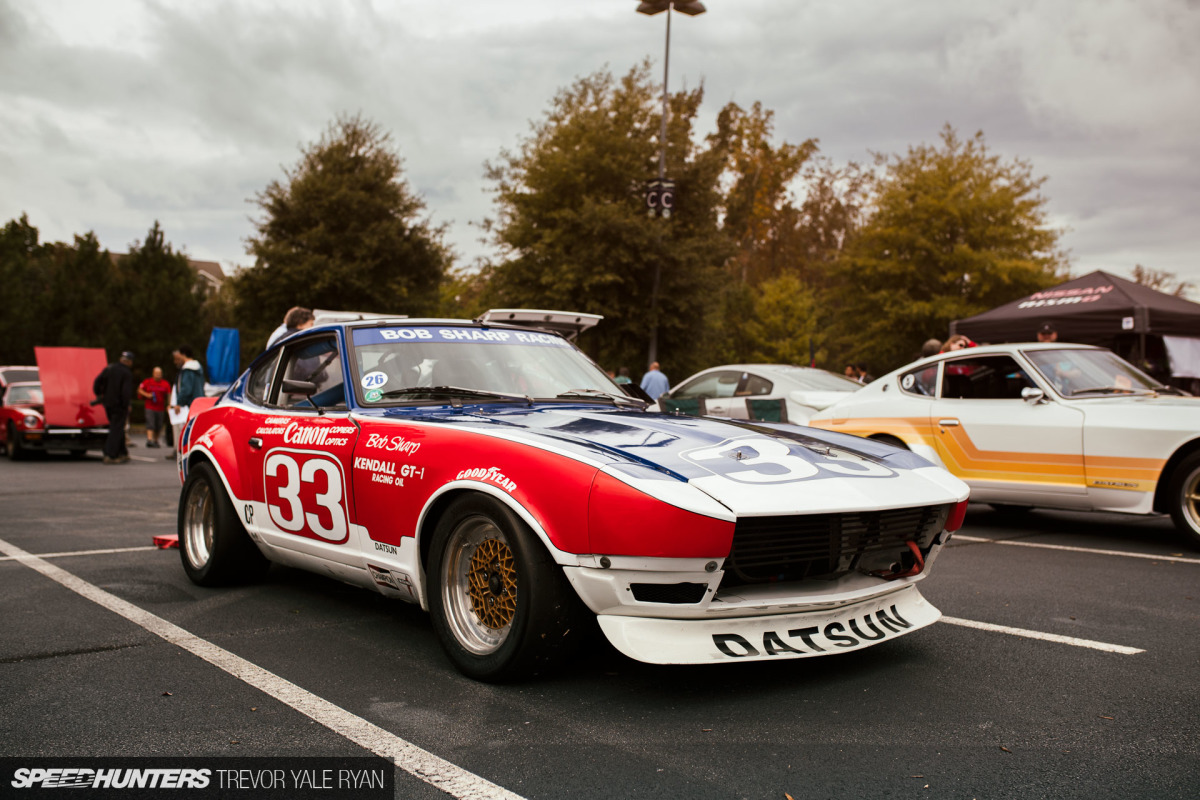 With an IMSA GTU championship, along with six SCCA national championships, under their belt just a decade later, Bob Sharp is a name that strikes a nostalgic chord in the heart of any Datsun aficionado. So when I saw this pair of Bob Sharp-reworked S30s at ZCON's end-of-event car show, I had to go in for a closer look.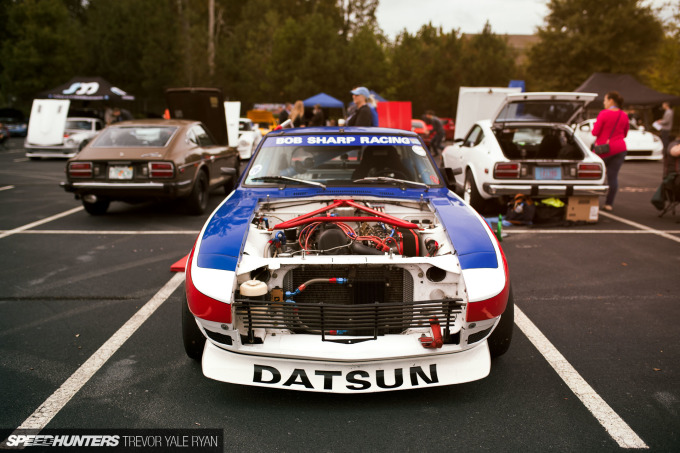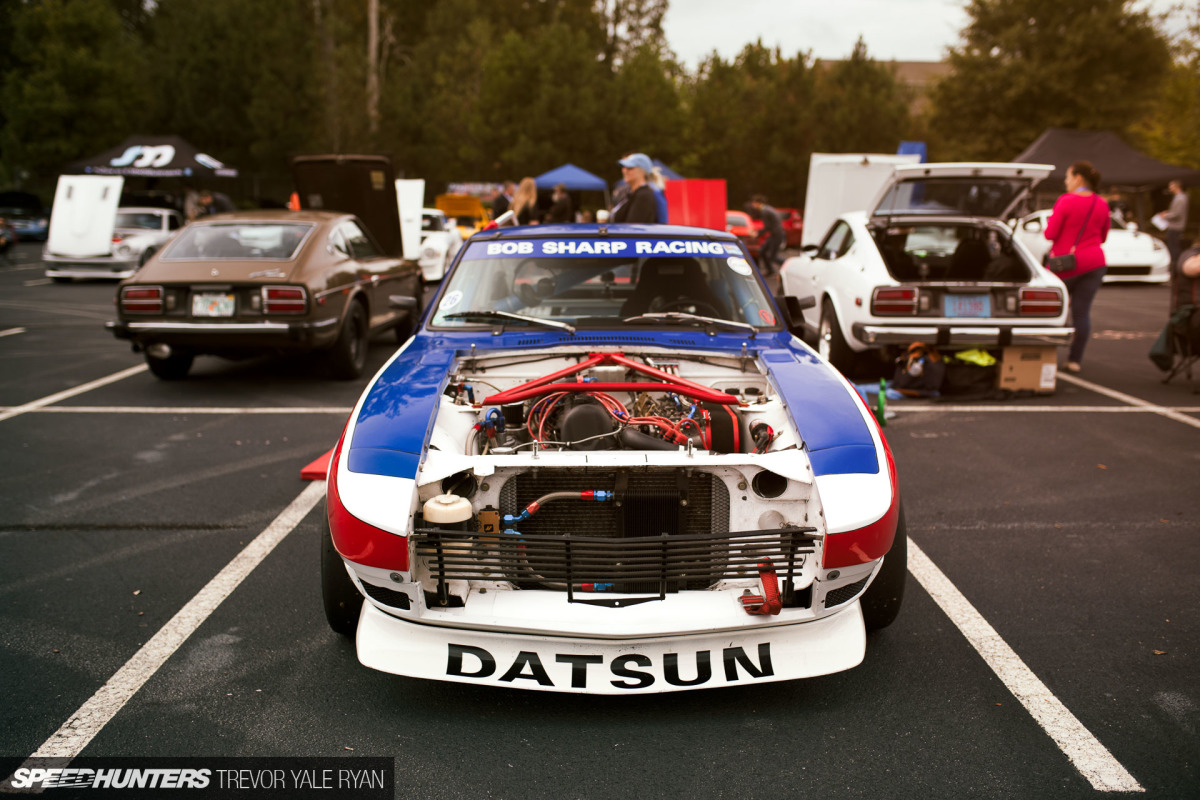 The first of the two is this 1972 240Z, wearing too many BSR parts to be any old tribute. While this chassis doesn't have any actual racing history, it was in fact a test mule for the Bob Sharp Racing team. When the new model was released, the car was stripped to the chassis and left for dead behind the BSR facility.
Eventually the Z found its way into the hands of its current owner, John Jeffery, who has painstakingly restored it. John purchased the running gear in the form of a trailer full of Bob Sharp Racing parts from another Datsun fanatic and got to work.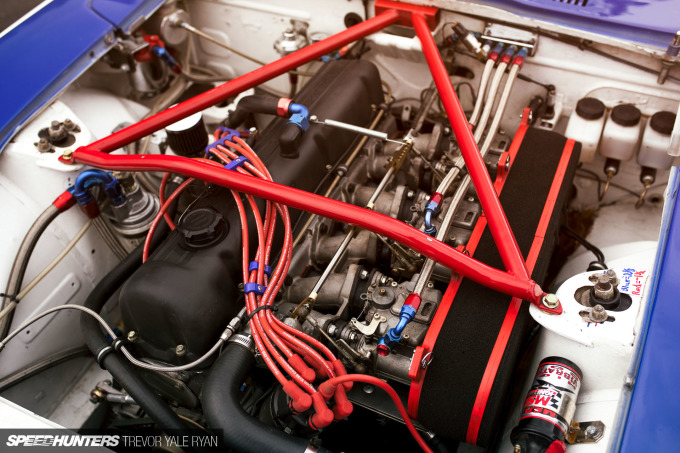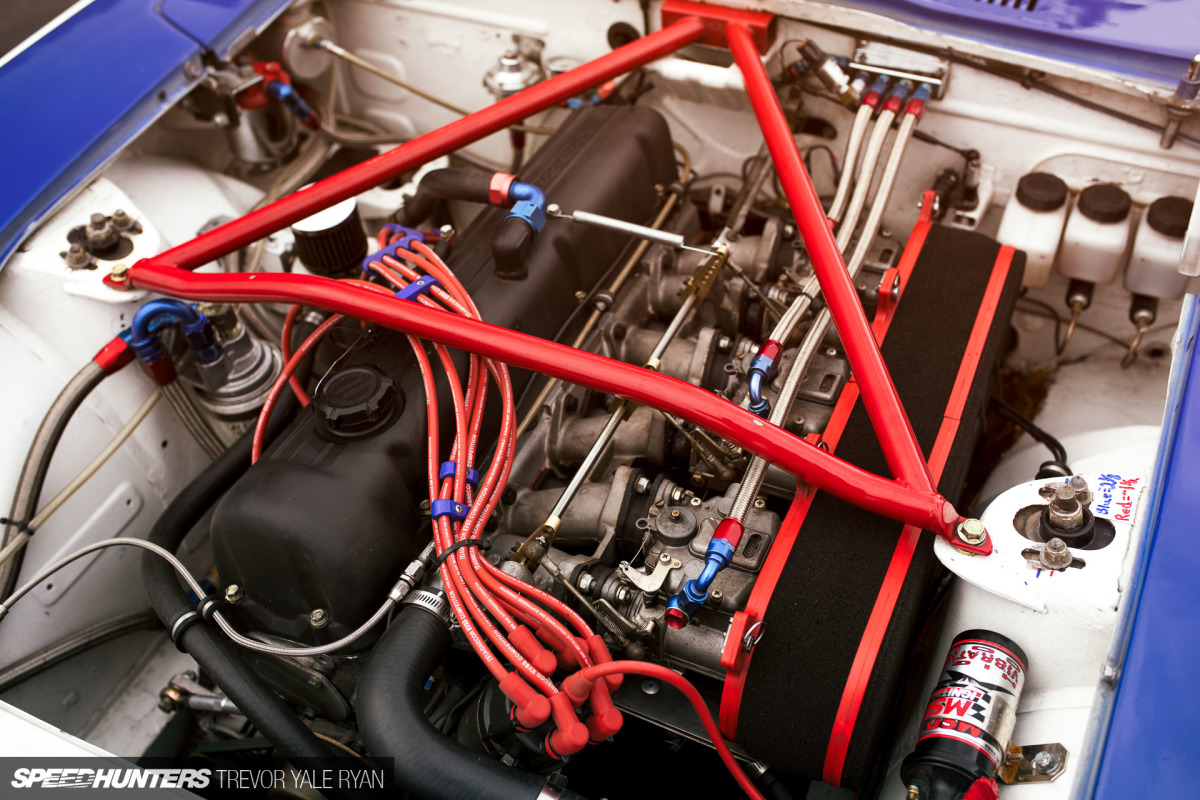 So, while this might not be any of the BSR 240Zs that raced their way to championship titles in the 1970s, it is still a Bob Sharp car, complete with Bob Sharp parts. The heart of the machine makes use of a '72 L24 engine with the original (and modified) E31 head which is fed via the original triple 44mm Solex carburetors.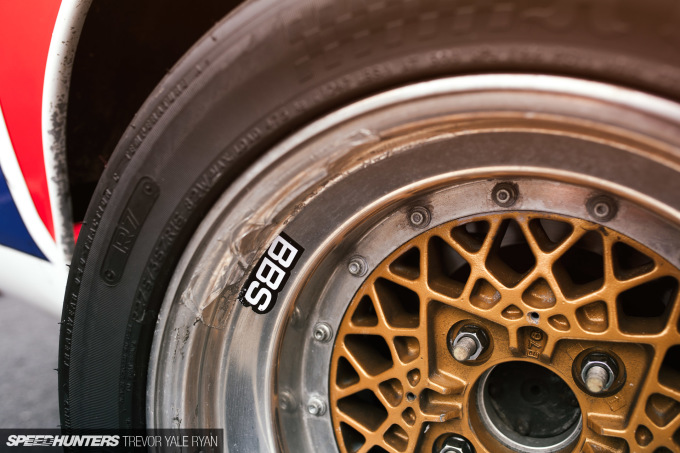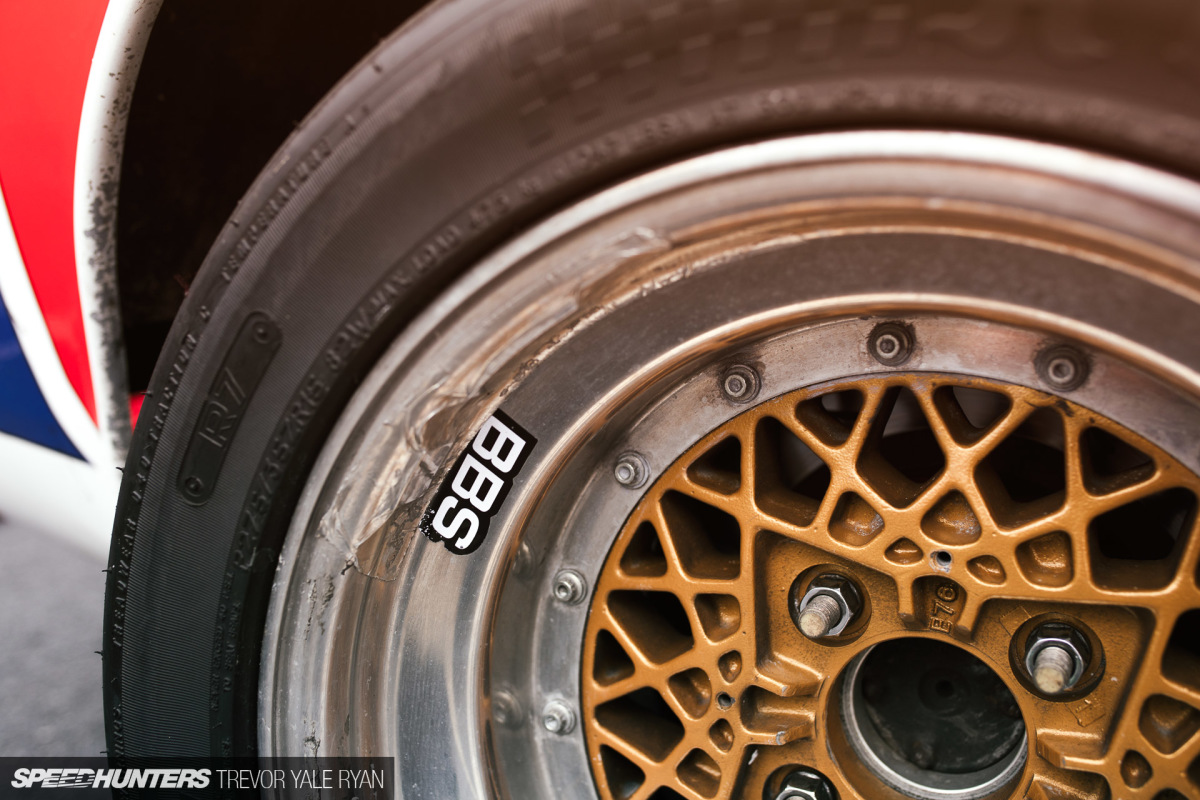 From here, power is sent through a Nissan Competition 5-speed gearbox and out back to an R200 Quaife differential, eventually finding its way to a set of BBS wheels — an '80s set used by Scott Sharp, Bob's son — wrapped in Hoosier rubber, although John did mention he has the original Panasports as well. Meanwhile, inside the car it's all business as you would expect.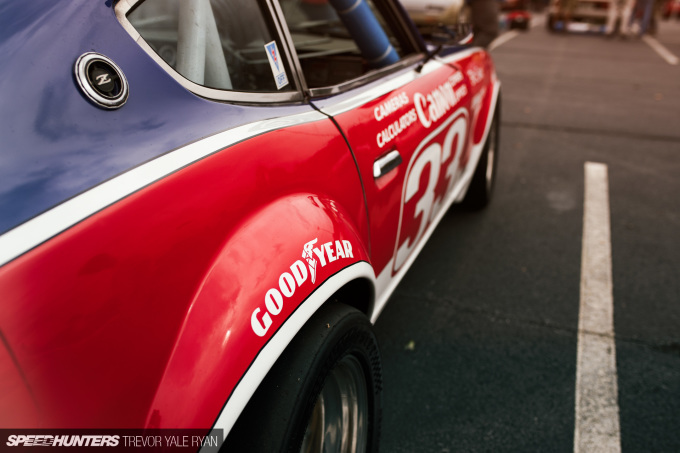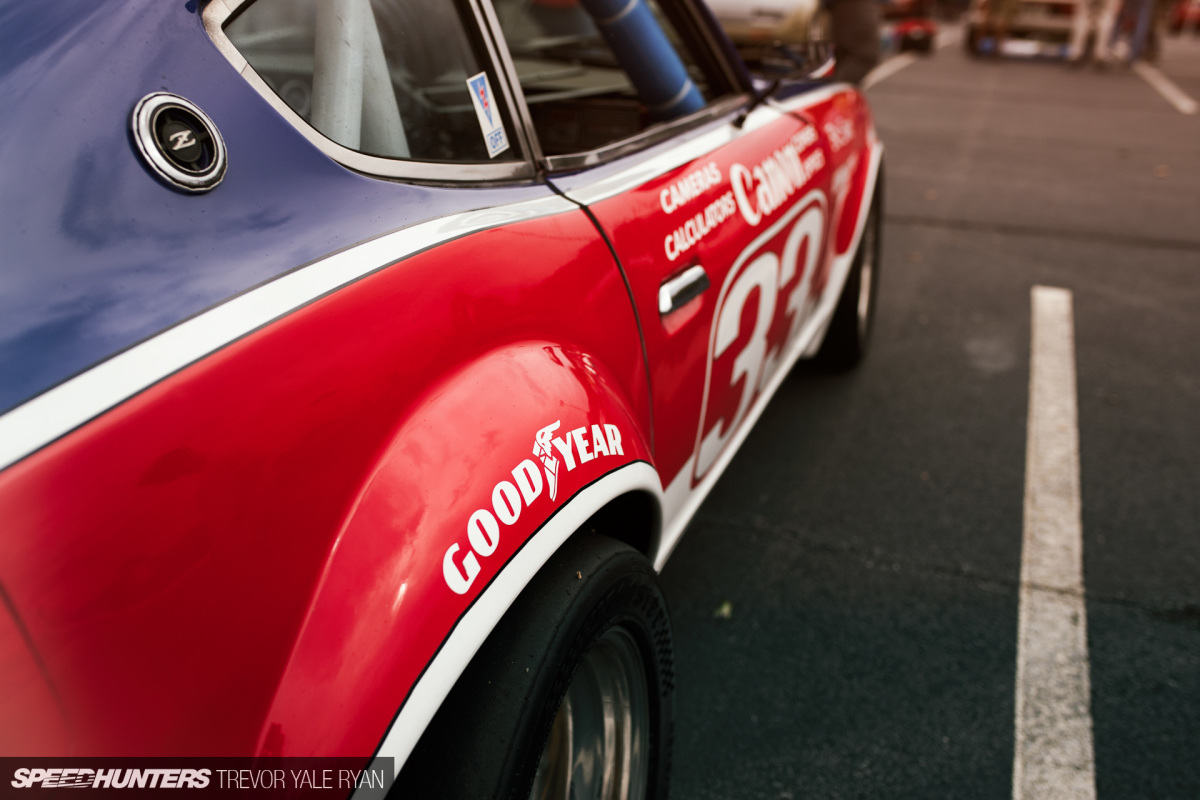 I learned that the car wears number 33 and the accompanying Canon/BSR livery with the blessing of Bob Sharp himself, "the man who started it all," says John. In fact, Sharp oversaw much of the restoration and helped along the way by supplying parts and pointing John to the appropriate shops.
Since the car isn't exactly a historically significant example, John has been able to upgrade the brakes and some other components with their modern counterparts (300ZX front rotors and Wilwood rear brakes for example), and has entered the car in endurance races and time trials.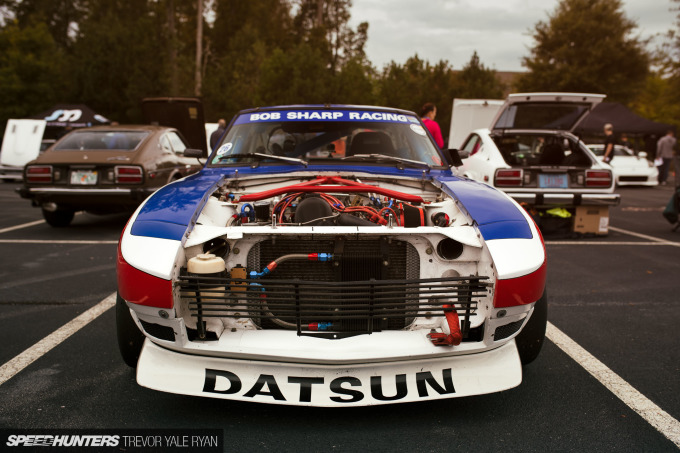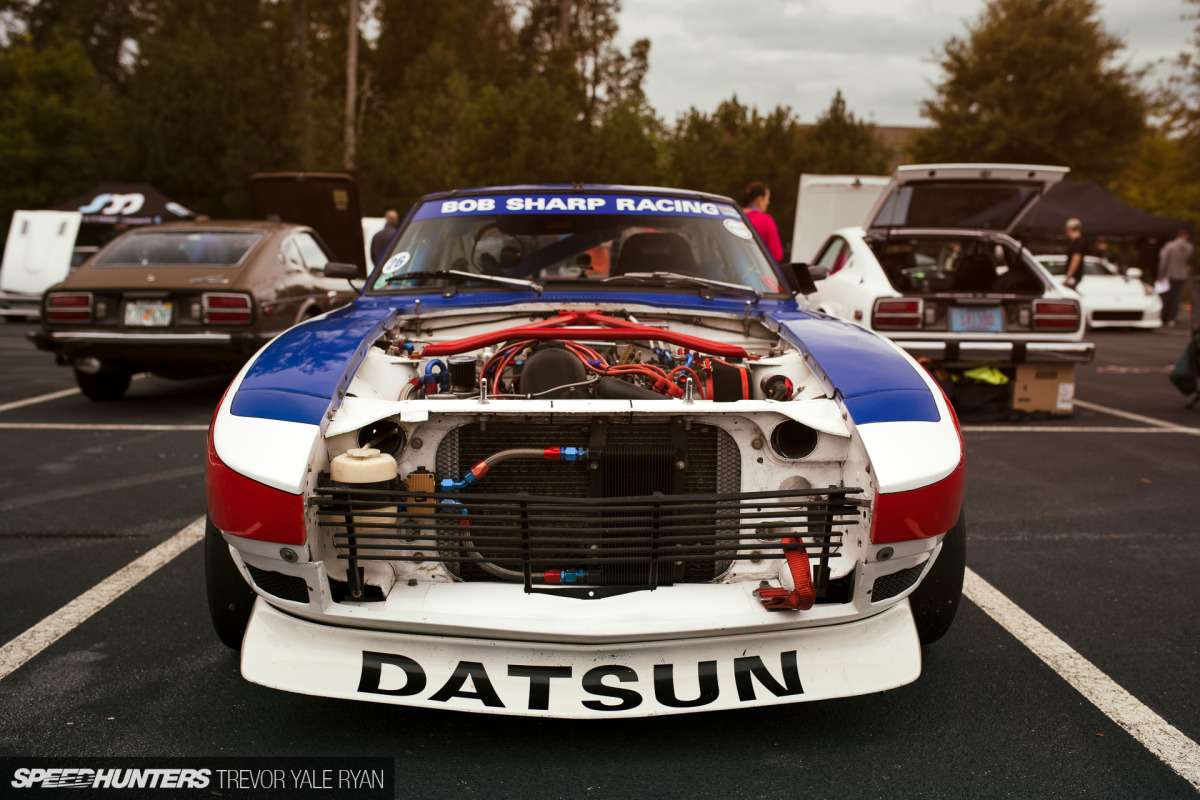 This way it's the best of both worlds; John owns a car that's special in its own right but not so special that you can't beat on it. For all intents and purposes it's a Bob Sharp Racing 240Z, and it goes like one too.
The Street Car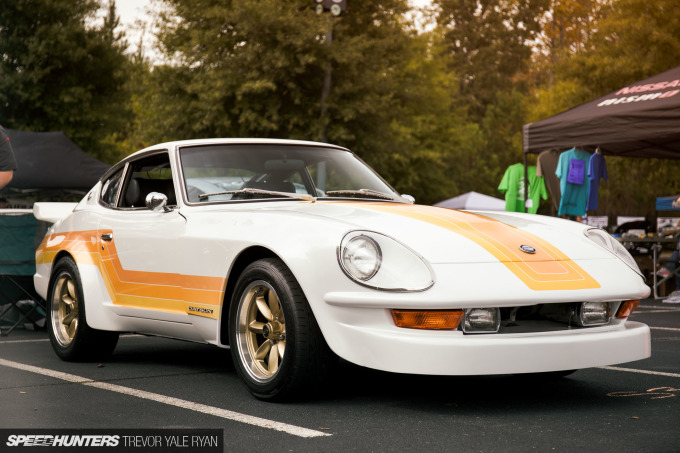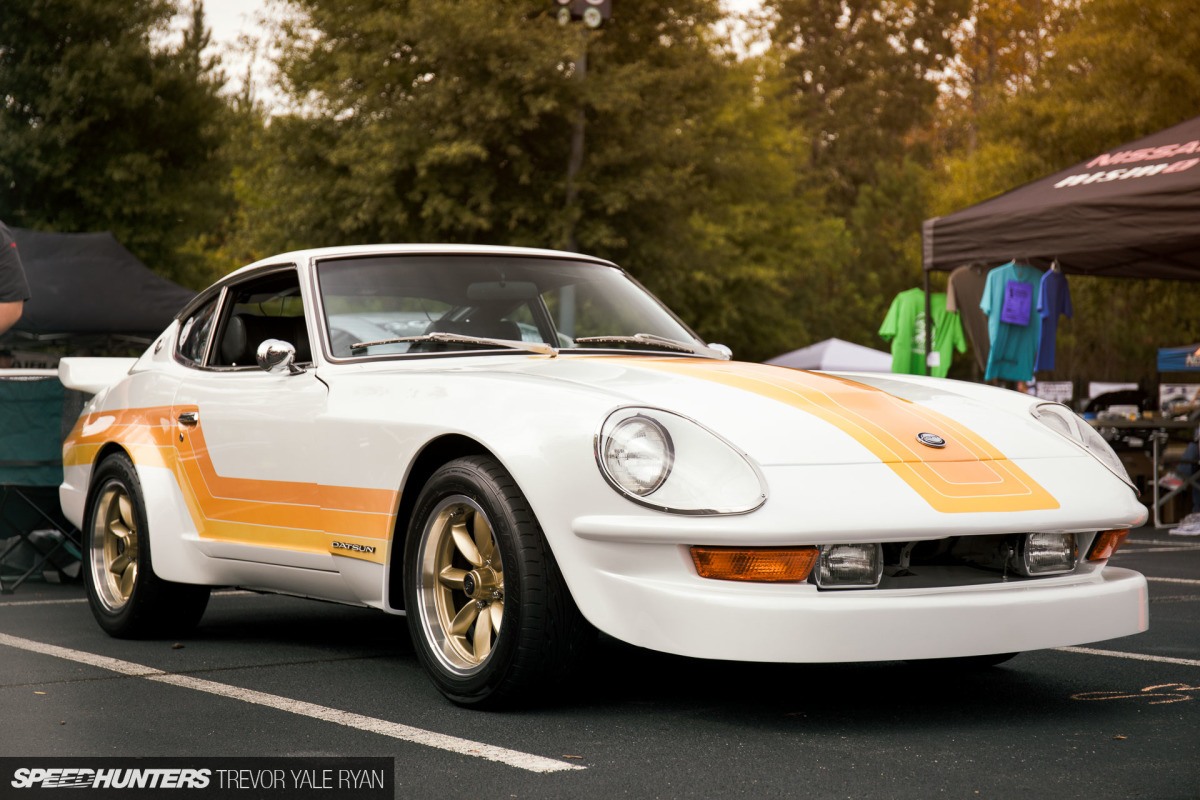 Moving down the lot a couple spots sat a Z-car so rare I didn't know what exactly I was looking at. I actually ran into the car the day before at Road Atlanta, and it was there at the track while I was ogling and squinting at it that the owner, Vince Corry, came over to set me straight. This is, to his knowledge, the only Bob Sharp Camel GT Coupe ever built for the street.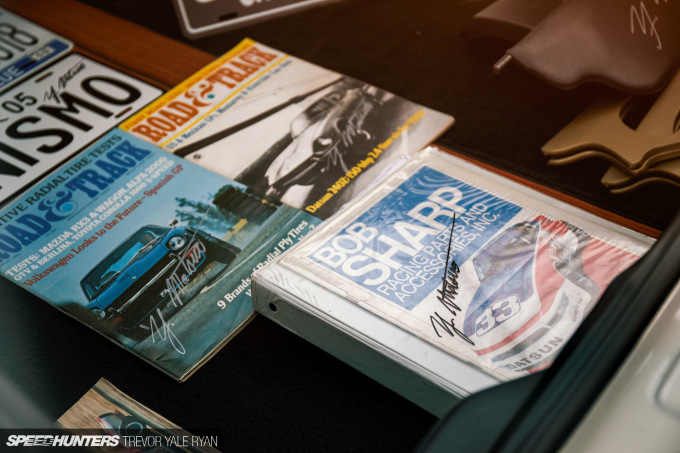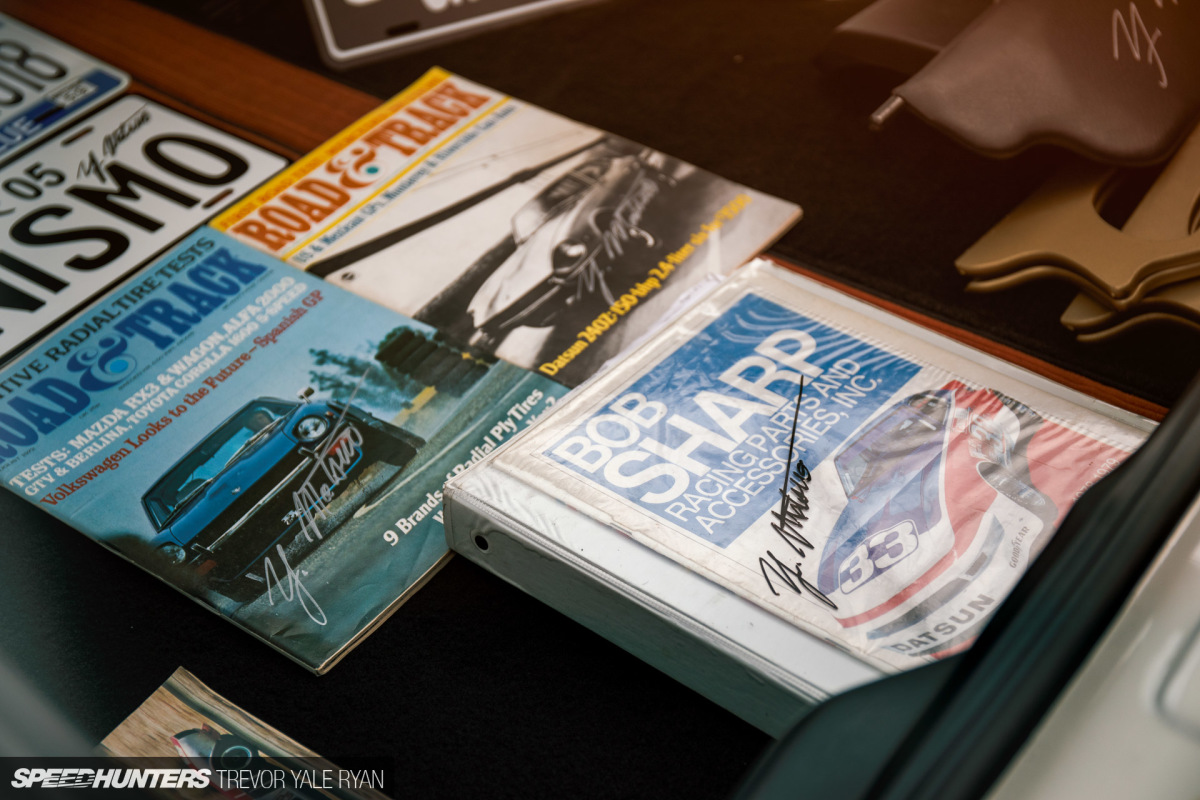 Vince pulled out loads and loads of paperwork from the original owners which I flipped through, all proof of the Bob Sharp parts the car wears.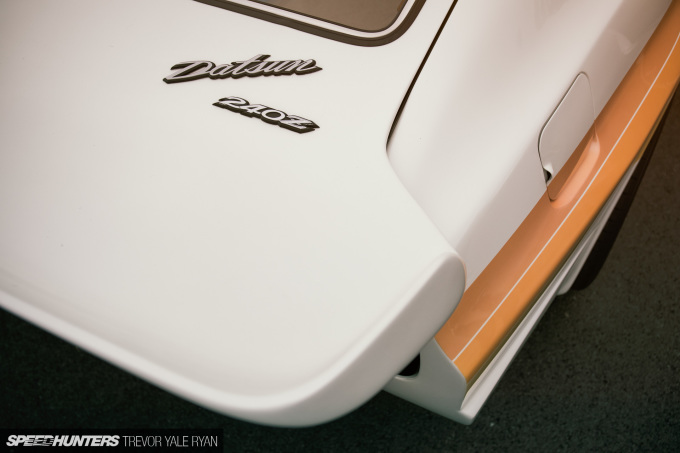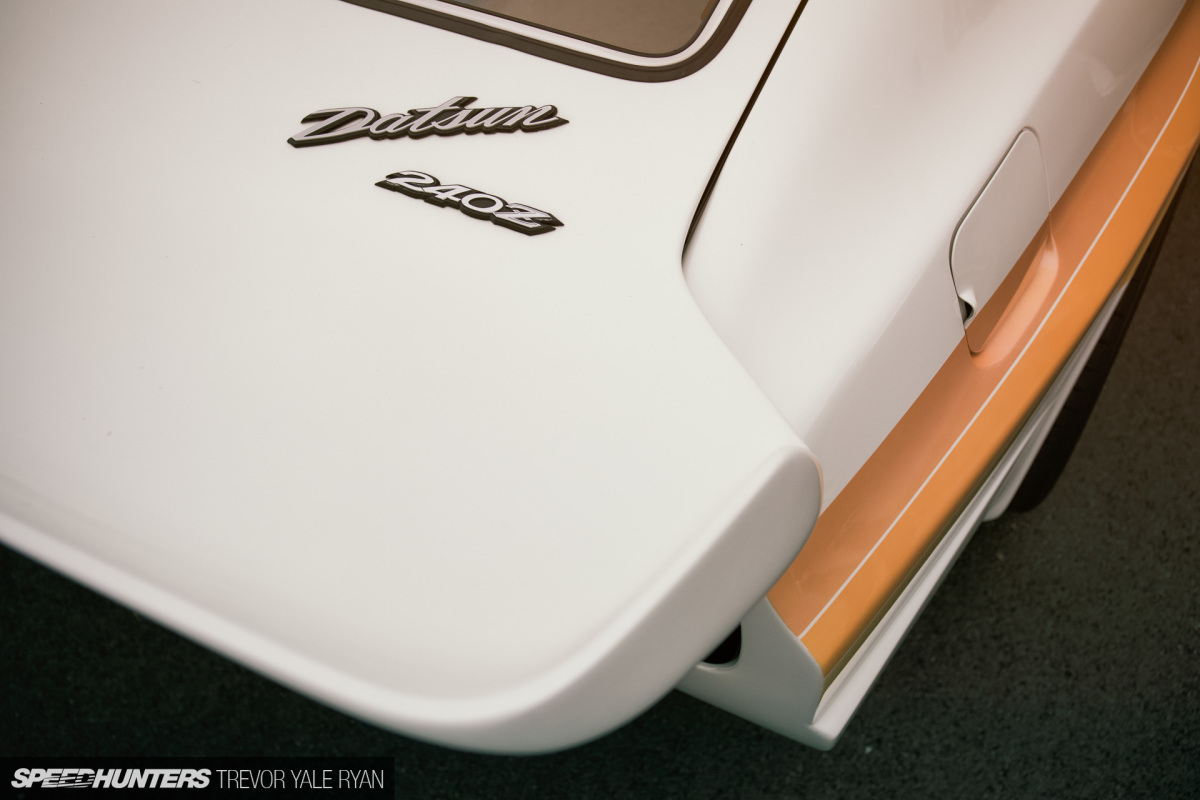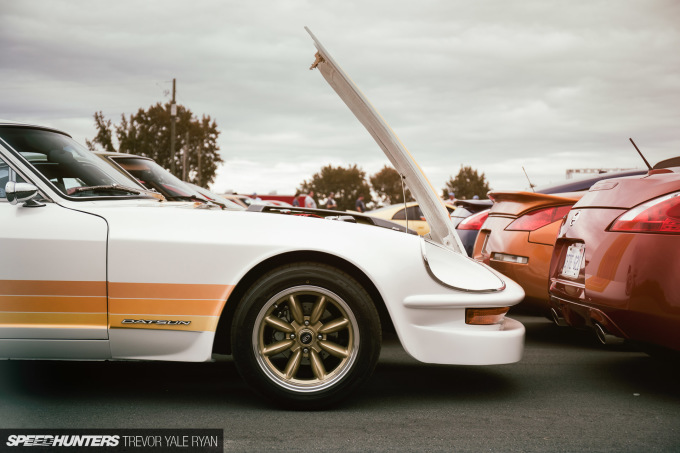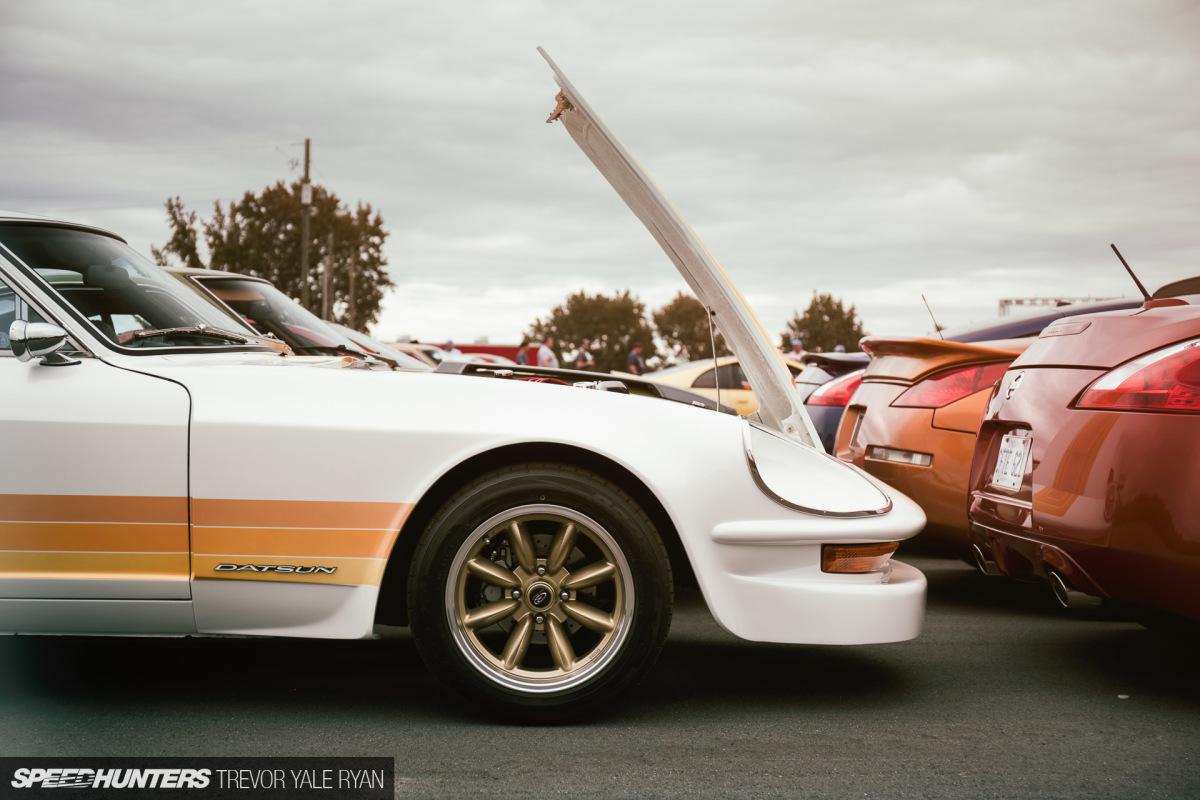 Externally, the '72 240Z features a dumbed-down wide-body, a G-nose style front end, a different hood, and a glorious whale tail spoiler. Loads of rare and period-correct parts — like the square fog lamps — can also be found around the car. As such, I hope a set of original, small-diameter mesh-style wheels from the Camel GT racer (or at least a nice set of Panasports) can someday be sourced – this car deserves them.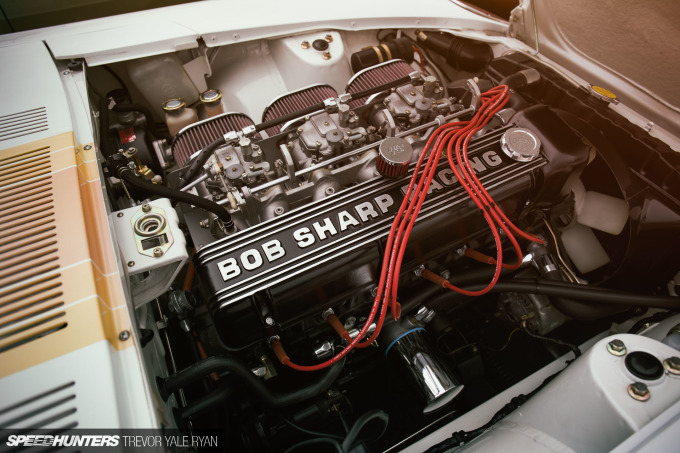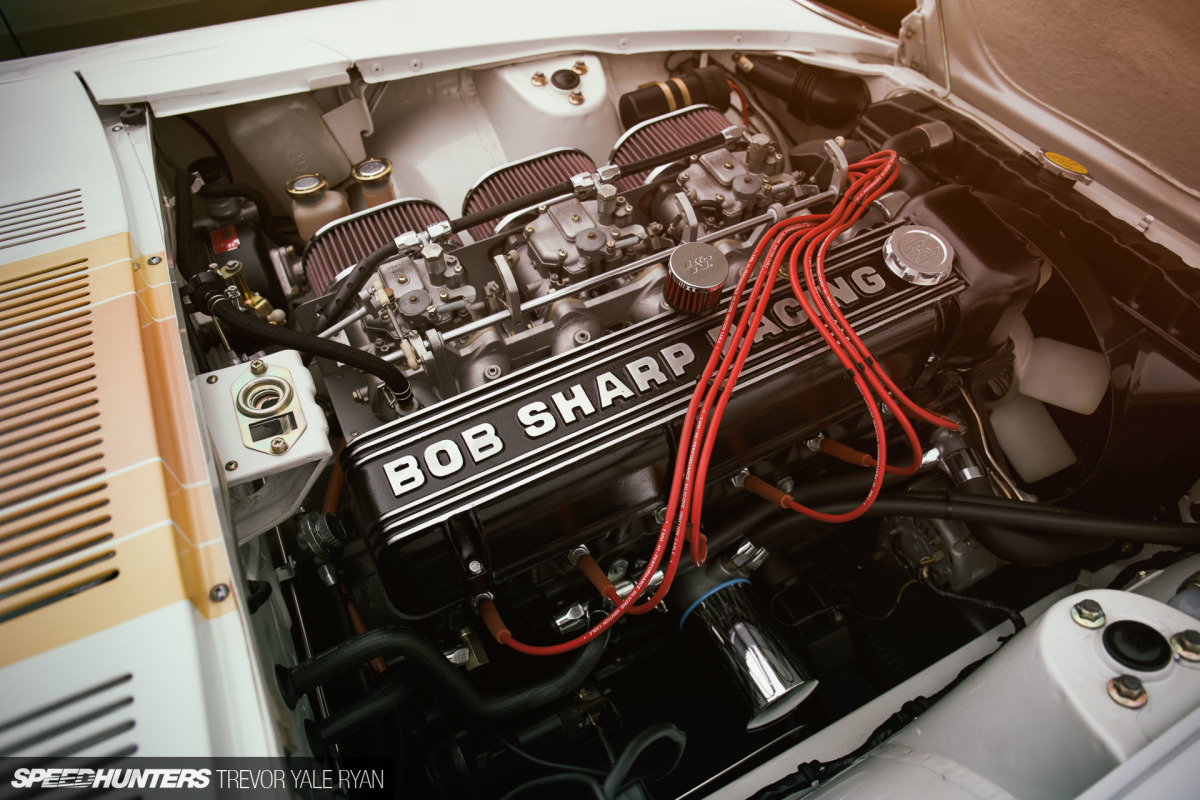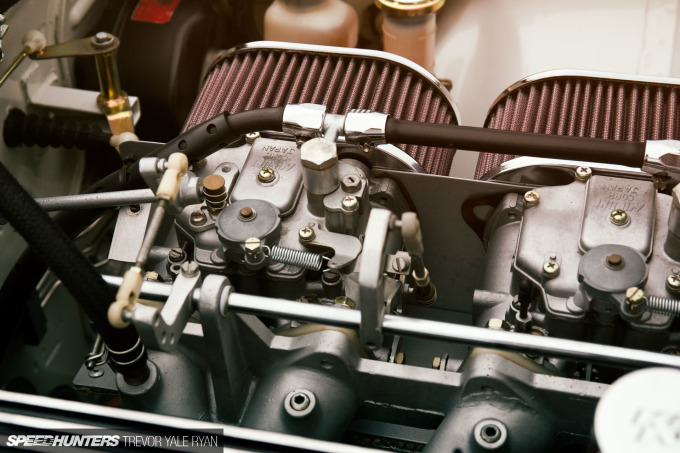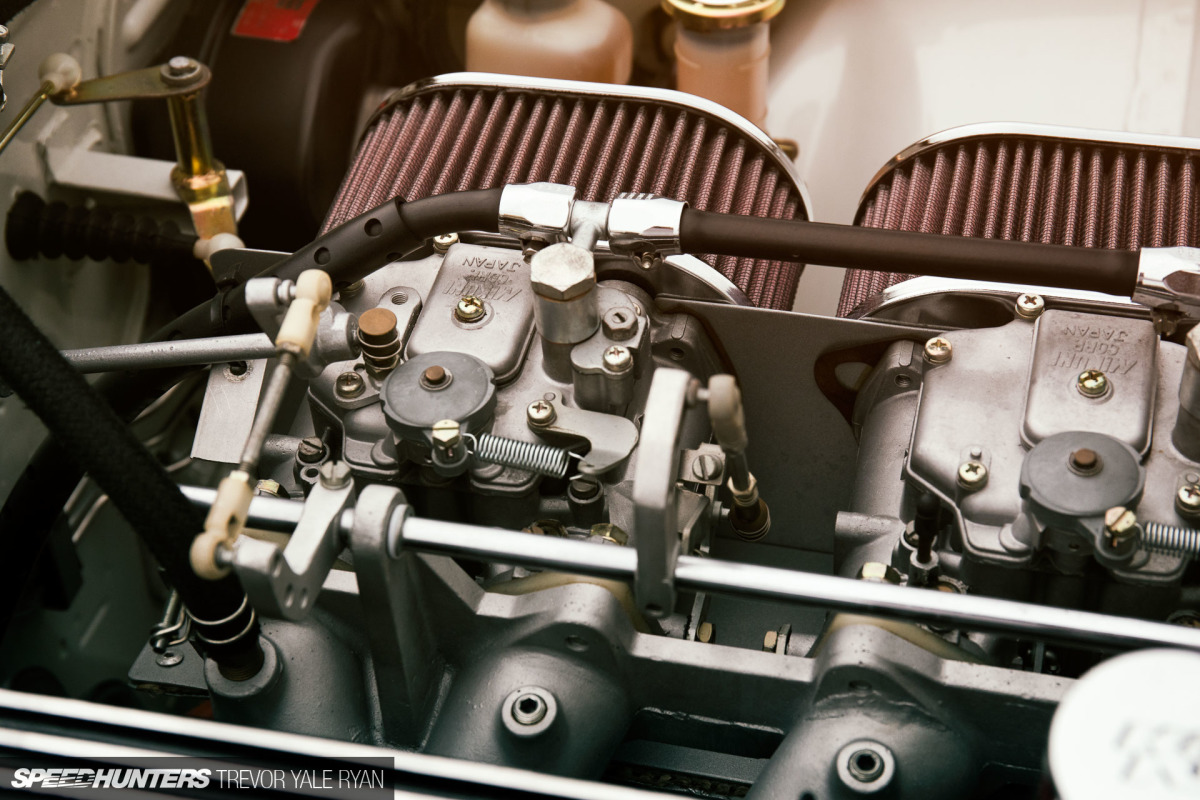 Under the hood things get even better with the original L24 which has been bored .040 over and features a number of Datsun Competition parts, including the same triple 44mm Solex/Mikuni carbs as its brother a couple spaces down. Helping to give the 2.4L a bit more breathing room is an Engle DZ-series camshaft ground by Don Engle.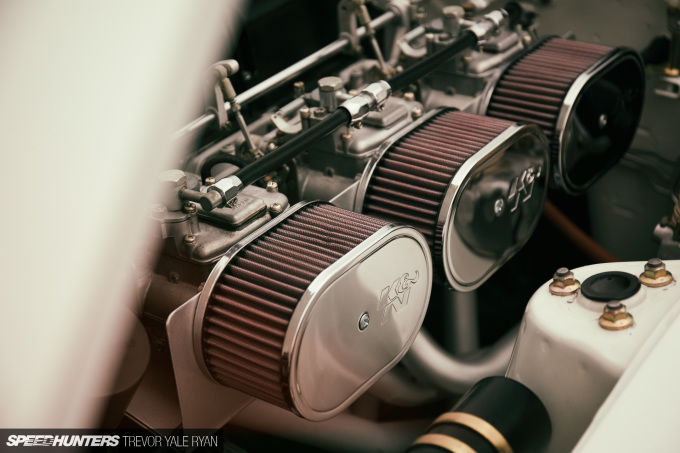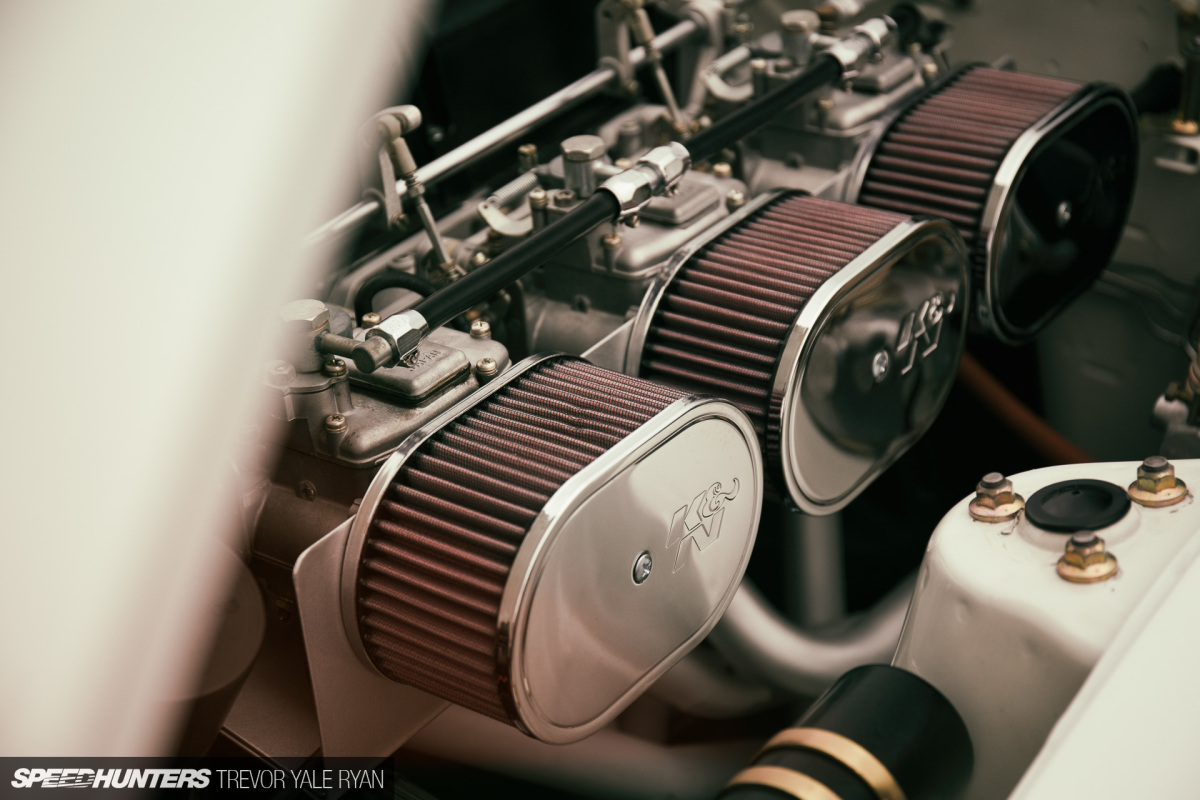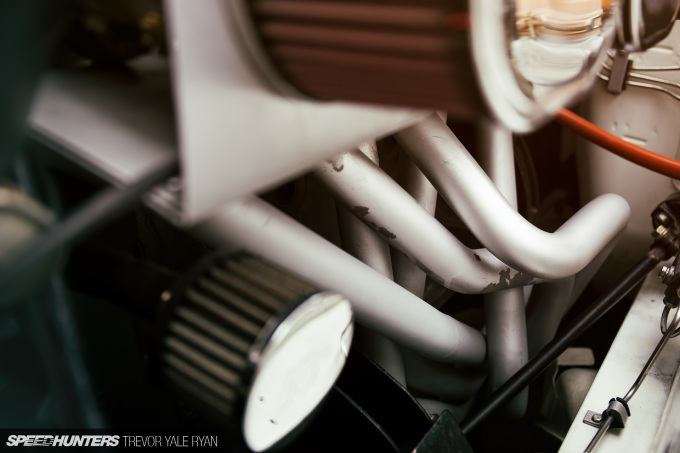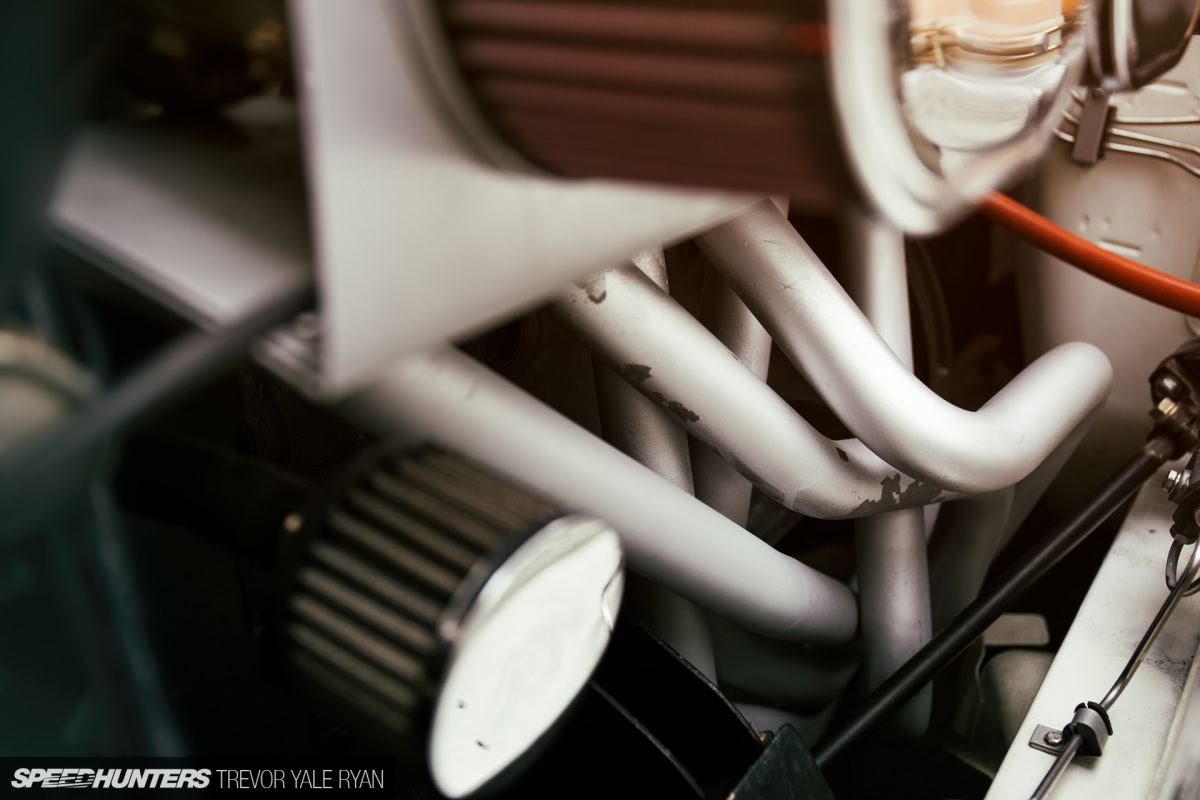 The engine bay really is the stuff of Datsun dreams; it's pristinely beautiful and so simple. The L24 pumps its song out of a Datsun Competition header which is ultimately mated to a dual-tip Monza exhaust.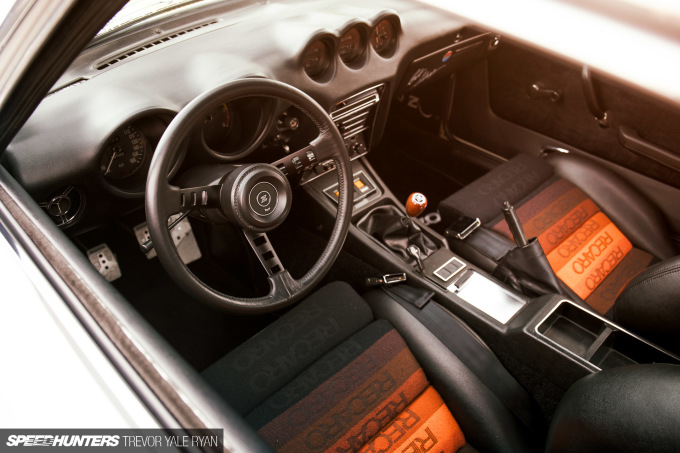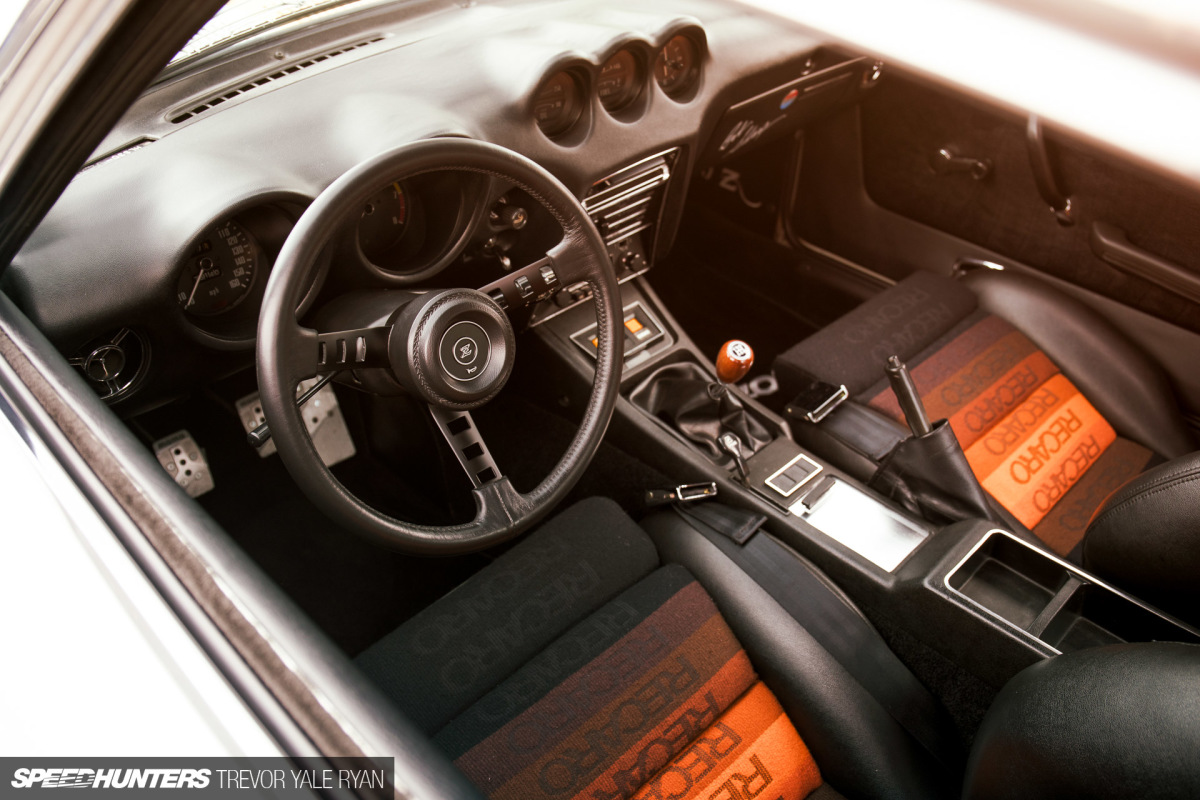 Inside the car the theme continues.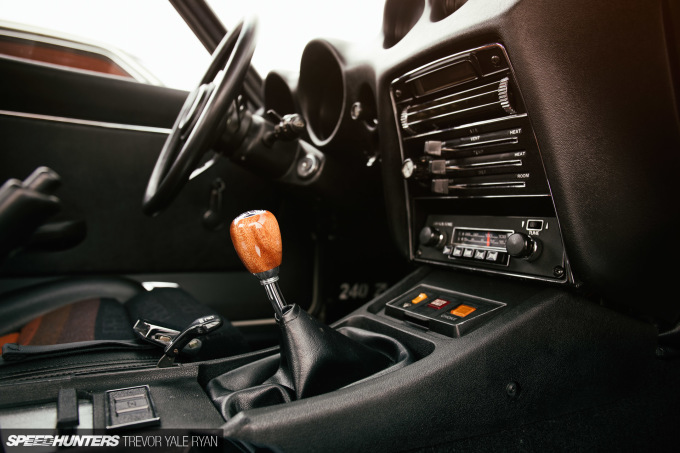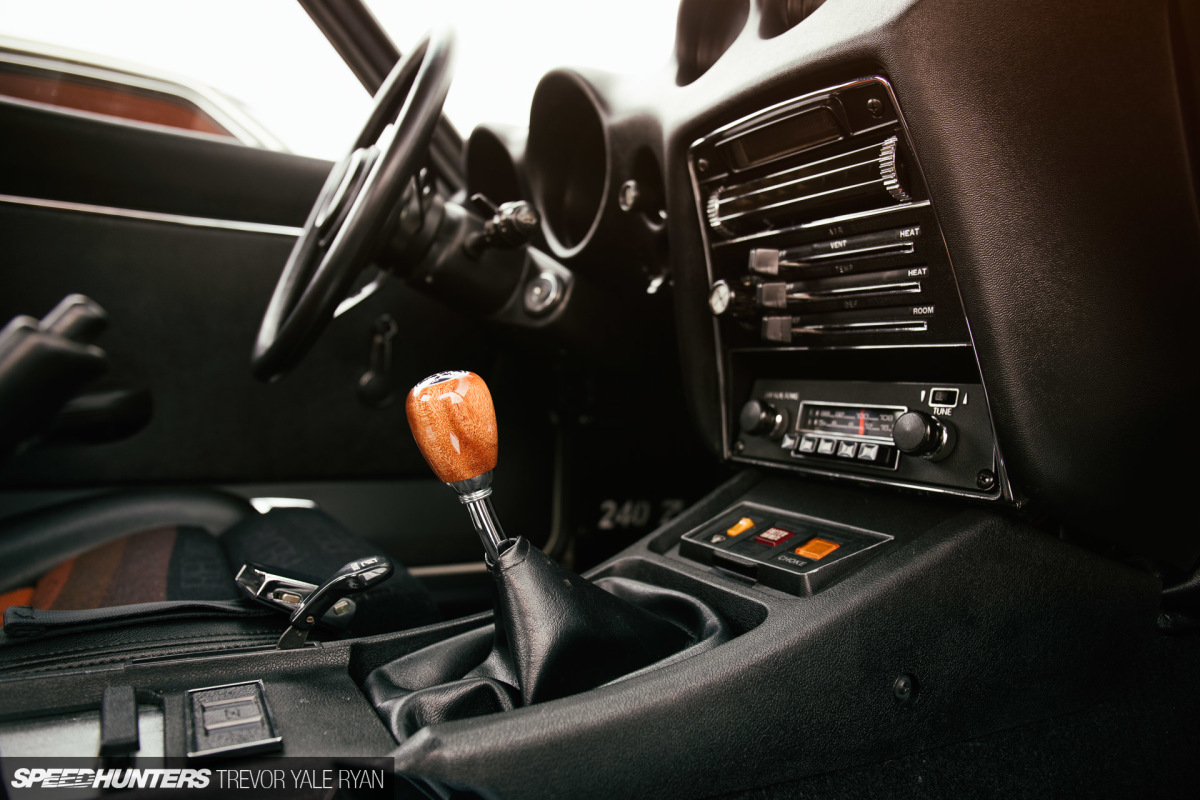 It's a total time machine, complete with old school coloring, knobs, switches and dials. It's all in like-new condition too, paying the perfect homage to everyone involved in designing every last detail of the original S30.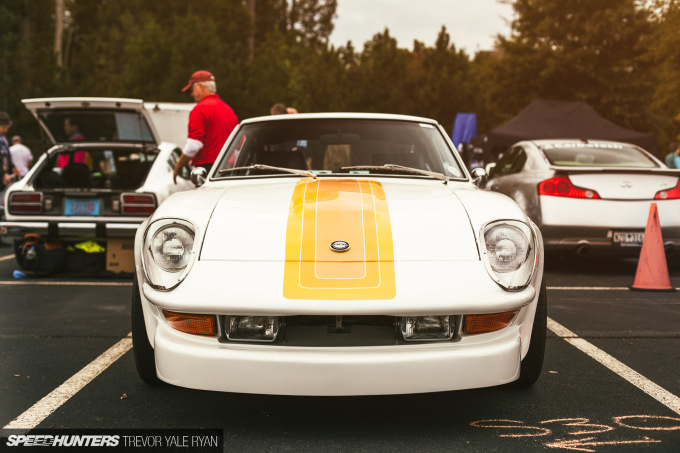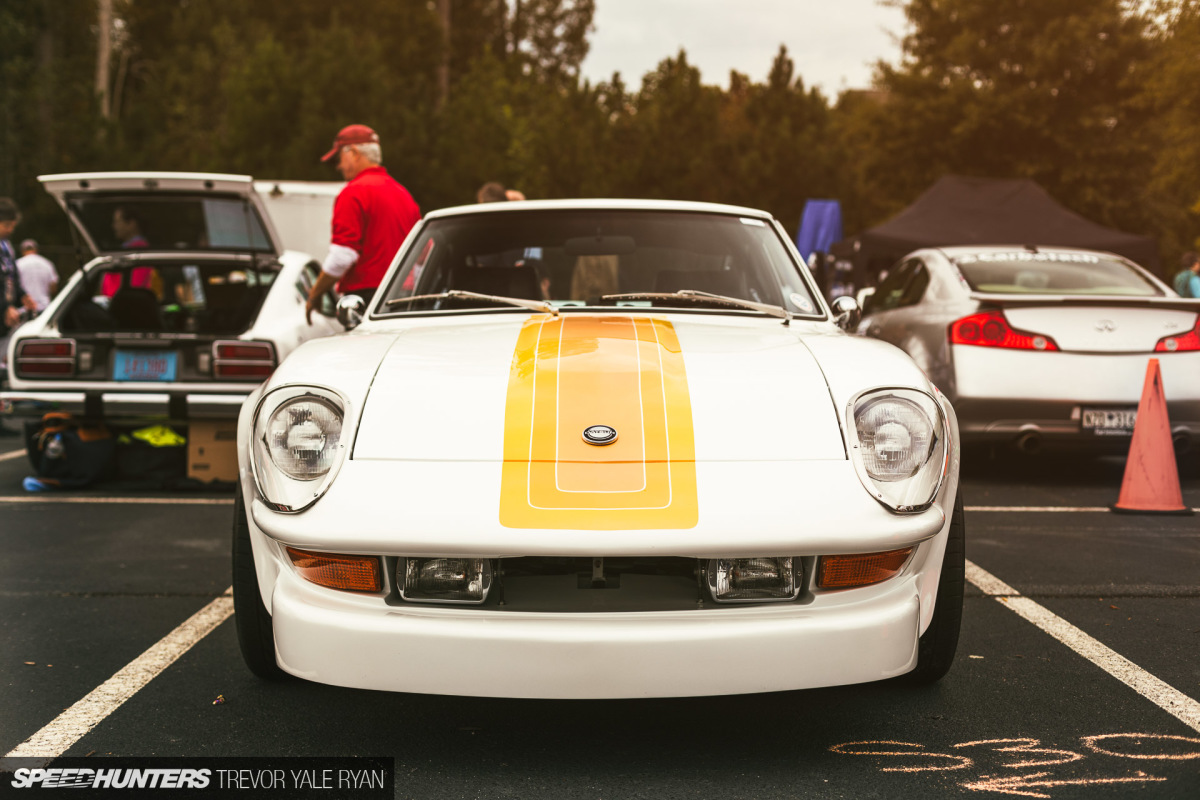 Vince tells me he picked up the car from the original owner's kids who had inherited the 240 and didn't realize how special it was. To share a bit of insight, they had thrown out the trophies that the car had won at shows over the years. When Vince took ownership of the Z all of the Datsun Competition and Bob Sharp Racing parts were there, but it really needed a refresh. Beyond this, the original owner, who had the car built to this spec in the first place, had extensive records of everything done to the 240Z, aiding in Vince's quest to bring it back to glory.
But without Bob Sharp, neither of these cars would be here.
Two Paths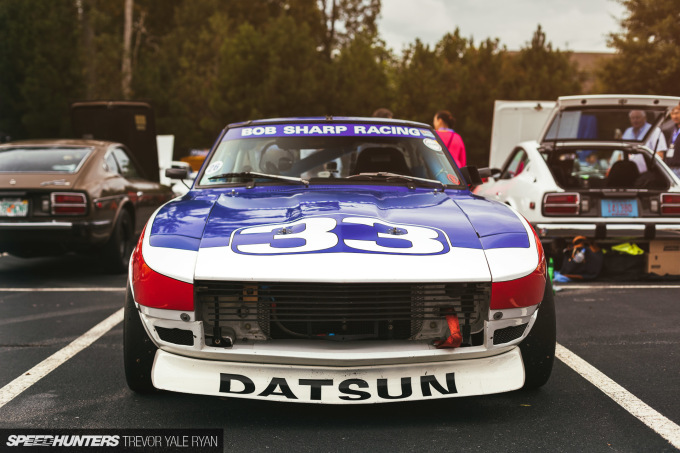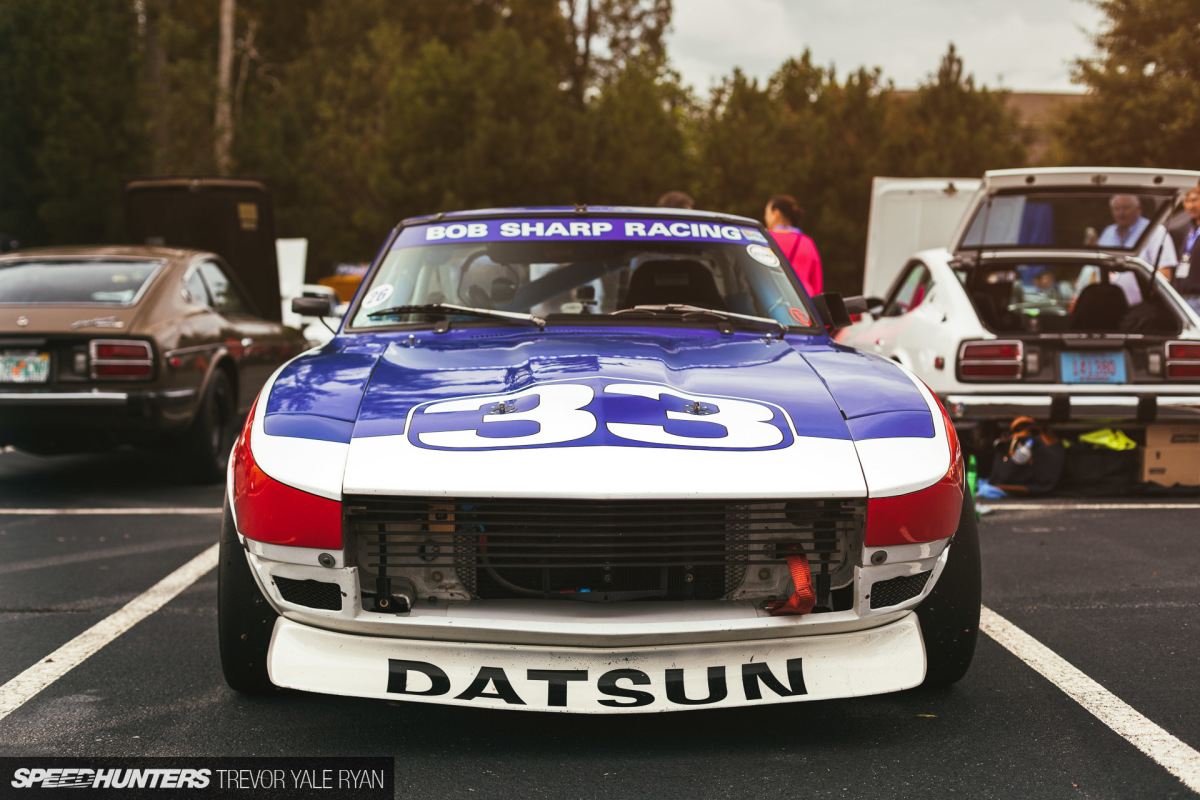 On one hand you have the all-out race car, the most genuine tribute to this era of BSR that you could possibly build without being a storied Bob Sharp racer. Still, as the team's practice chassis, it's a one of a kind 240Z. The spirit is definitely there and, best of all, this is a car that continues to get driven hard.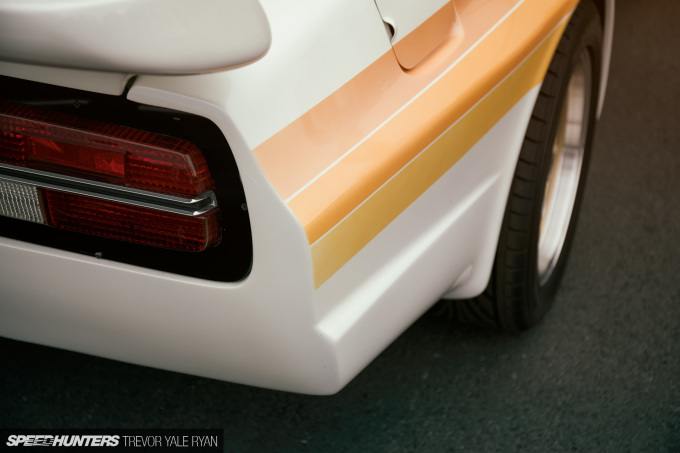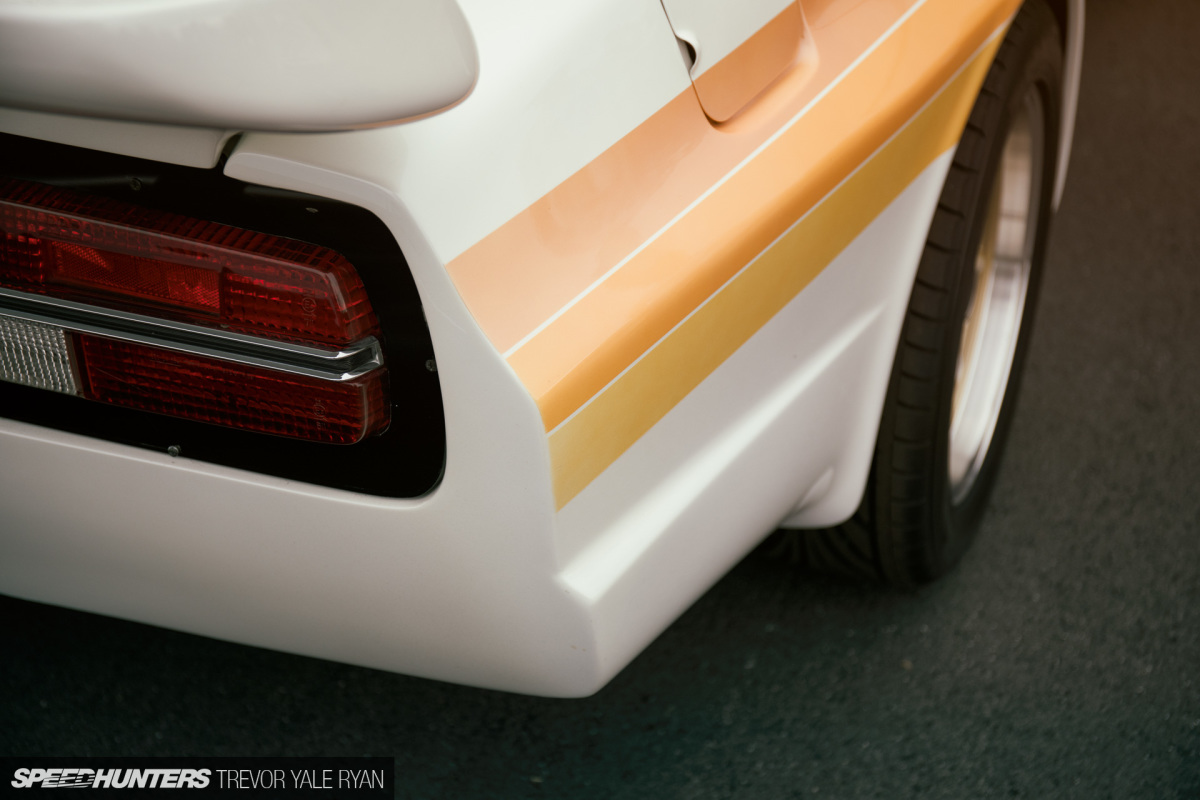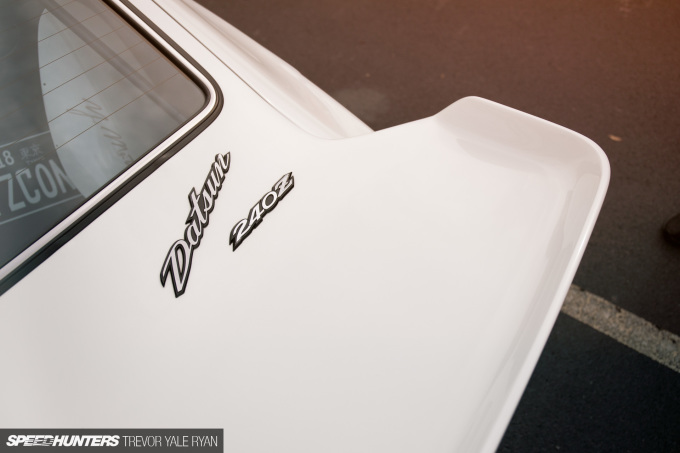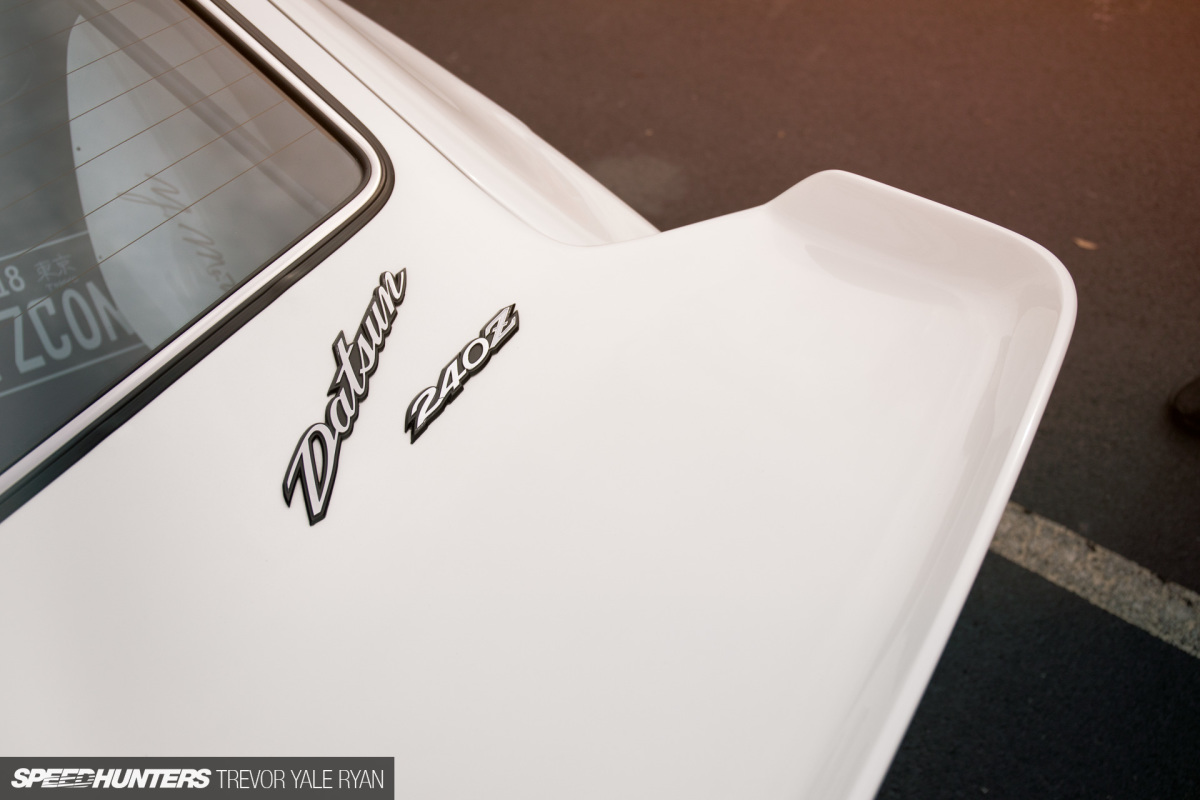 Then, there's the wacky one-off Camel GT Coupe built for the street in decades past. Complete through and through with the three-tone styling, the car has an almost unsettling presence. Certain edges don't flow as you'd expect, and no matter how much you familiarize yourself with this 240Z it always seems to command a double take. I definitely liken it to the 935 street-style DP Motorsport 964 Turbo I shot some time back.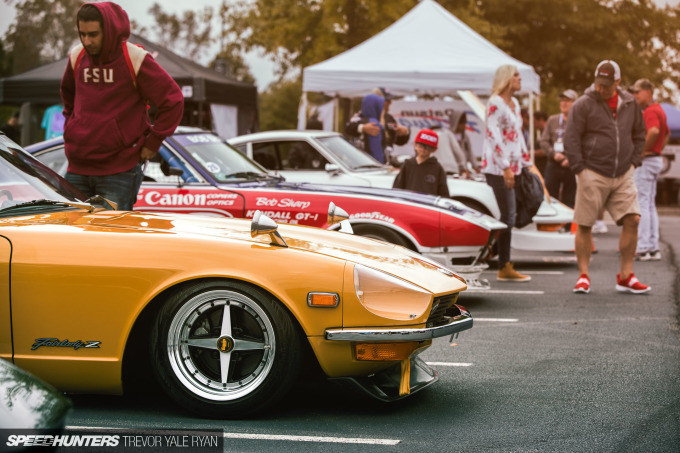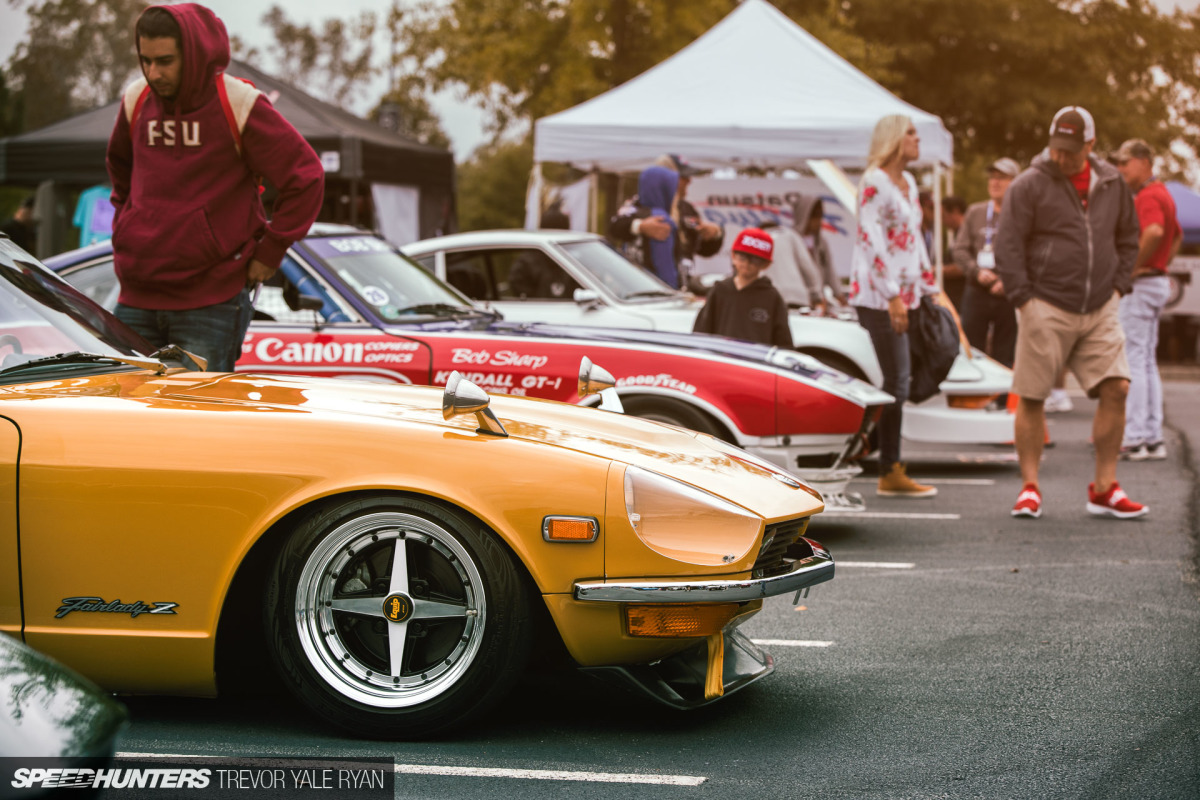 It never fails to amaze me how the same chassis, when built even with many similar or identical parts, can have such massively divergent results when a different ethos is applied.
On that note, parked next to this pair was yet another S30 that couldn't be any more unlike either of these two '72 240Zs. Check back soon for more on that car.
Trevor Yale Ryan
Instagram: tyrphoto
TYRphoto.com